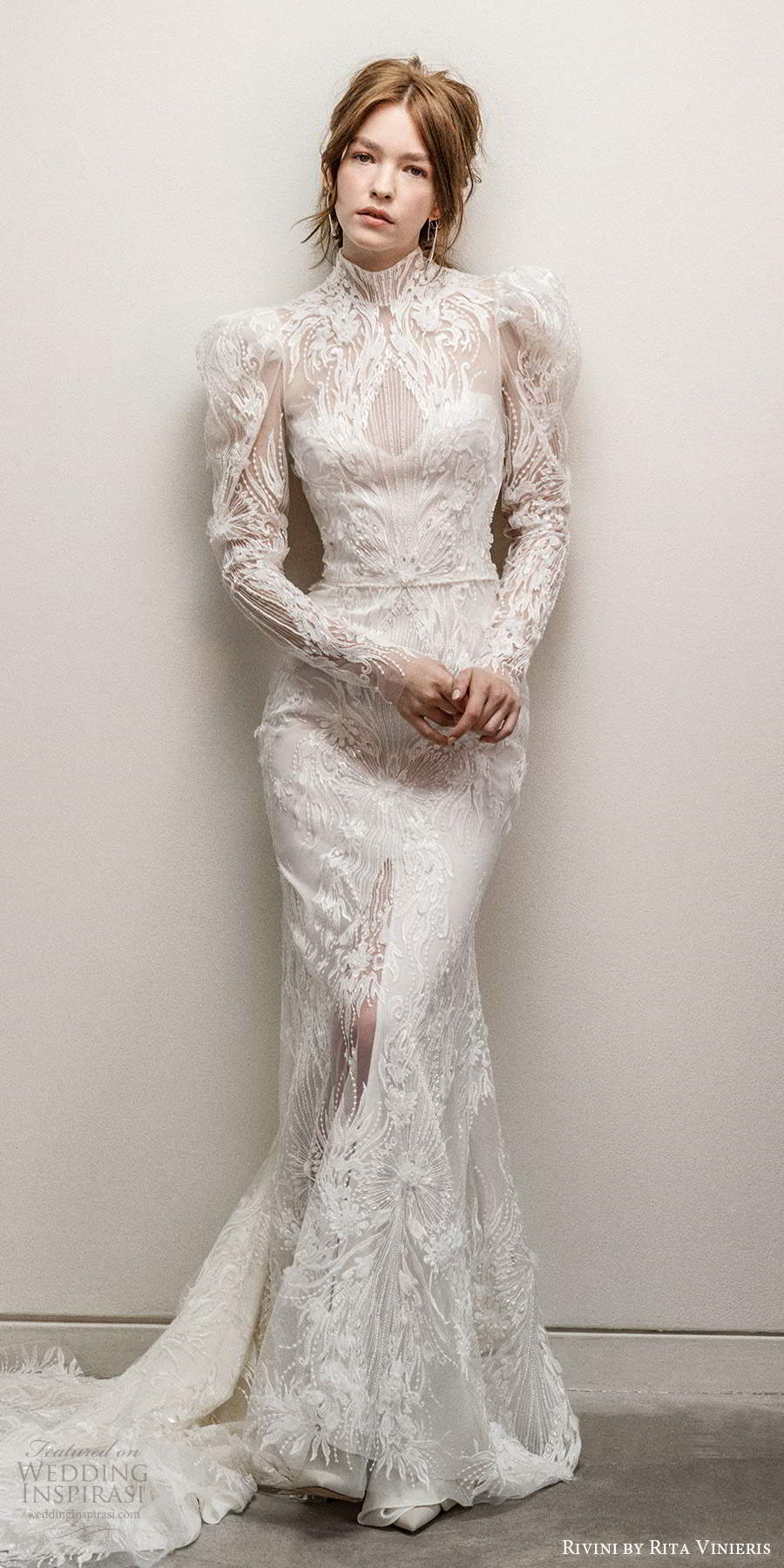 What do you get when you mix a cool vintage vibe with modern luxurious details and wrapped it all up with a contemporary, elegant touch? Rita Vinieris's answer: the Fall 2021 RIVINI bridal collection, which is bursting with romantic textures, fashion-forward silhouettes and an effortlessly chic kind of drama:
"Drawing from our DNA, Fall 2021 is about reinventing heritage pieces and modernizing them through hybrid styling. This season is about walking the line between luxury and nonchalant 70's confidence. Luxe silhouettes detailed in intricate embroideries, rich fabrications and sensual layers of textures allow for ease for self expression. A fusion of the past and future."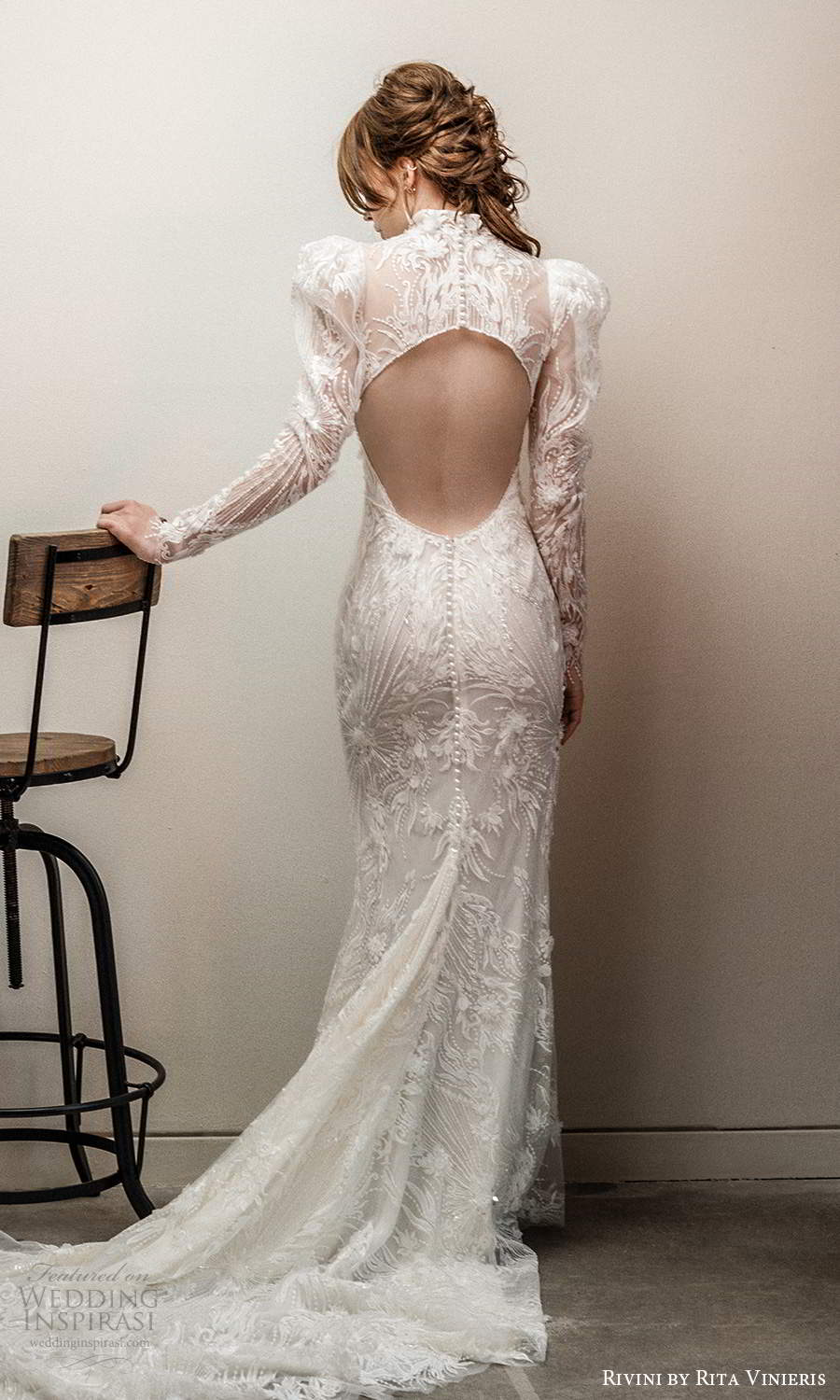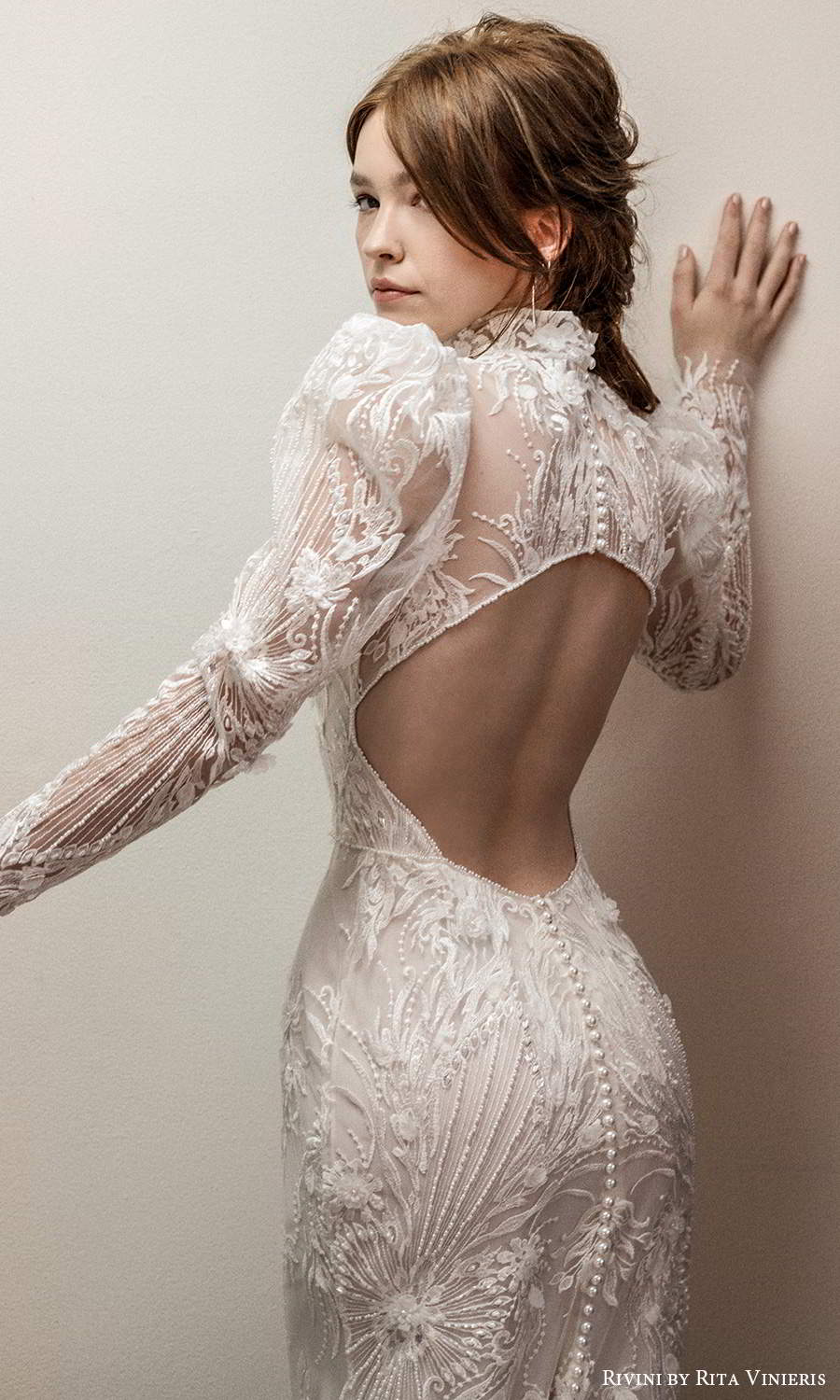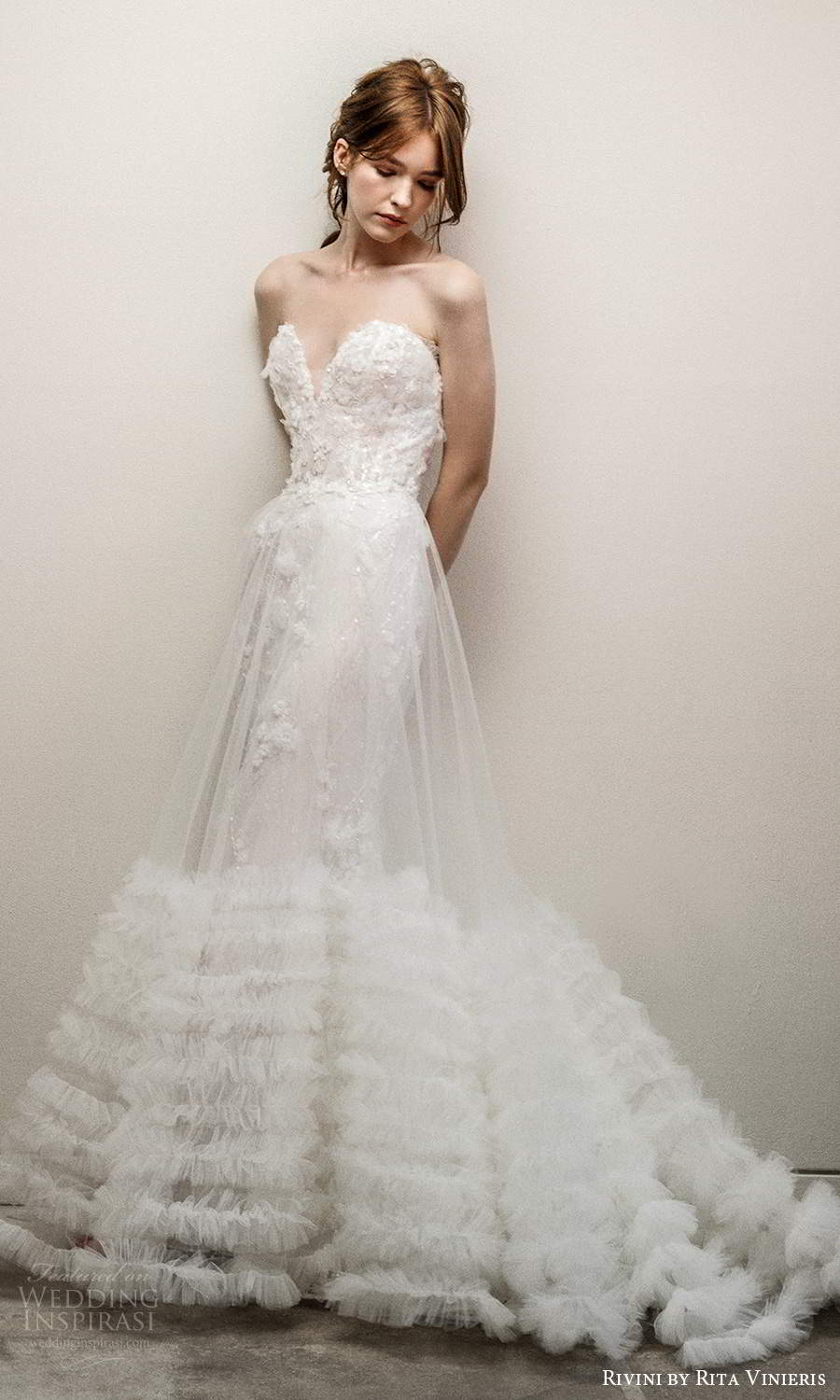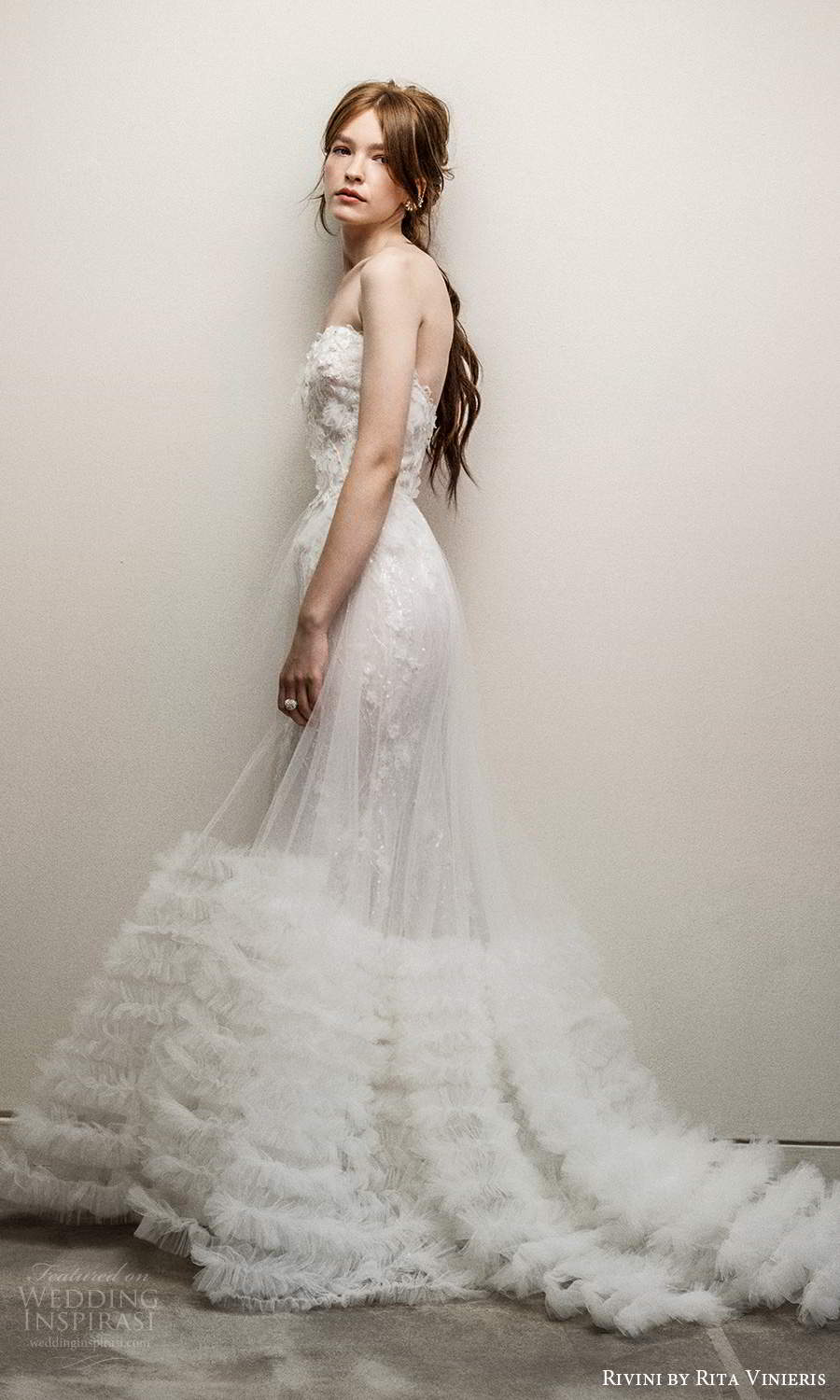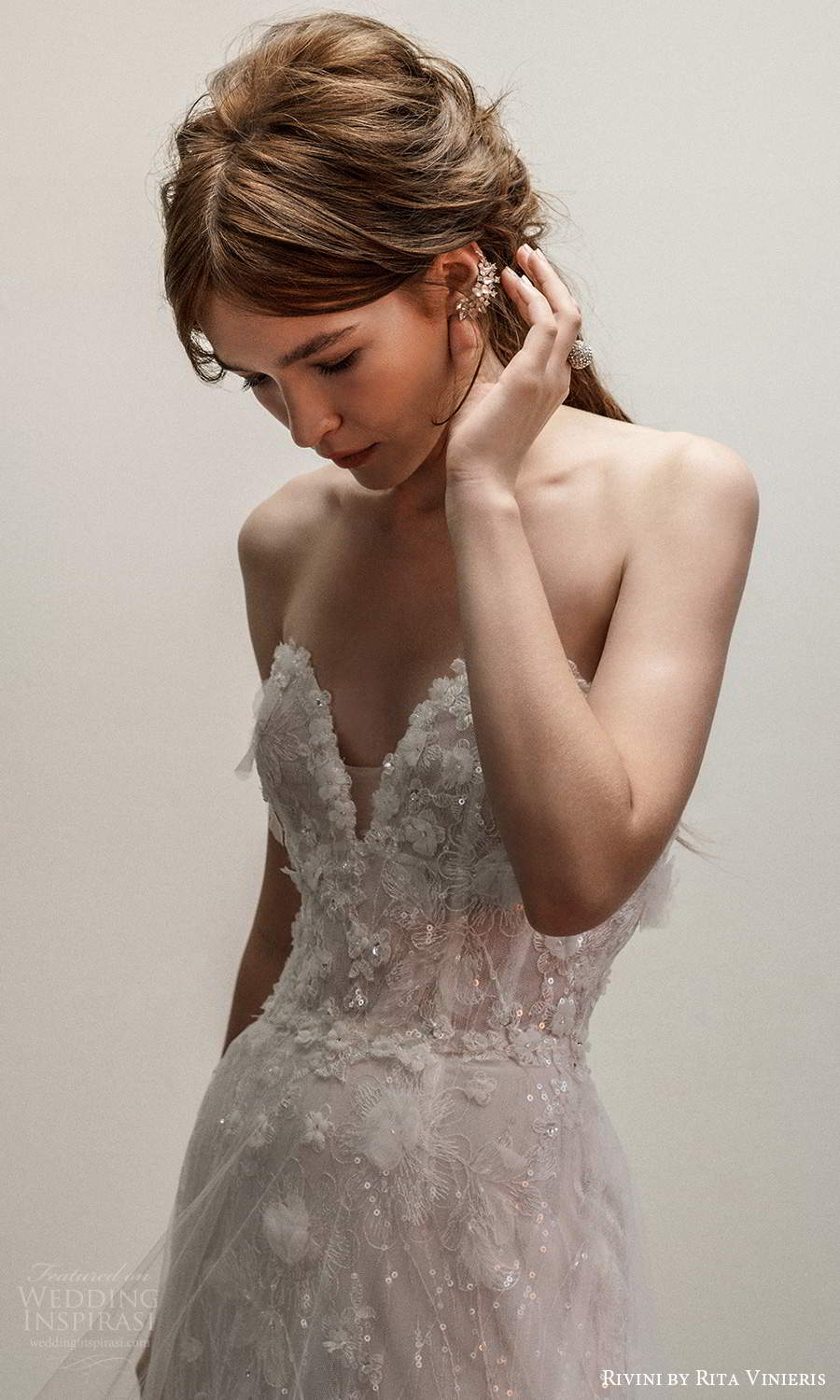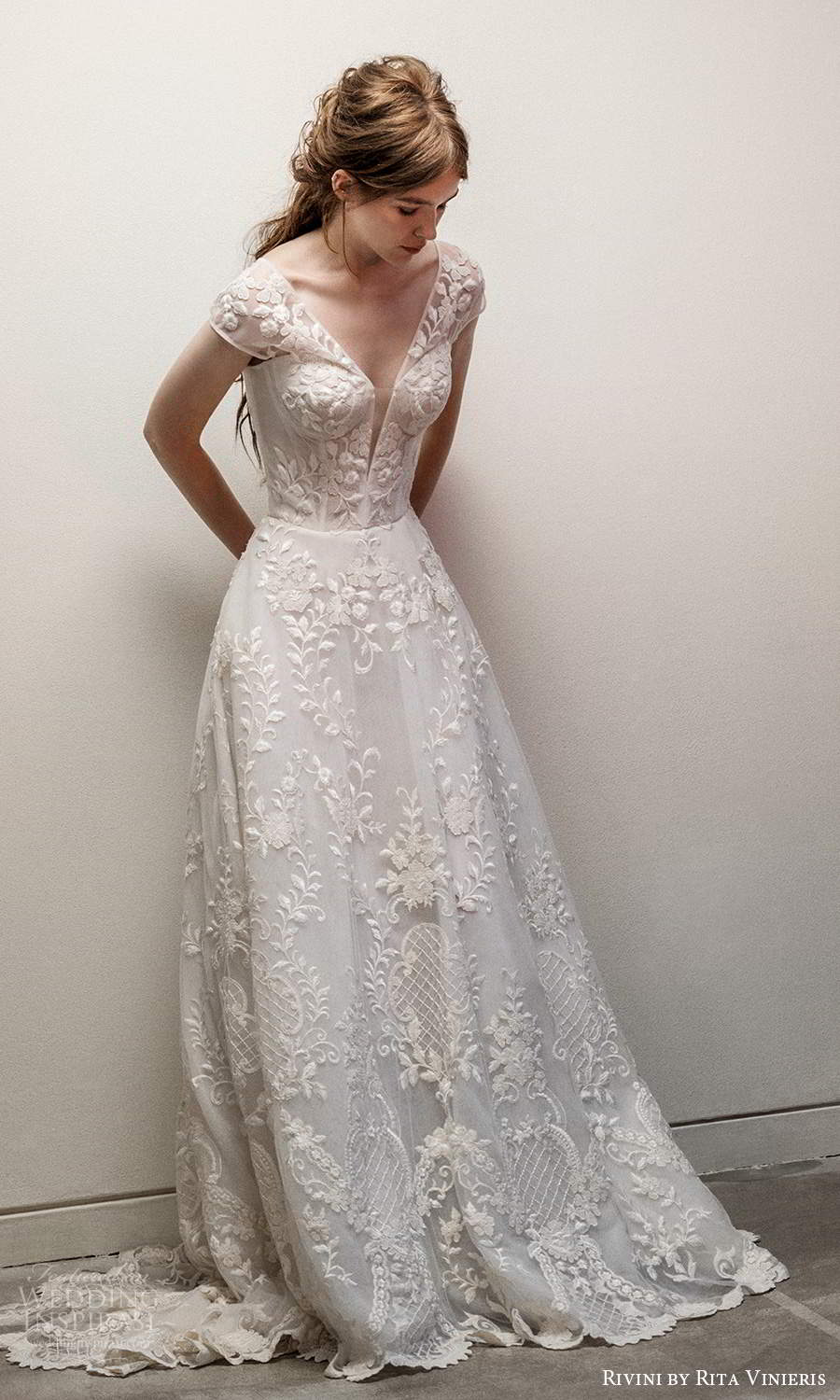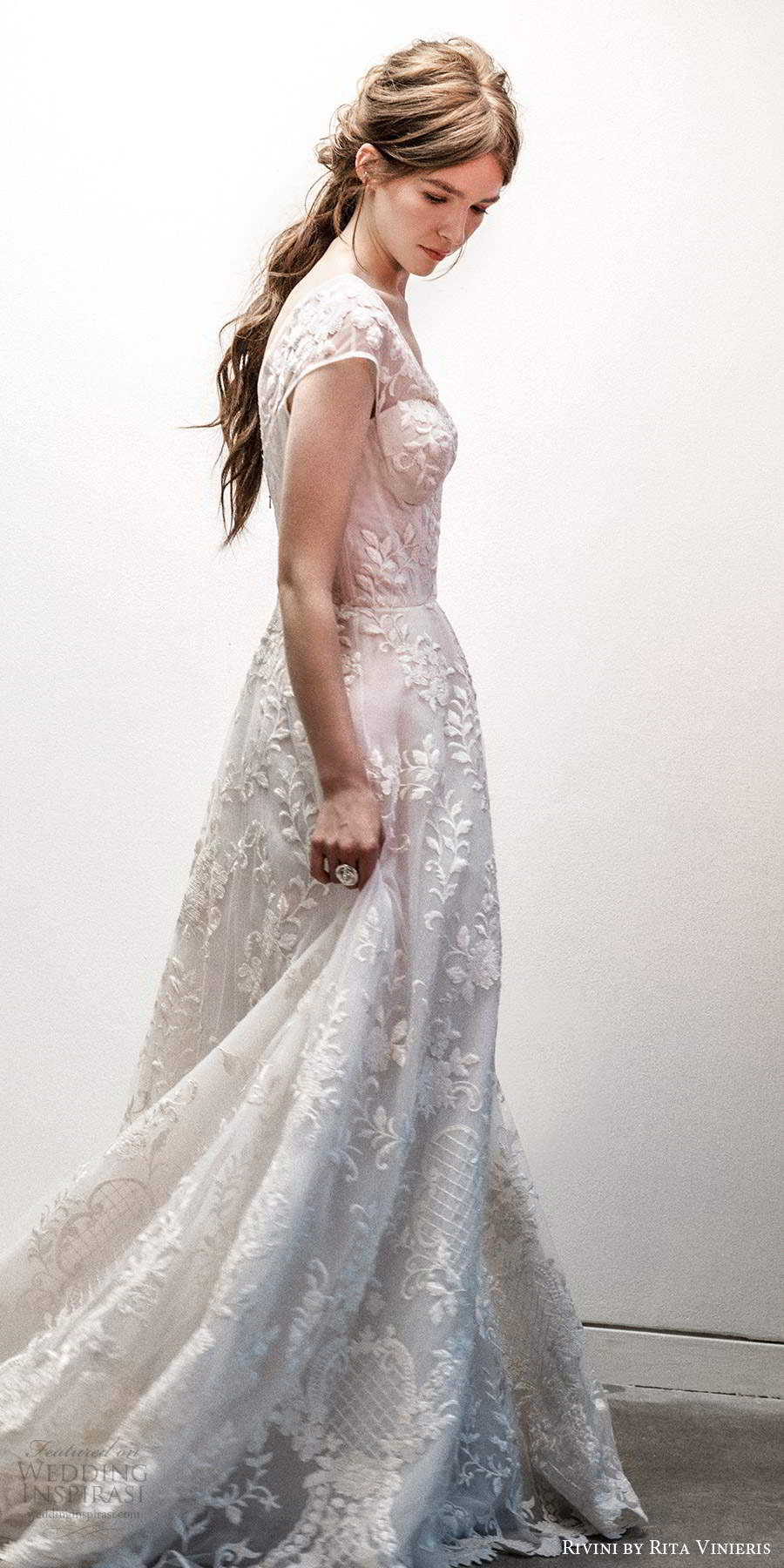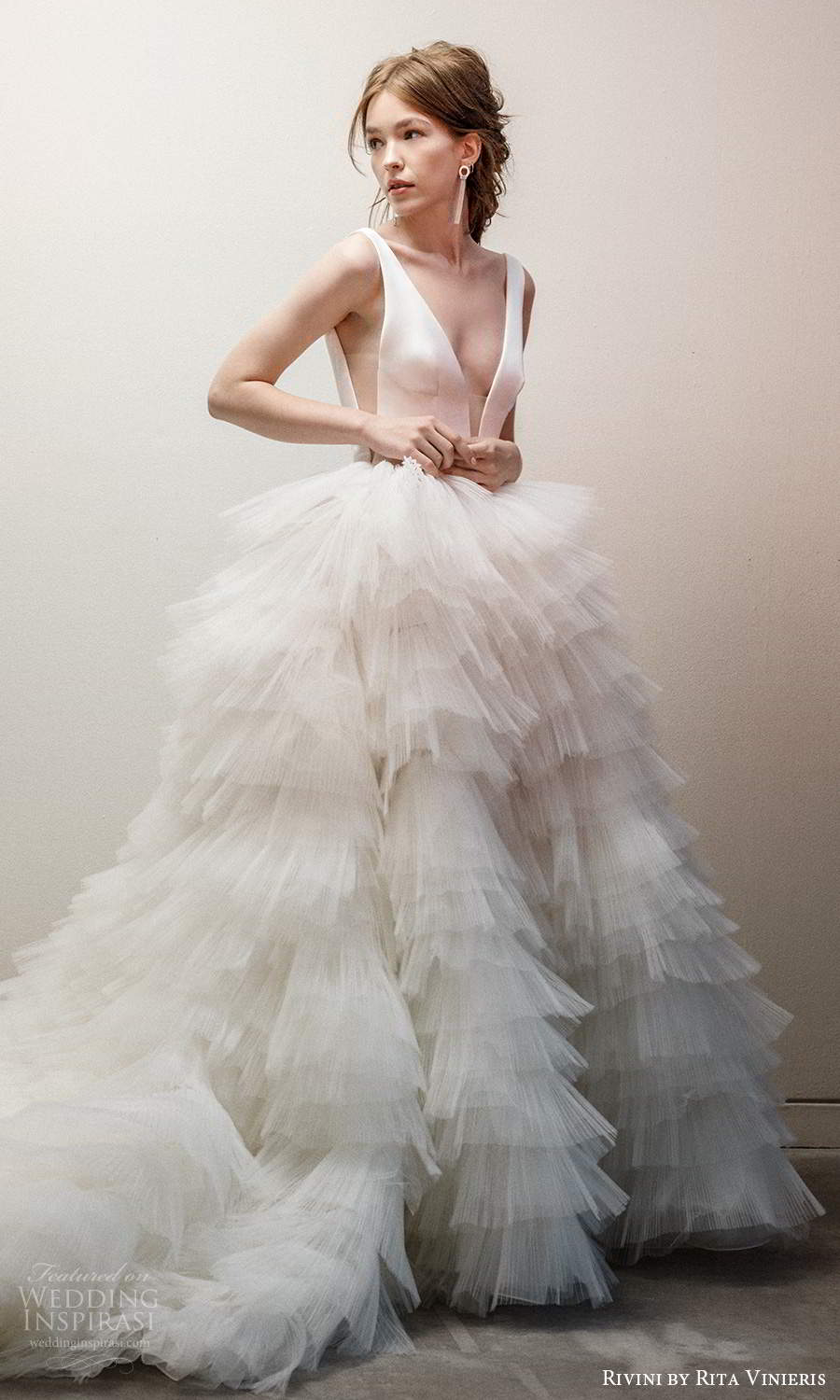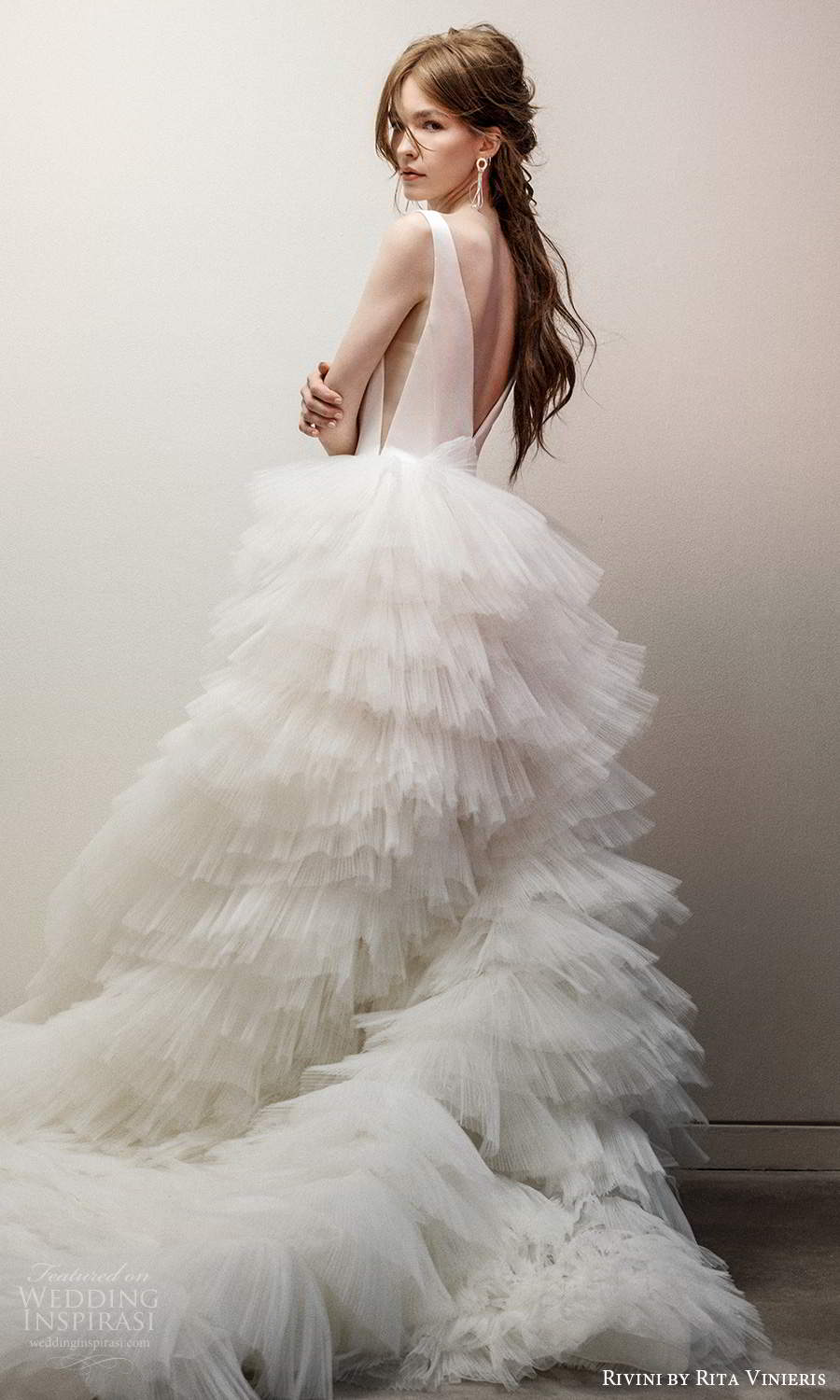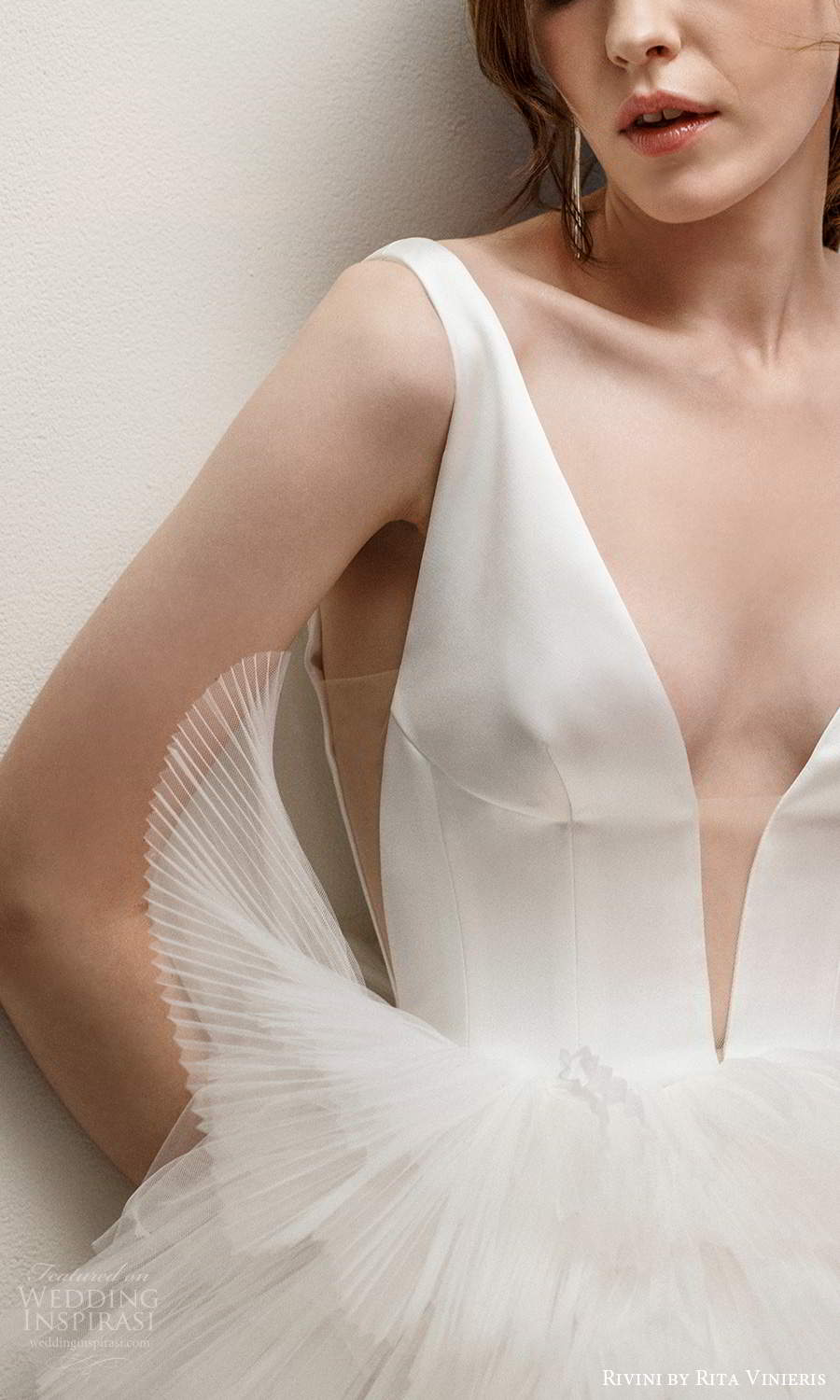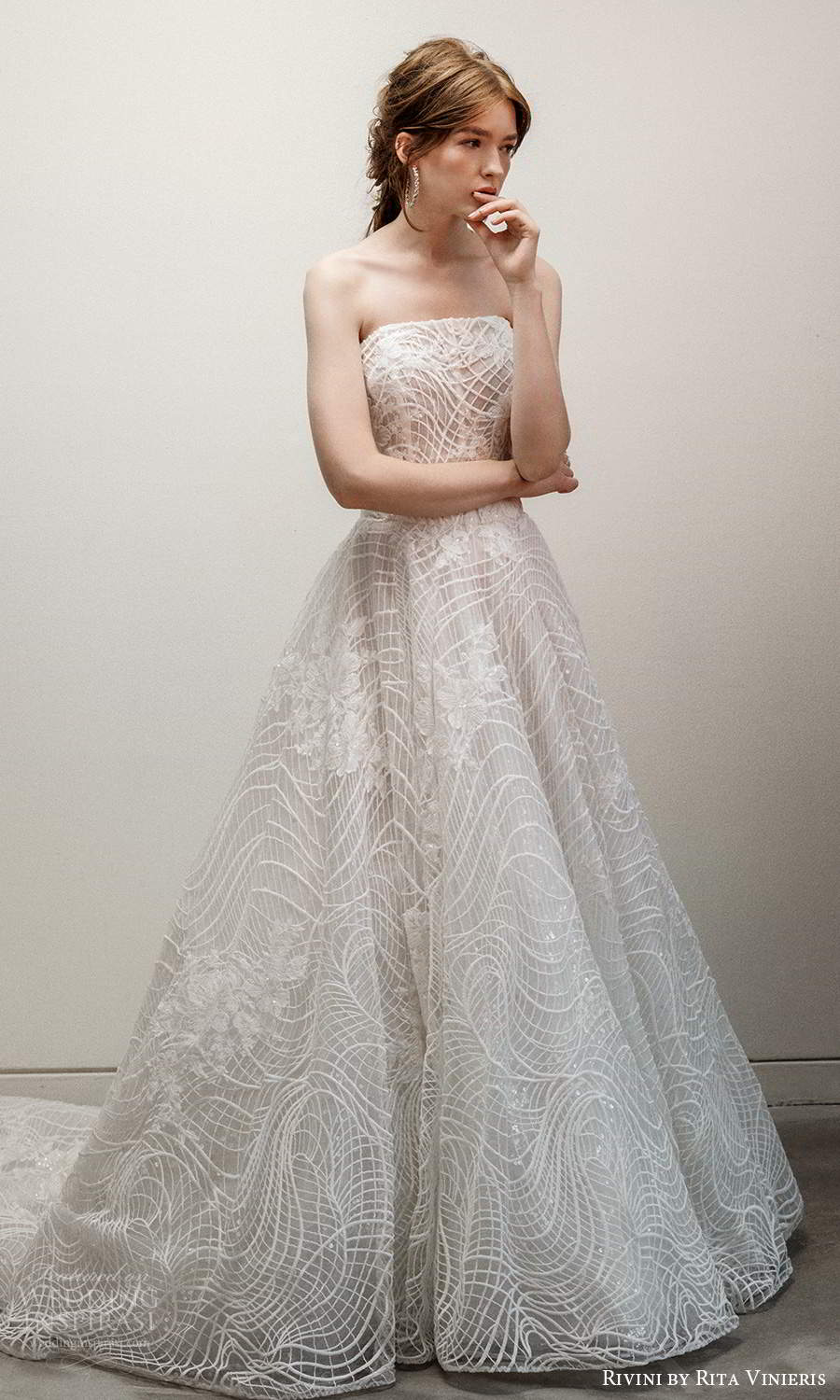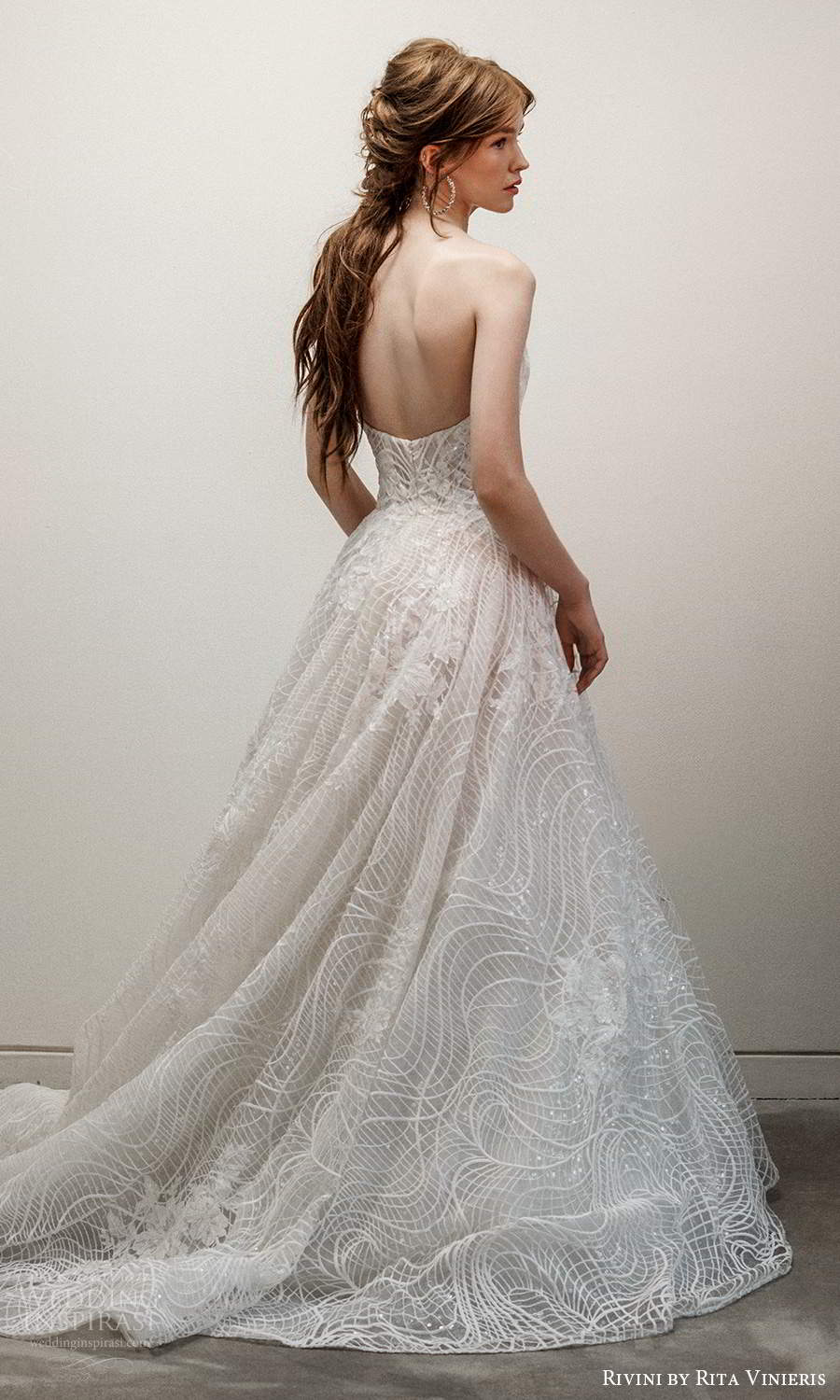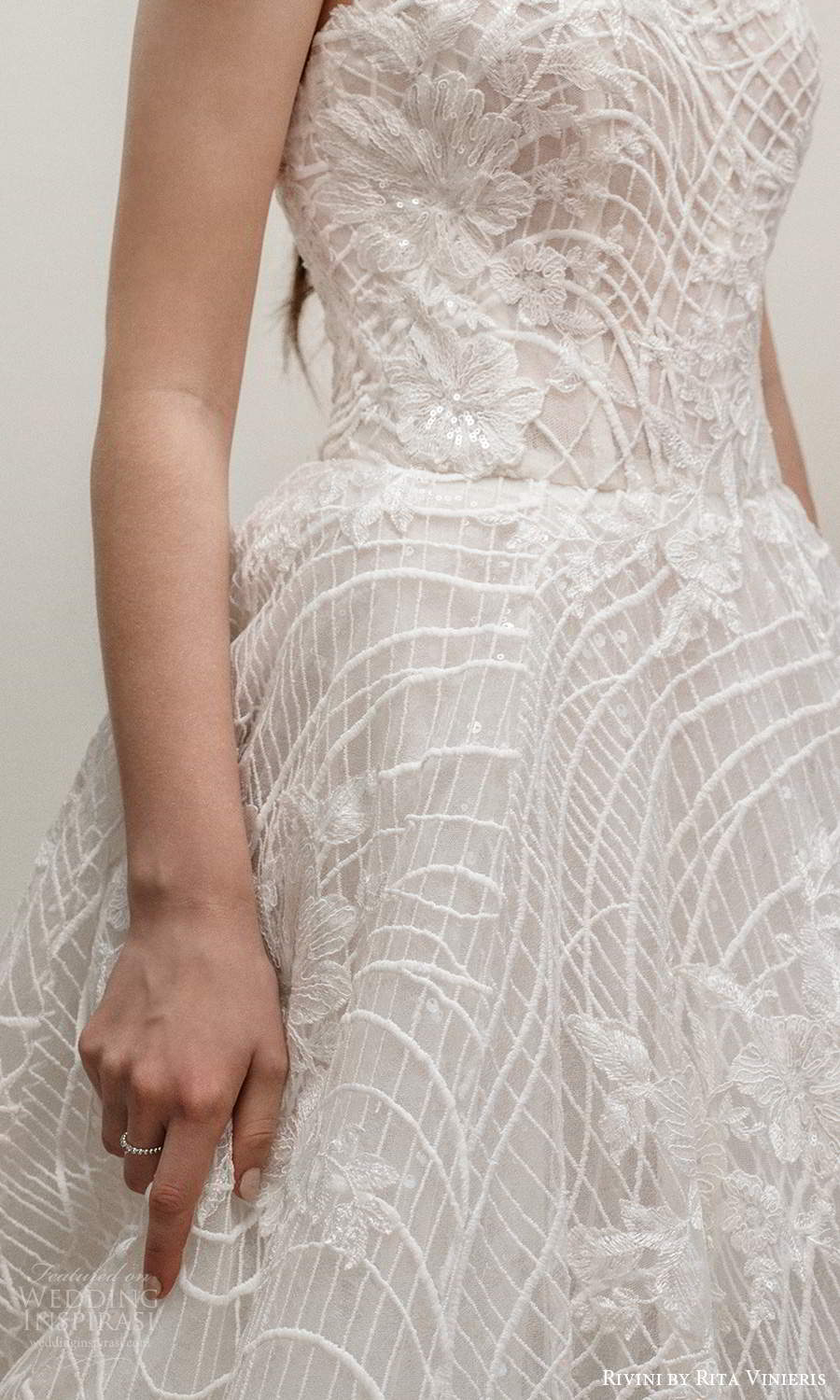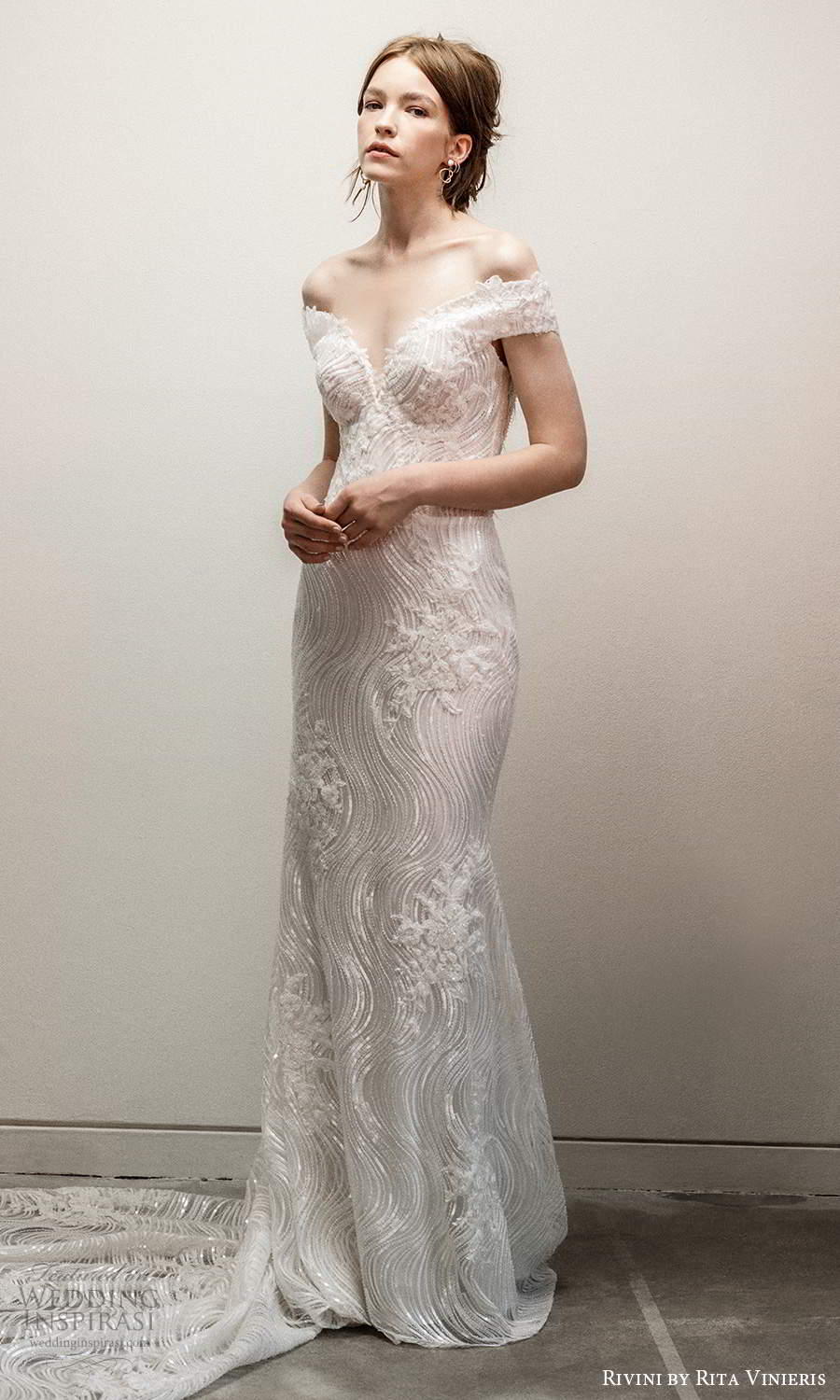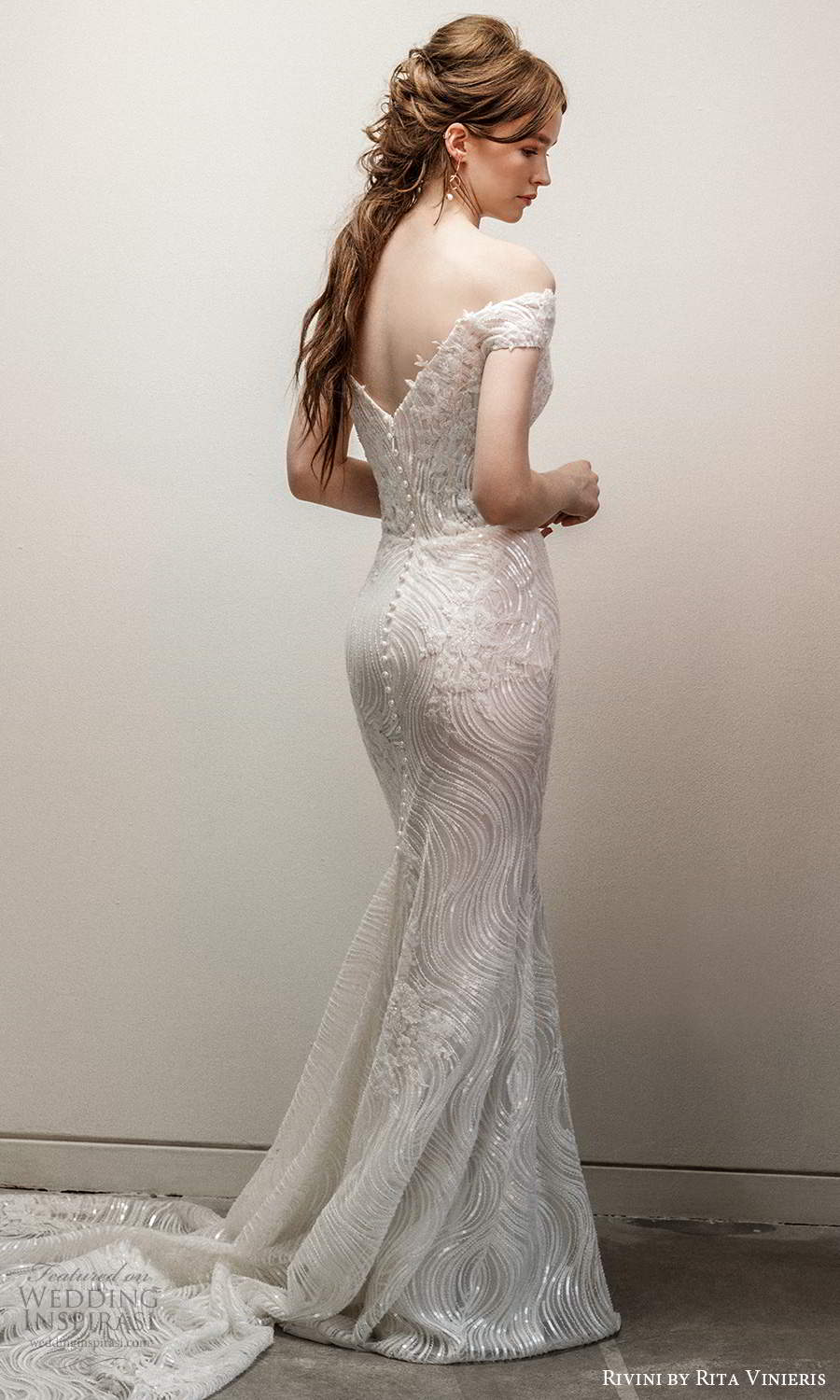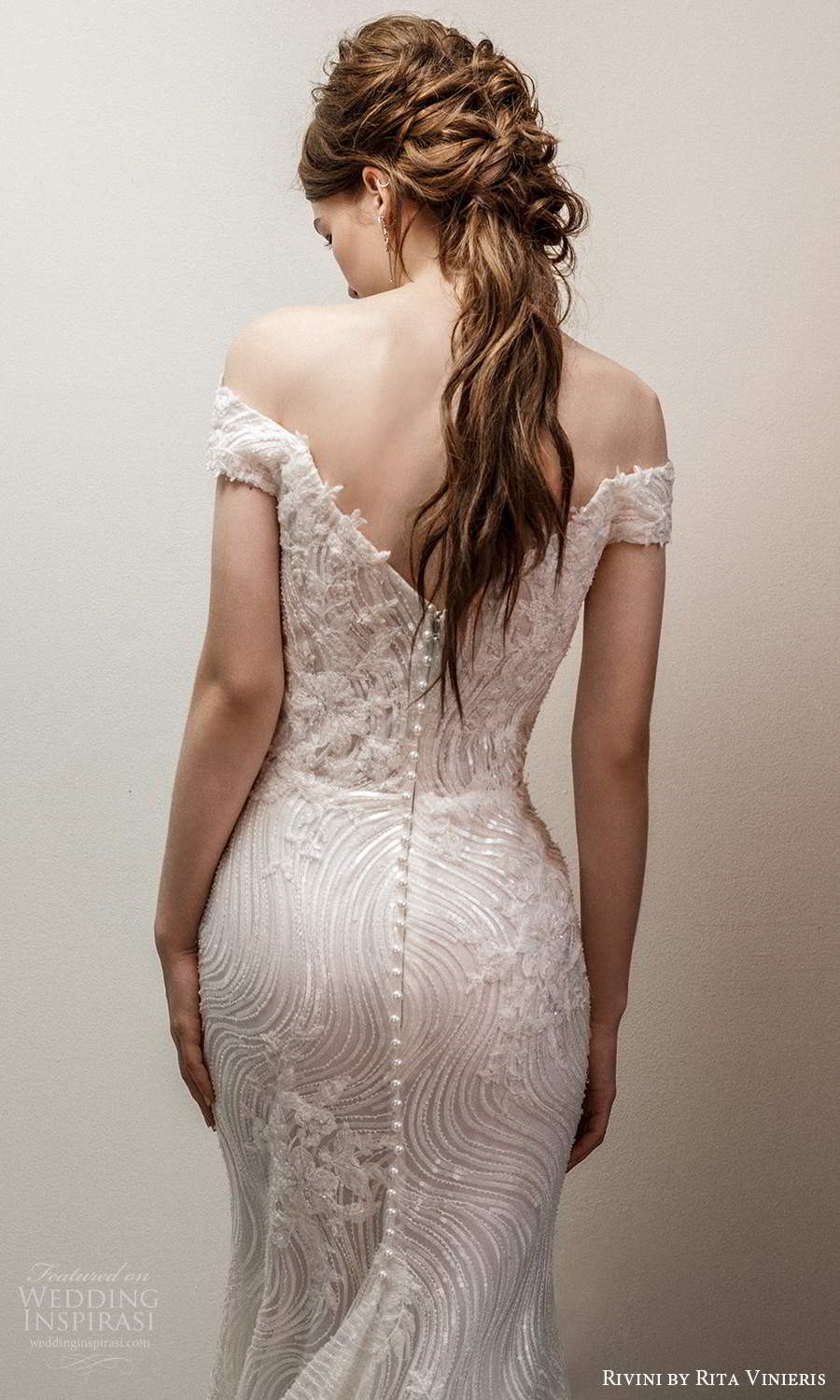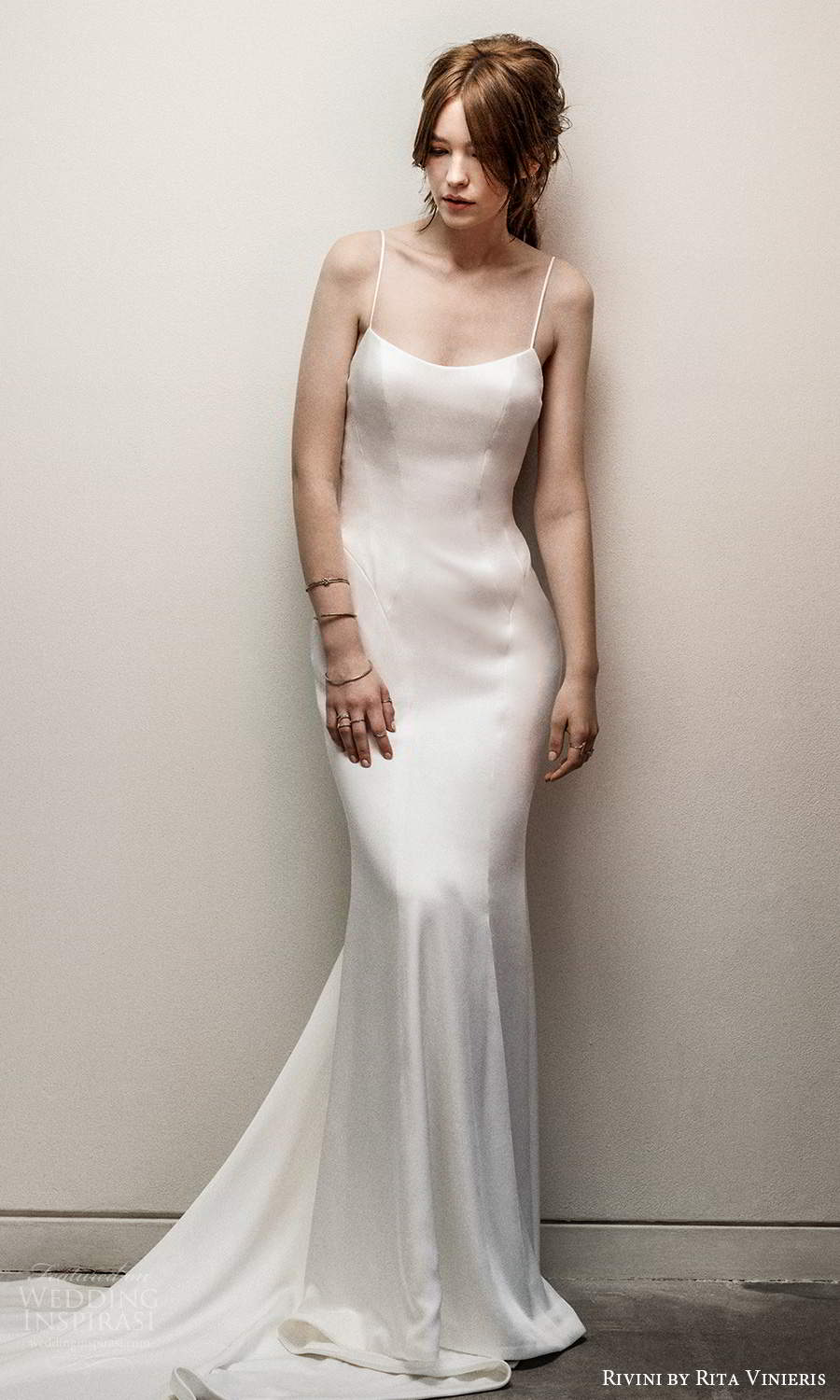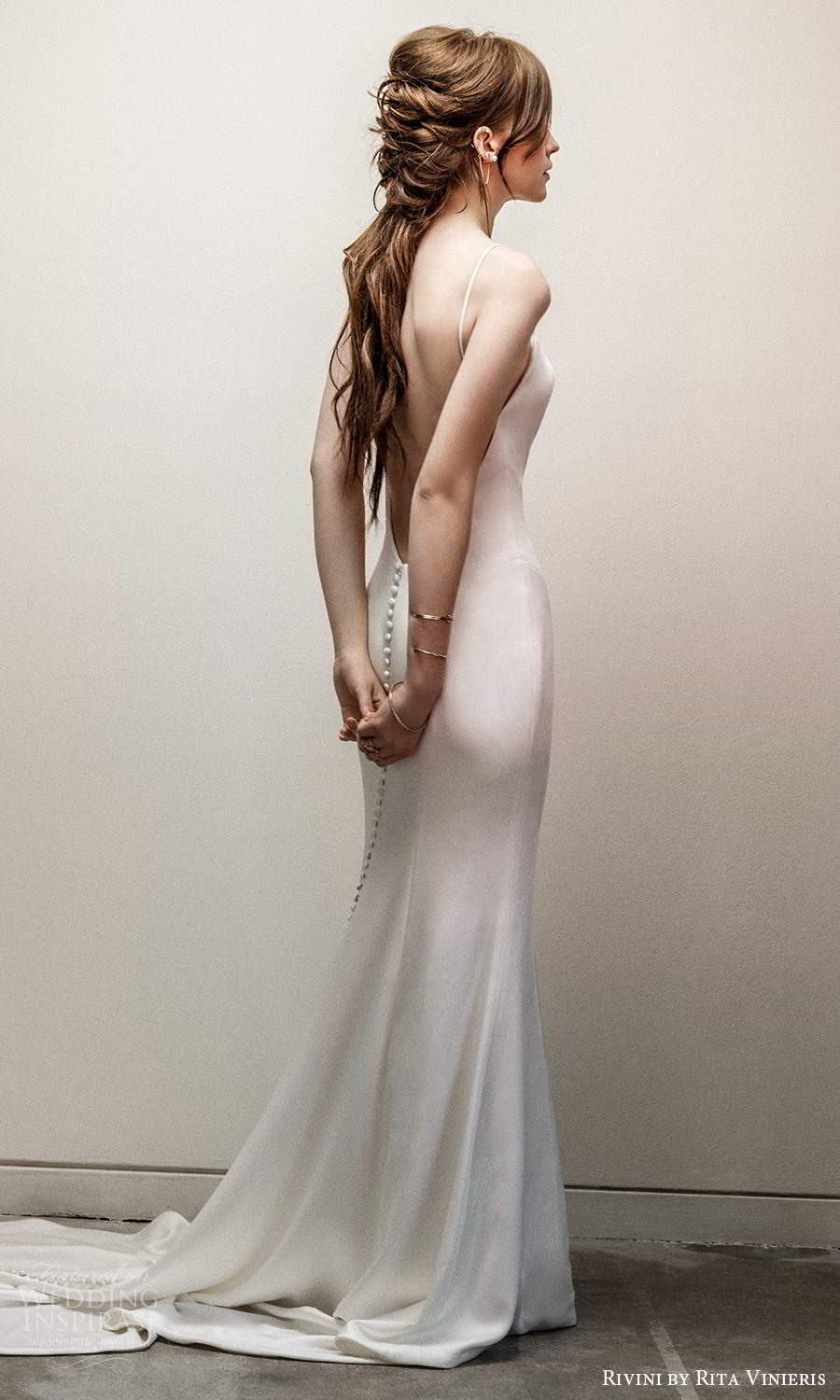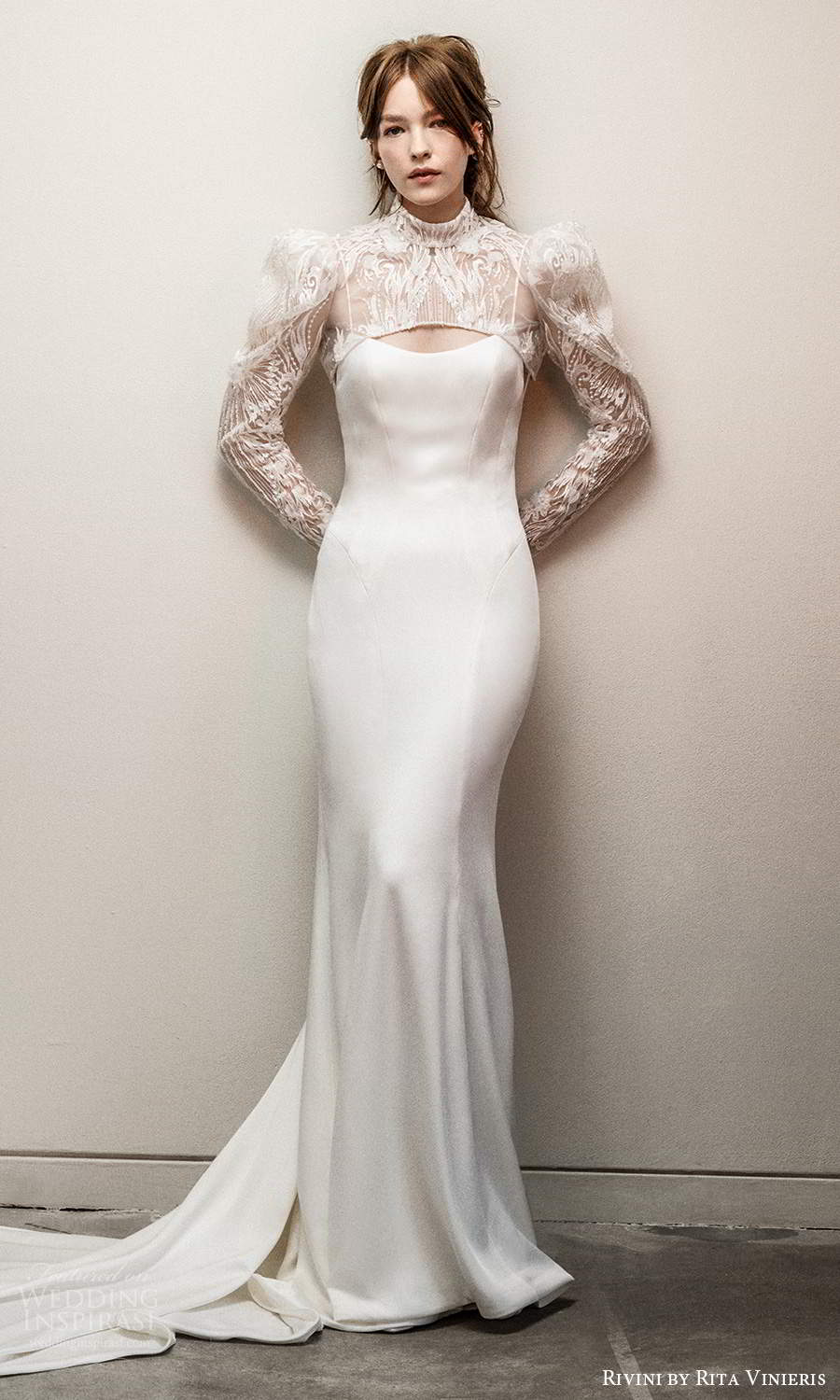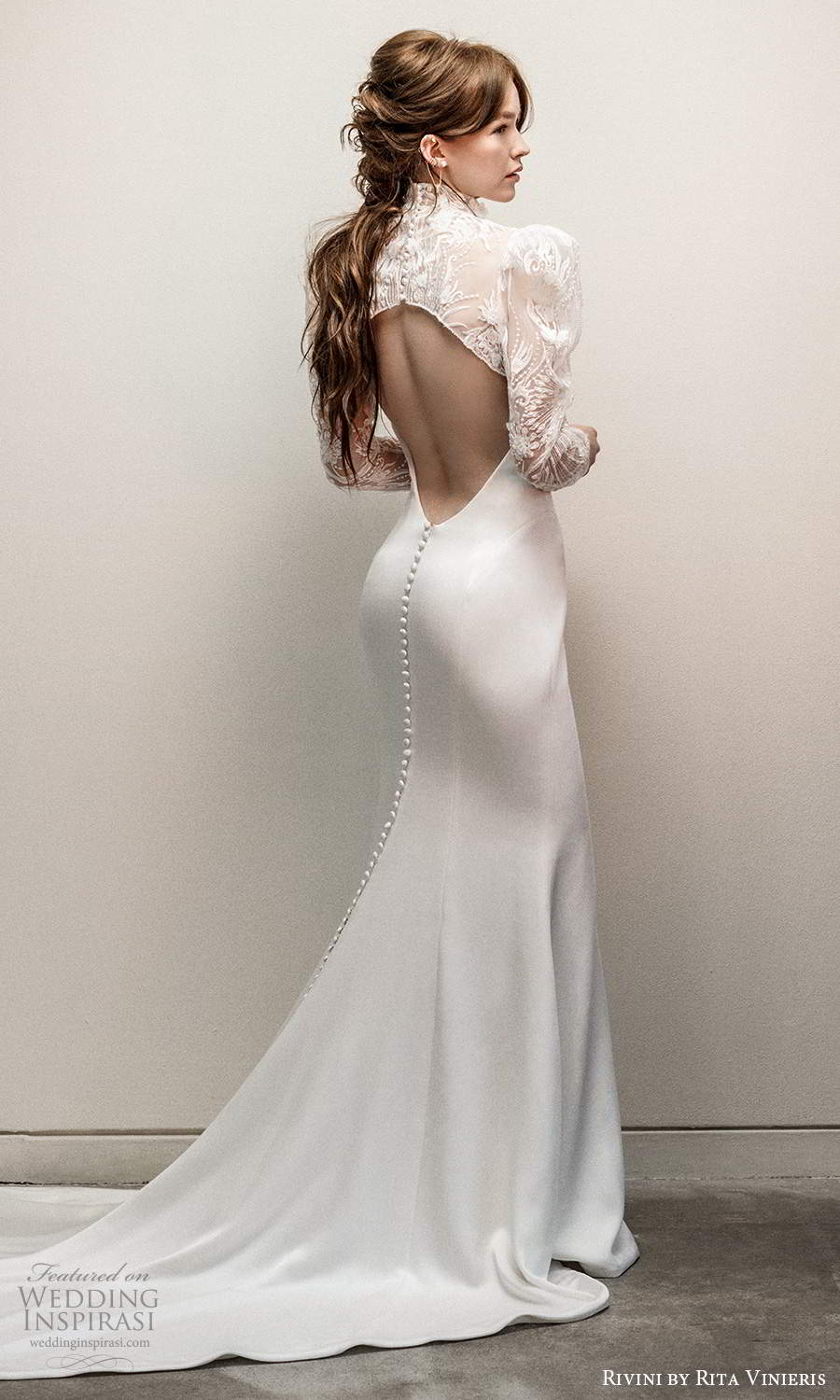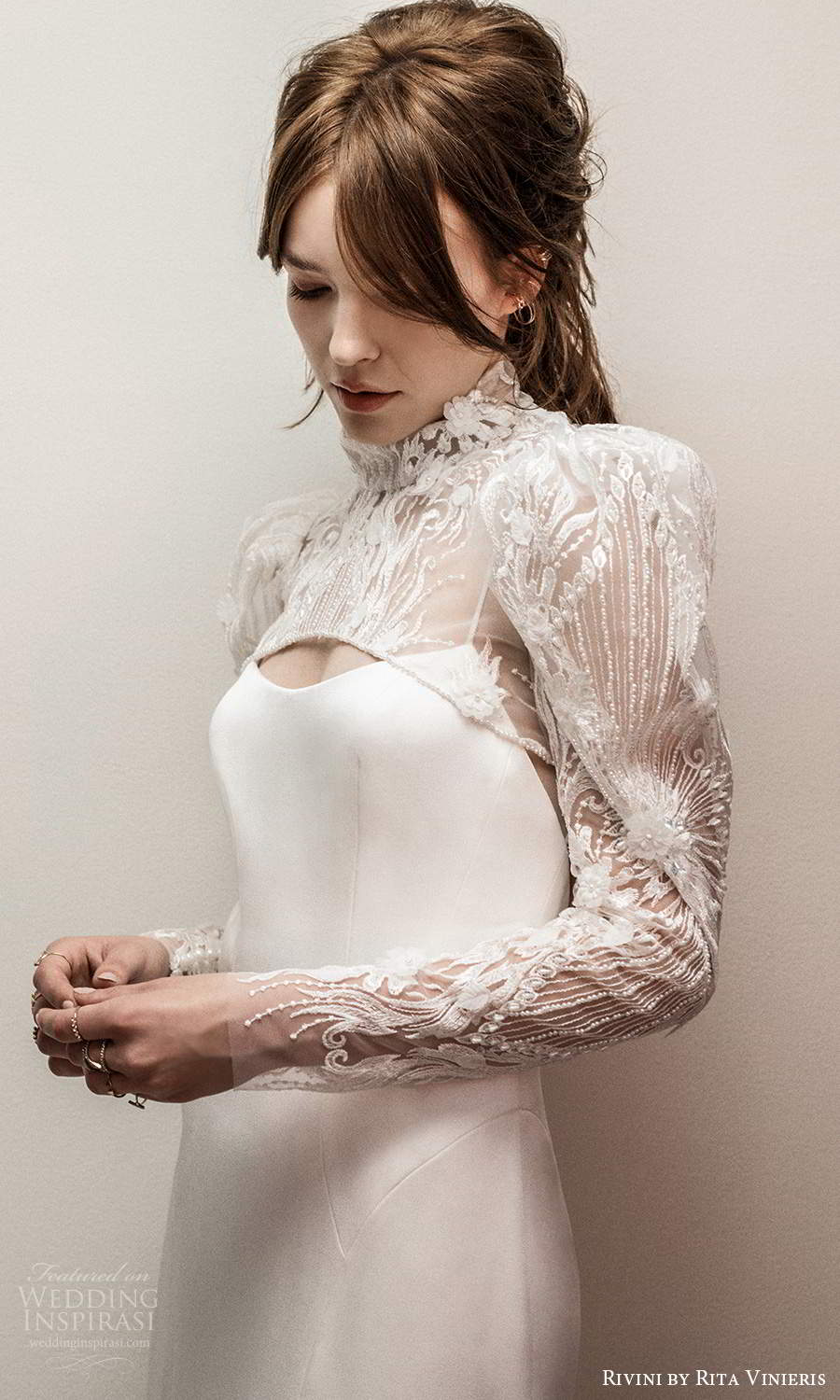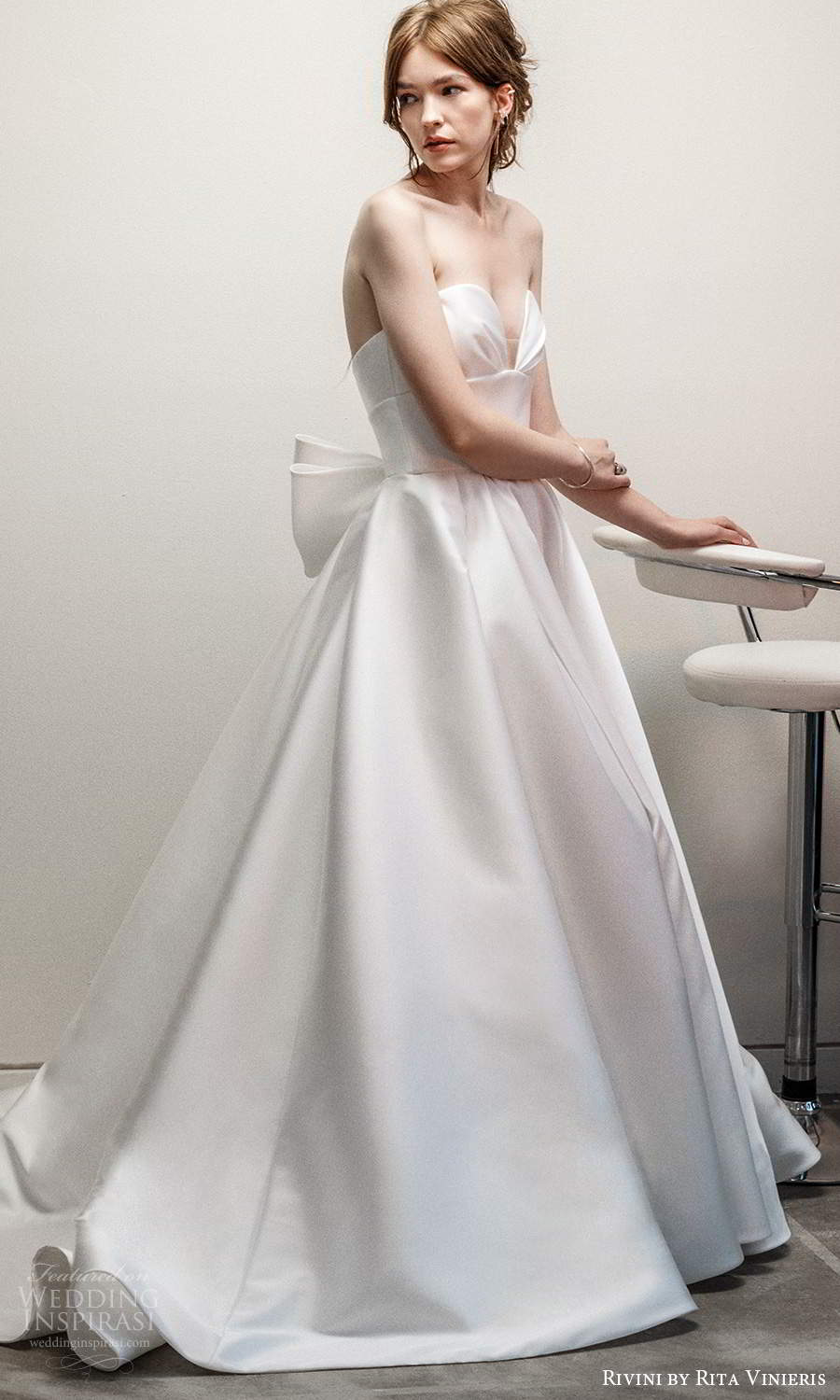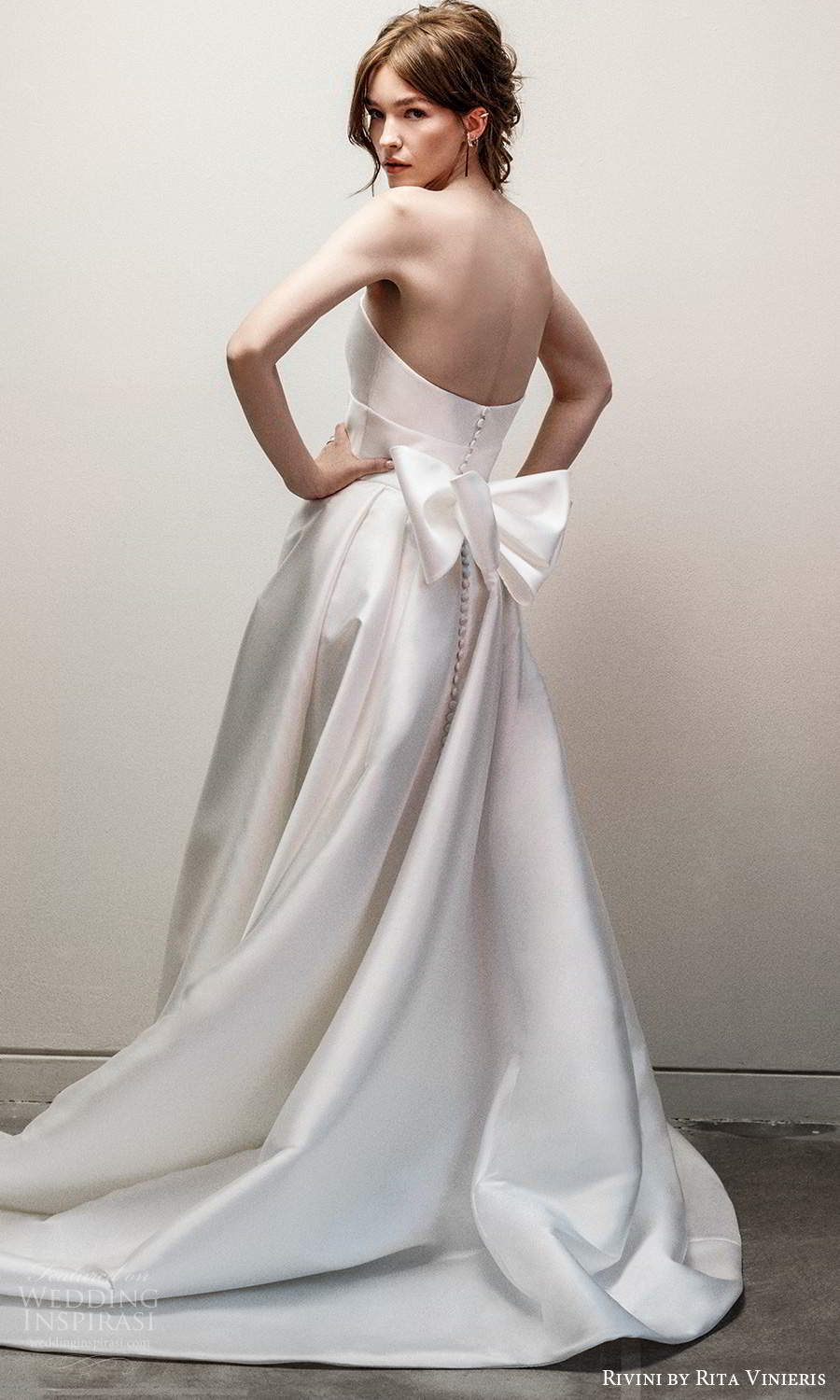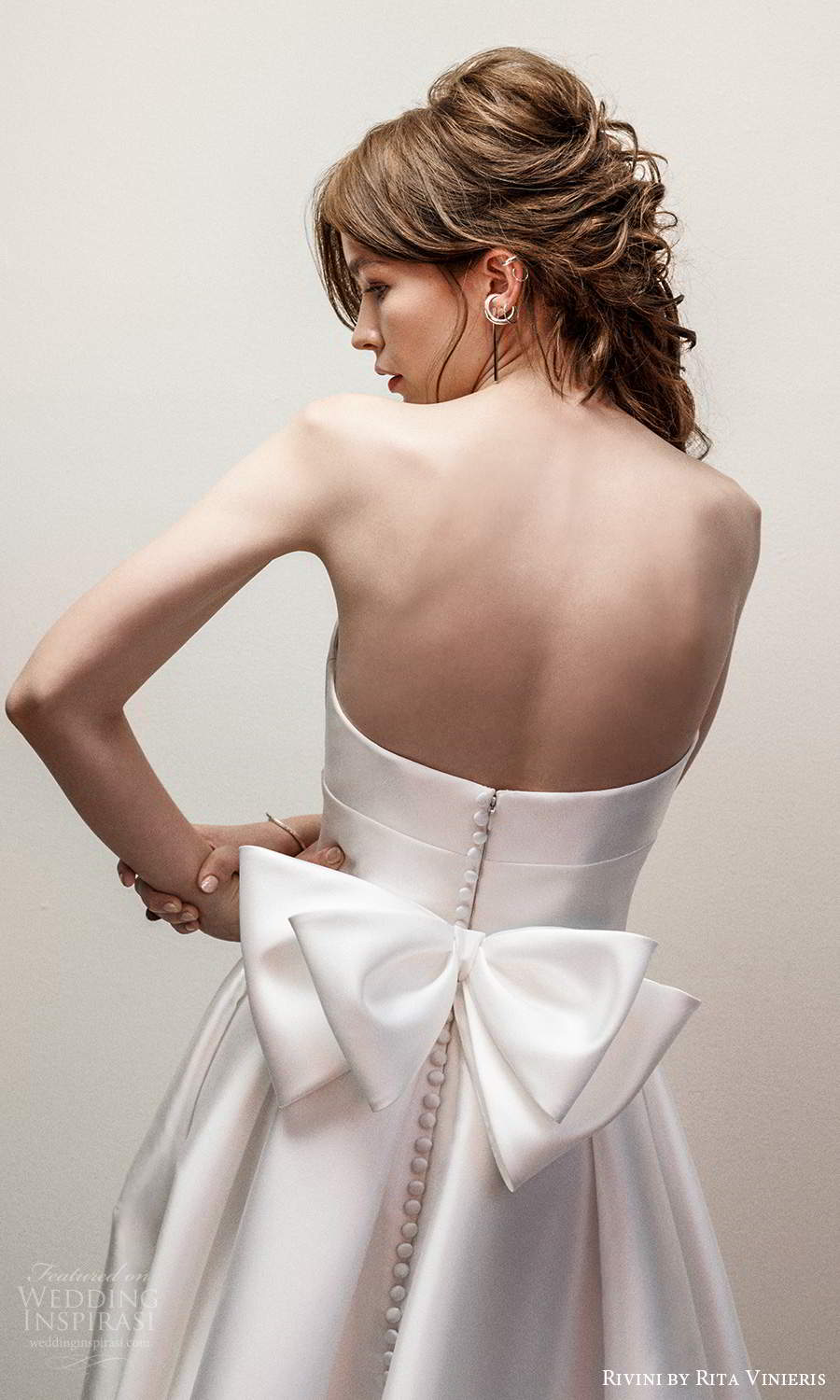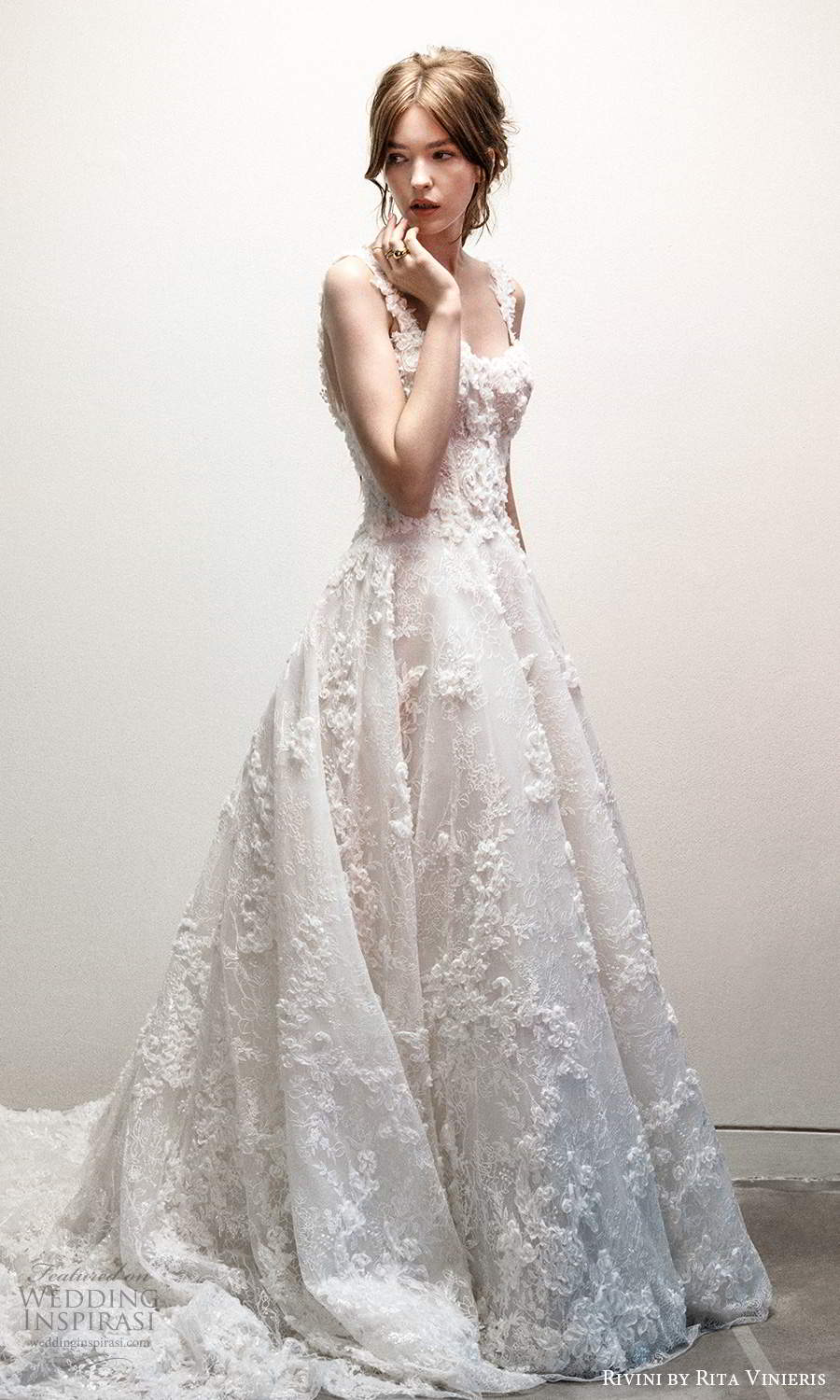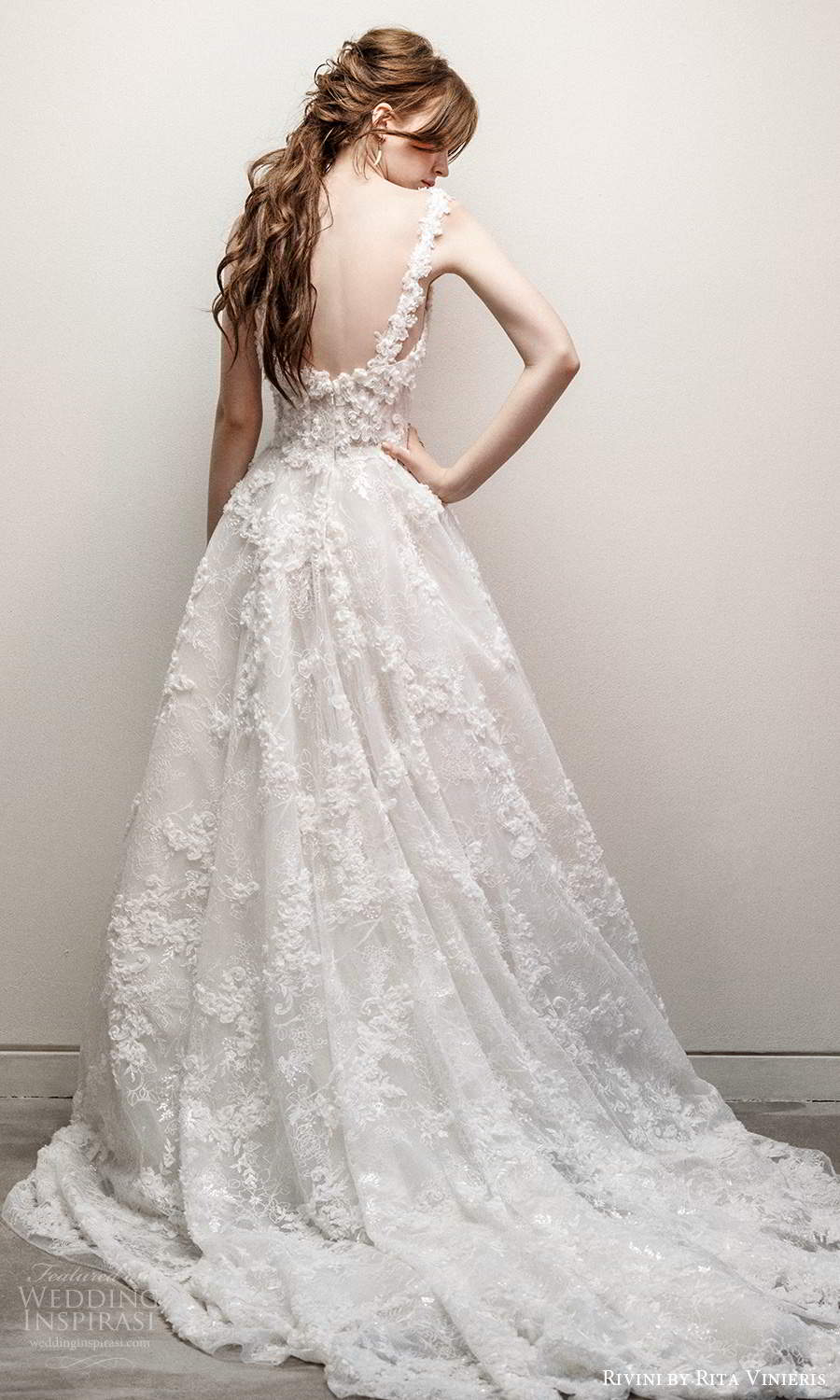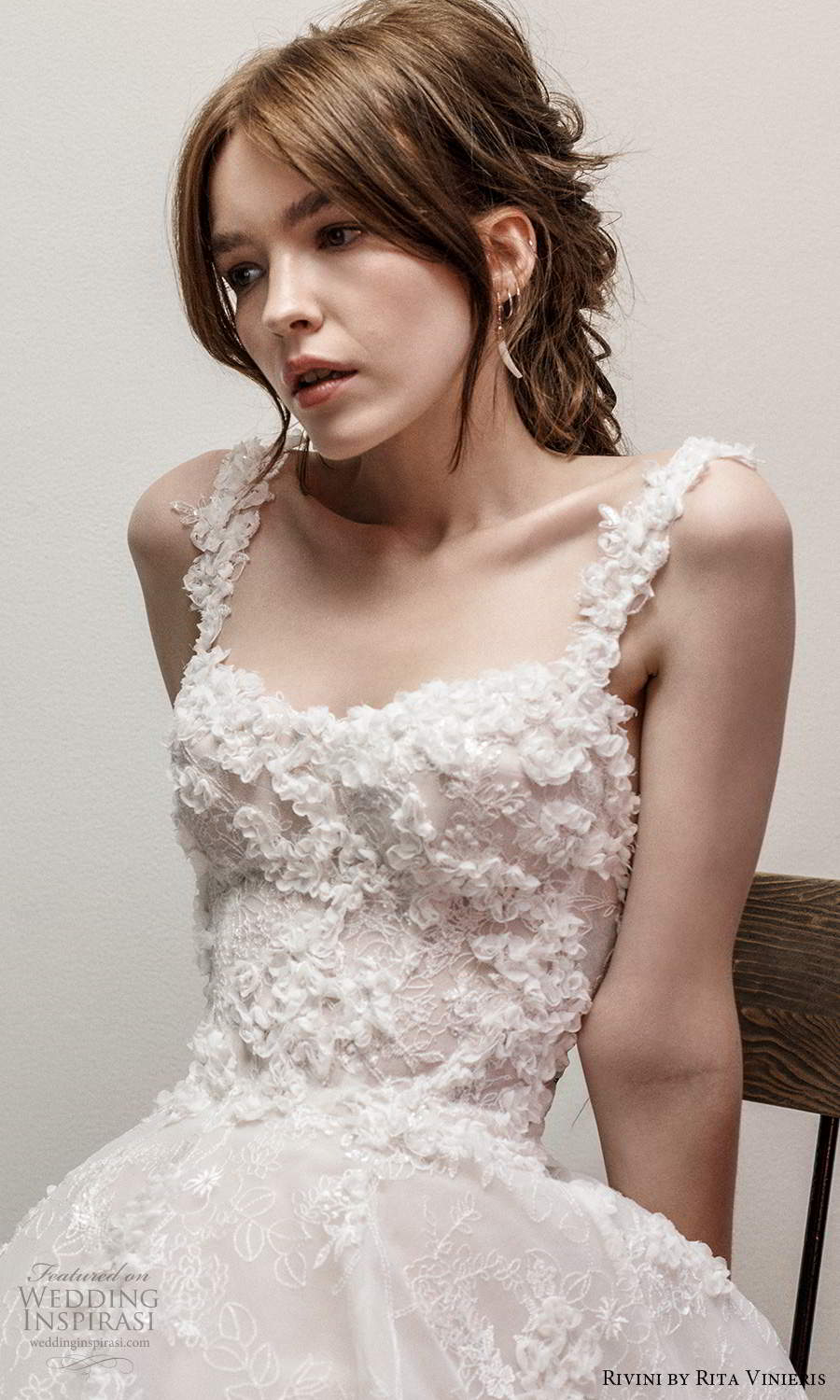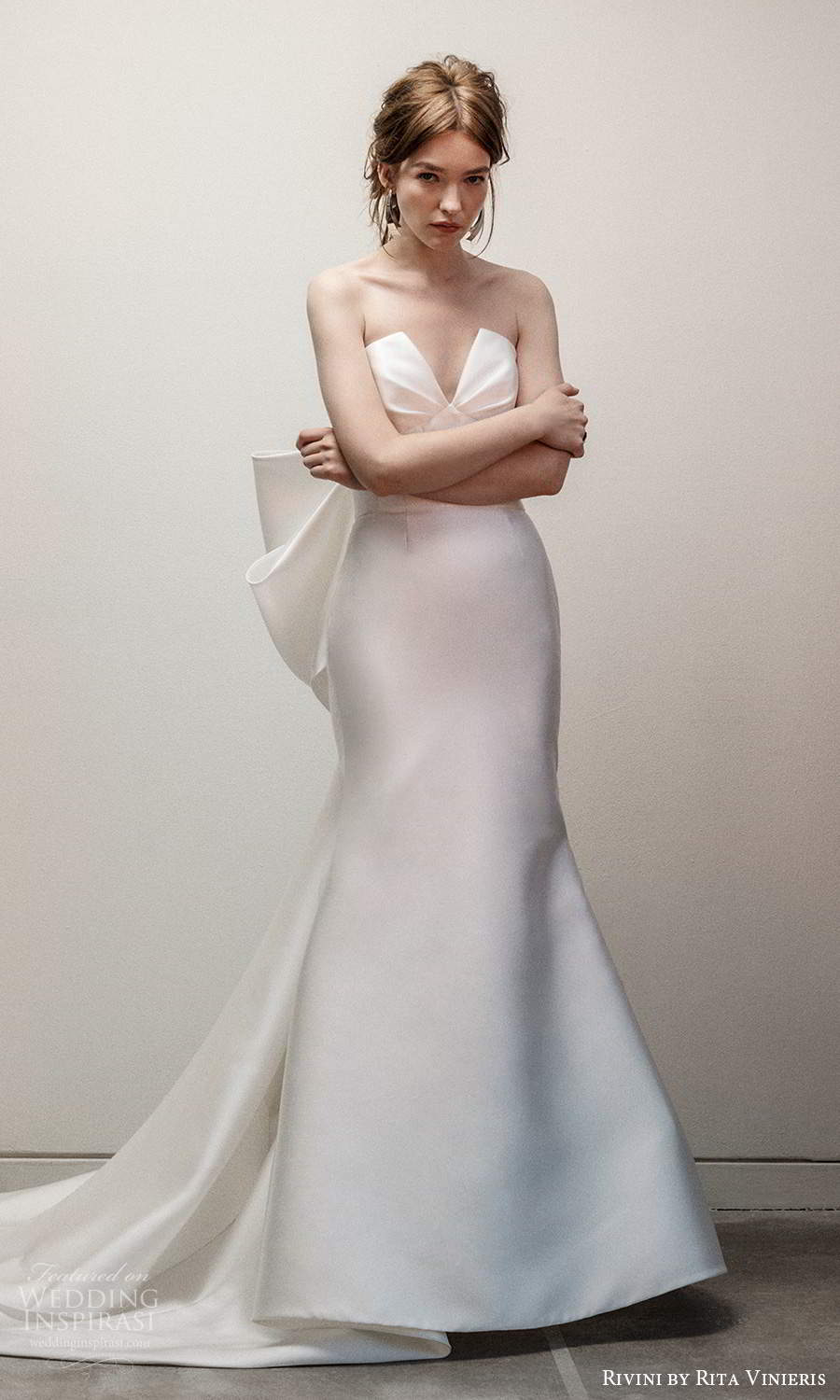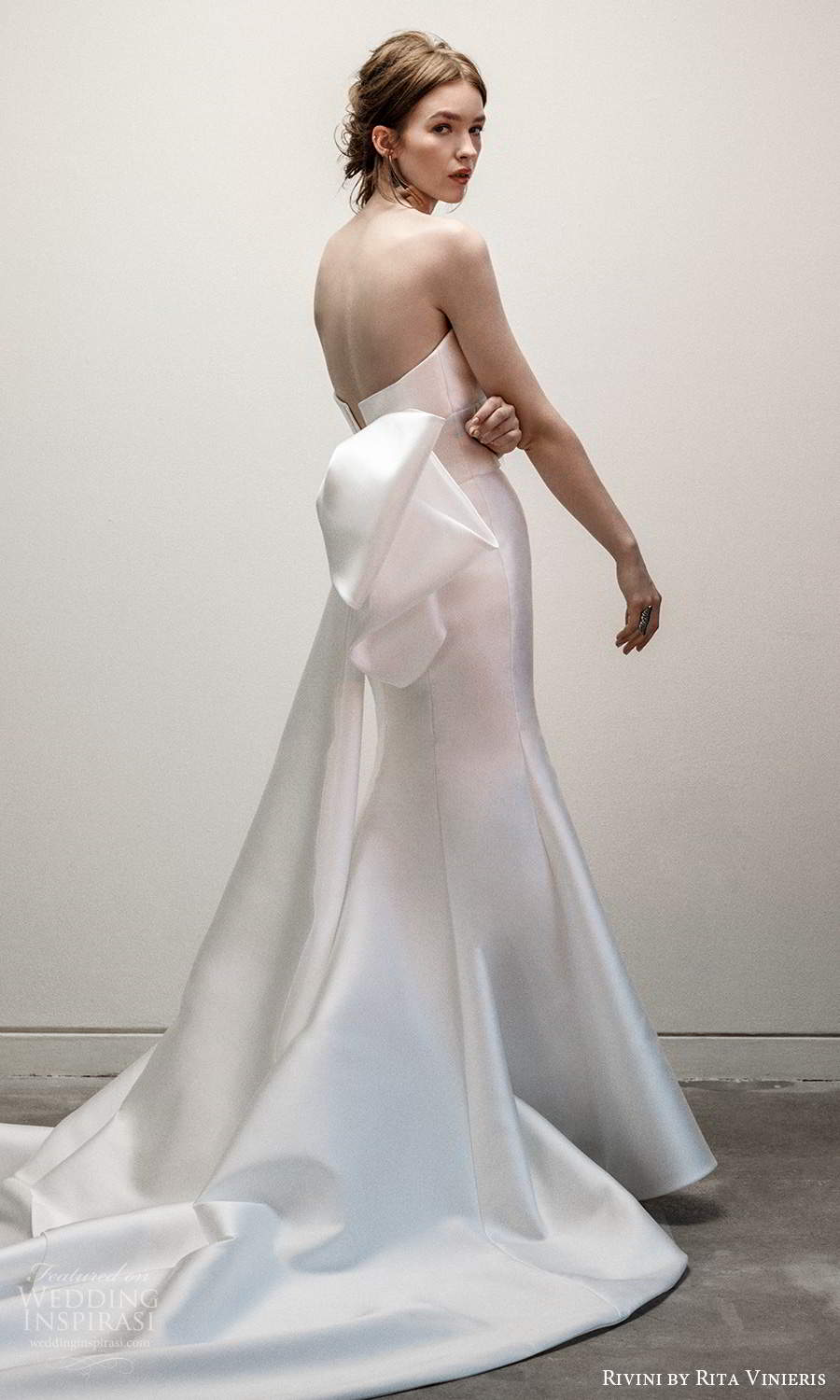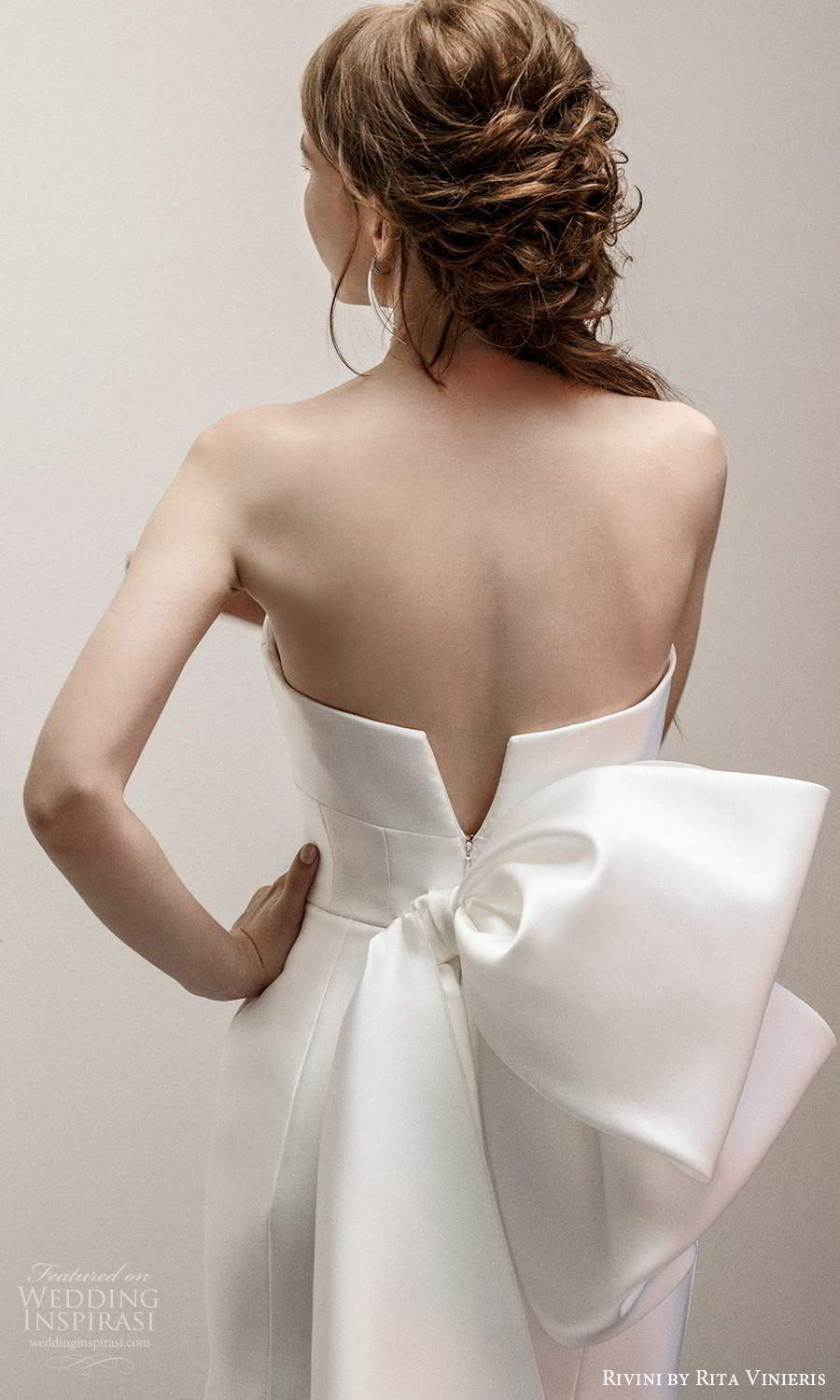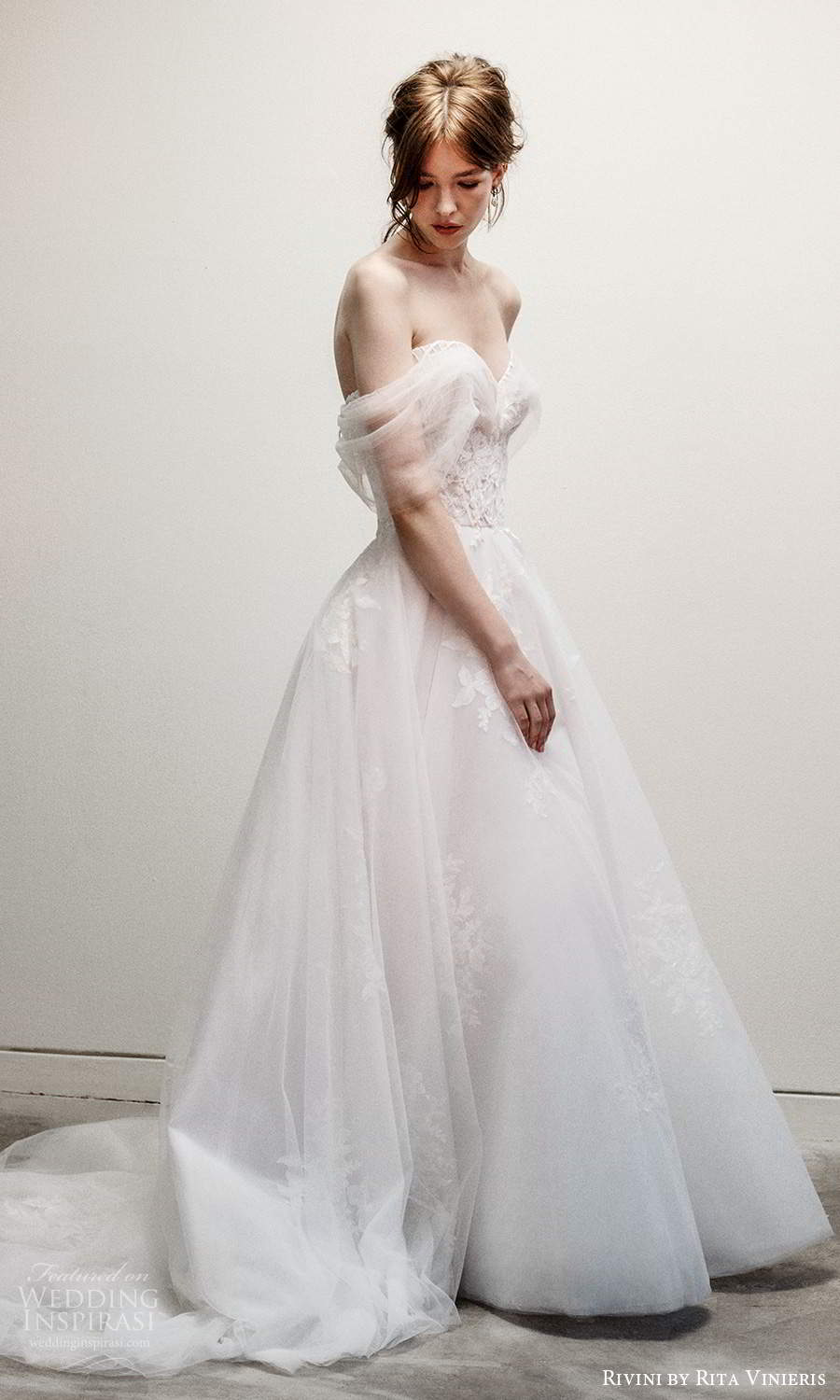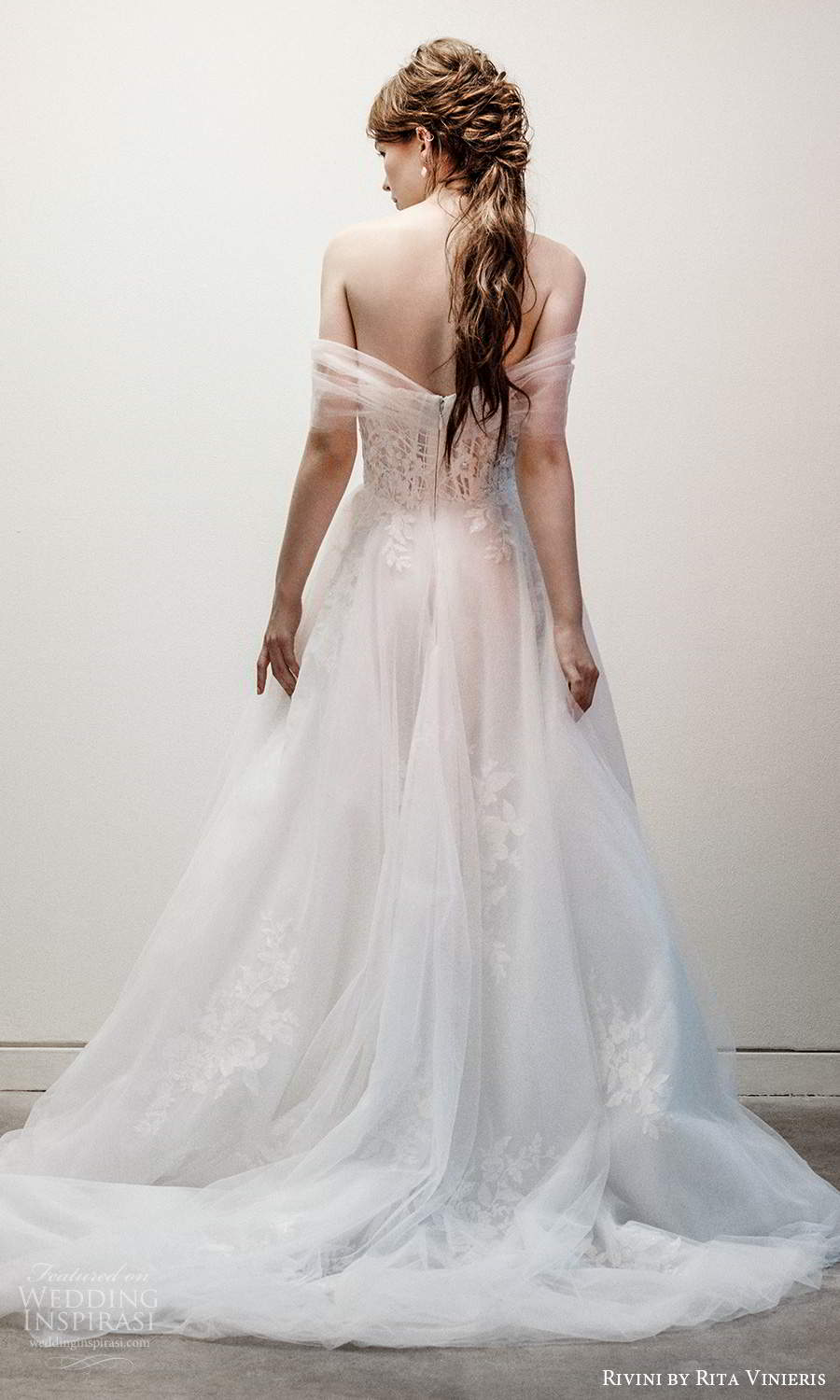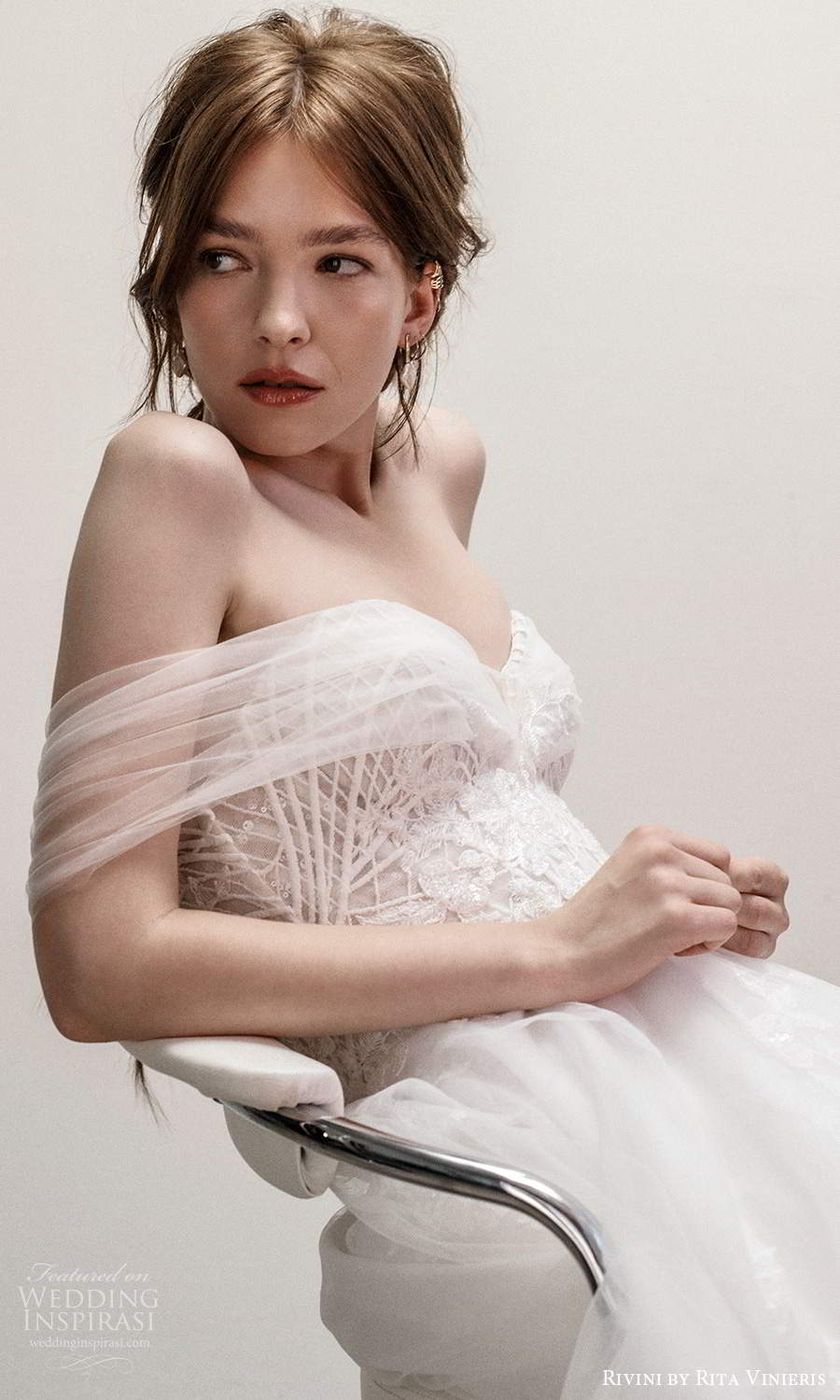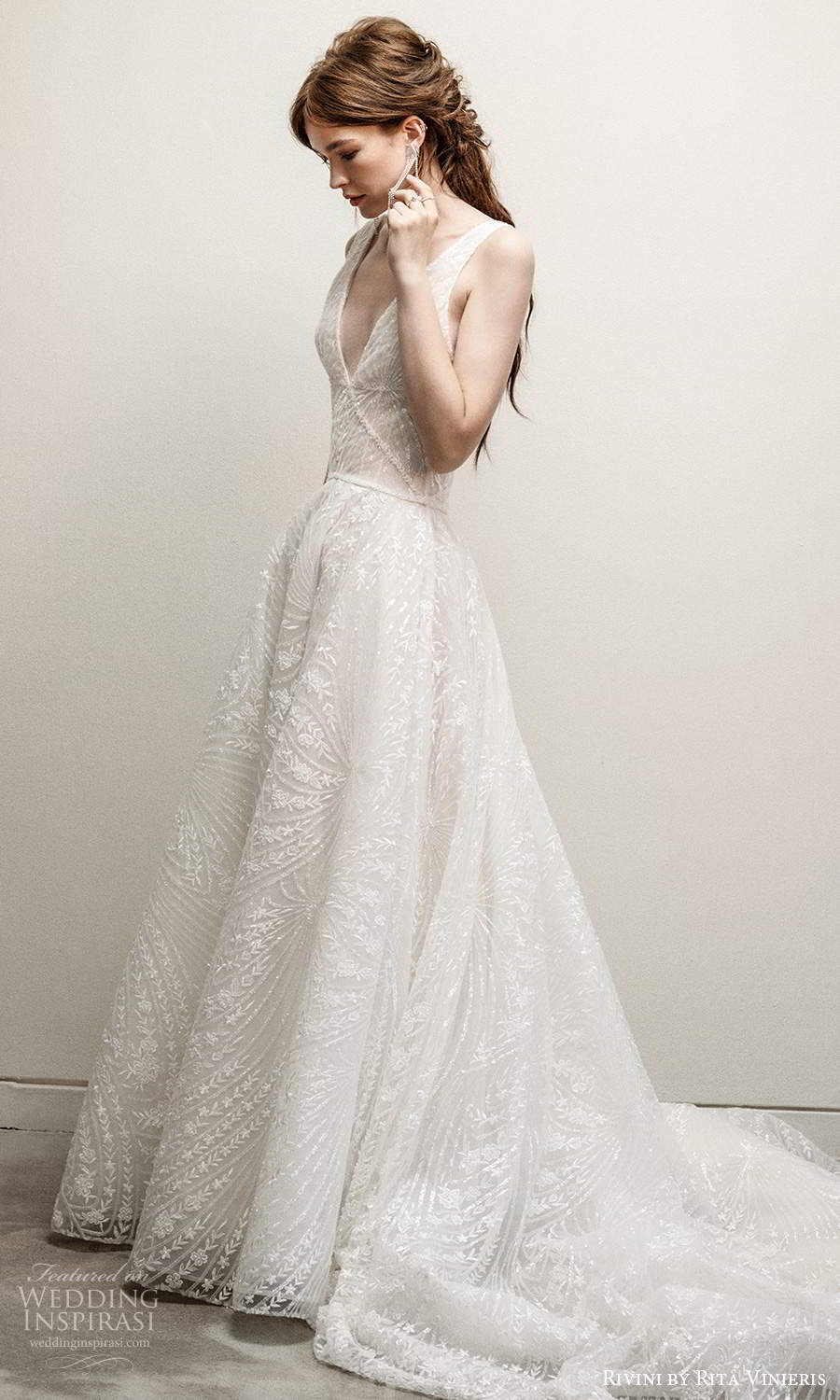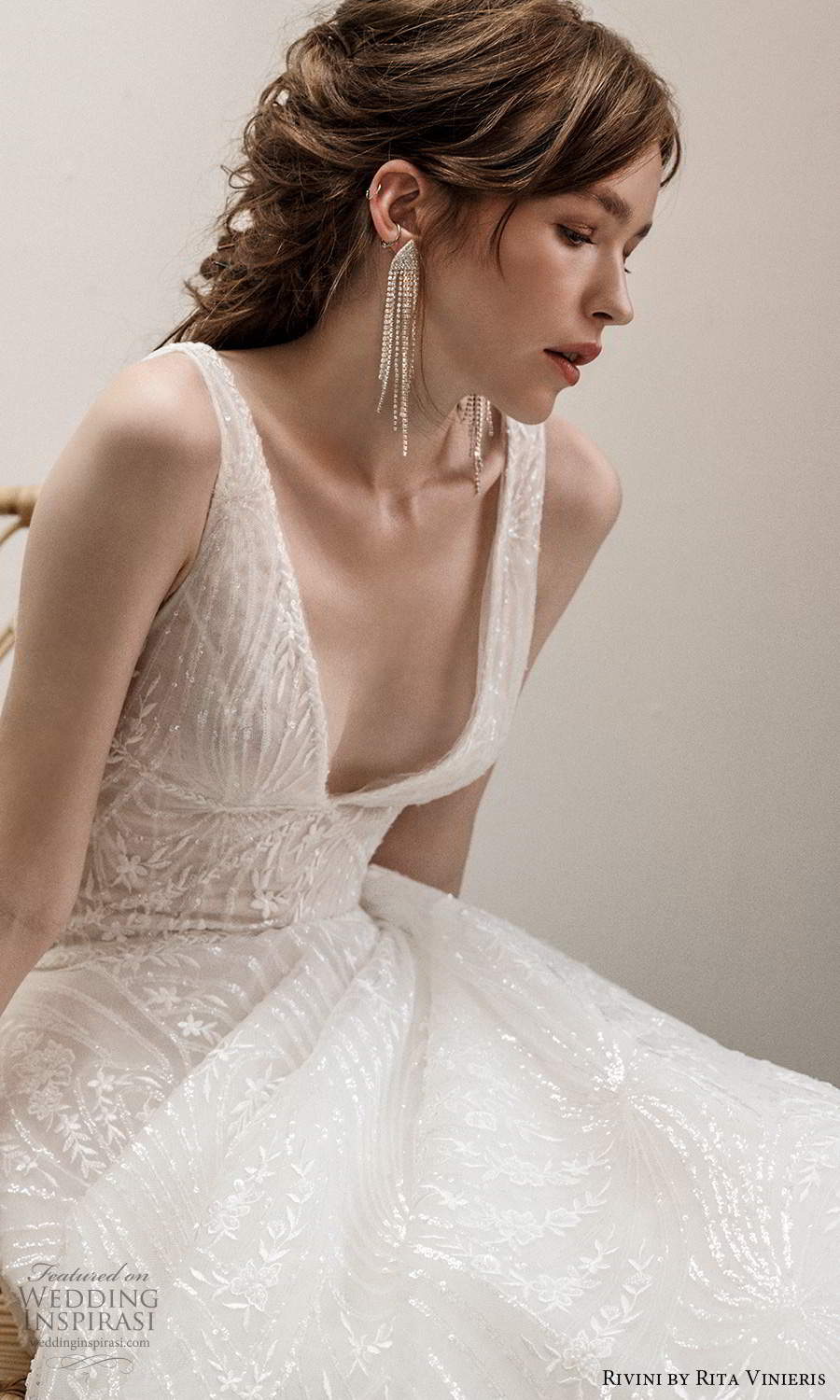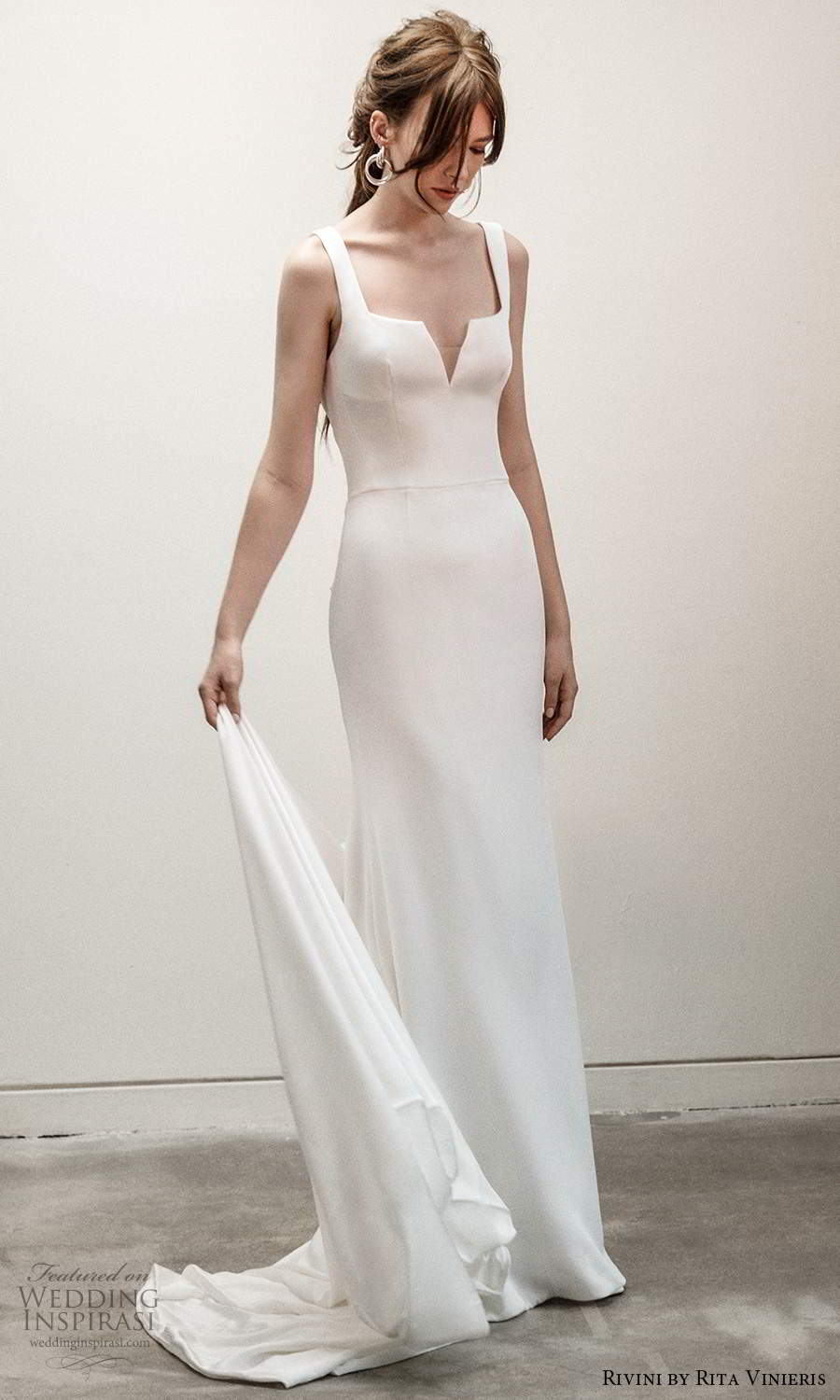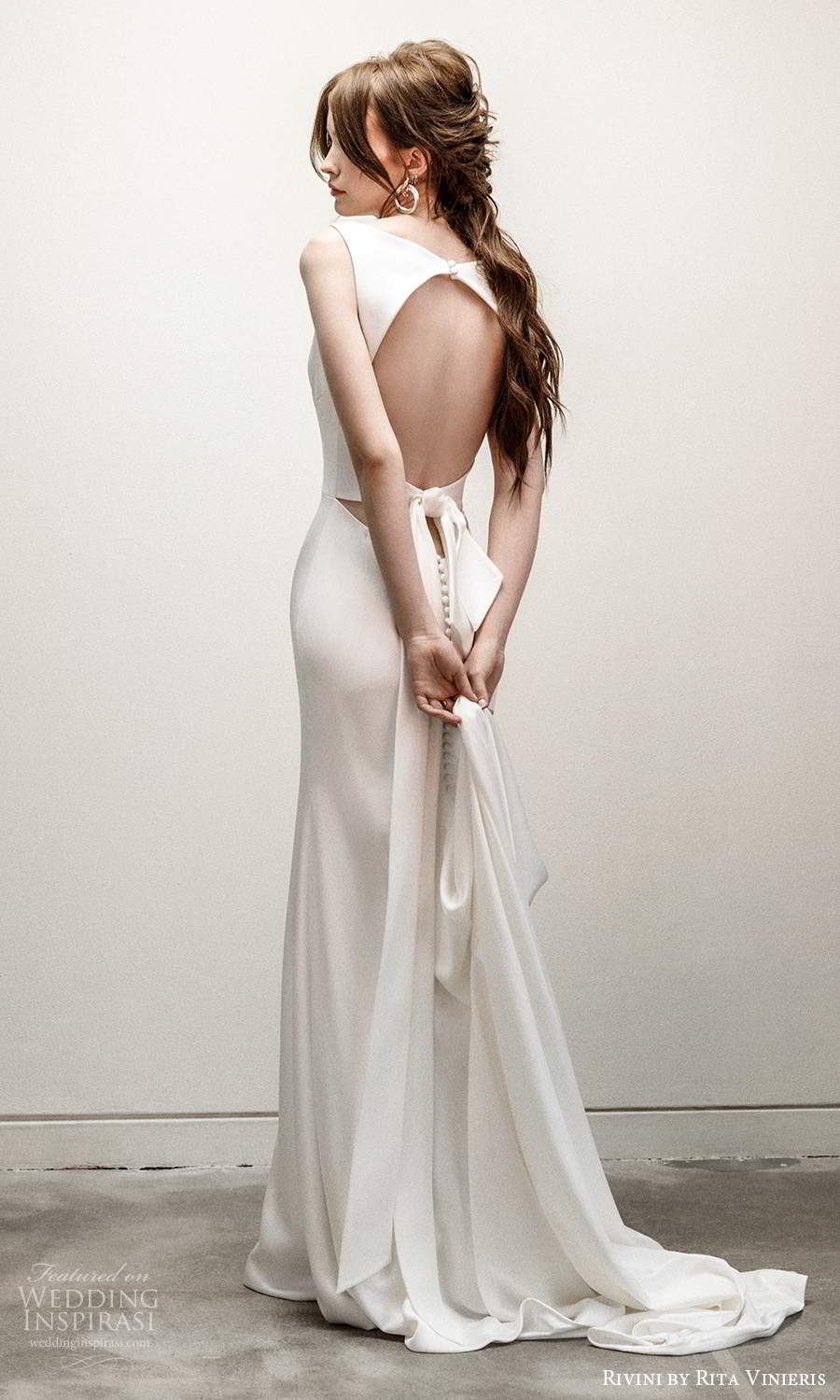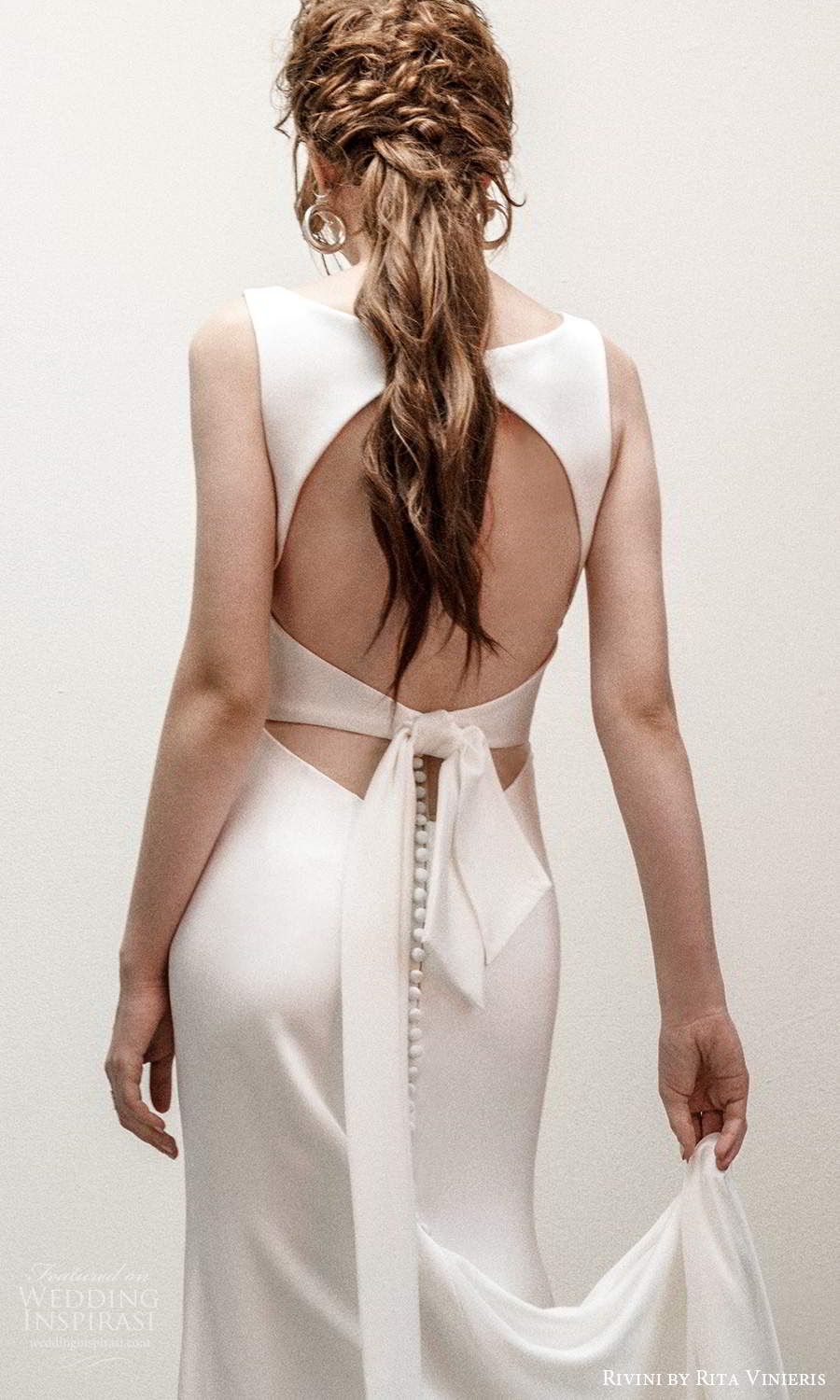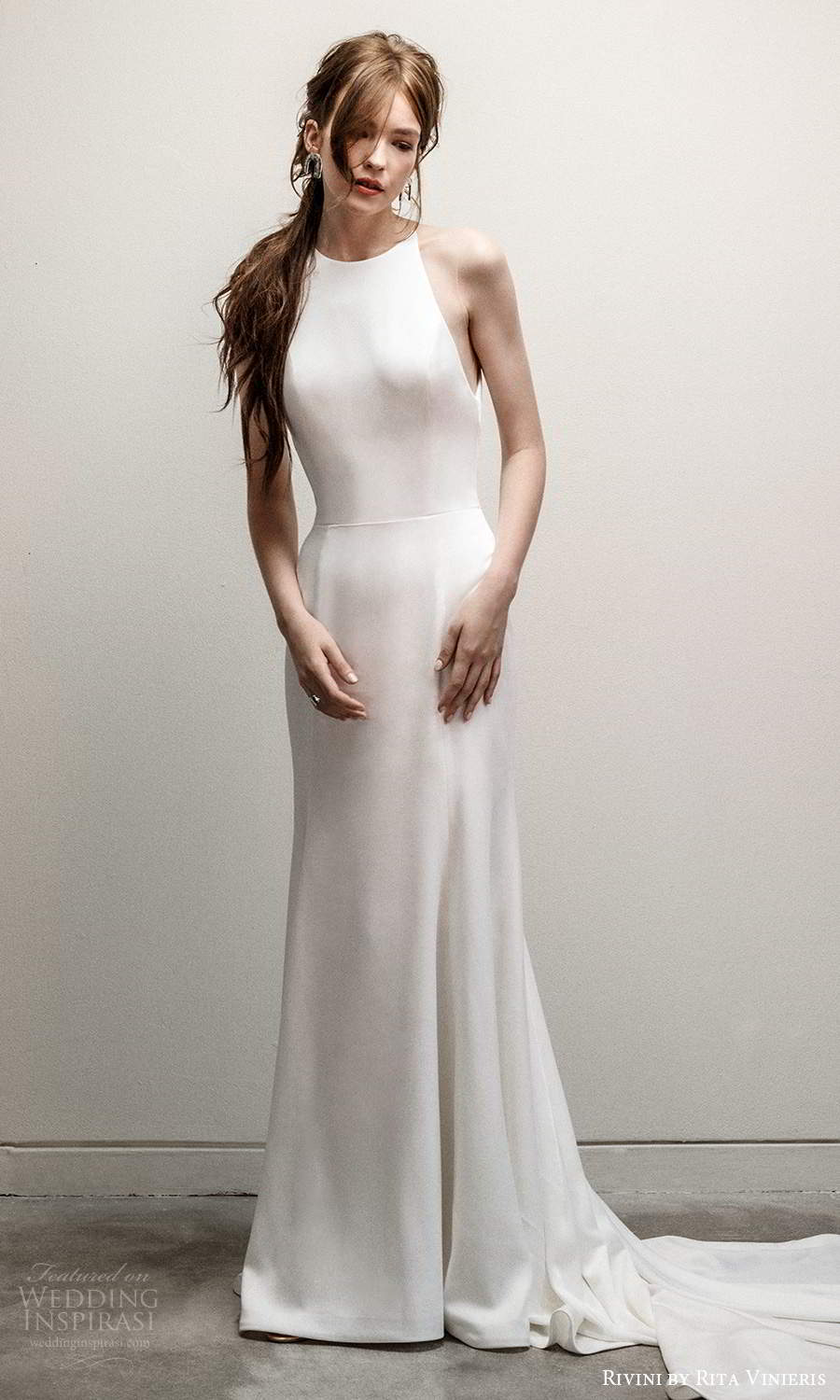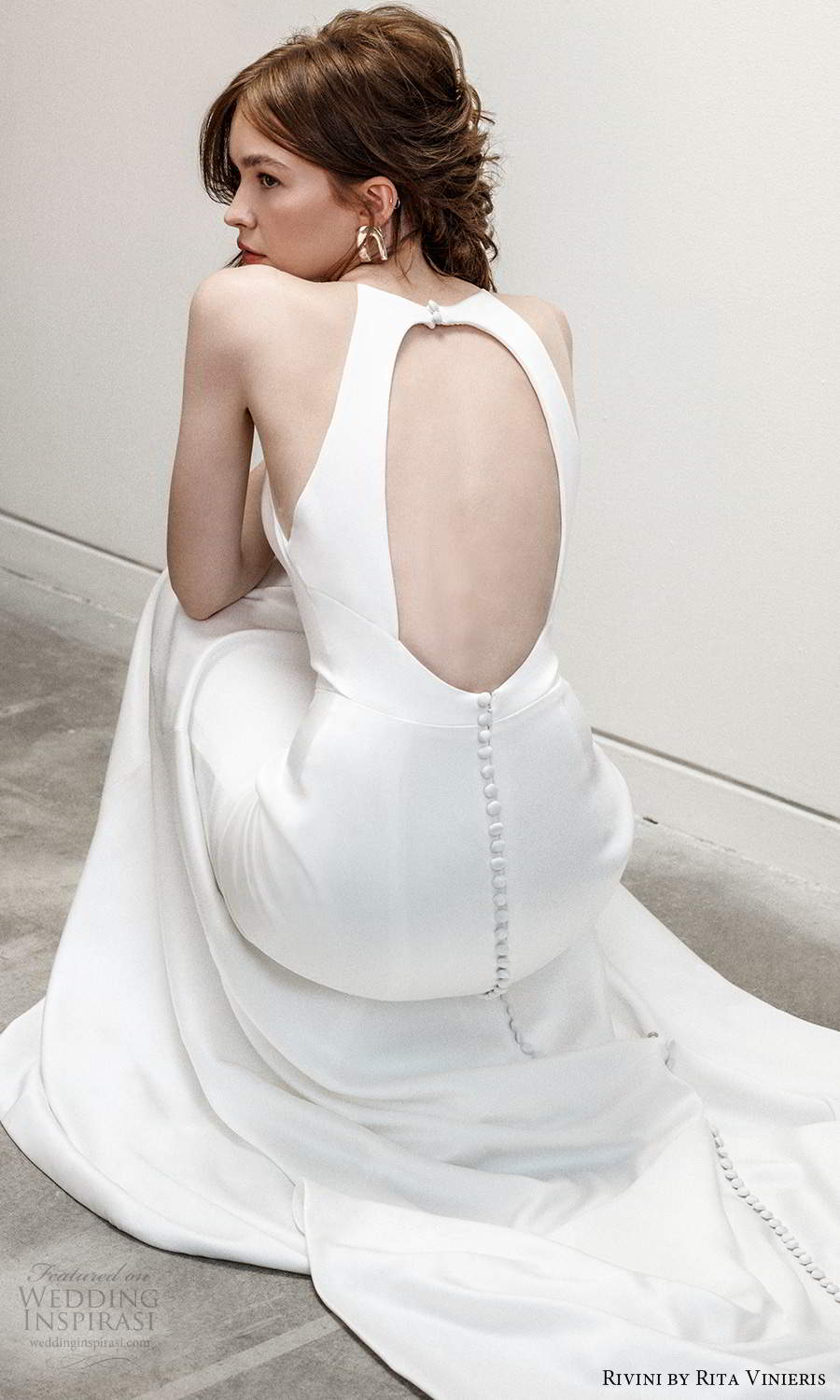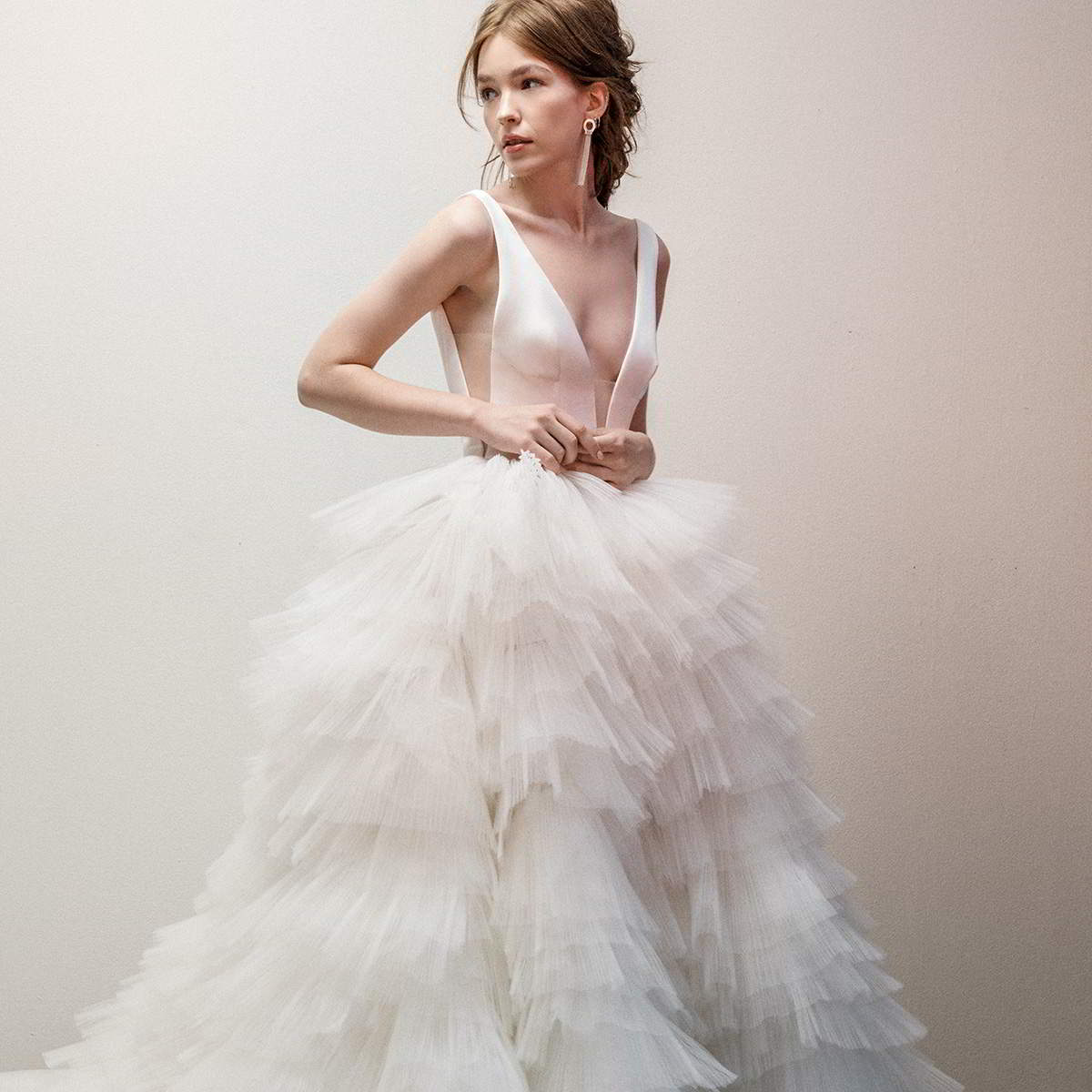 Photos courtesy of Rita Vinieris. For details, visit Rita Vinieris.