"Prima Ballerina" is a stunning ballet-inspired wedding dress collection by Kim Kassas. The 2021 collection marks the third bridal offering by the Tel-Aviv based design studio, and features exquisite details that reference both the story and motifs associated with the iconic Swan Lake ballet.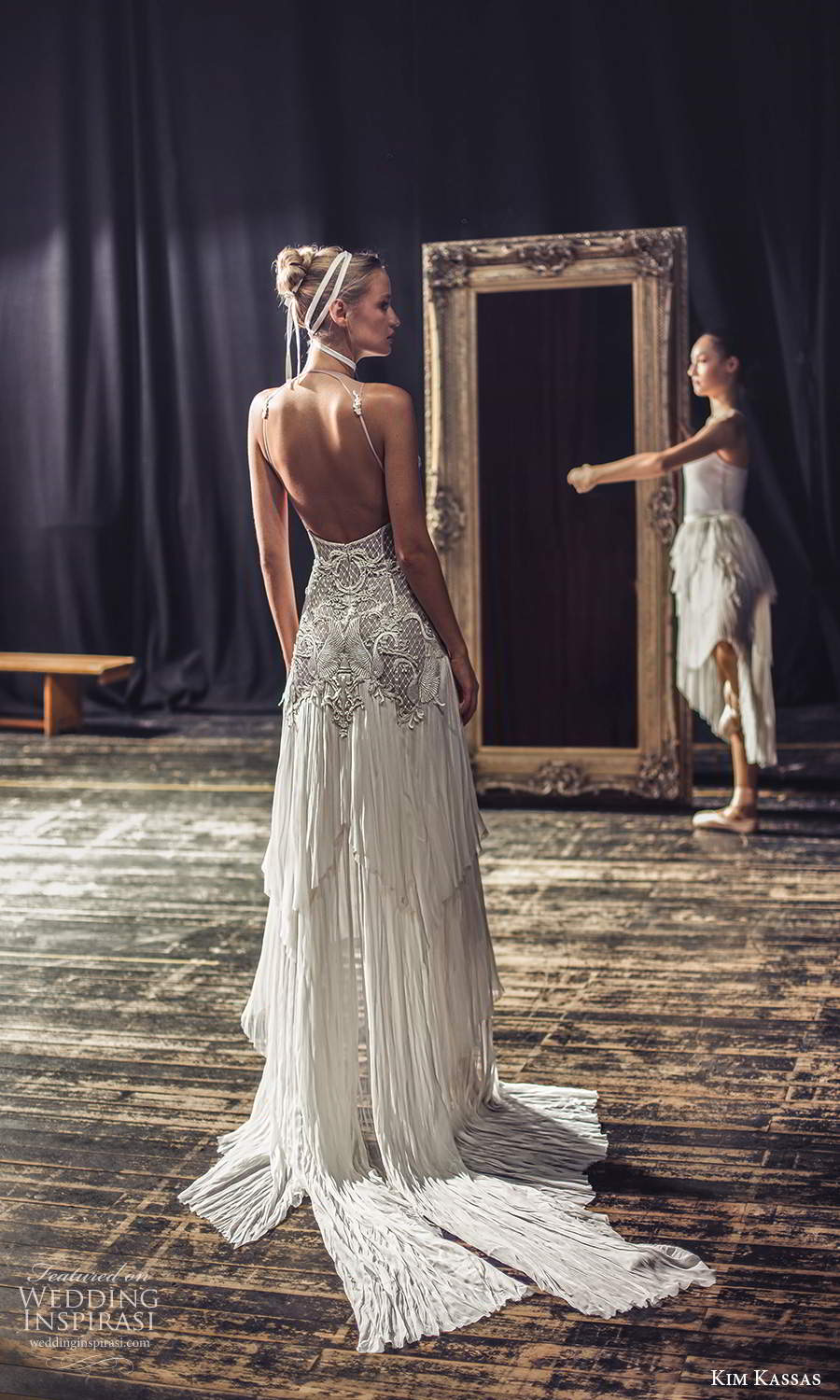 "Founder Kim Kassas and designer Dor Yaakov draw inspiration from the classical art of dance for the label's latest arrival: Prima Ballerina. Meticulous attention to detail is at the heart of Prima Ballerina. Craftsmanship featuring dainty embroidery, pearl embellishments, soft ostrich feathers, and beaded fringe accents join together to lend a beautiful moment to each and every piece. The silhouettes take center stage with contemporary takes on the ballerina's uniform: a leotard and tutu. This motif seamlessly translates to bridal with slim waist bodices punctuated by voluminous skirts as well as lace-up corsets and x-straps. Texture also hits its stride with swaths of ethereal fabrics like smooth tulle, silk chiffon, and Solstiss lace crafted in a flattering color palette of ivory, subtle pink hues, and a nude underlining. Adorned on four dresses within the collection is a swan embroidery — a clever reference to Tchaikovsky and Rasquin's masterpiece performance."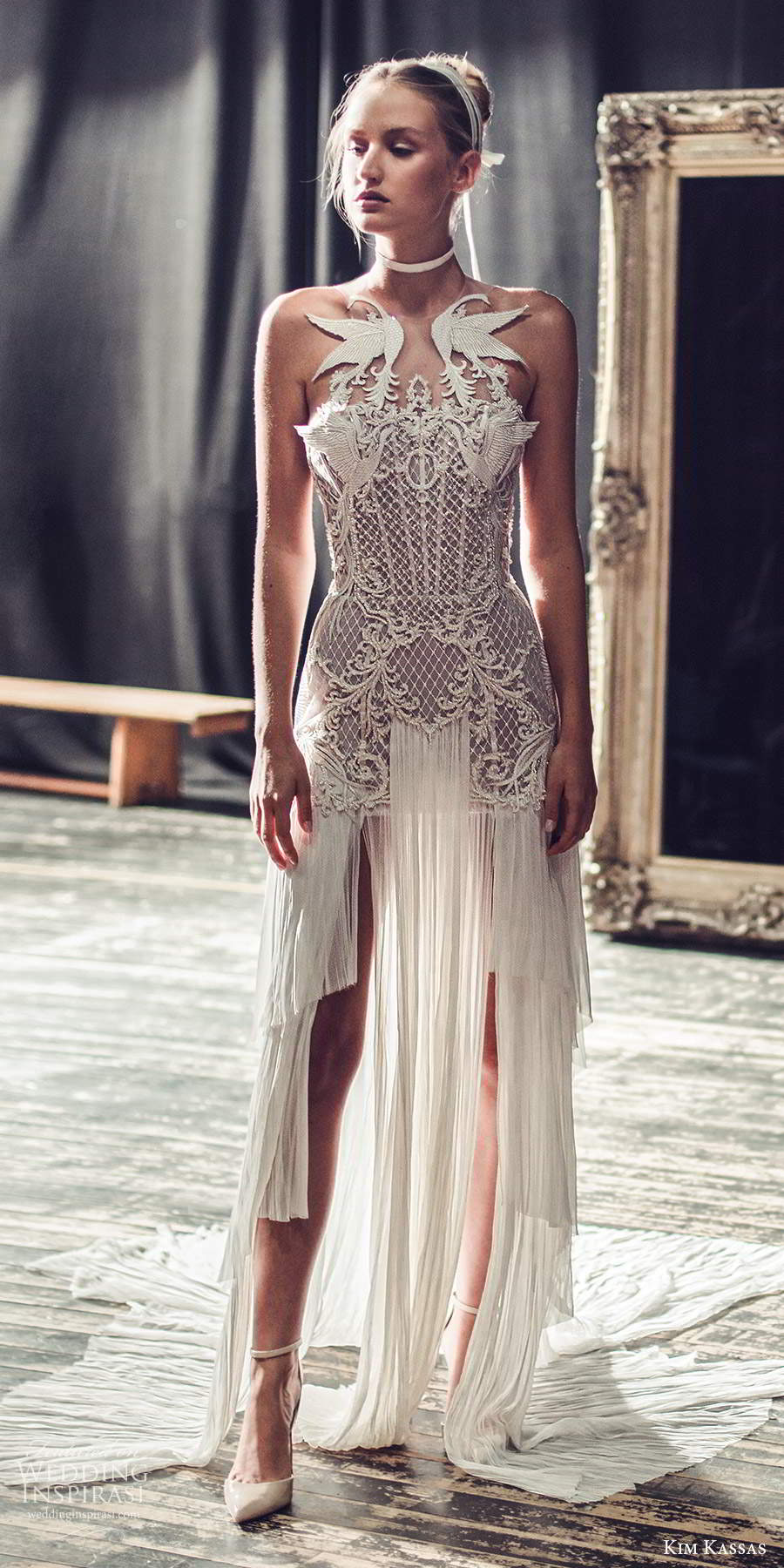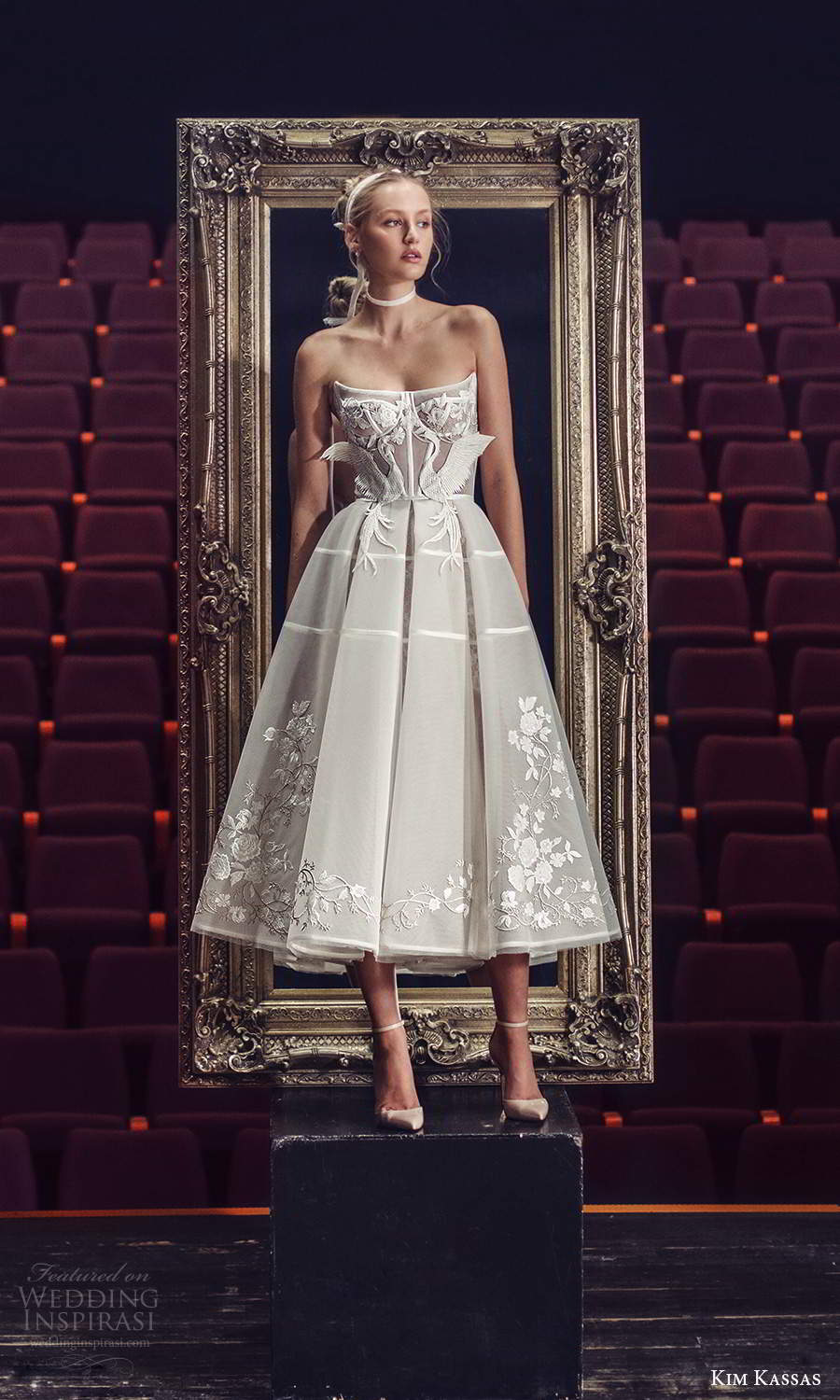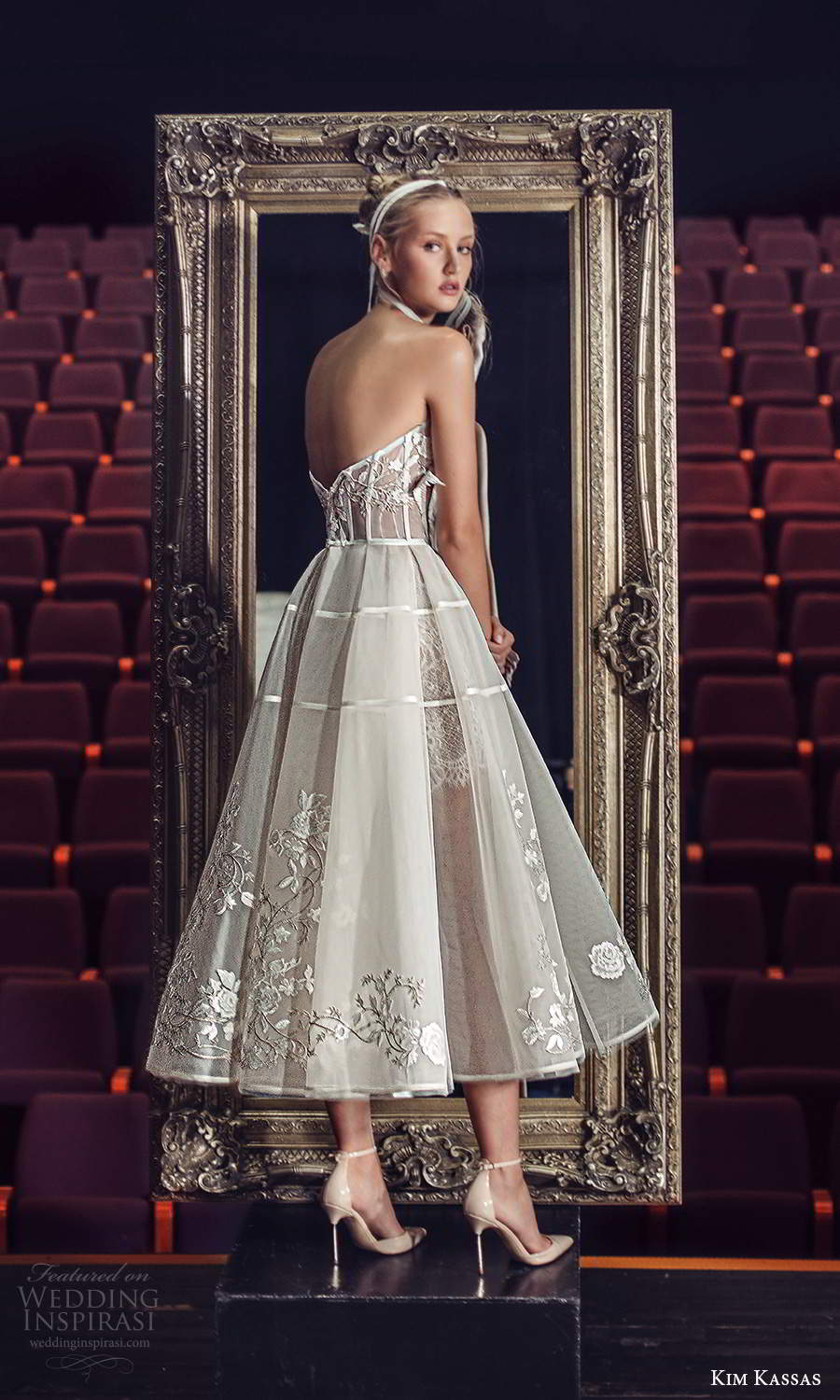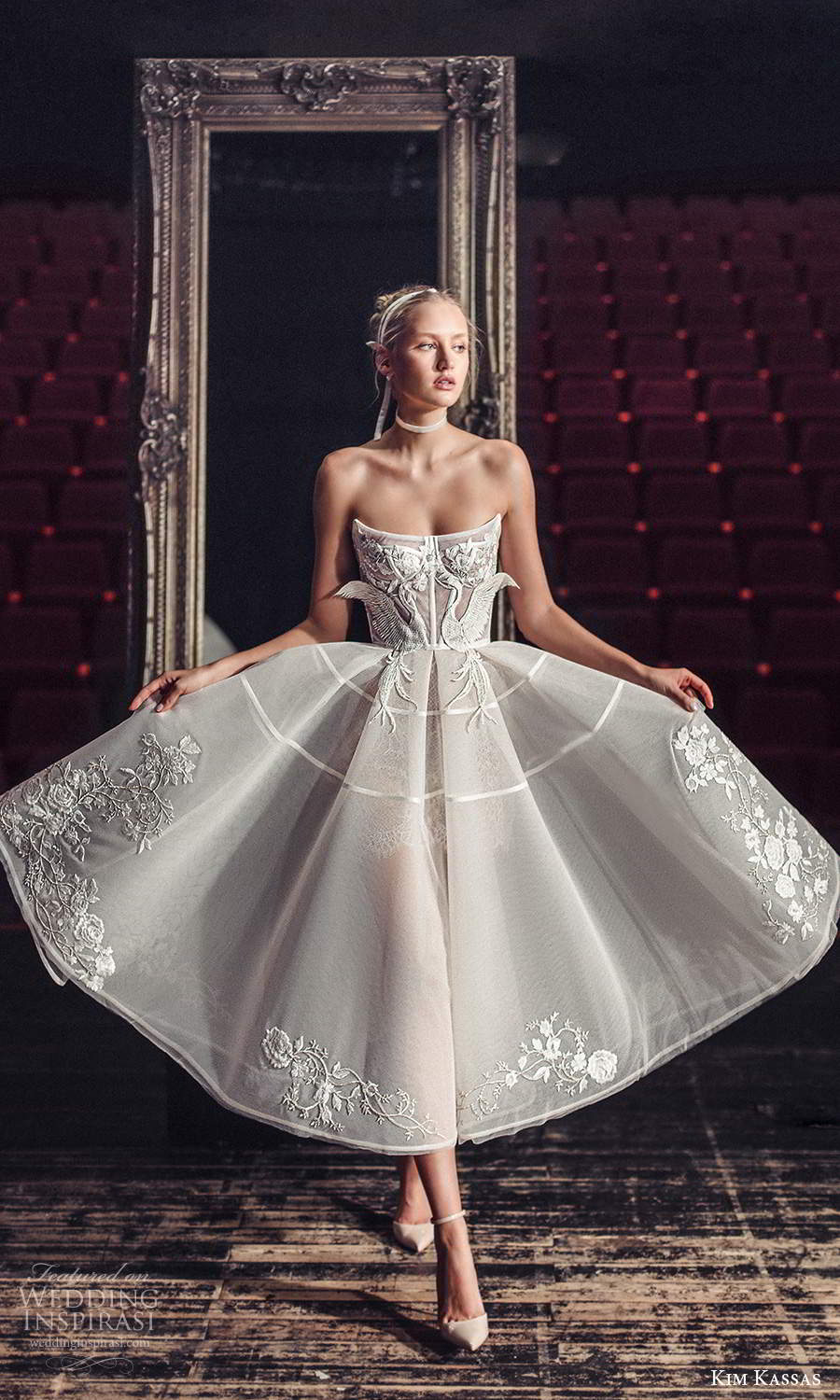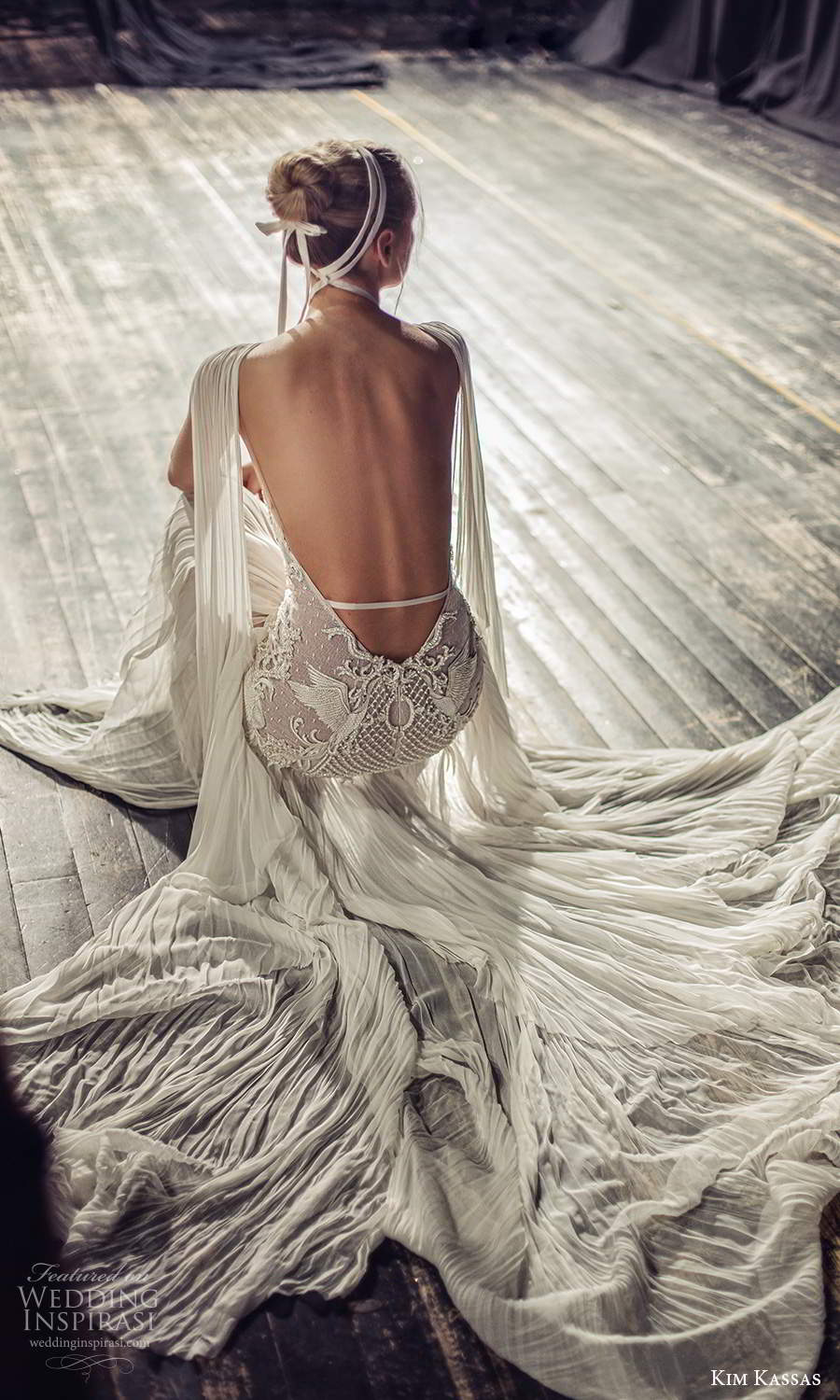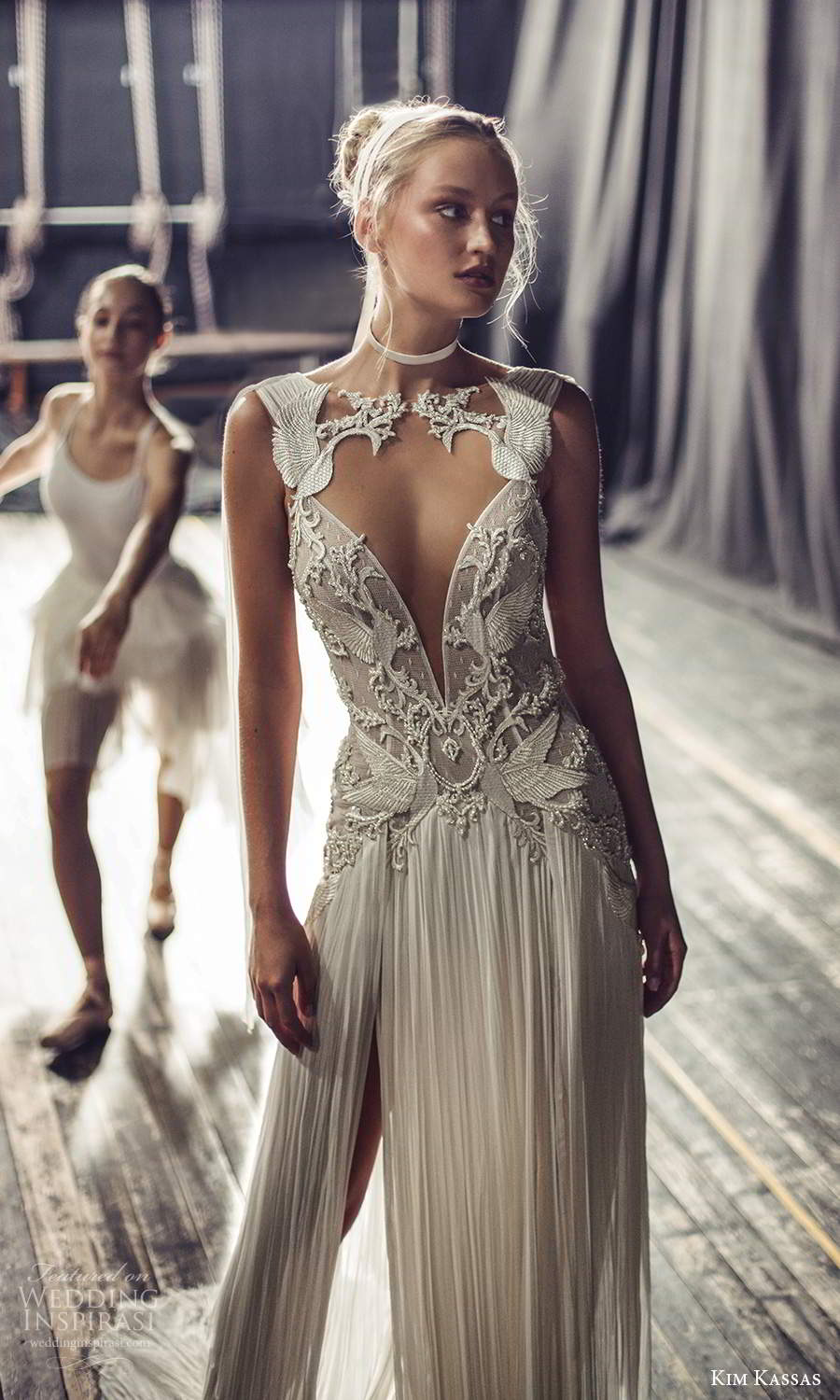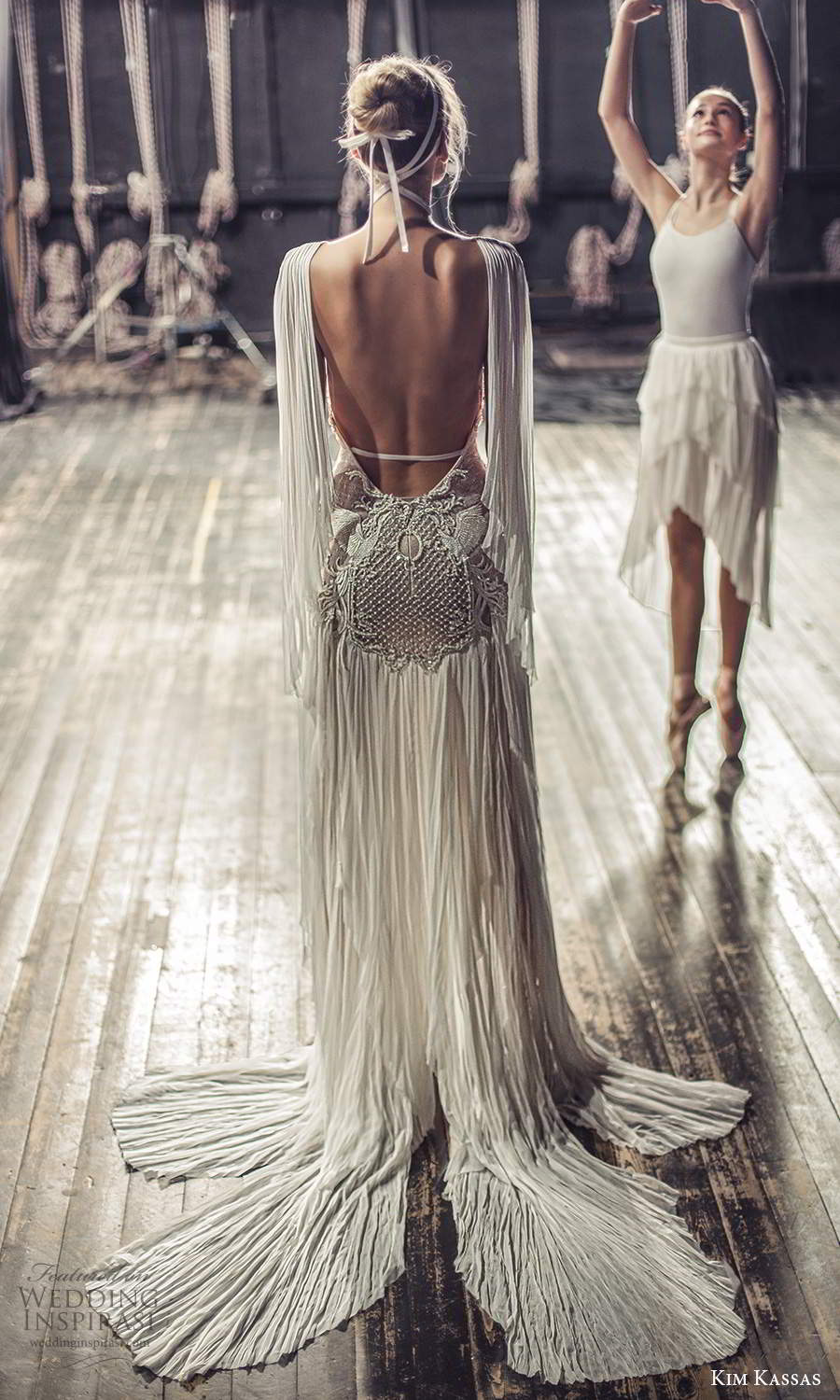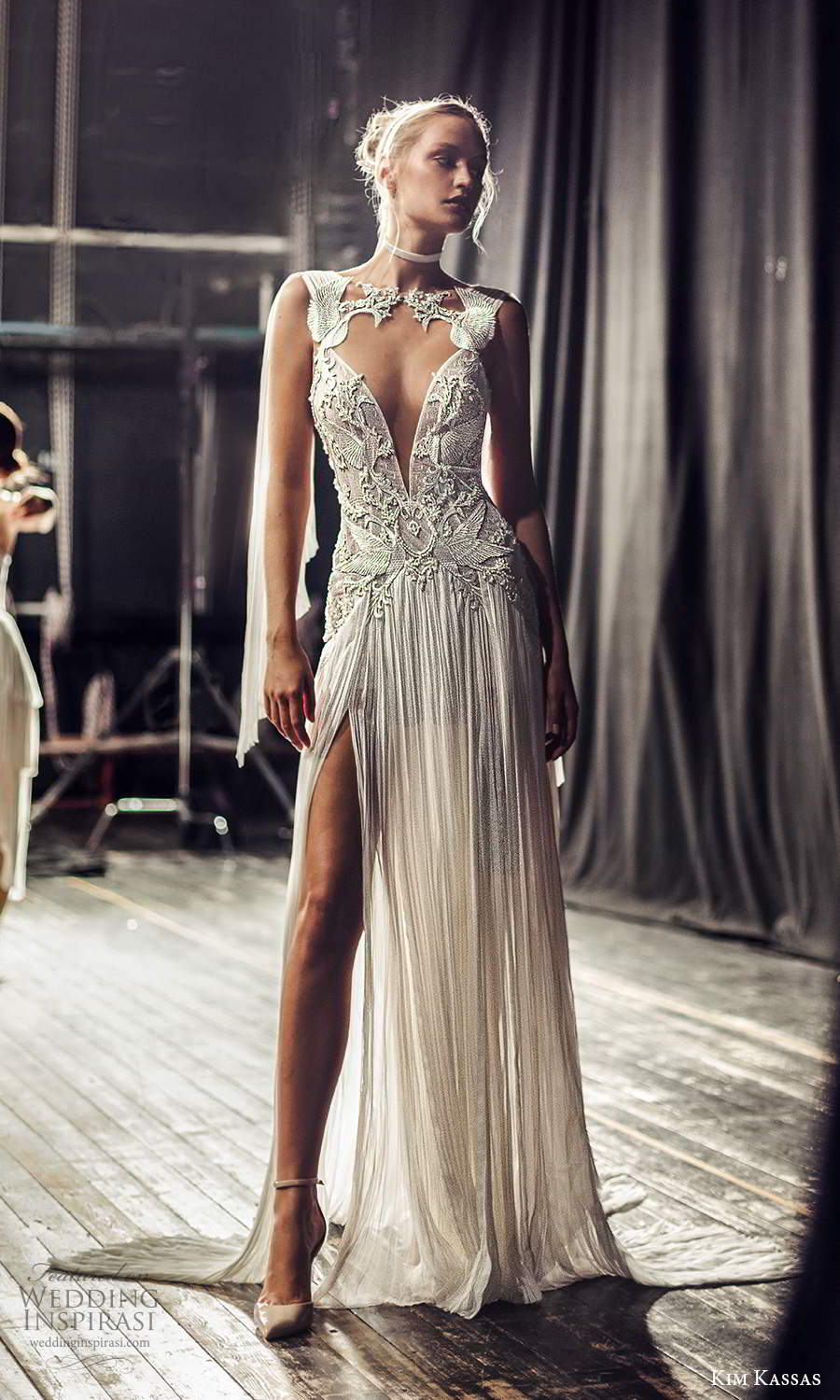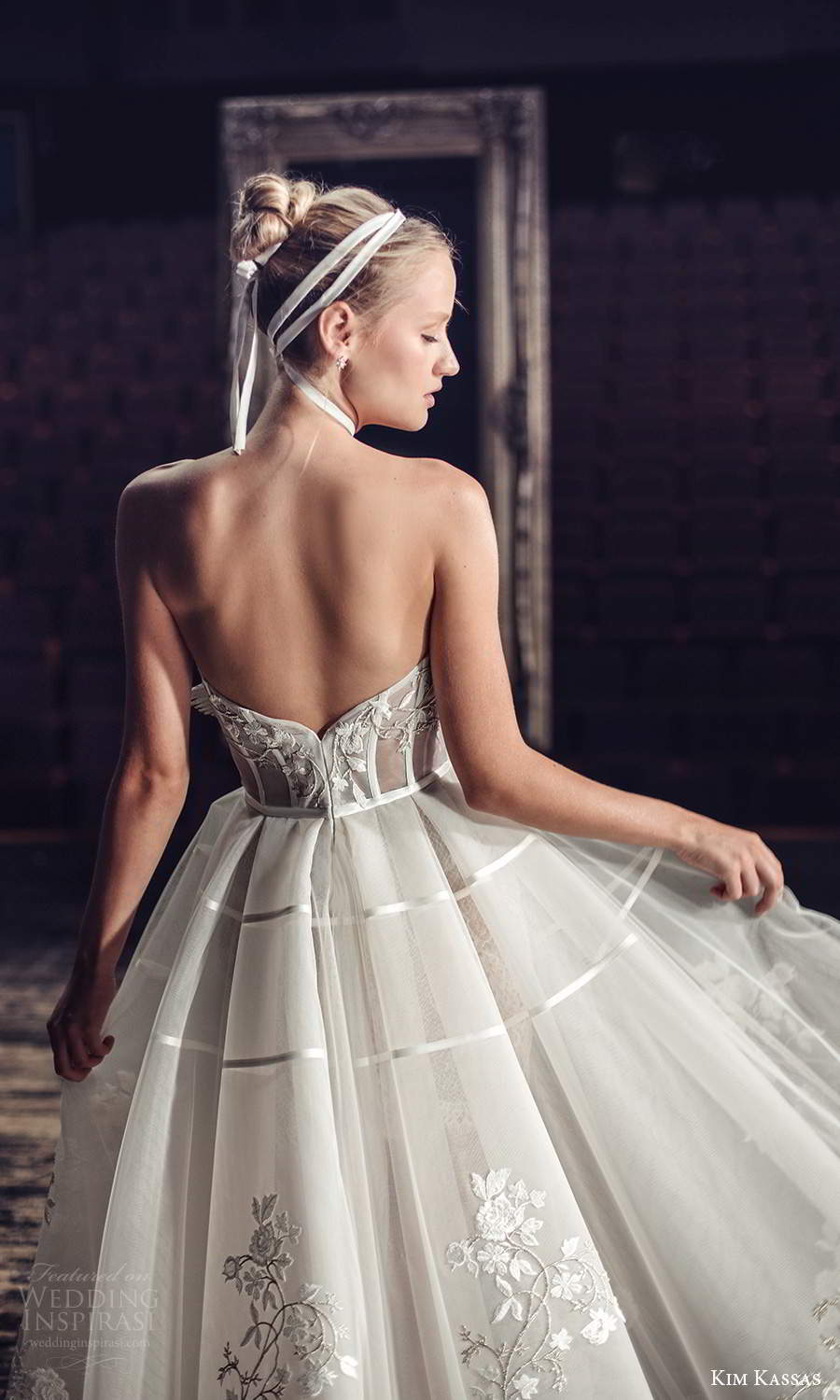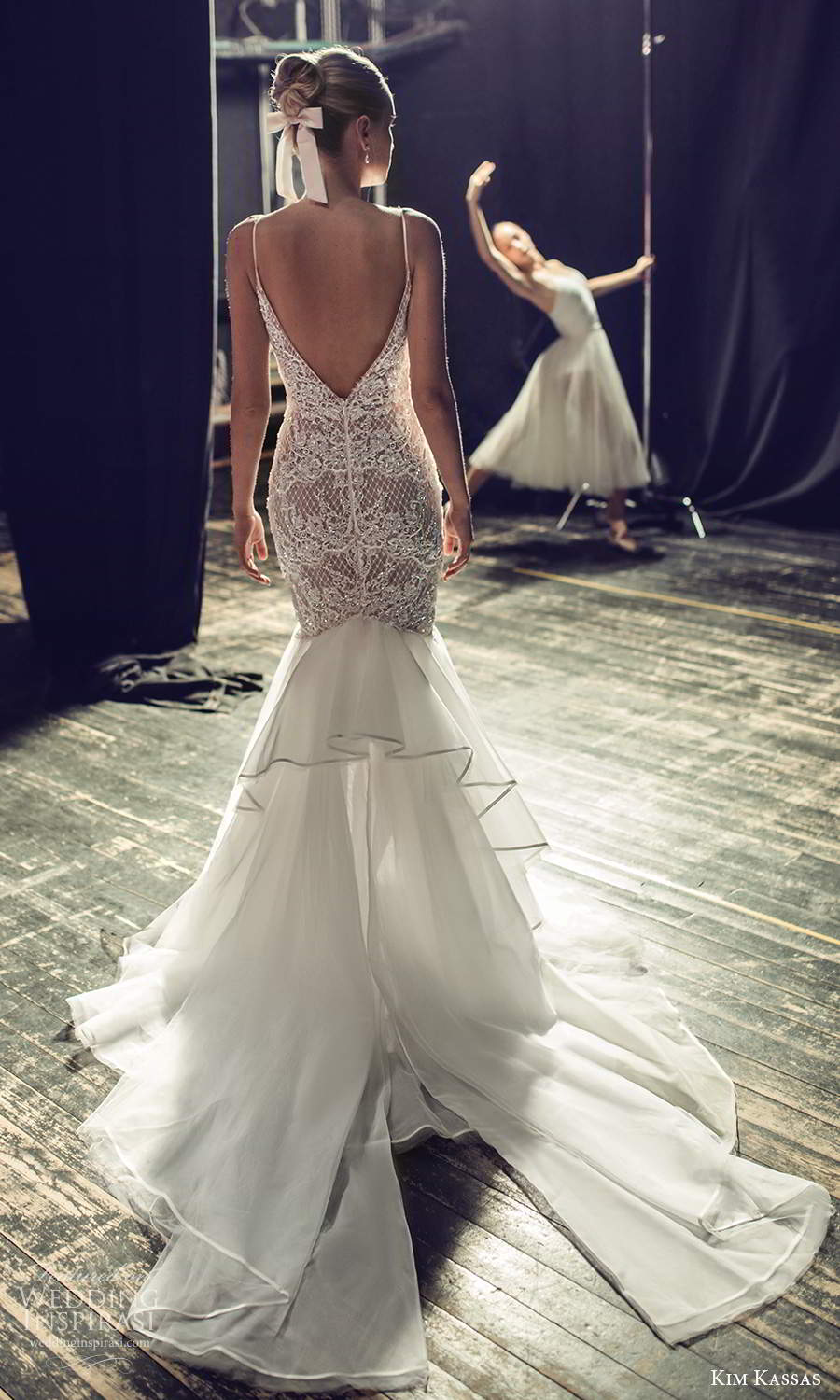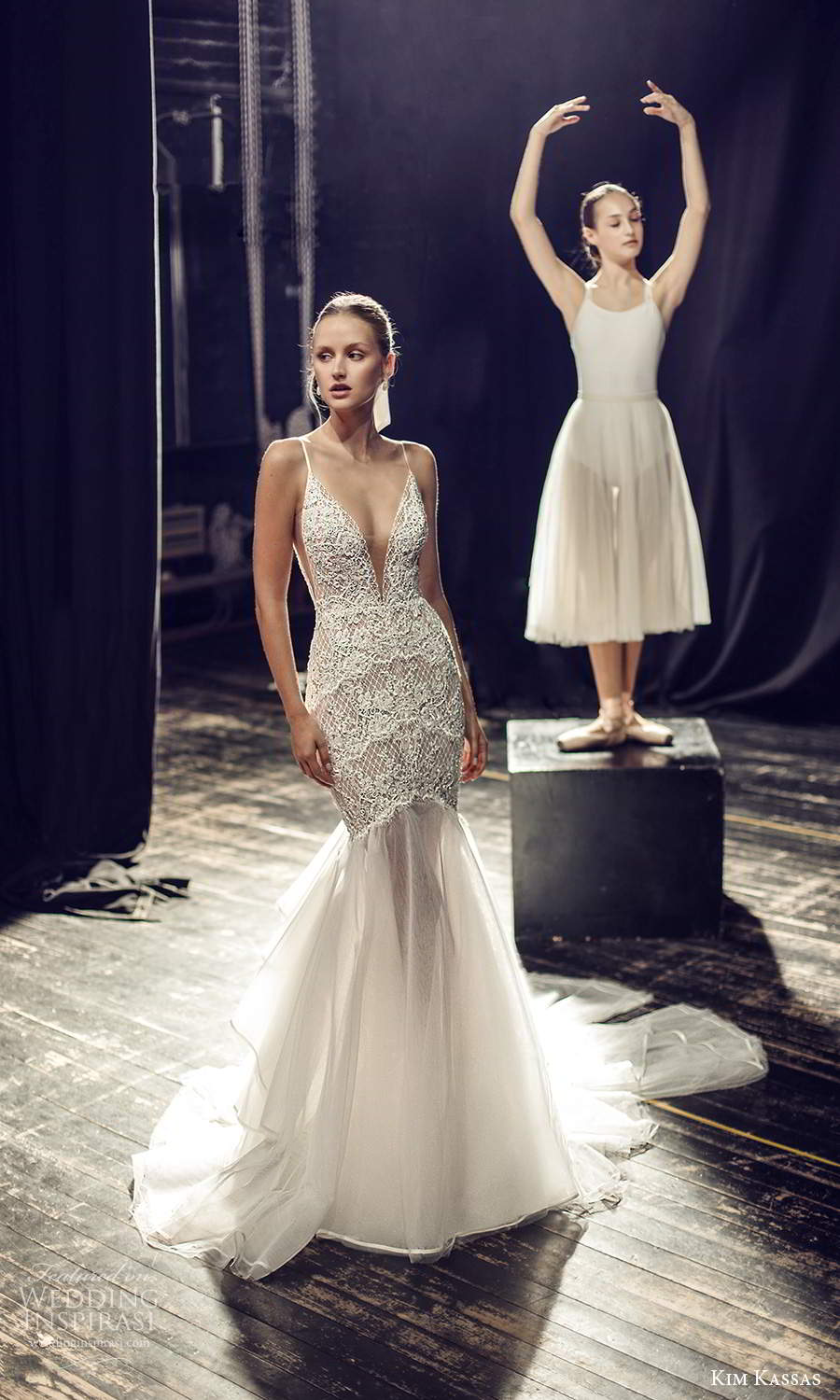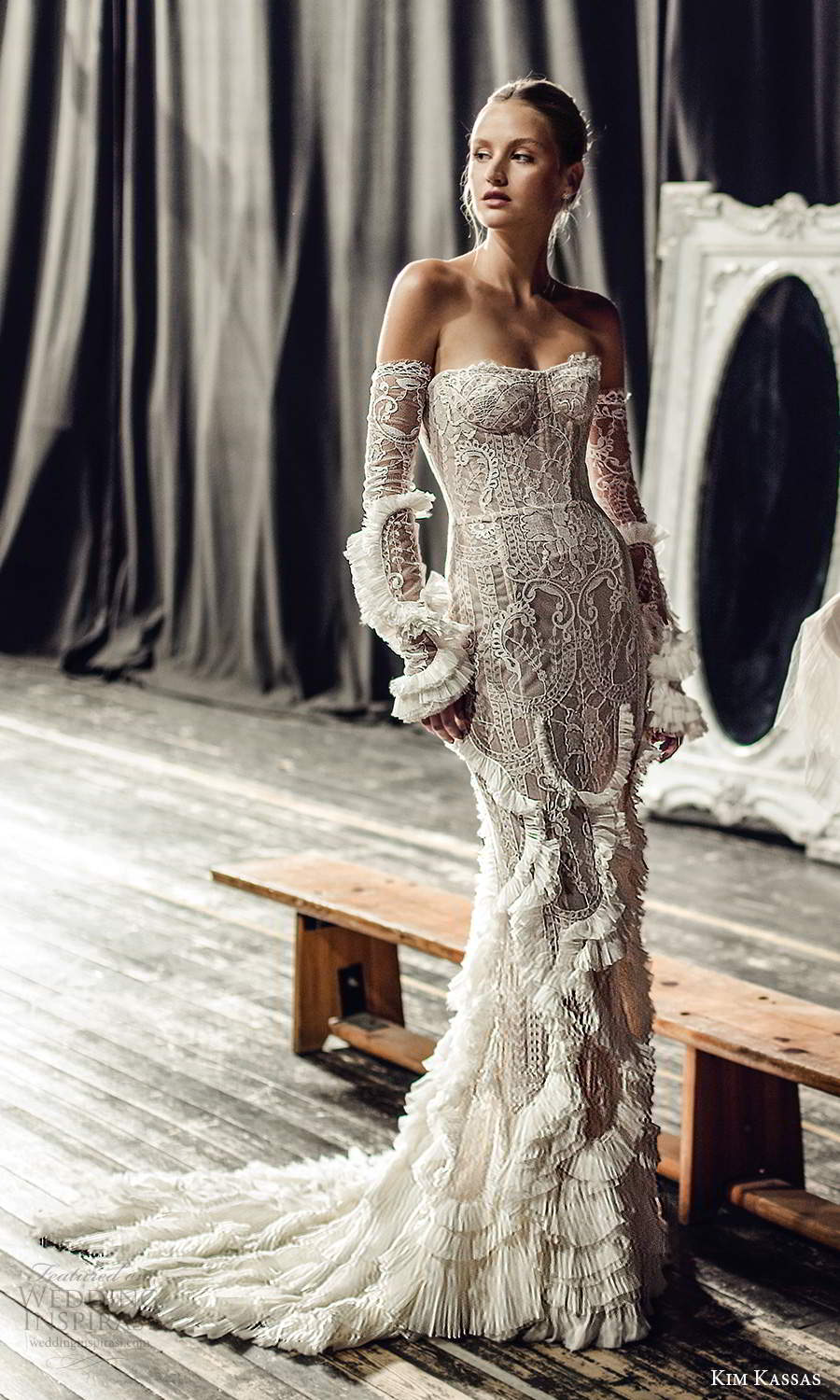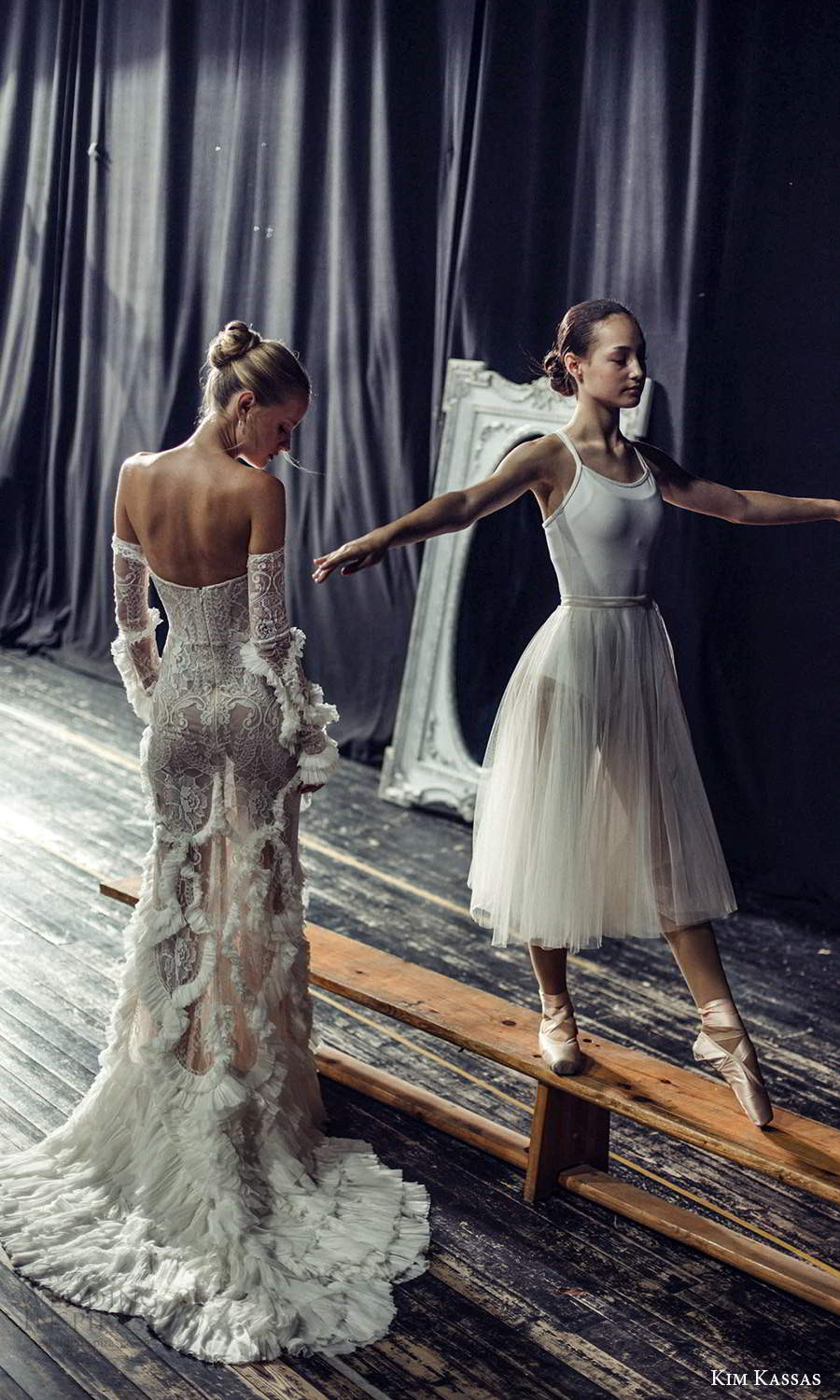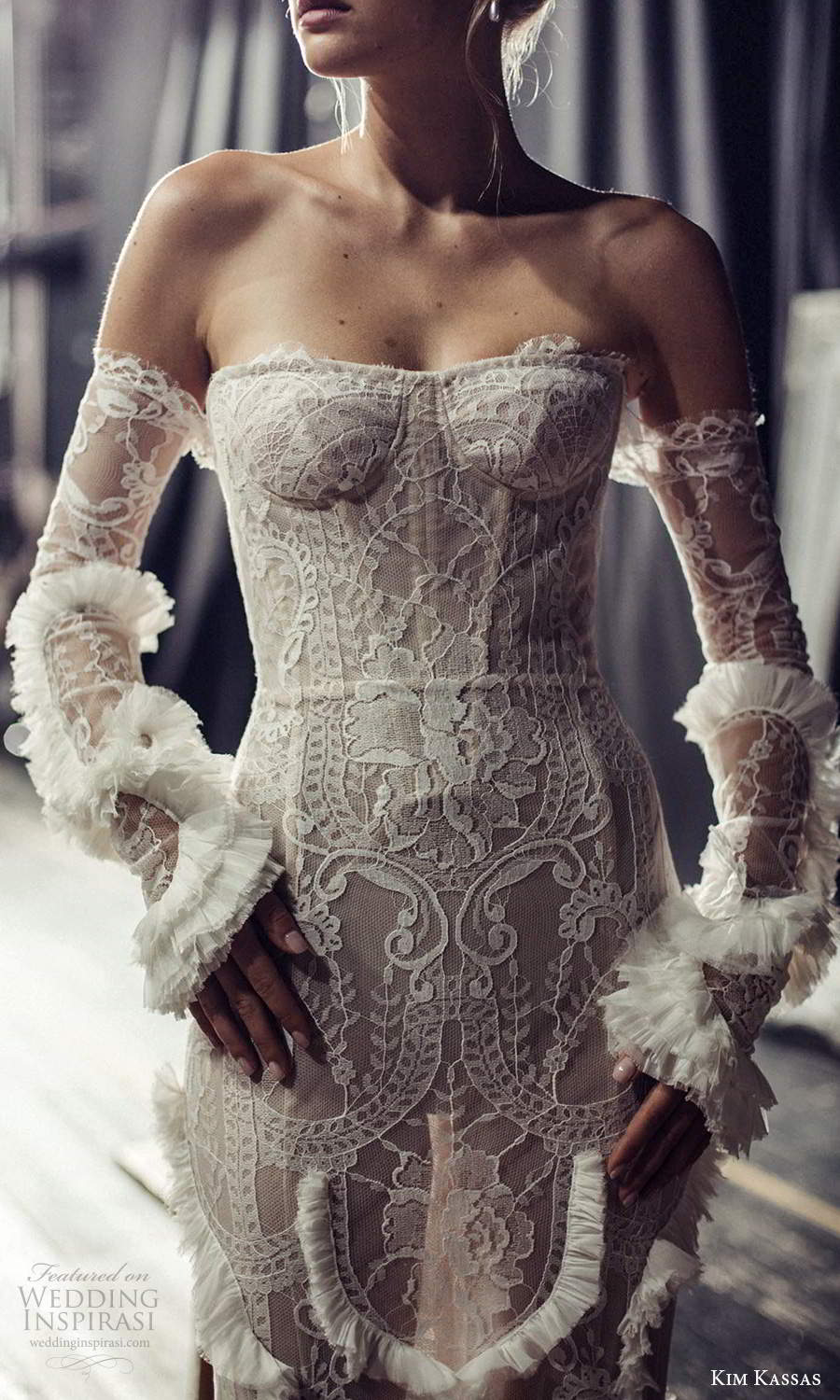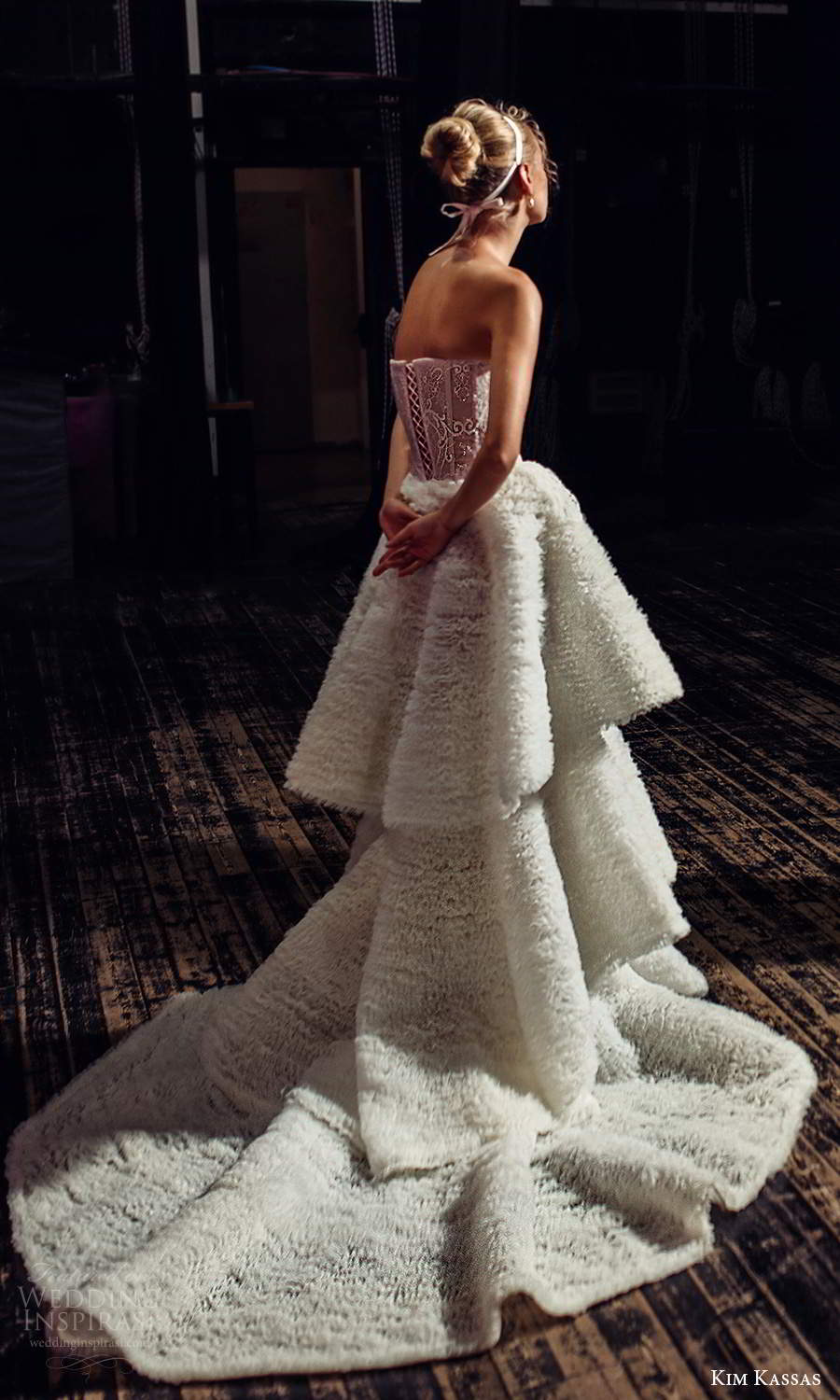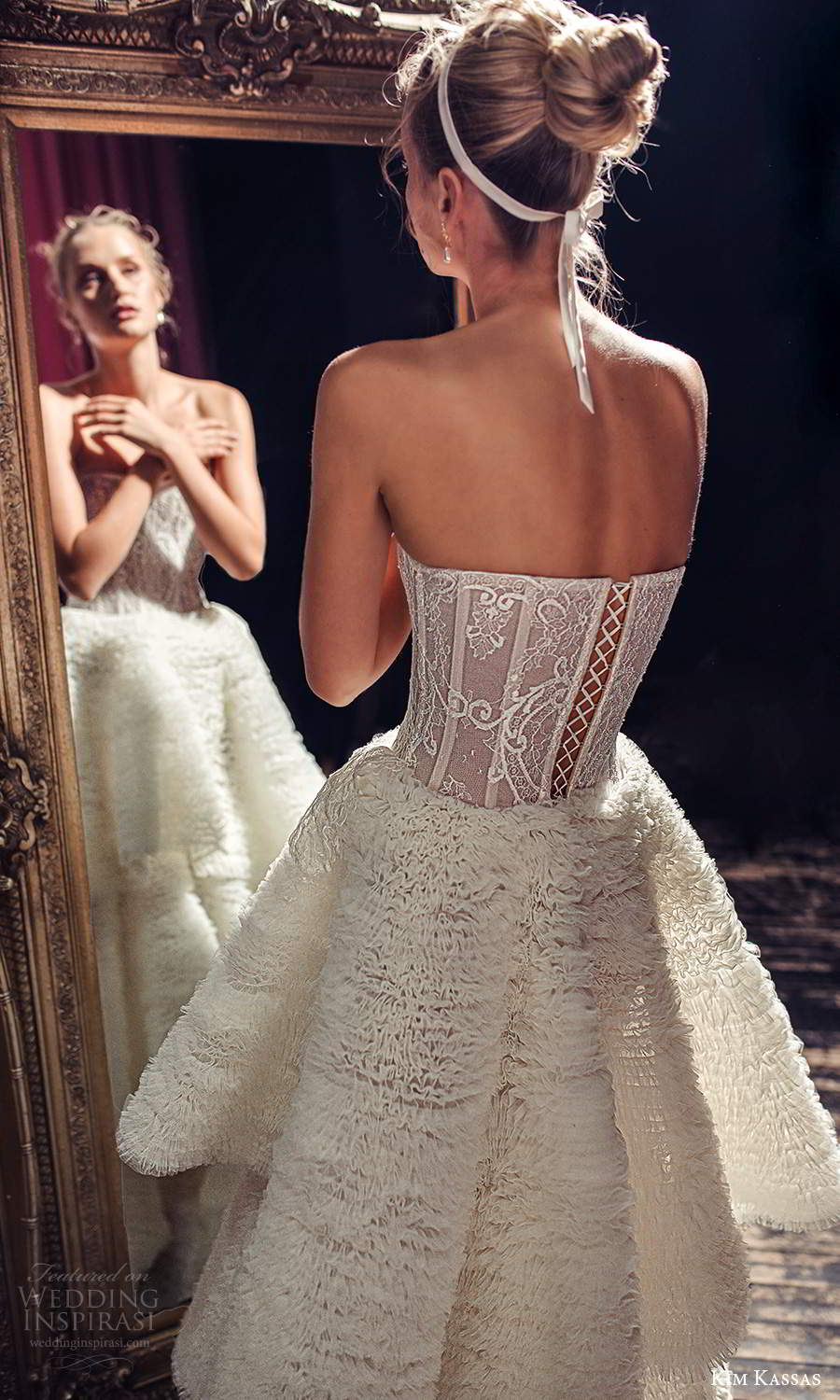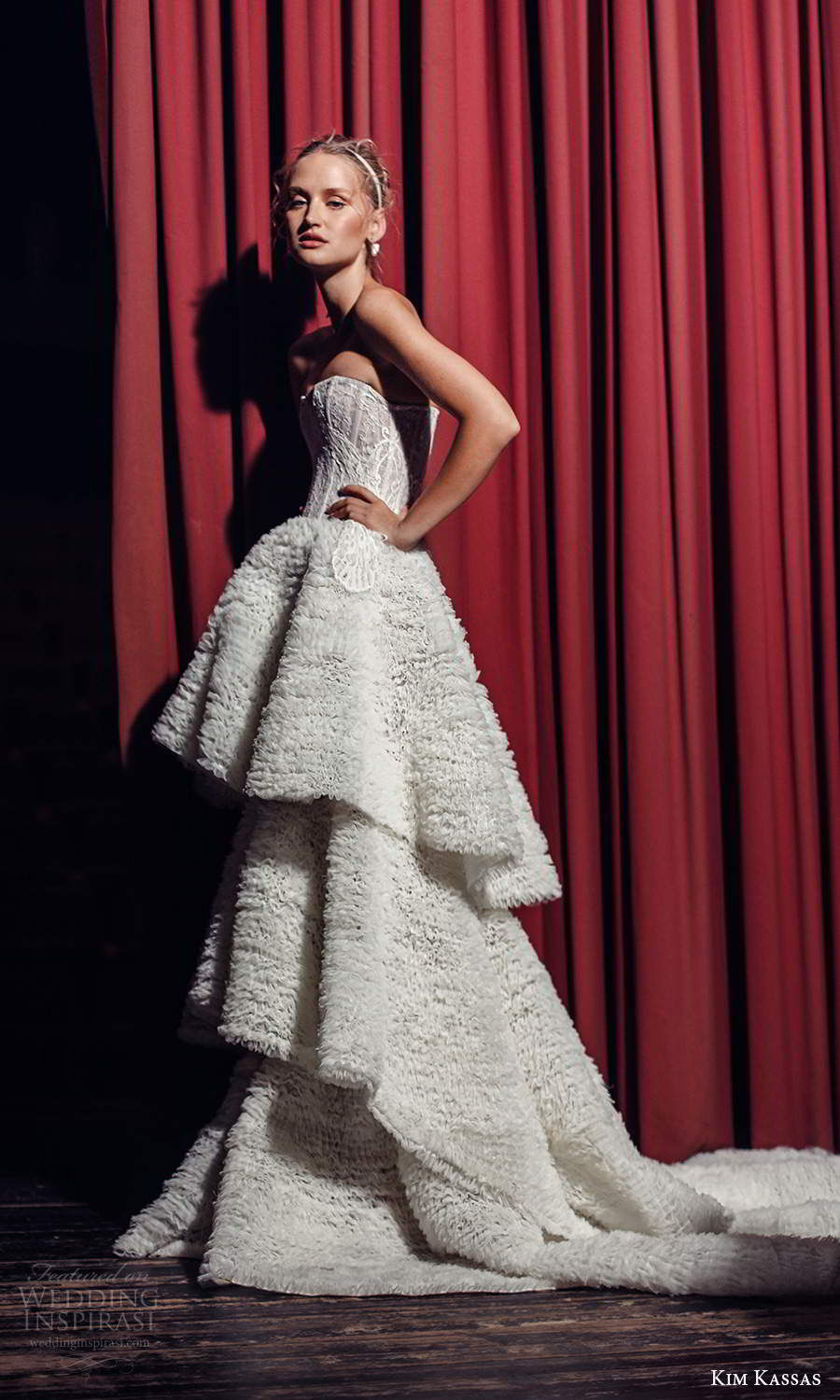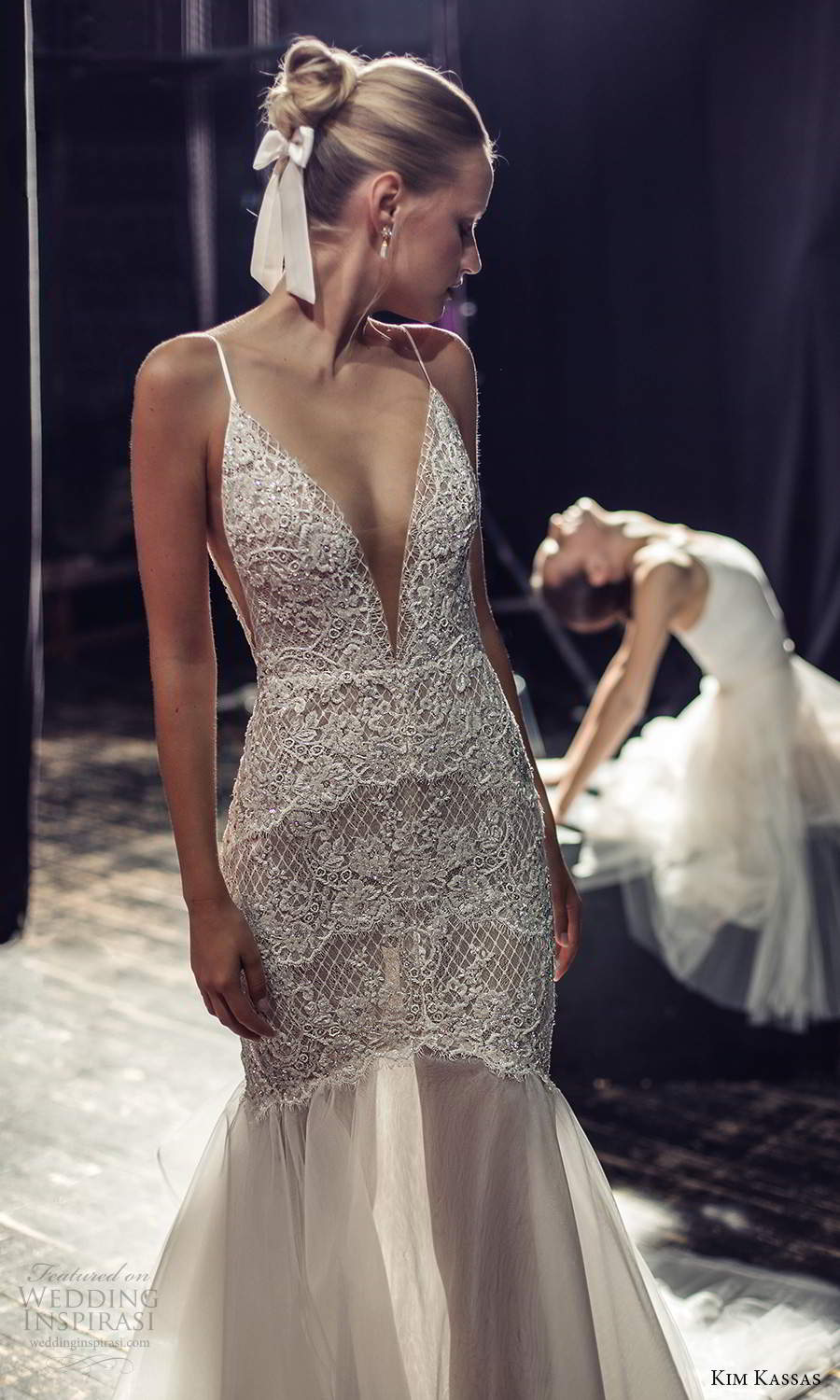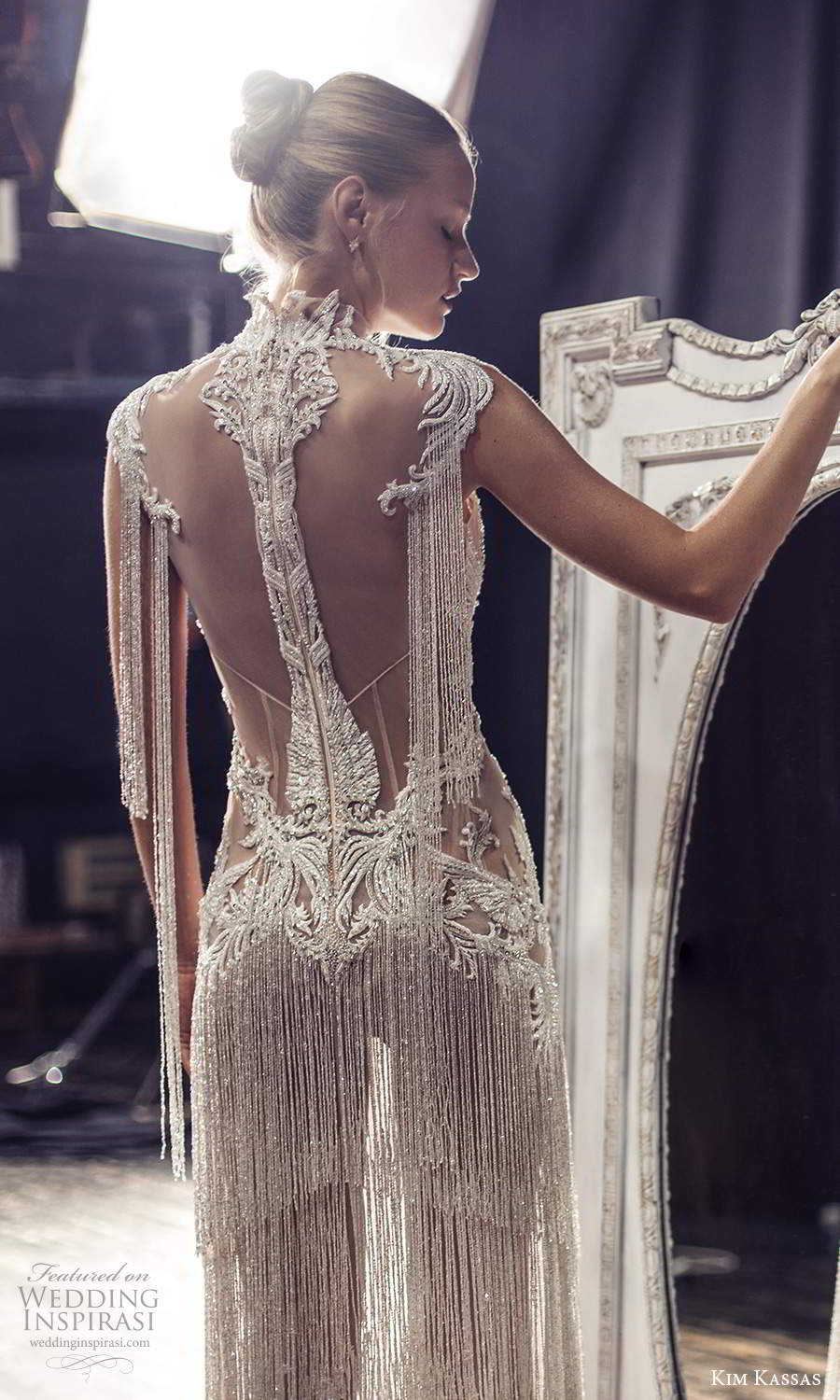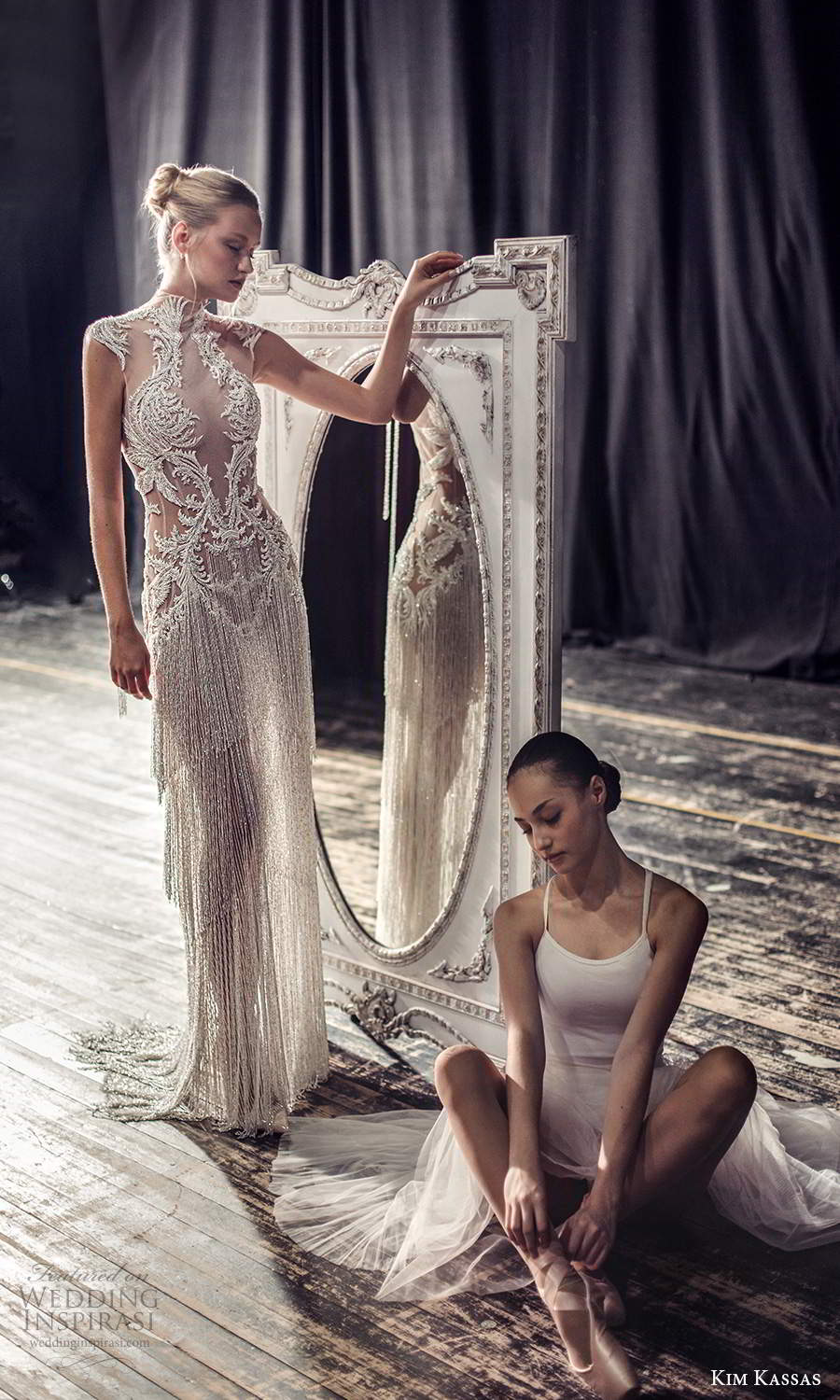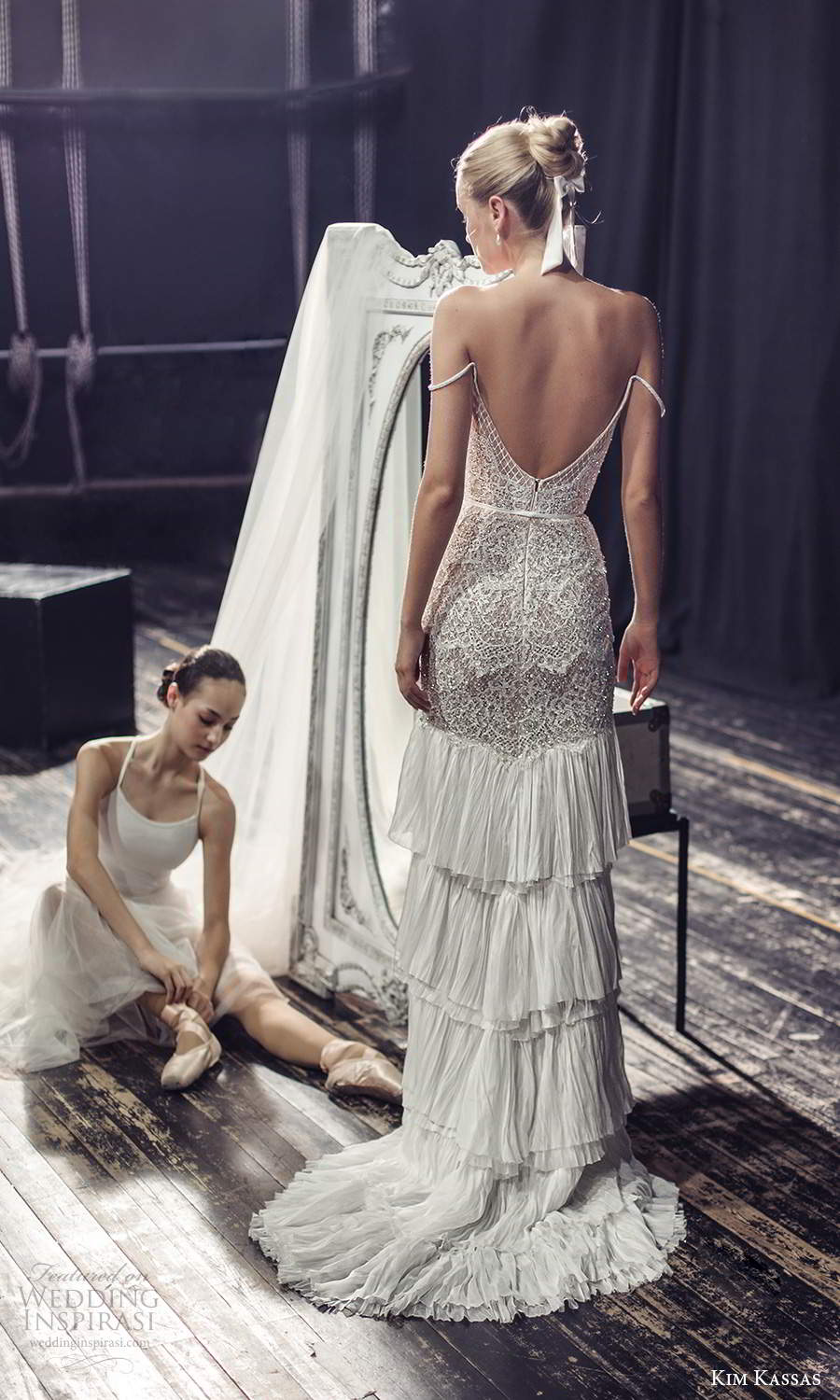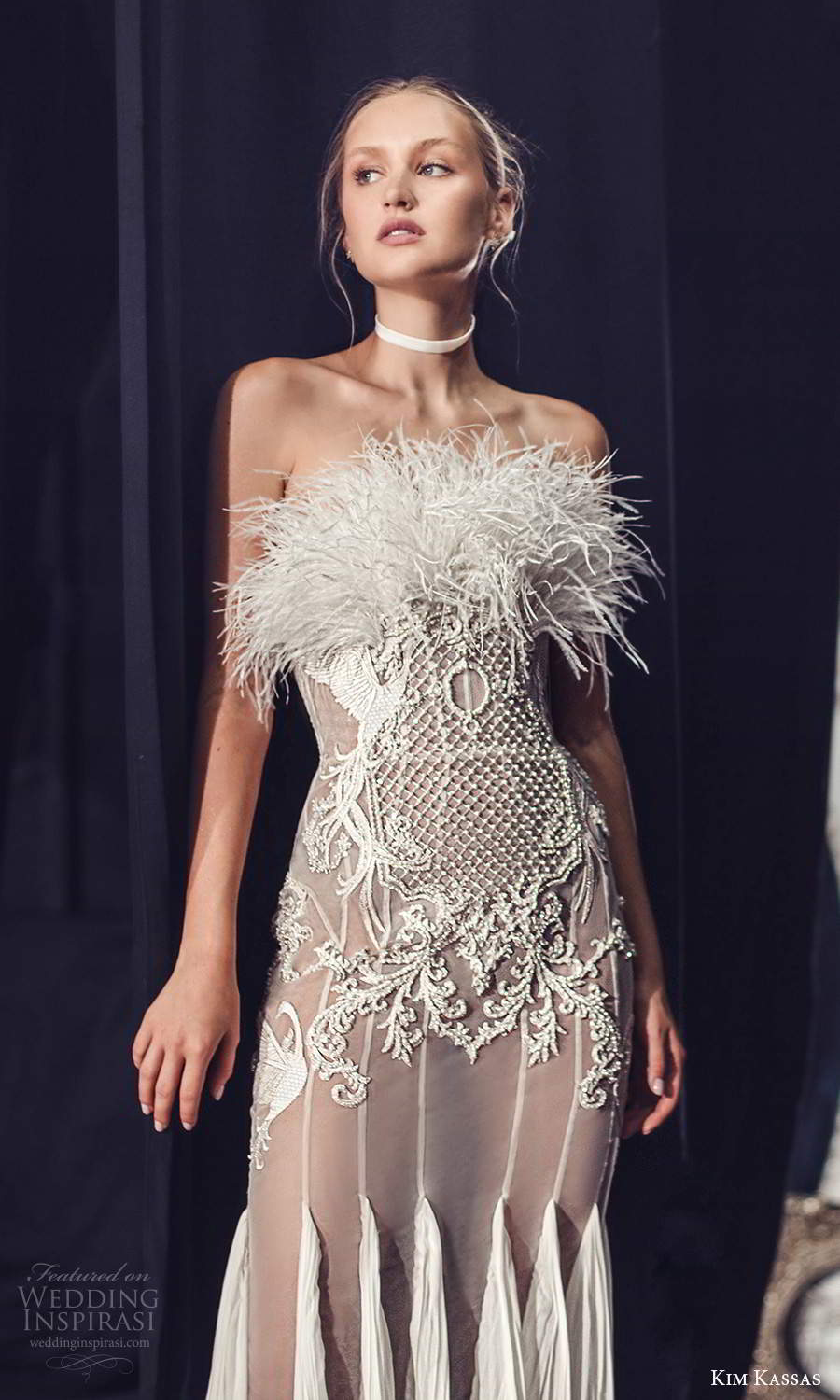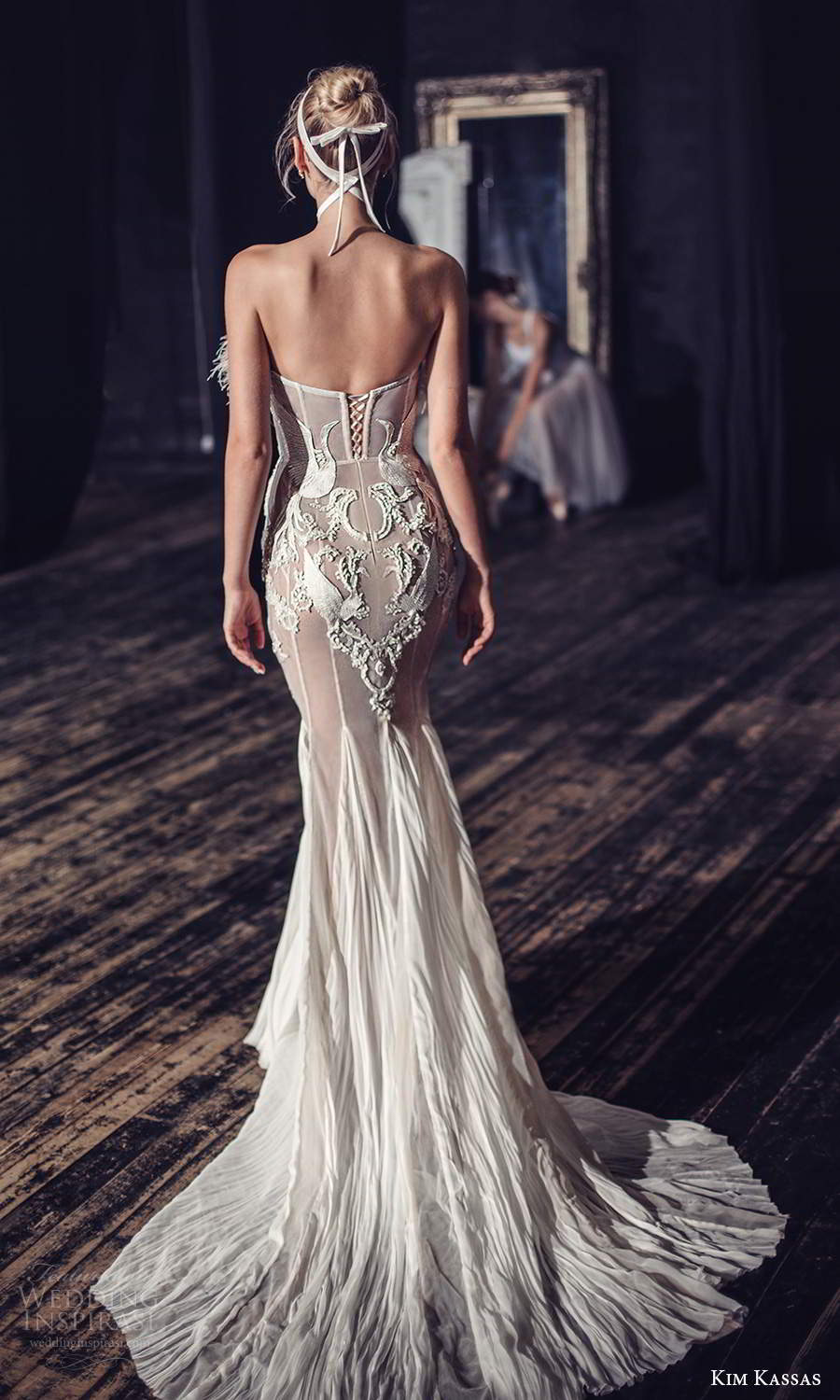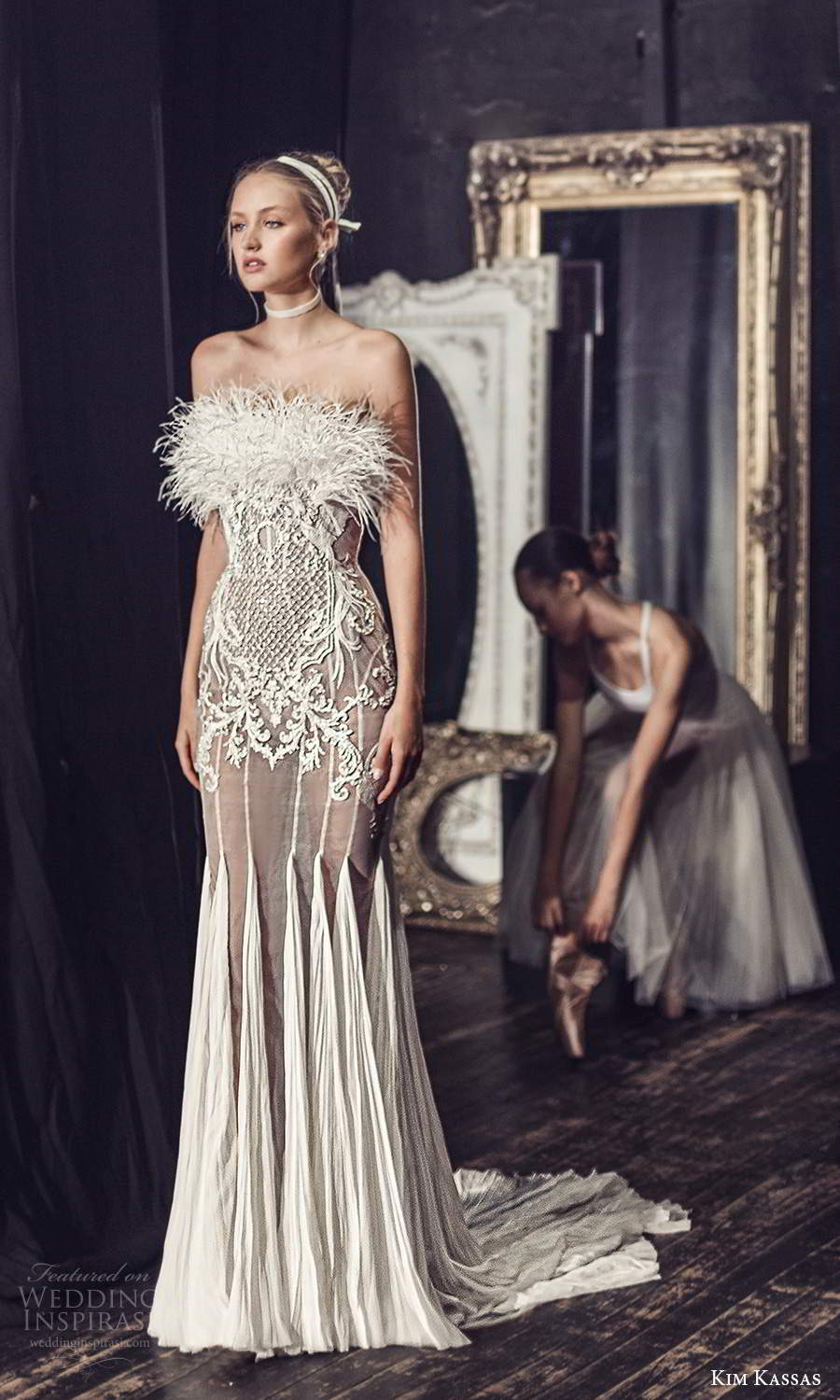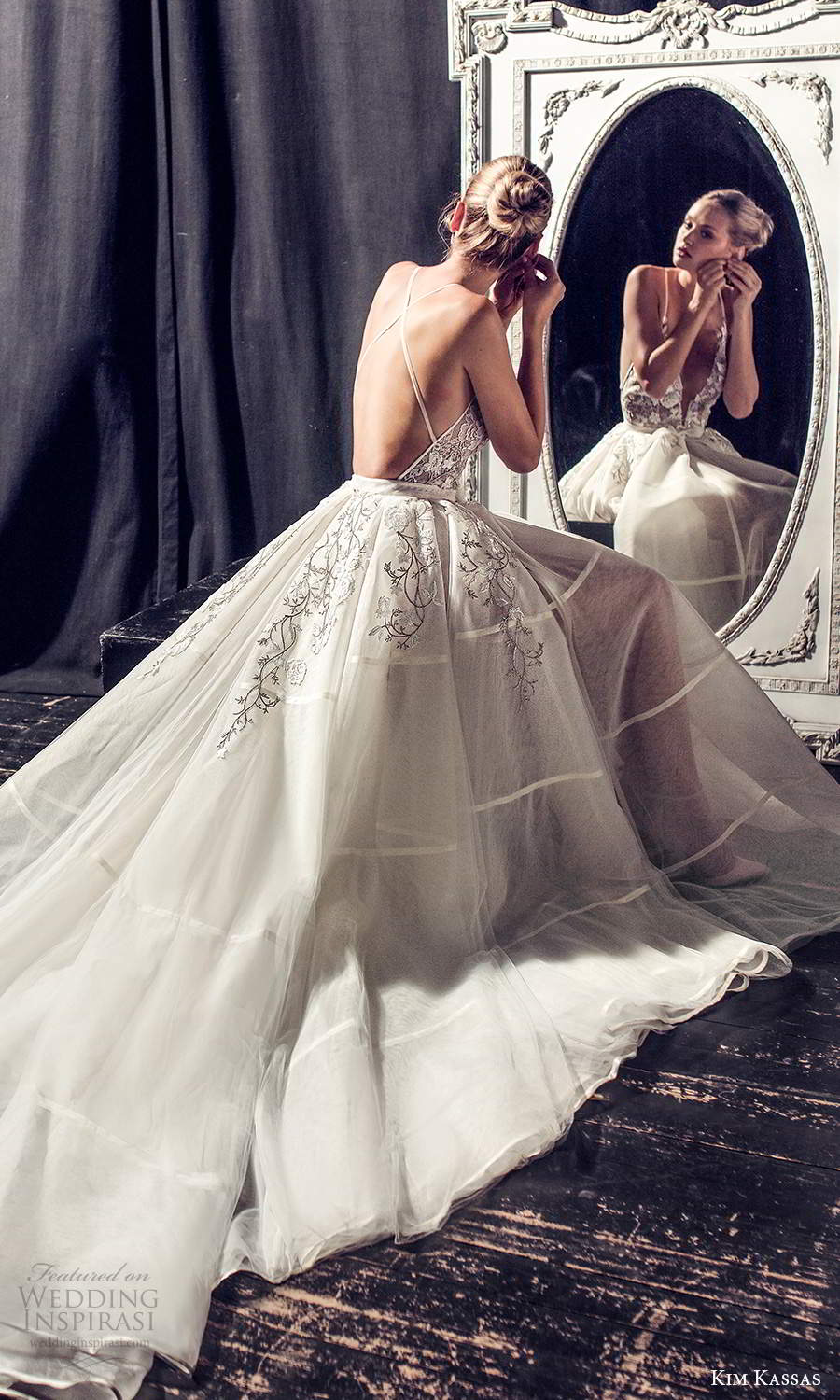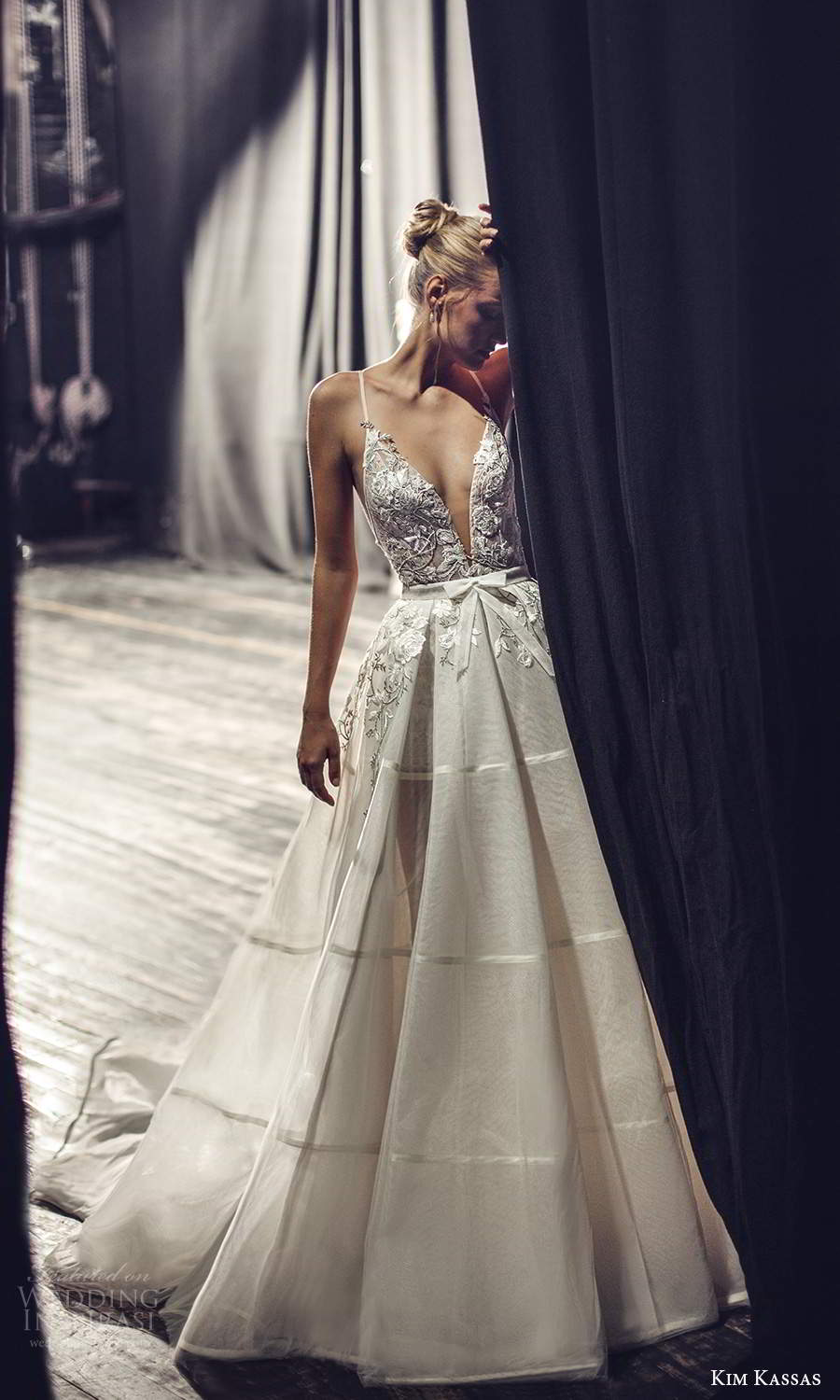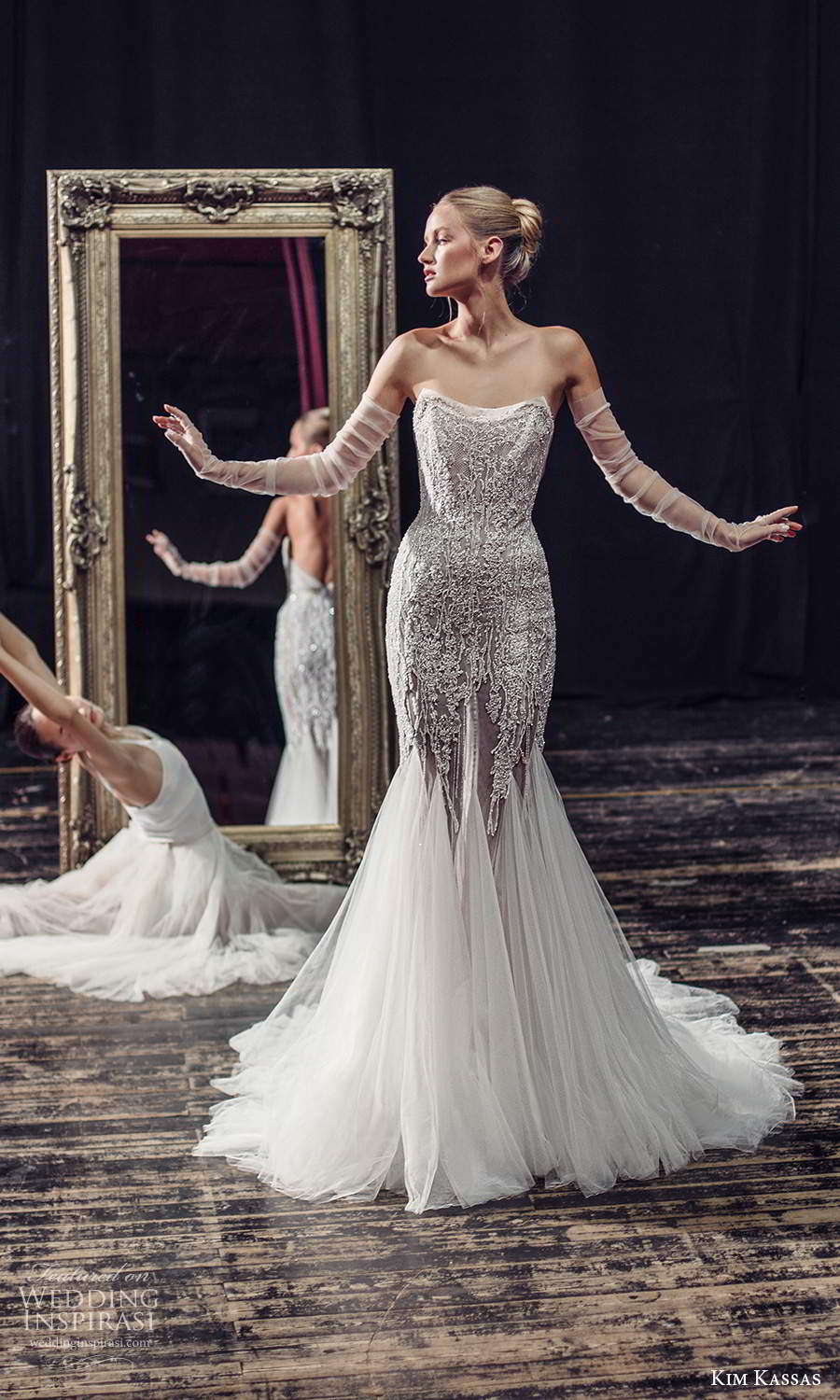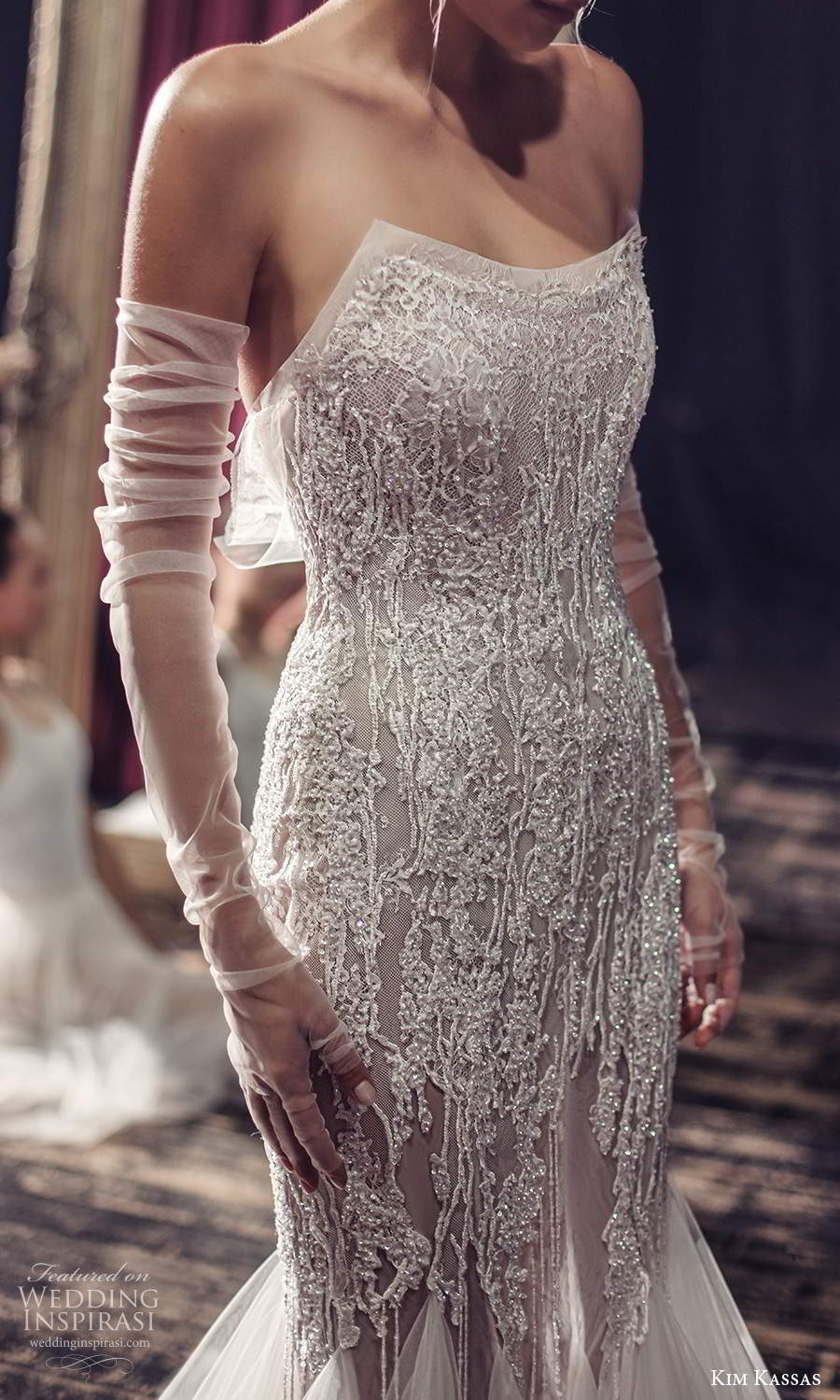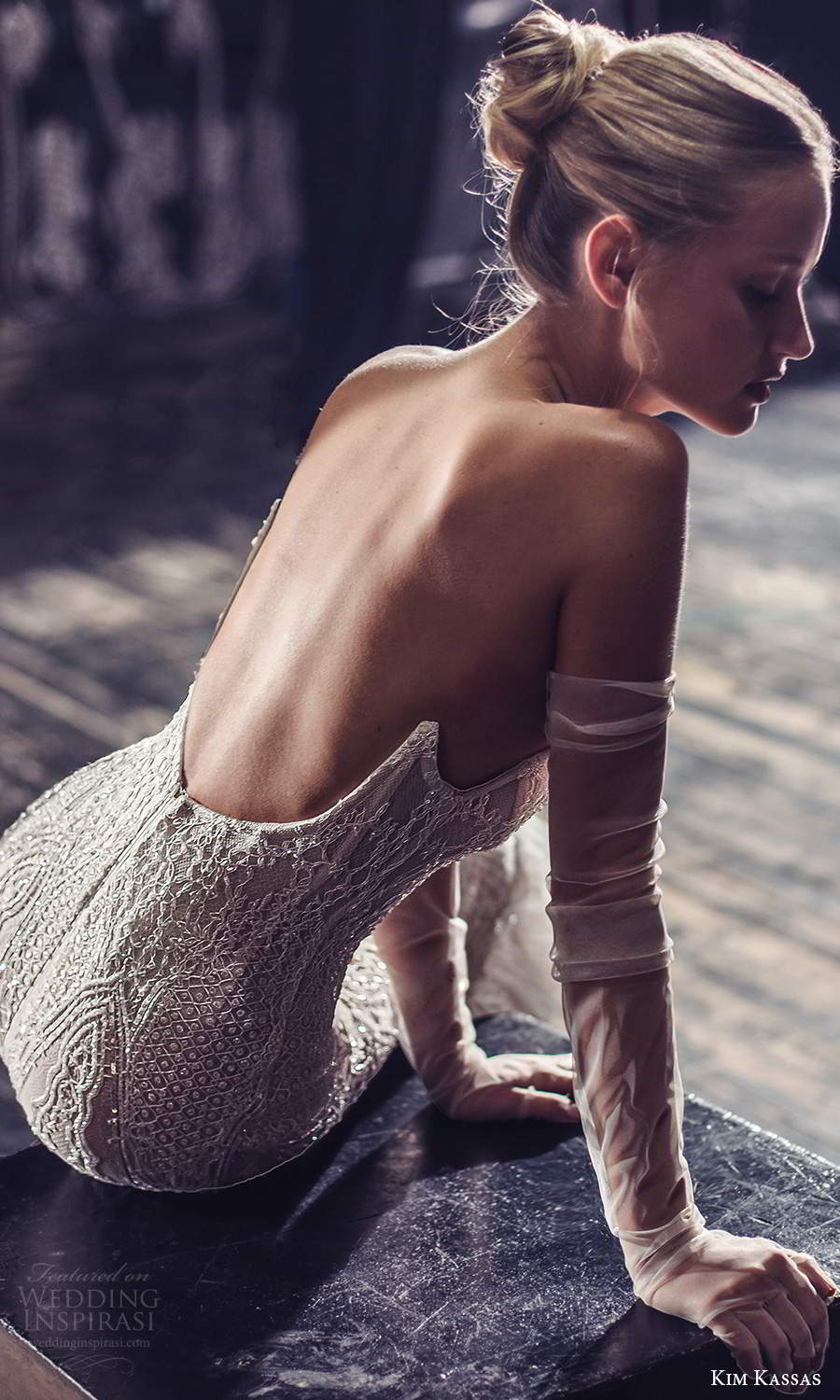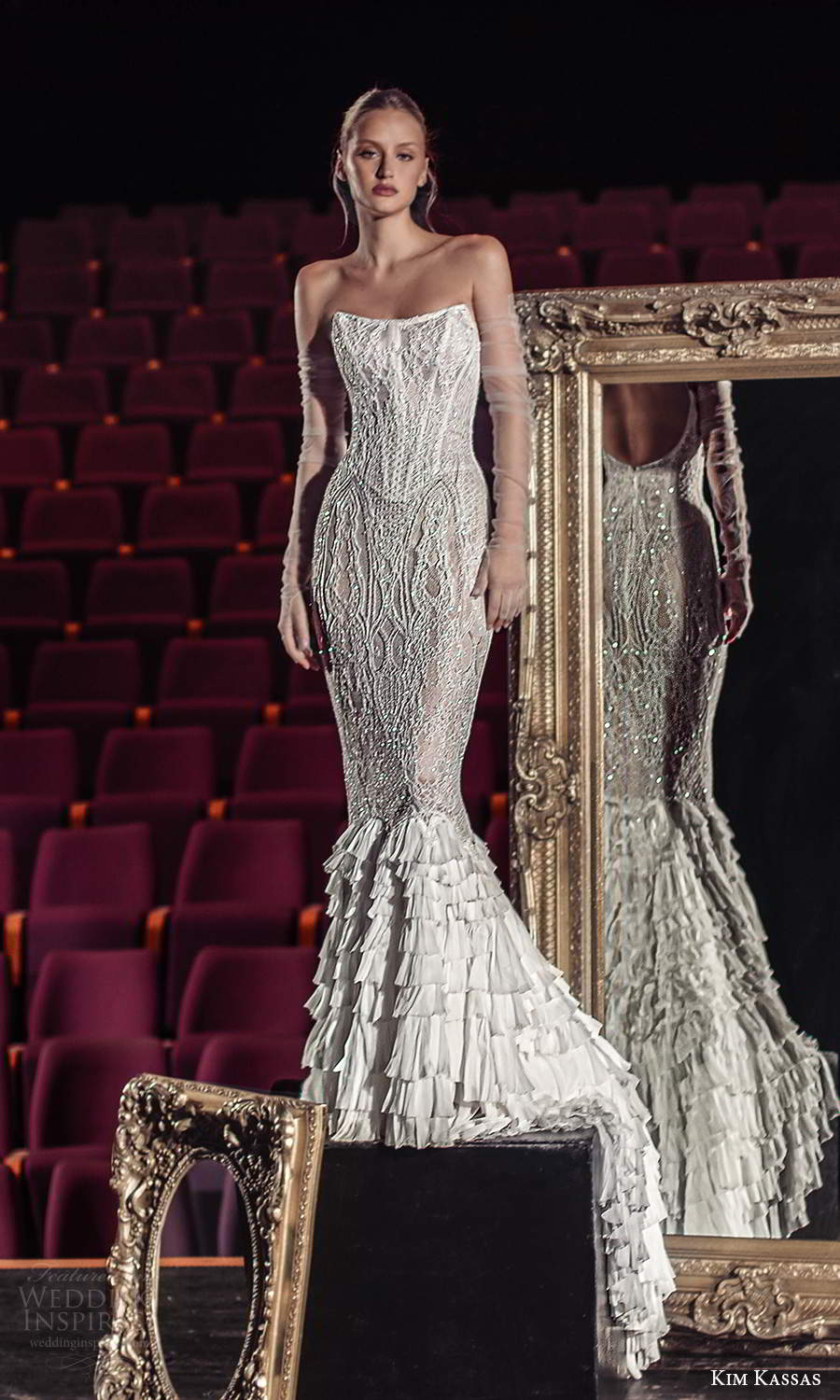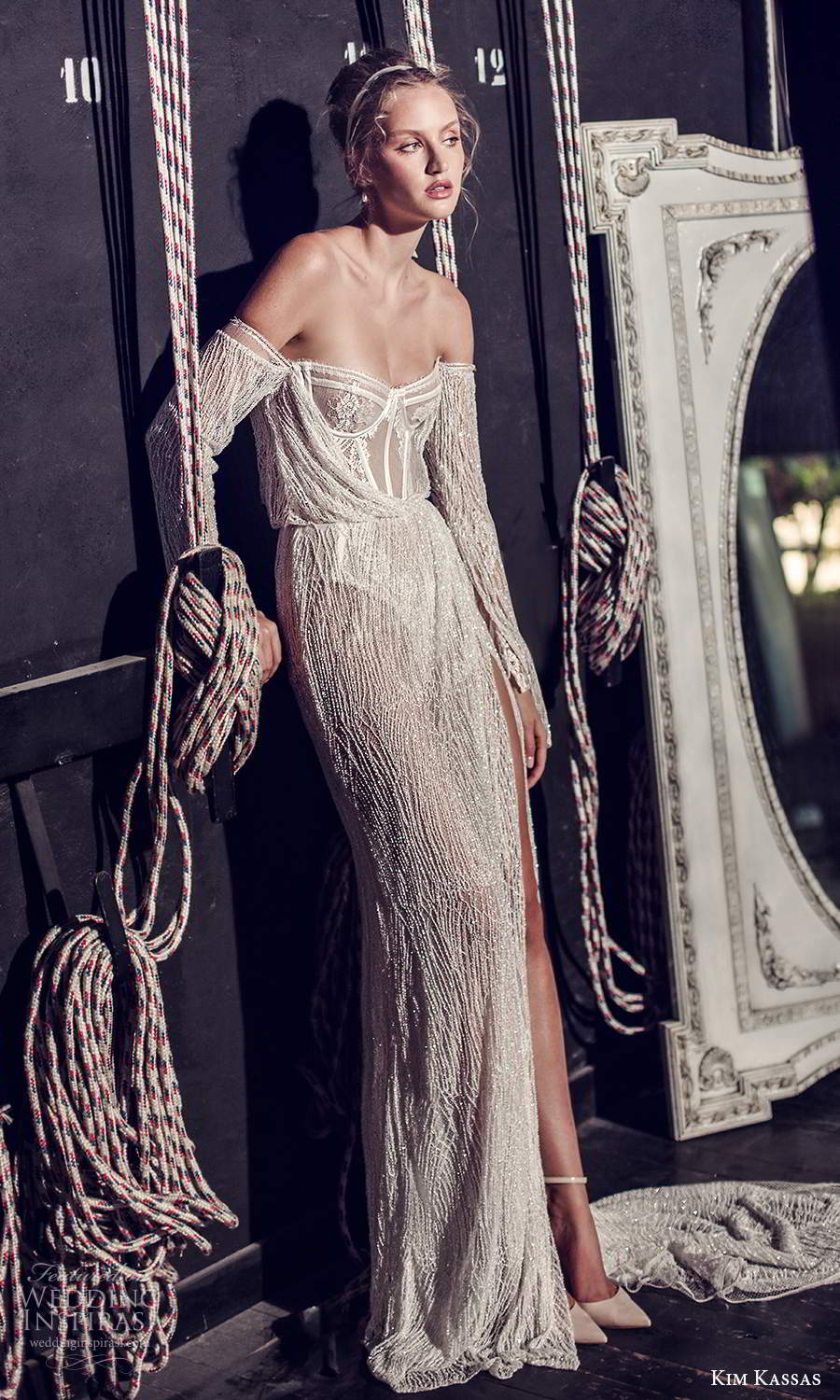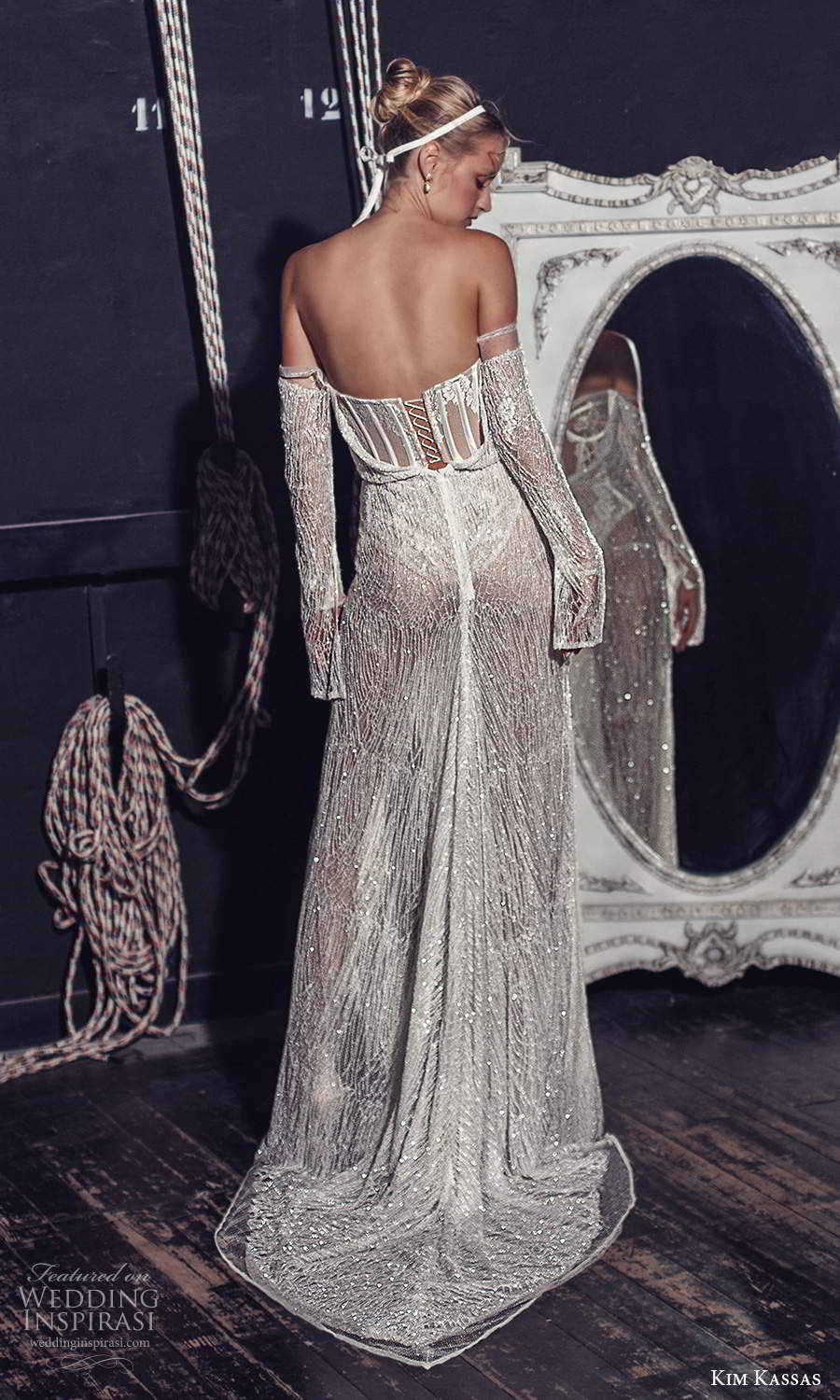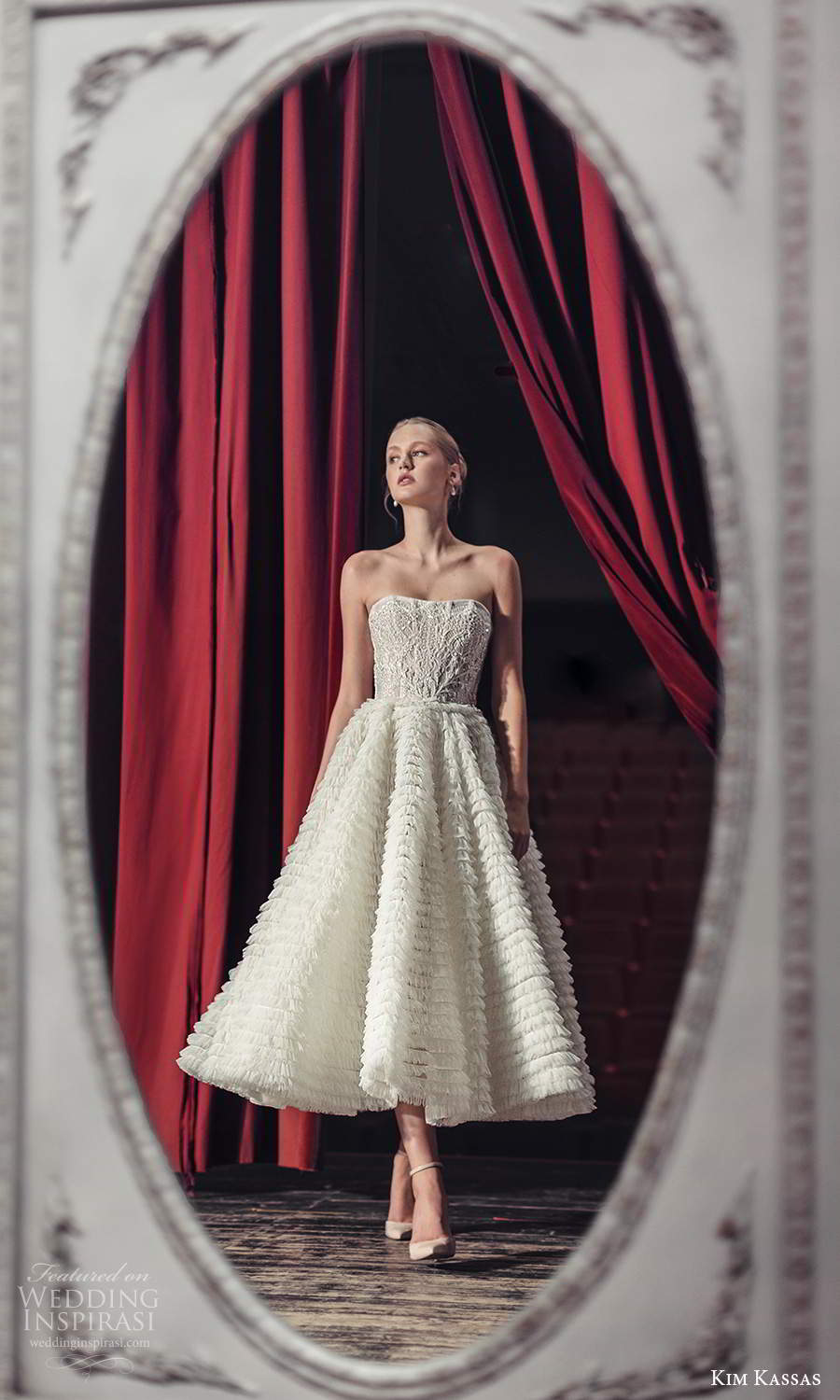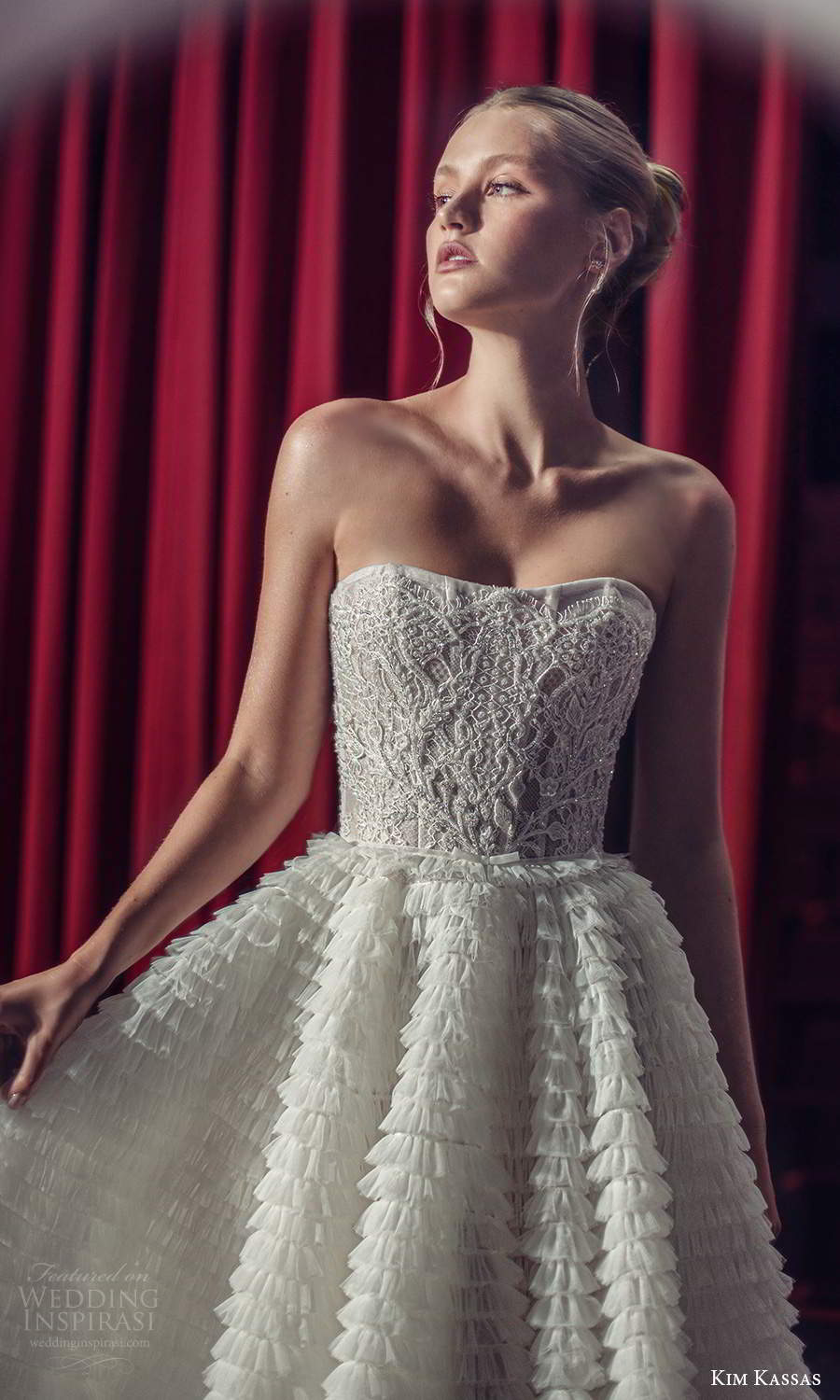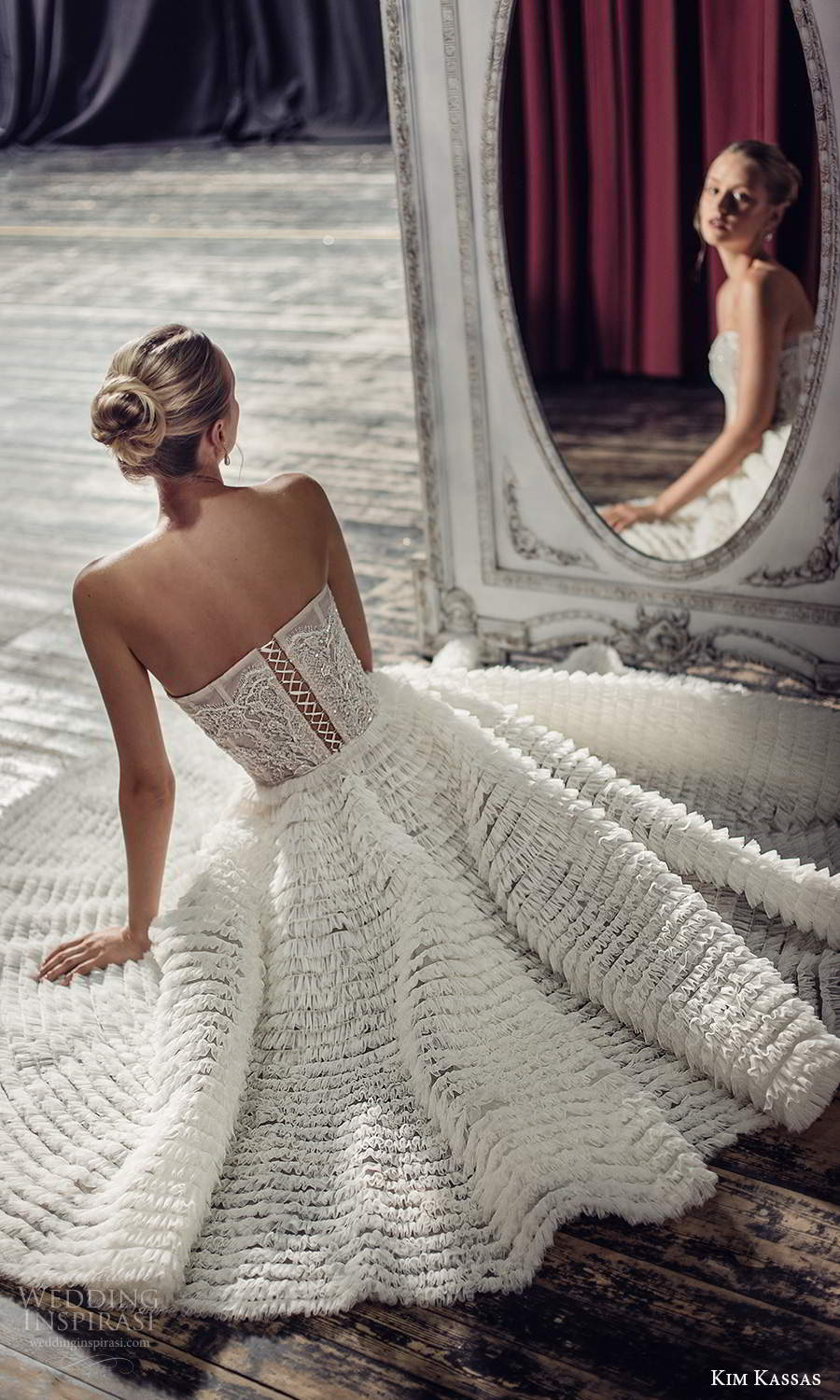 Photos courtesy of Kim Kassas Couture. For details, visit Kim Kassas.