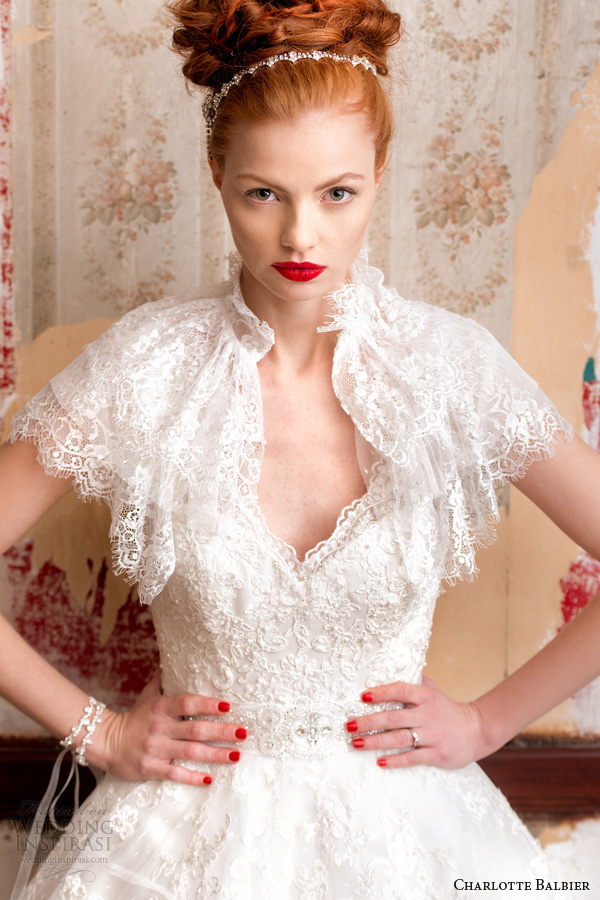 More beautiful looks from Charlotte Balbier's 2014 bridal collection. Above and below, Belle gown with scalloped neckline and straps.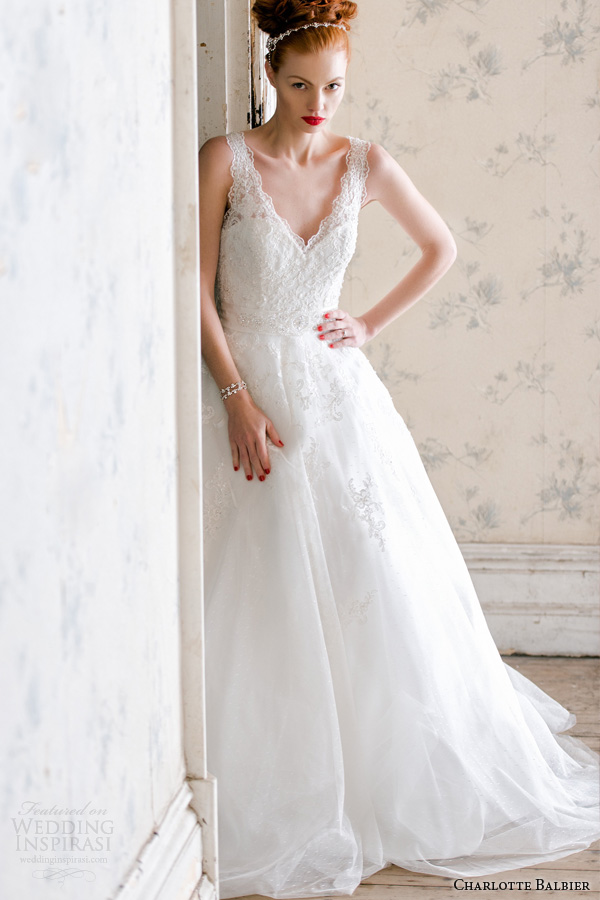 Holly strapless gown and Boadicea sleeveless gown.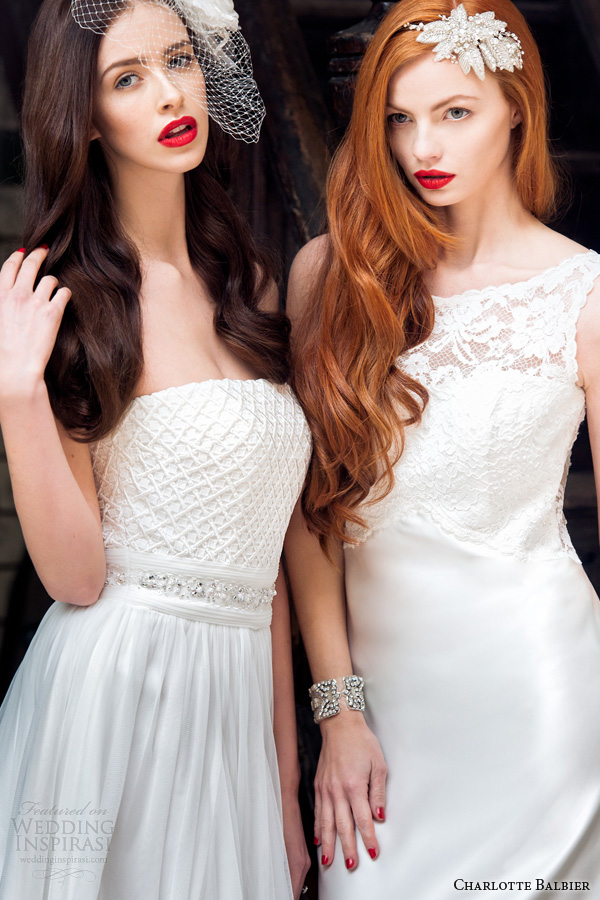 Boadicea features a stunning sheer lace back, while Holly features an lattice motif bodice with crystal-lined waist.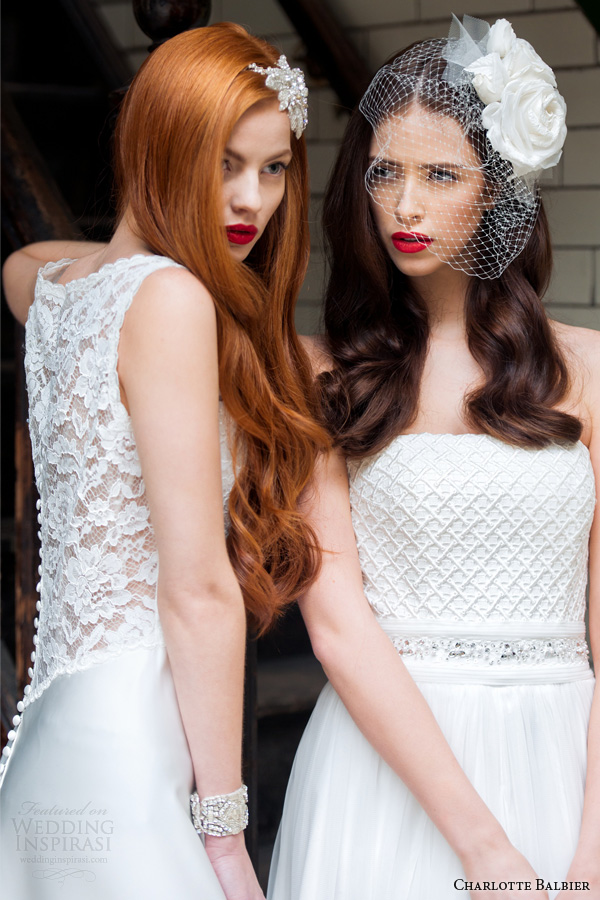 Boadicea close-up.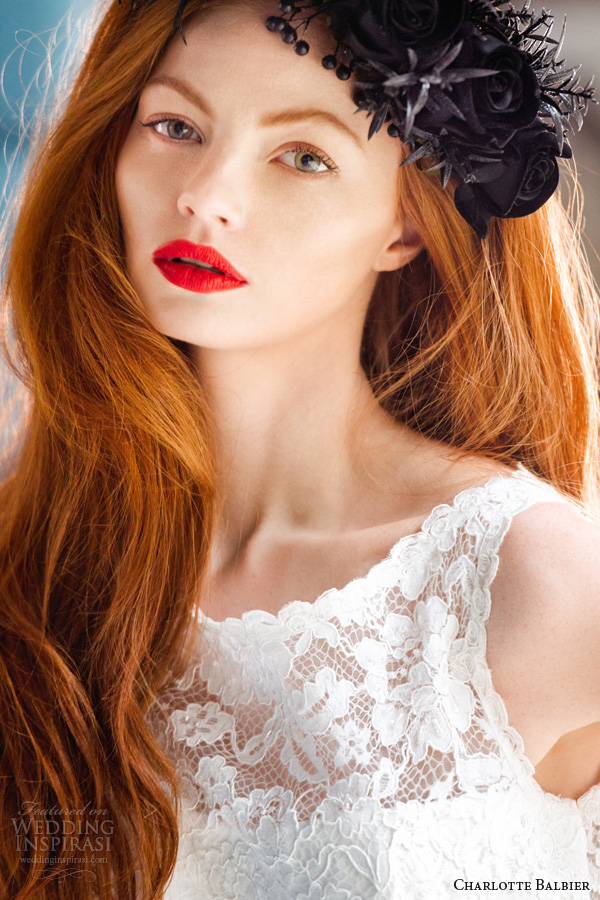 Holly full view. Very elegant.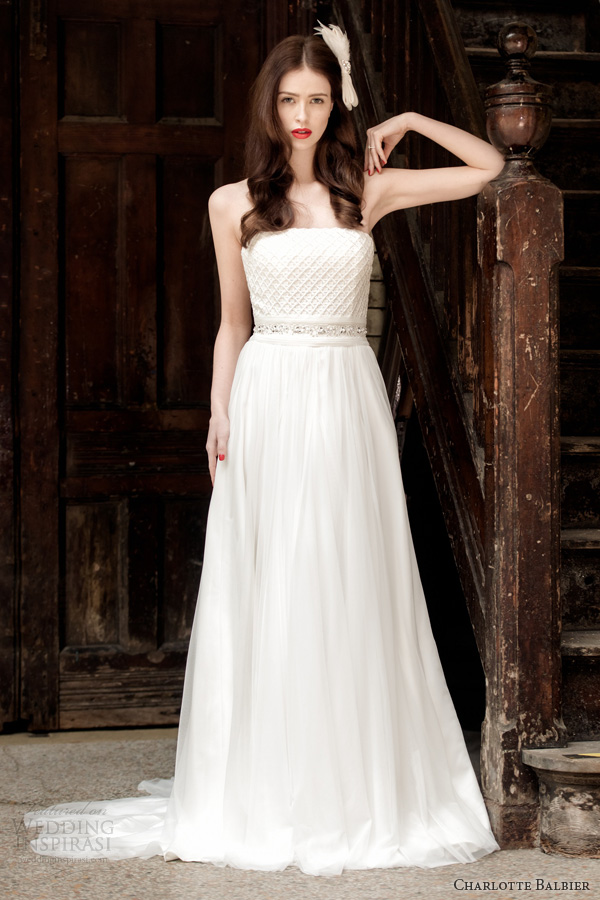 Rose sleeveless ball gown with petal adorned bodice.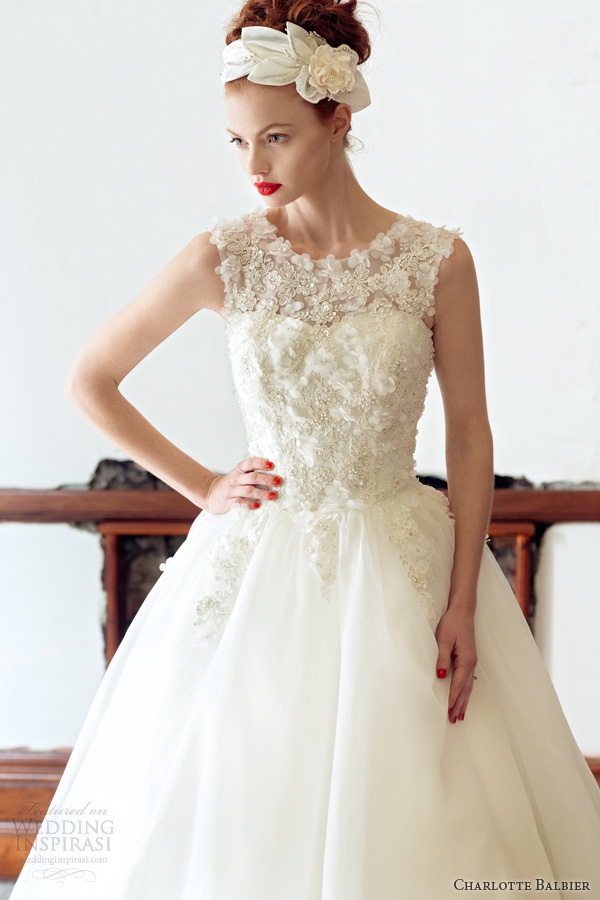 "What's in a name? That which we call a rose by any other name would smell as sweet..." 
Libby strapless gown with tulle skirt. Love the detailing on Libby's bodice!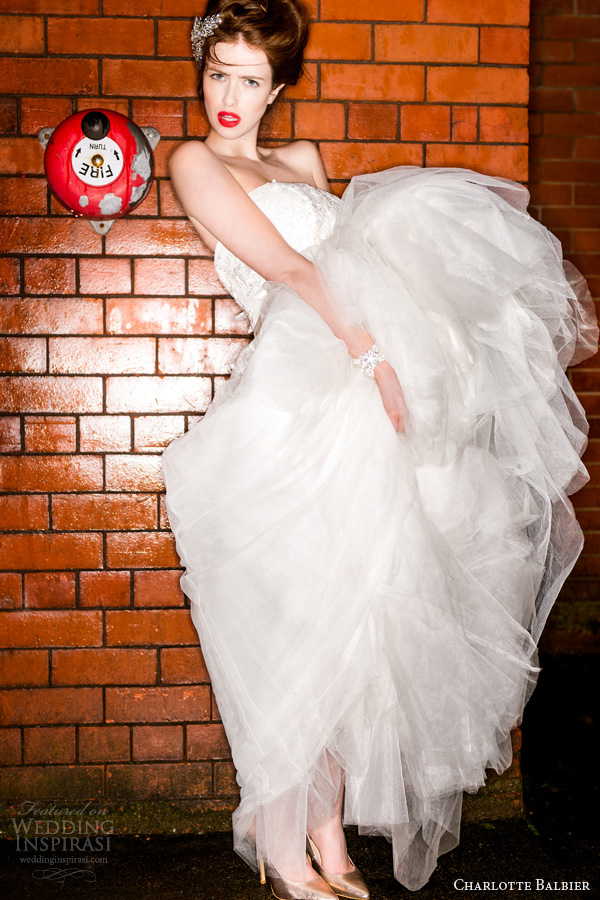 Libby's story: "In-between a halo of blush pink blossom they fell, deep into a summer of love like no other. An indulgent romance of an unconditional kind, just like the fairy-tale dreamt of many before her, Libby's smile was voluminous and vibrant an obvious show of a woman in love. This tender love she holds is the kind to be wrapped up in an abundance of layers, layers of soft cloud like tulle to protect it from the forces of the world surrounding it."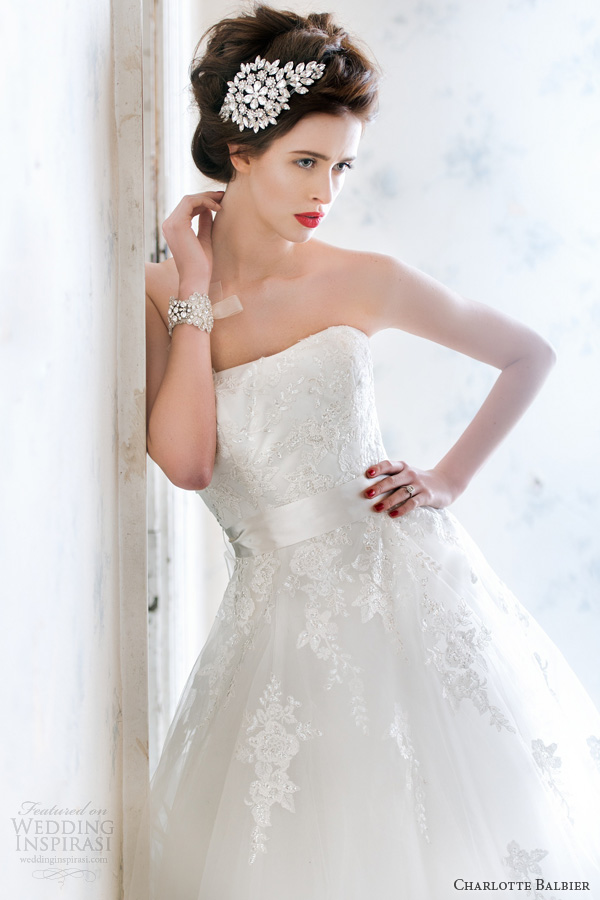 Photos courtesy of Charlotte Balbier. For details, please visit Charlotte Balbier.