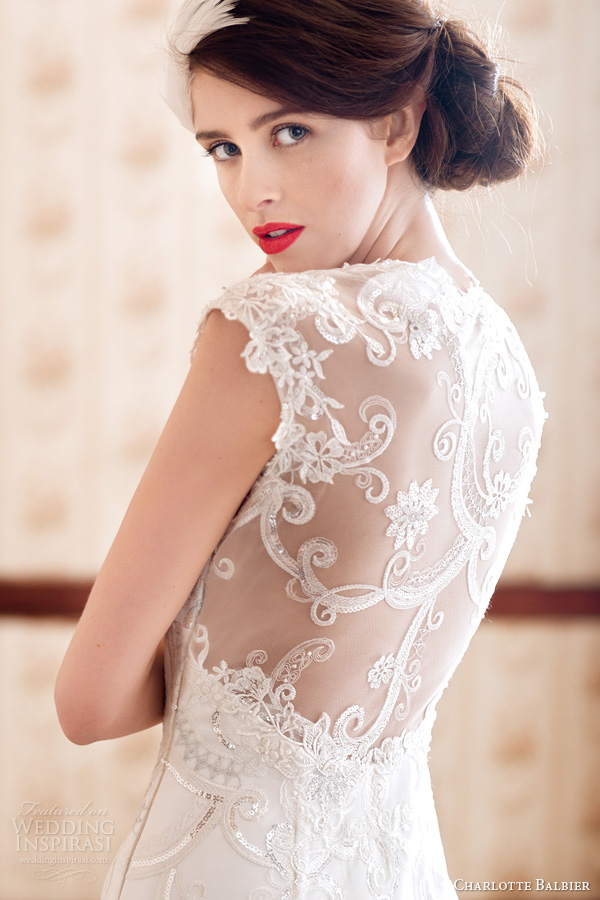 Charlotte Balbier presents "A Decade of Style" bridal collection to welcome her tenth anniversary as a leading British bridal designer this year. The 2014 collection embodies a celebration of style and grace that has been the key to her success since launching her label in 2003.  The gowns, each with a distinct identity and own love story to tell, feature intricate embroidery, beadwork and flowing impeccable cuts. While we love a good behind-the-dress tale, what we love even more about this collection is how beautifully executed each one of these gowns is. Above and below, Beaullea embellished cap sleeve gown with stunning illusion back.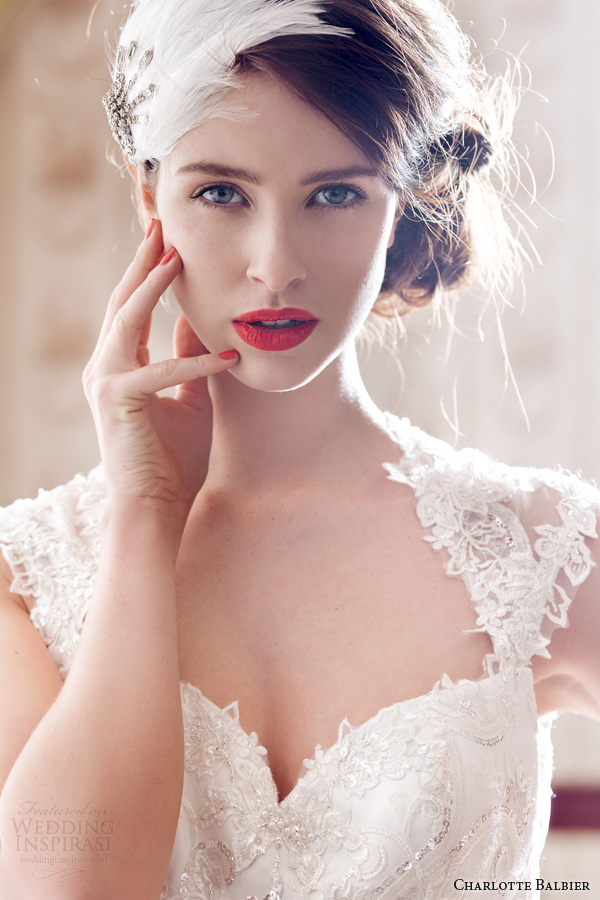 "Adornment what a science. Beauty, what a weapon. Modesty, what elegance!" Definitely a strong contender for "dress we're most obsessed with" this year.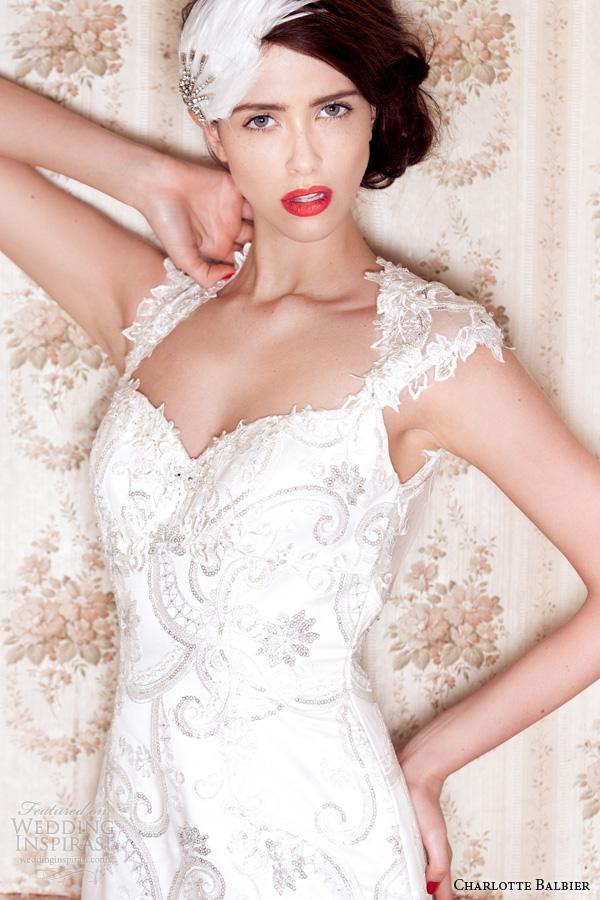 Beaullea again, with Megan (left). "Everyone's a star and deserves the right to twinkle…"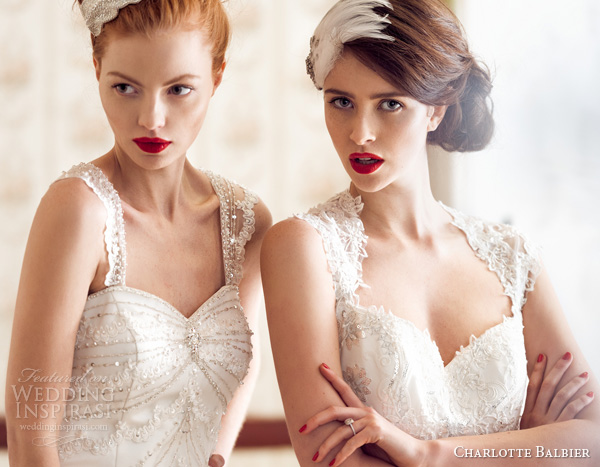 Close-up of Megan's exquisite bodice.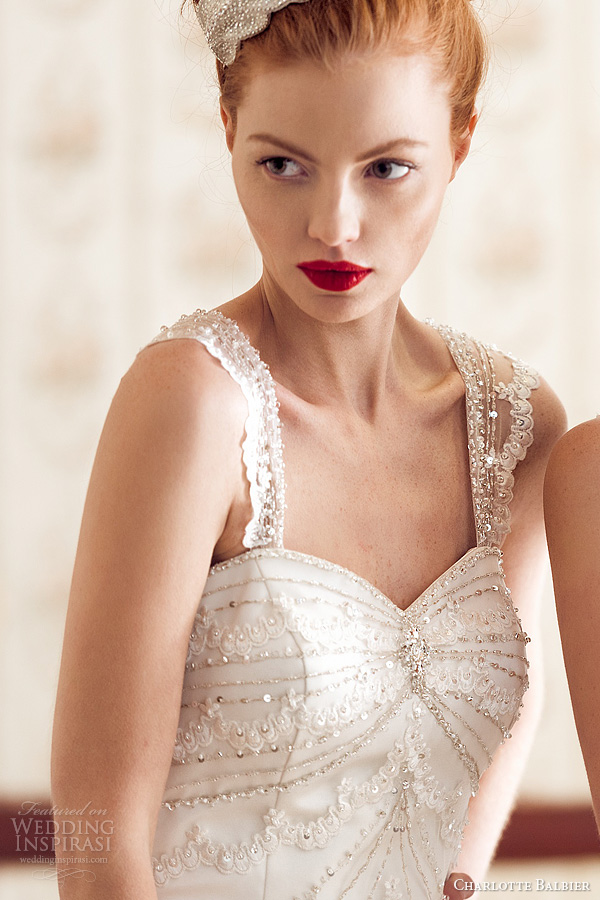 More gorgeous Charlotte Balbier wedding gowns on the next page.