"Phillipa Lepley is one of London's leading couture bridal designers, recognised for her simple, elegant designs that flatter the female form, her use of the world's most luxurious fabrics and her exquisite execution of embellishment."
Aren't these dresses gorgeous? Floral accent at the back of the gown is lovely, isn't it?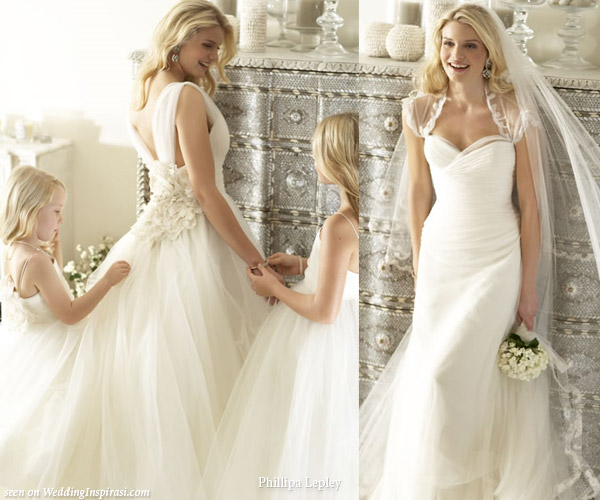 Beautiful beaming bride. :)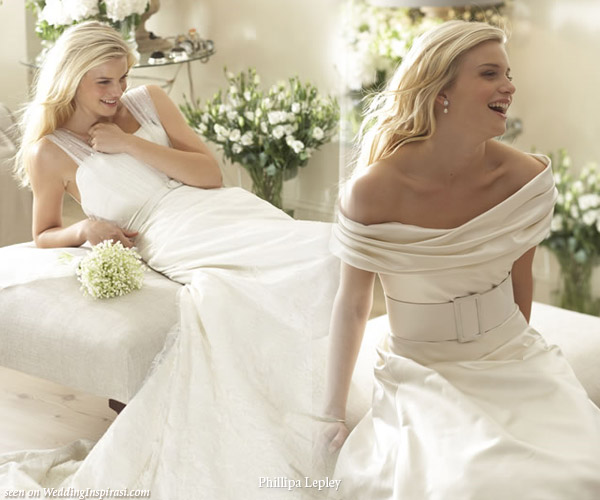 More dresses from the collection at her website.