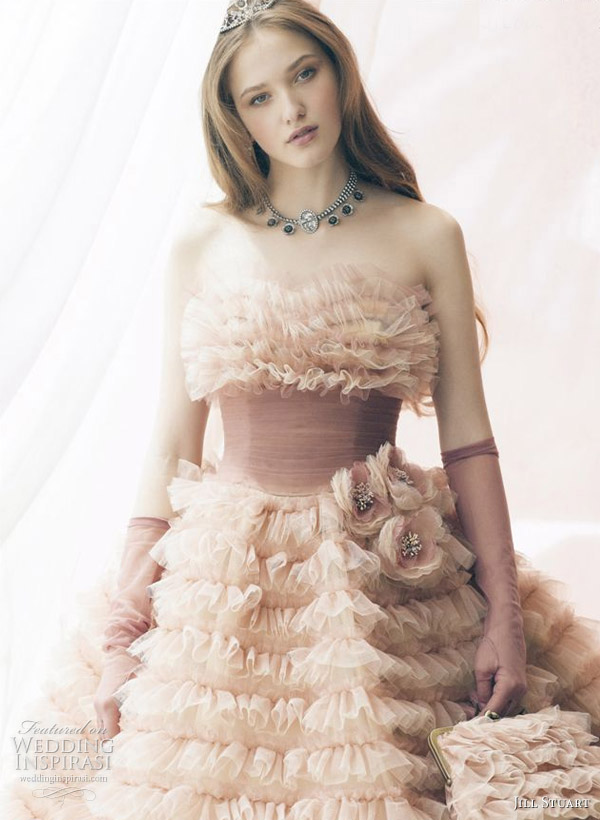 This breathtaking vision of loveliness, it's so arresting, it's unsettling.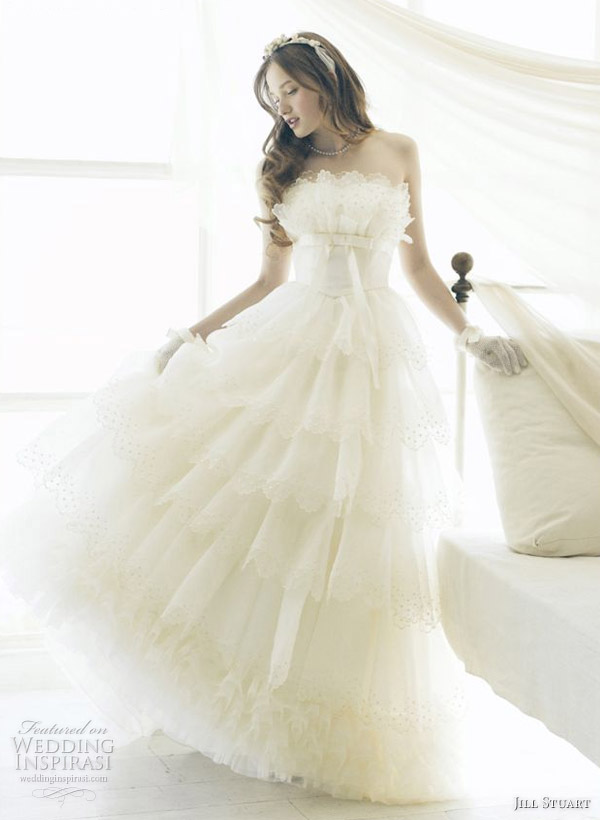 Yes, Jill Stuart's bridal collection centering around a "pretty girl" theme is OMG-SWEET. Soft feminine details, a palette of pale pinks and delicate ivories and pretty accessories to match. Look at the carelessly beautiful layers of chiffon on the empire line gown below.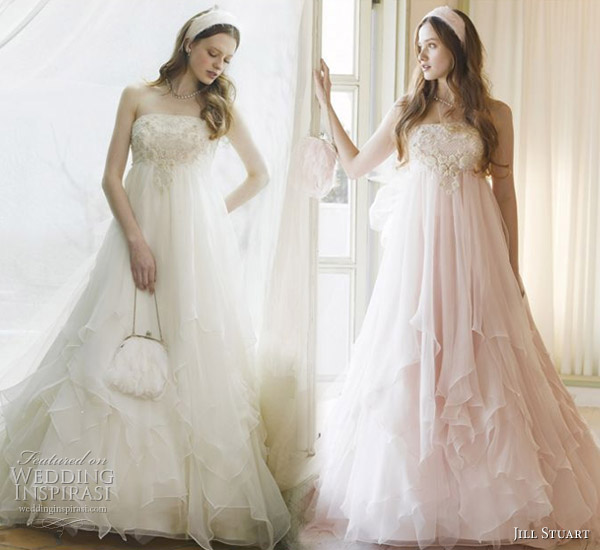 Interlaced – Lace and knife pleats on the skirt gives this gown a unique, romantic edge. I thought this was a long sleeve gown but it's the veil covering her arms that gave me that illusion.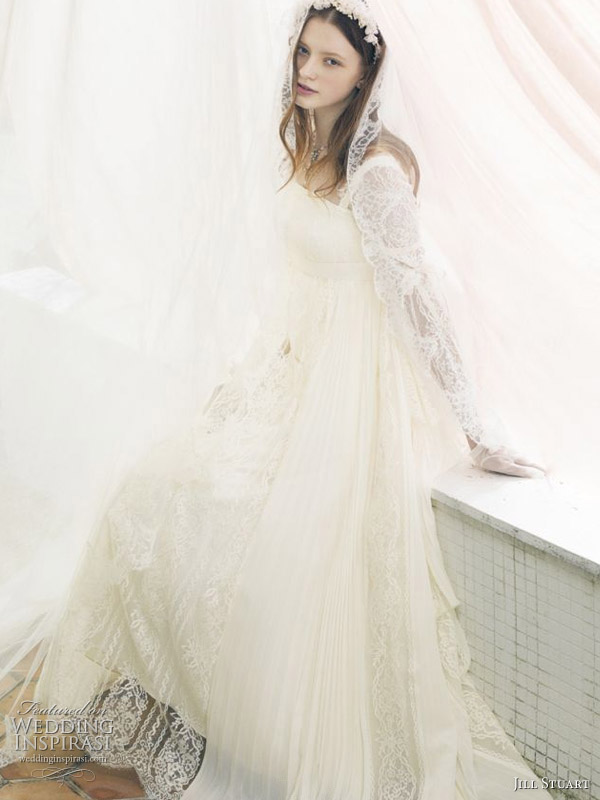 Vintage, shabby chic vibe from this lace dress accessorized with pearls and gloves.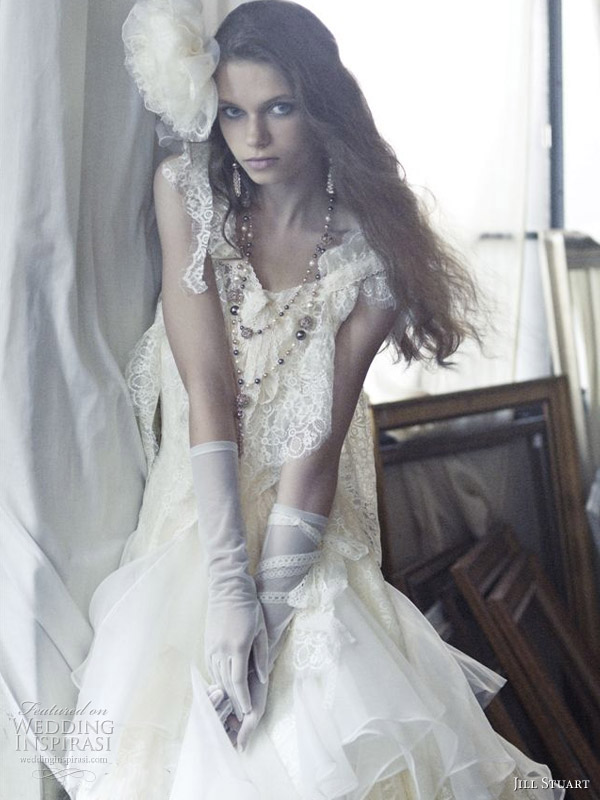 Angelic beauty -- sweetheart neckline just adds to the sweetness of this off-white ensemble.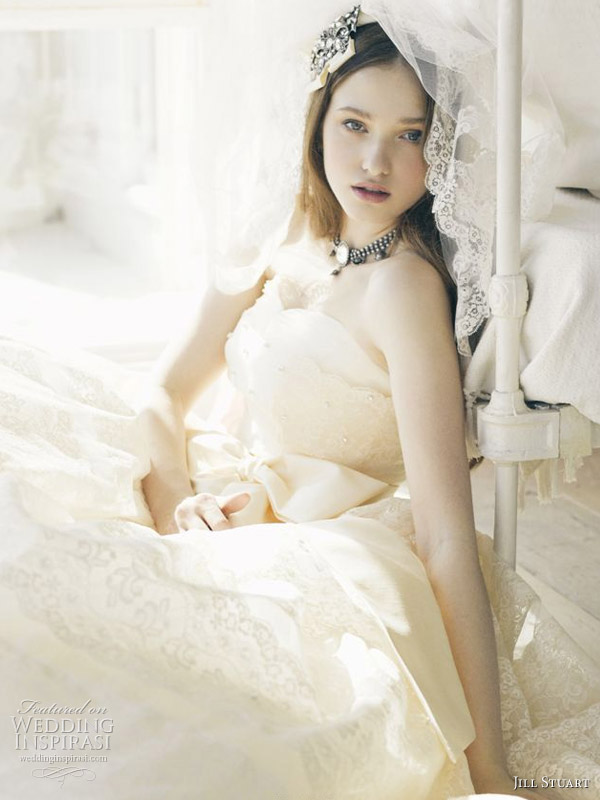 11 more photos coming right up... (read more below to continue)
Tied shoulder straps and eyelet detail. A verdant bunch of snowball viburnum or vibrant green succulents would offset this soft look nicely as demonstrated here.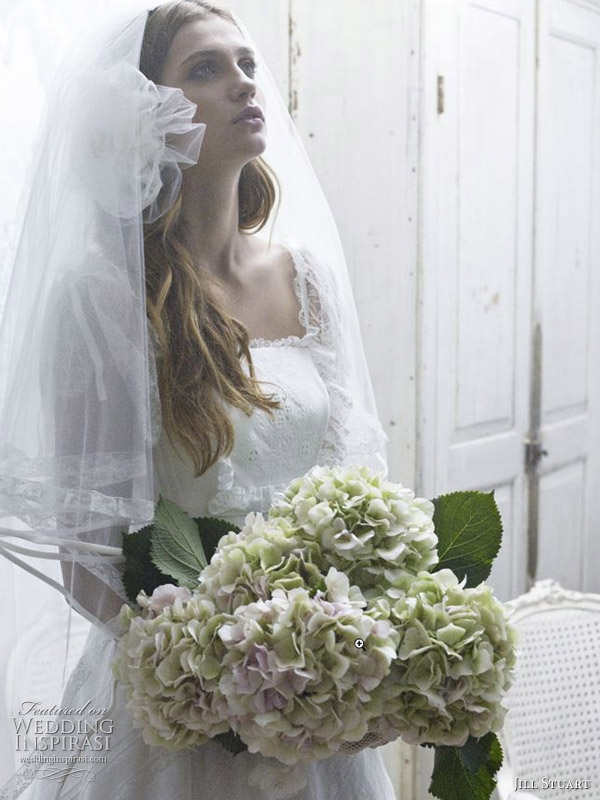 Valentine sweethearts -- adorable ruffle halter neck gowns in ivory and pink. Cute matching bags.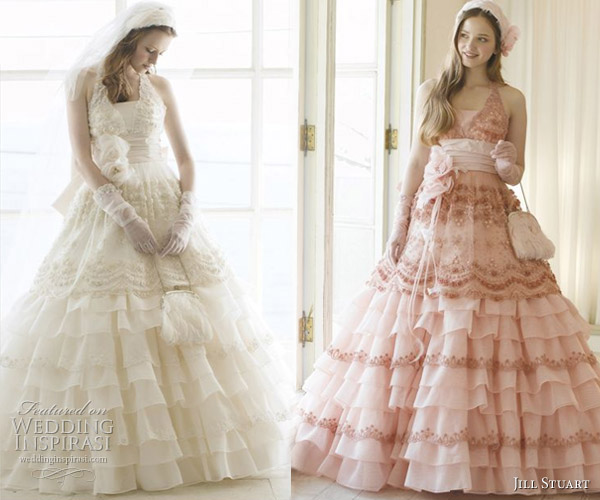 Waiting for Prince Charming in a yellow and ivory number.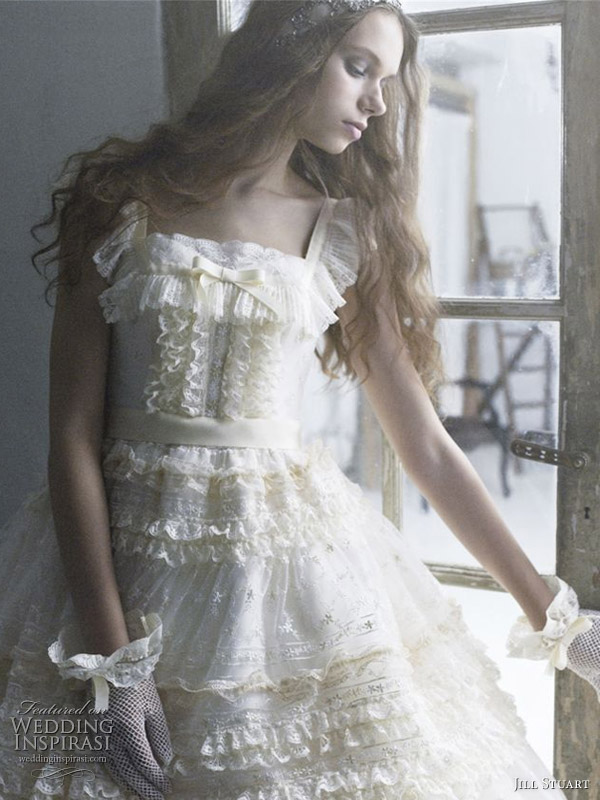 Off-shoulder dress with beaded pearl strap and bodice.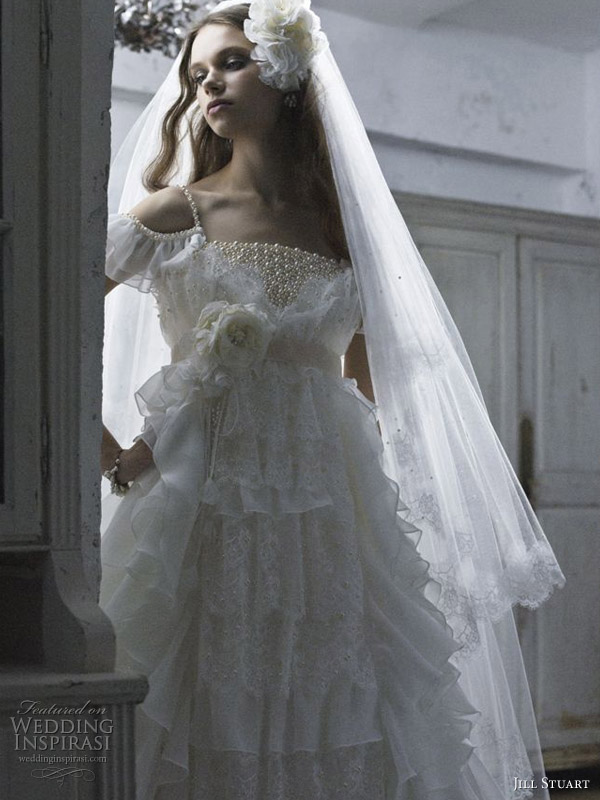 Feather fascinator tops off this ball gown wedding dress.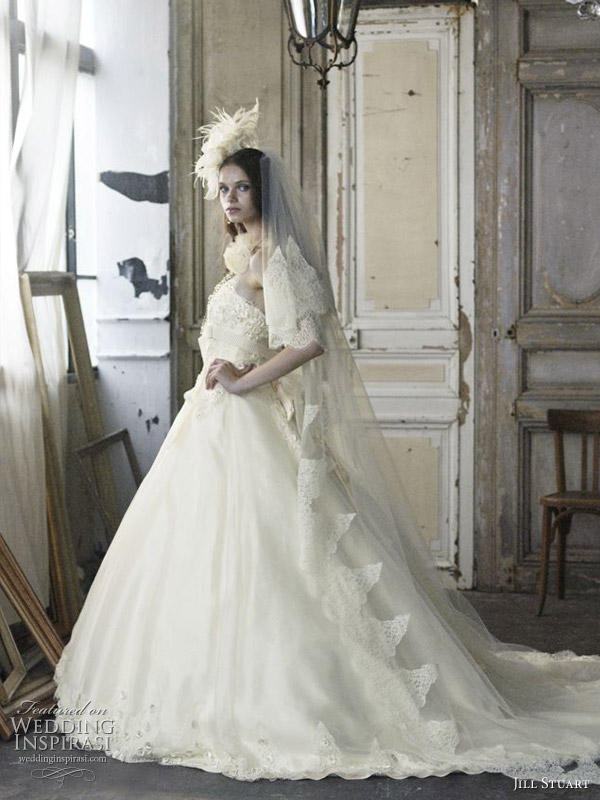 Would you wear a black wedding dress? This one's a dark brooding beauty with sparkly sequin stripes.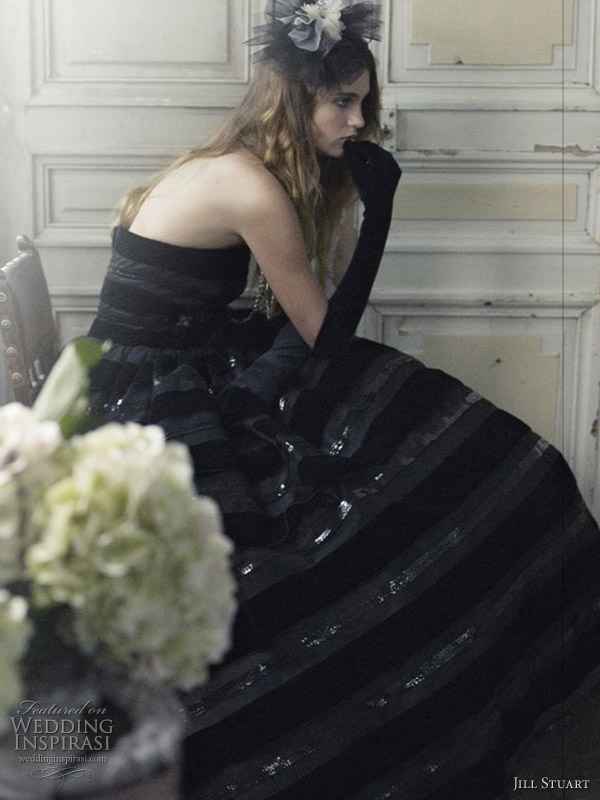 Ruffle shoulders, bird cage veil and net gloves.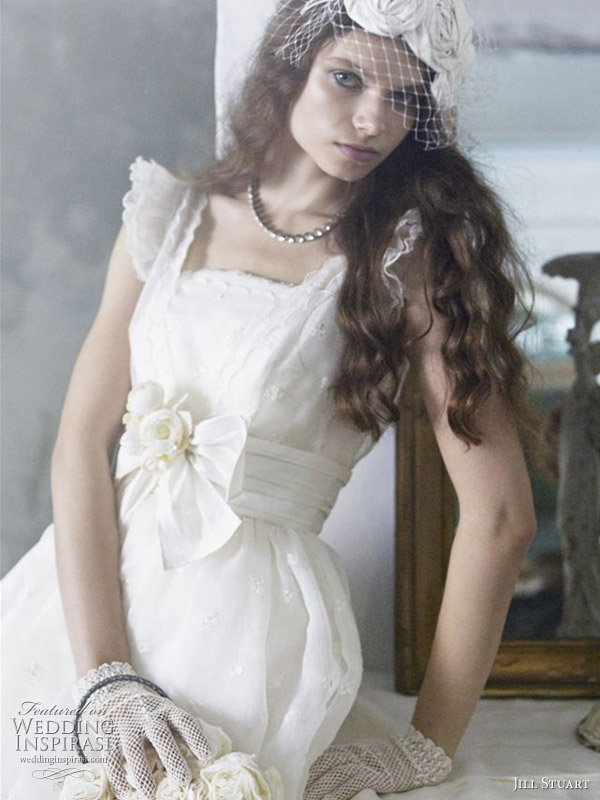 One for the cutesy princesses. :D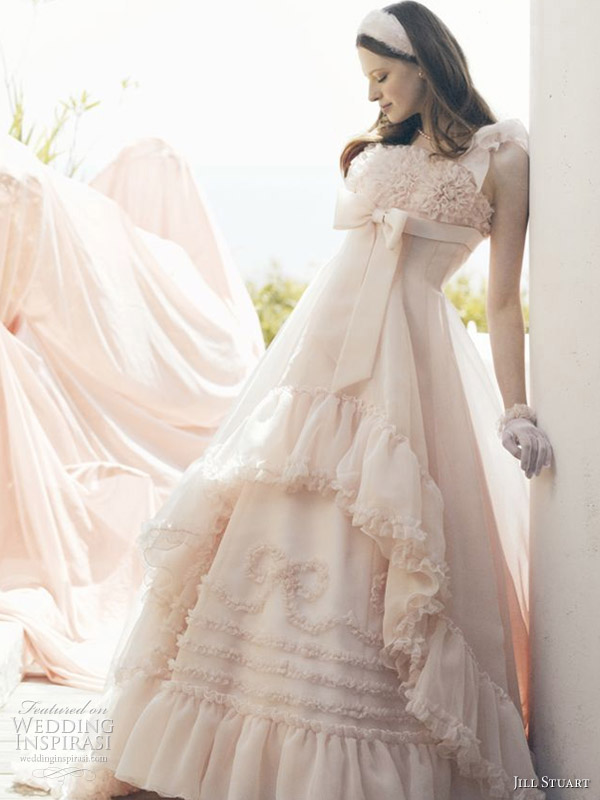 Don't tell me this not one of the prettiest wedding dress collections you've ever laid eyes upon?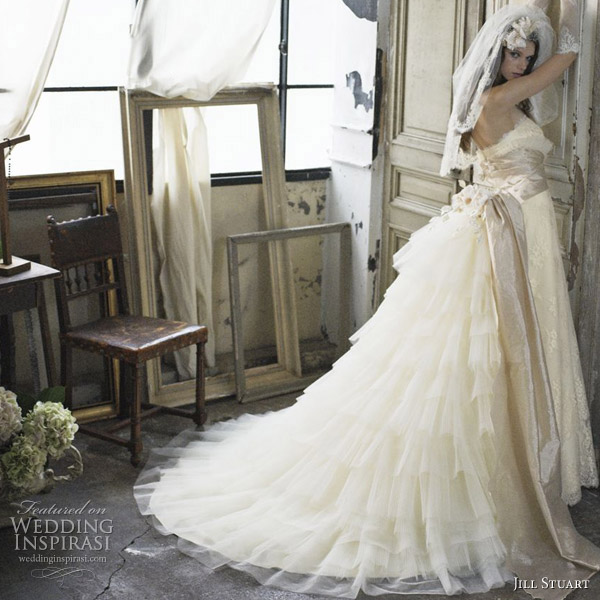 Cute flower girls in pretty dresses. "What do you reckon you wanna do when you grow up?"
"I wanna have a fairytale wedding. In a Jill Stuart dress."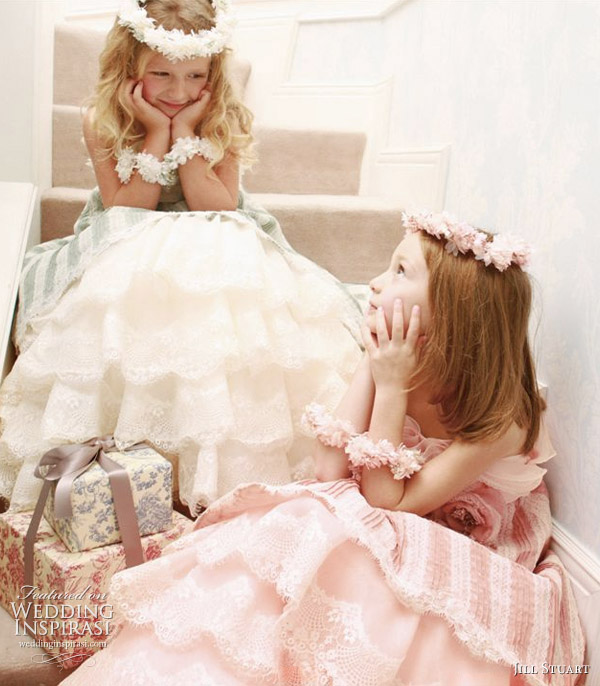 Come on then. We'd better start planning now. :)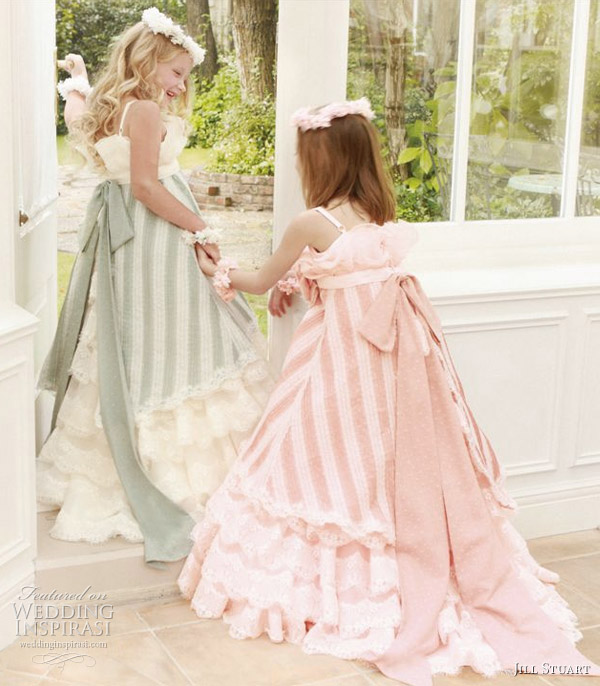 Jill Stuart Bridal line is exclusively available in Japan. Check out the website for more dresses.