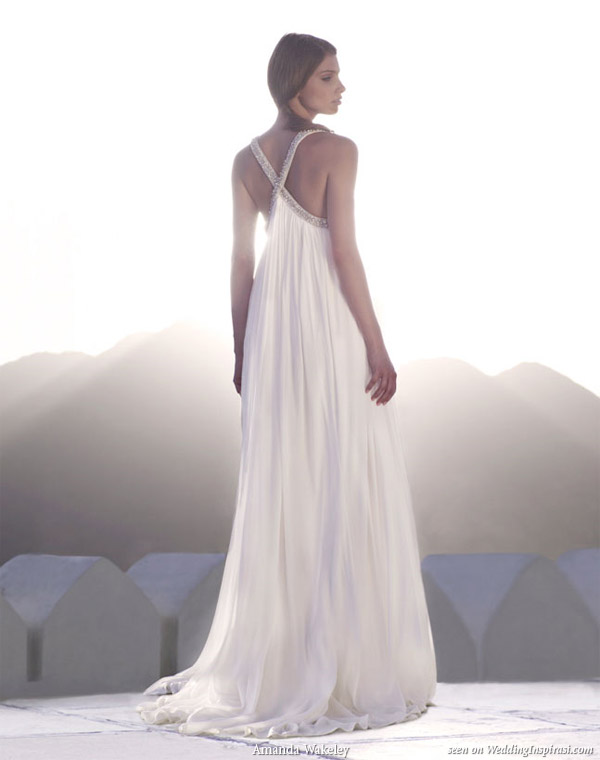 Amanda Wakeley presents a stunning bridal collection filled with gossamer fabrics coaxed into ethereal silhouettes with indulgent draping and luxurious details.
Above: superfine jersey dress with swarovski beaded straps; below: superfine jersey dress with silk satin belt and back drape det.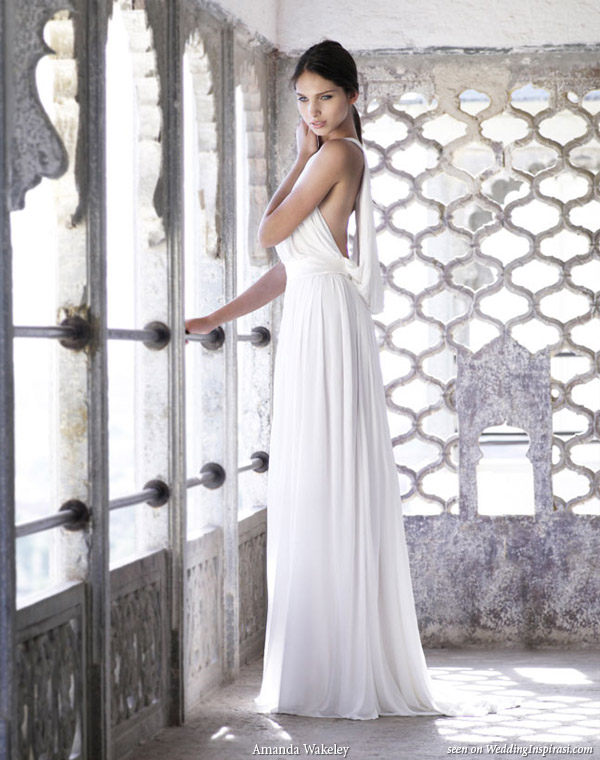 The collection is divided into Morocco, Desert and Rahjasthan ( Rajasthan? BTW, have you seen how beautiful Rajasthan is?). I presume these names are just based on the location of the shoot and are not the names of the collections.
Draped silk tulle dress accessorized with a leather belt.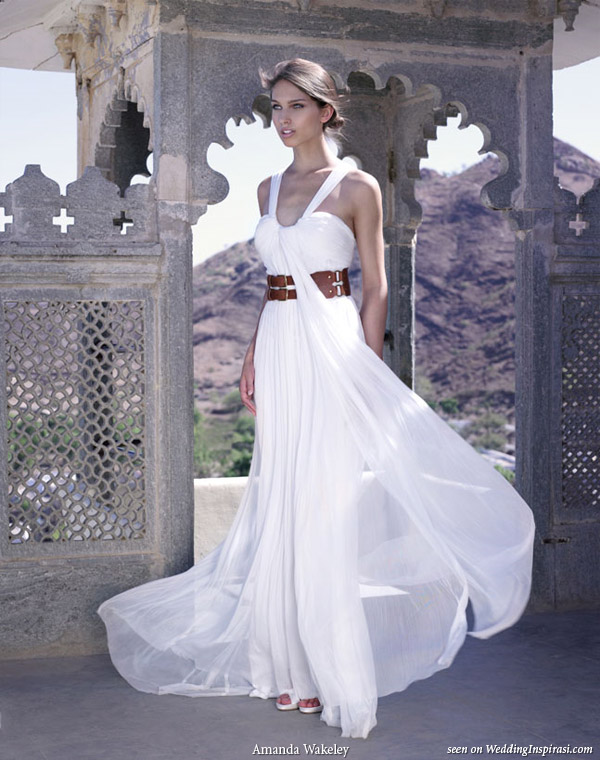 Desert Rose – silk georgette dress with beaded obi belt.
I had this image of Kristin Scott Thomas in The English Patient in my head that looked like this. But I saw only parts of that movie when I was really really young so it could well have been Lawrence of Arabia or something.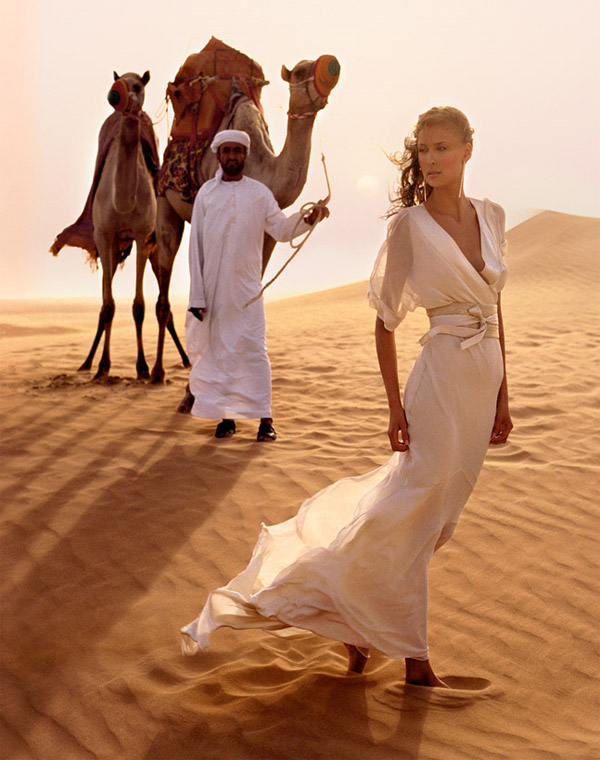 Silk georgette dress with antique beading. If this isn't Photoshopped, the timing of this frame is sick!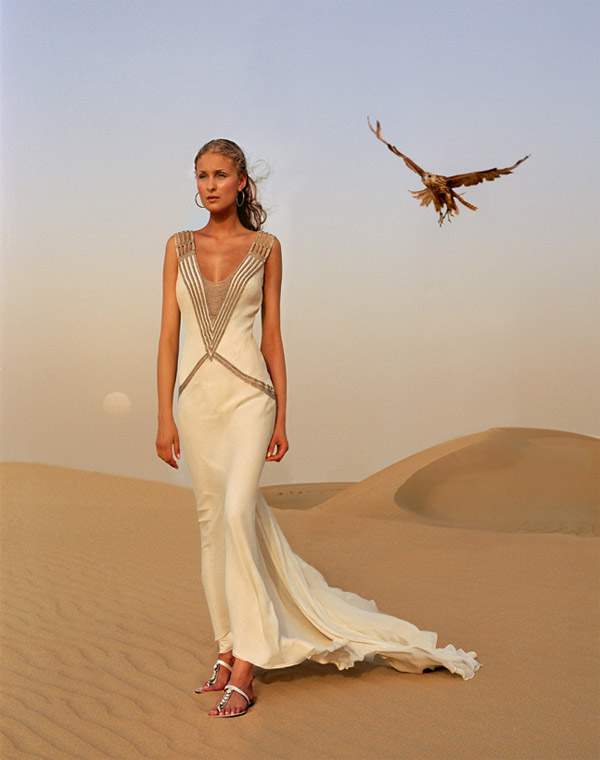 A case for jersey - The bride is wearing a jersey dress with V neckline and silk Mikado hip detail.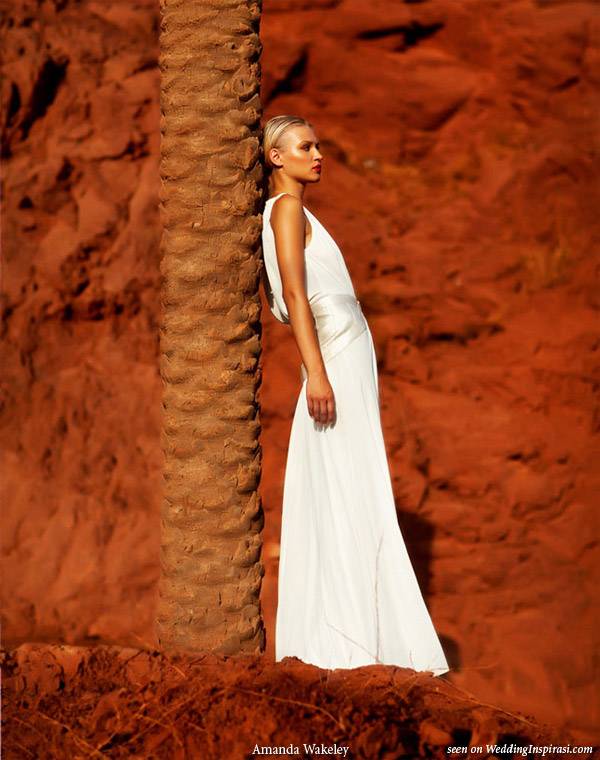 Black tie affair -- silk satin halterneck with pin tucked bust detail.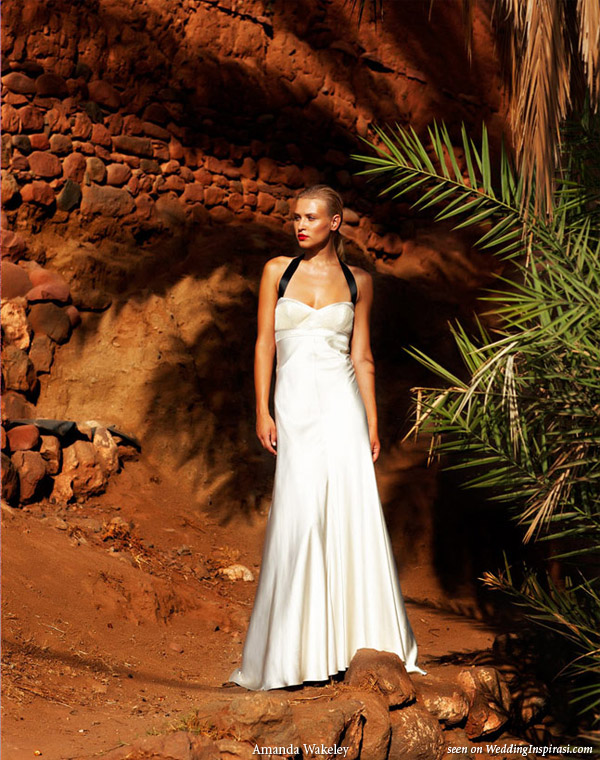 I threw caution to the wind, and ended up falling in love. Whoa! I'm a cliché-spitting machine gun!
Silk tulle dress with ivory bead detail.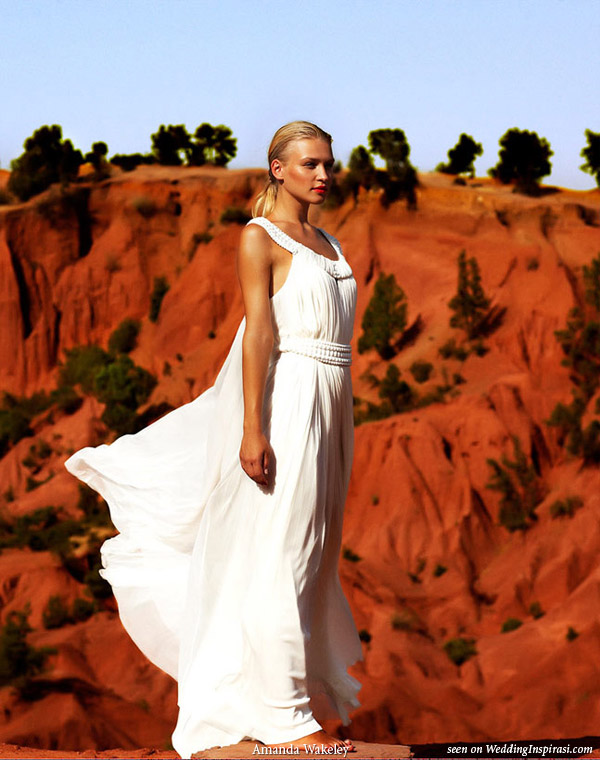 Strapless silk satin, corseted column dress with pleated waist detail. This is a look I love although I reckon one have to be a statuesque beauty to do justice to the gown.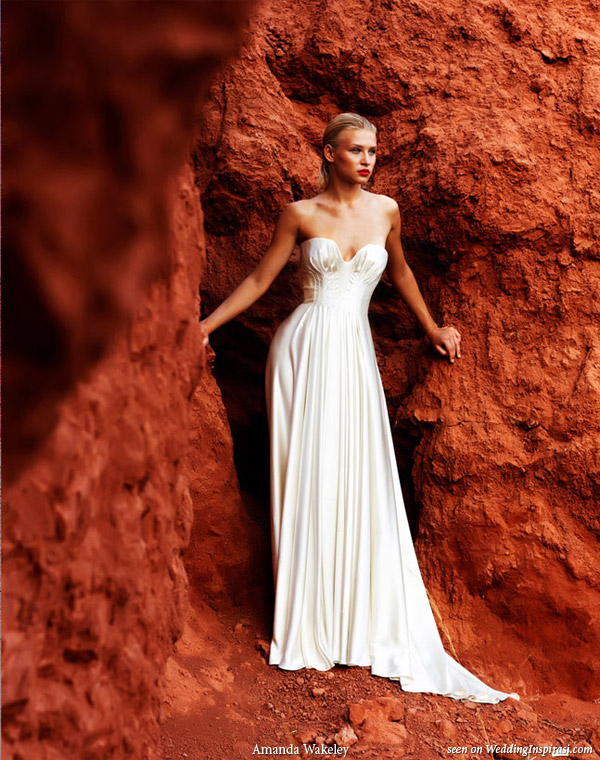 Strapless dress with folded ribbon detailing on the bust cup.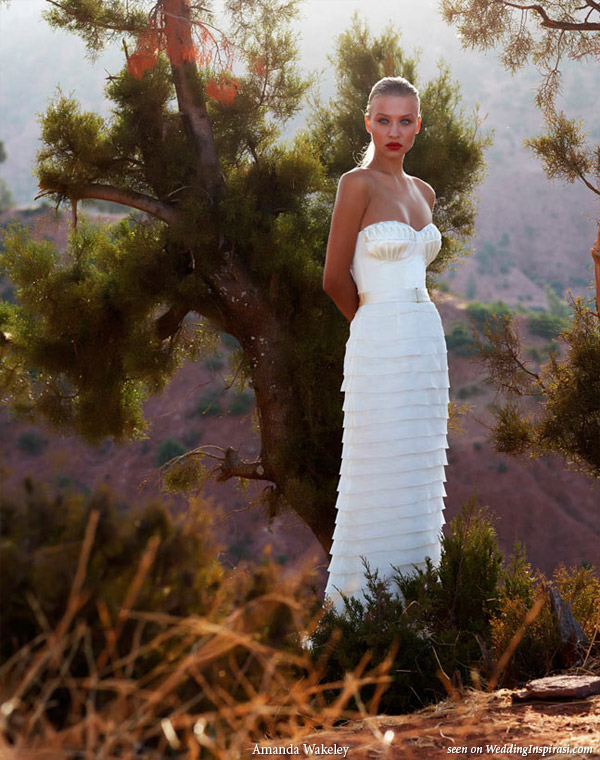 Corseted strapless superfine jersey dress with ruched silk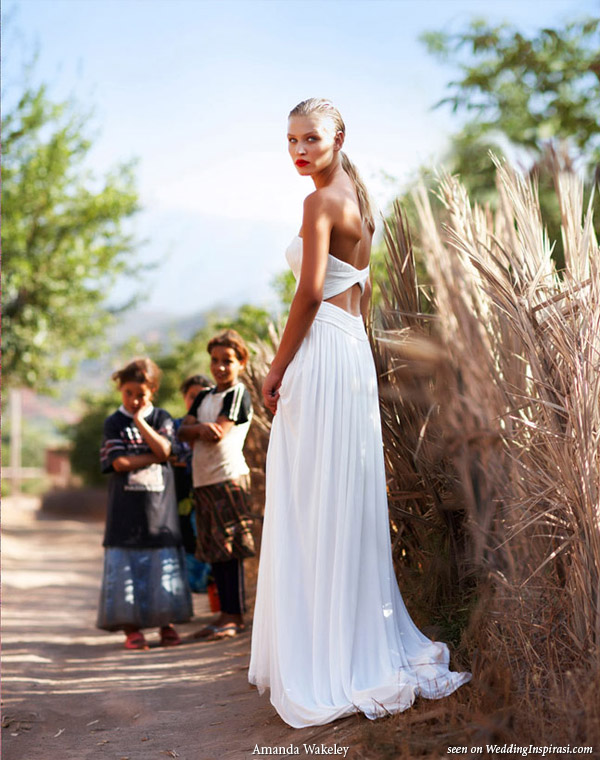 More of these beauties at Amanda Wakeley's website.