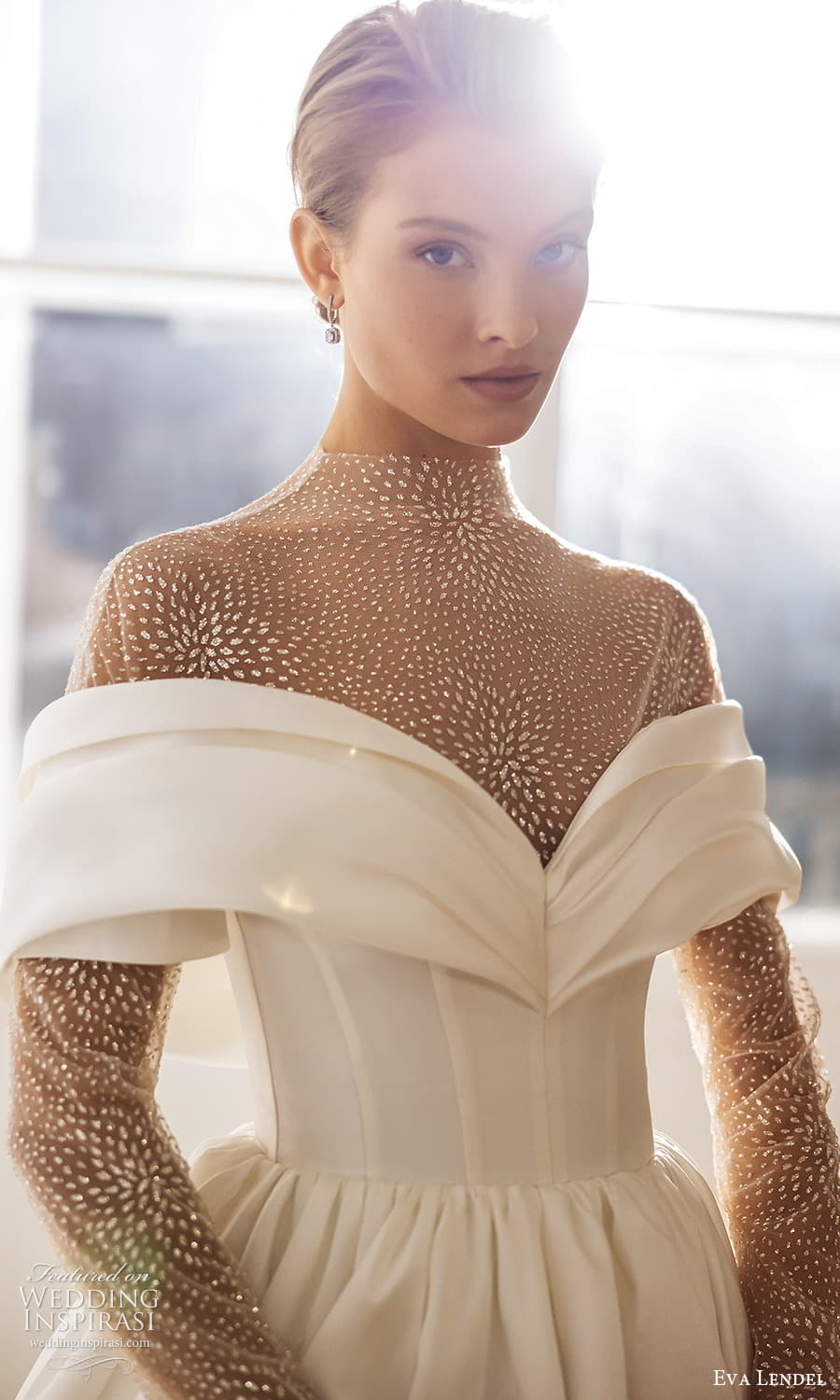 Eva Lendel's 2023 "Less is More" wedding dress collection reimagines elegance and minimalism with a modern take on well-loved bridal classics. Featuring striking, crisp silhouettes (in butter-soft satin, lightweight tulle, Mikado silk, crepe and glitter fabrics), the 40-gown collection incorporates unexpected accents in the form of detachable voluminous handmade flowers, touches of bold sparkles and unique pleating.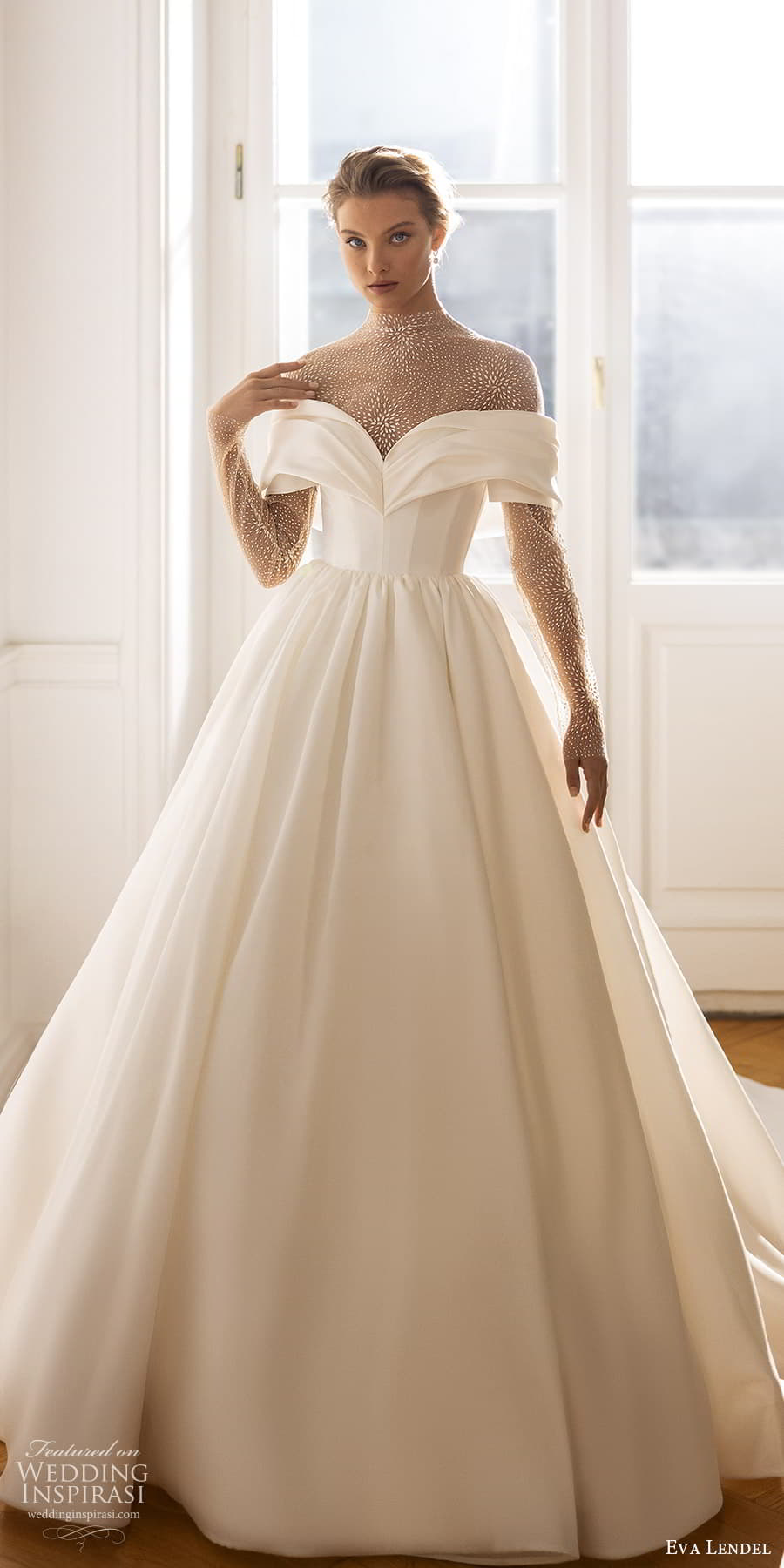 "The 2023 "Less is More" collection features 40 bridal gowns: 10 A-lines, 22 sheath dresses, 3 mini dresses, 5 ball gowns. Various shapes of necklines, thigh-high slits, off-shoulder sleeves and delicate touches of romantic vibes accentuate this collection, enriched with detachable elements such as sleeves, overskirts, trains, bows and flowers, adapting the mix-and-match concept to create multiple looks."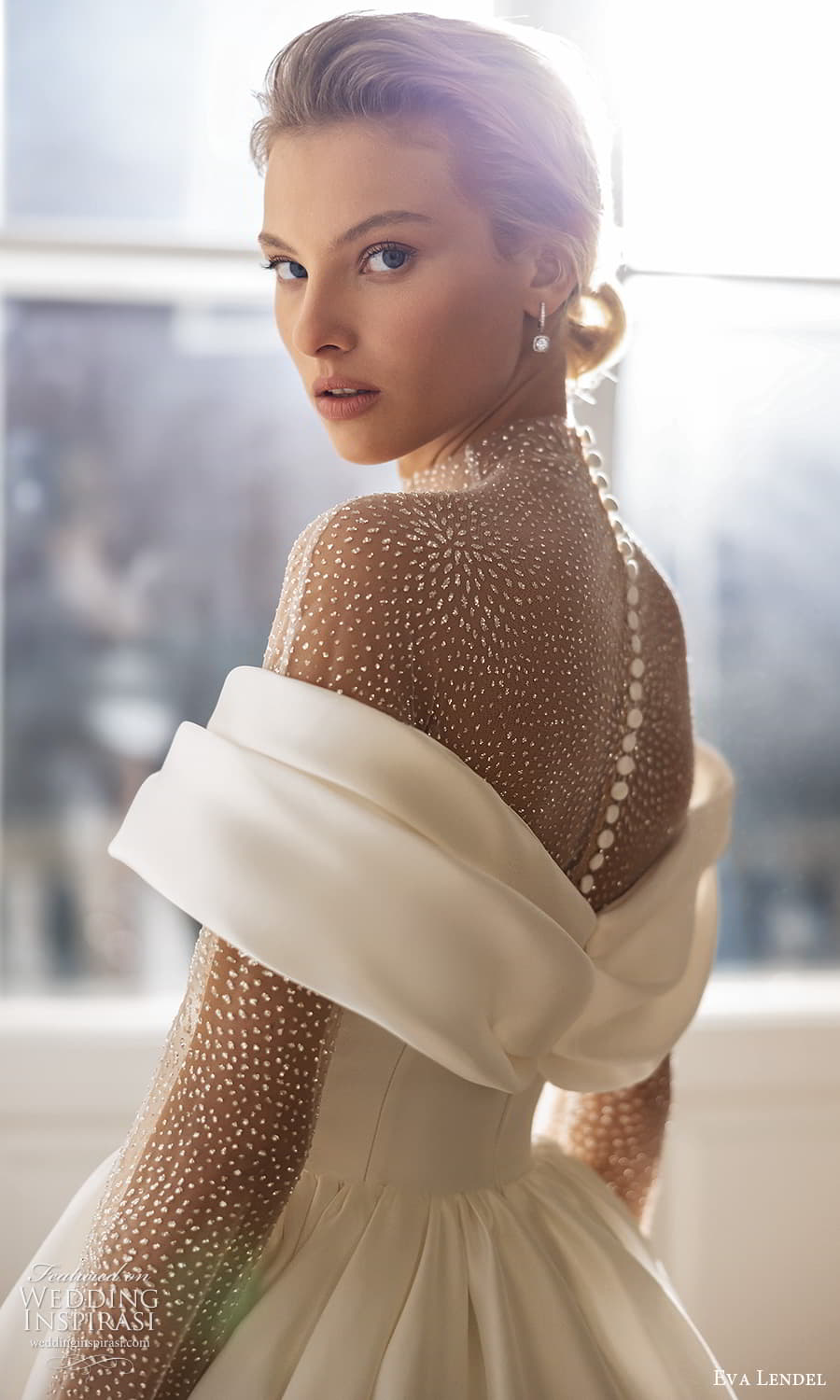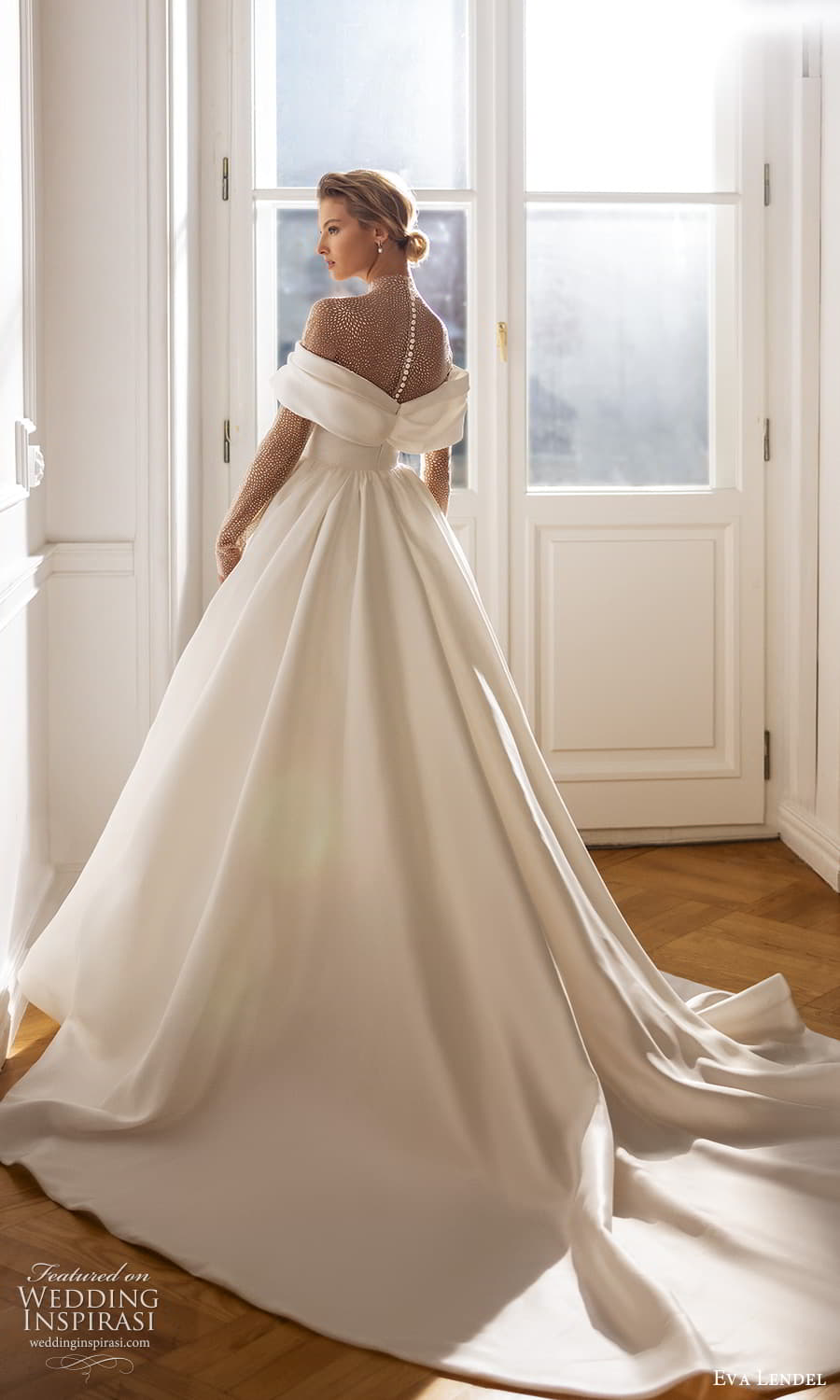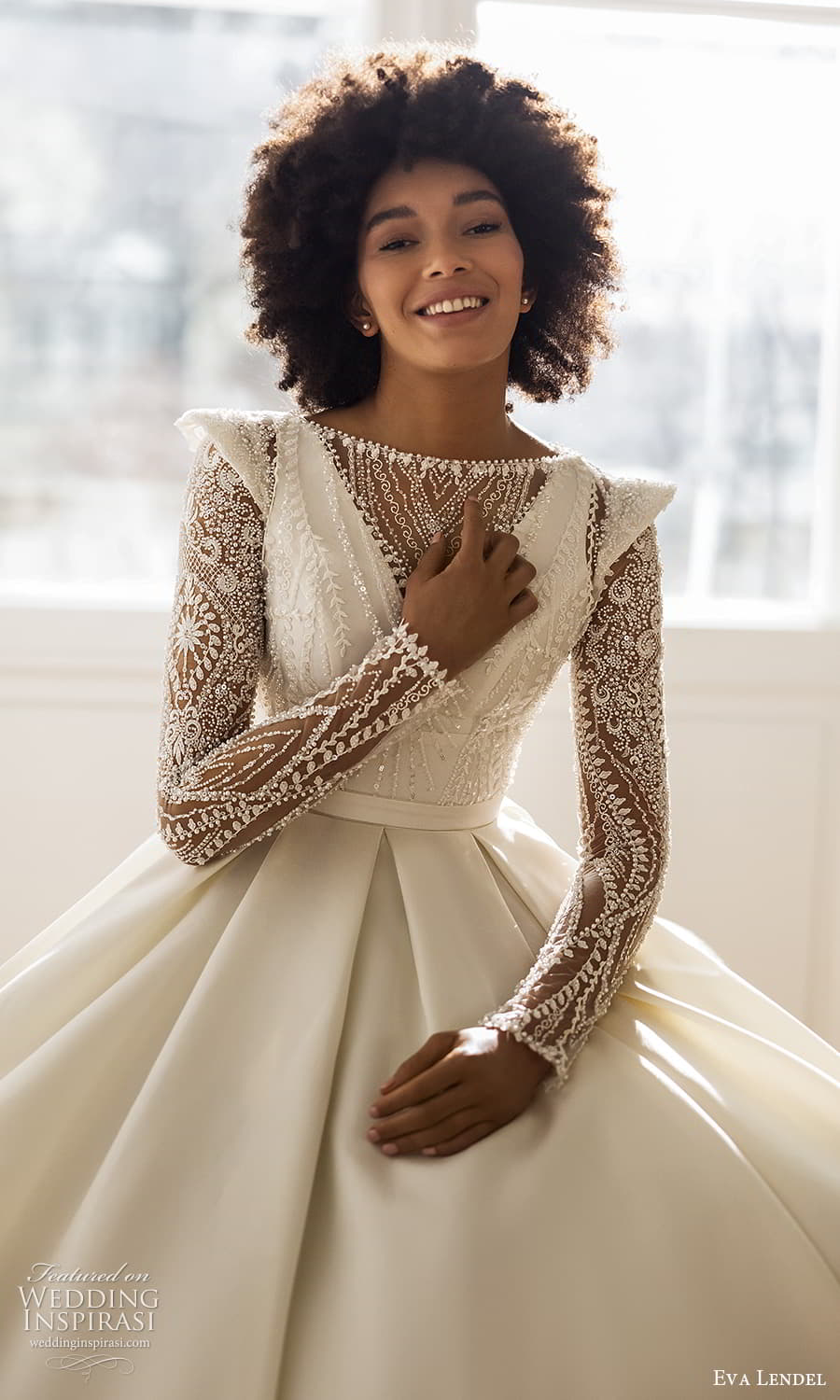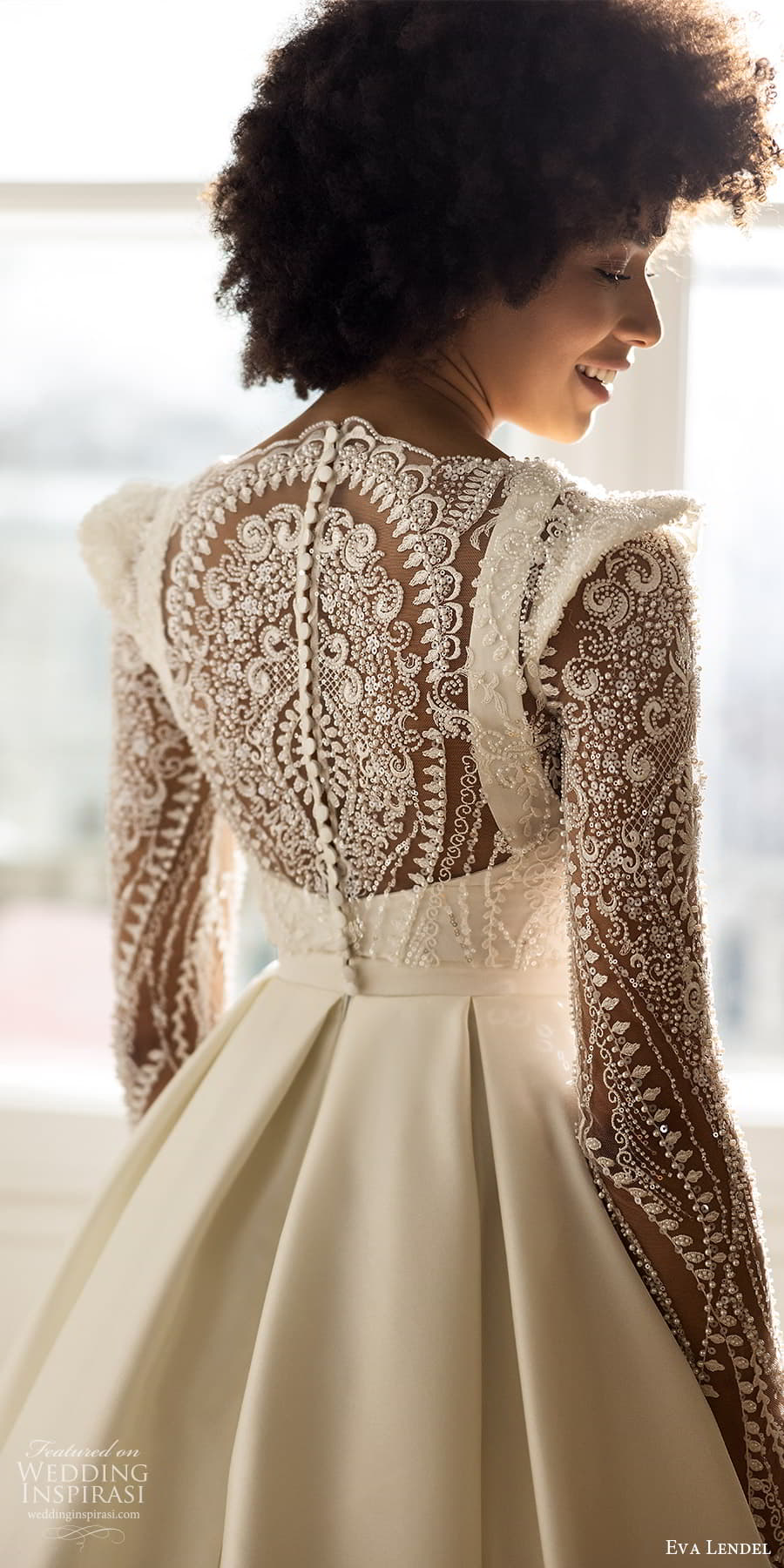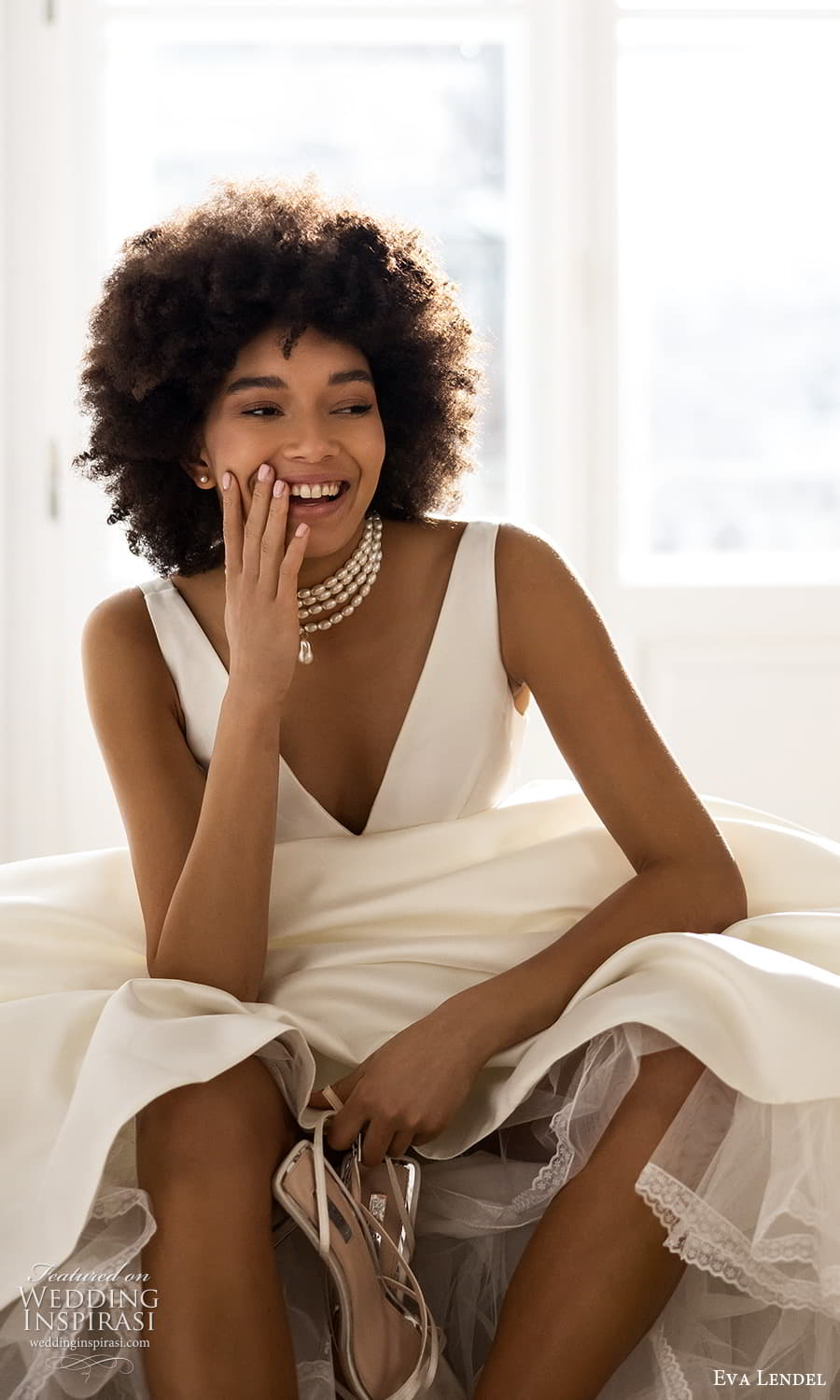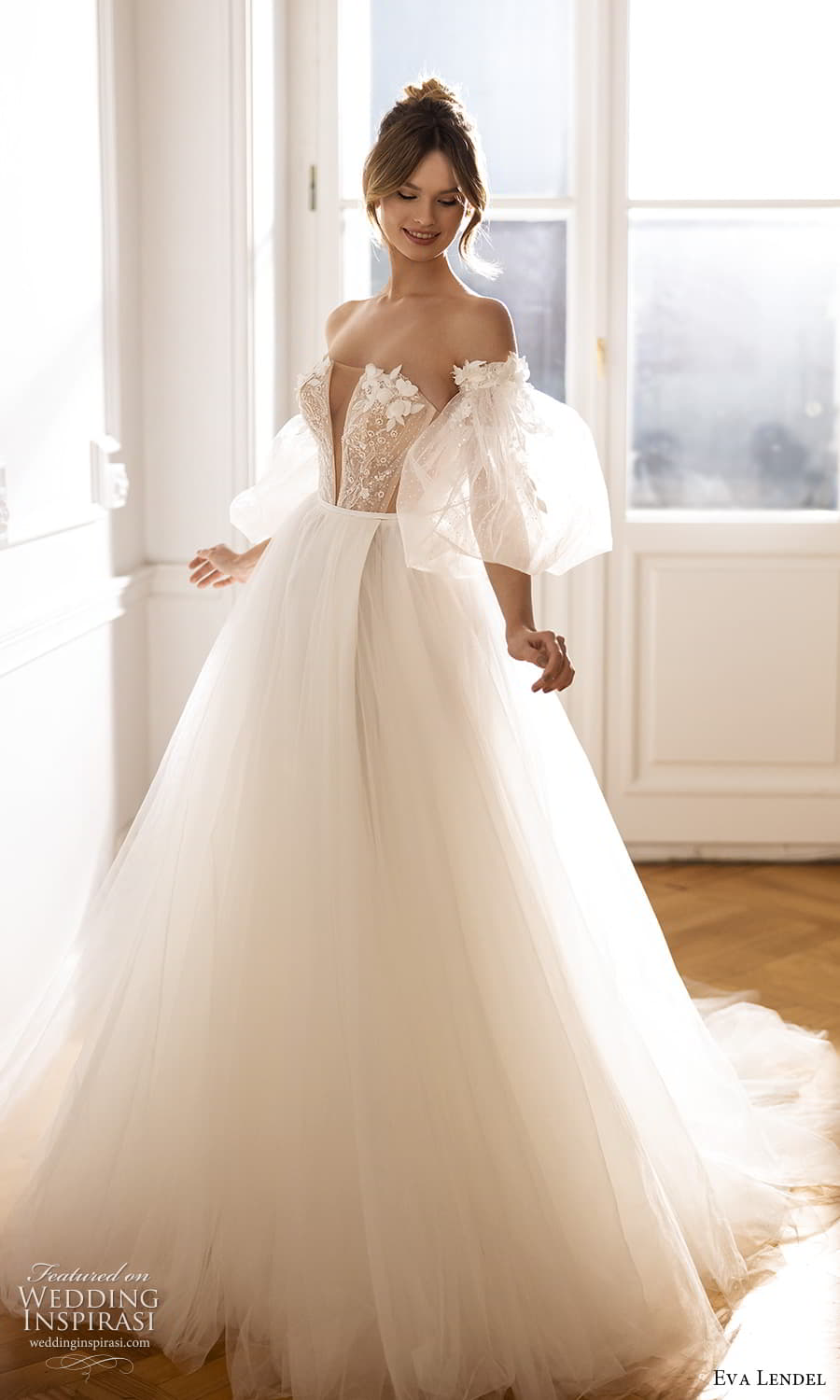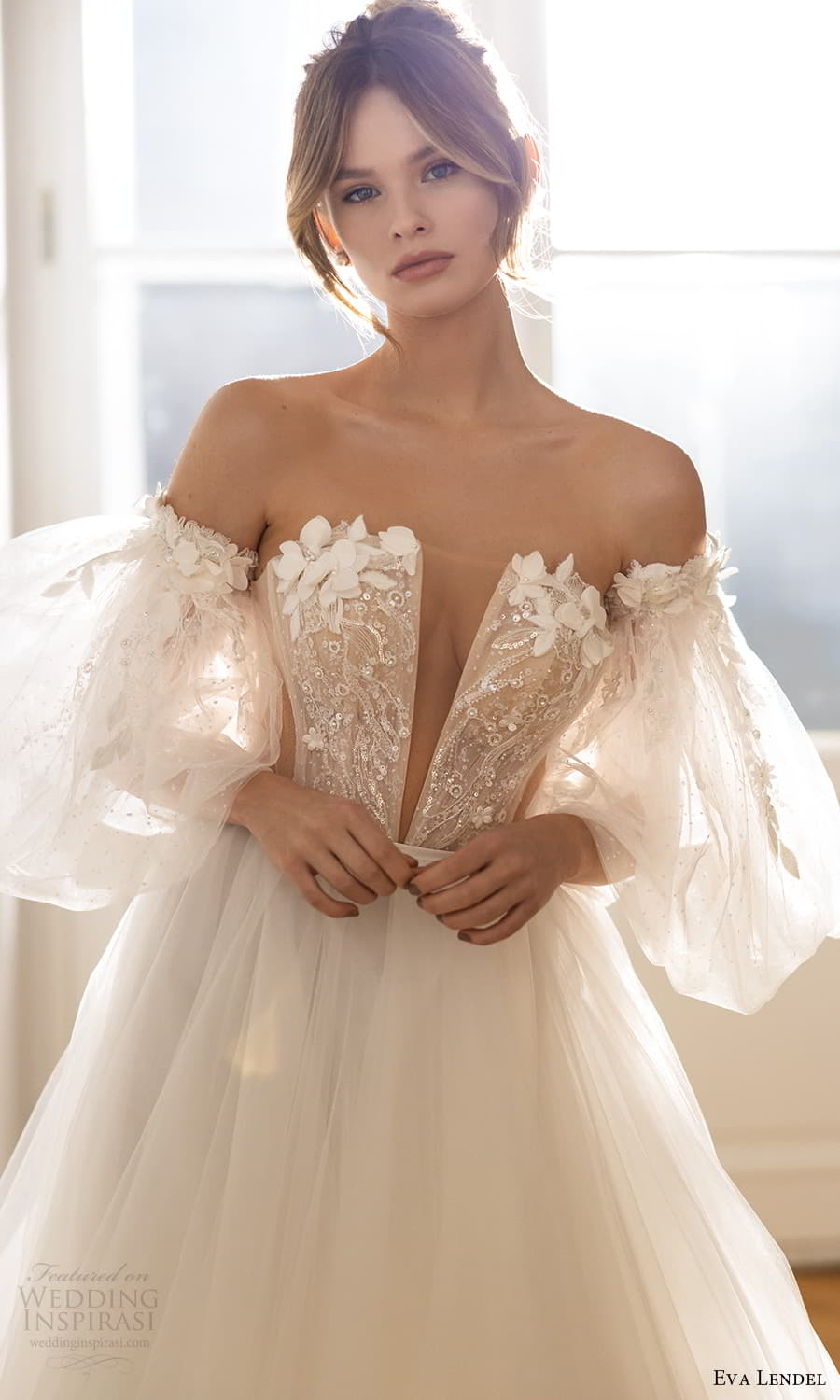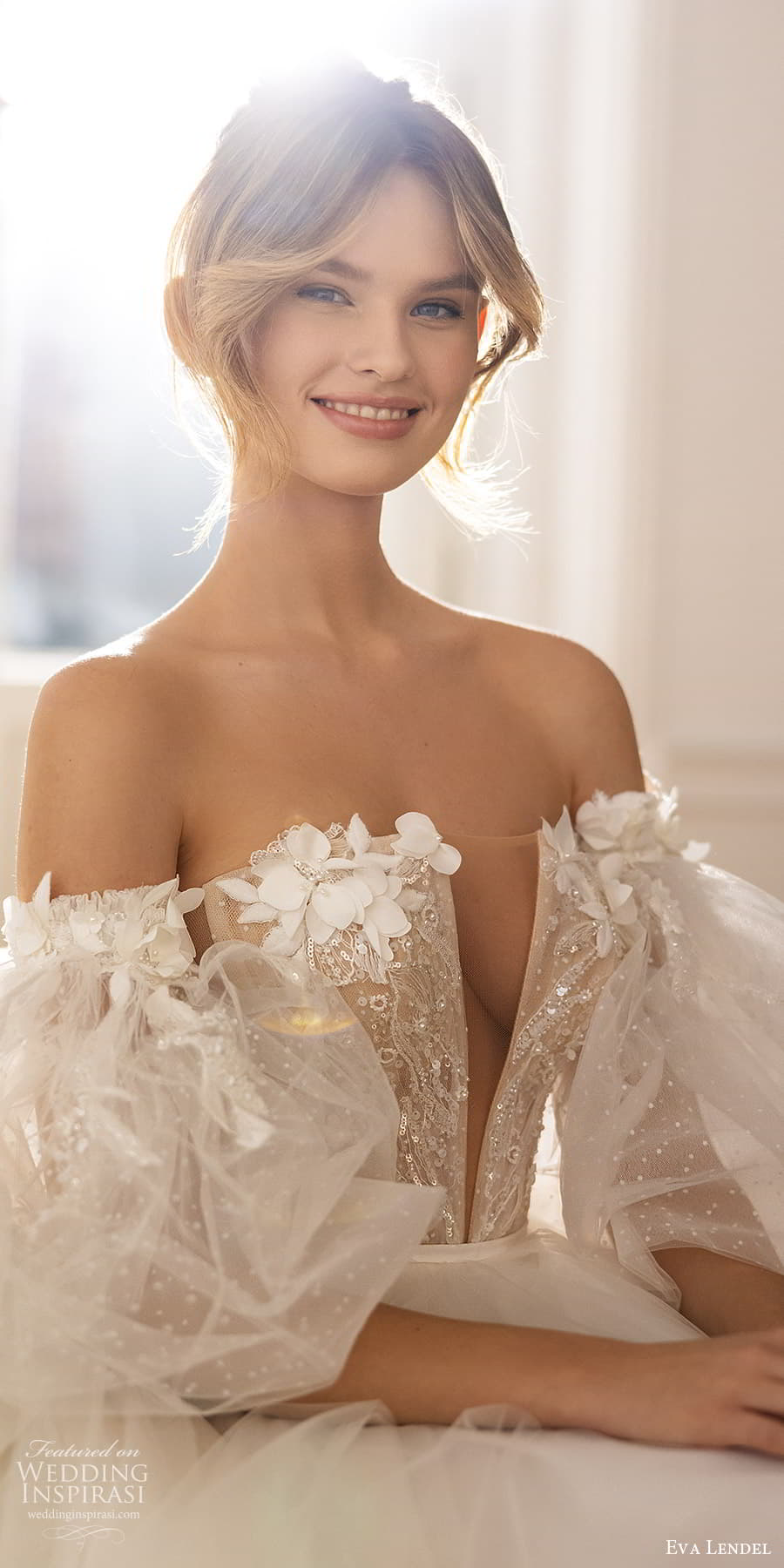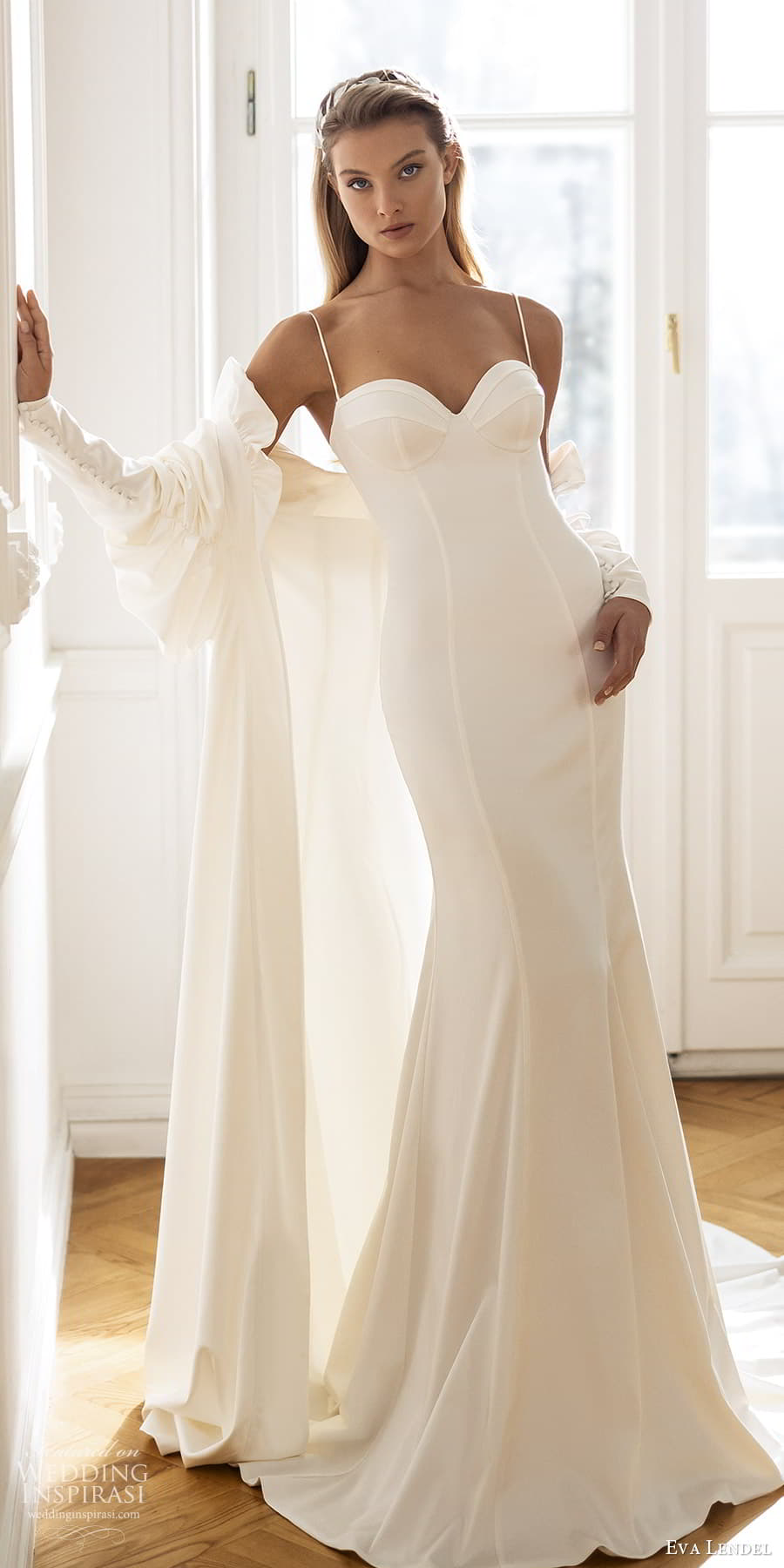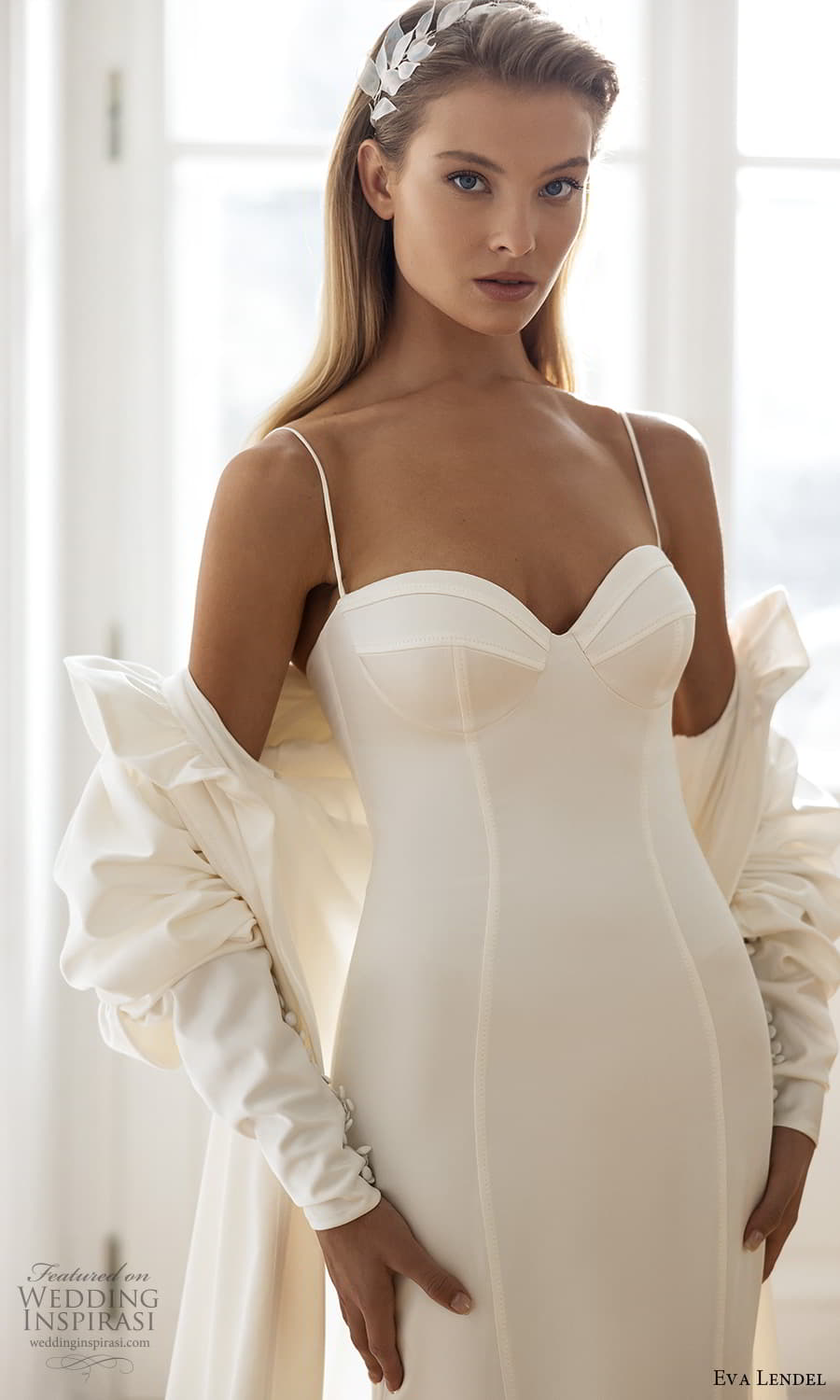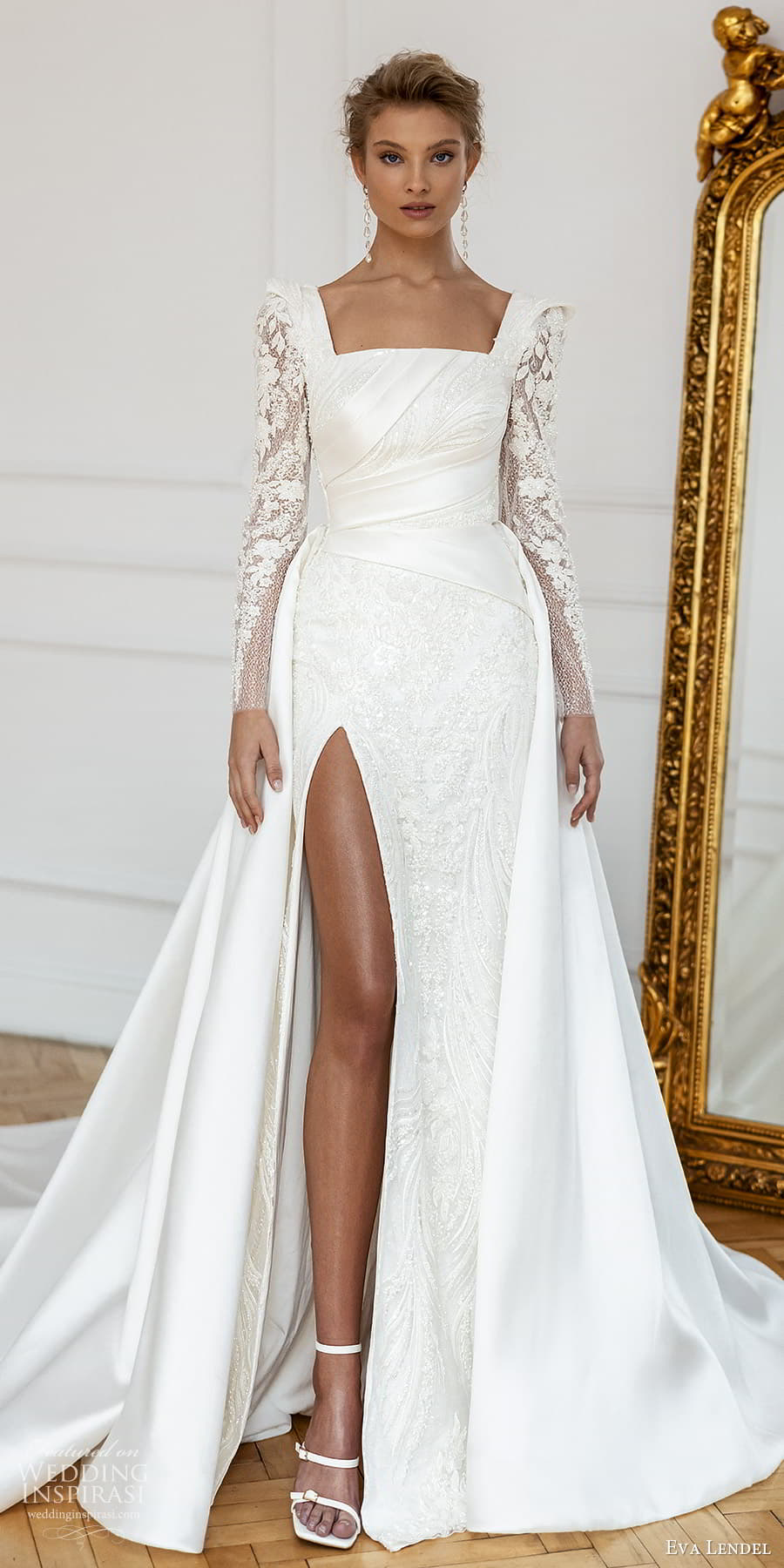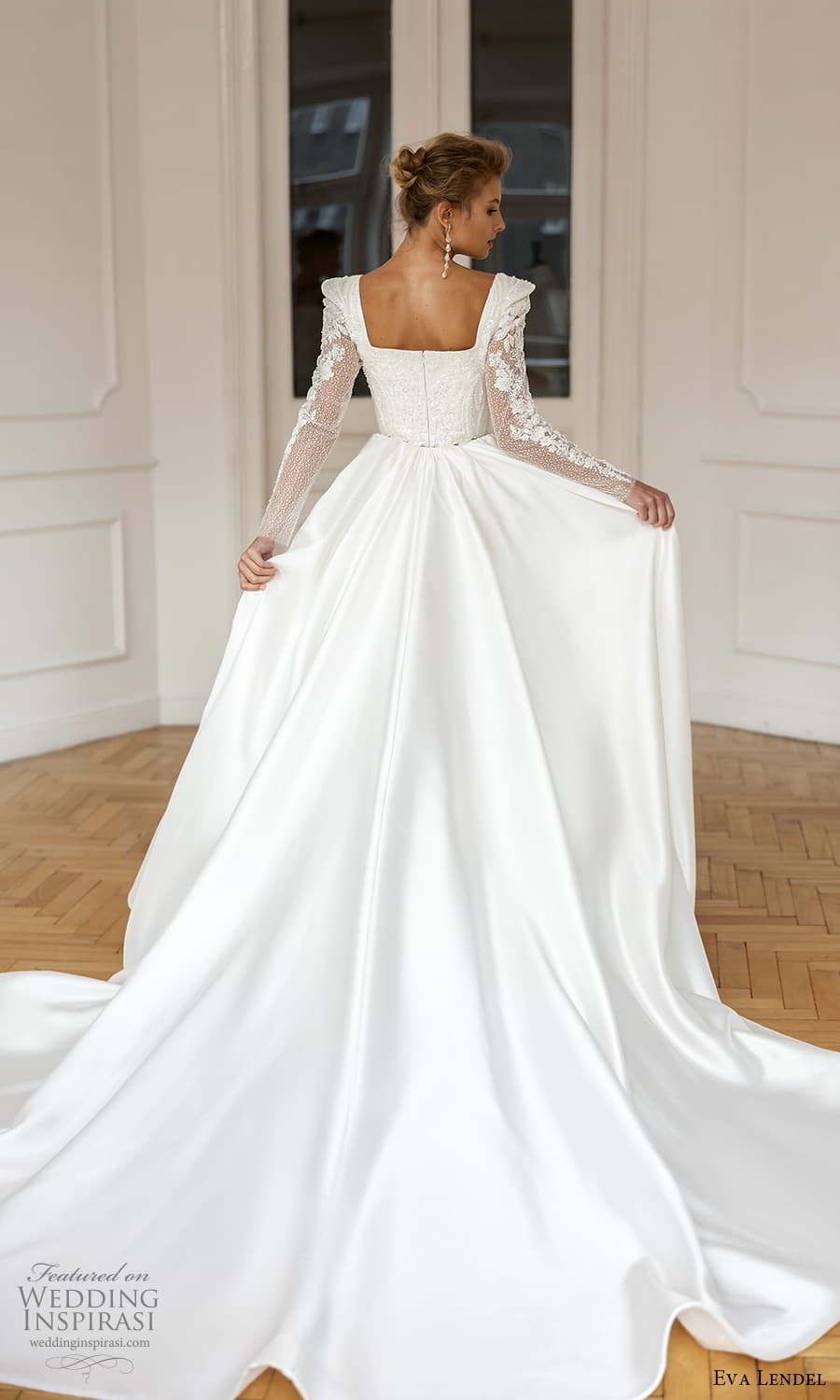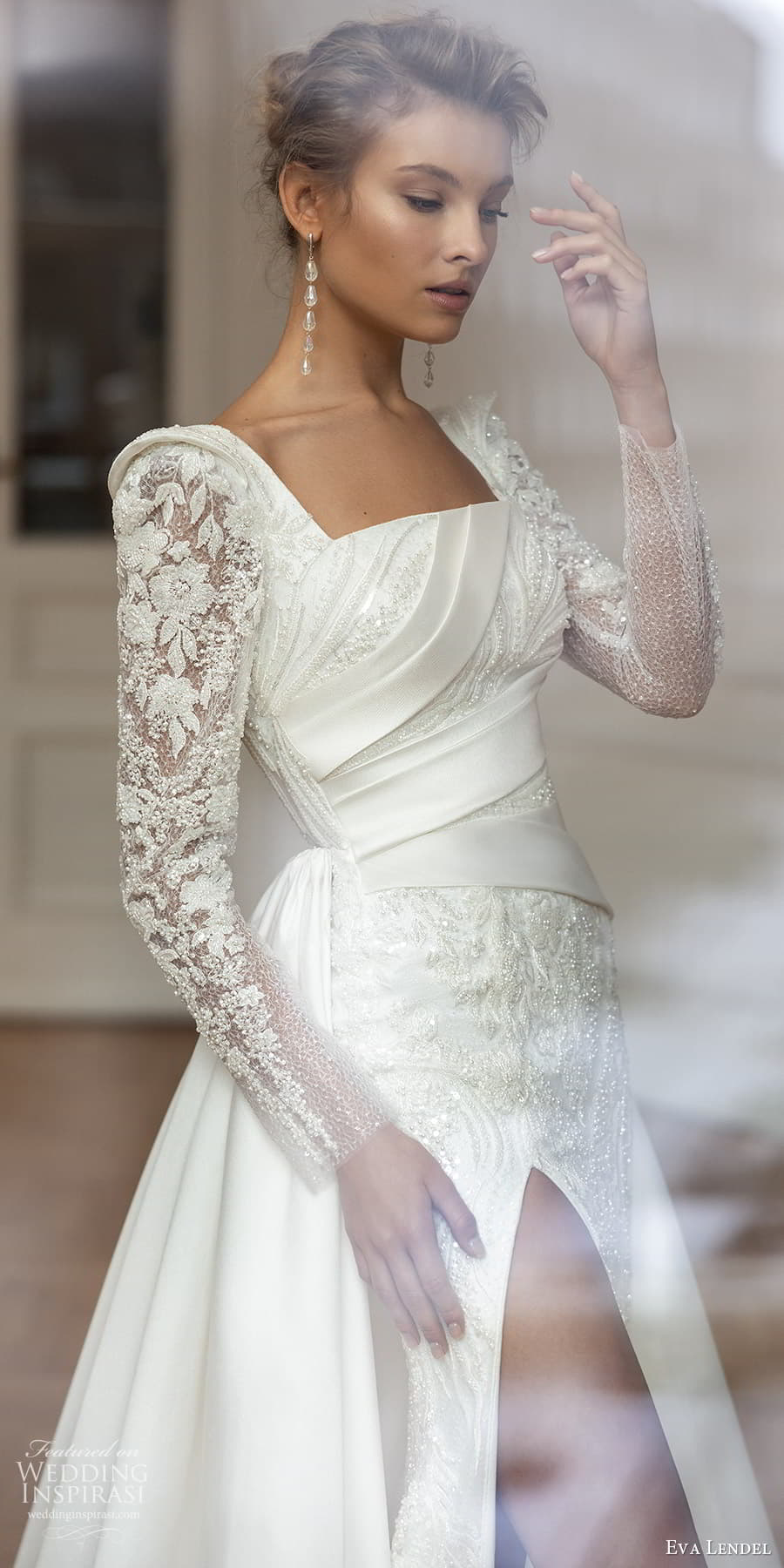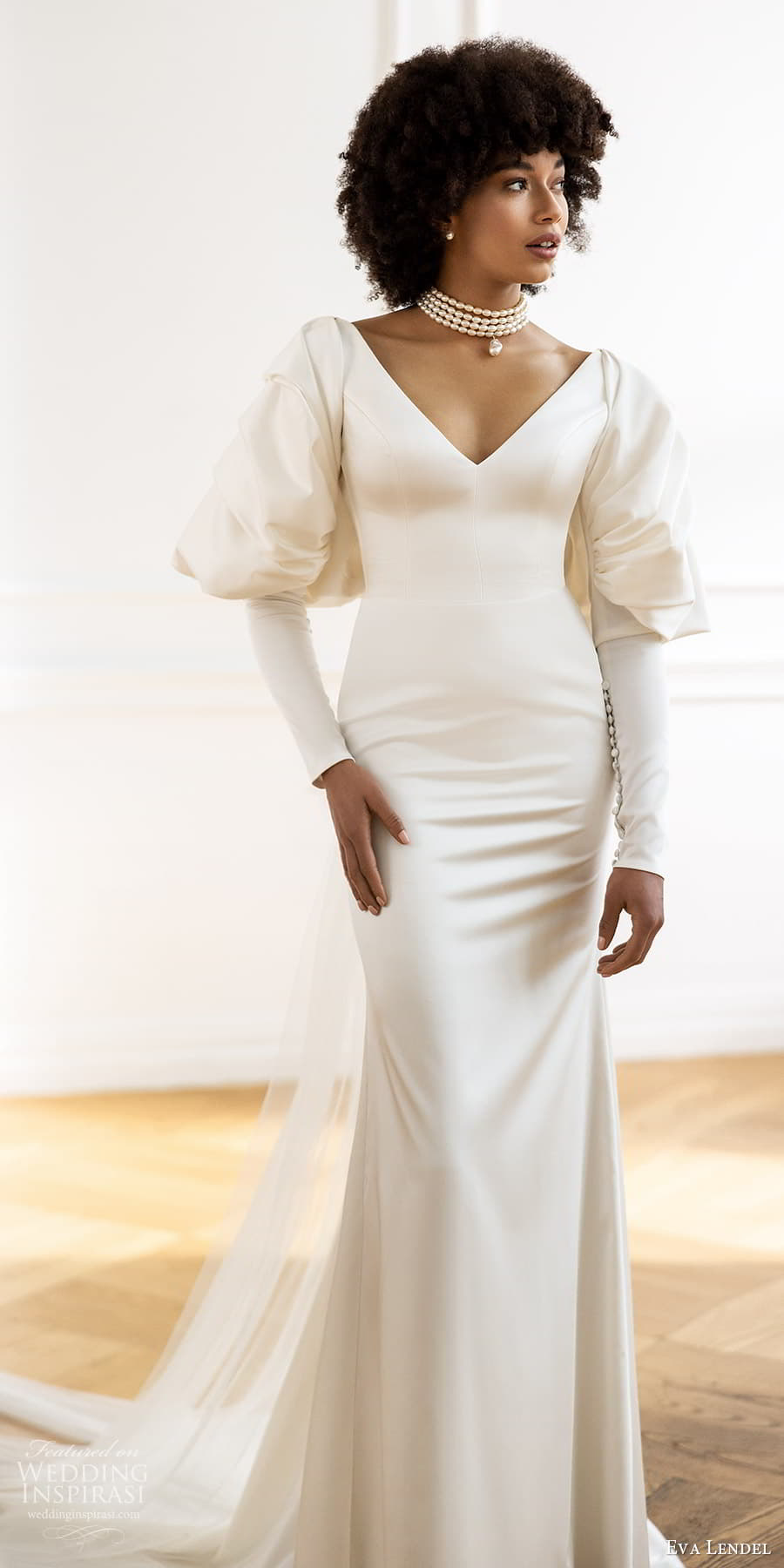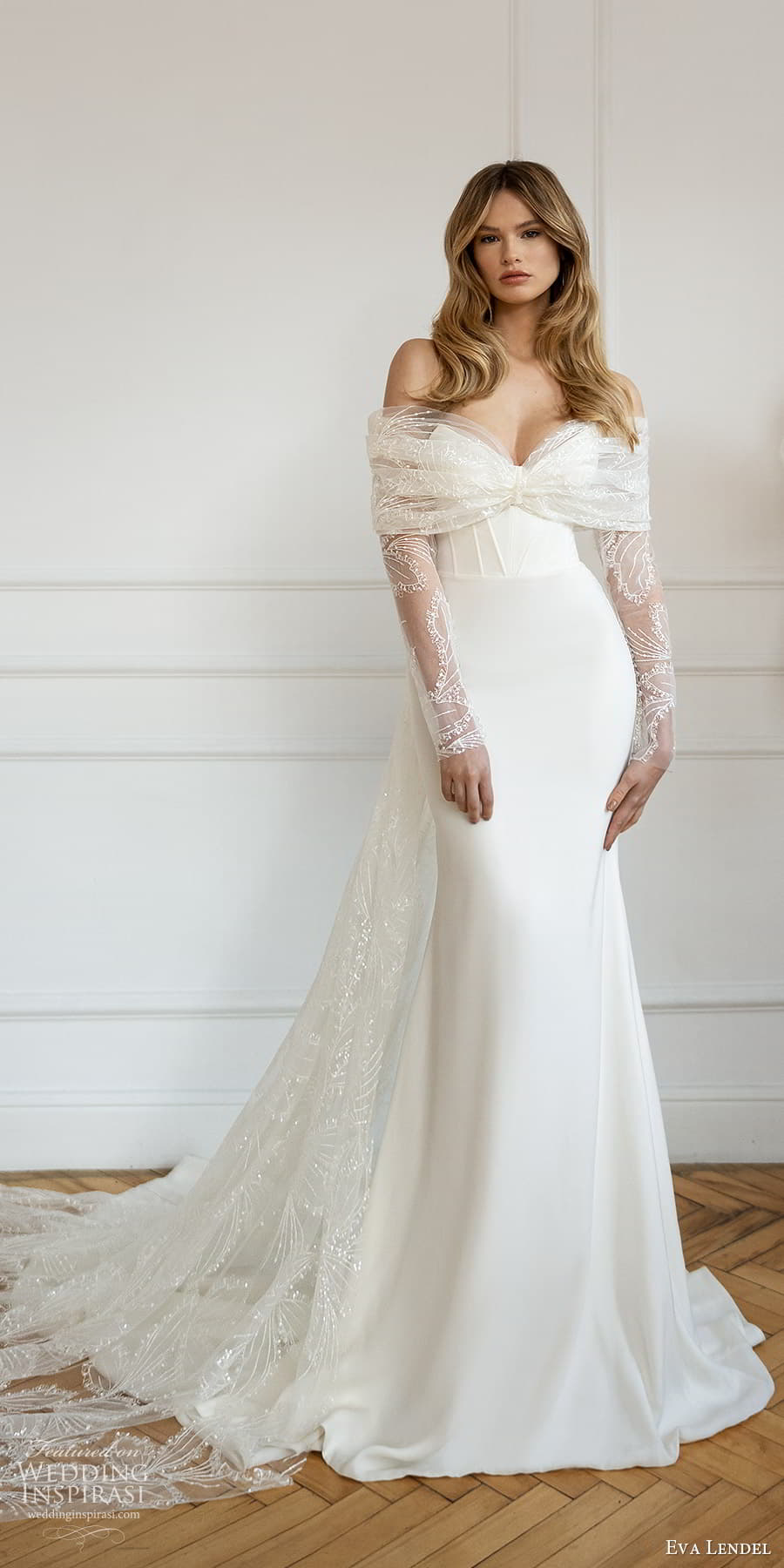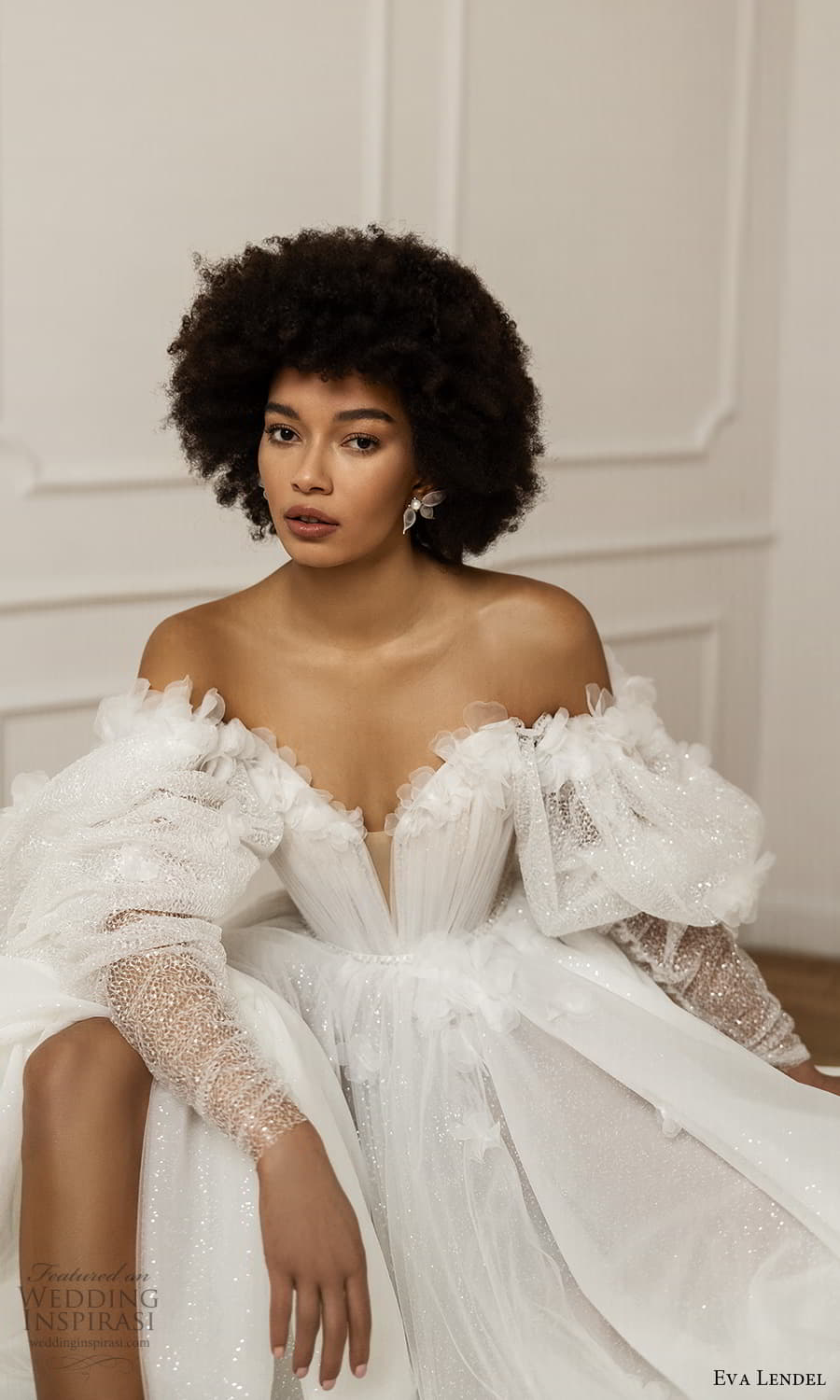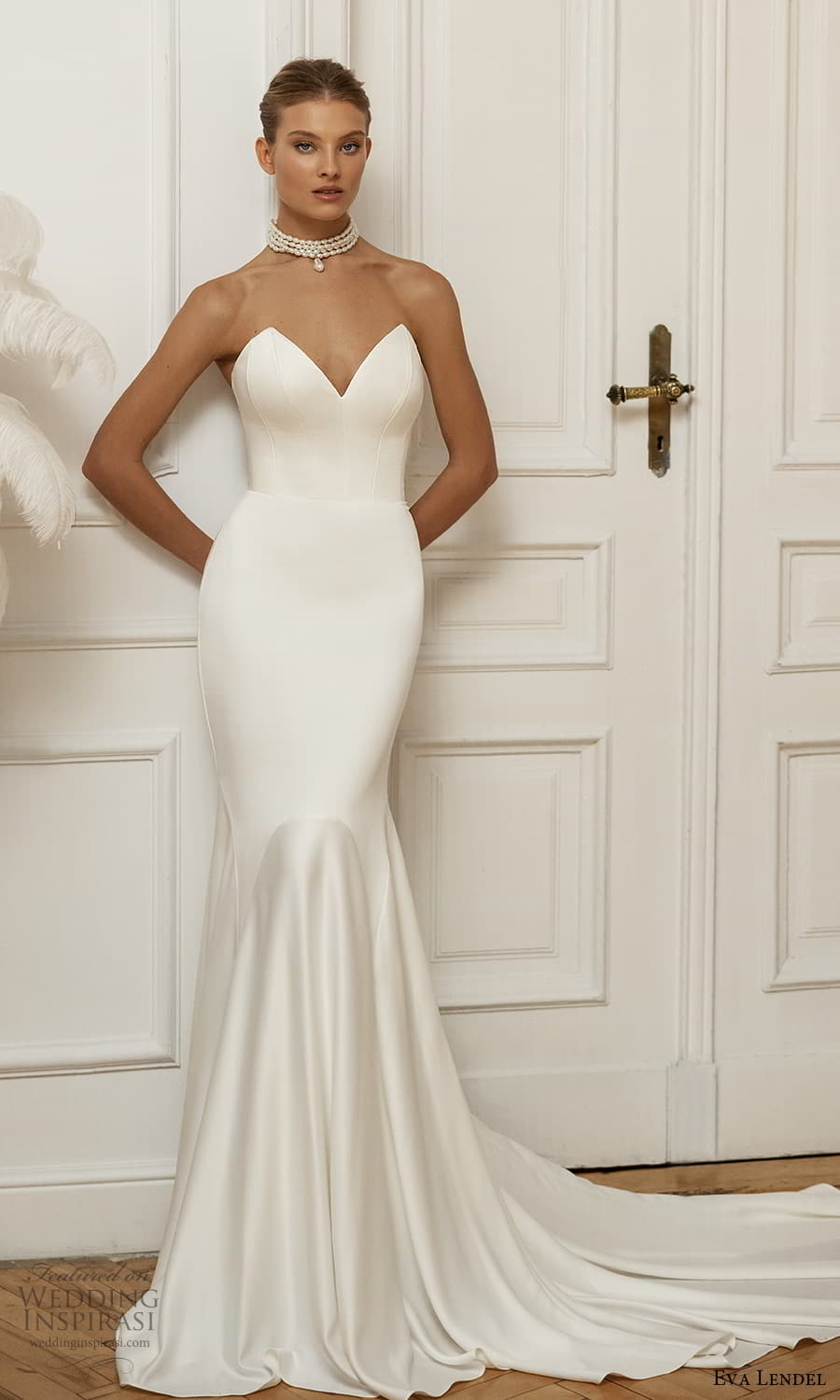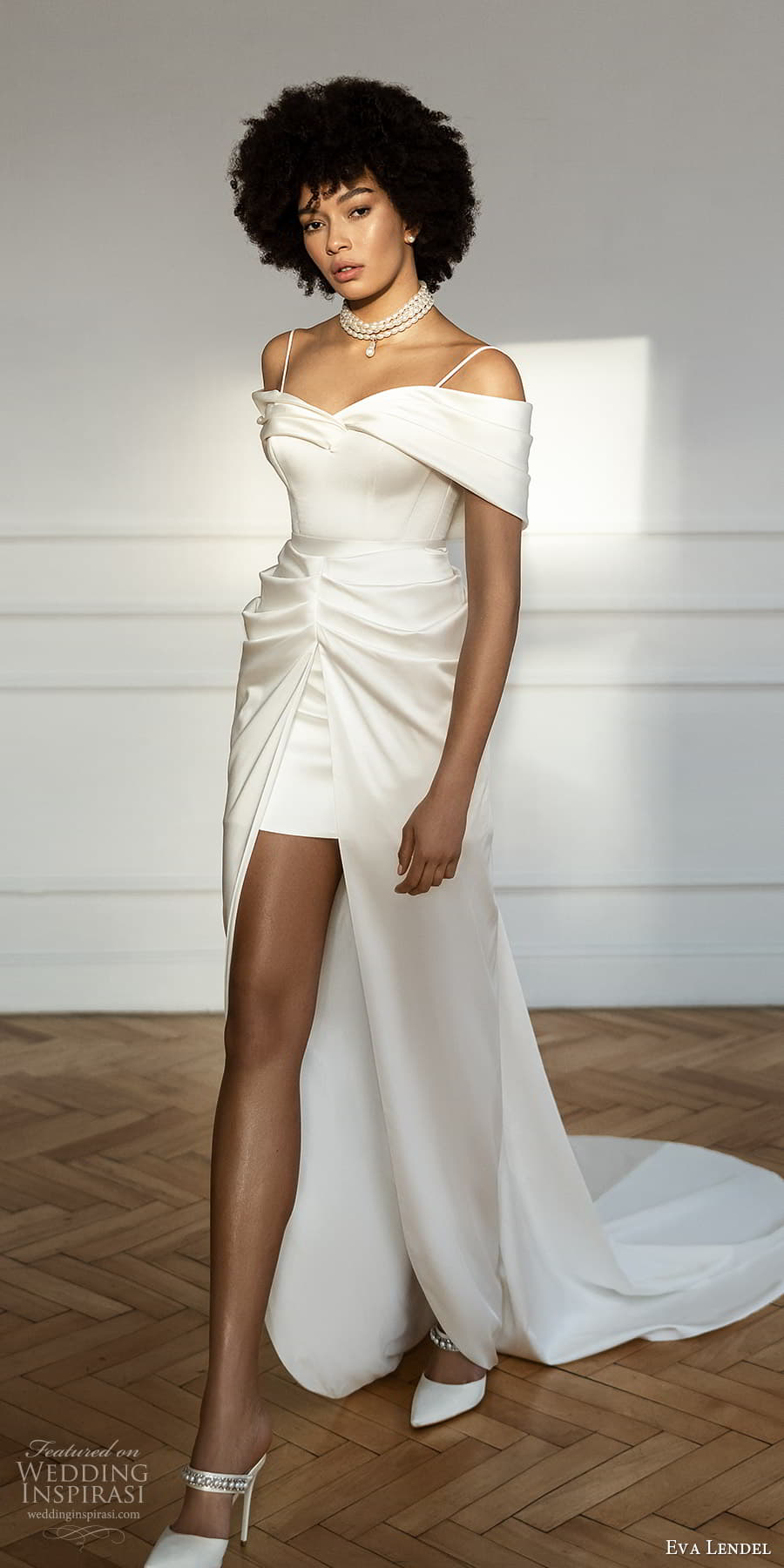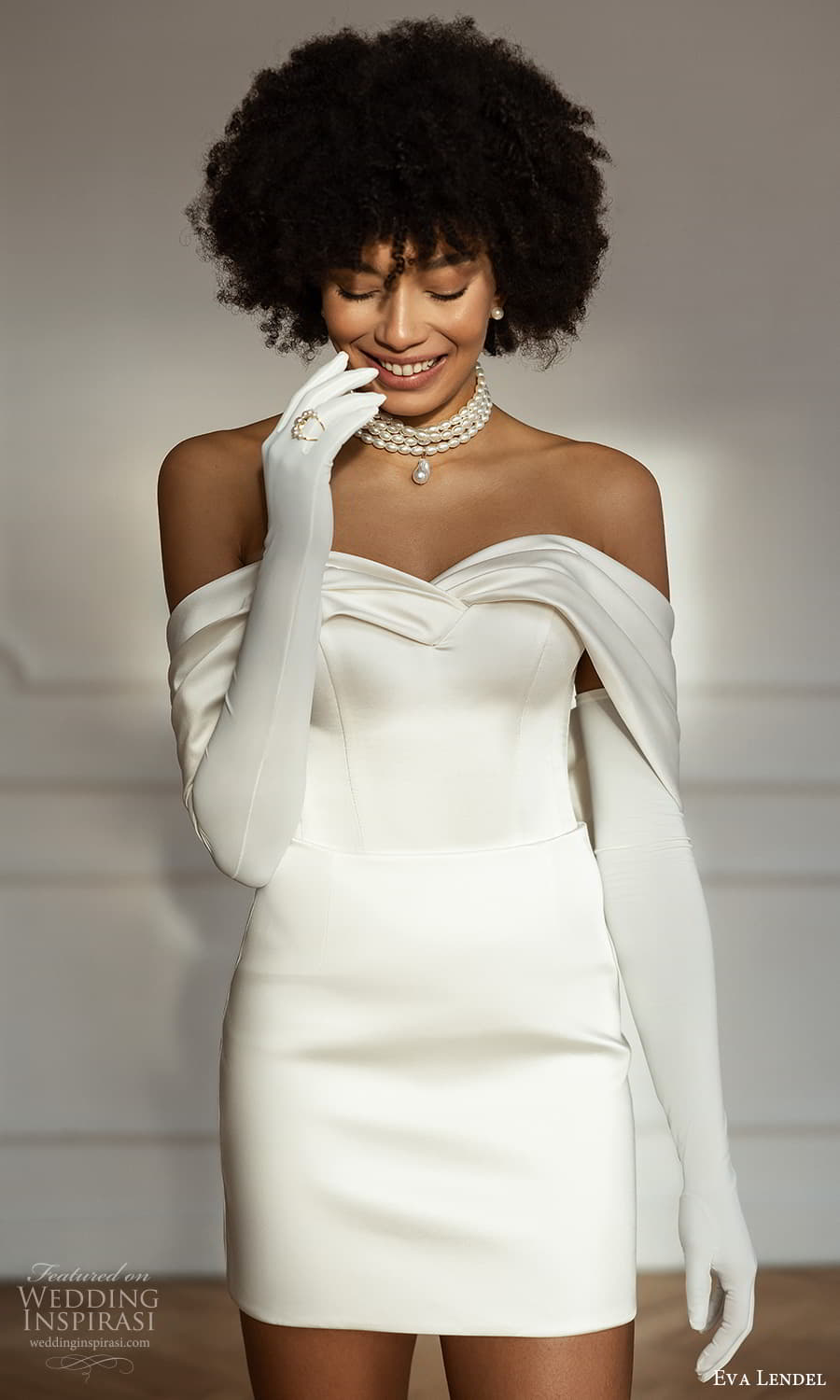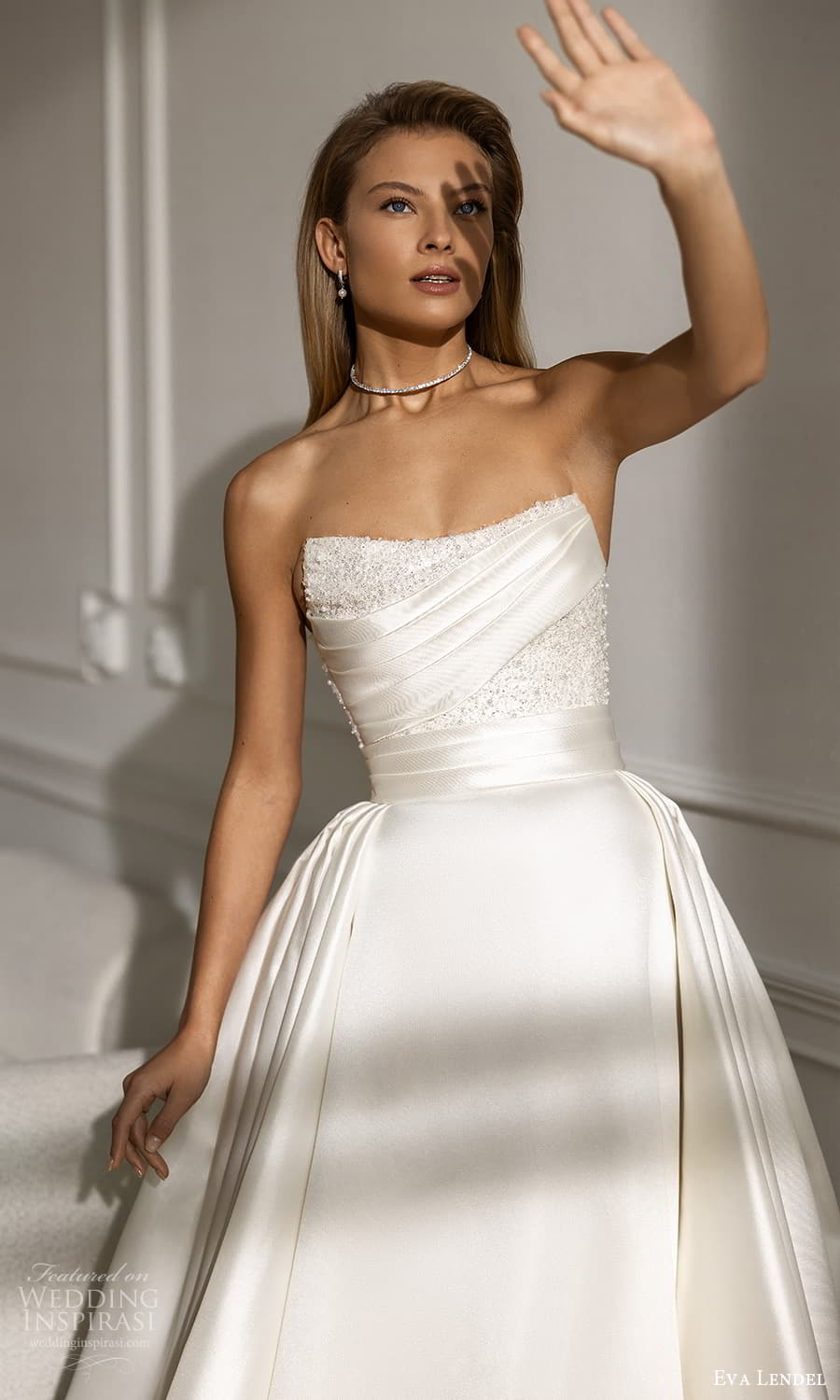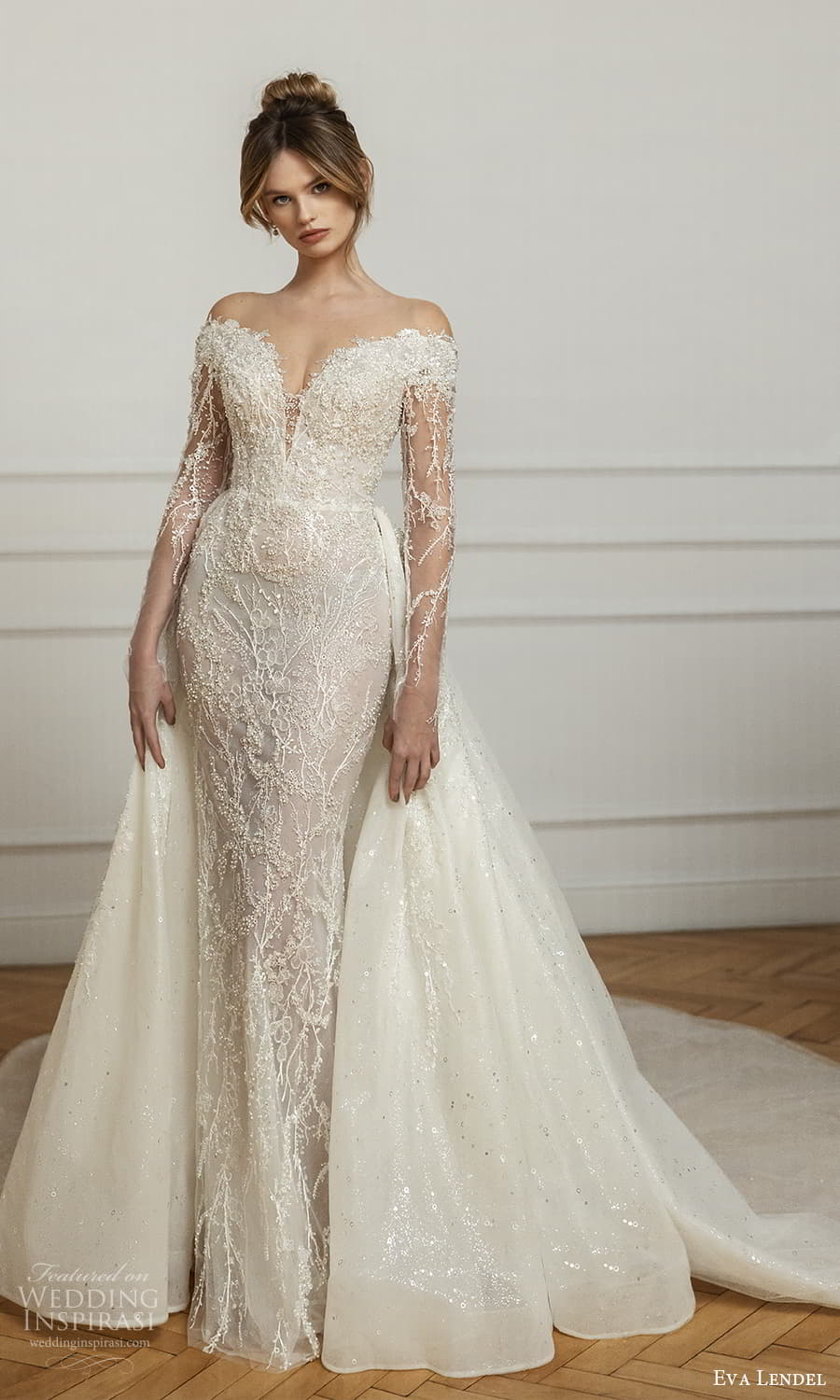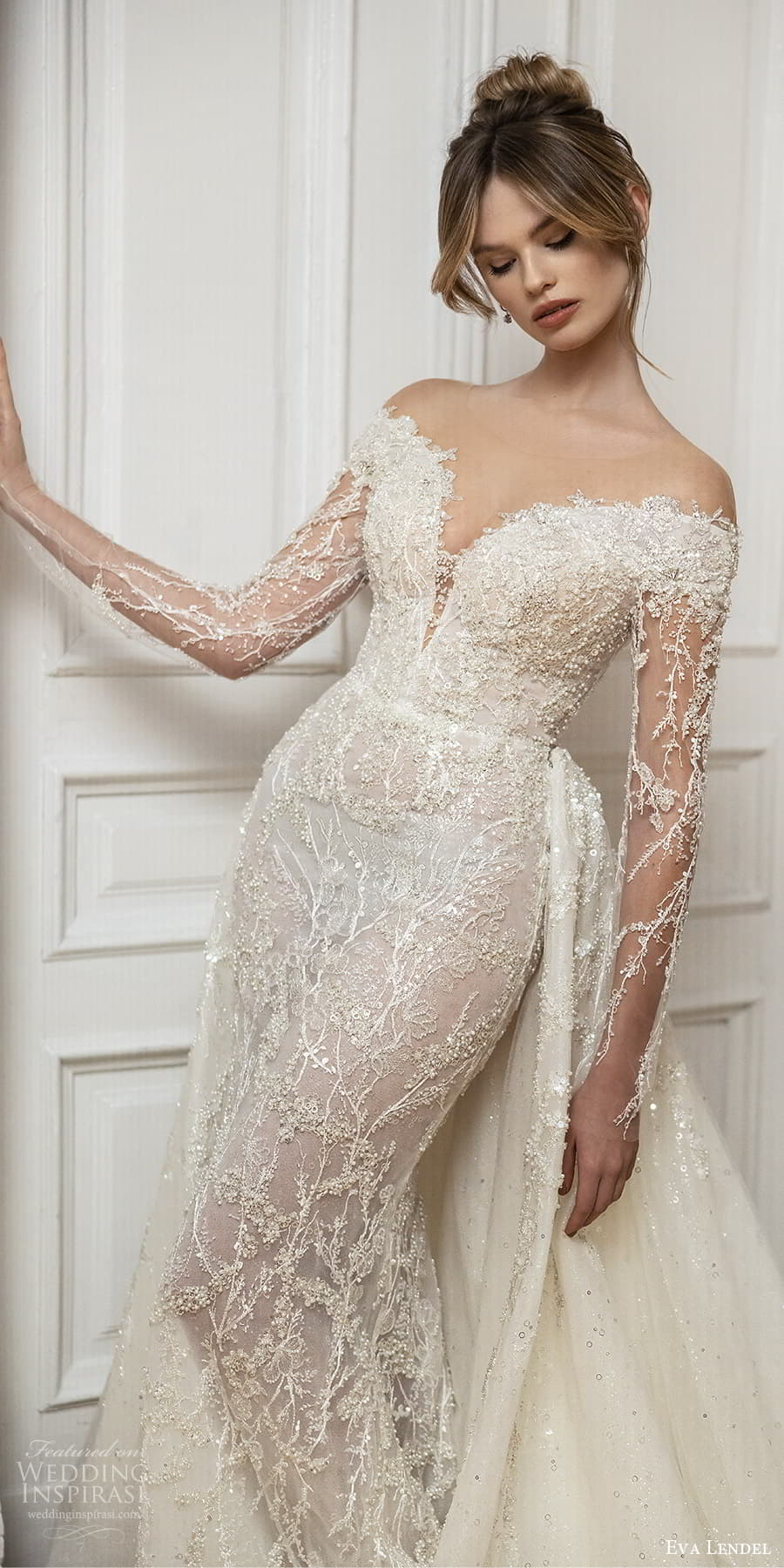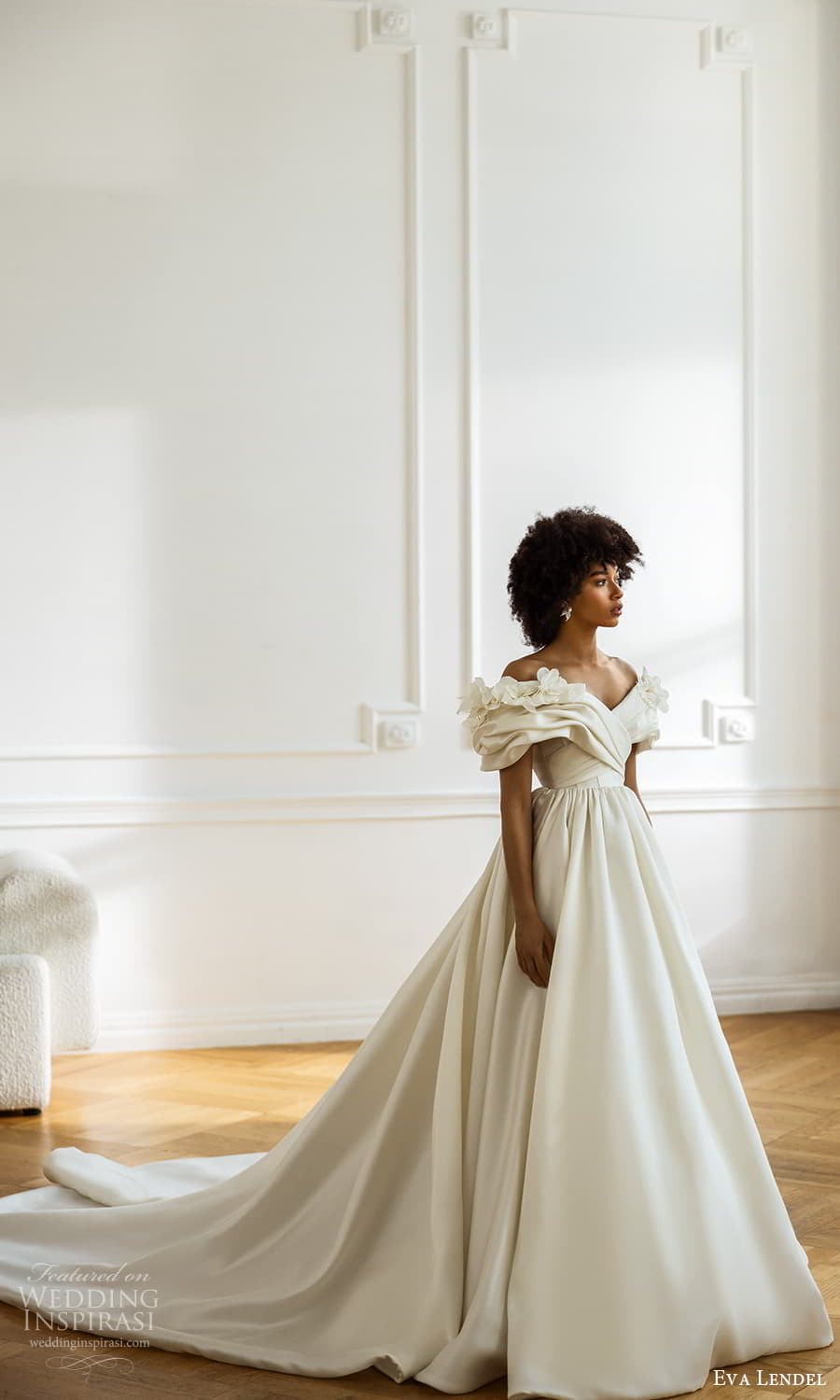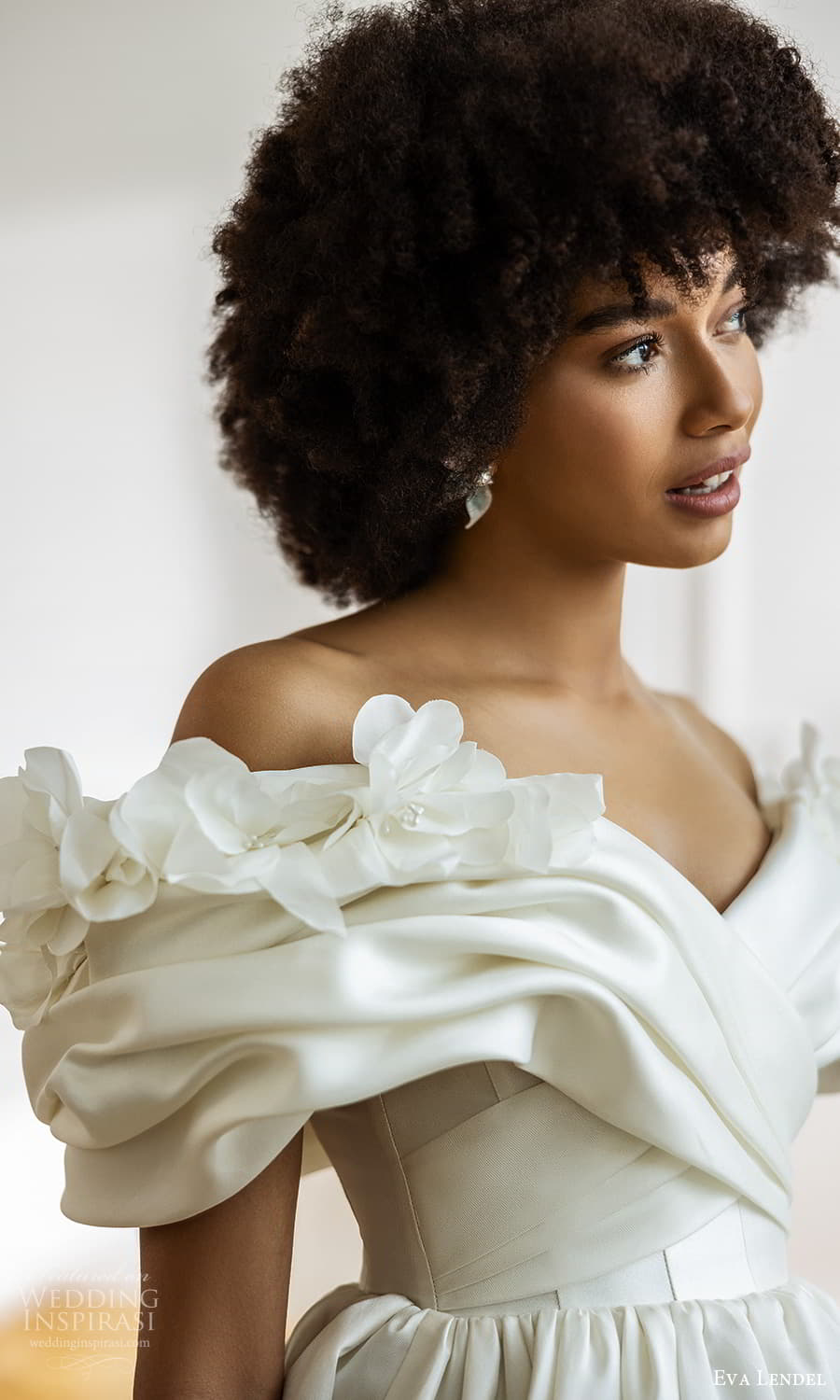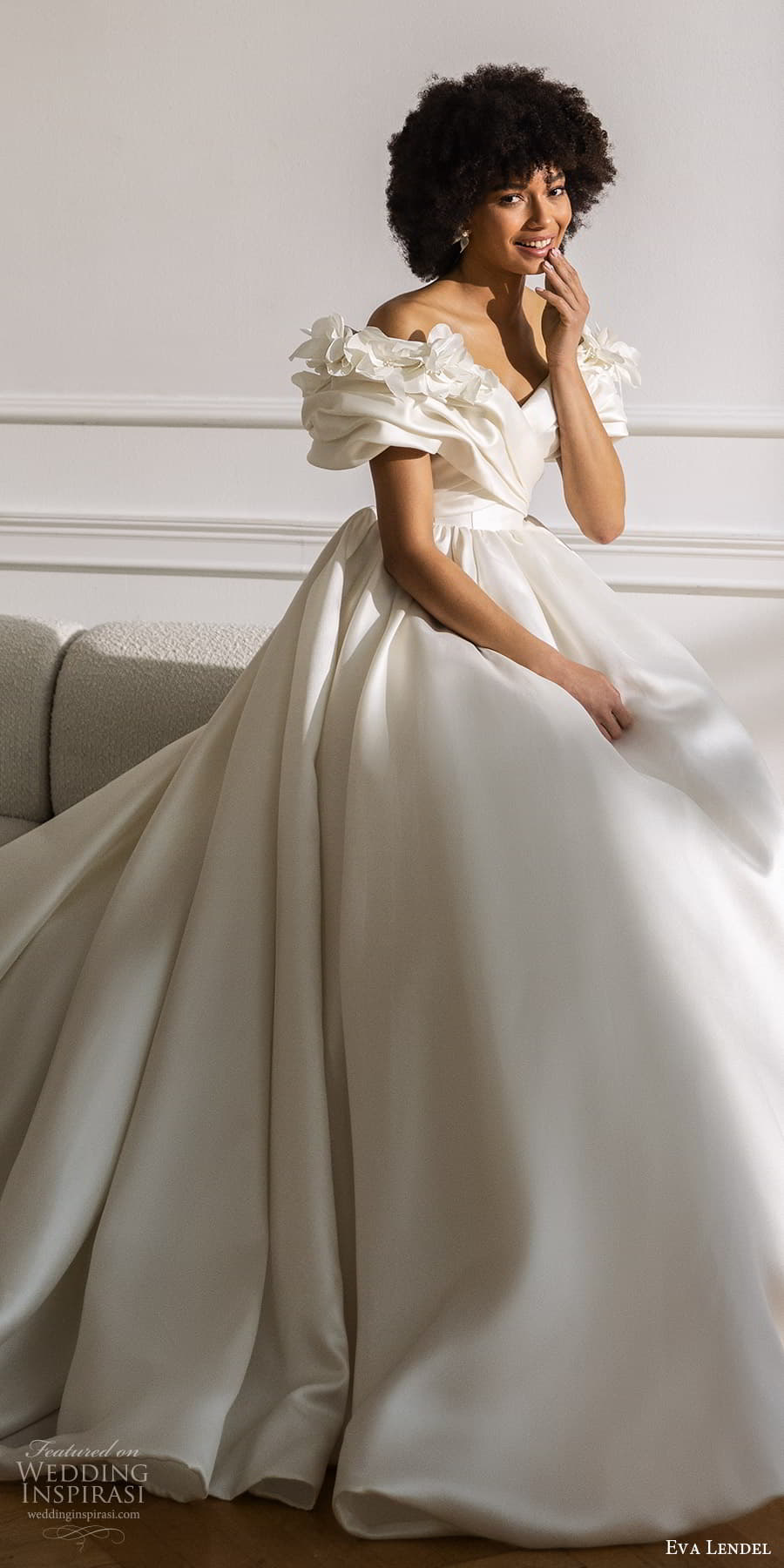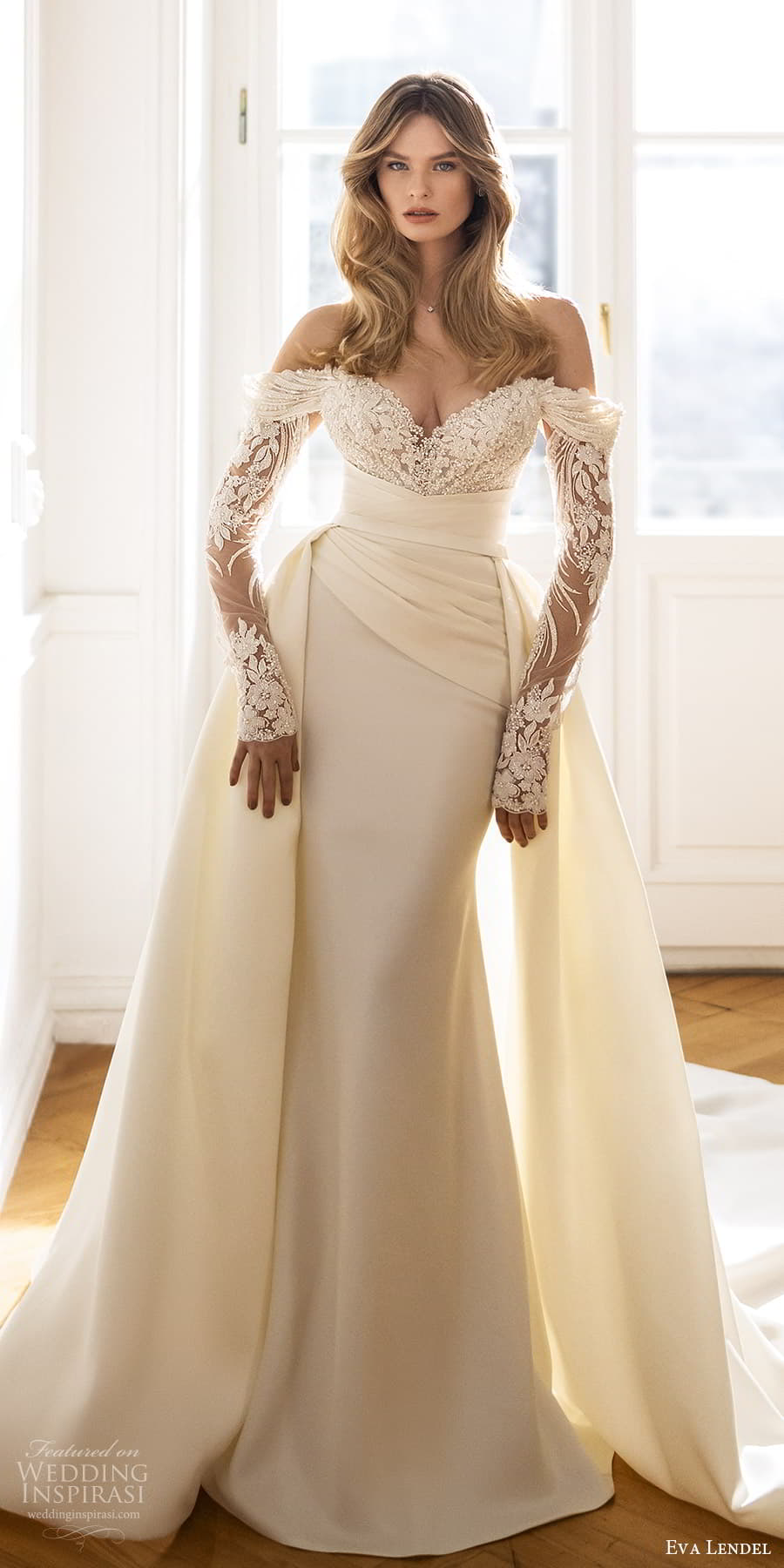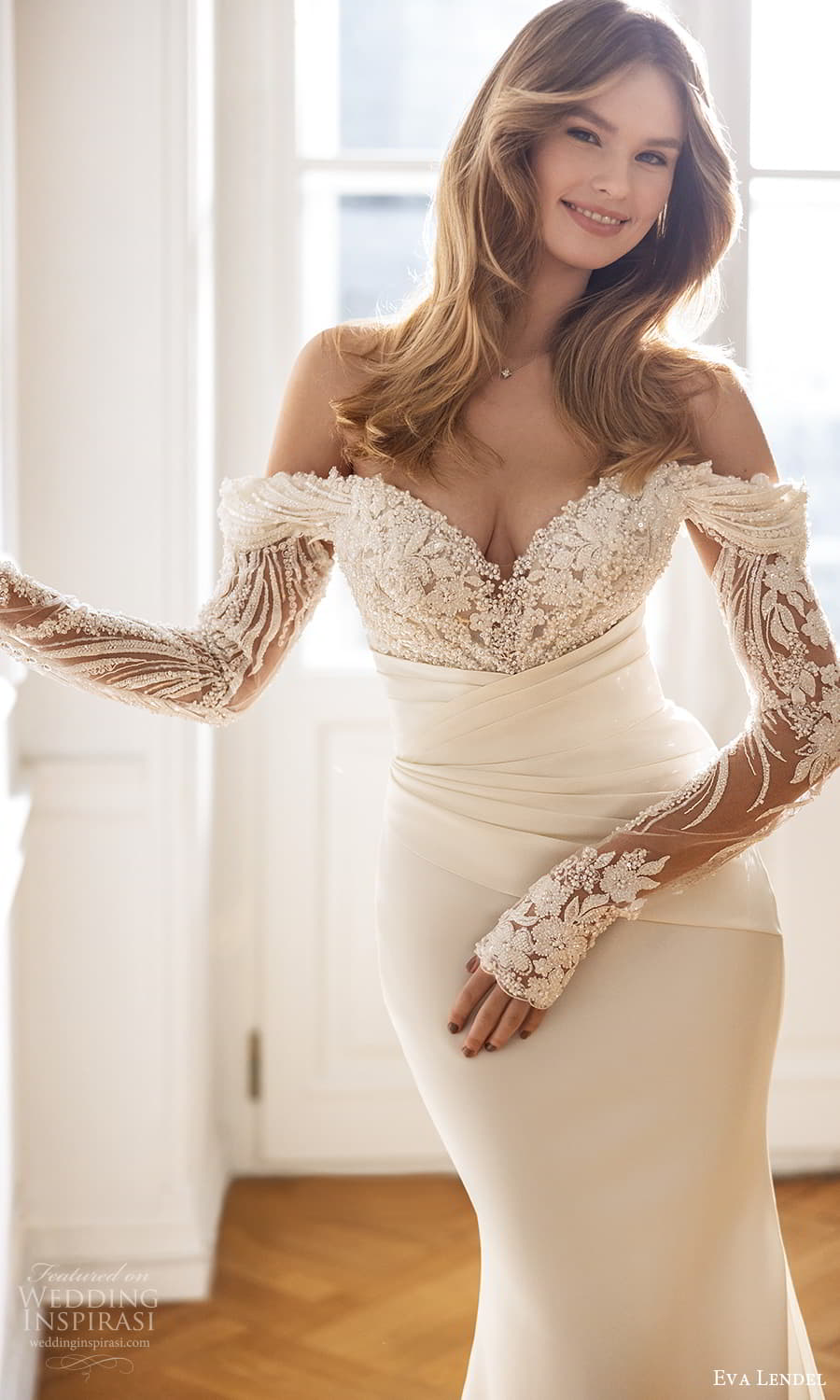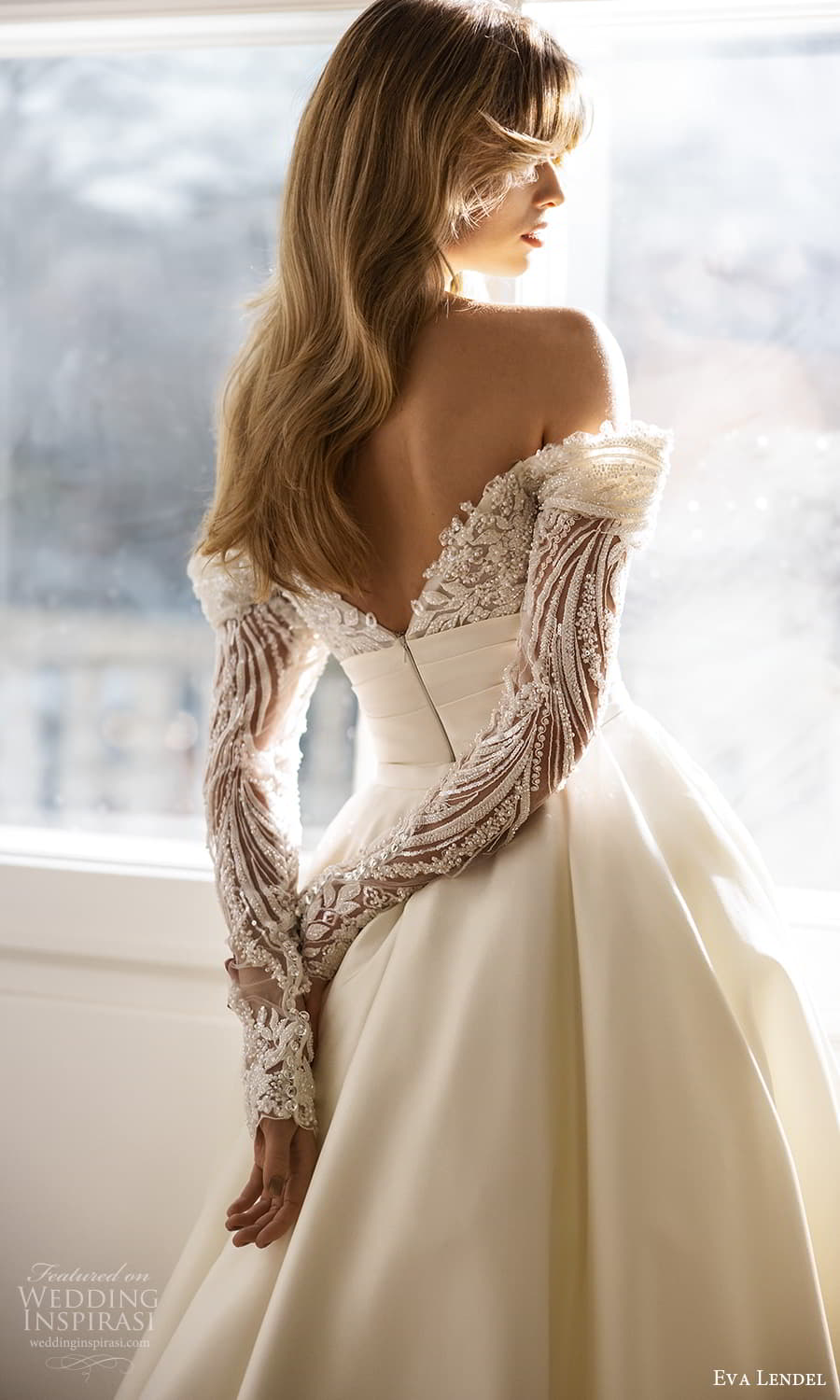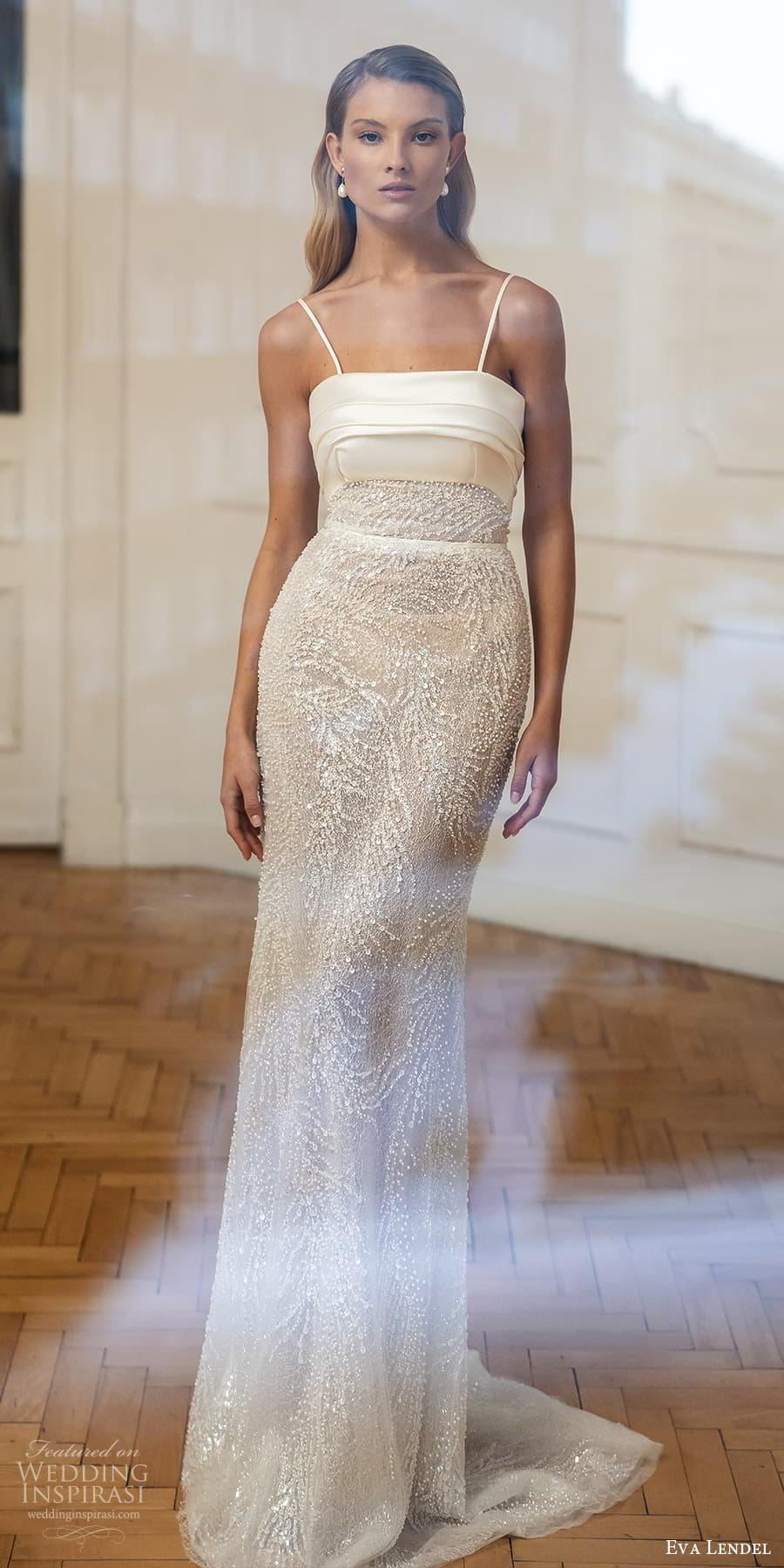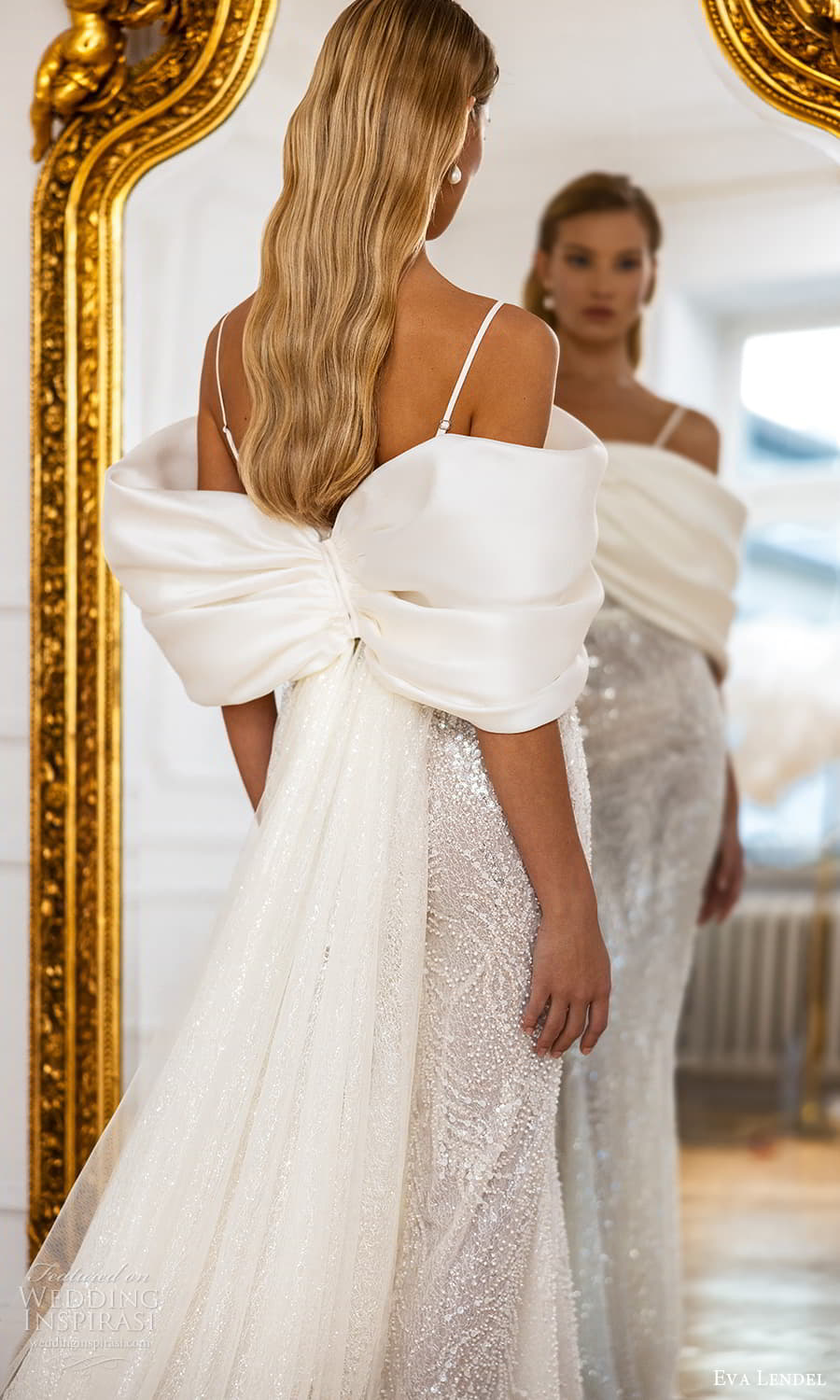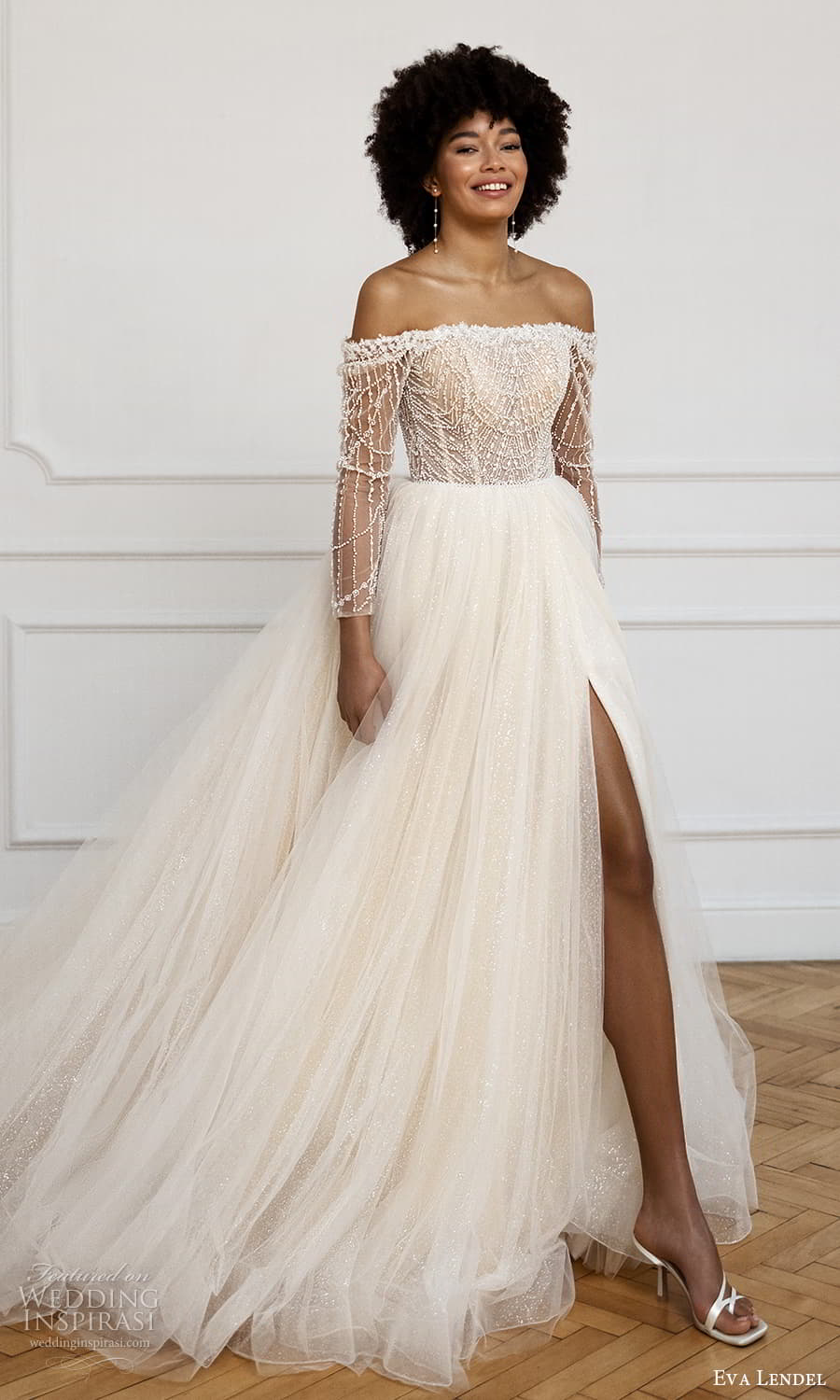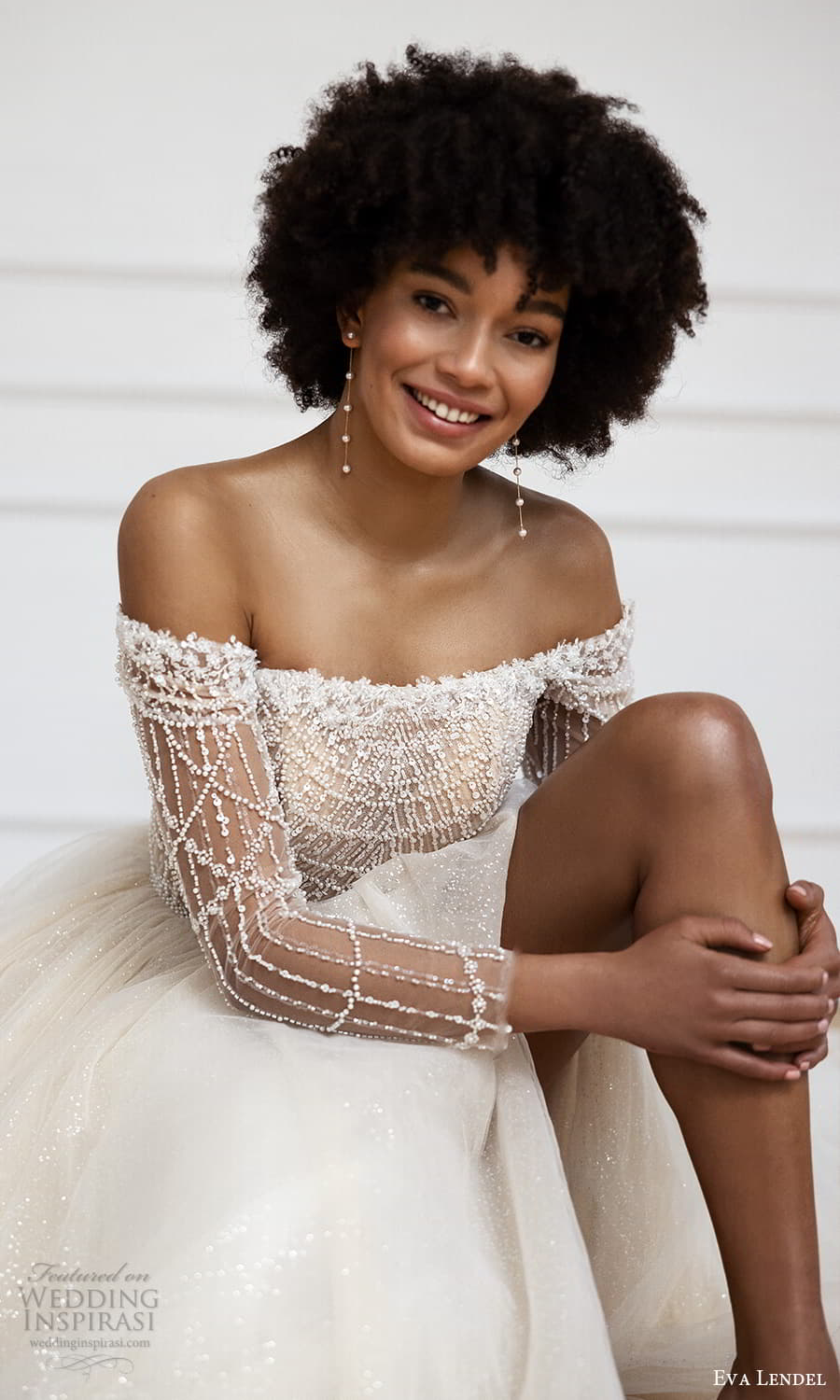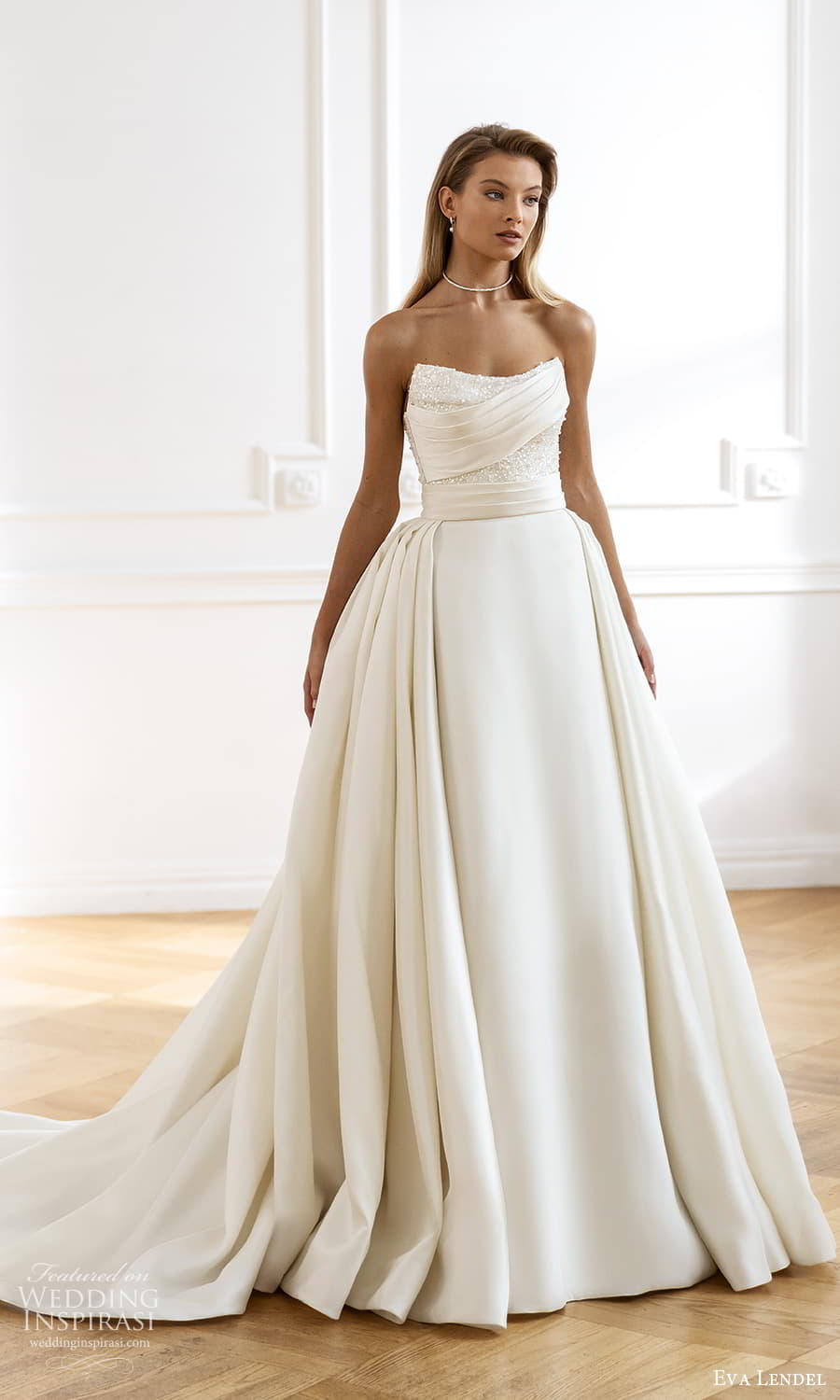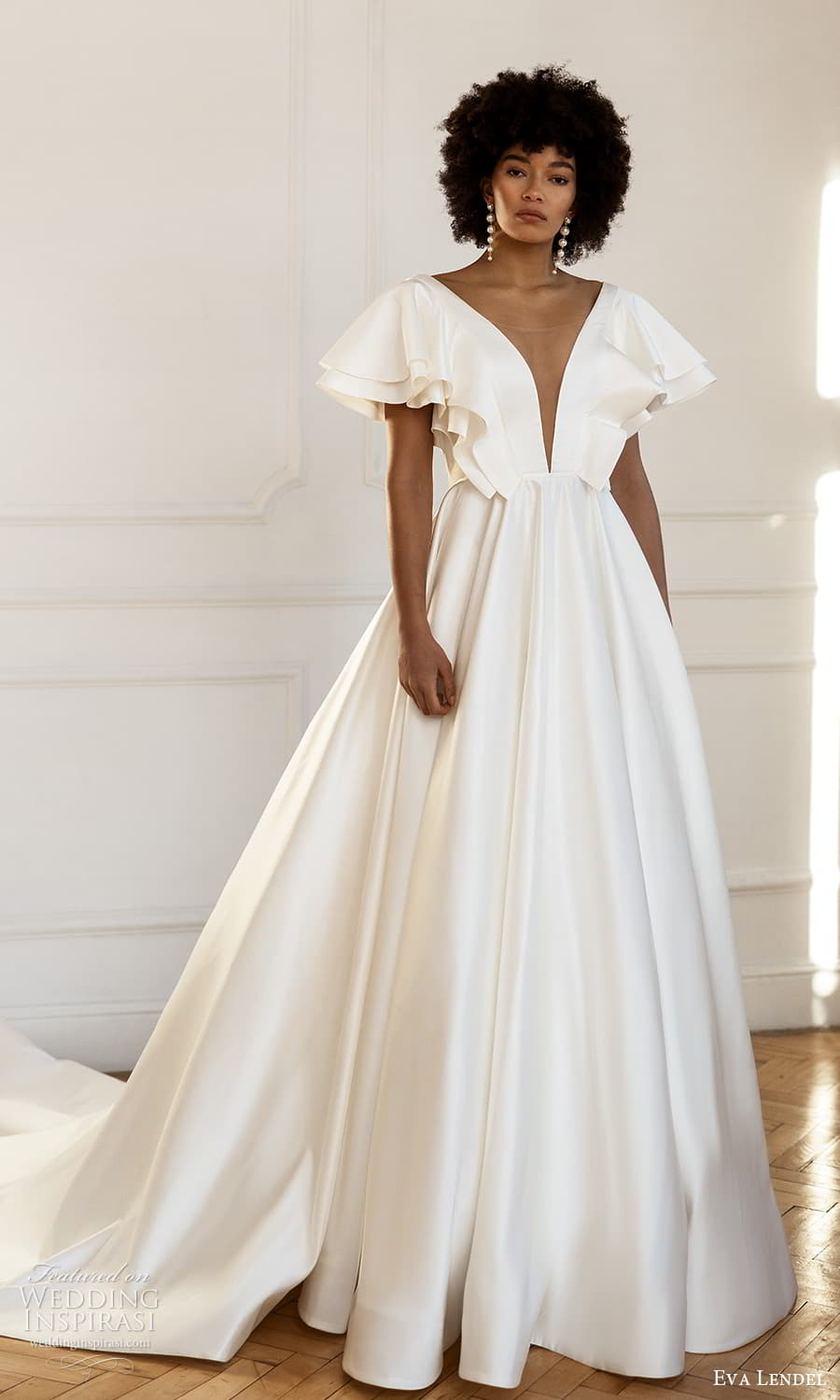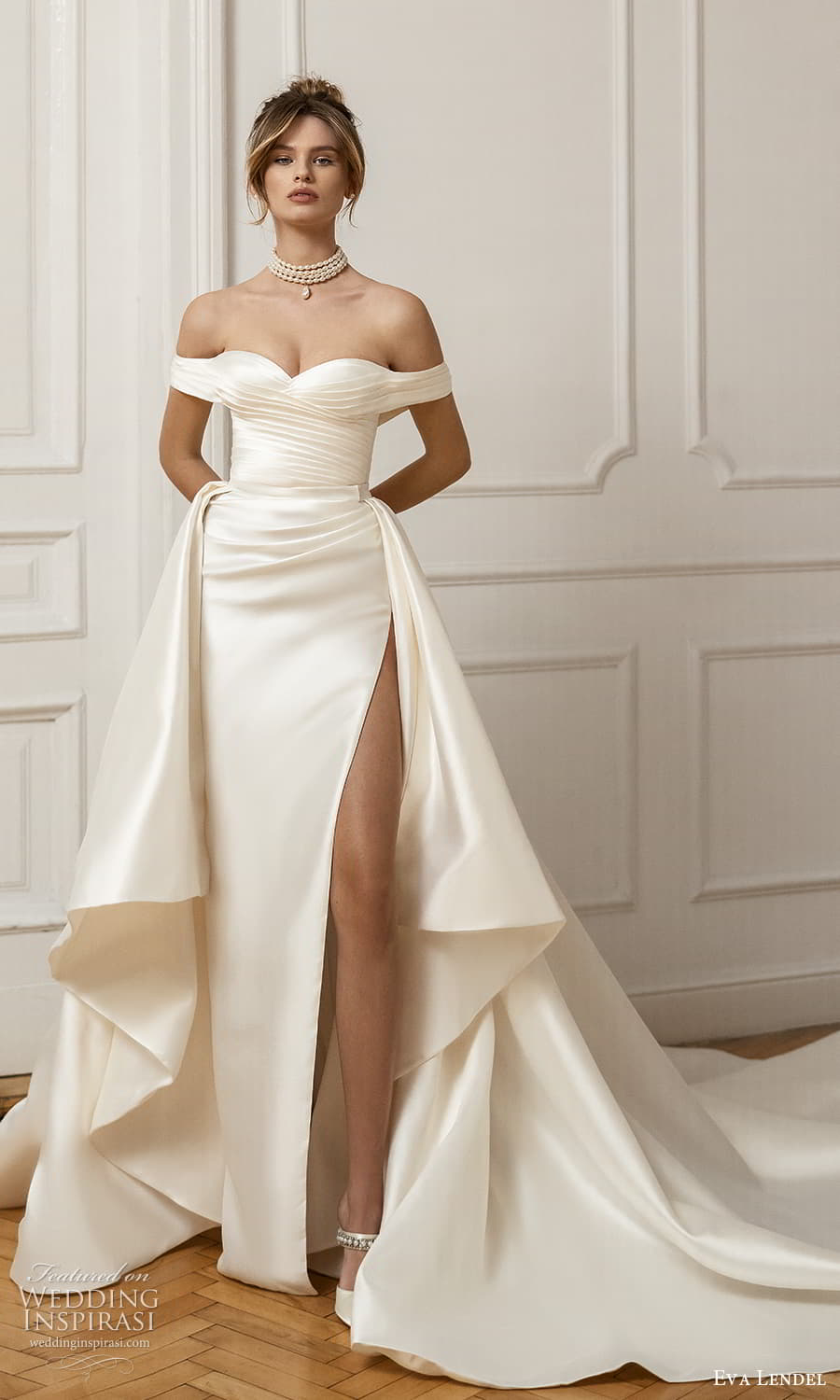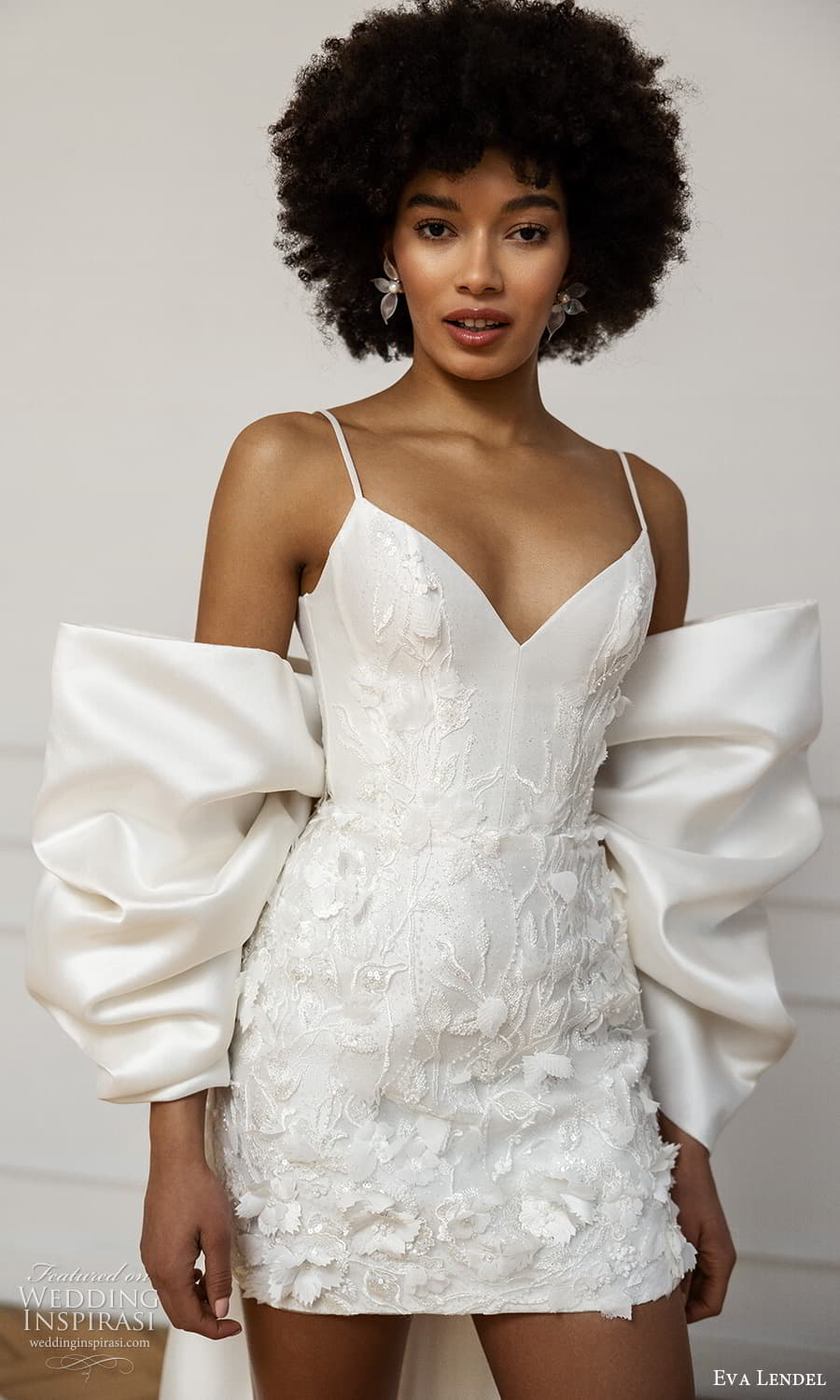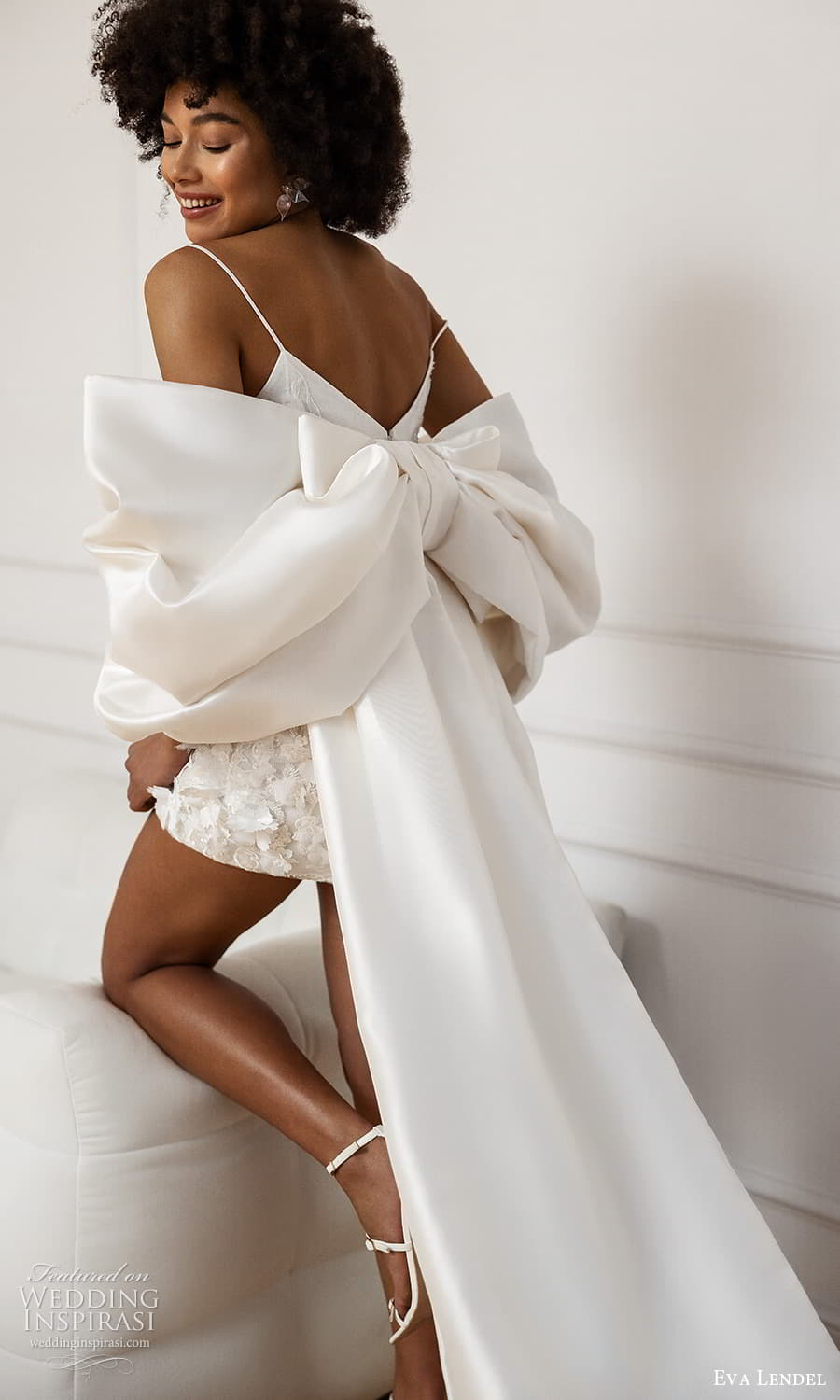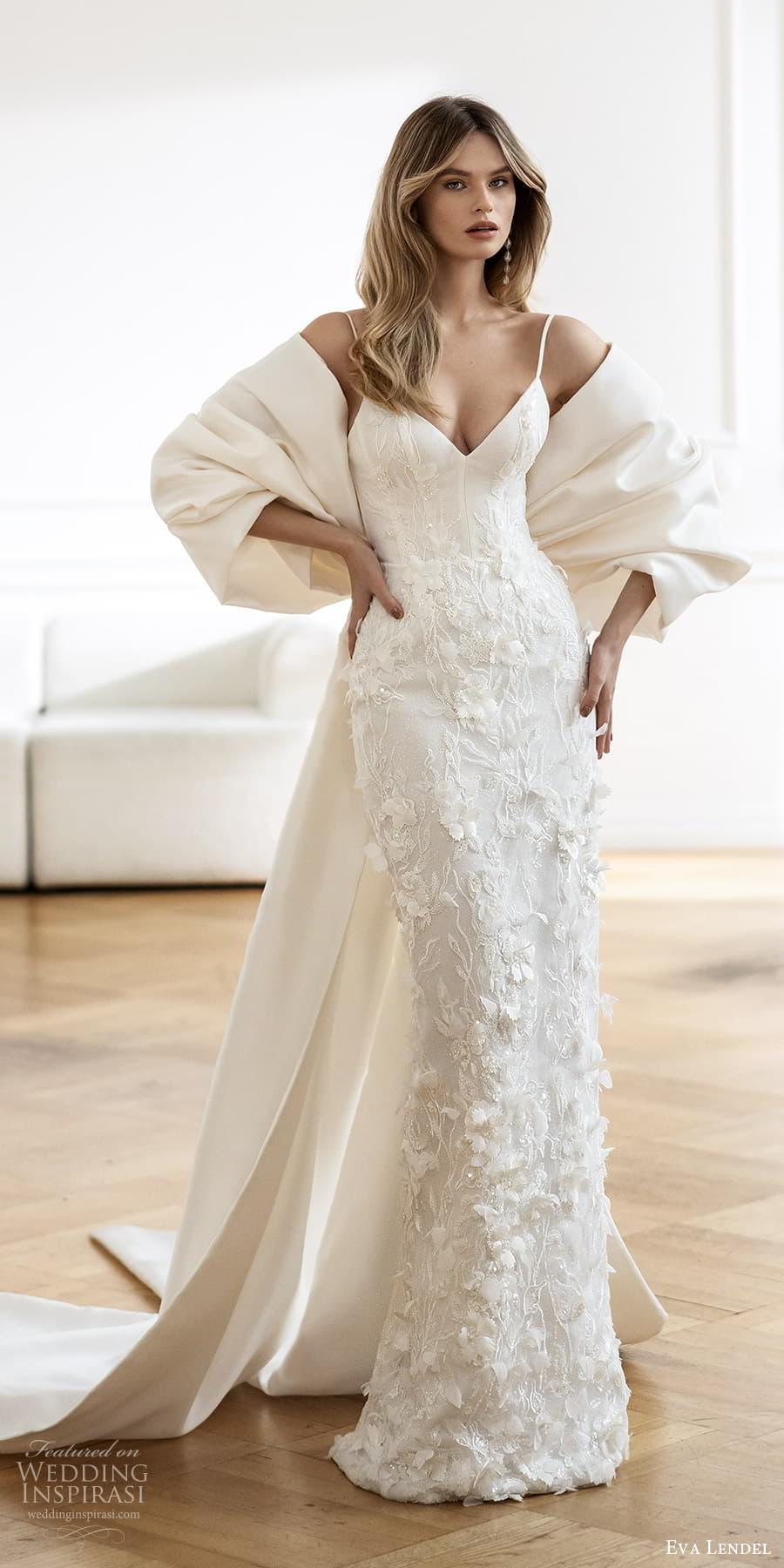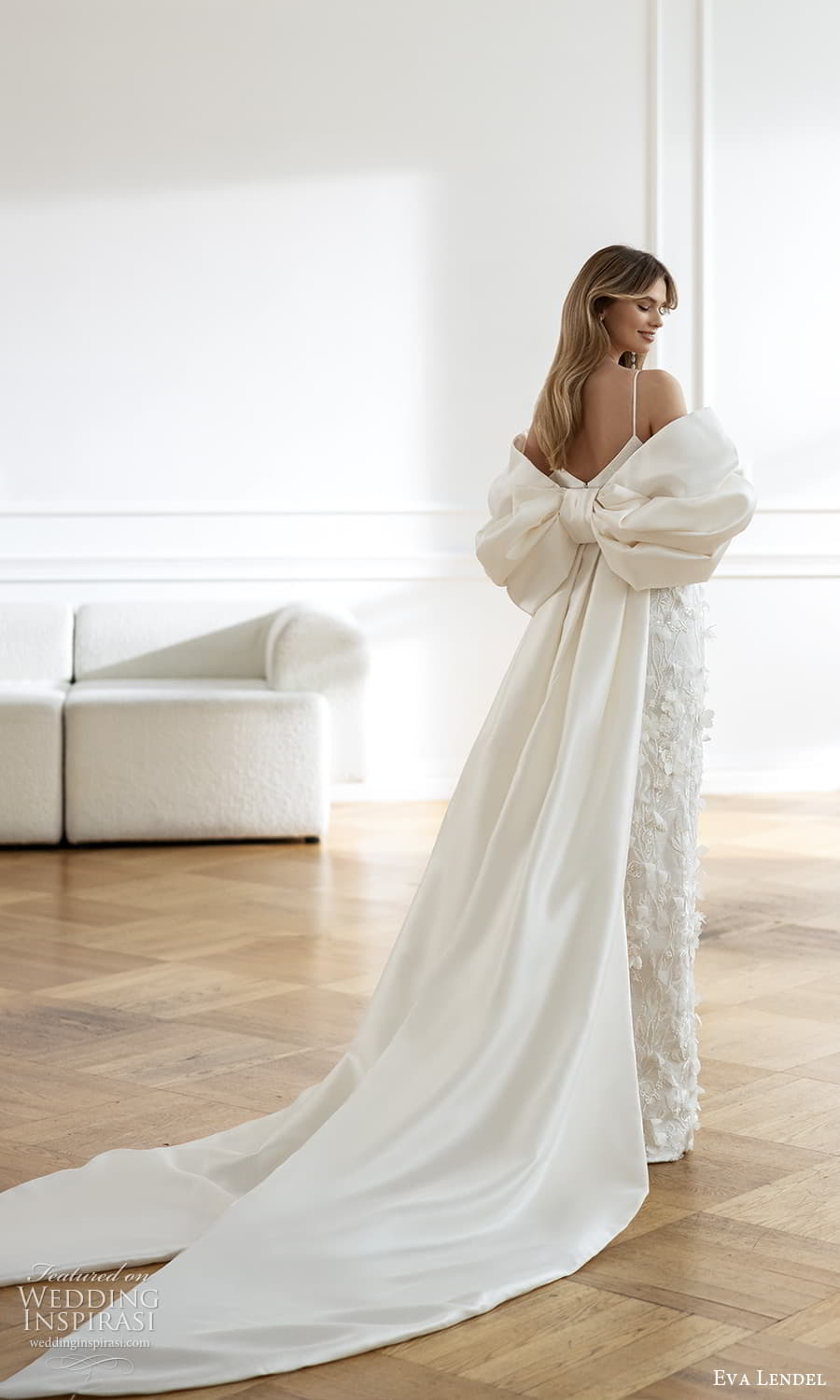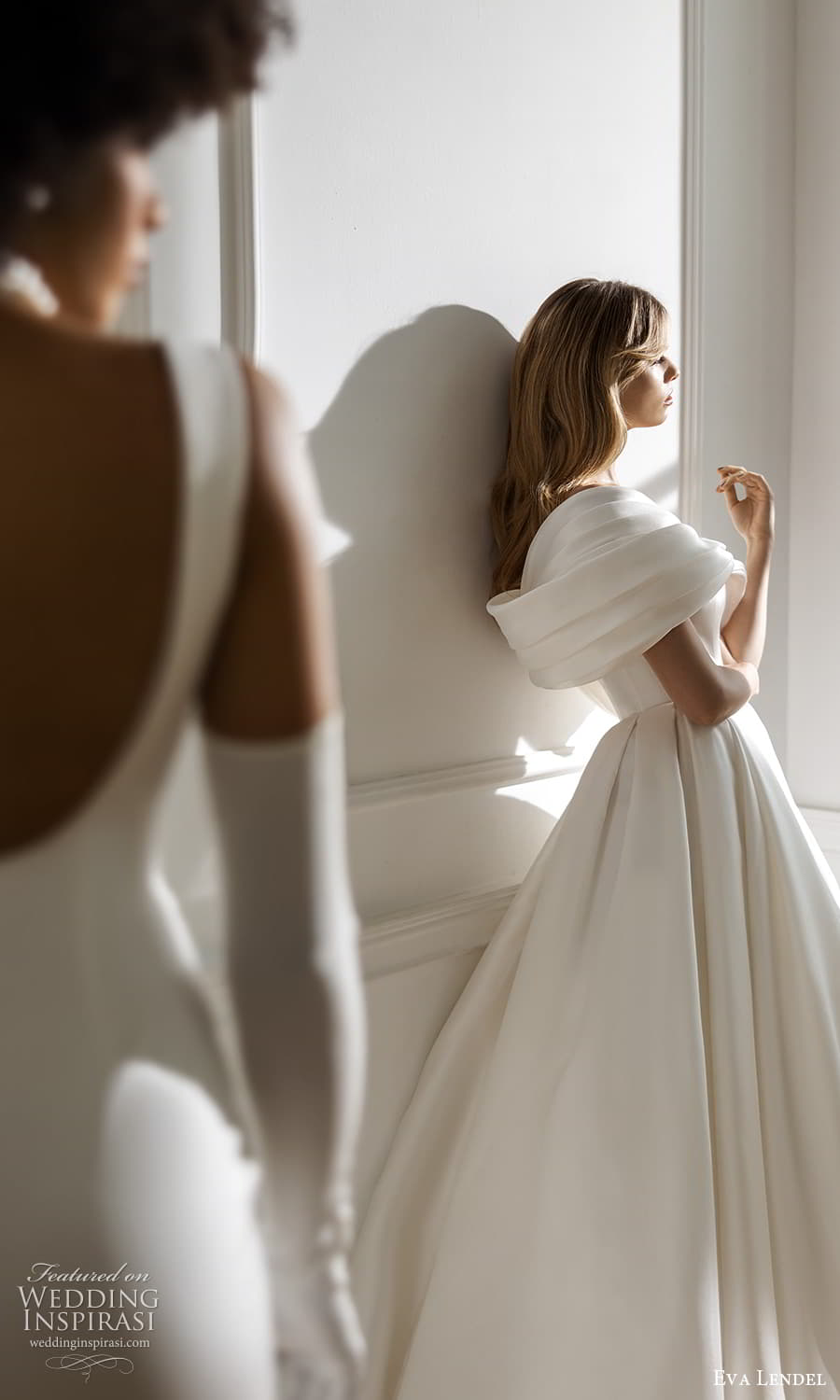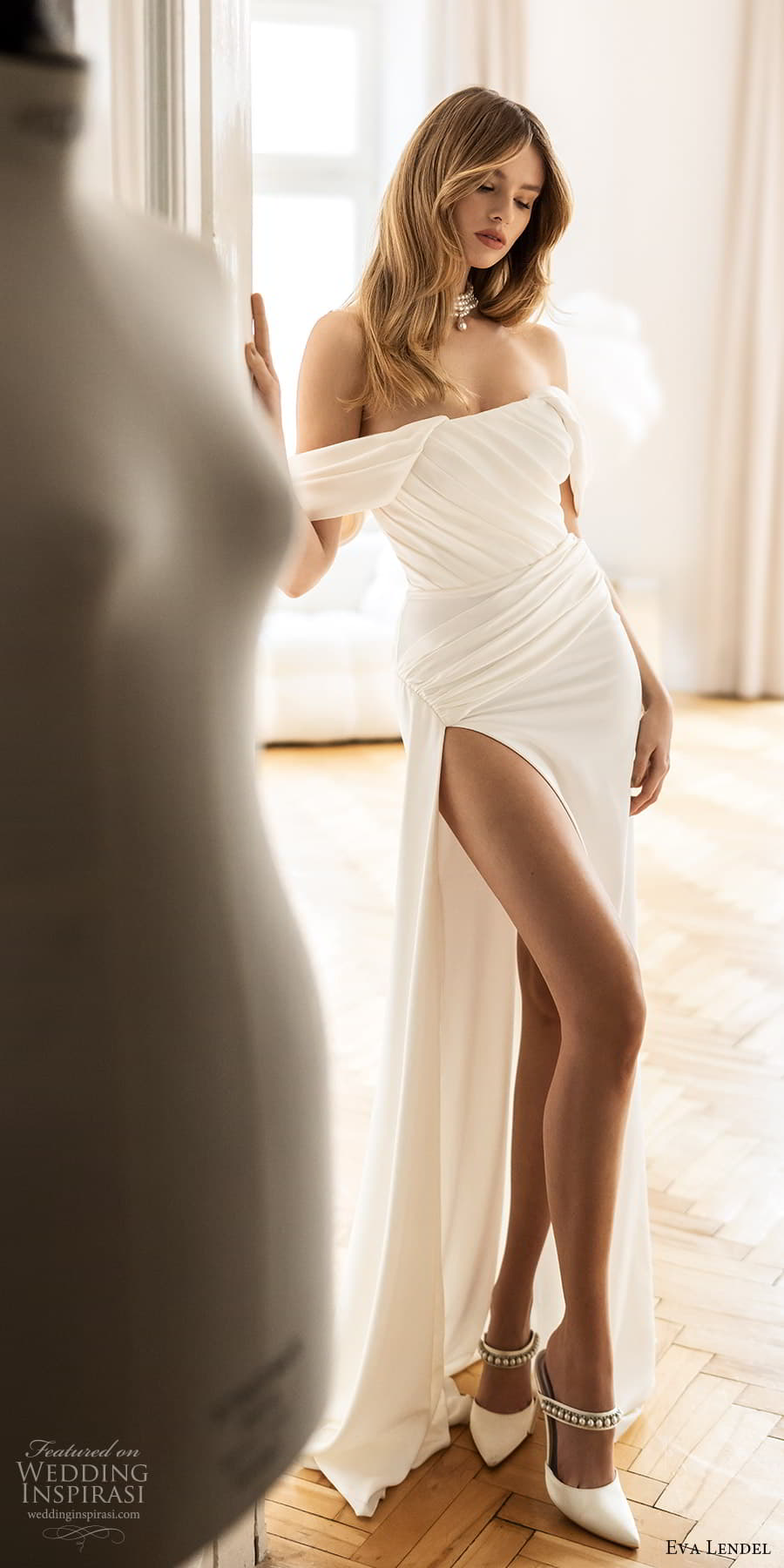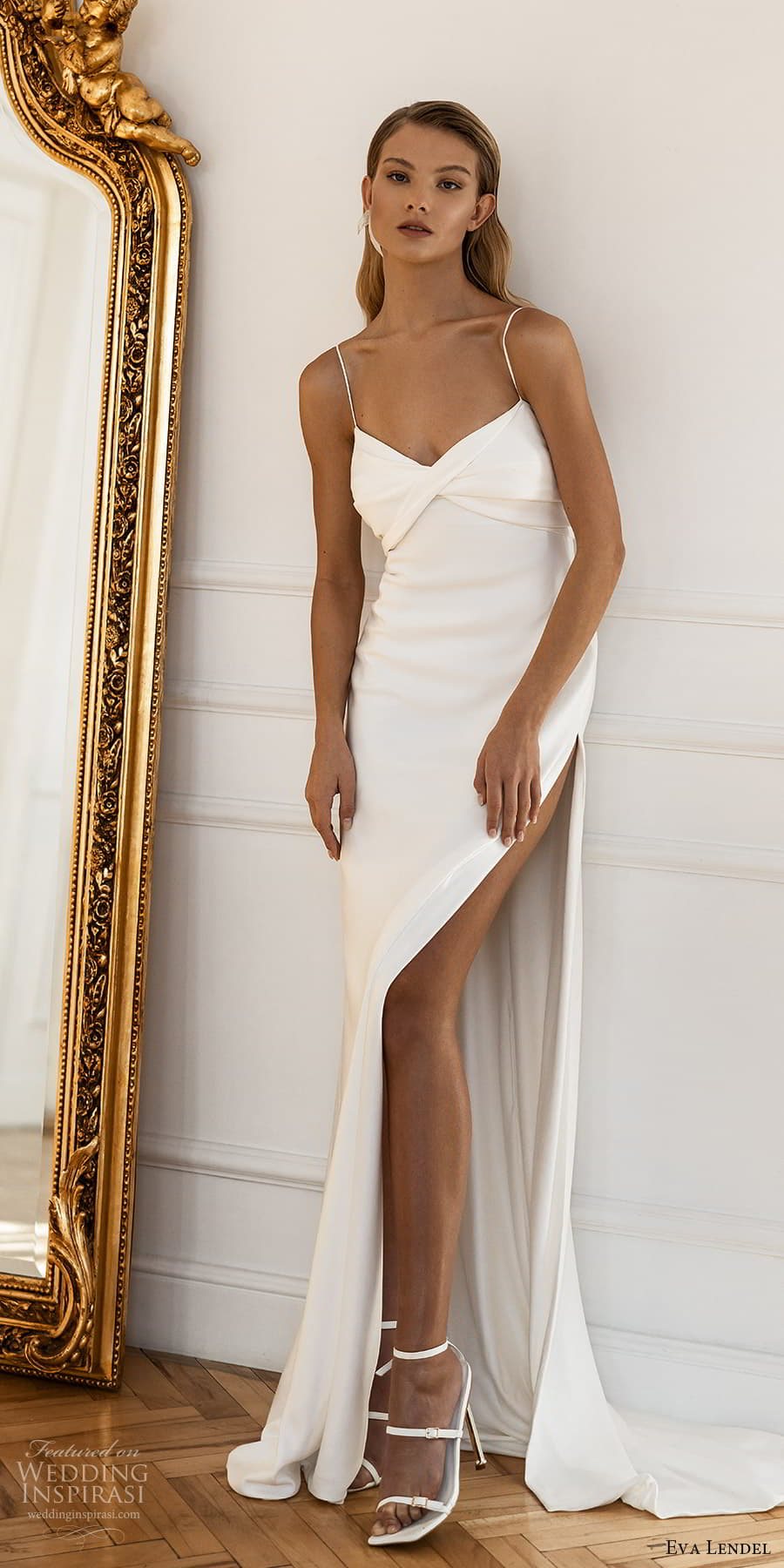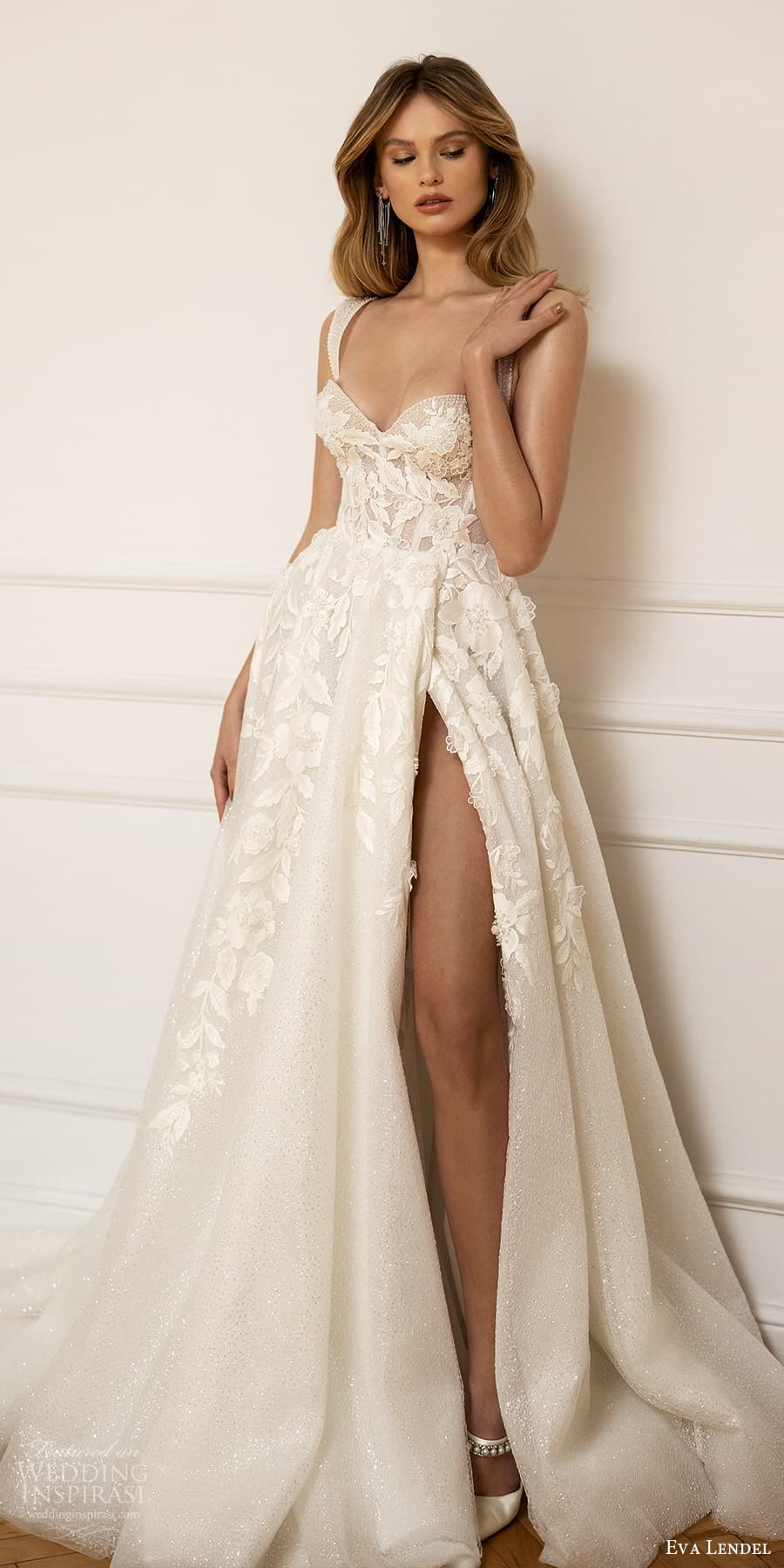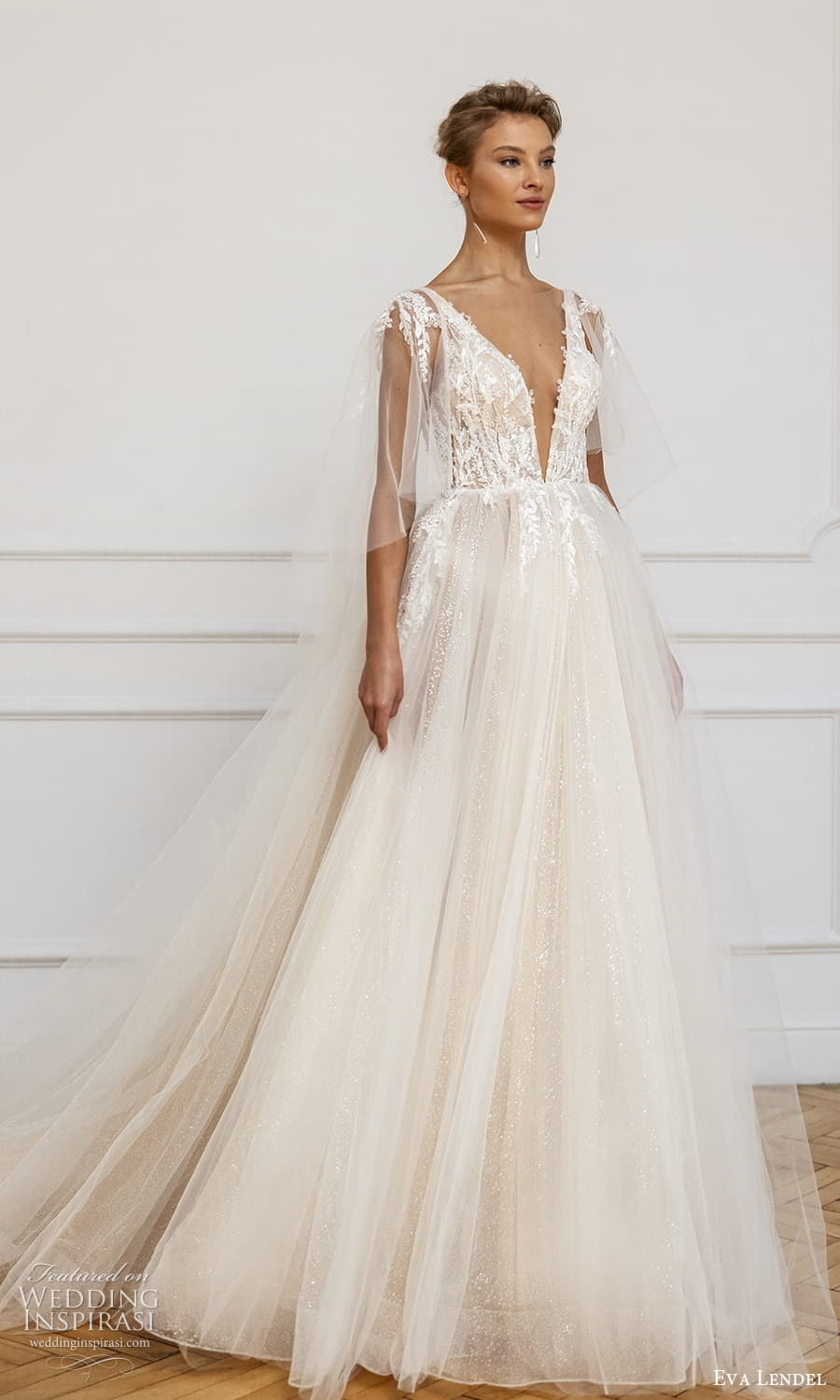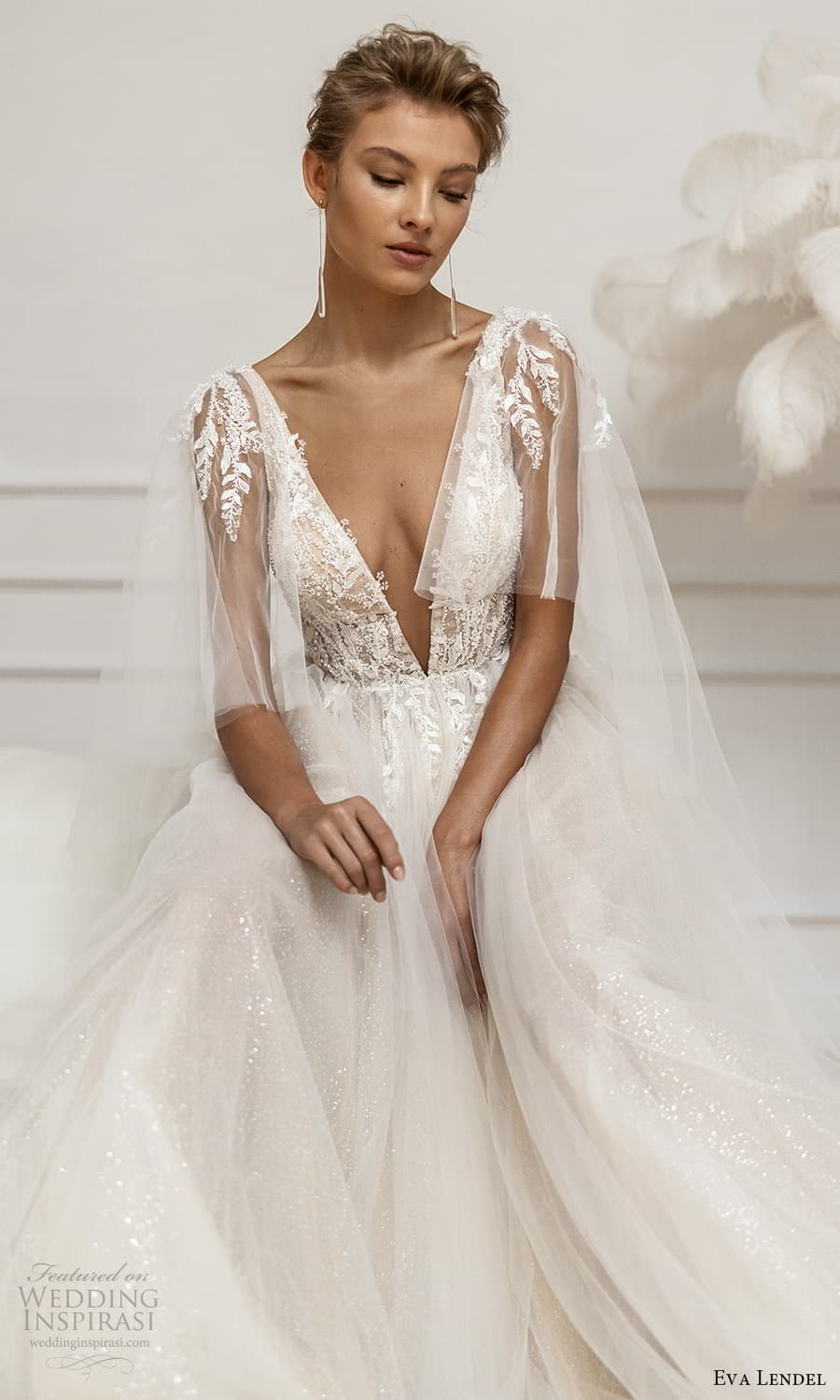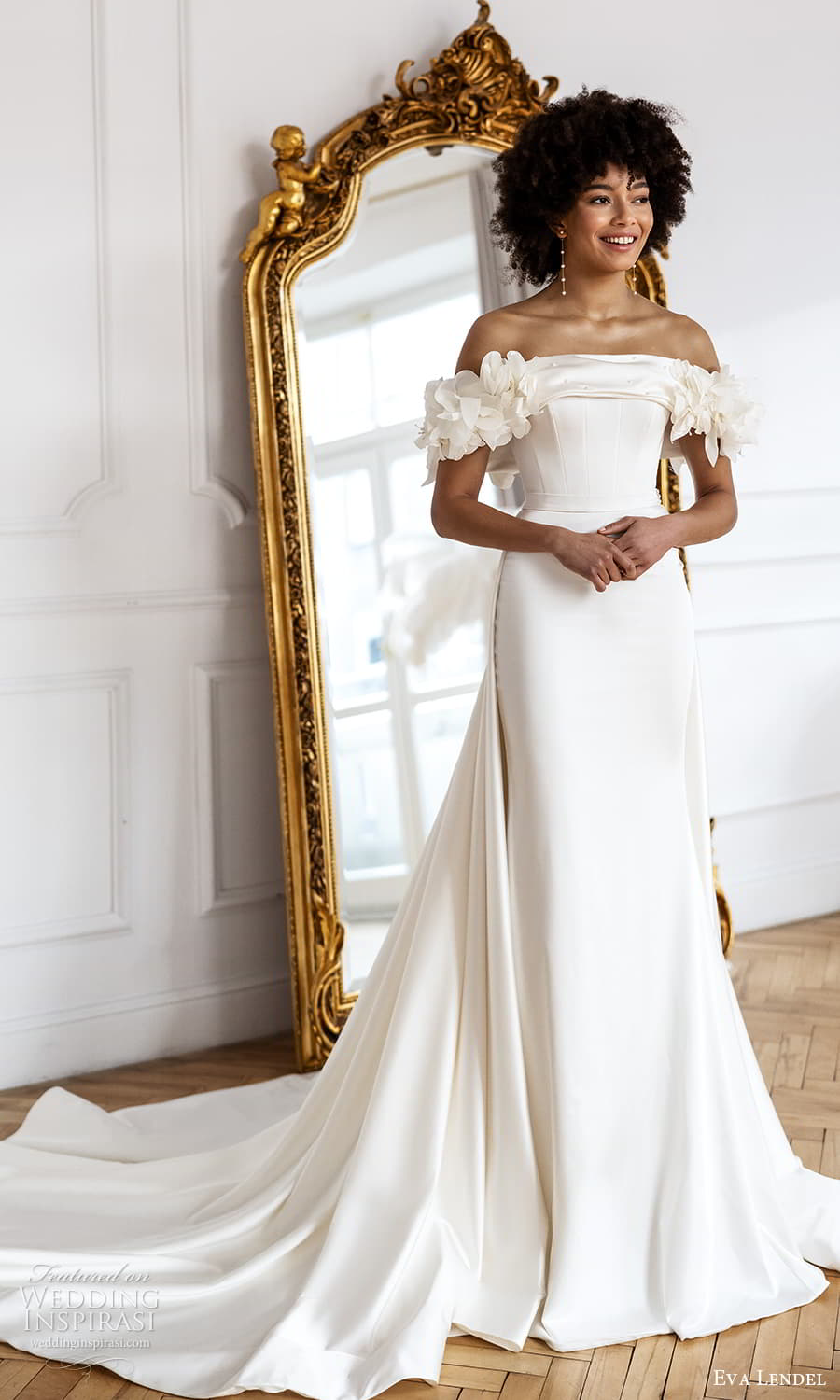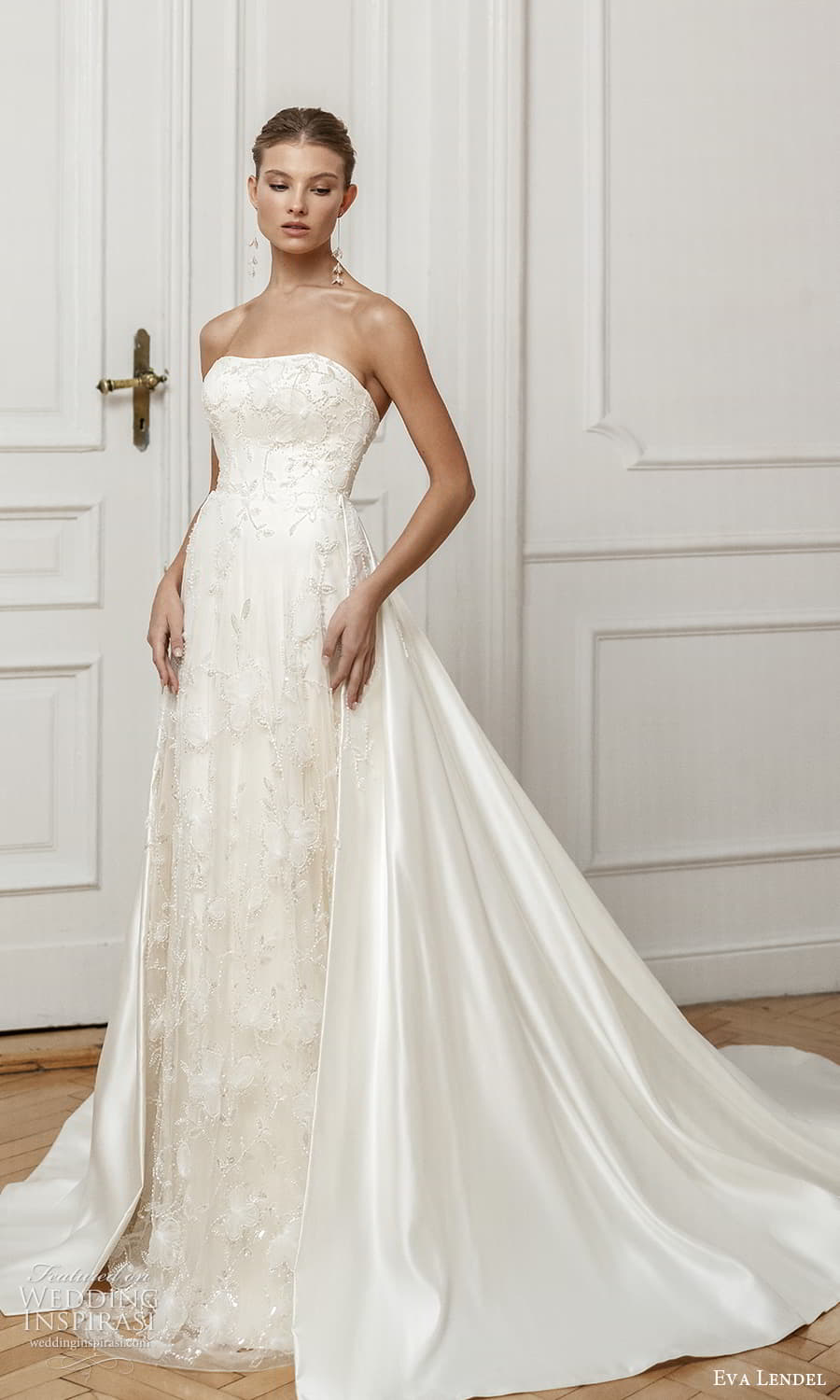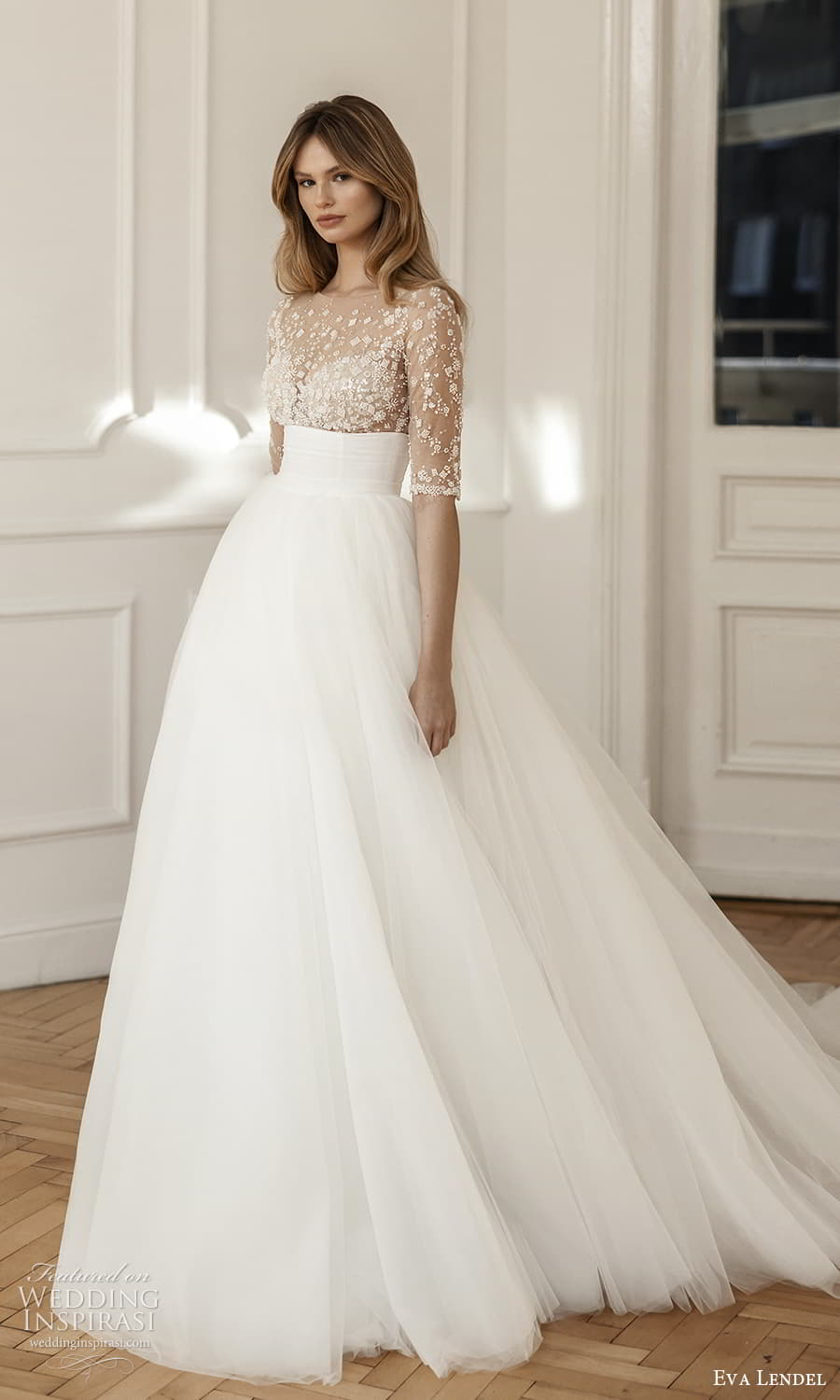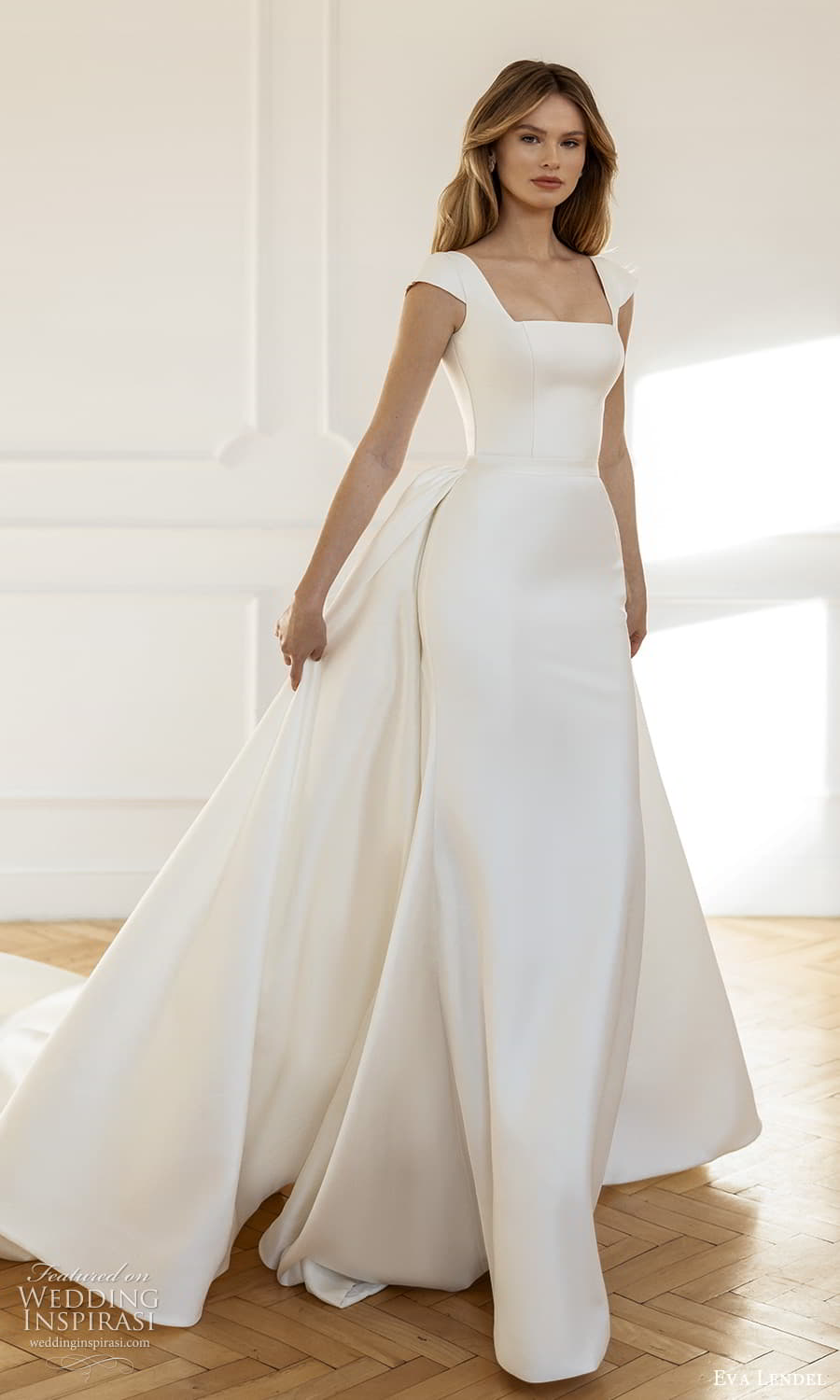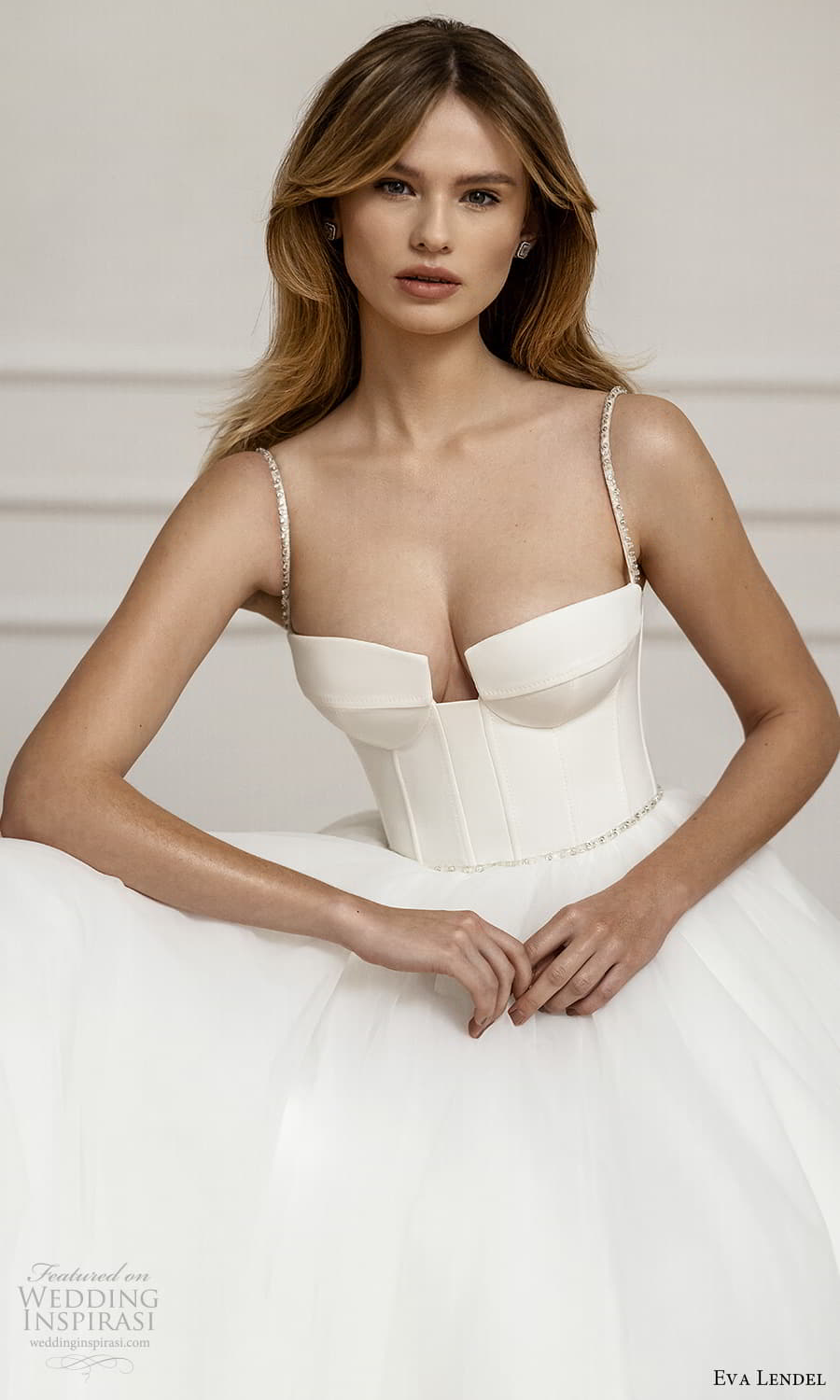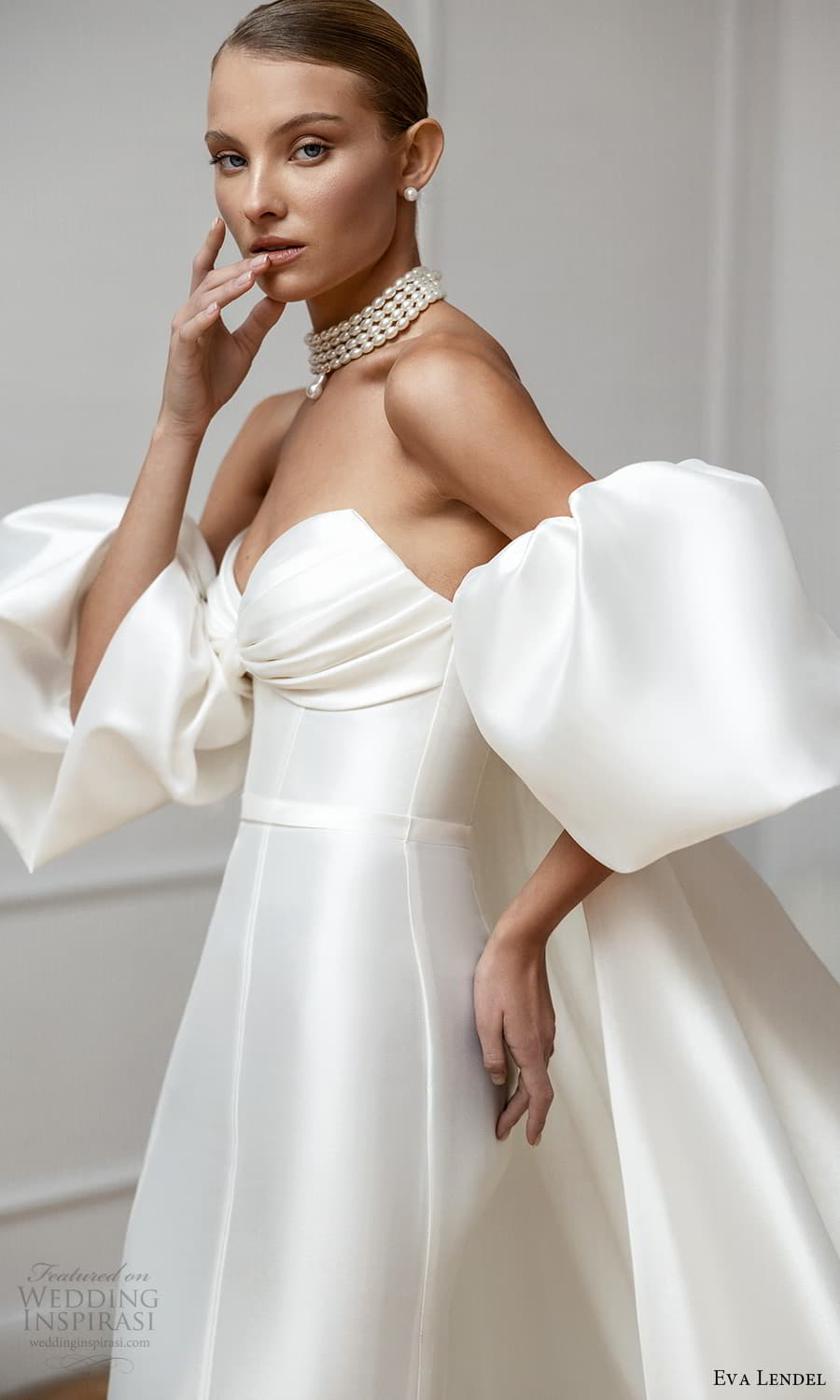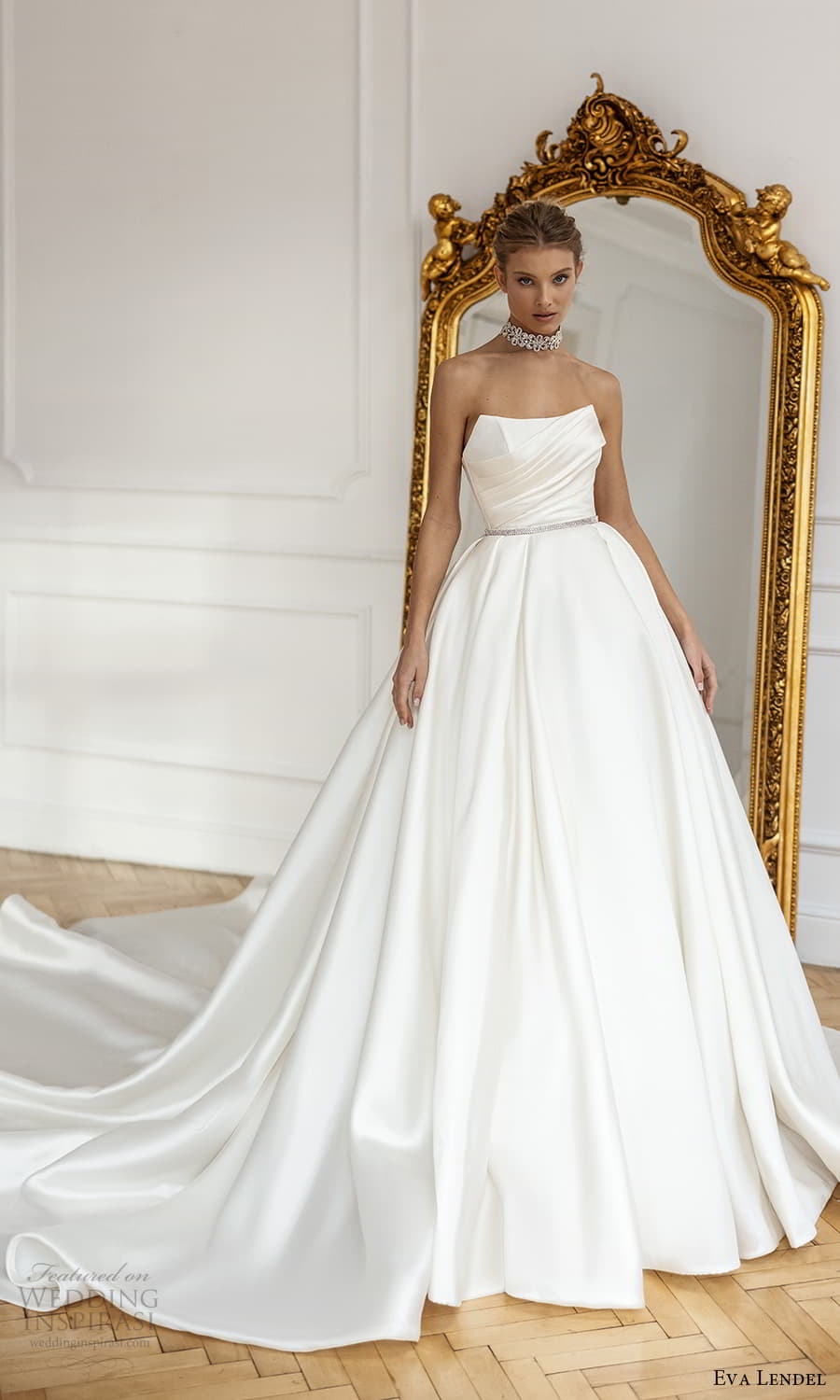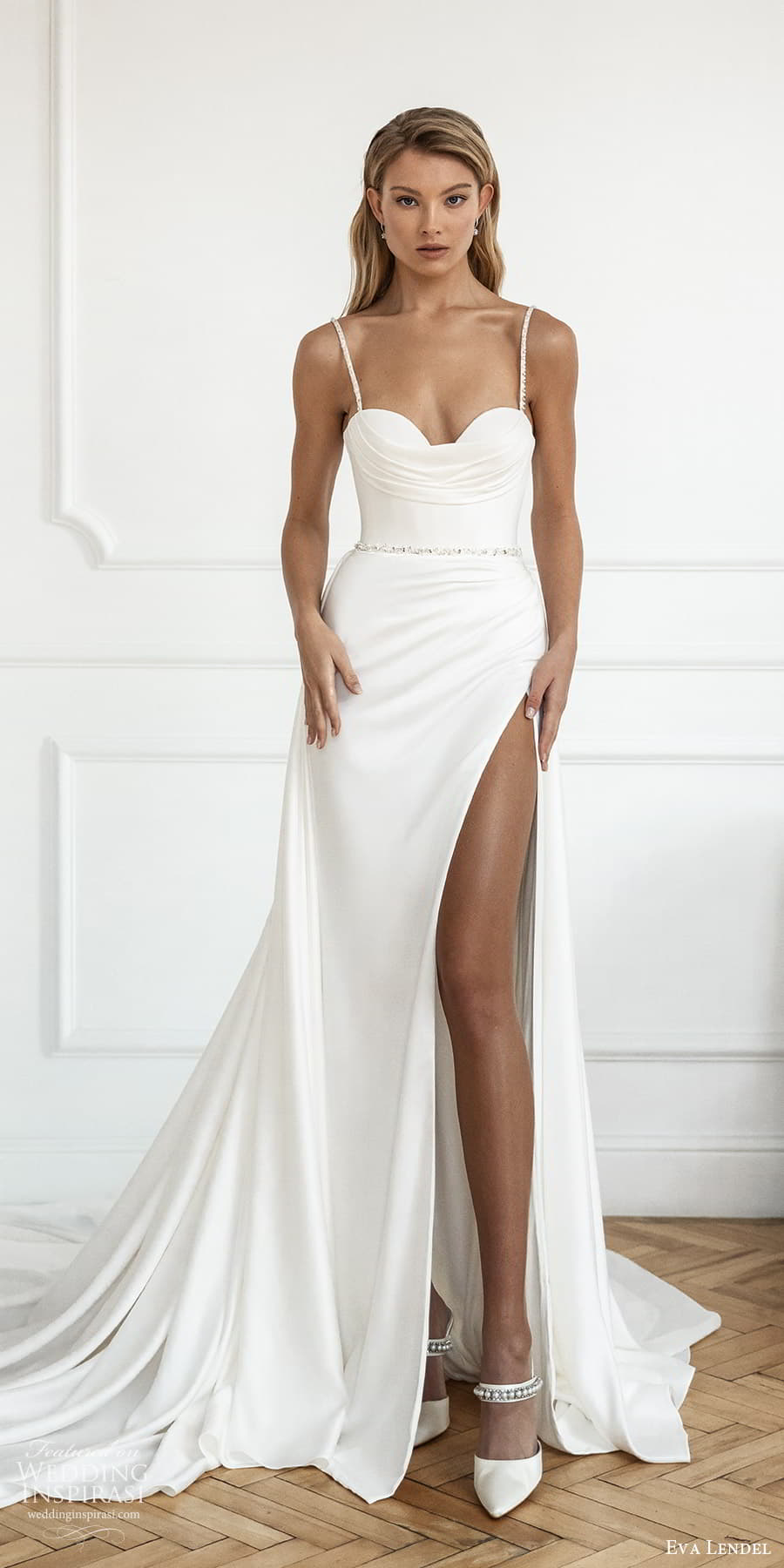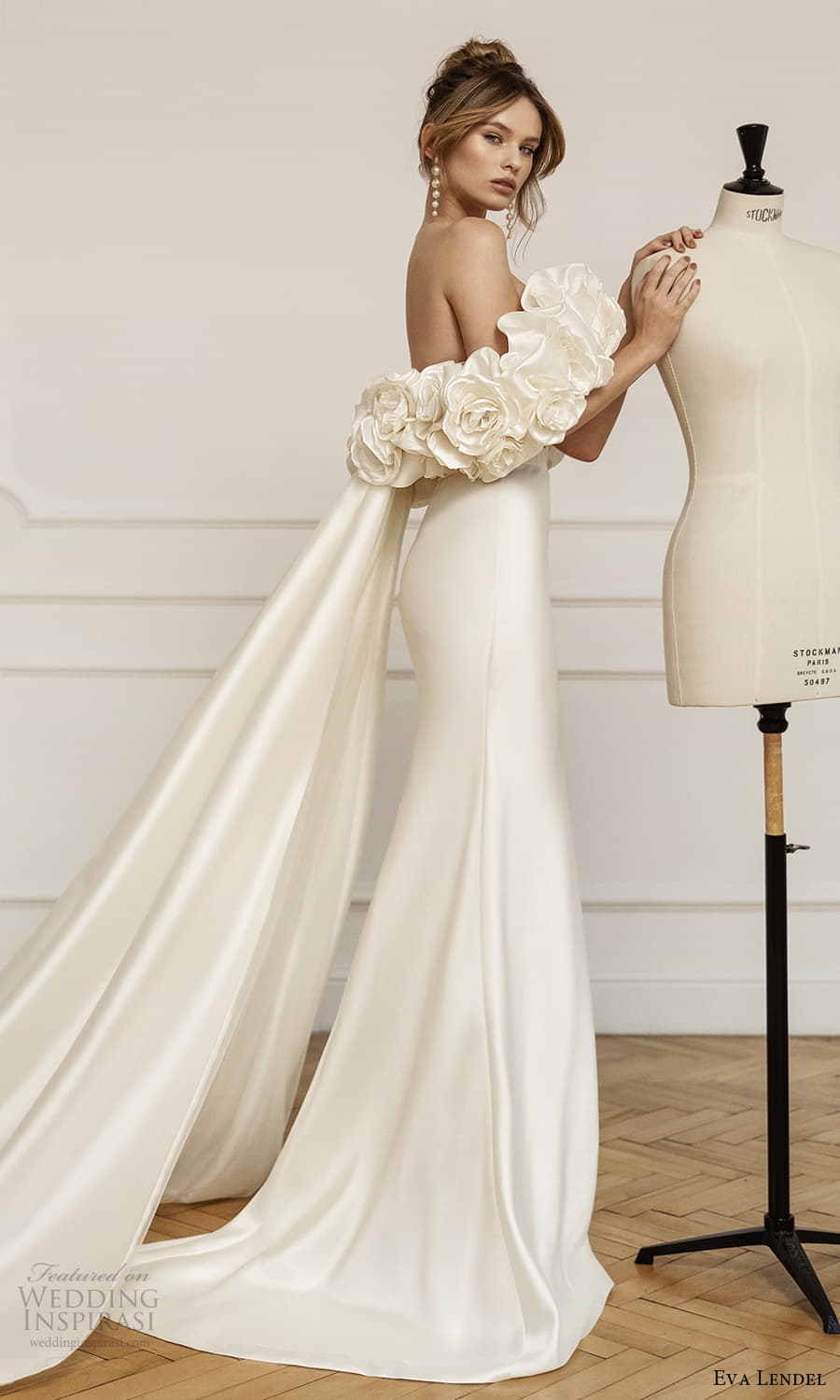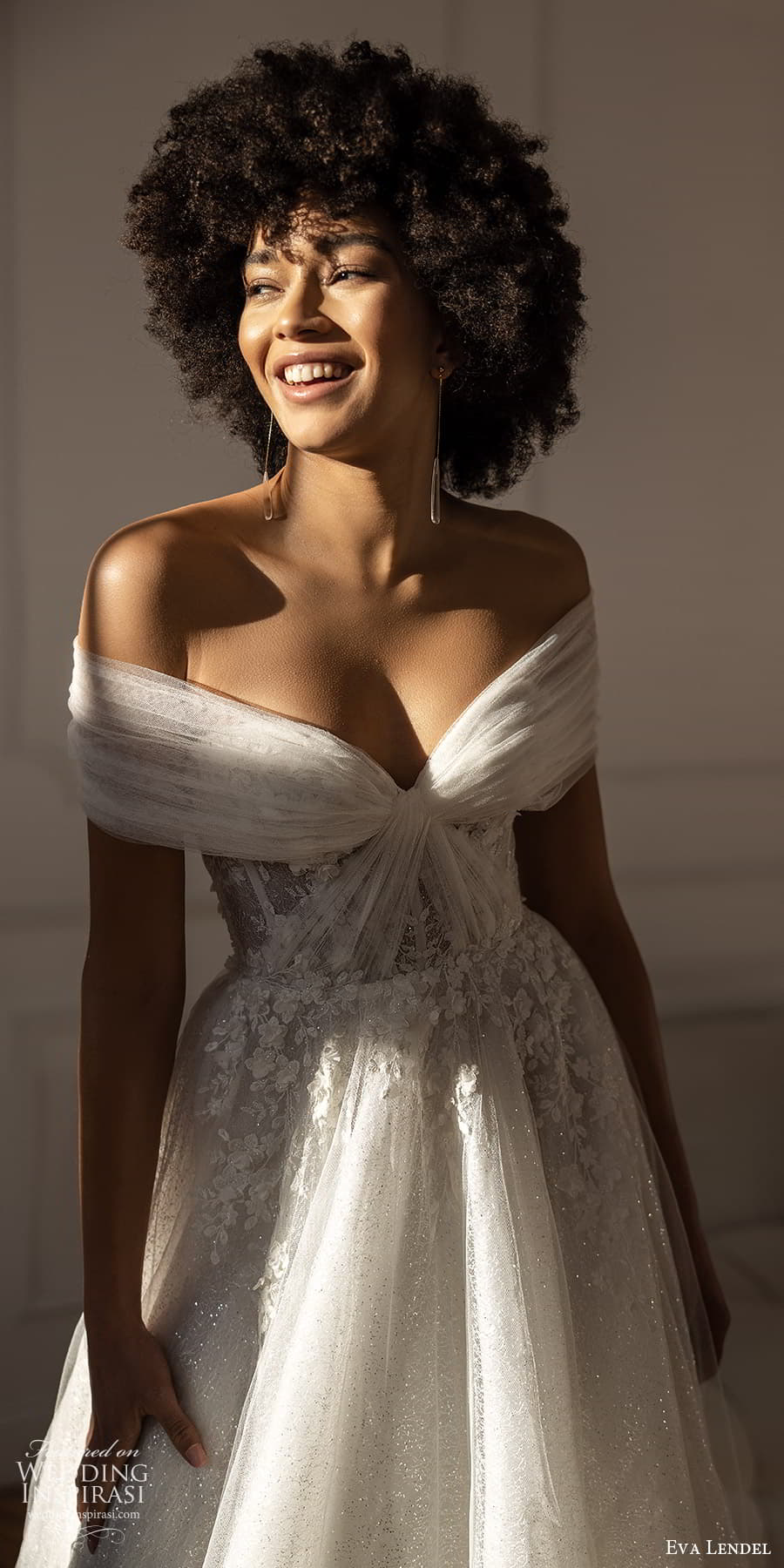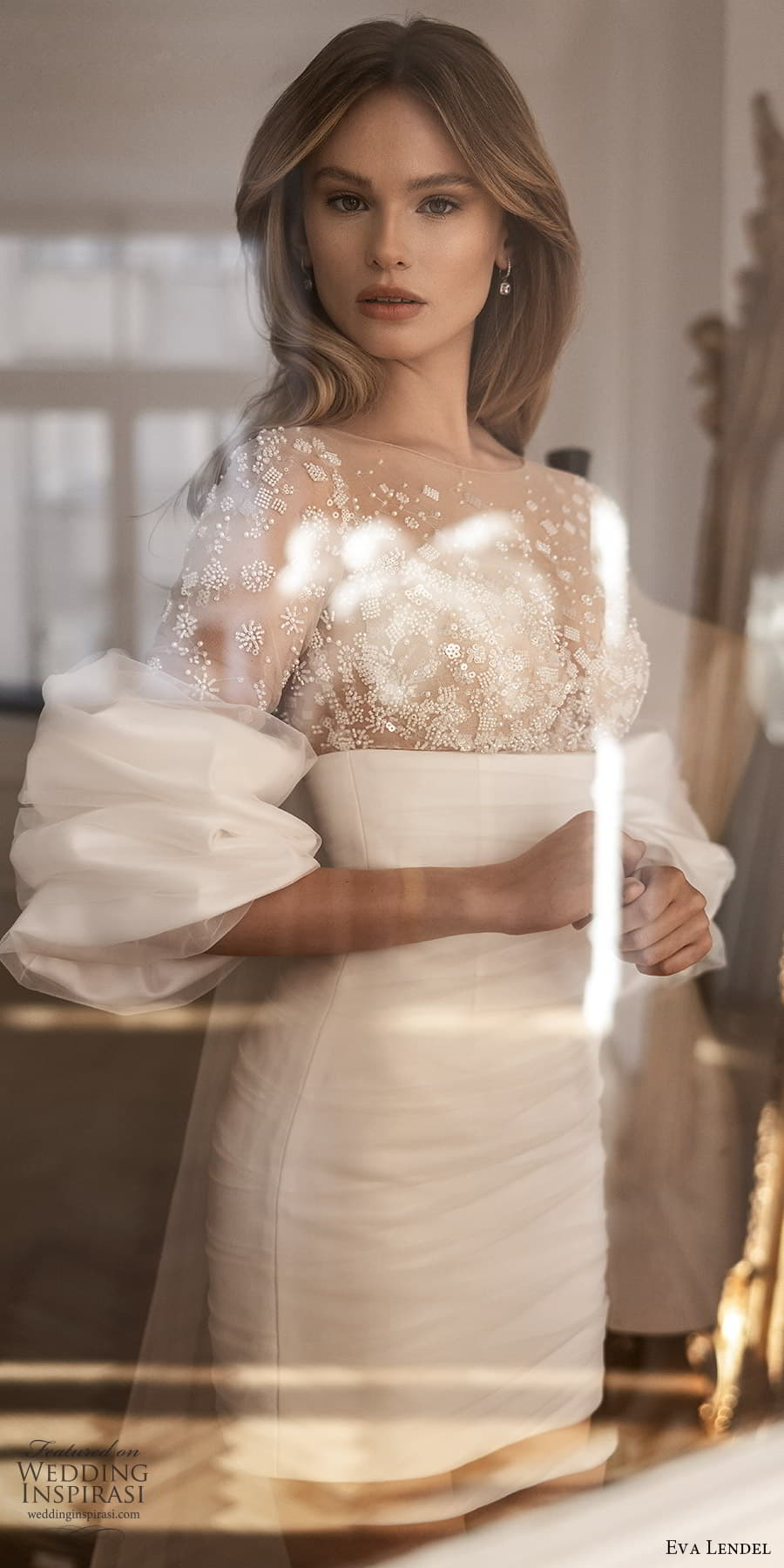 Photos courtesy of Eva Lendel. For details, visit Eva Lendel.