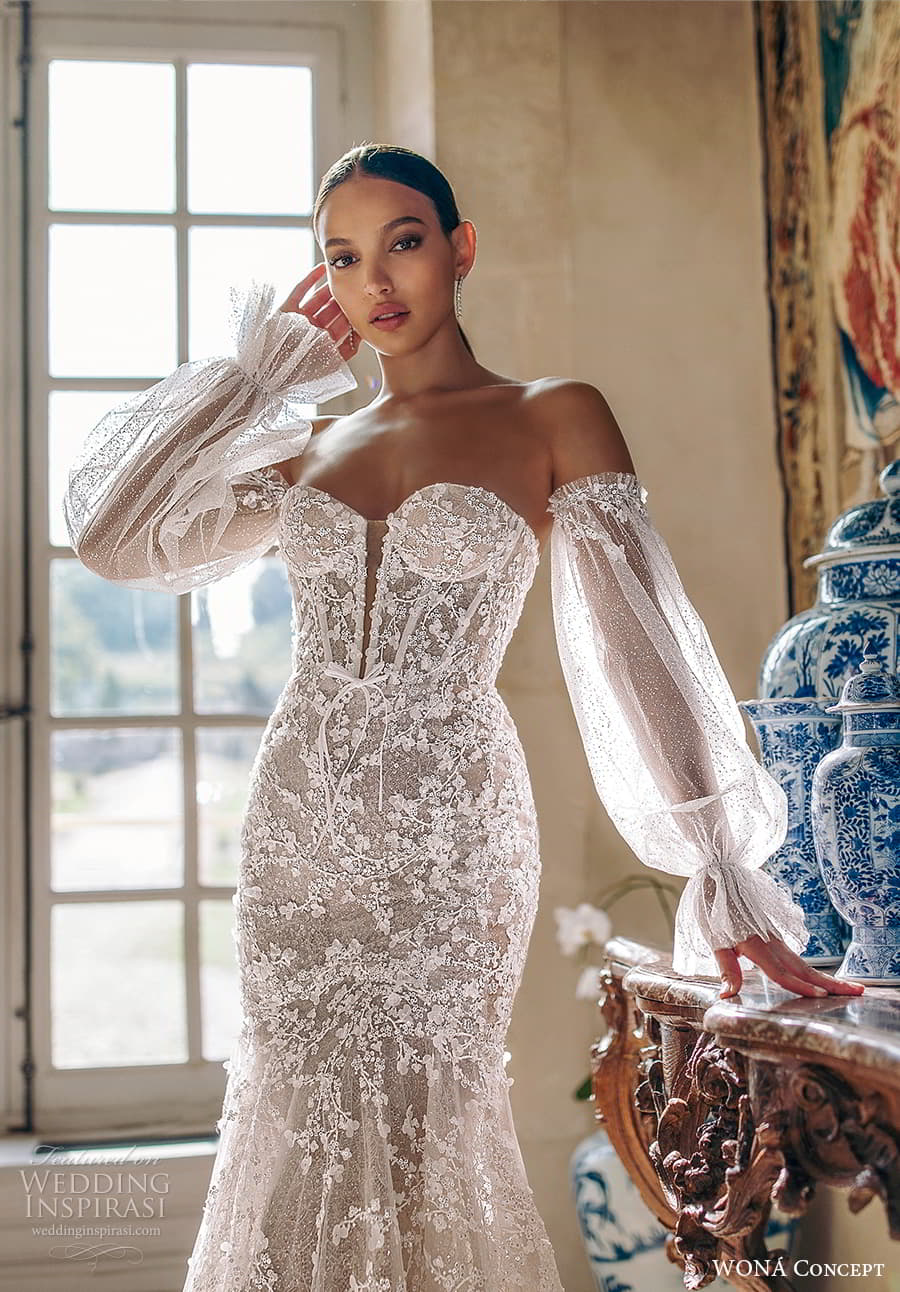 Atelier by WONÁ, a new luxury capsule collection from WONÁ CONCEPT features the finest, most incredibly detailed wedding dresses that blend edge, elegance and romance. The first collection offers 20 exquisite looks (mostly mermaids, with some sheaths and A-lines in the mix) that took anywhere from 70 to 160 hours of dedicated work to realize. WONÁ Concept's of mix-and-match flexibility also extends here: capes, boleros detachable skirts, sleeves and trains offer brides a different look for the later part of their celebration. This exclusive, limited-edition collection is only available in about 20 selected bridal boutiques worldwide.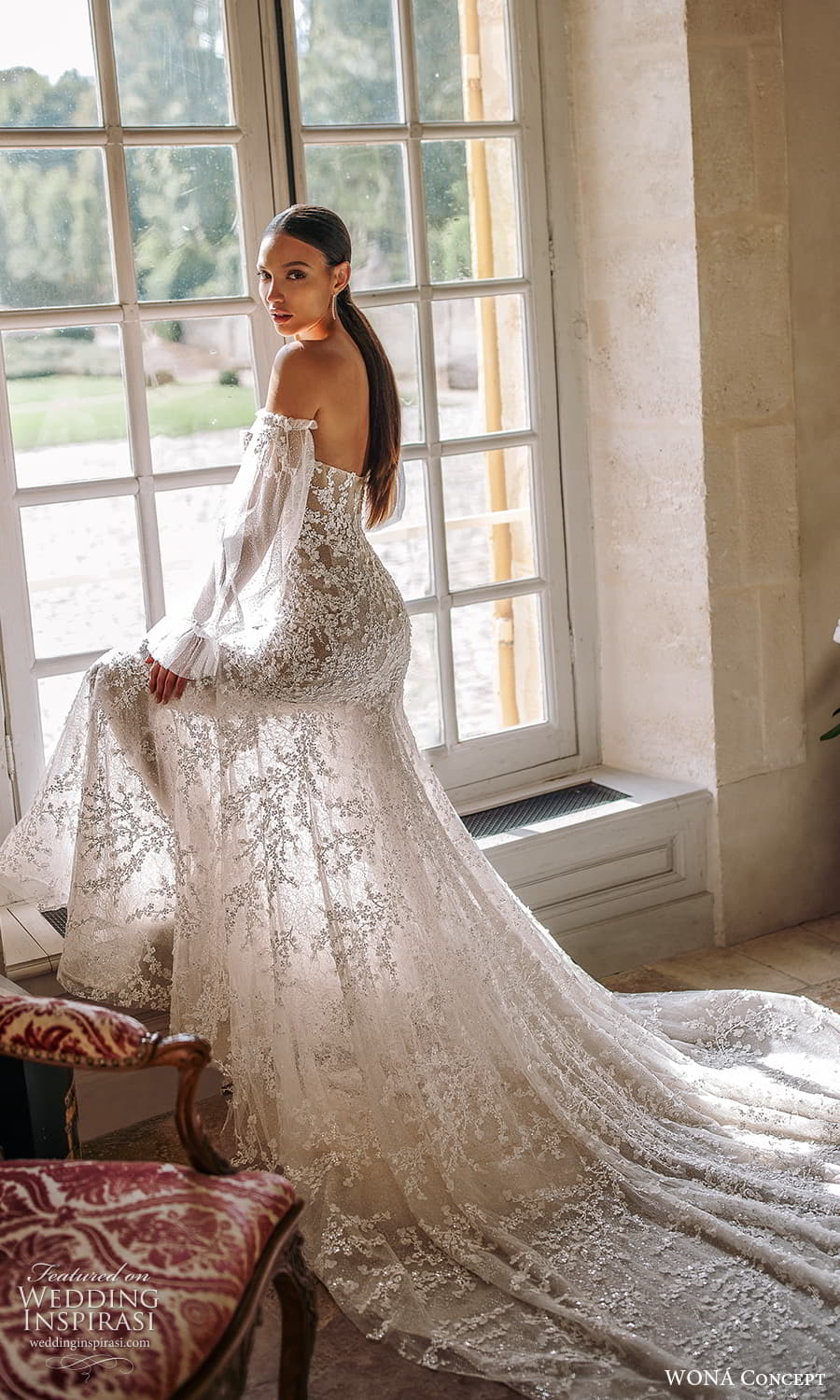 "Paris is the central source of inspiration for the Atelier collection, providing the backdrop for the campaign's photoshoot. Not only known for being the city of love, but also the home of haute couture, Paris offered the perfect setting for our photoshoot. Every year, hundreds of couples come here to propose – the start to a perfect love story. "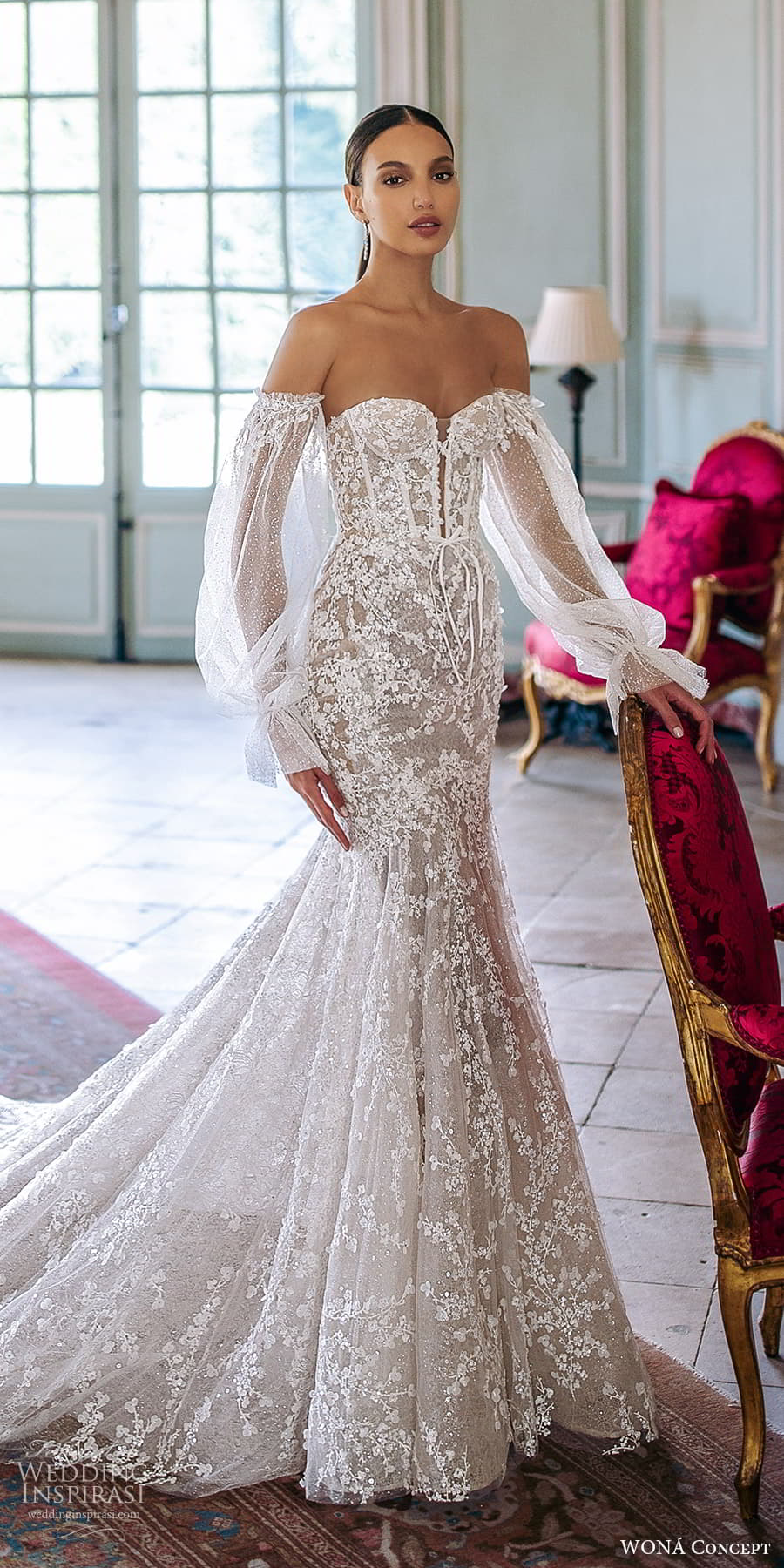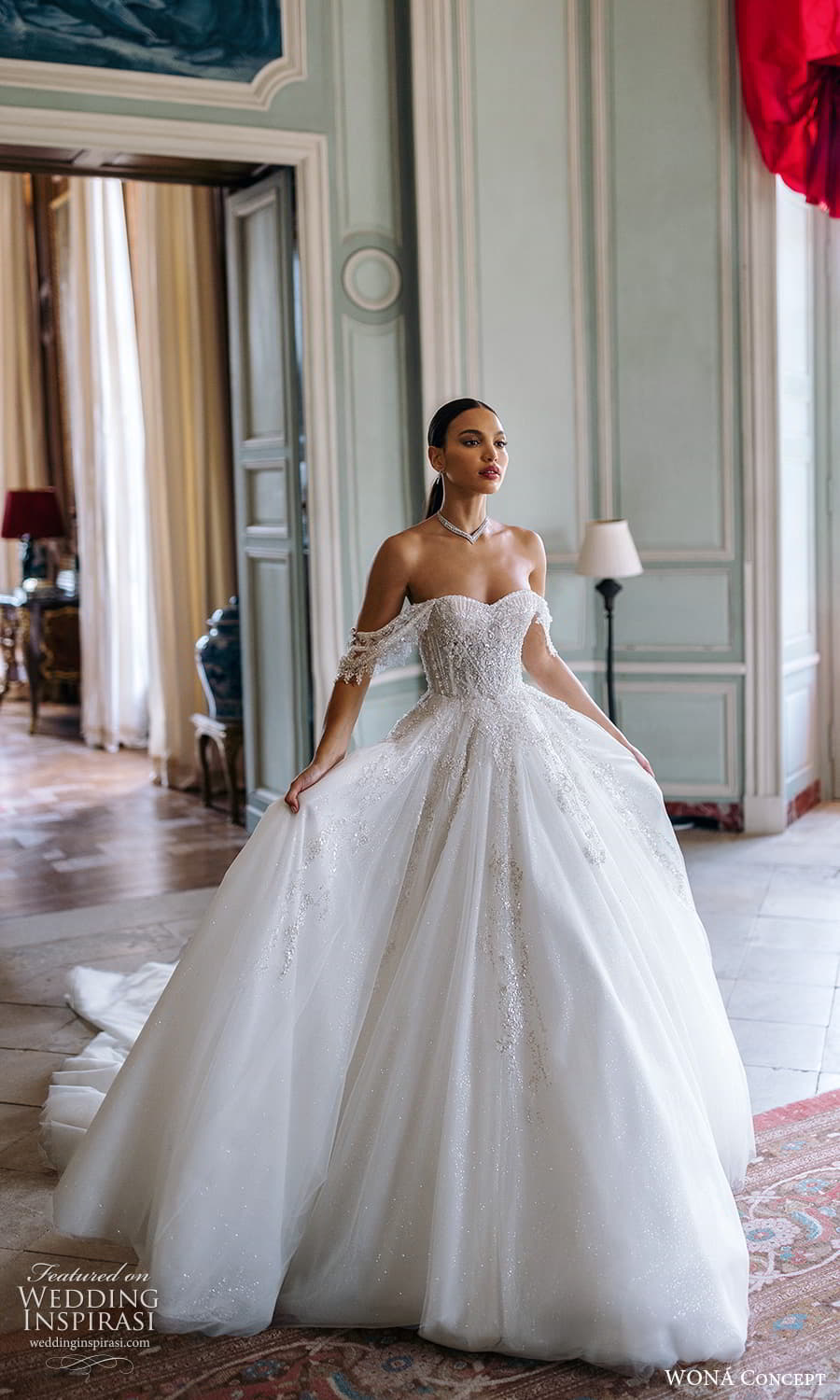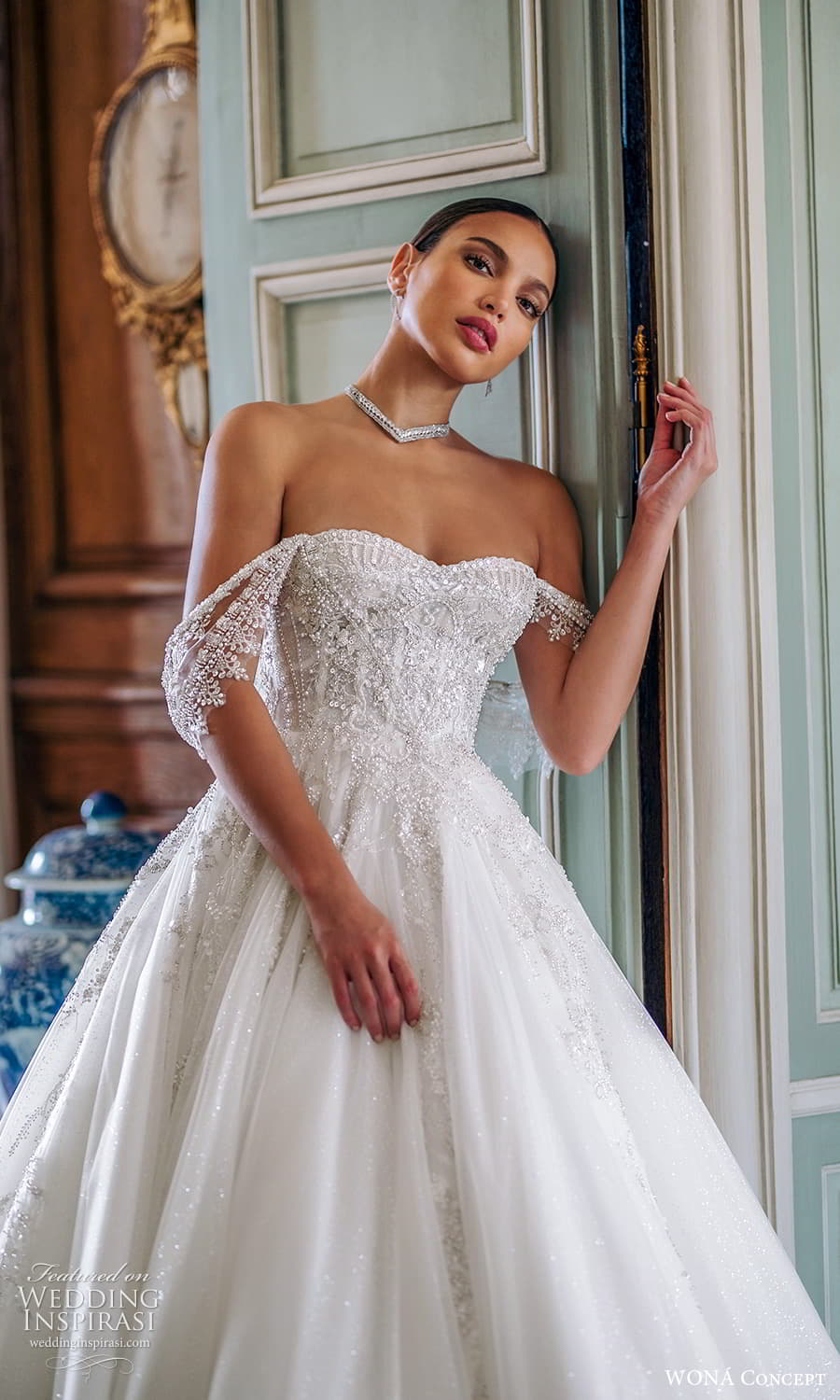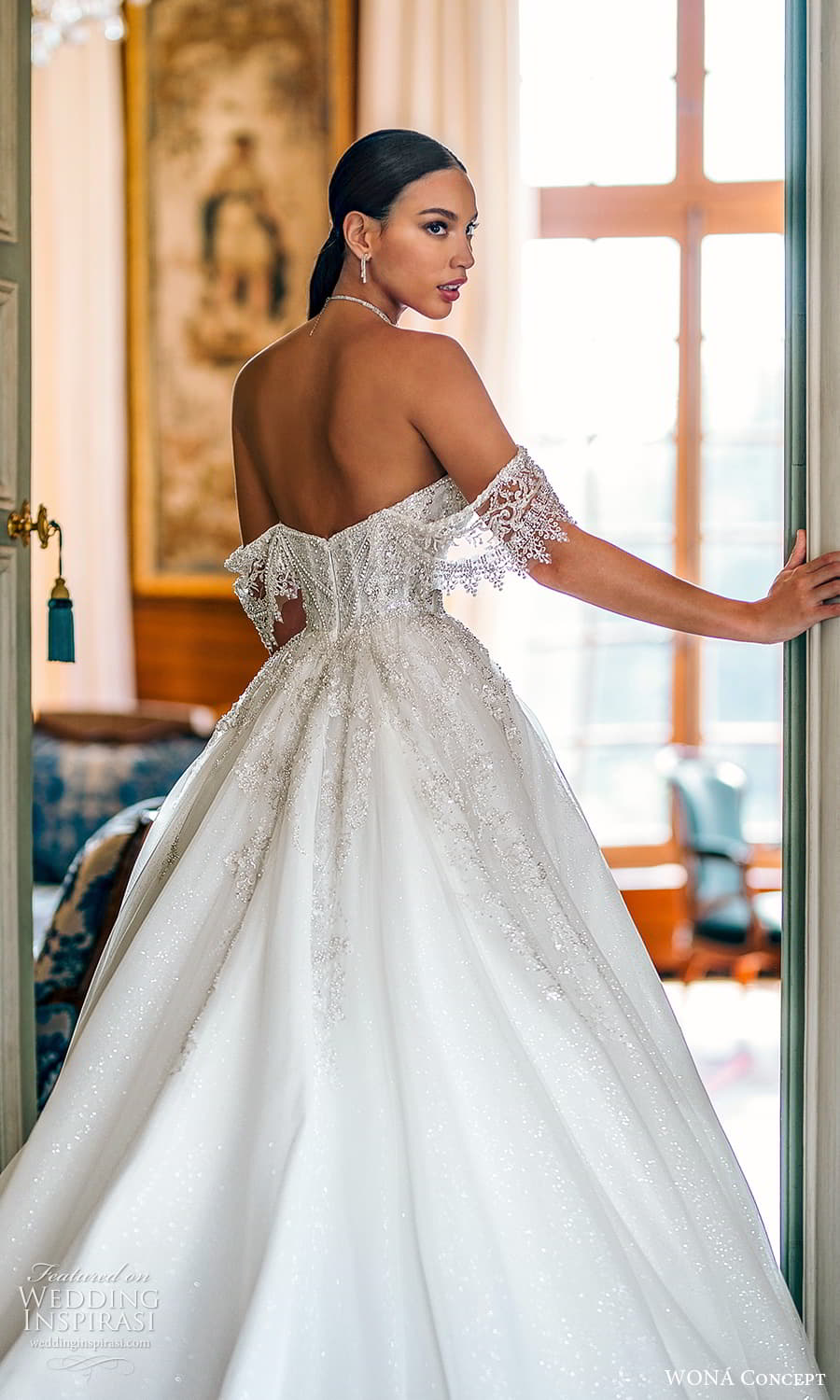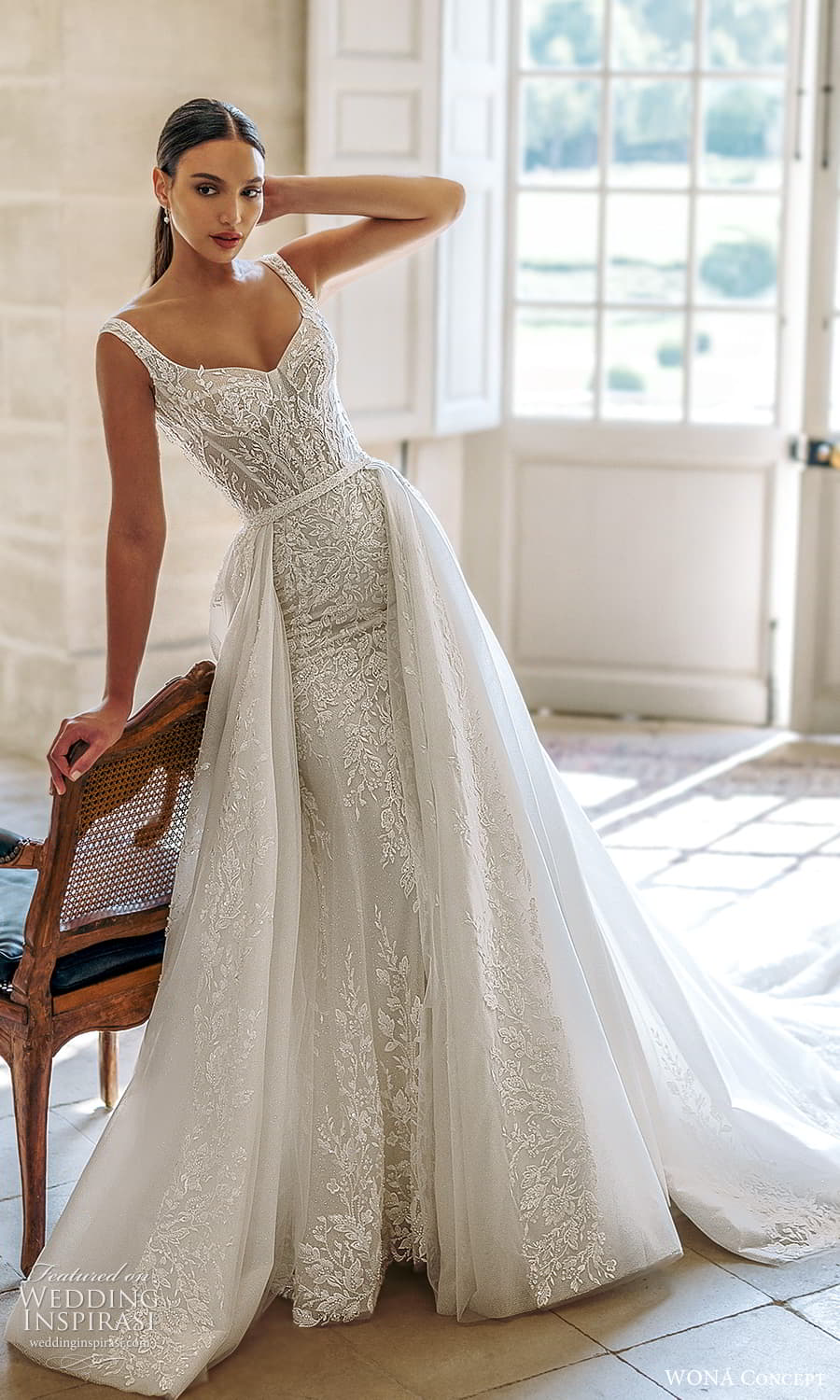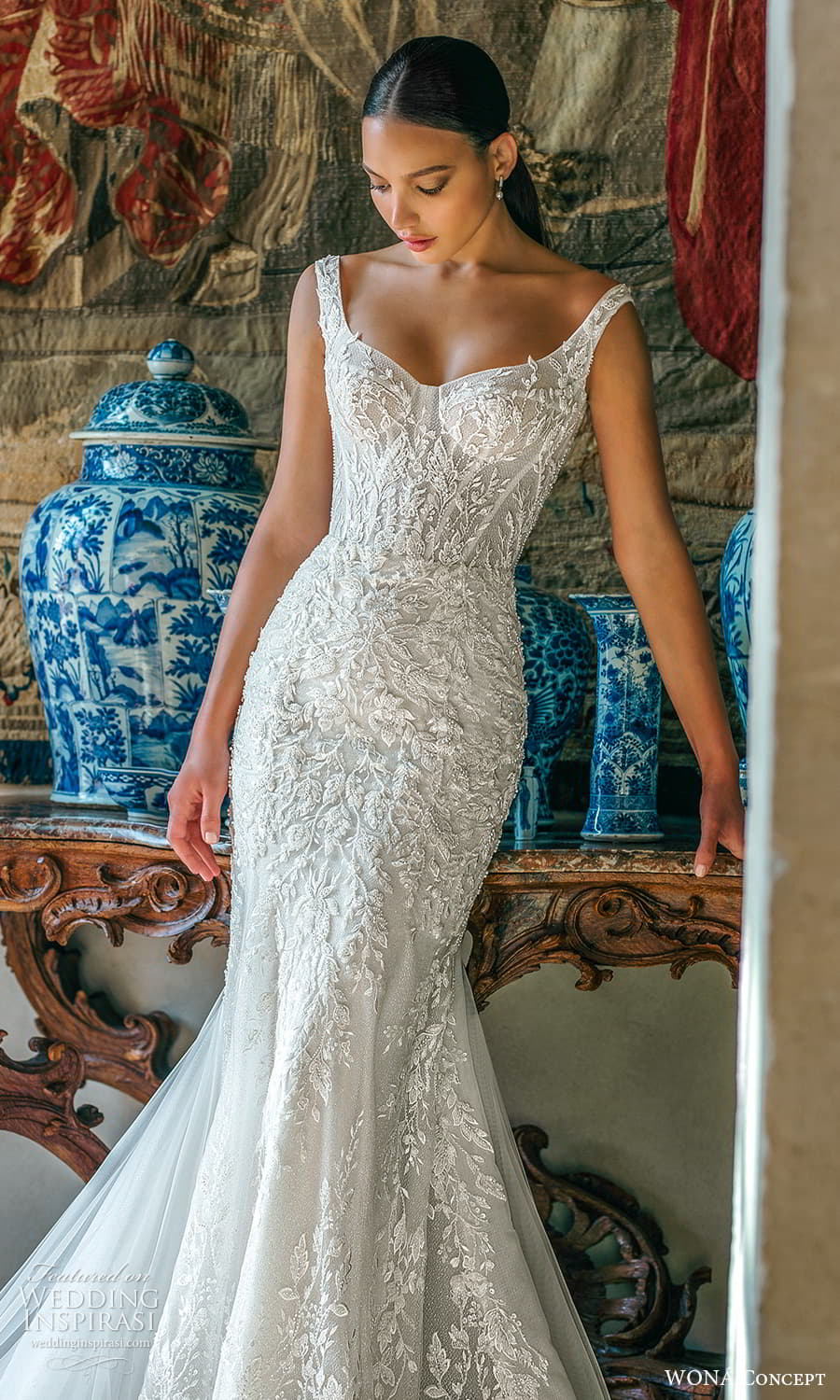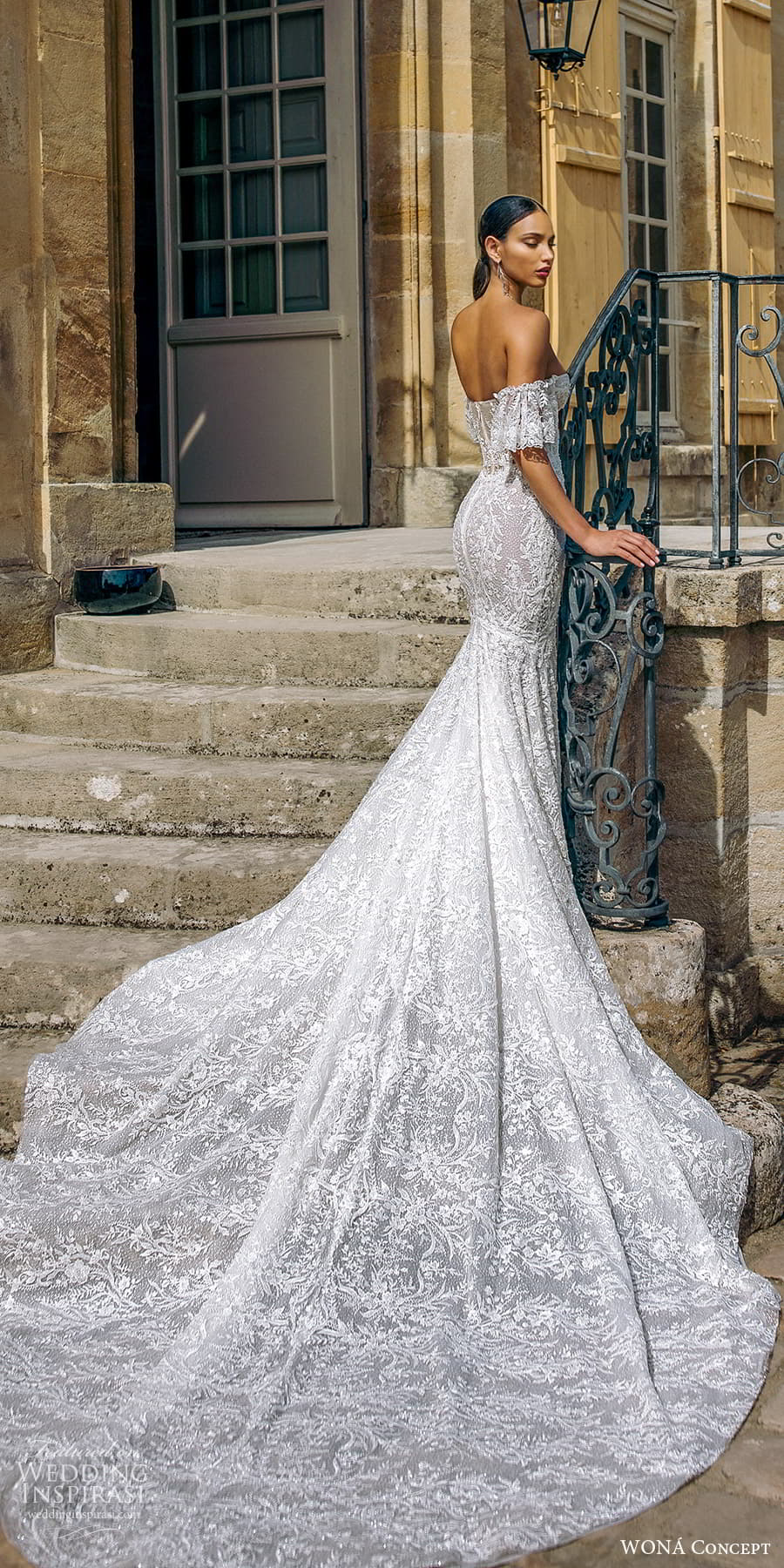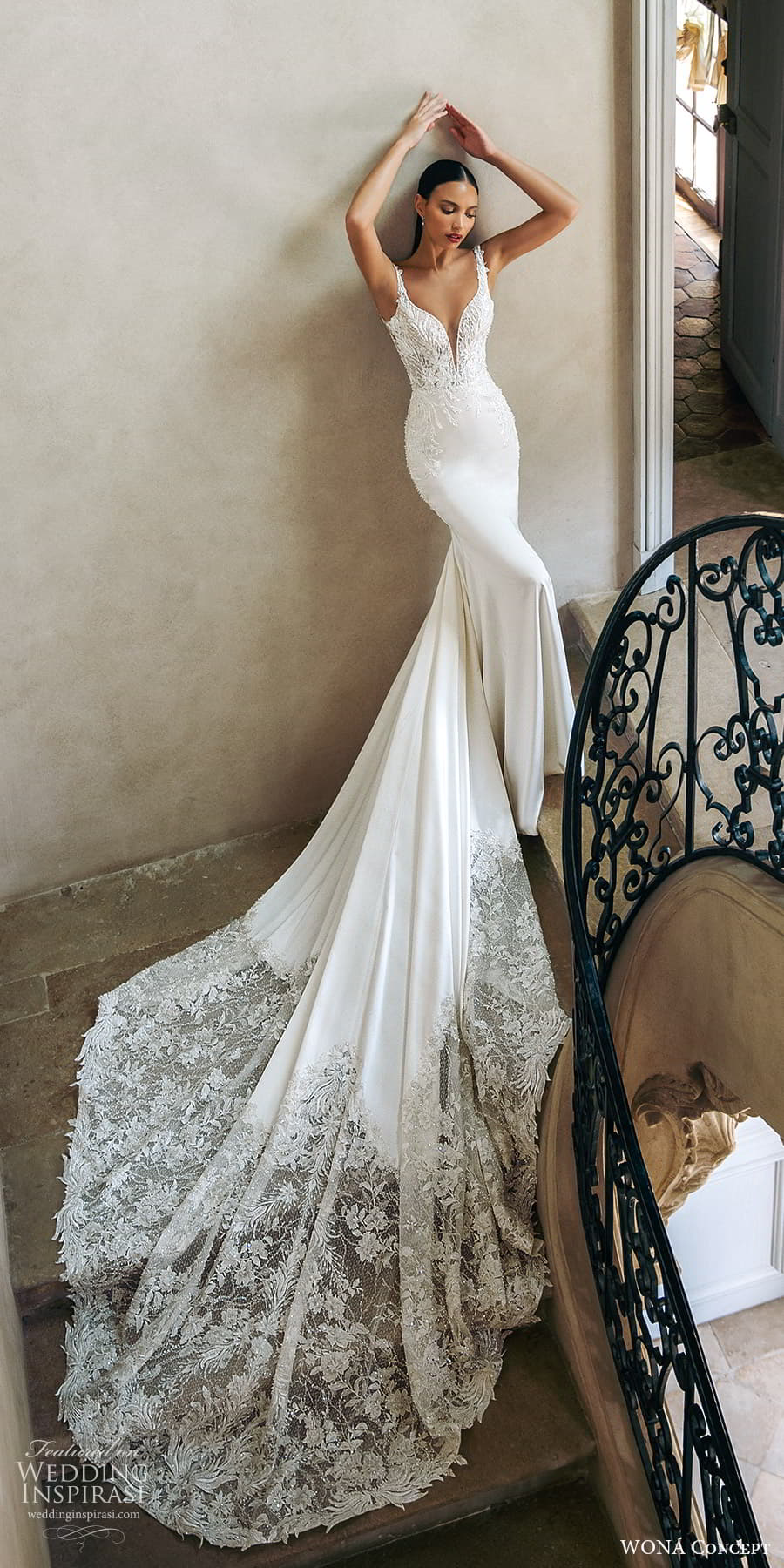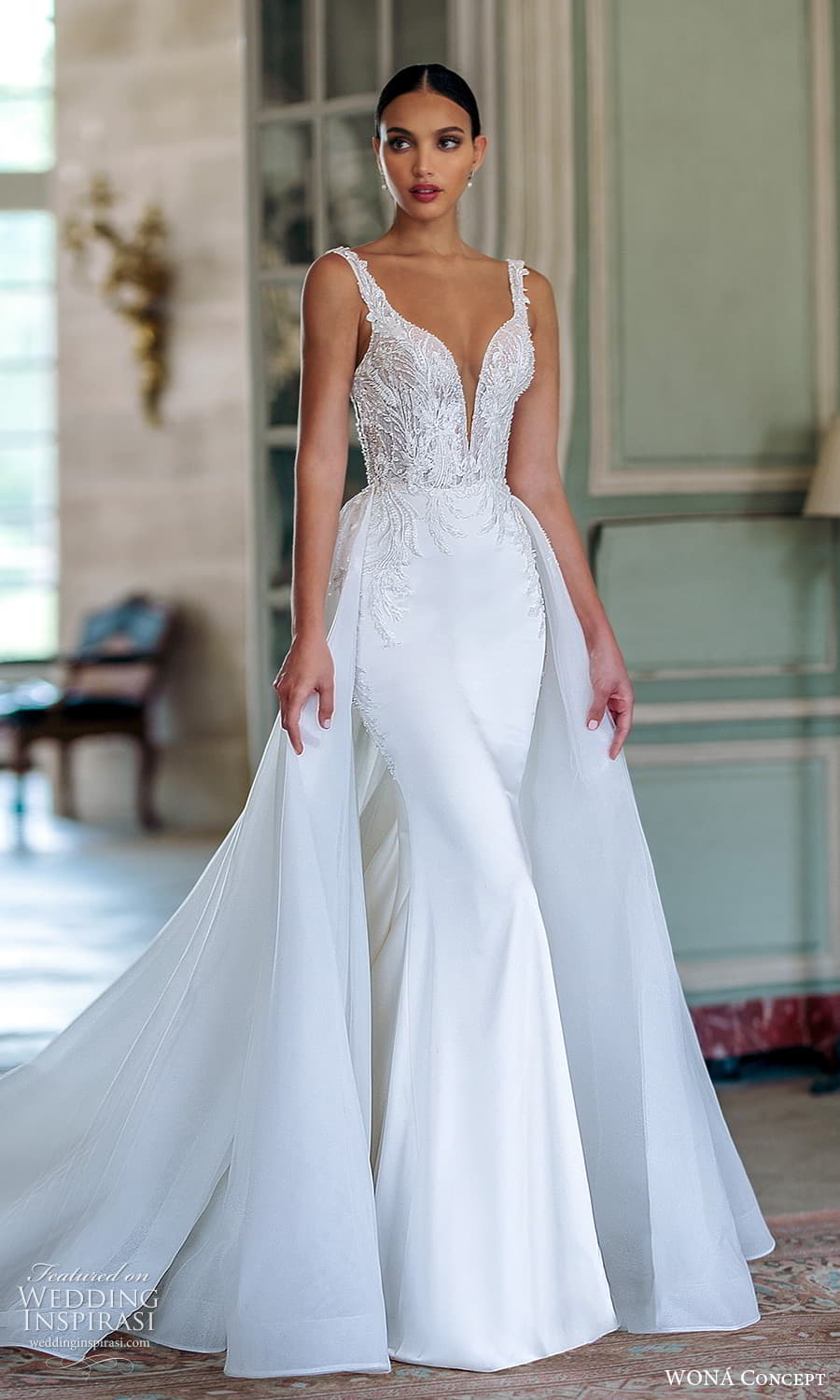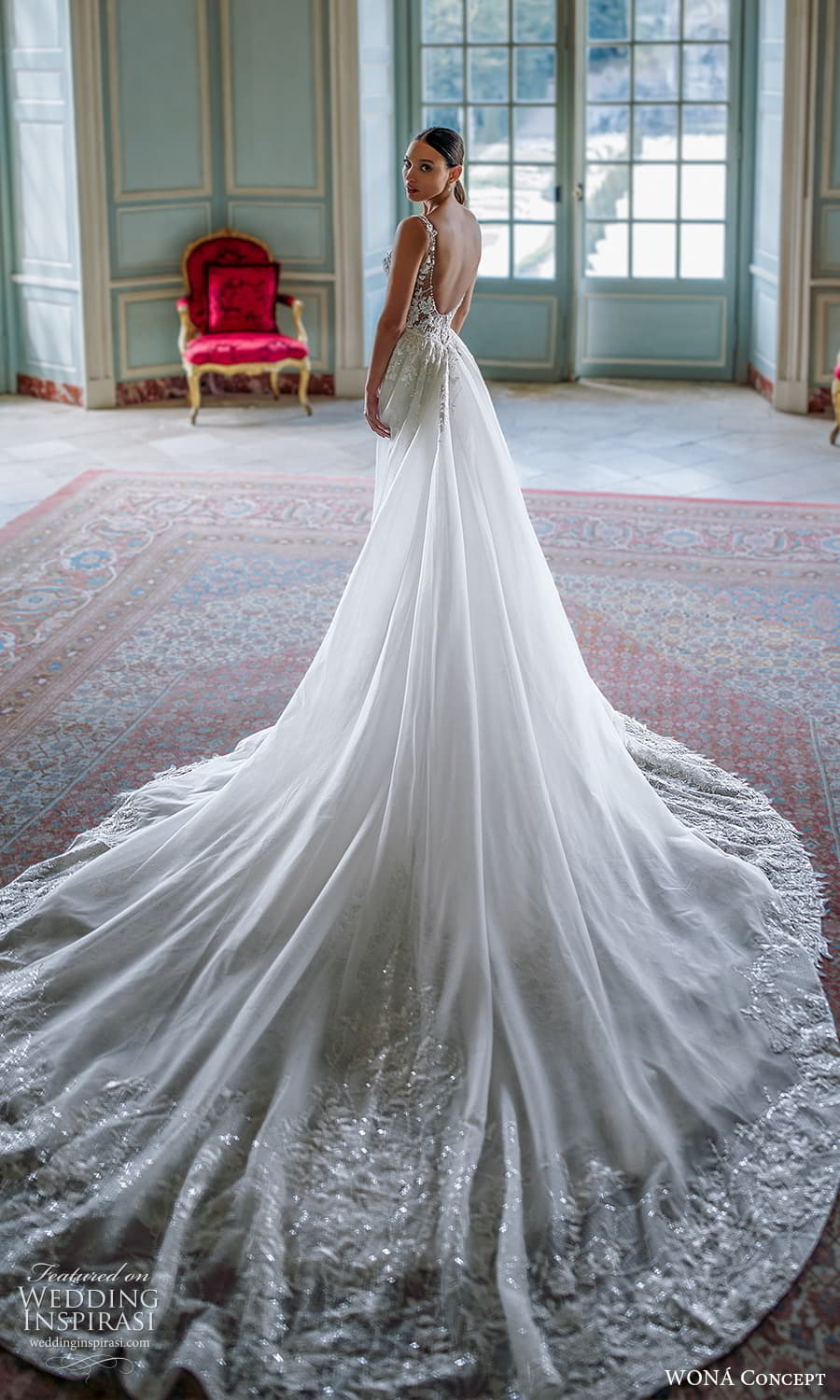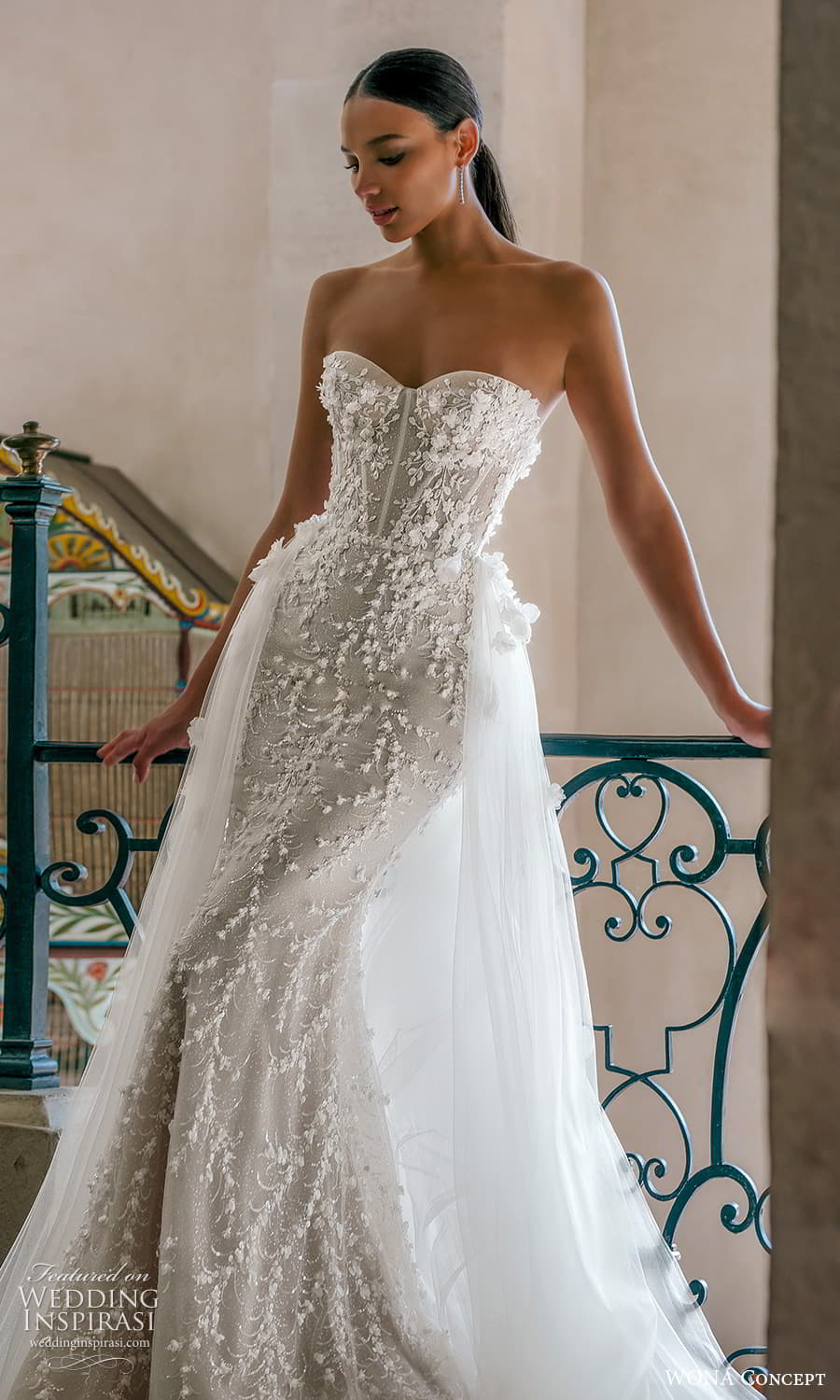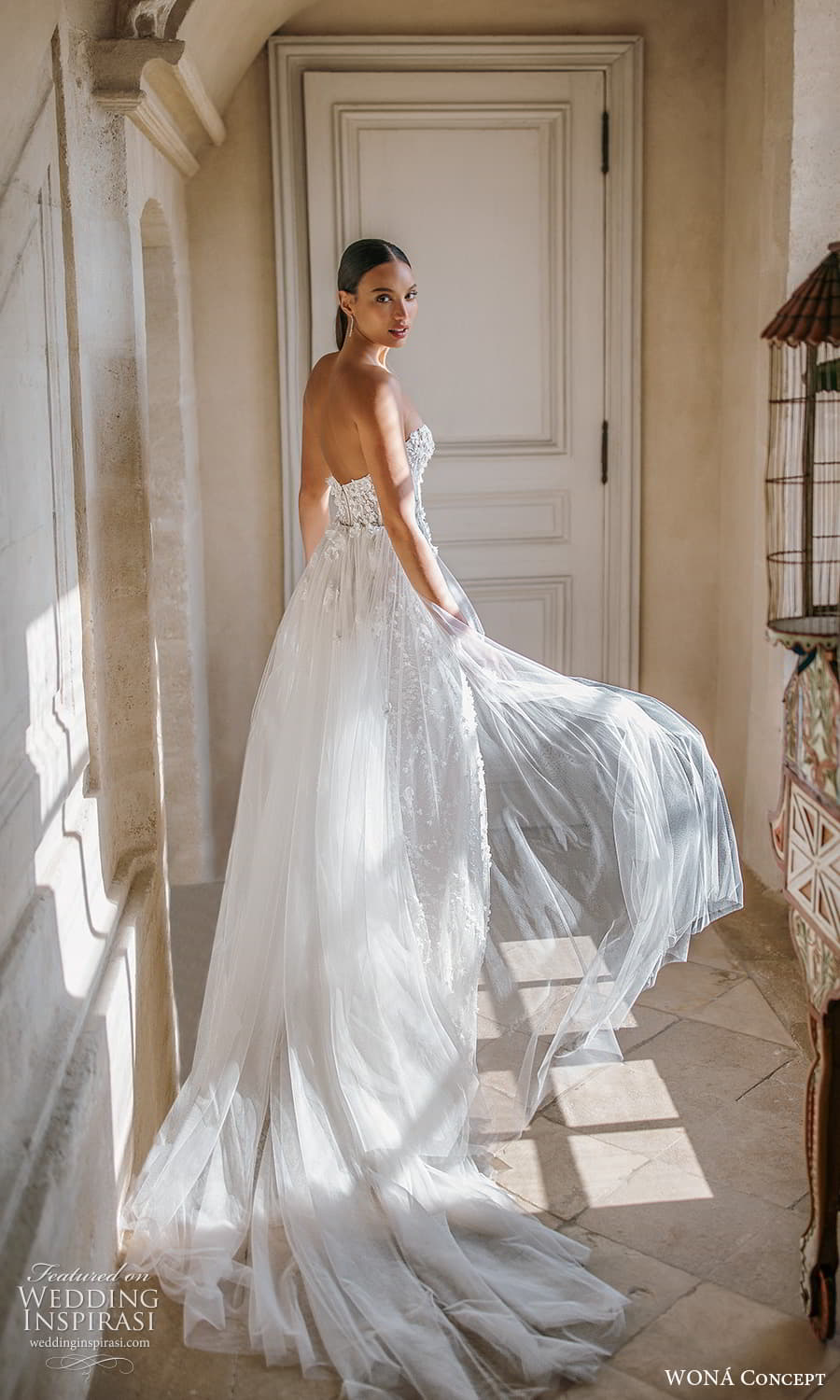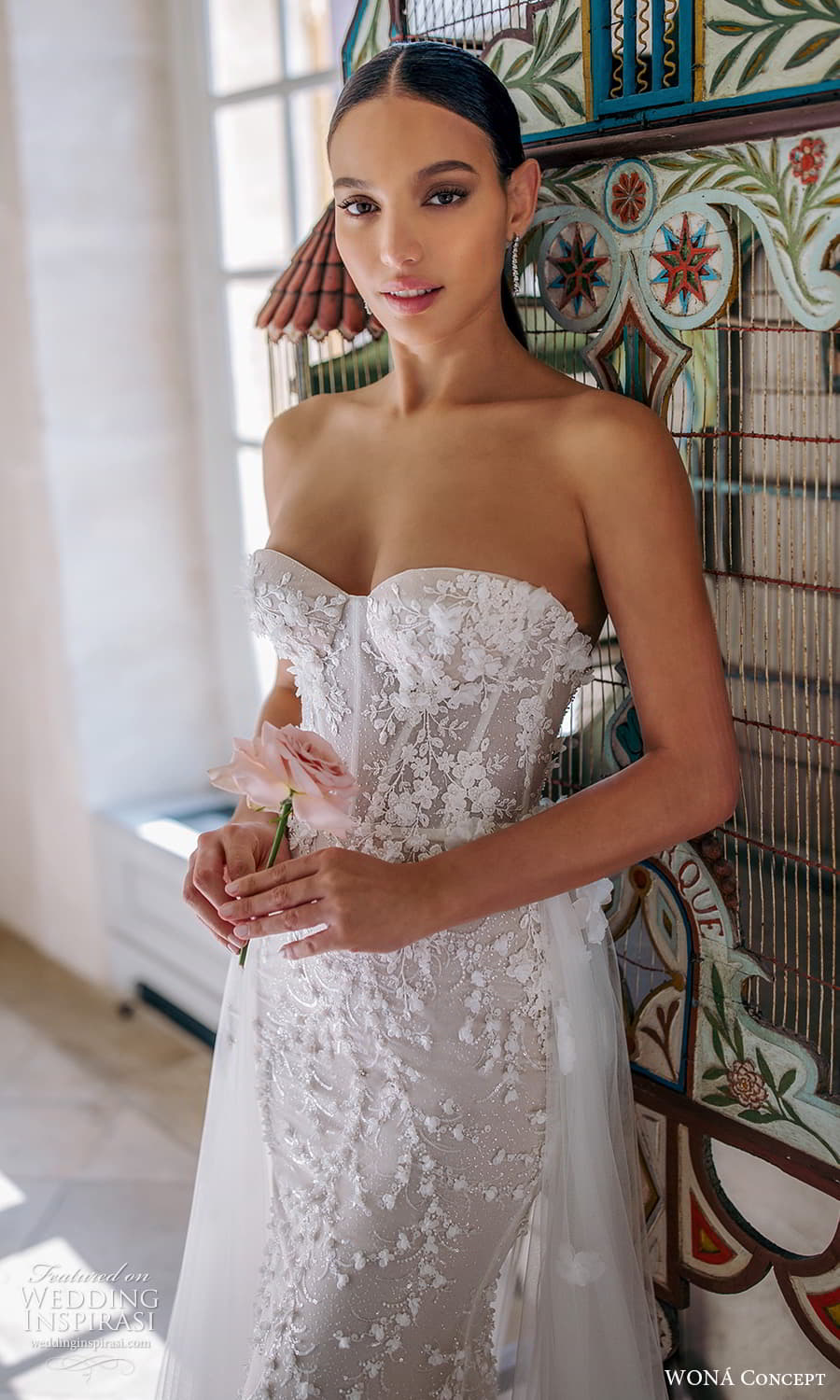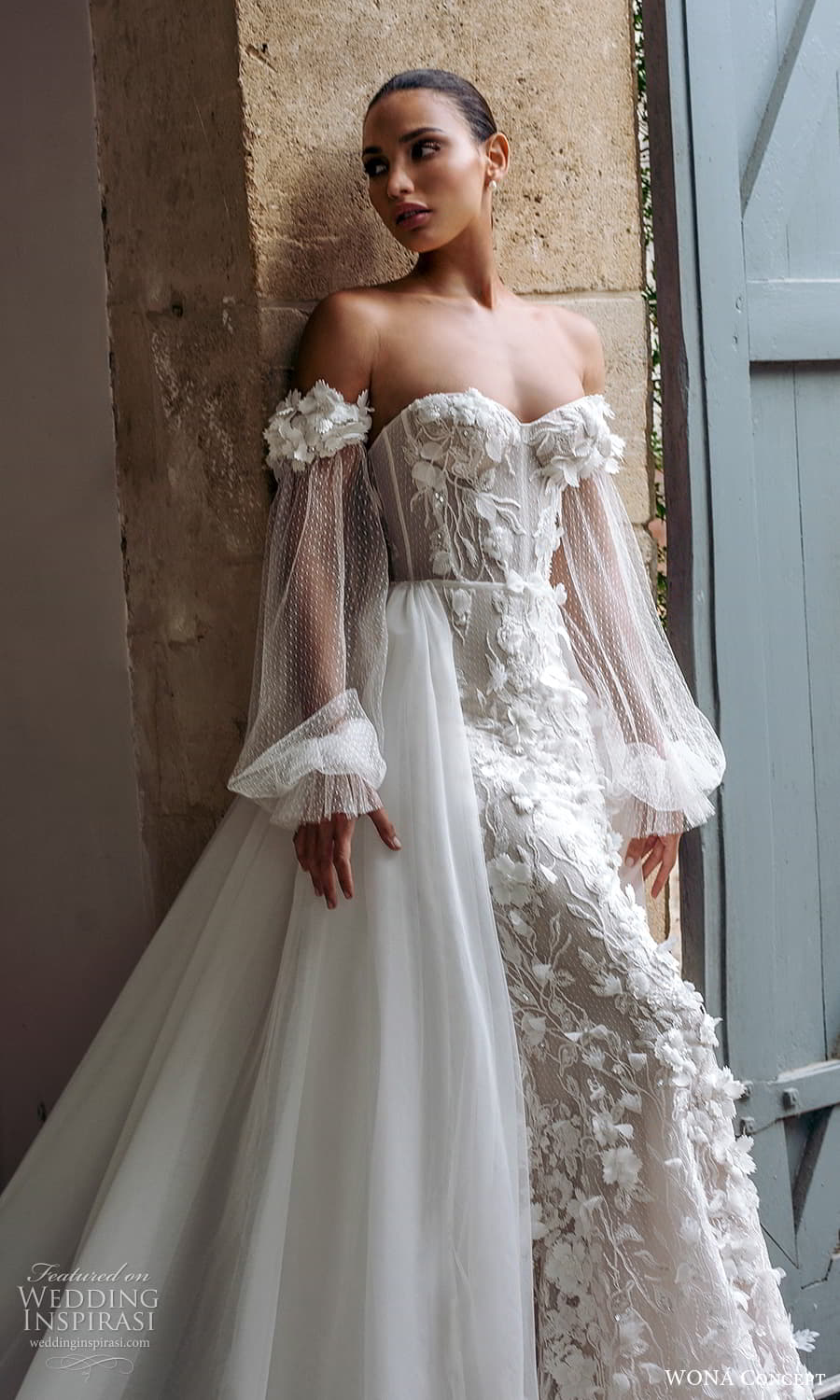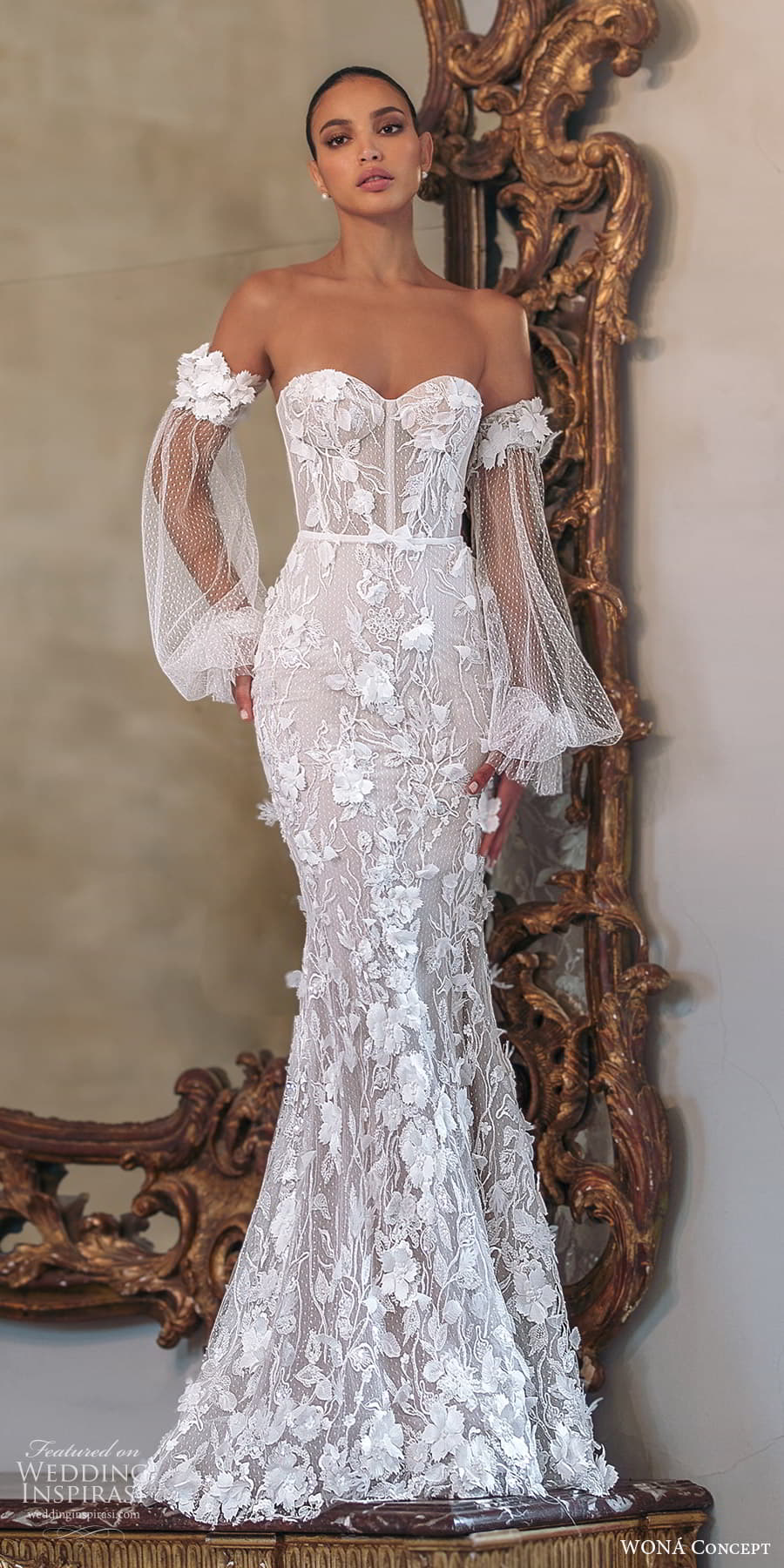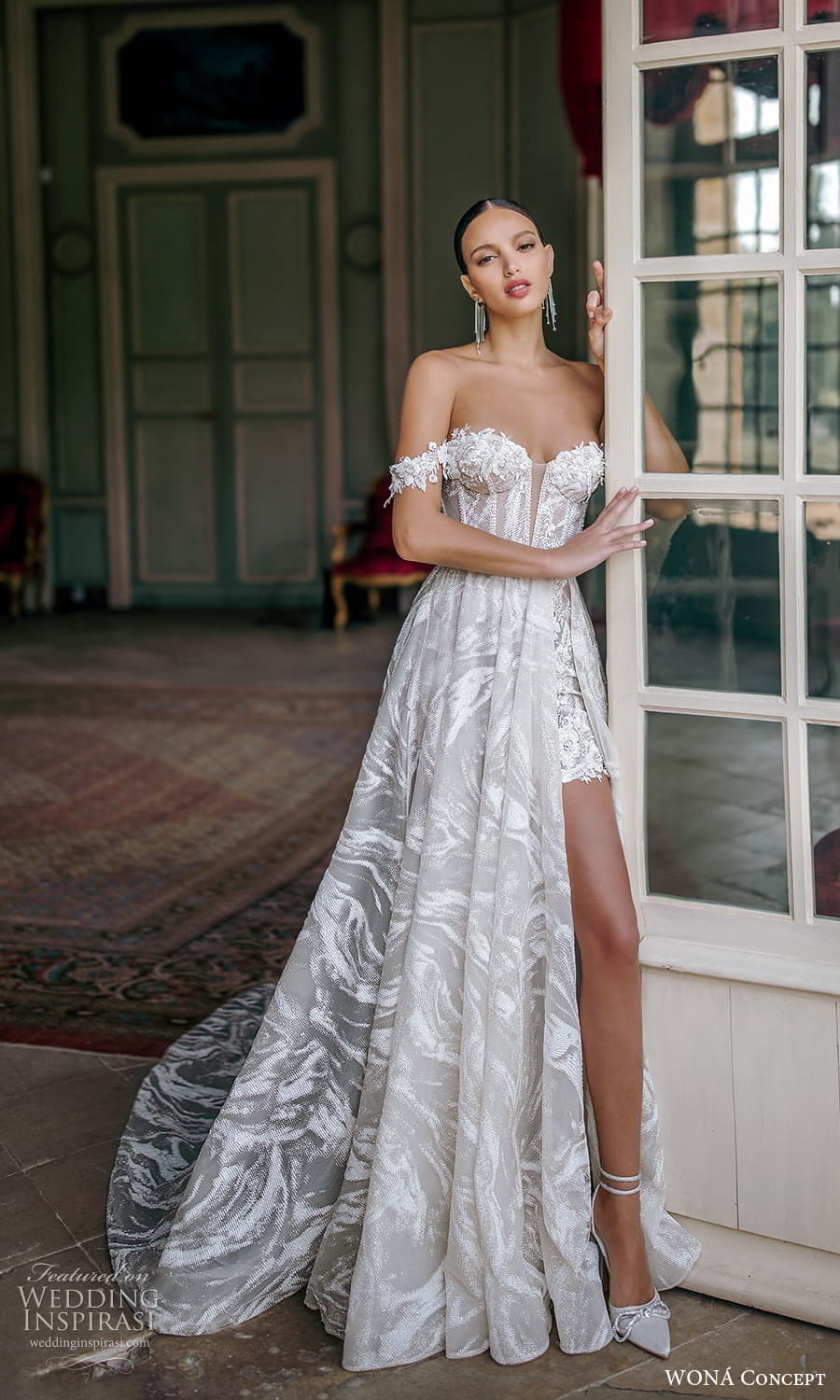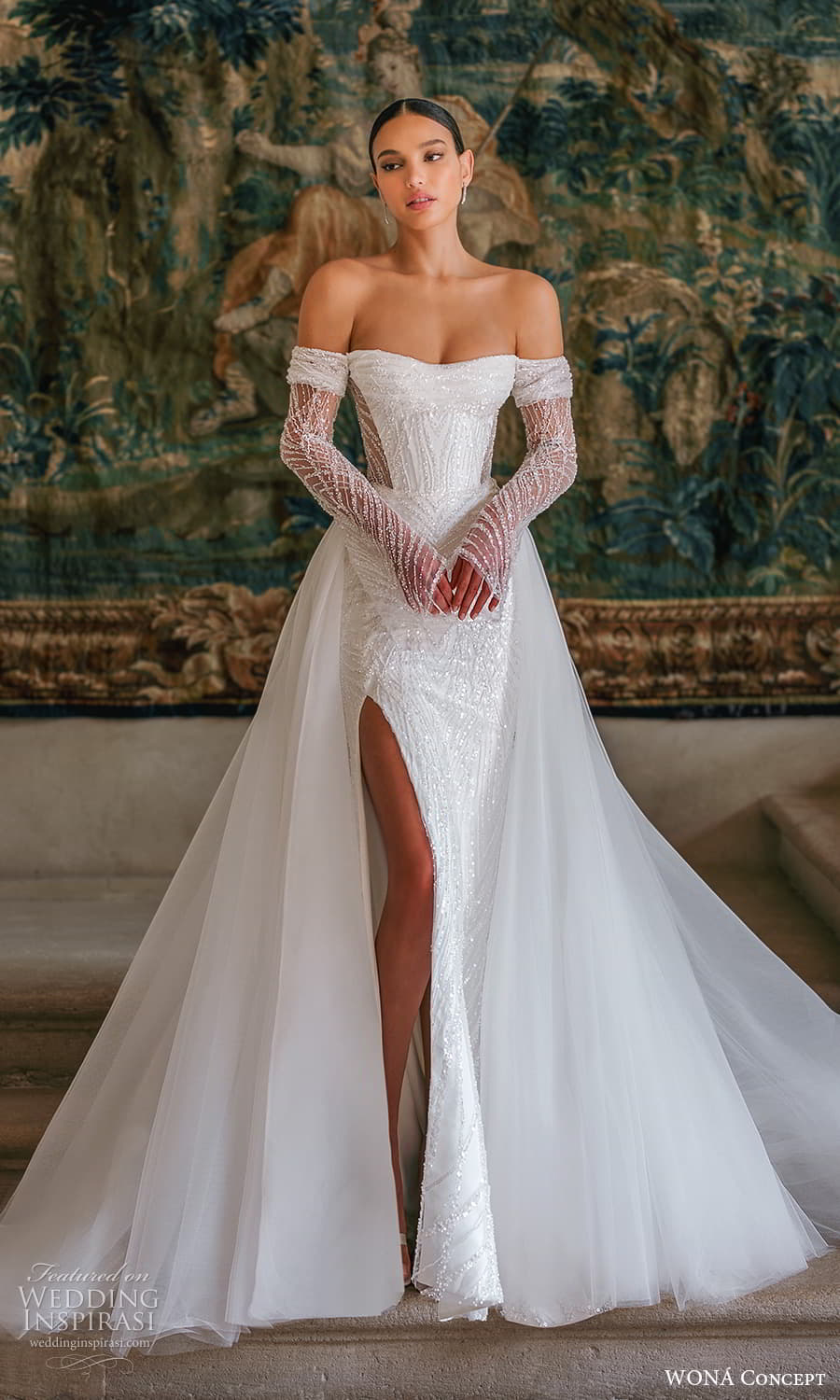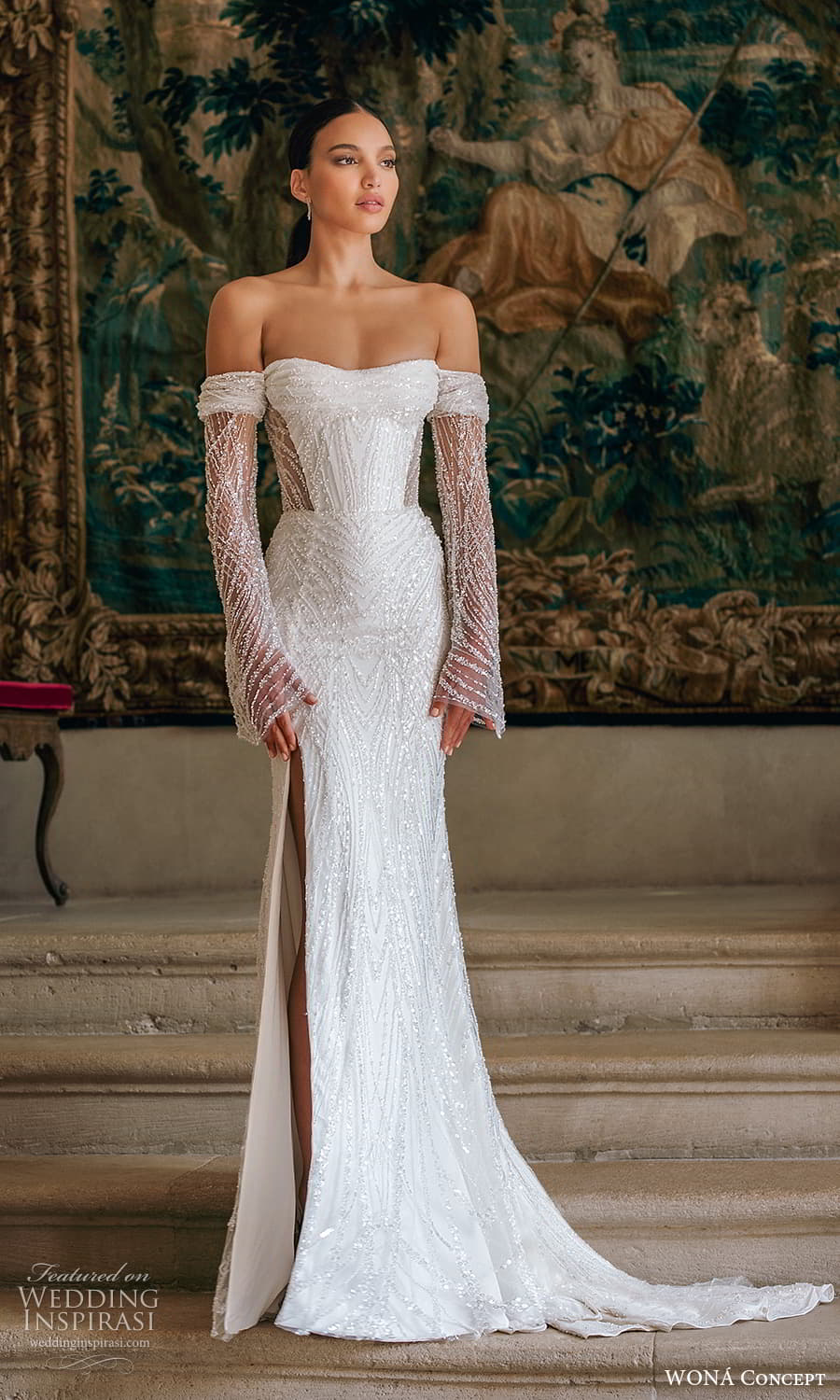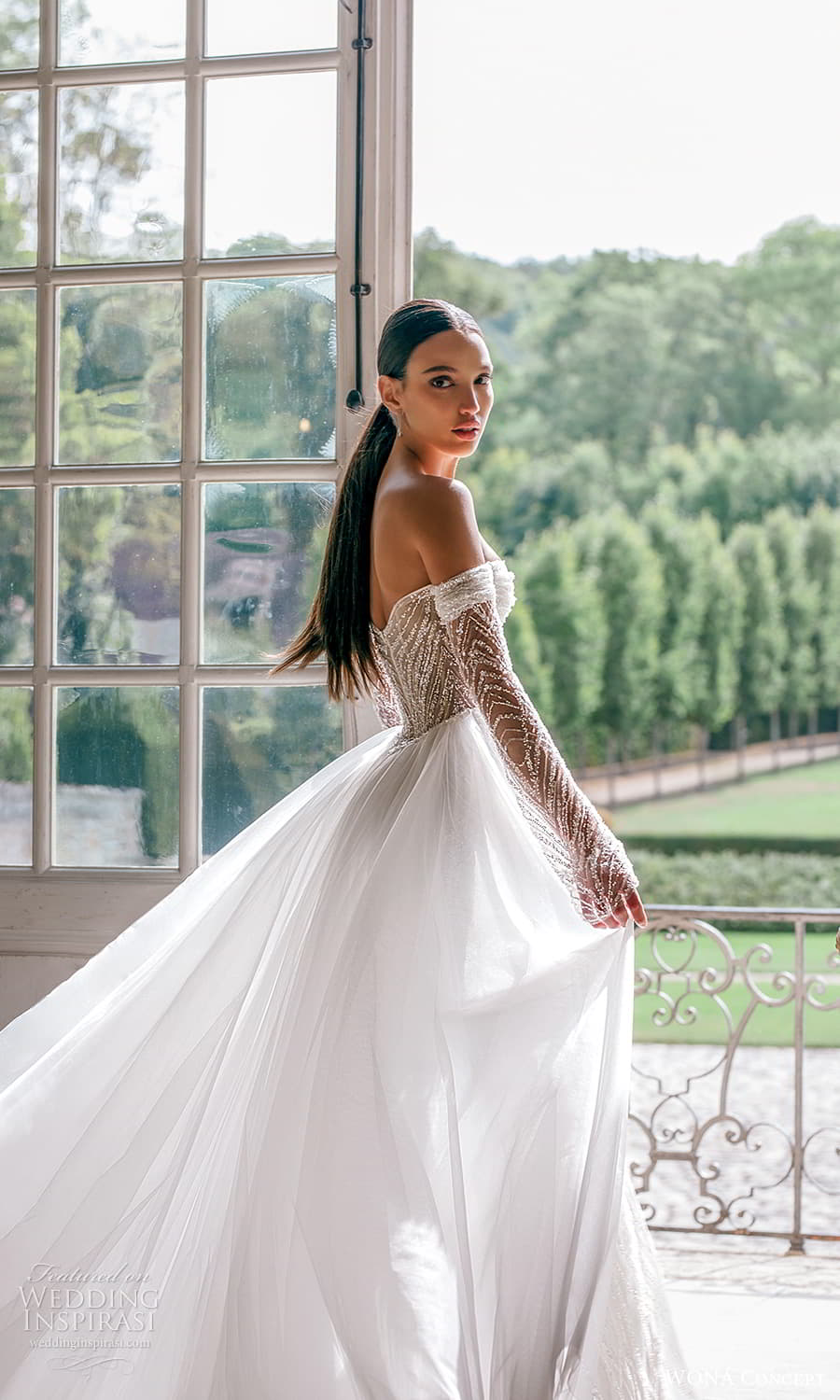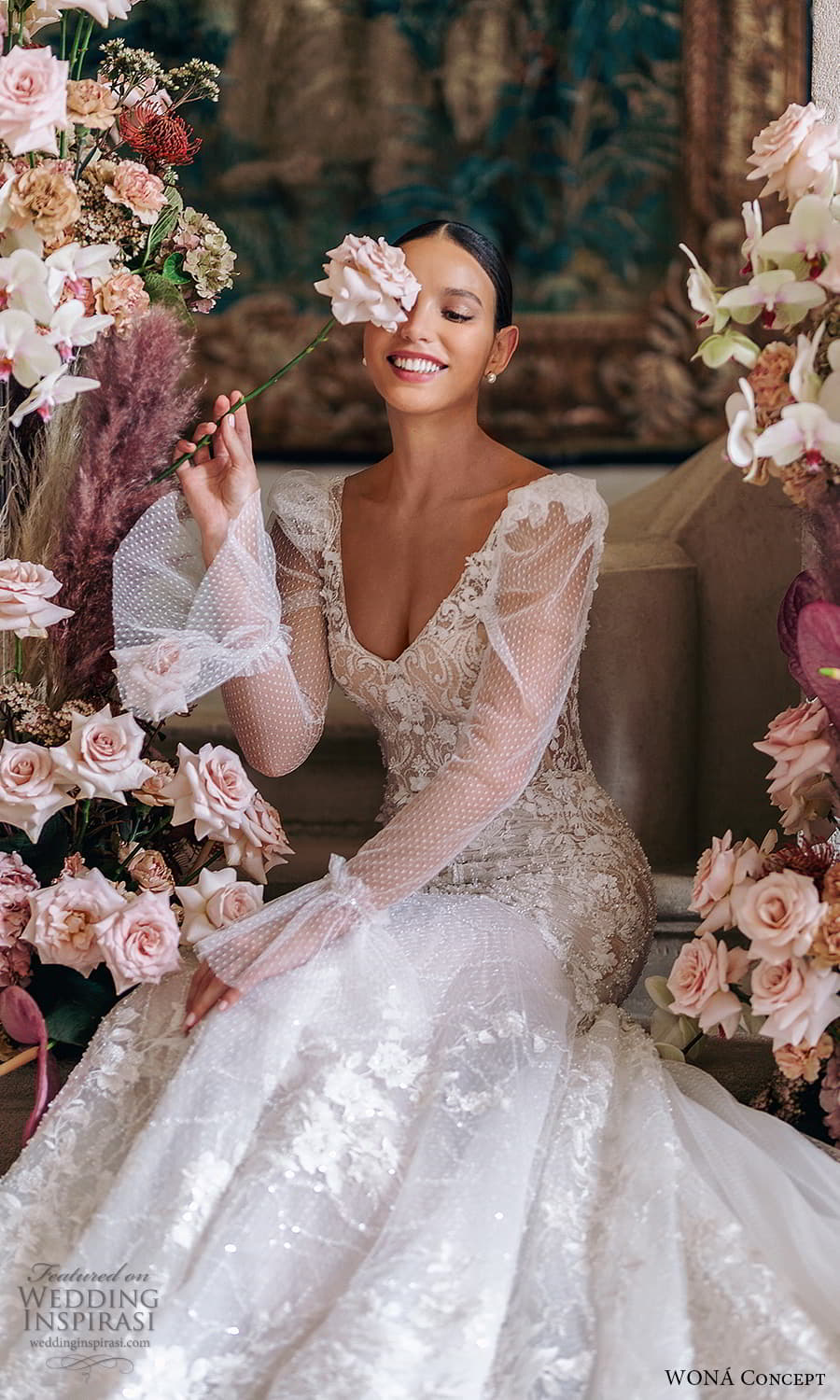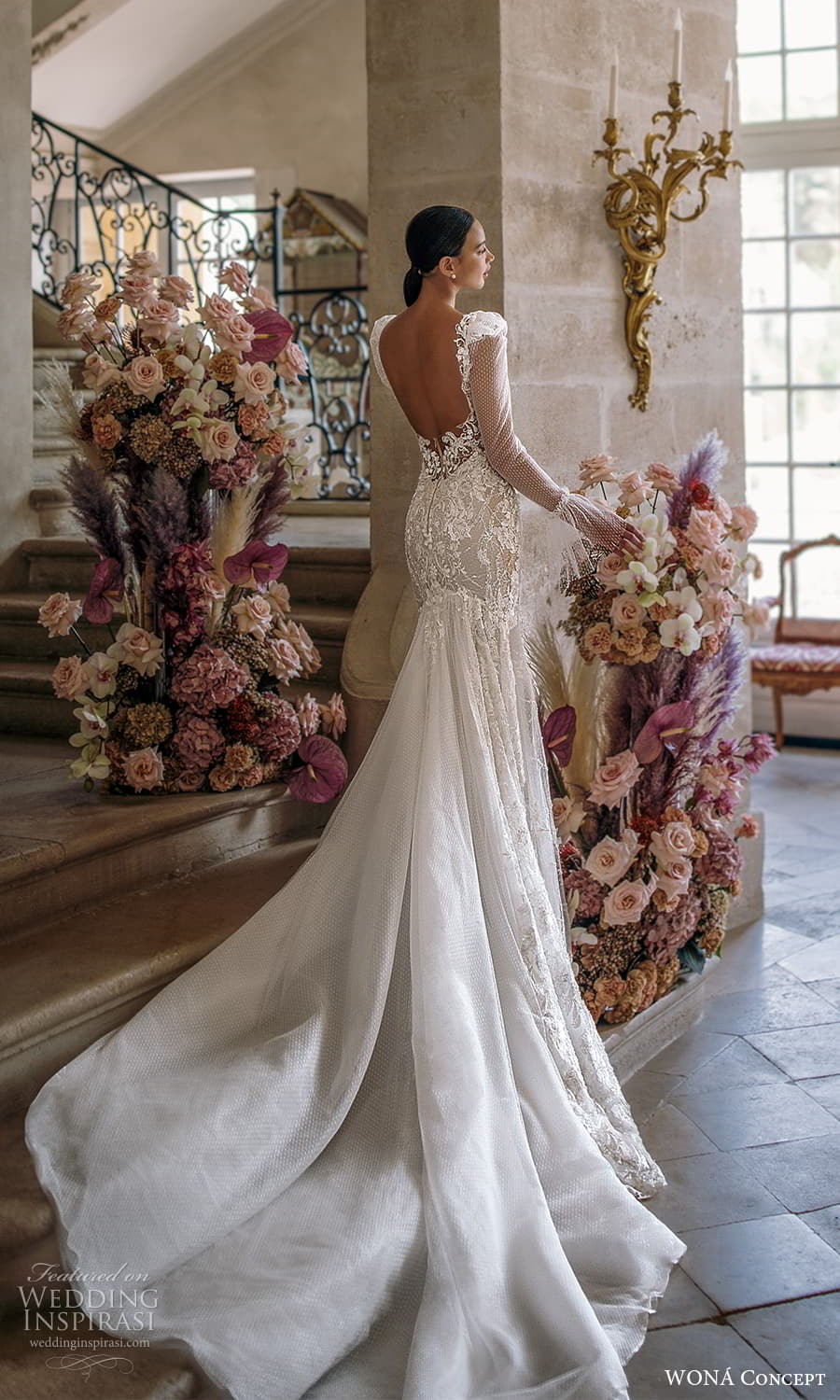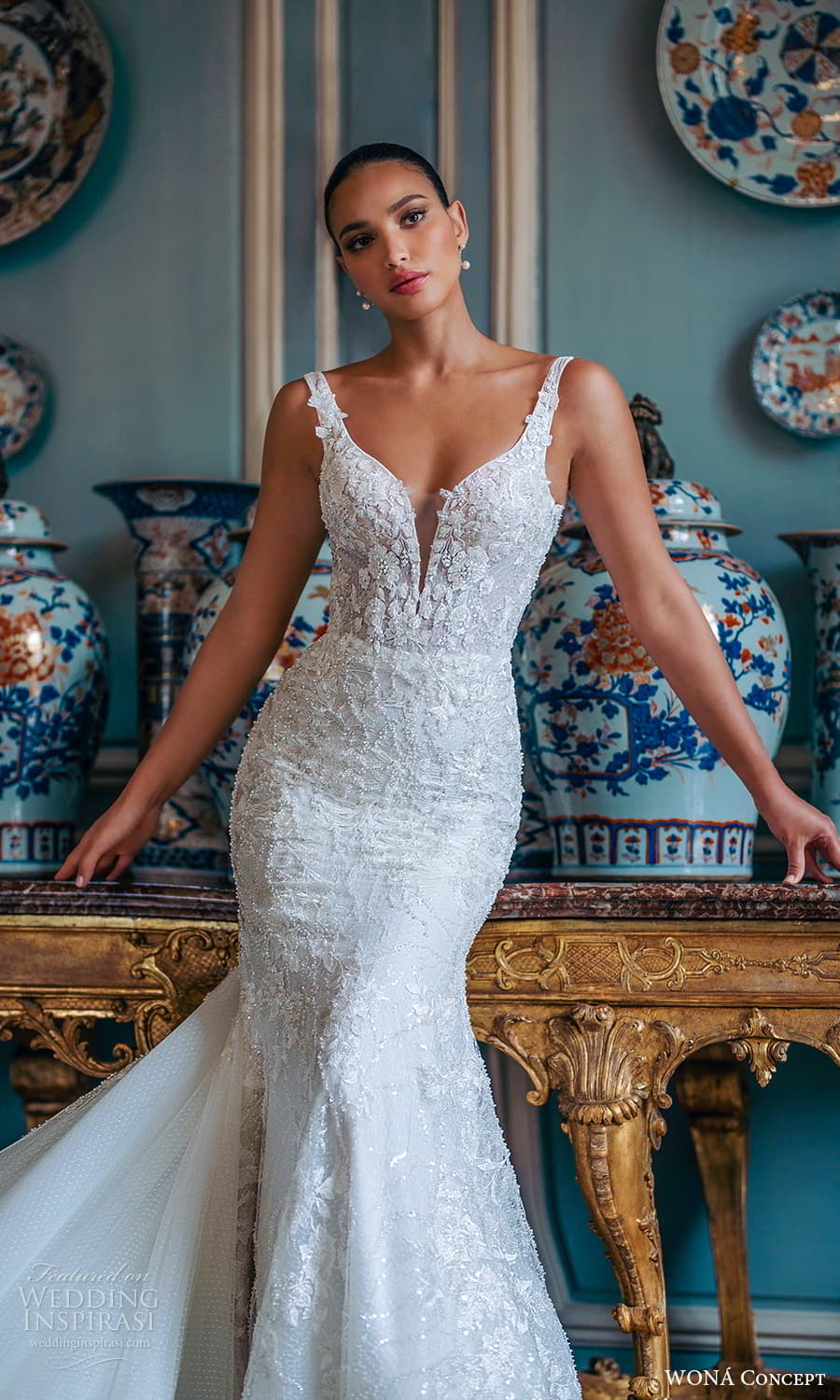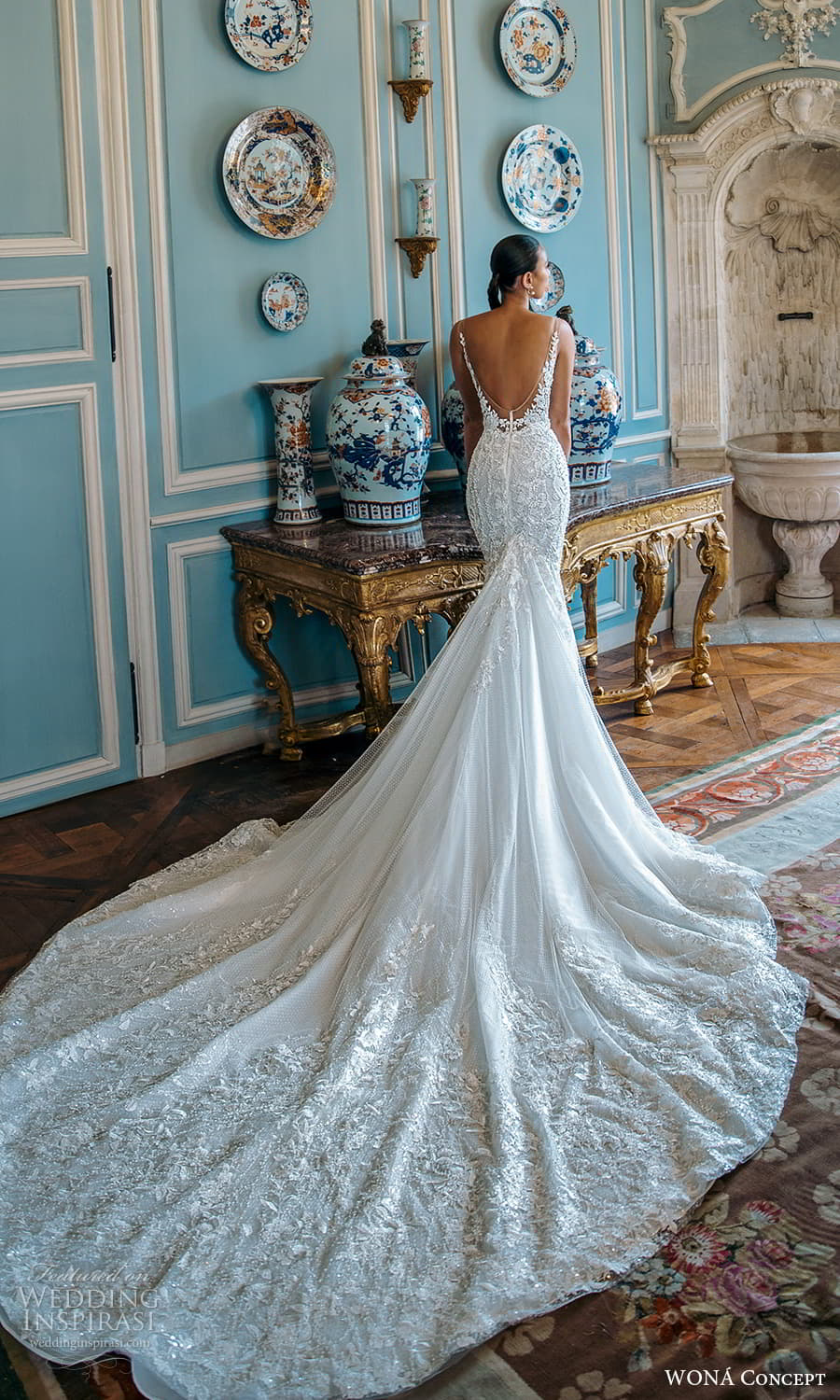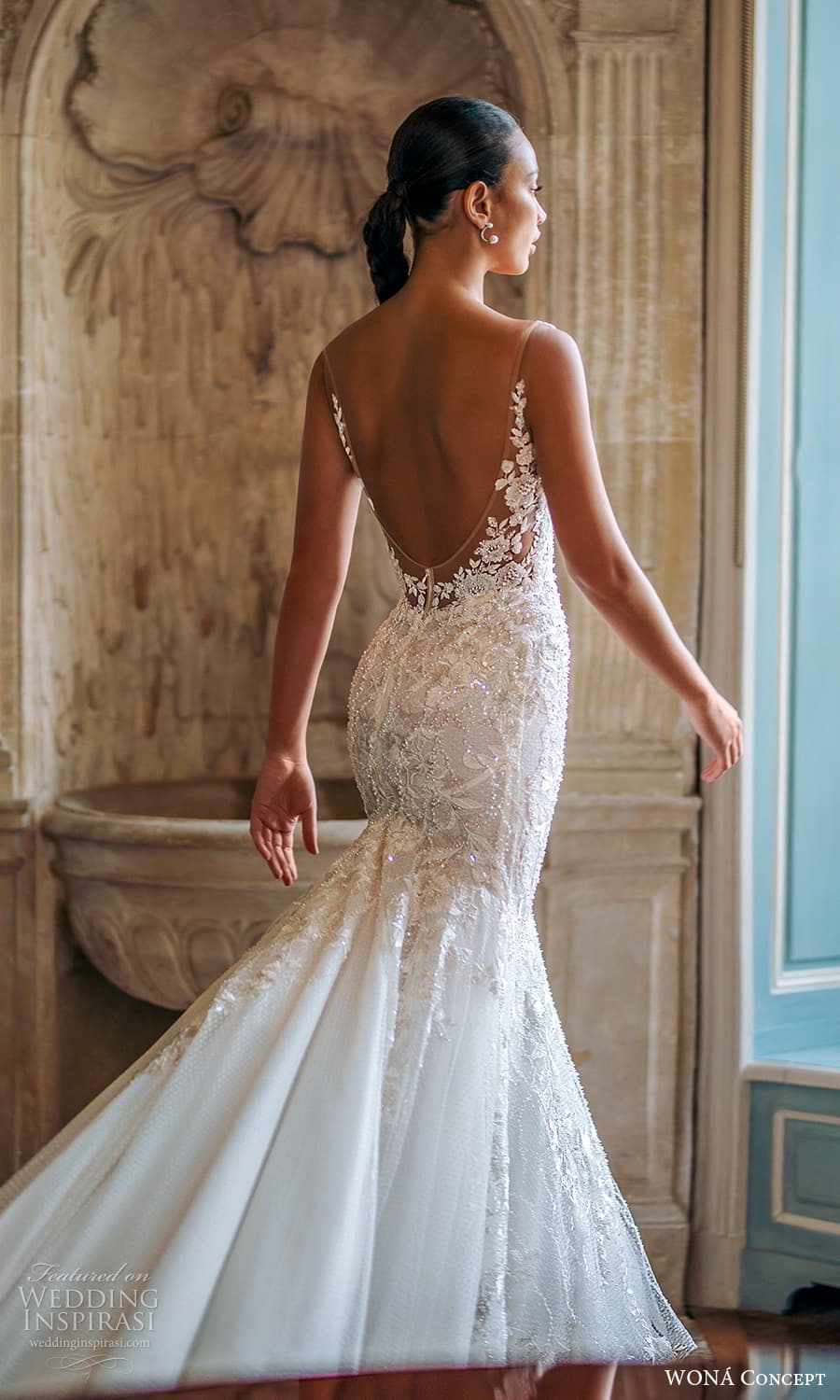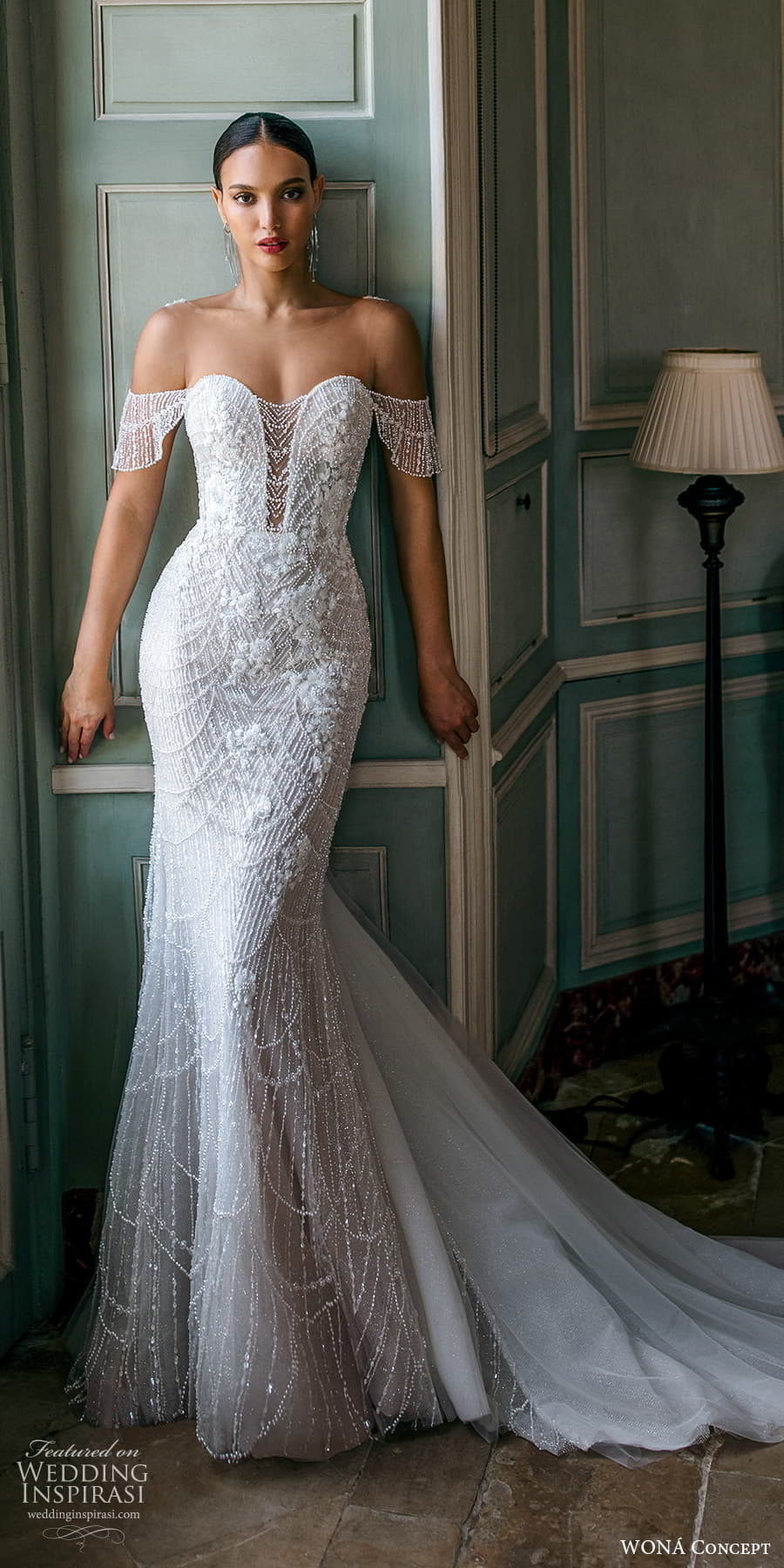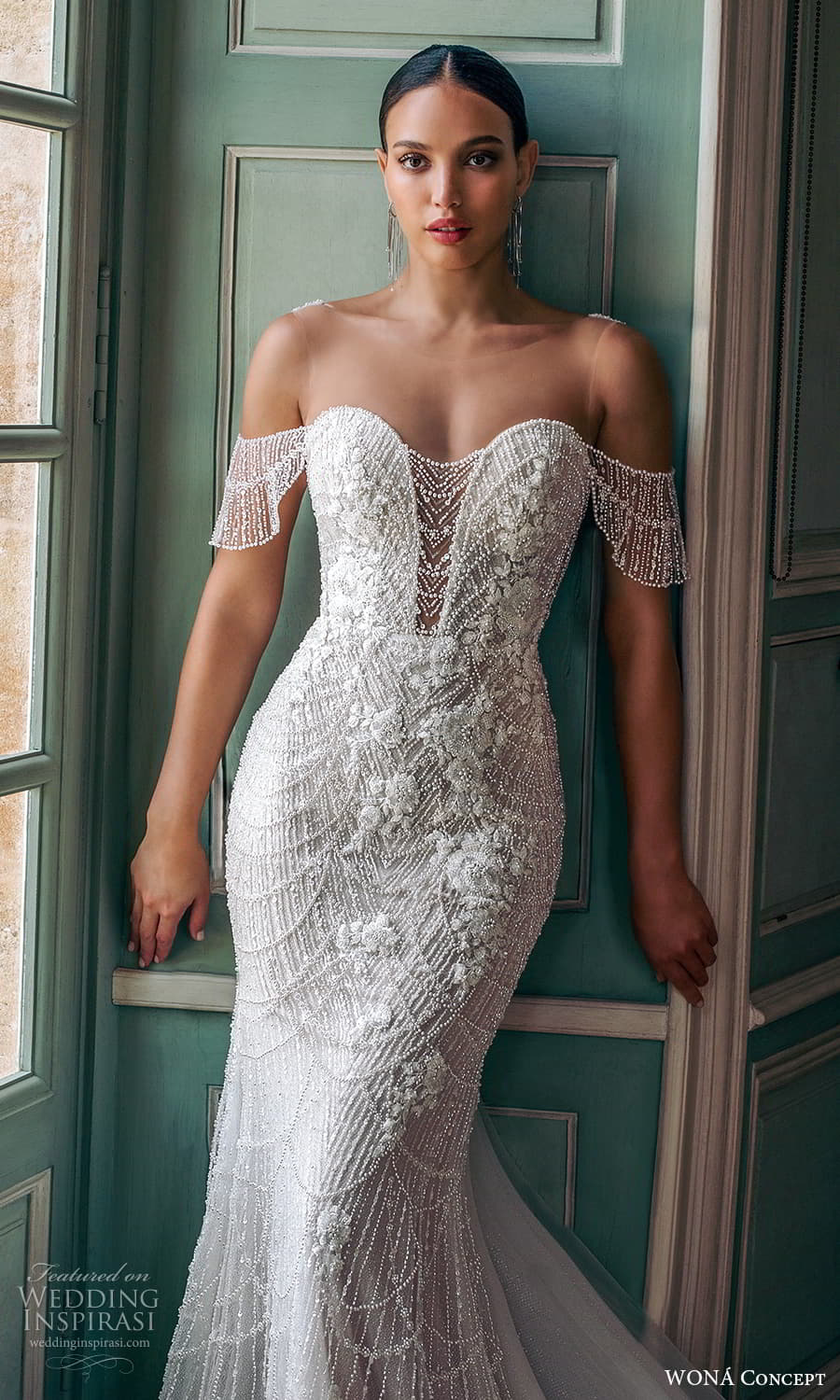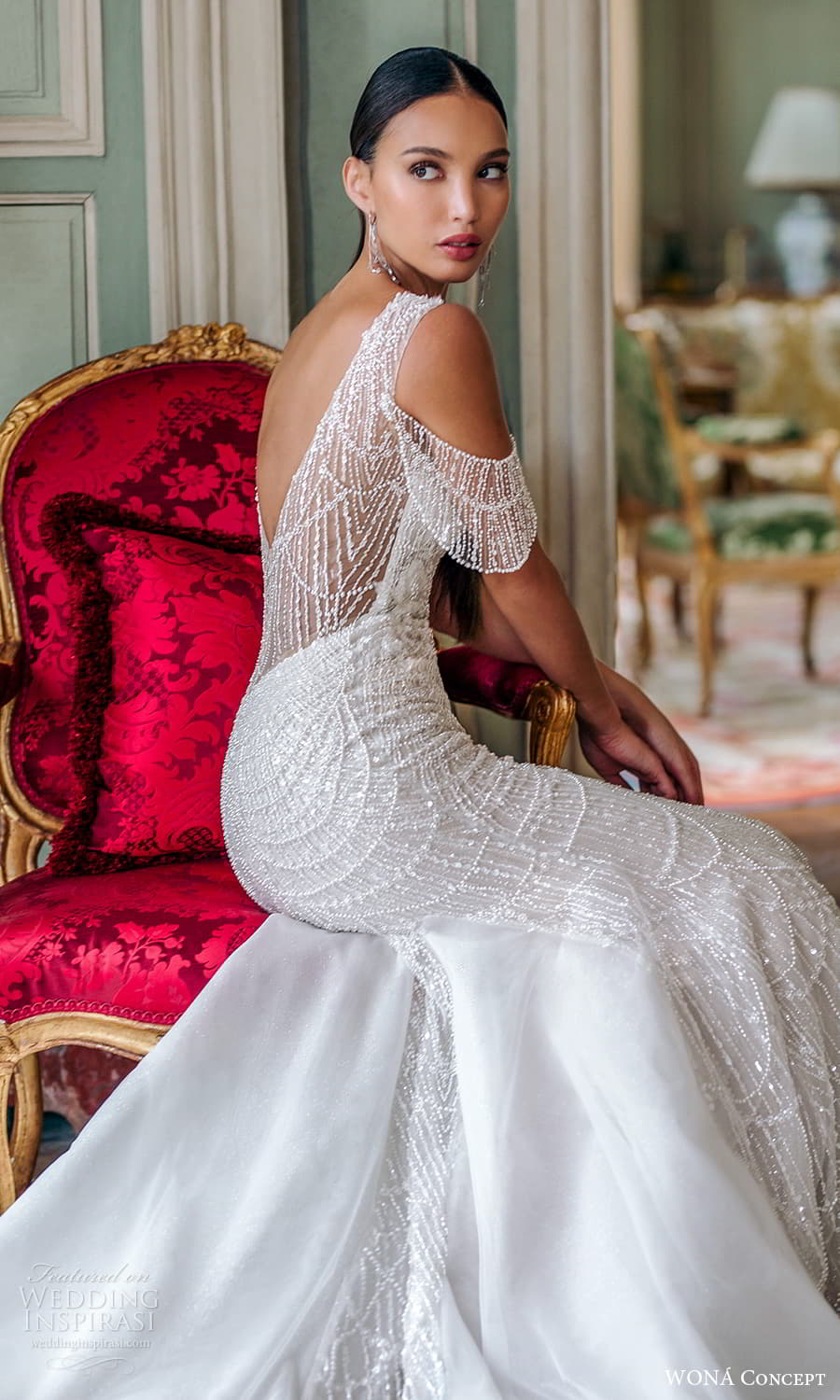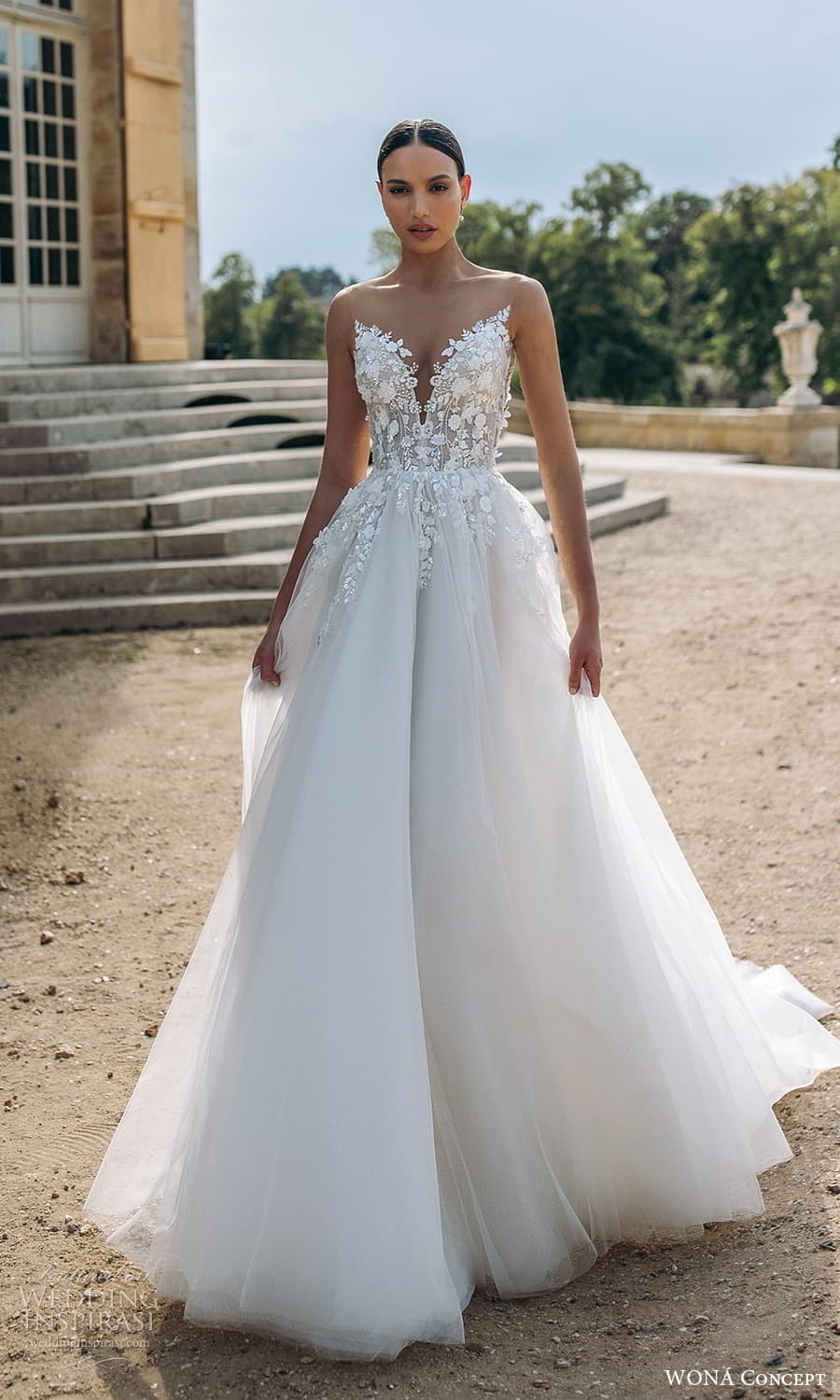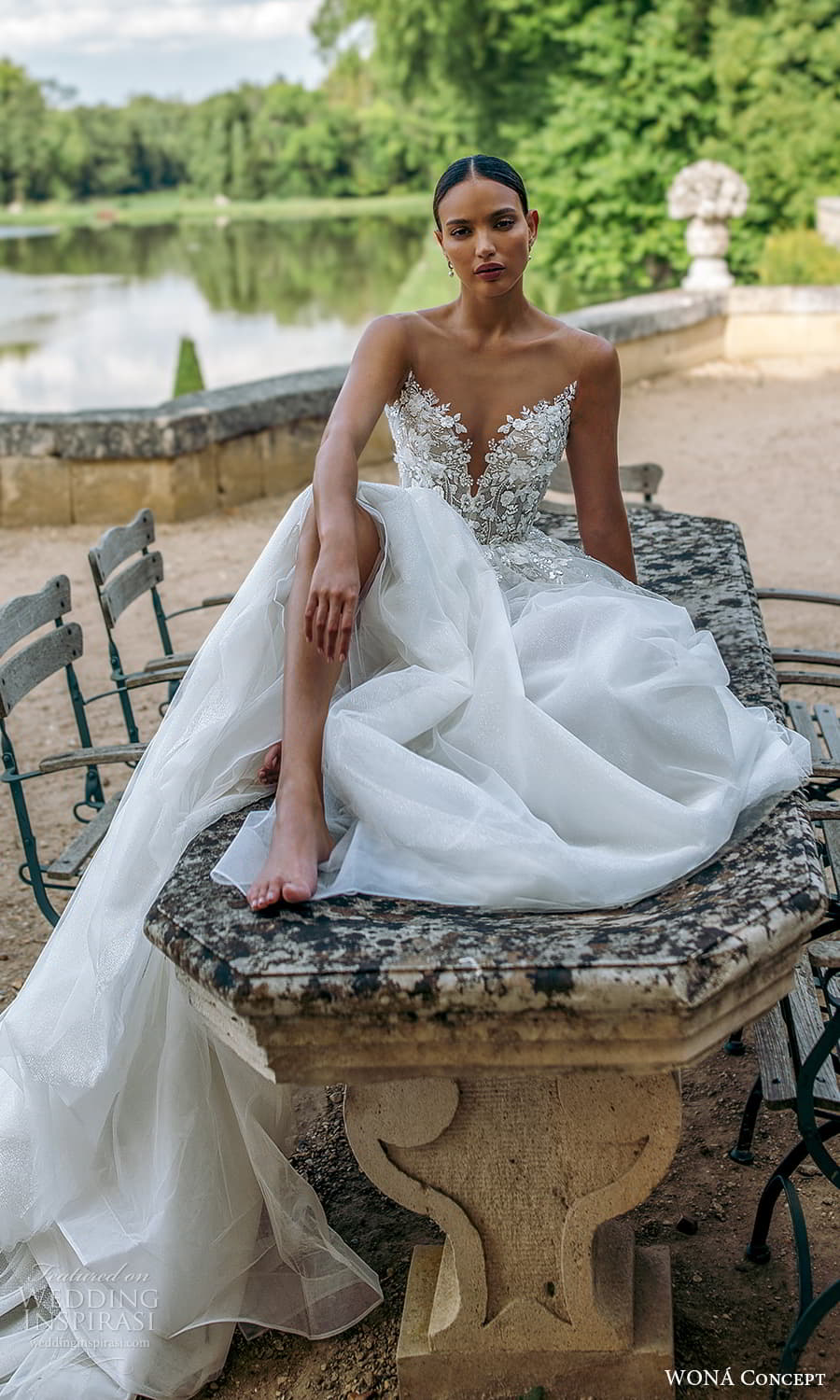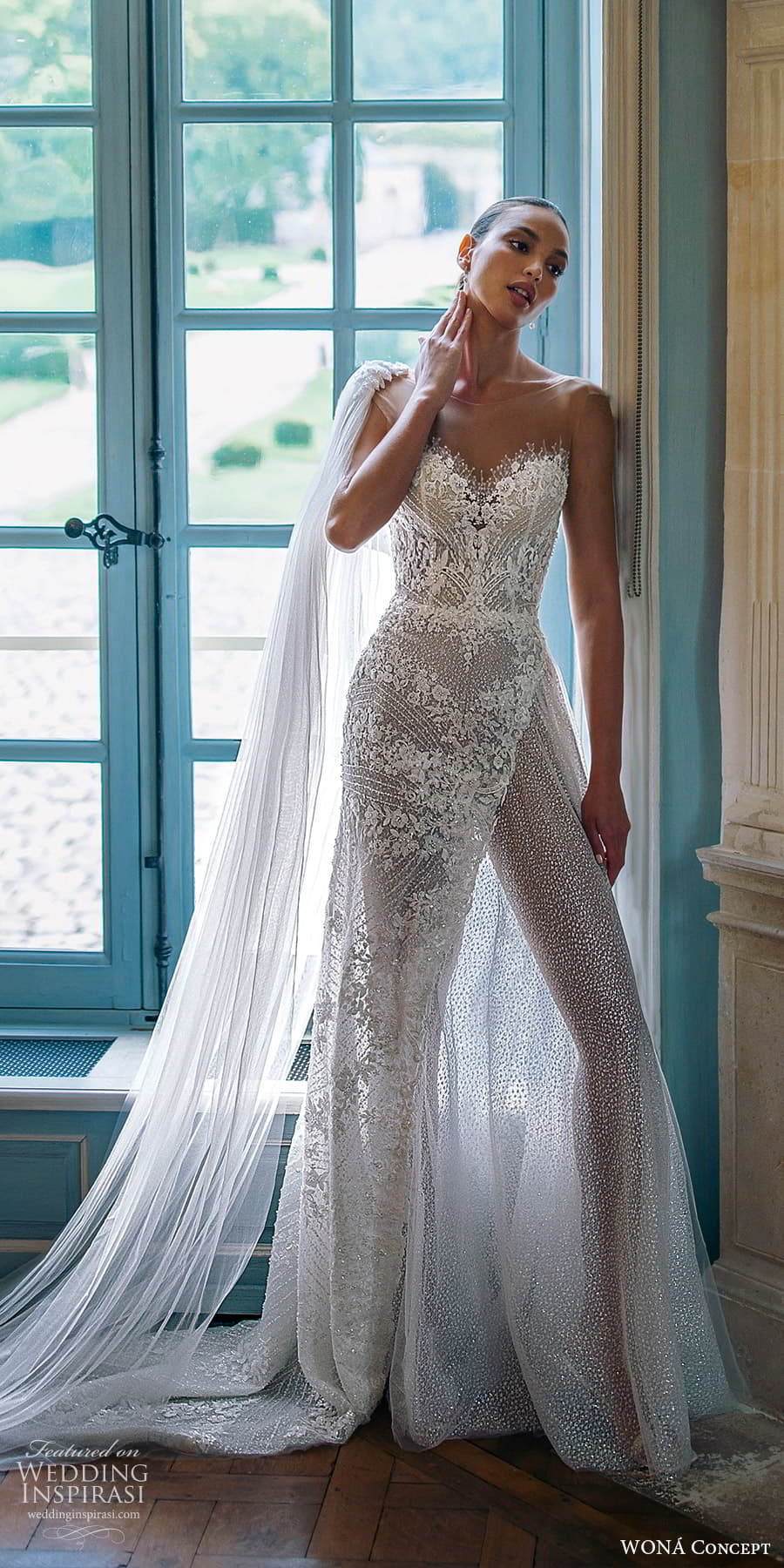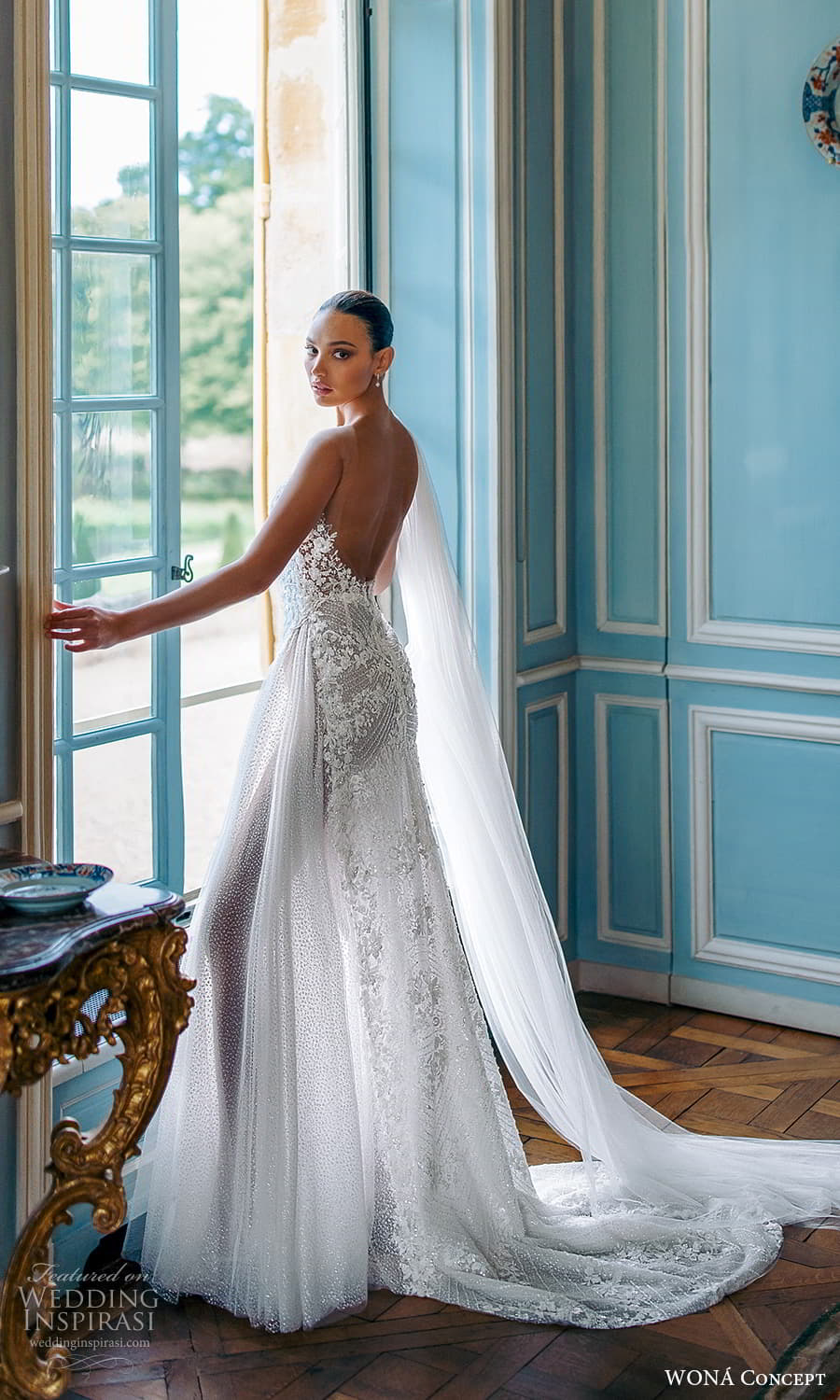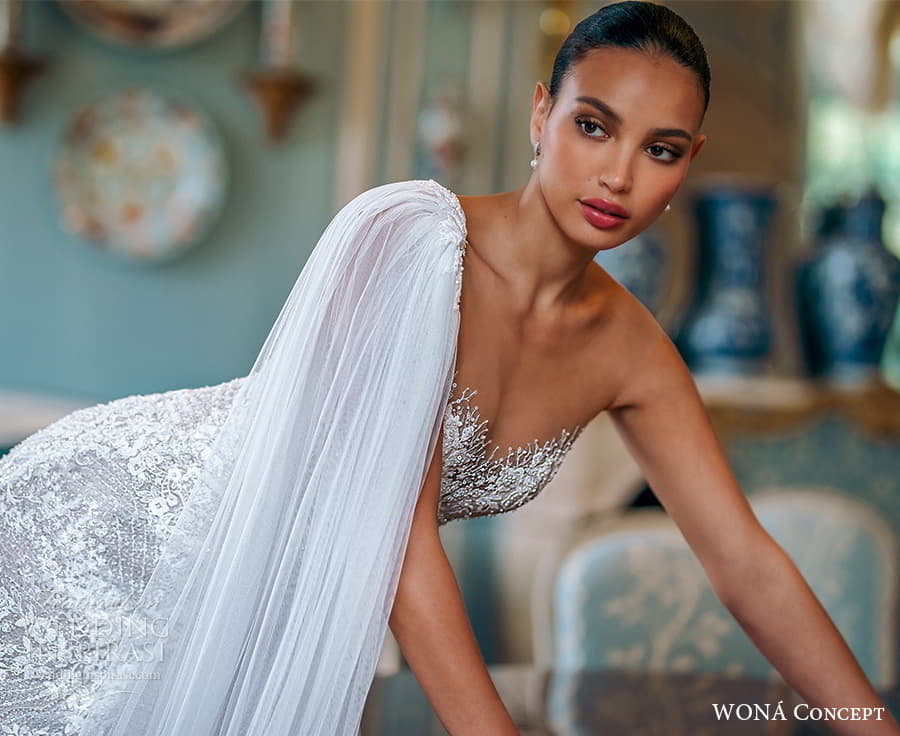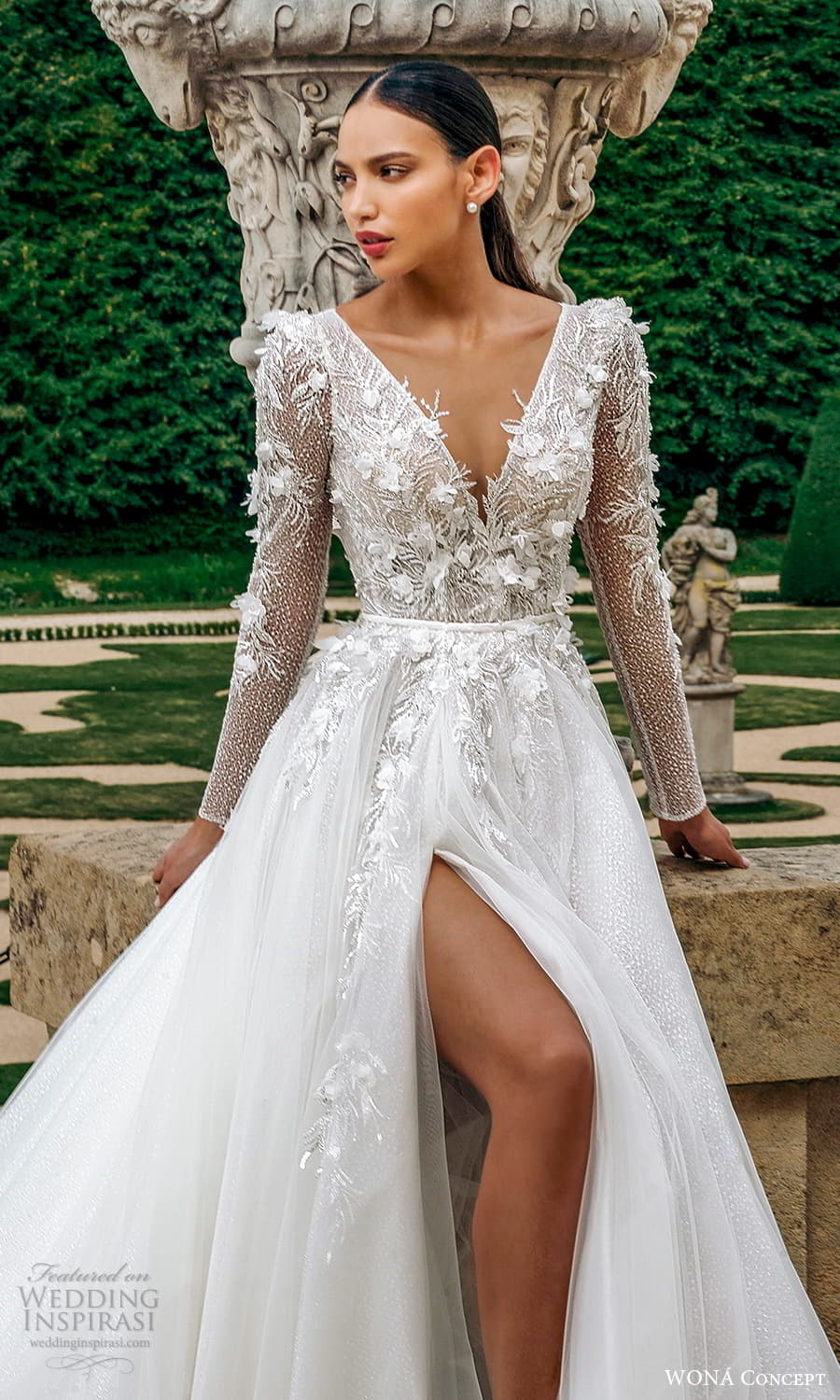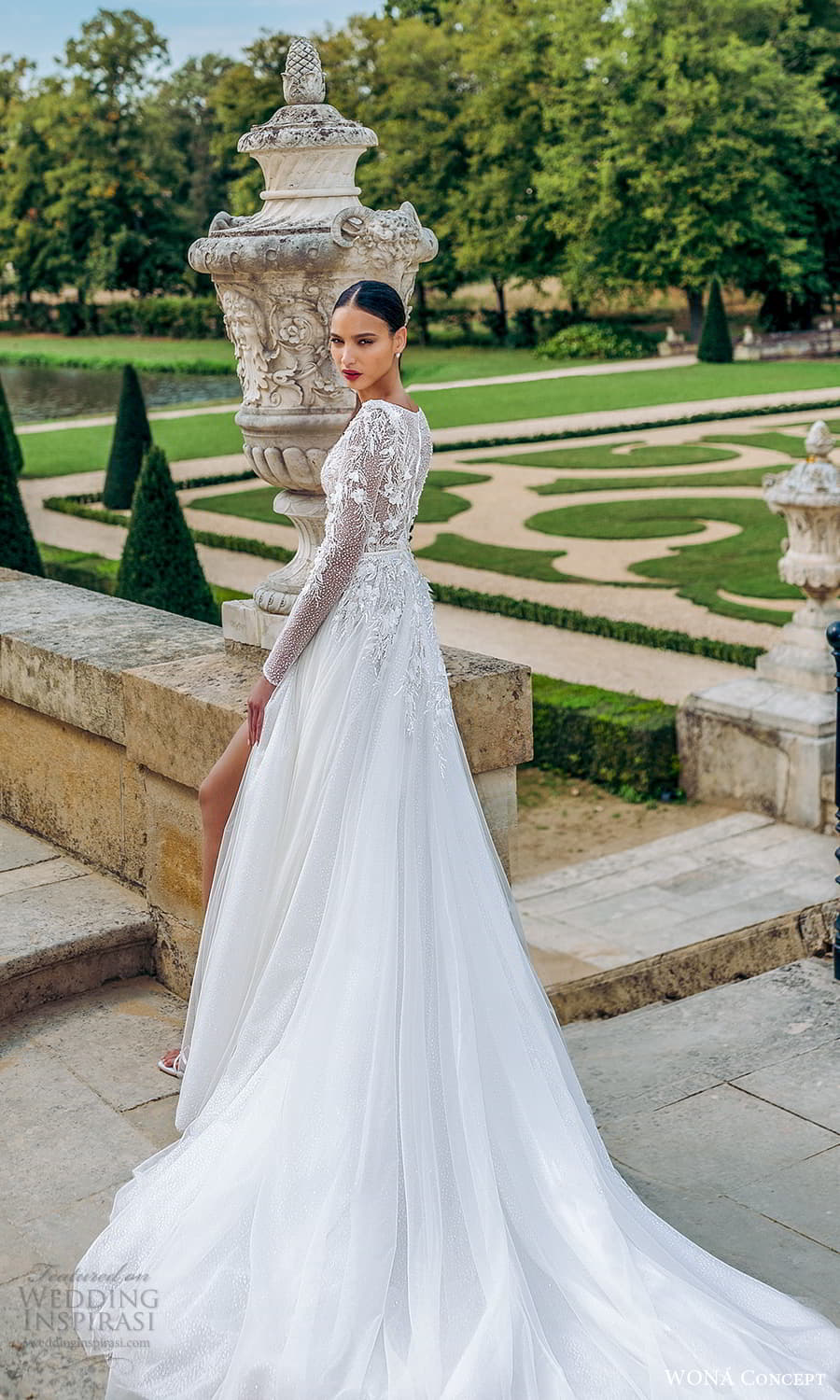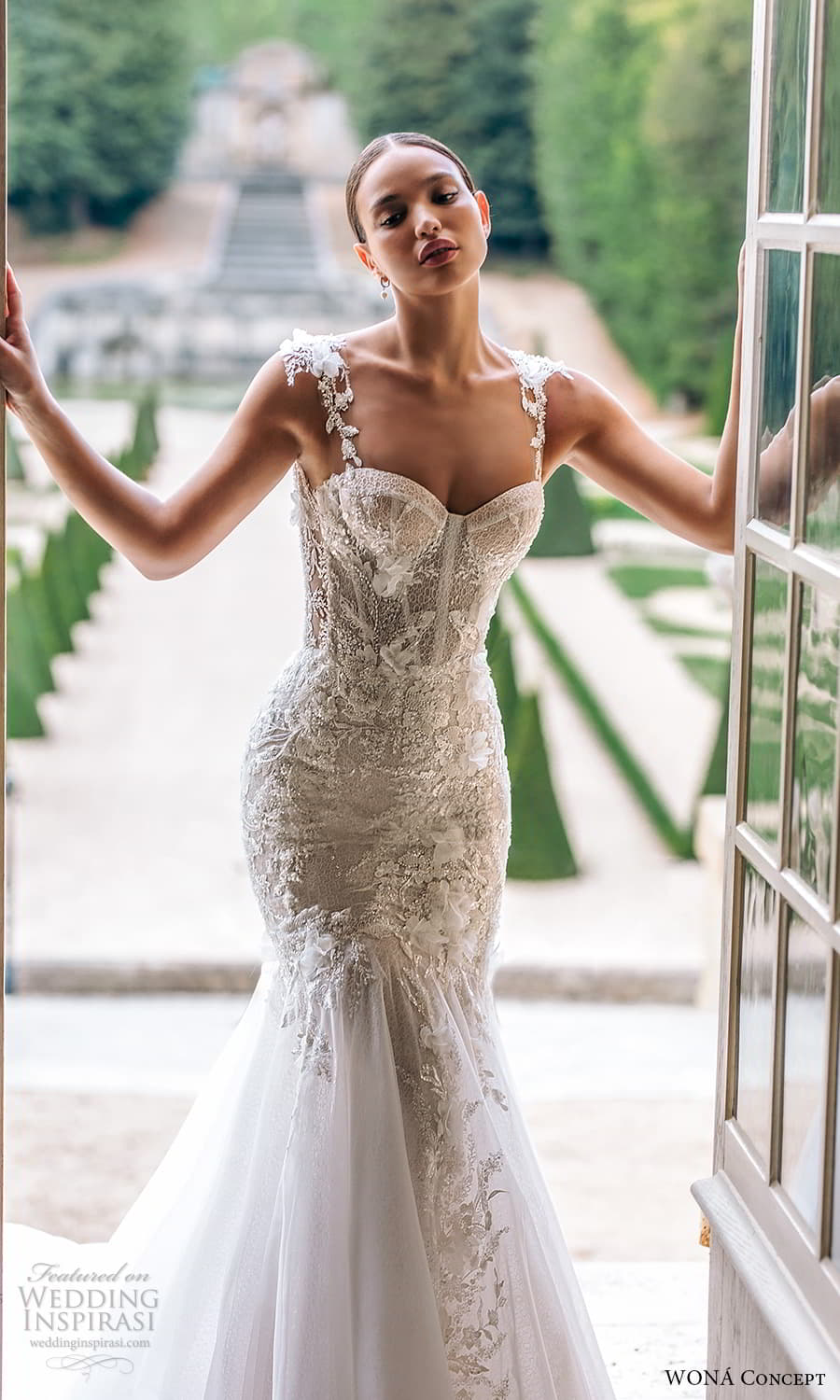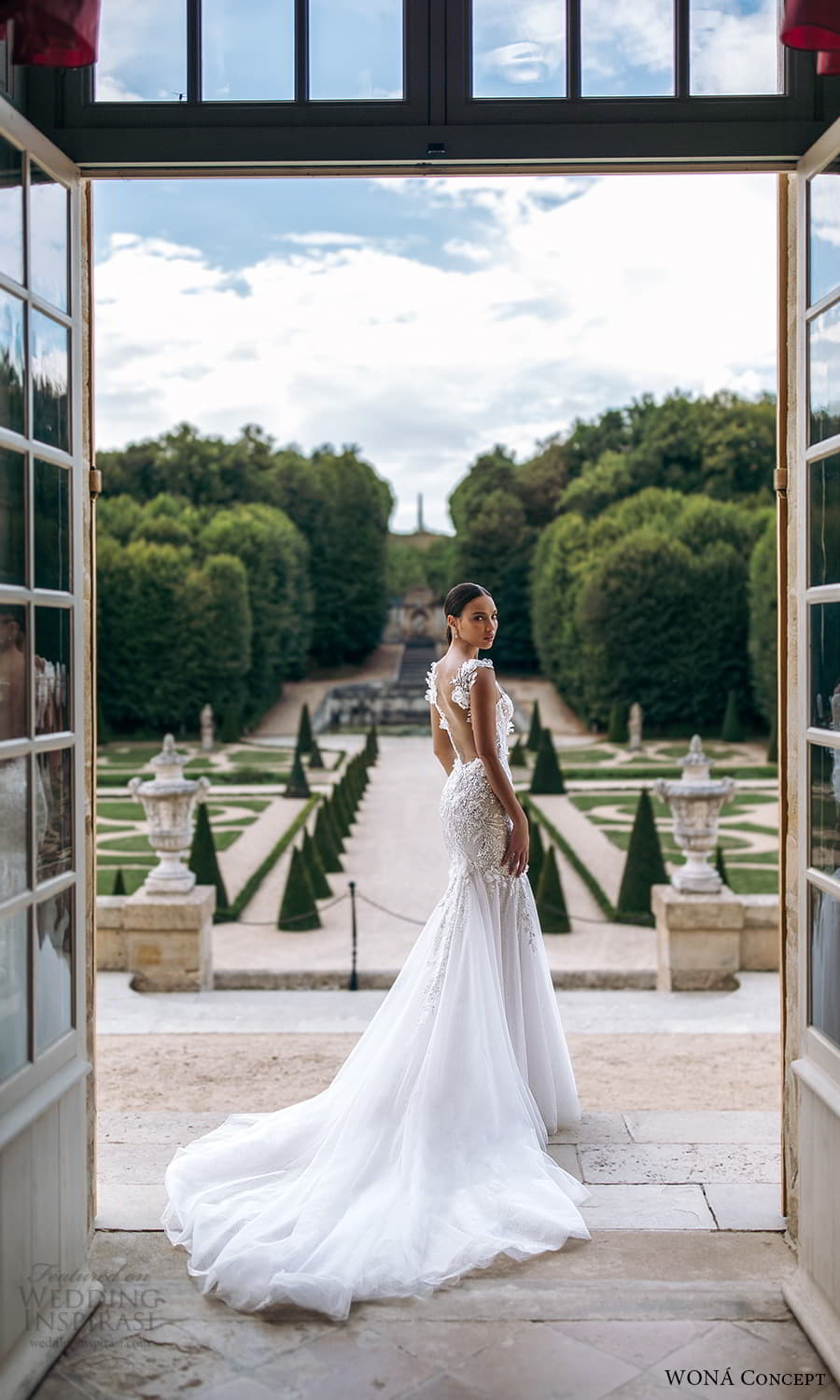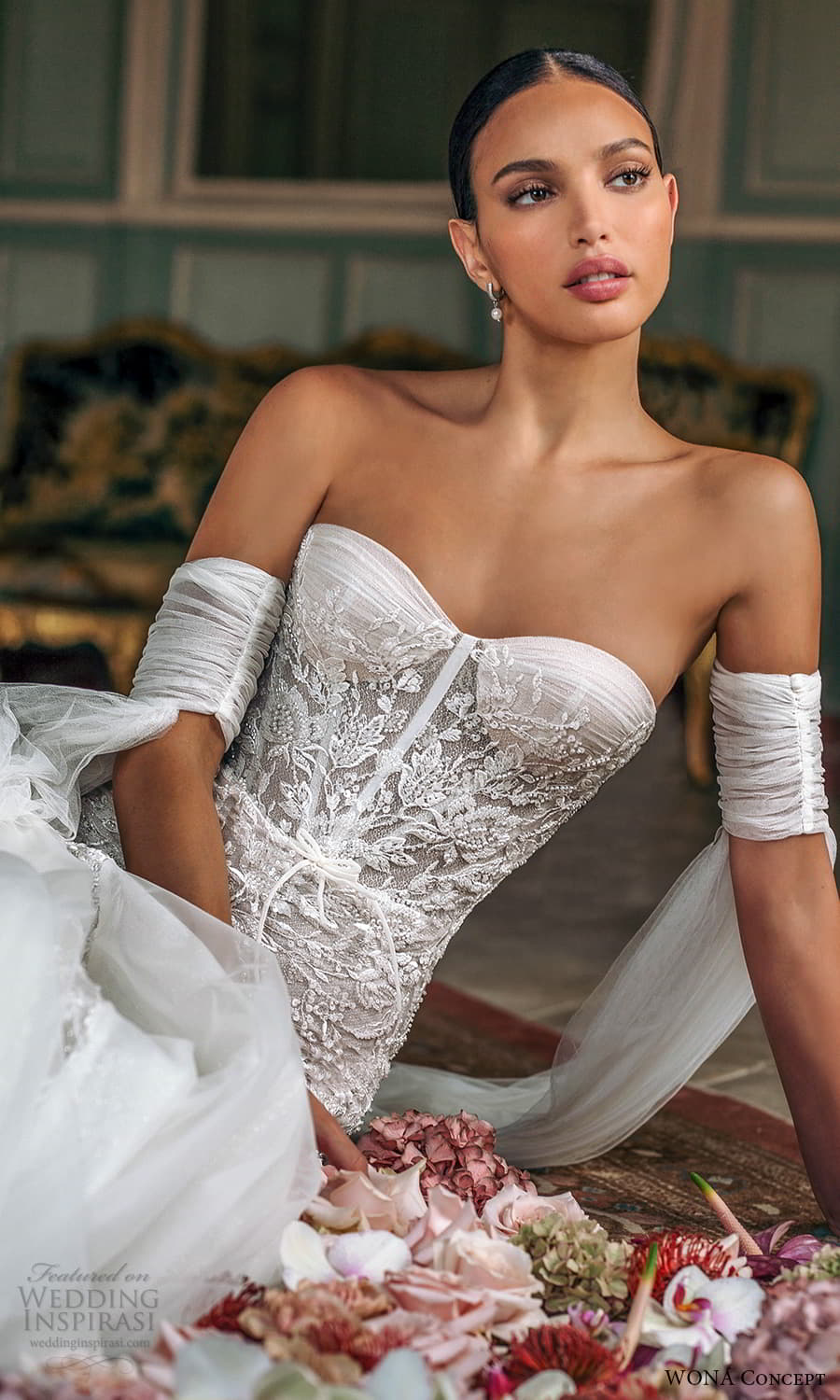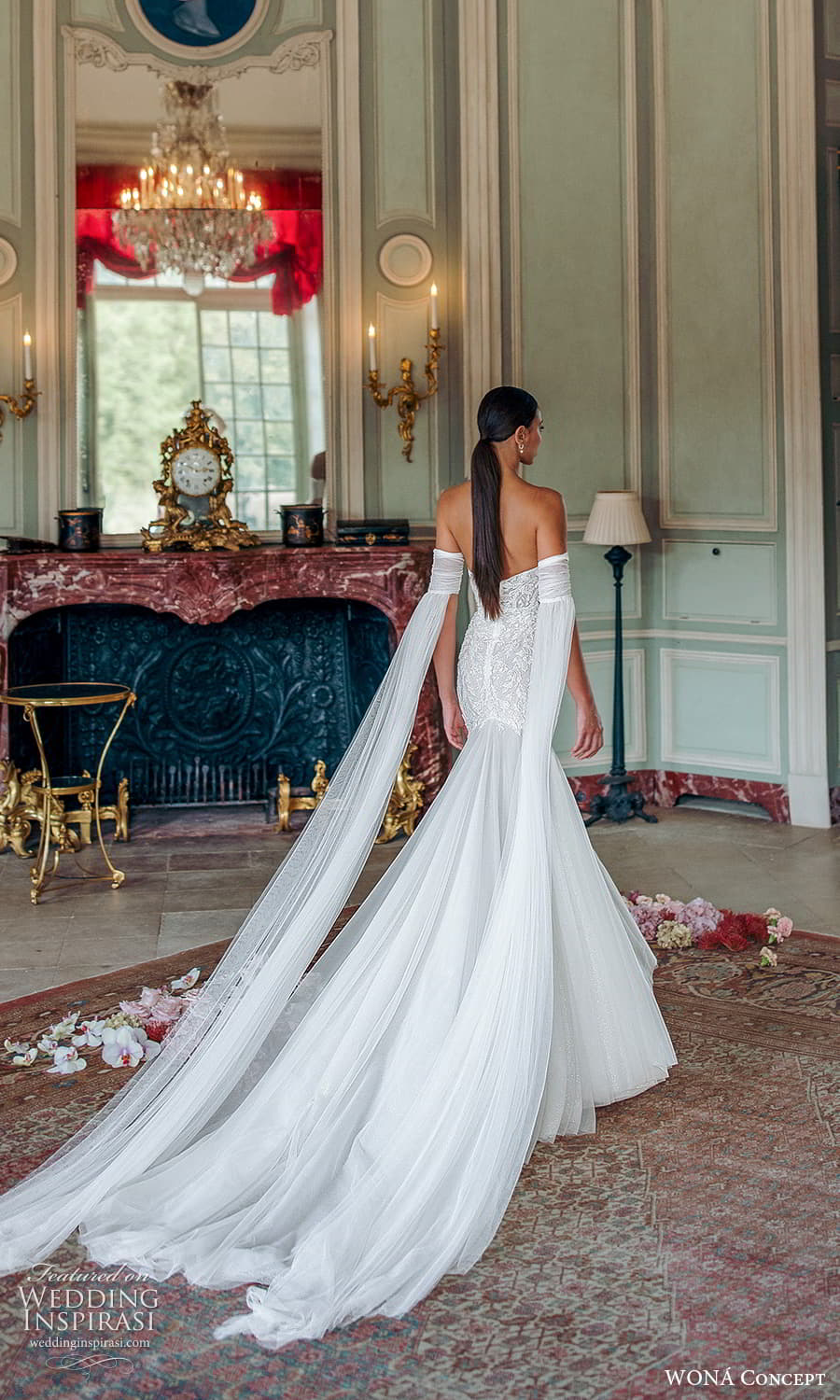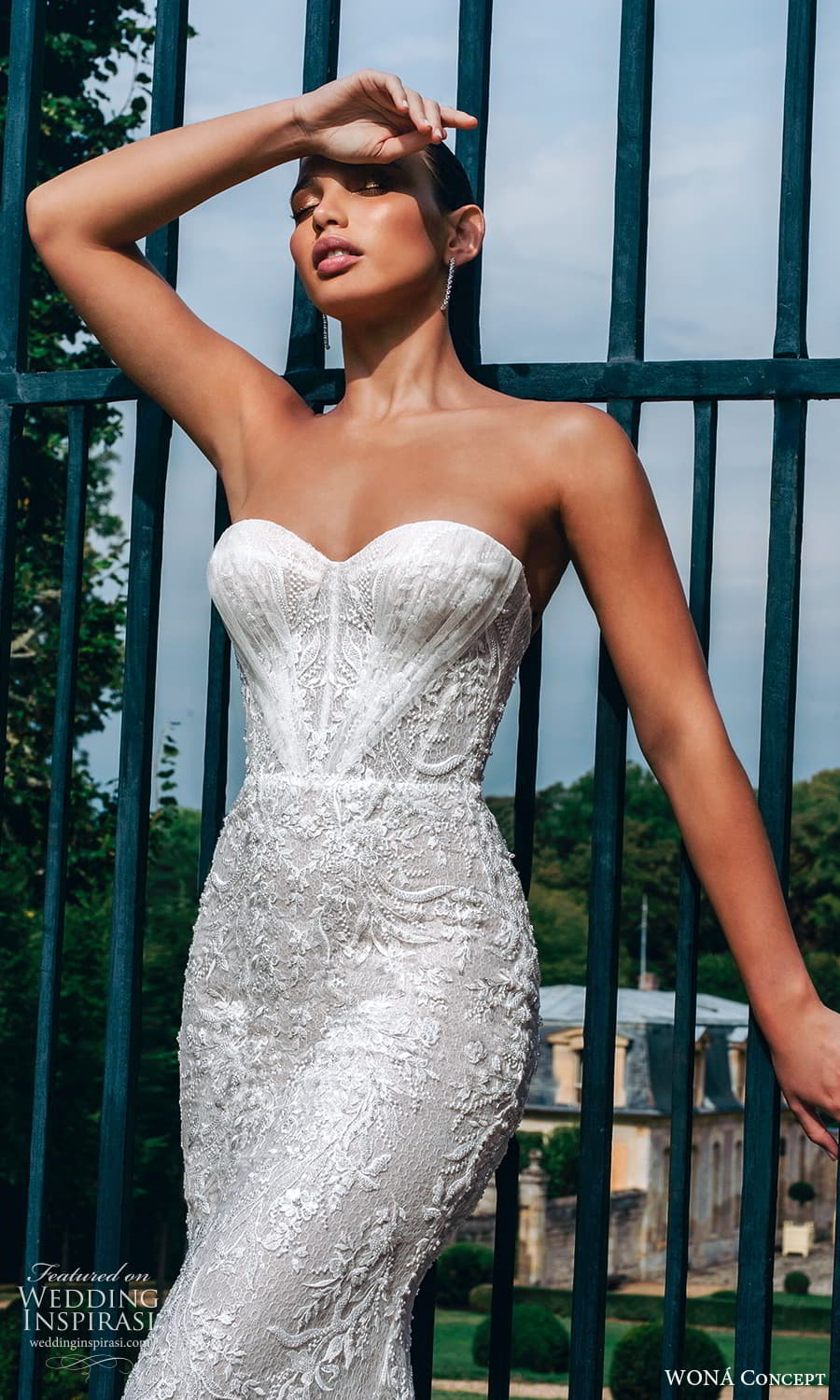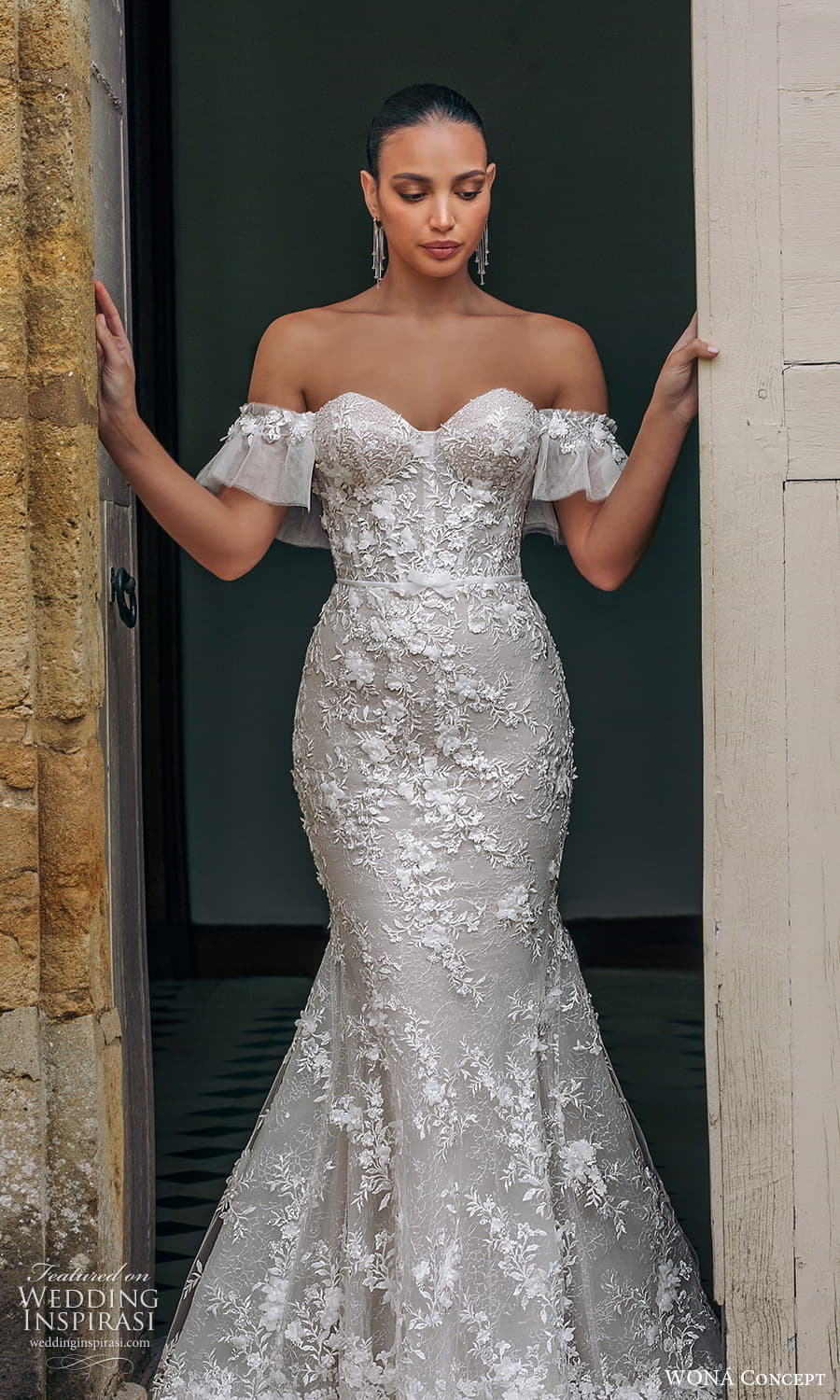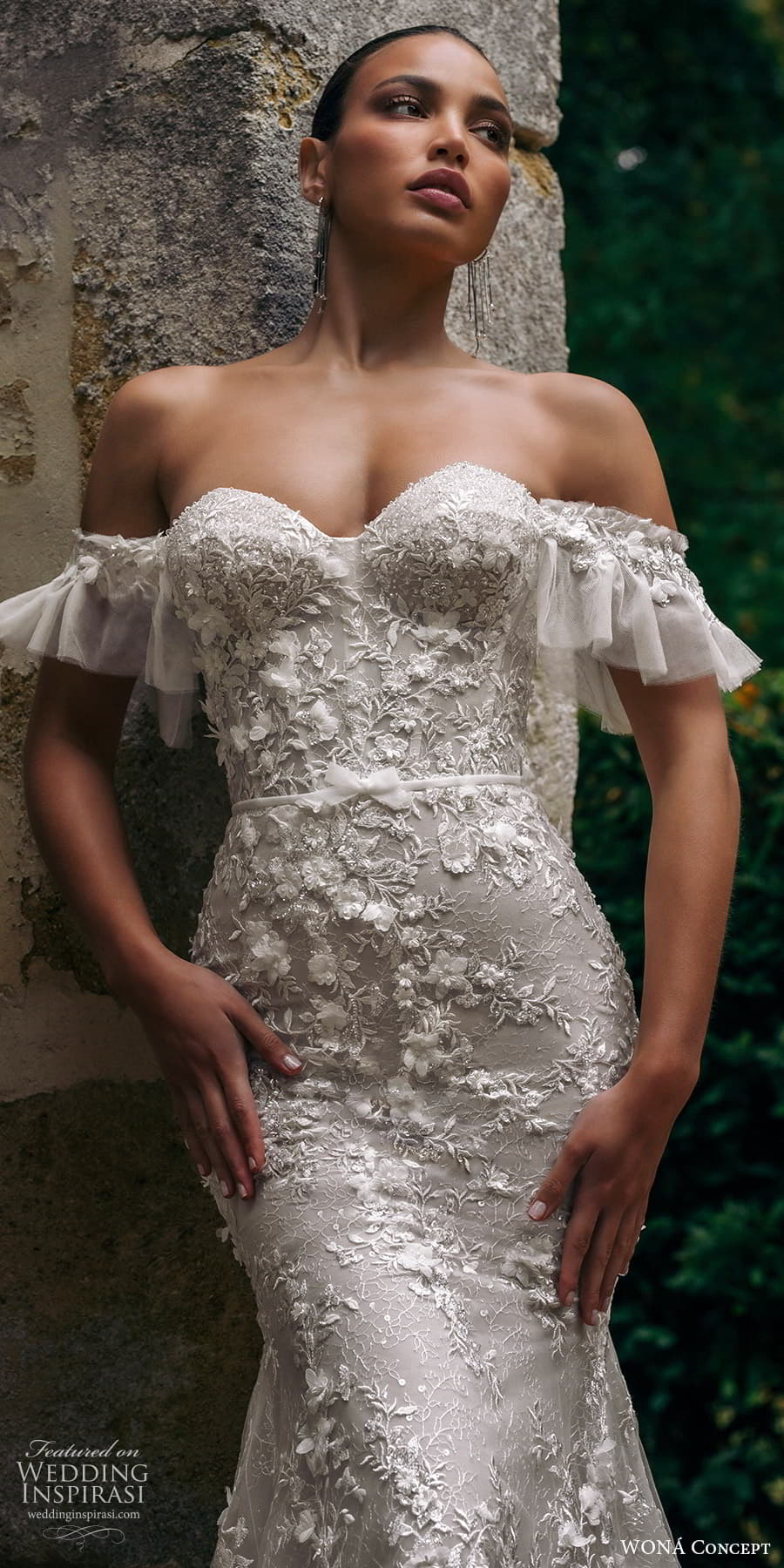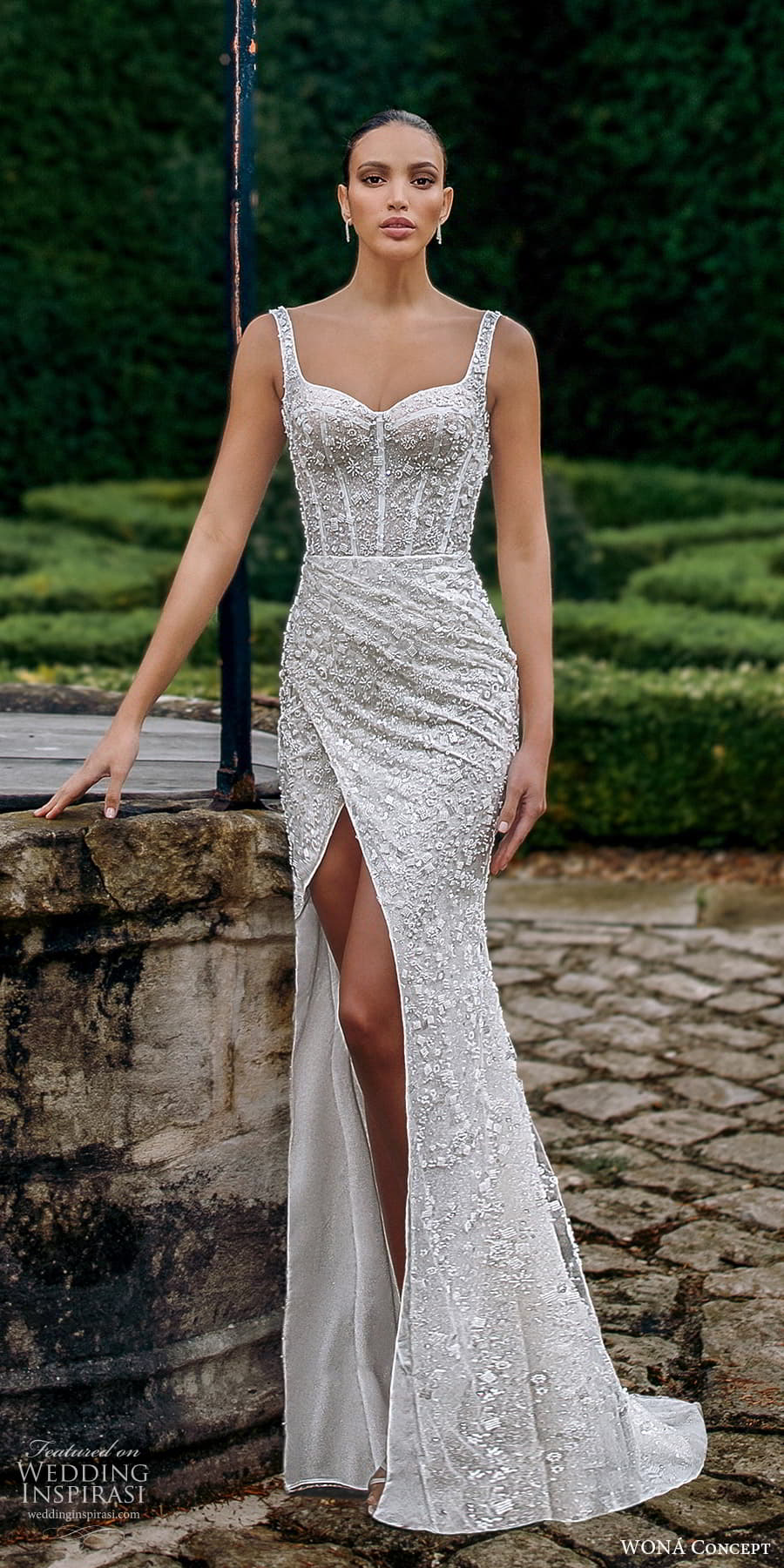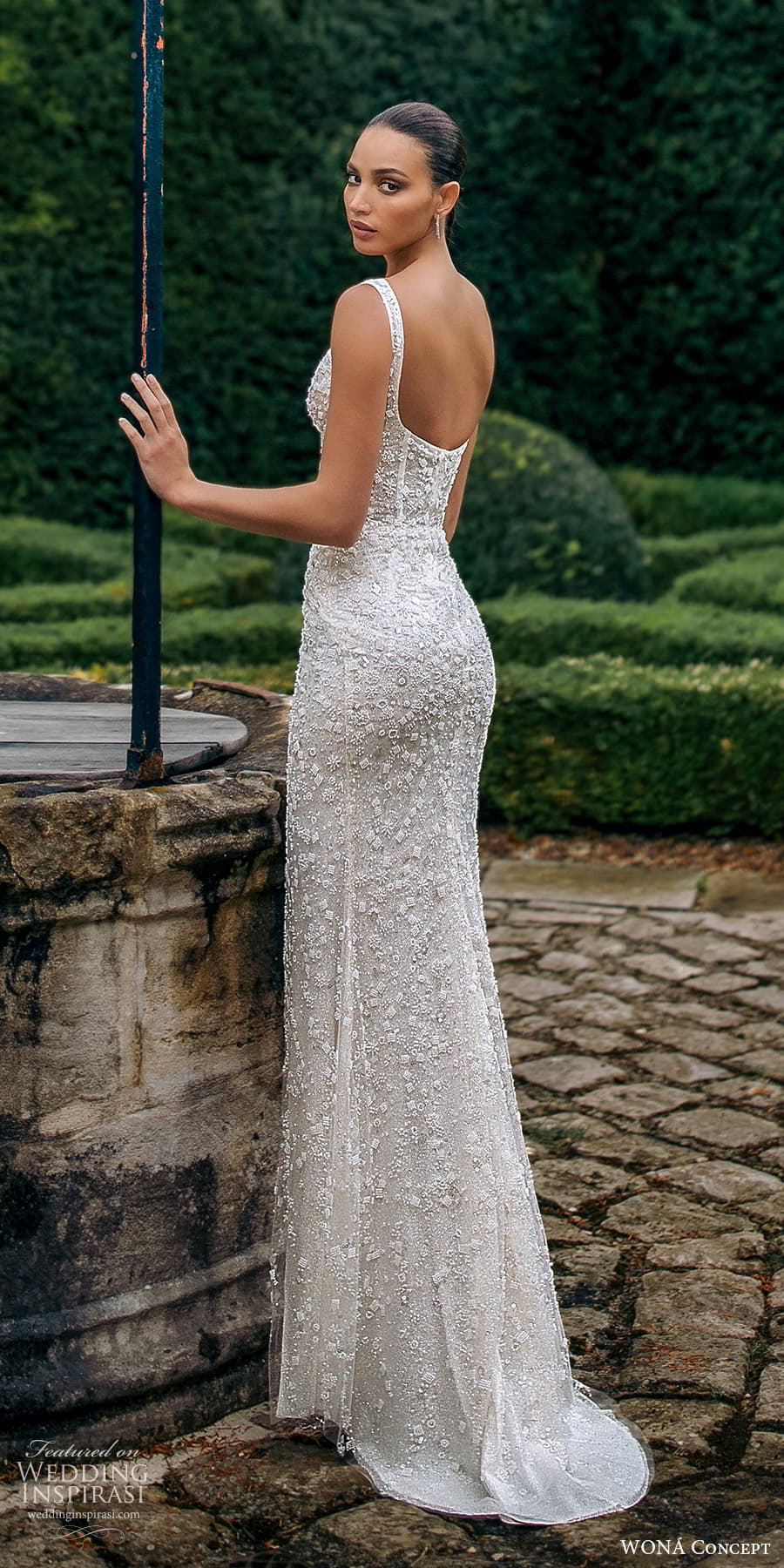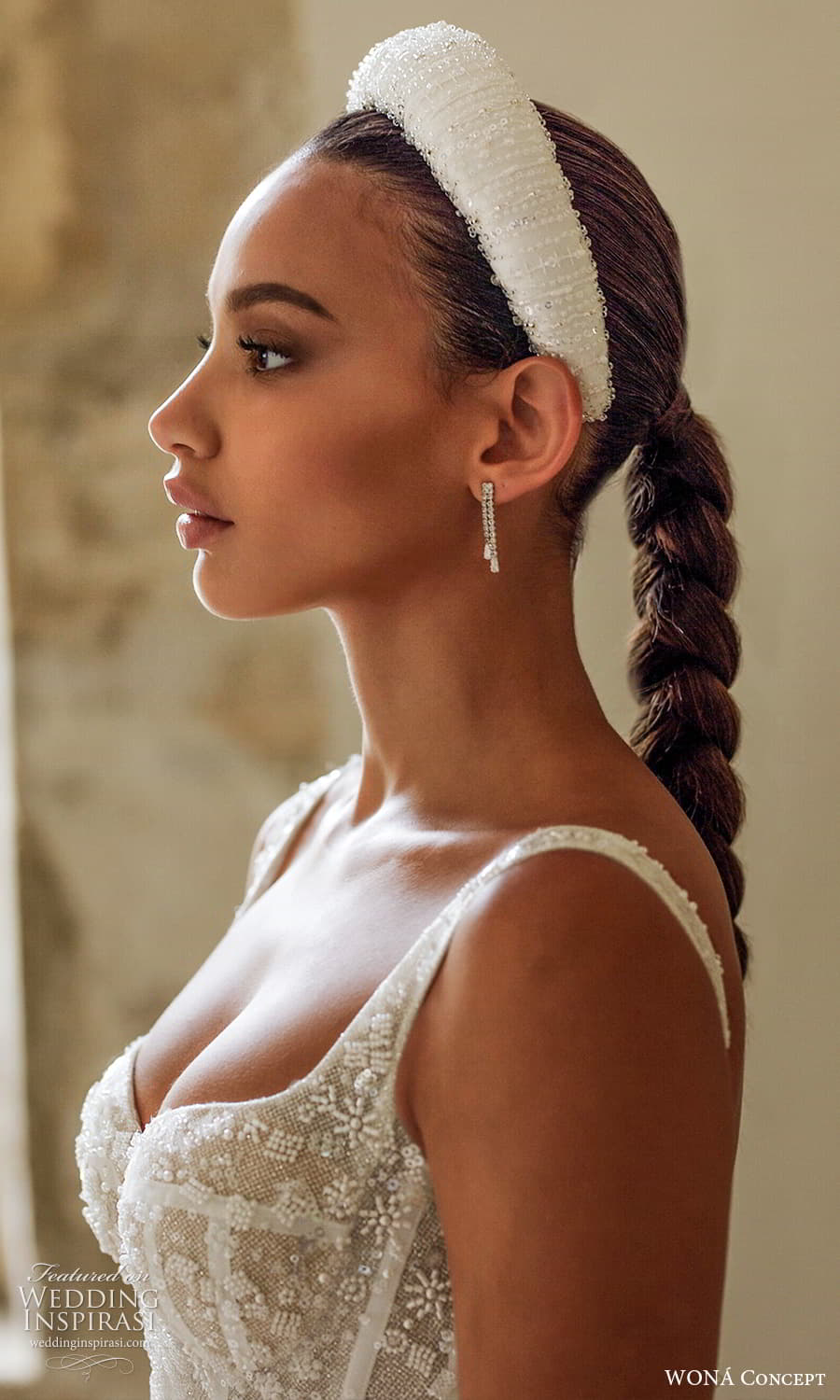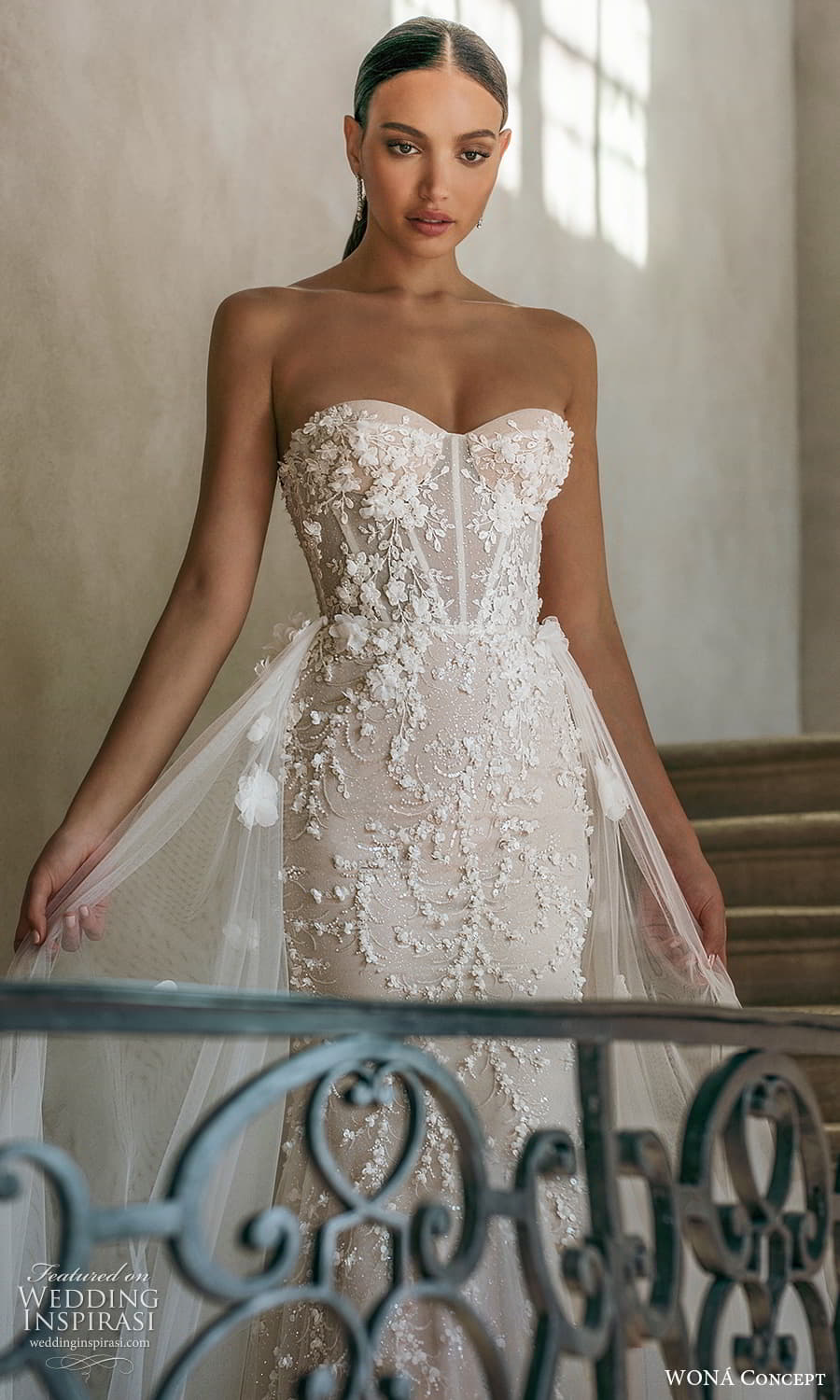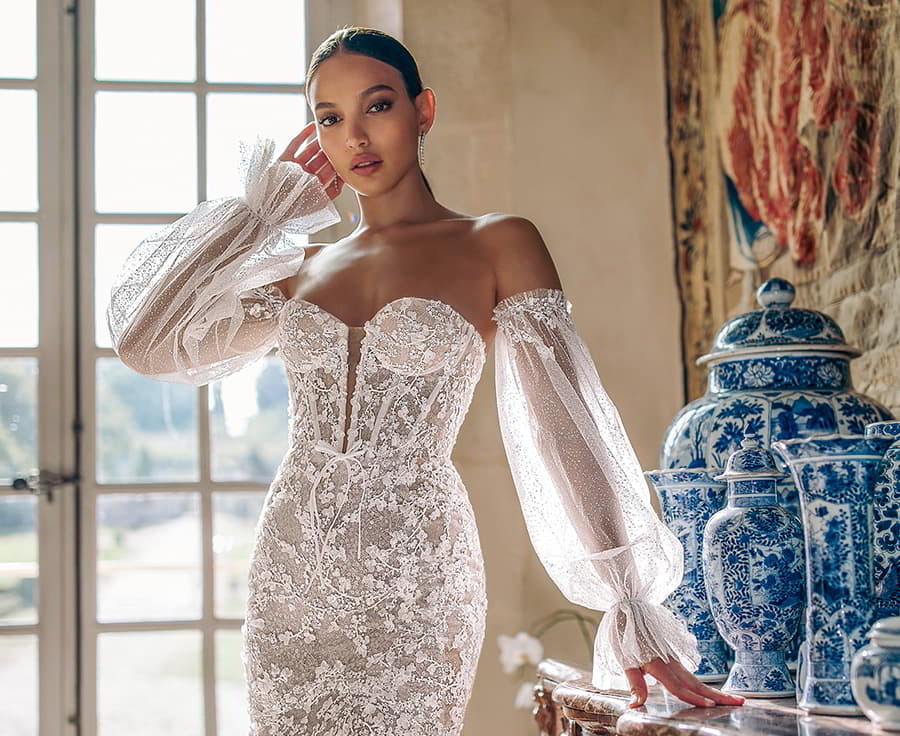 Photos courtesy of Atelier by WONA. For details, visit WONA Atelier.