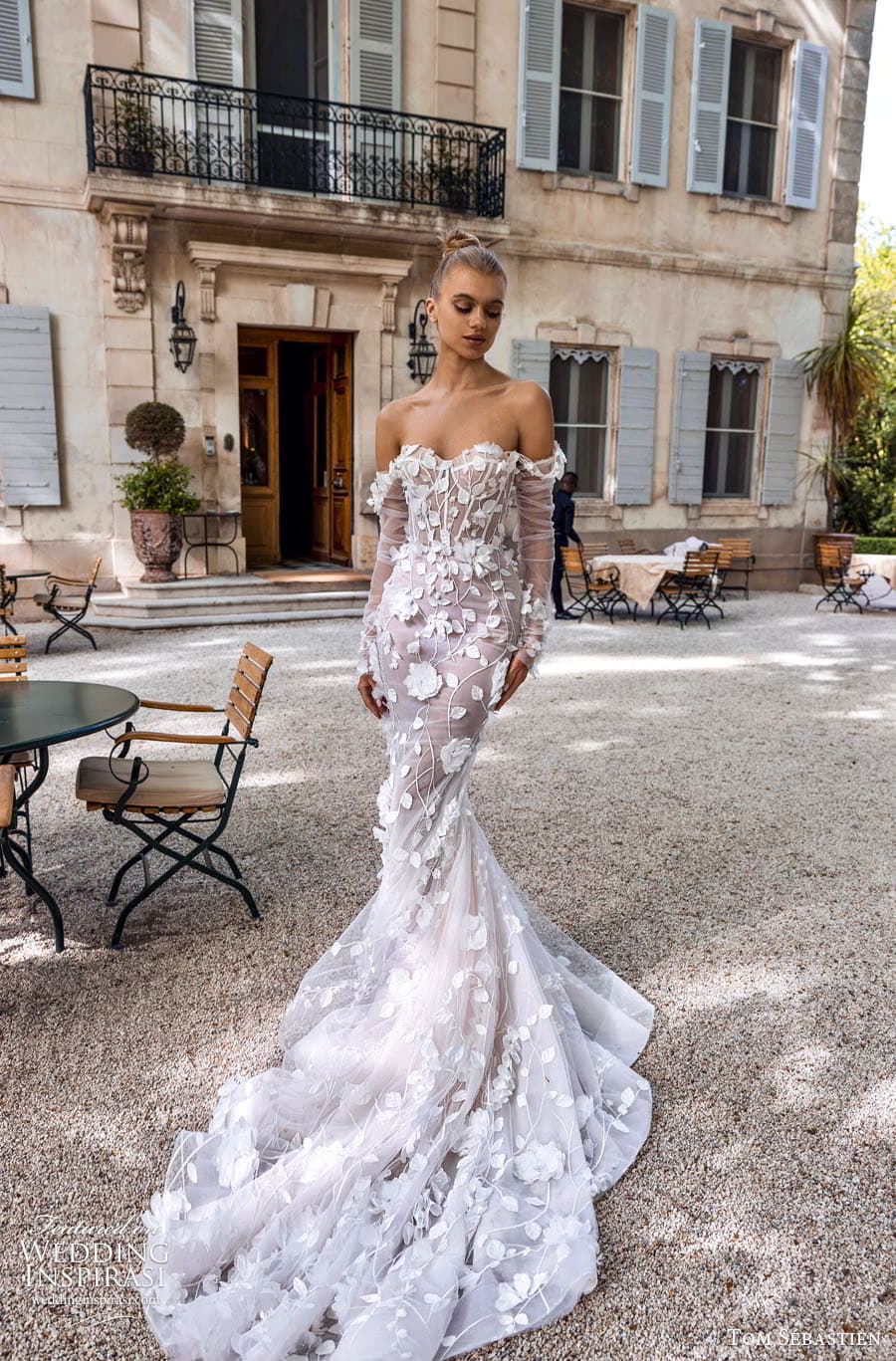 Love sophisticated silhouettes with a modern-vintage aesthetic? Fall in love with Tom Sébastien's latest collection, "Le Château des Alpilles," which features romantic elegance bursting with charming details.
"This season, the designers have captured the beauty of all body shapes in an ode to romance, florals and feminine silhouettes that are unparalleled. The fashion house Tom Sébastien emphasizes clear, cutout details and geometric shapes, brings the spirit of the Tom Sébastien brand through hand – embroidered 3D flower appliqués to create a line that brides will love, and fulfills the dreams of not one of the girls."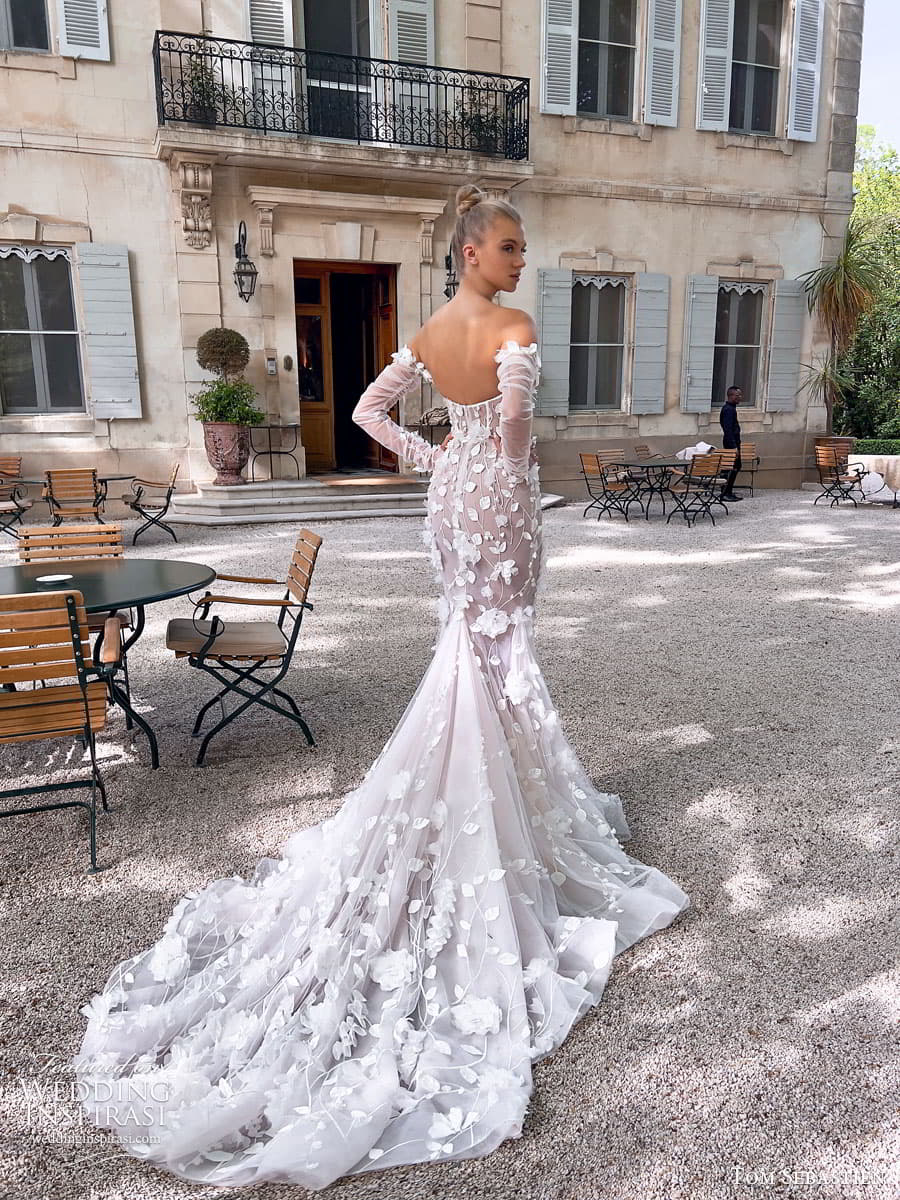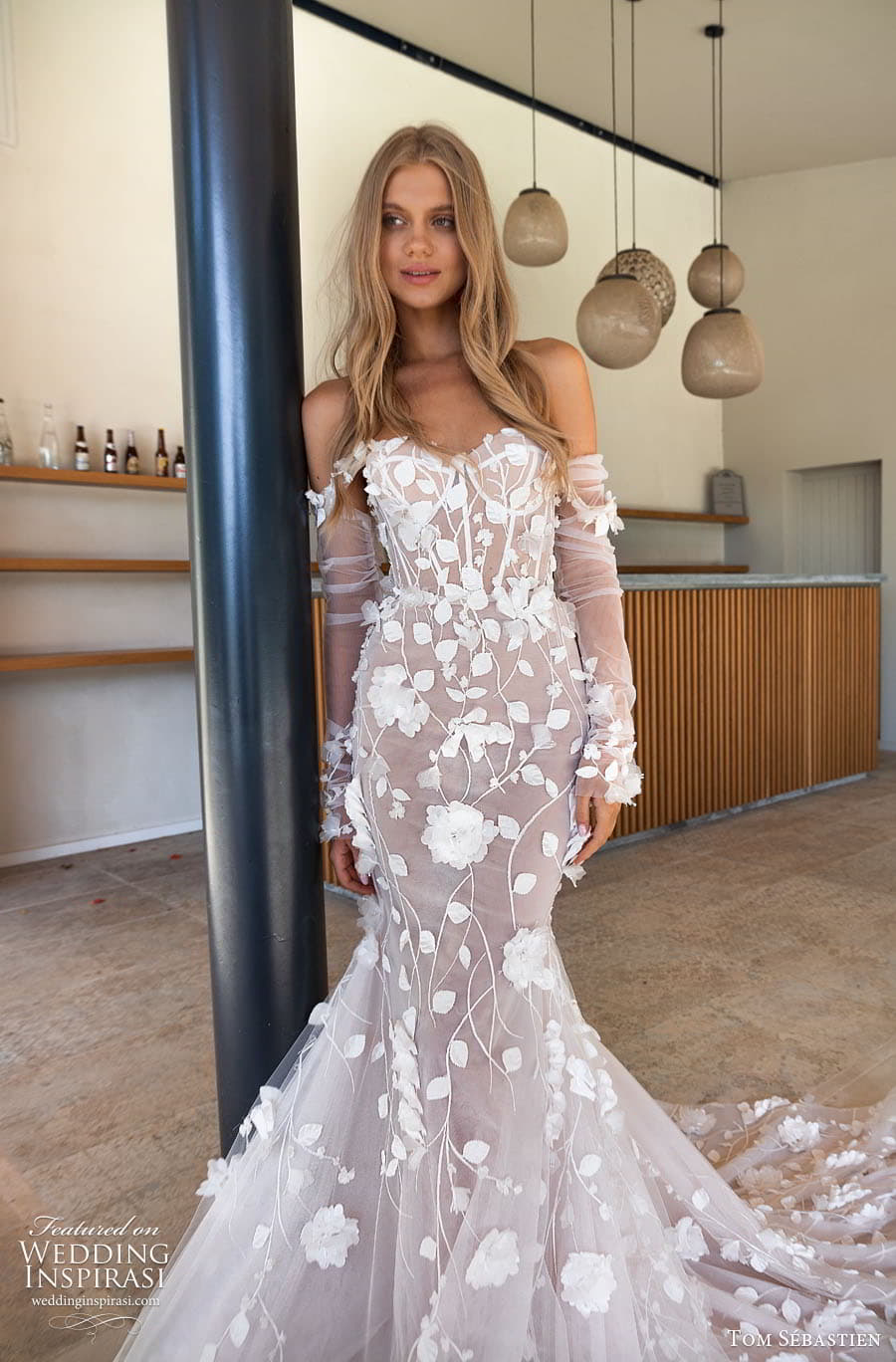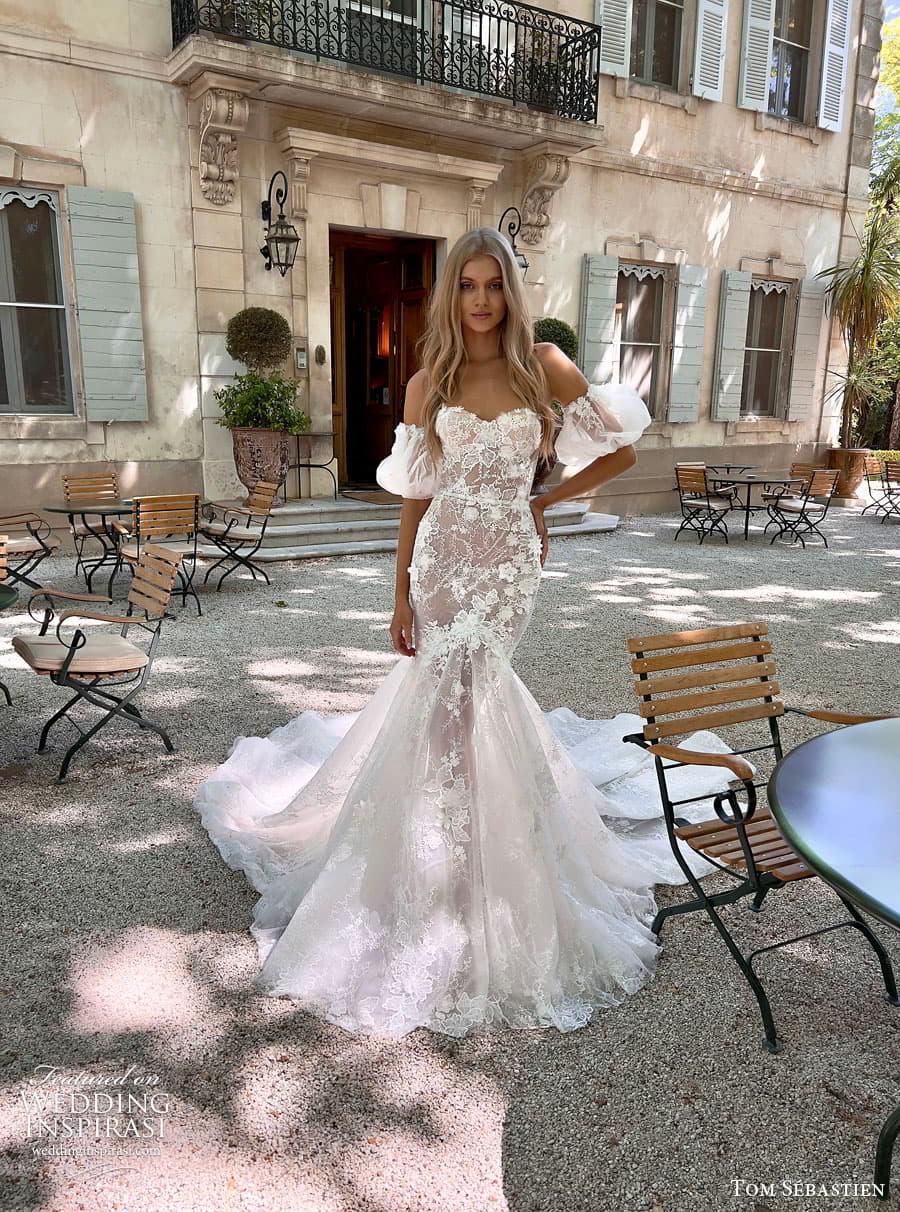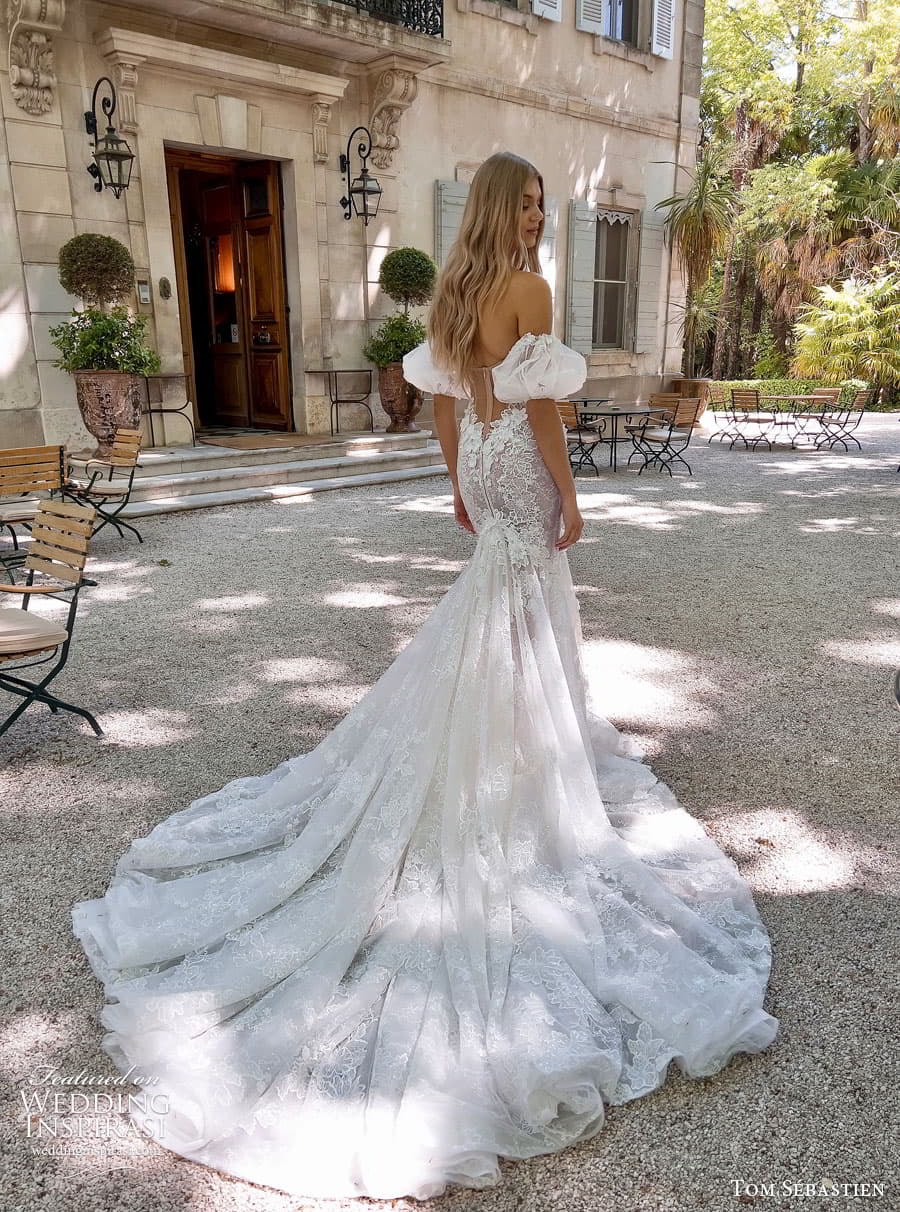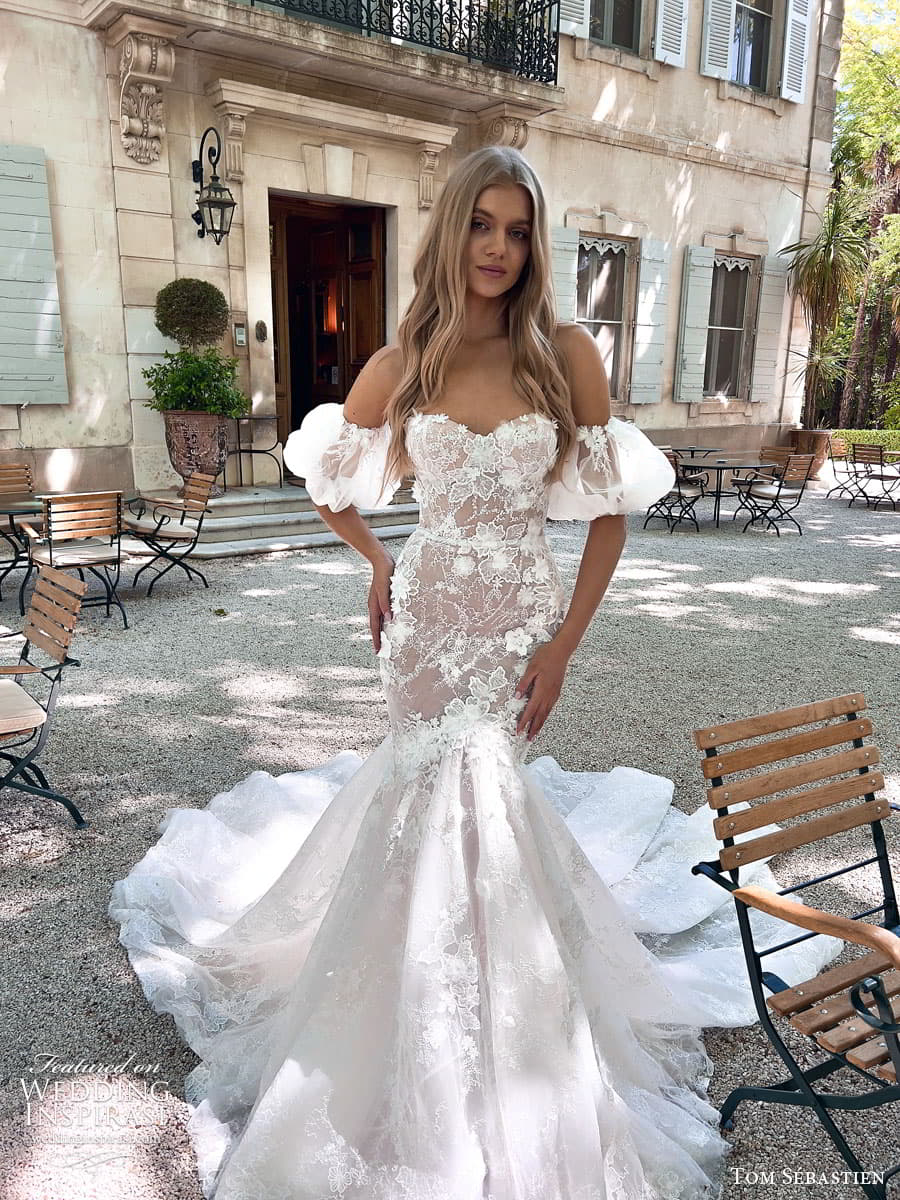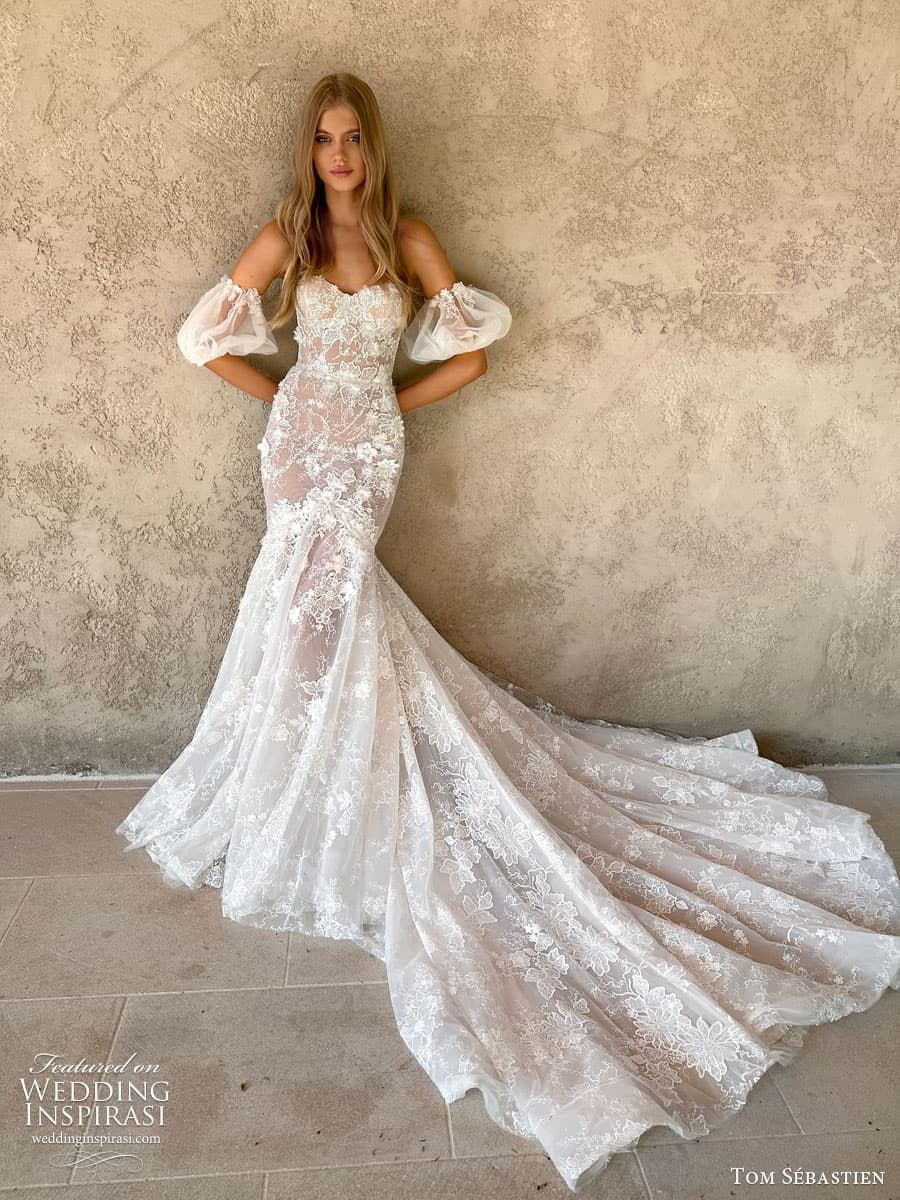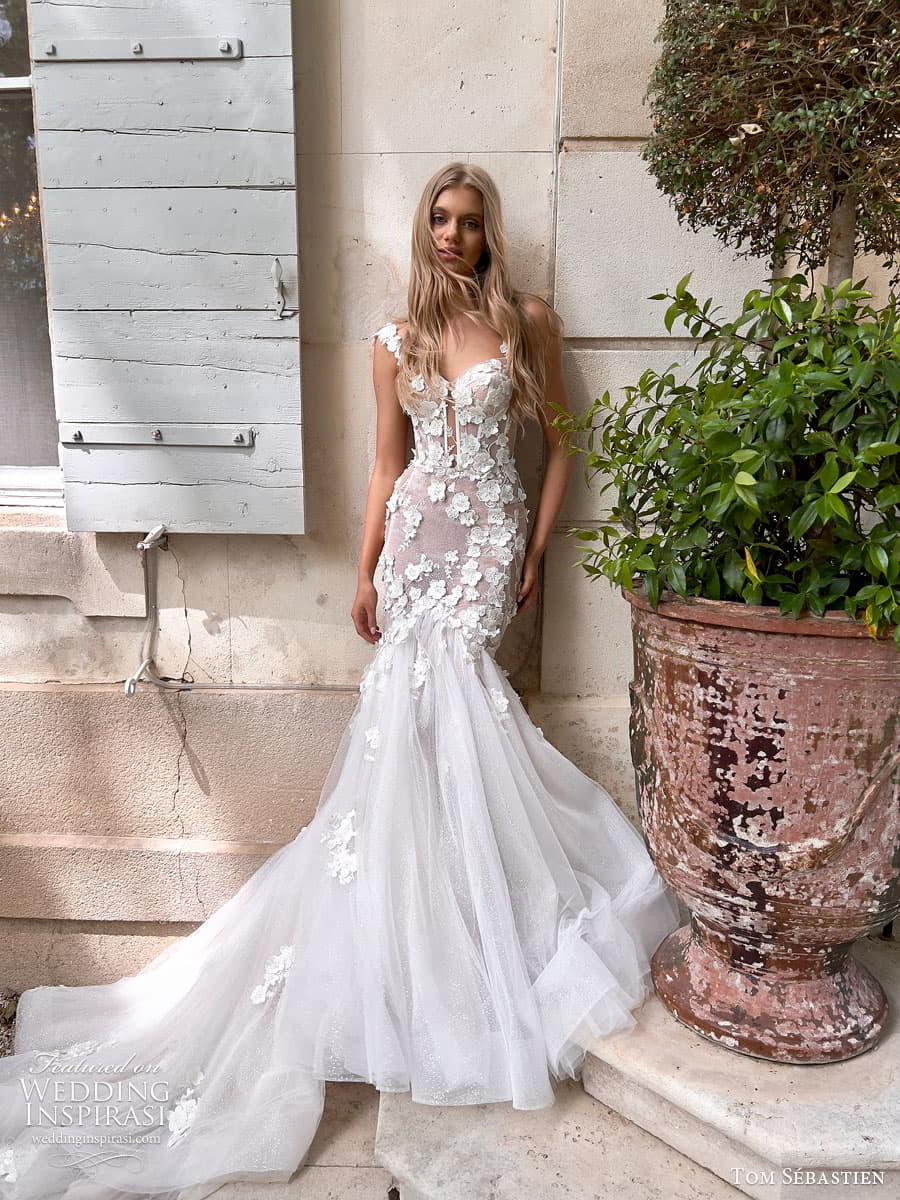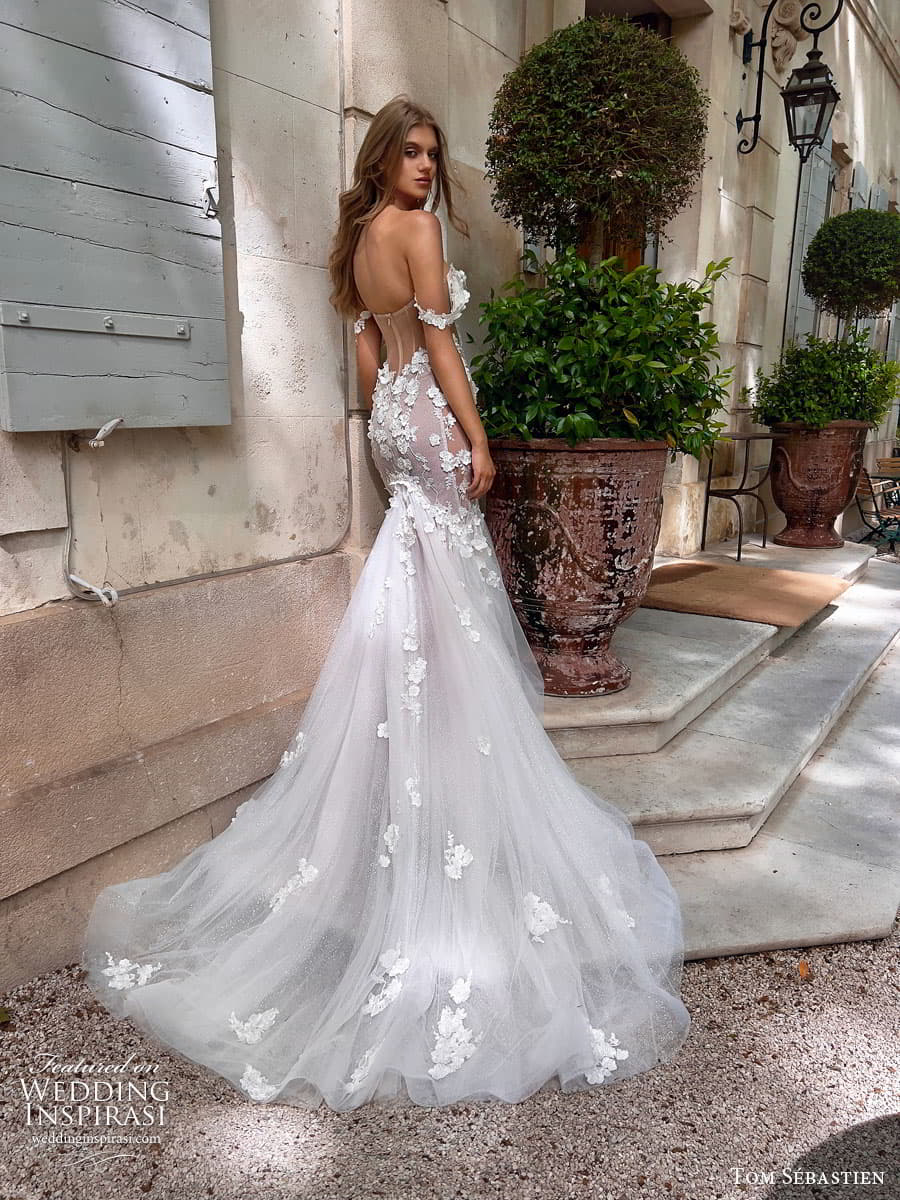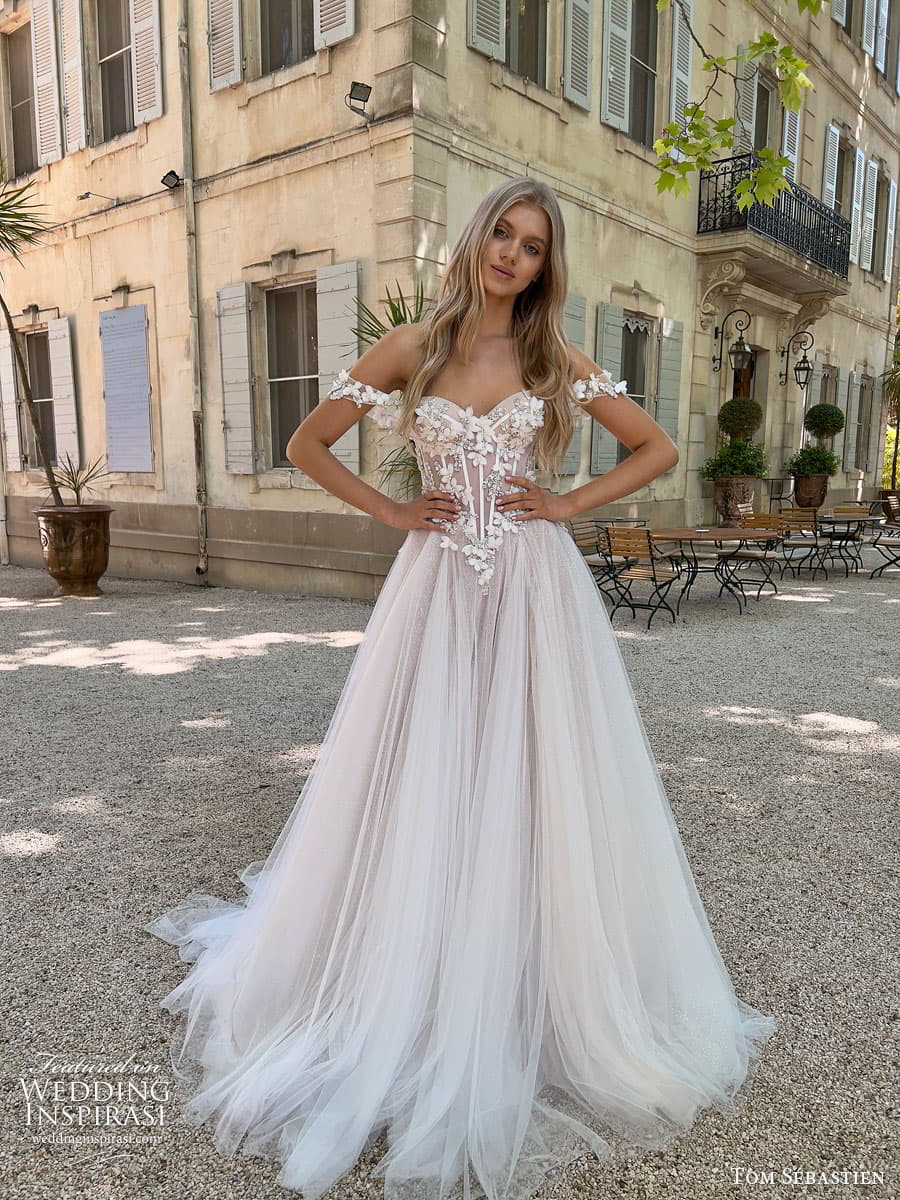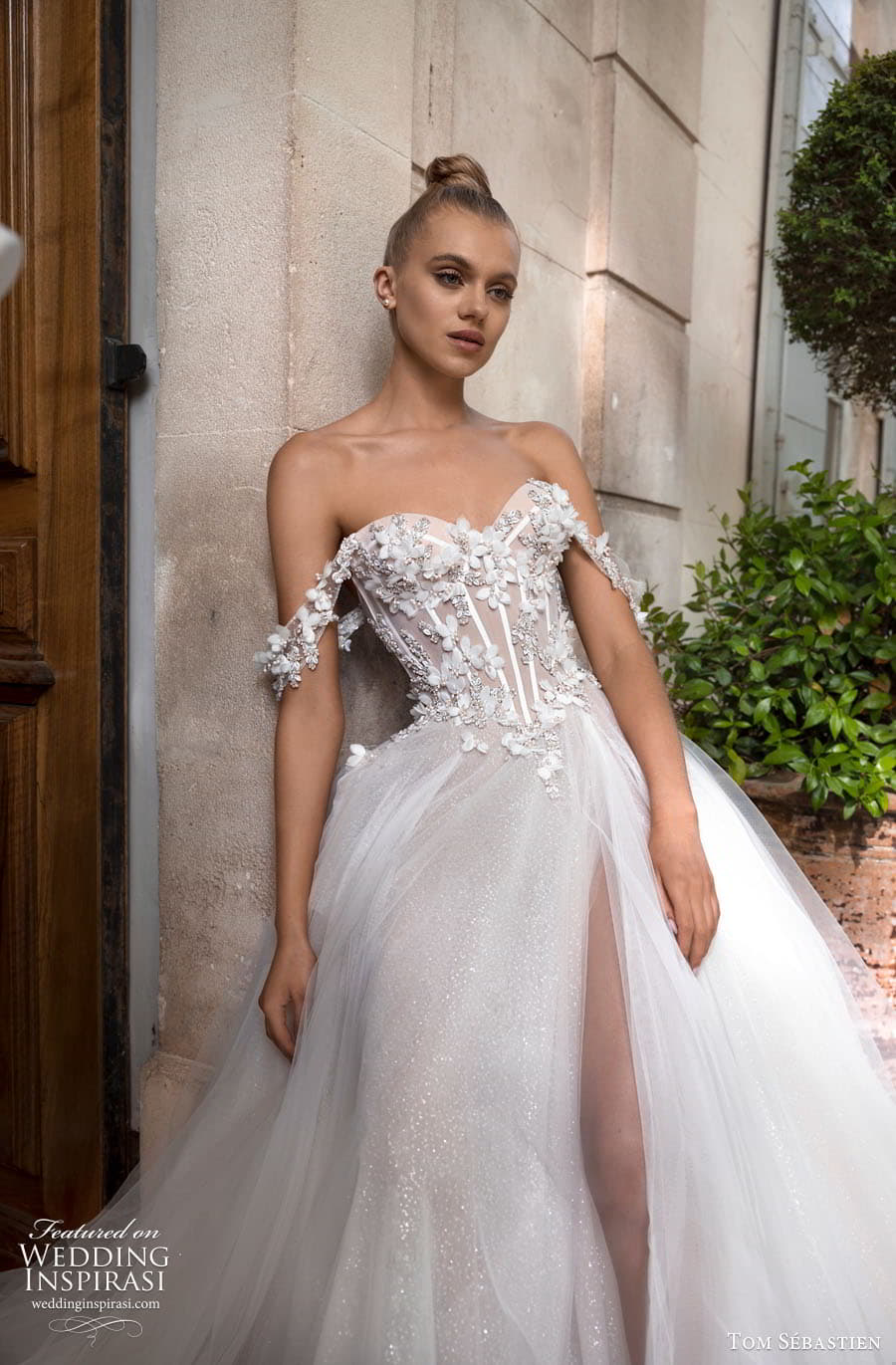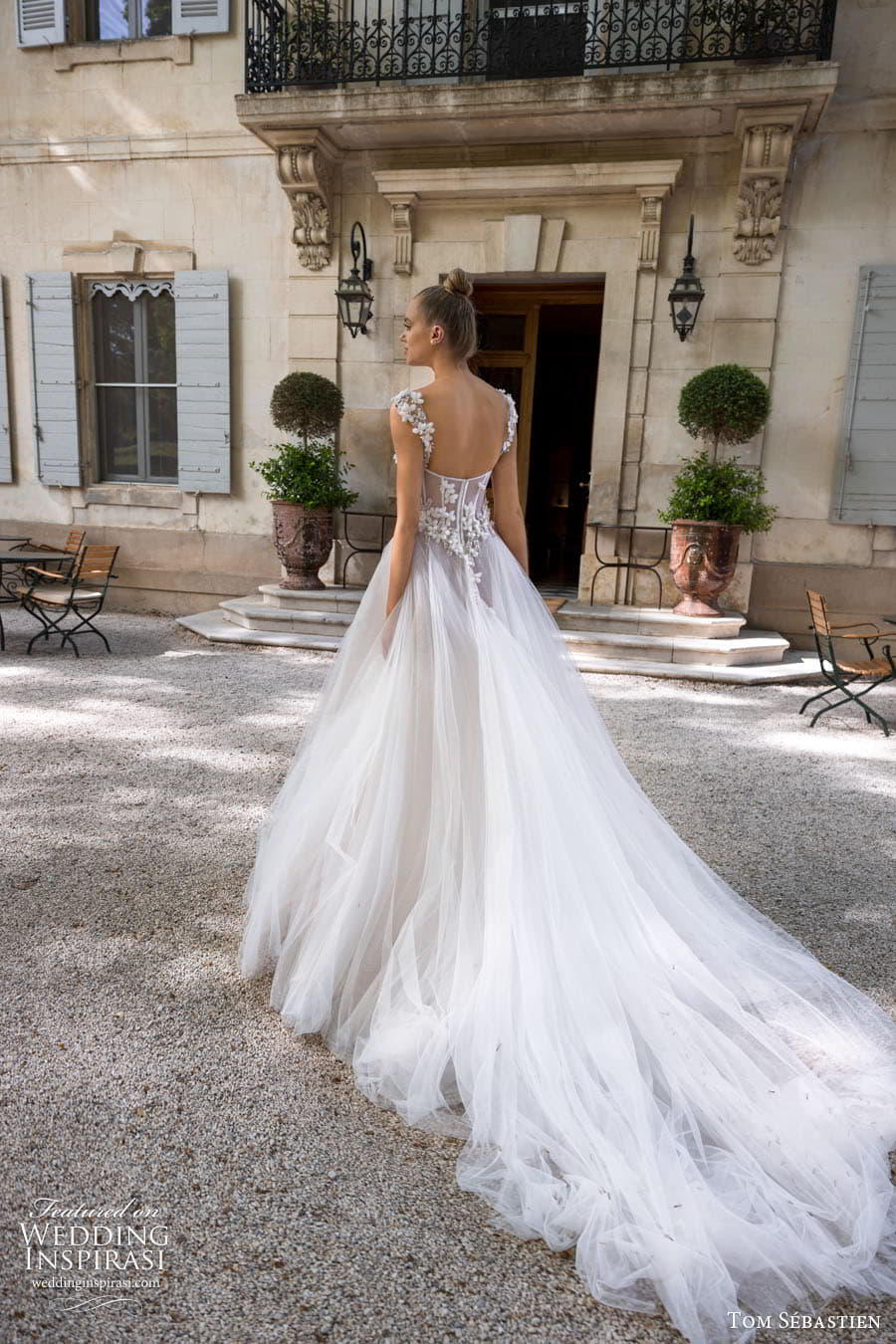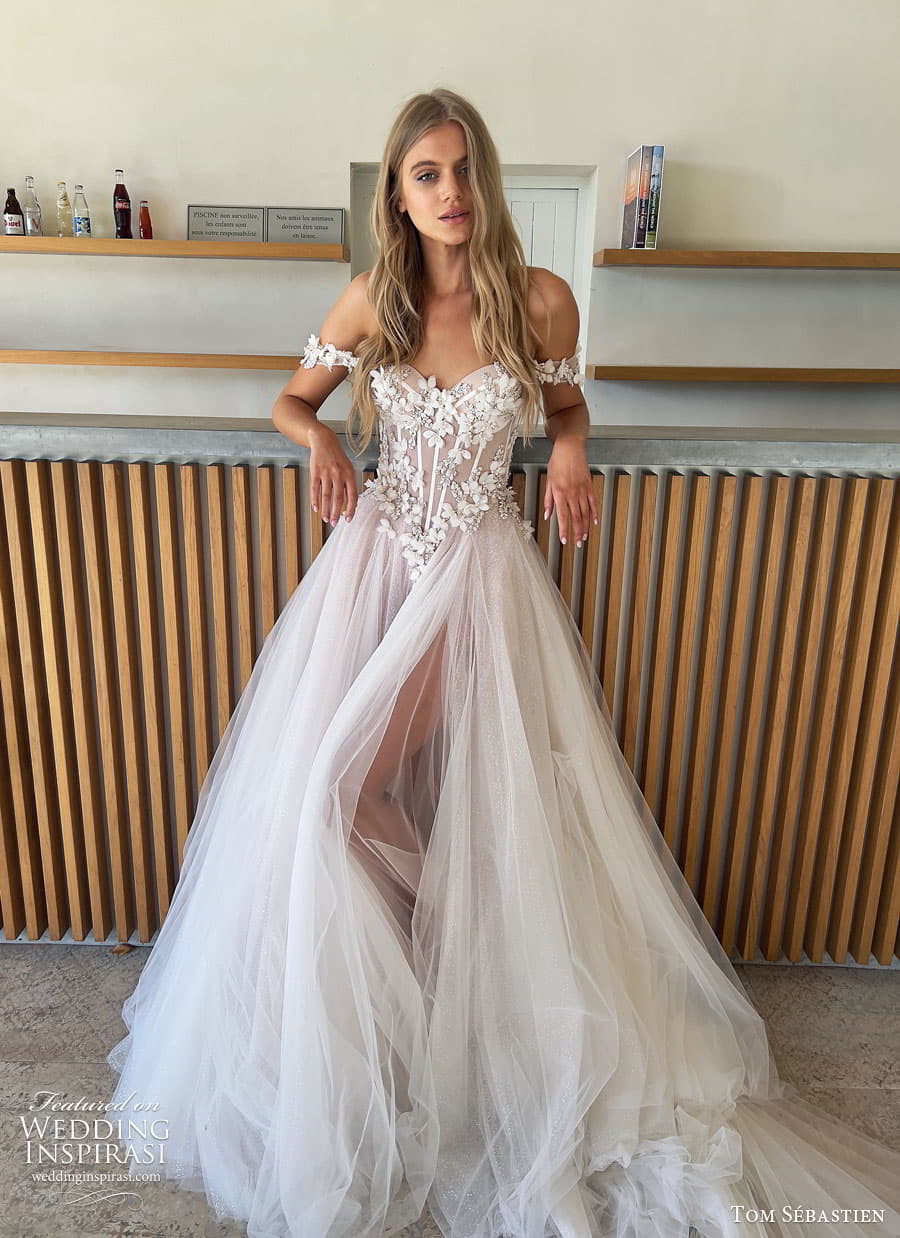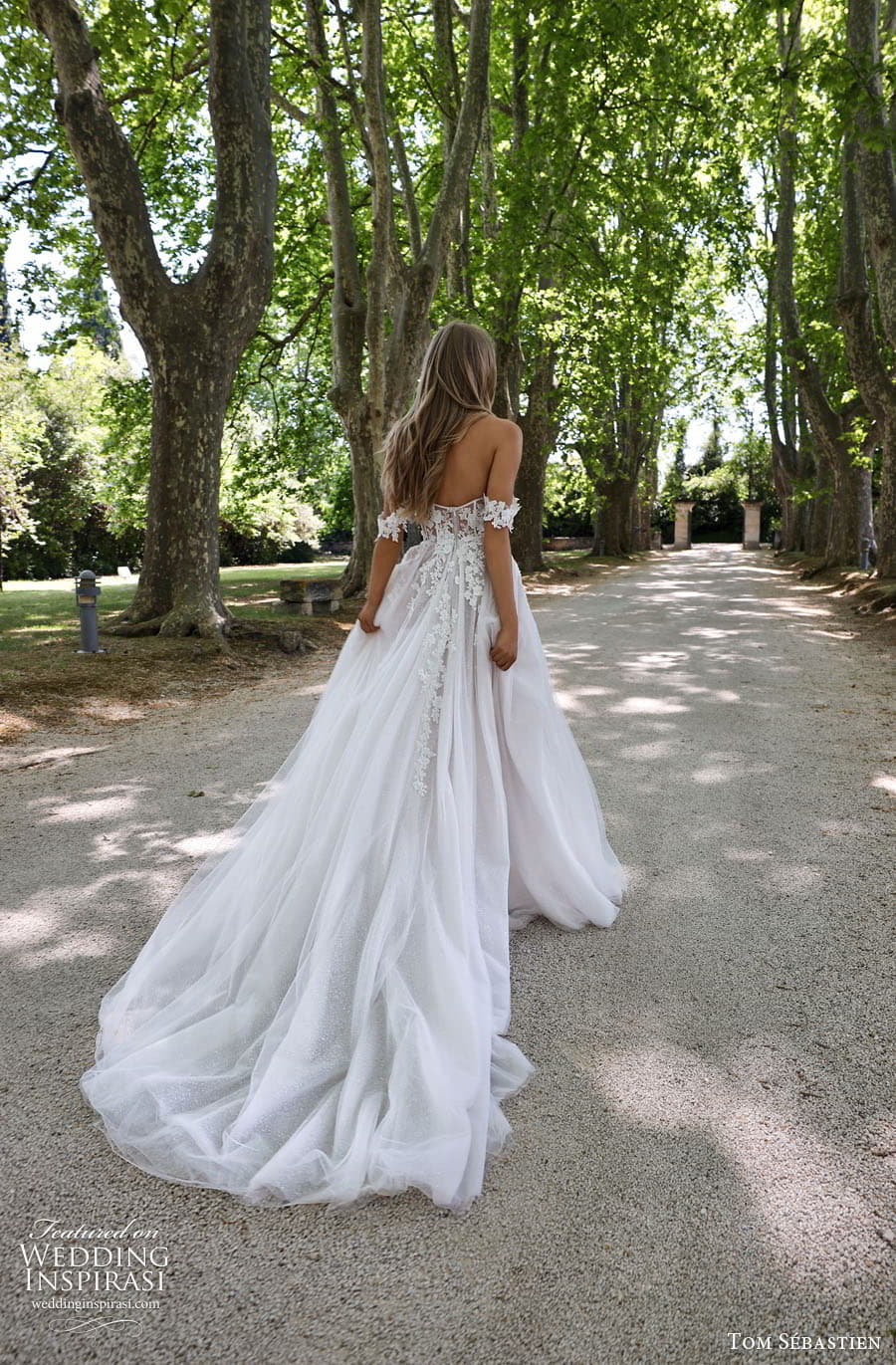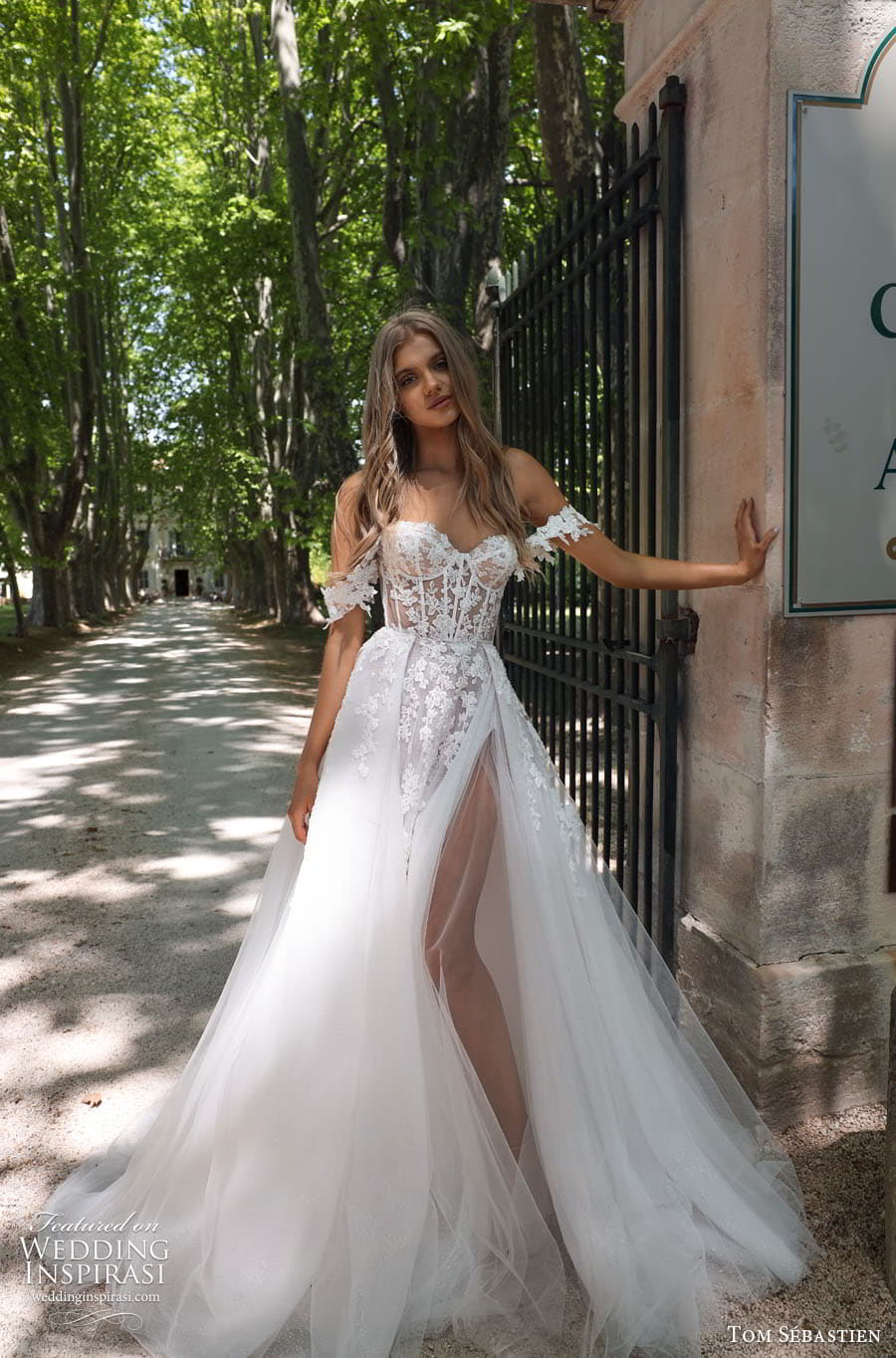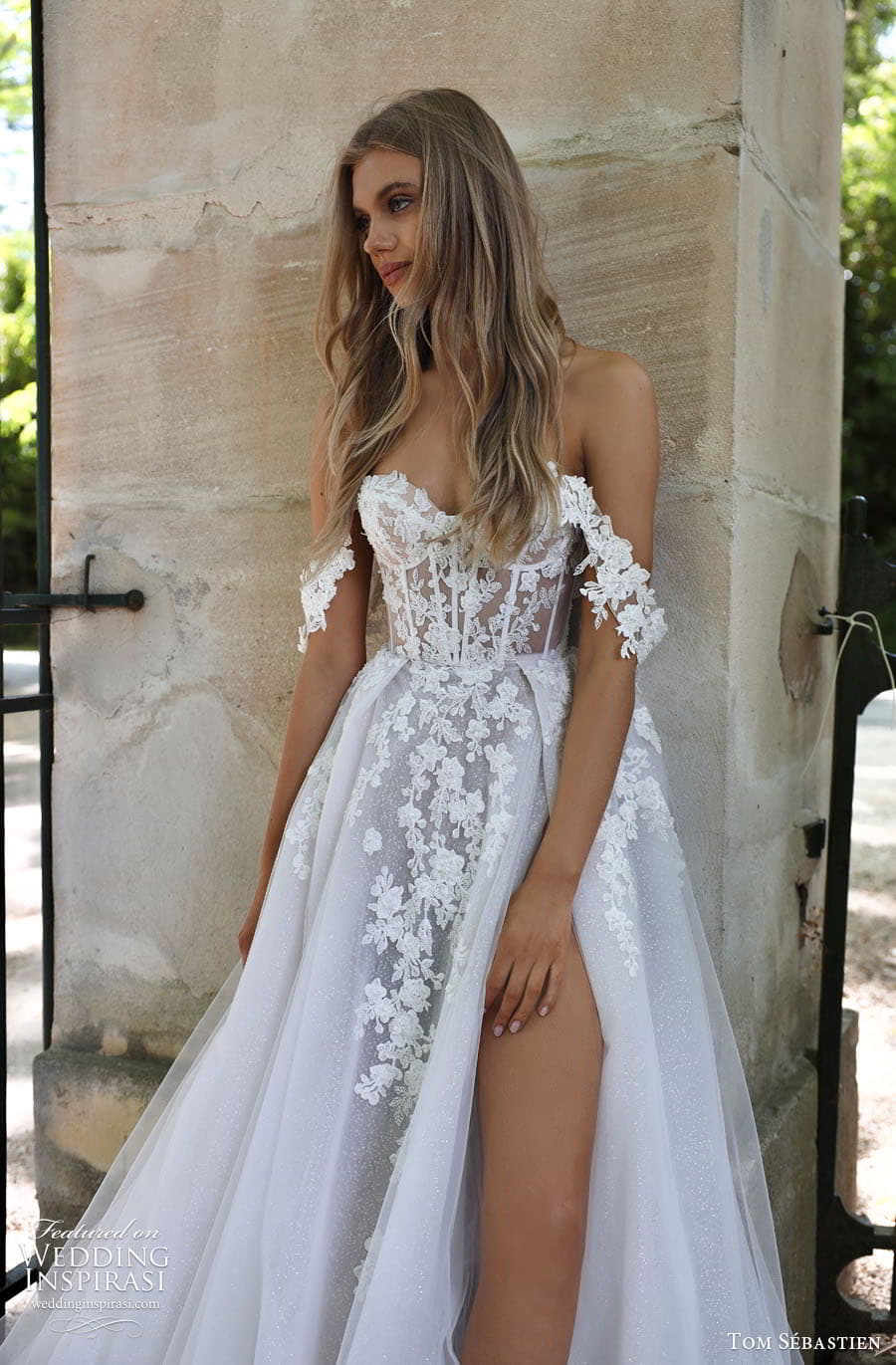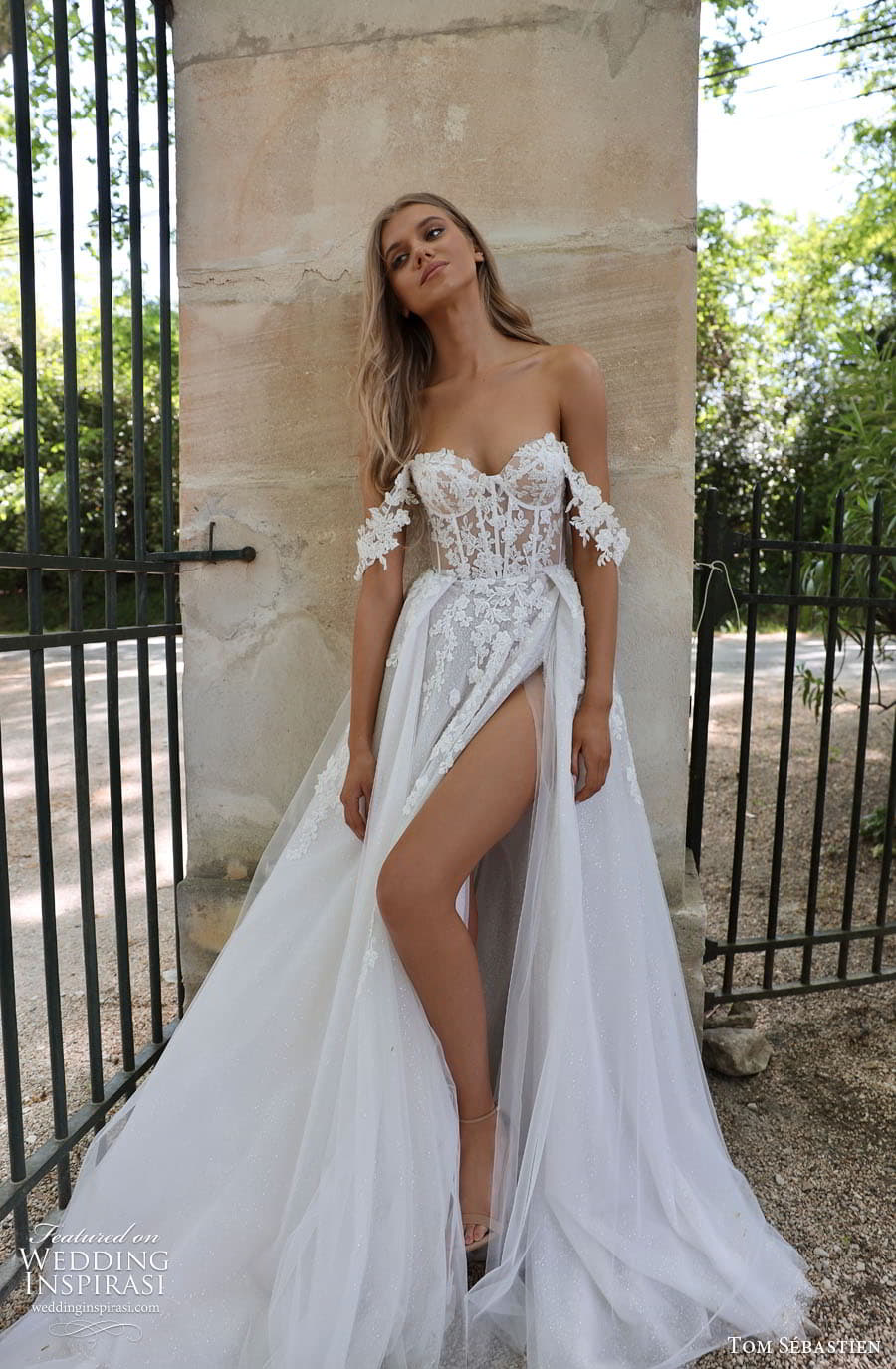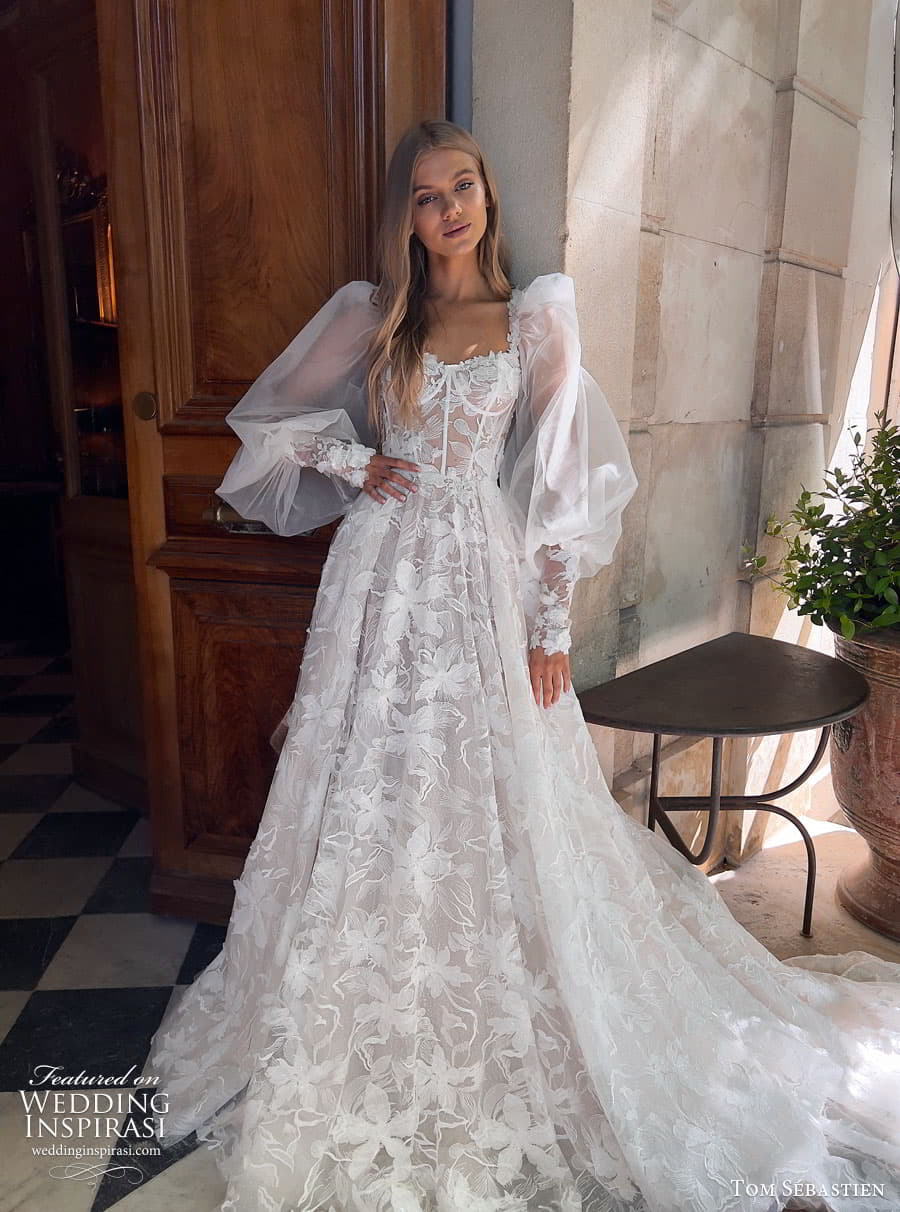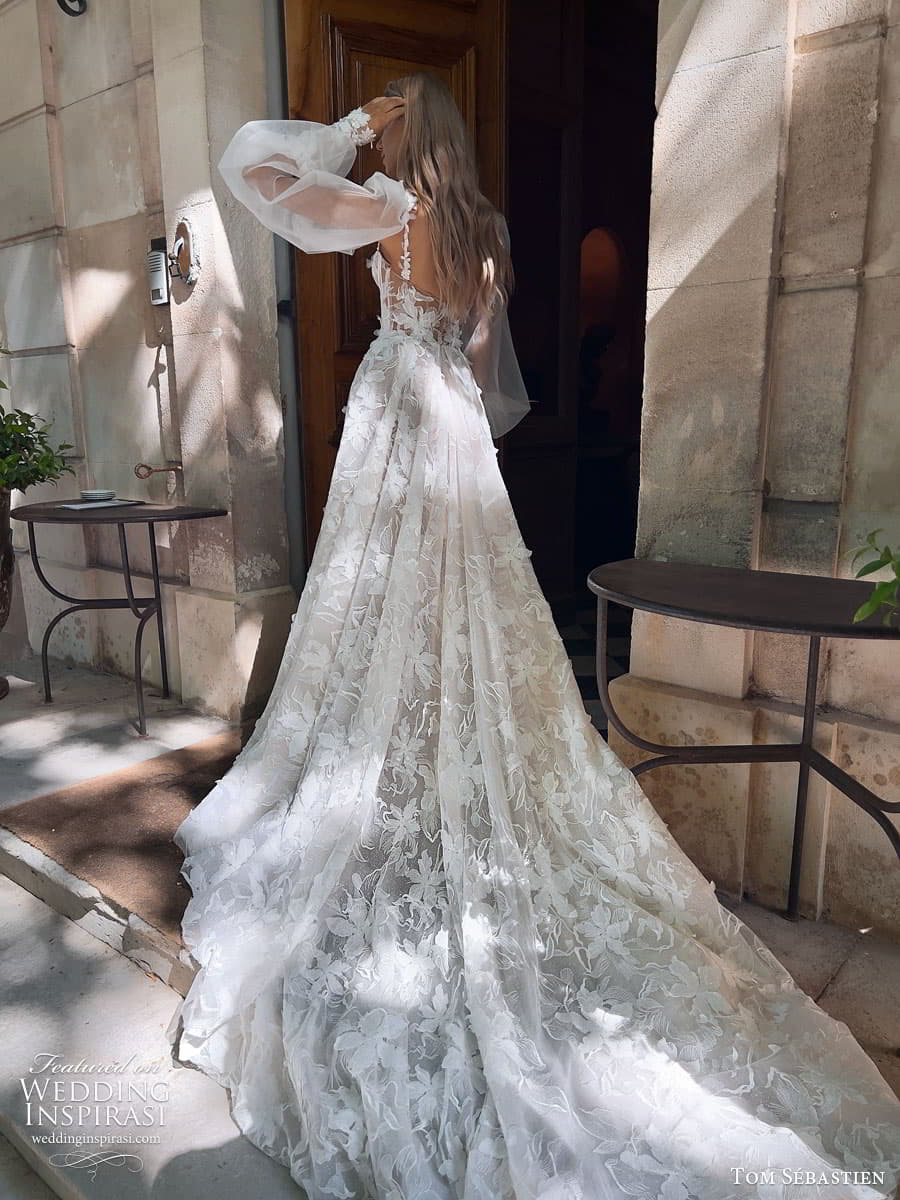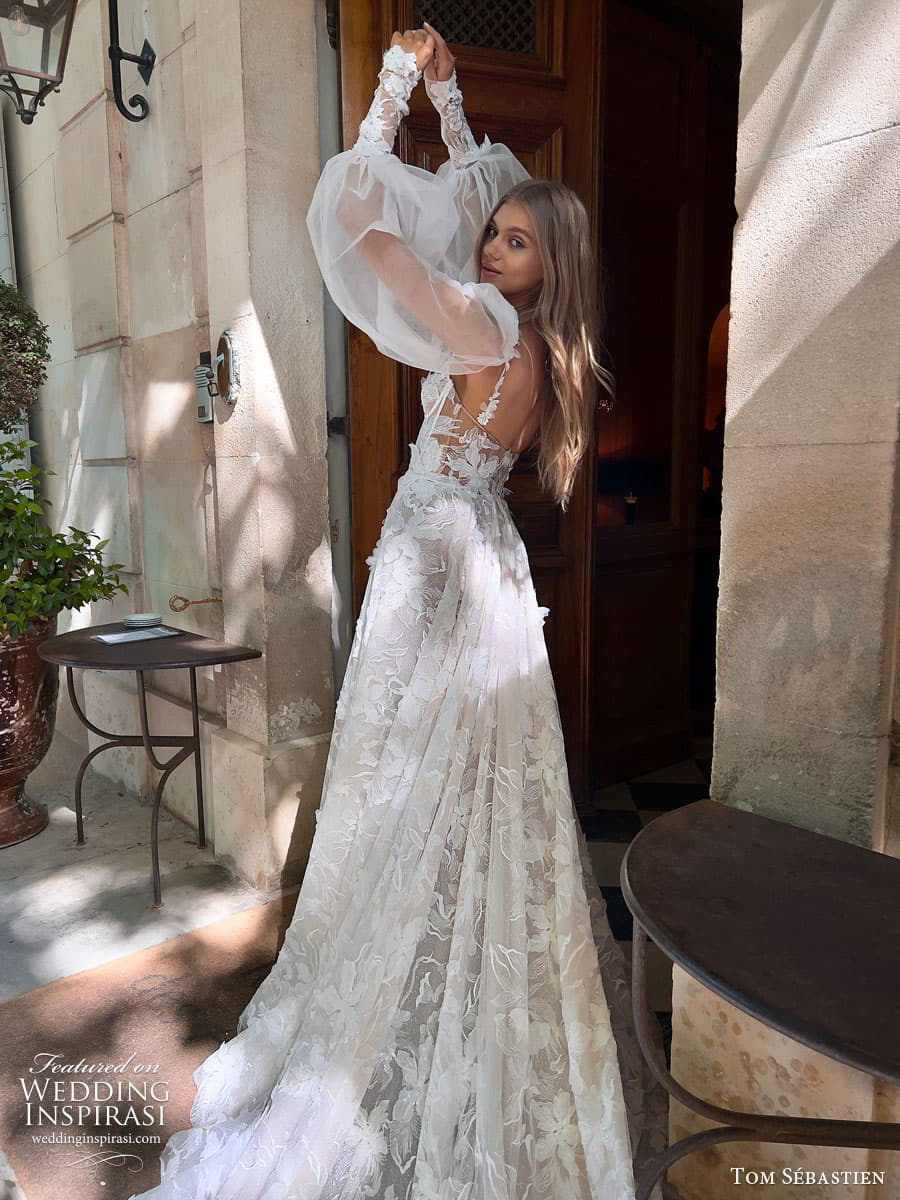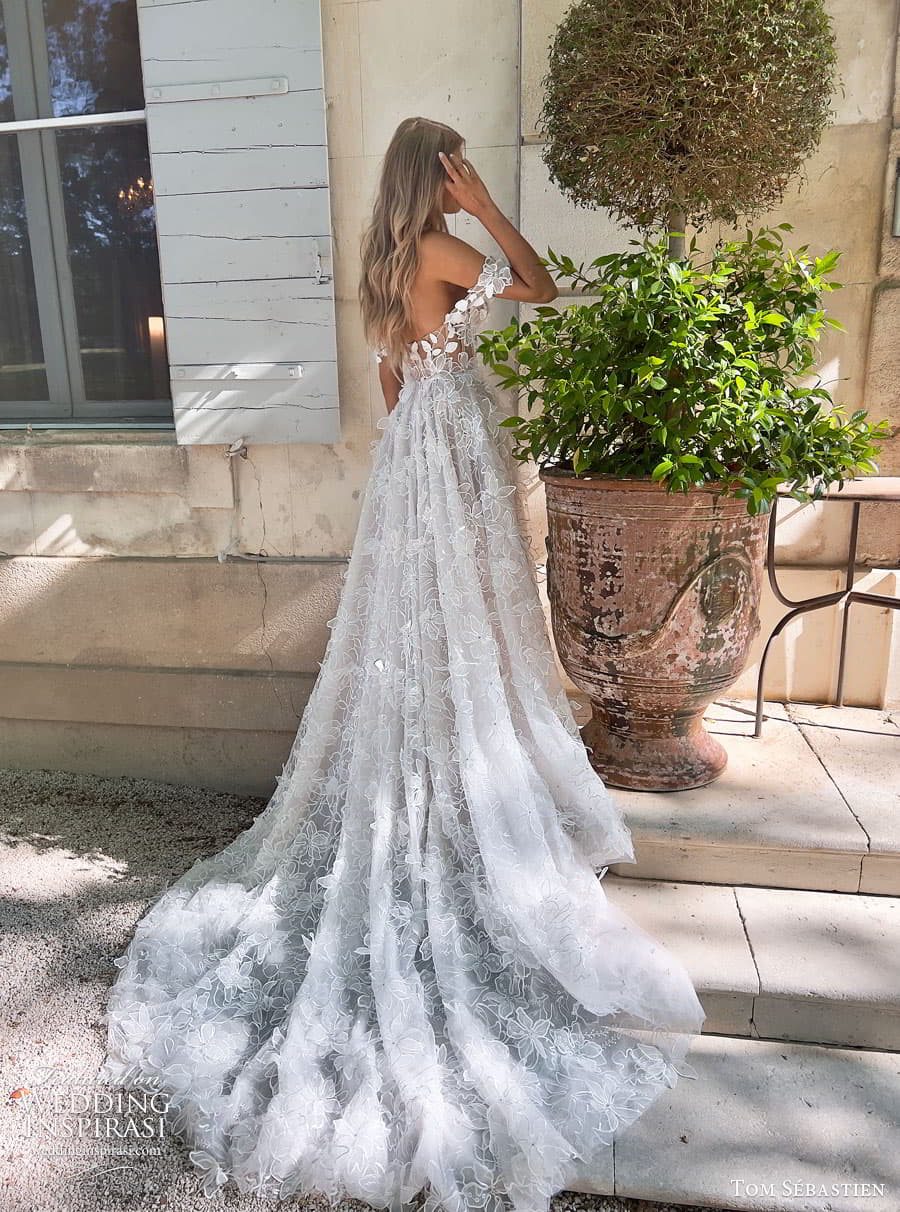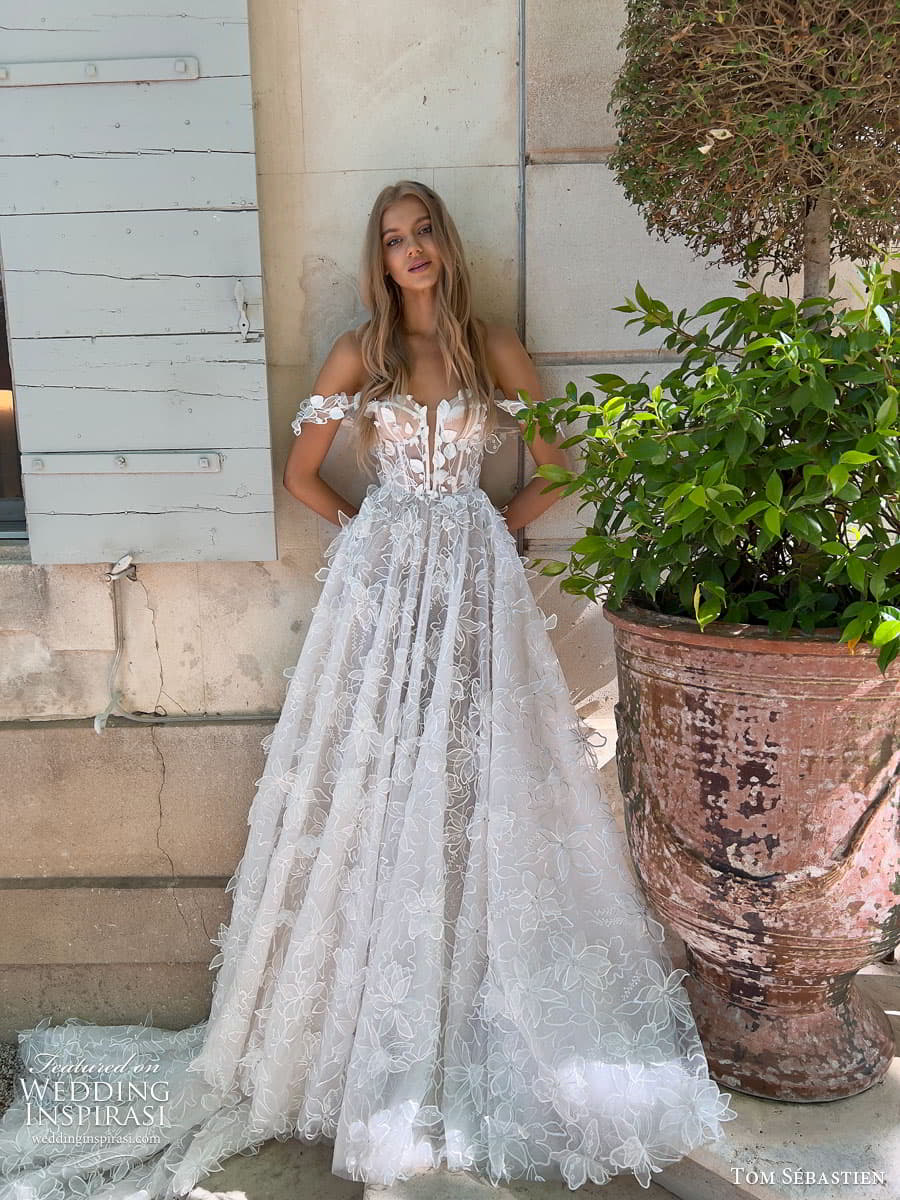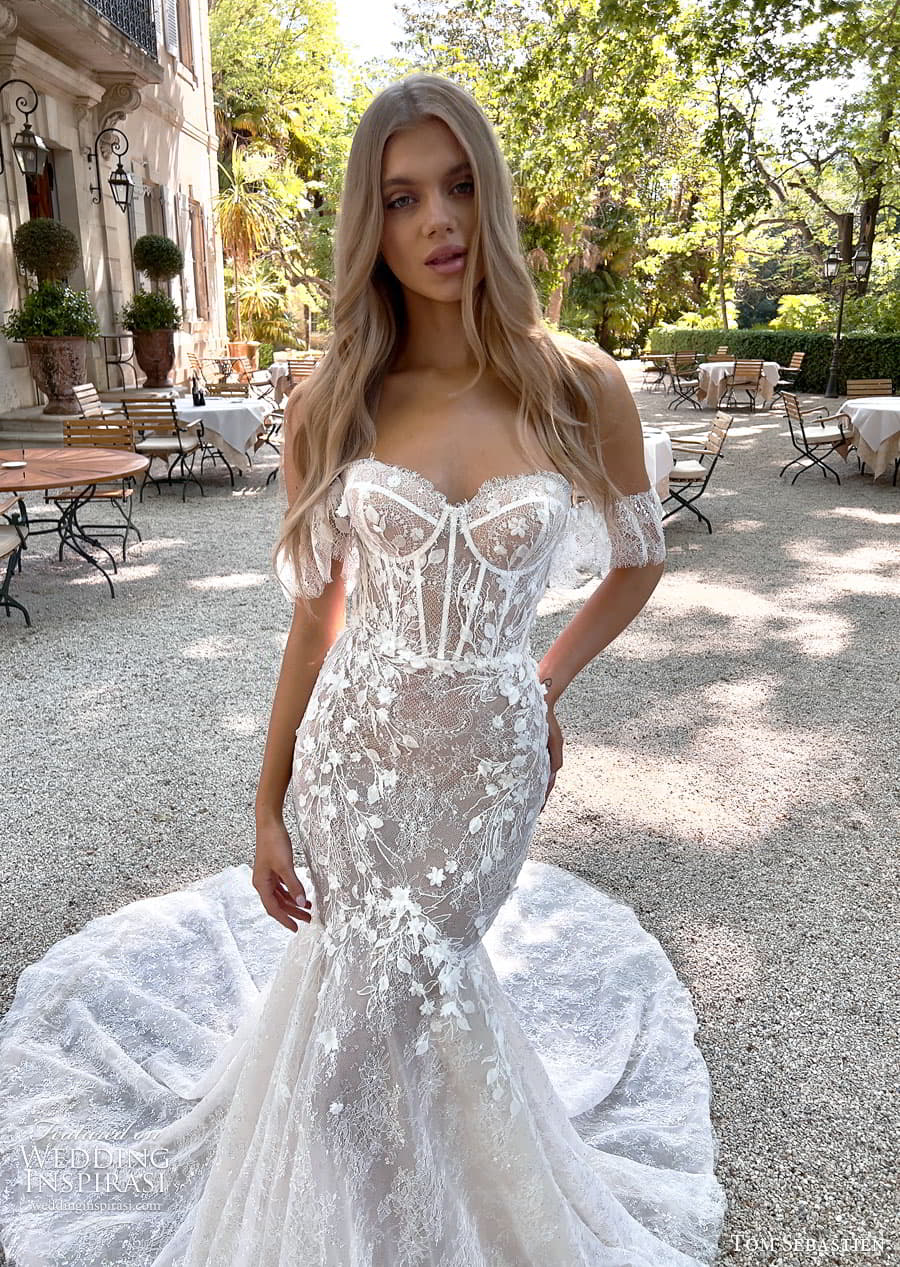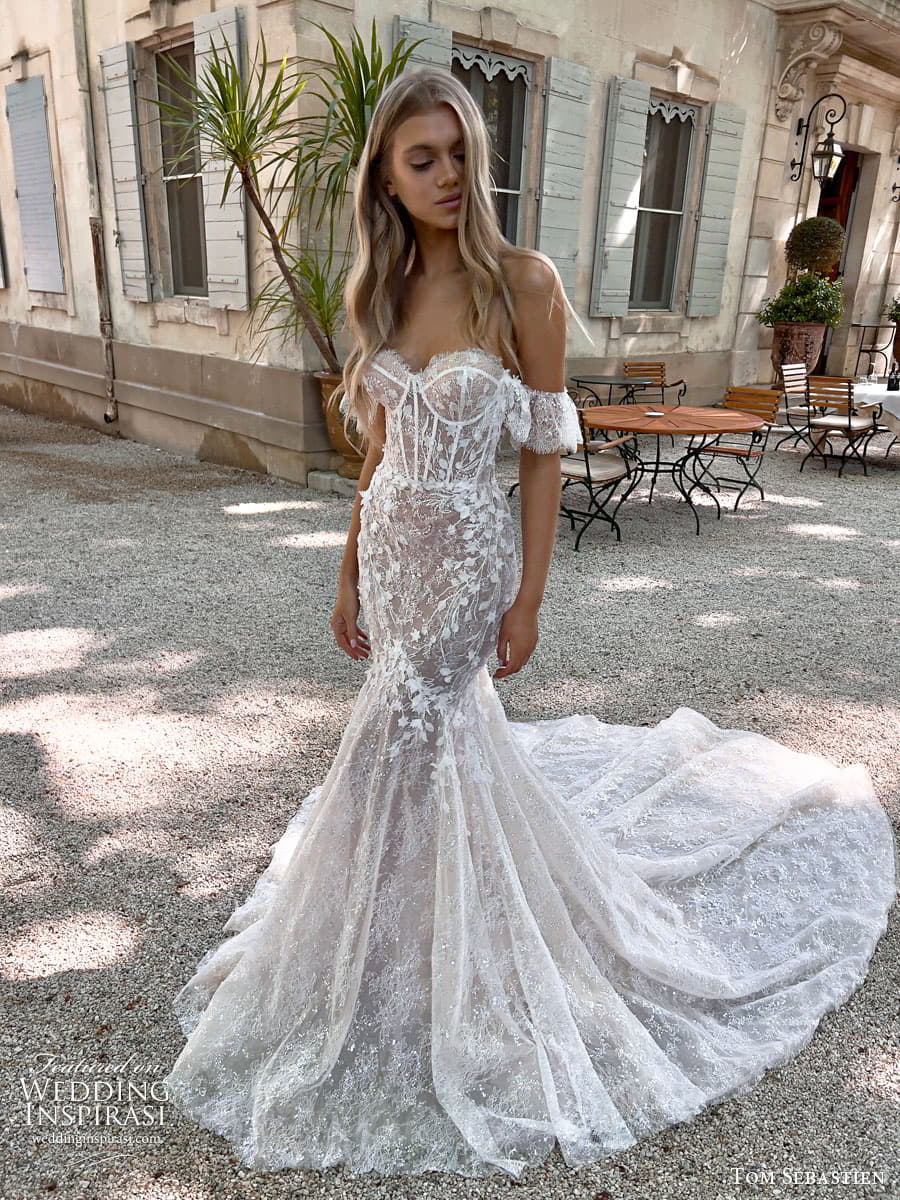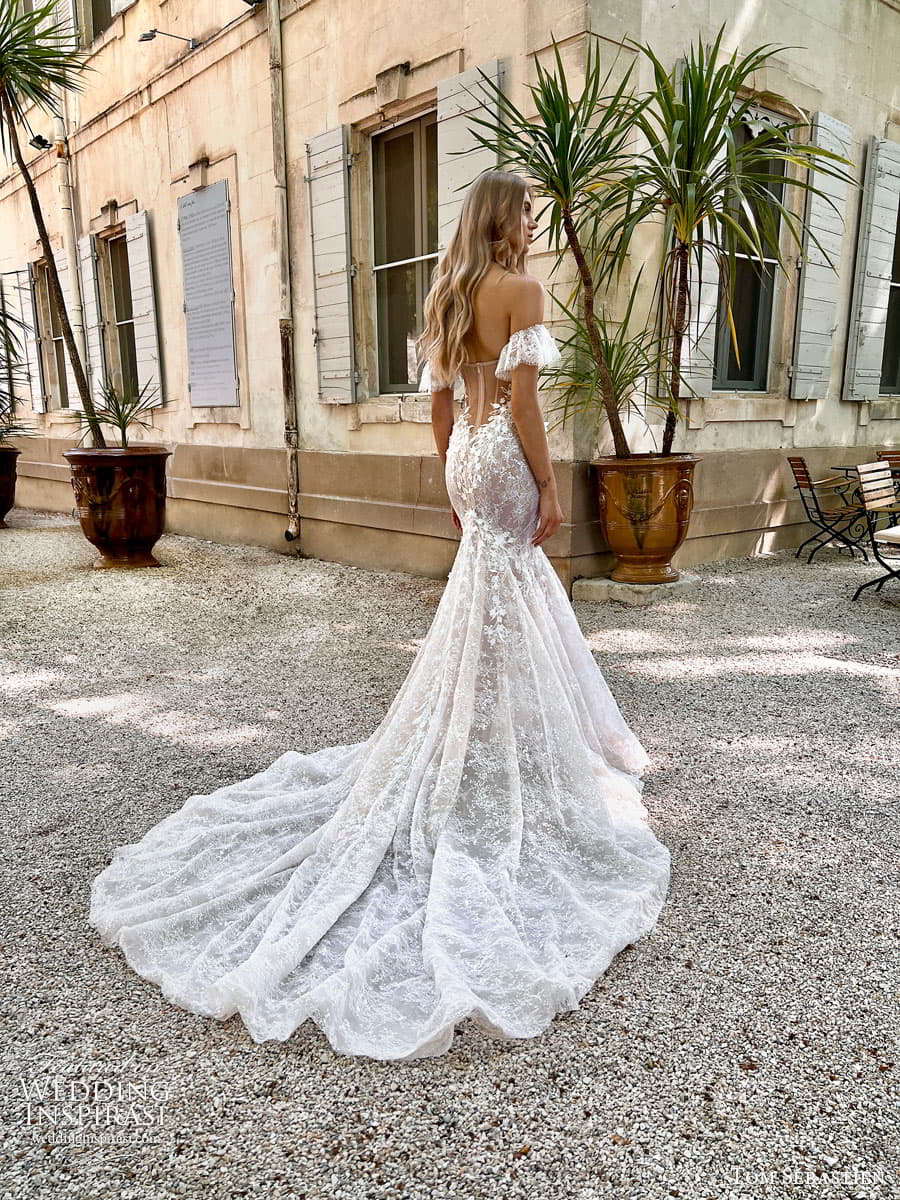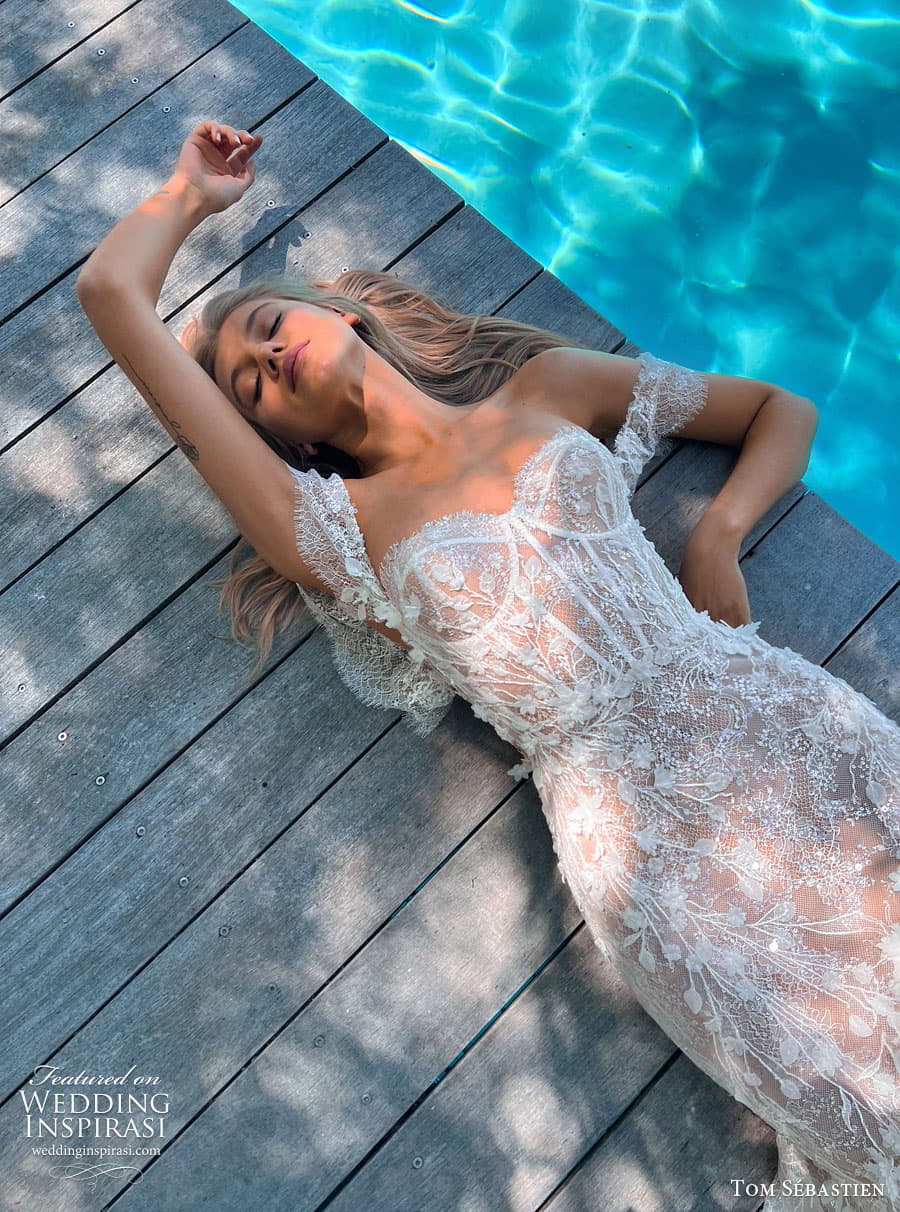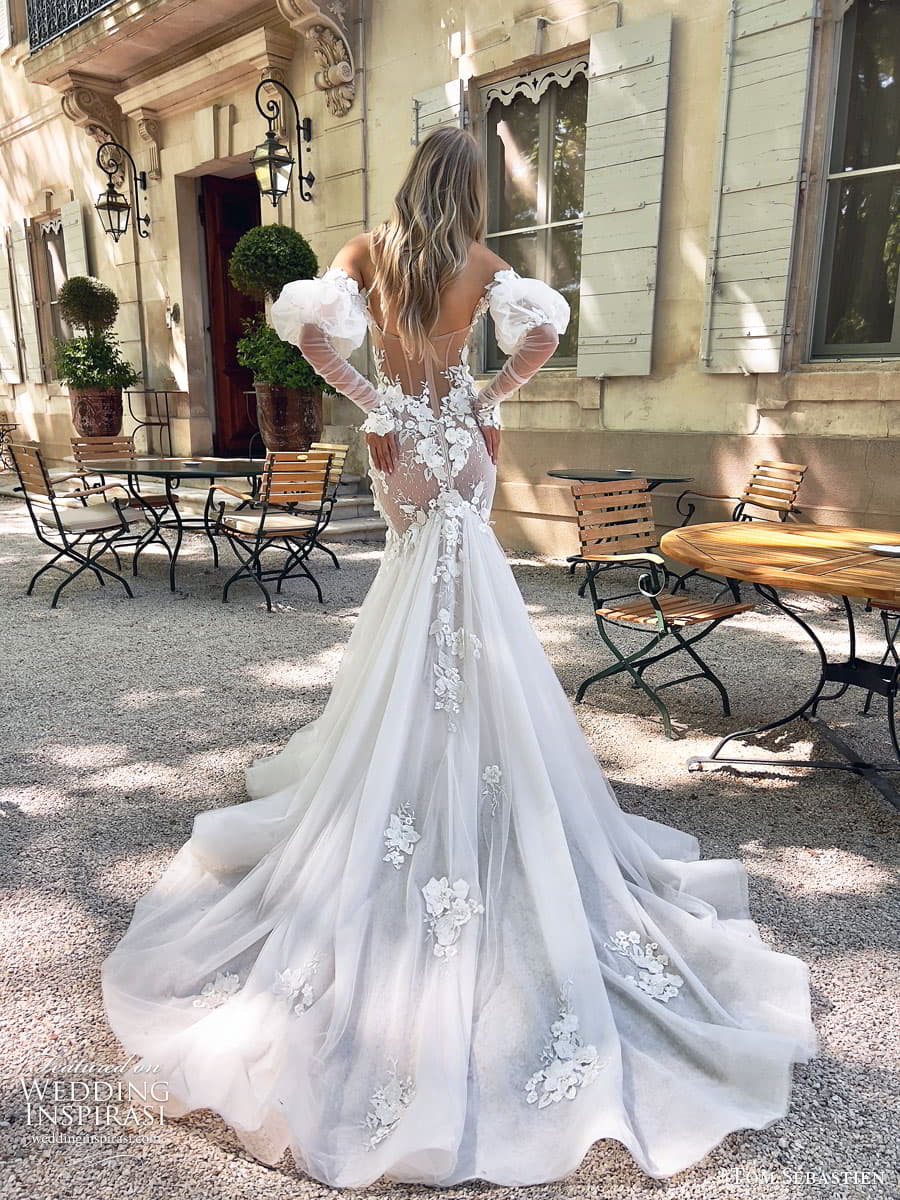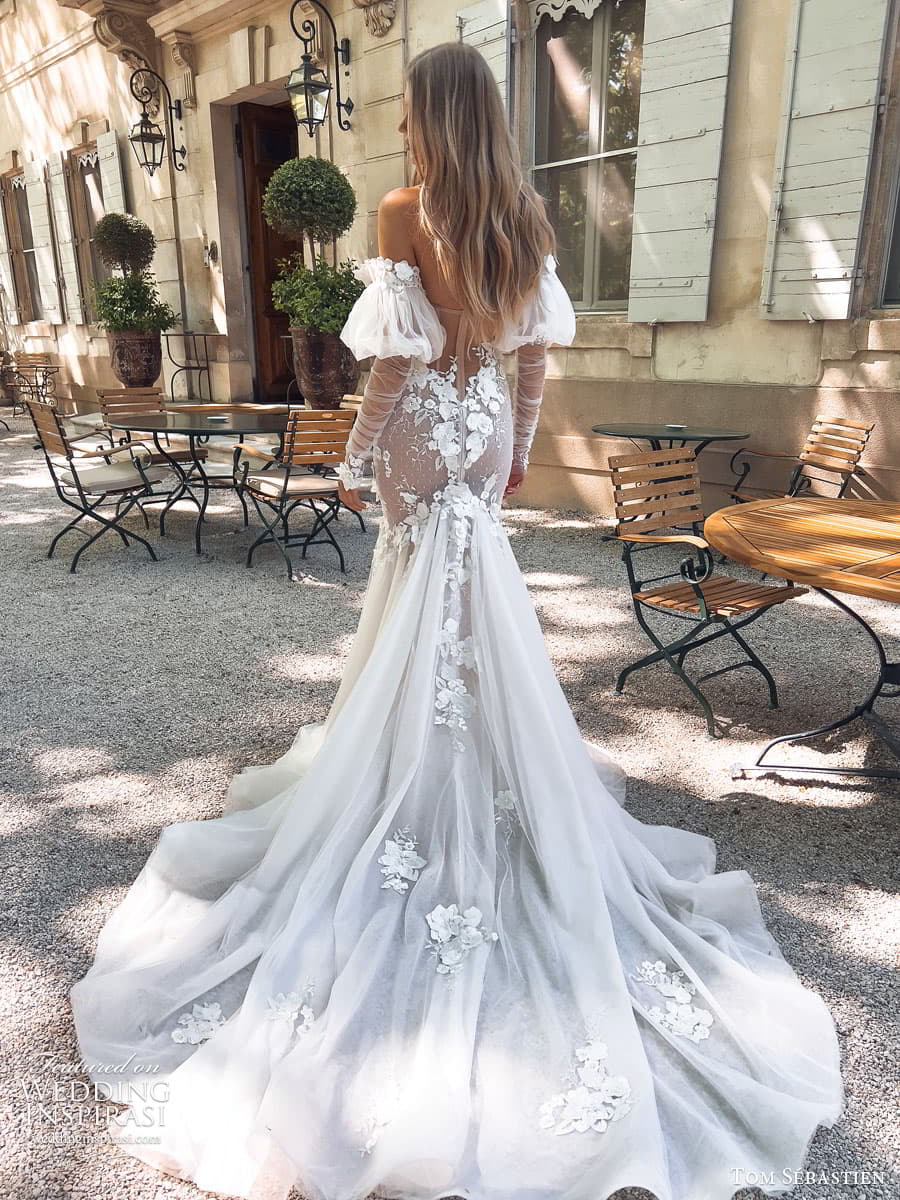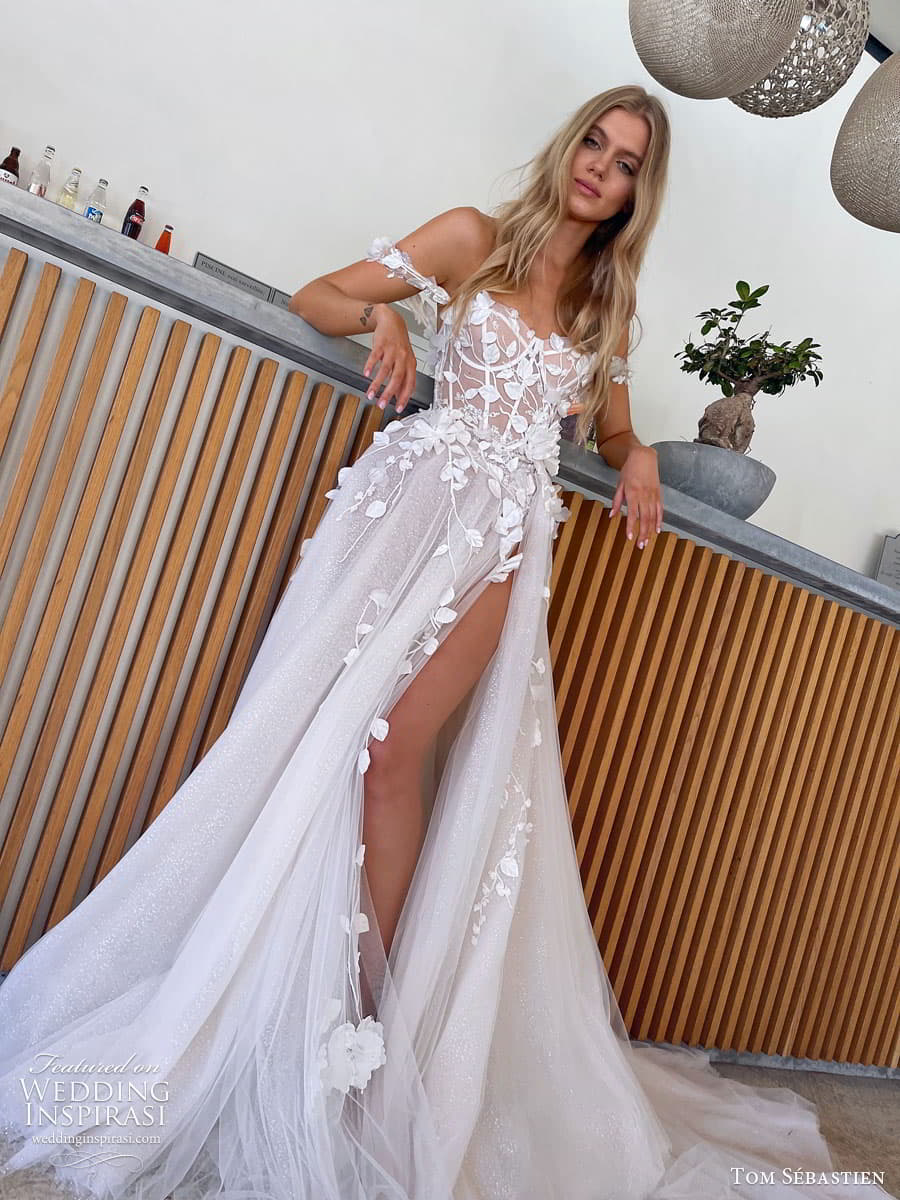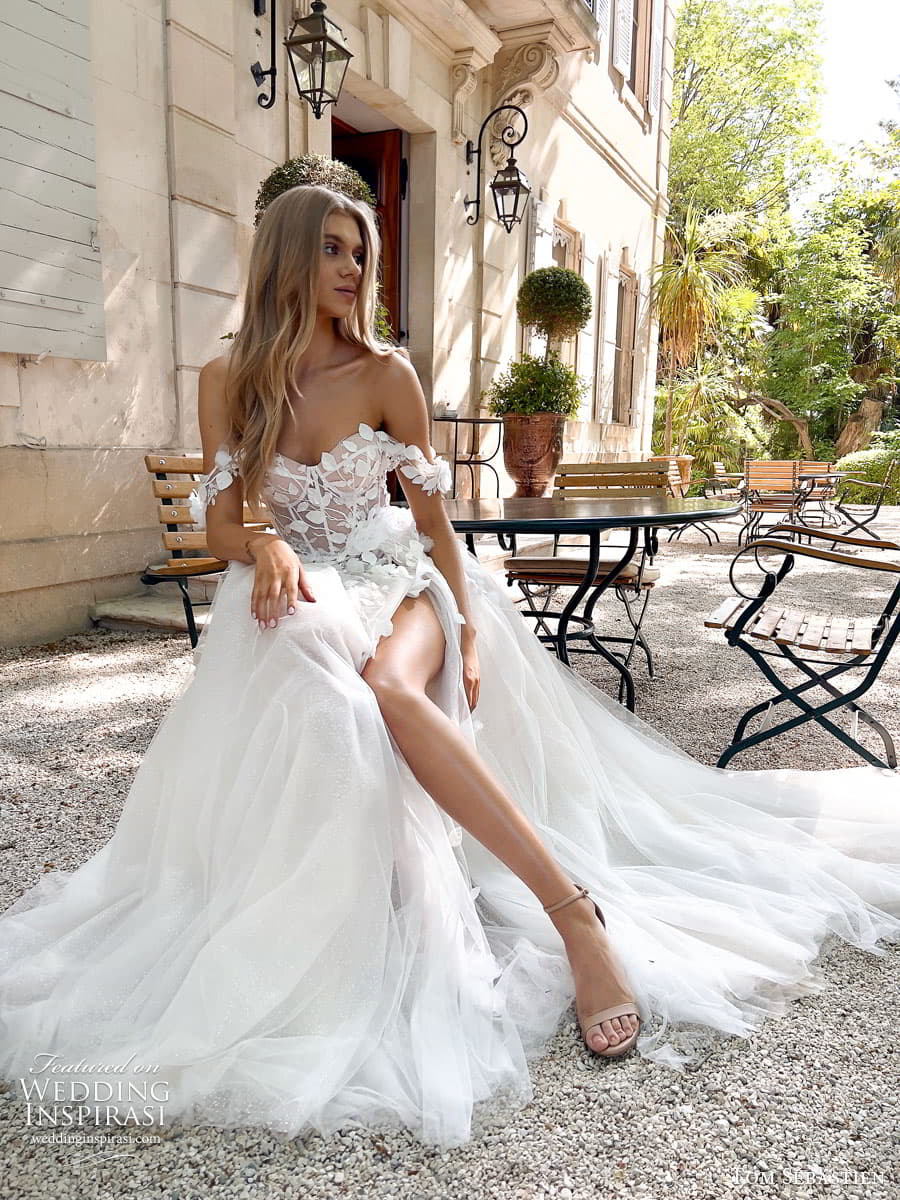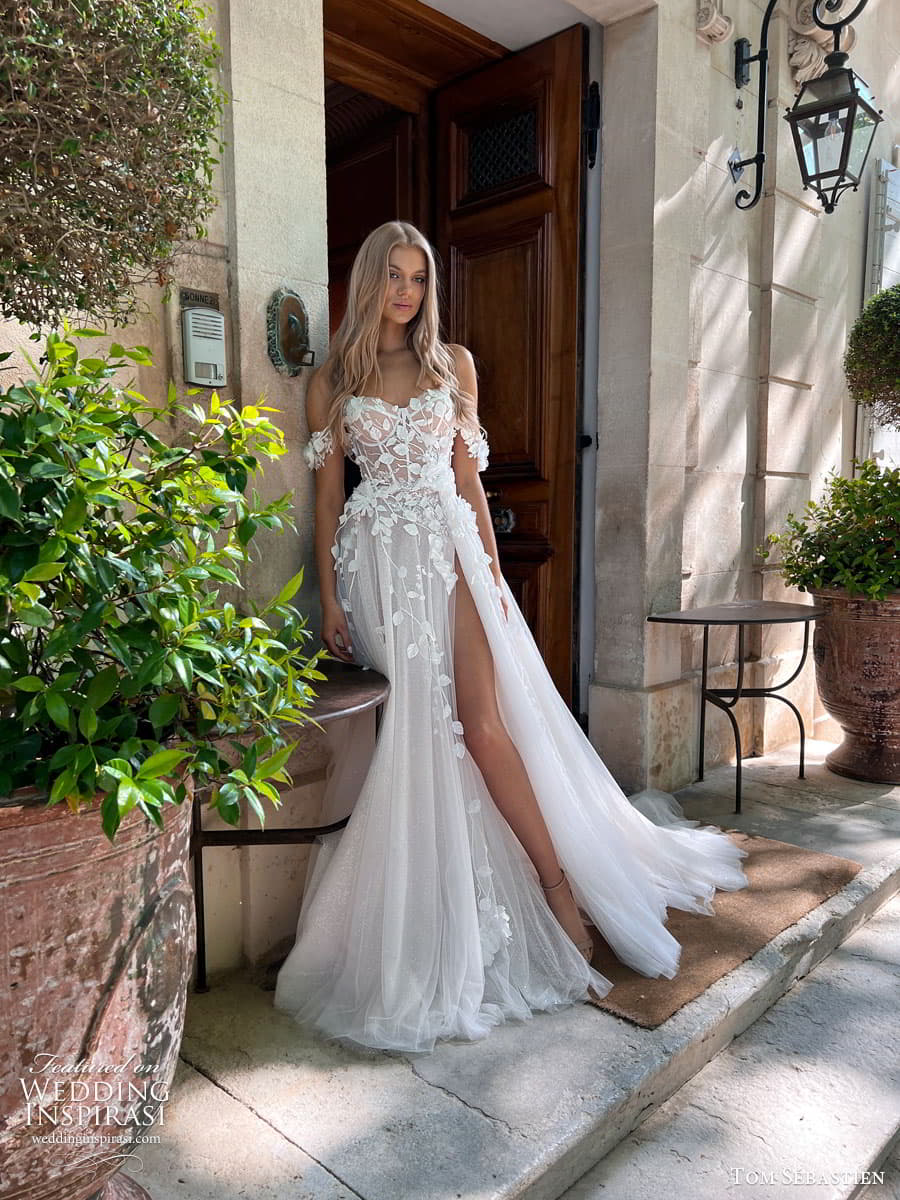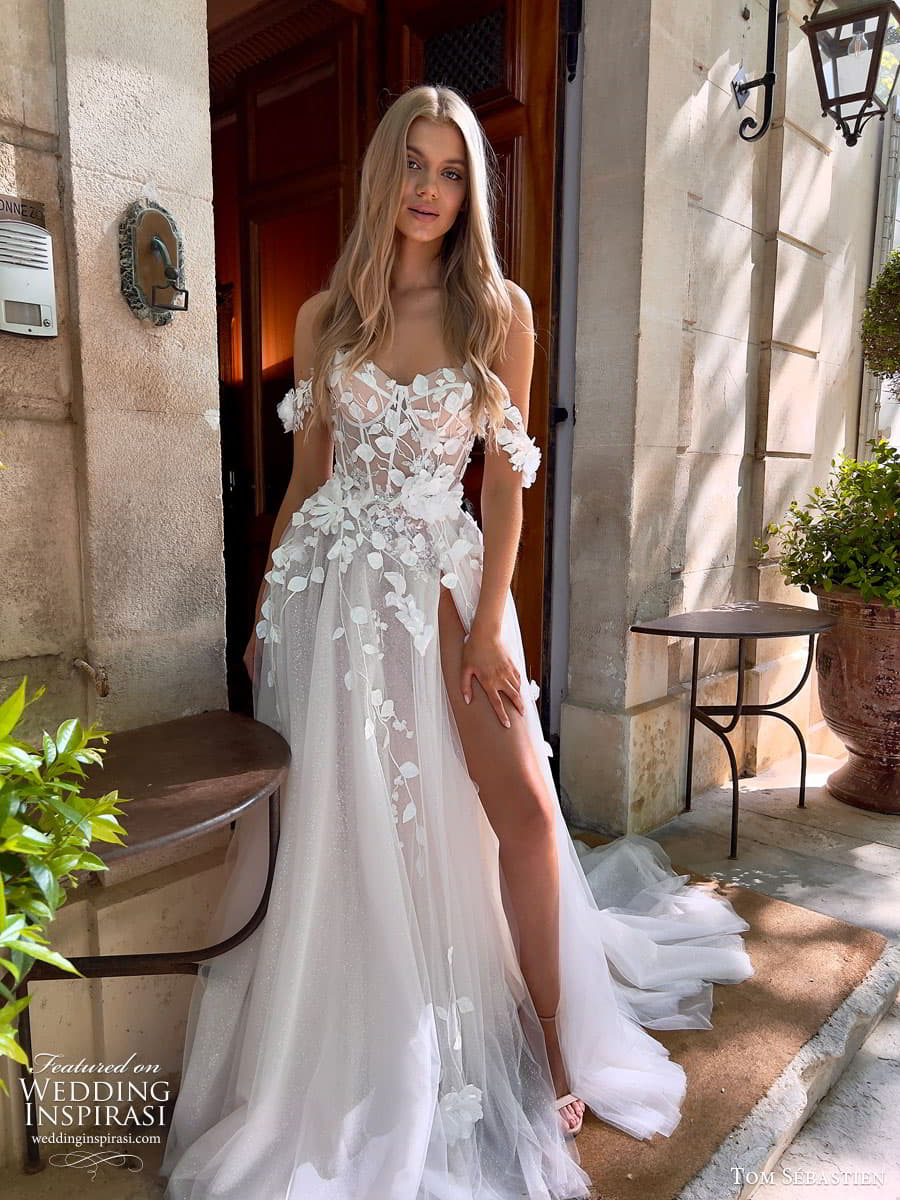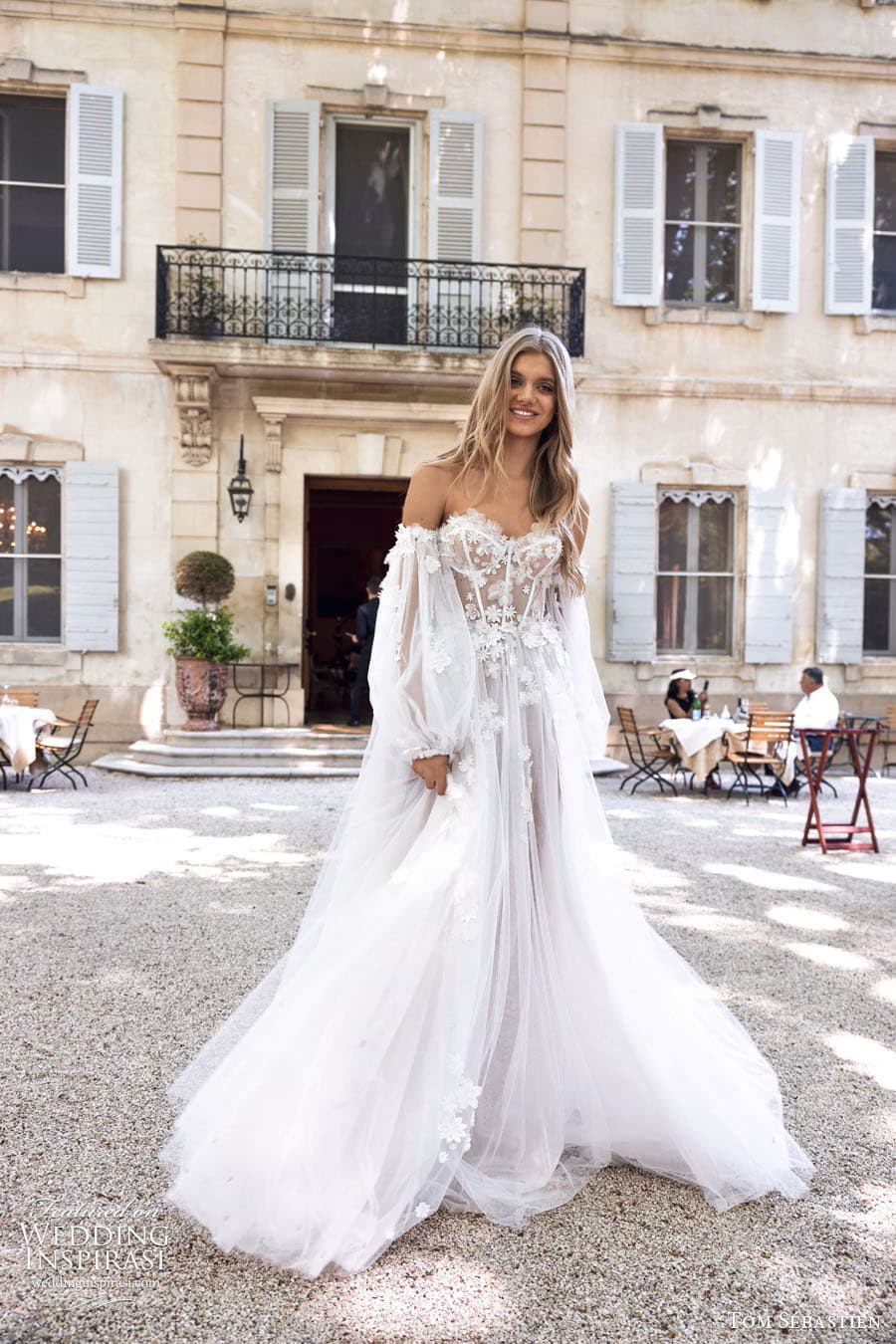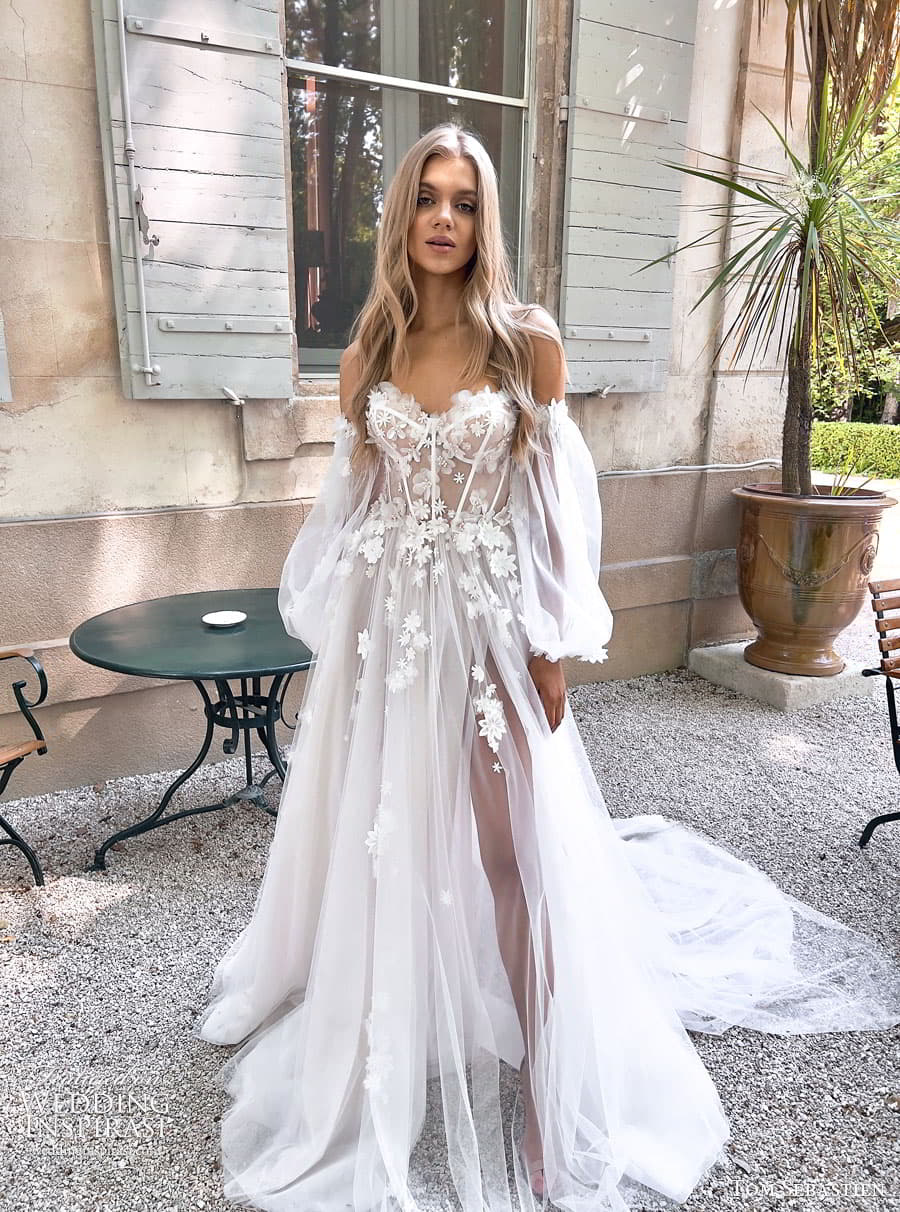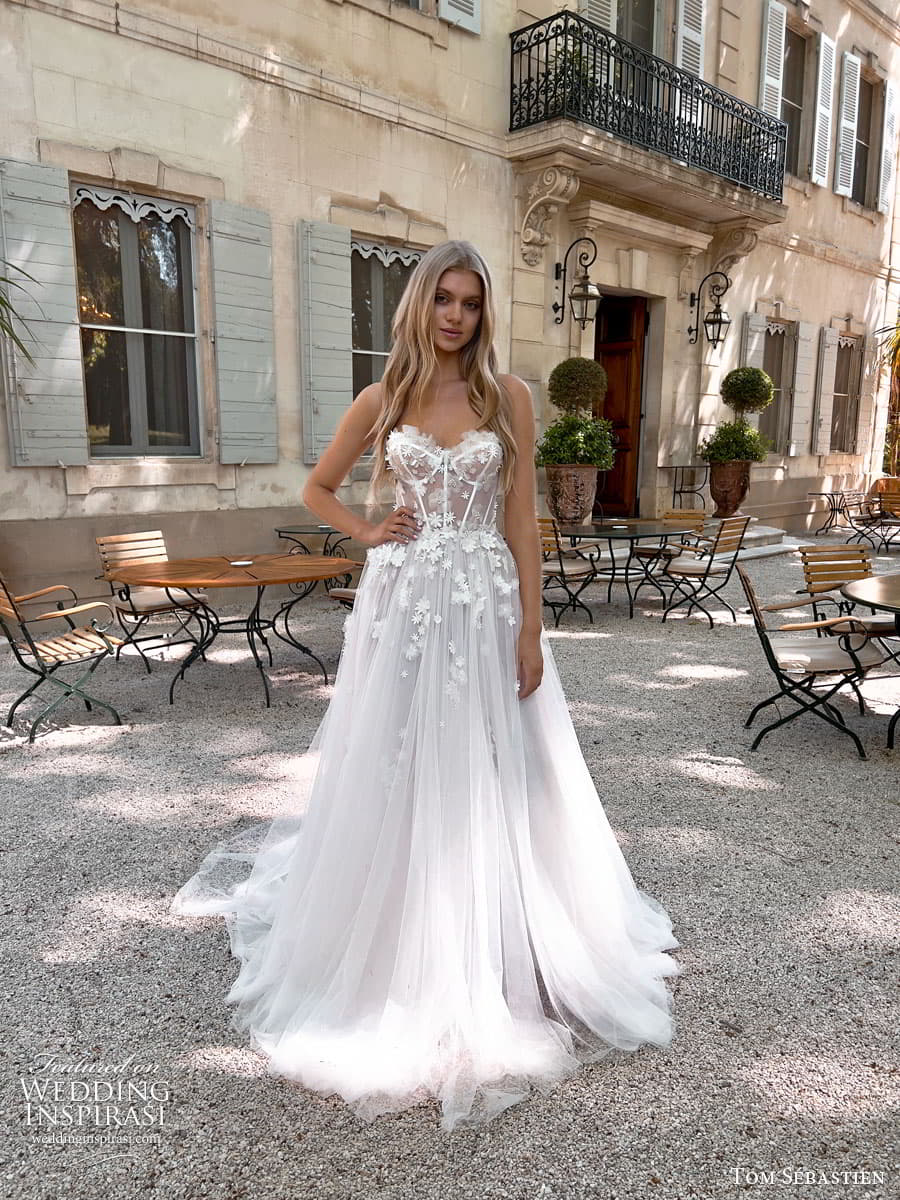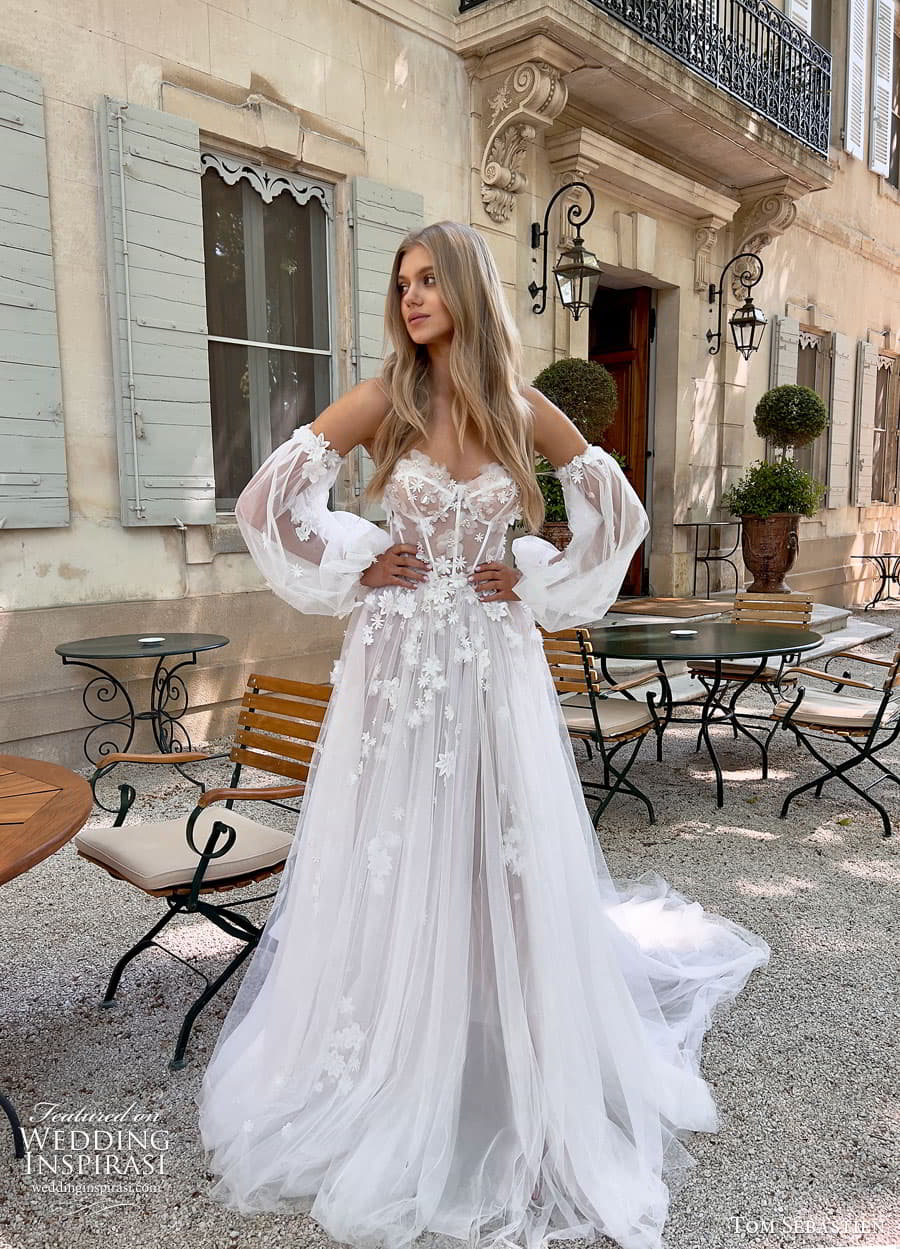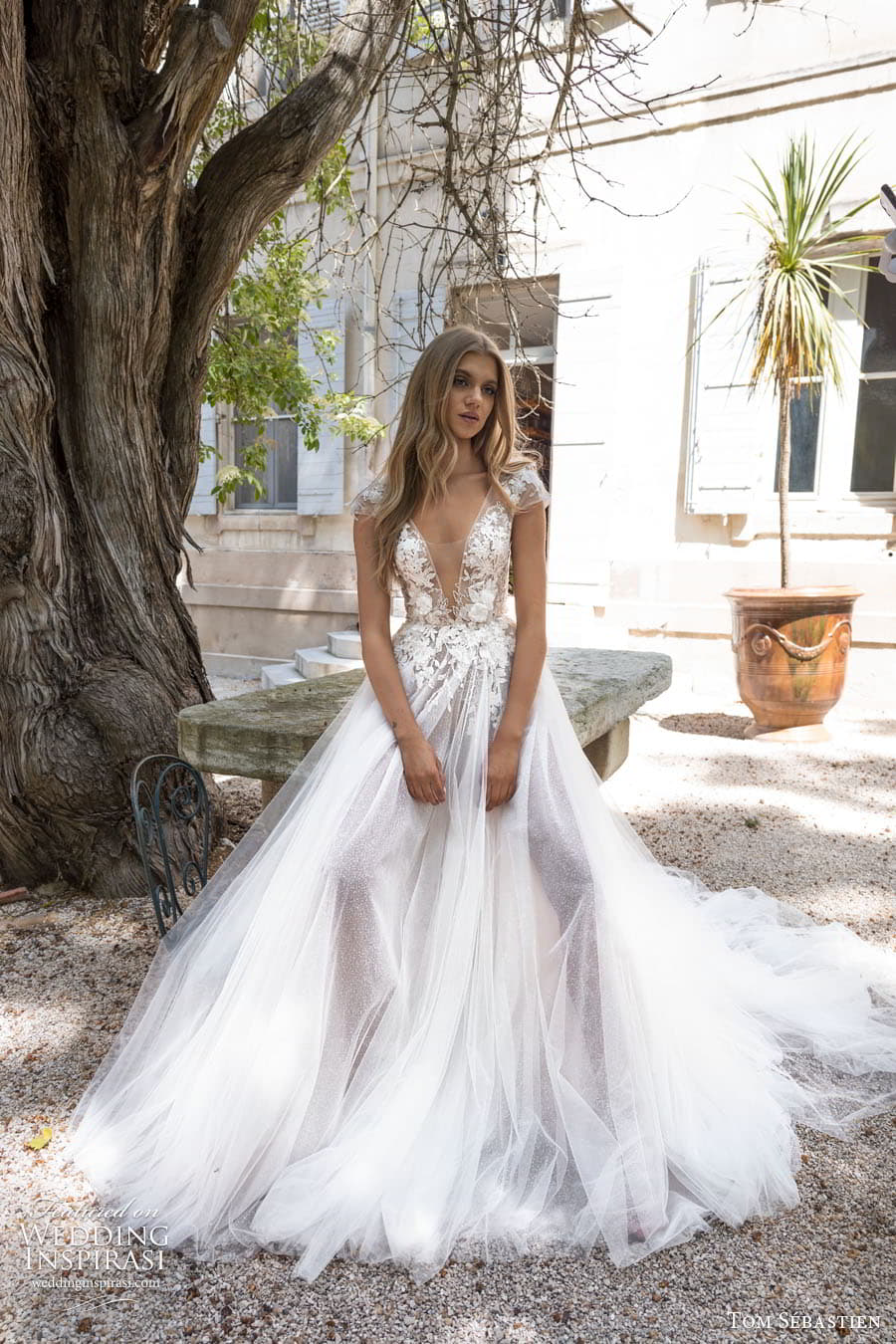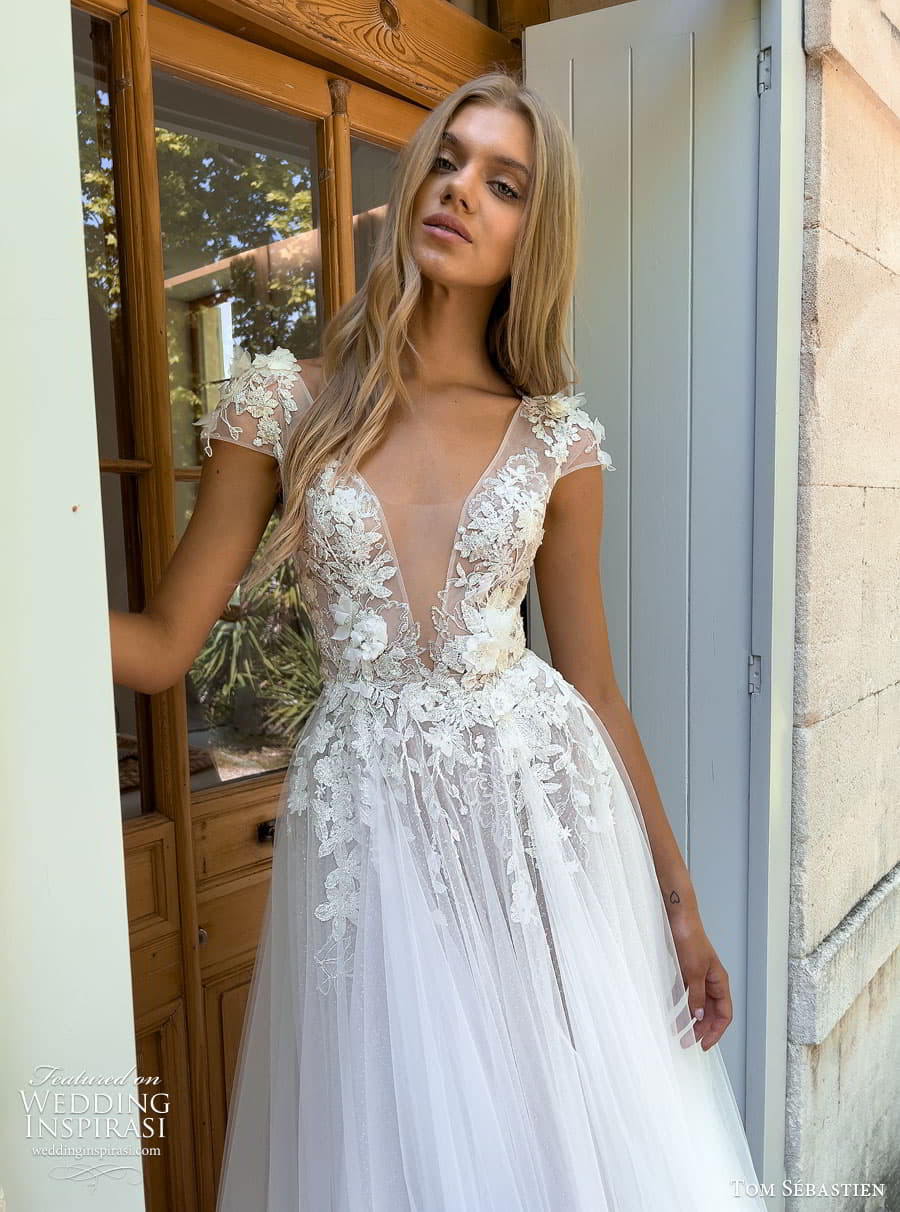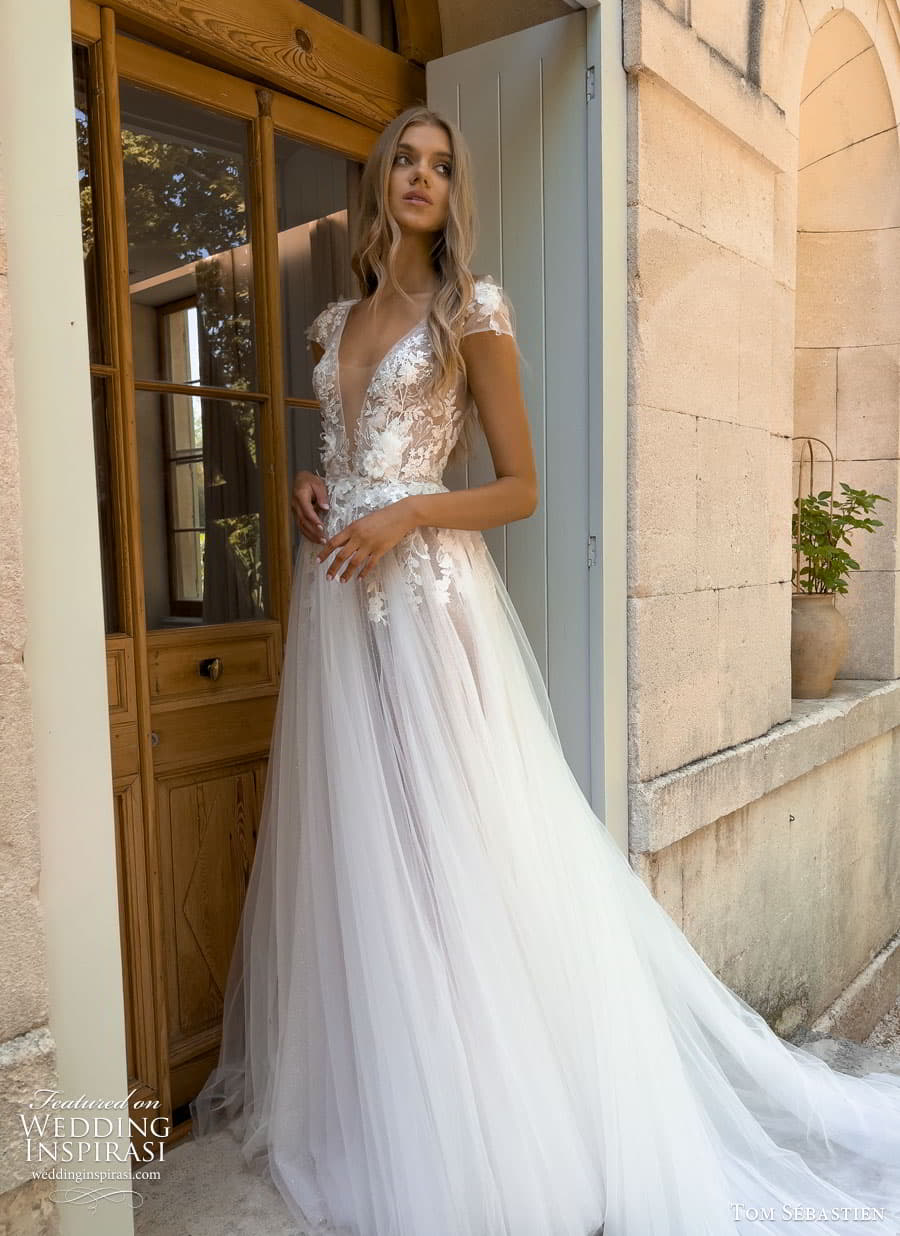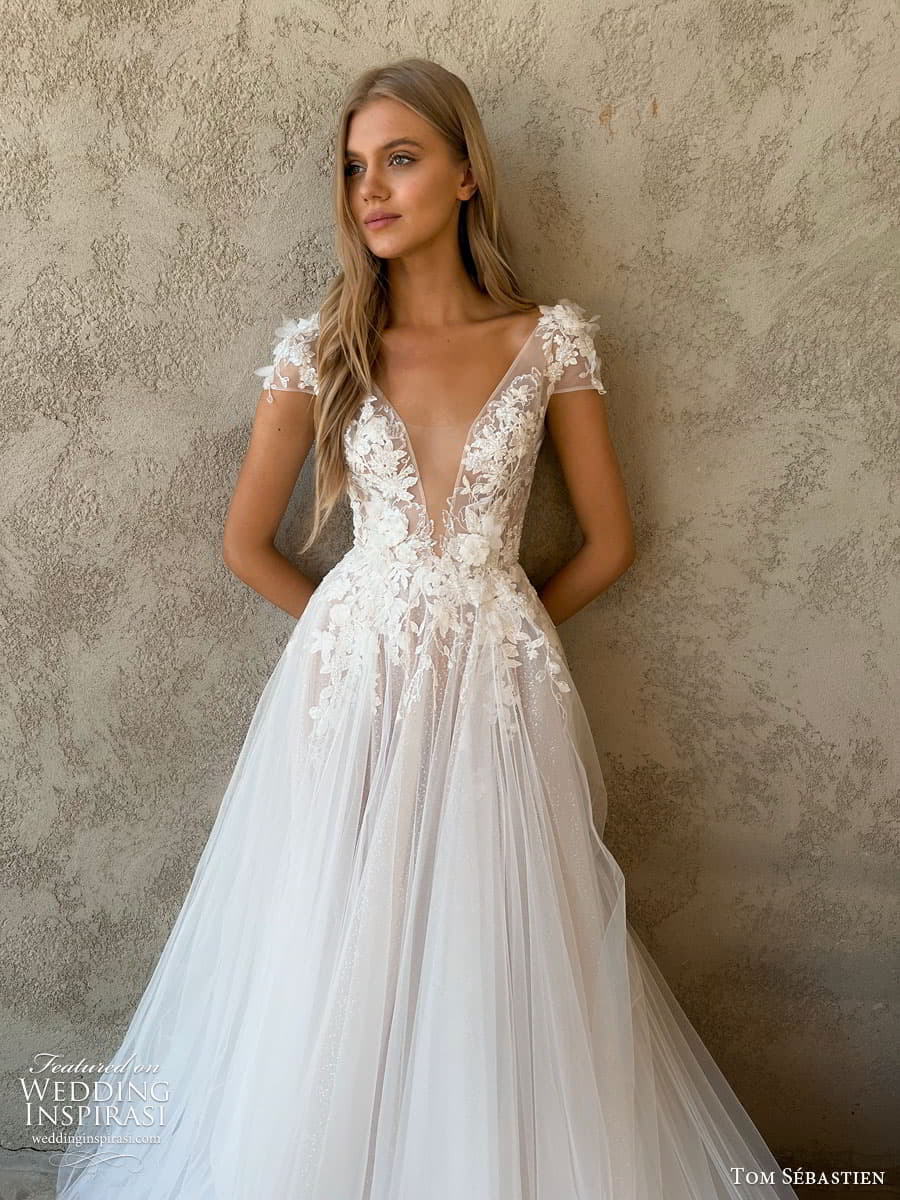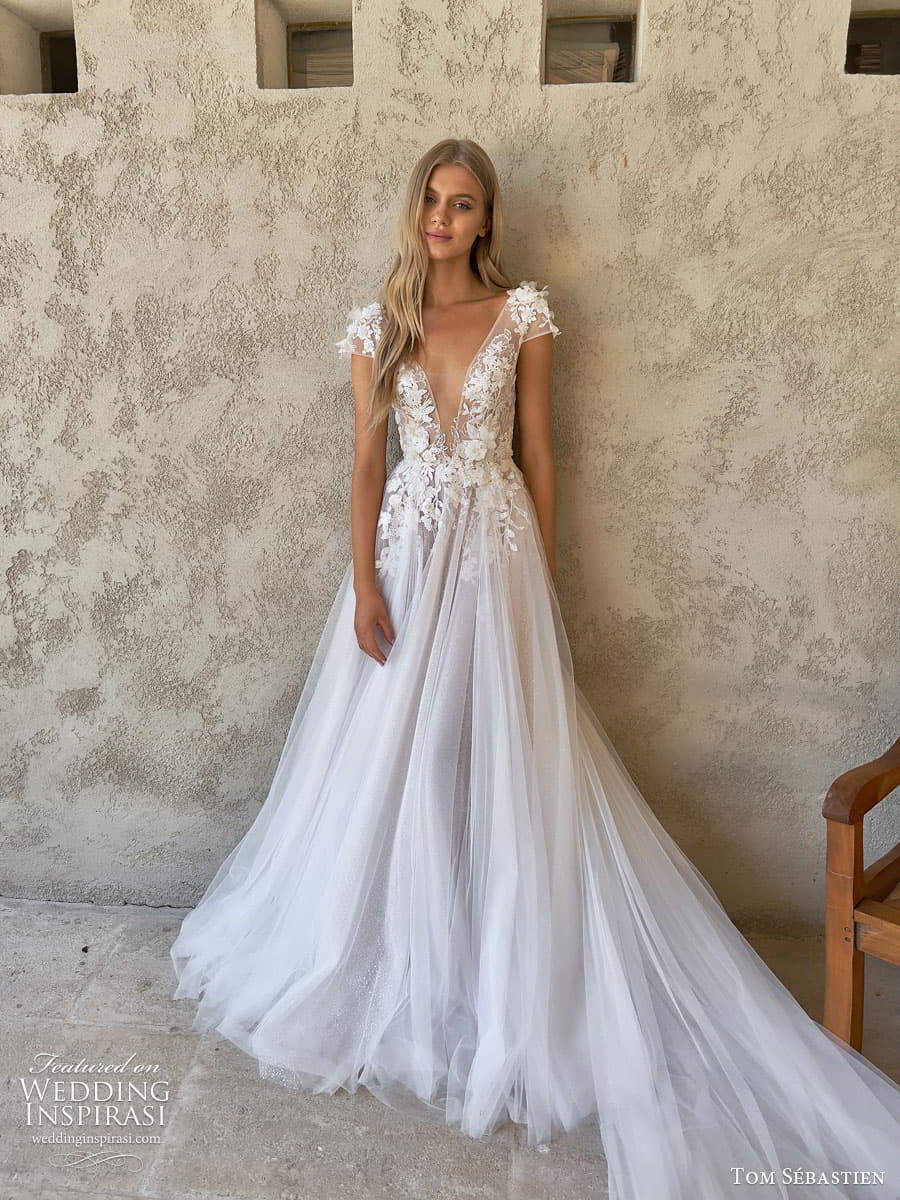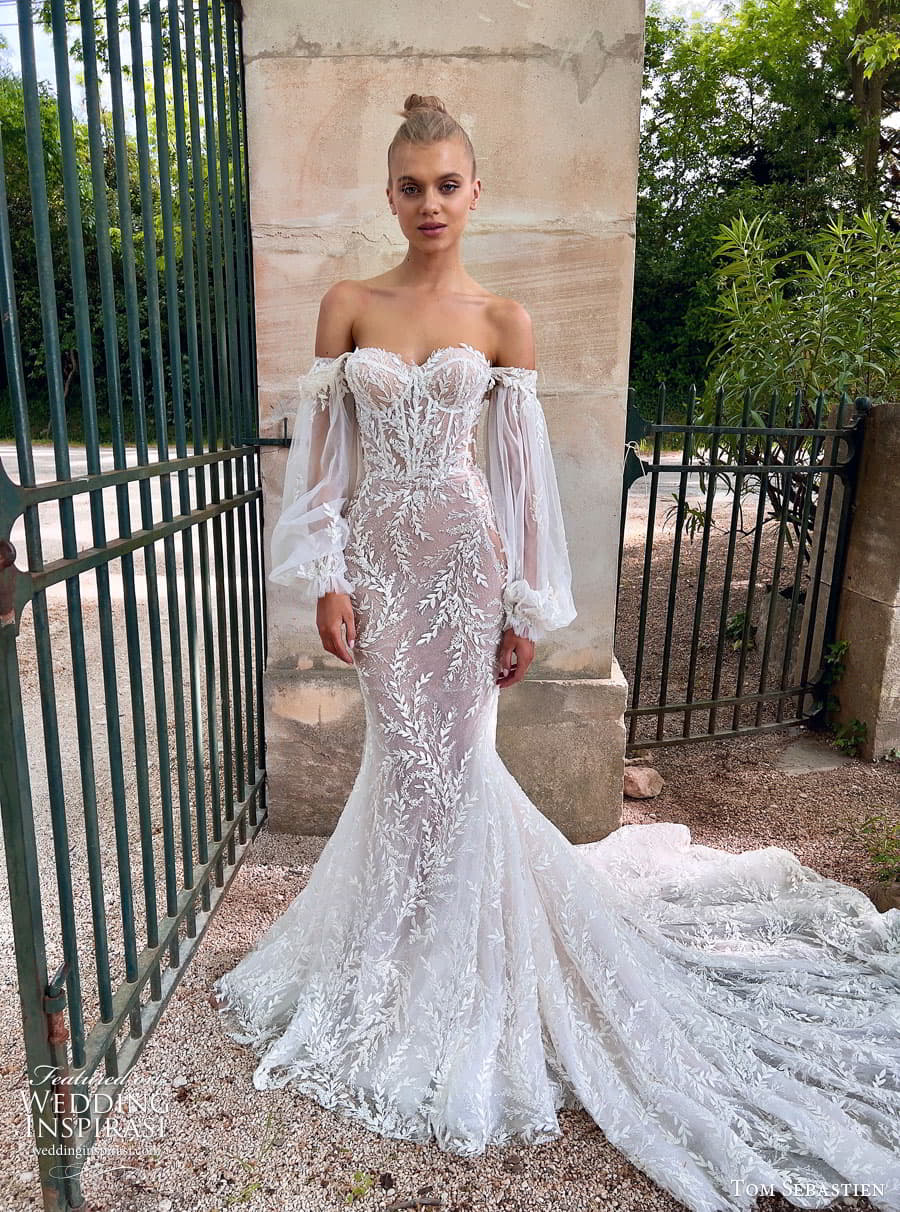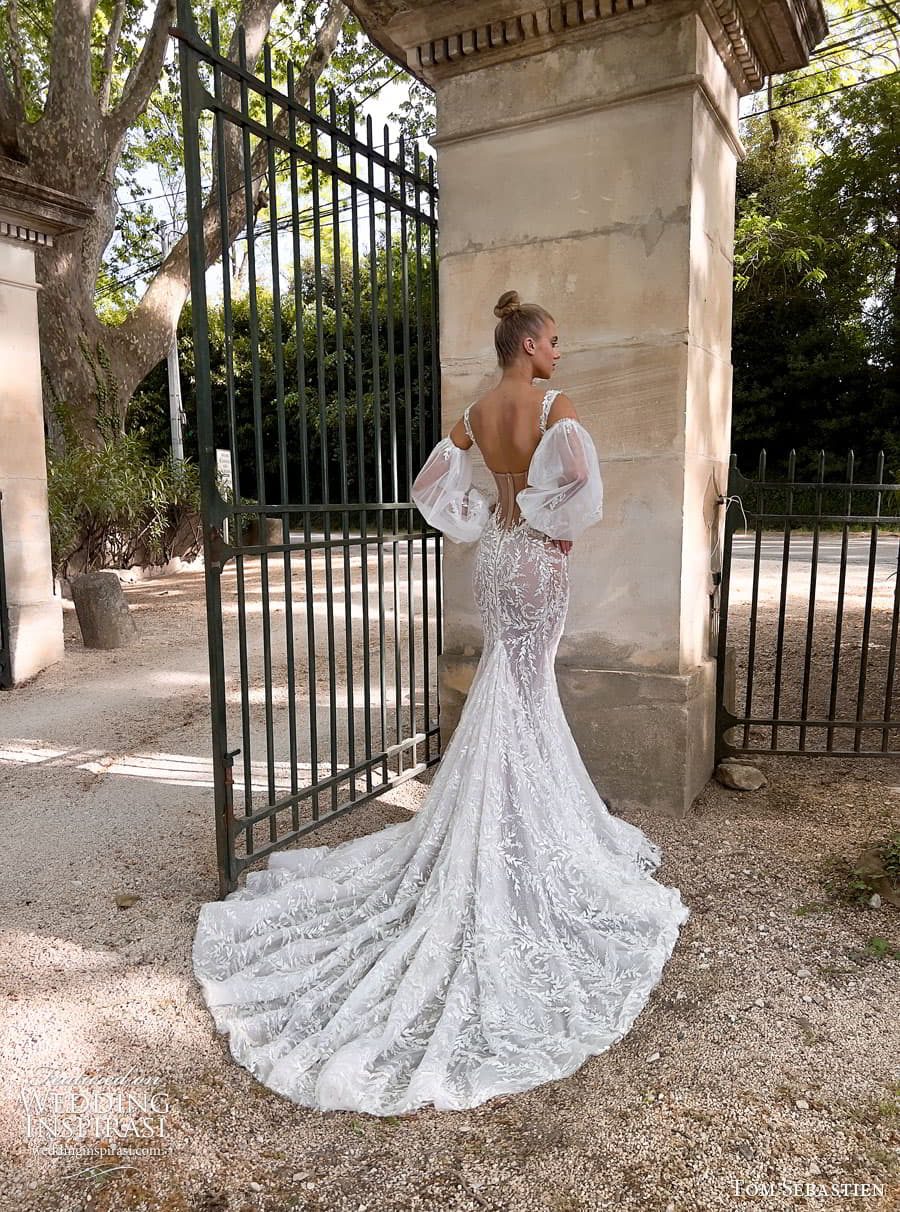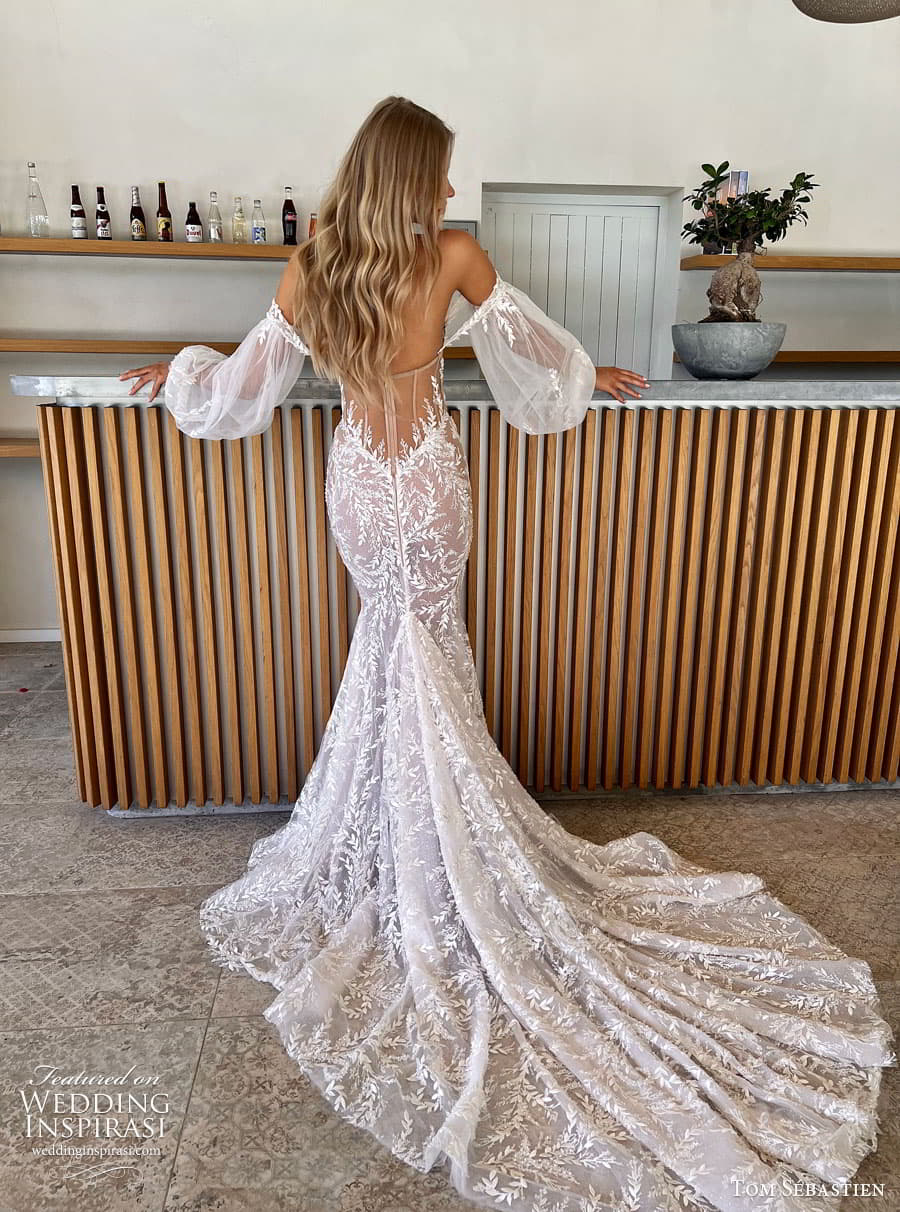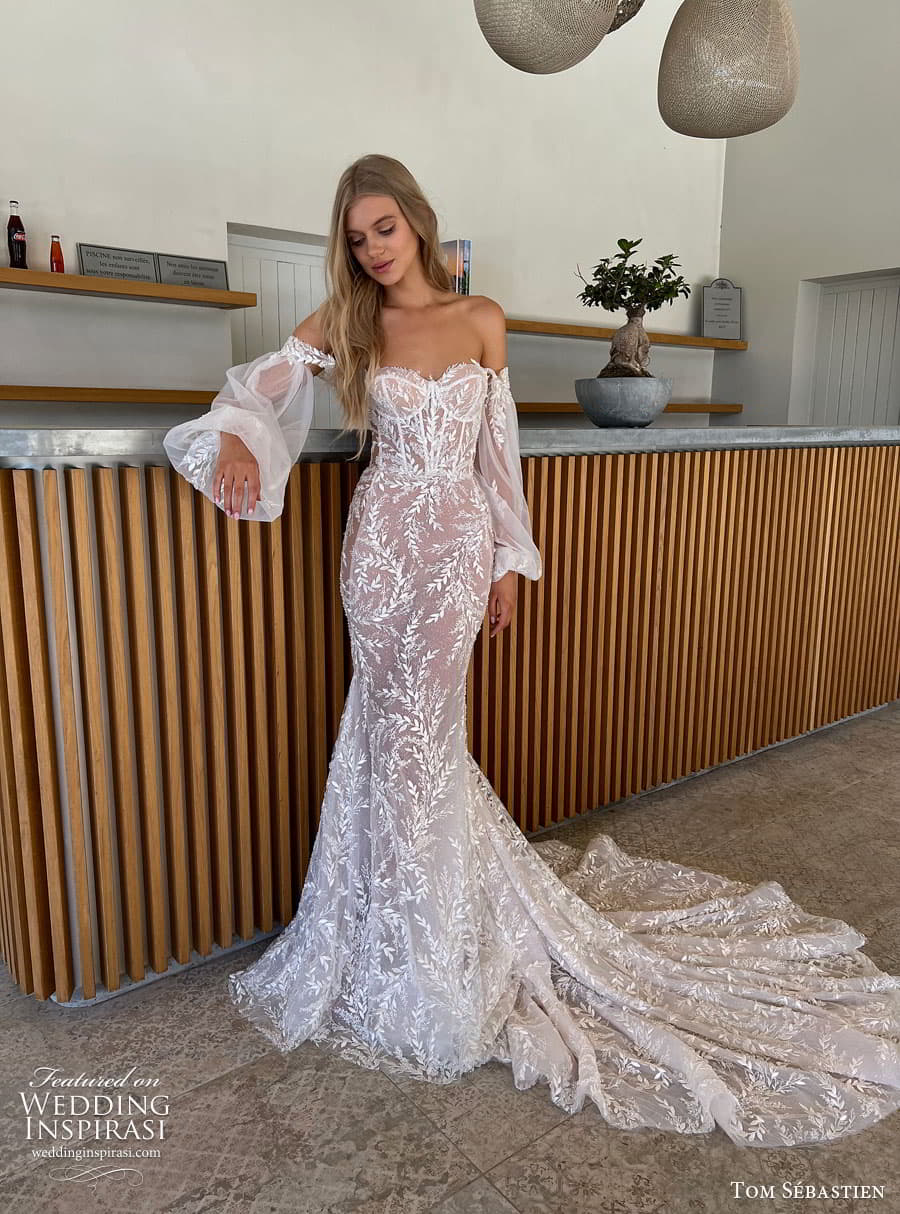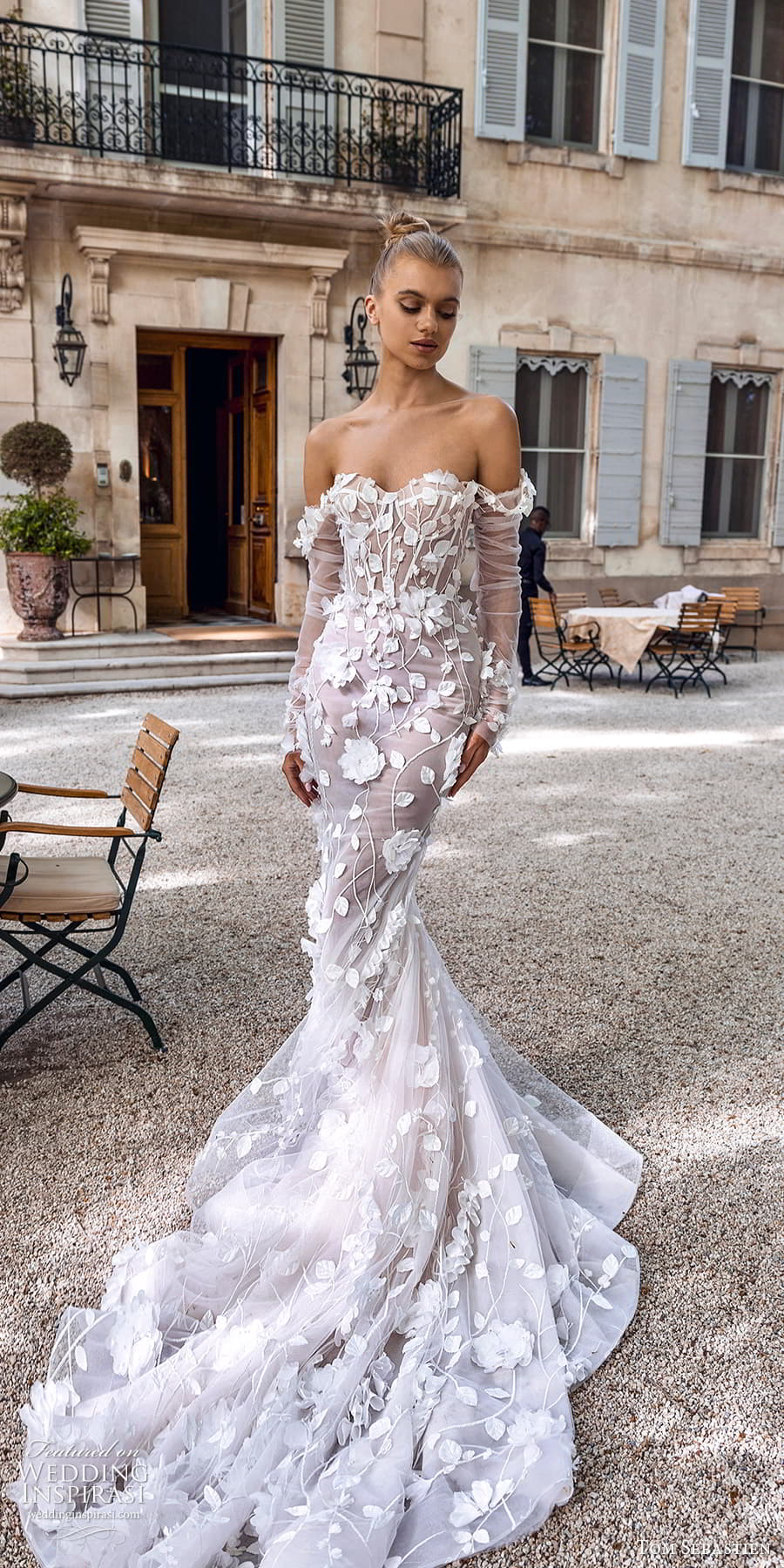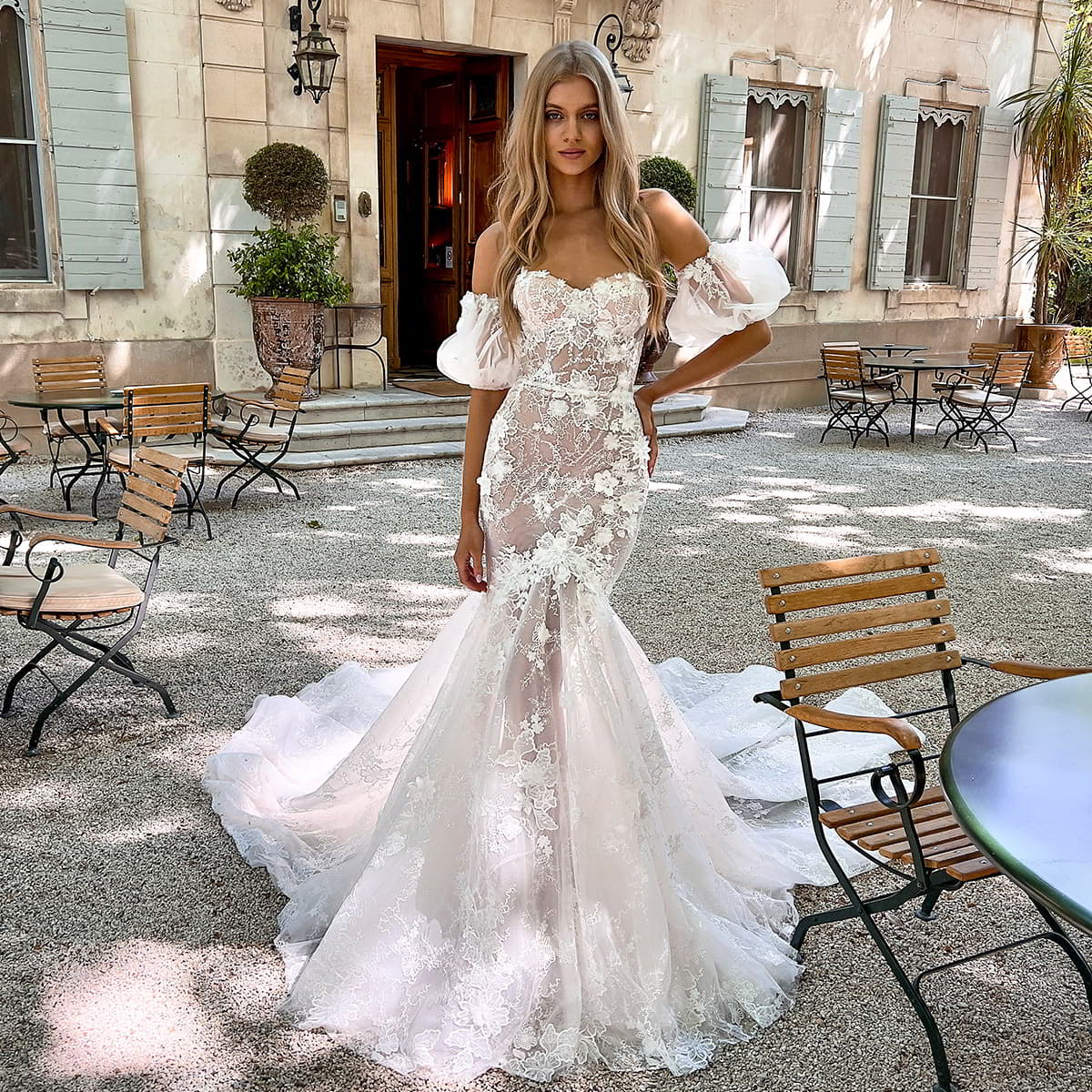 Photos courtesy of Tom Sebastien. For details, visit Tom Sebastien.