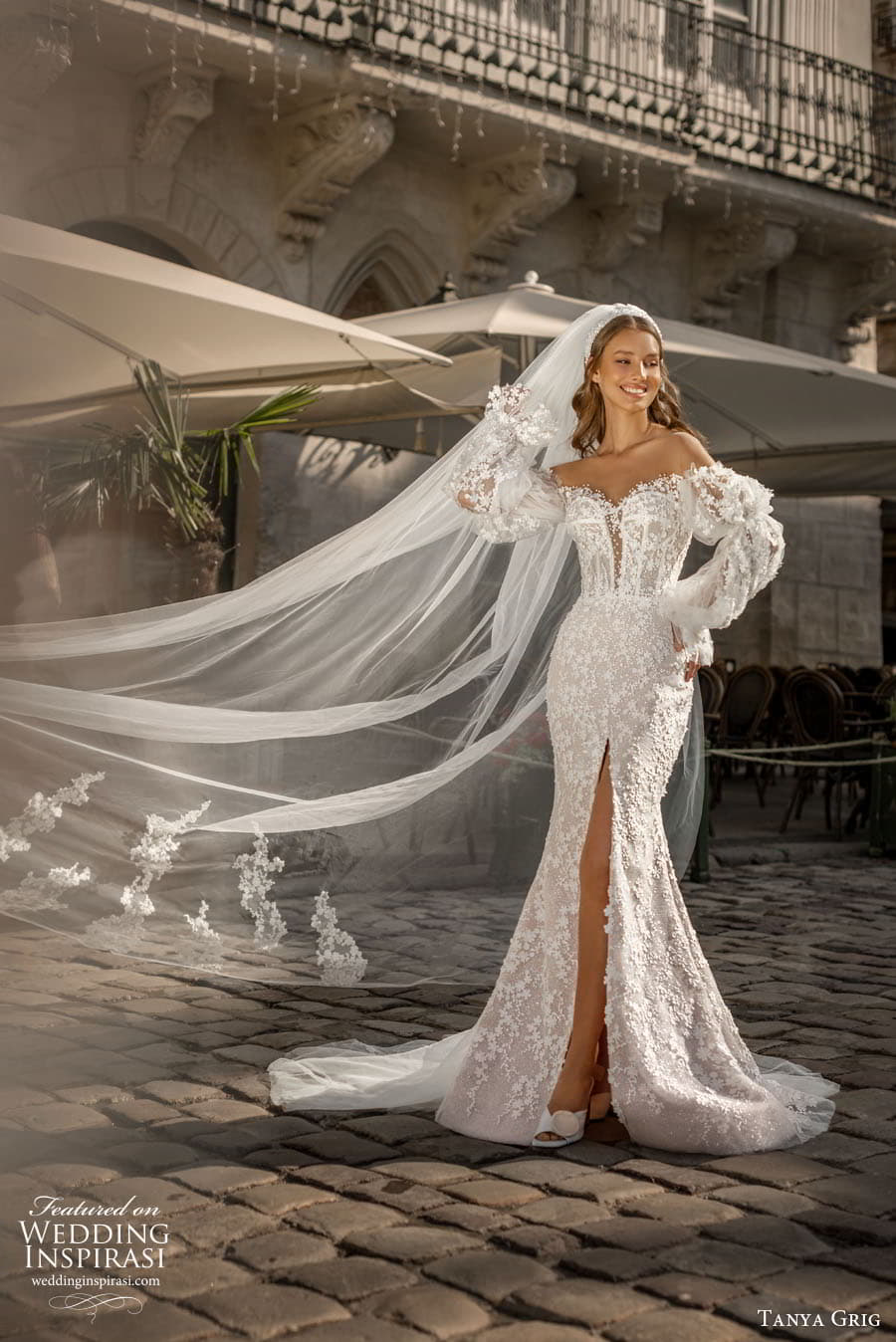 "Cherish the Moment," the gorgeous 2023 bridal collection by Tanya Grig is filled with charming, romantic details and plenty of trendy, convertible options.
"The new 2023 «Cherish the Moment» Collection is a truly versatile collection combining lots of transformer gowns with detachable trendy puff sleeves, detachable long linings and see-thru «sheer» leg effects. Each and every design is handcrafted and made of the finest fabrics and laces. Impeccable lace motifs are all hand sewn and hand beaded making each design a real couture piece. This year's collection also features many structured bodices, with boning and lace-up backs – for the most stylish and romantic brides."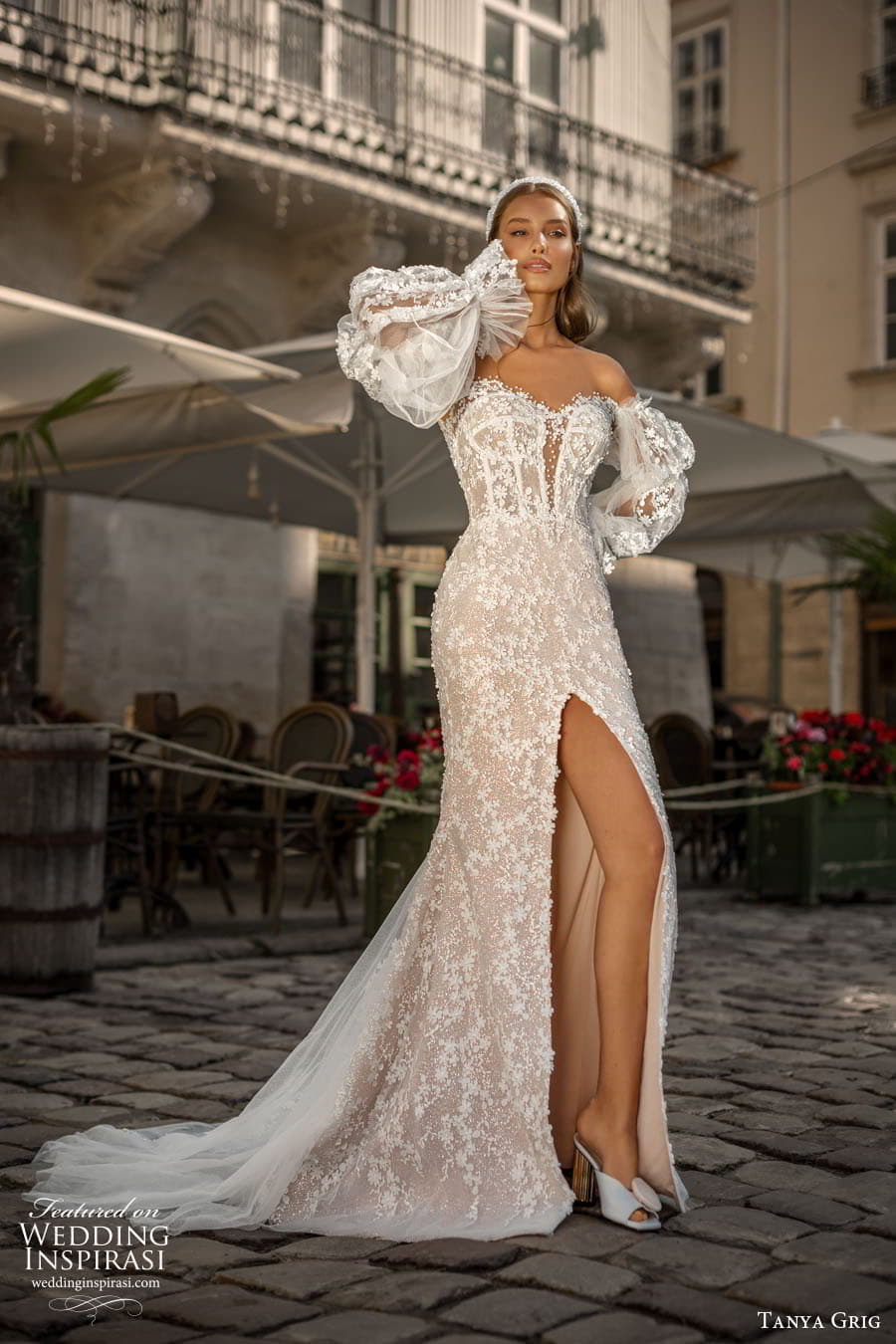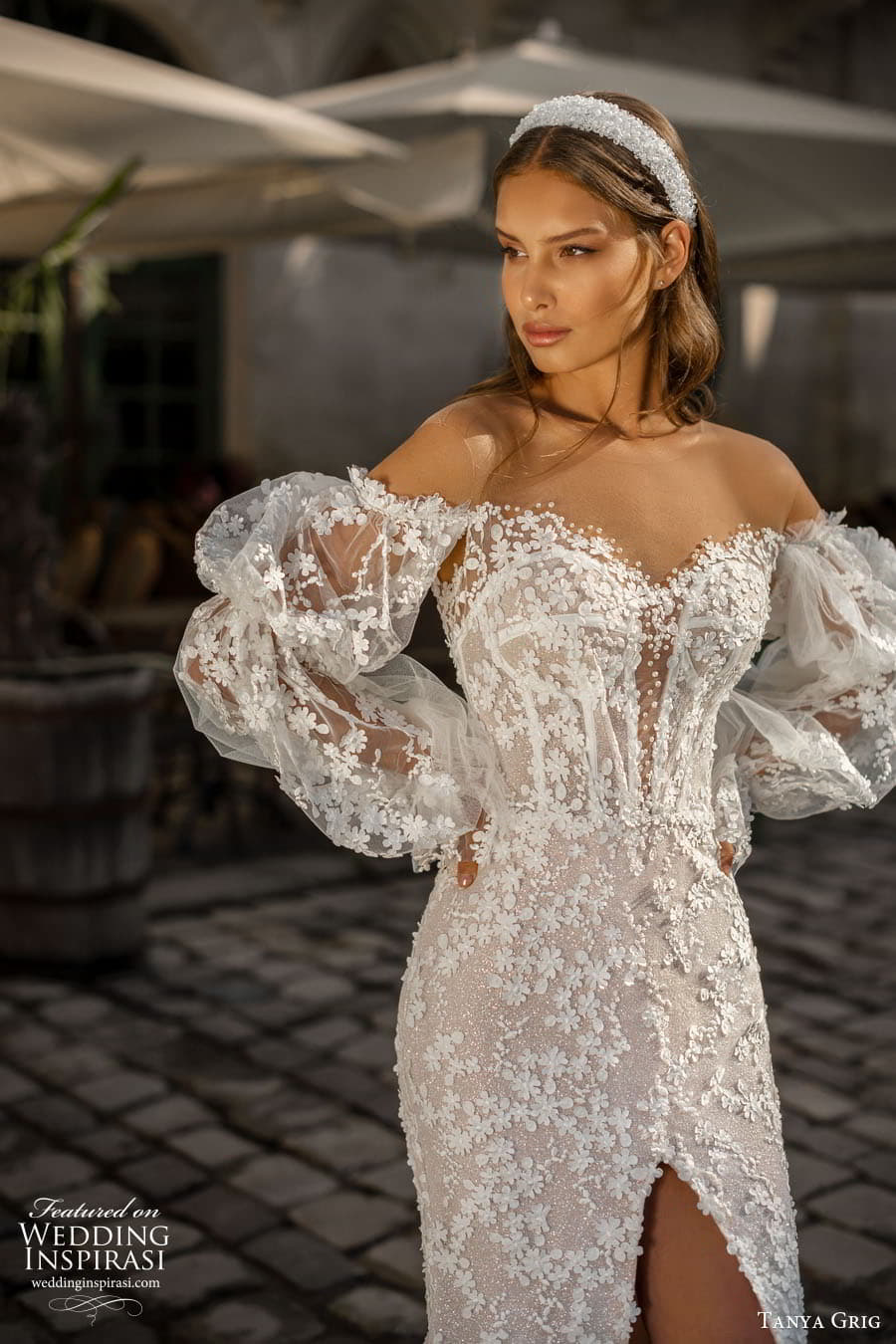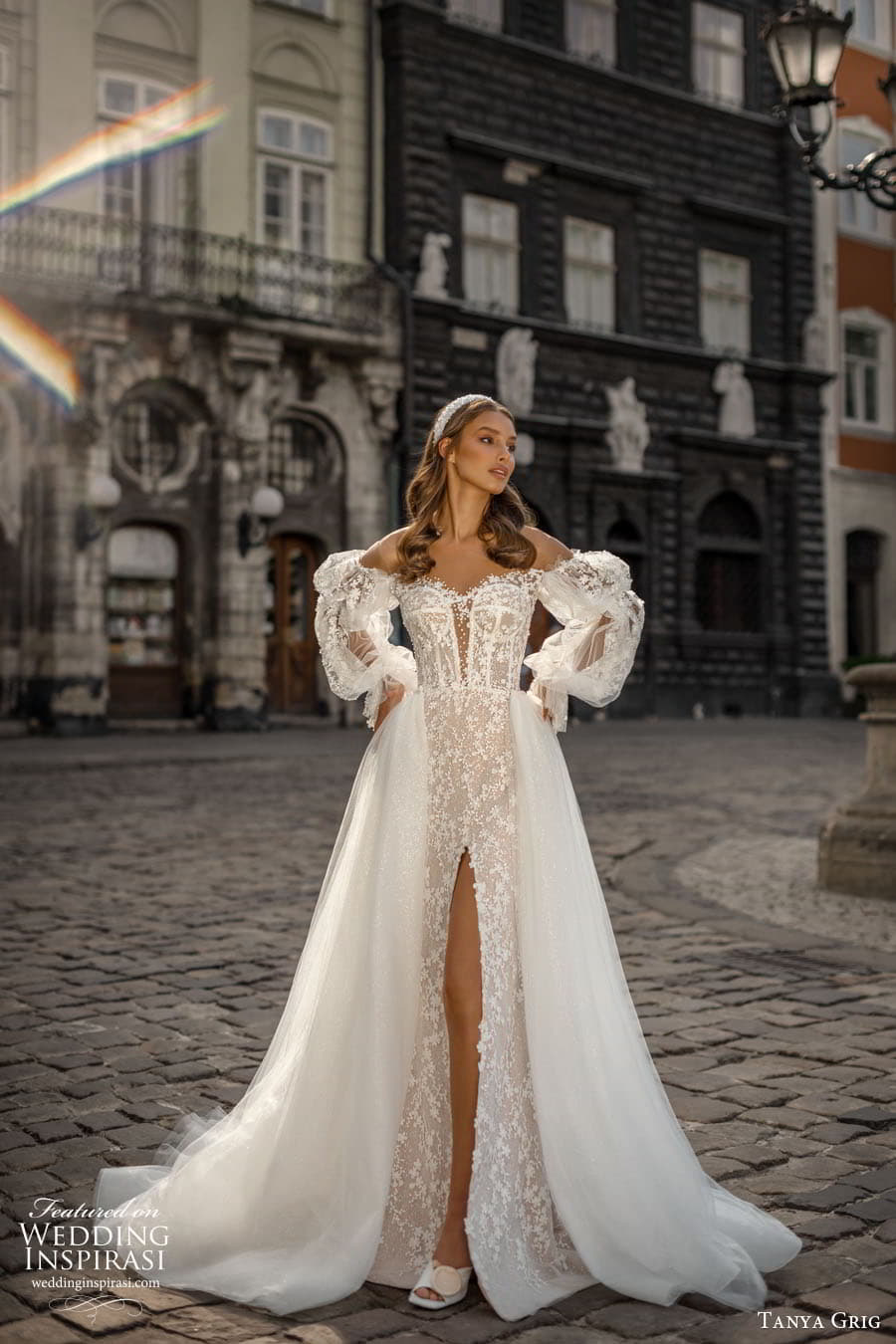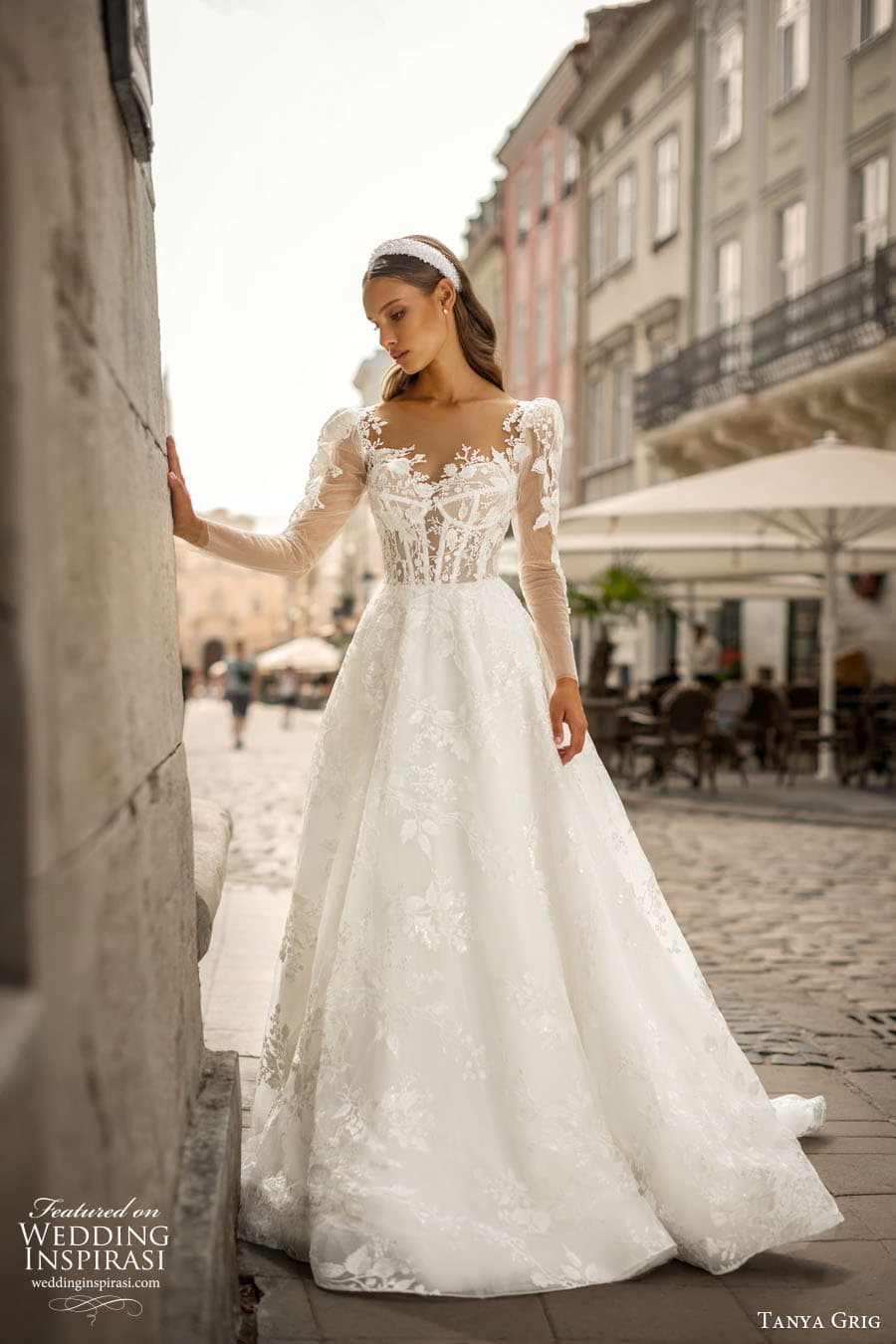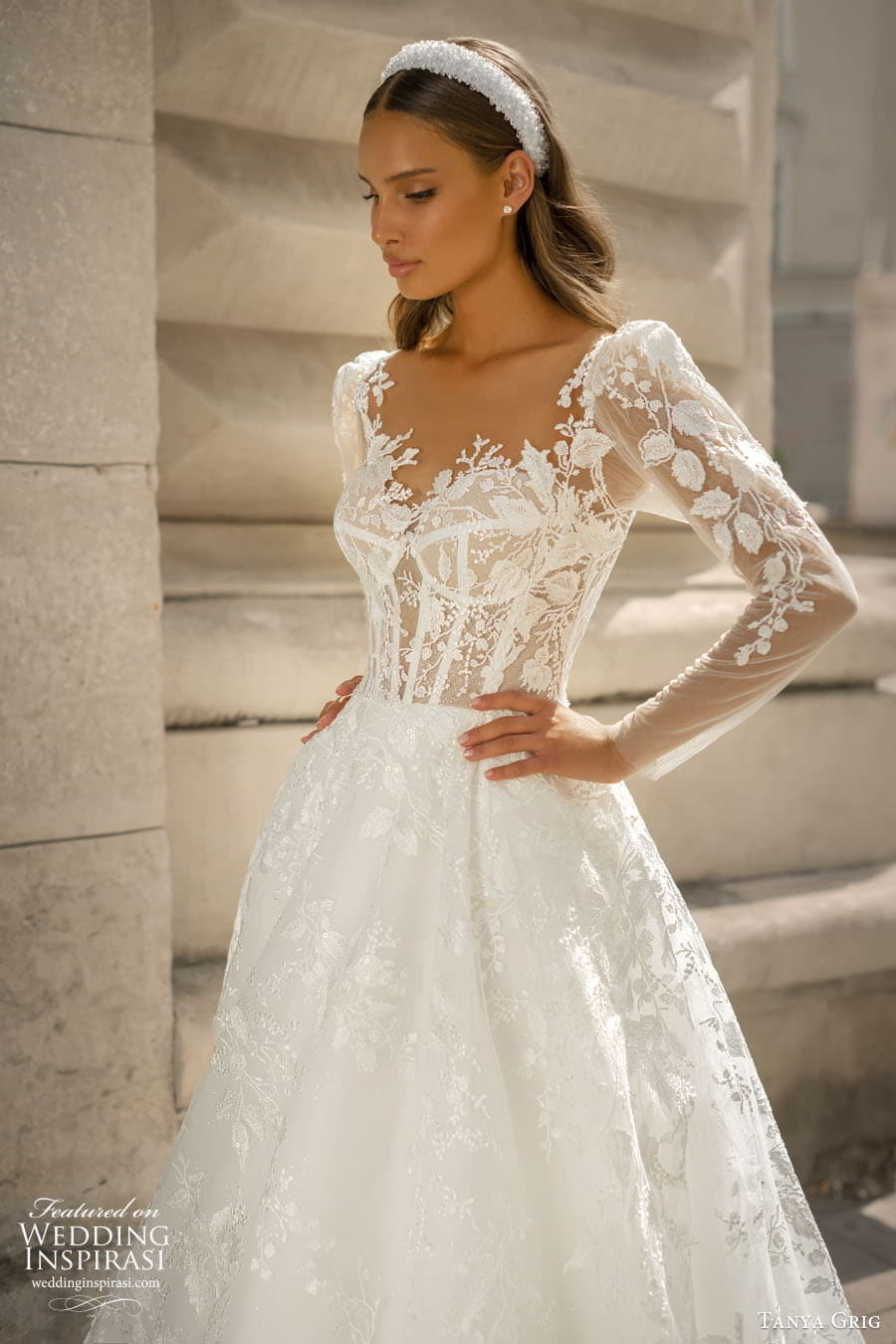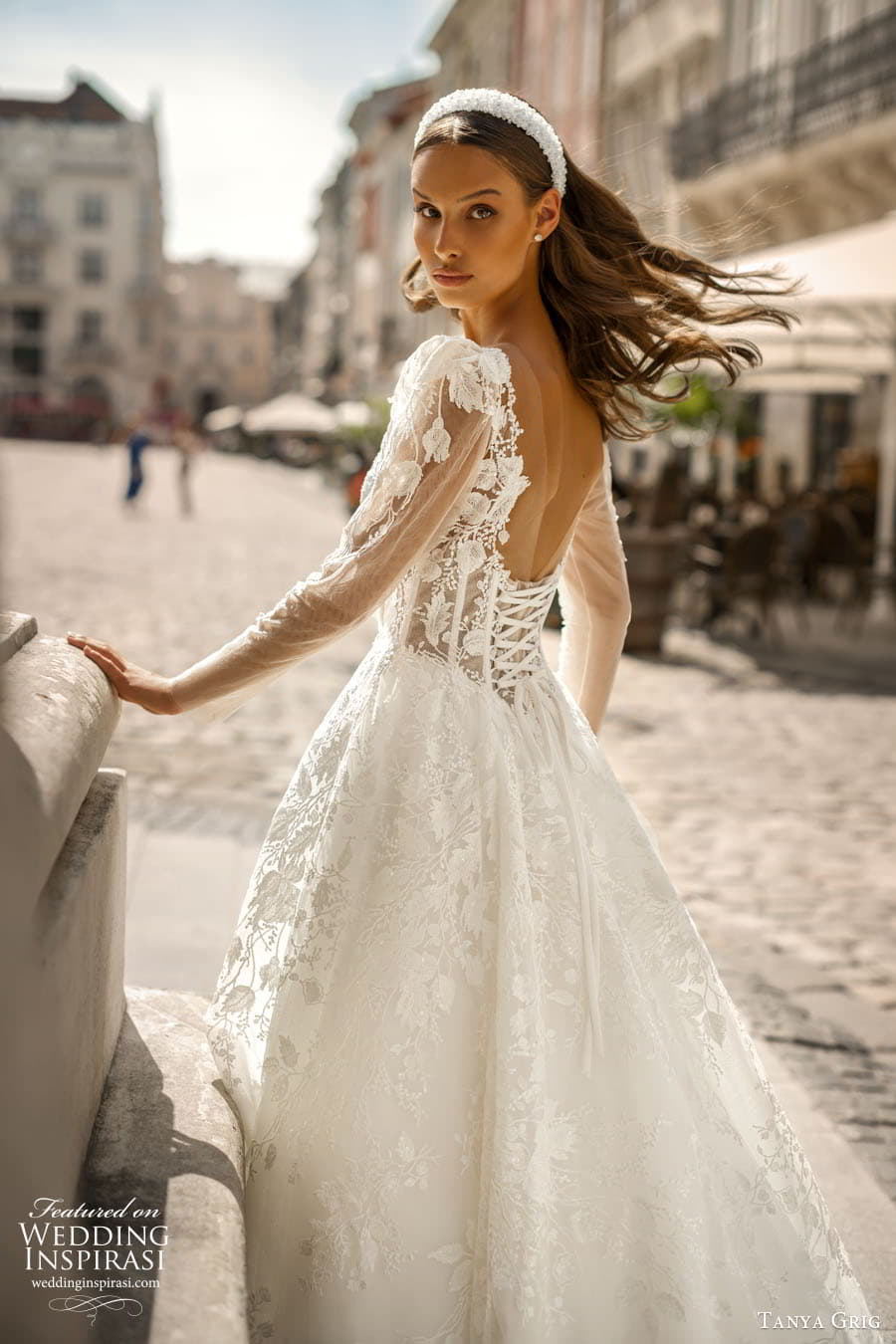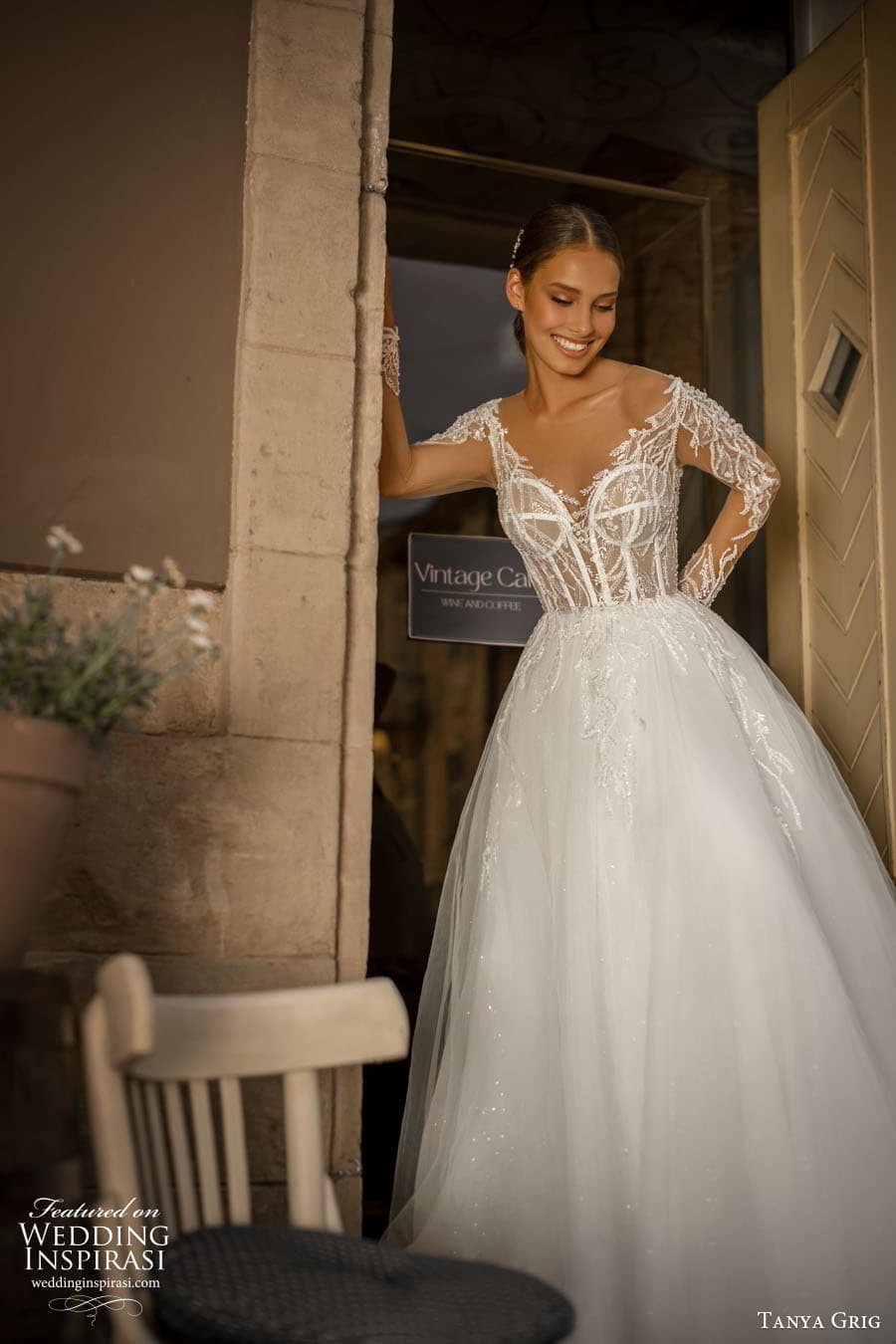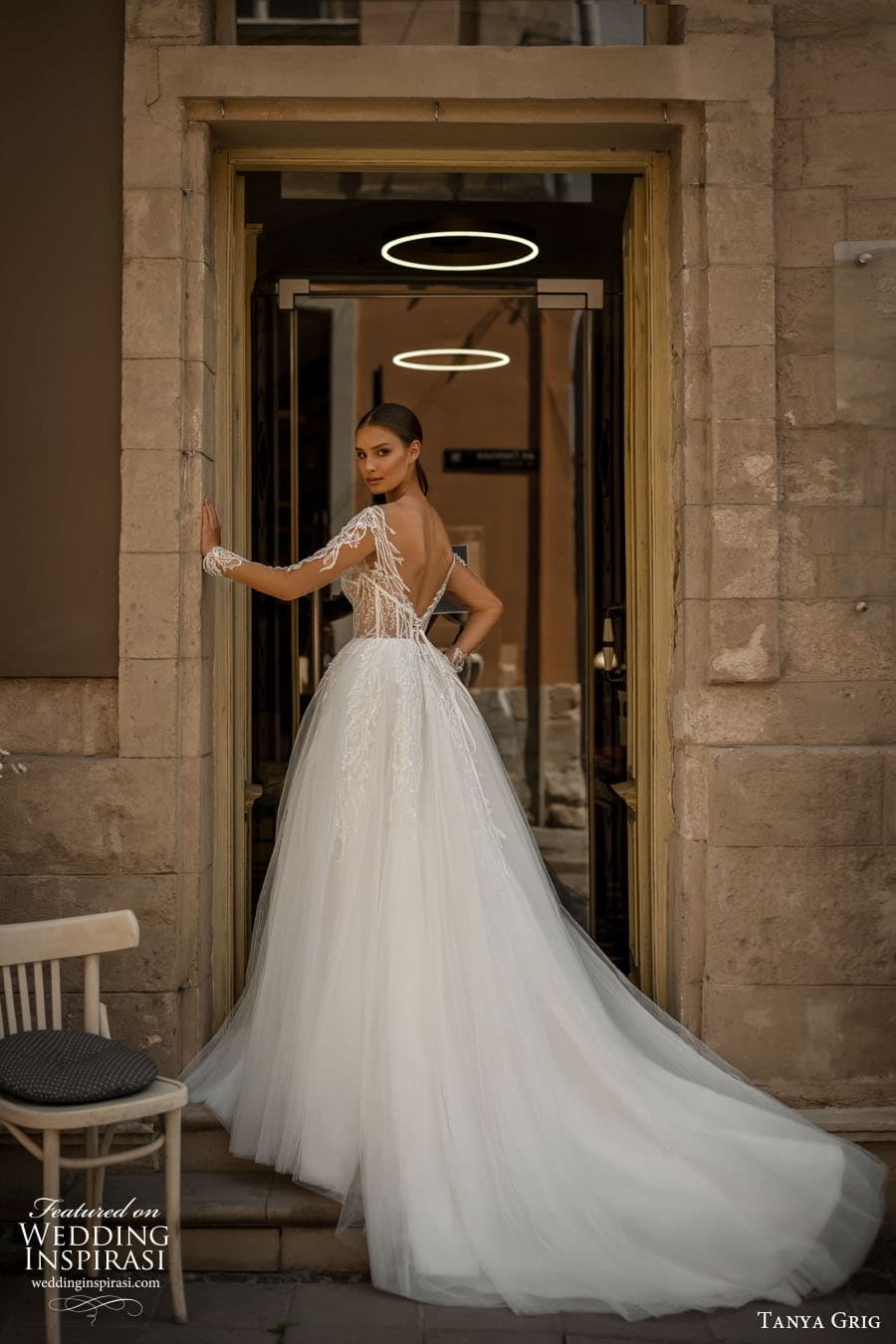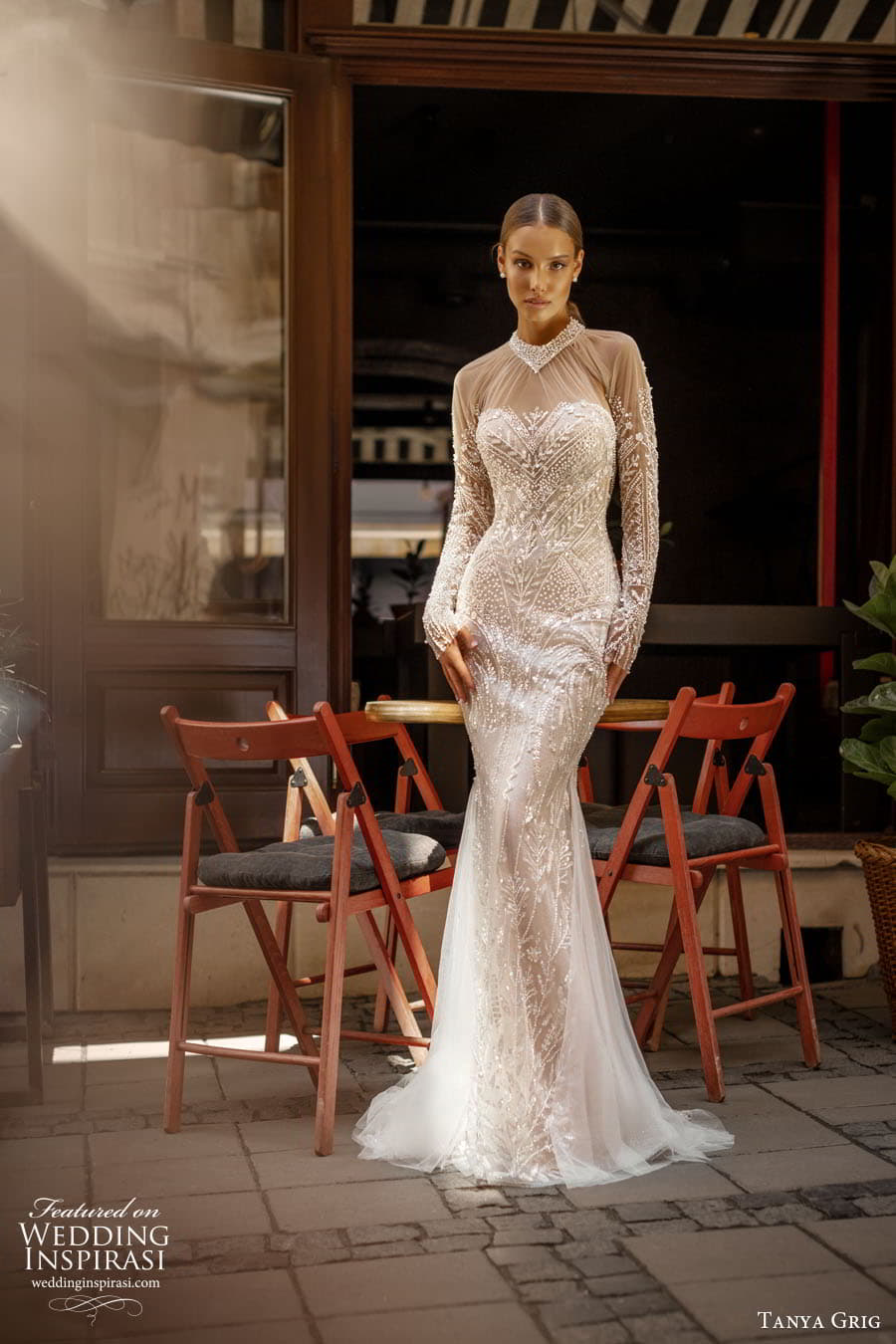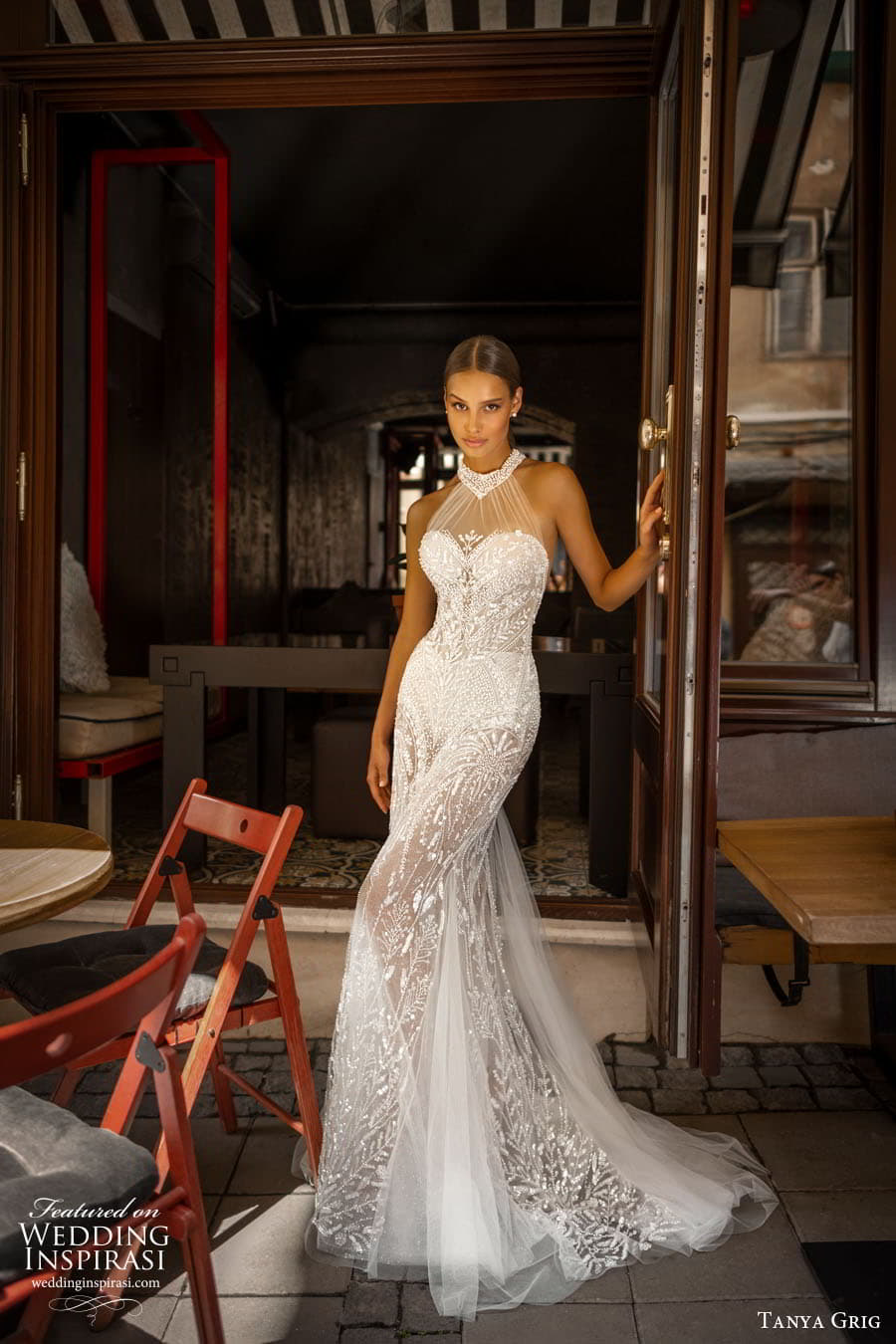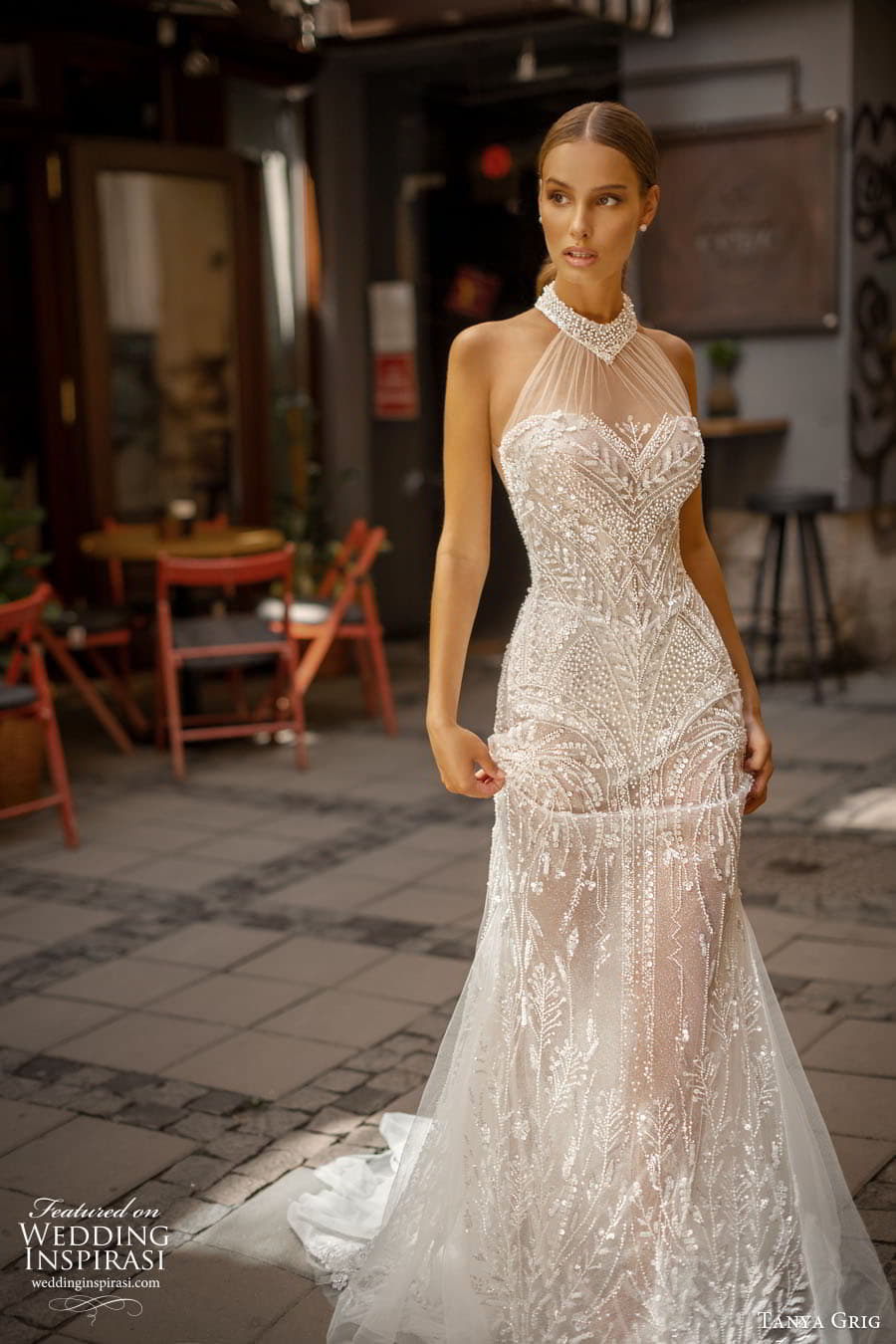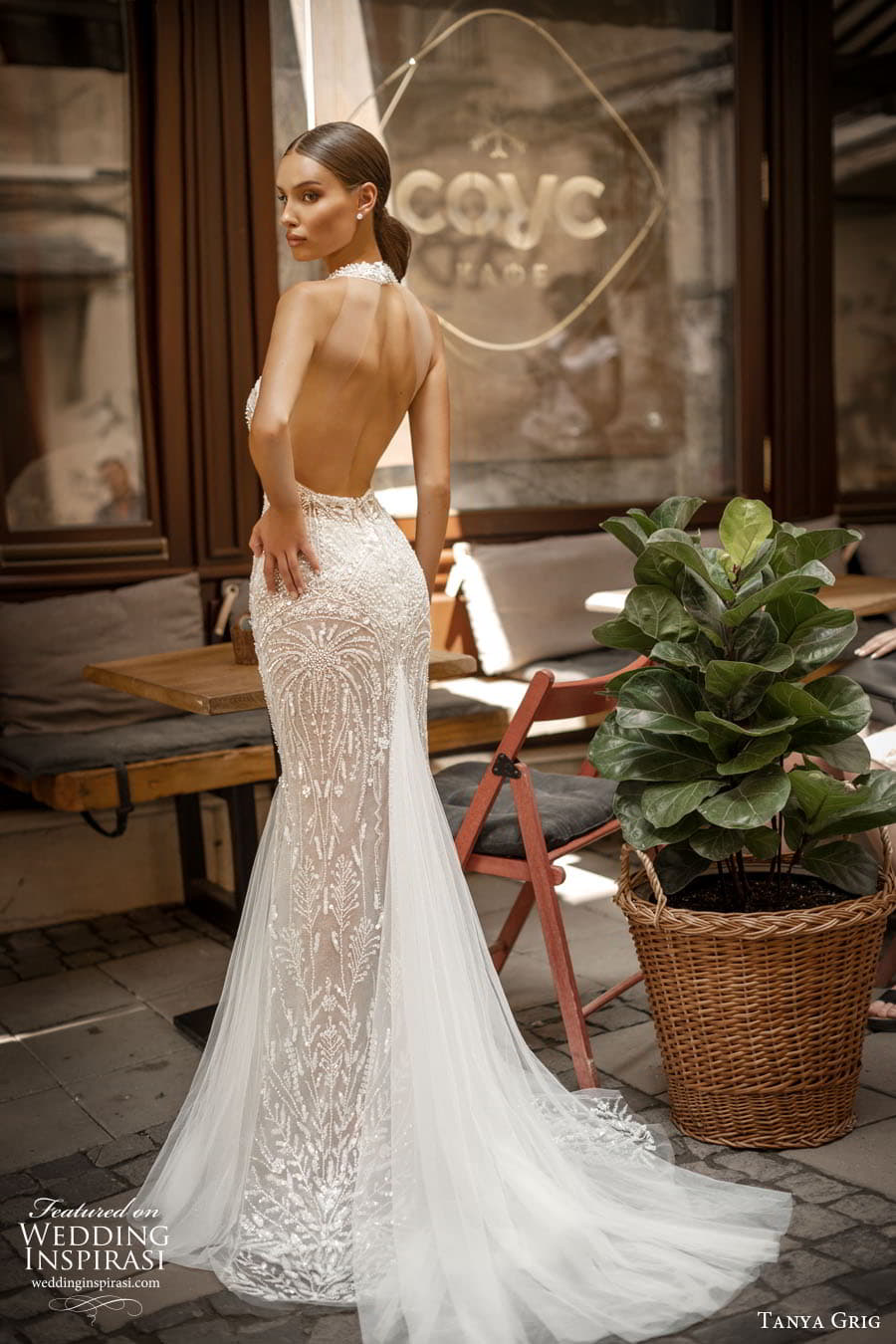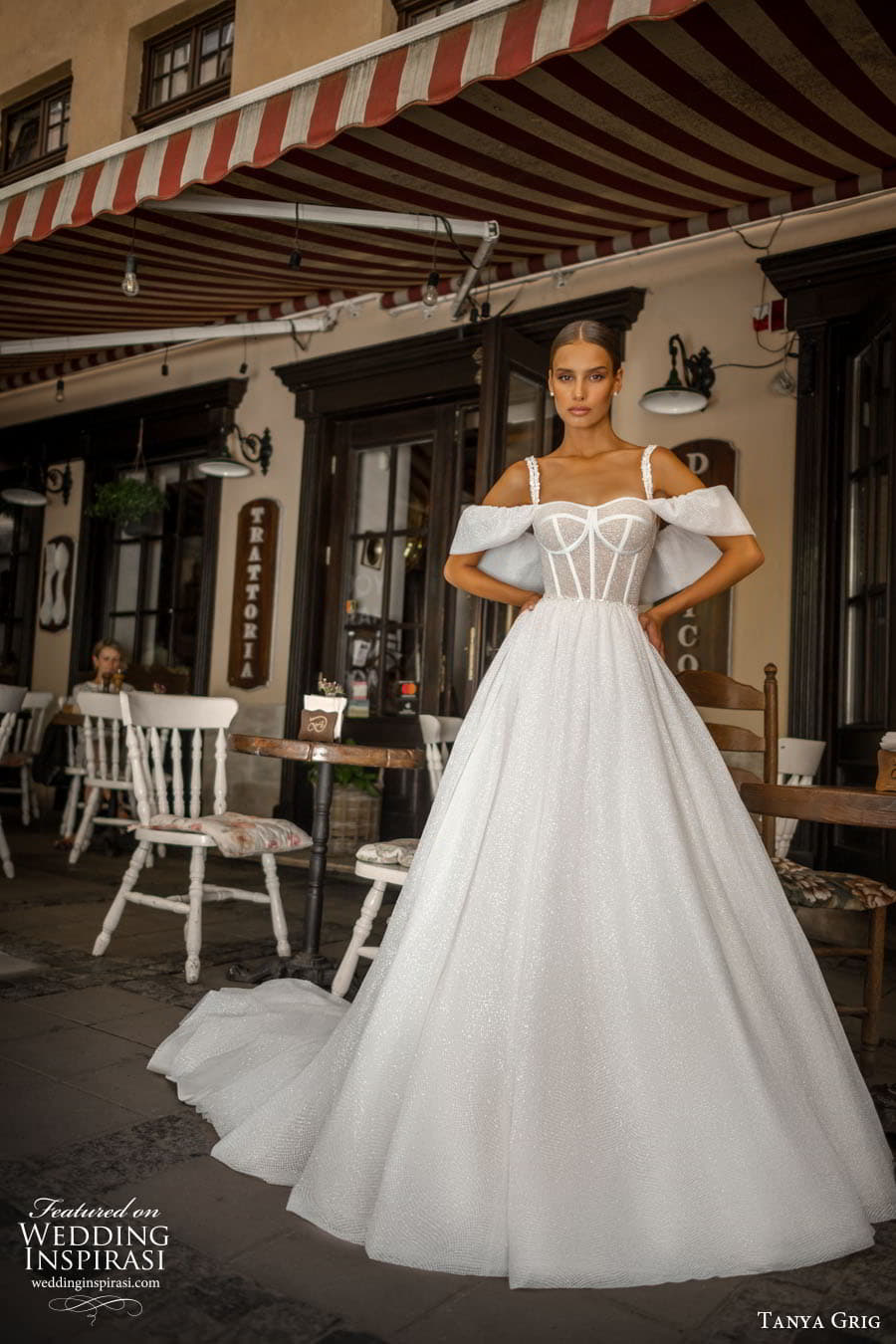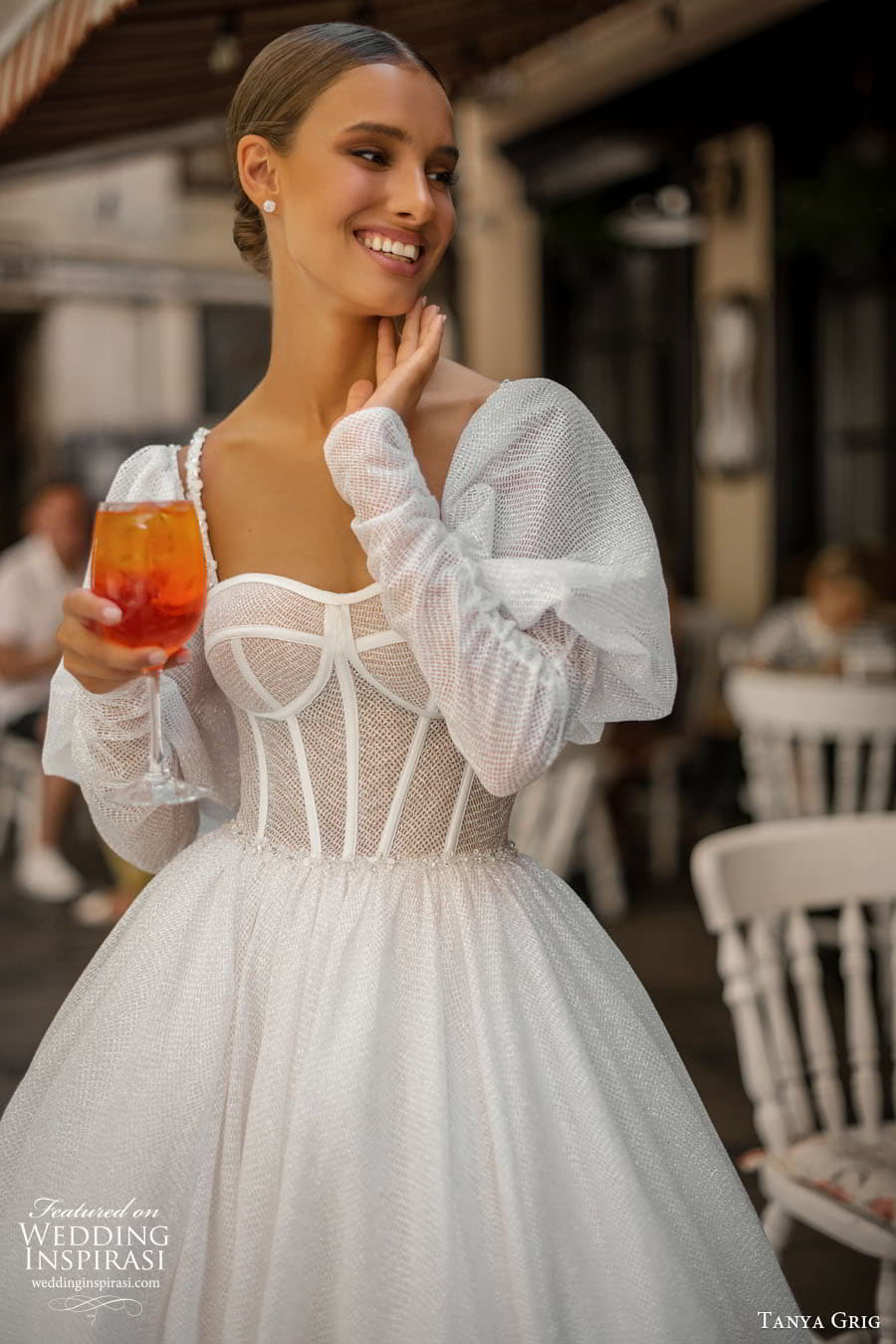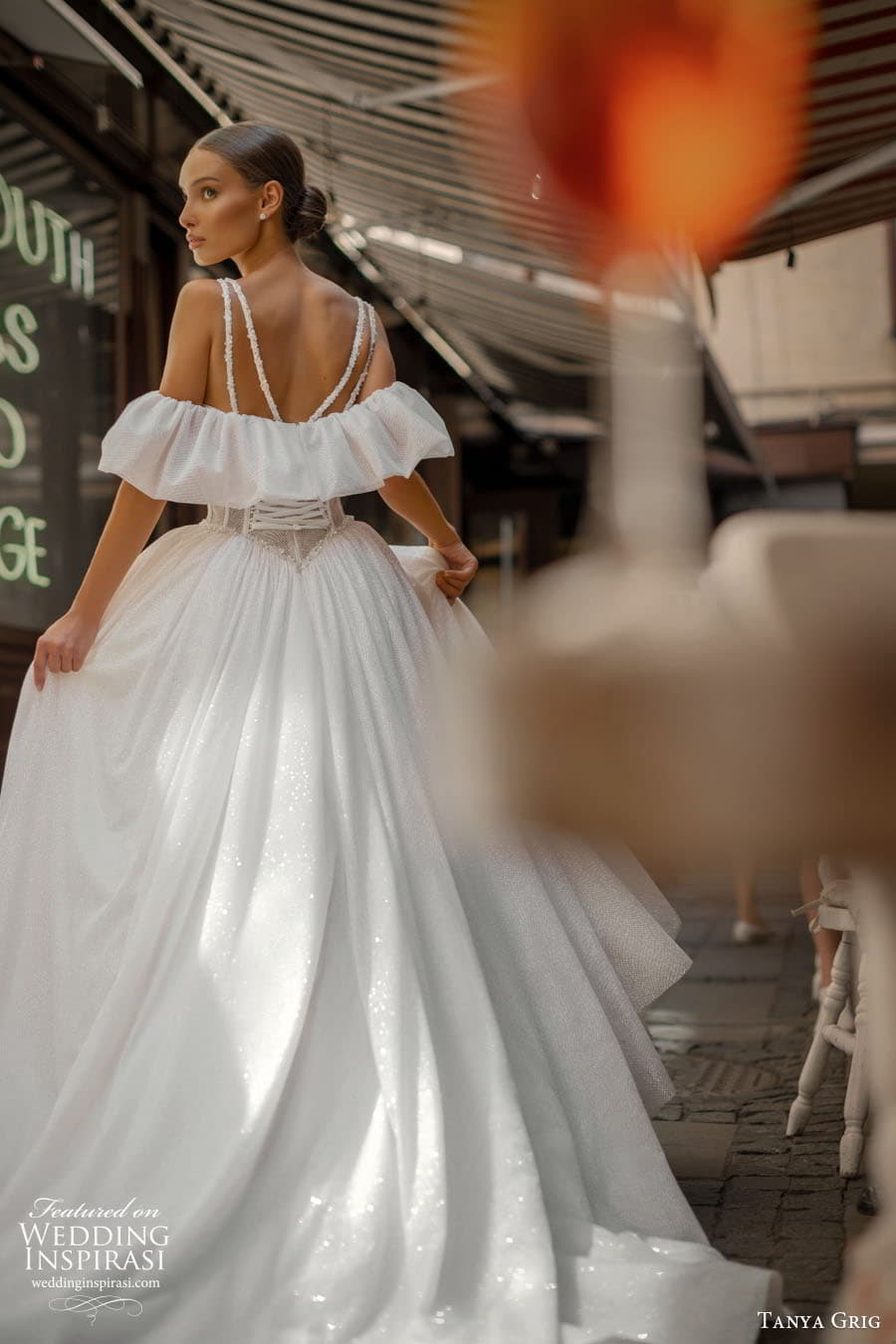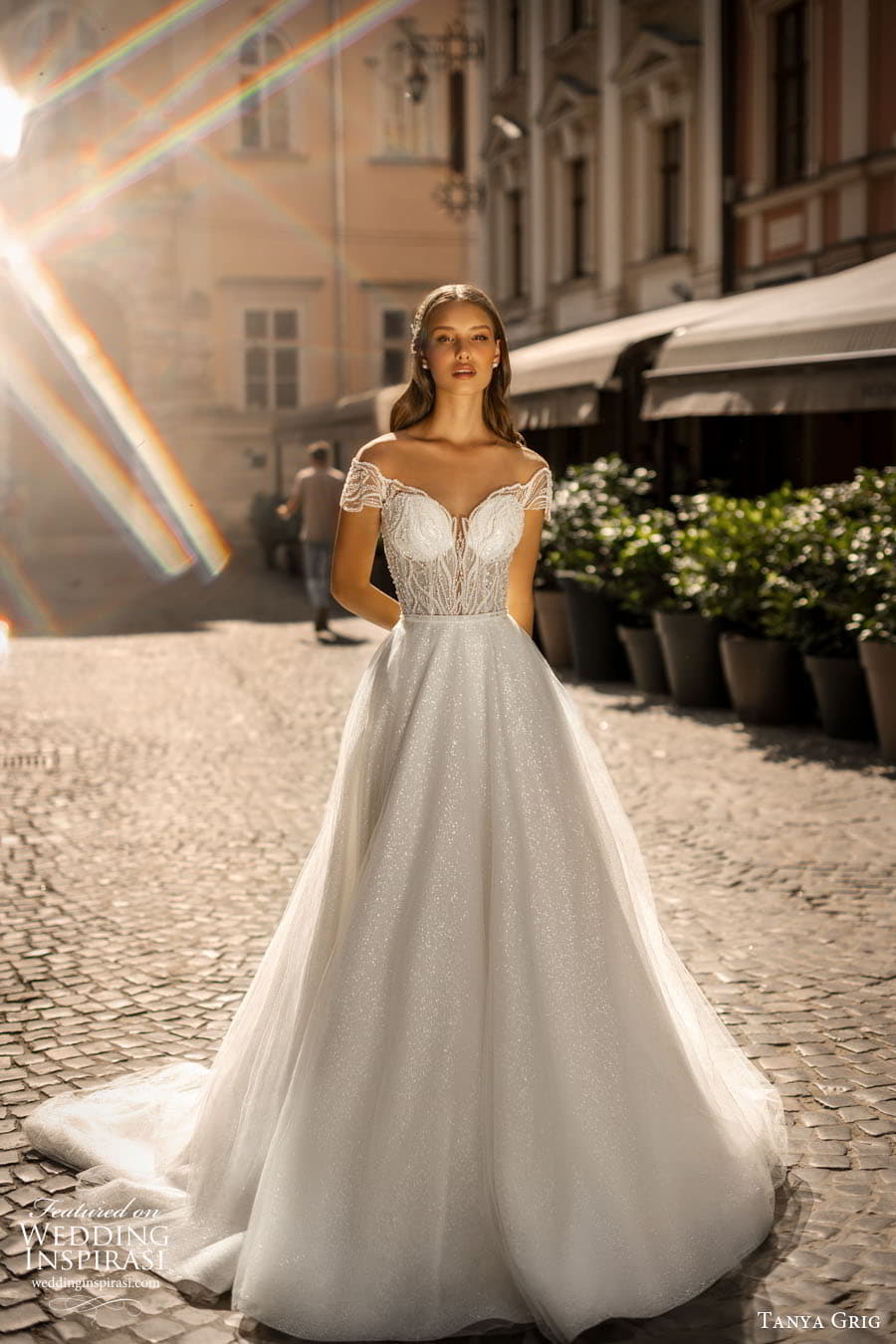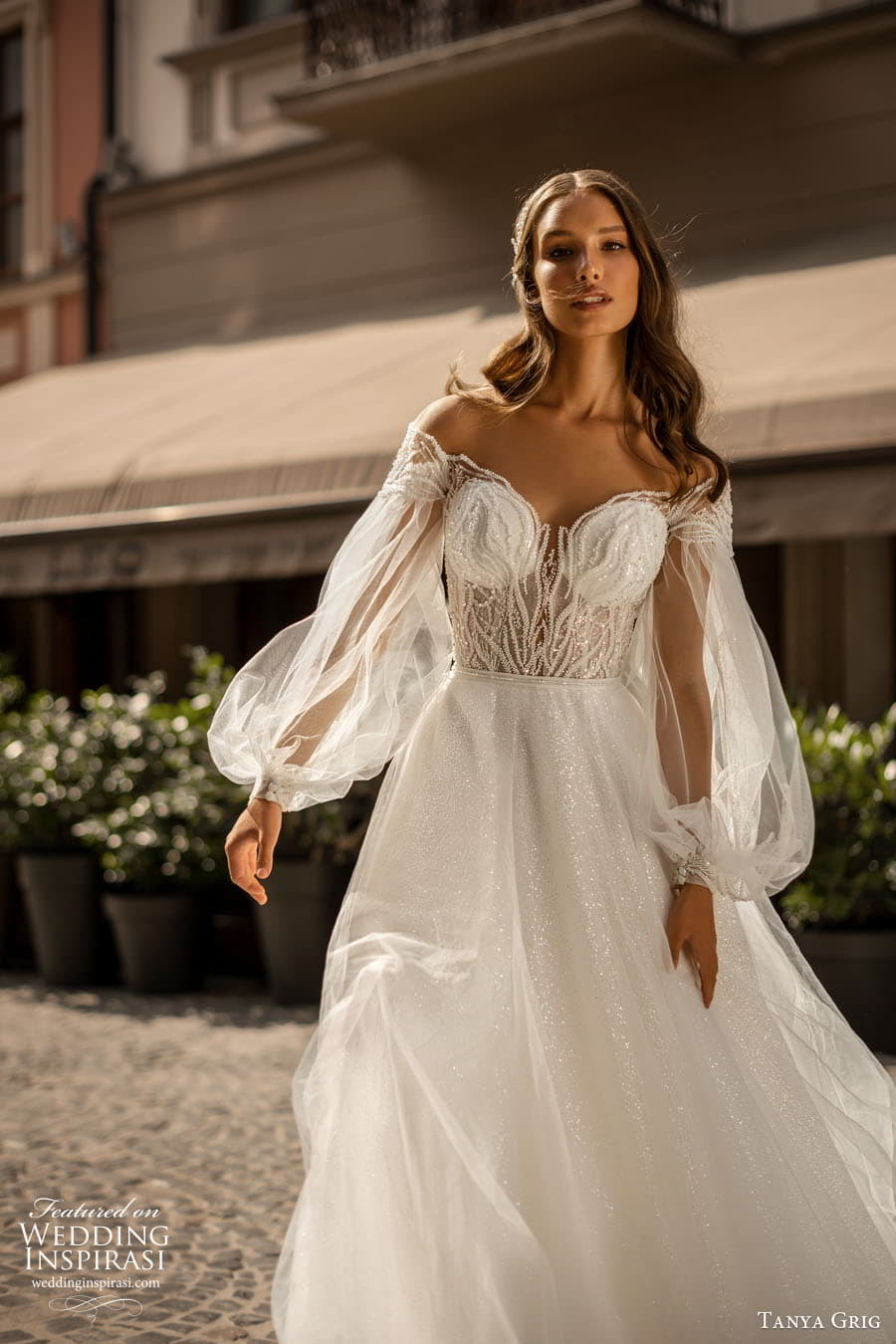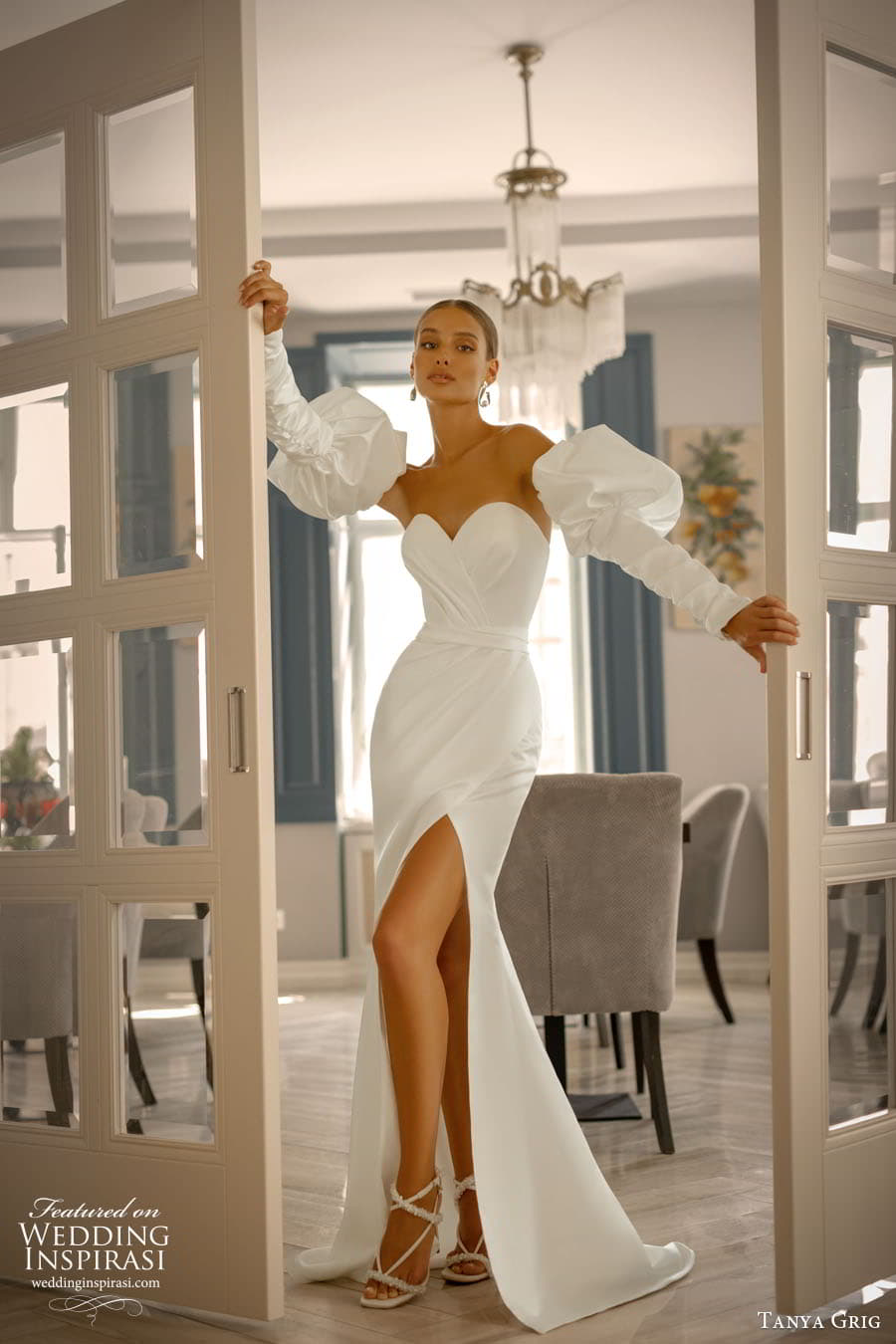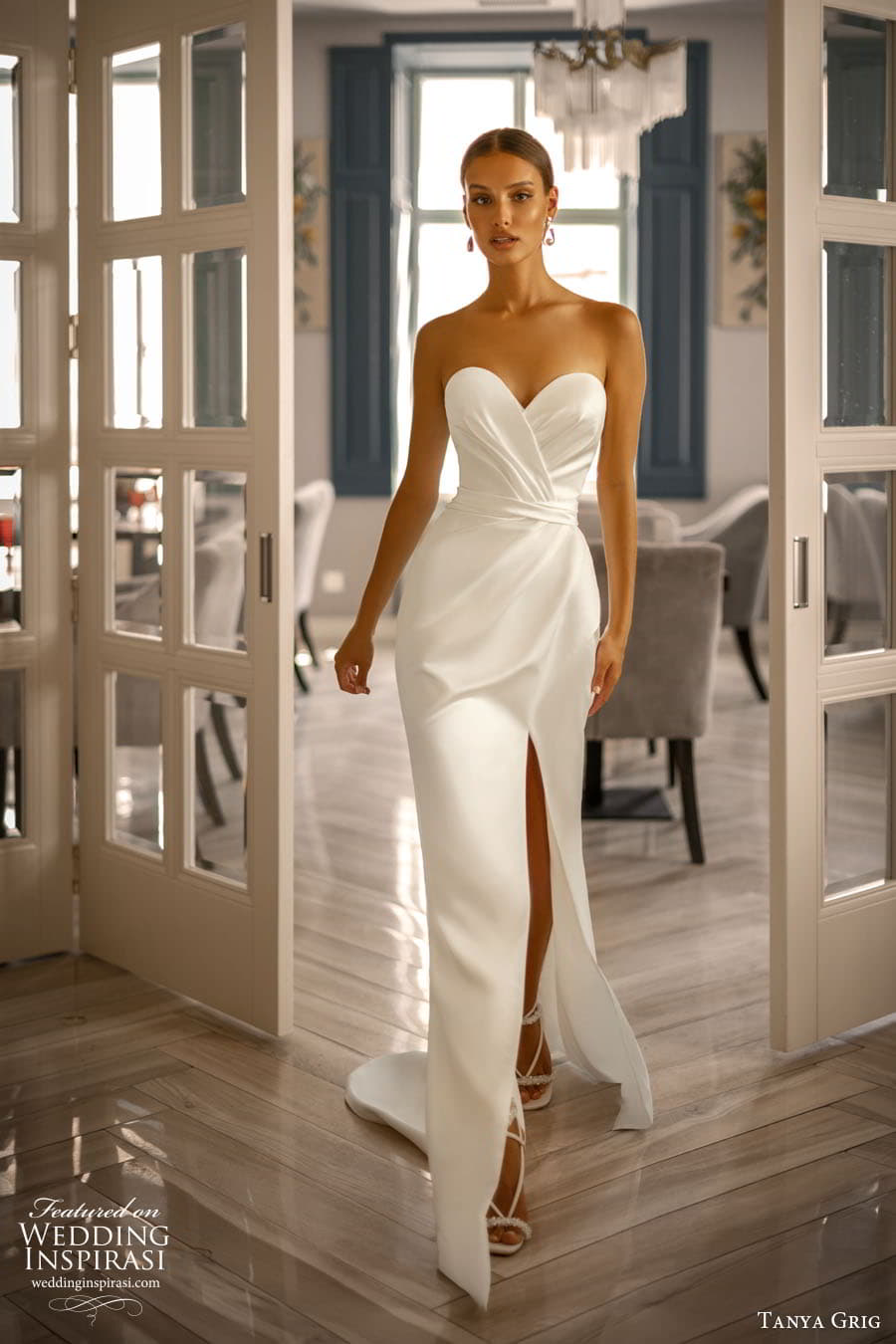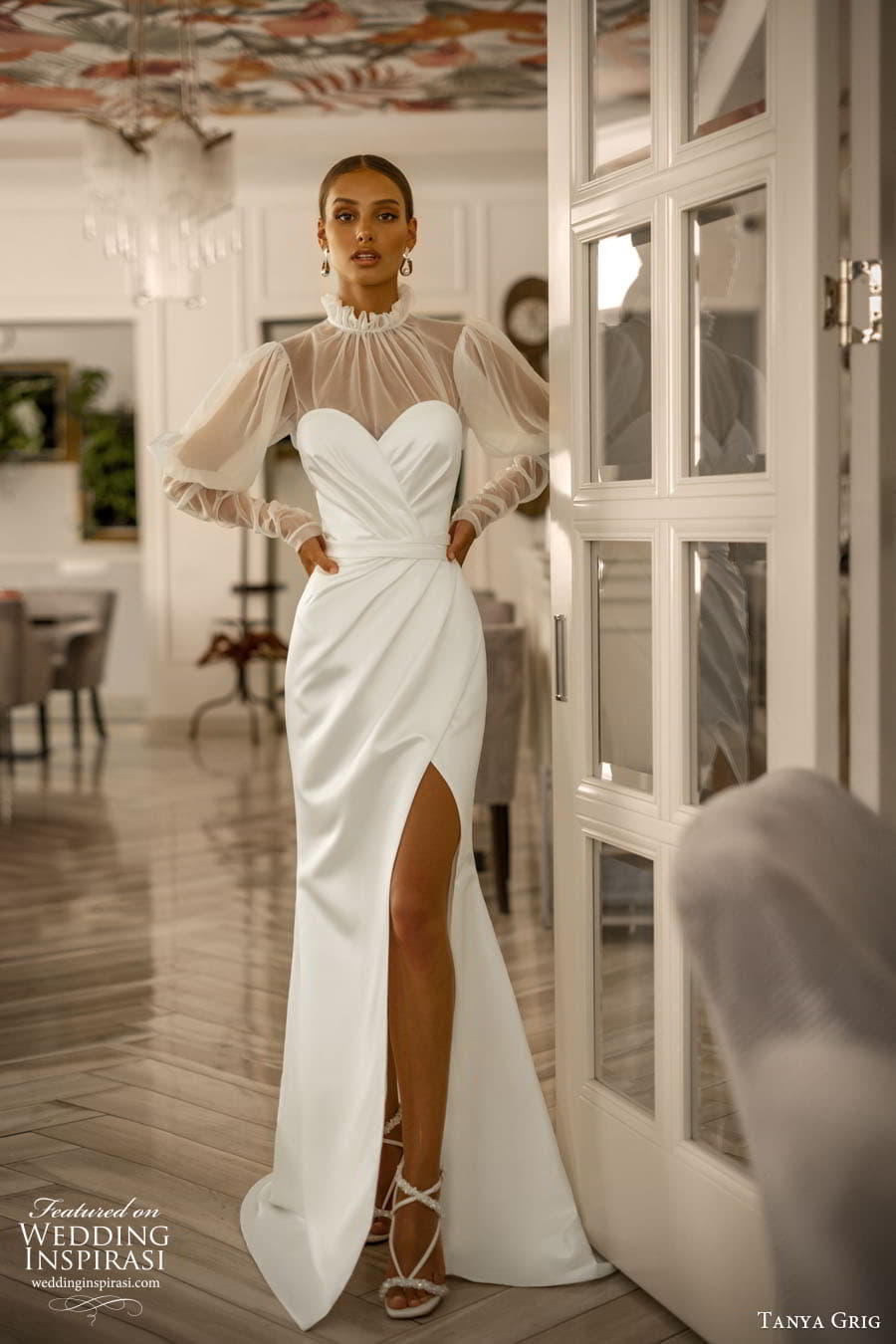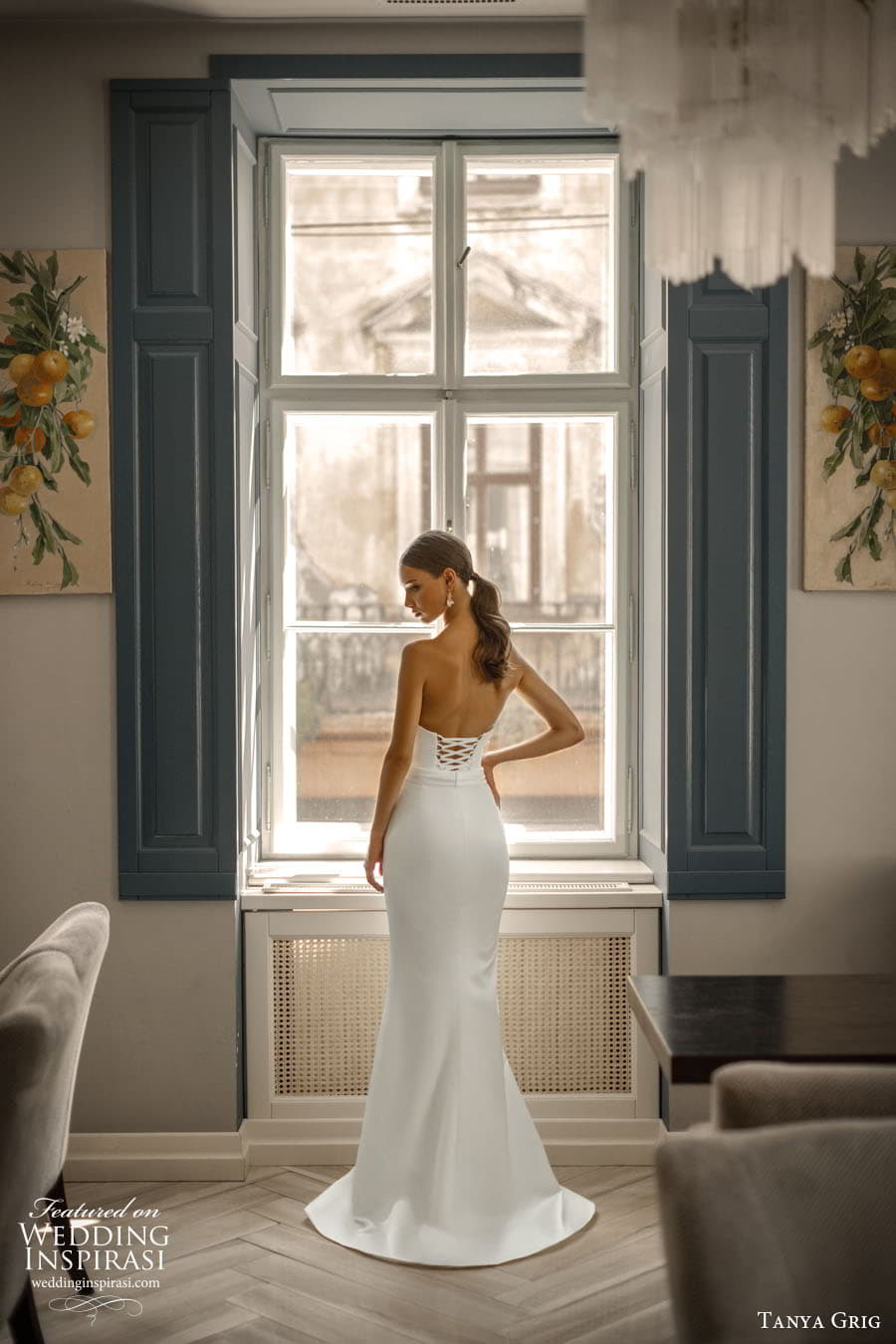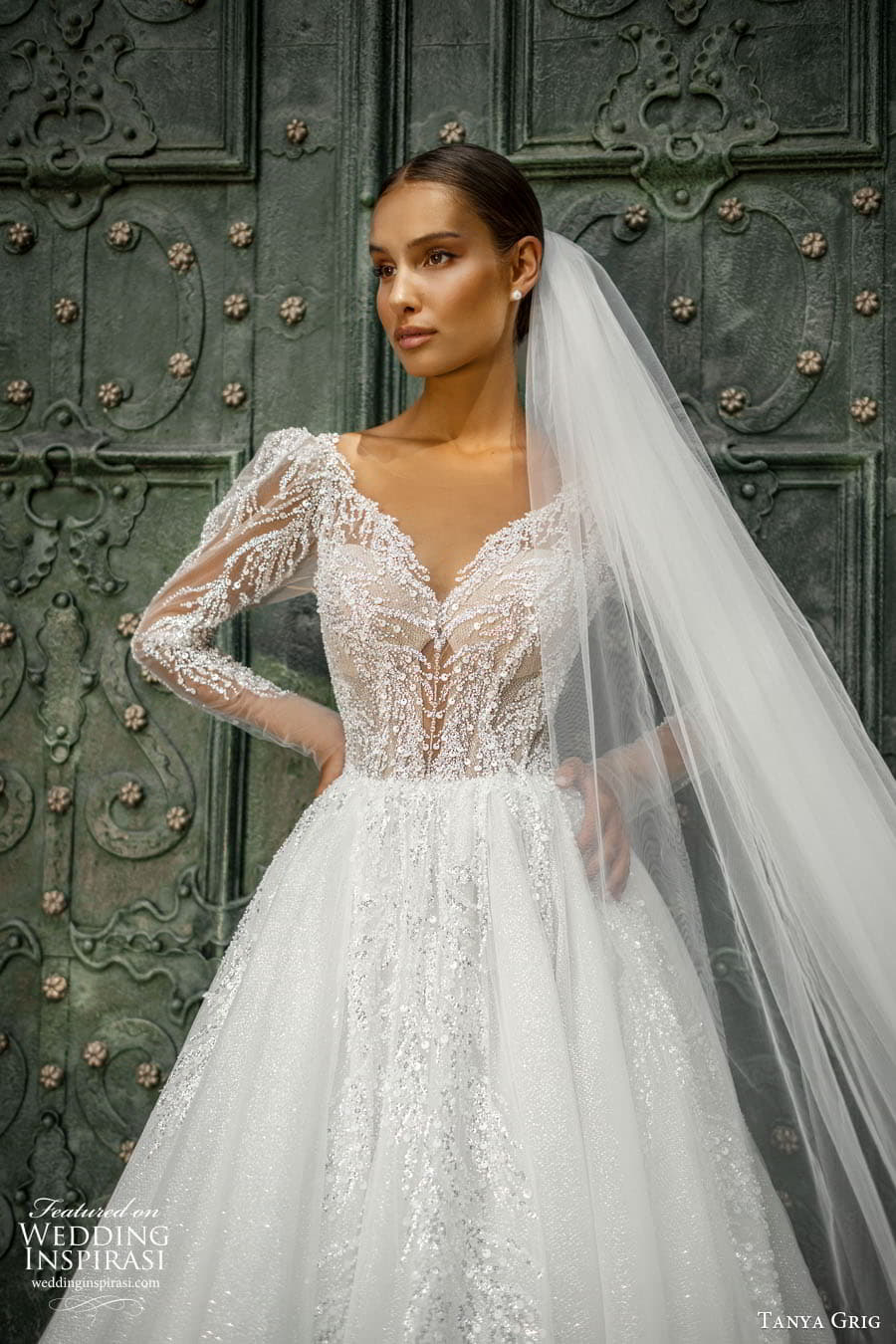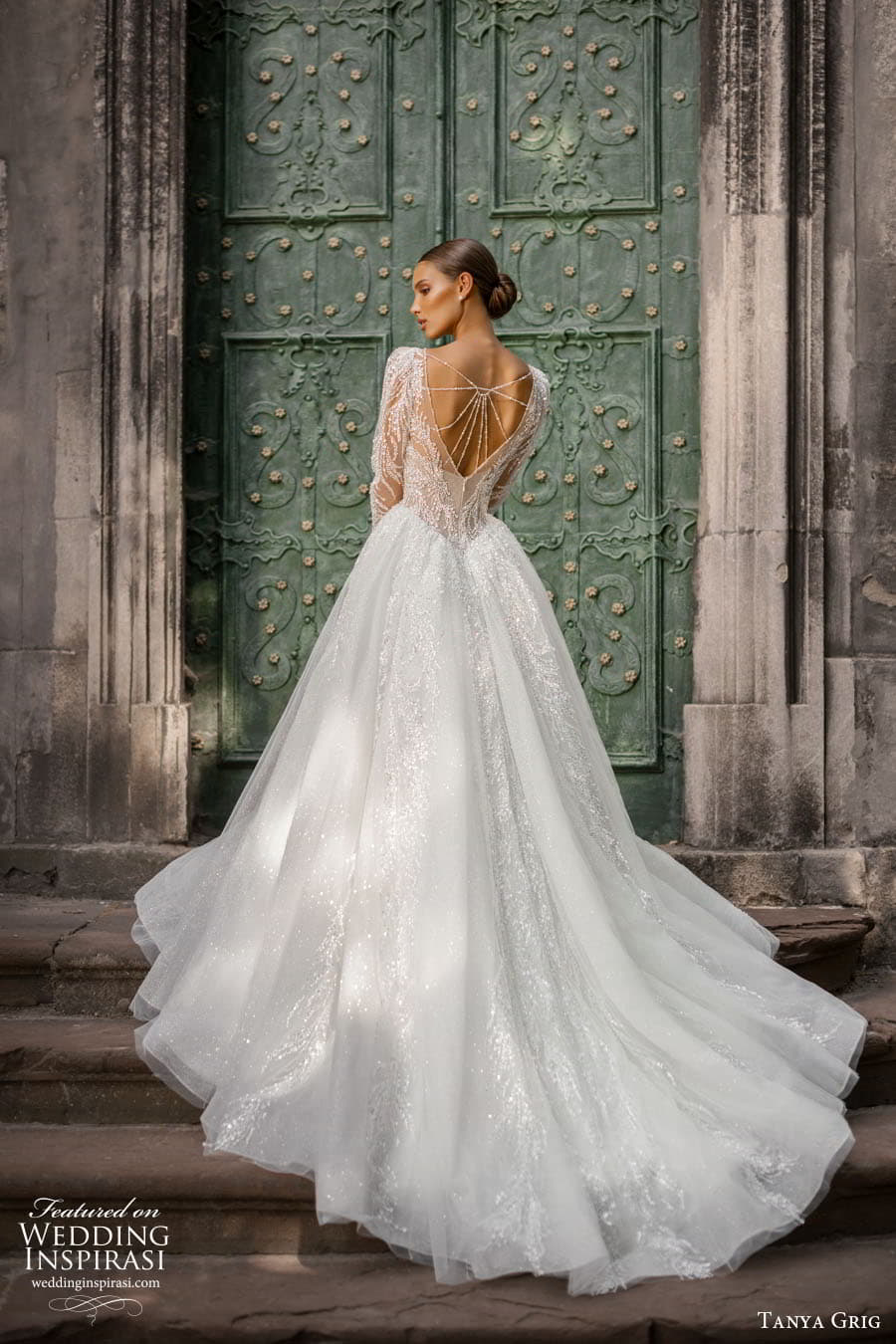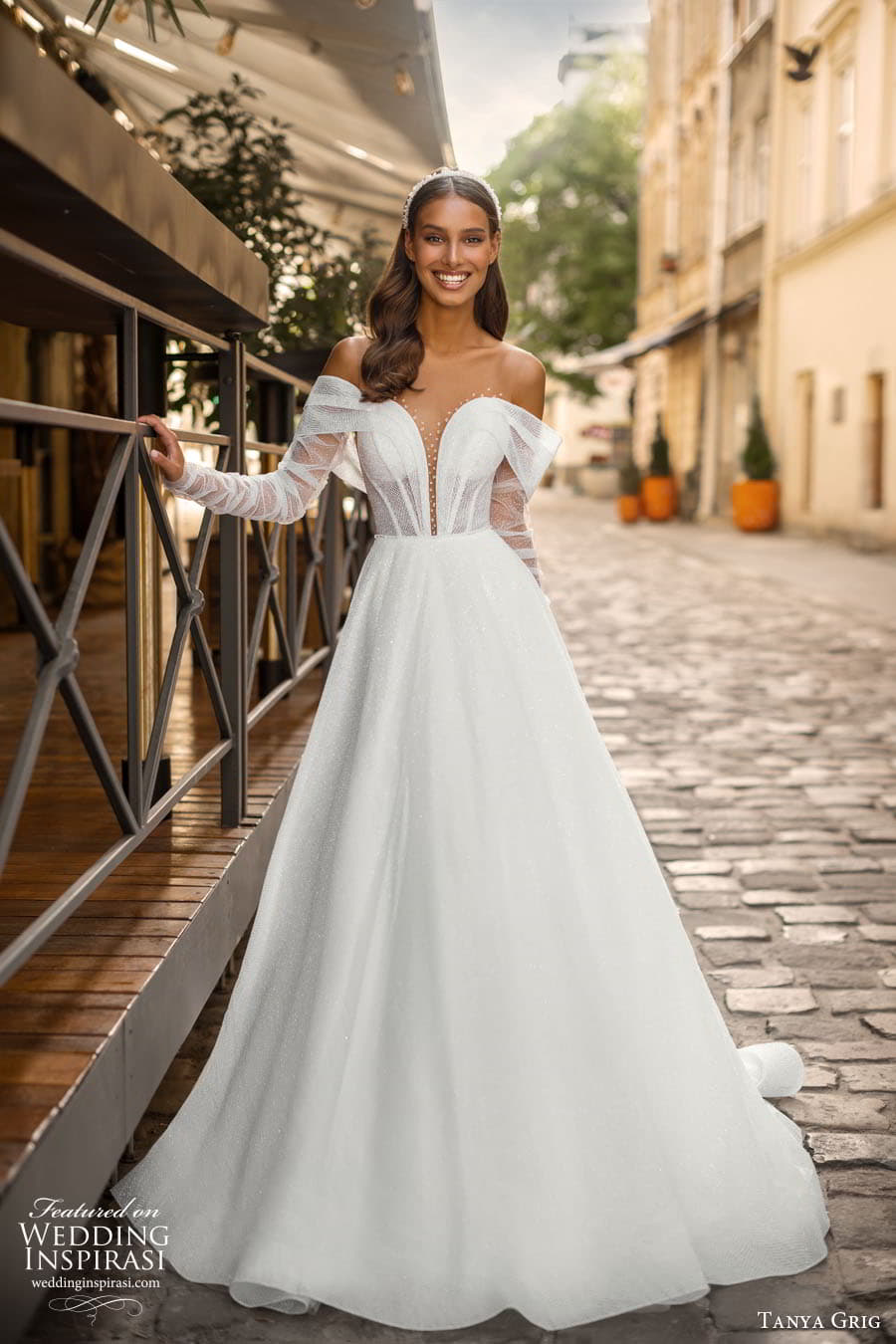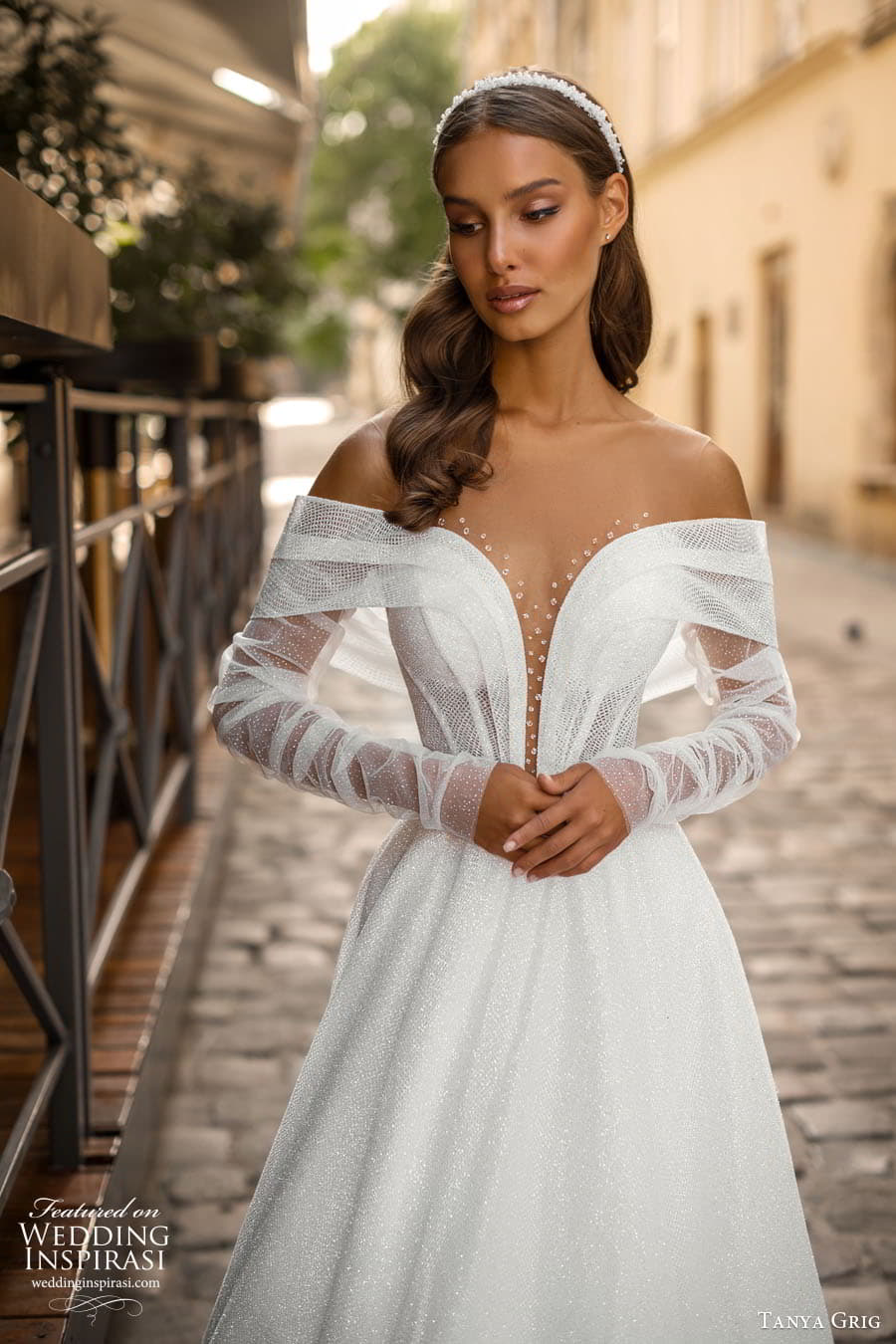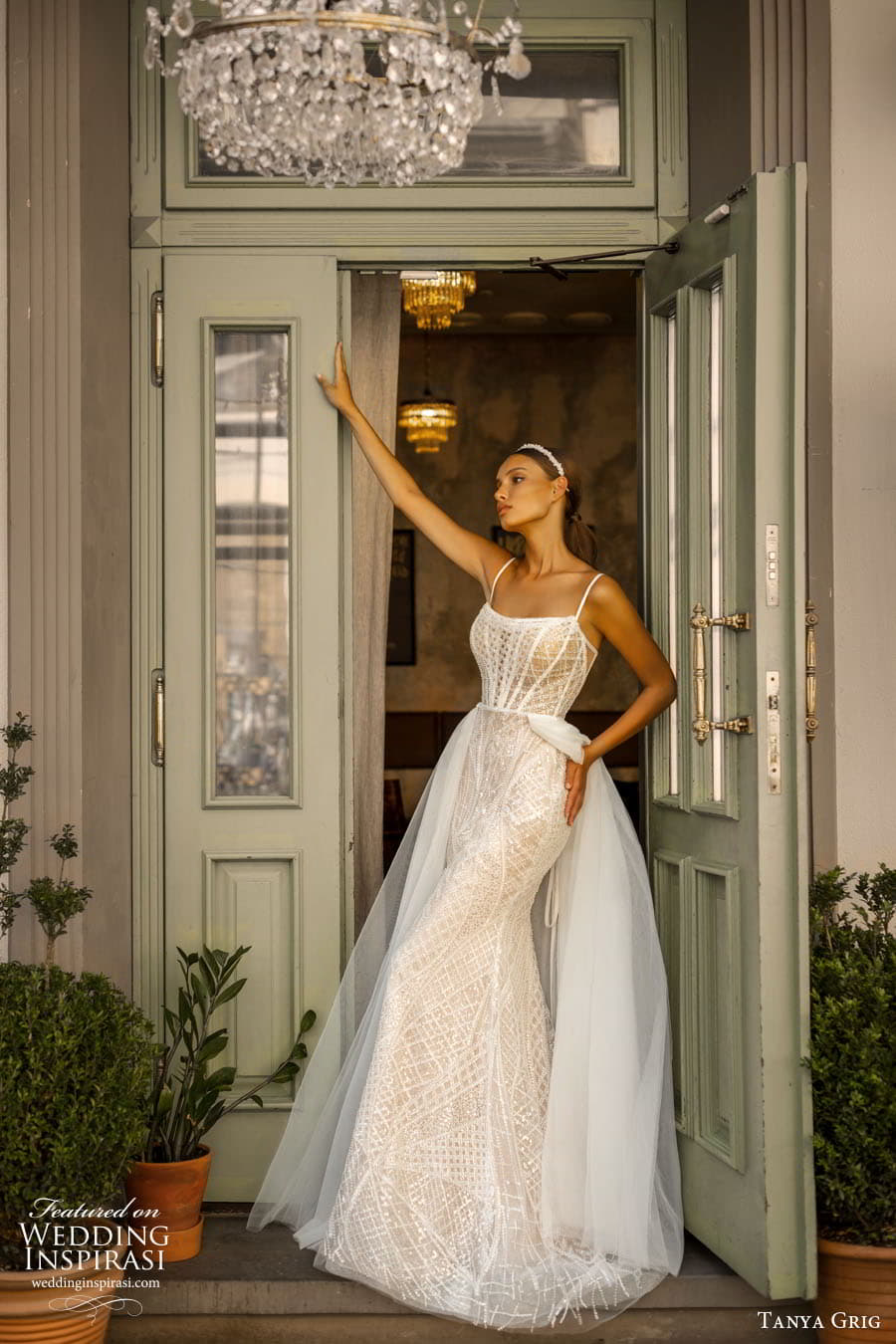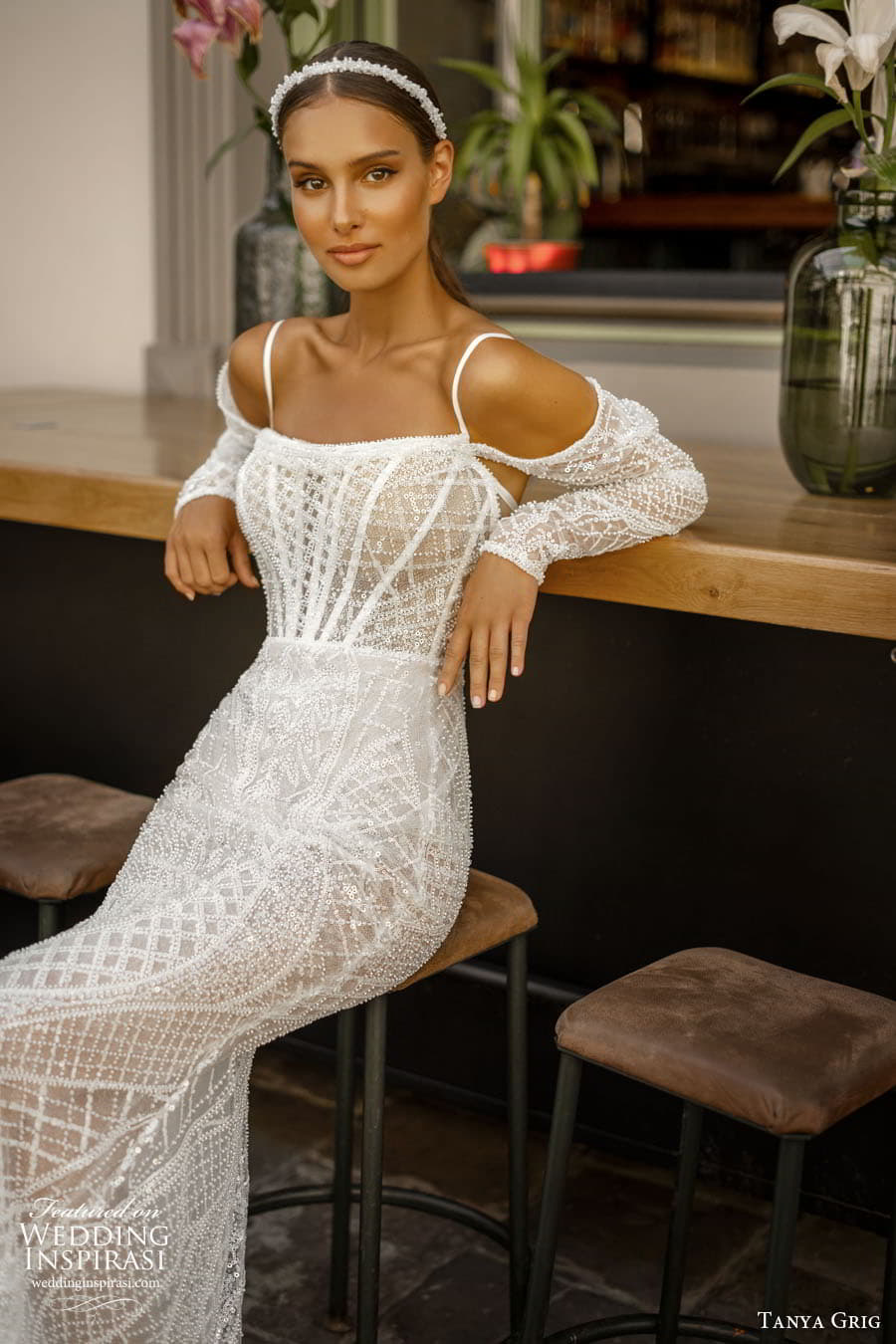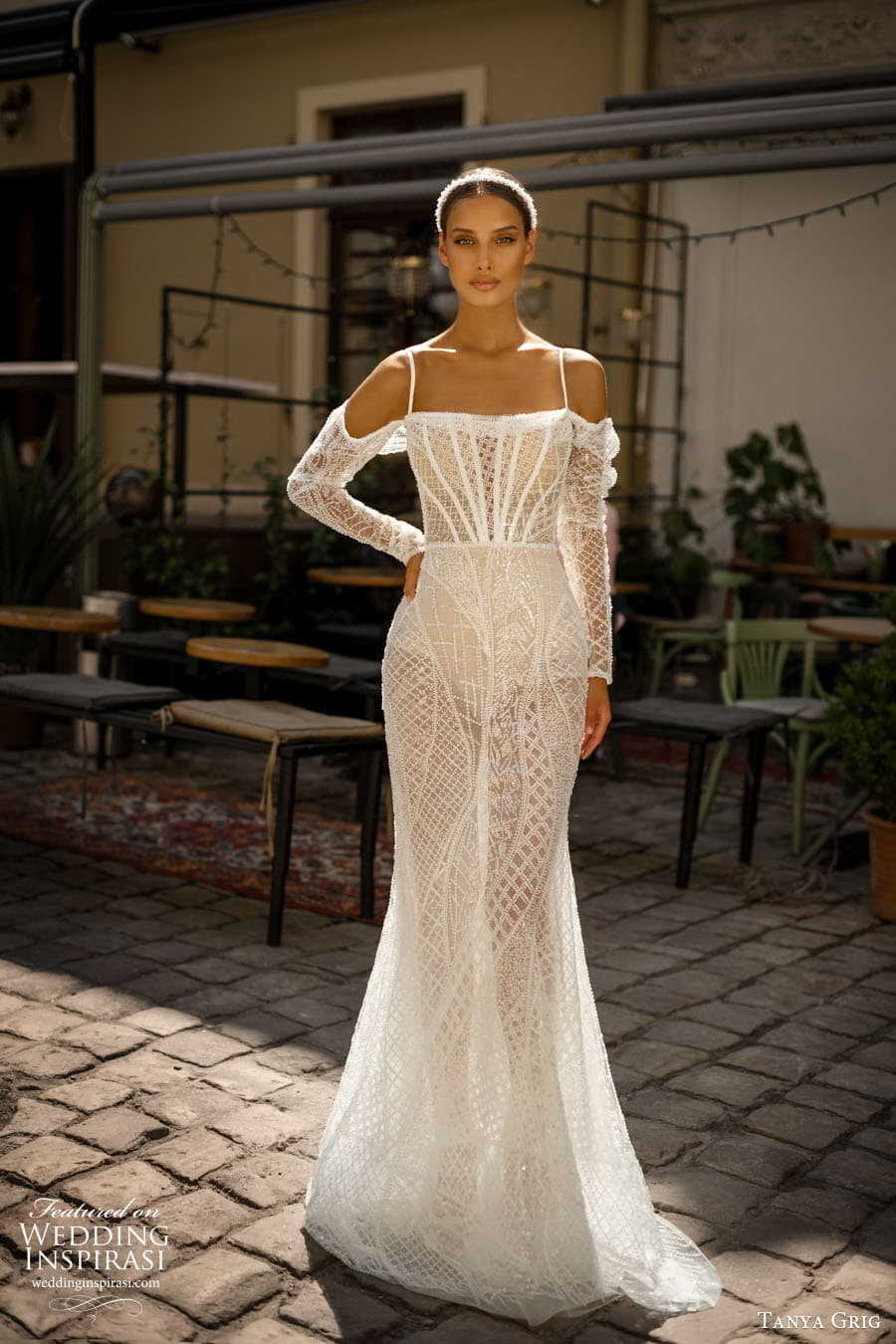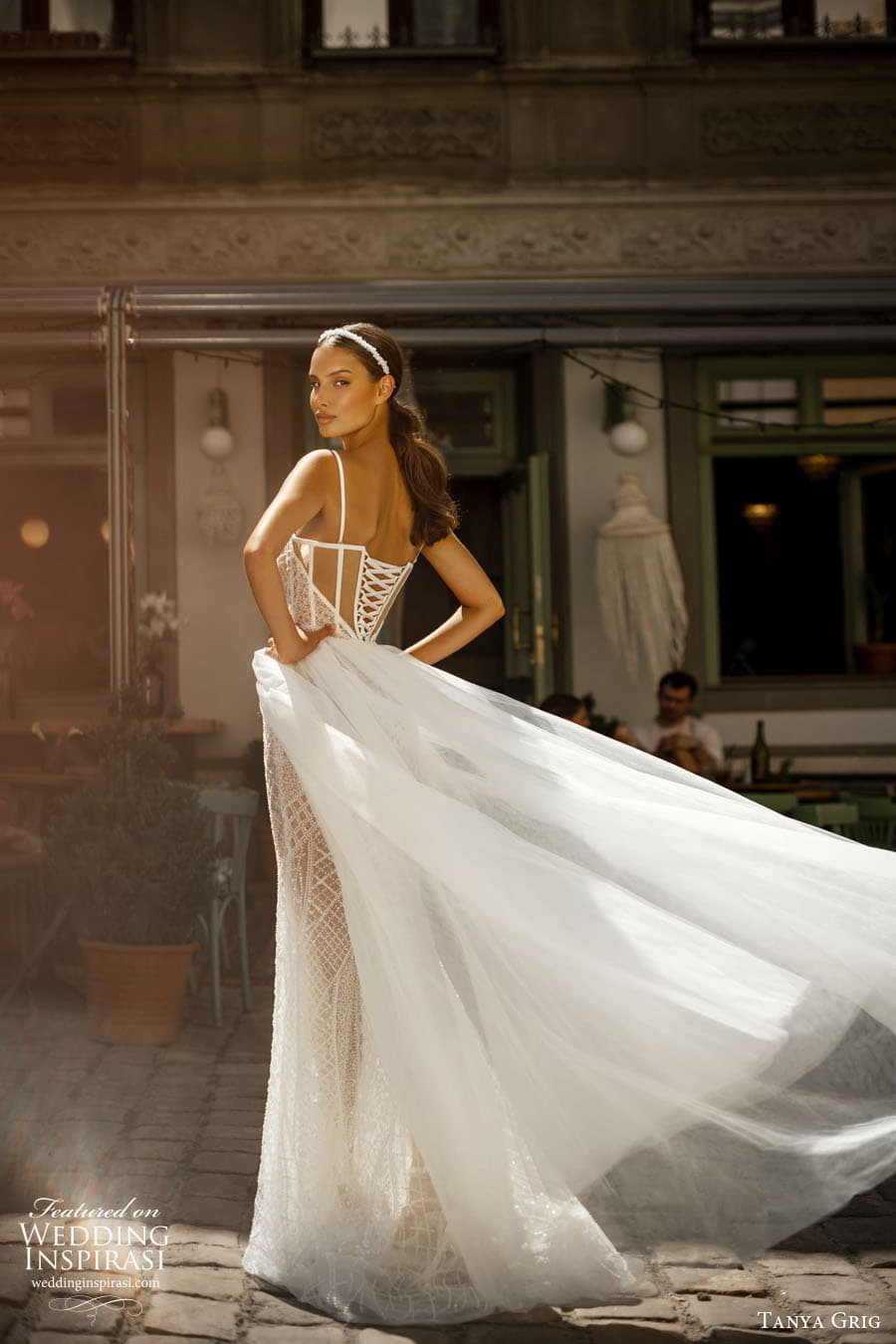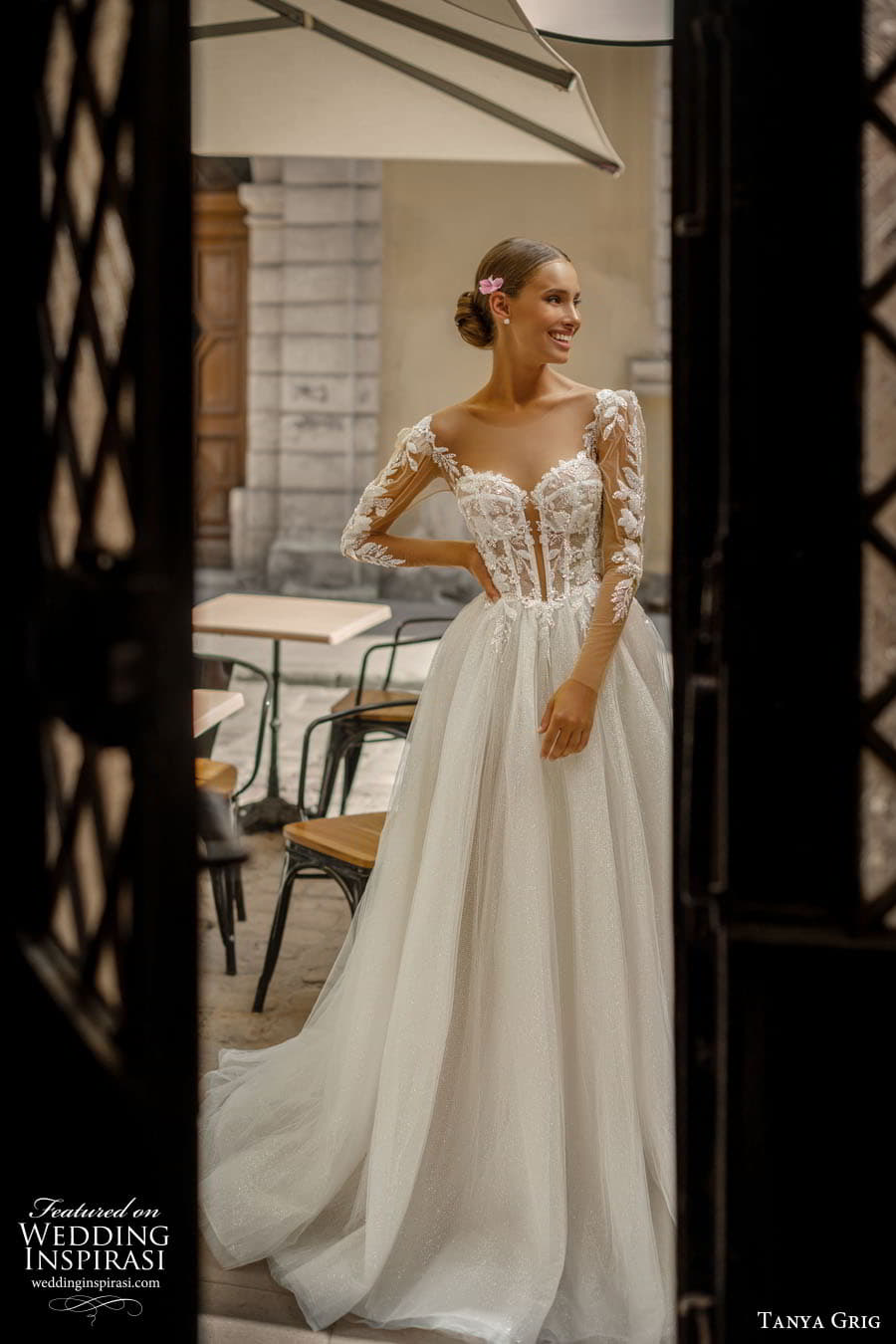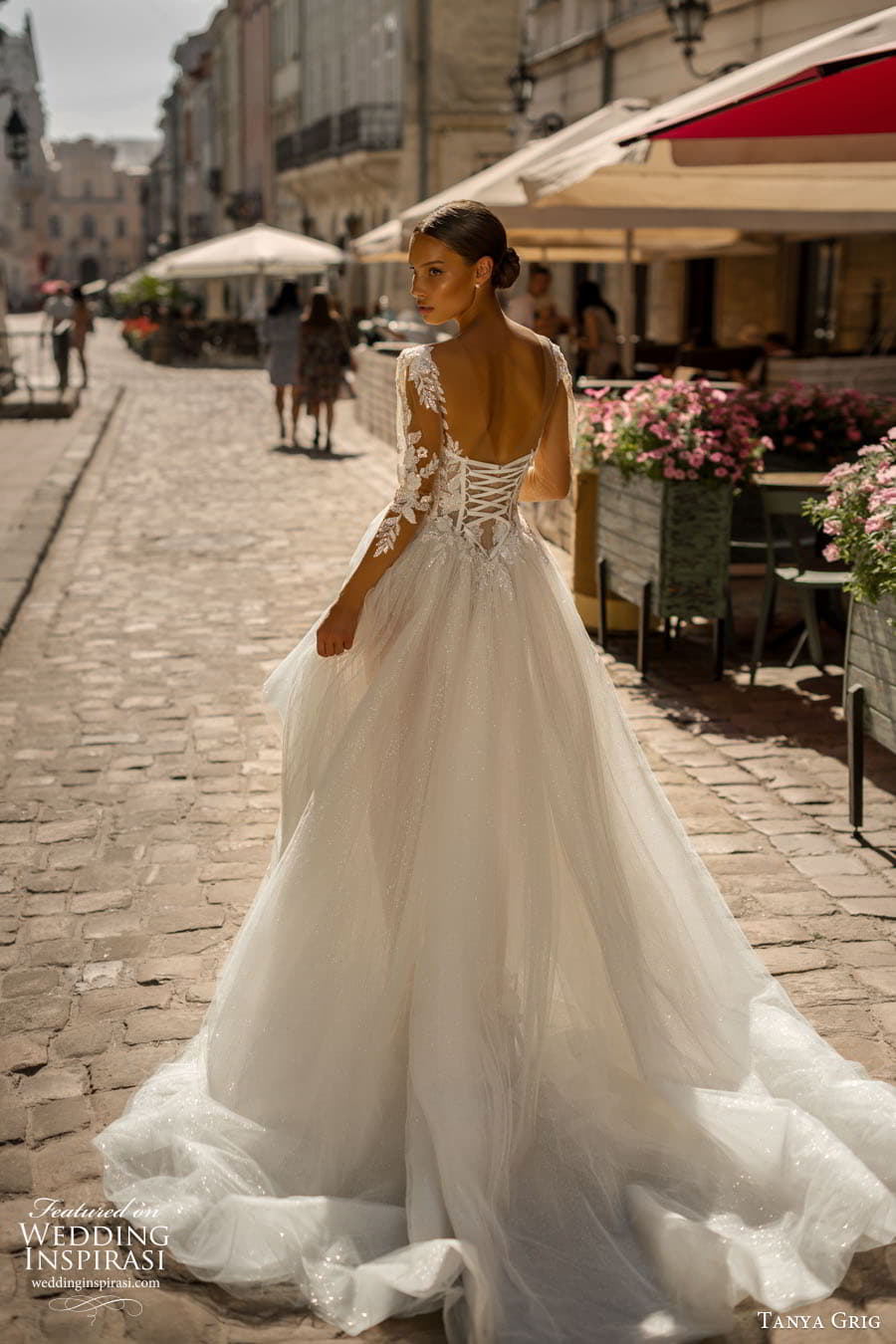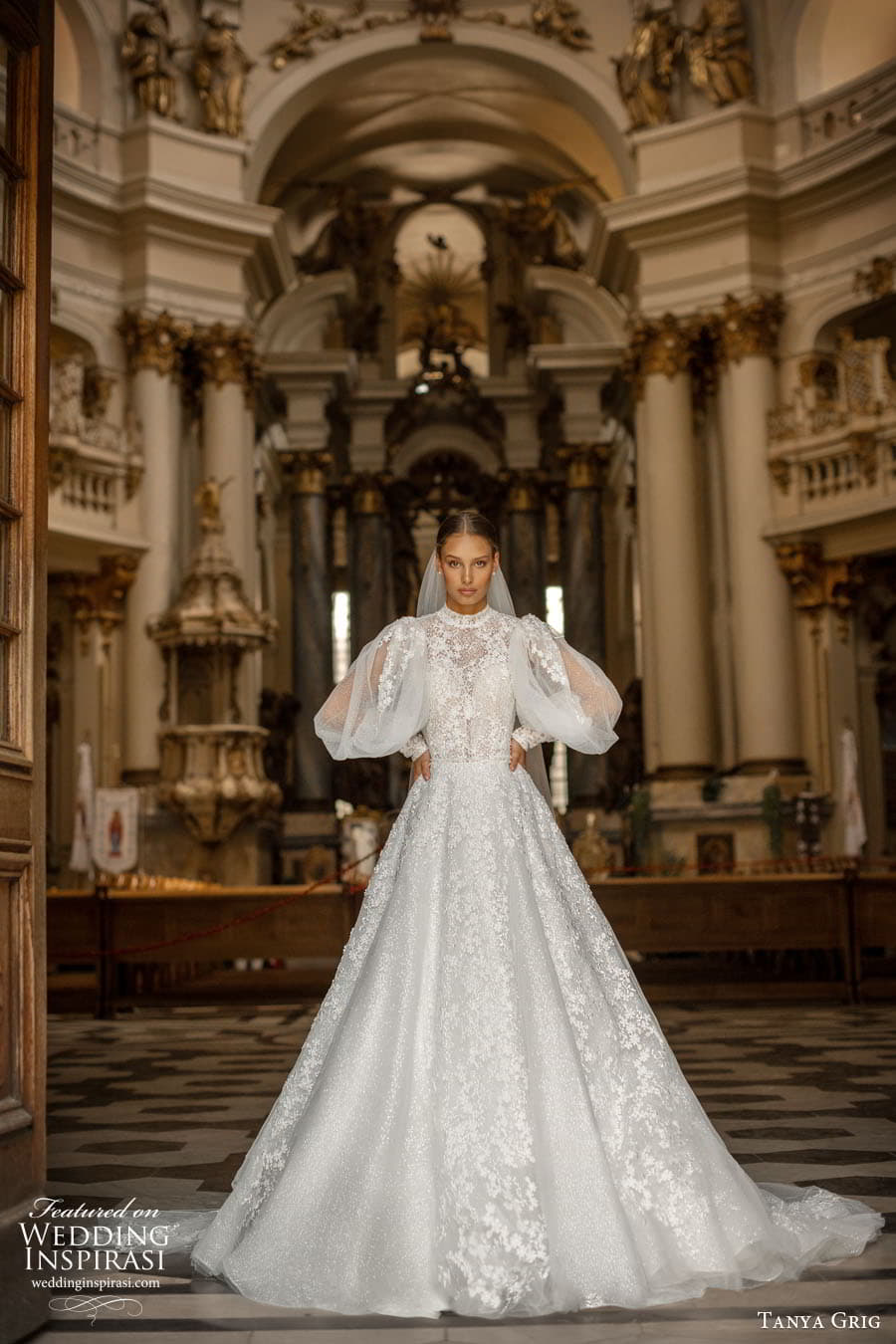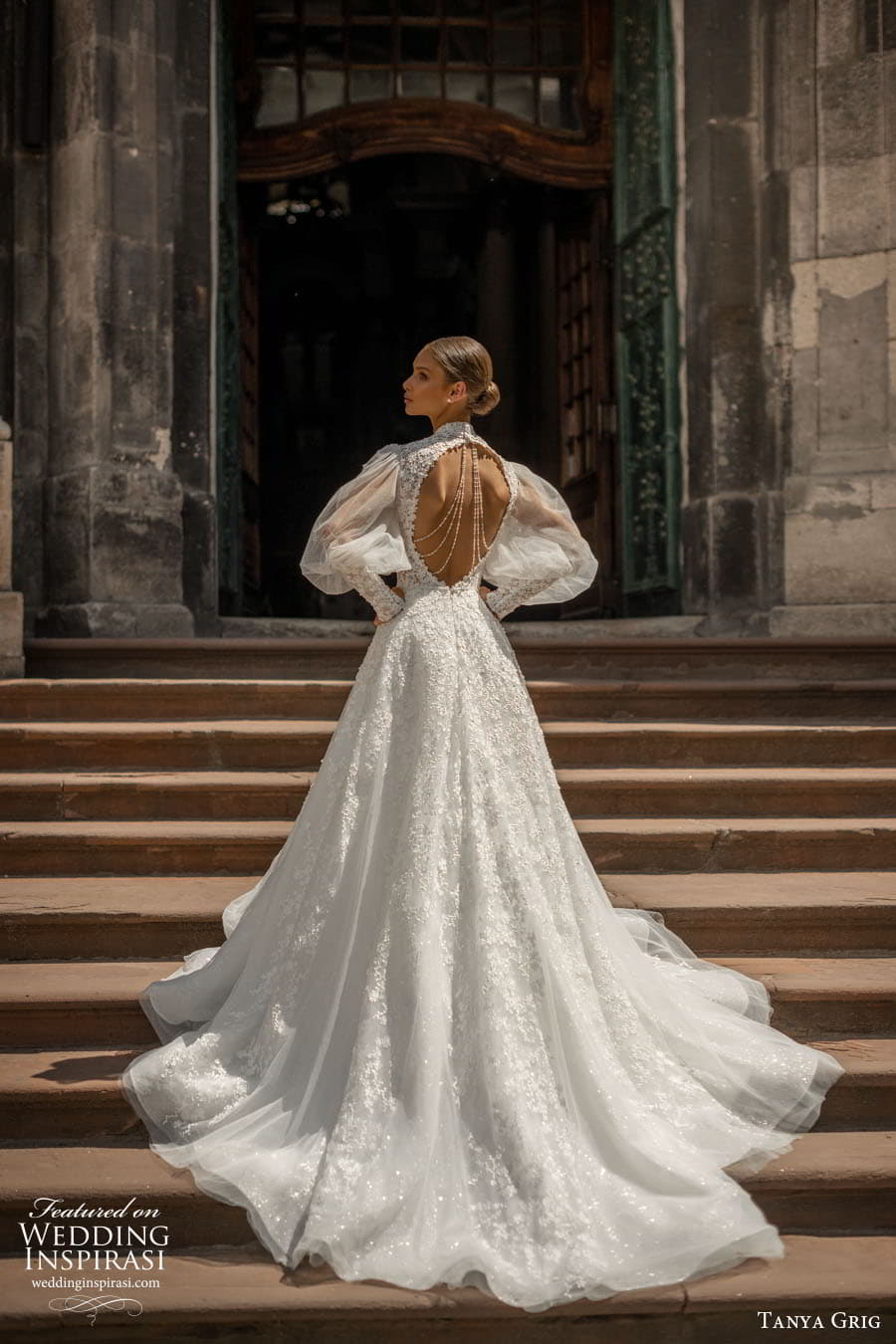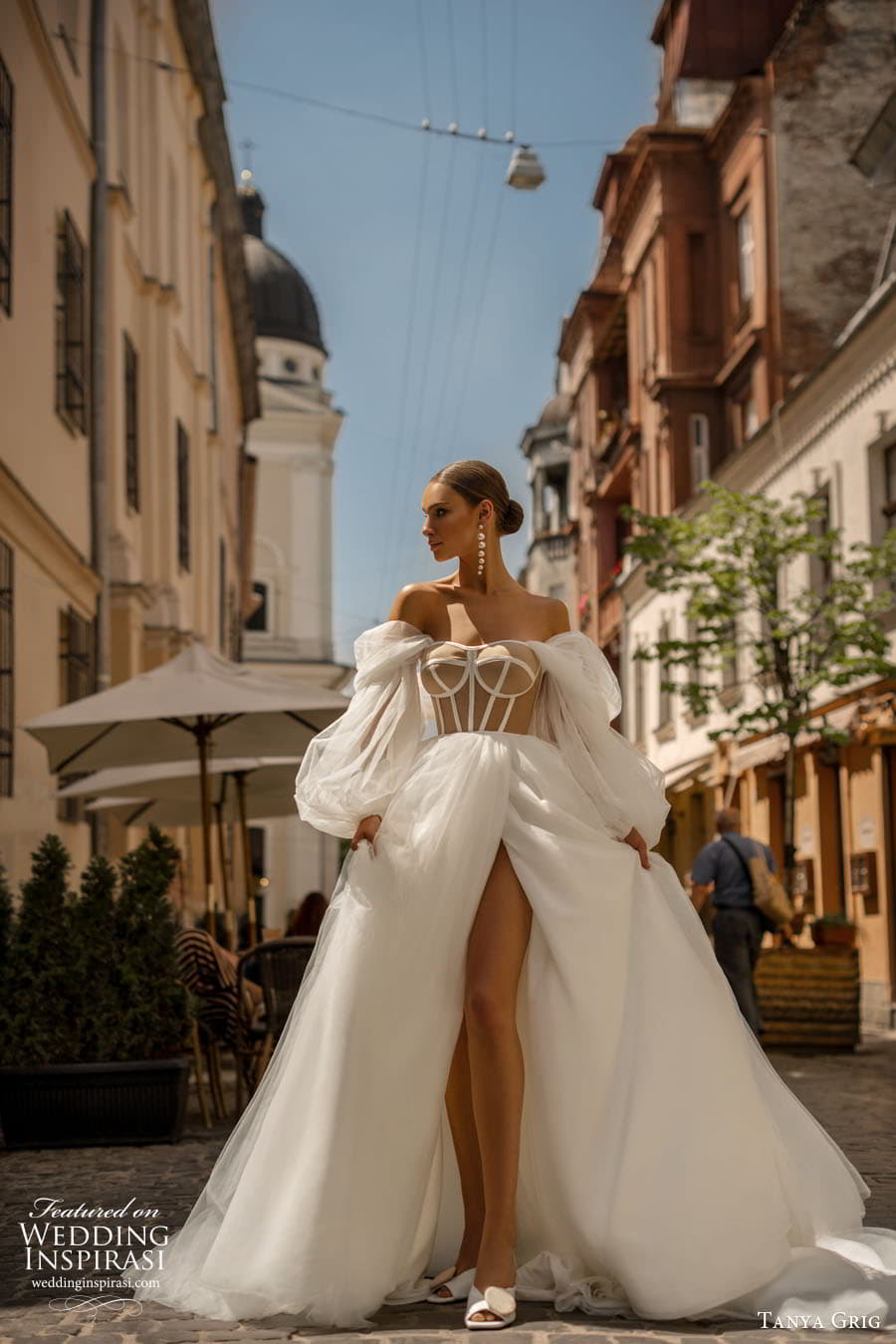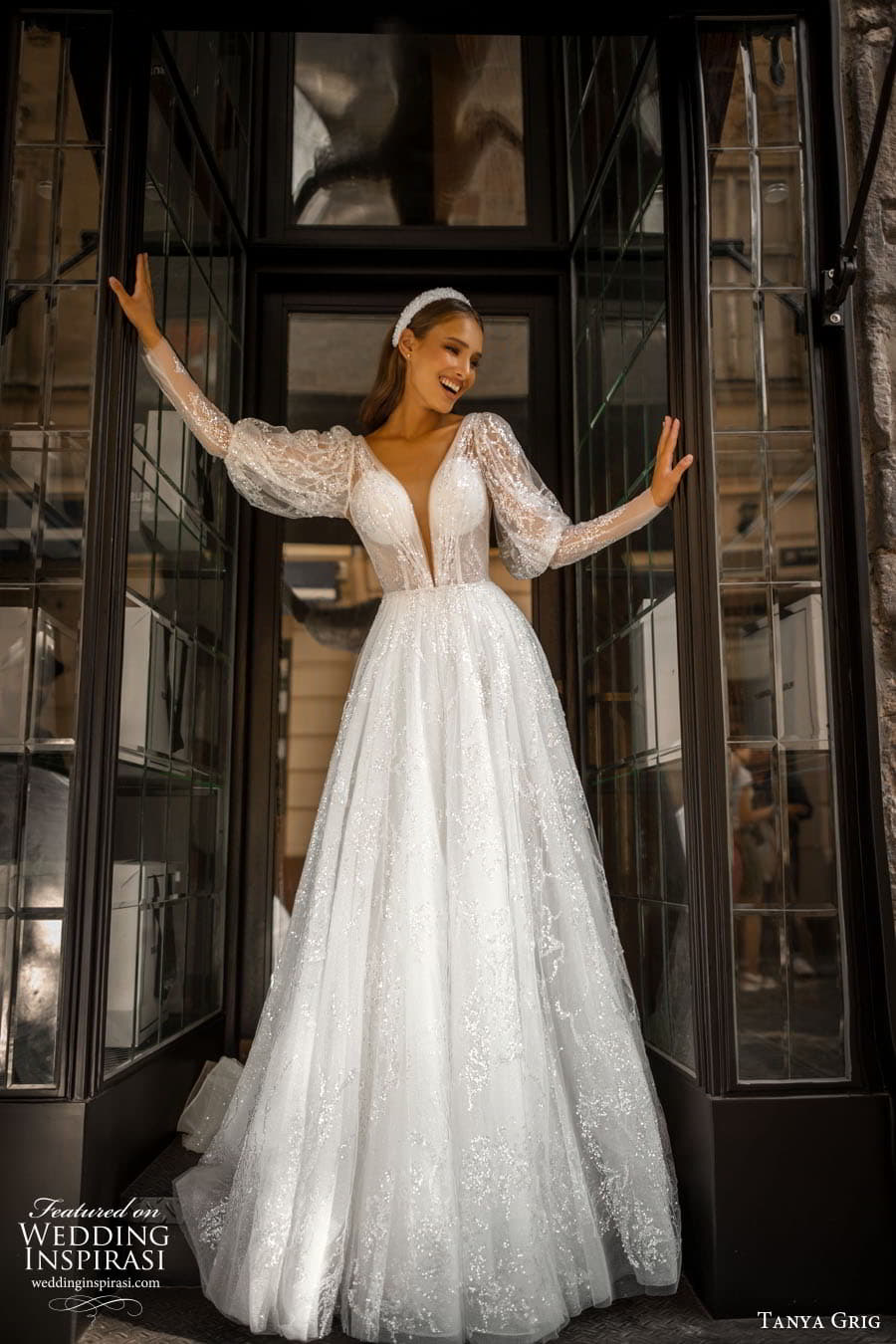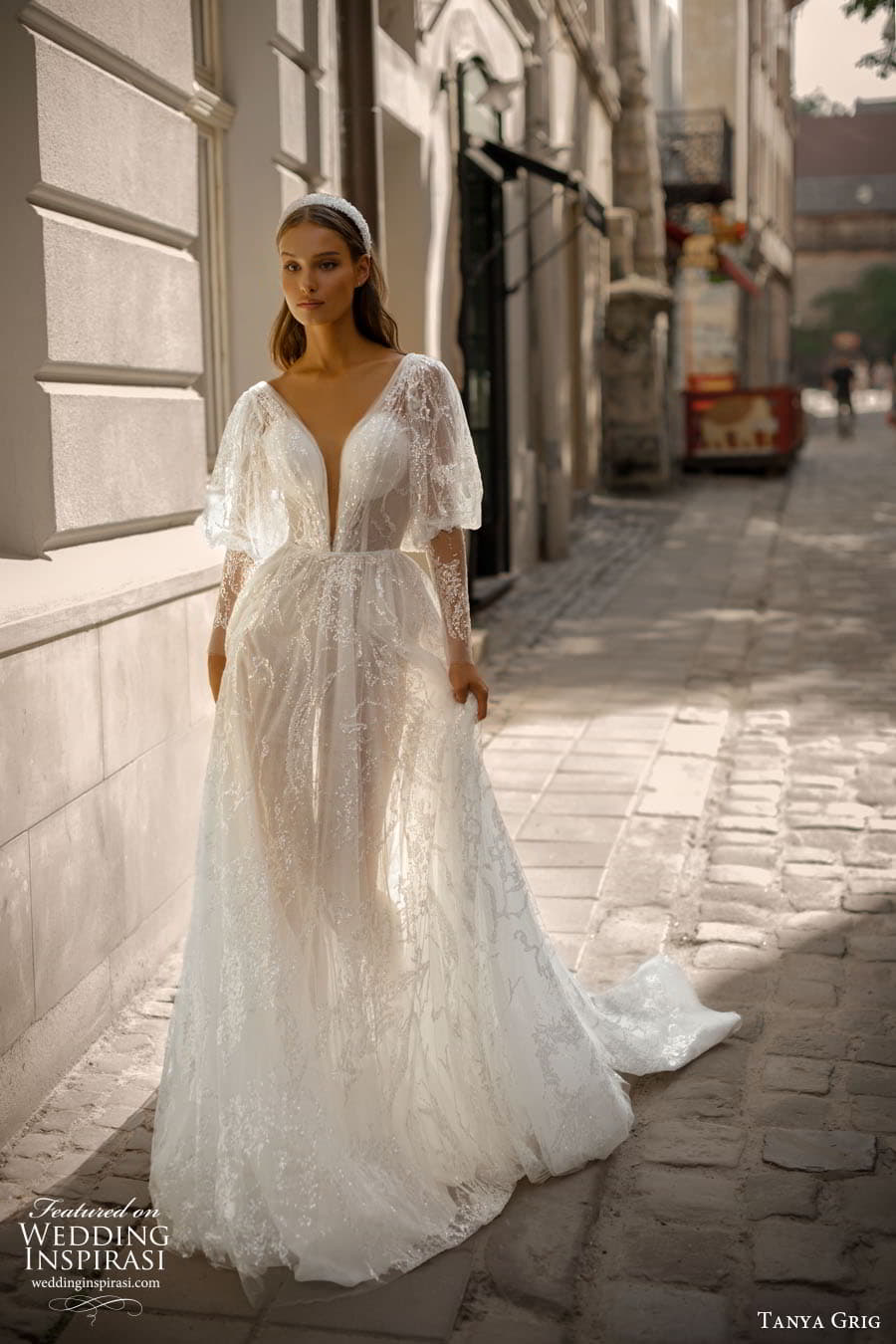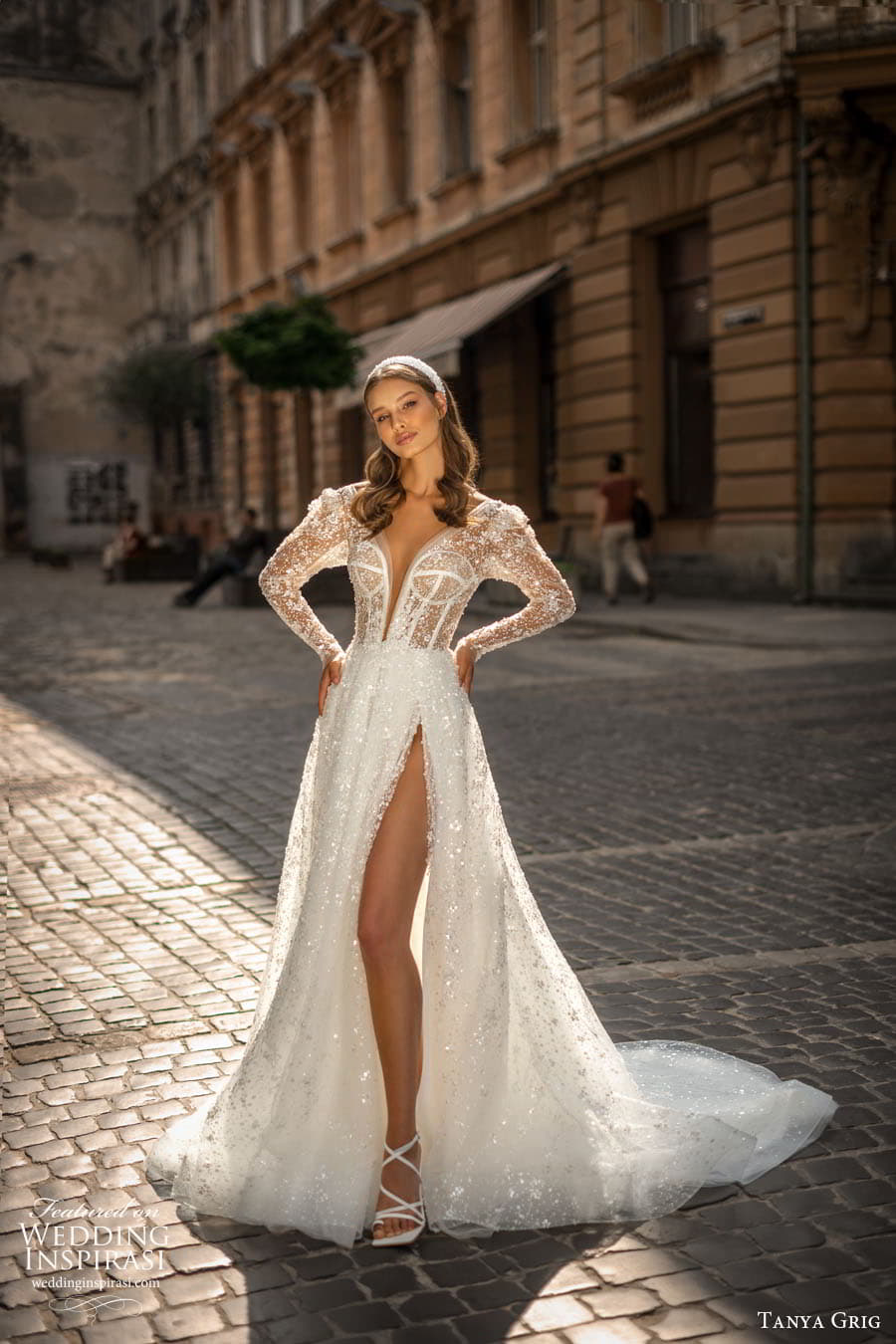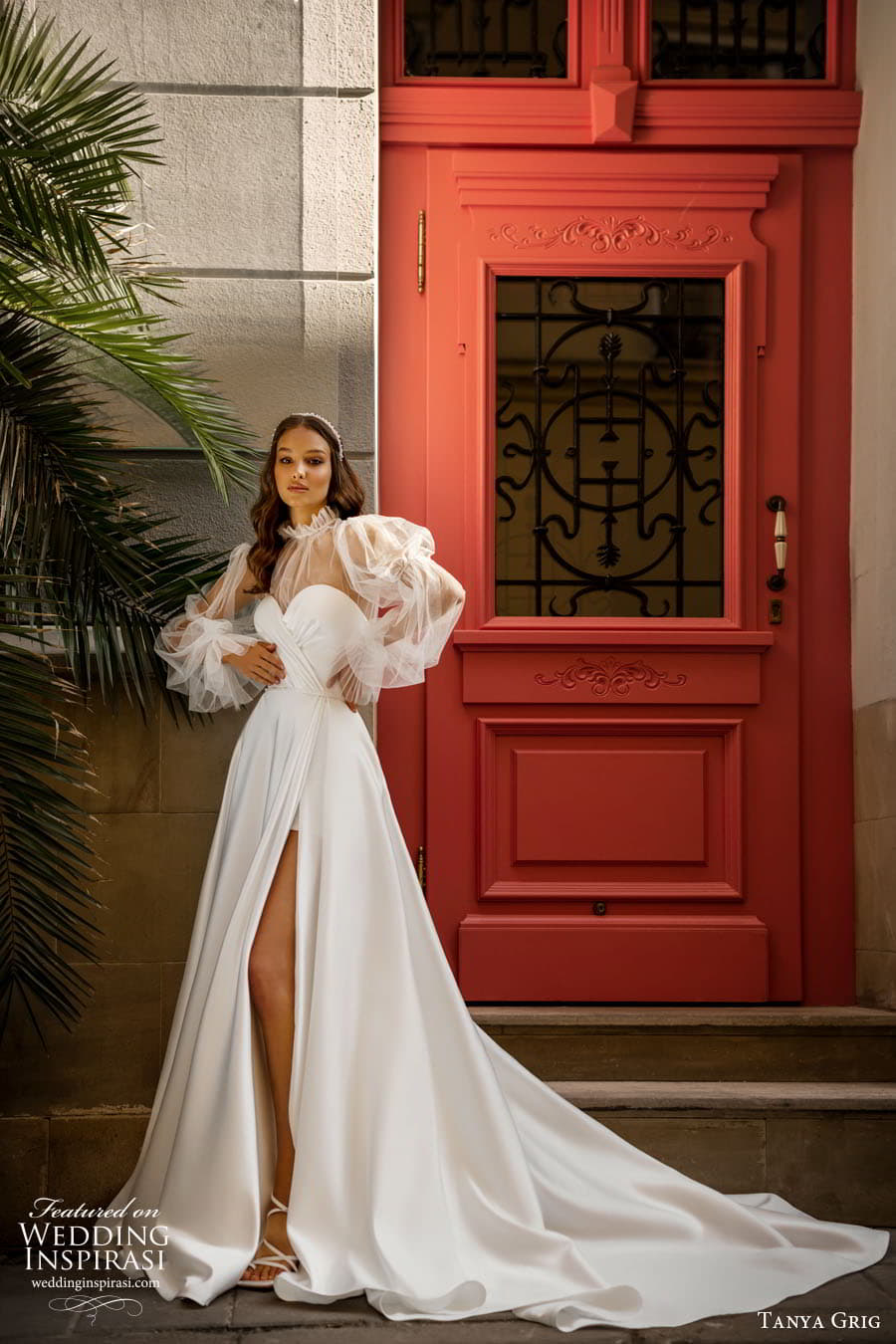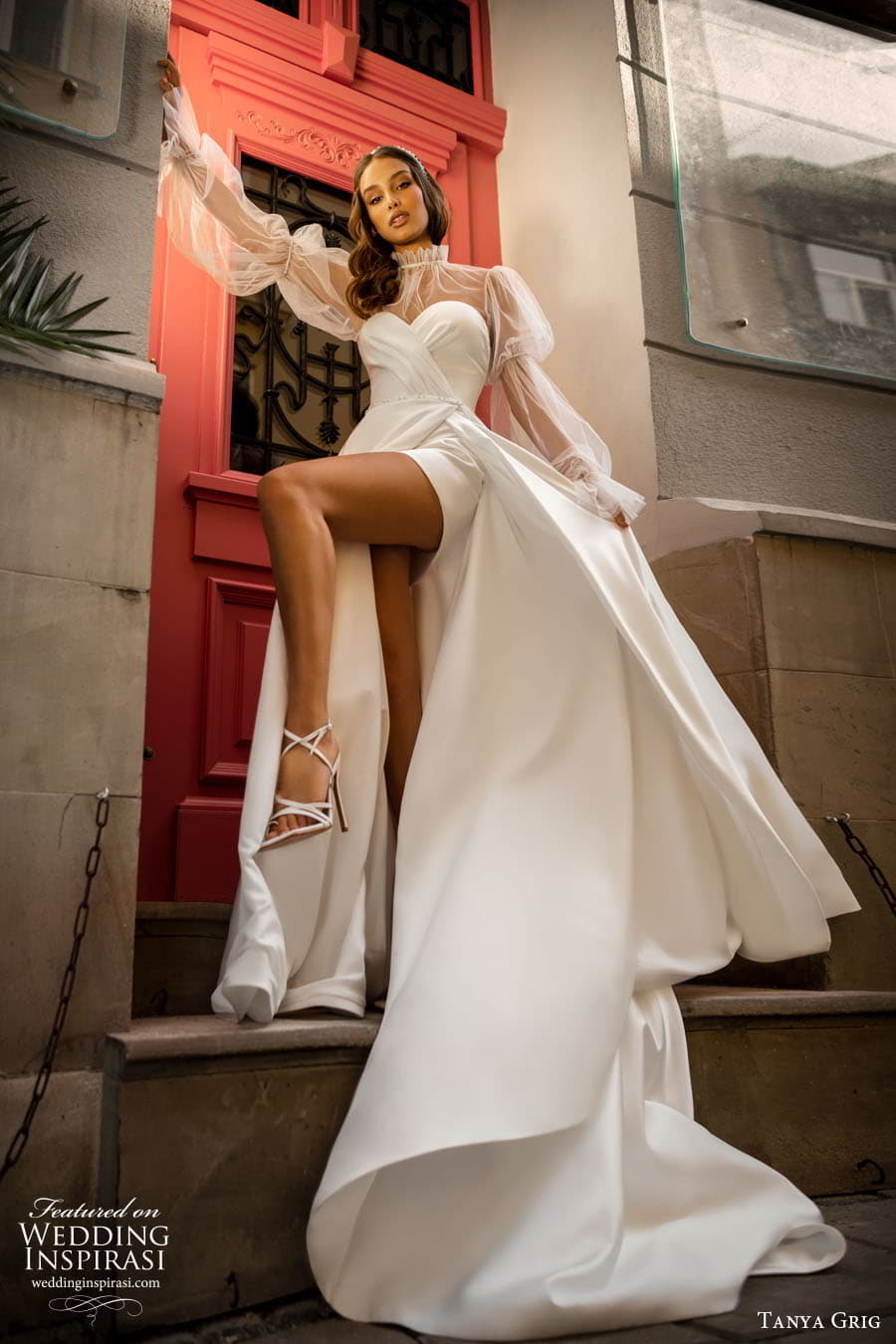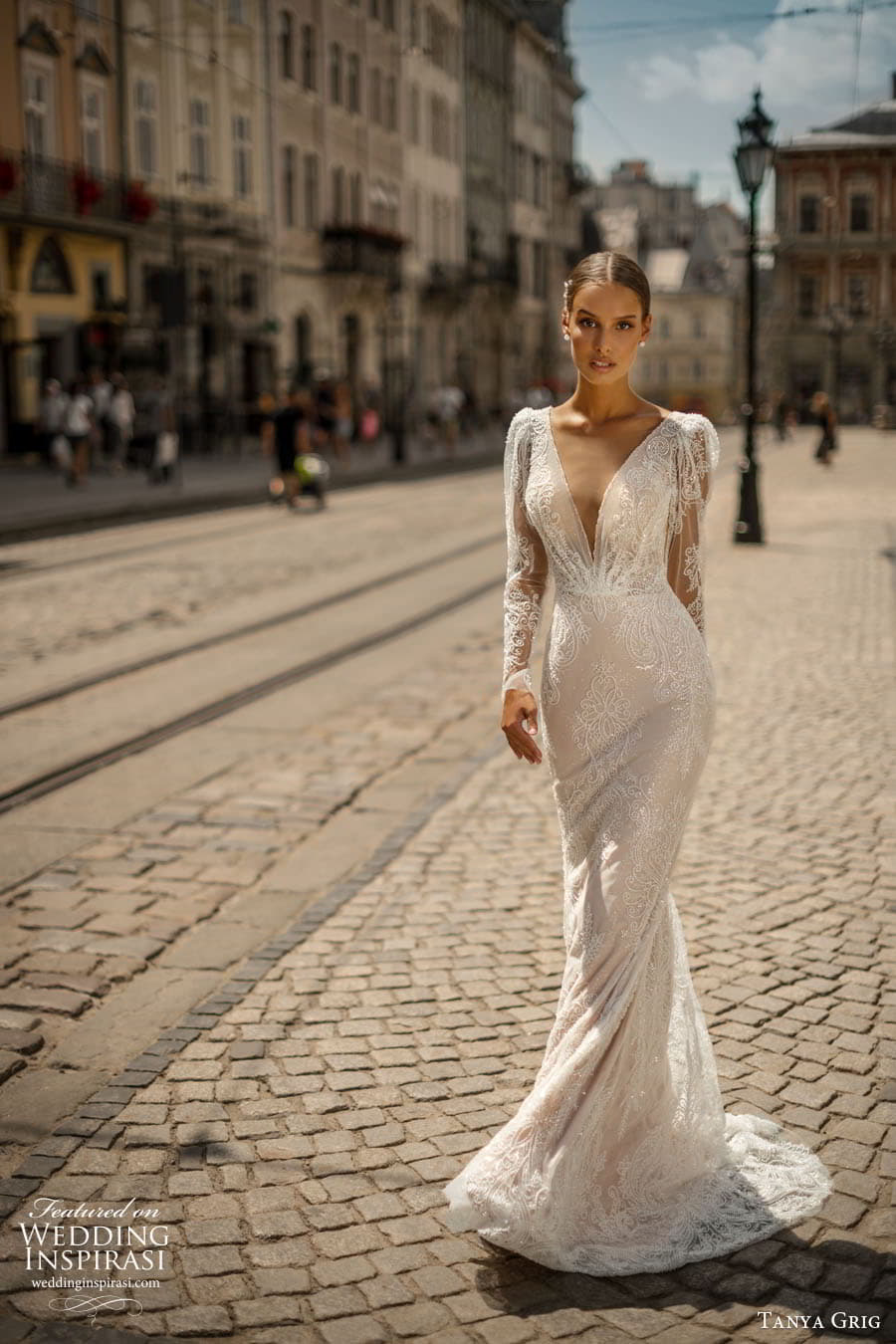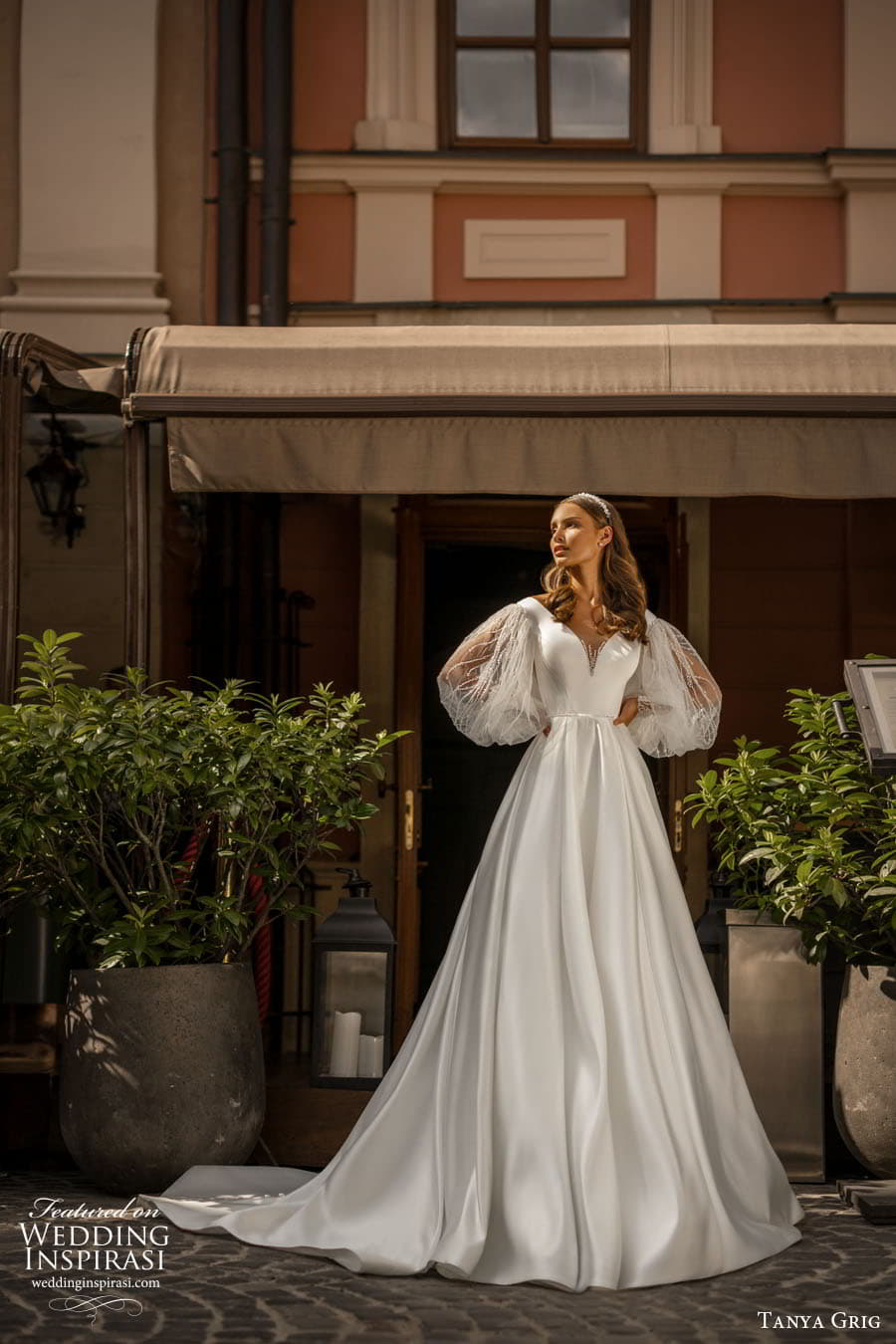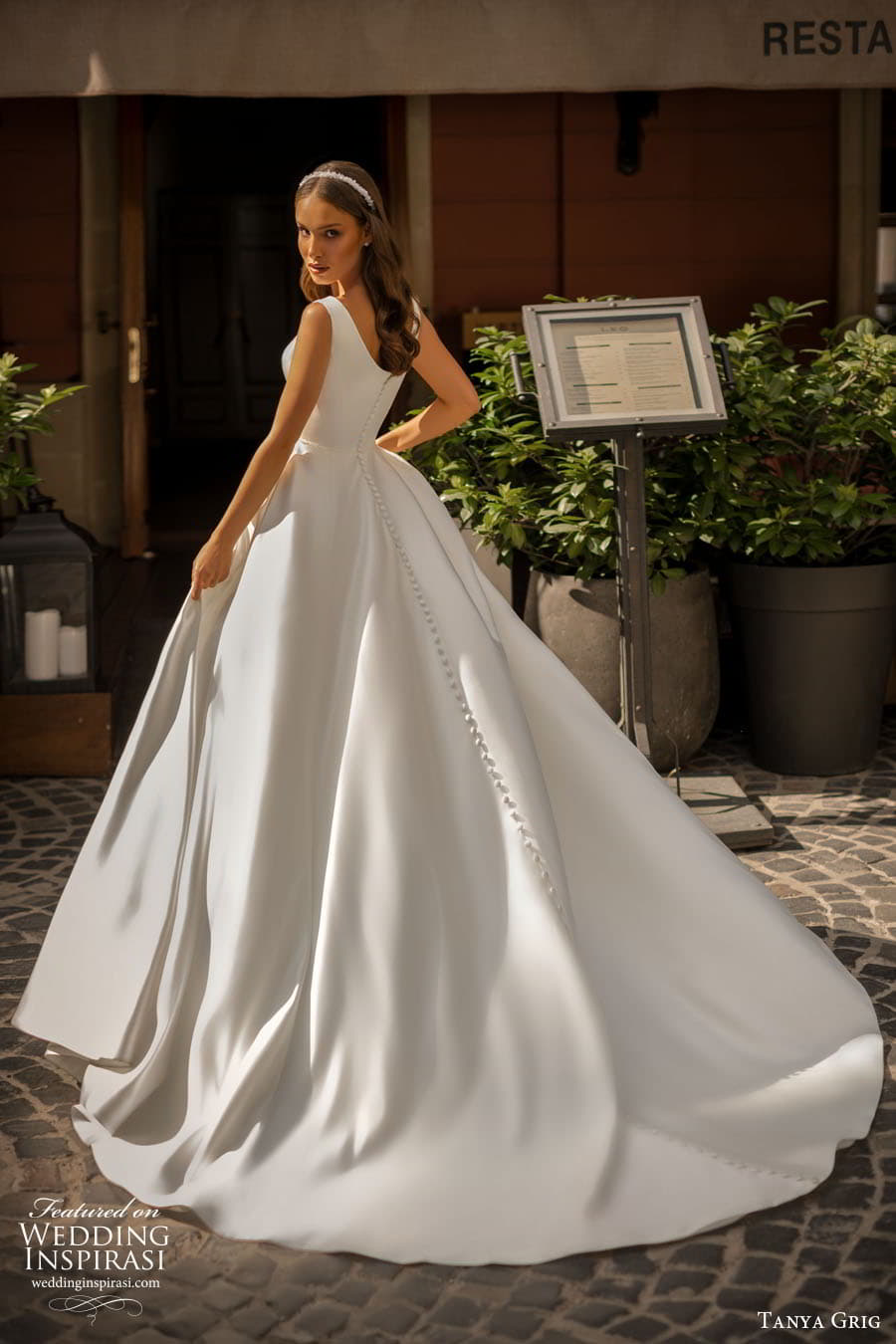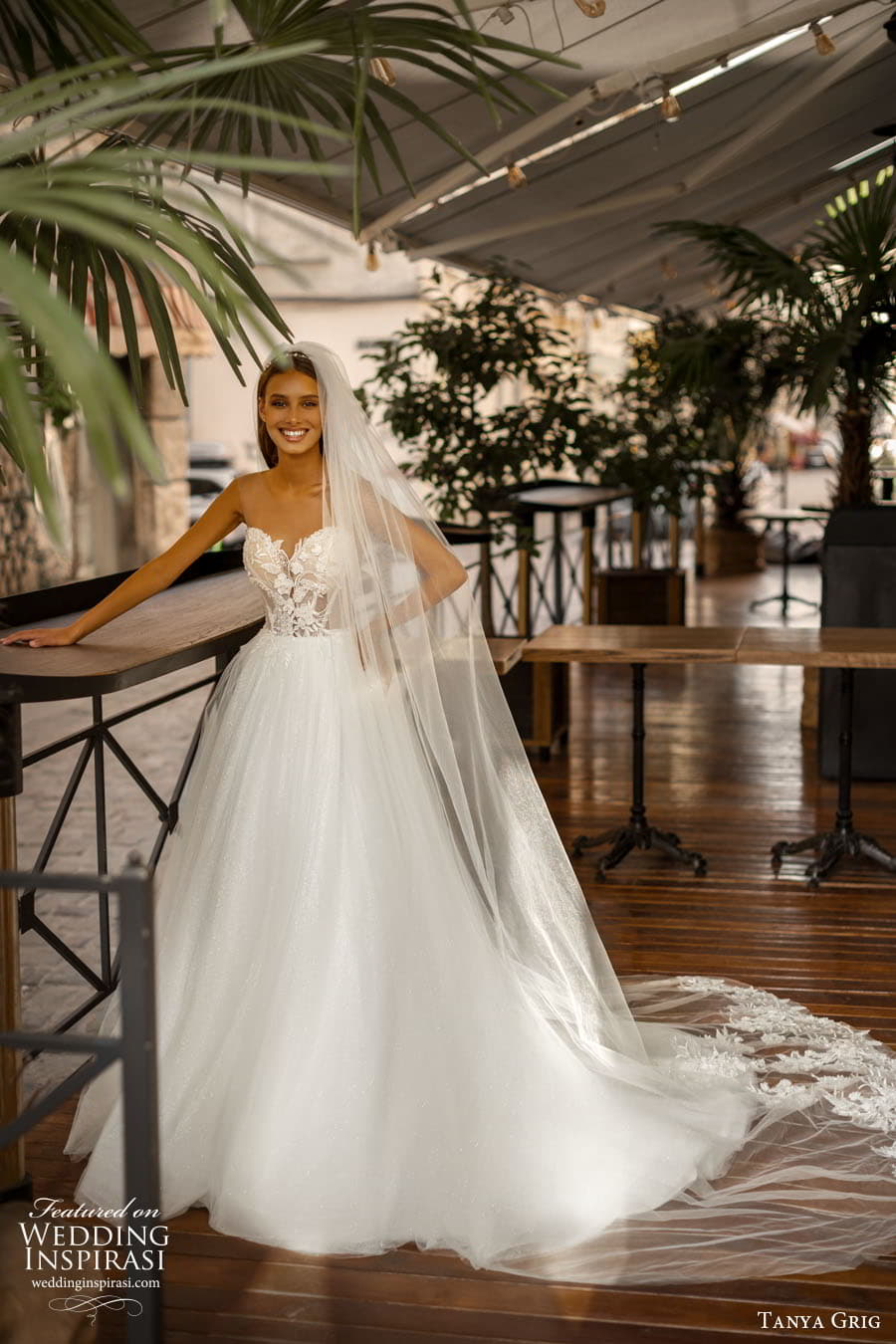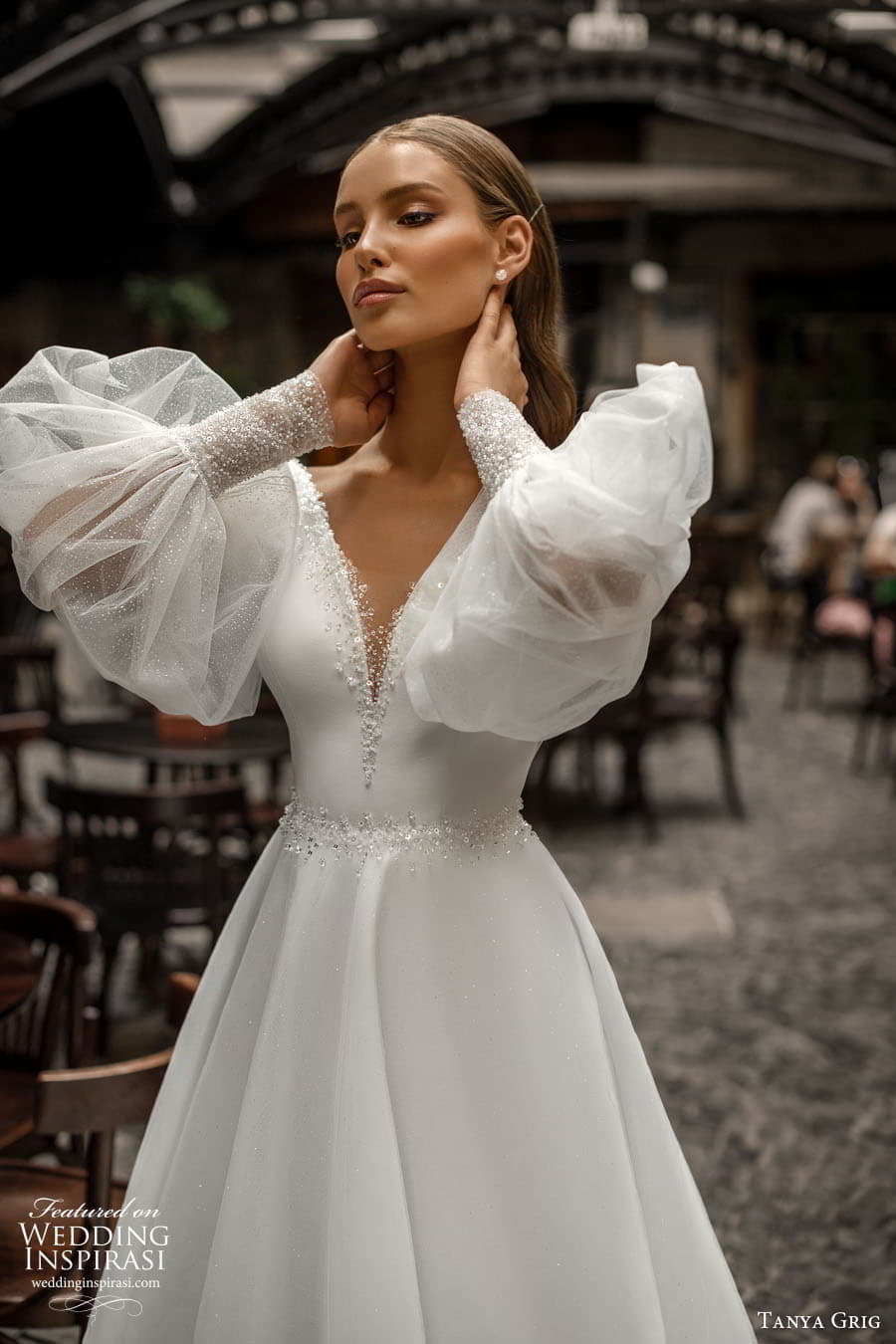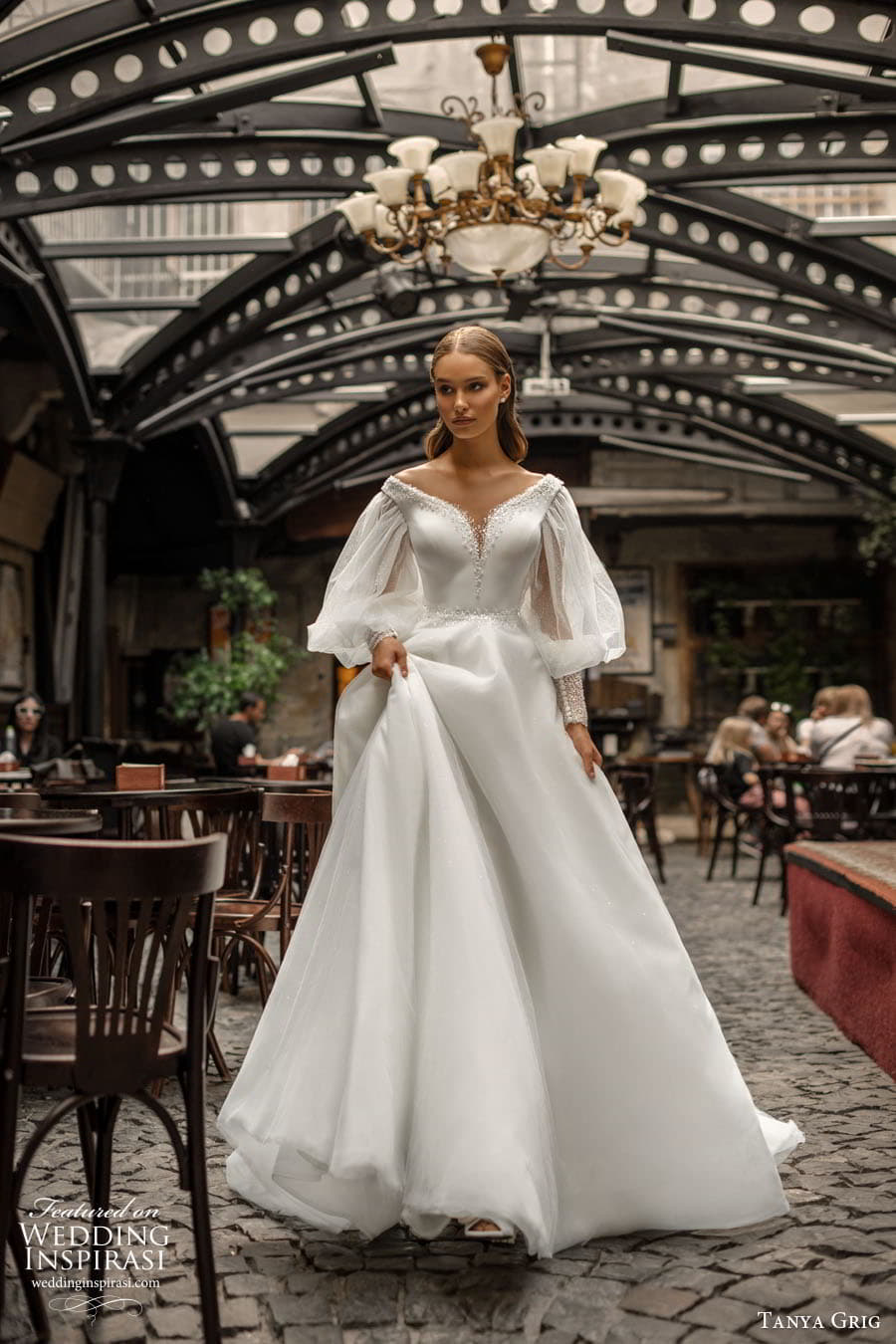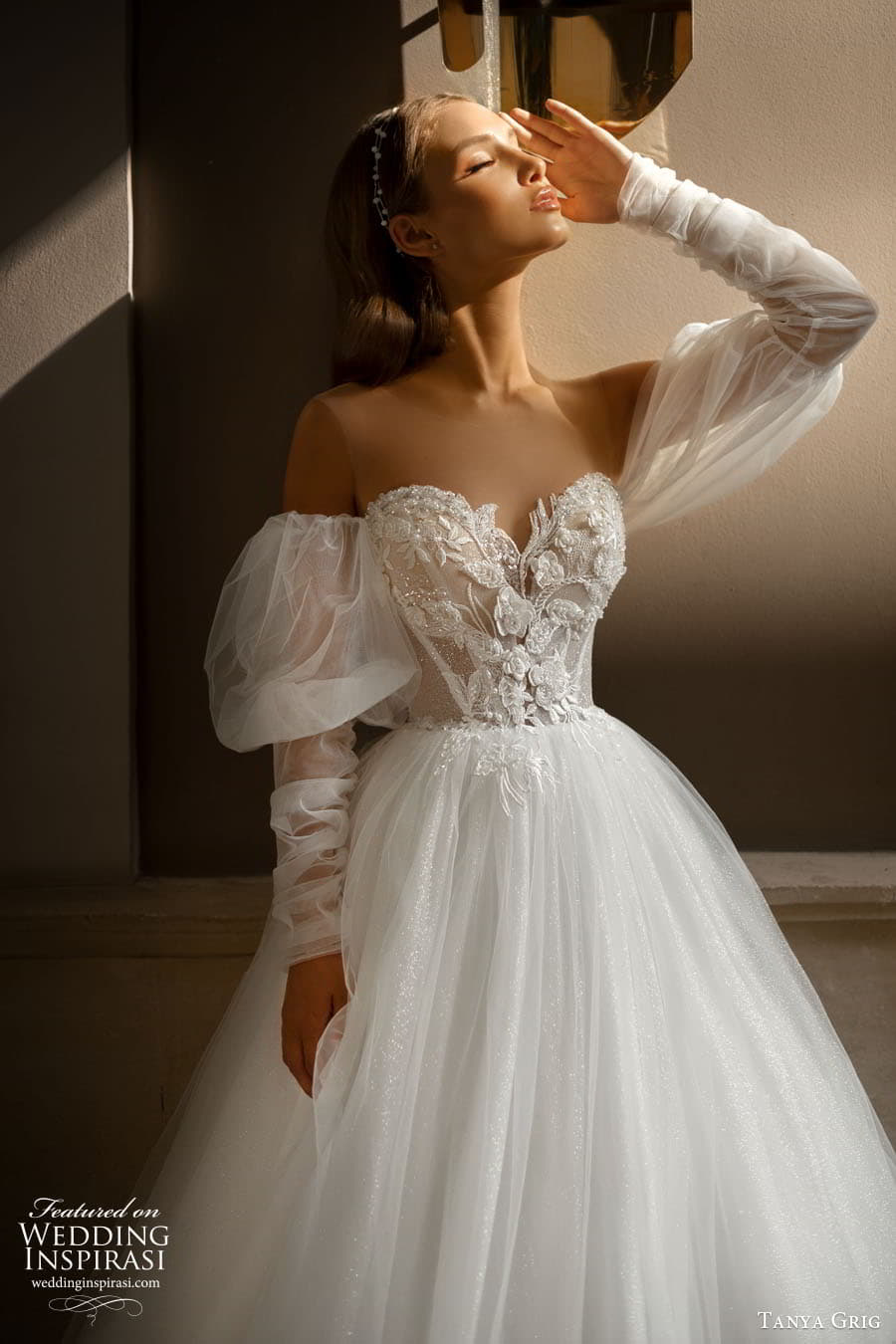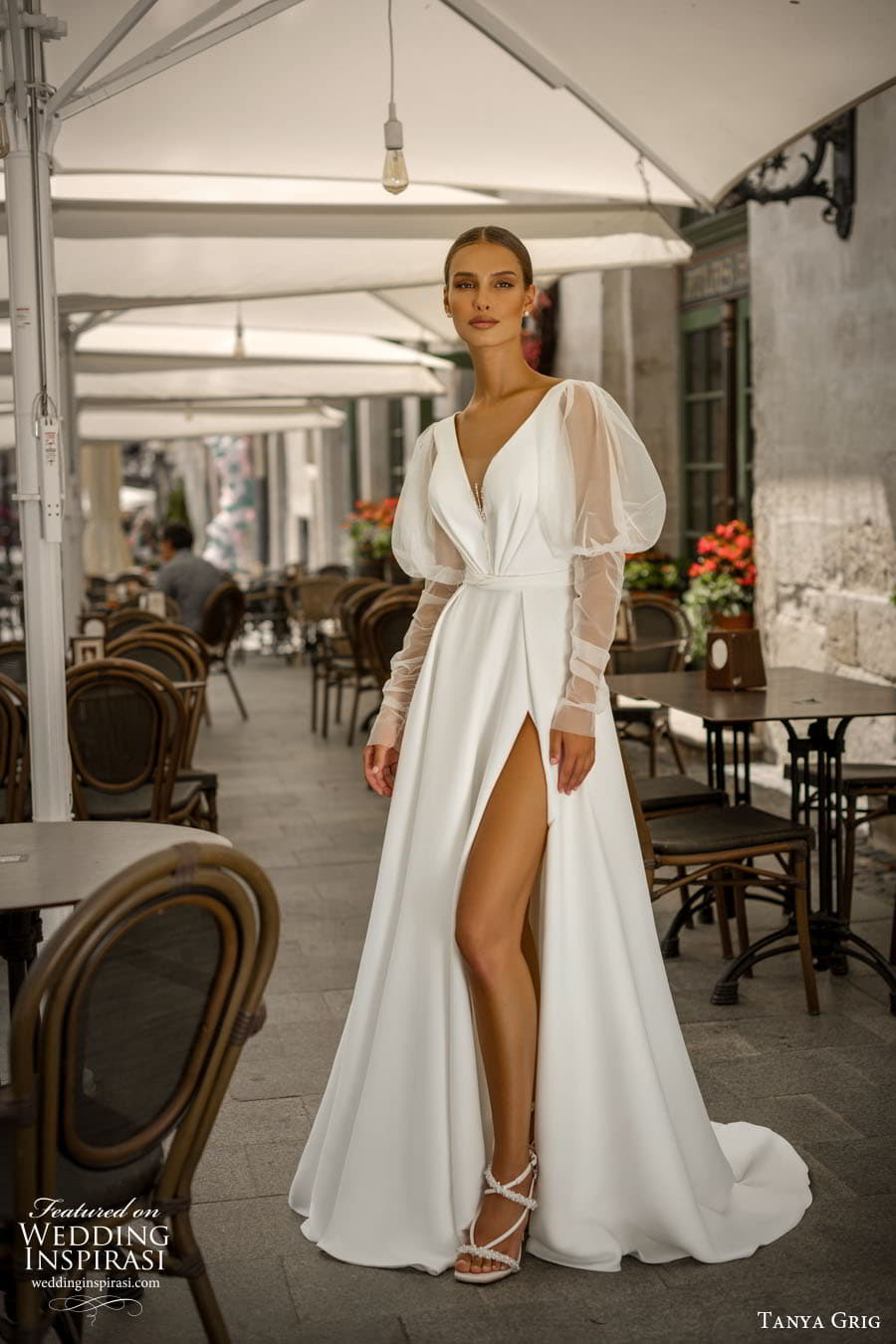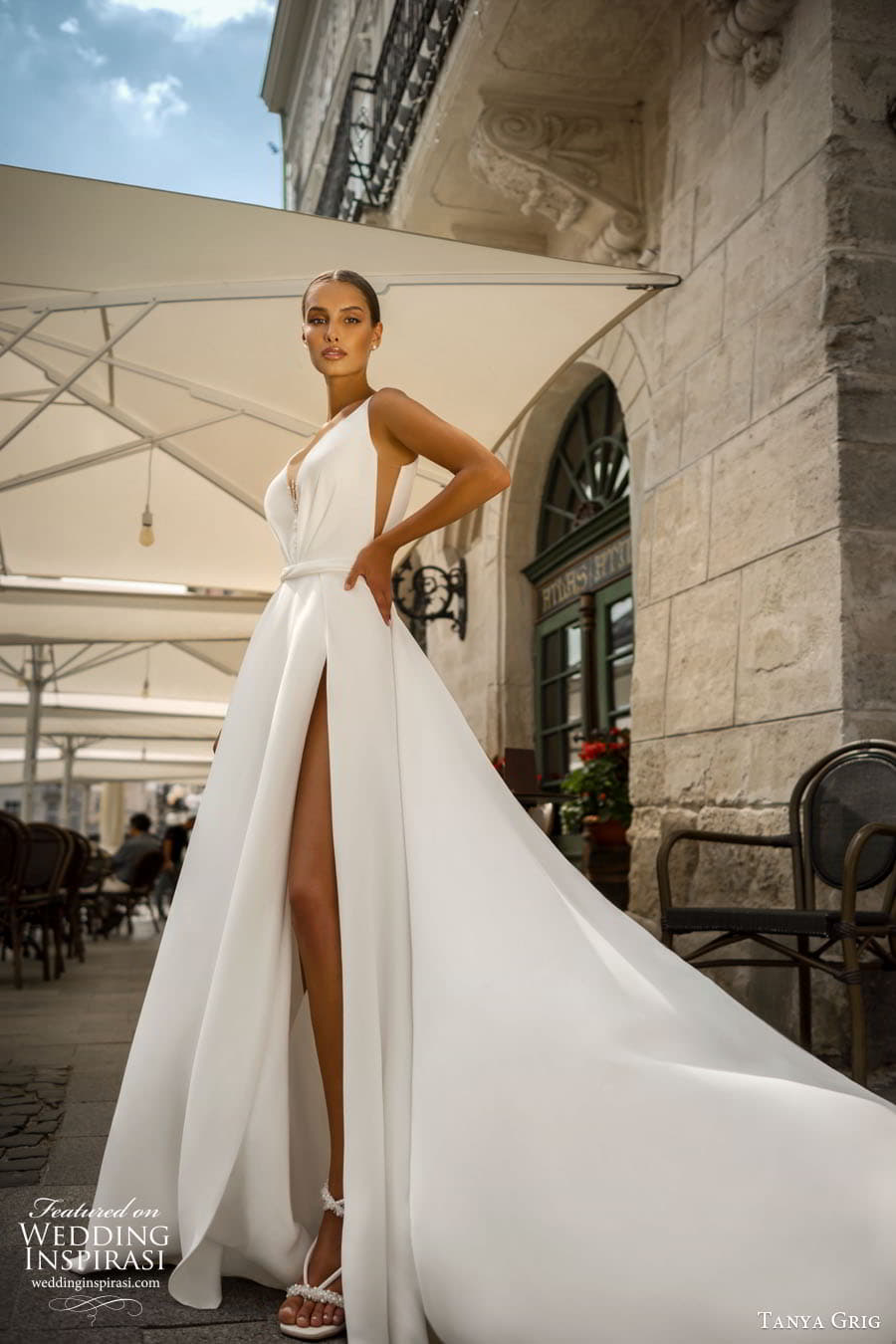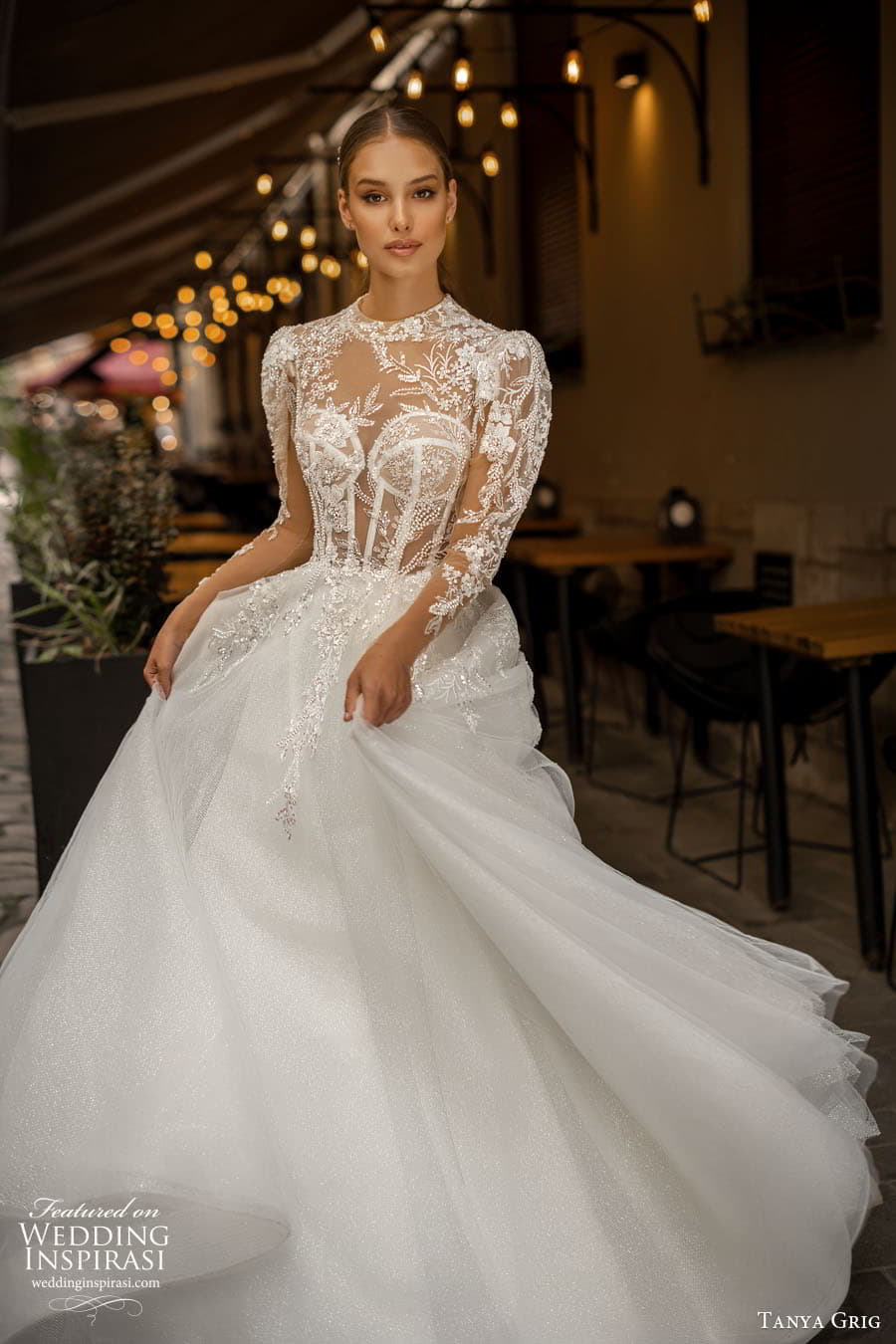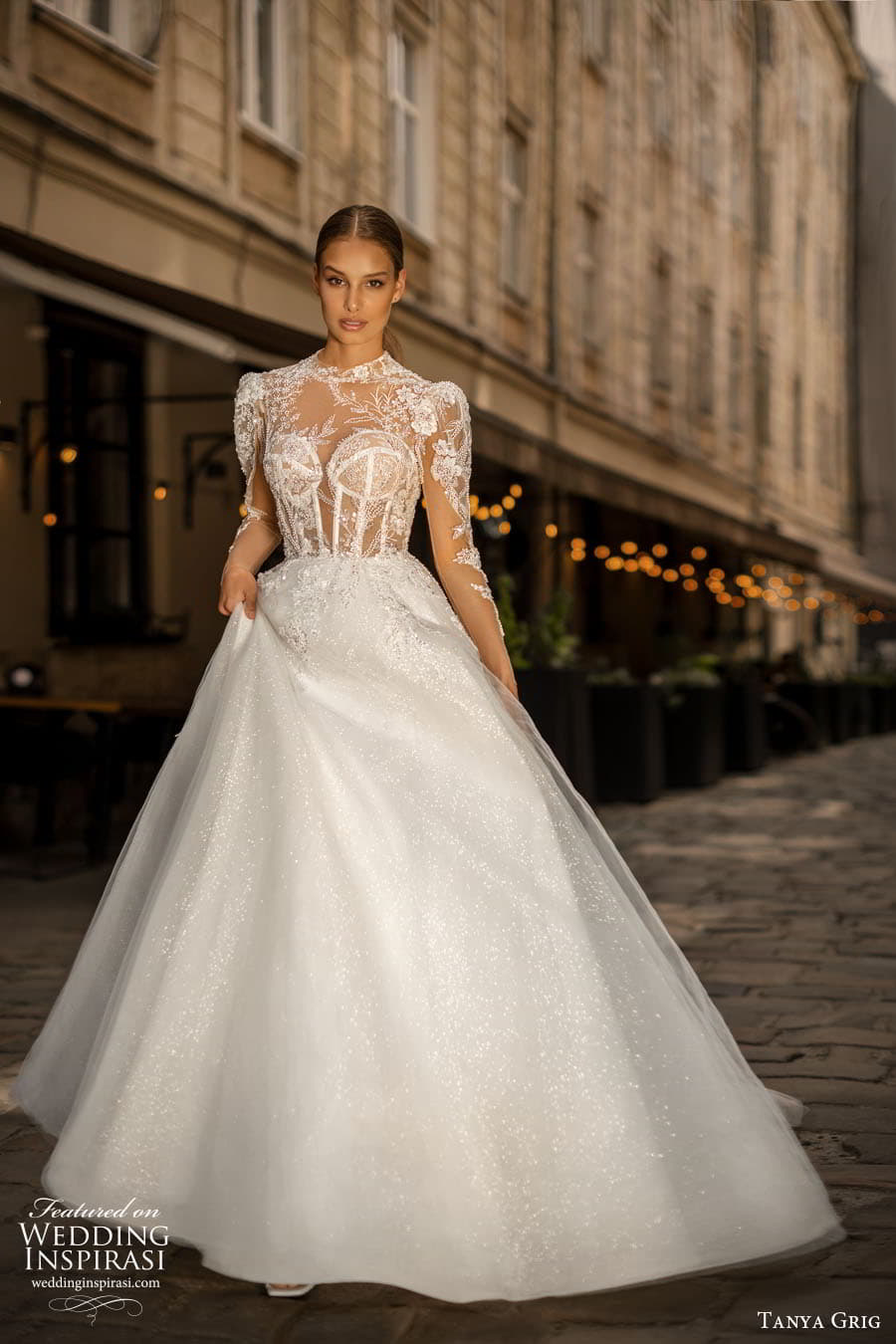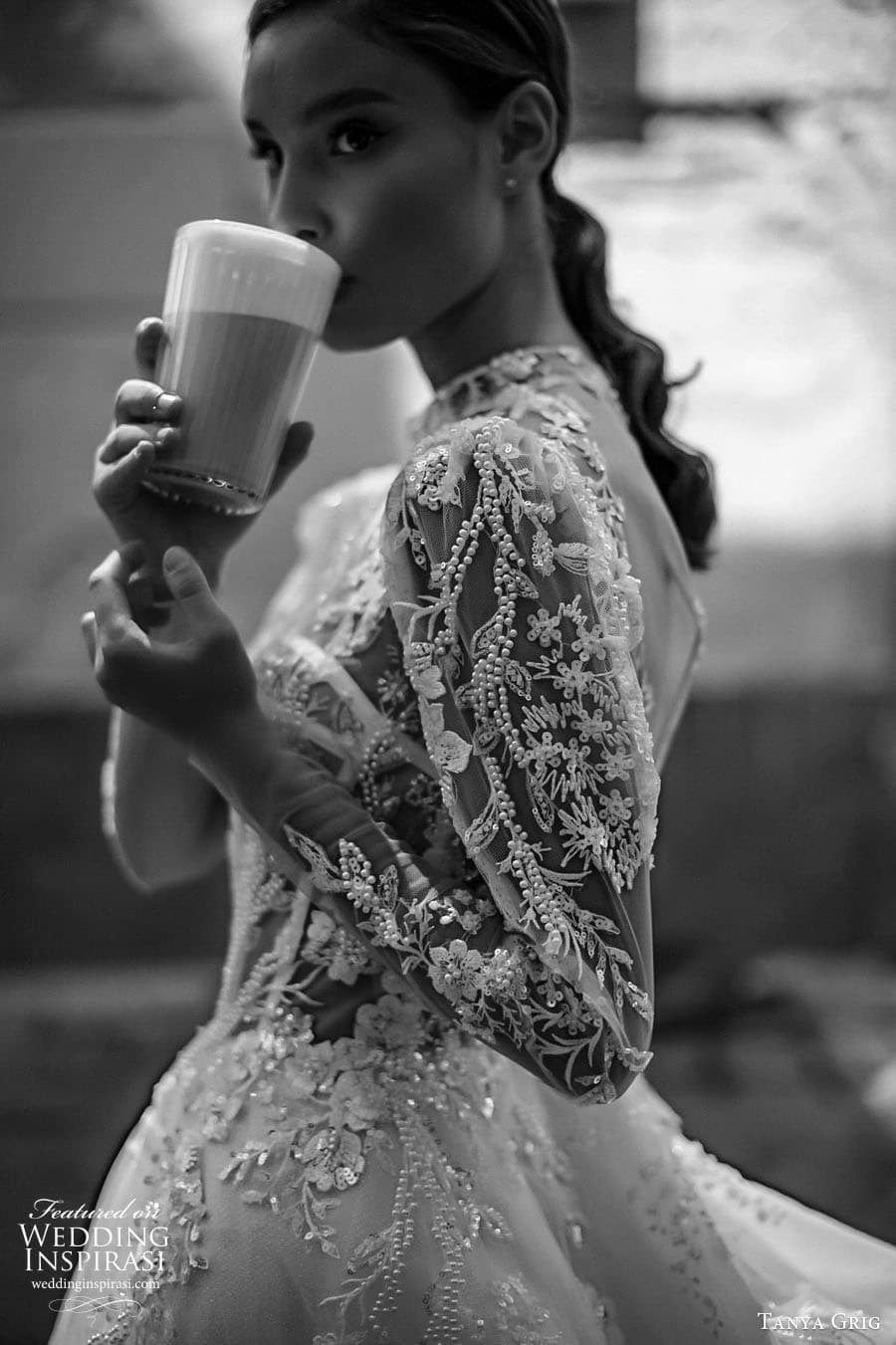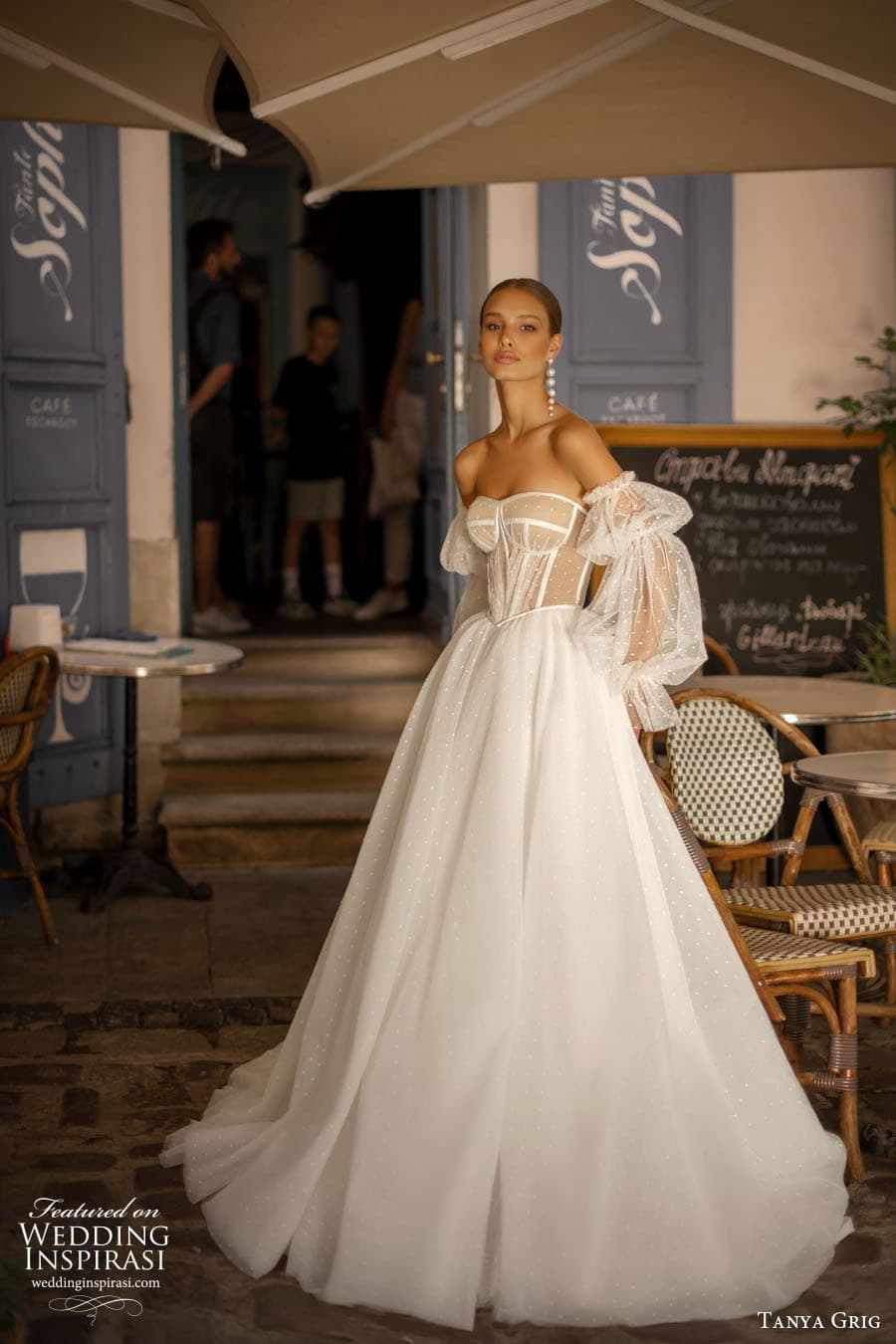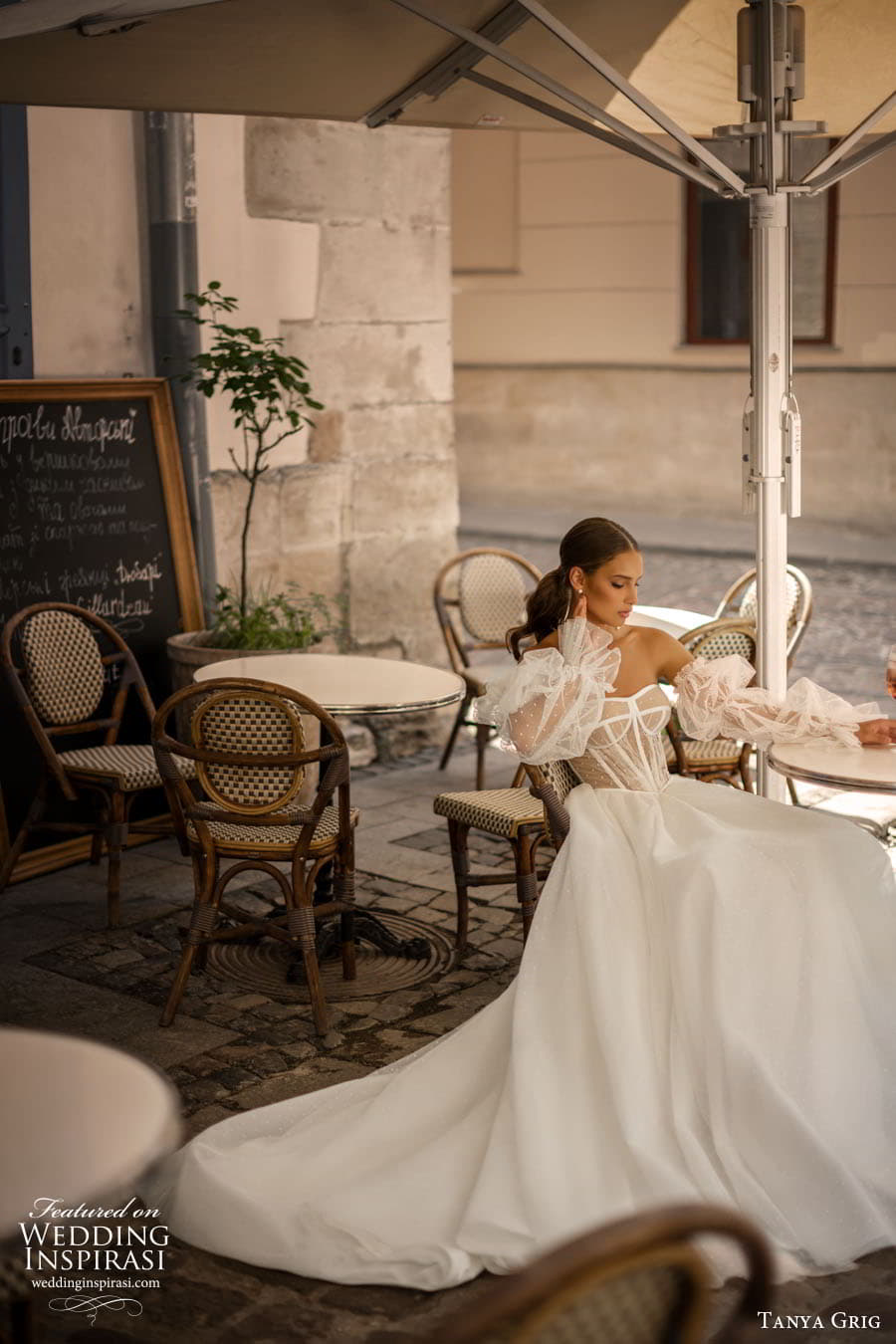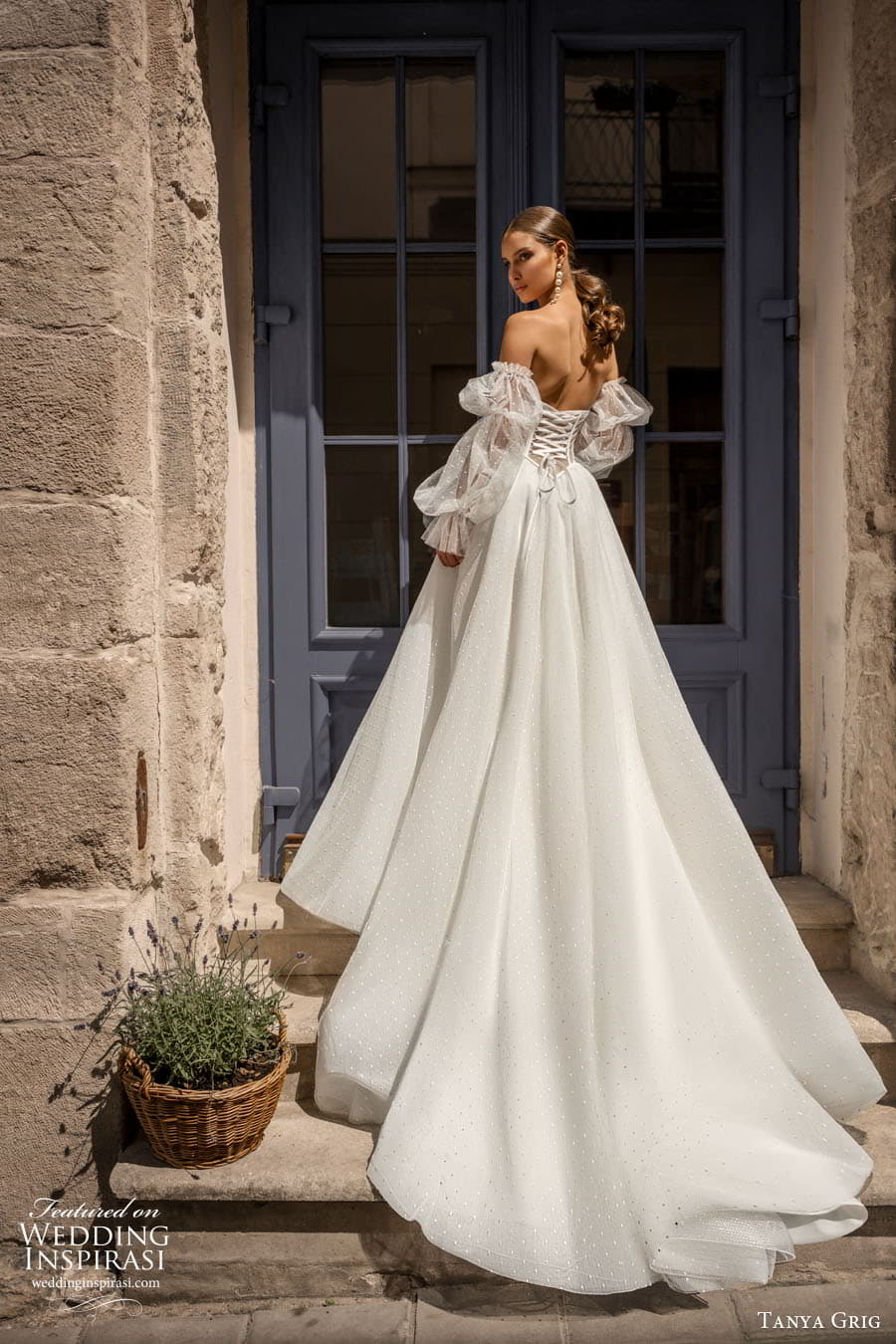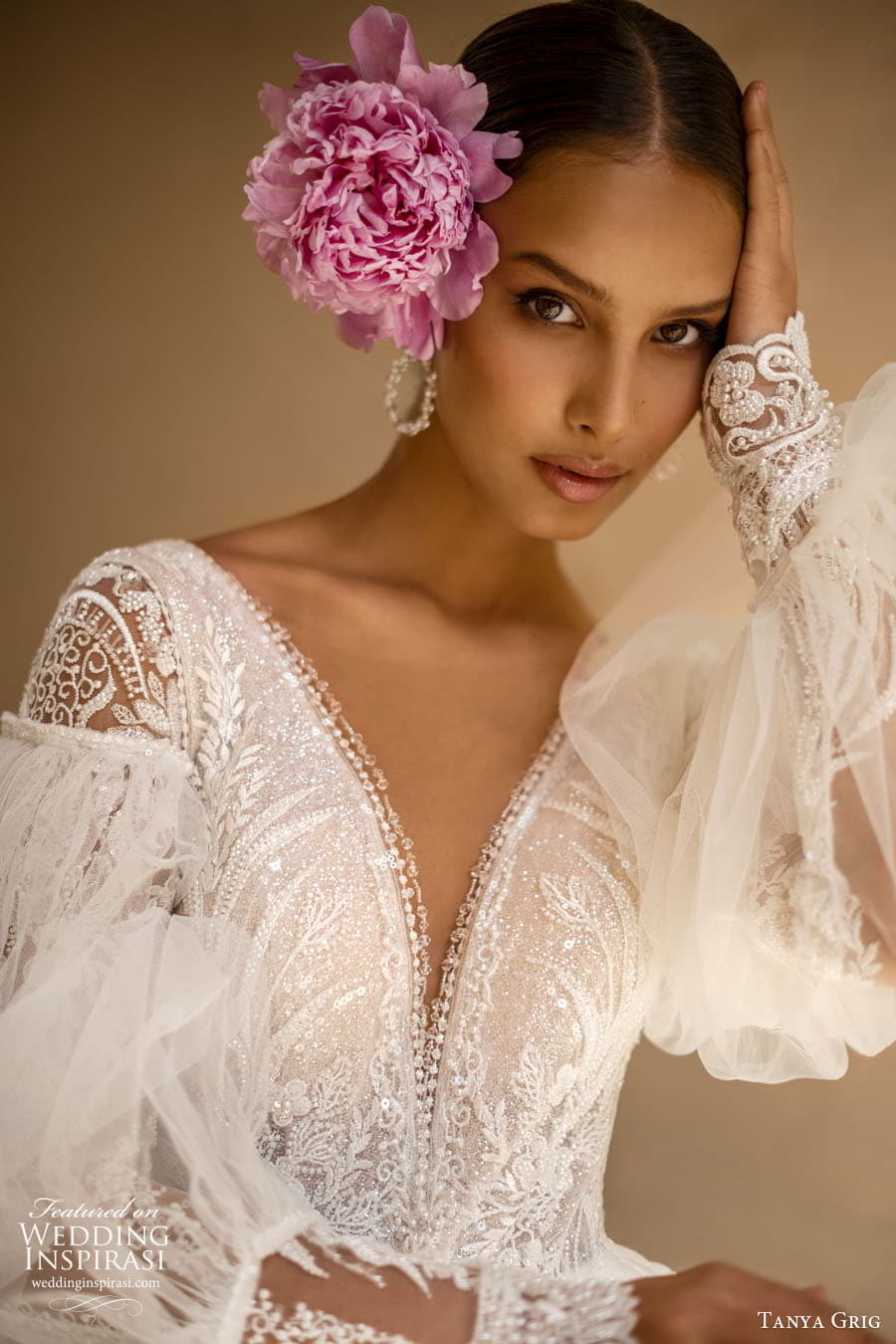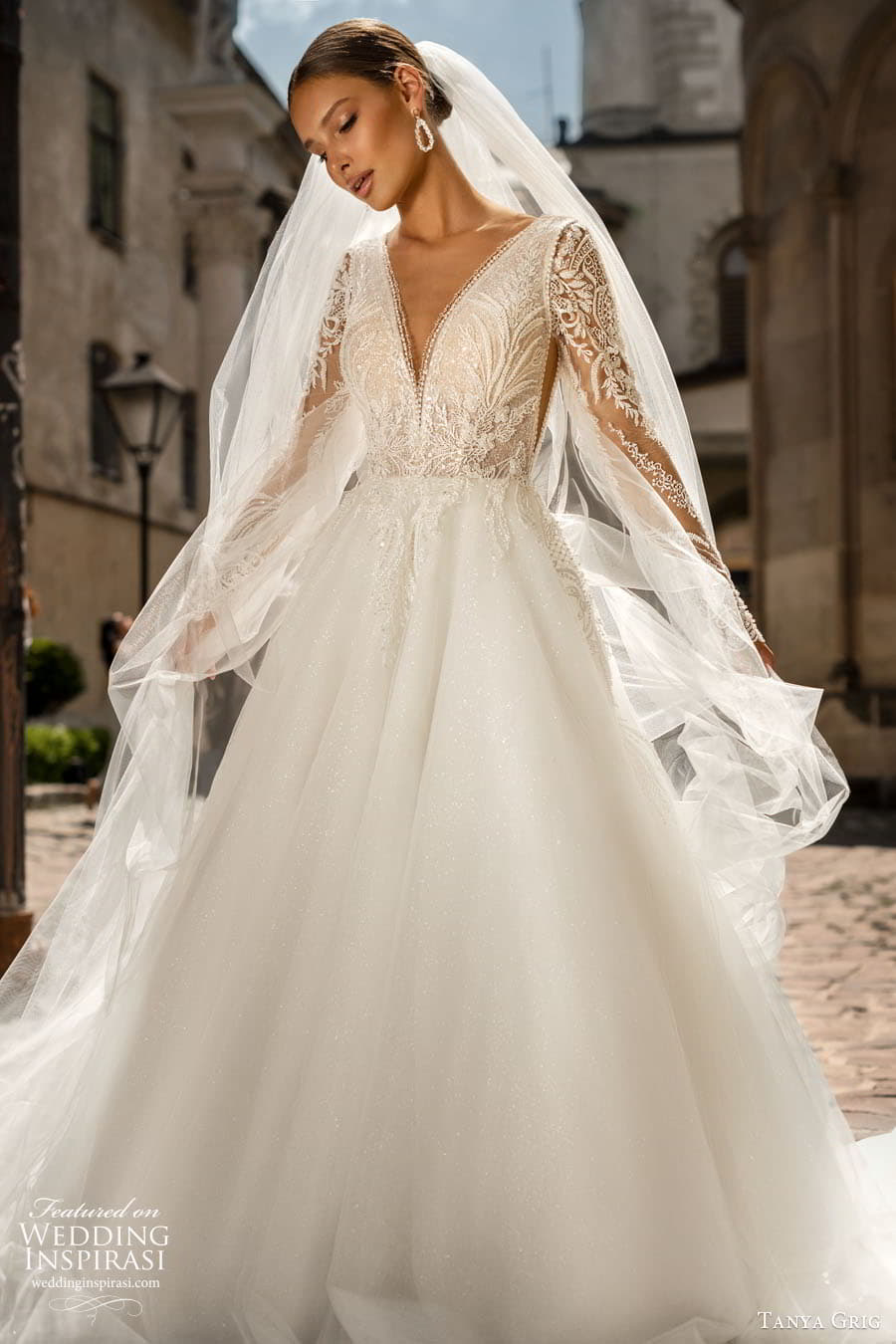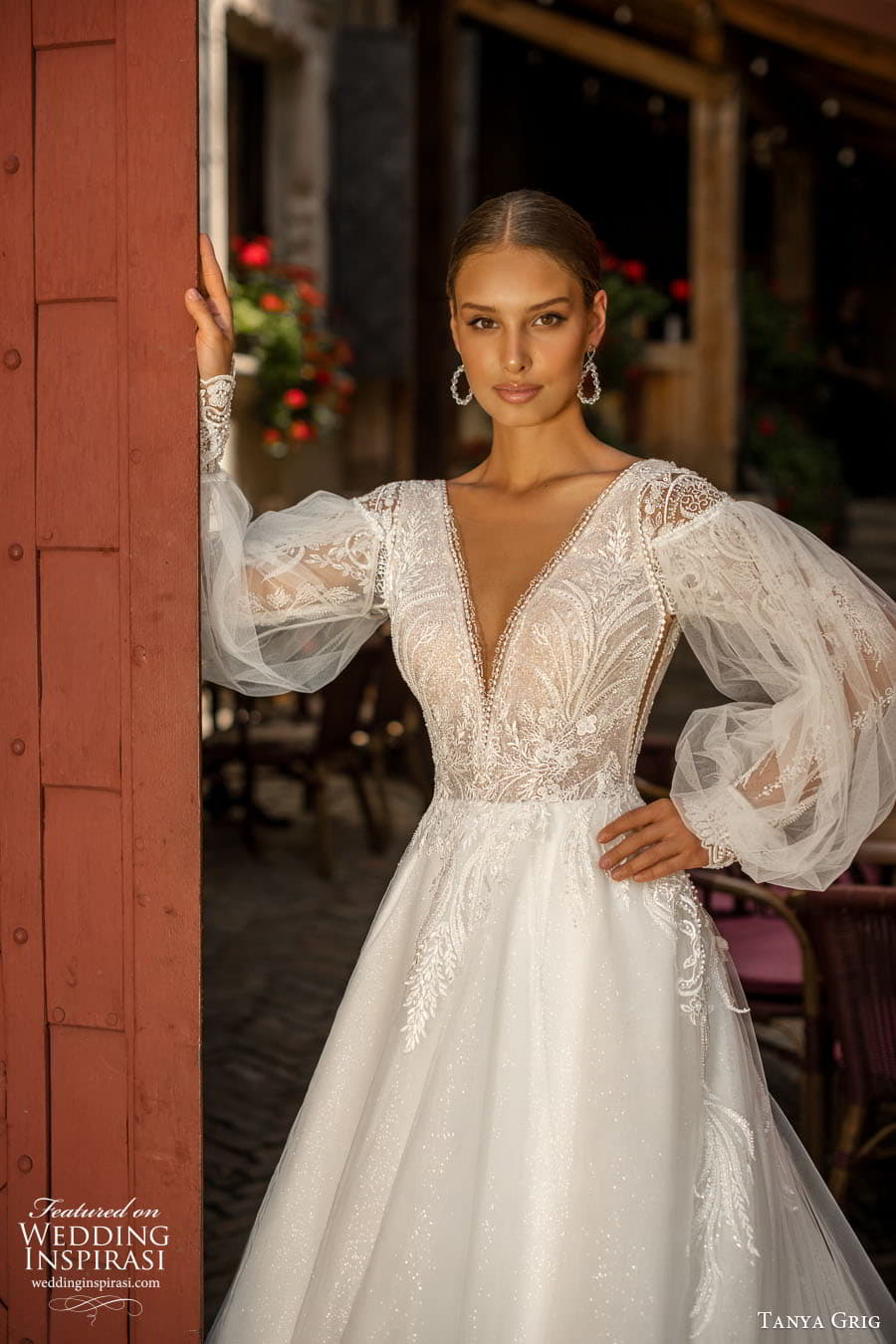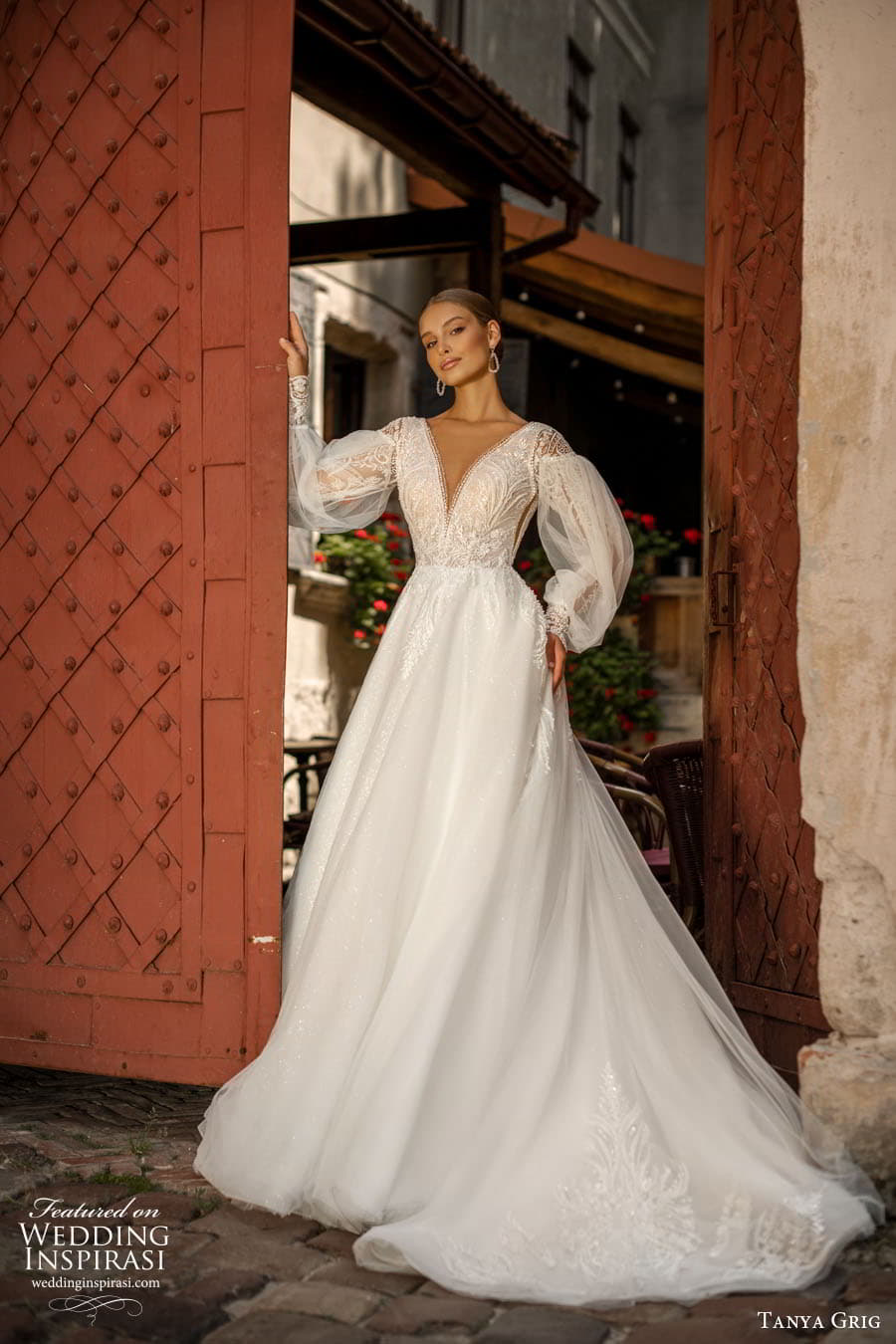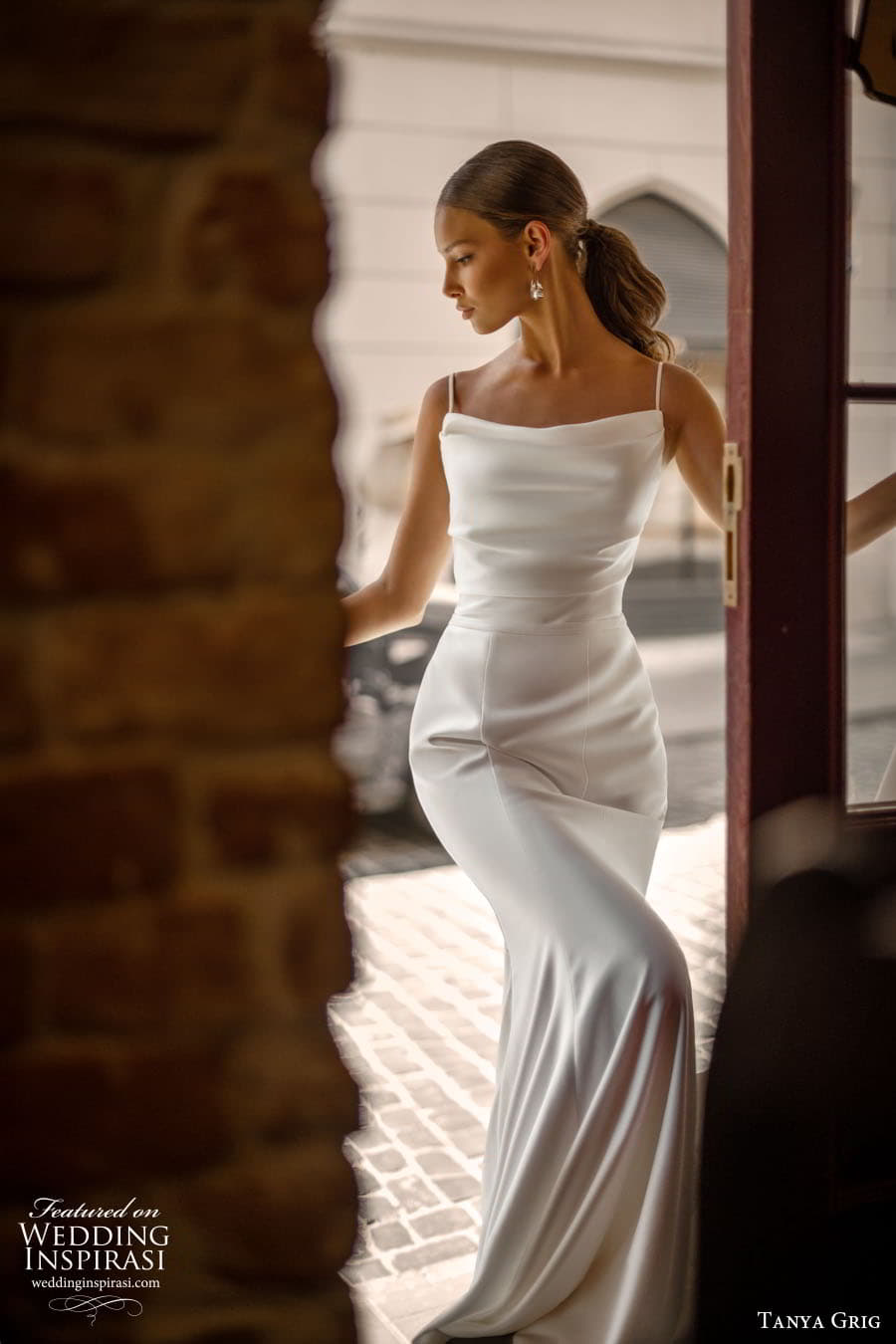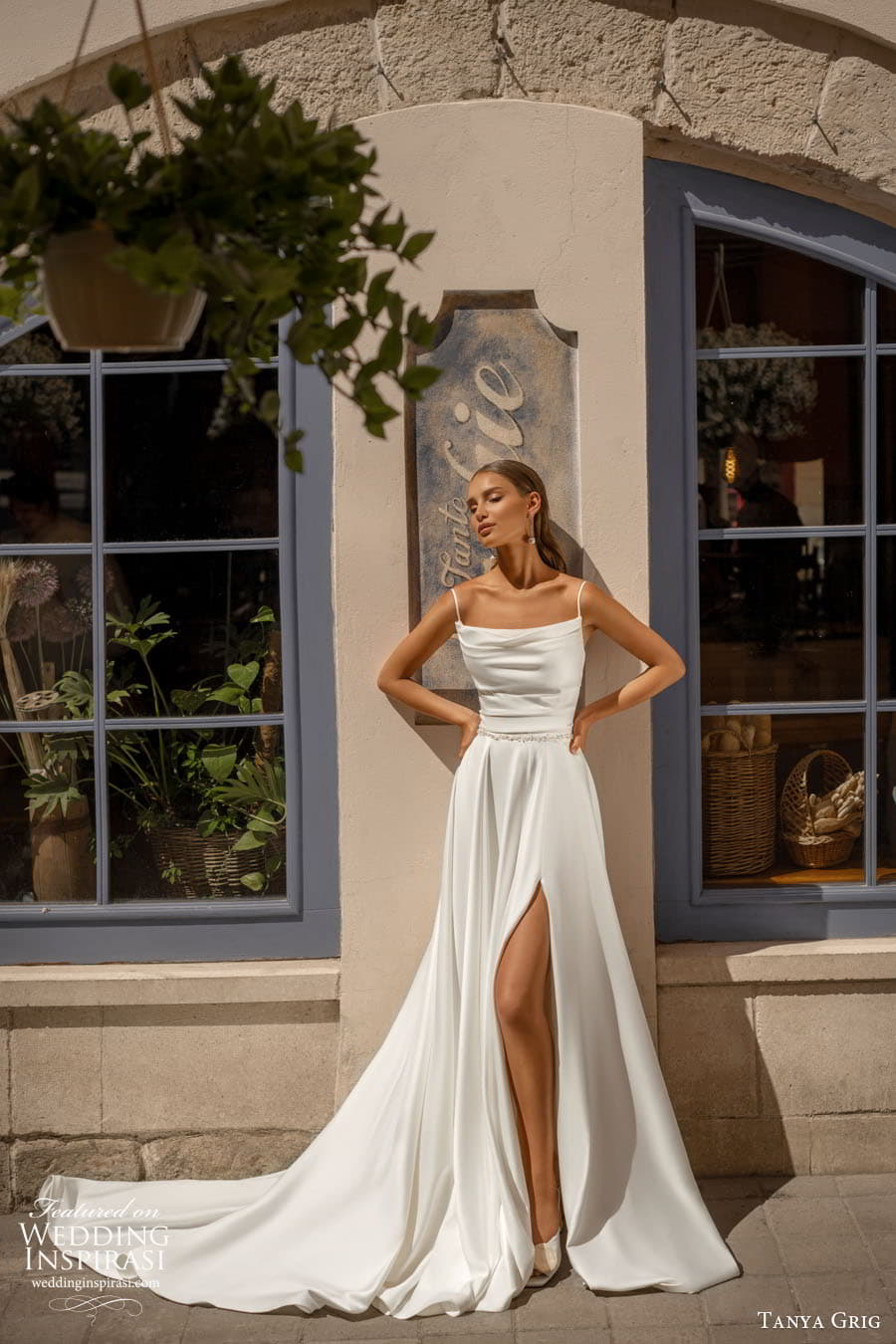 Photos courtesy of Tanya Grig. For details, visit Tanya Grig.