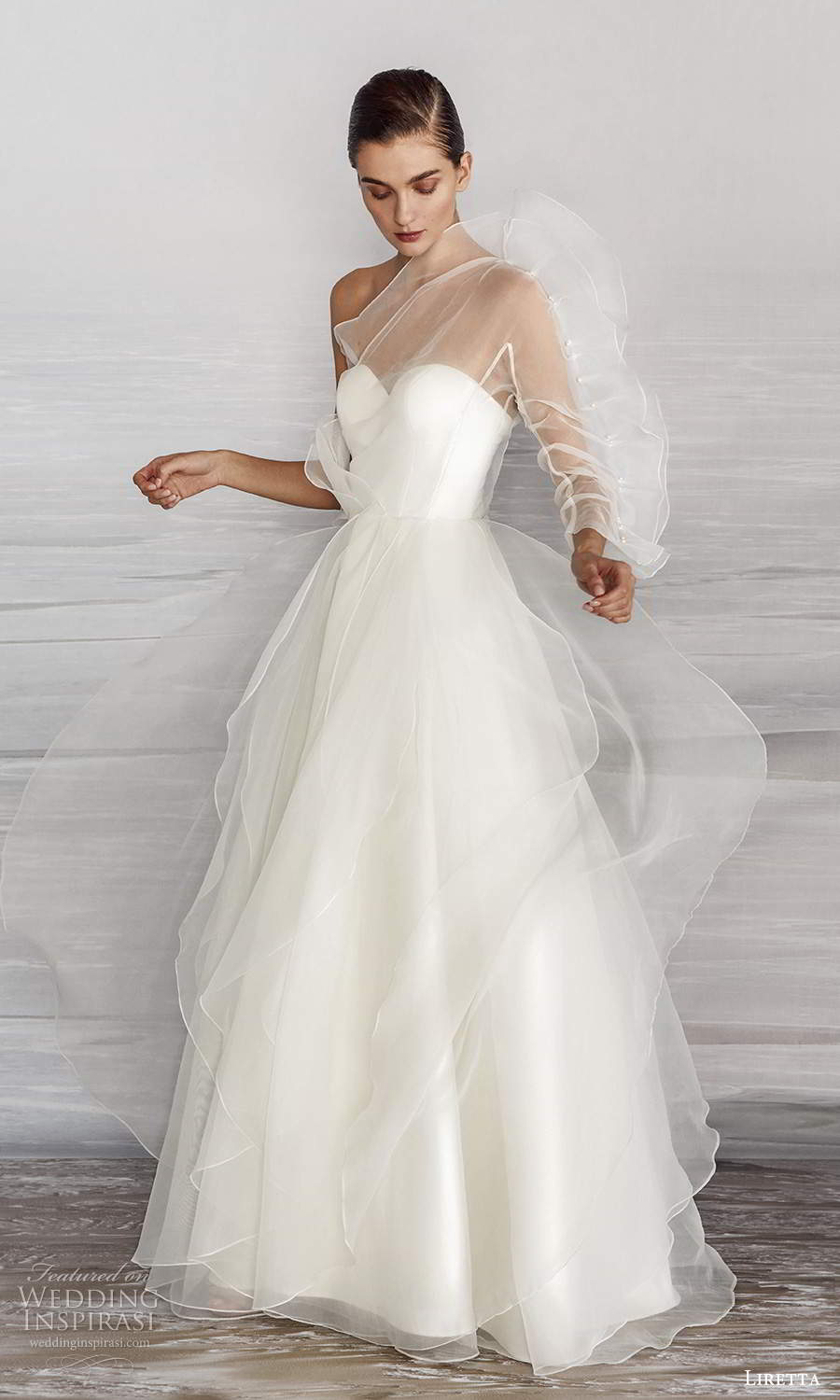 The "Deep Water" bridal collection by Liretta features organic lines, ethereal layering and a sense of lightness inspired by idyllic images of the sea. Brides who love minimalist wedding dresses with a romantic touch will find plenty to love in this sophisticated collection:
"Liretta immerses you in a deep ocean again. Silk and satin, which glimmer softly in the sun like a pearl; weightless tulle and organza, merrily dancing on the salty breeze; delicate lace shaped like whimsical seashells — all of this came together in the Deep Water collection by Liretta, where timeless classics acquire a new look after being hand-touched by the designer. The primary source of inspiration is nature itself, its ease, asymmetries, and grace. Every line here is right and thus perfect. Hold your breath."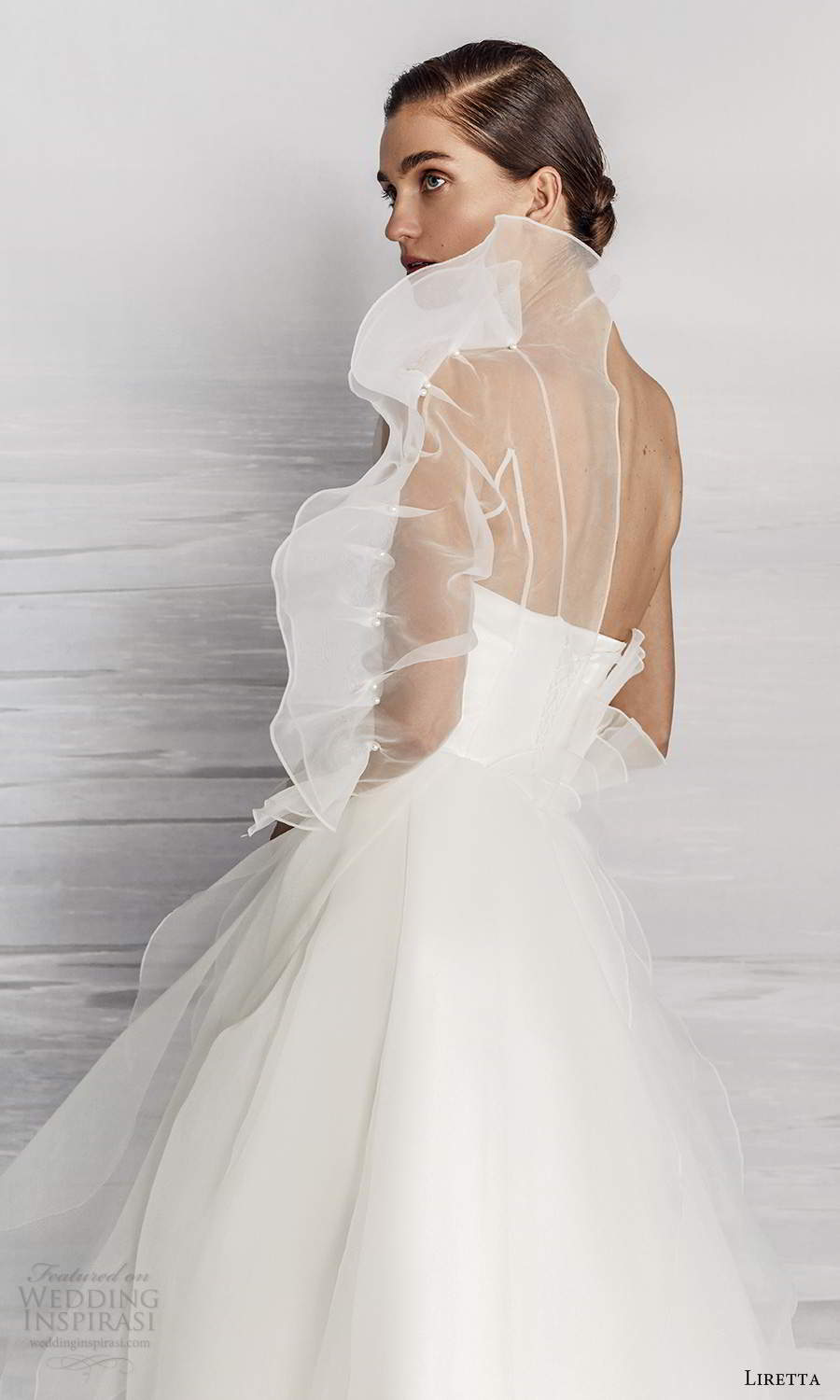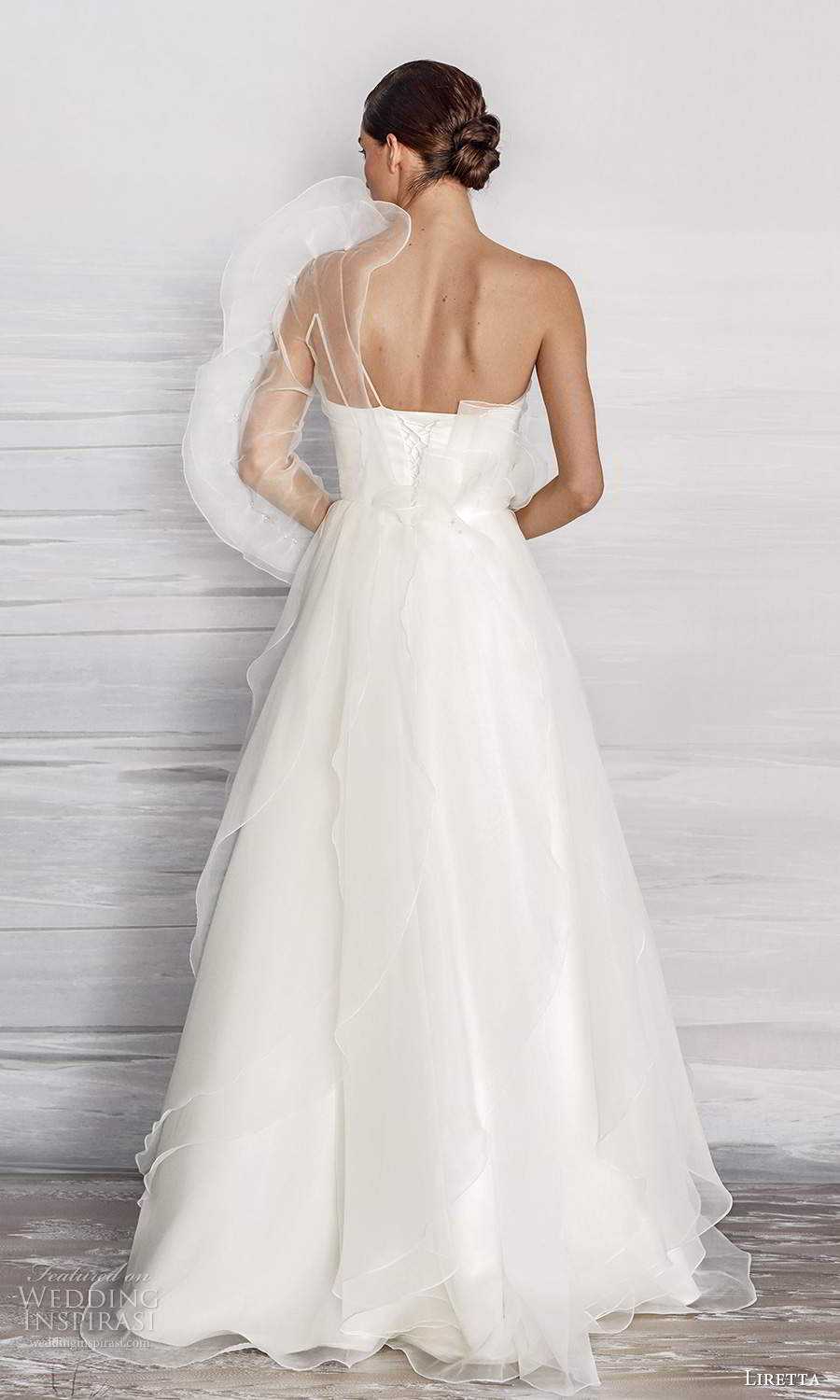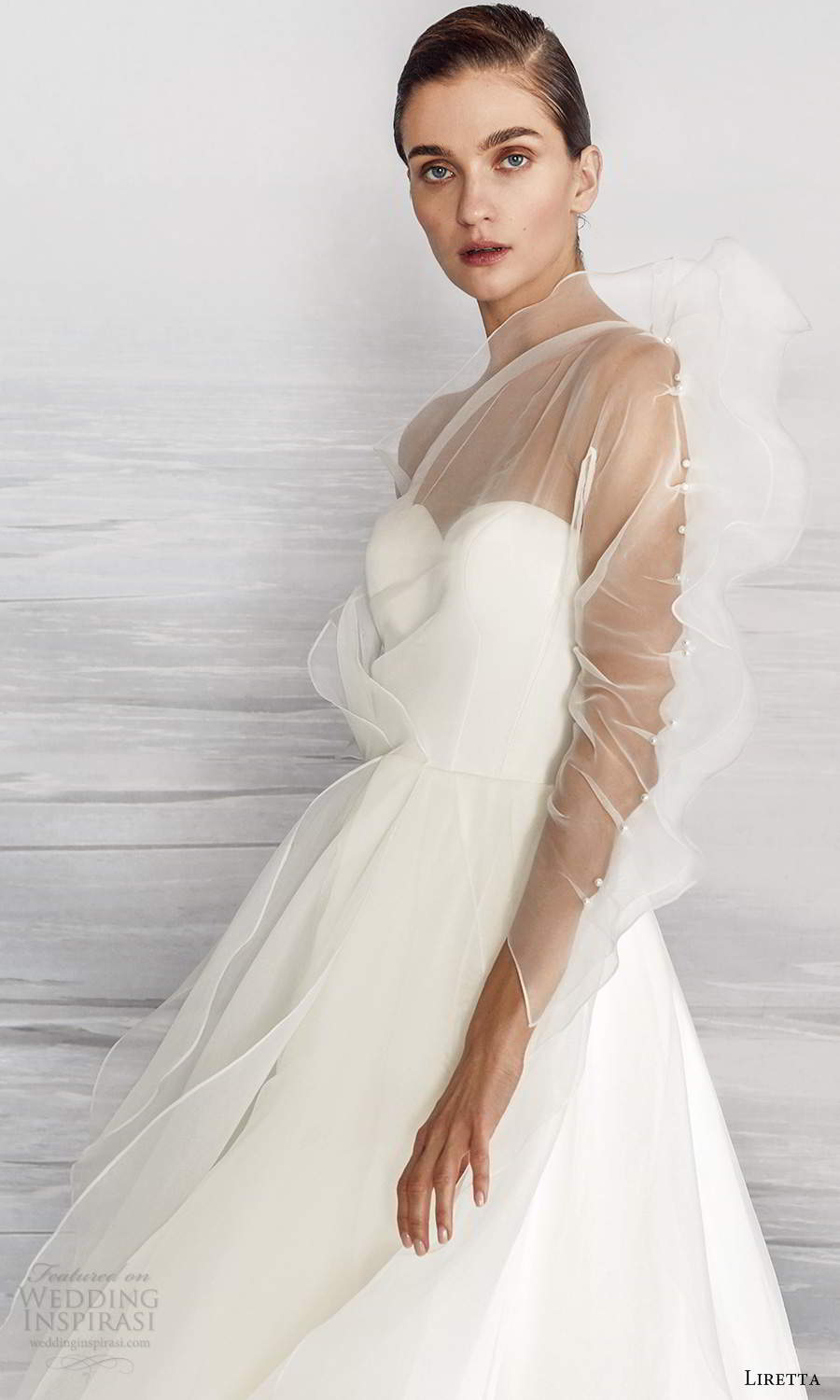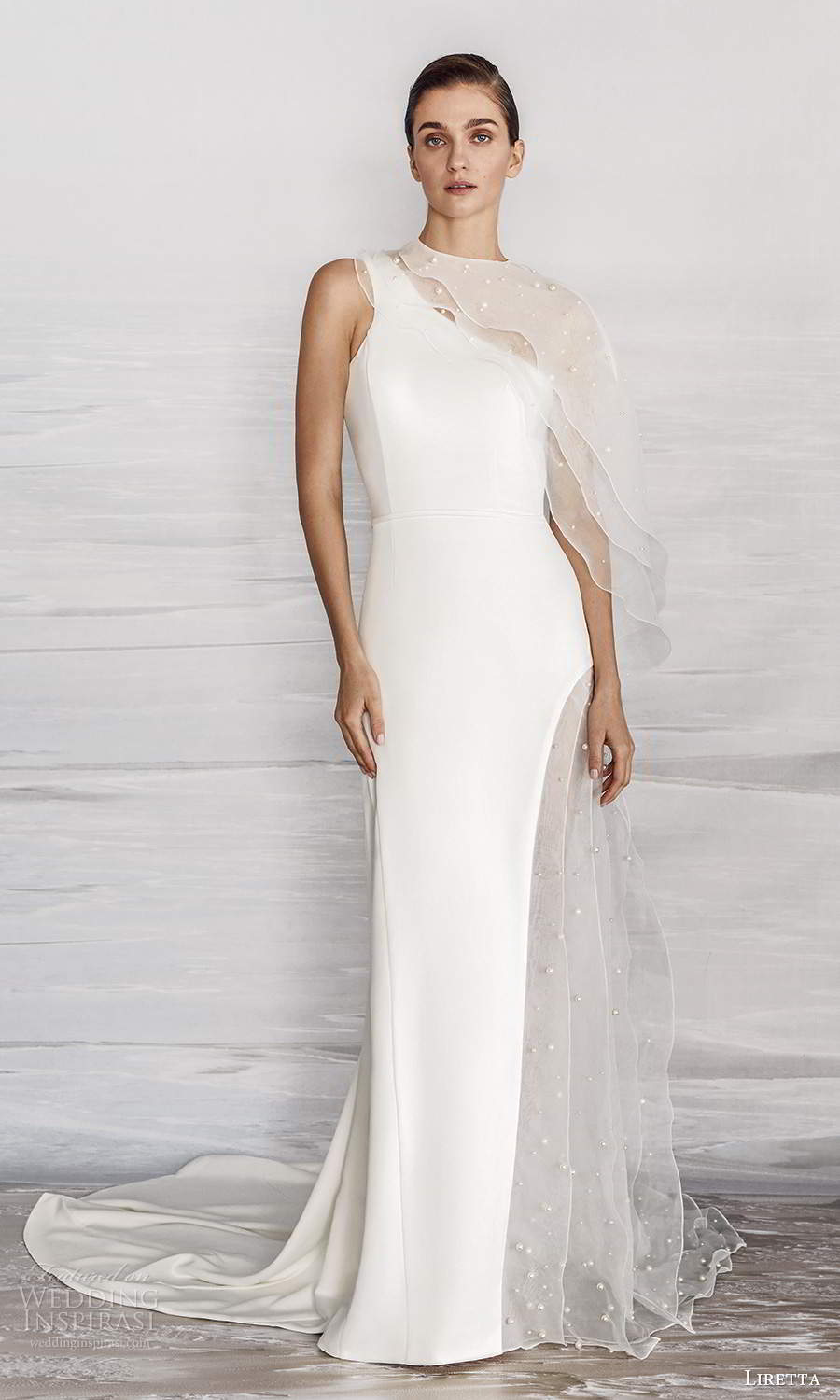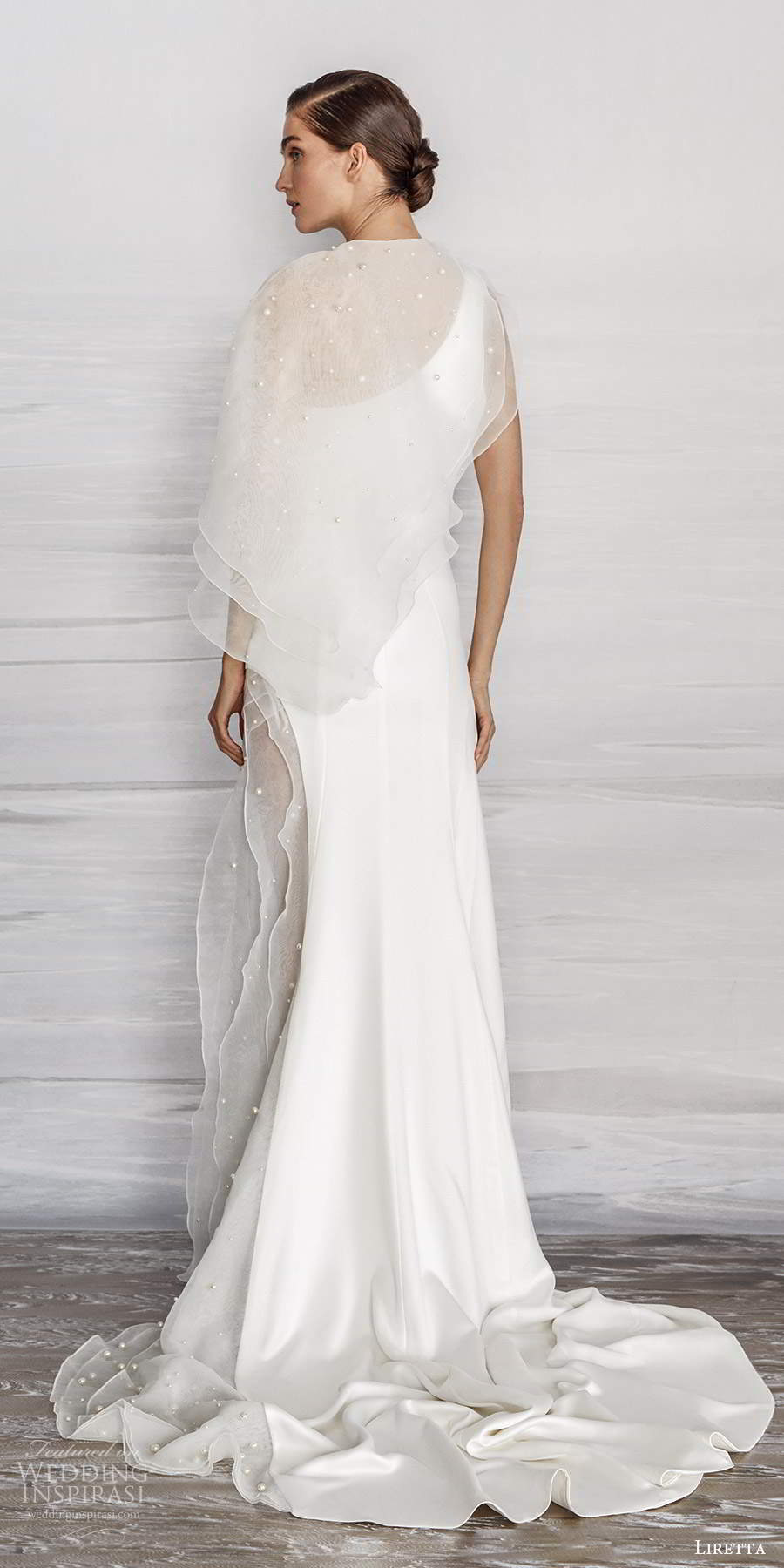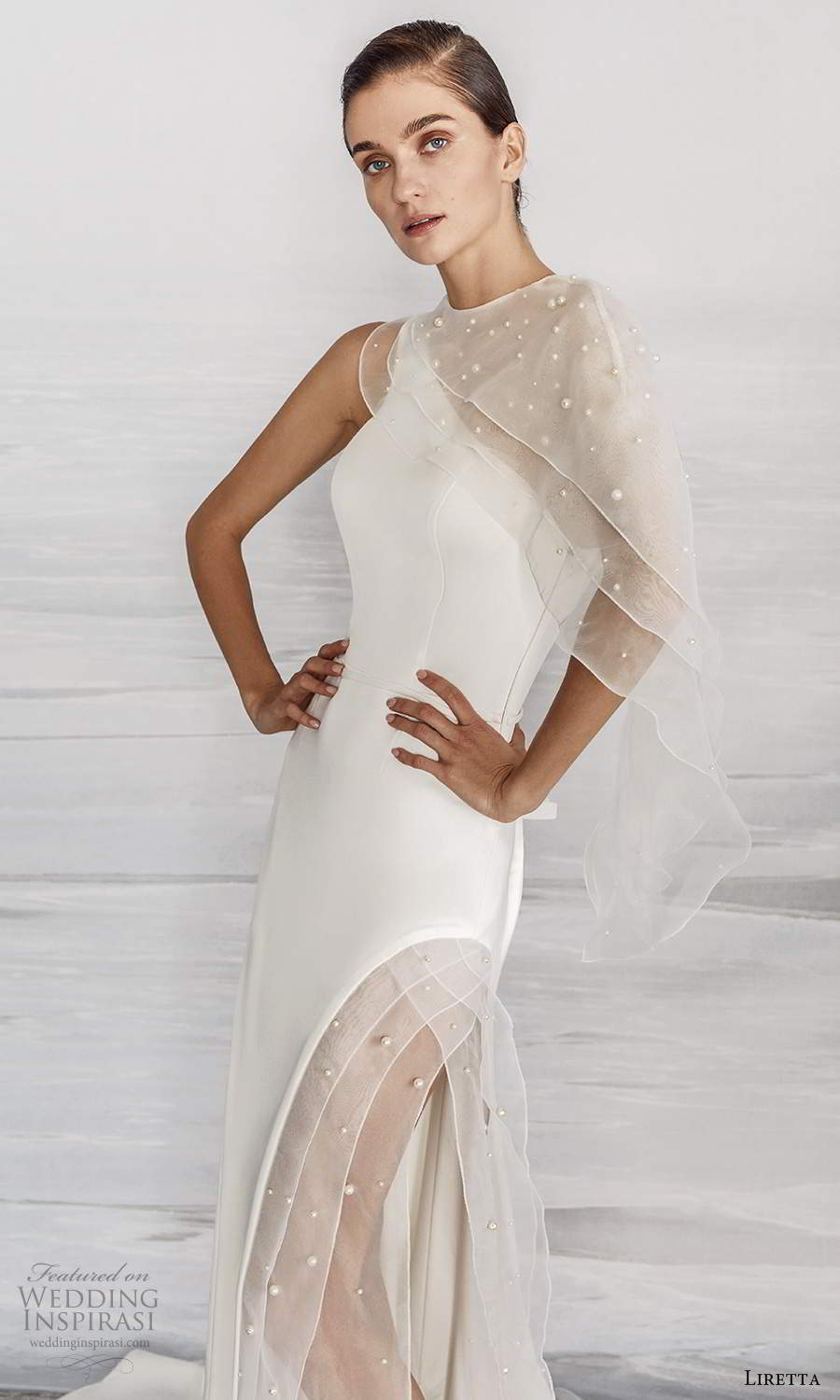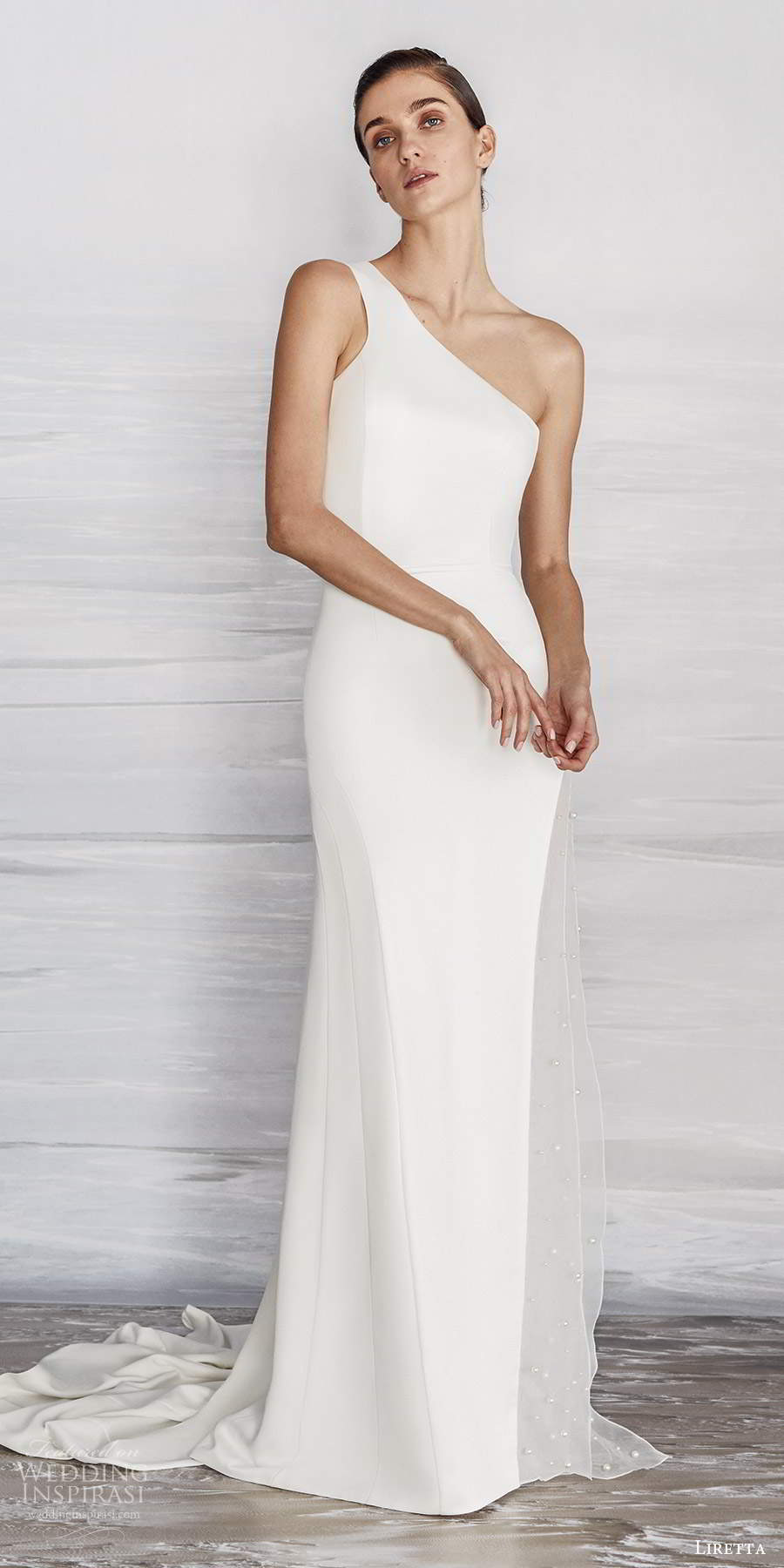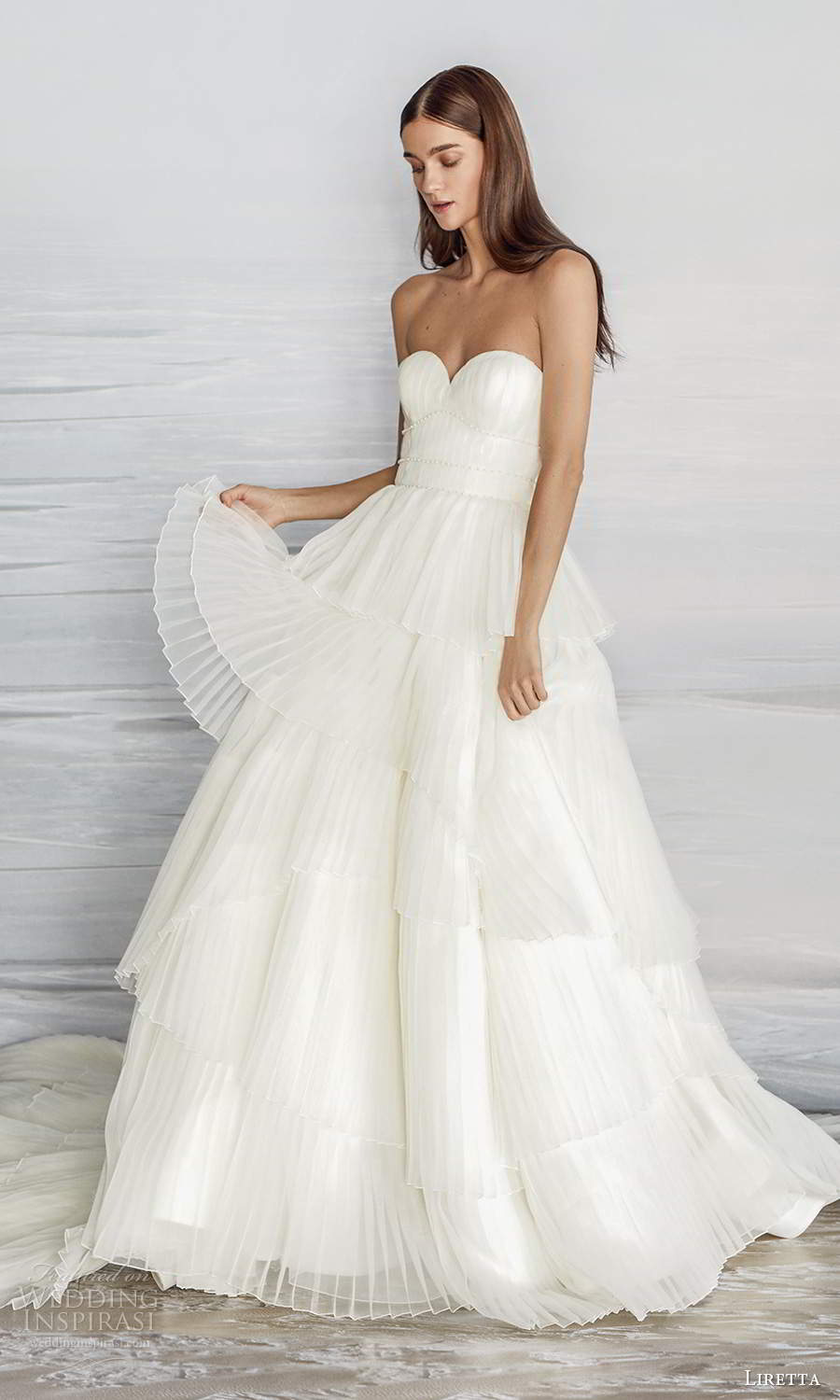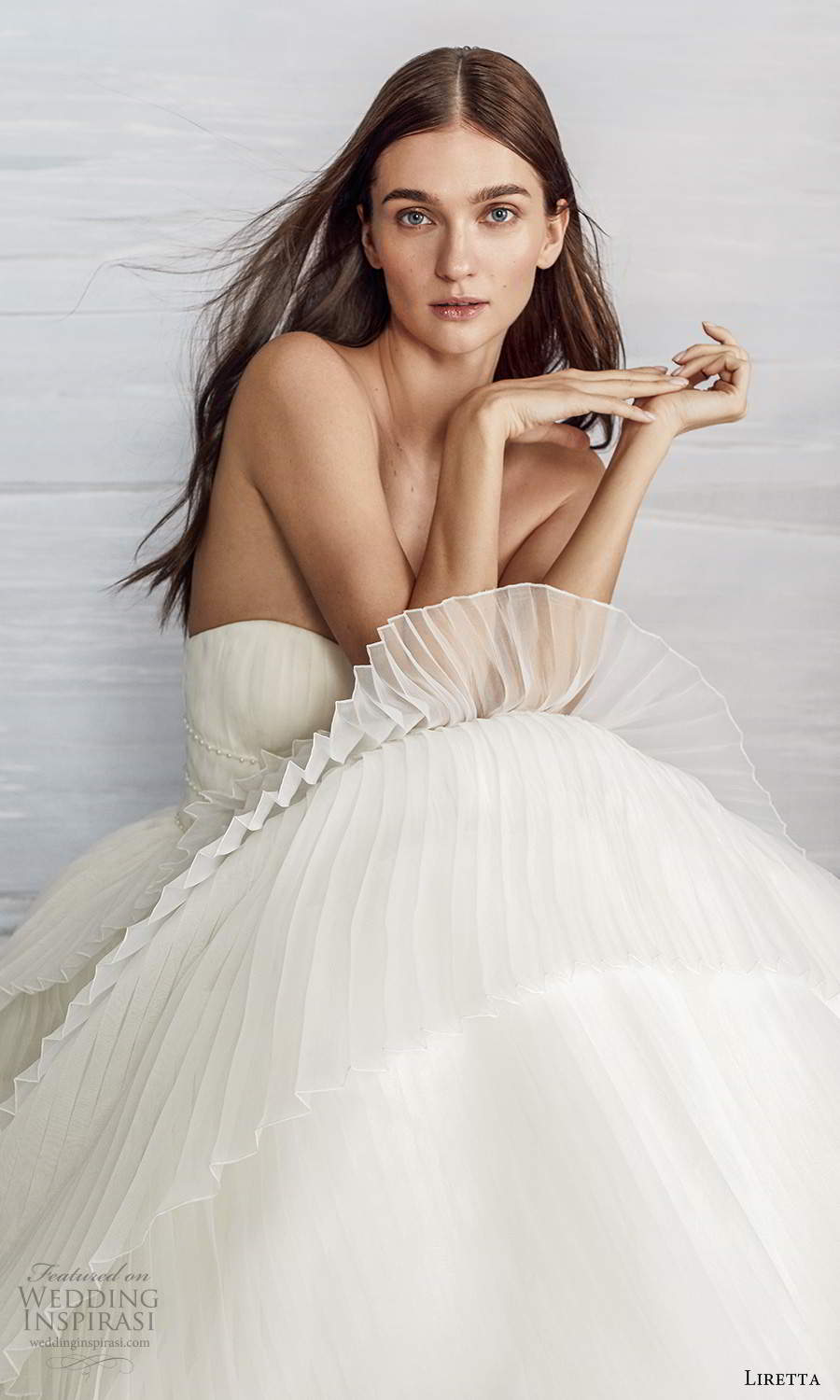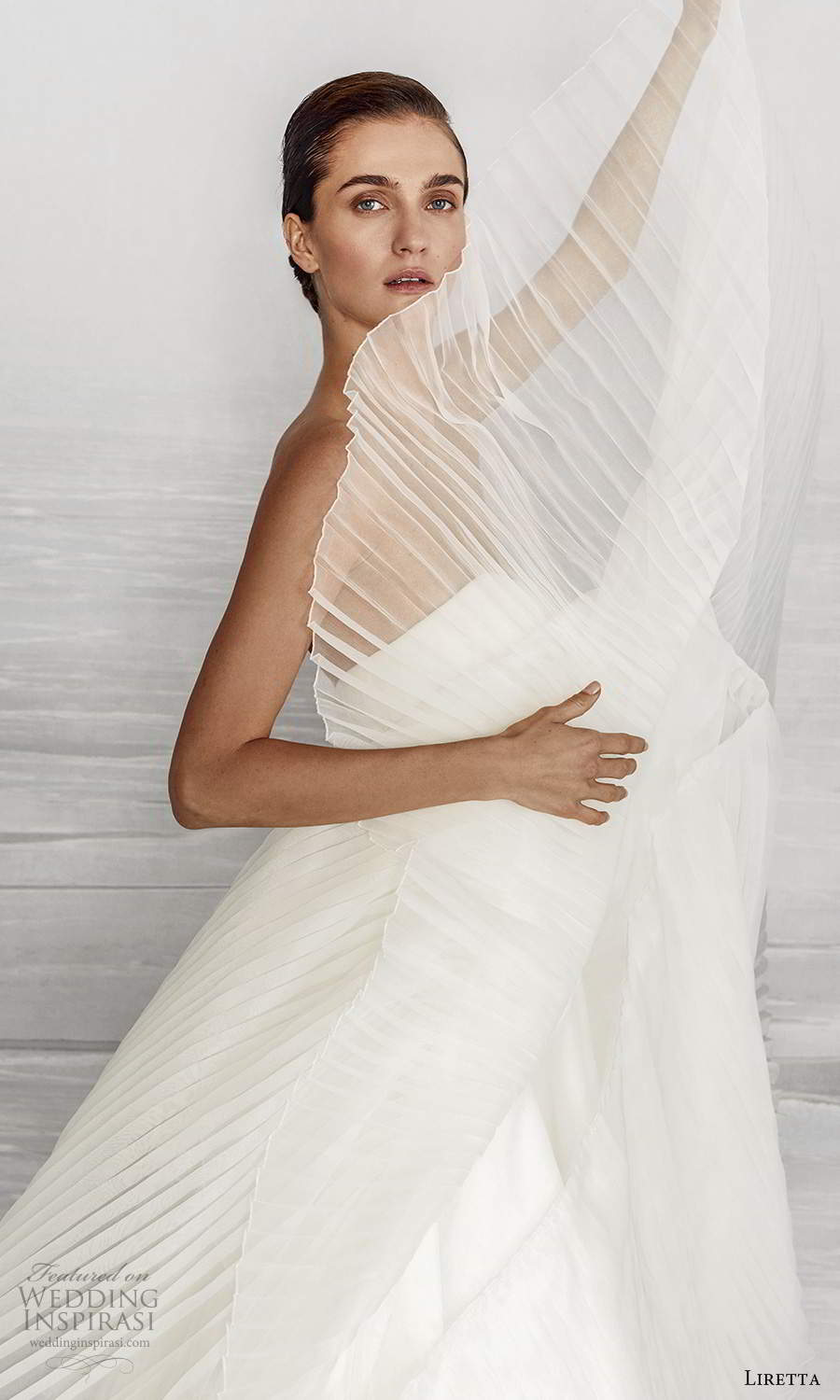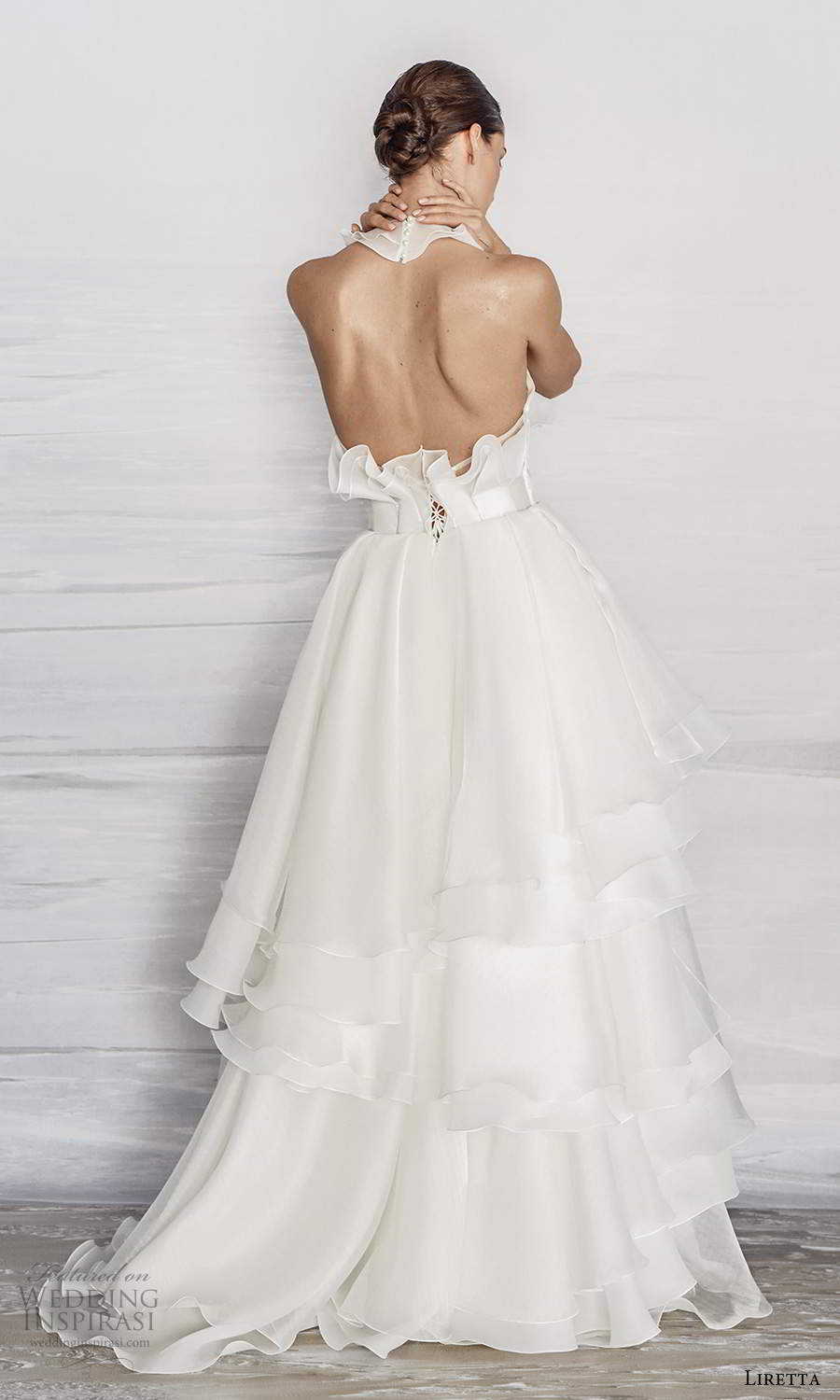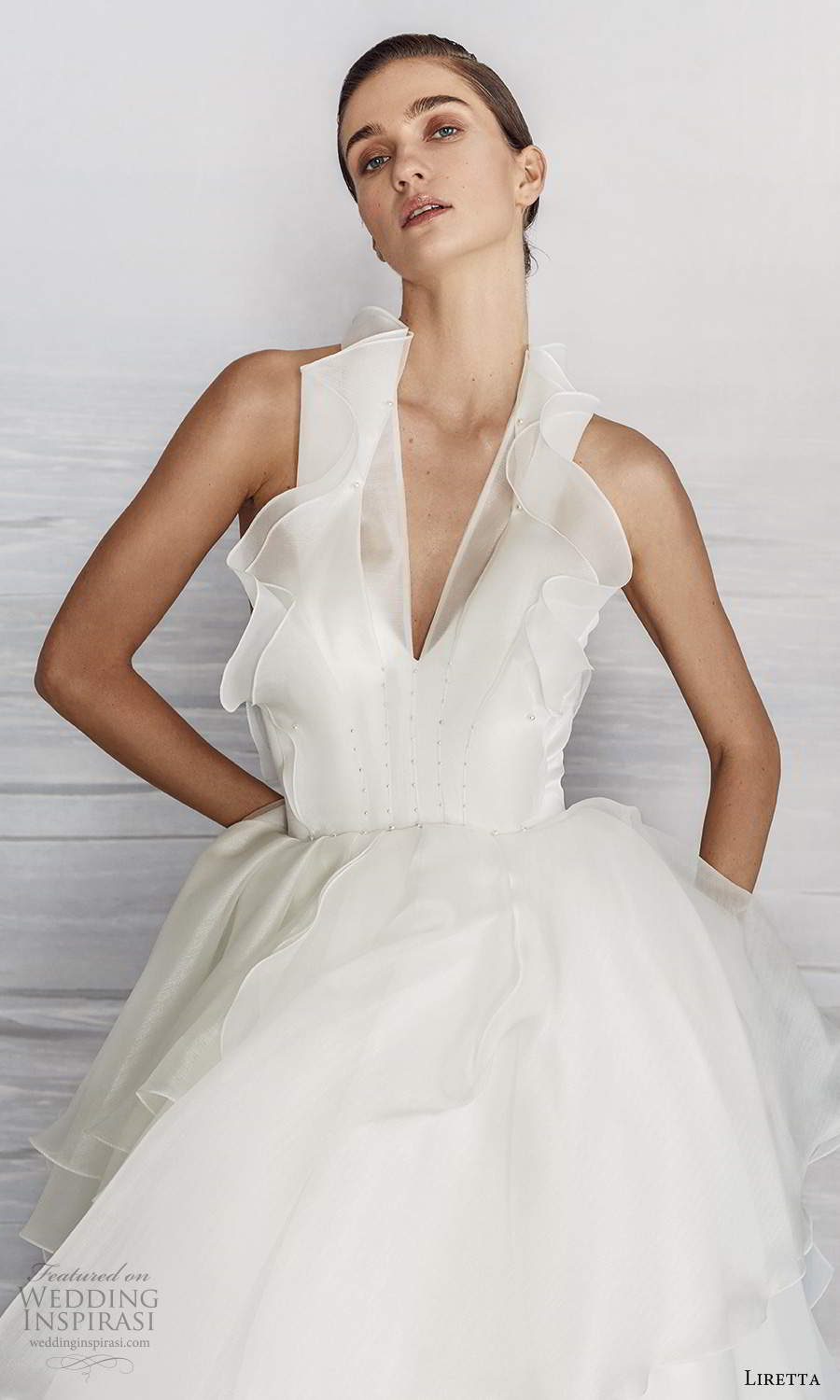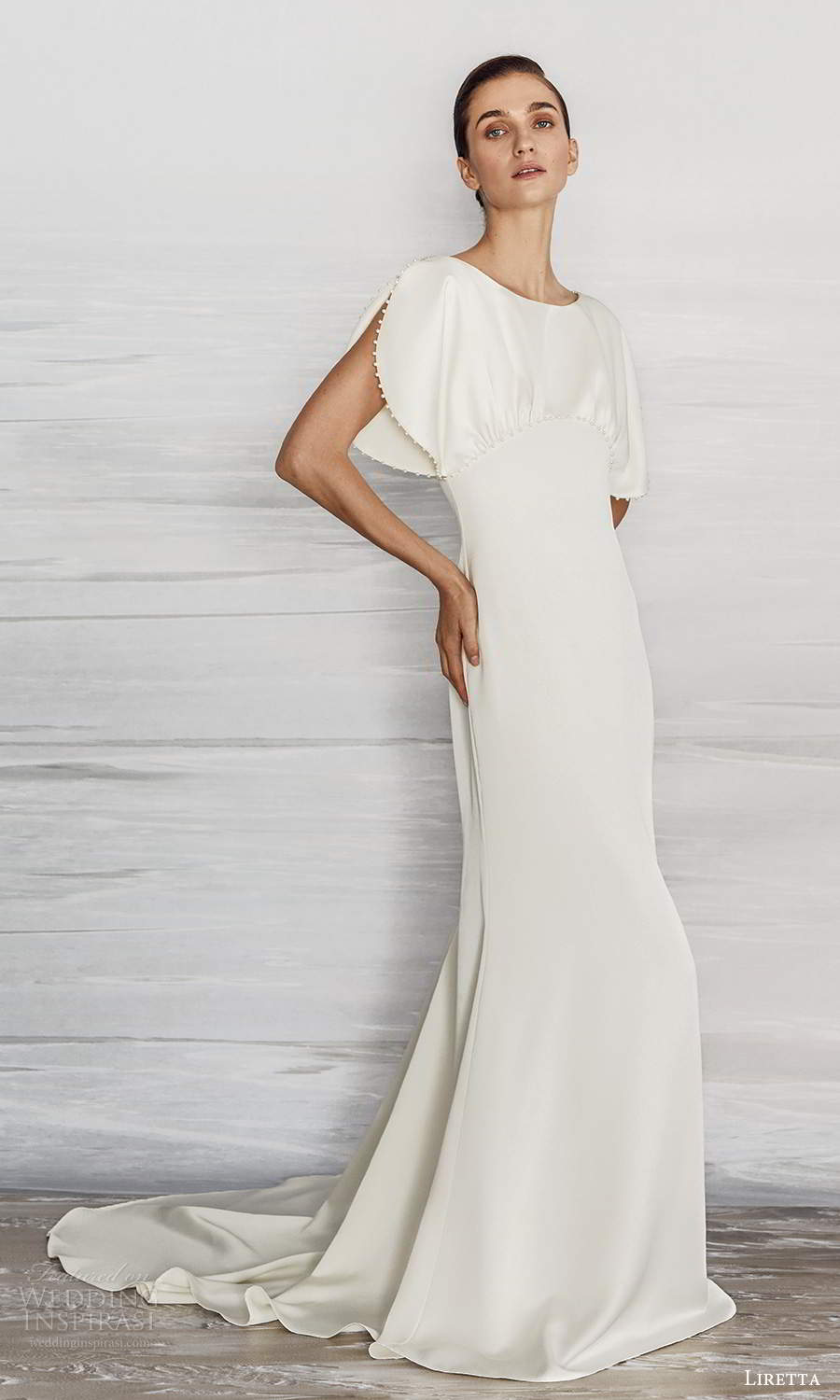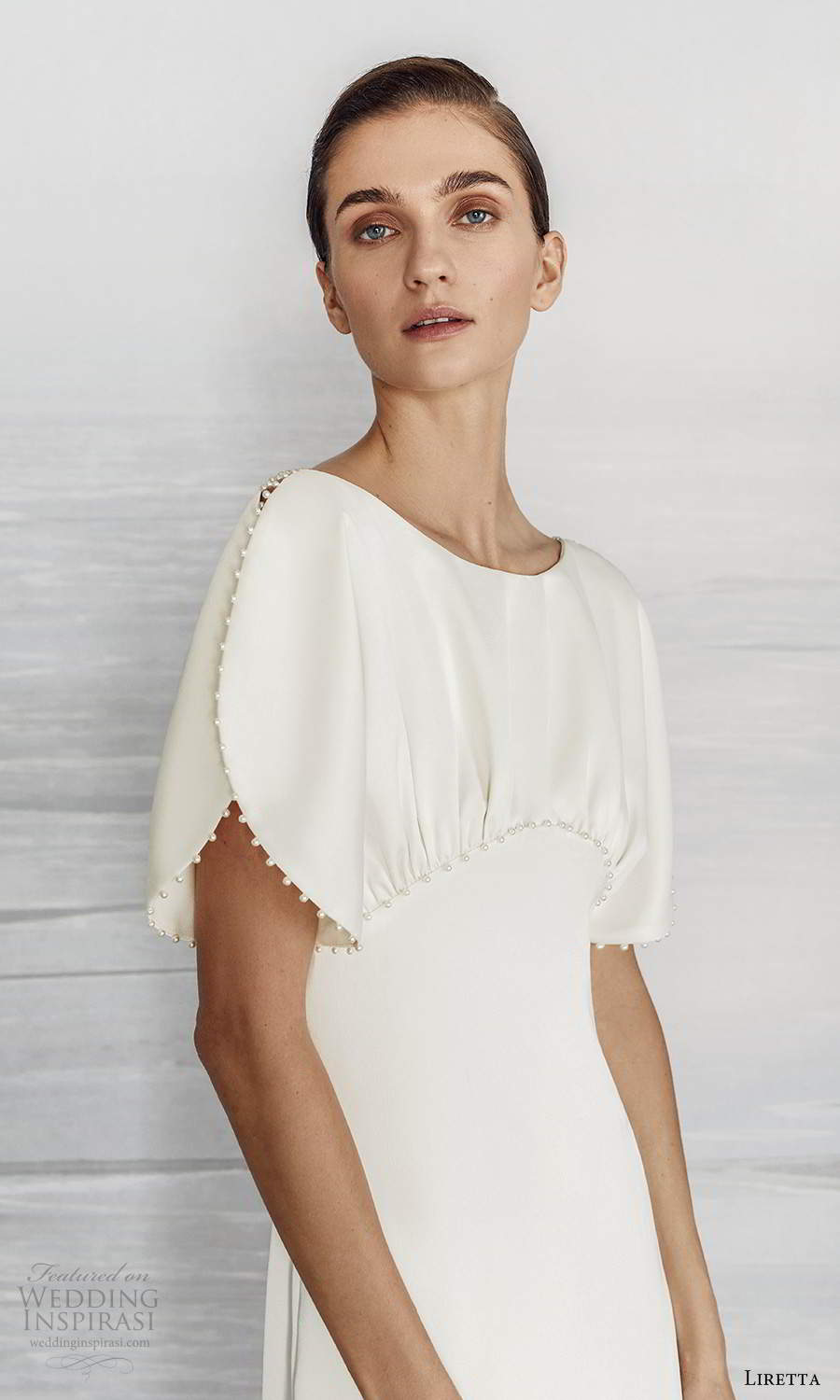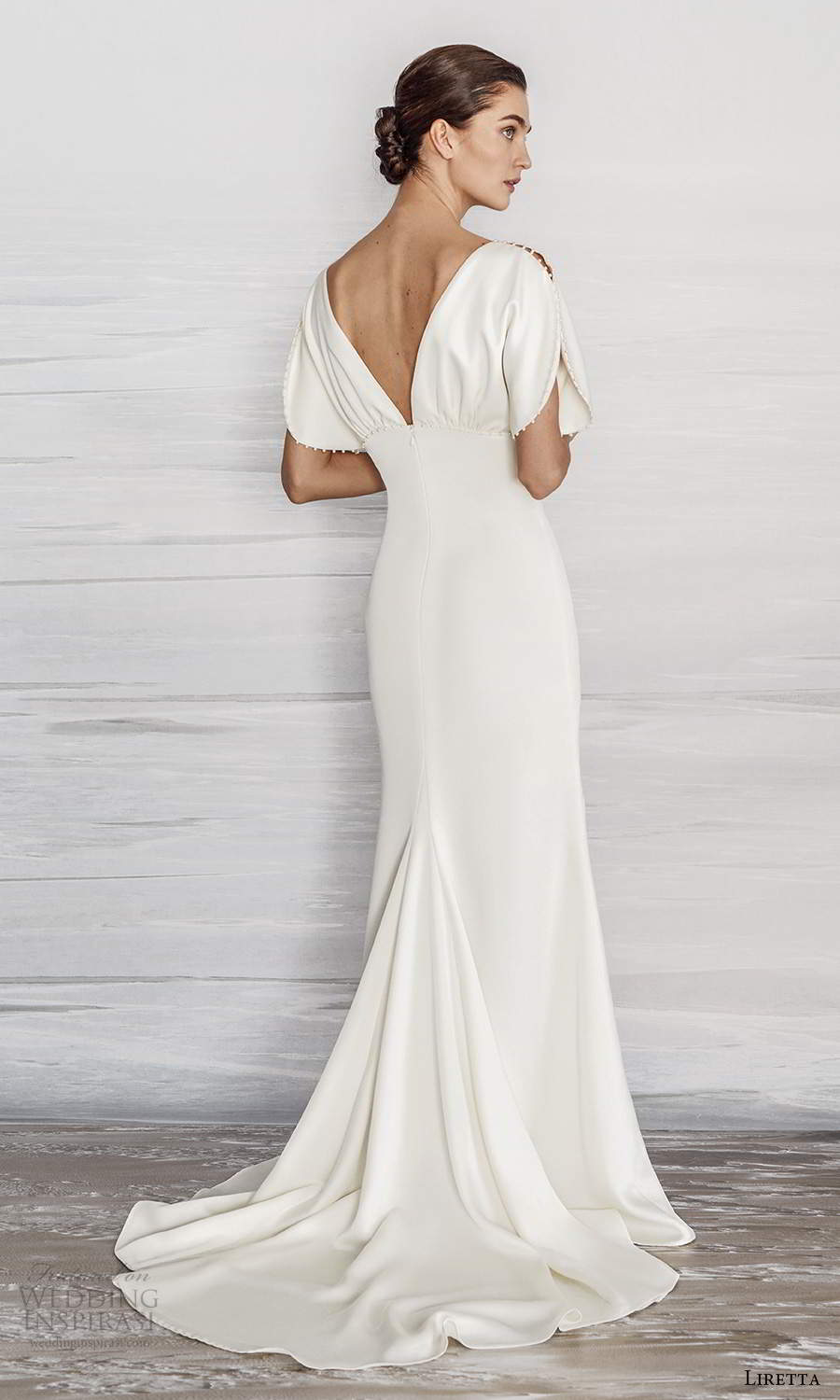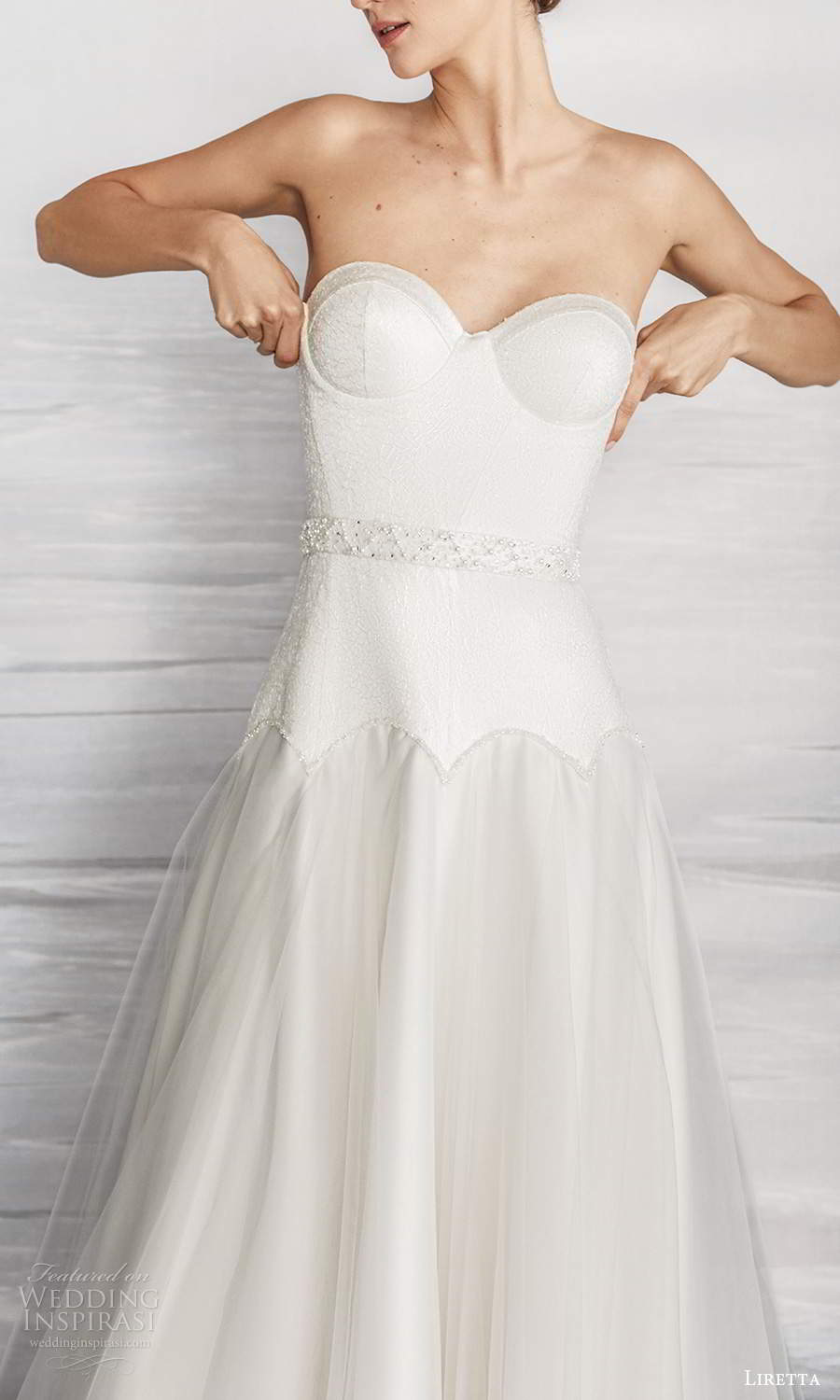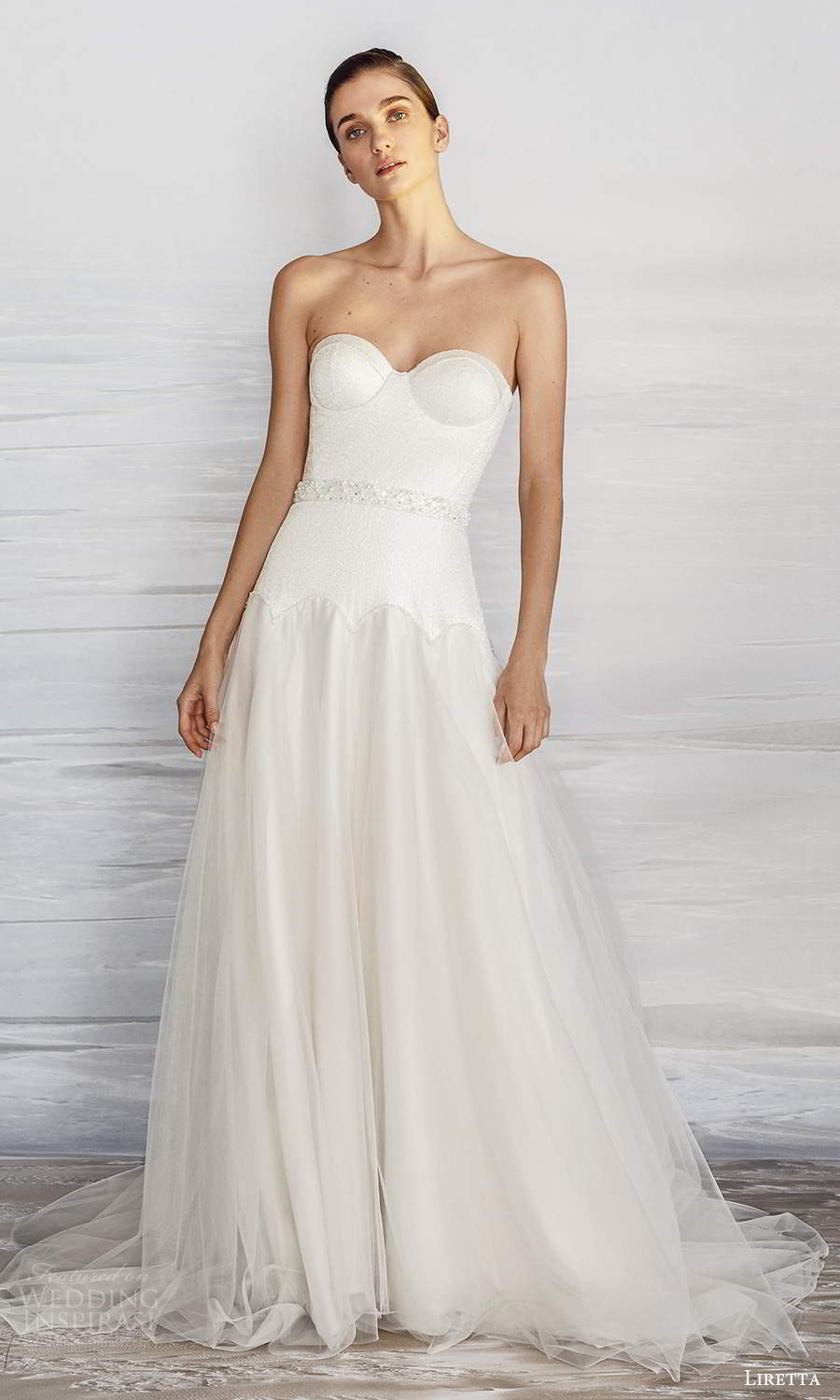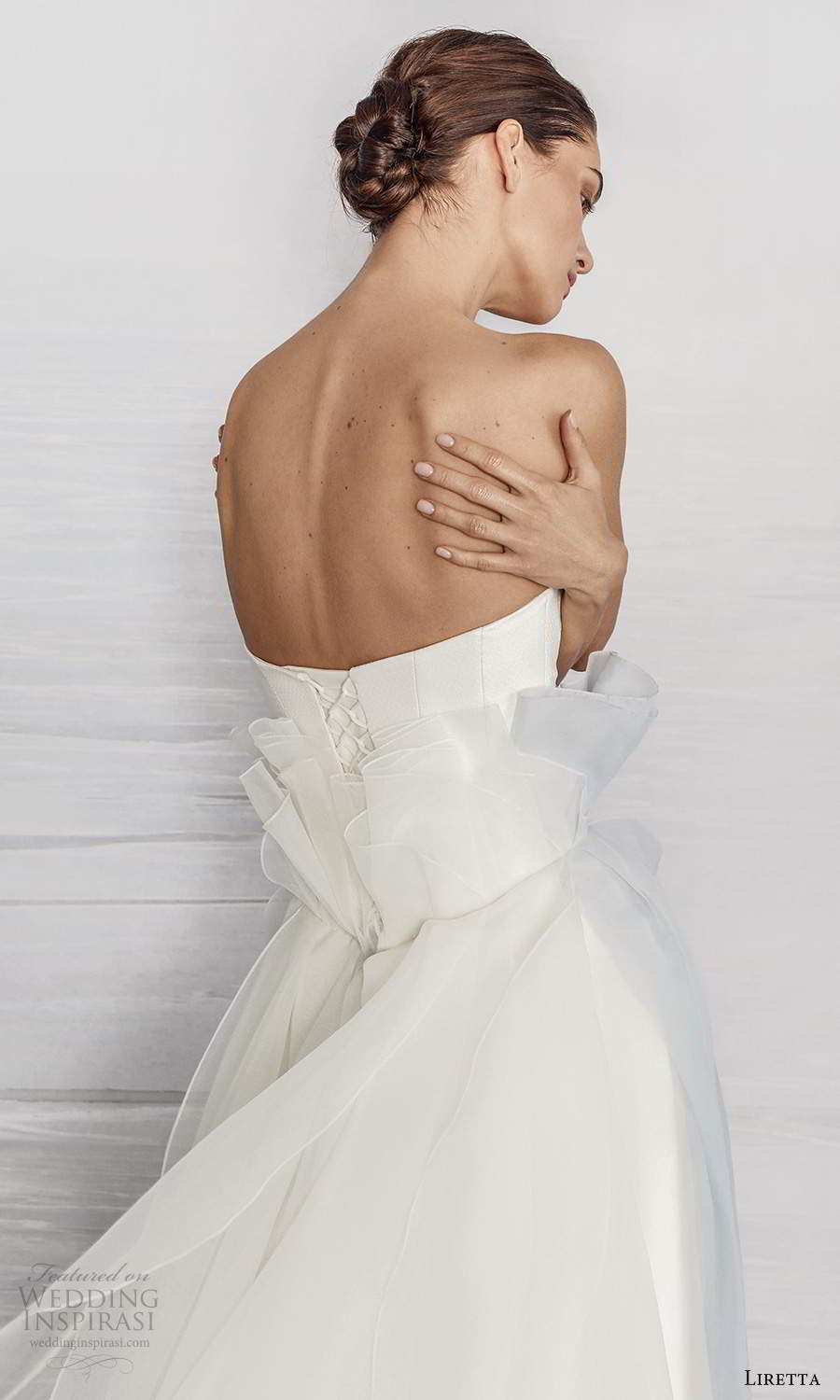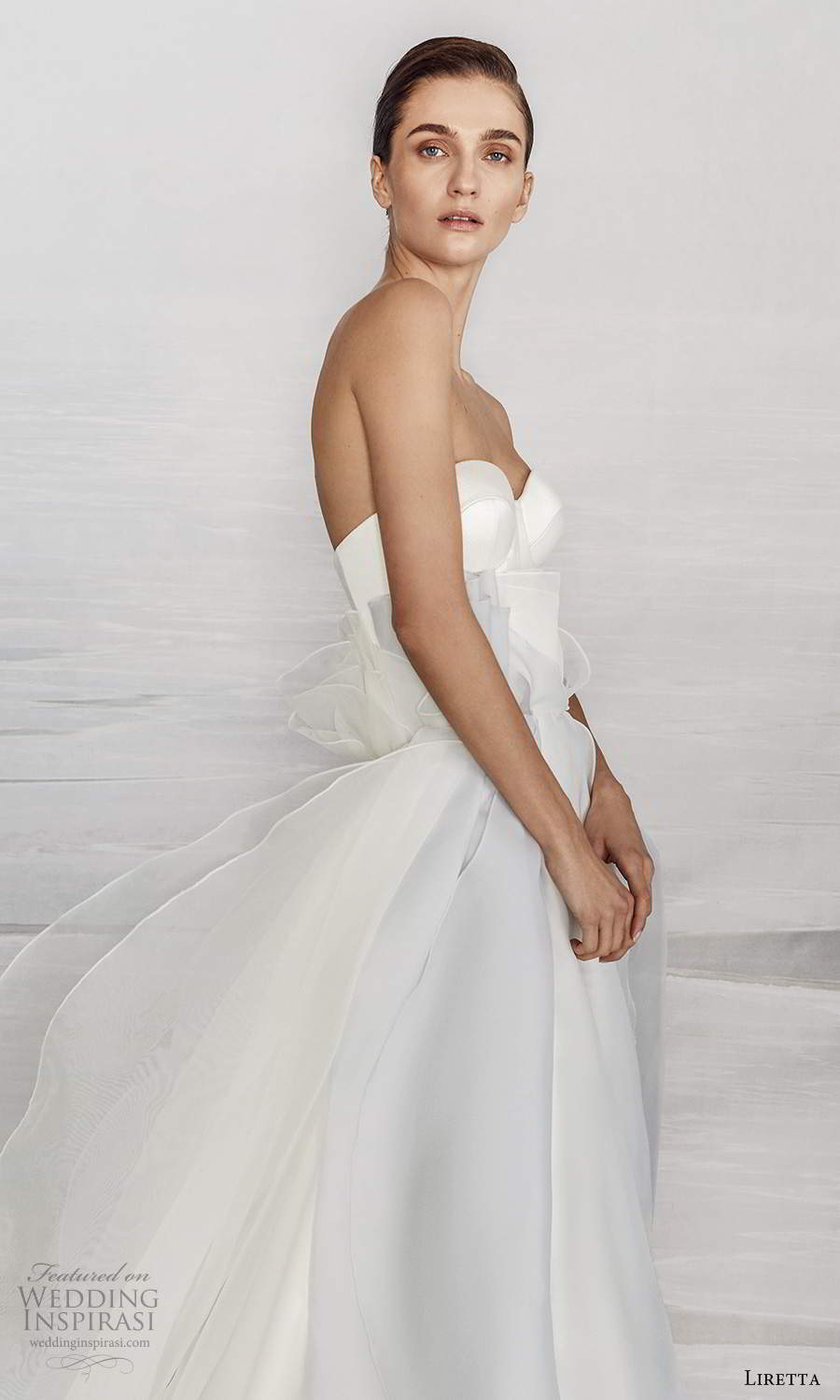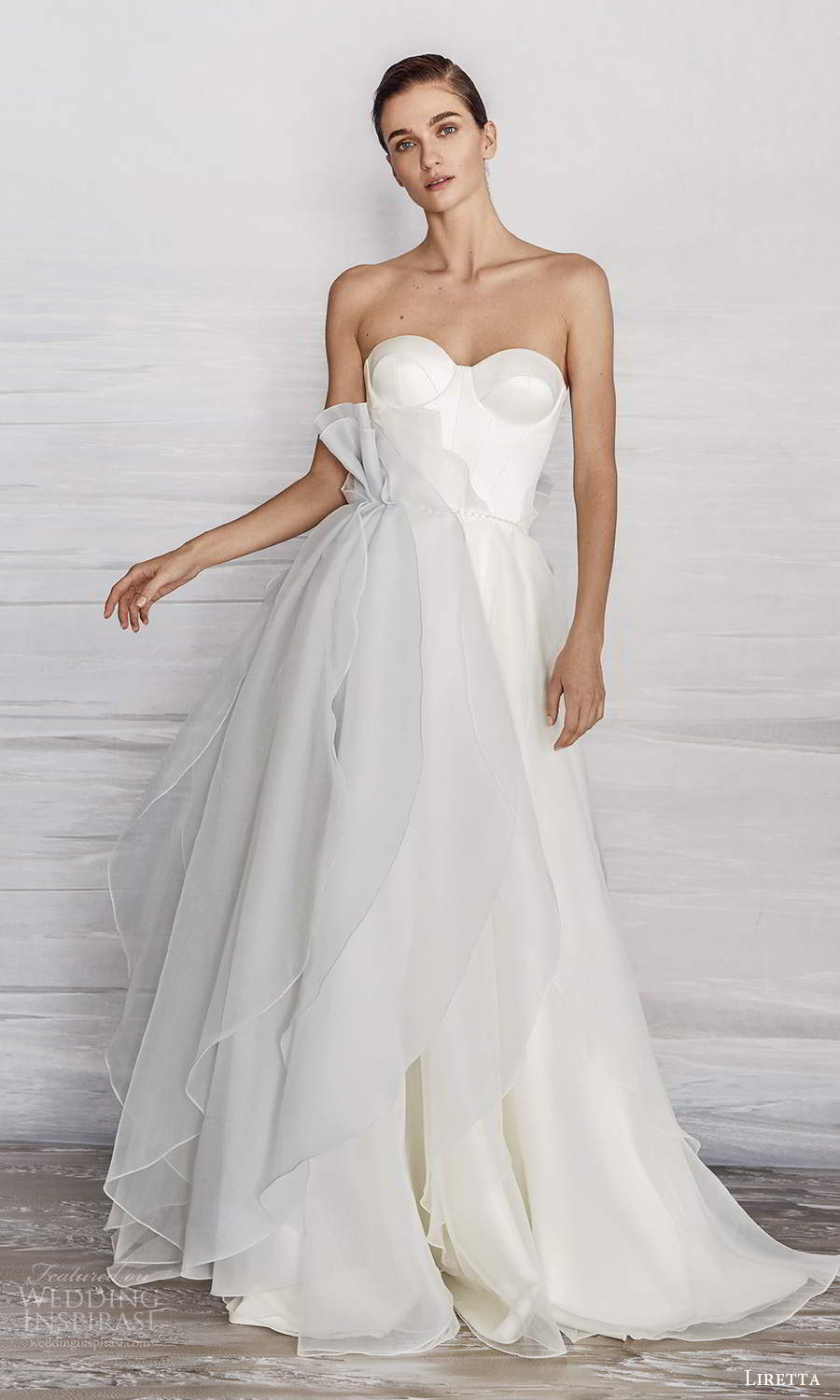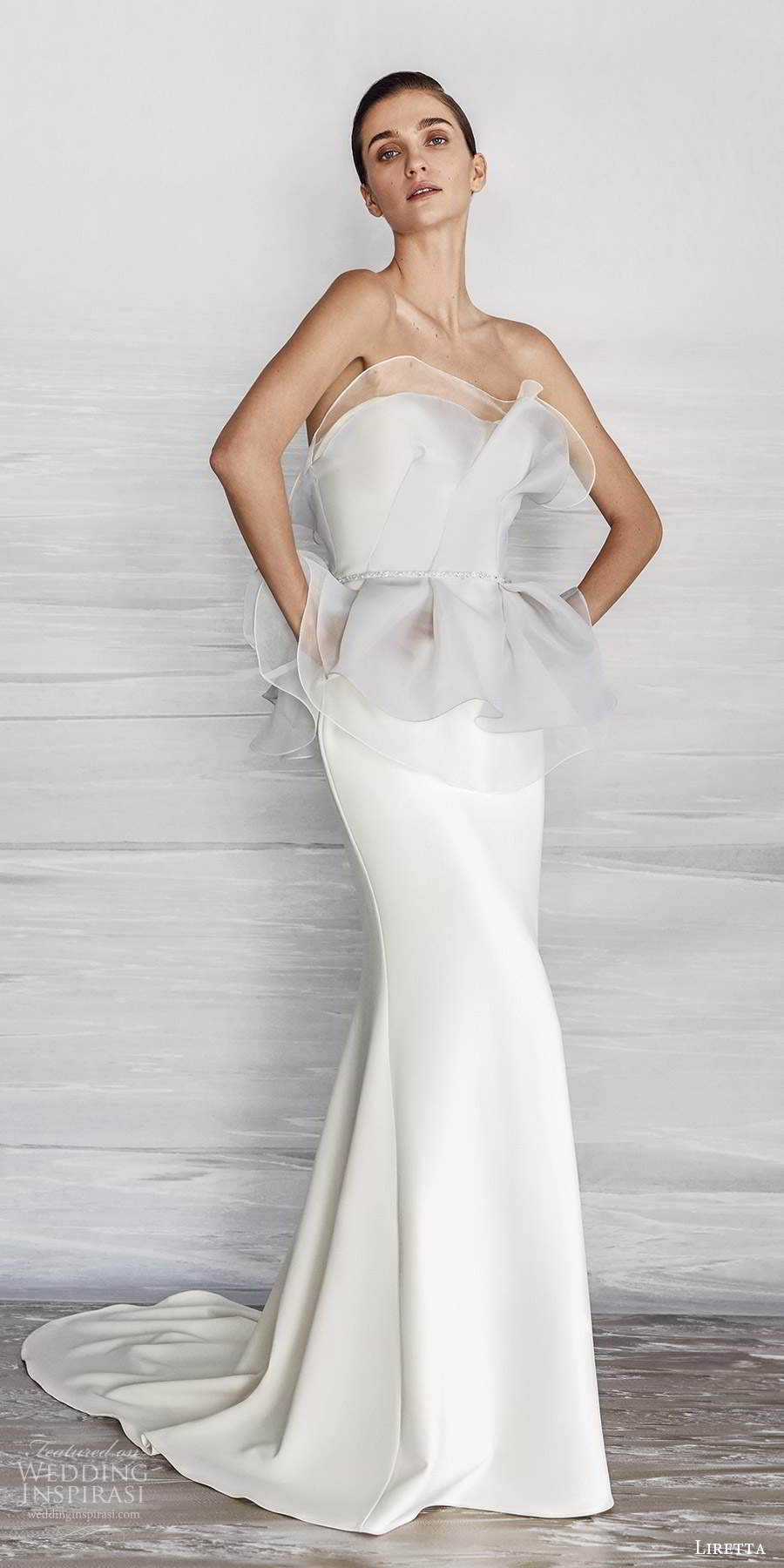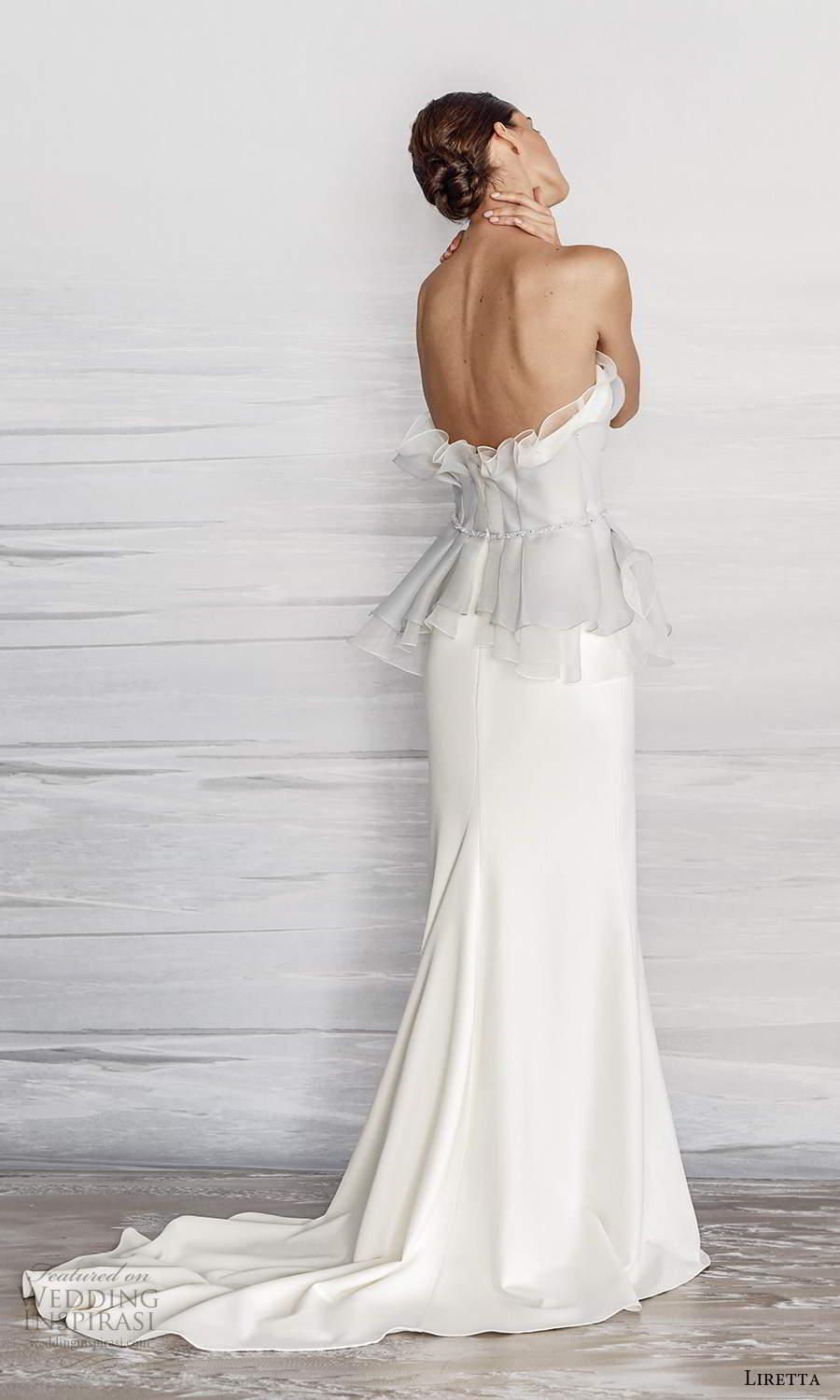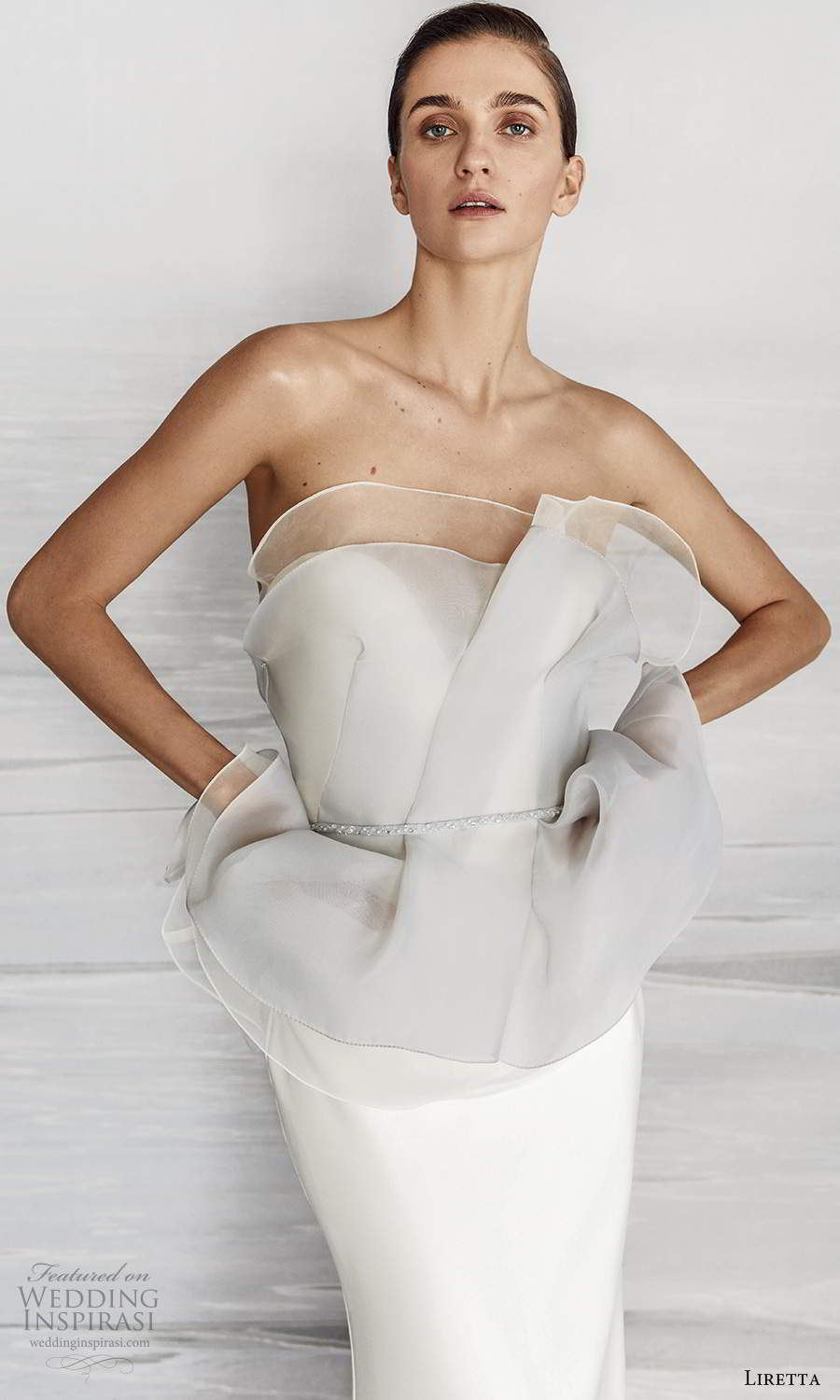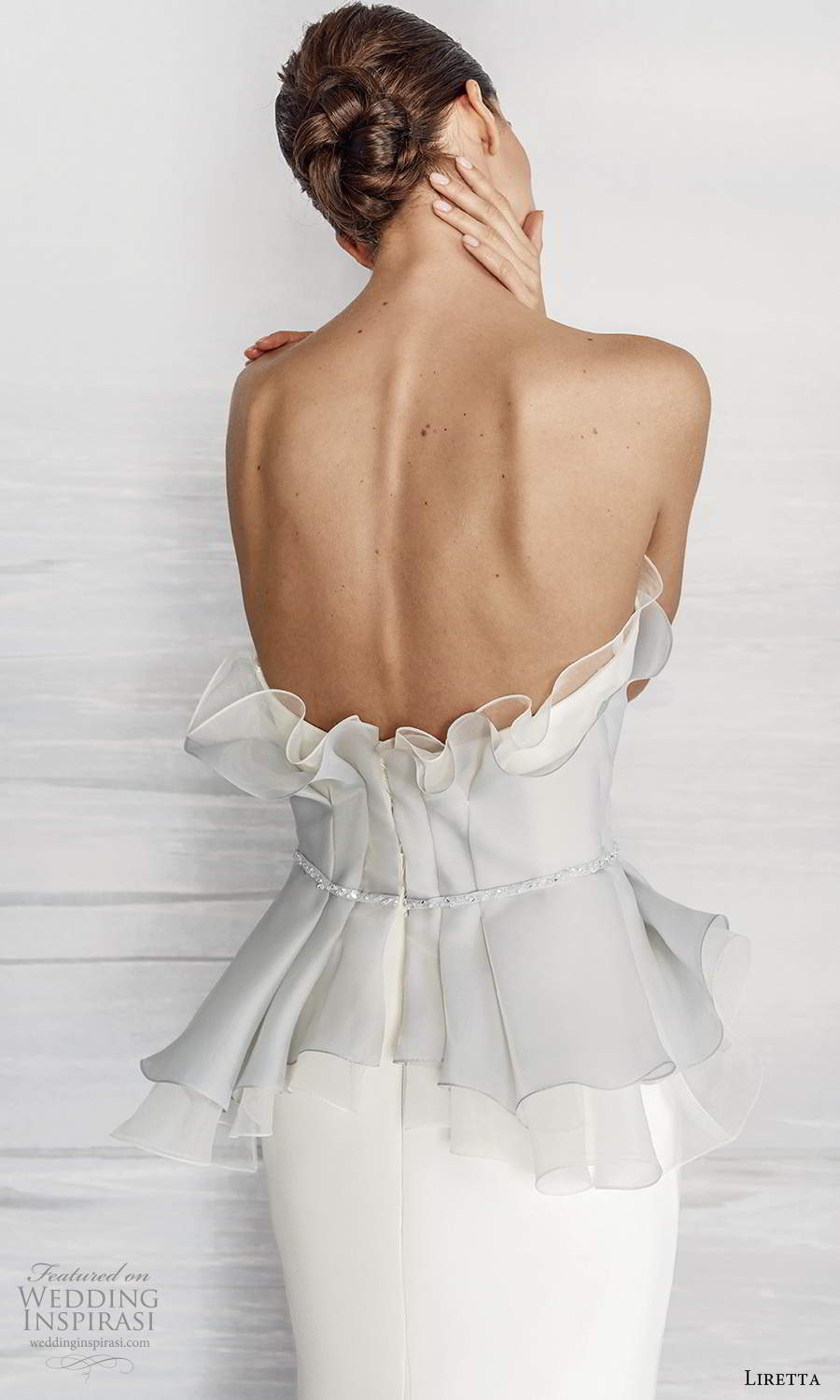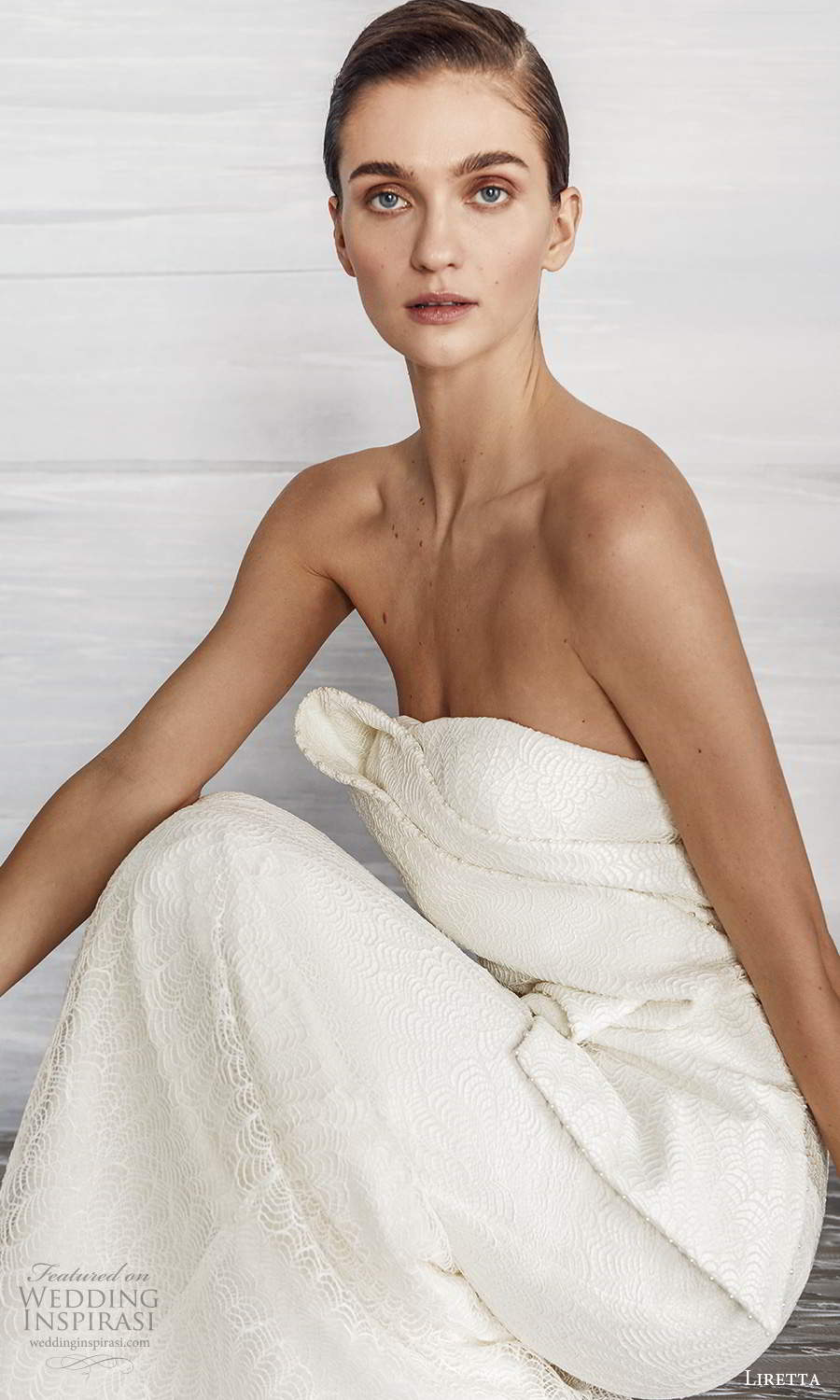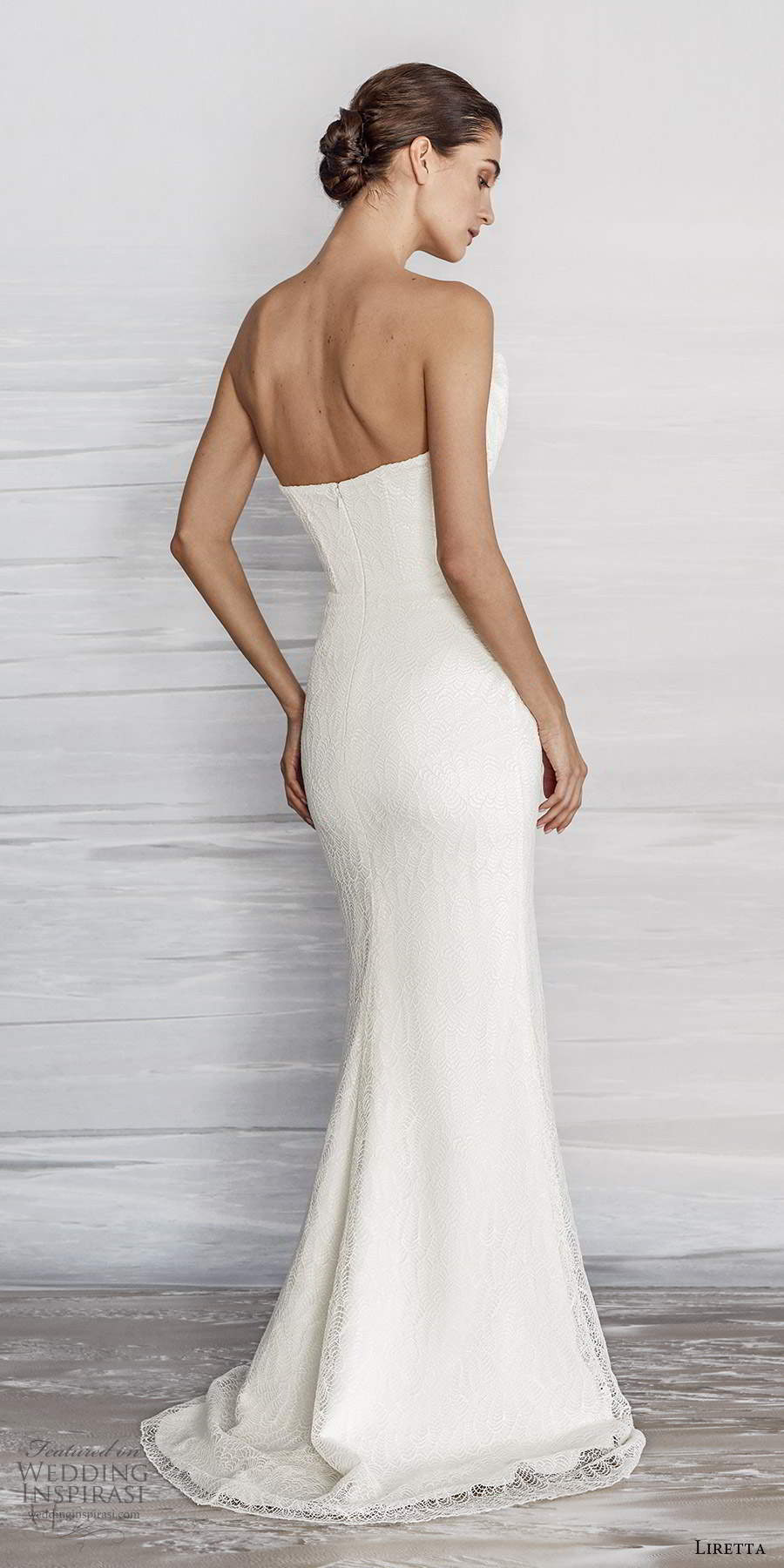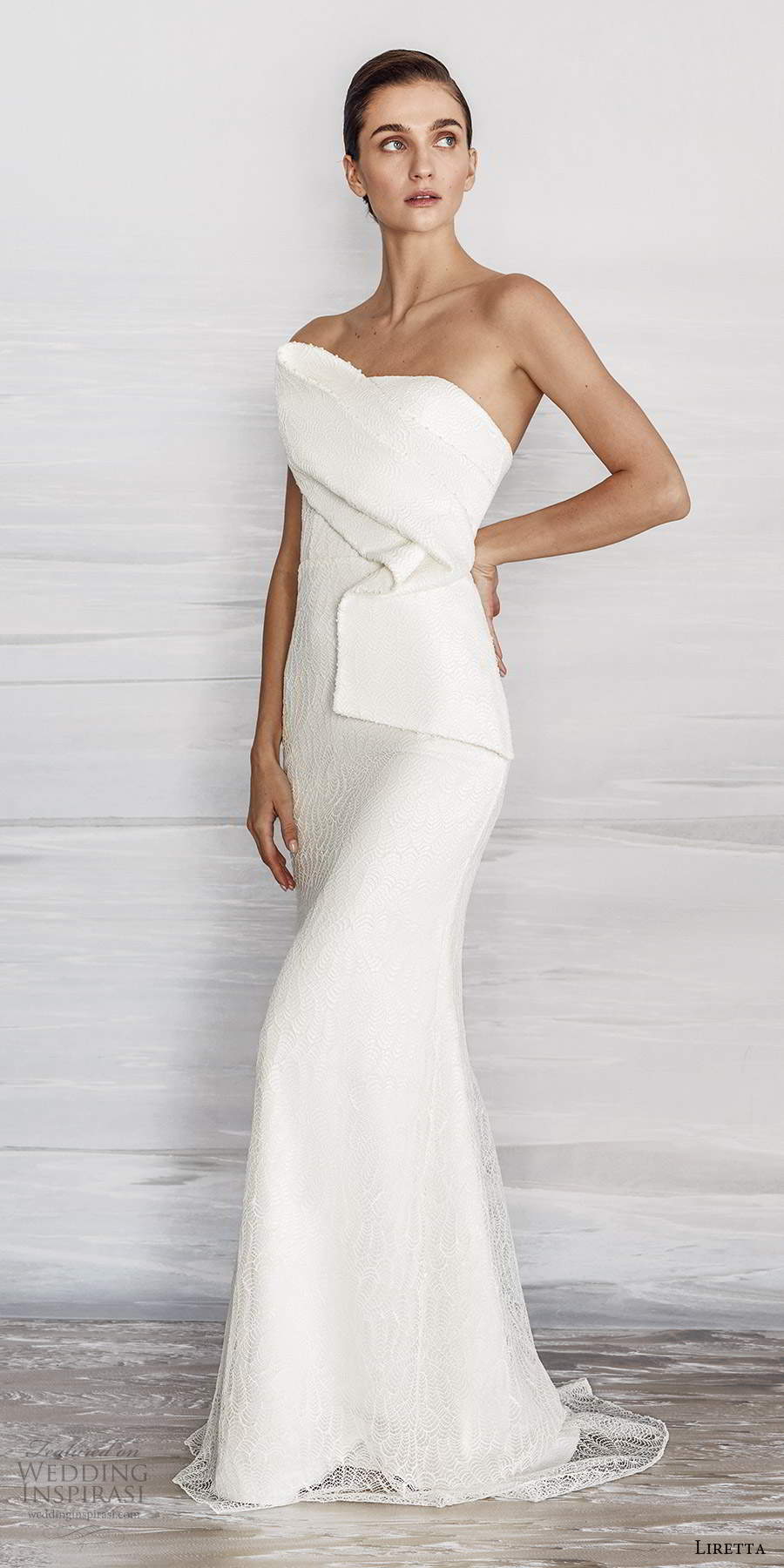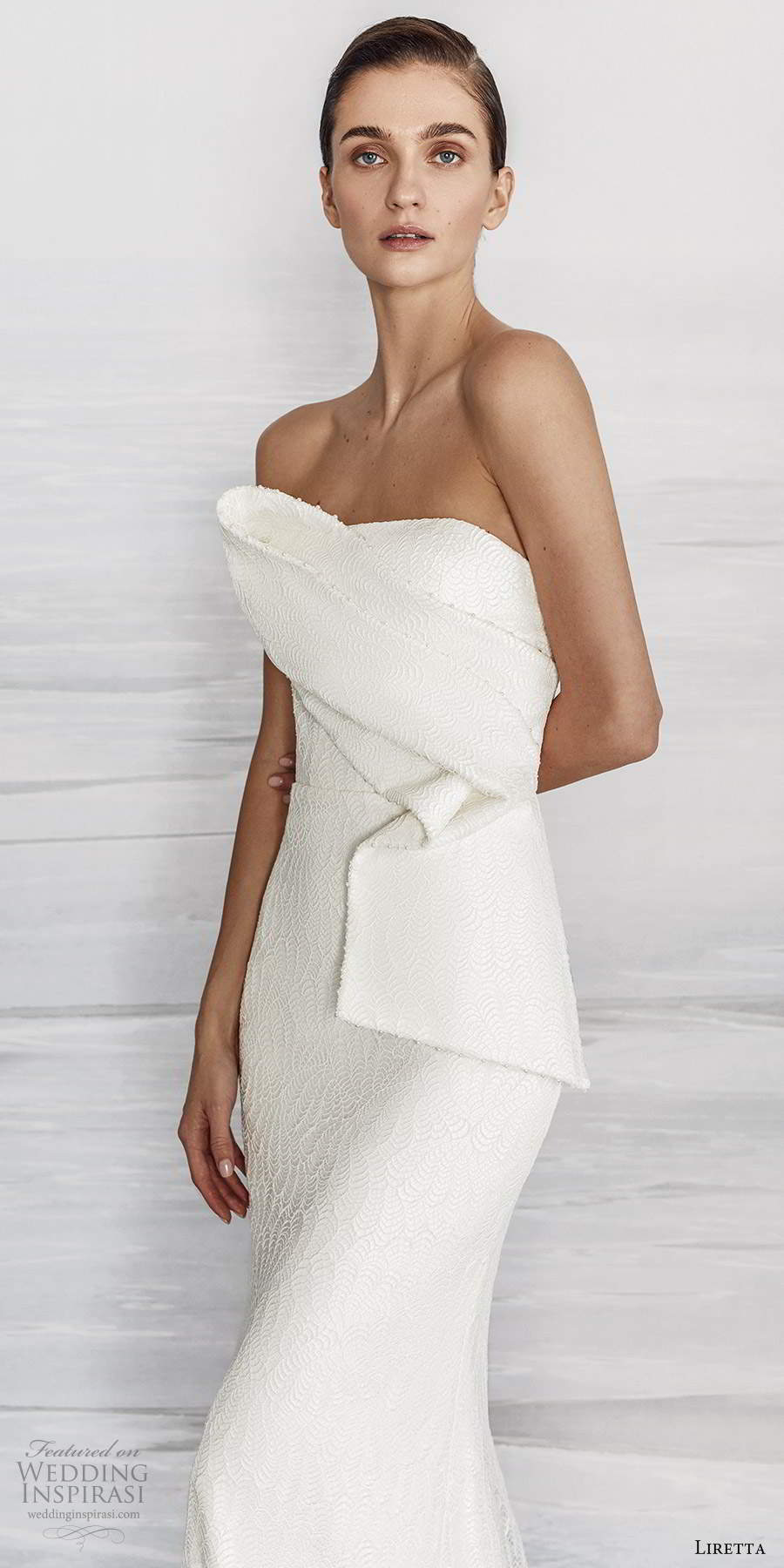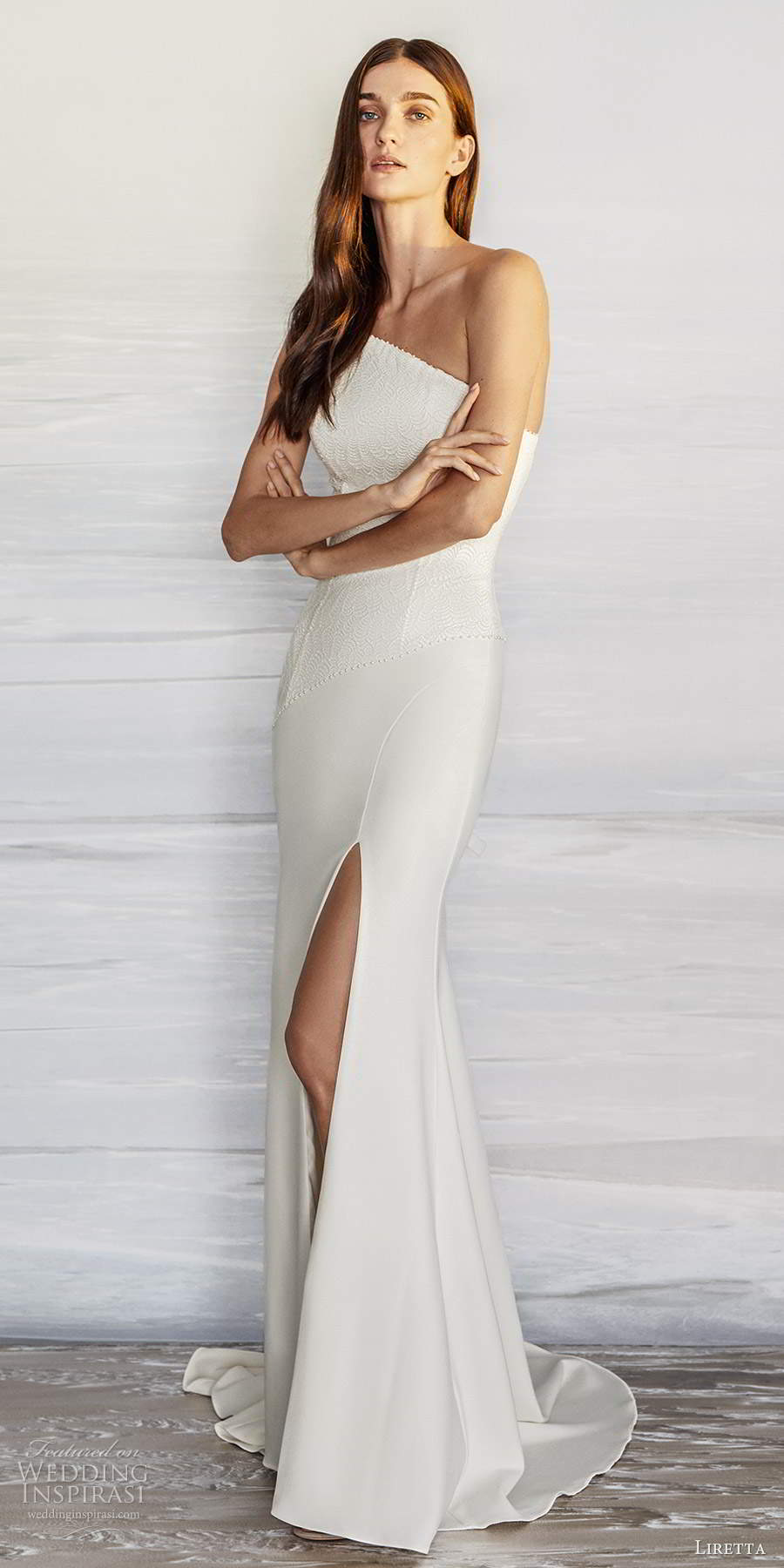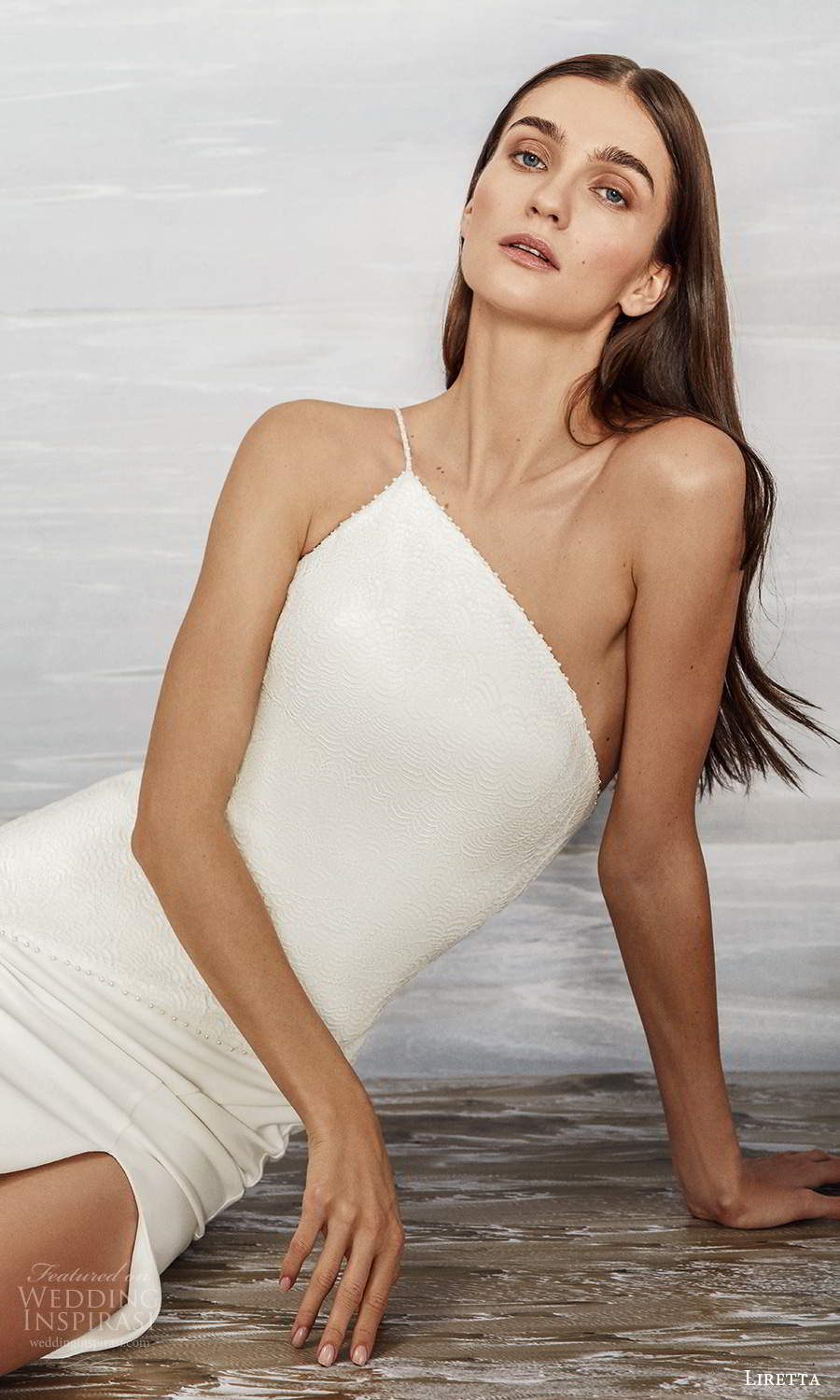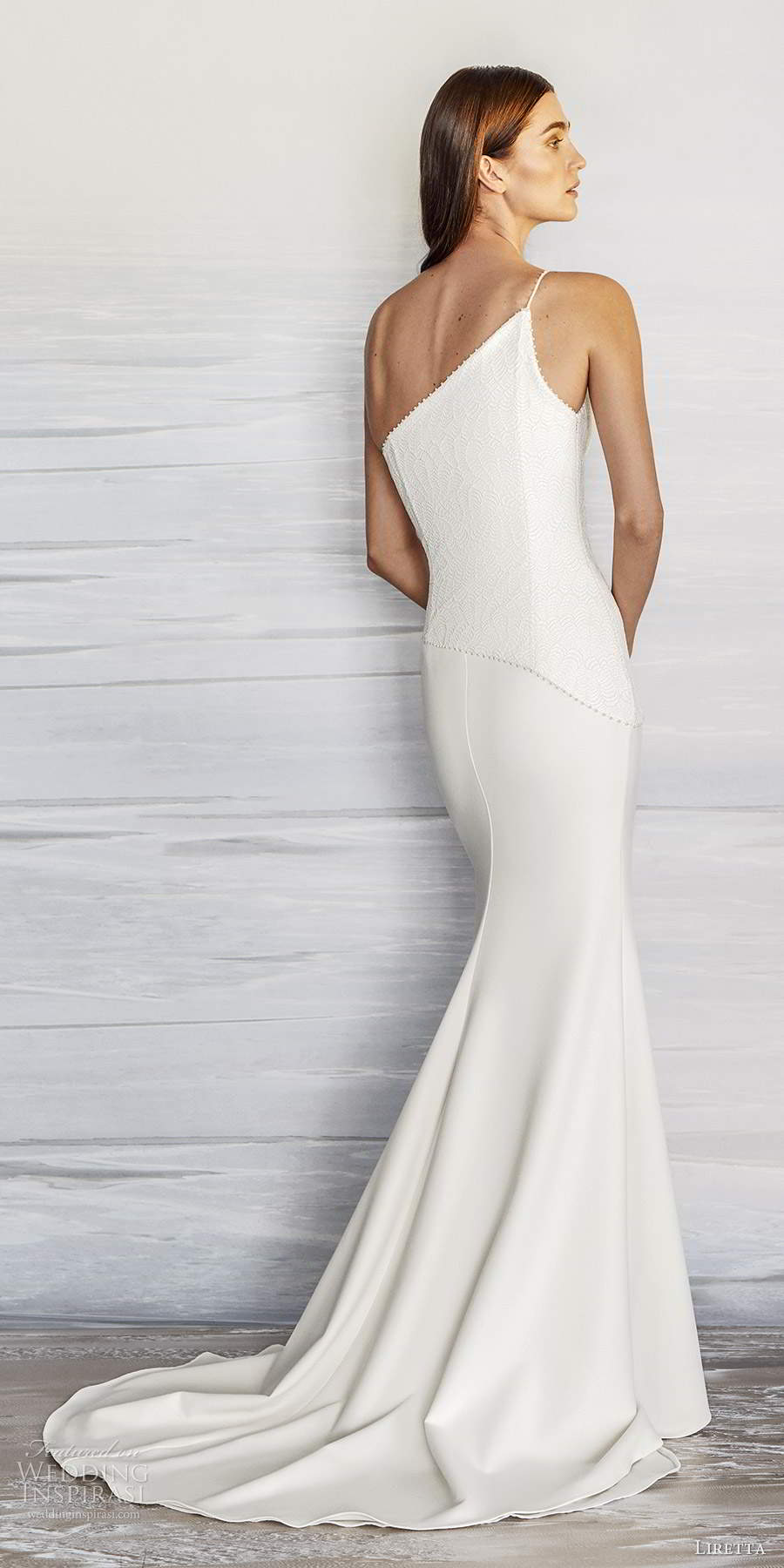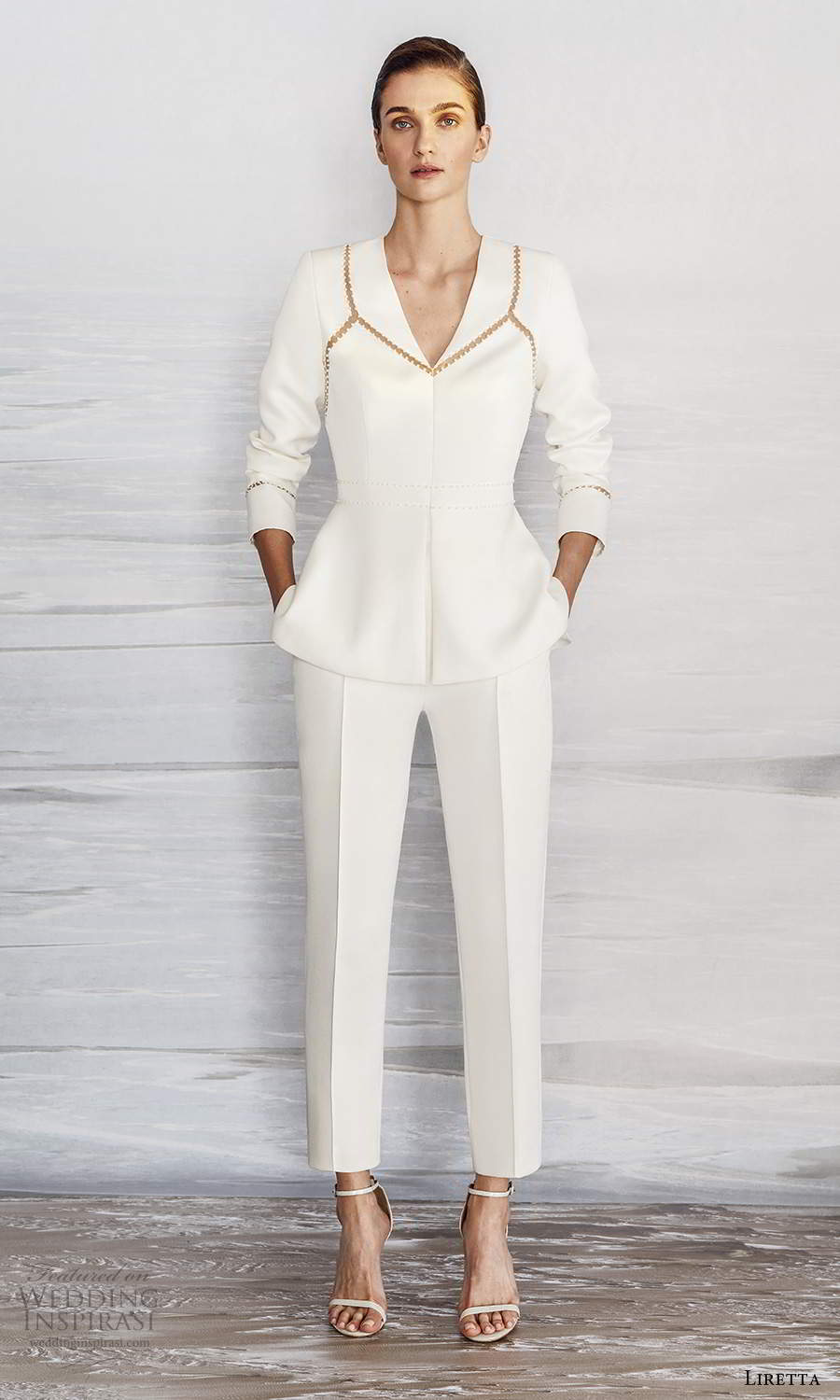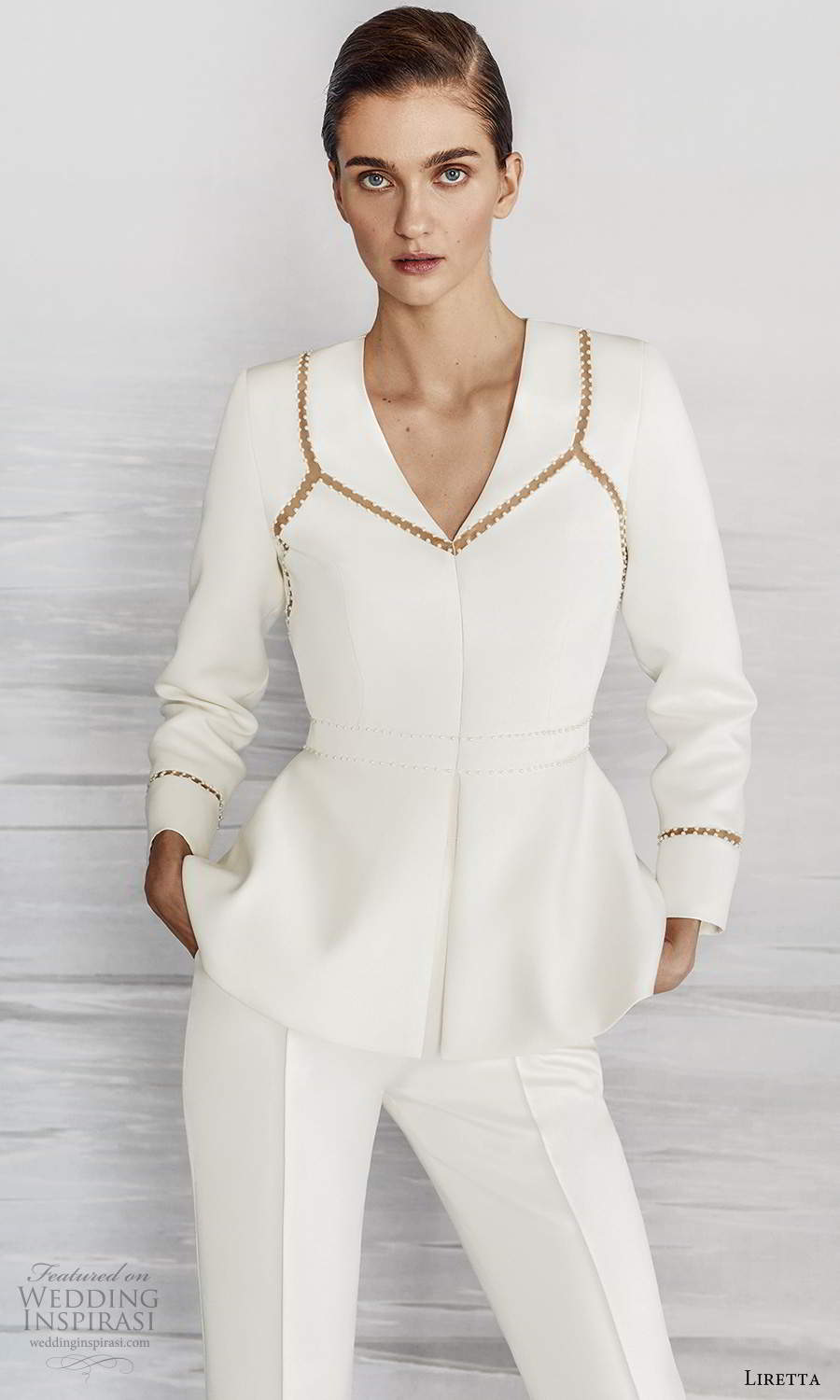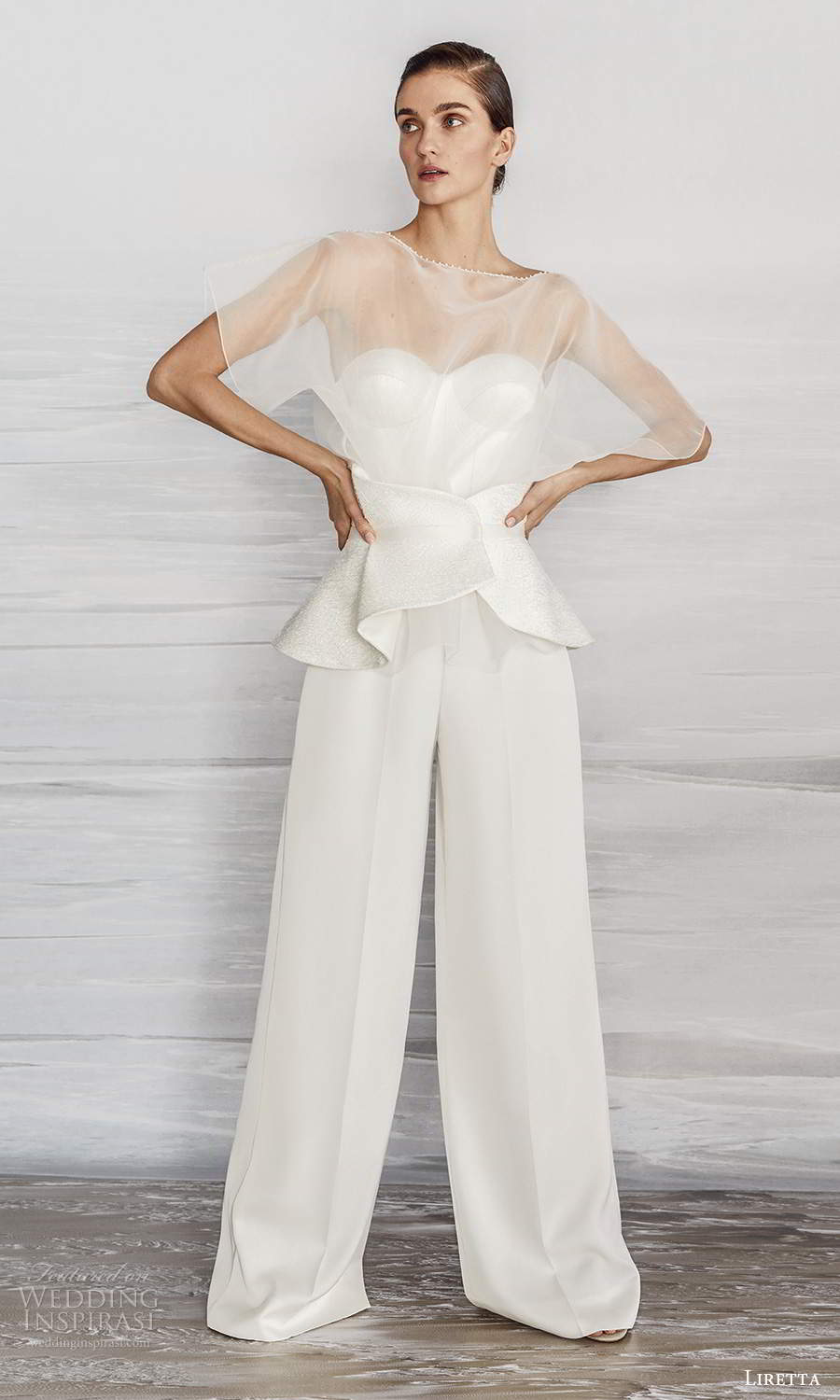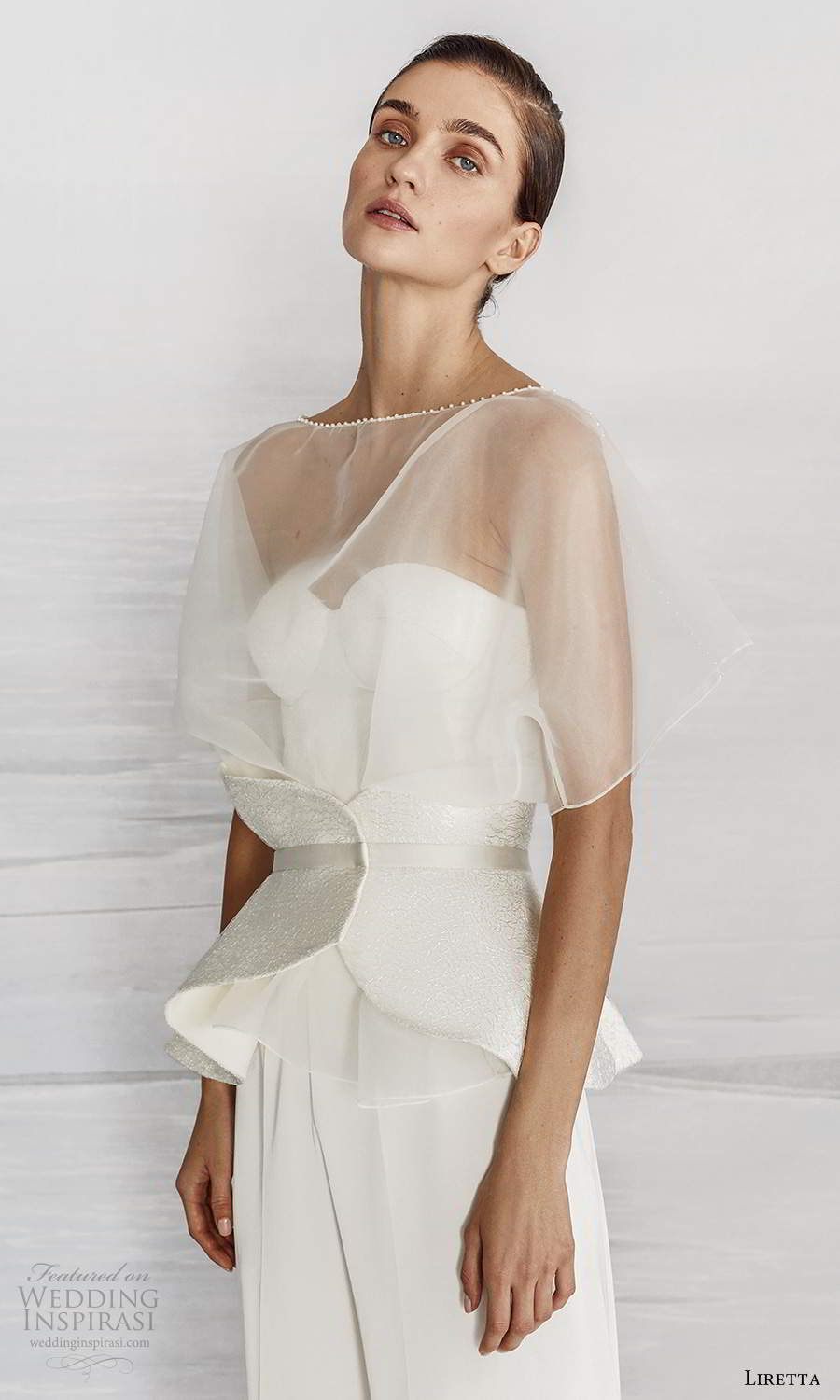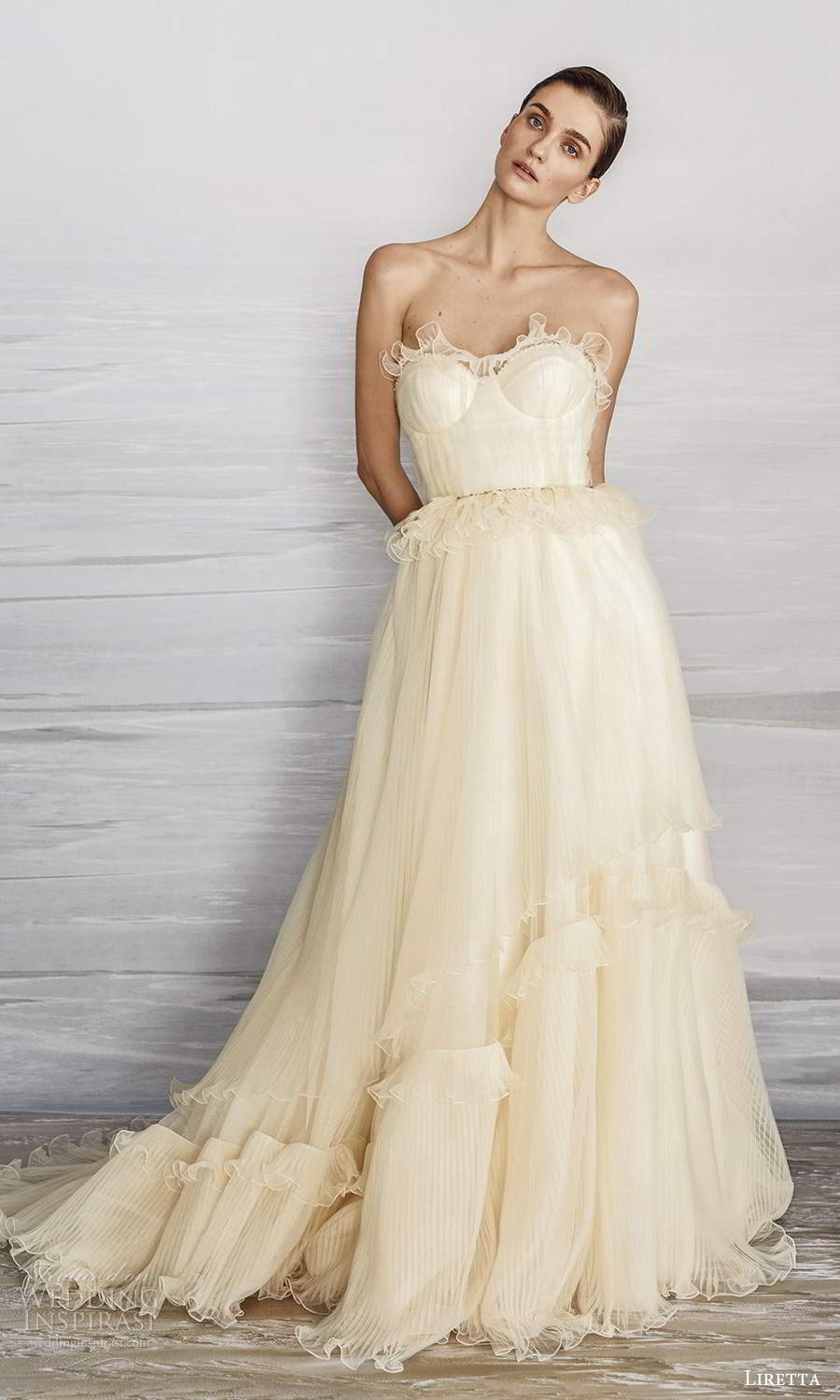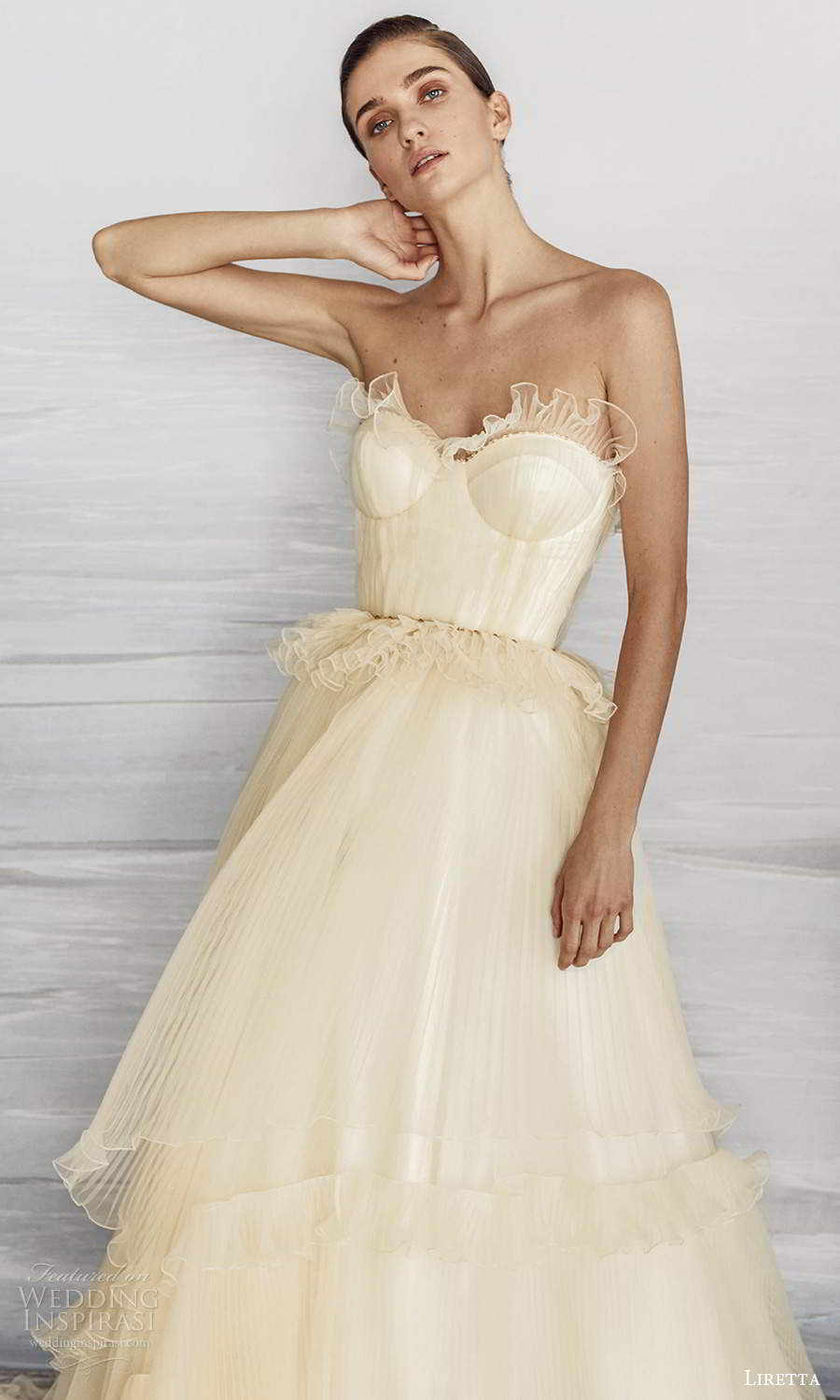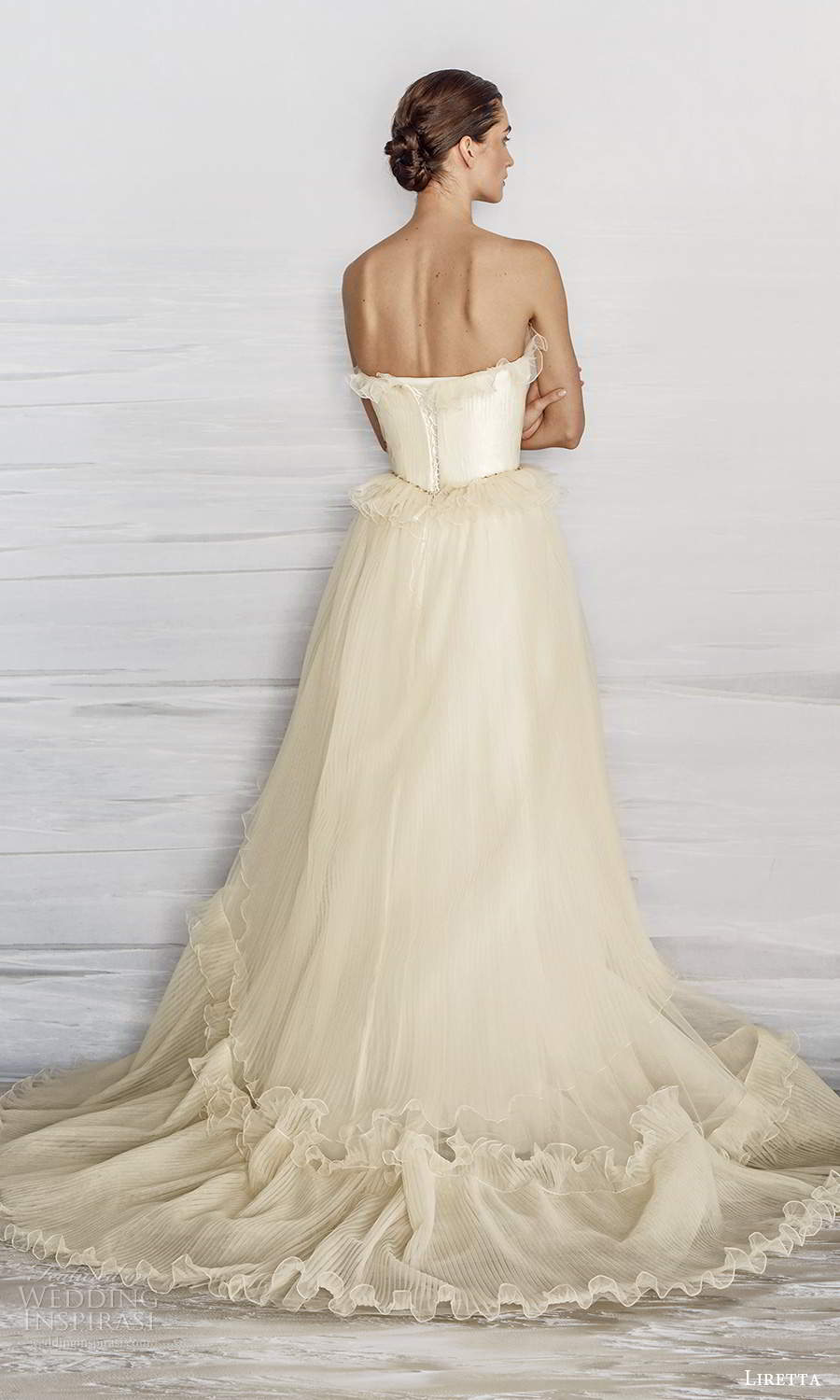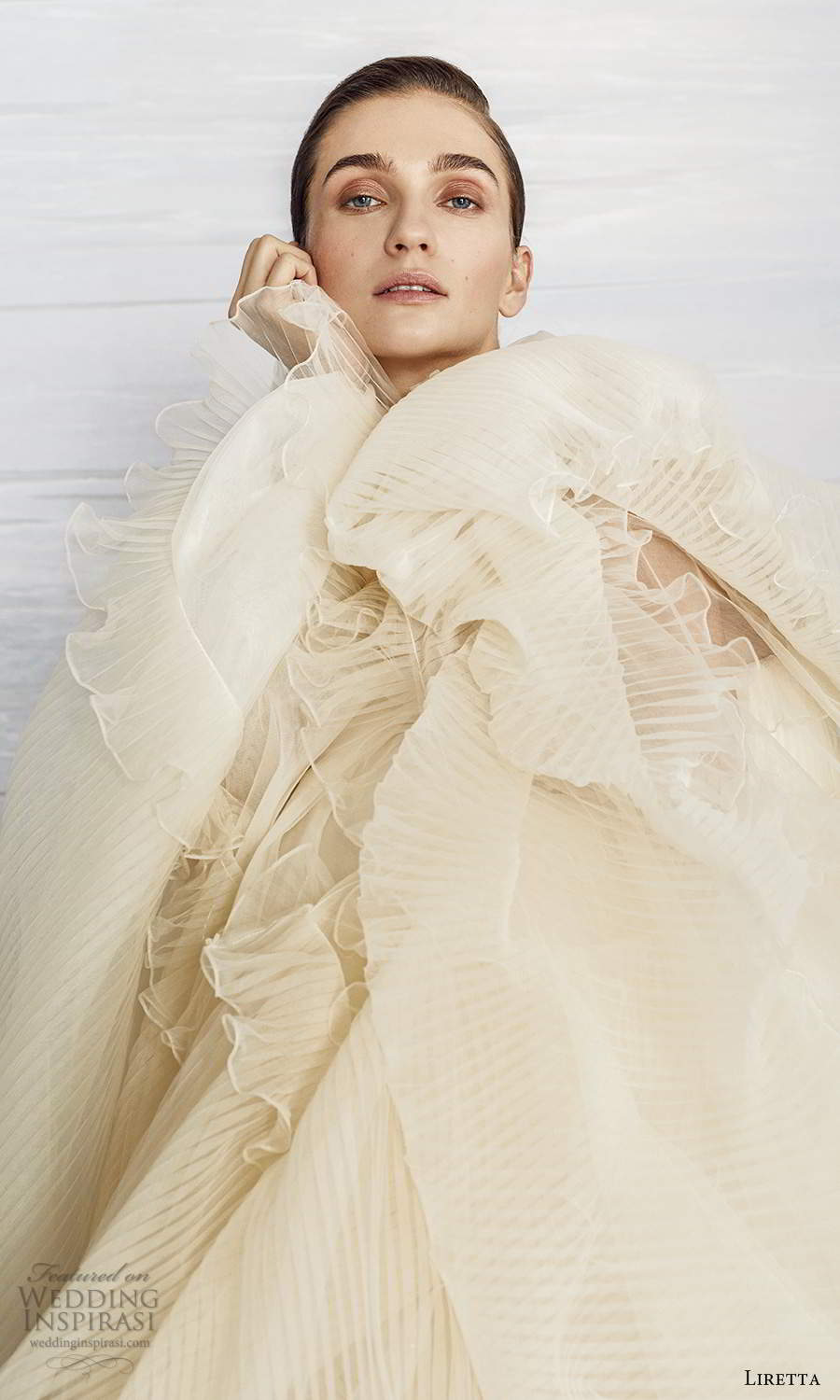 Photos courtesy of Liretta. For details, visit Liretta.