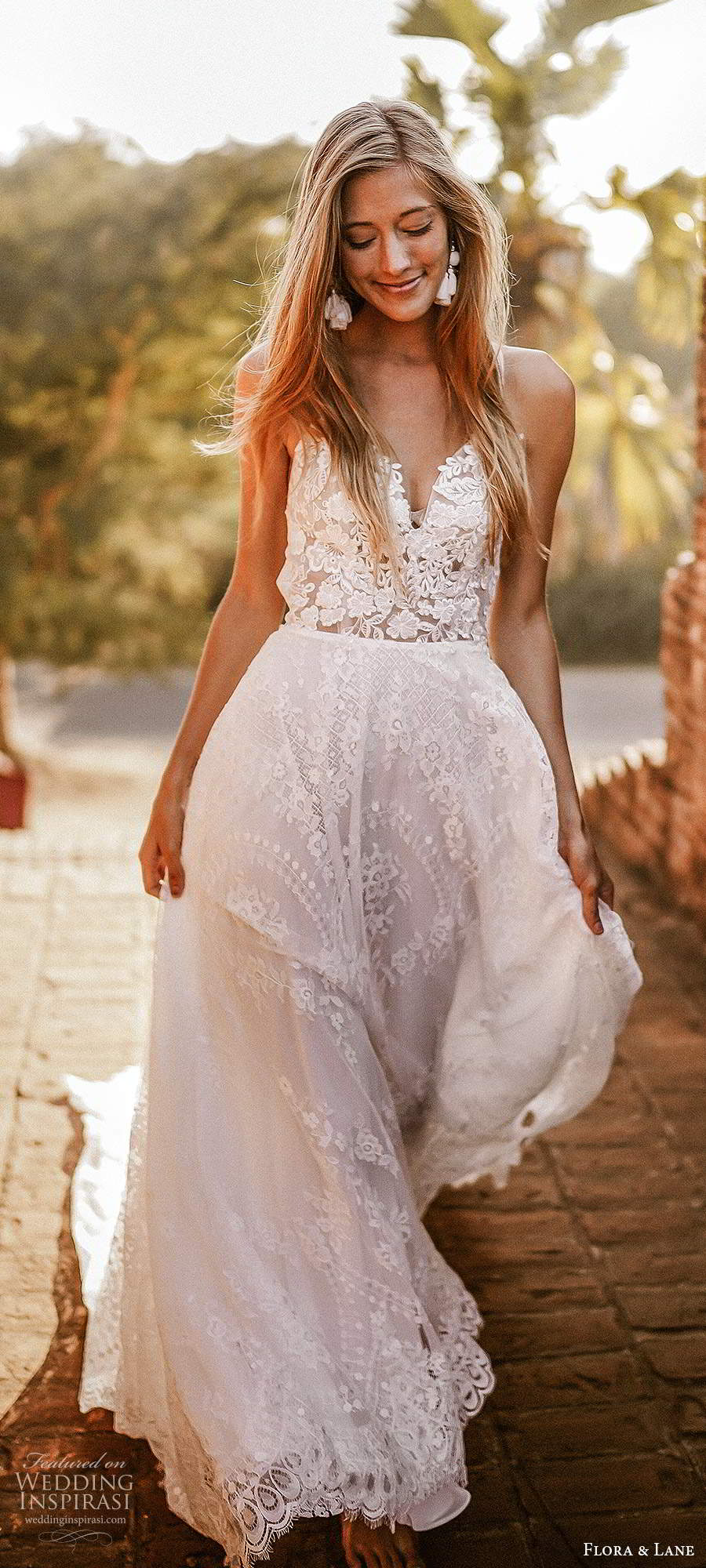 If this dreamy collection isn't enough to rouse an urge to plan a boho chic wedding like right now, the stories behind the designs would definitely put you in the mood for an exotic adventure (with one of these lovely creations packed in the suitcase!). Each gown from the 'Timeless Wanderlust' bridal collection by Flora & Lane features a beautiful detail reflecting an element of the locale that inspired it: the Venice Gown, for example, features a unique vintage rose print lace evocative of Spain, while swirls of waves adorn the Laguna gown.
"Our Timeless Wanderlust collection is inspired by never-ending adventures in foreign landscapes and is shot in our magical homeland of Myanmar, where the origin of our own story began. Dedicated to the adventurous souls that yearn for the unexpected thrills in life, the collection started out with a single thought of creating dresses that were reflective of the captivating destinations around the world each dress is inspired by."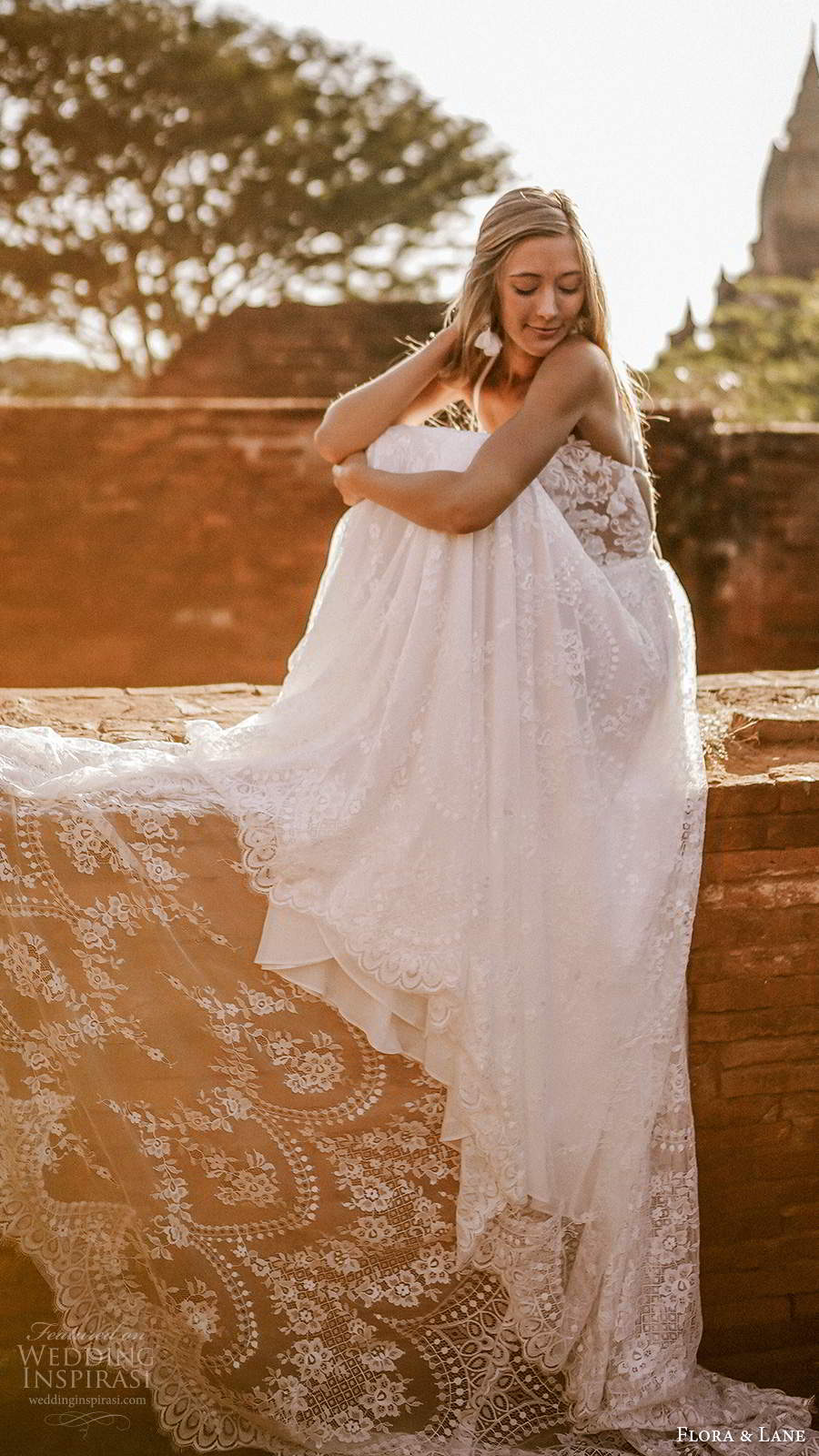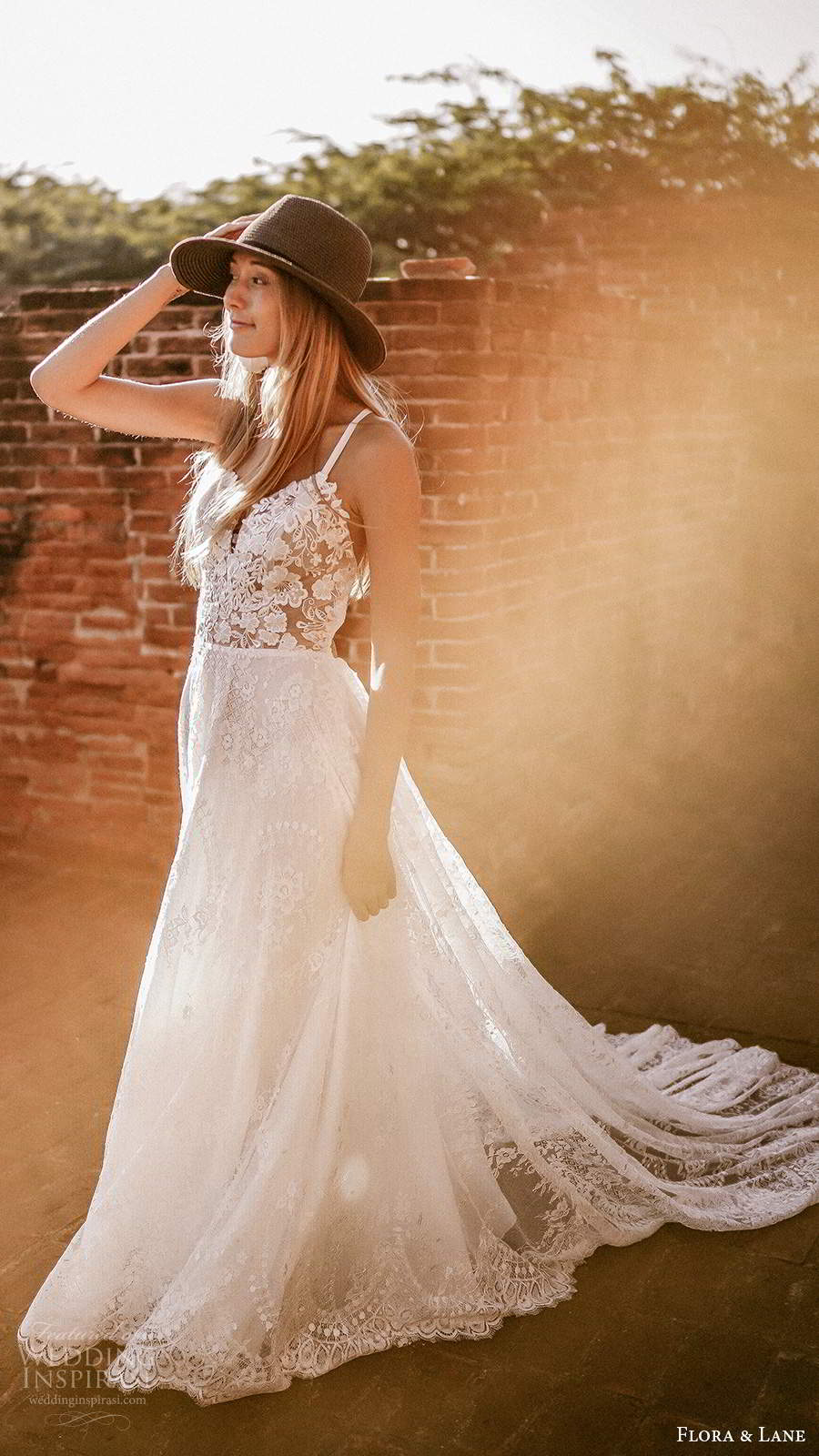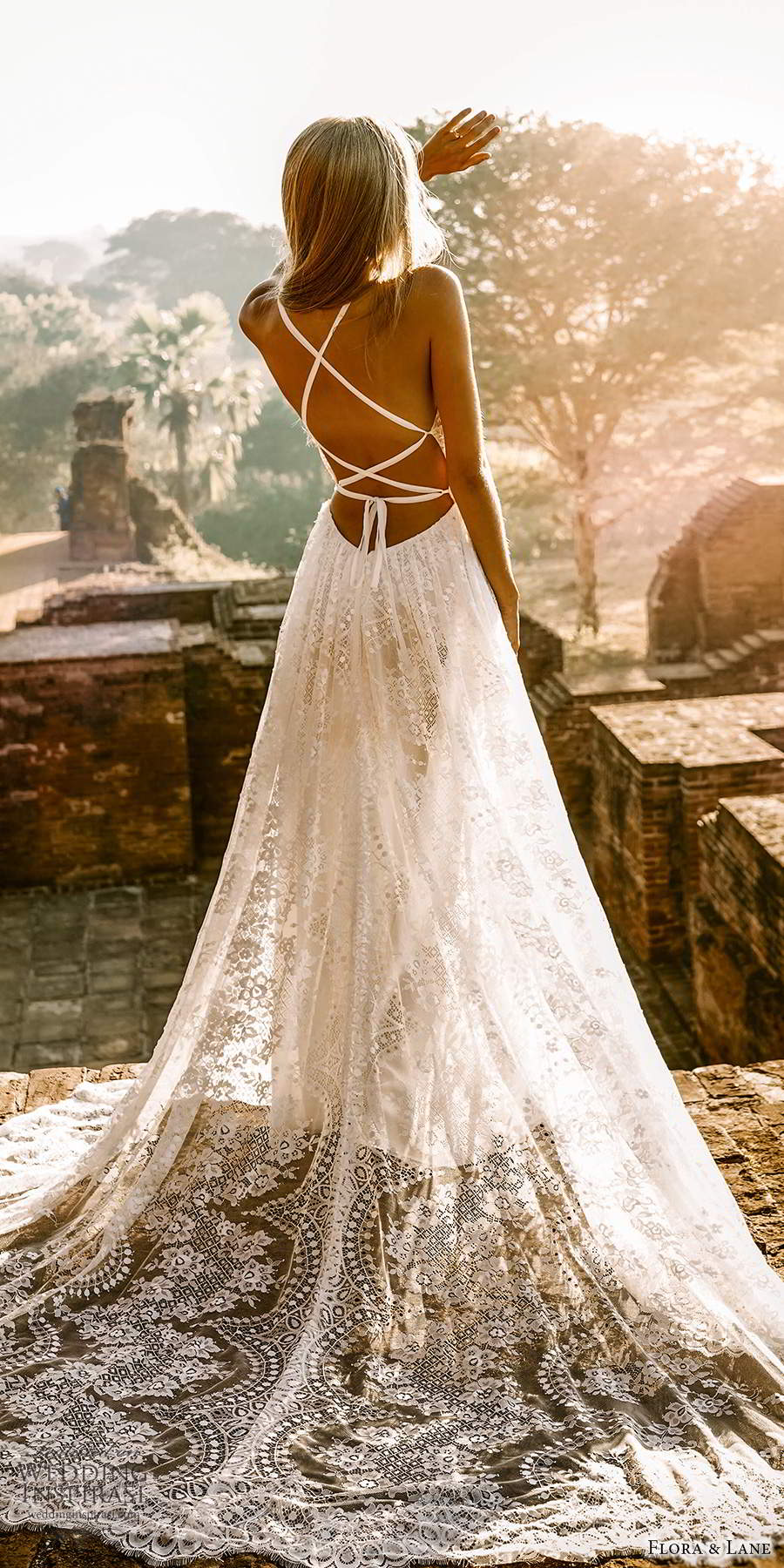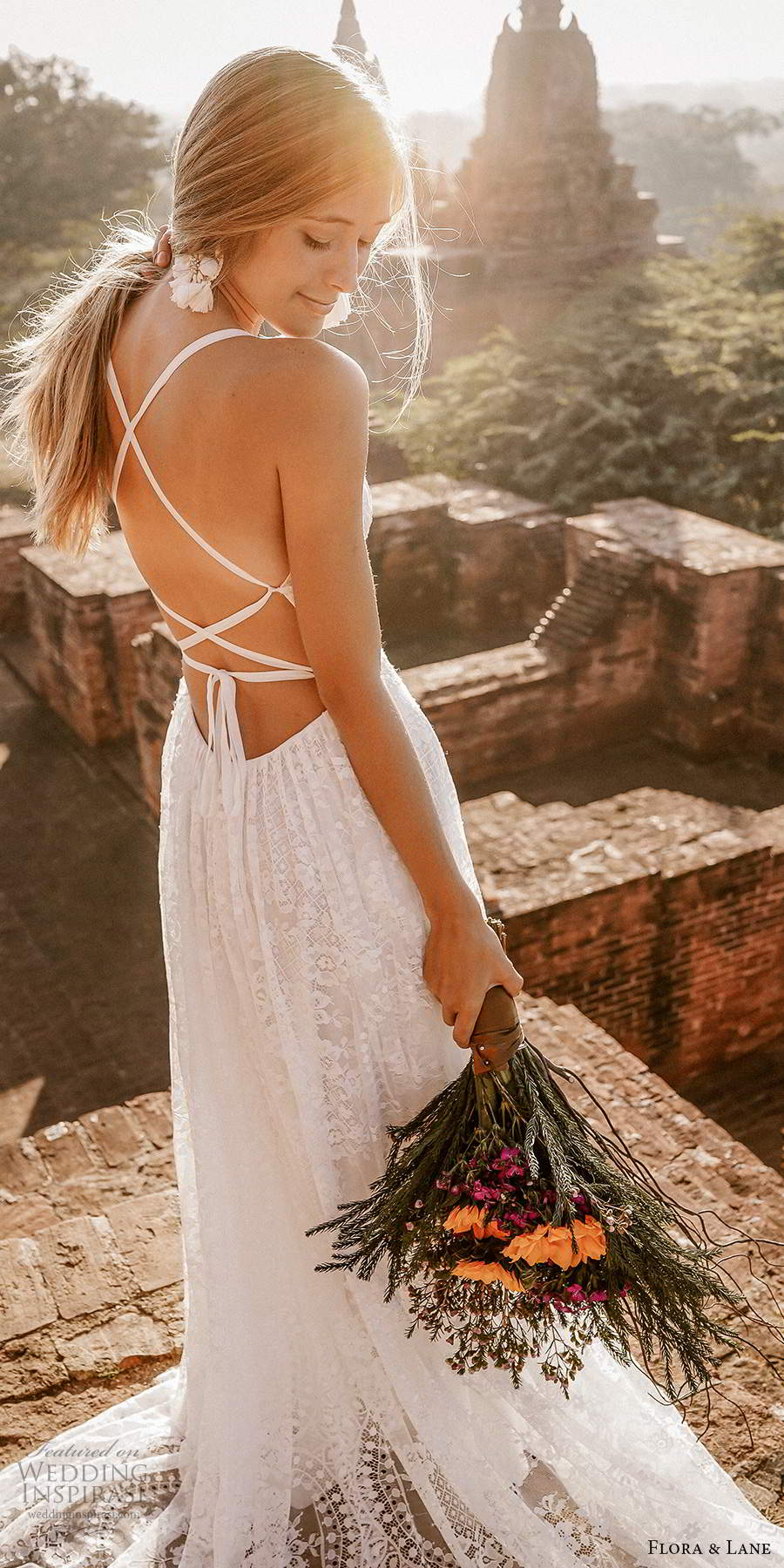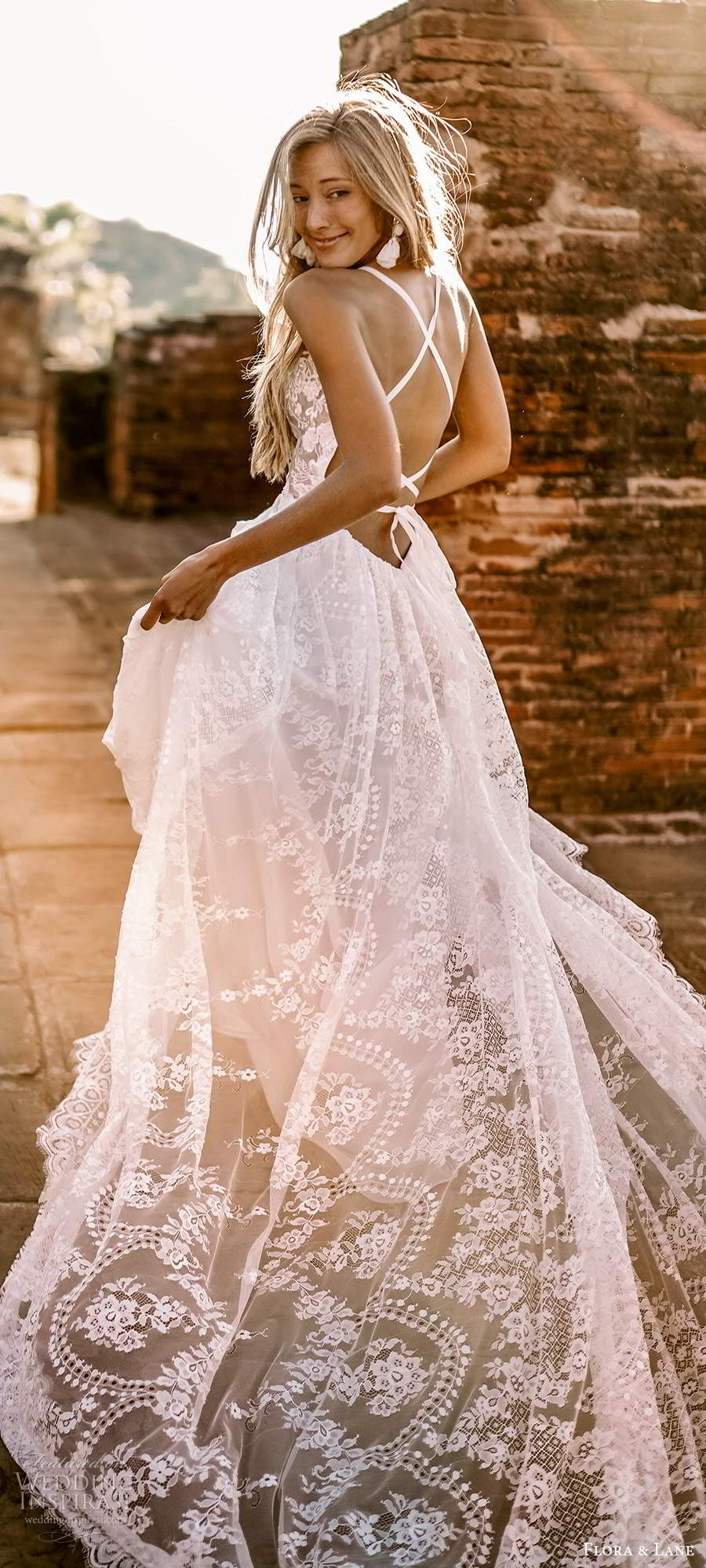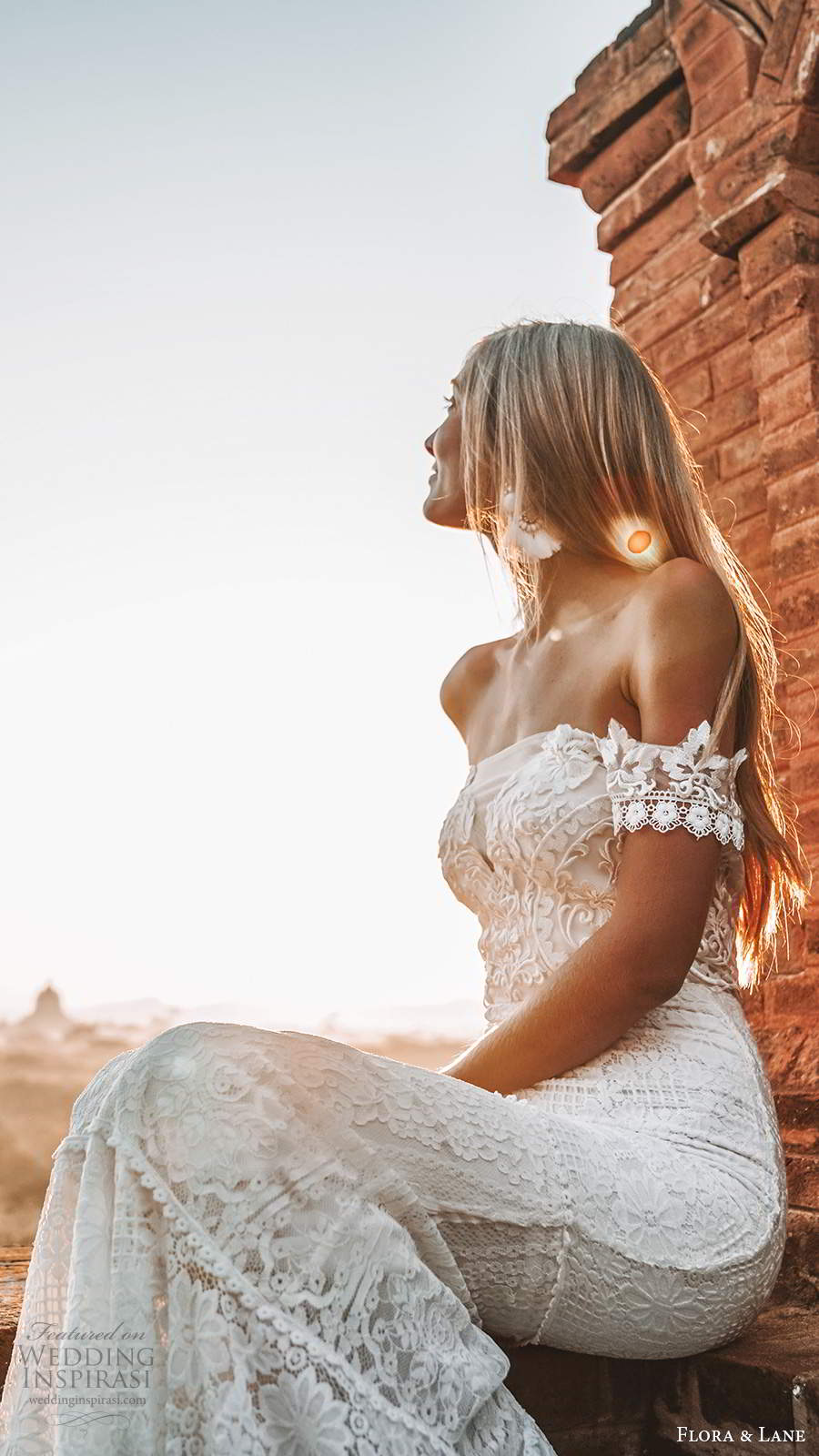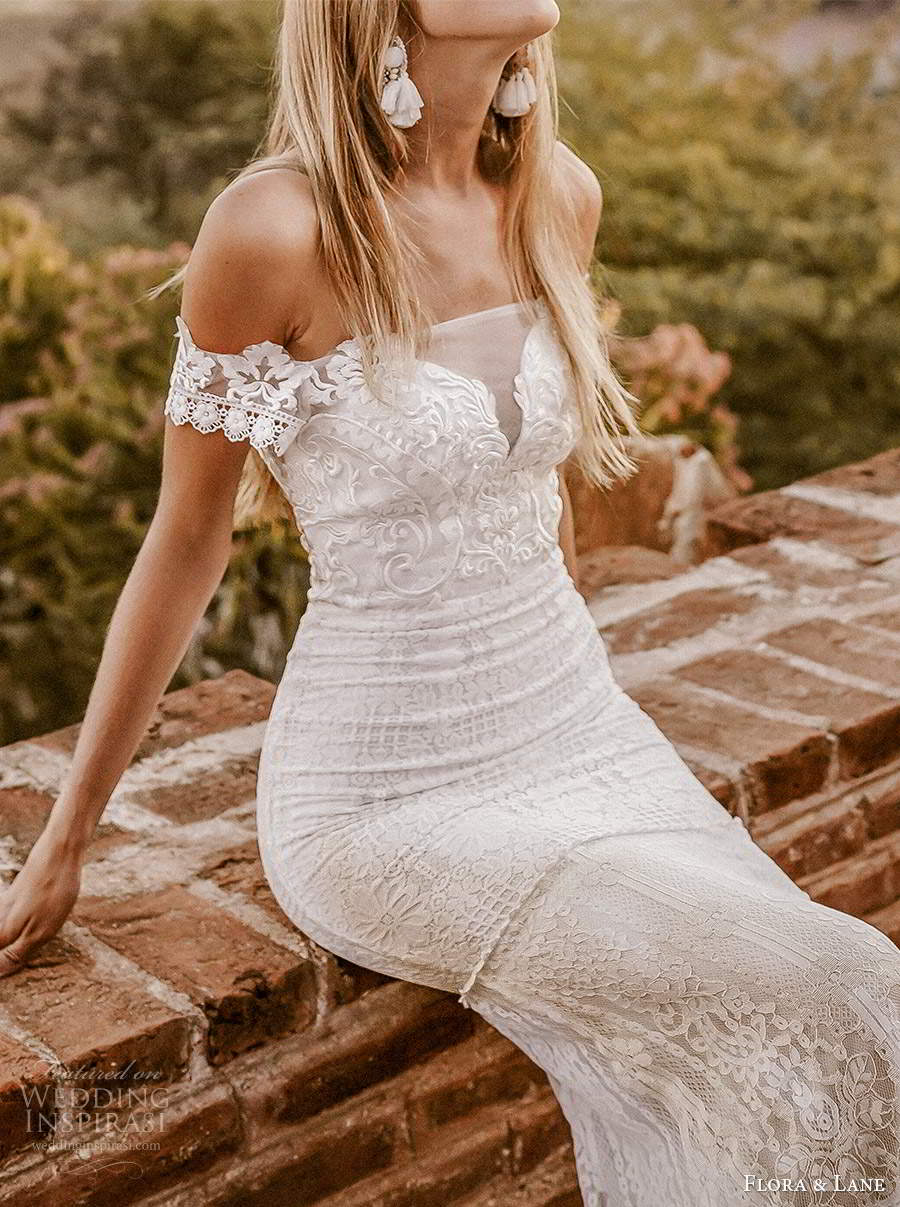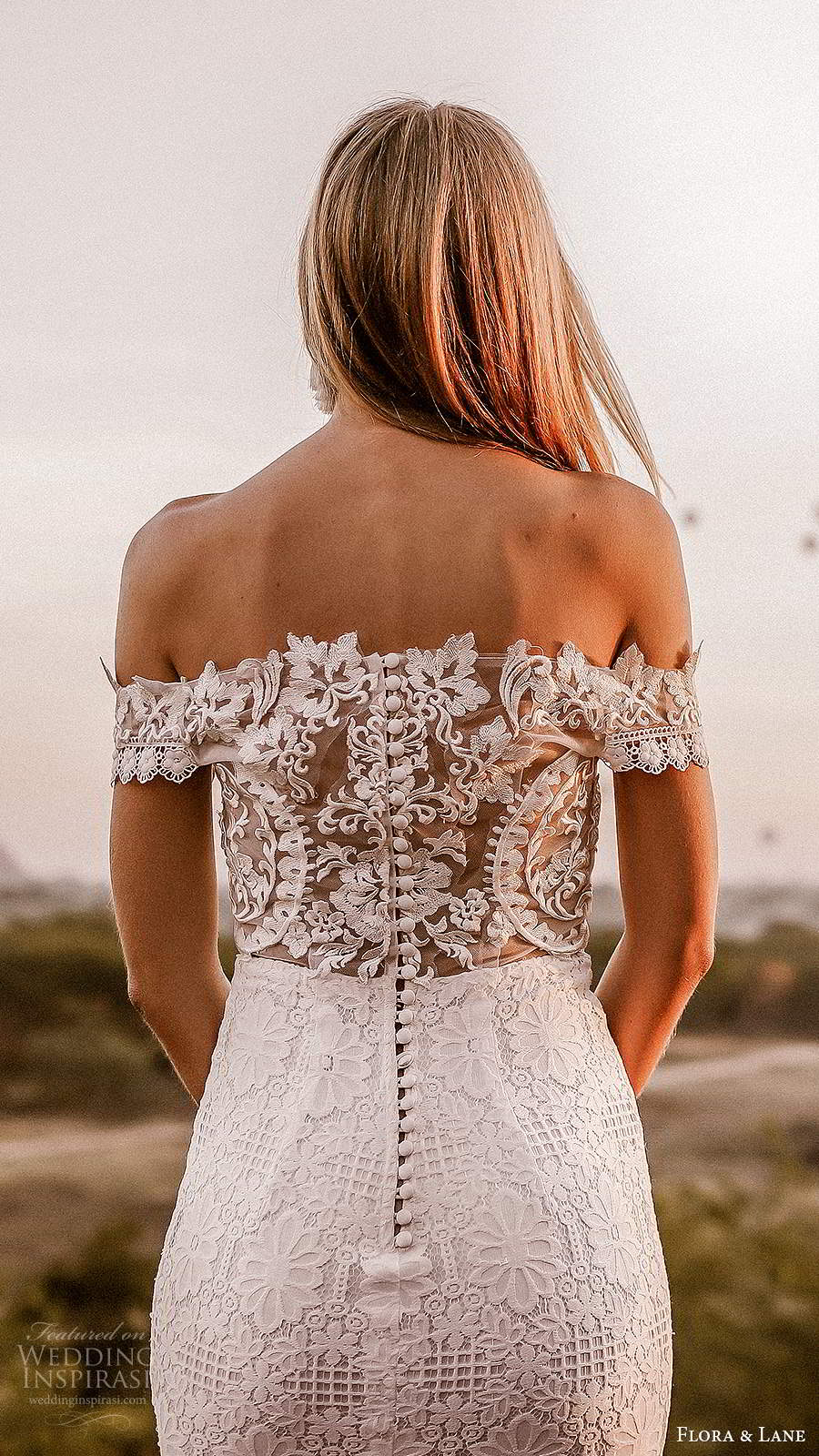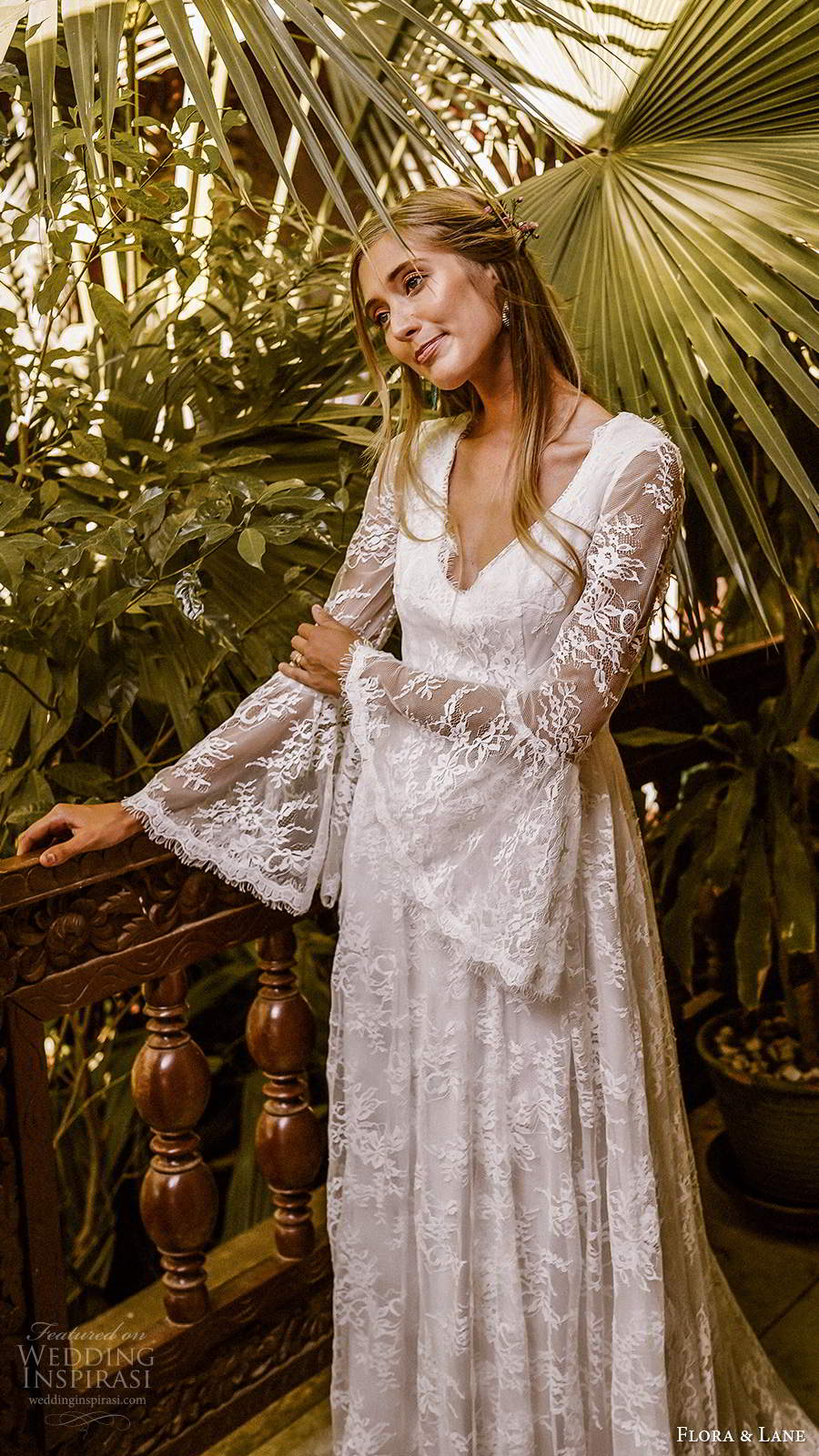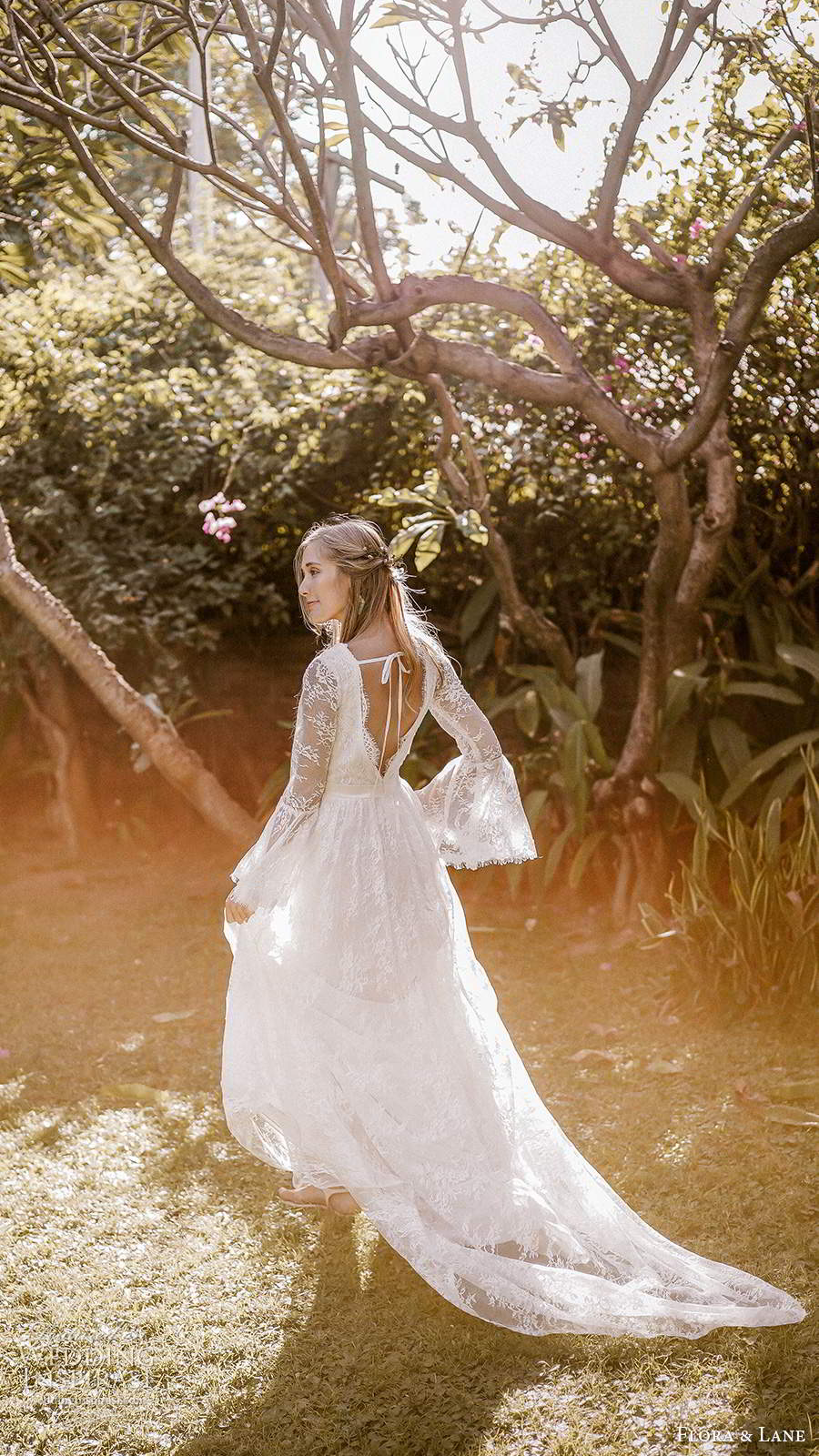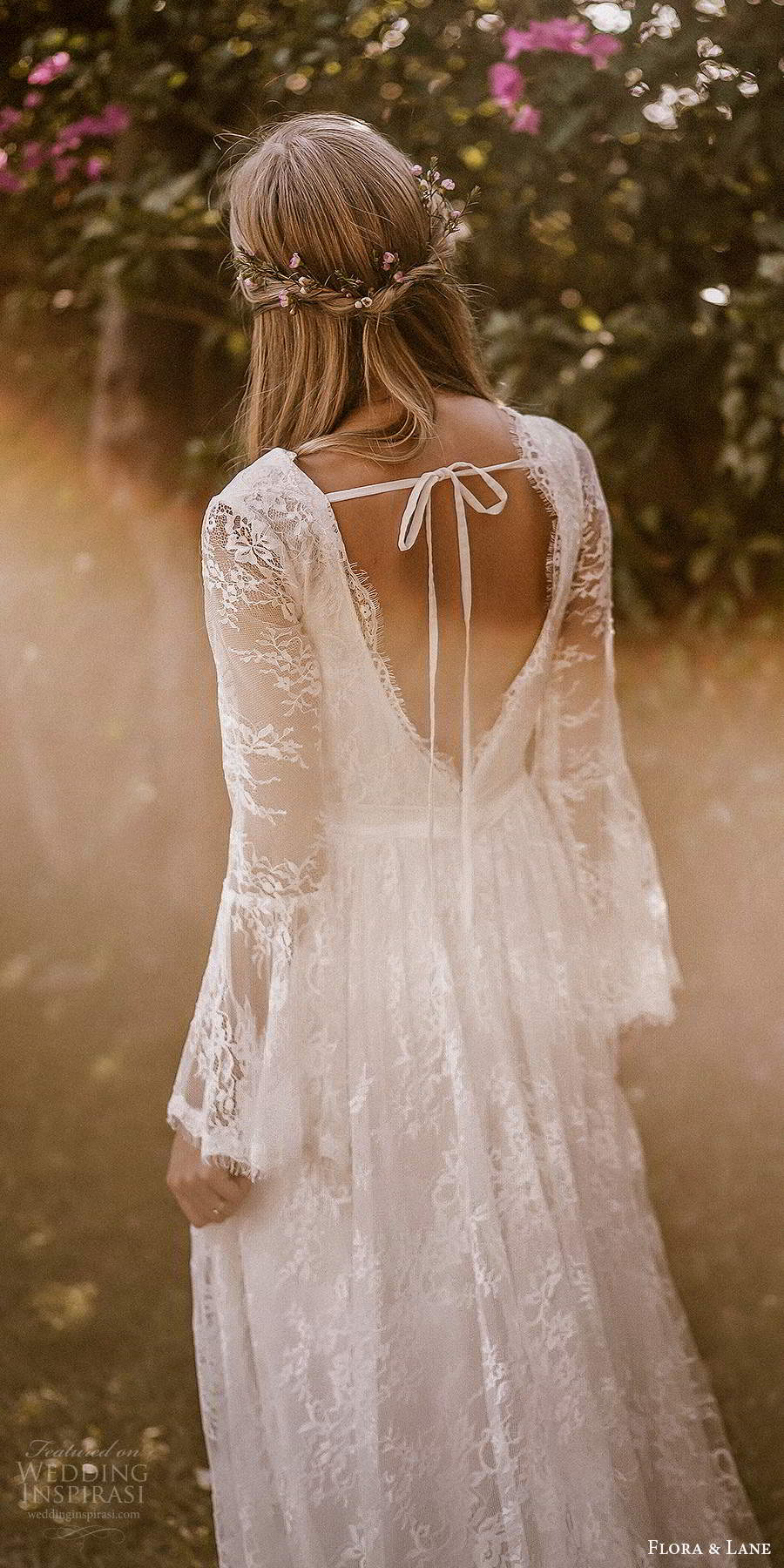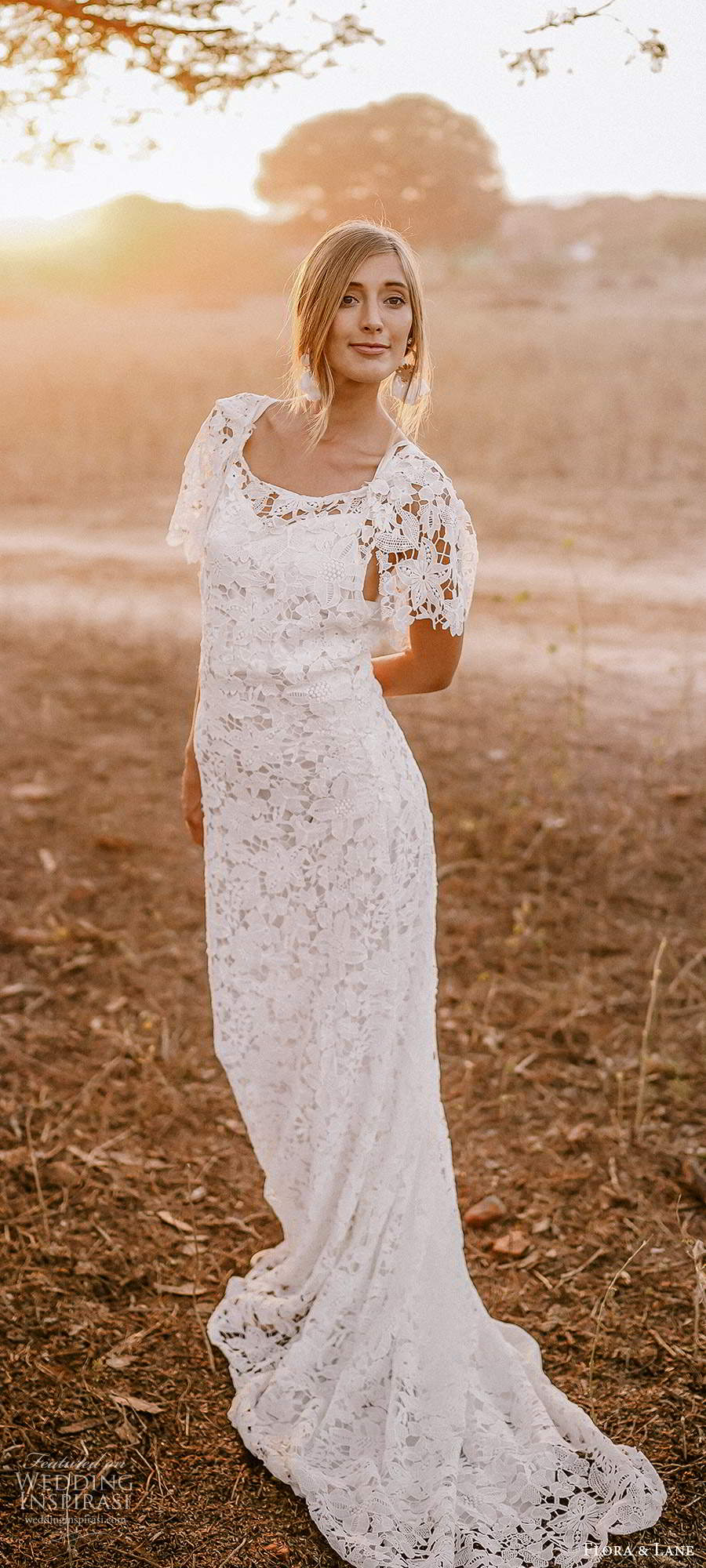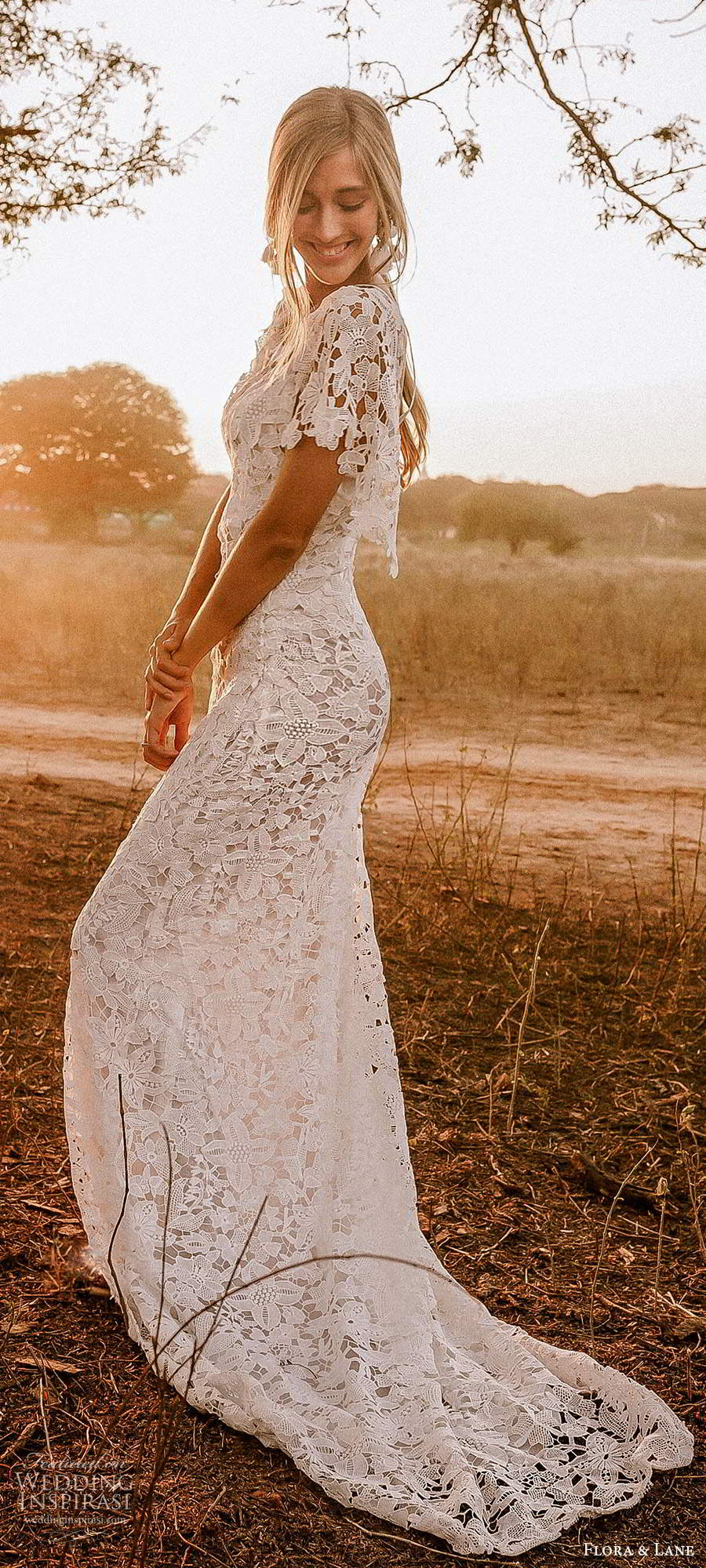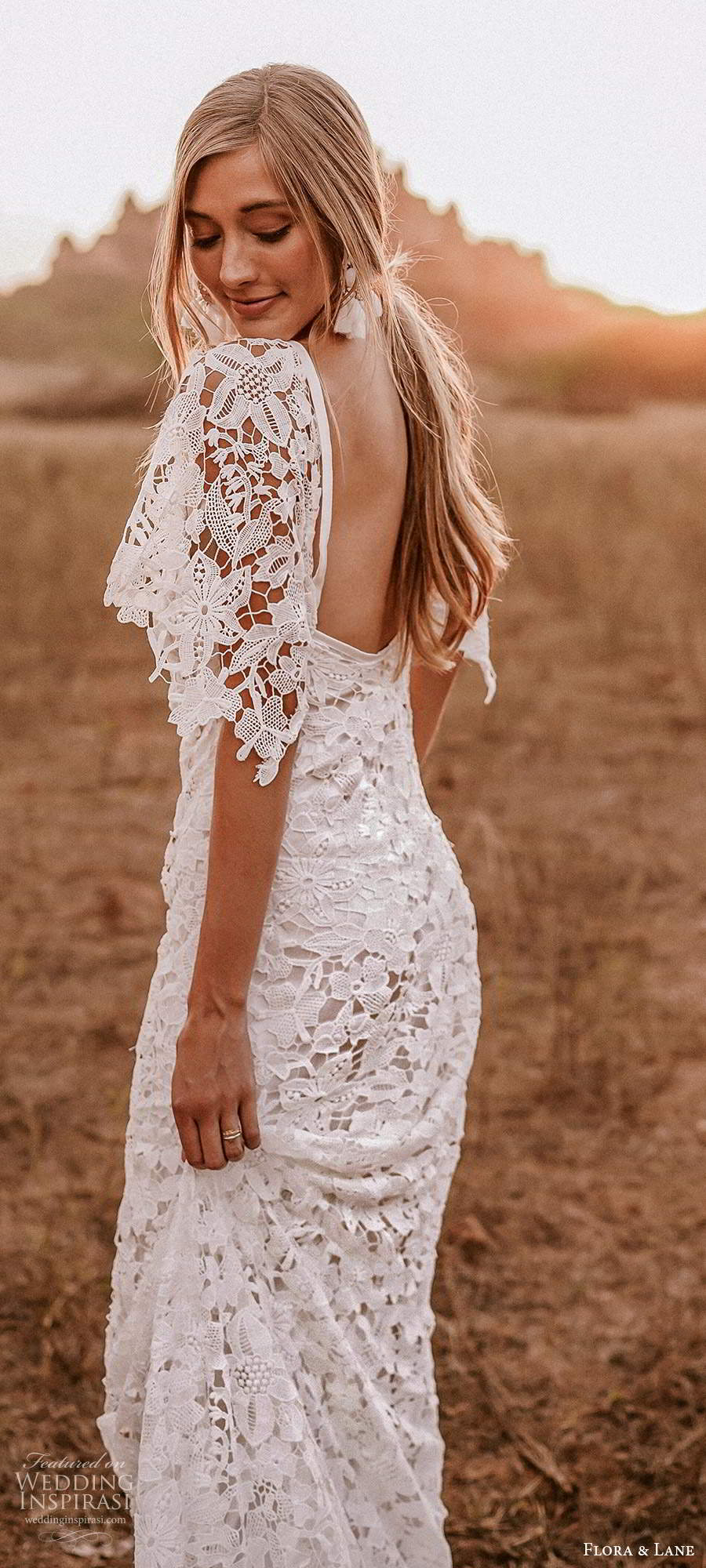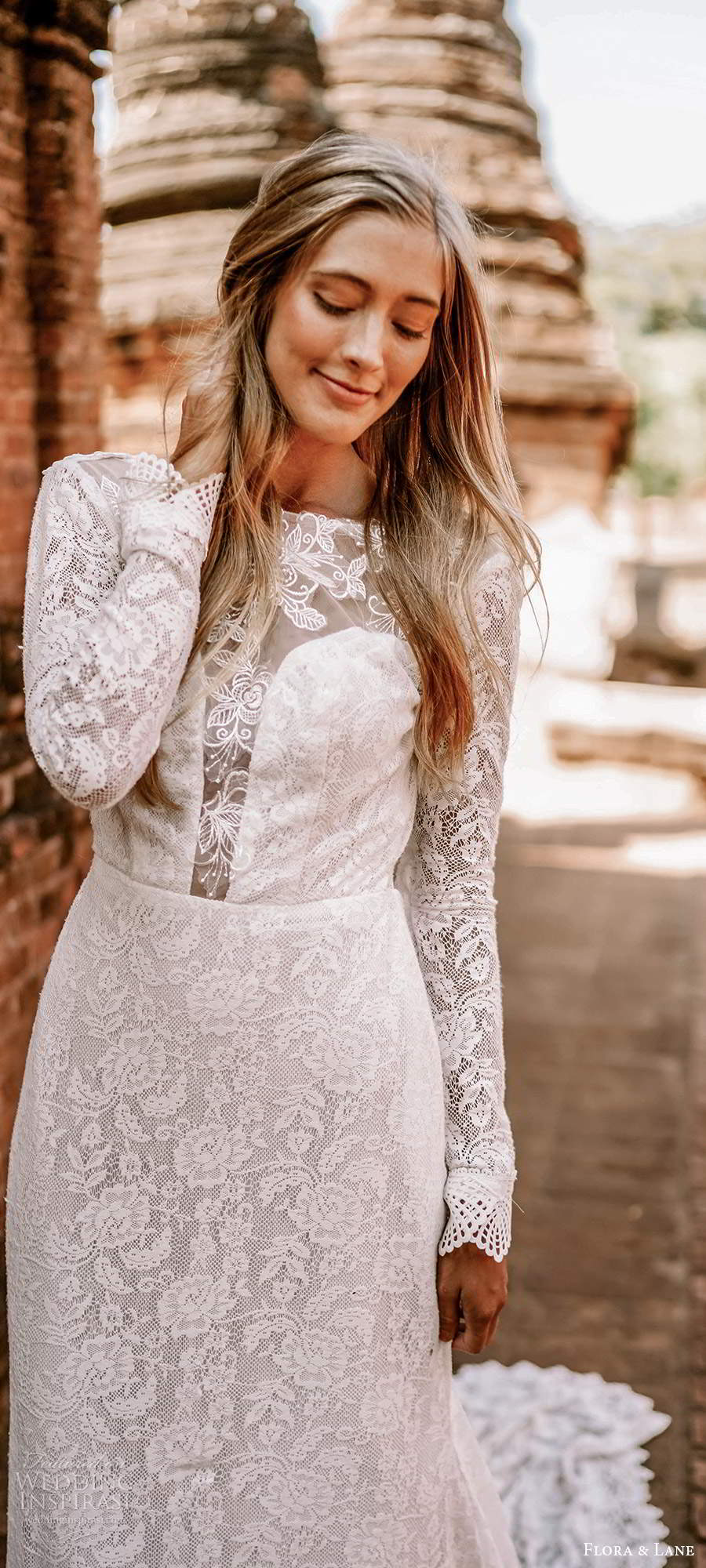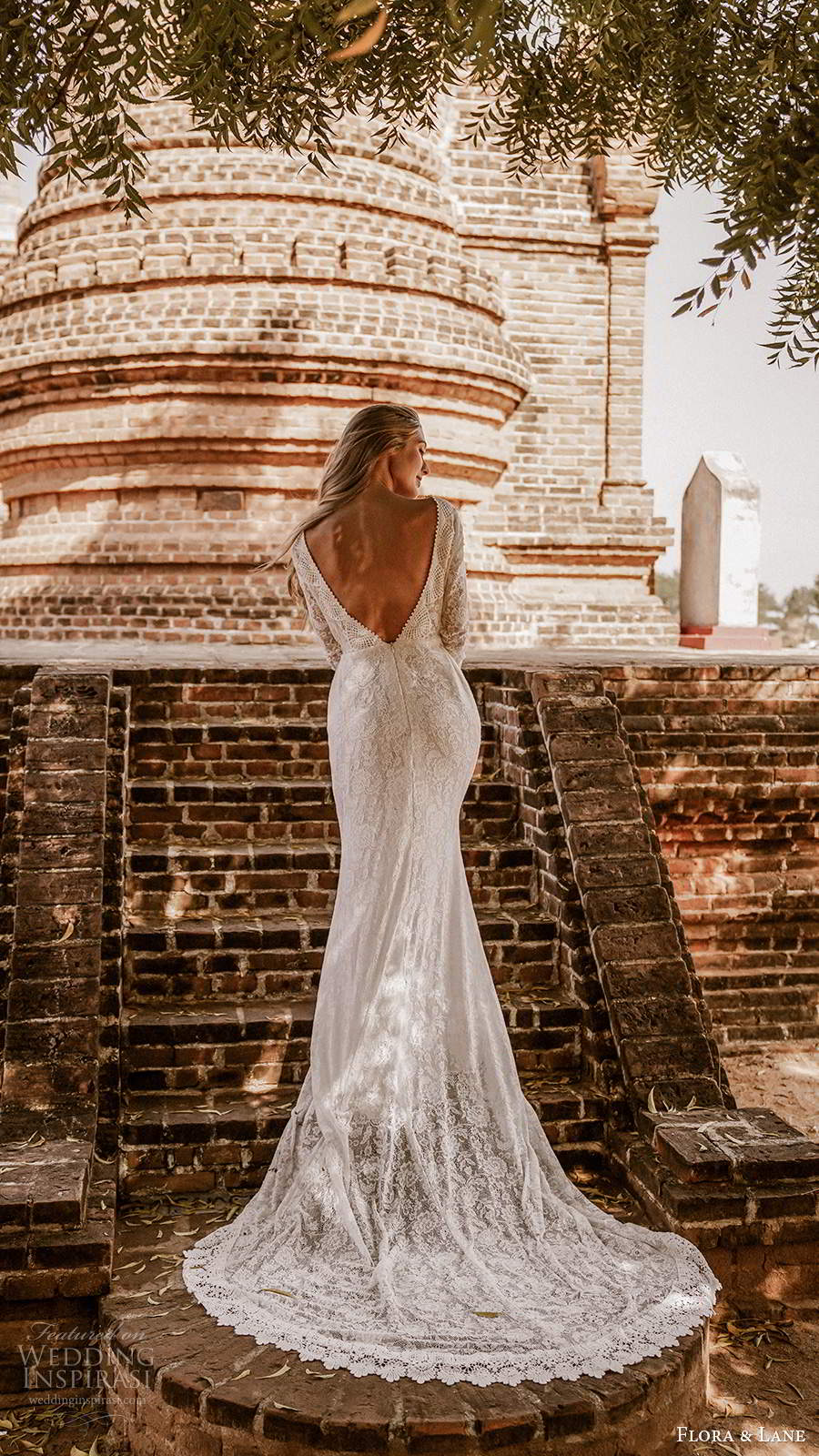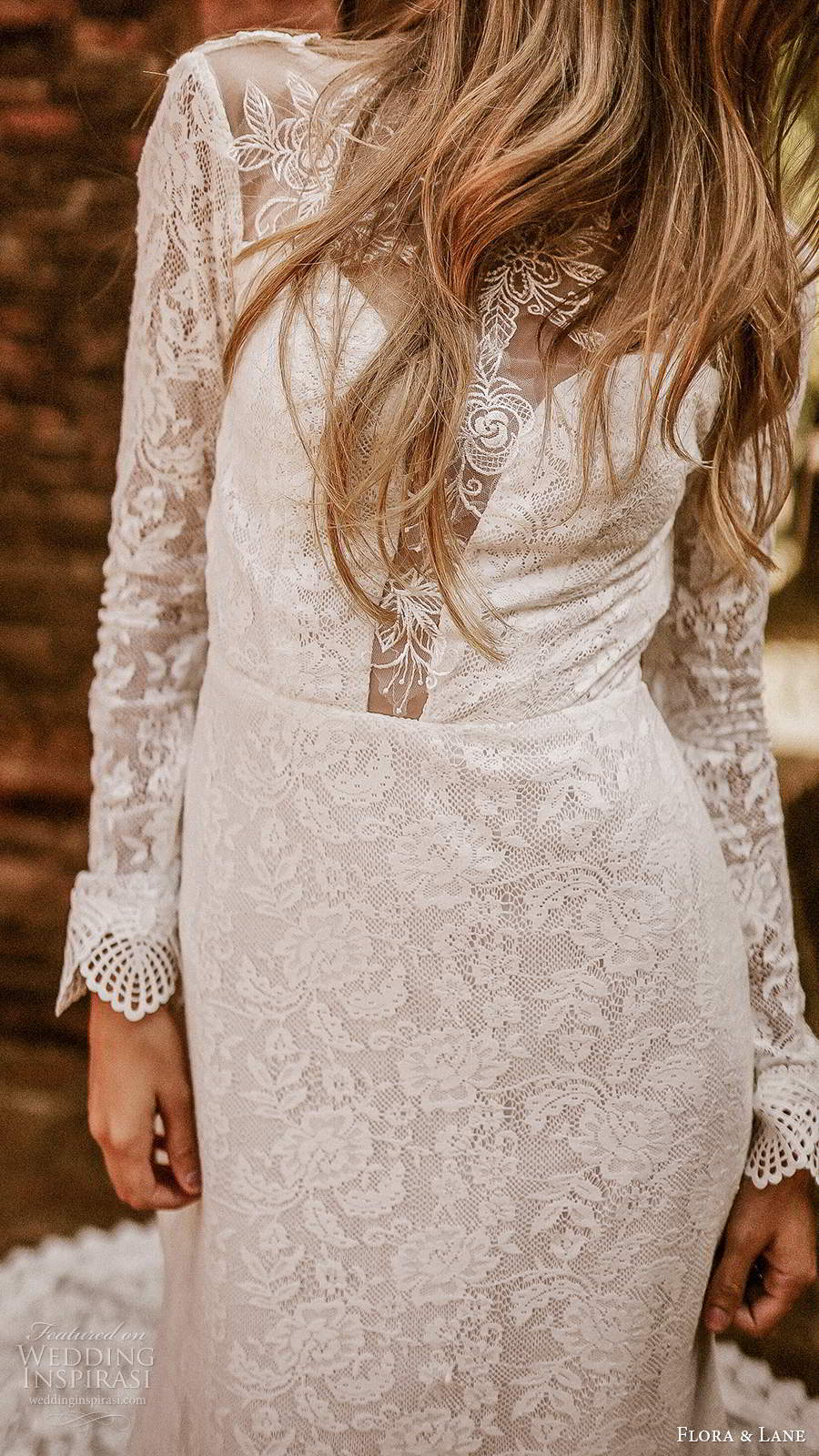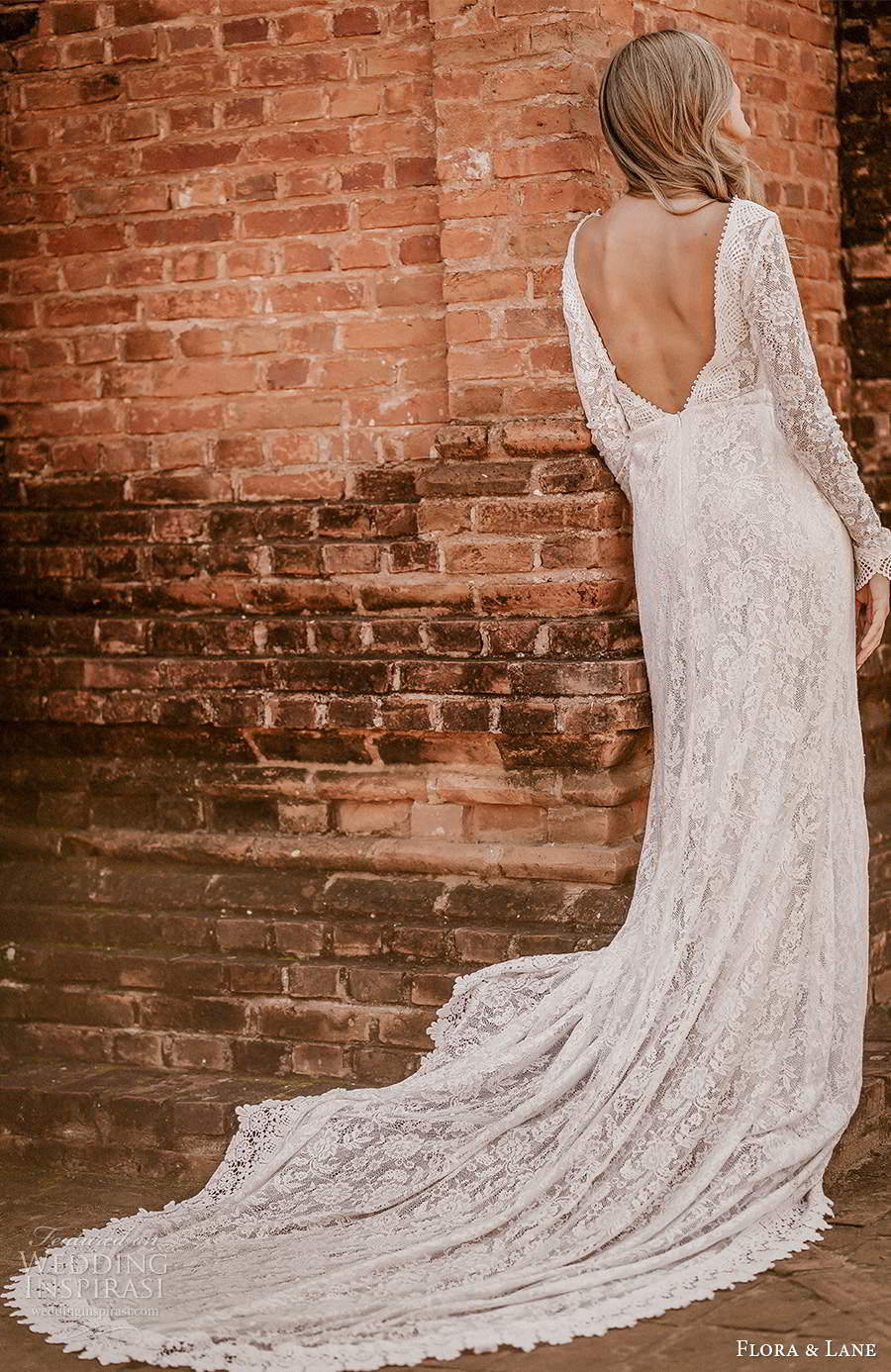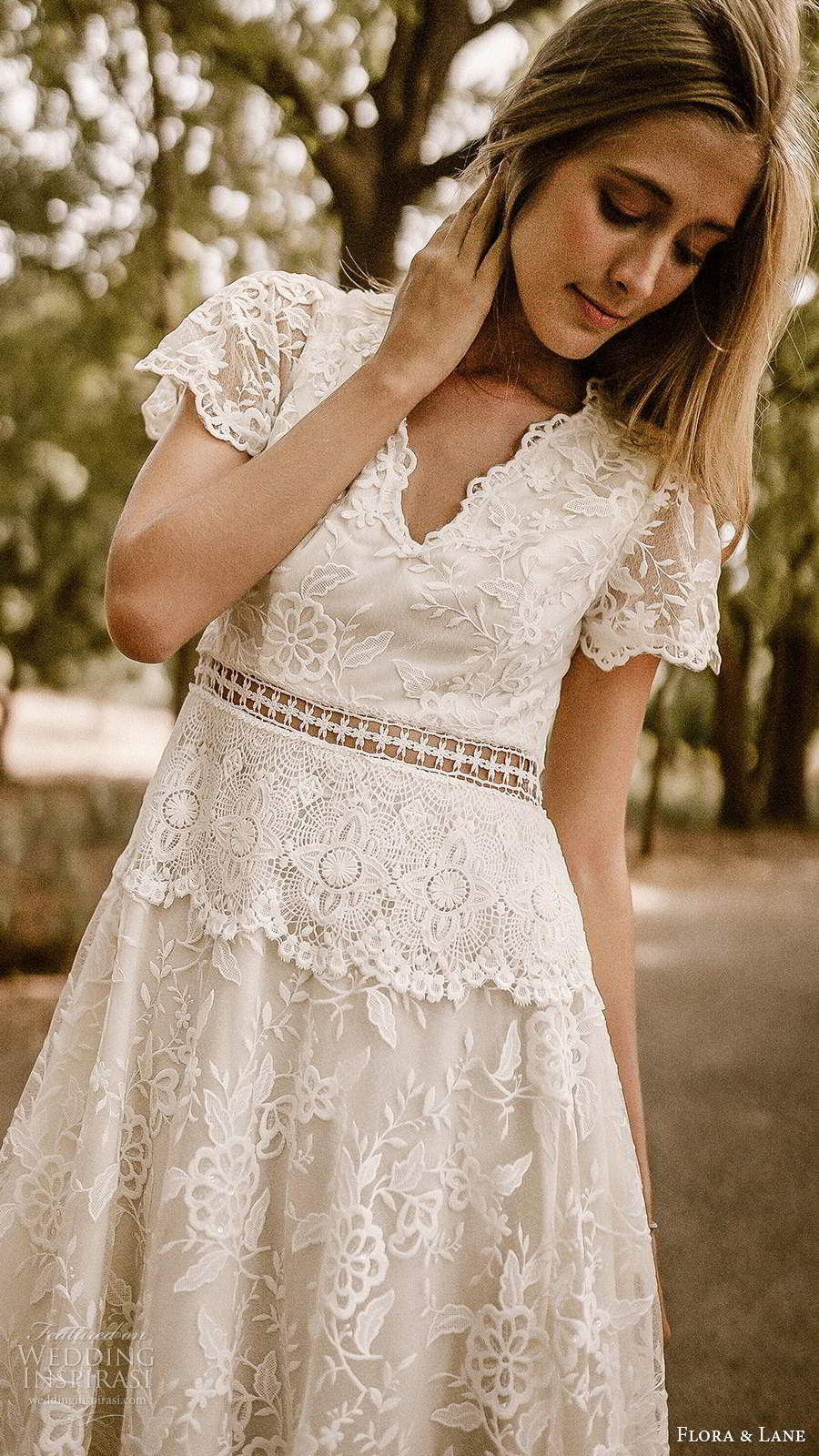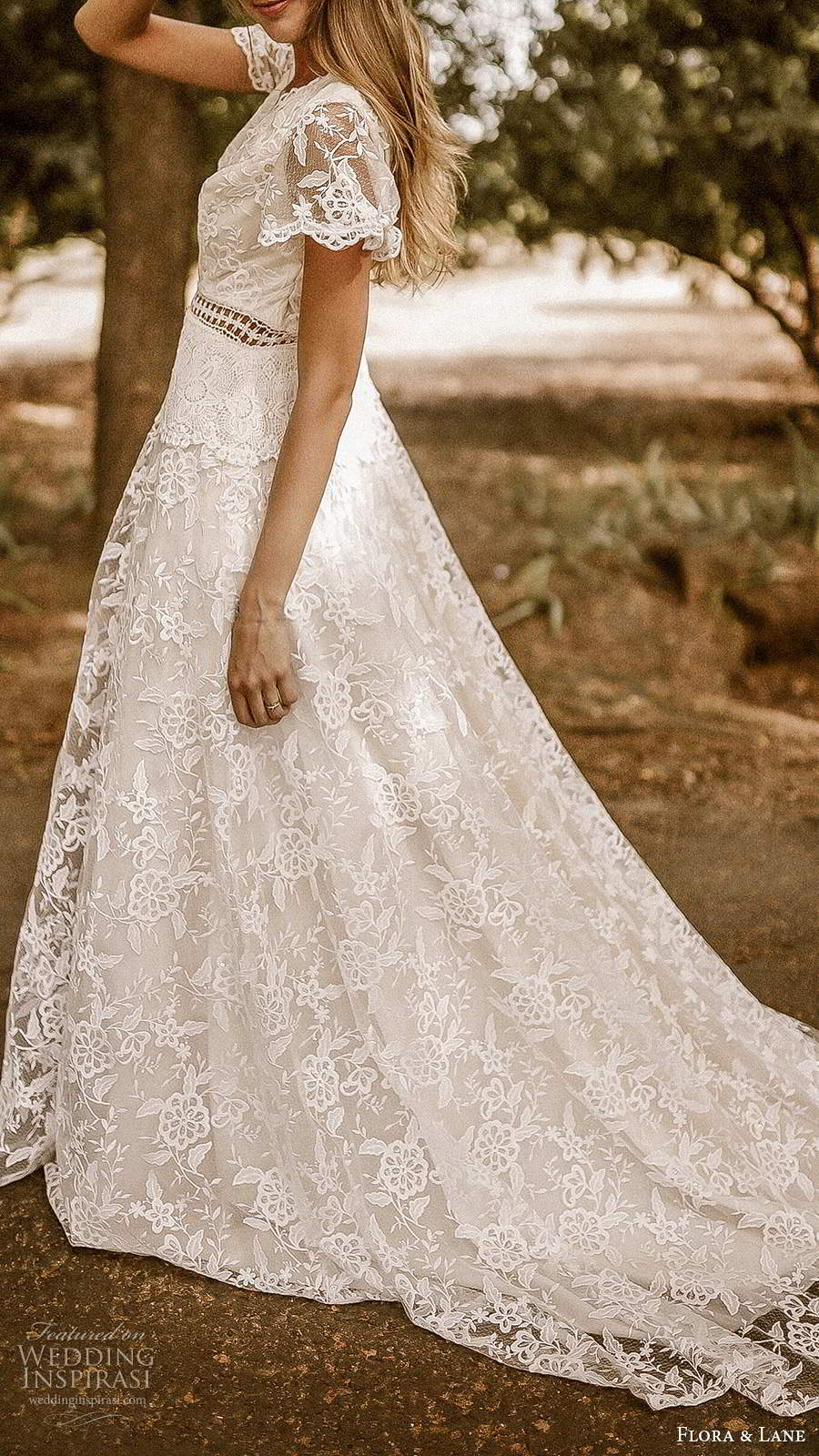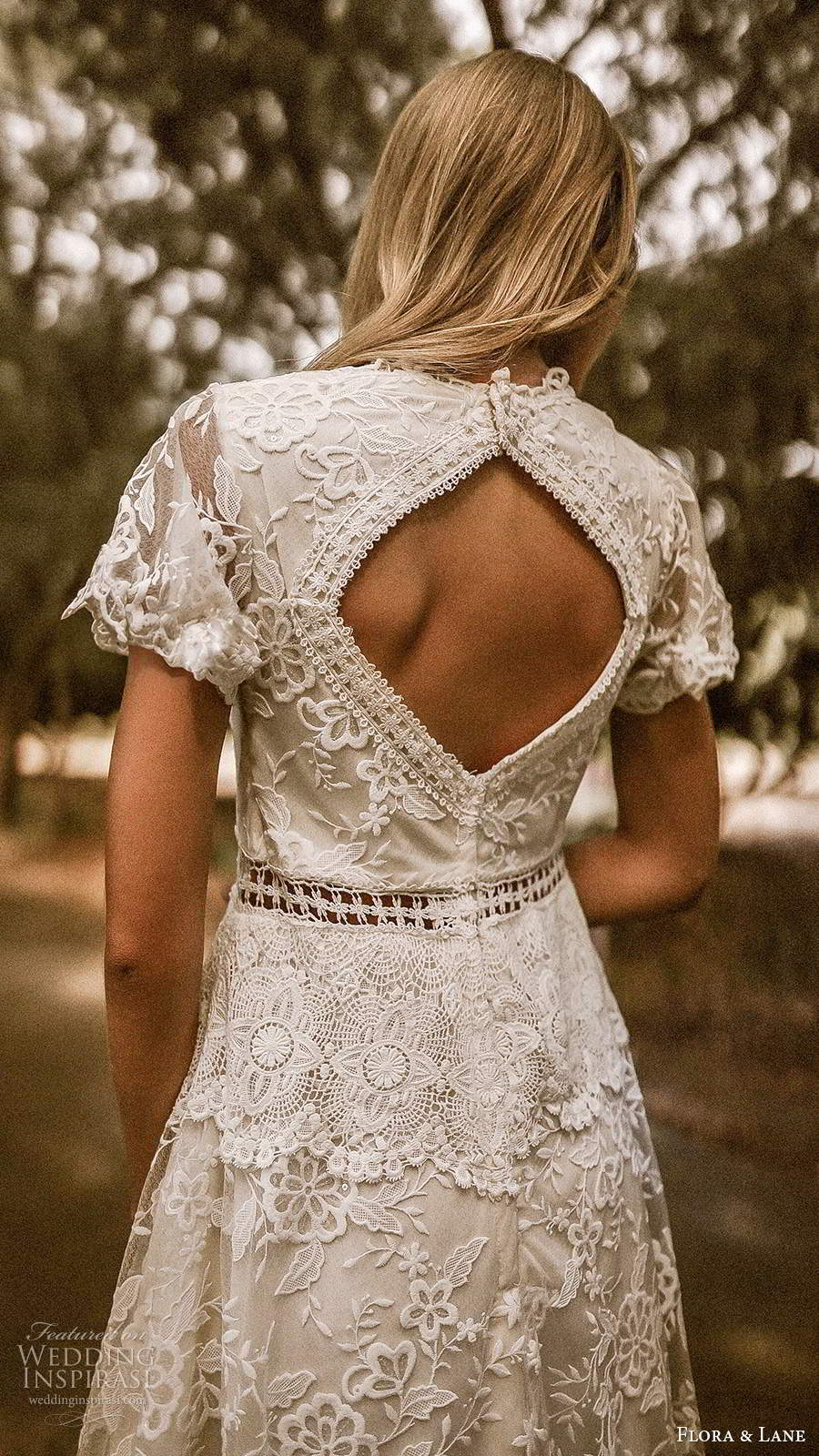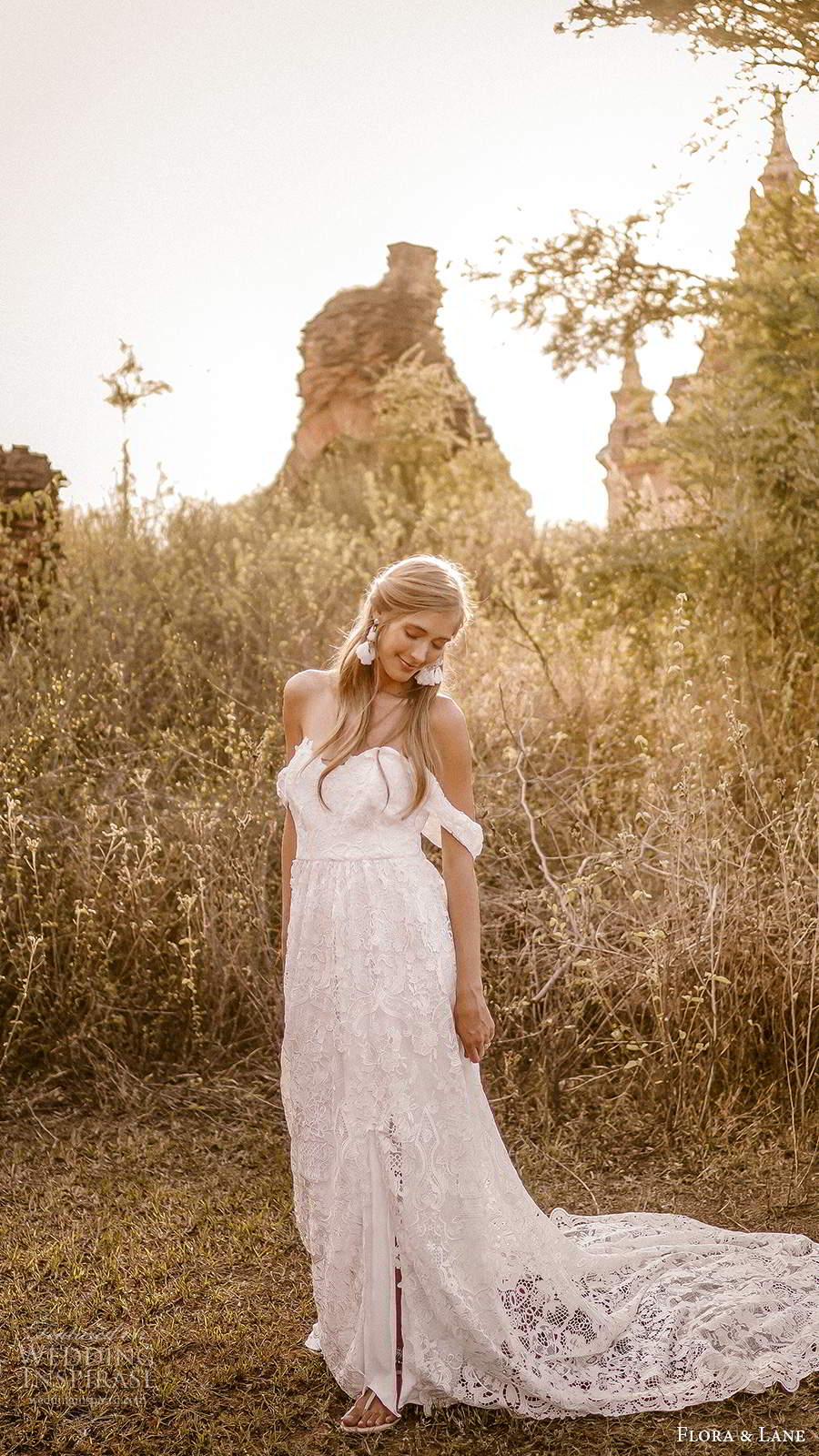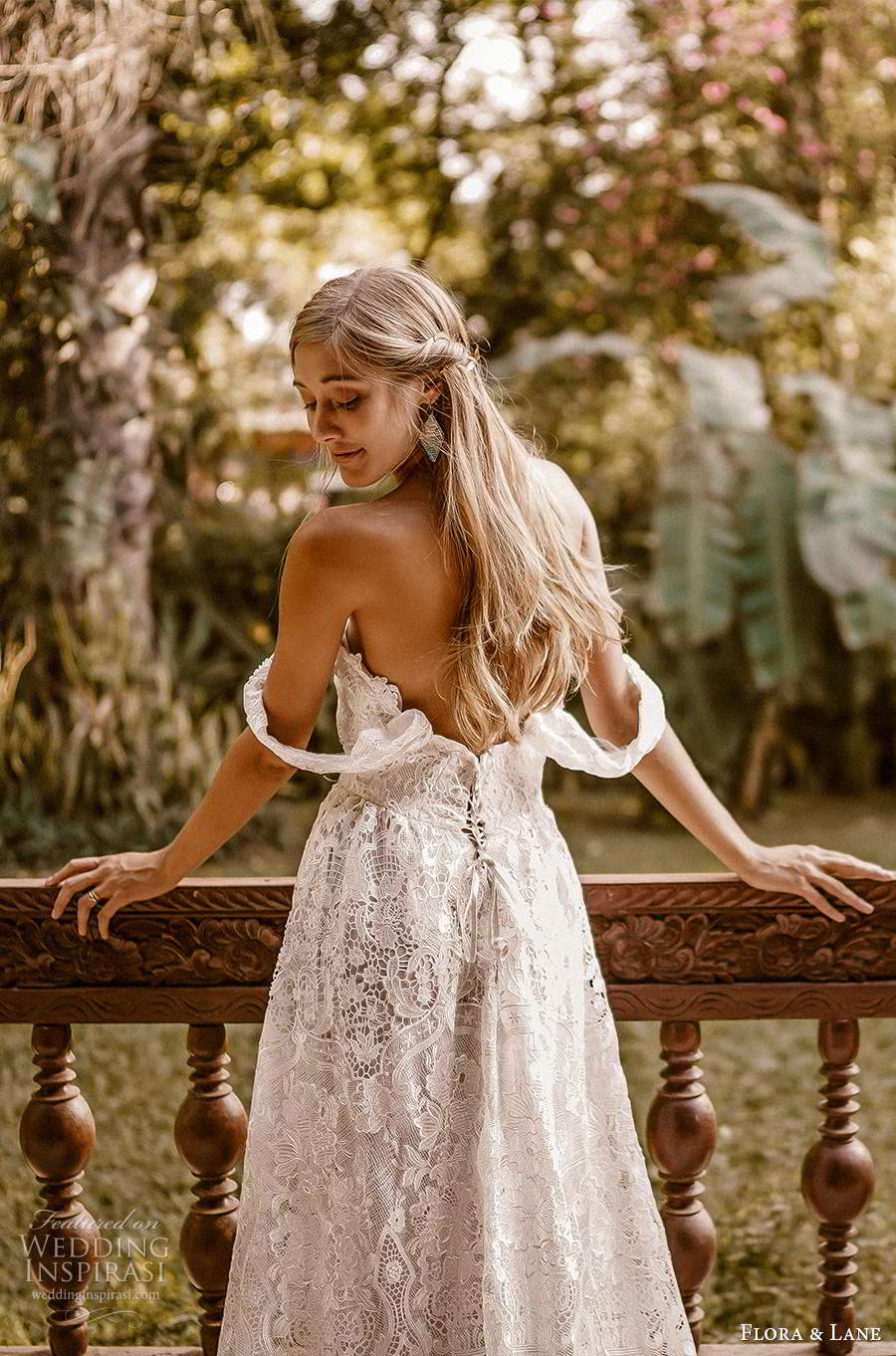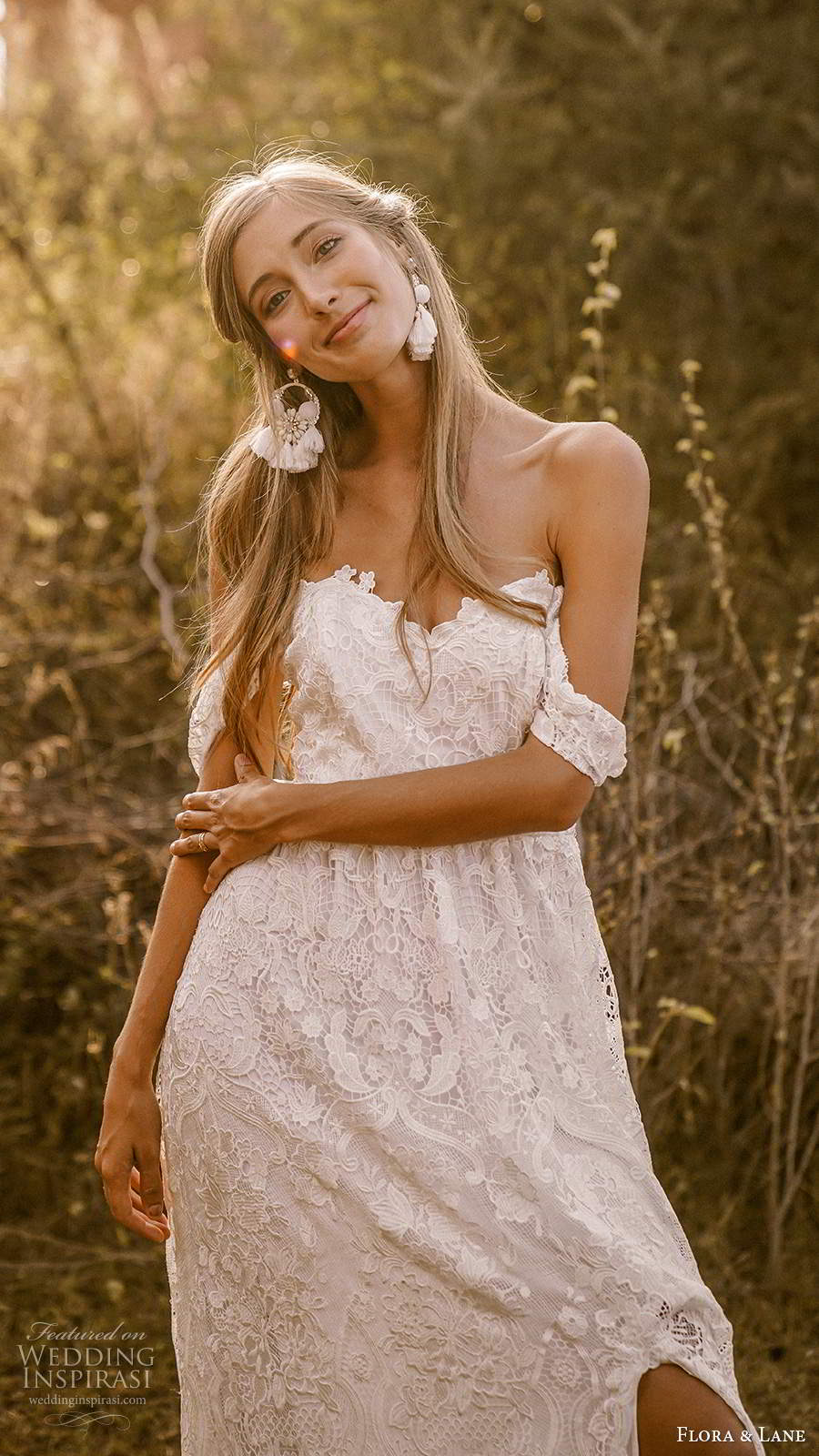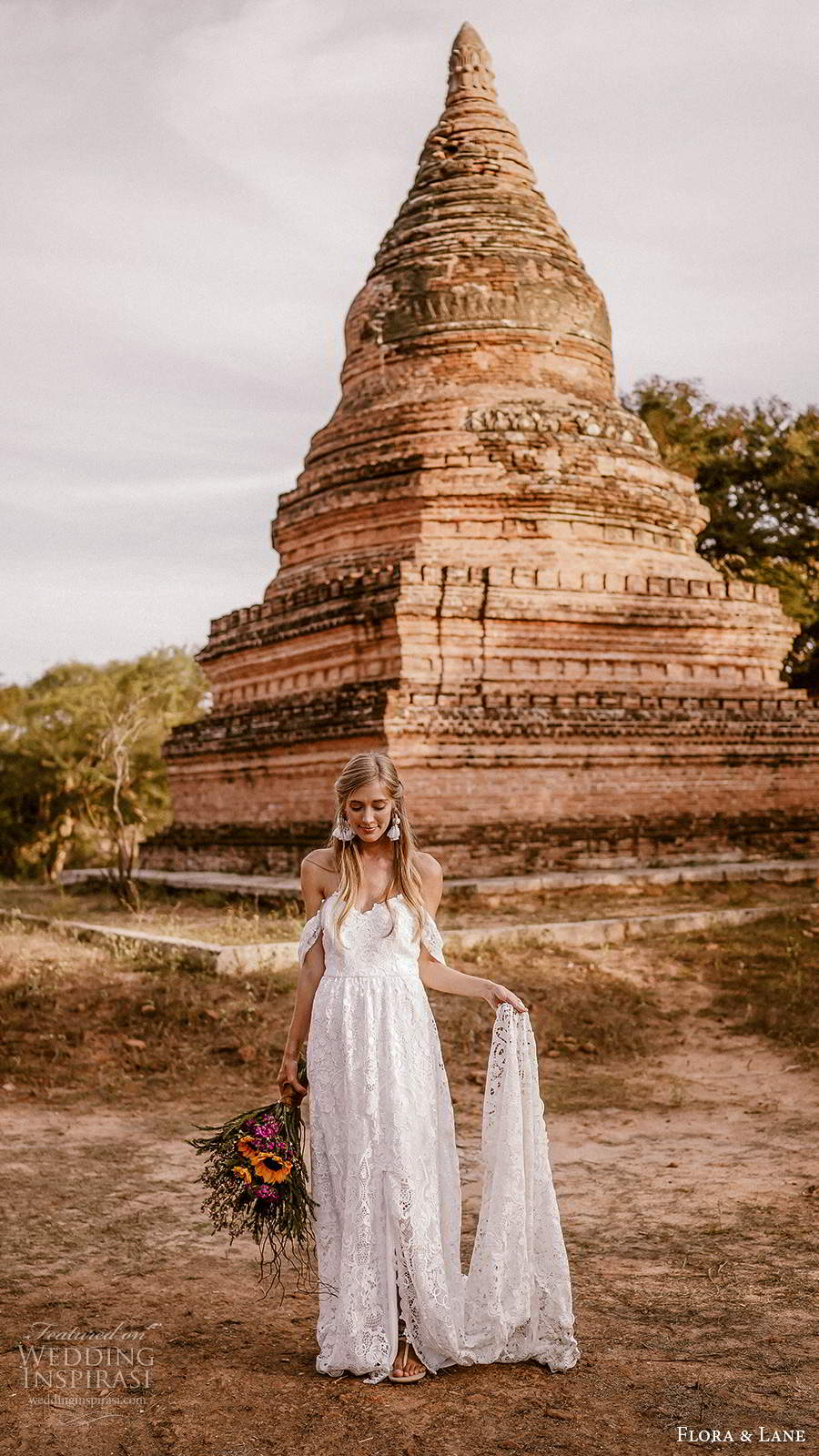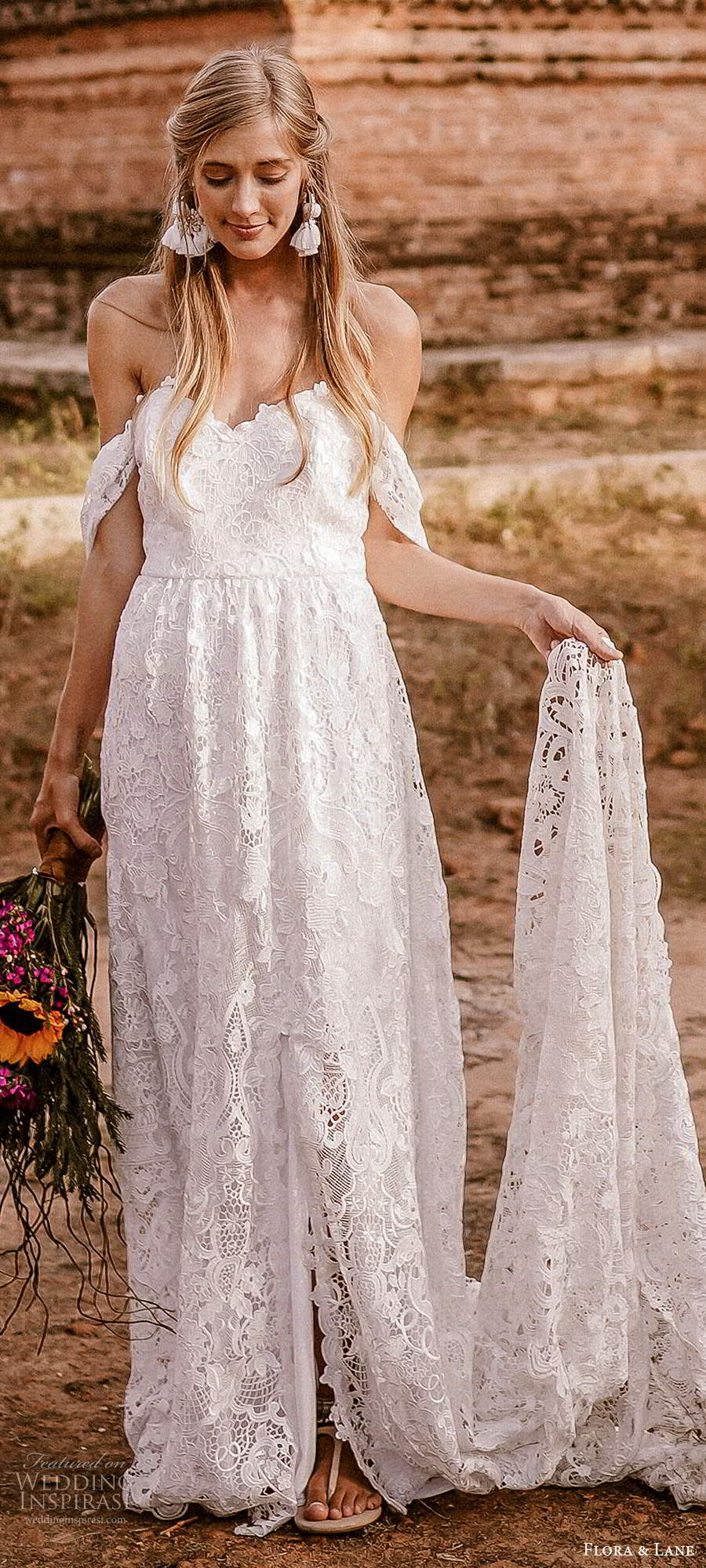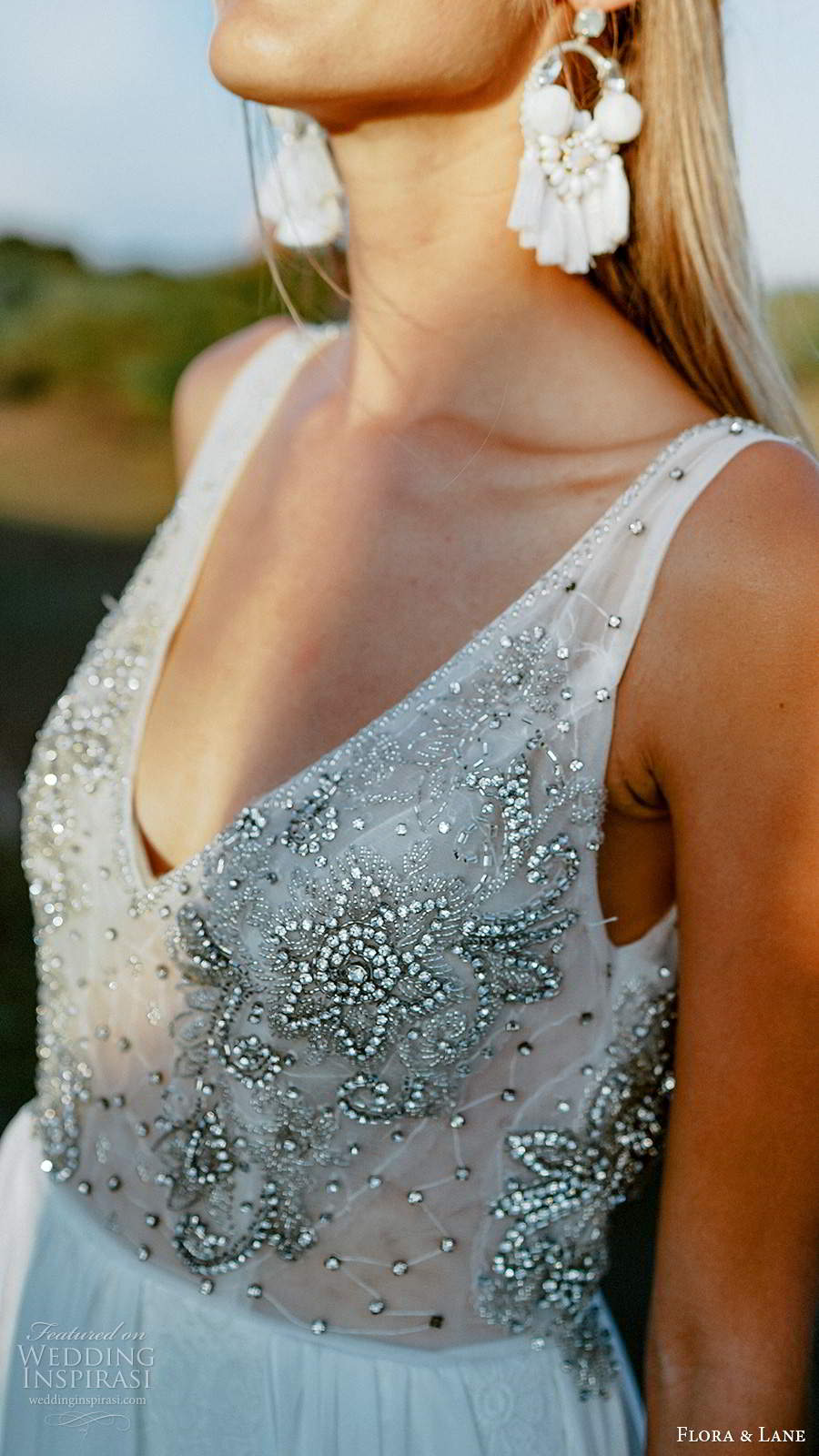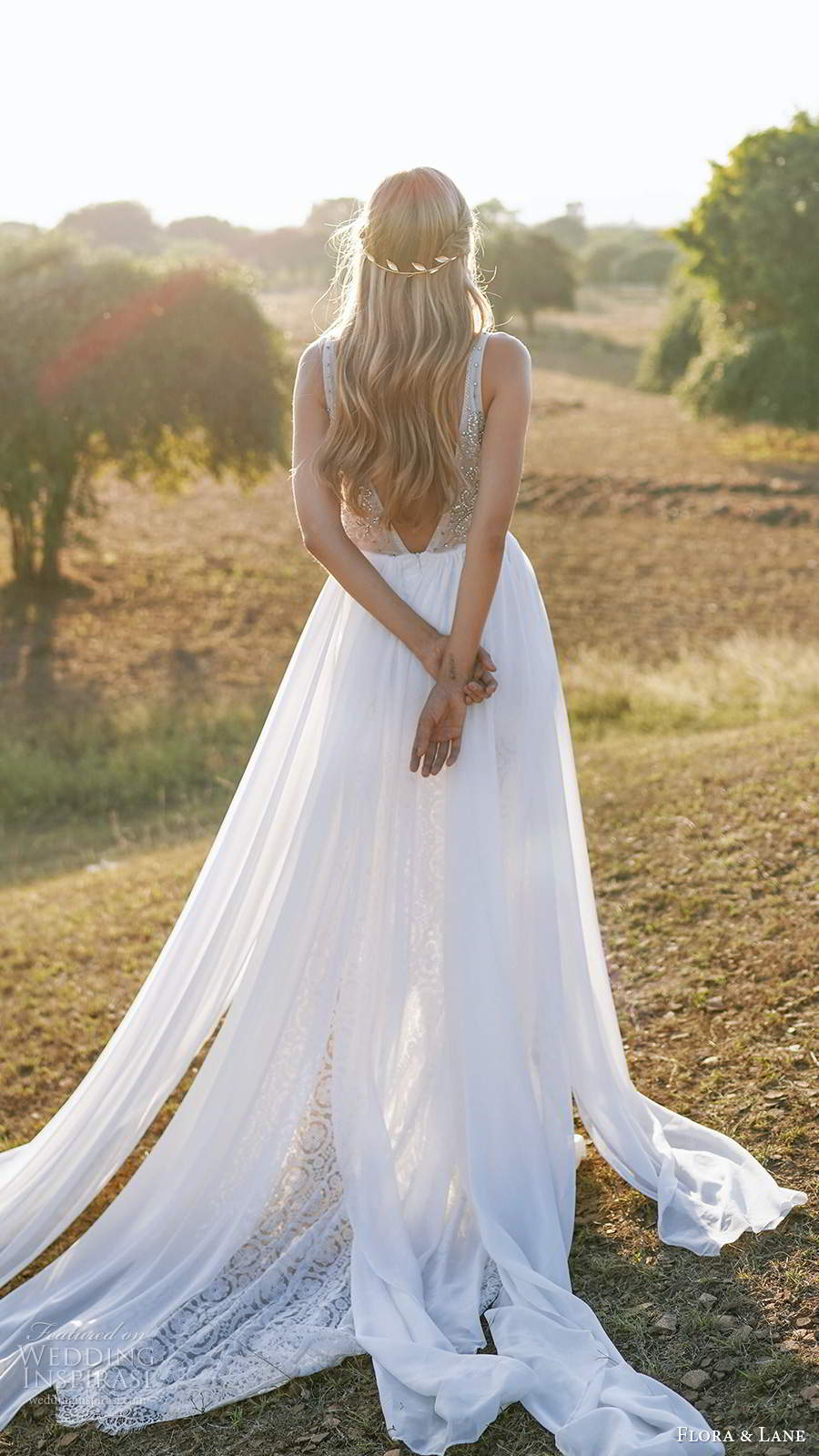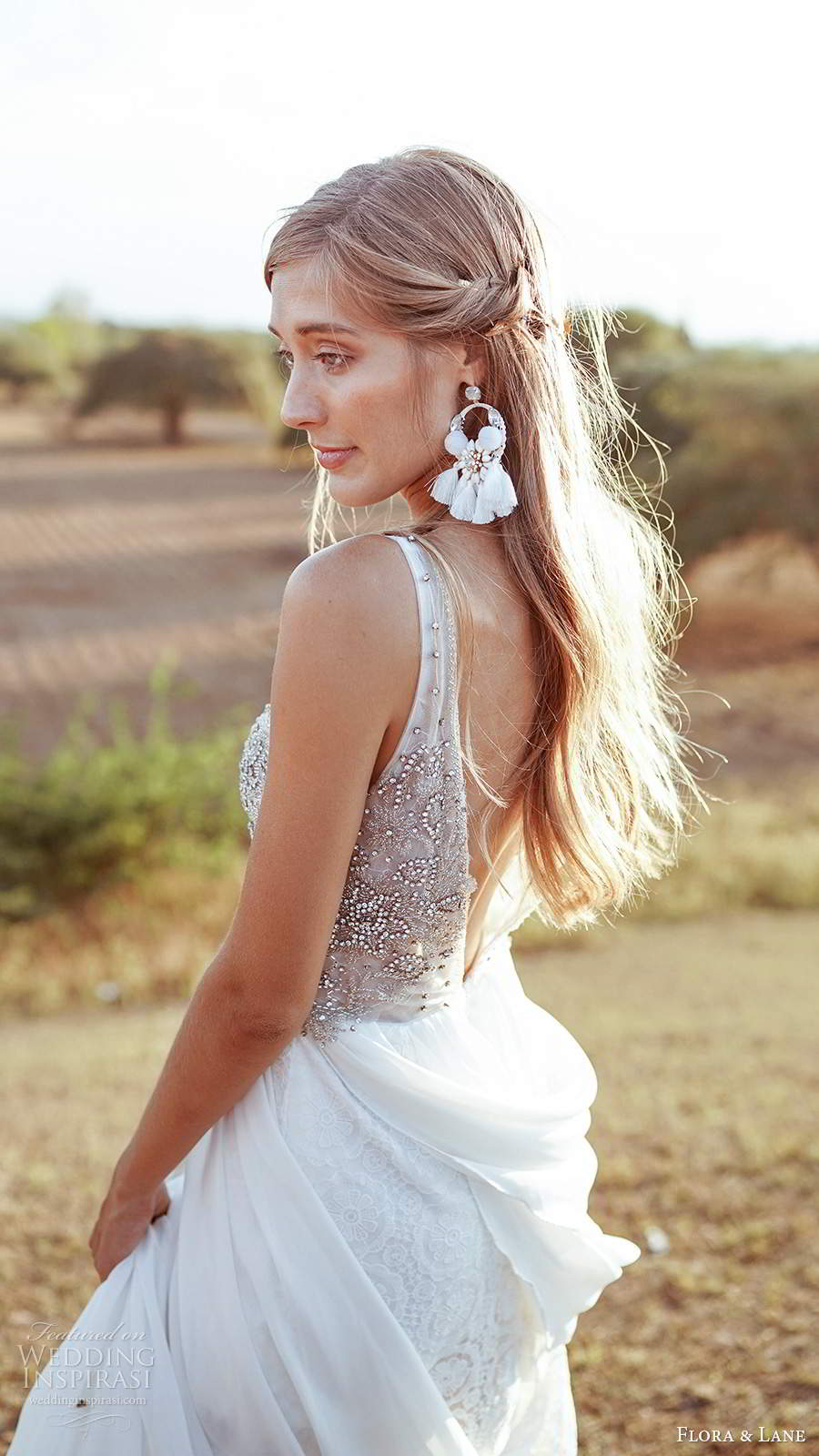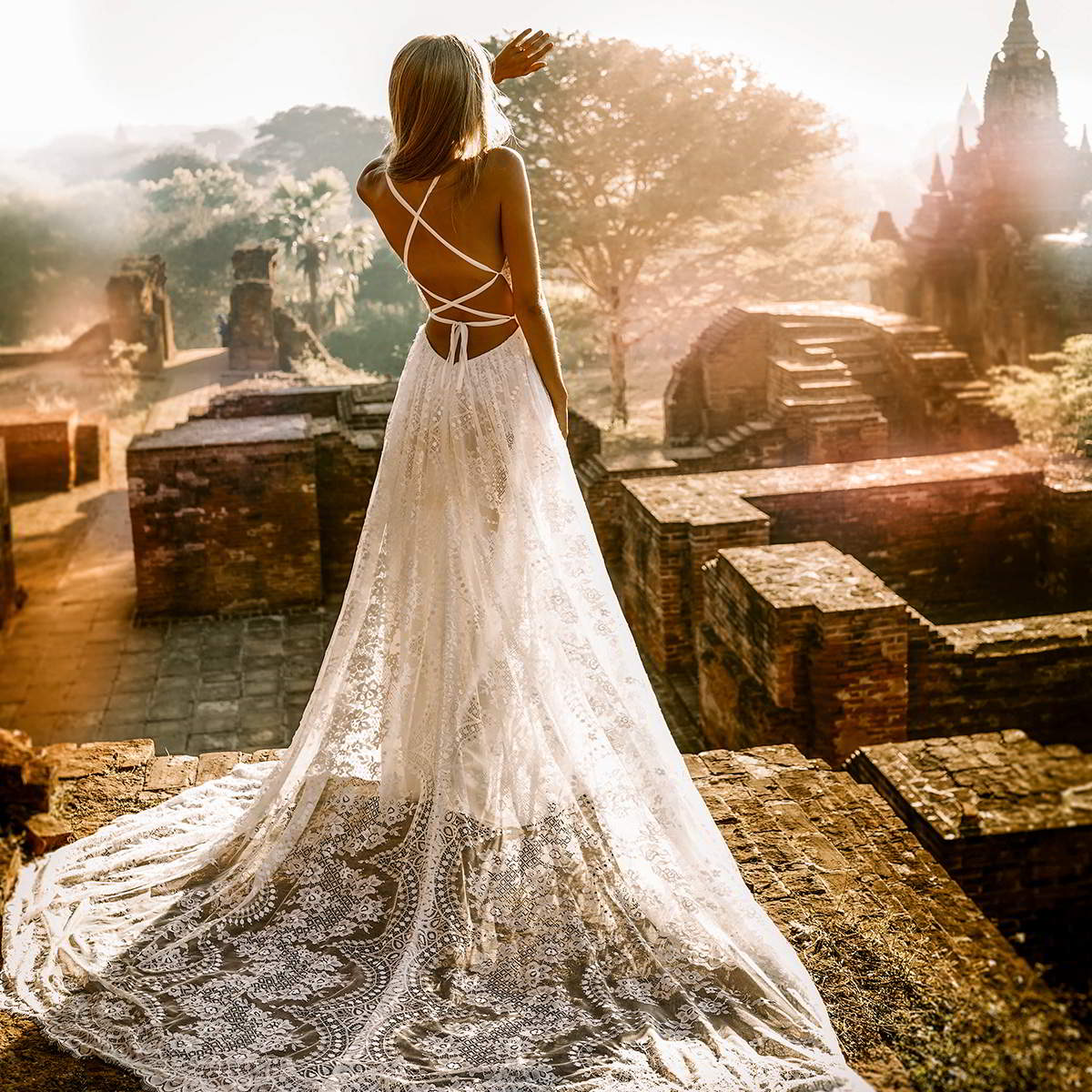 Flora & Lane is founded and headed by Catherine Yatana, with a flagship studio located in Chicago. For details, visit Flora & Lane.

Credits :
Photographer : Amour & Co | Model: Emily Marie Paton |
Florals: Fleur De Lys | MUA: Thet Htar Wai