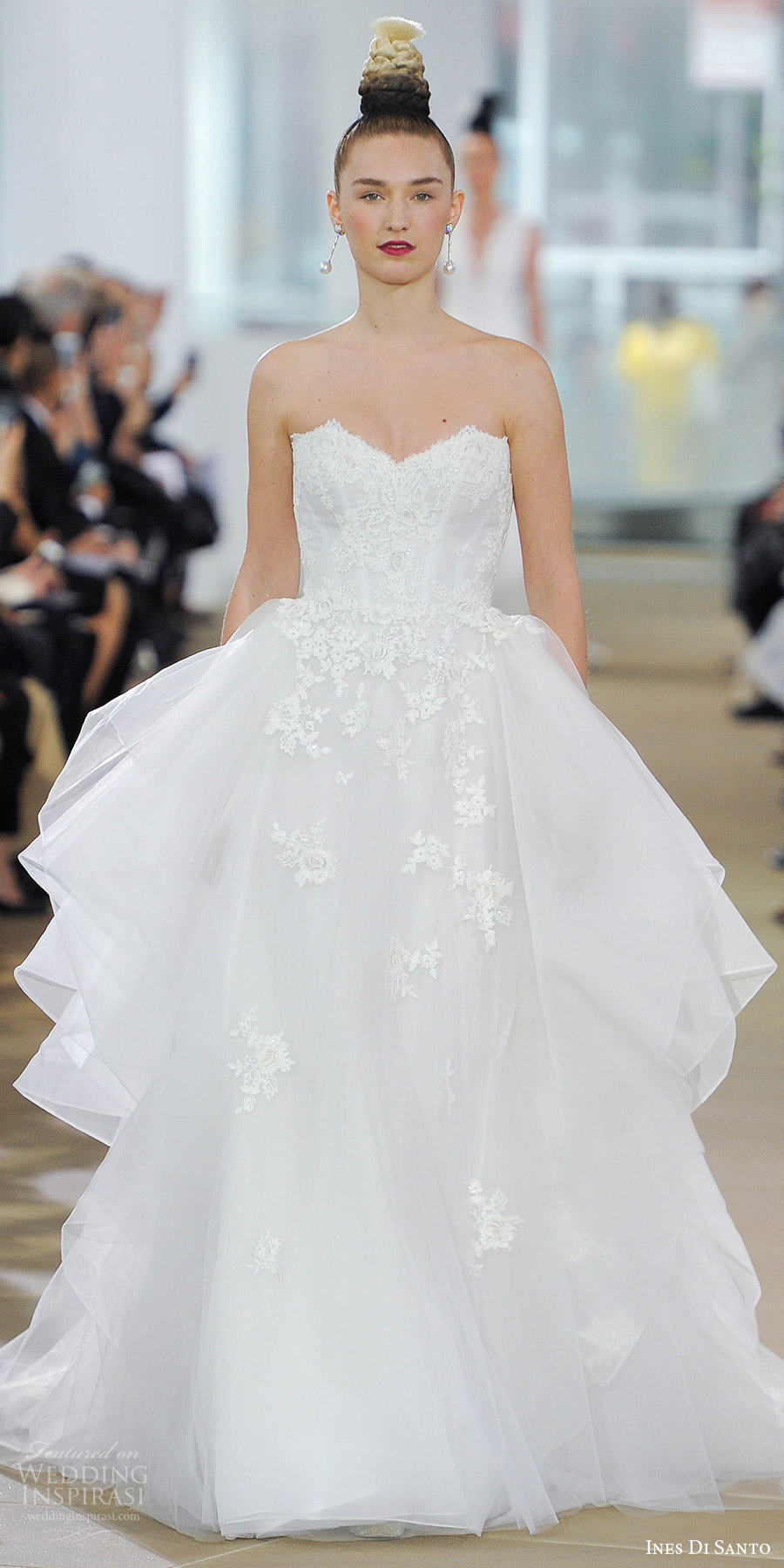 For Spring 2018, Ines Di Santo pared down her bridal designs to their essence, focusing on crisp, modern silhouettes, and employing swathes of unembellished fabric as both a main feature and contrast to delicate lace, ruffles or beaded detailing:
"While perhaps my idea of simple is still influenced by my Italian and Latin heritage, this season became a dance with the artist and the editor in my mind. Not a stitch more than what was needed, yet full license to push a design that was simply more. I've taken great pleasure in the white space- the clean and quiet surround that allows me to appreciate details otherwise lost. We've laid down the theater this season to allow the elegance of classicism and the women I love to dress take their place in the forefront."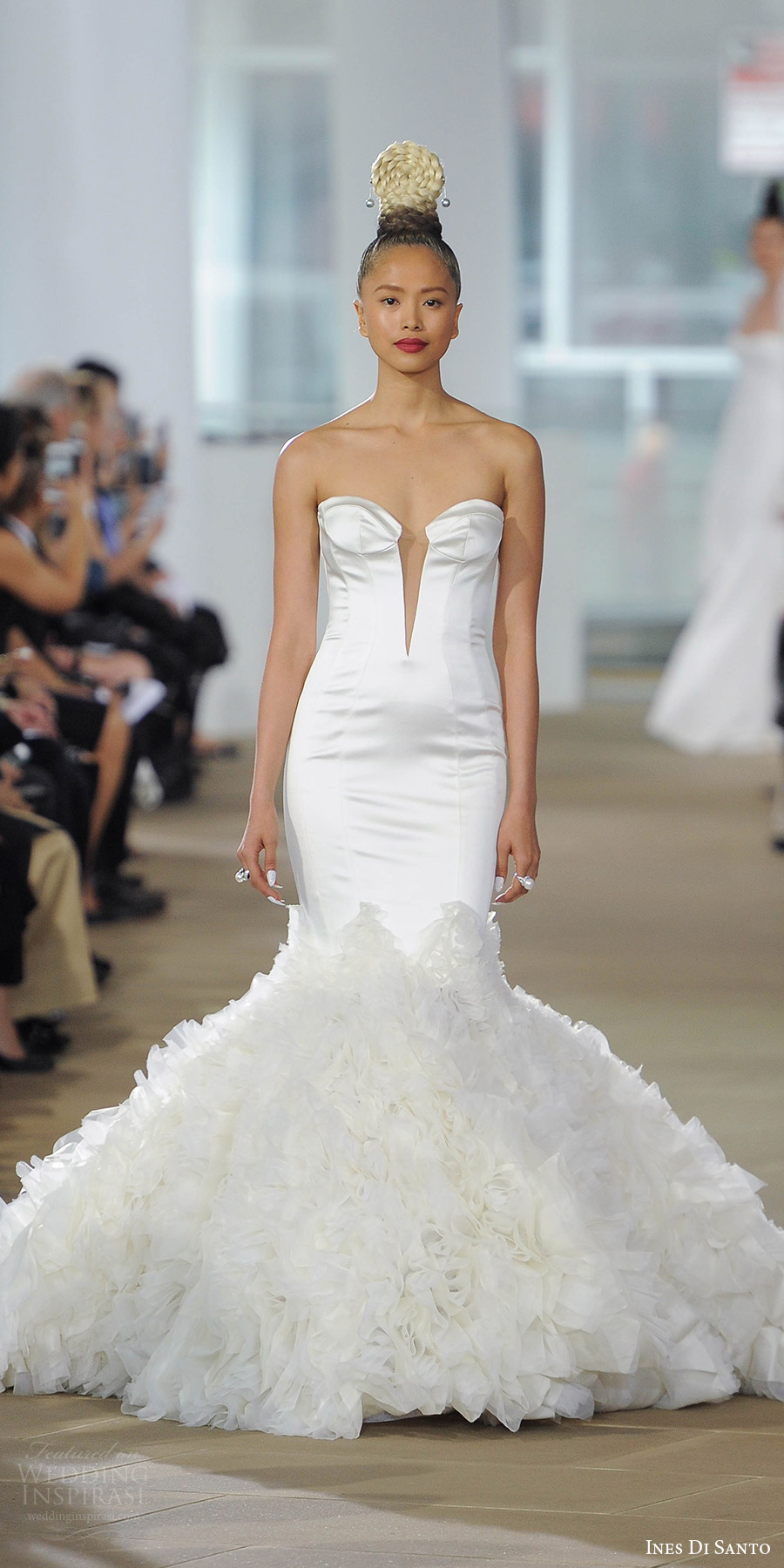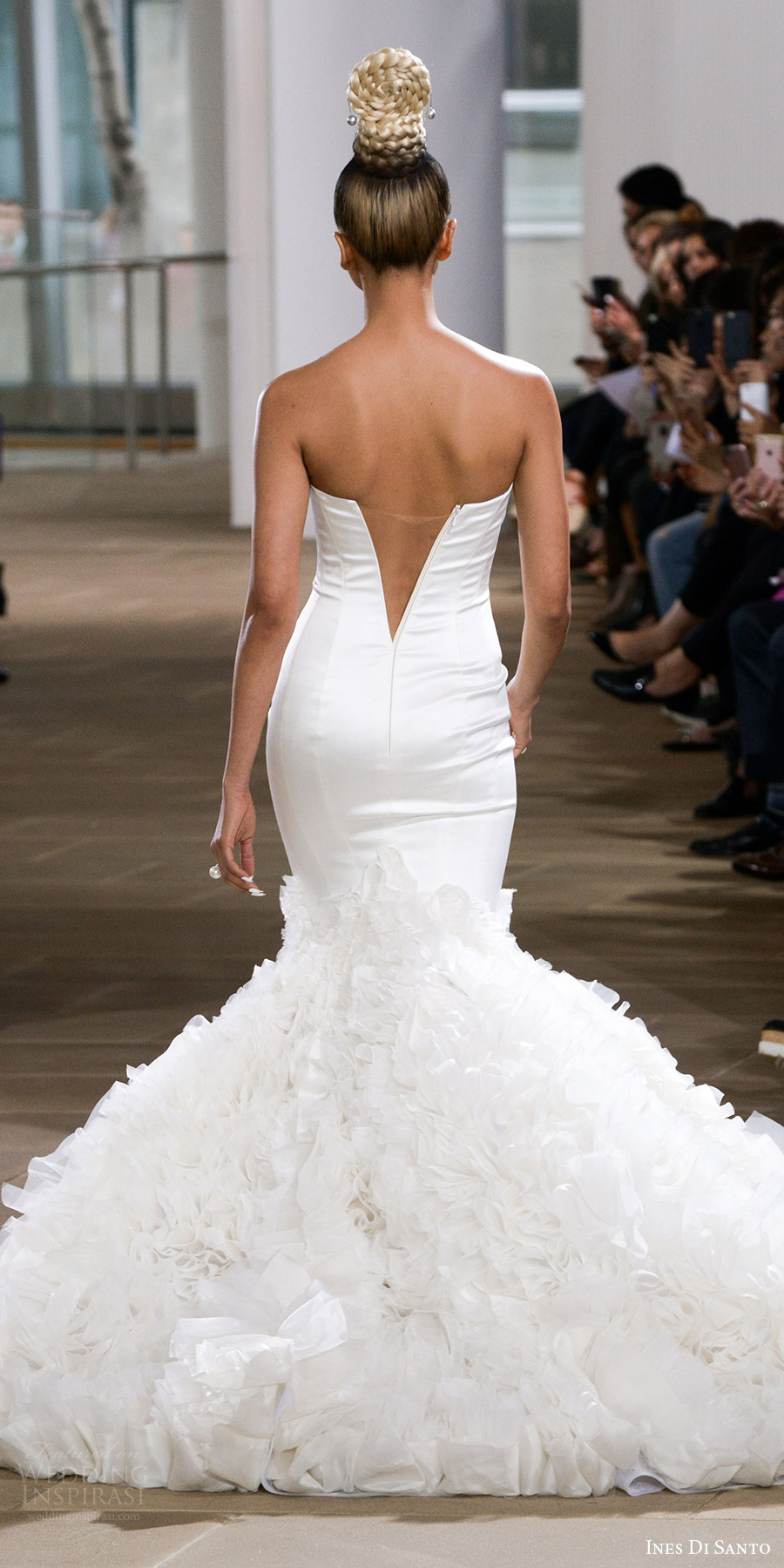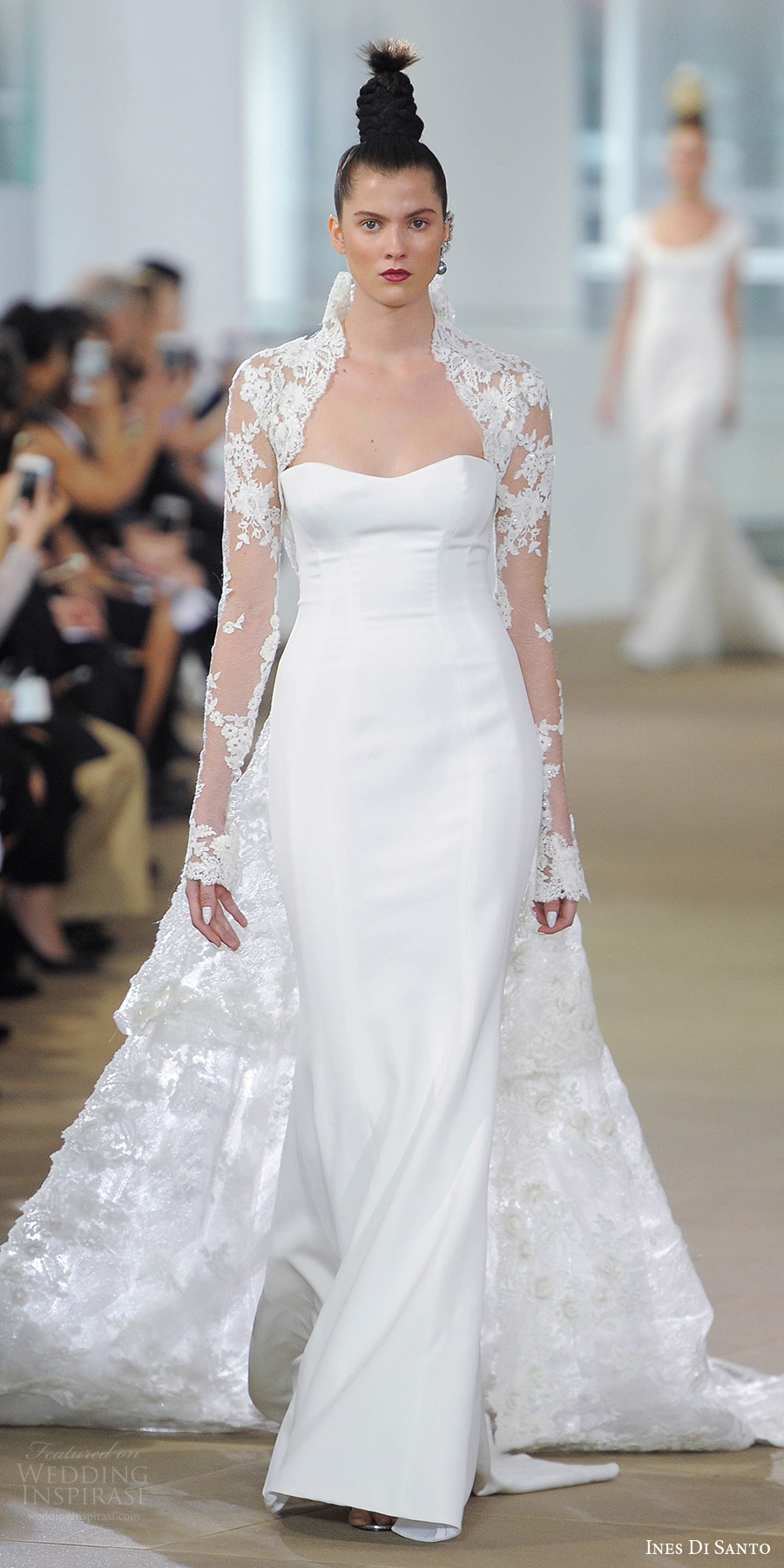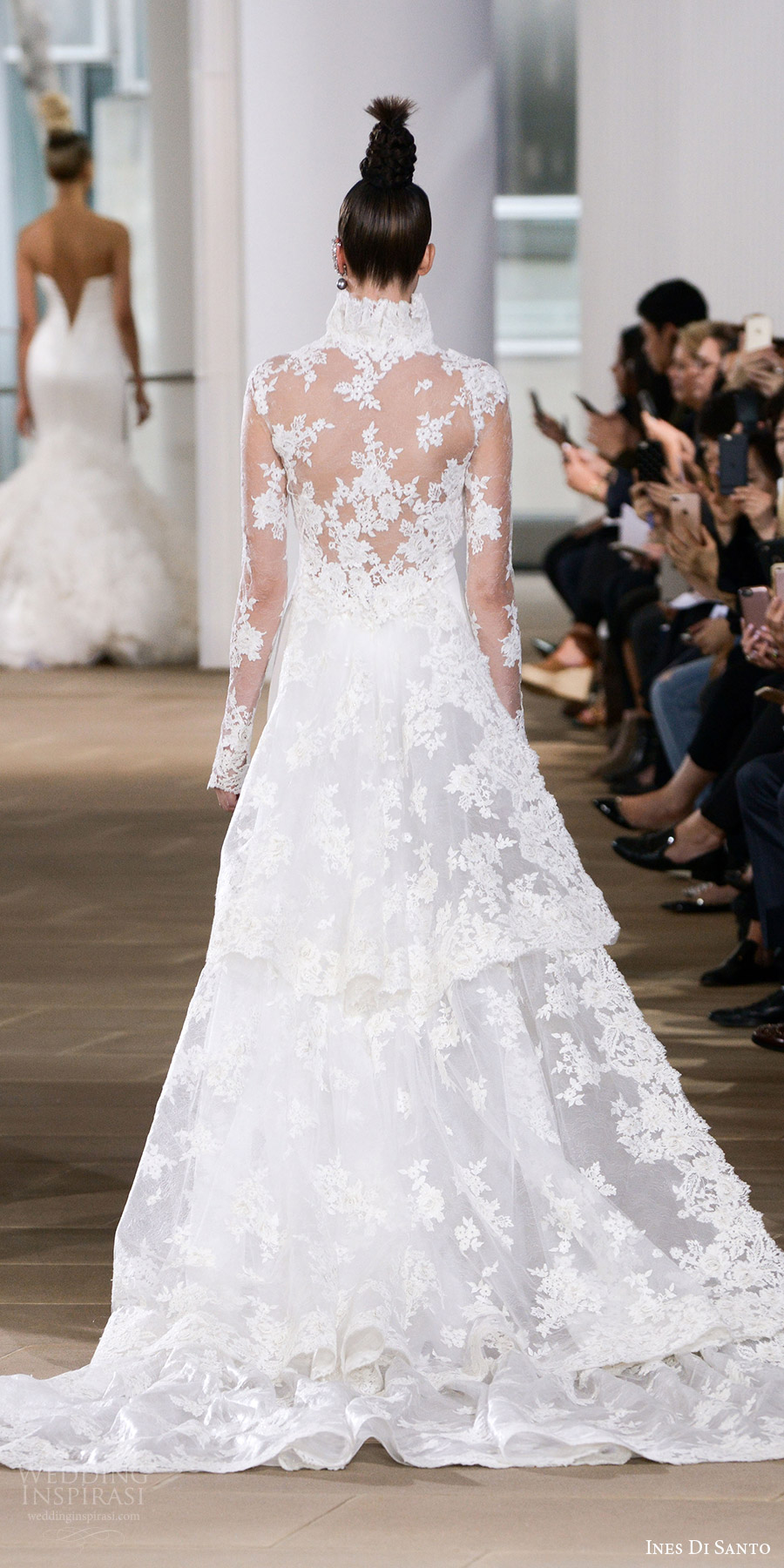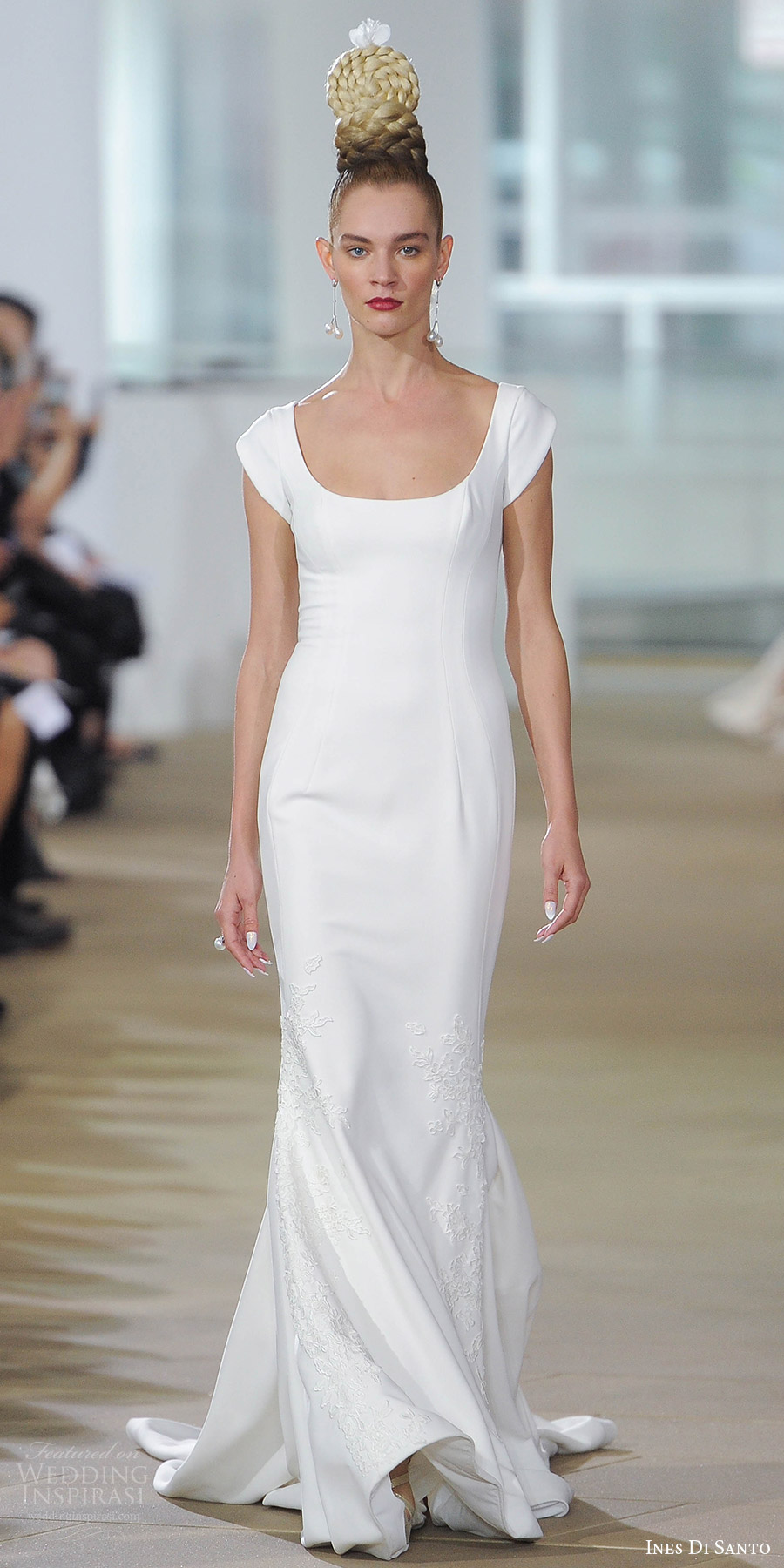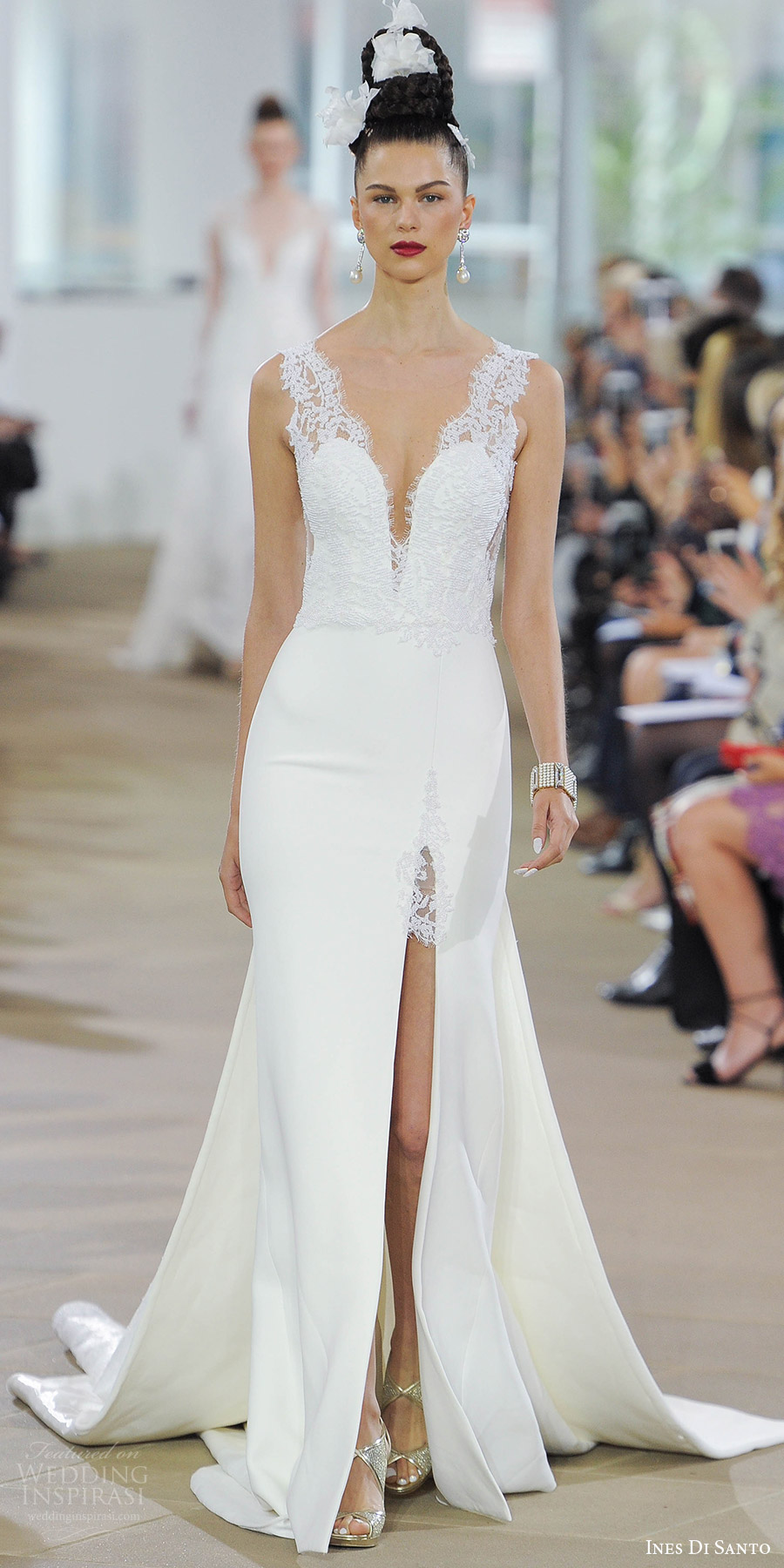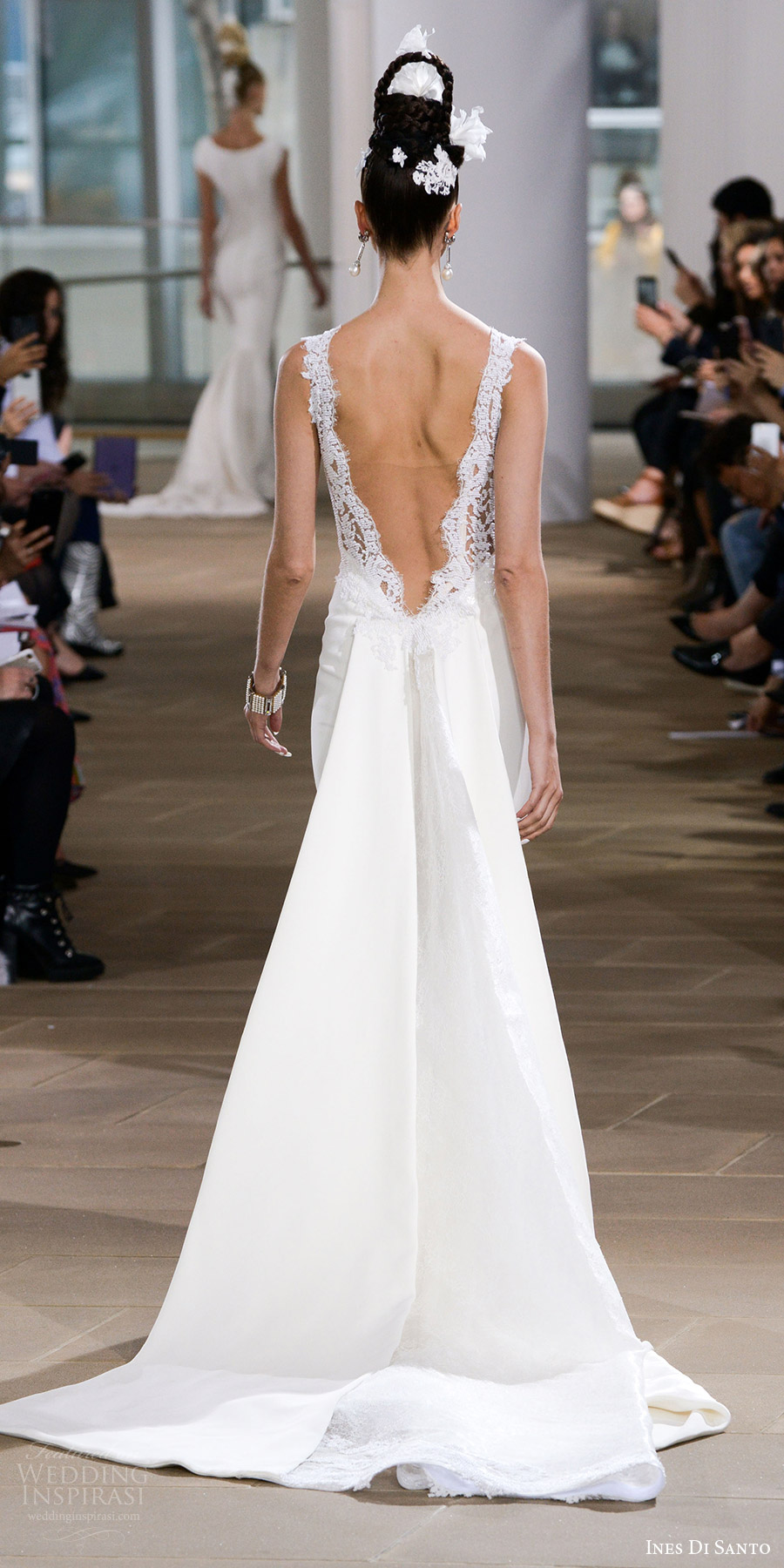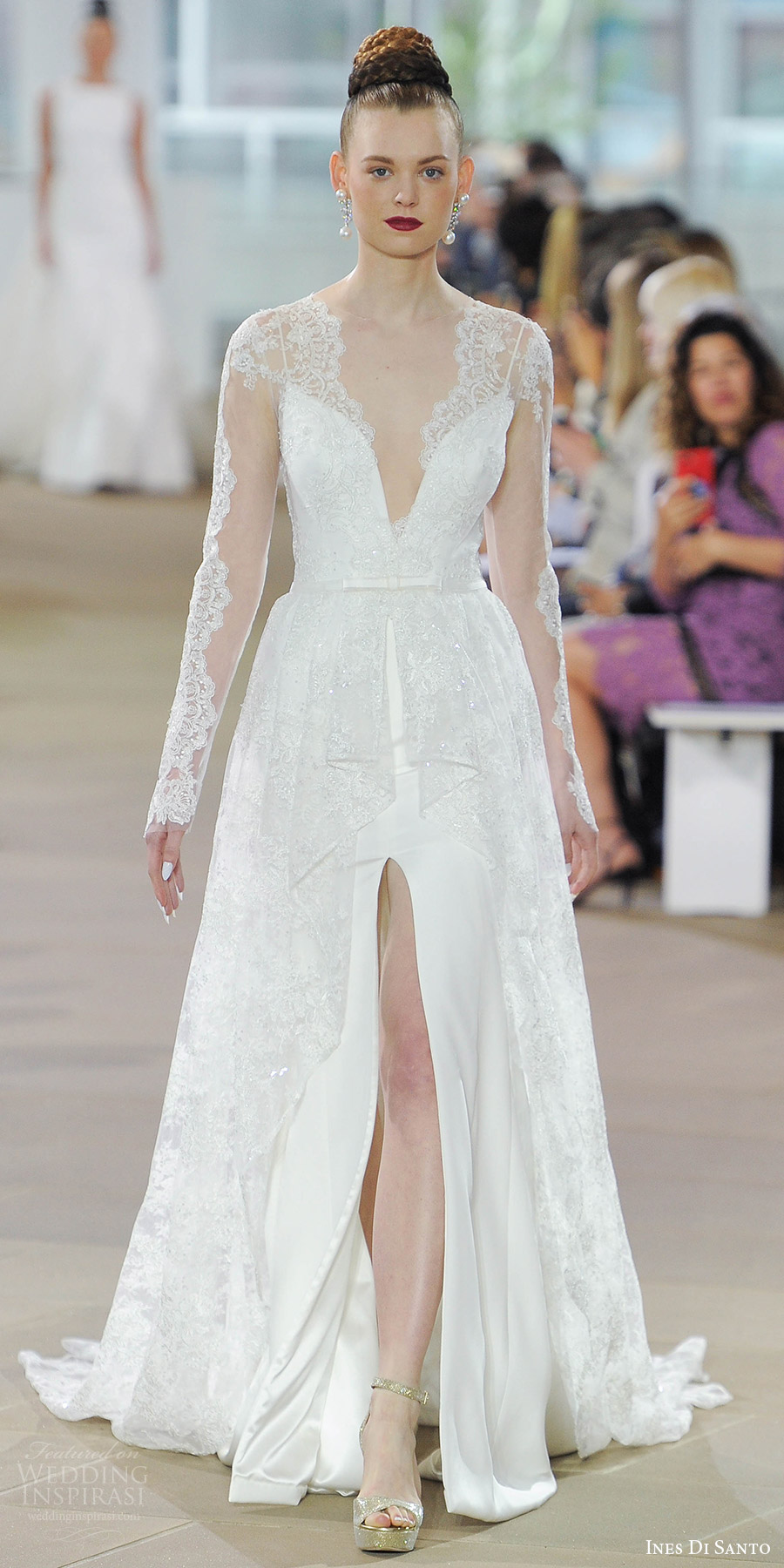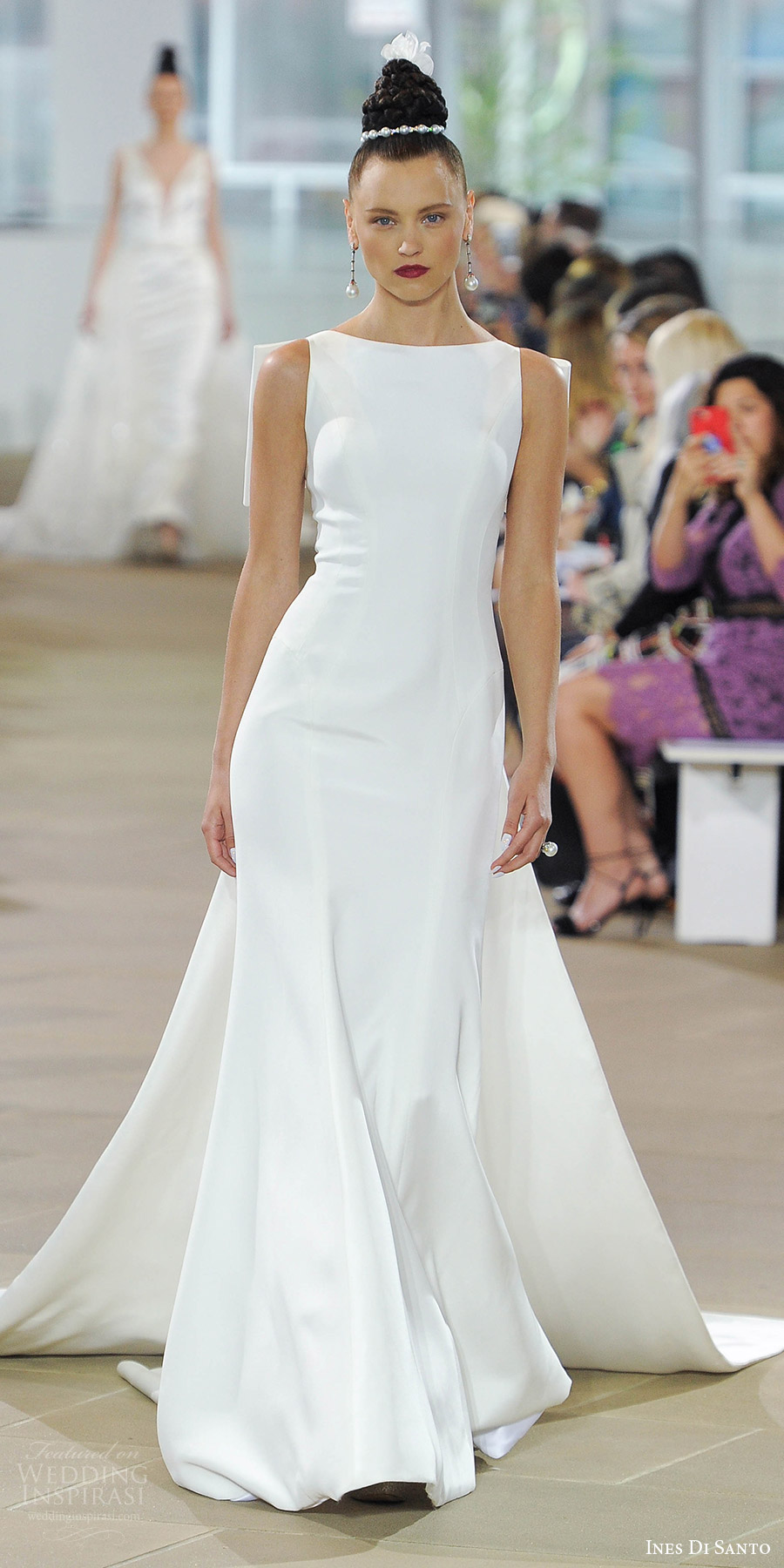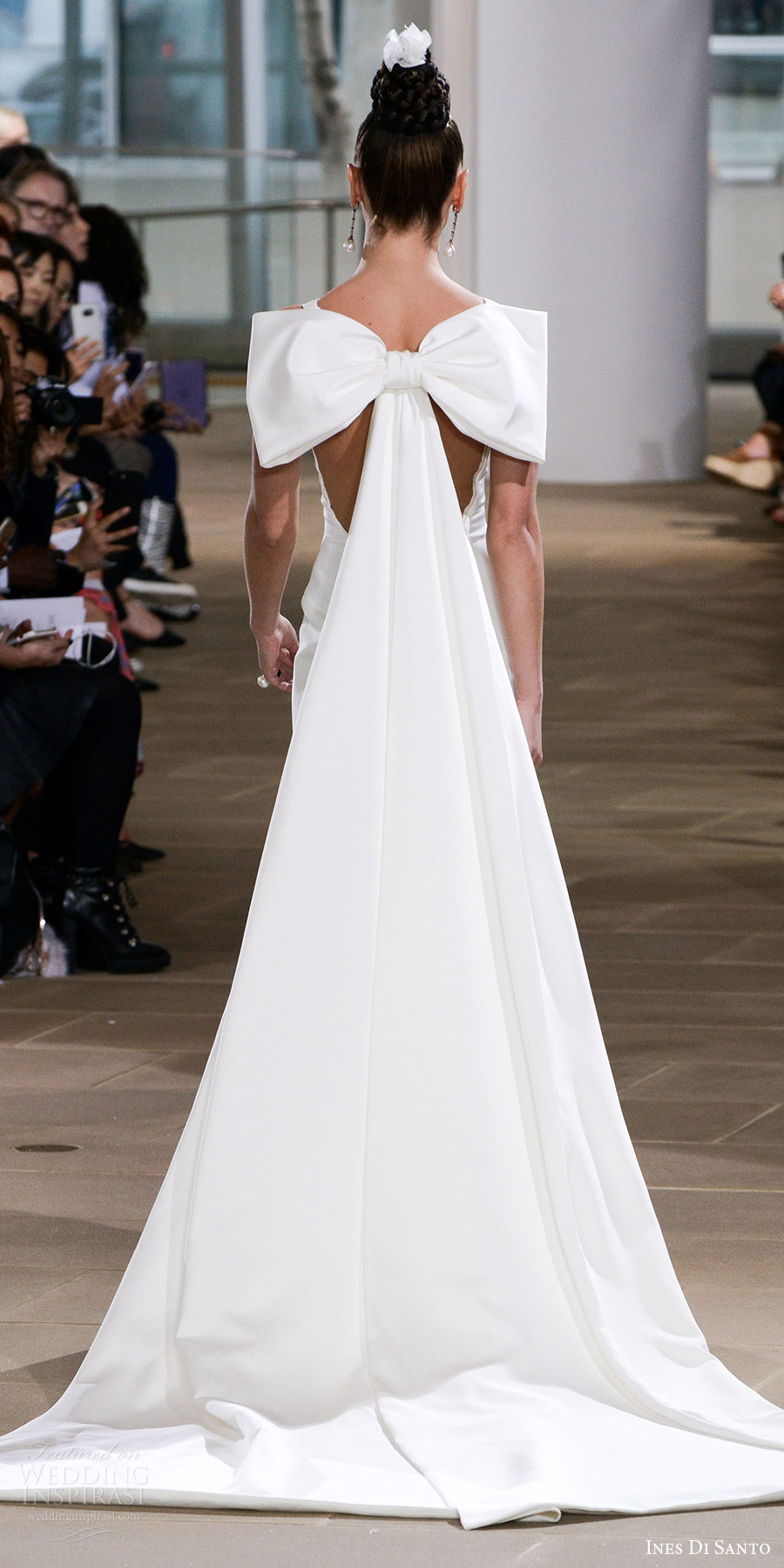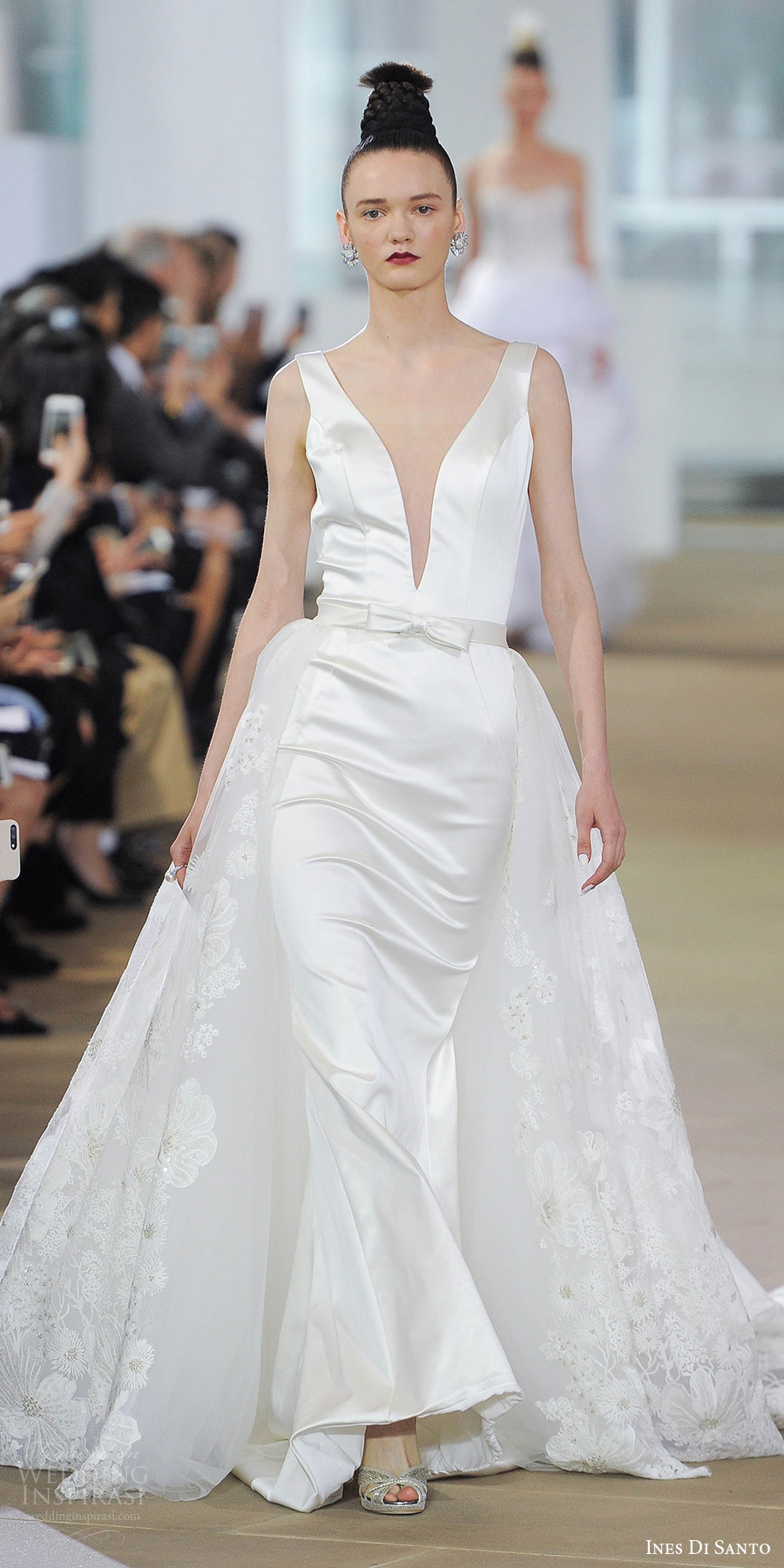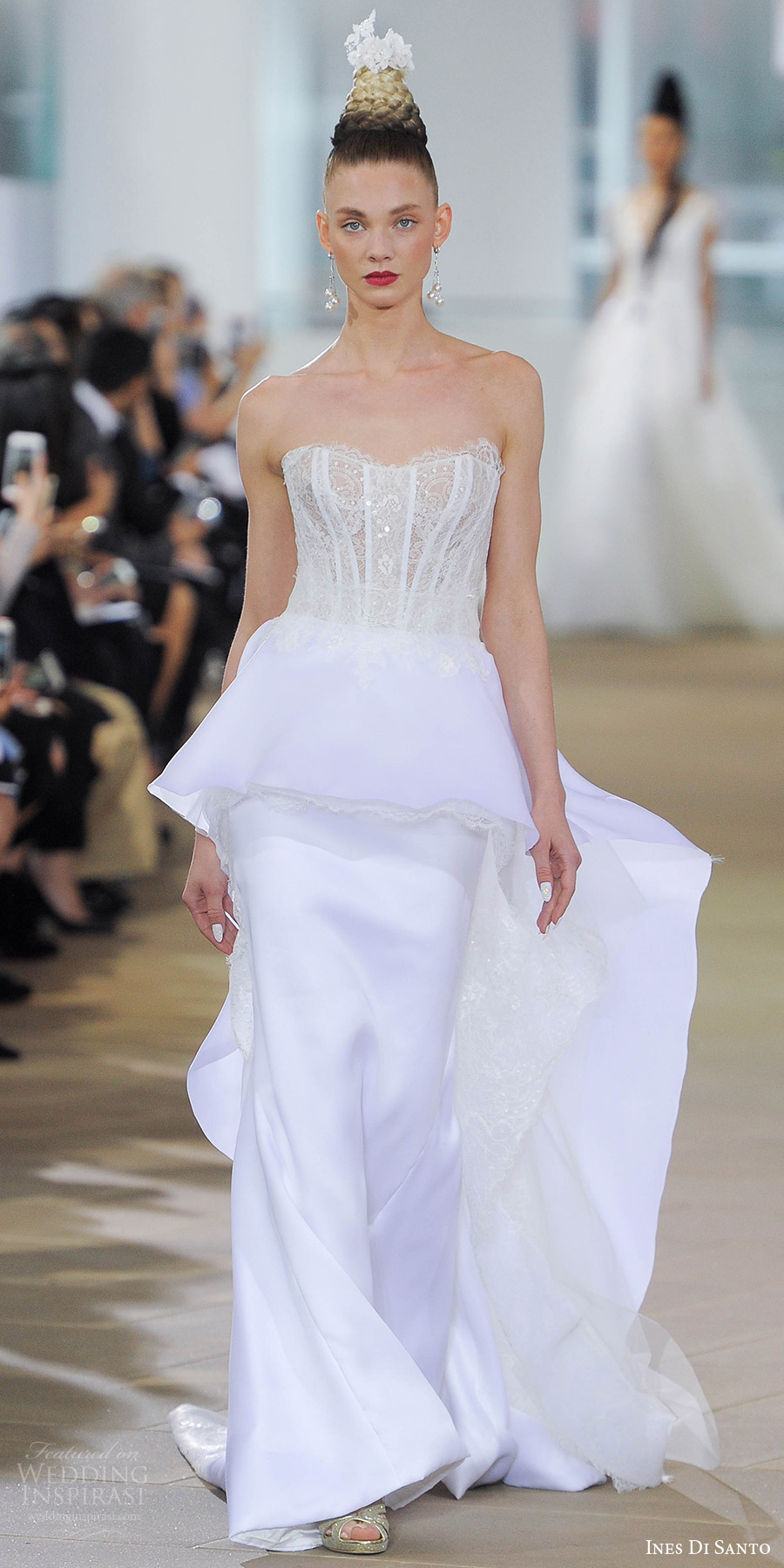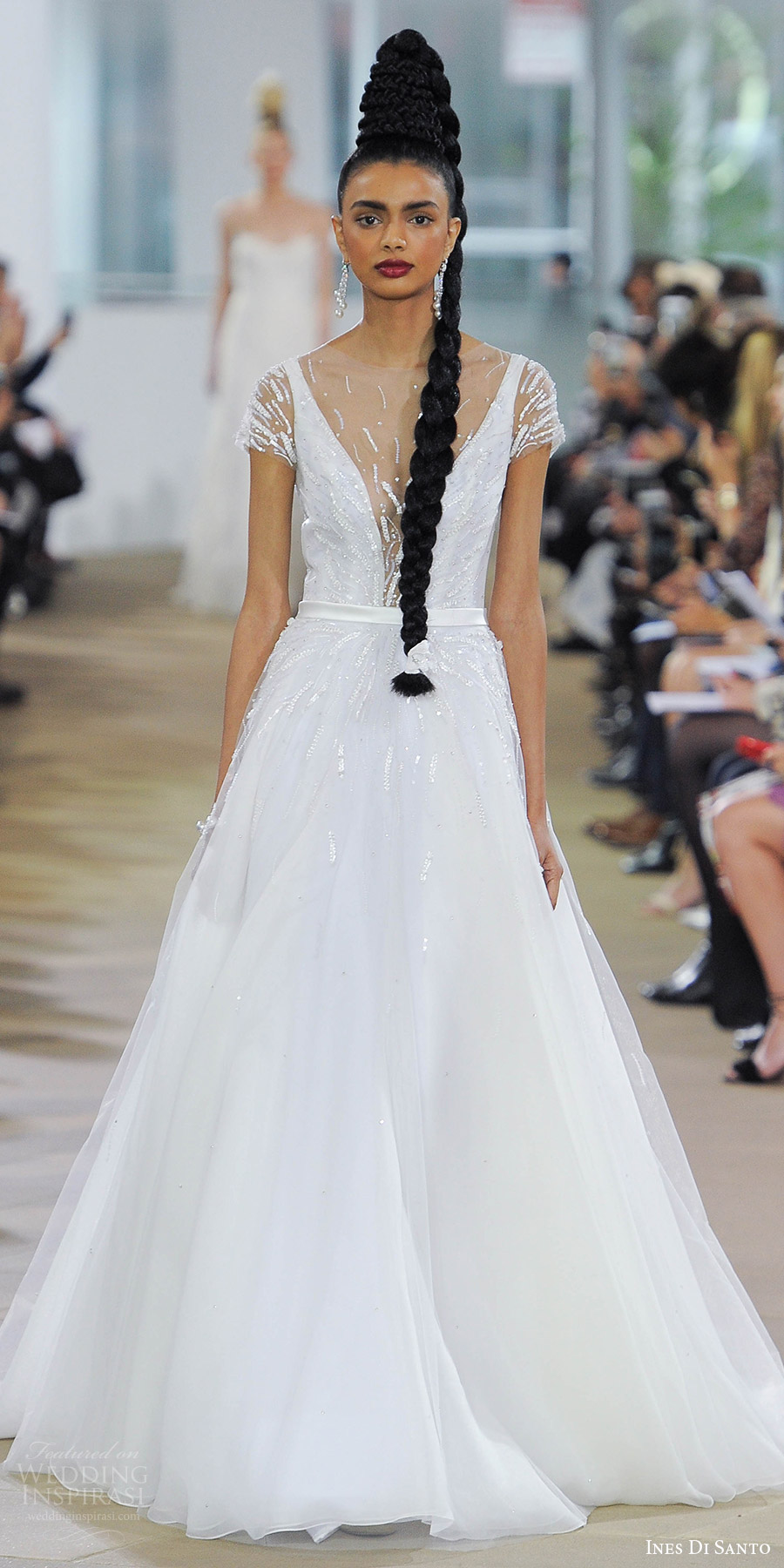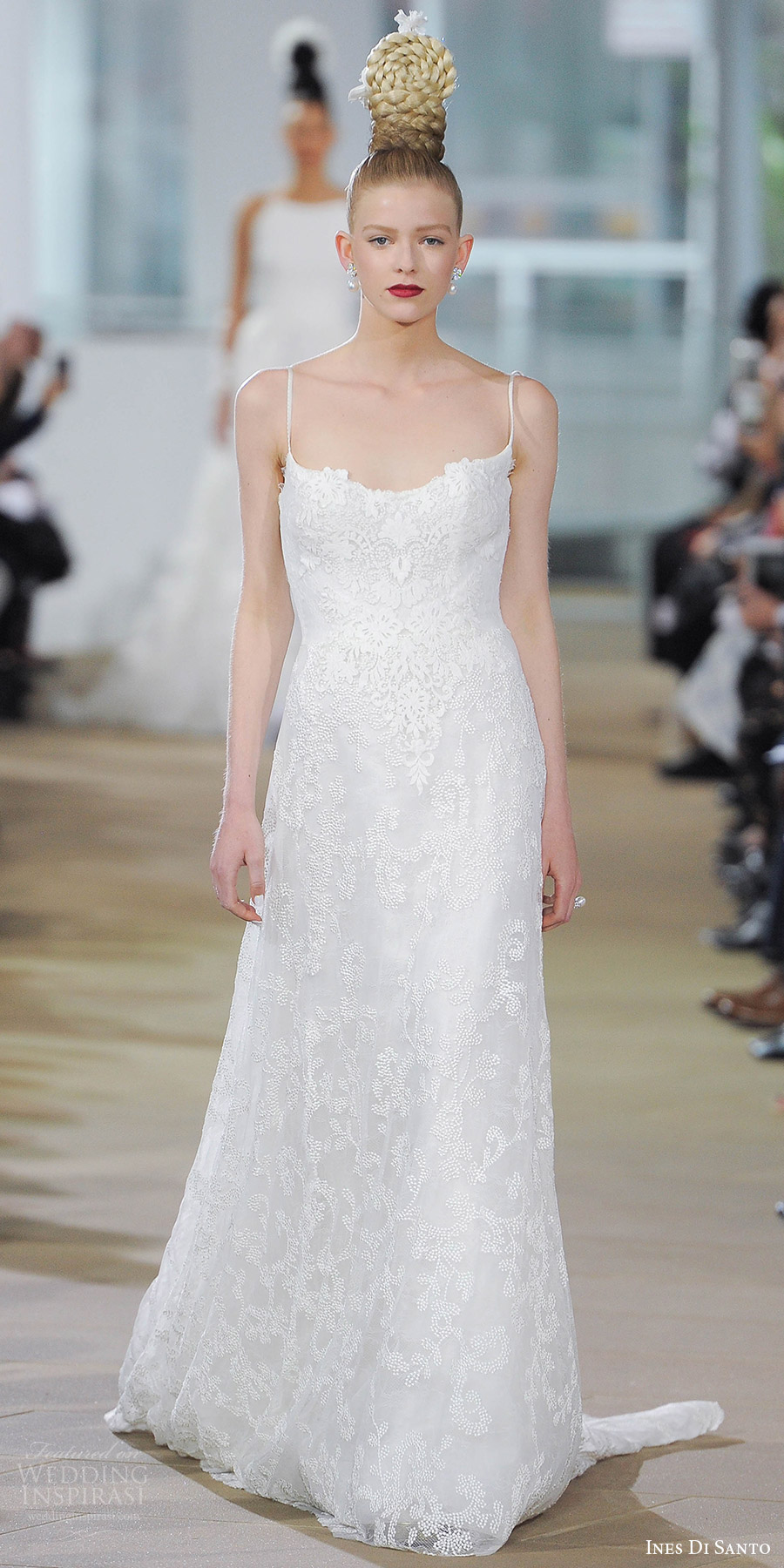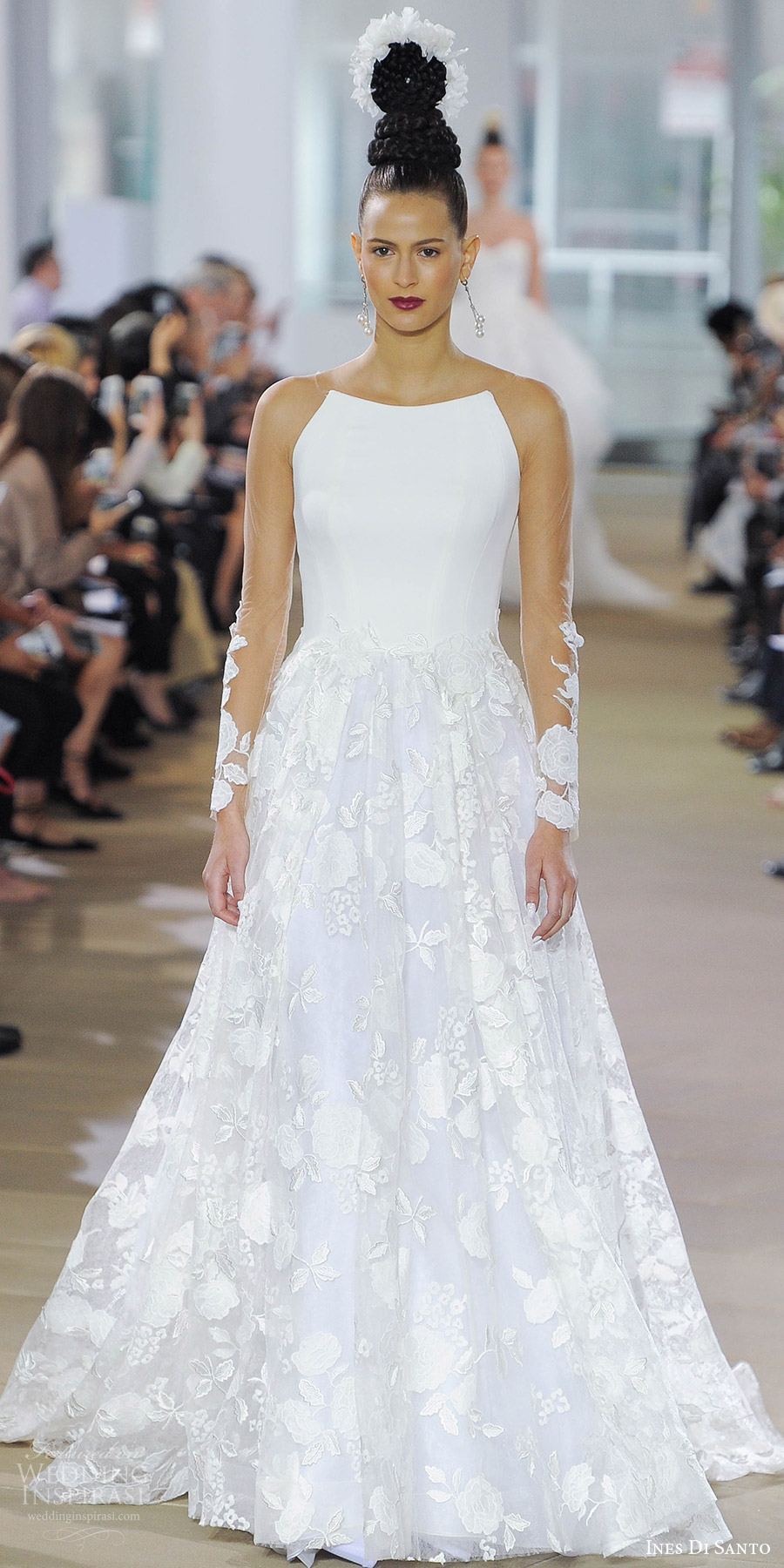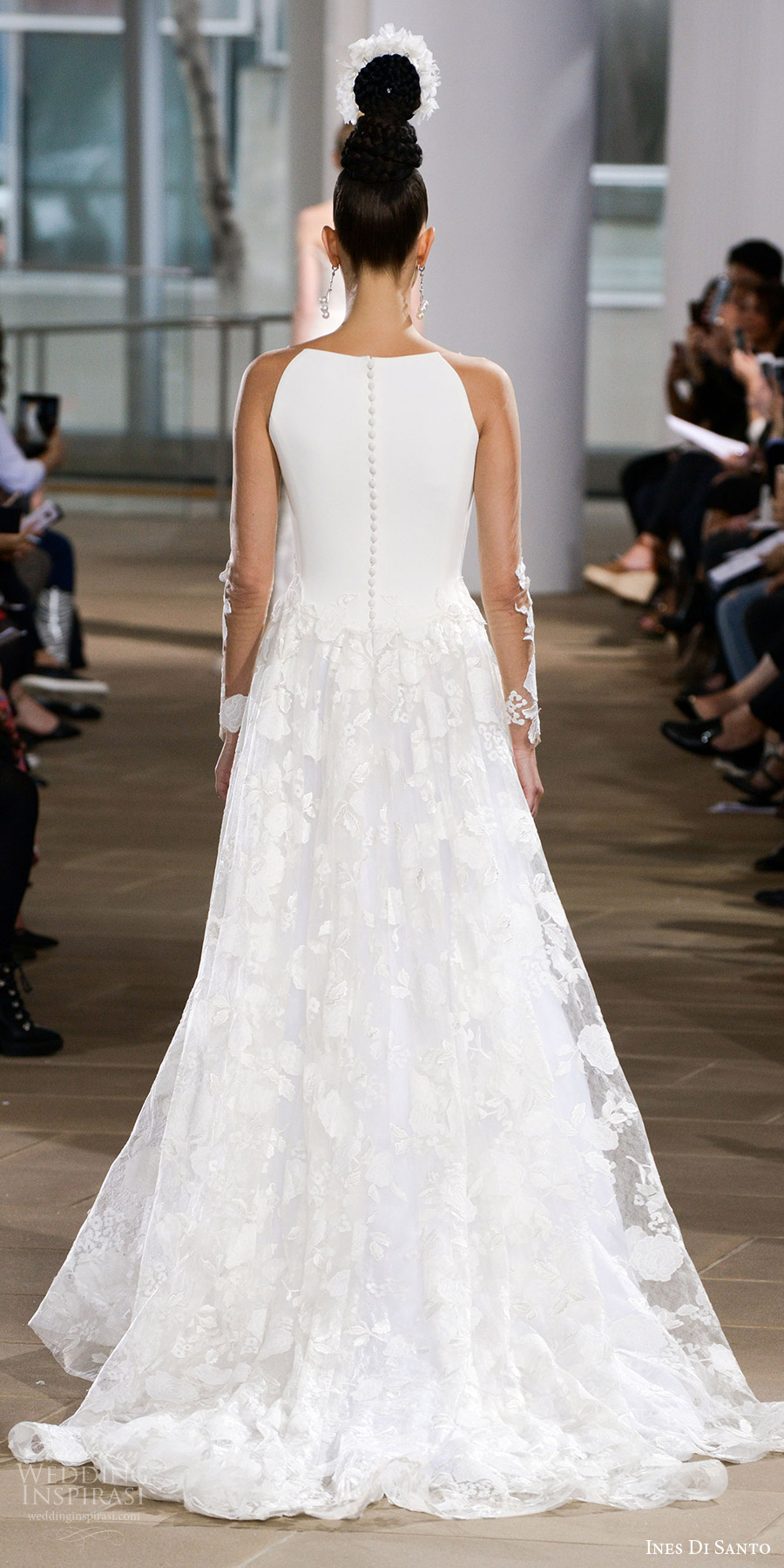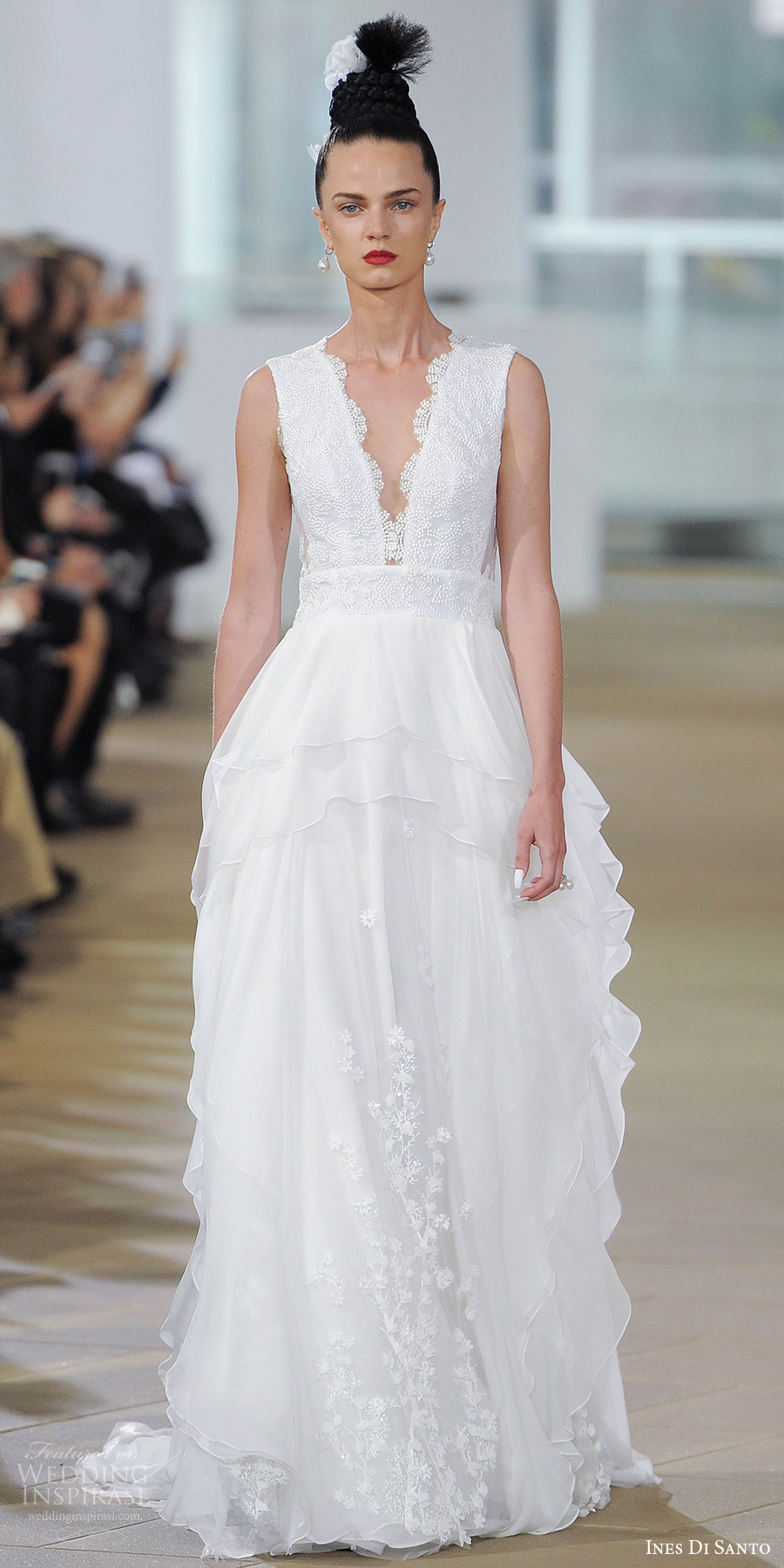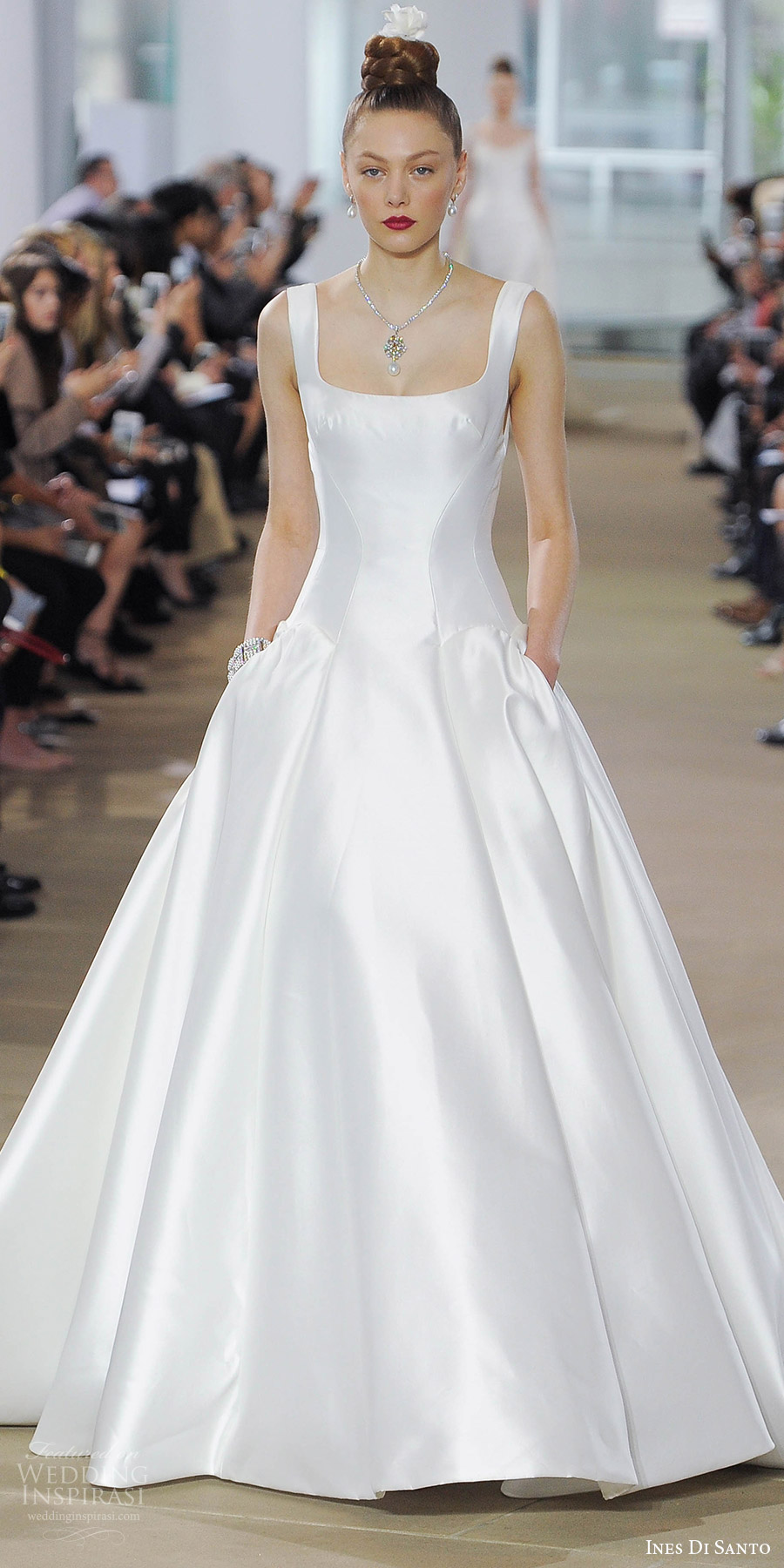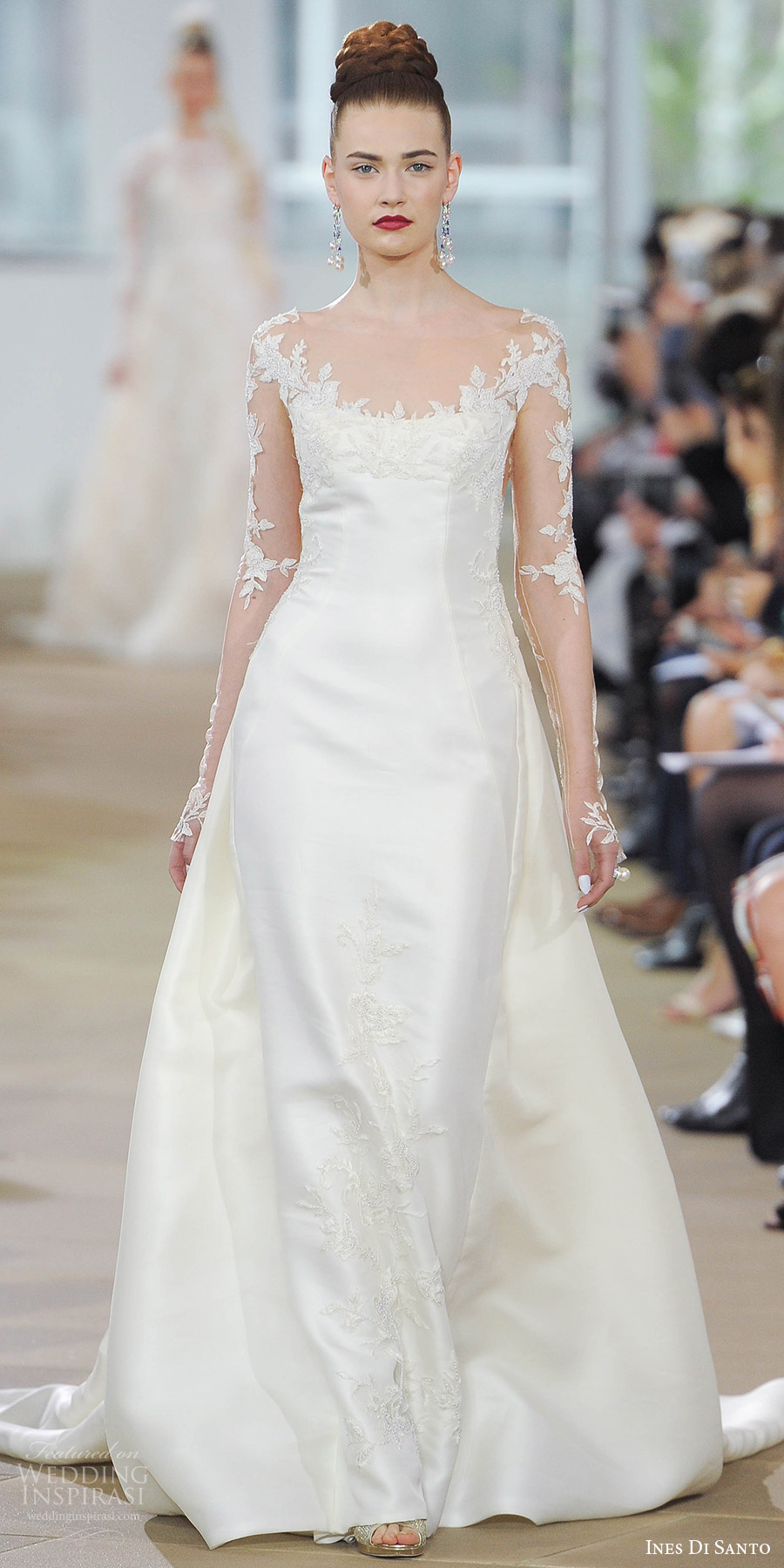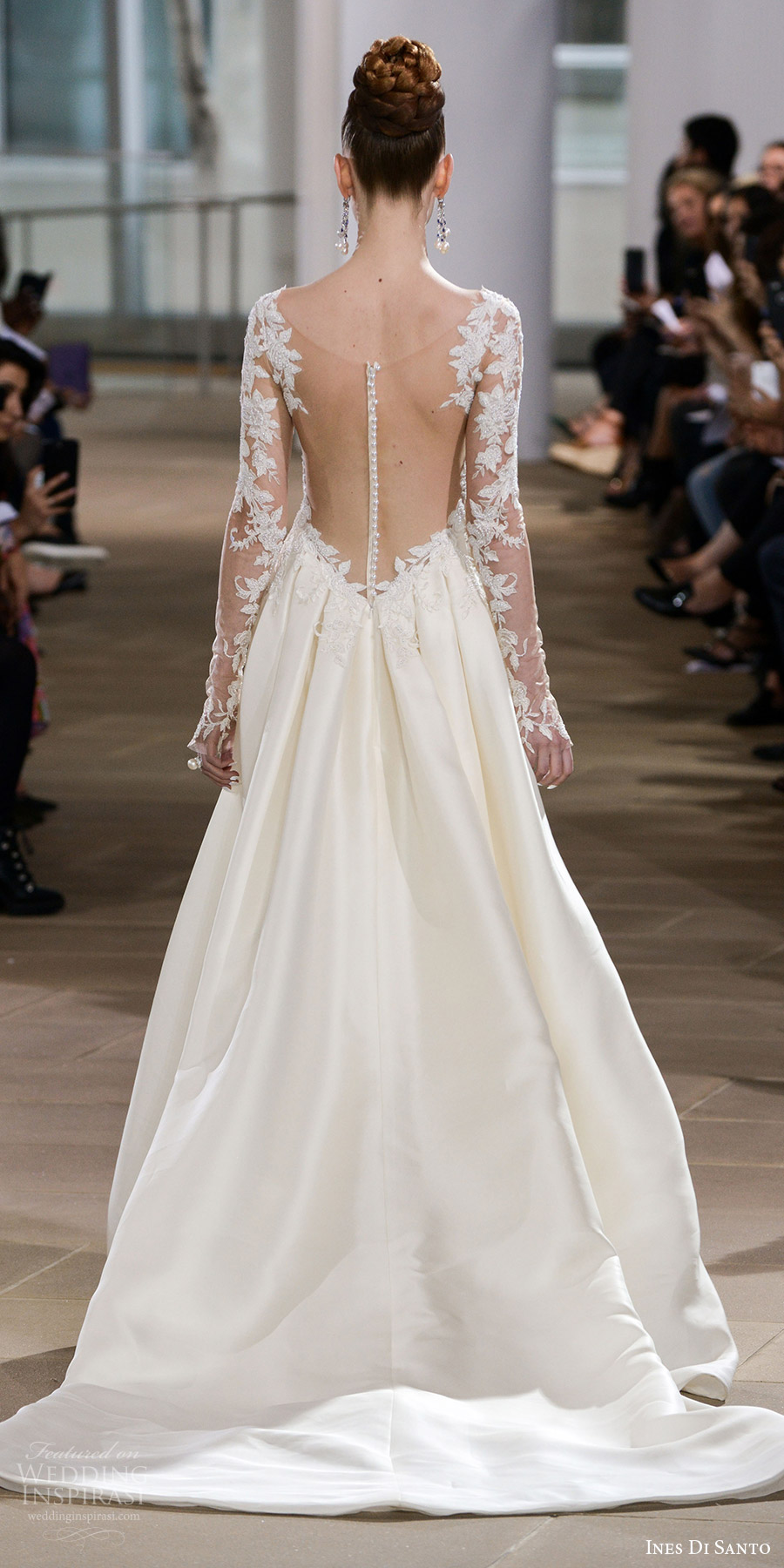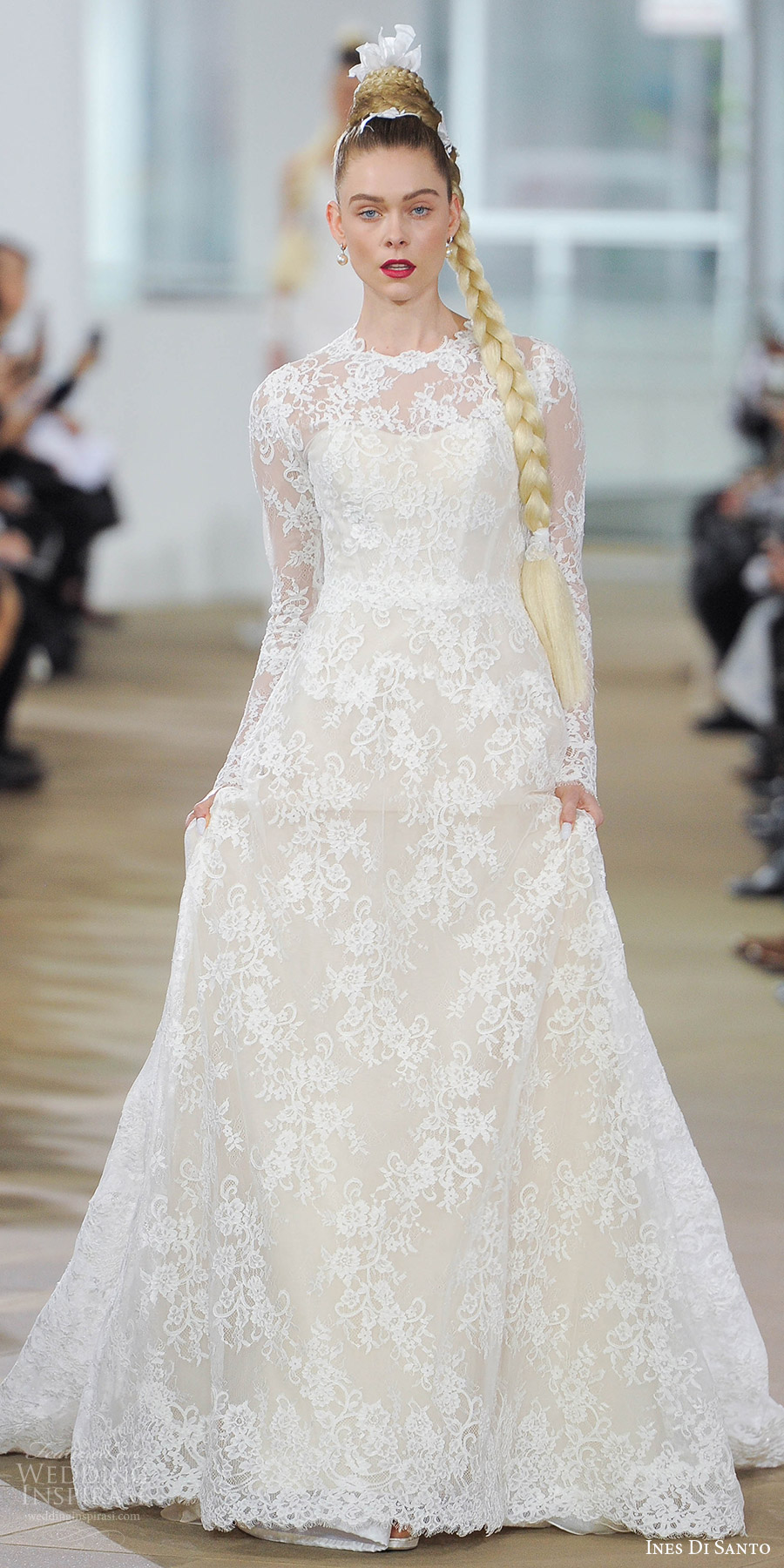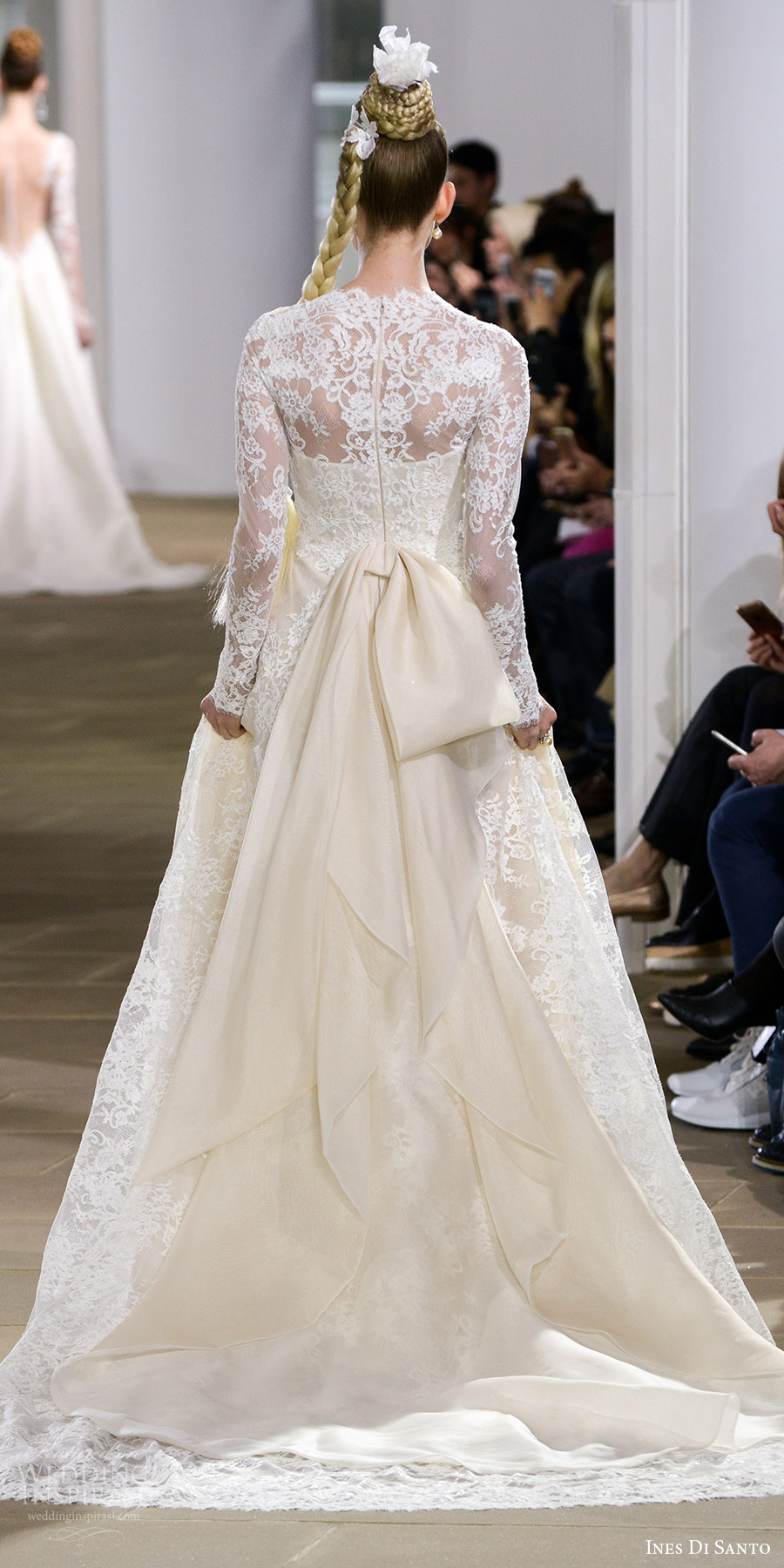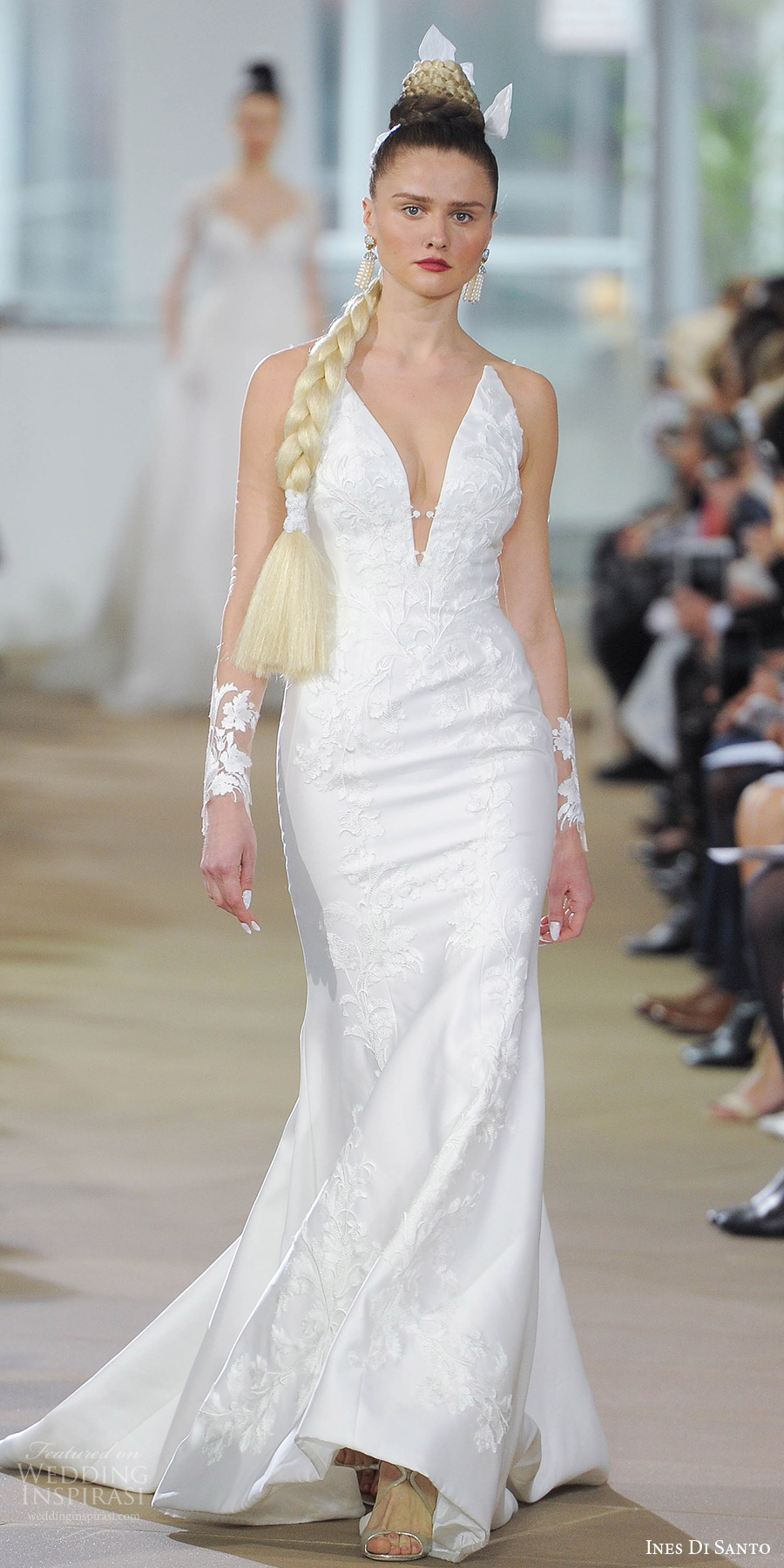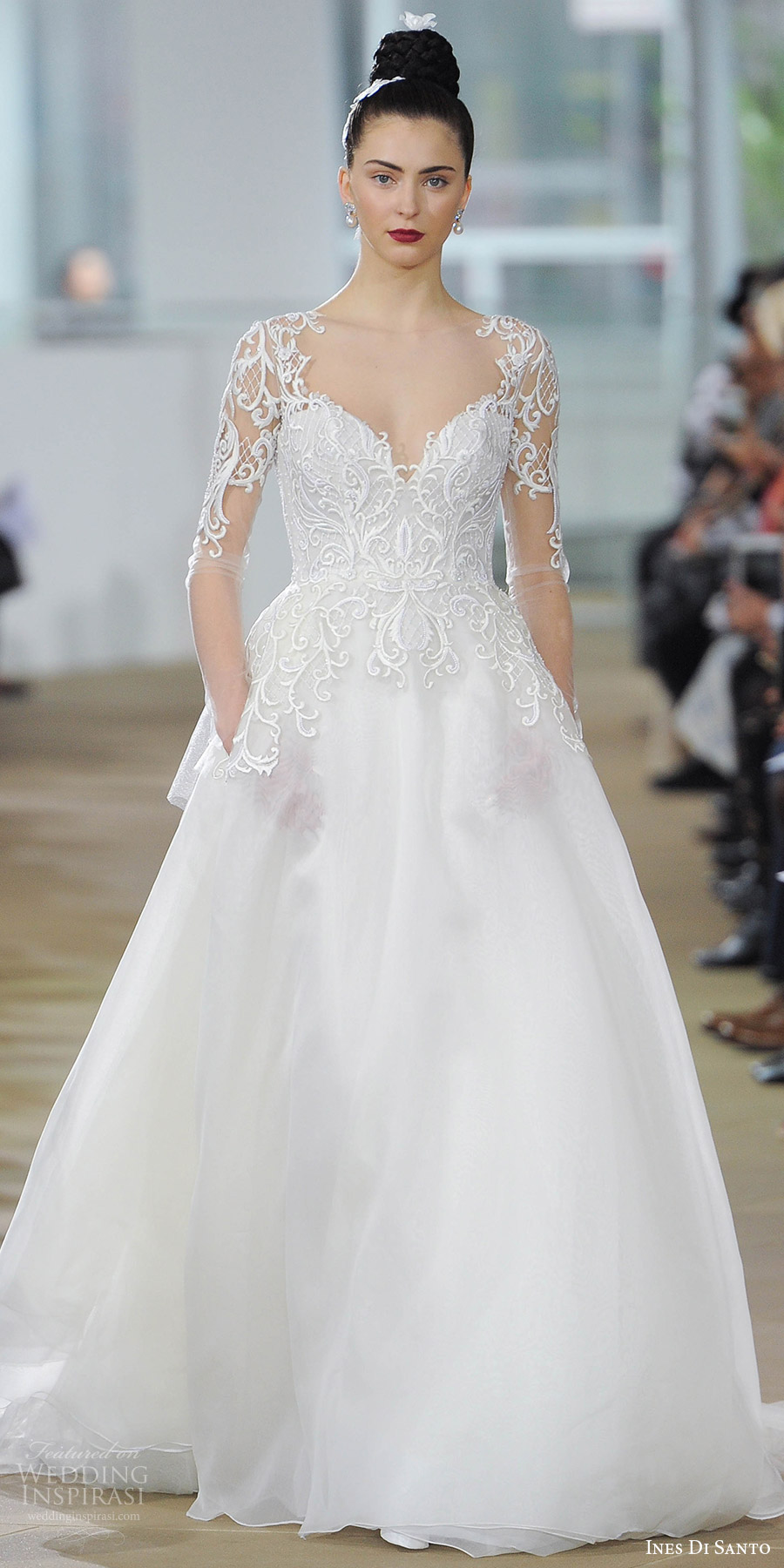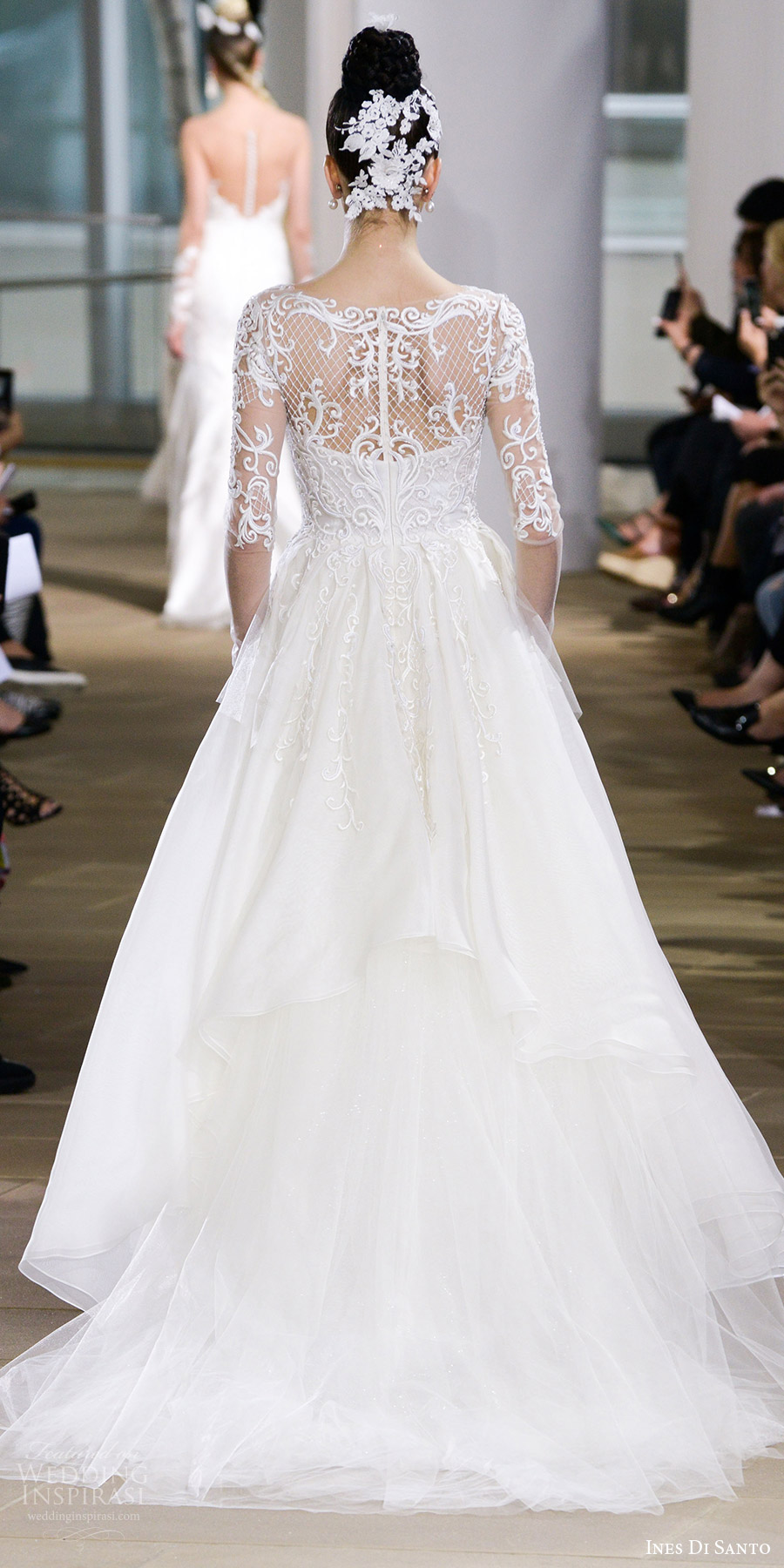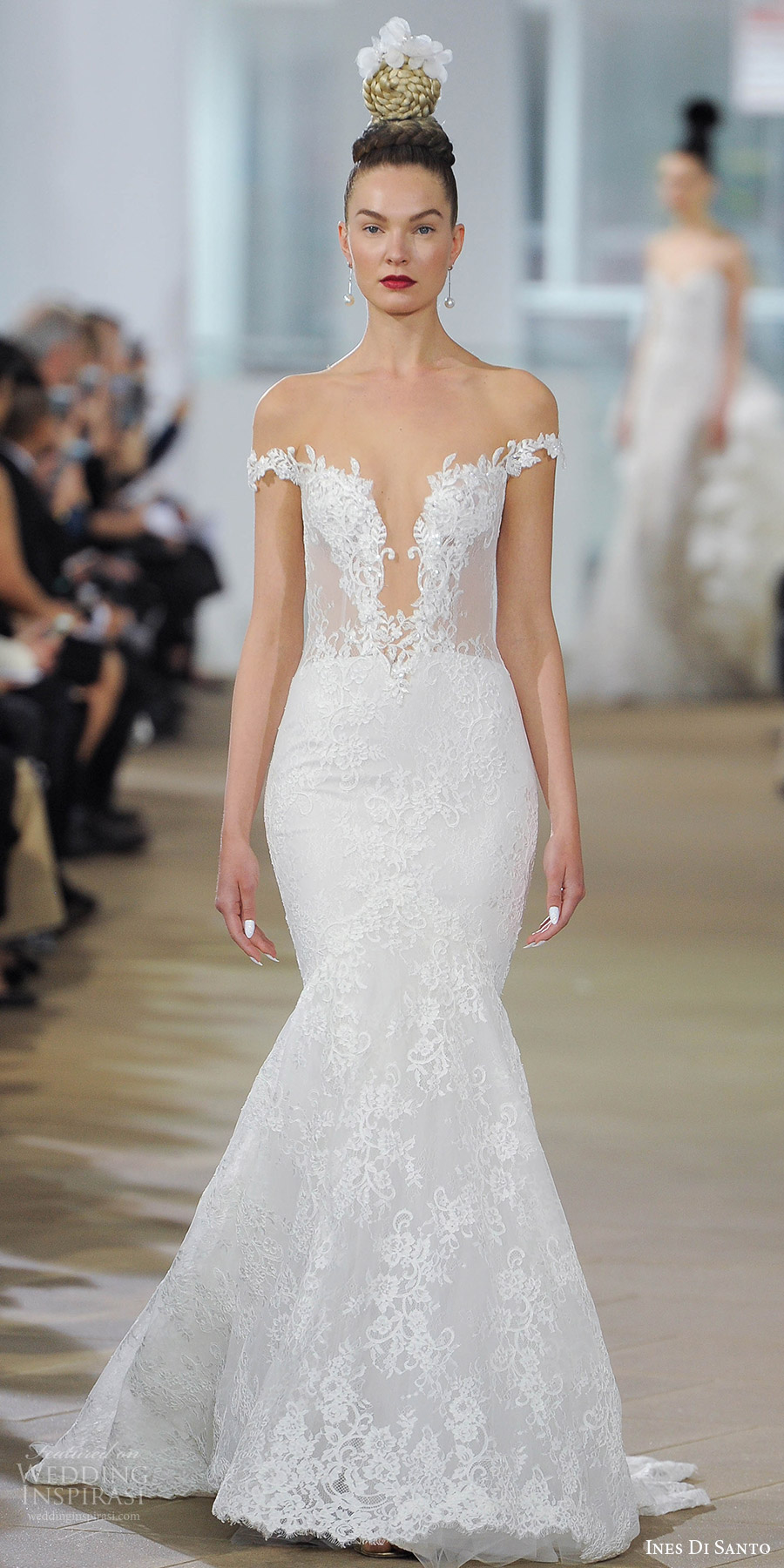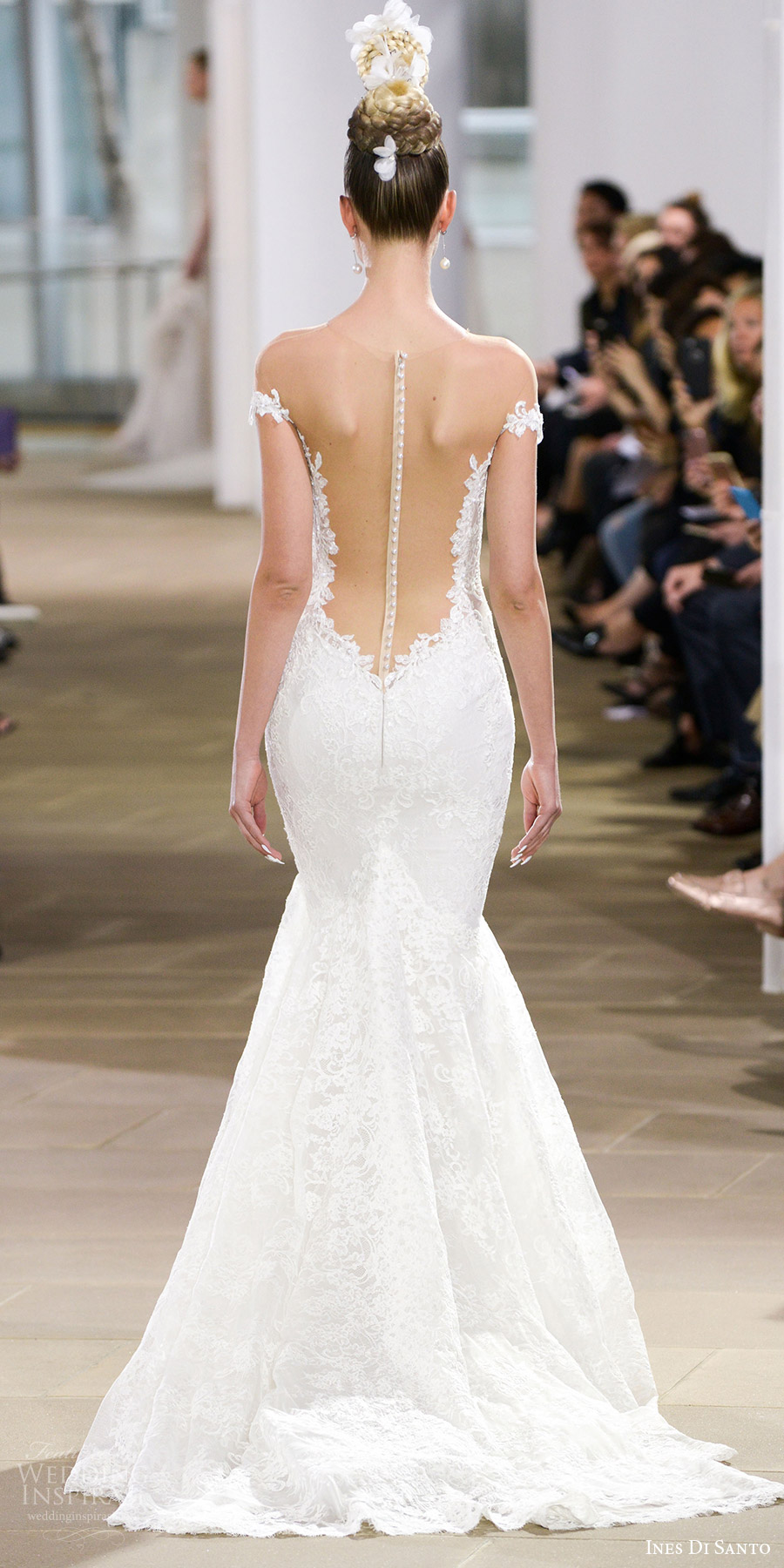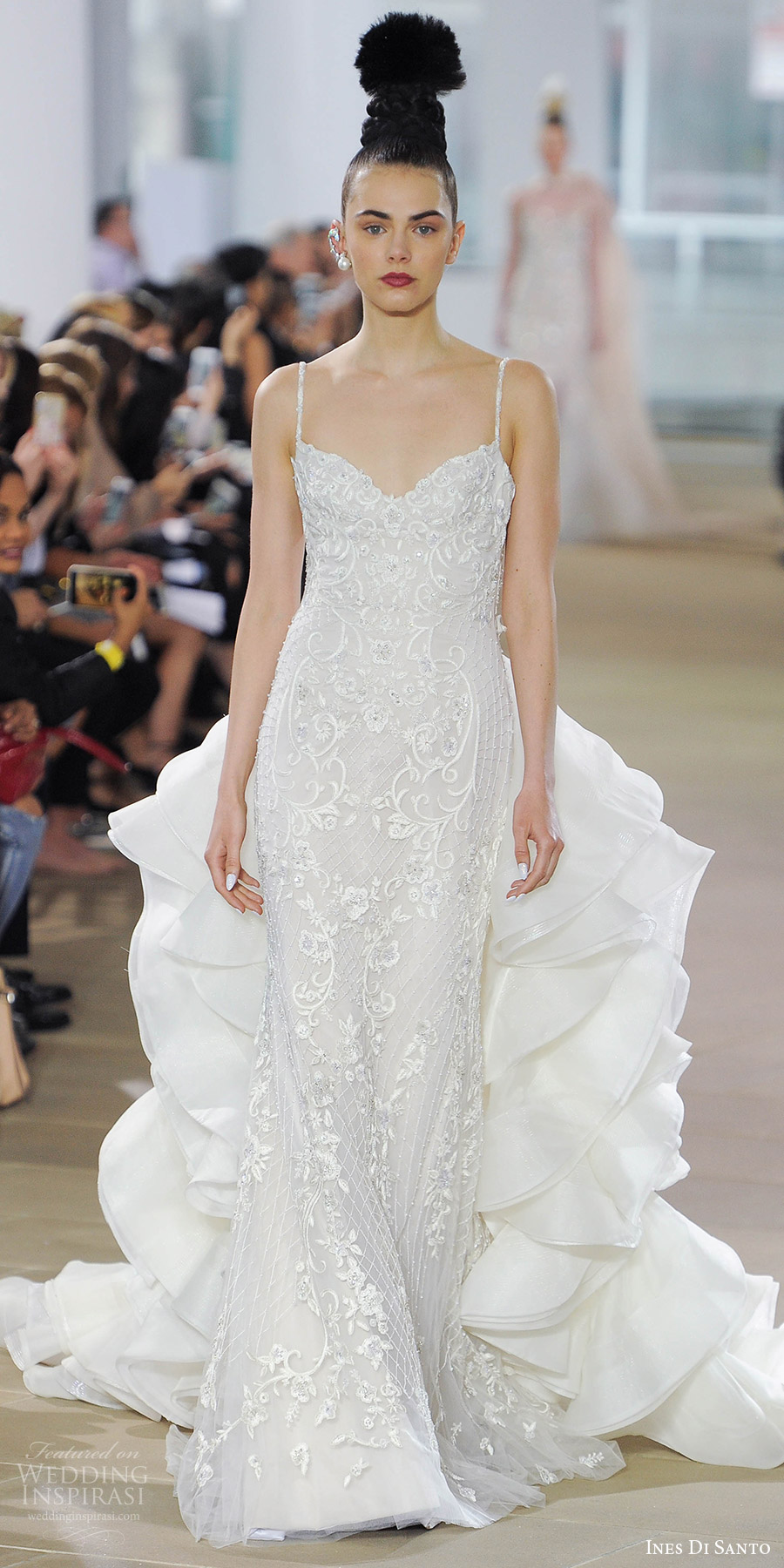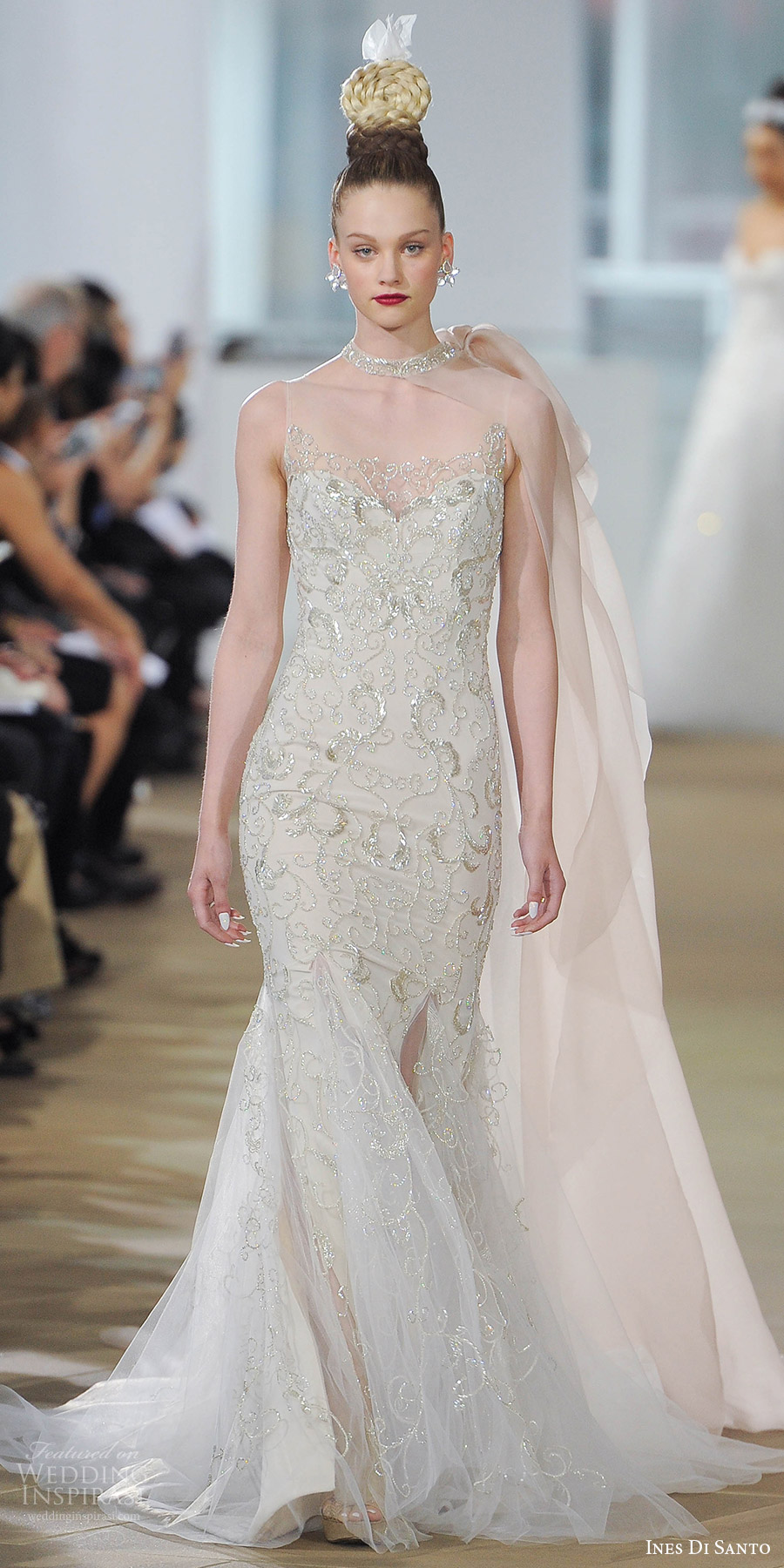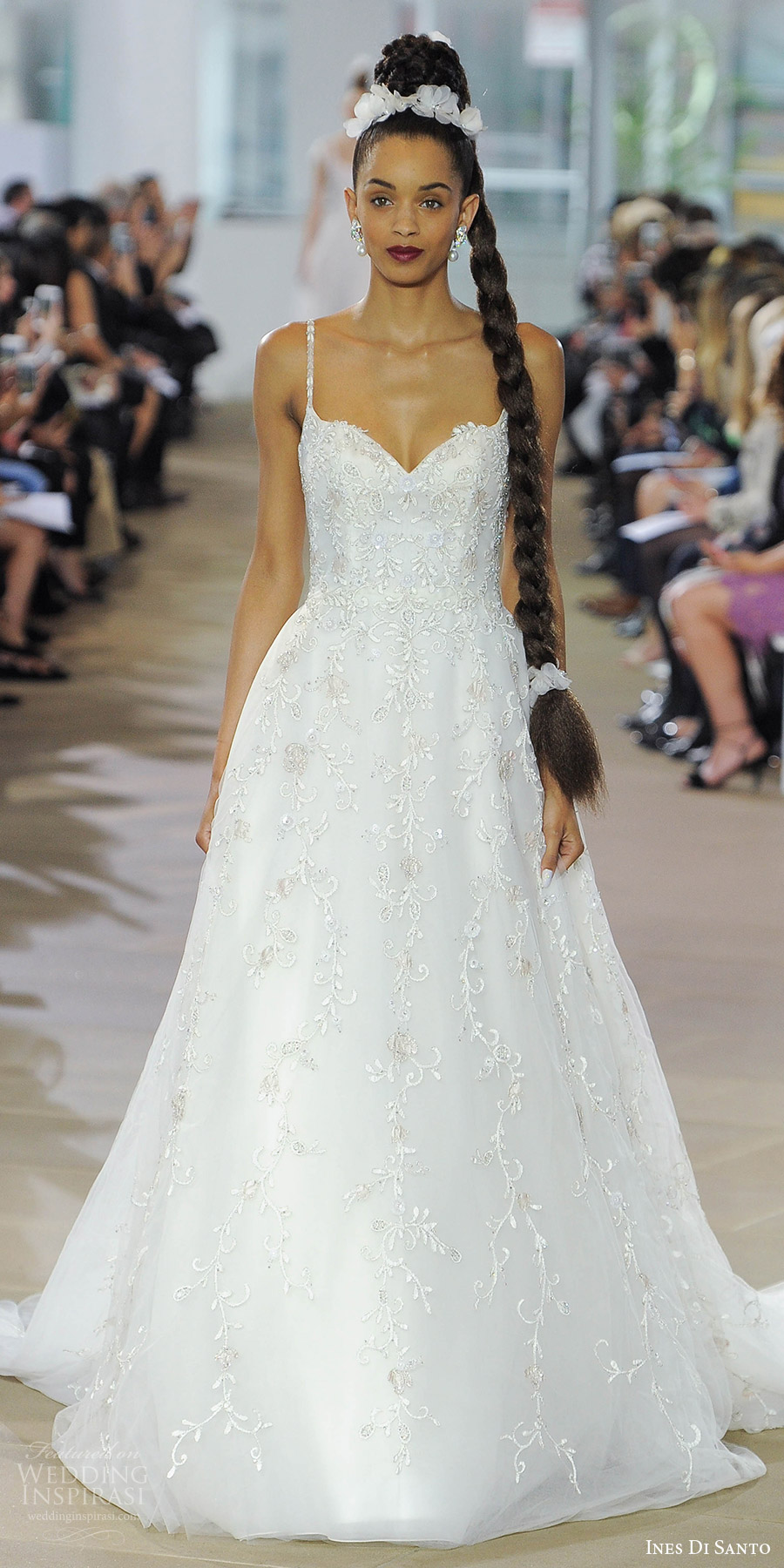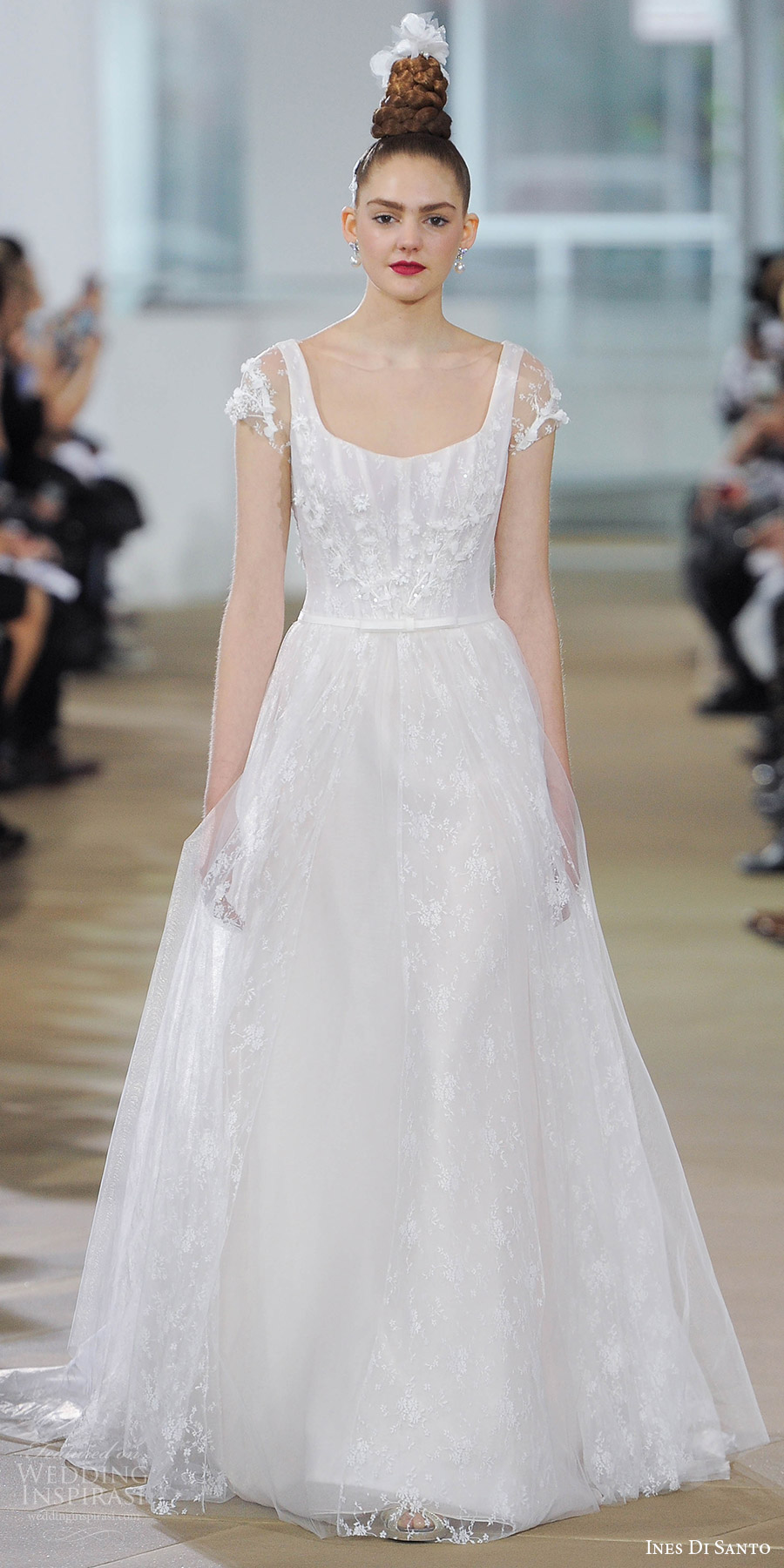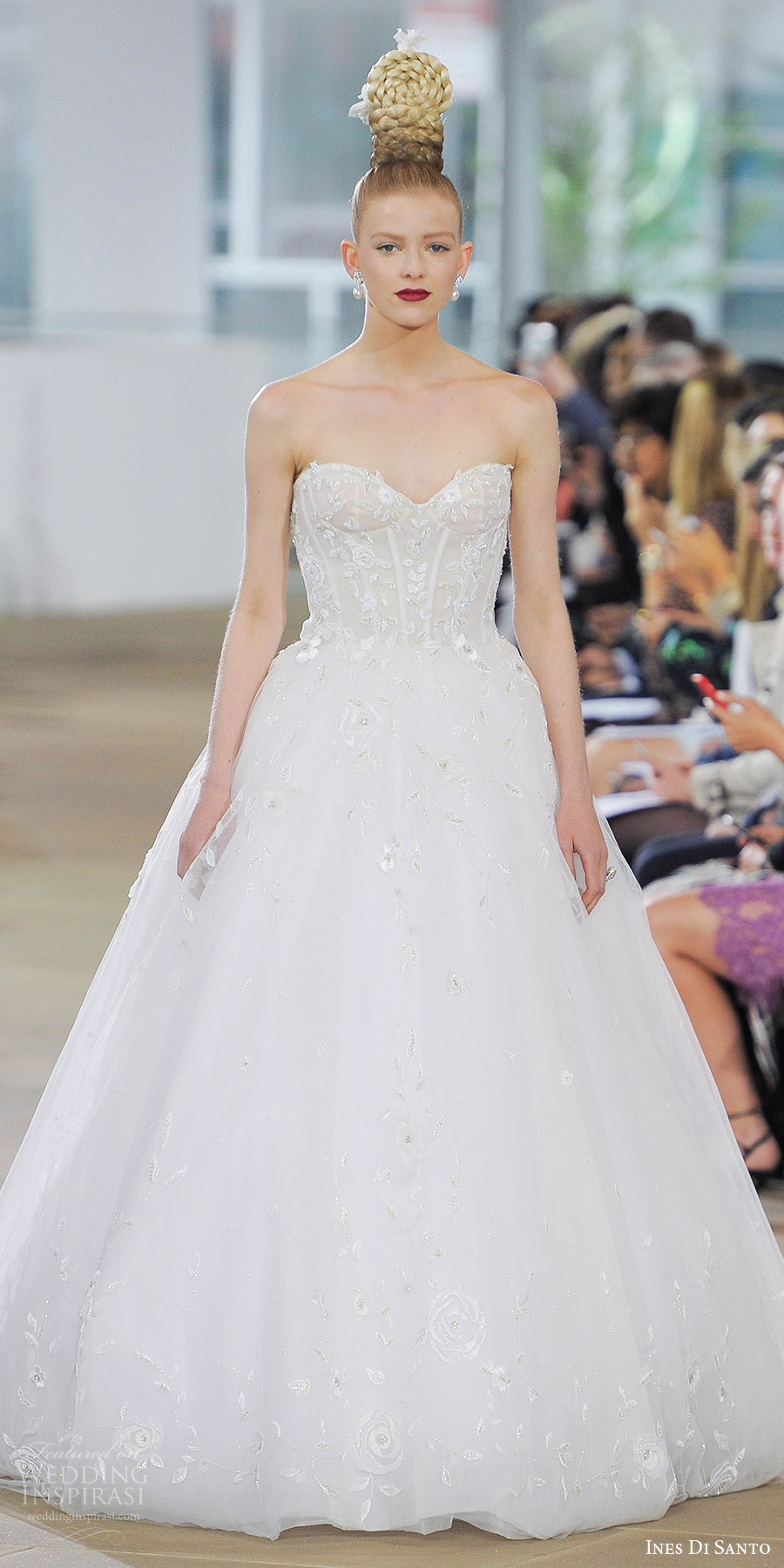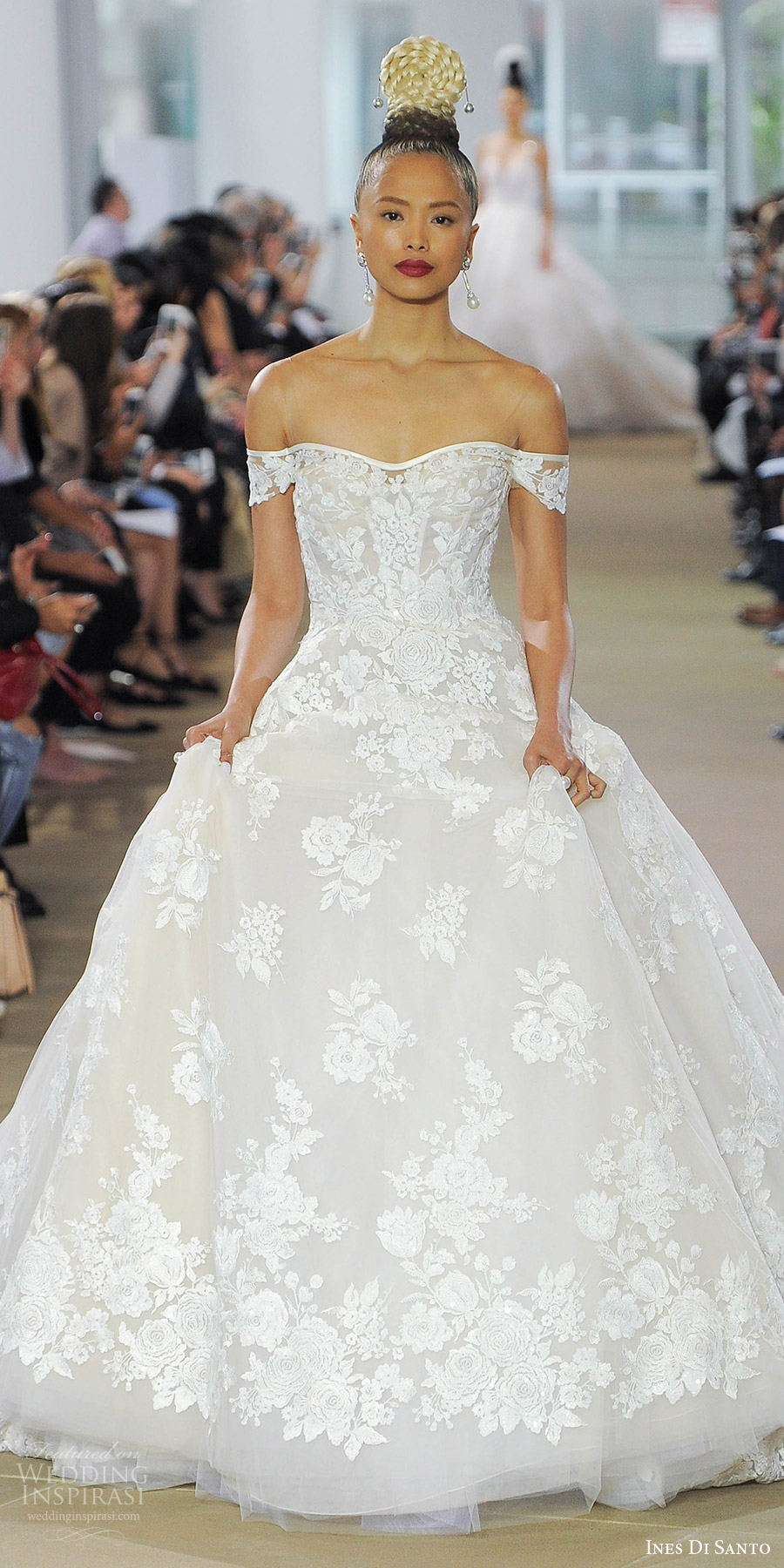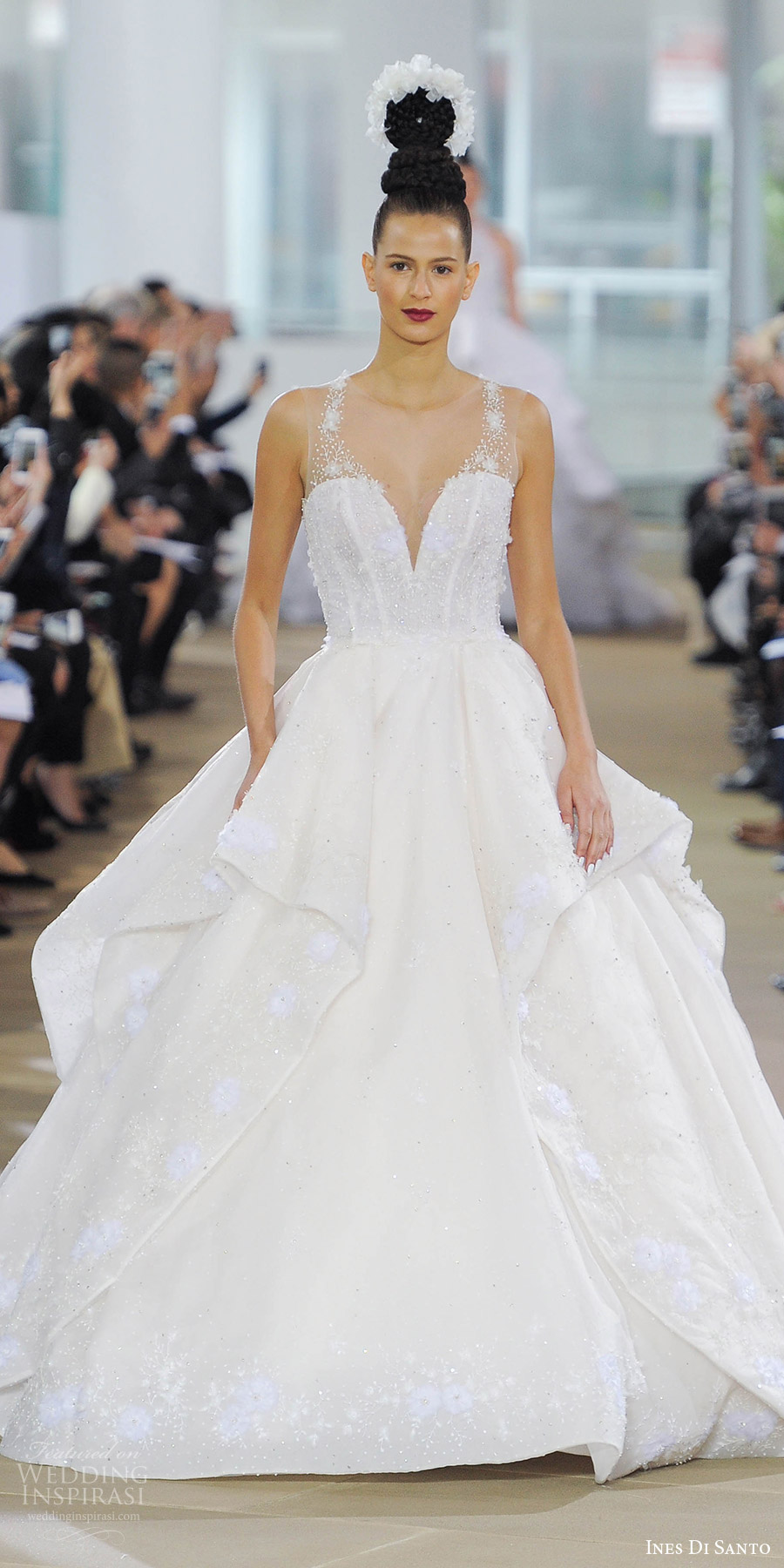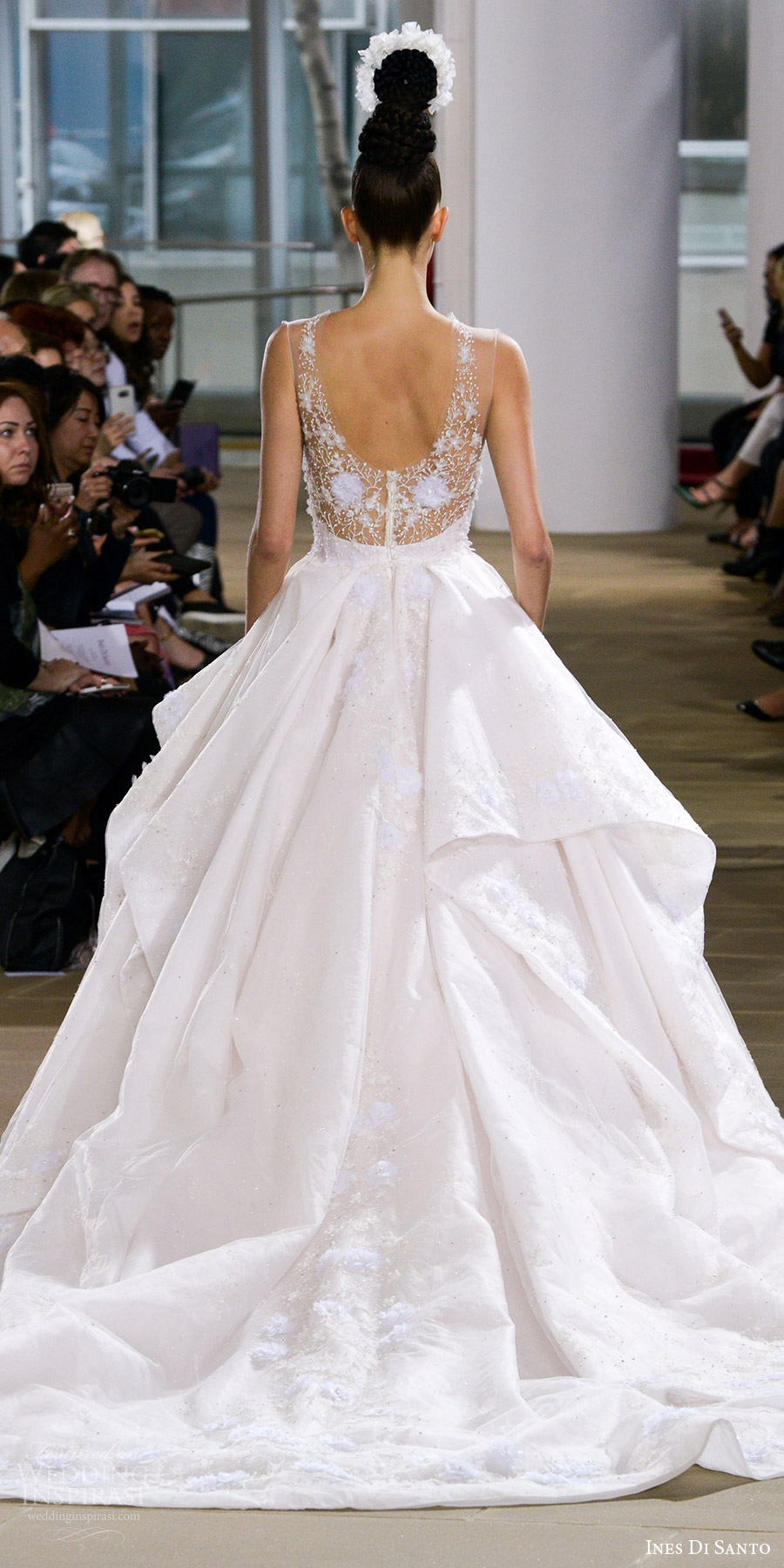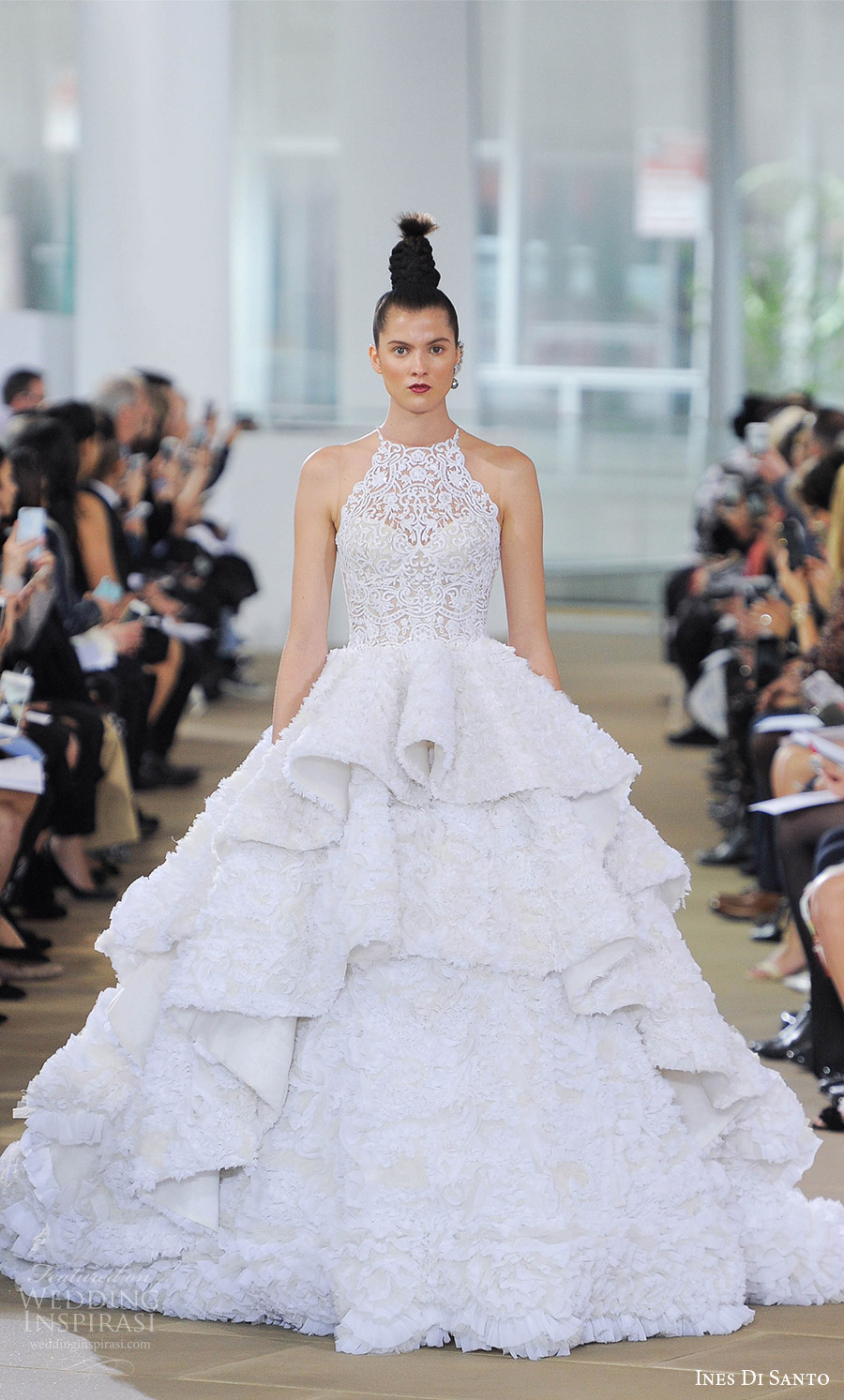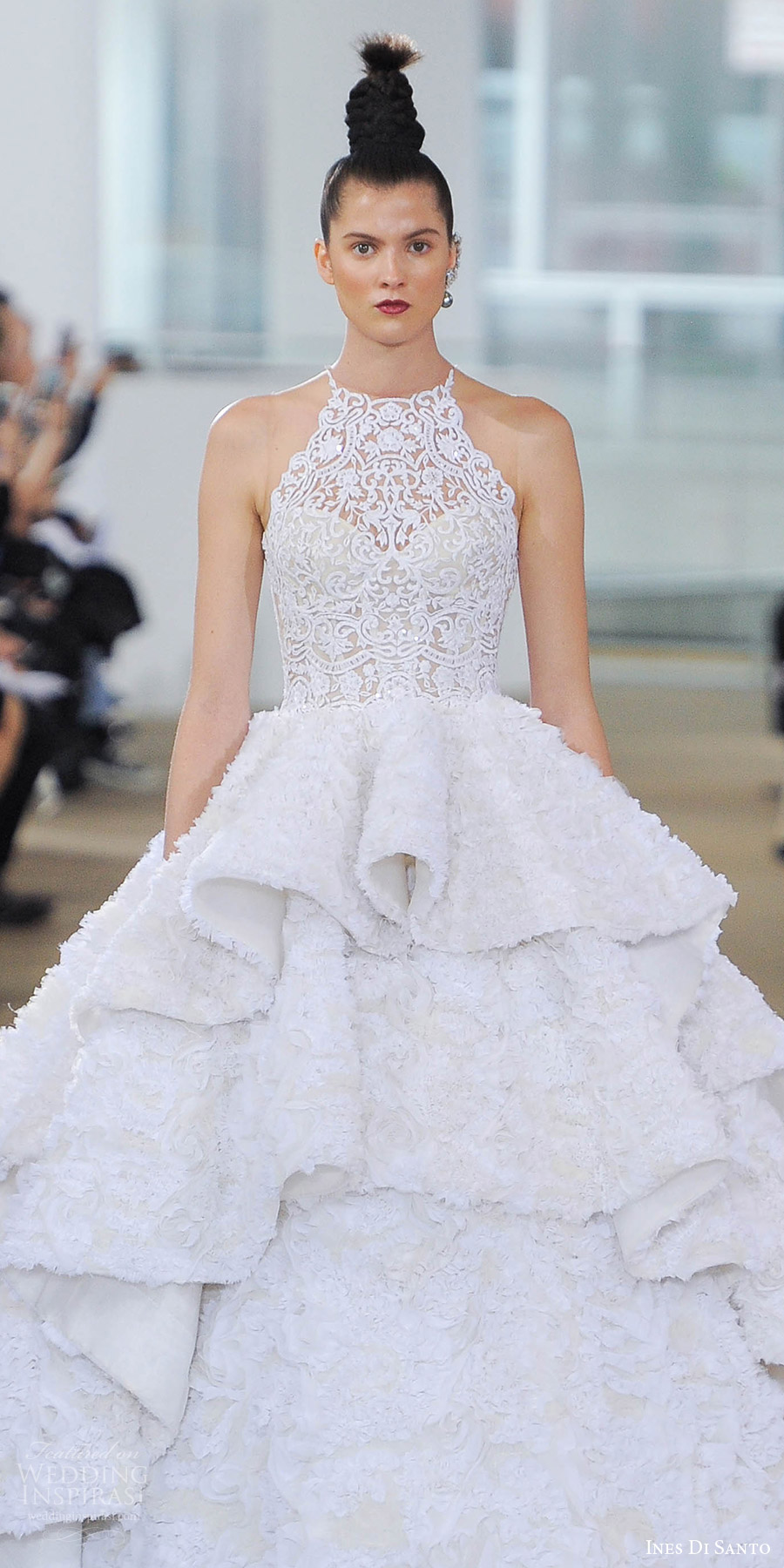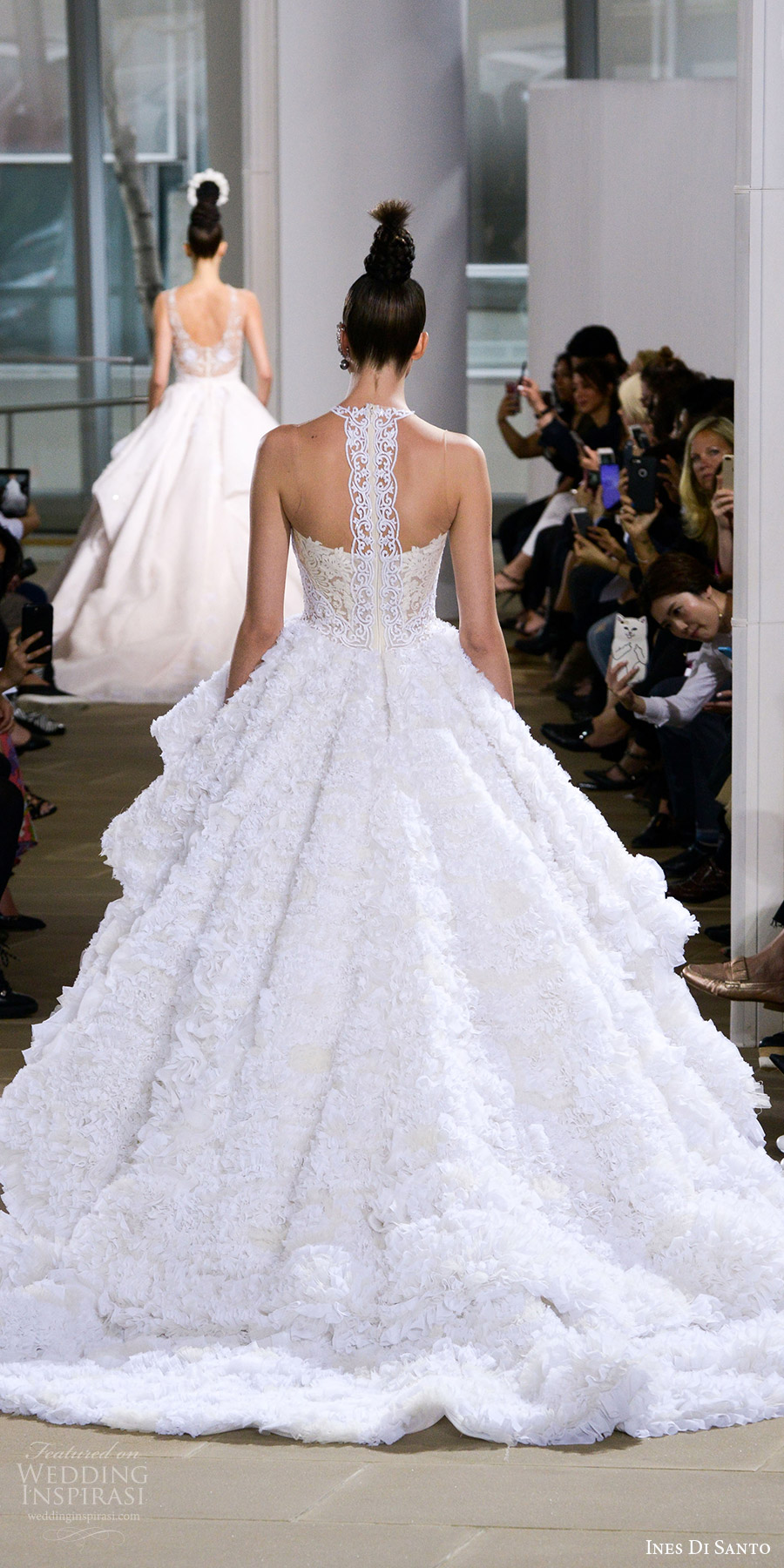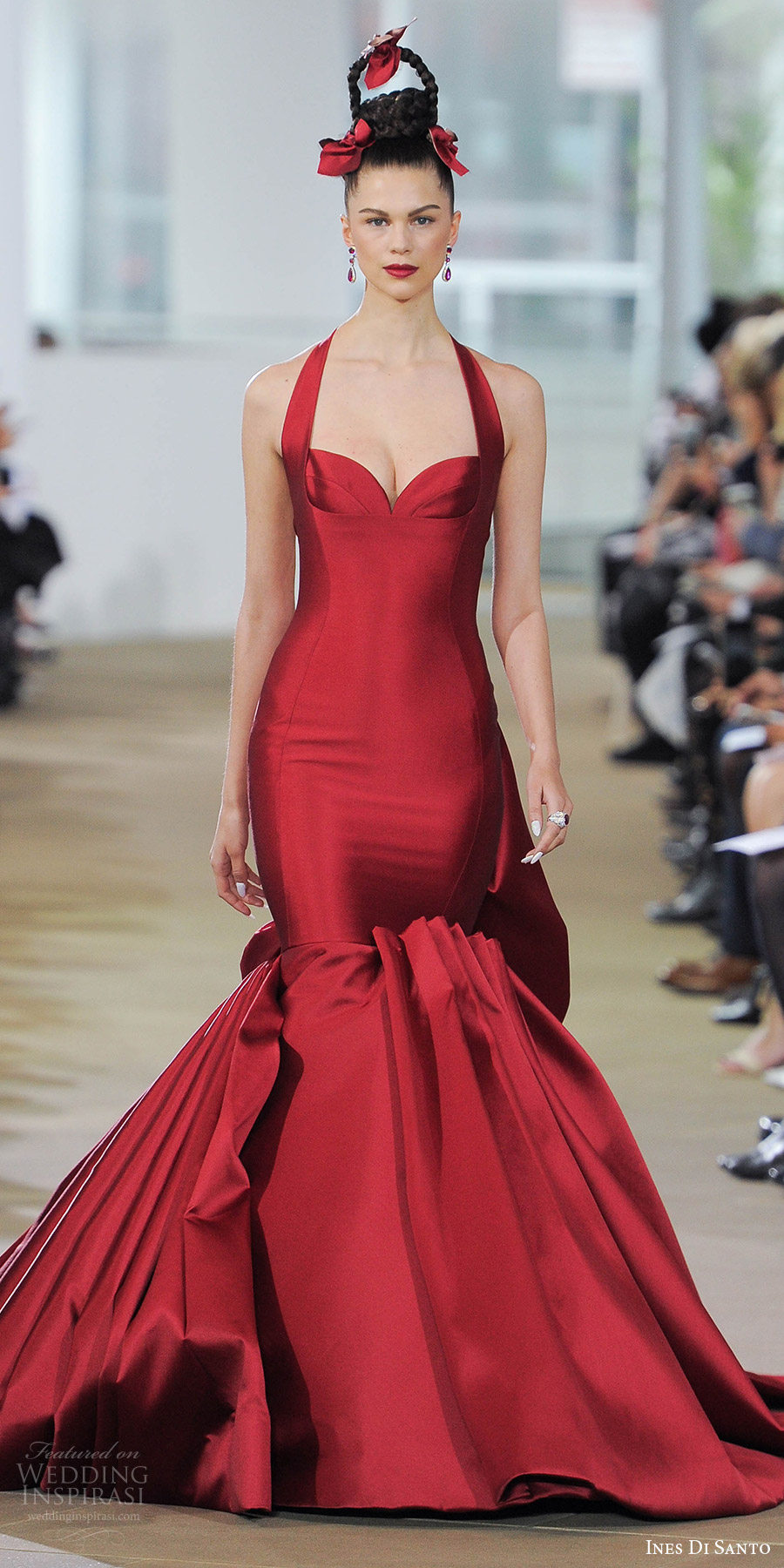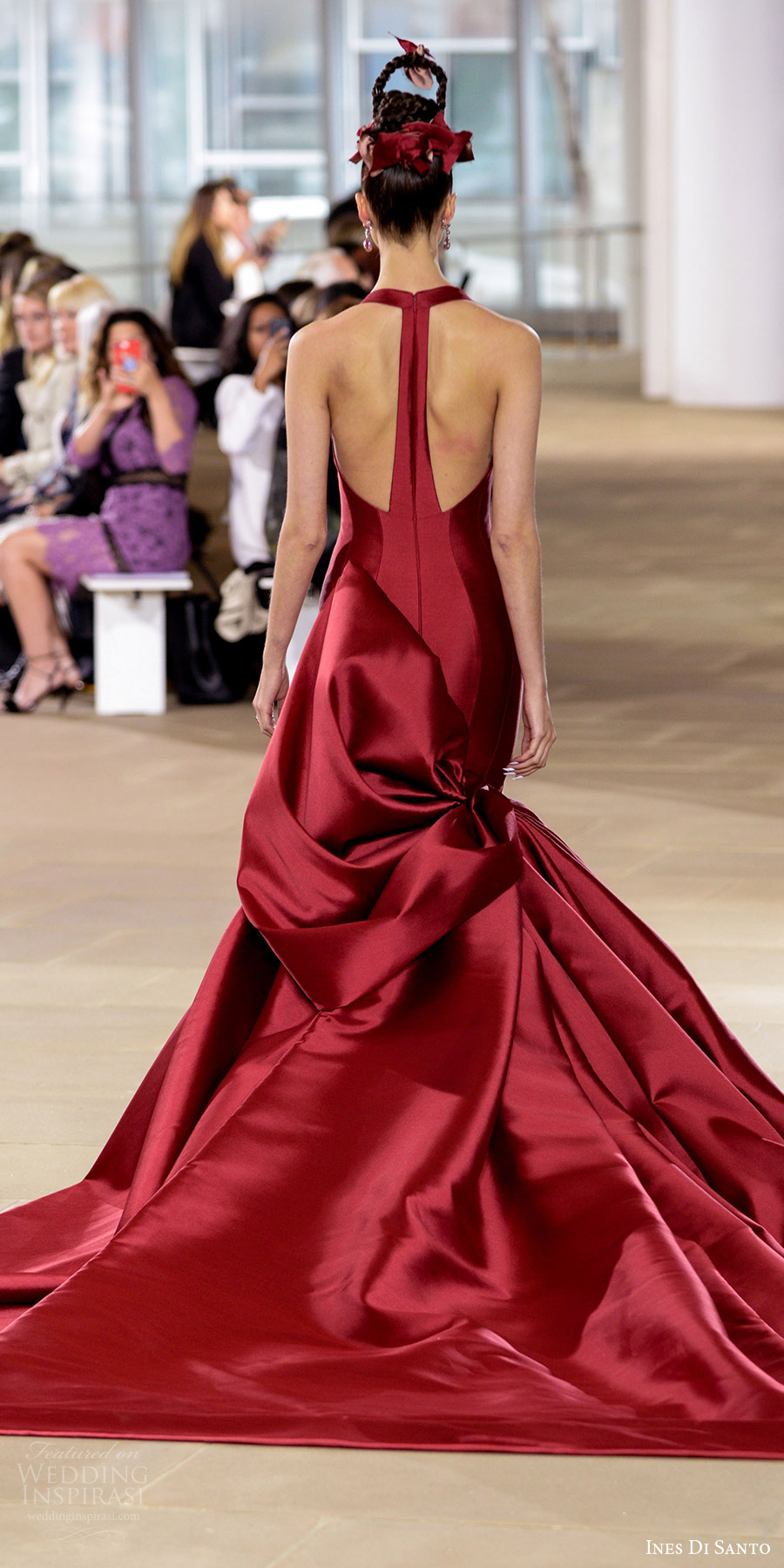 For details, visit Ines Di Santo.

Credits
Photos: Firstview | Hair: Nicolas Jurnjack | Makeup: Tia Hebron for Bobbi Brown | Fine Jewelry: Ellagem NY