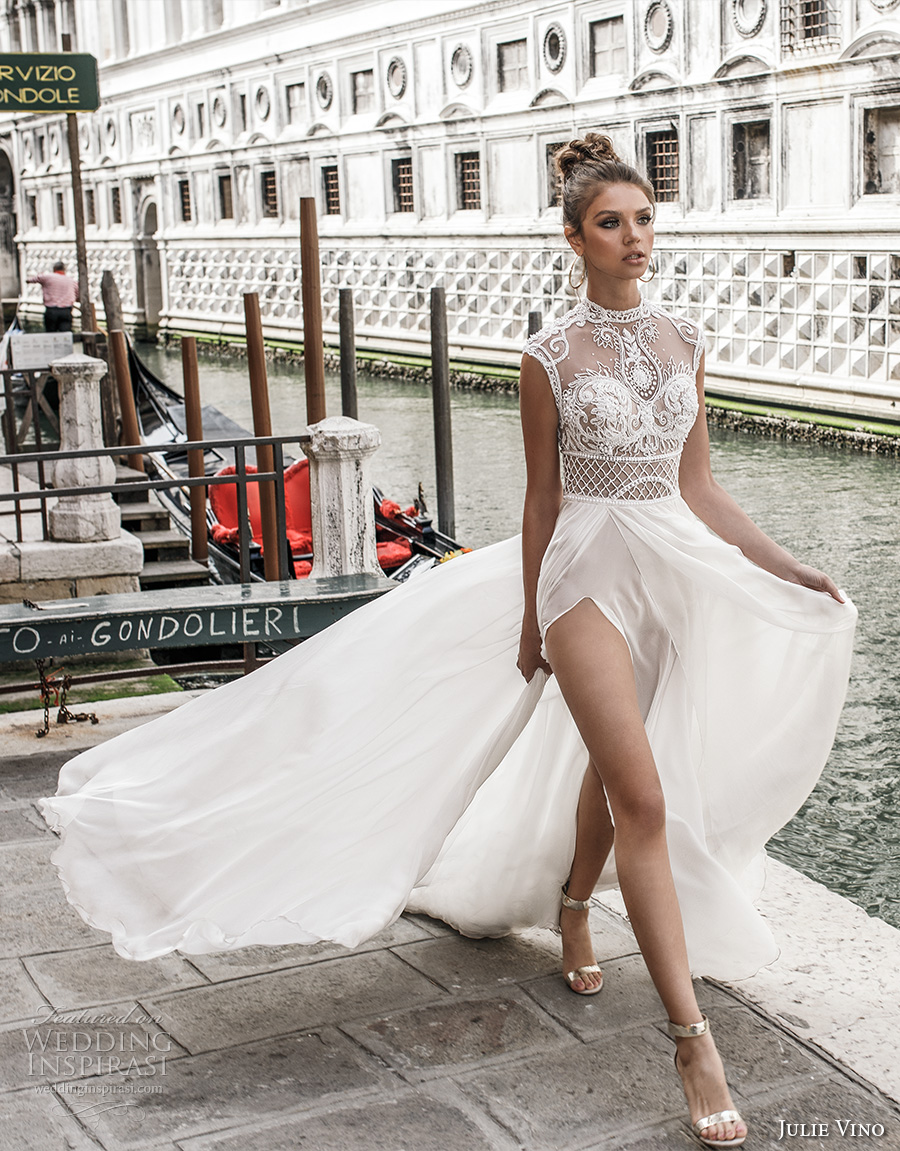 If wedding dresses with showstopping bodices set your heart aflutter, you'll fall head over heels with Julie Vino's latest bridal collection. The Spring 2018 collection features gowns with glamorous details inspired by the city of Venice, including tattoo-effect beading, jewel-encrusted necklines and feather accents:
"Continuing with the Italian theme of seasons past, Julie Vino's Spring 2018 bridal collection is aptly titled Venezia. Drawing inspiration from the romantic city of Venice; the rich Italian references can be seen in every detail, from the extravagant laces to the intricate sheer details and jewel crested bodices."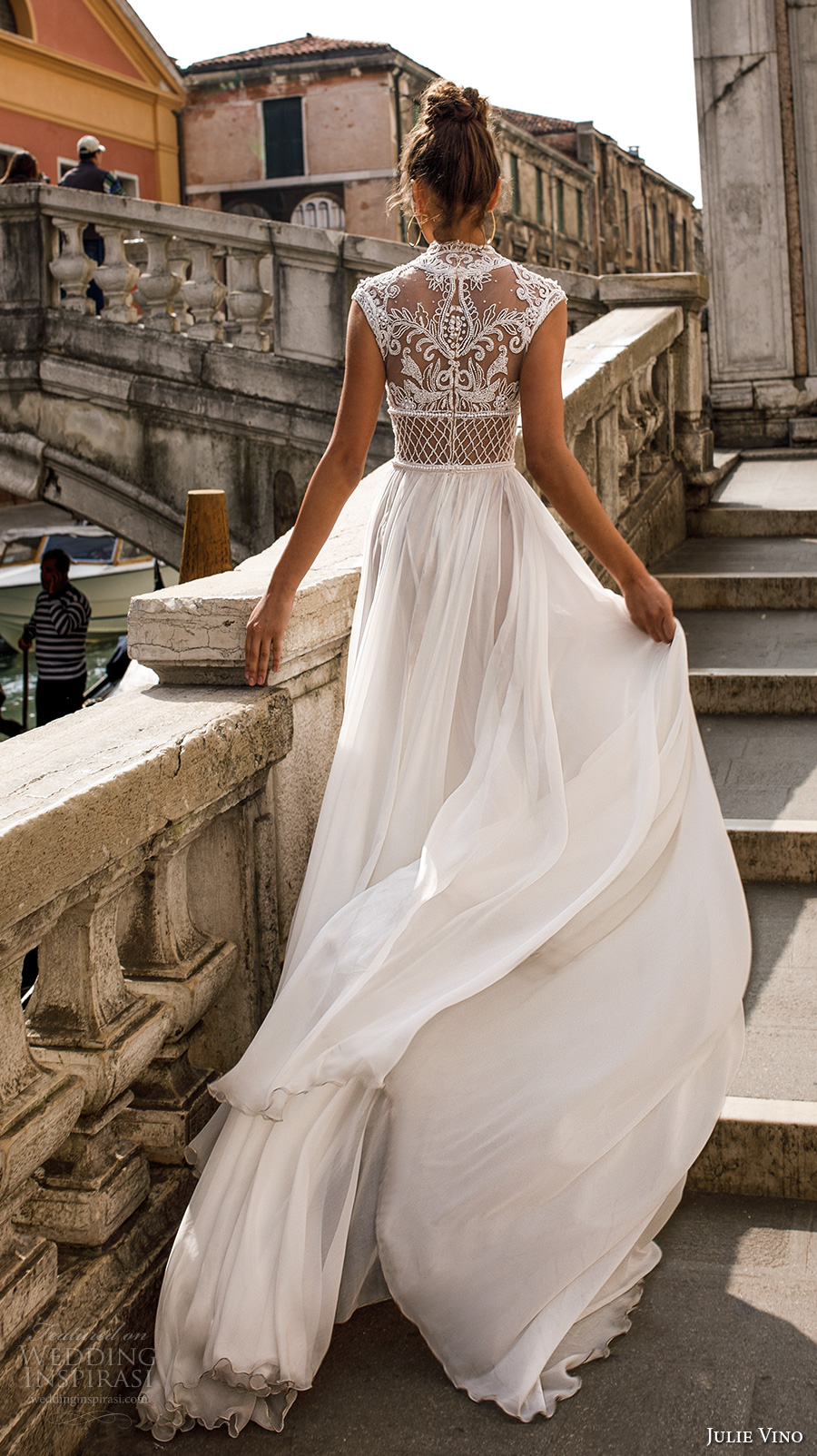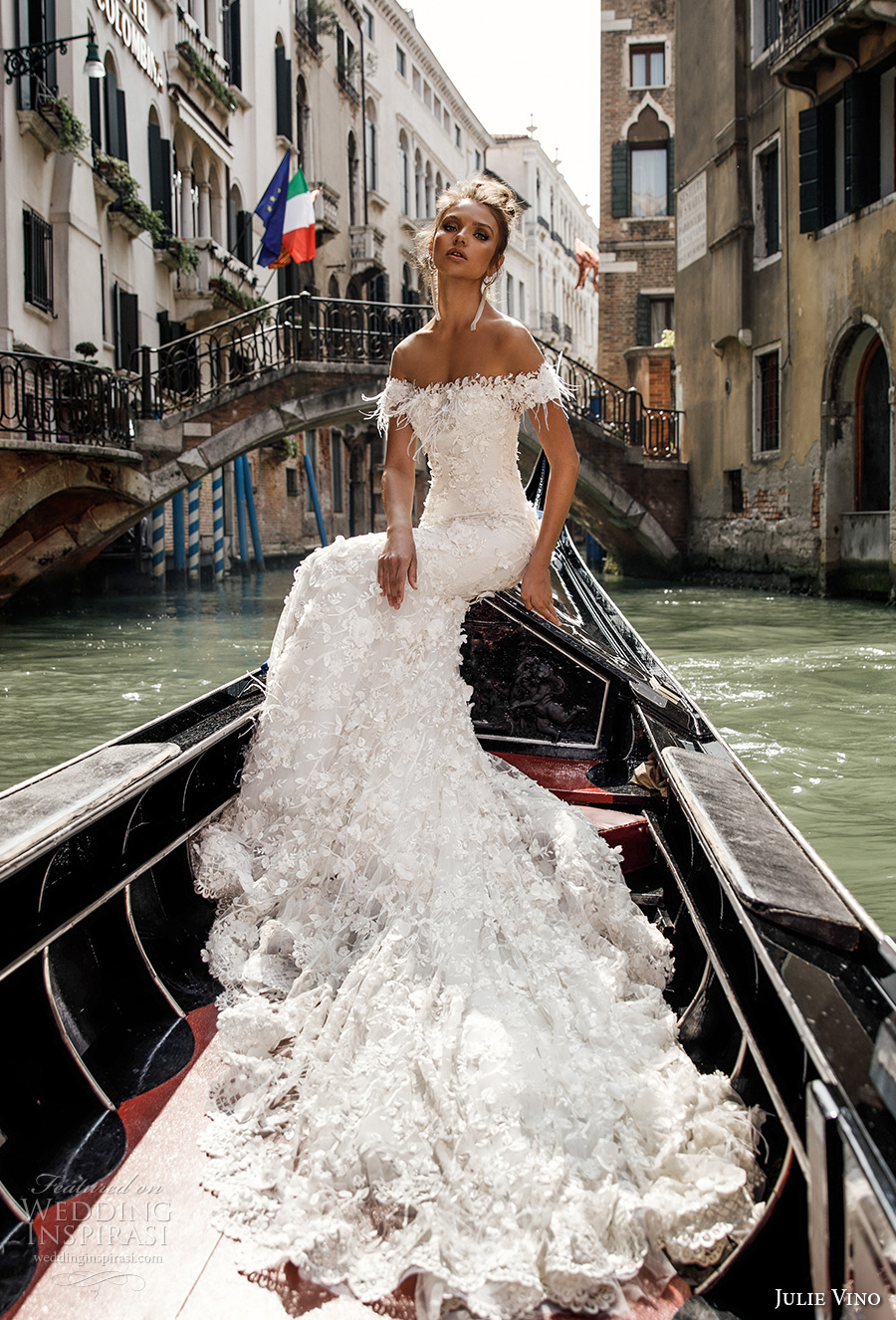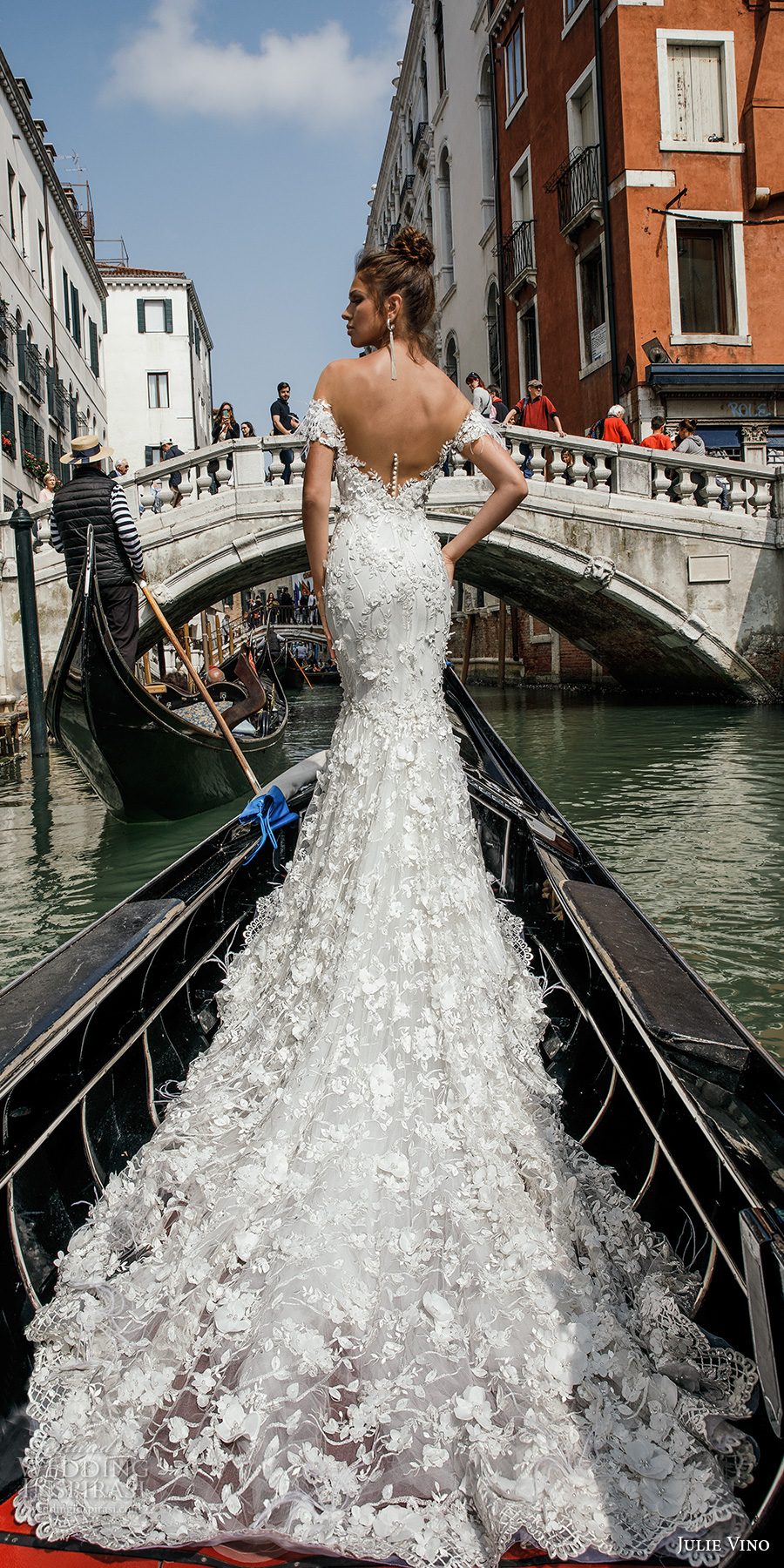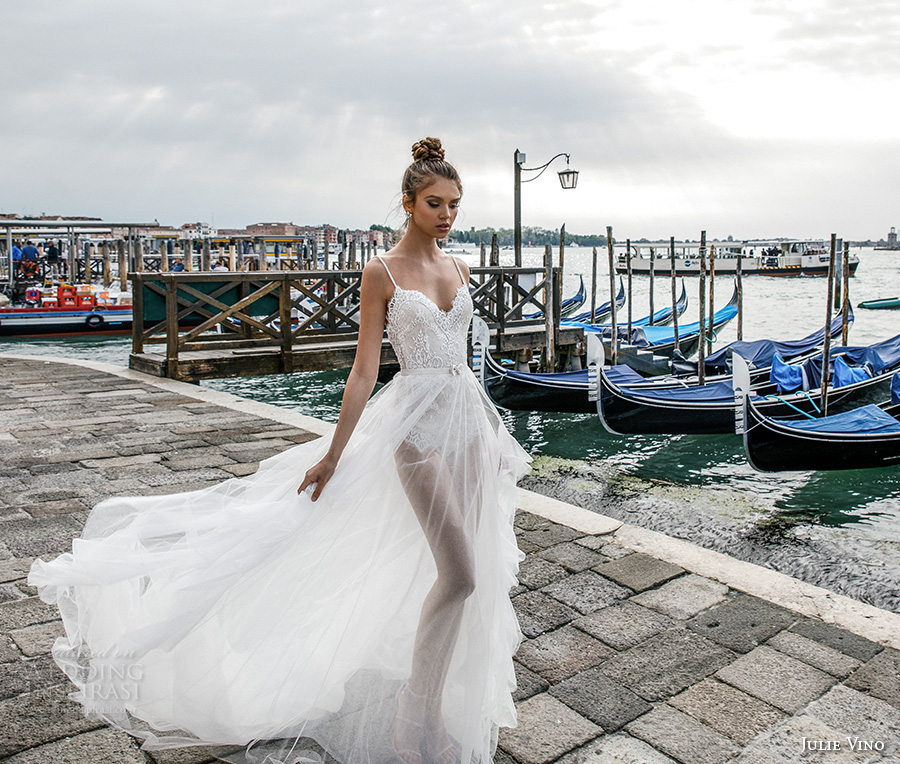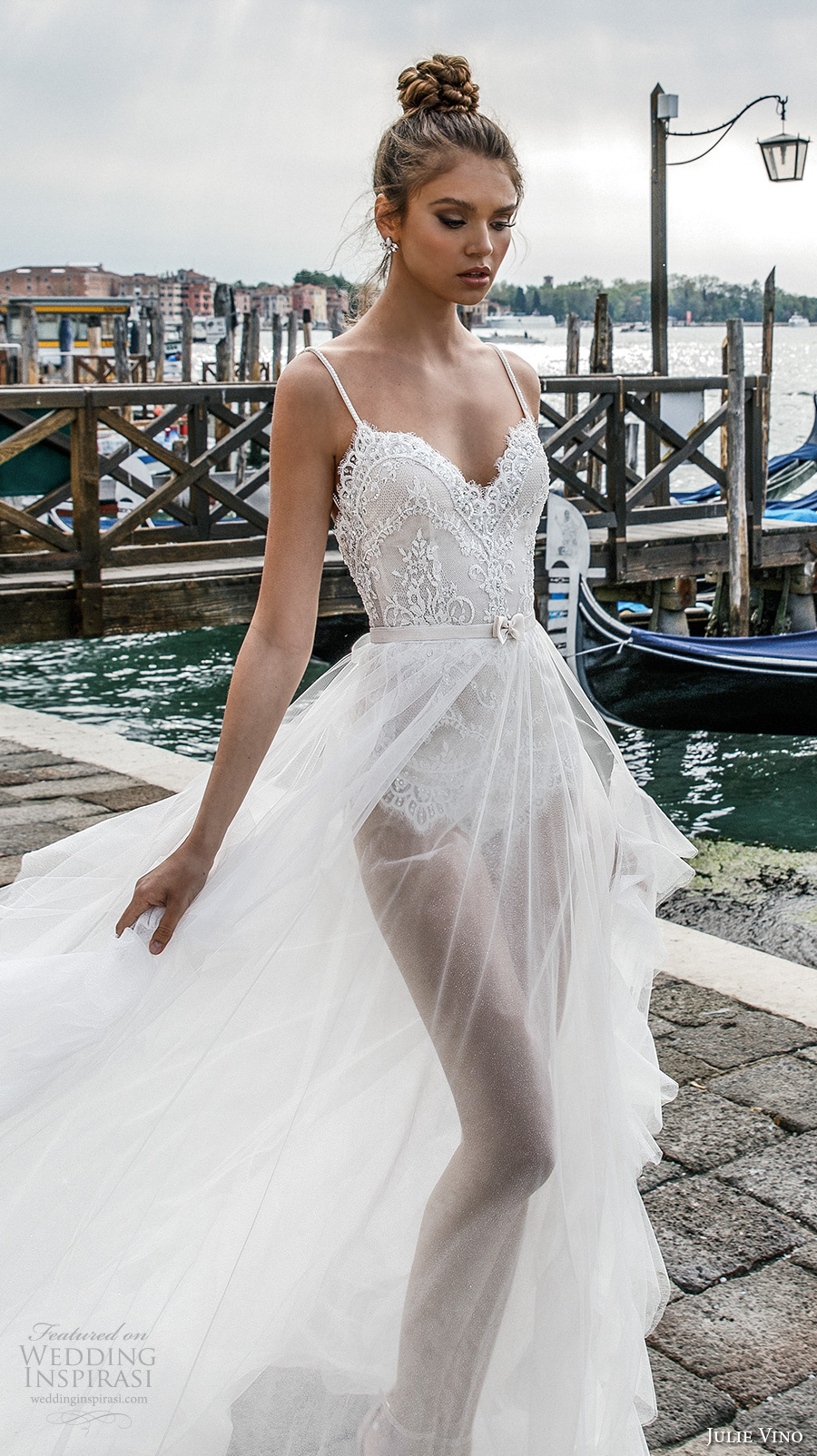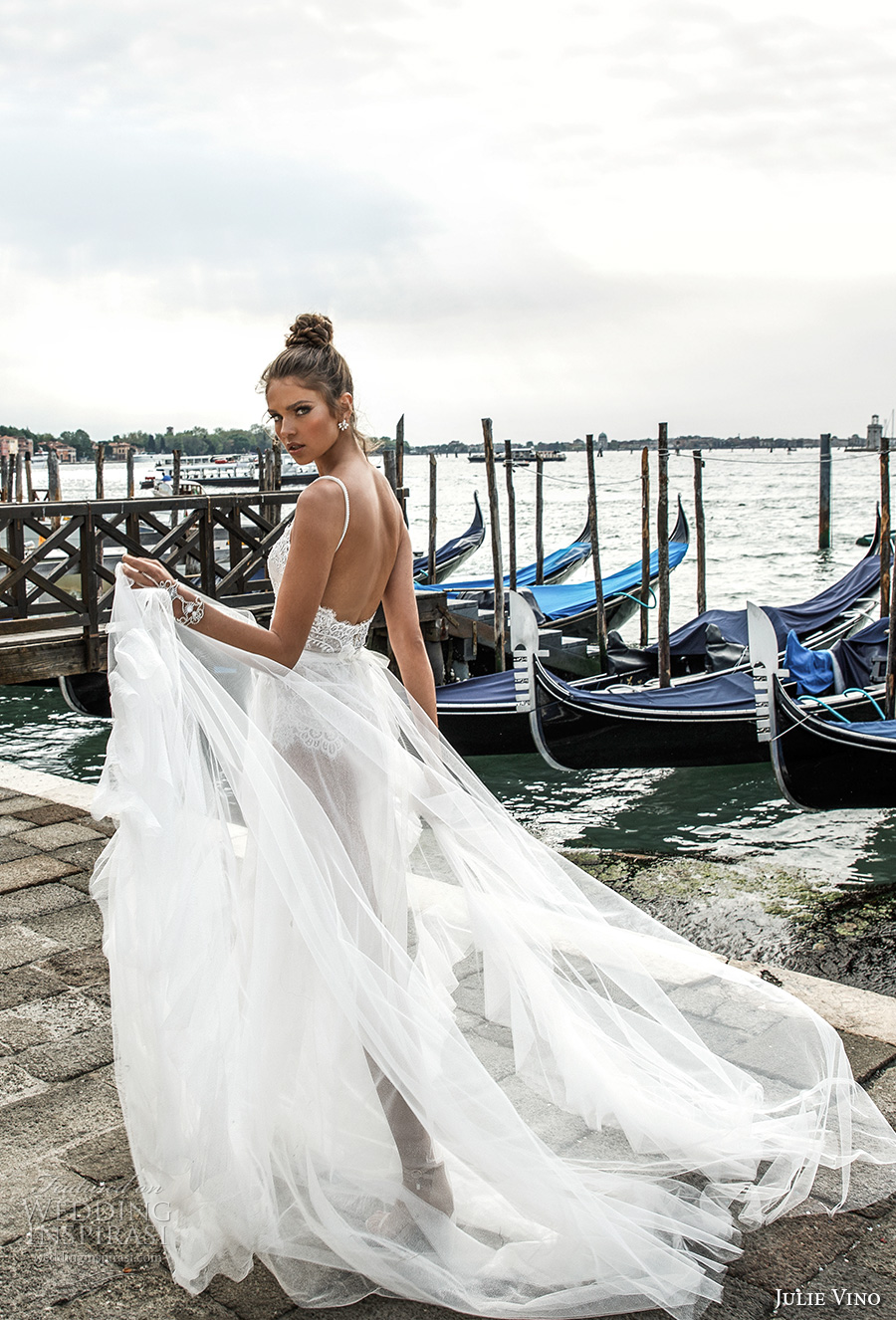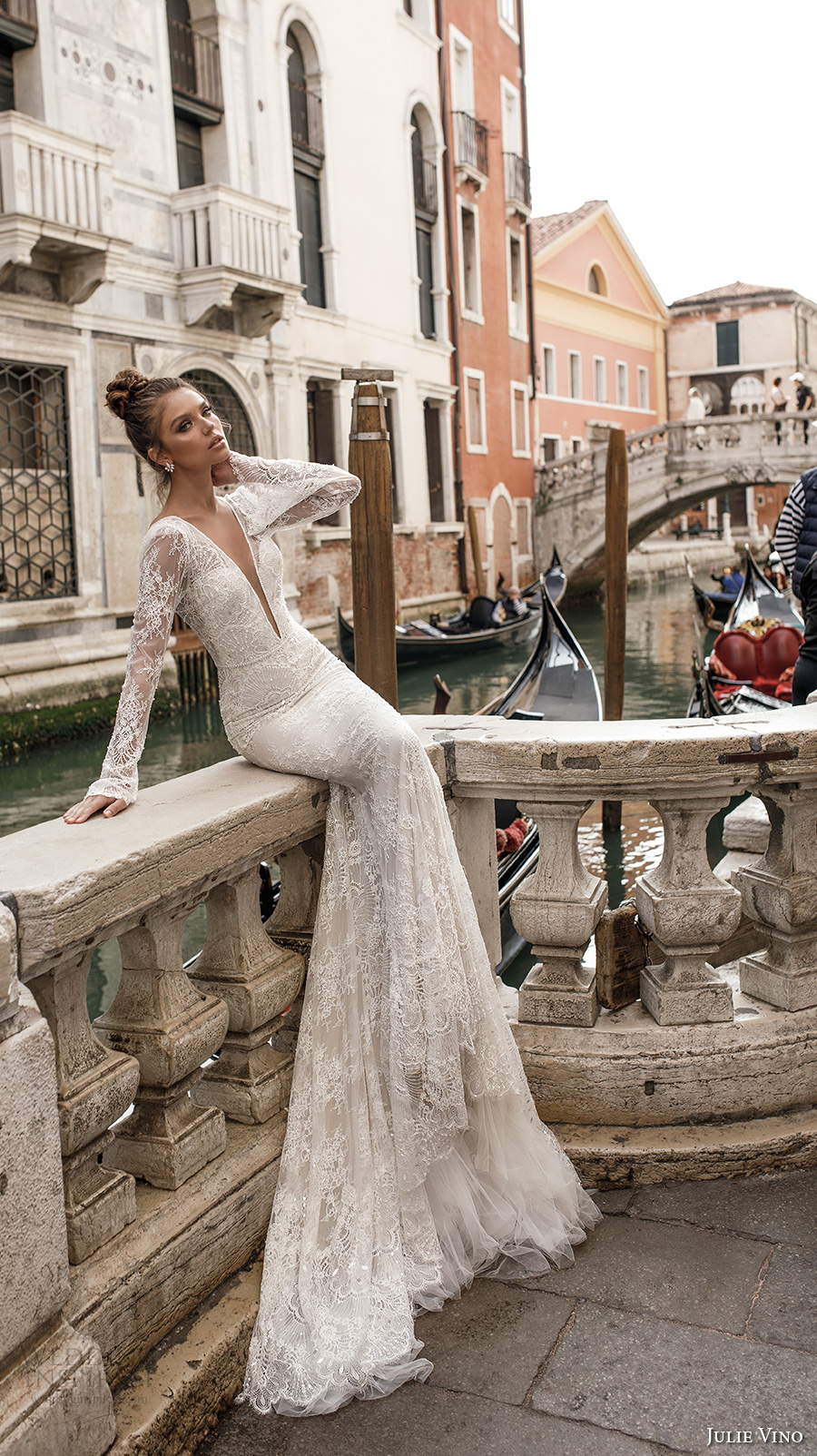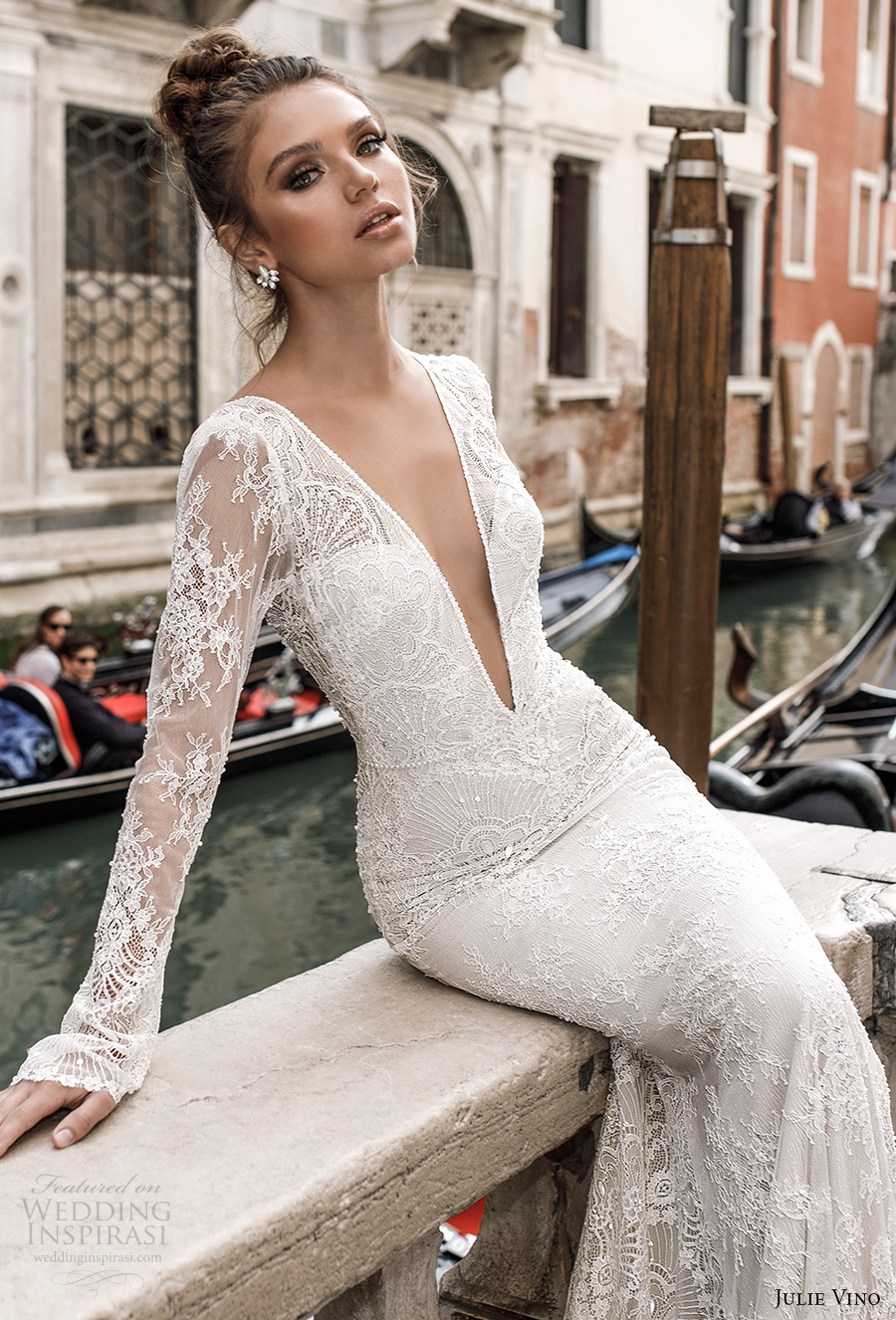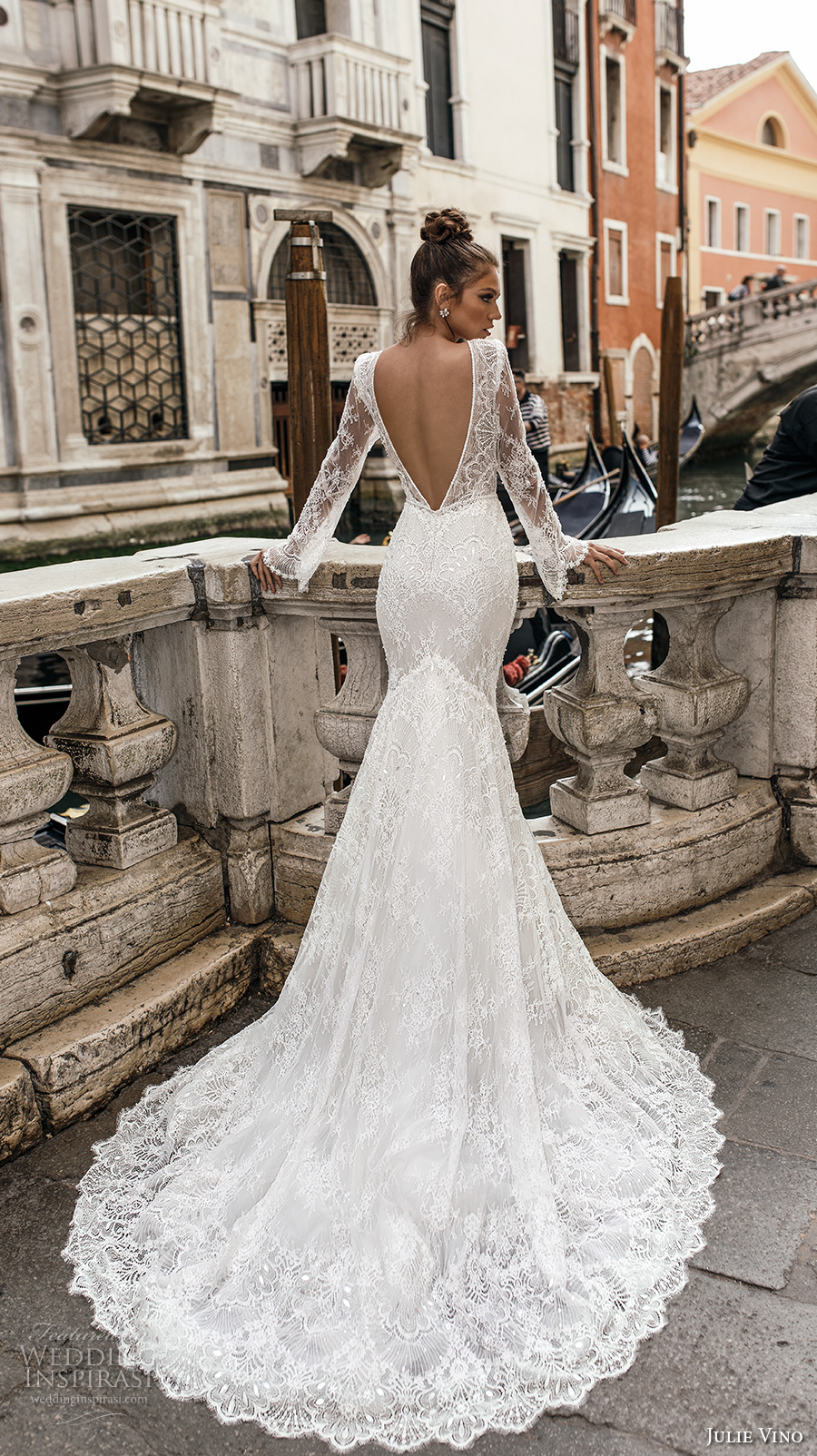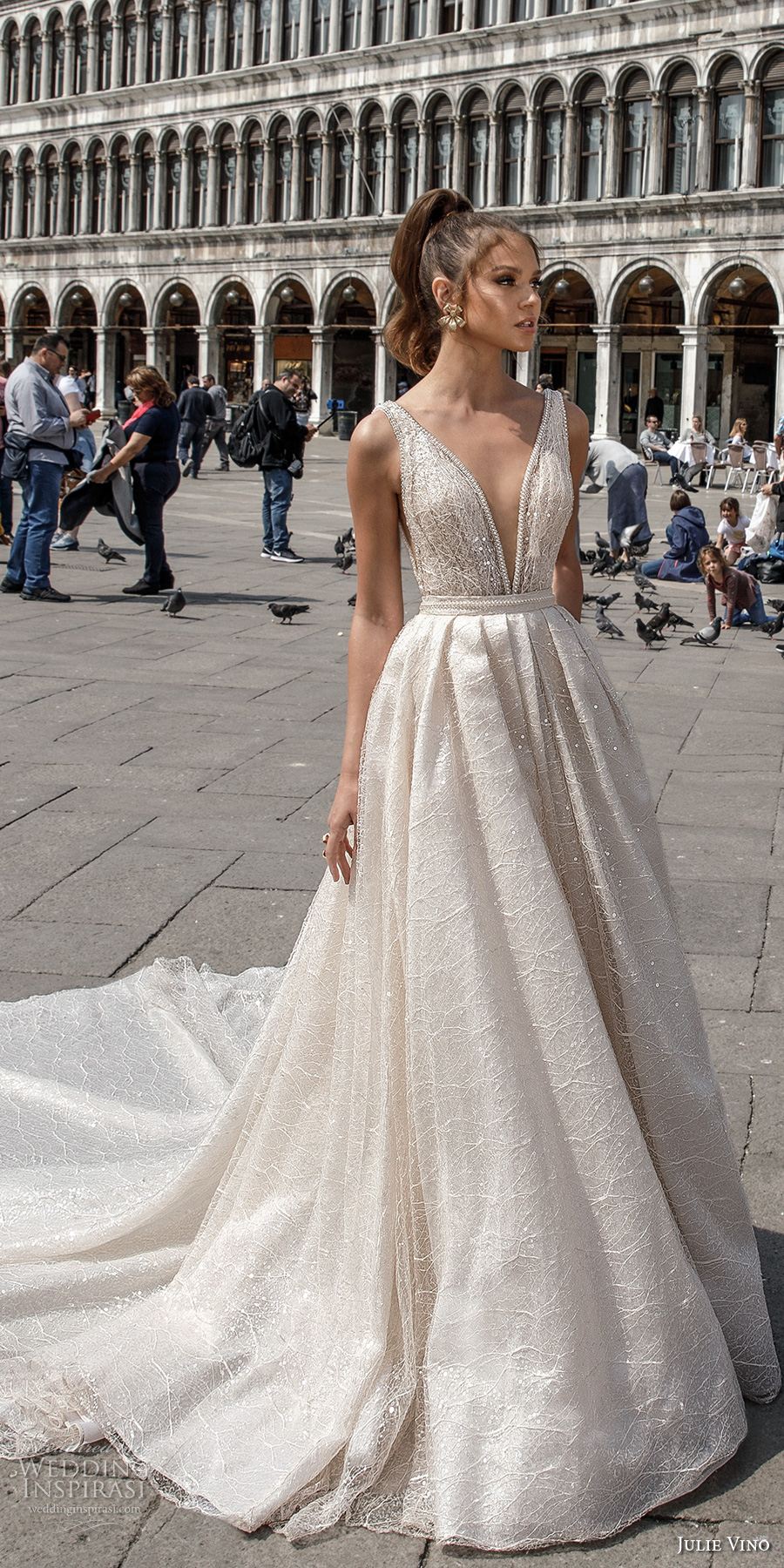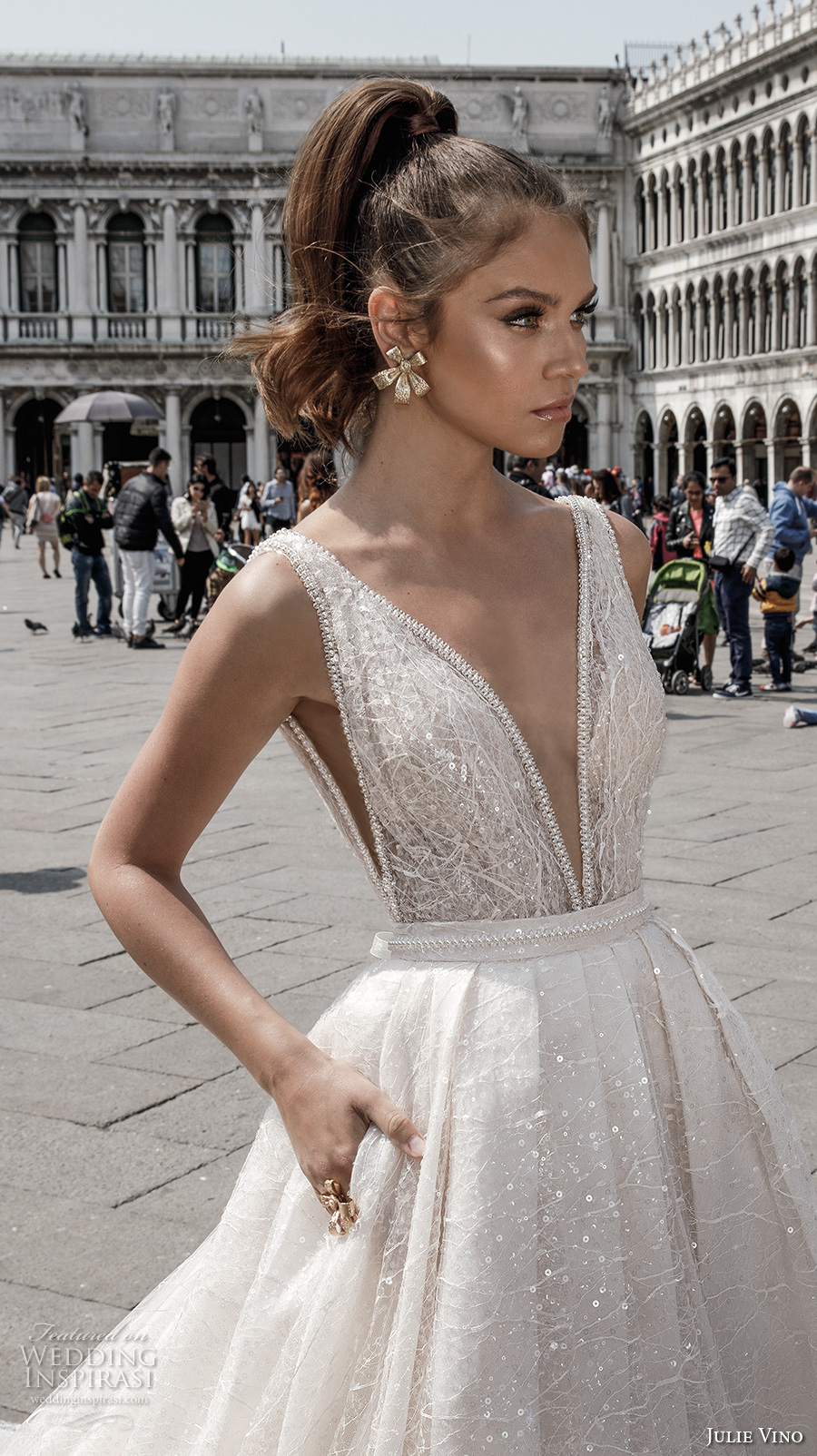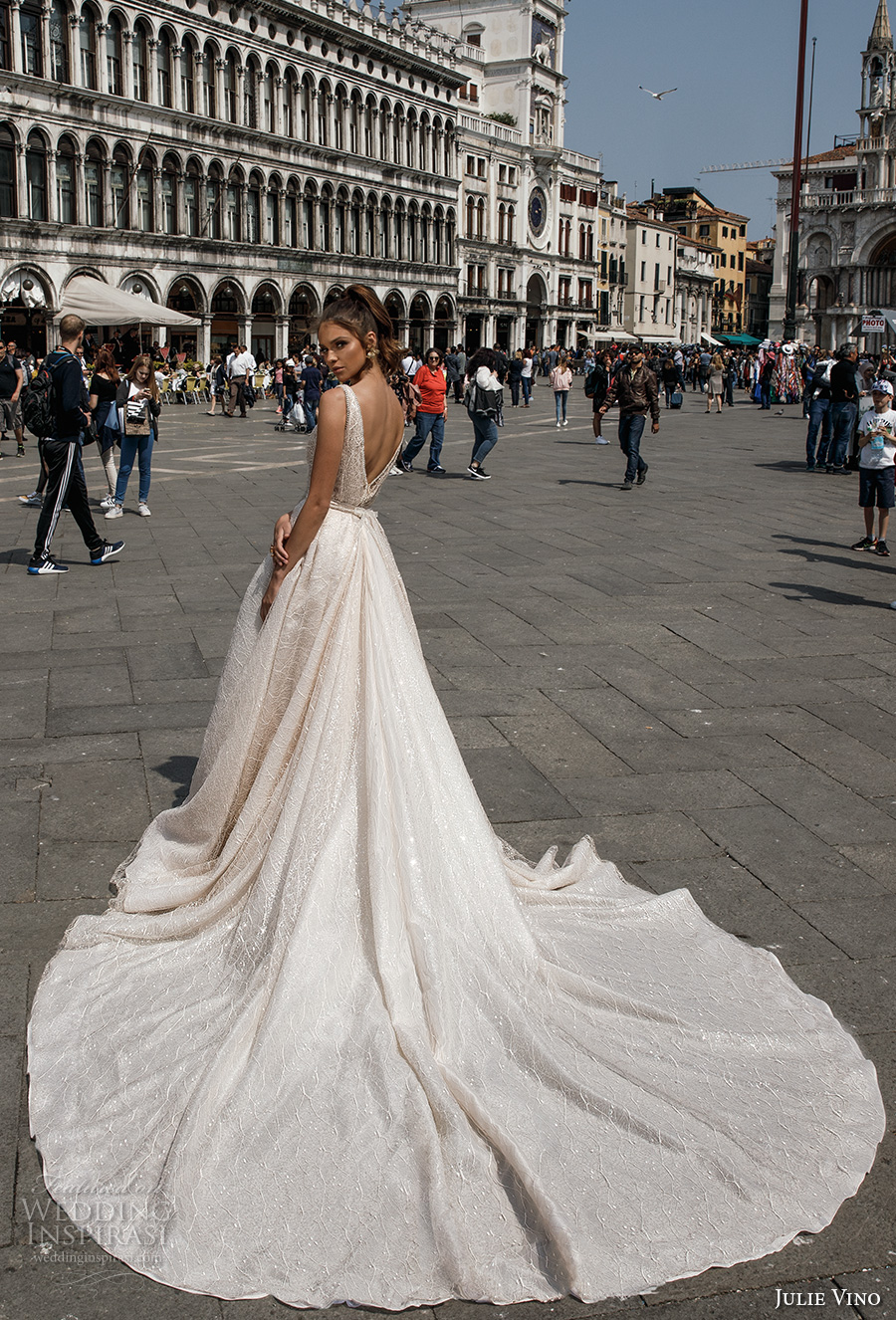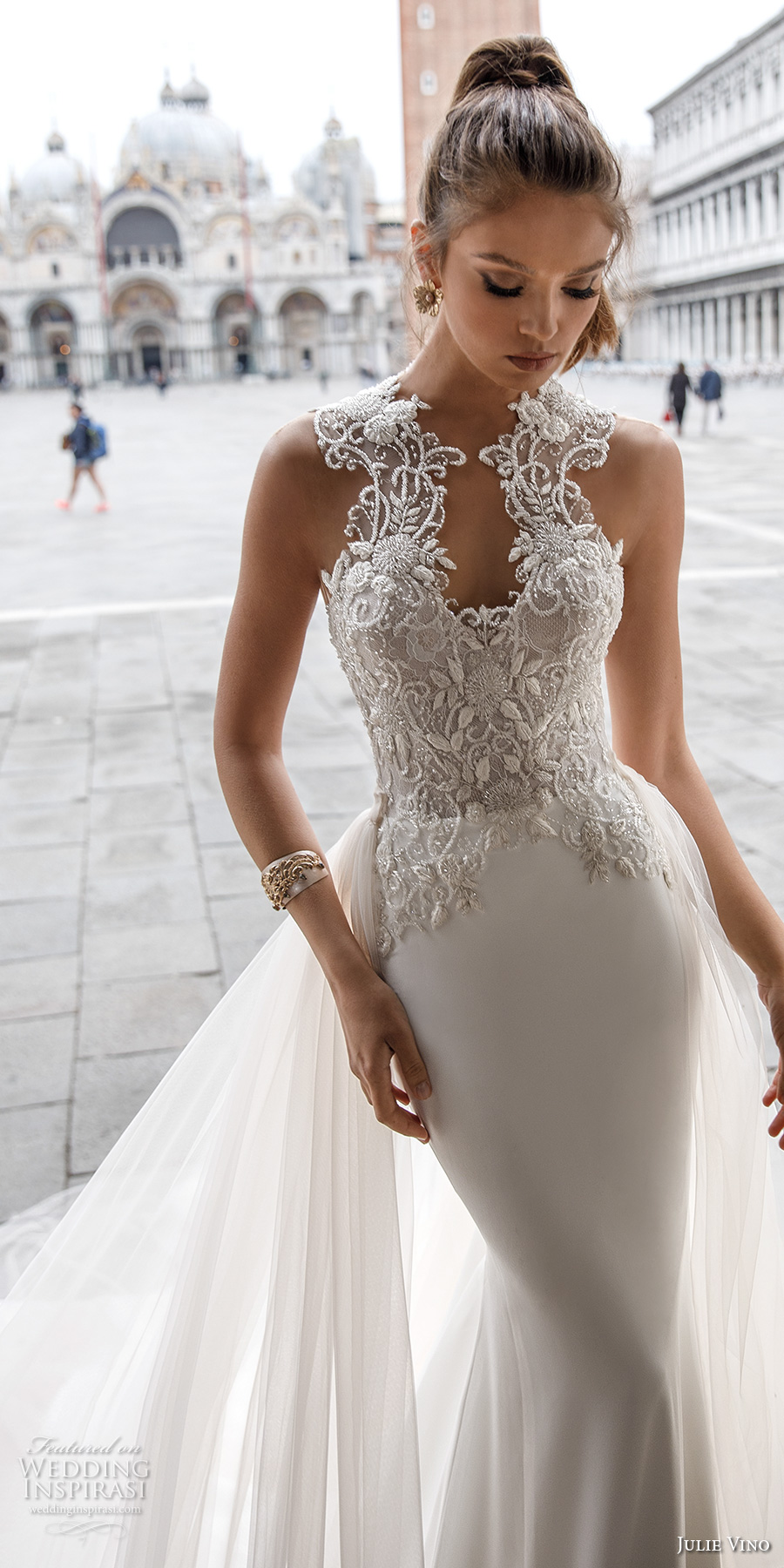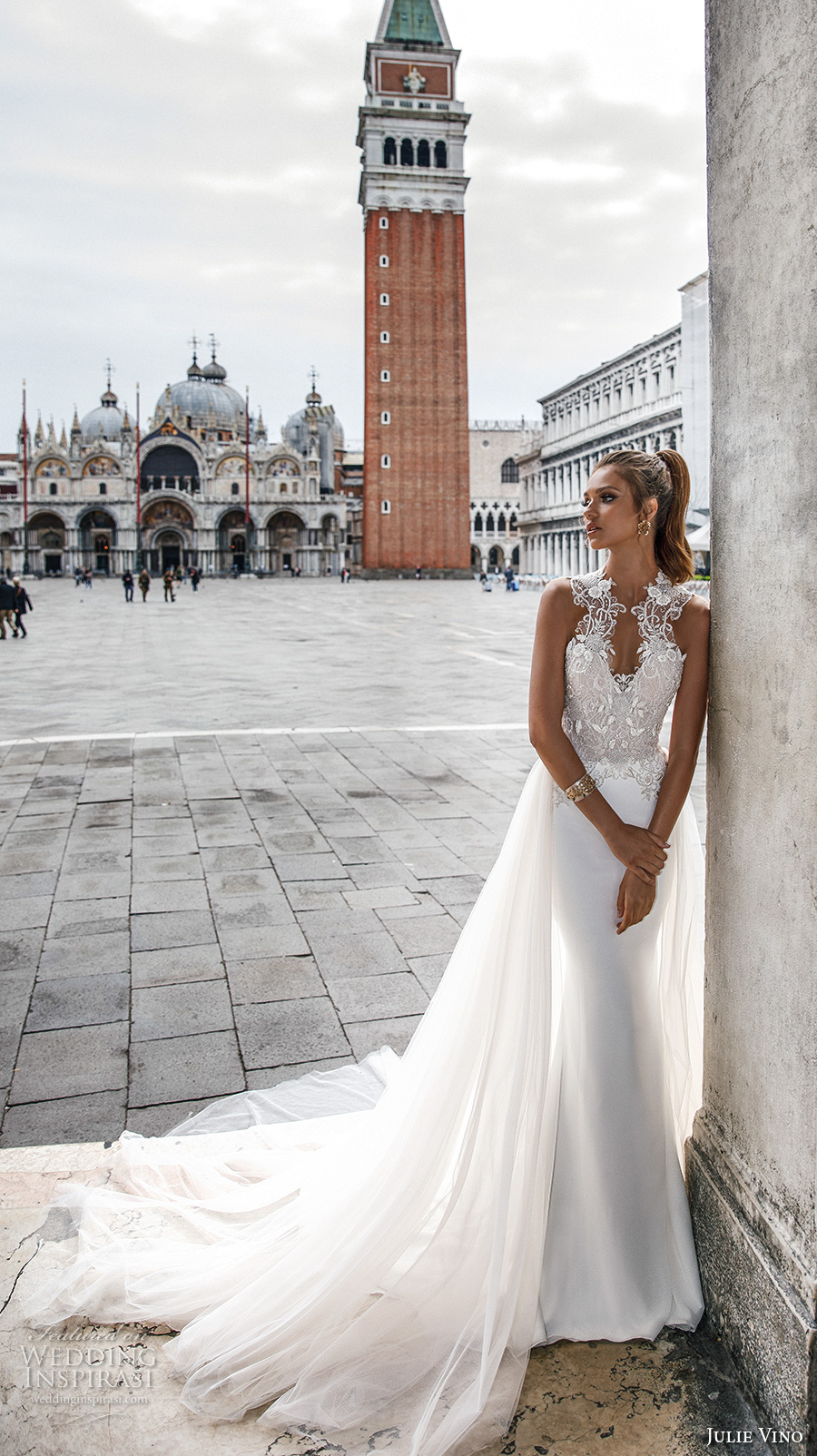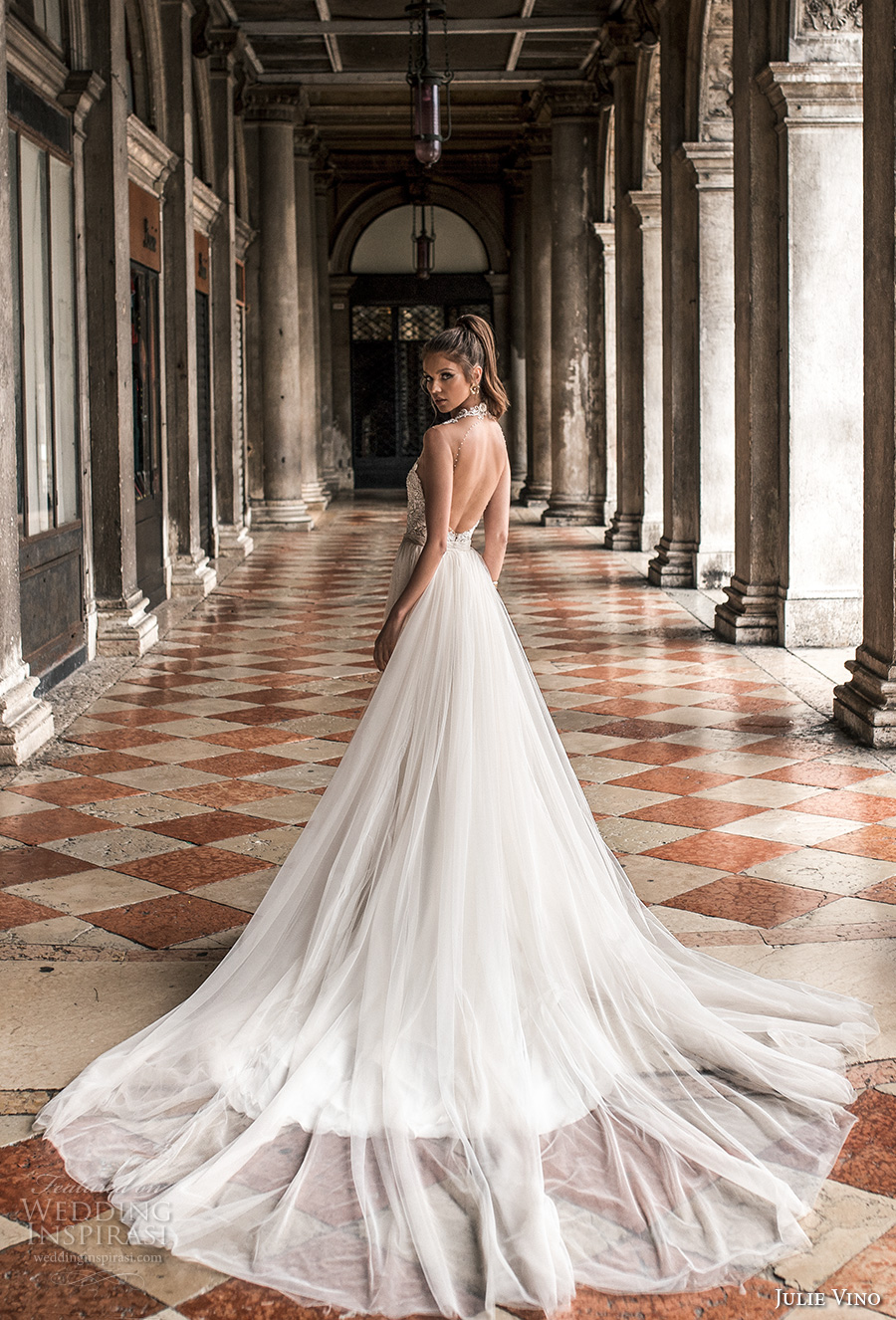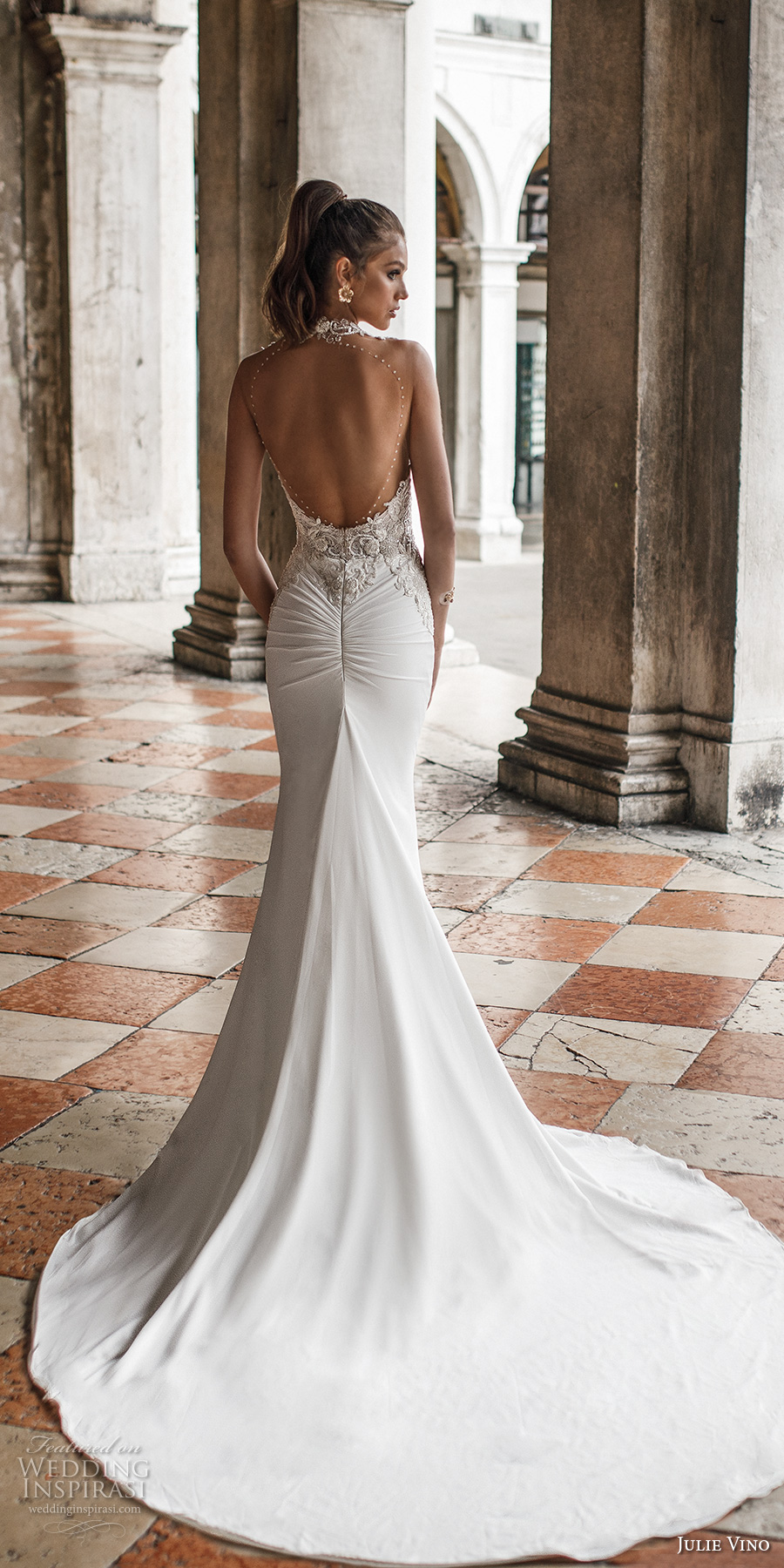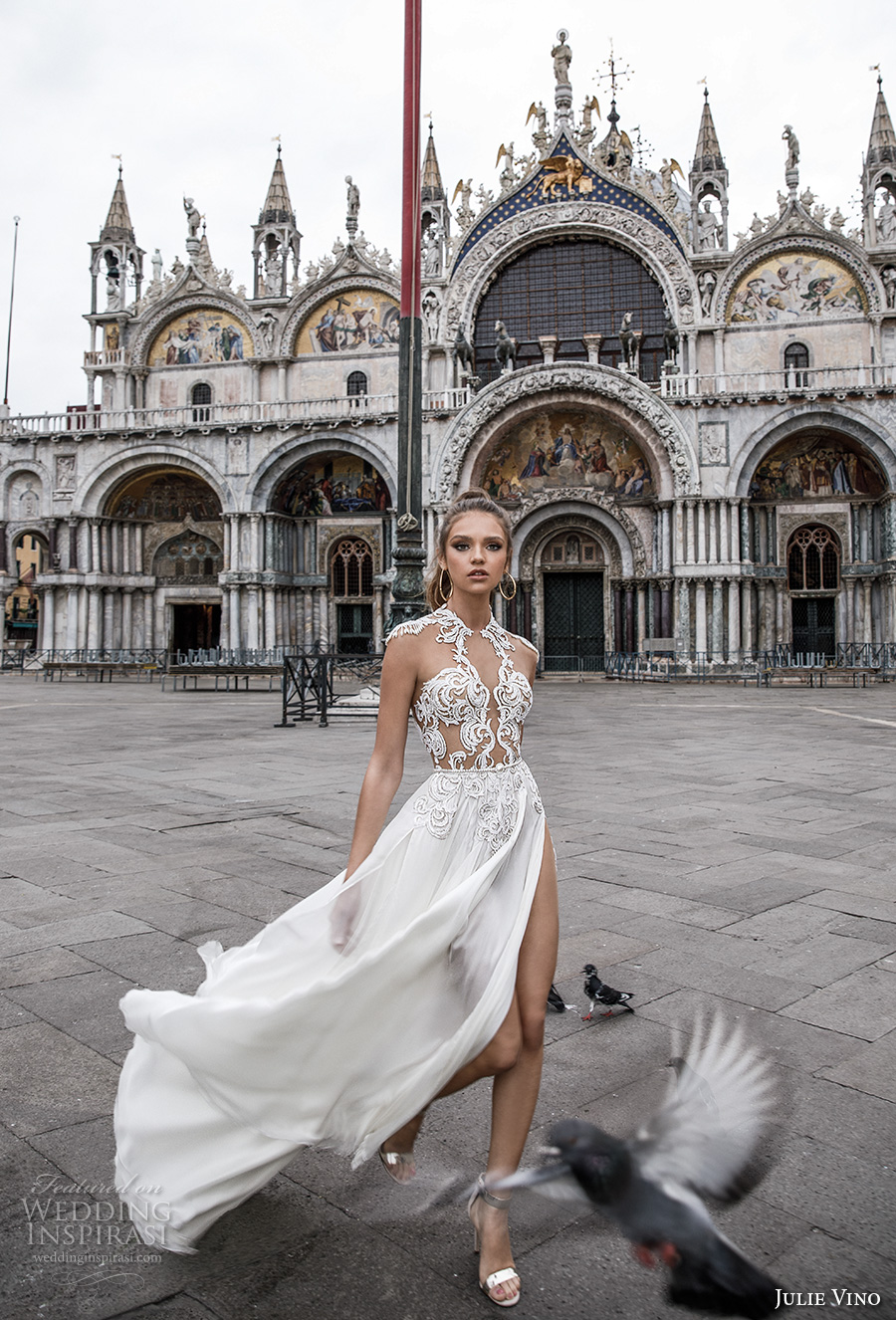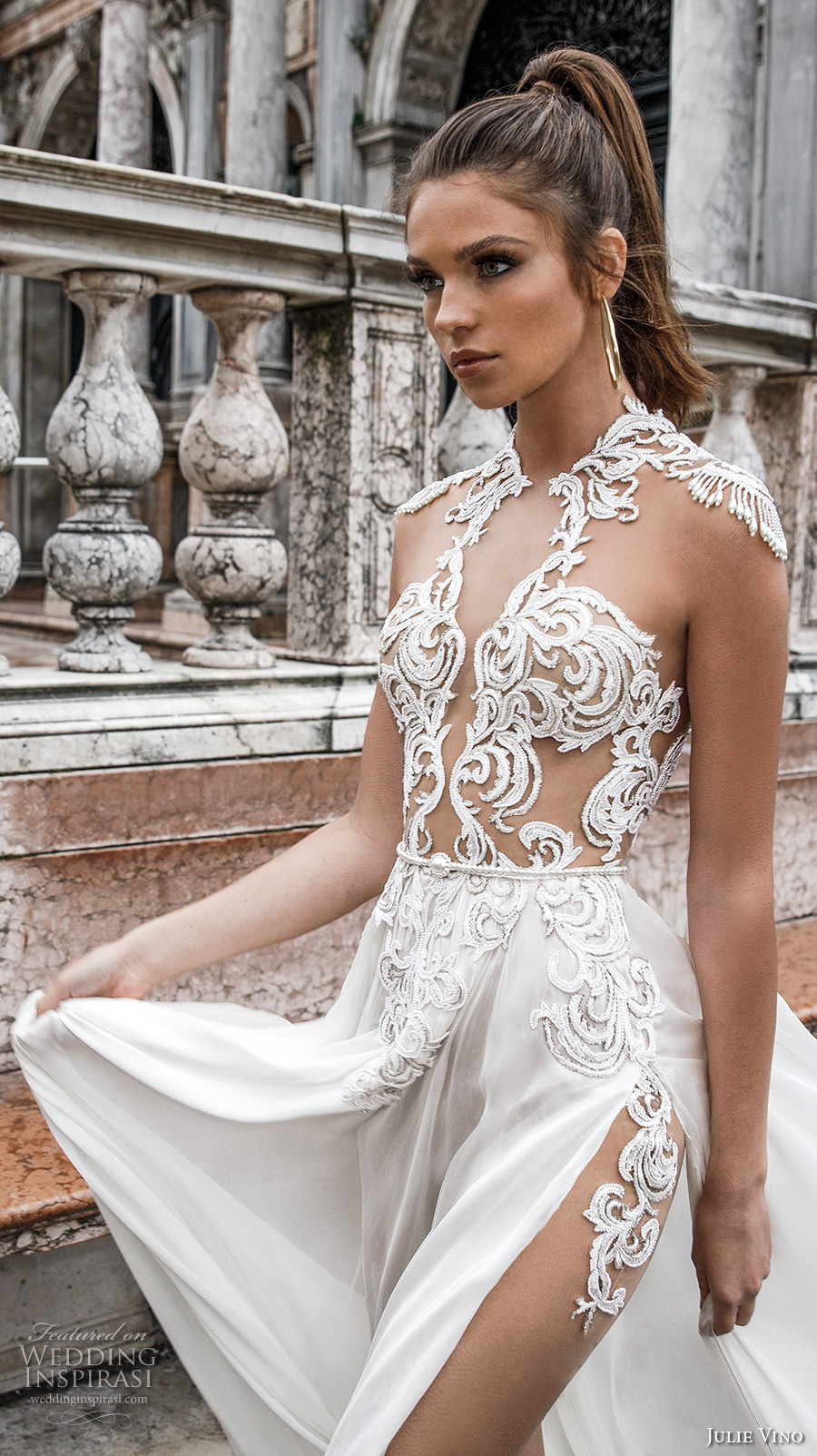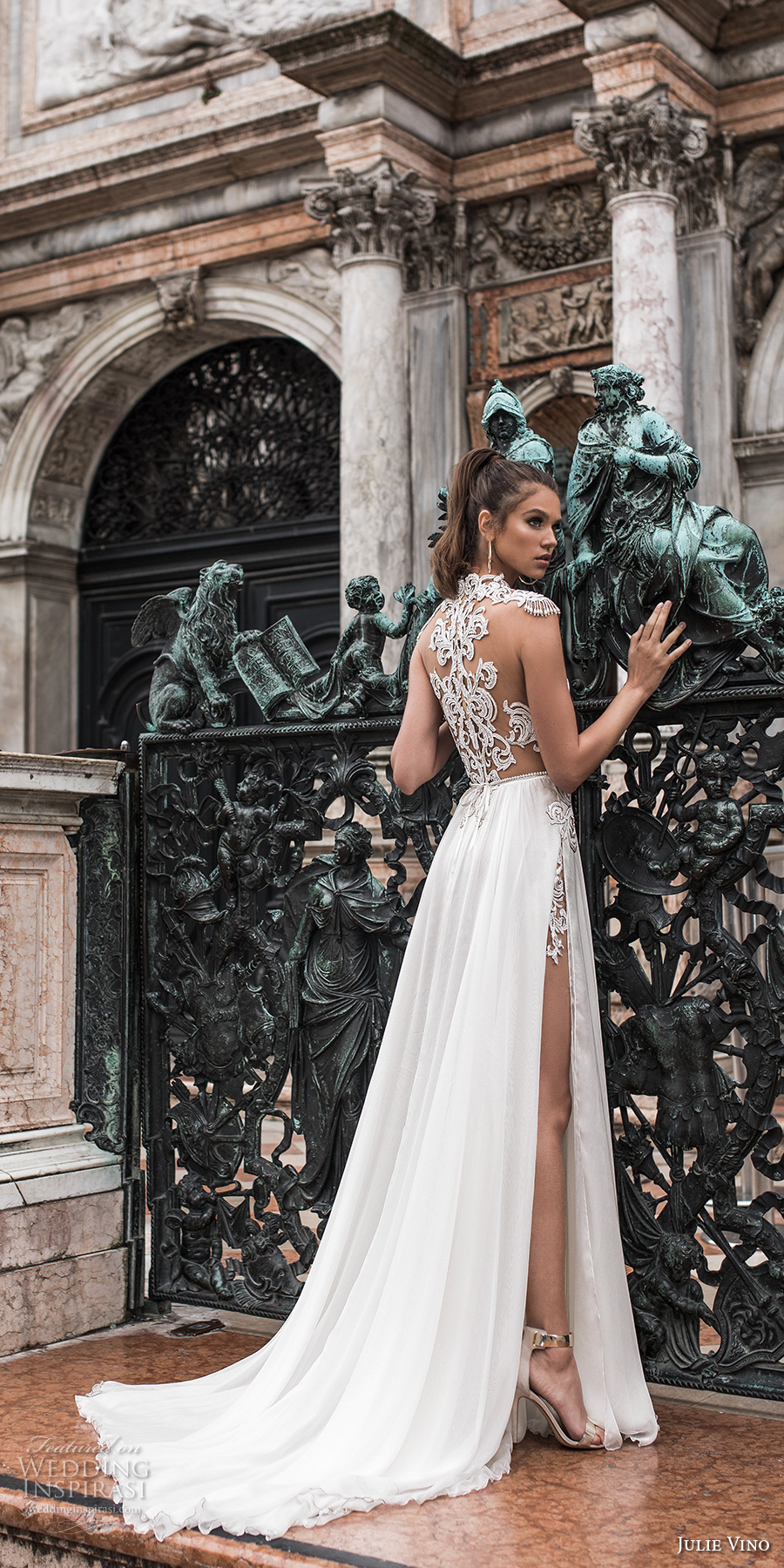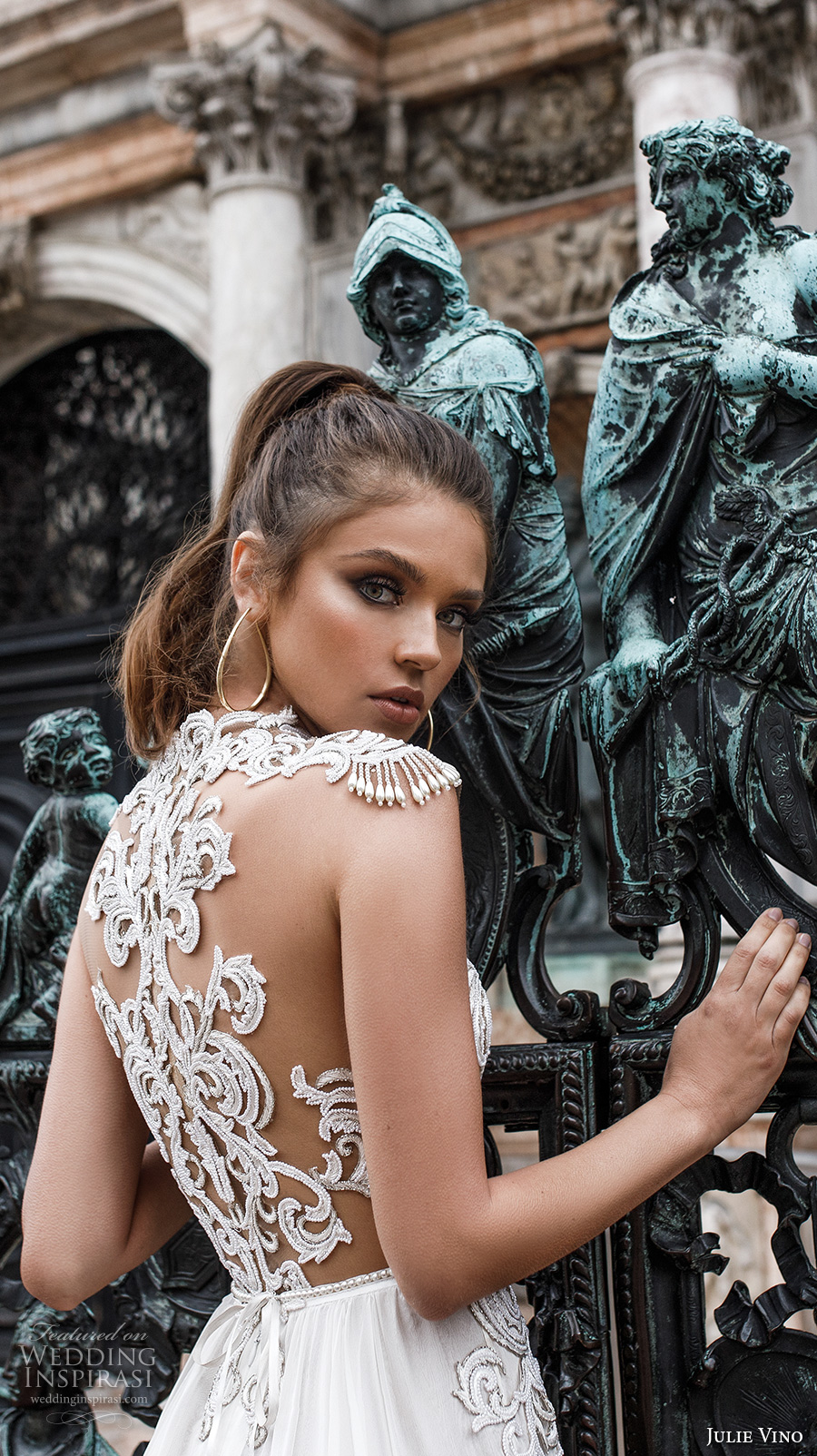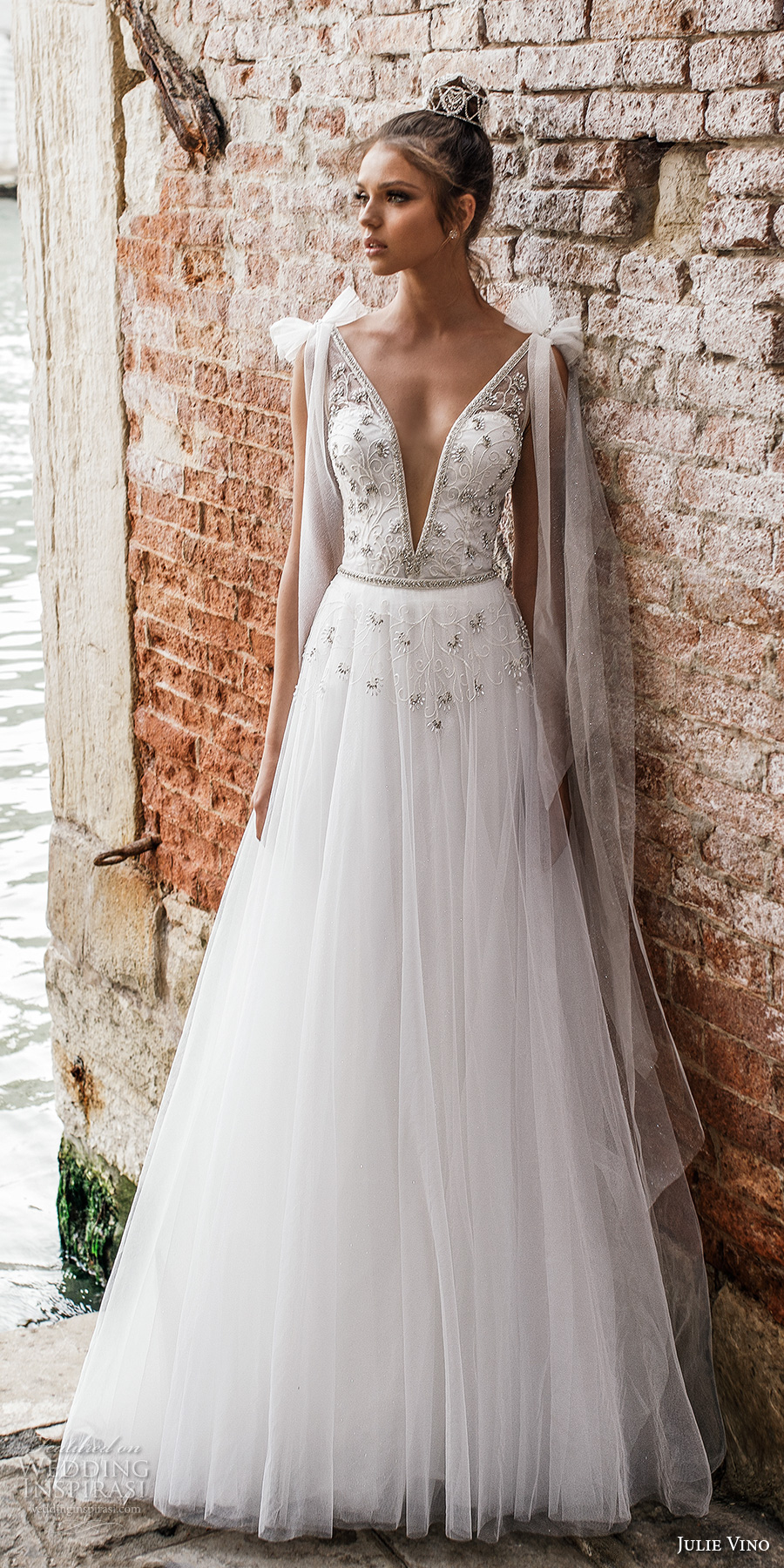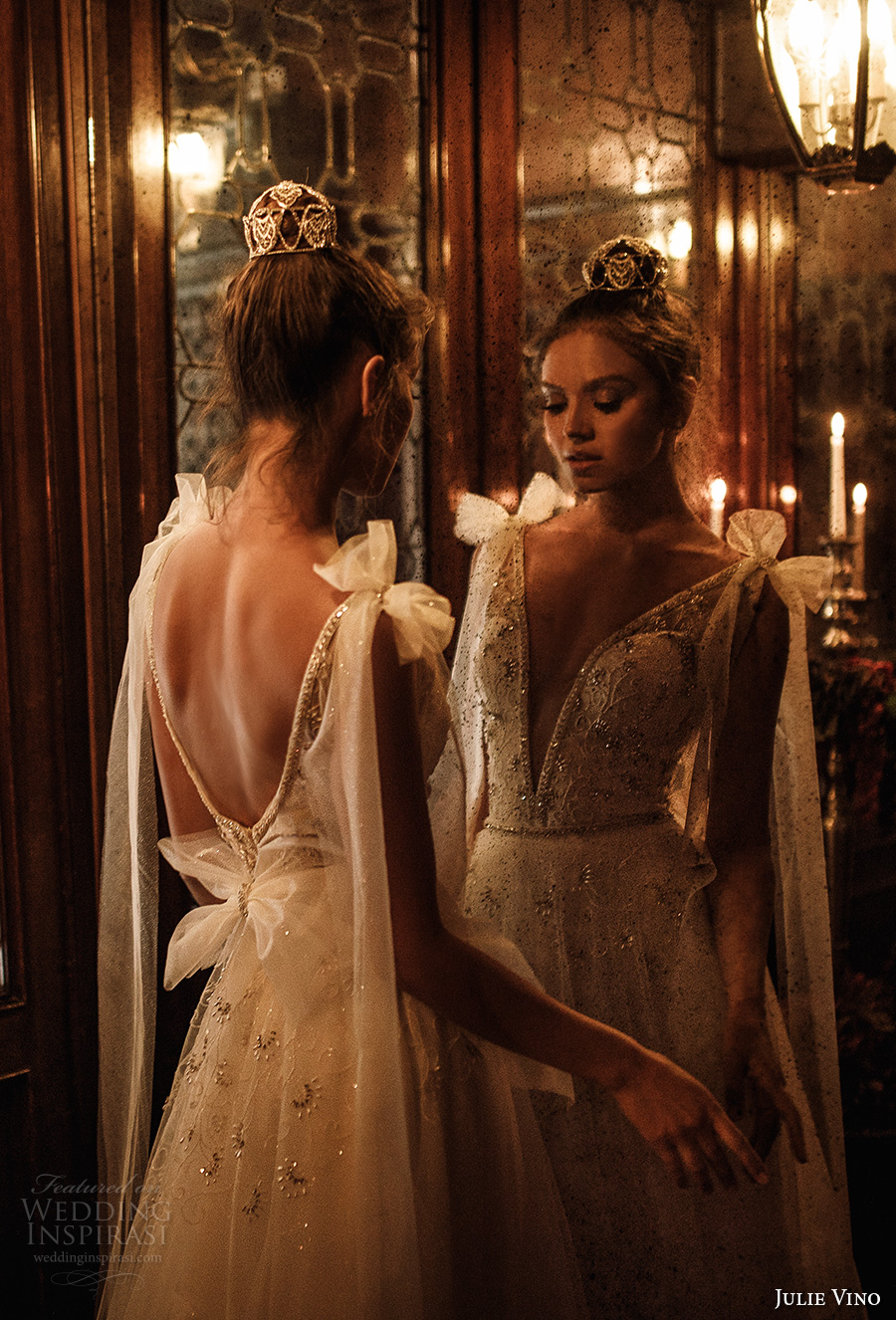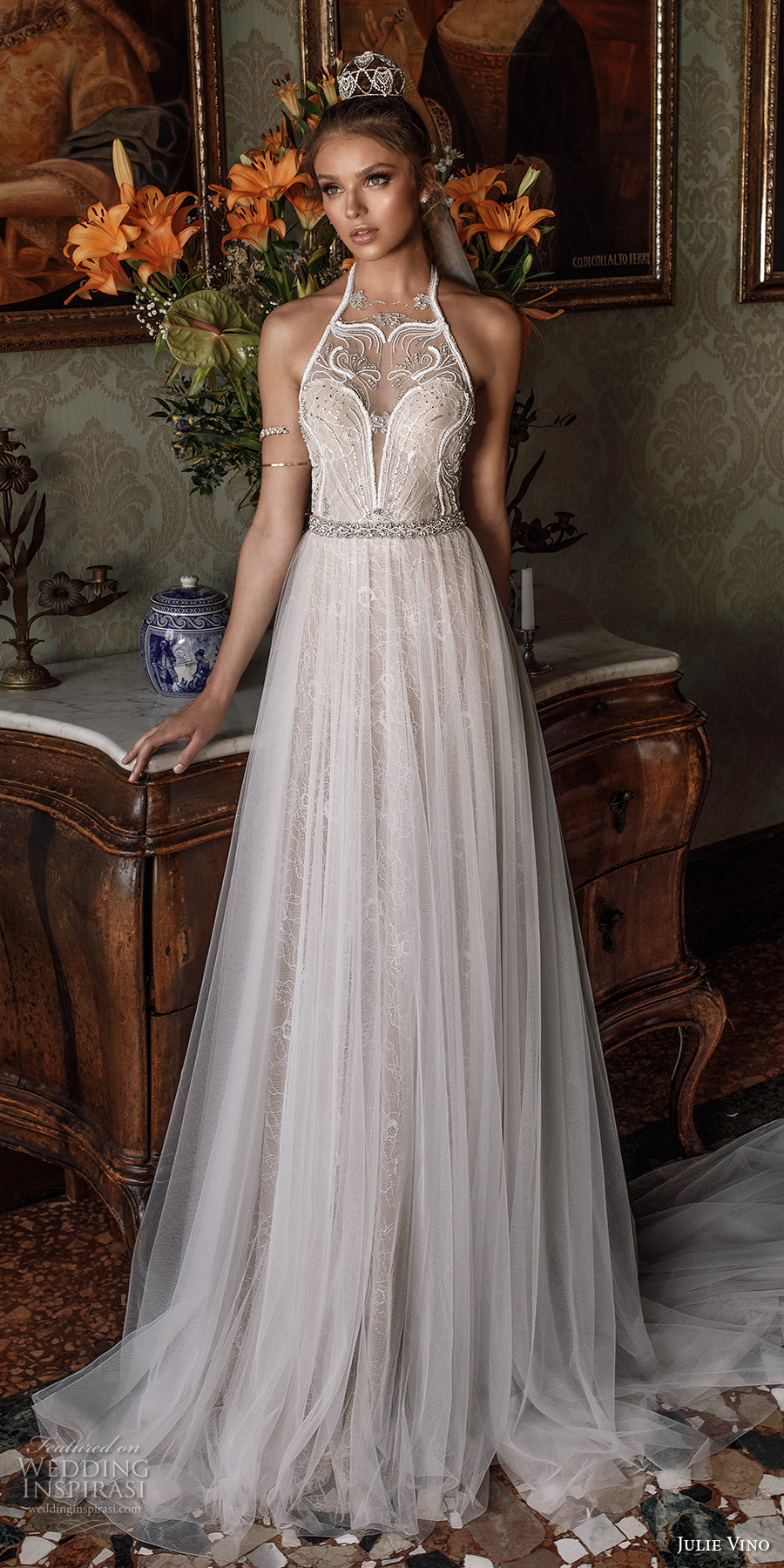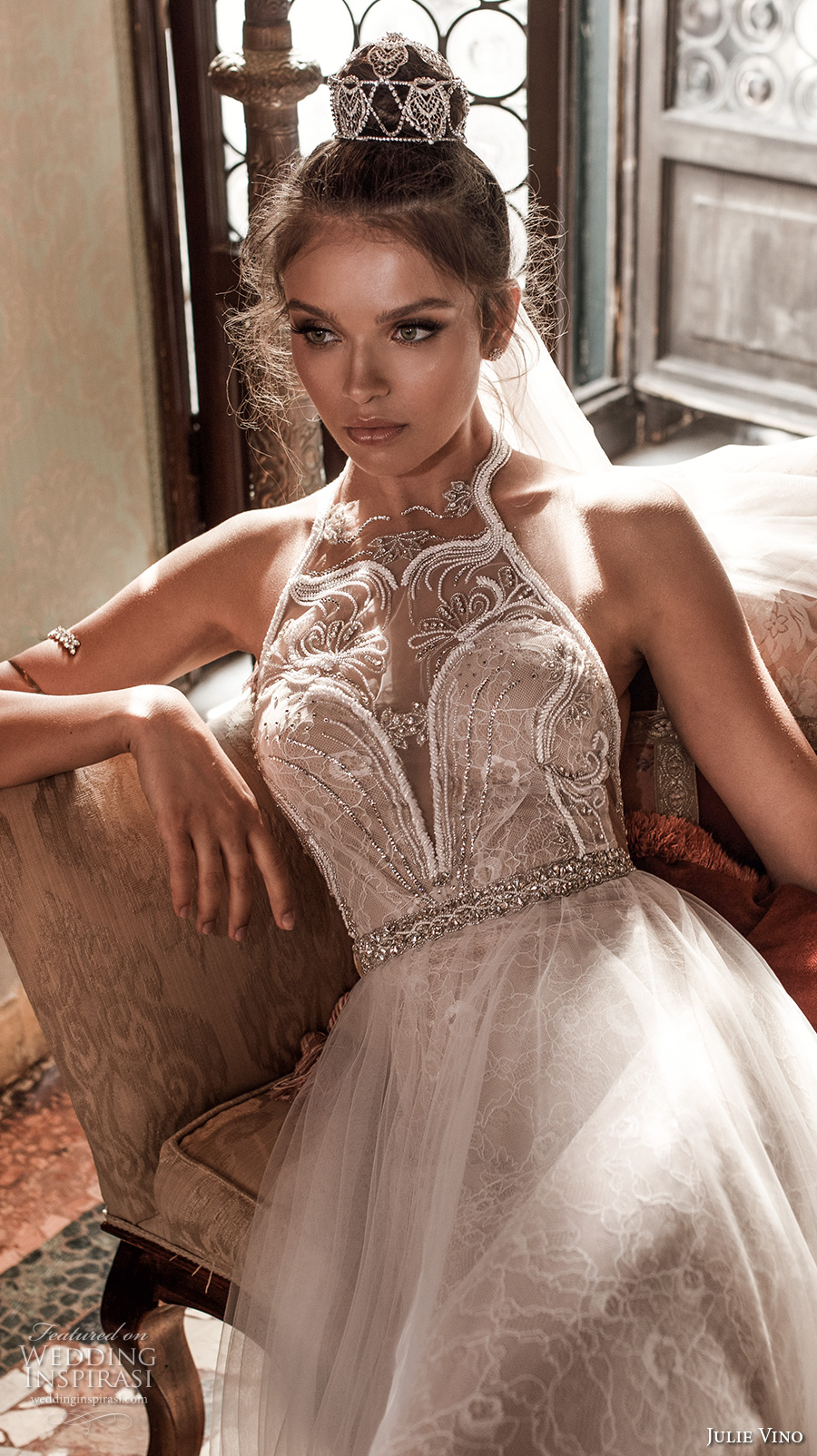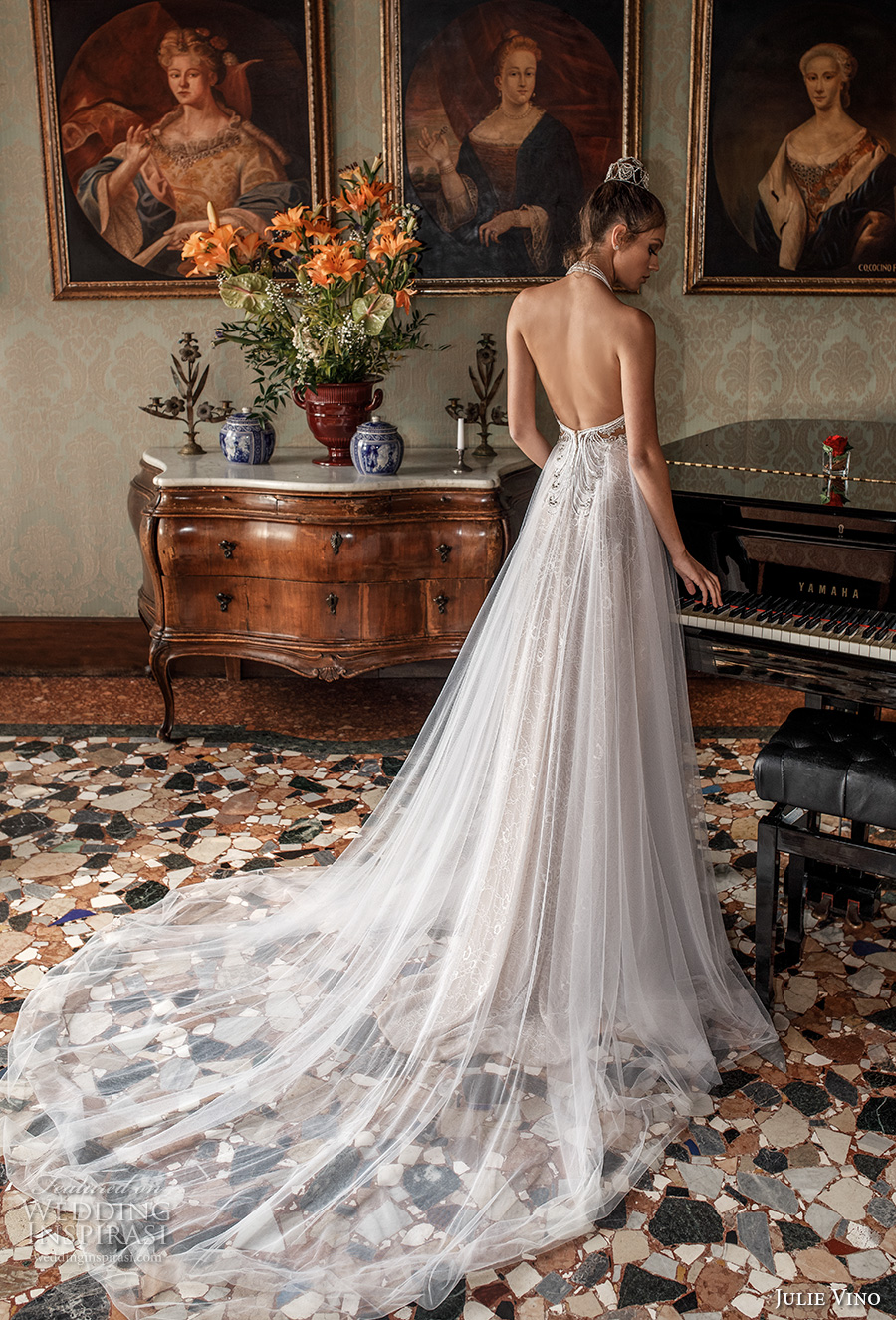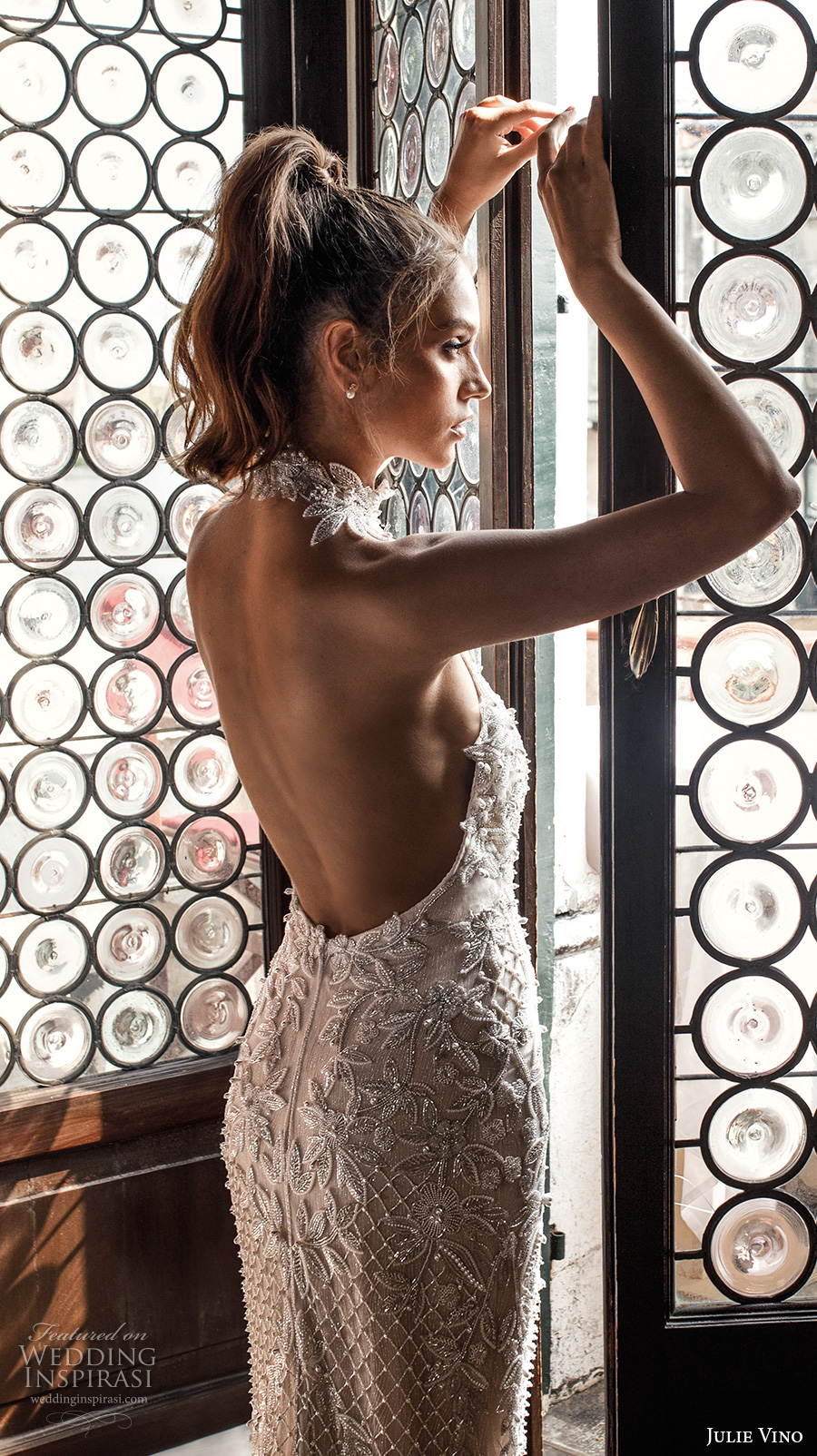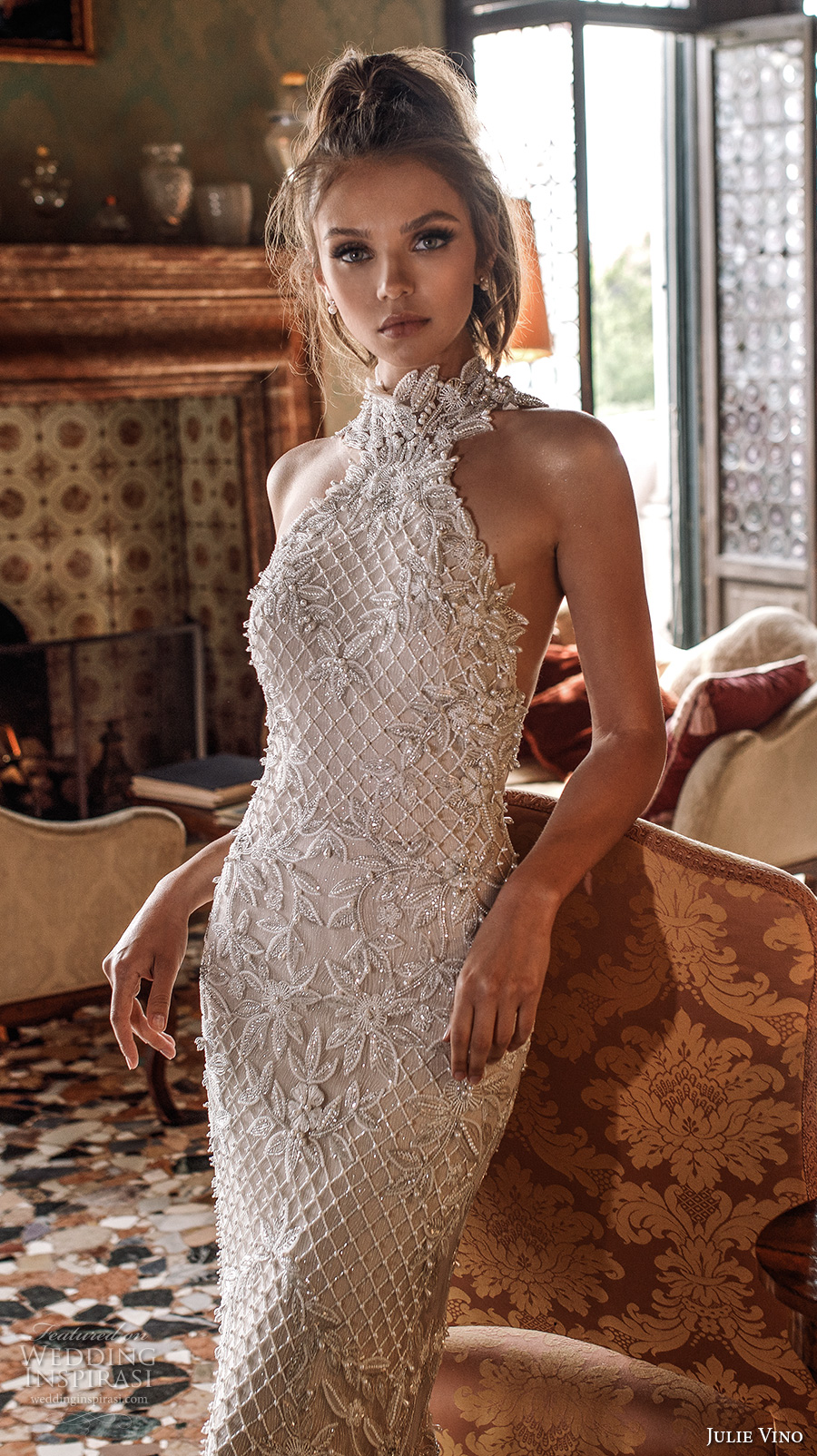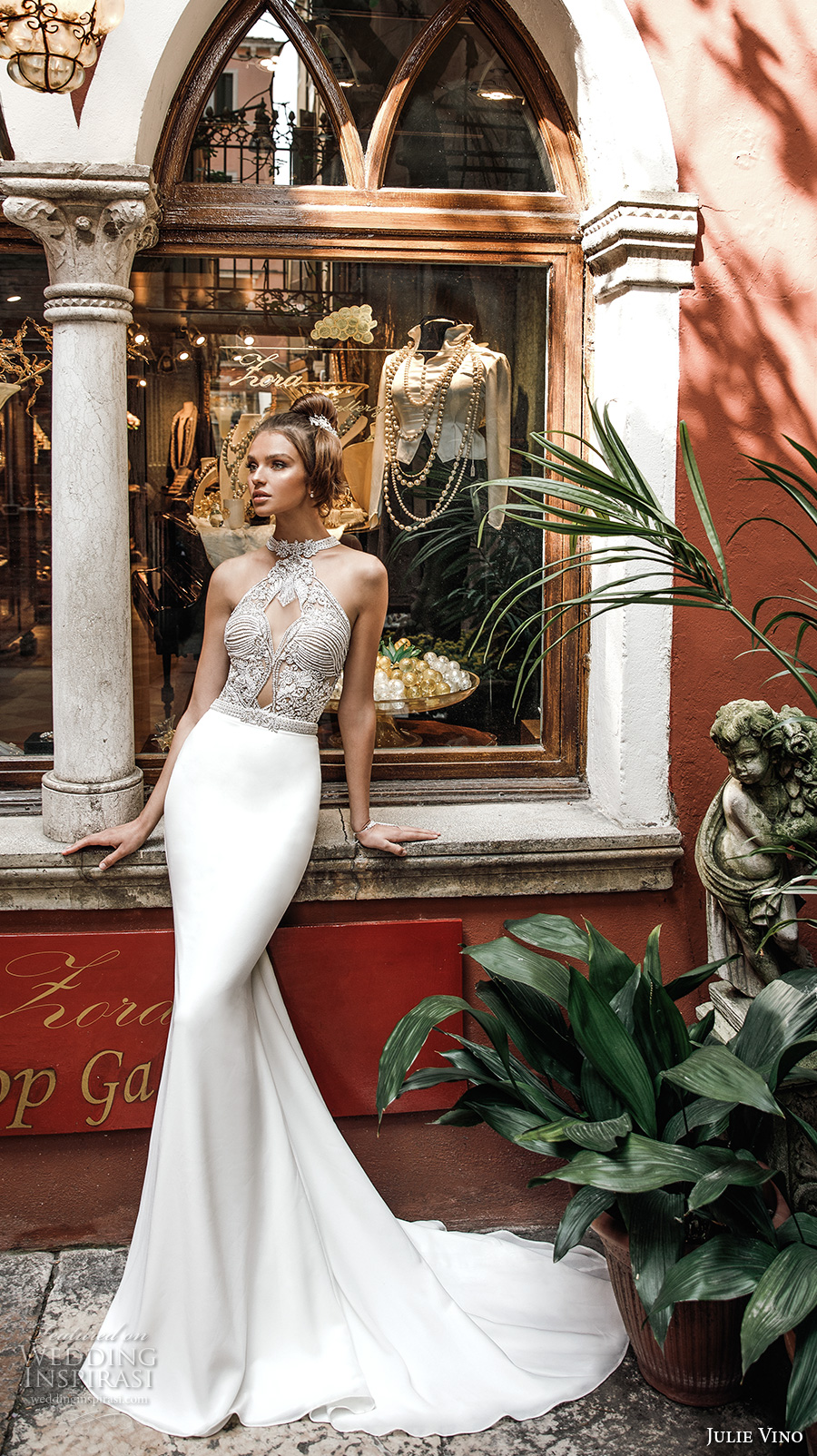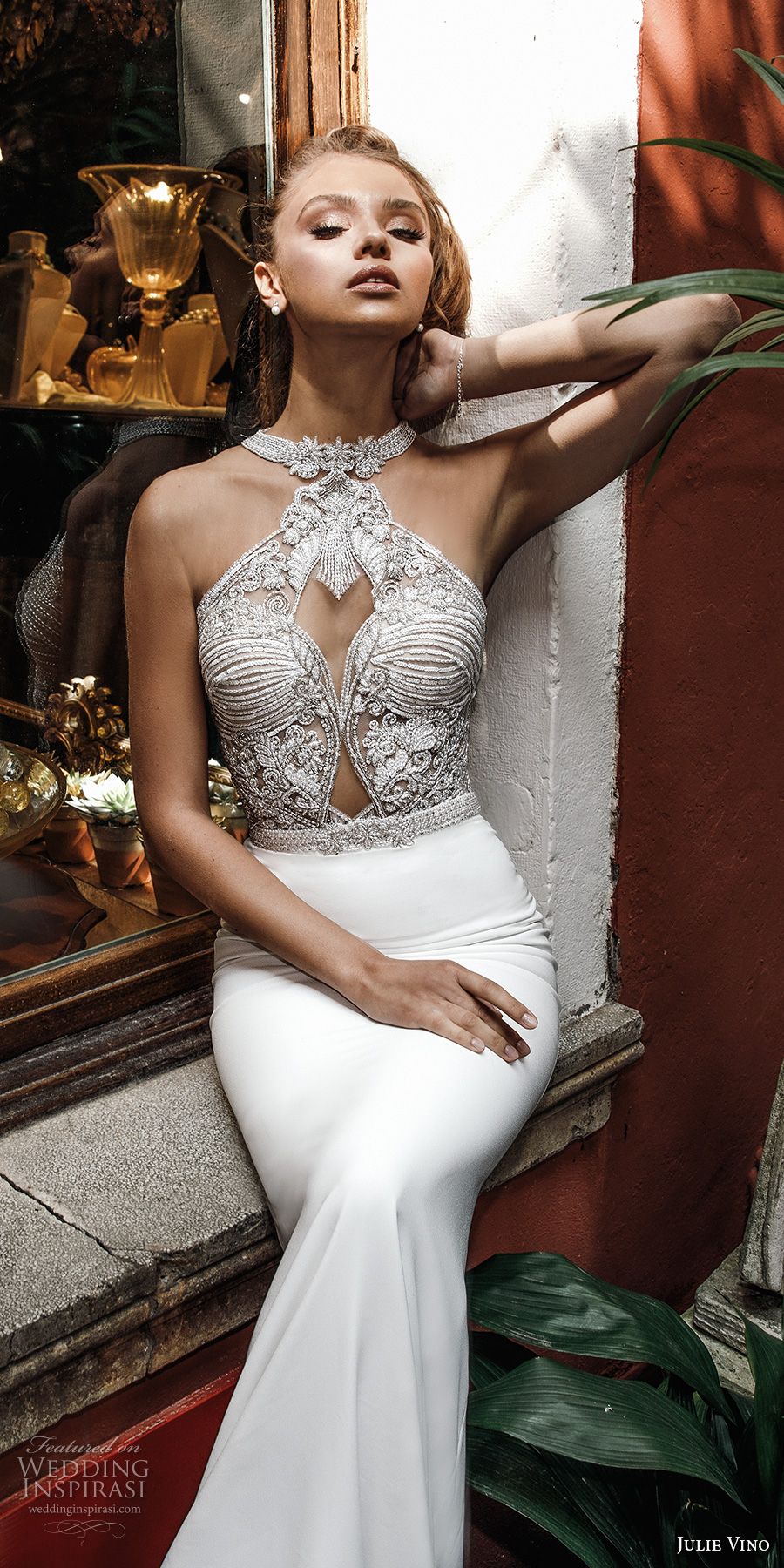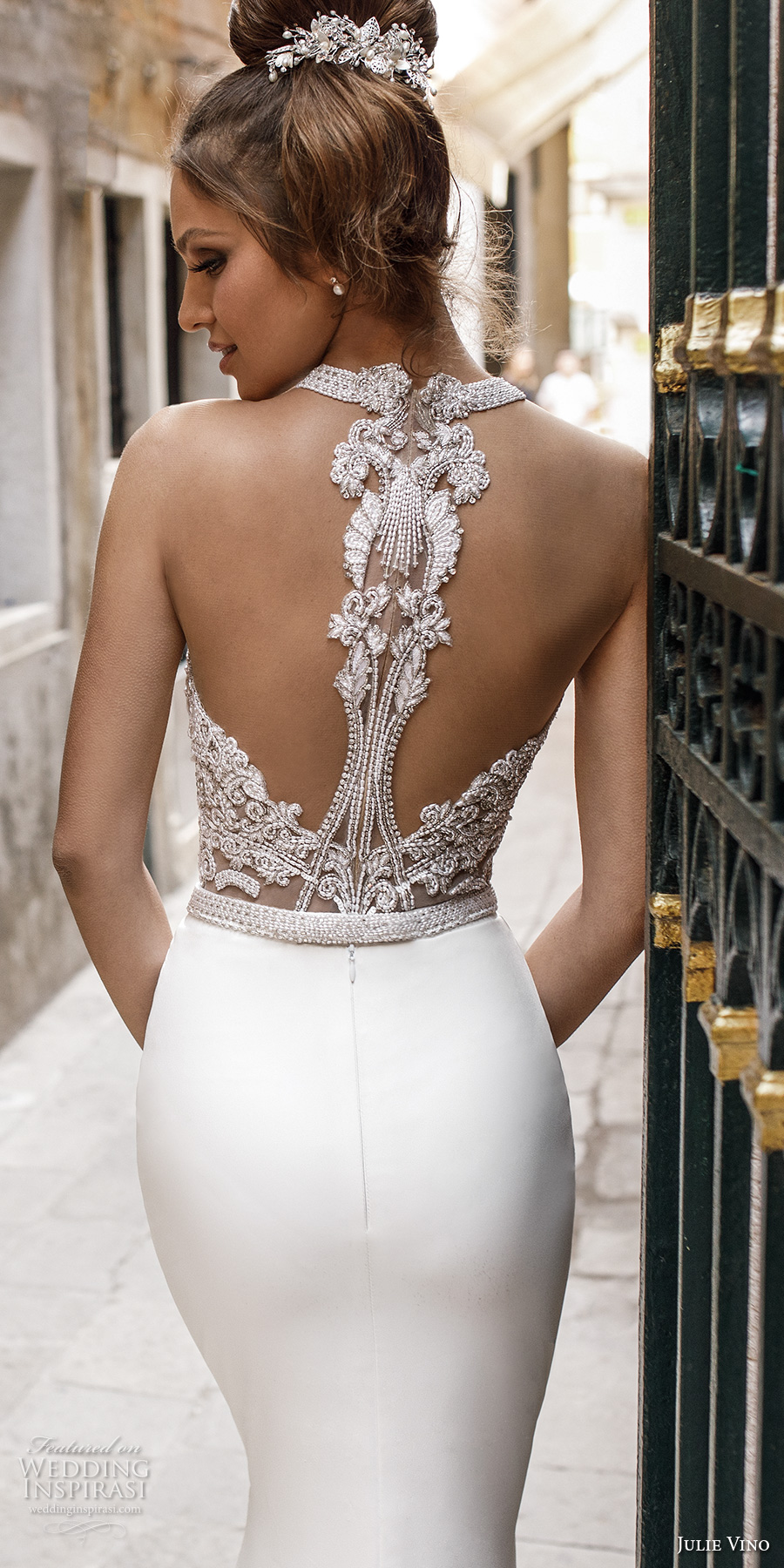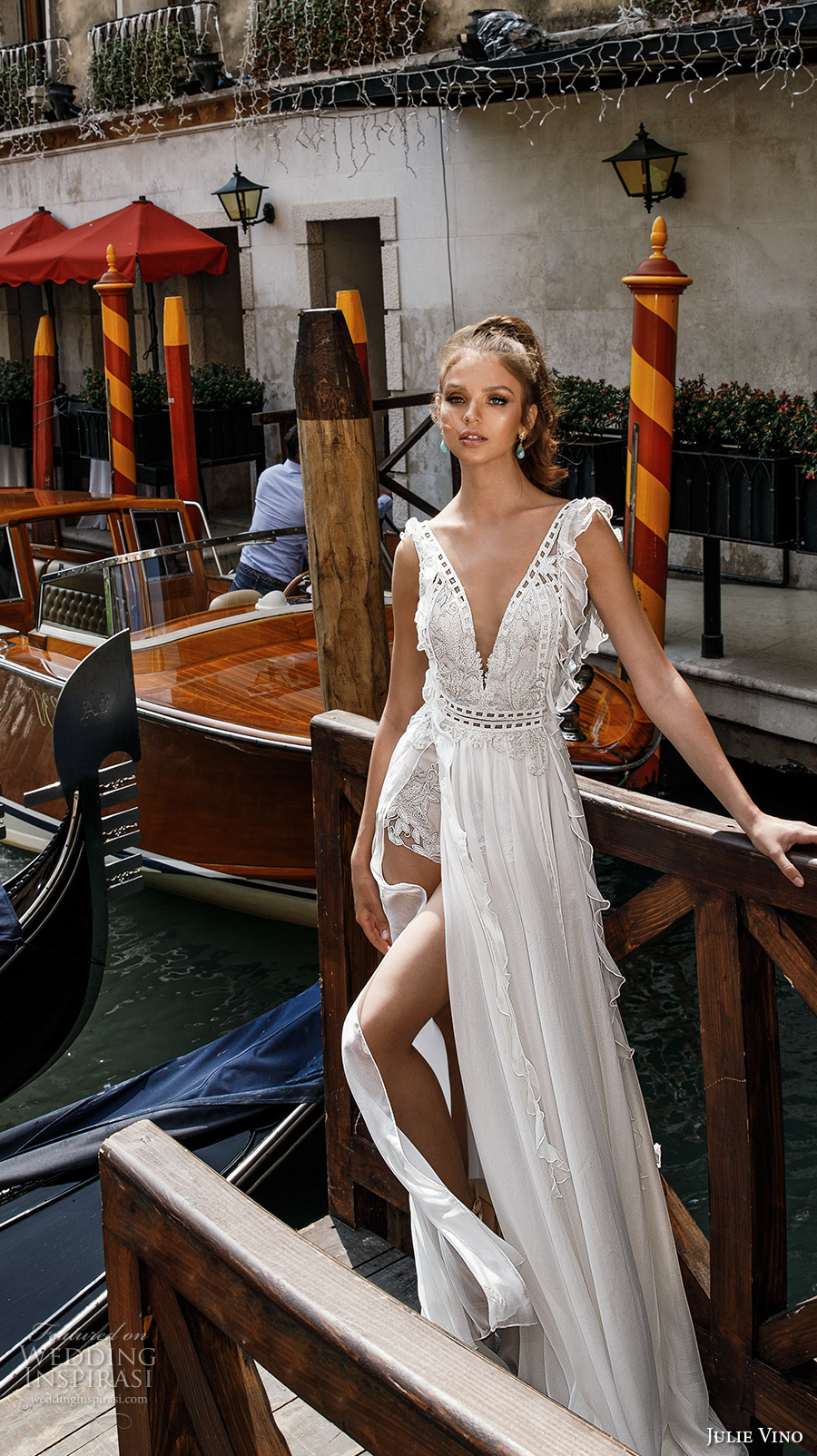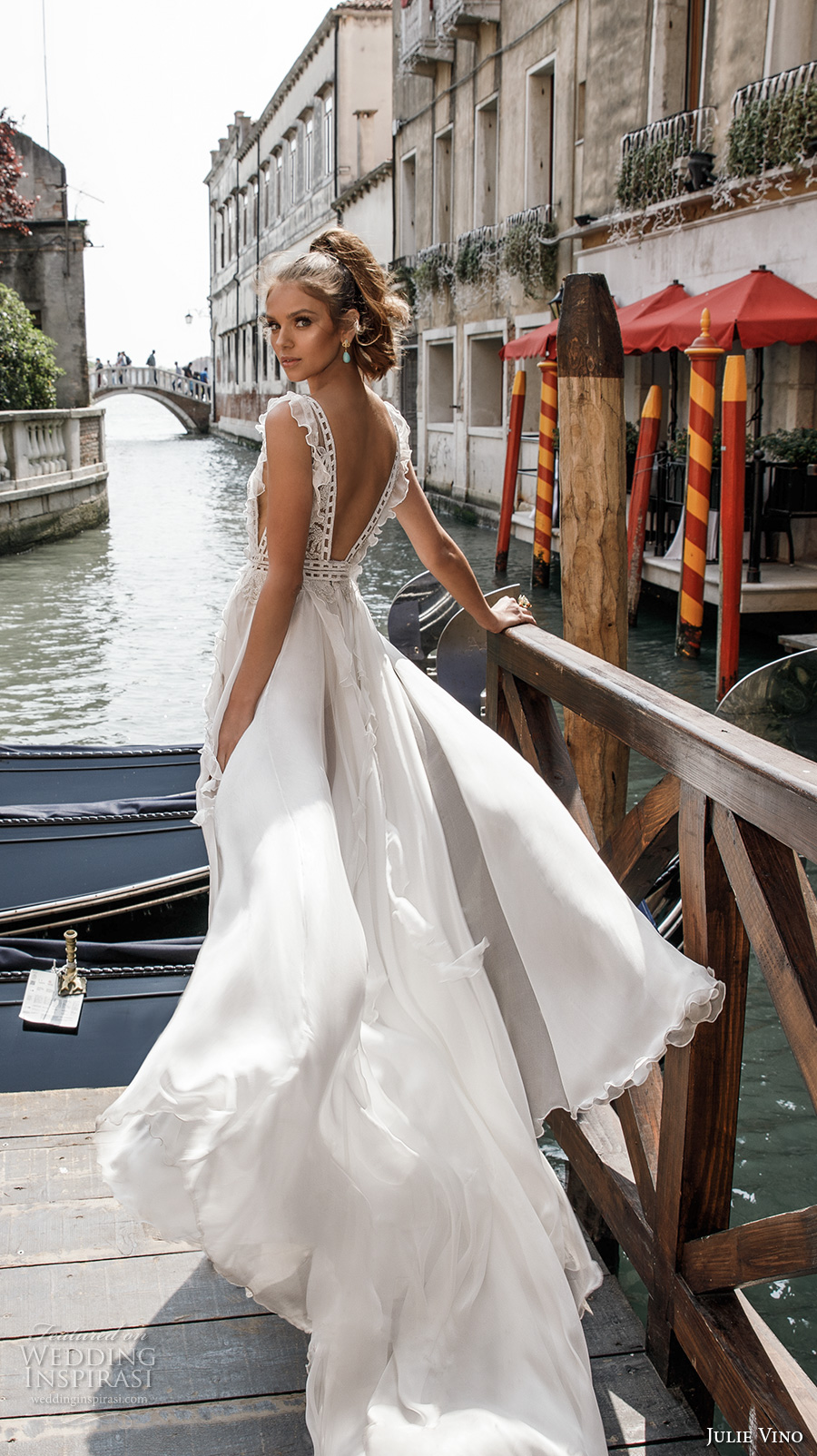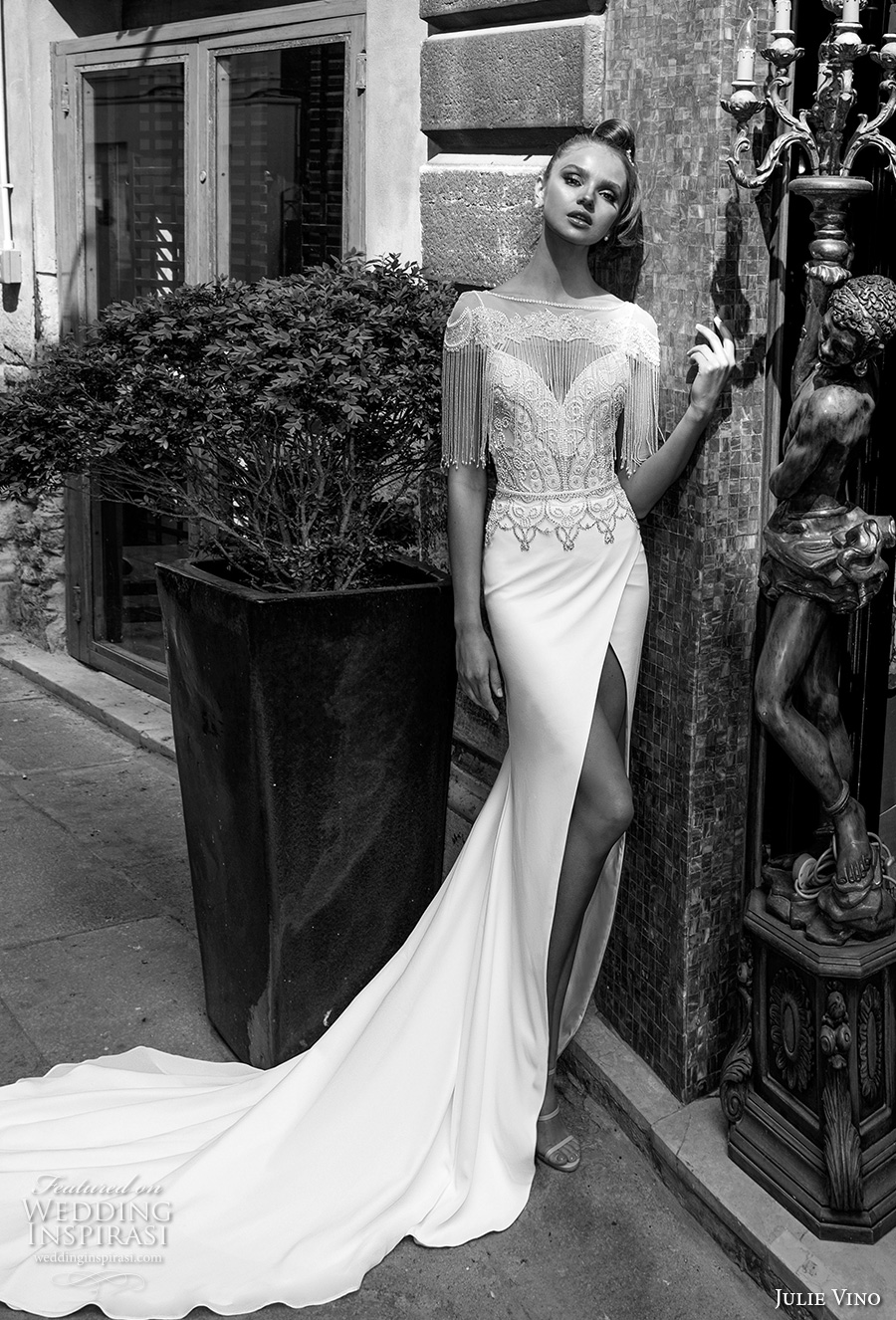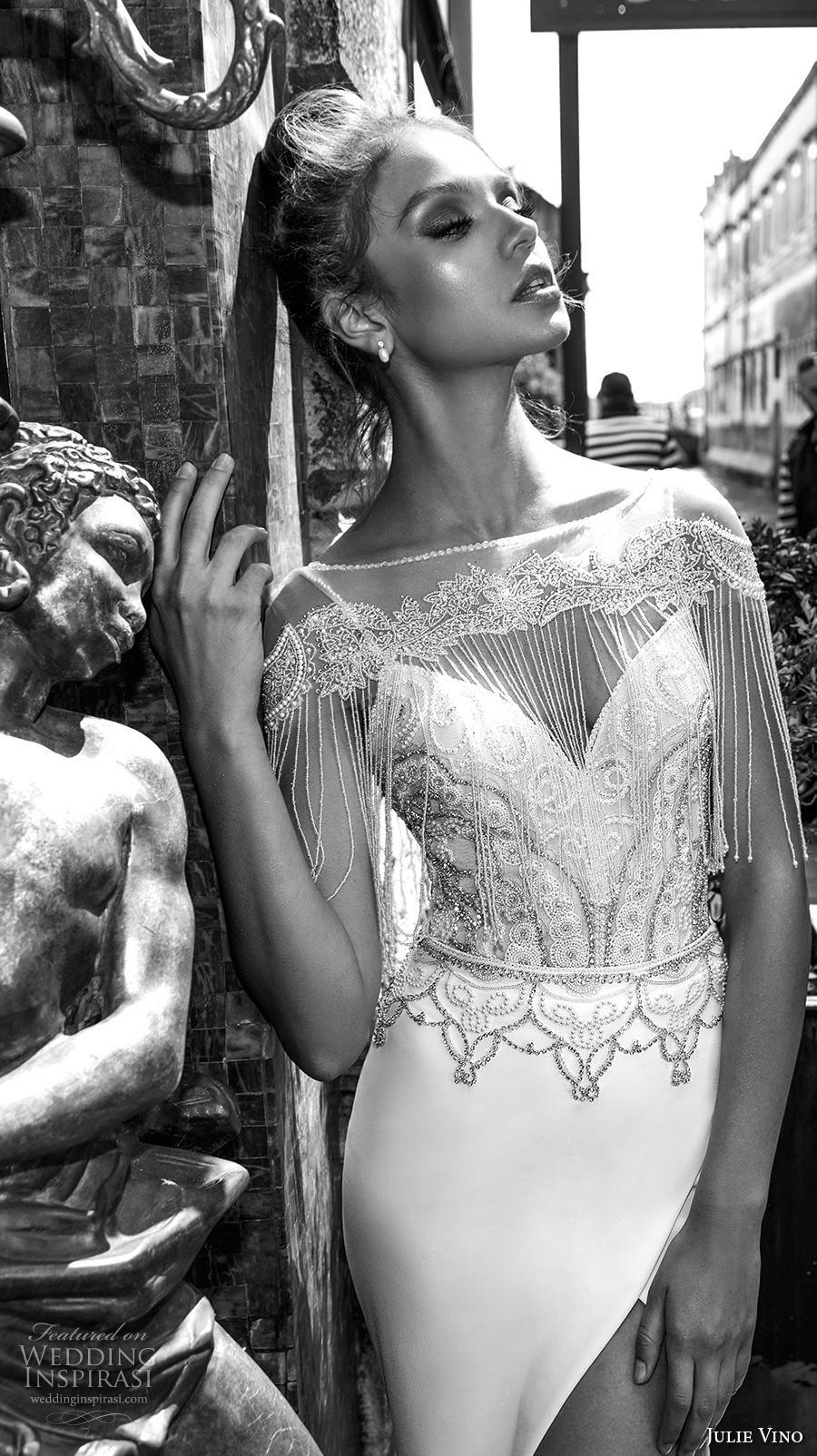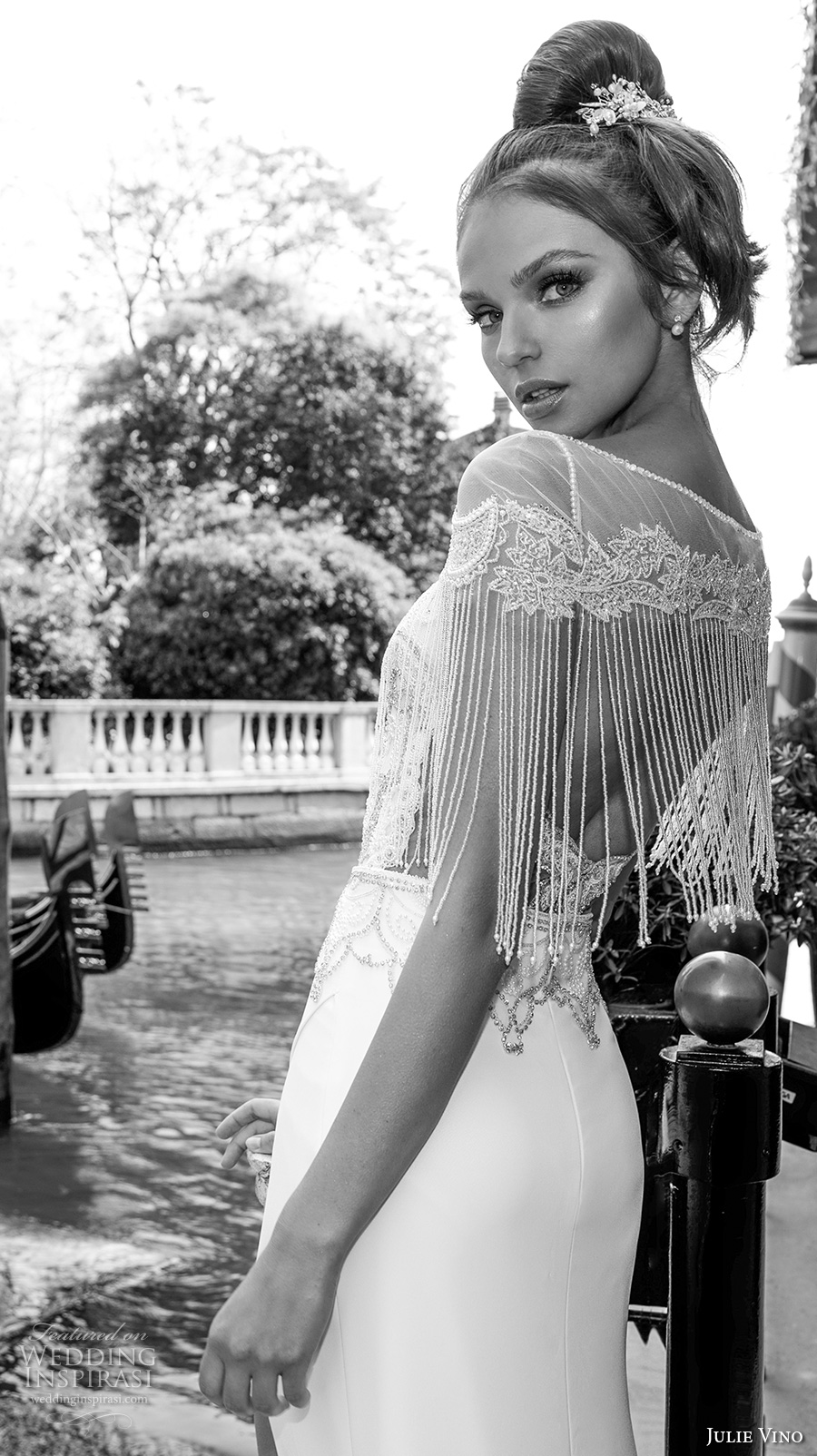 Photos courtesy of Julie Vino. For details, visit Julie Vino.