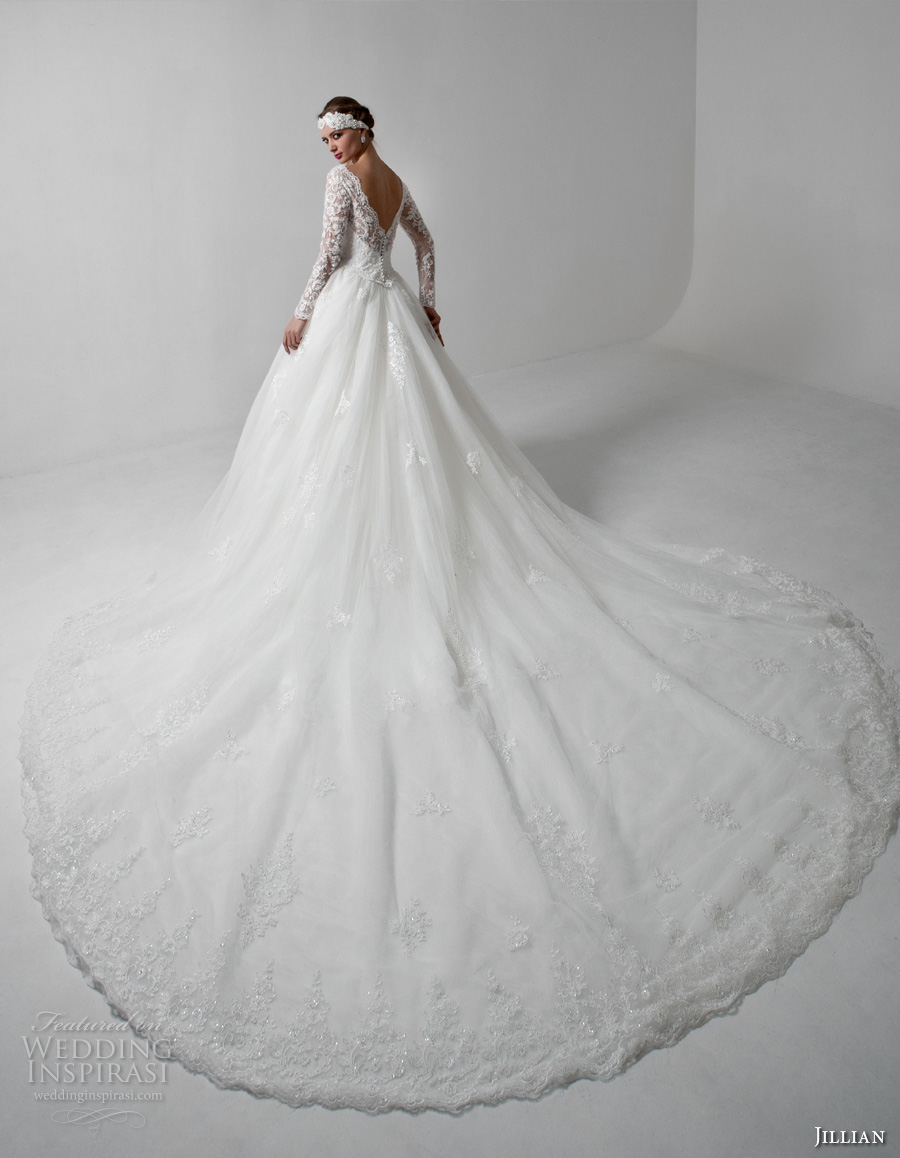 Italian bridal house Jillian recently unveiled its 2017 bridal collection featuring a stunning selection of styles adorned with nature-inspired motifs. Titled "Artemisia", the new collection presents feminine, bohemian wedding dresses with a glam twist. The lineup includes a lace ensemble with bell bottom pants, romantic ball gowns and A-lines with delicate floral embellishments, and sleeker dresses with beautiful illusion necklines and backs, exquisitely framed with lace and beads.
"The glamorous new Jillian 2017 collection, full of charm and mystery, reveals a bride full of grace and elegance. Nature as the main source of inspiration: its typical characteristics are brought to life. Innovative fine and soft fabrics mingle with precious stones, giving the clothes grace and lightness…"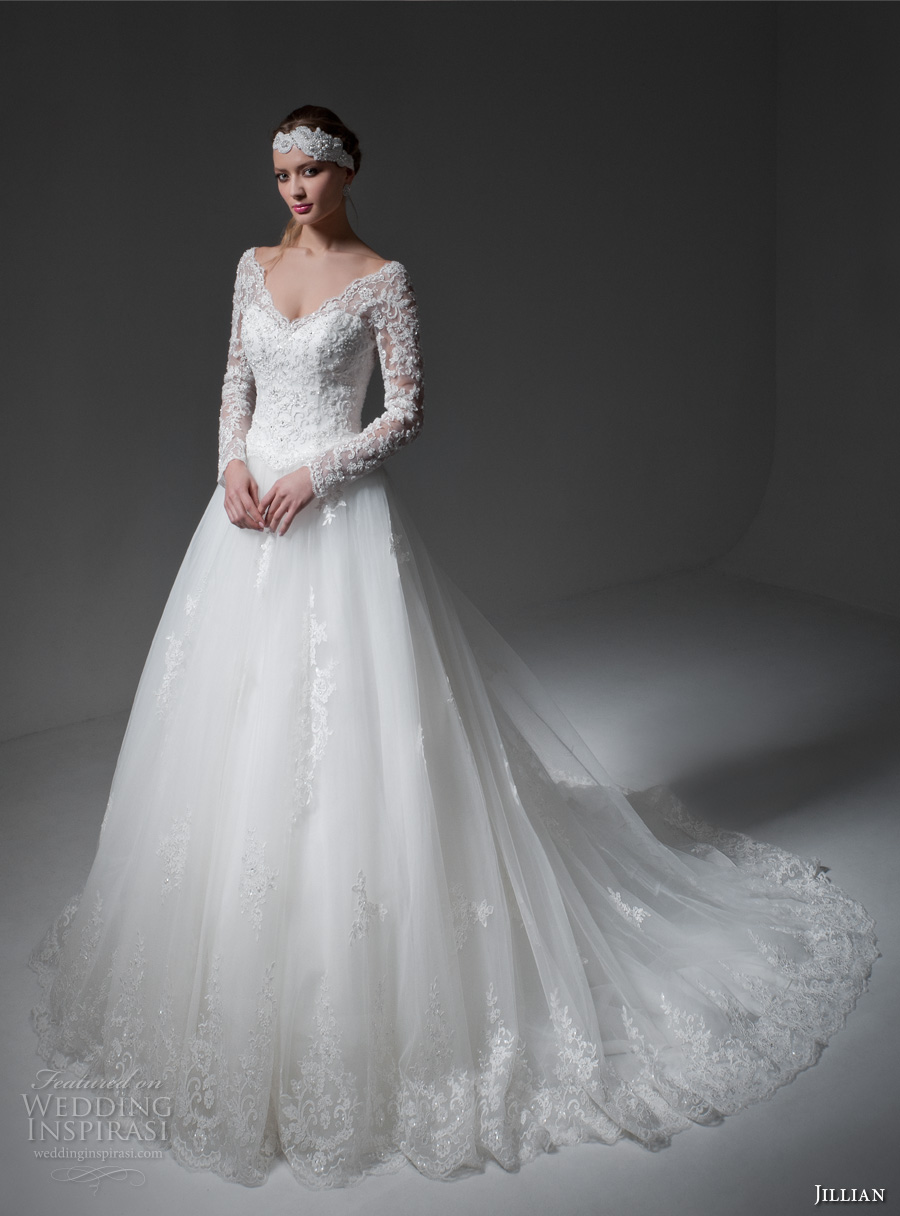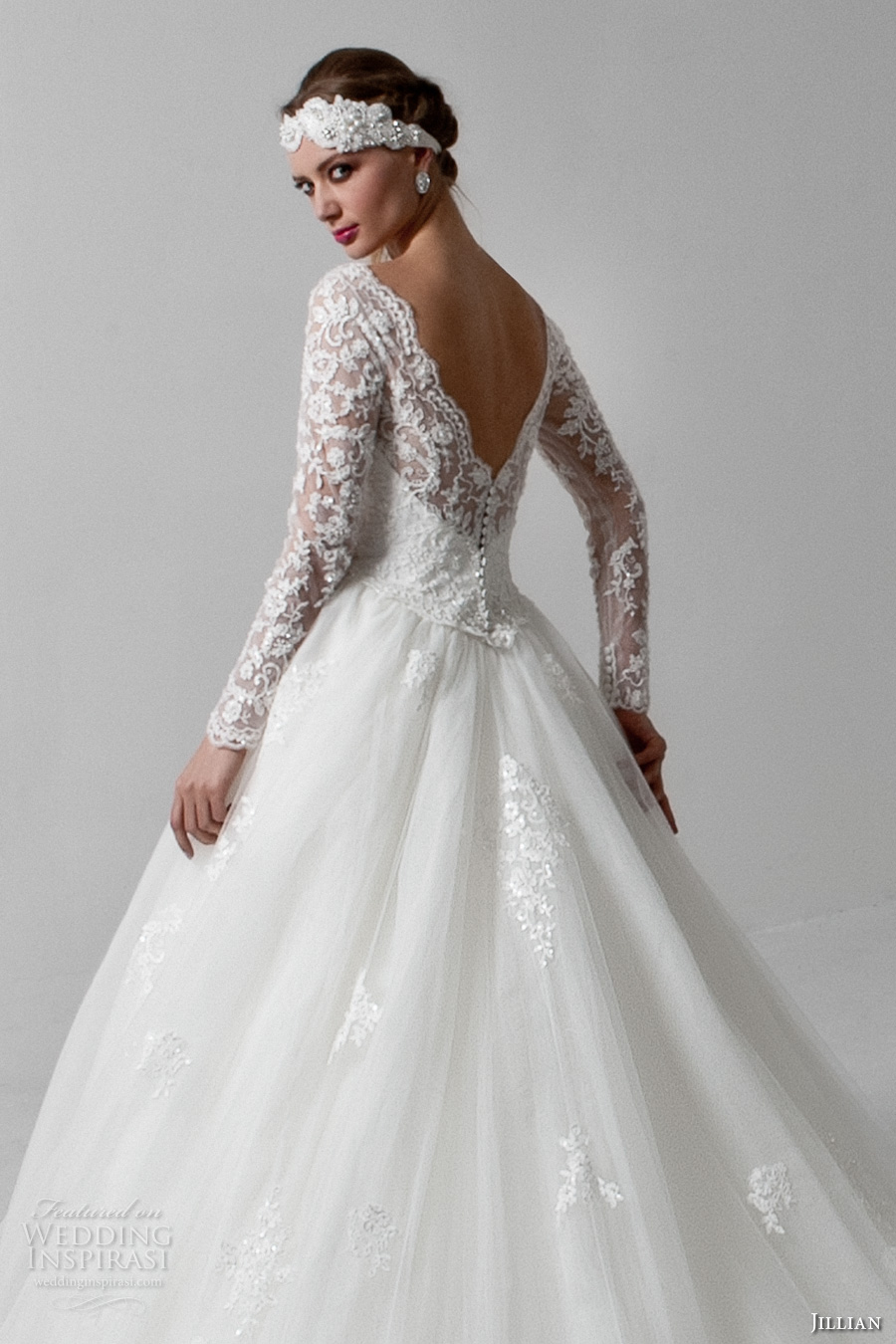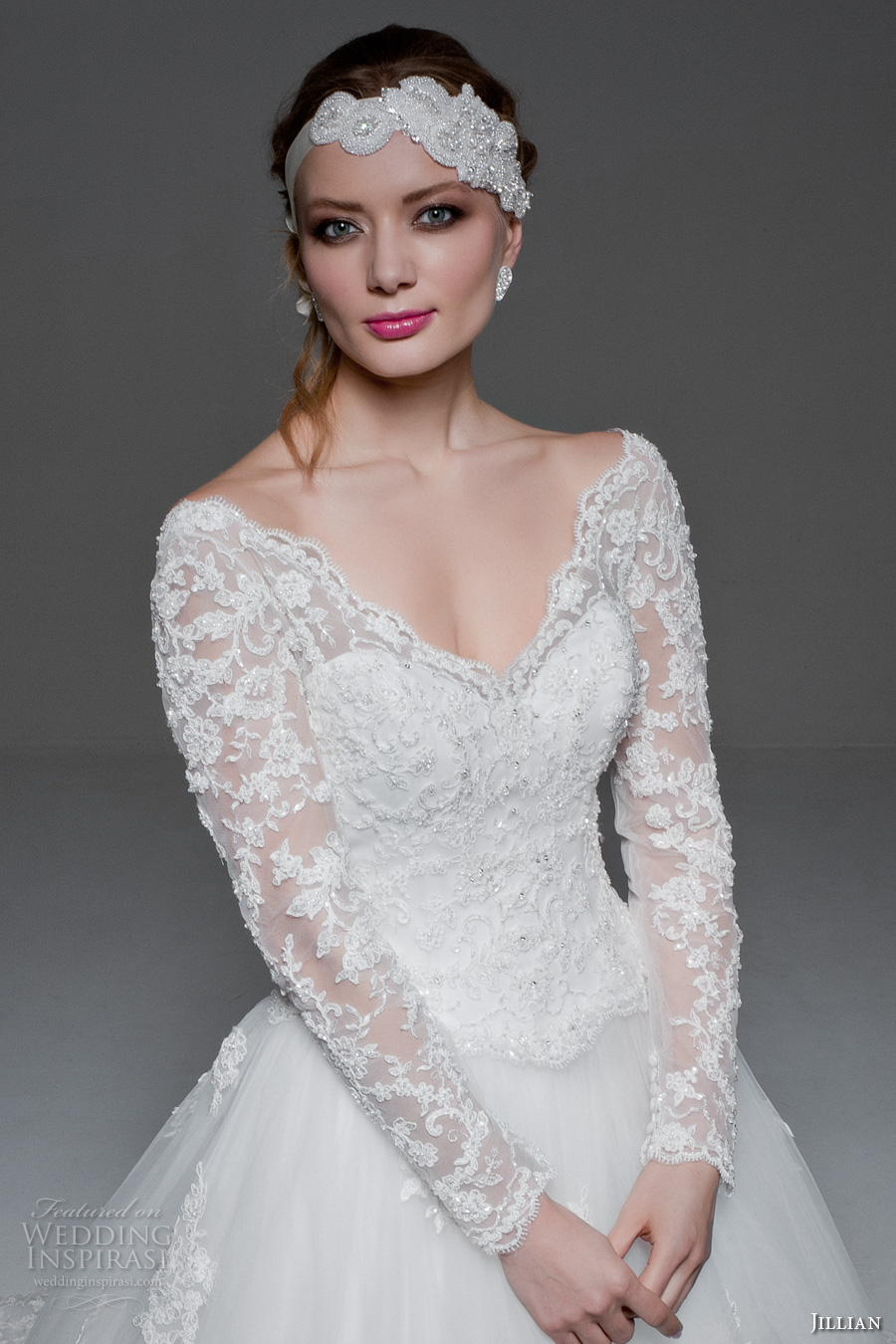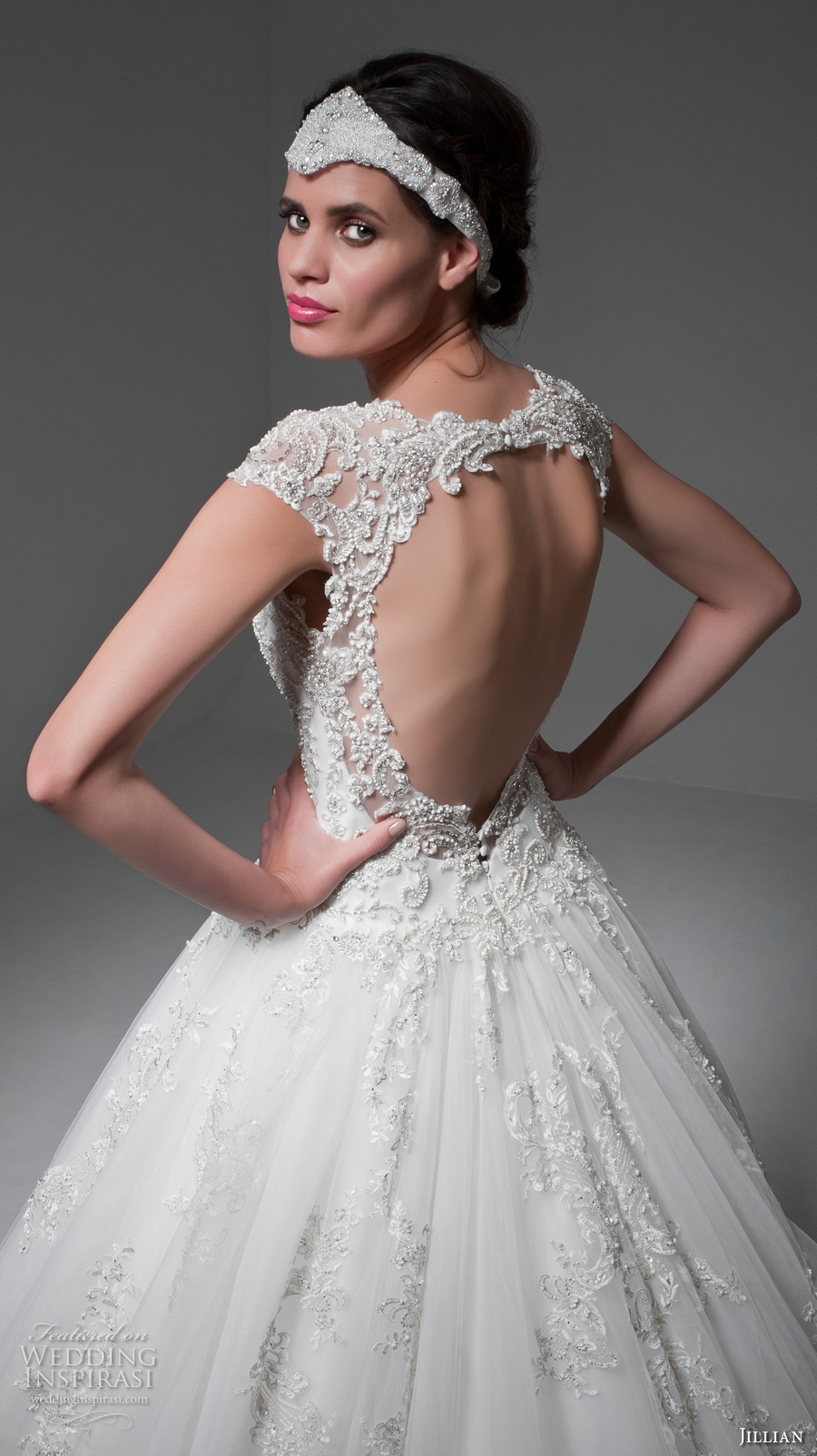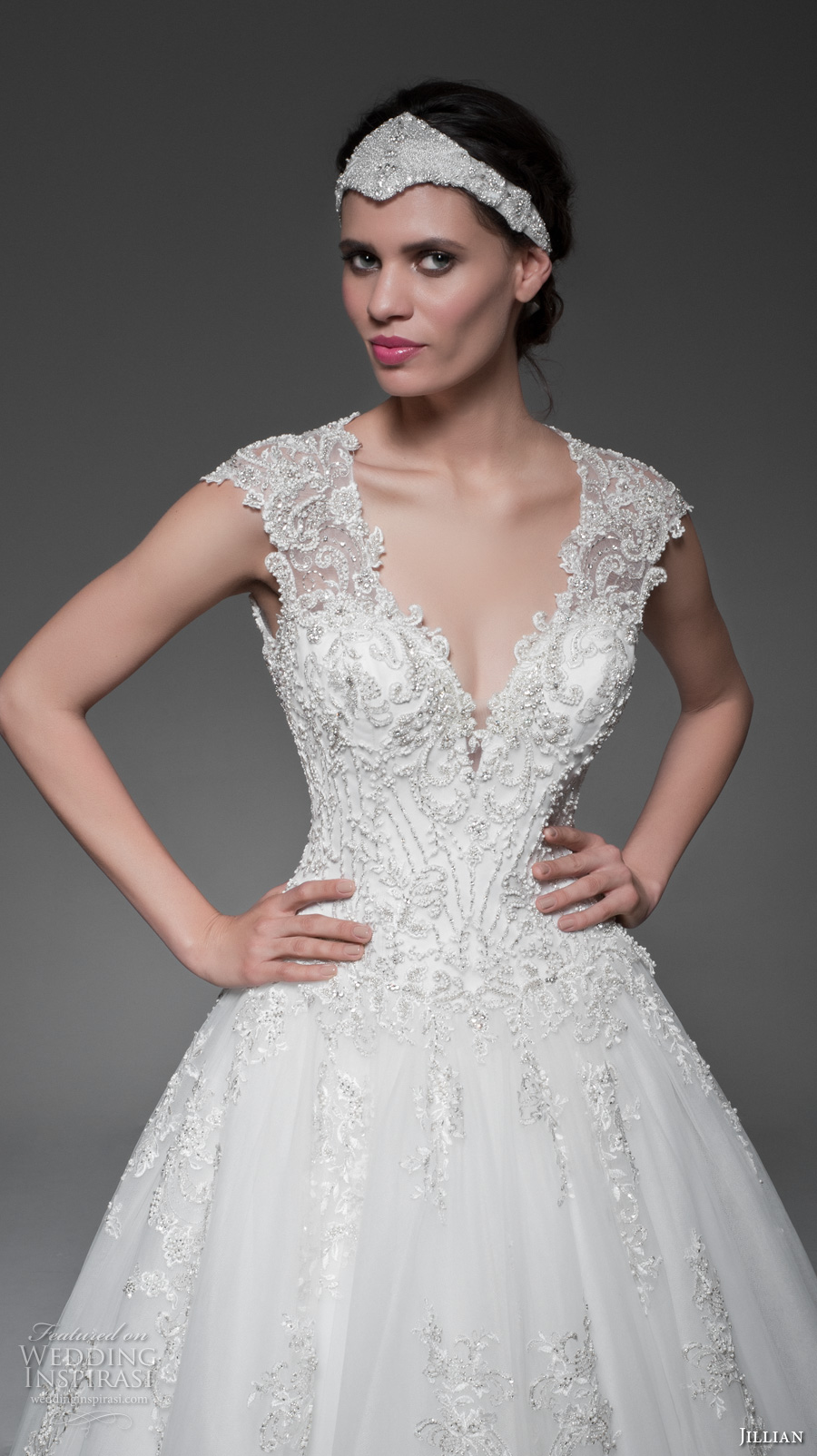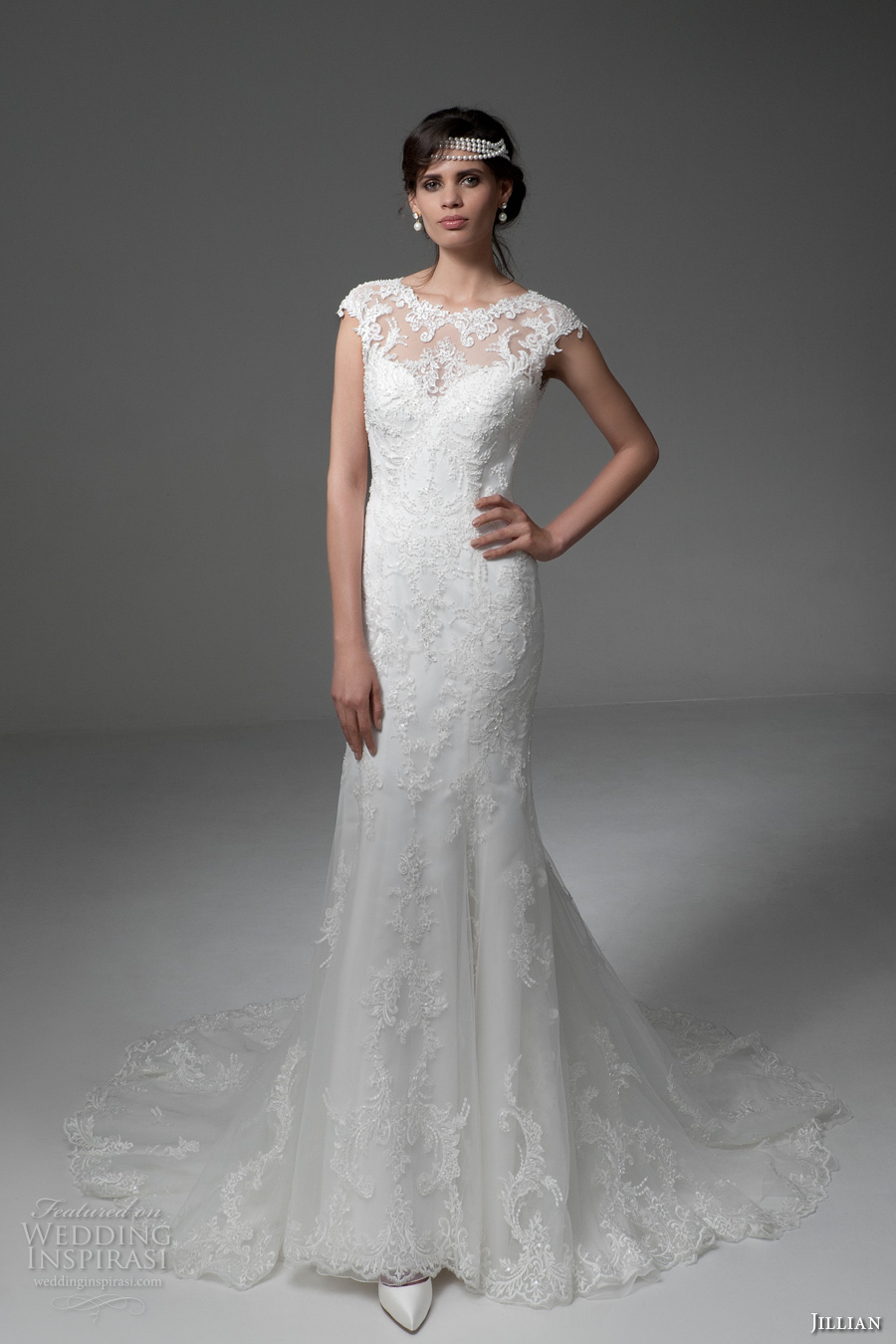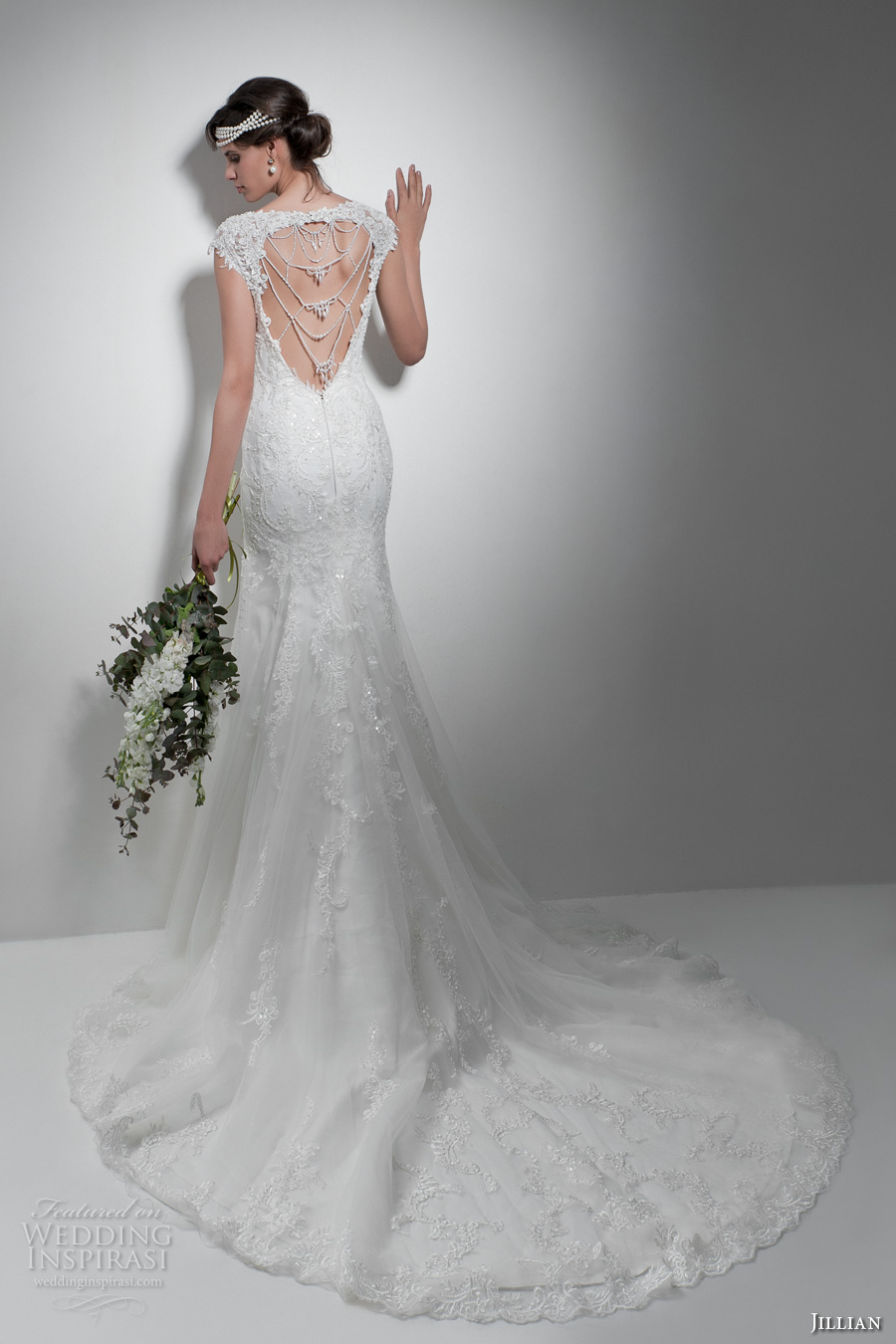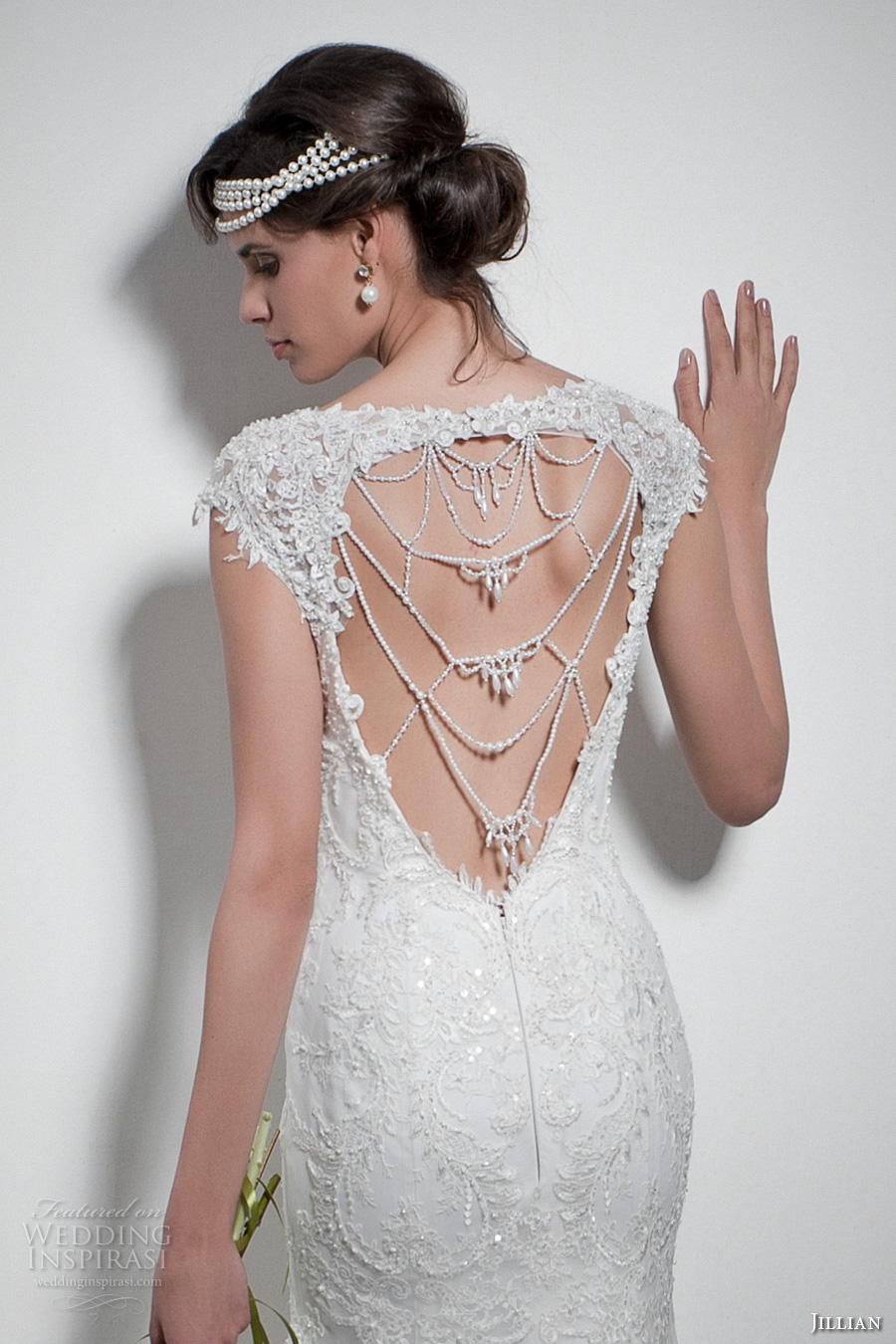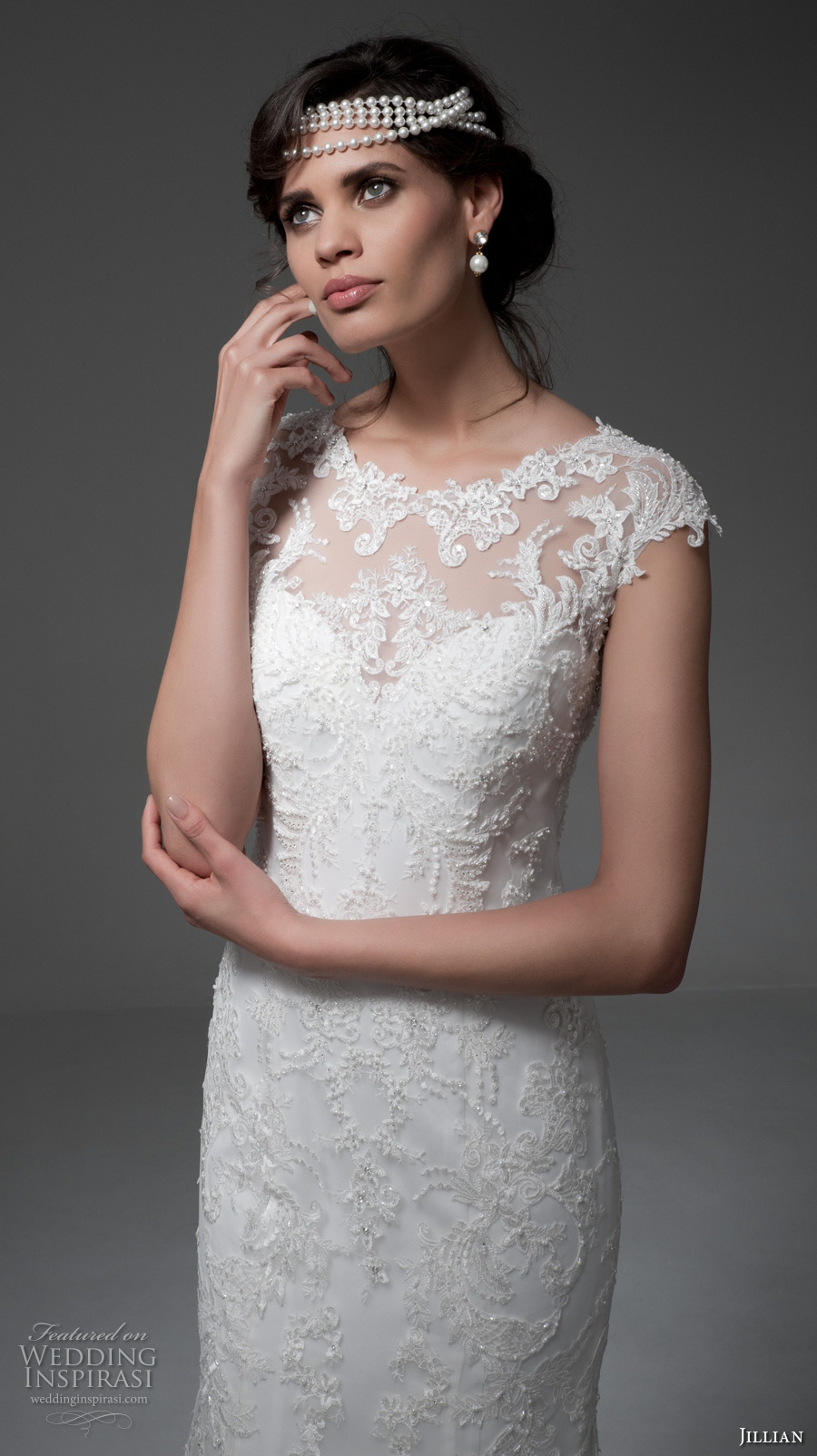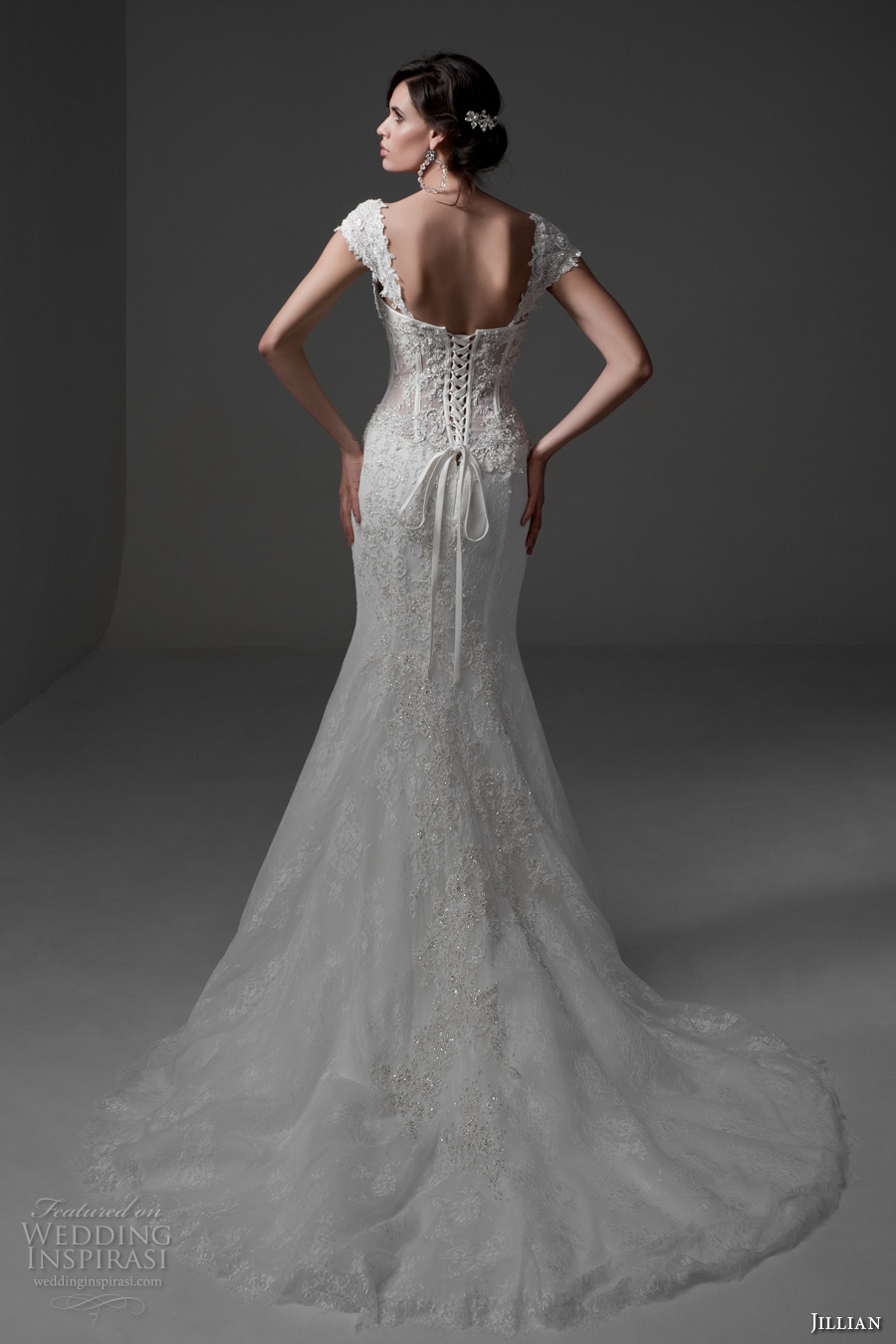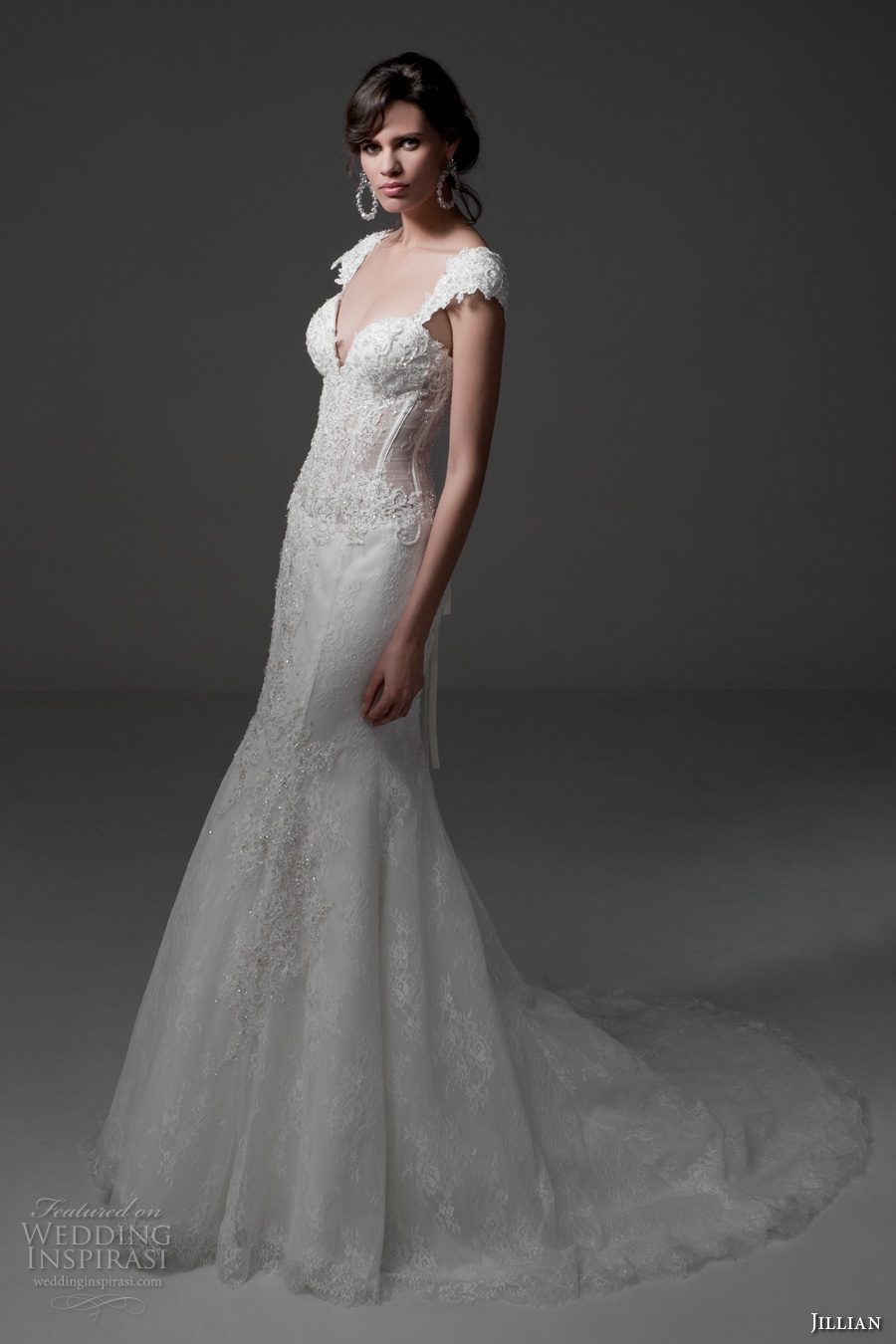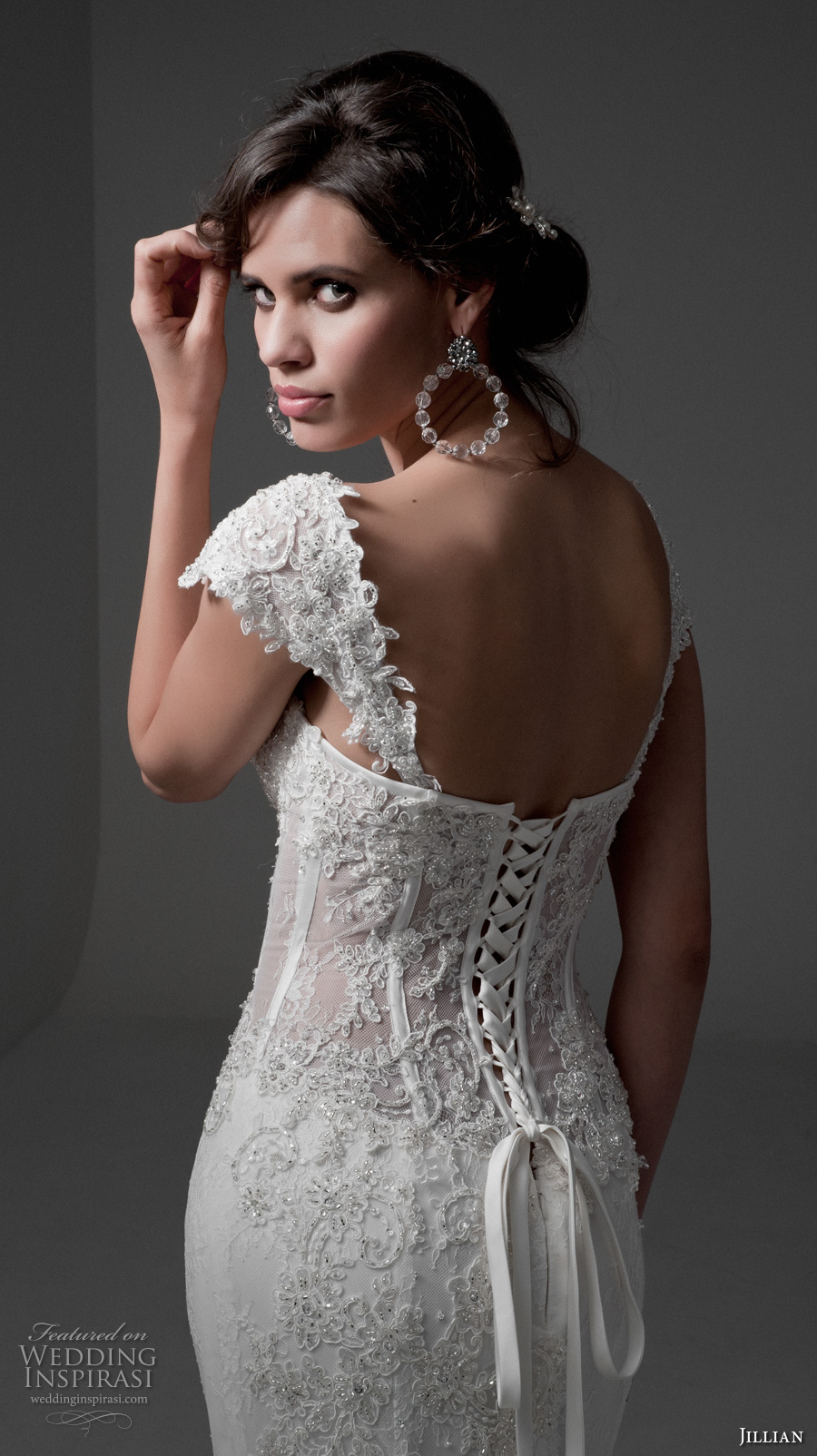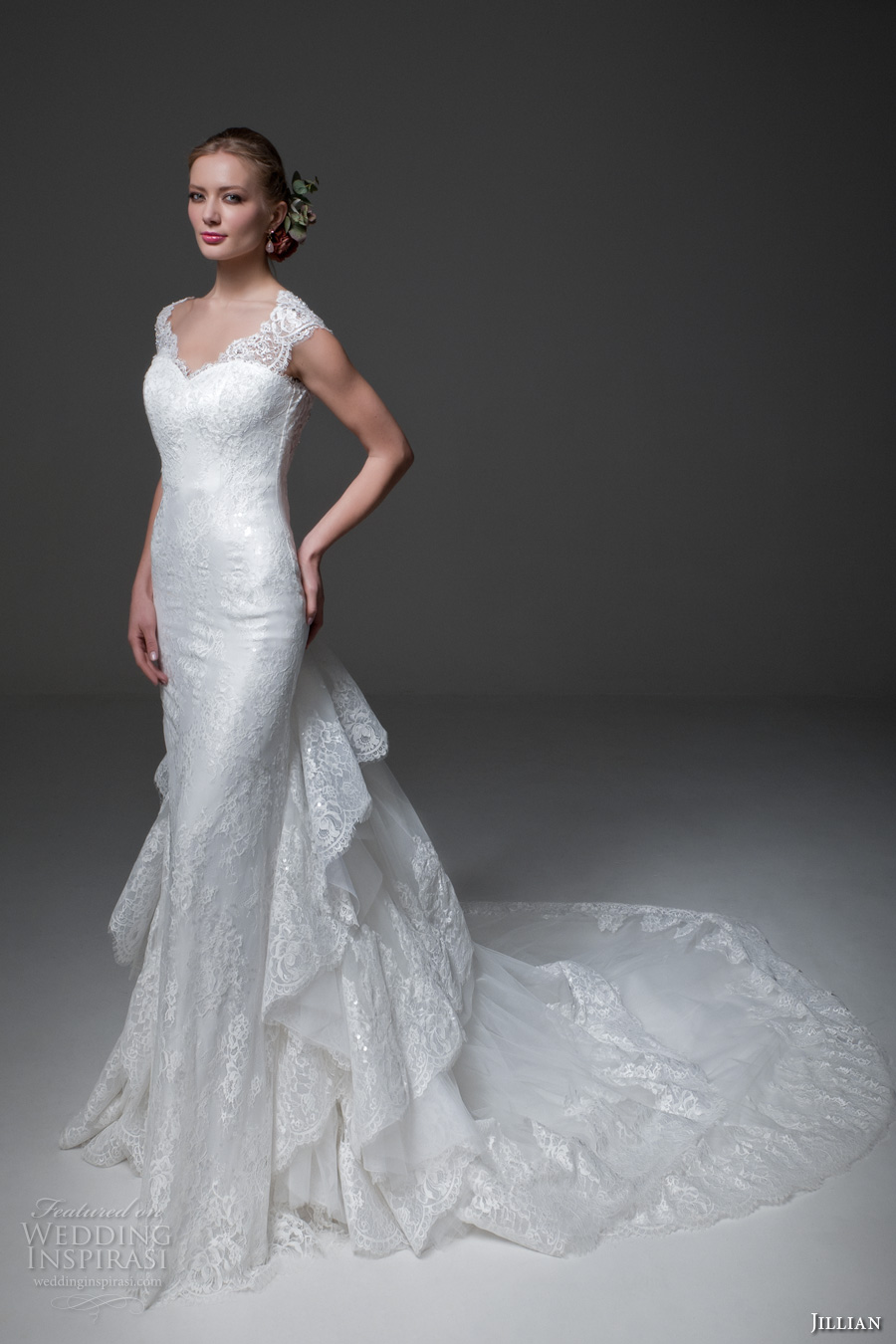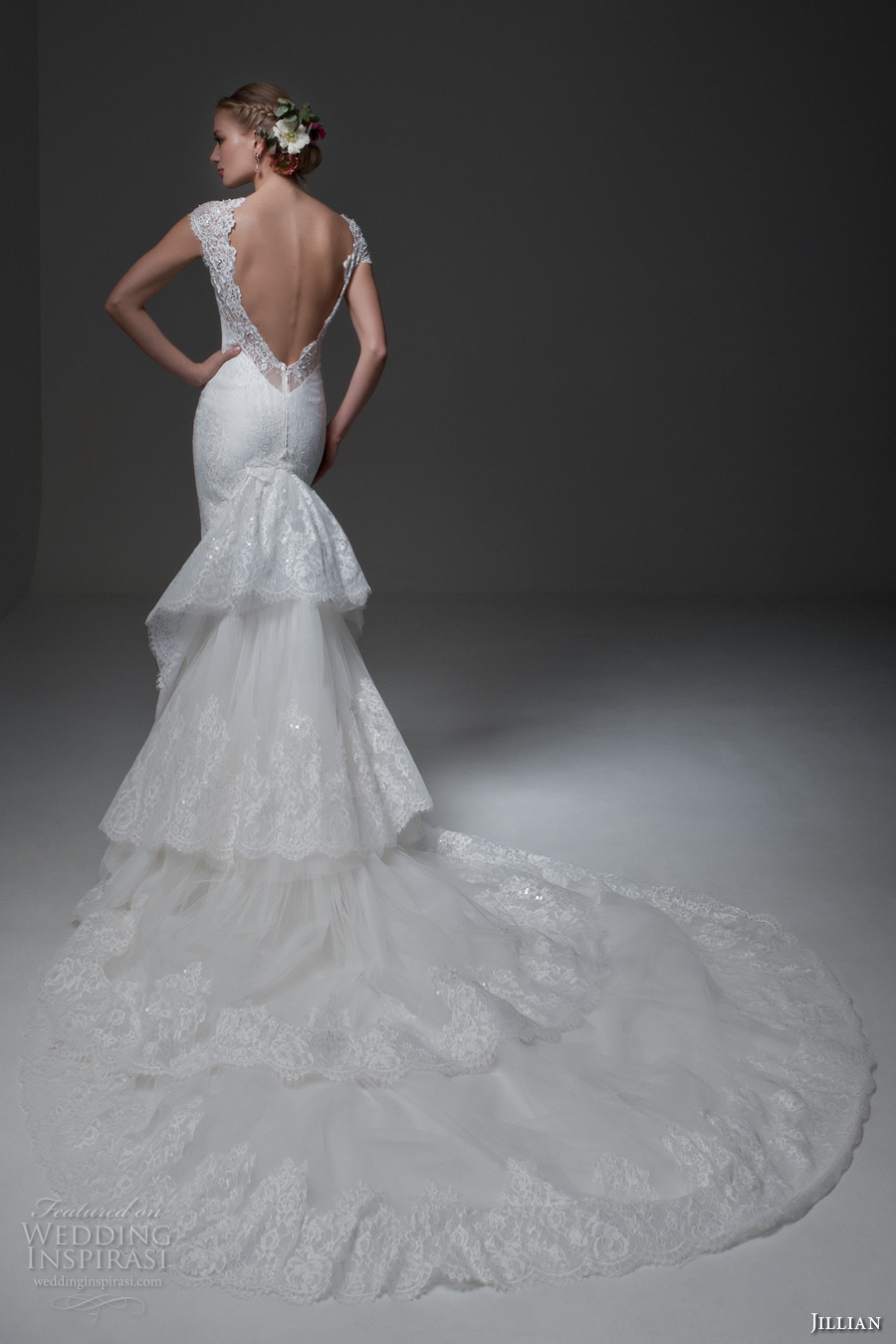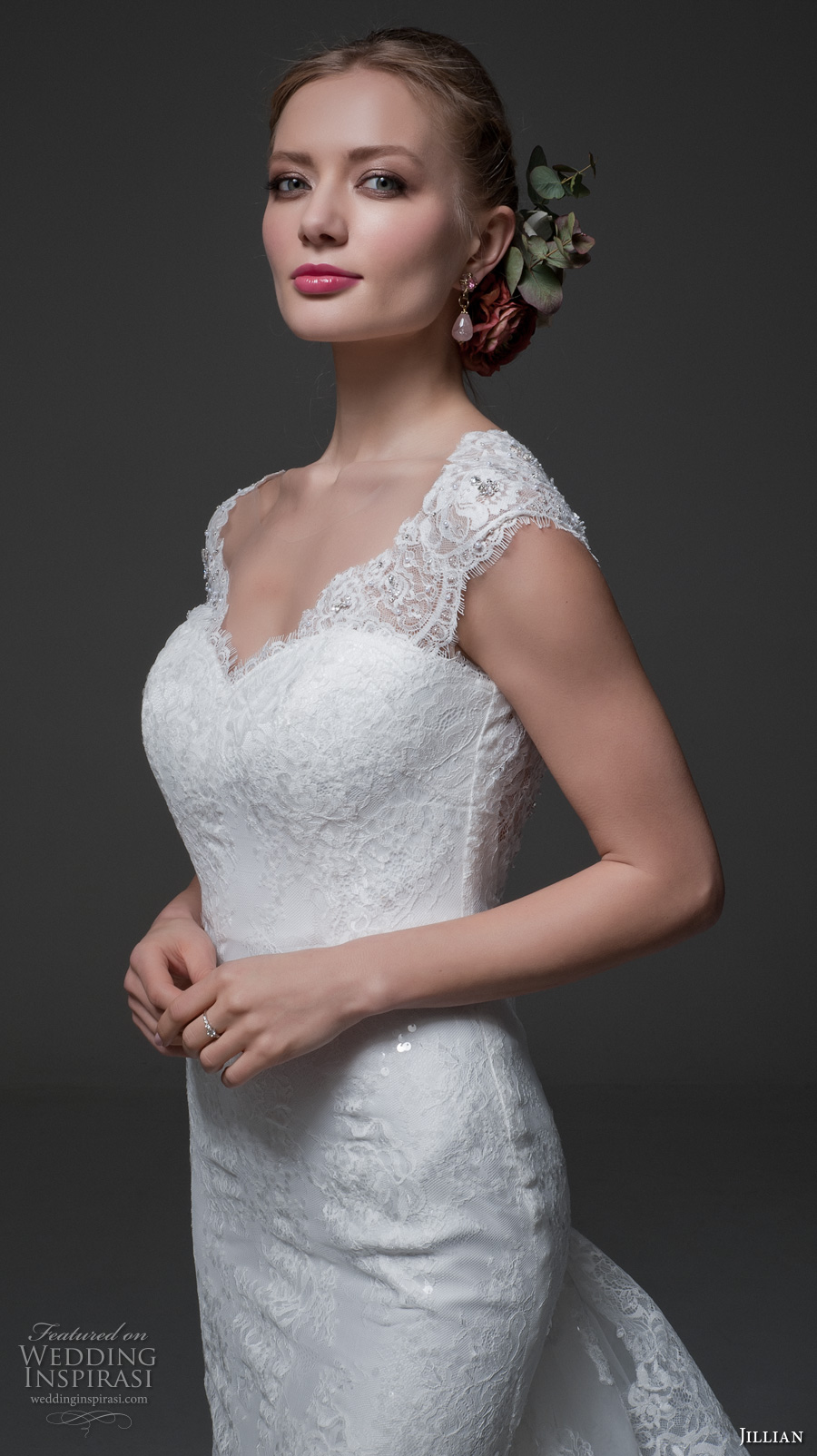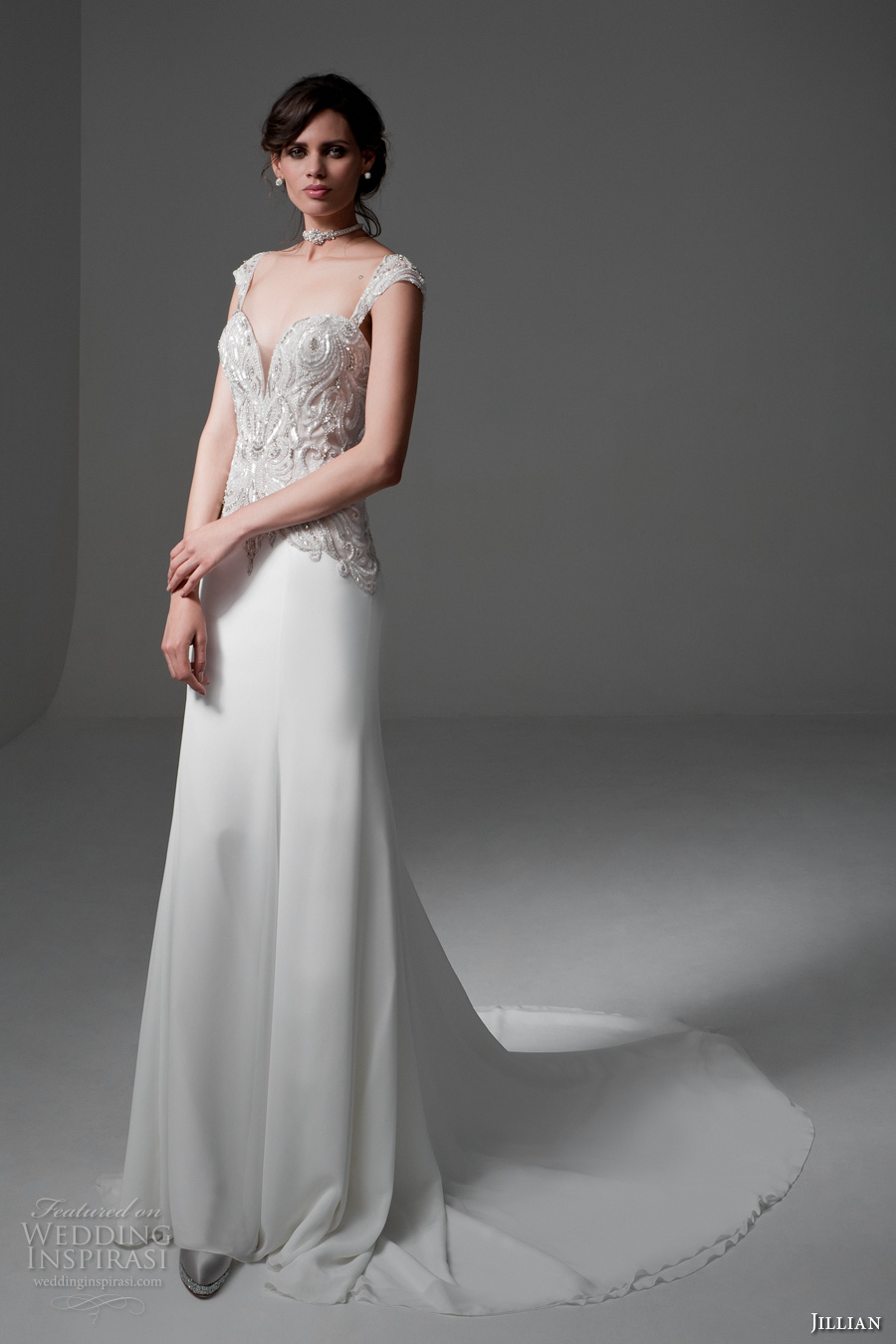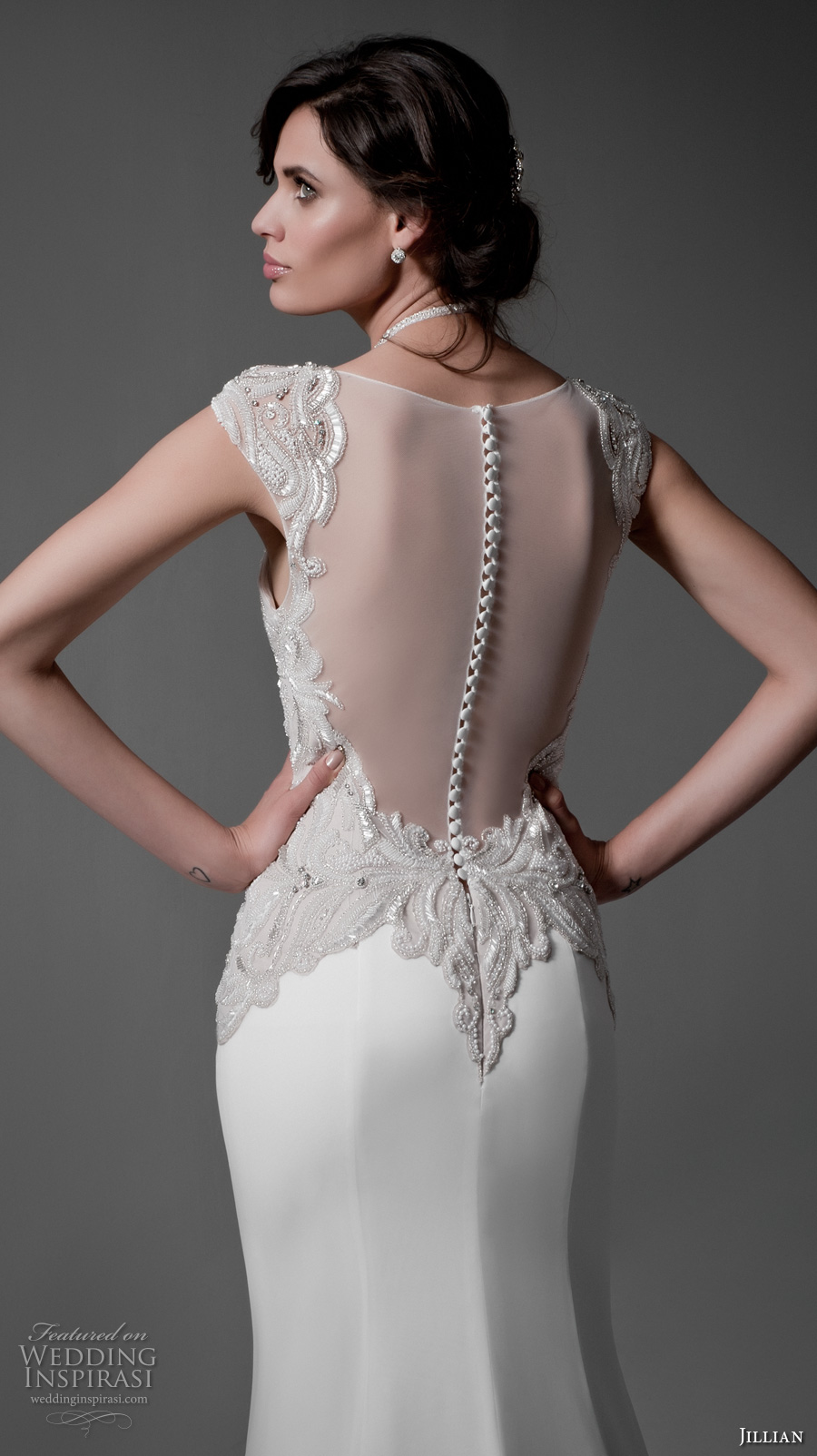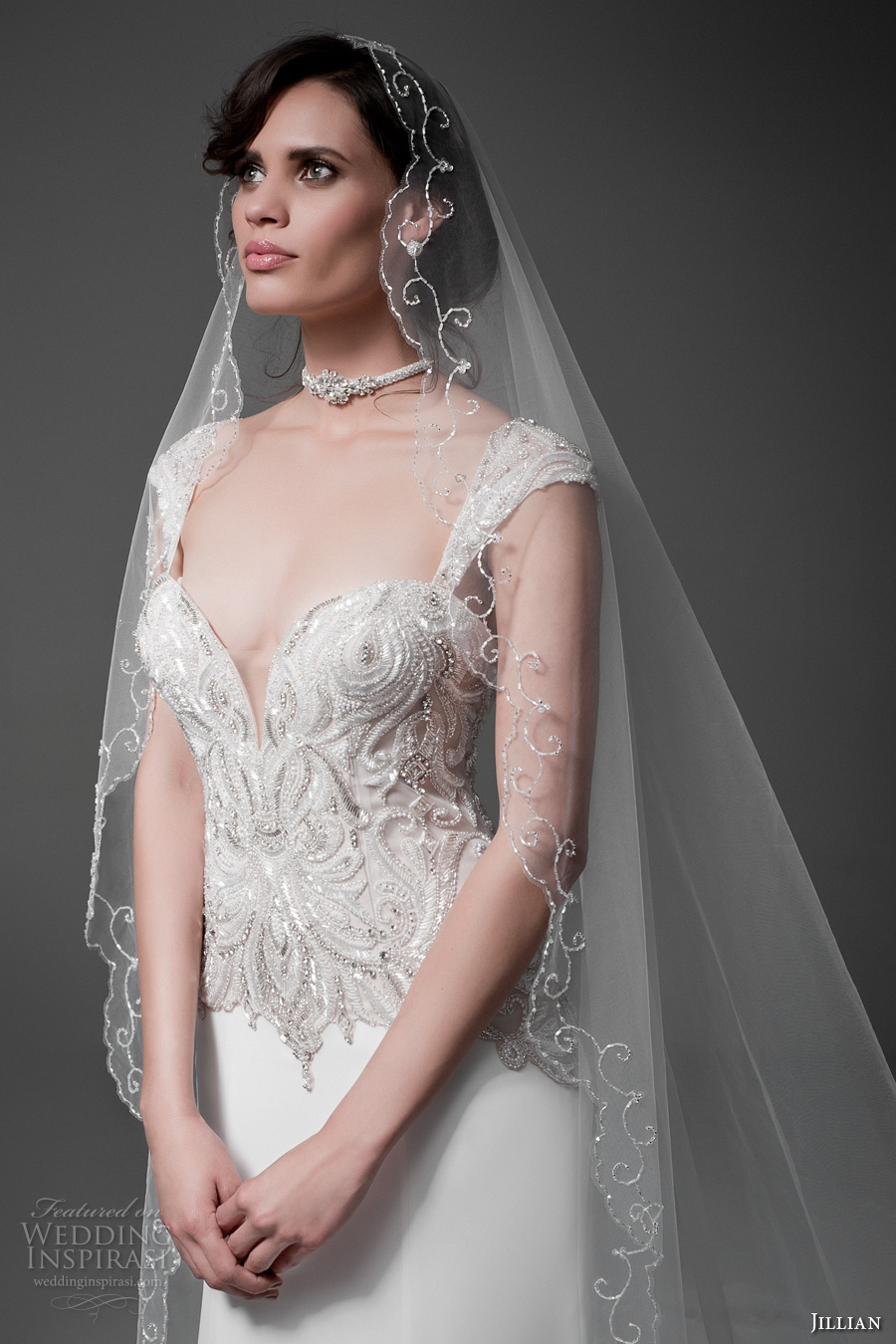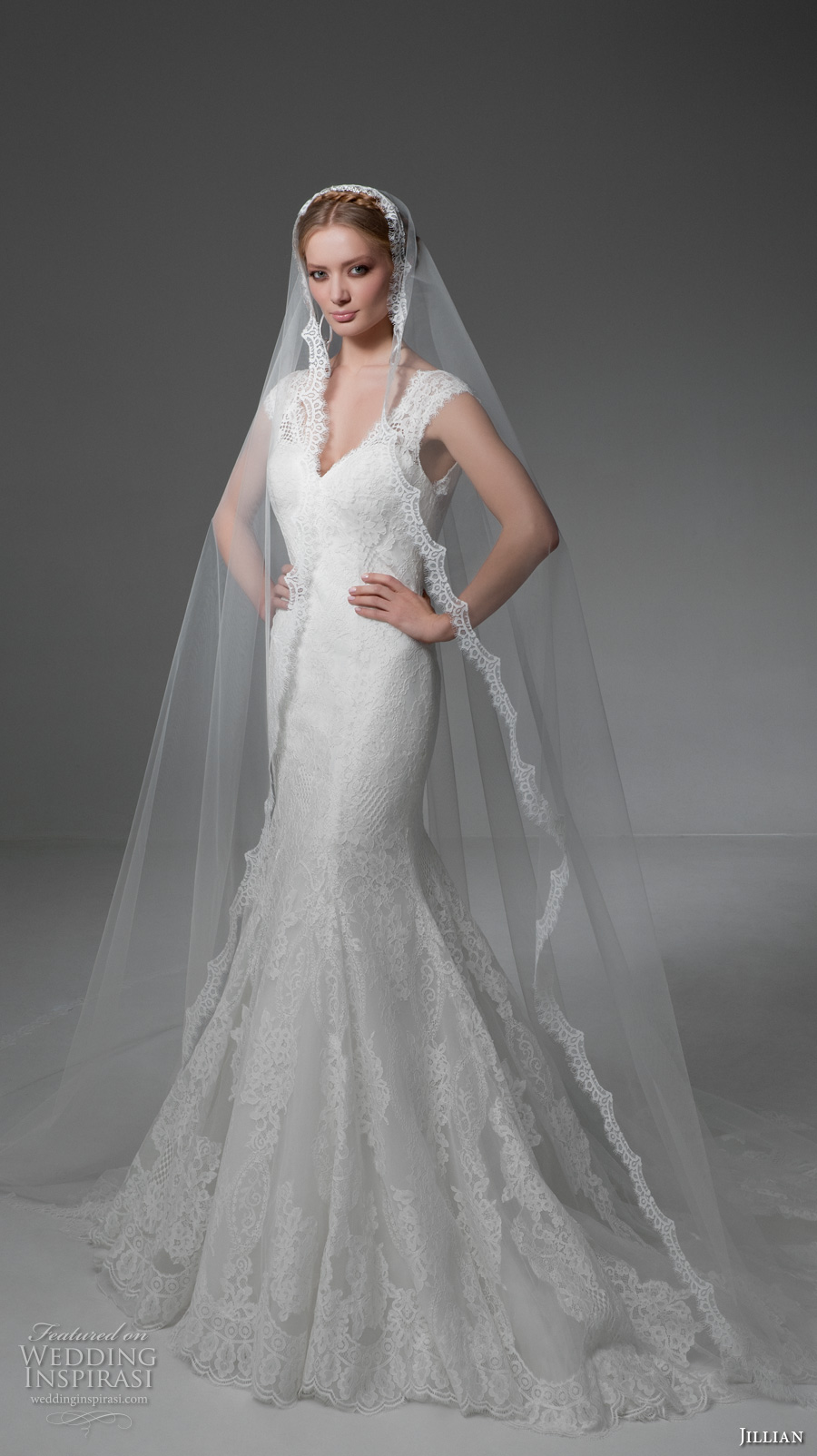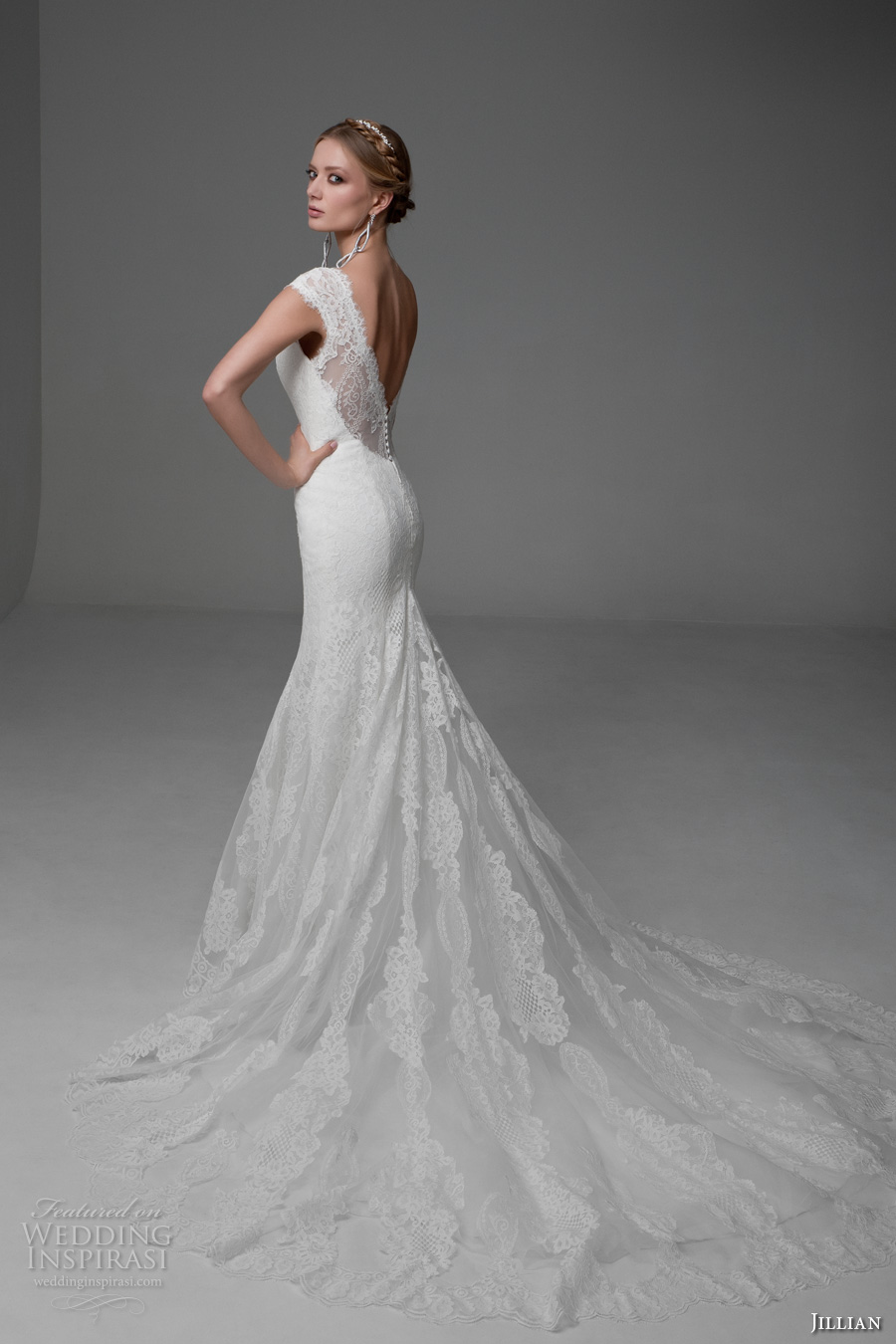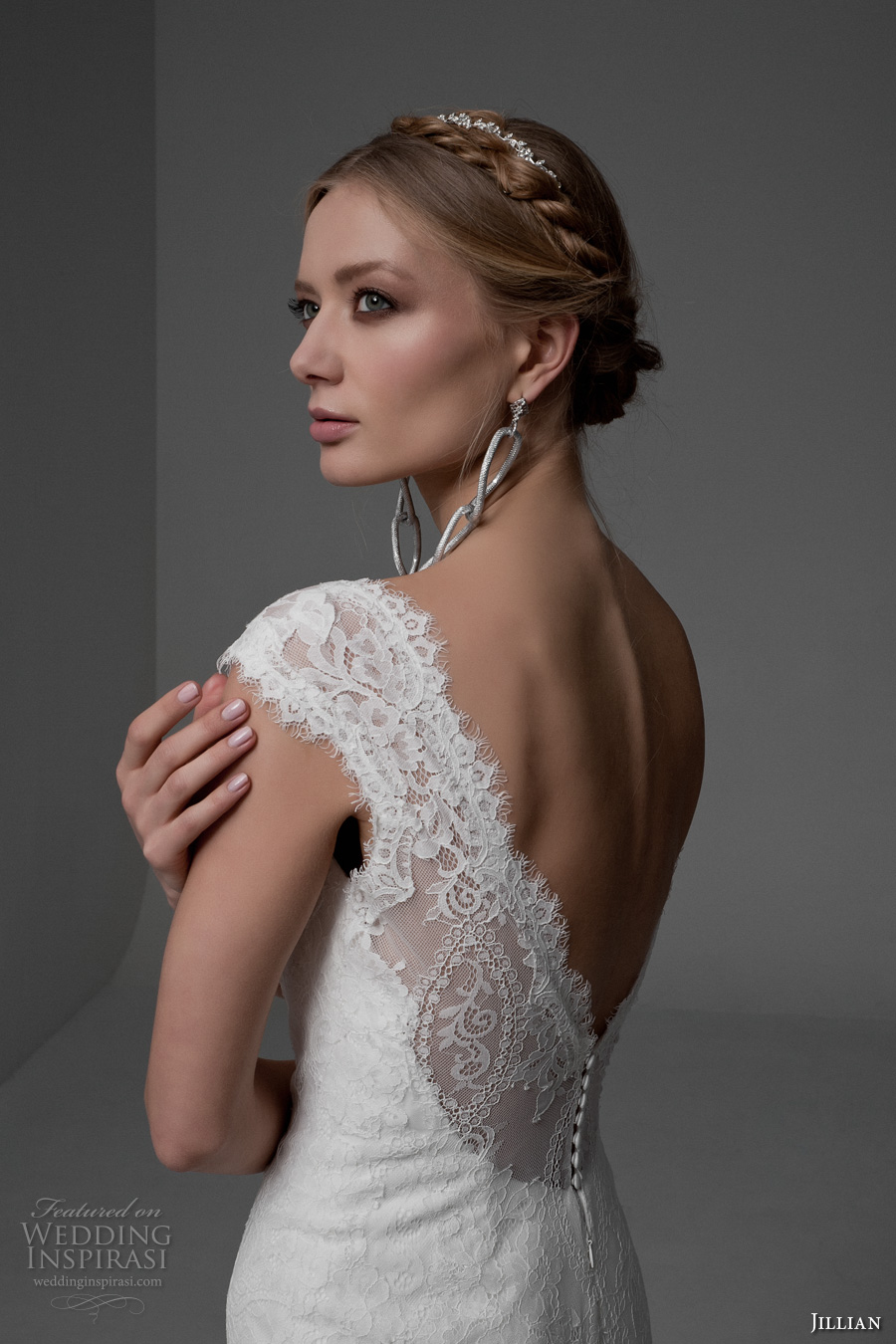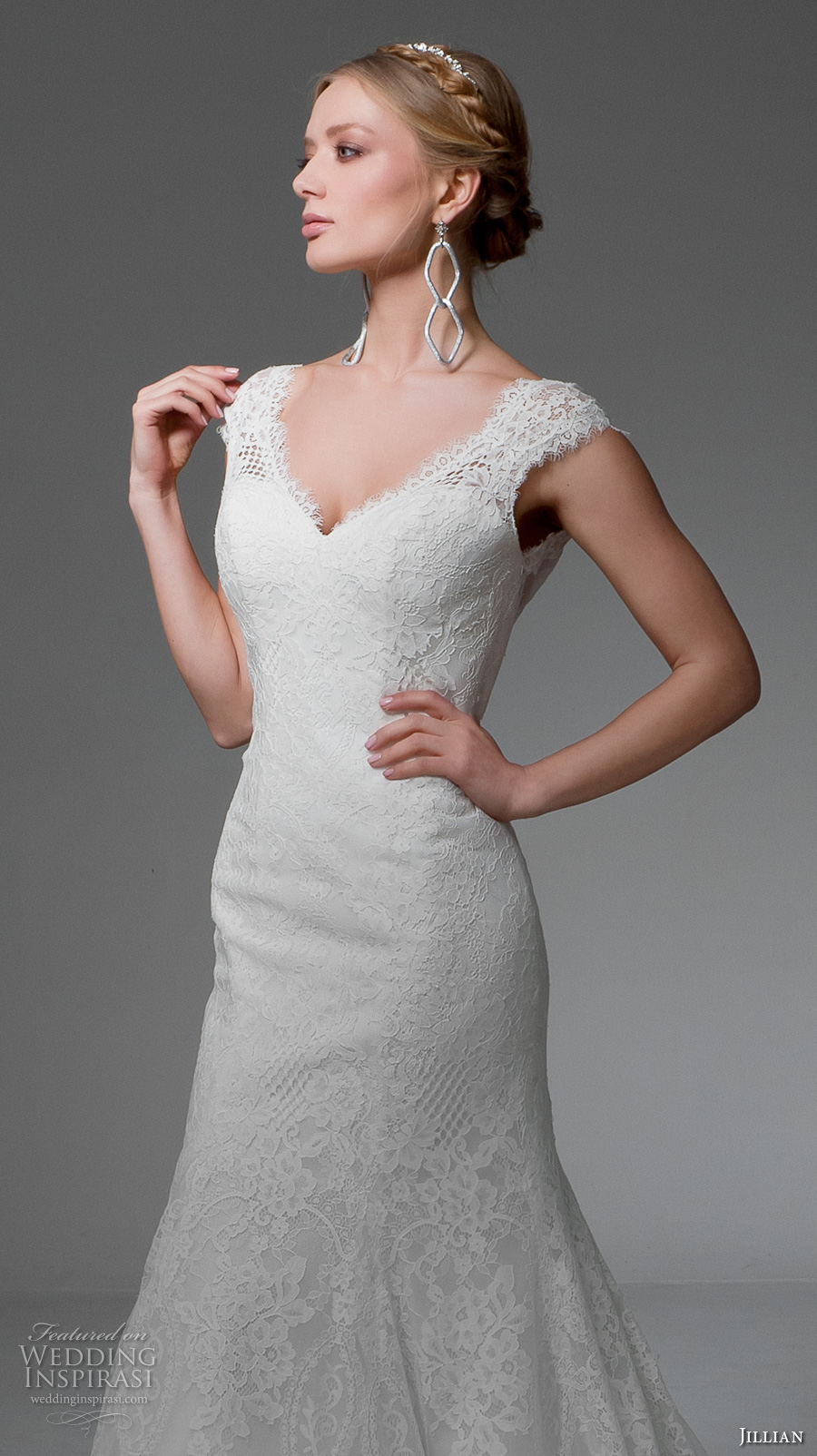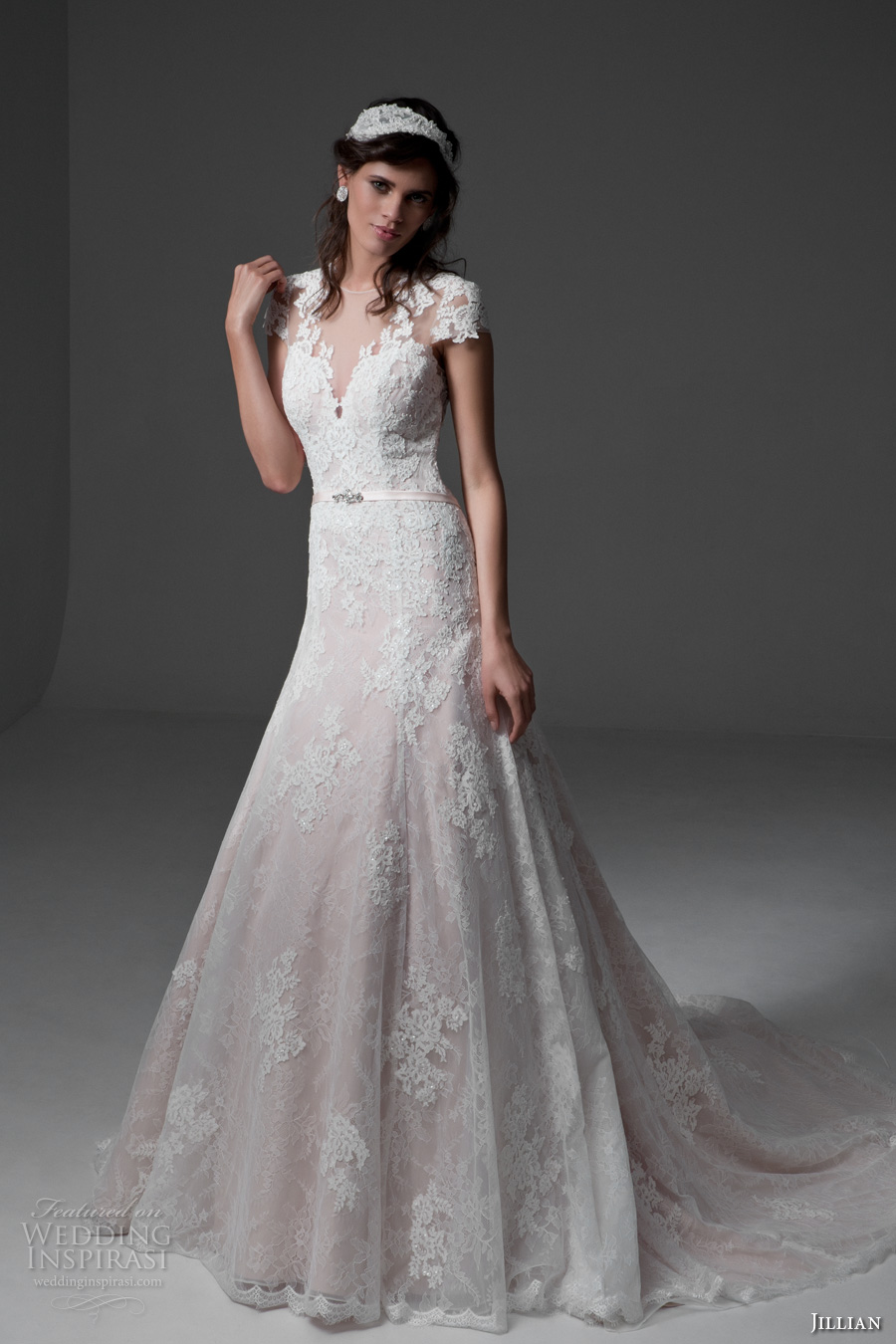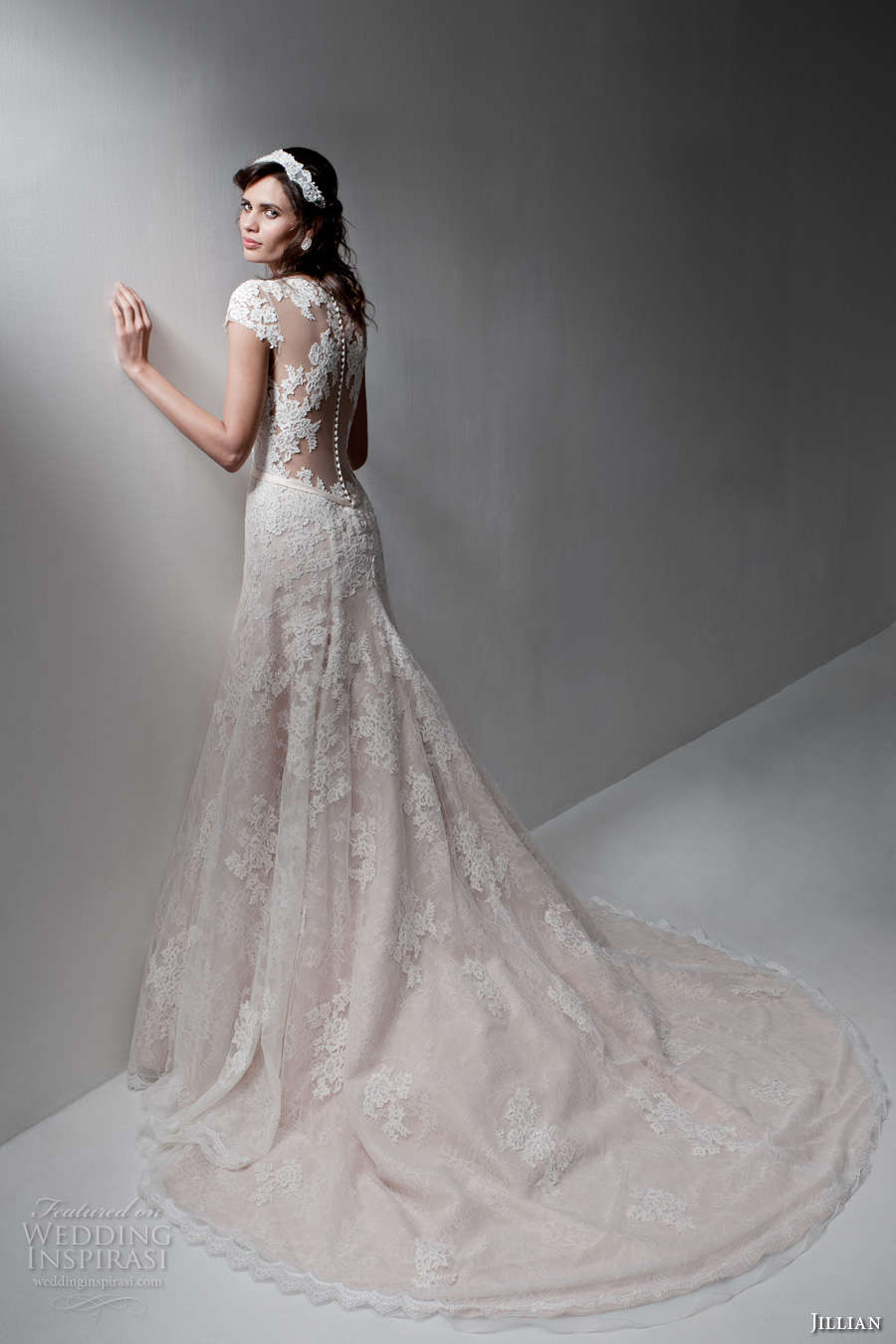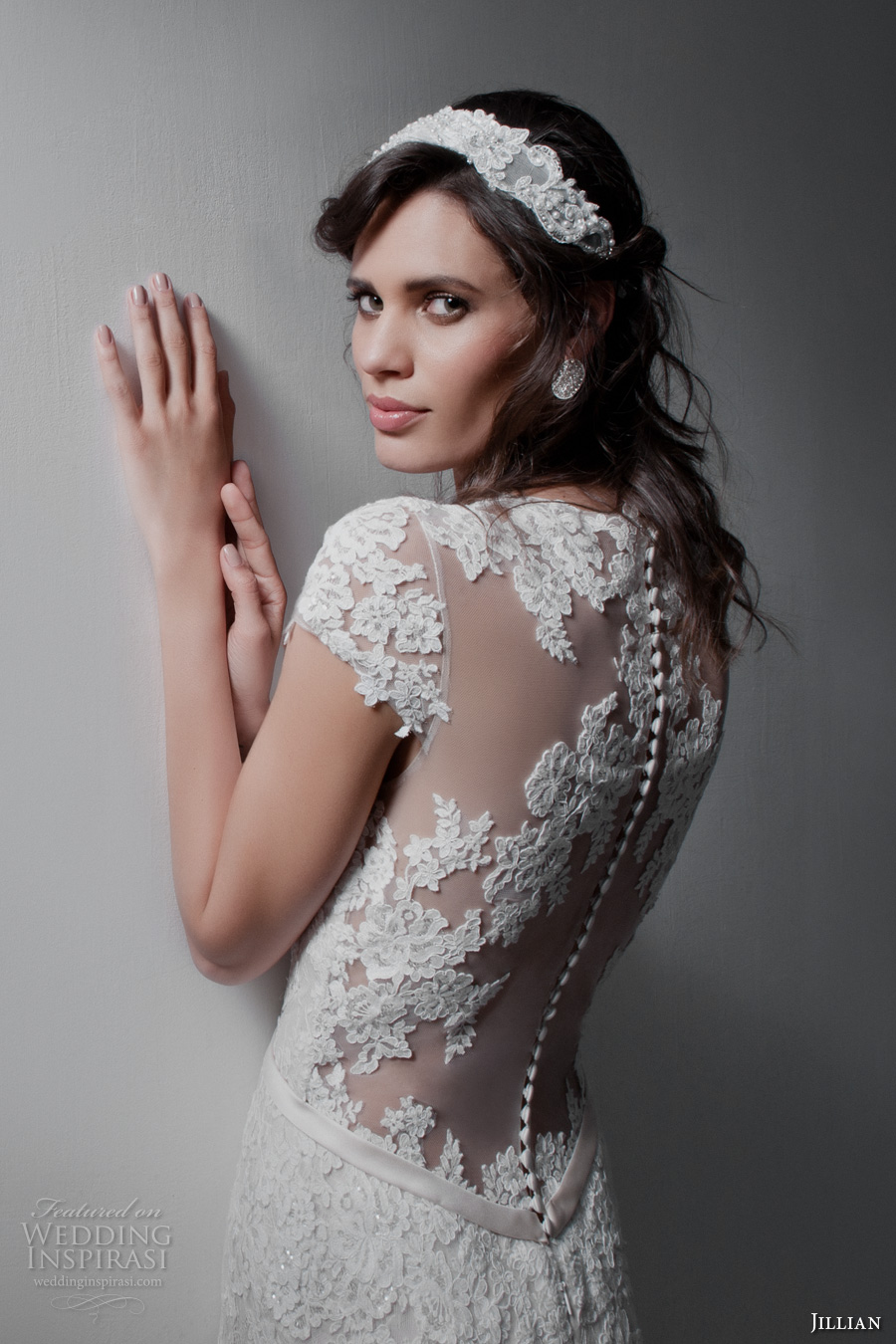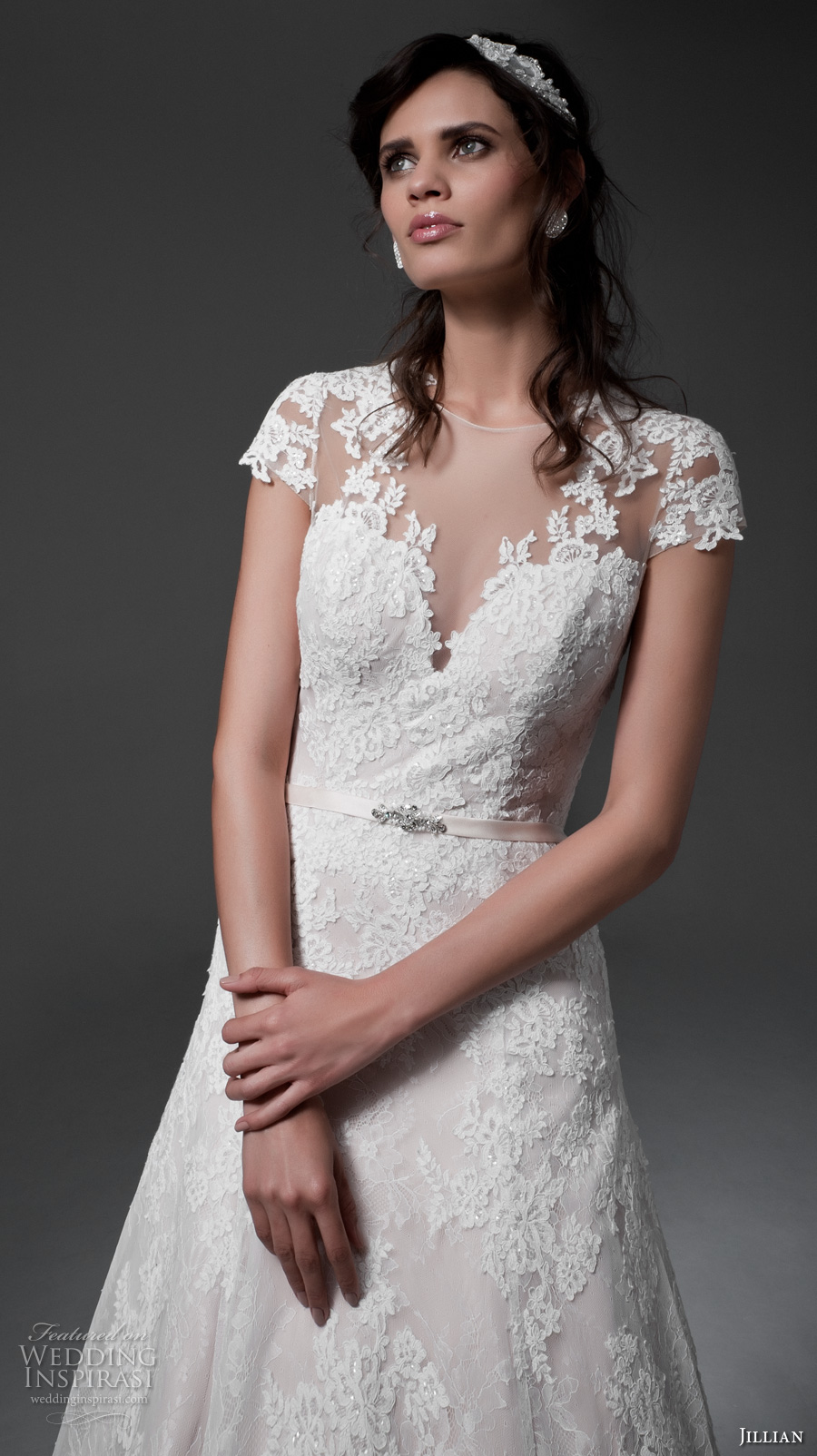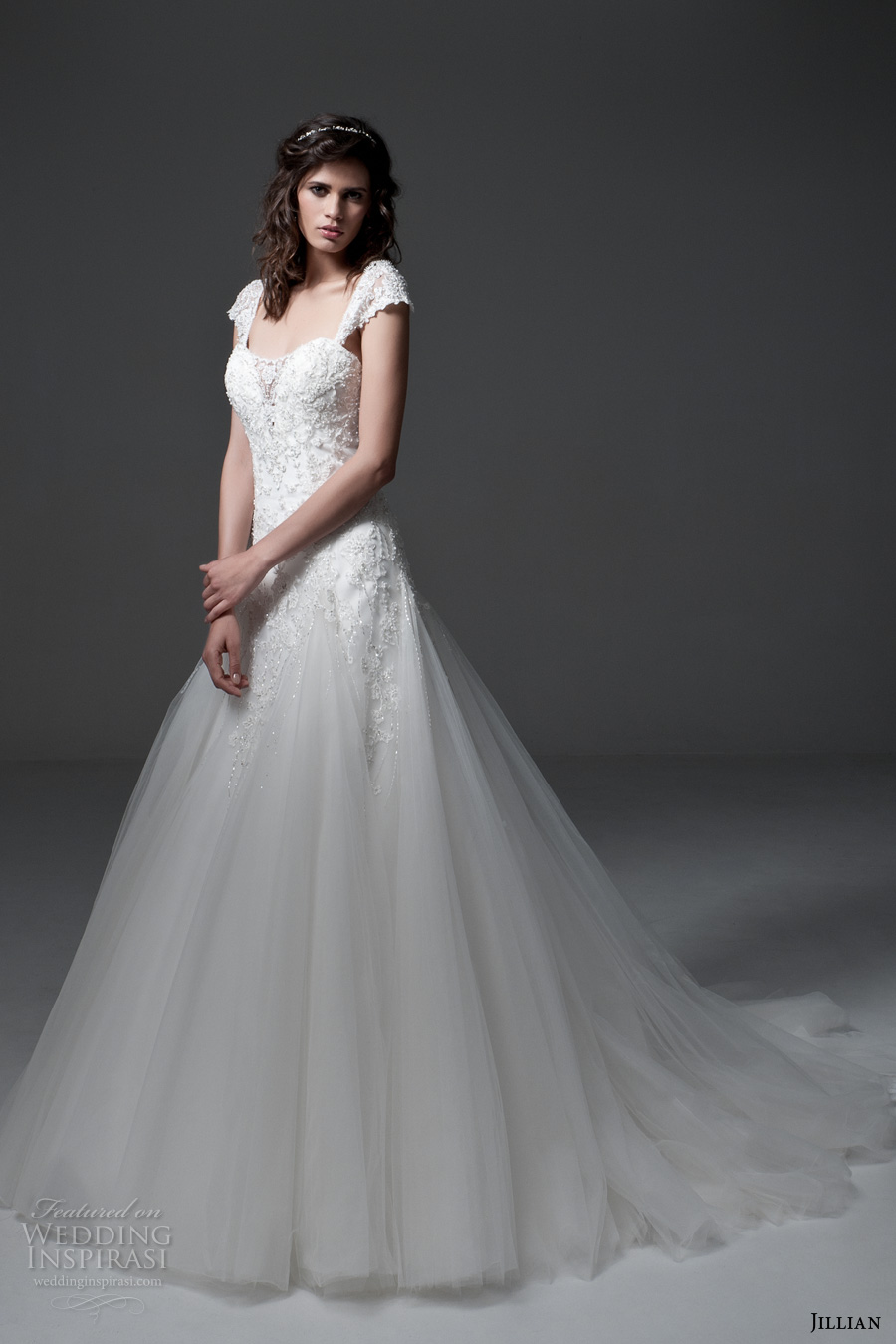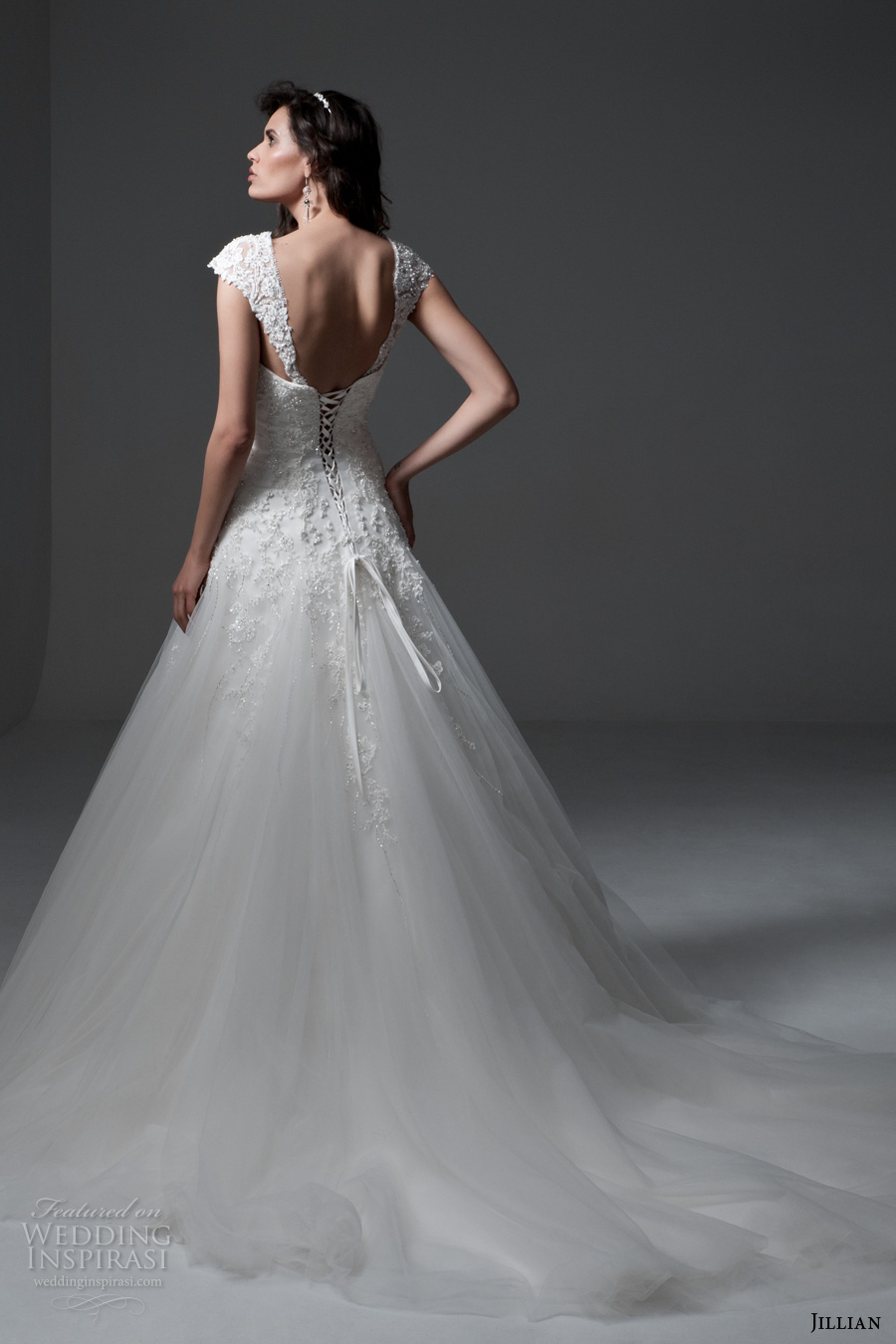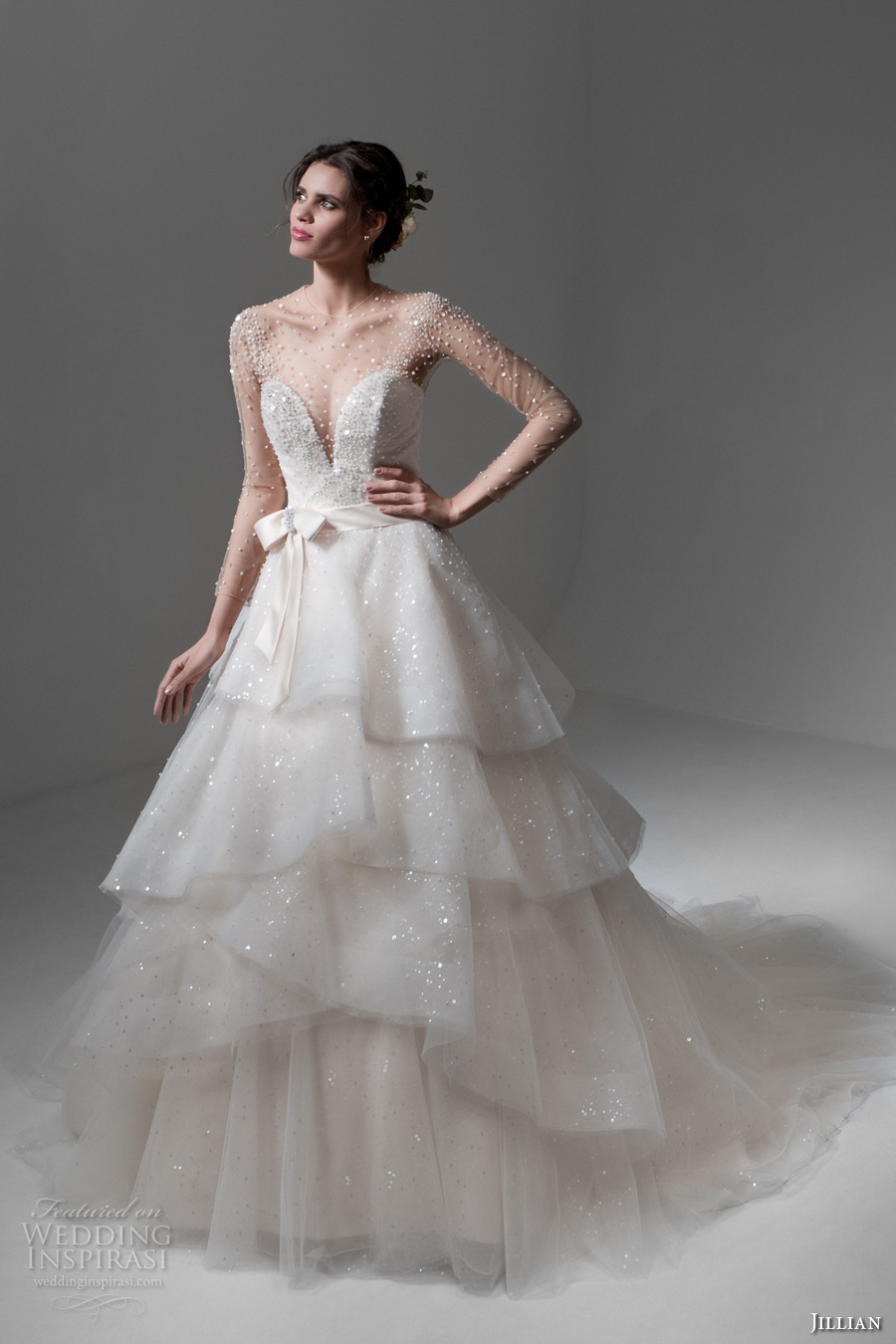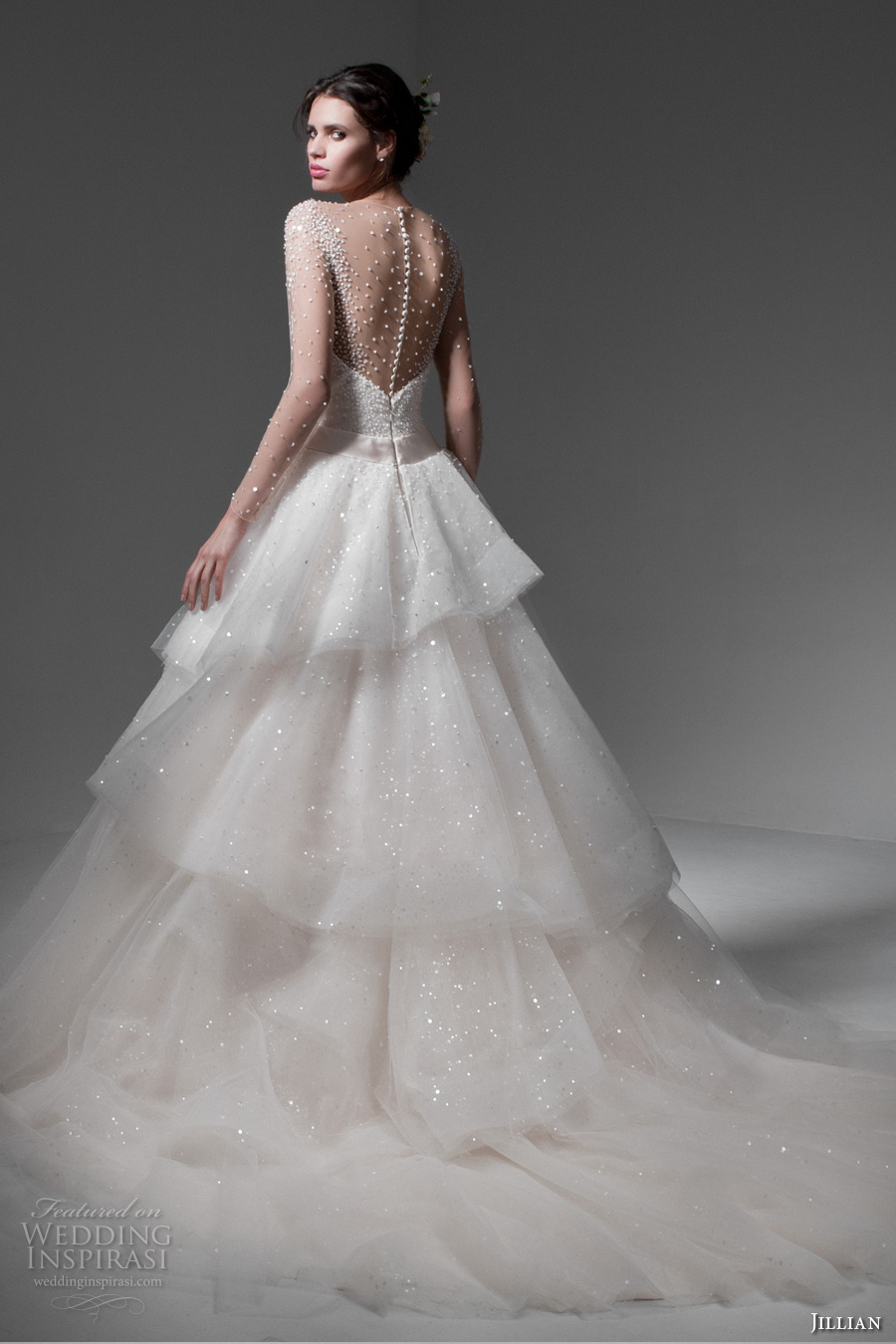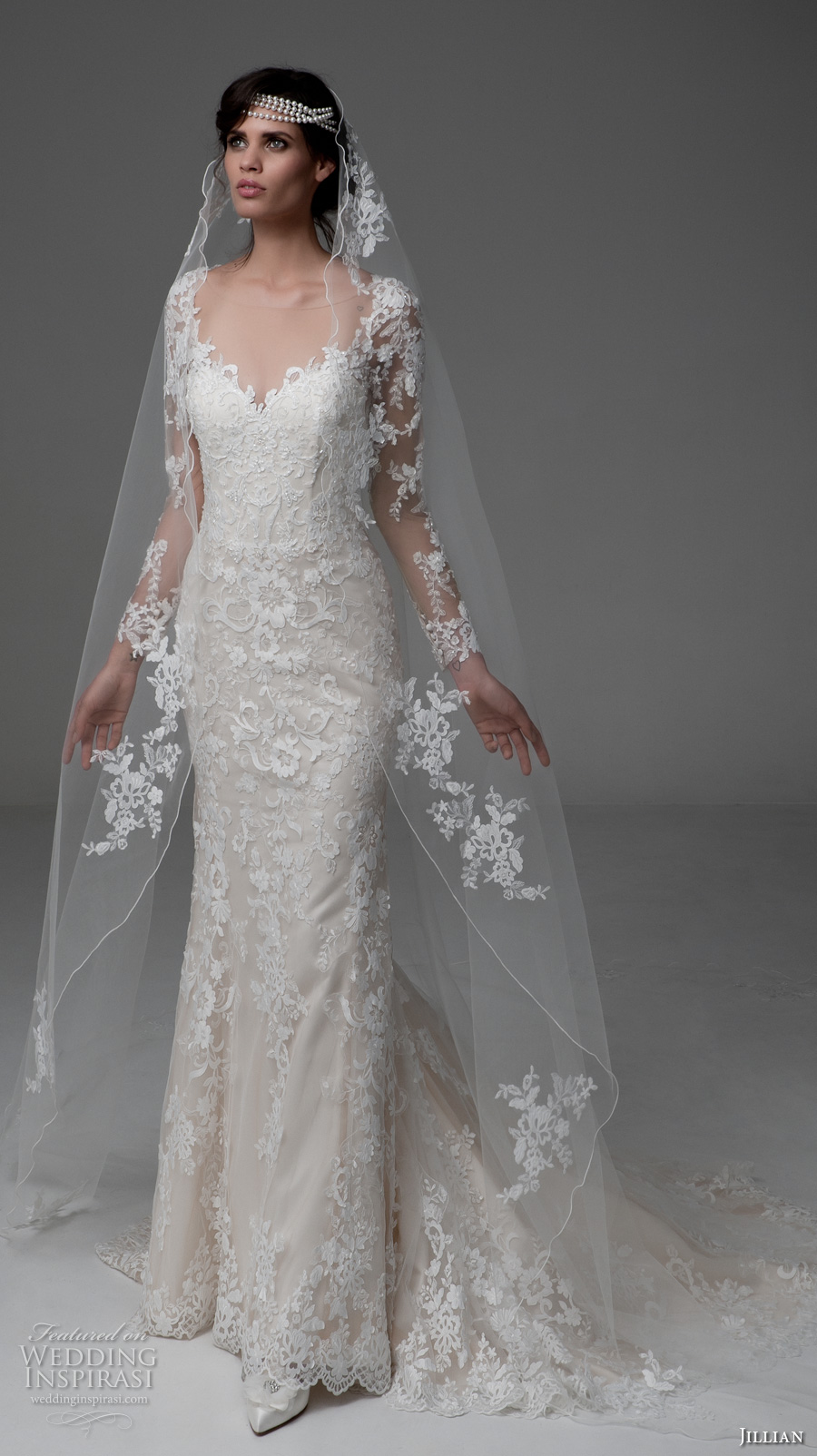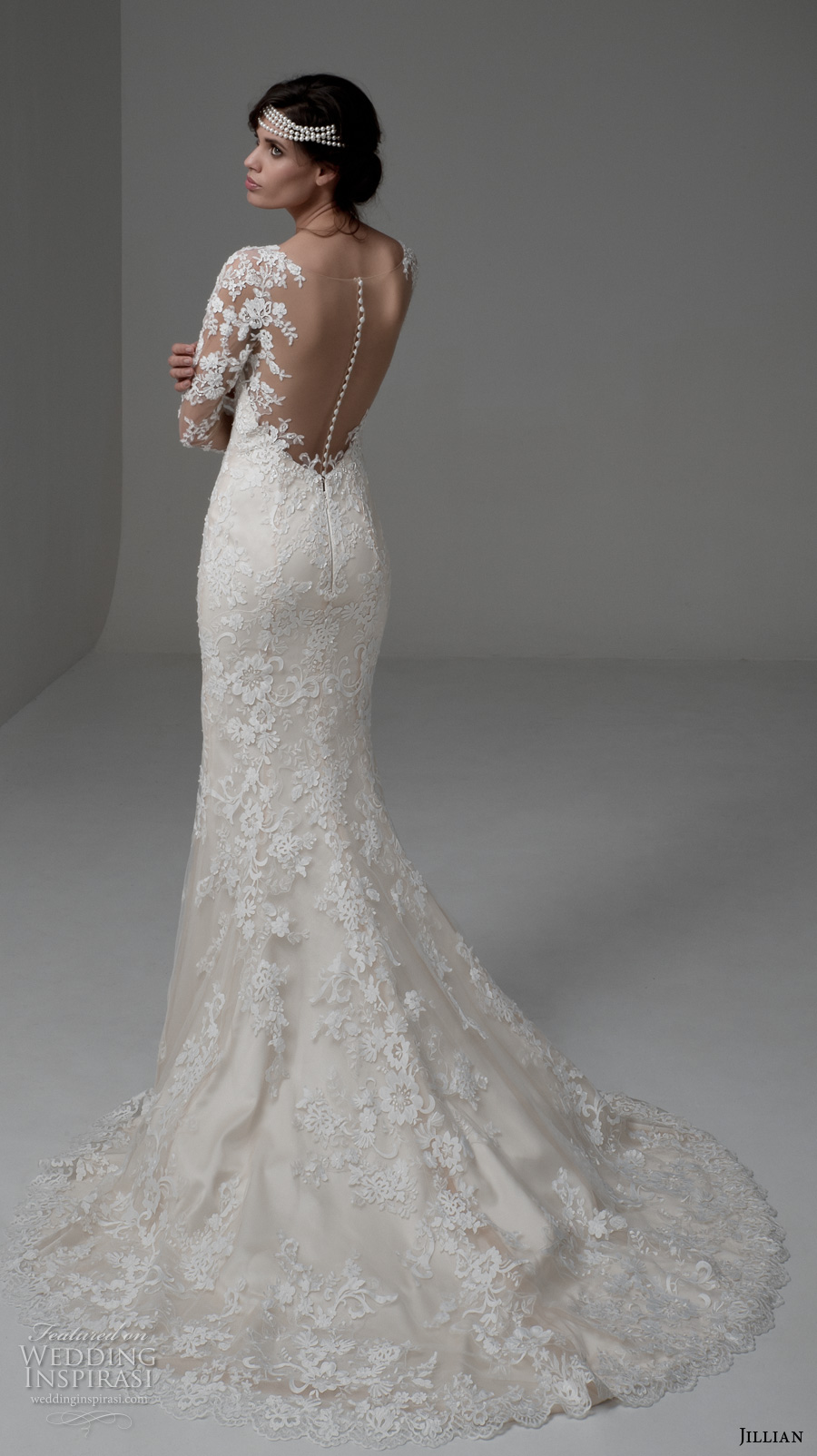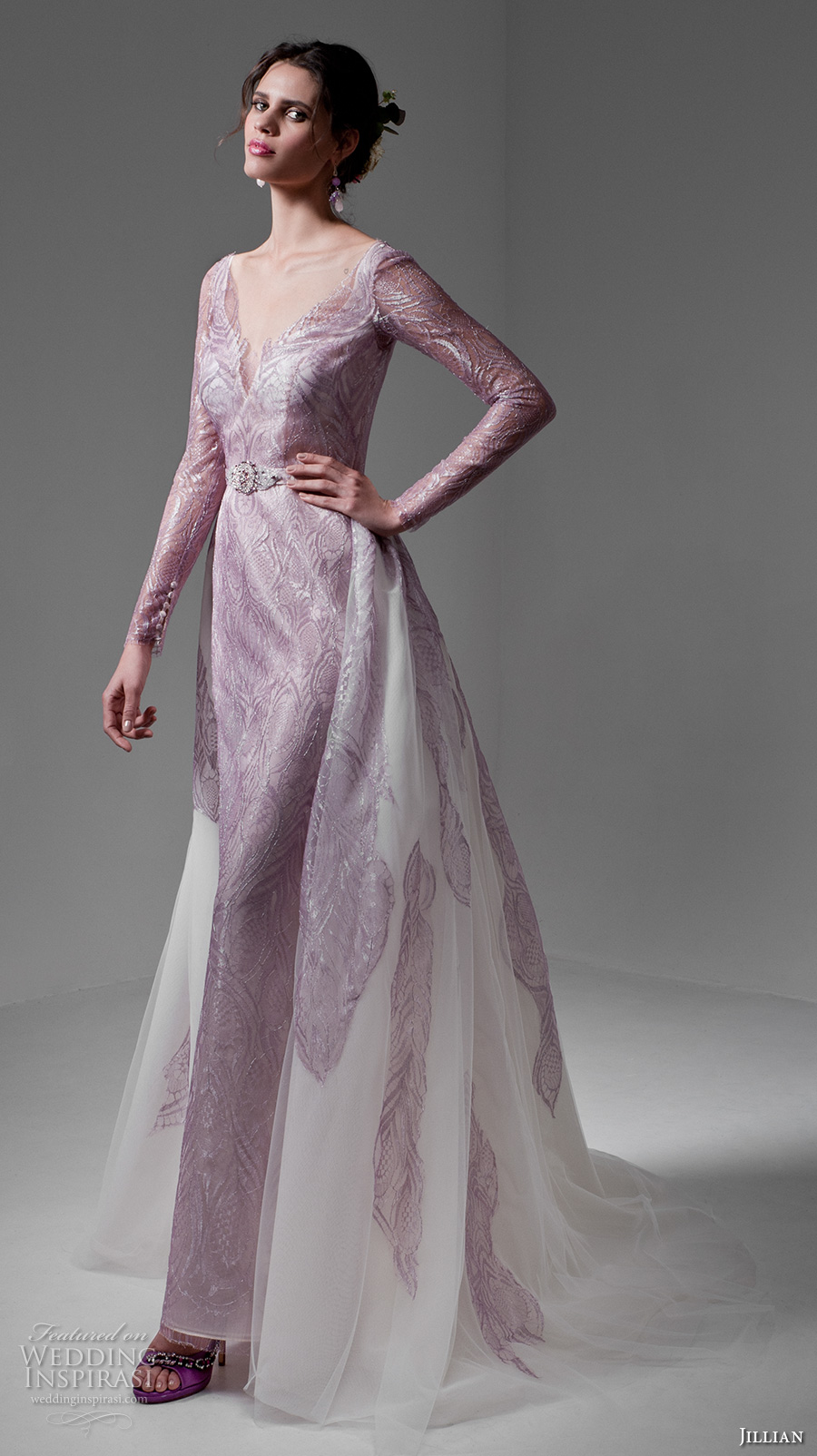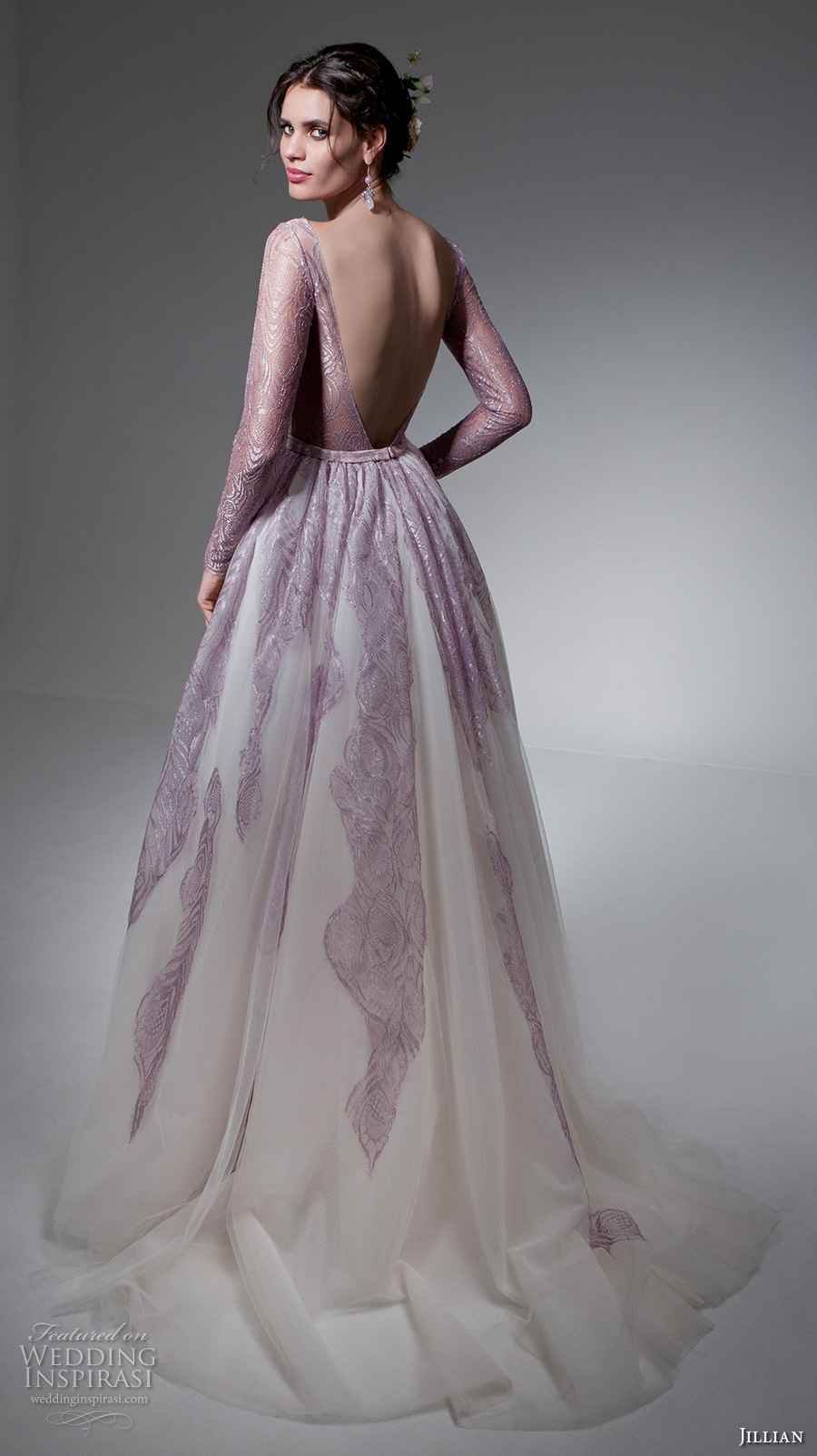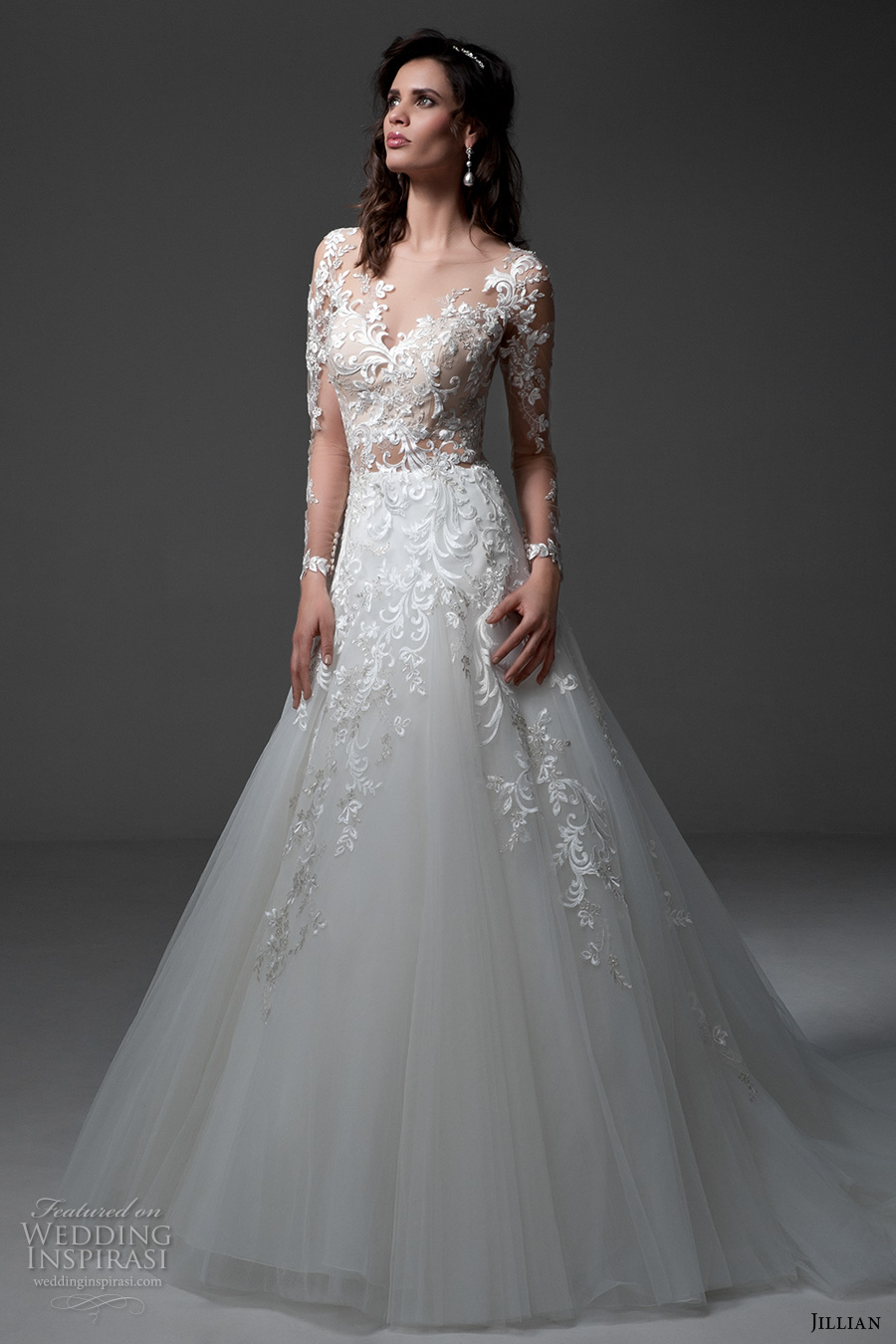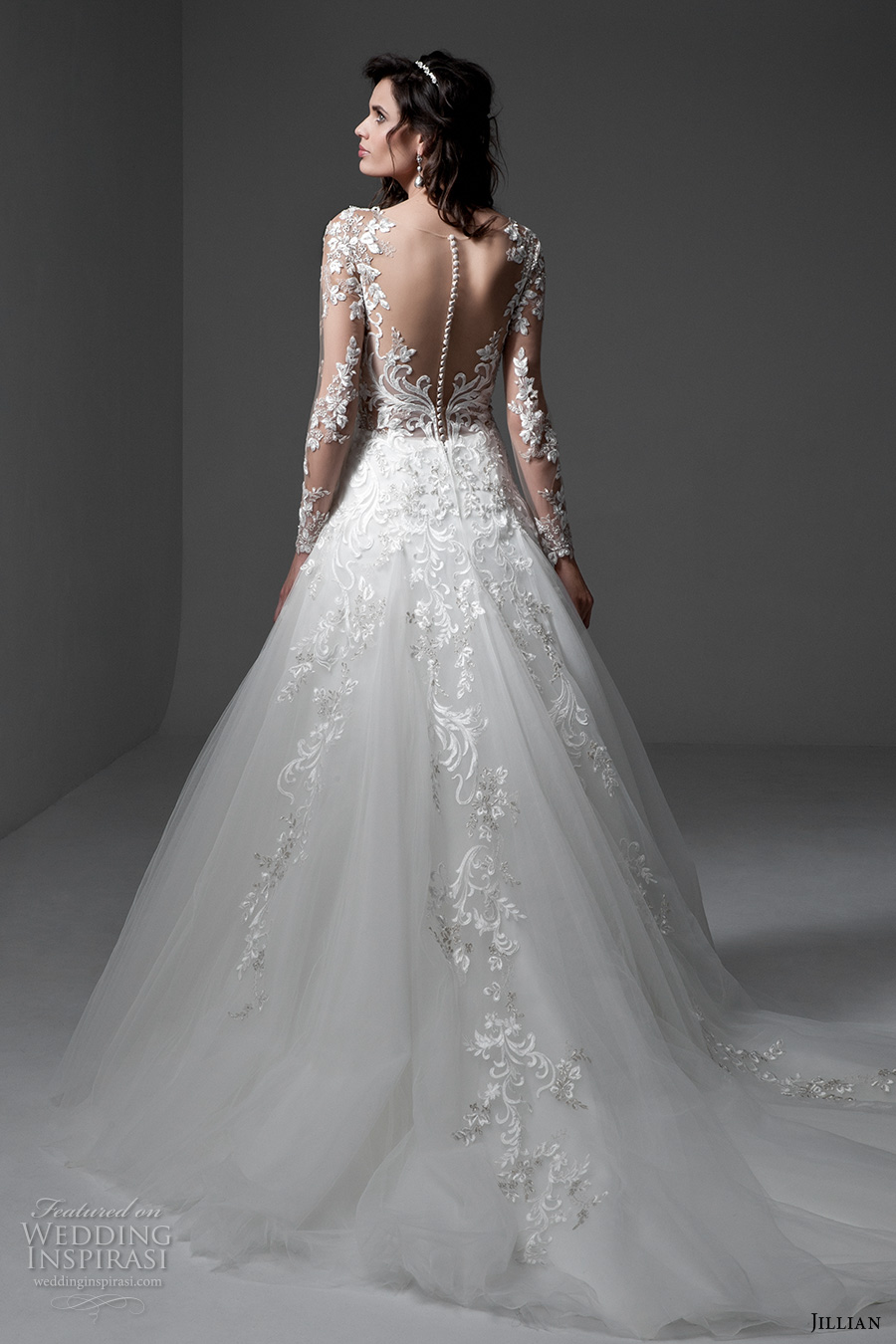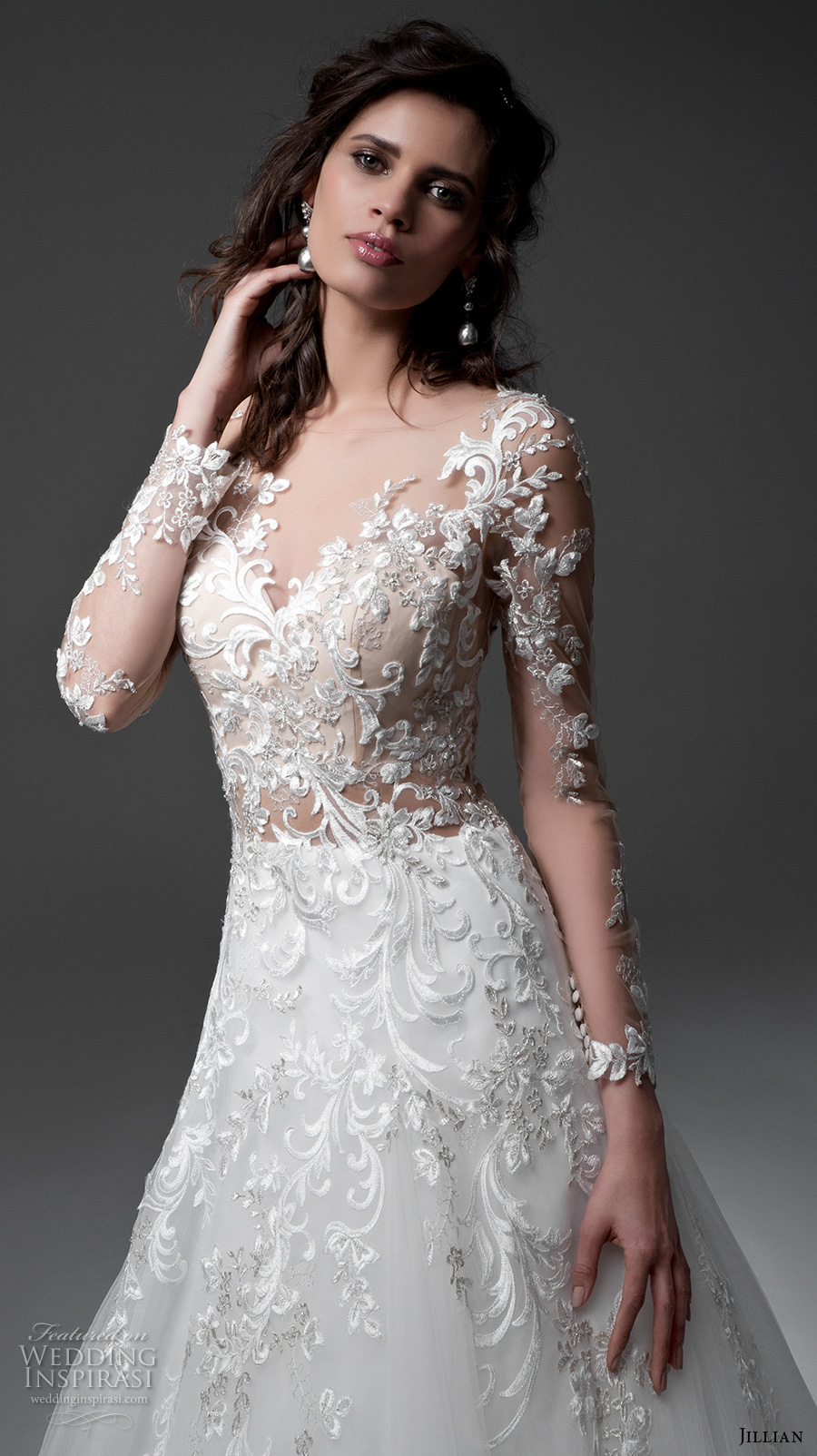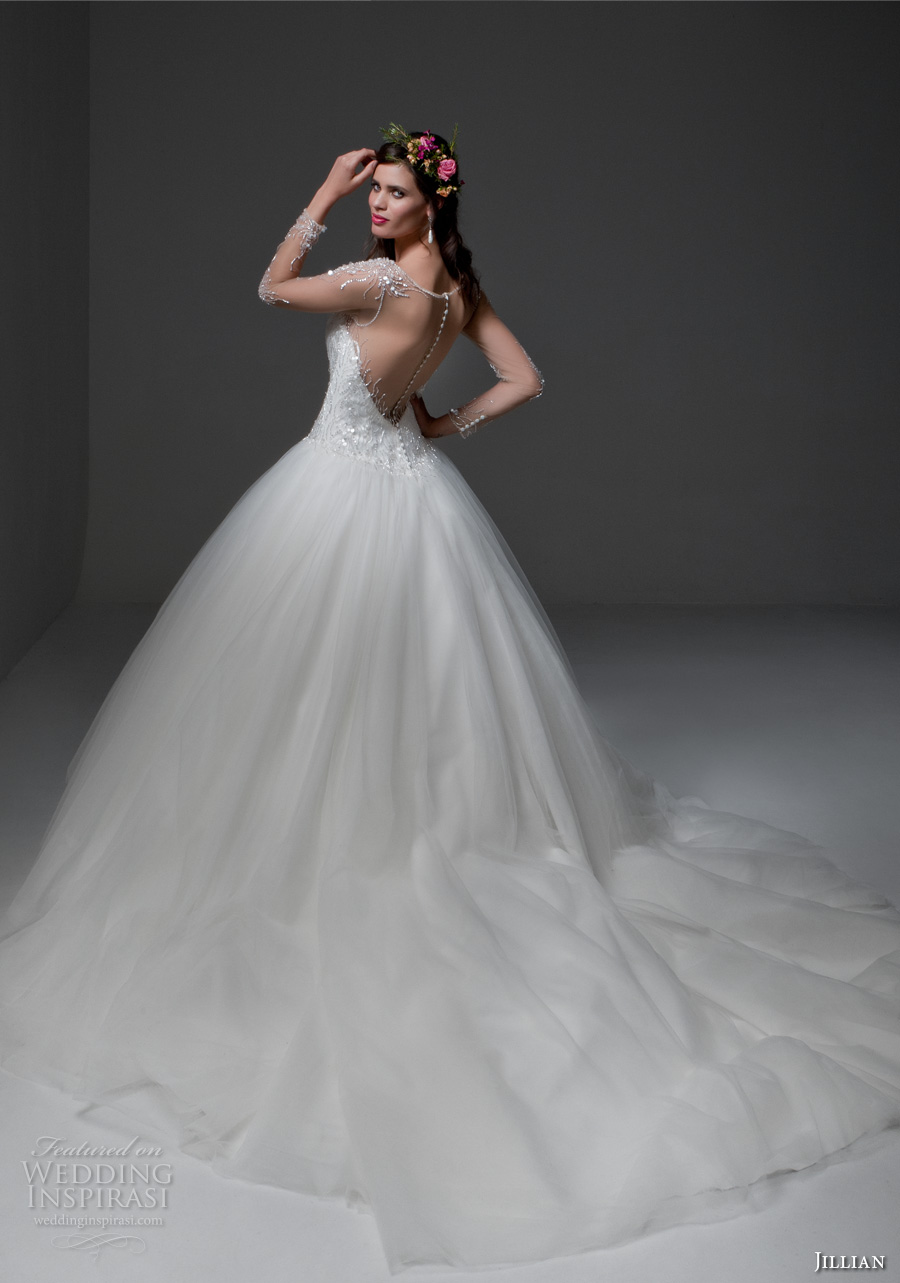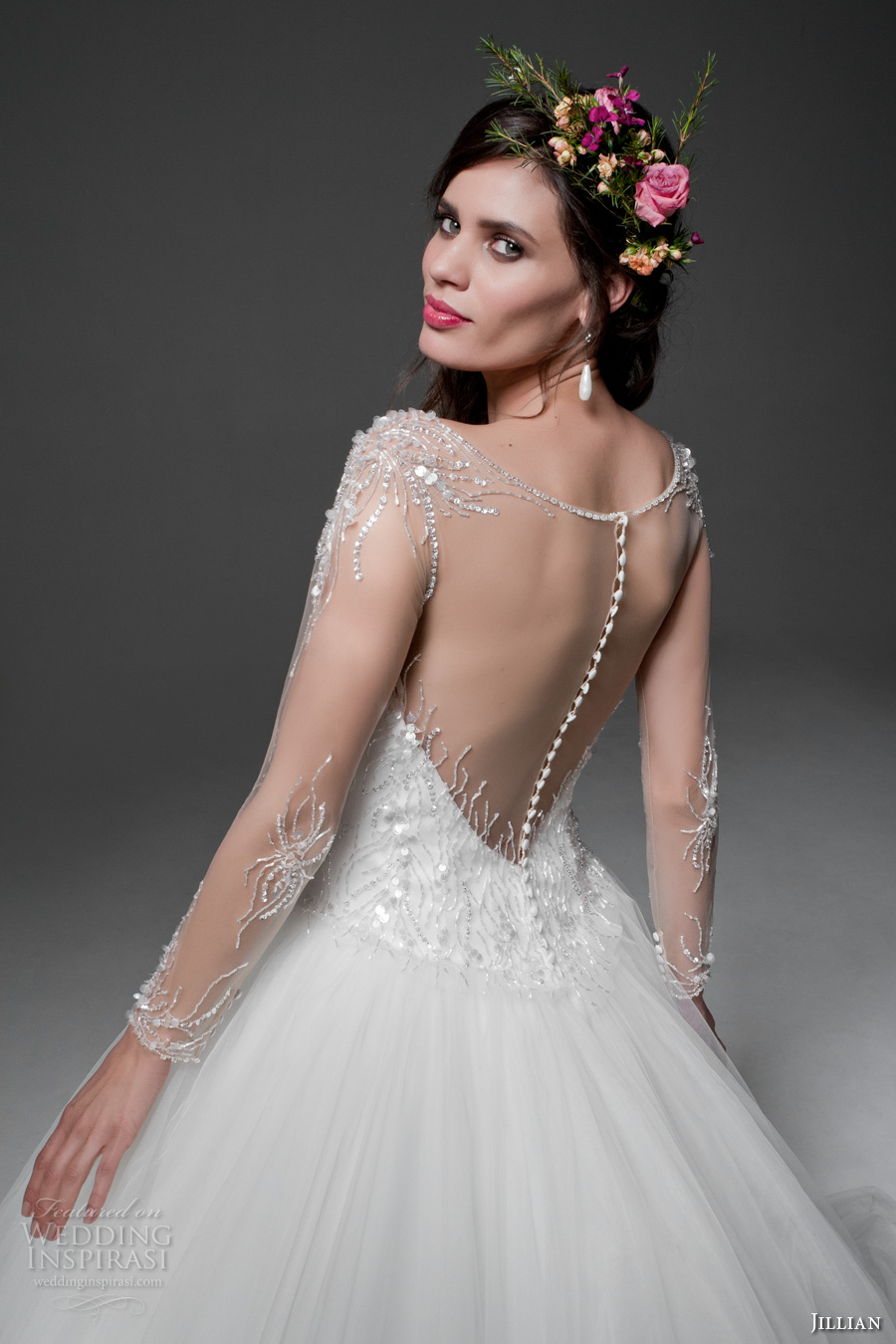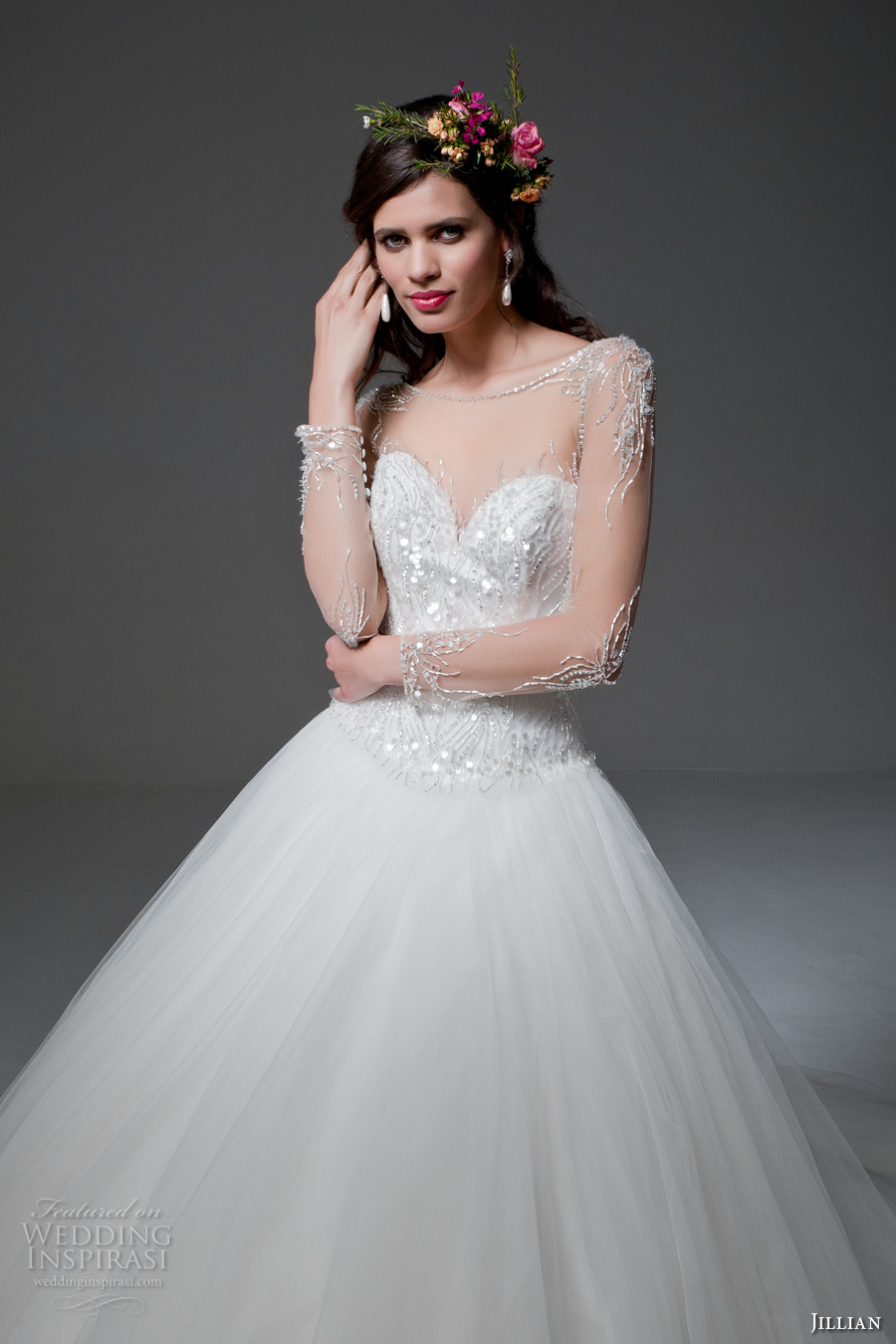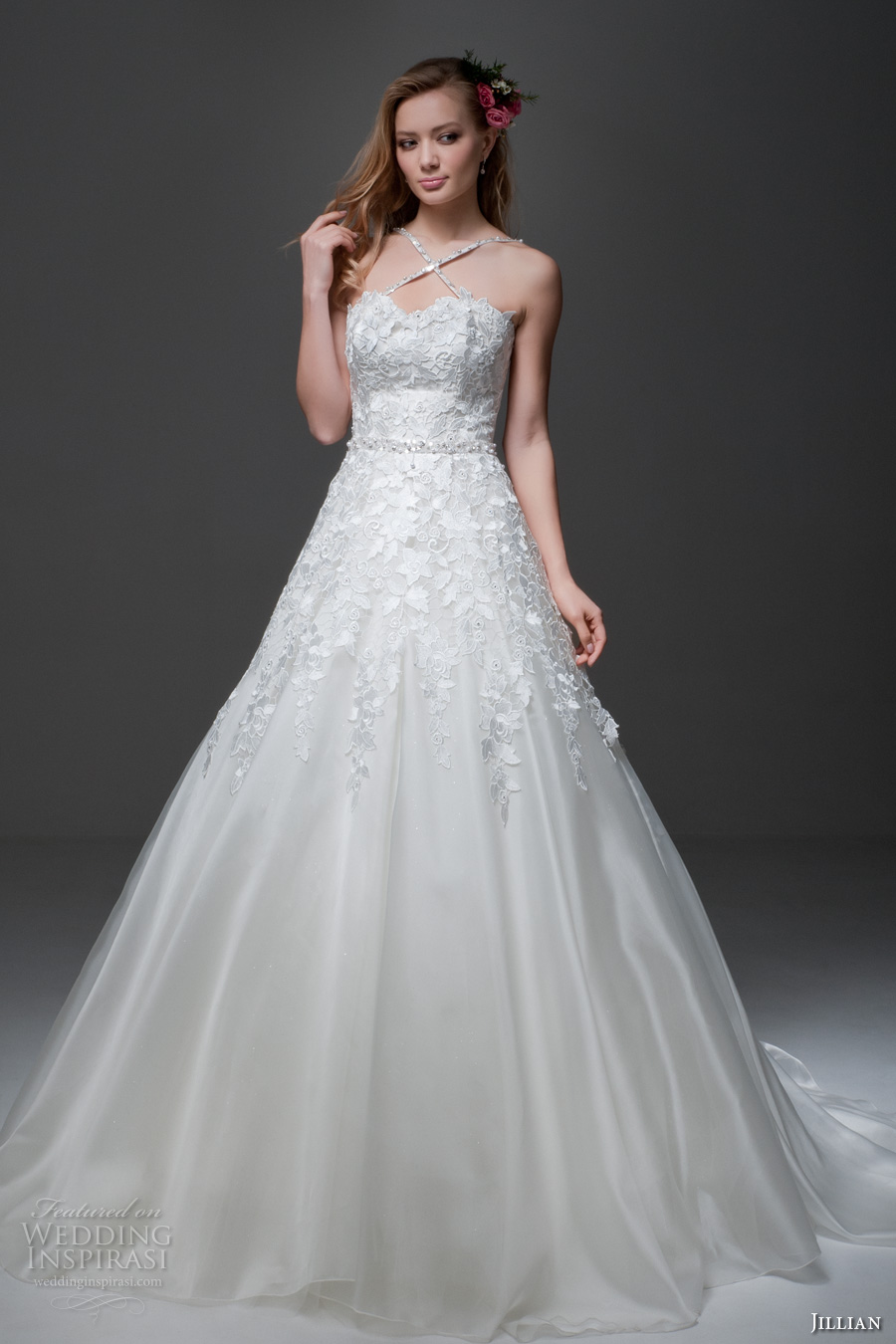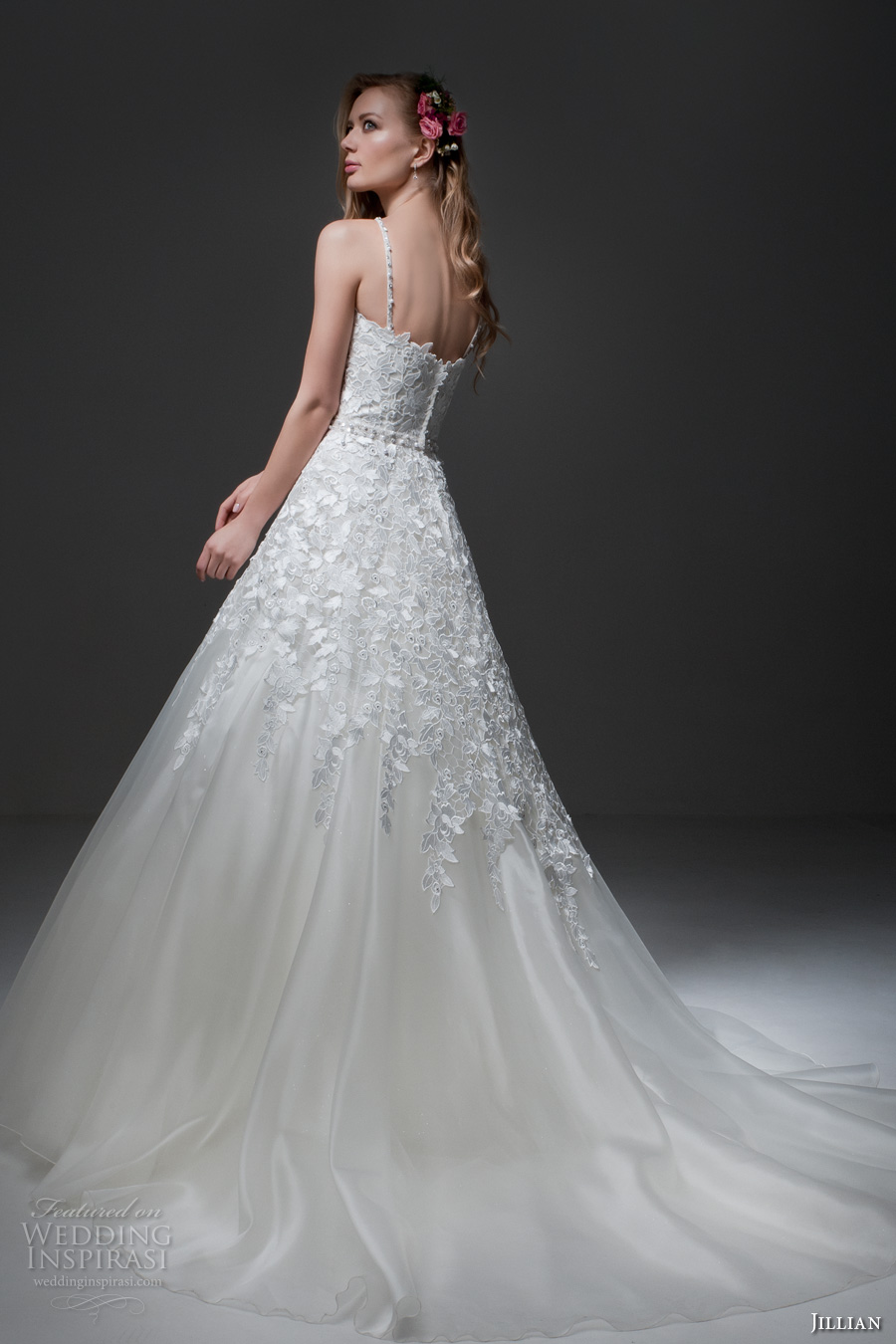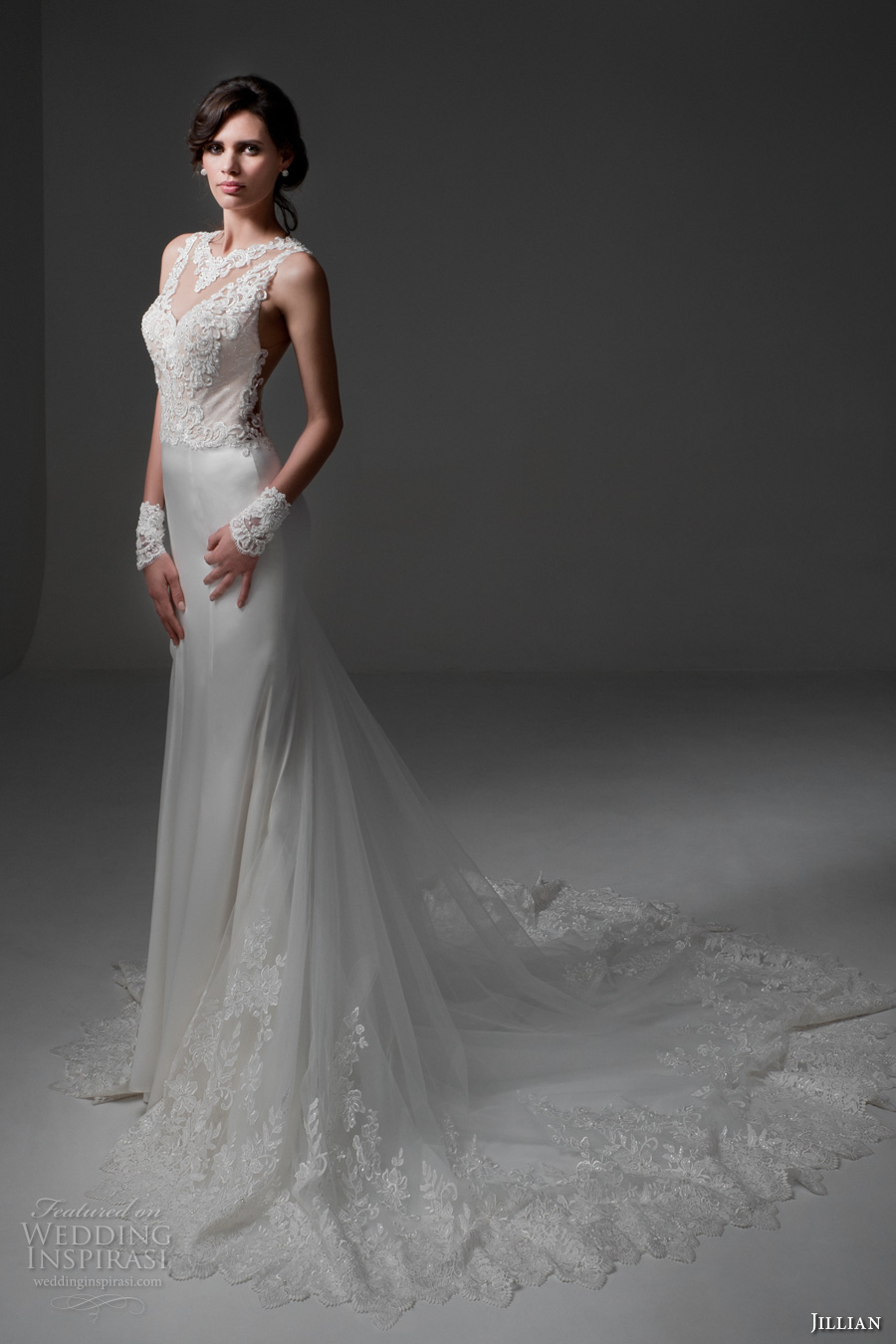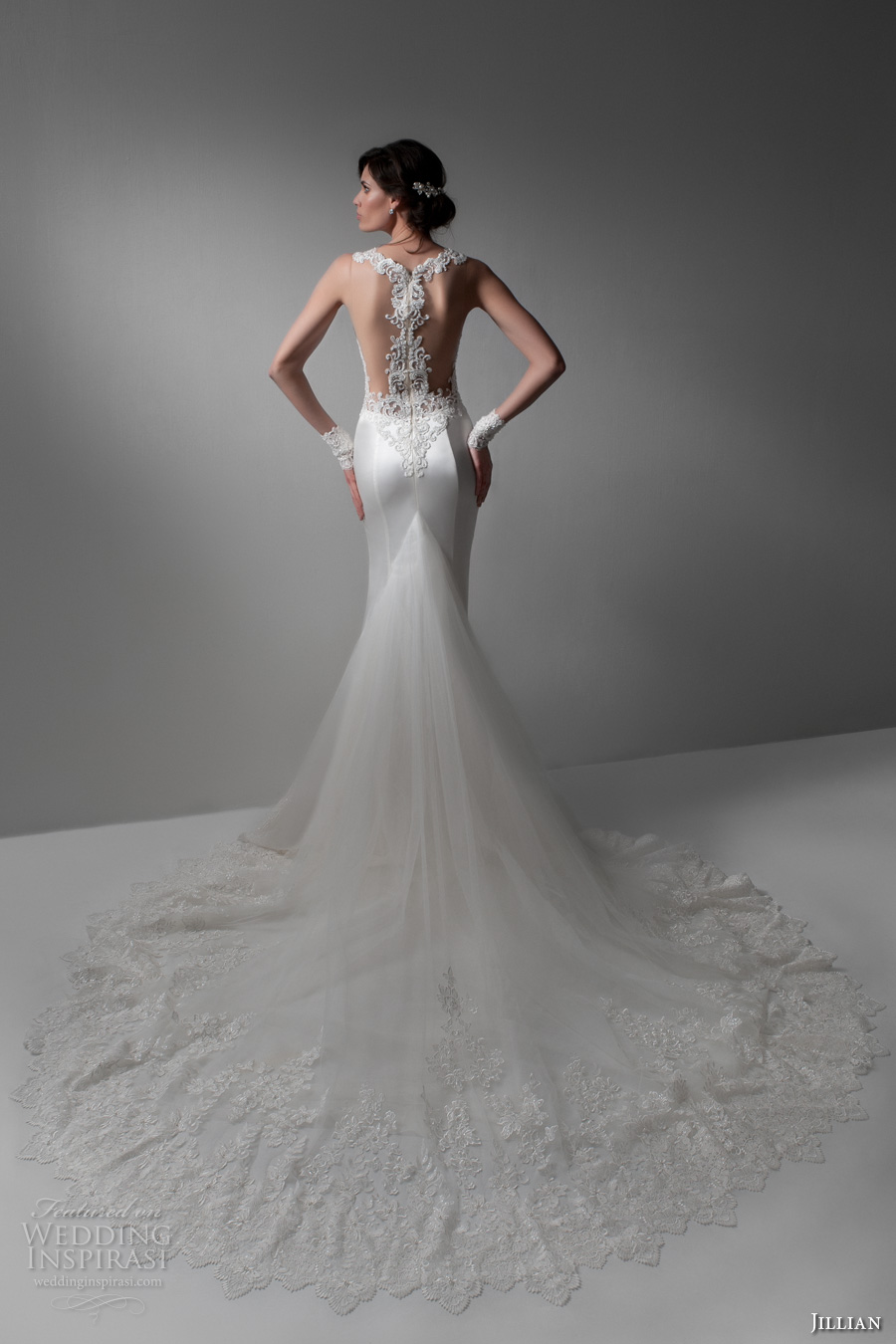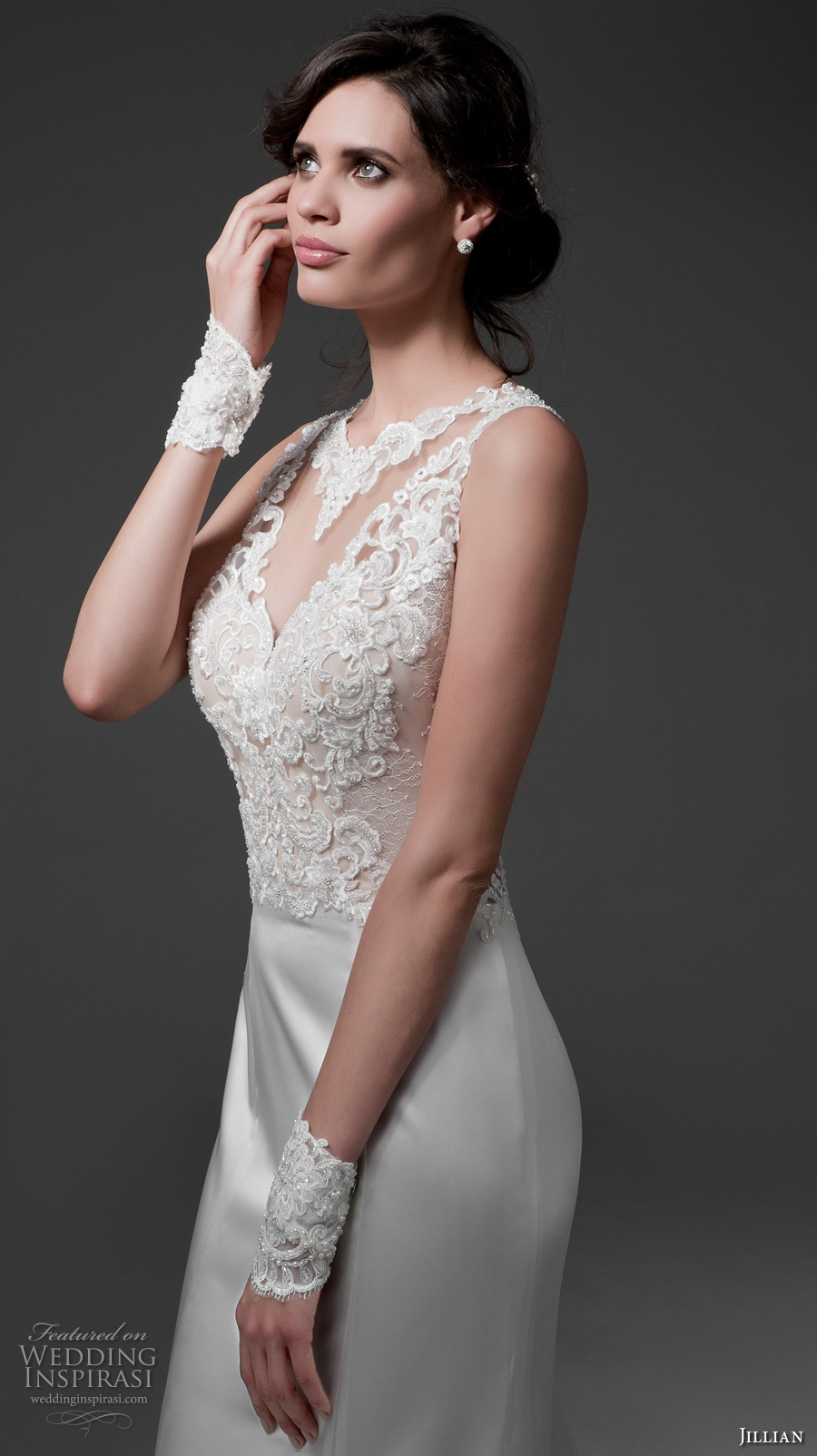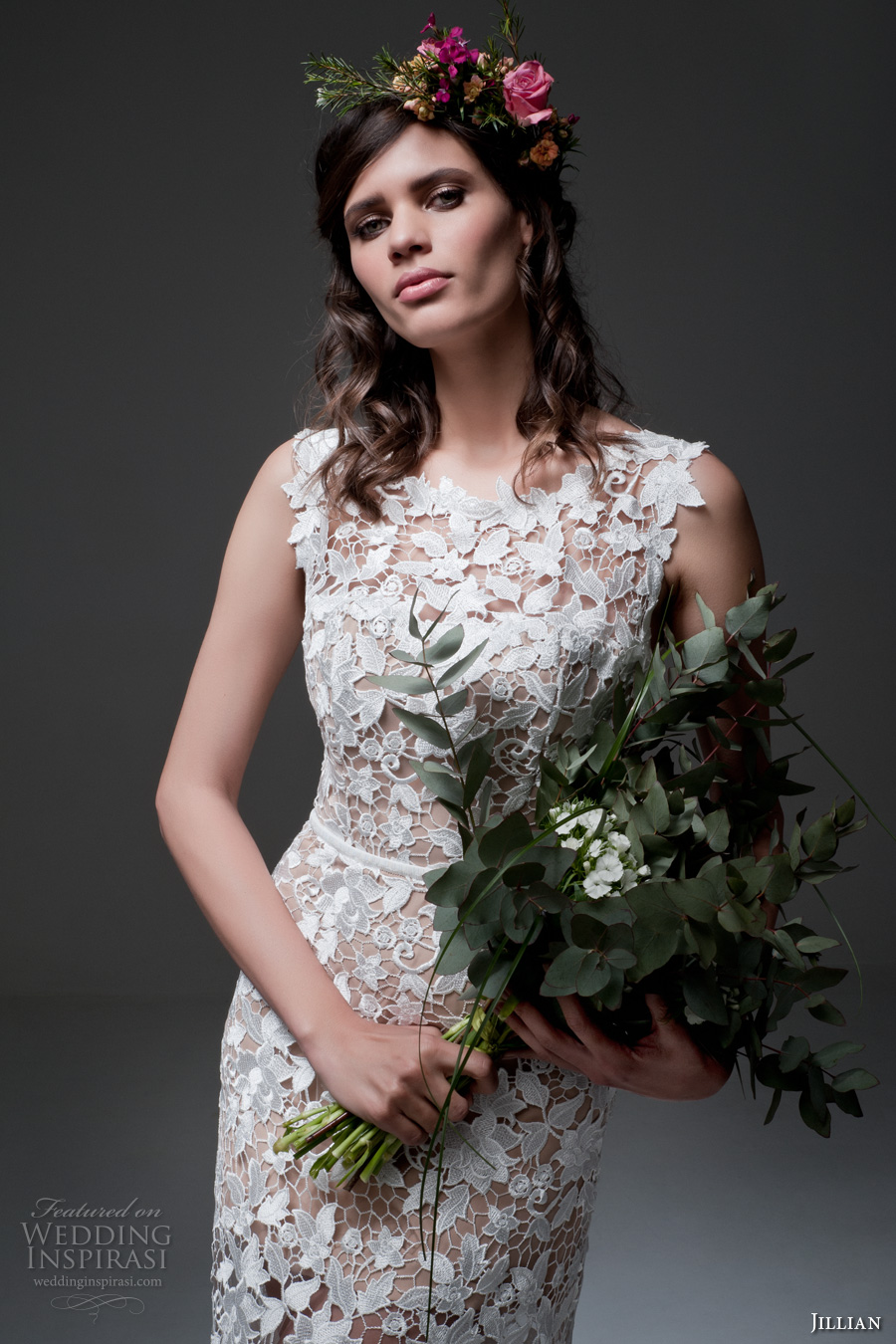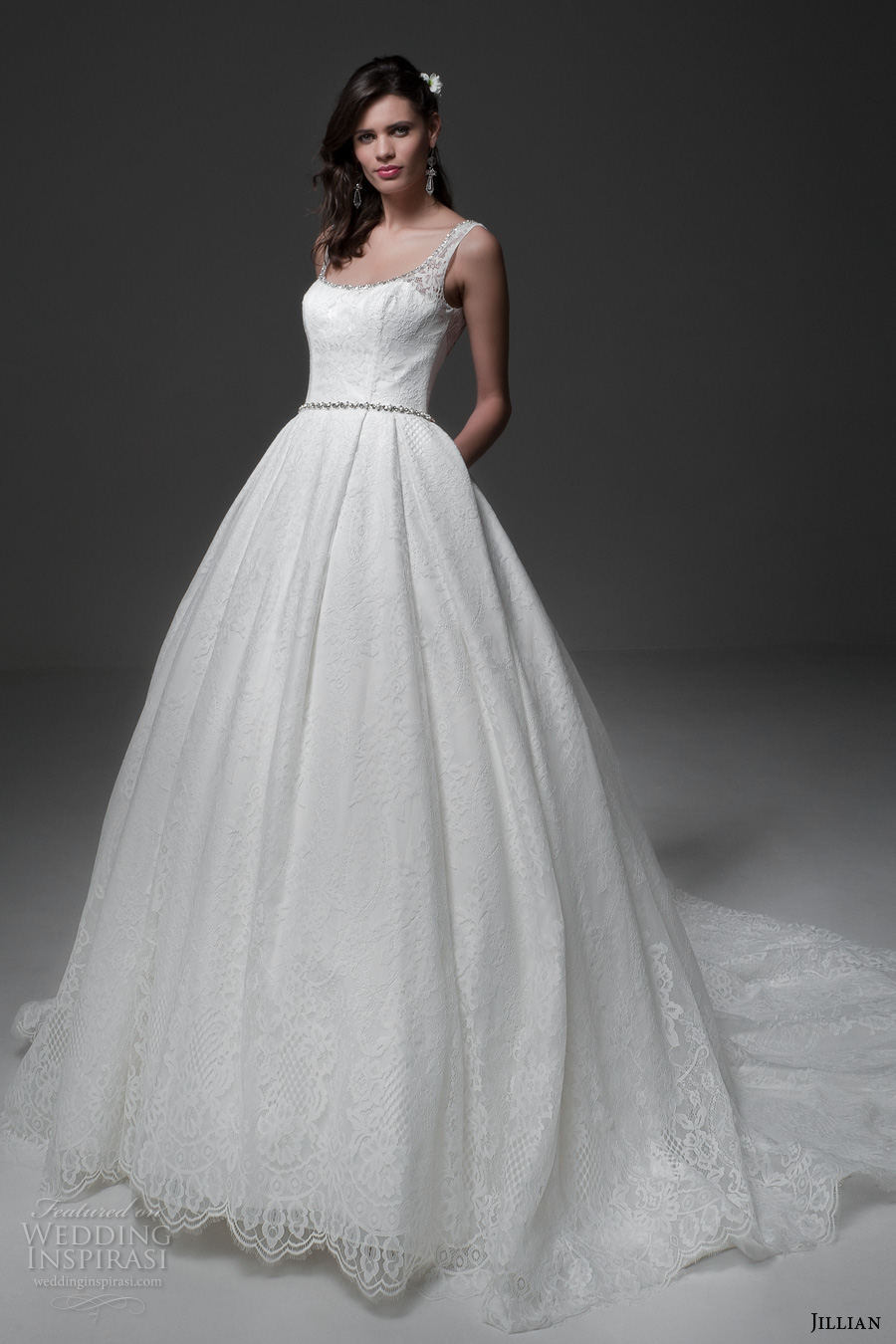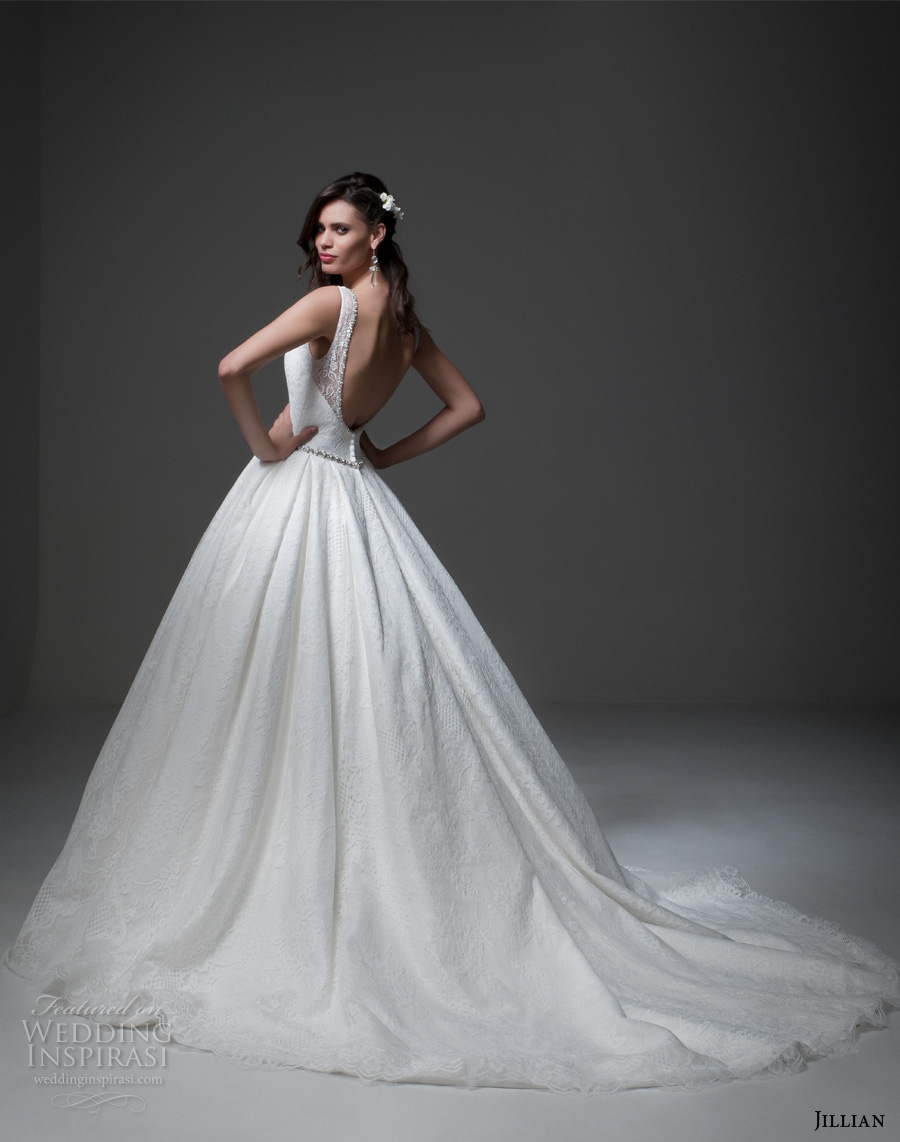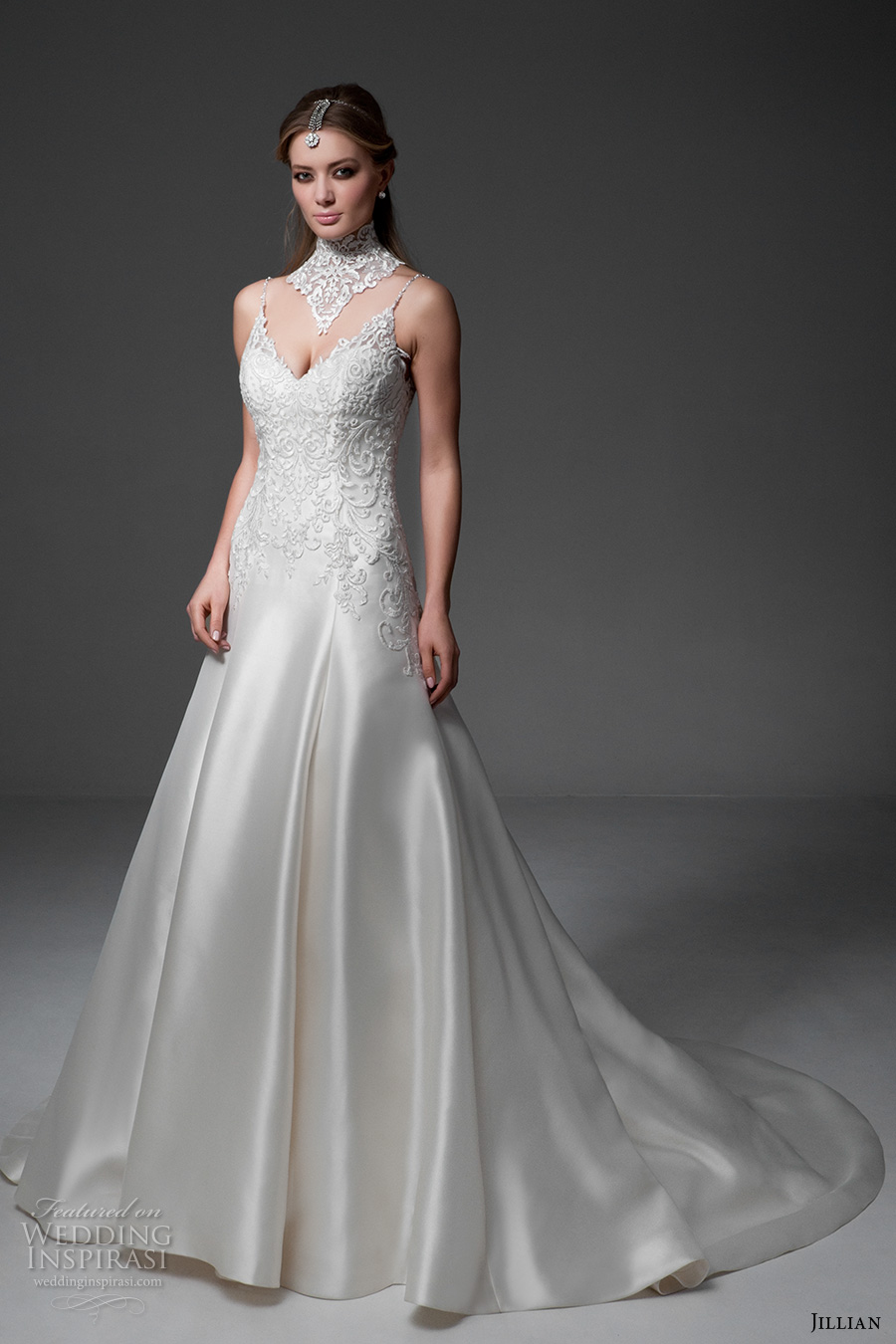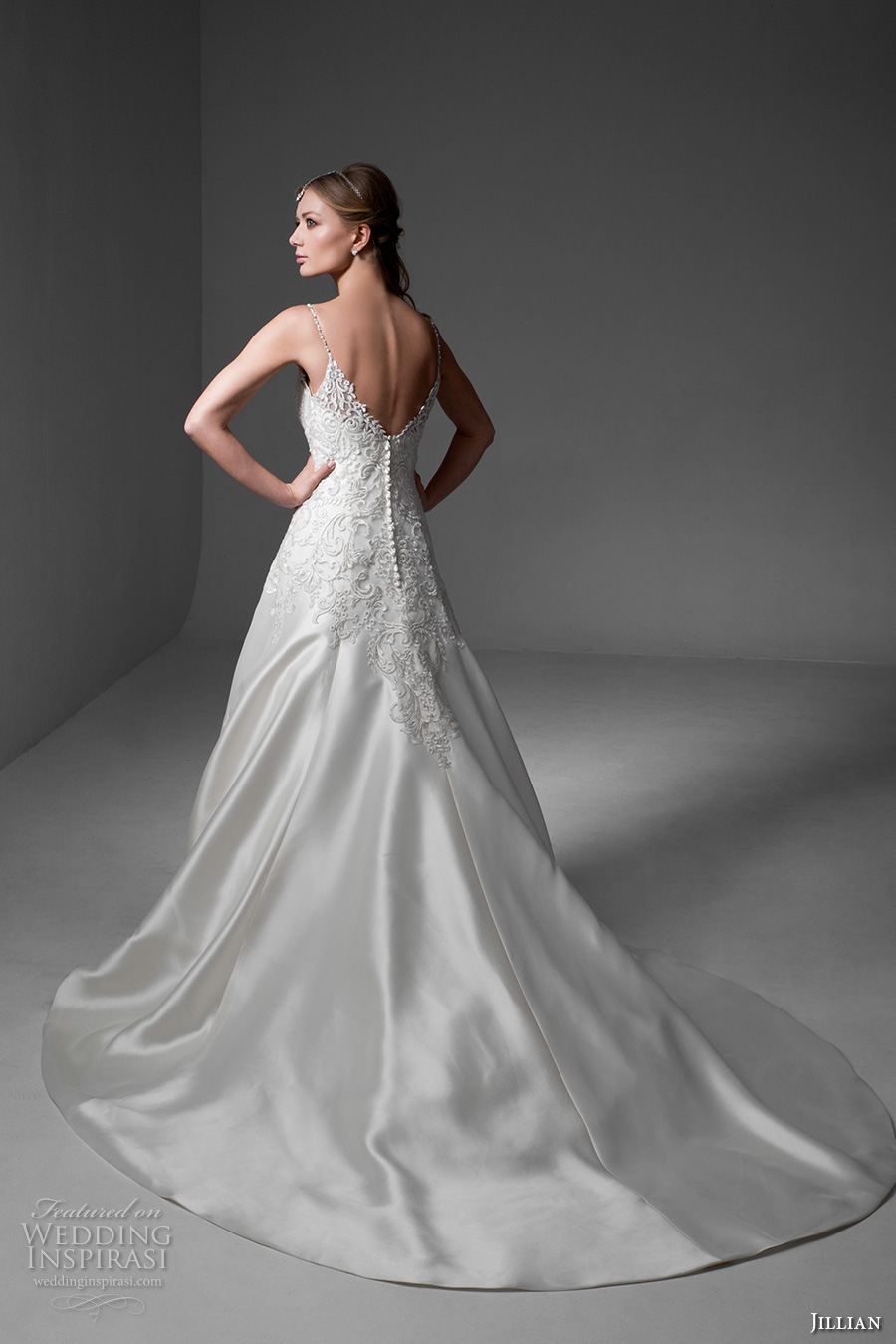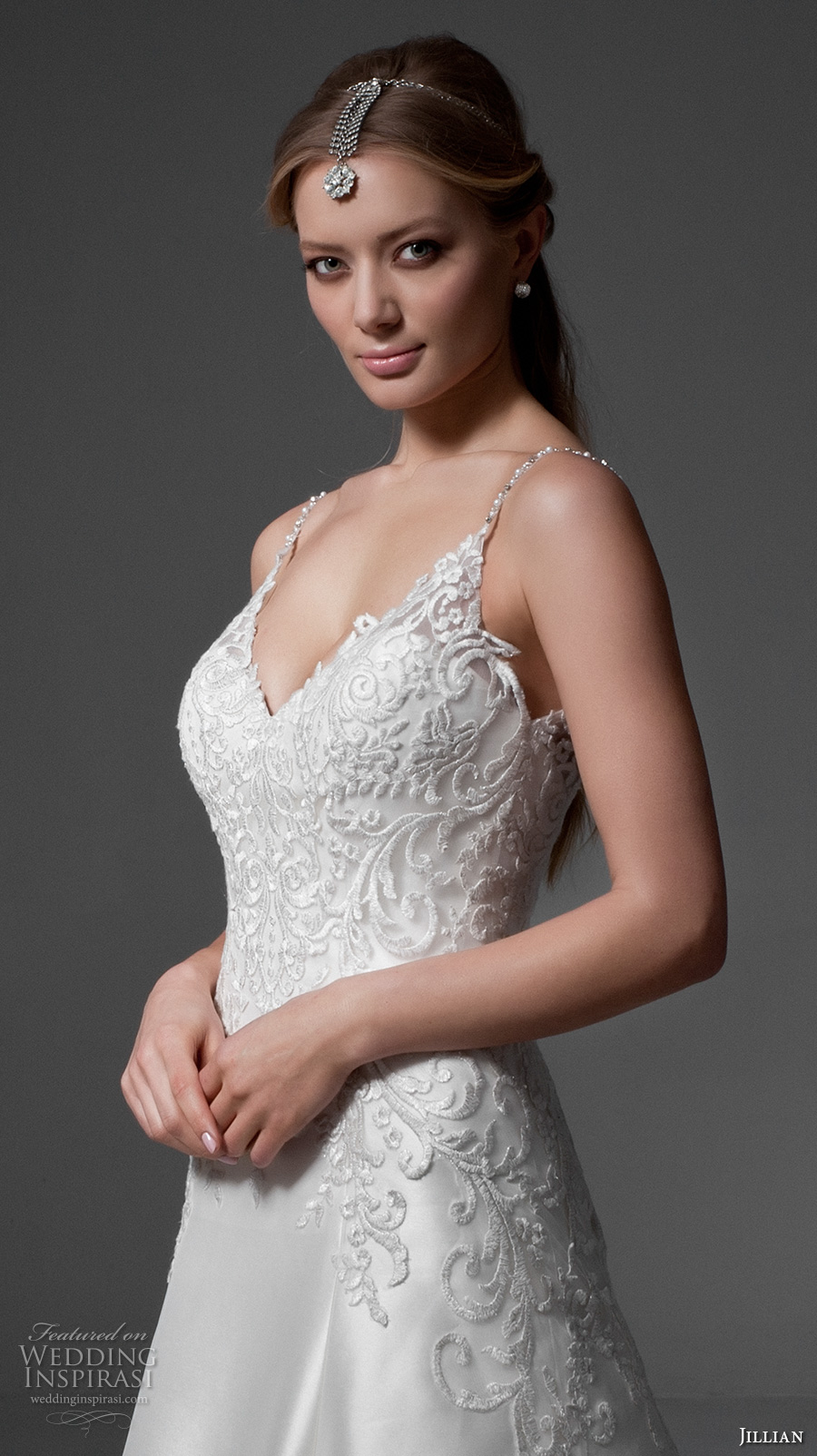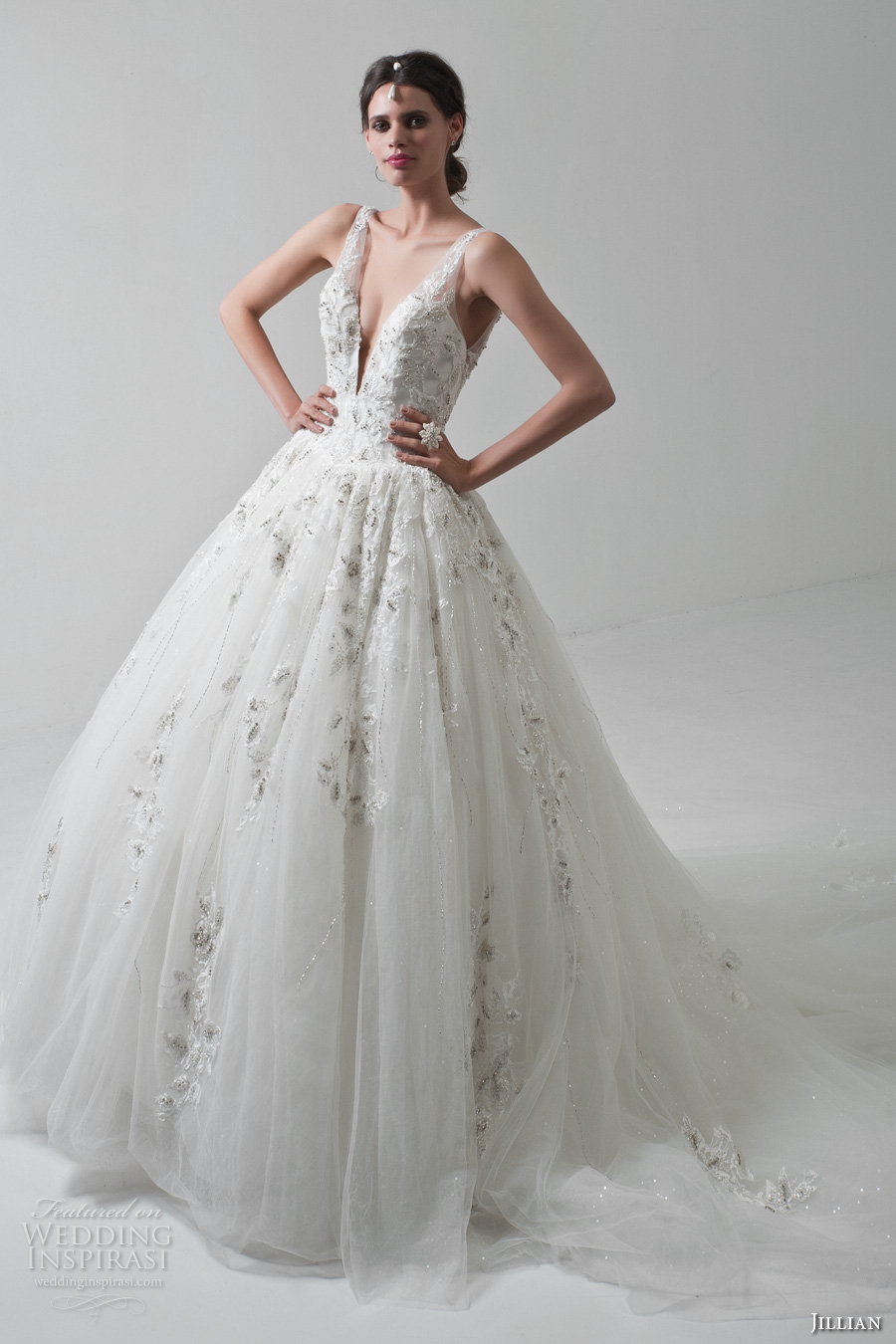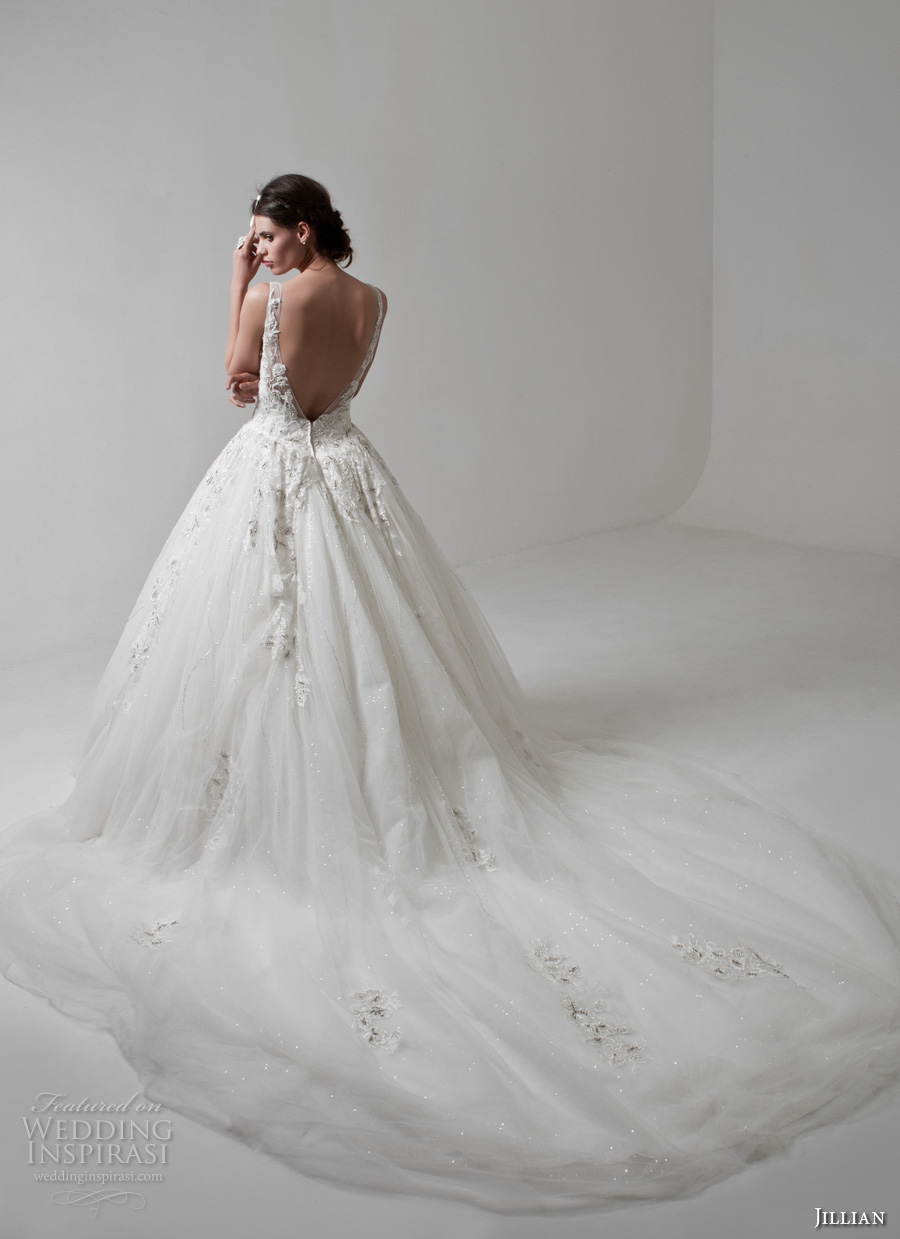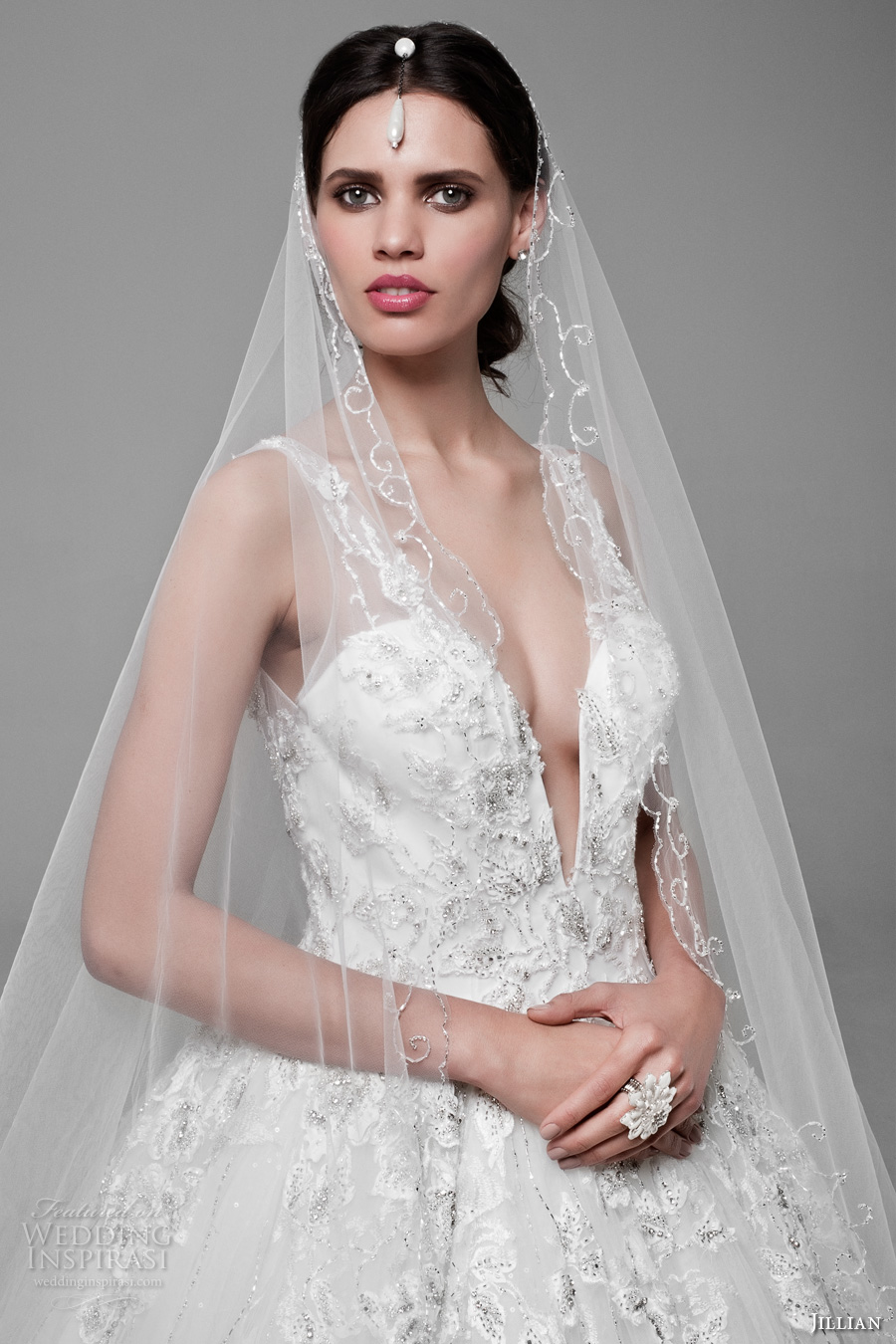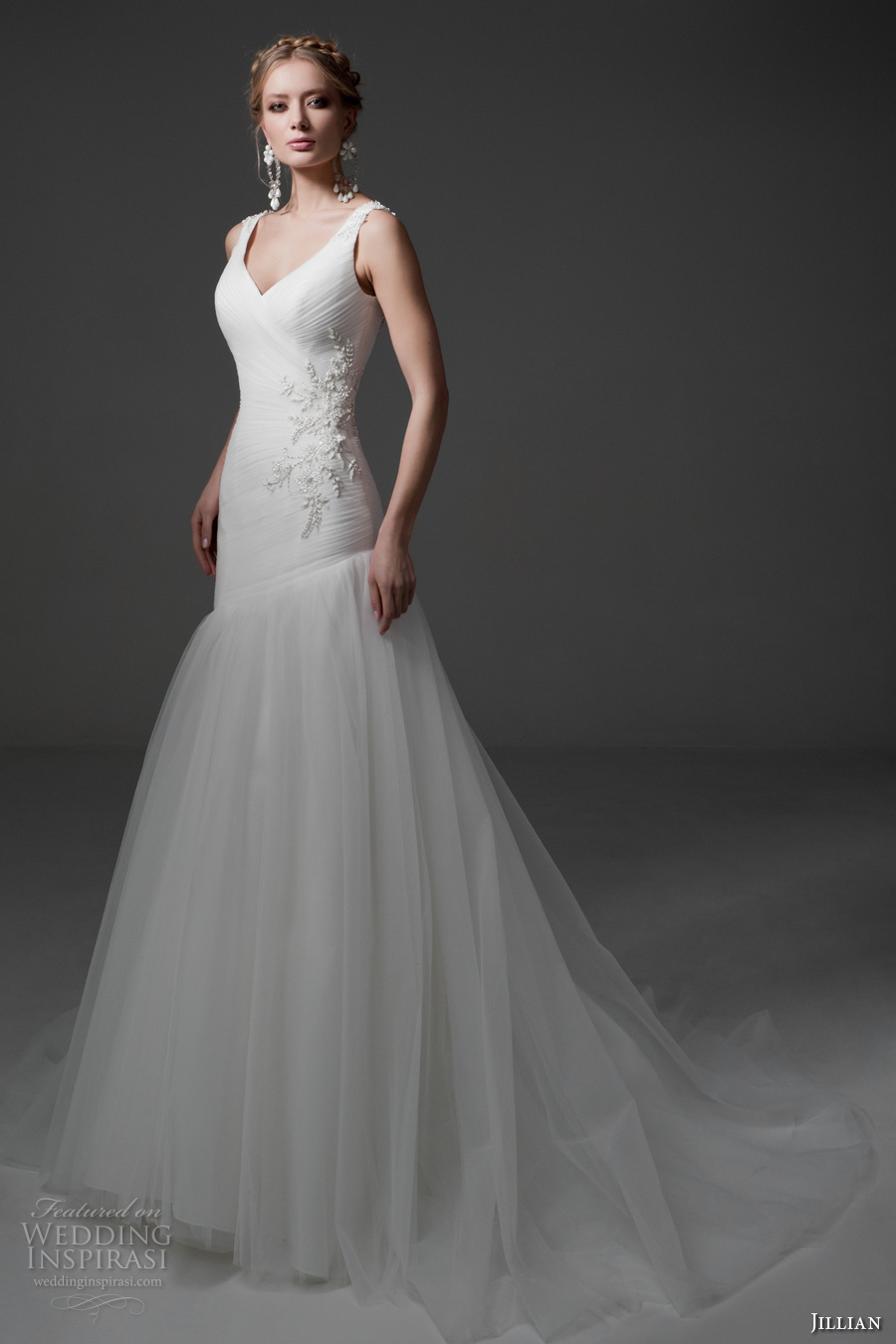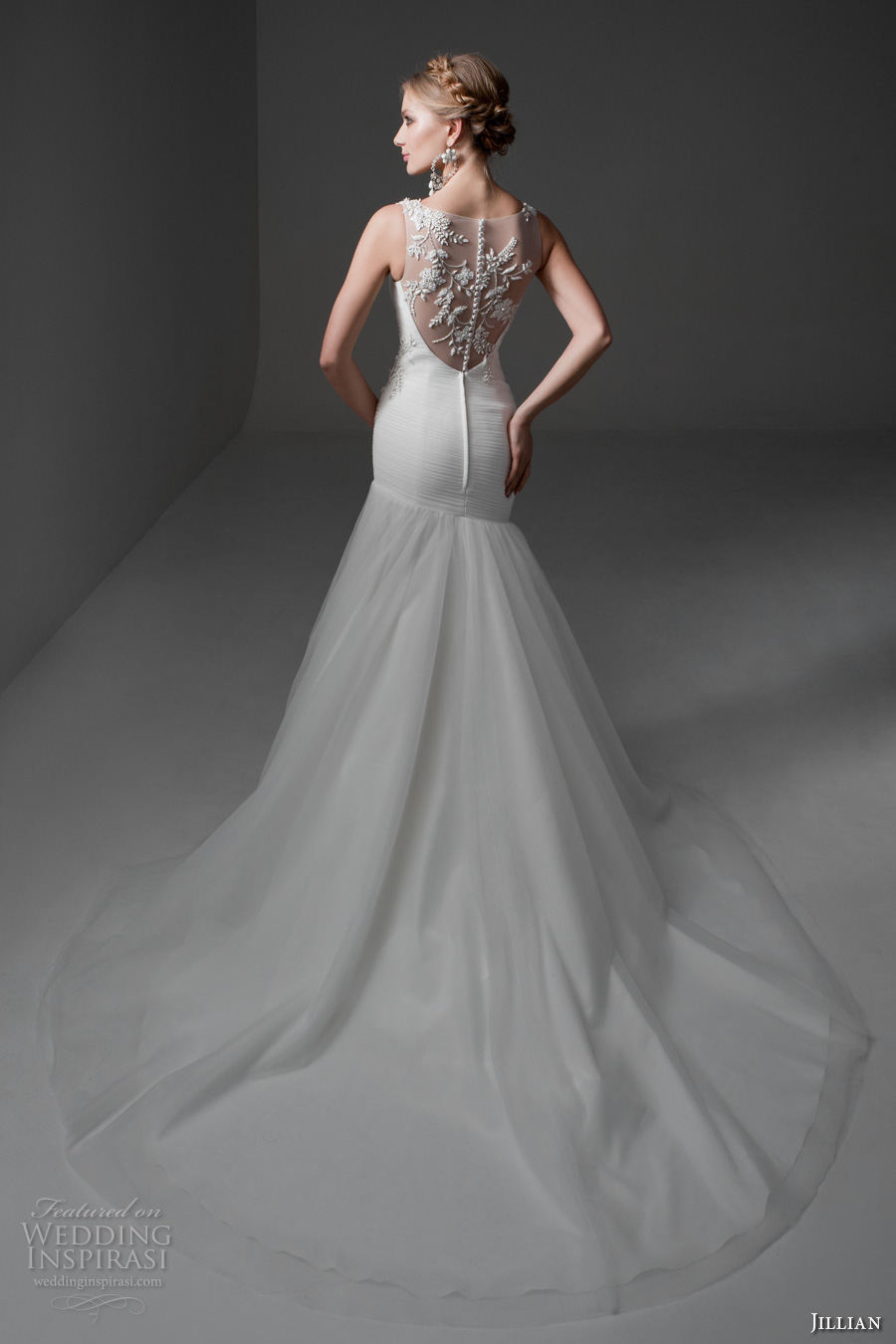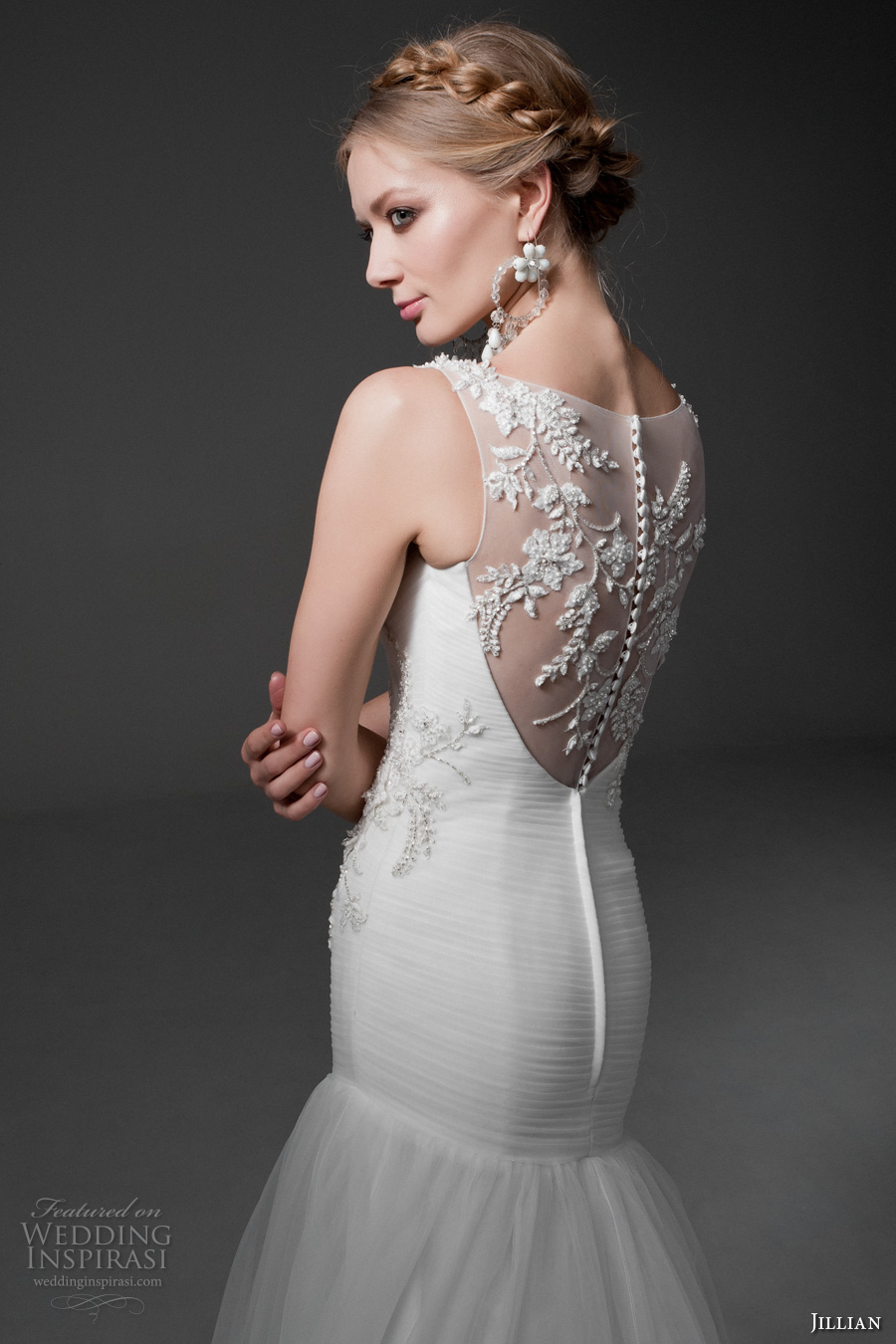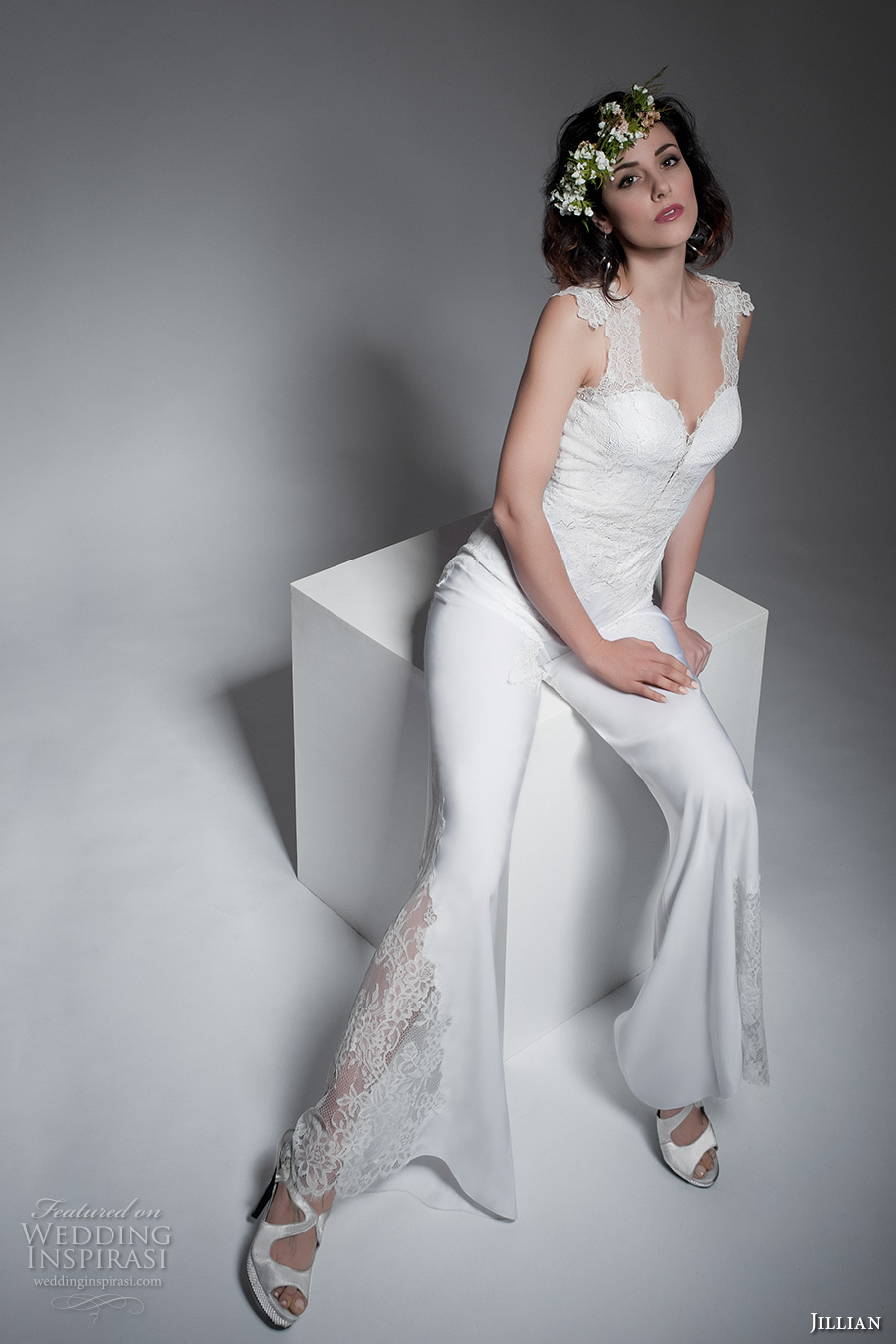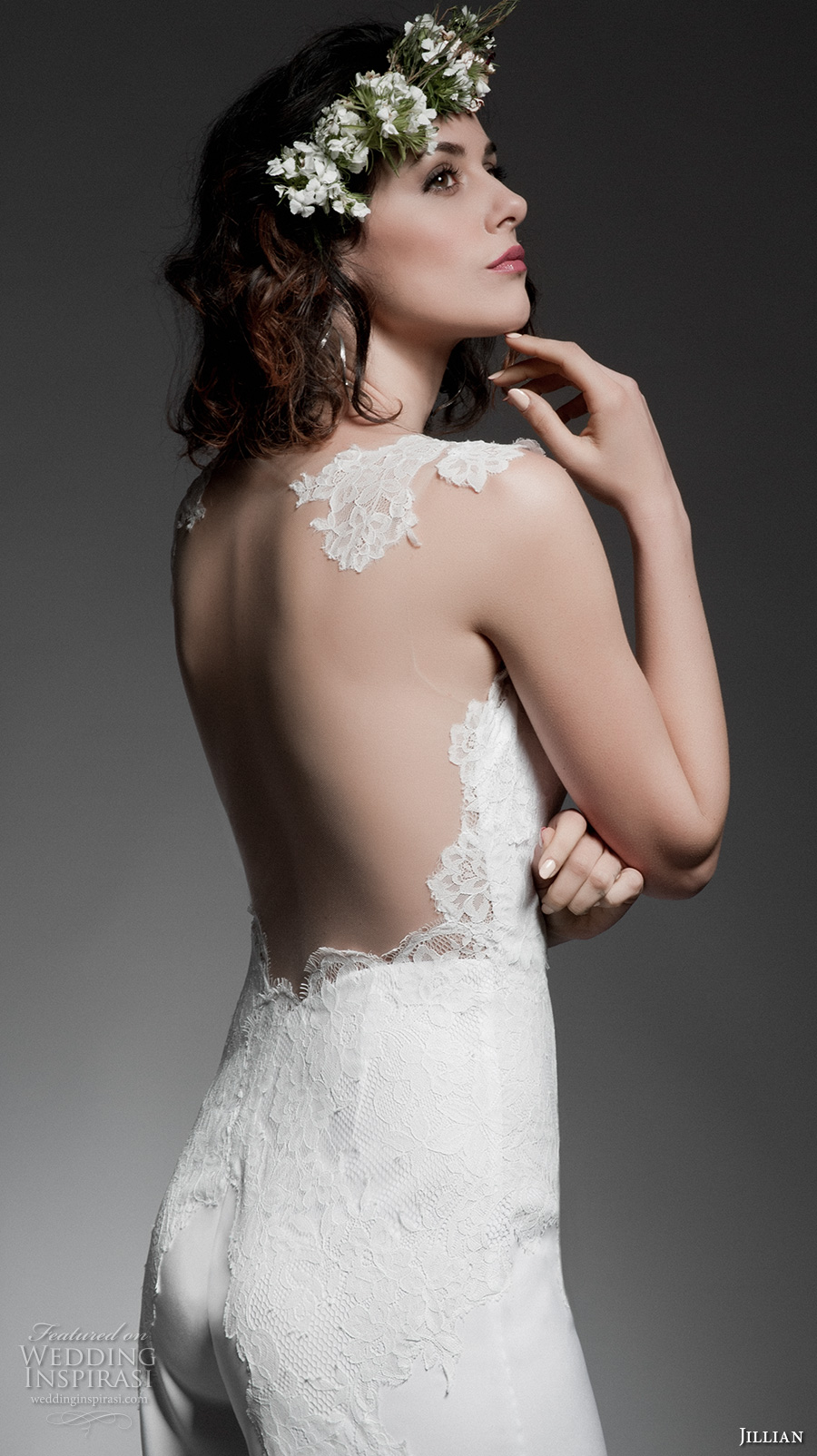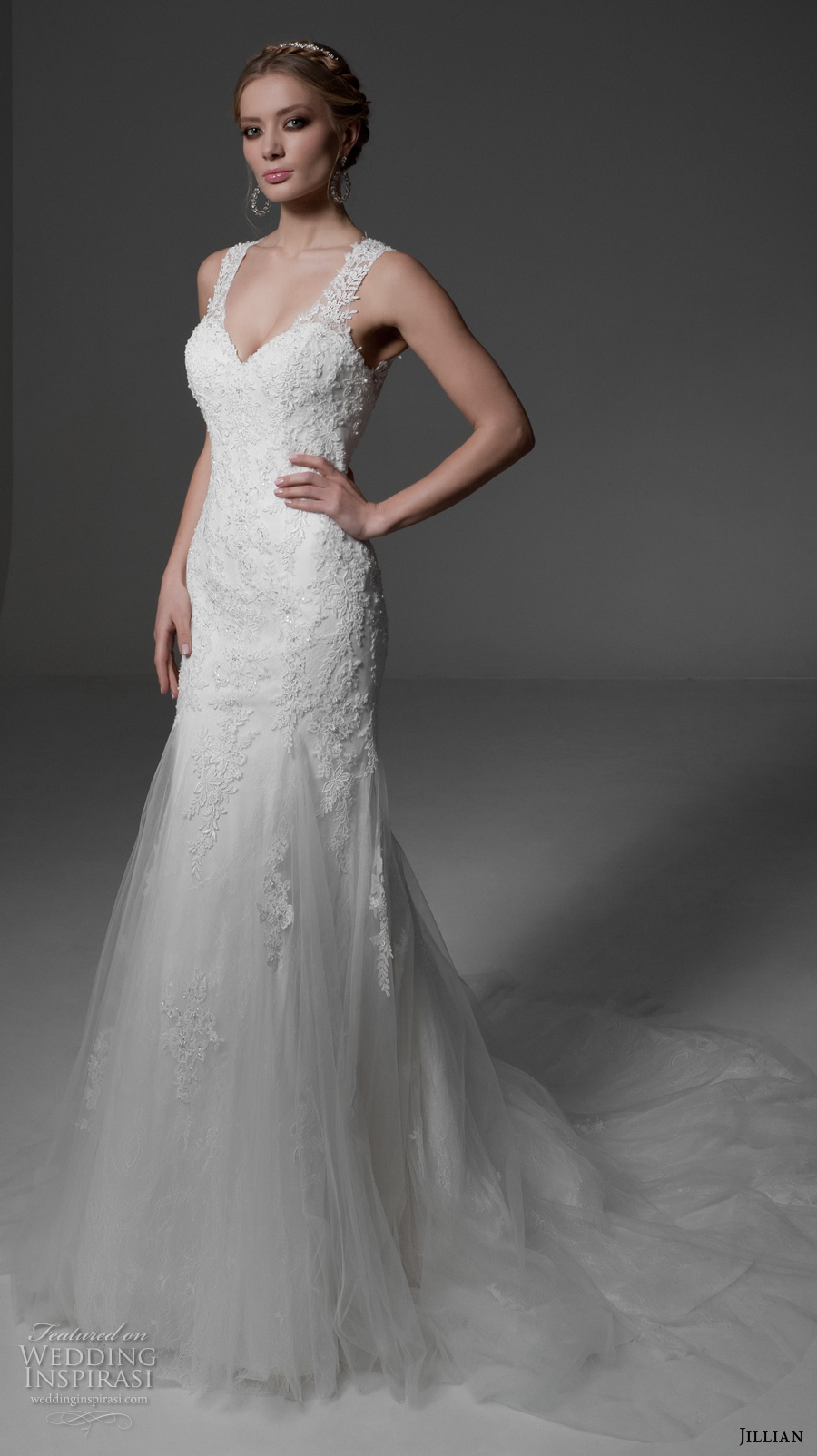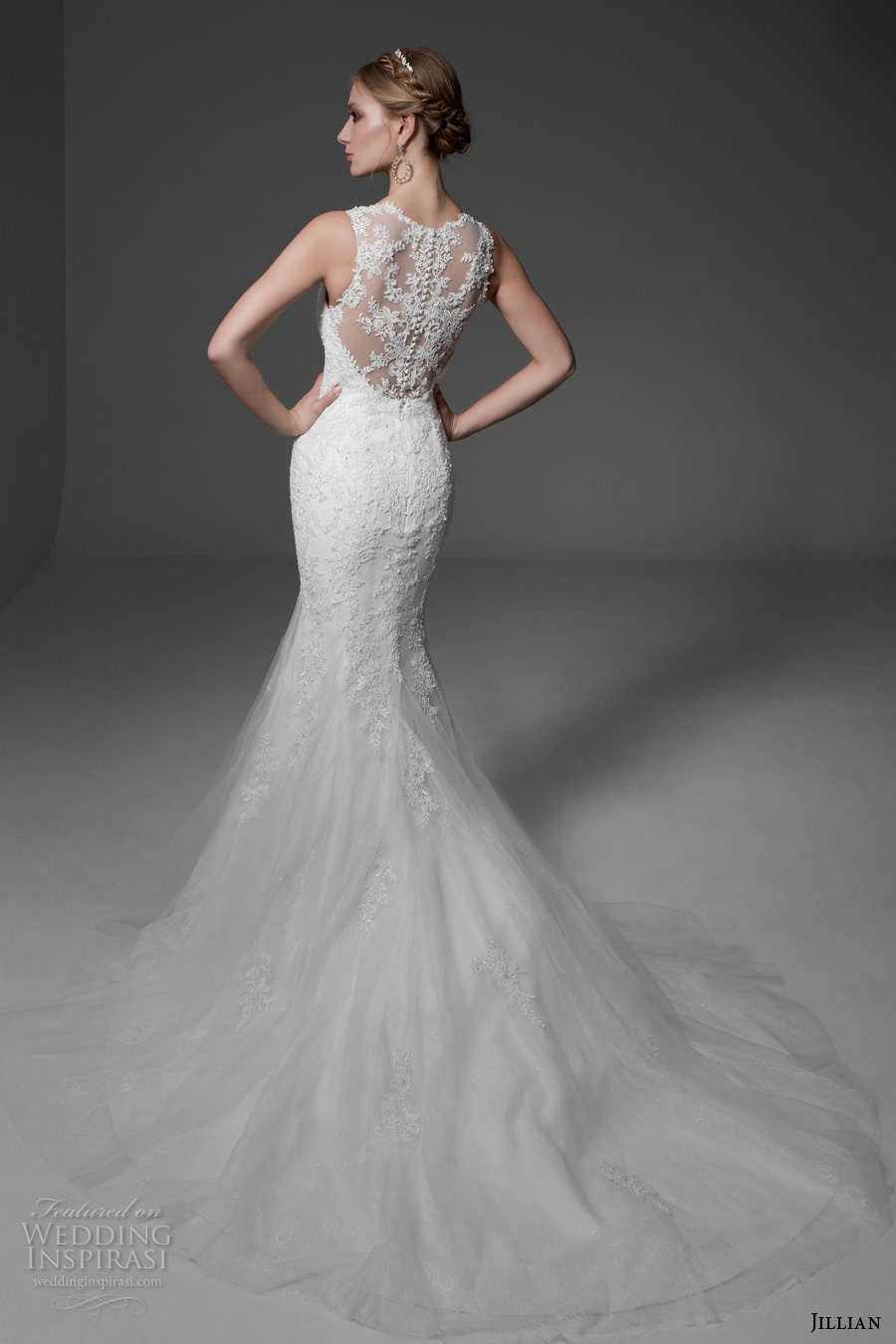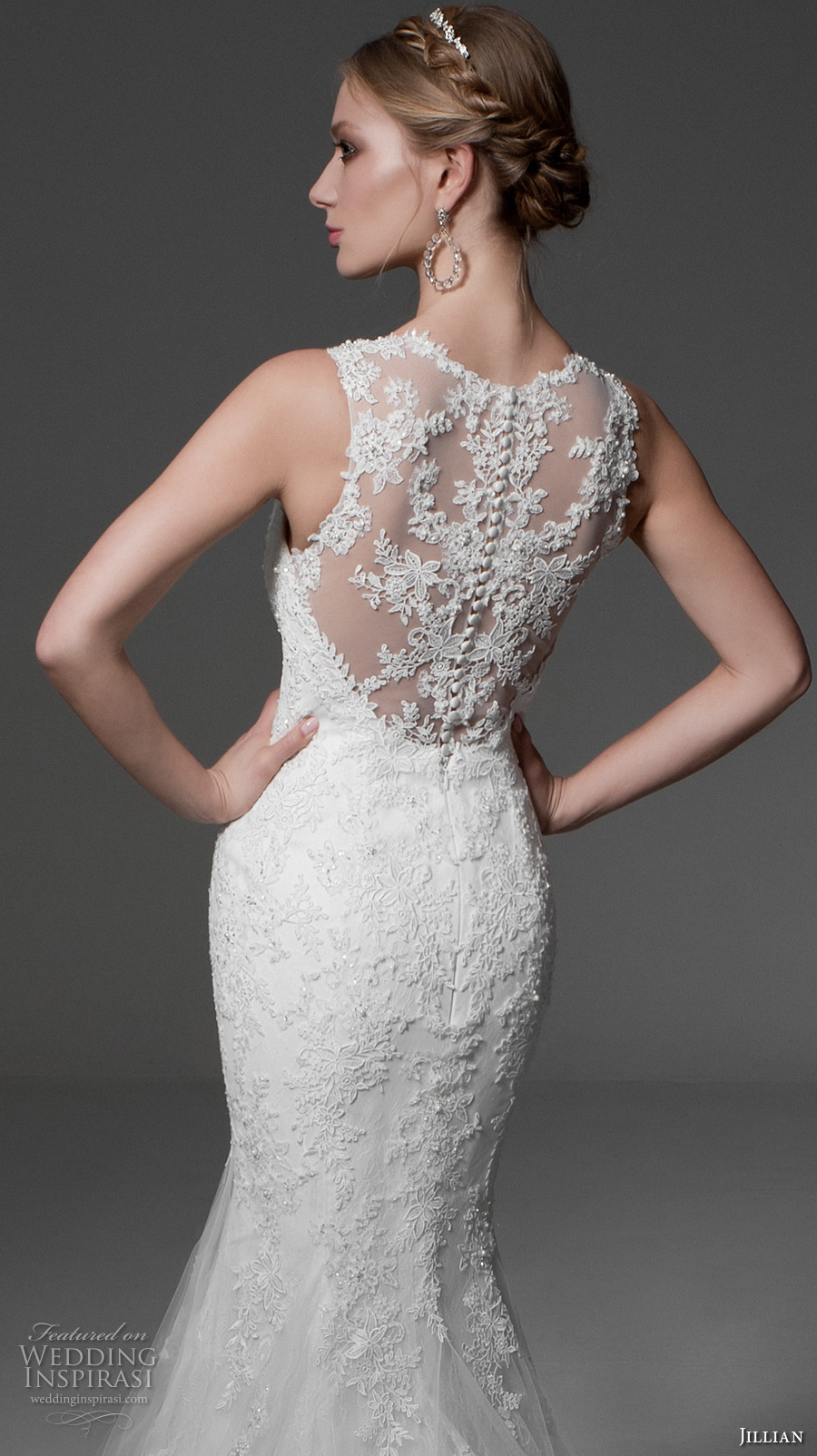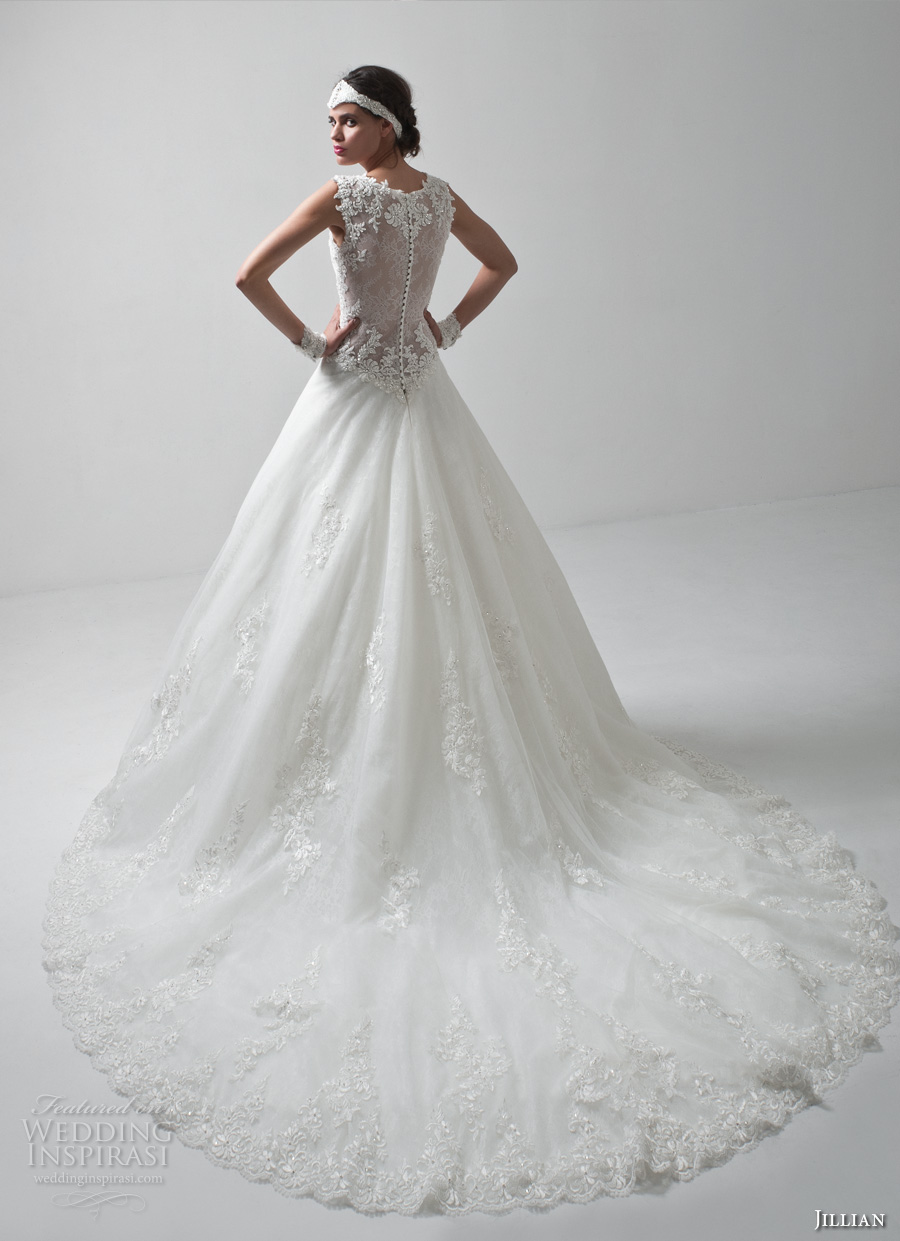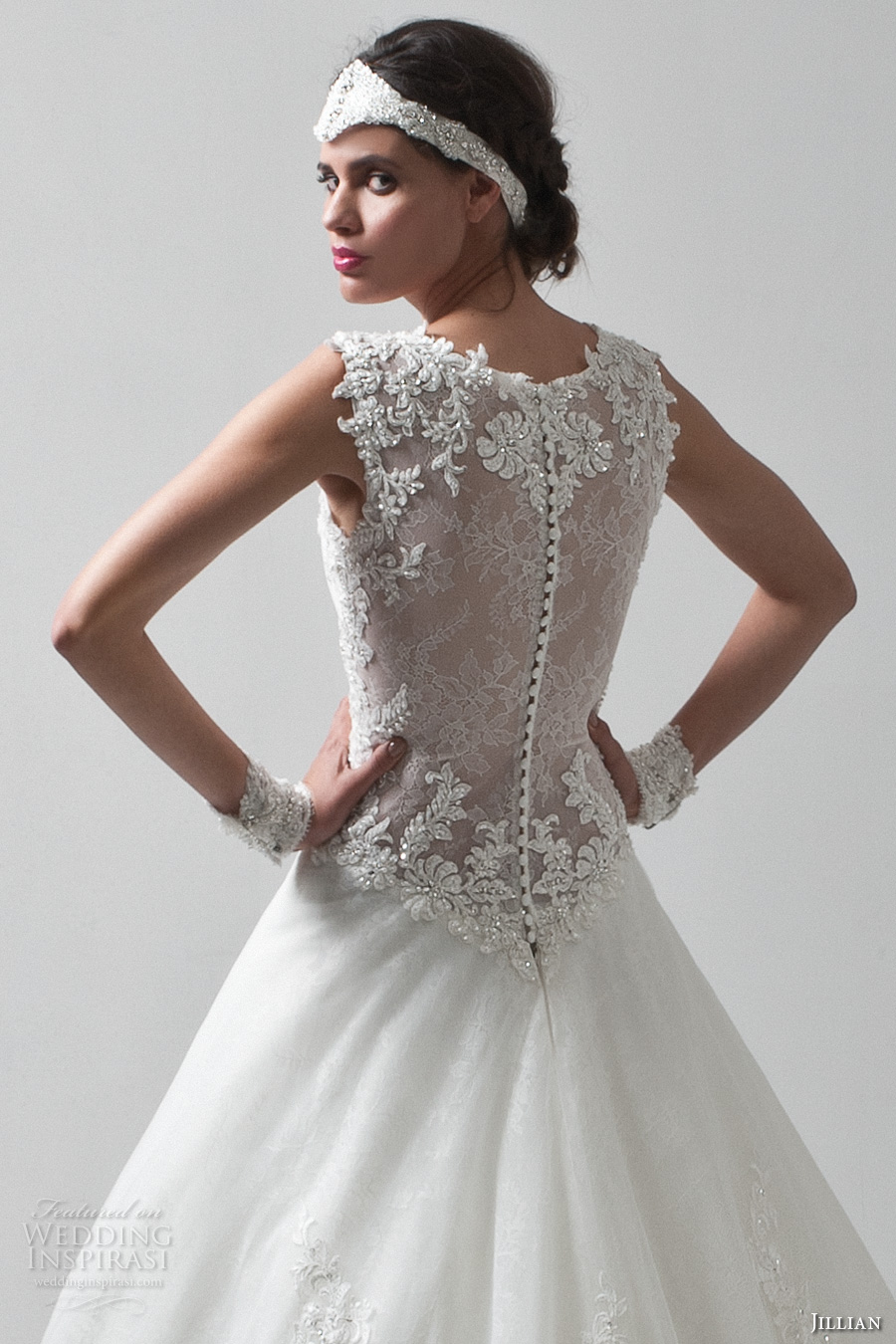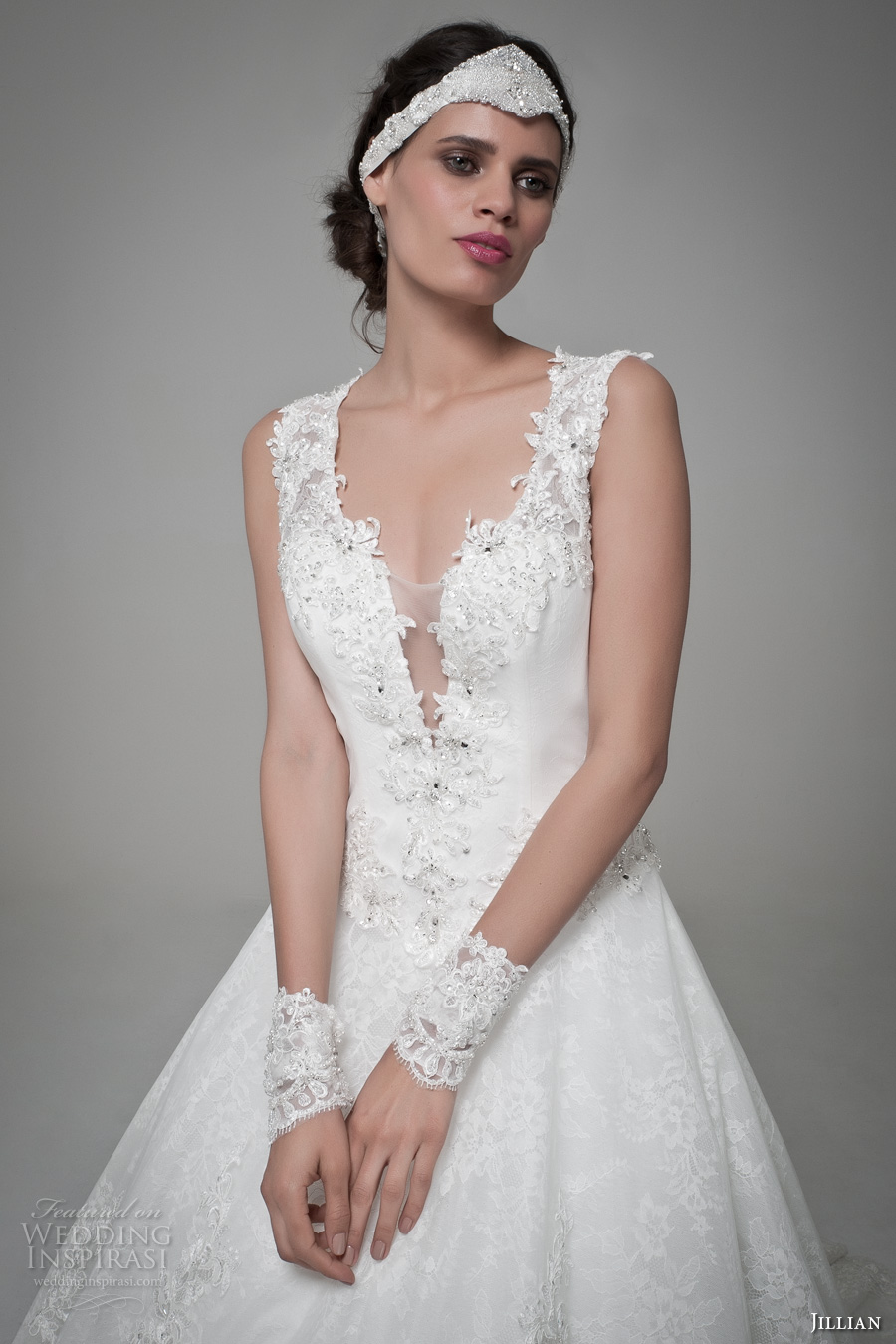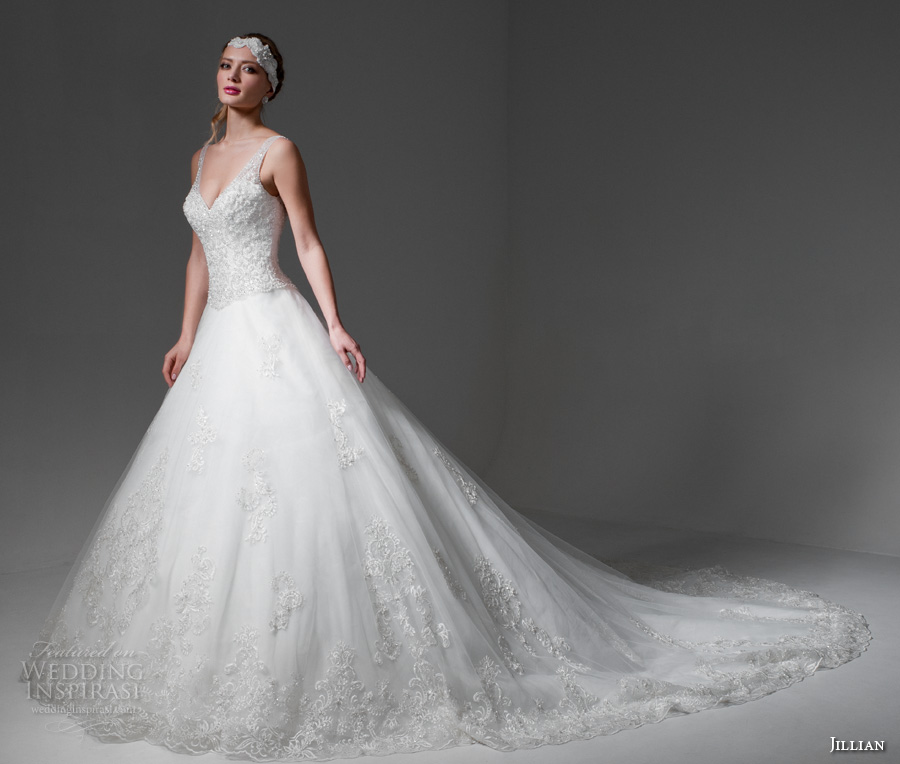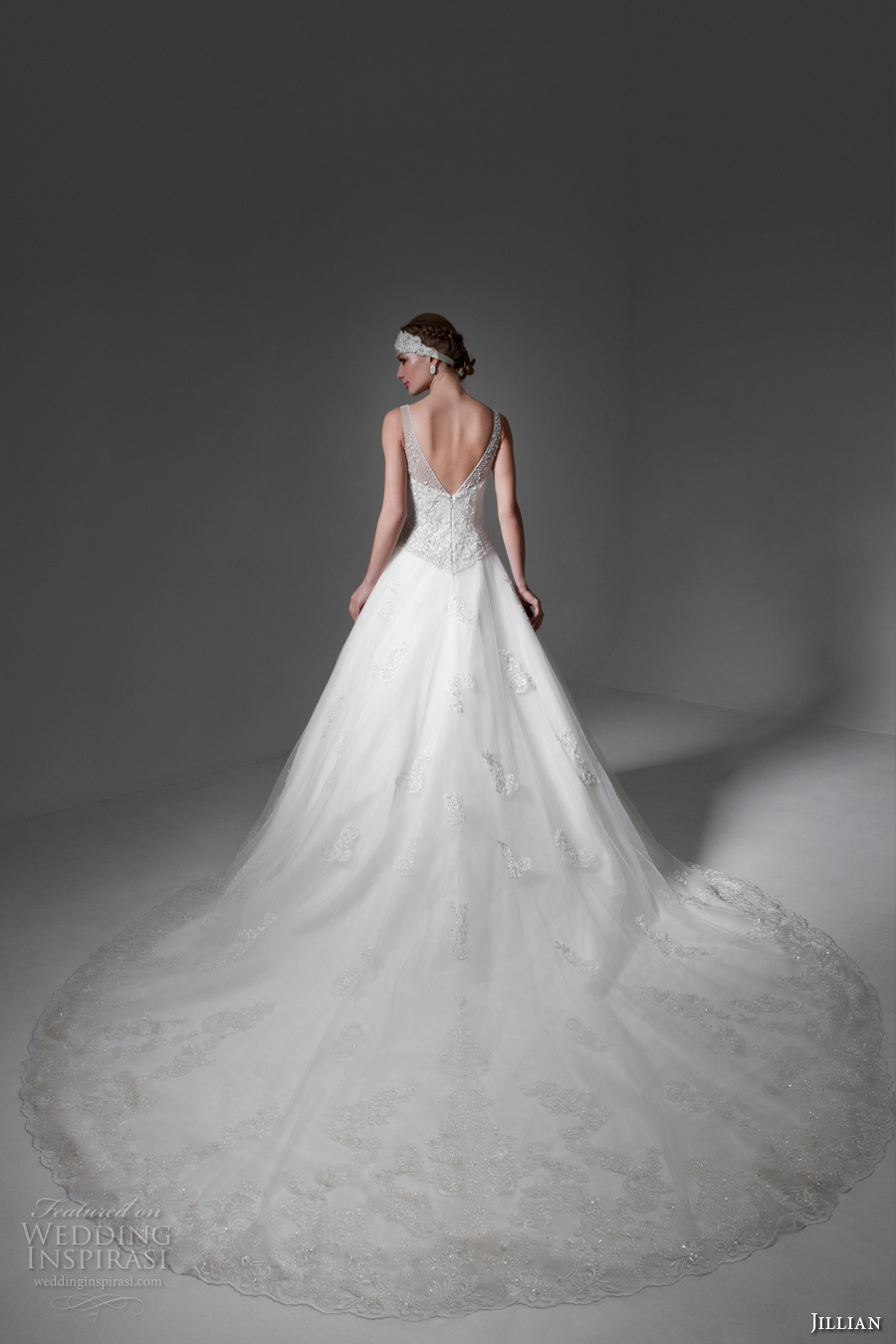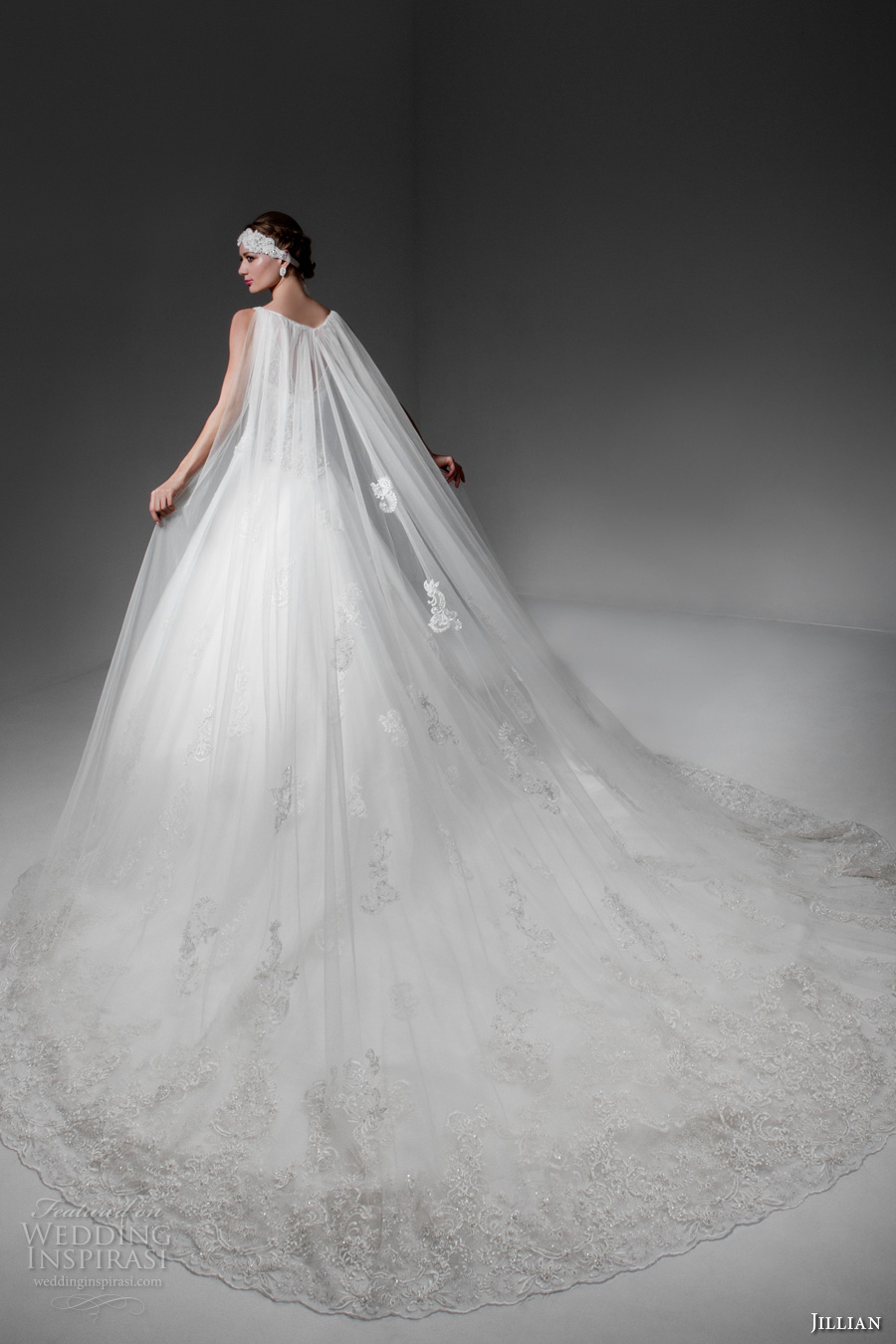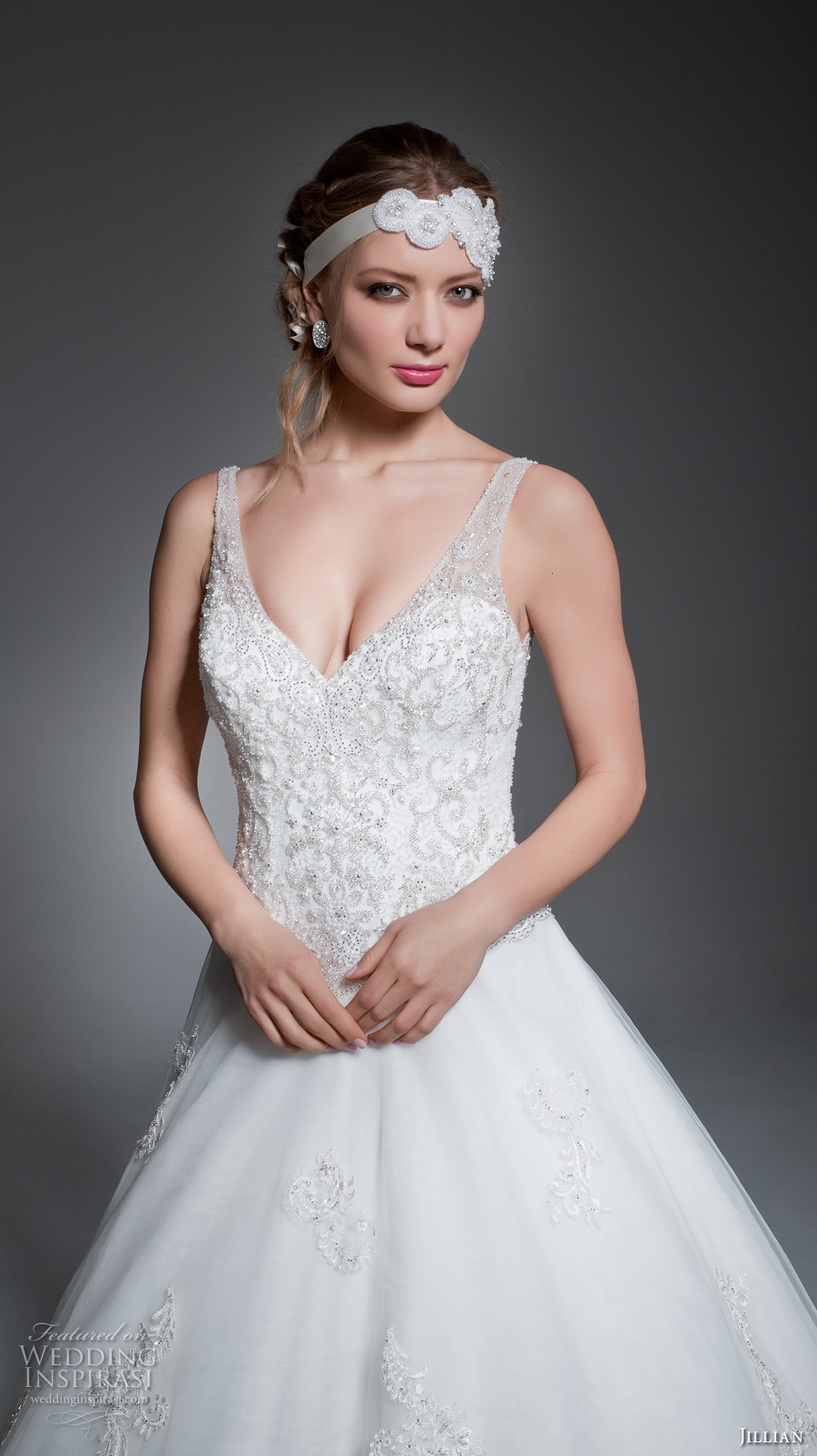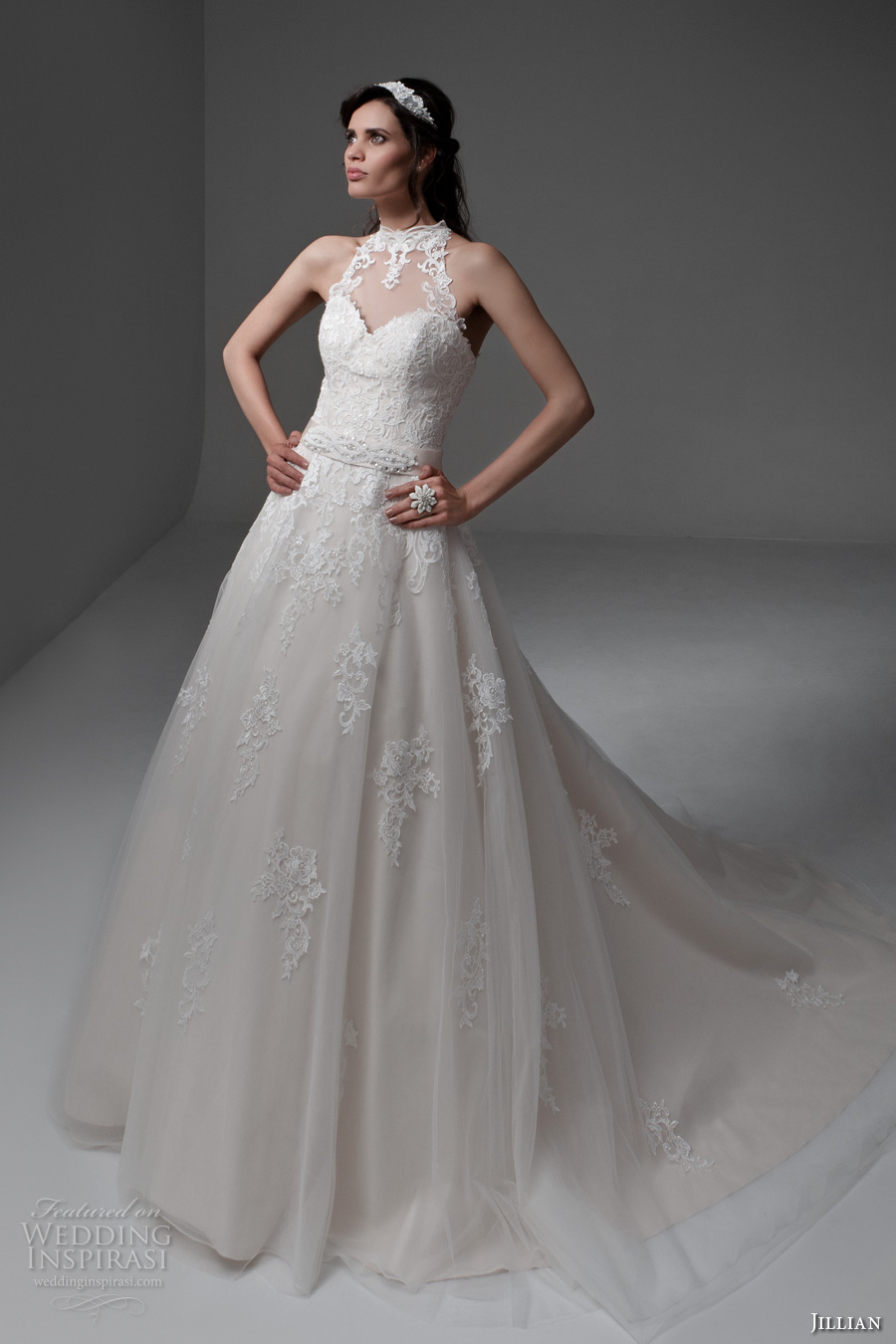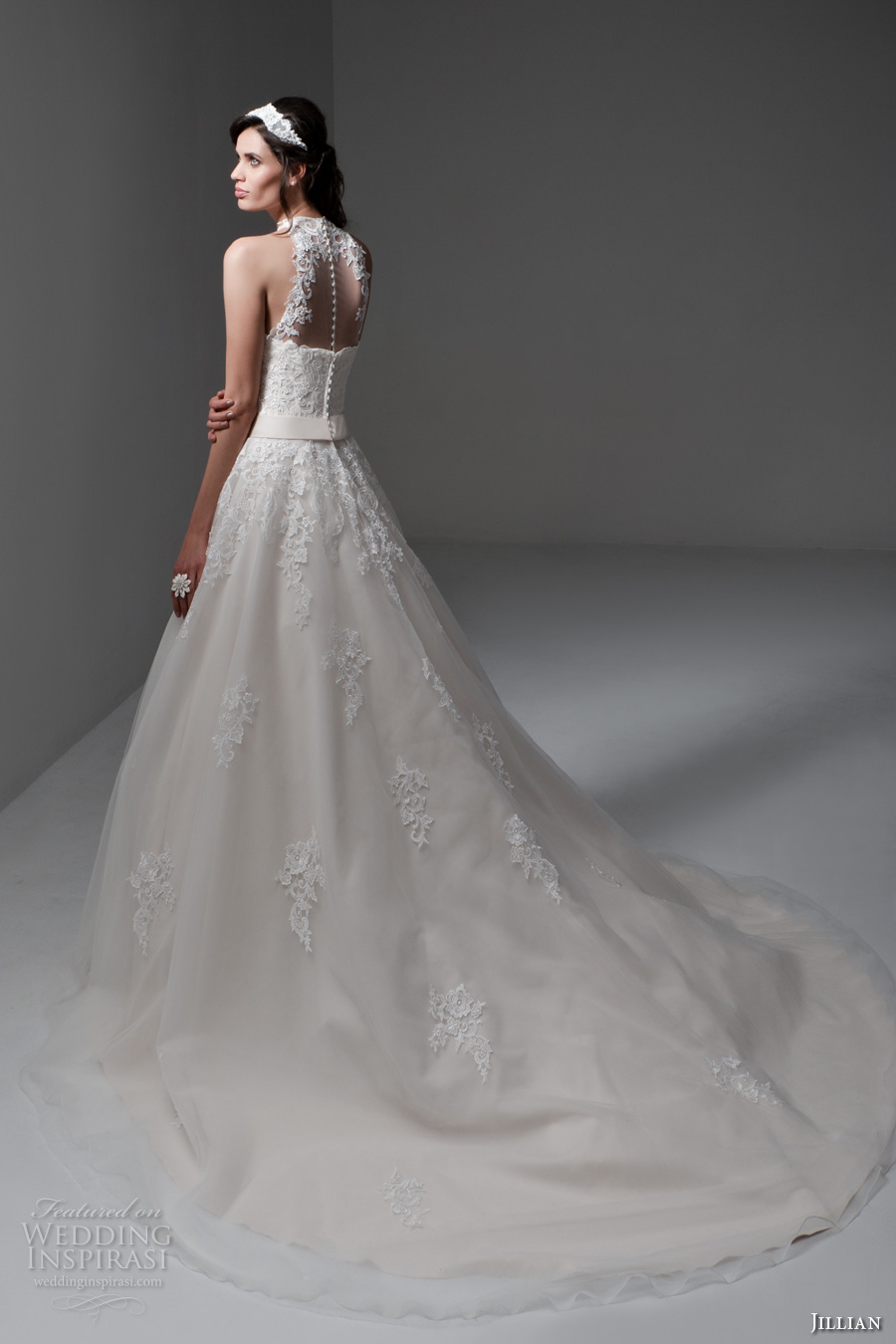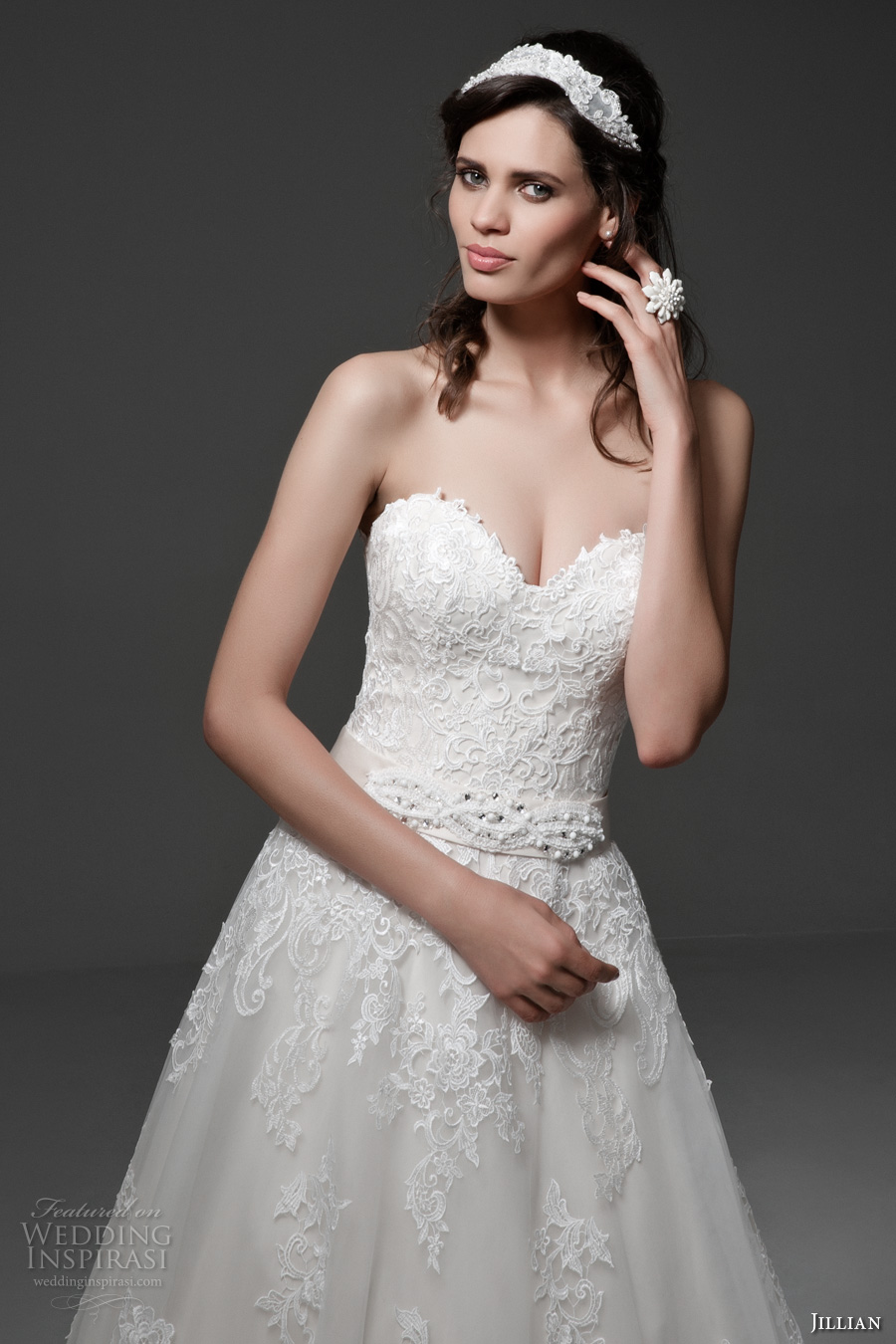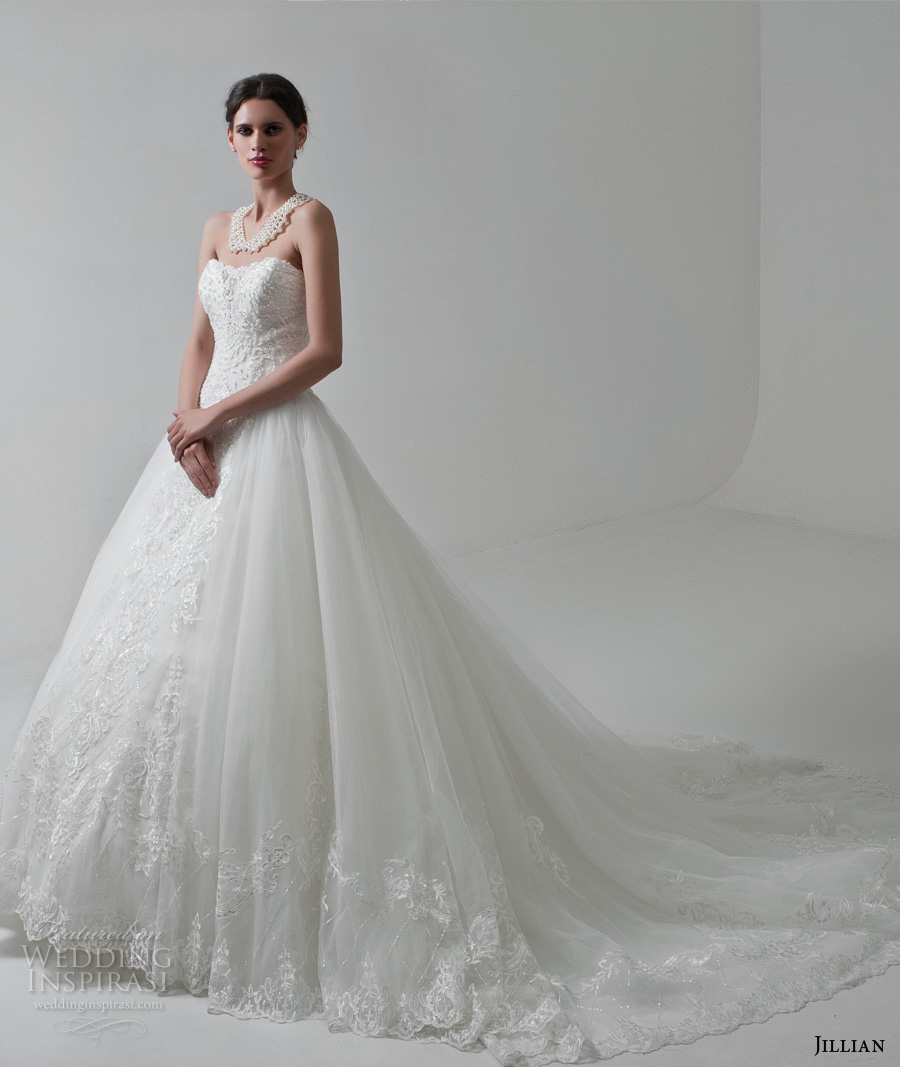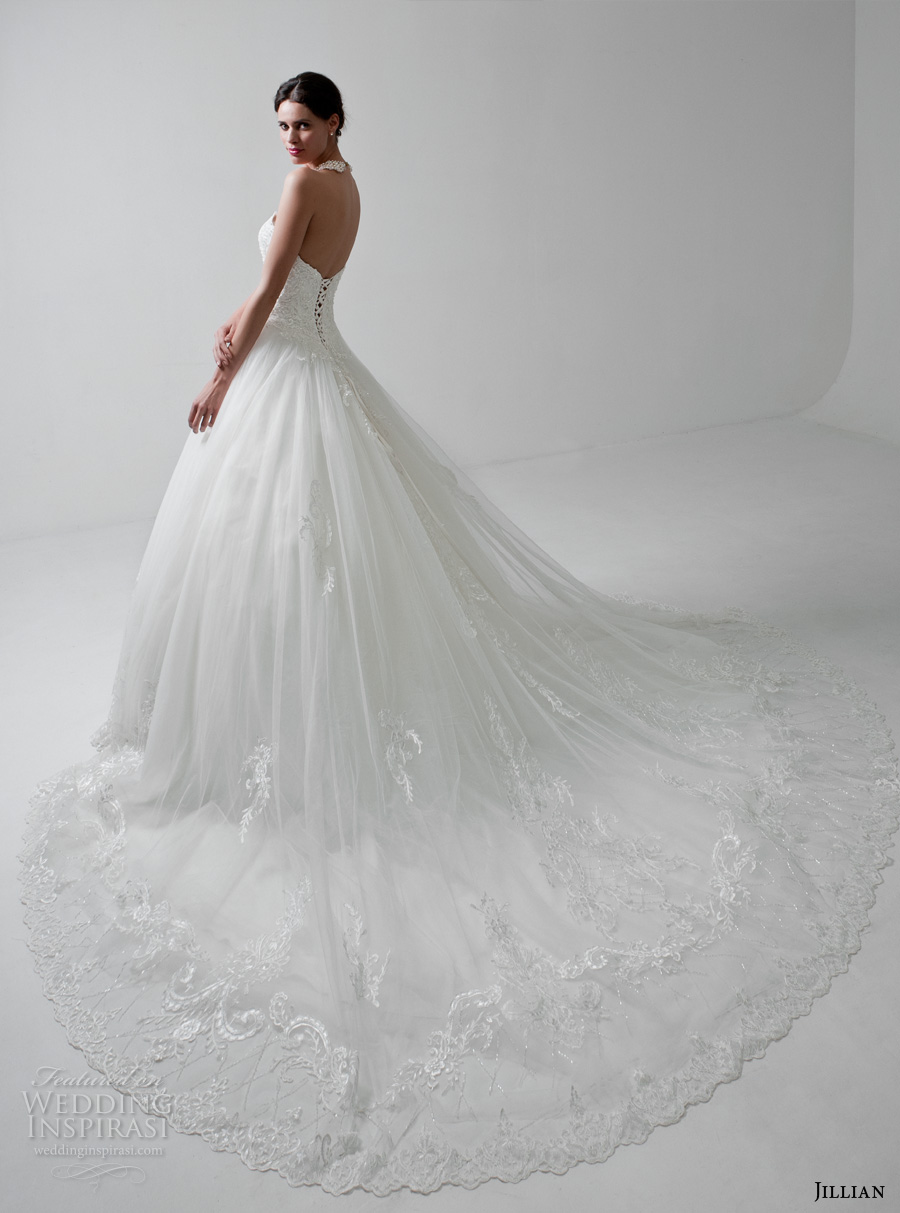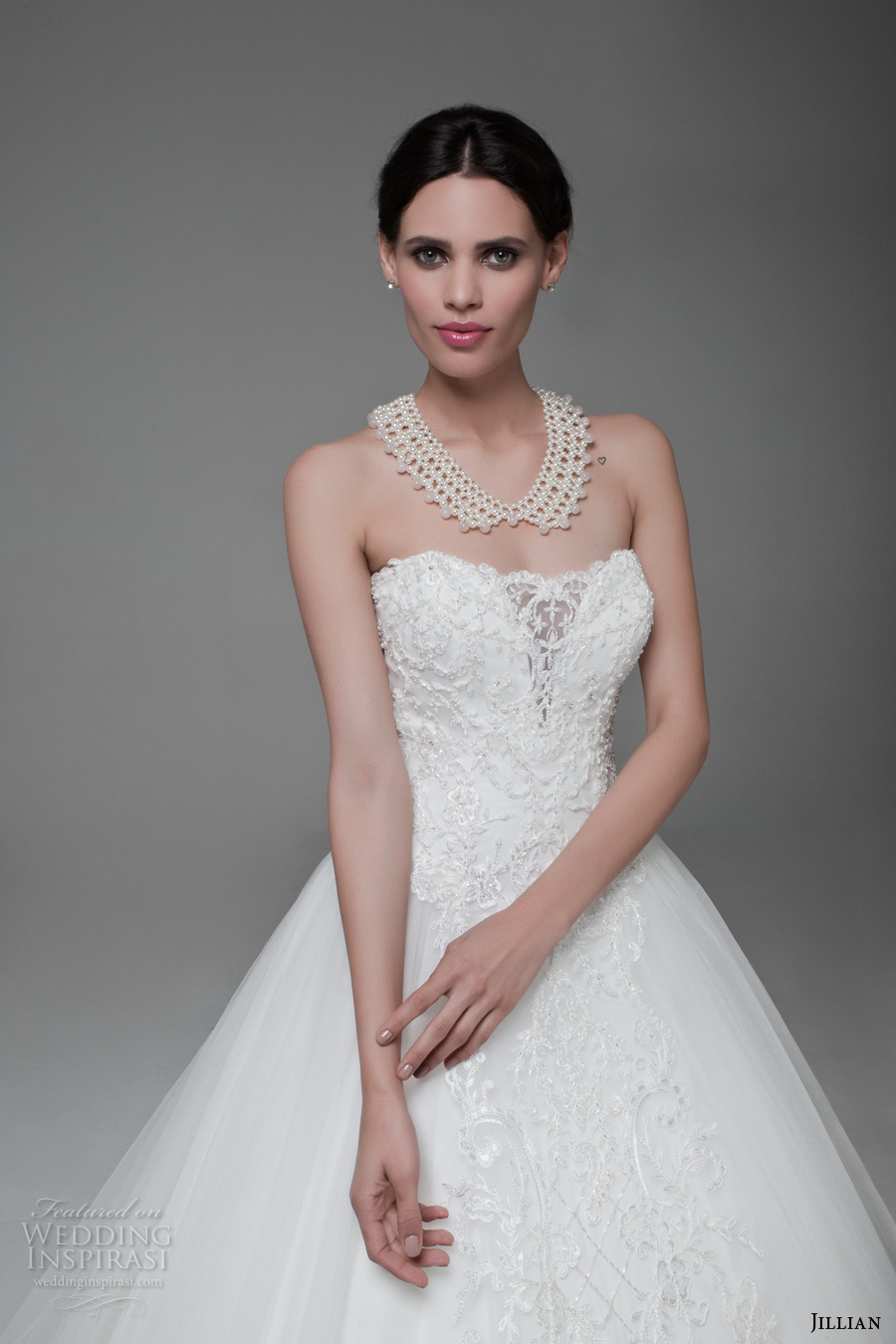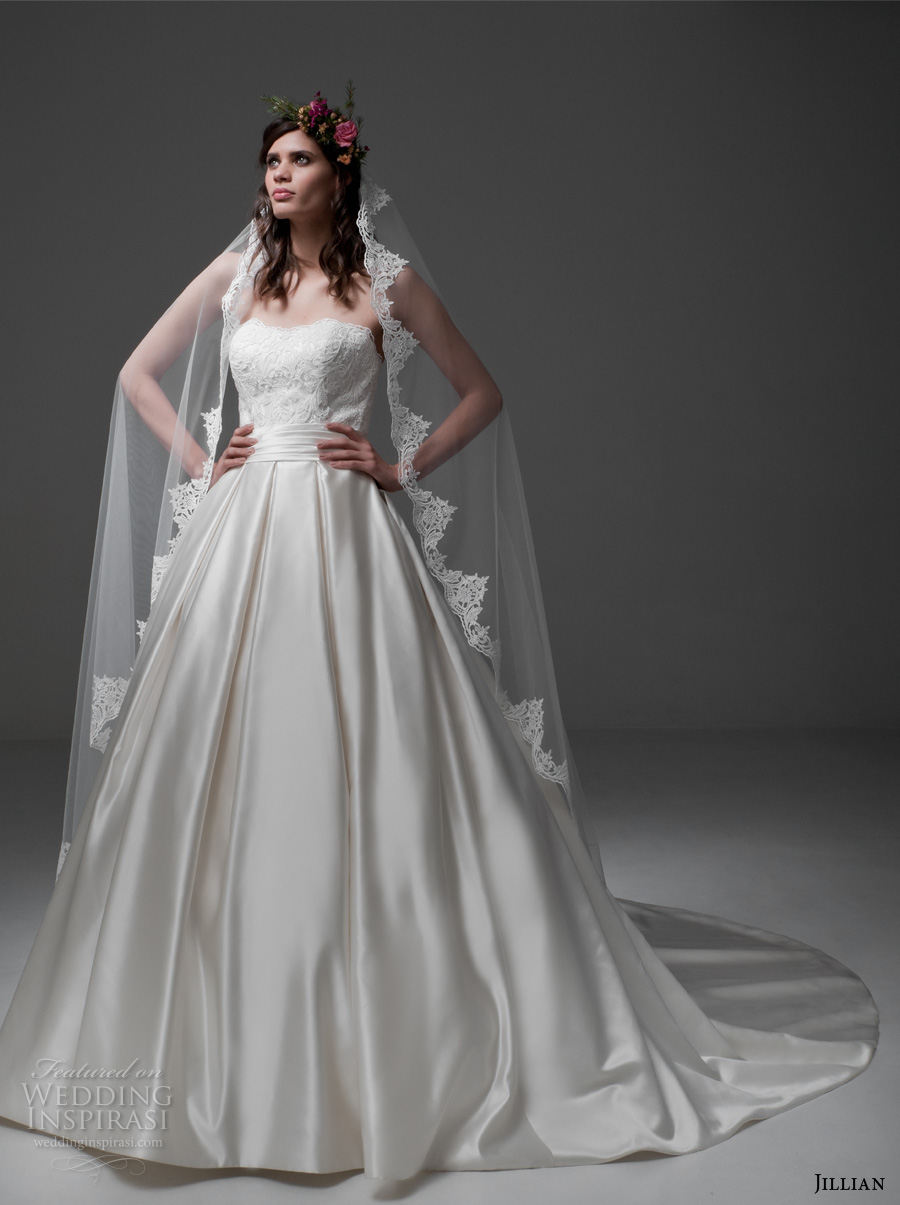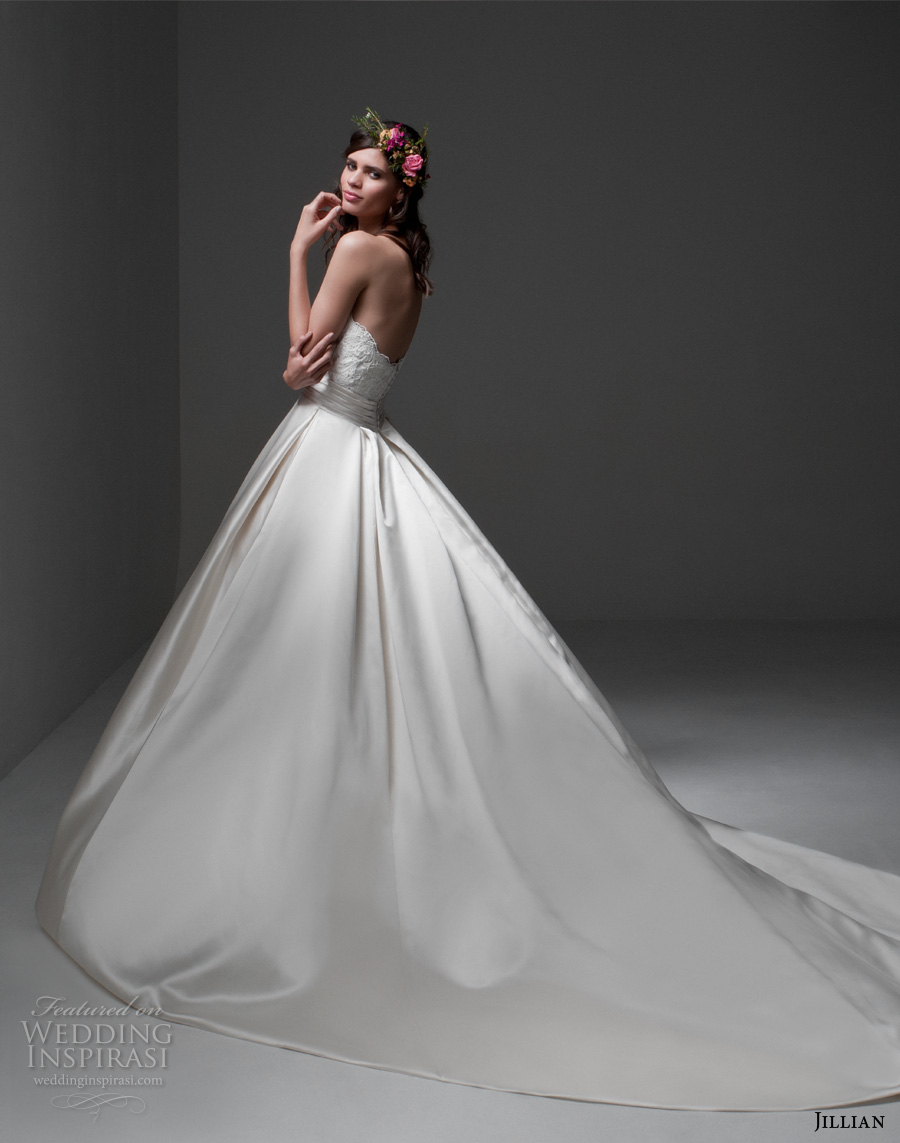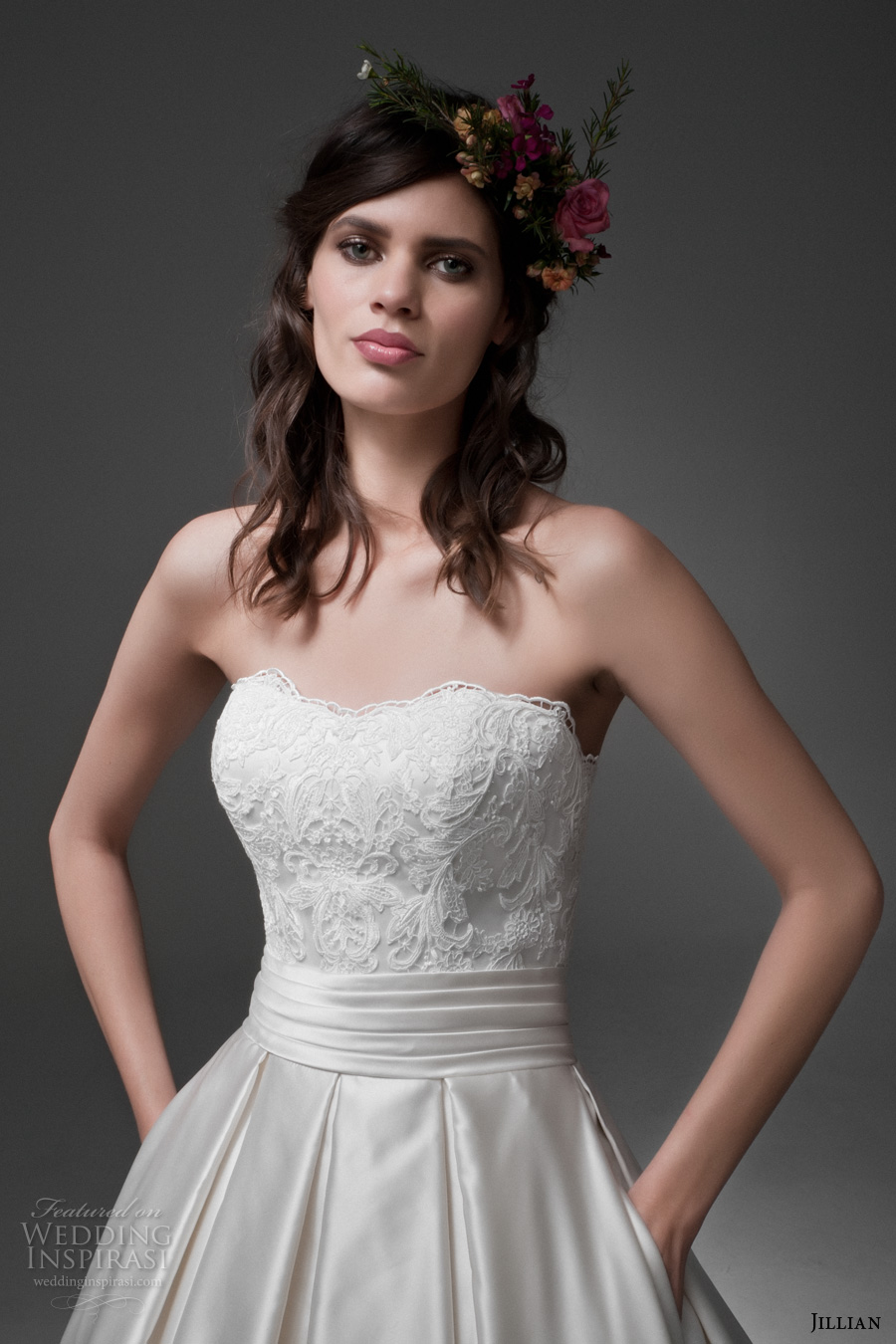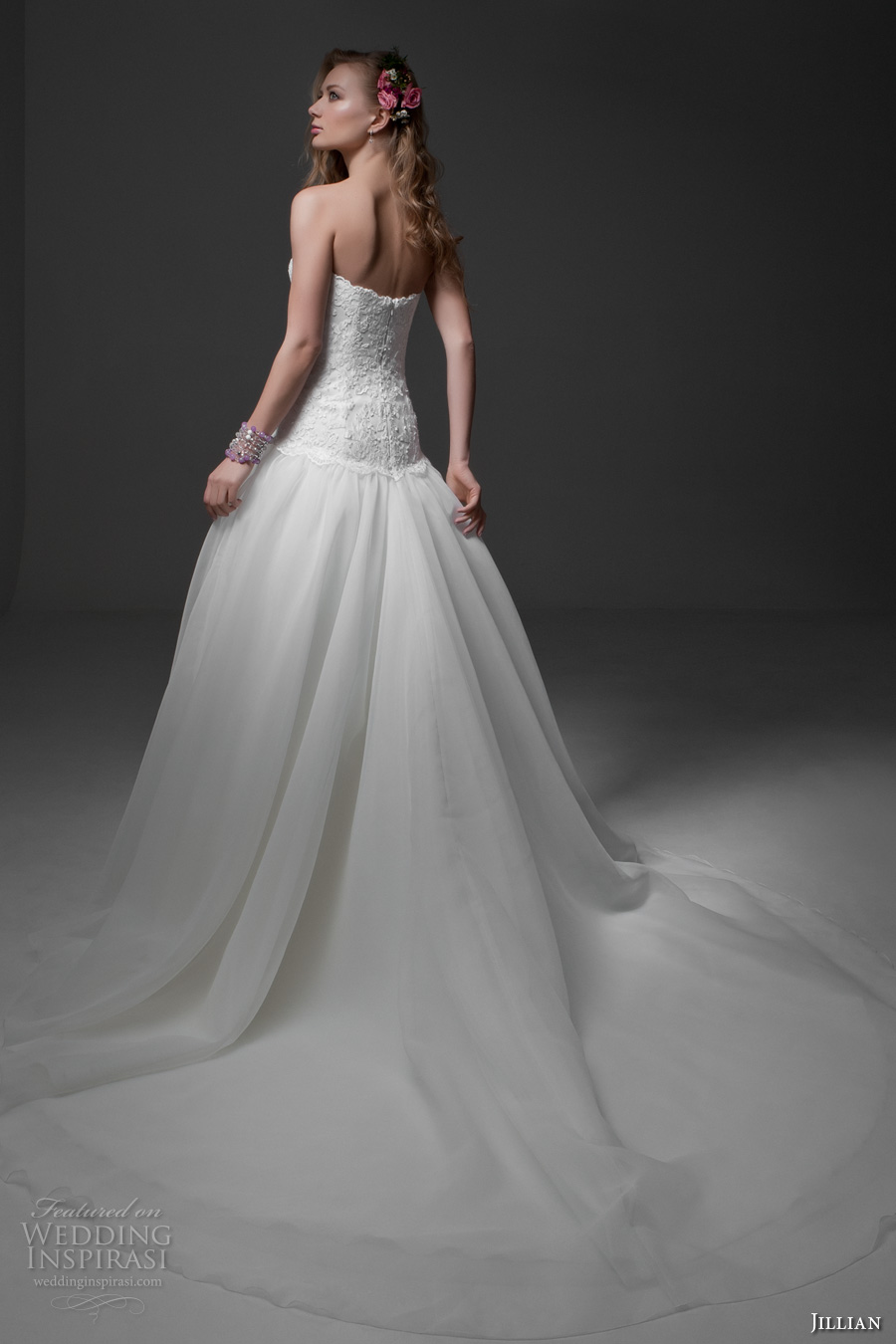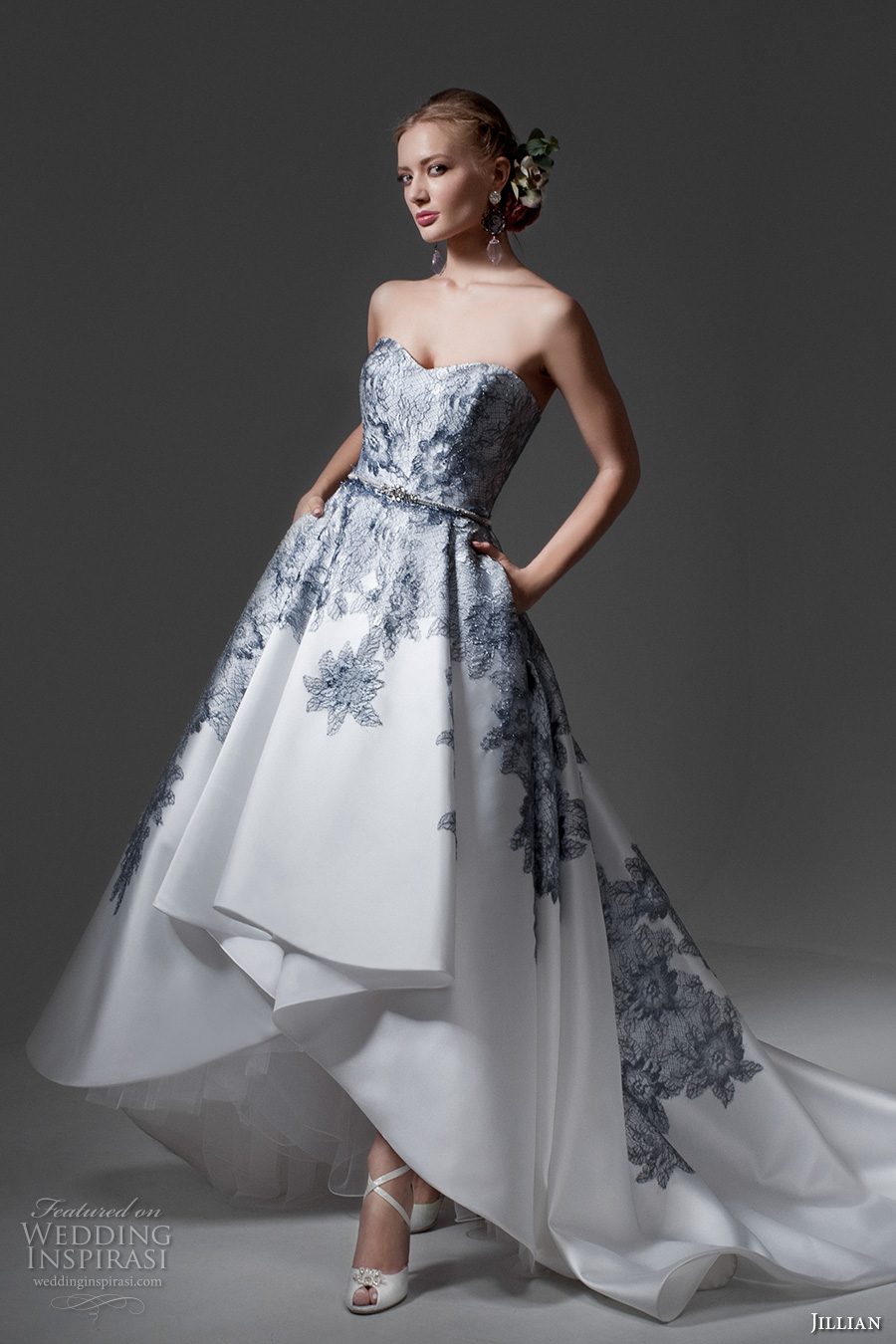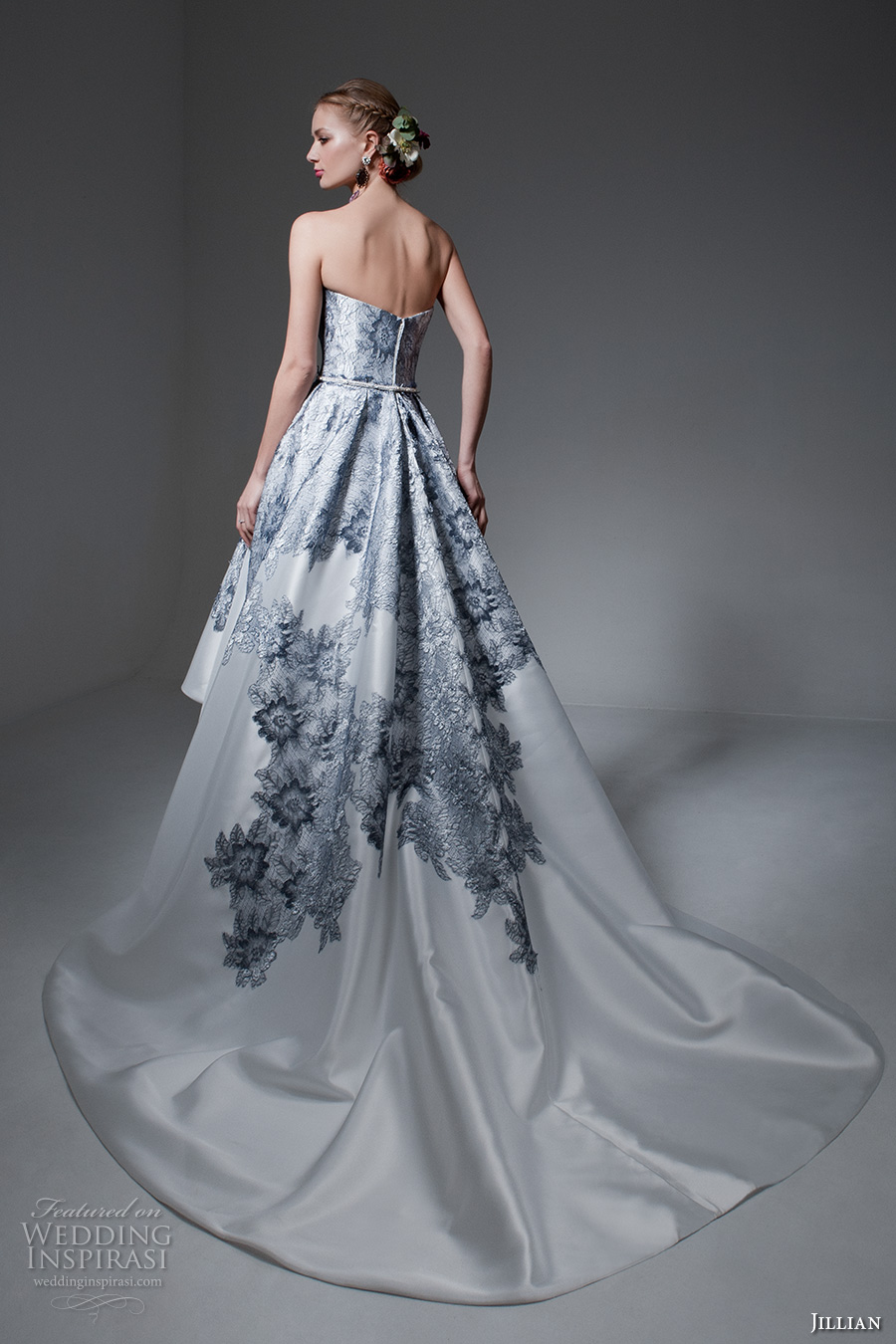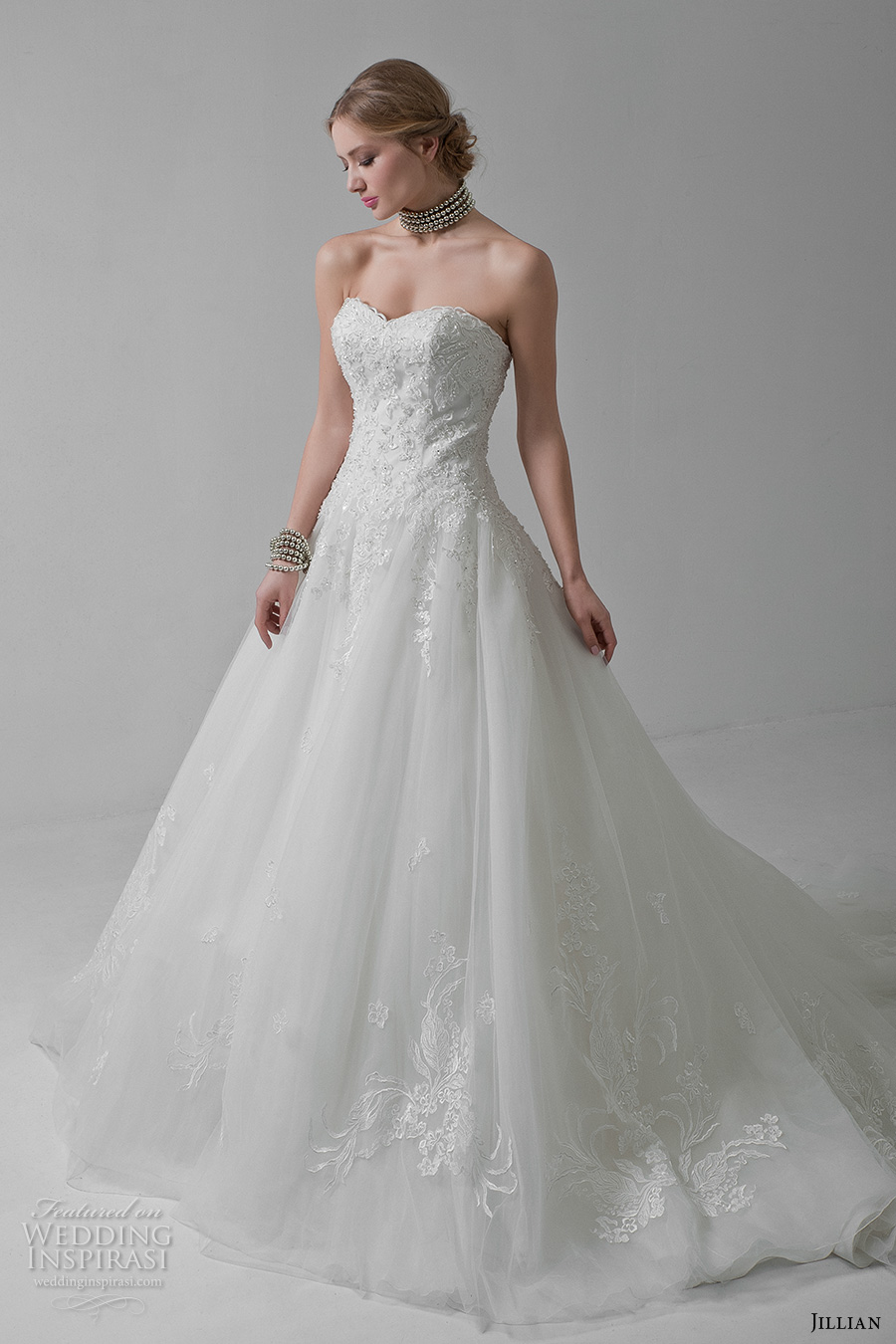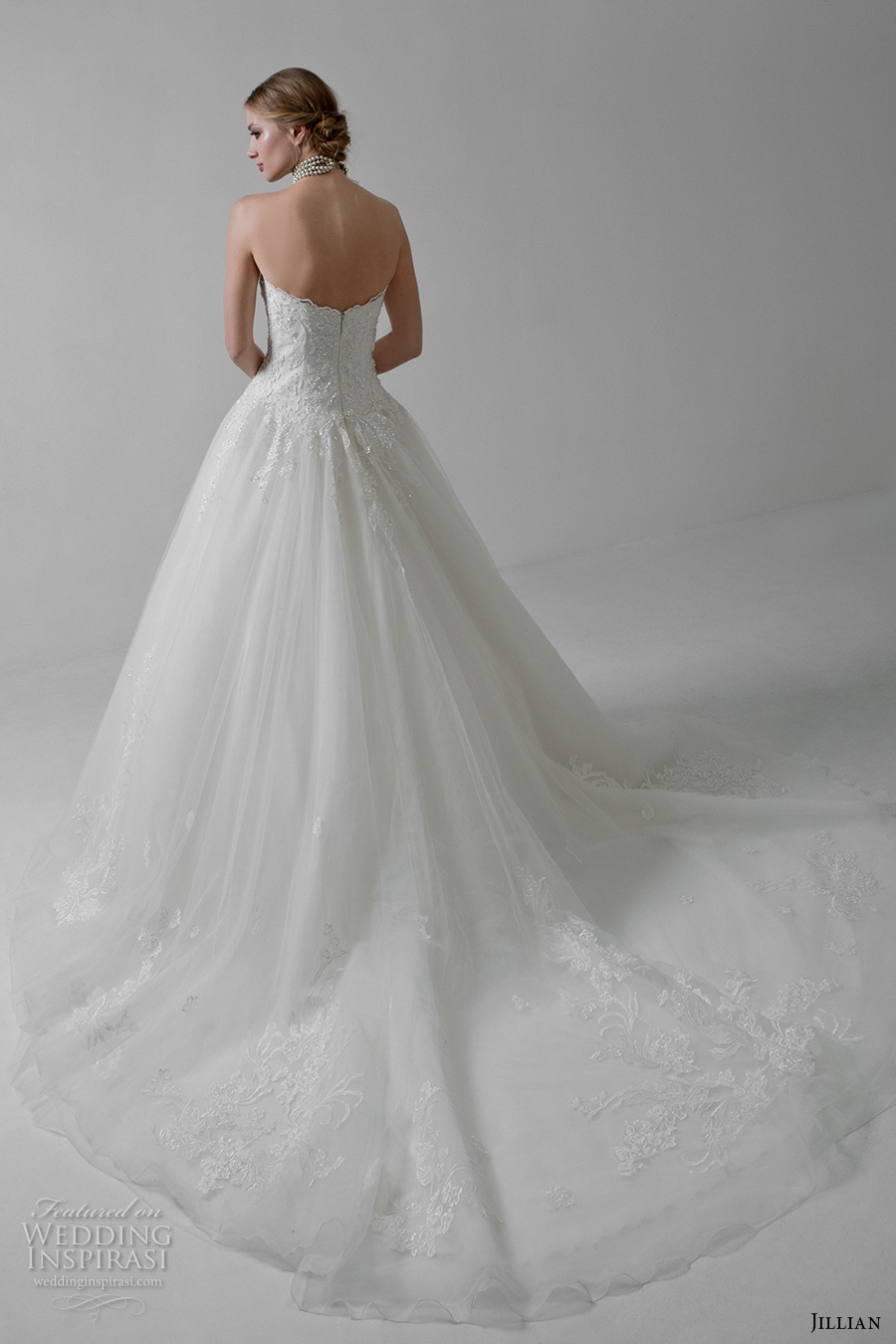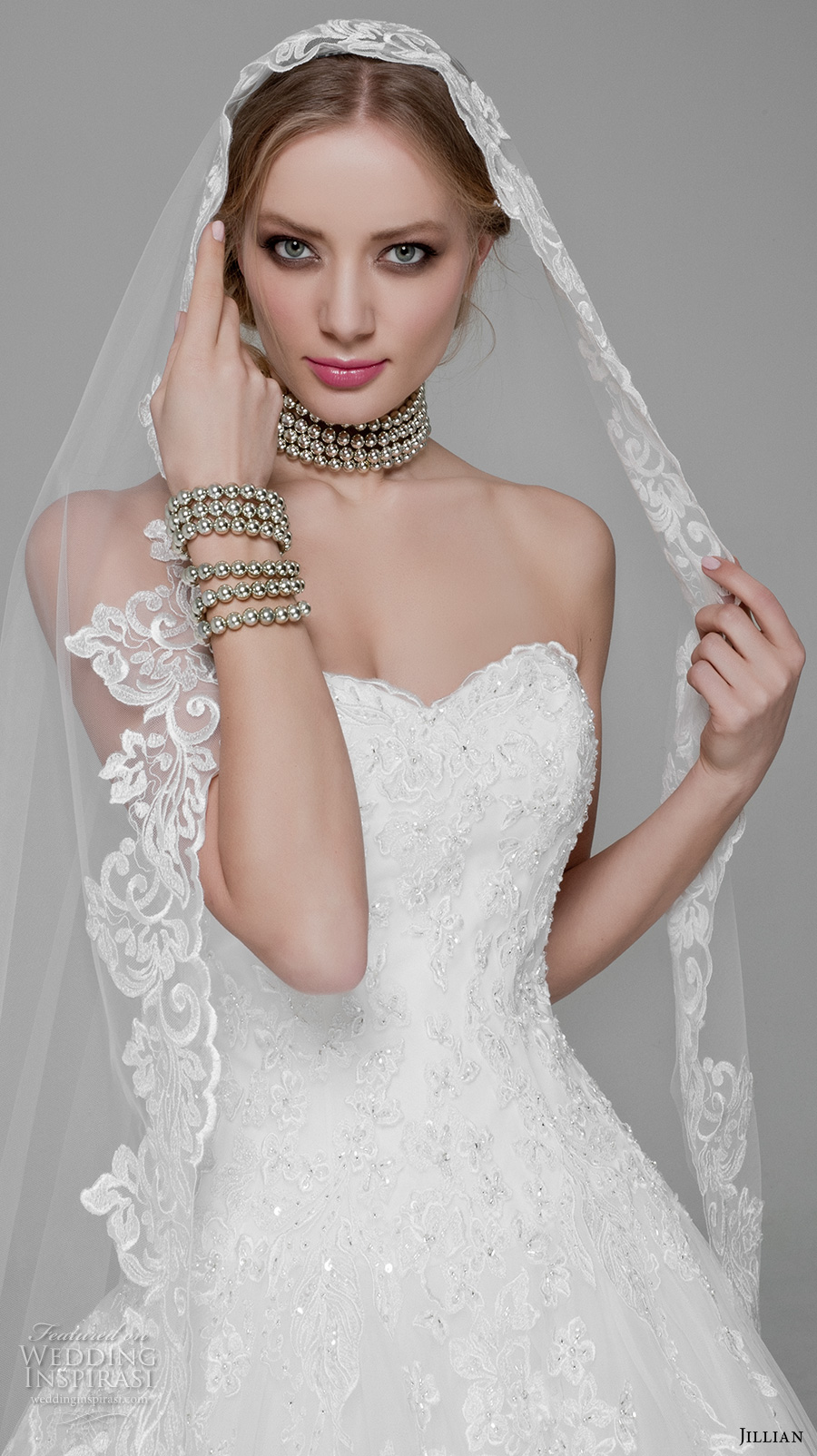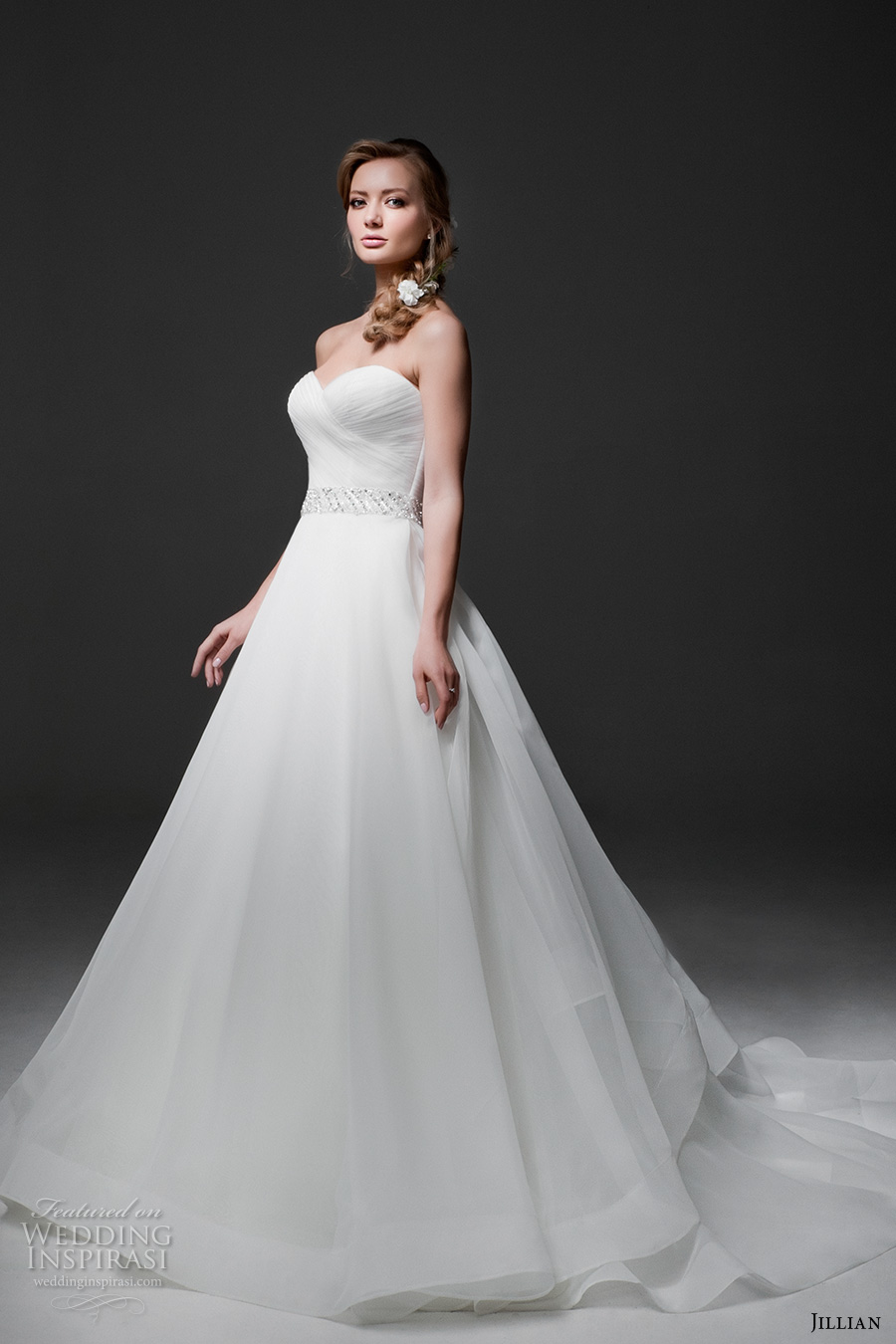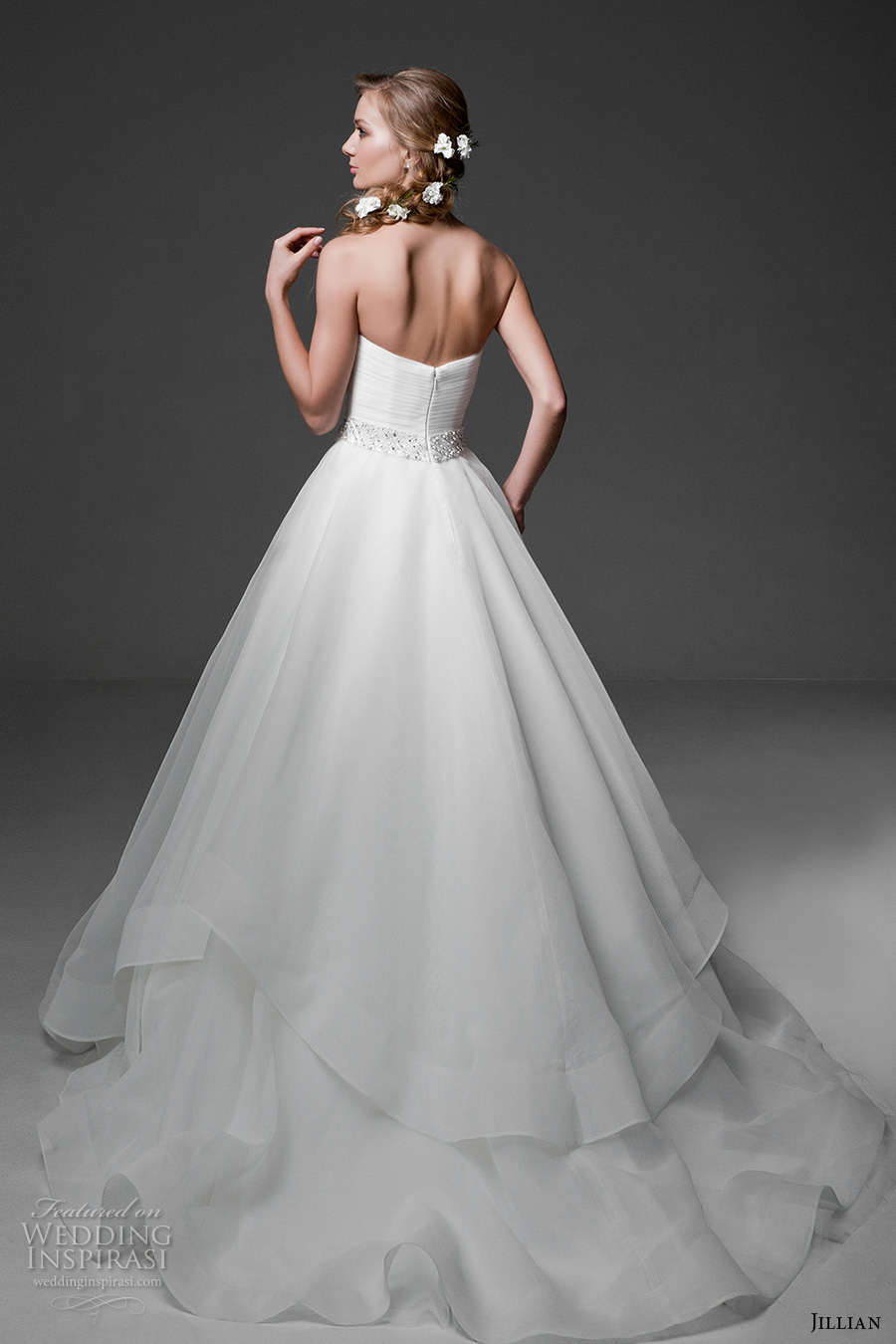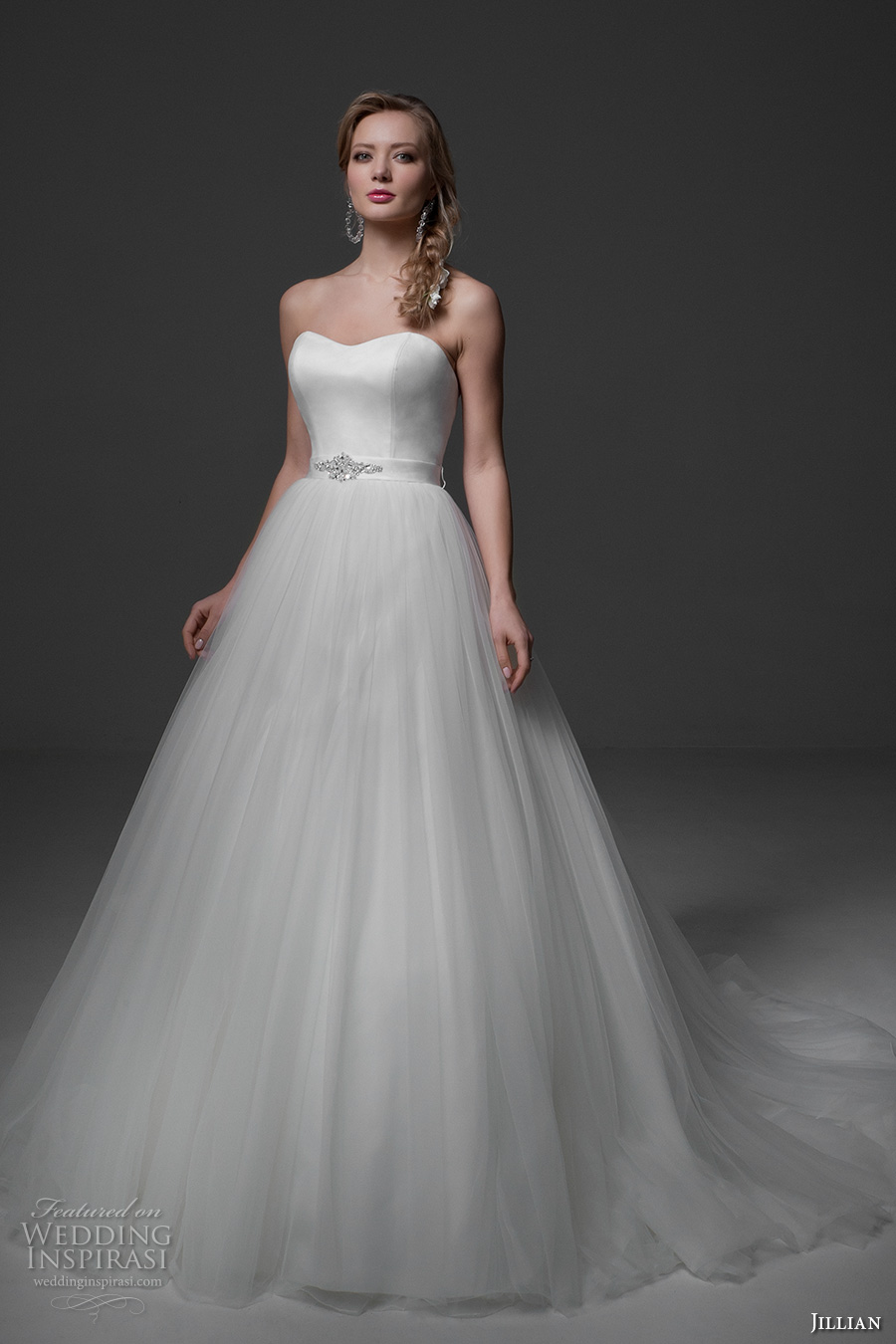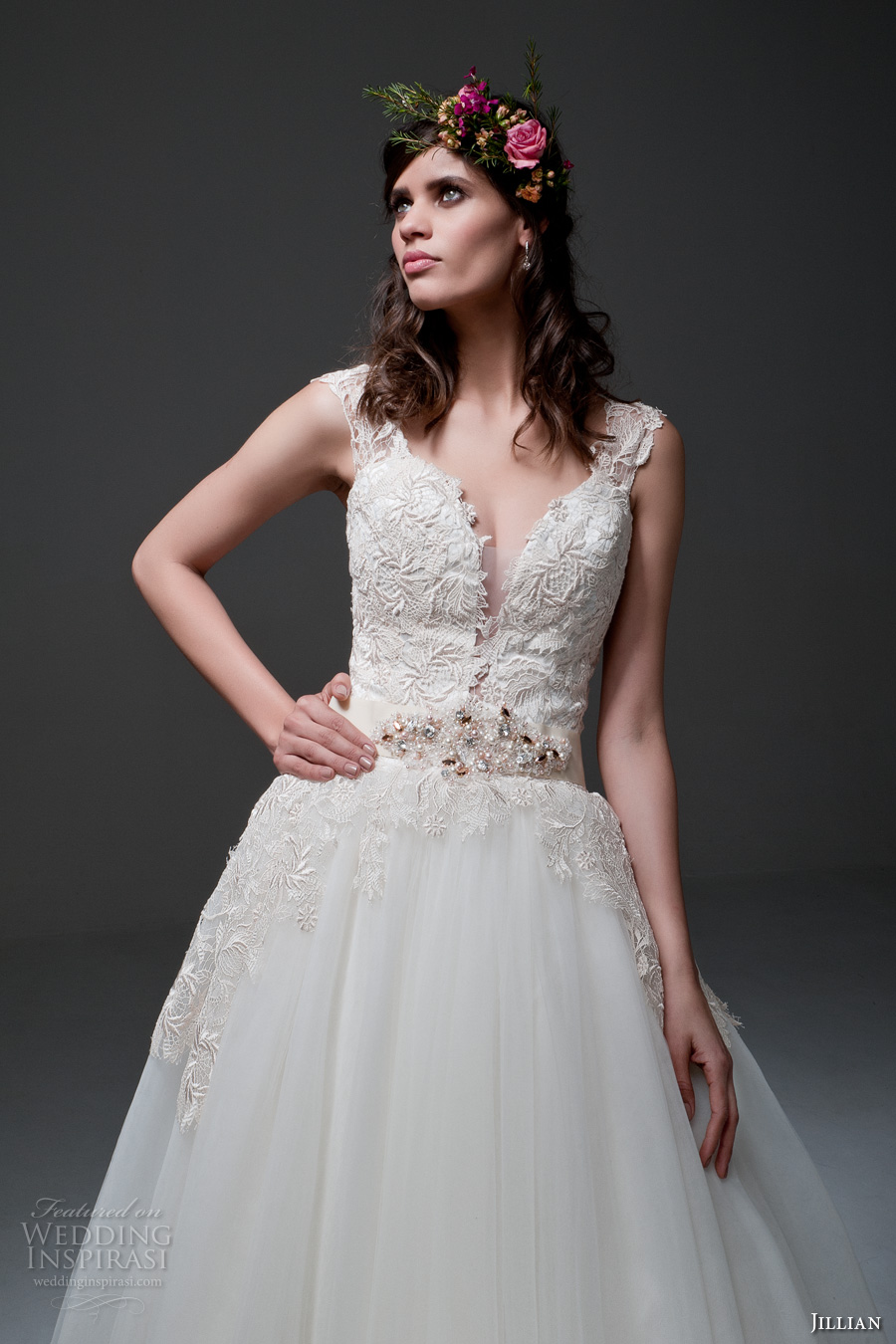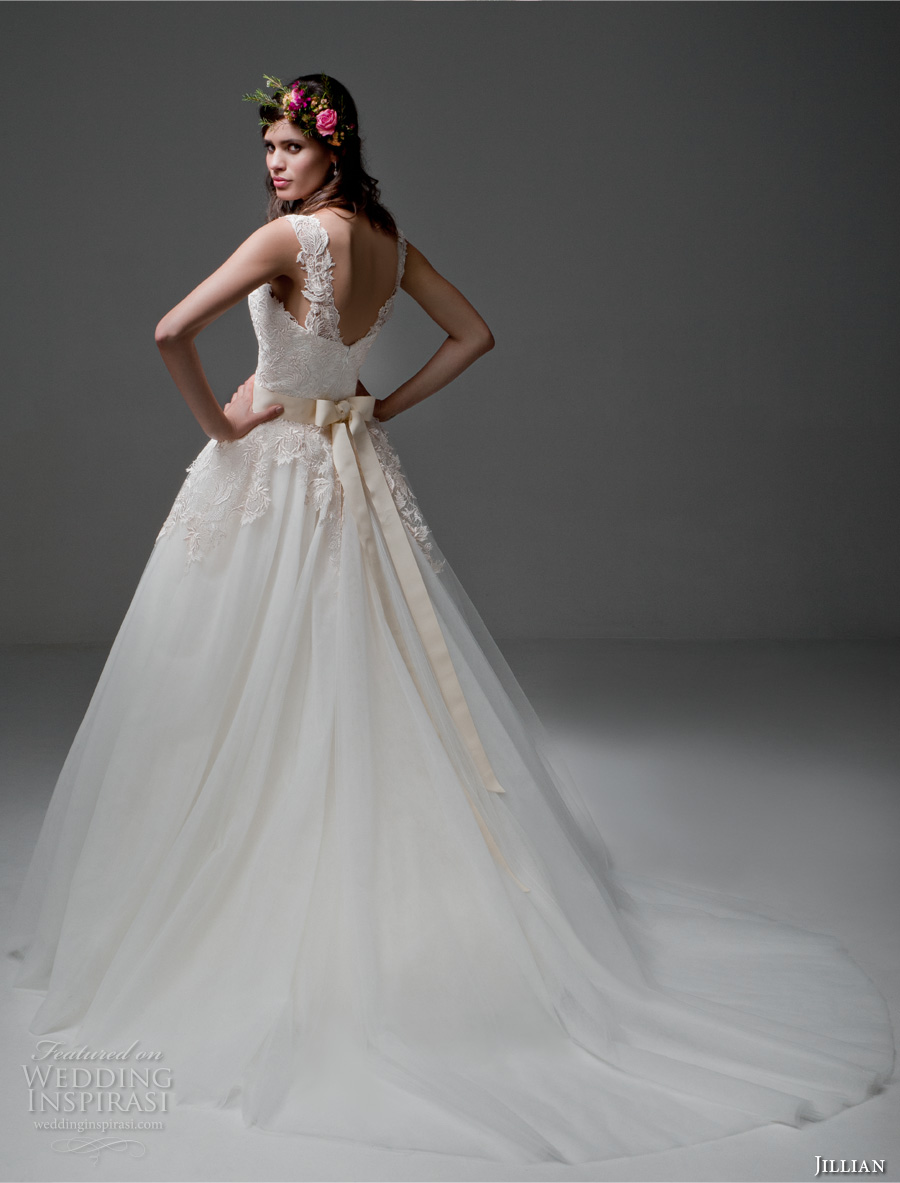 Photos courtesy of Jillian. For details, visit Jillian.