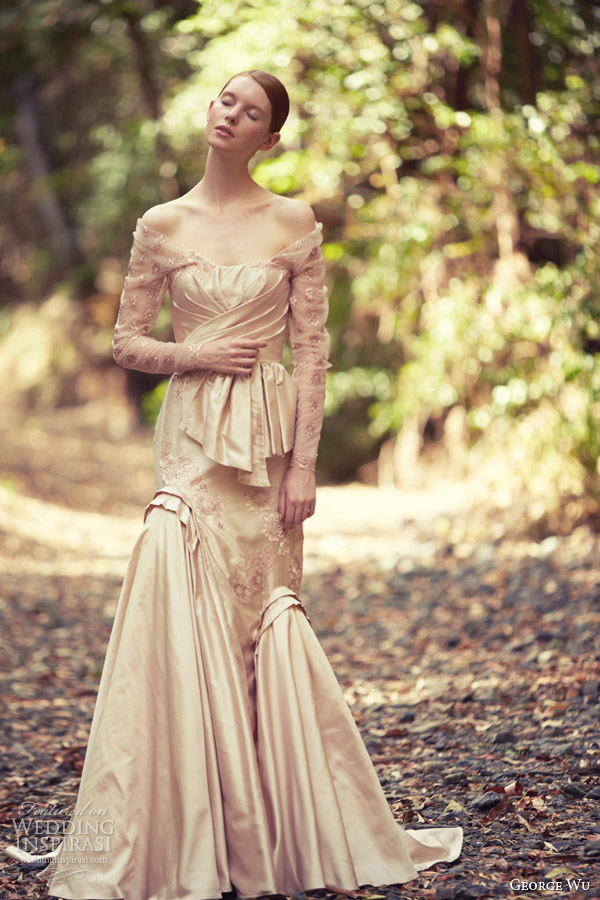 How gorgeous is today's collection? These exquisite gowns, all beautiful works of art, are the result of a designer's obsession with perfection. Since the founding of his label in Australia in 2005, designer George Wu has personally handled the entire creative process — from the initial inspiration, sketching and pattern making, to sewing, fitting and finishing. His latest bridal offering is bold yet elegant, with a timeless quality.
George Wu's bespoke bridal collection "The Light of Eden" is inspired by layers of darkness and light. His study in chiaroscuro resulted in draped silhouettes and elaborate textures that straddle the line between decadent fantasy and classic sophistication. The gowns, handcrafted from French laces and silks, and silk chiffon, feature Japanese trims, crystal embellishments and Italian embroideries. Above and below, Assyria off-the-shoulder long sleeve gown.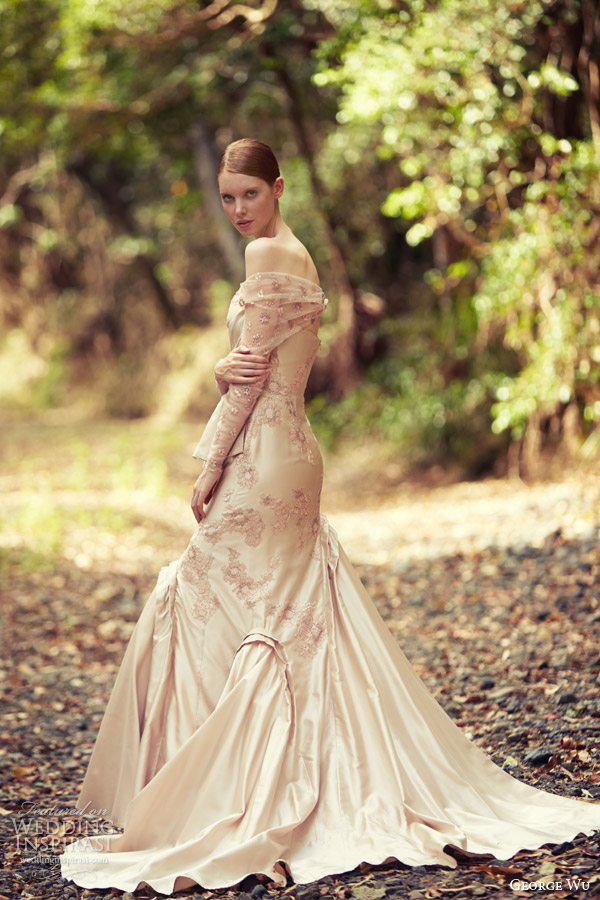 Havilah gown with illusion bodice.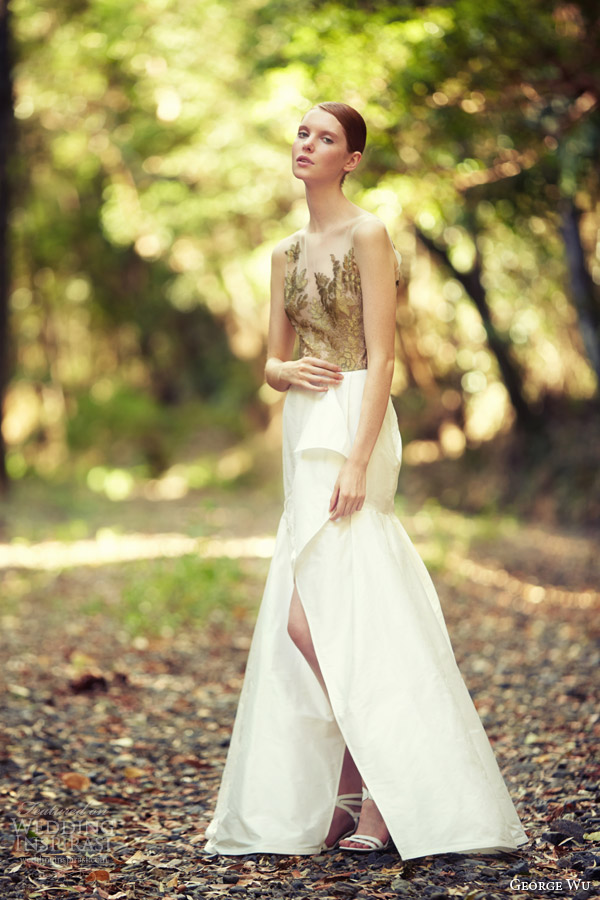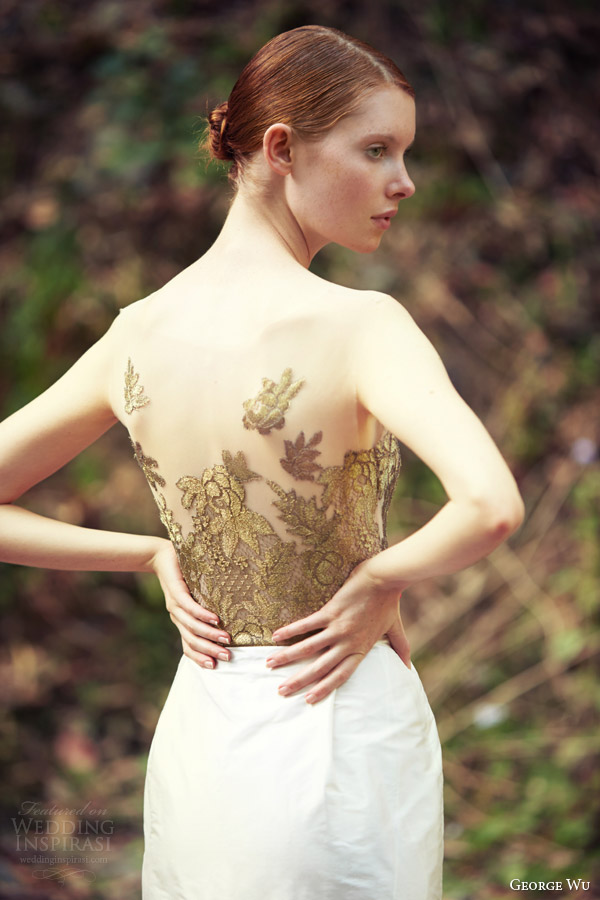 Light of Life wedding dress with illusion neckline.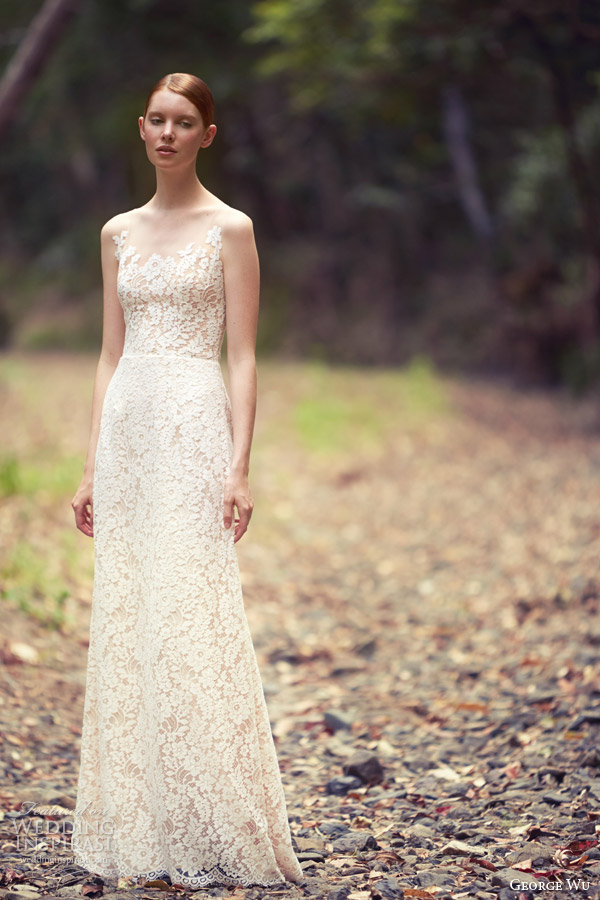 Blooms of Eden lace gown.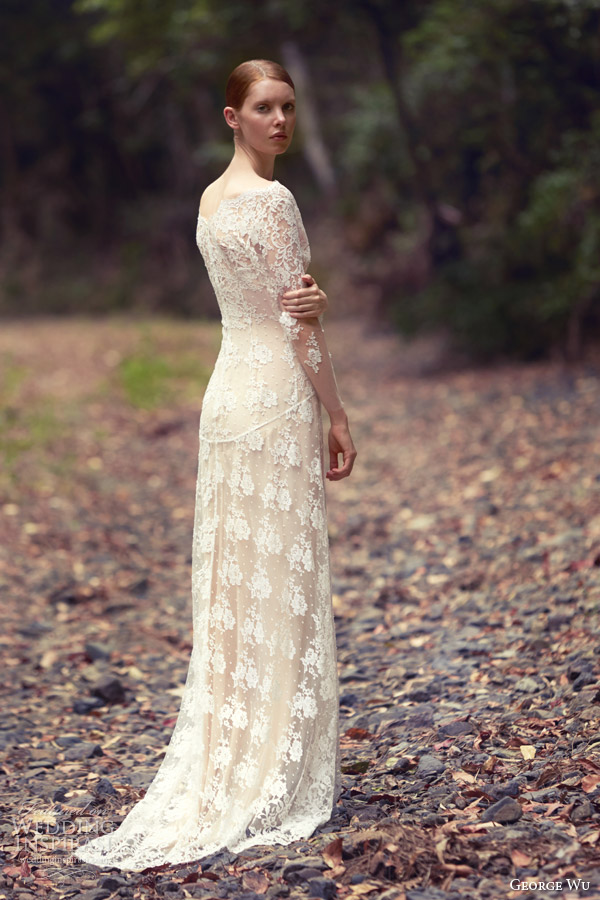 Euphrates gown featuring embroidered illusion bodice.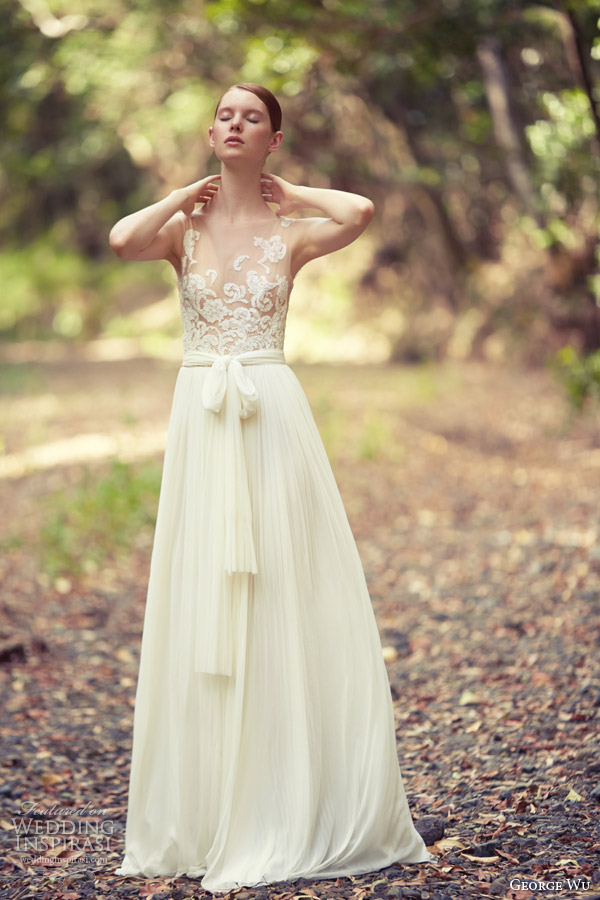 Gnosis sleeveless gown.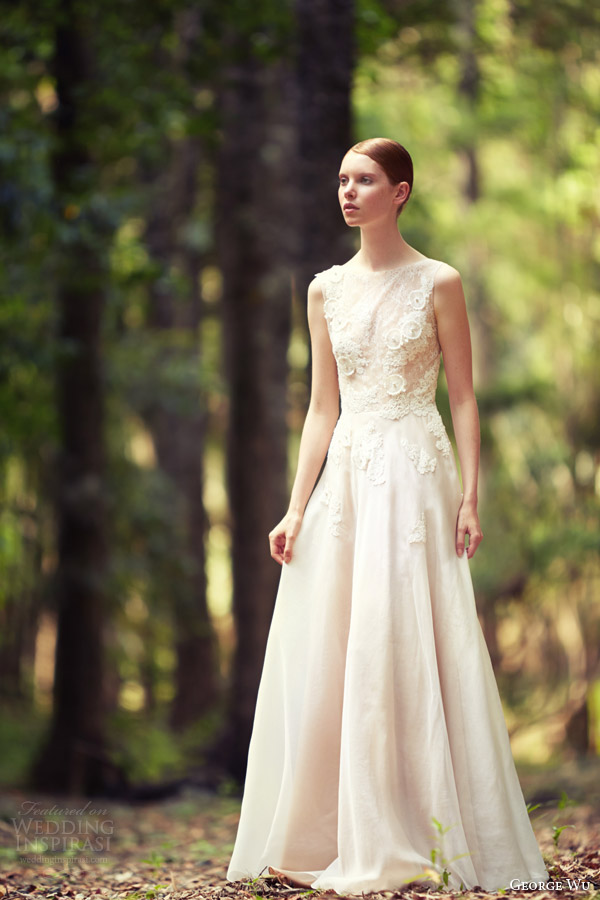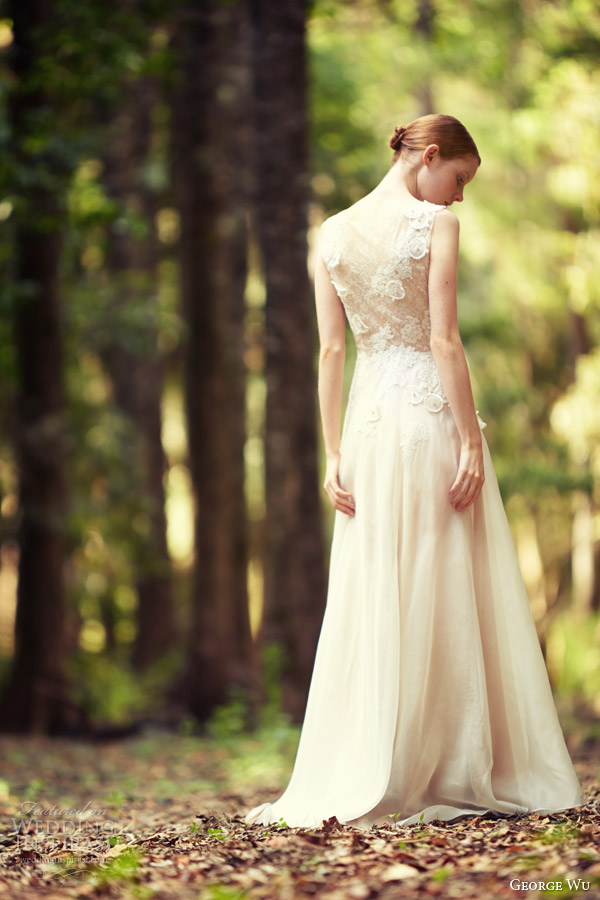 Long sleeve Tigris cat suit + Pishon feather peplum and skirt.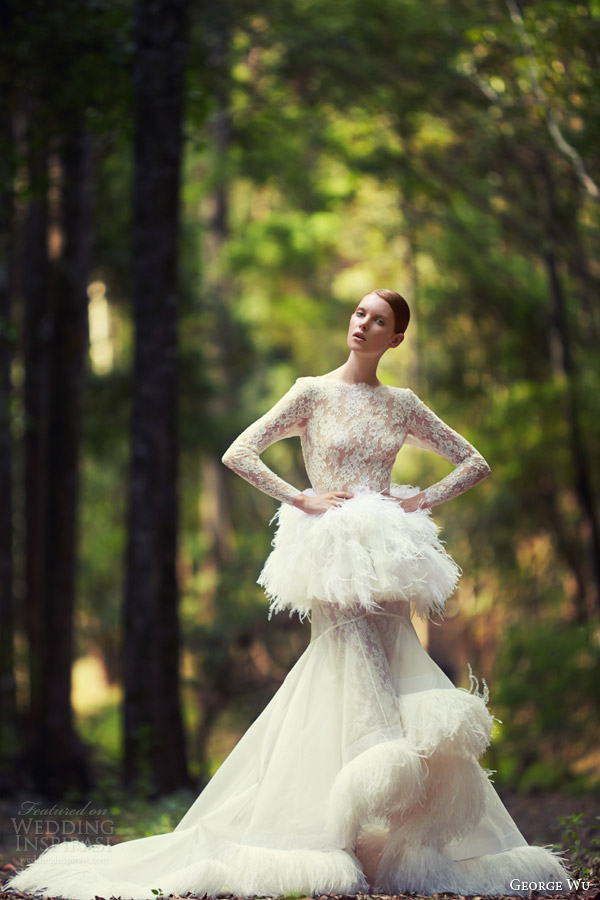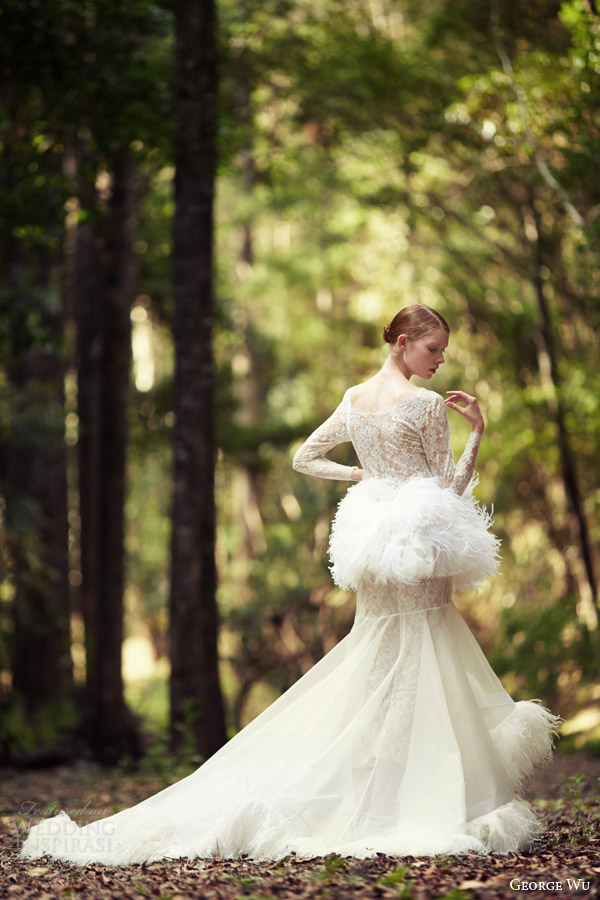 Photos courtesy of George Wu. For details, please visit George Wu.