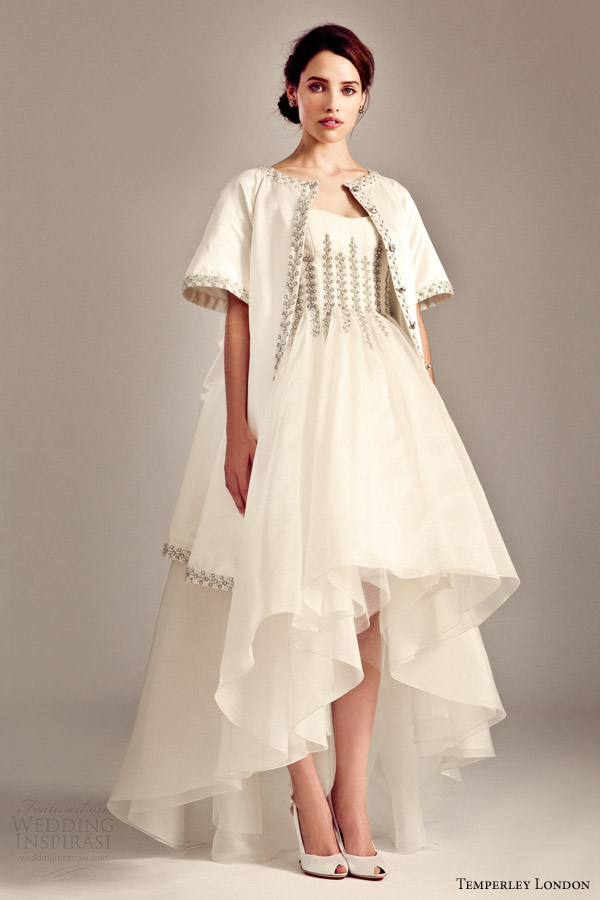 One of the unlikely perks of writing for a bridal website while being married is that you're allowed to gawk at the most gorgeous wedding dresses without having to second-guess if the dress you had just purchased is The One. Because boy, would we have a hard time going through the 2014/2015 bridal collection by Temperley London without coming down with a serious case of bridal gown envy or worse, the dreaded wedding dress regret.
The trendless, timeless Iris bridal collection presents the most varied silhouettes by Temperley Bridal to date. There's a 1970s inspired jumpsuit, a kaftan and voluminous, short styles. Our hearts were collectively set aflutter by two mullet gowns. The first is Aralia, a strapless silk organza dress with fitted corset and full short-to-long skirt featuring crystal and metallic stitch detail (pictured below and above, with Aralia short sleeved evening swing coat). Such a beautiful combination of striking lines with unique detailing.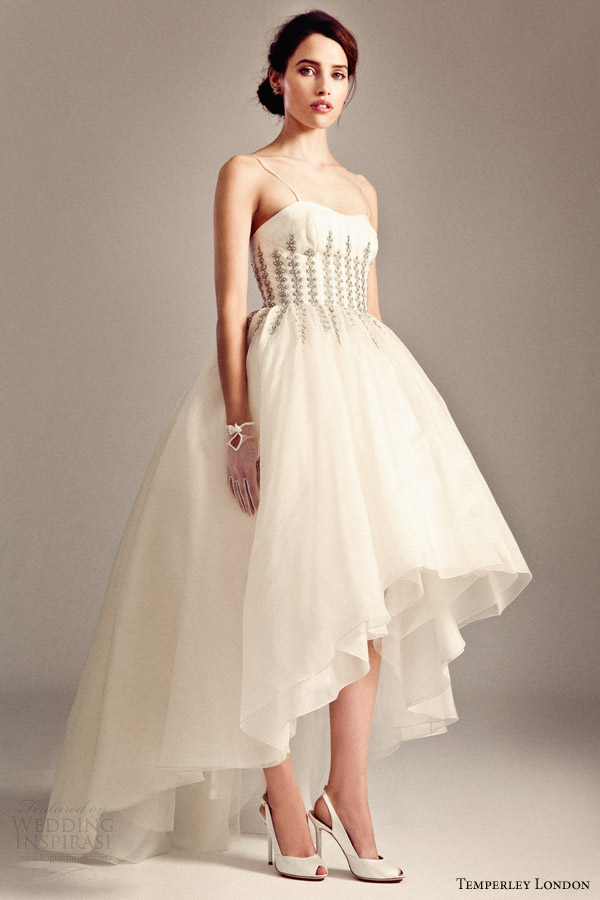 And this is Pia, a lace structured dress with rose corded lace panels on the full skirt. Sigh…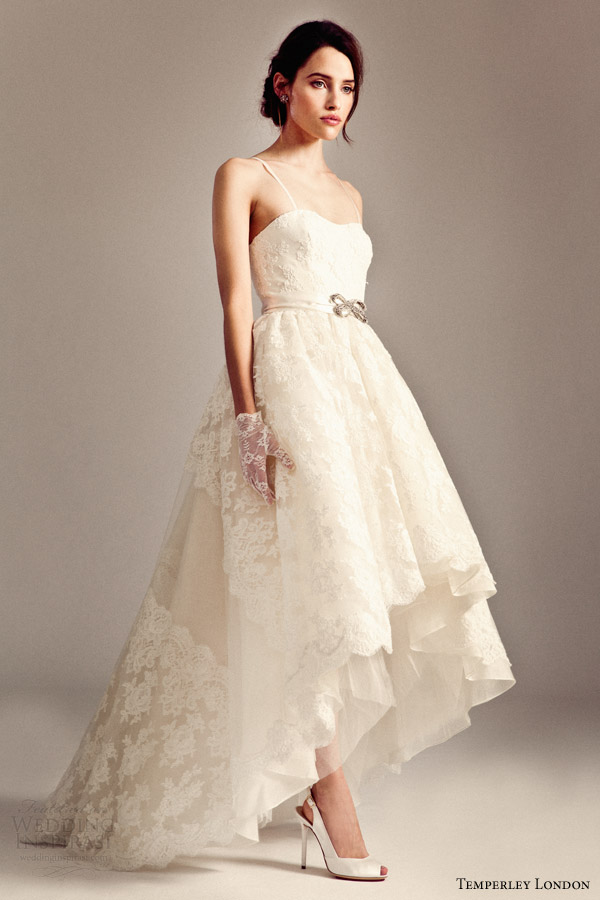 "Iris introduces five new veil designs that accompany accessories from the classic Temperley Bridal collection; delicate lace shrugs and in-house designed collection of headpieces, combs and embellished sashes. In celebration of the Iris collection, a new scented candle was developed, 'Grace', the first Bridal candle in the collection." Pia, shown with short Honor veil.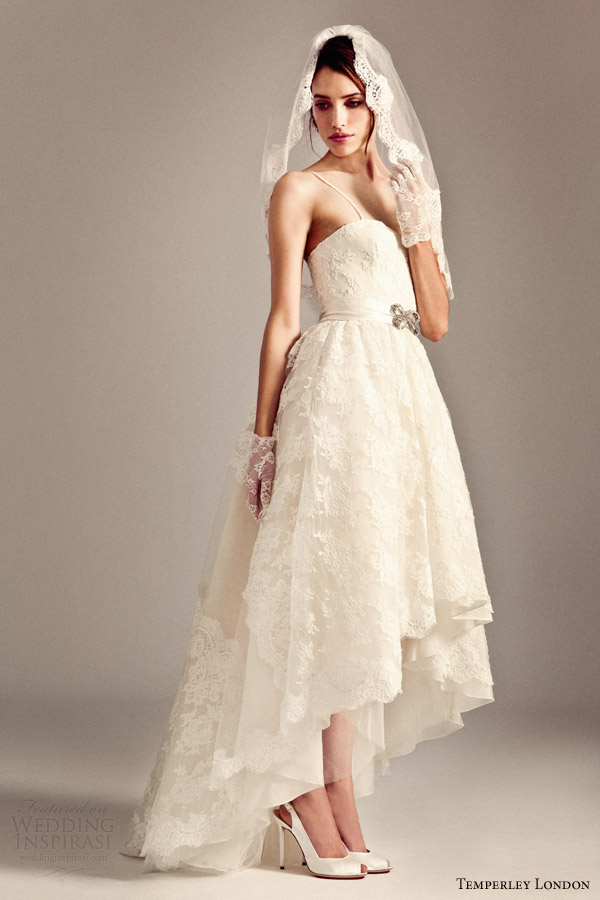 Long Honor veil.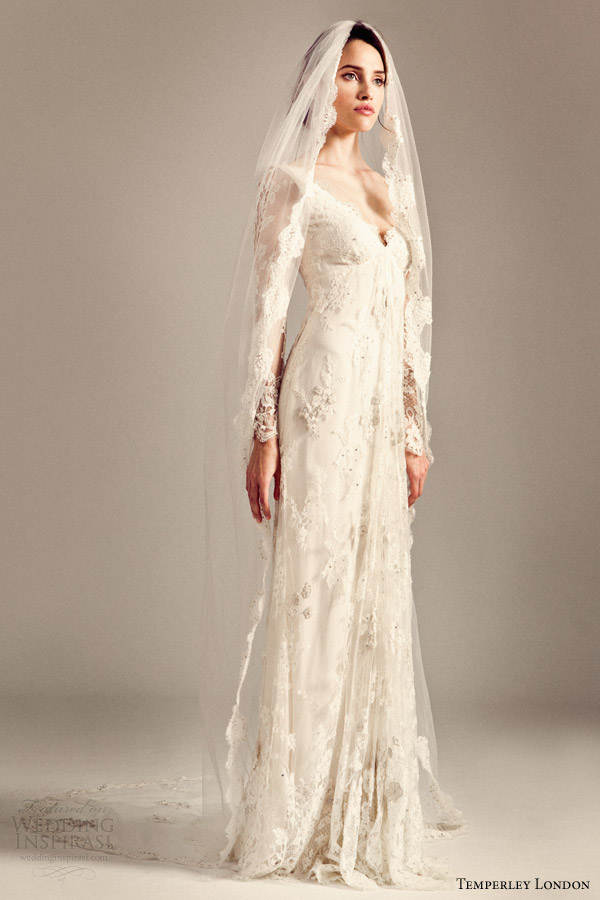 Jemima double satin column dress with pleat front detail and yoke embellished with pearl and crystal beads; shown with Gatsby veil.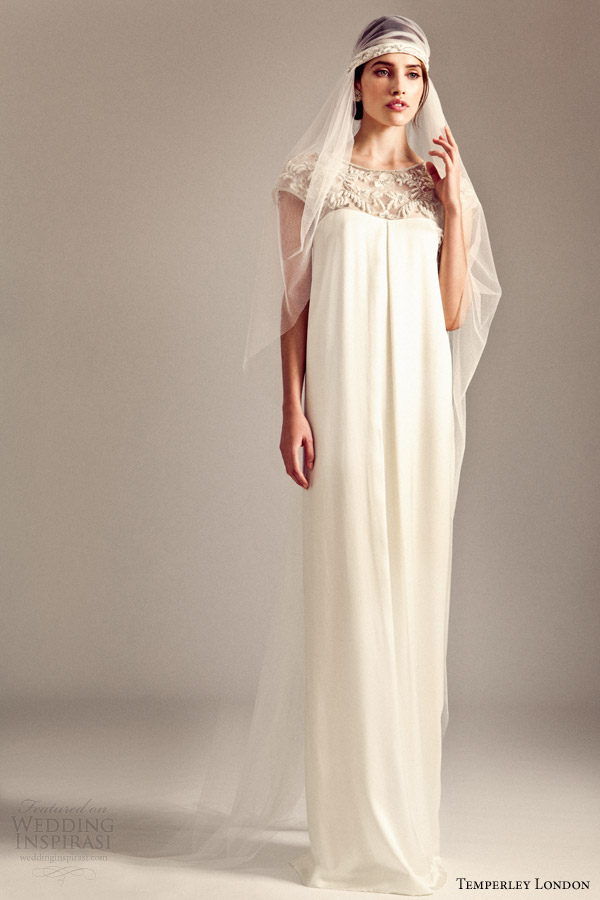 Sienna off the shoulder corded lace dress with scallop lace edges.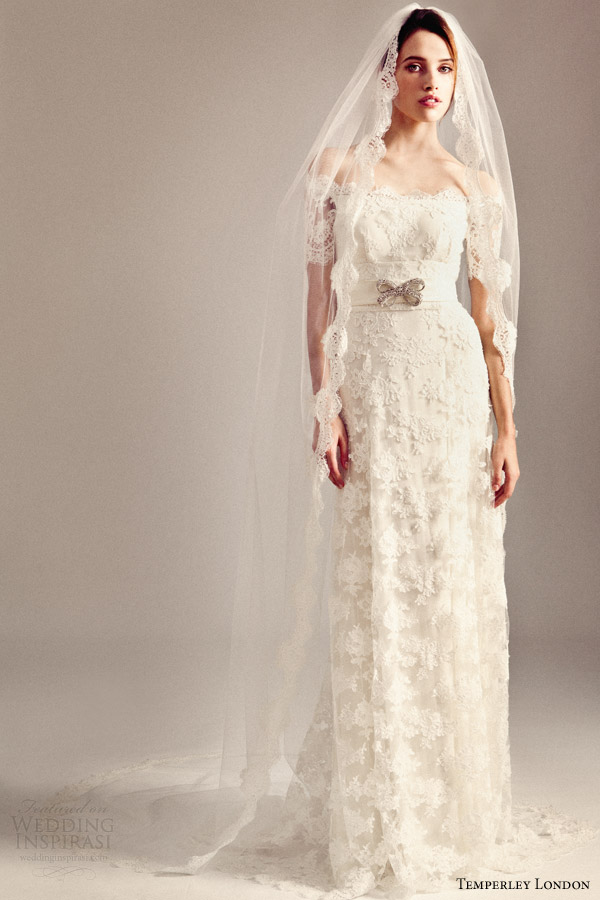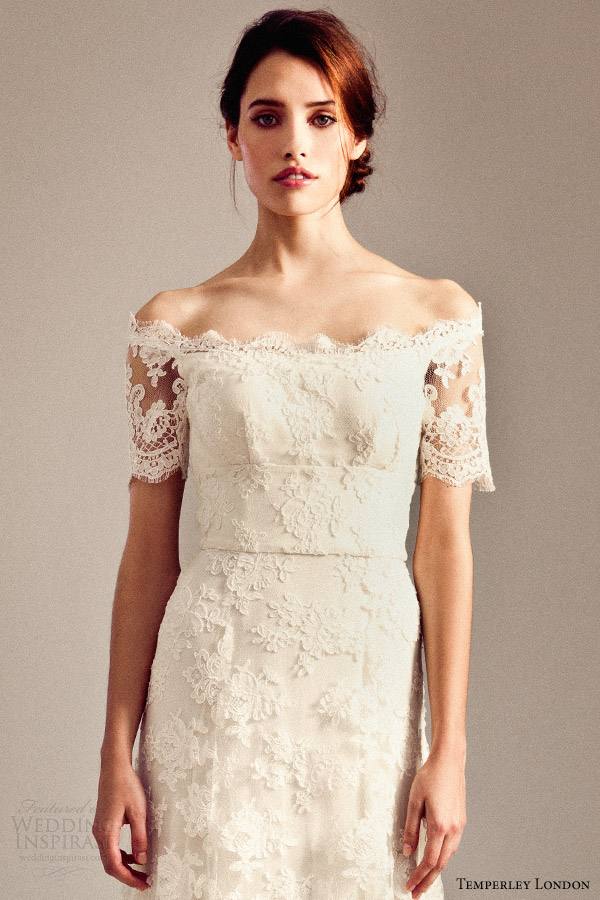 Valerie silk organza gown with cut out appliquéd embroidery and silk corded embellishment; shown with Valerie veil.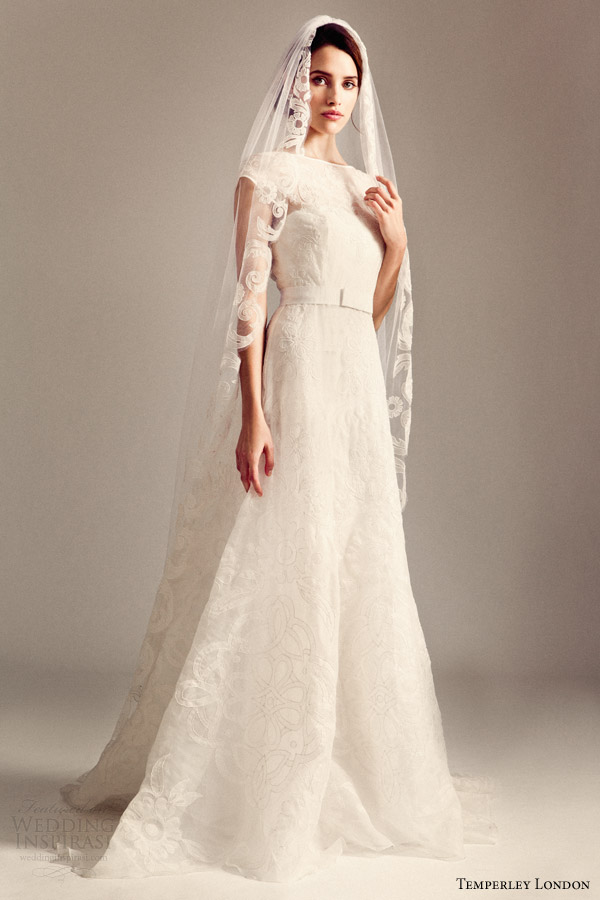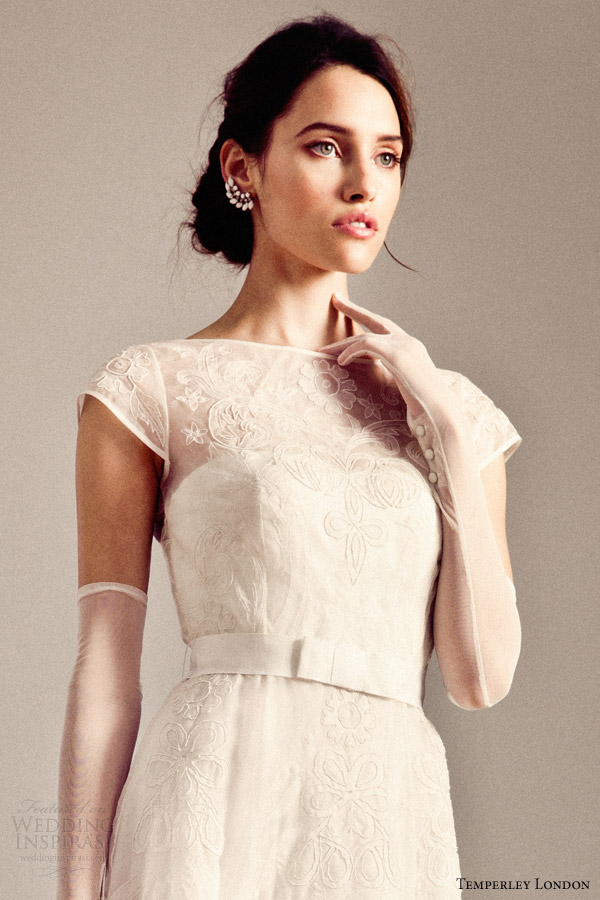 More gorgeous Temperley Bridal gowns on the next page.