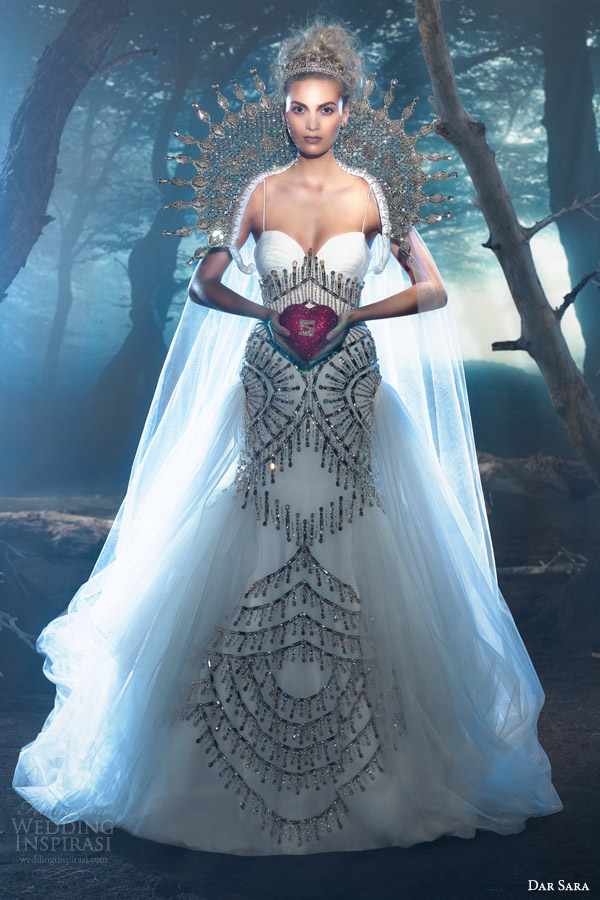 We are starting the week off with a heady mix of opulence and fantasy, courtesy of Dar Sara's 2014 Vienna bridal collection. This dreamy collection, which features the most luxurious gowns adorned with a dazzling array of Swarovski crystals,  is a sparkling tribute to Empress Elisabeth of Austria and looks set to be one of the must see collections at Trau Dich 2014 wedding exhibition (scheduled for January 24 – 26, 2014 at Vienna's Congress Center) .
"Joumana Al Hayek, the creative force behind the Dubai-based haute couture fashion house, Dar Sara, is poised to bring her stunning collection of bridal gowns made with Swarovski crystals to Trau Dich 2014.  The collection draws its inspiration from the imperial portraits of Empress Elisabeth of Austria, and is imbued with all her fabled elegance and personal sense of style. Ten amazing creations conforming to Sisi's slim-waisted silhouette will be on display at this international wedding trade show, which is the largest of its kind held in Austria.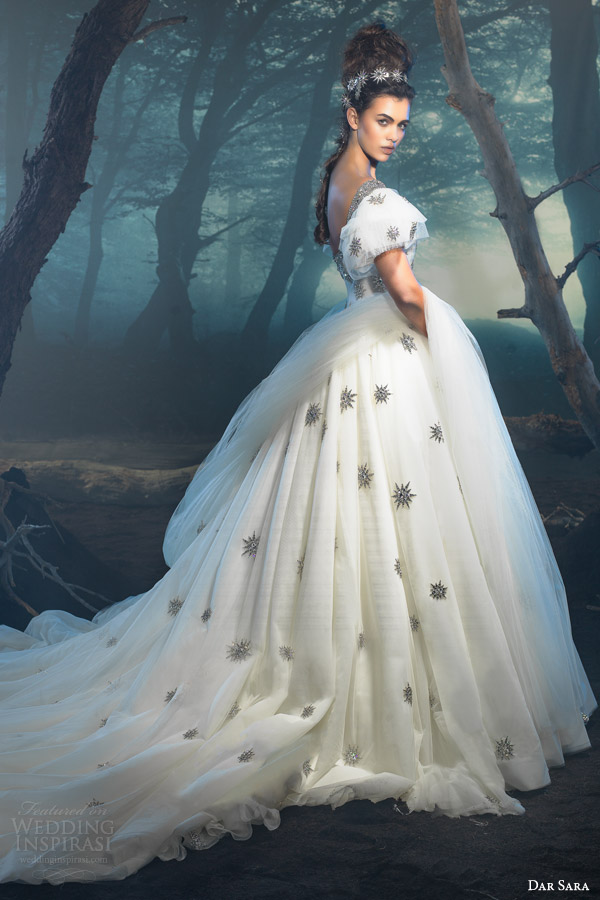 Dar Sara uses only exclusive materials from France and Italy to produce Al Hayek's visionary bridal creations. Her classic princess cut, mermaid cut and dreamy bouffant gowns are a decadent mixture of frothy organza, illusion tulle, delicate French dentelle, faille satin and silk jacquard embellished with an exquisite blend of hand beading and Swarovski Crystal embroideries. "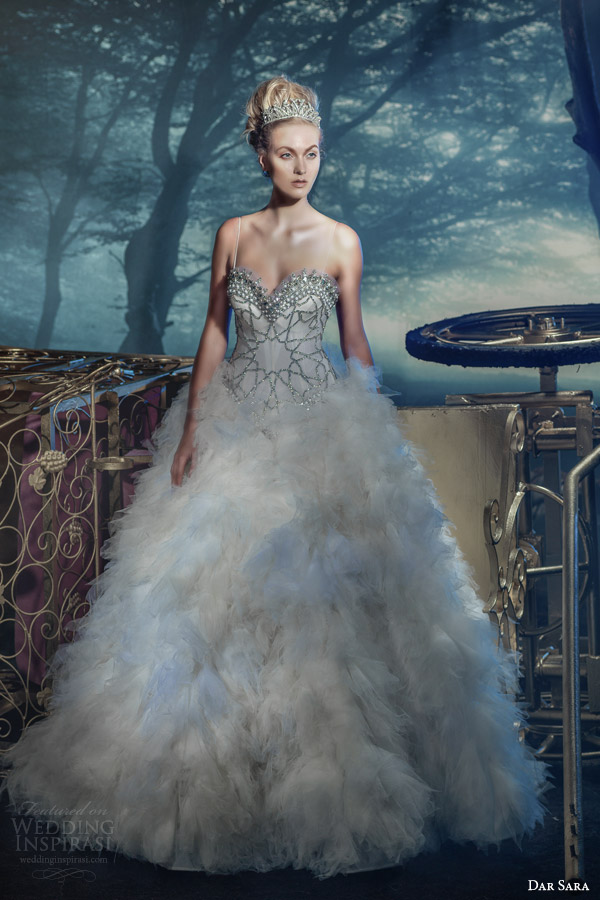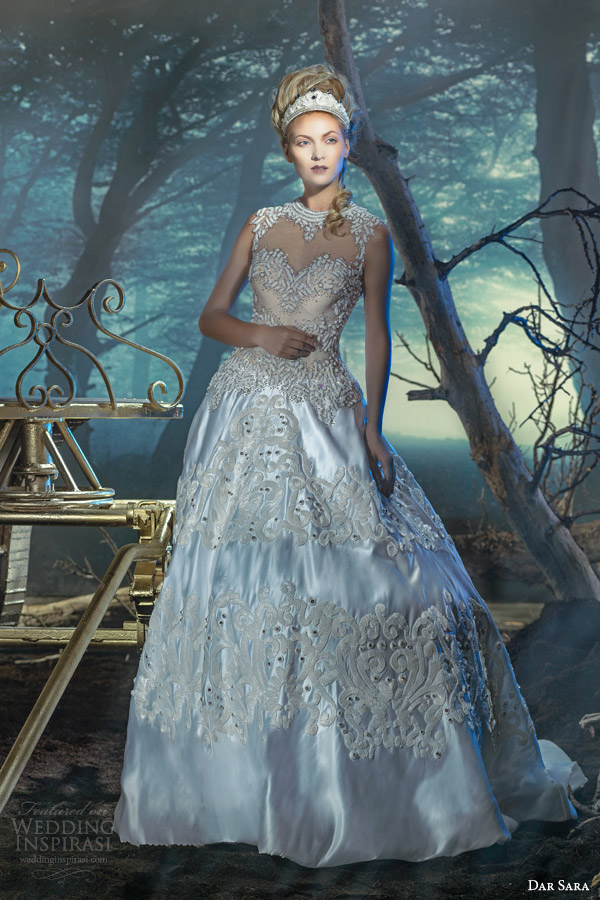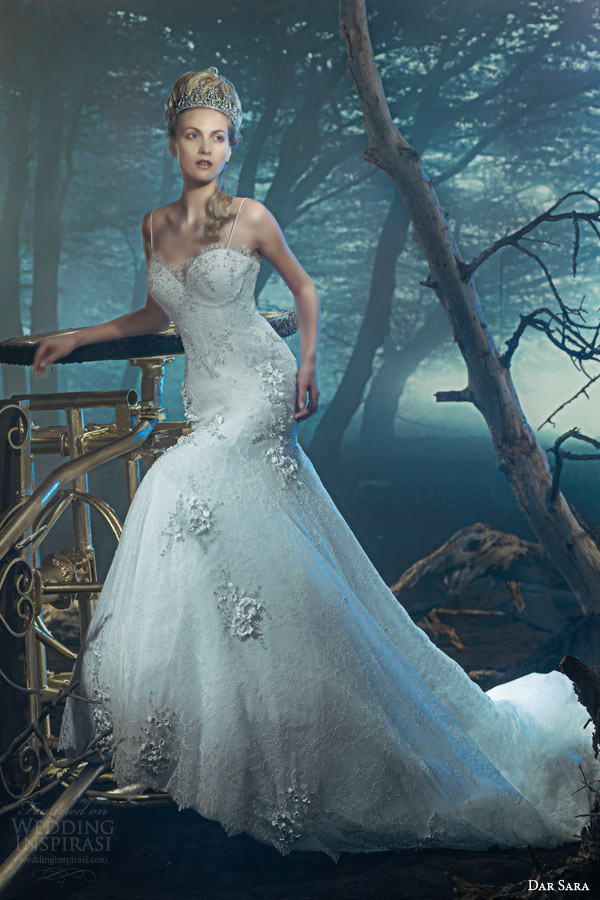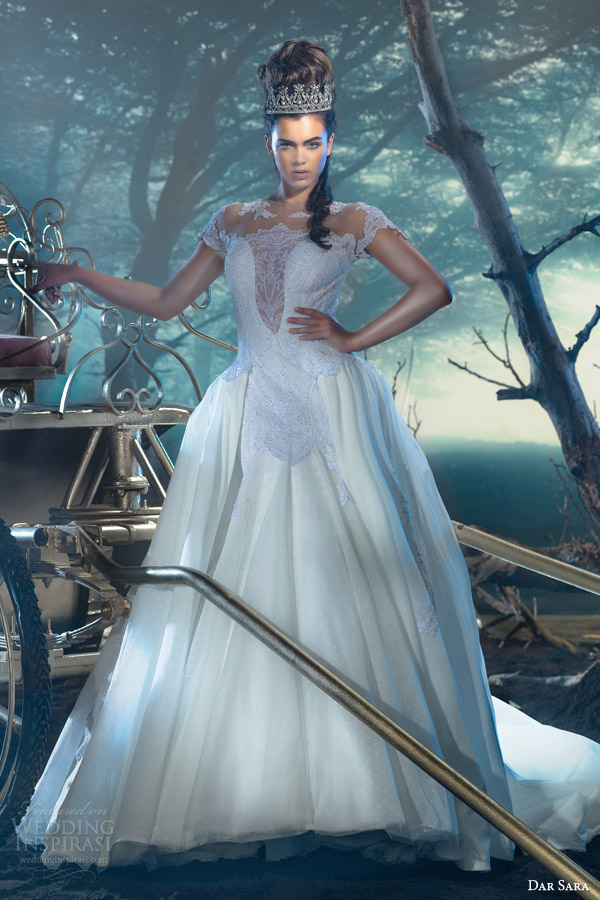 Photos courtesy of Dar Sara. For store listing and more details, please visit Dar Sara. Also view Dar Sara's previous collection featured here.