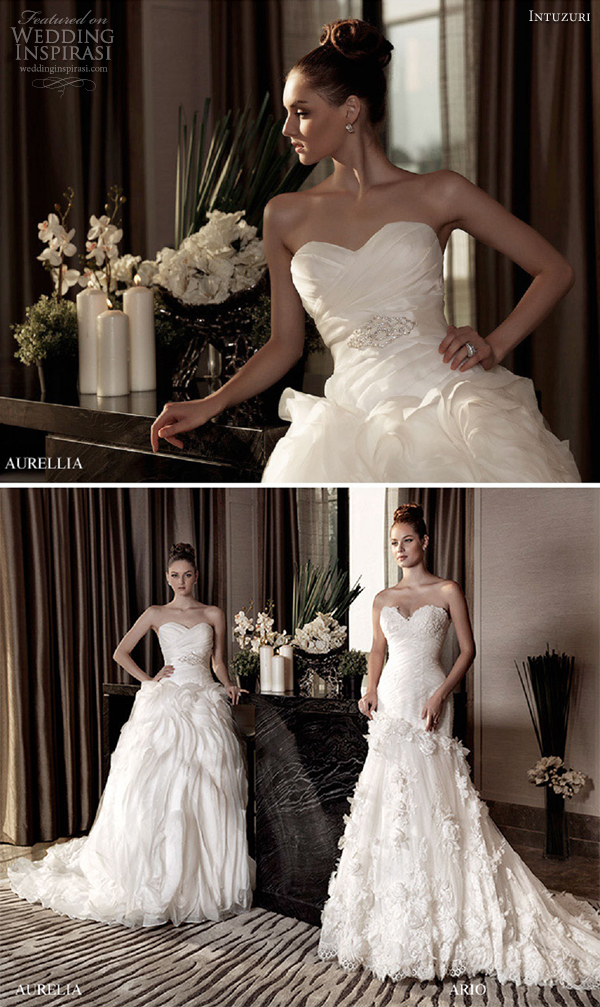 Above, Aurelia strapless ball gown with flange skirt; Ario strapless fit and flare gown with skirt adorned with floral appliques. Below, Annabelle strapless lace sheath.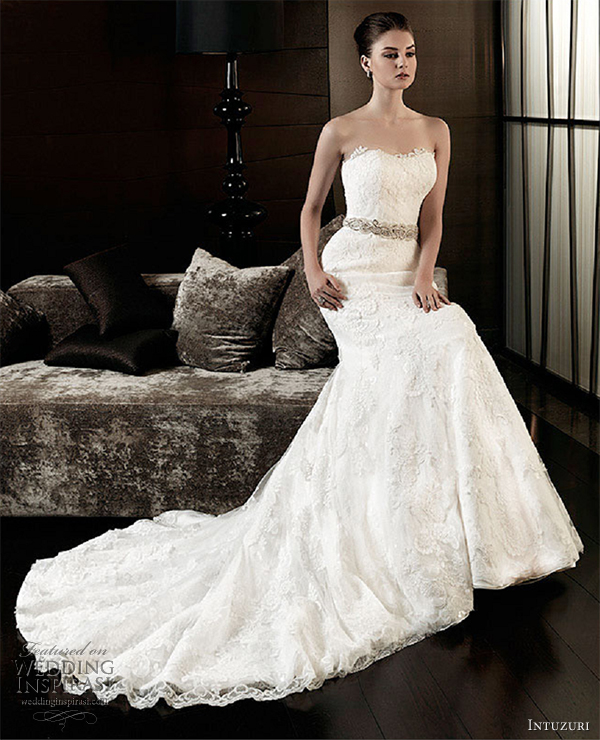 Augustine short sleeve lace sheath with plunging back.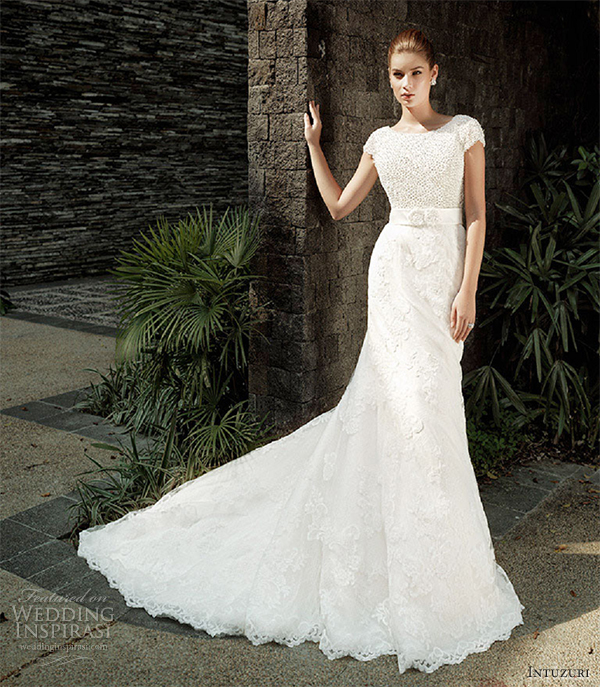 Aletia with portrait back featuring delicate floral detail. One of our favorites!
Abigail, another standout dress in this collection. The skirt is just gorgeous!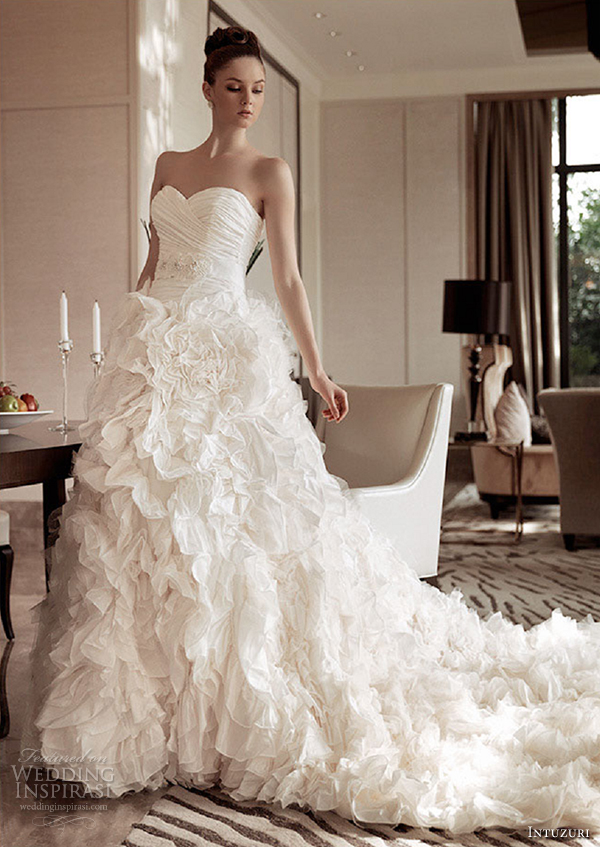 Amira one-shoulder gown with pleated sbodice and ruffled skirt.