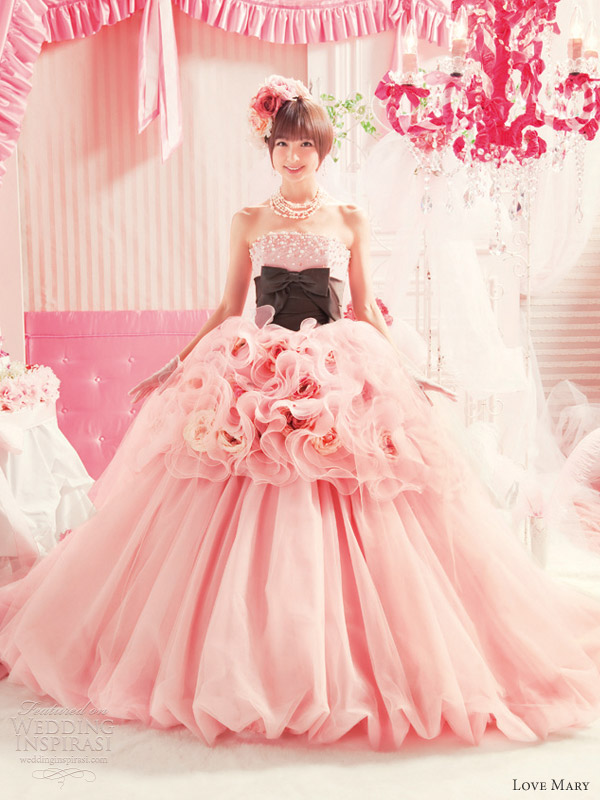 Here's a colorful midweek treat from us — cute, saccharine-sweet wedding dresses from Love Mary by Mariko Shinoda (of Japanese pop group AKB48). Above and below, strapless pink ball gowns.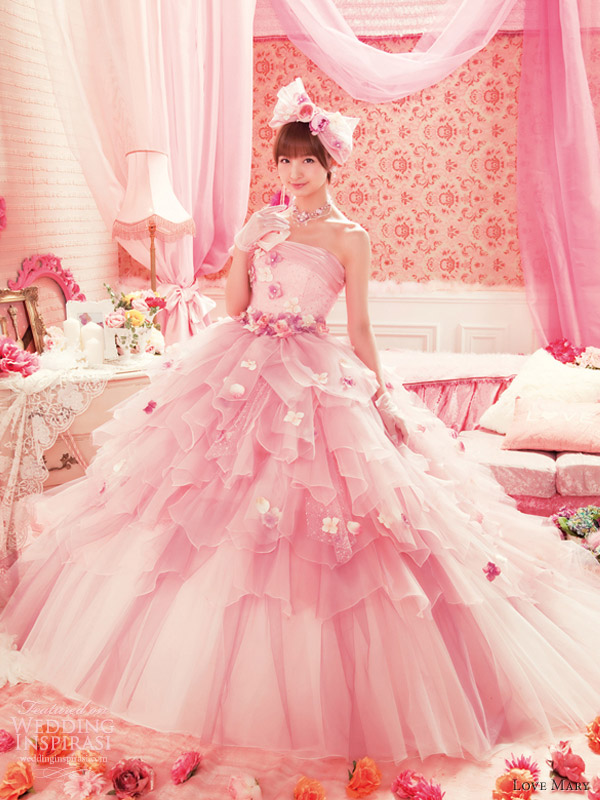 Navy and pink strapless ball gown with pick-up overskirt.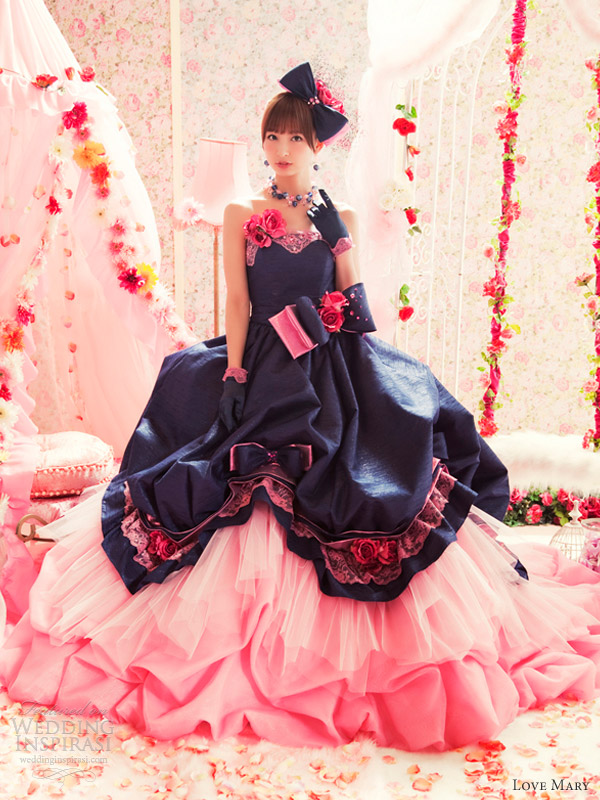 Strapless white wedding dress with voluminous ball gown skirt.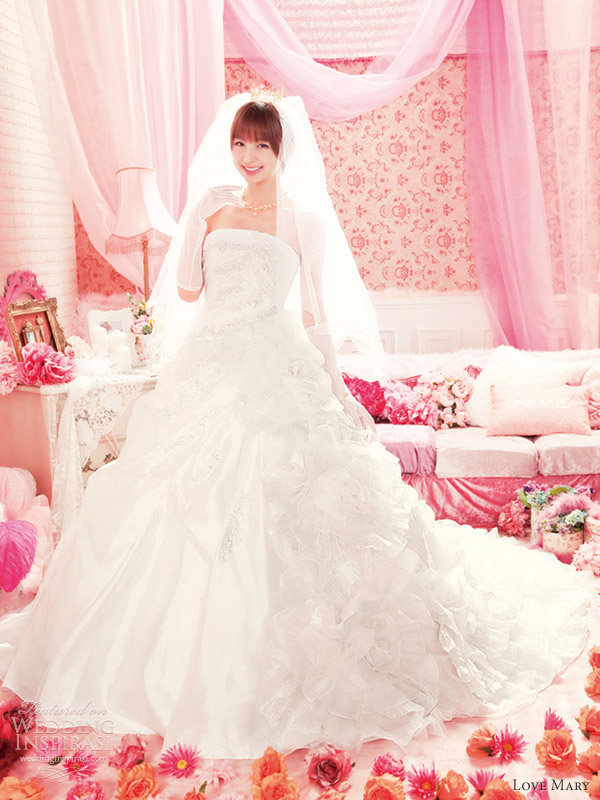 Cream strapless ball gown with multi-layered skirt adorned with flowers and bows.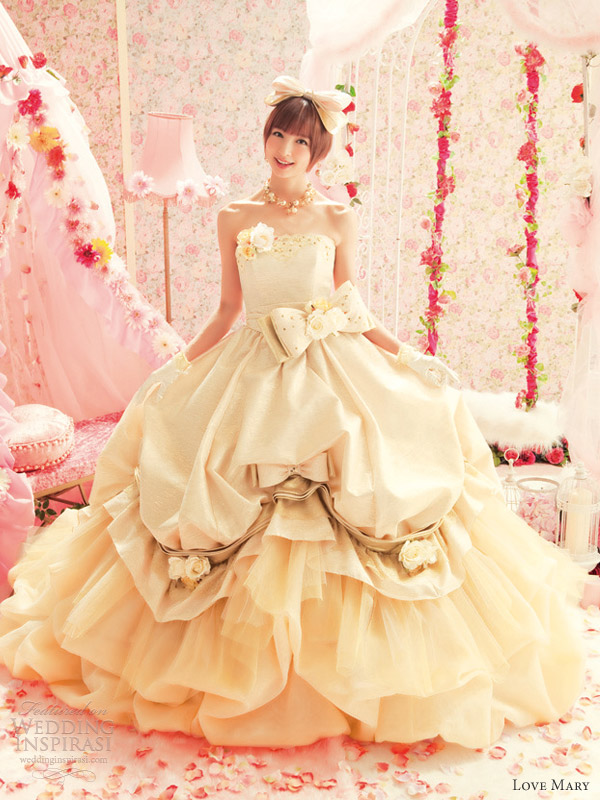 Strapless ball gown with tiered skirt and bodice with heart-shaped accent.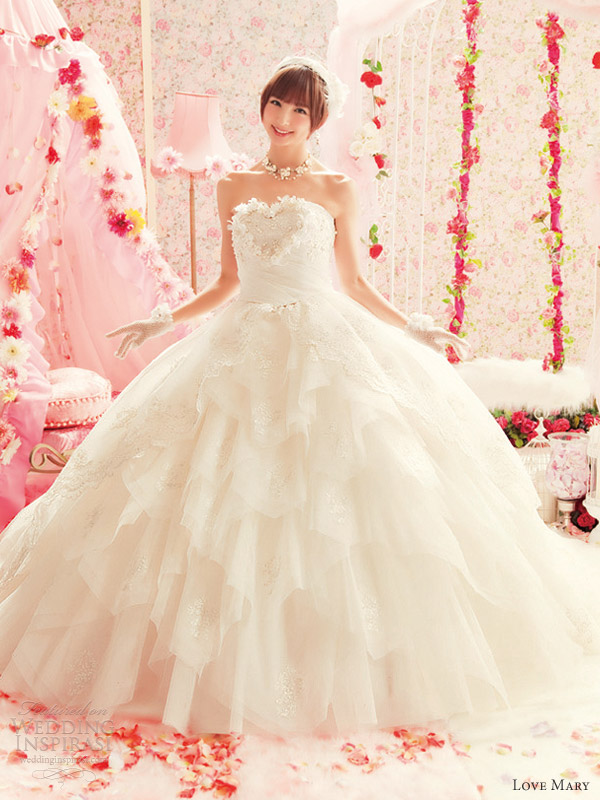 For details, availability and prices, visit Love Mary (Japan).