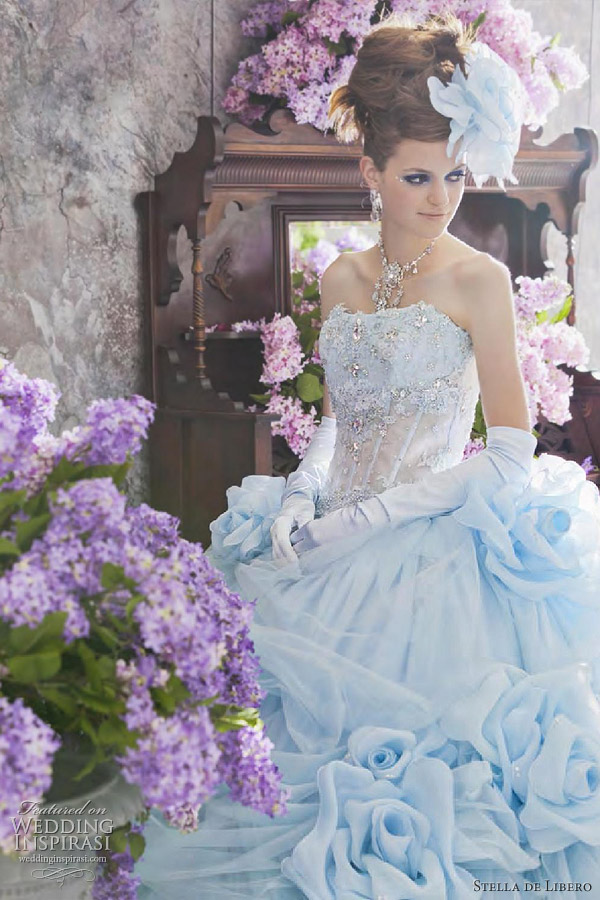 Gorgeous wedding dresses in stunning colors from Stella de Libero "The Lilac" bridal collection. Above and below, light blue ball gown (see same design in light pink and white in our previous post).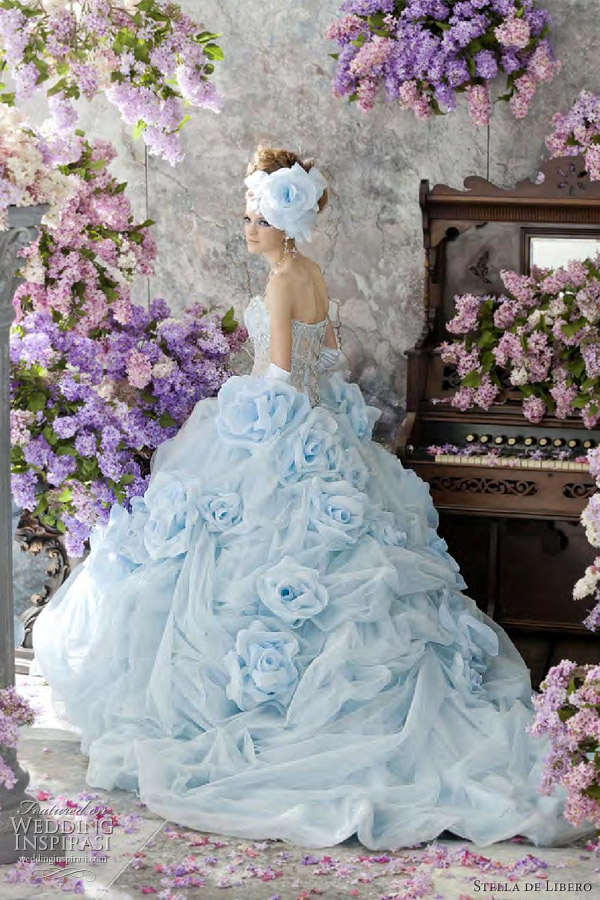 Pale peachy-pink ruffle gown with gold accents.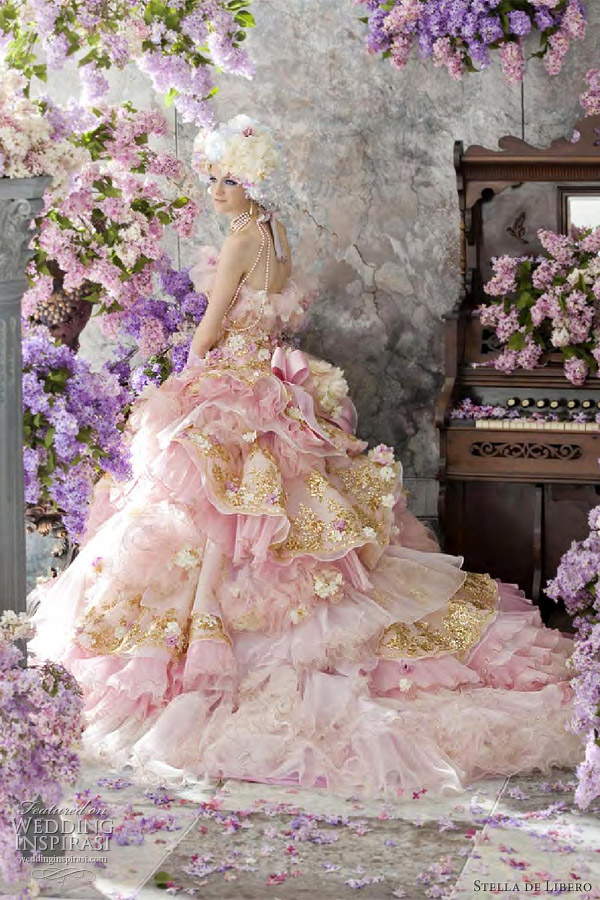 Close-up of the gown showing detail on the bodice.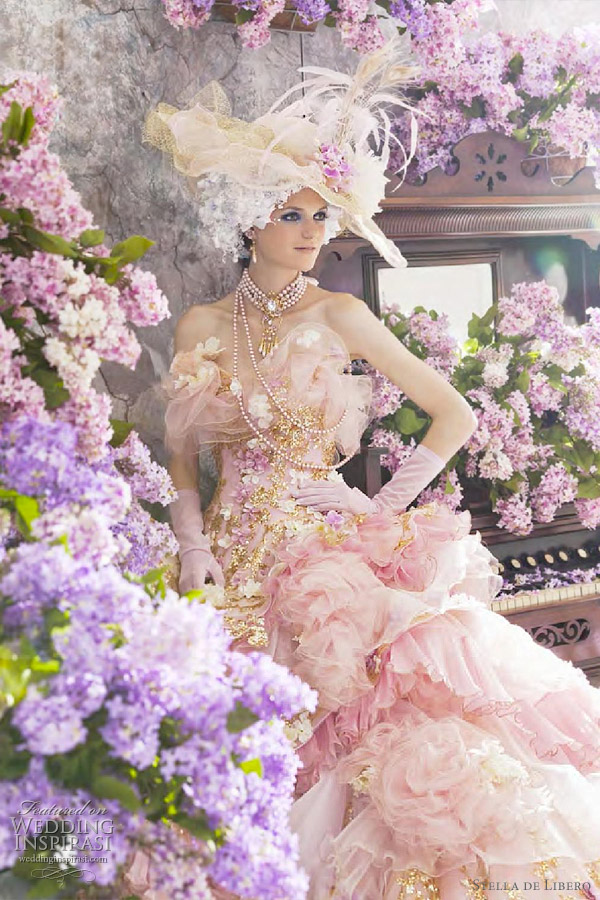 More lovely colored wedding dresses after the jump.
Version in pale blue.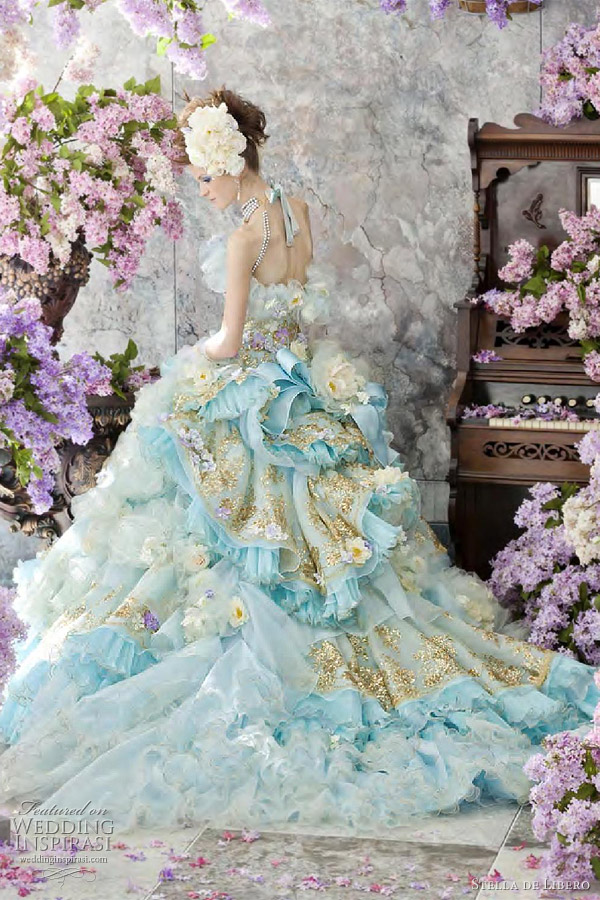 Strapless ball gown with painted tulle skirt dotted with large fabric roses.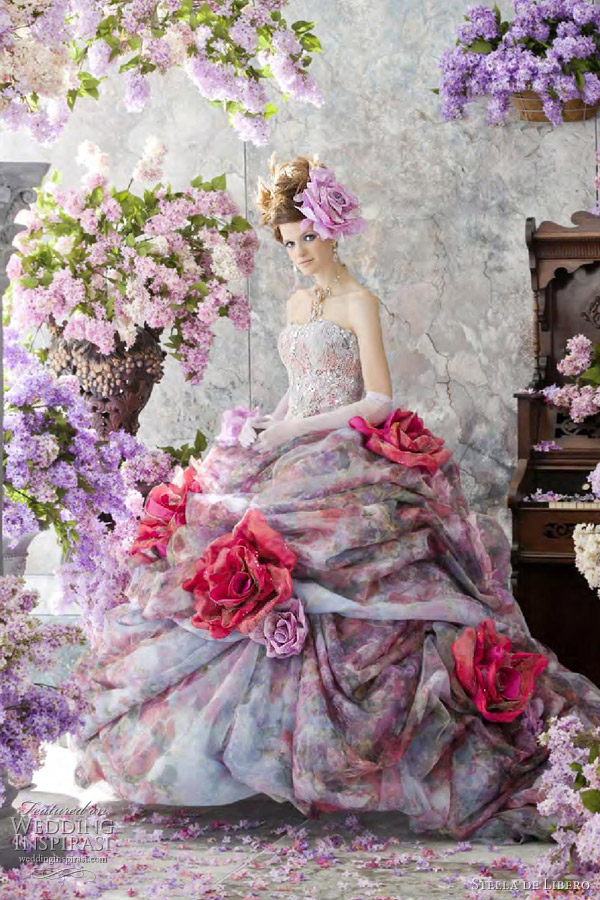 Need more color? Tadah! A bold multi-colored print ball gown.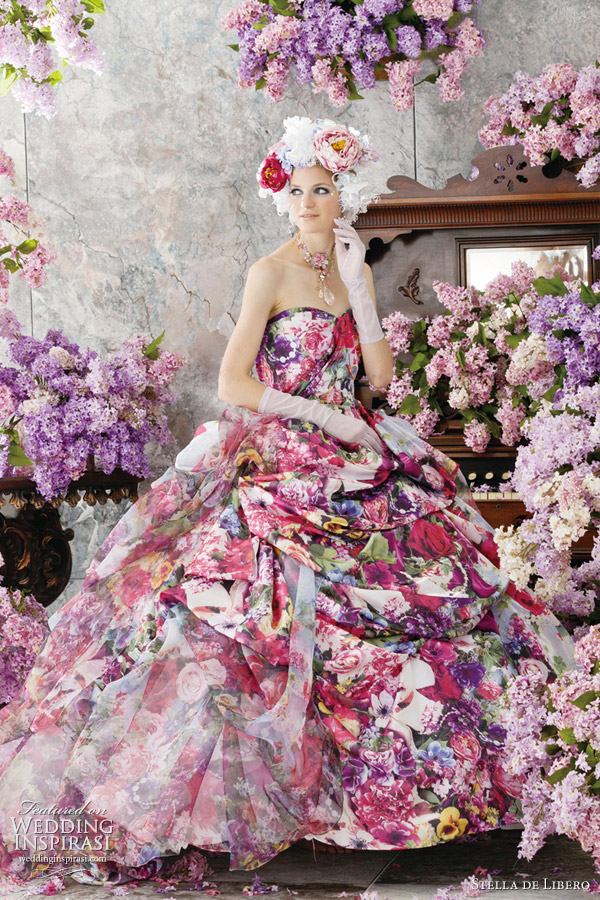 Fuschia / hot pink wedding gown featuring multi-textured skirt.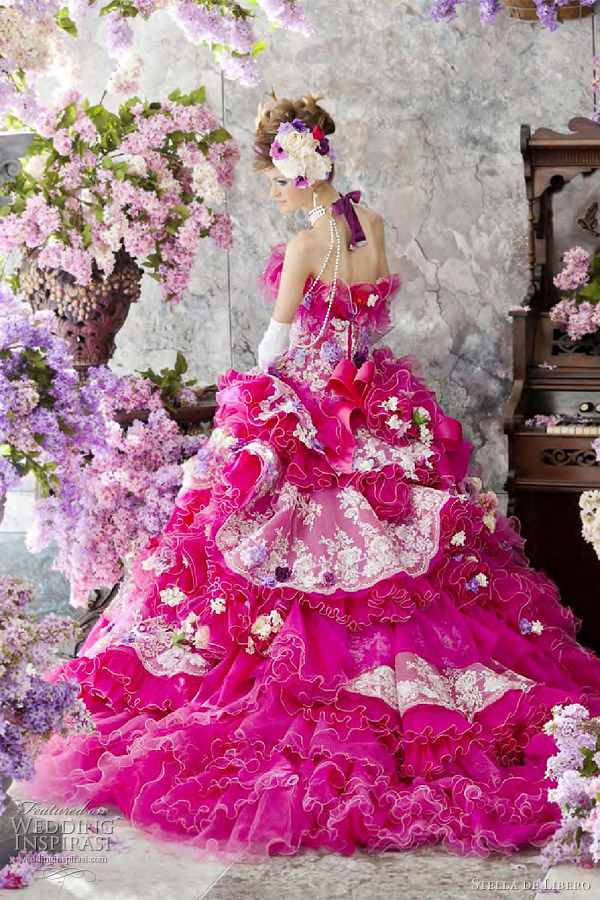 Close-up of the gown showing detail of the bodice and ruffled skirt.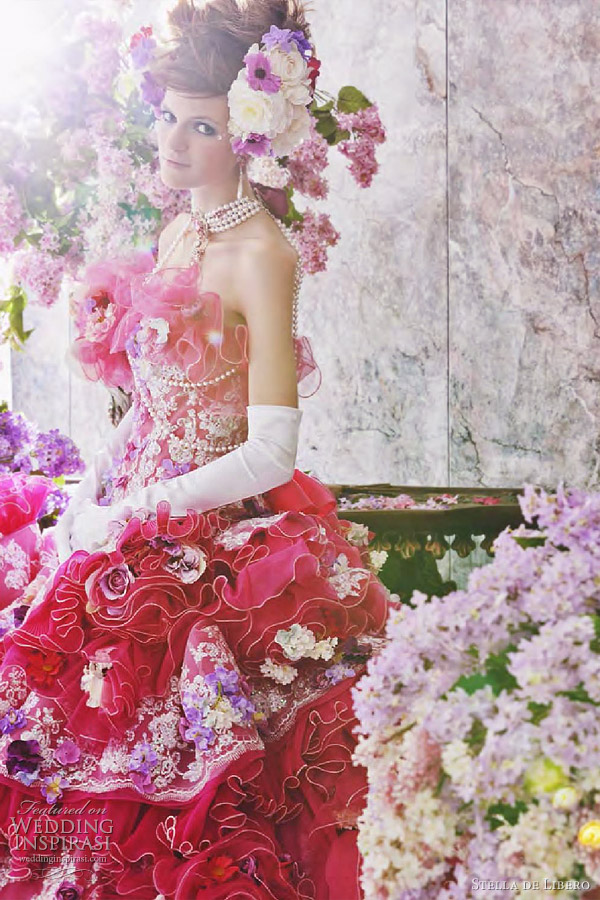 Turquoise wedding gown with bustled skirt.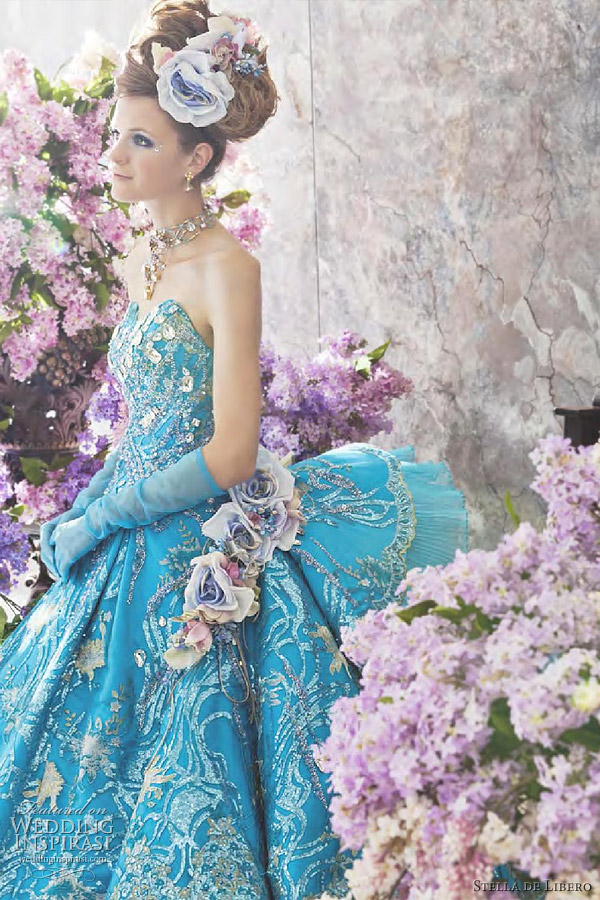 Same design as above, but in shades of purple. A burst of pleated ruffles accent at the back.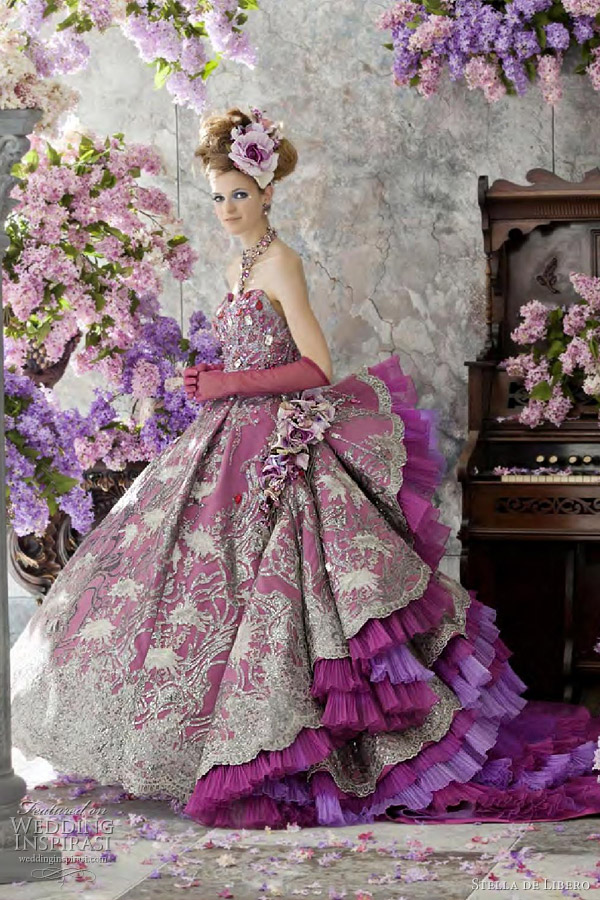 Lilac tulle ball gown with printed bodice.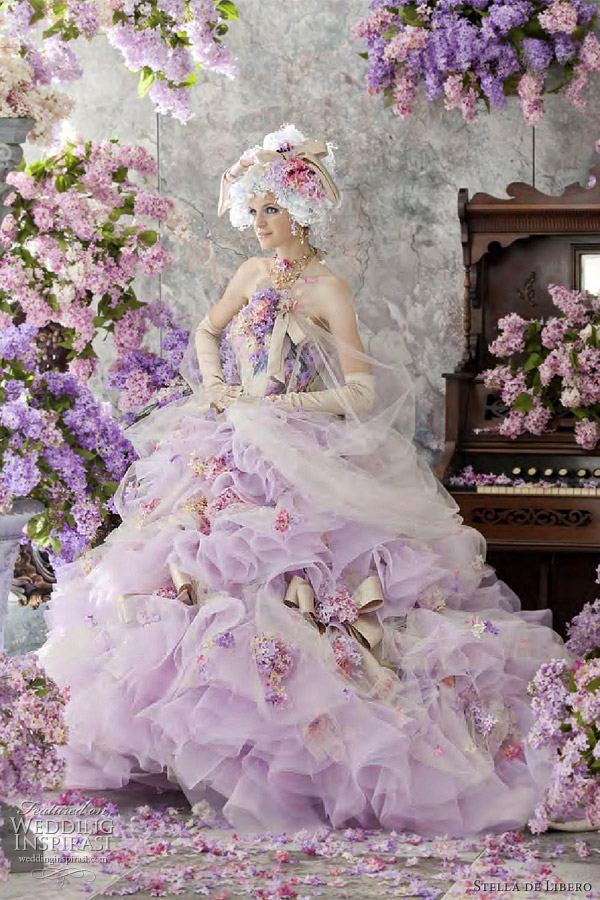 Pale pink ball gown with pleated accent at waist. White and multi colored version featured here.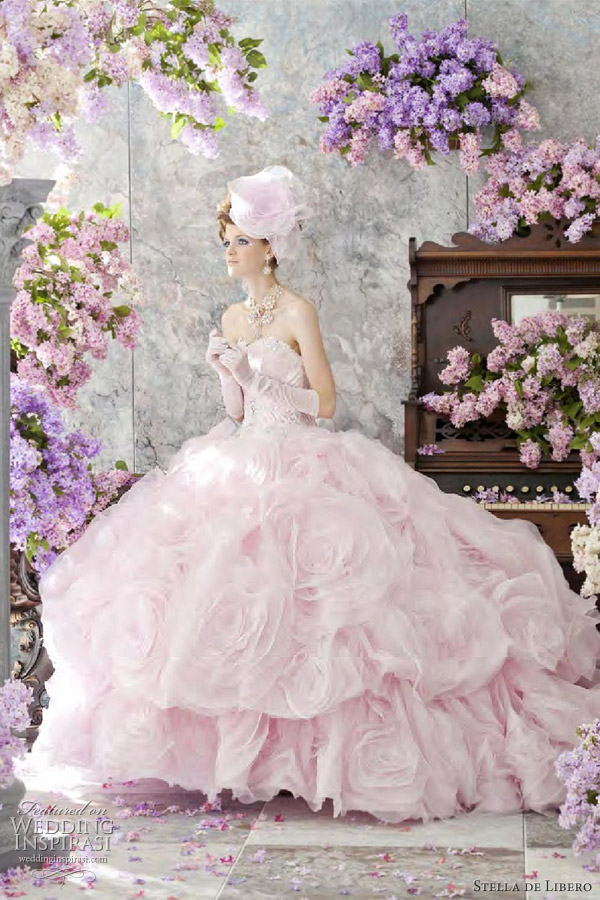 But wait! There's also a version in pale purple/lilac.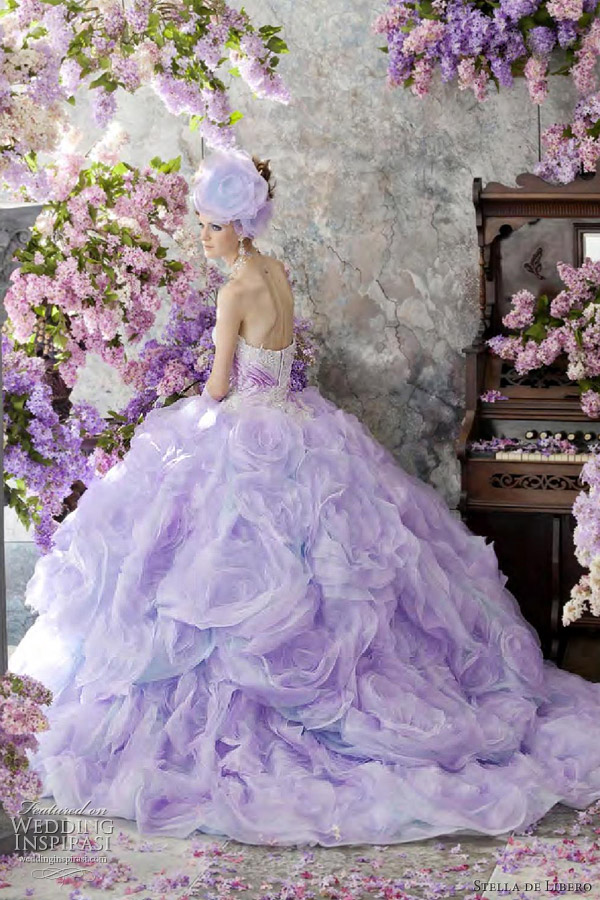 Closeup on the gown showing detail on neckline and herringbone pleats at sides of waist.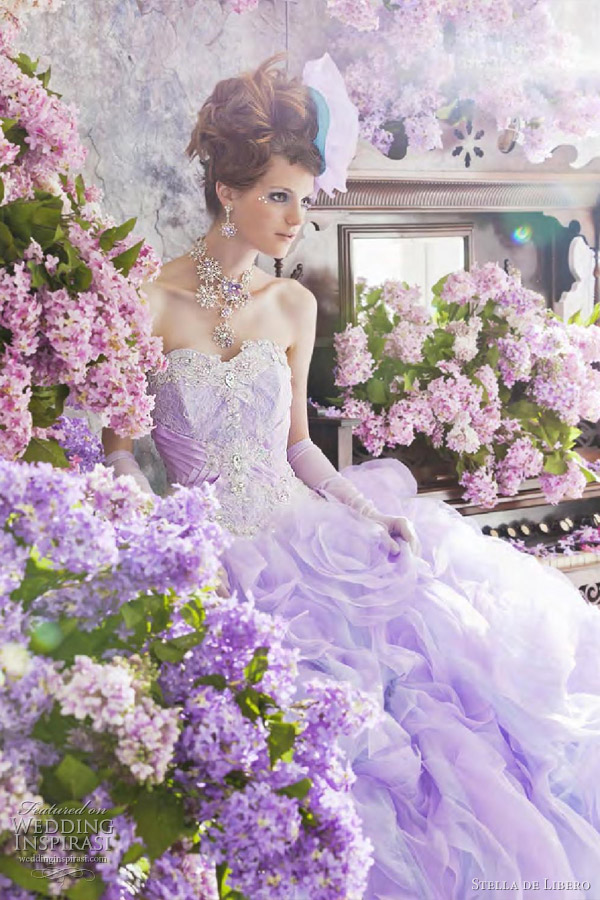 For details, availability and prices, visit Stella de Libero.