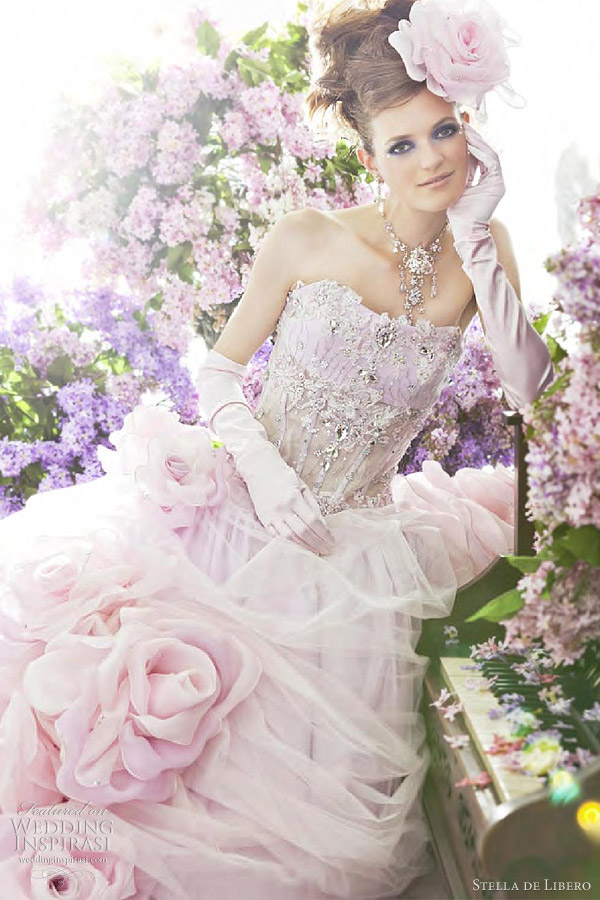 Pretty, romantic wedding dresses from Stella de Libero new bridal collection, The Lilac. Above and below, pale pink ball gown featuring gathered tulle skirt dotted with large roses. So sweet!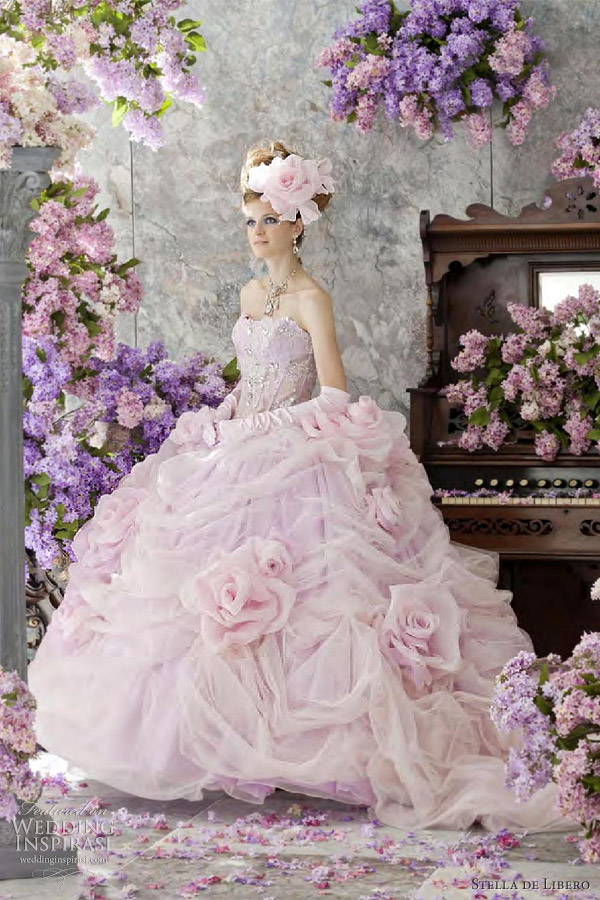 Pale peach strapless ruffle gown.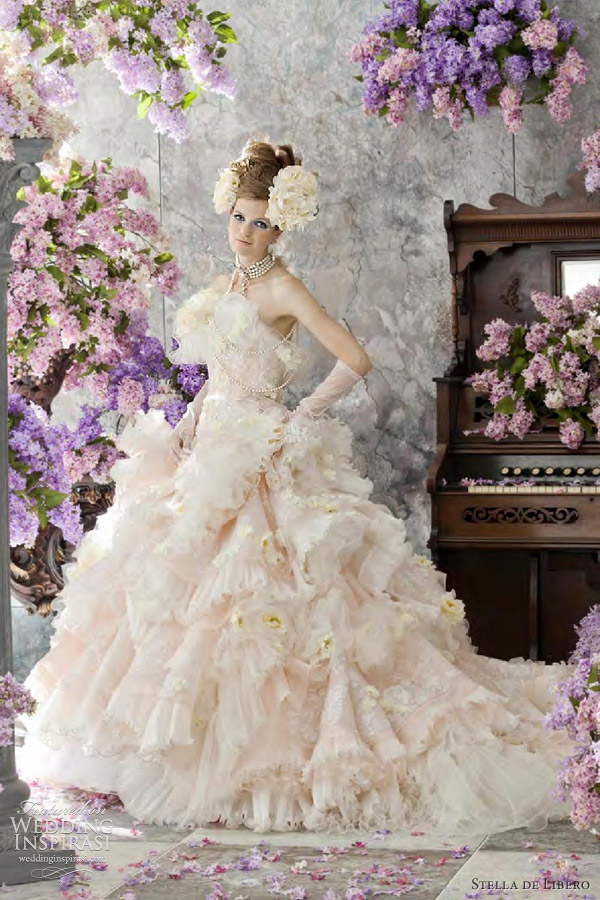 Close-up of the beautiful gown, surround by pretty lilac flowers. How lovely is this image?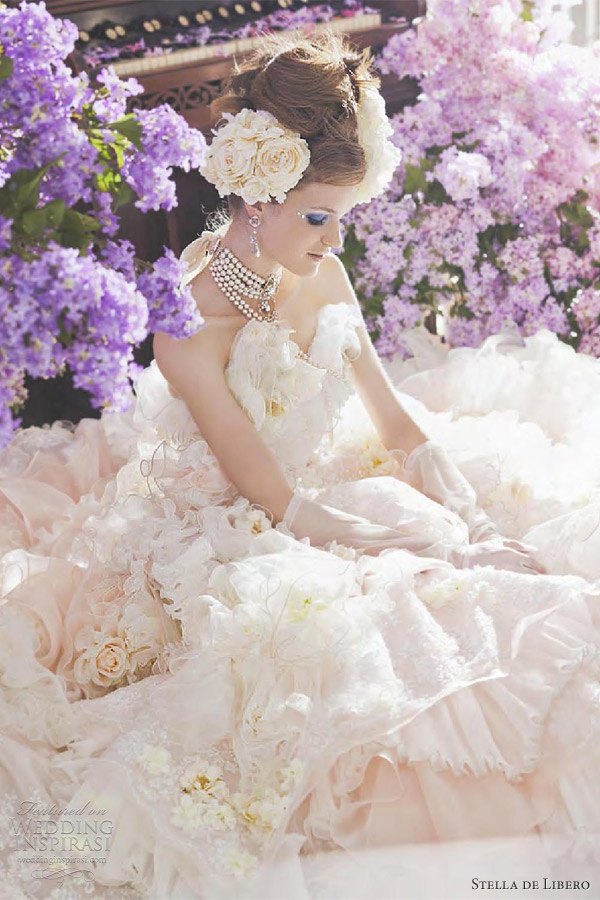 More gorgeous Stella de Libero wedding gowns after the jump.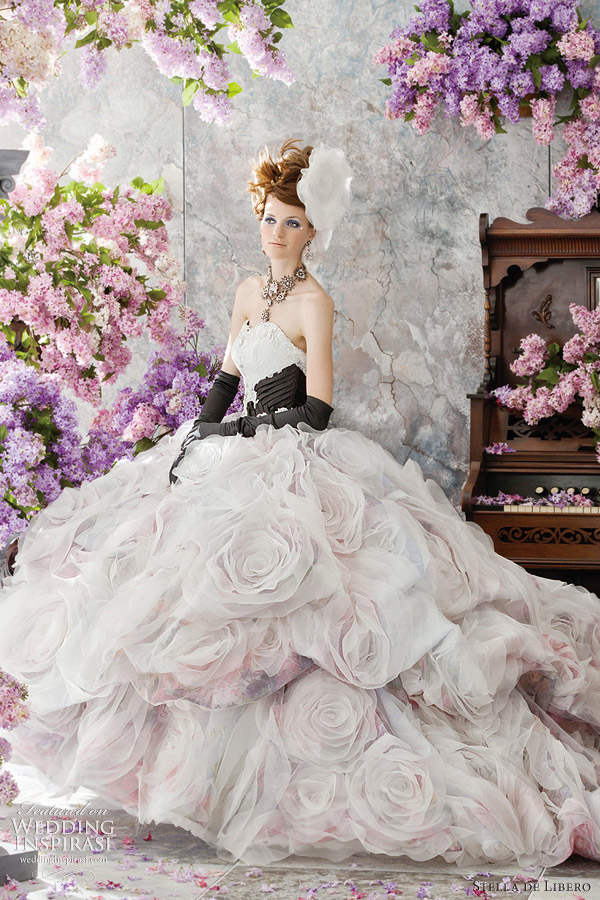 Above and below, voluminous "rose" ball gown with black pleated band at the waist.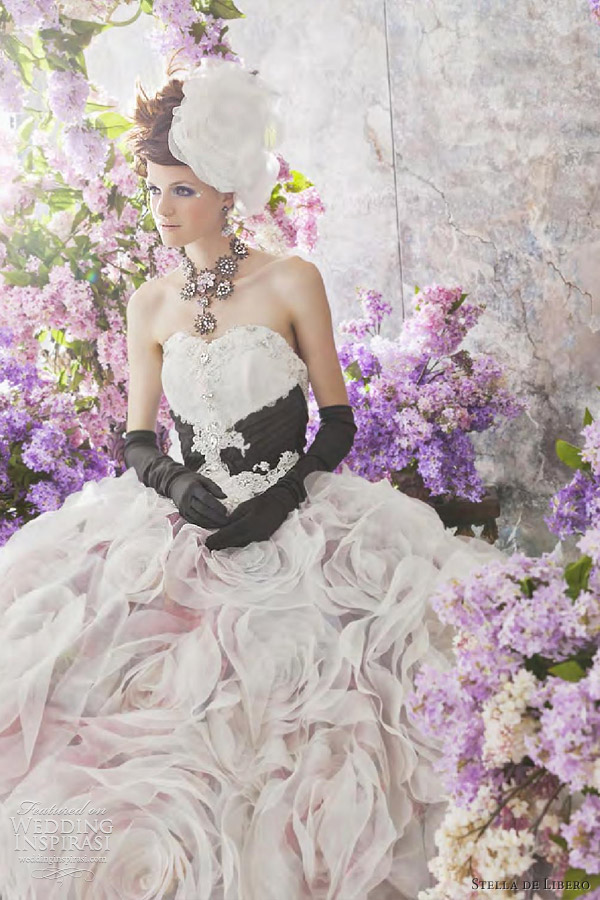 Same gown as the one before, but this one's in all white. Also available in pale pink and lilac.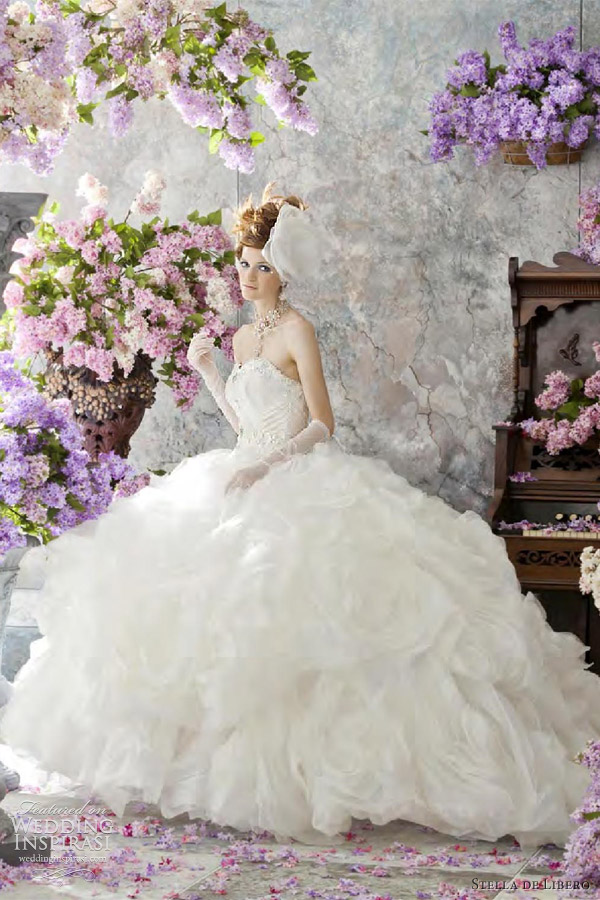 How's this one for a fairy tale princess bride? Below, wedding gown with opulent gold bead detail.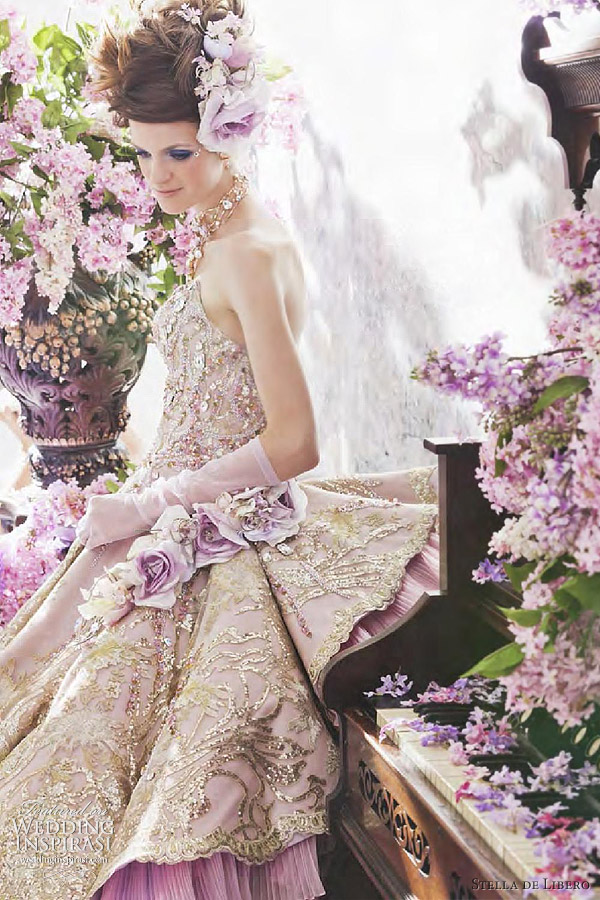 Full view of dress showing pleated ruffle accents in pink and purple.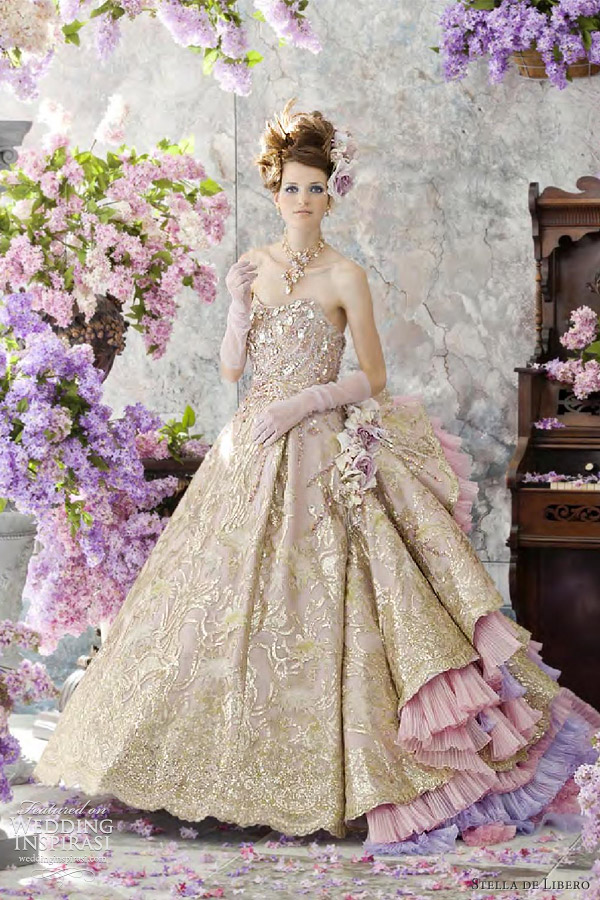 Strapless white ball gown. How do you like the pairing of the white gown with pale lilac gloves? This gown is the same design as pale pink gown (first two images in this post). Also available in pale blue.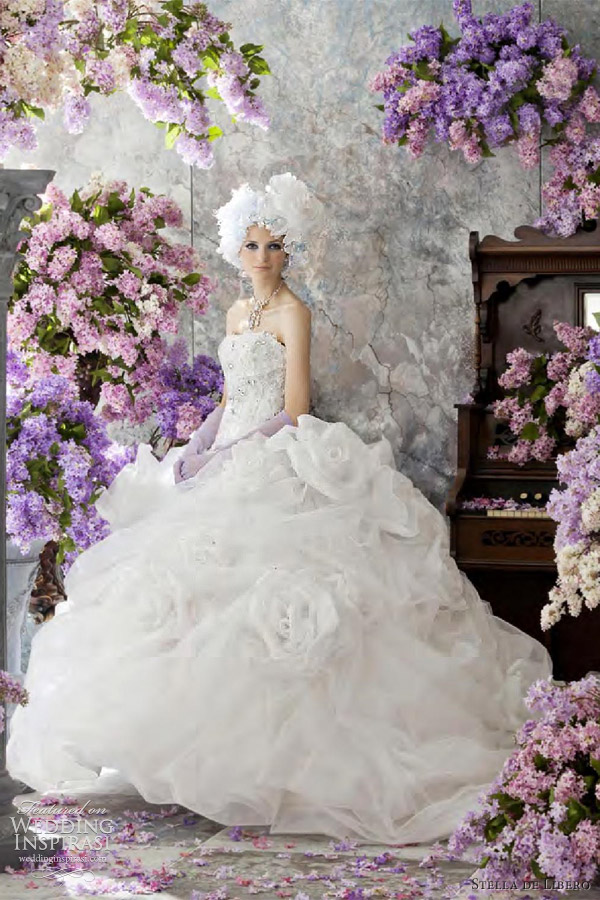 Off-white gown with floral printed bodice.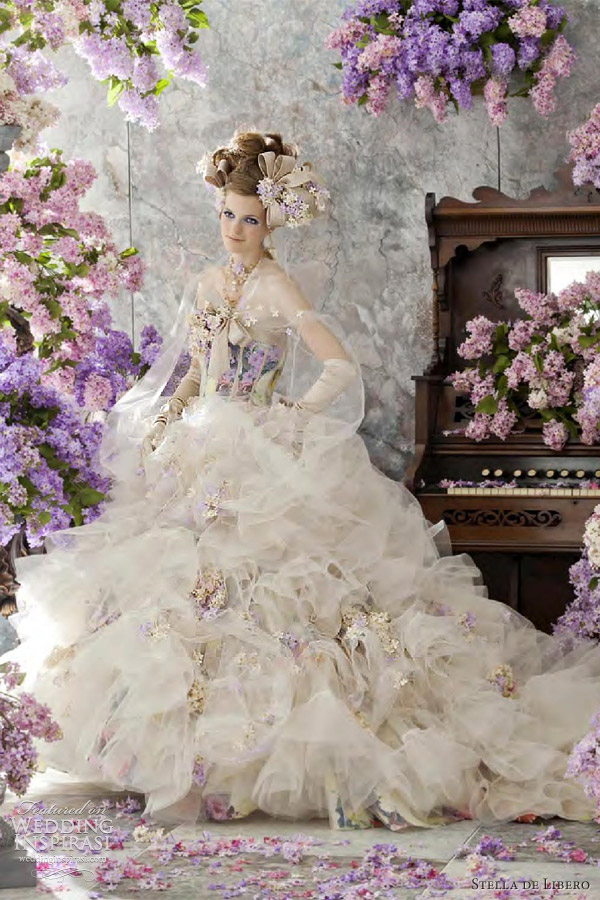 Close-up of the gown showing bow detail at the strapless neckline.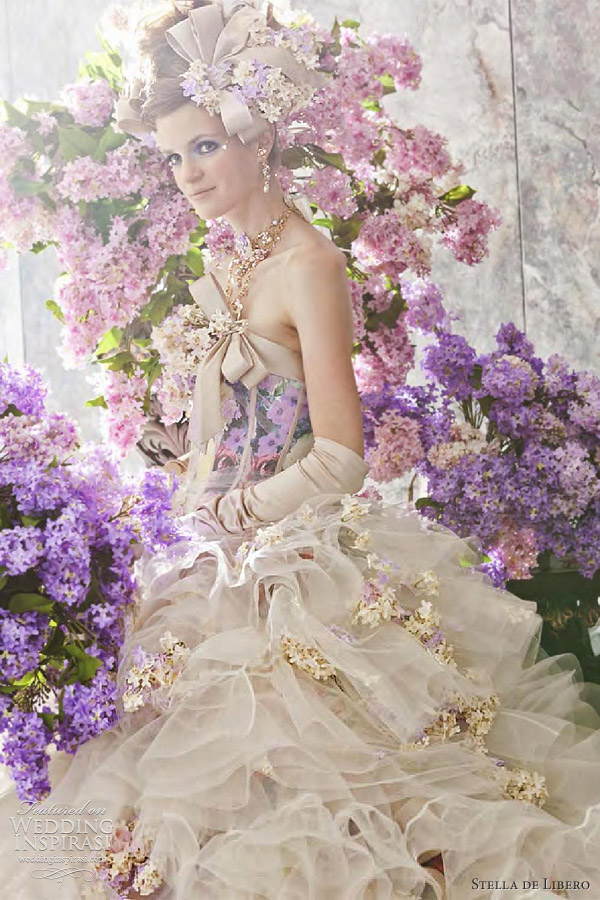 For details, prices and availability, visit Stella de Libero Japan.