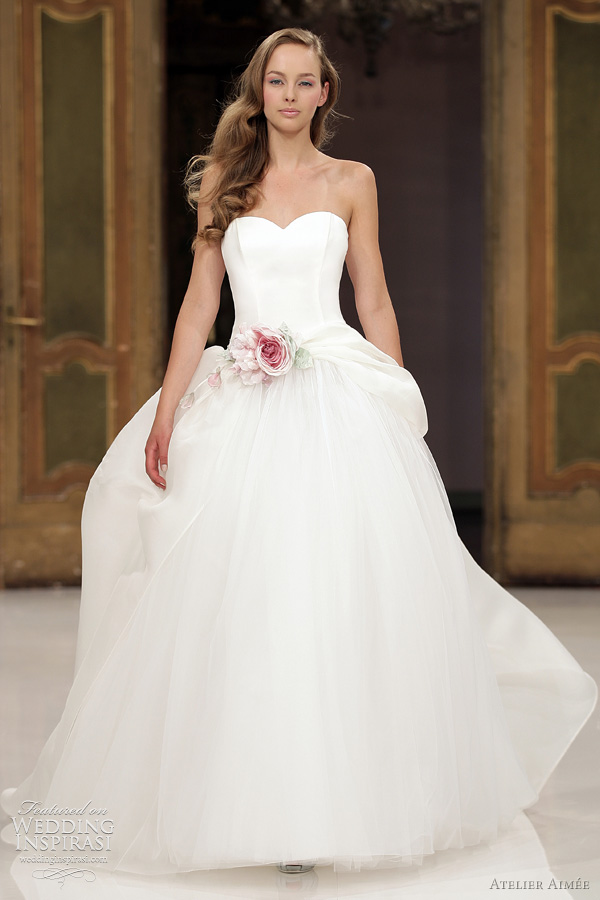 Lovely wedding dresses from Atelier Aimée 2012 bridal collection. The three looks for this collection are Diva Bride – figure hugging gowns with dramatic detailing such as turquoise accents and feathers; Romantic Bride — dreamy frocks in shaded silk taffeta adorned with details such as bouquets of roses and peonies, pearl and flower embroideries; and Minimal Chic Bride — elegant gowns with a sartorial touch, Atelier Aimee's tribute to Catherine Middleton and Prince William's wedding. Above, Giuly dress adorned with flower at waist; below, Dana gown featuring embroidered bodice studded with crystals.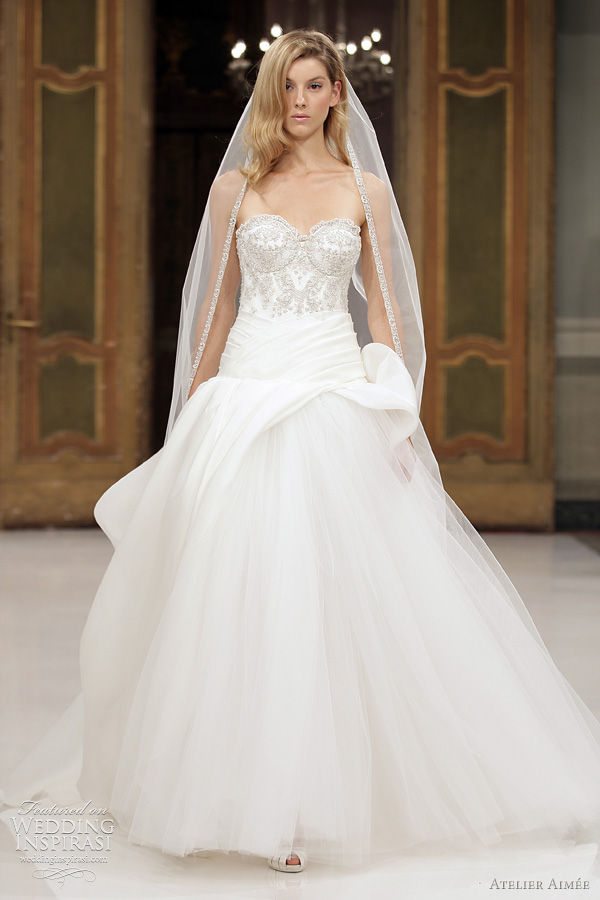 Sira high neck short sleeve gown with elongated bodice dotted with crystal adorned thread work.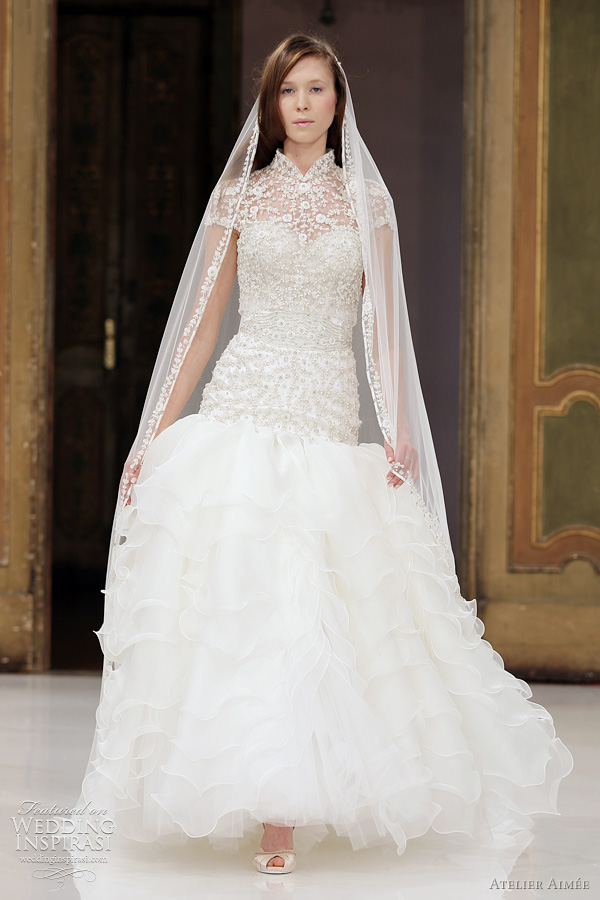 Hellen strapless gown featuring pale blue lined tiered skirt and a sweet bow sash at the waist.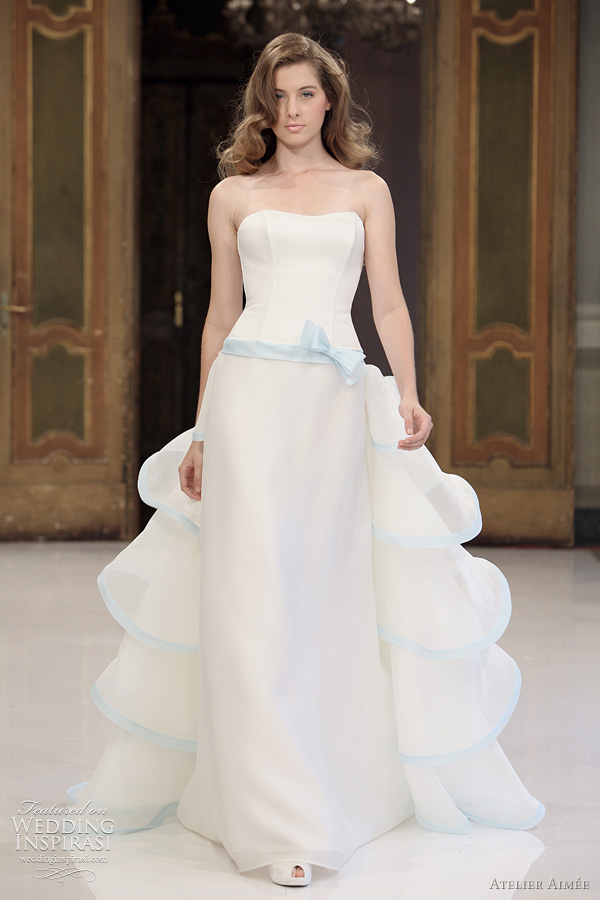 Federica pink pleated ruffle  gown.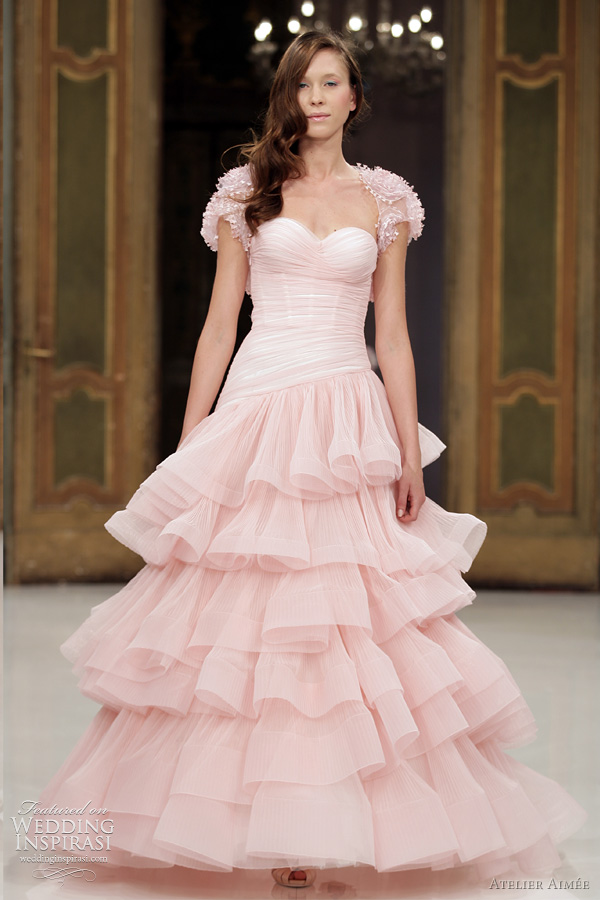 More wedding gowns after the jump. Click Read More to continue.
Melany, sweetheart neckline gown in floral print with gathered tulle overlay.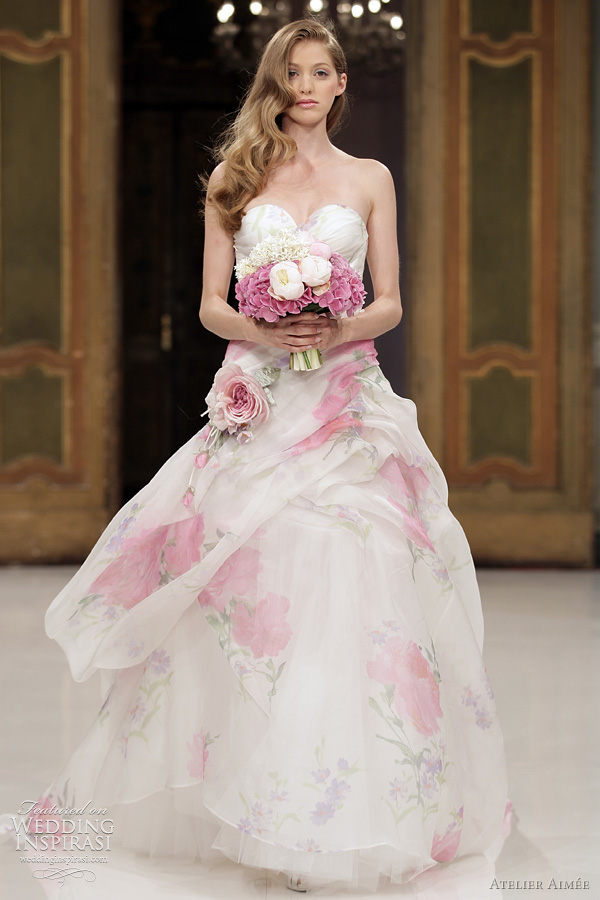 Barbie wedding dress with turquoise beads lining the neckline; Biky powder blue one-shoulder gown.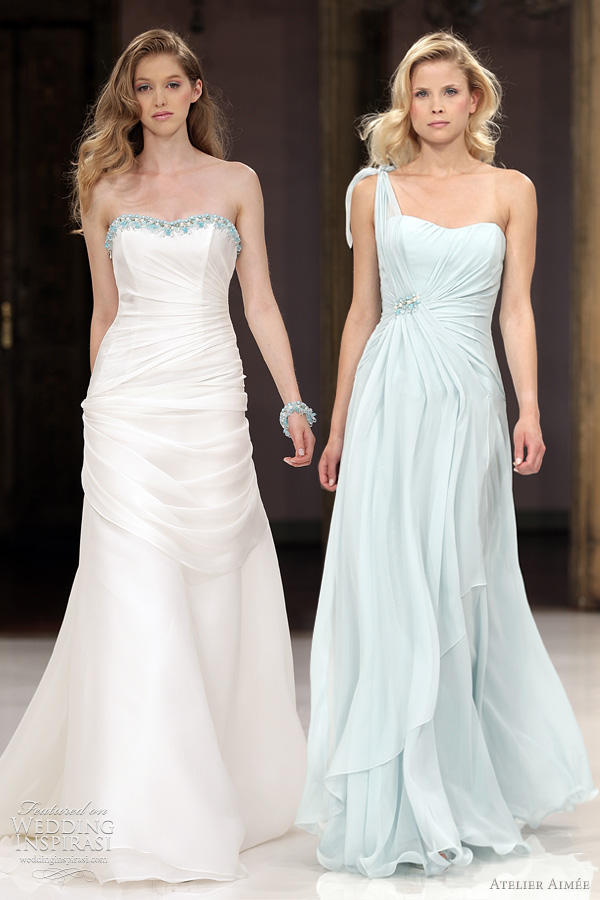 Marion and Chiara wedding gowns with sculptural pleats and ruffles,.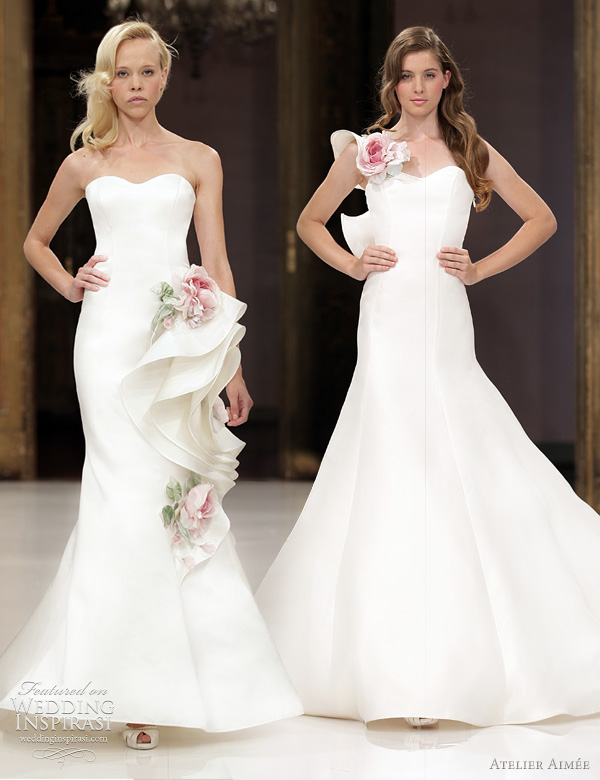 Bice mullet short to long ruffle wedding dress with turquoise accents.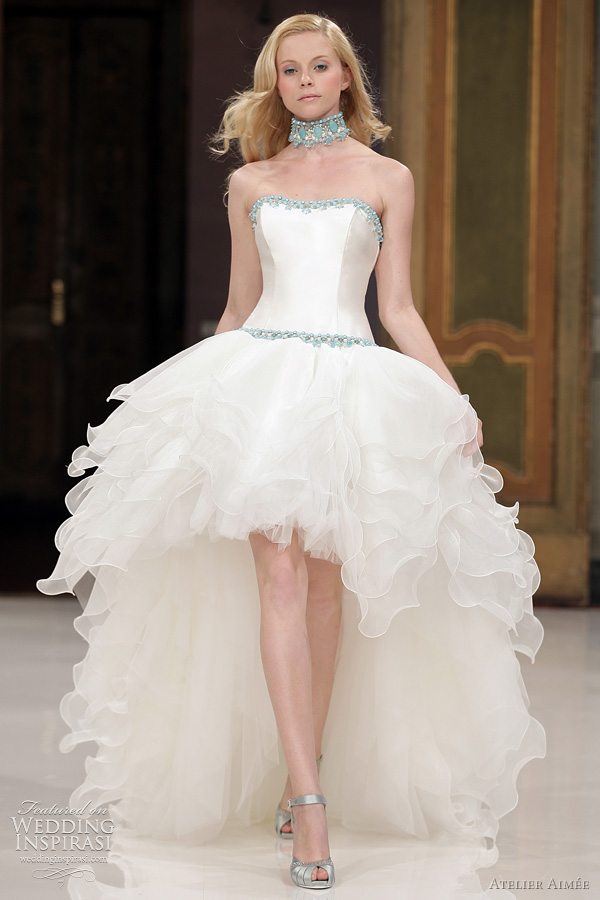 For details, availability and prices of these Atelier Aimee wedding dresses, click here.