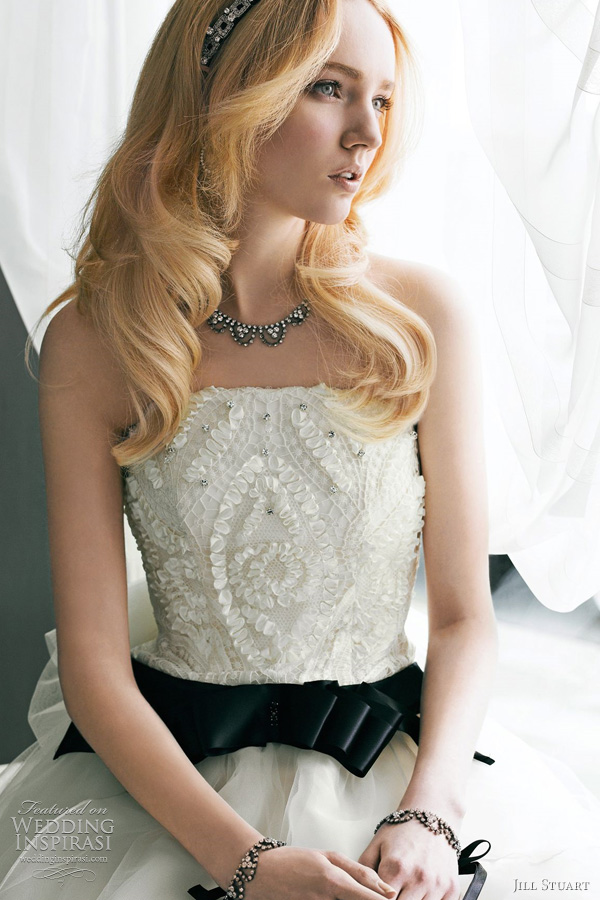 Pretty, romantic Jill Stuart wedding dresses from the latest collection. We're suckers for Jill Stuart's bridal gowns (why only in Japan?!) and this collection delivers yet again. Above, gown with lace bodice and black sash belt; below, strapless ivory gown with lace panel skirt and crystals dotting on the bodice.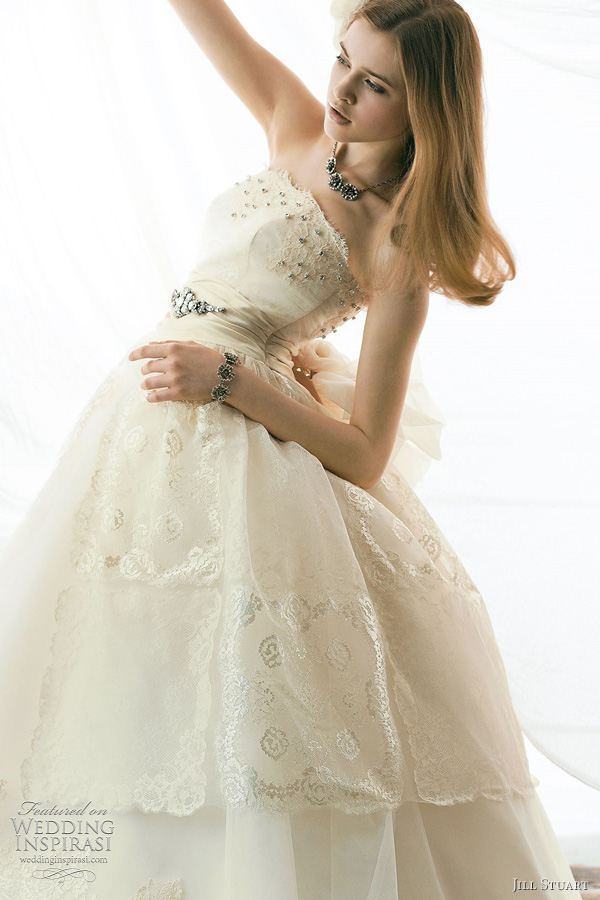 Ivory hanky tier gown with dotted netting overlay.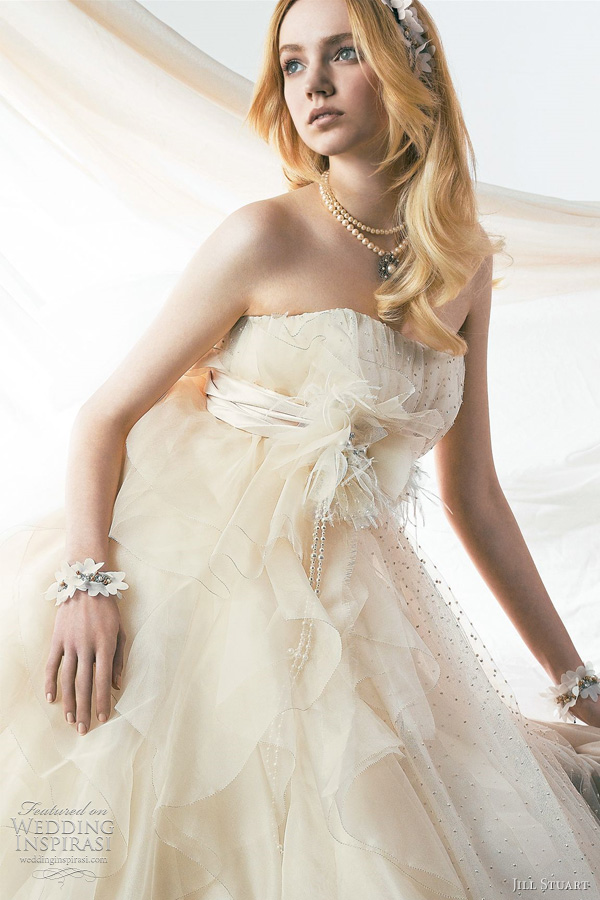 Off-white dress with crystal belt and feathers adorning the skirt.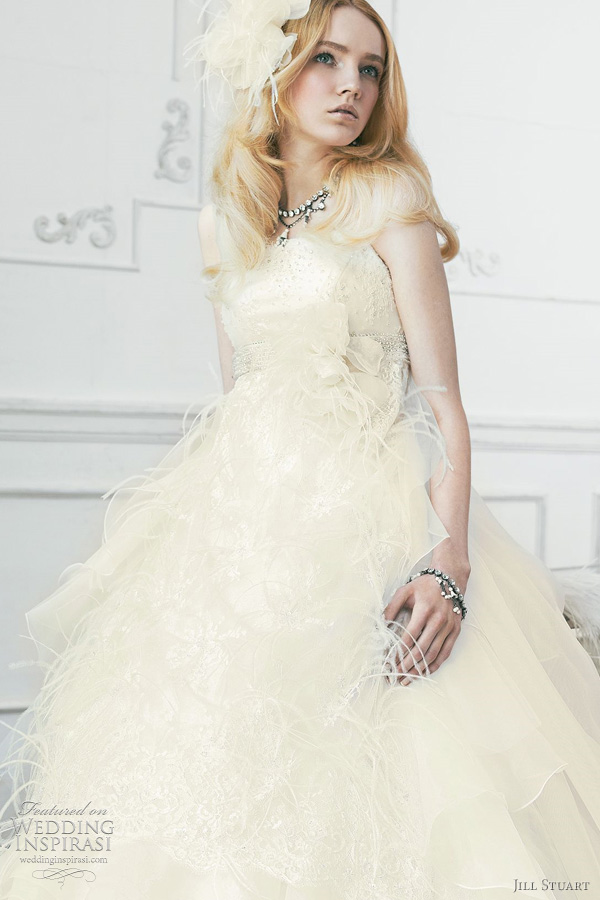 Vintage style wedding dress with beautiful lace overlay. Isn't it gorgeous?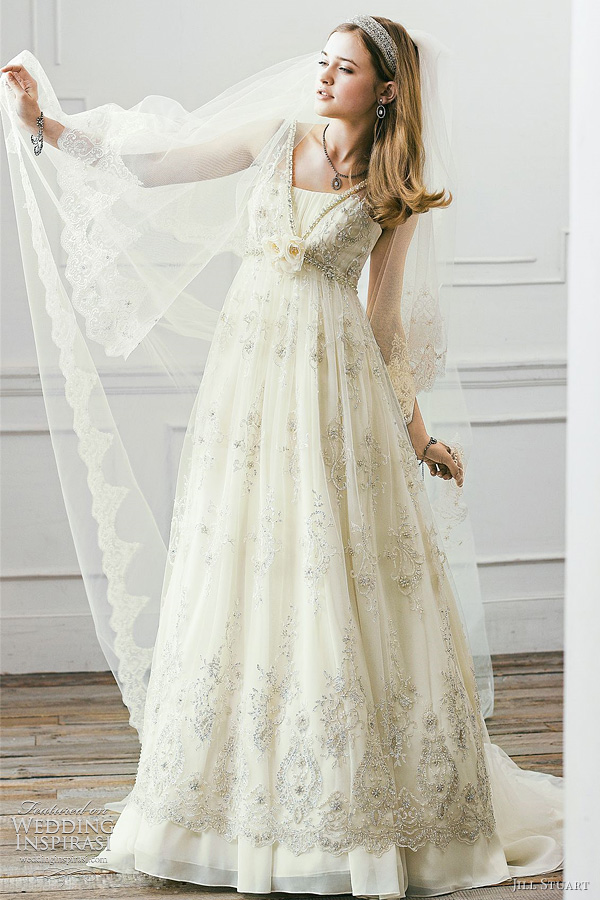 More Jill Stuart wedding dresses after the jump. Click Read More to continue.

Strapless gown with feathers accenting the neckline.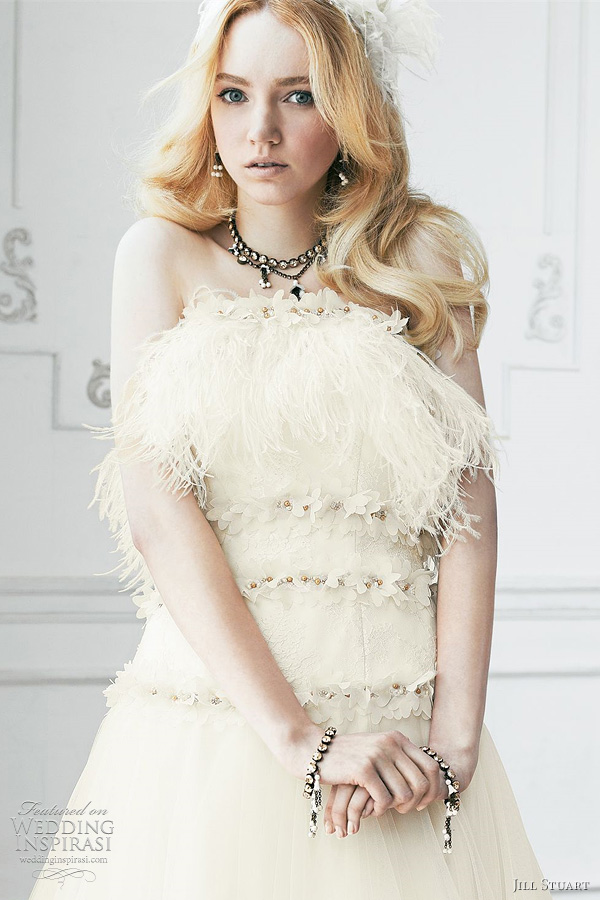 Ivory gown with floral applique, worn with matching veil. Pretty!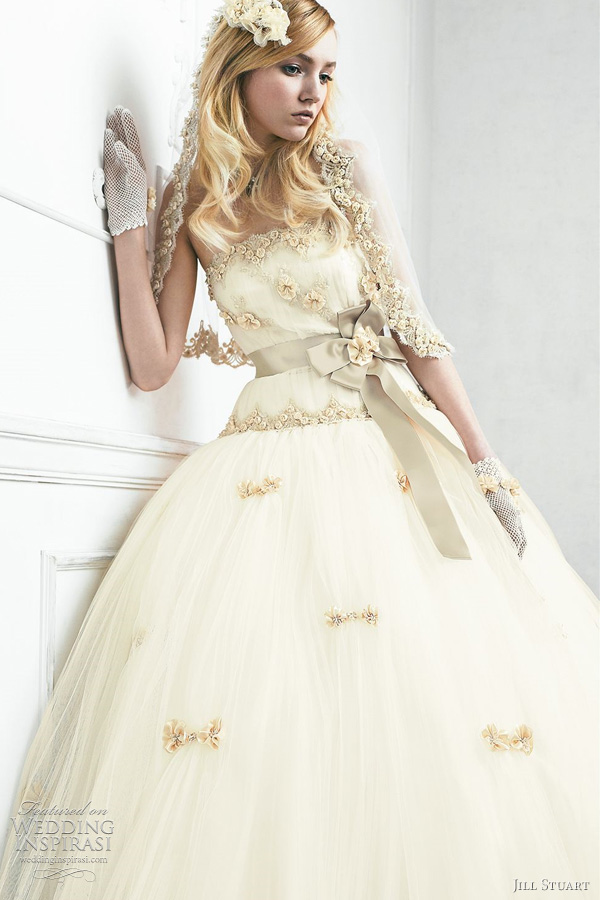 Closeup of the gown showing sweet flower detail on the bodice and pretty bow sash at the waist.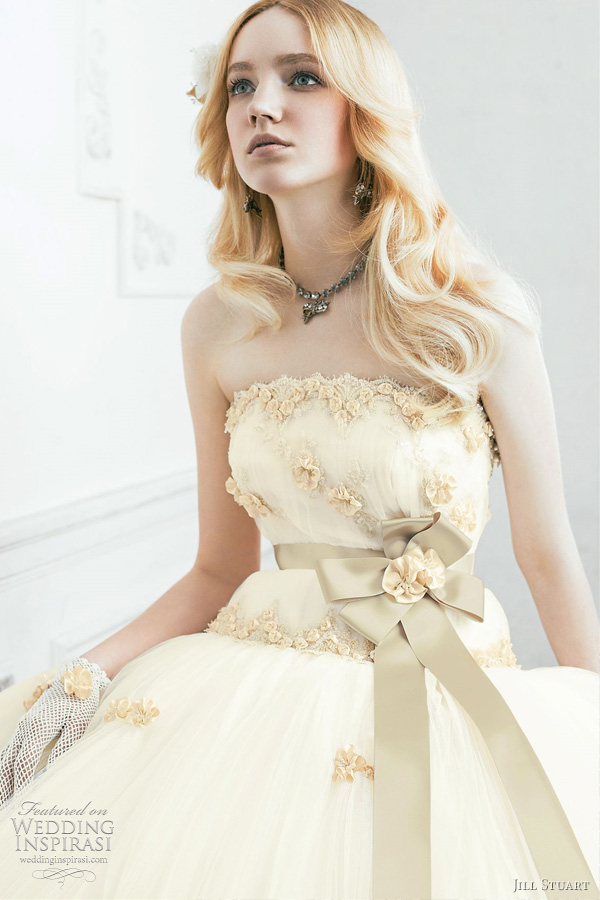 Strapless wedding gown with large bow and flowers accenting the back.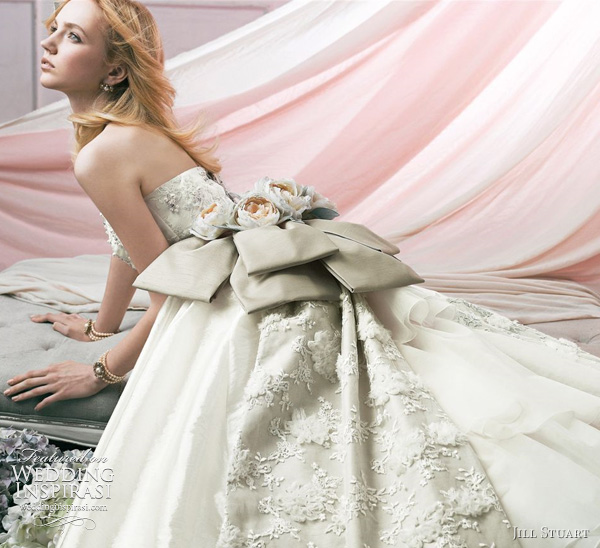 For details, availability and pricing, click here. Color wedding dresses by Jill Stuart in the next post!