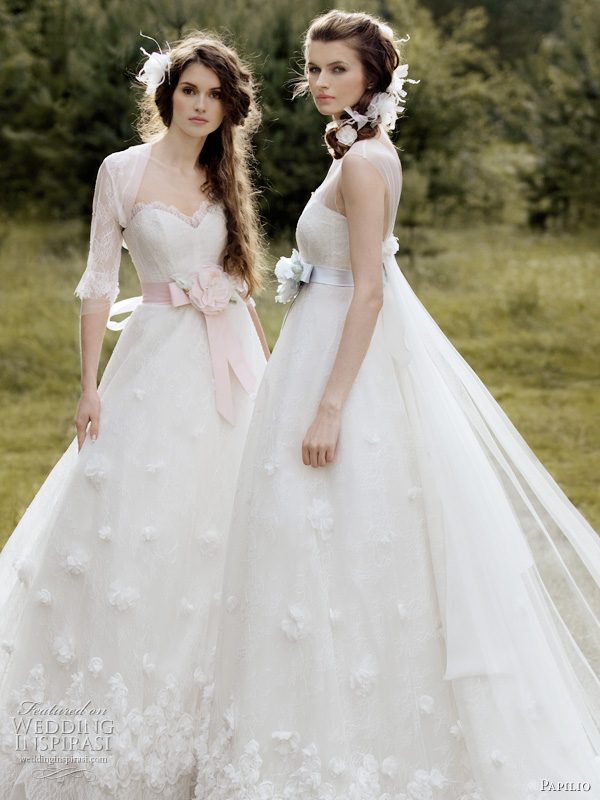 Behold! The ultra romantic and super pretty wedding dresses from Papilio 2011 bridal collection, Forest Dreams, is sure to put a smile on the romantic bride's face. We at Wedding Inspirasi were literally squealing with delight as we go through the images of these beautiful dress. Above, Forest Dreams and Forest Spirit gowns with pink and light blue bow accent at the waist. Below, Ease strapless wedding dress and adorable matching flower girl dress.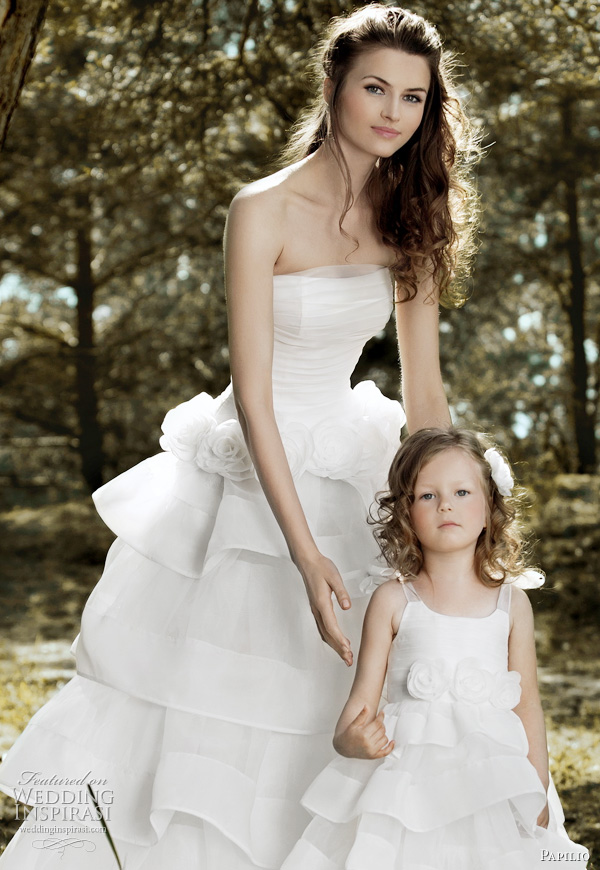 Rustle bohemian chic wedding gown with embellished straps. Adore this one!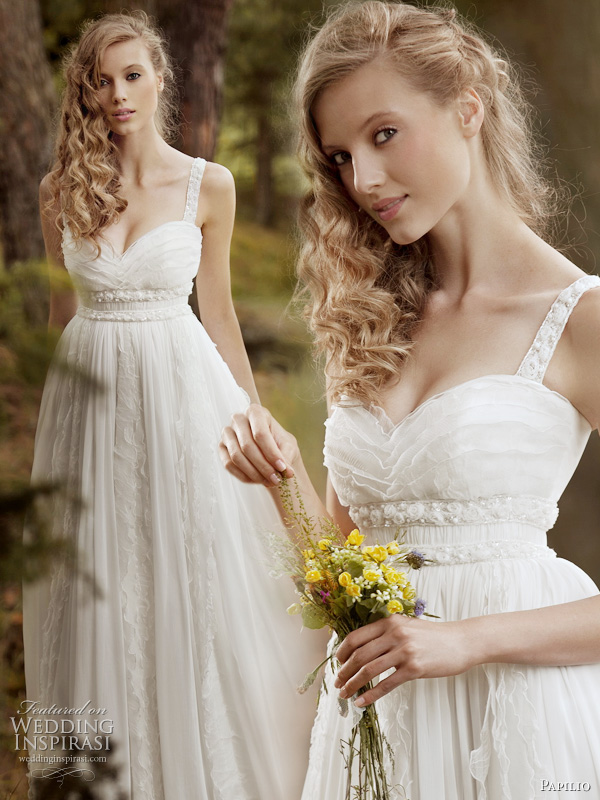 Flare short to long dress — looks at home for an Enchanted Forest wedding theme.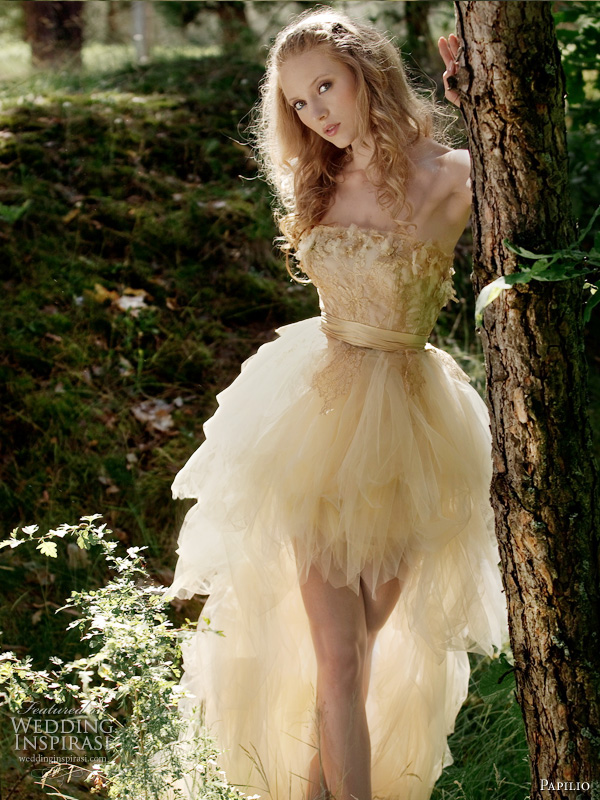 Dune dress with spaghetti straps and ruffled skirt and matching flower girl dress.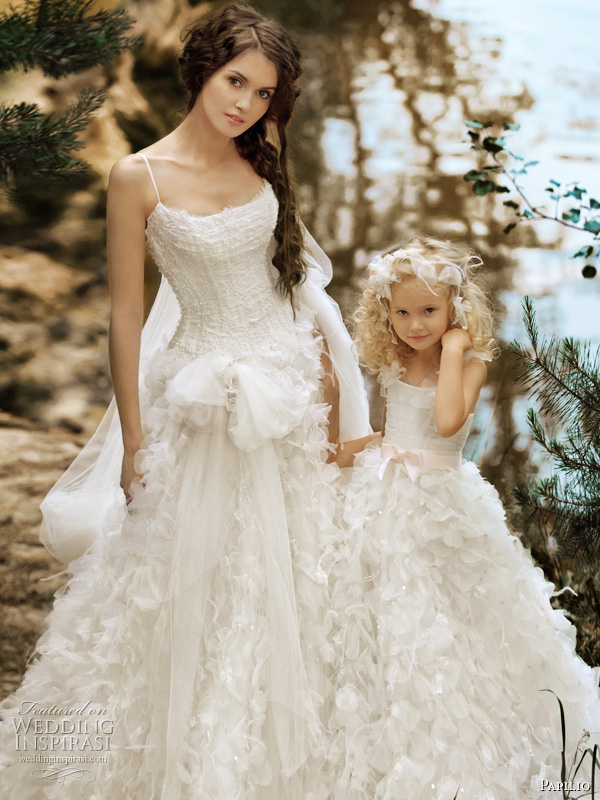 Waterfall, an elegant strapless gown with tulle overlay.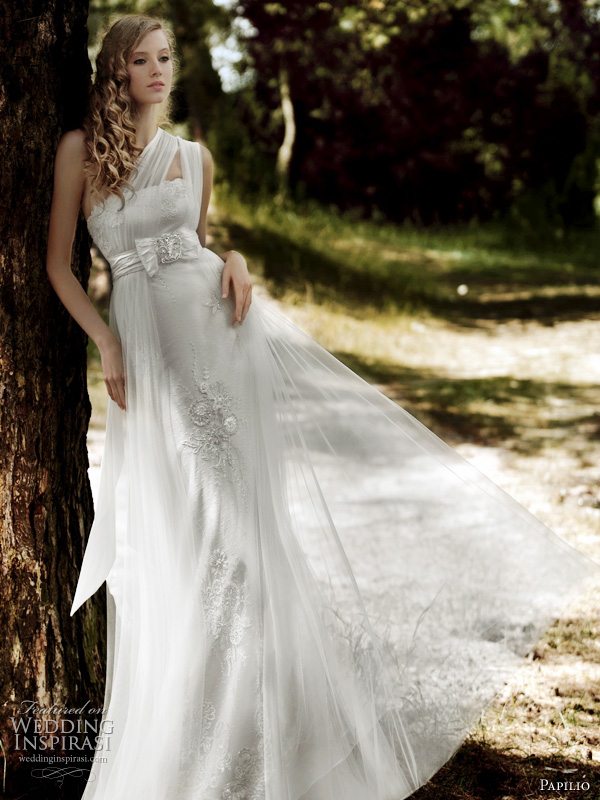 This lovely light pink Flower Fields dress with floral applique is really pretty from the back too.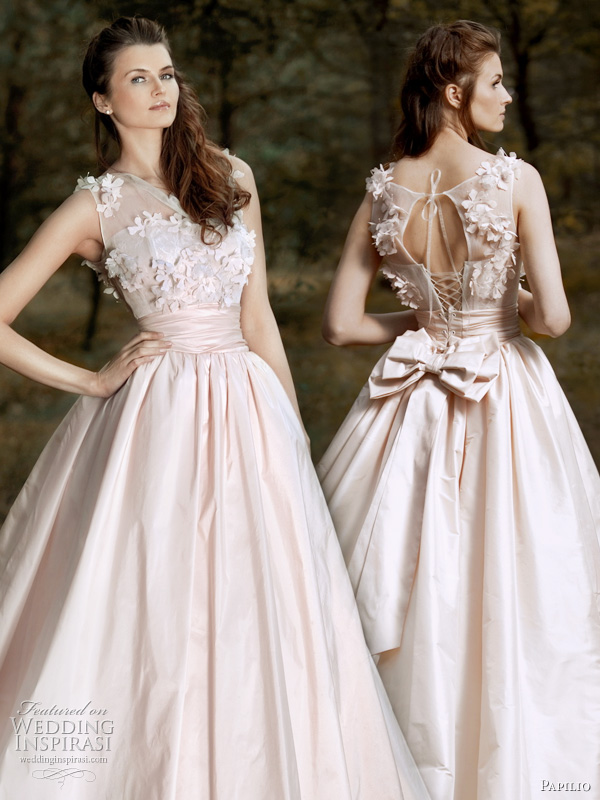 Sunshine strapless wedding gown and Sunray dress with short puffed sleeves.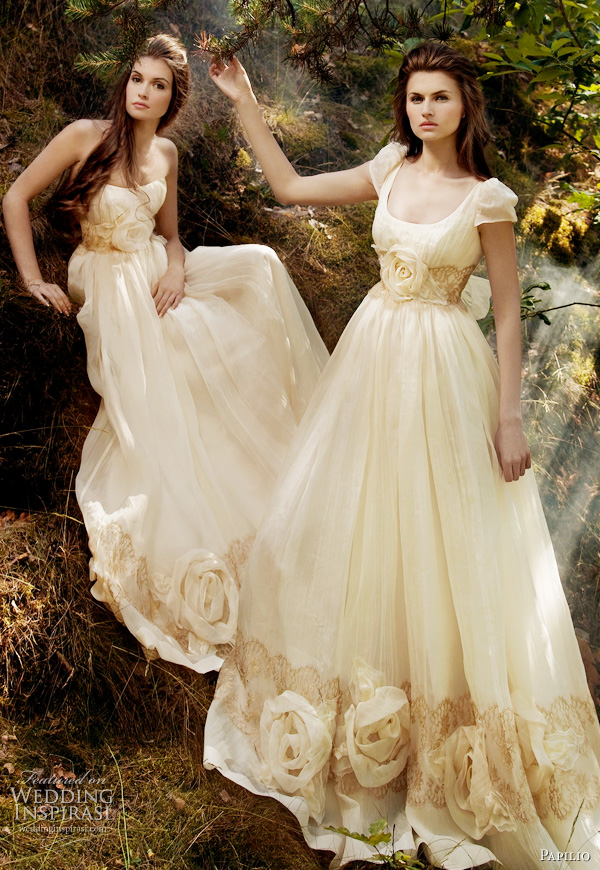 Polaris wedding dress with pockets.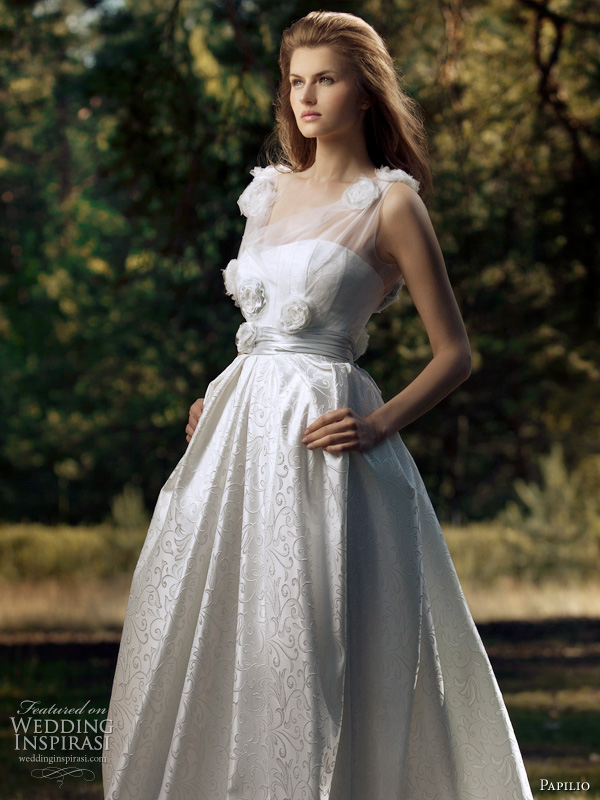 Dewdrops, a dreamy sheath gown with beaded accent running through the front of the skirt.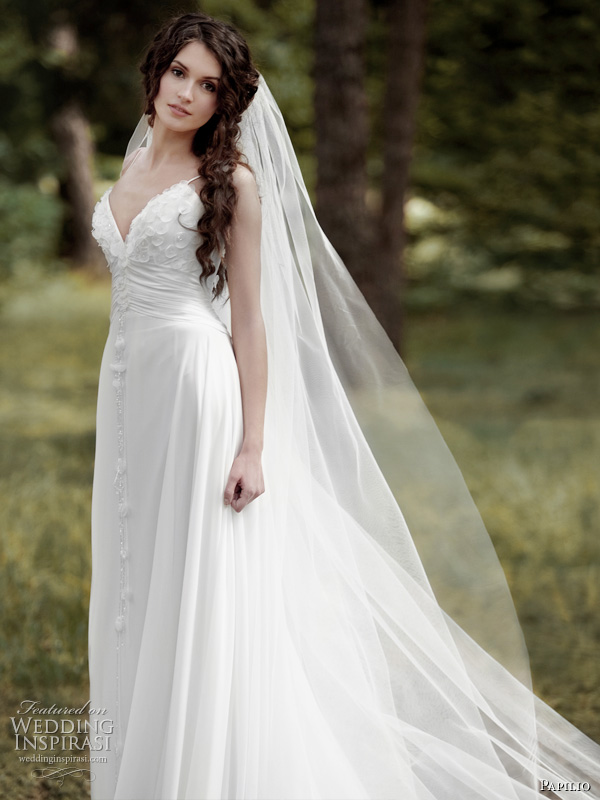 Wave wedding dress with delicately layered  flounces on the skirt.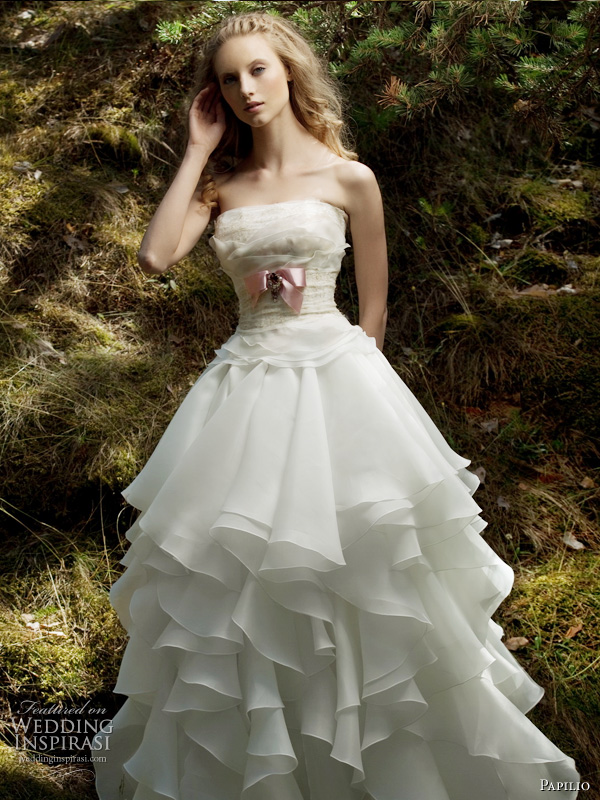 Awakening, an ethereal tulle gown with blooms around the bust.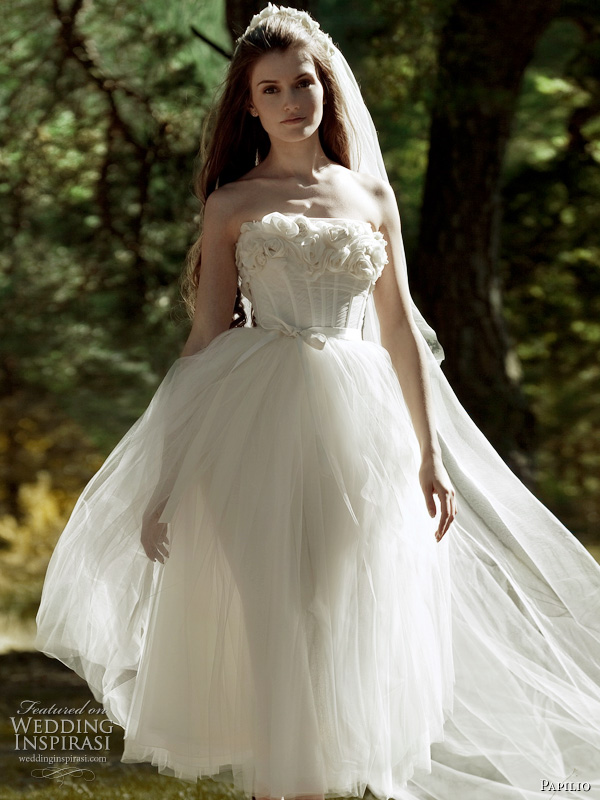 Opening  multi-tier ruffle sheath.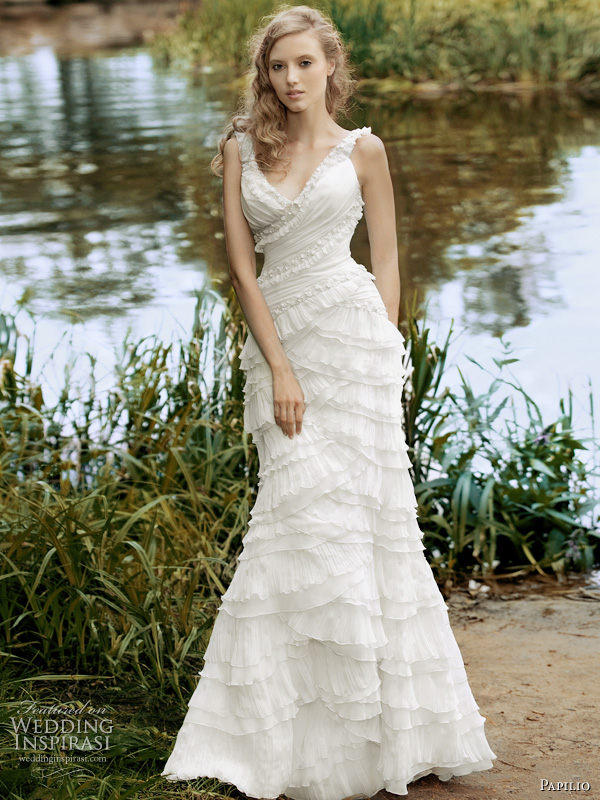 Surprise strapless gown featuring a wide beaded waist detail.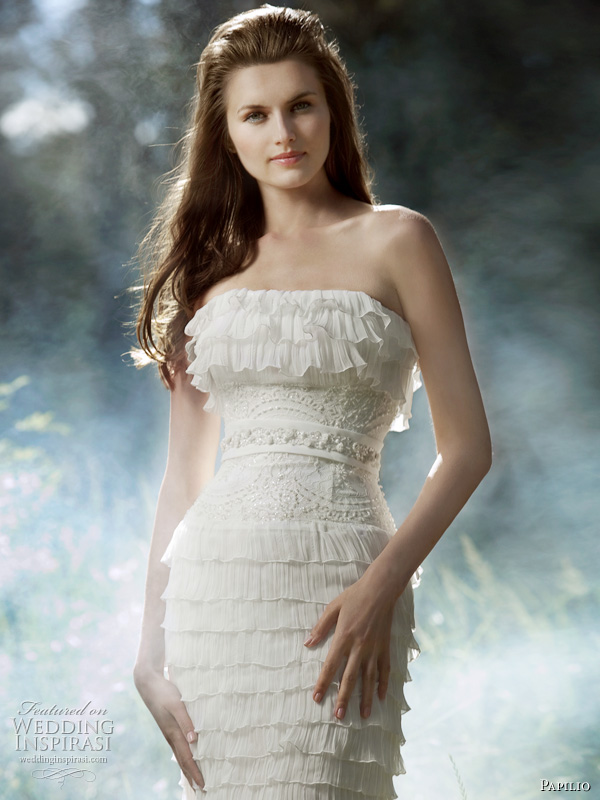 To see more beautiful, romantic gowns from this collection click here (site is in Russian).