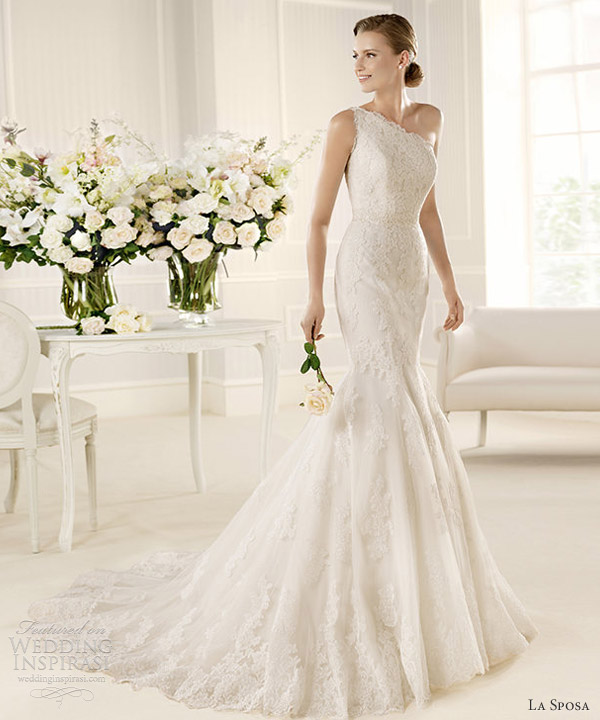 On this page, we highlight some of our favorites from La Sposa "Fashion" bridal collection. Above, Mulata one-shoudler lace mermaid gown. Below, Mundo sleeveless sheath gown with Mandarin inspired collar.
Musgo sleeveless drape gown with embellished straps and waist.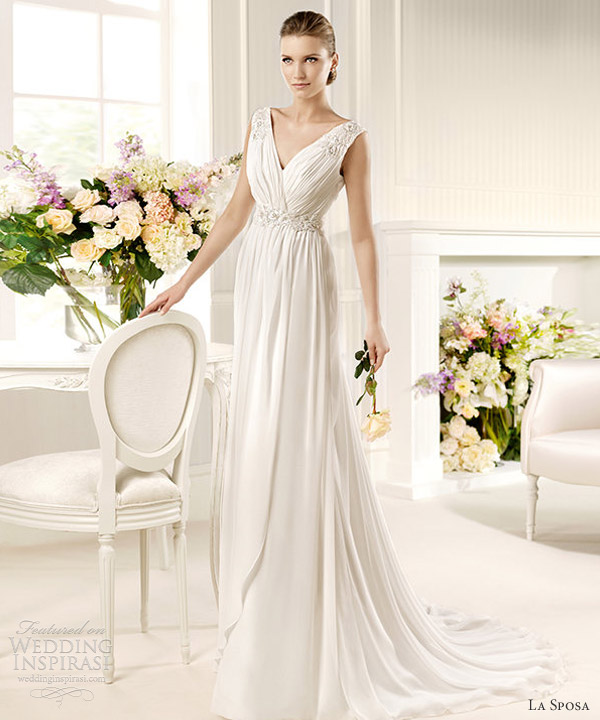 Mullet strapless sweetheart neckline gown in lace. Isn't this just breathtaking?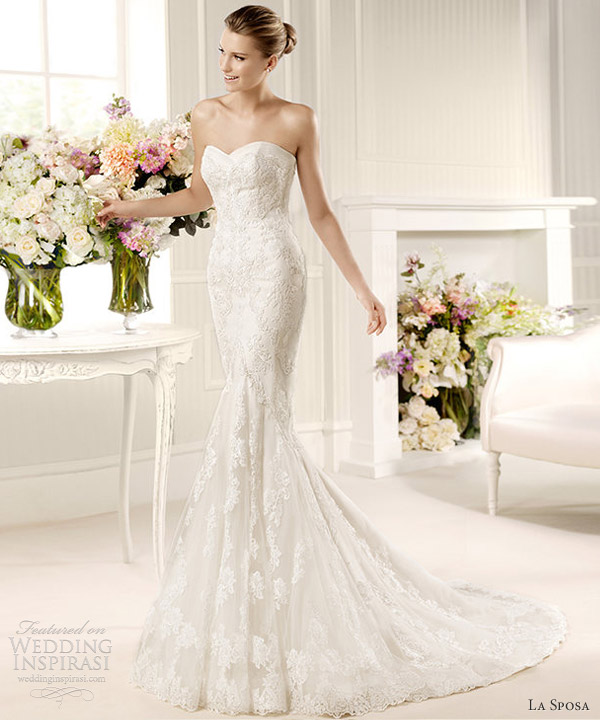 Musa draped one-shoulder gown with thigh-high slit.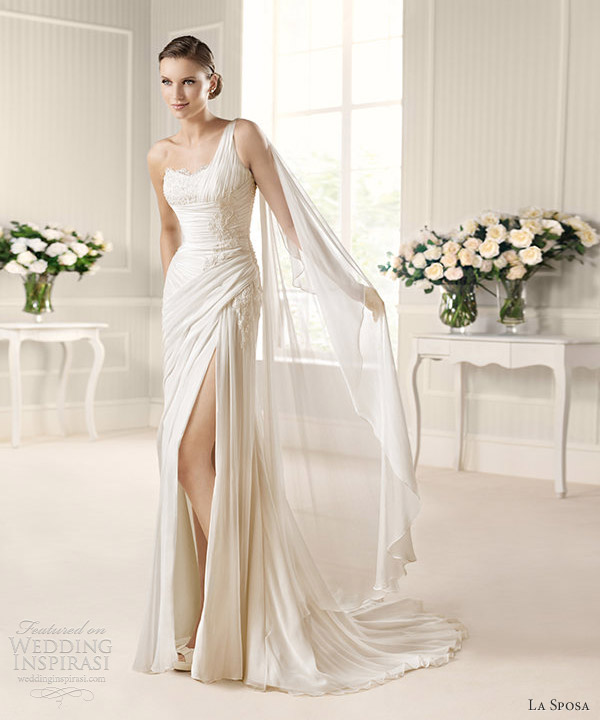 Maraca blouson gown with tank style straps and scoop neck bodice.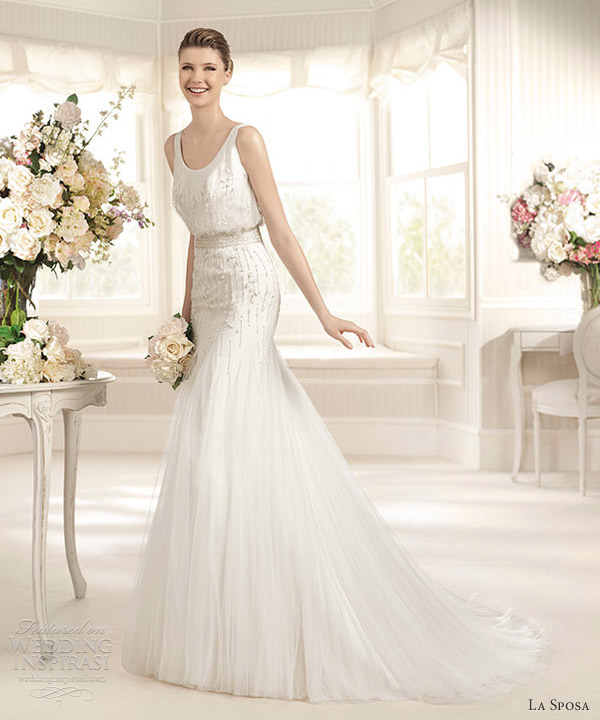 Marcial strapless draped gown with sheer, floor sweeping bridal cape.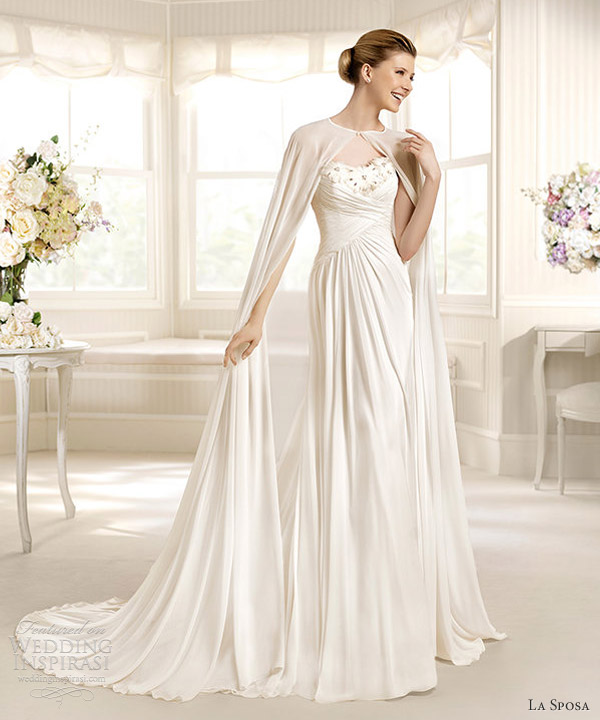 For details, availability and prices, visit La Sposa.