Brides looking for clean, modern styles for their wedding day should look no further than Nicole Miller's Fall 2010 collection. We really love the diagonal straps and draped ruffle on the back of the dress below, a silk stretch gown with asymmetrical neckline.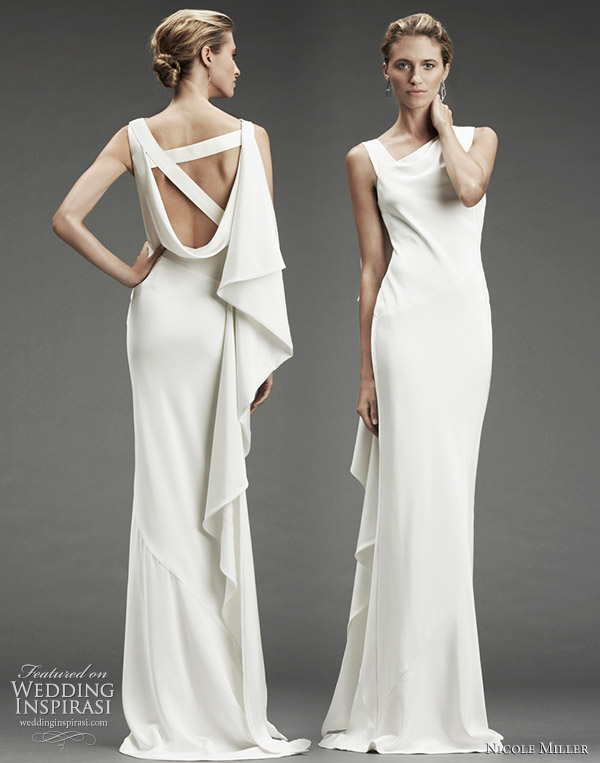 Silk chiffon halter wedding gown with front draping and open back. Thin straps at back add interest.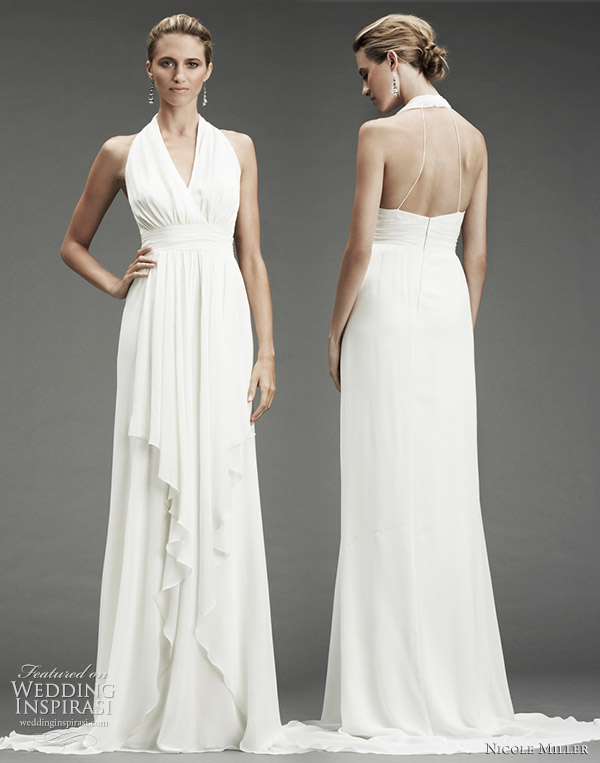 Beaded lace v-neck wedding dress with lace trim and cutout-back with button detail.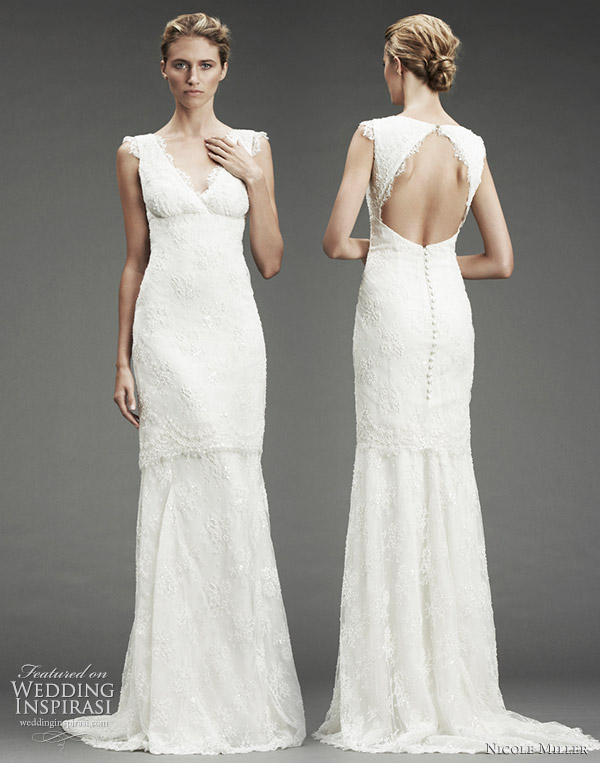 Silk dress with front ruffle detail and train; silk chiffon gown with empire waist and front draping.
Strapless stretch silk gown with front ruffle (LOVE!); double face satin halter gown with open back.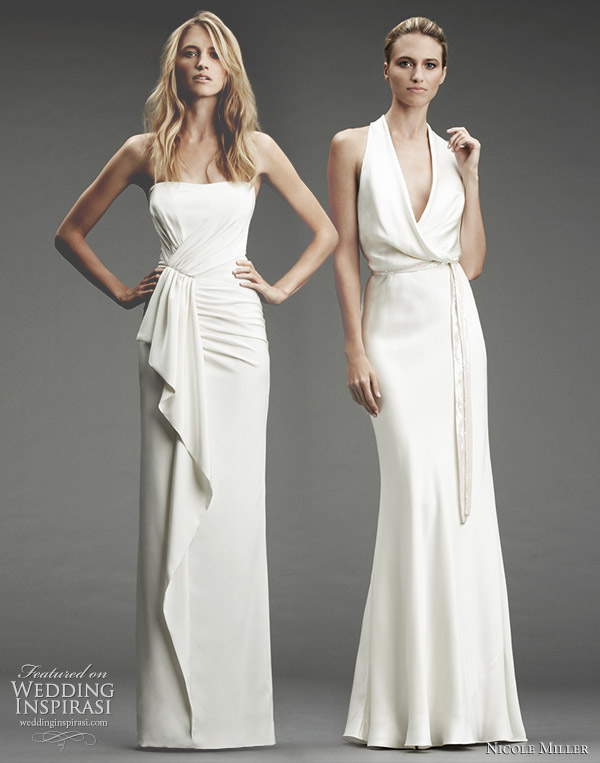 For more of these beautiful bridal gowns, click here.