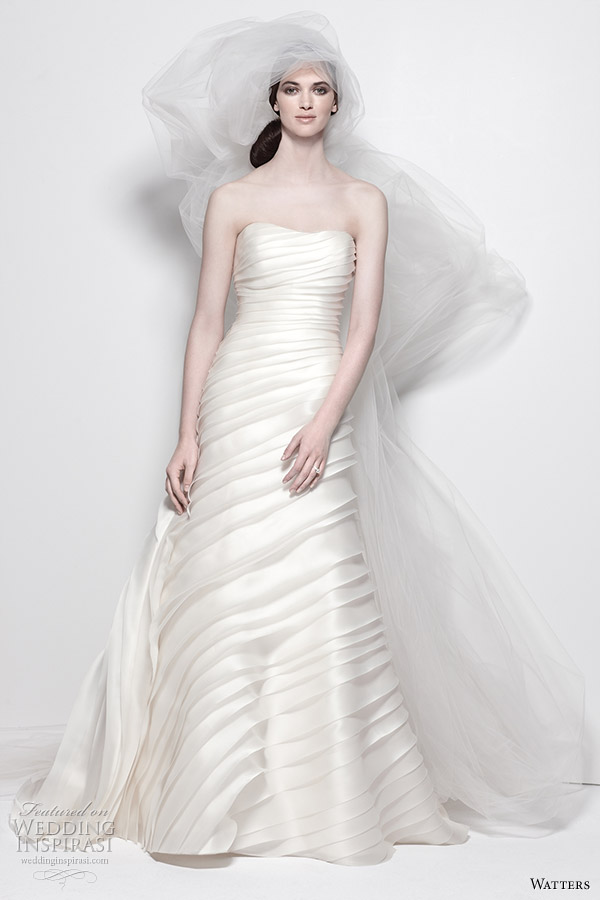 The names of the gowns may be desert-inspired but the collection is one lush beauty. Here's a look at the gorgeous Watters wedding dresses from the Spring 2011 bridal collection. Above, stunning Sahara, a strapless bias strip fluted gown in ivory silk satin organza. Below, pretty Patagonia, washed silk organza strapless gown with skirt pick ups and floral lace embellishments.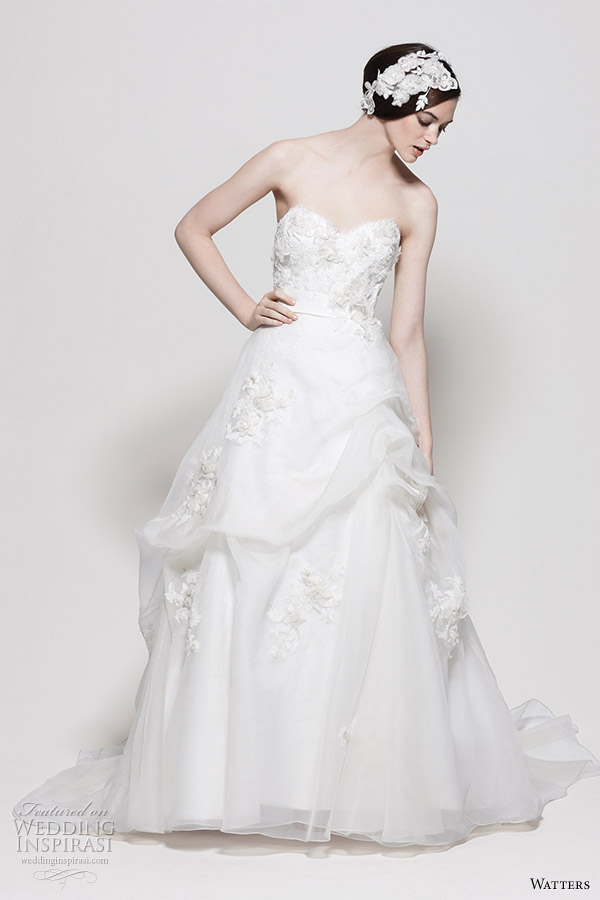 This is Kalahari, a white silk taffeta strapless bridal gown. Side note: Love bridal photo shoots where the bride model is wearing a ring, especially a solitaire engagement ring. :)
Gobi, white silk taffeta strapless dress with sweetheart neckline, empire band with flower pin and full skirt. Never a huge fan of taffeta but look at this! It's so so pretty!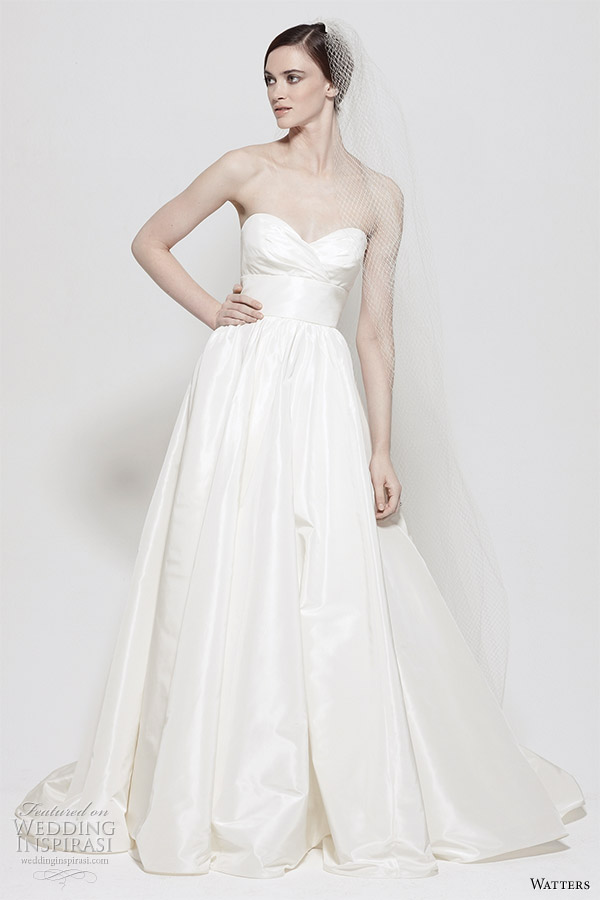 Sonara washed silk organza chapel train wedding dress with sculpted neckline, full a-line skirt and embellished with lace flowers.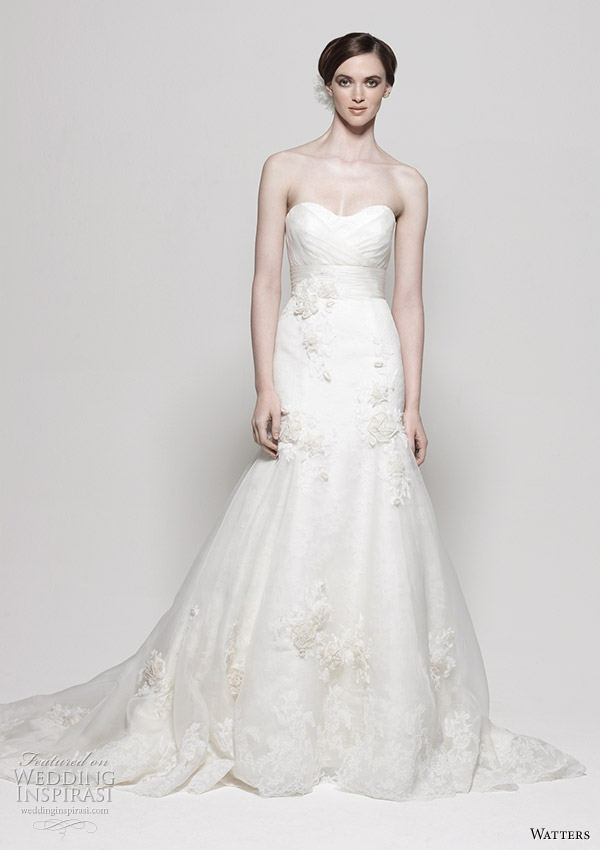 Mojave diamond white floral burn-out wedding gown with pockets, strapless sweetheart neckline, empire waist band with flower pin and full skirt.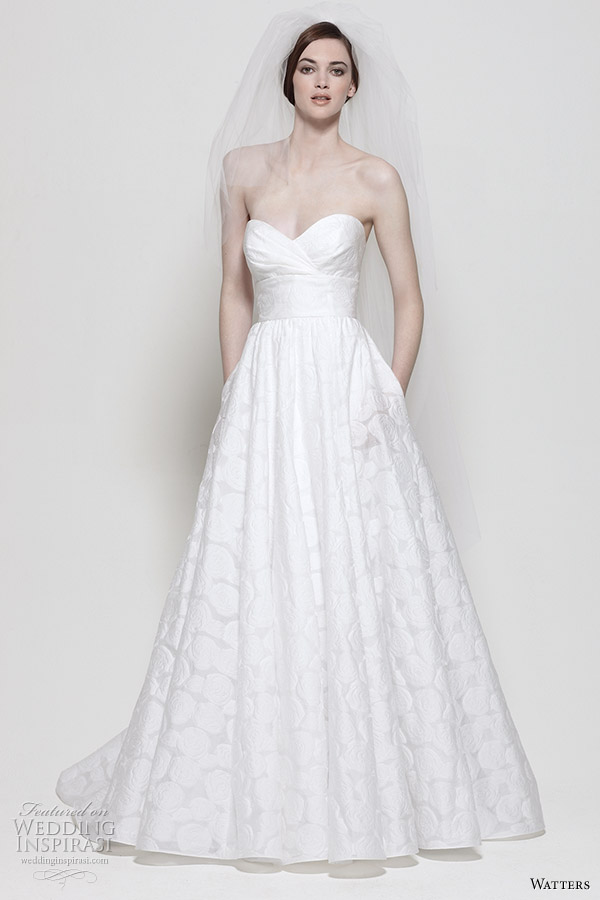 For more beautiful wedding gowns, click here.