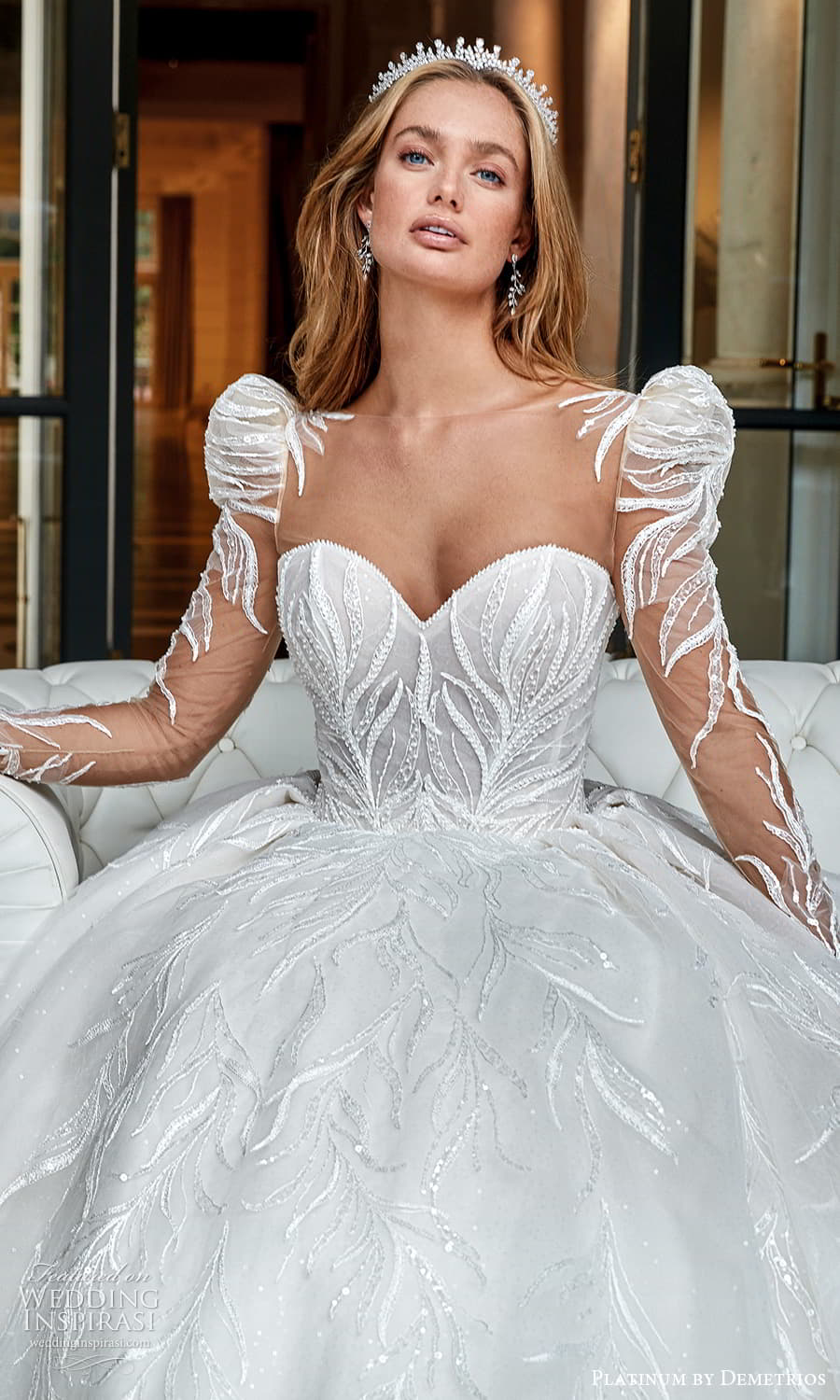 The 2023 Platinum by Demetrios bridal collection is a beautiful blend of classic, elegant silhouettes with unexpected touches. These intricately detailed wedding dresses are just breathtaking — guaranteed head turners!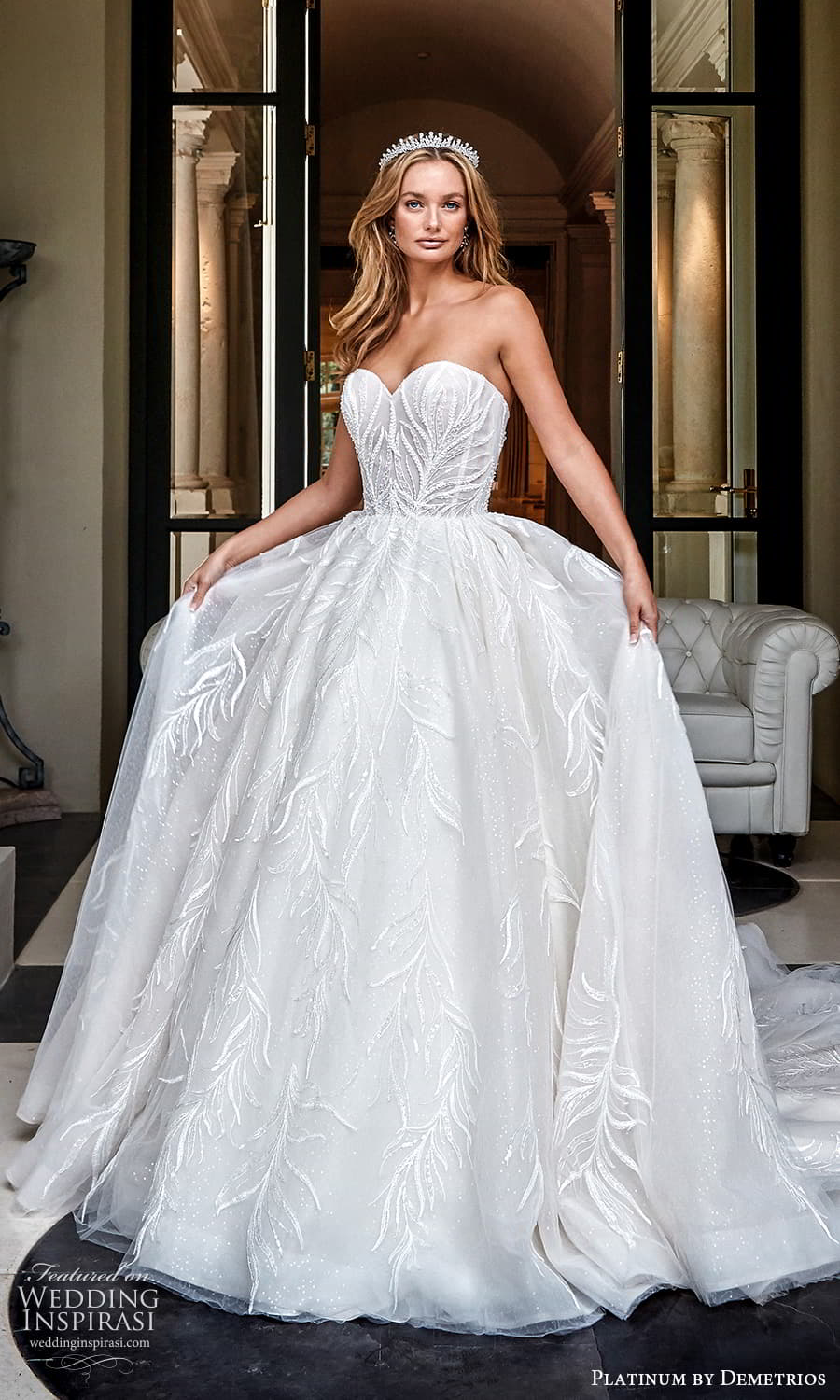 "This collection is seductive, daring and simply unforgettable. Playing with a variety of classic silhouettes from lightweight to more substantial, the collection features clean and open necklines (Deep Vs, Straight, Sweetheart, Illusion) to dramatic high necks with fabulous detailing, stunning lace patterns, 3-d detailing, satin beauties, variety of tulles (from simple to sparkle to beaded) and gorgeous sleeves that are here to play, stay and slay!"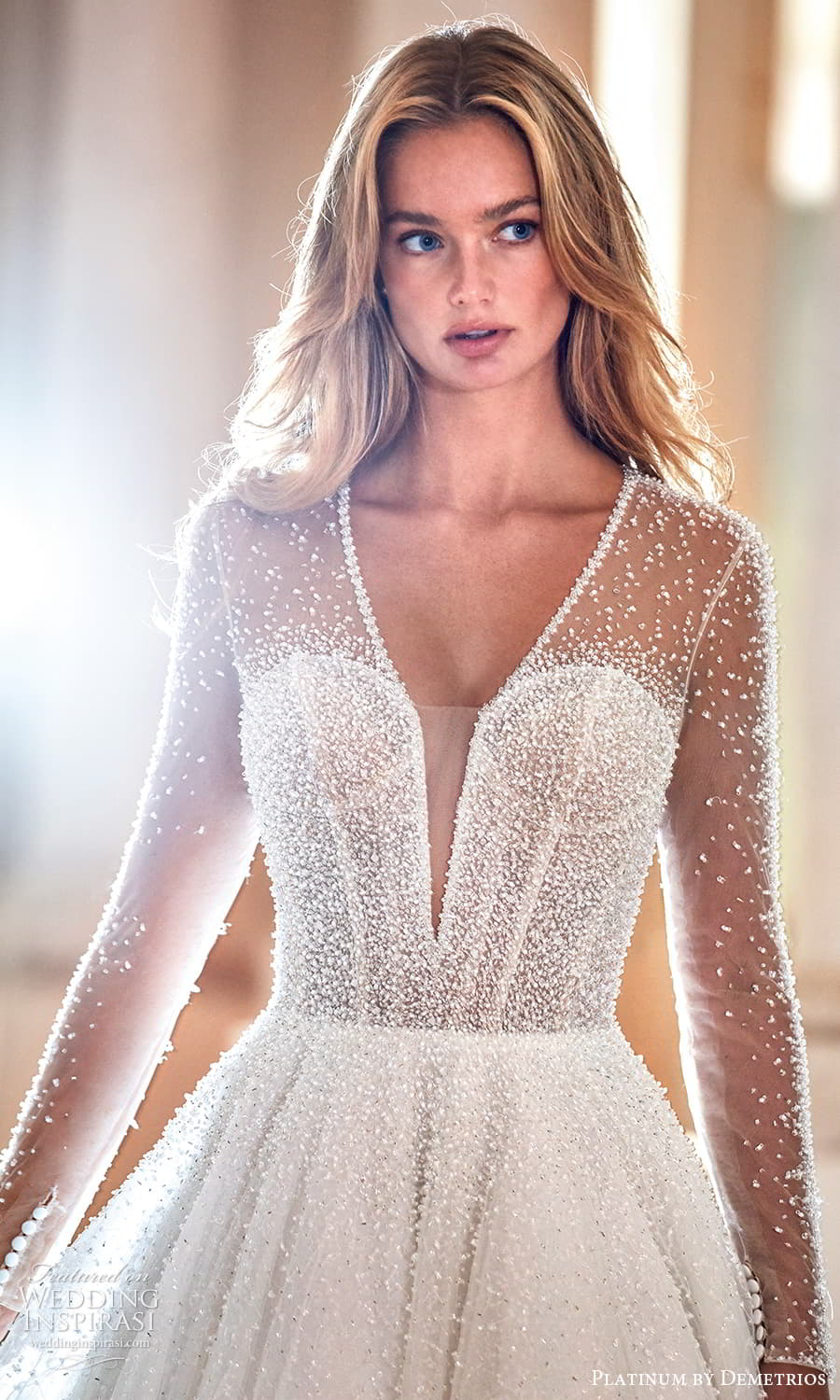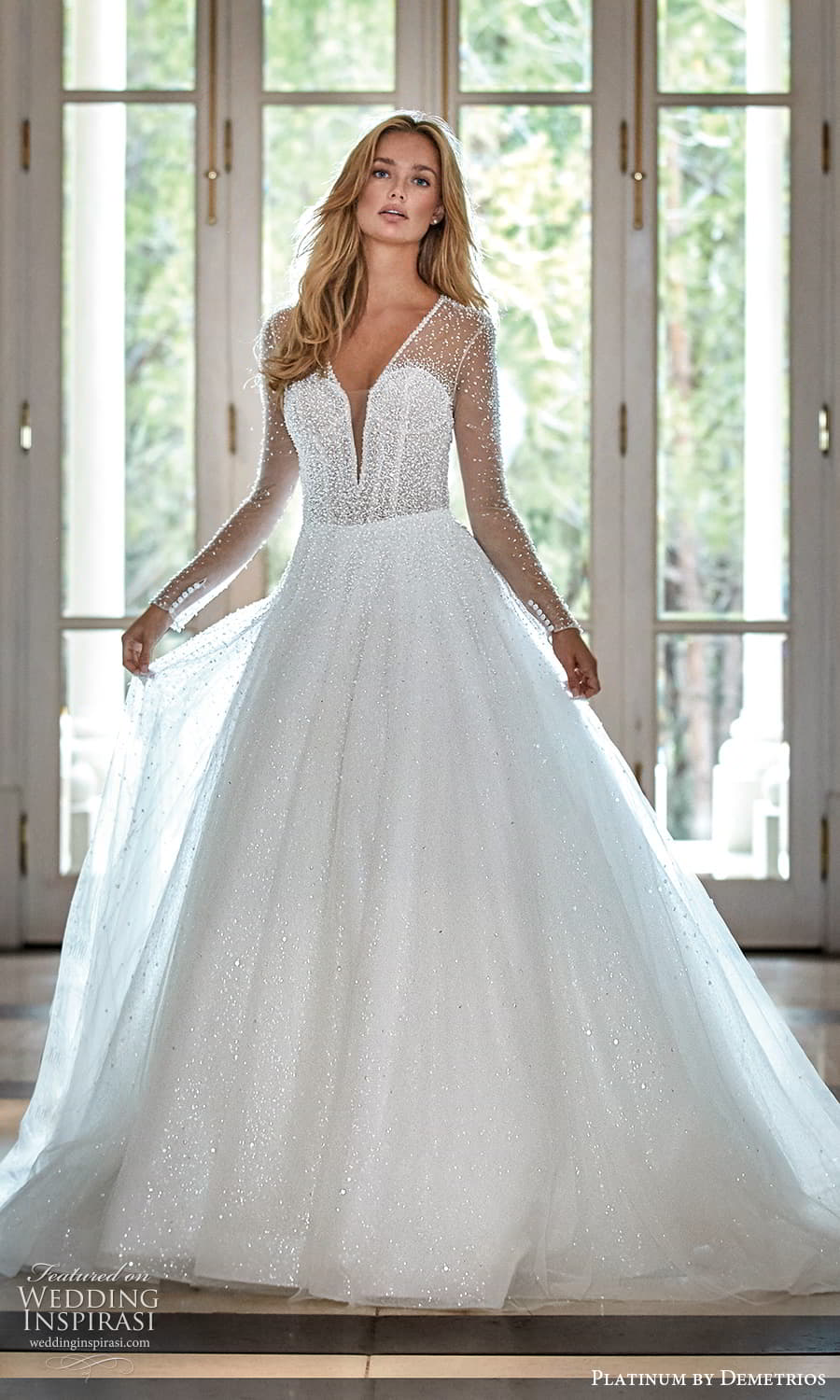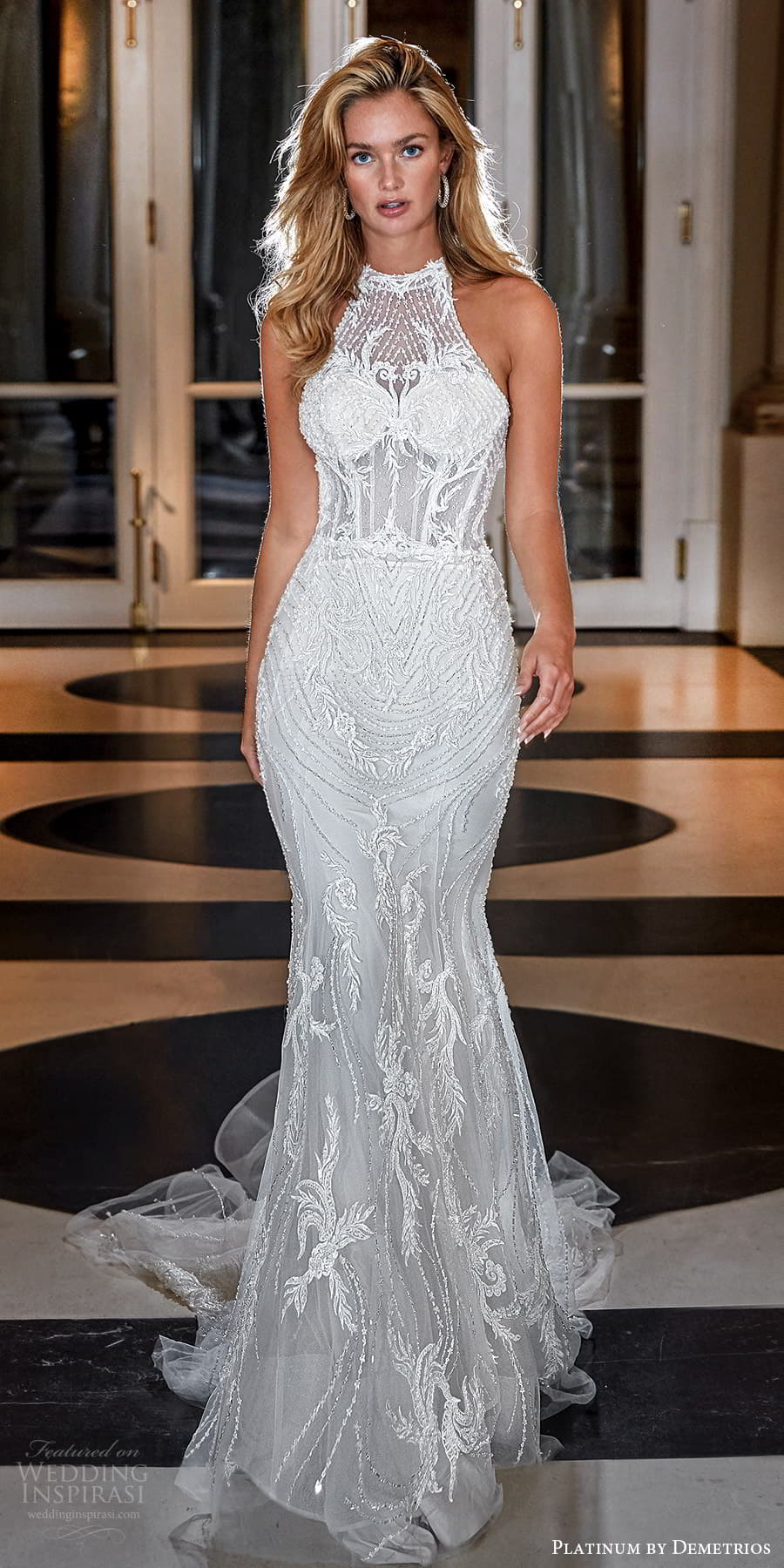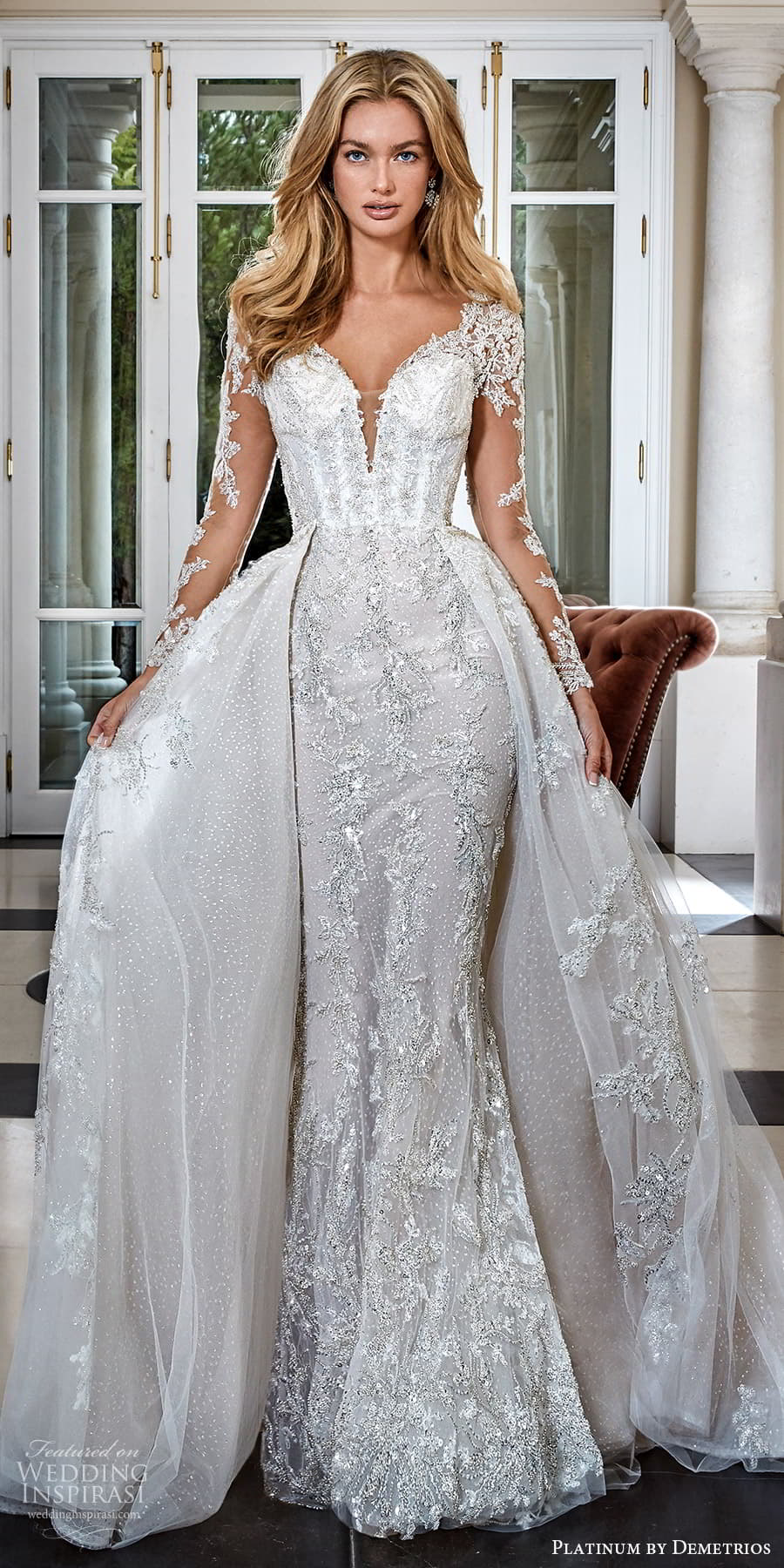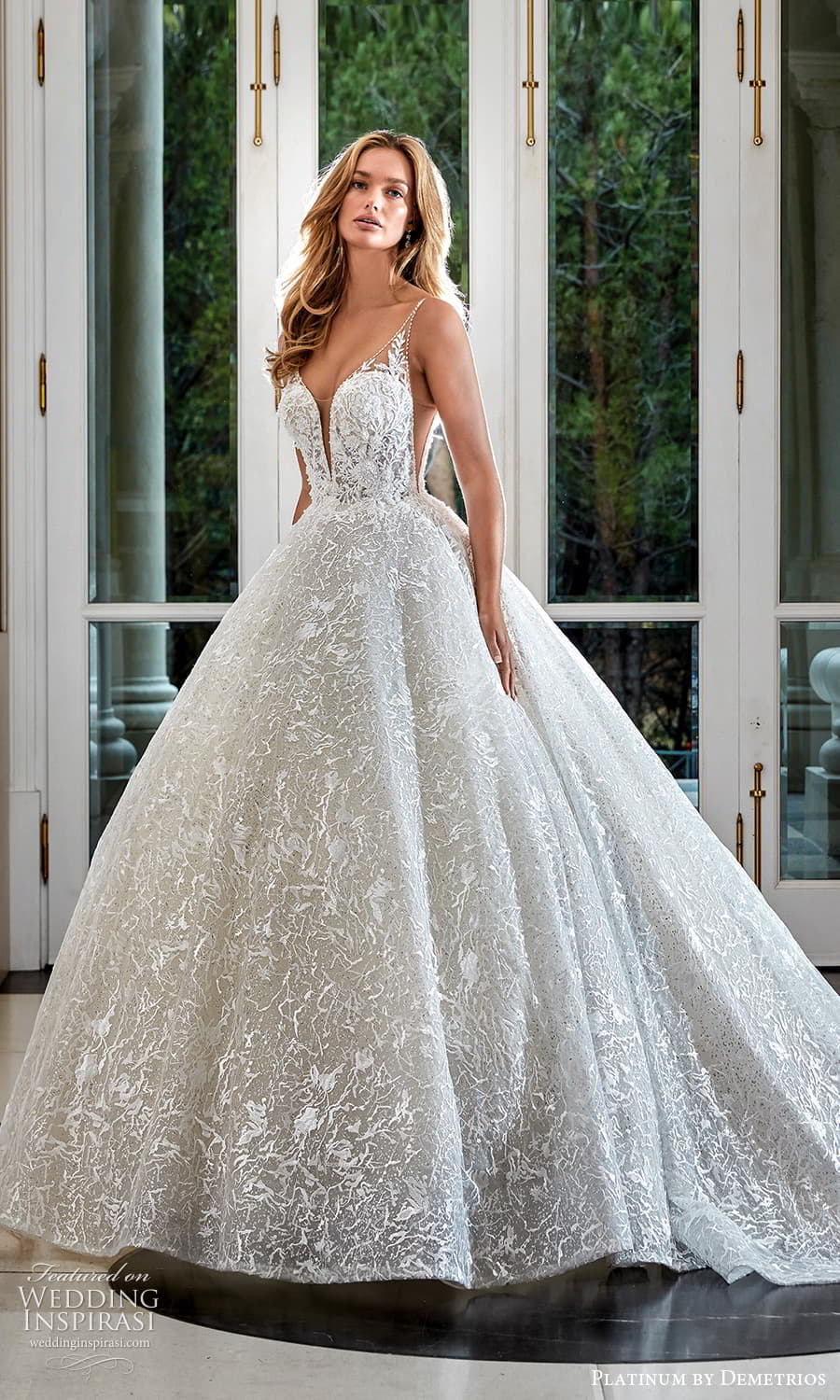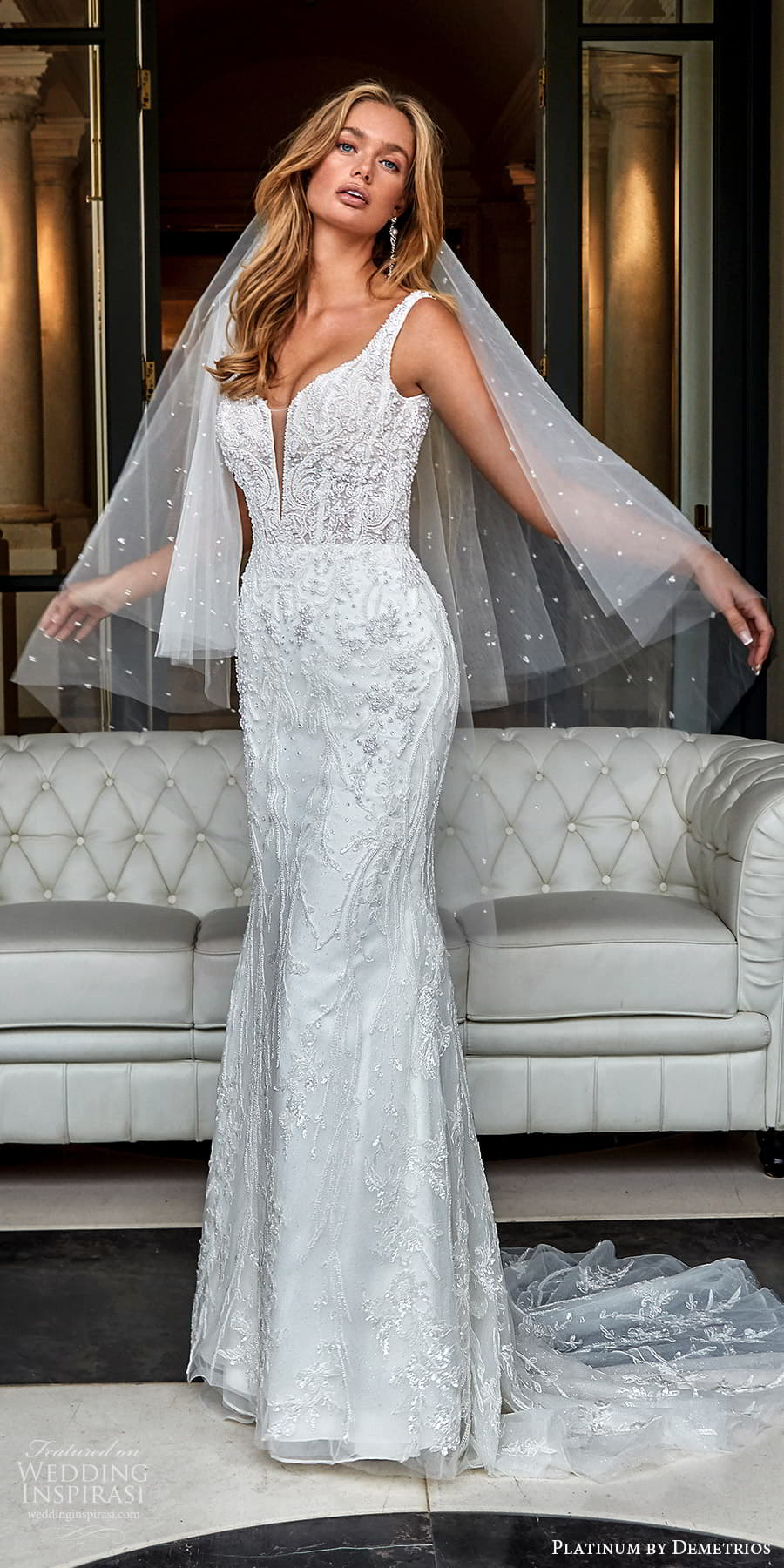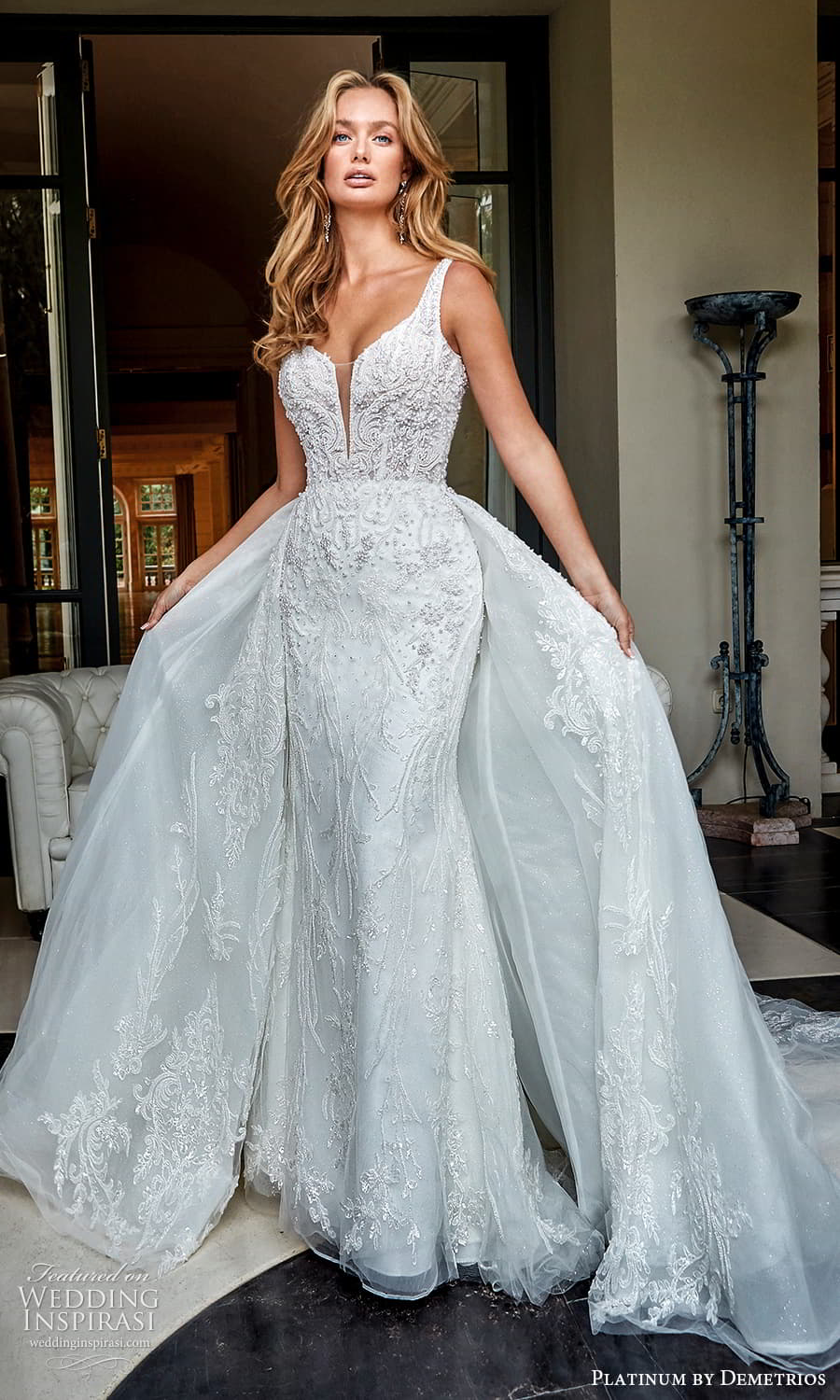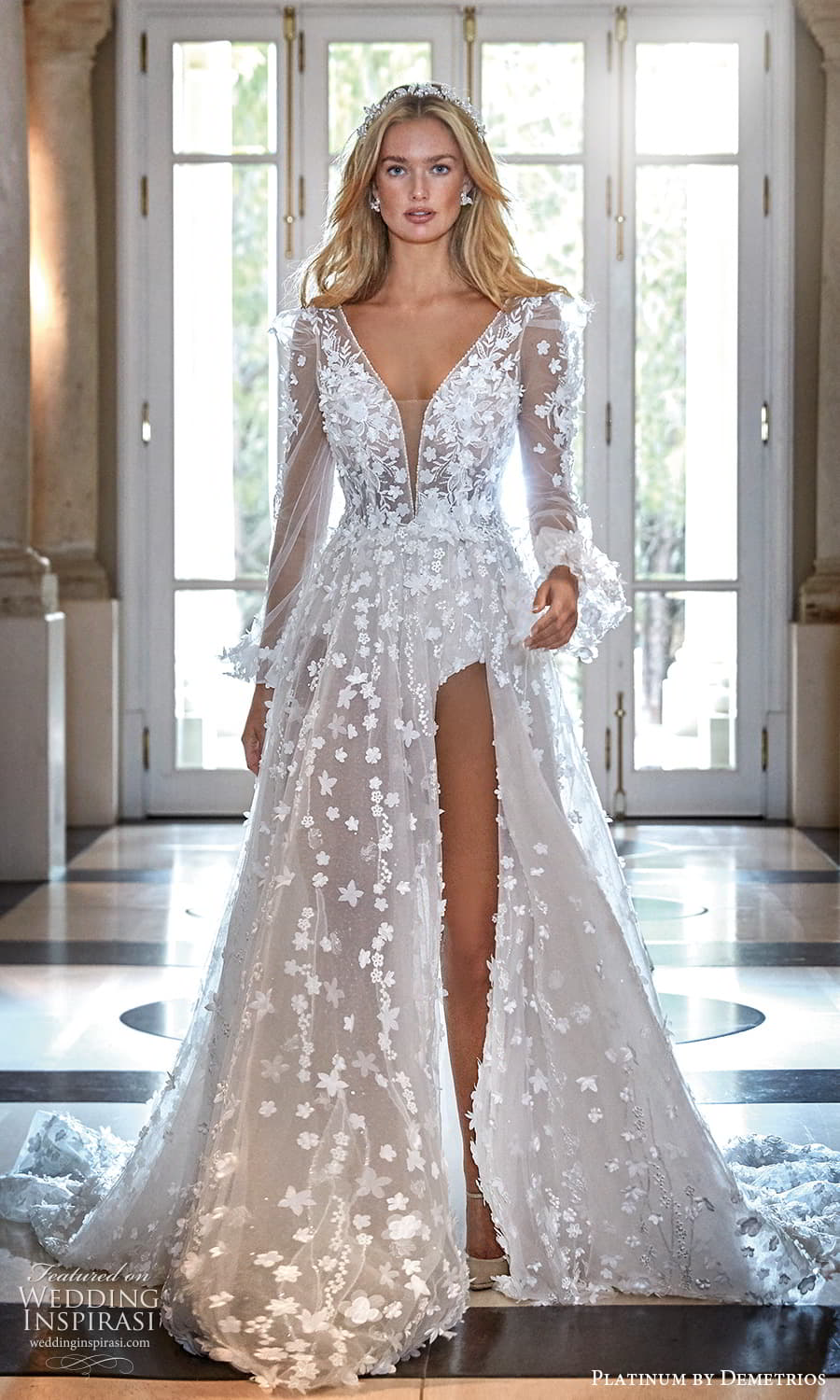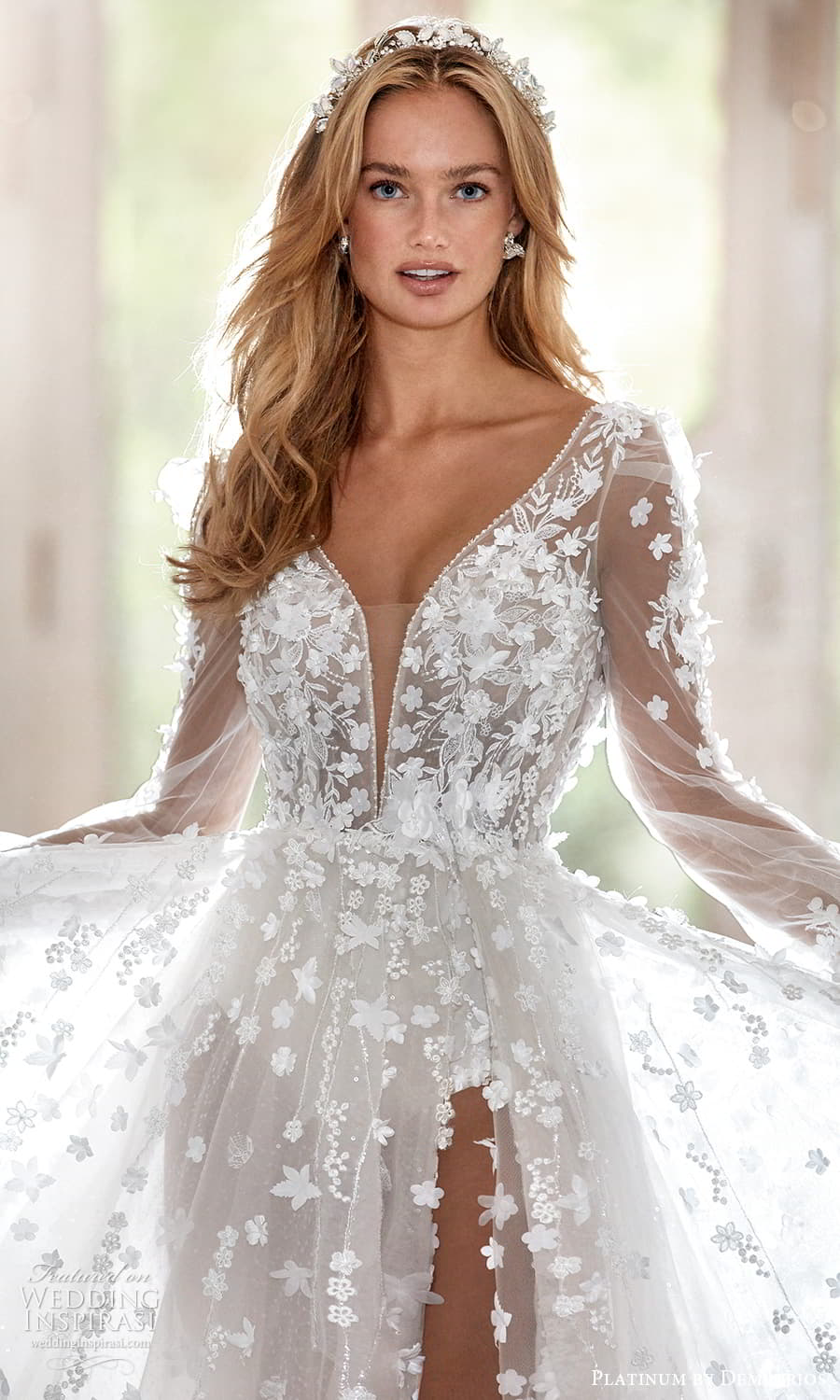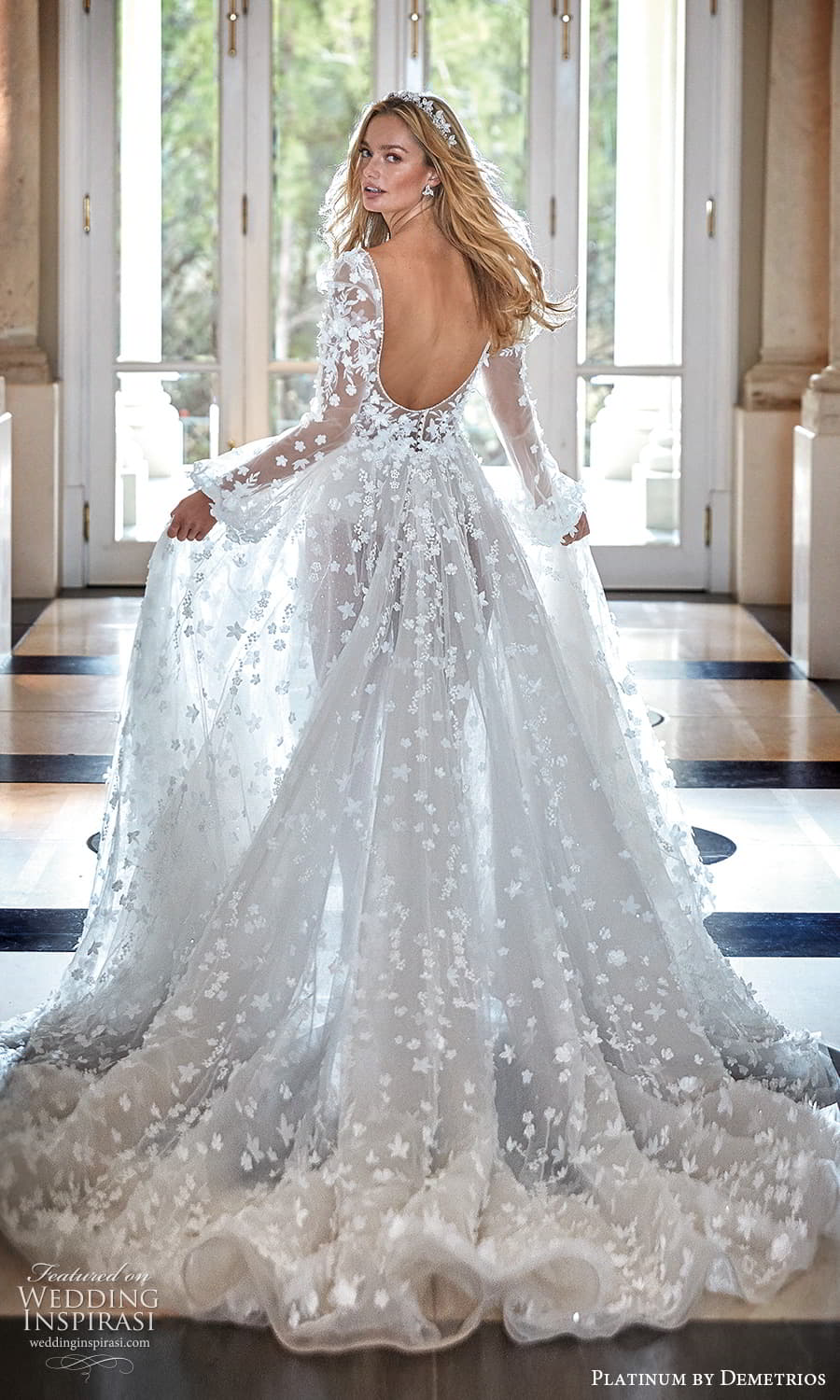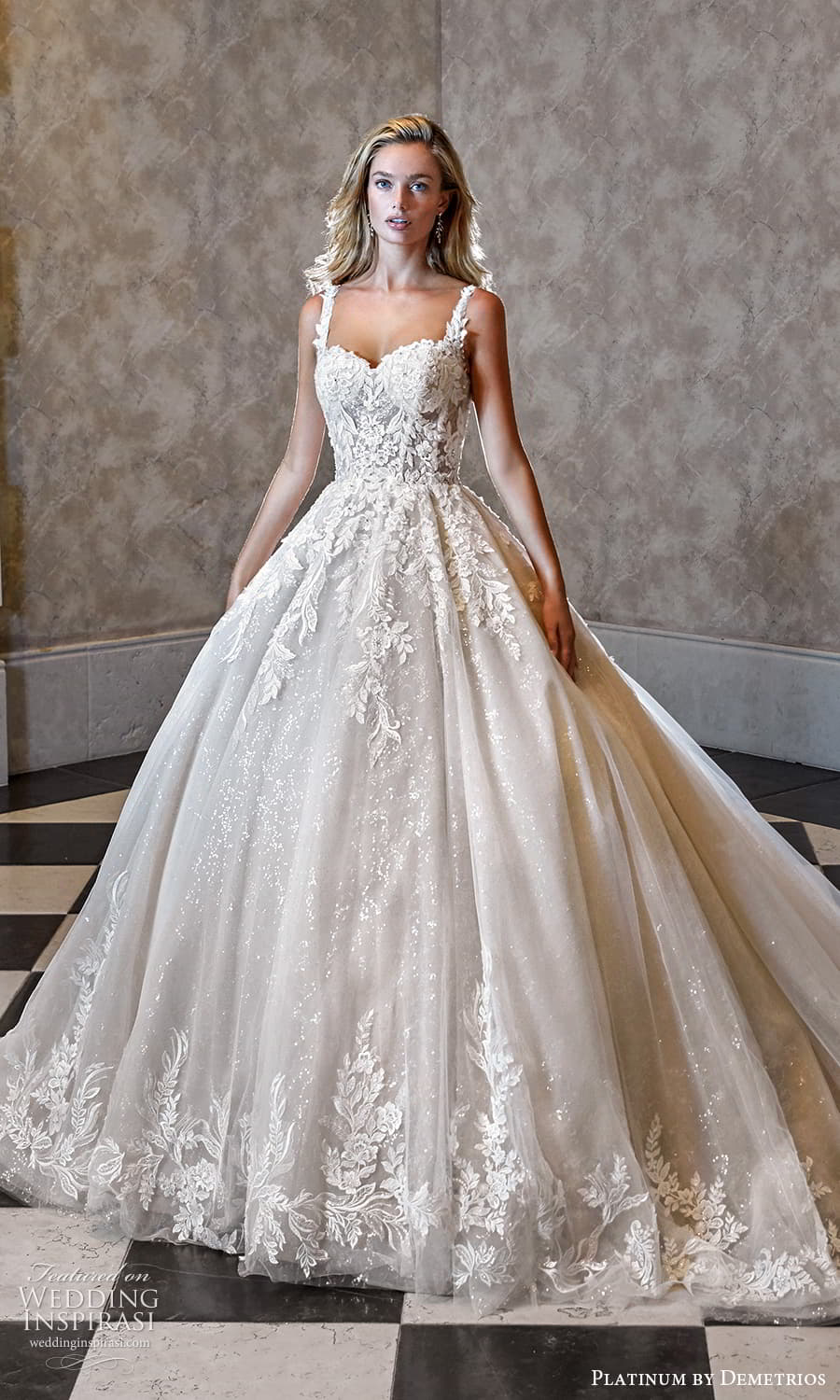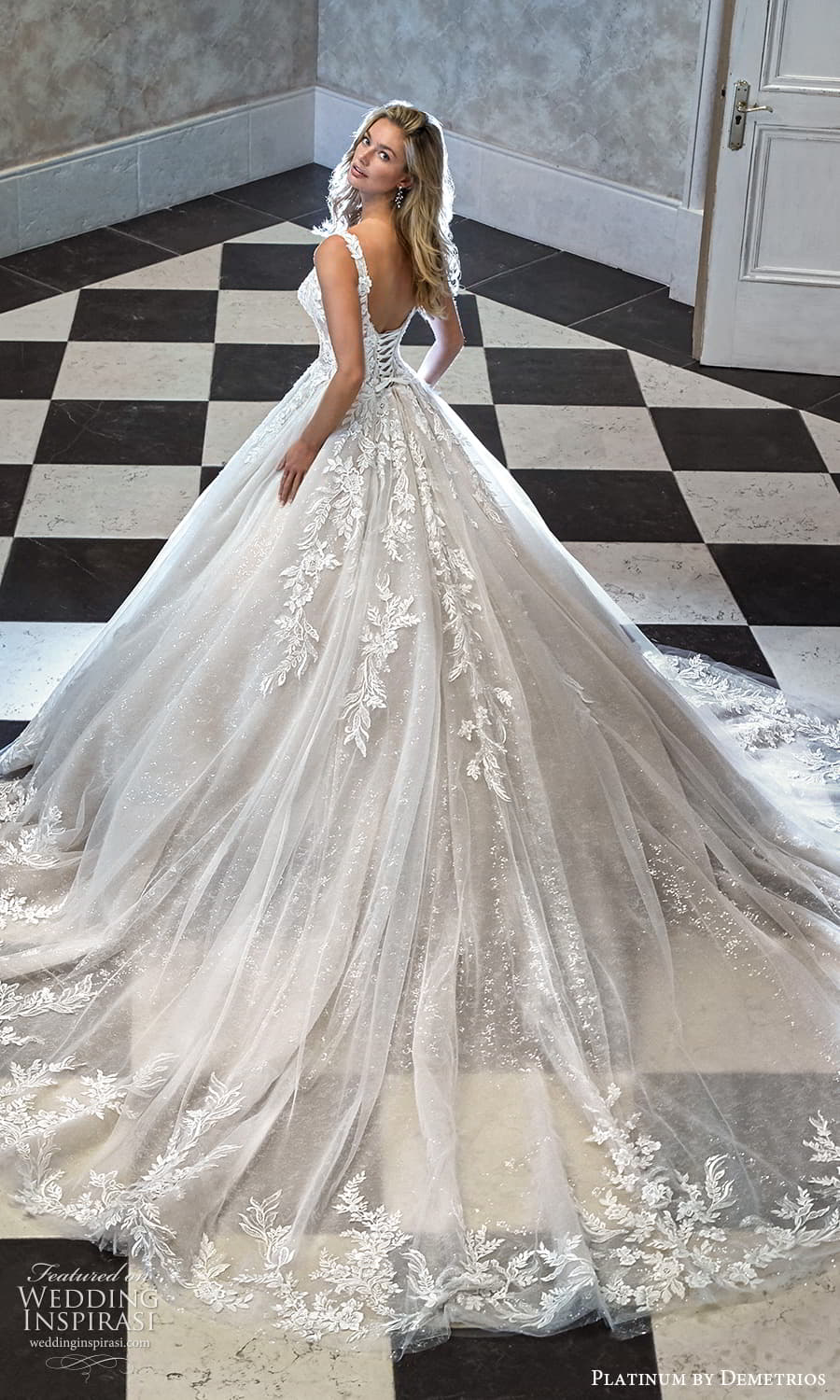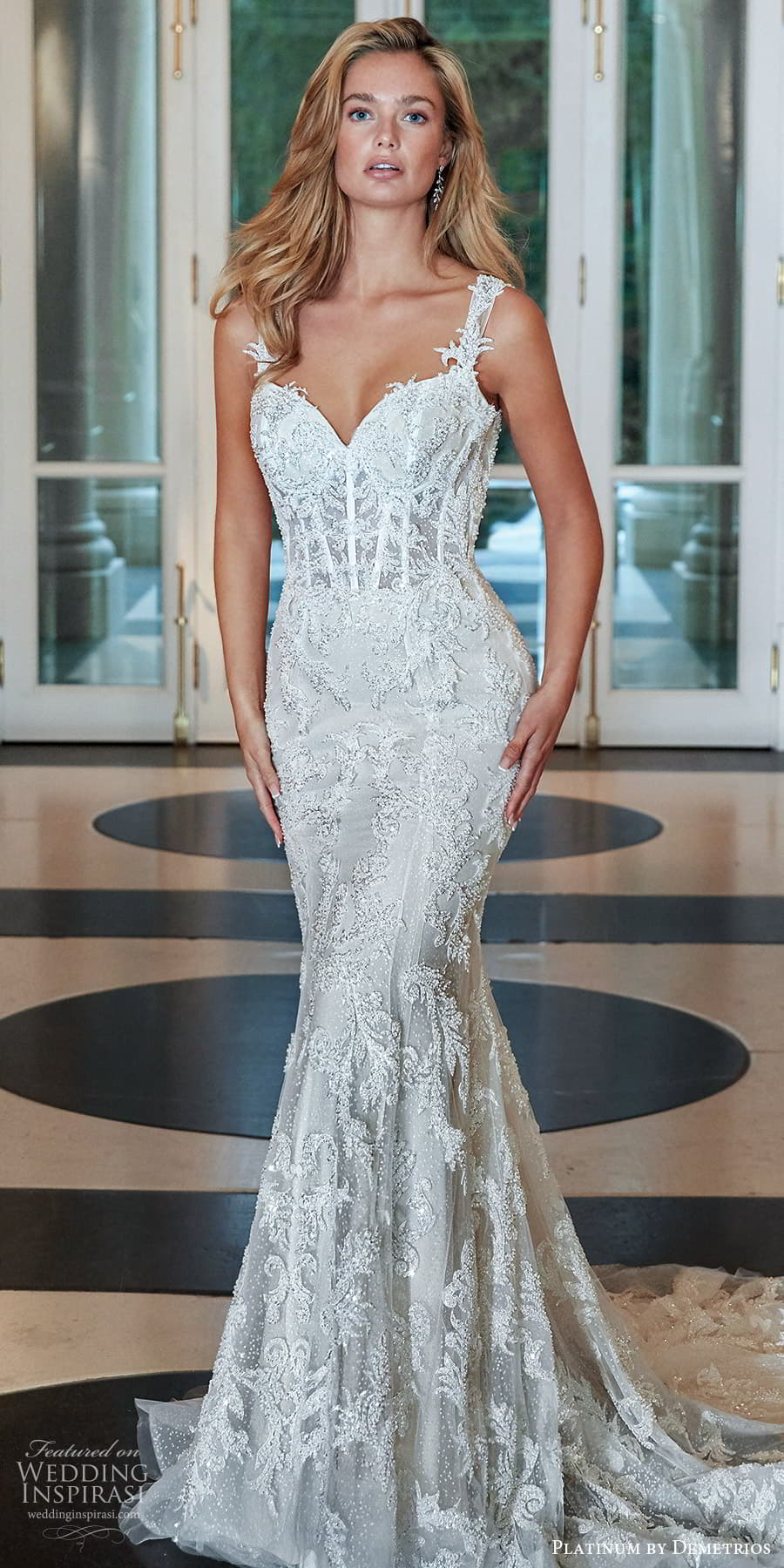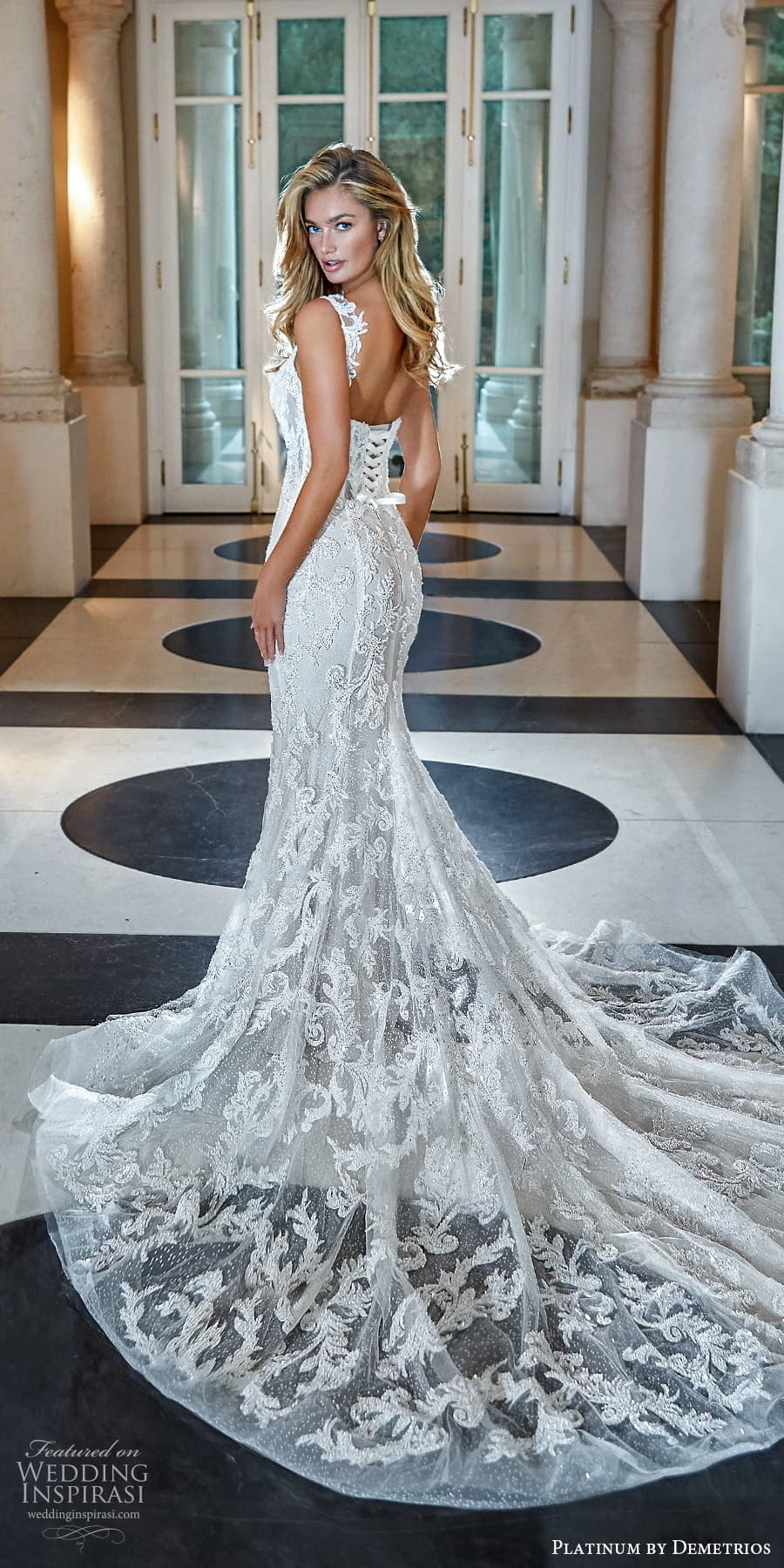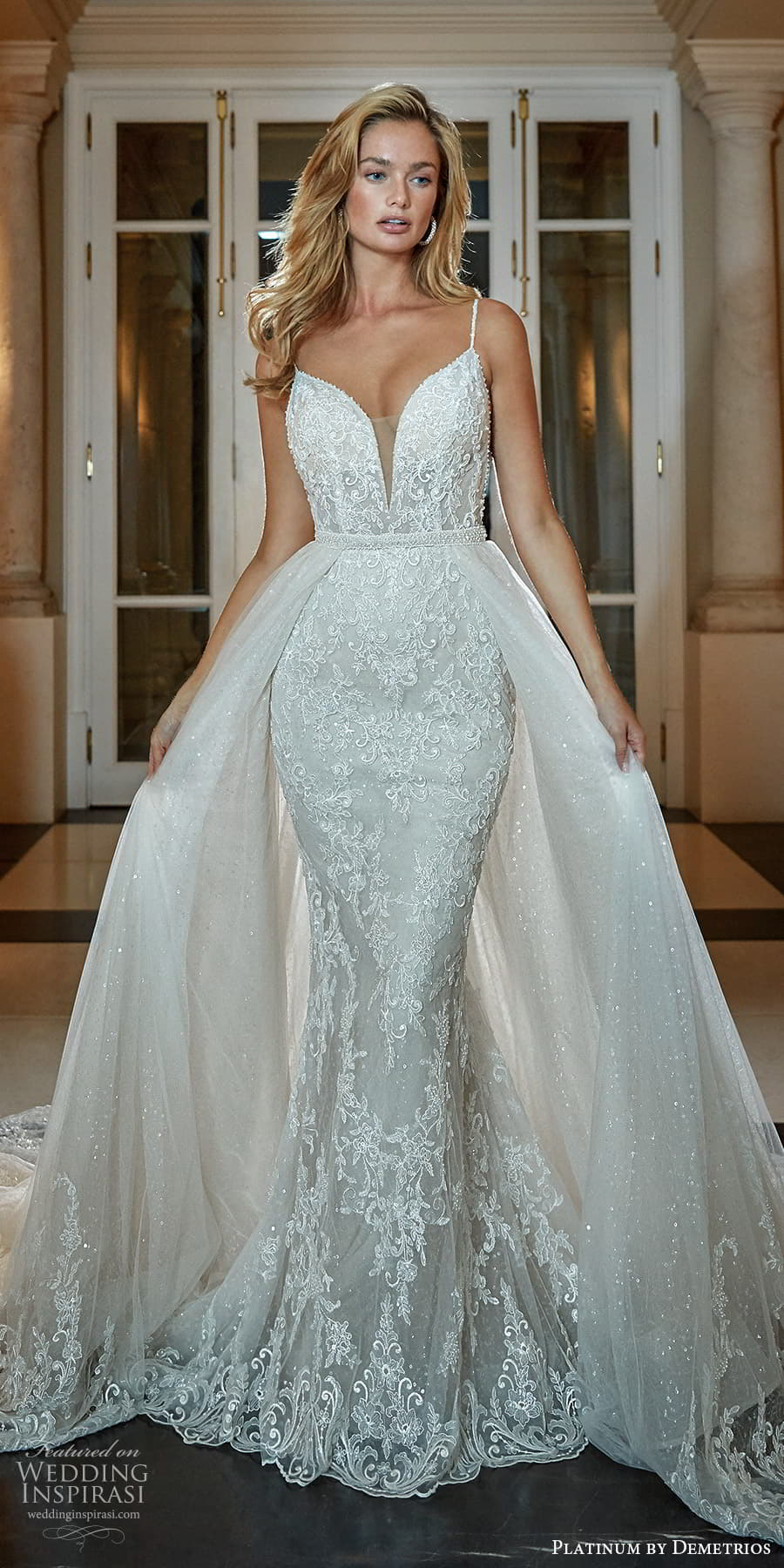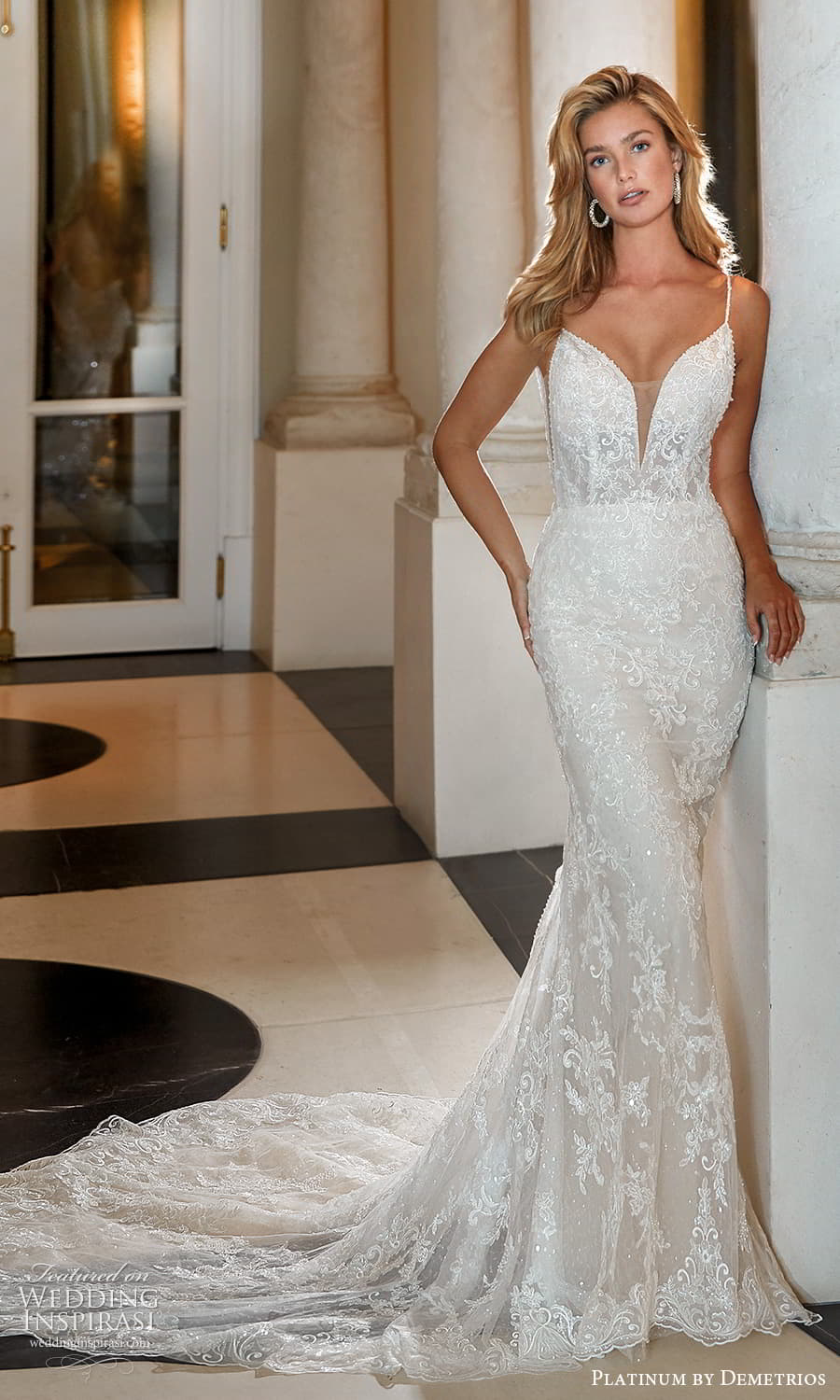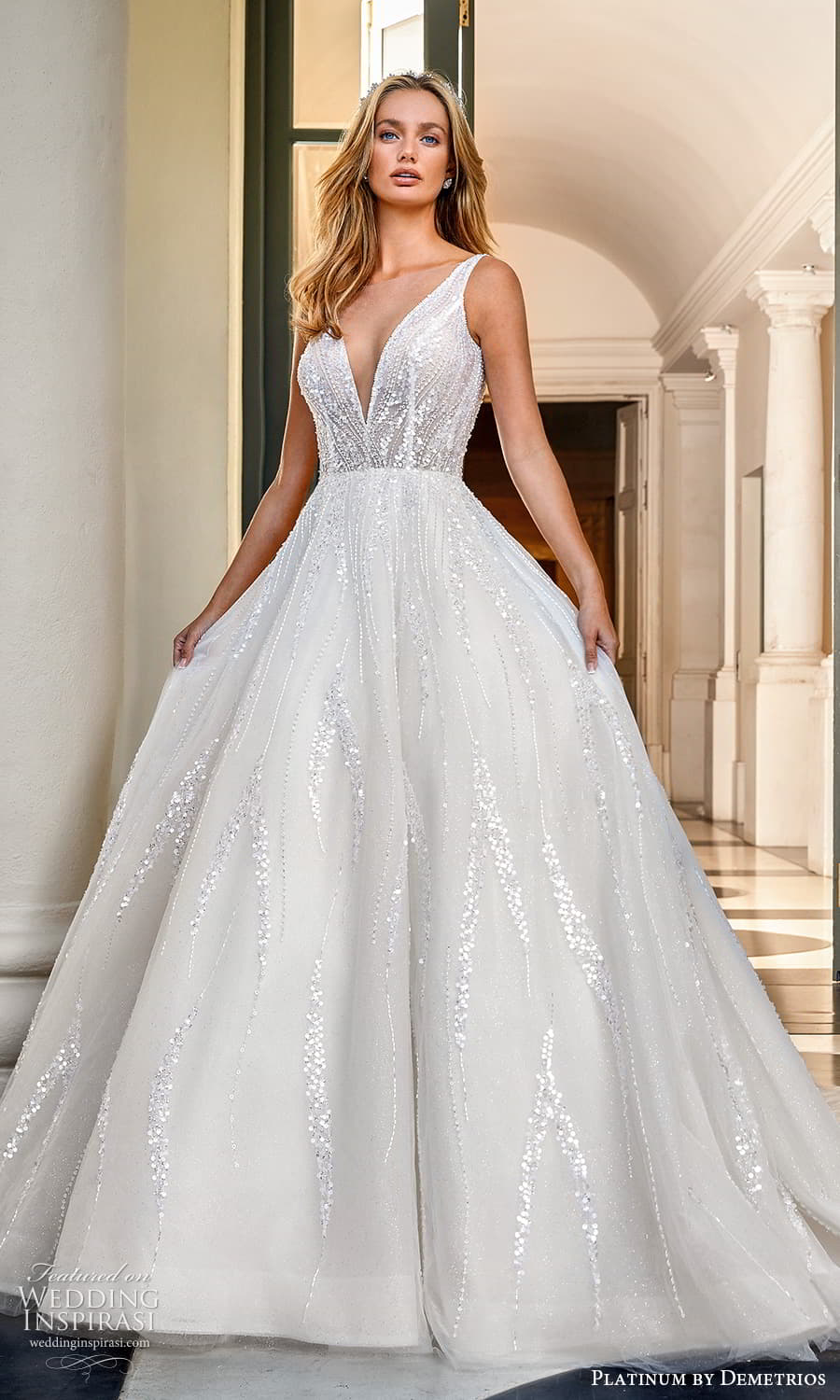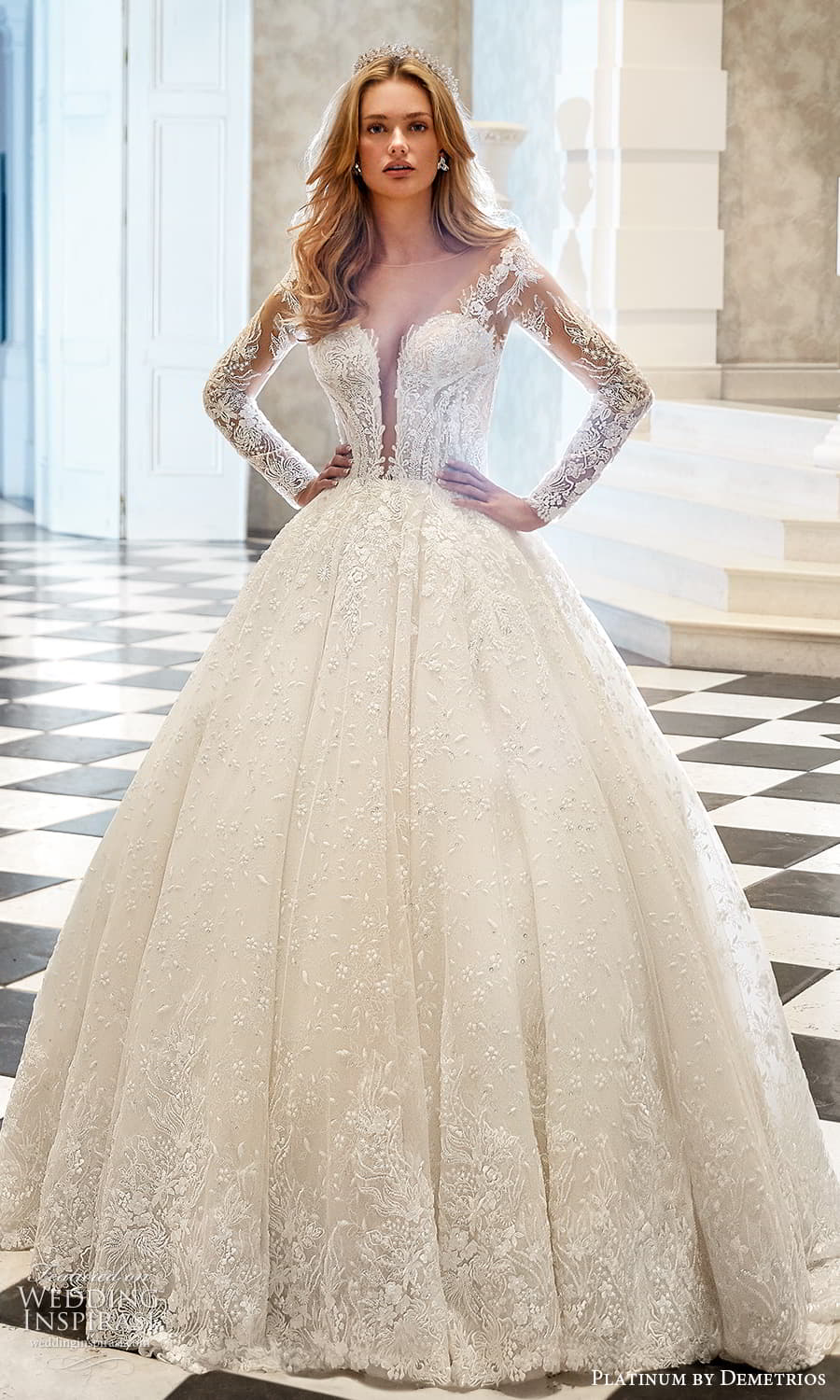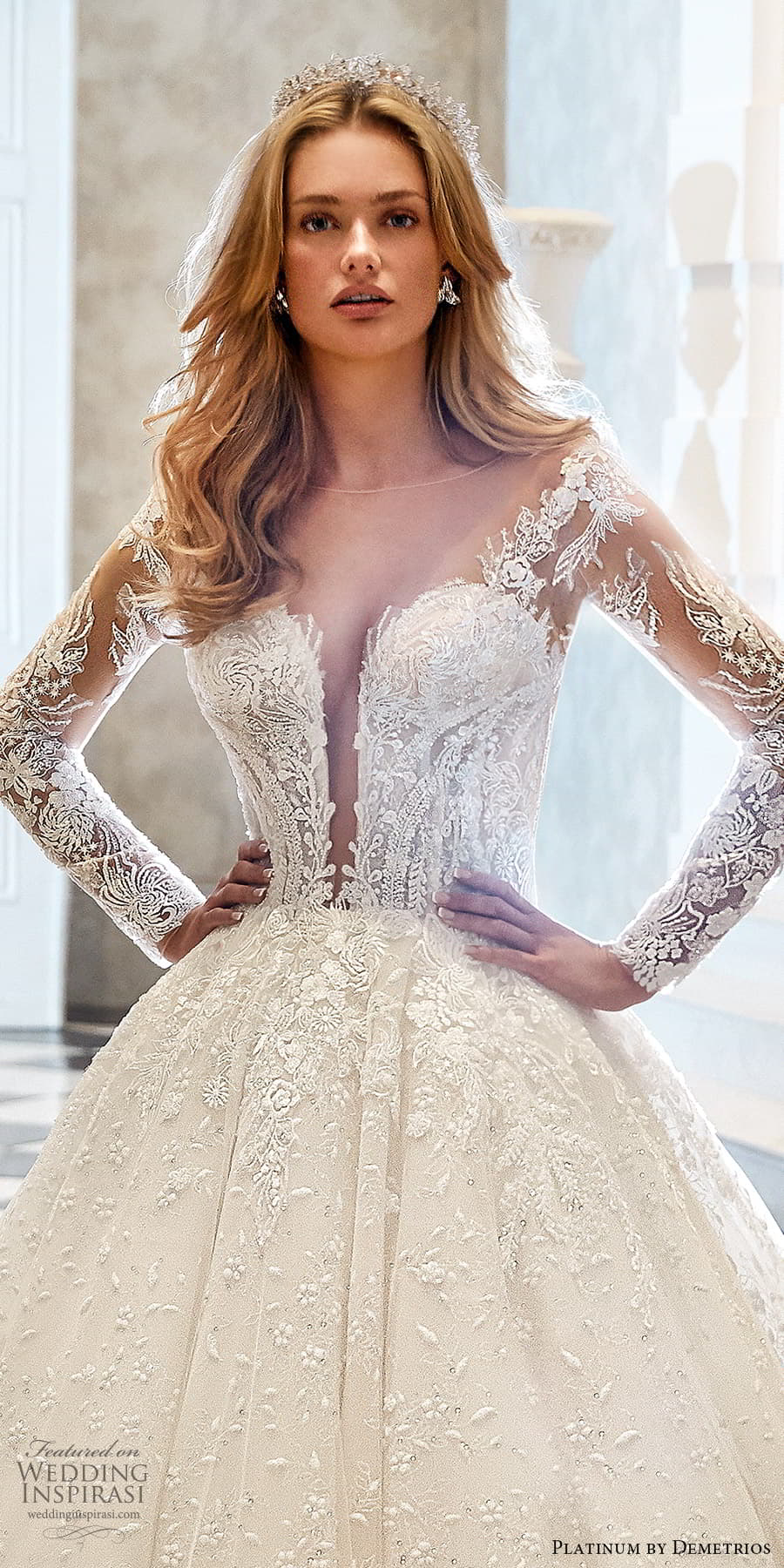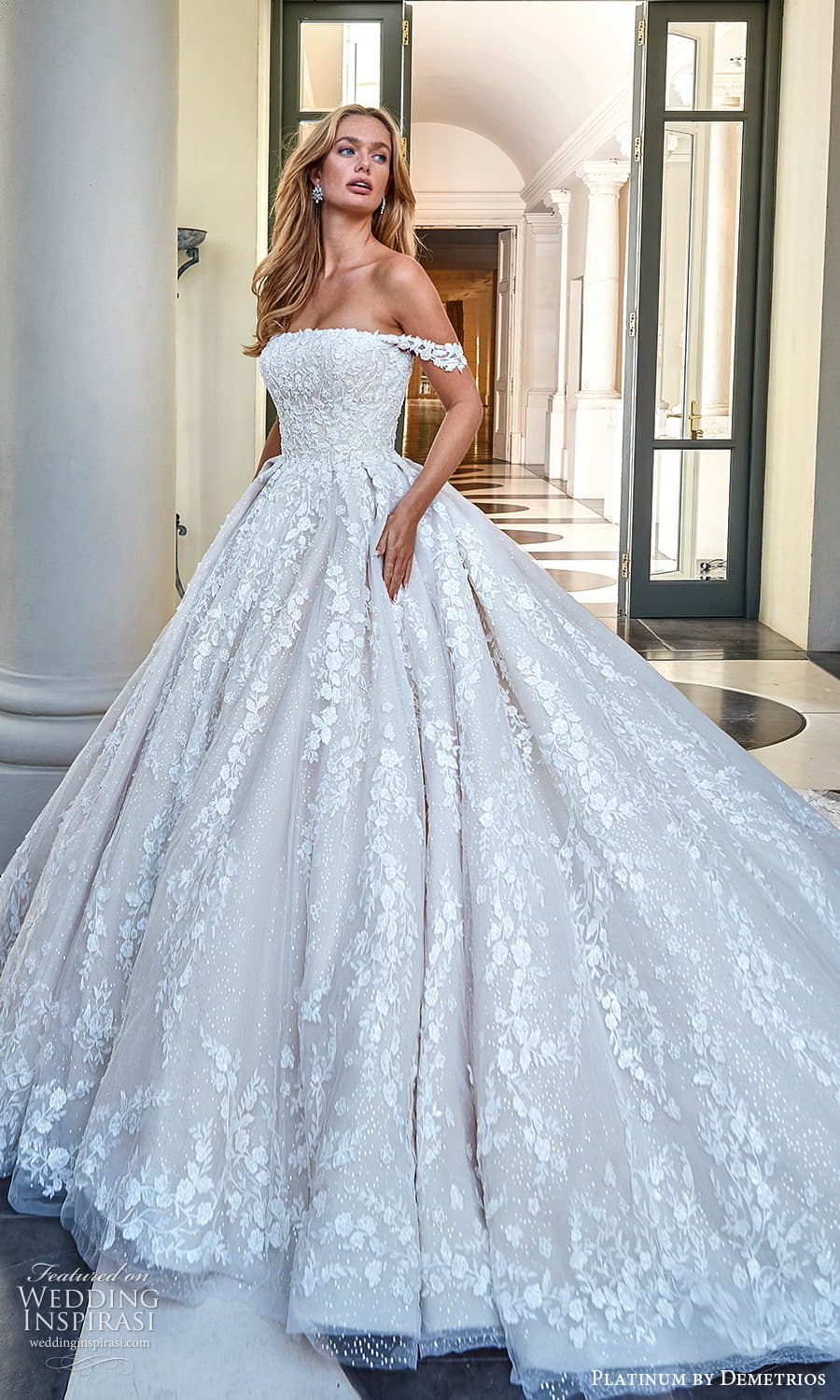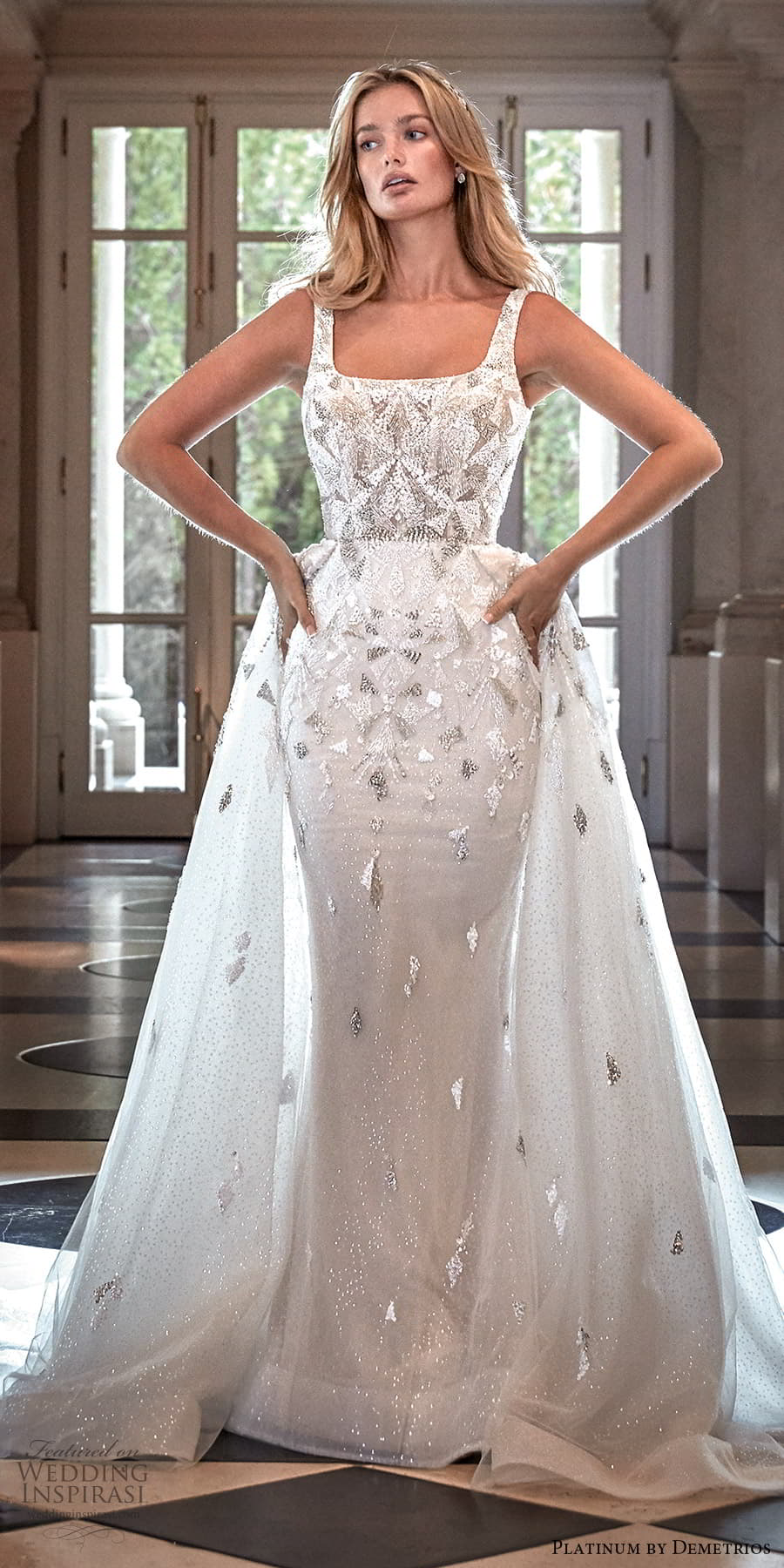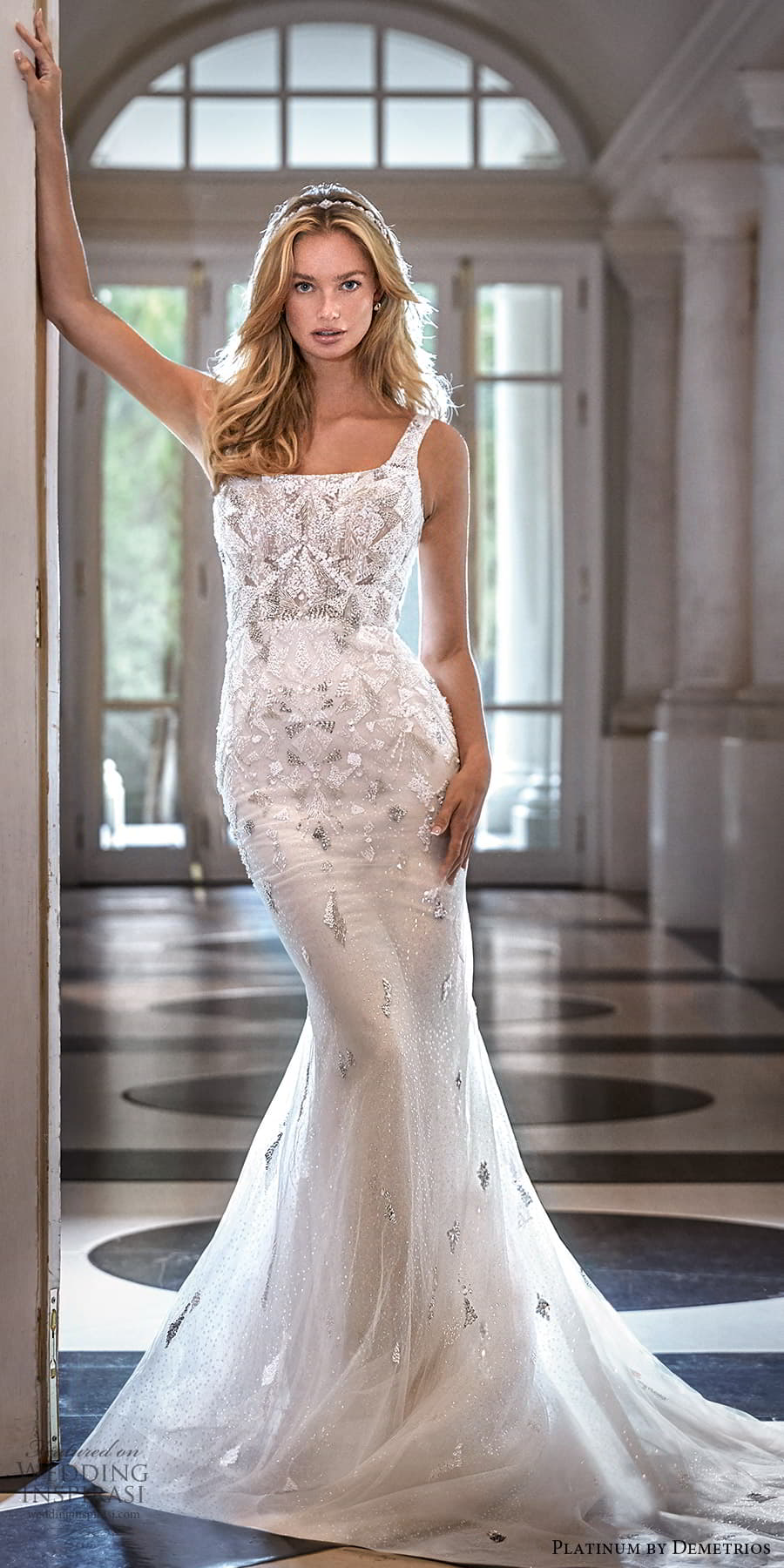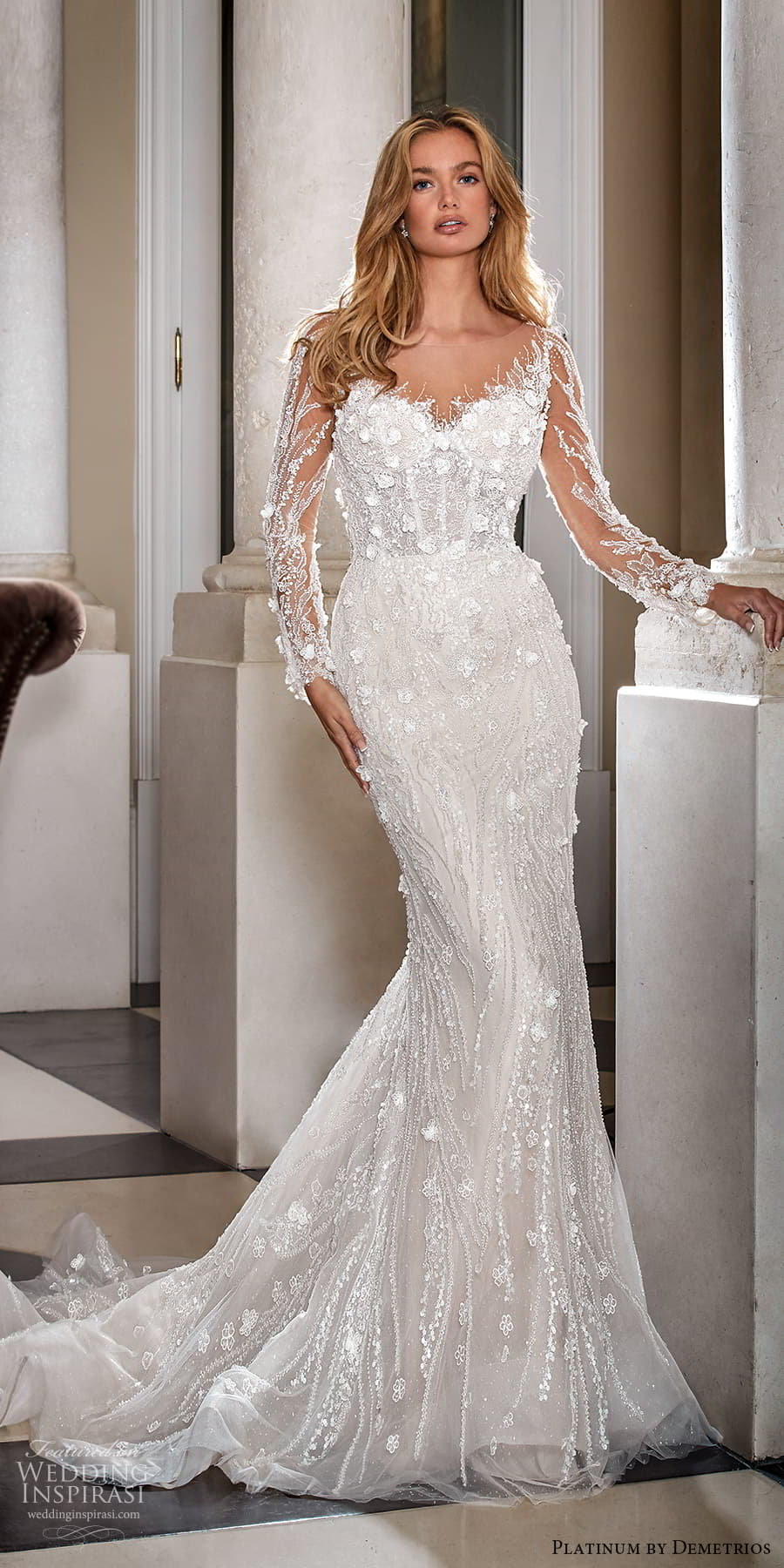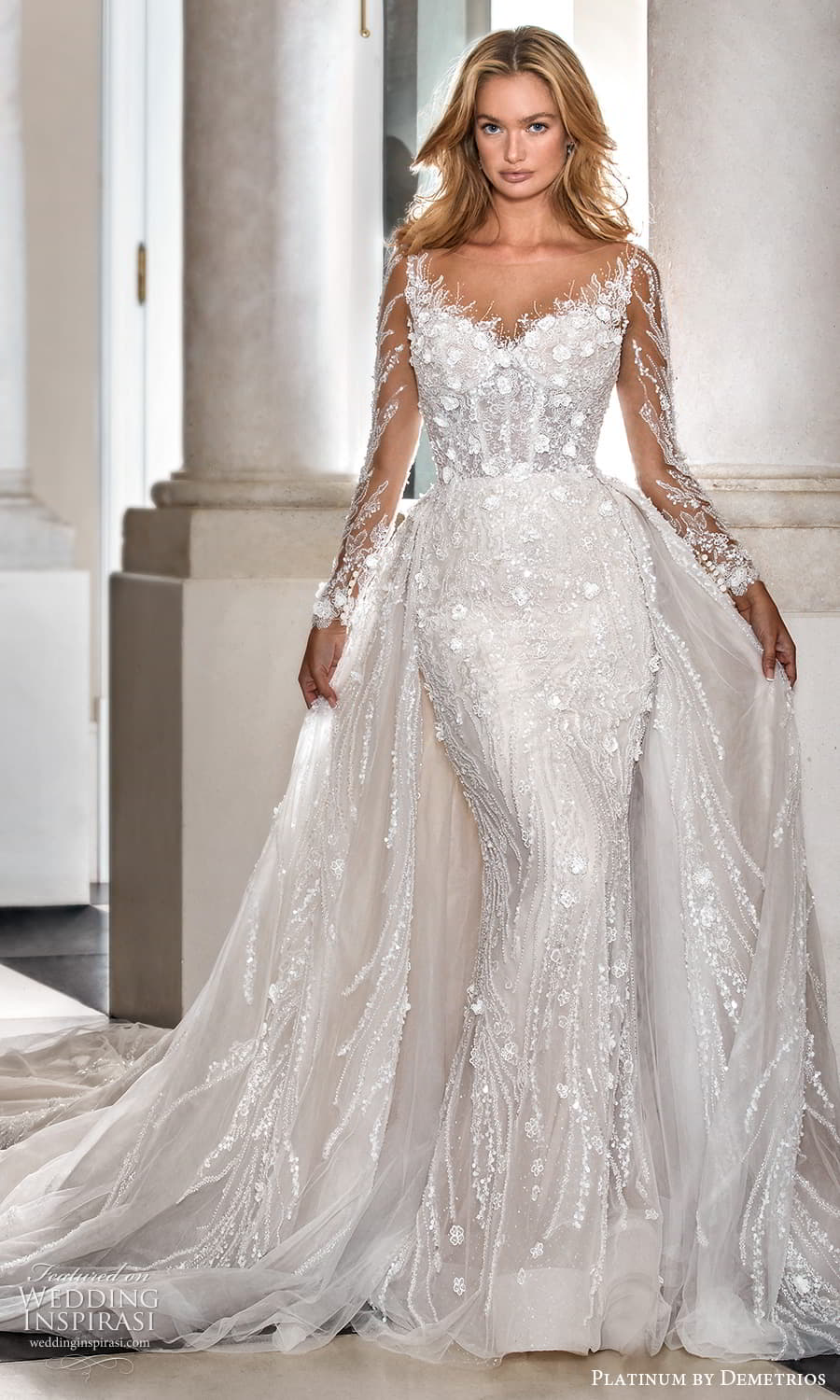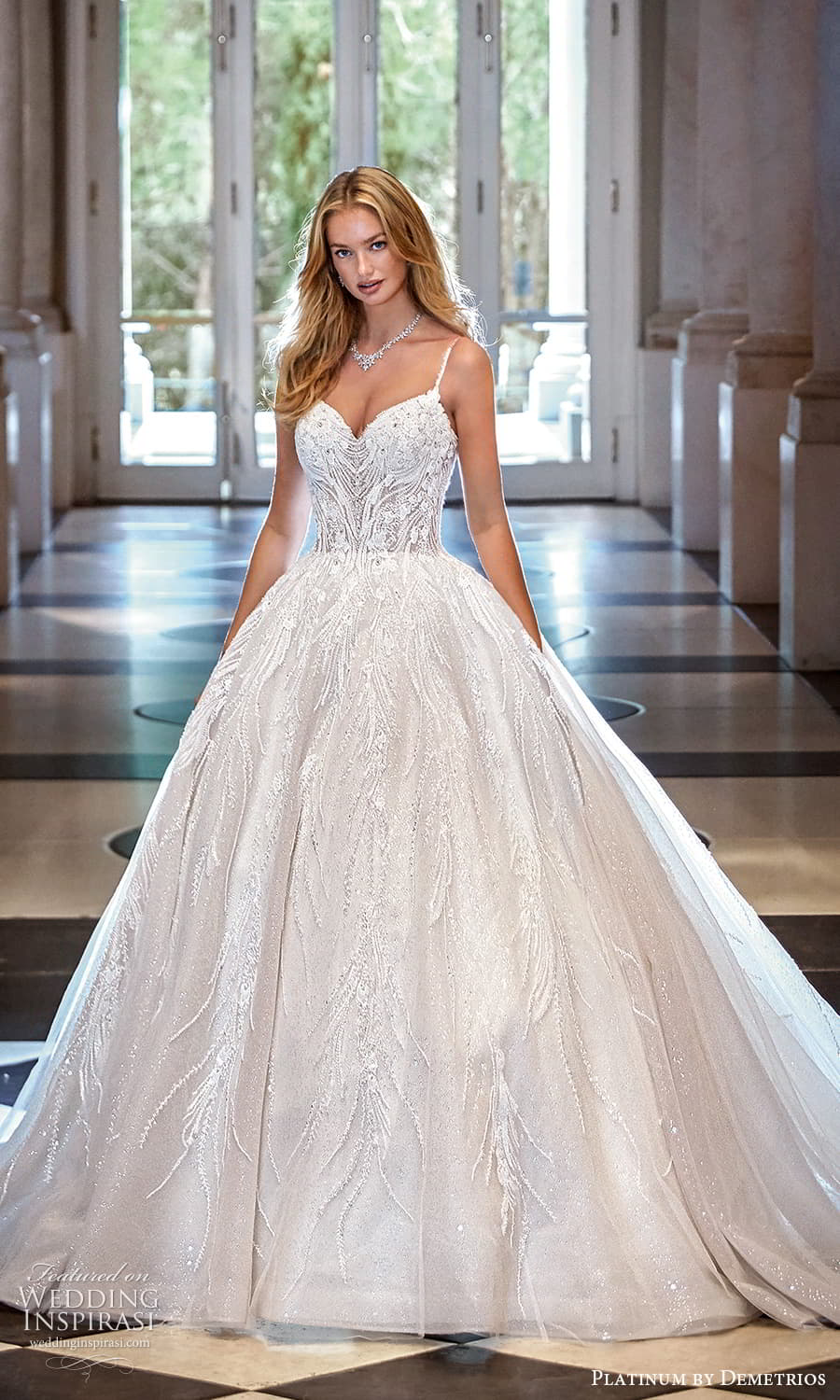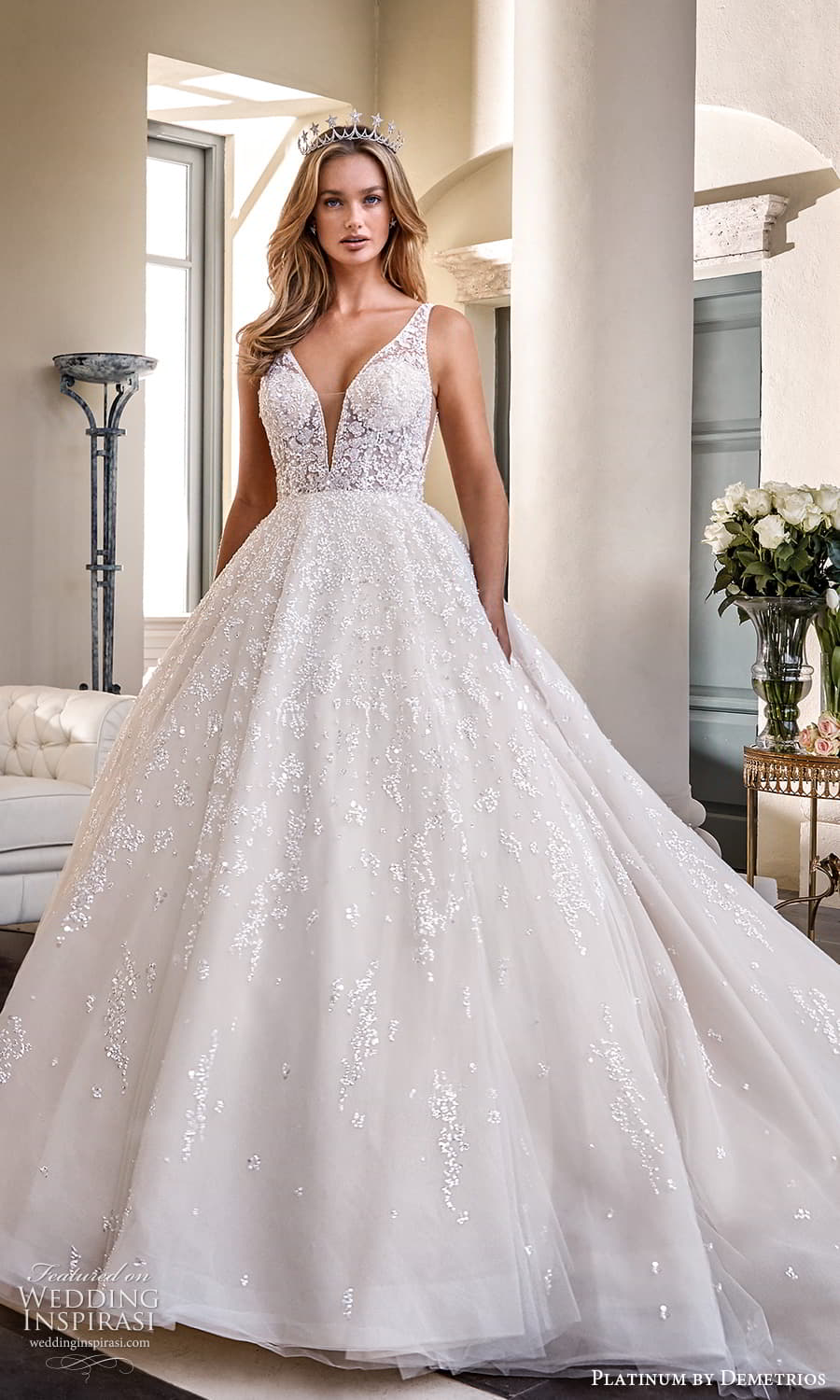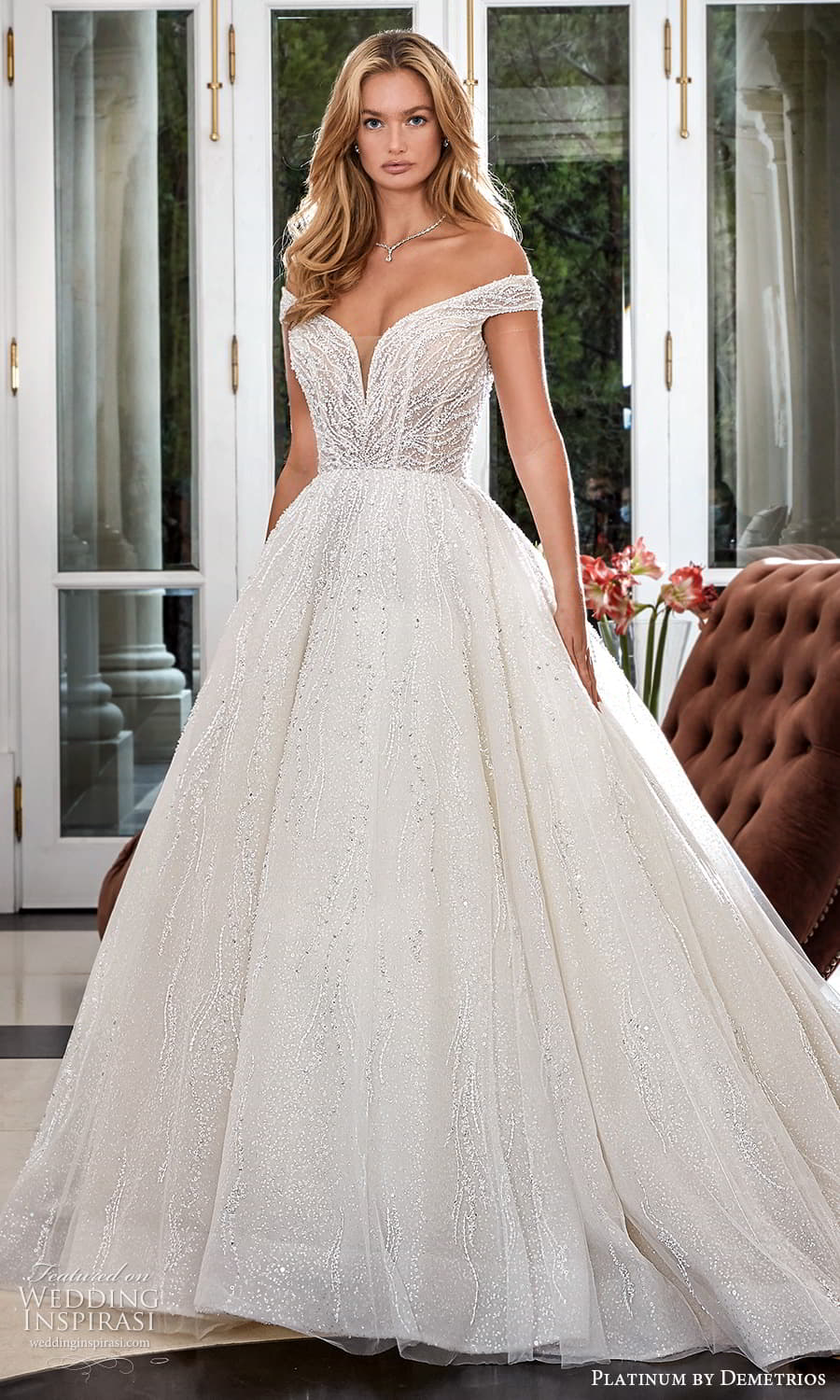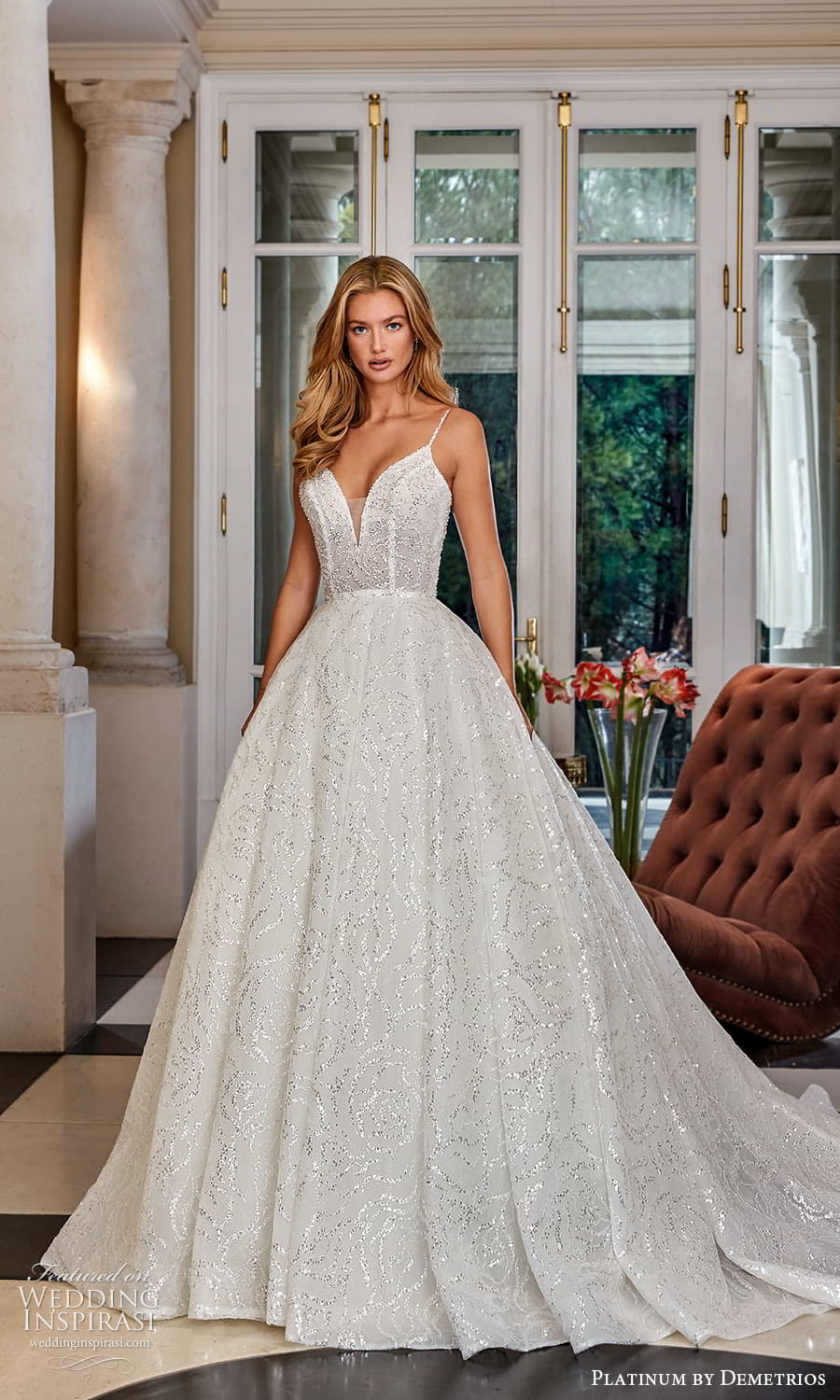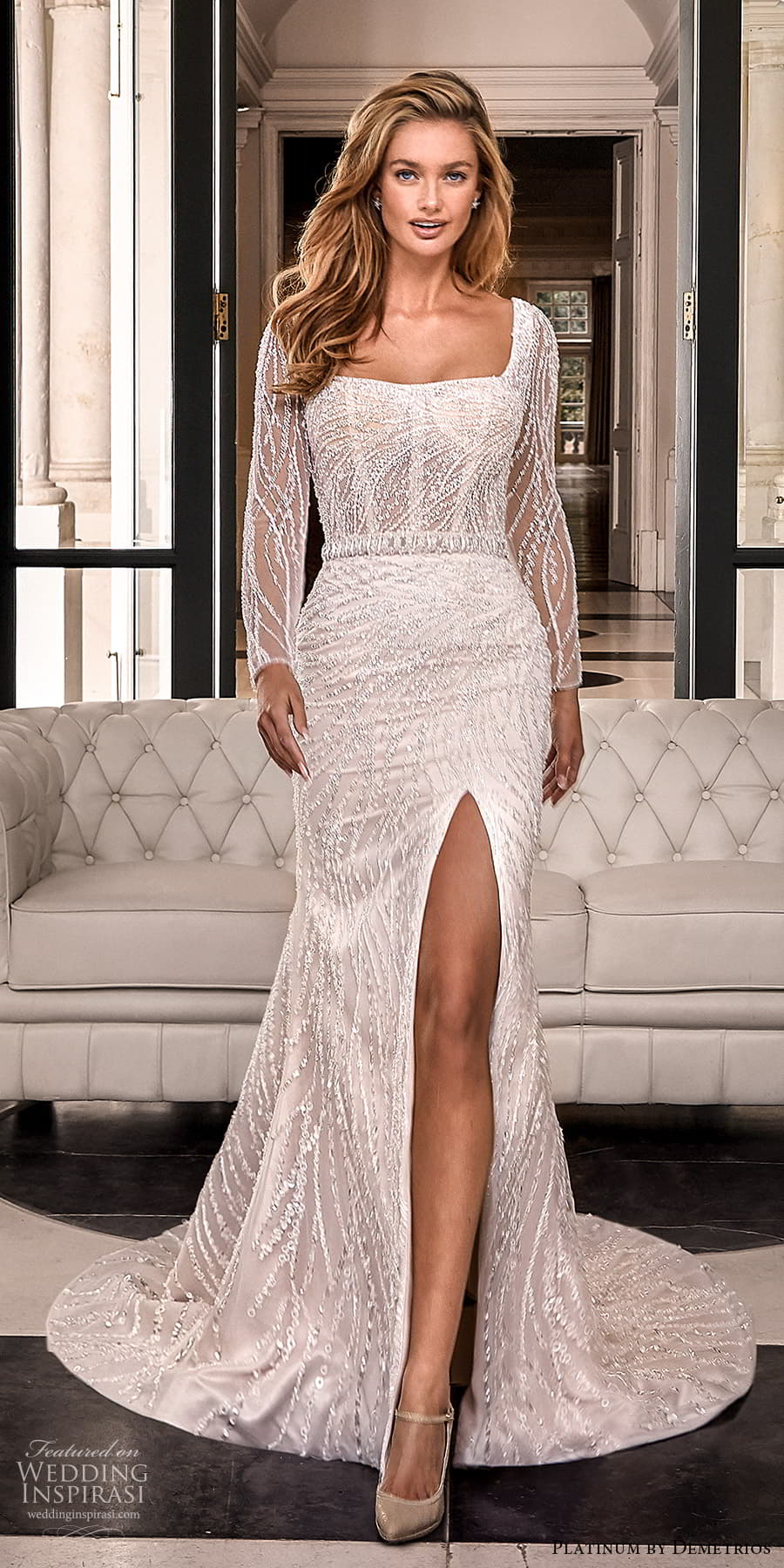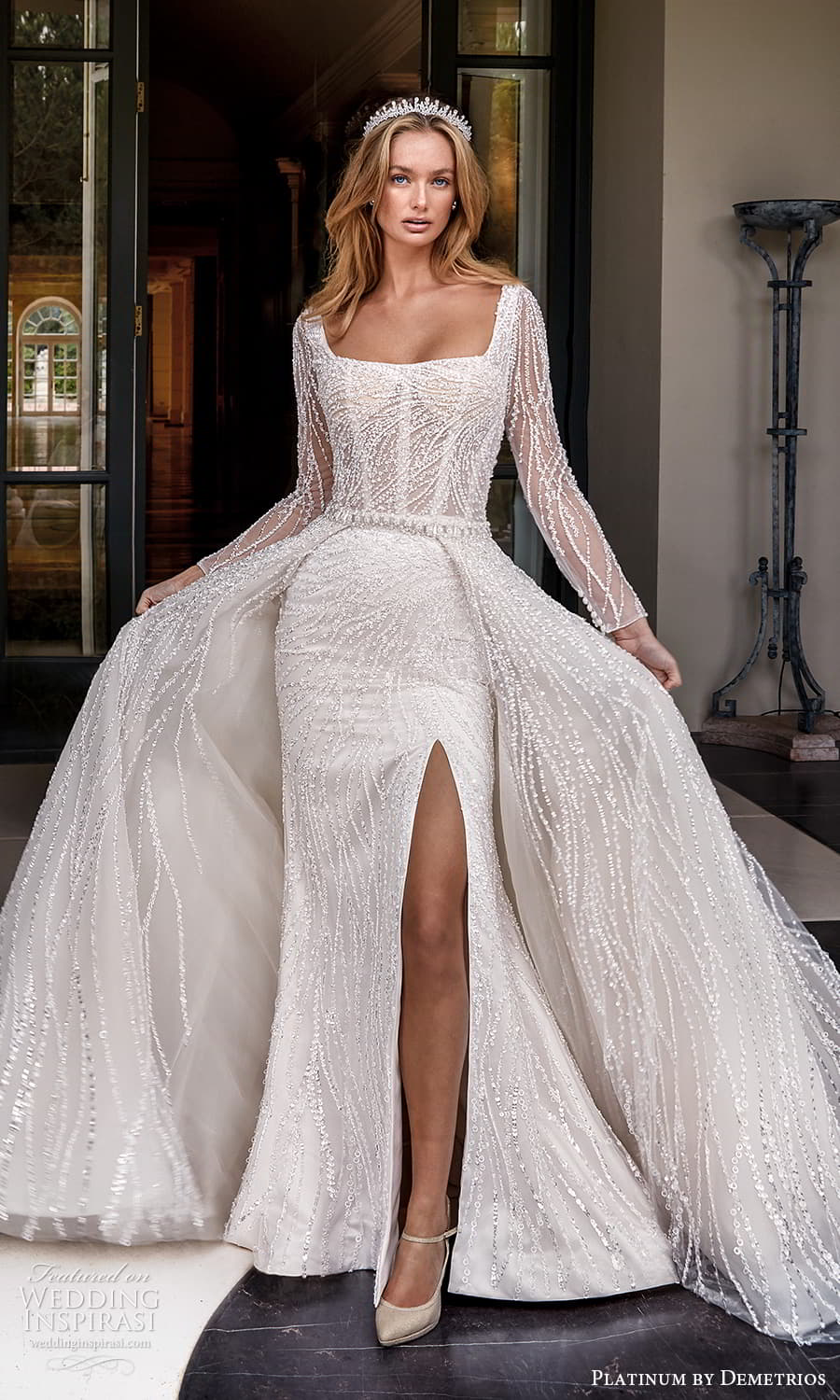 Photos courtesy of Demetrios. For details, visit Demetrios.