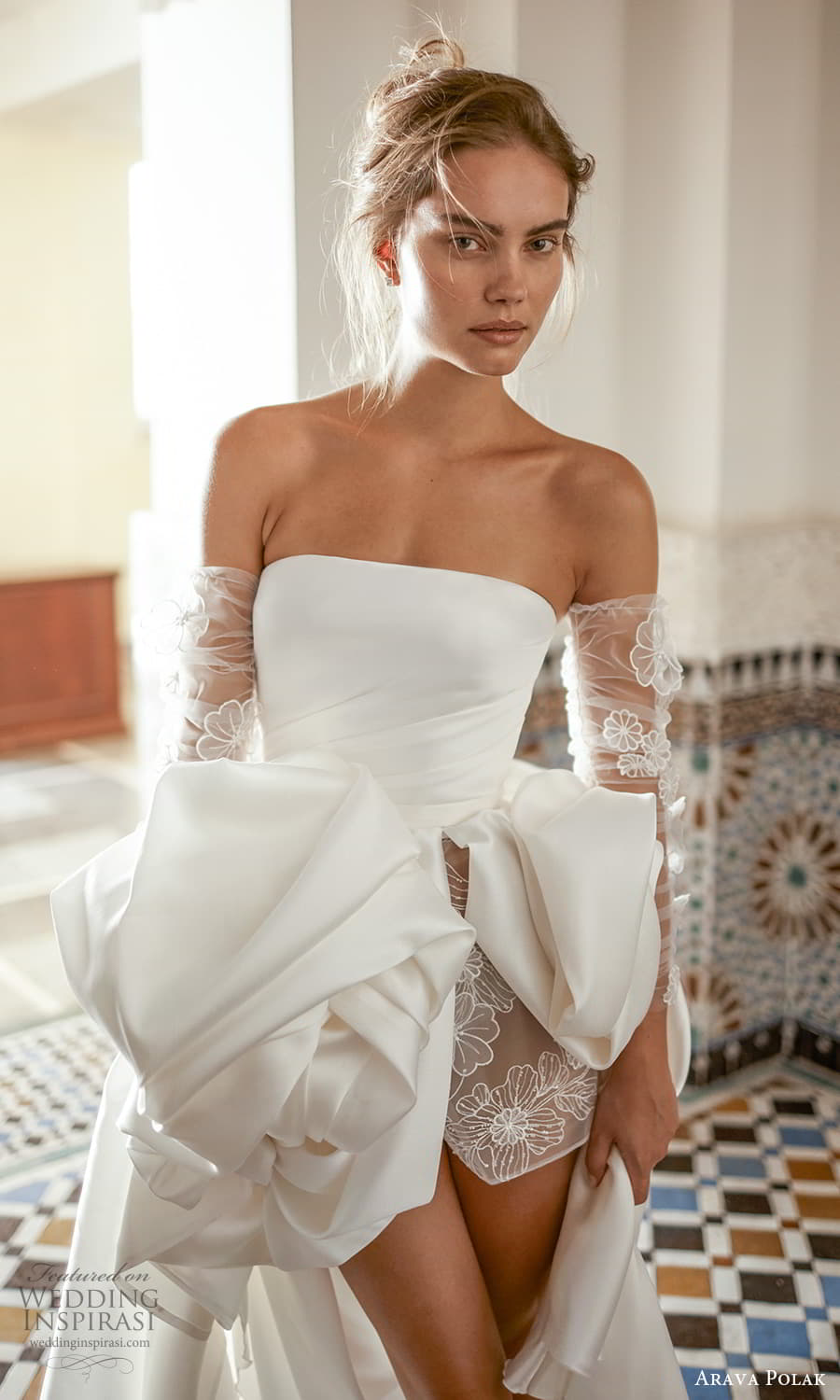 That radiant bridal glow, the "halo" emanating happiness and confidence, was the inspiration behind Arava Polak's "Fields of Halo collection. The Fall 2023 edit offers modern, romantic silhouettes in soft and natural fabrics, with delicate layering of fine silk and handcrafted French laces, and accents of 3-D floral motifs, Swarovski crystals and shimmering sequins.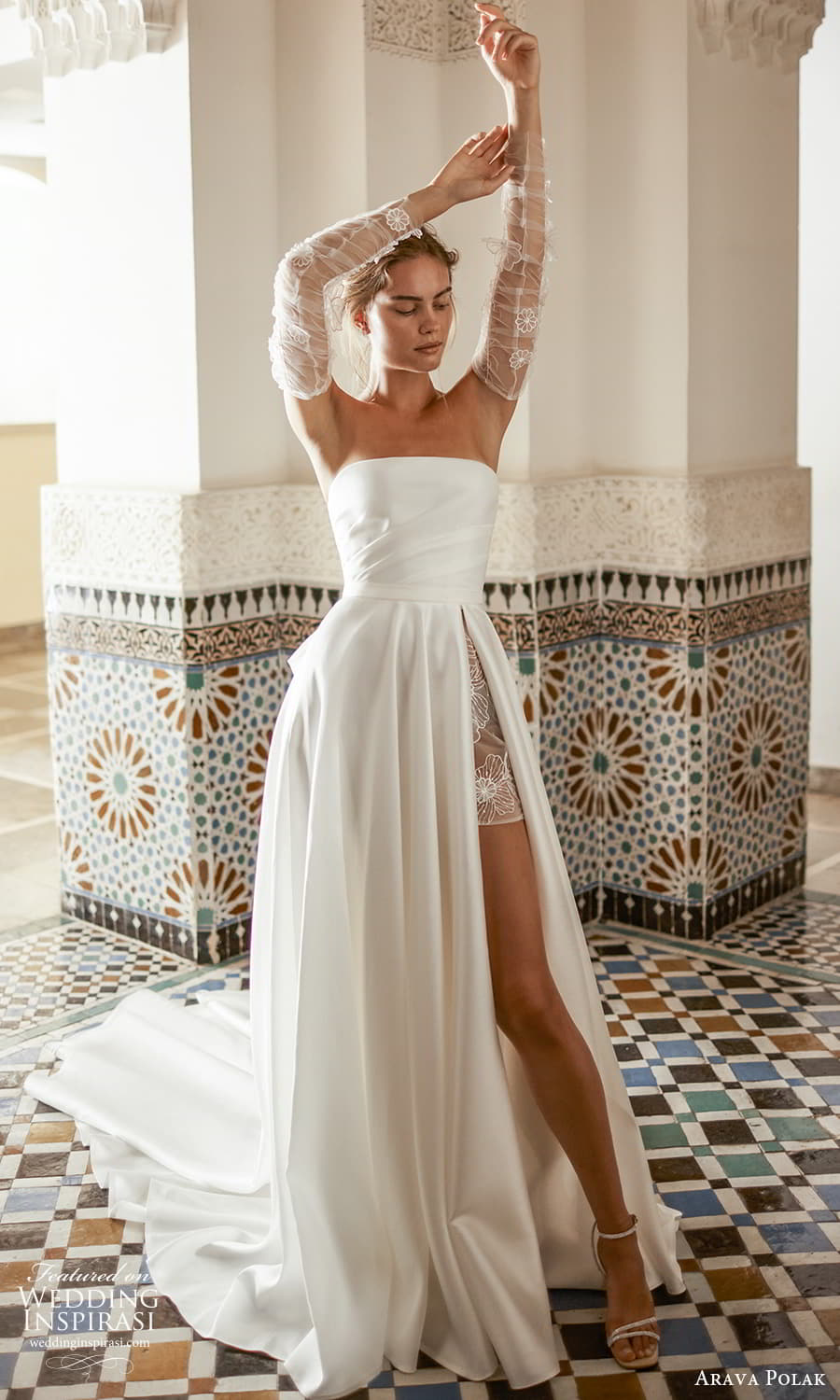 "There is a powerful allure inside every woman. The 'Fields of Halo' Collection was designed to empower the divine spirit that bestows a special glow onto brides on their wedding day– a halo. Fresh, original, organic designs embody Arava Polak bridal gowns, accentuating every bride's natural beauty that radiates from within. 'Fields of Halo' speaks her own language, the language of nature.
With details ranging from minimalist to delicately embellished, the 'Fields of Halo' collection is timeless, elegant, and feminine."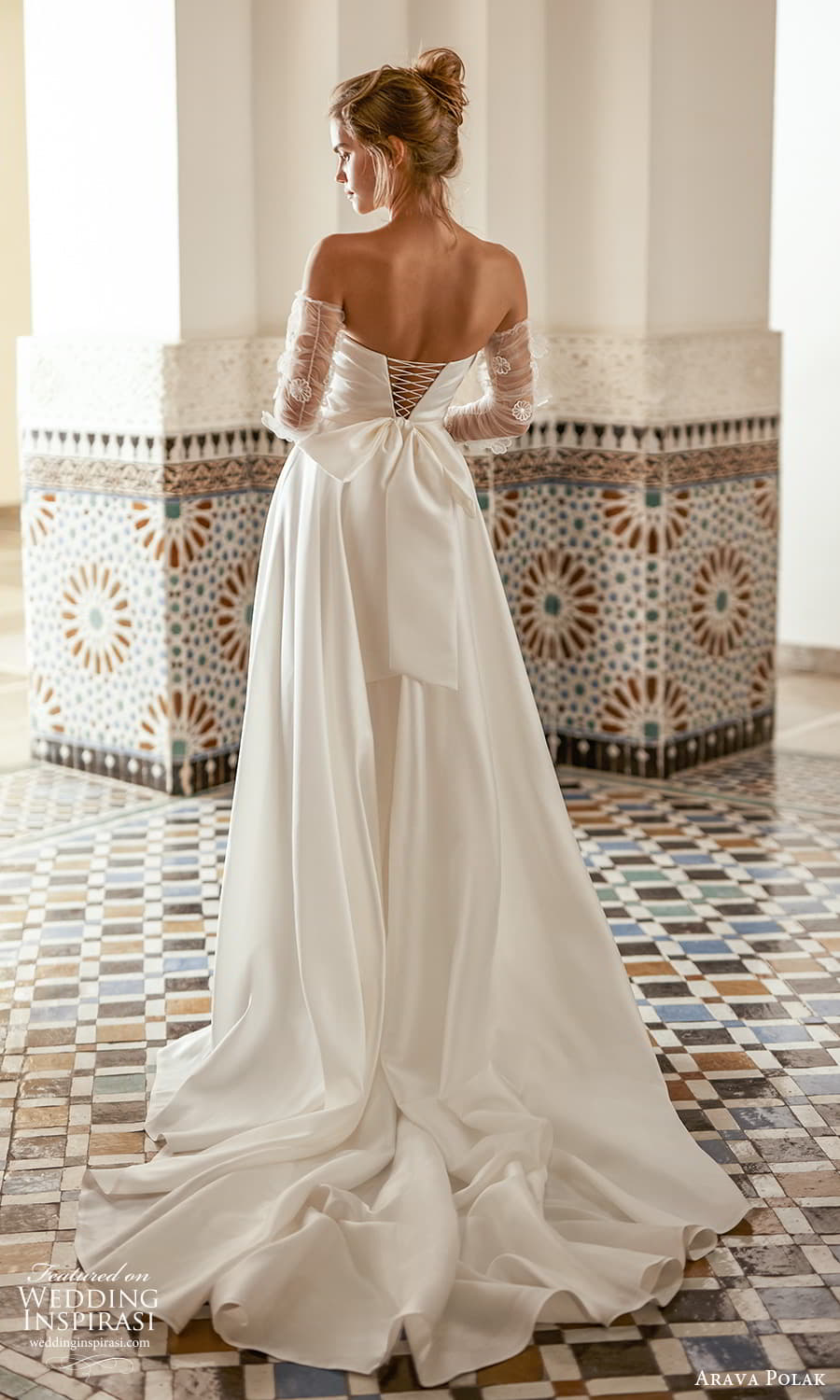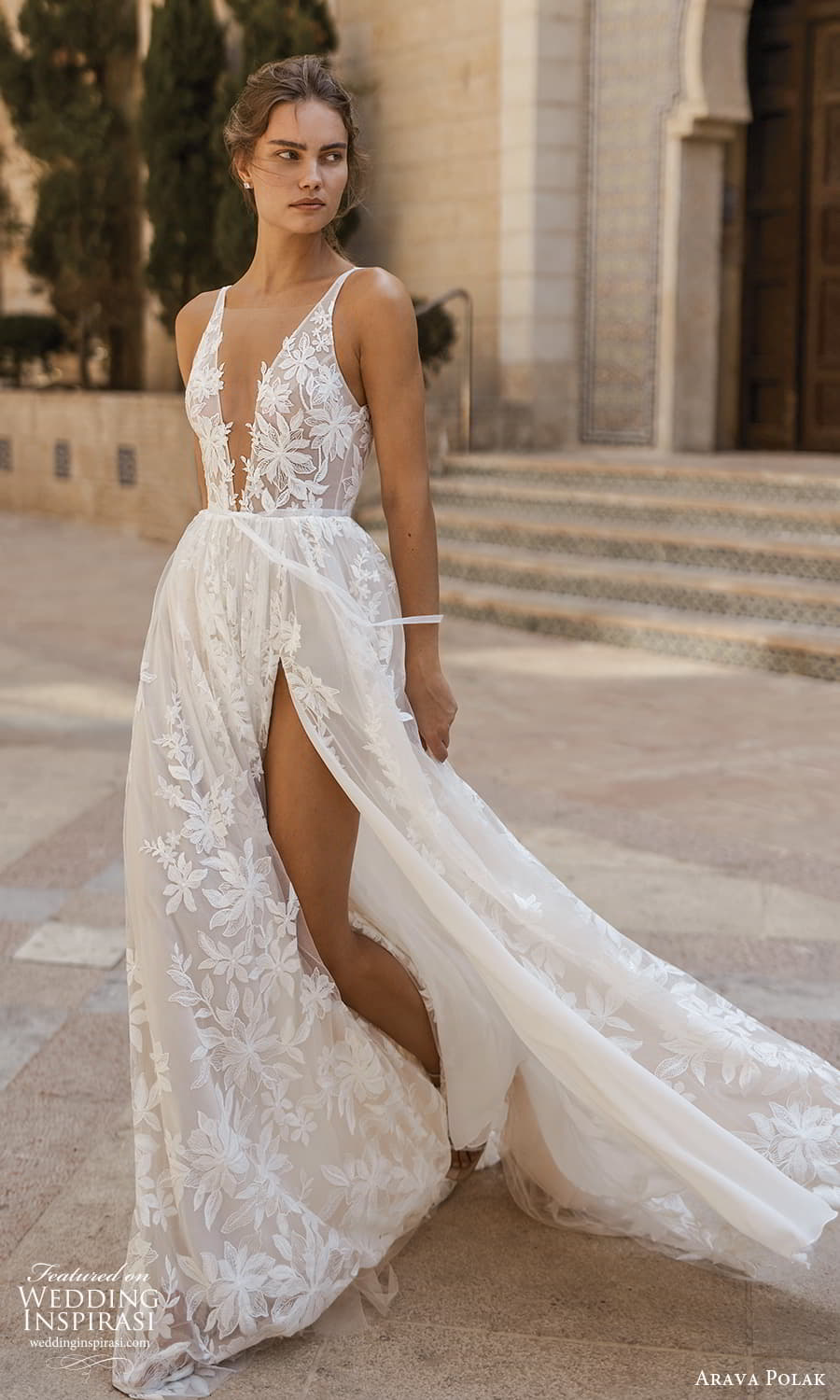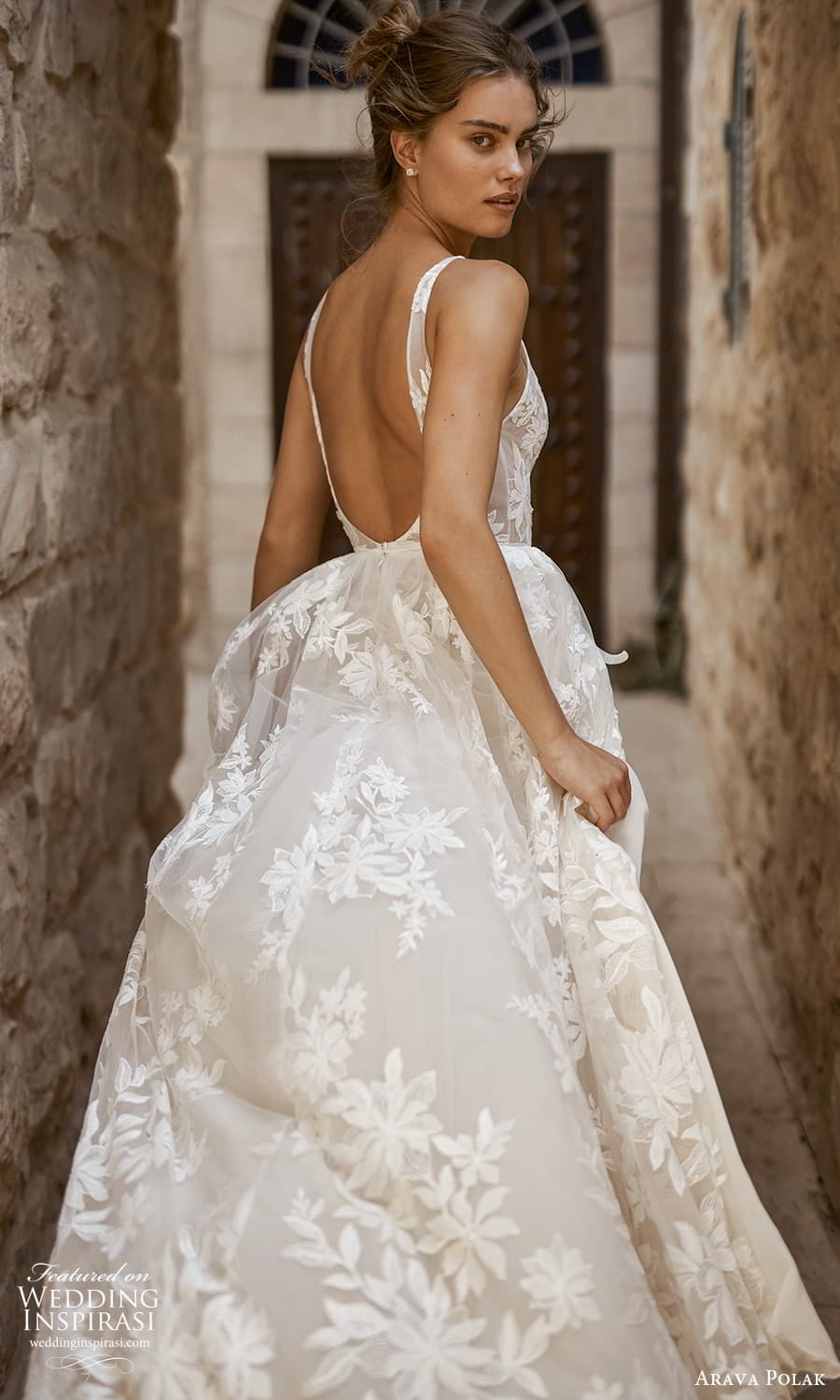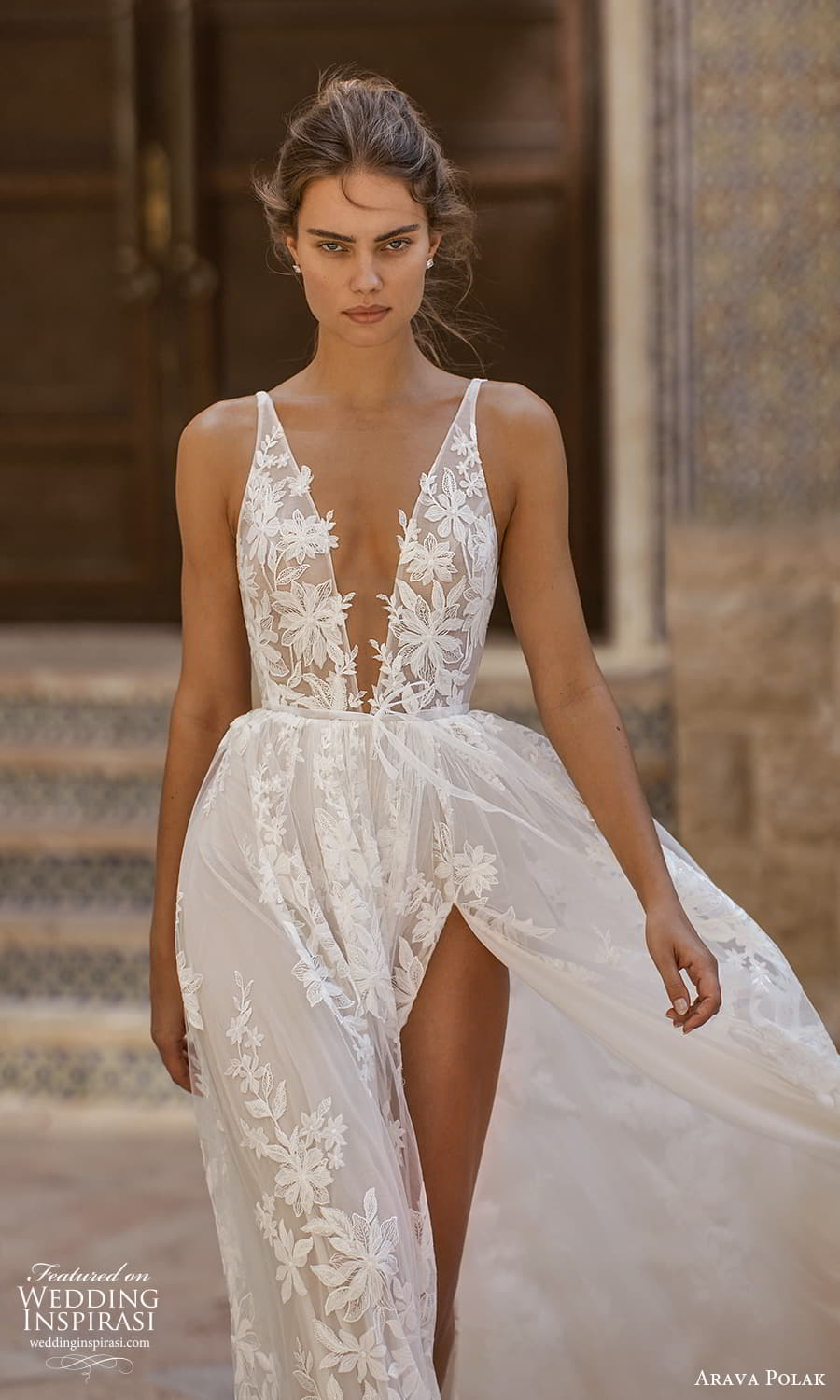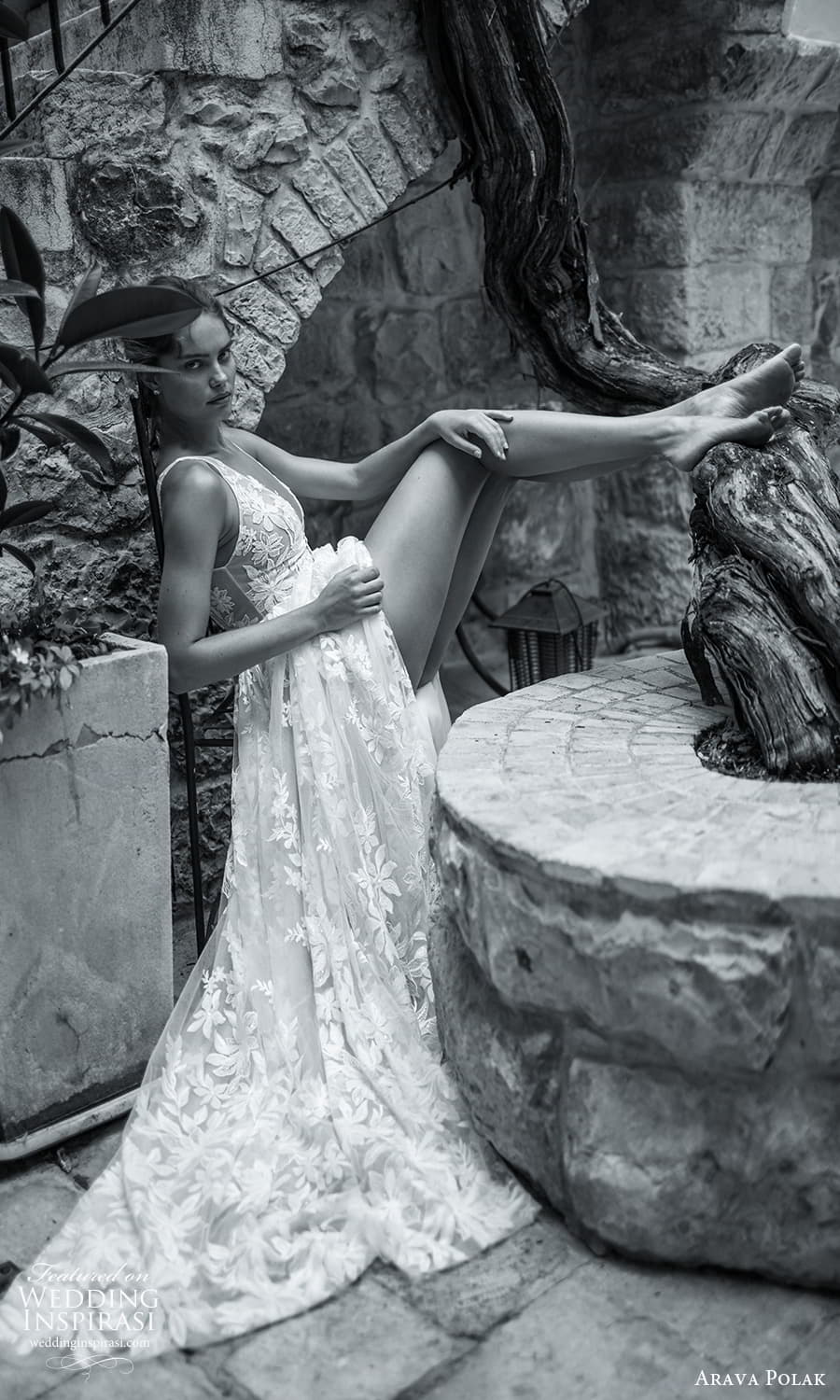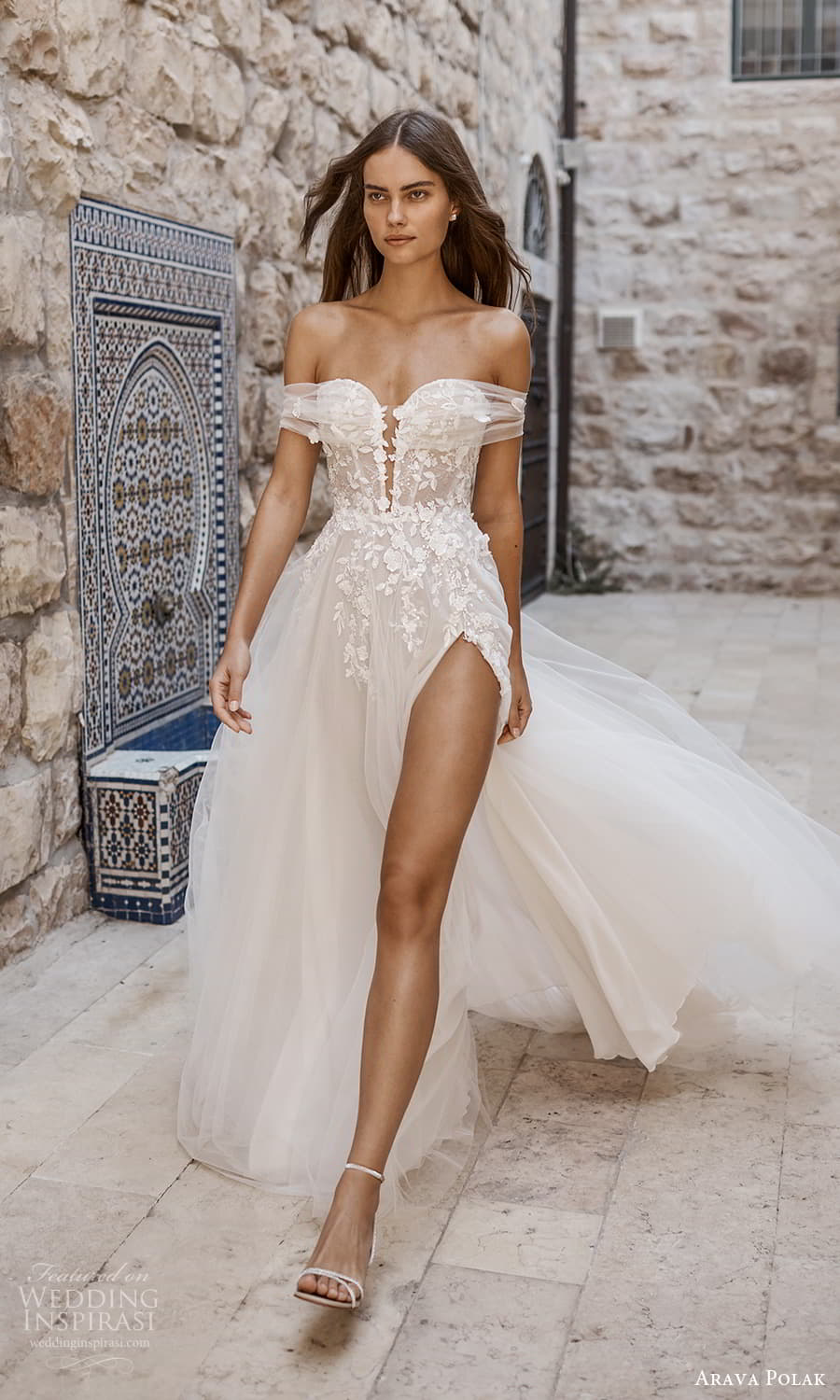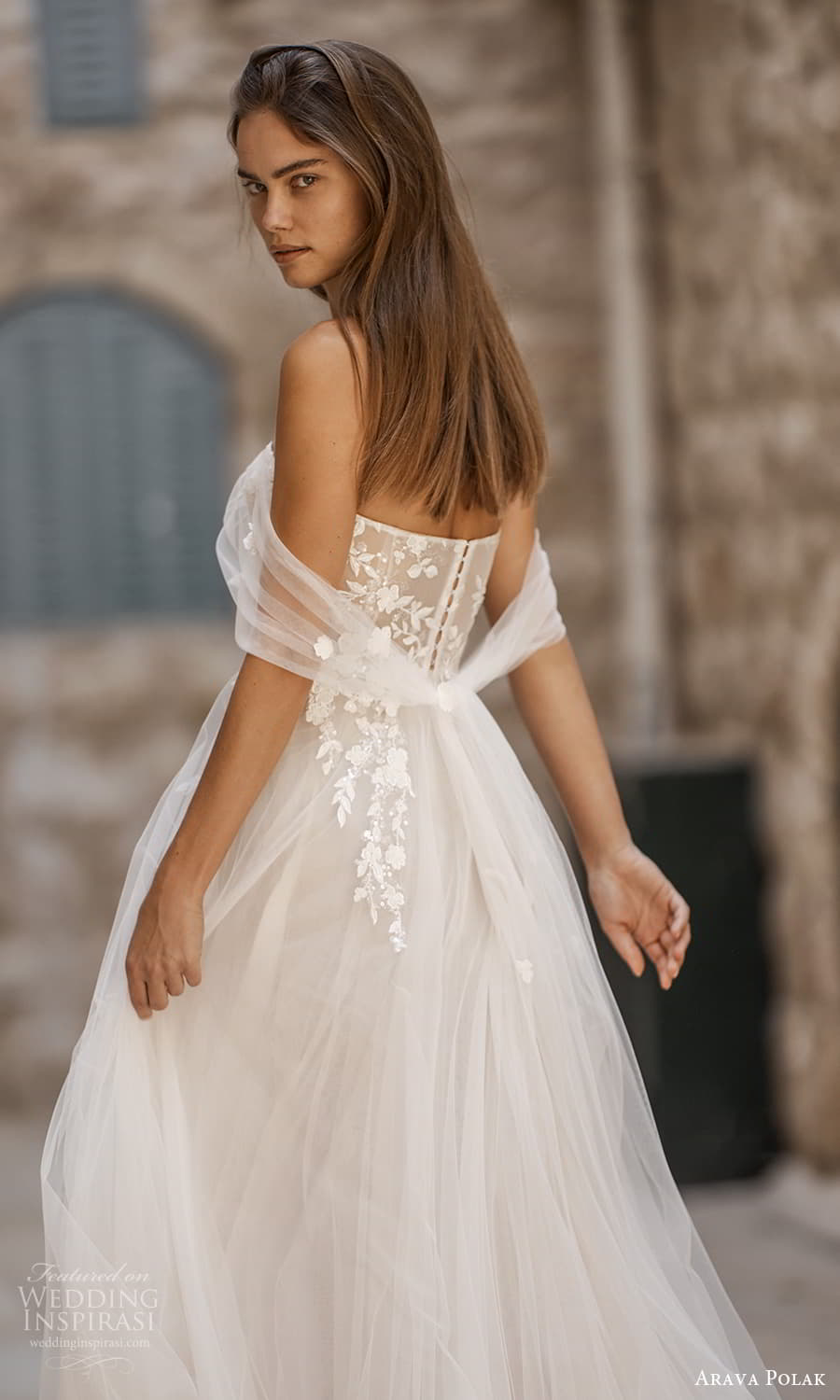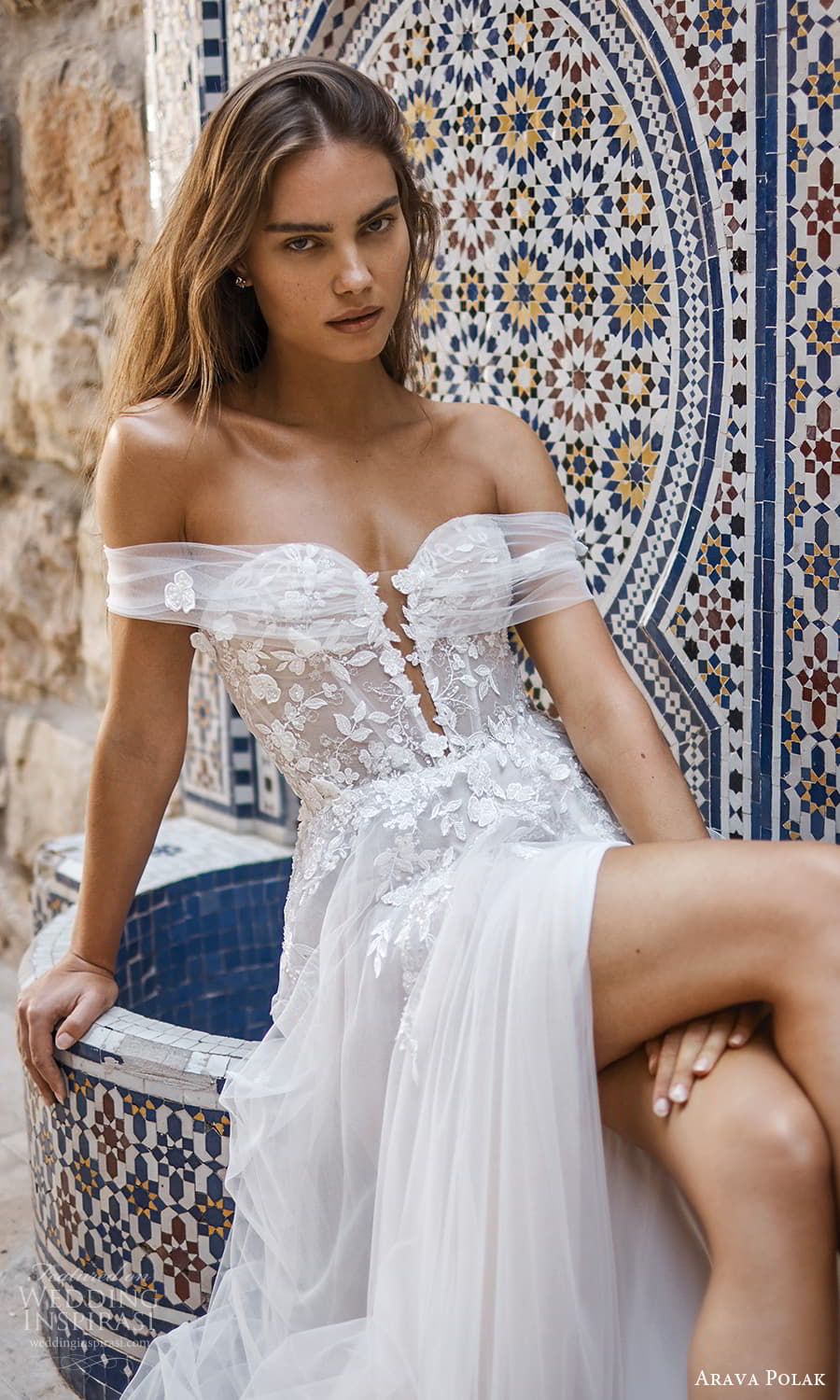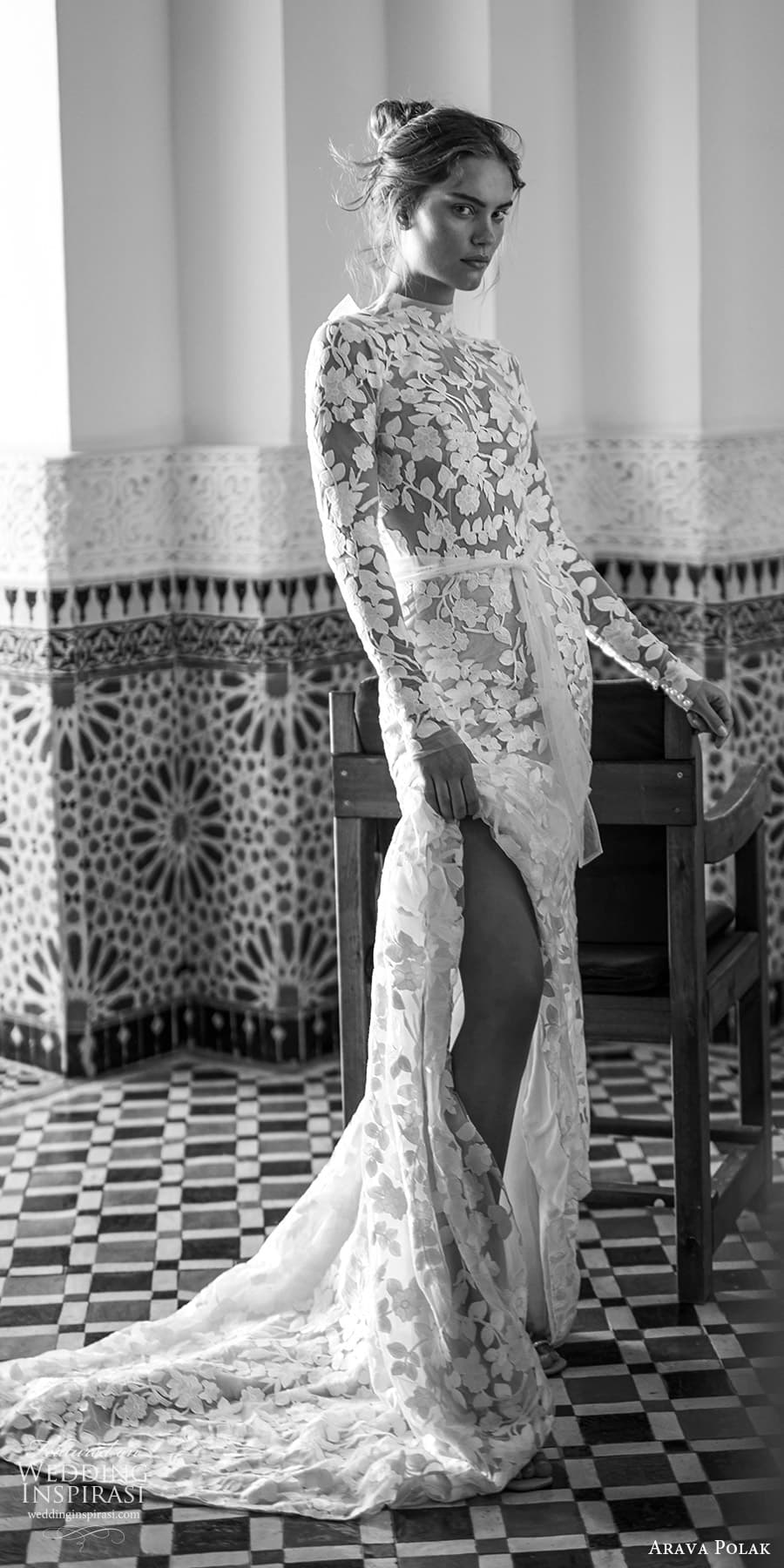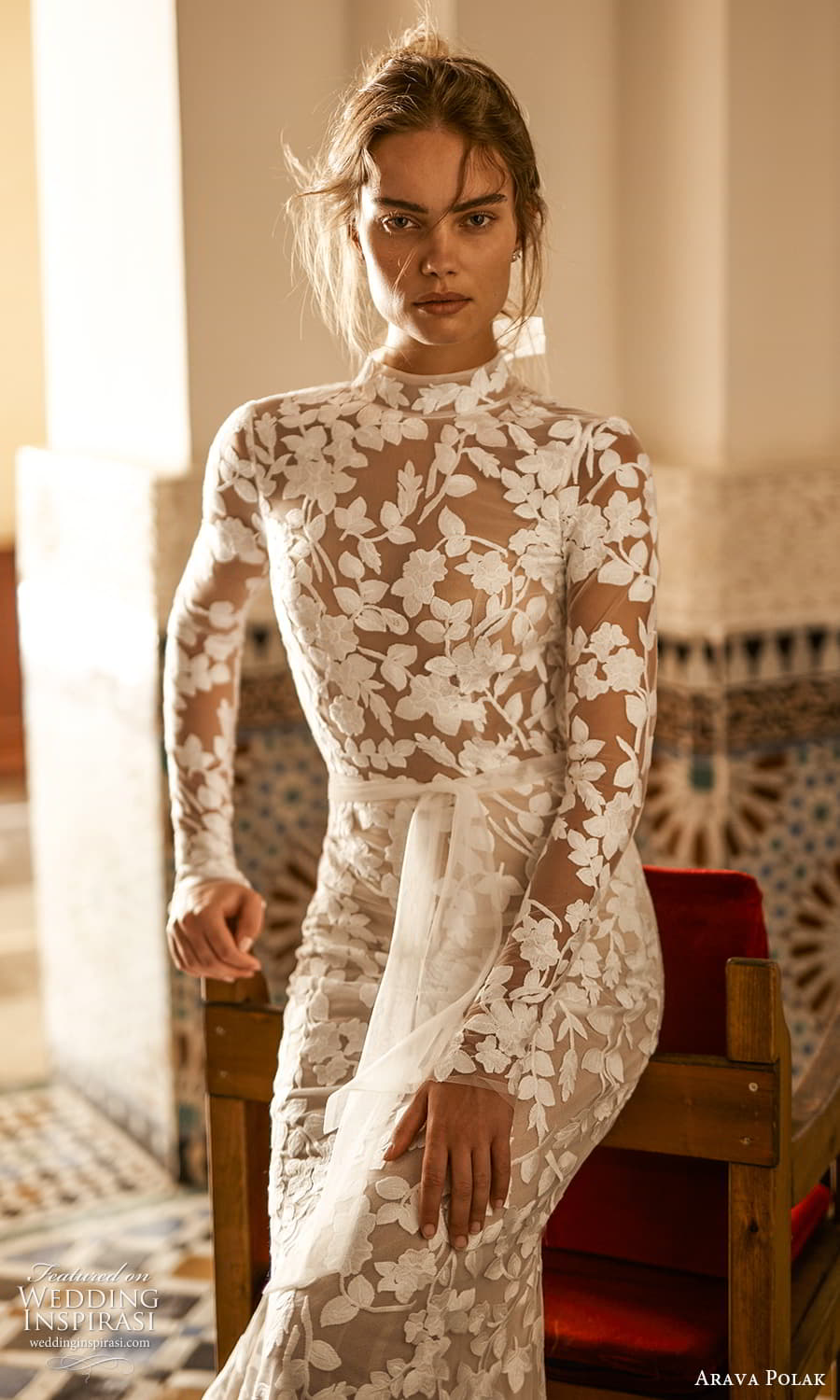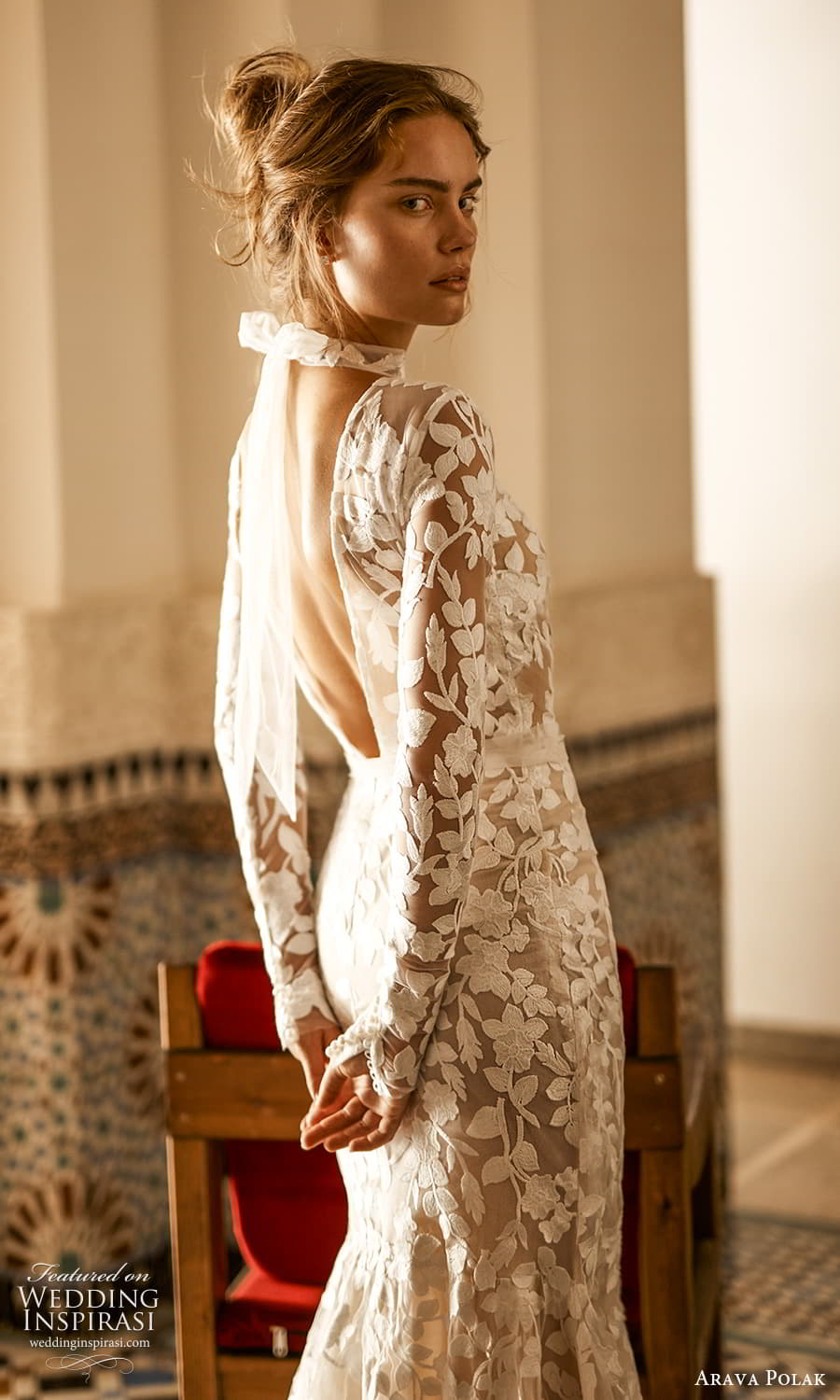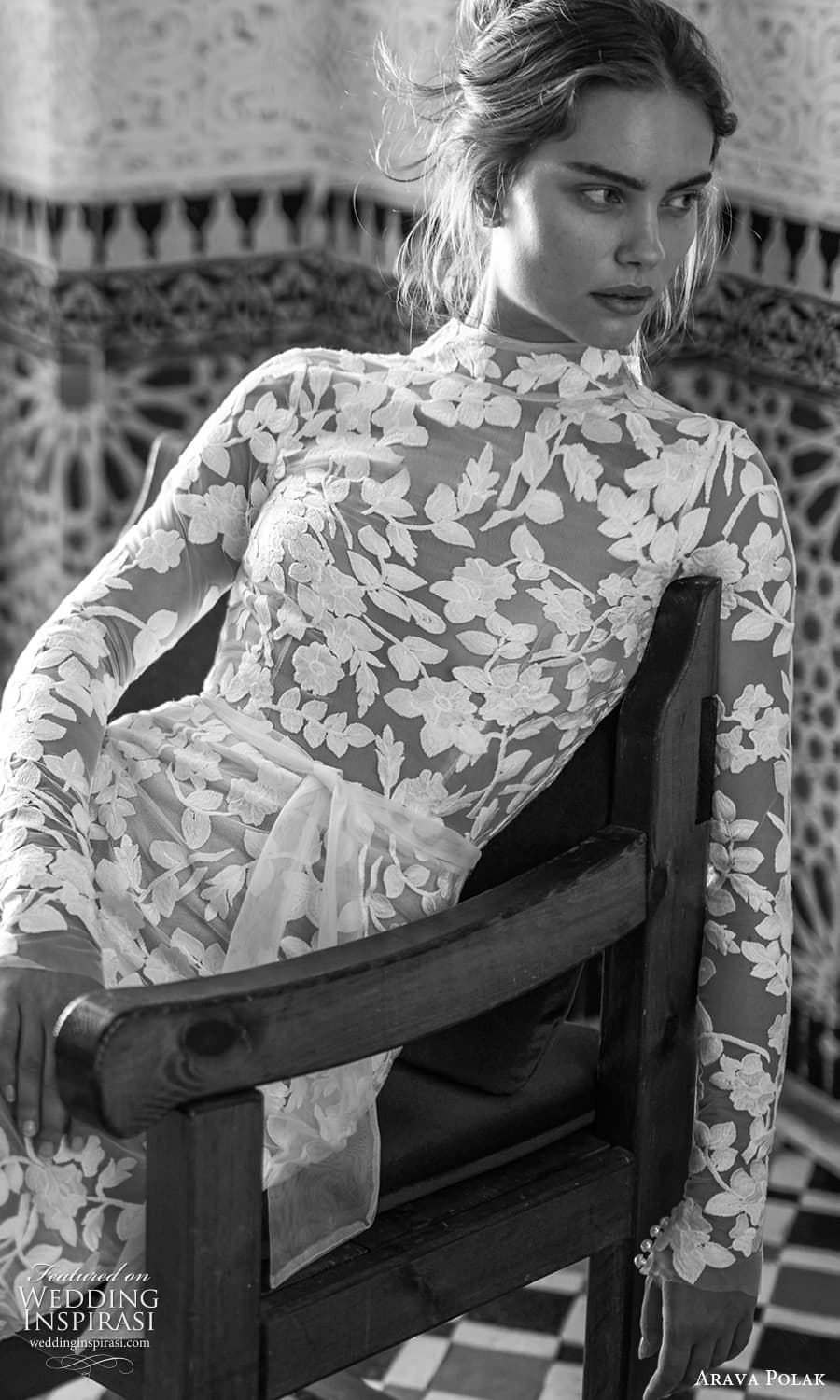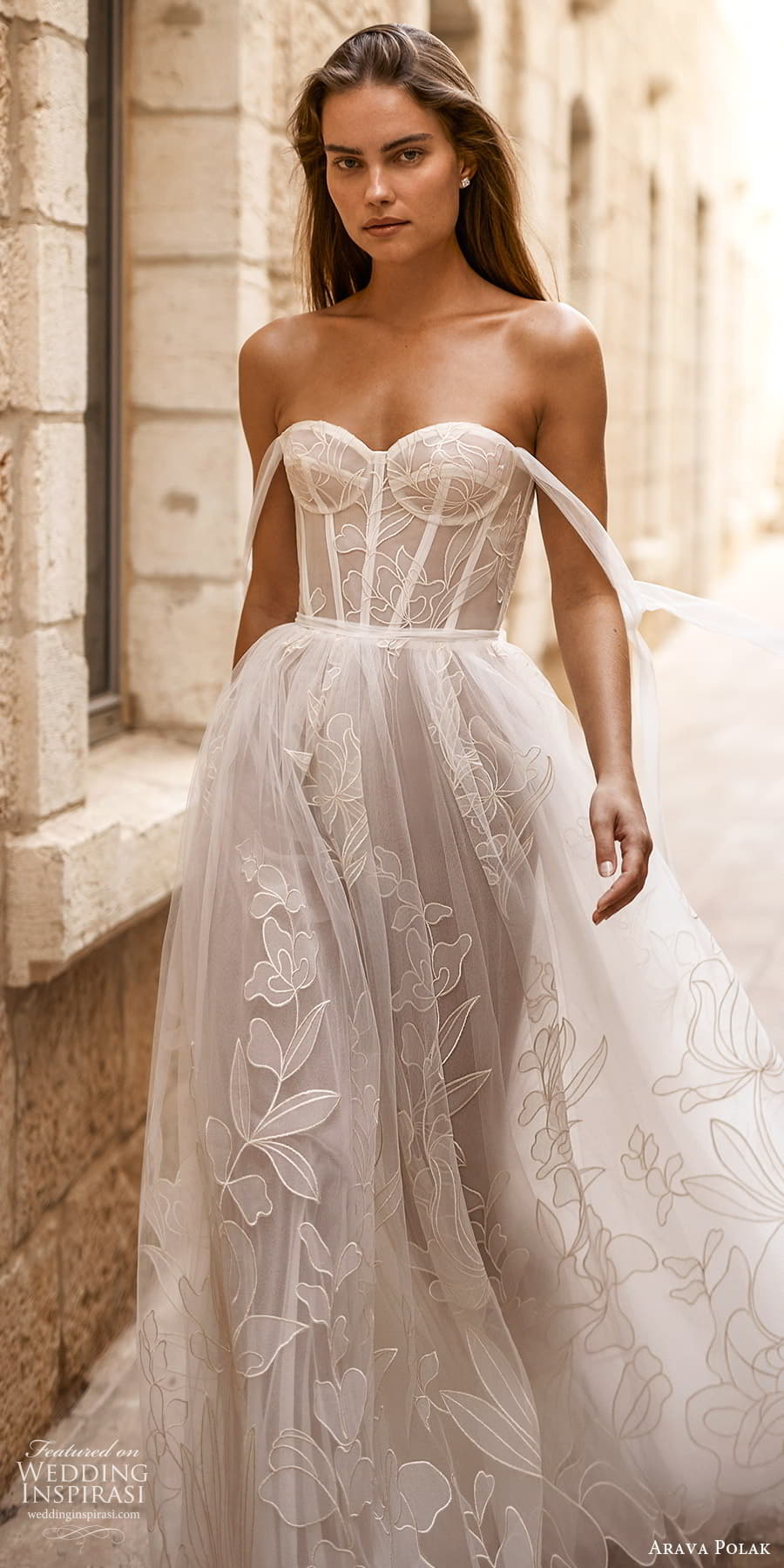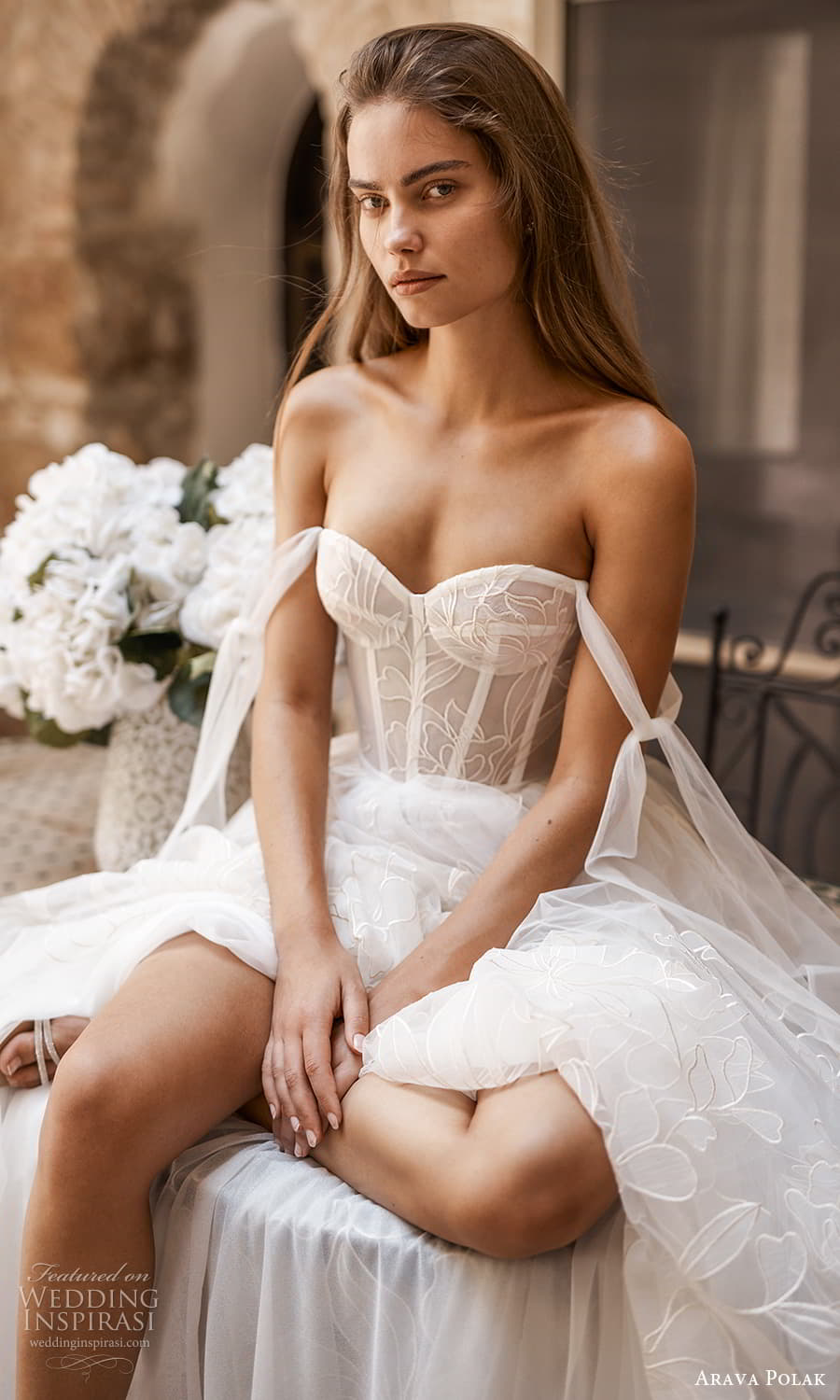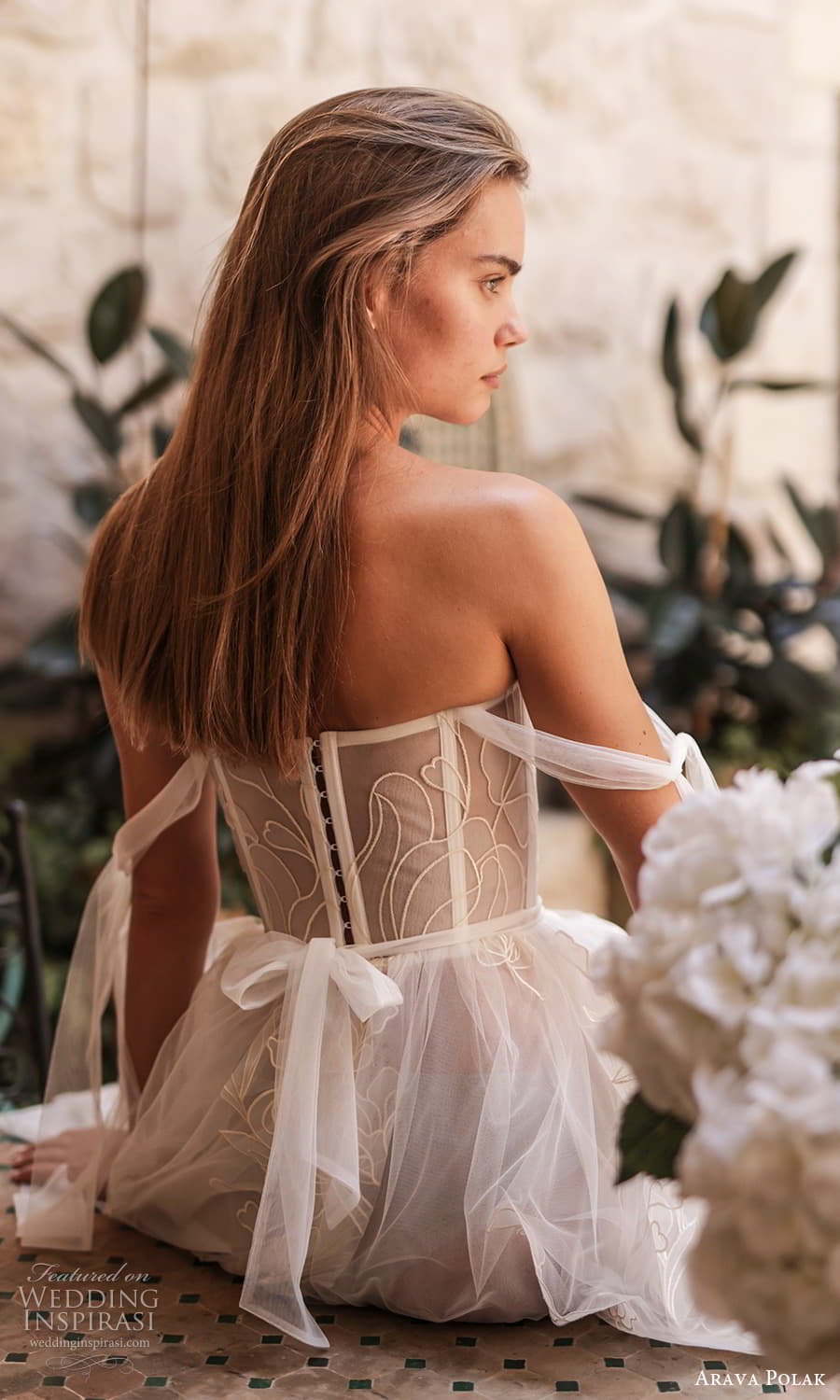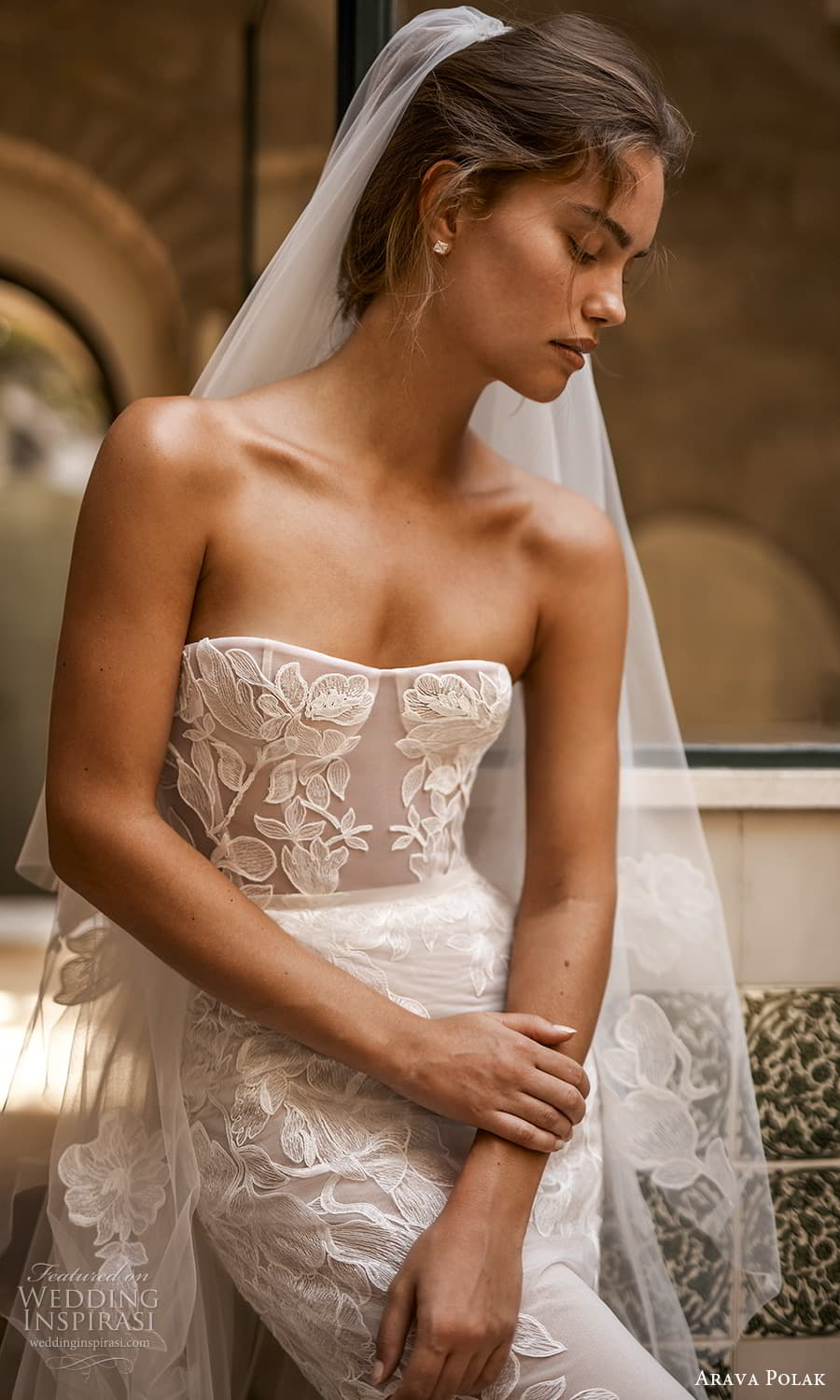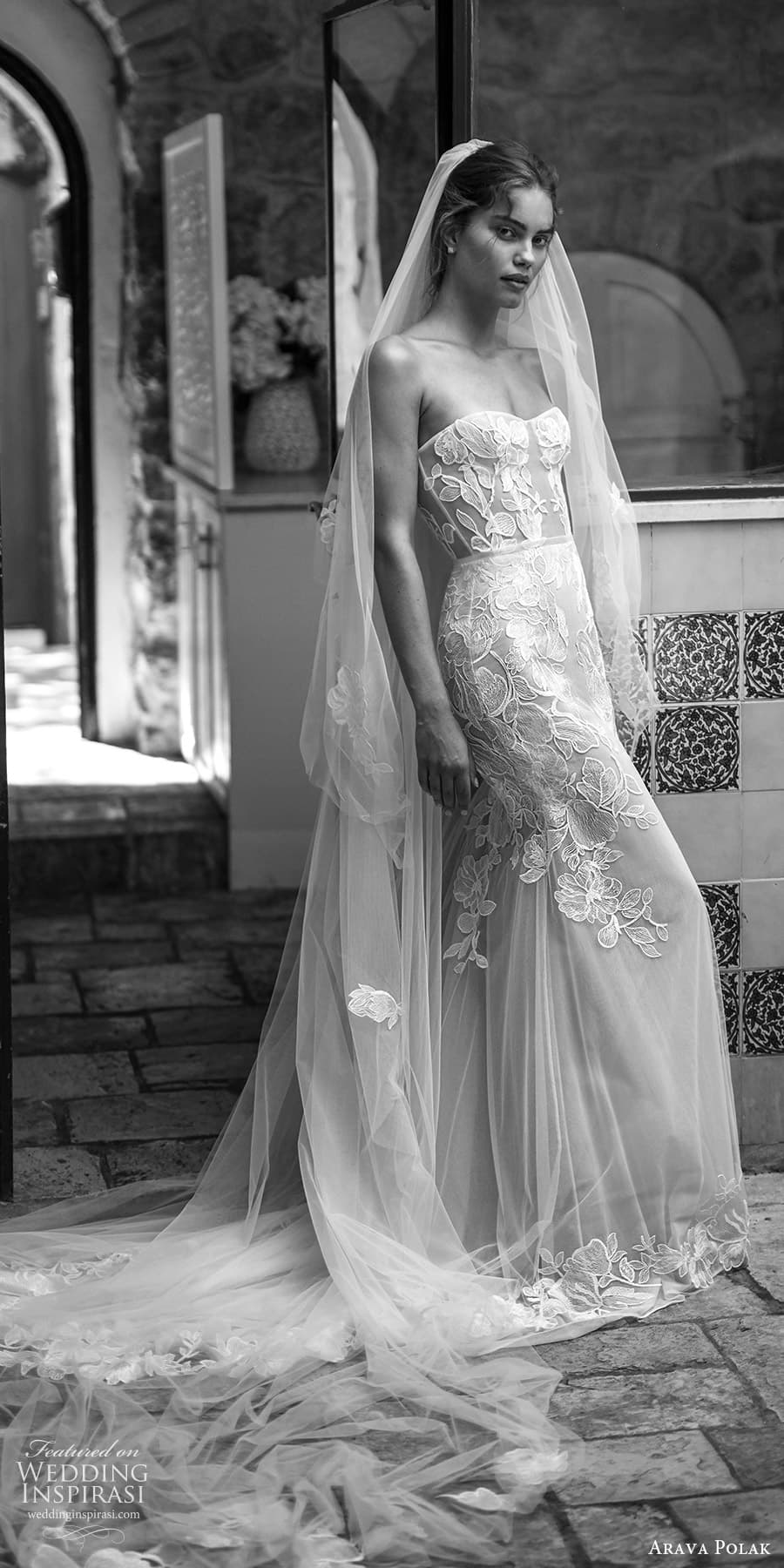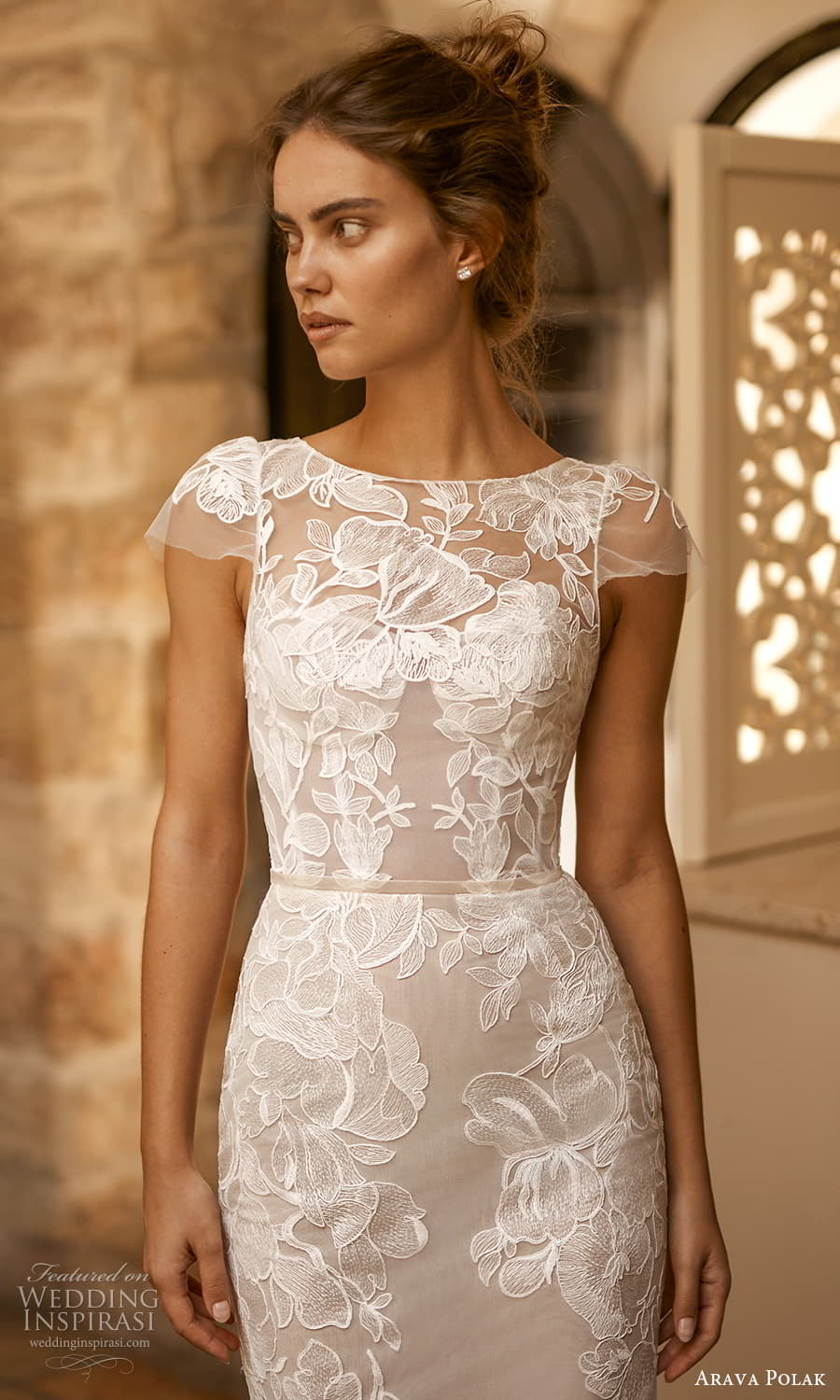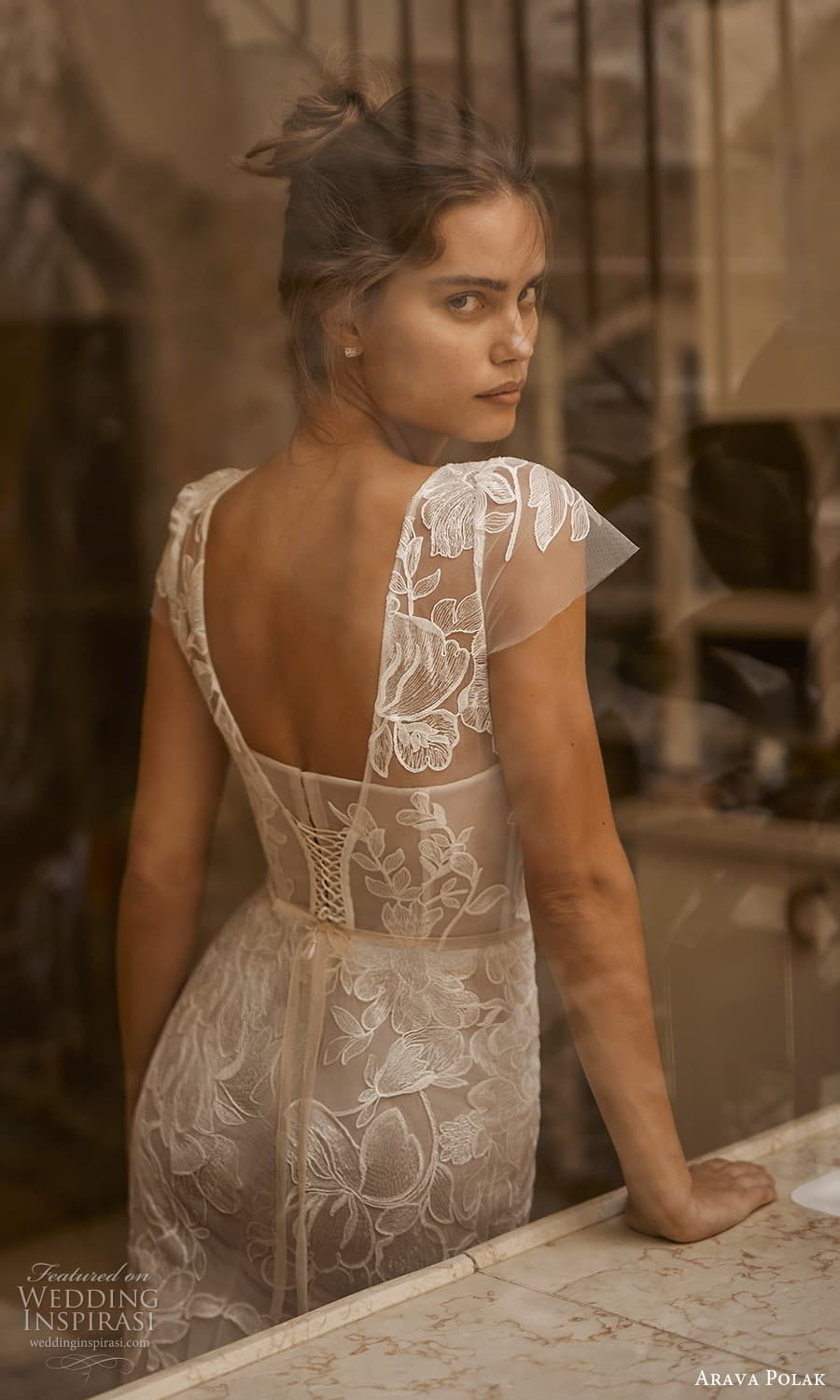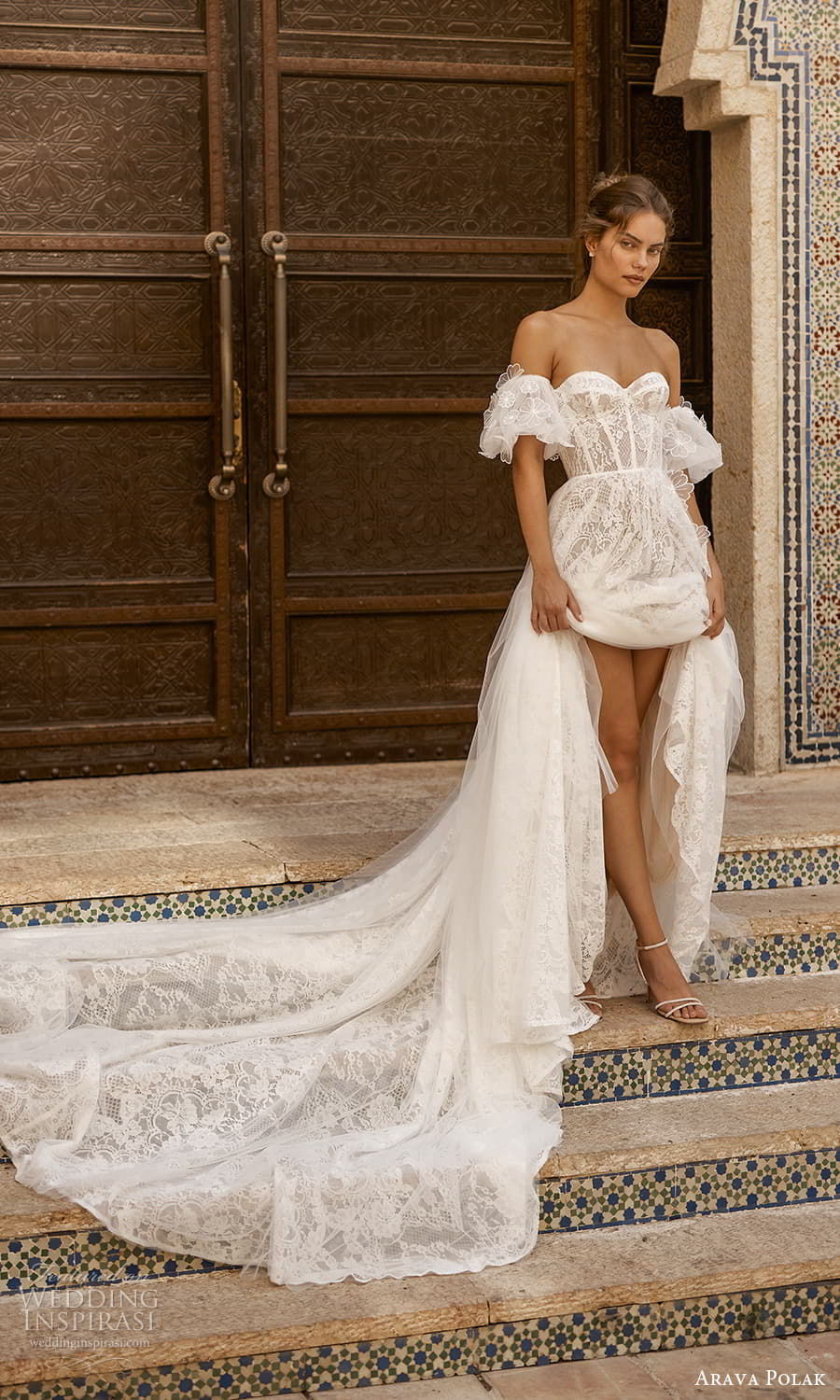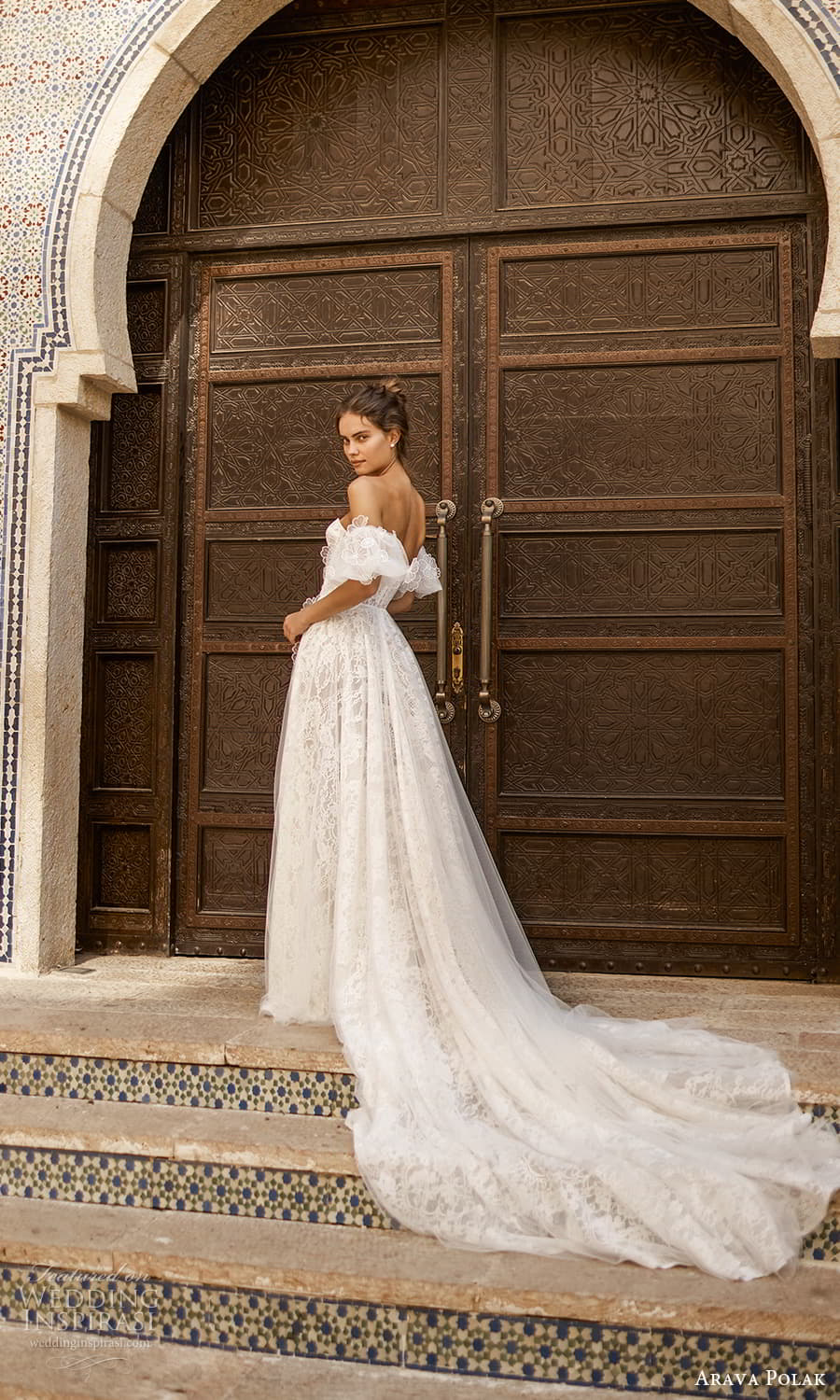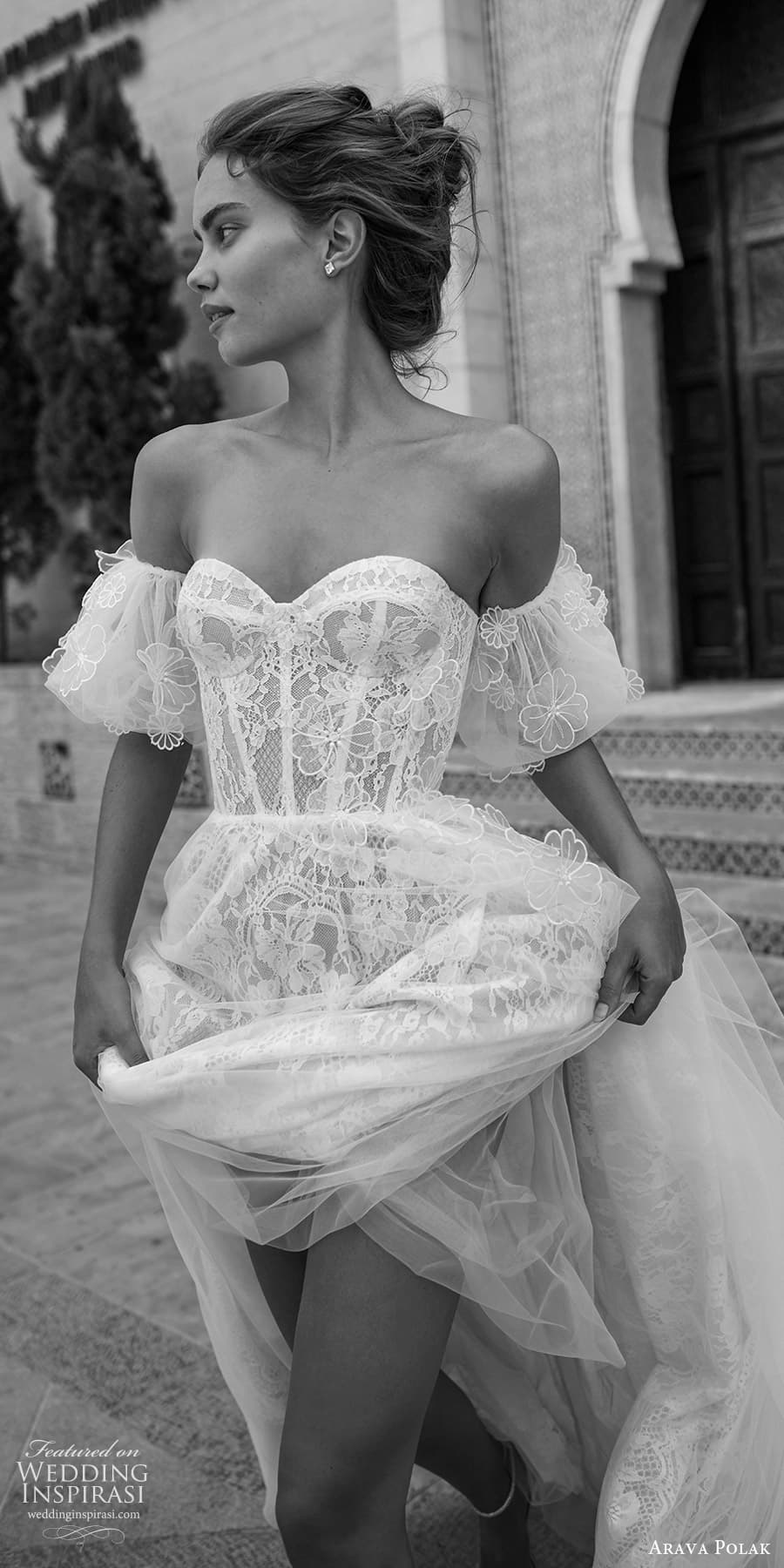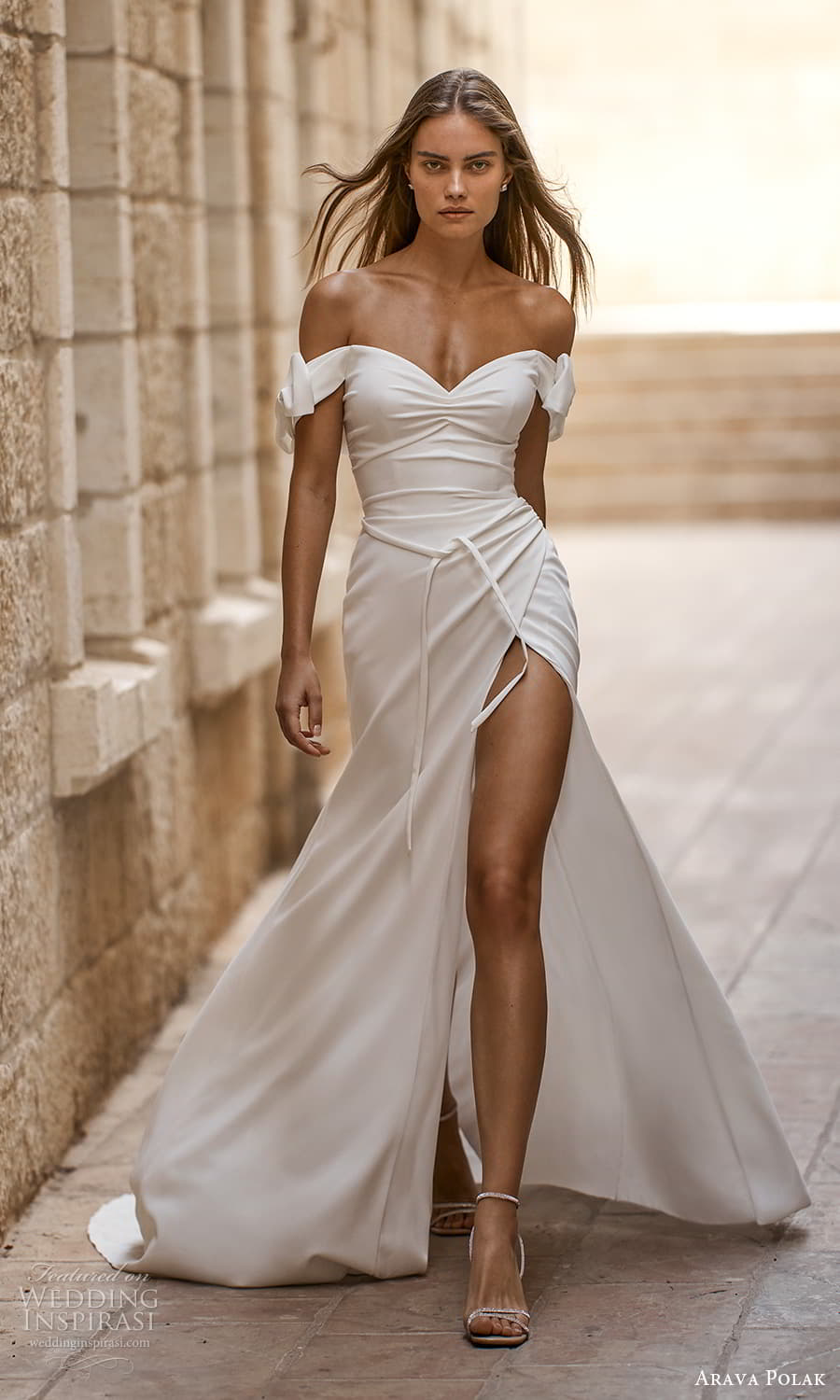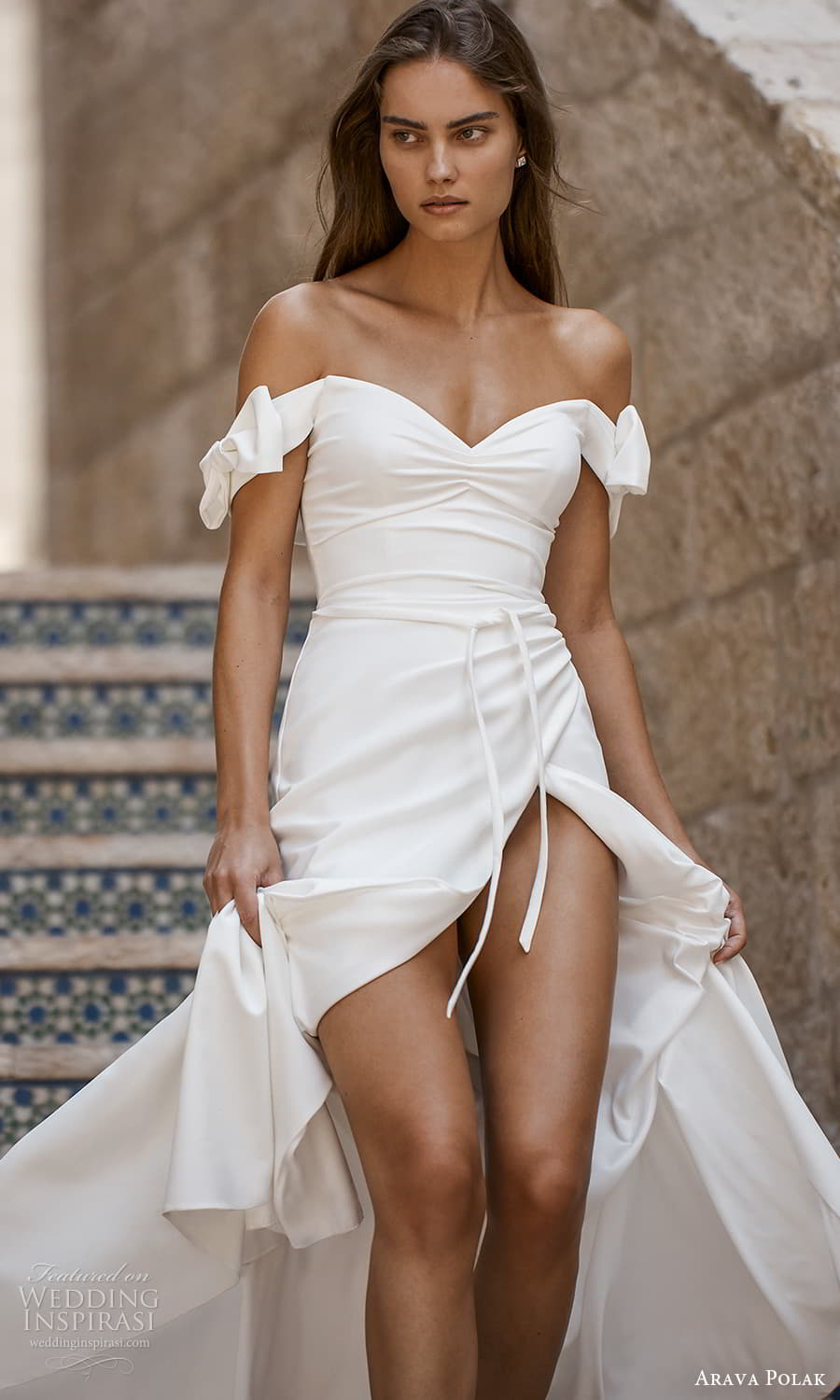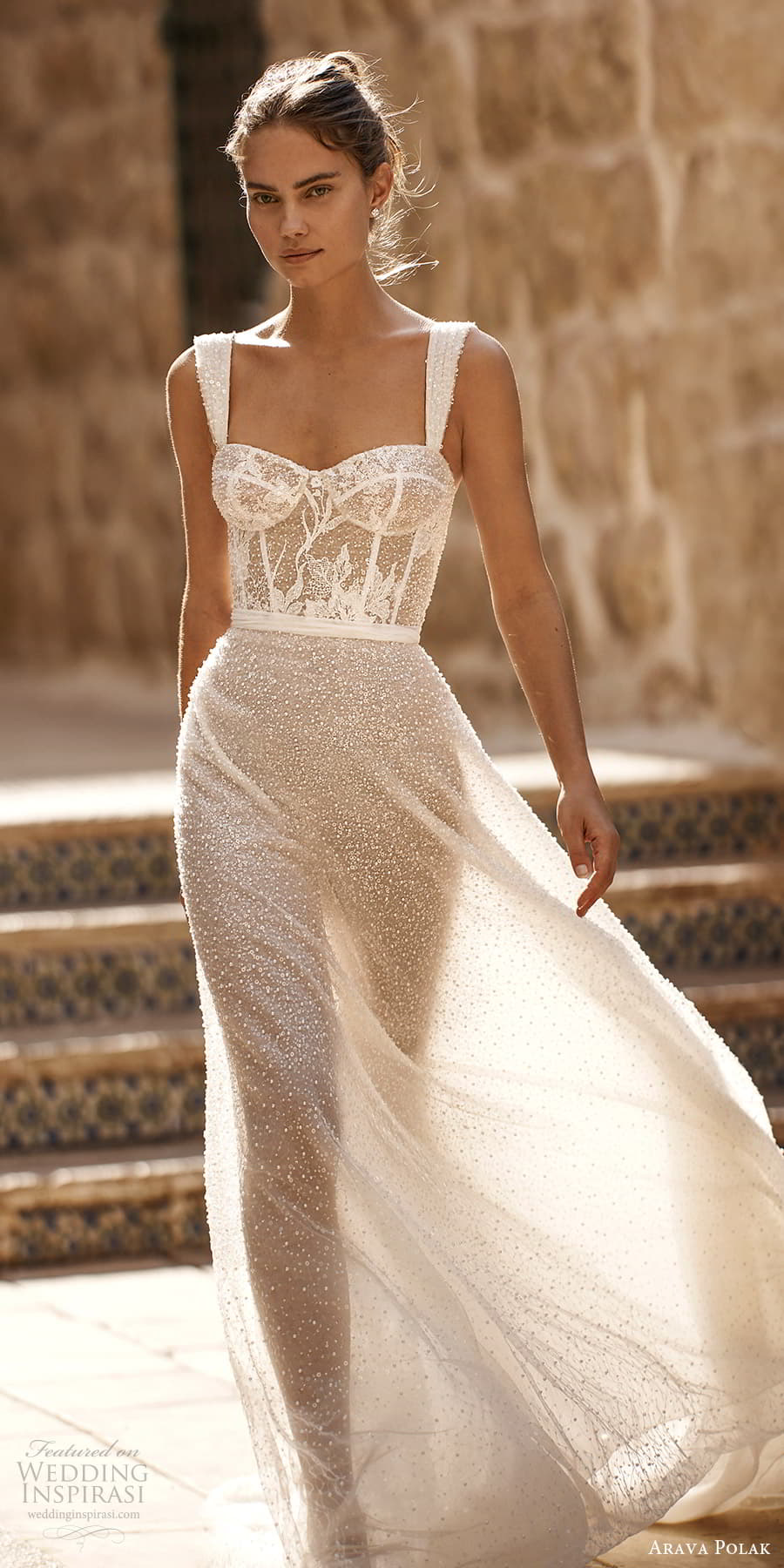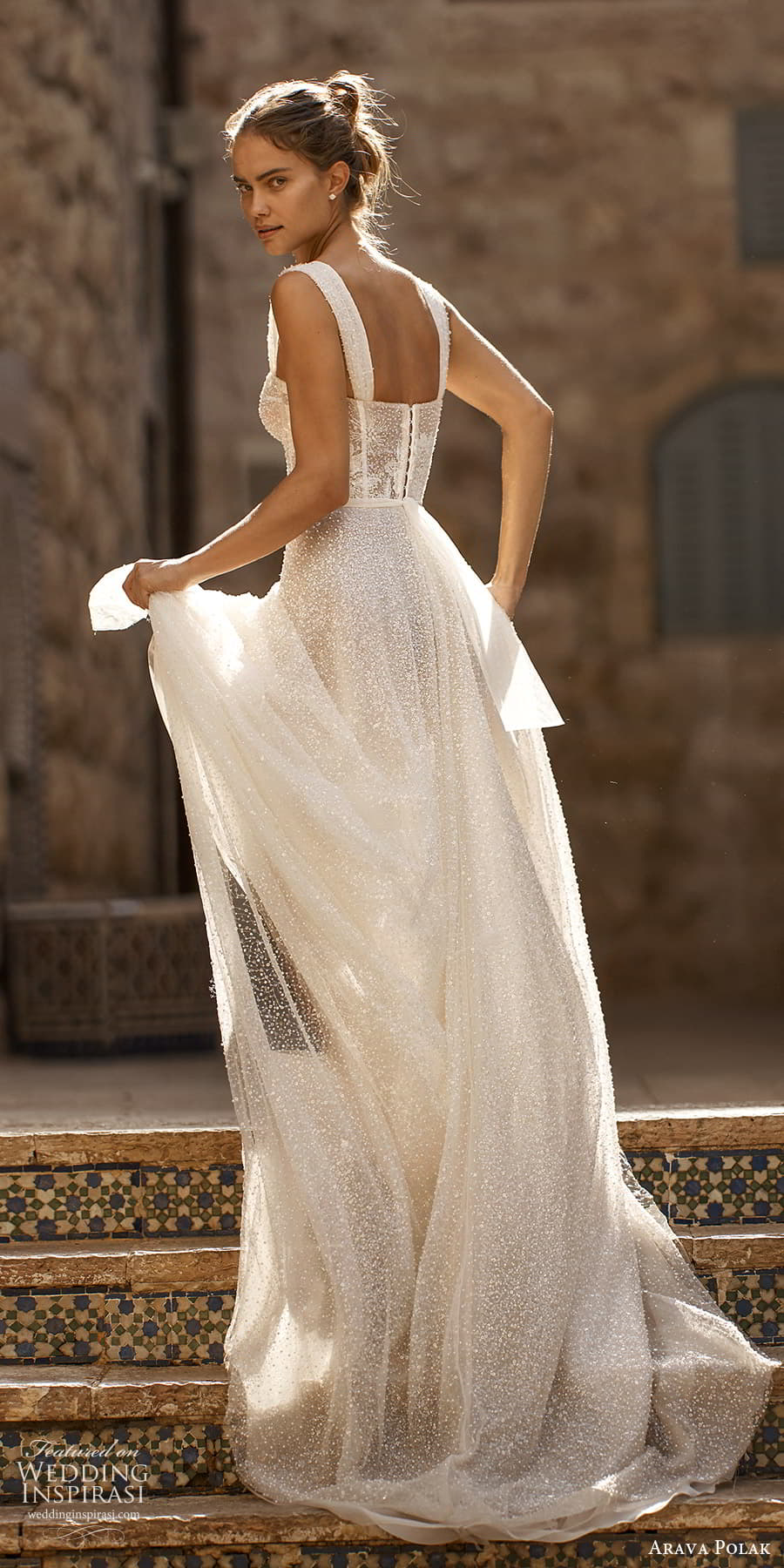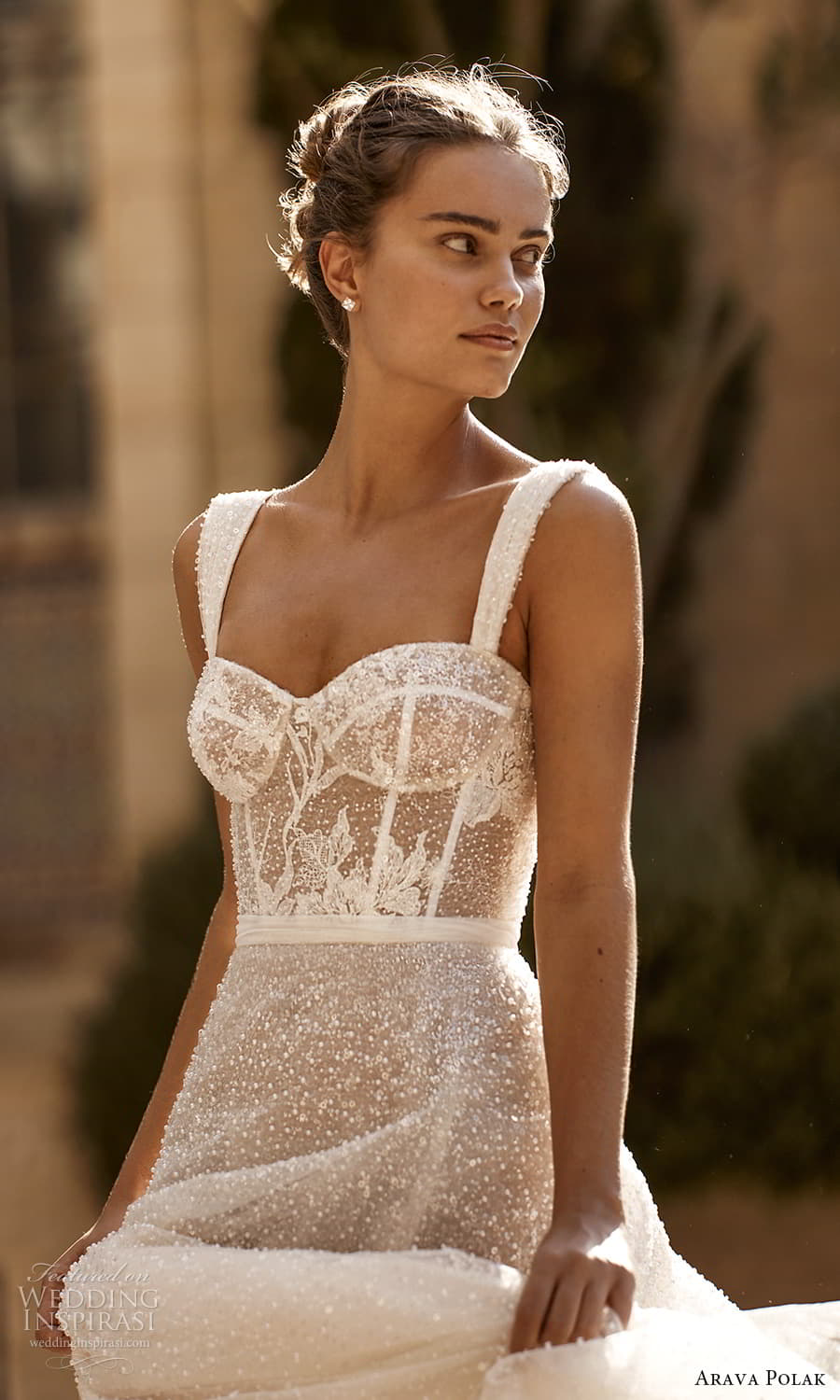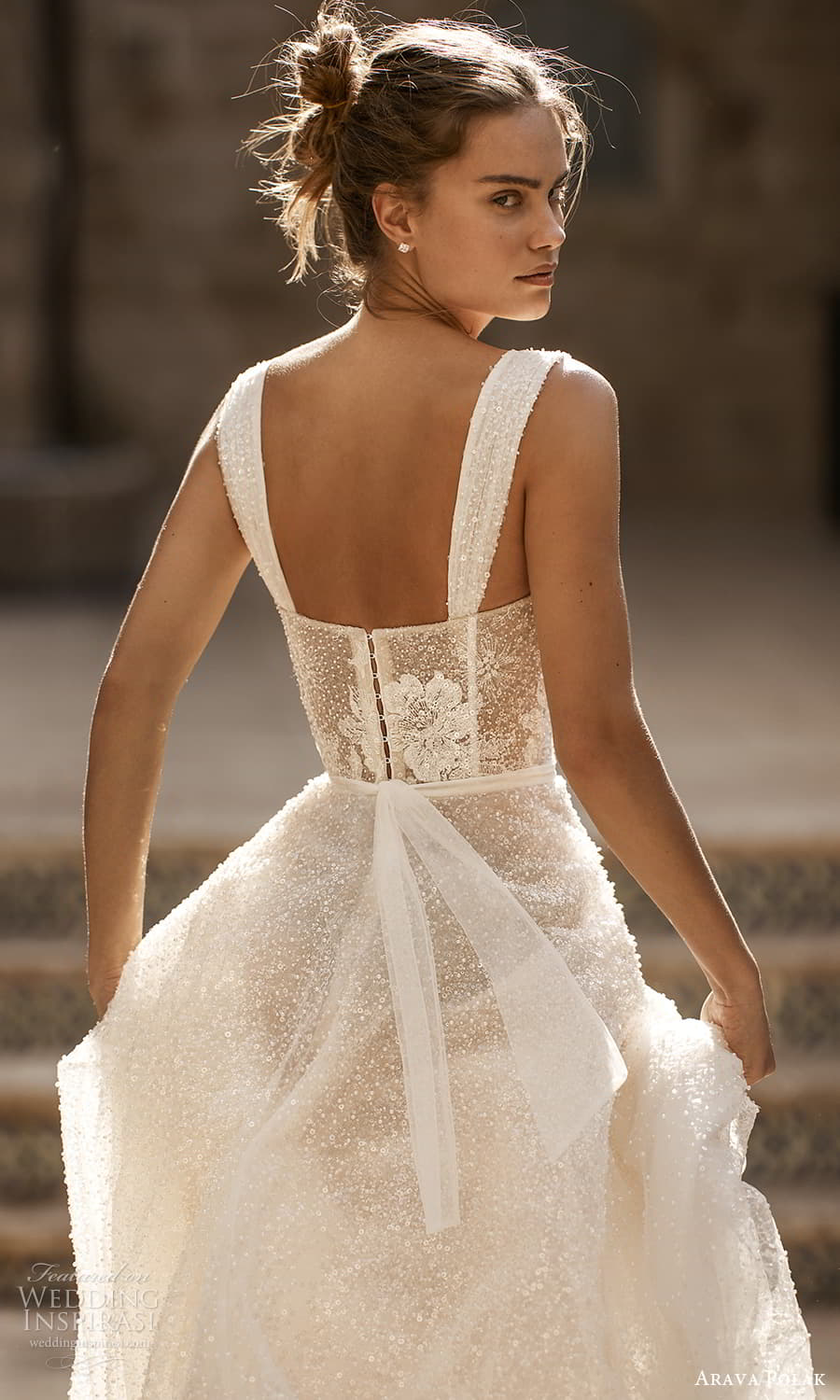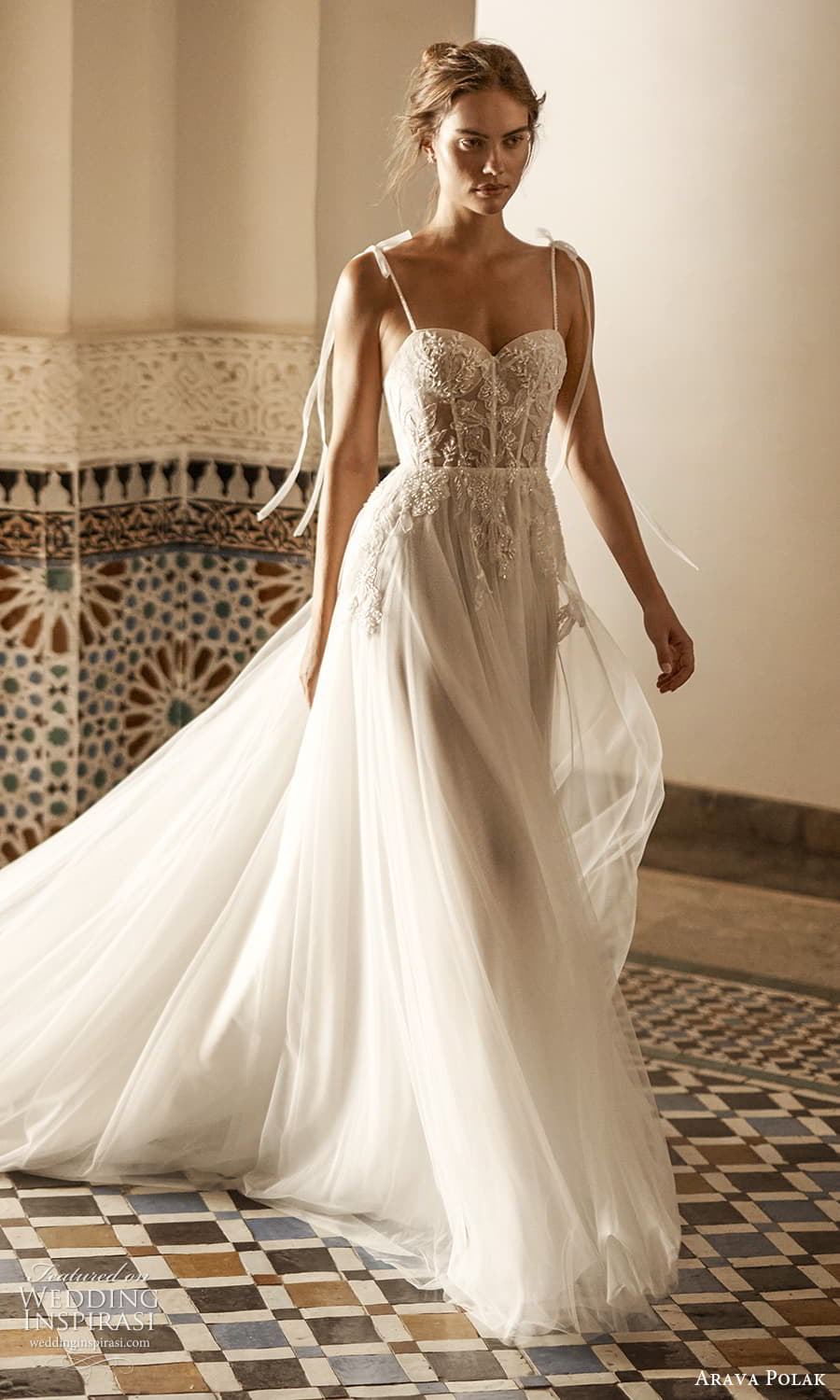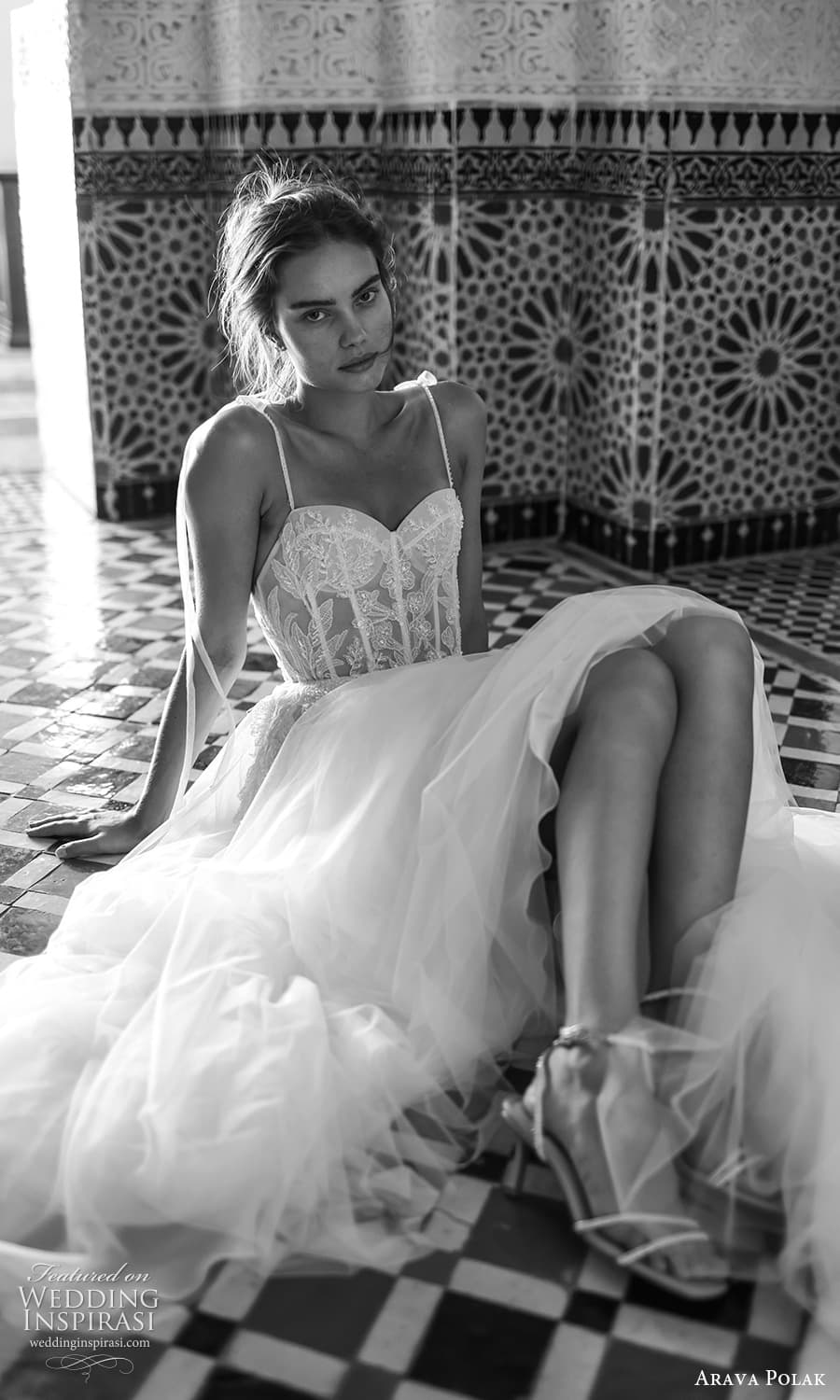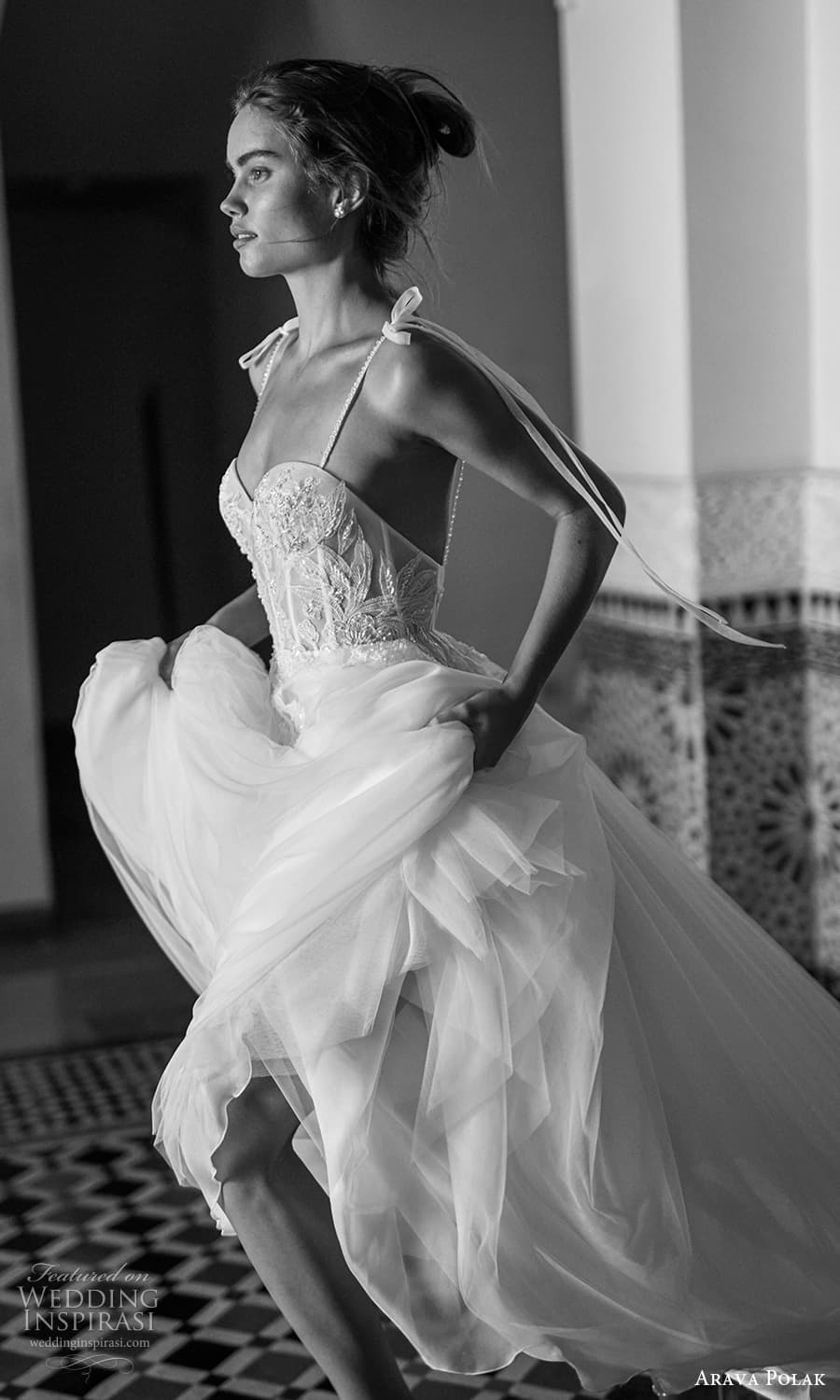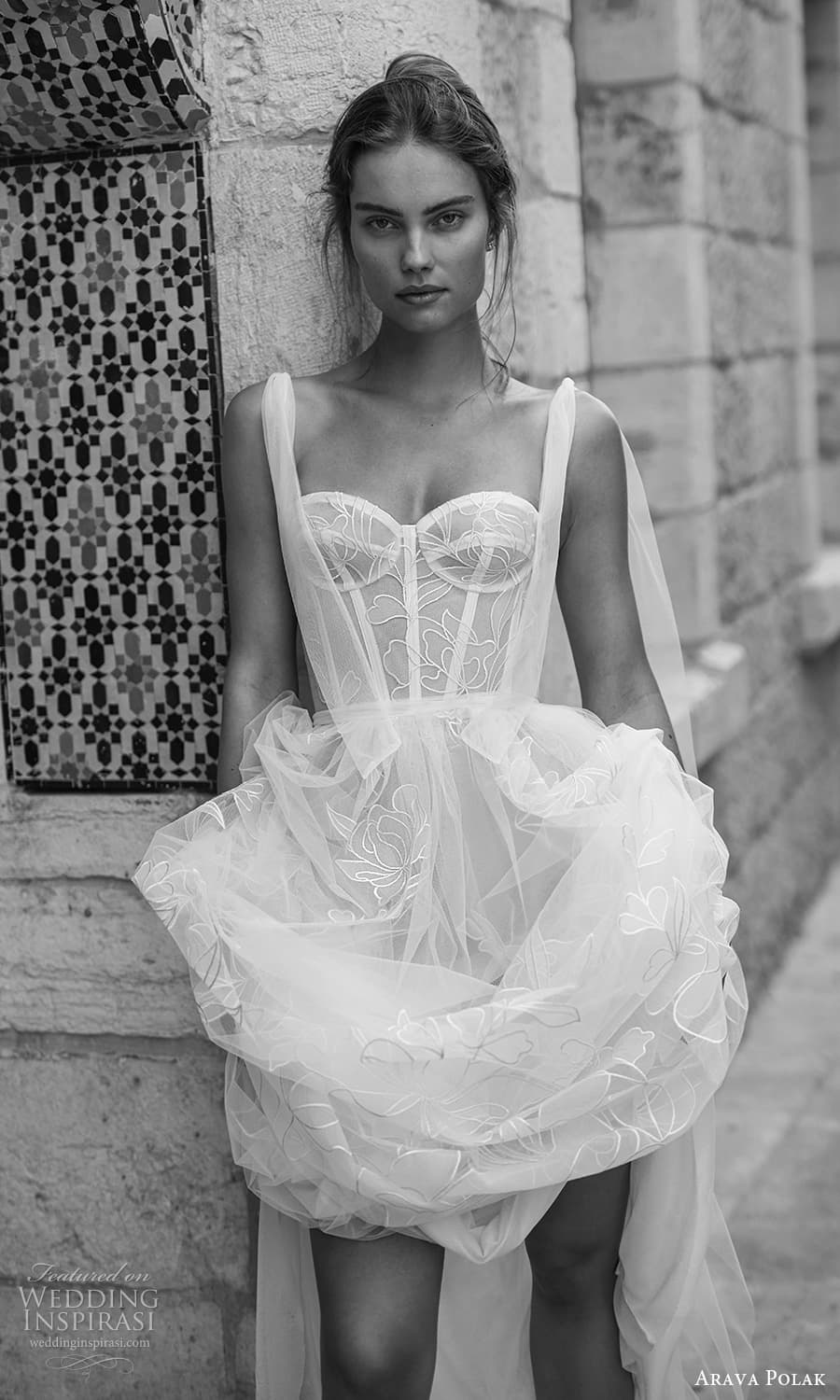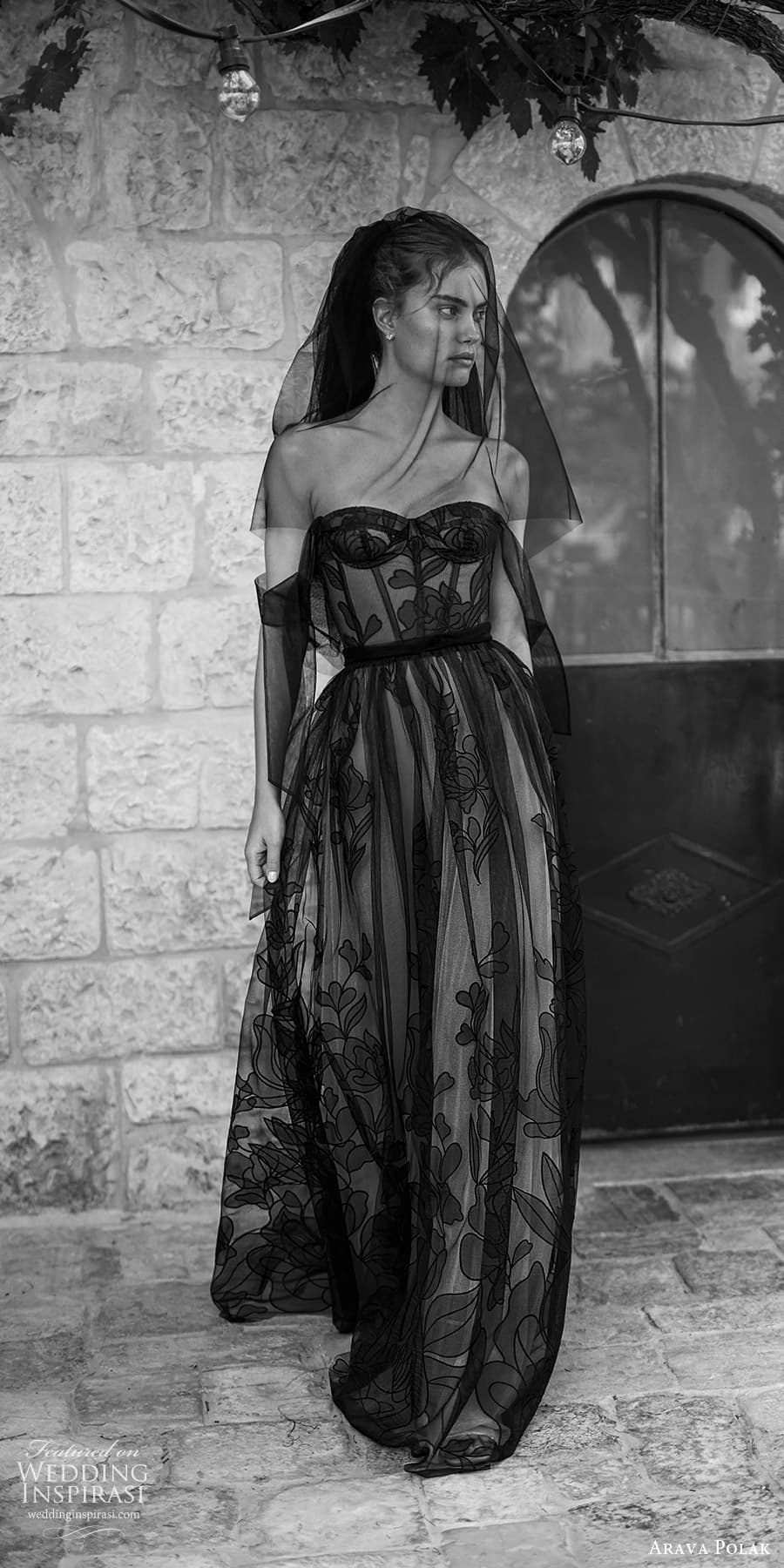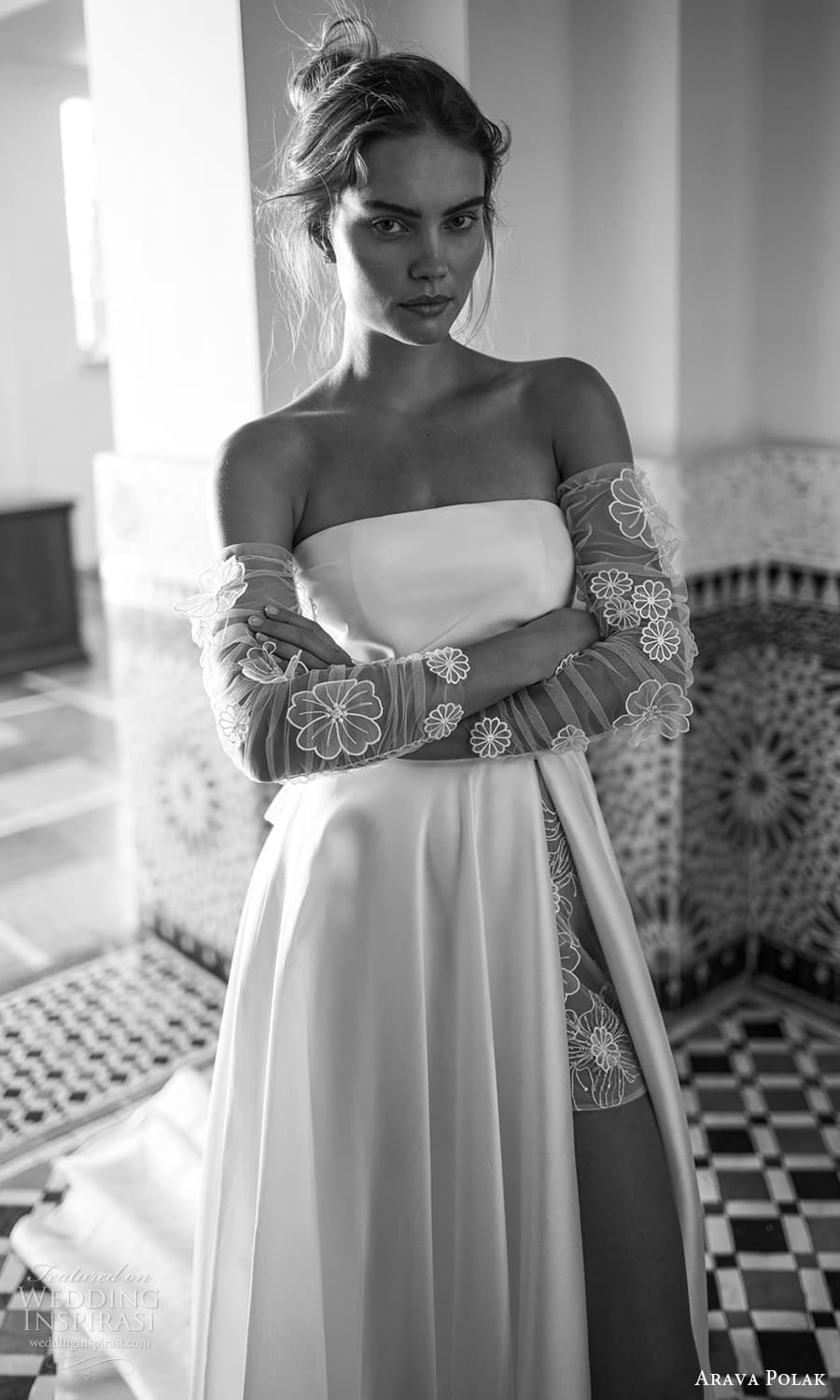 Photos courtesy of Arava Polak. For details, visit Arava Polak.