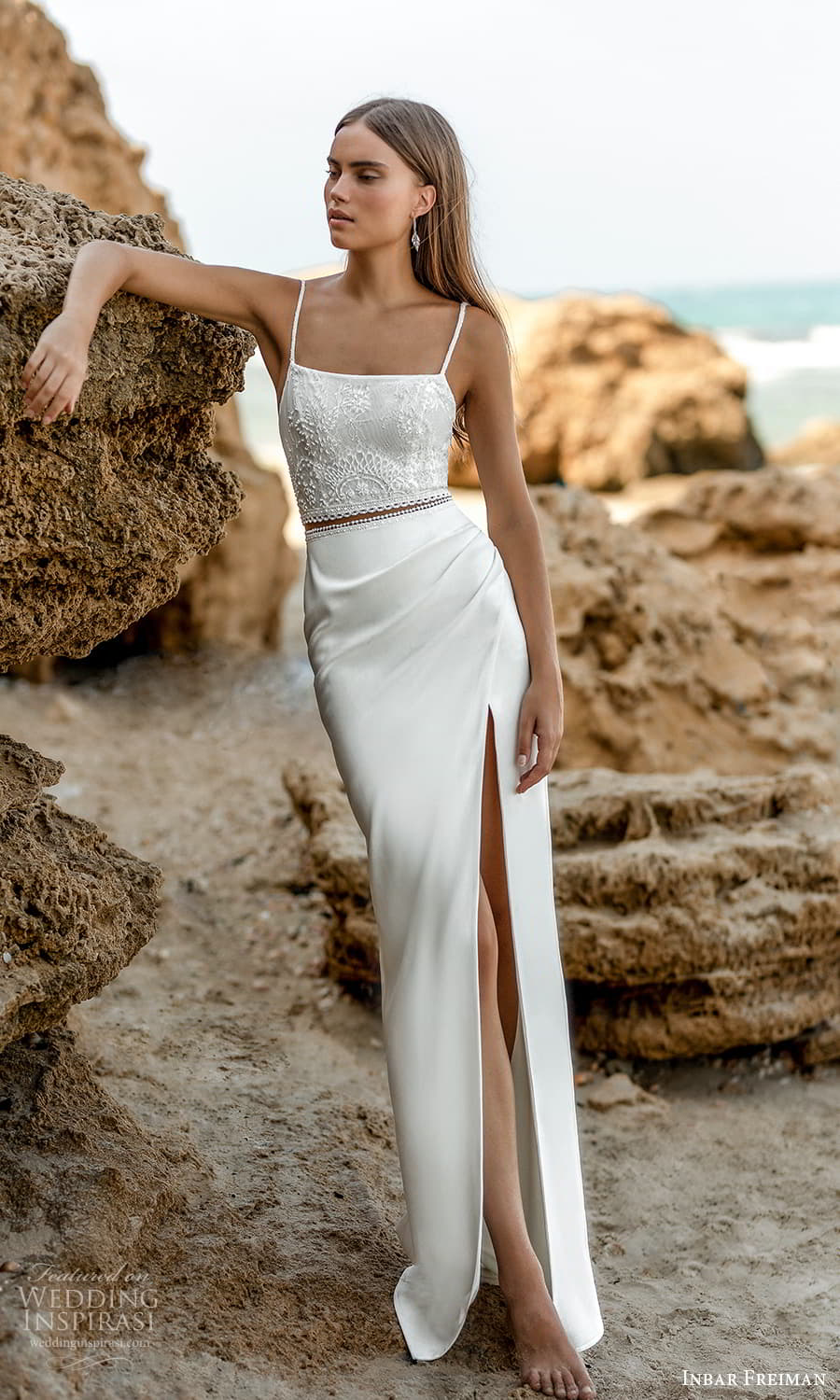 The latest collection by Inbar Freiman offers boho chic lovers modern options with soft, romantic details and a sexy, sophisticated edge. Inspired by the sea, "Ivory Mist," the 2023 edit features billowy sleeves, glistening embellishments and touches of delicate openwork accents.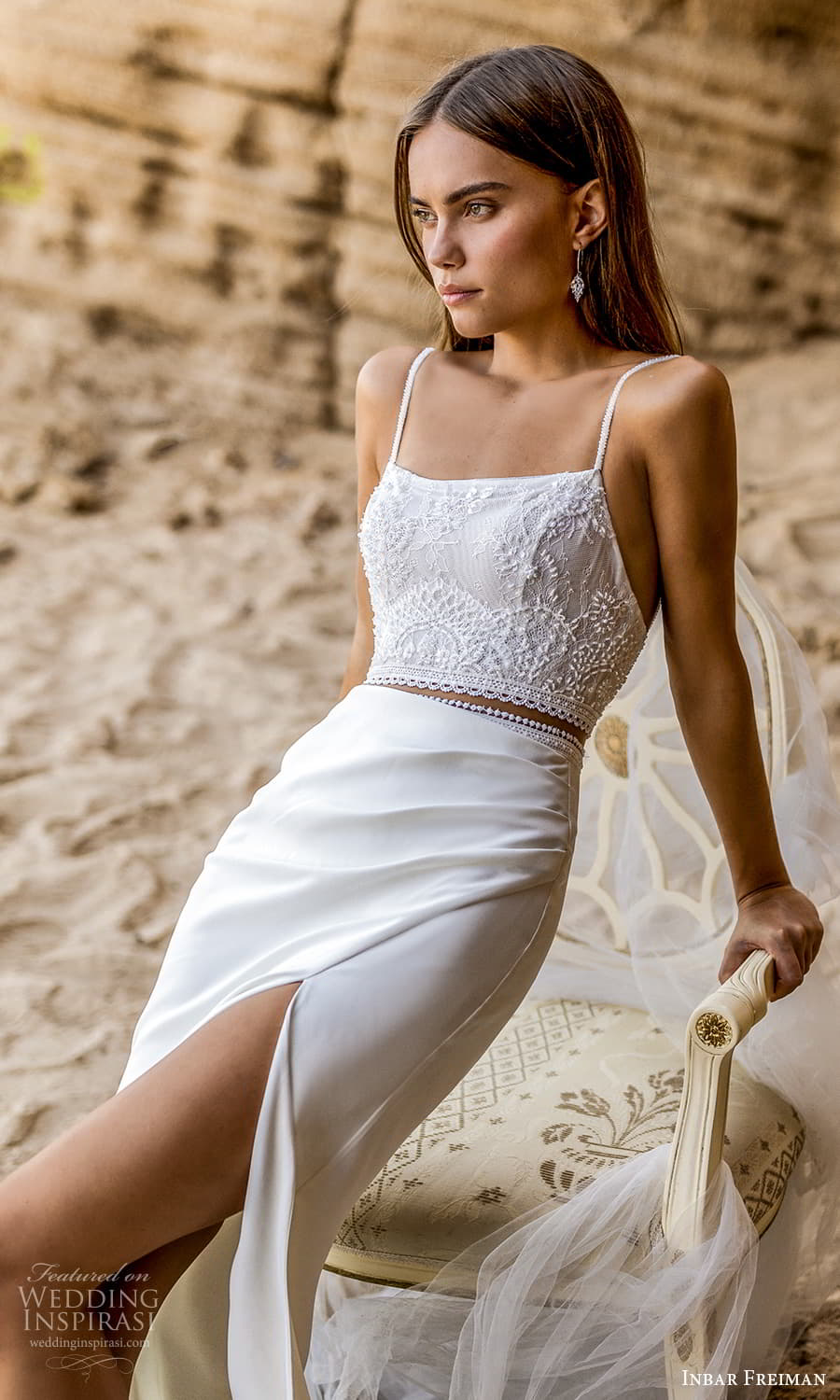 "The Inbar Freiman 2023 Collection, Ivory Mist, reflects the soft and graceful qualities of the sea. The collection's natural silk and chiffon fabrics are inspired by the ease of the ocean waves. As waves calmly crash upon the shore, the gowns drape seamlessly along the bride's silhouette.
The power of the current, the beauty of the unknown, and the movement of the soft breeze on the coastal shoreline harmonize together to create the Ivory Mist collection. Intricate details and neutral tones found upon seashells reflect the gentle subtleties hand-crafted into the gowns. The elegant layers and unique lines that shape each shell are carefully cultivated in the sophistication of each gown's design."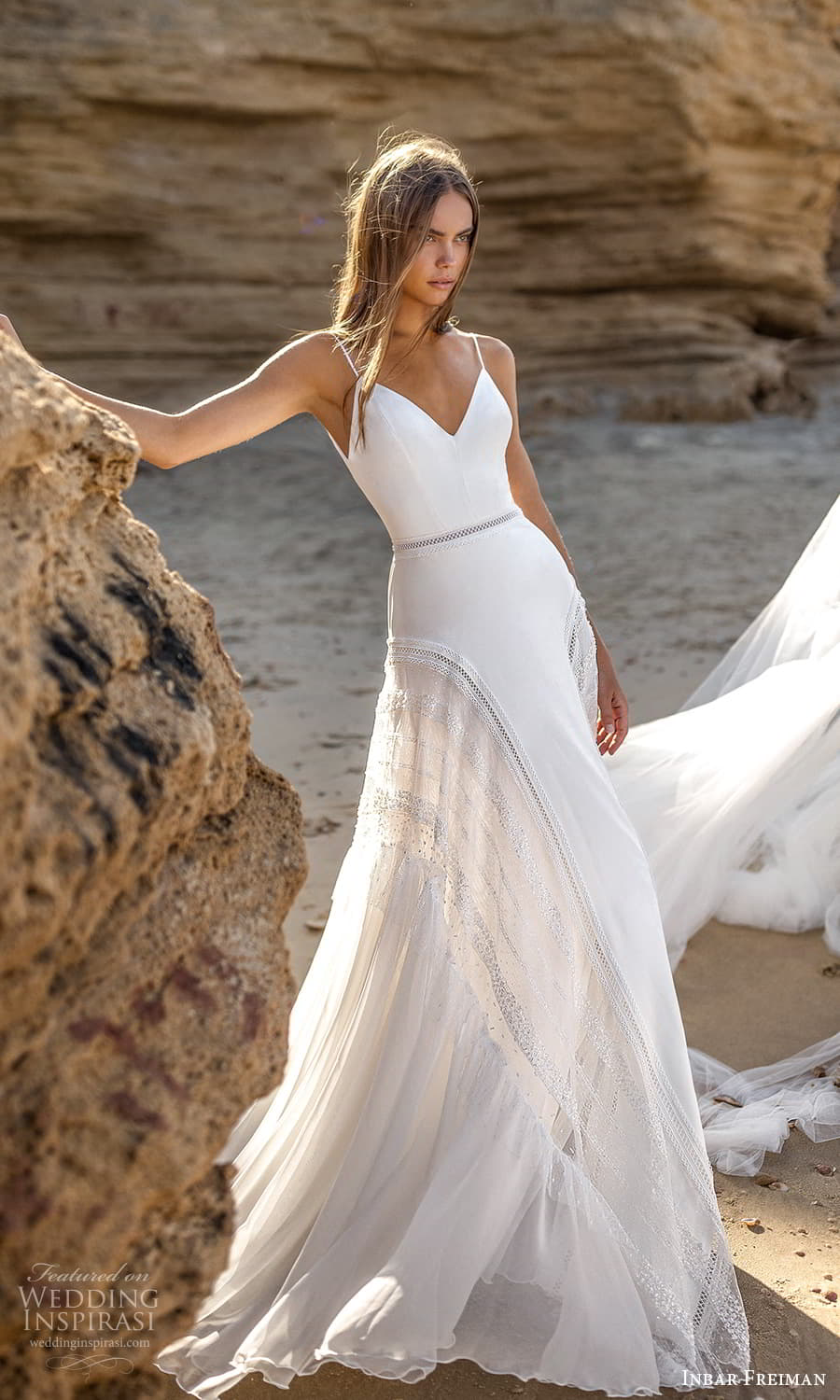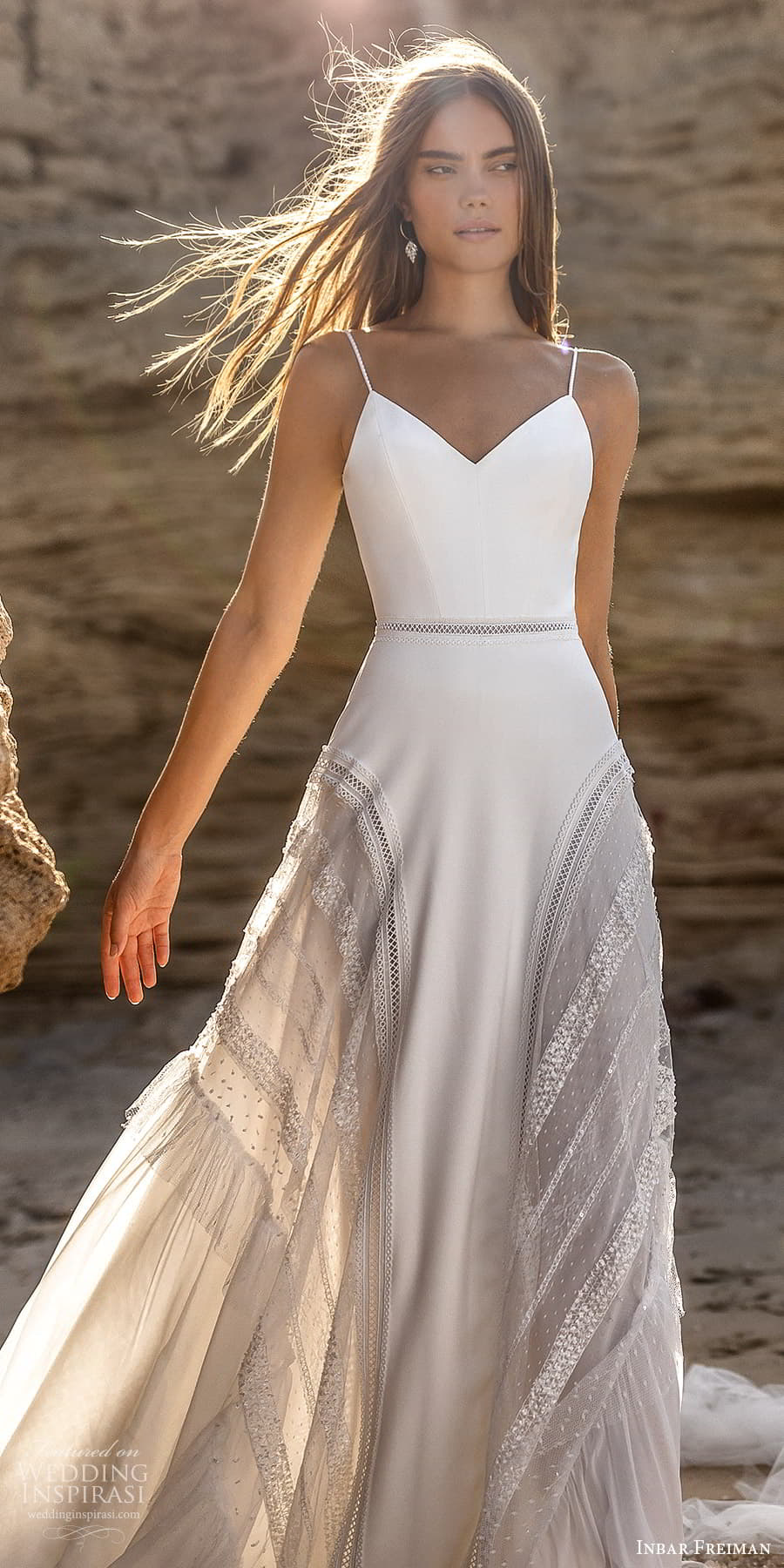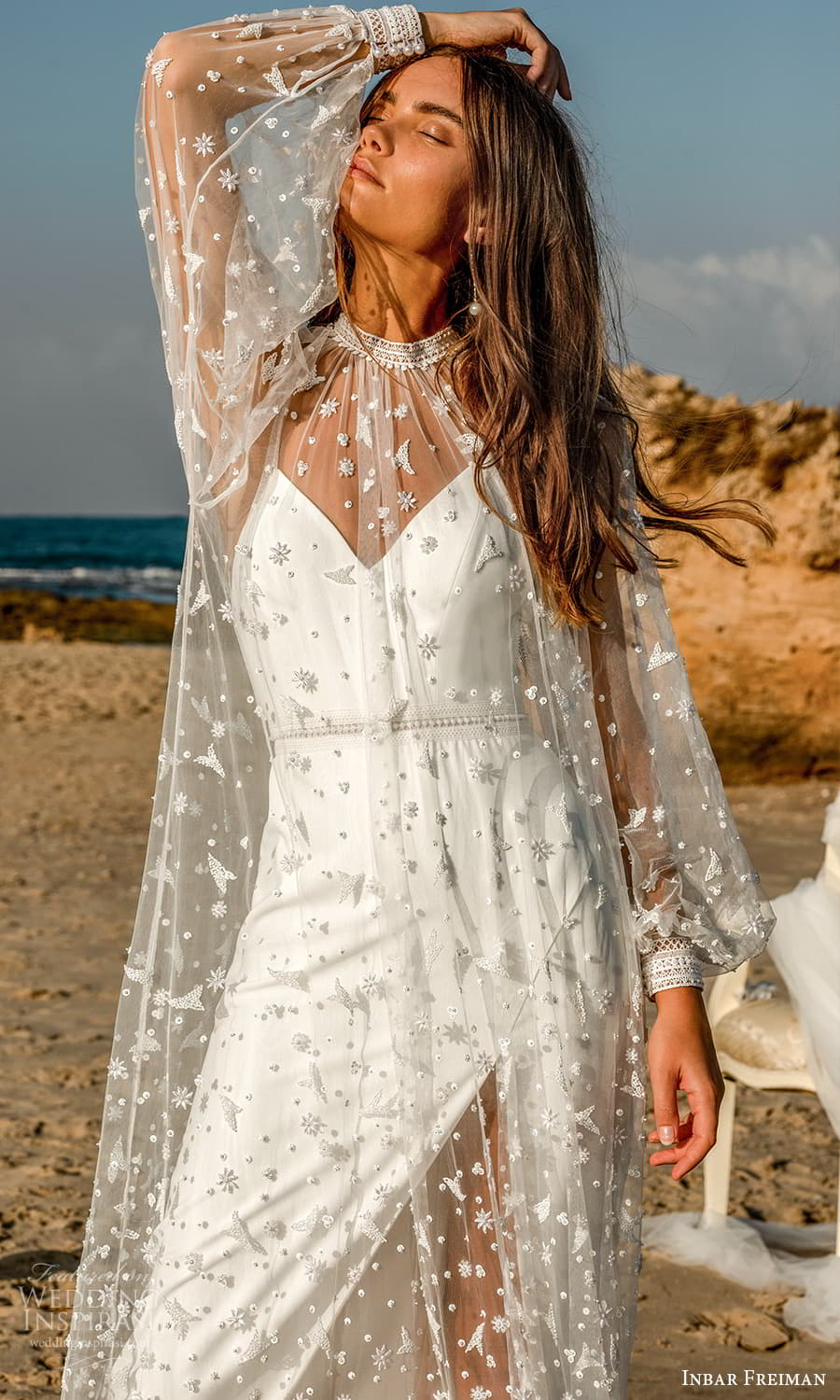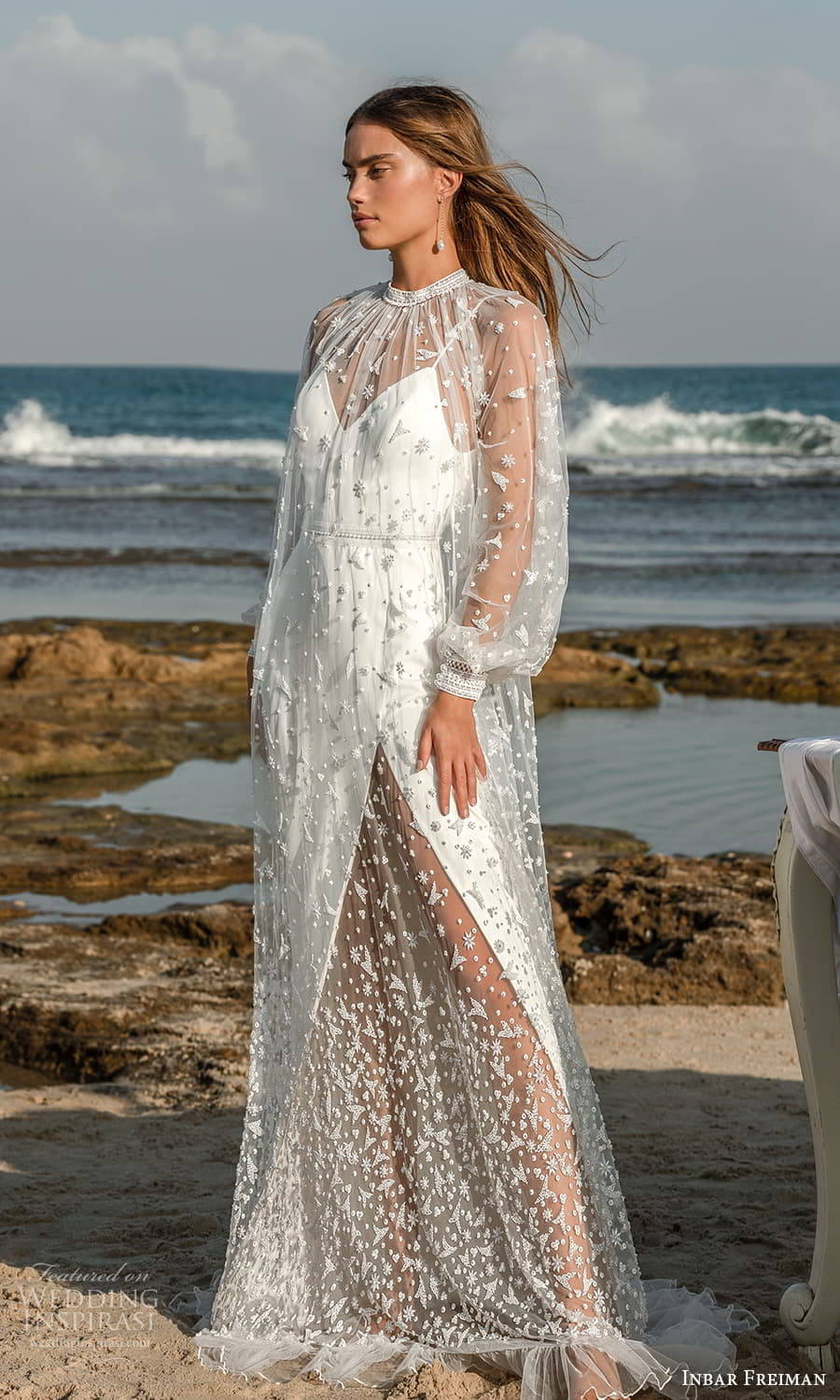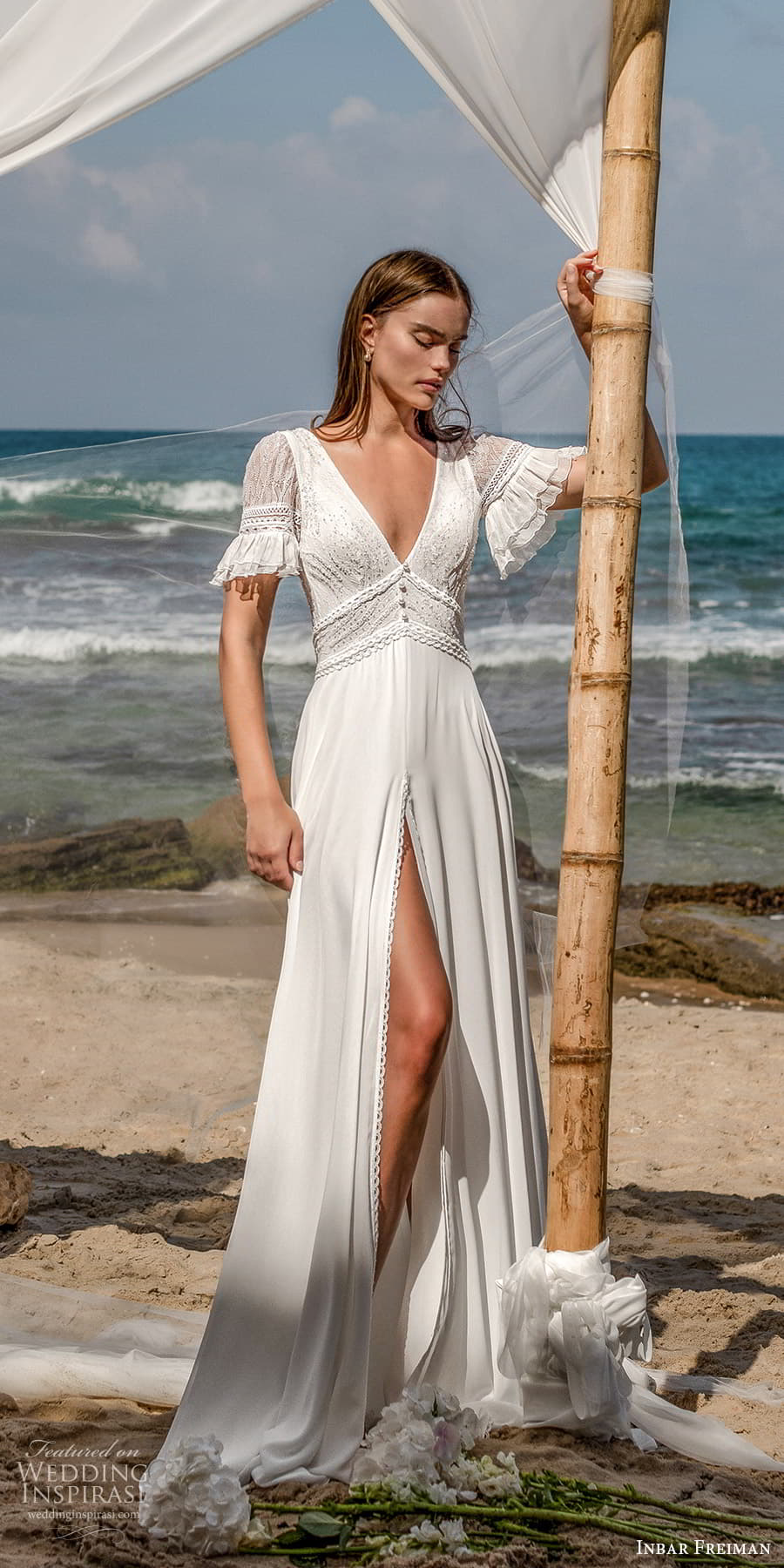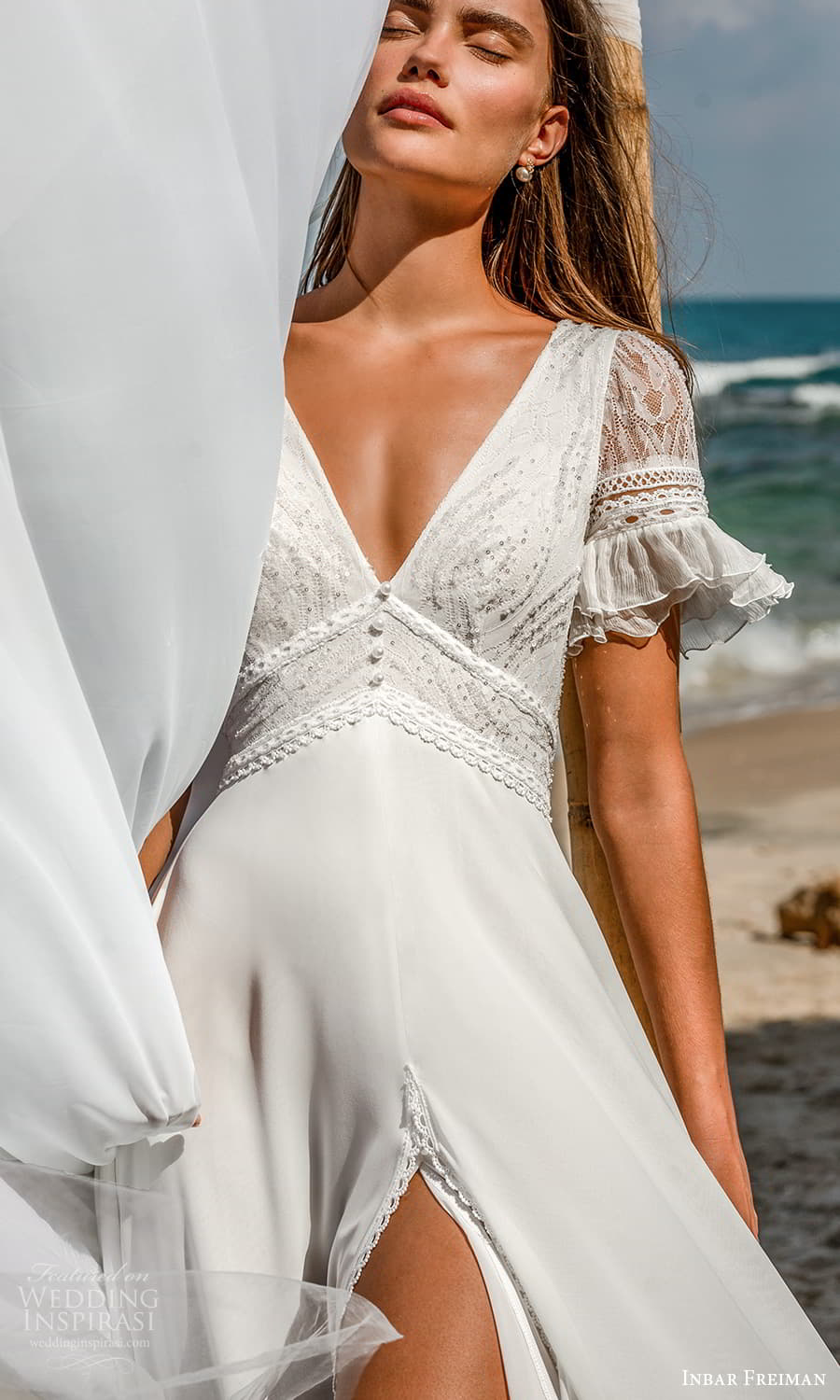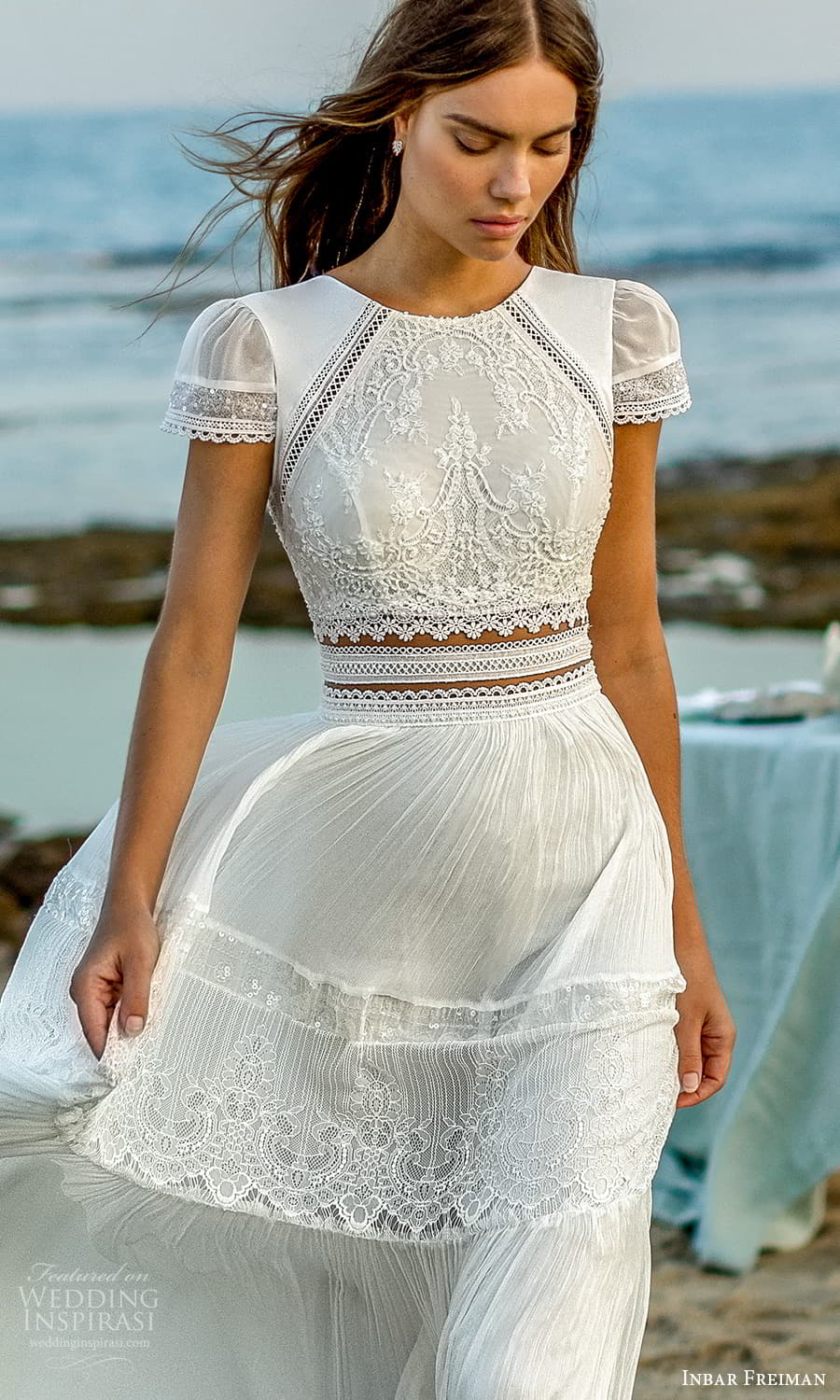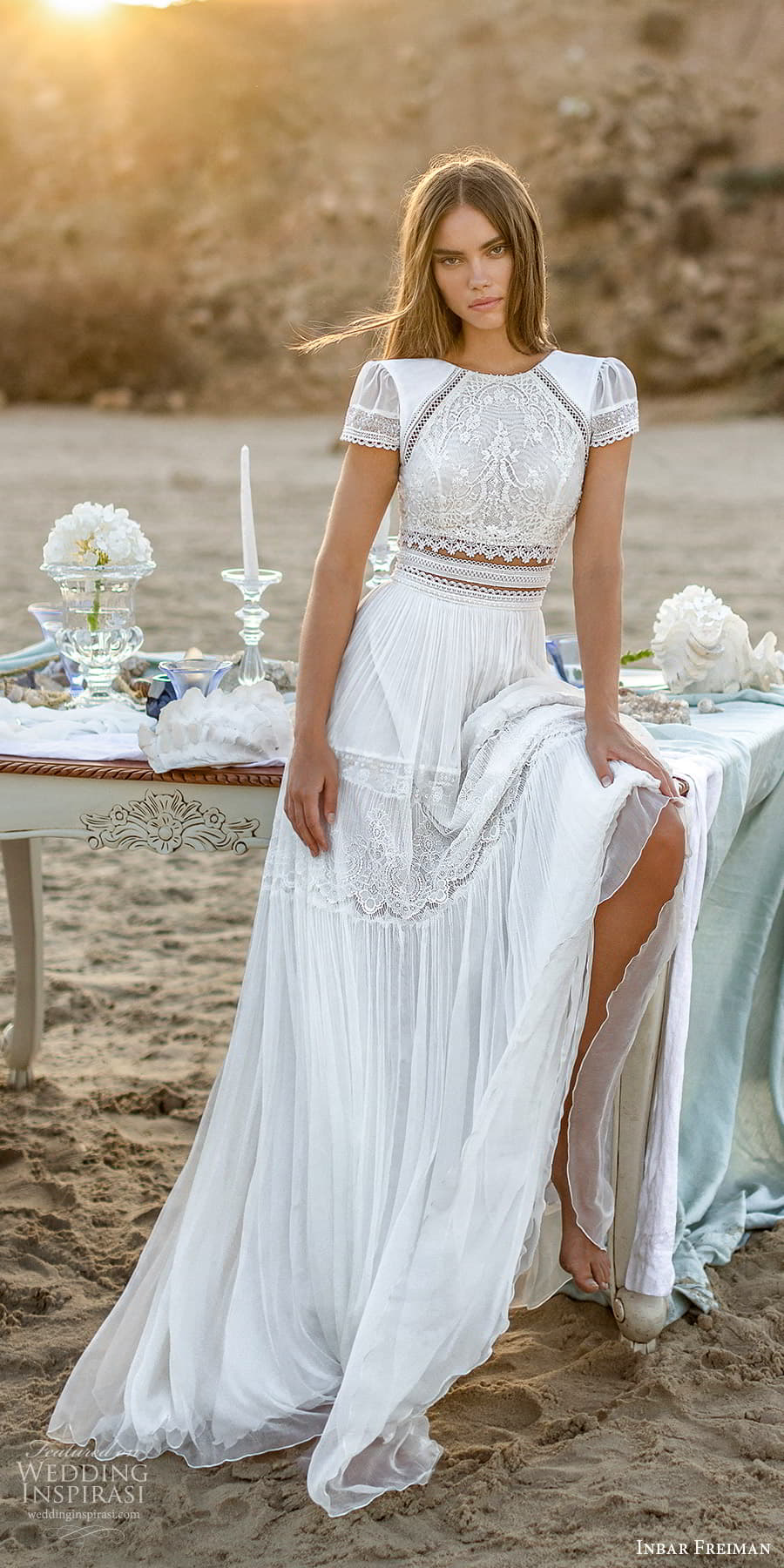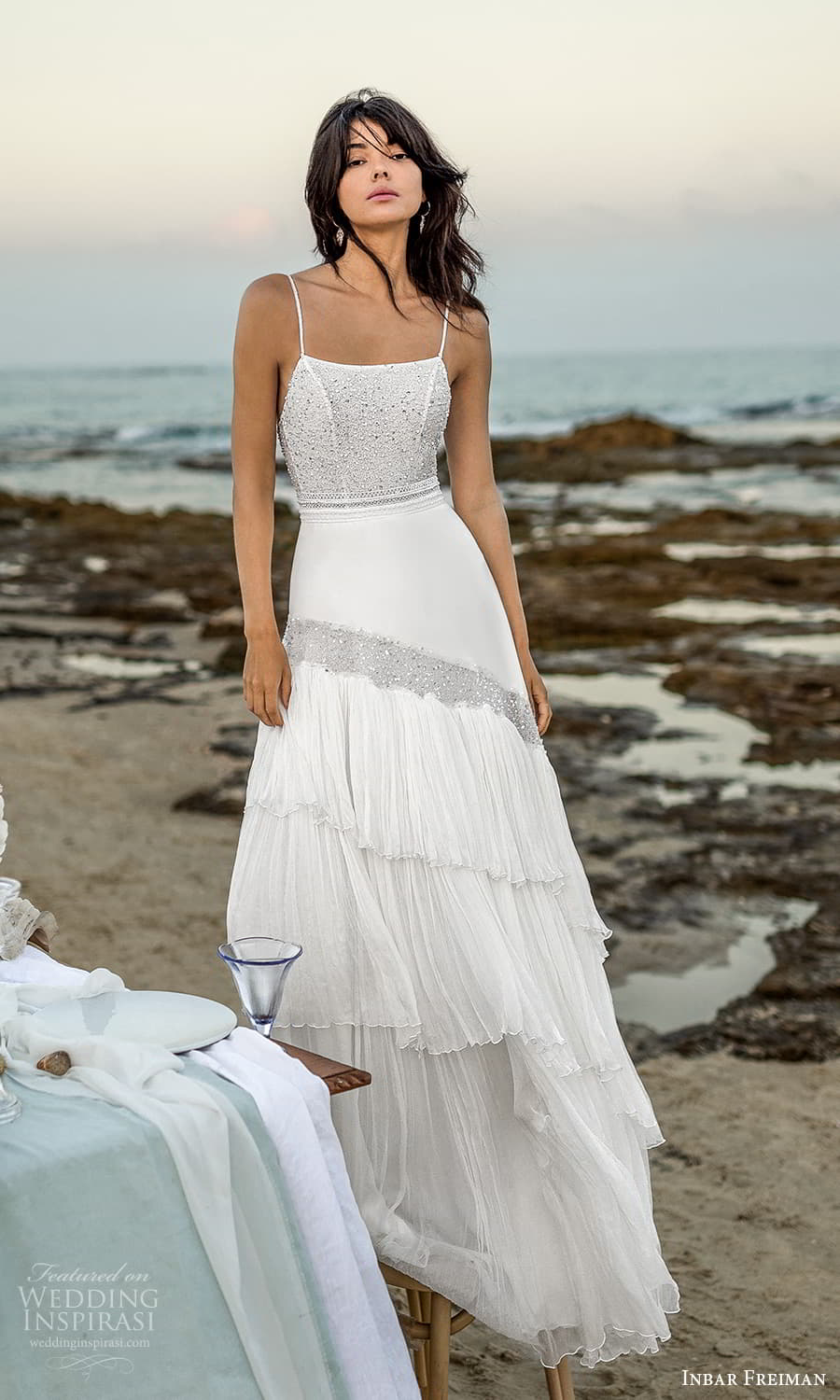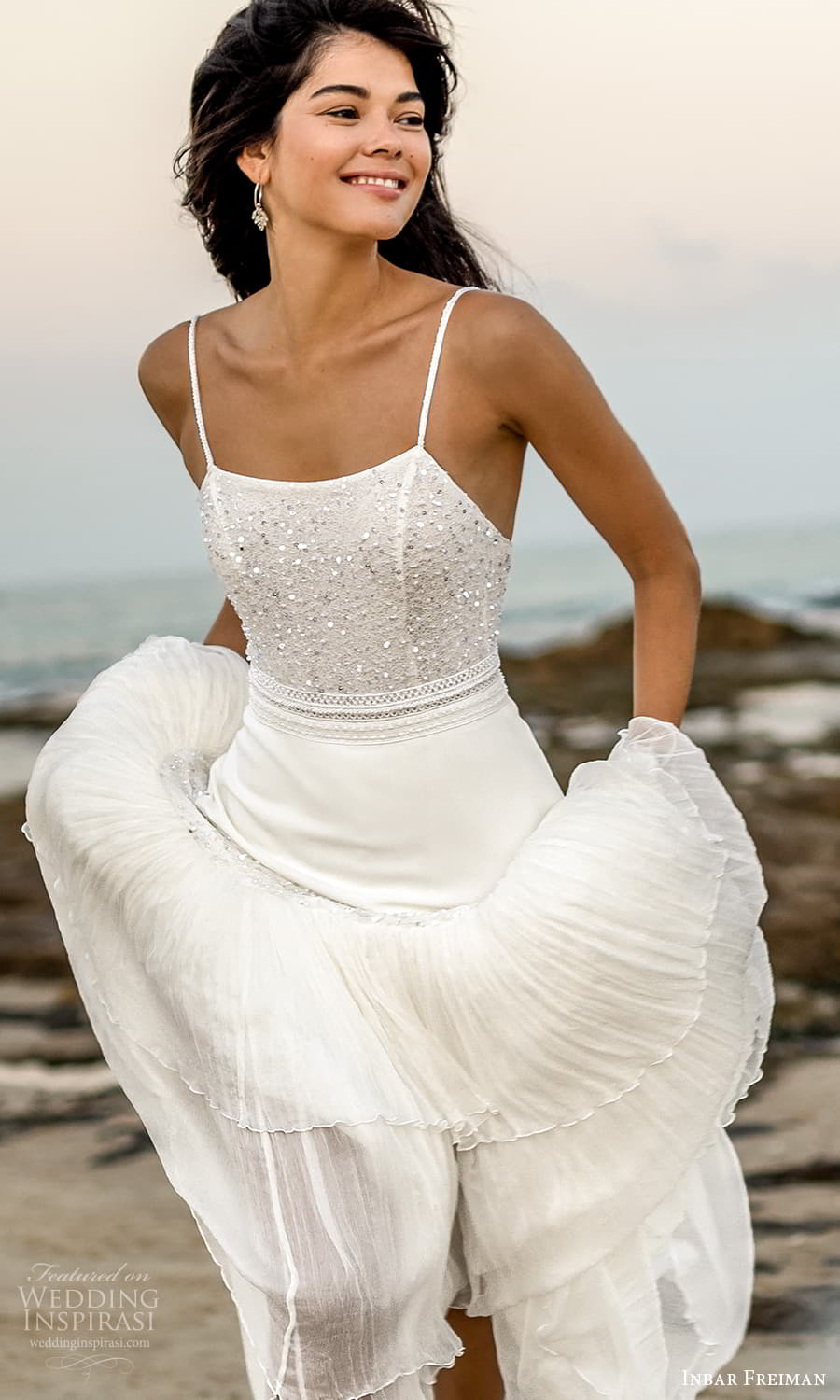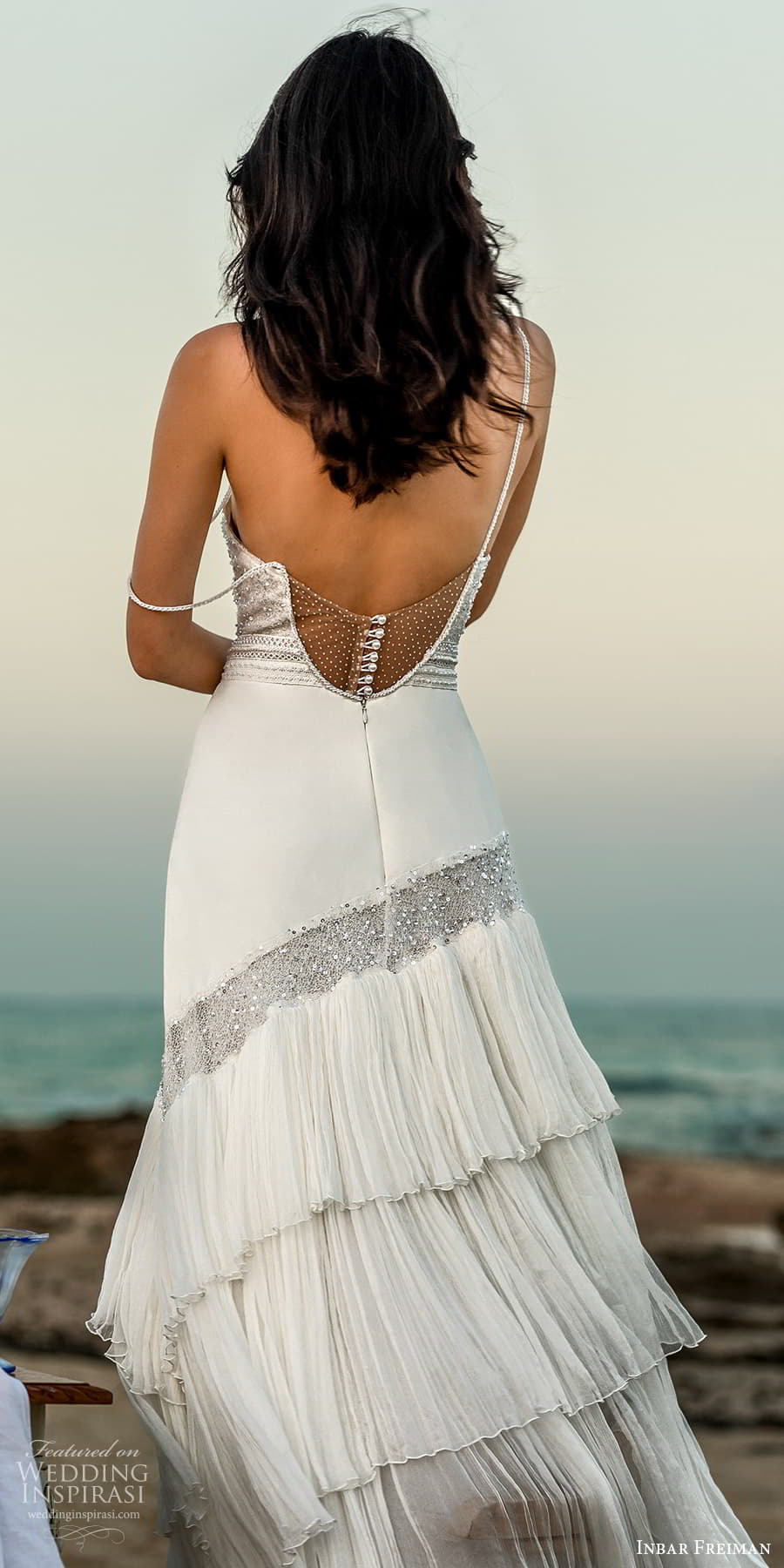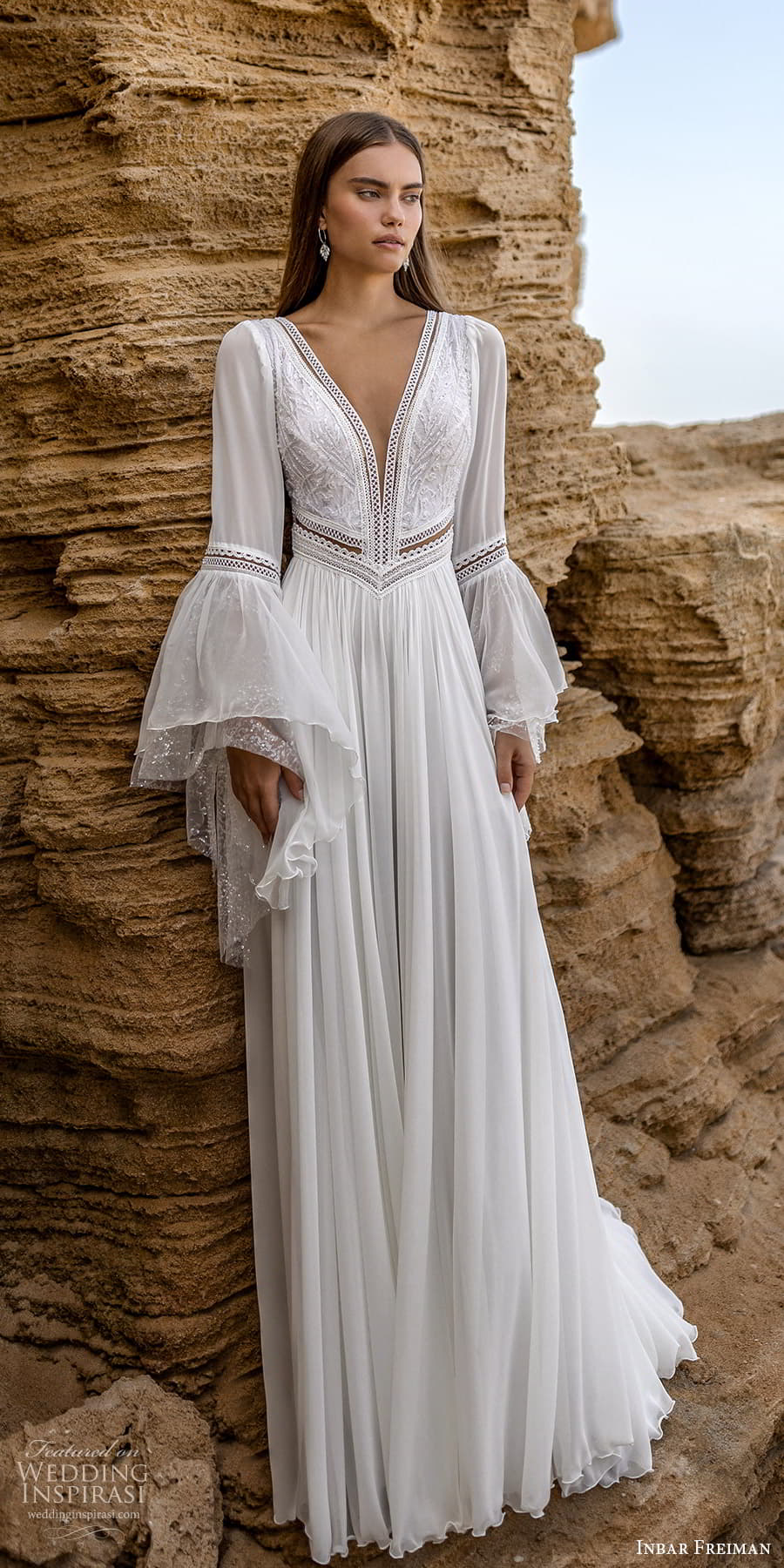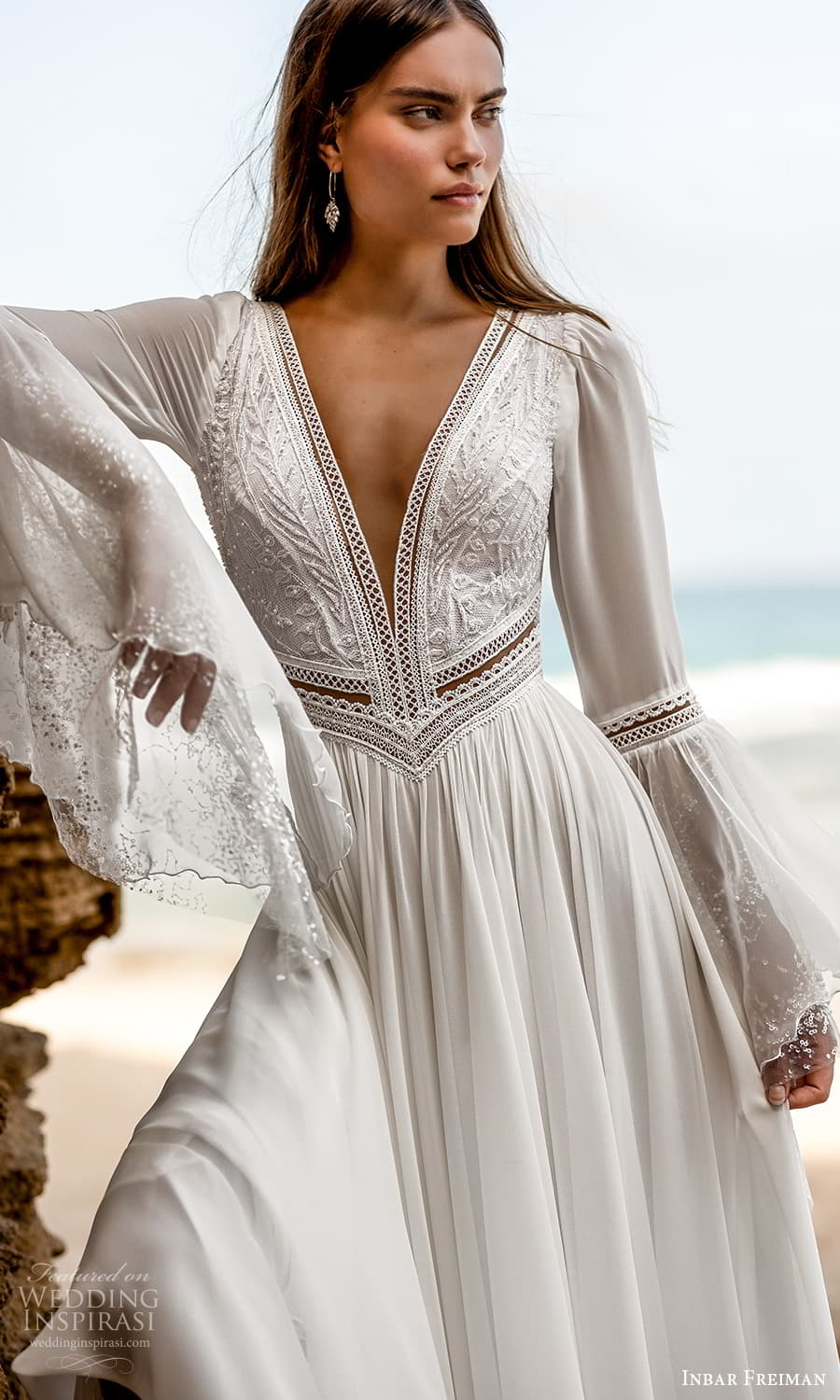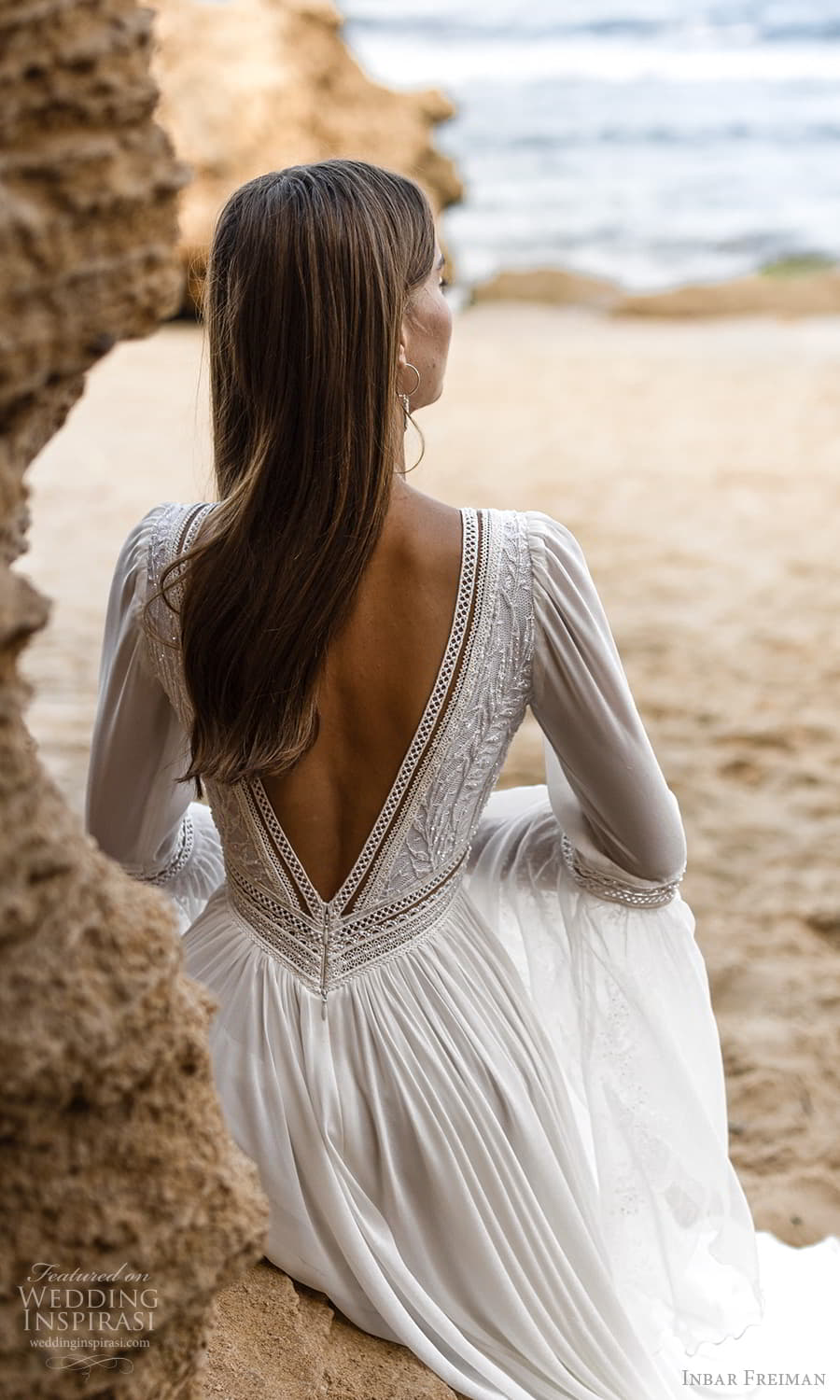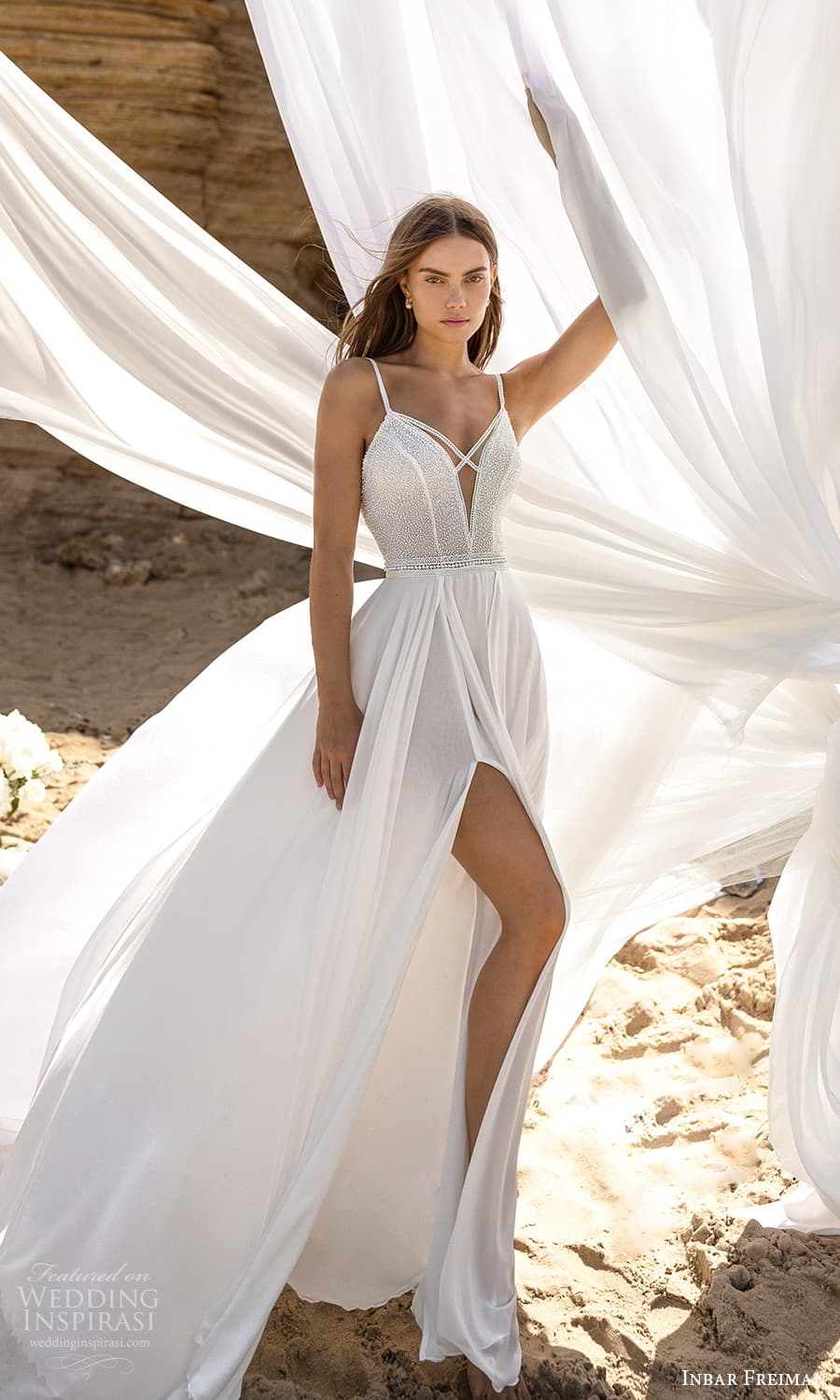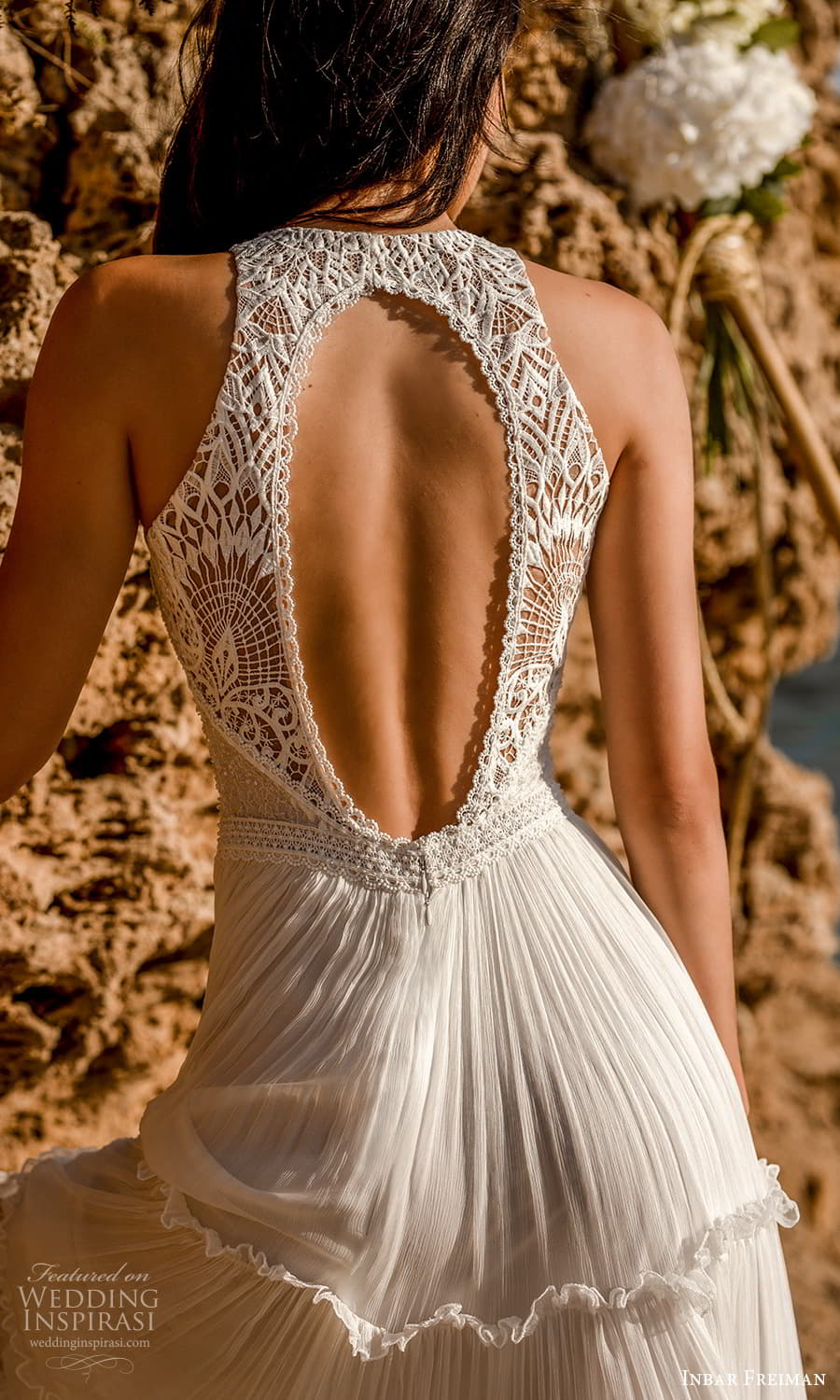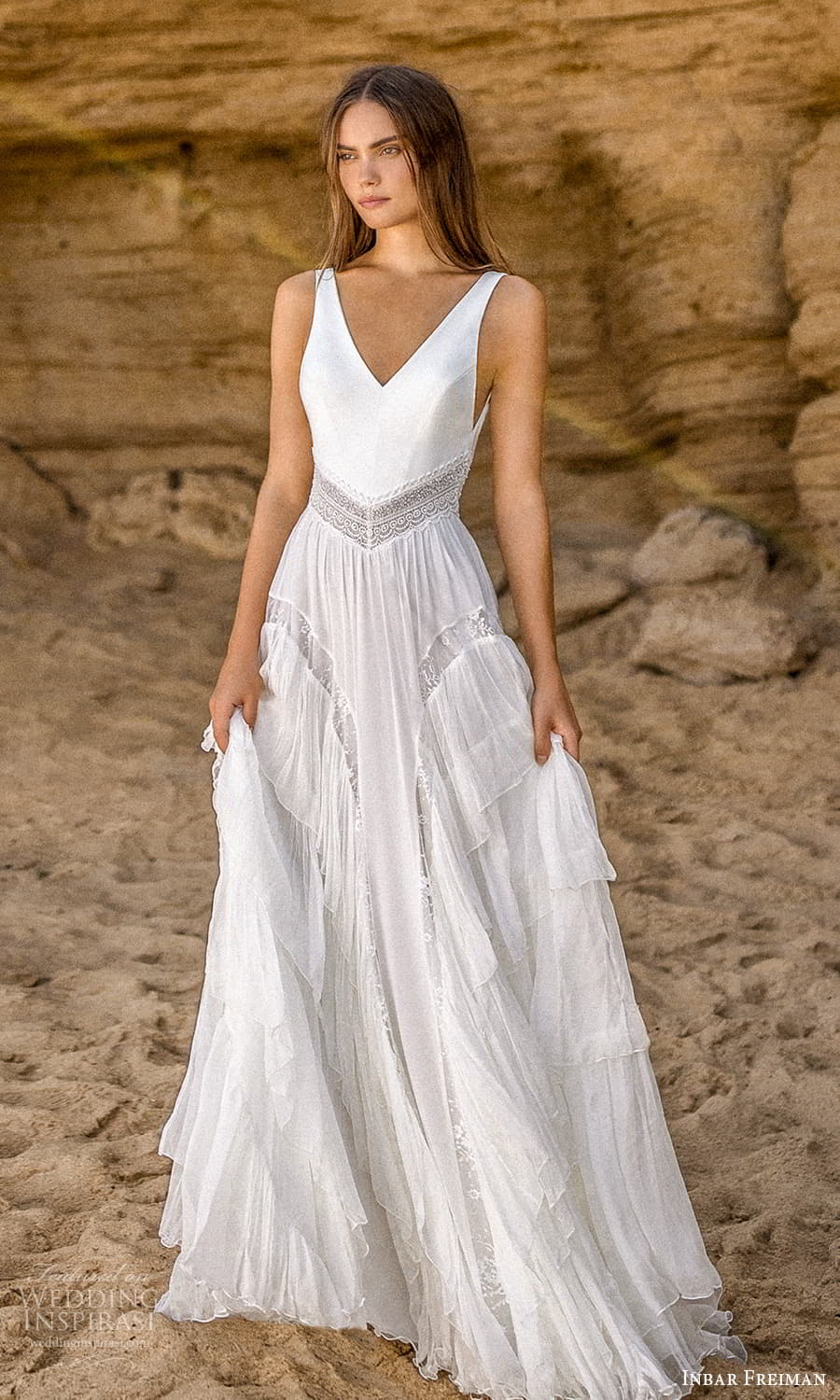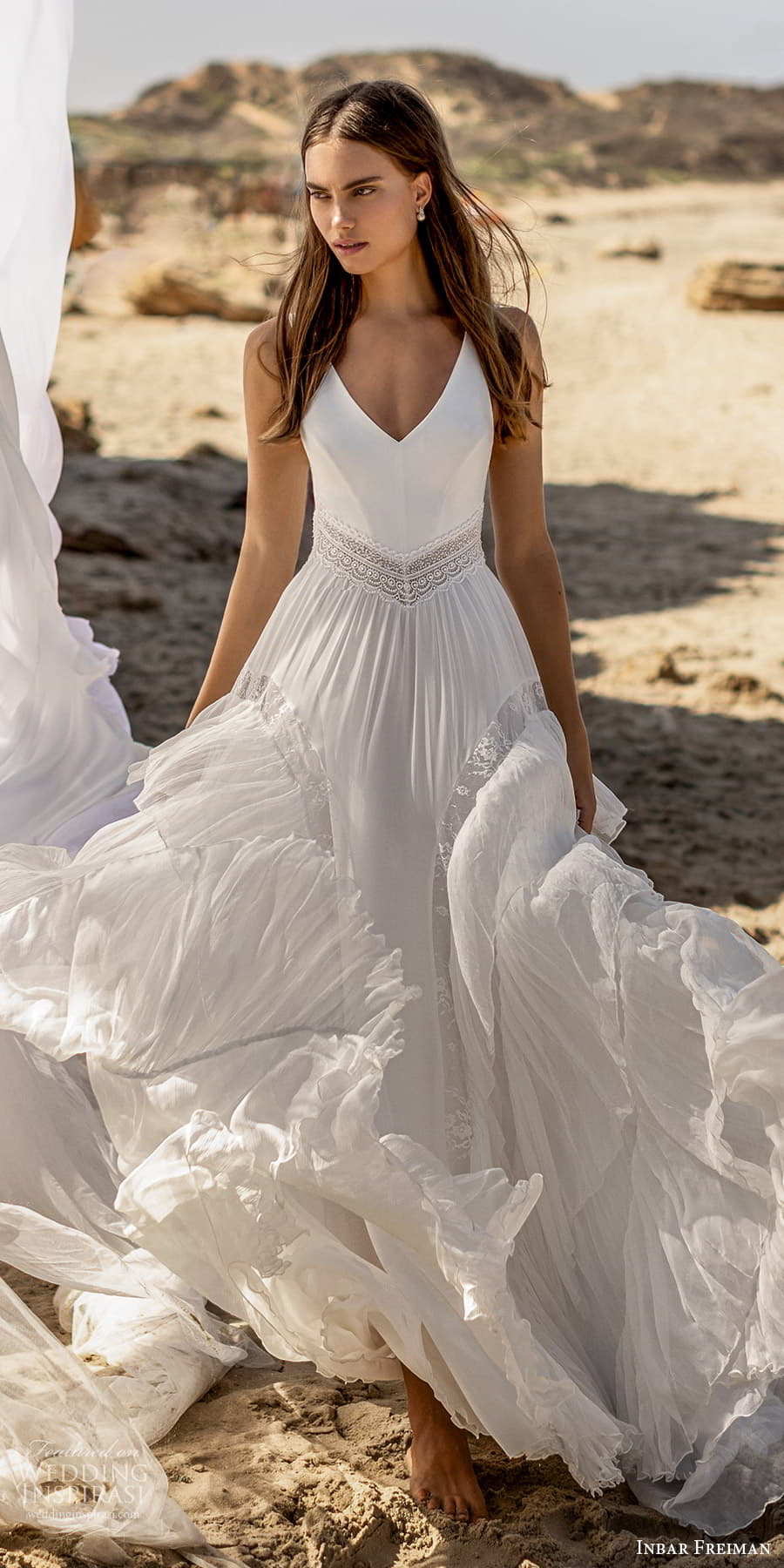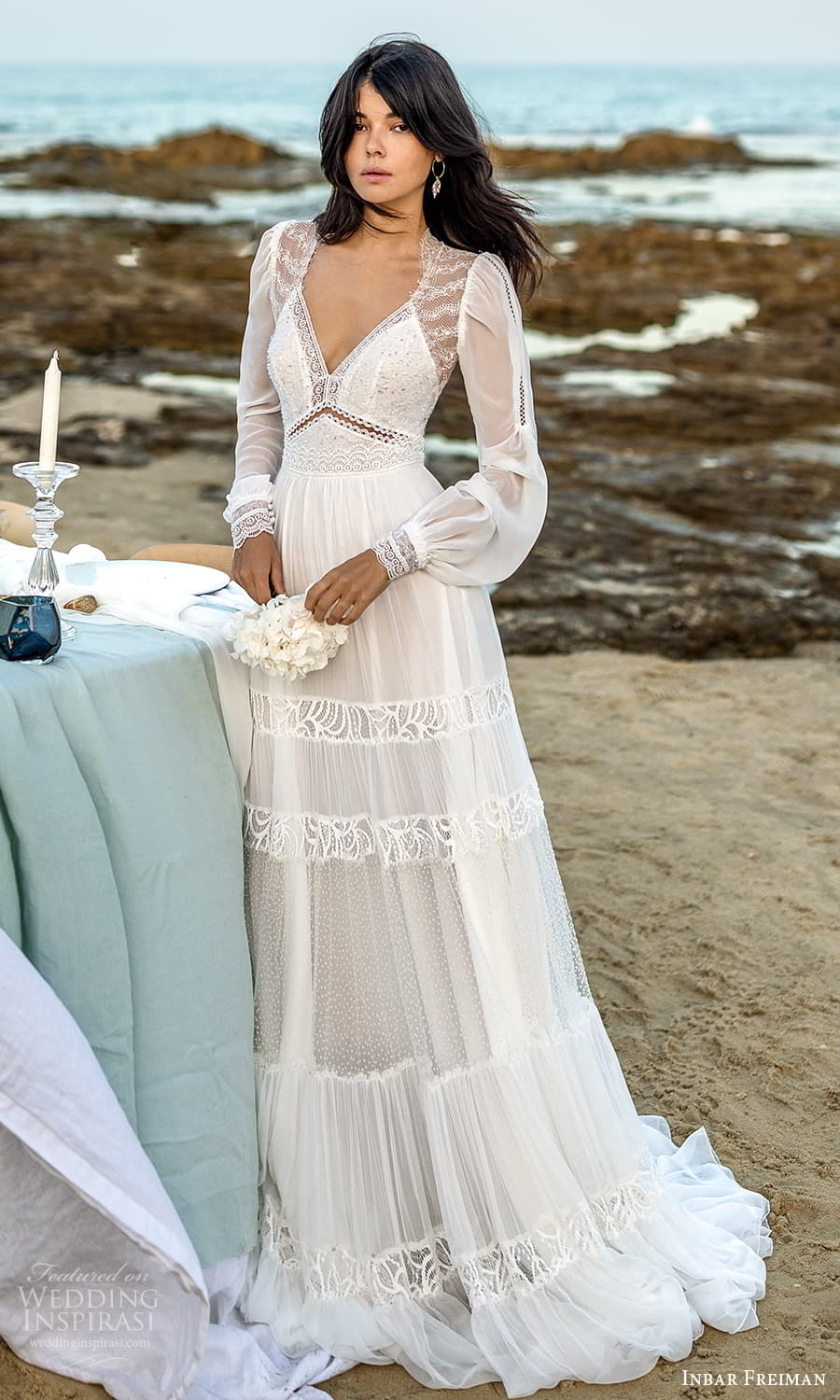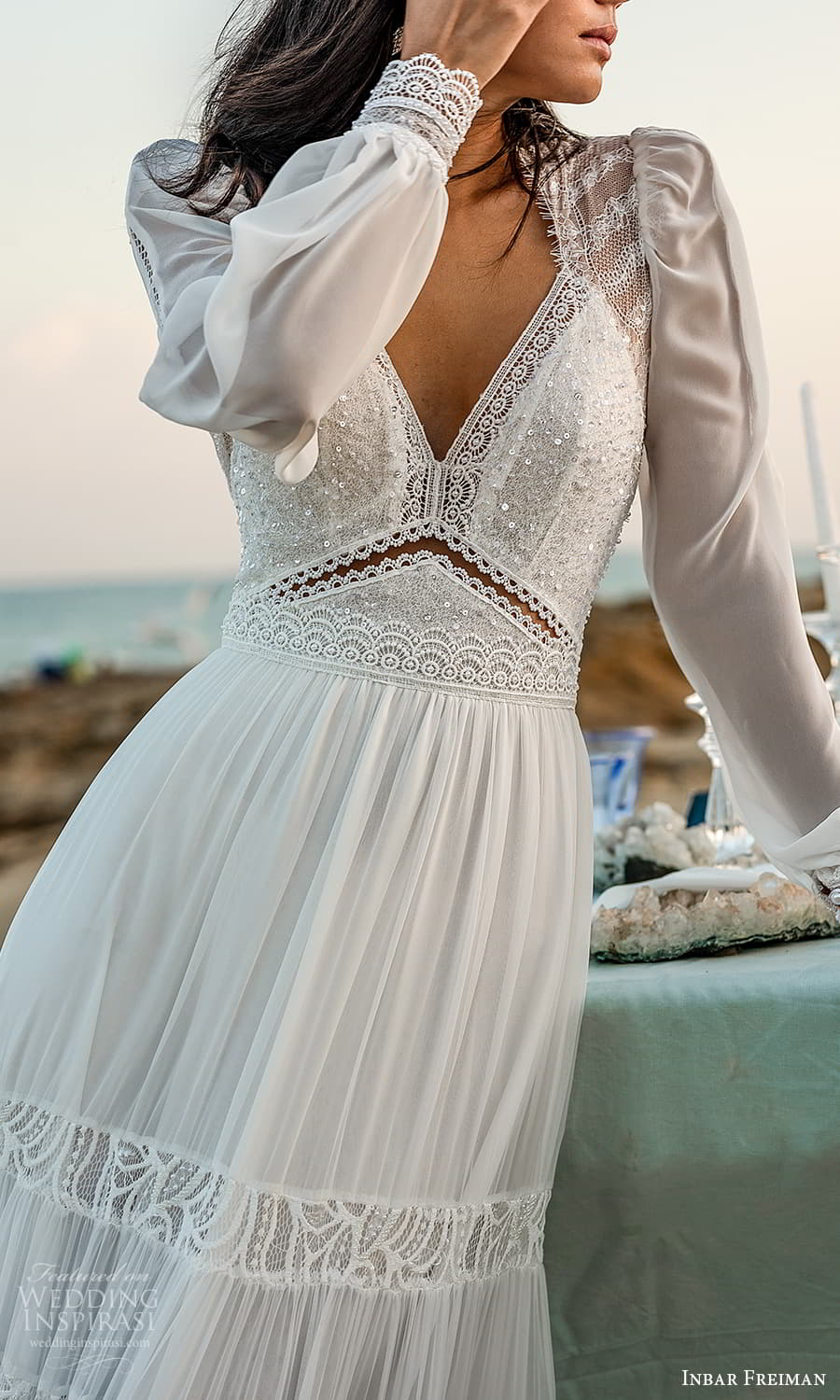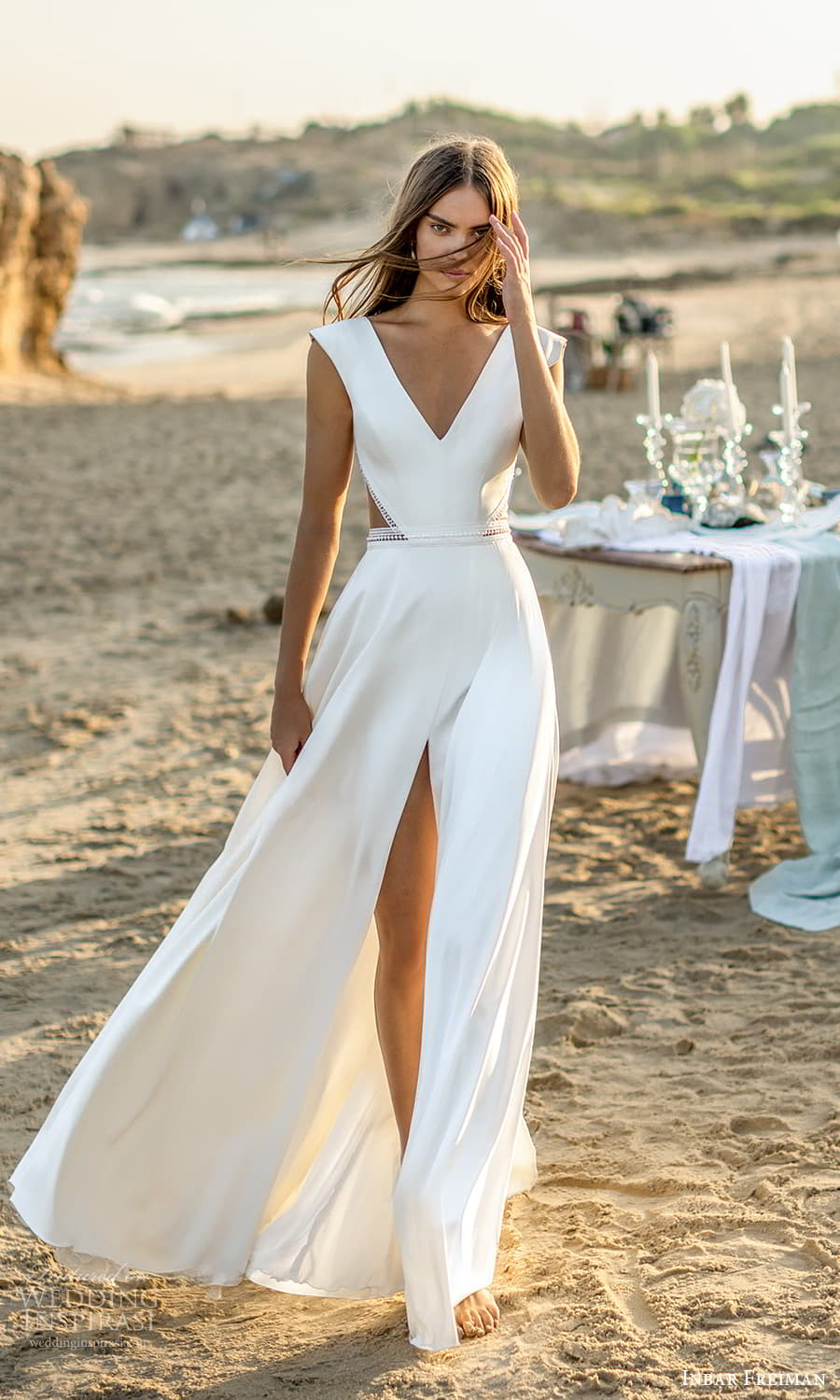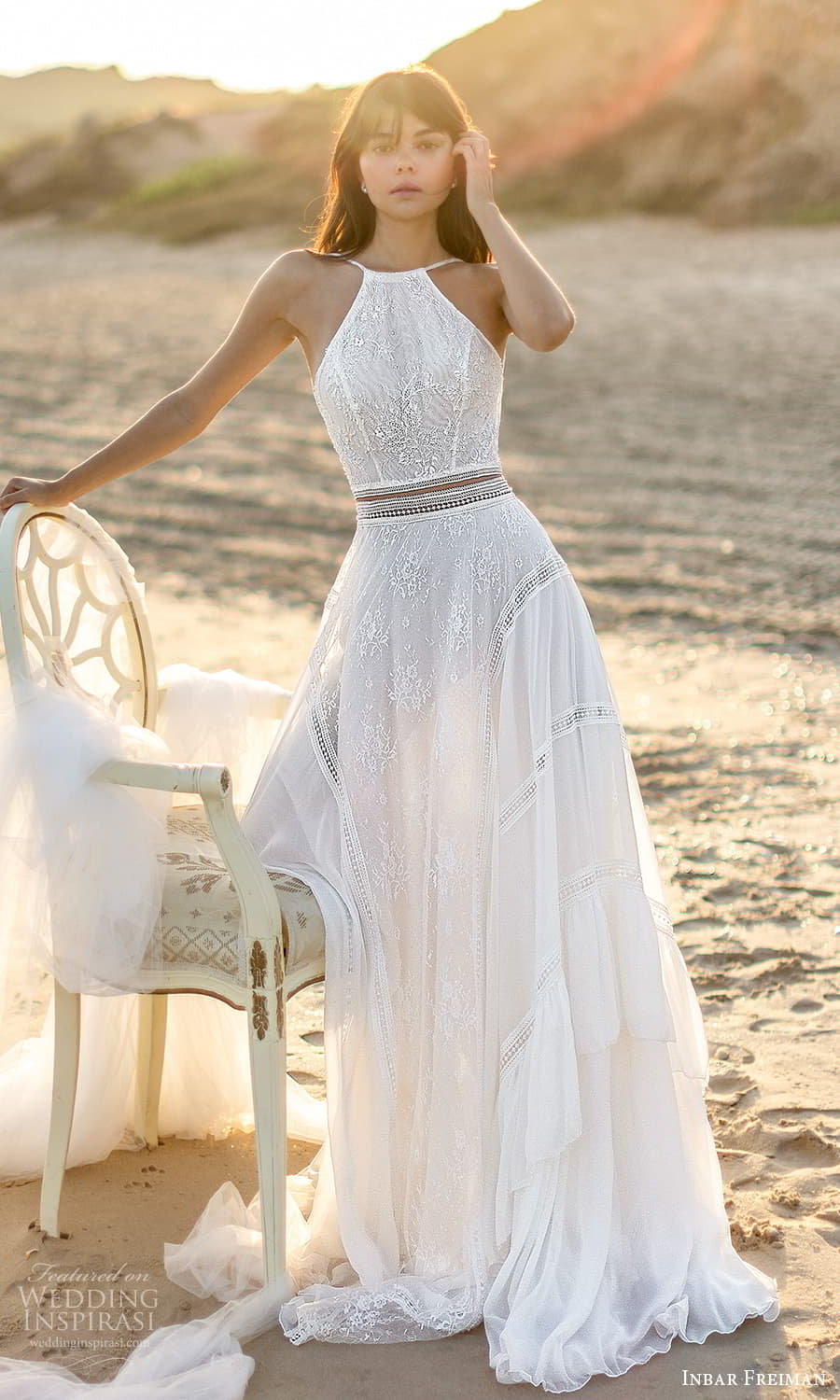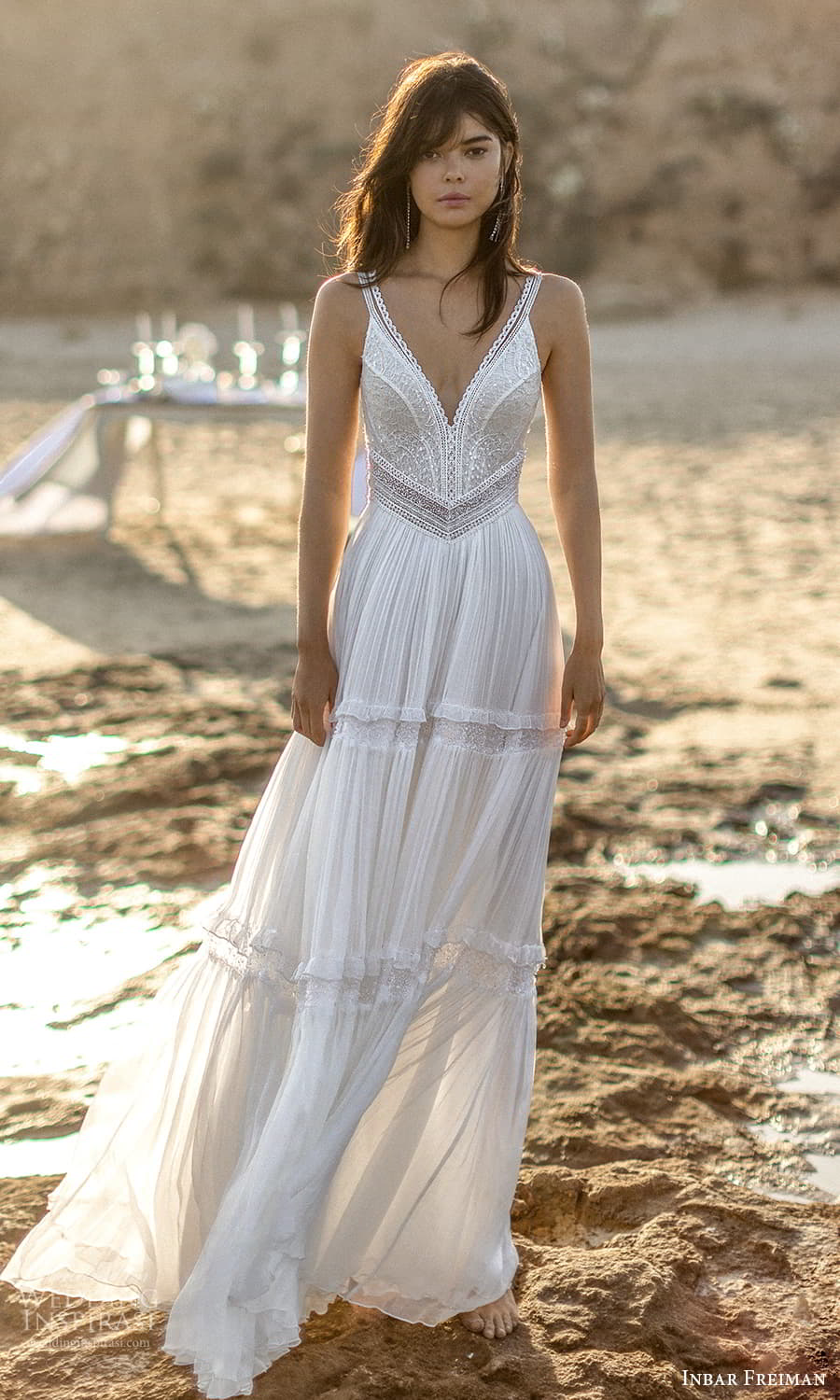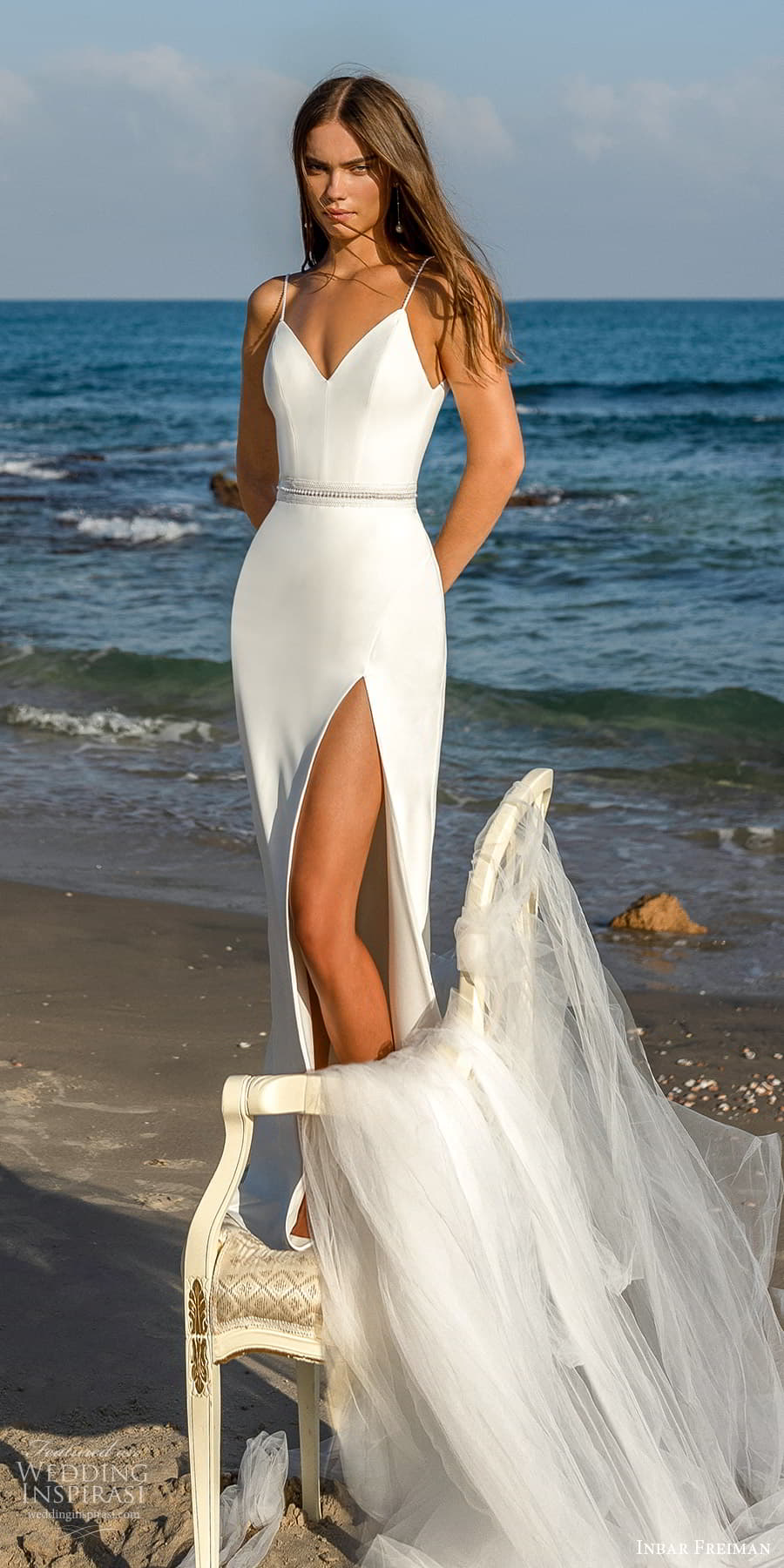 Photos courtesy of Inbar Freiman. For details, visit Inbar Freiman.