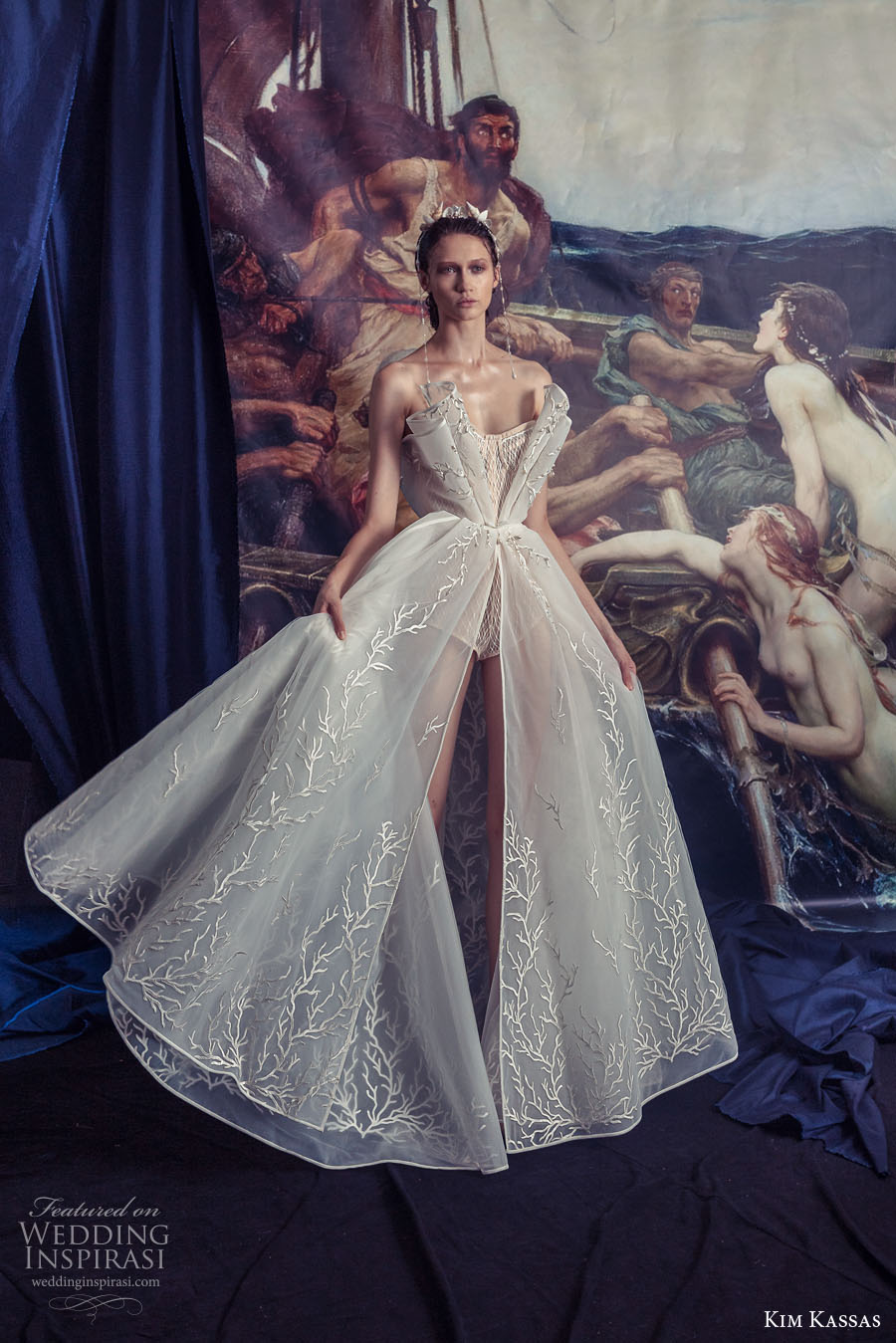 Soft and delicate, bold and beguiling the Fall 2022 "Siren Call" bridal collection by Kim Kassas beautiful captures the seductive allure of sirens of the sea. Featuring unconventional details and cuts, these gowns are made for non-traditional brides who want to make a statement on their wedding day:
"Siren Call is inspired by the beauty and mystery of siren mermaids. Itself provocative and alluring, the collection captures the essence of the seductive sea creatures – soft and delicate at first glance, but bold and beguiling in spirit. The collection of sexy and glamorous gowns emphasizes the female figure with strapless and off-the-shoulder necklines, waist-shaping bodices, revealing slits, and sheer illusion details."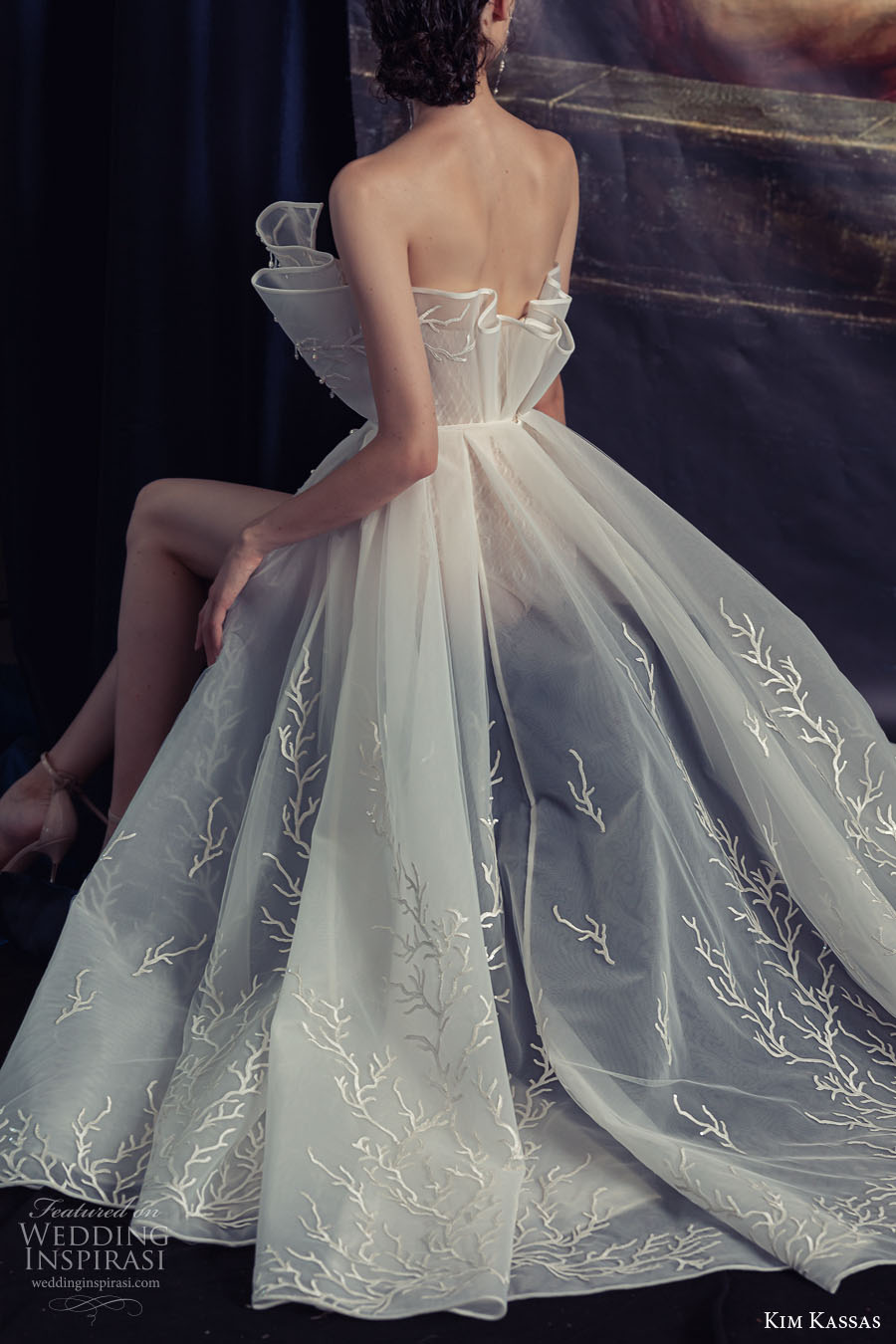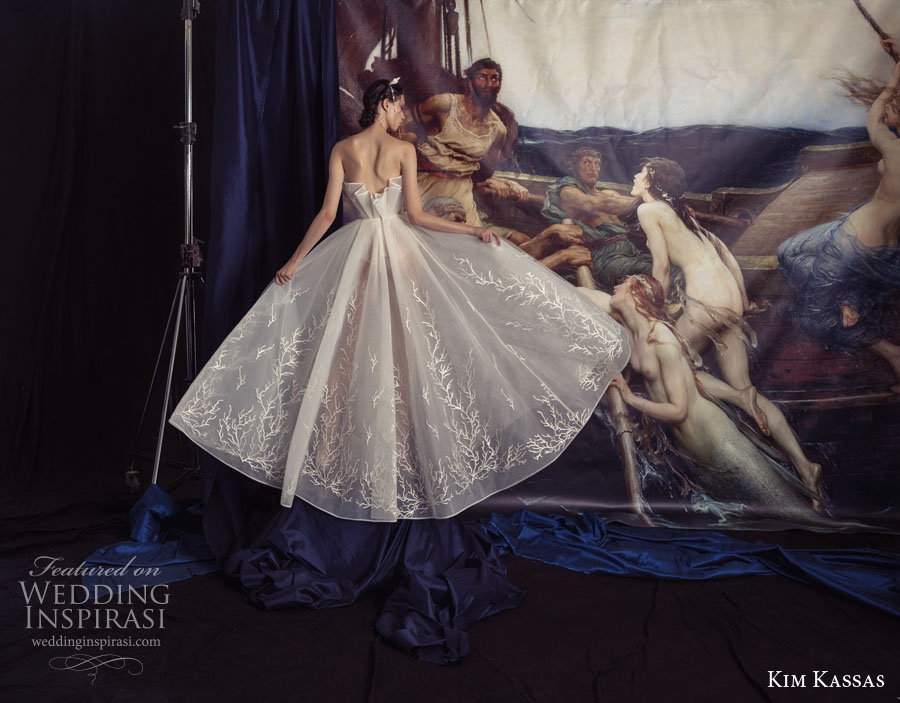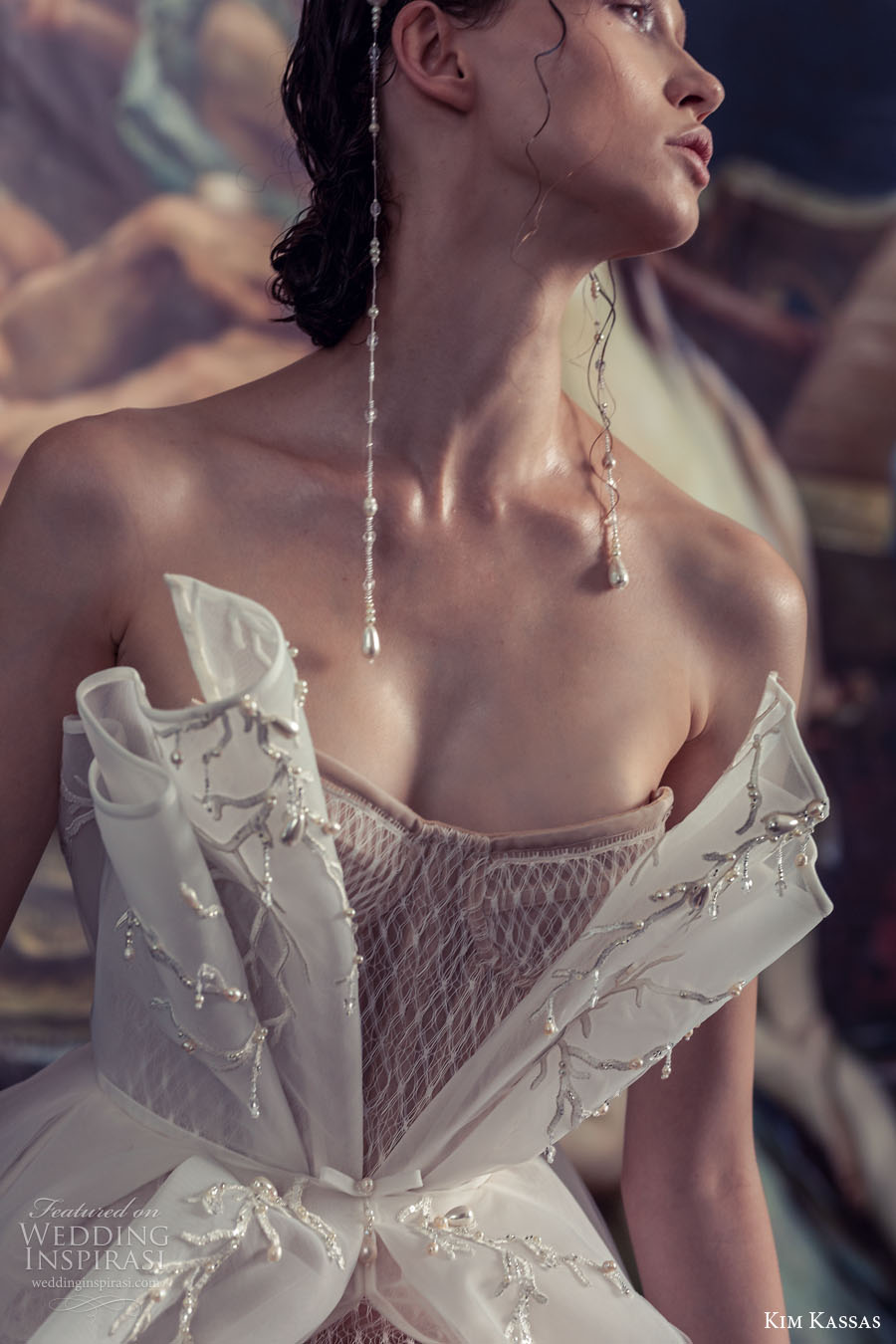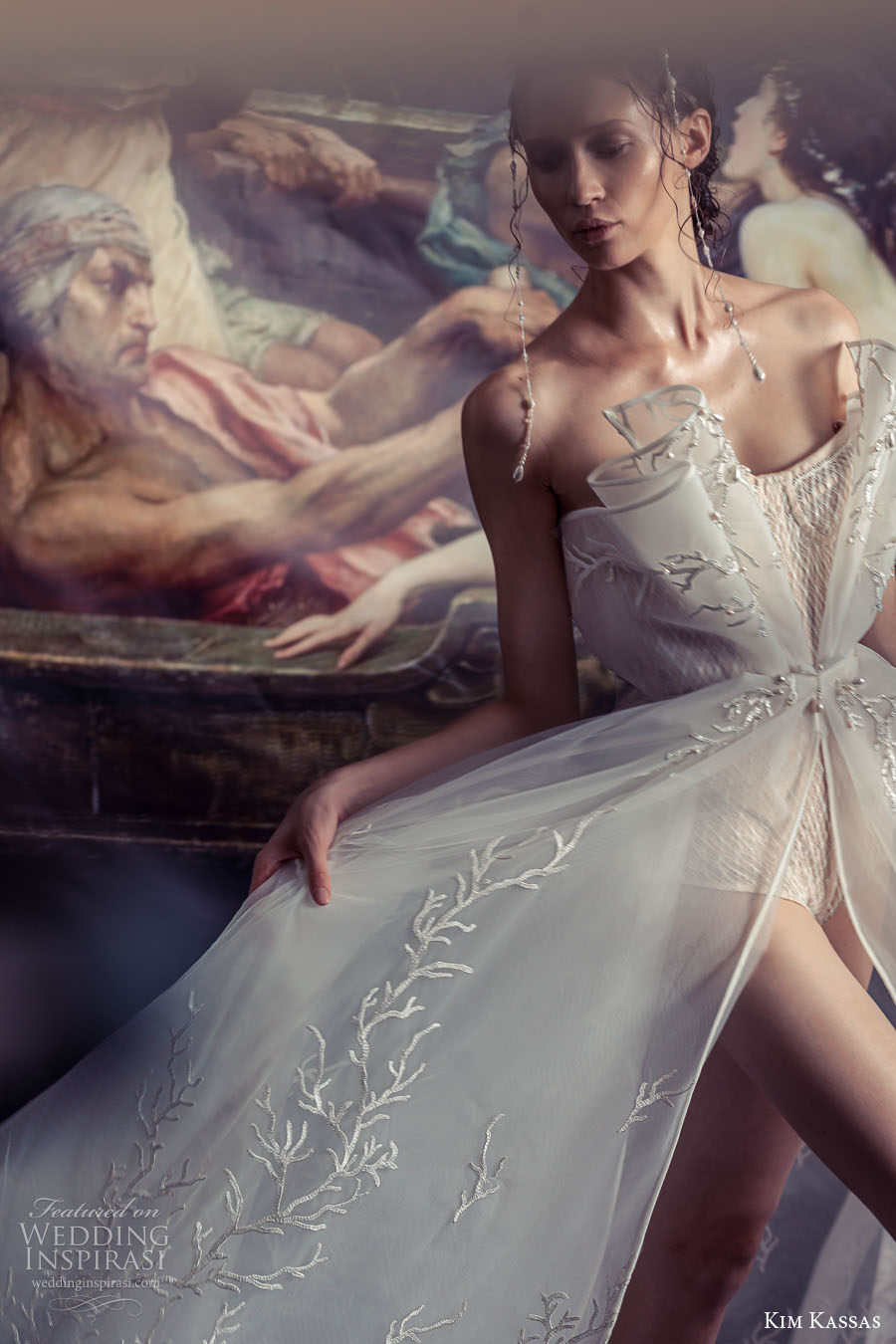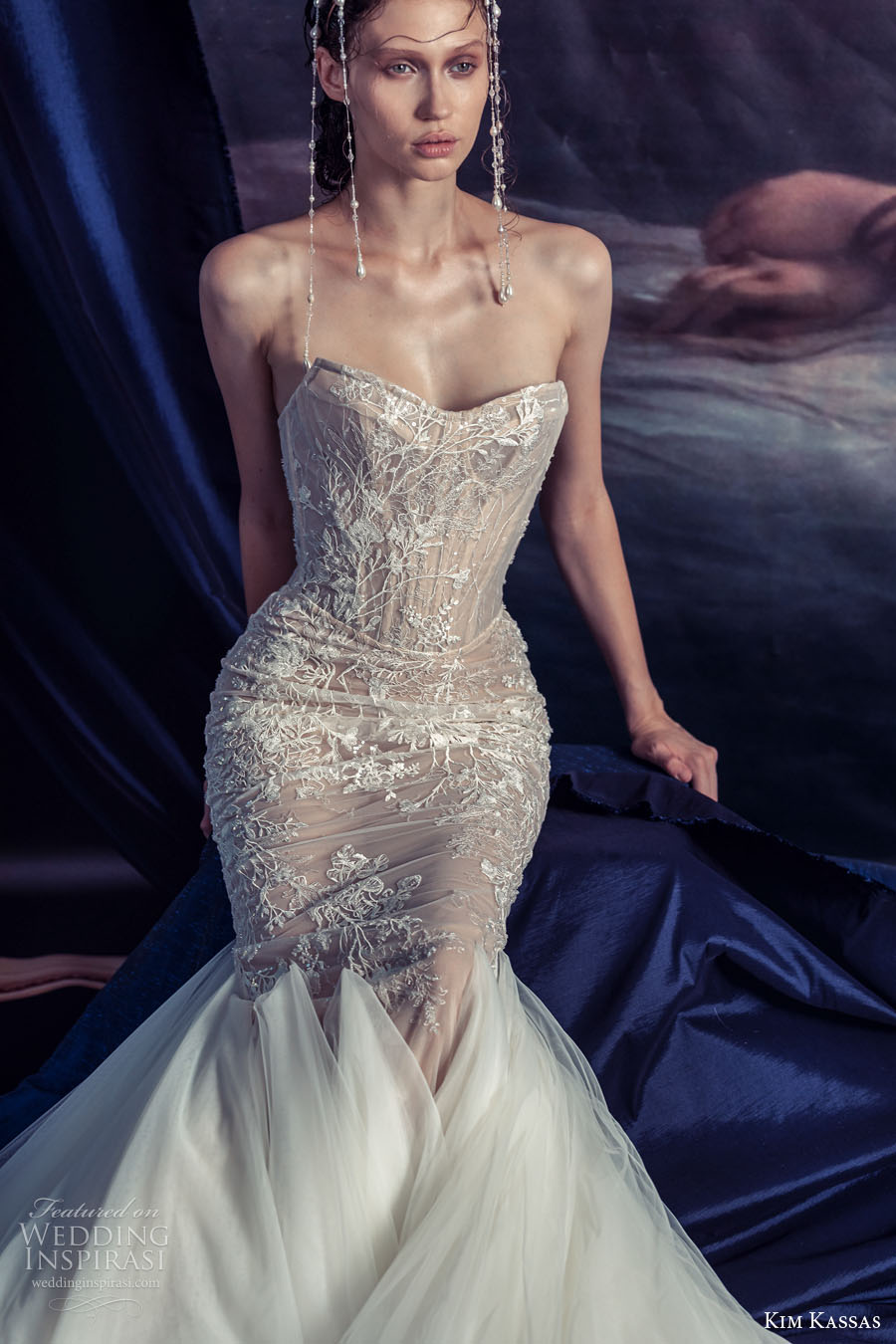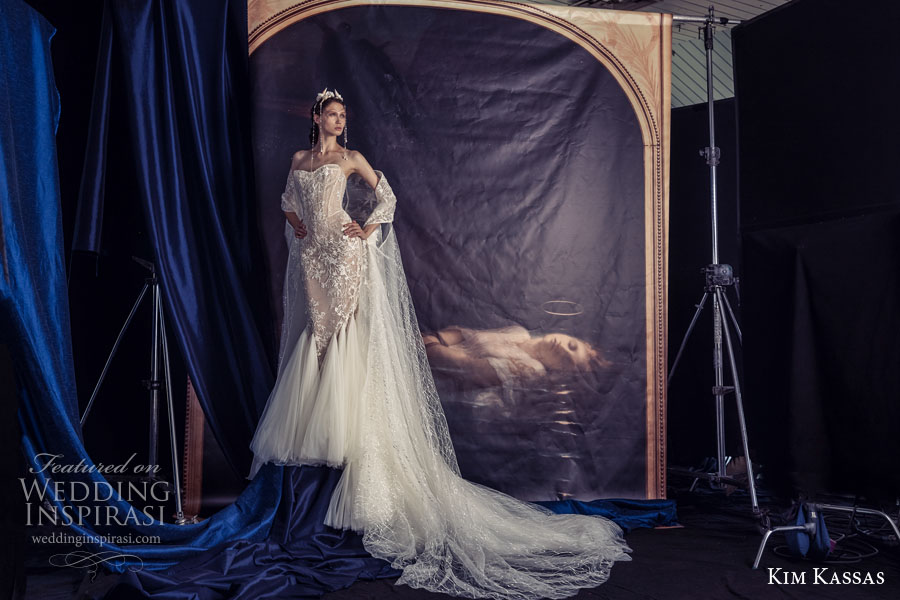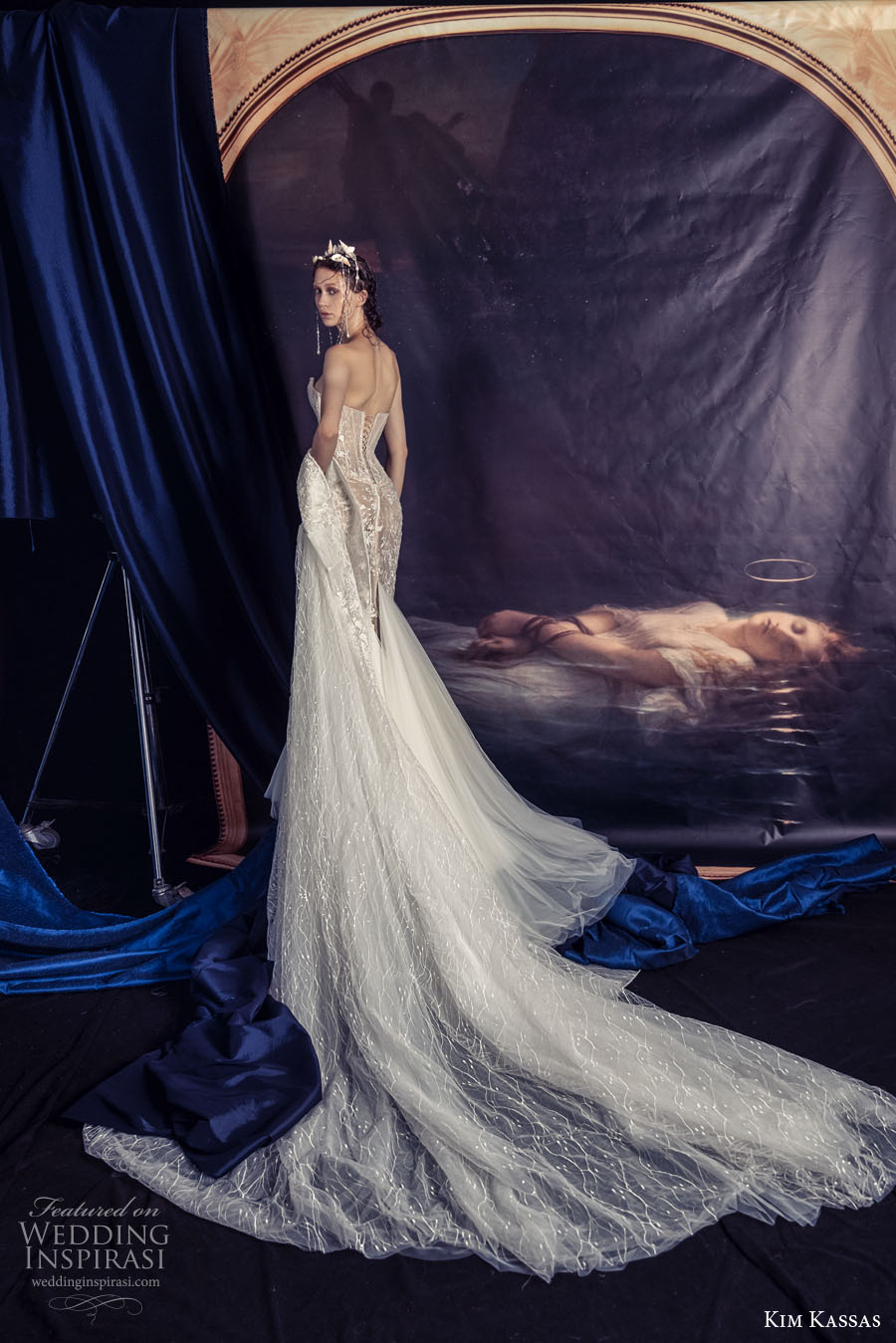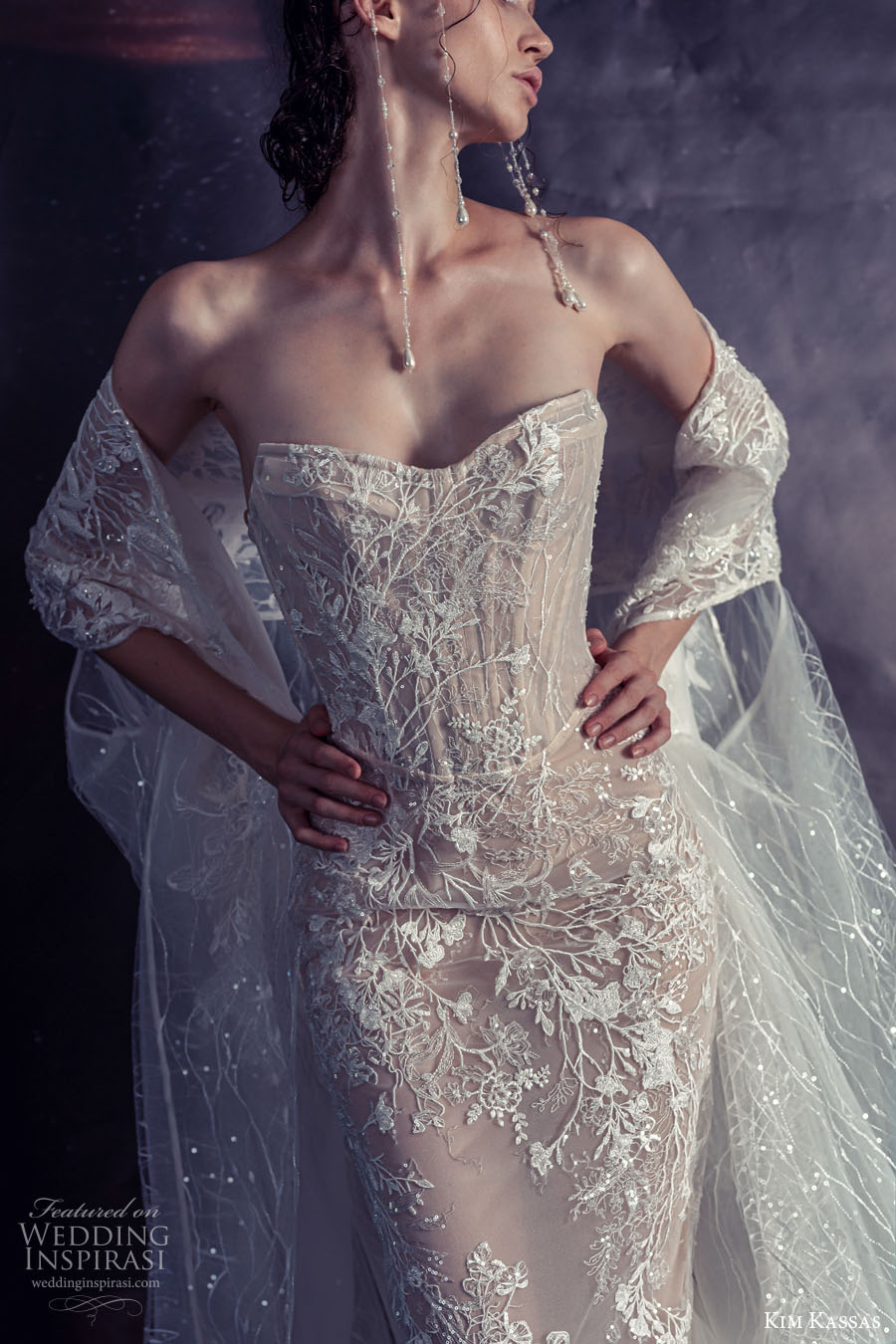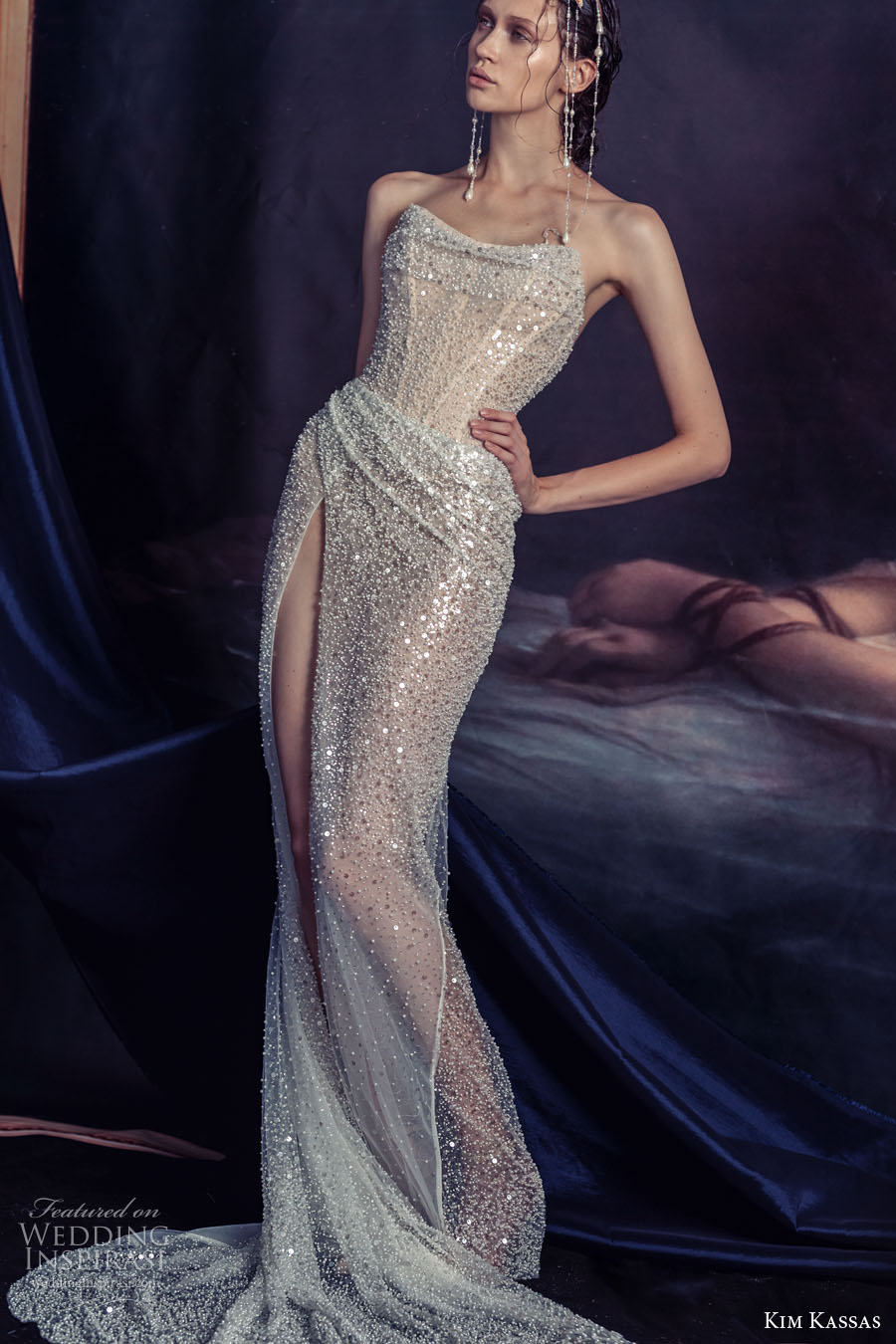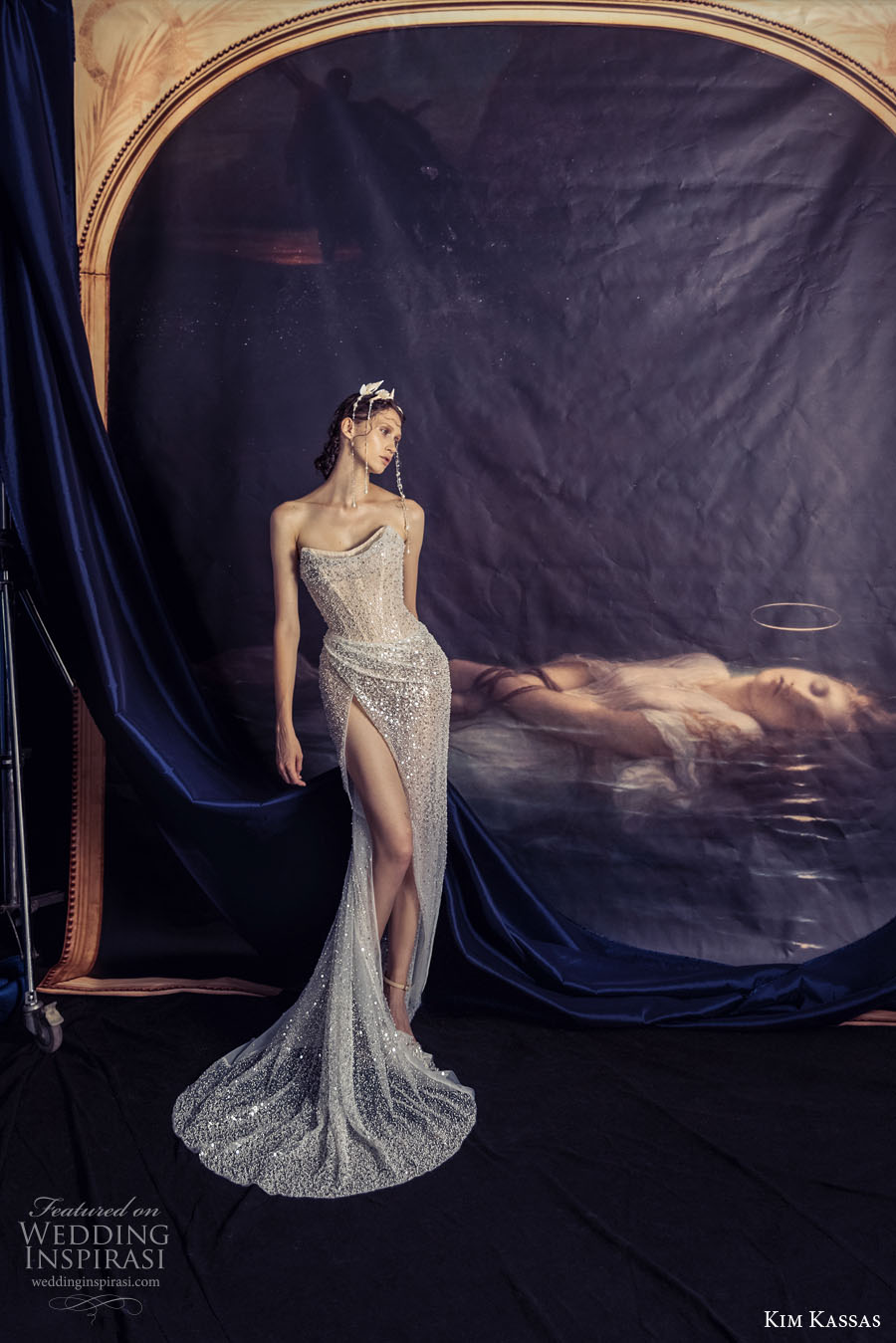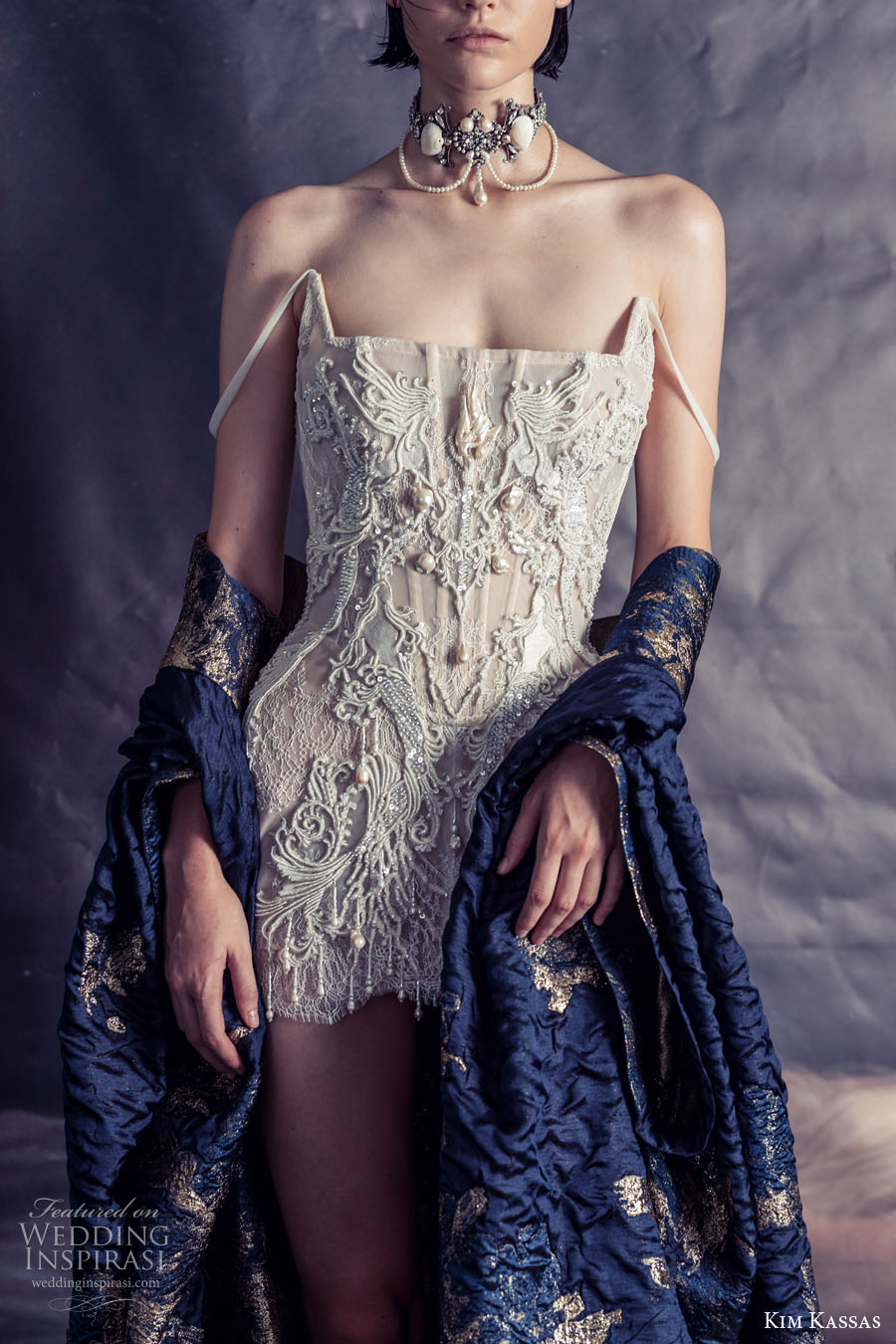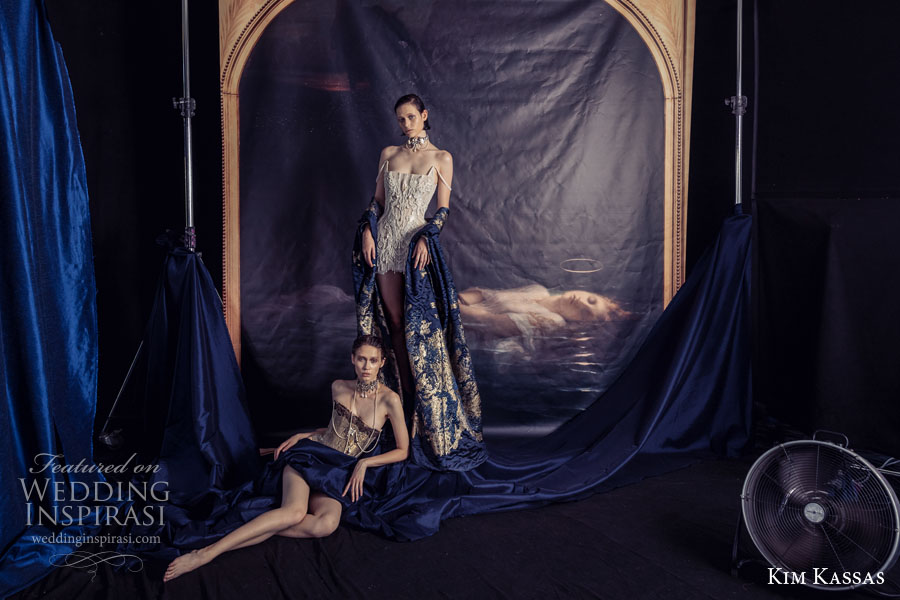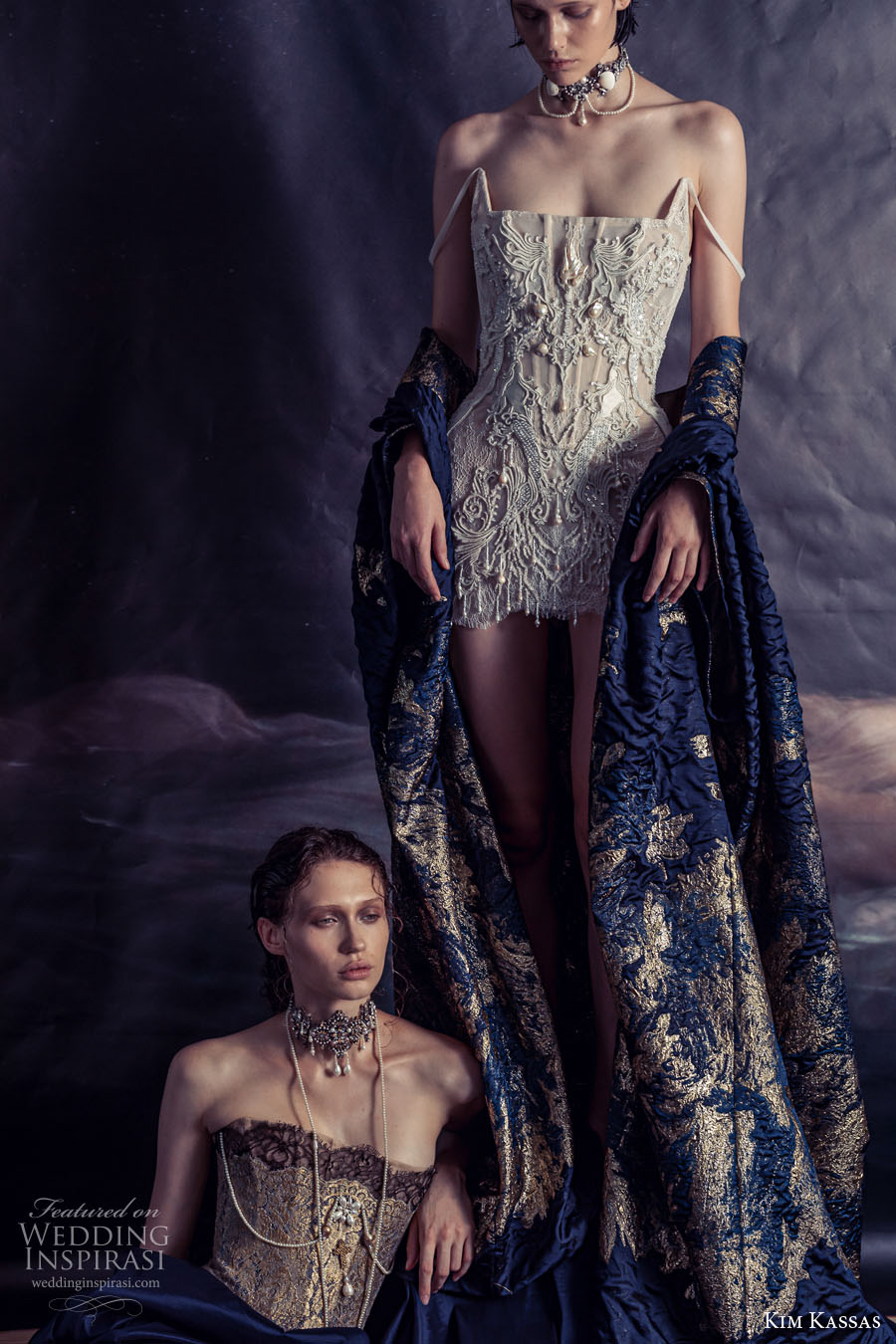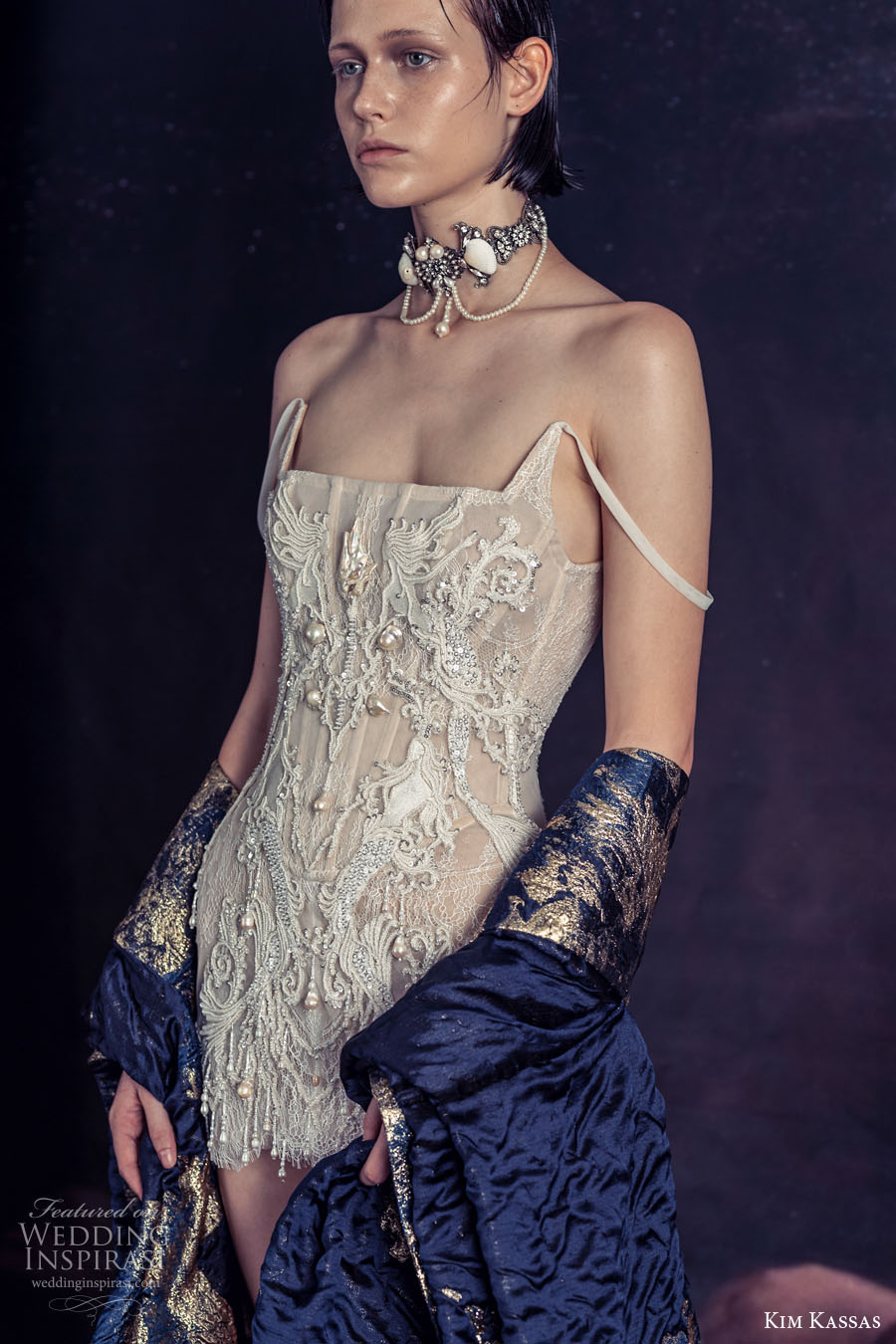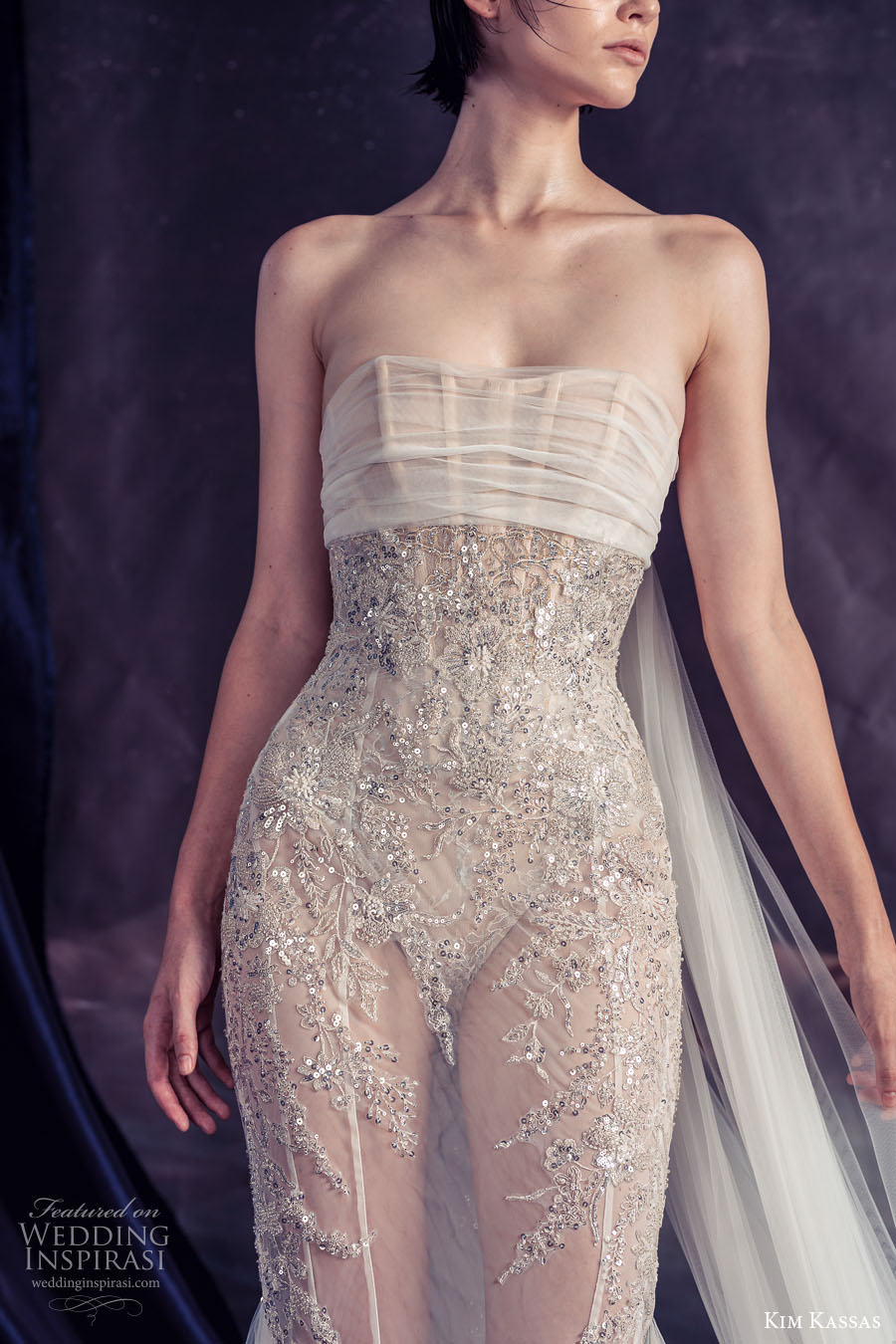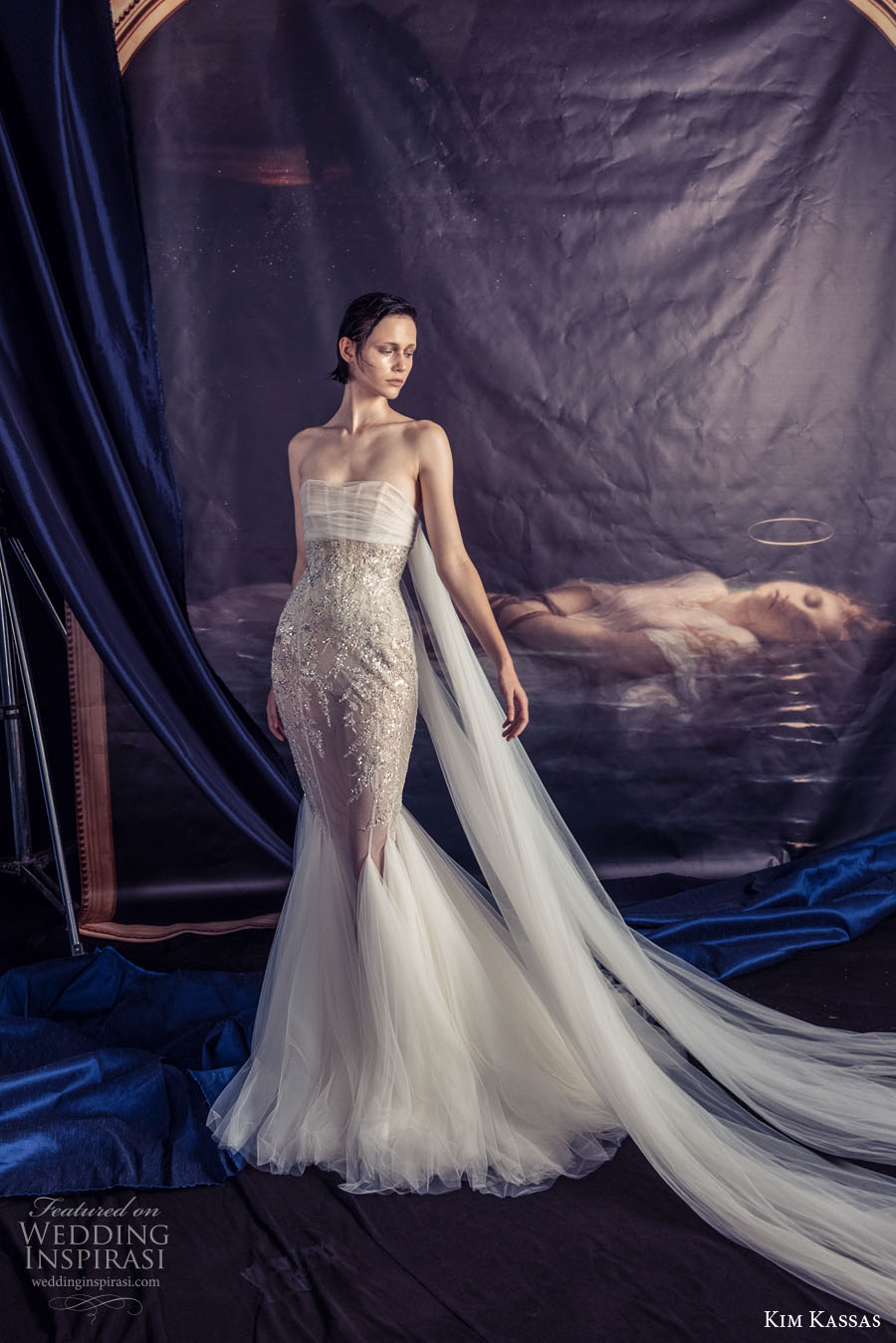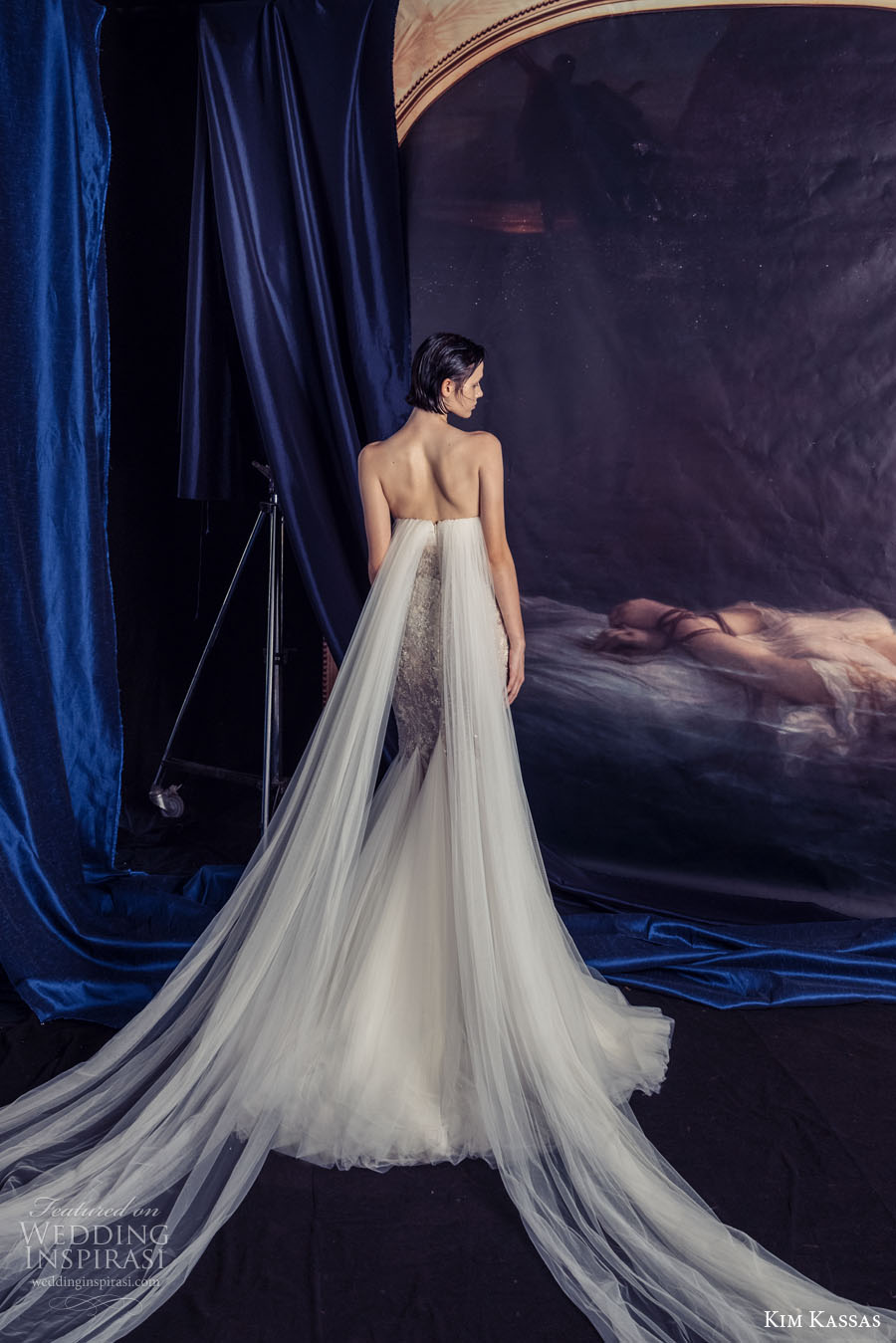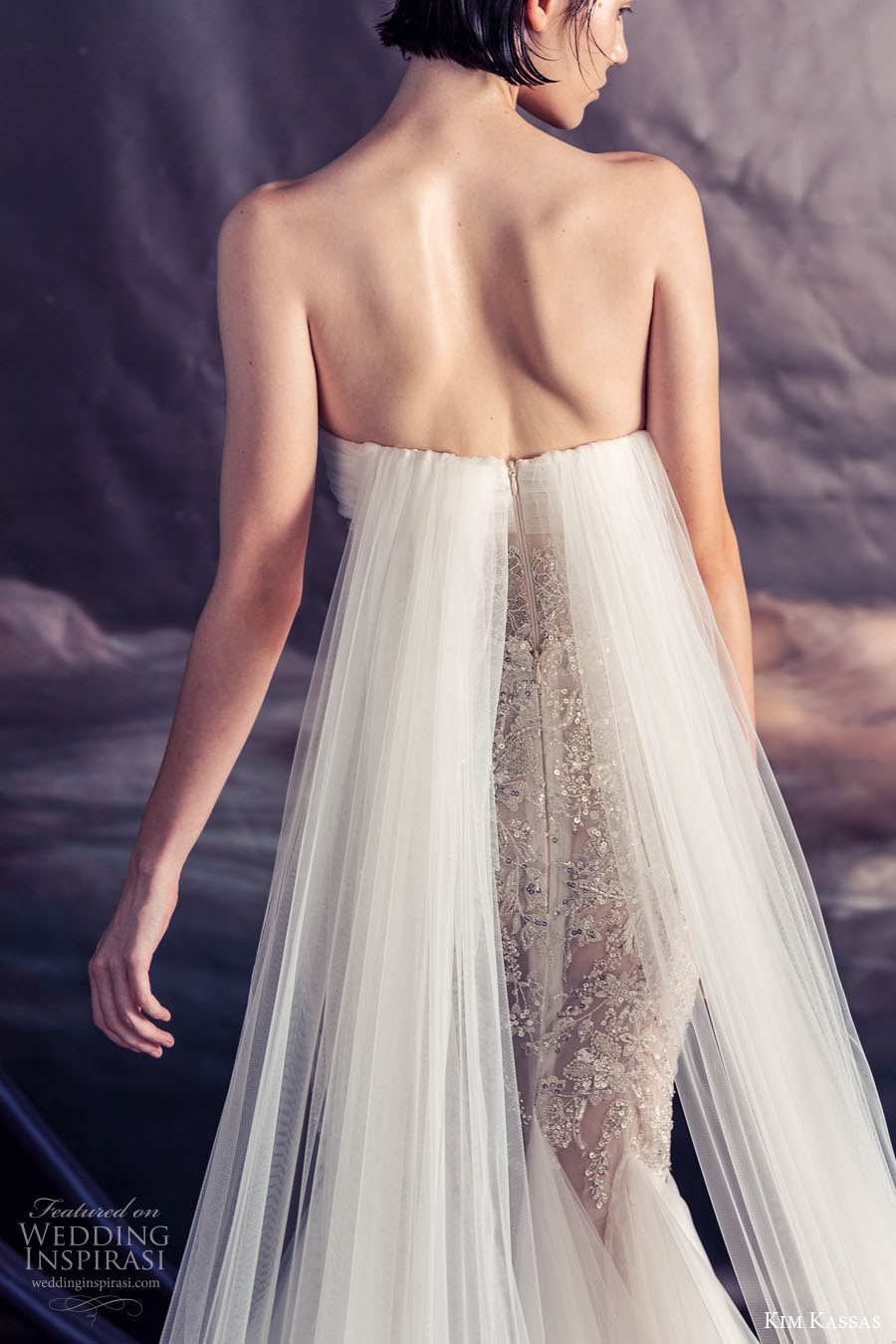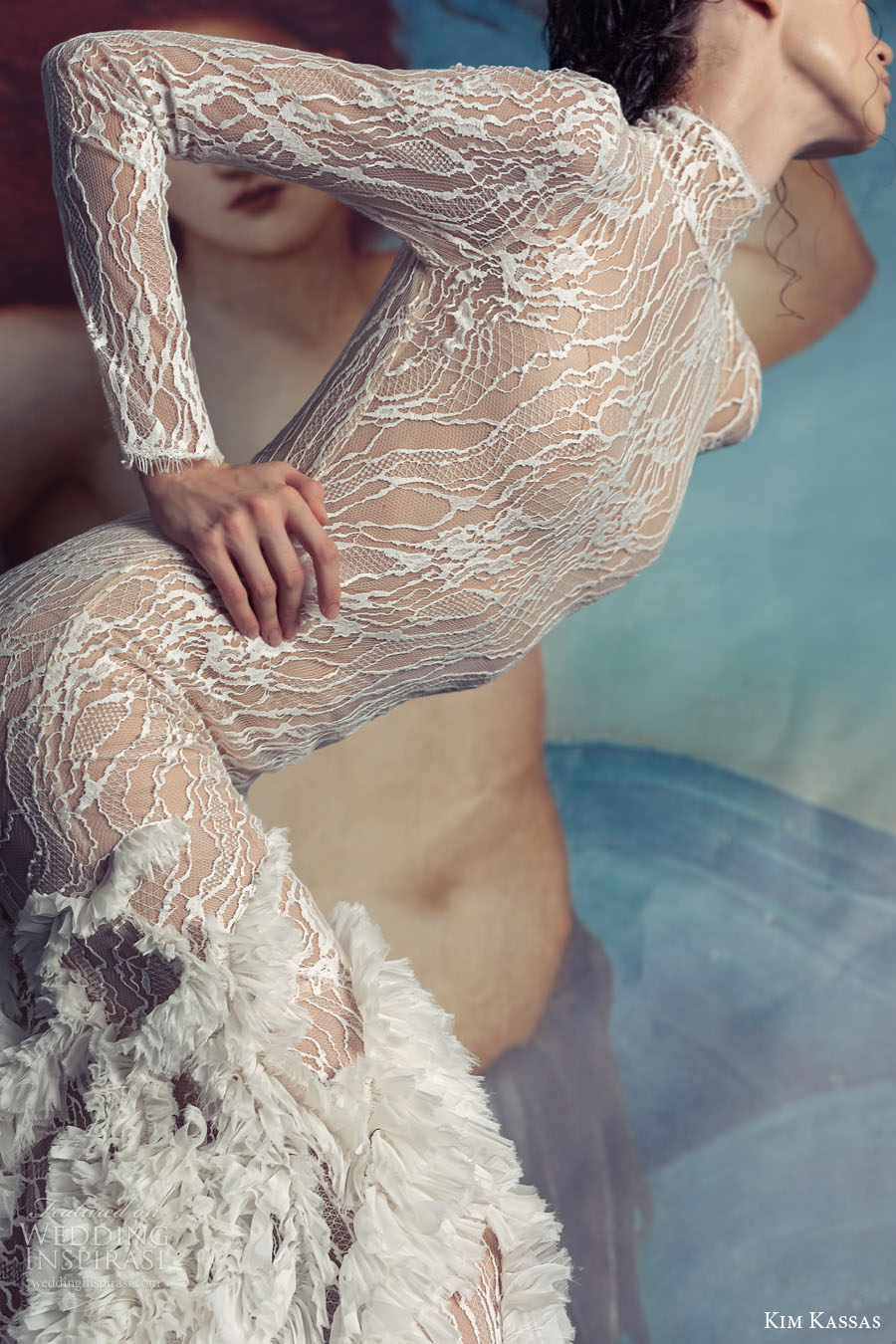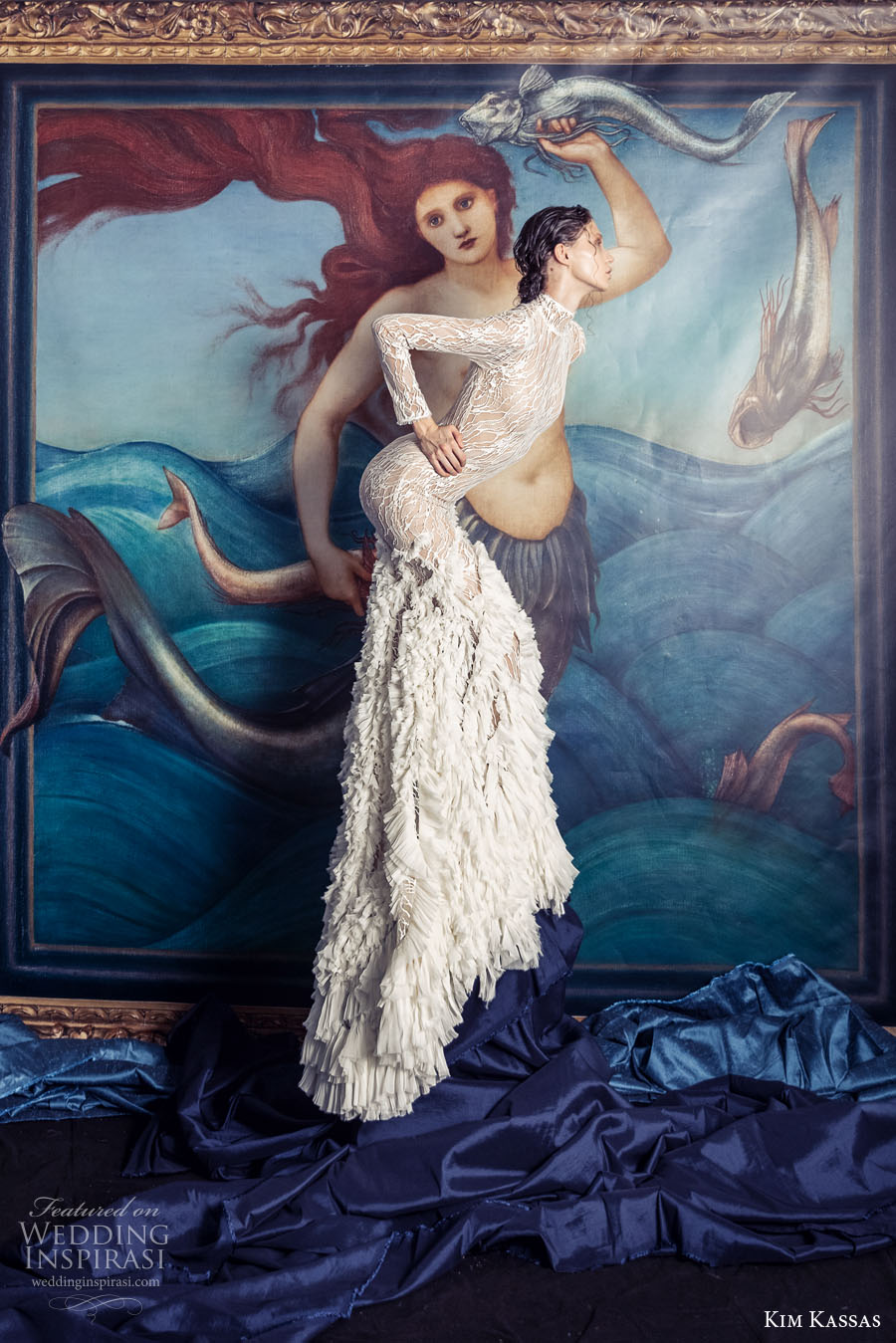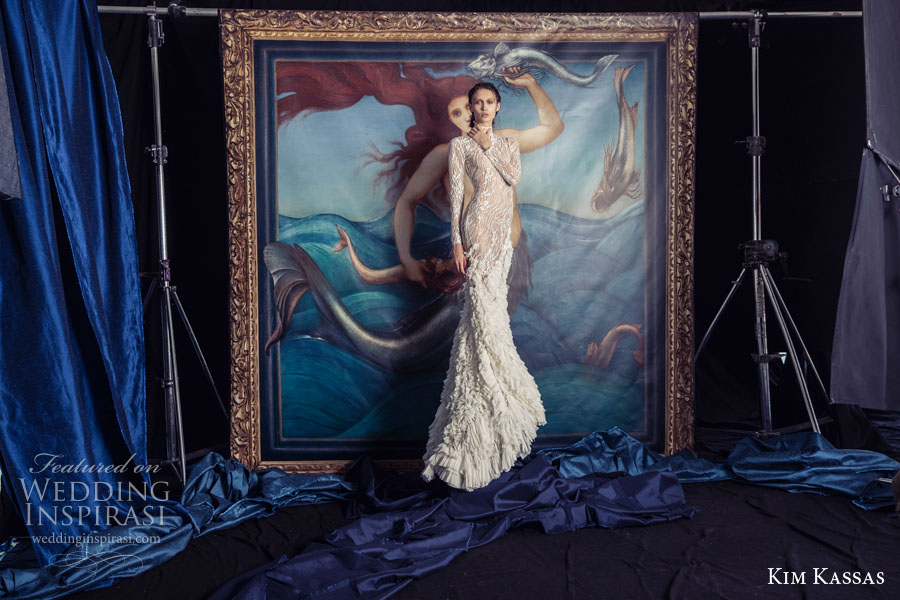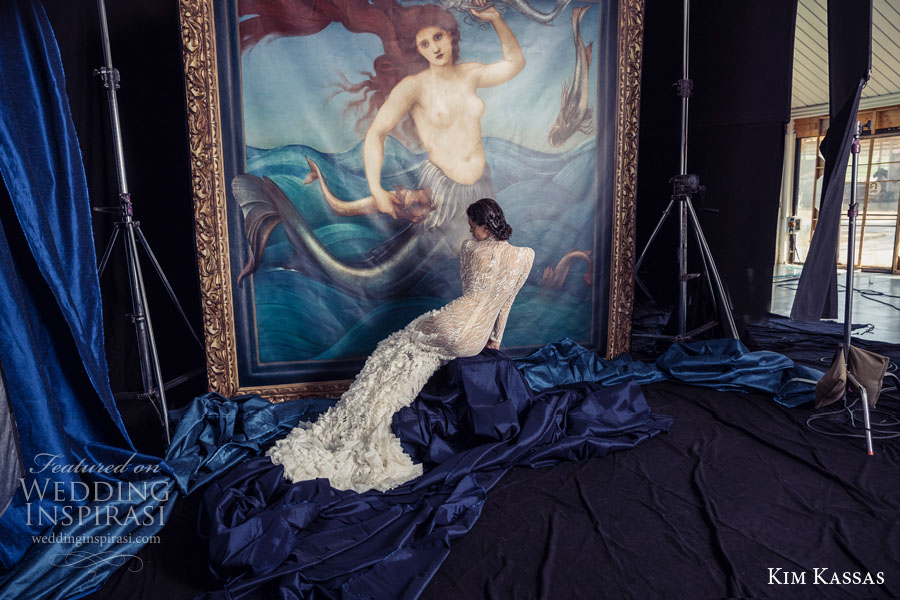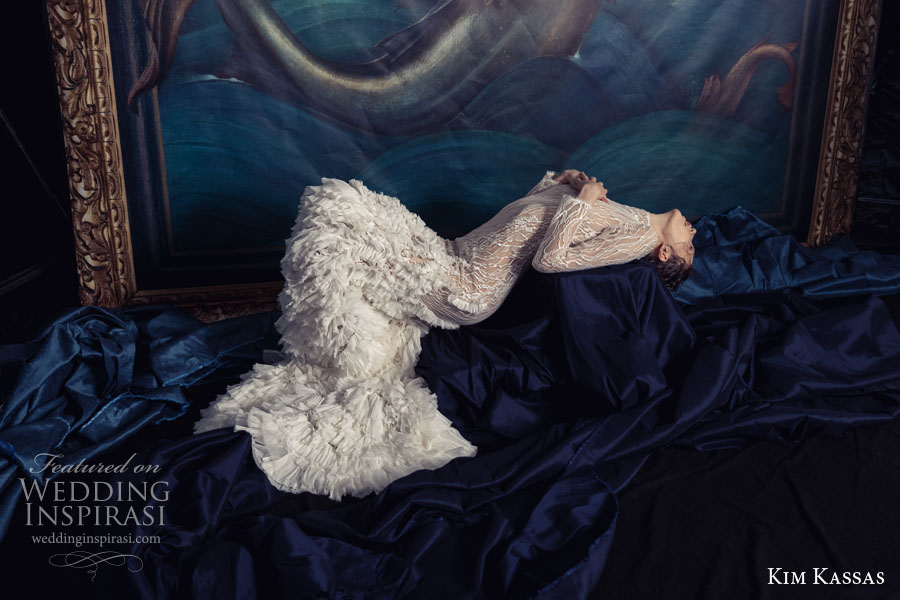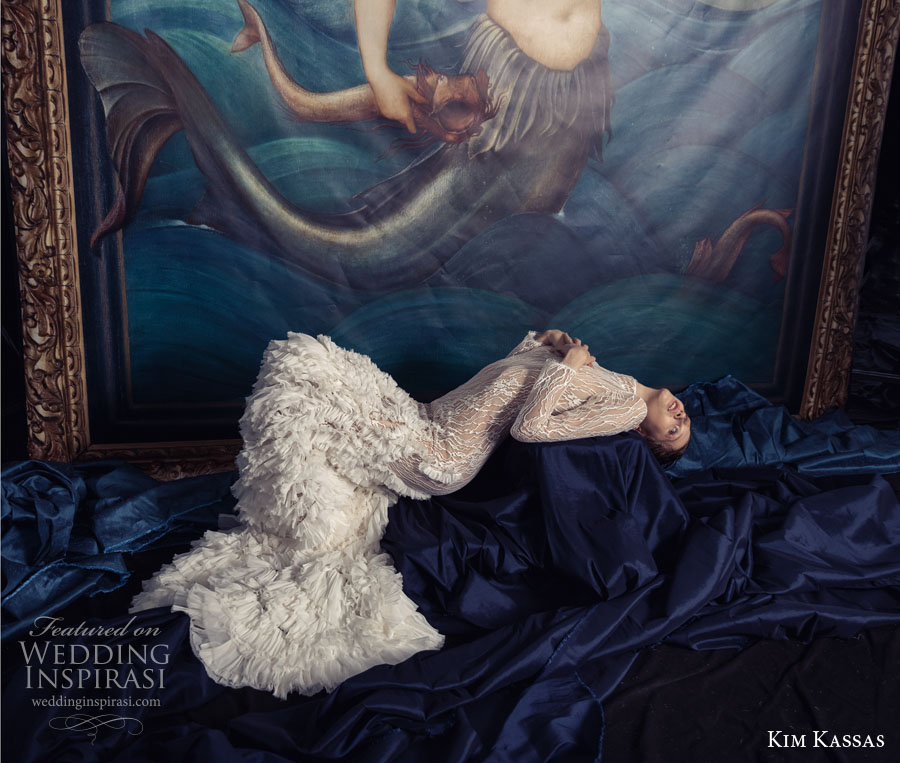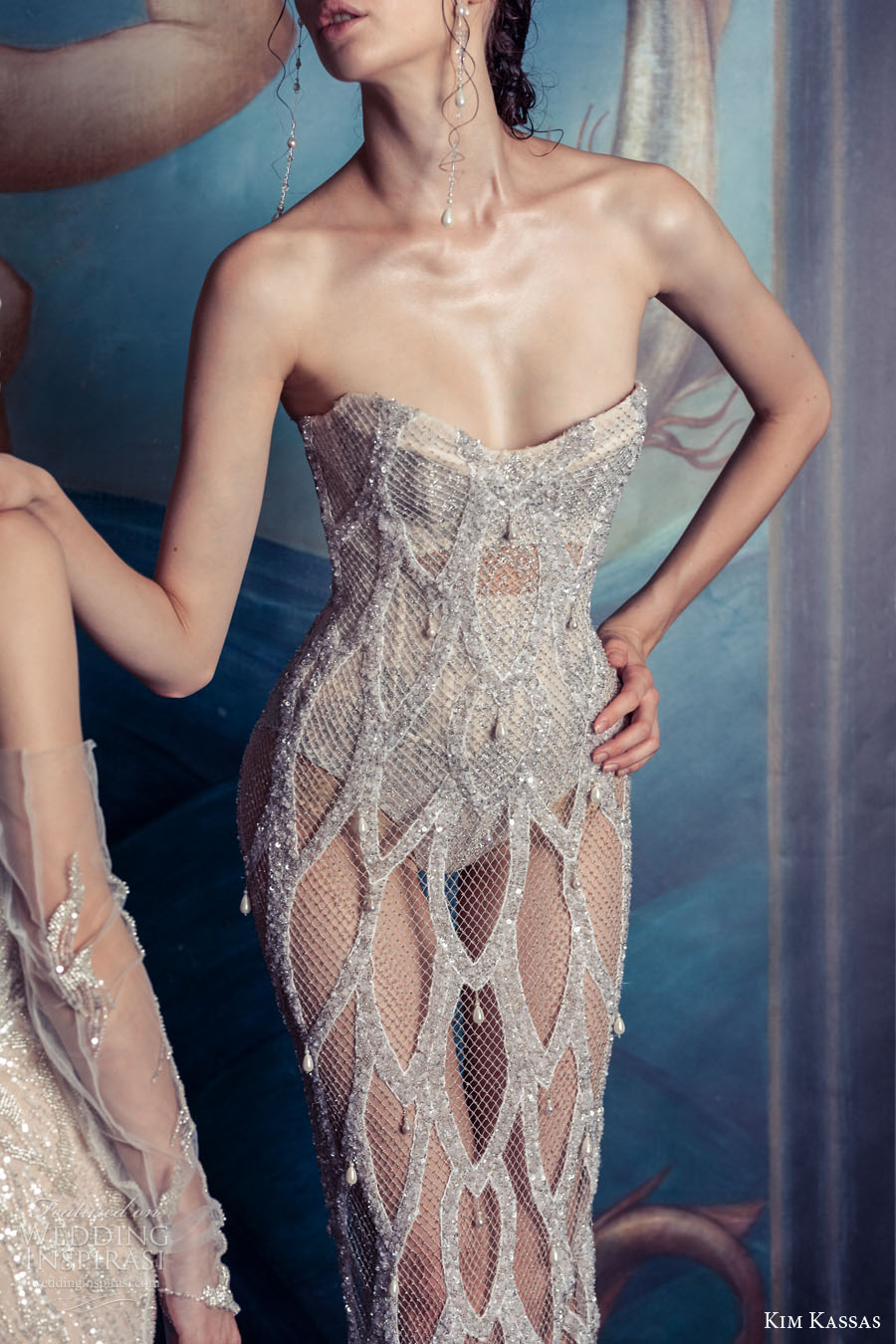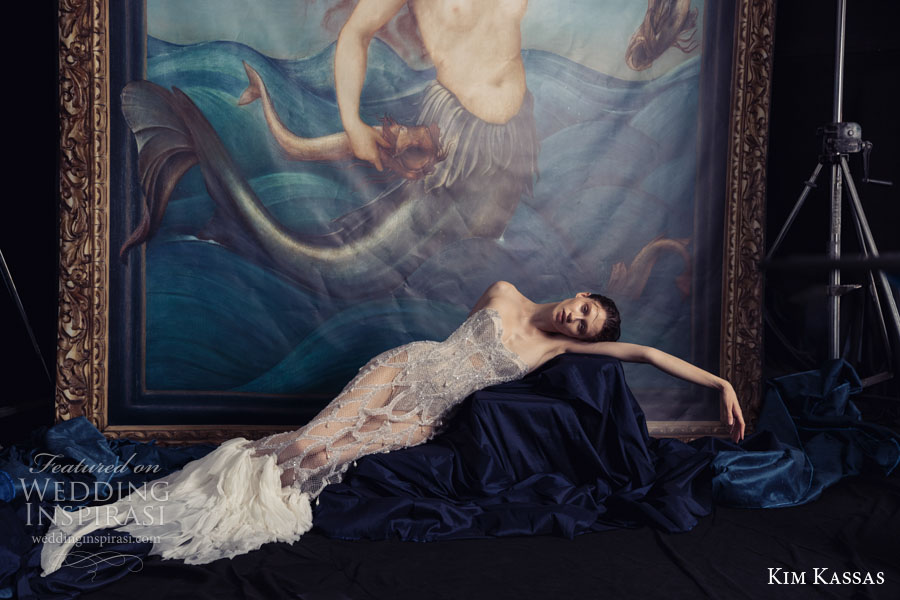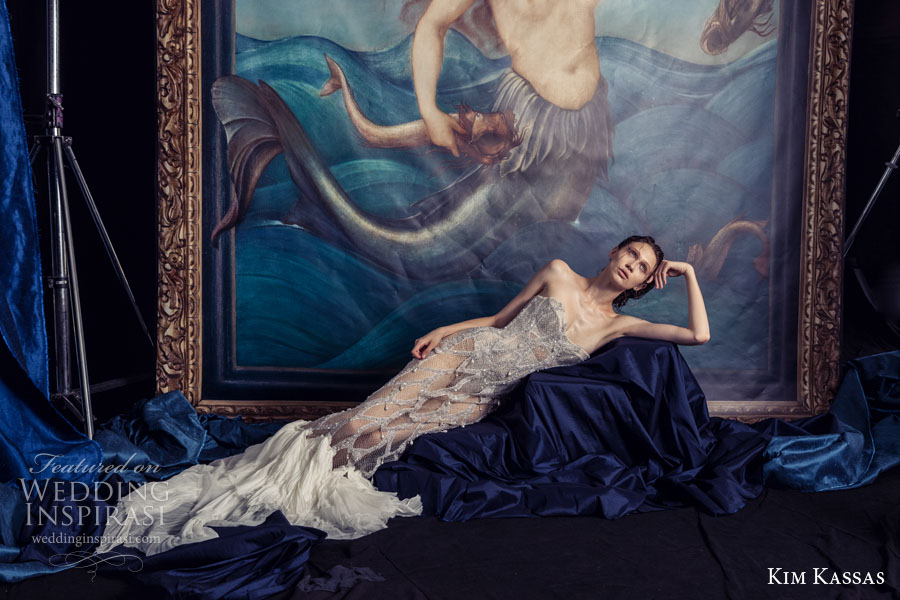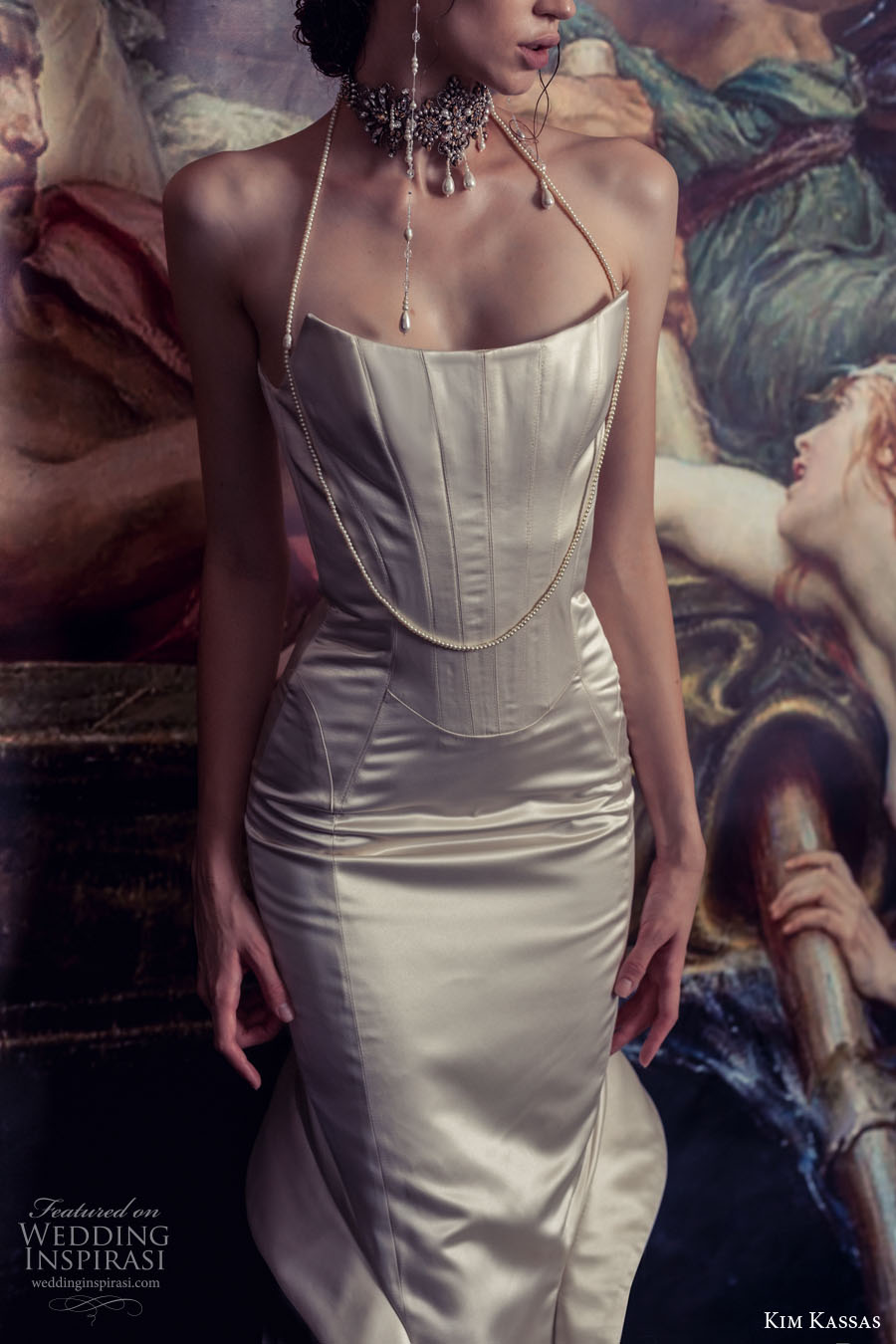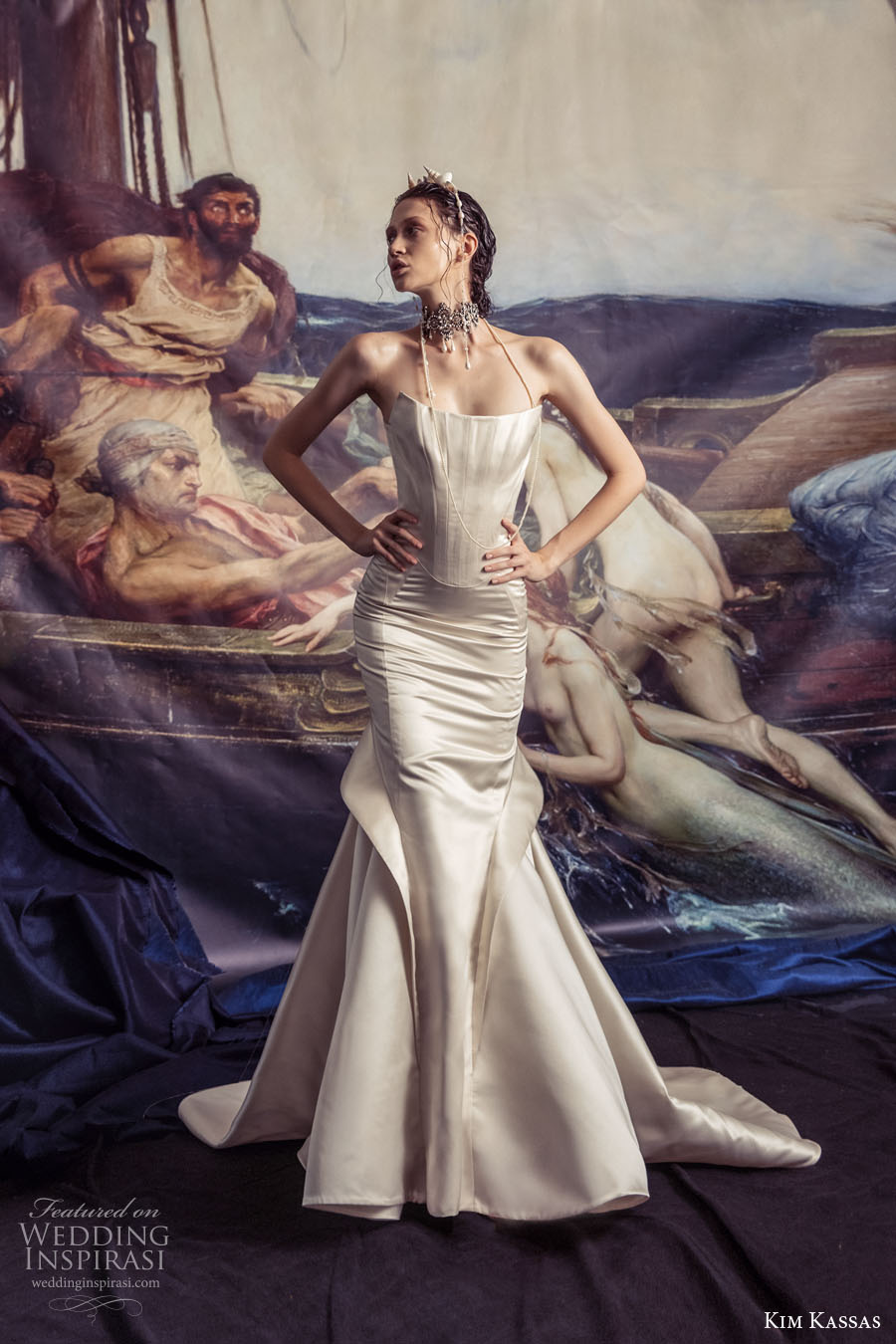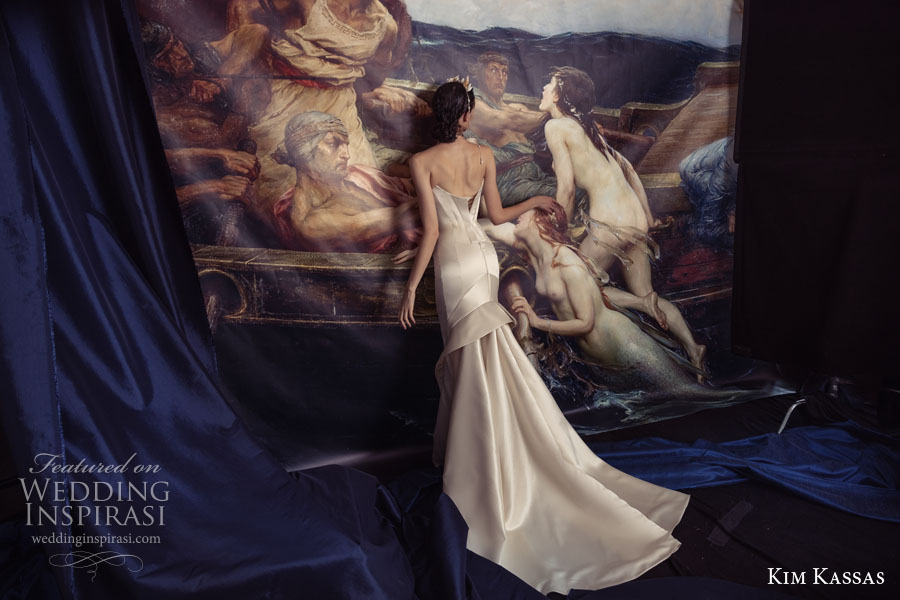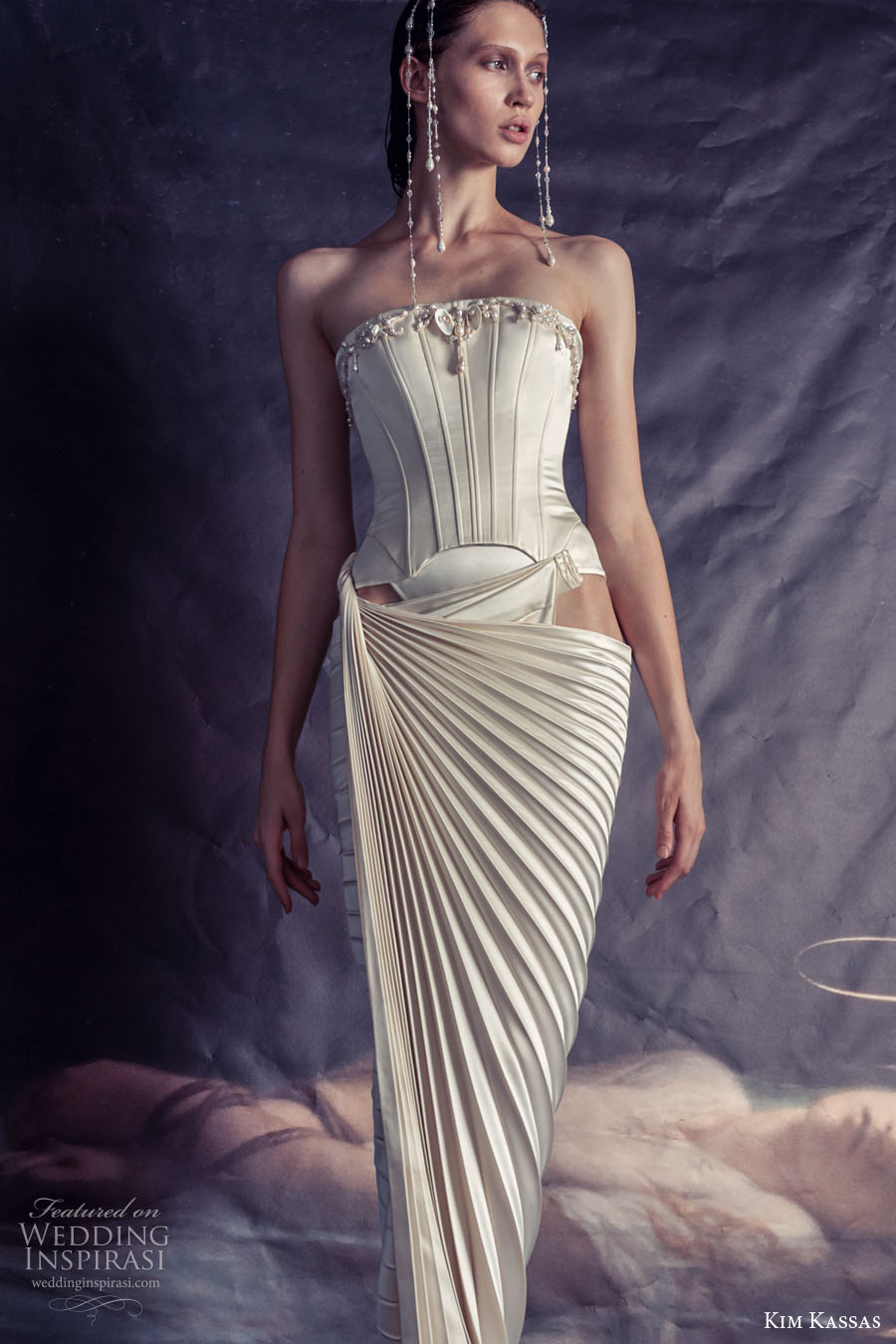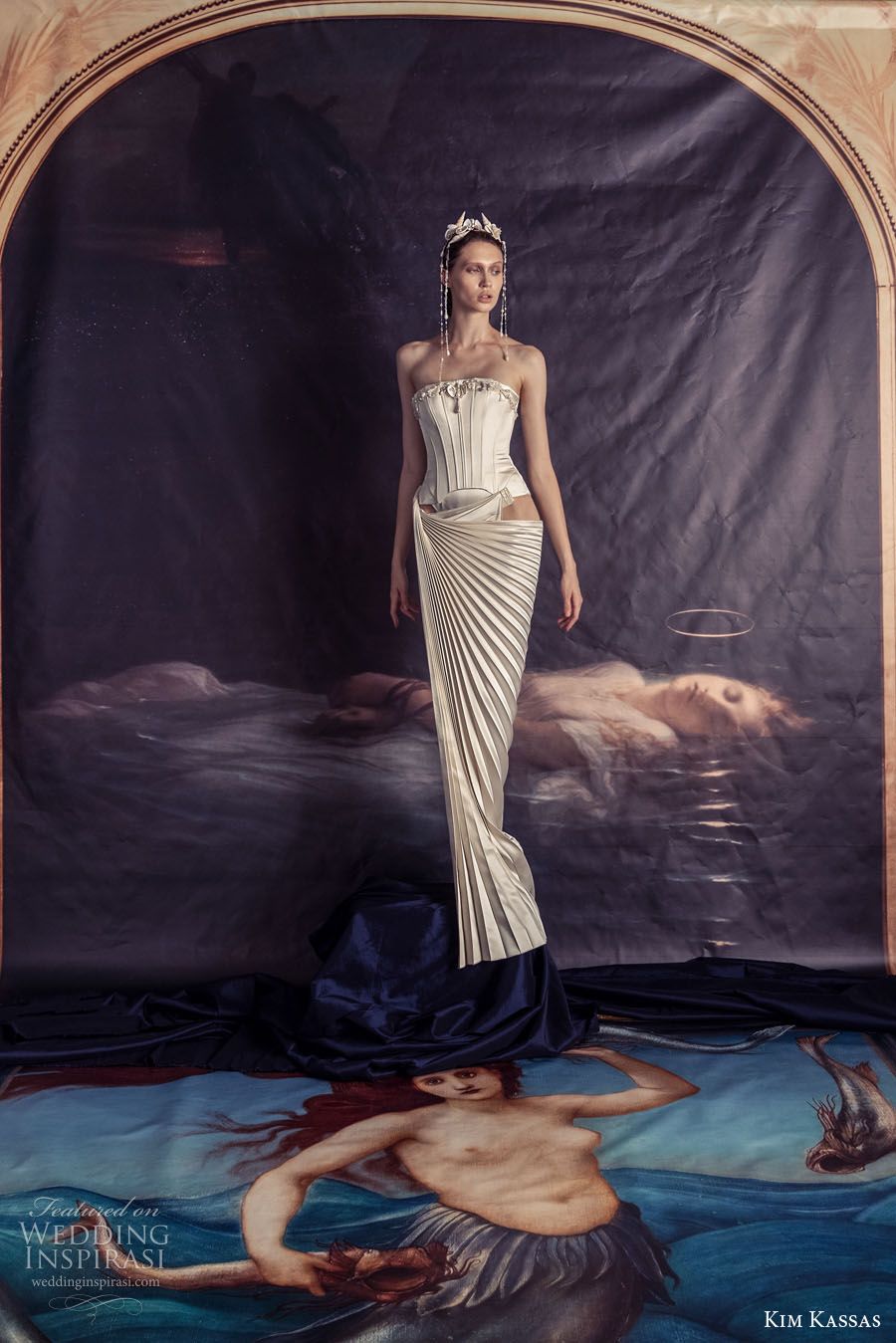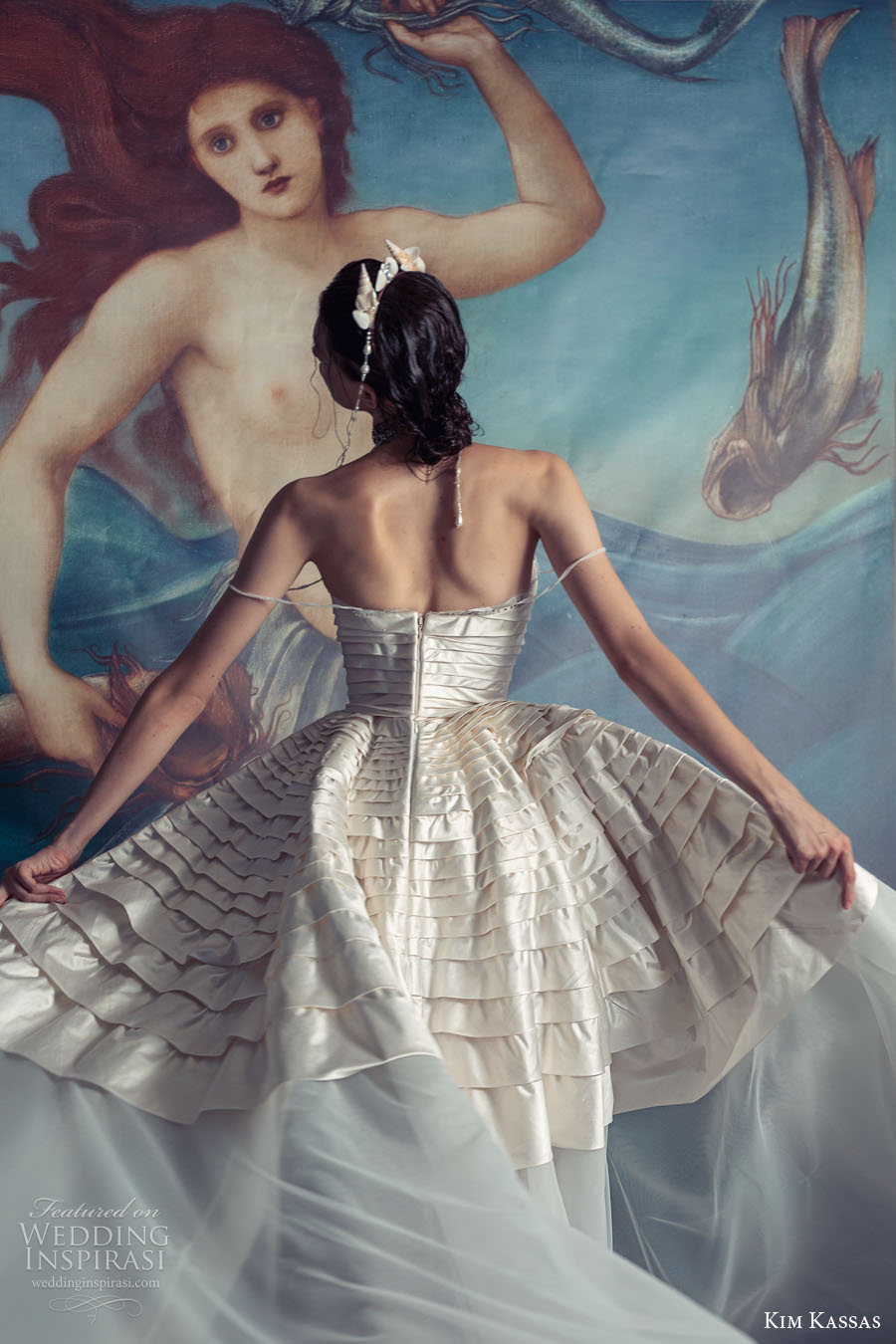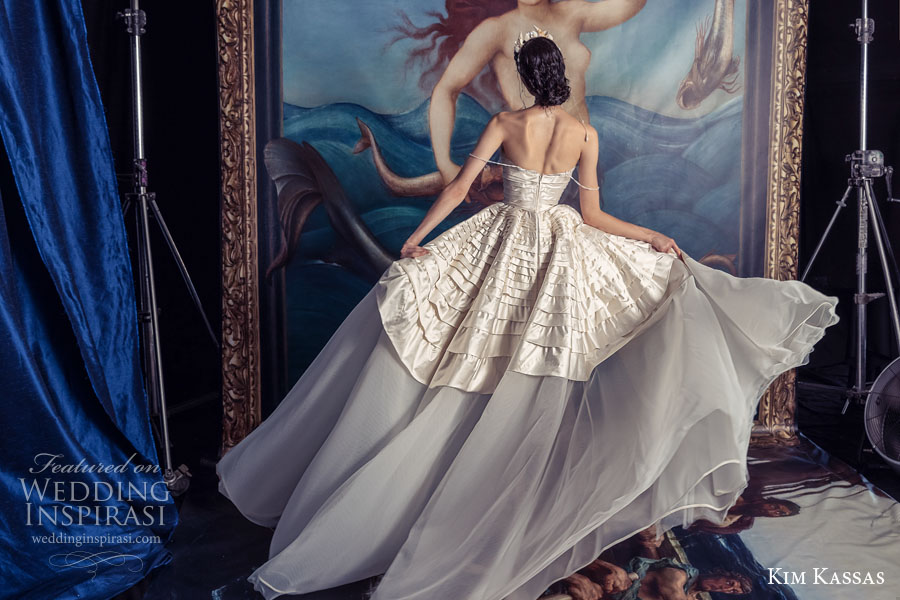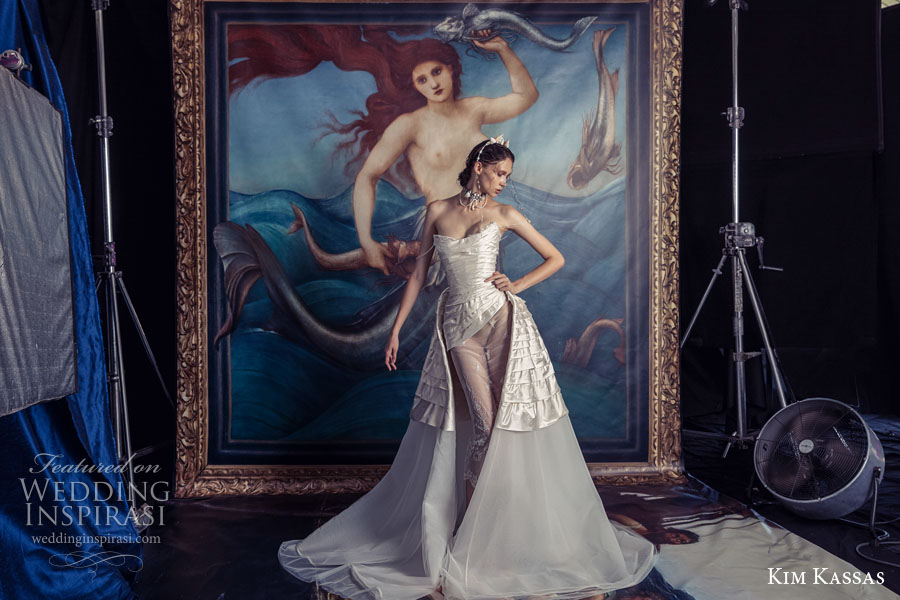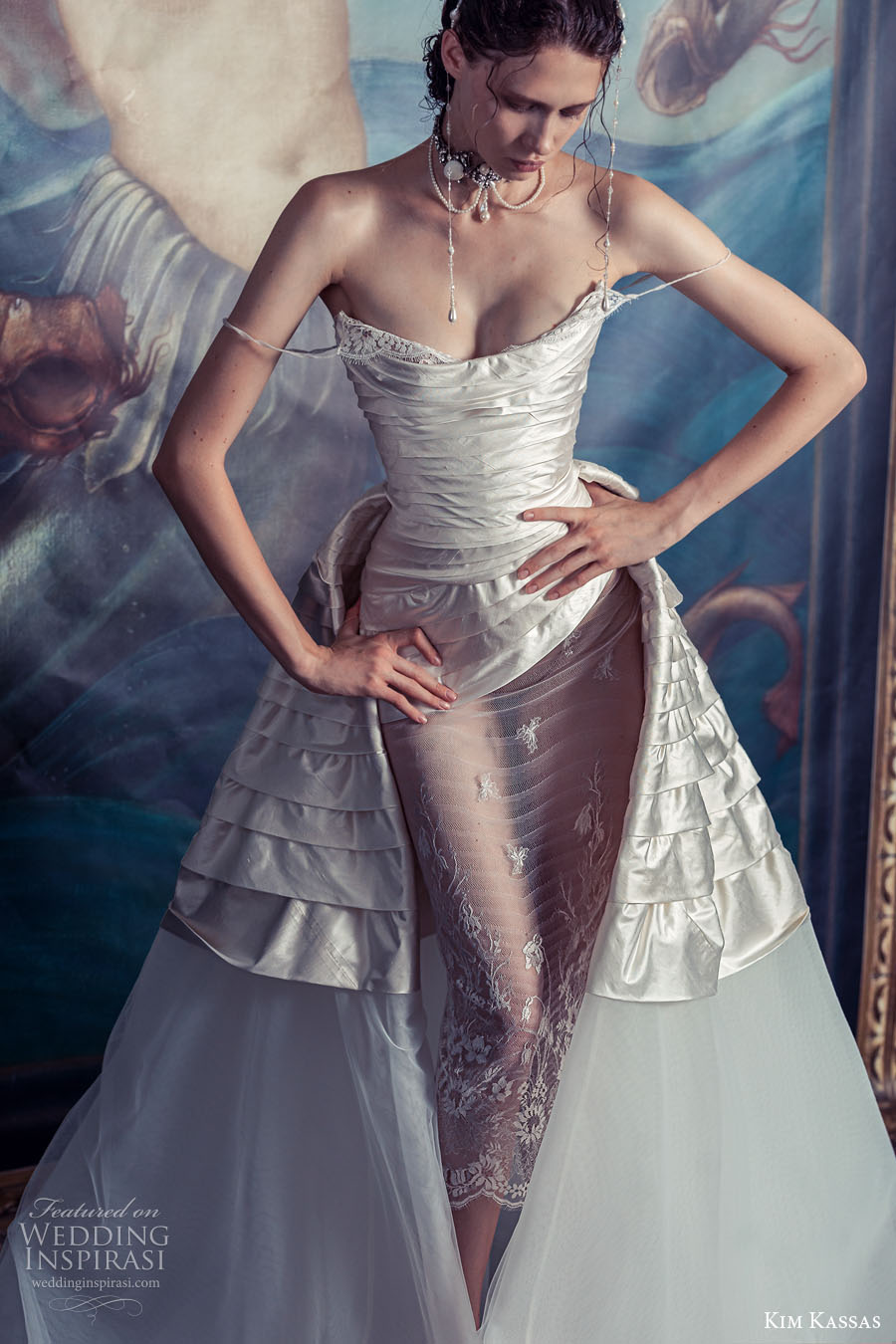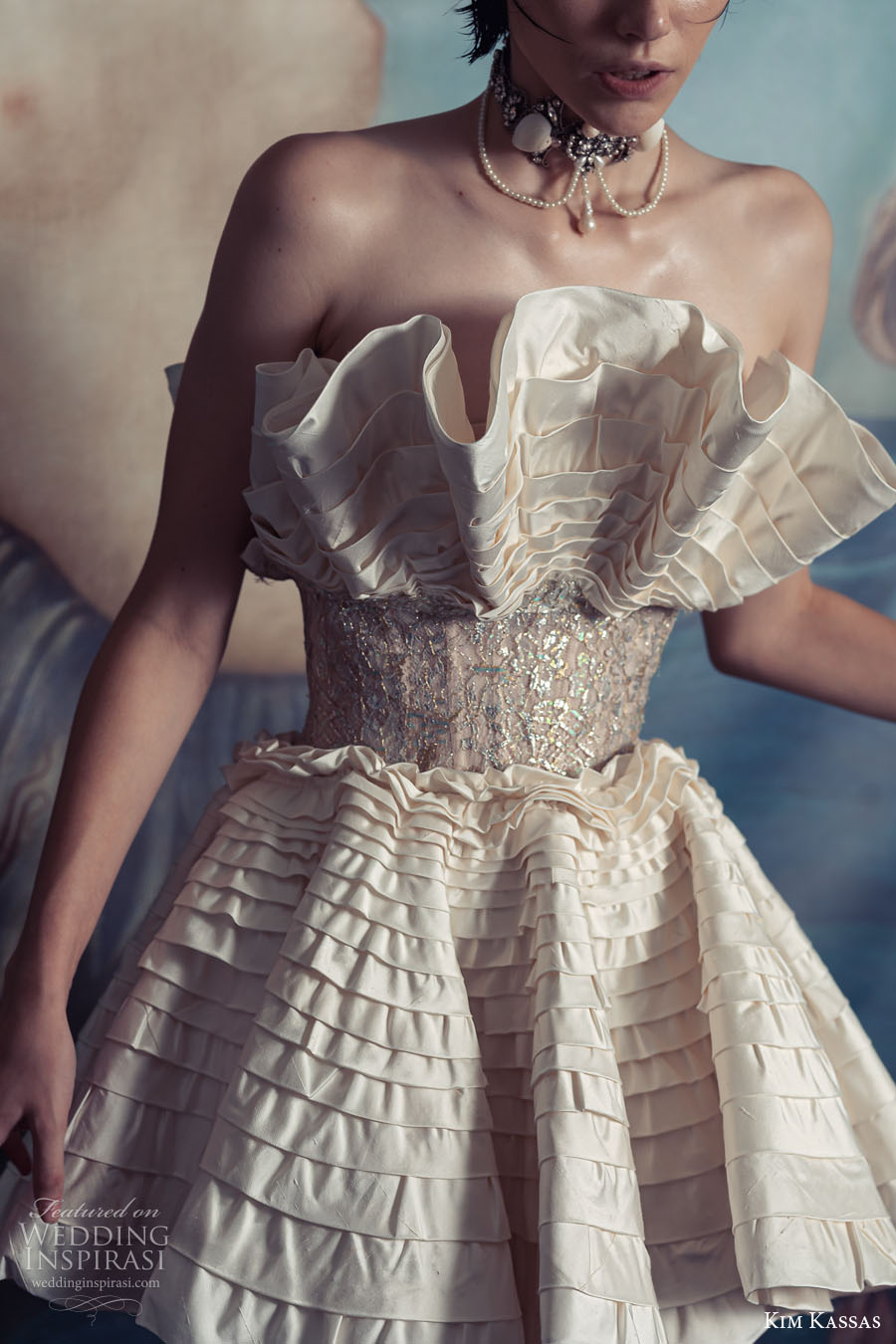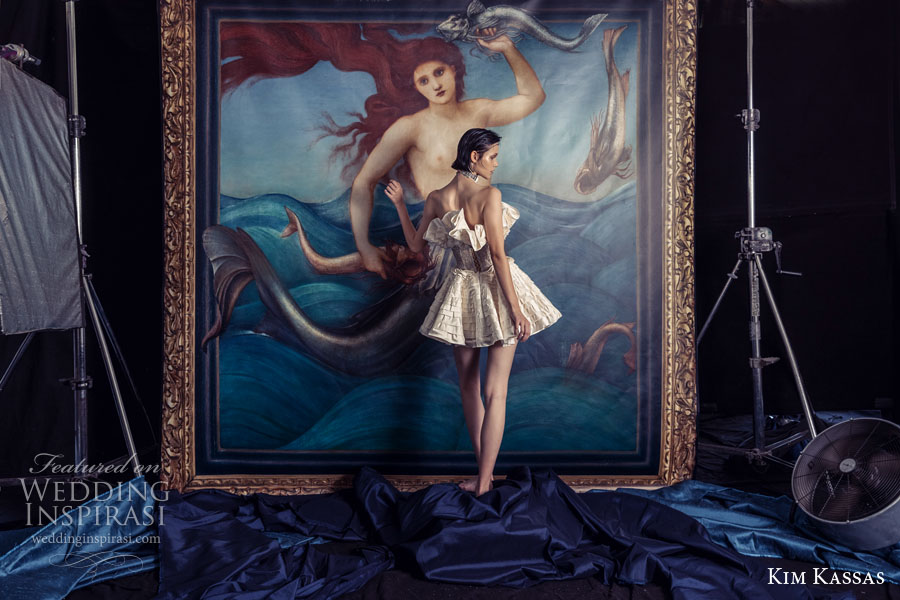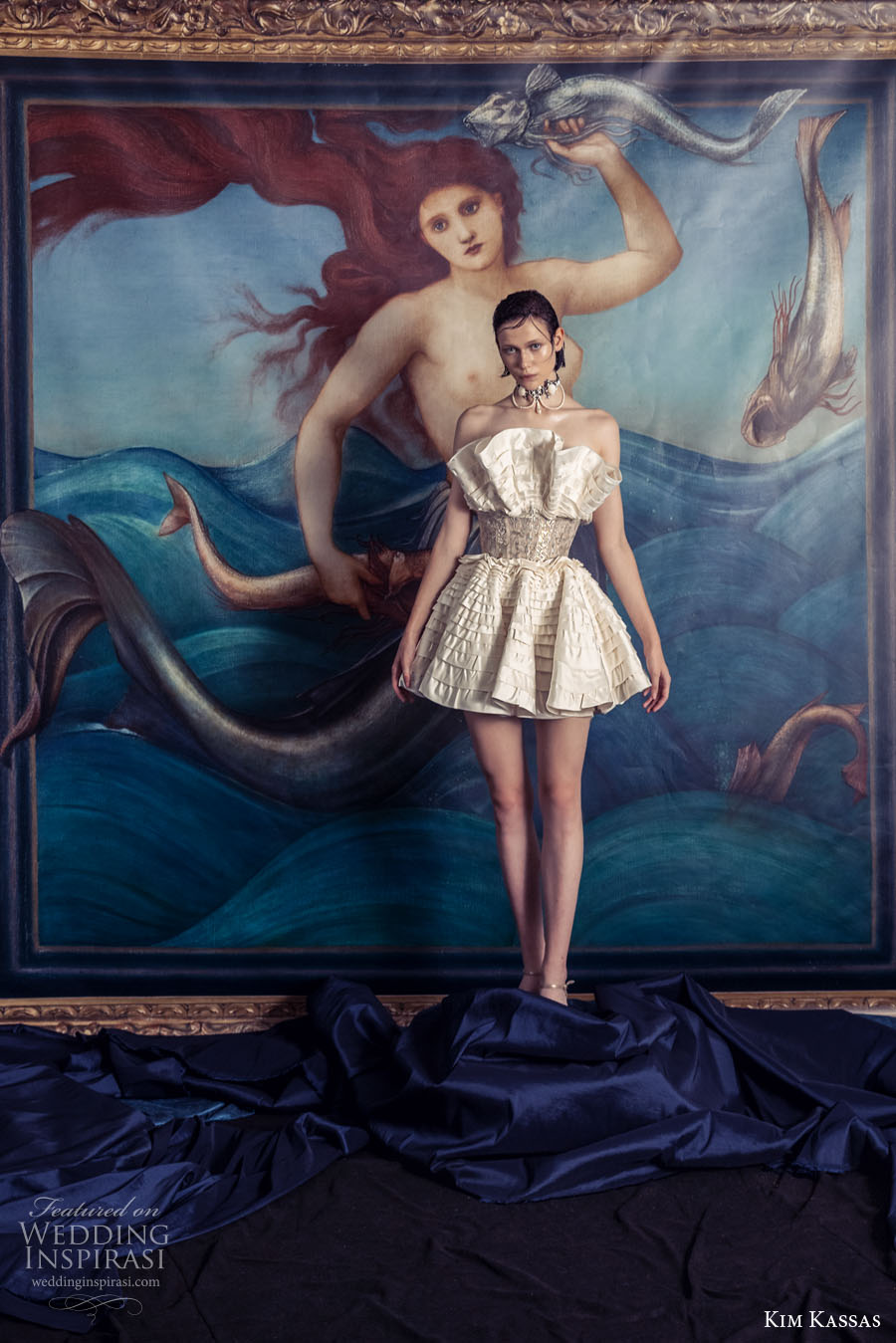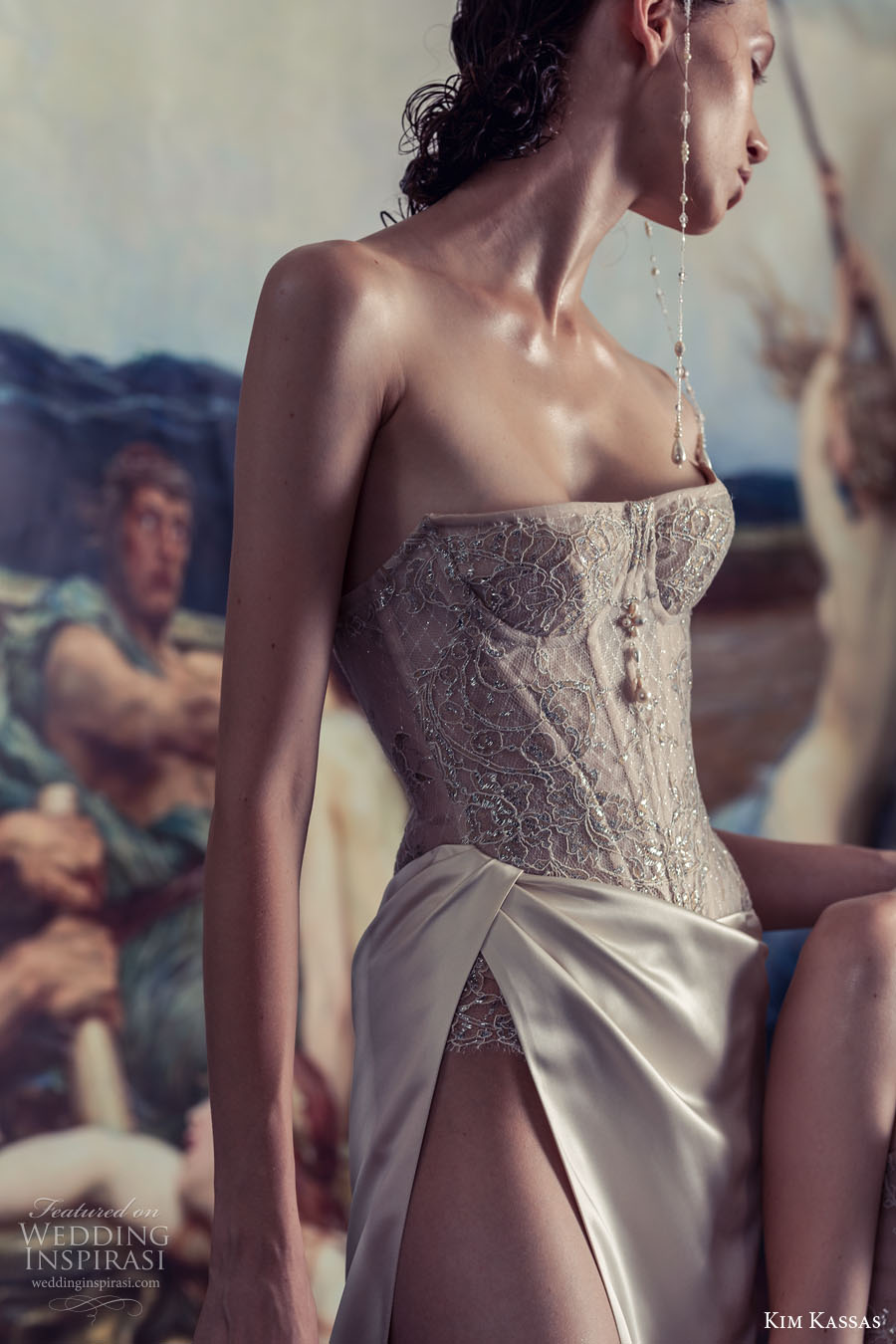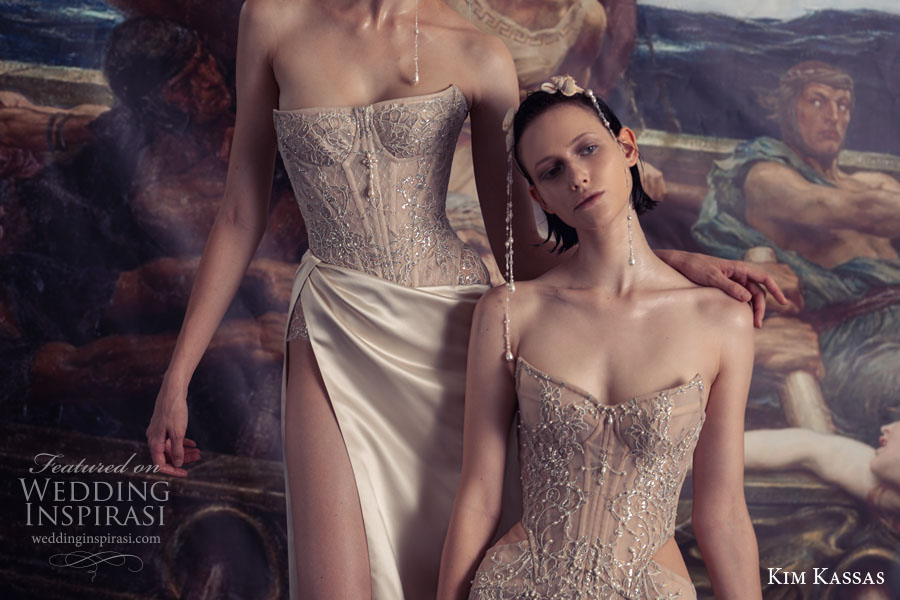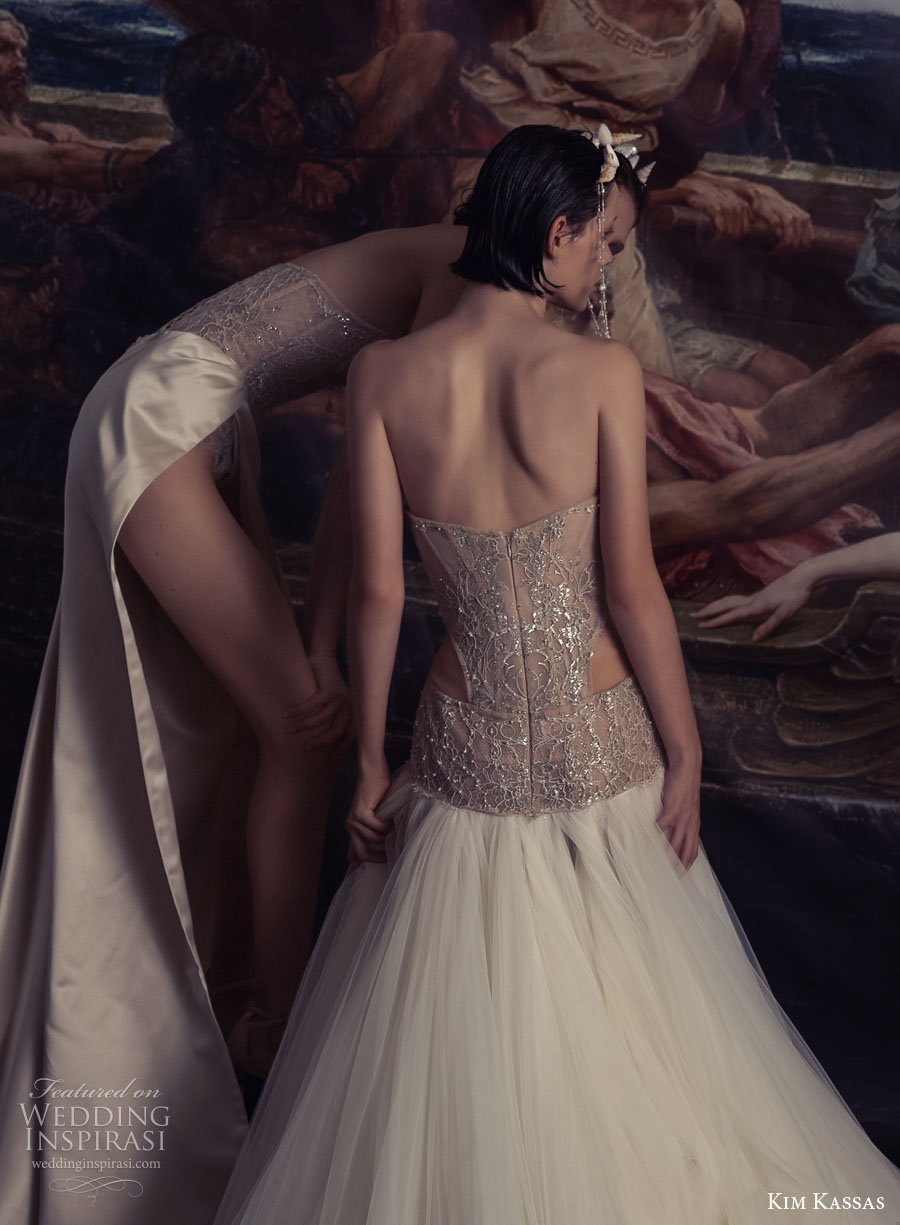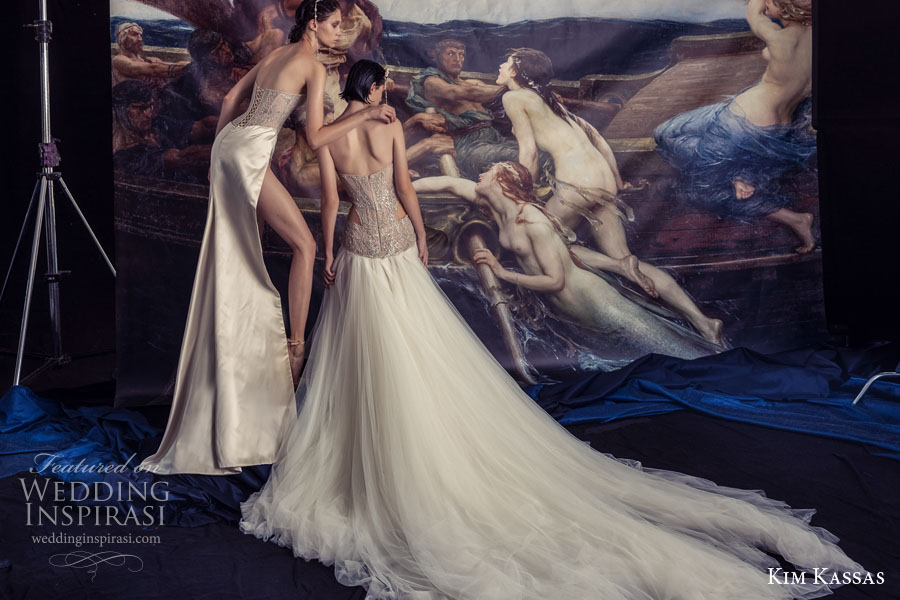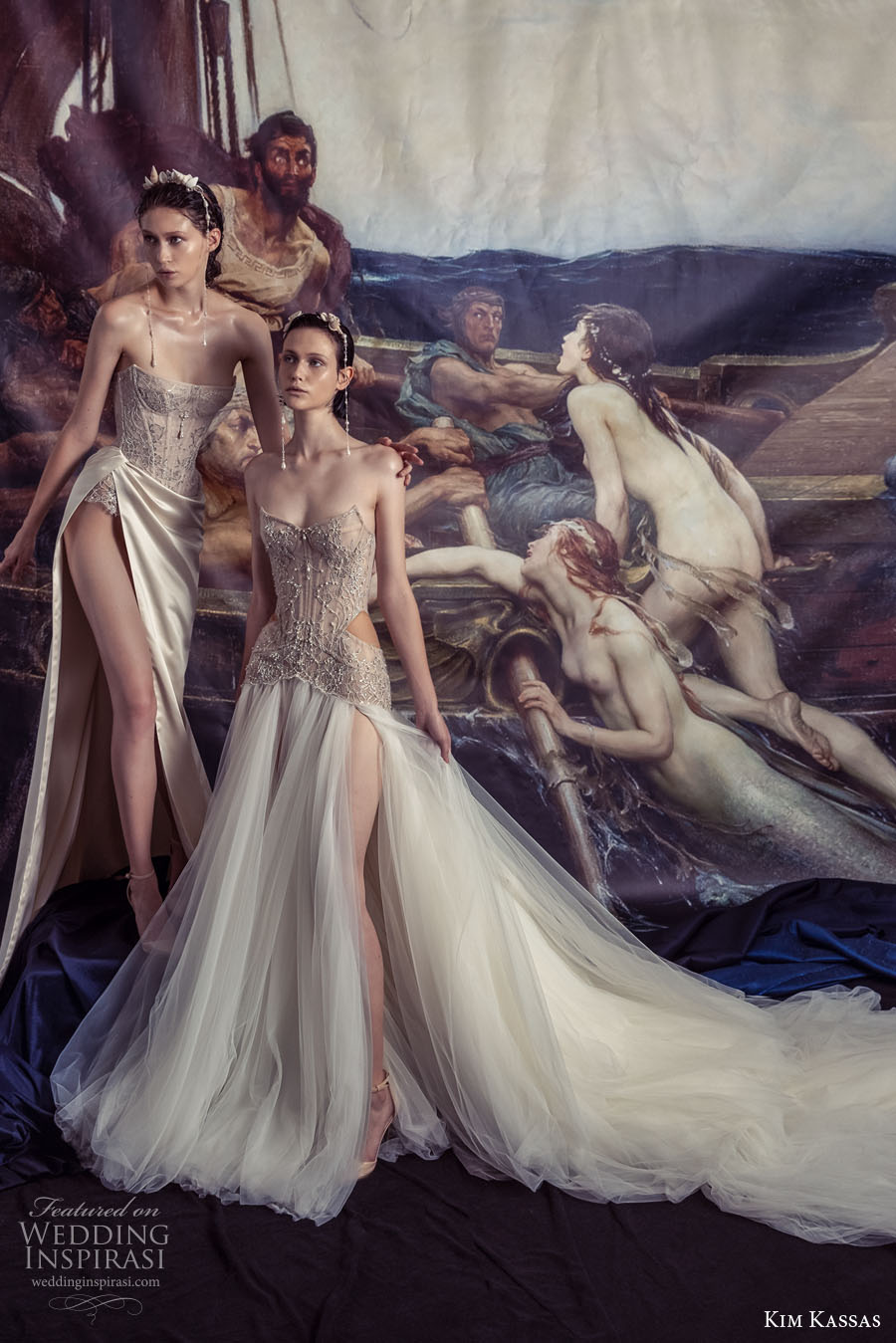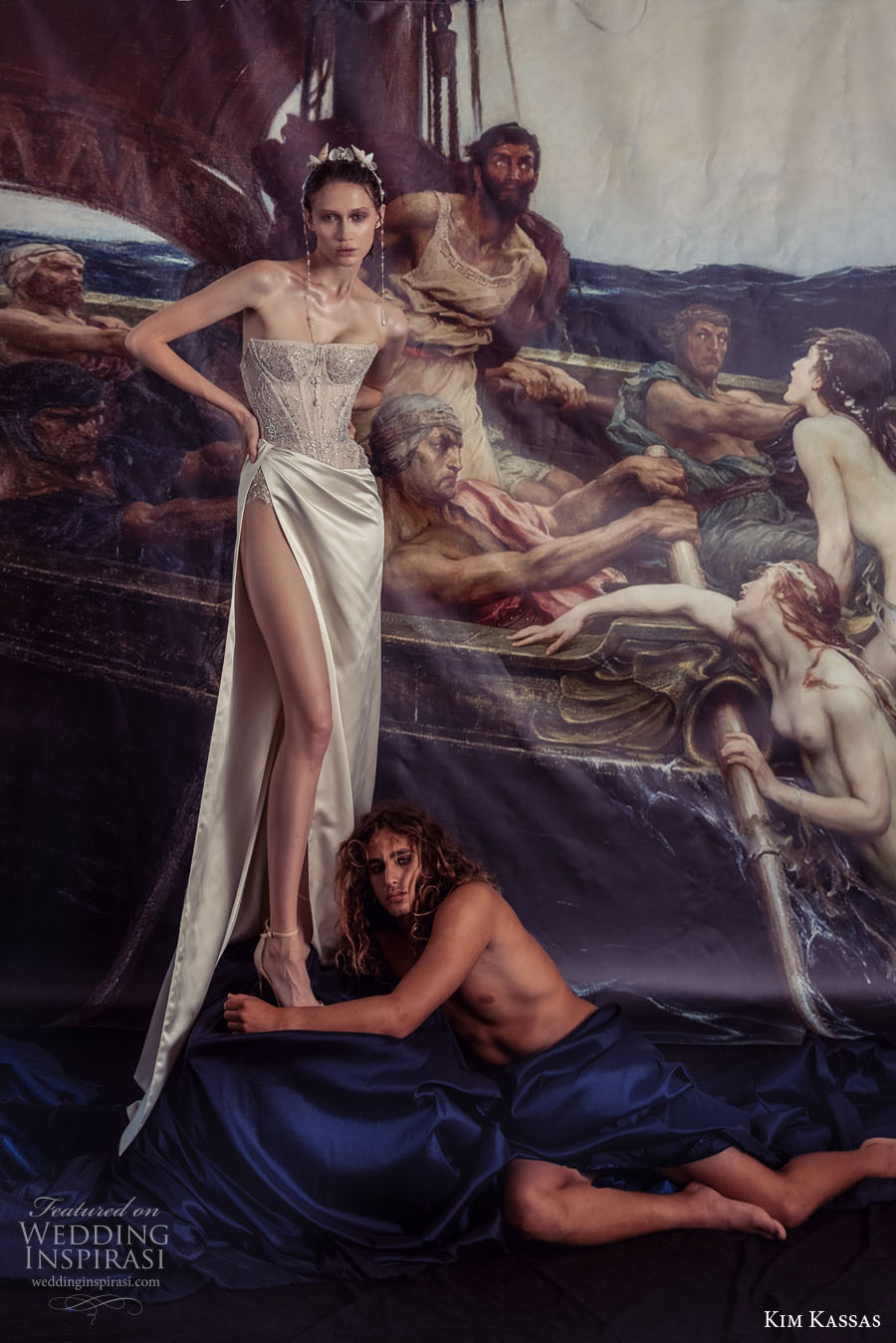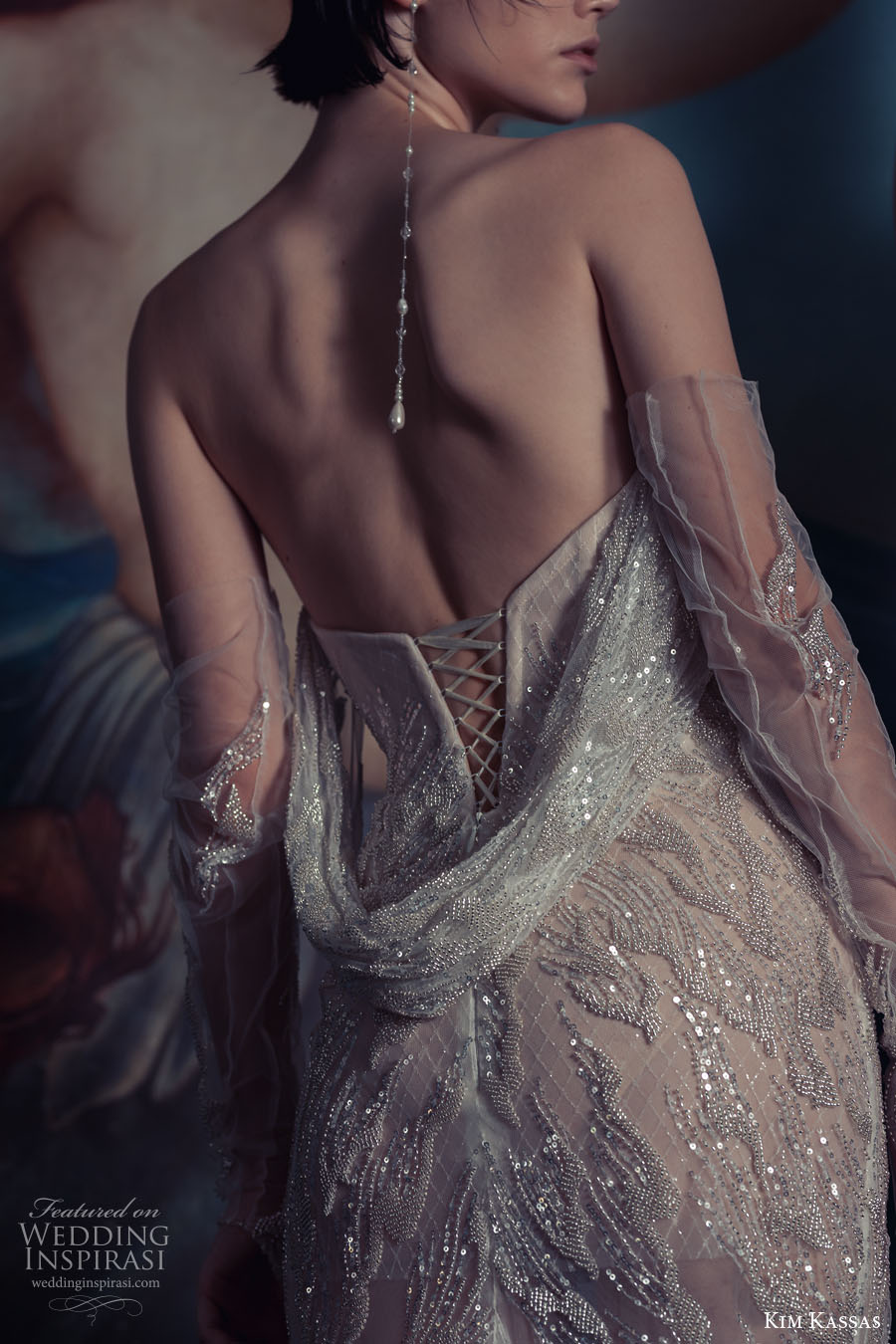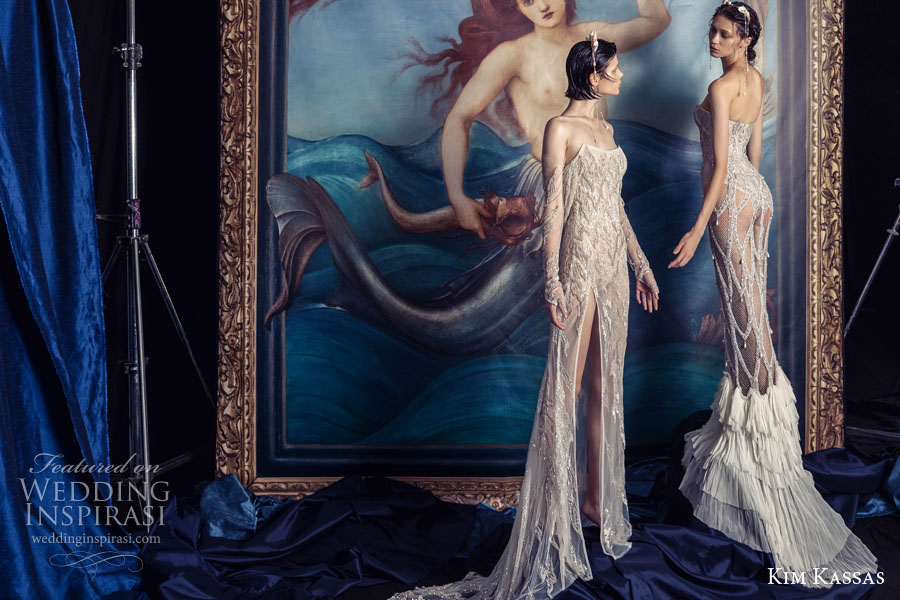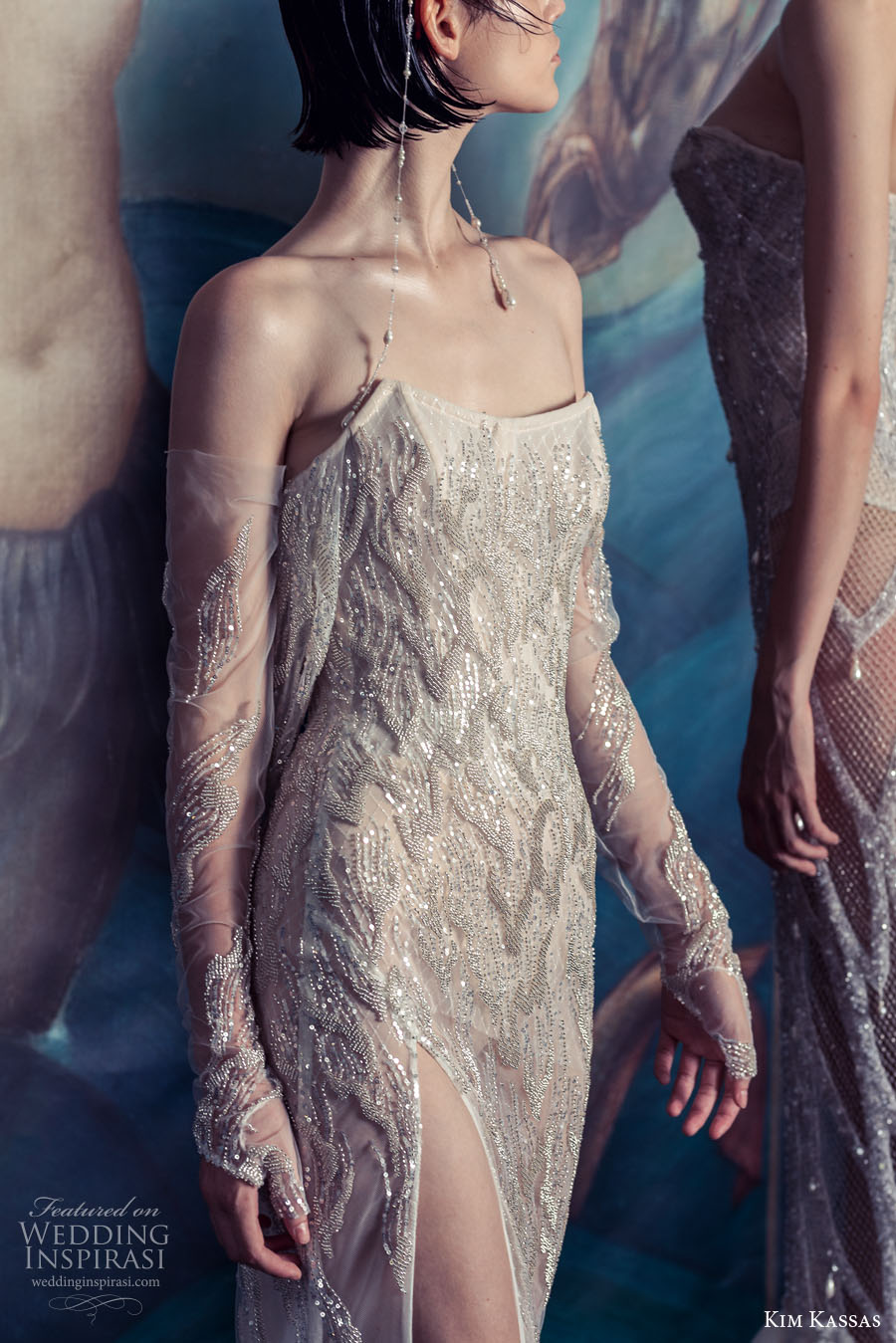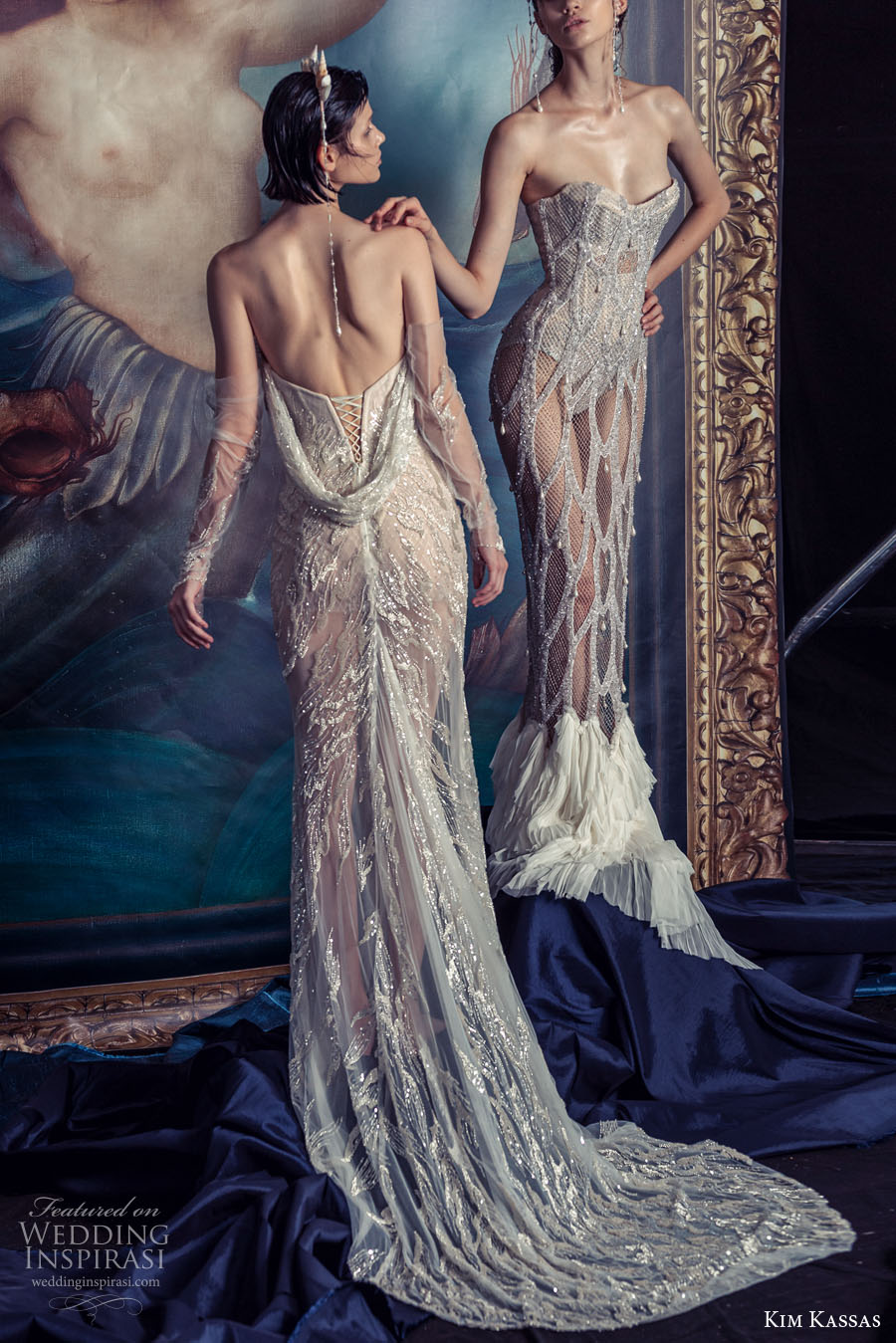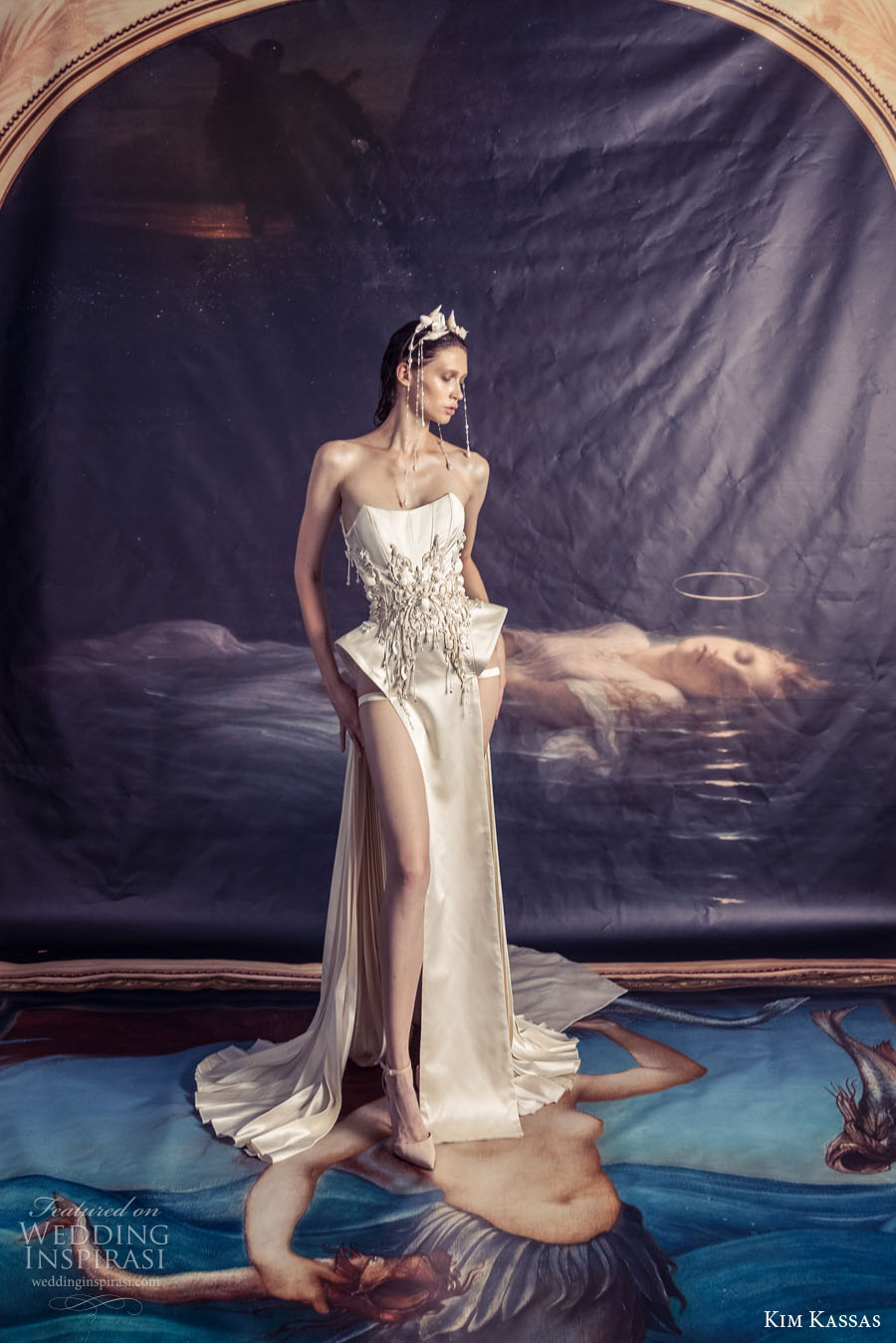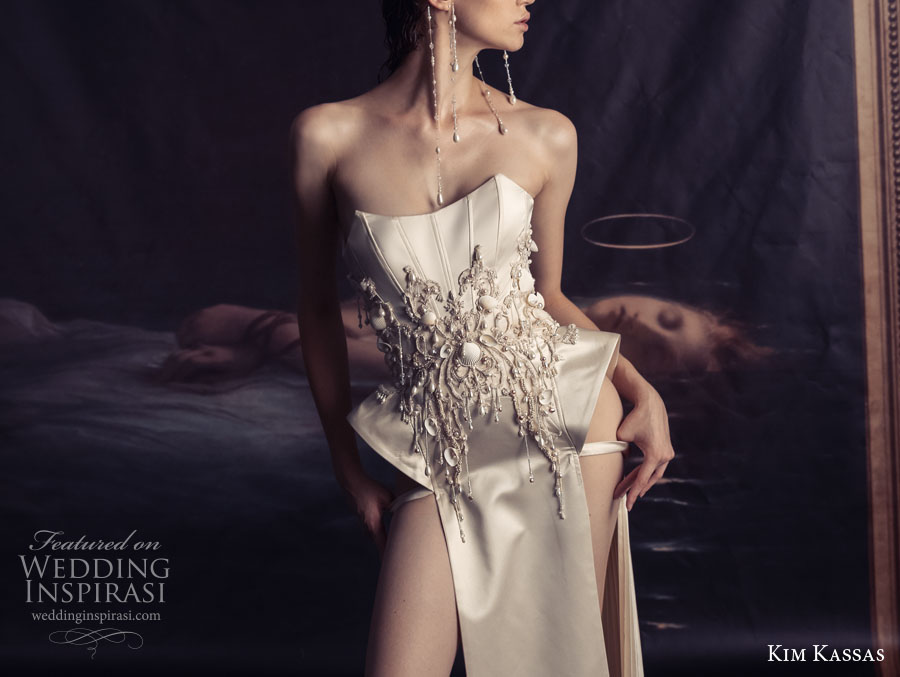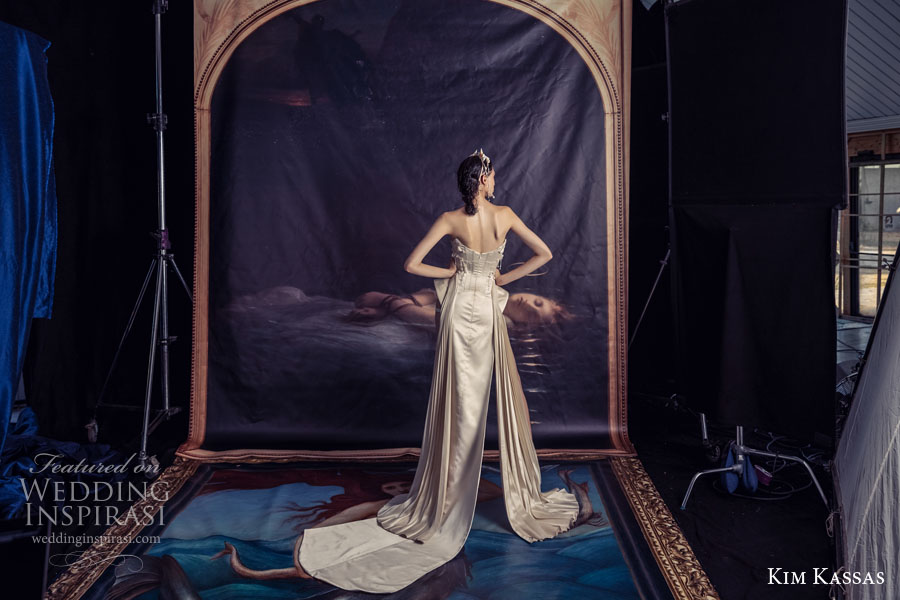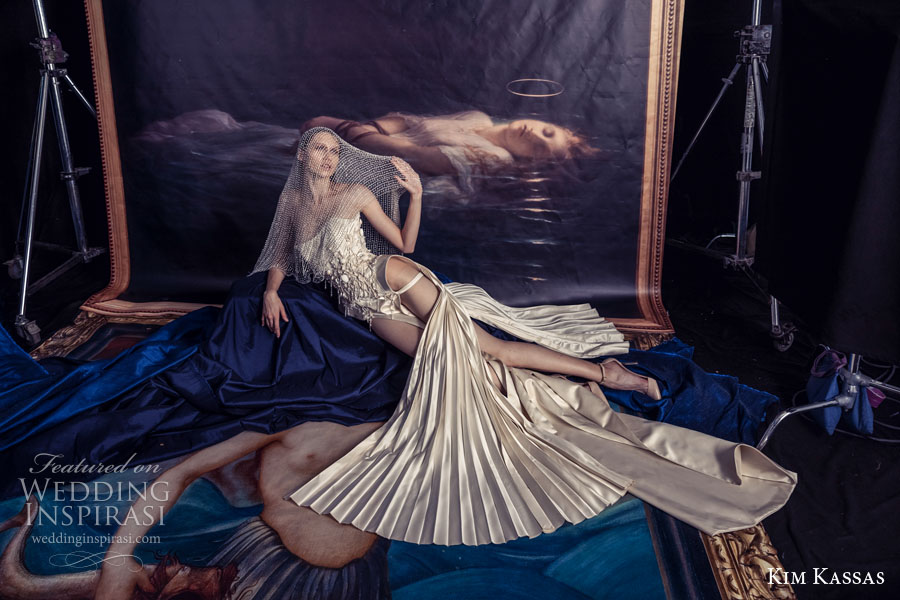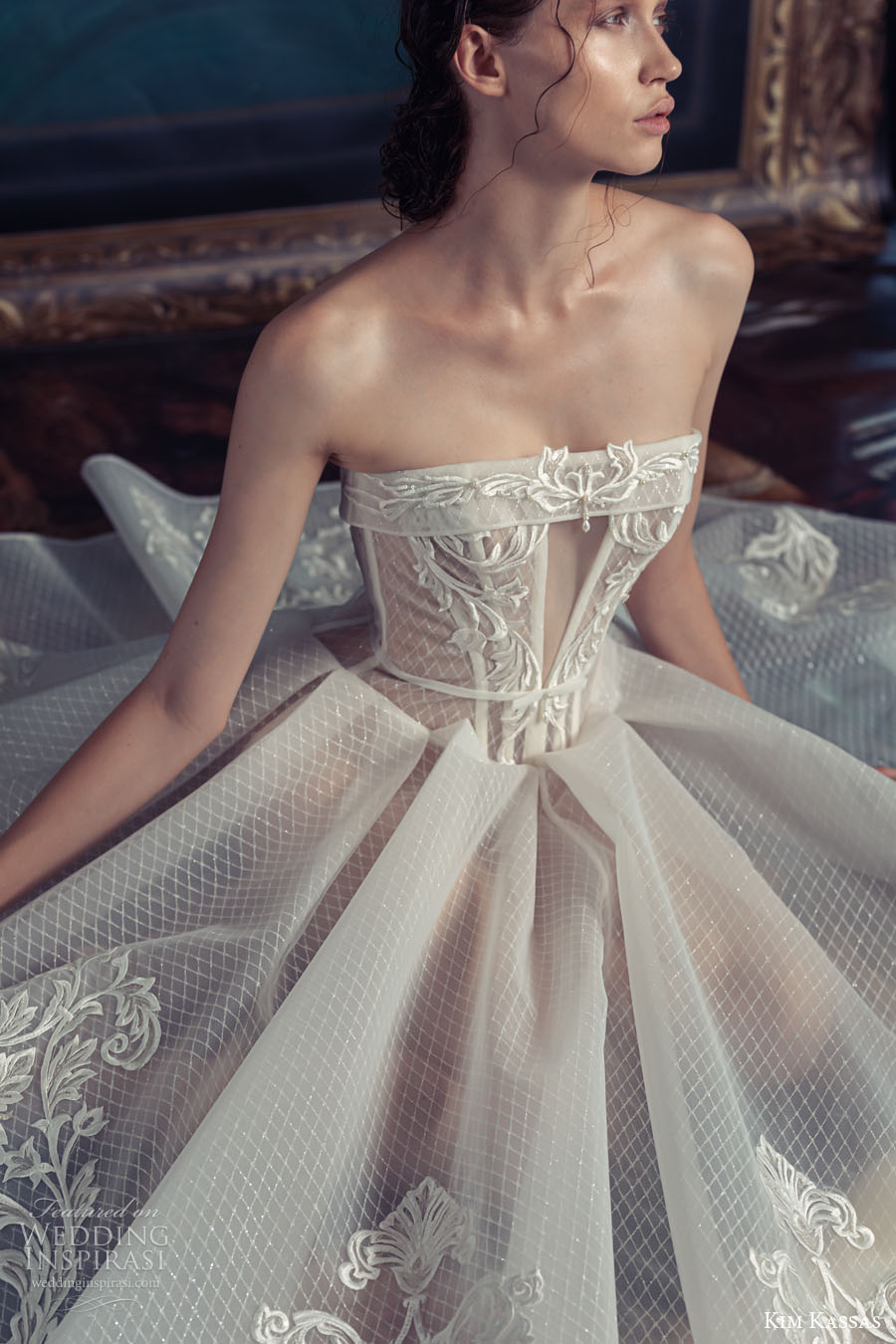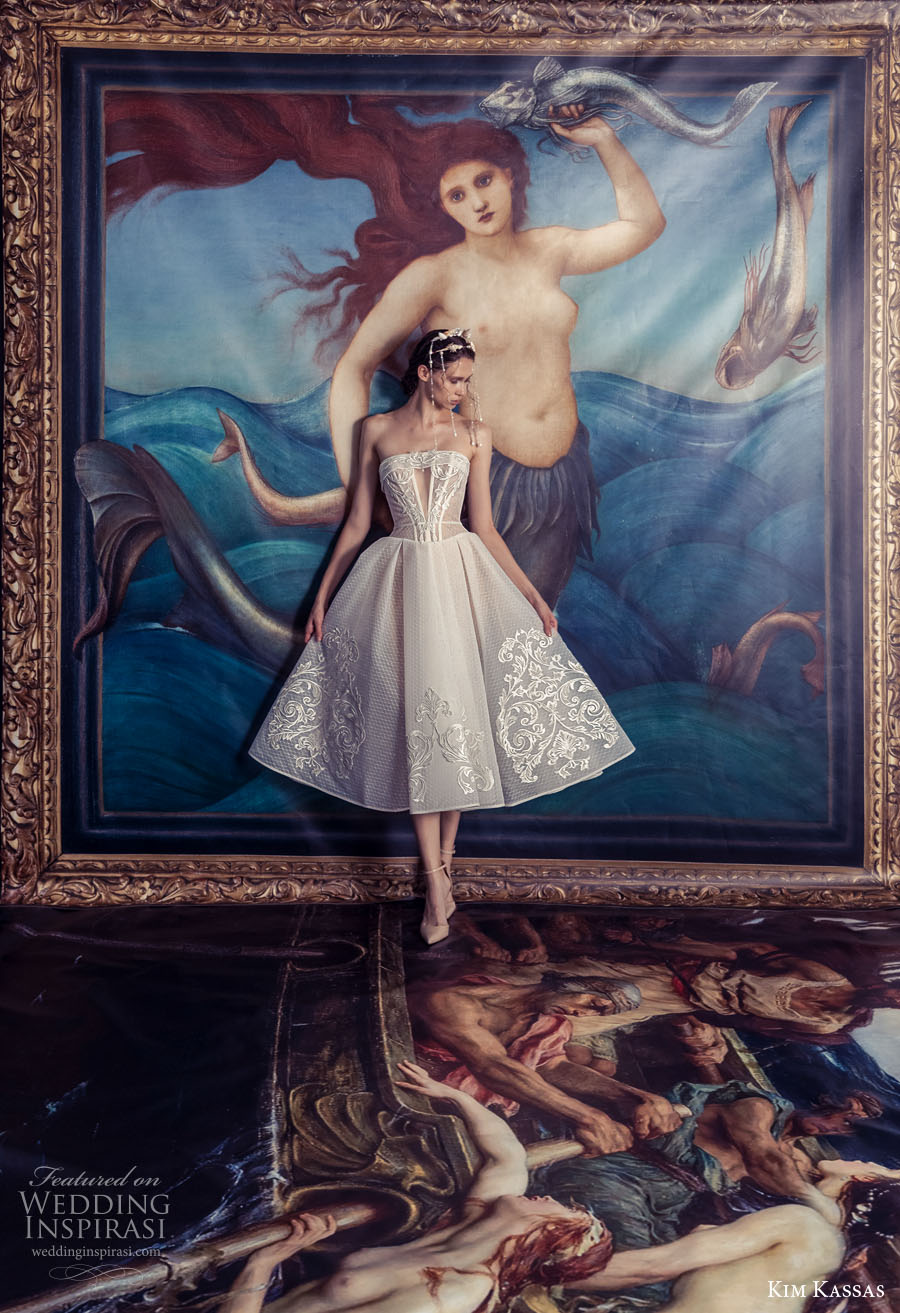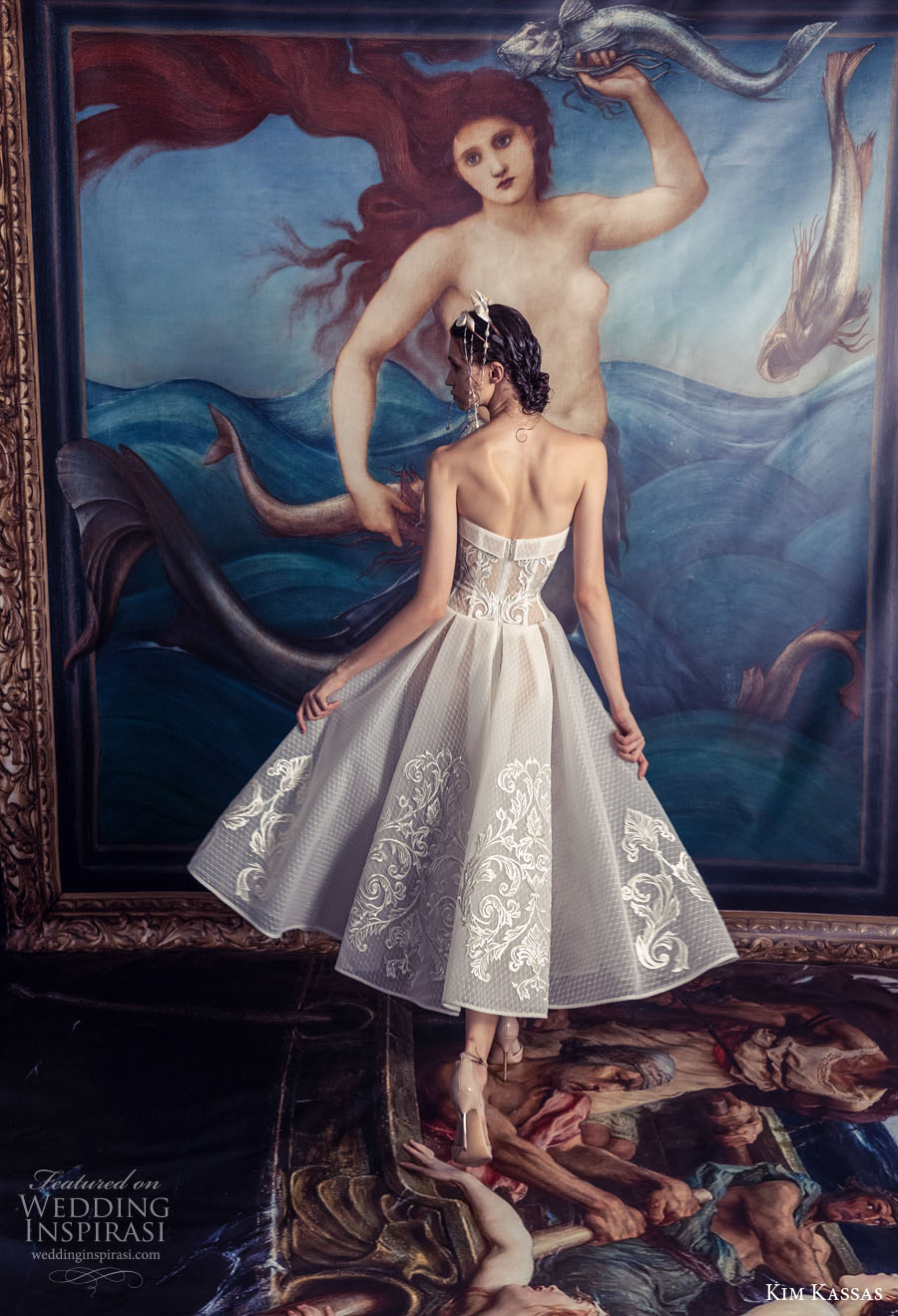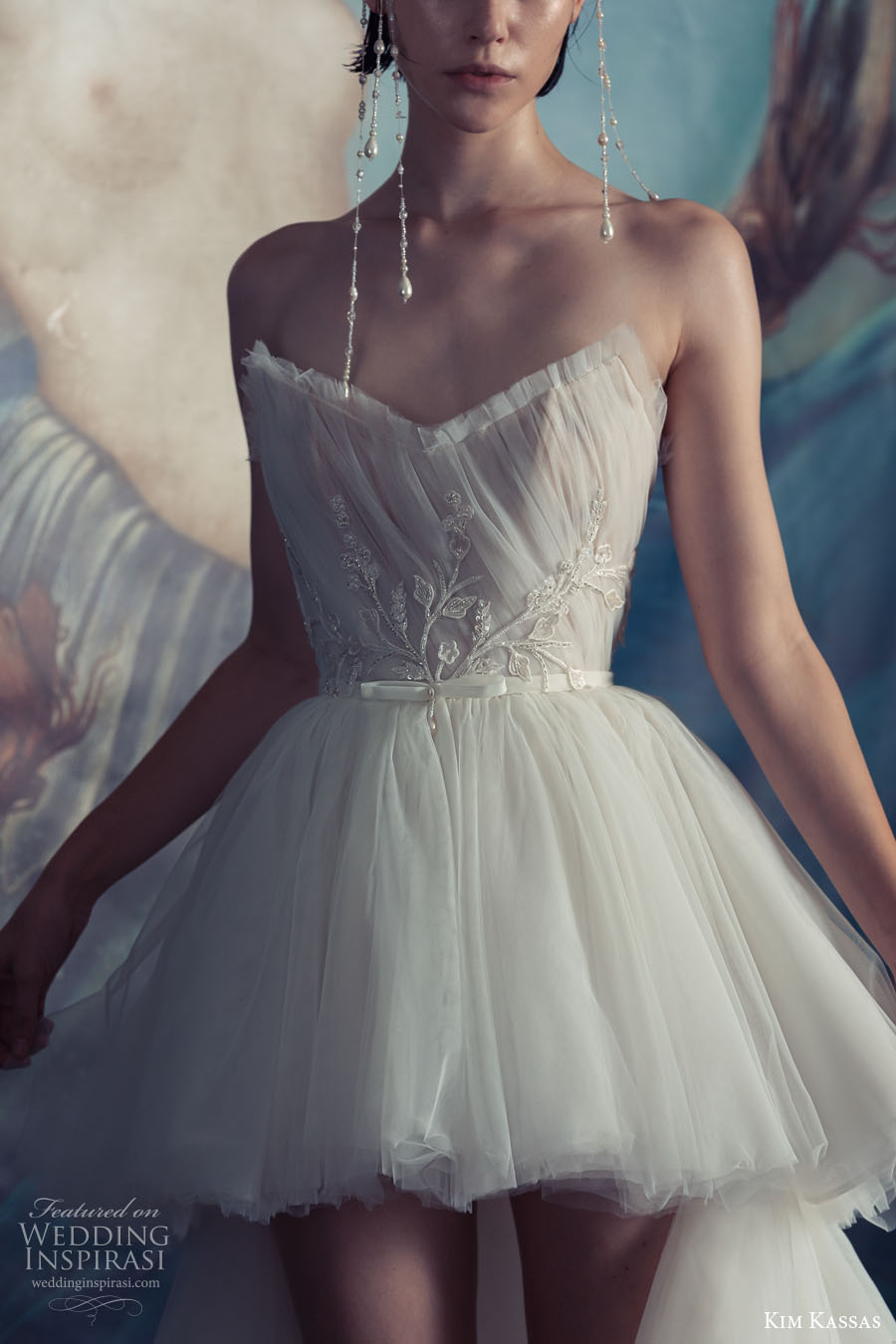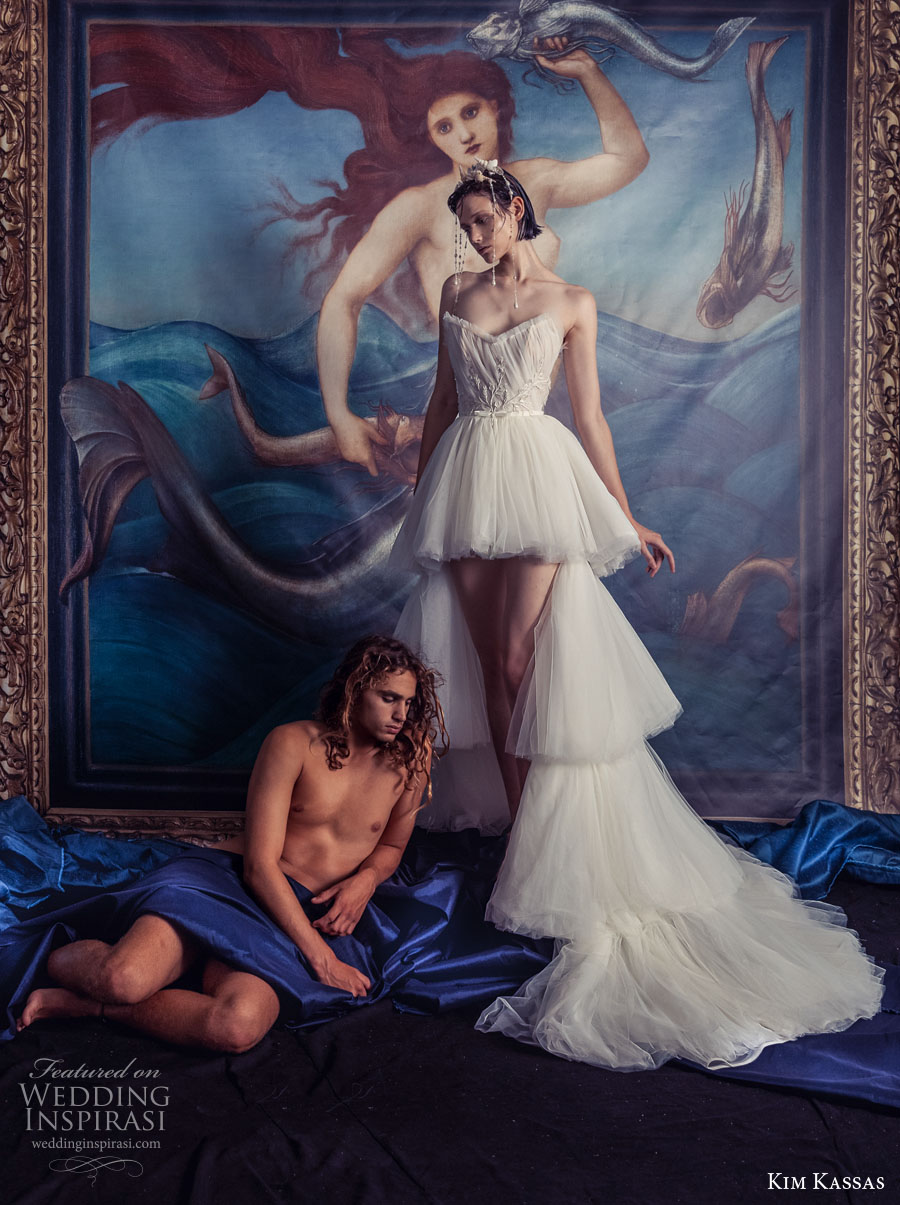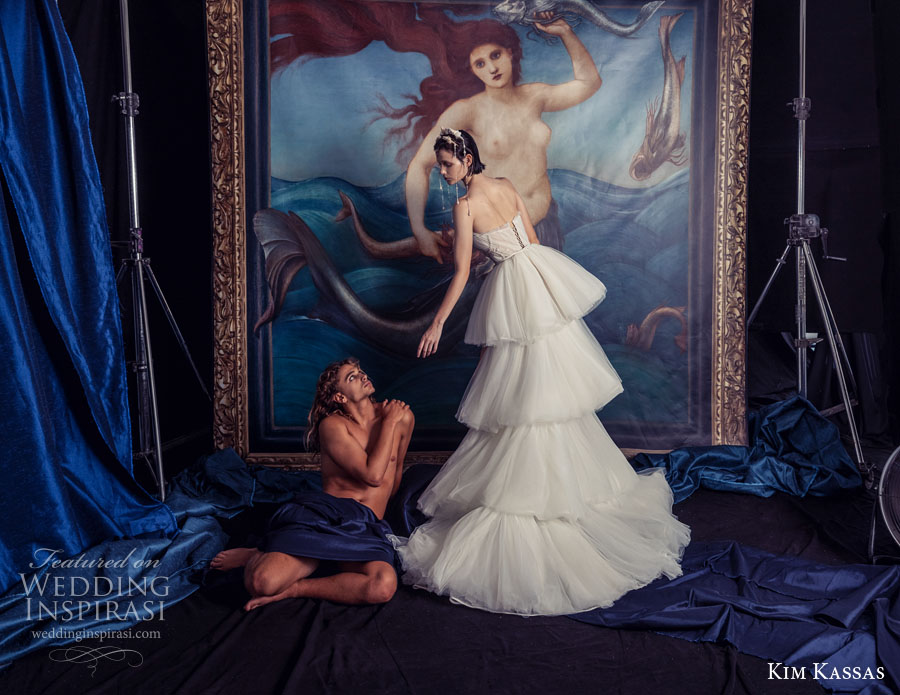 Photos courtesy of Kim Kassas. For details, visit Kim Kassas Couture.