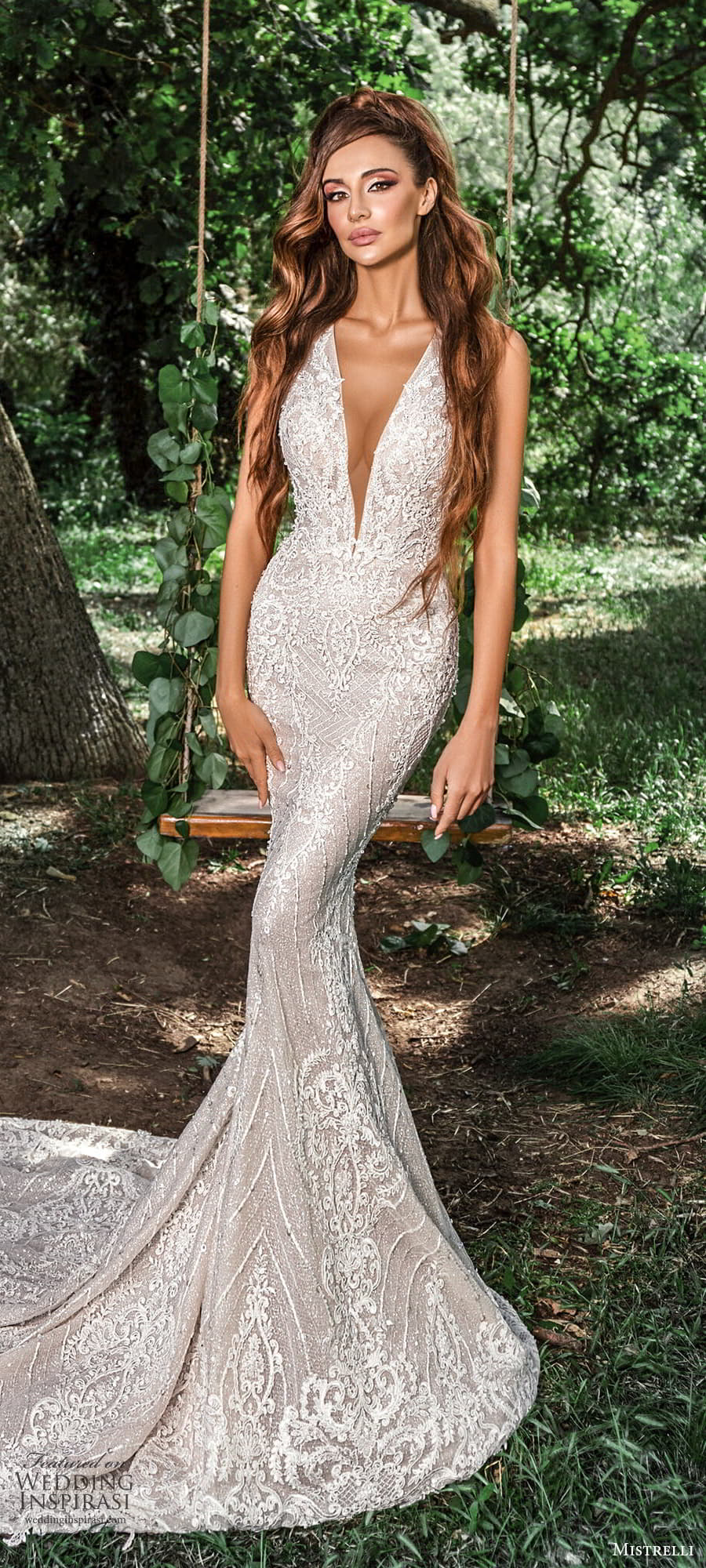 Mistrelli's "Misteriosa" haute couture bridal collection personifies mystery, sensuality, elegance and beauty. Featuring sophisticated silhouettes dripping with exquisite, embellishments (including feathers, cluster of beads and hanging crystals), these gowns are perfect for glamorous brides who love unique, alluring details.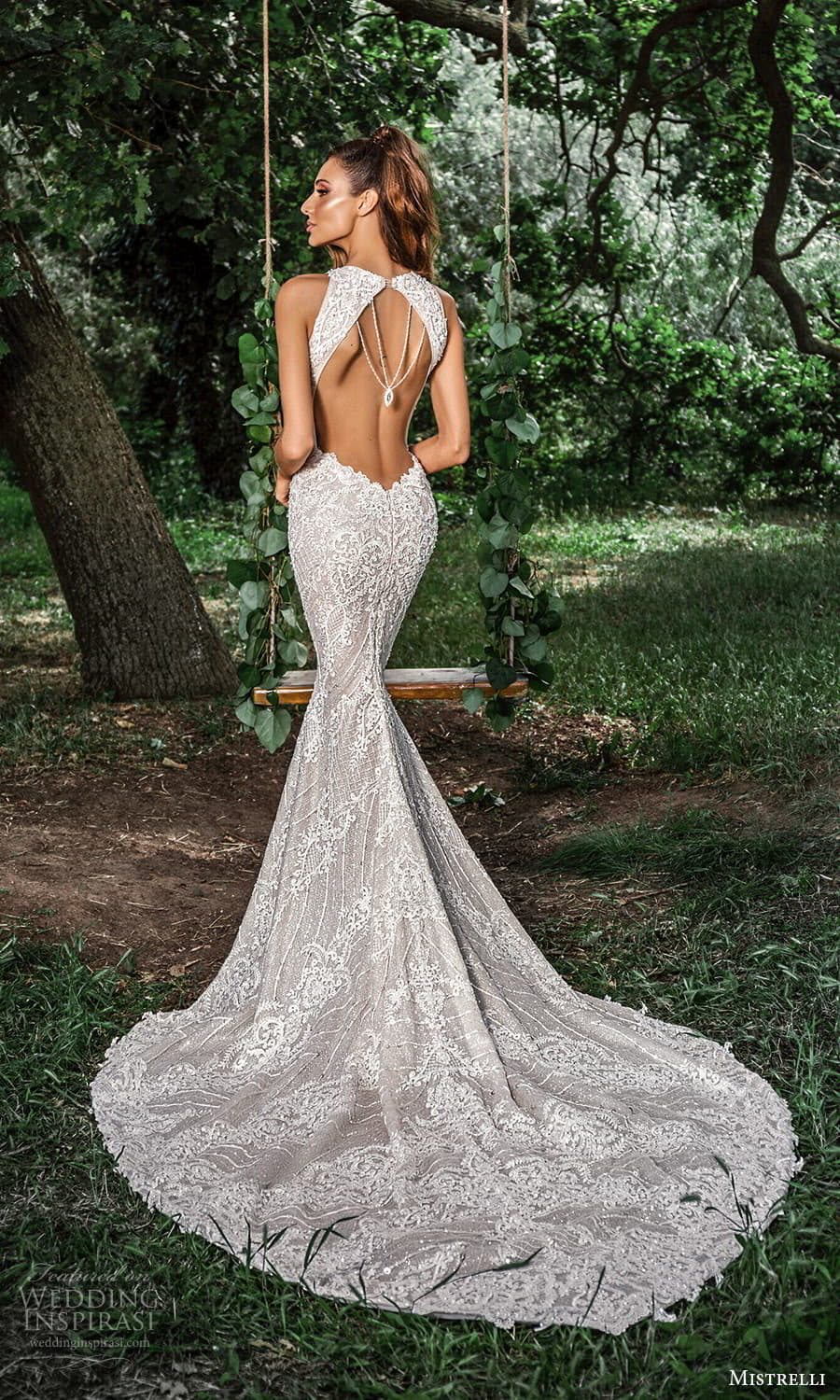 "The style of the collection is inspired by the luxury and mysticism of the Baroque era. Every detail, like a real work of art, is able to enchant millions of hearts. Glistening with intricate beads and crystals these gowns glow with an aura of sophistication and glamour of high fashion. A sense of luxuriousness permeates each look. Exclusive lace and intricate designs of mermaid gowns will make you the center of attention. A-Line silhouette dresses bear in themselves the details of a bygone royal era, which make the image of the bride truly regal."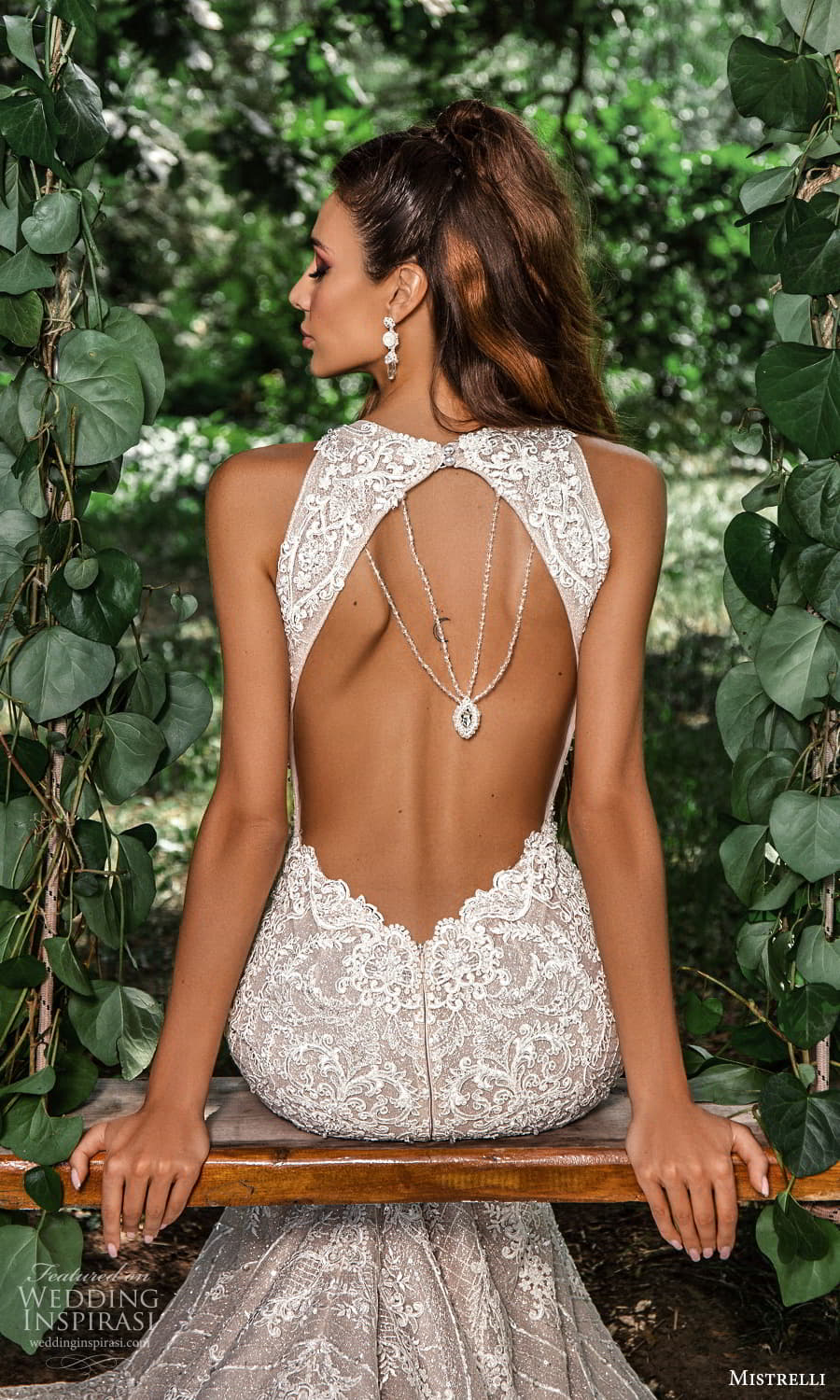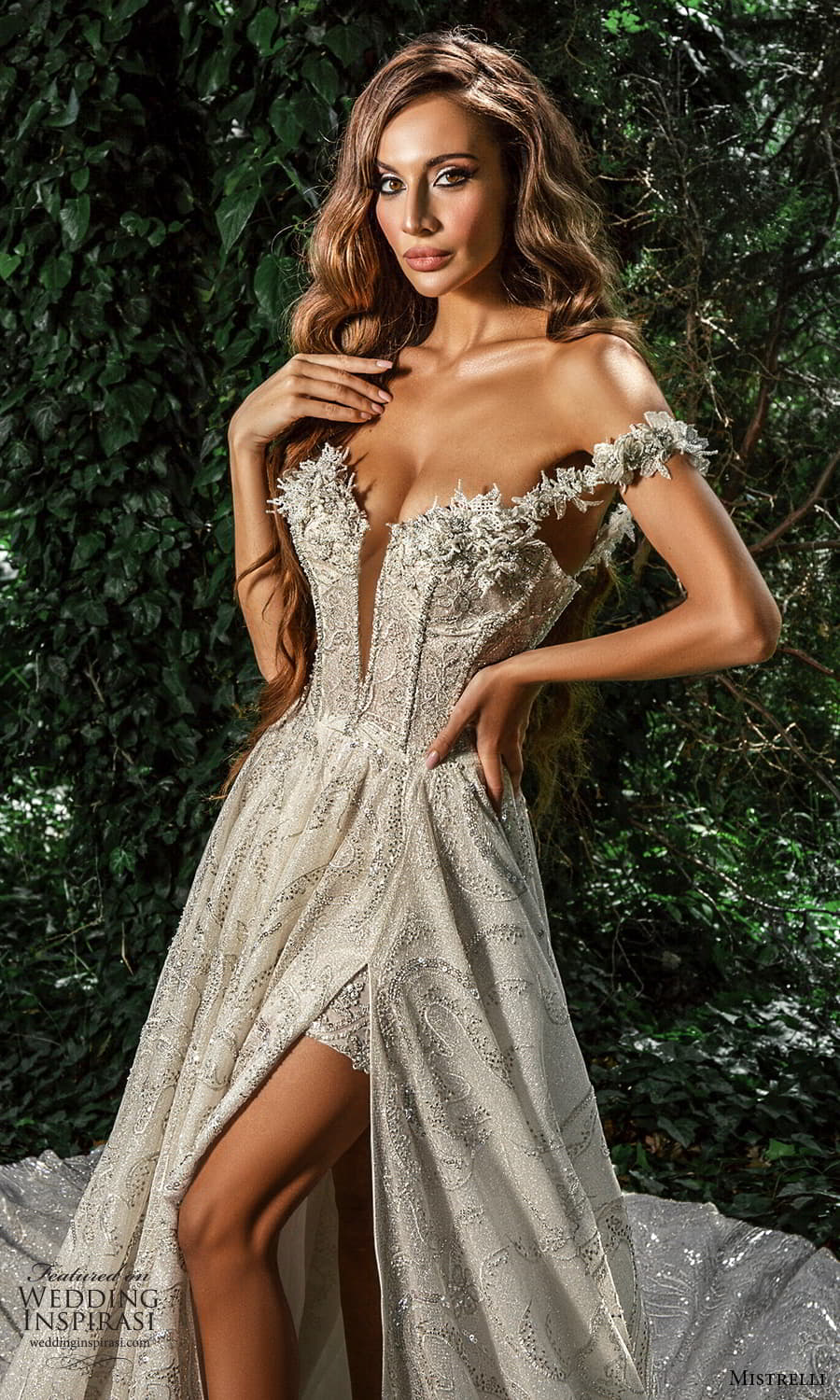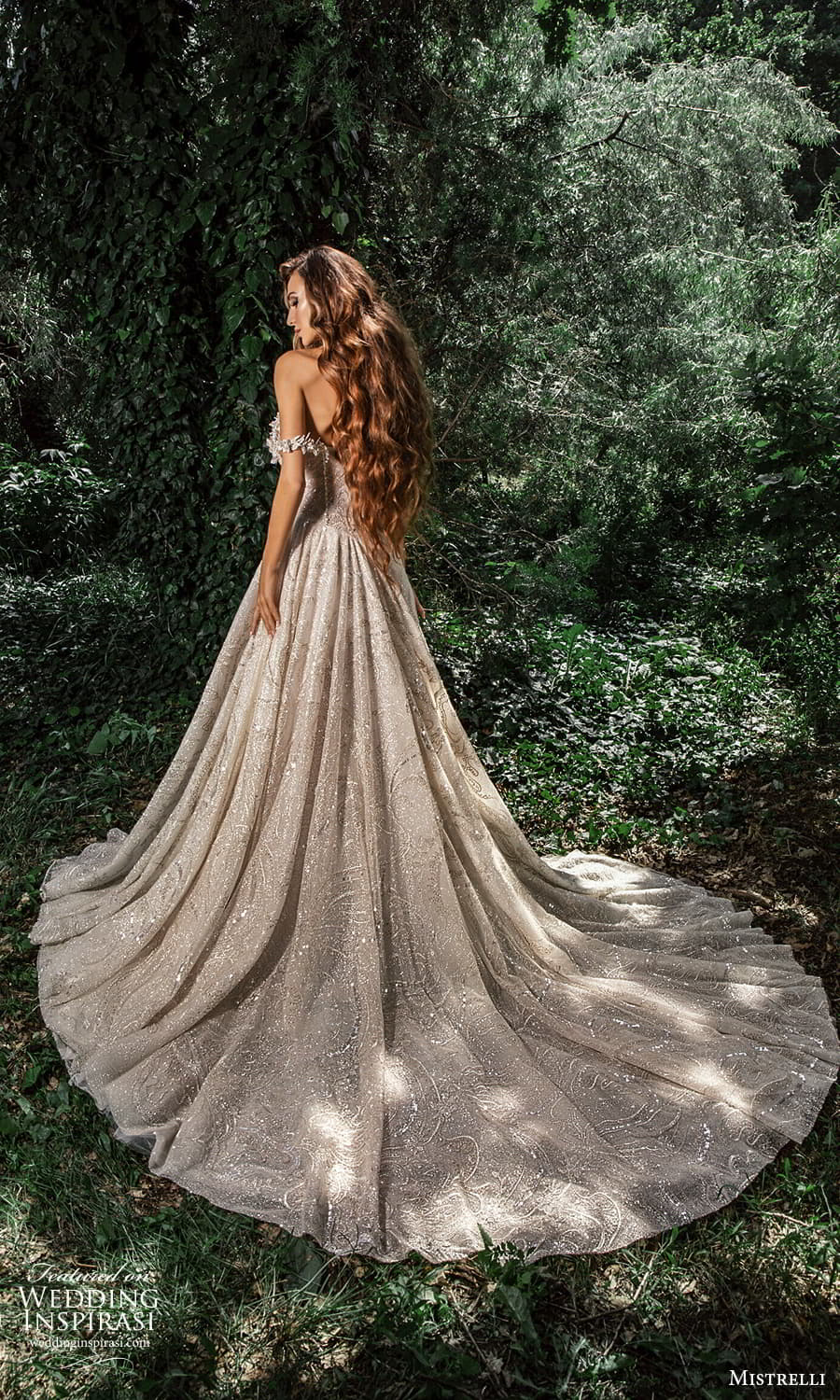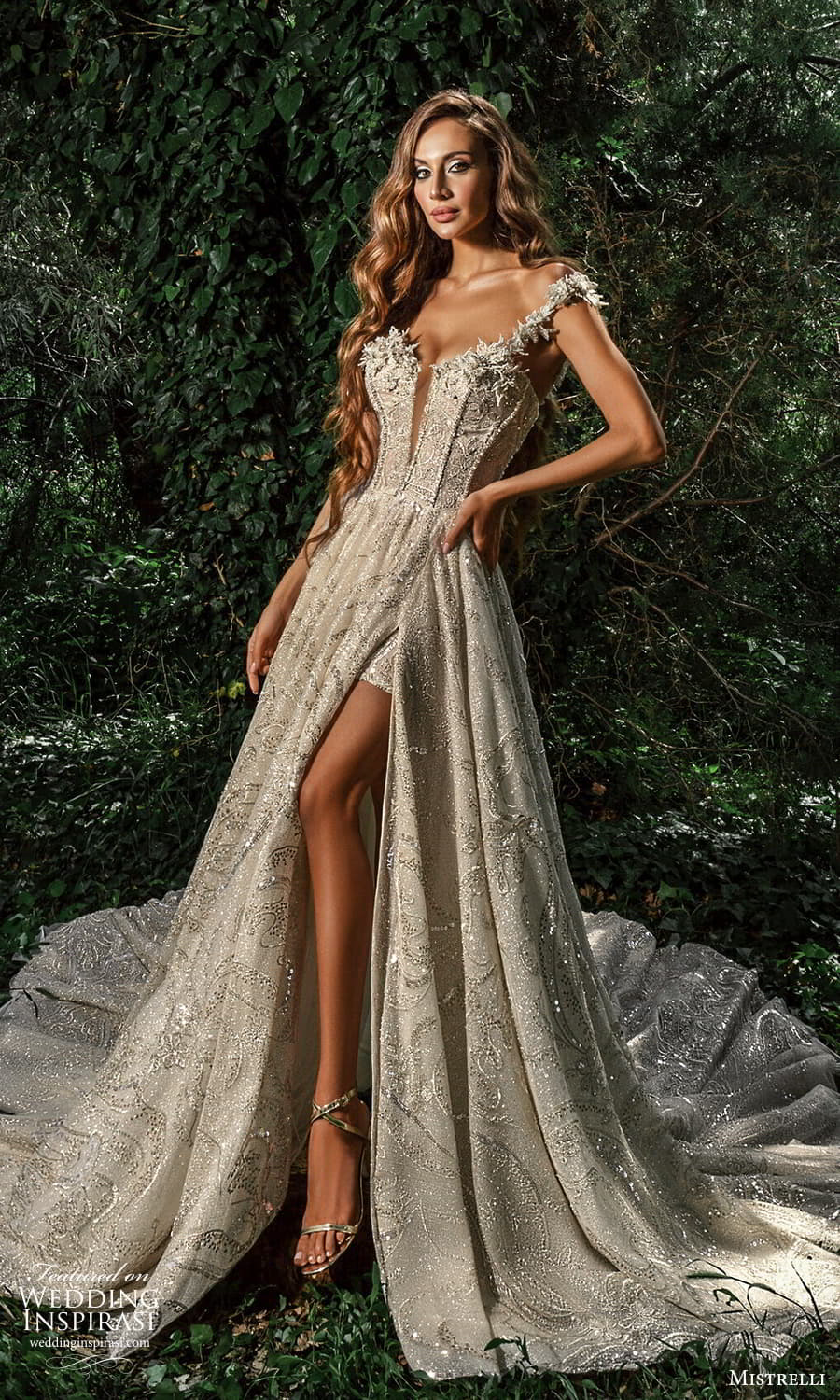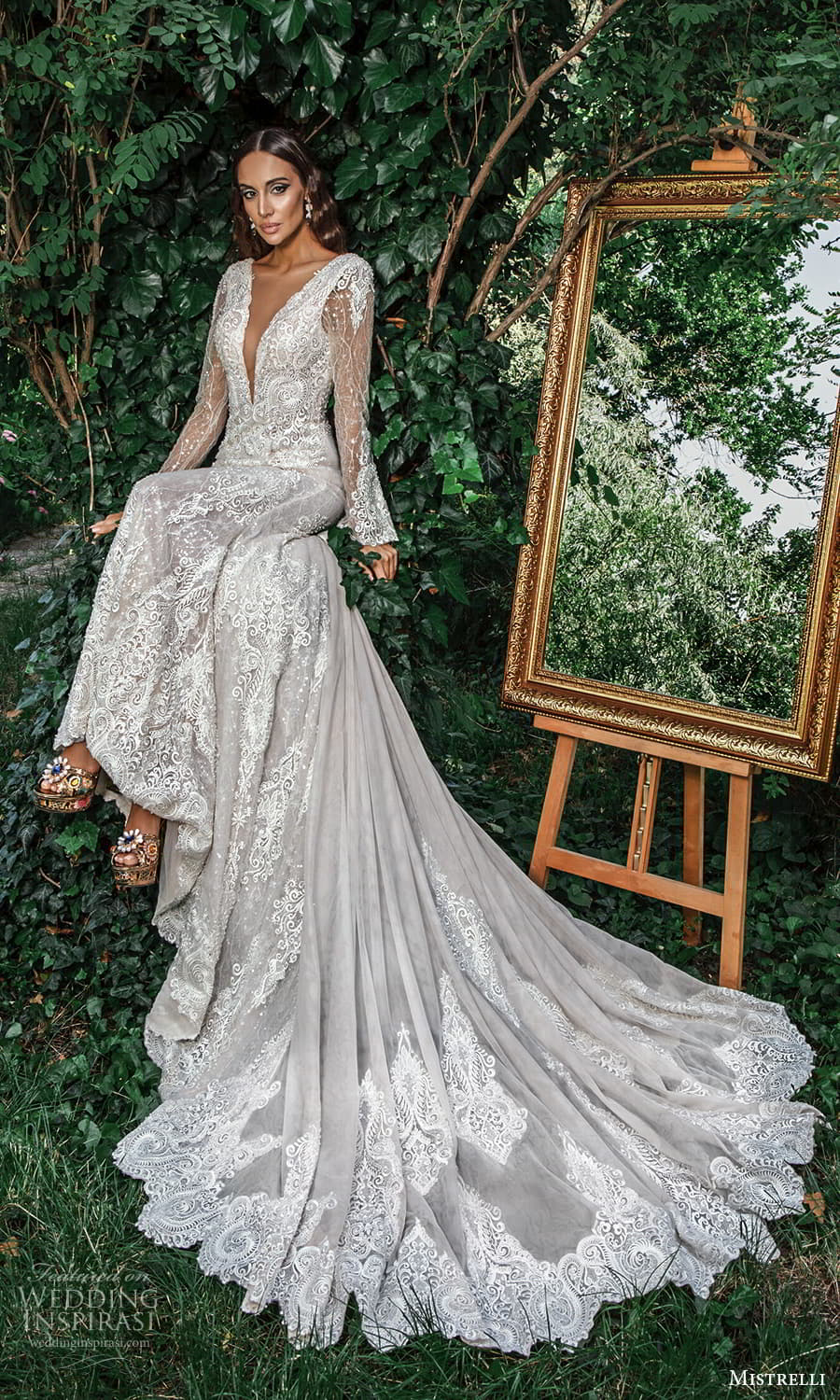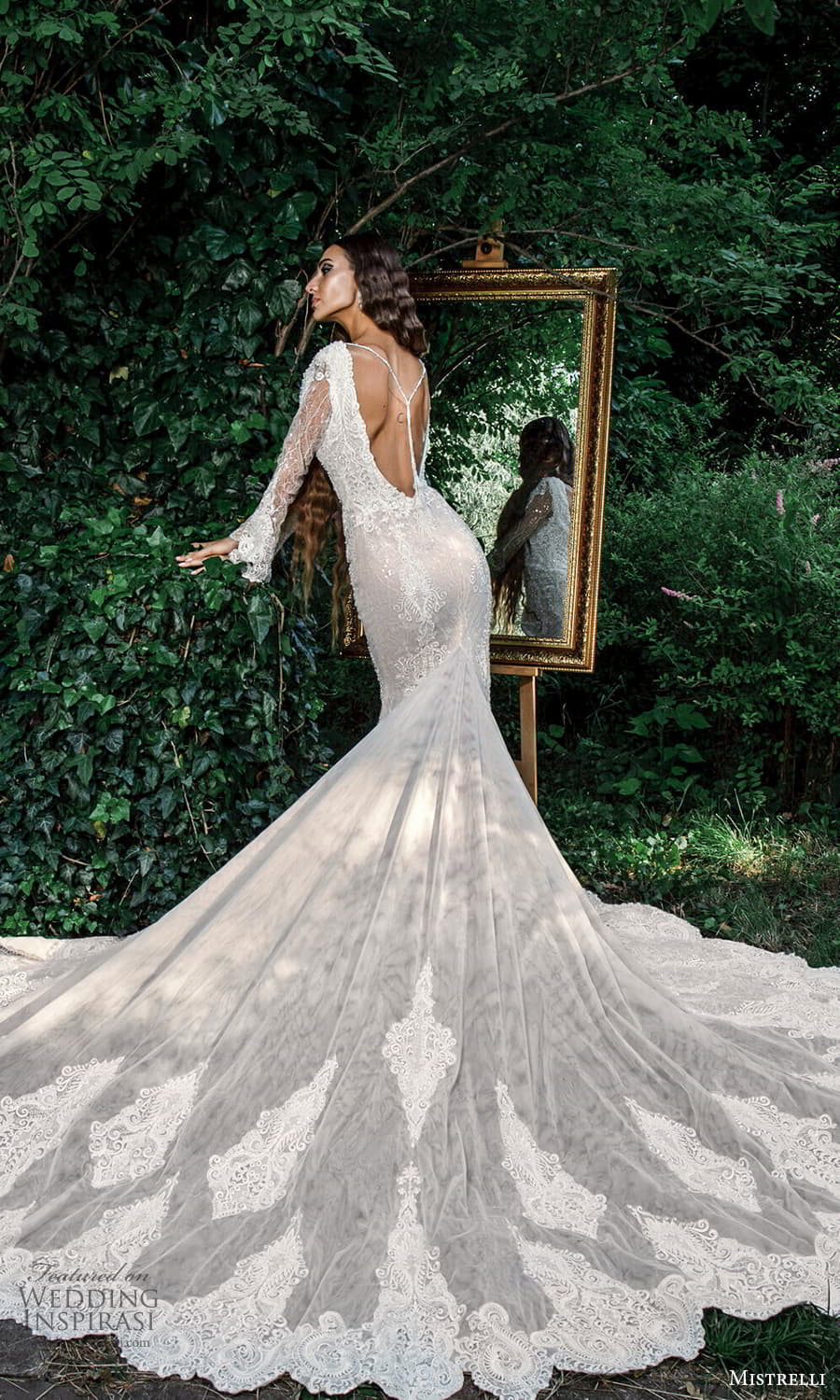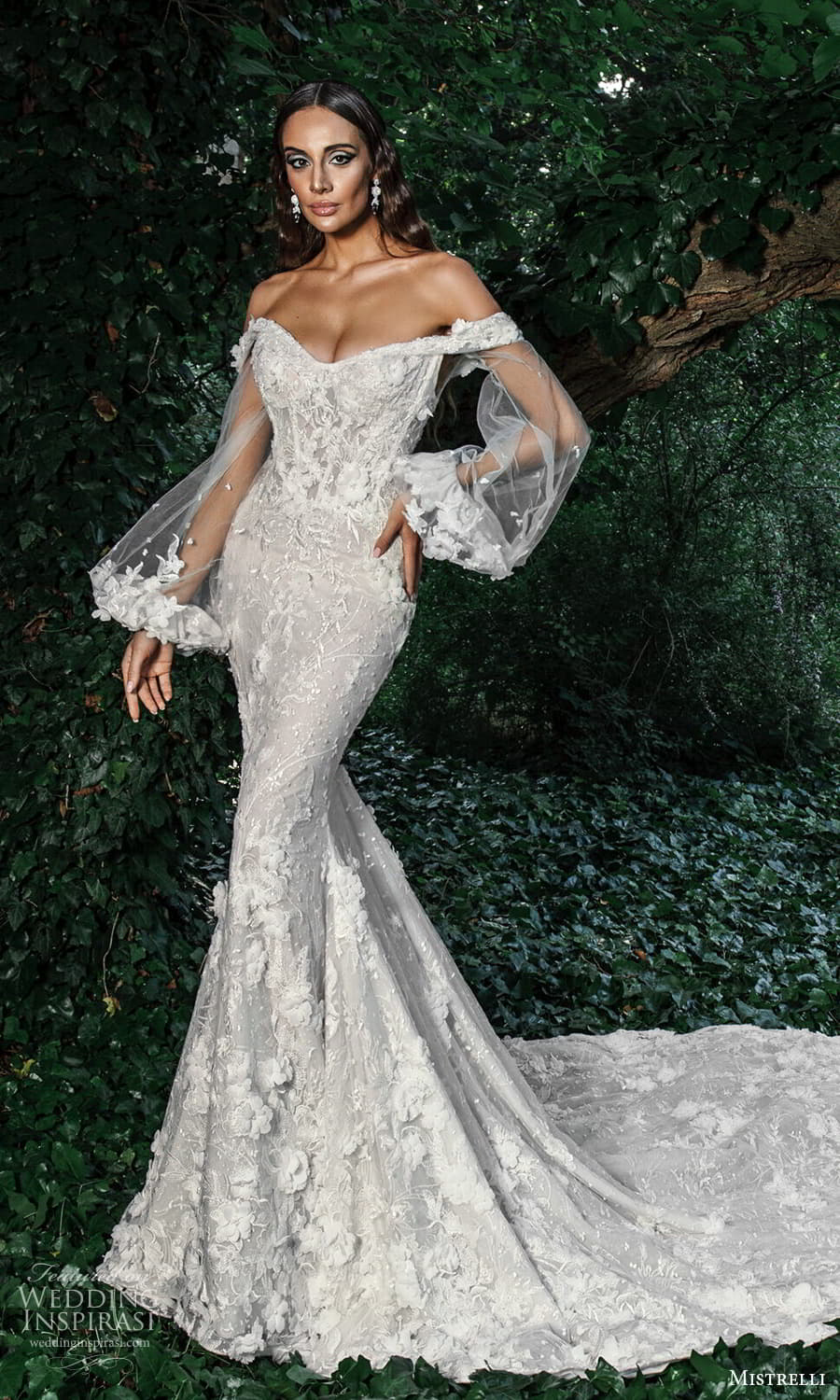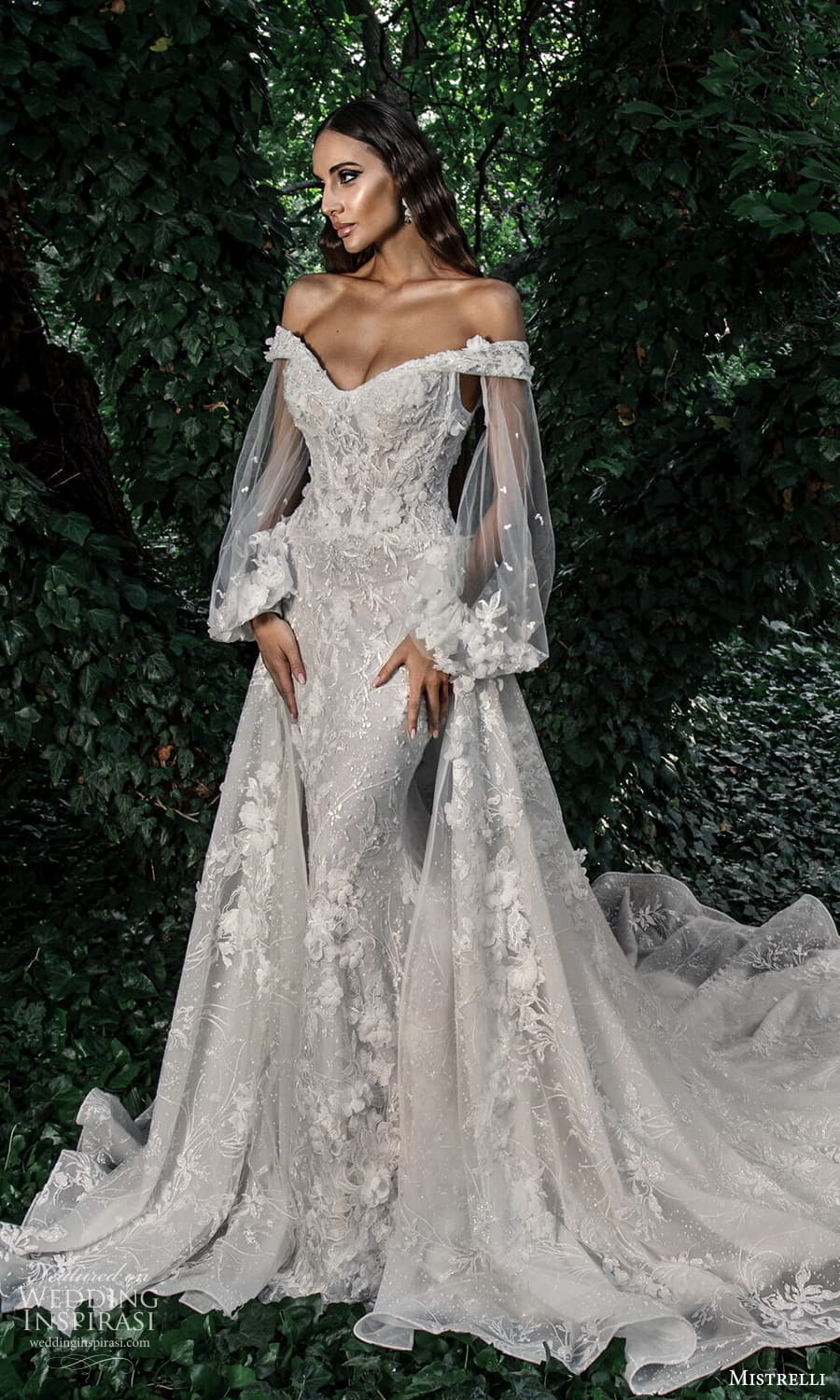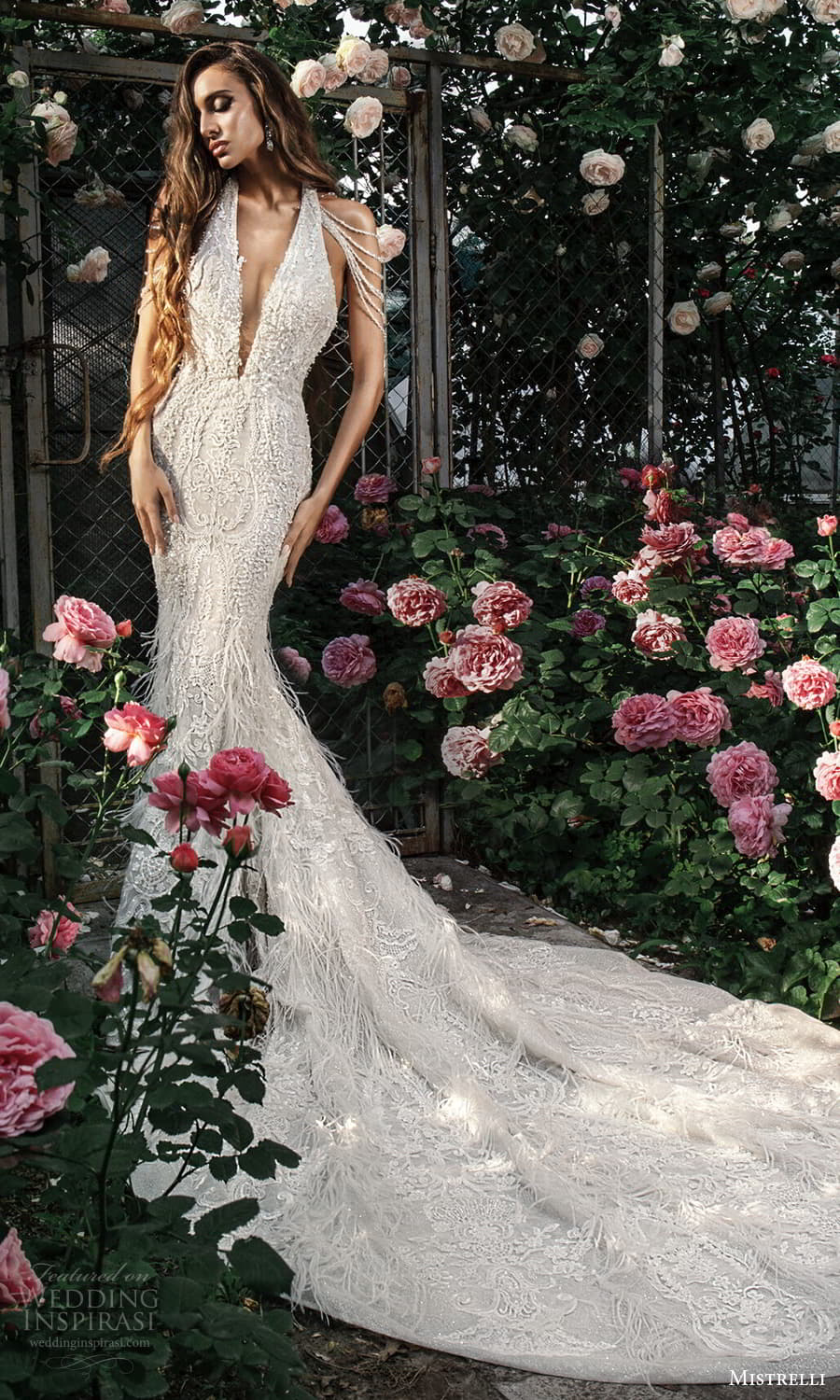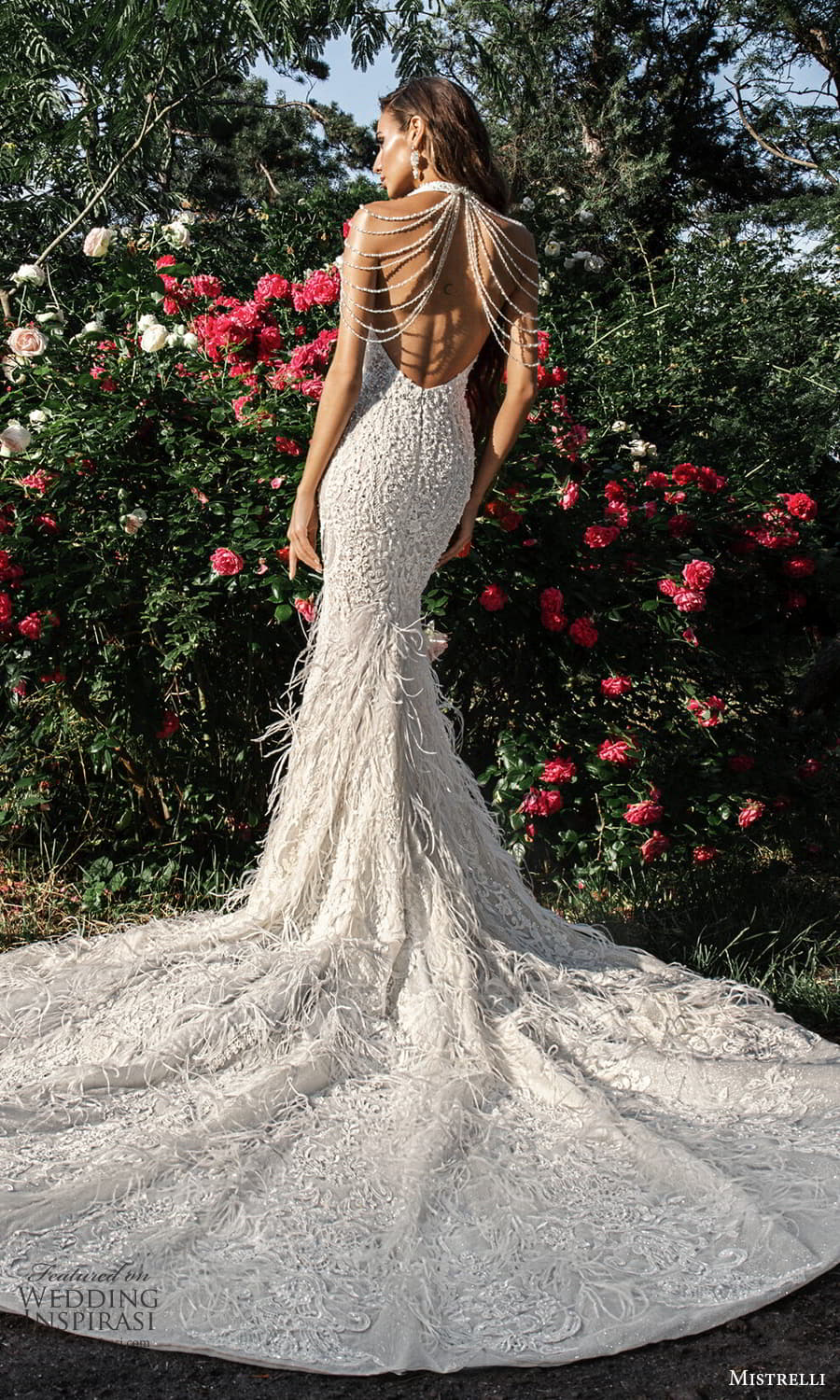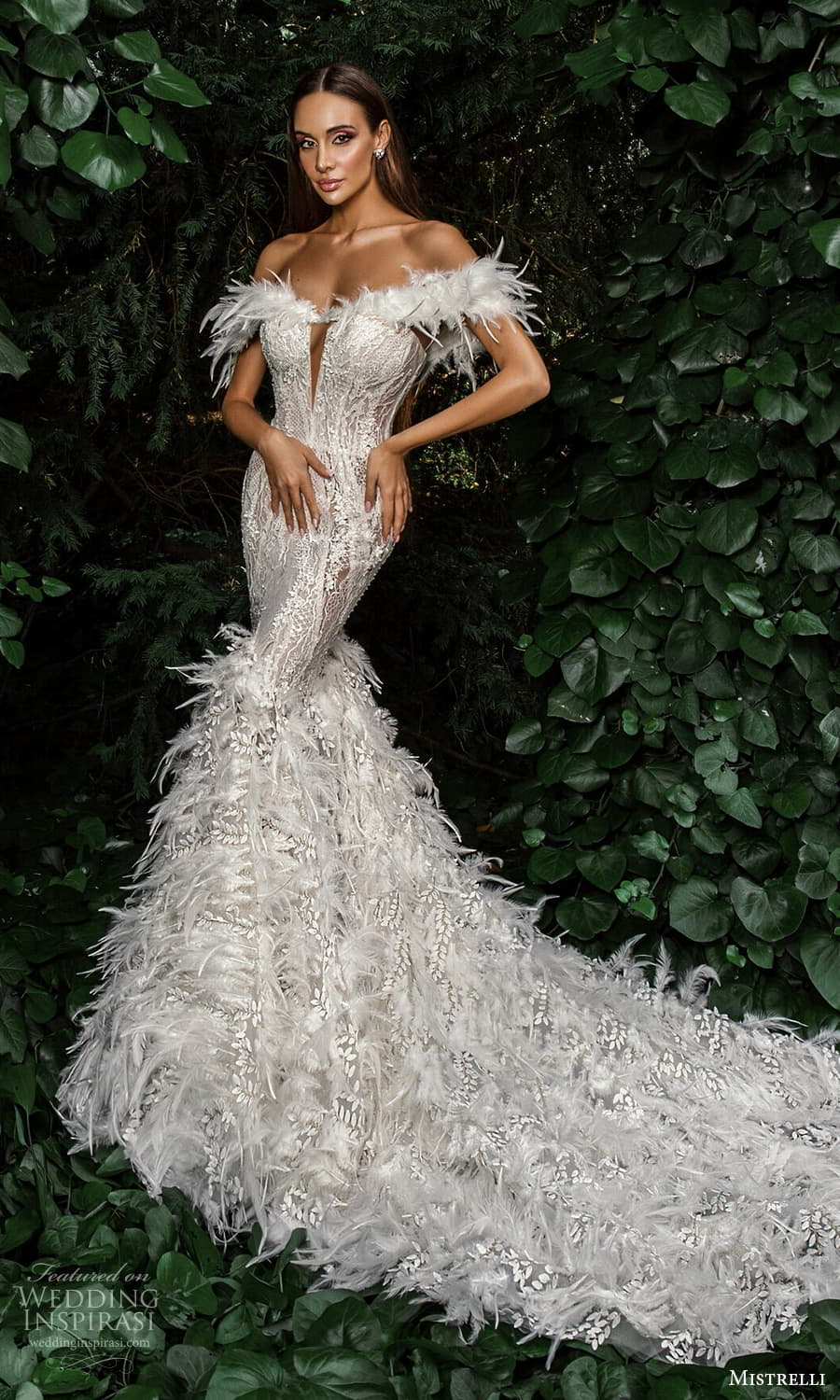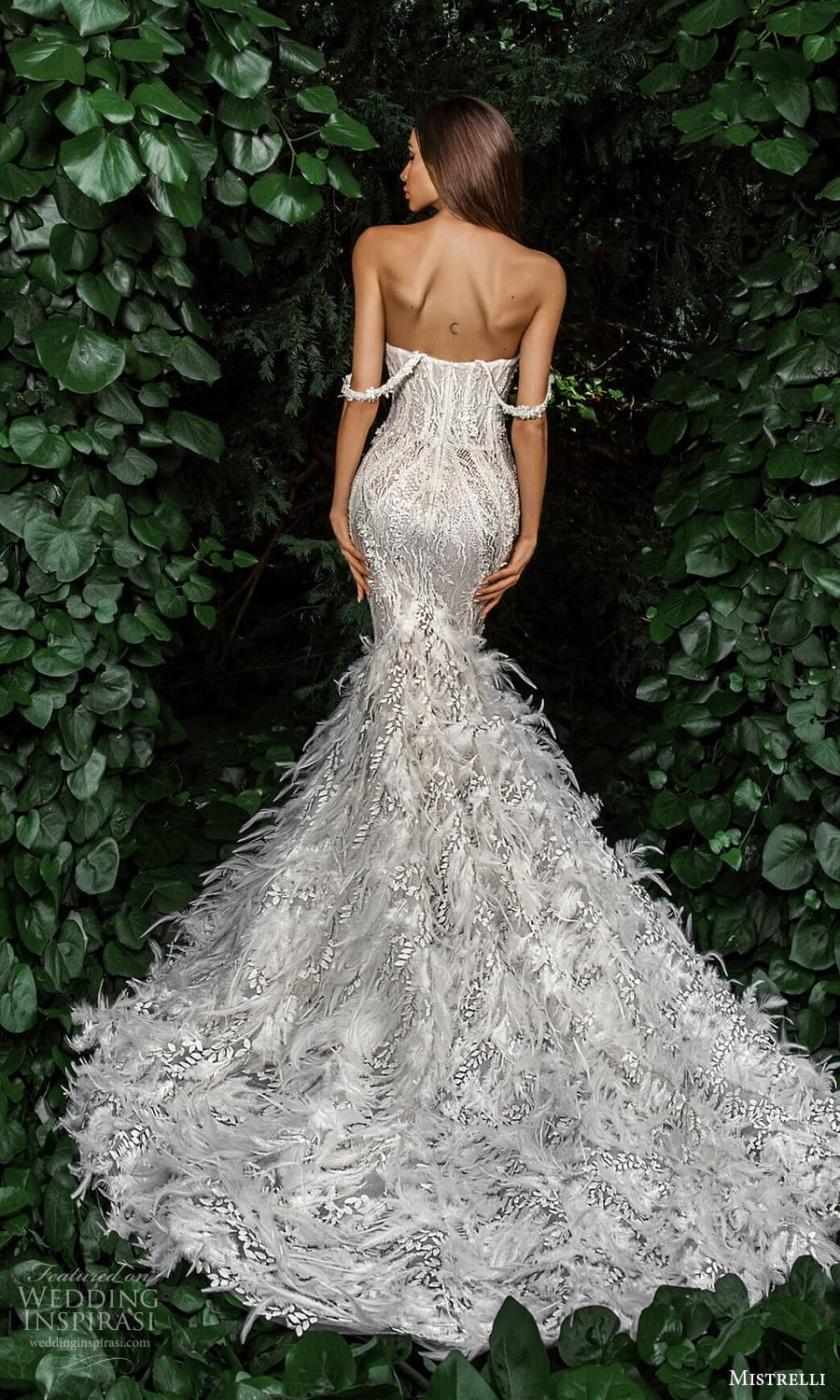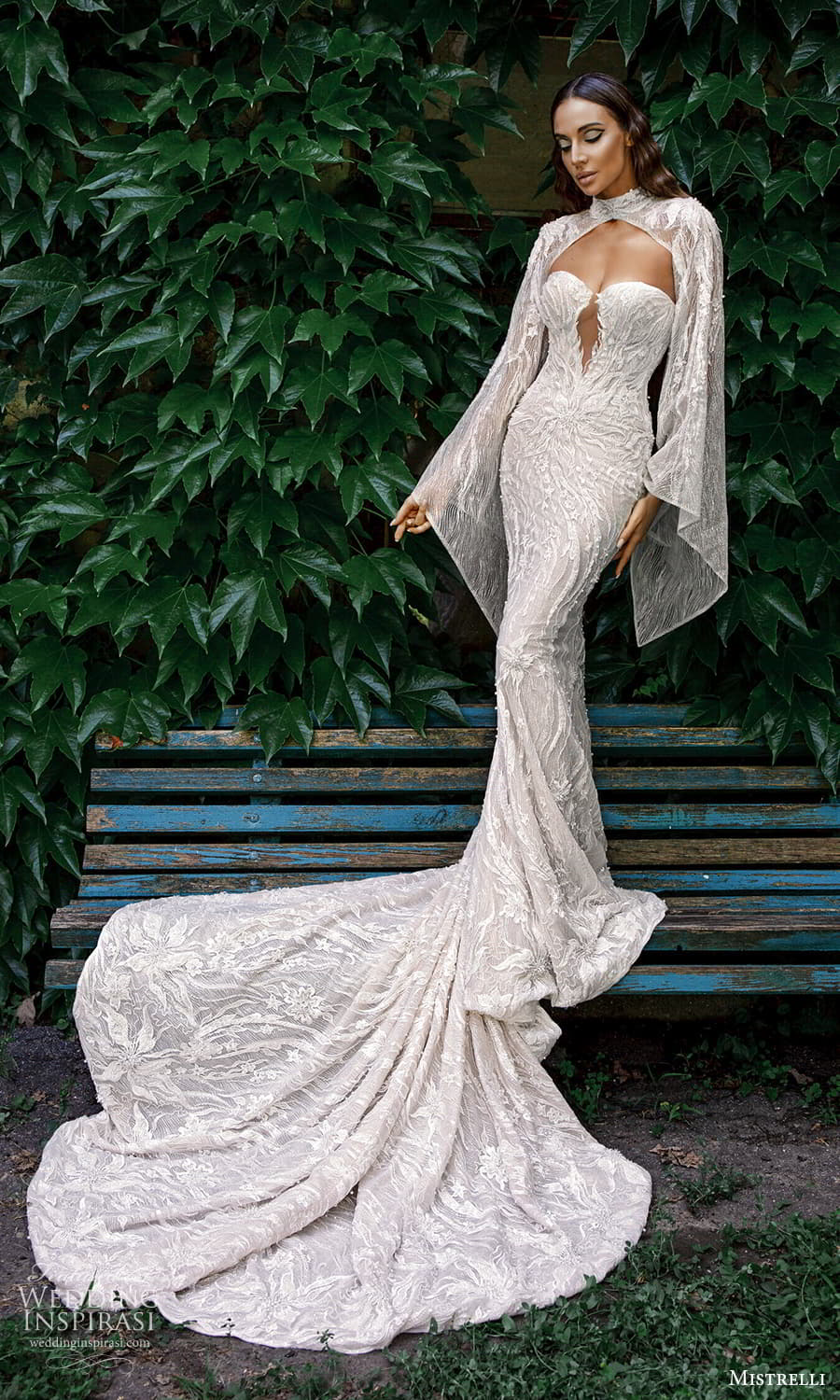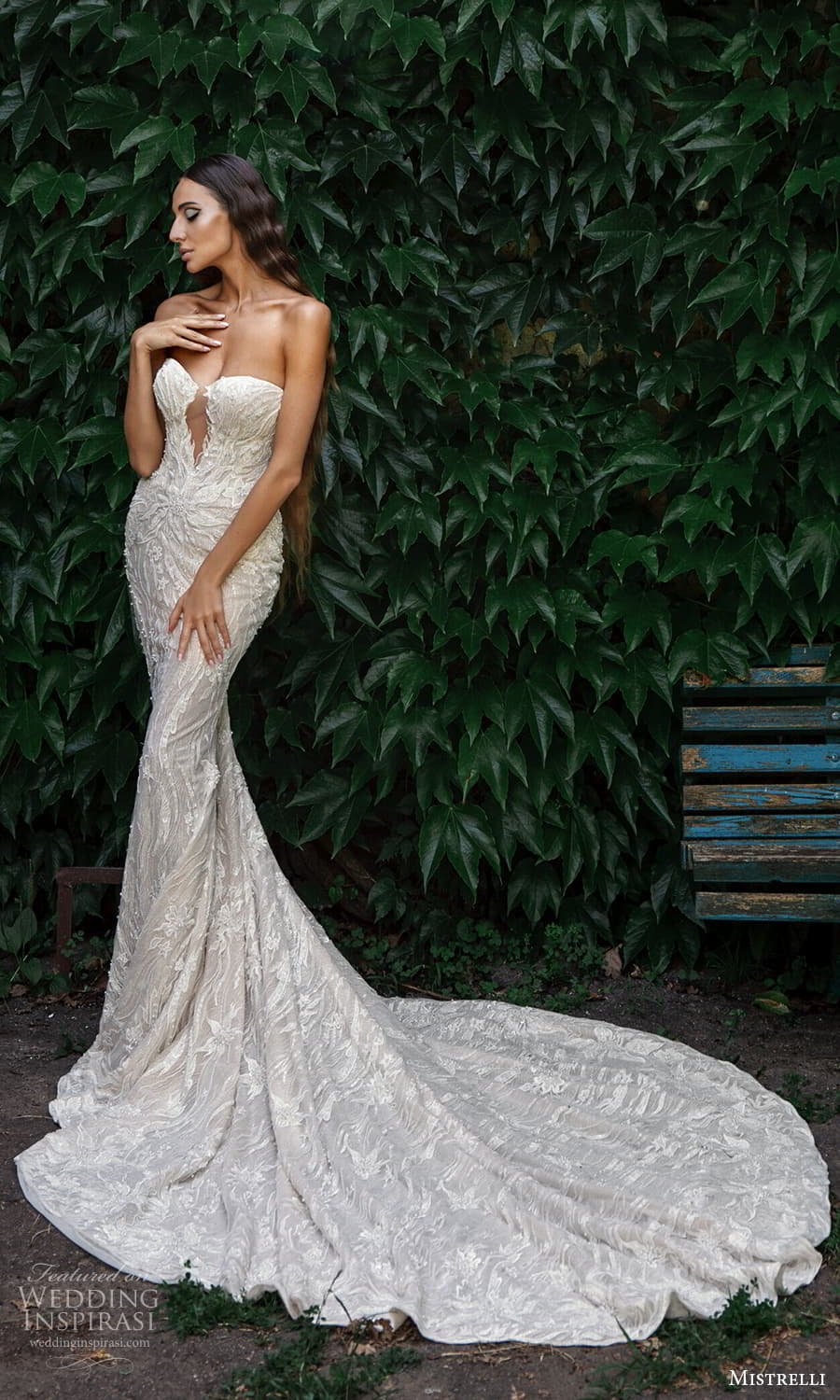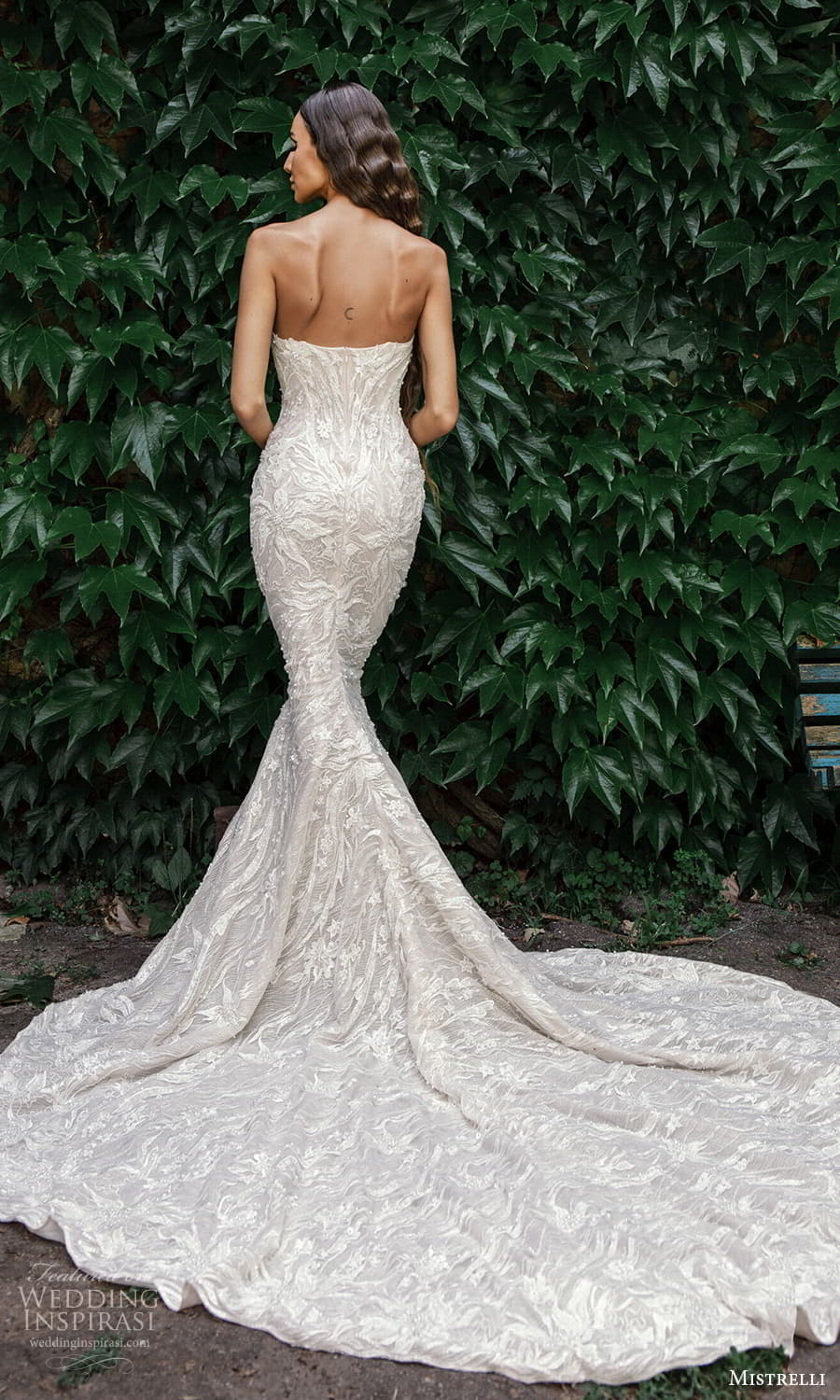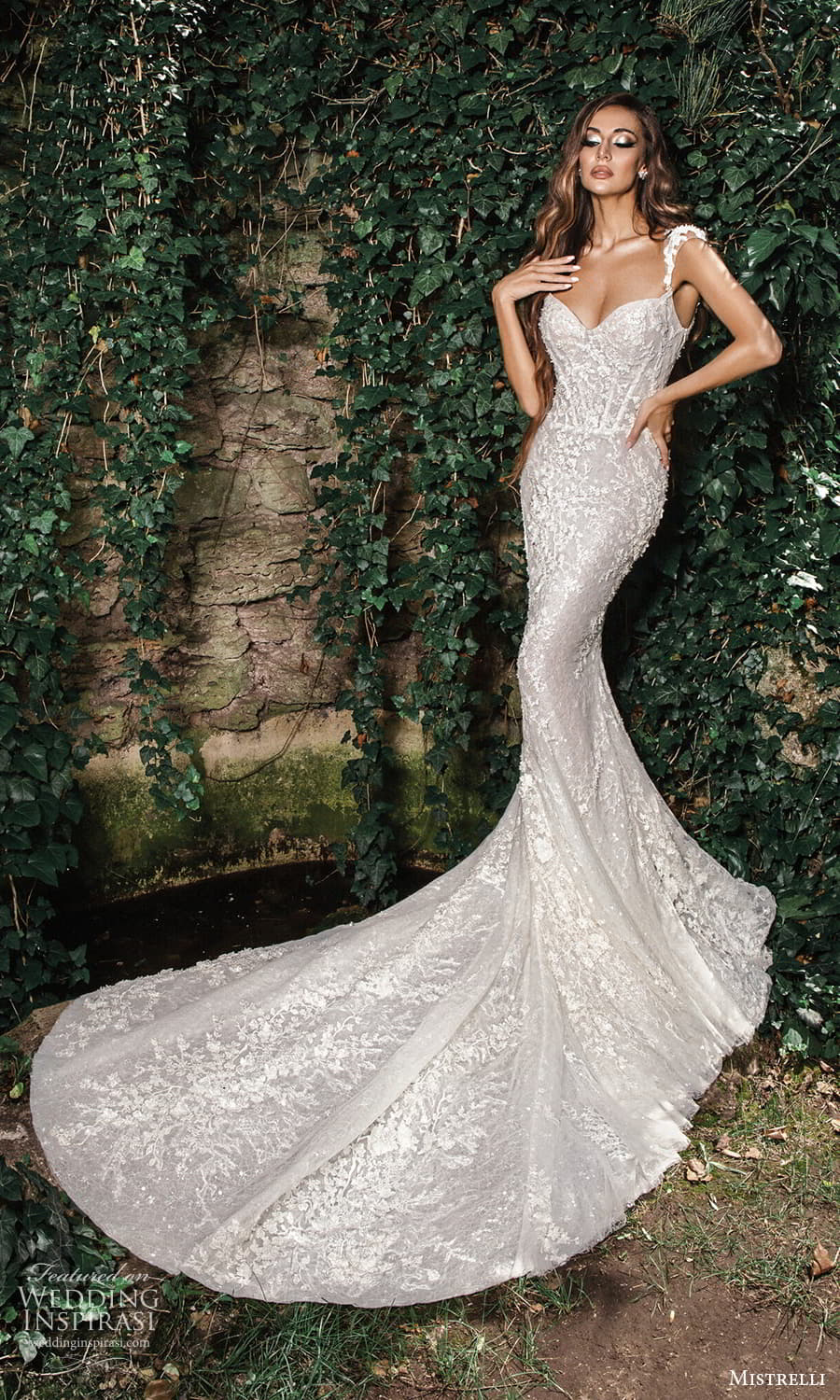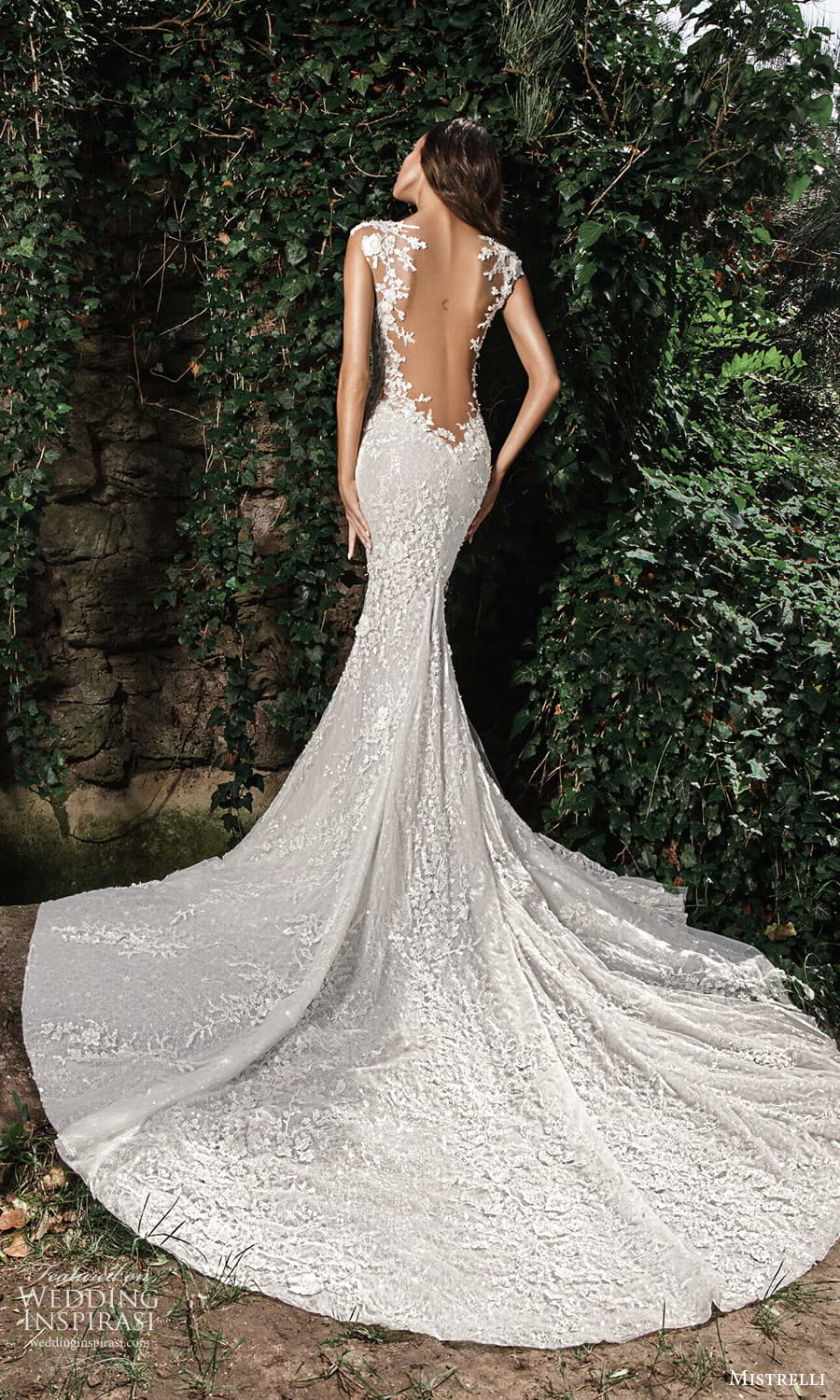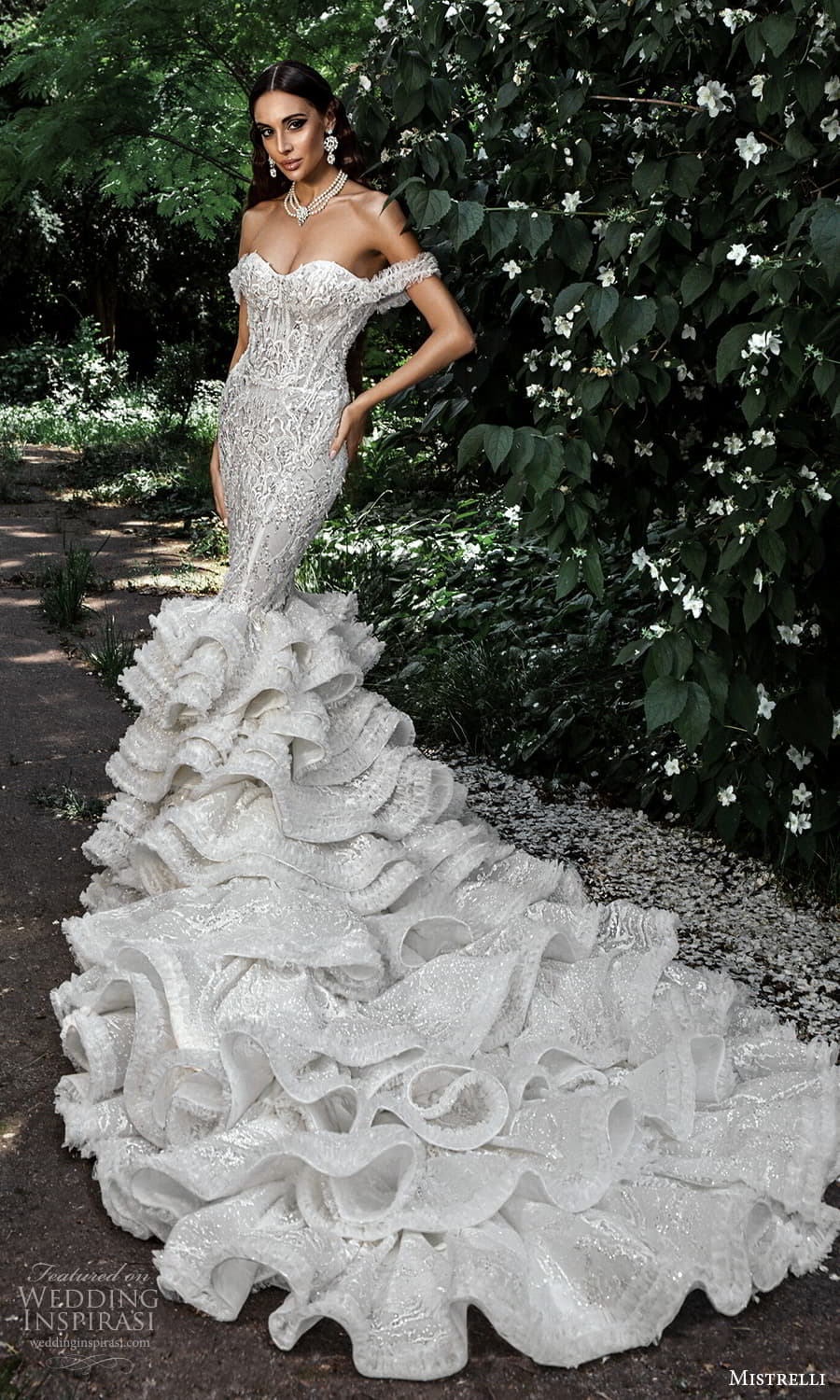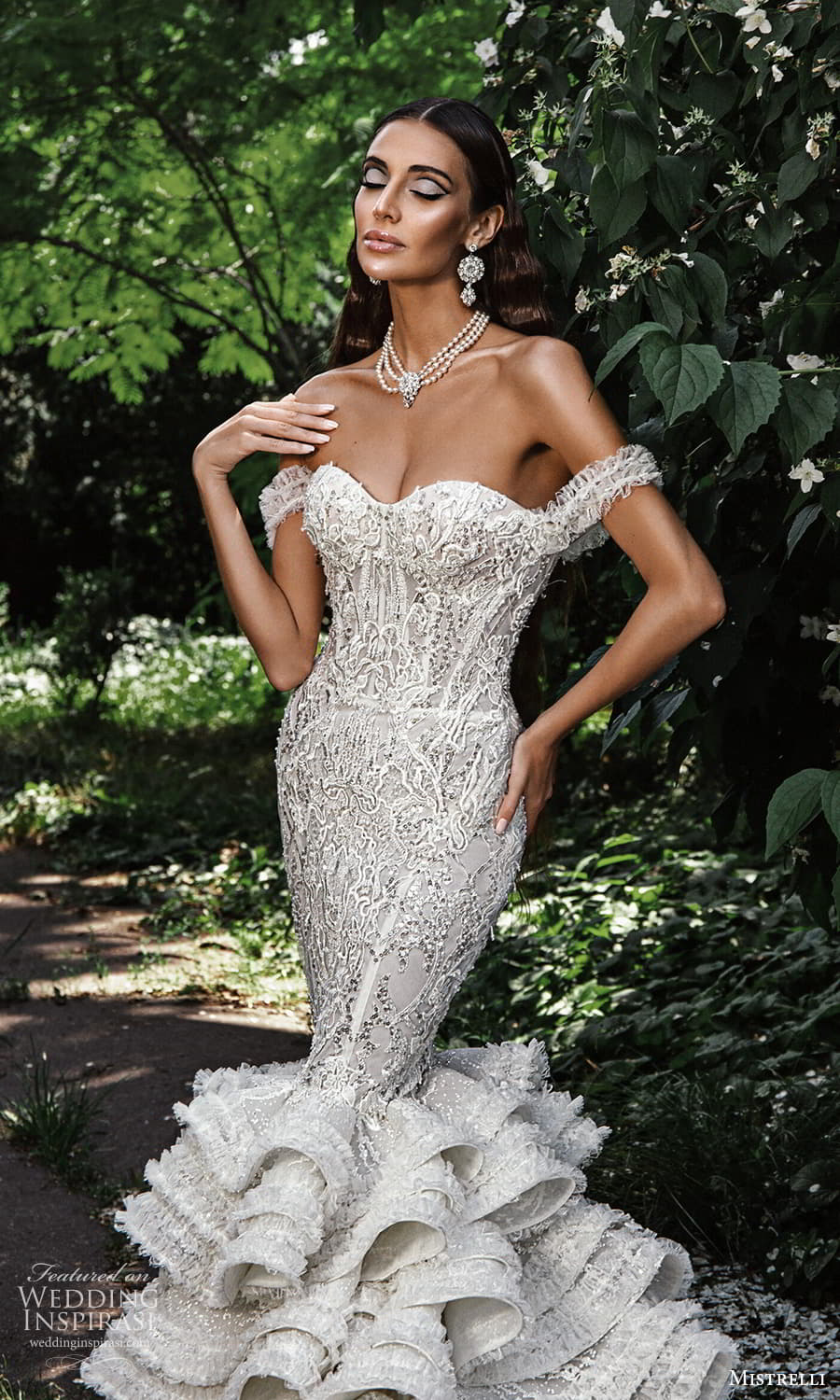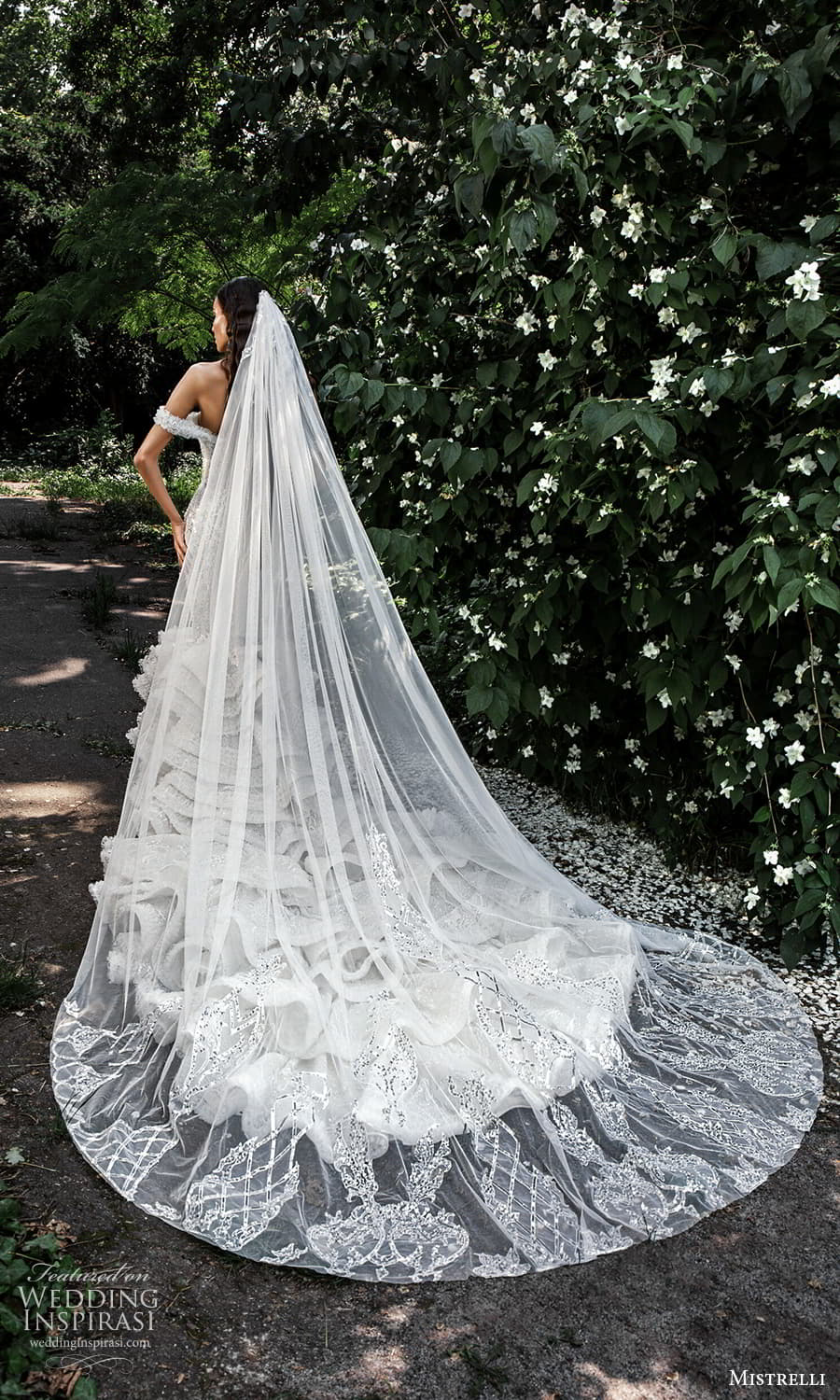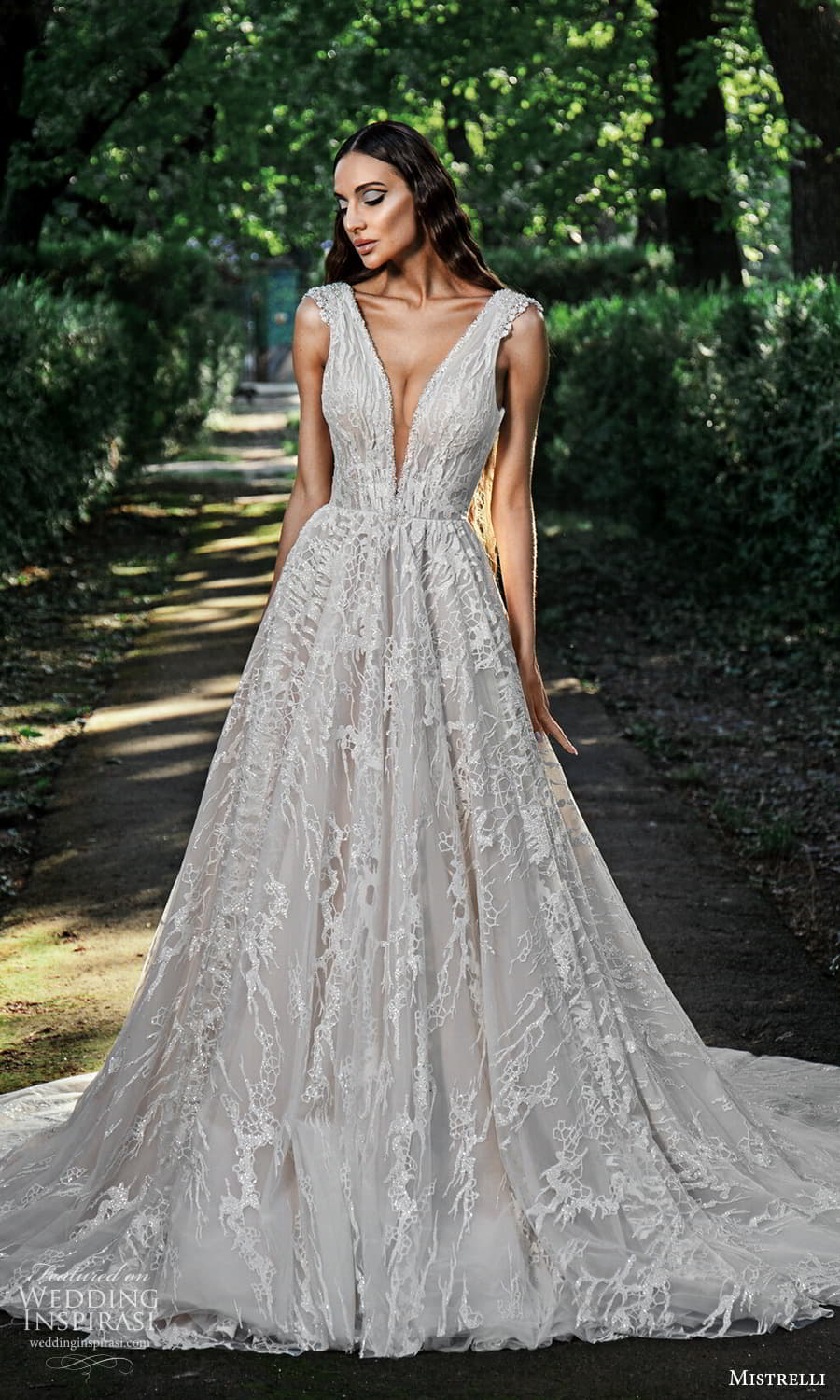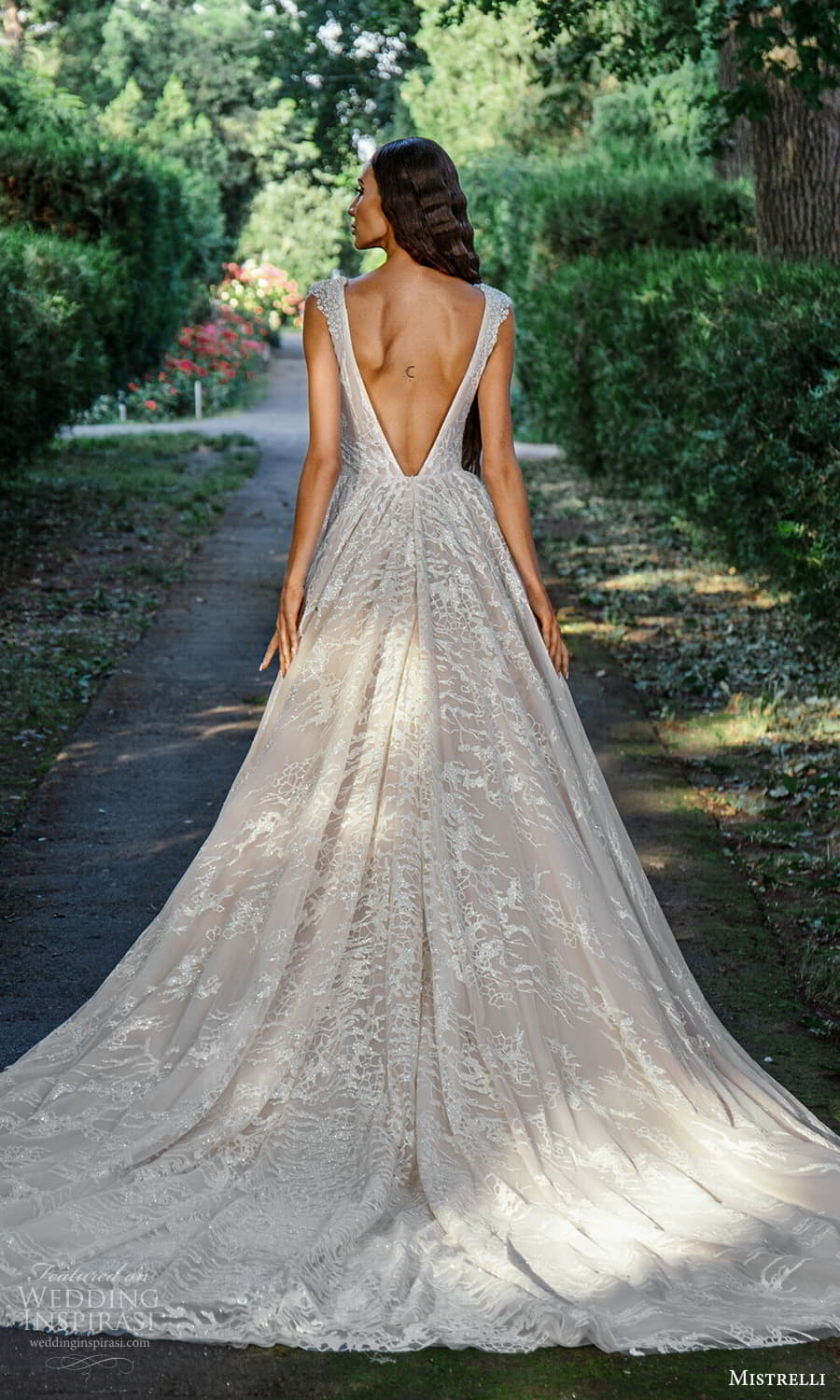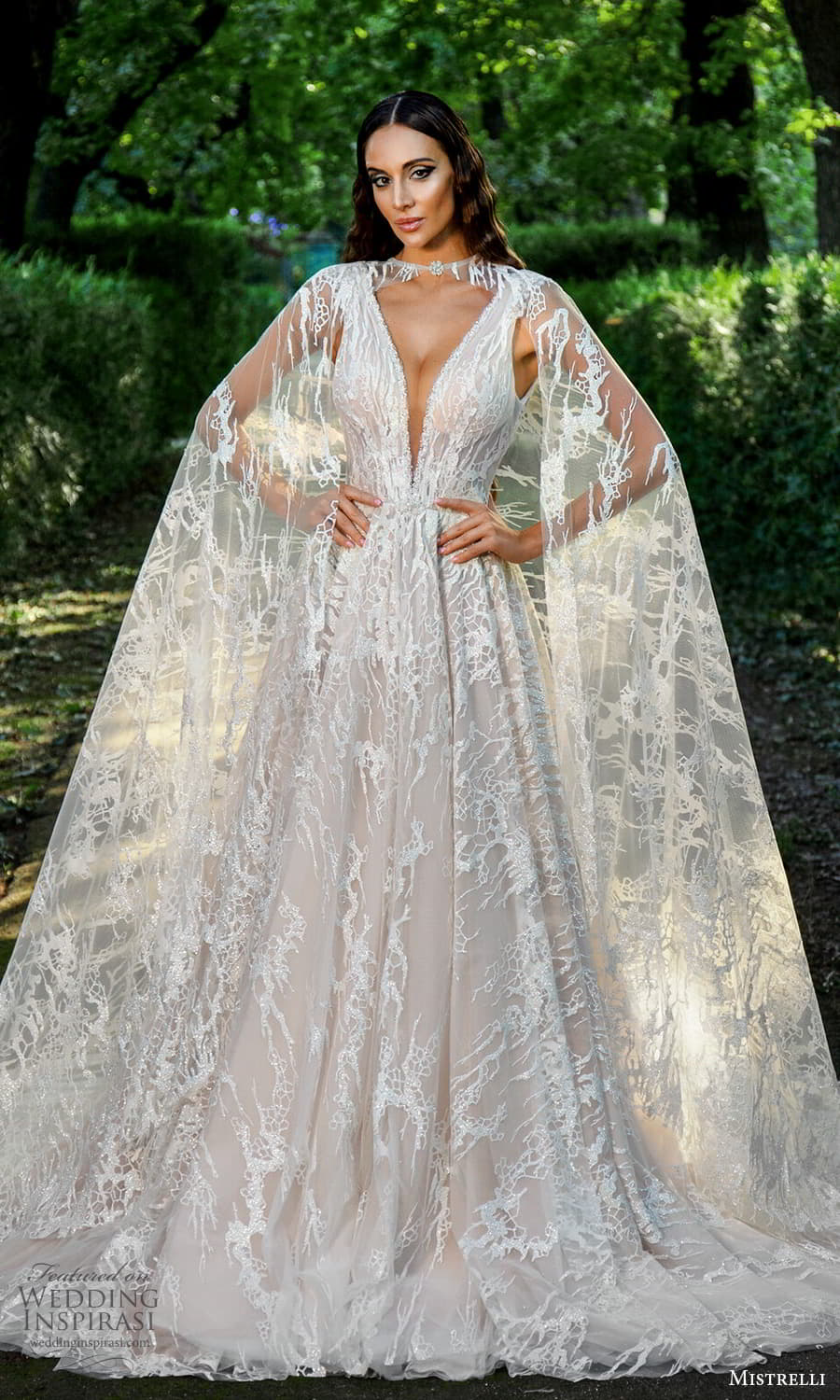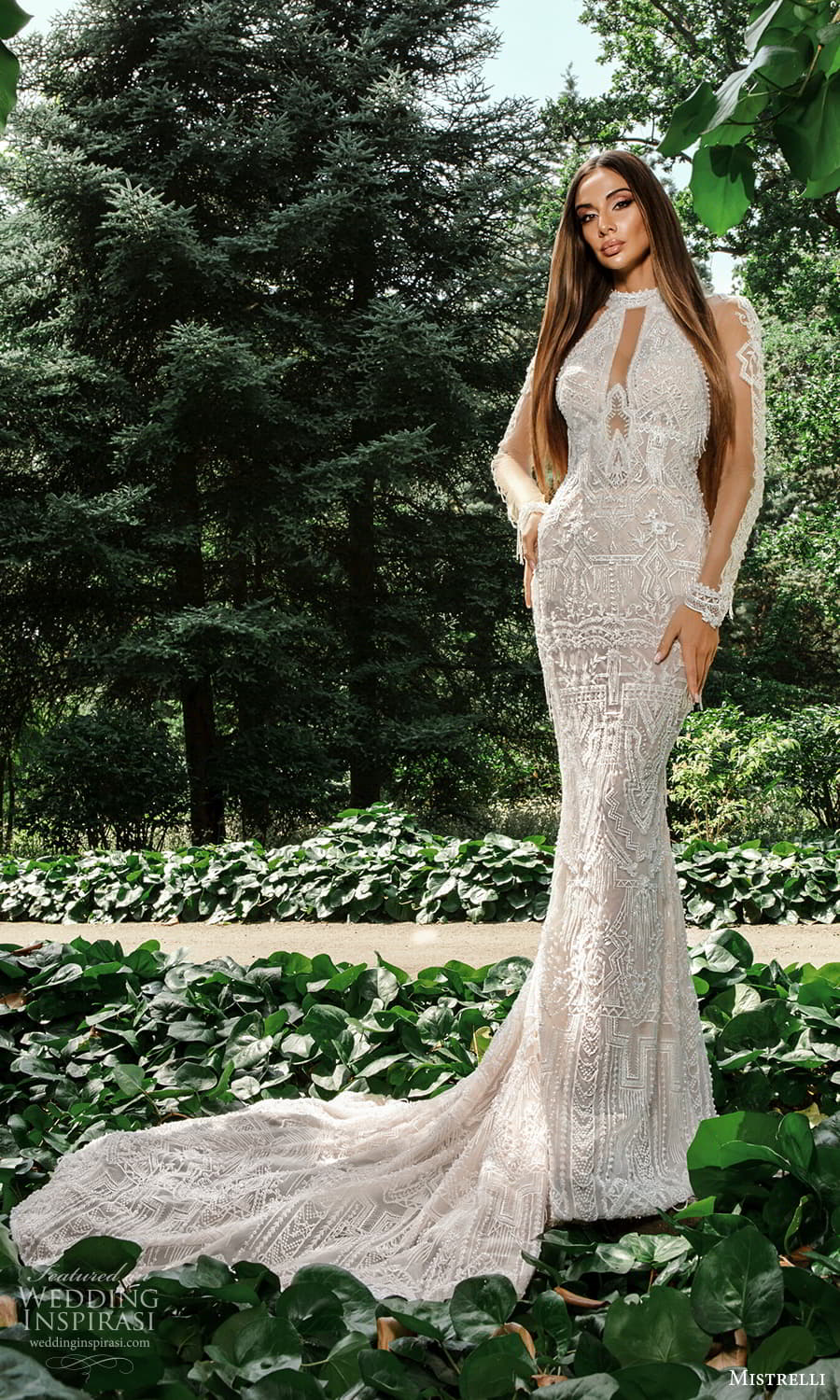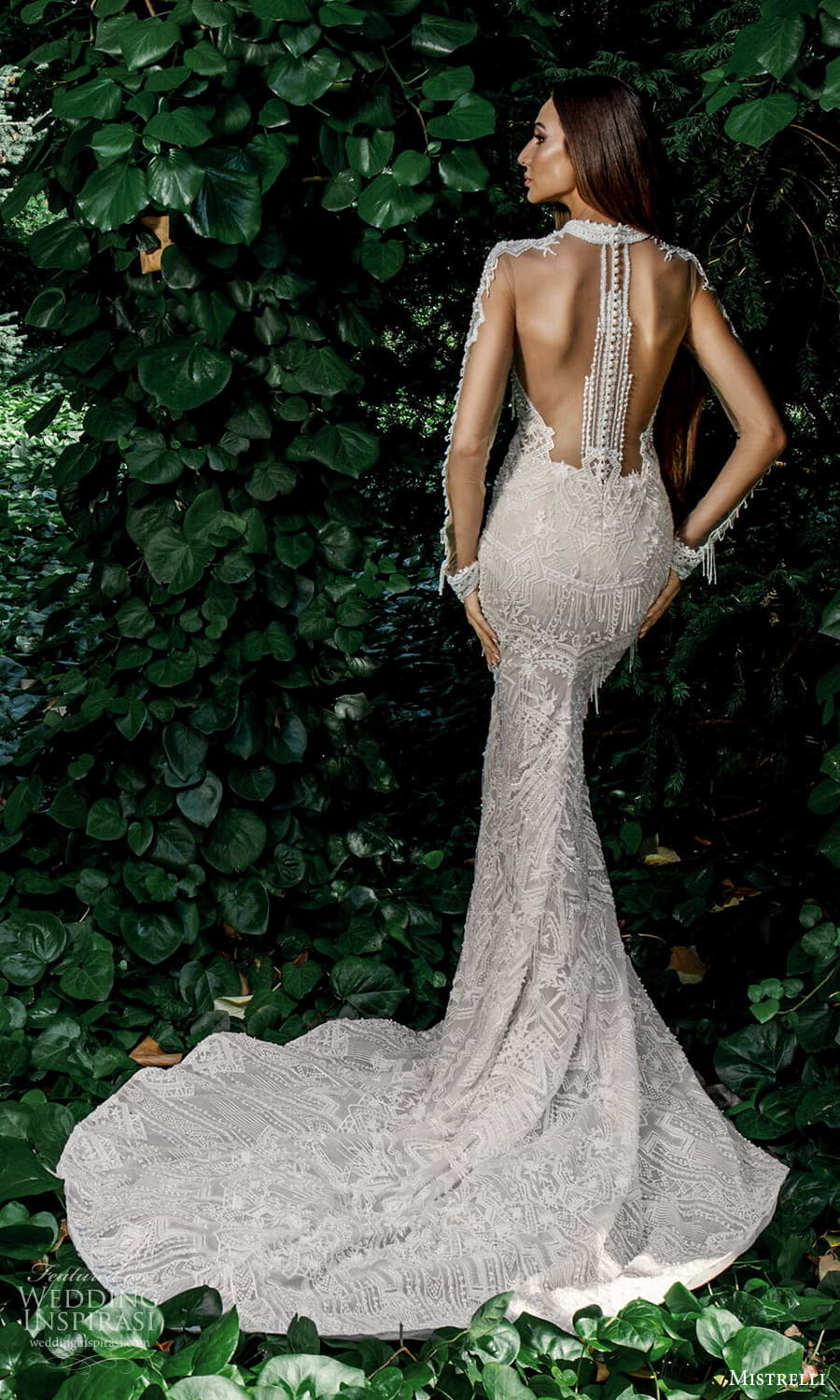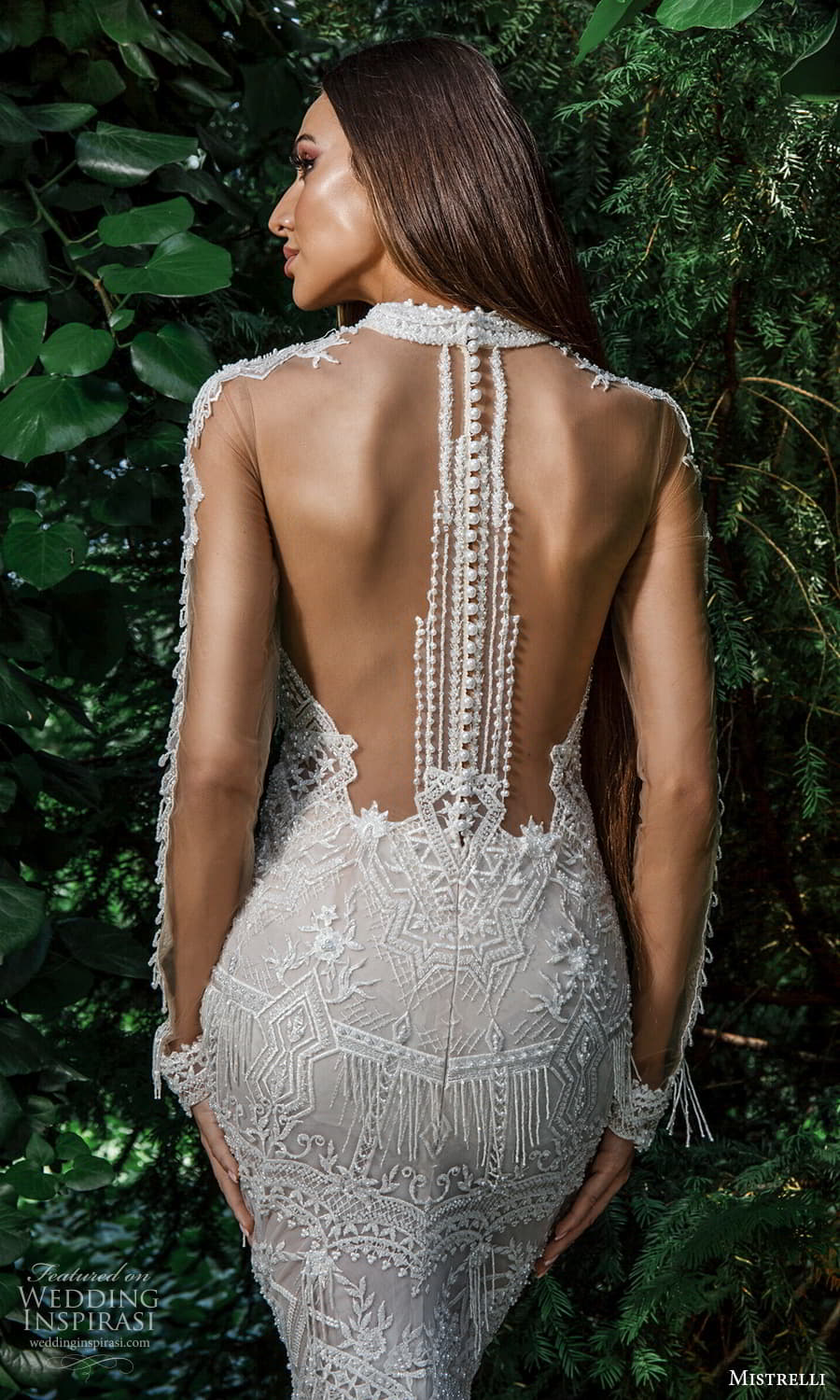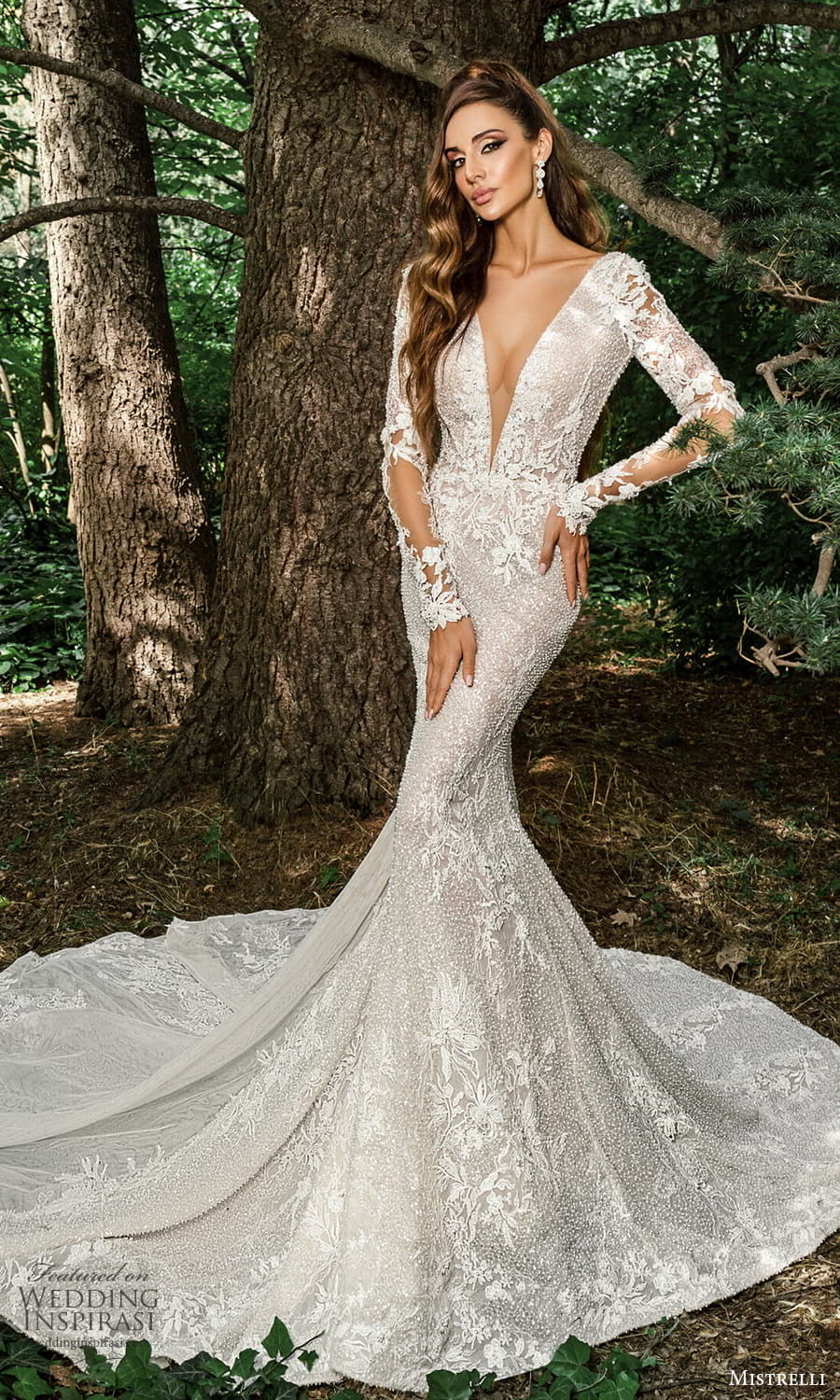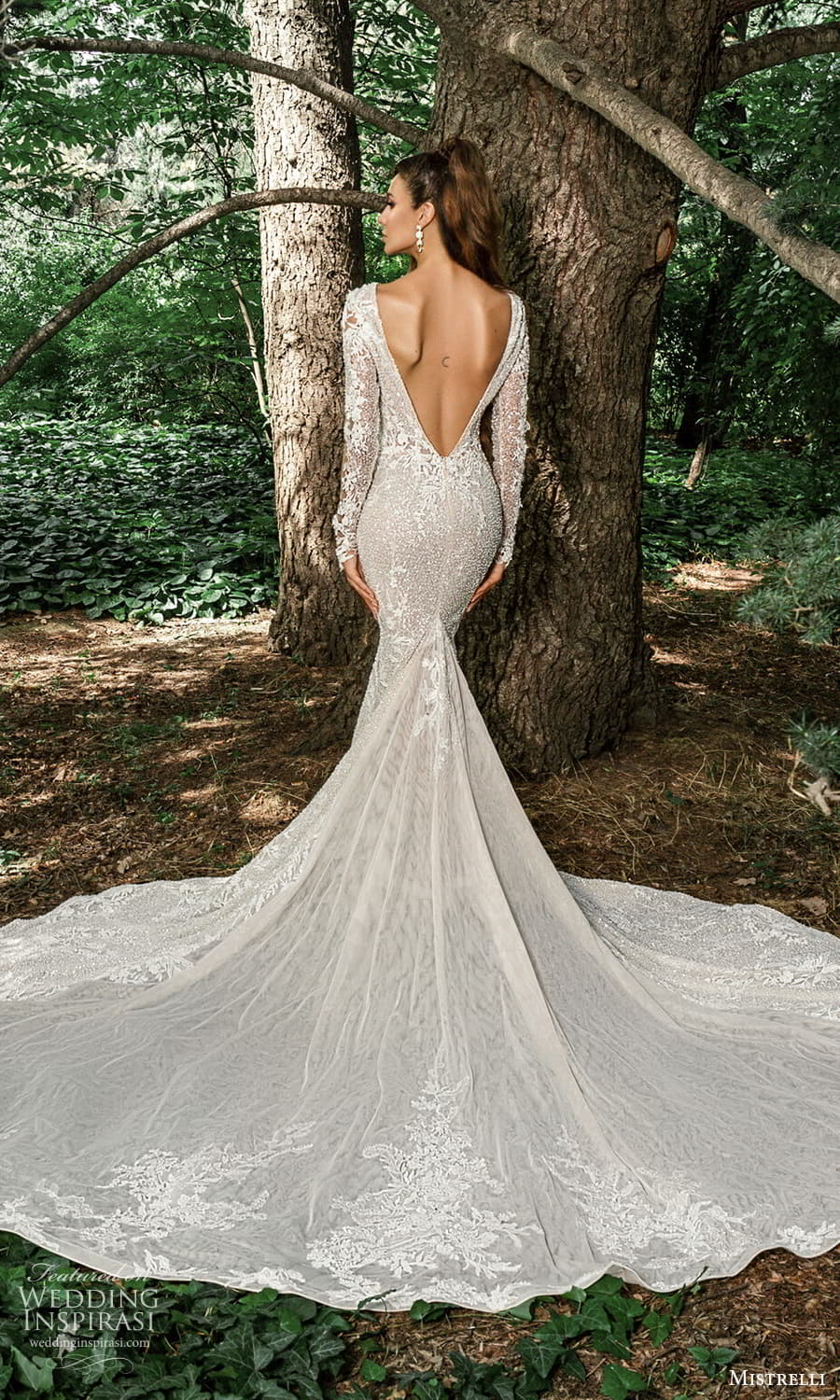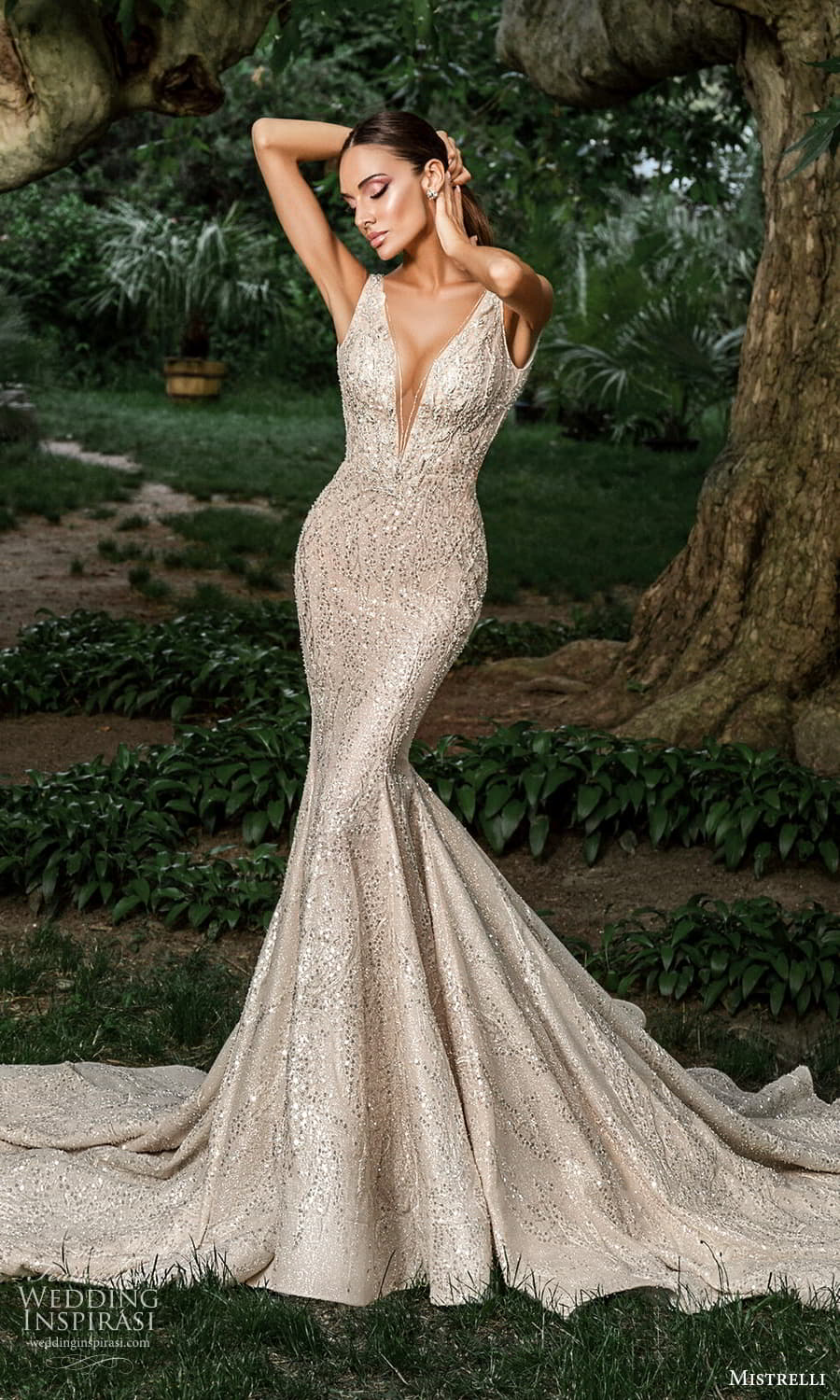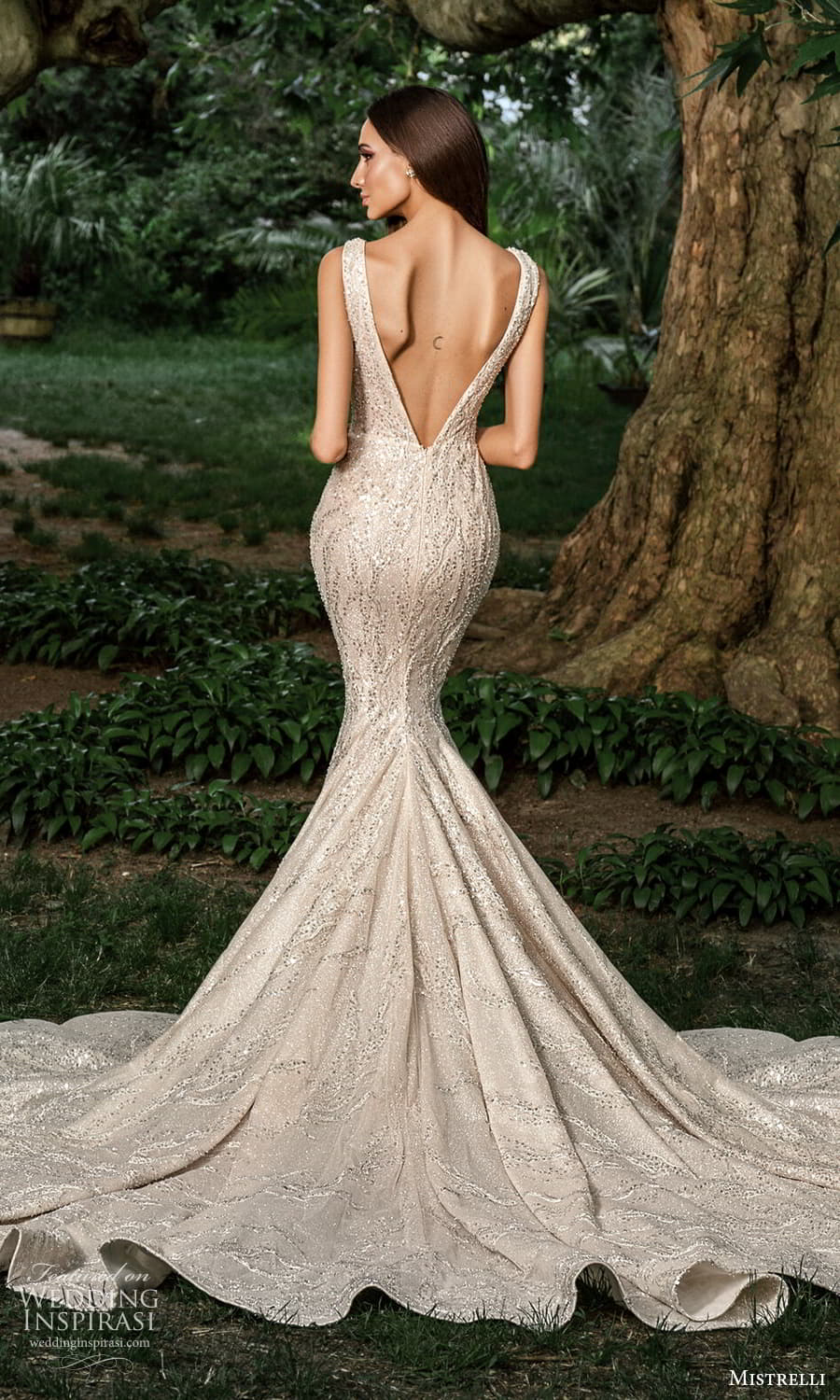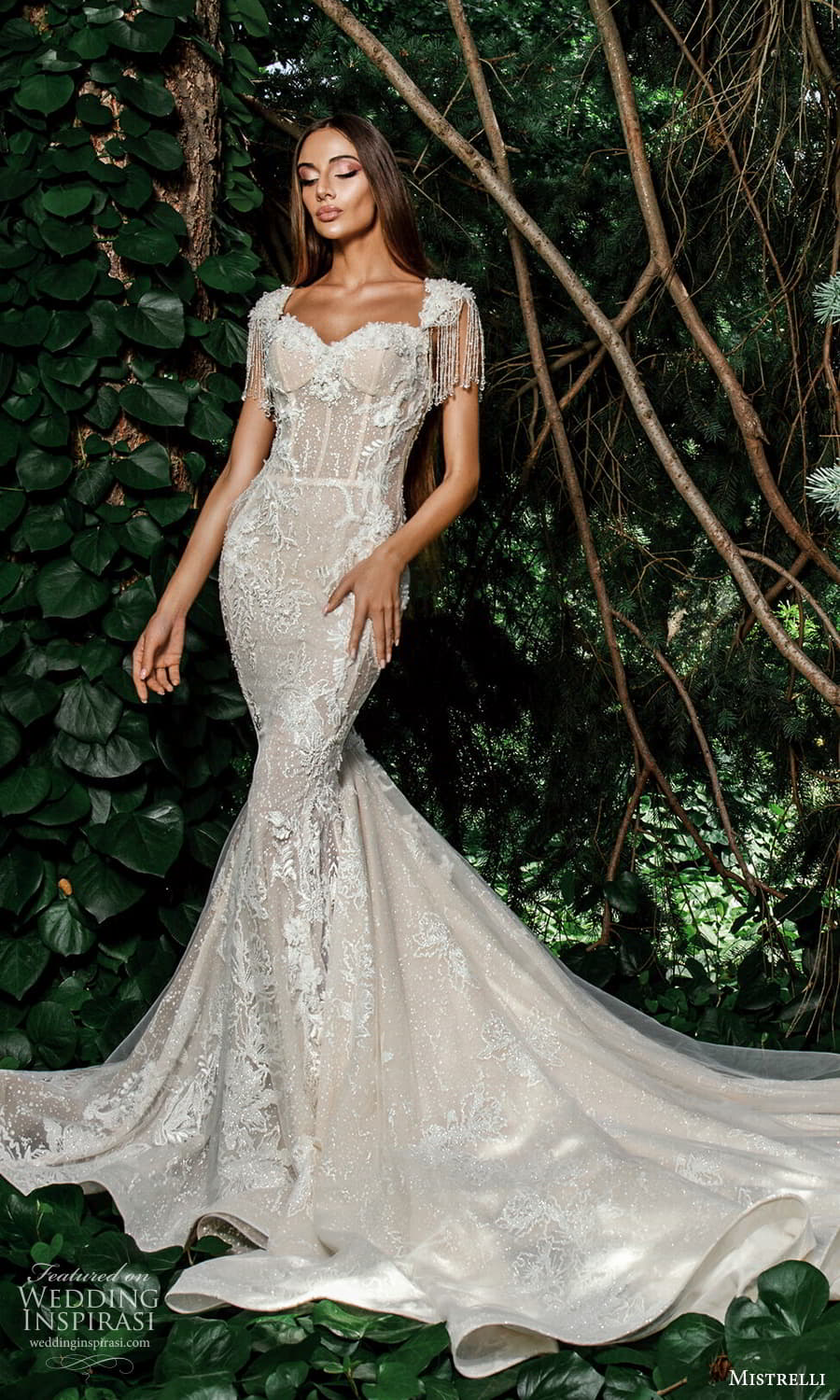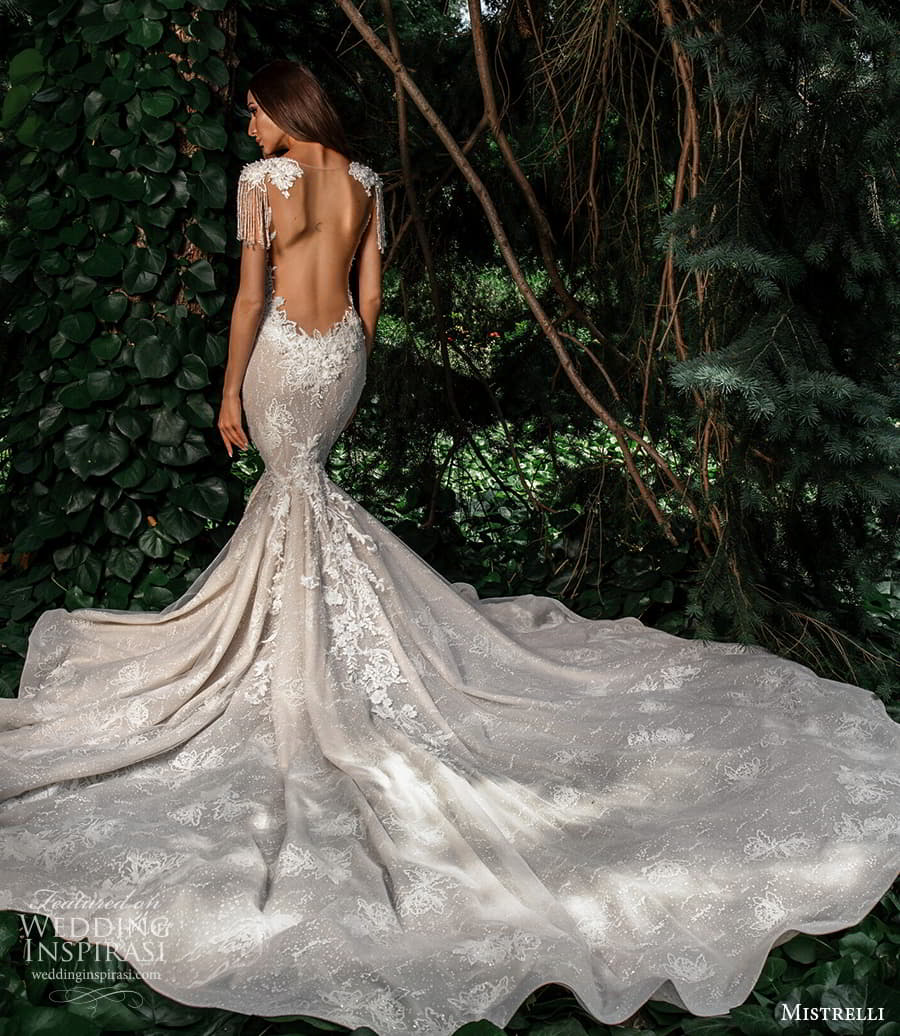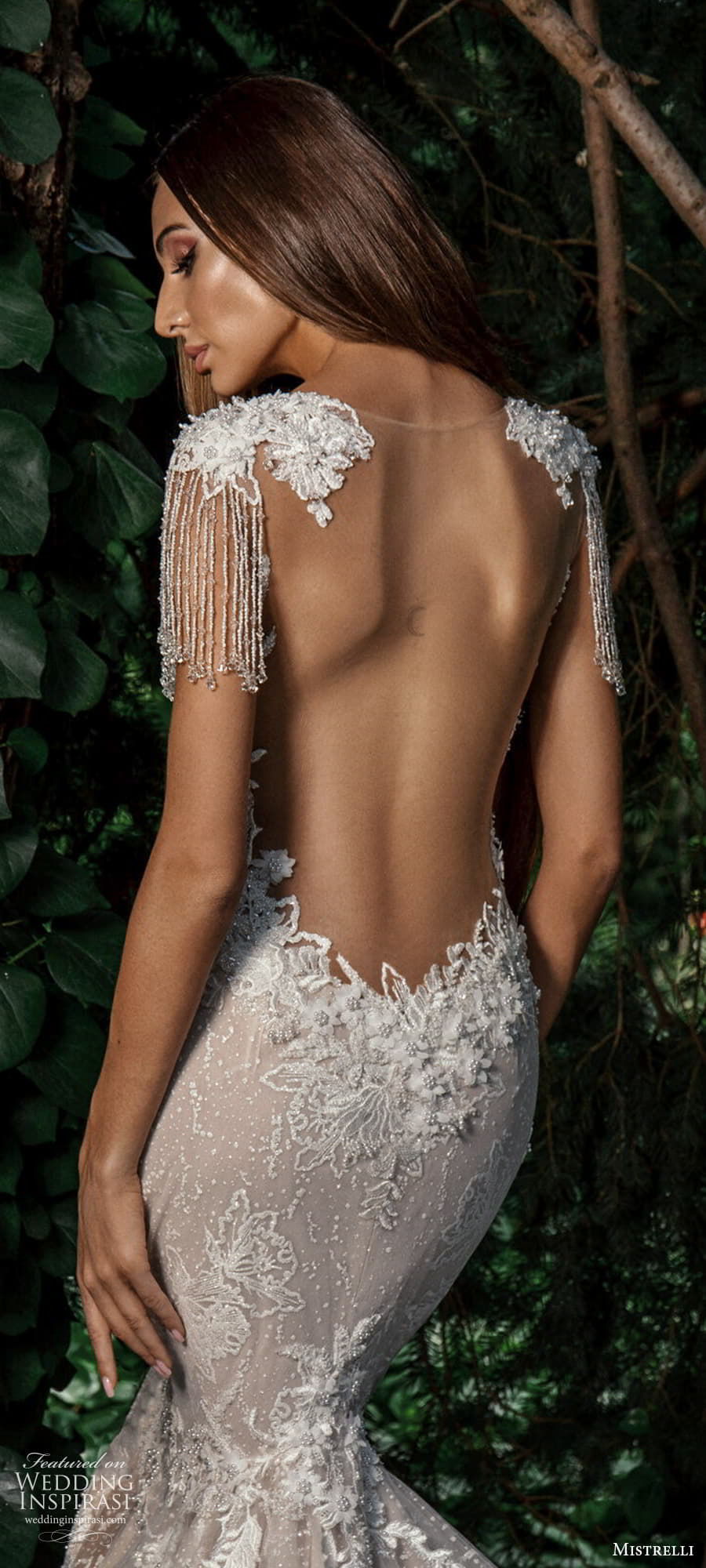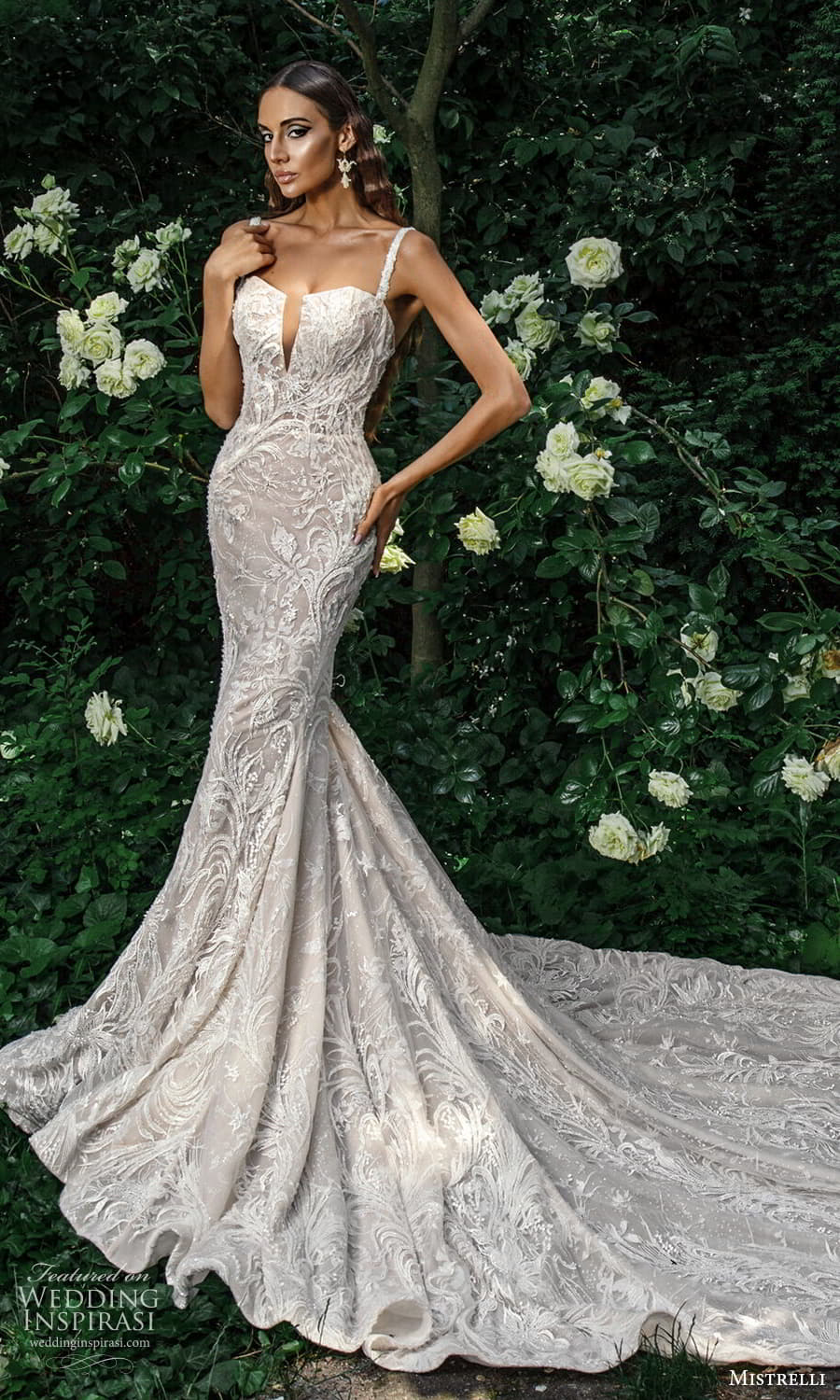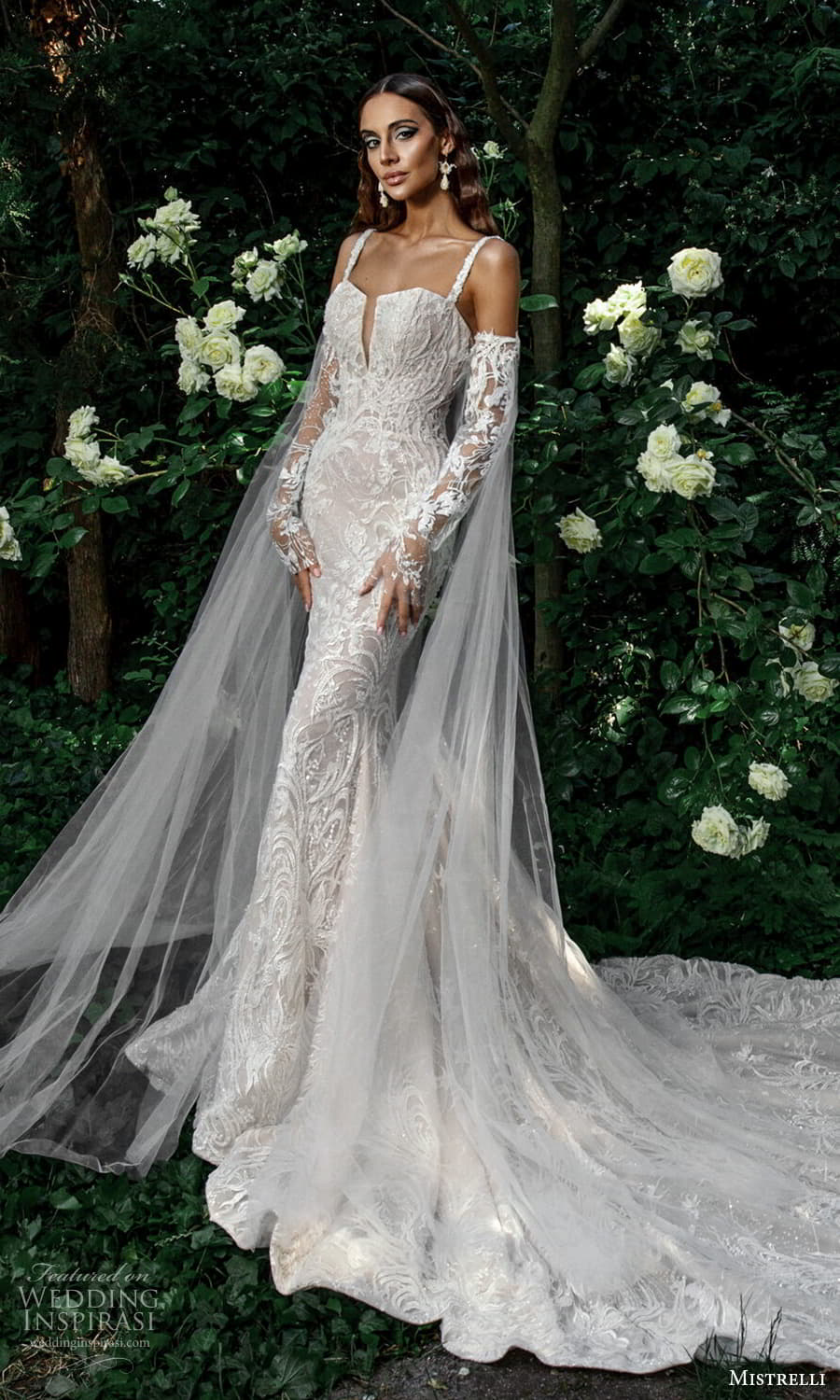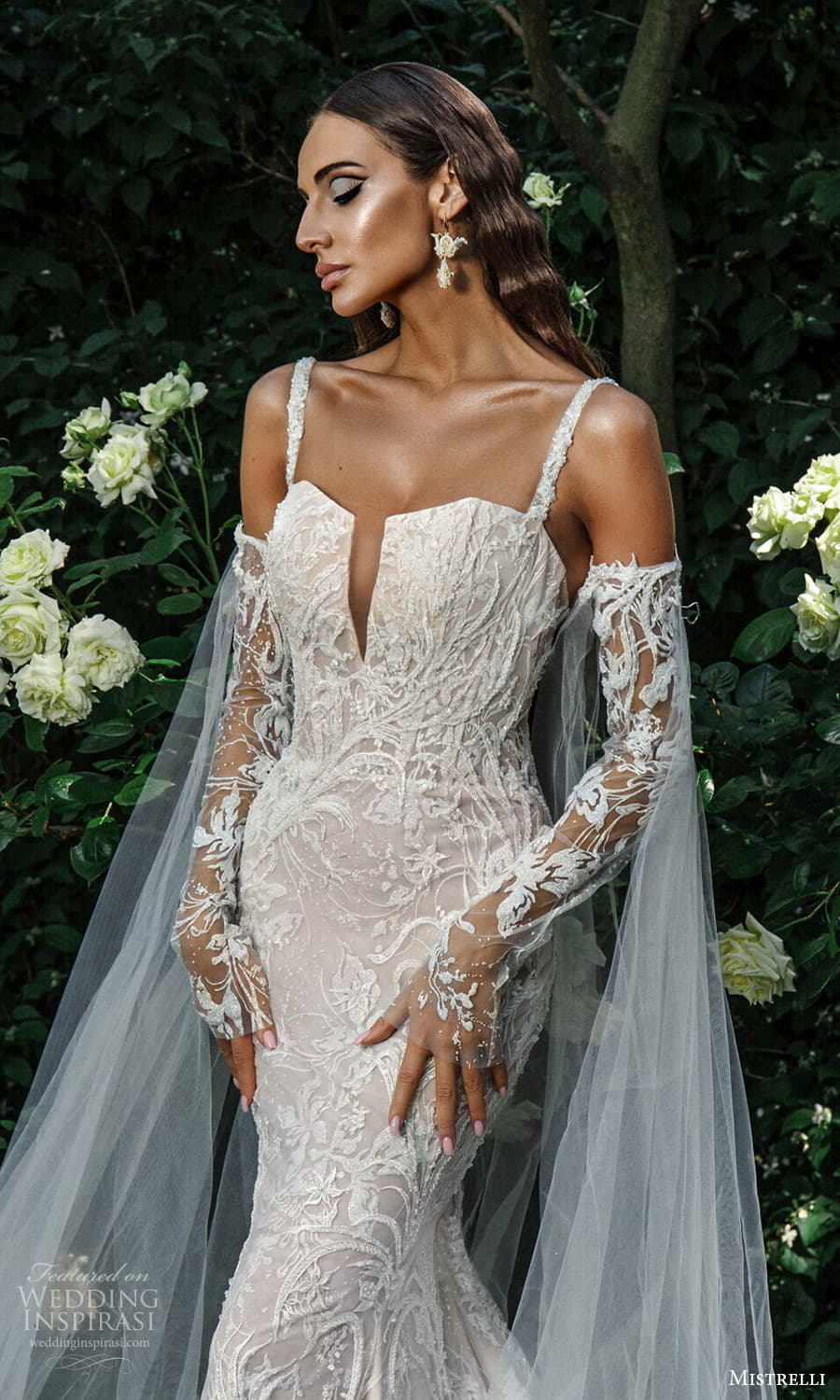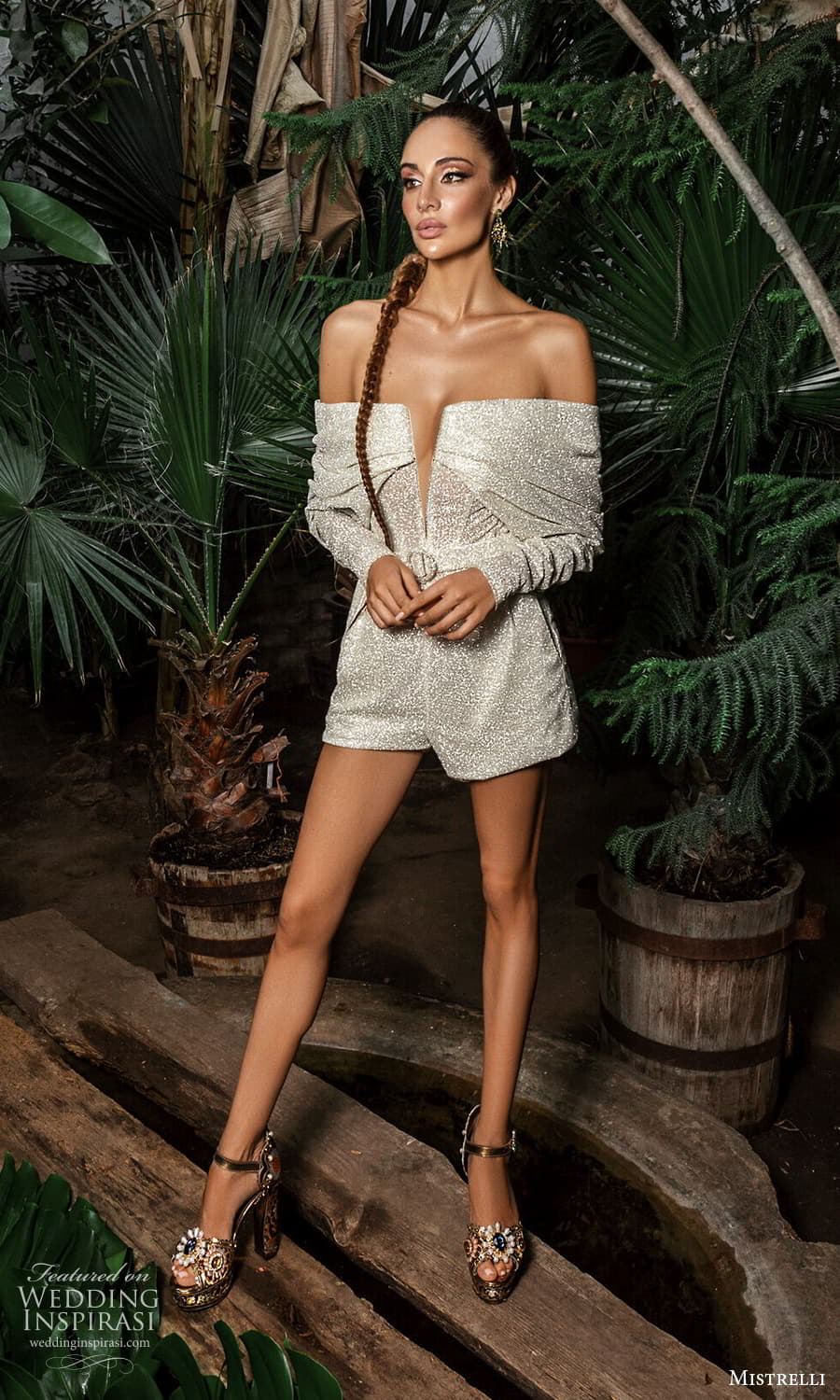 Photos courtesy of Mistrelli House of Design. For details, visit Mistrelli.