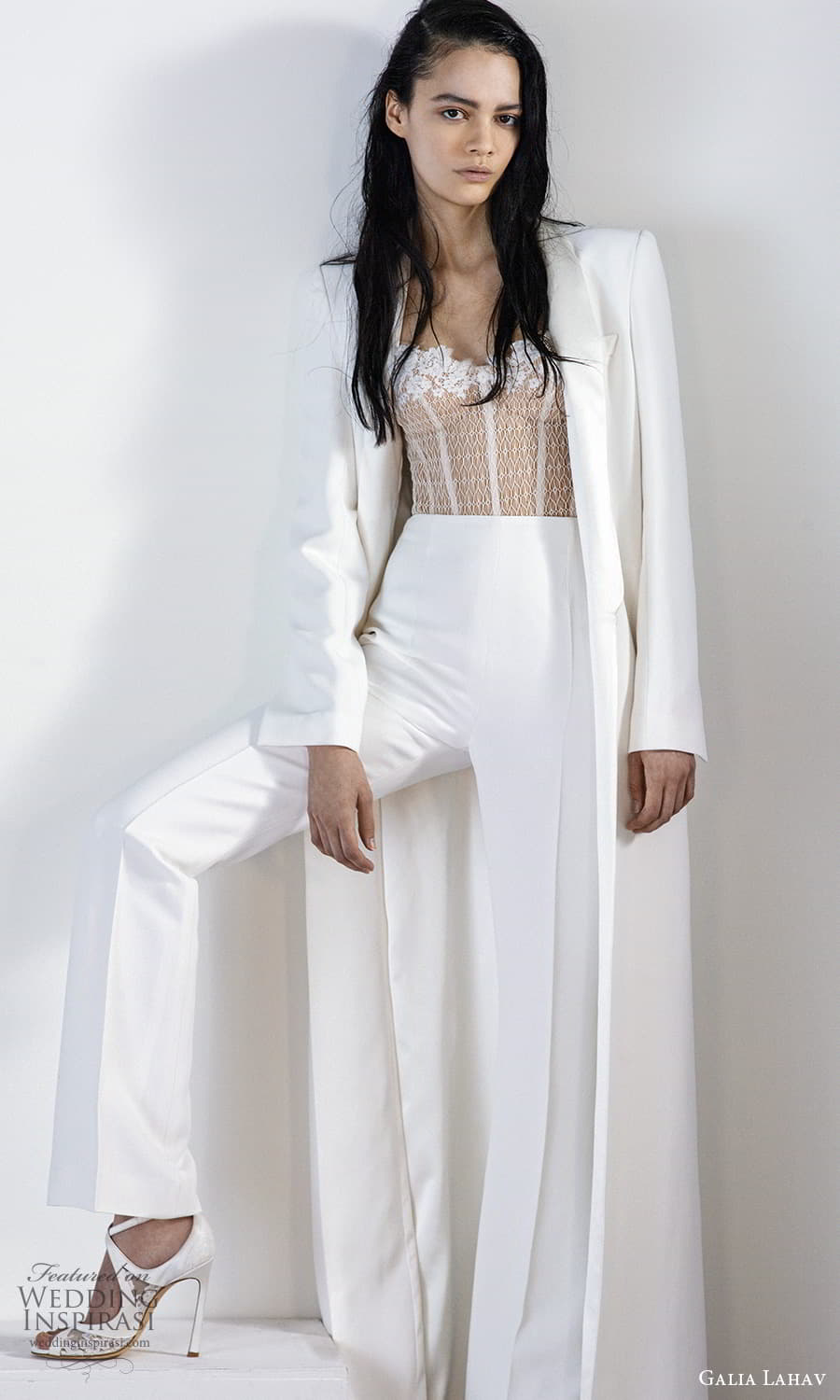 Galia Lahav's 2022 "Lumière" bridal collection offers chic, versatile pieces for the reception, the ceremony, honeymoon and beyond. The ready-to-wear range includes smart tuxedo suits, sensual day-to-evening dresses and modern separates suitable for a host of events including engagement parties, bridal showers and rehearsal dinners.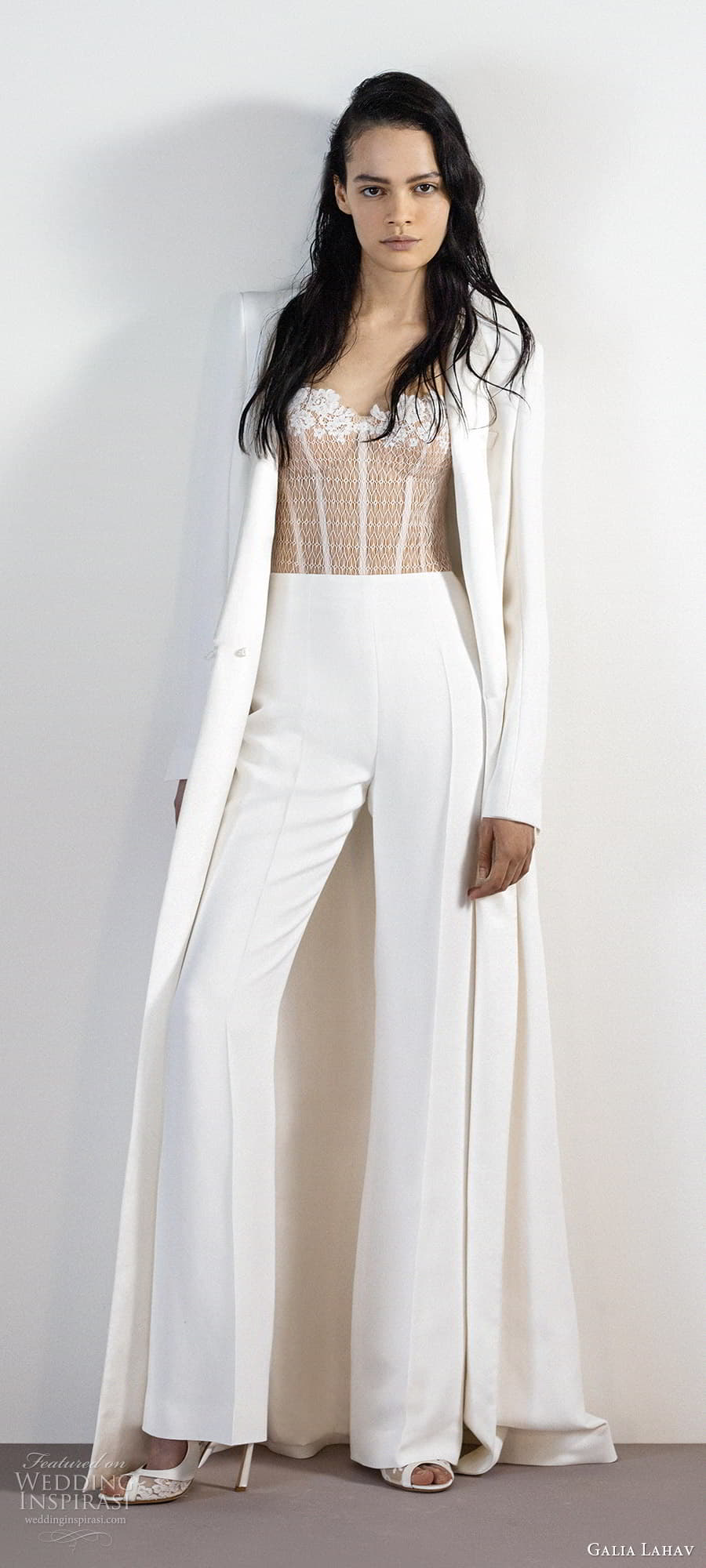 "The Lumière collection introduces crisp contemporary tailoring, together with exquisite drapery and an intimate knowledge of luxury fabrics, which skim and caress the body. From supple dresses to structured suits, sharp lines flow into fluid crêpes, silks, lamé, lace and sequins, in ivory, silver, gold and blush – the tranquil colours of a summer evening's sky. Re-imagining traditional wedding fabrics, the soft, mysterious veiling of silk tulle, half-reveals the skin, like summer rain through a window, or a distant storm cloud. Blush corsets support seductive silhouettes, as drapery softens the intricate structure, revealing and concealing the body. Underneath, the whisper of sensuous silk-satin linings and the luxurious silk finish of jersey bodysuits brush against the skin. Satin crêpe slip dresses are trimmed with Chantilly lace, reminiscent of delicate, translucent leaves. French hexagonal lace adds a directional beauty to a corset dress."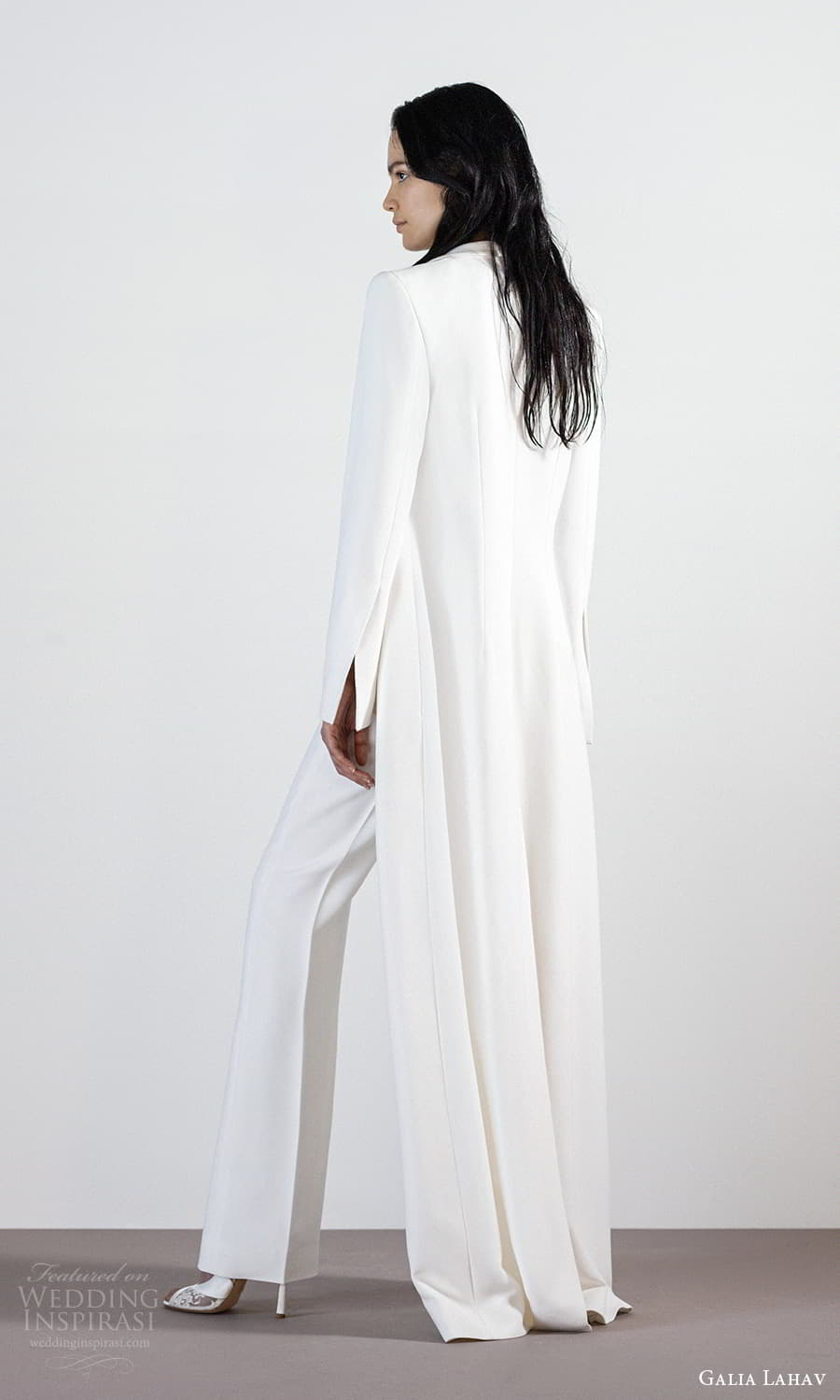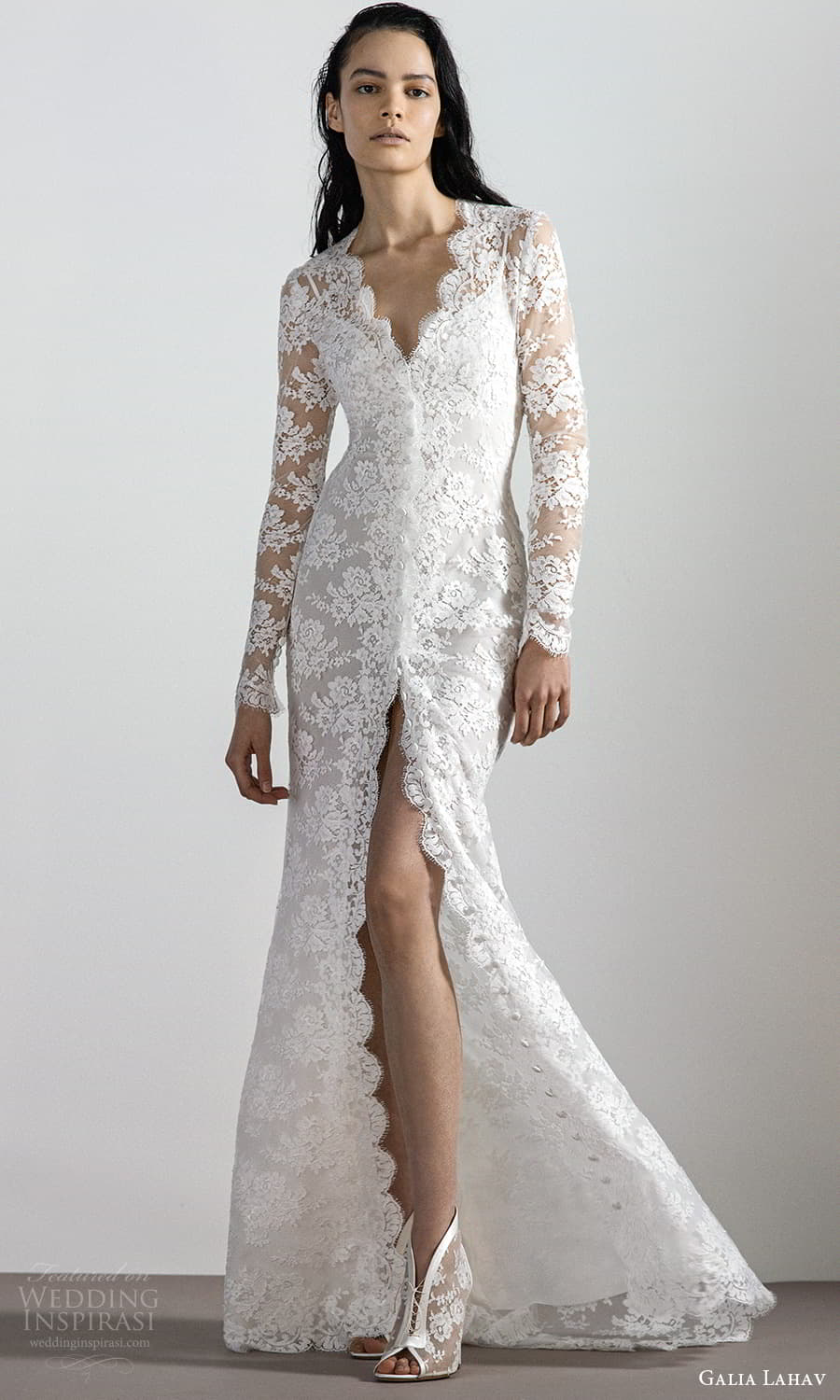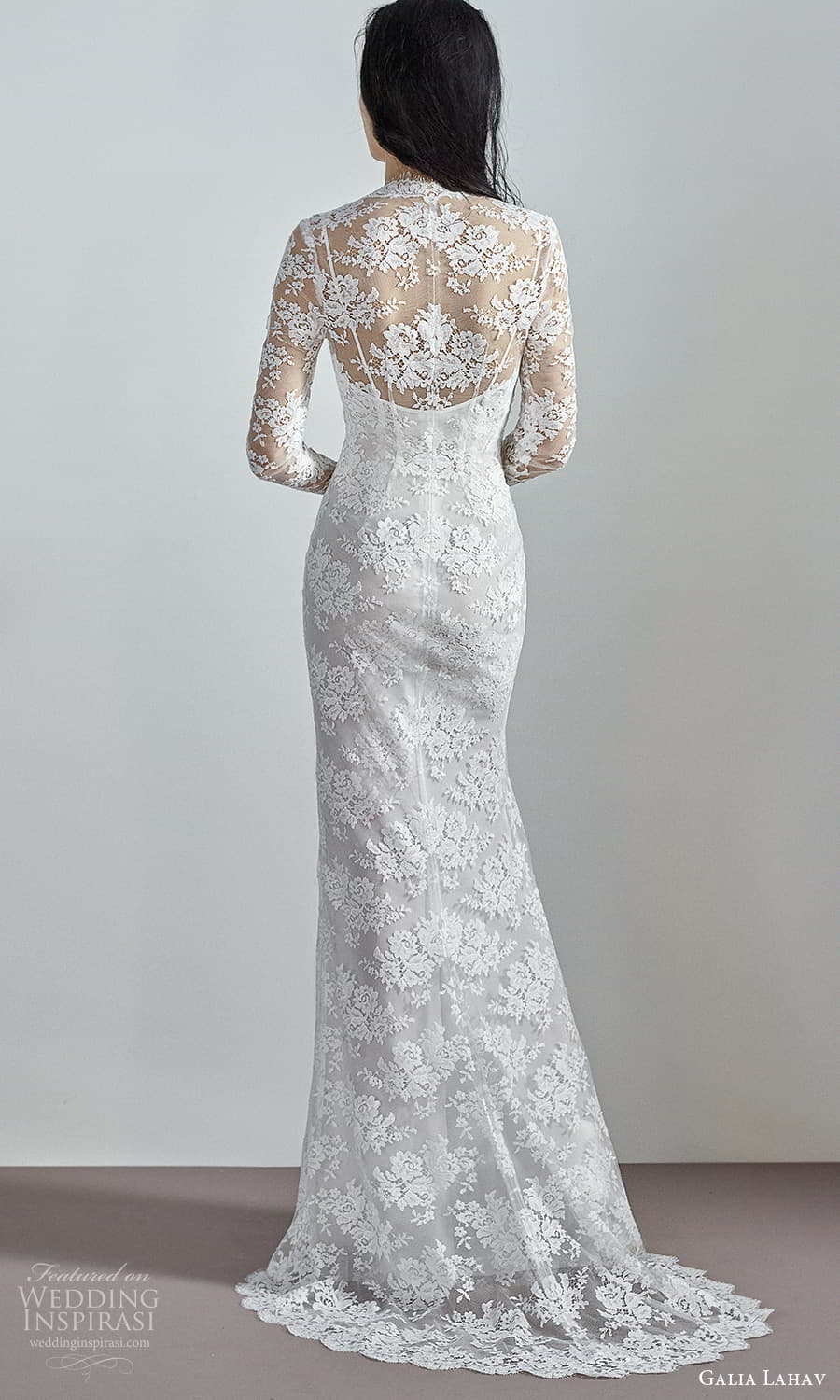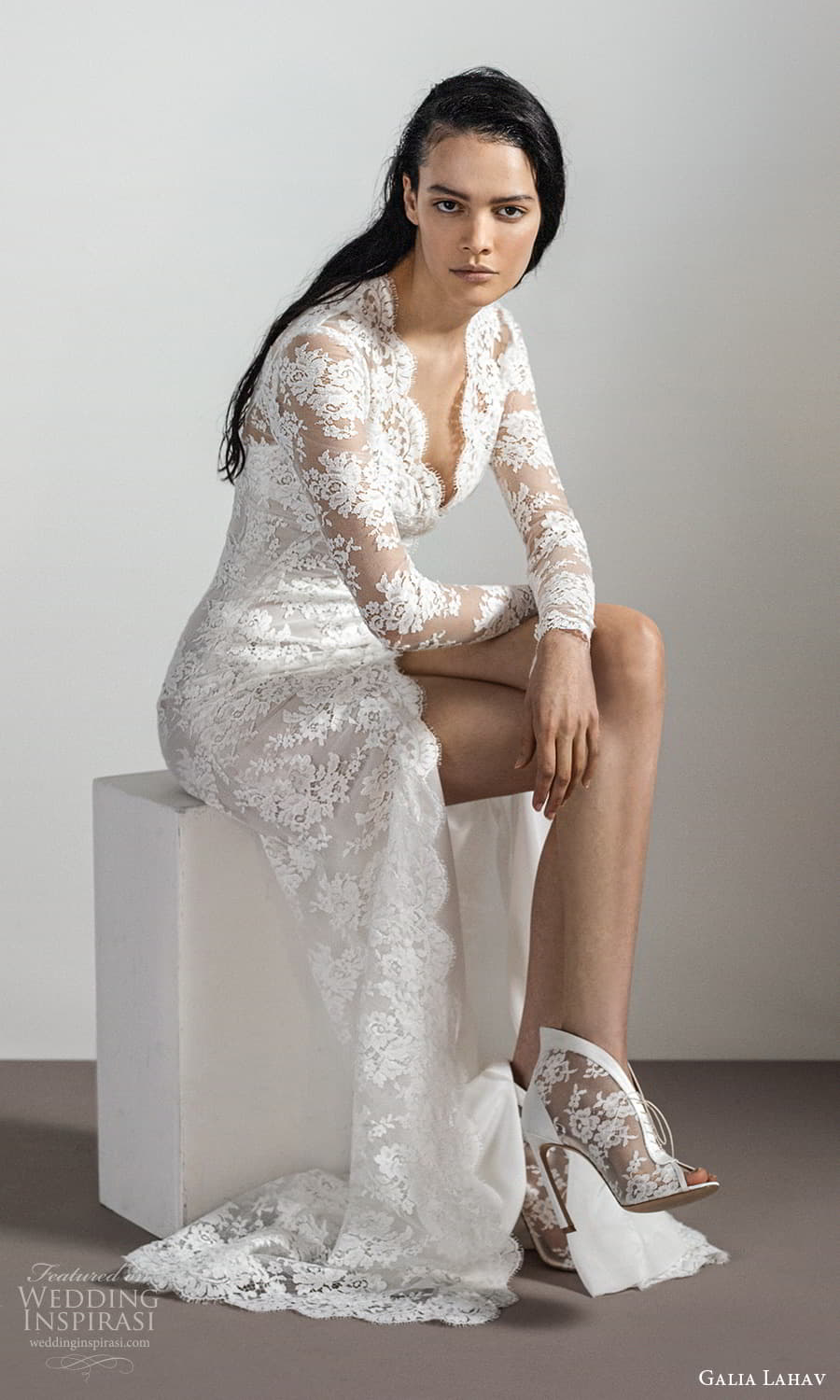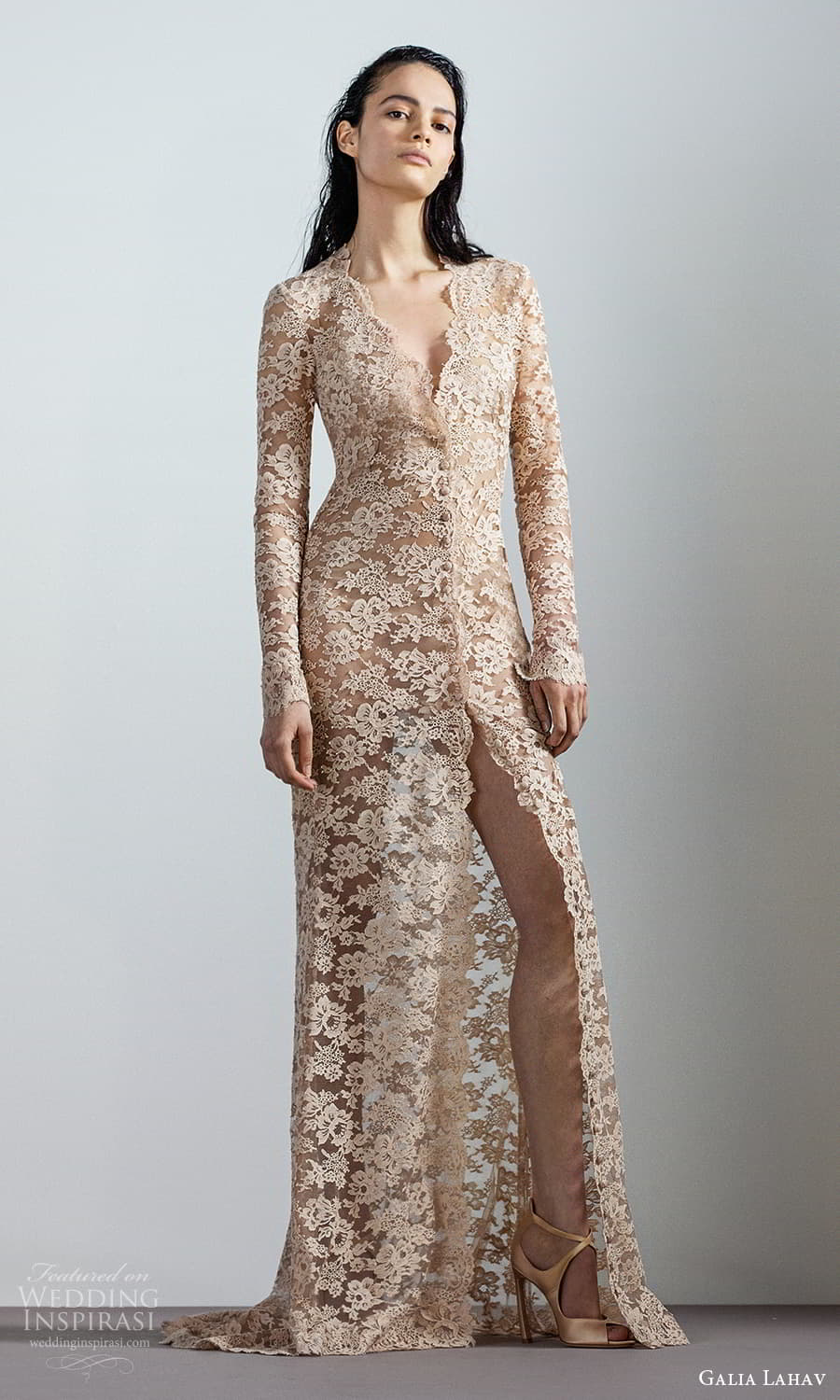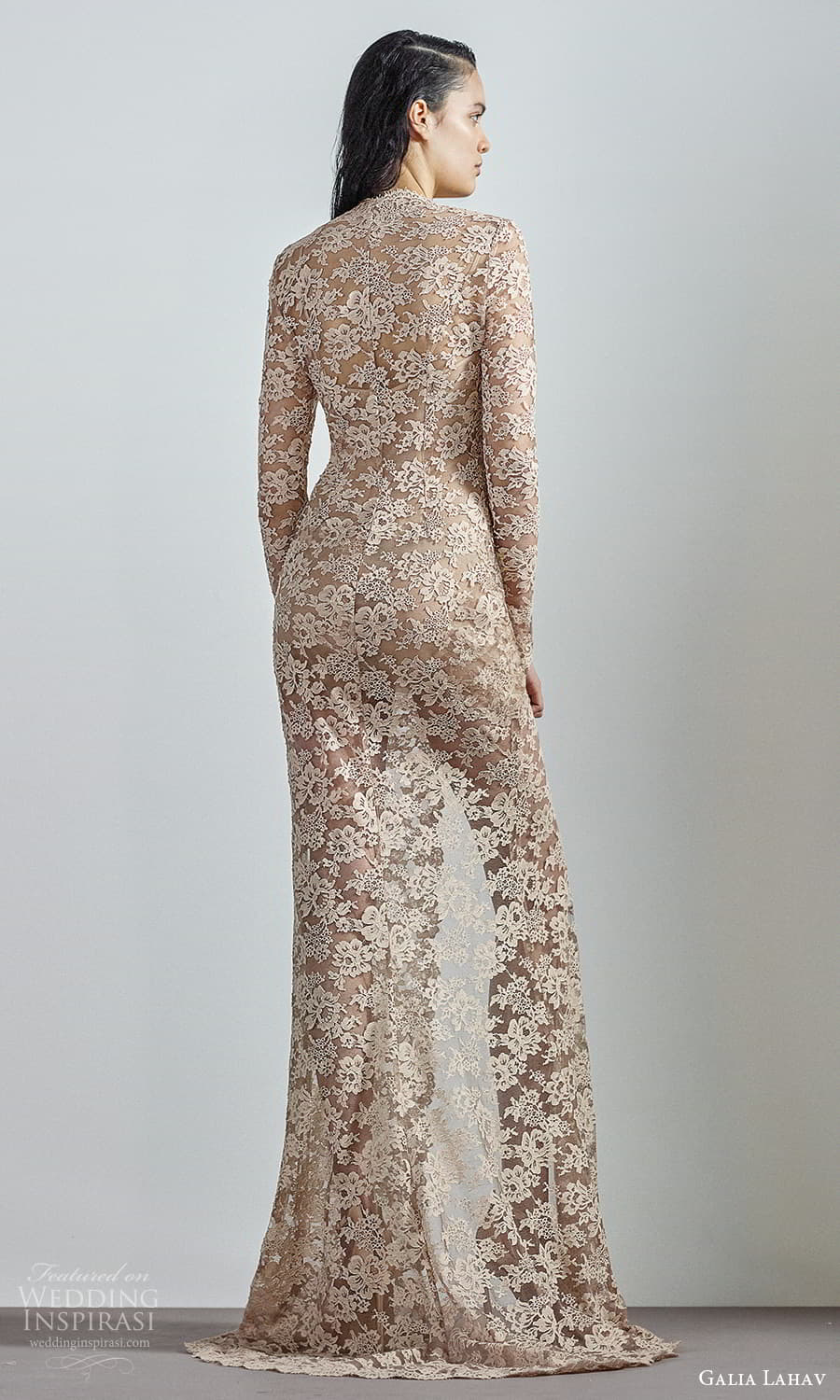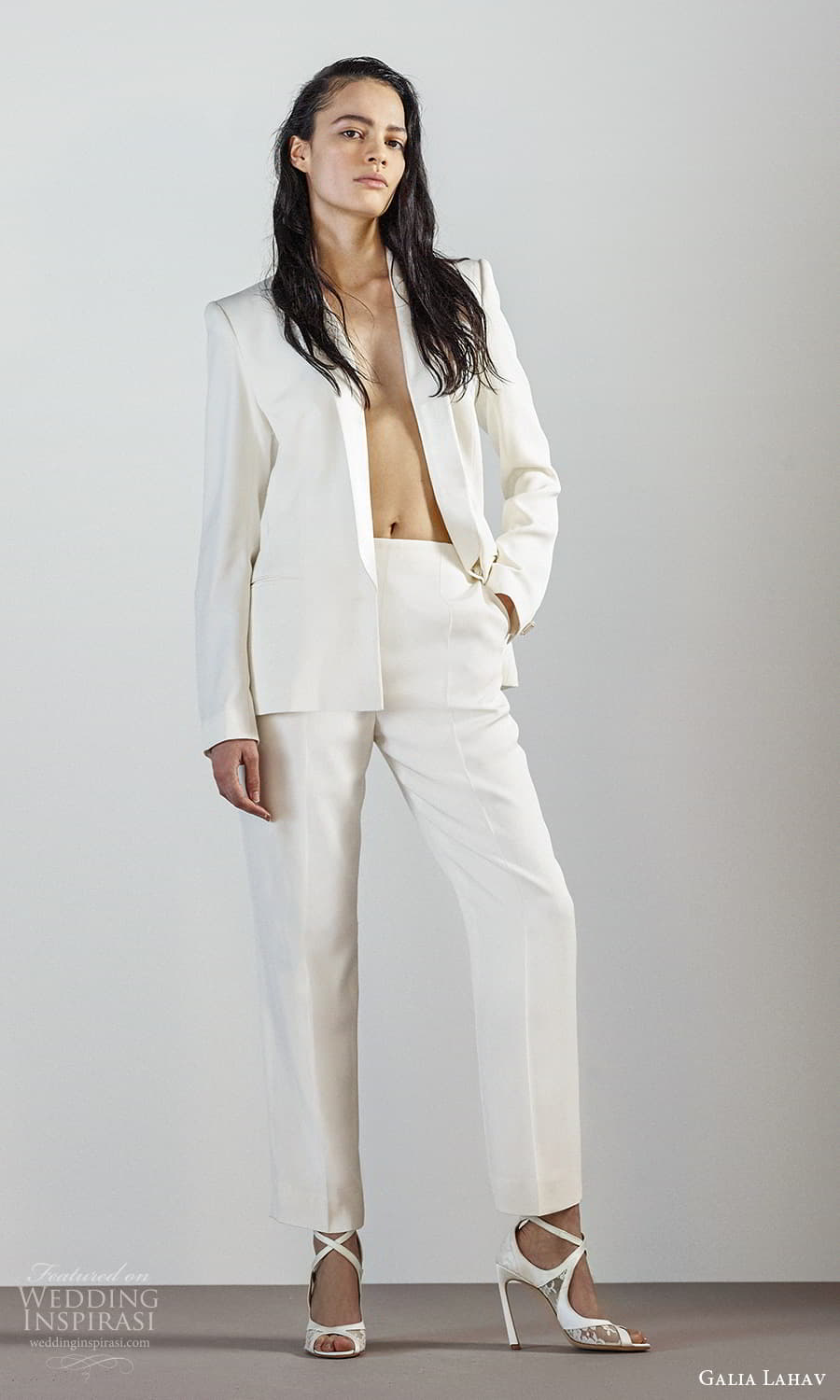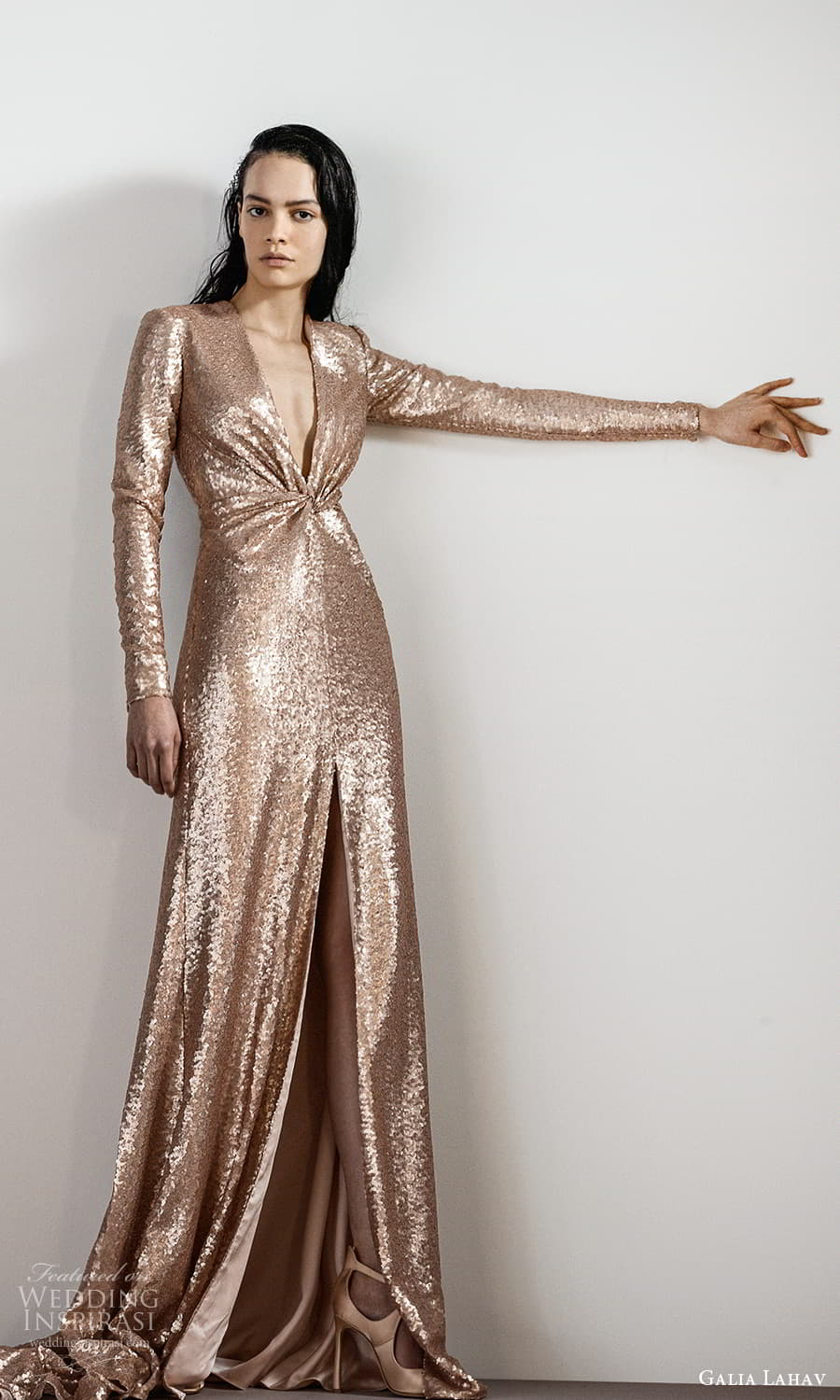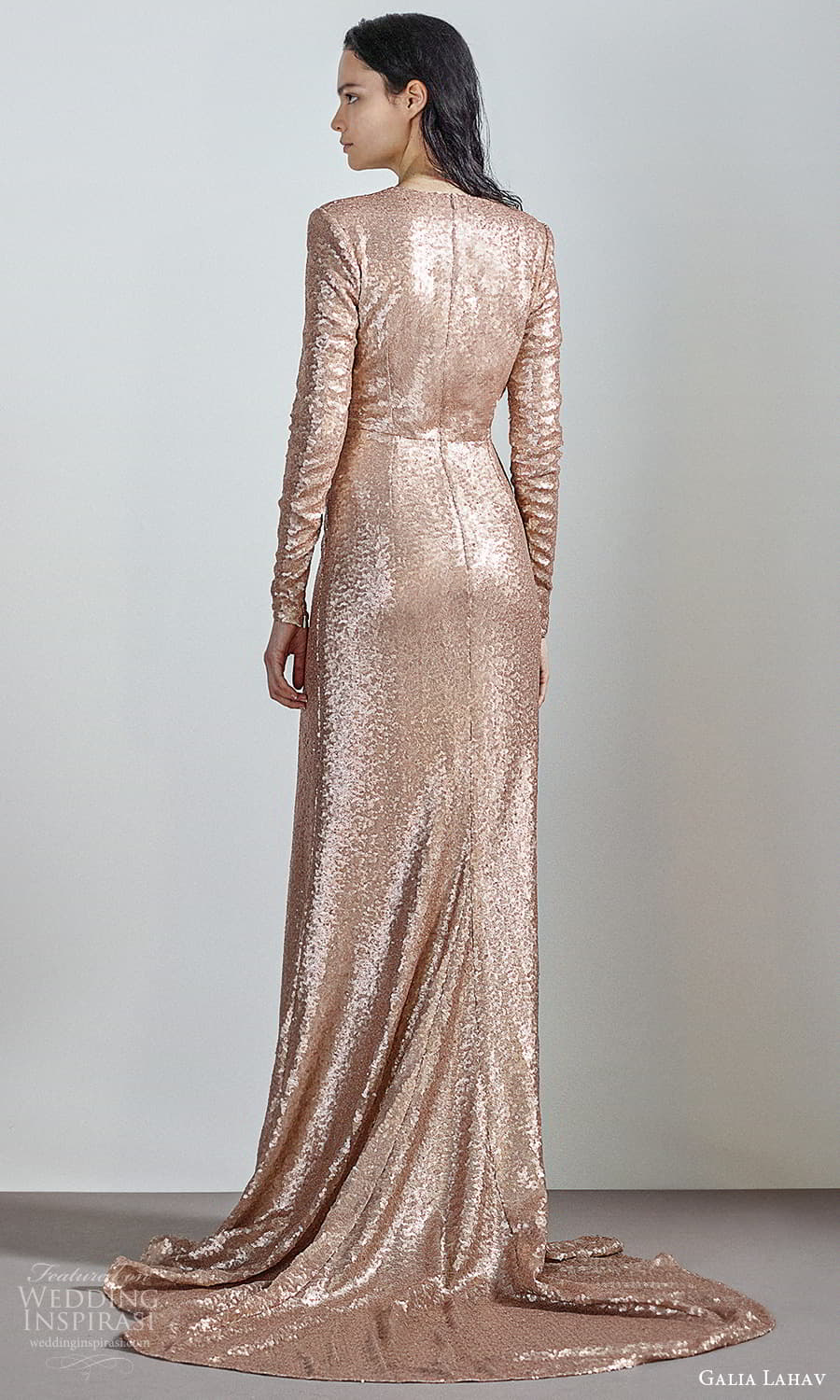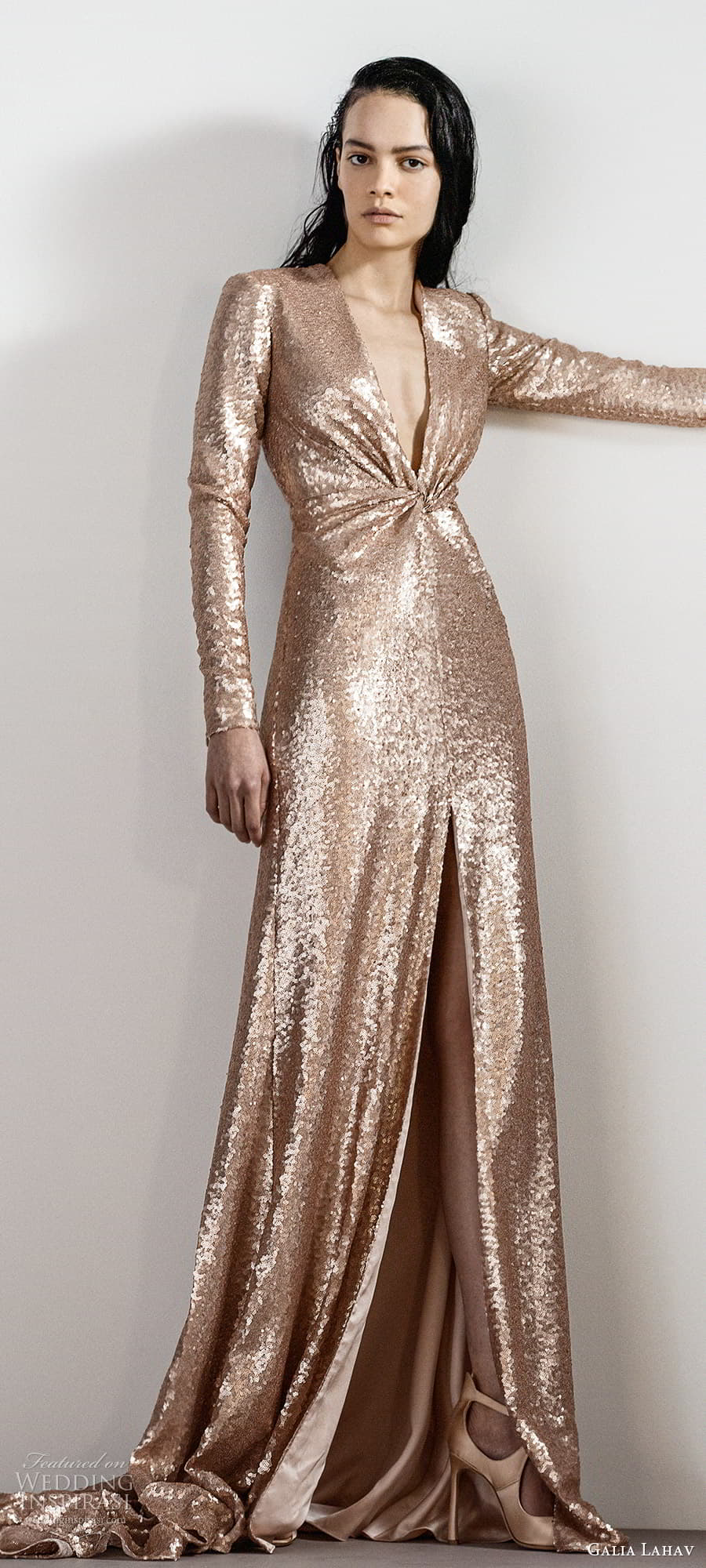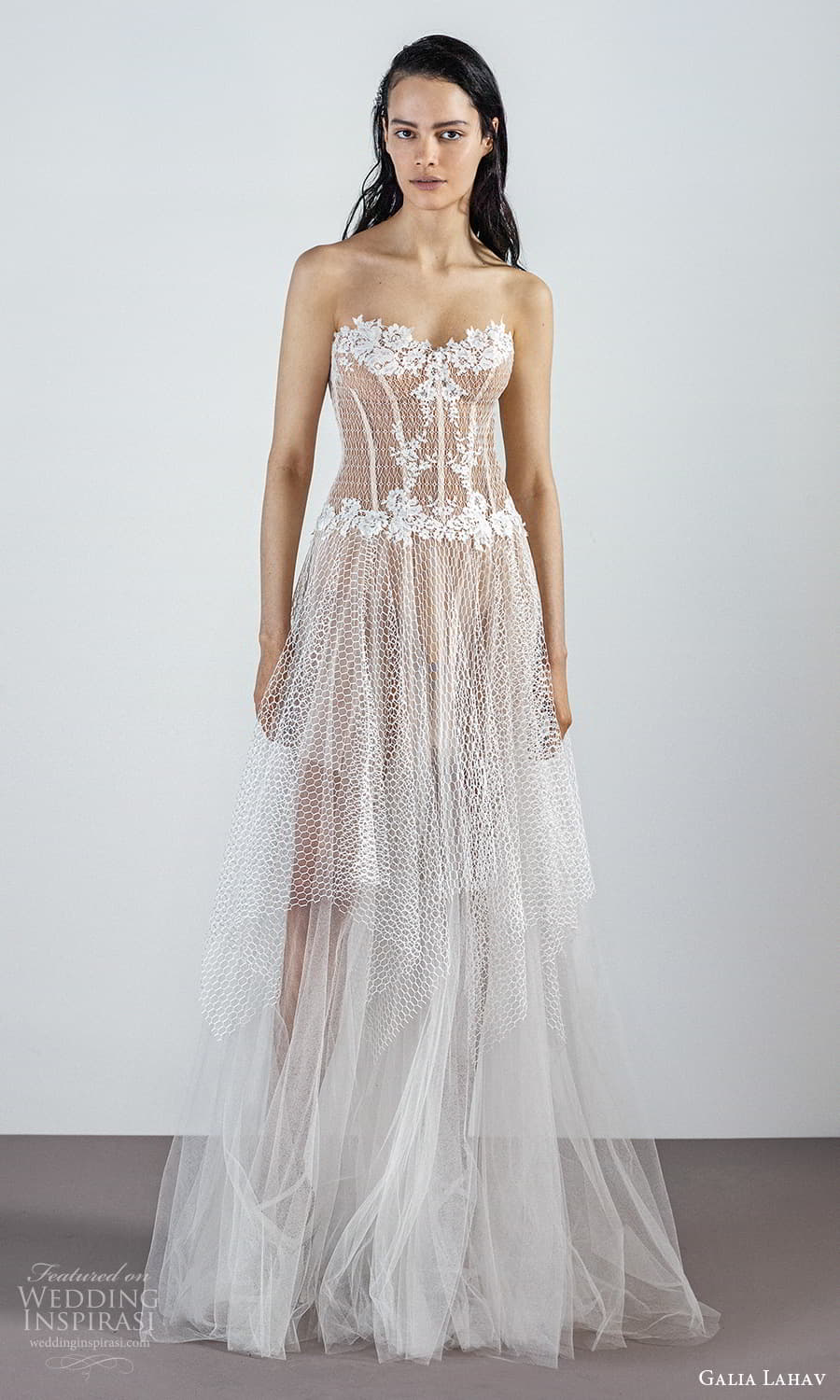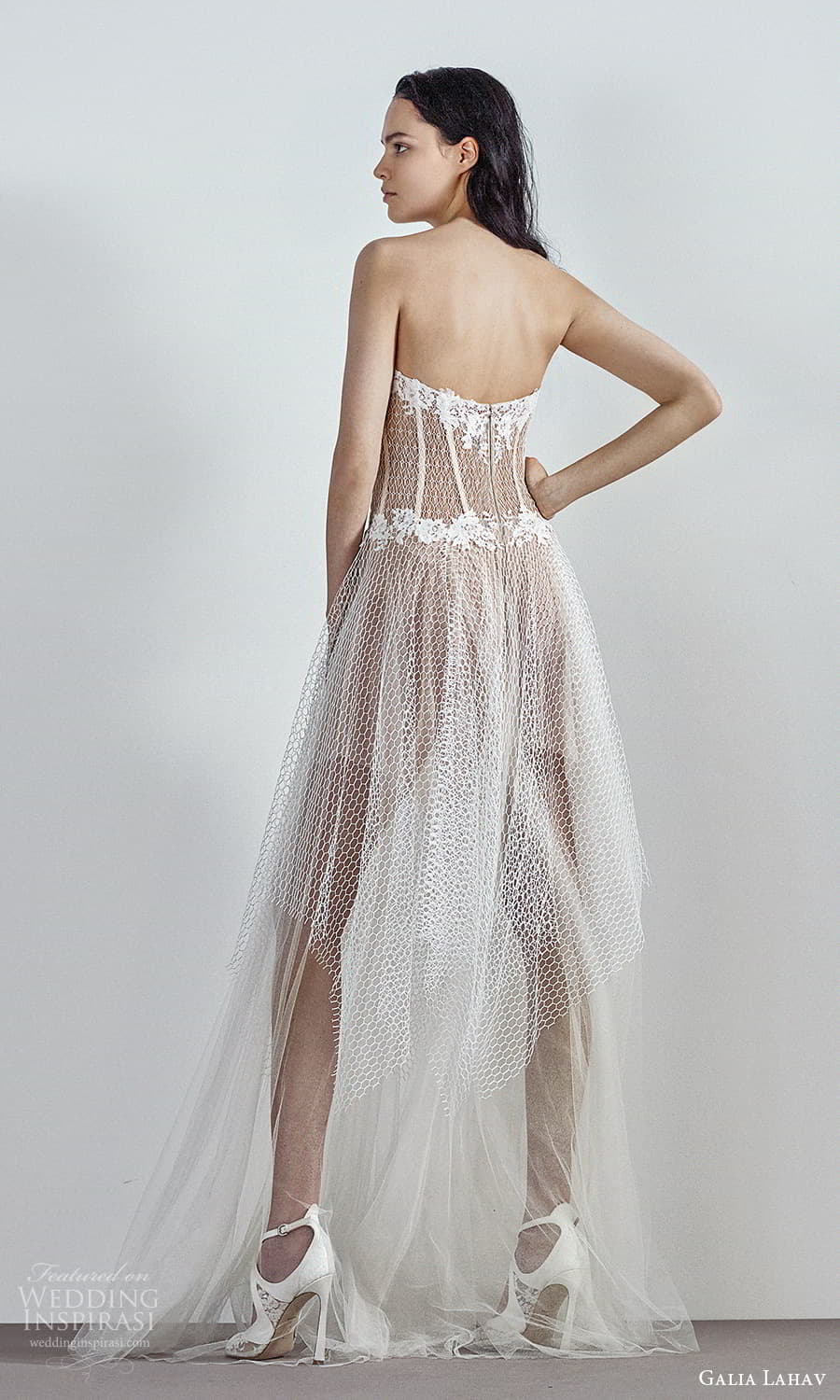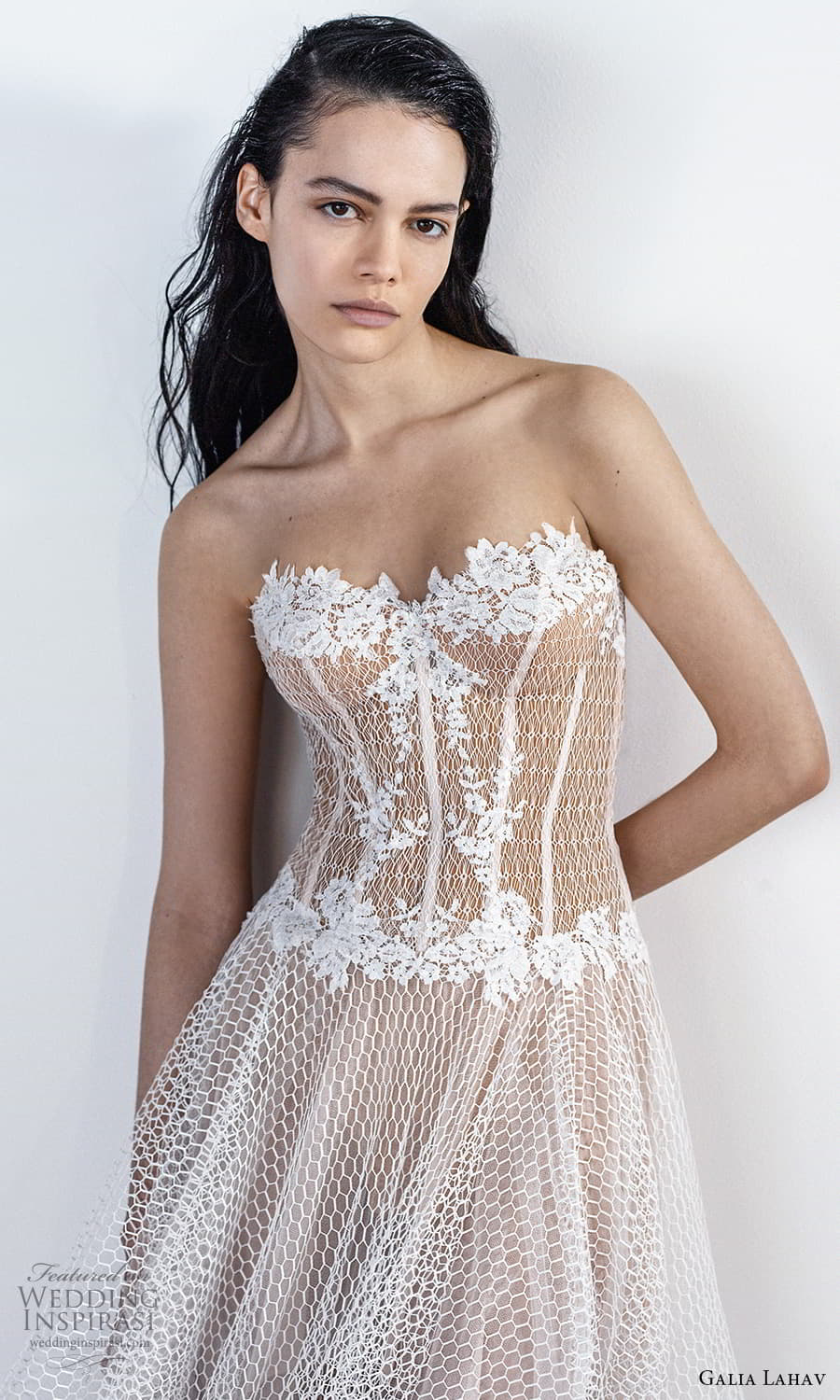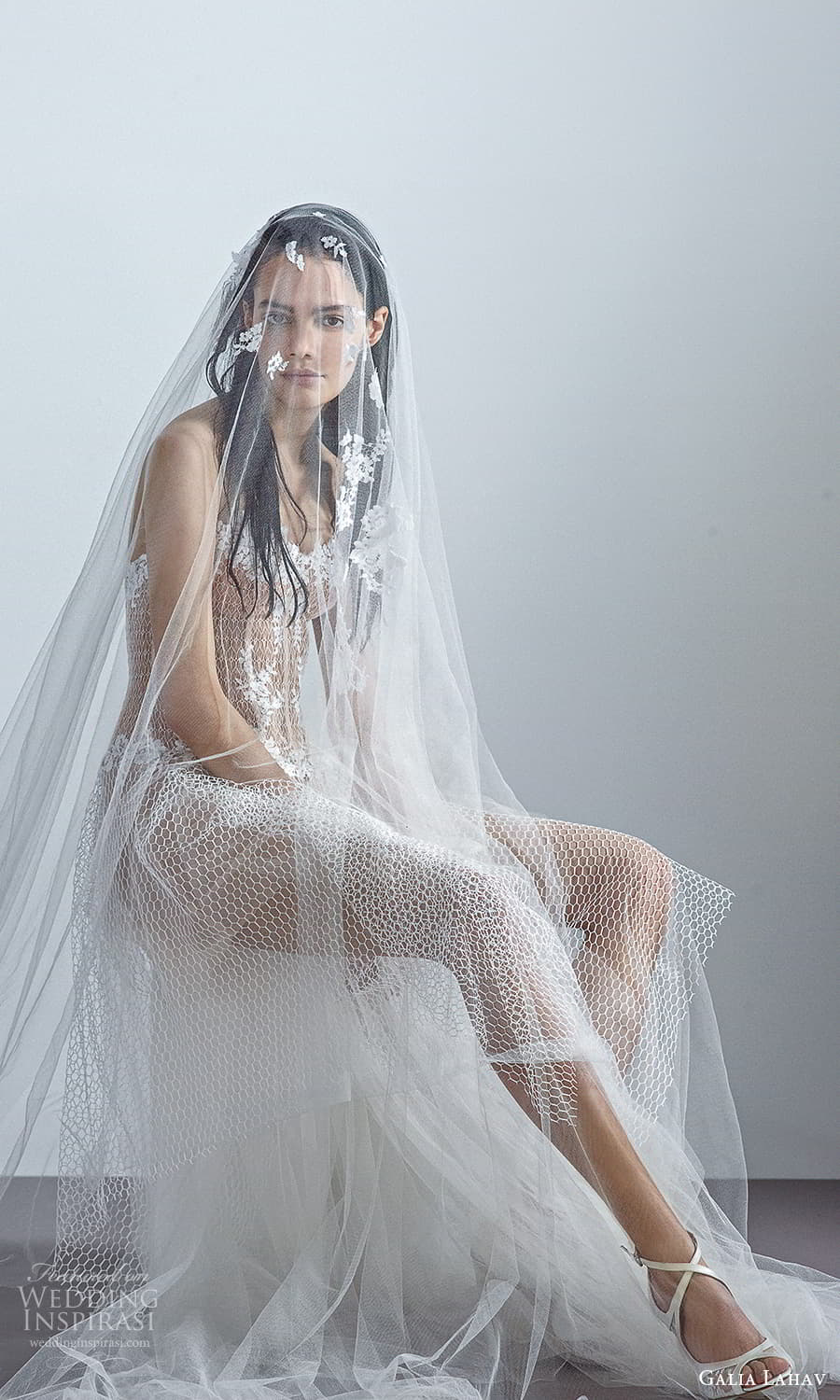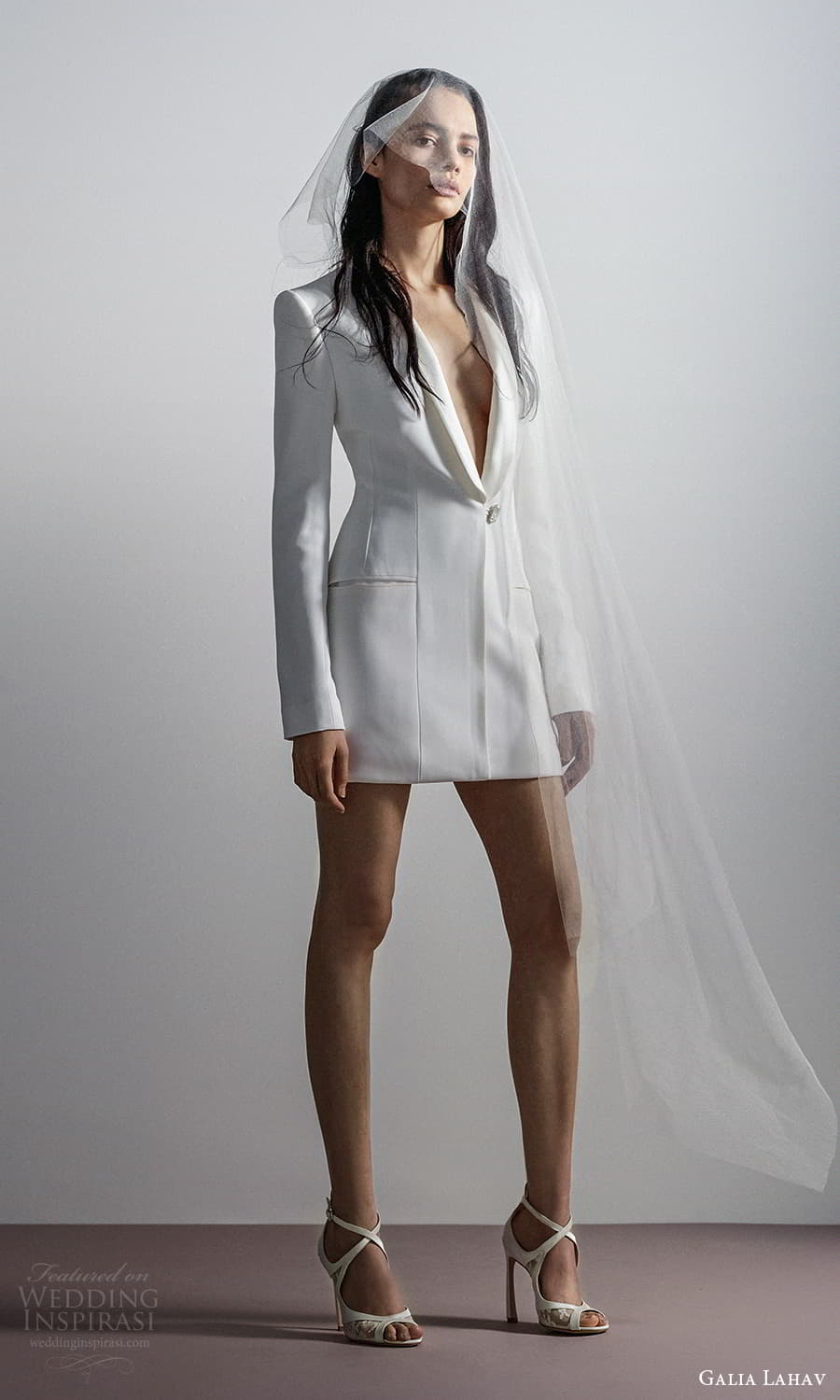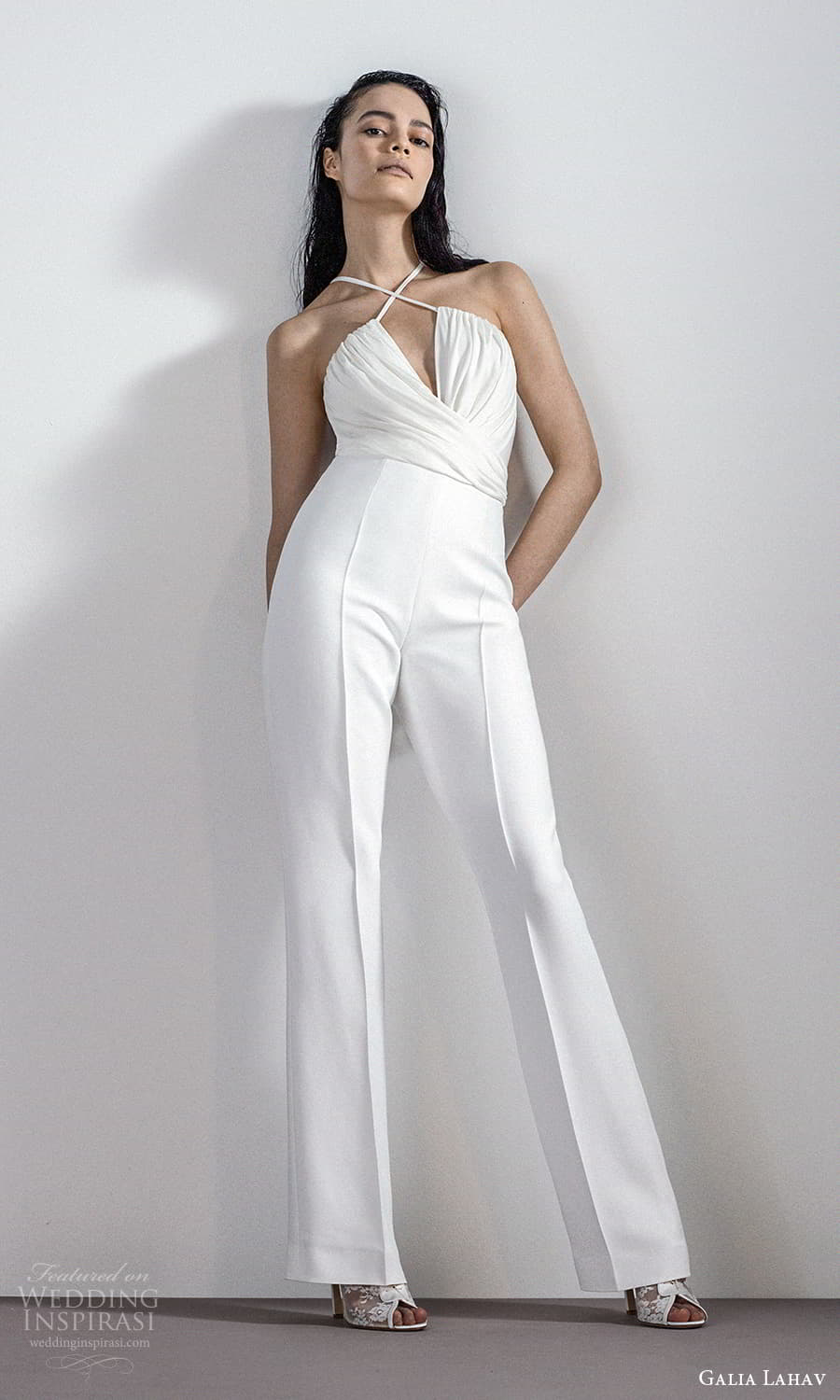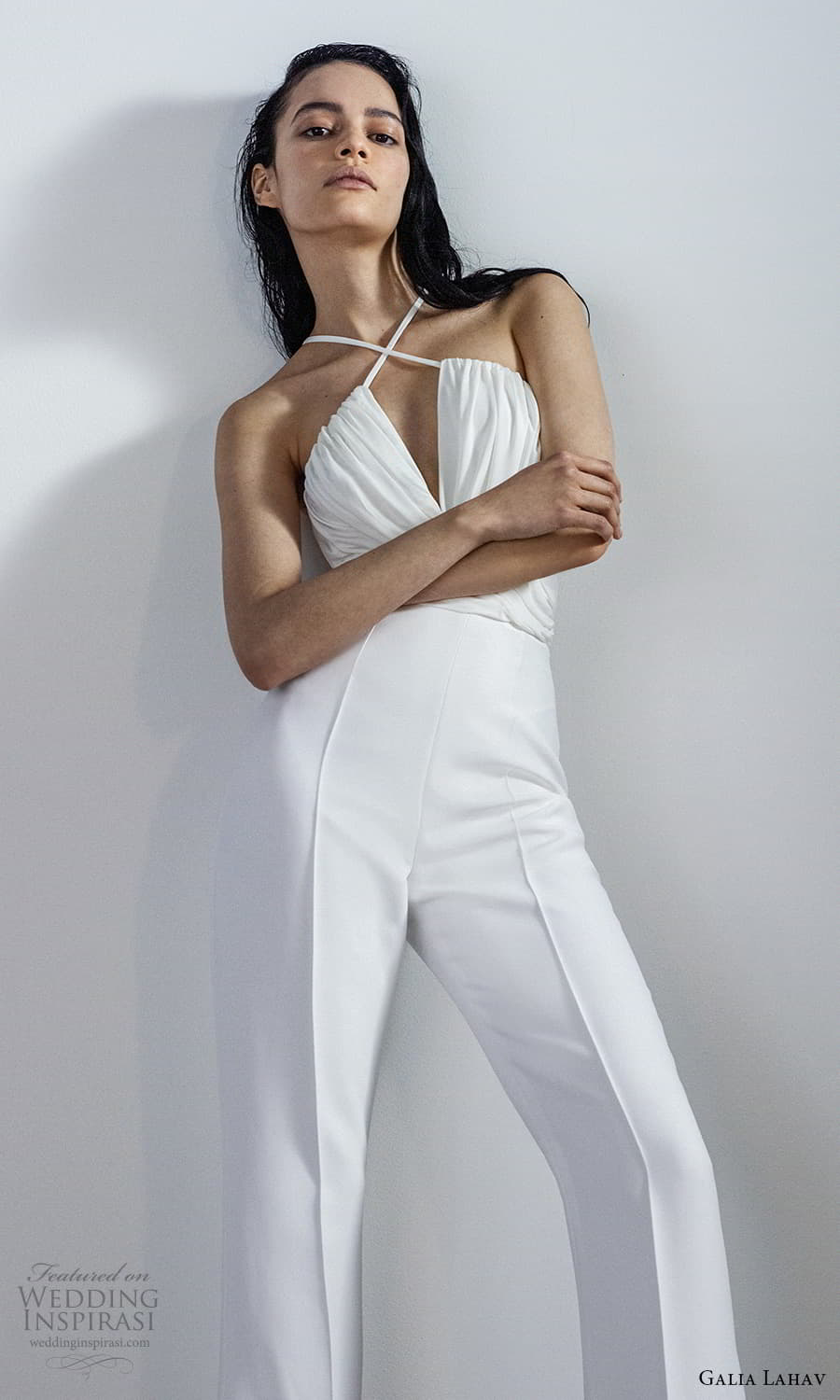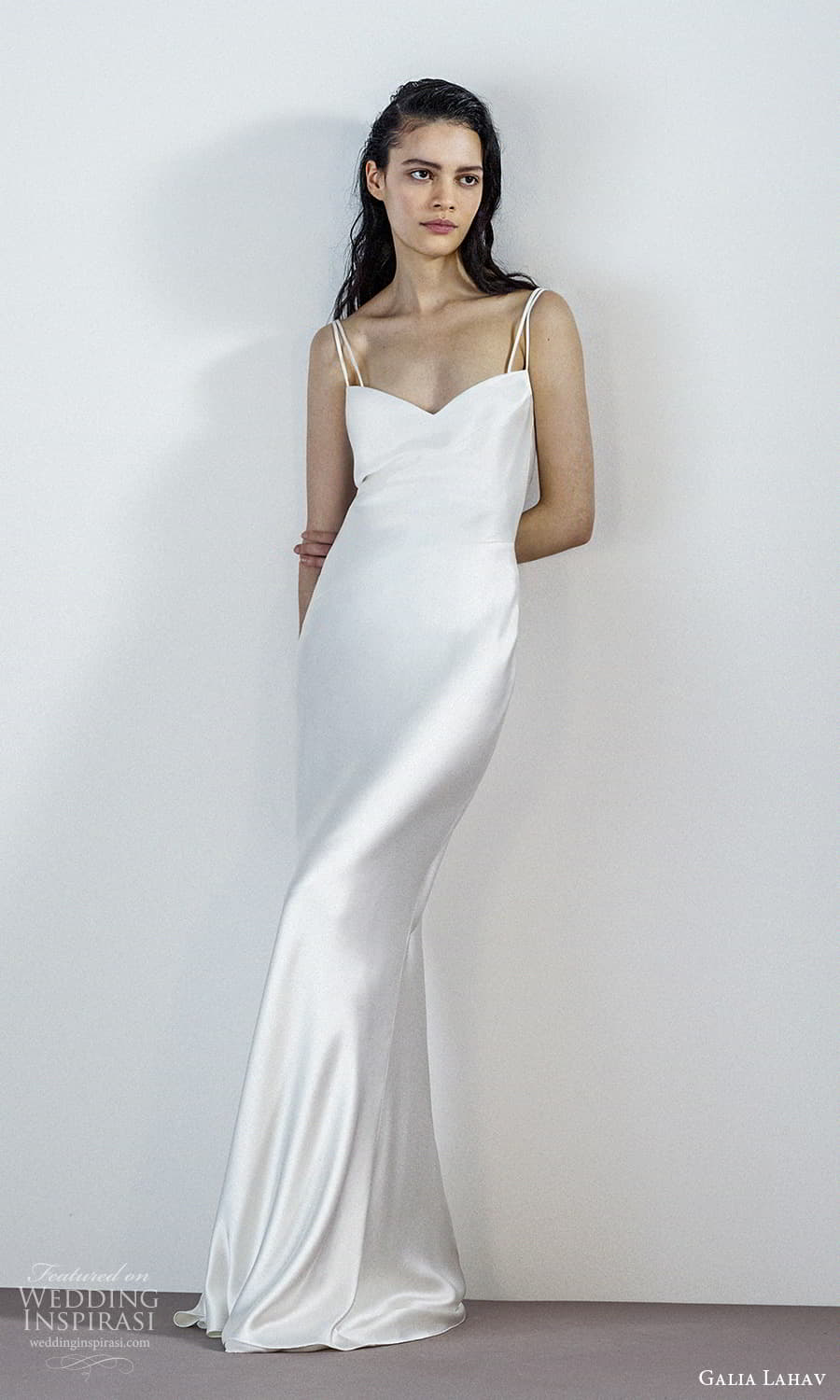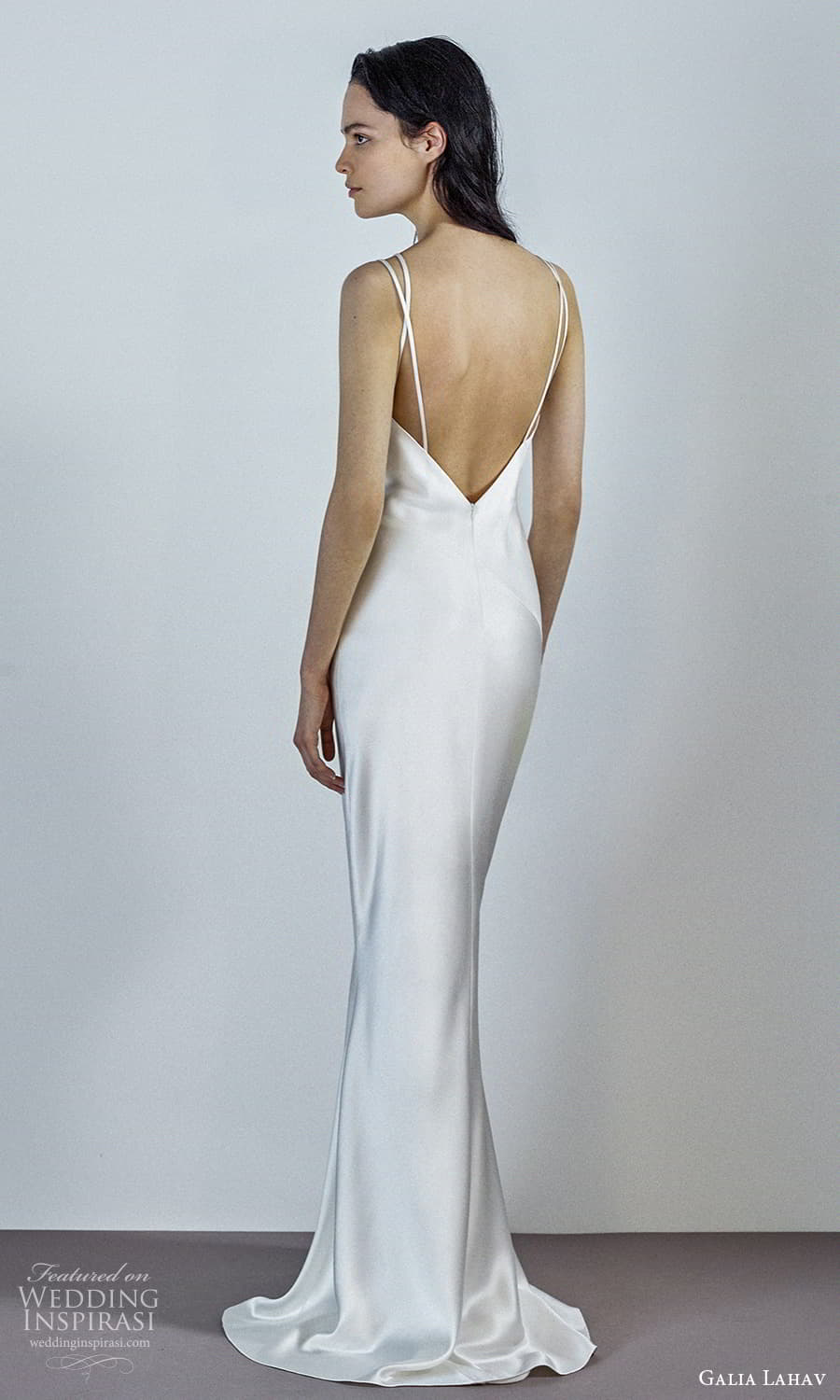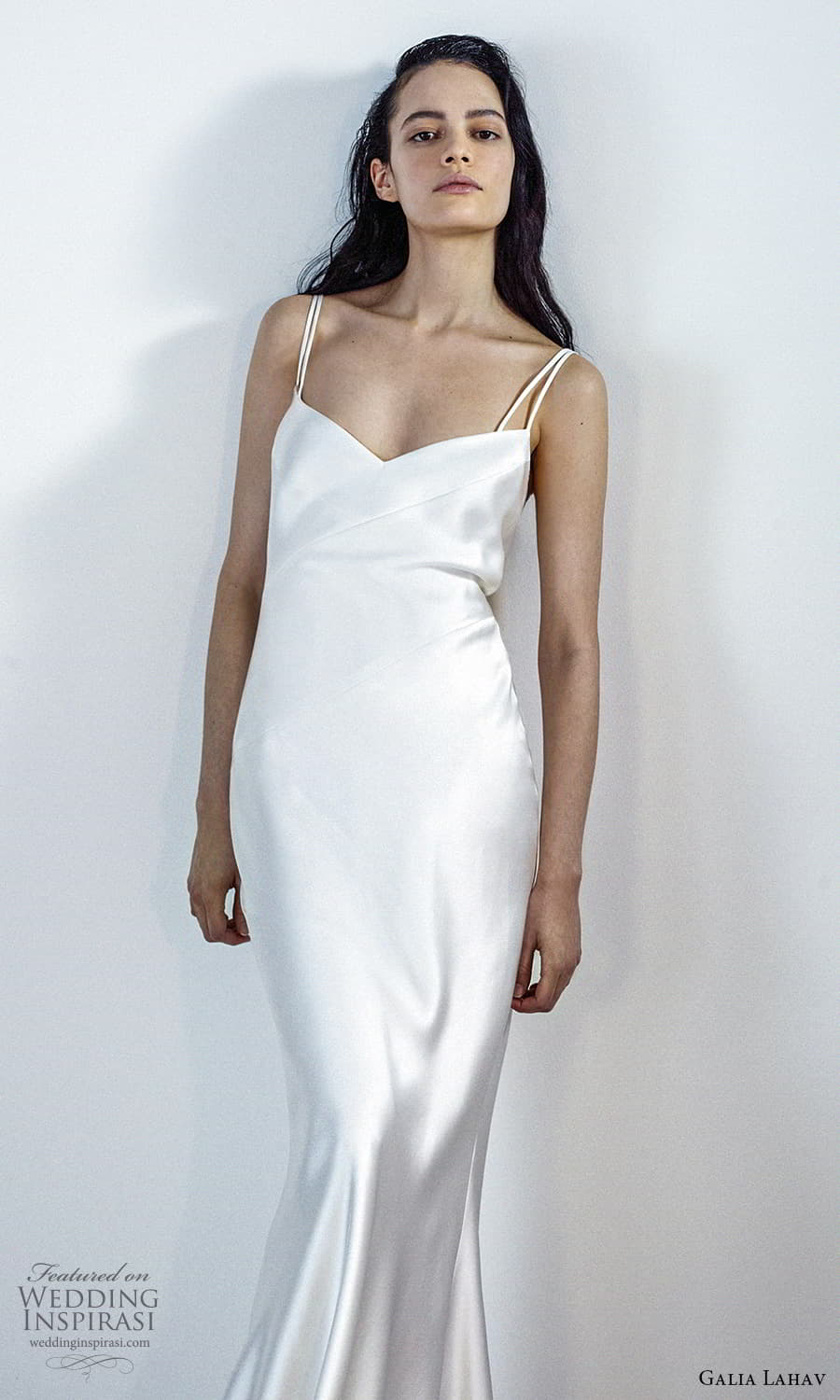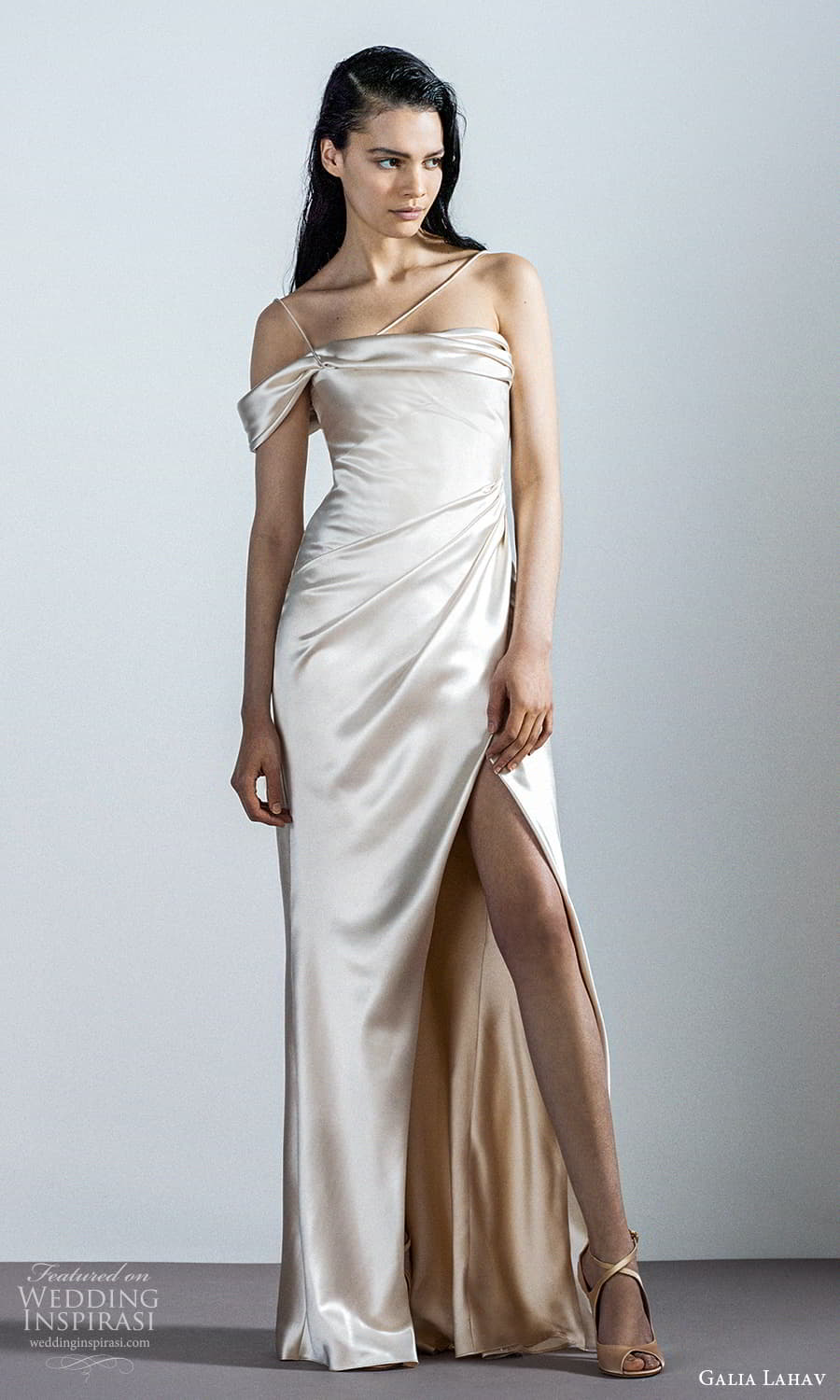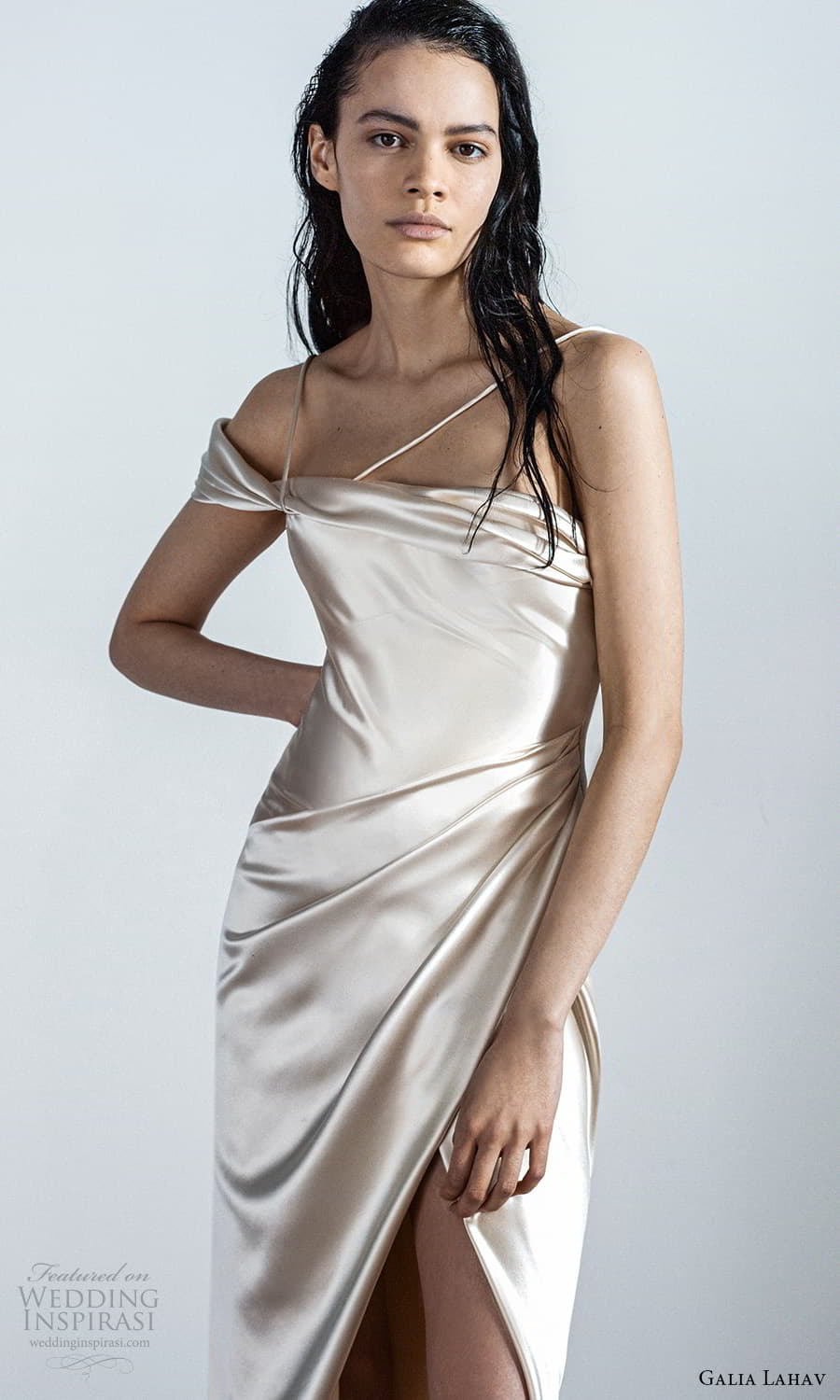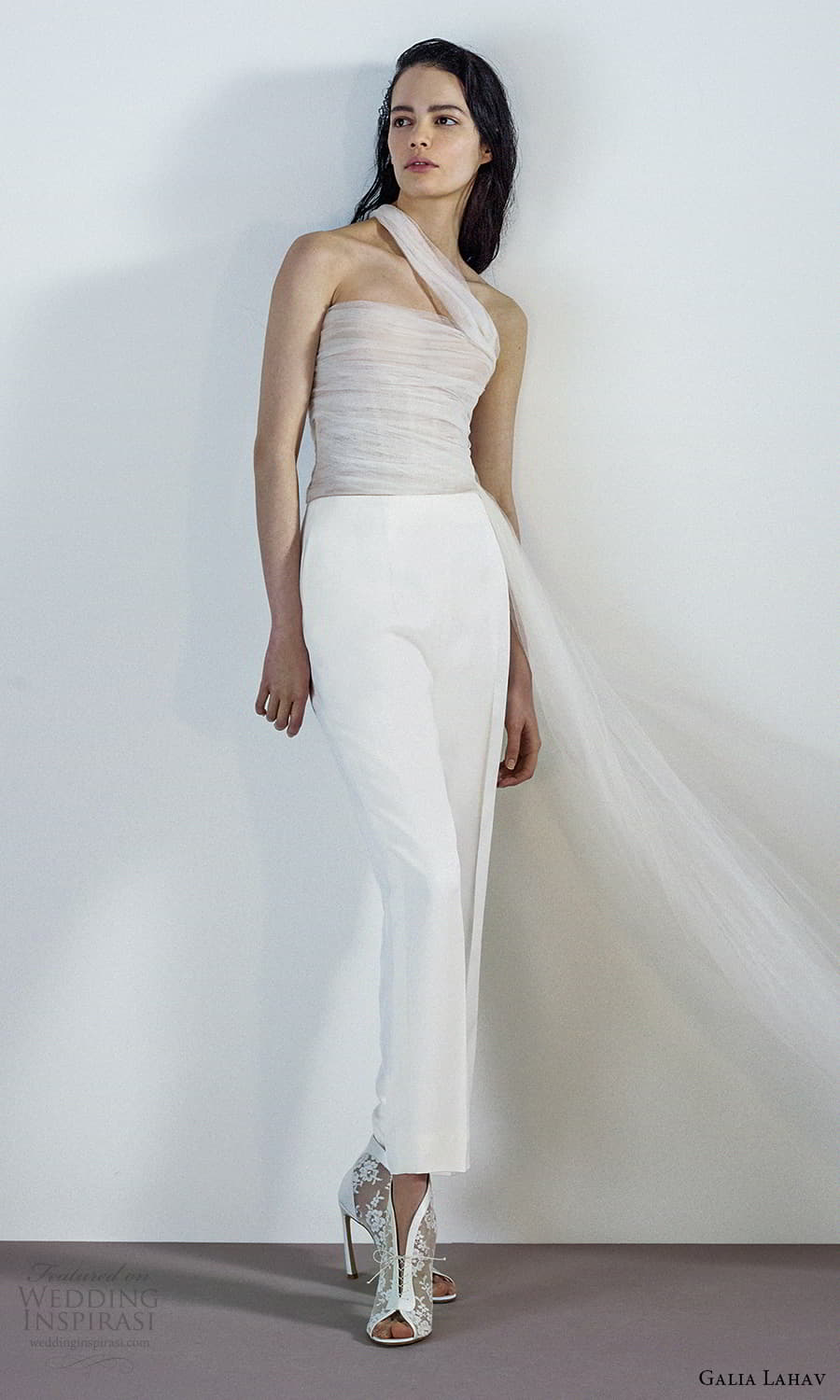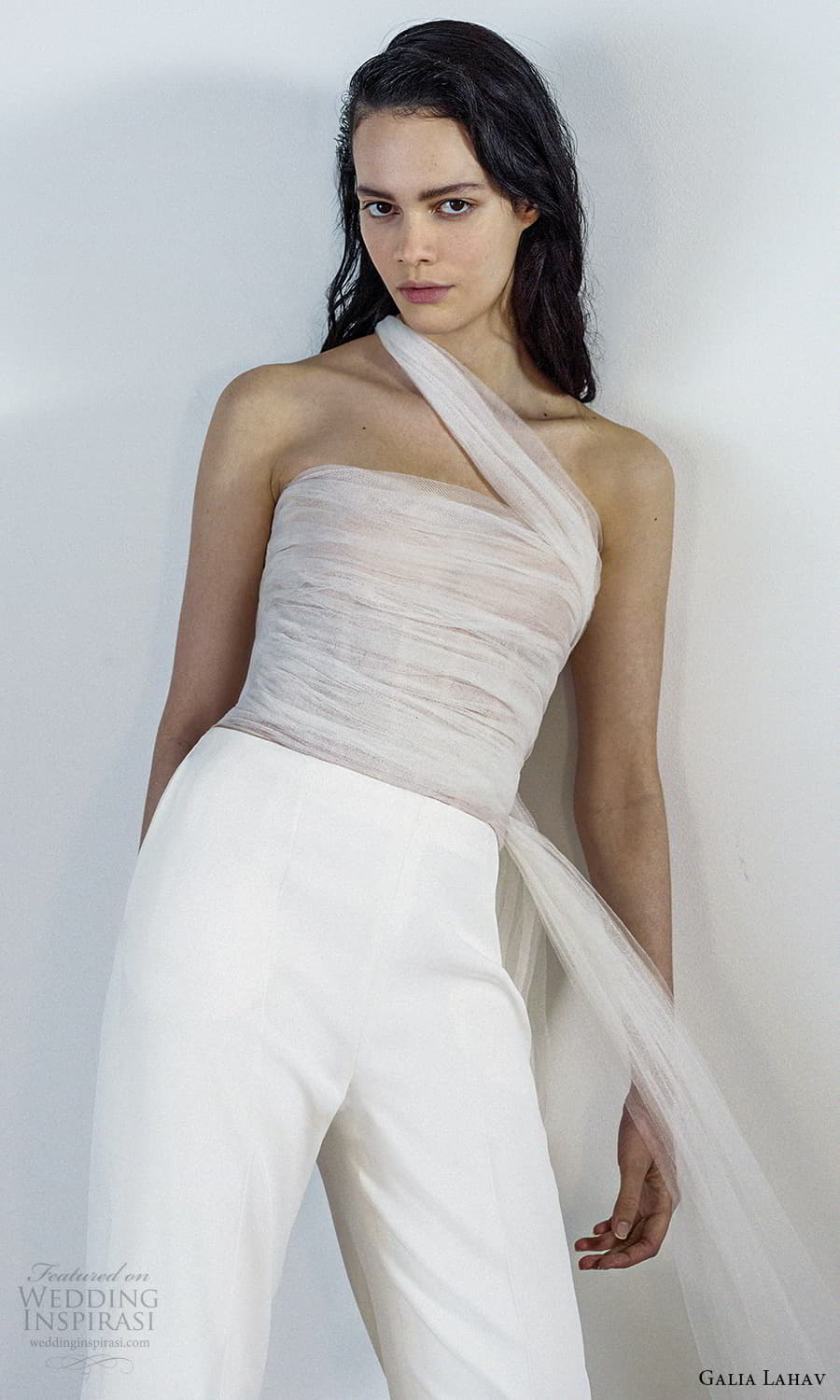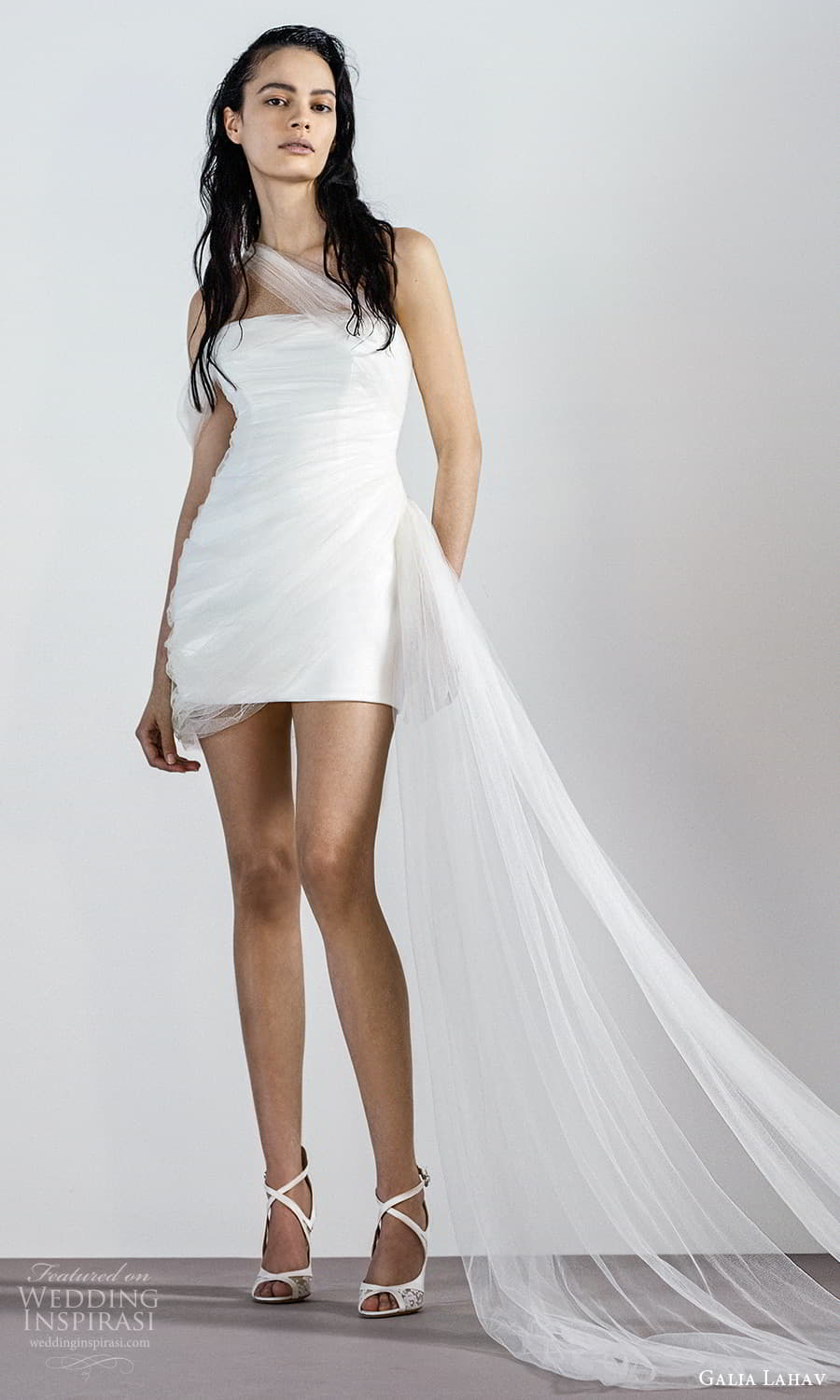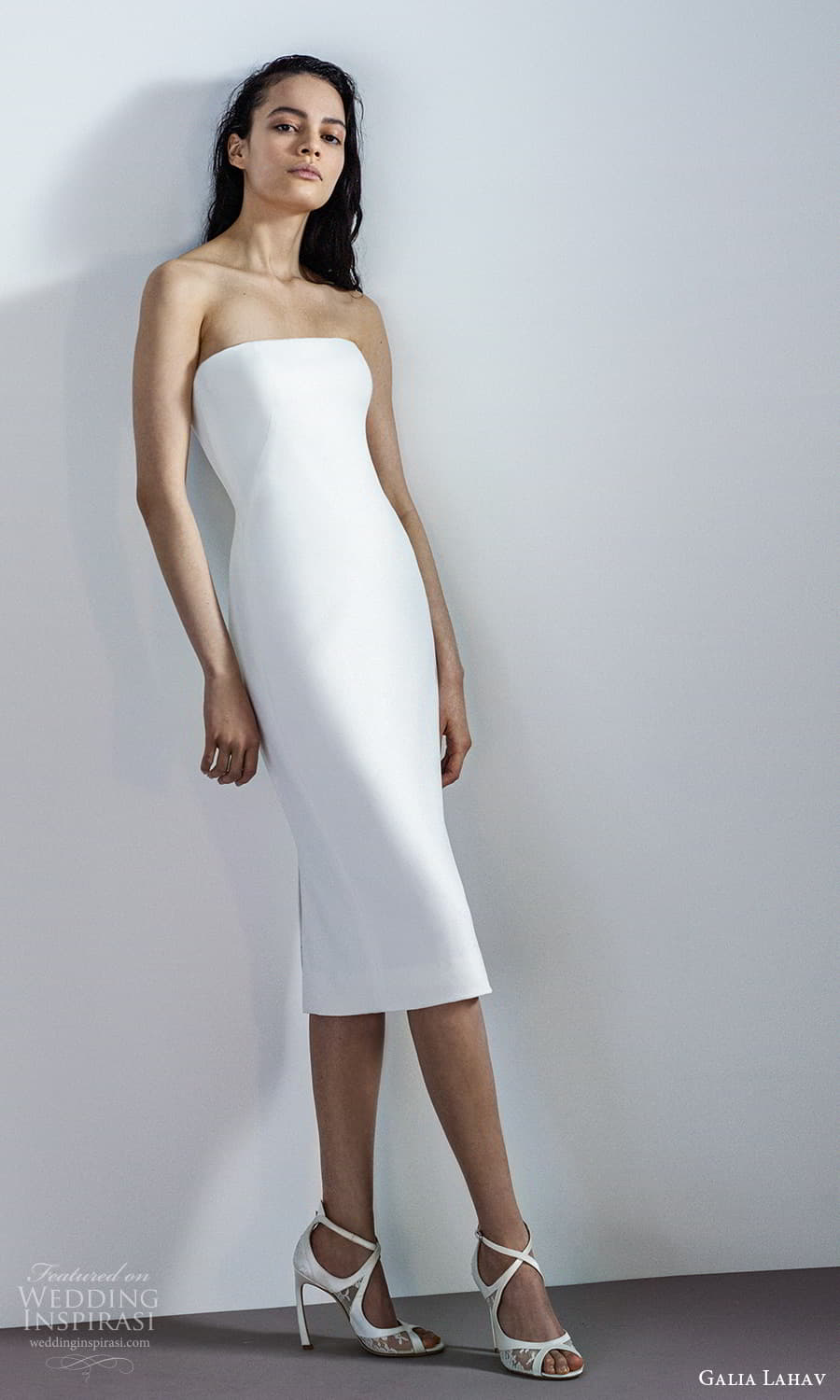 Photos courtesy of Galia Lahav. For details, visit Galia Lahav.