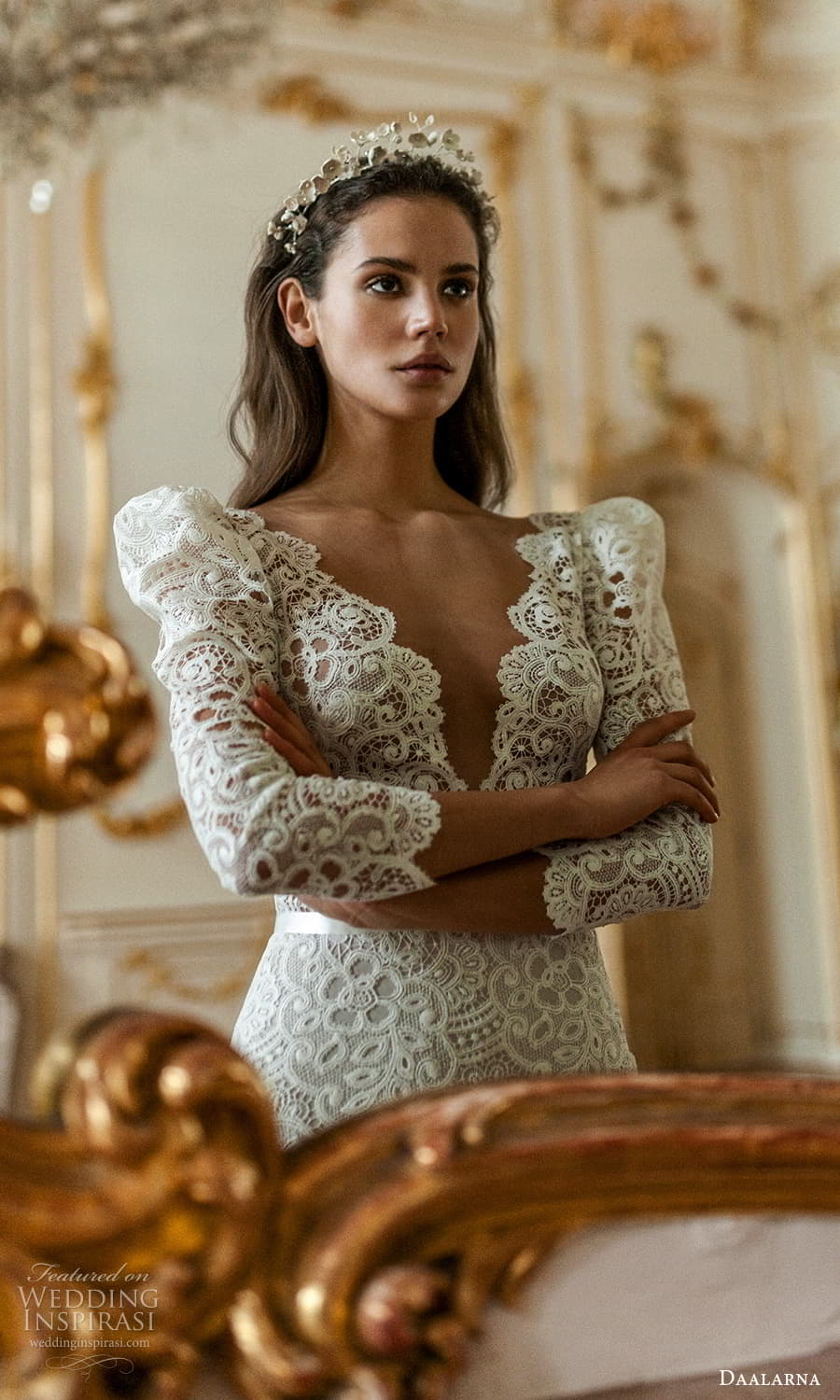 A lot of us are feeling nostalgic about pre-pandemic times, and counting the days where celebrations and festivities are no longer marked by anxiety. For designer Anita Benes, these days of longing and daydream have birthed Daalarna's exquisite Spring 2022 "Mirror" collection filled with beautiful elements inspired by one of her childhood haunts, the Esterházy Palace in Fertőd, Hungary. The haute couture collection features intricate 3-D motifs inspired by the palace's décor, and is geared towards romantic-minded, modern brides who are not afraid of bolder details.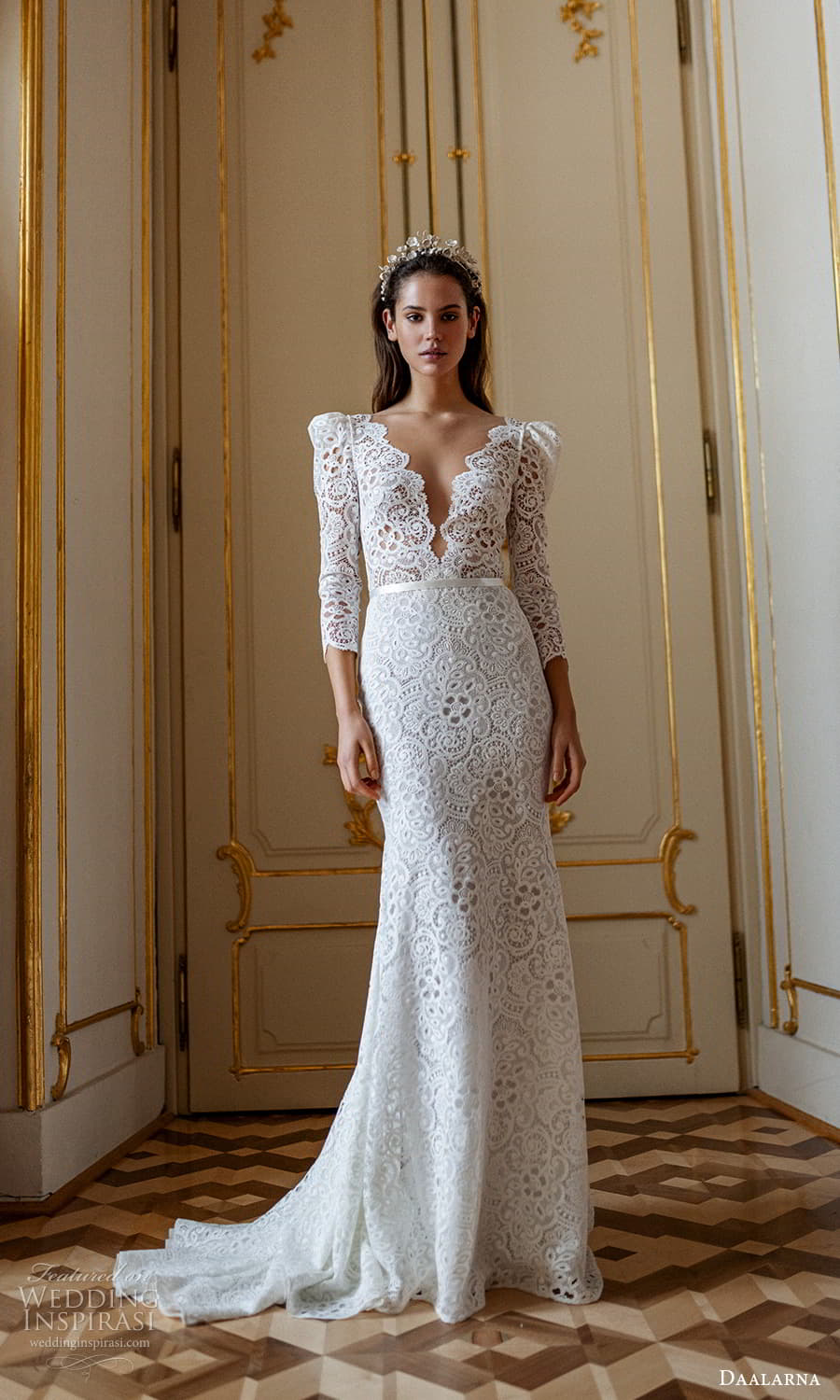 "As a little girl, I often visited the palace (which is dubbed the Hungarian Versailles) and the surrounding forests because my grandparents lived nearby. In springtime, I picked violets on the road there with my mother and grandmother, and we played hide and seek in the garden. I remember those moments like a fairy tale, and I wanted to evoke that atmosphere with my new collection."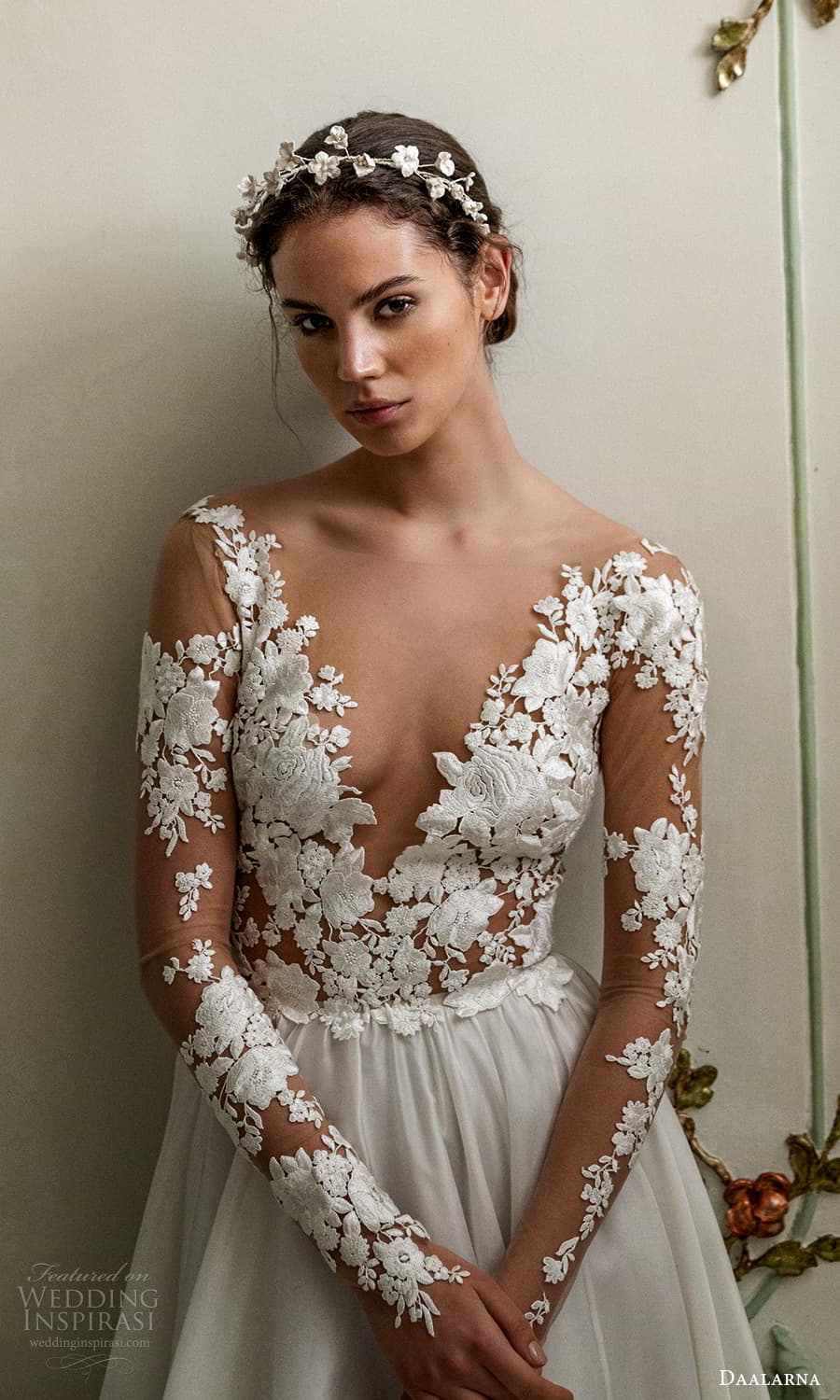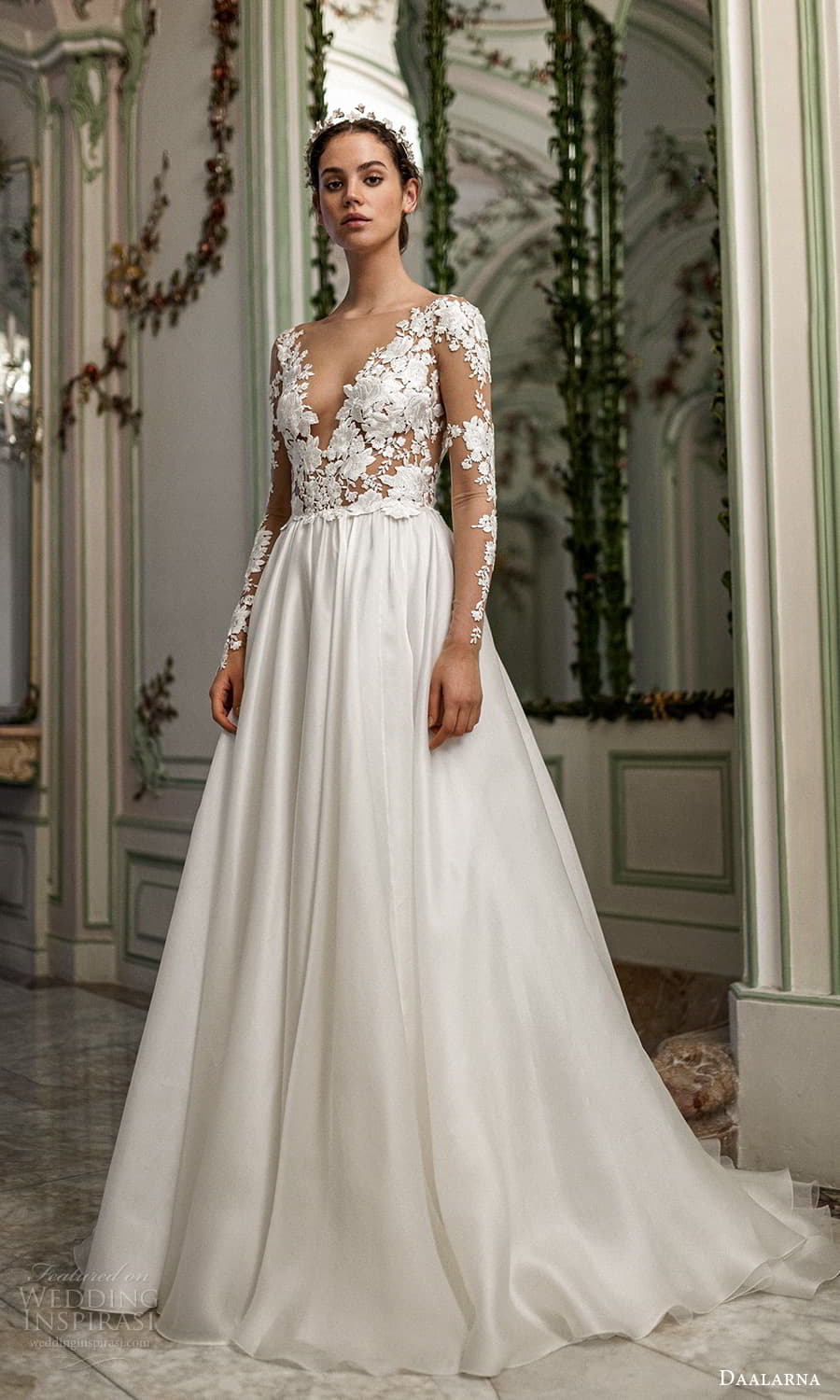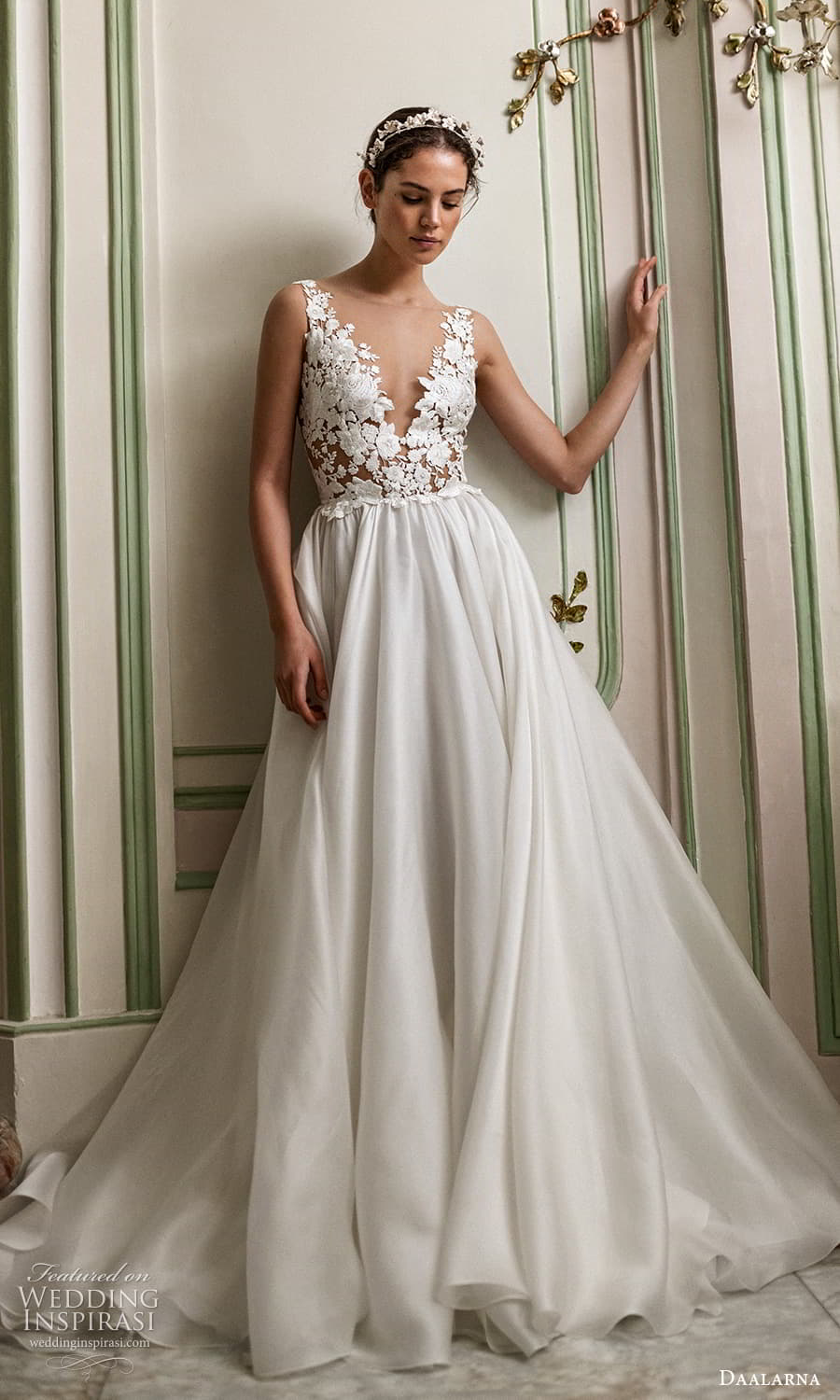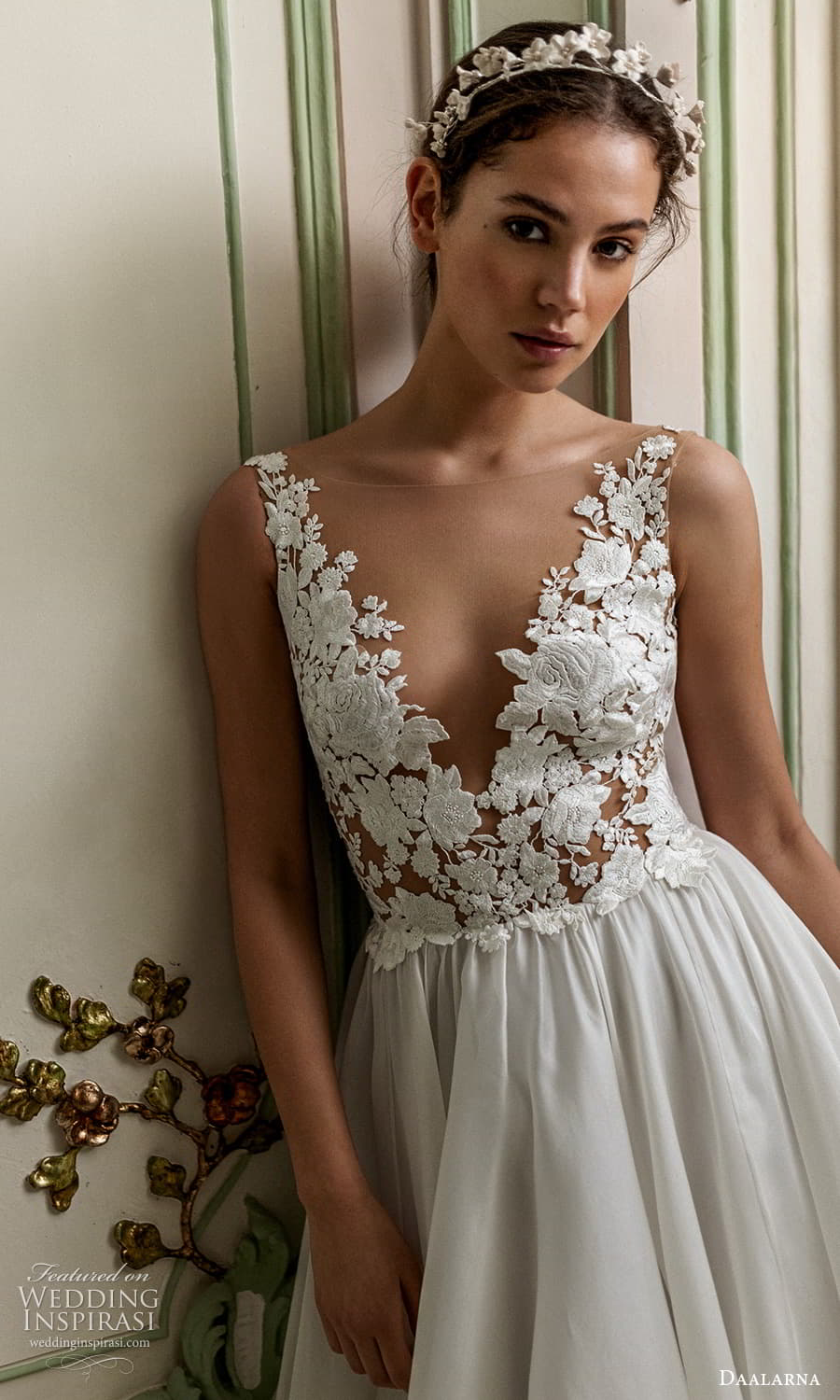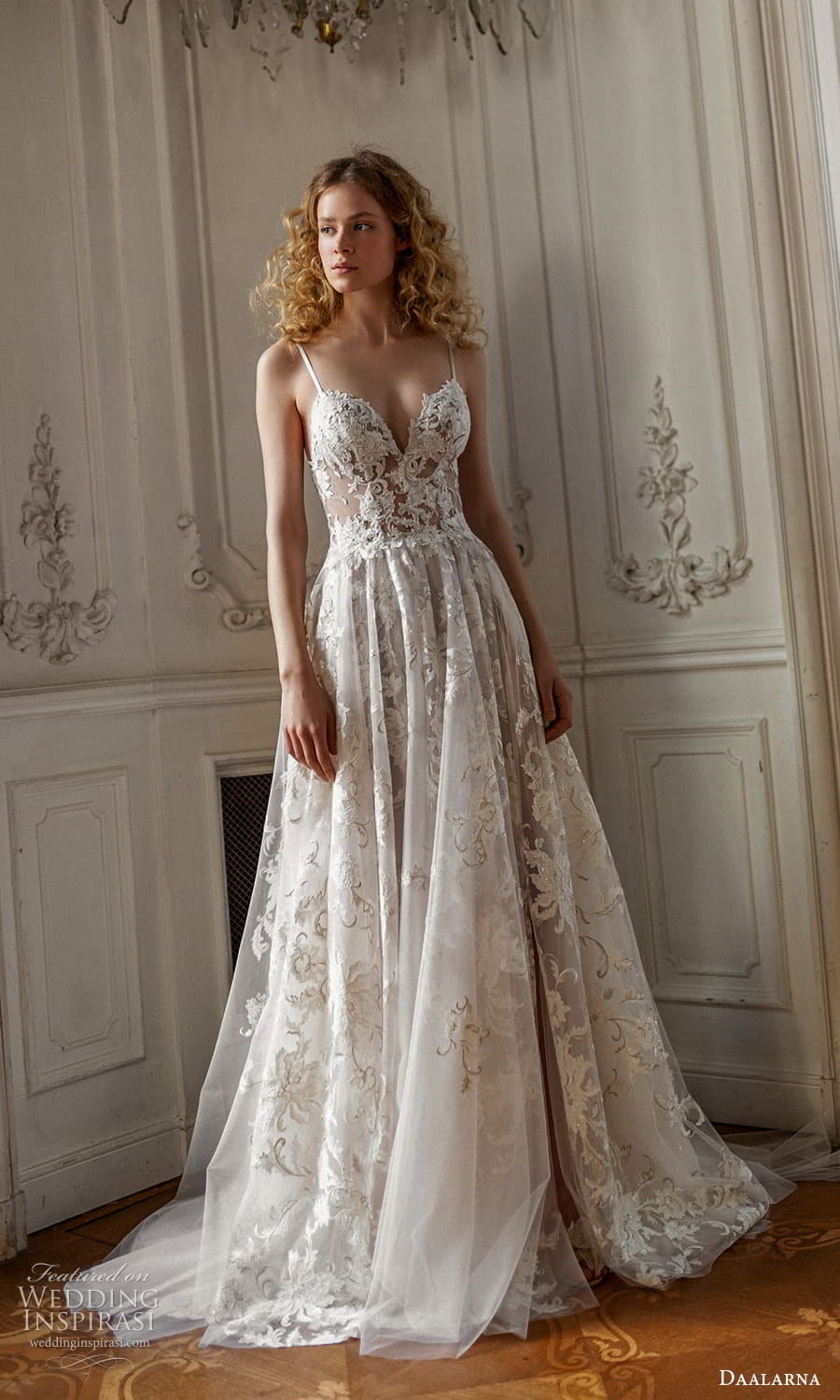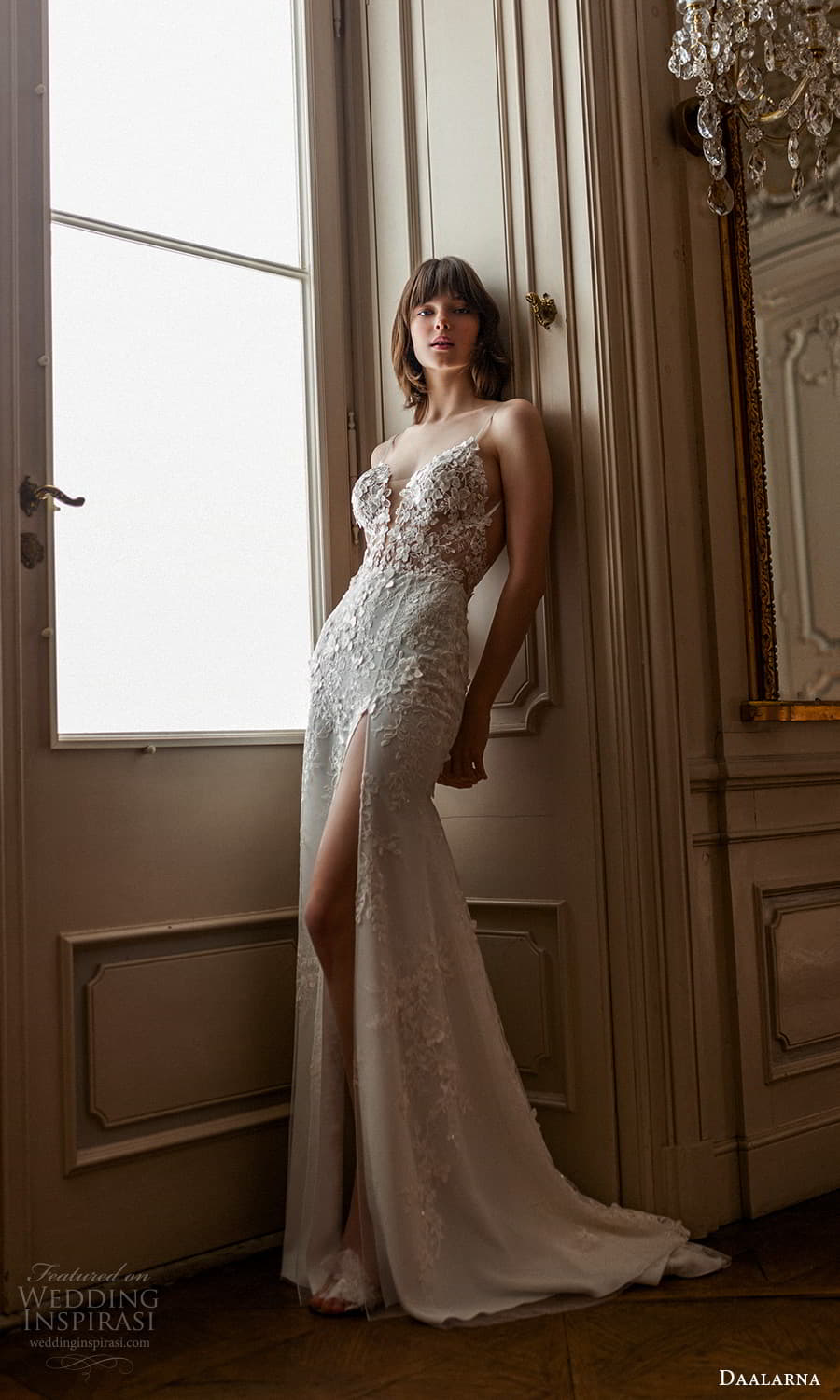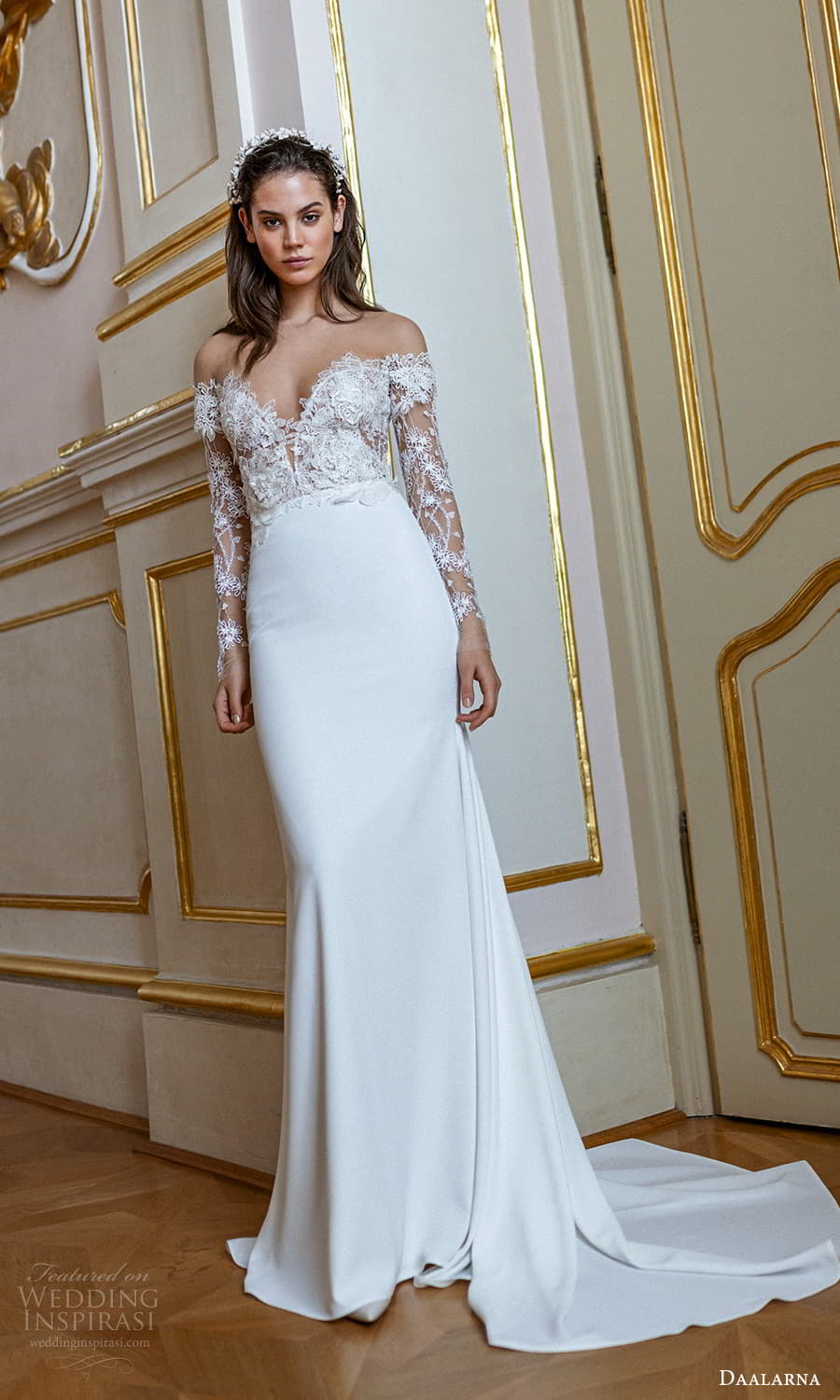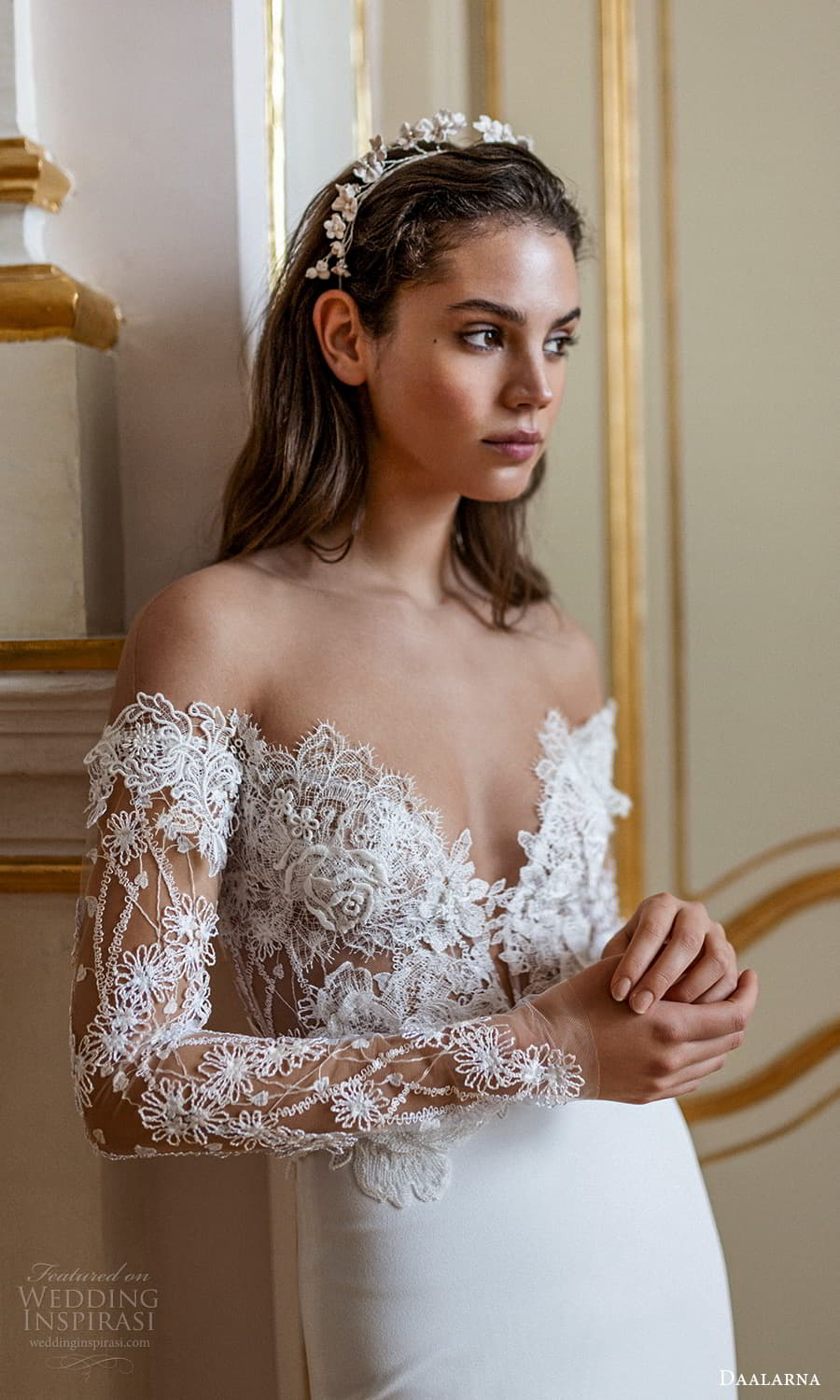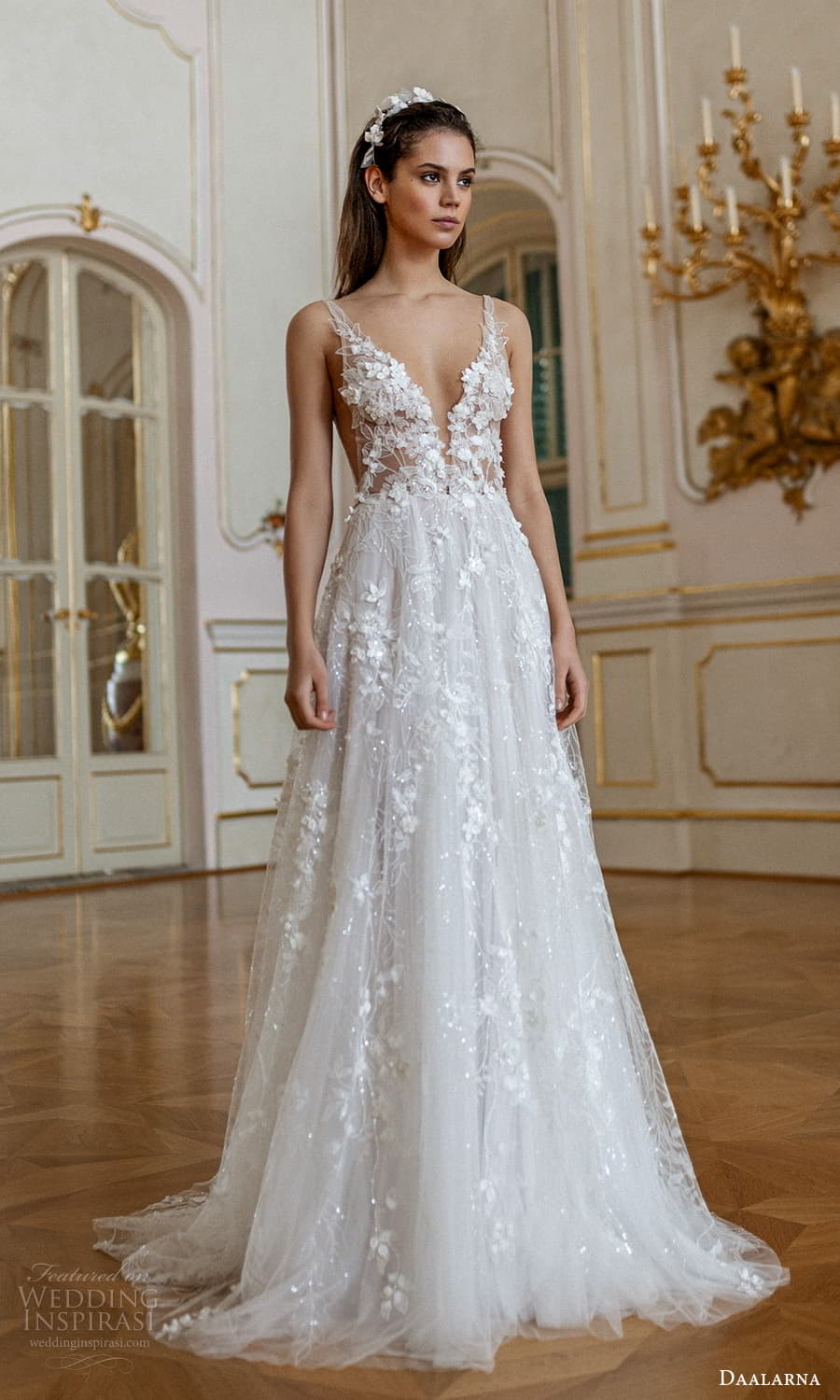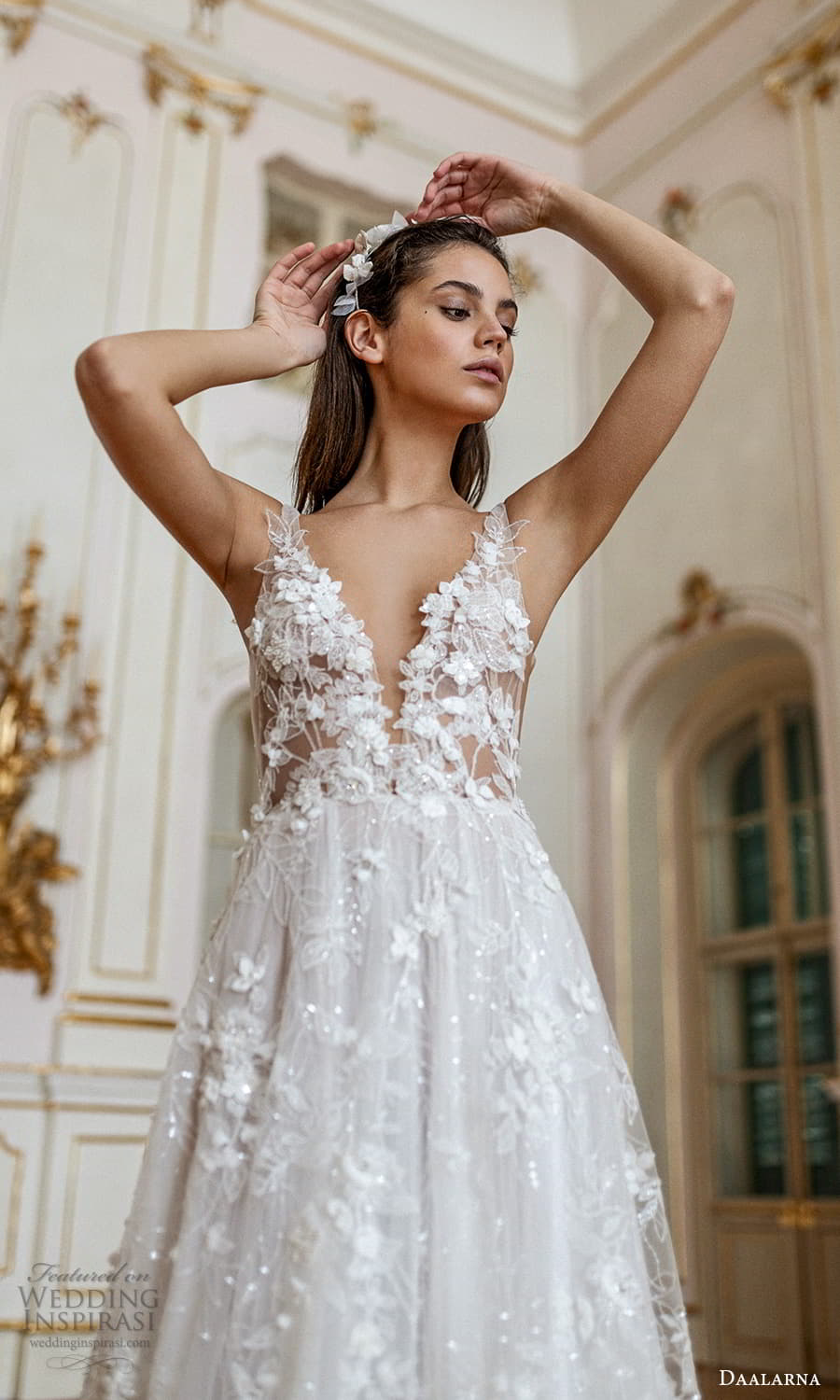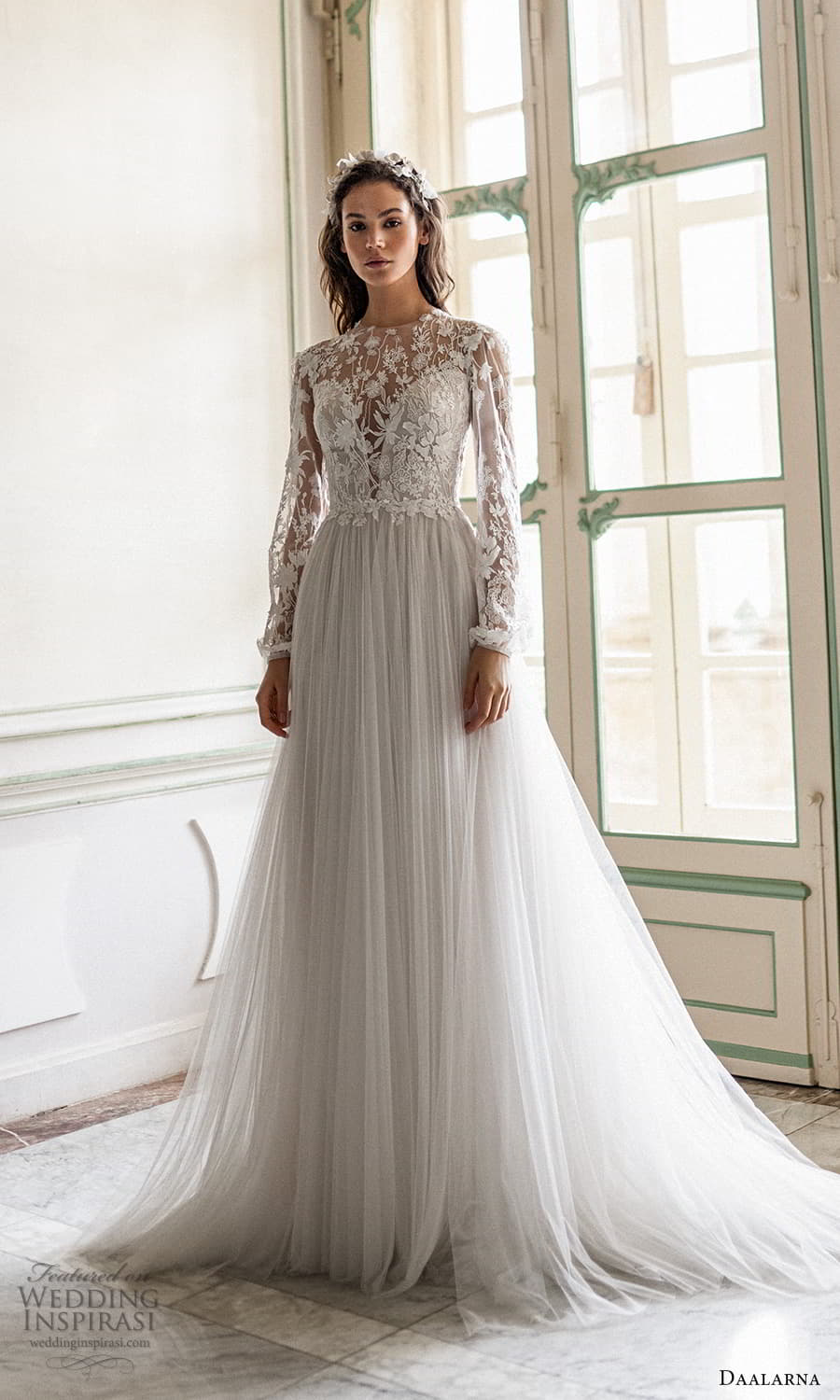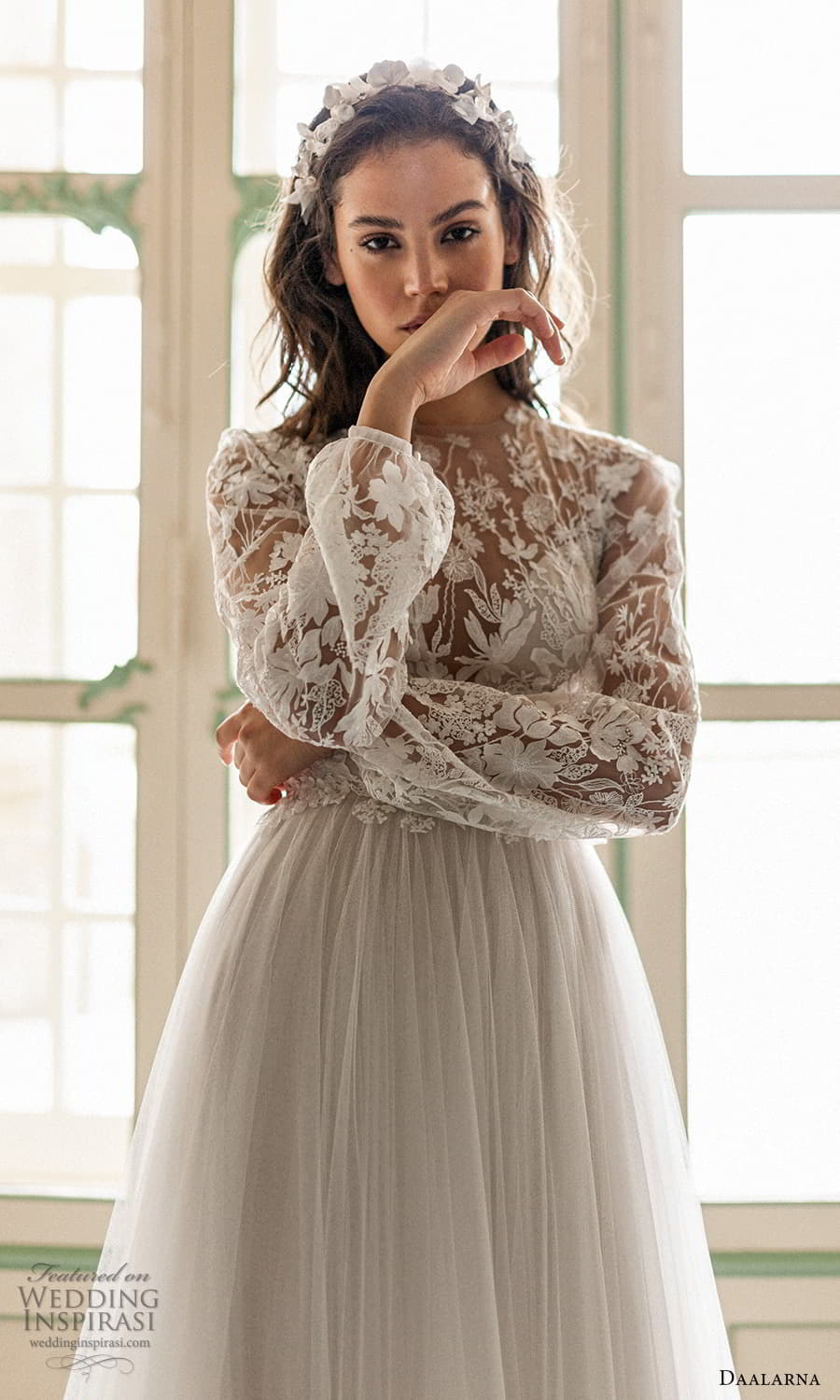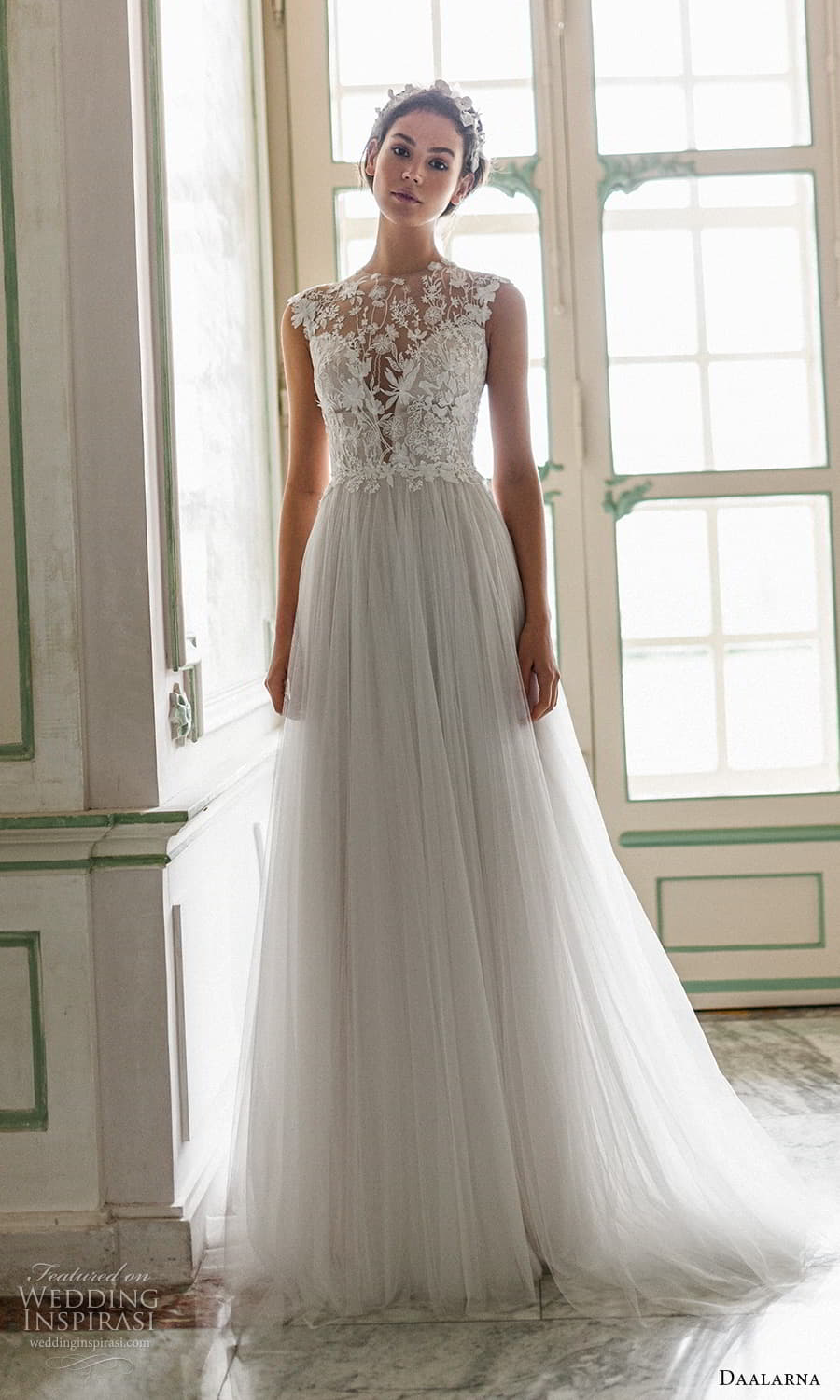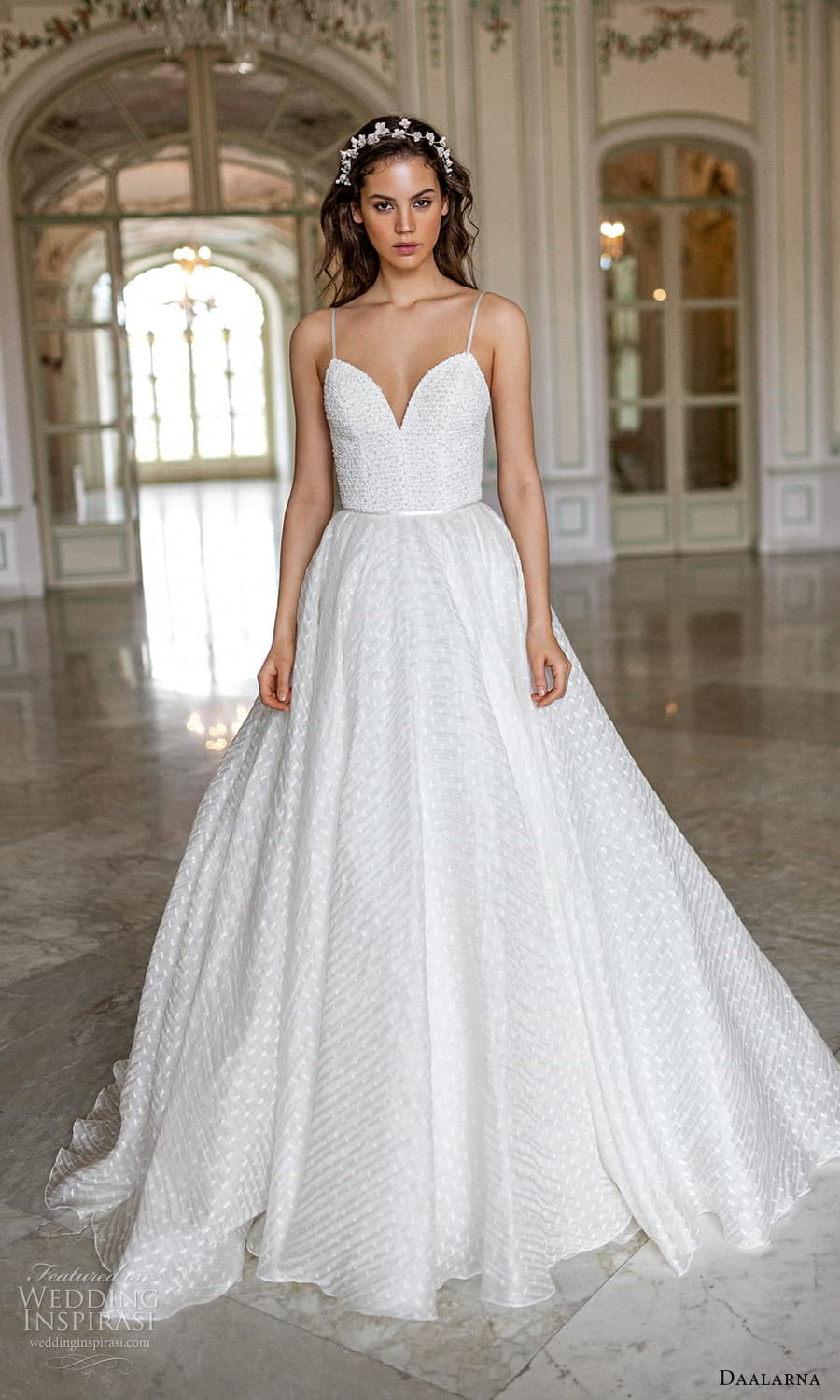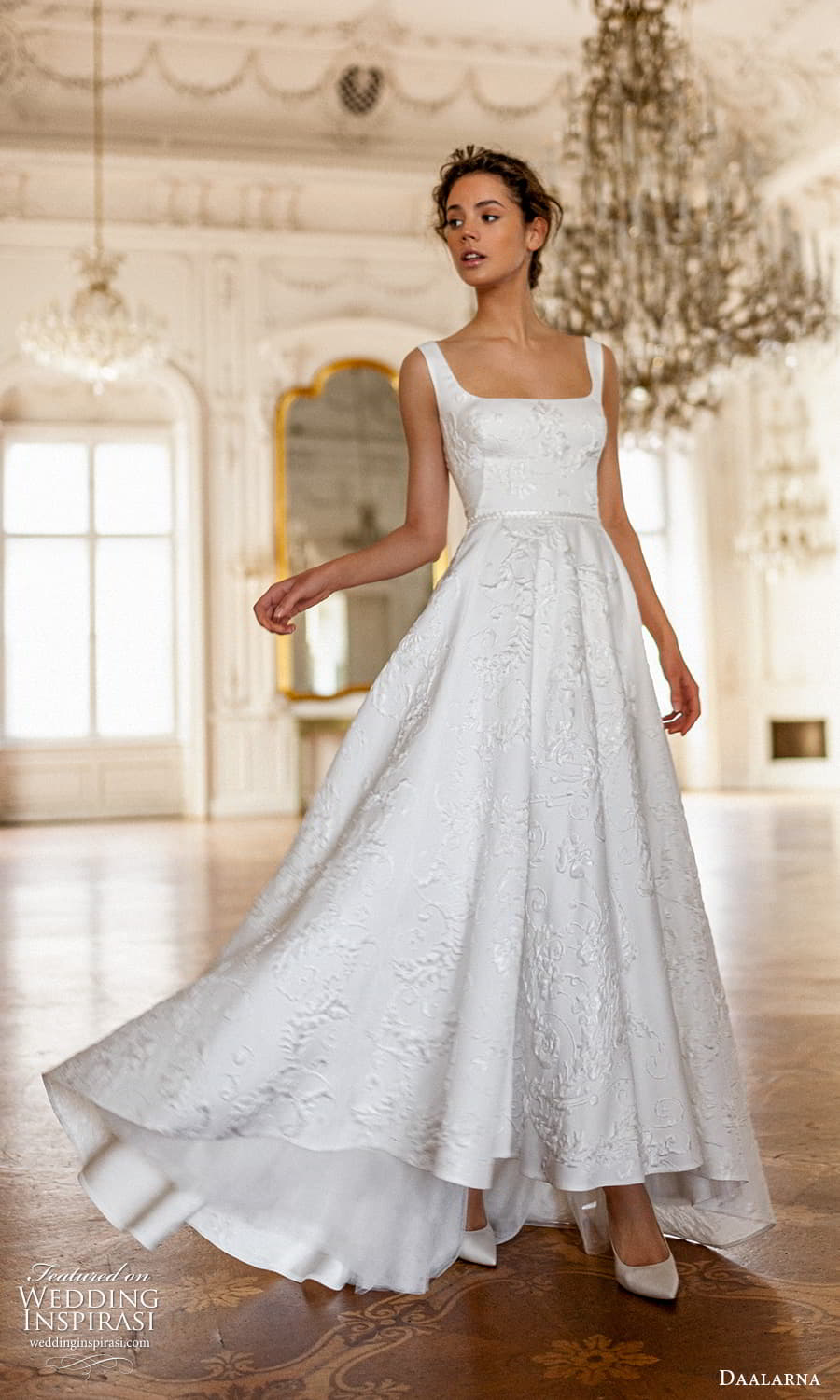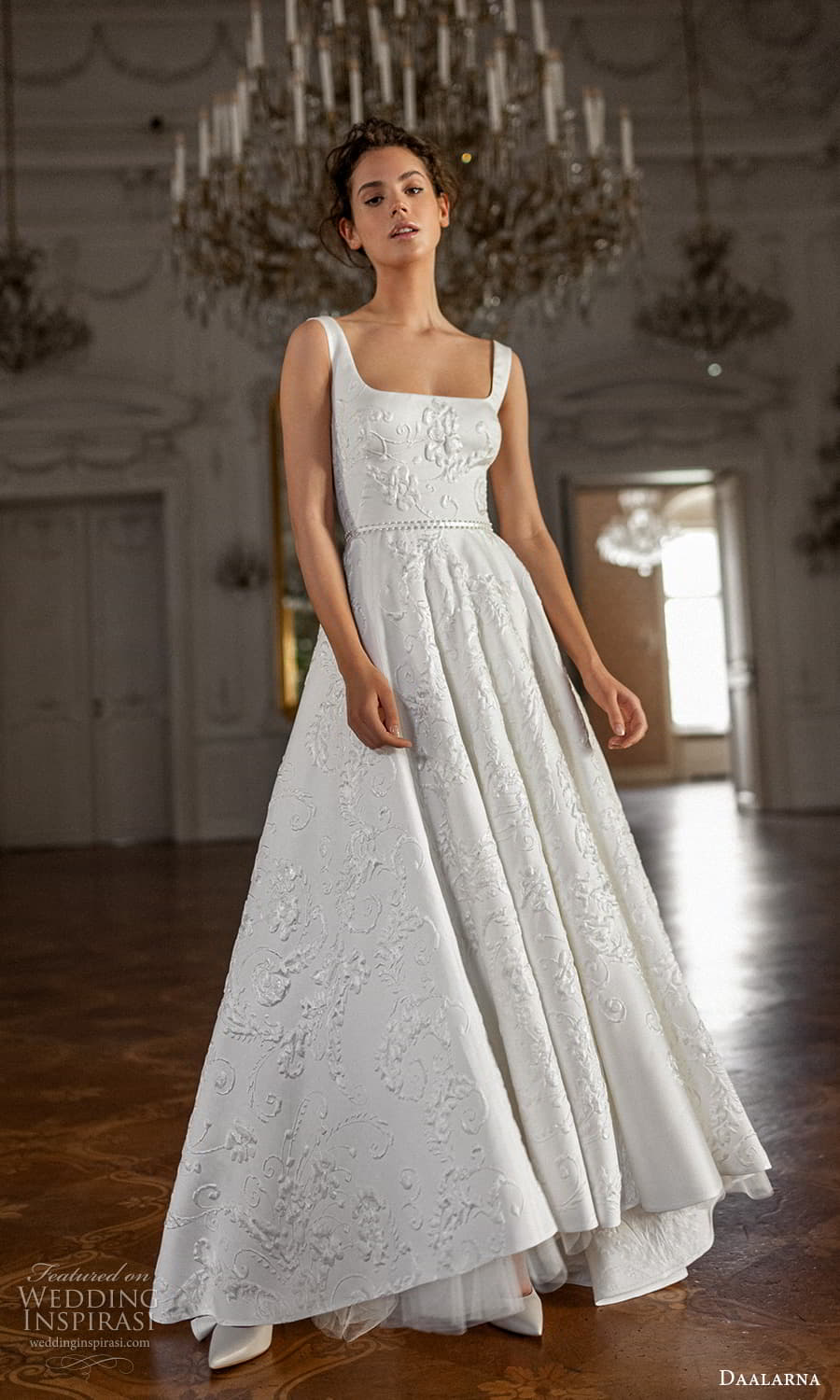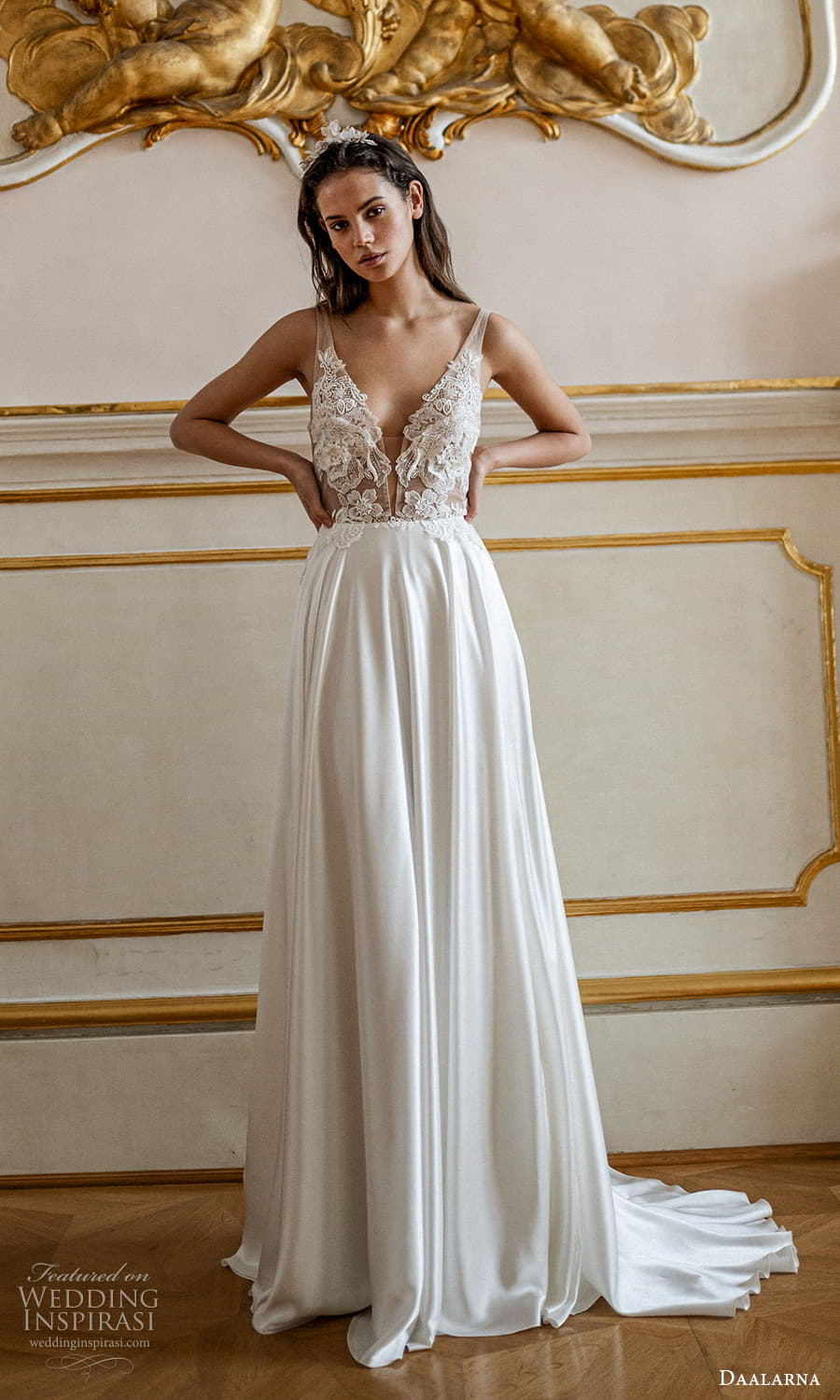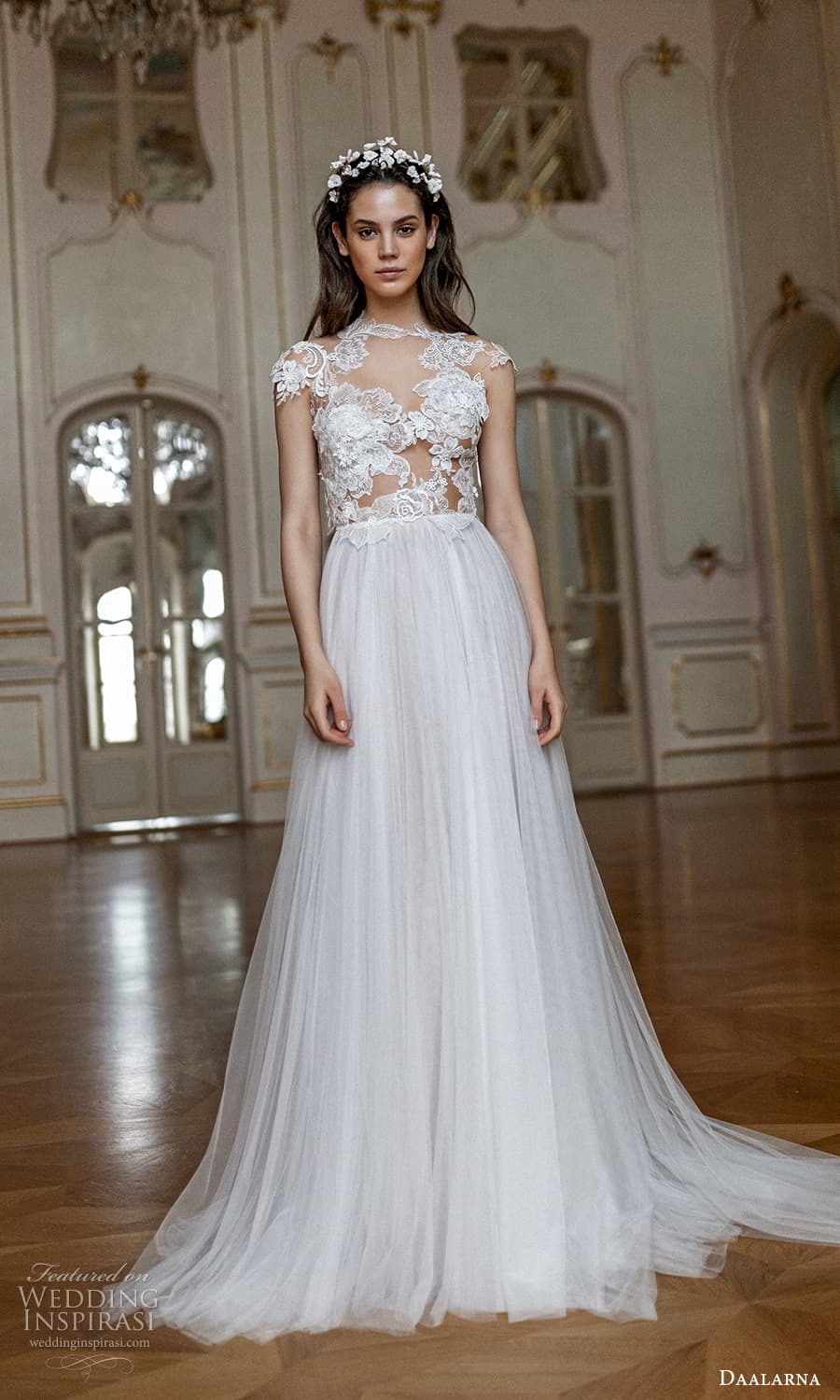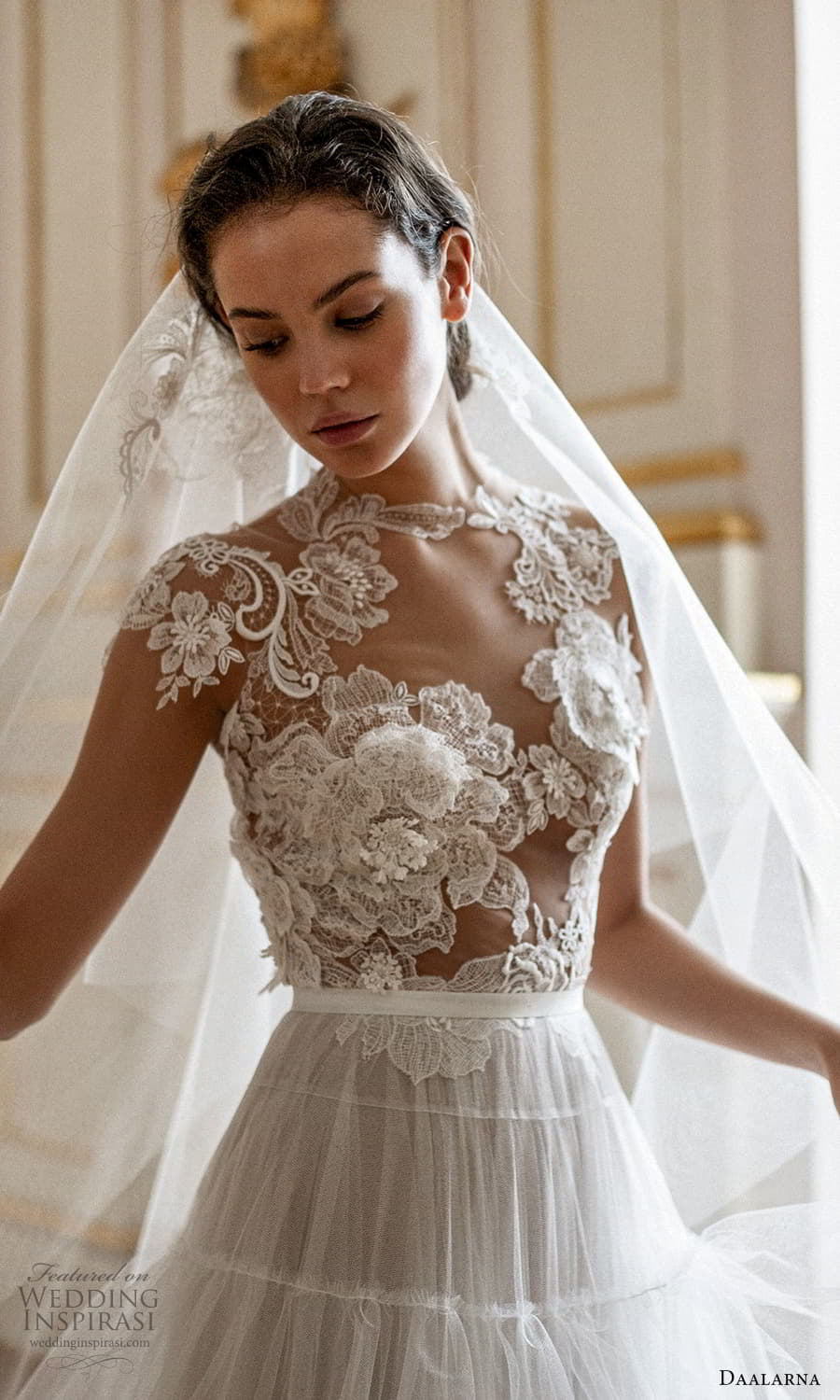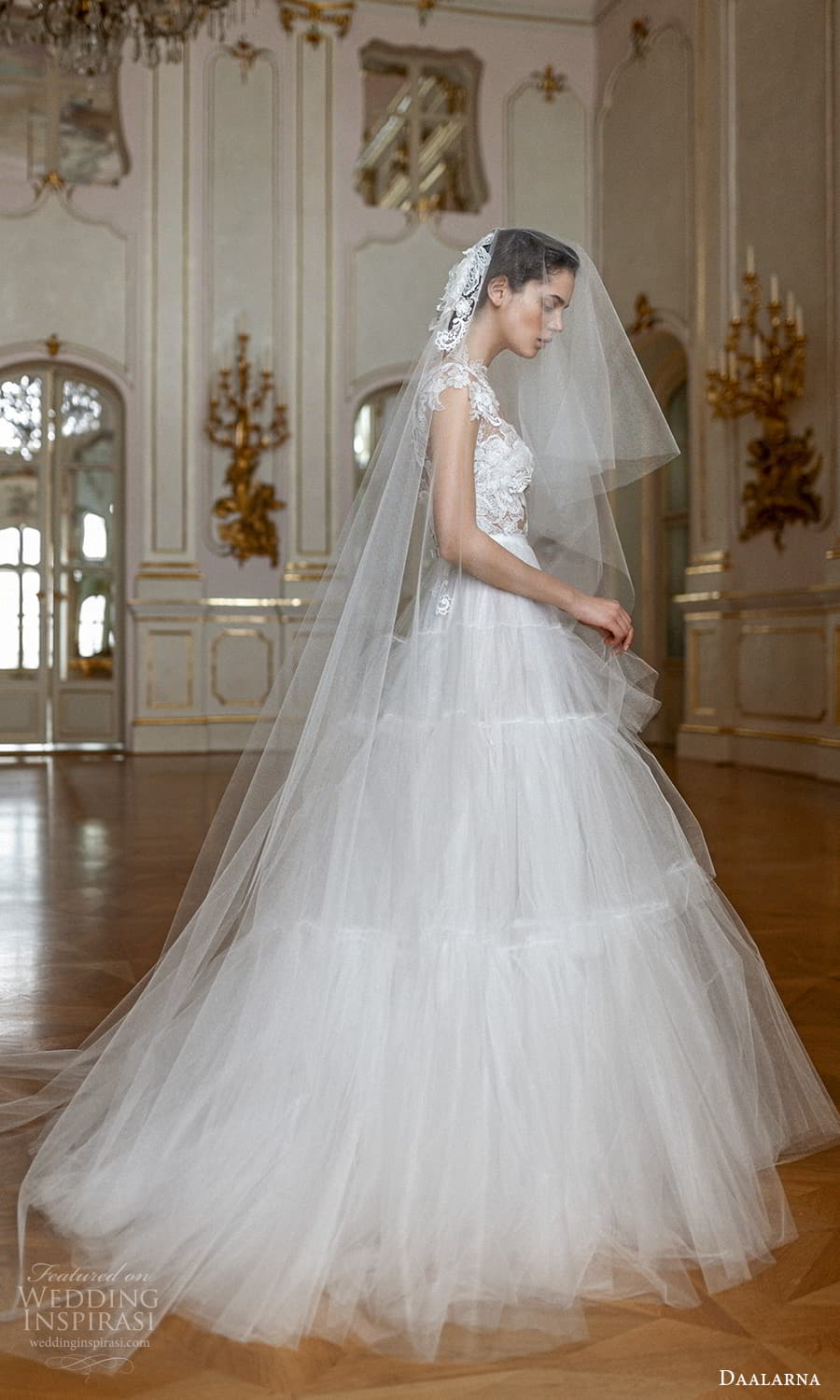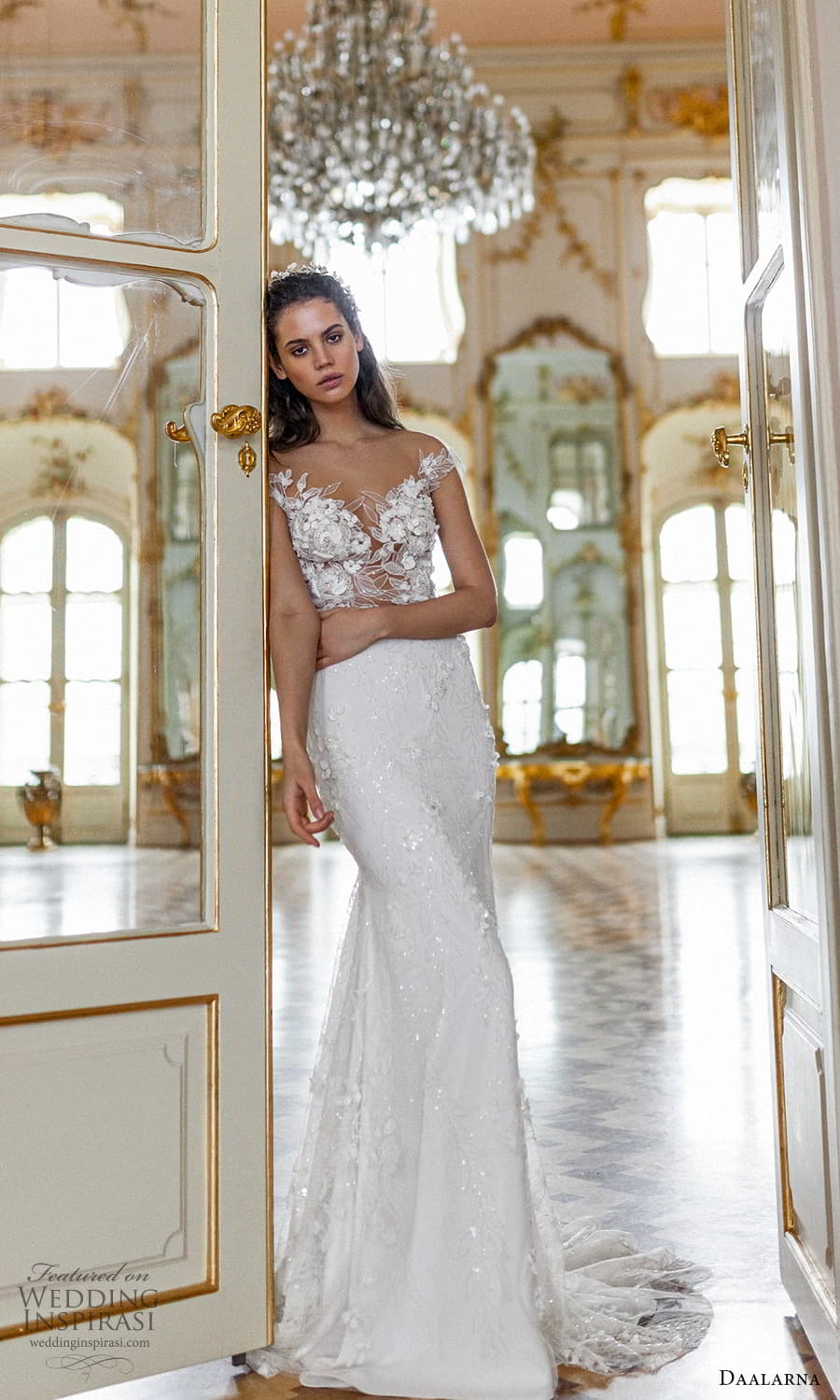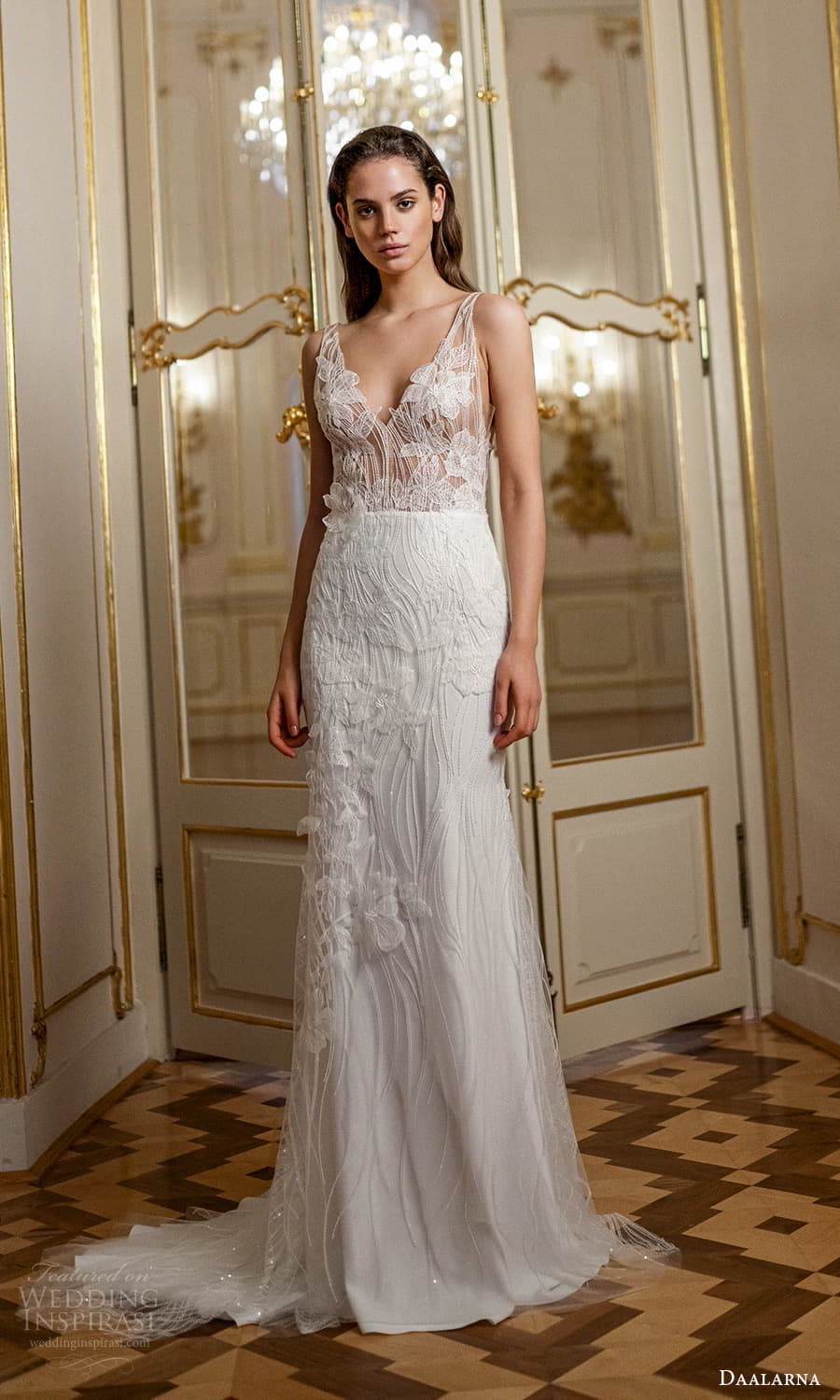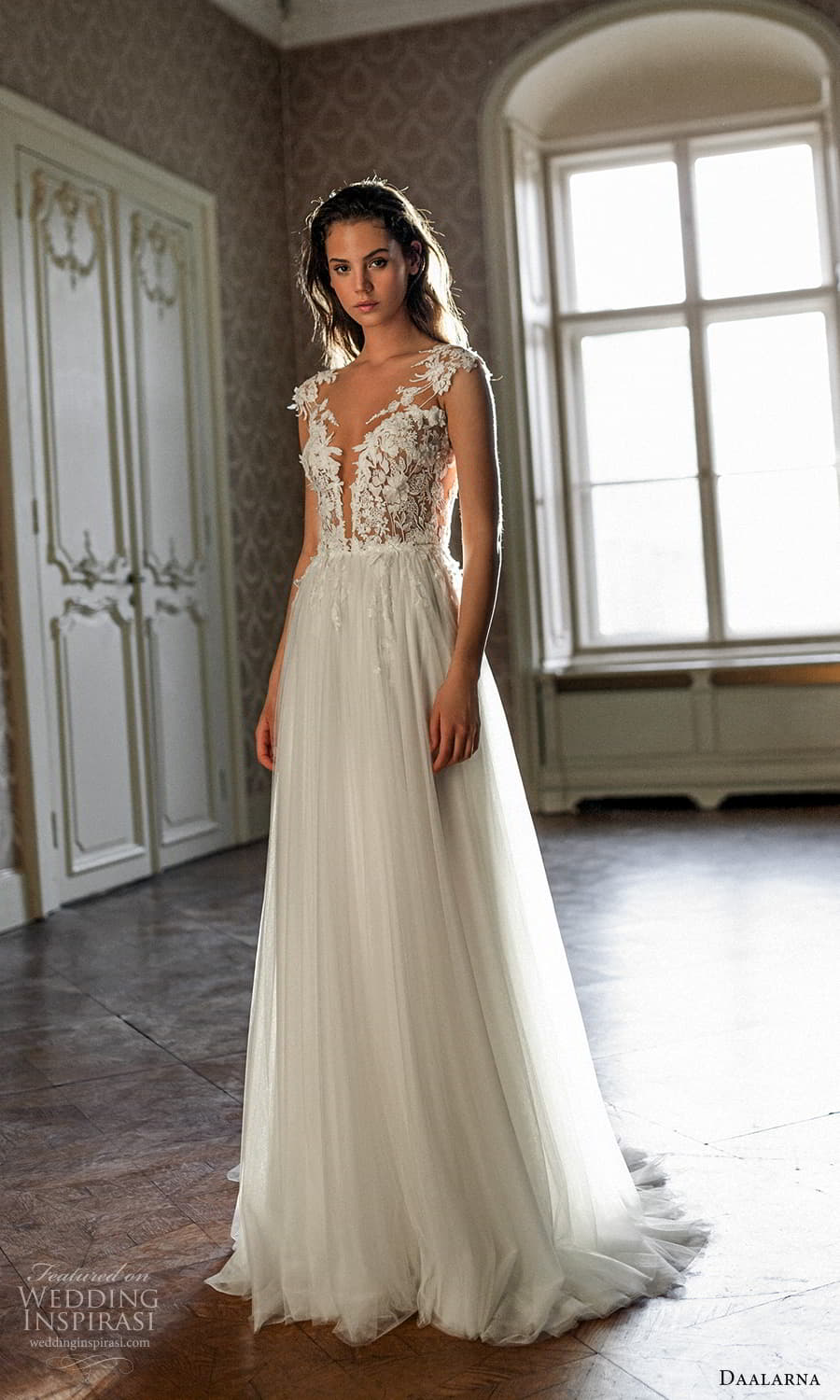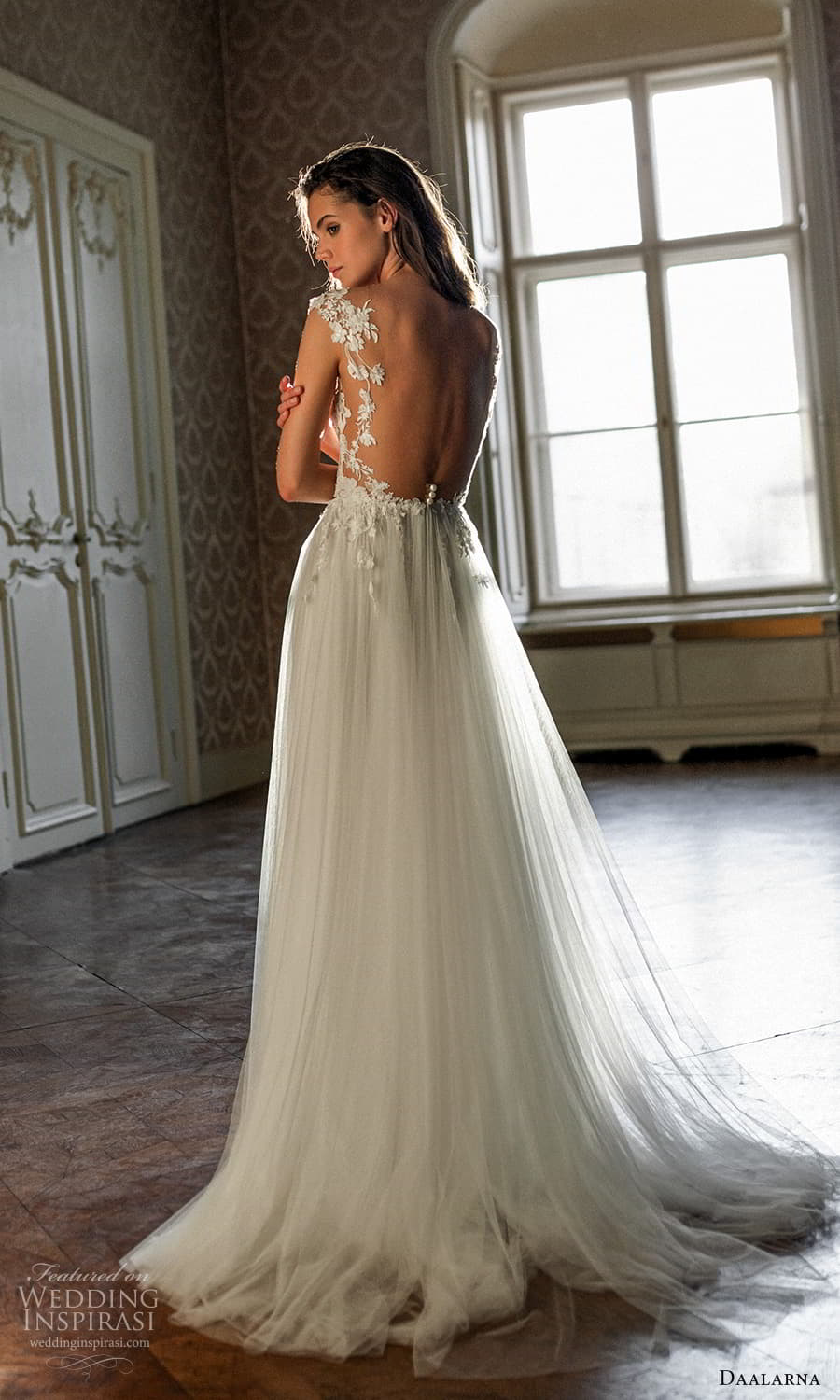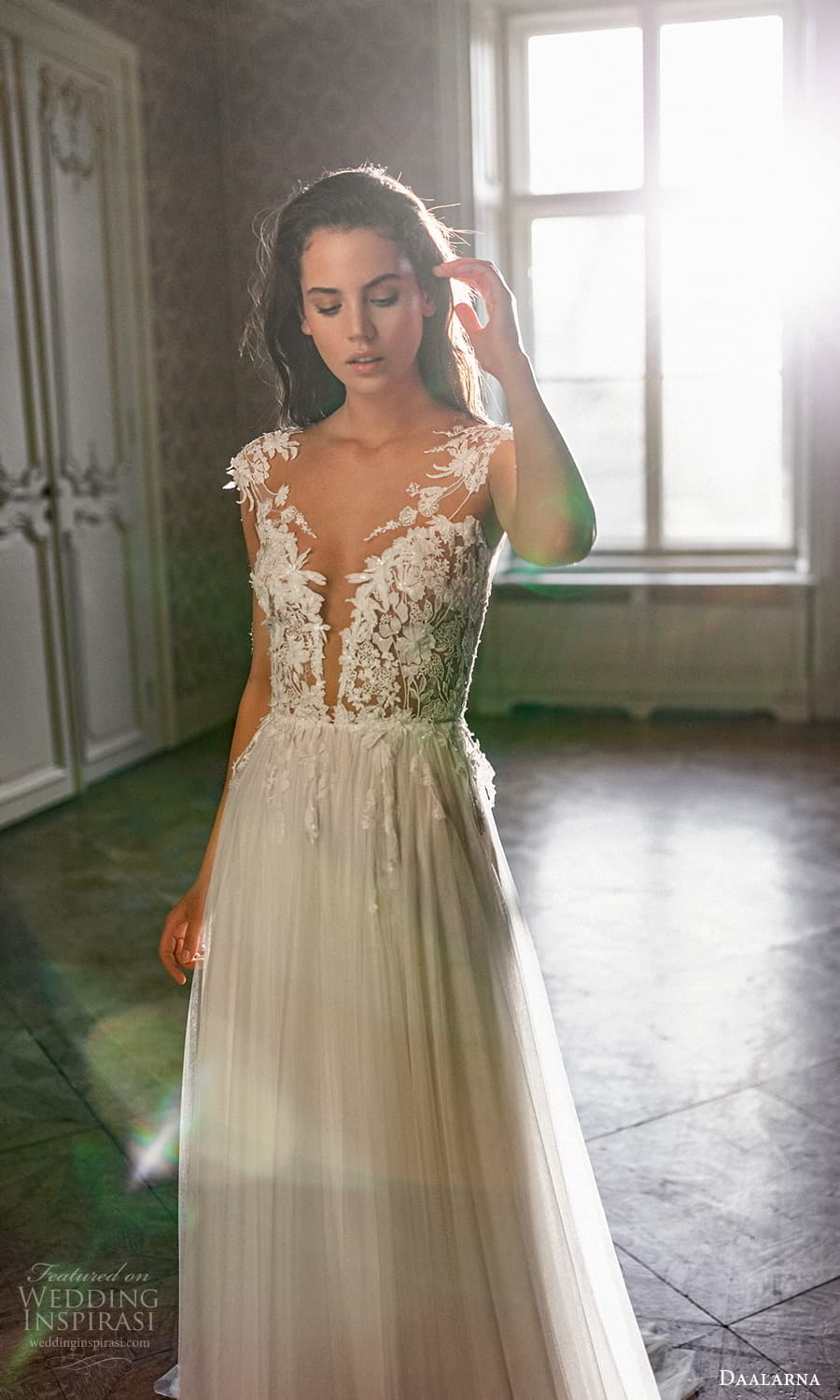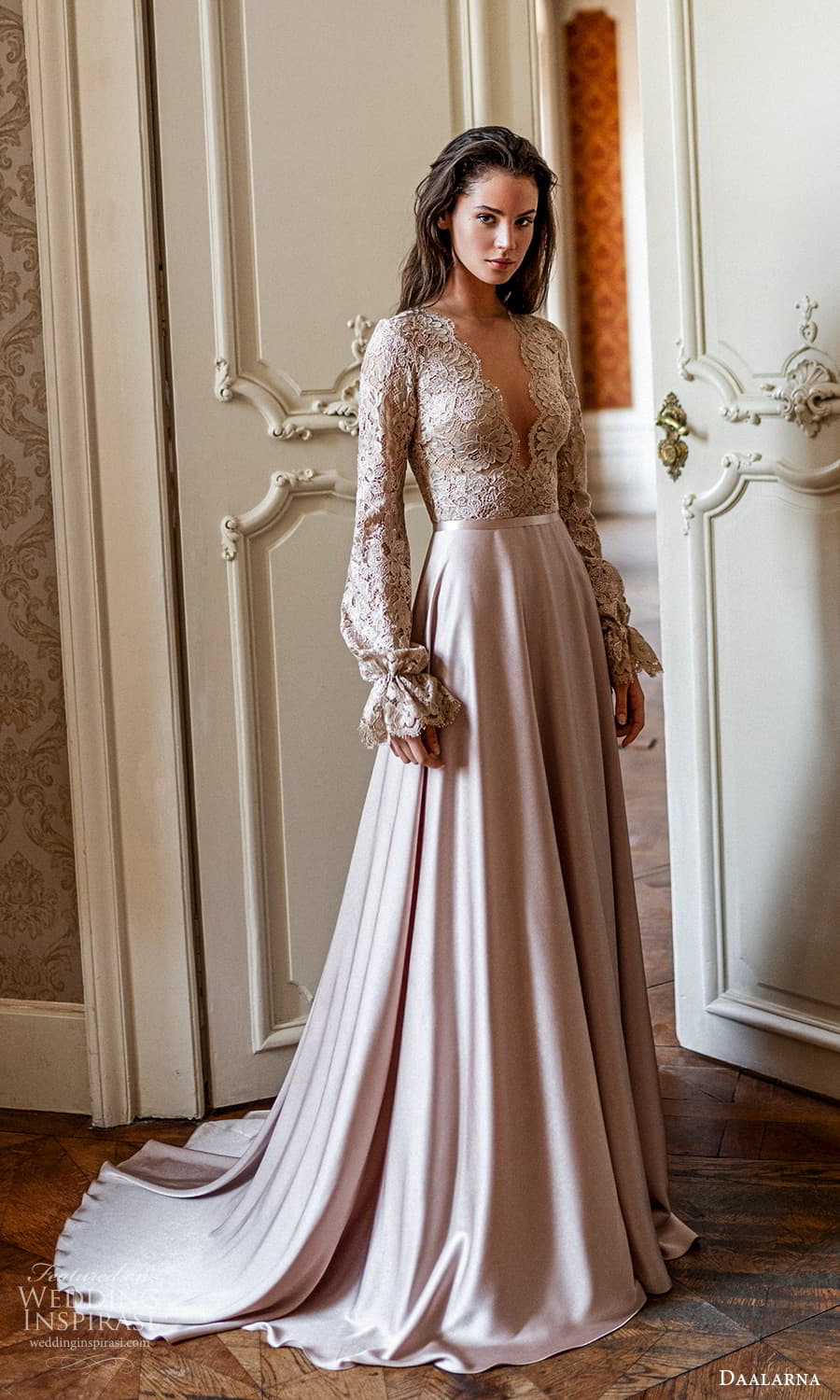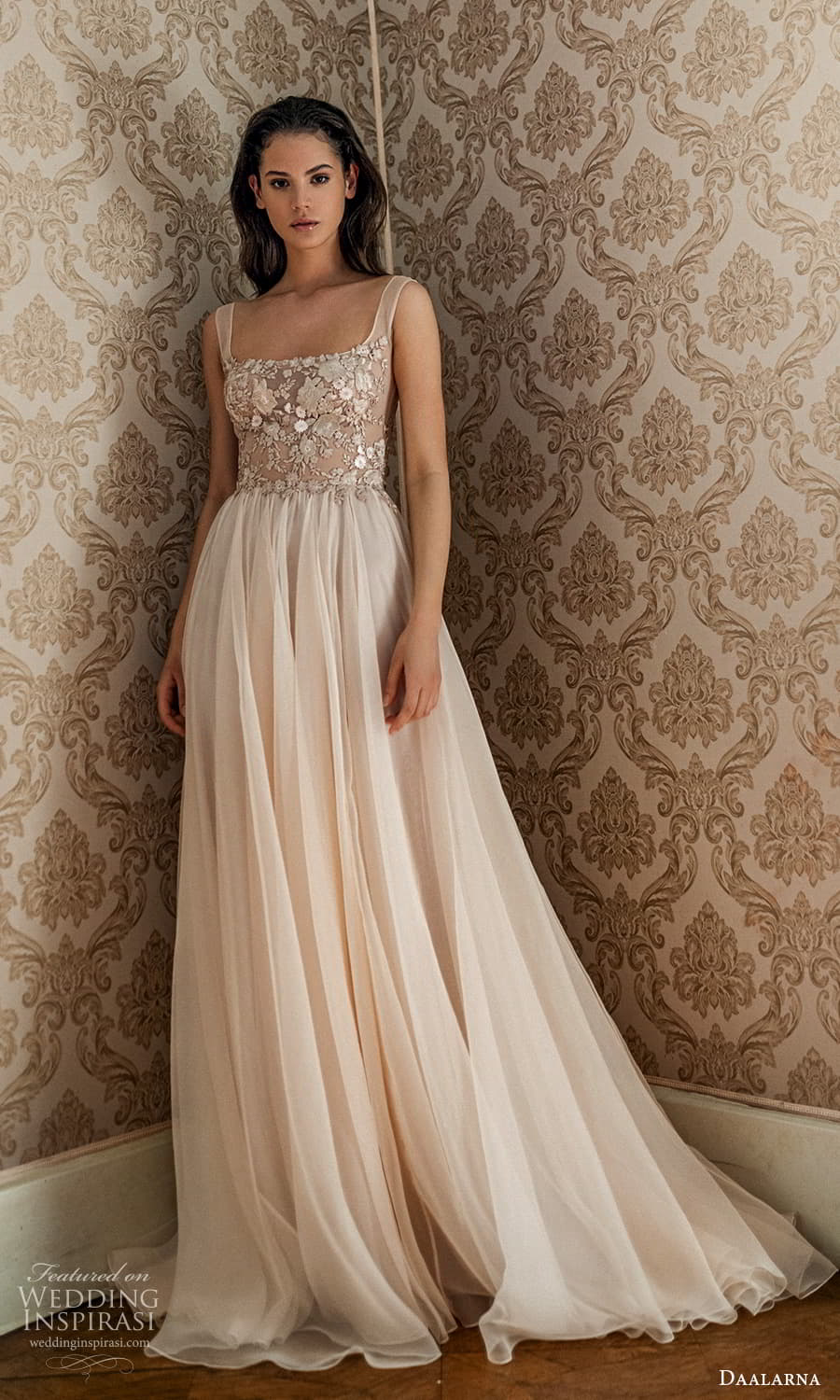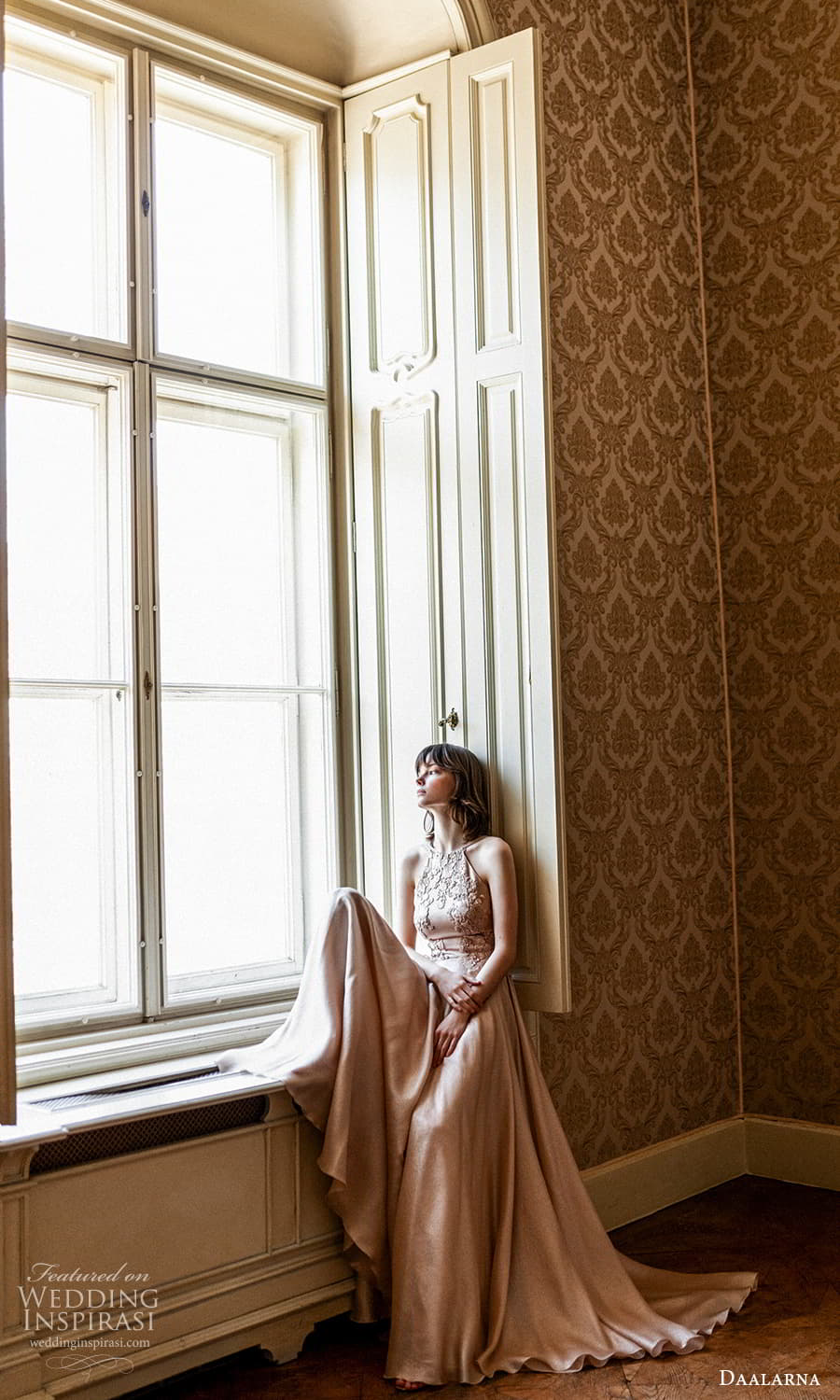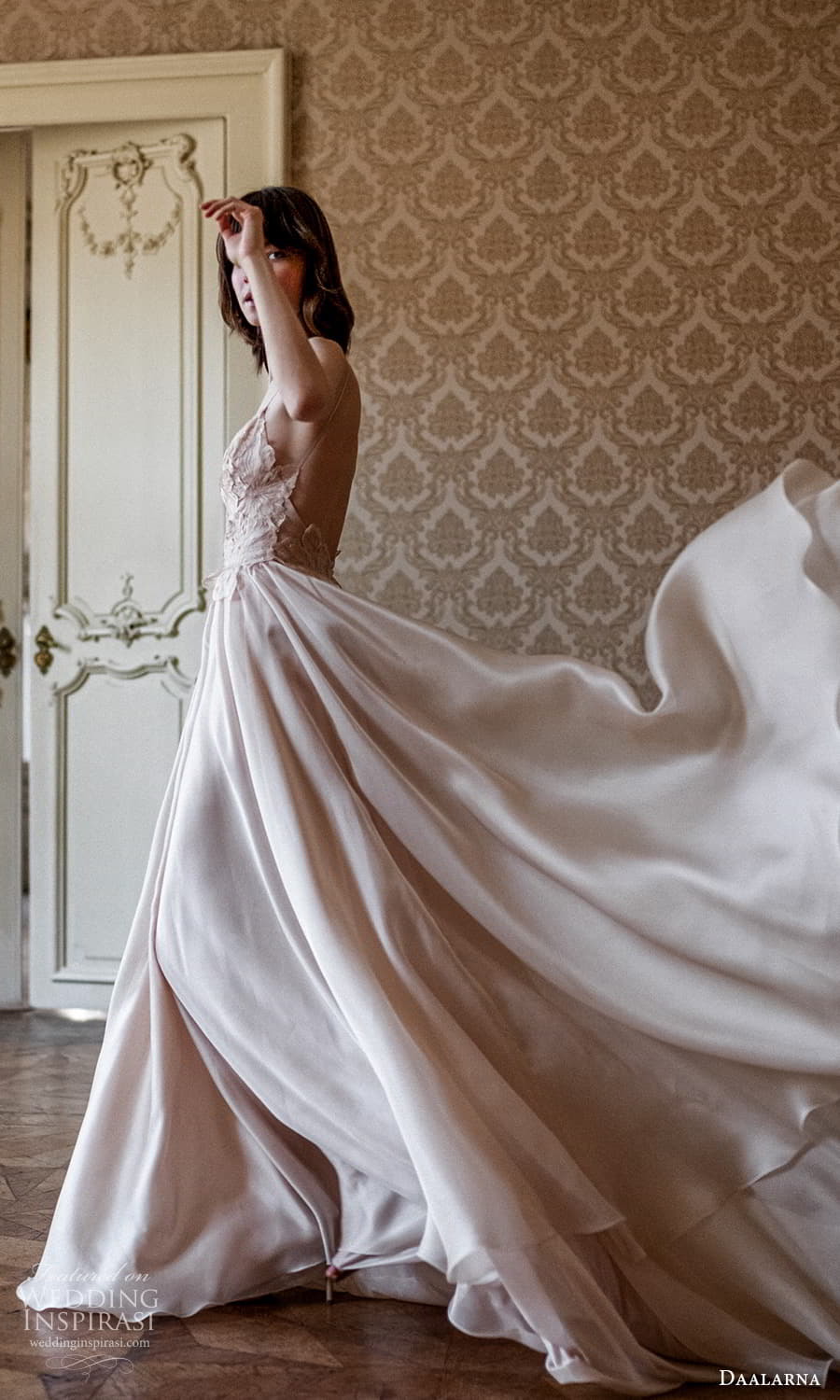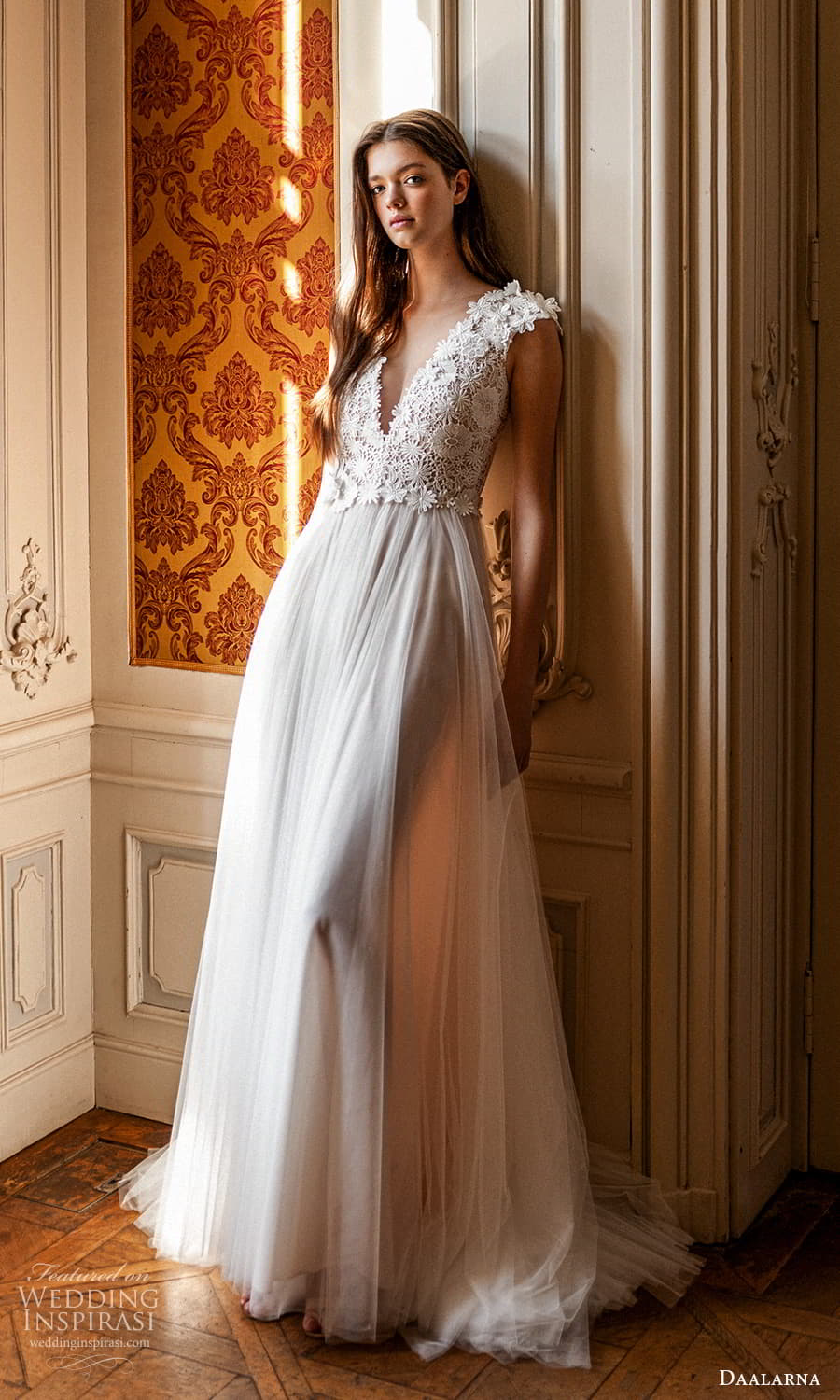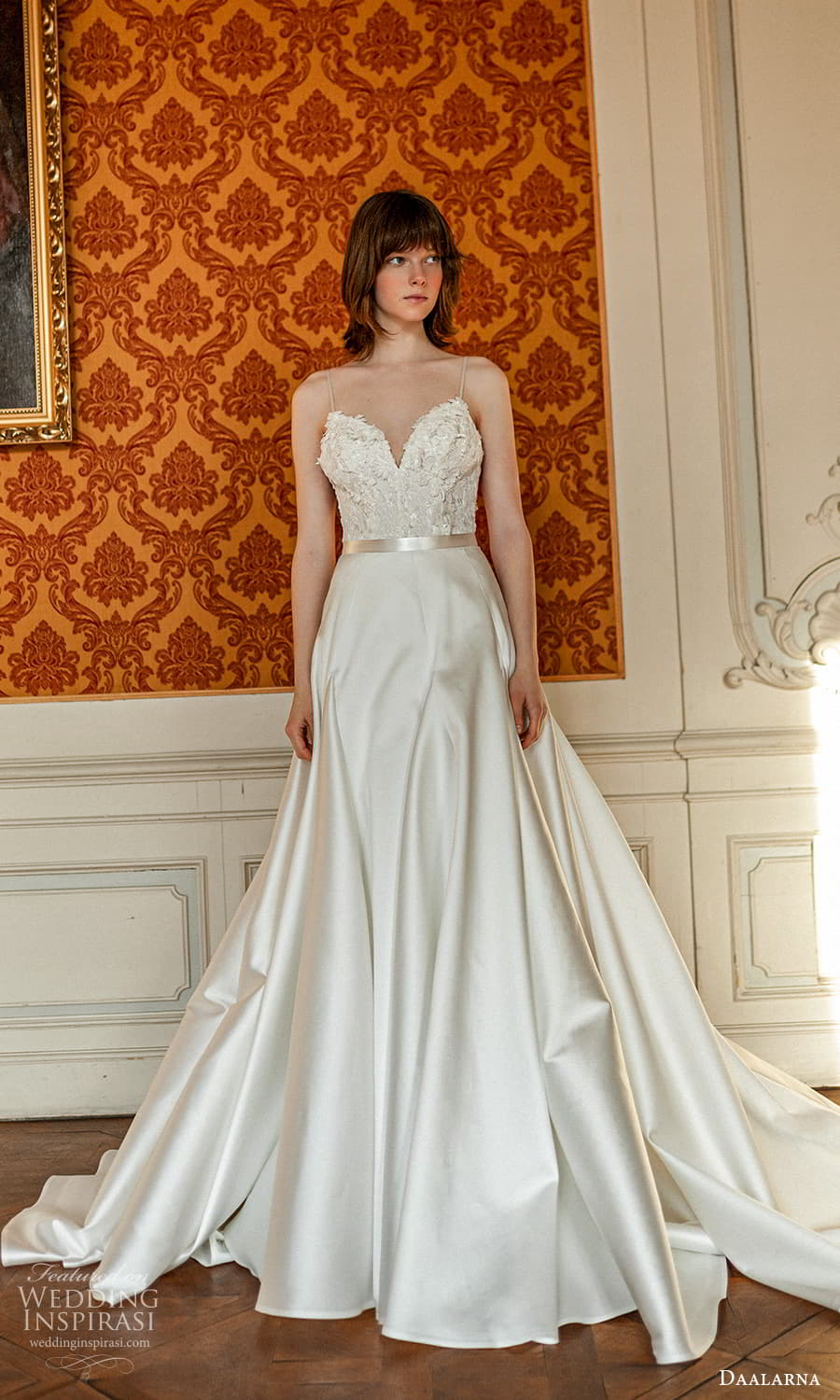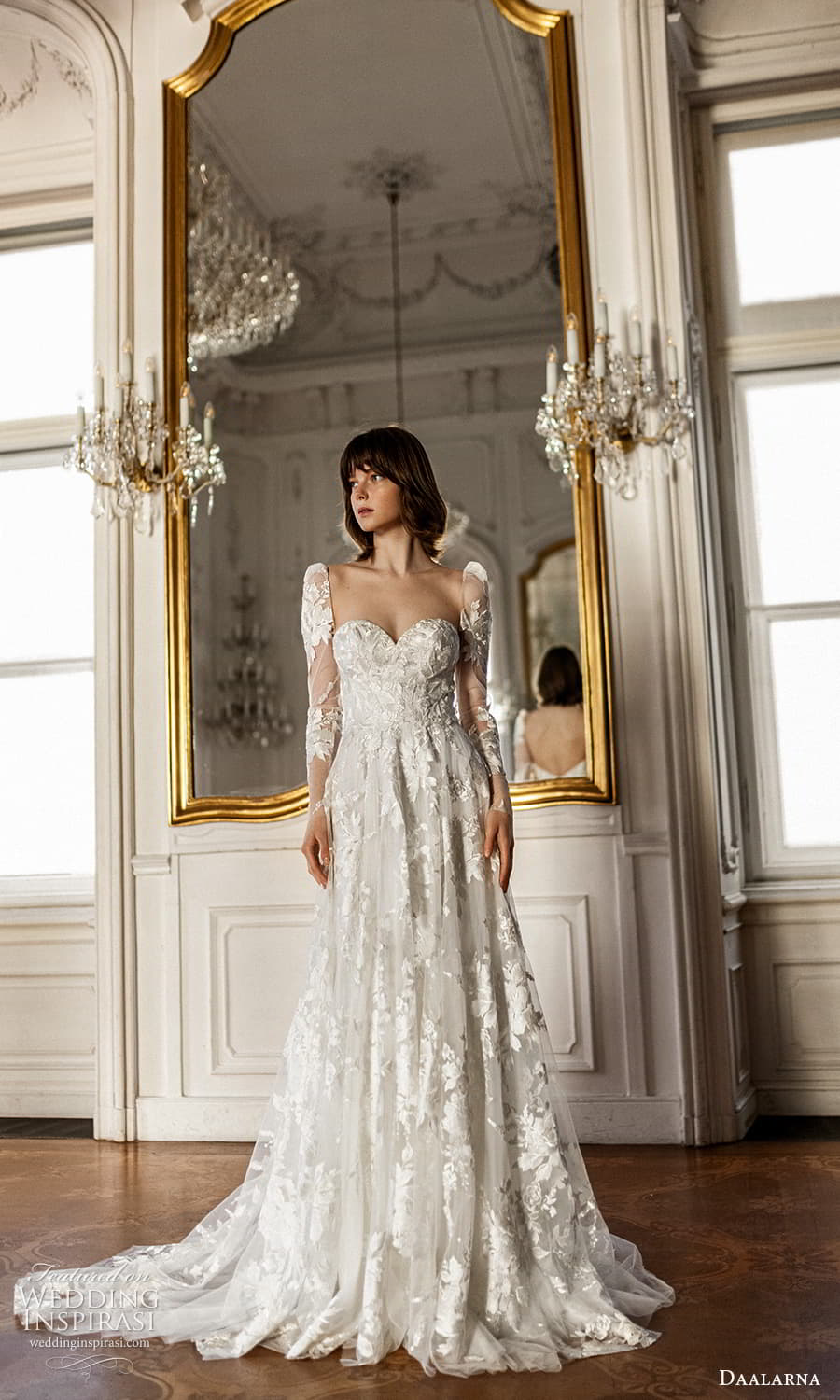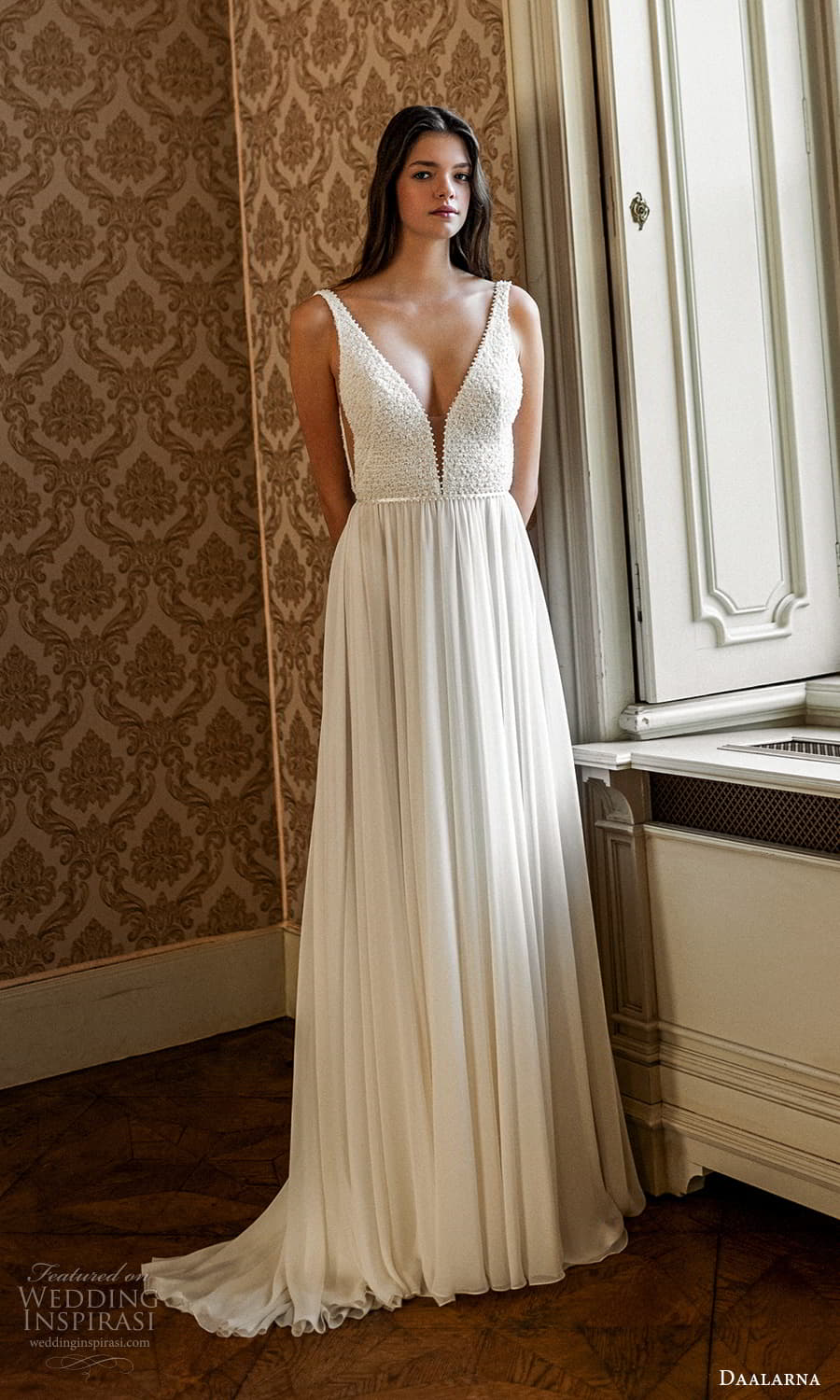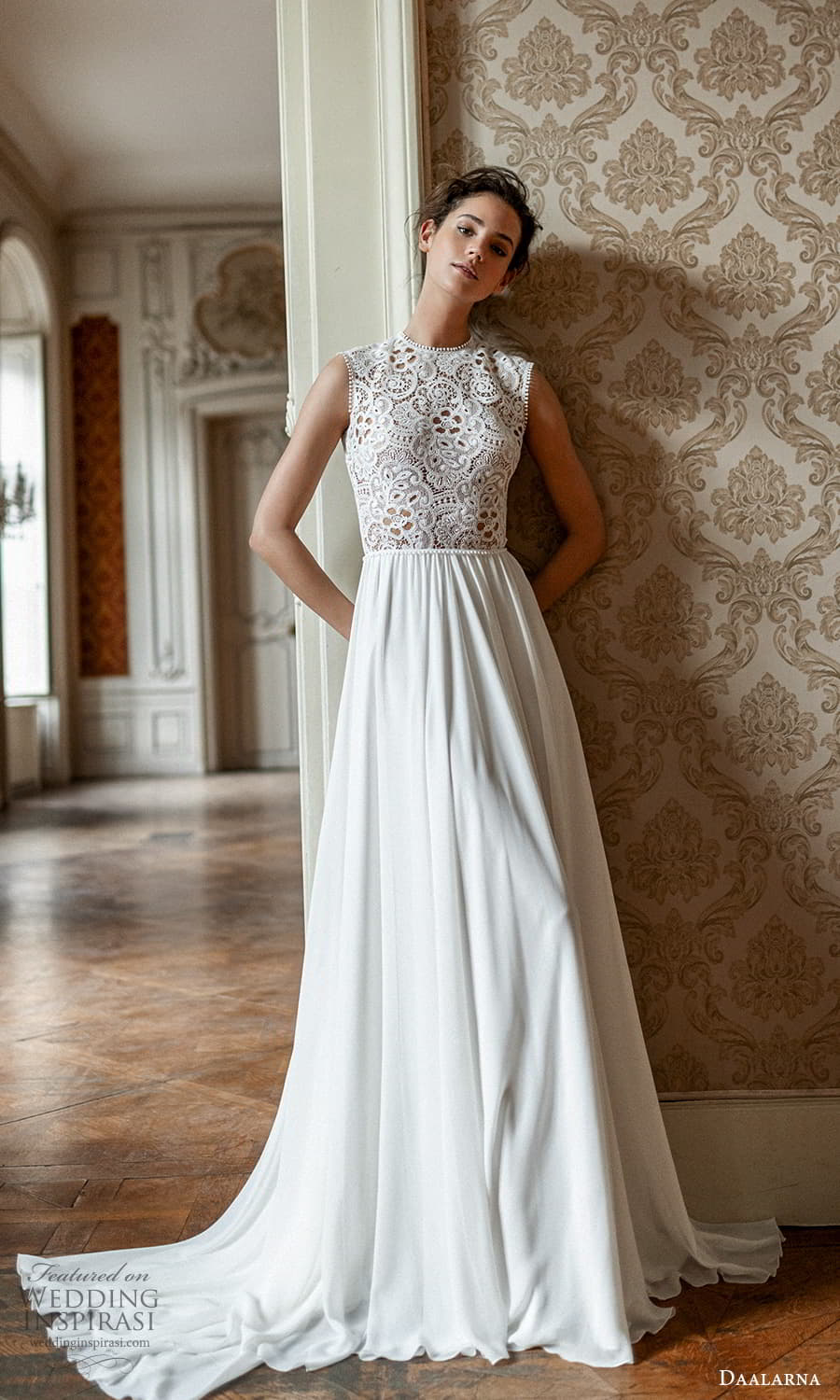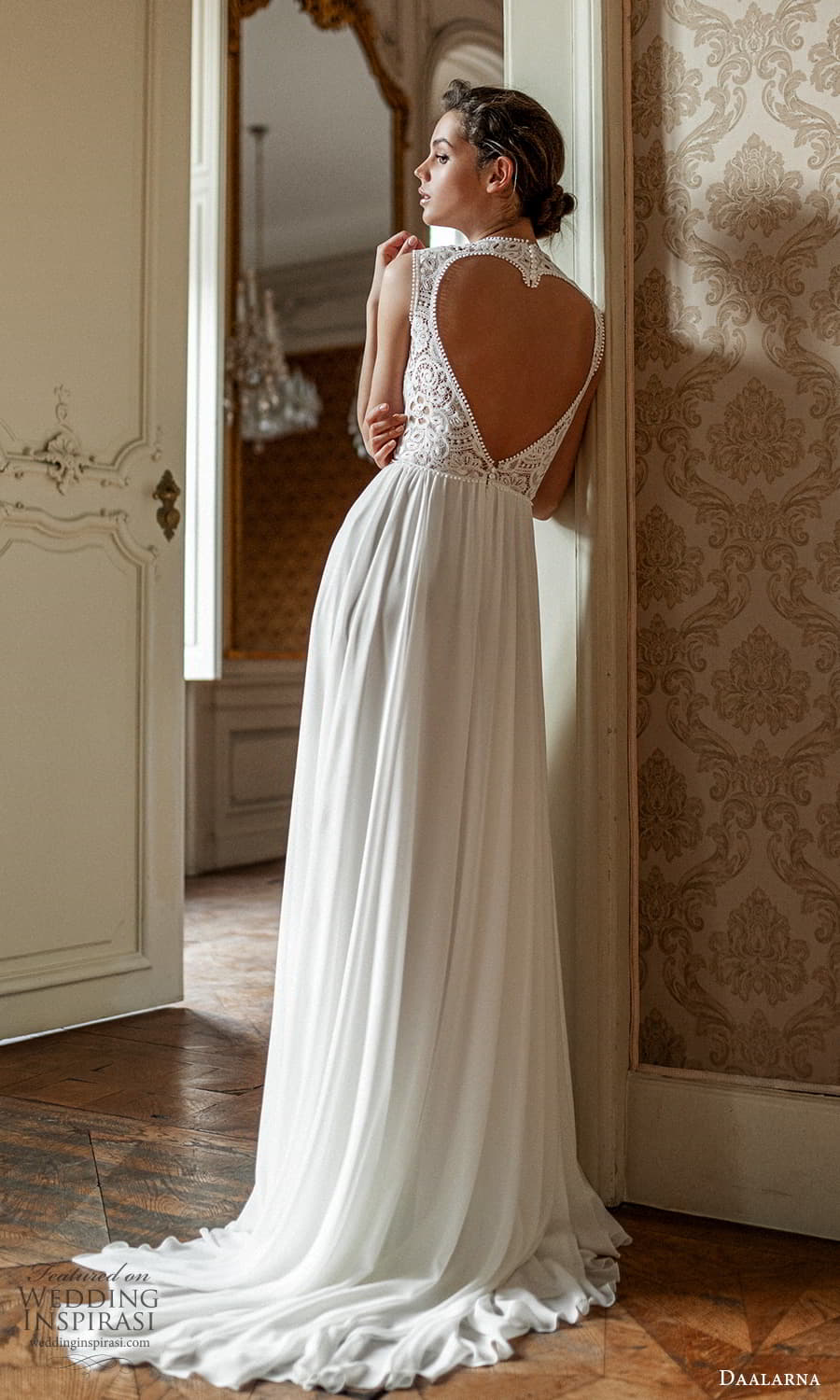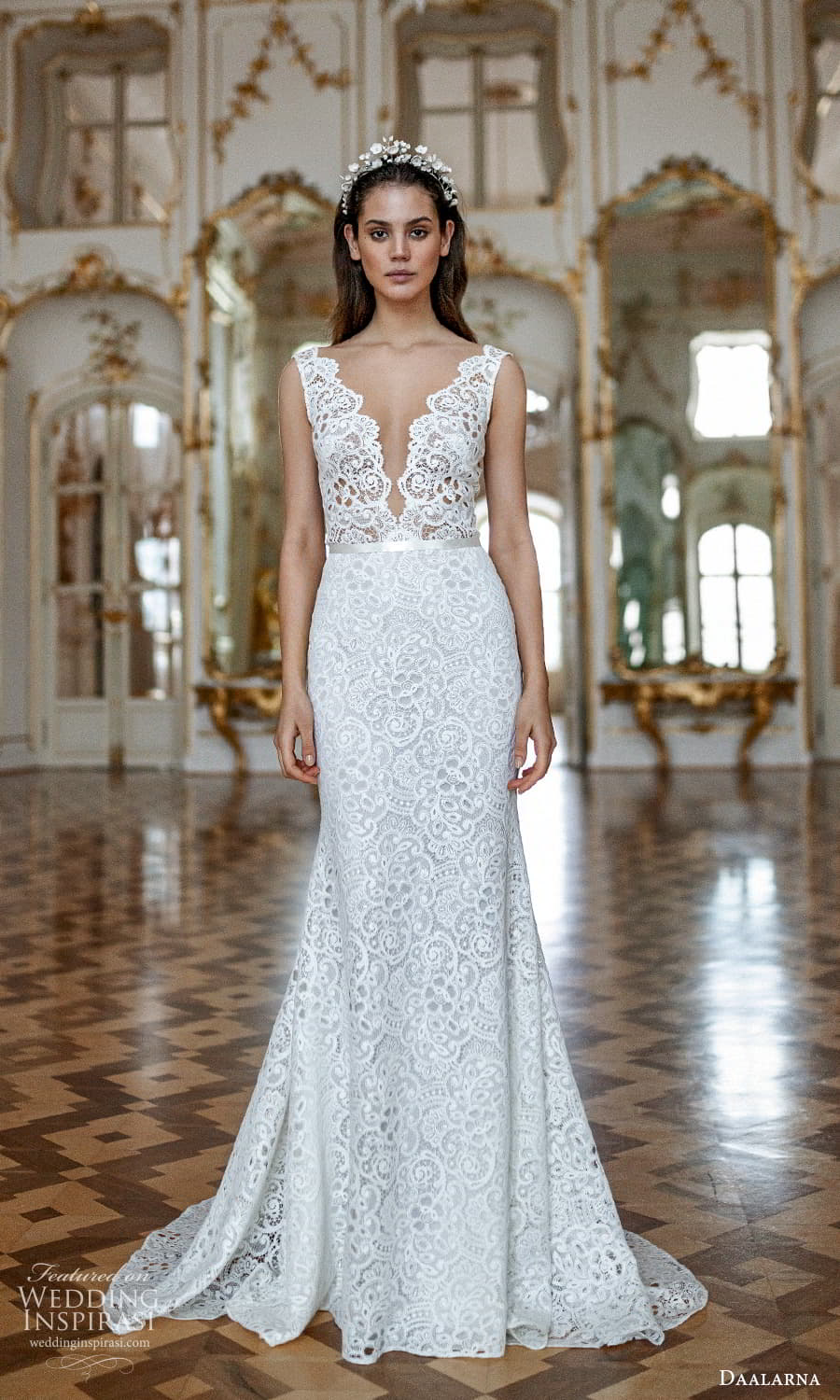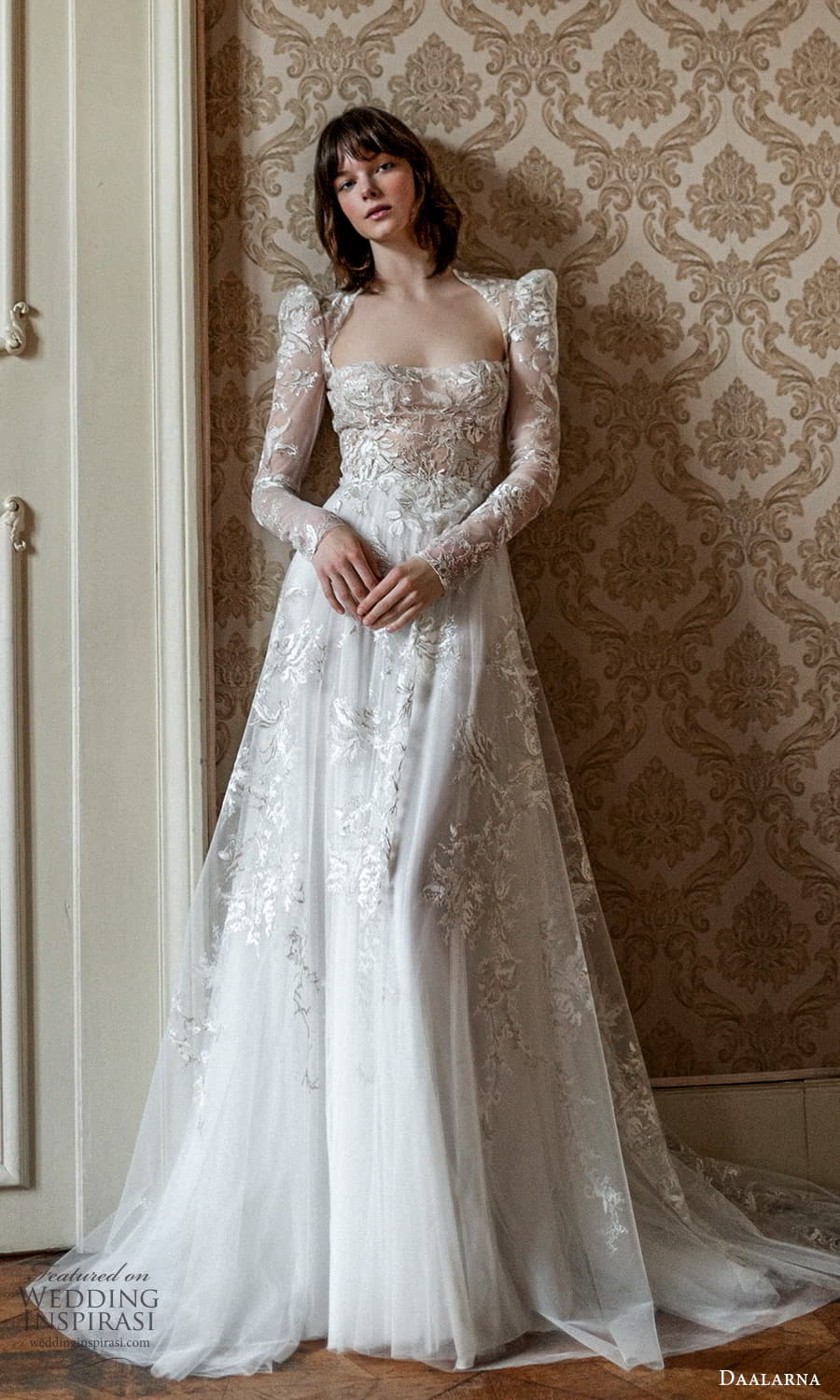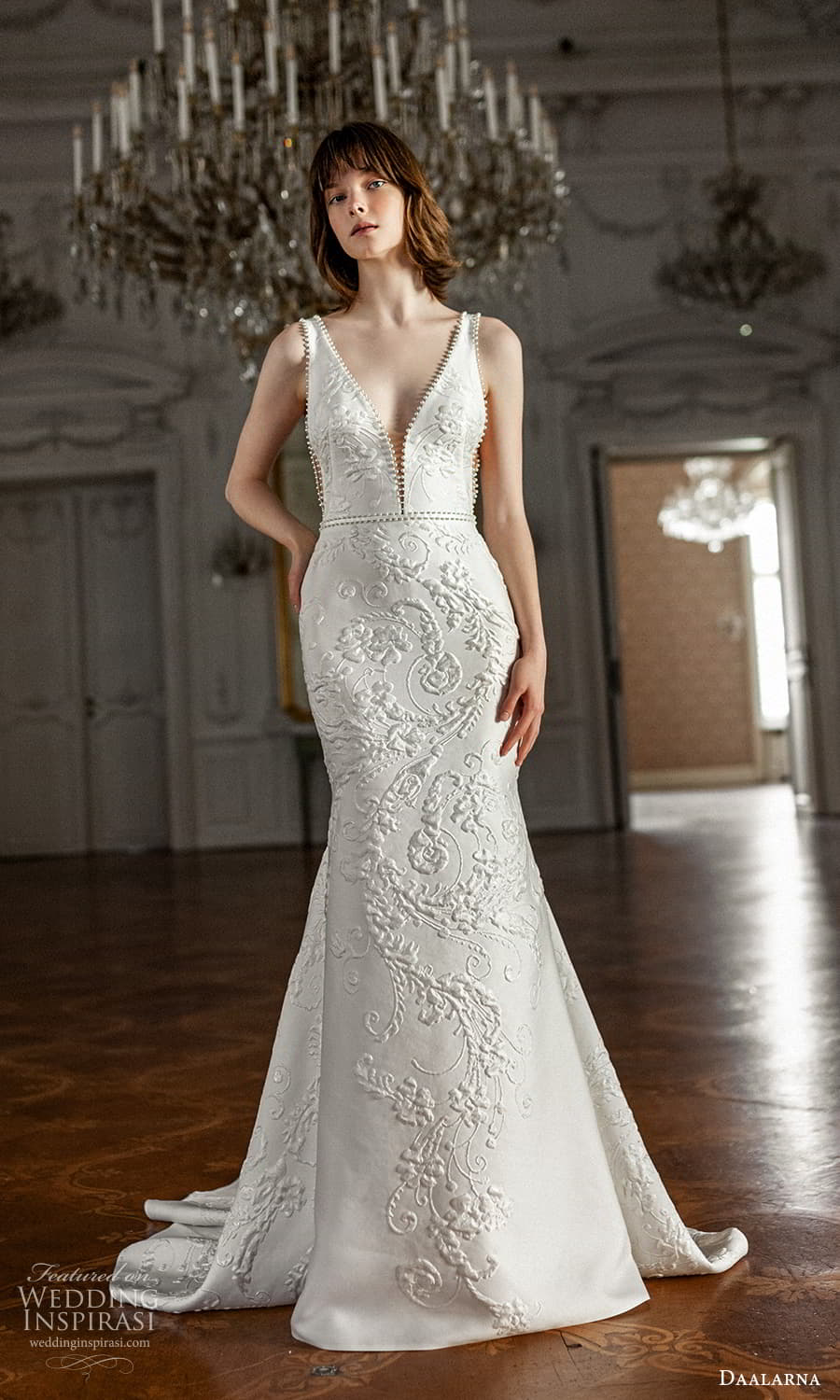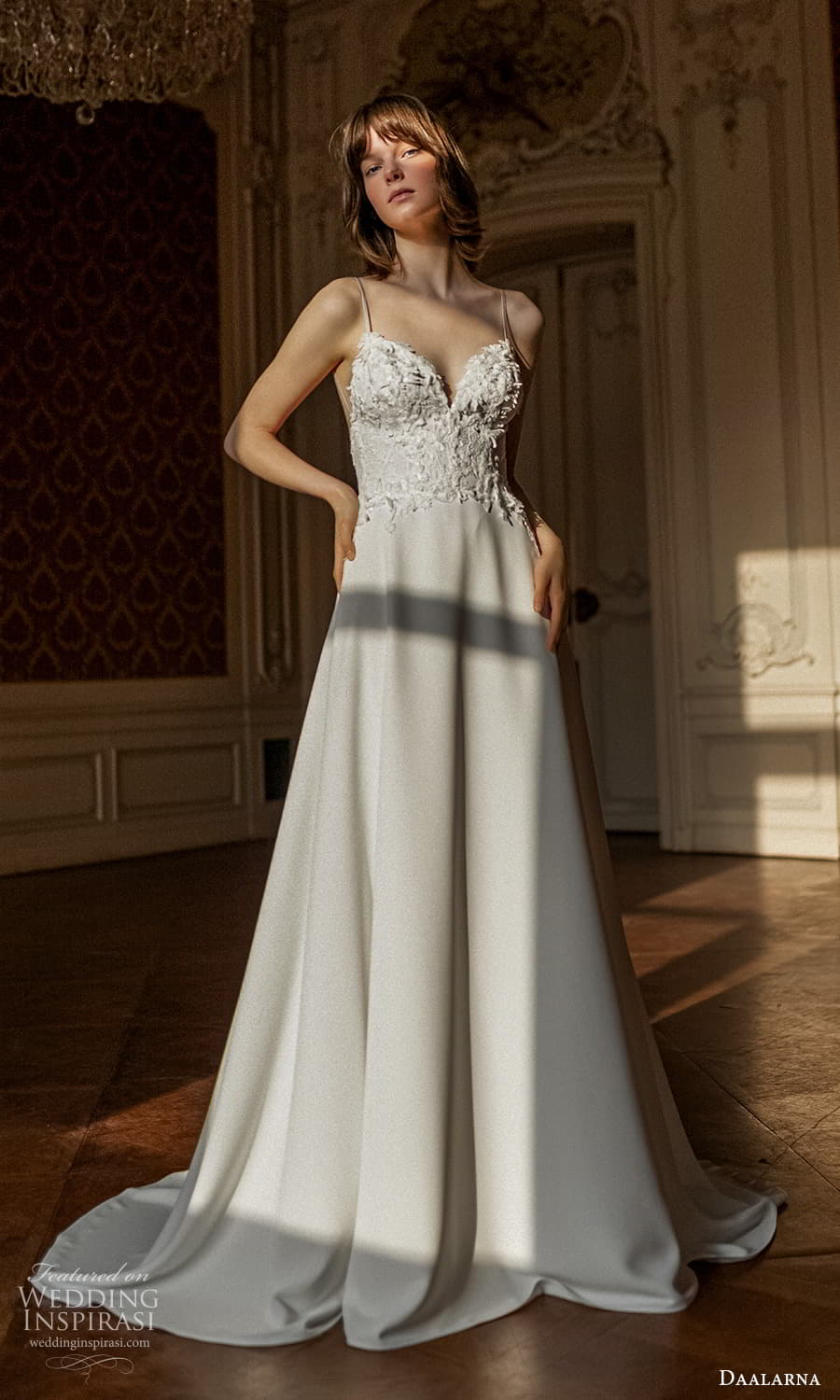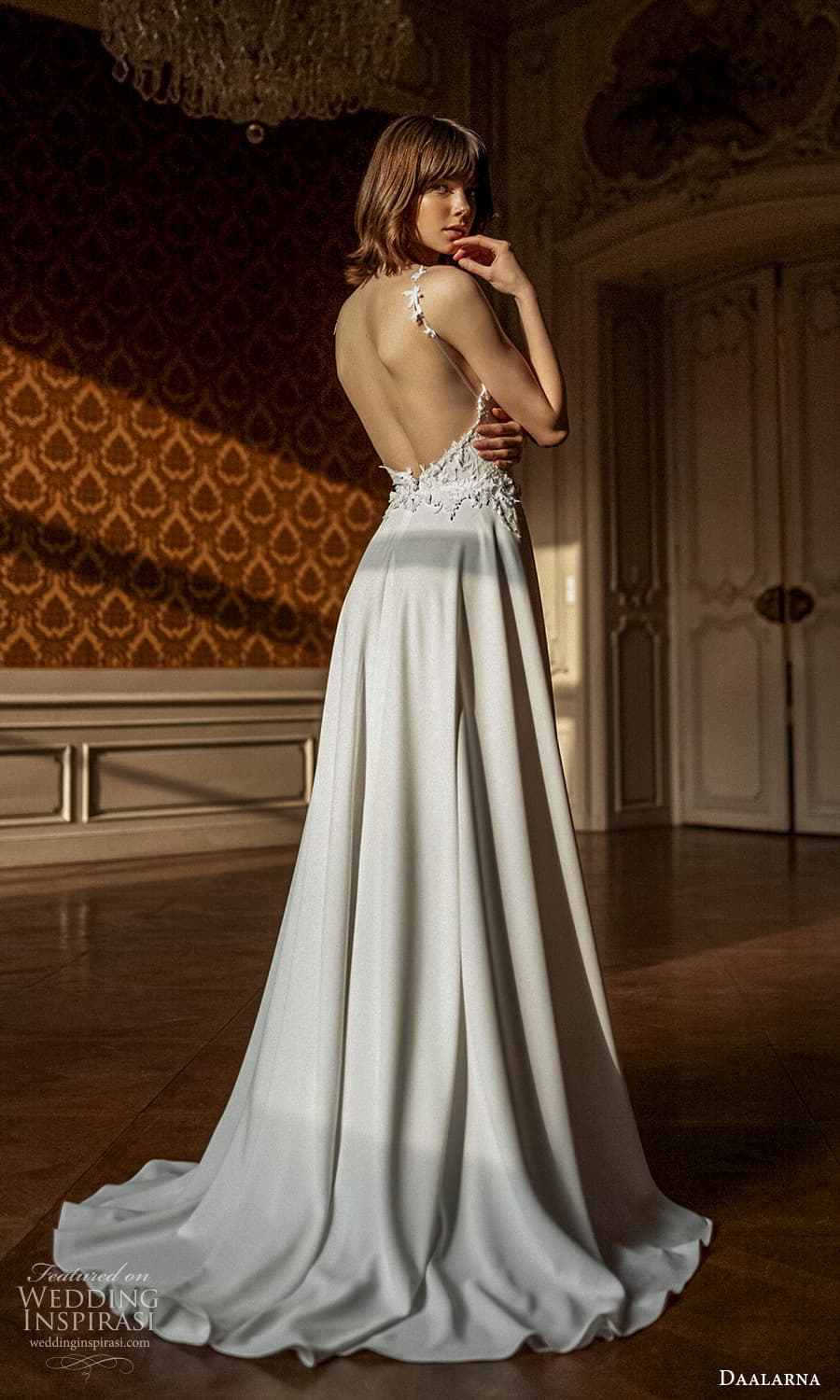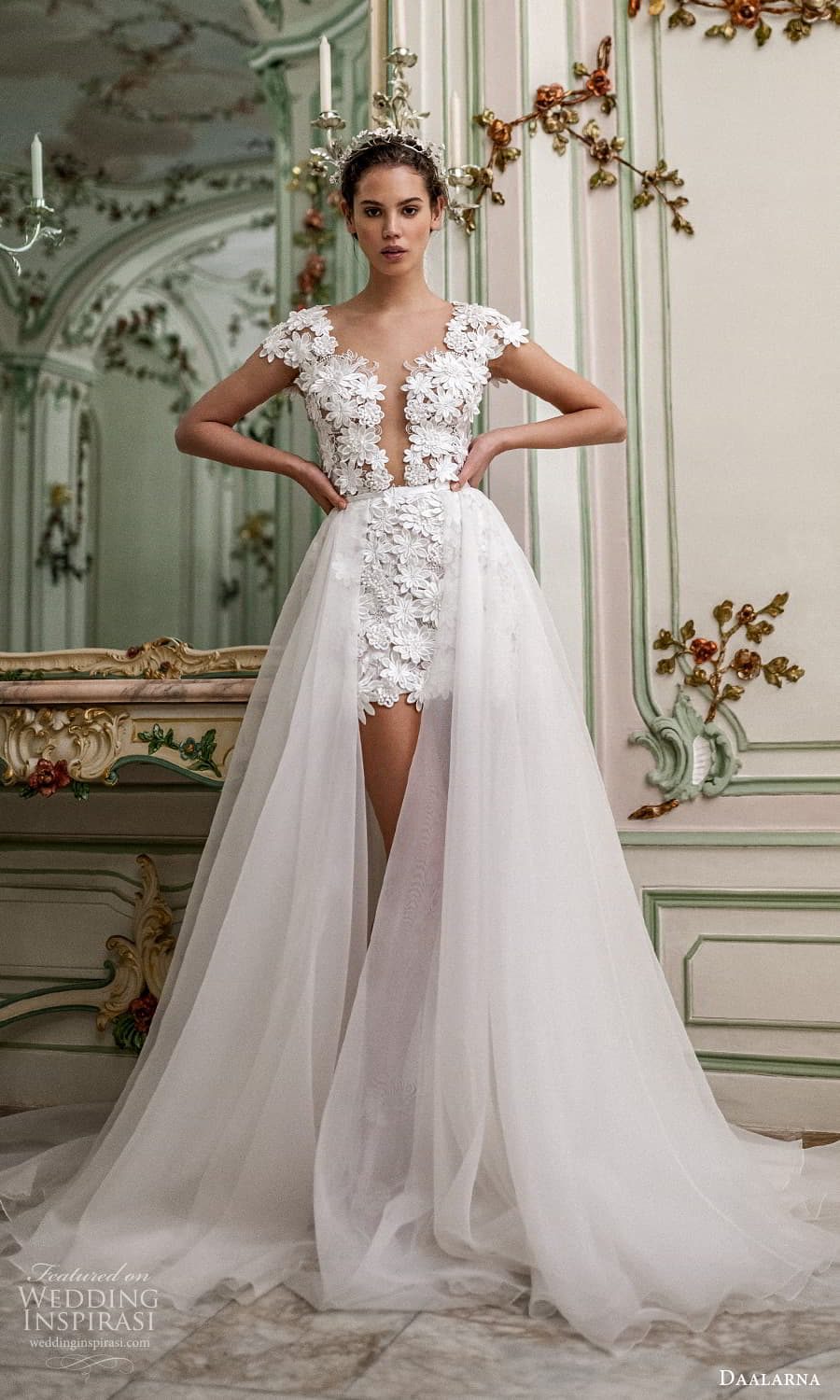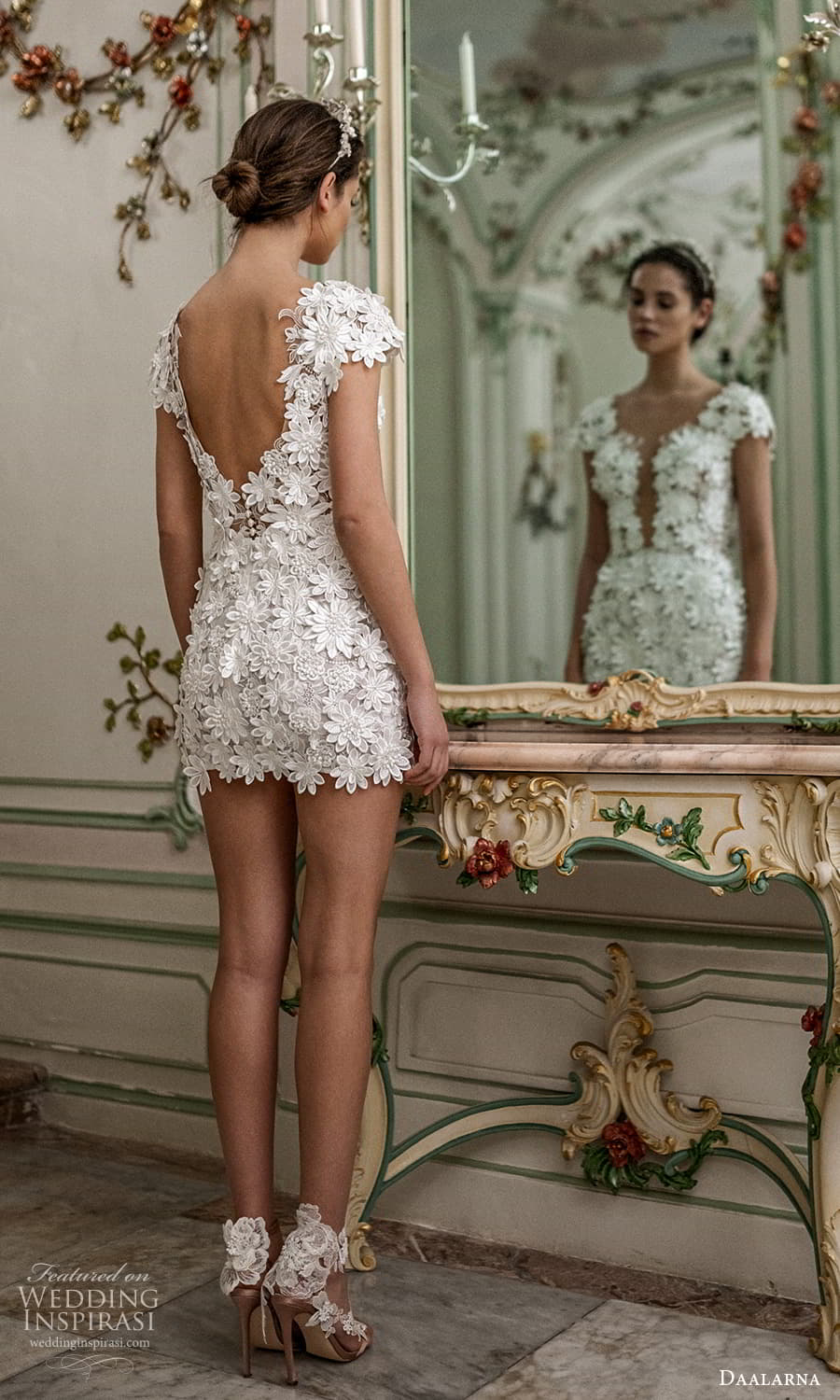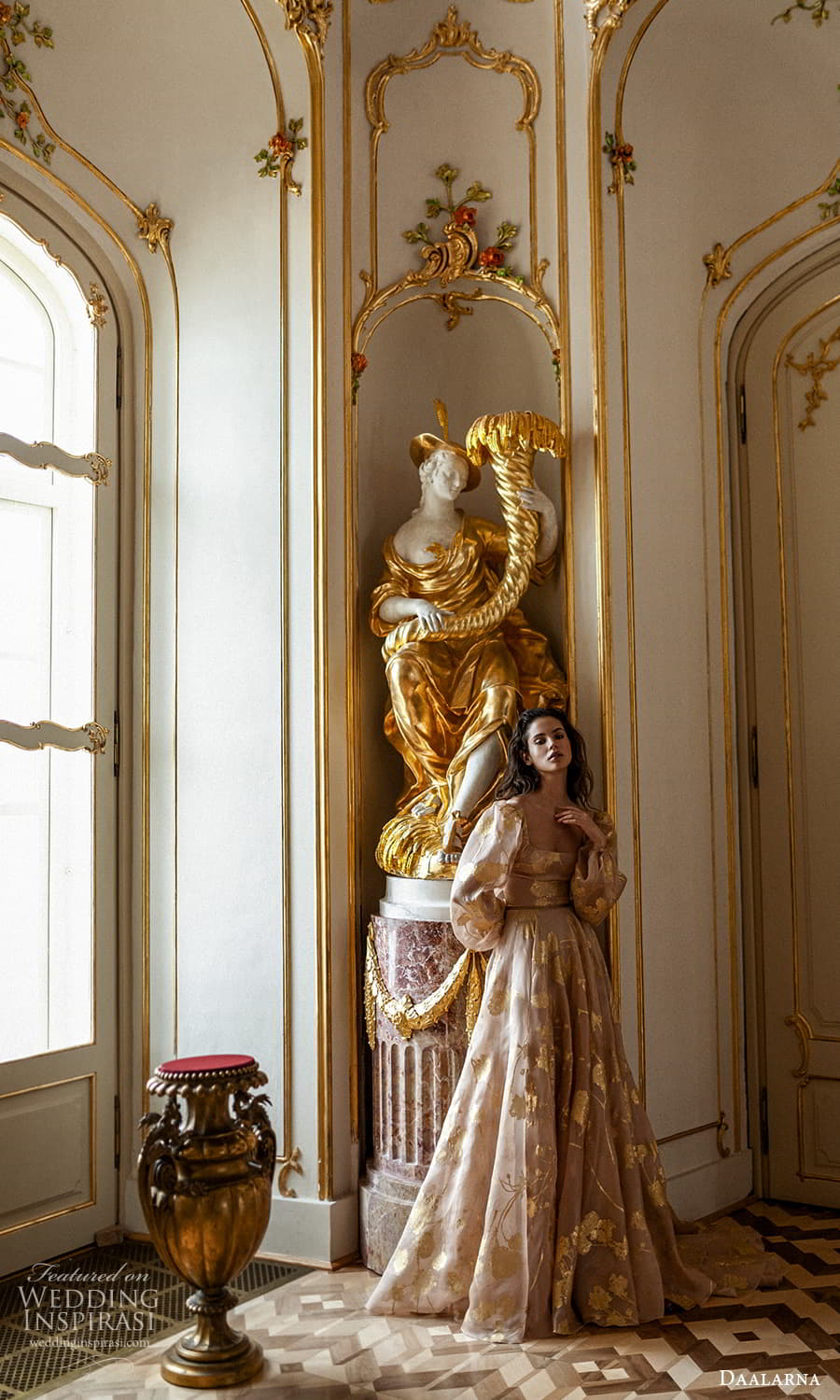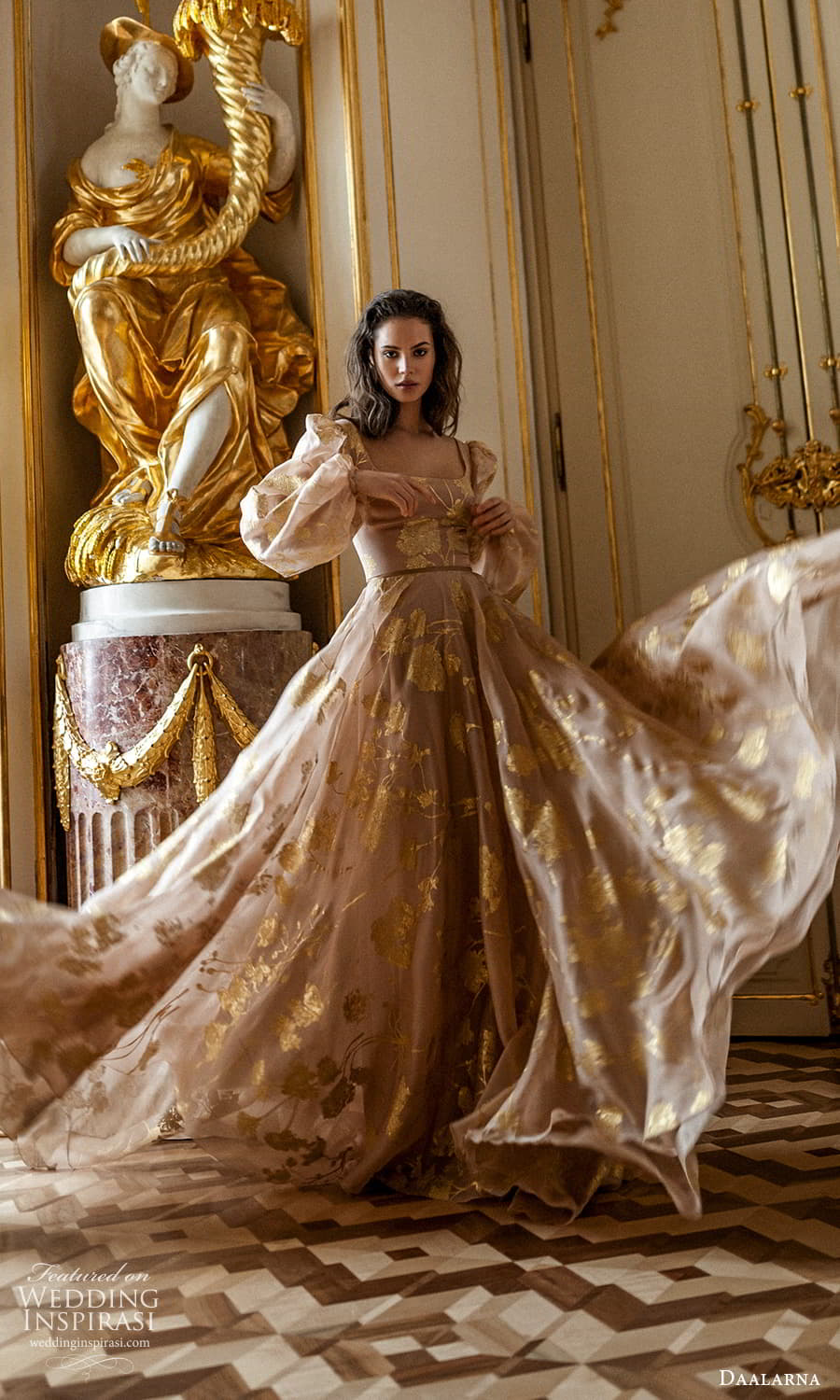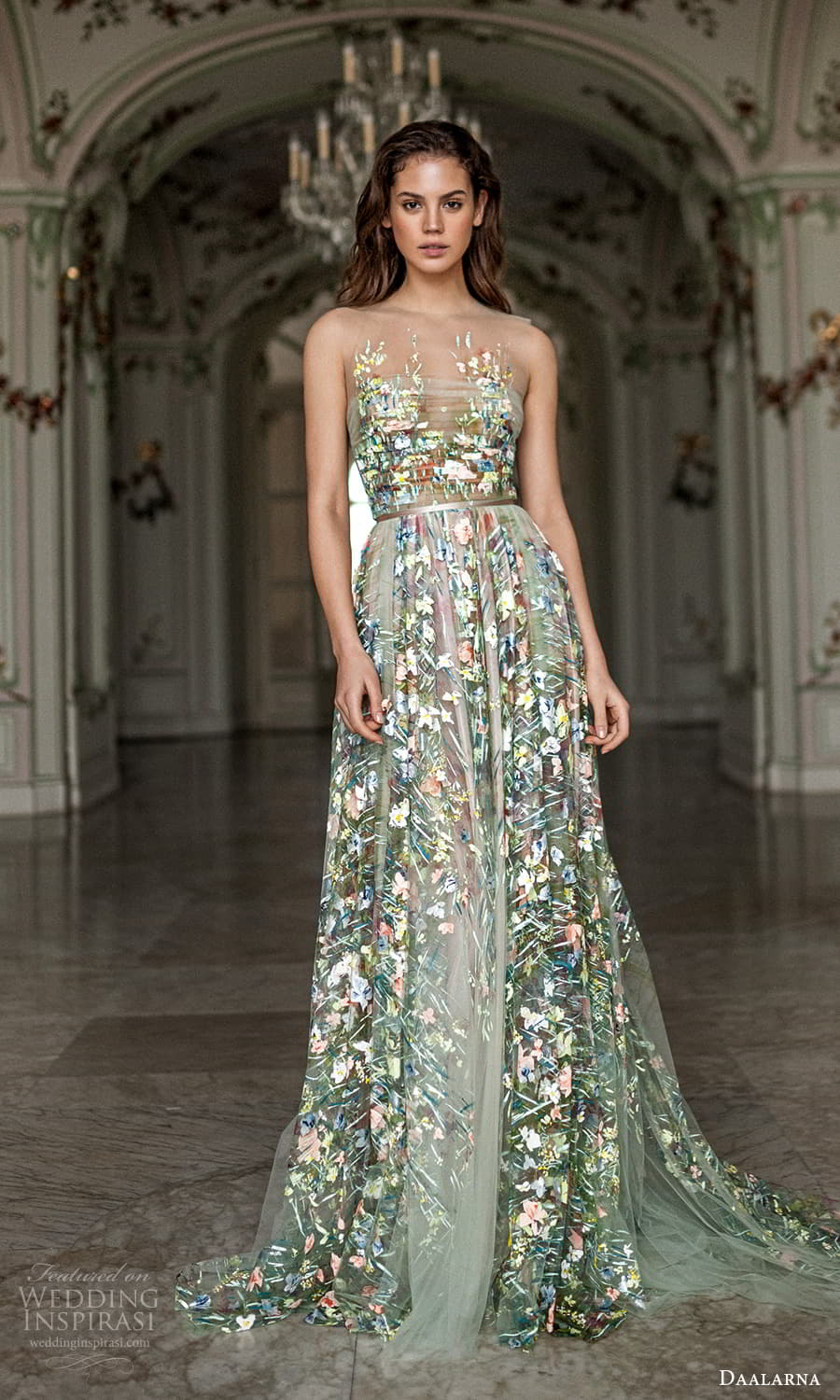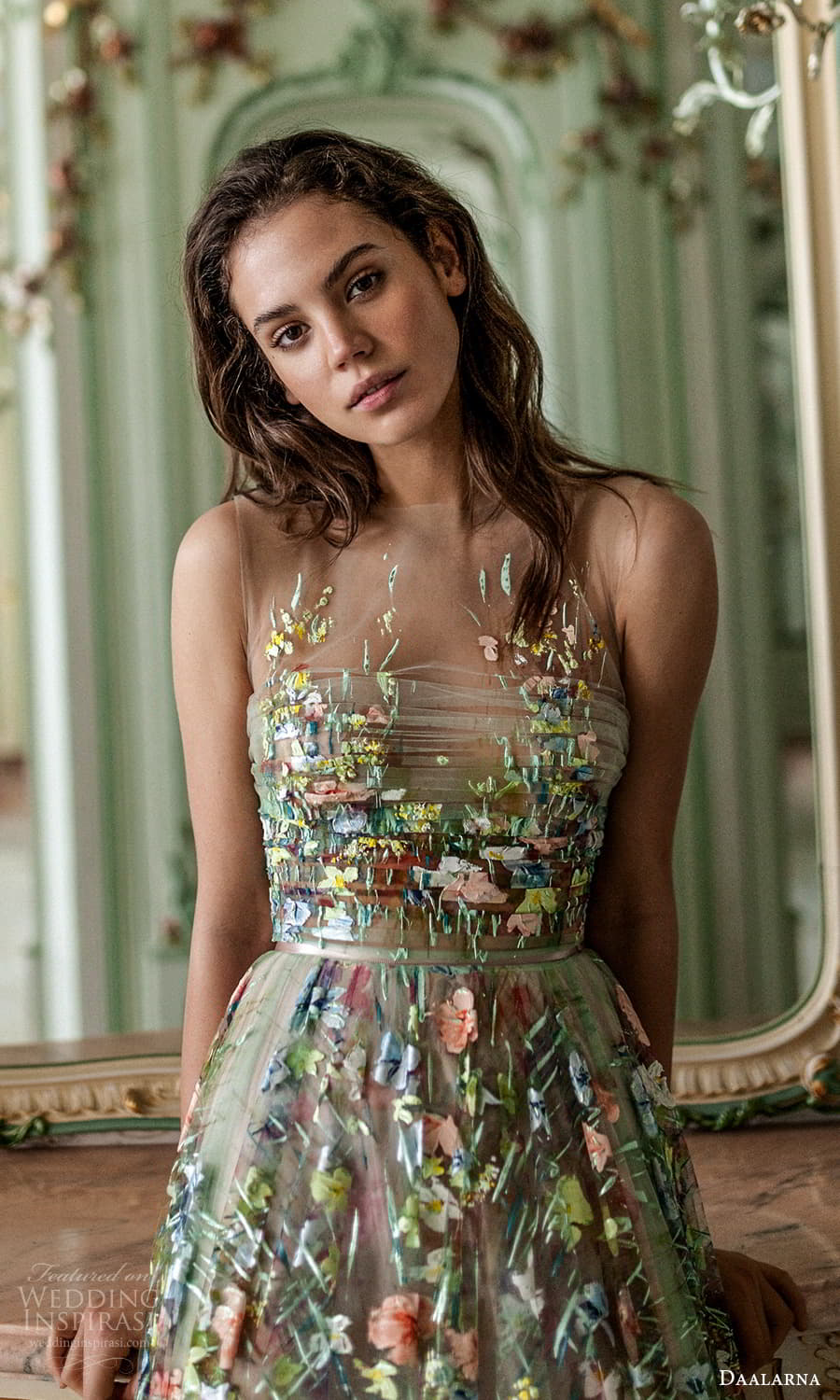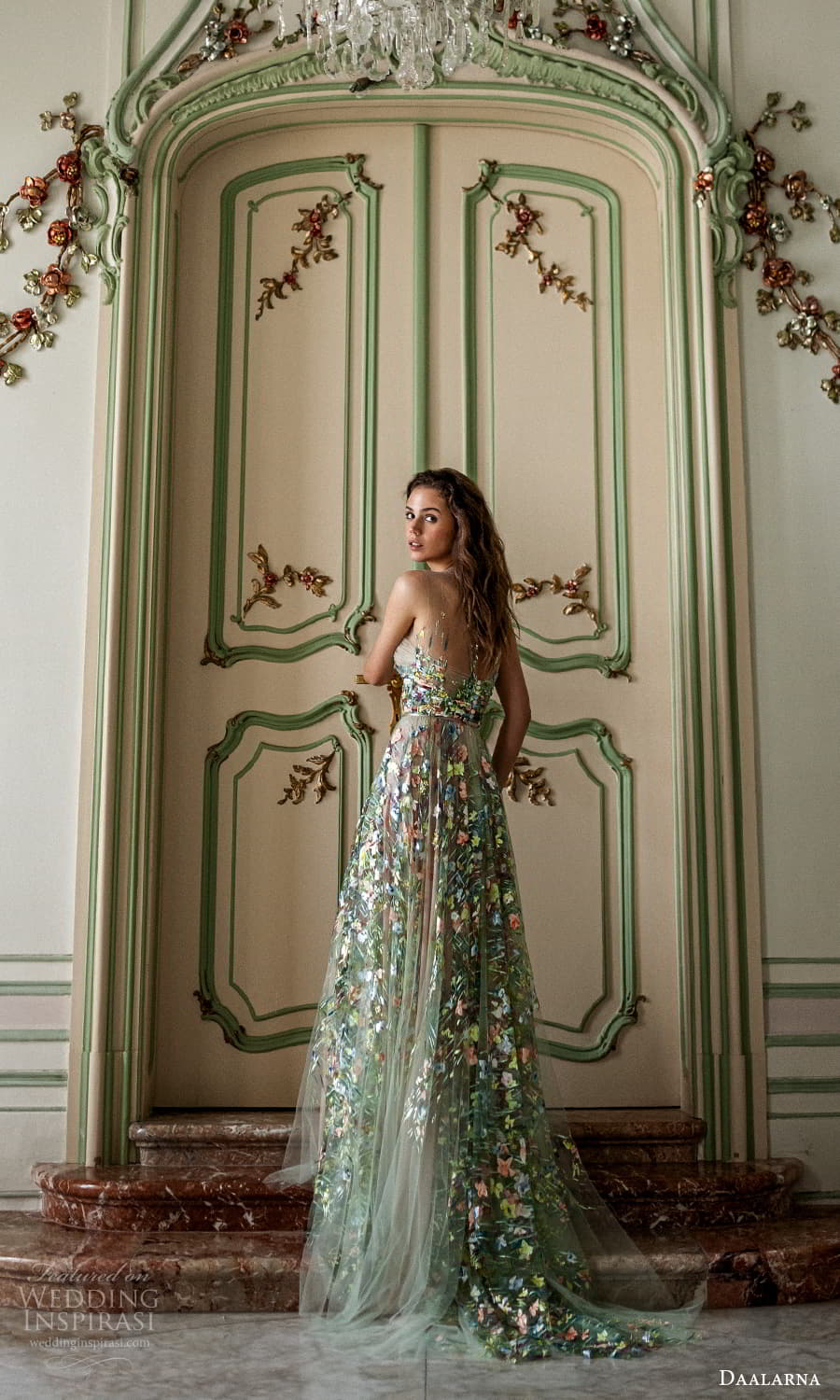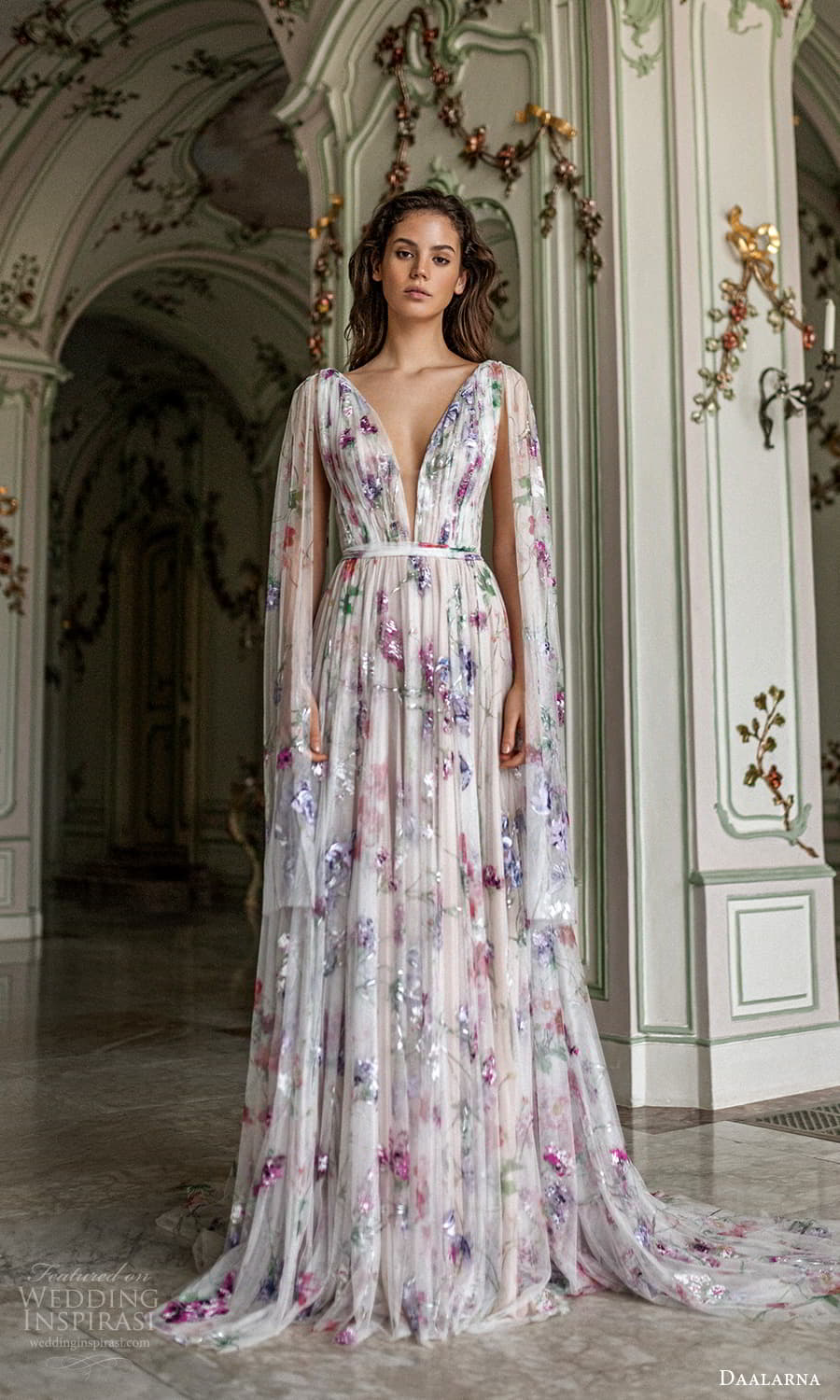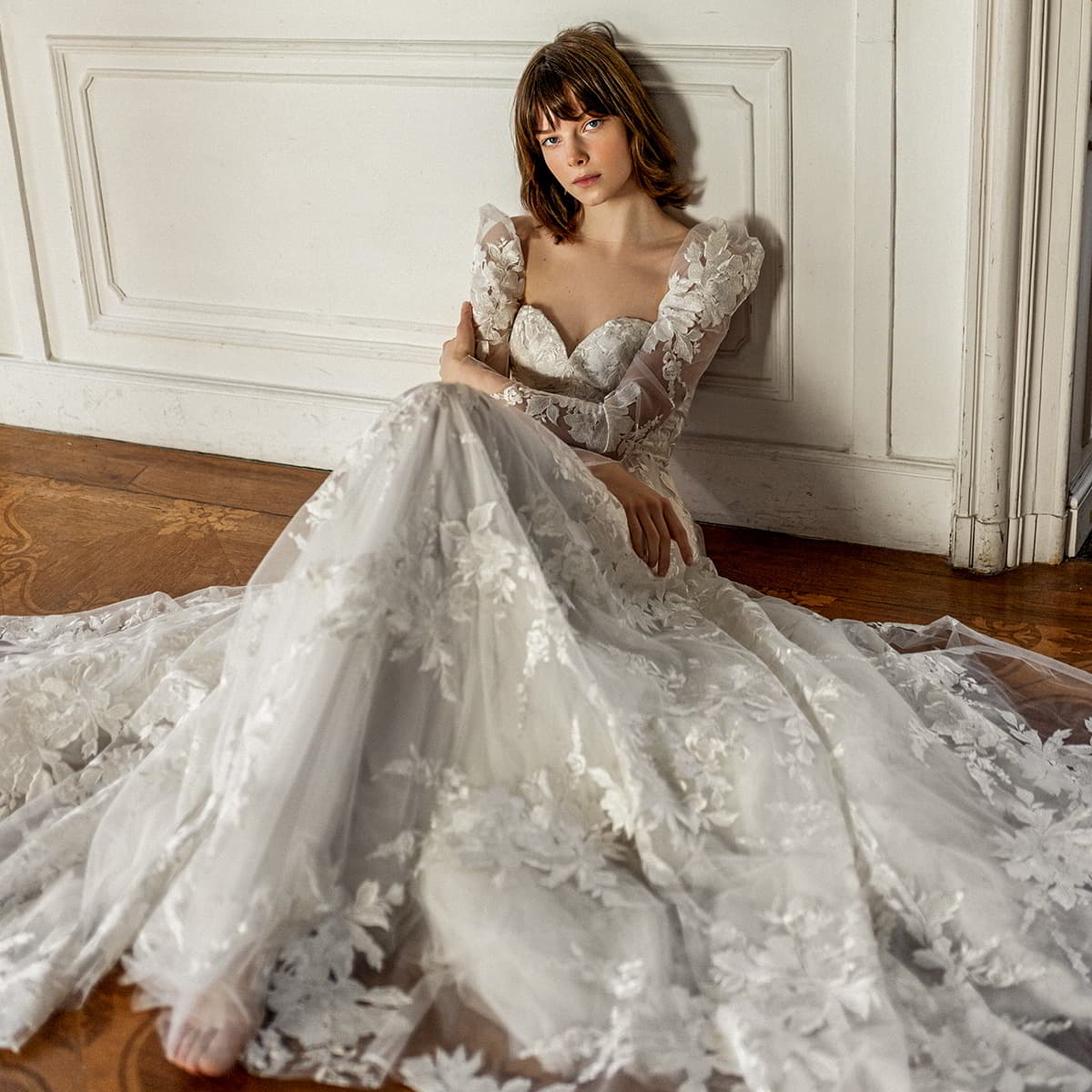 Photos courtesy of Daalarna. For details, visit Daalarna.

CREDIT
Photography: Éva Papp & Zoltán Schneider @pappschneiderphotography | Hair & Makeup: Csilla Kiss @kisscsicsi | Models: Berta Nagy @bertanagy, Zita Dobár @zitadobar, Manna Serdián @manna.serdian / Attractive Models | Fanni Csajági @fanni__cs / ICON Model Management
Shooting locations: Esterházy Palace, Fertőd, Hungary @esterhazykastelyfertod | Festetics Palace, Budapest, Hungary @festetics.palota.budapes