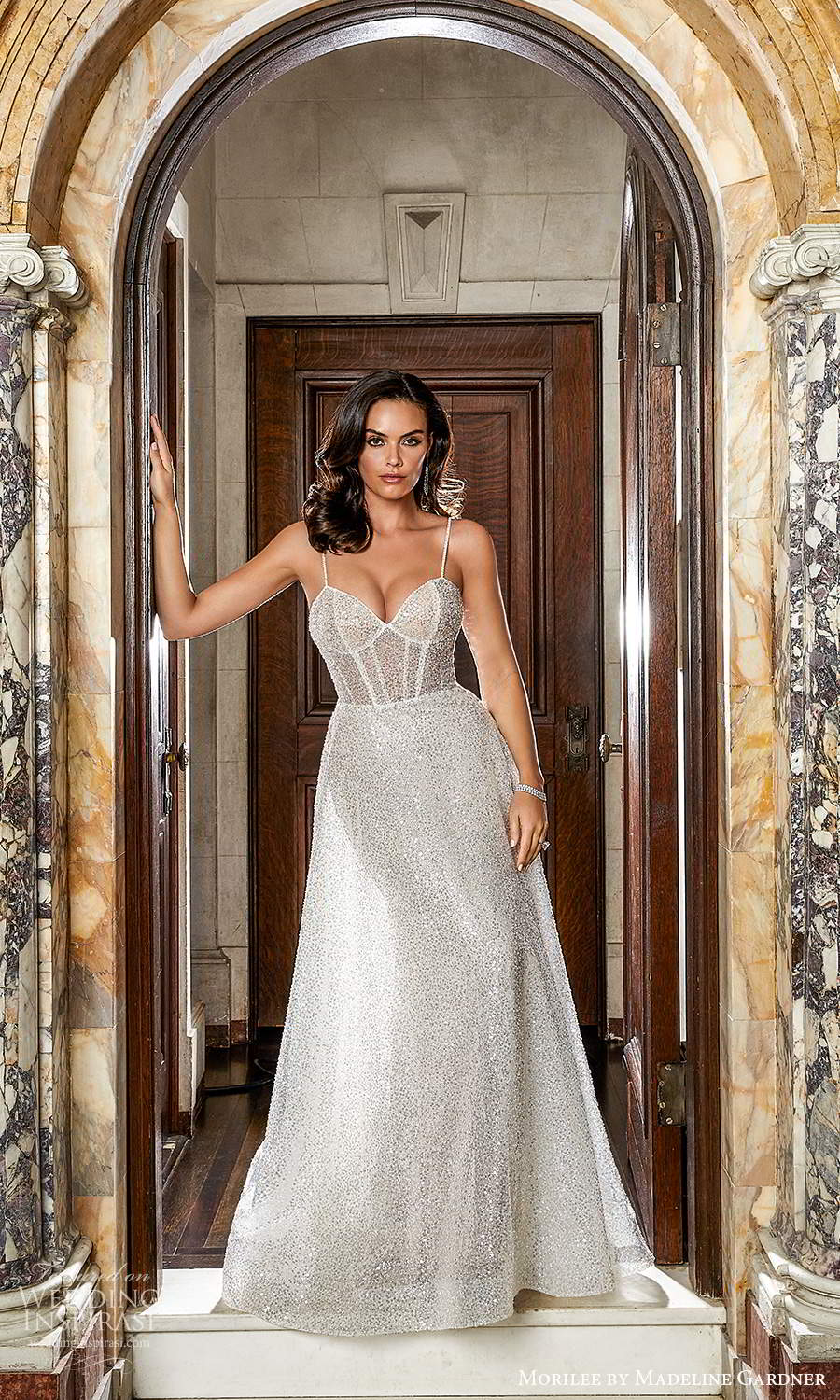 The mesmerizing beauty of stars and modern, luxurious glamour come together in the new "Starlight" collection by Morilee by Madeline Gardner. The Spring 2022 Signature collection features brilliant, celestial inspired details incorporated into elegant ball gowns and whimsical, dramatic silhouettes.
"Twinkling layers and airy fabrics are brought to life via hand beading & star bursts of sequins. A truly visionary collection that pushes the boundaries of classic favorites and takes them to new heights. Flattering new necklines are showcased through the range including the 'Bridgerton' inspired square neck style, the modest ballerina oval as well as incorporating cup corsetry in the mix.
Gardner designed thoughtful ways of ensuring versatility in her gowns by incorporating light detachable skirts as well as detachable flirty sleeves this season with several of the gowns presented. Always wanting to evolve and be at the forefront of what her brides are asking for, Madeline delivered diverse options within one singular dress; from ceremony to dance floor. As brides are facing uncertainty; often changing the date and now often location of their upcoming nuptials, this was the catalyst in creating ways to adapt to these unexpected changes."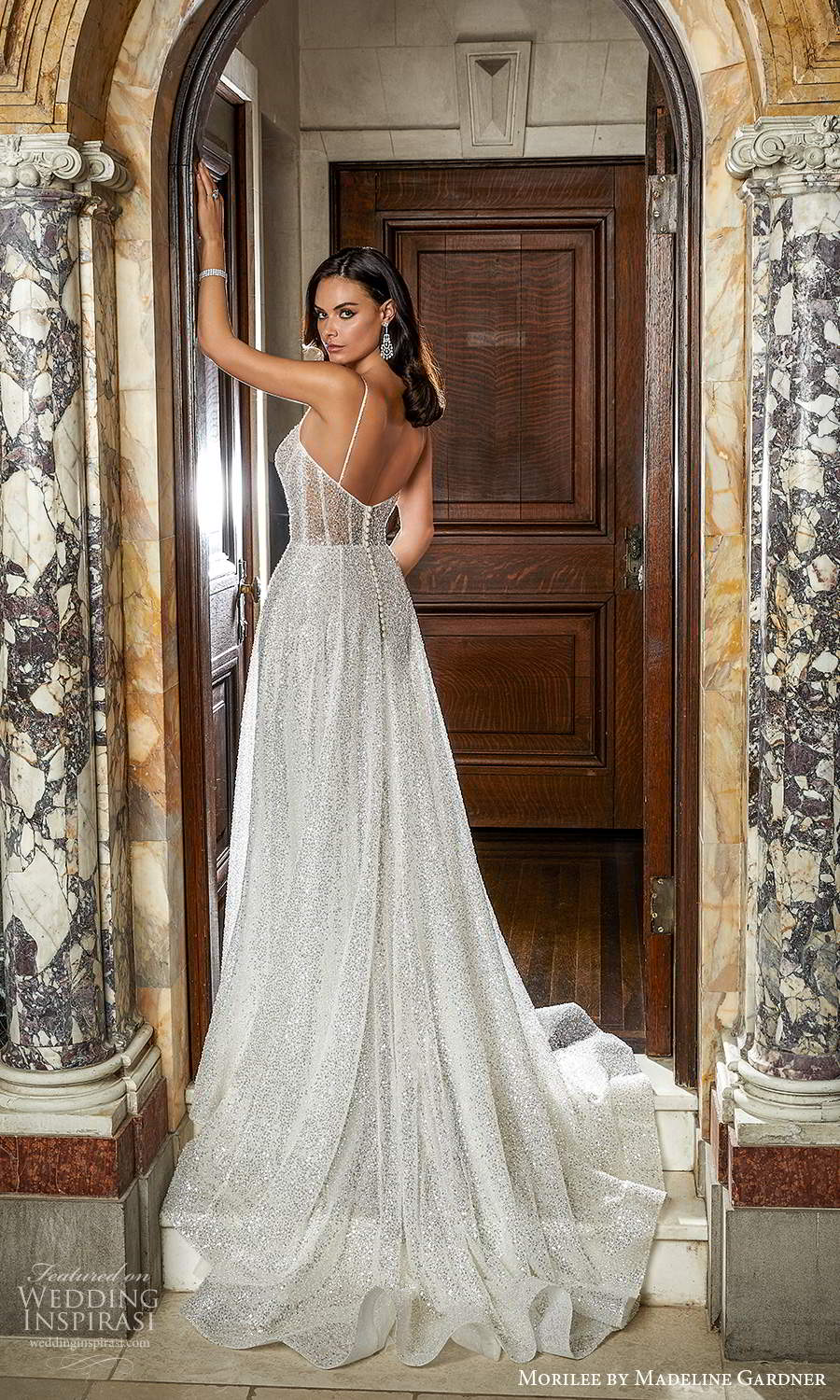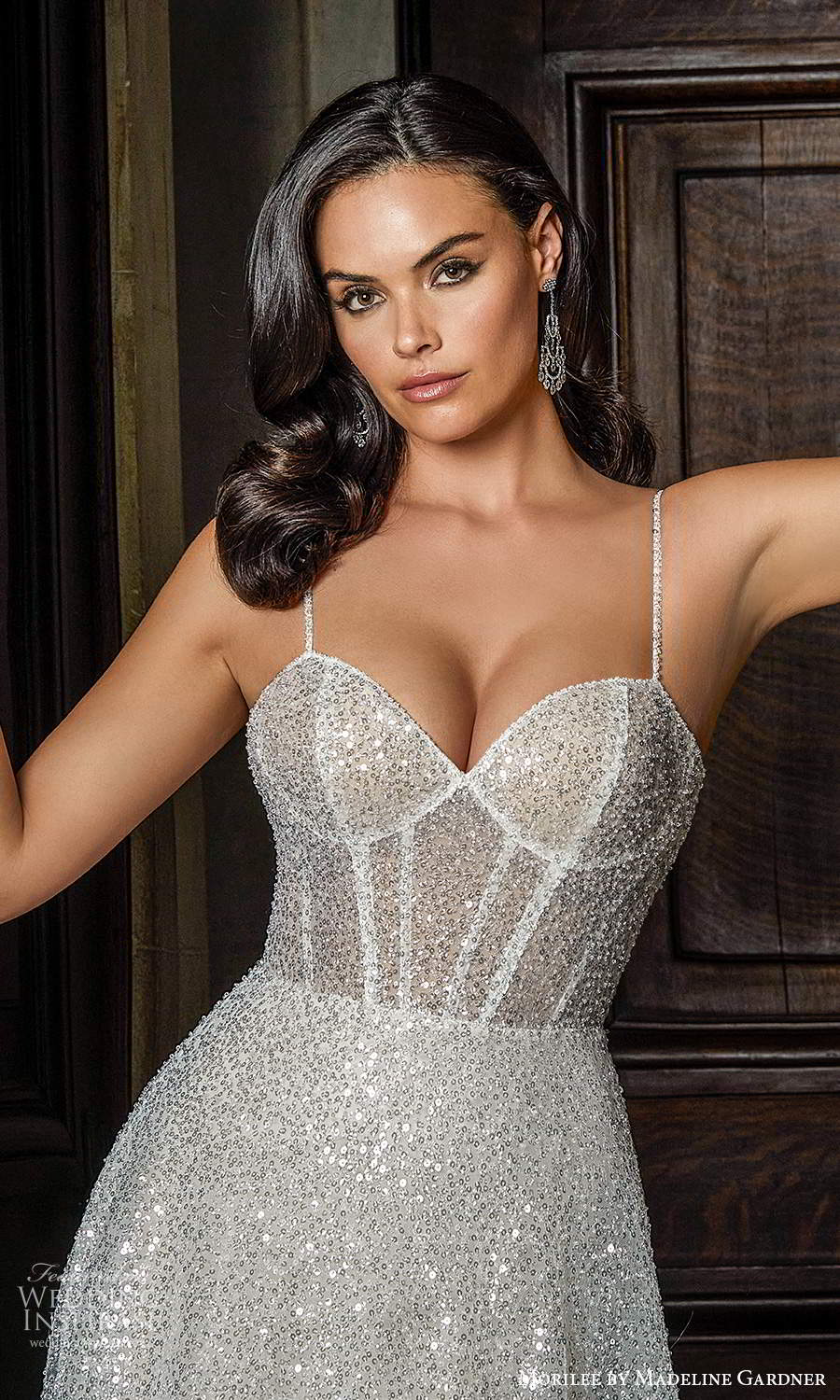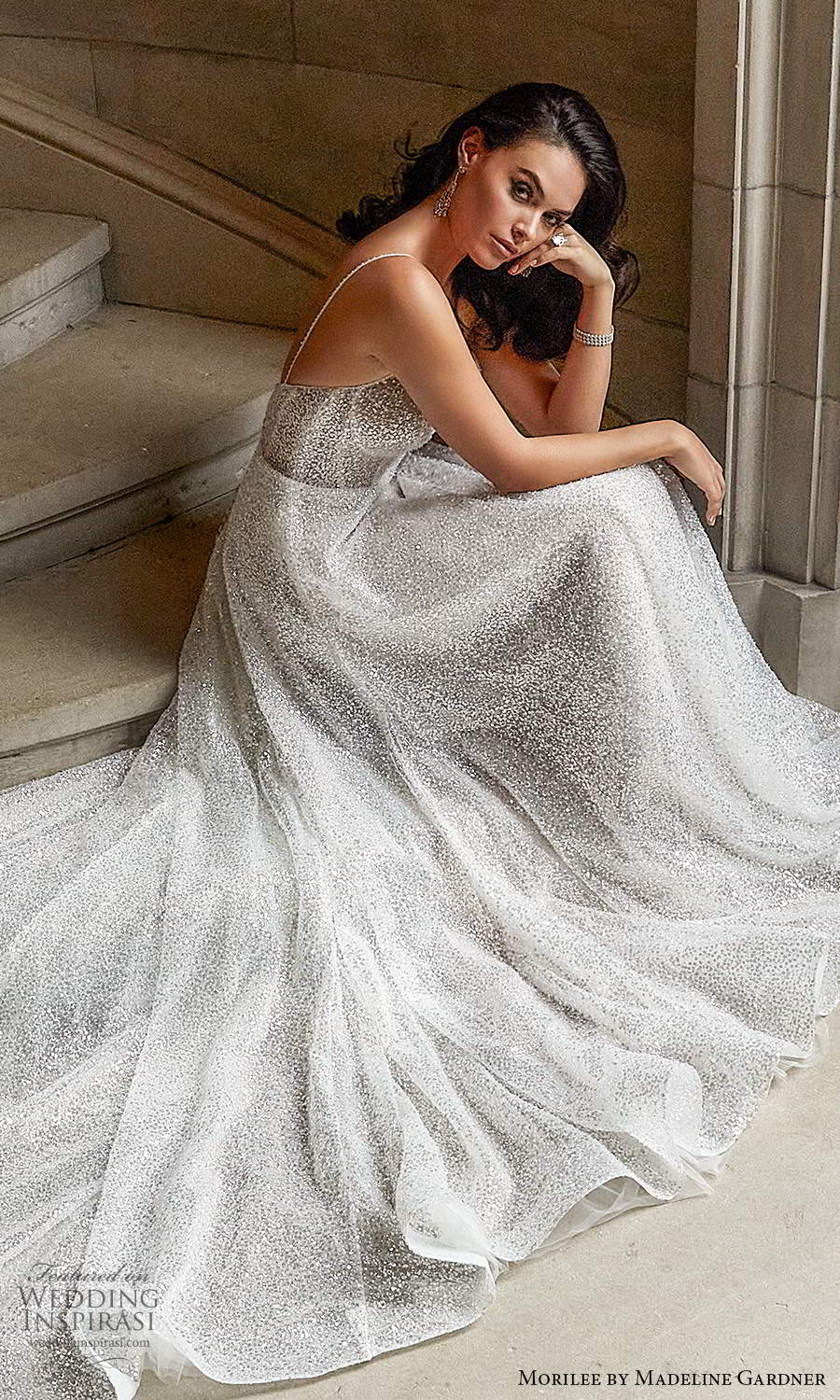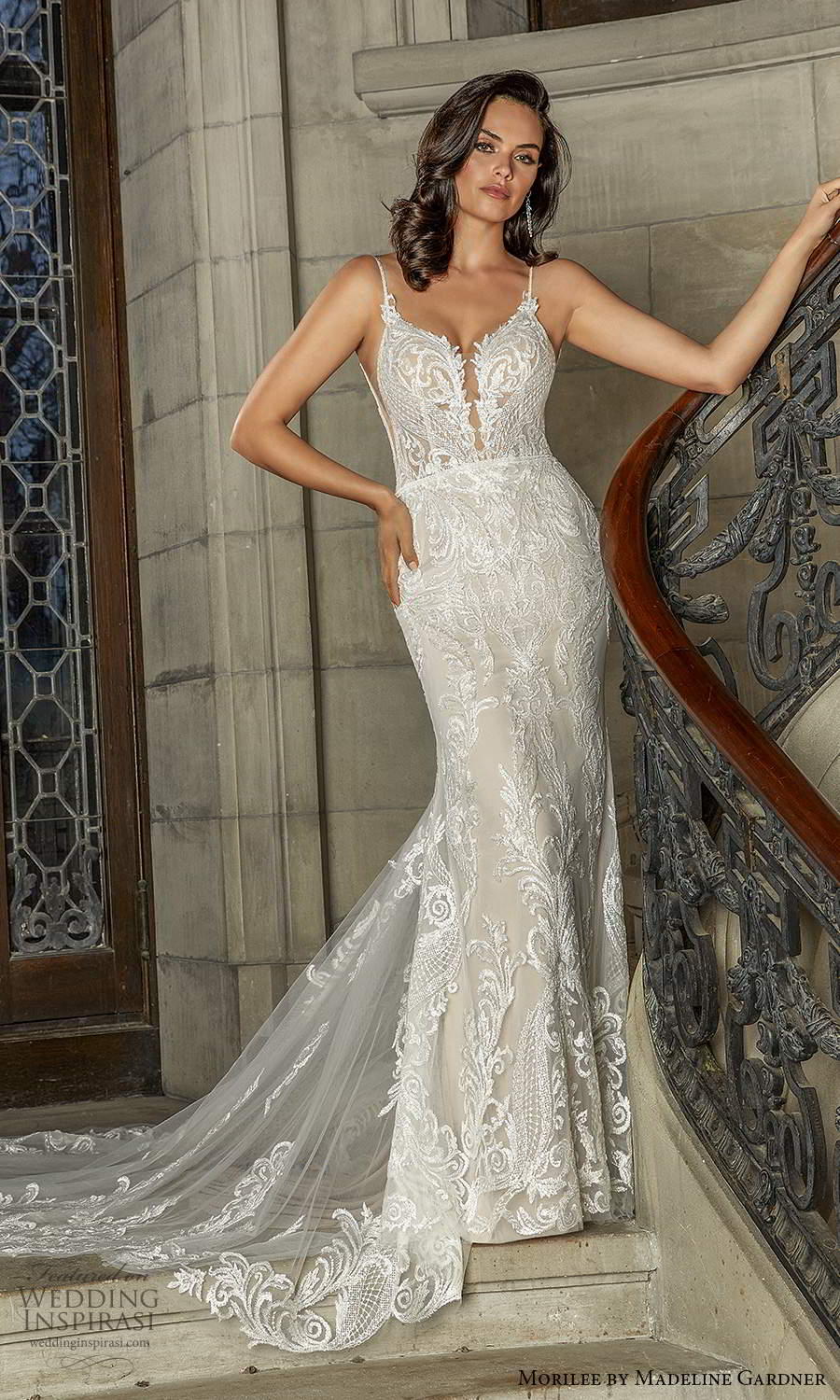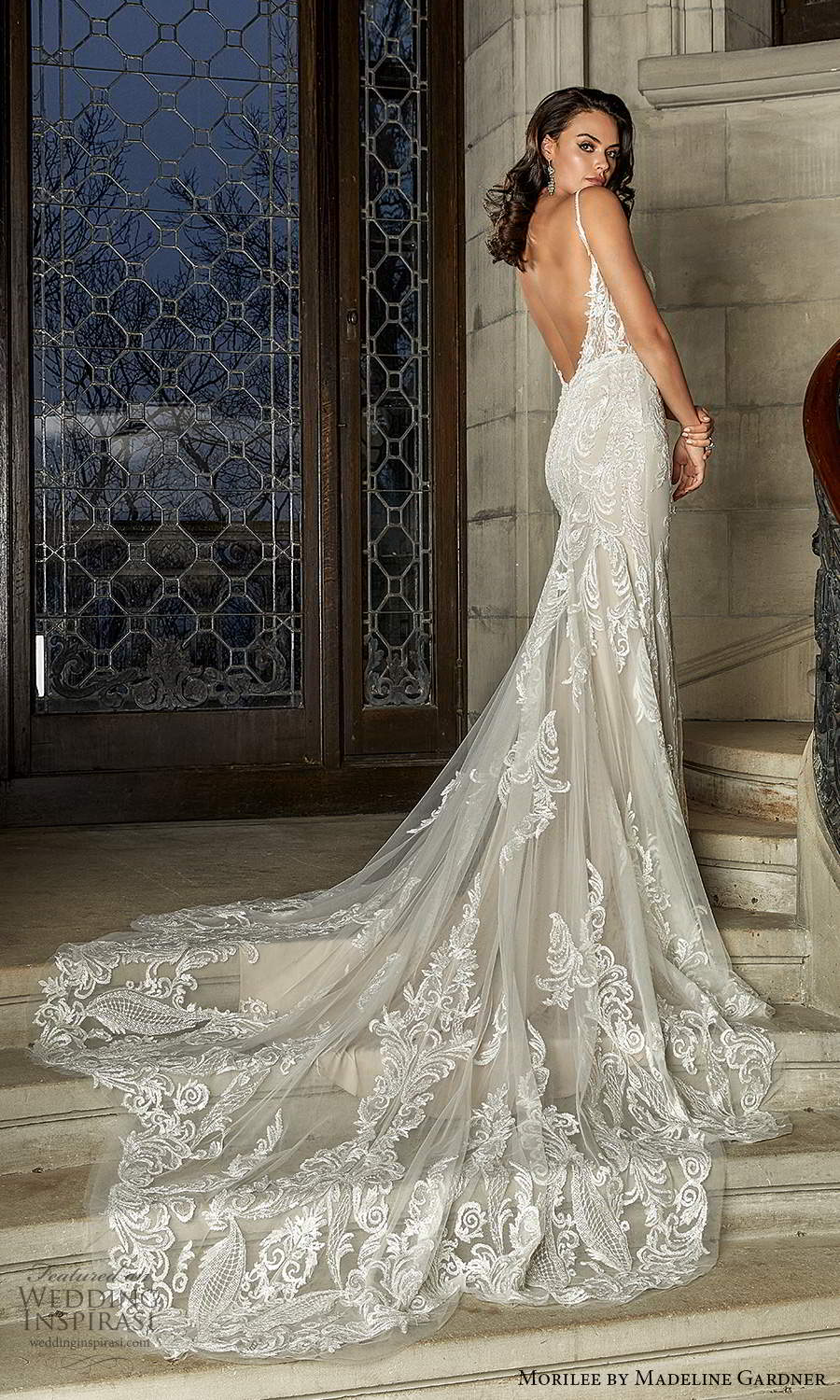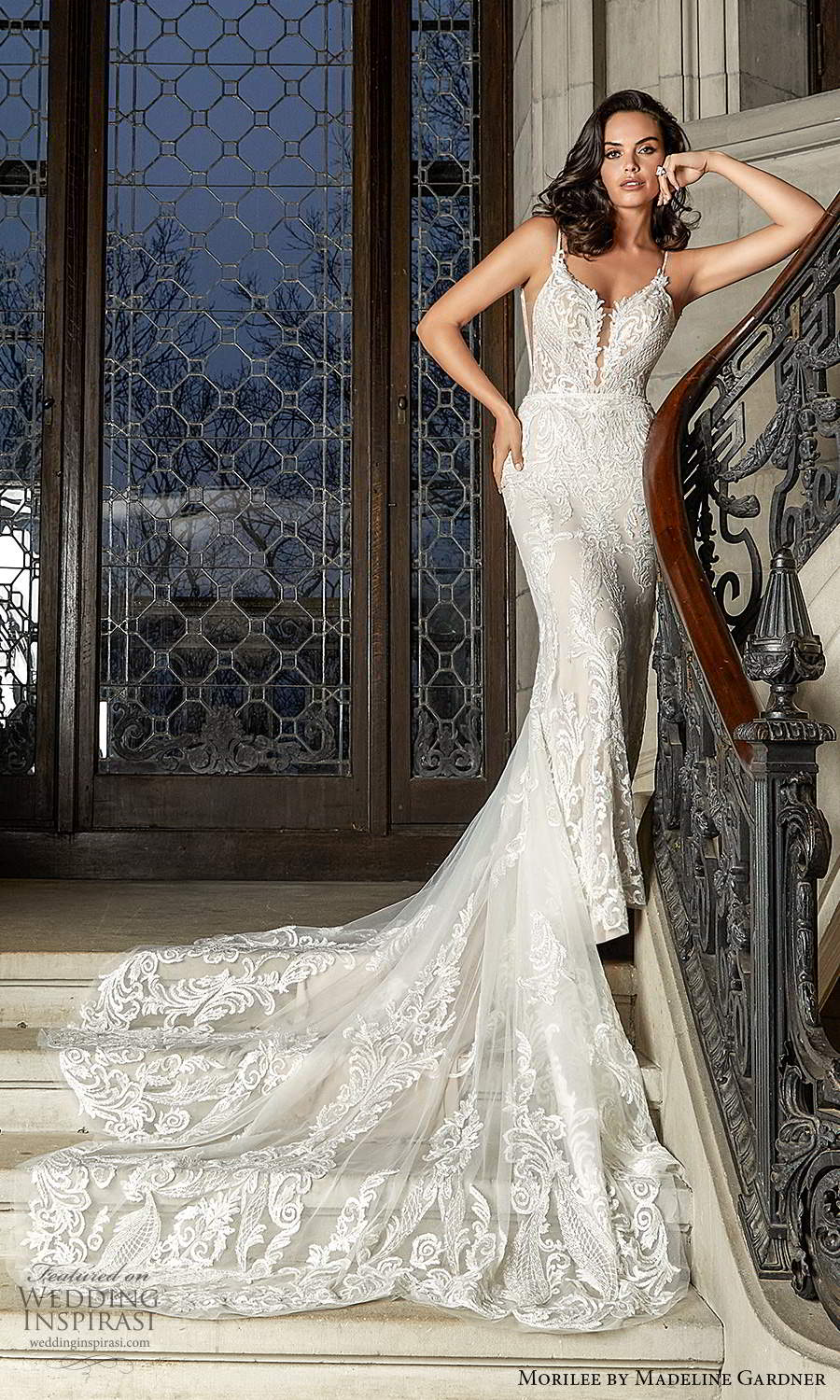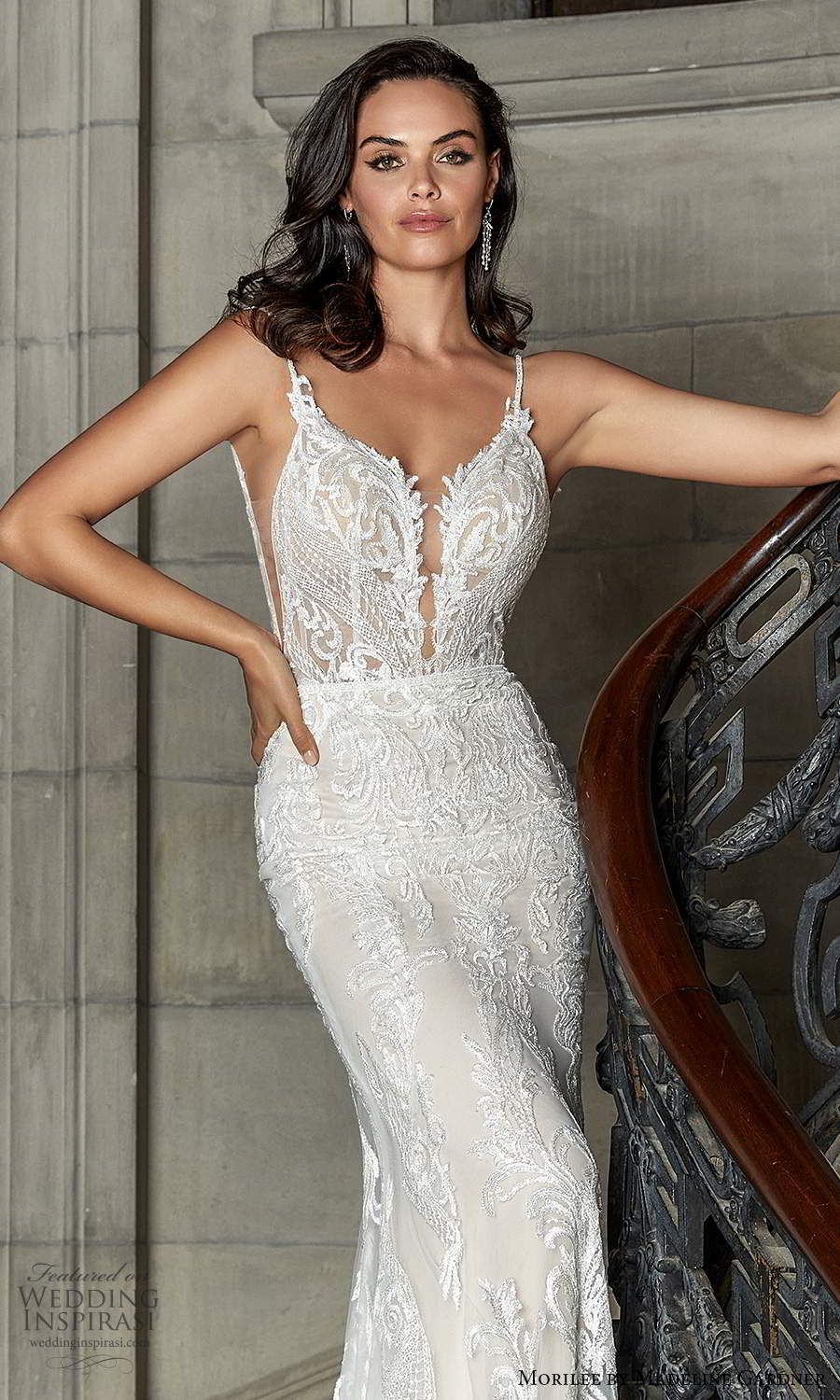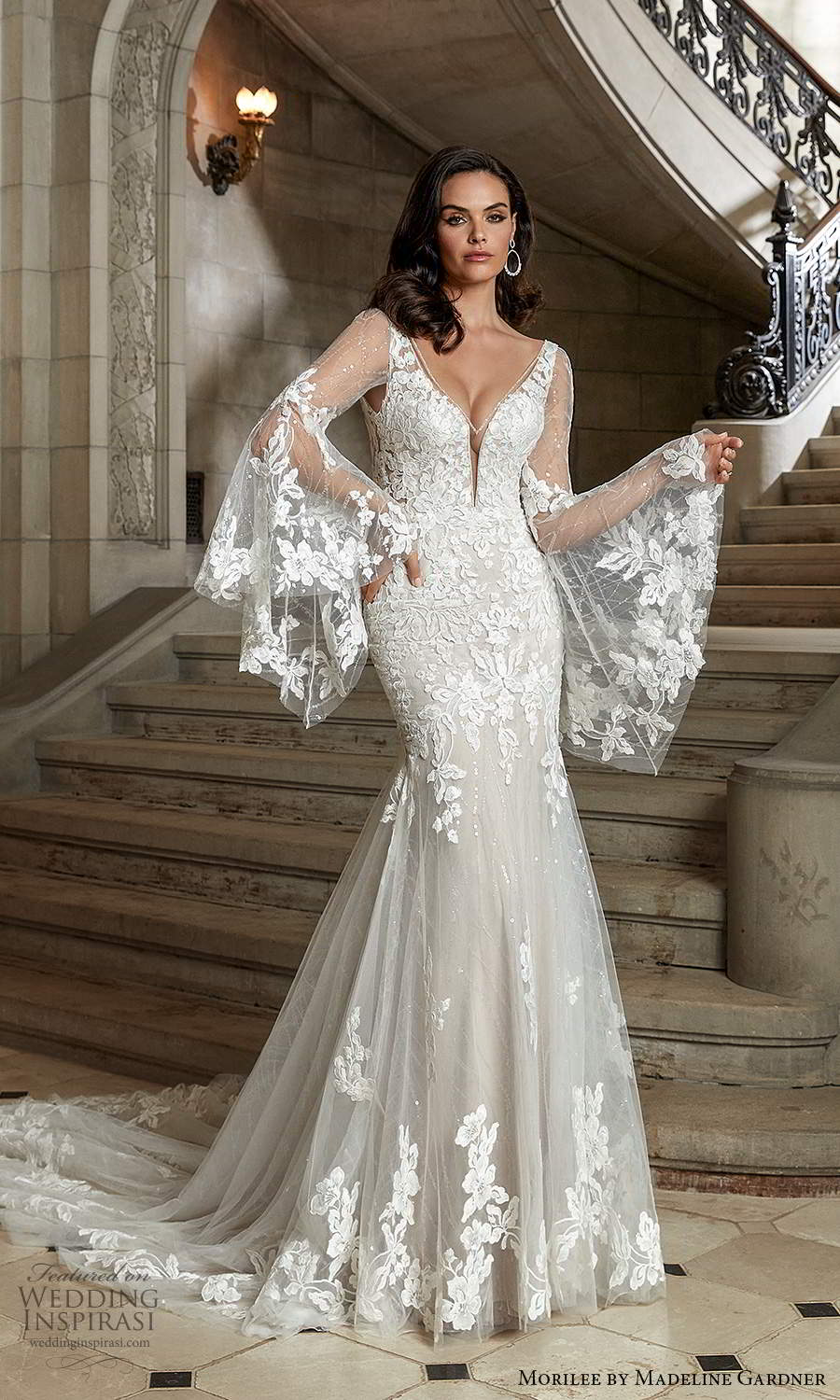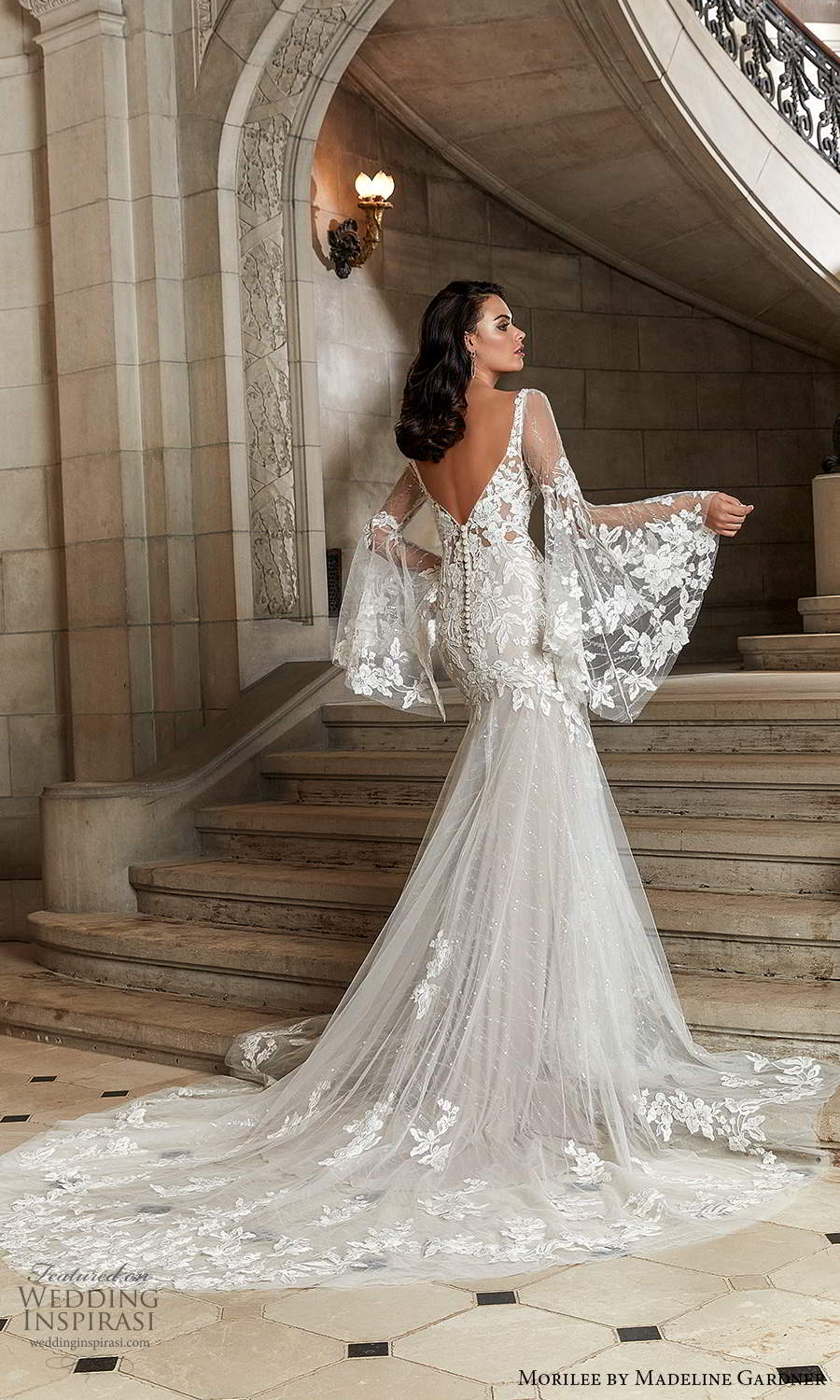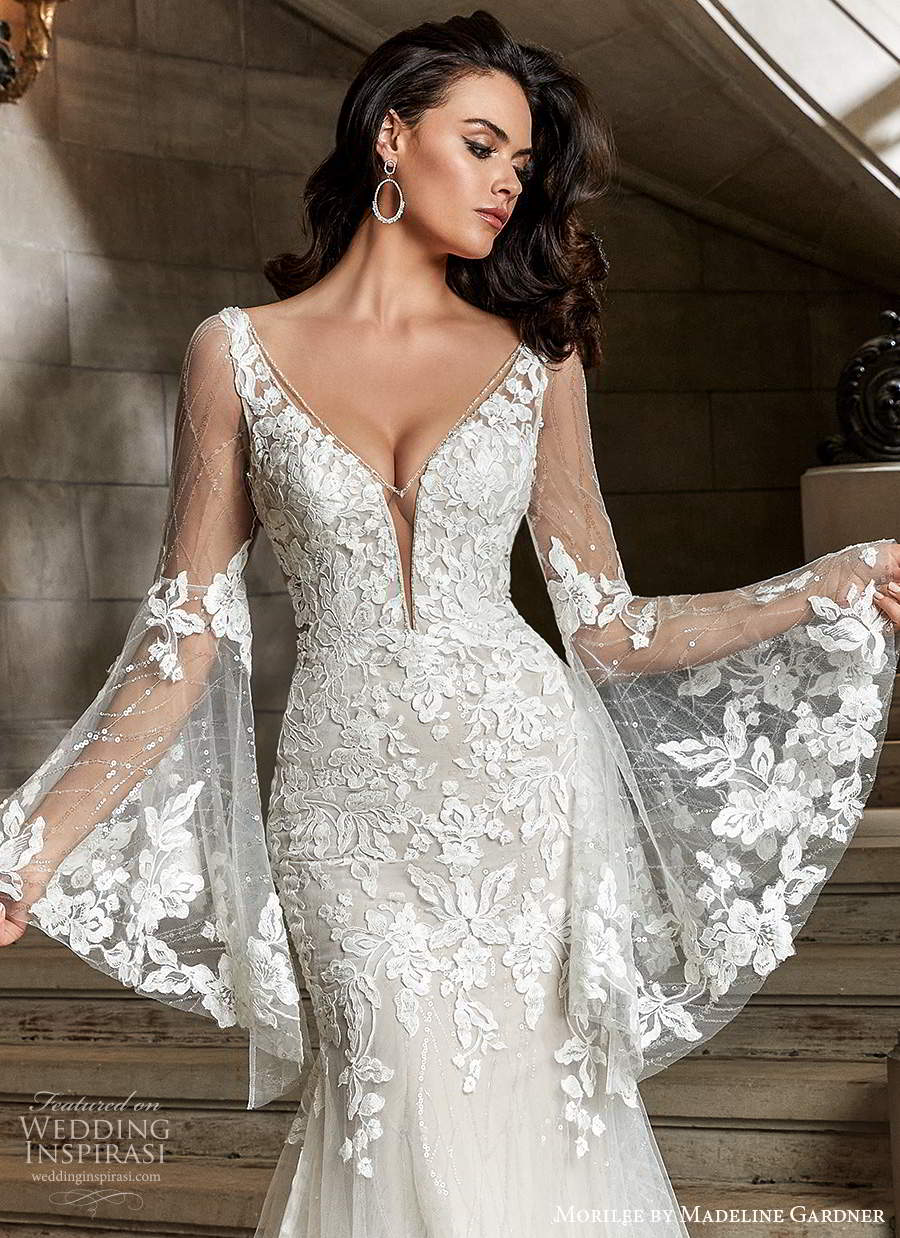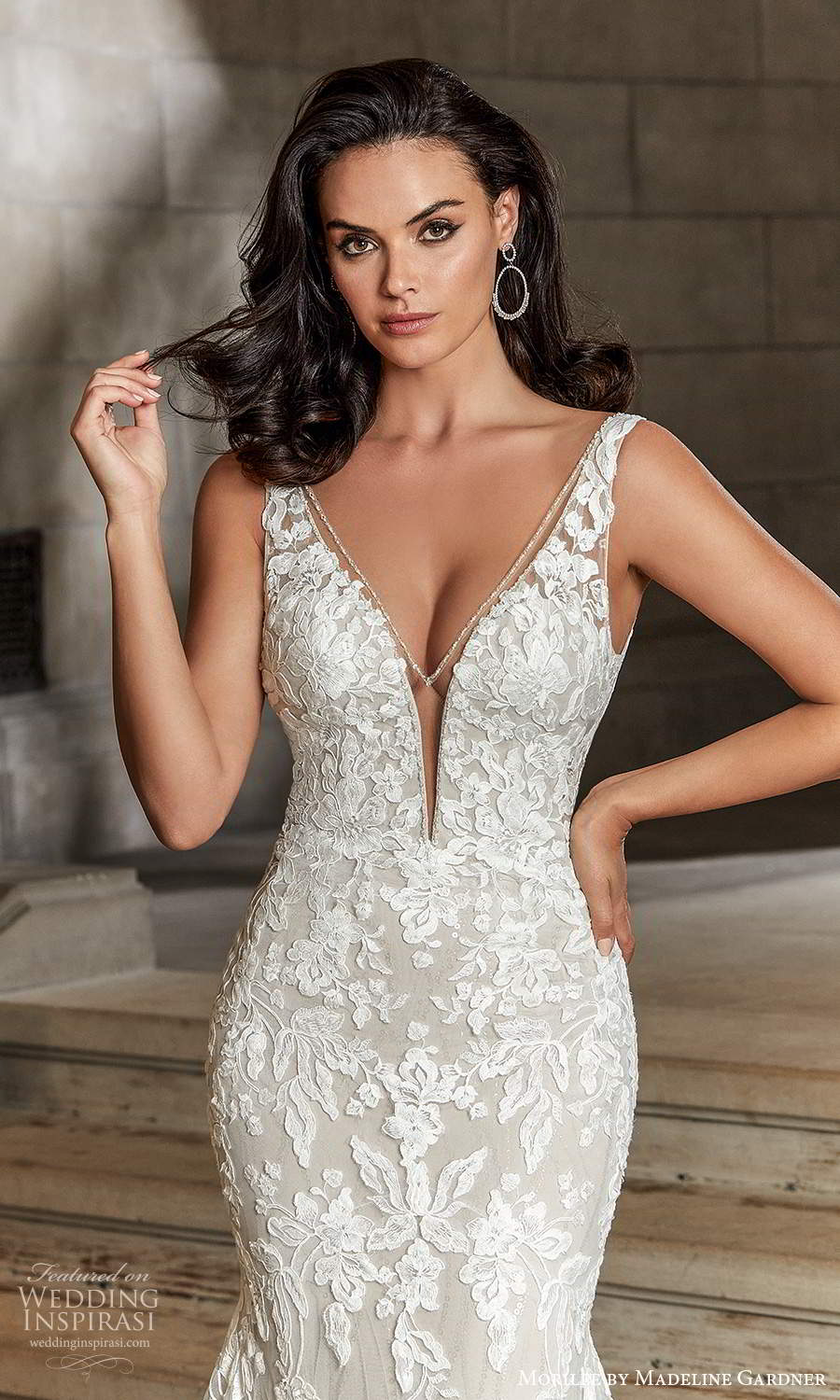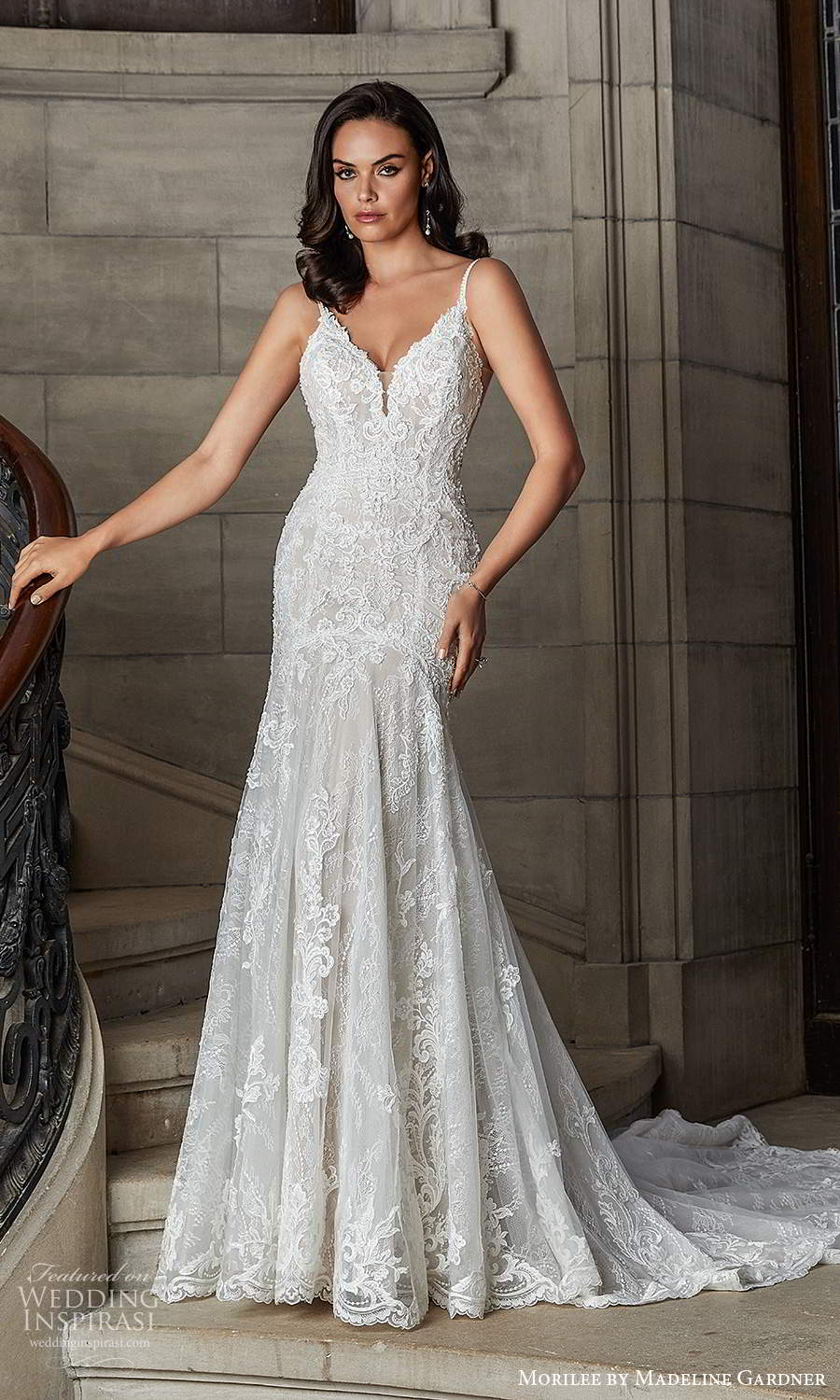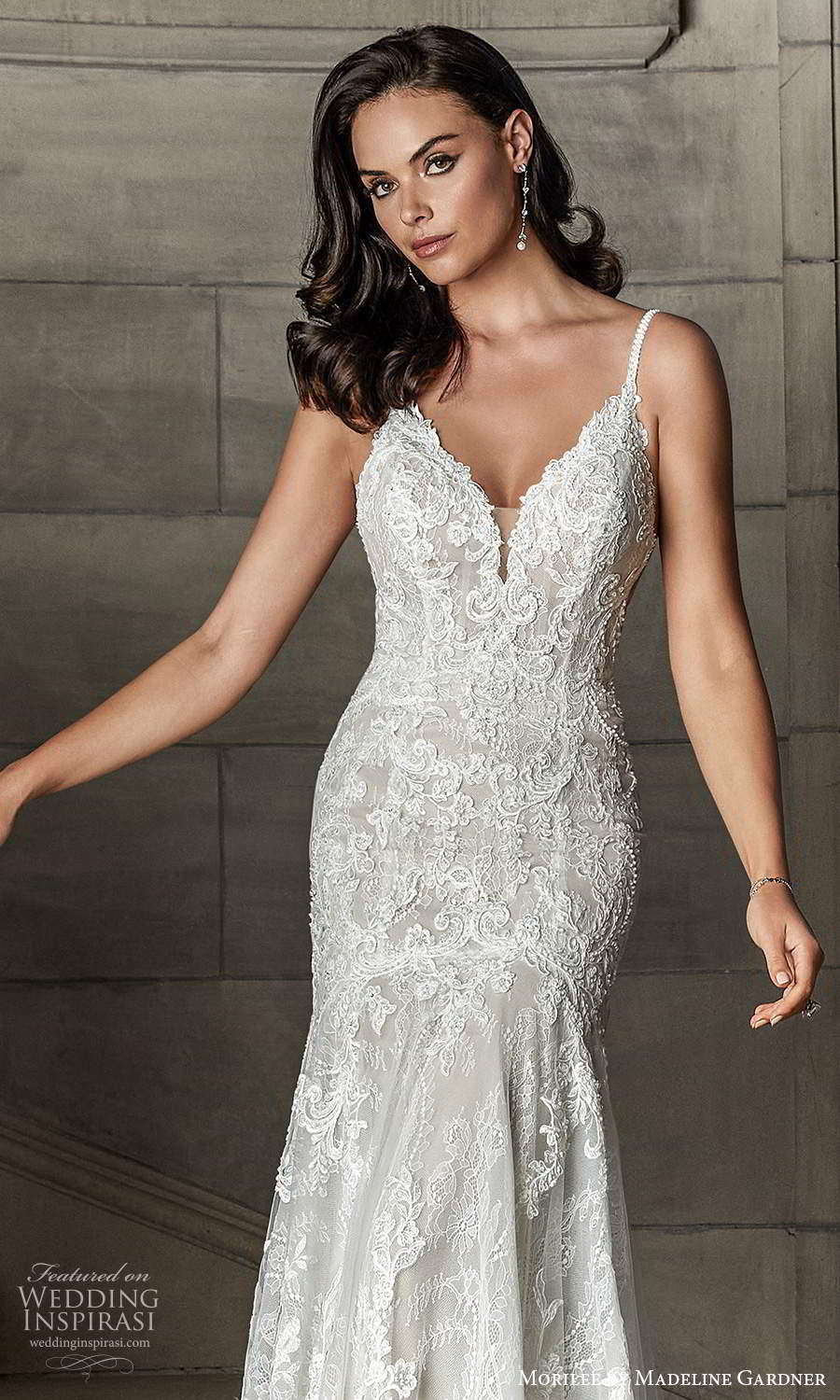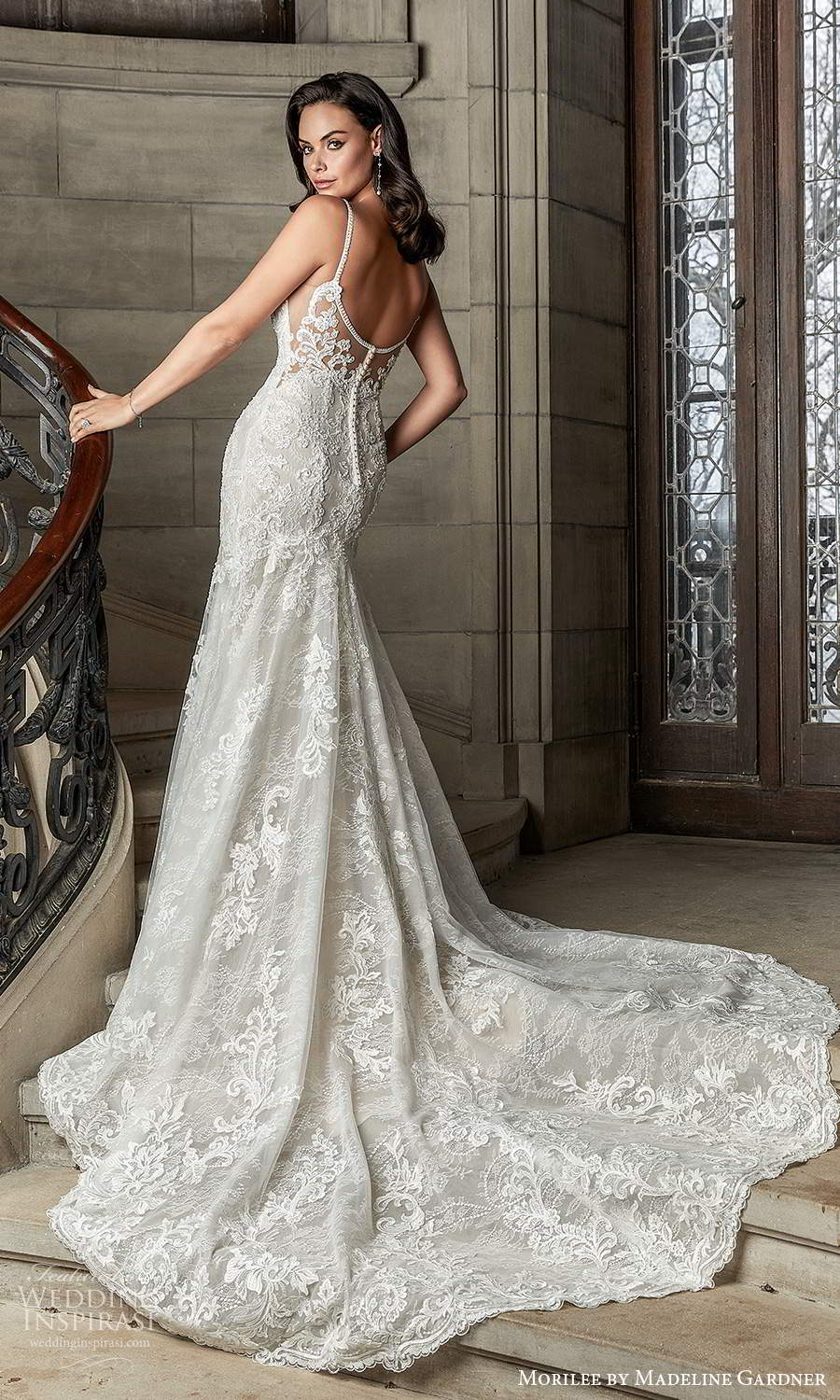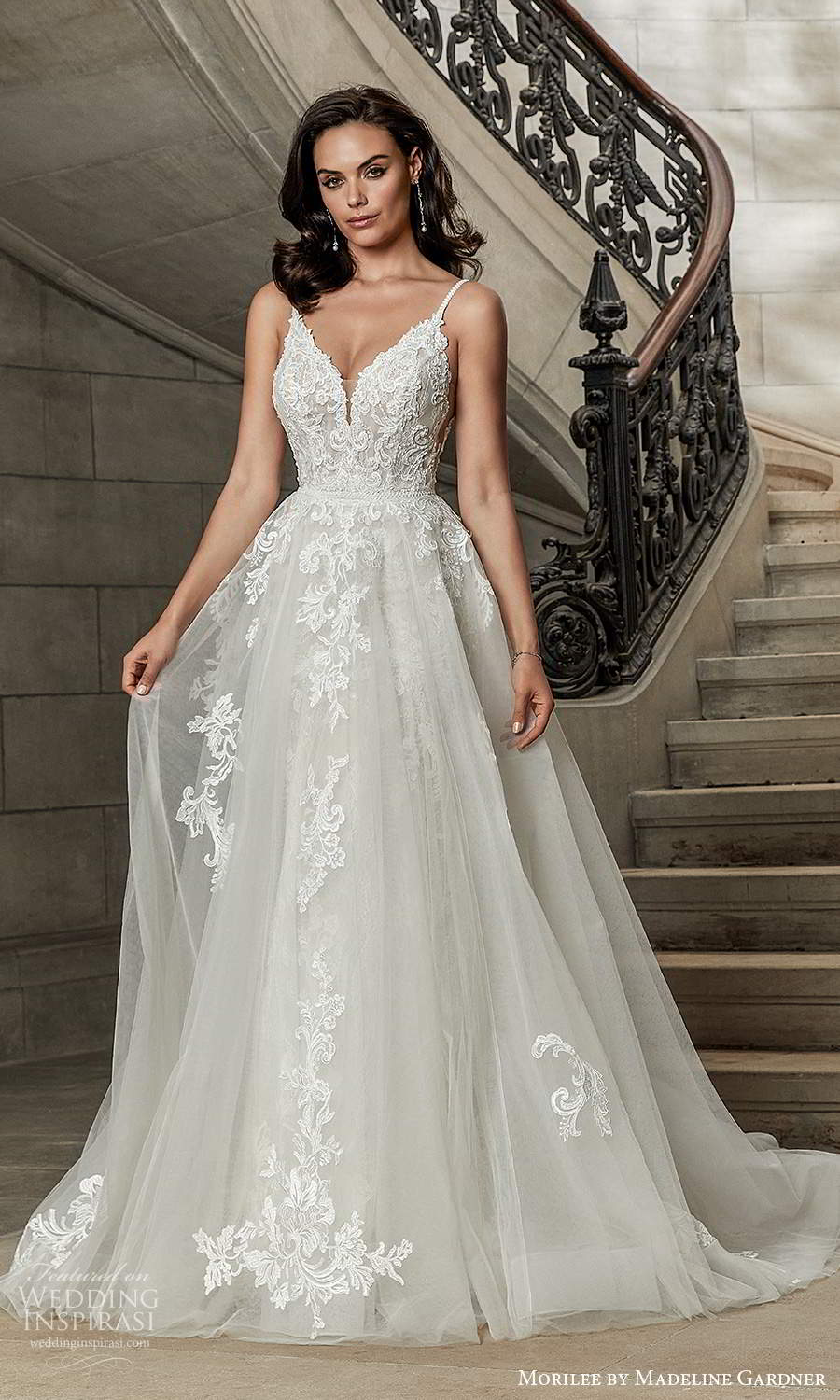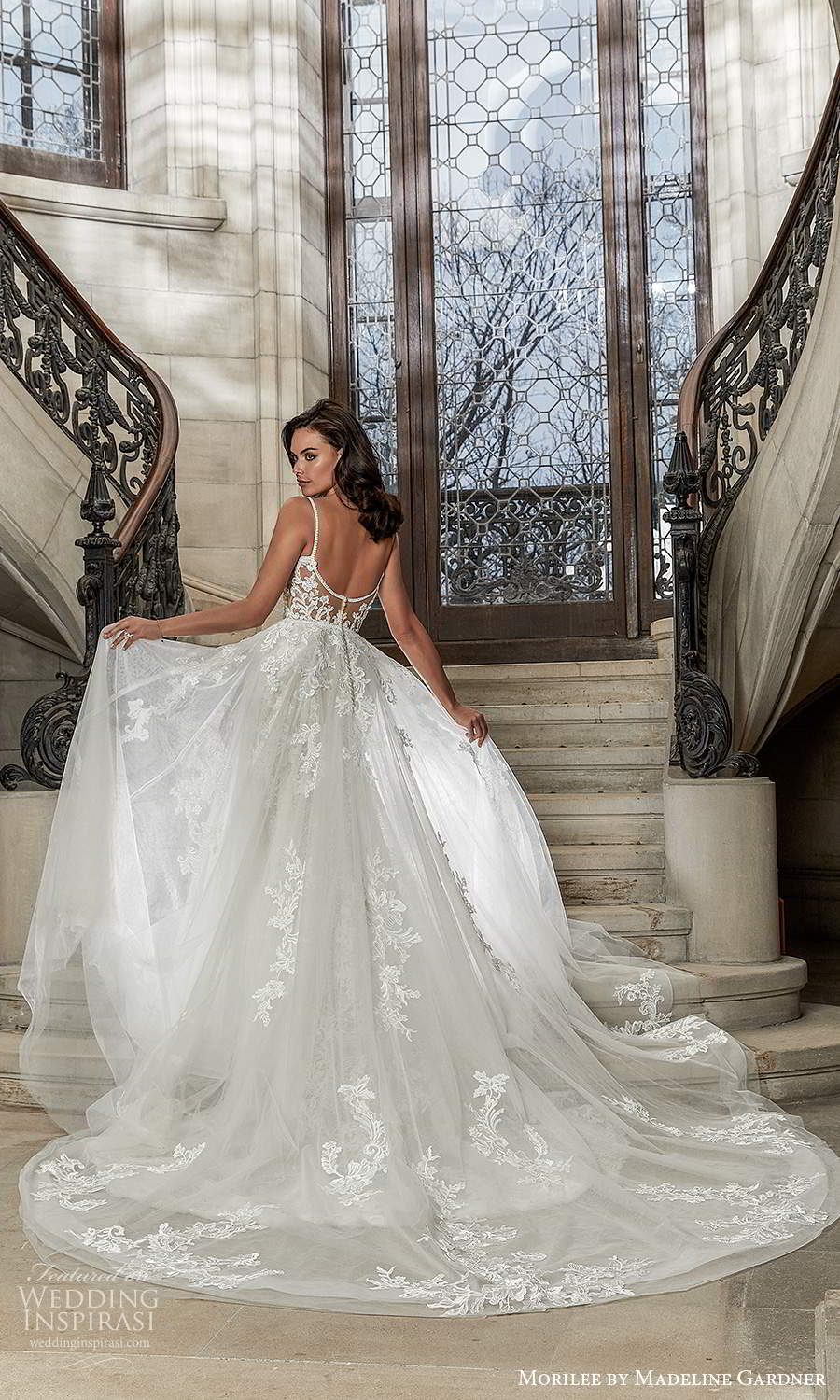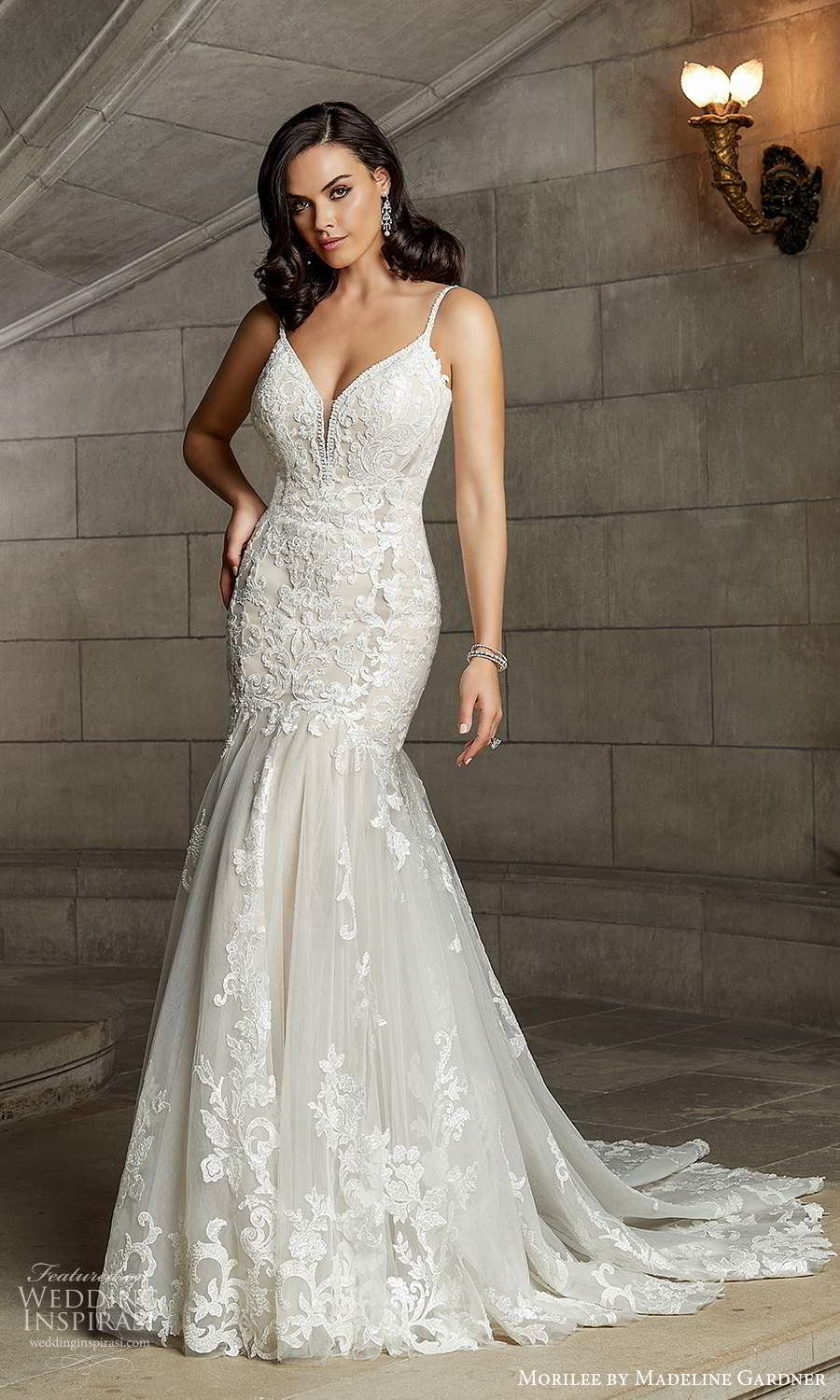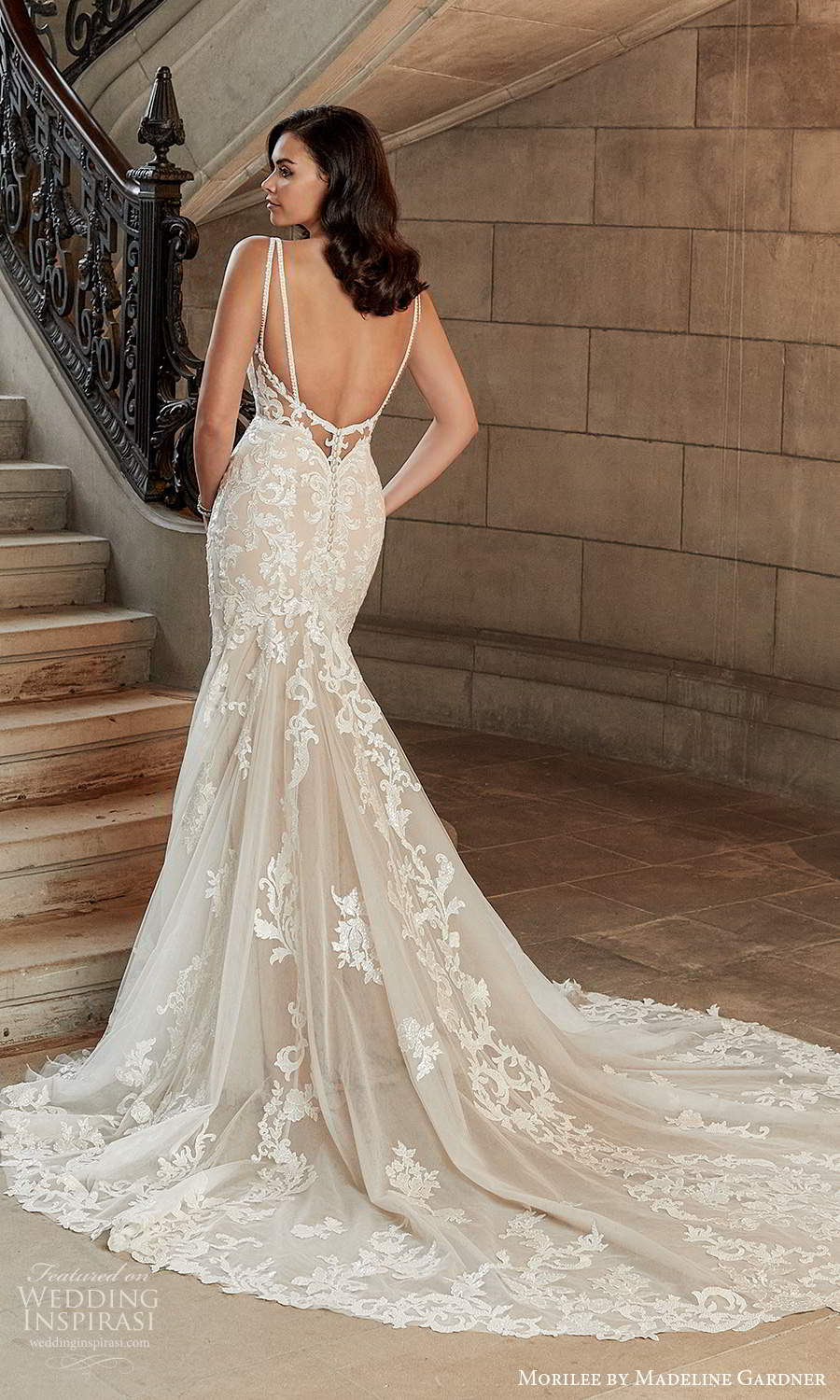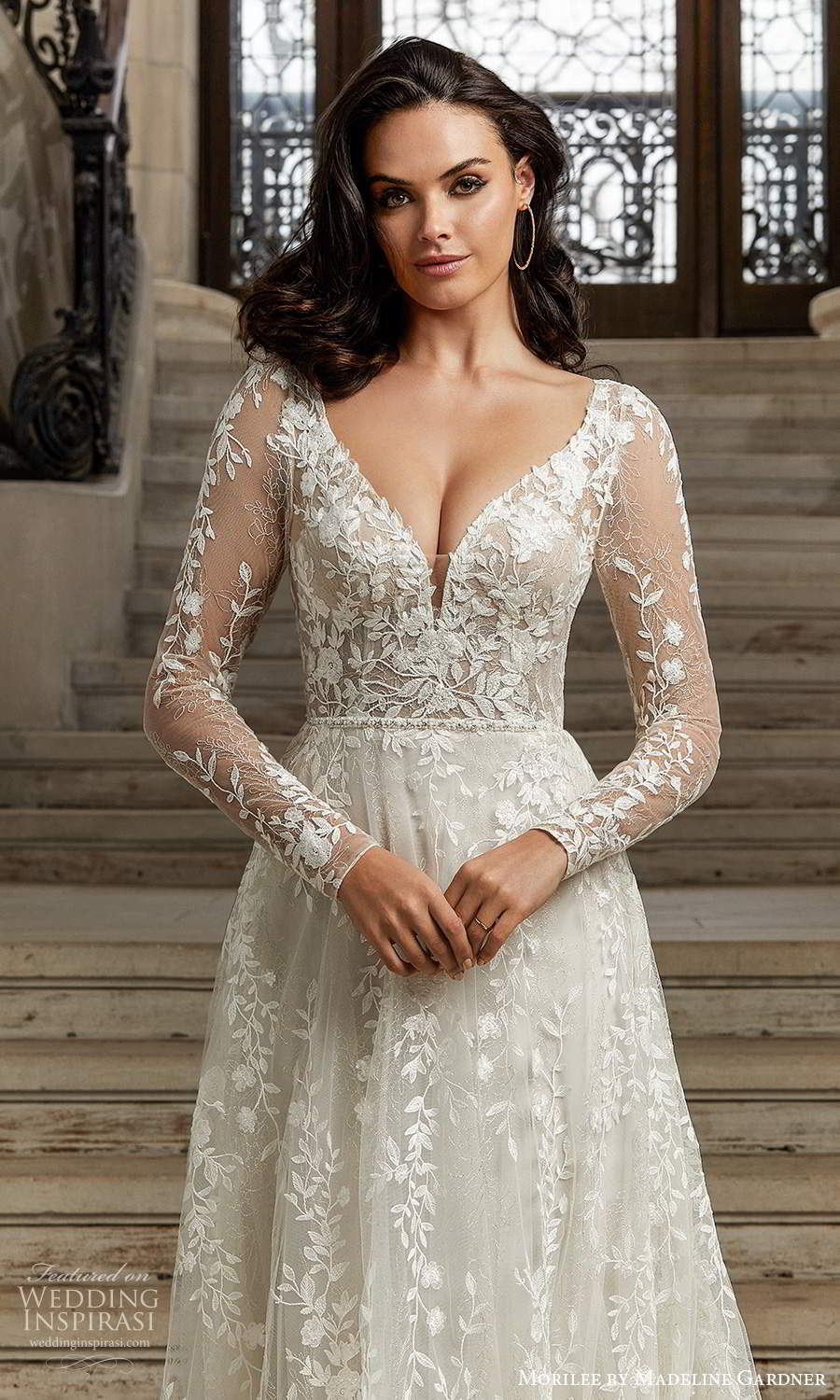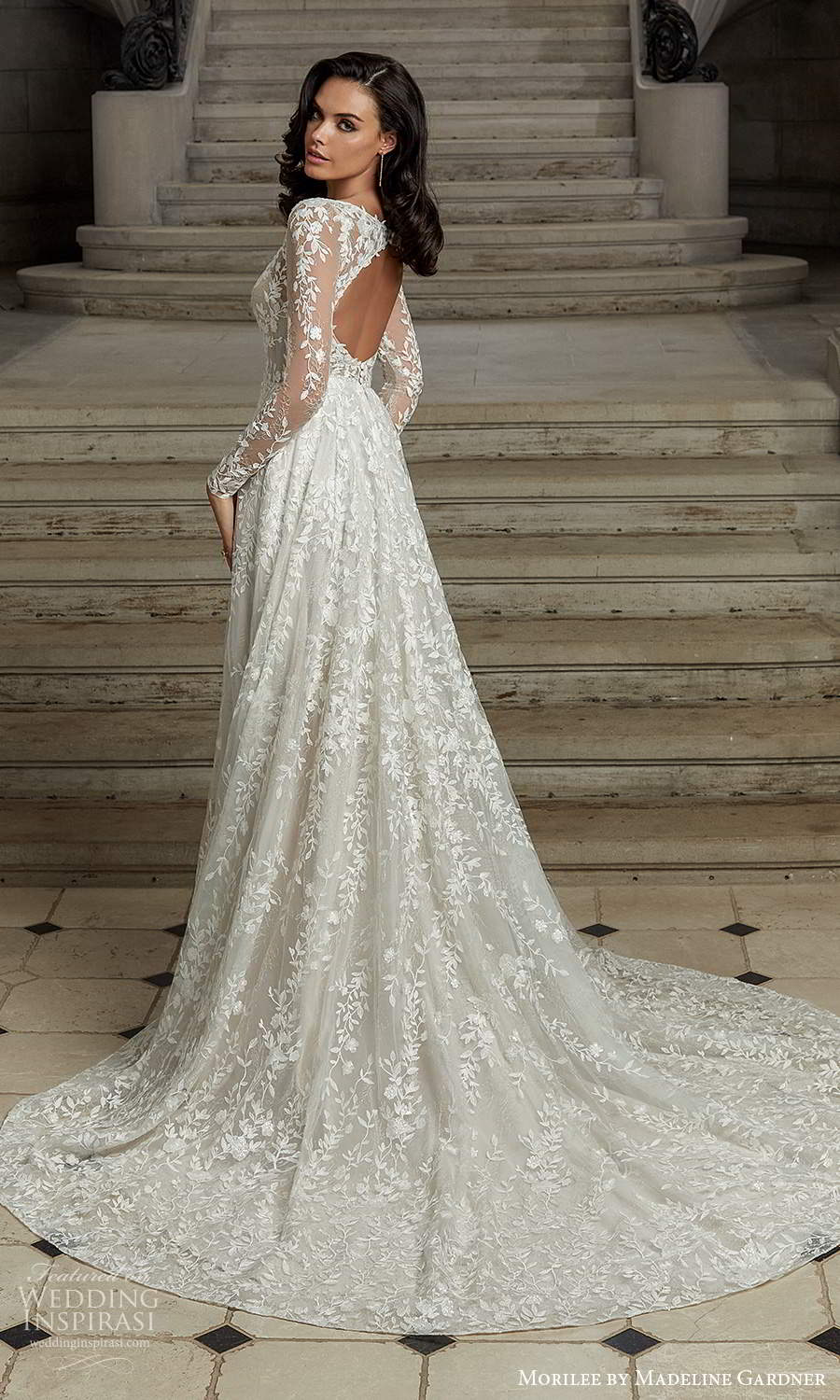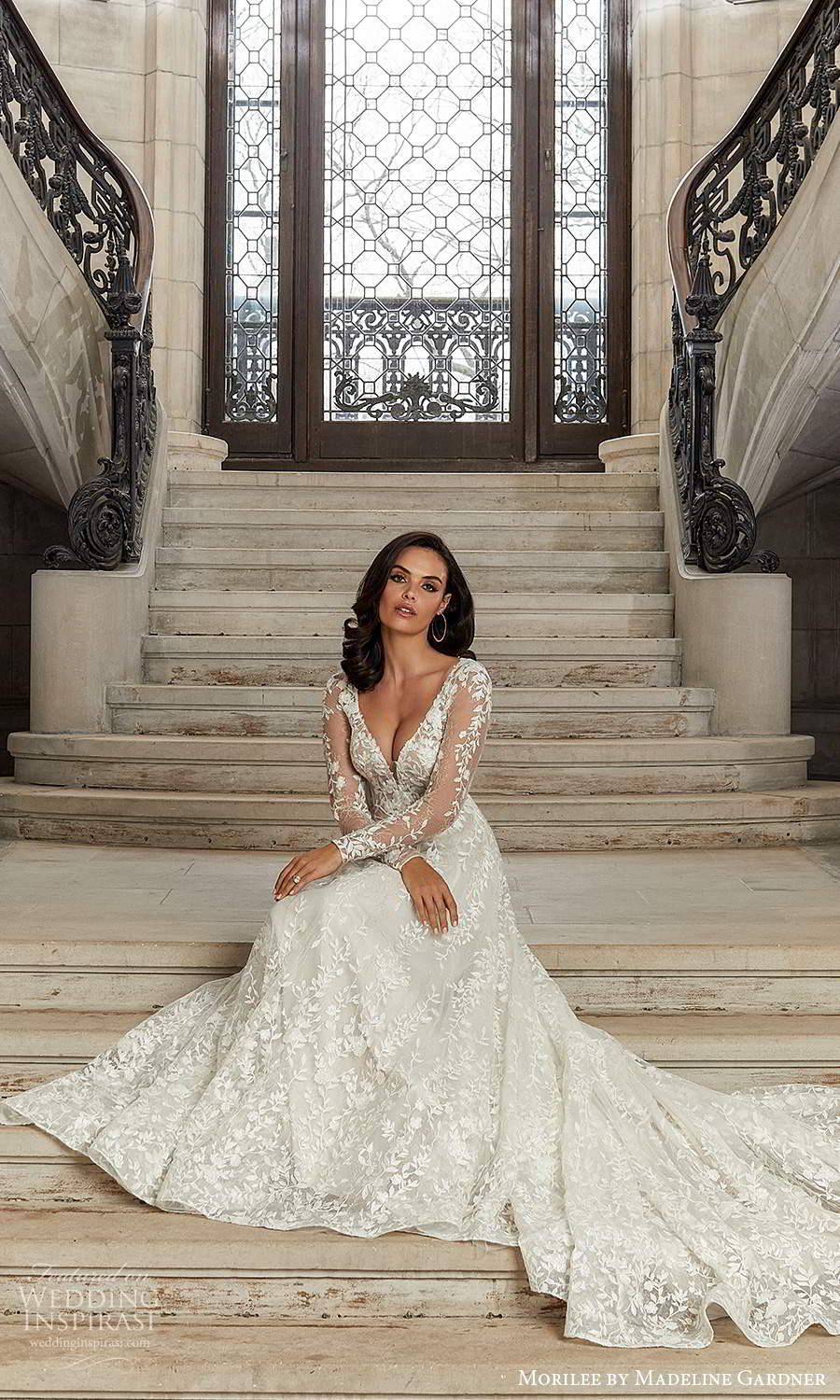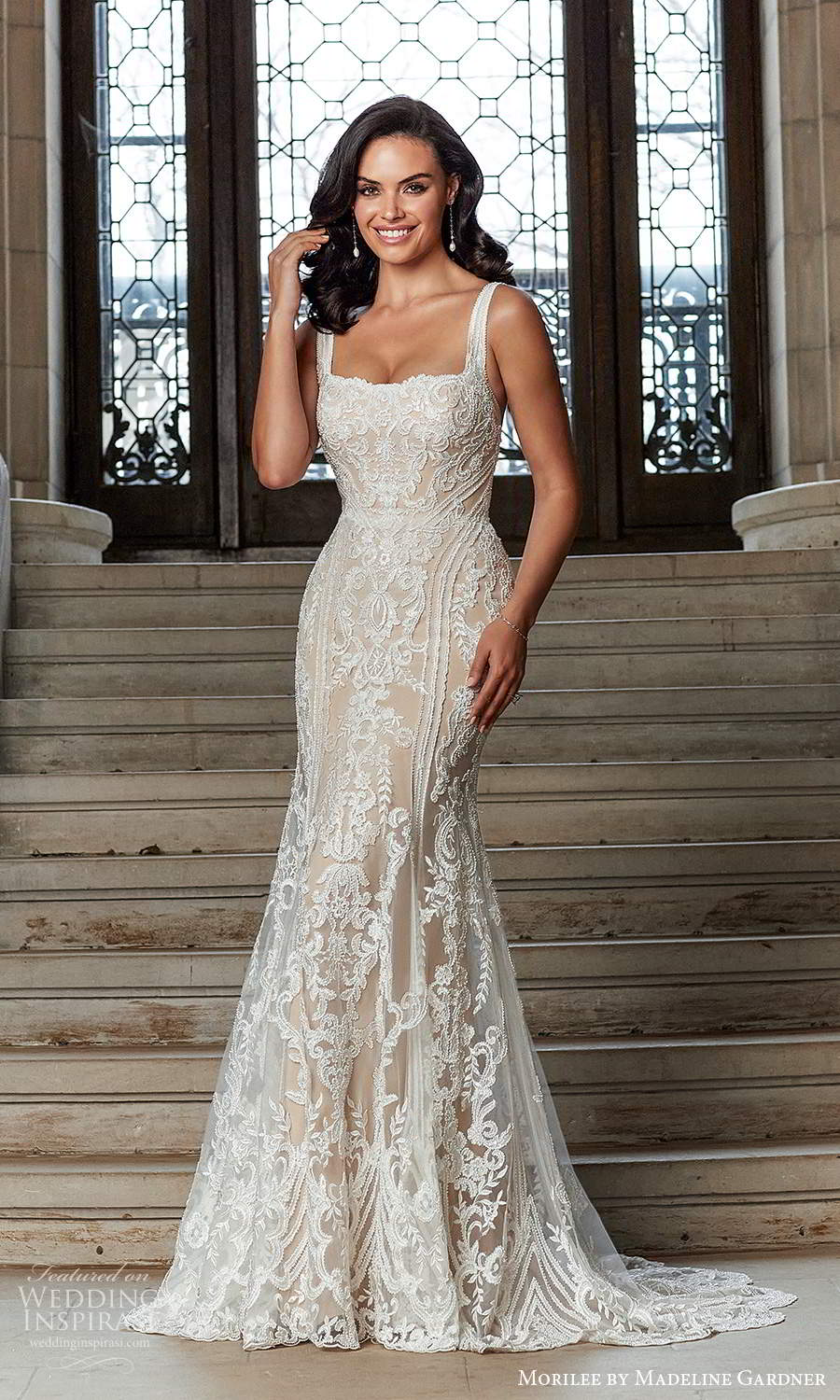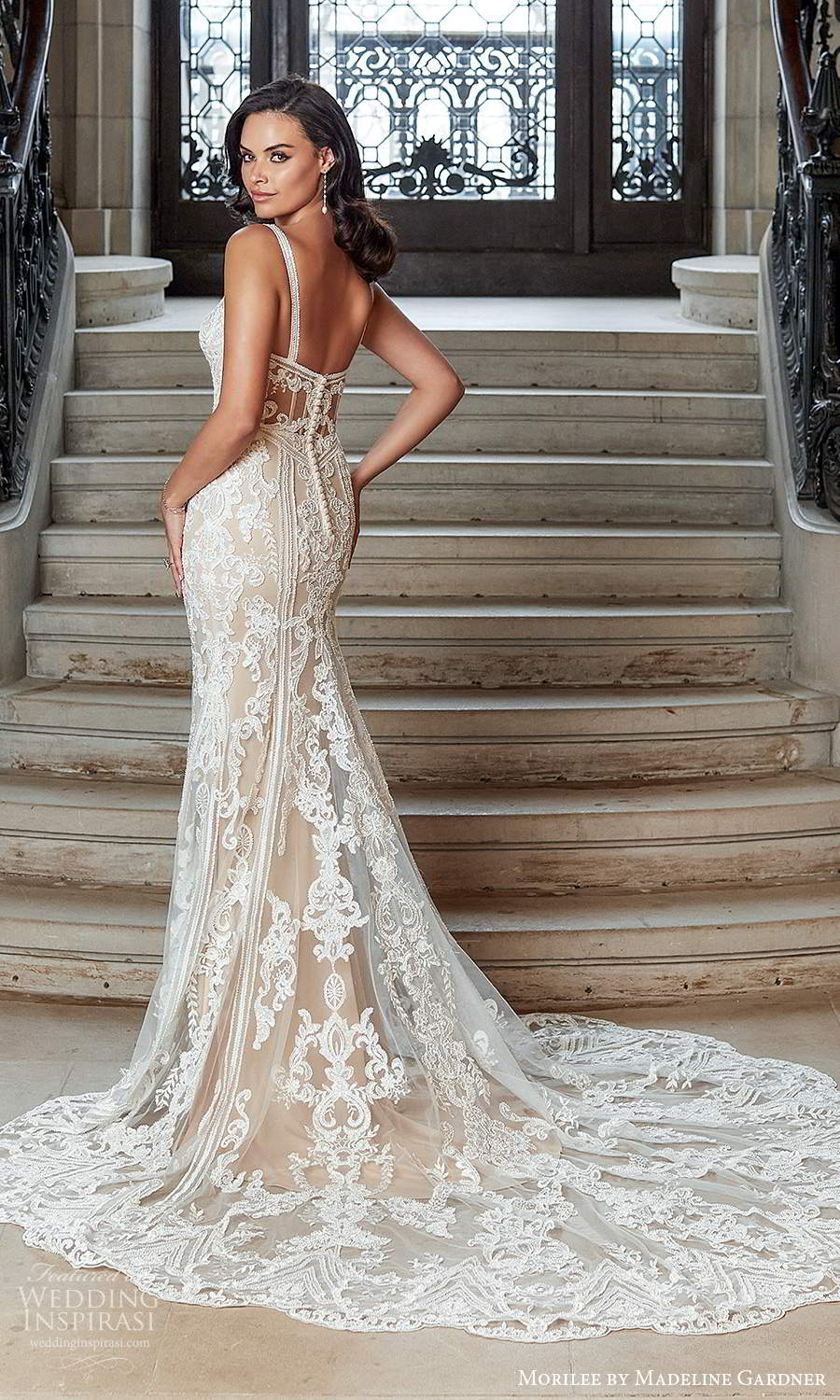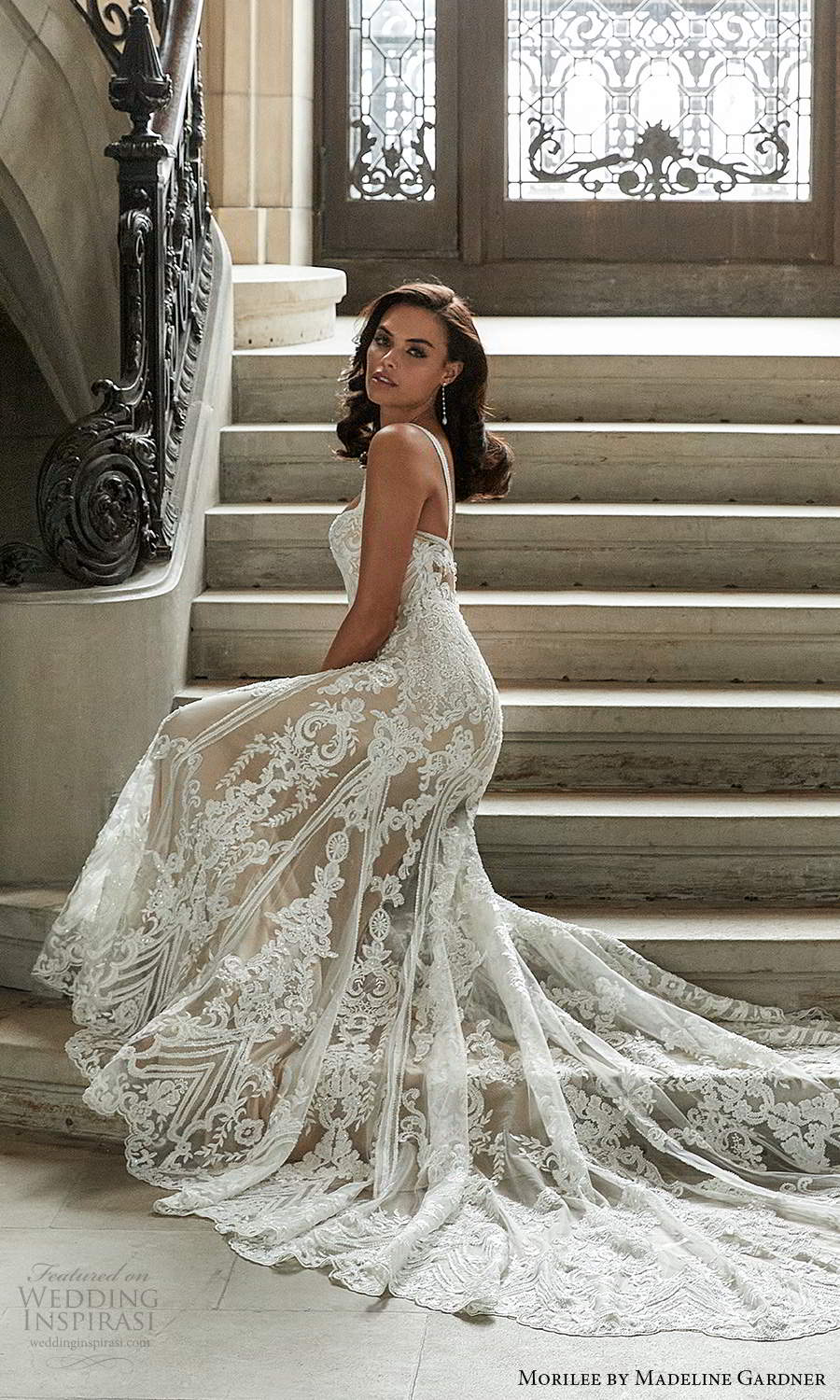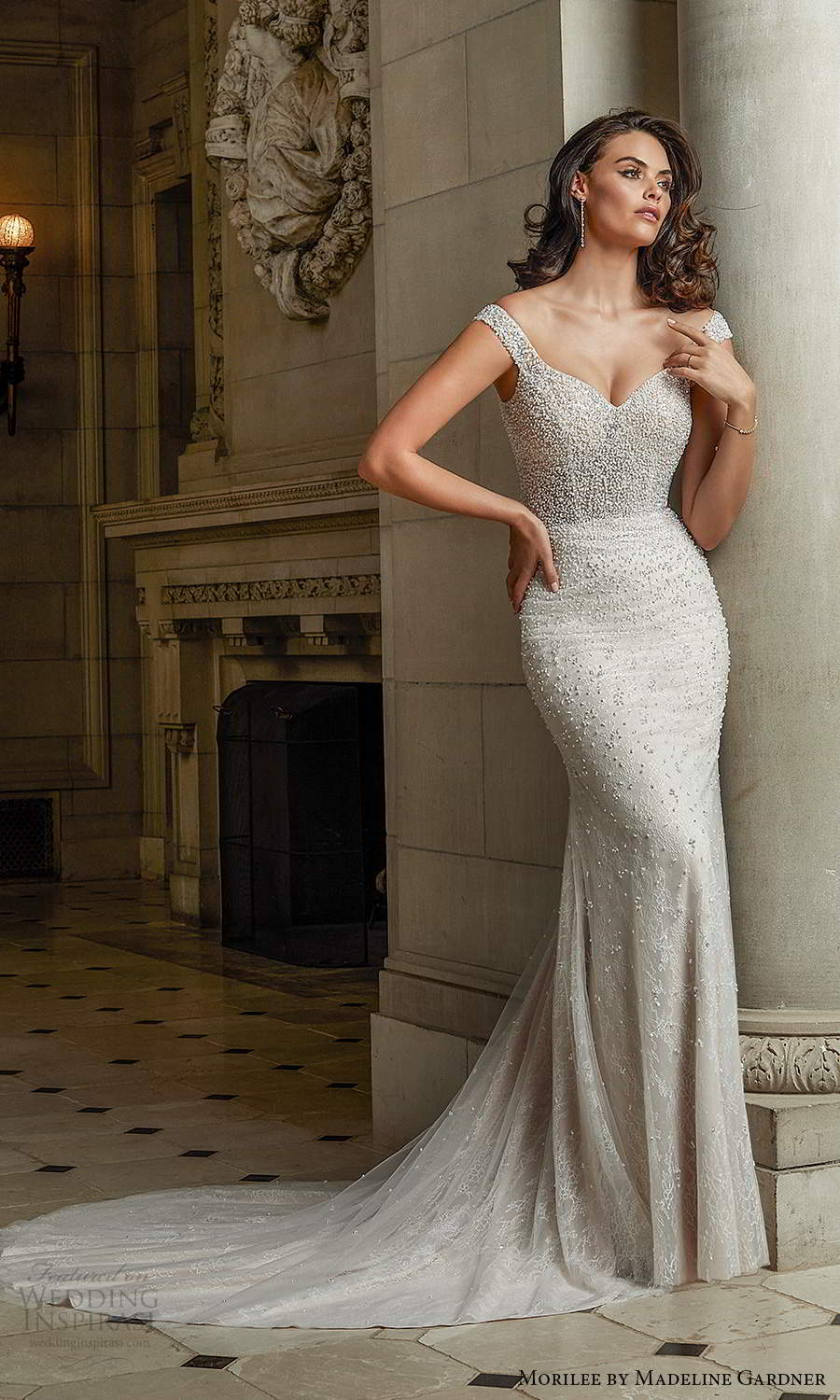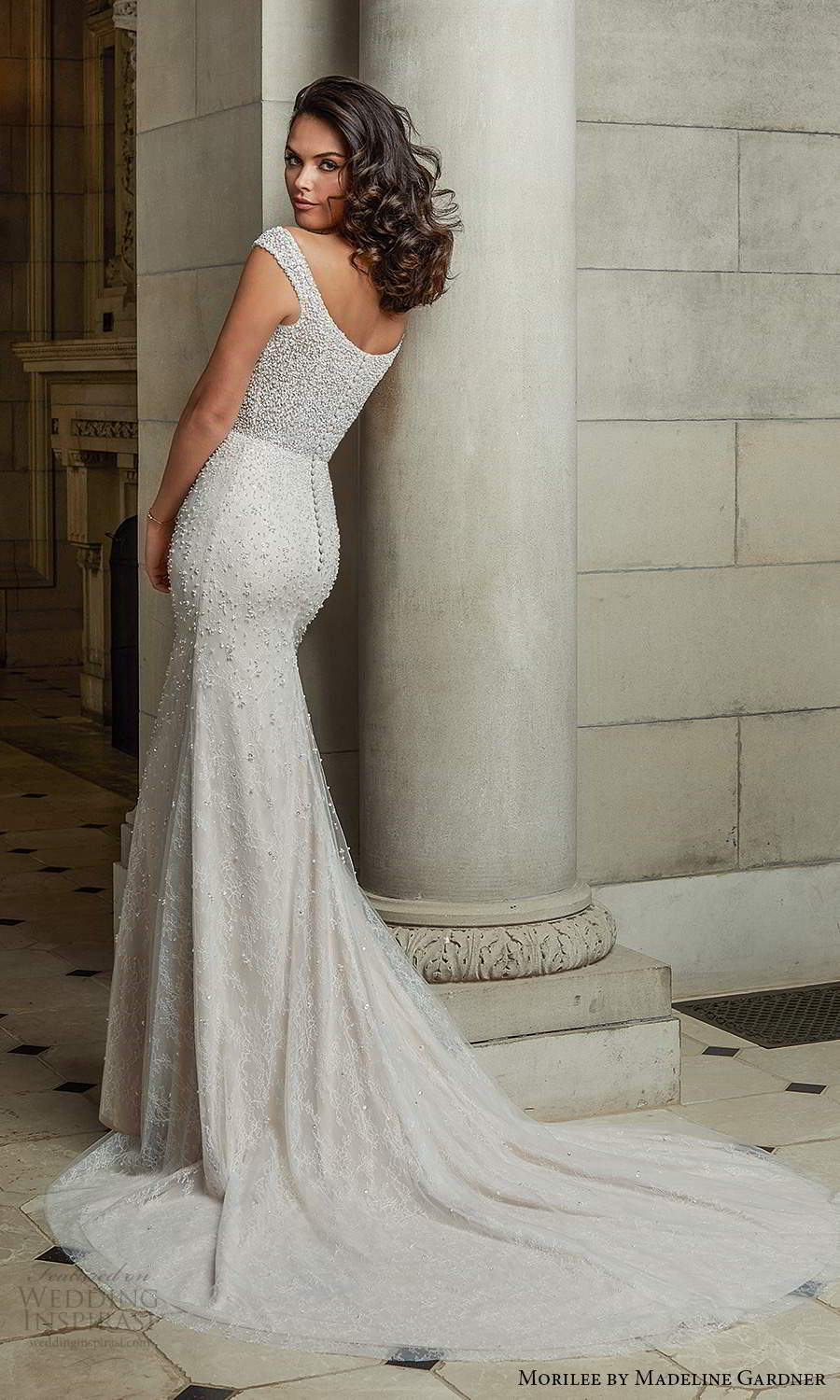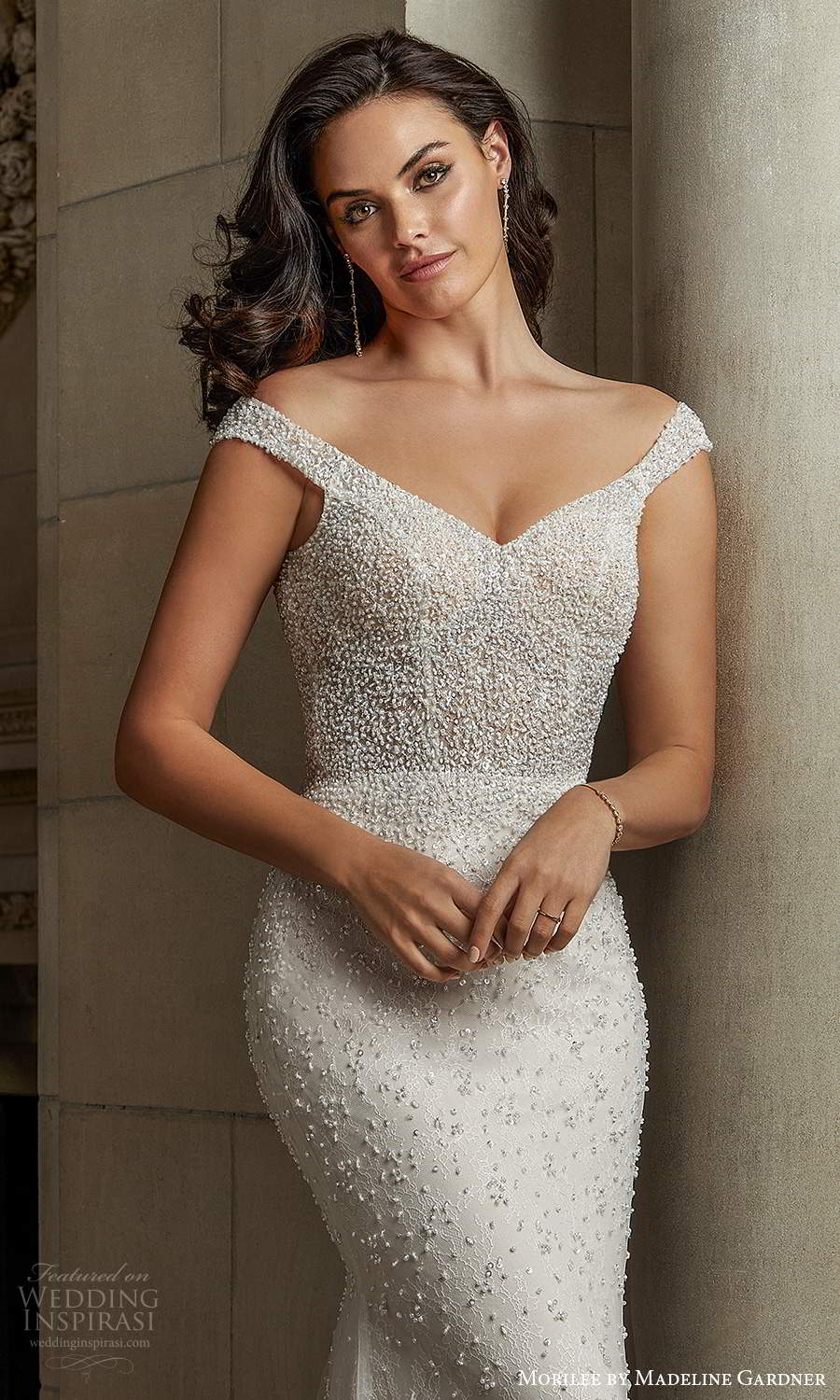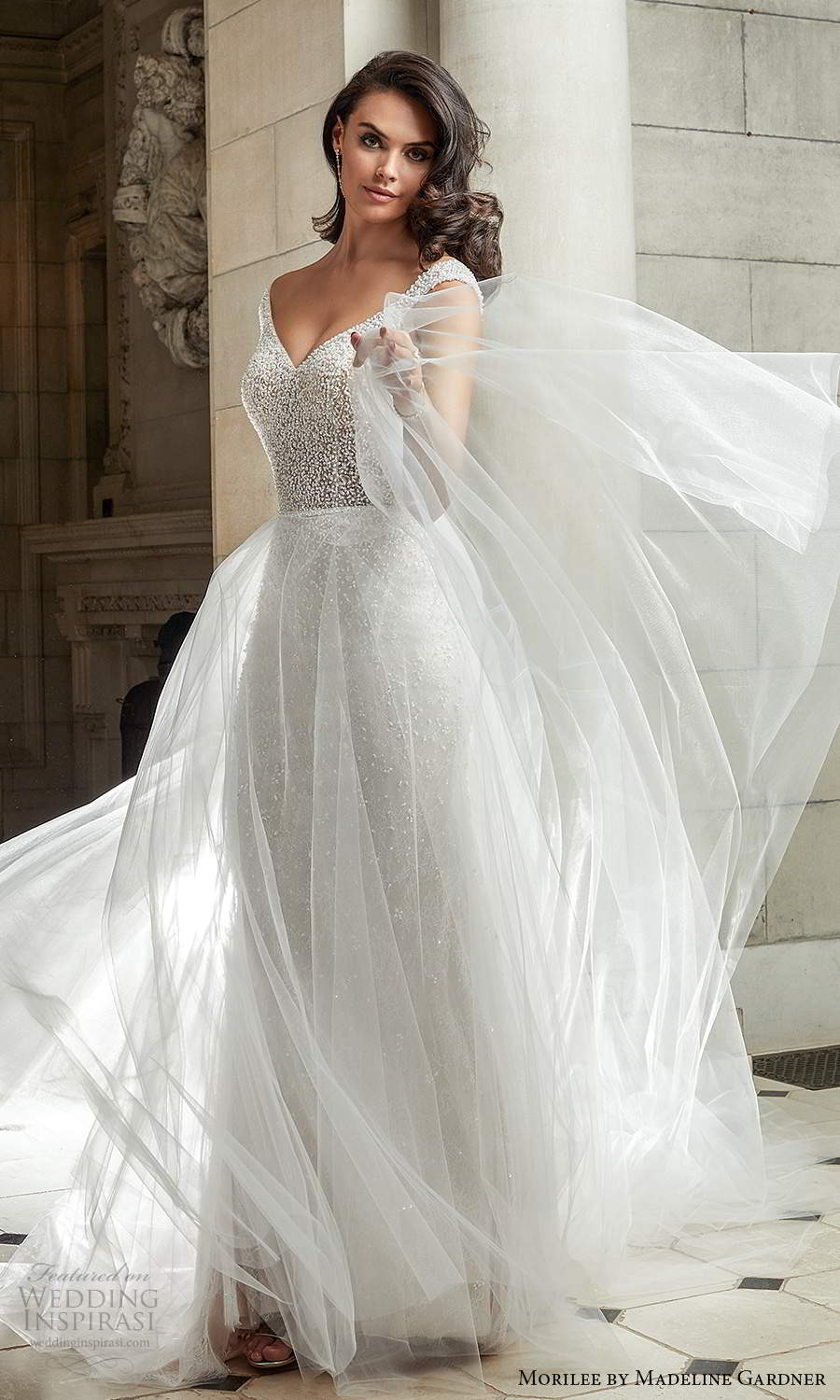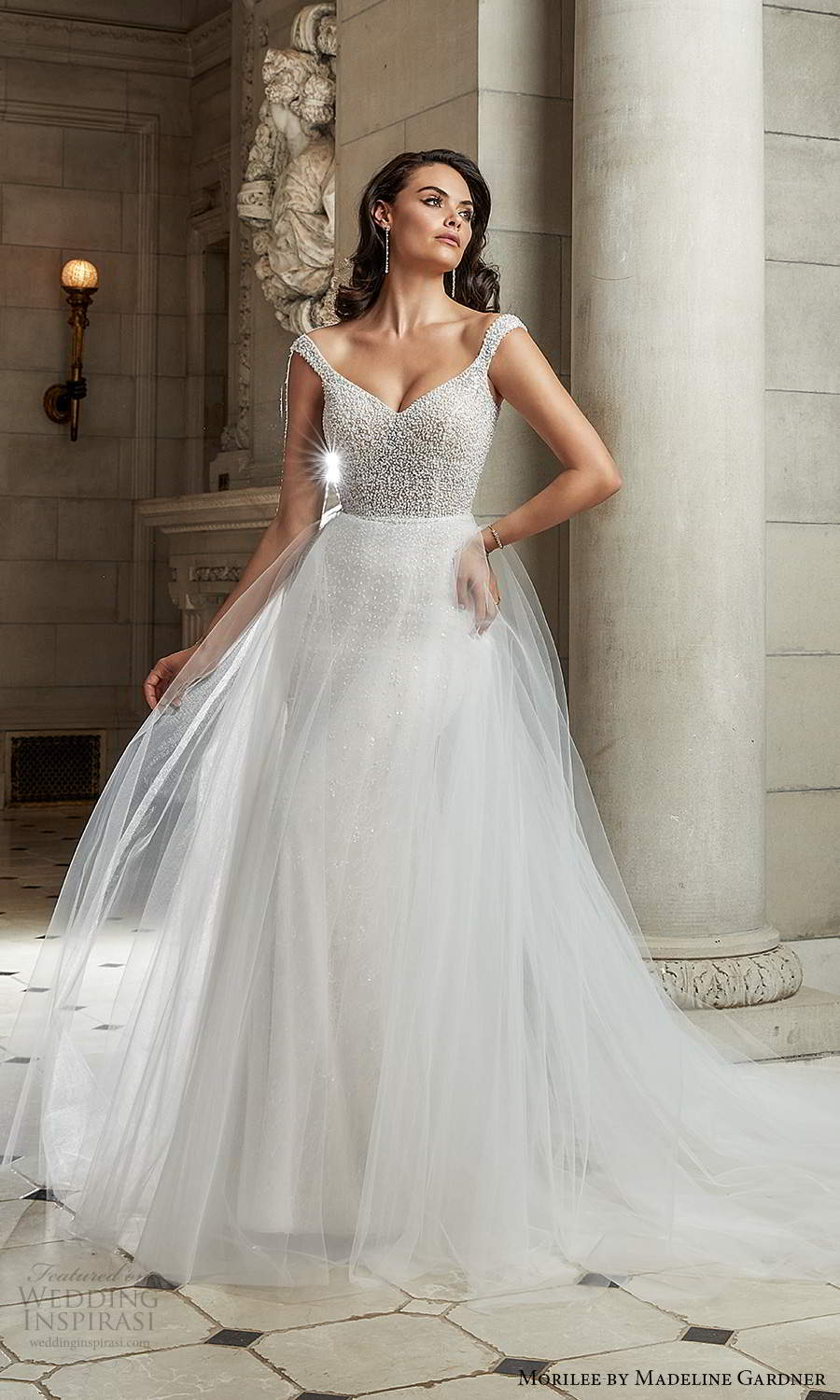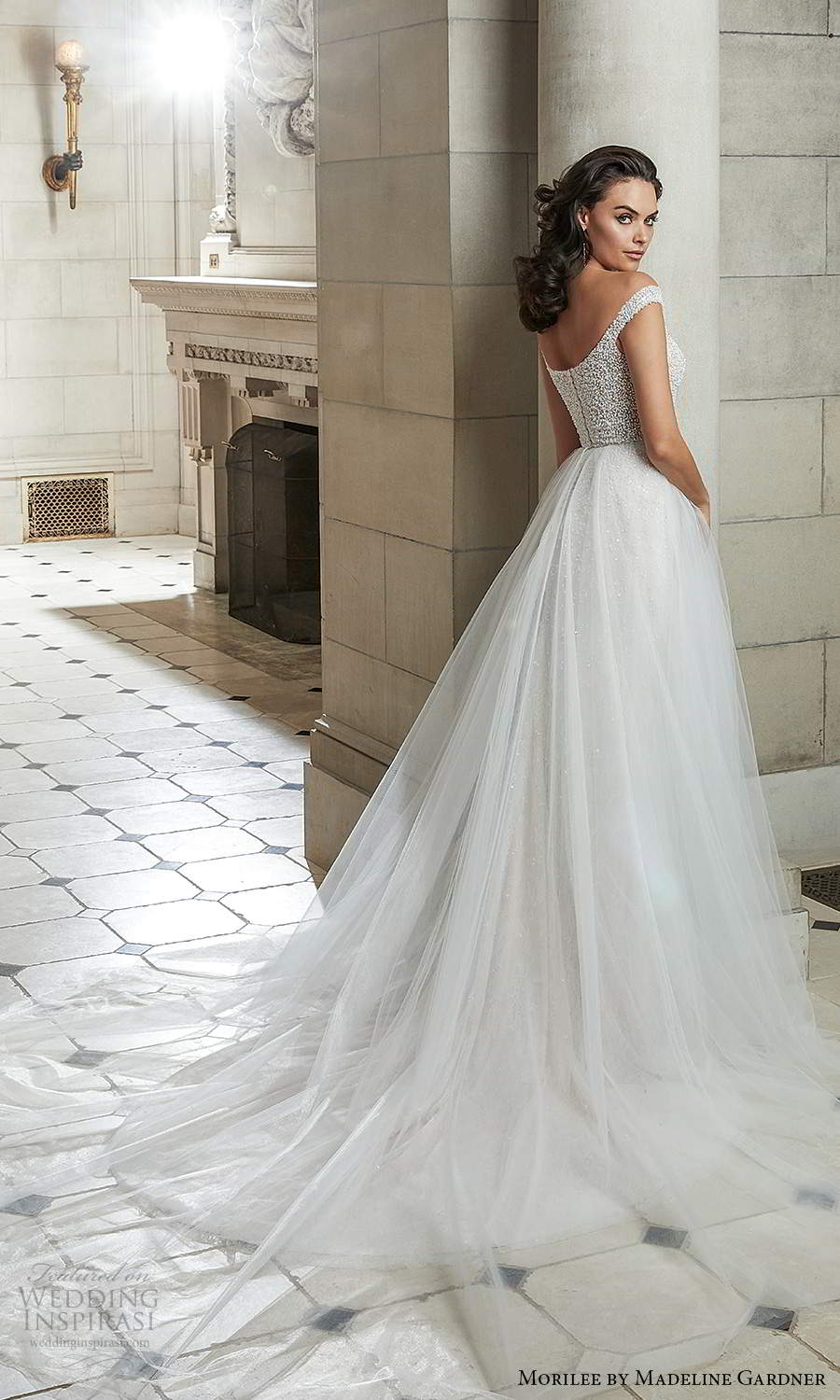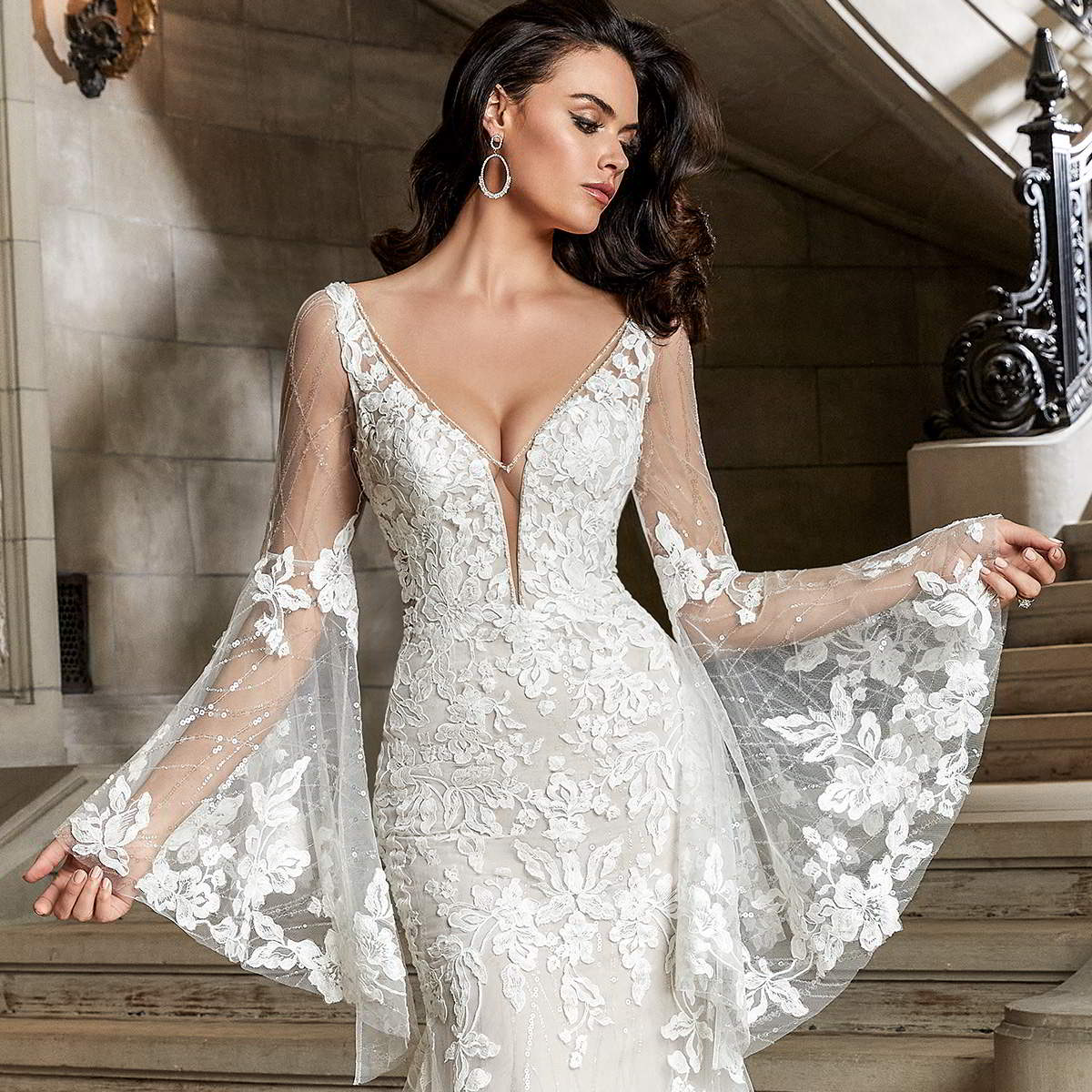 Photos courtesy of Morilee by Madeline Gardner. For details, visit Morilee by Madeline Gardner.