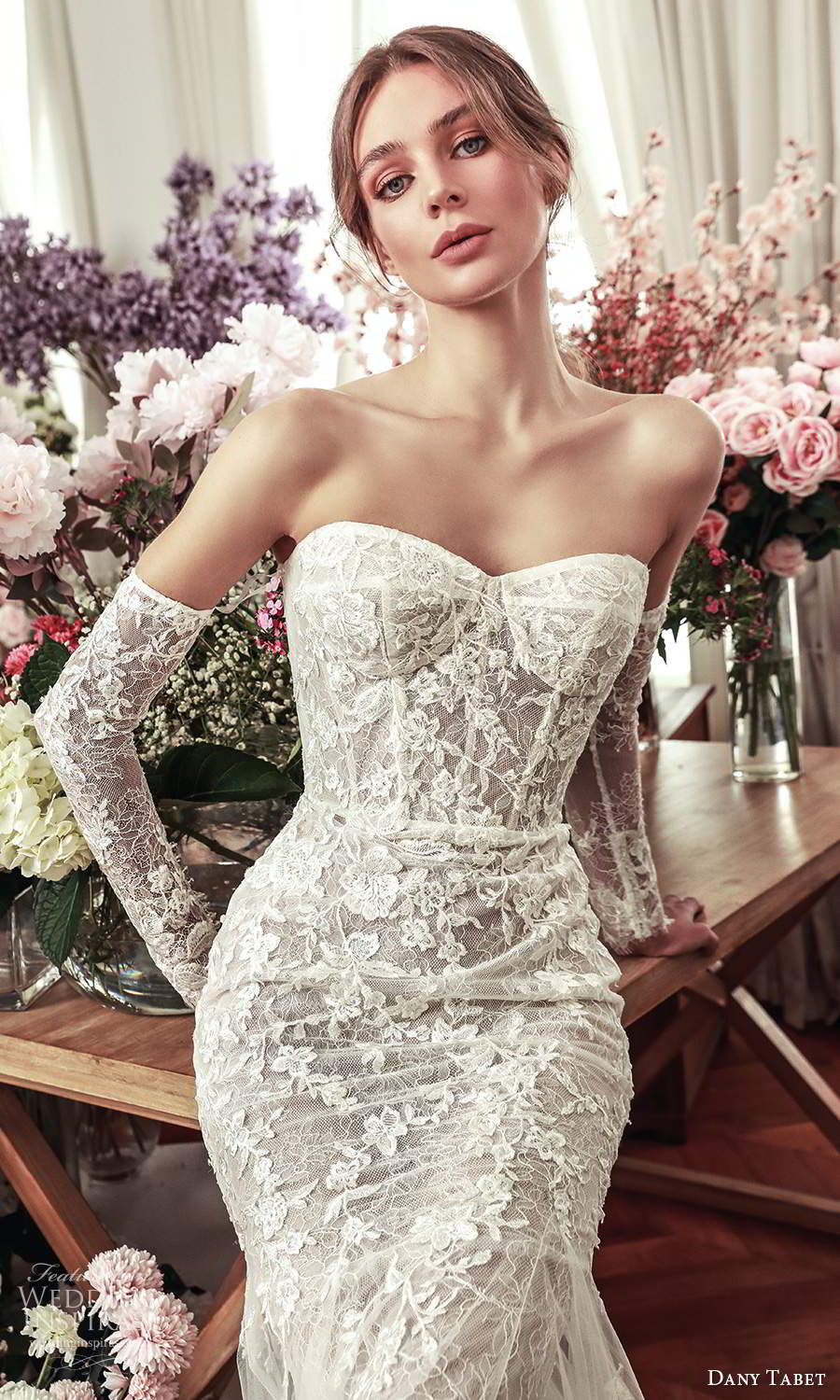 Dany Tabet captures springtime's floral charm and uplifting verve in "Belle Fleur." The 2021 bridal collection features a beautiful selection of romantic gowns with delicate hand-beading and luxe three-dimensional blooms and chic, minimalist styles with one-of-a-kind removable accessories.
"These soft gowns are a beautiful blend of ultra-romantic vibes and fashion forward glamour, offering crepe fabrics with beaded details or soft laces with shimmering accents for the minimalist and the maximalist bride. Fleur keeps us thinking of Spring bursting with her enchanting fresh blooms, caressing us with her warm billowy breezes. She is bold but gentle at the same time. Intriguing grace- can you feel it?"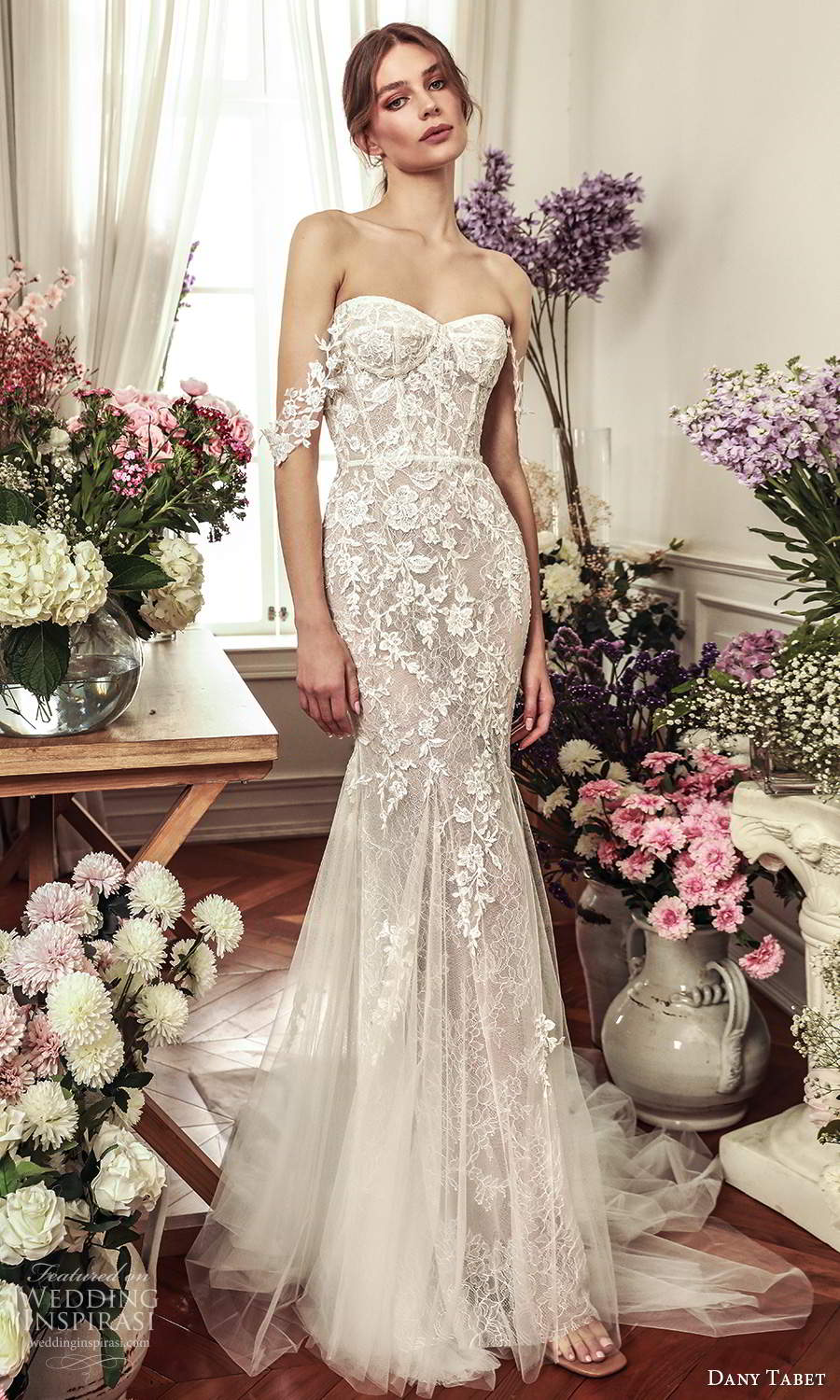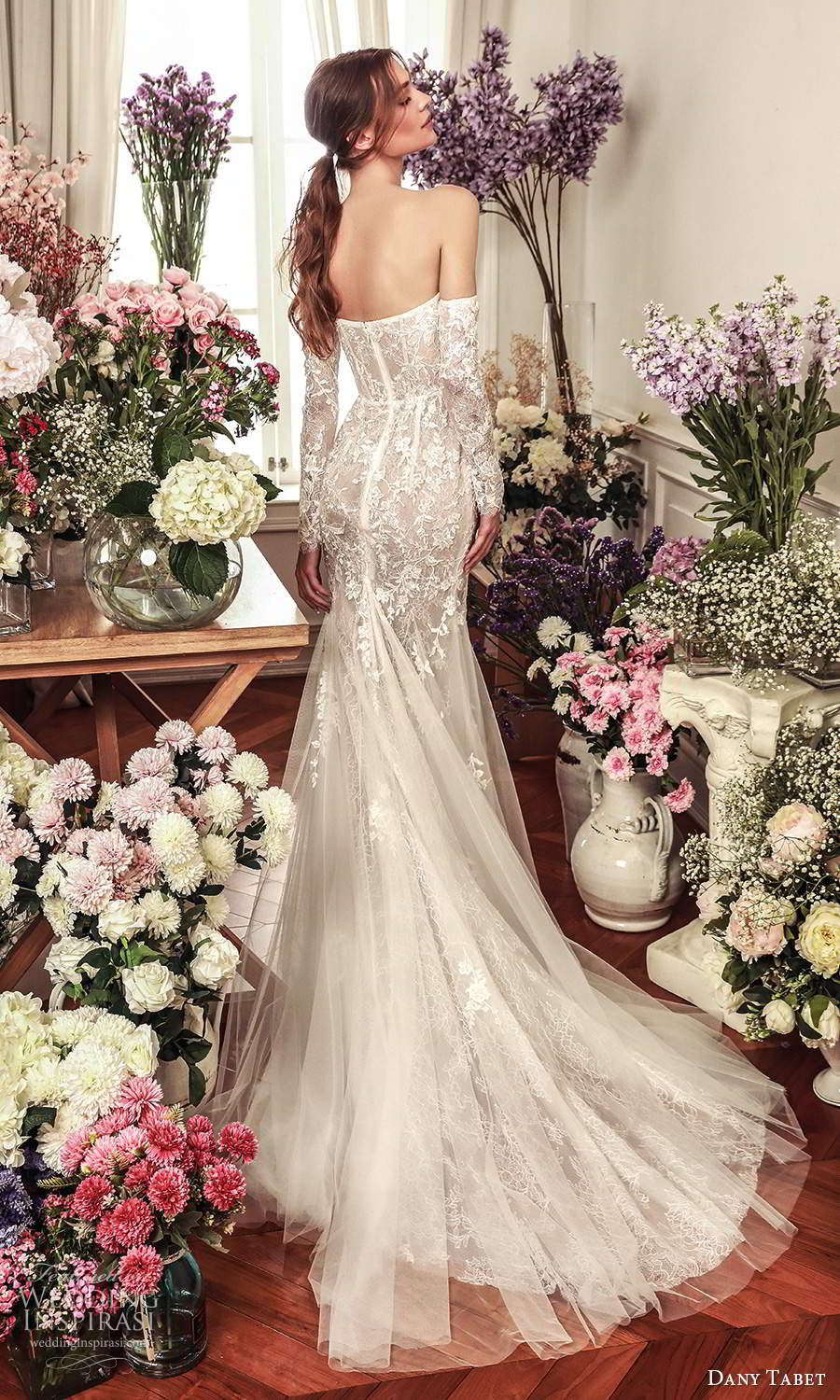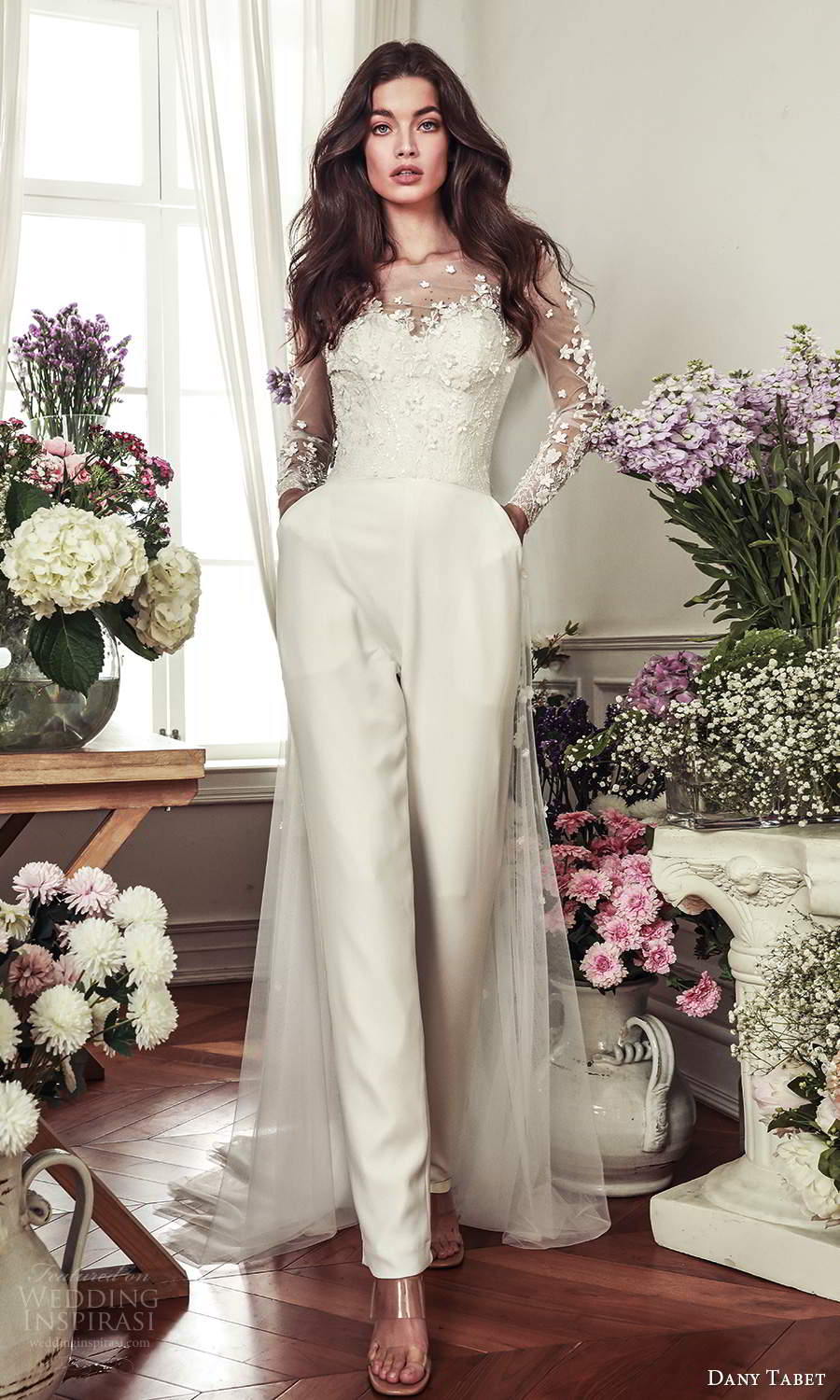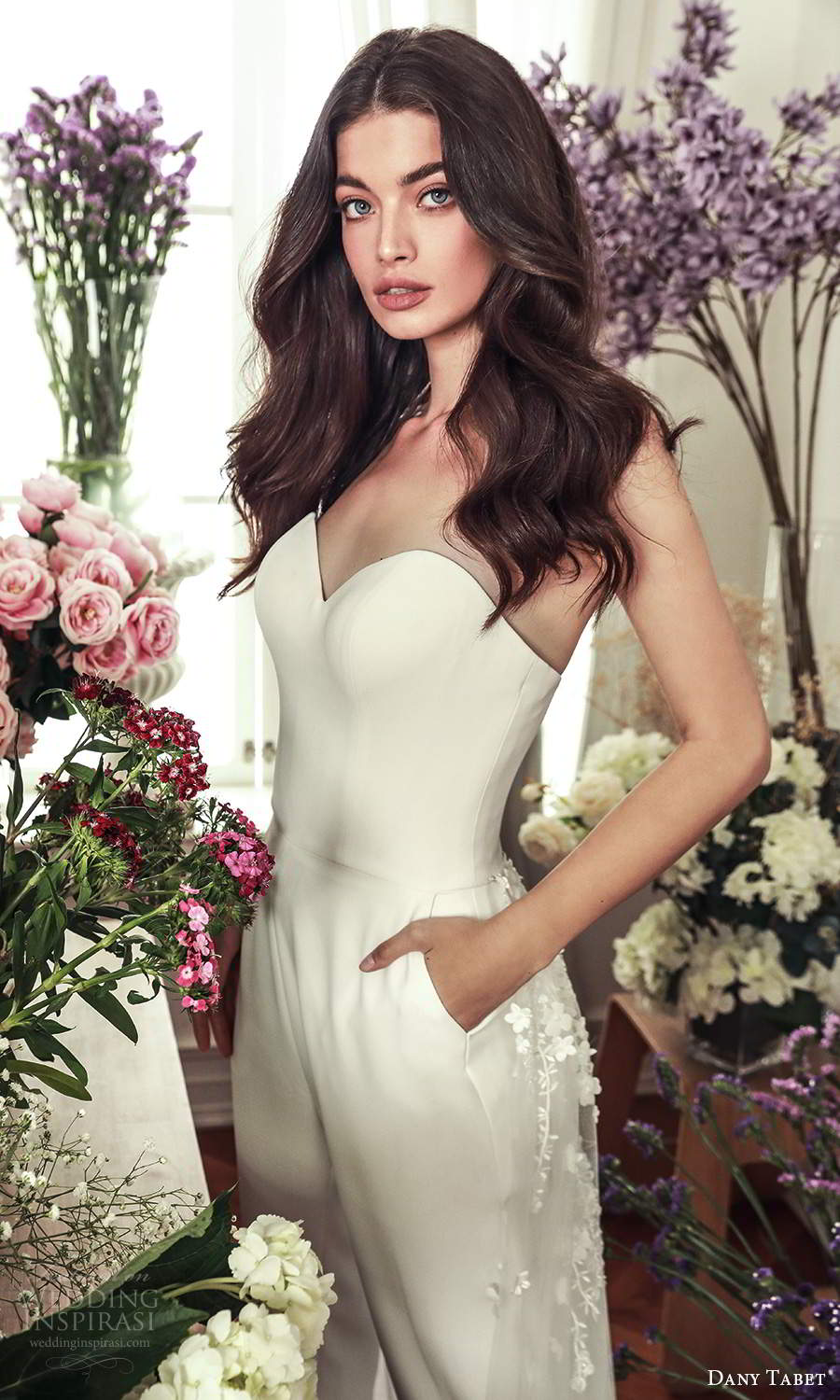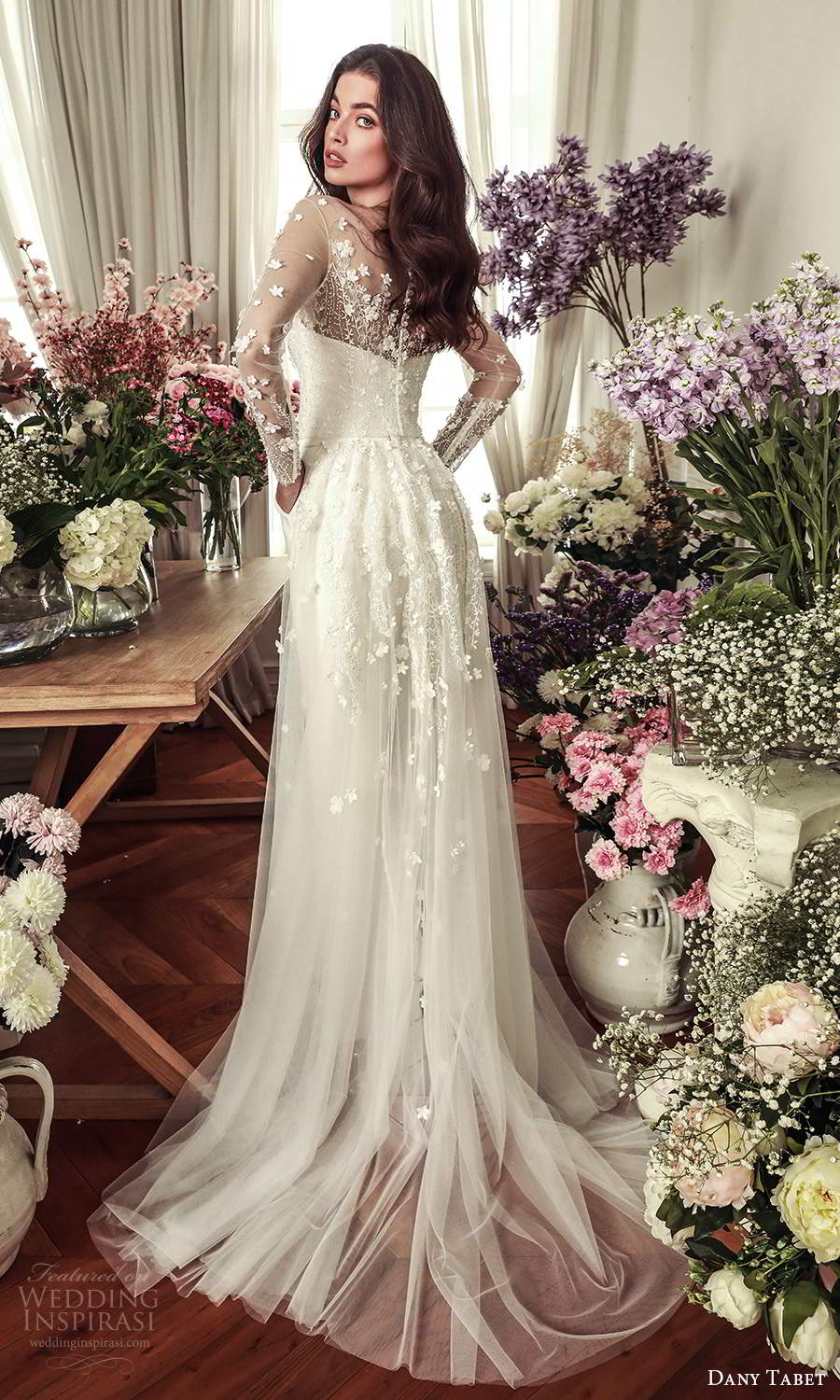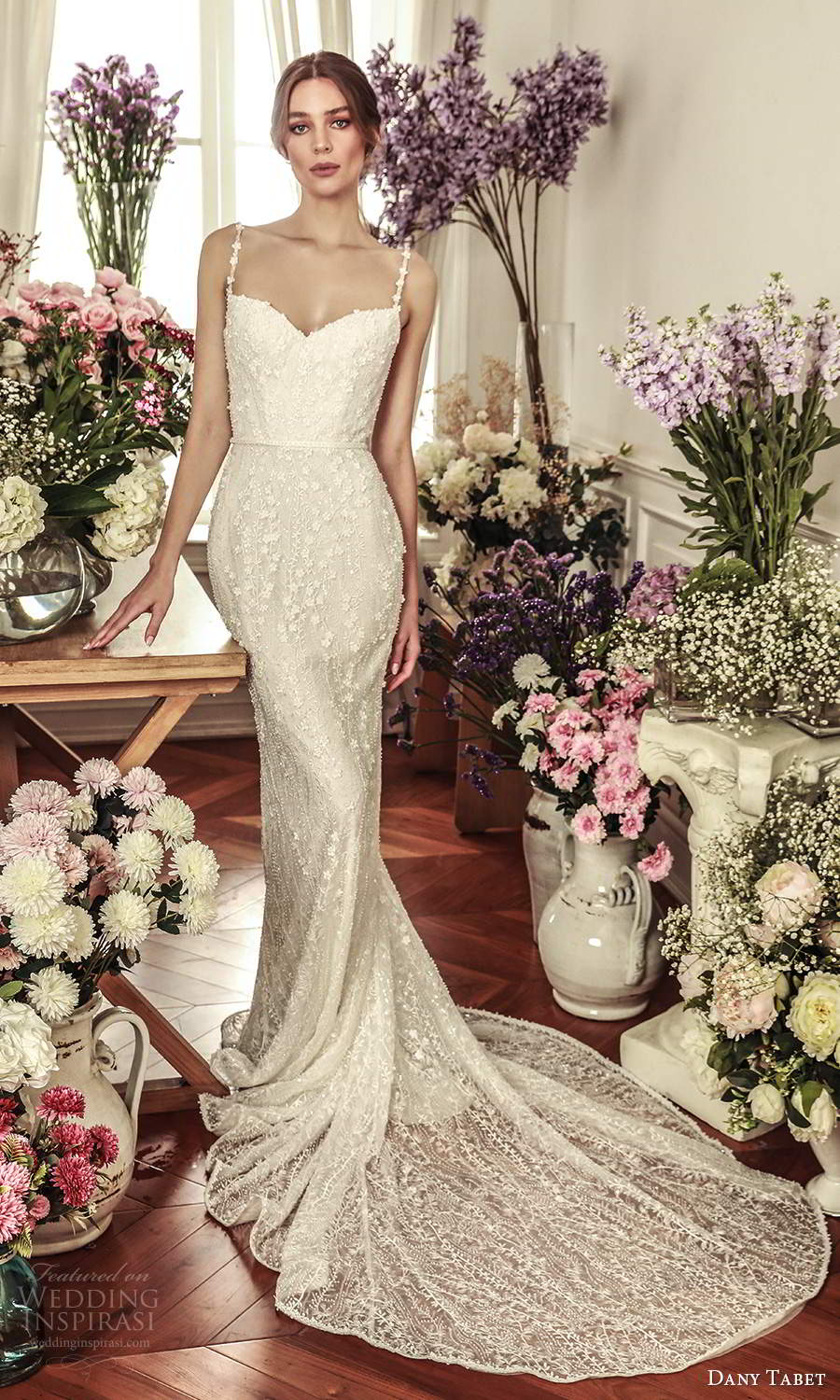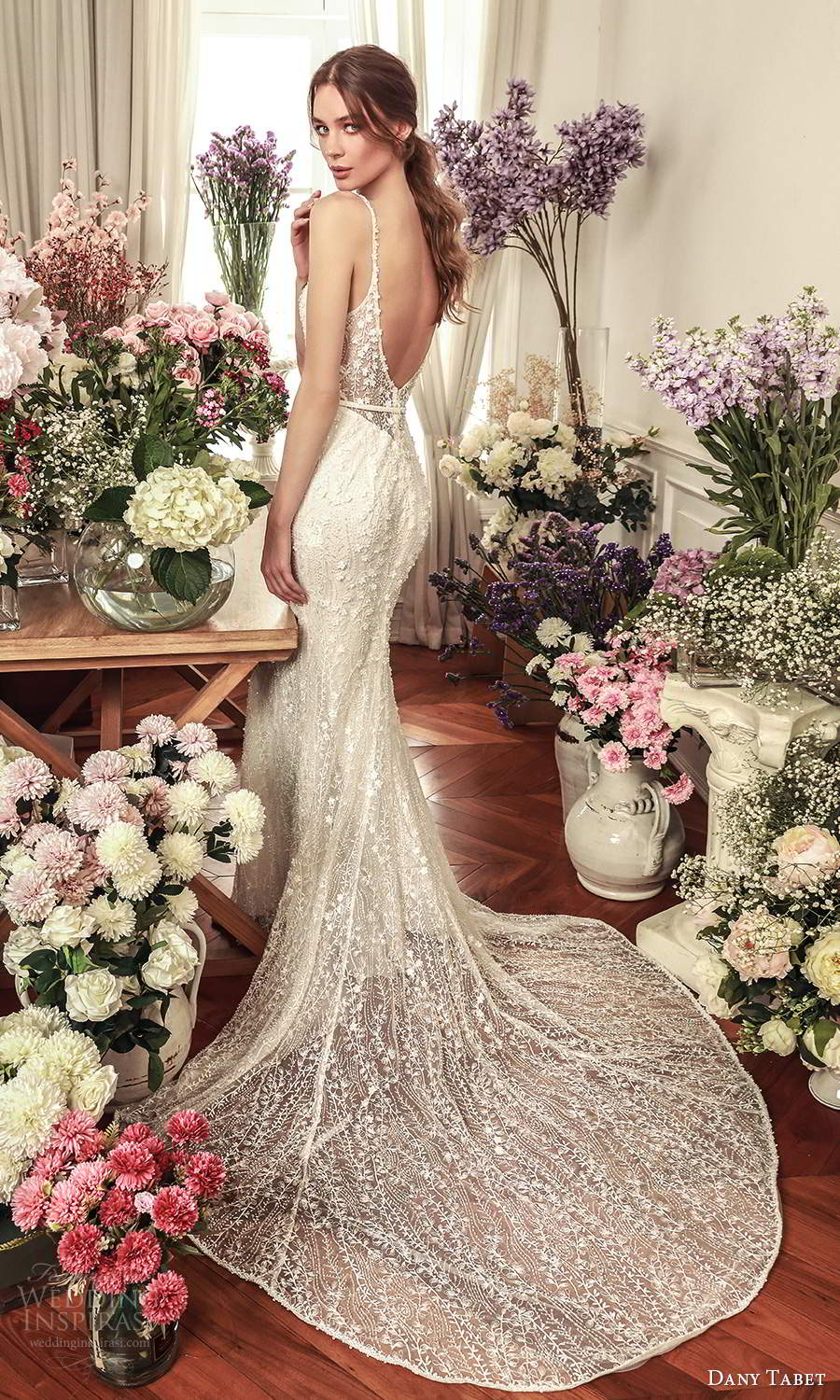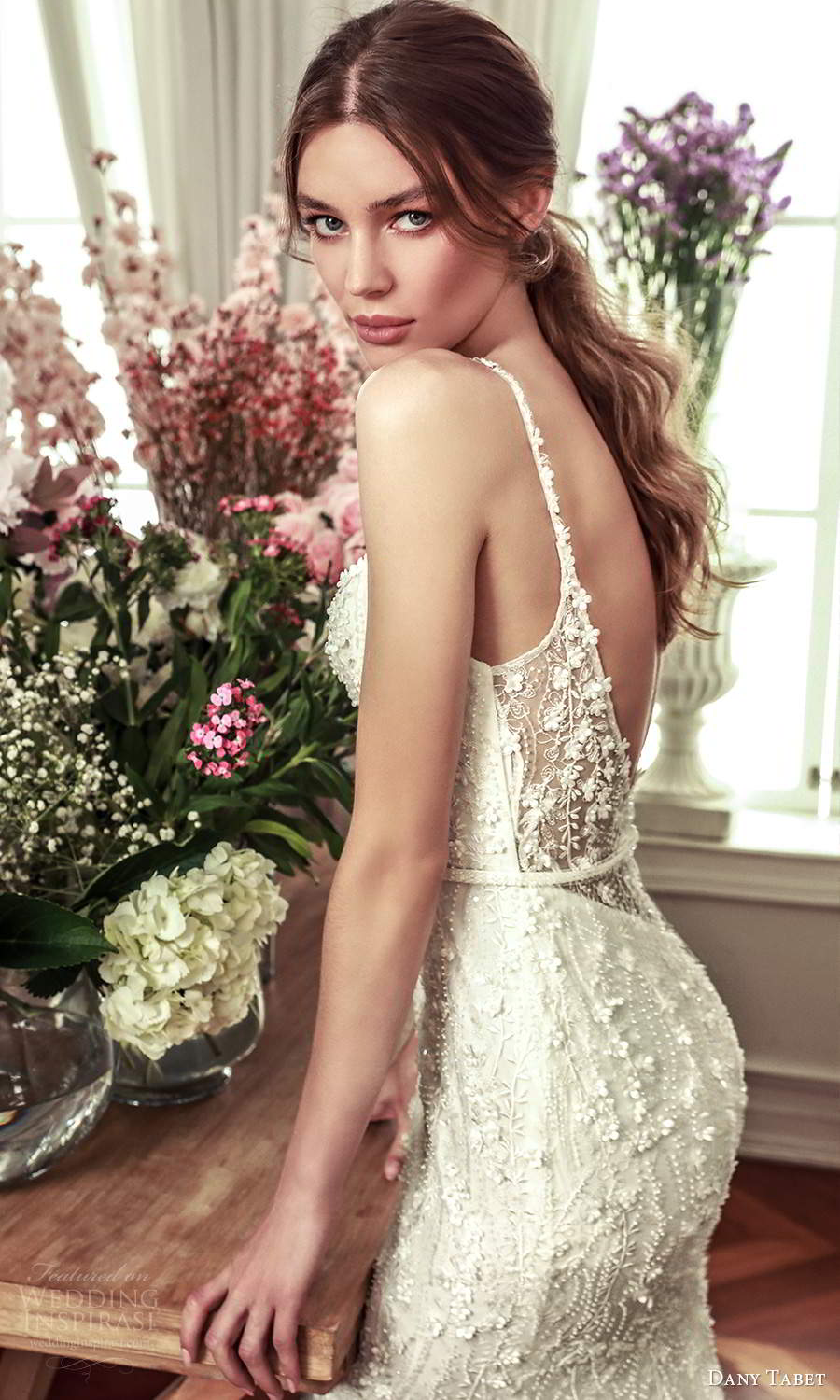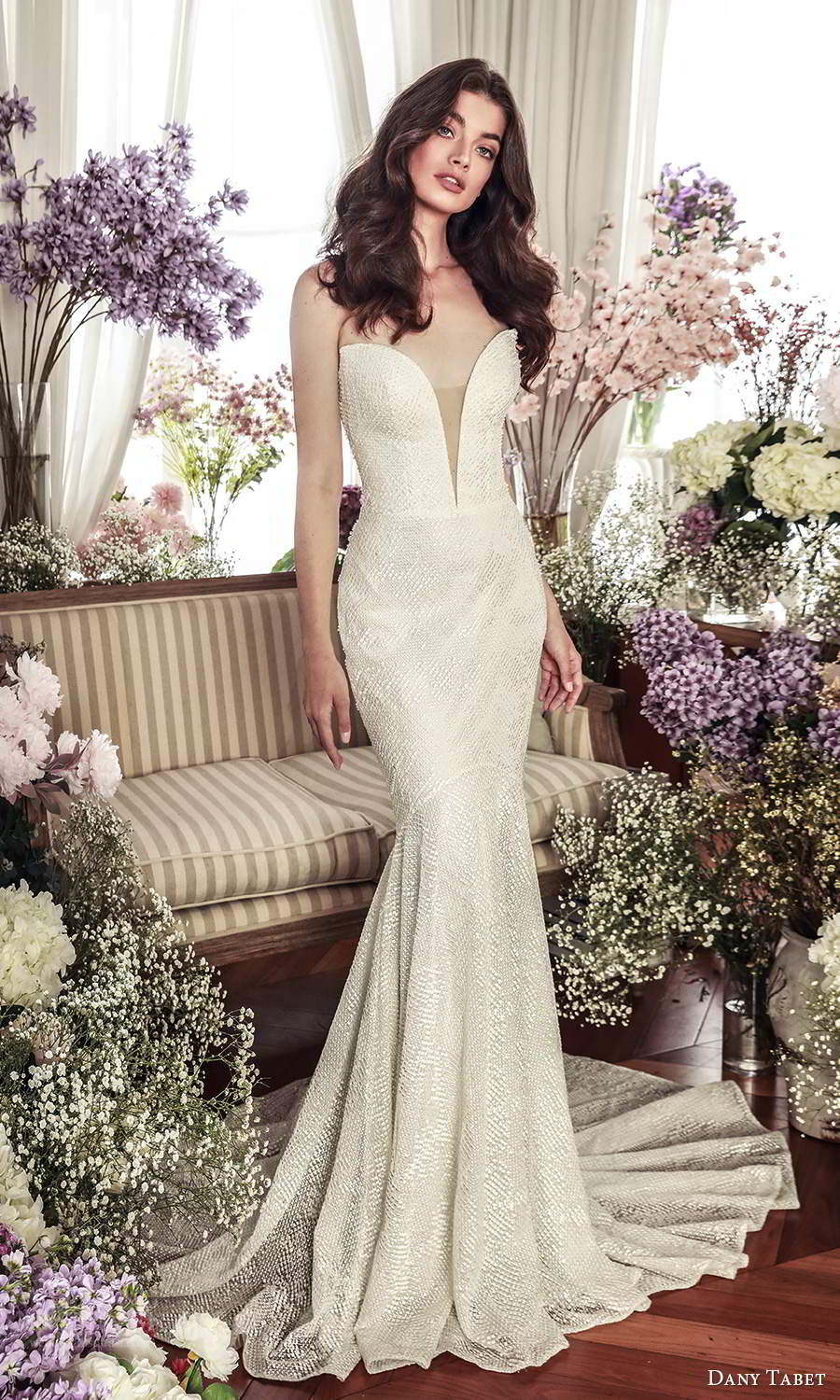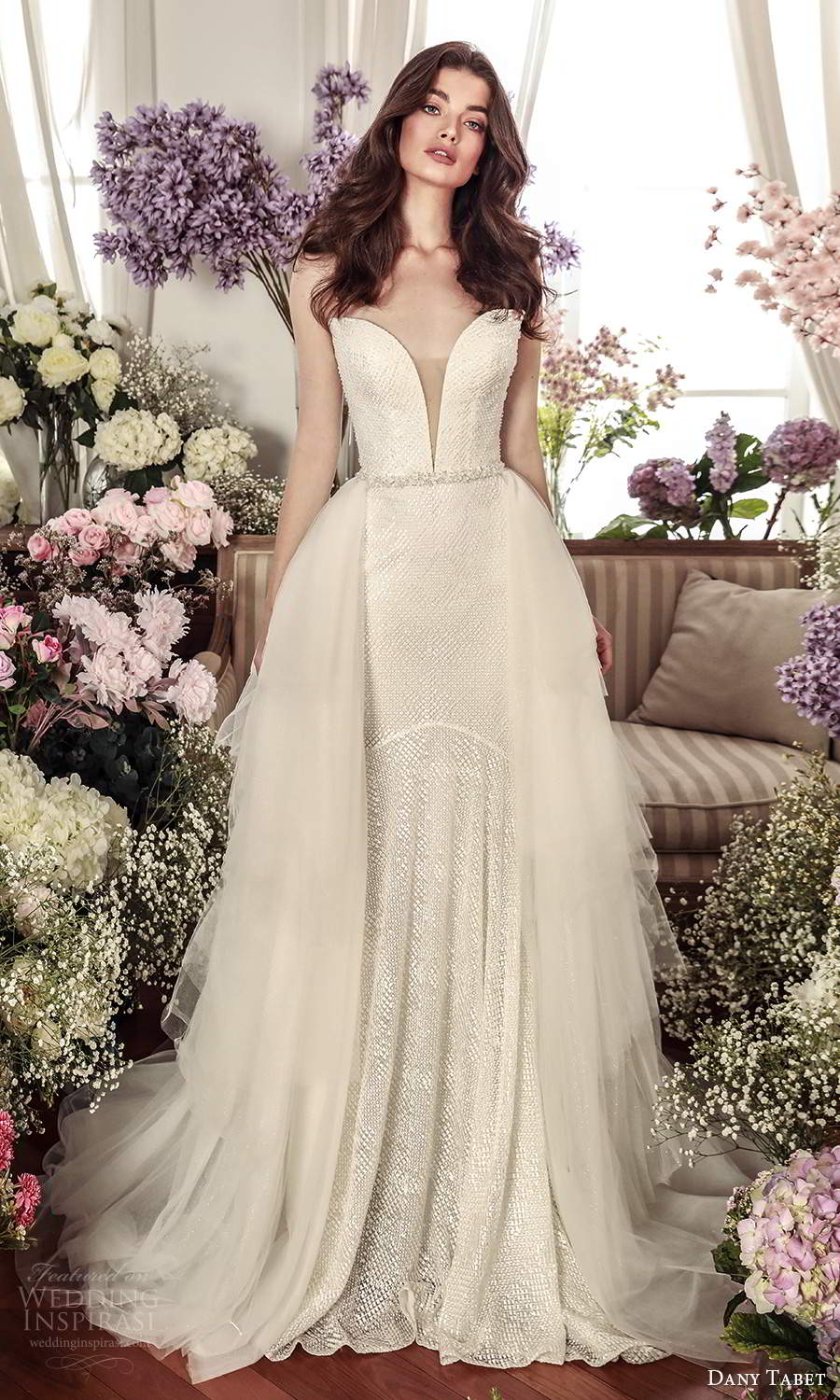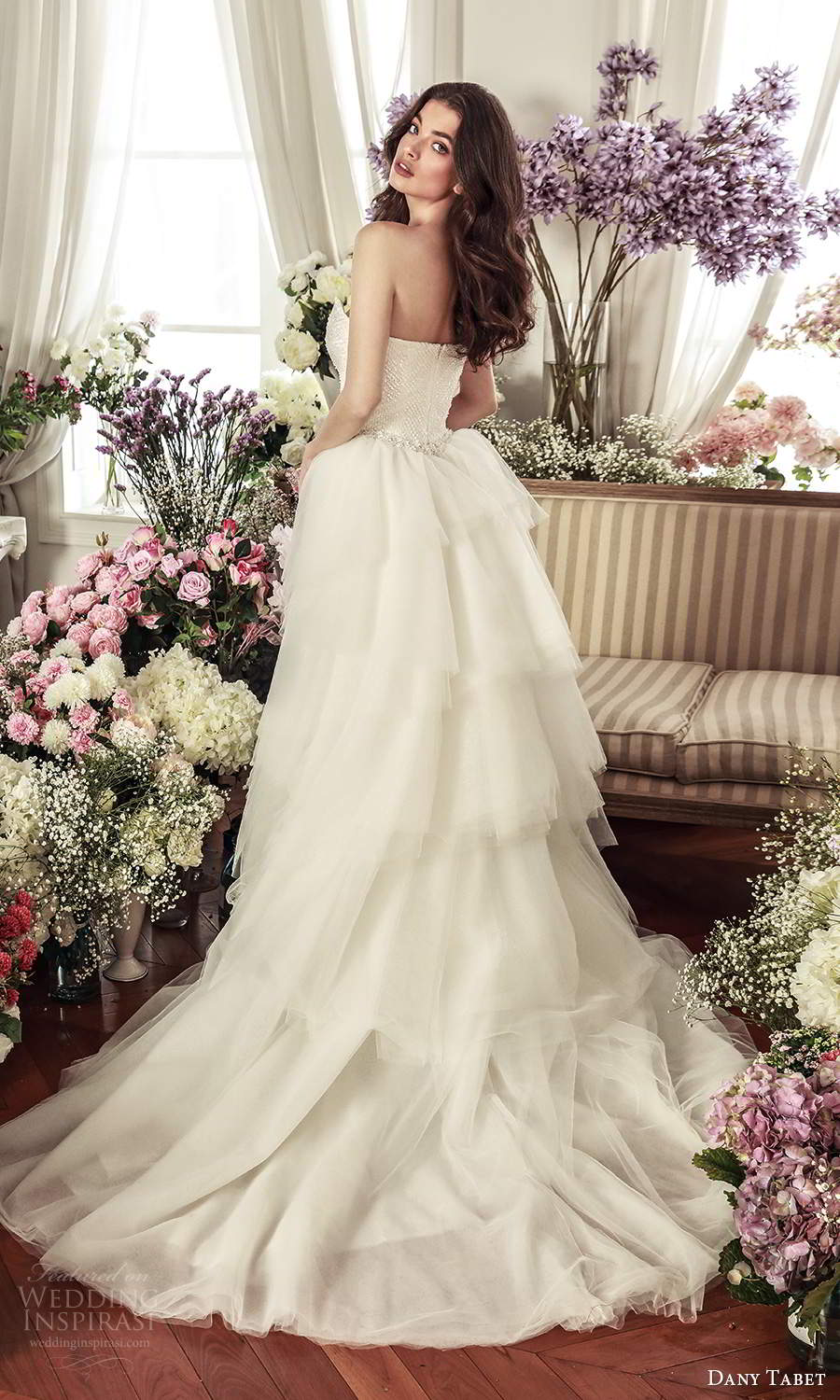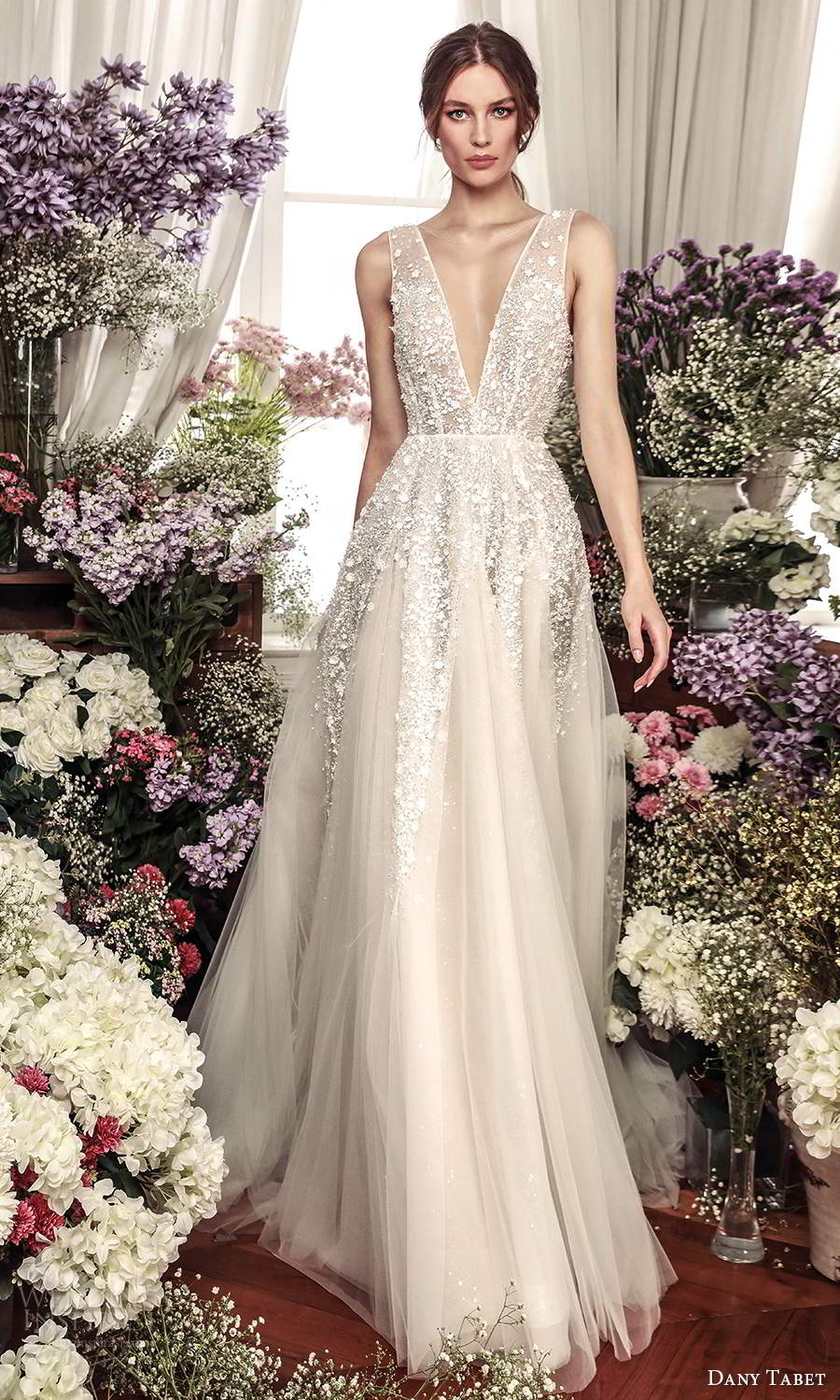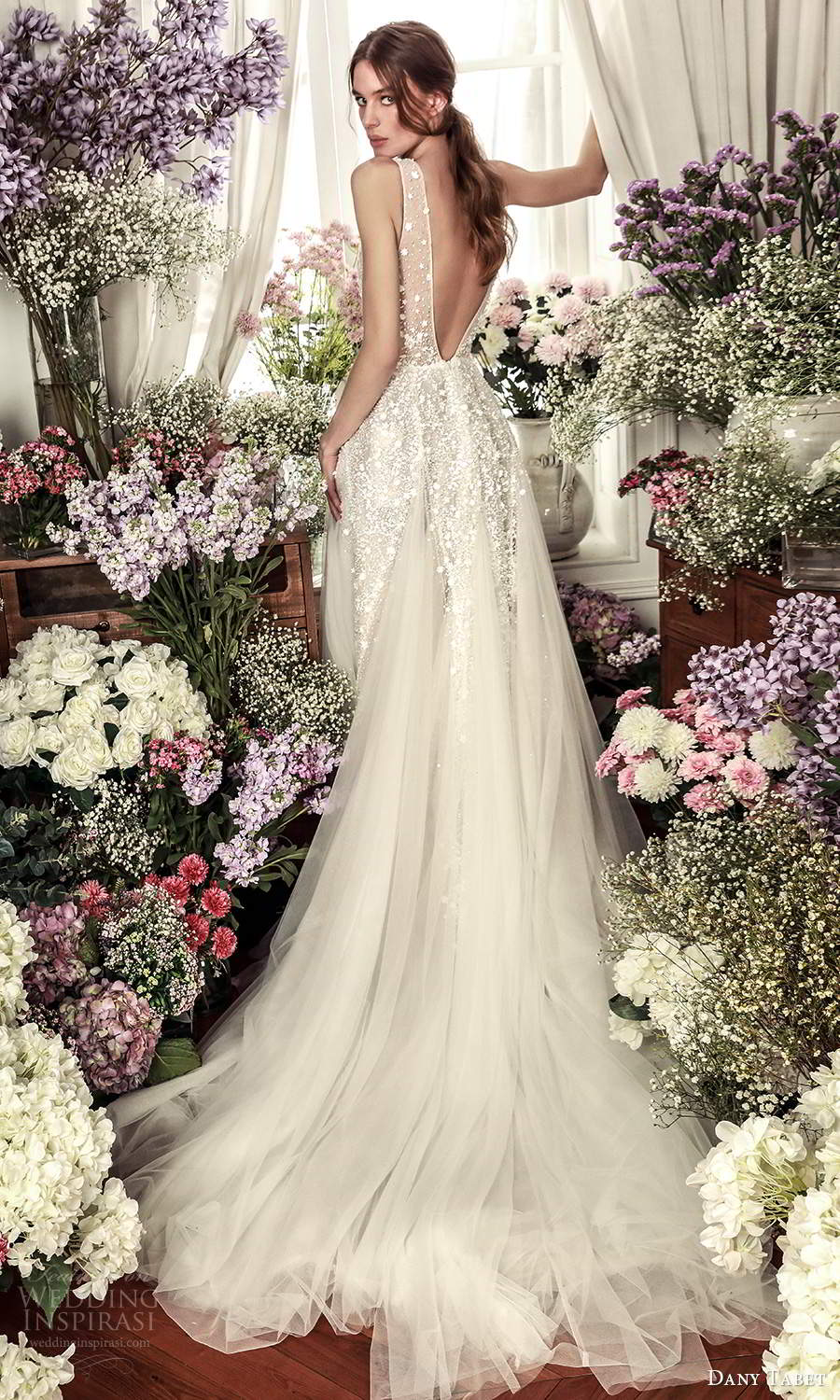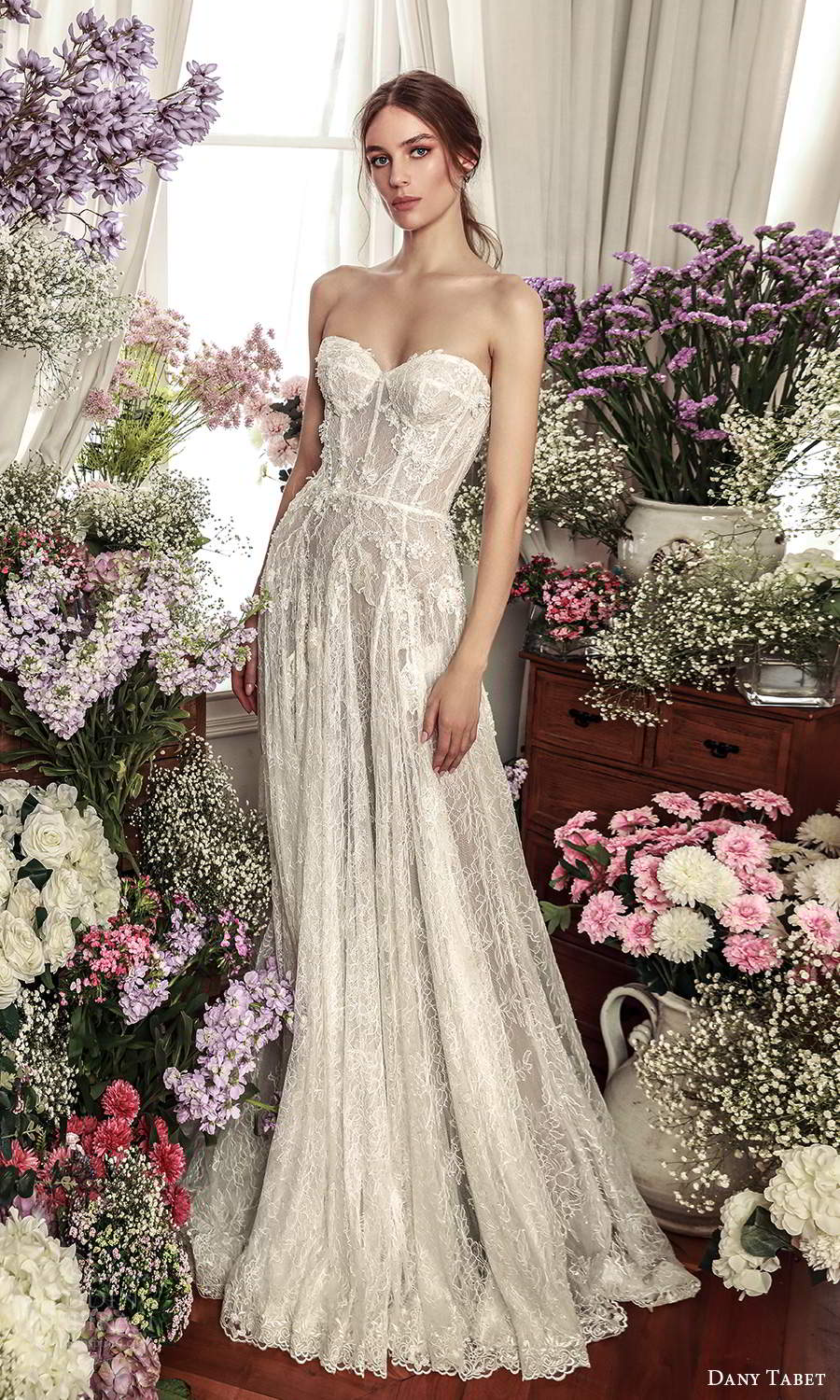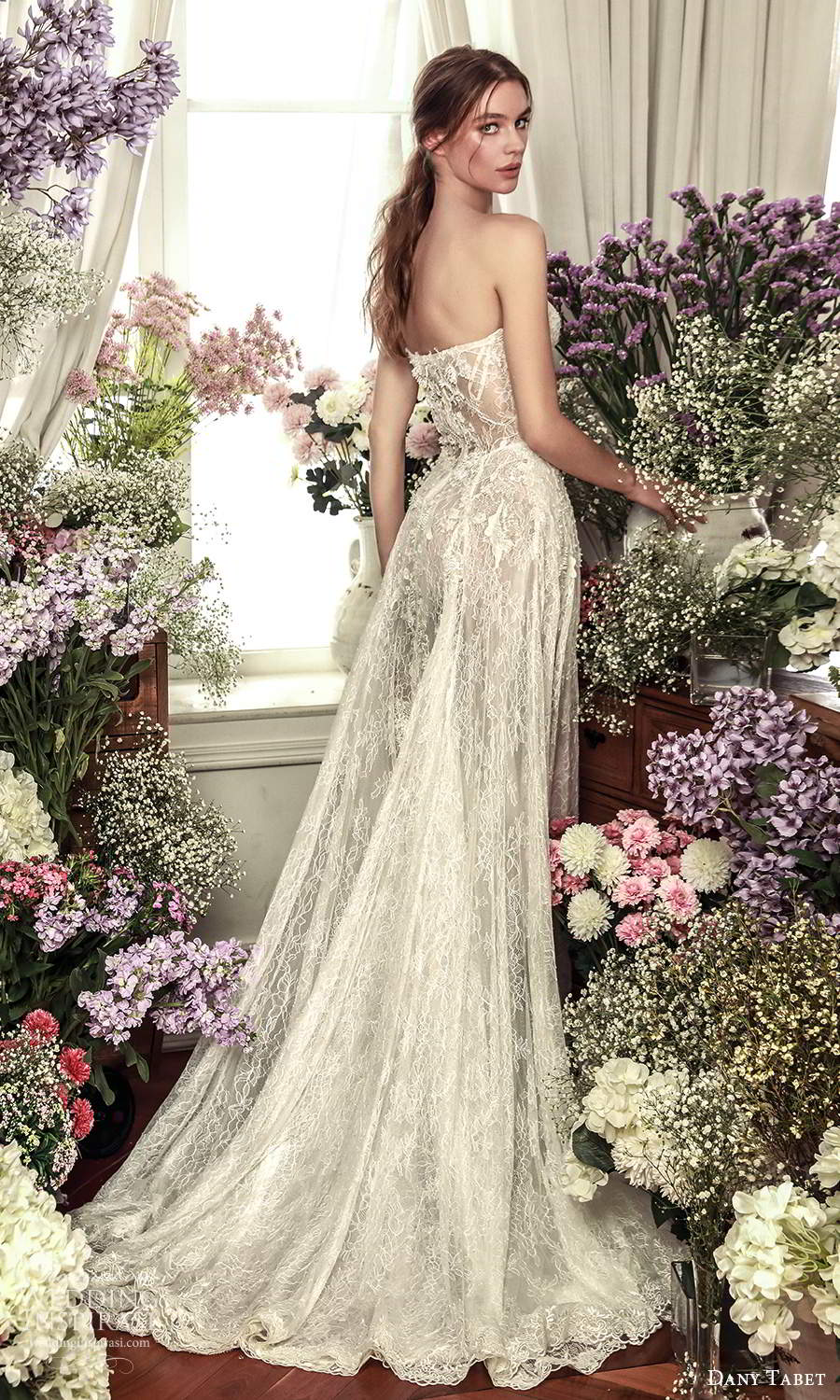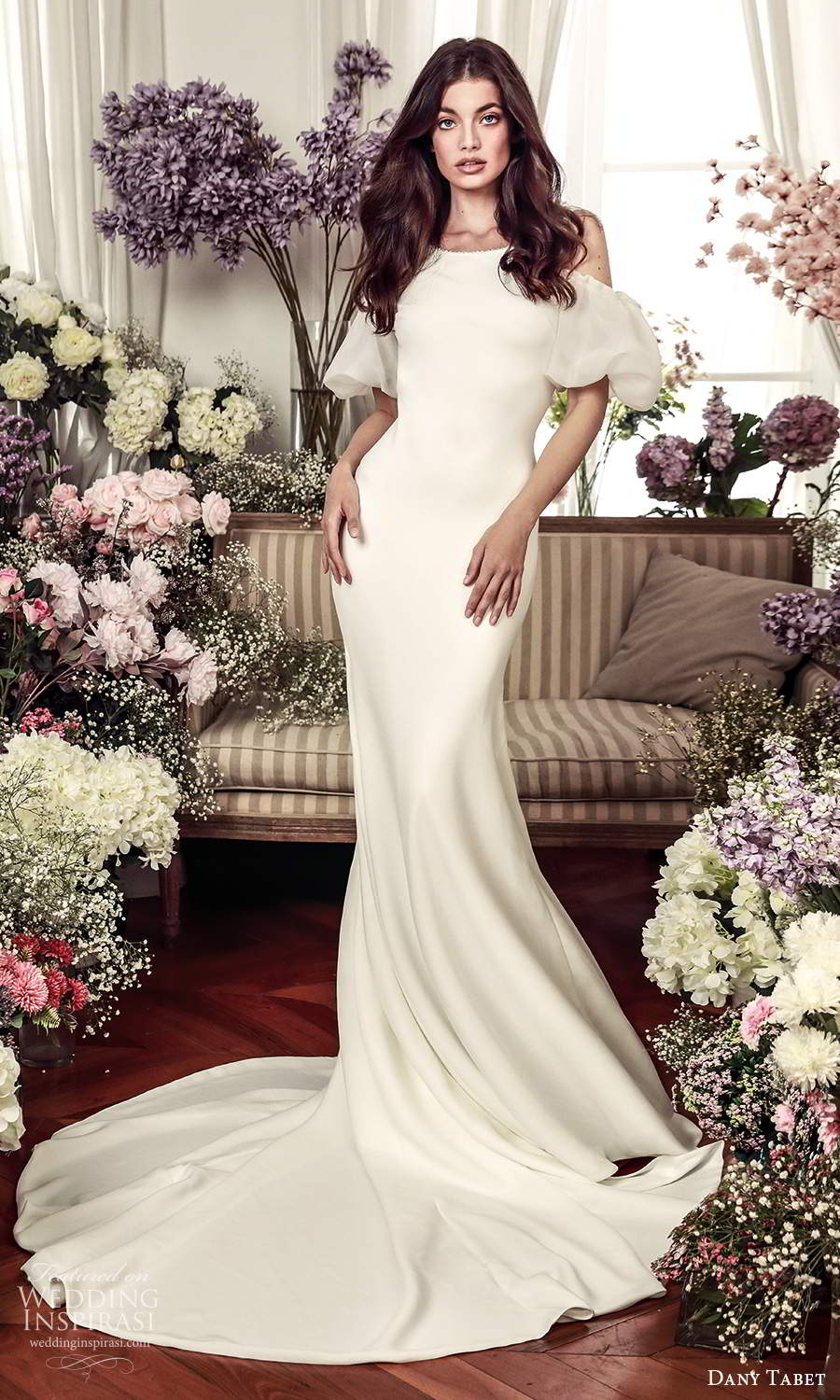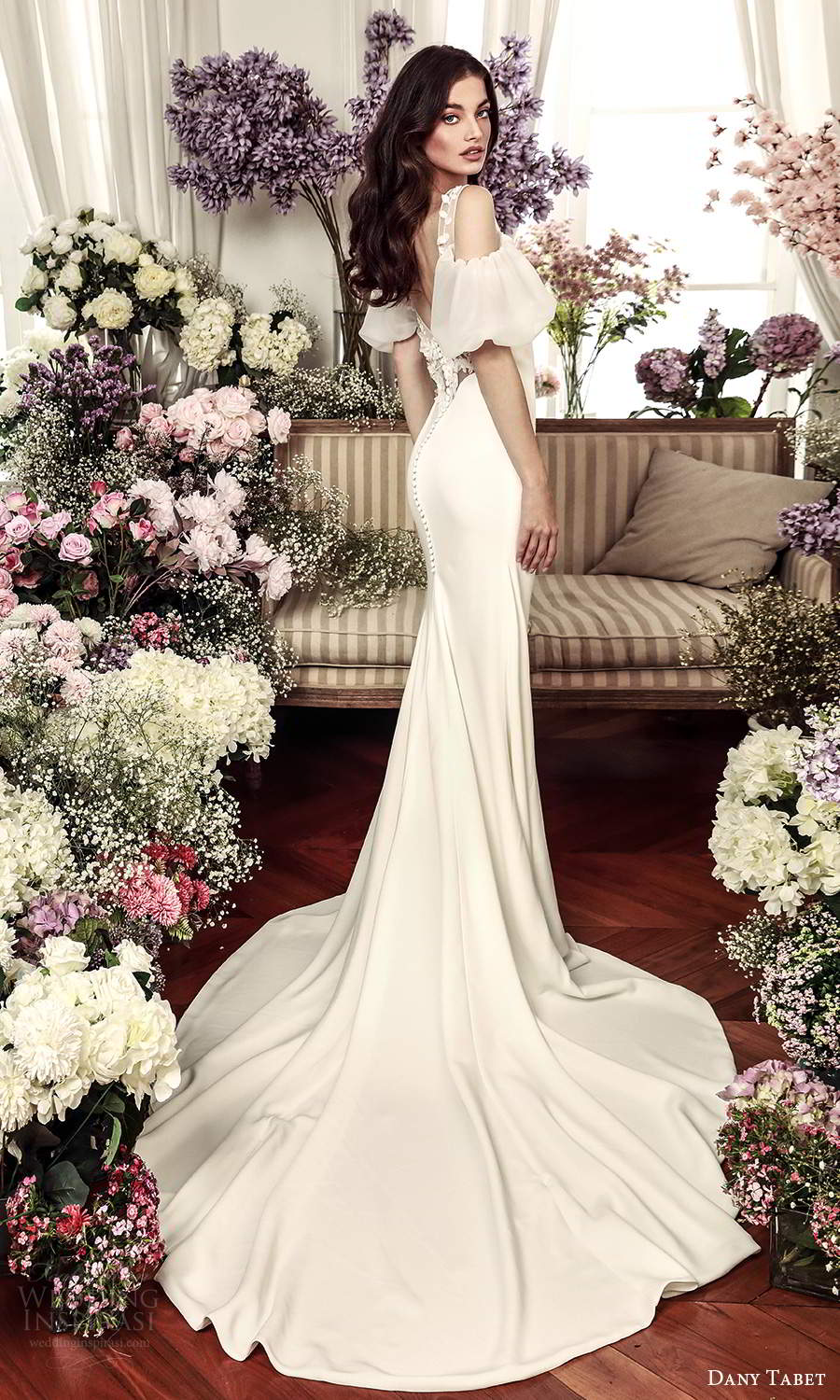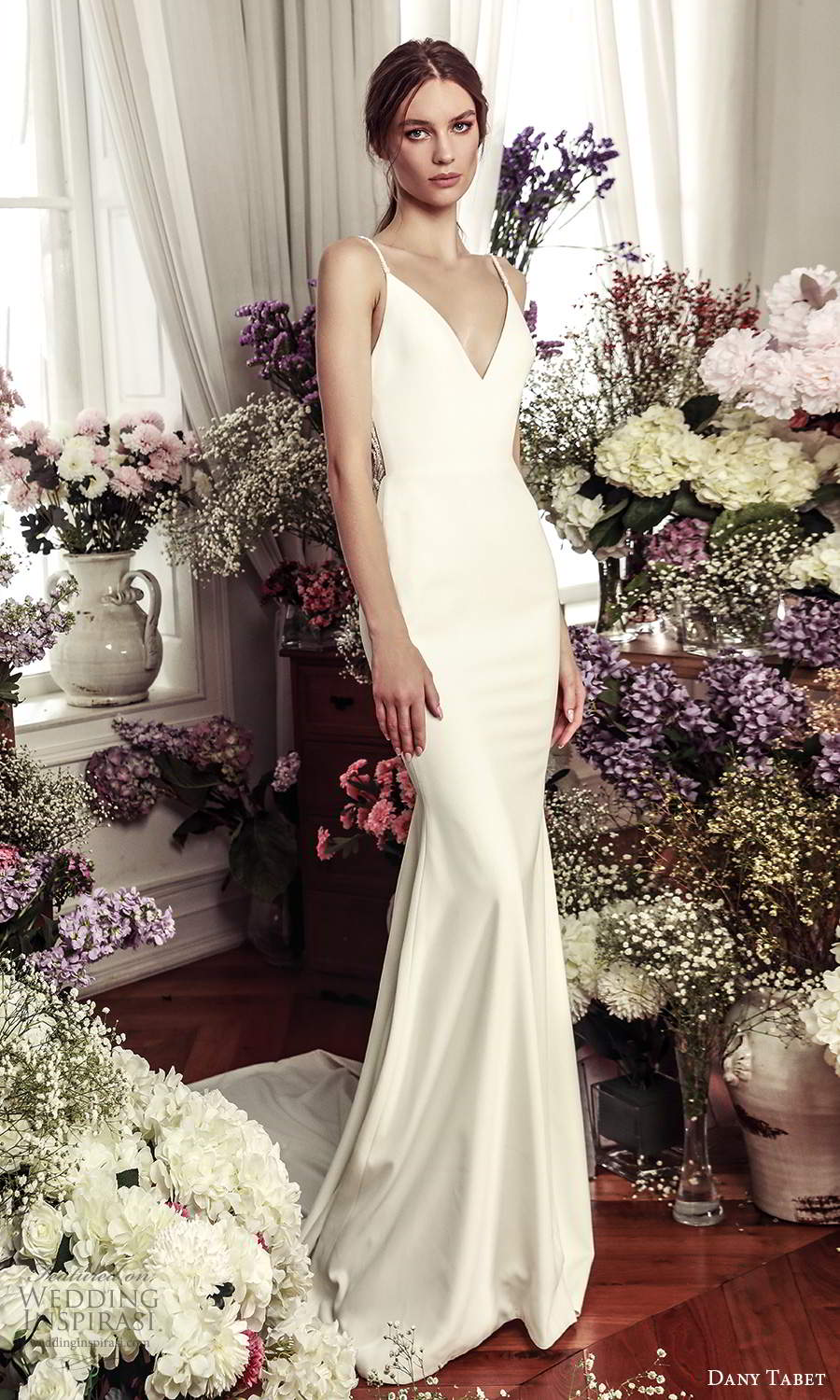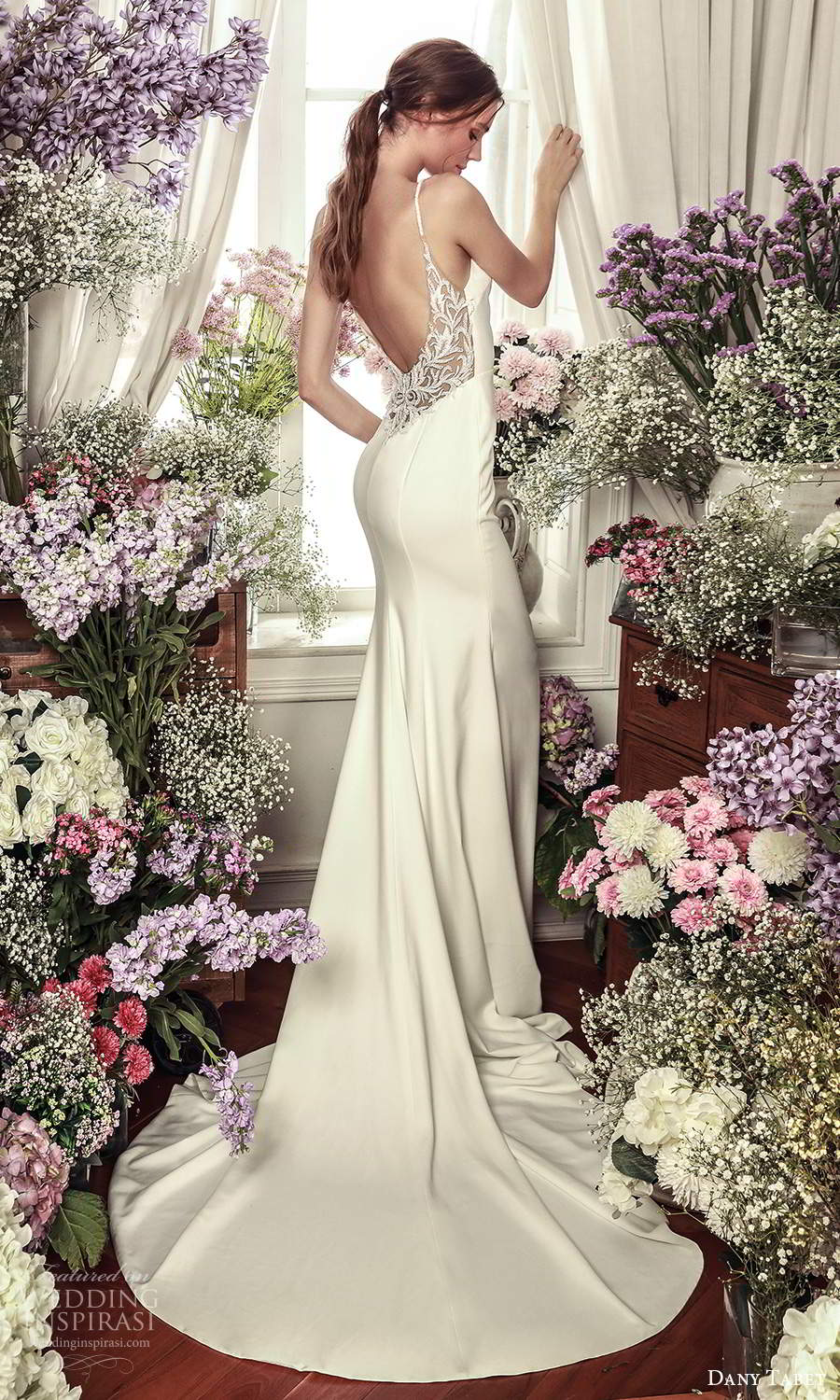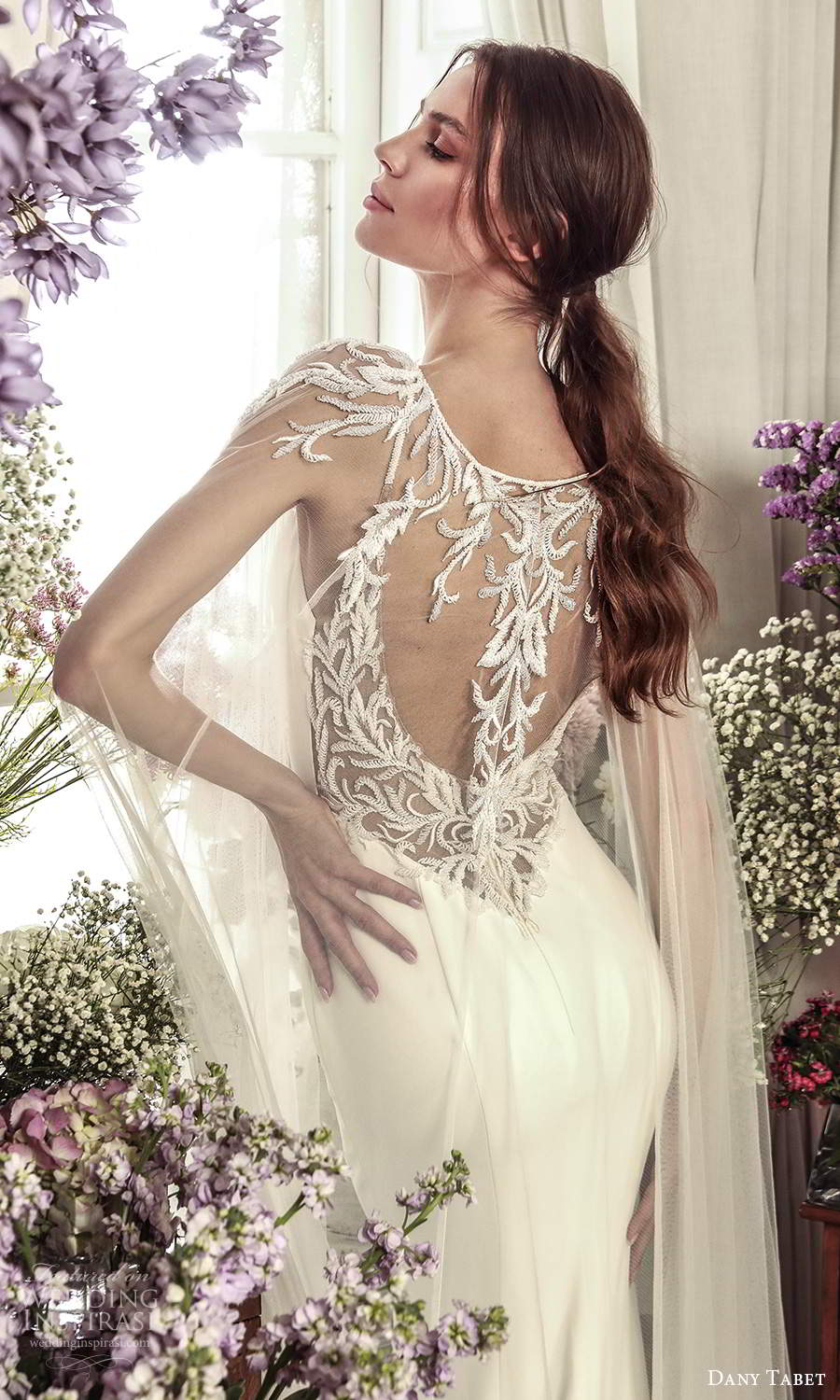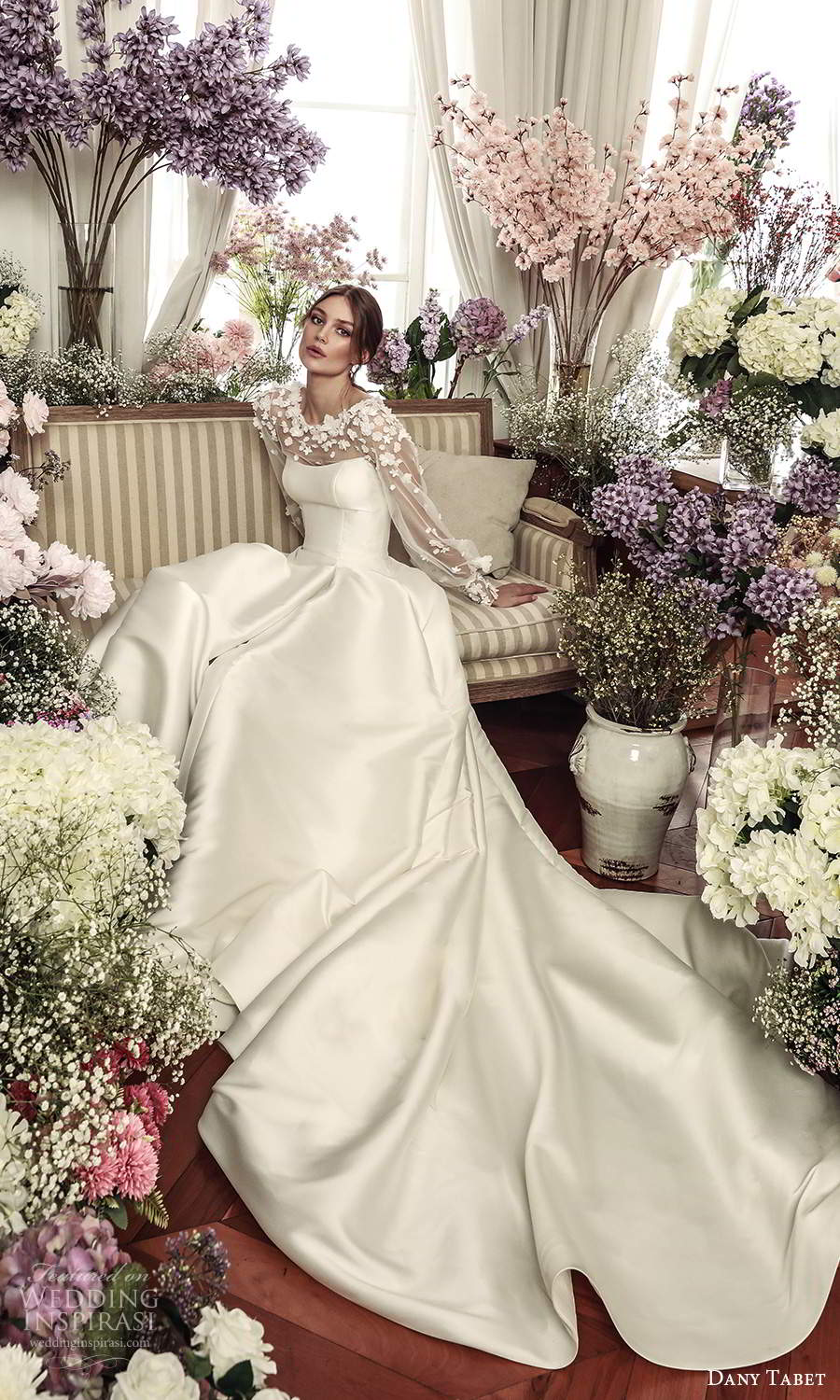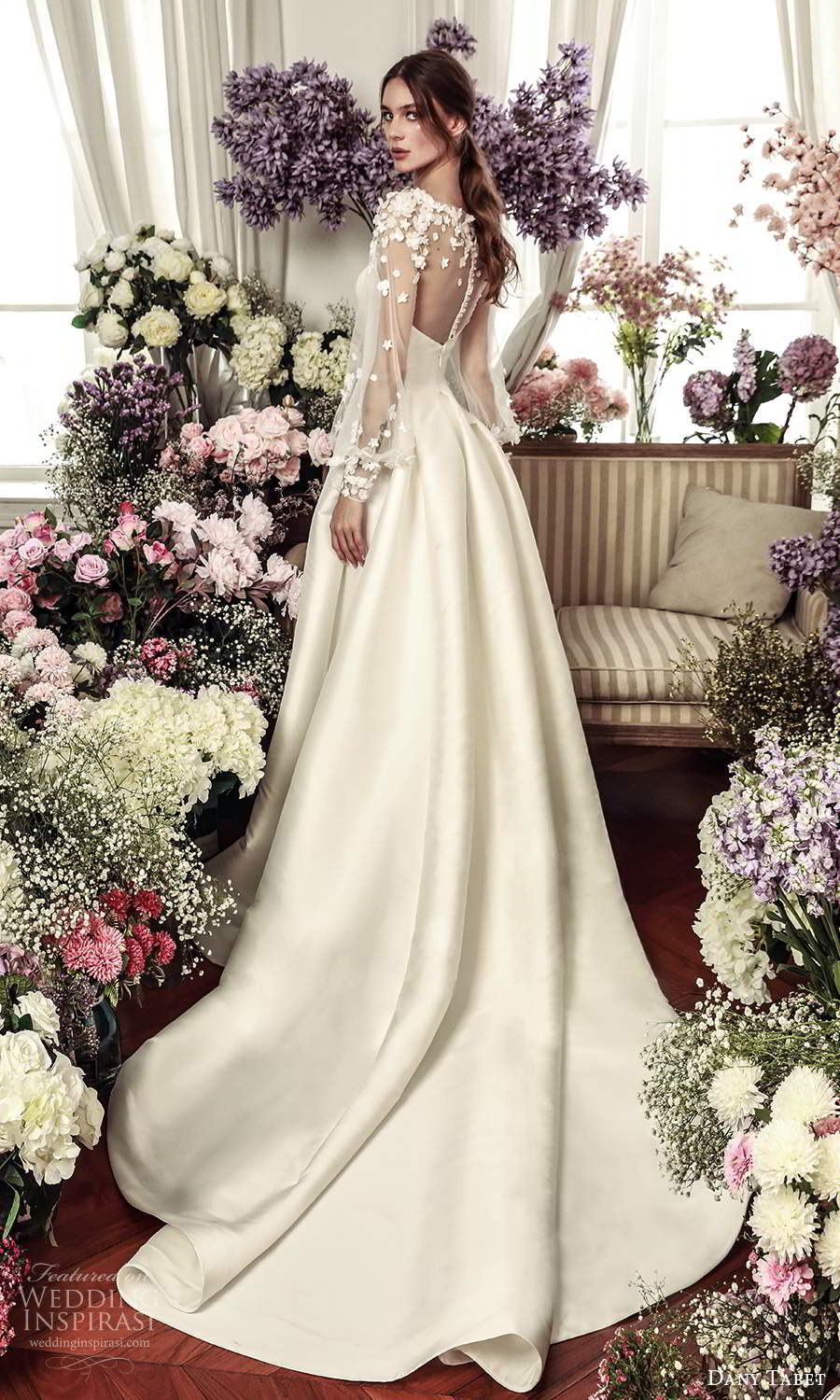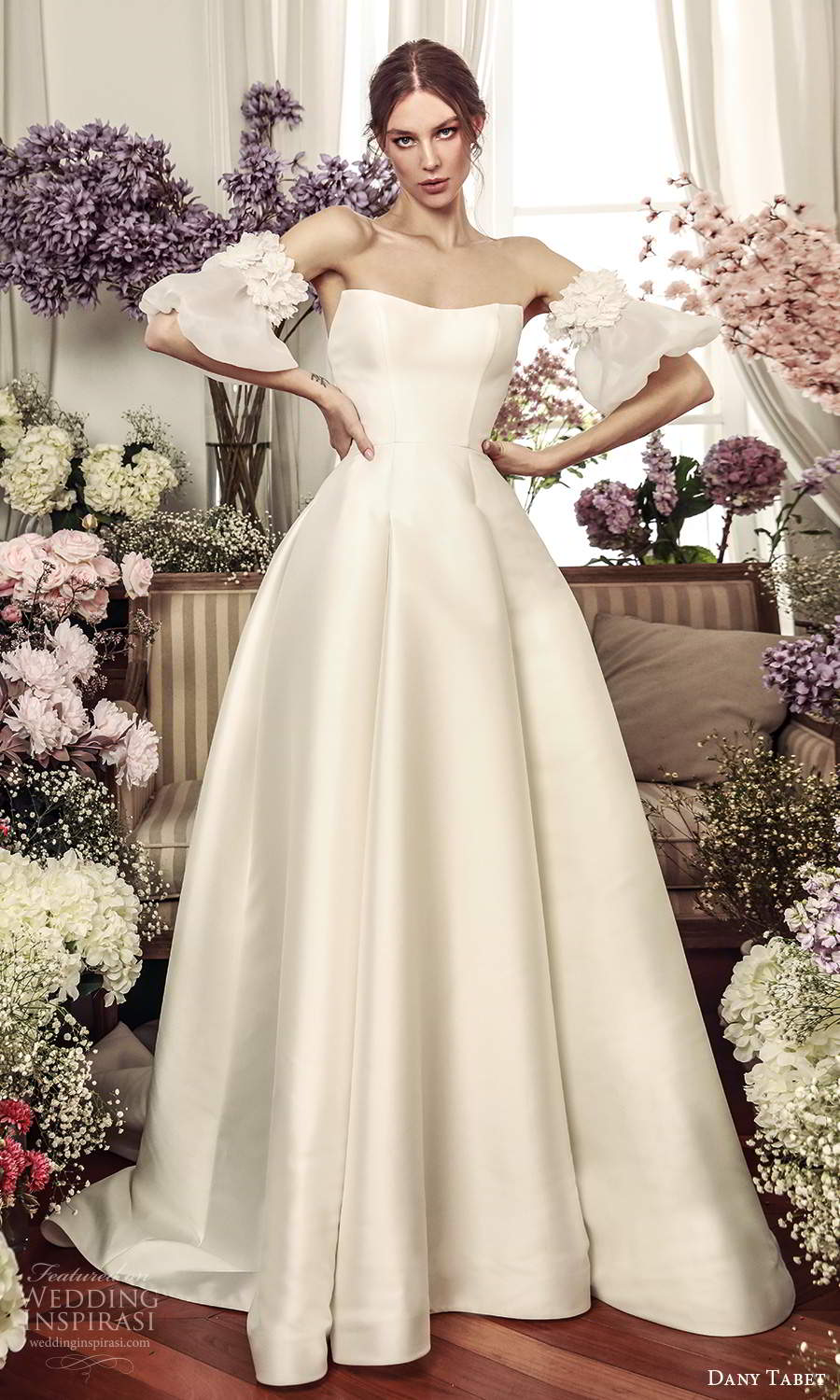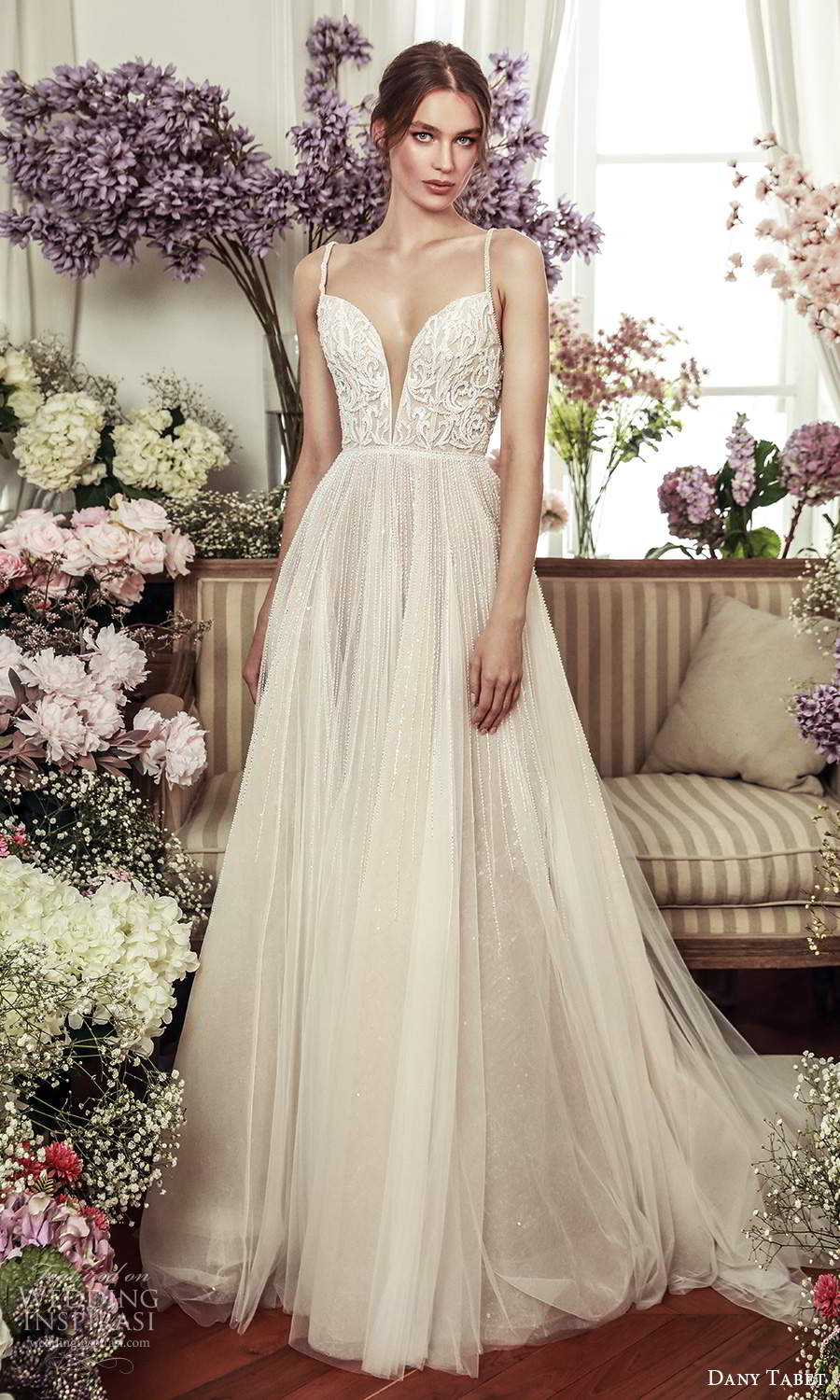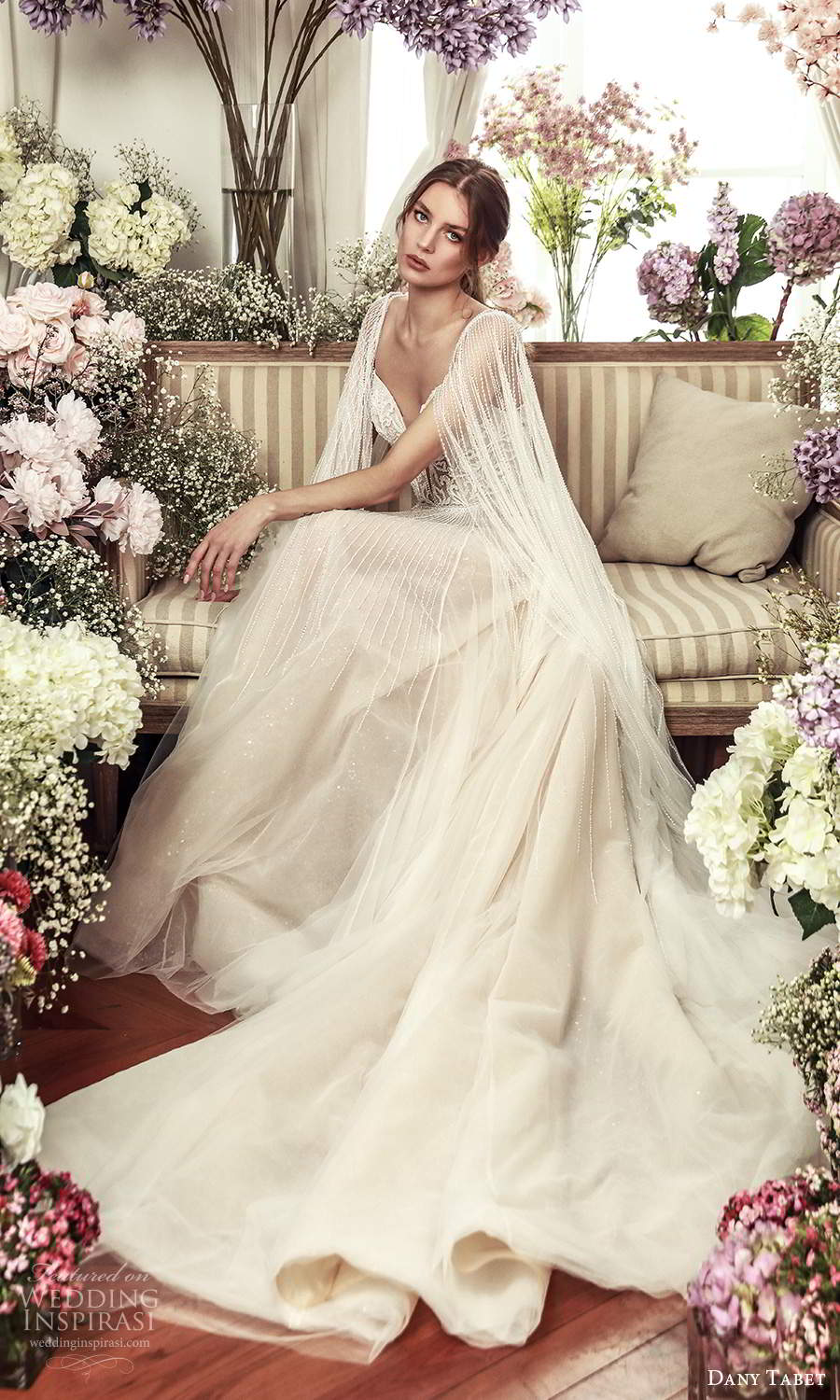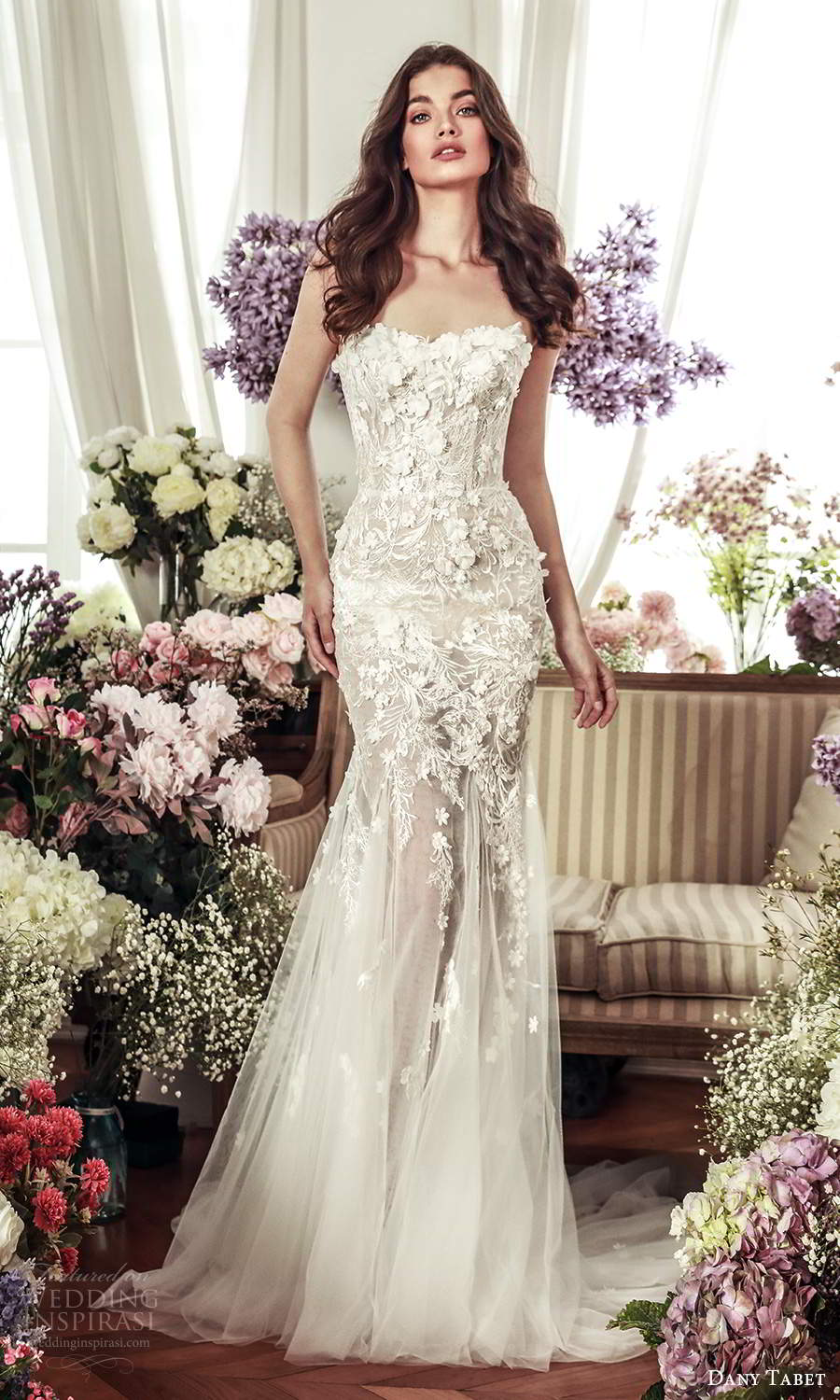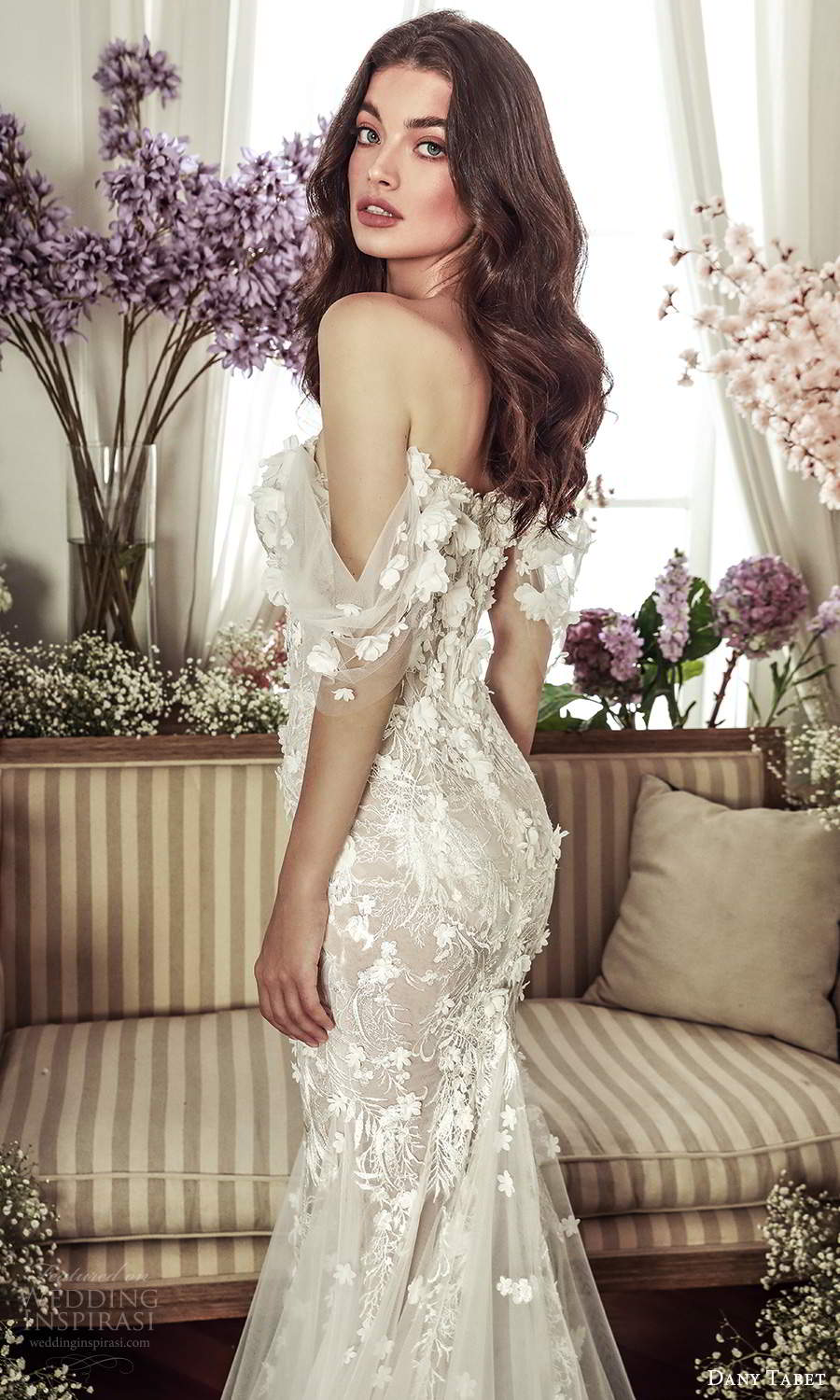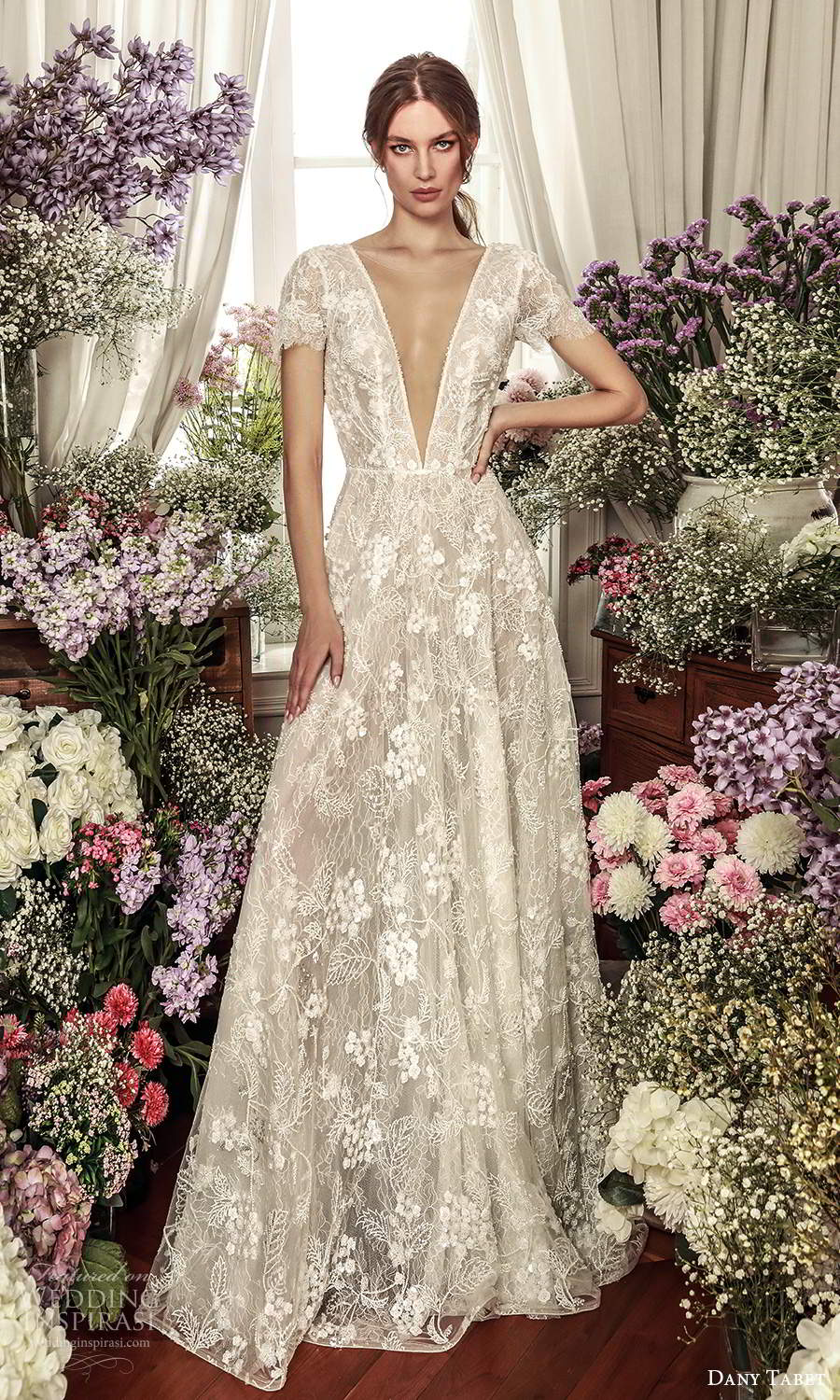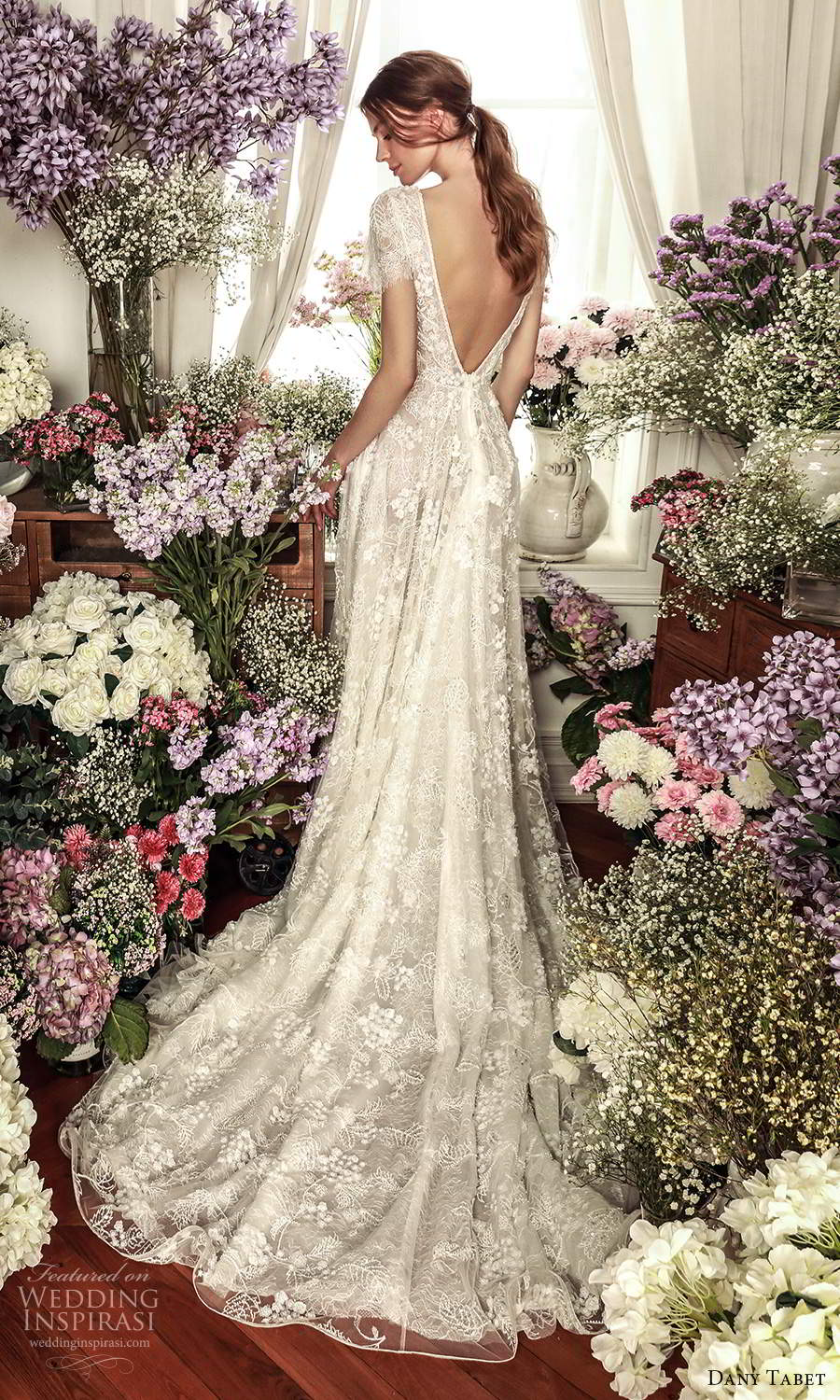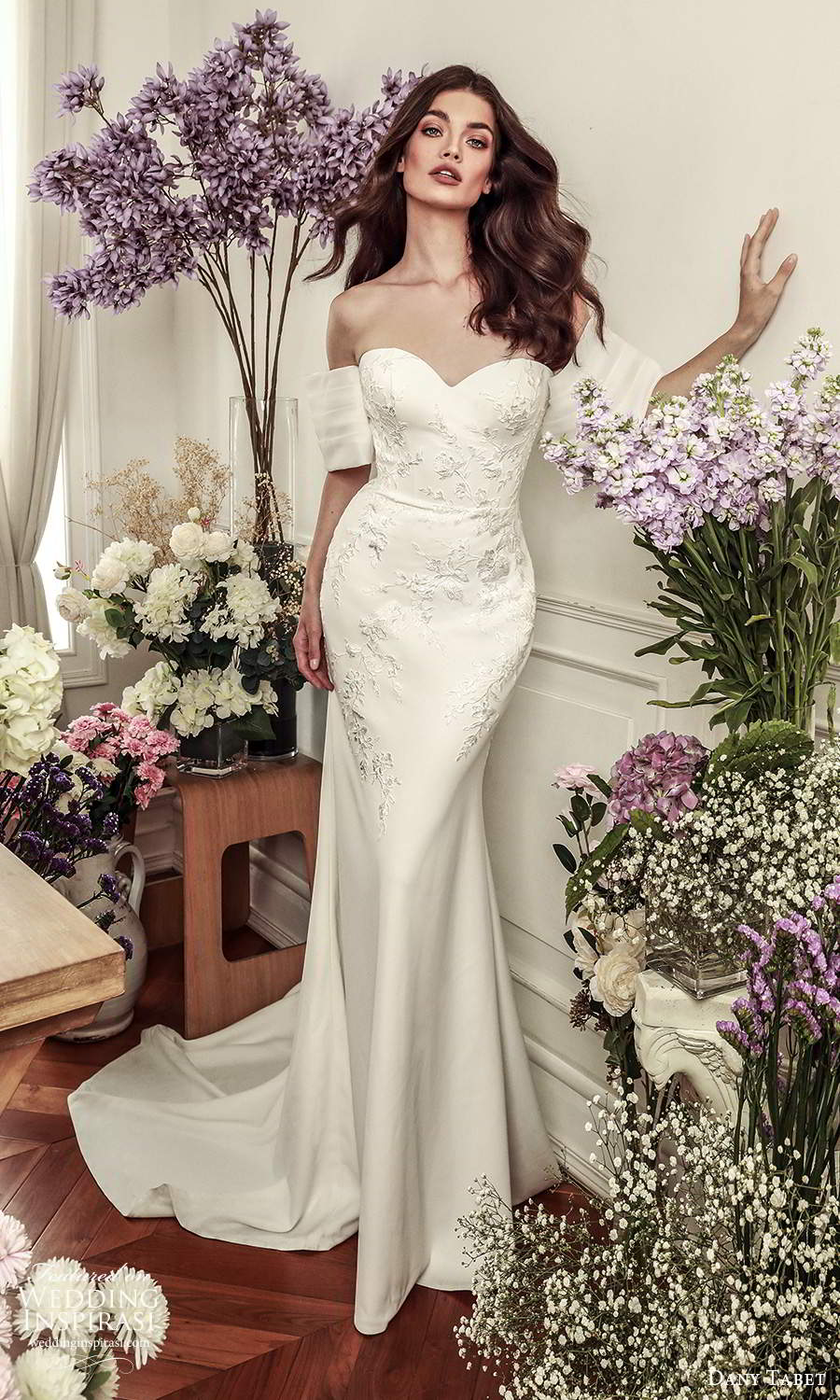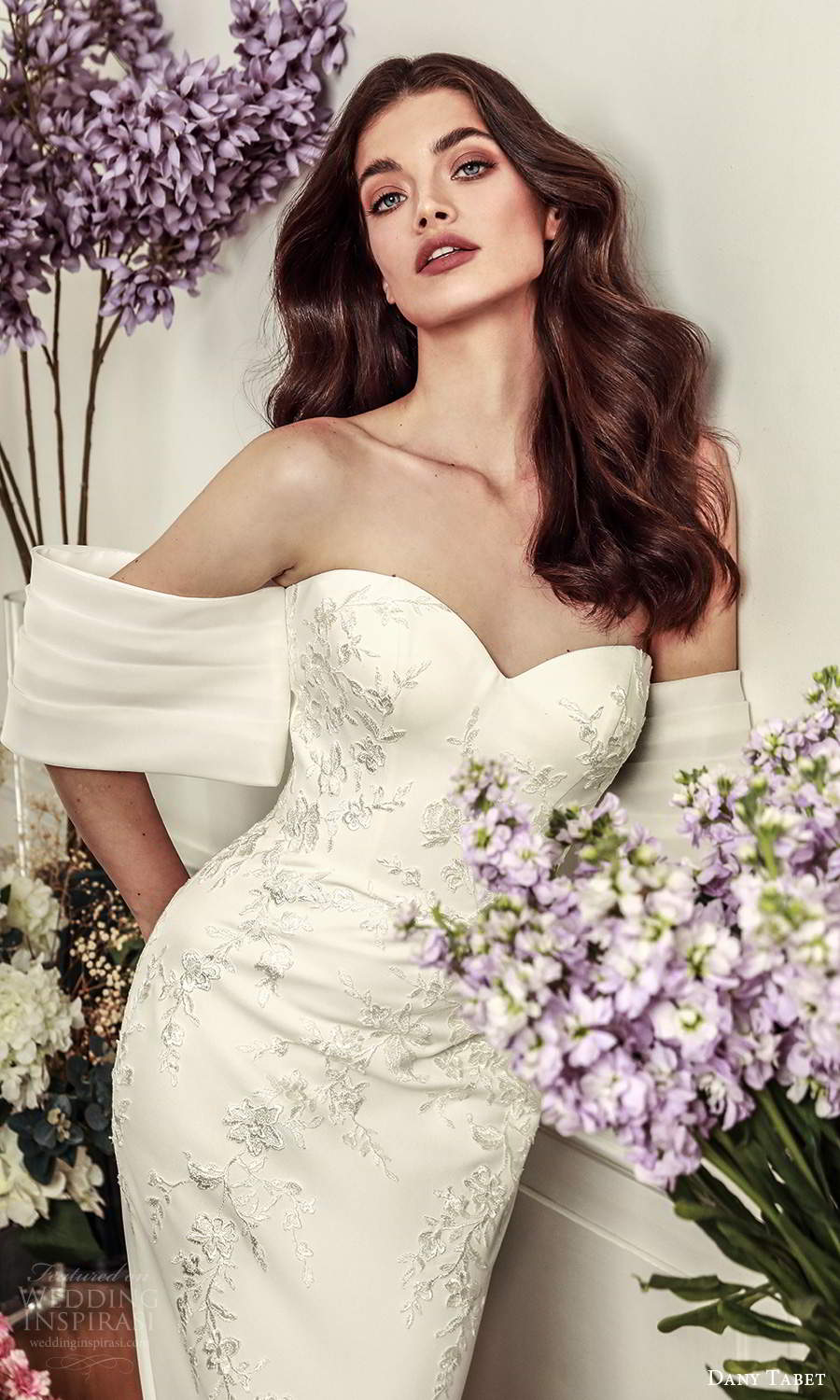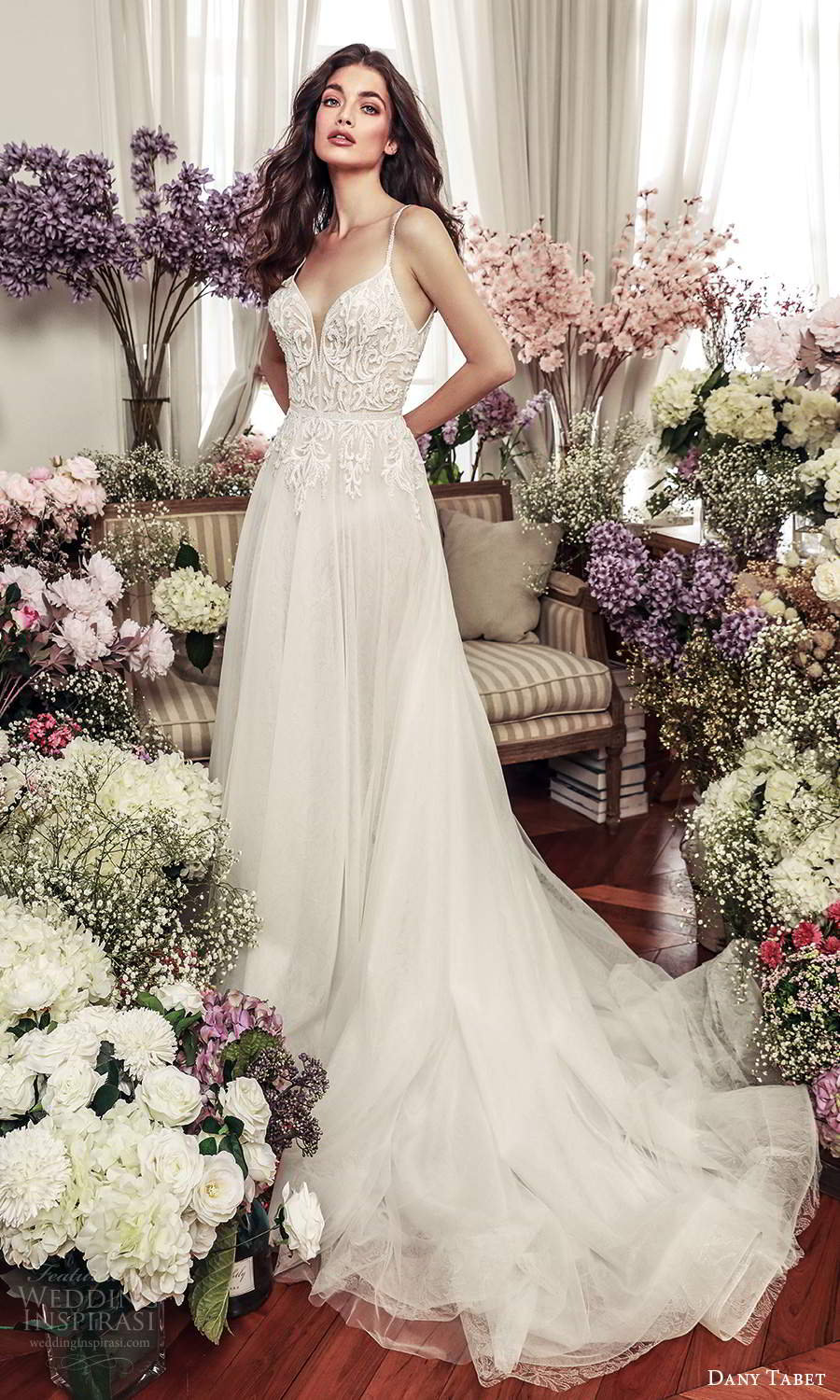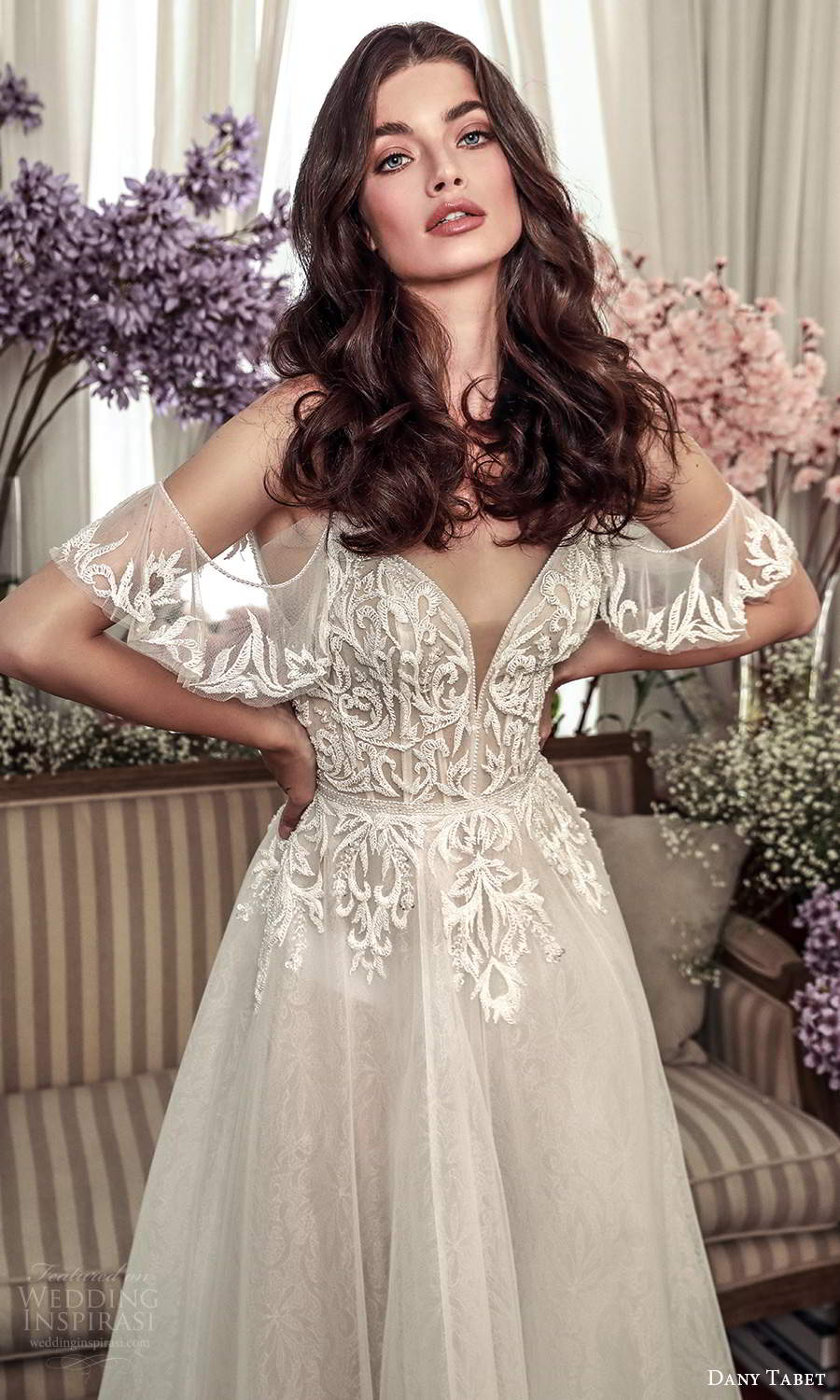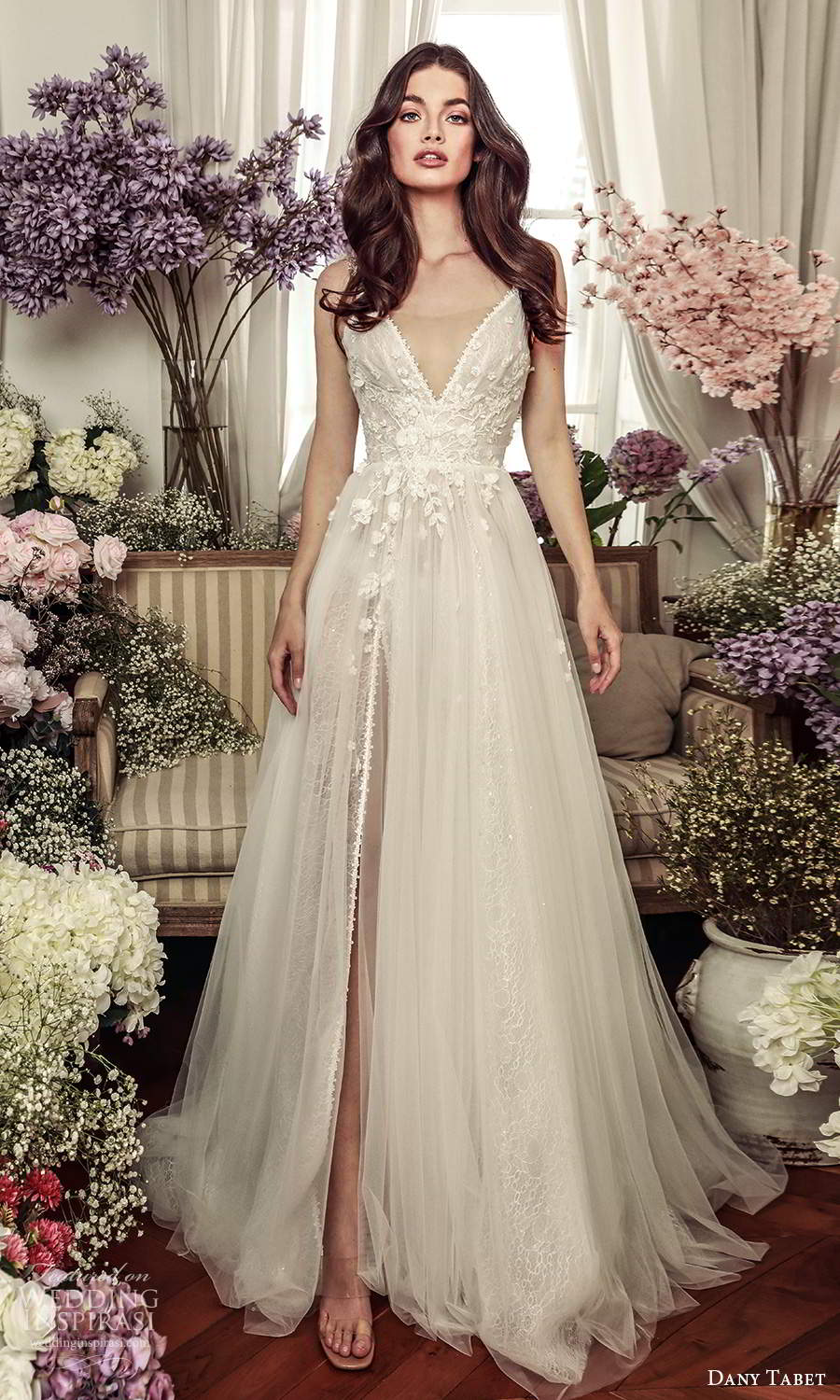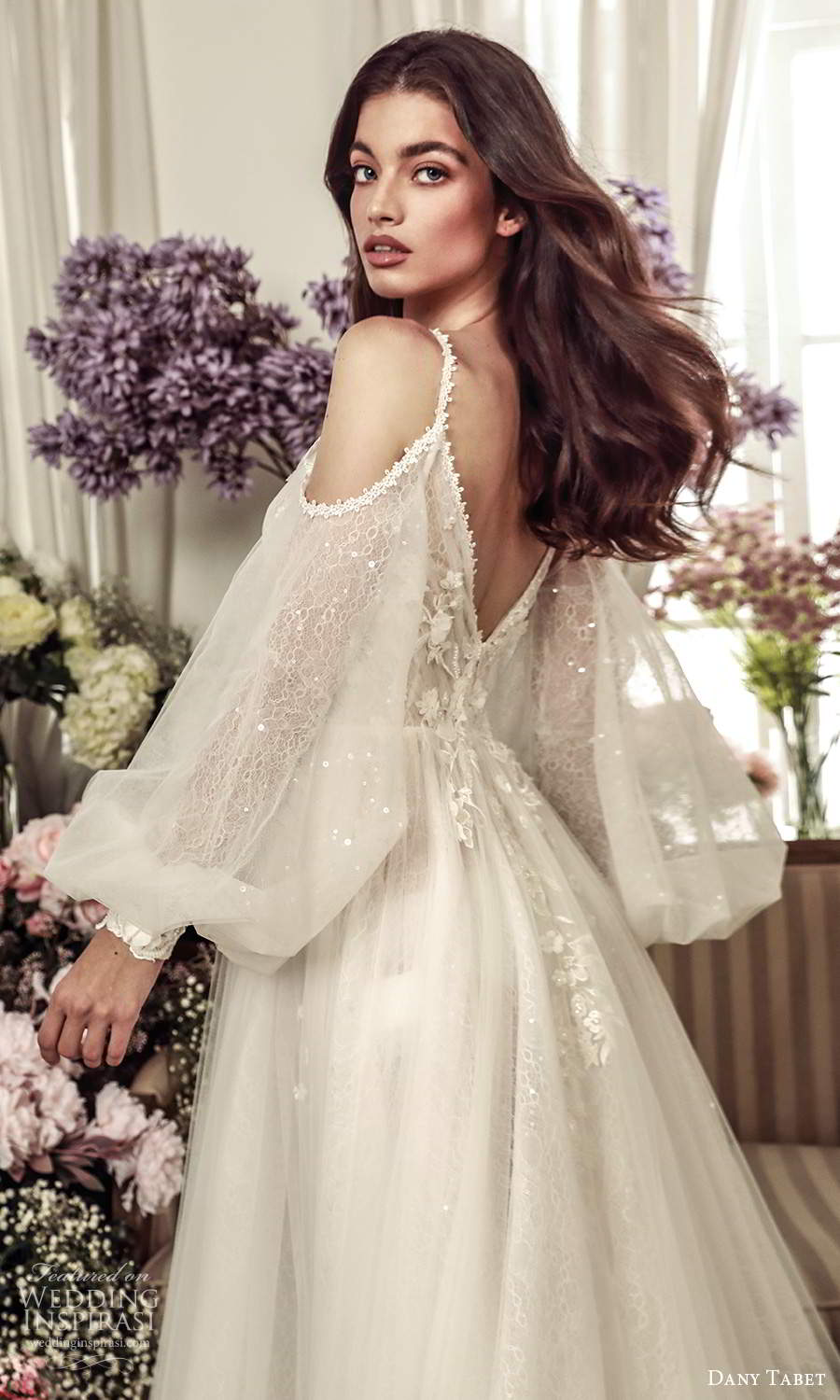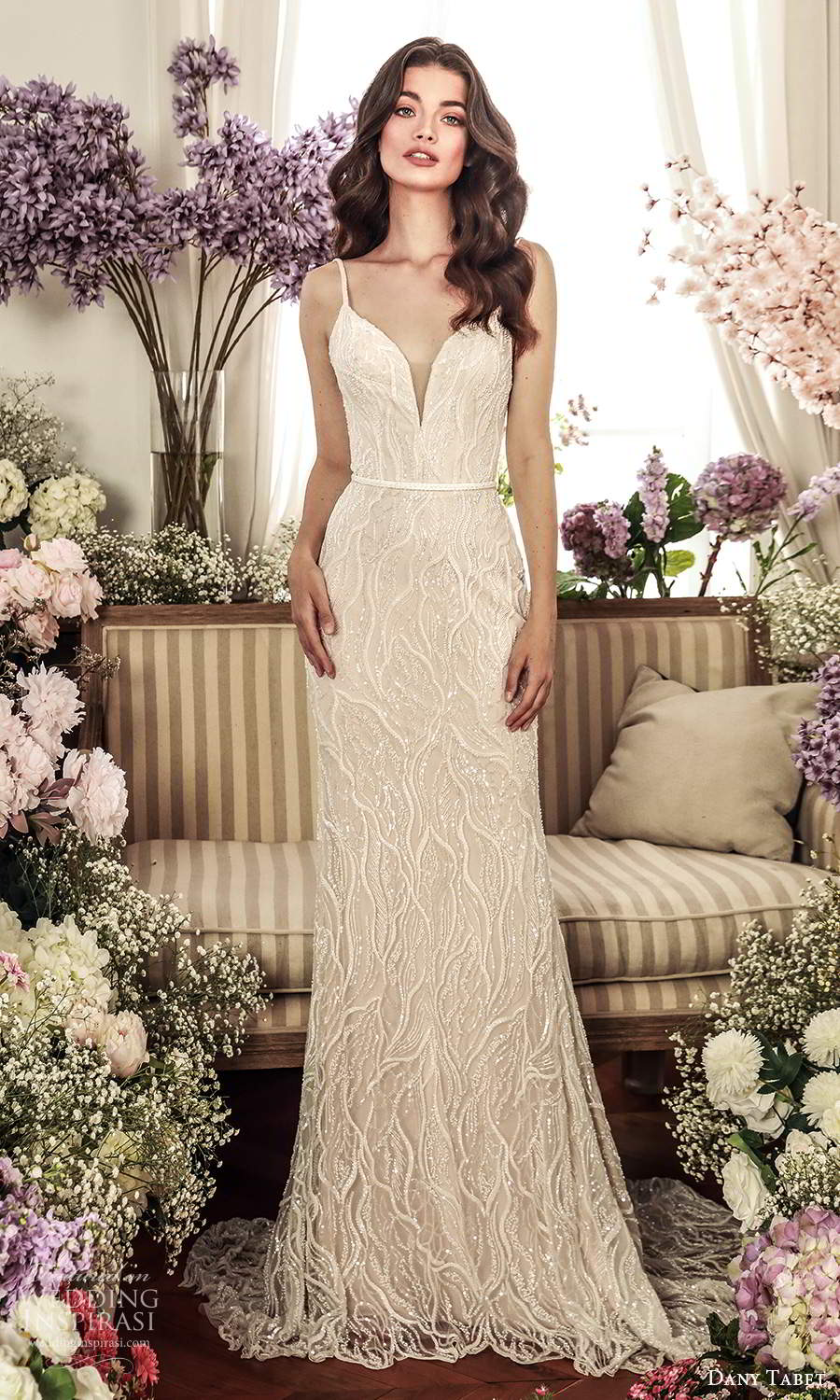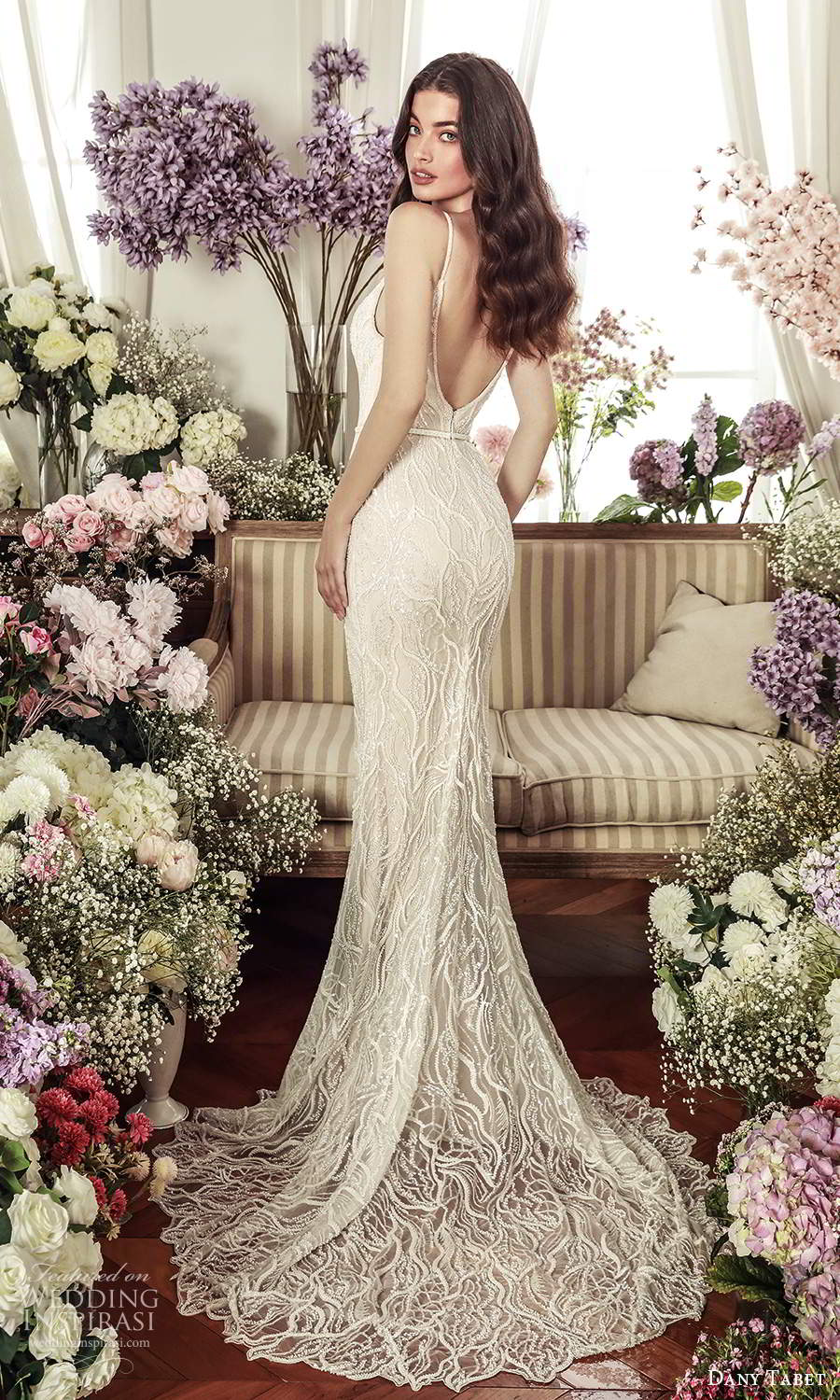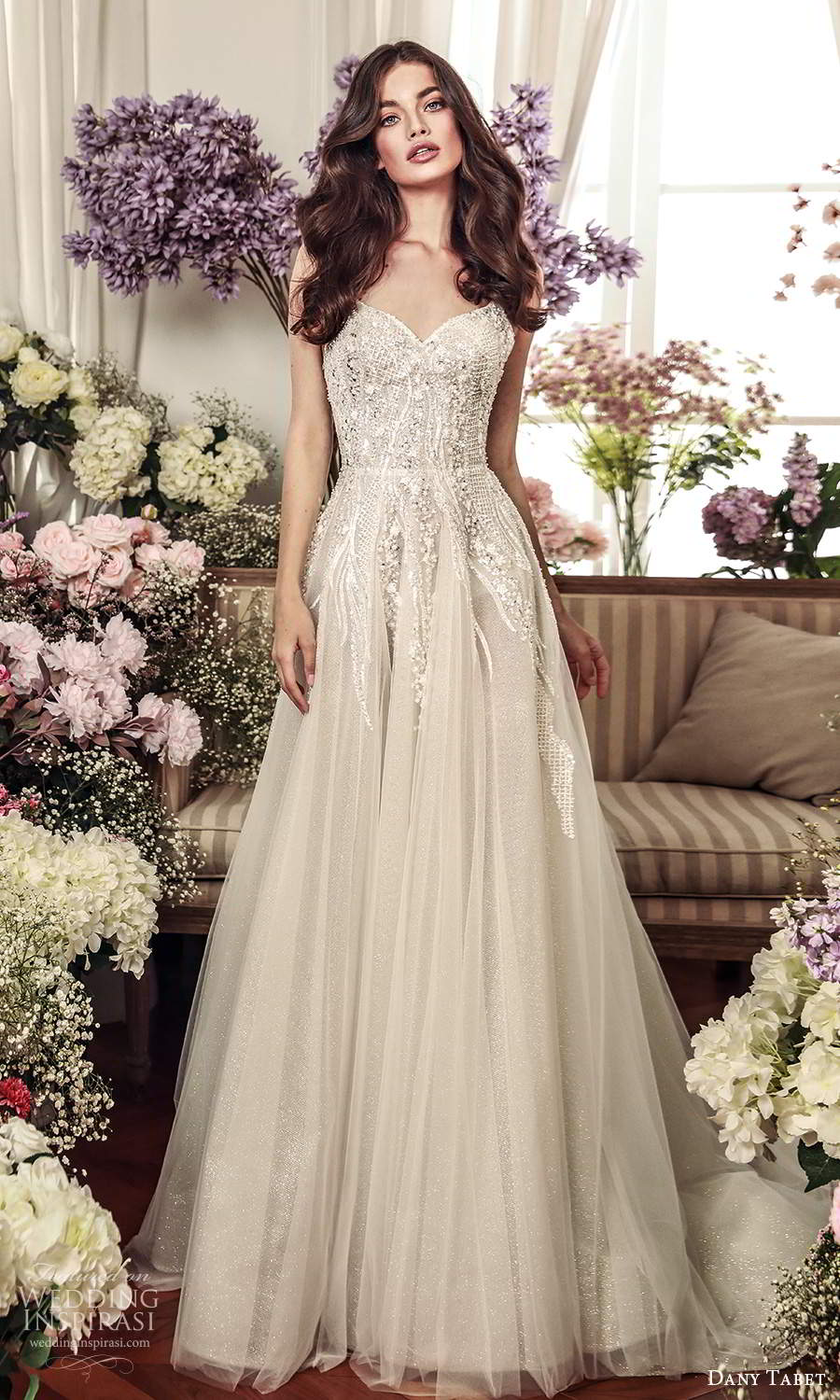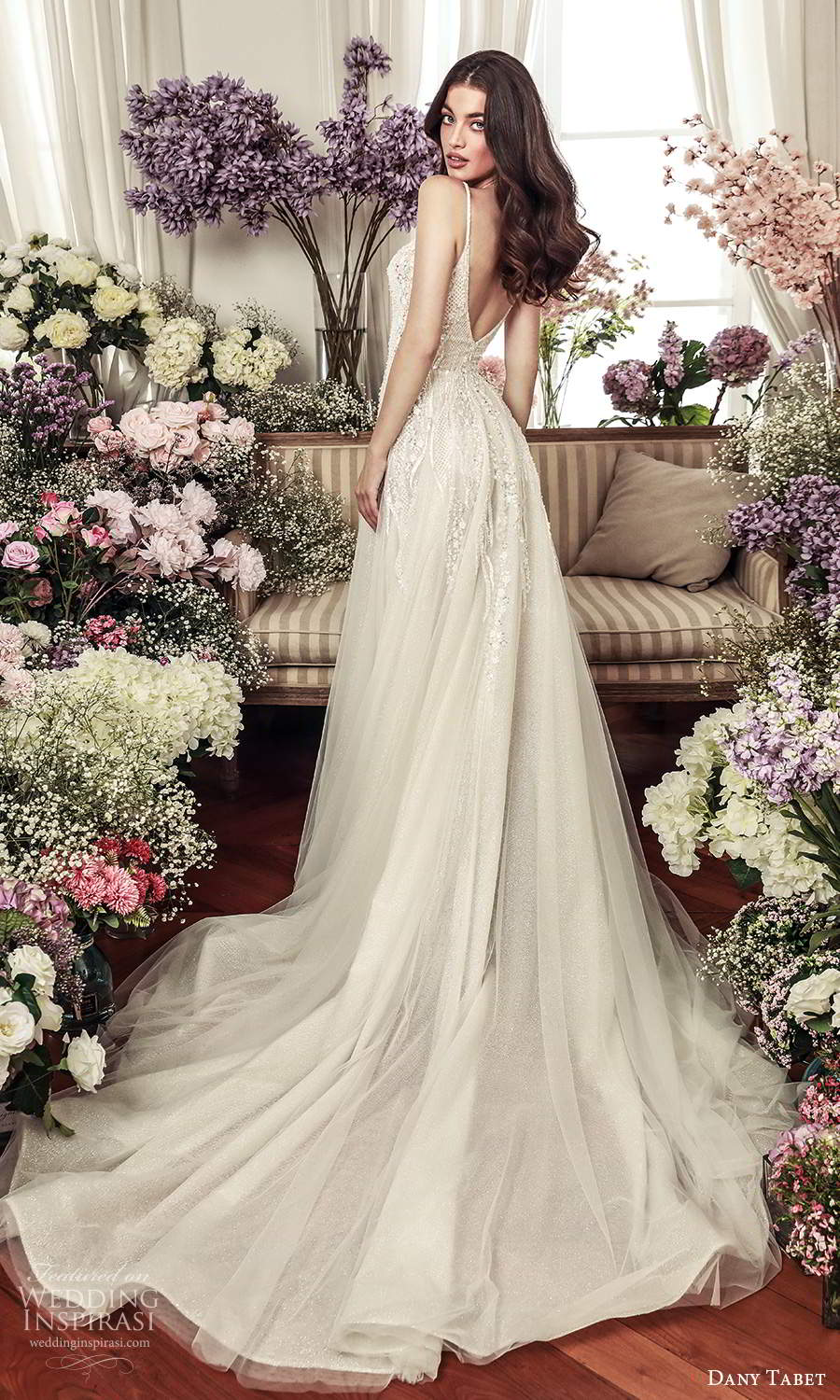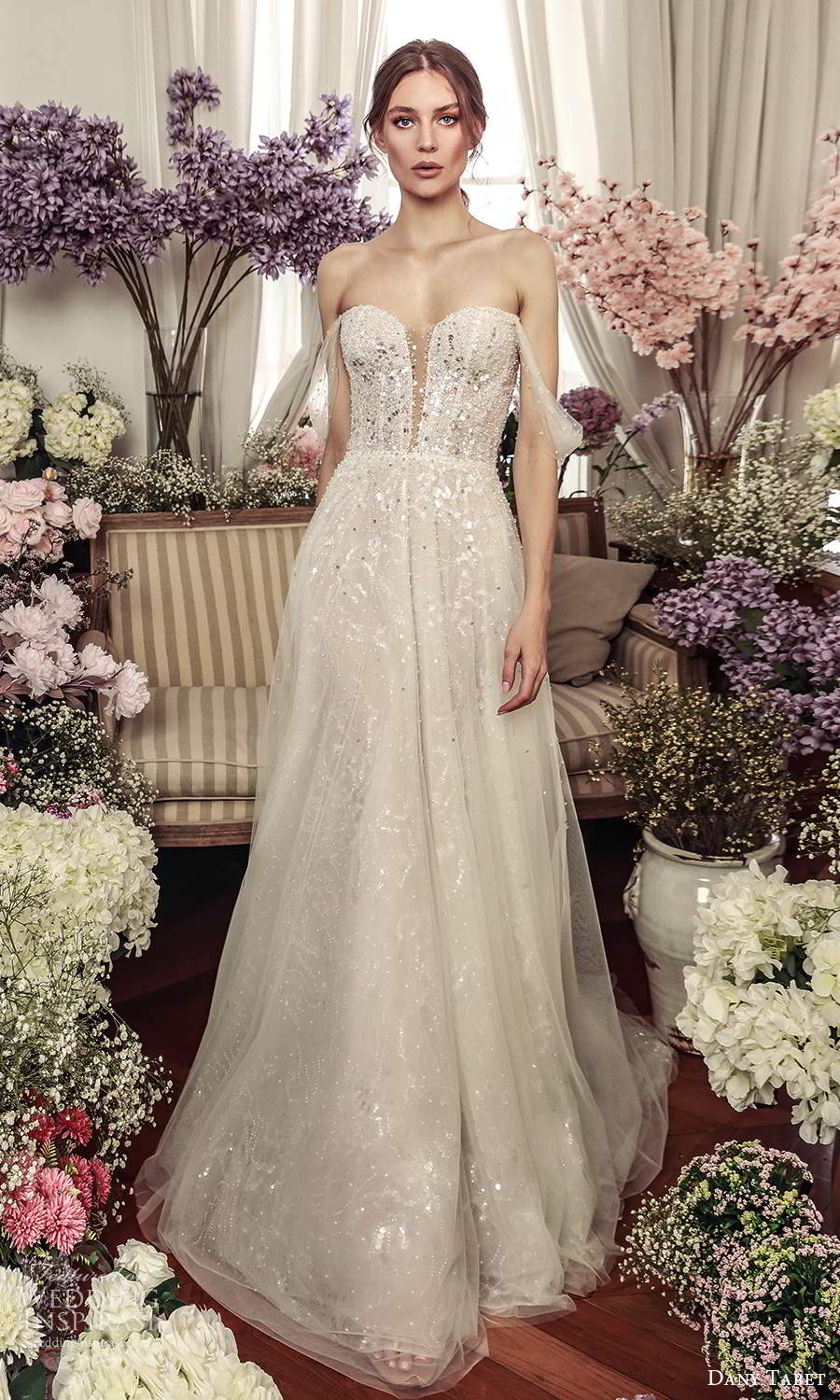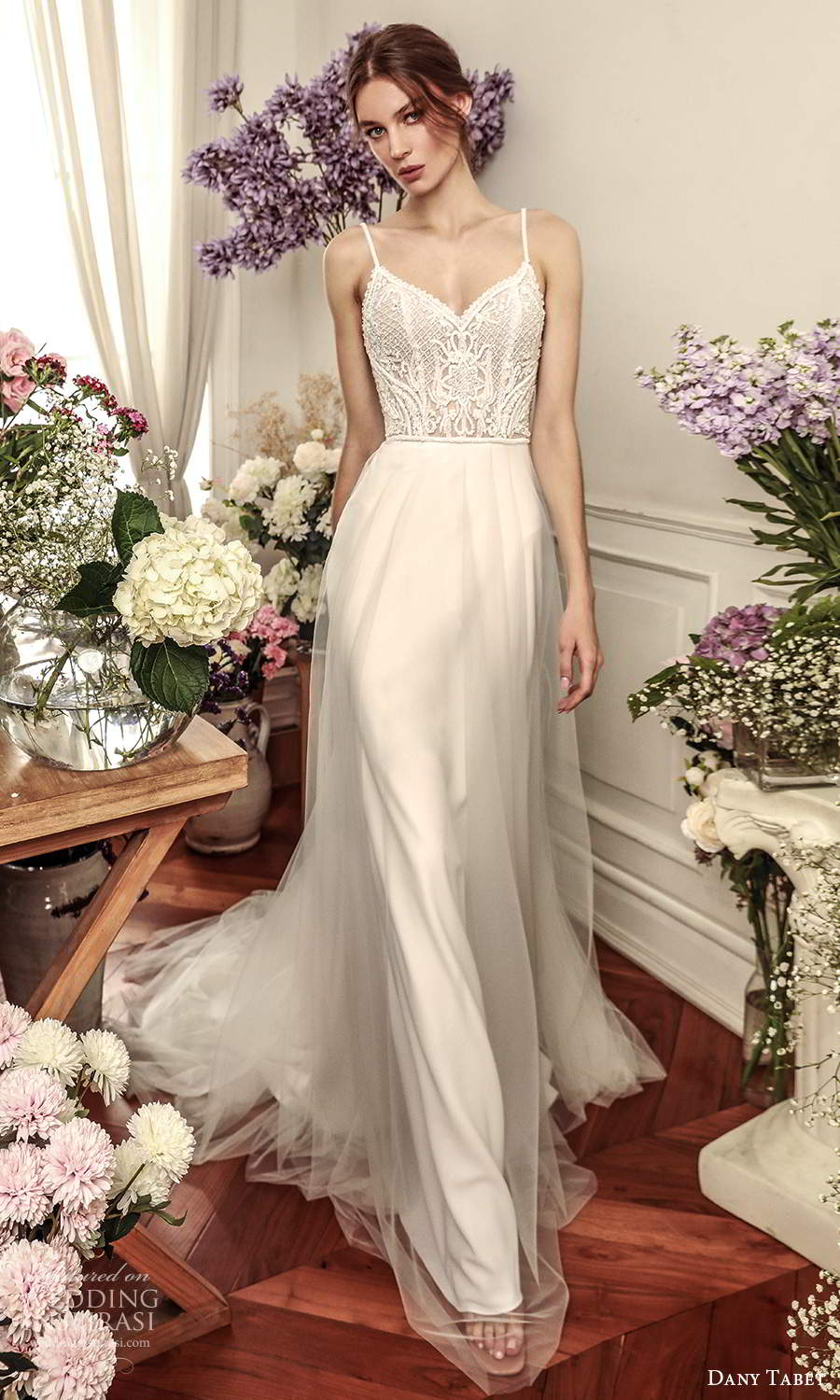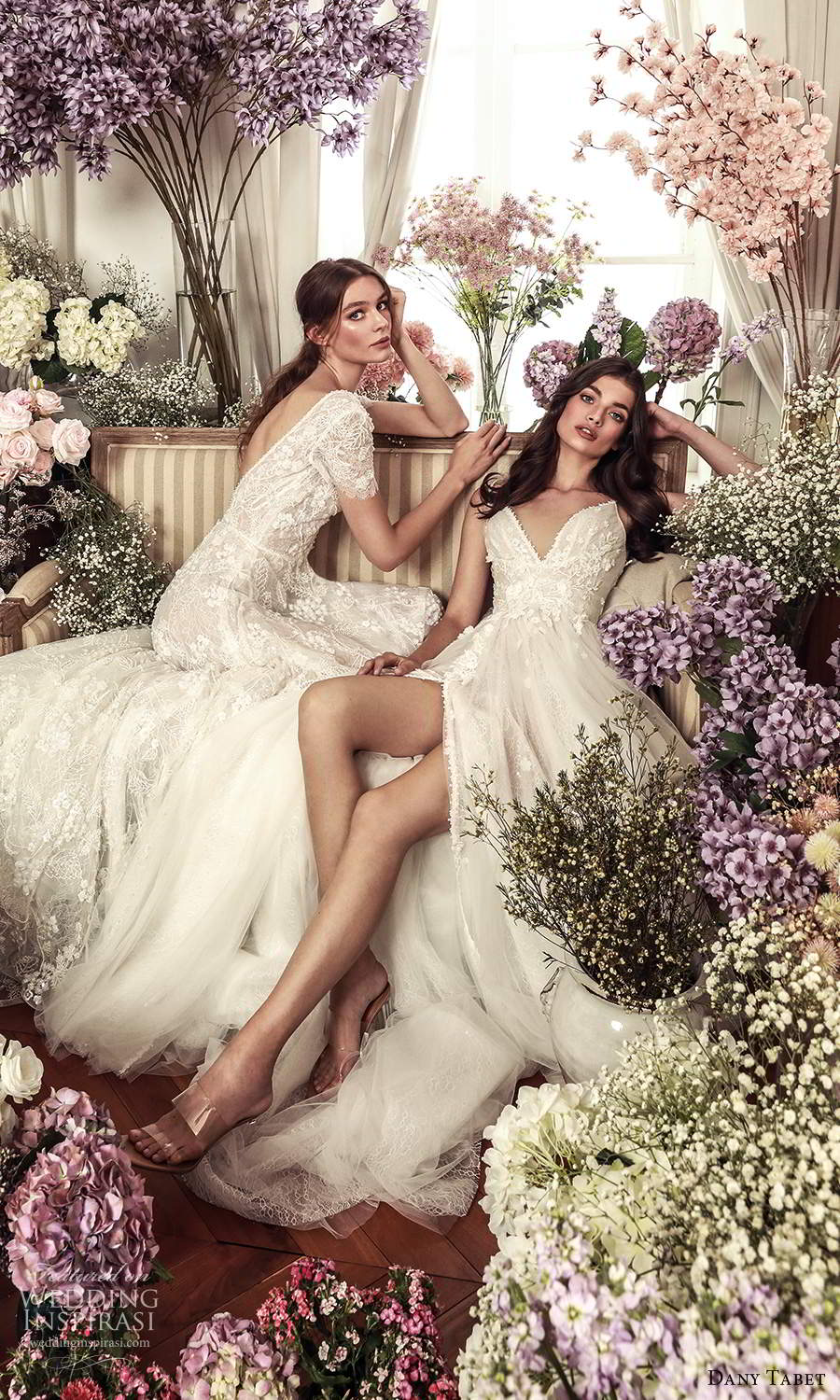 Photos courtesy of Dany Tabet. For details, visit Dany Tabet.