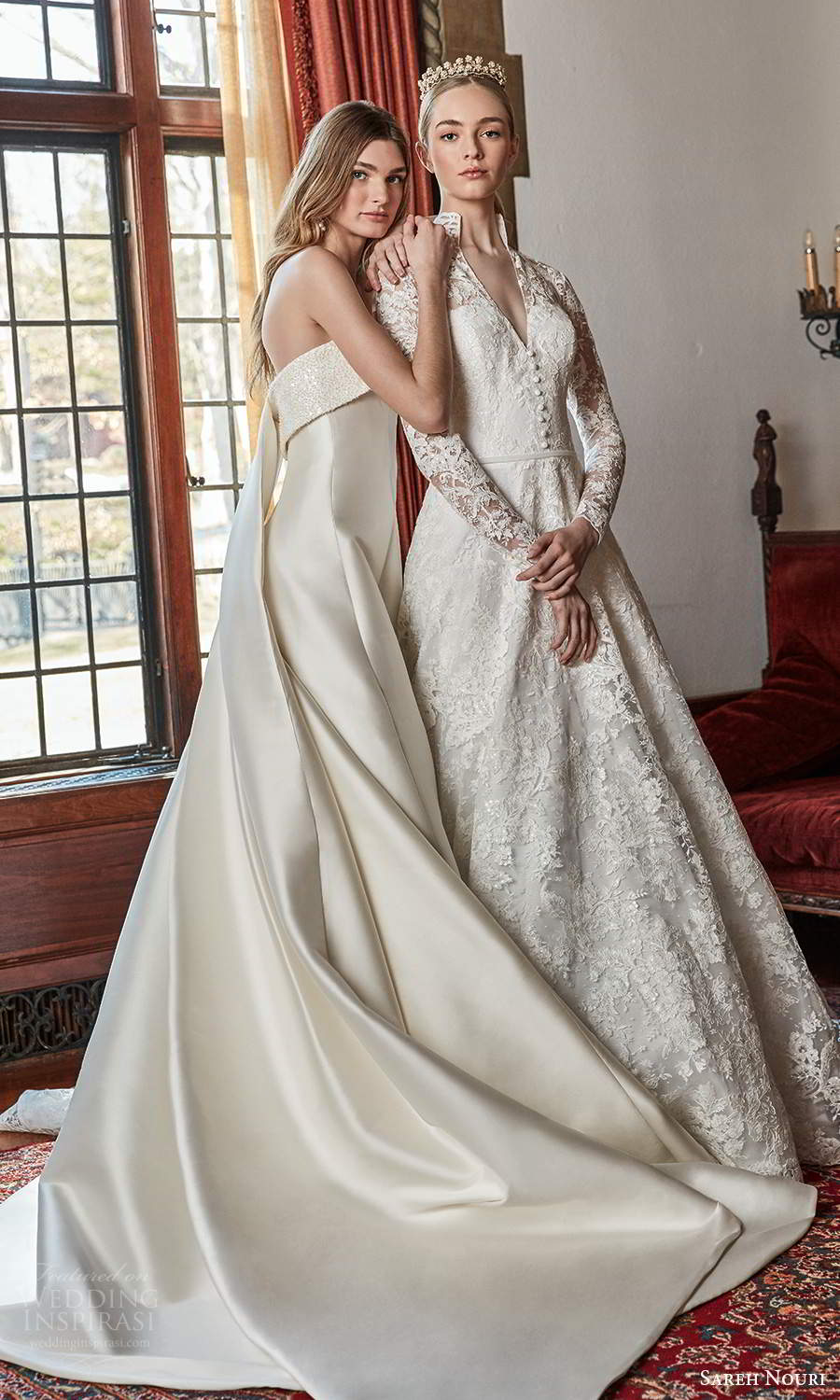 Looking for a a timelessly romantic wedding dress? This collection has your name on it! Sareh Nouri's Spring 2022 collection is all about incredible tailoring, exquisite laces, and blending regal, time honored silhouettes with striking, modern lines for gowns that are impeccably elegant and chic. The "Enchantment" collection features stunning allover lace ball gown along with clean, minimalist looks executed with the label's flawless draping and layering:
"Romance is in the air with the new Sareh Nouri – Enchantment Collection for Spring 2022. This season we have been inspired by the alluring romantic details of present and past. This collection has been elevated with a hint of edginess and sexiness using daring necklines and backs as well as a few surprises. Yet staying true to the Sareh Nouri aesthetic displaying exquisite tailoring and flattering seamwork on all of the gowns!"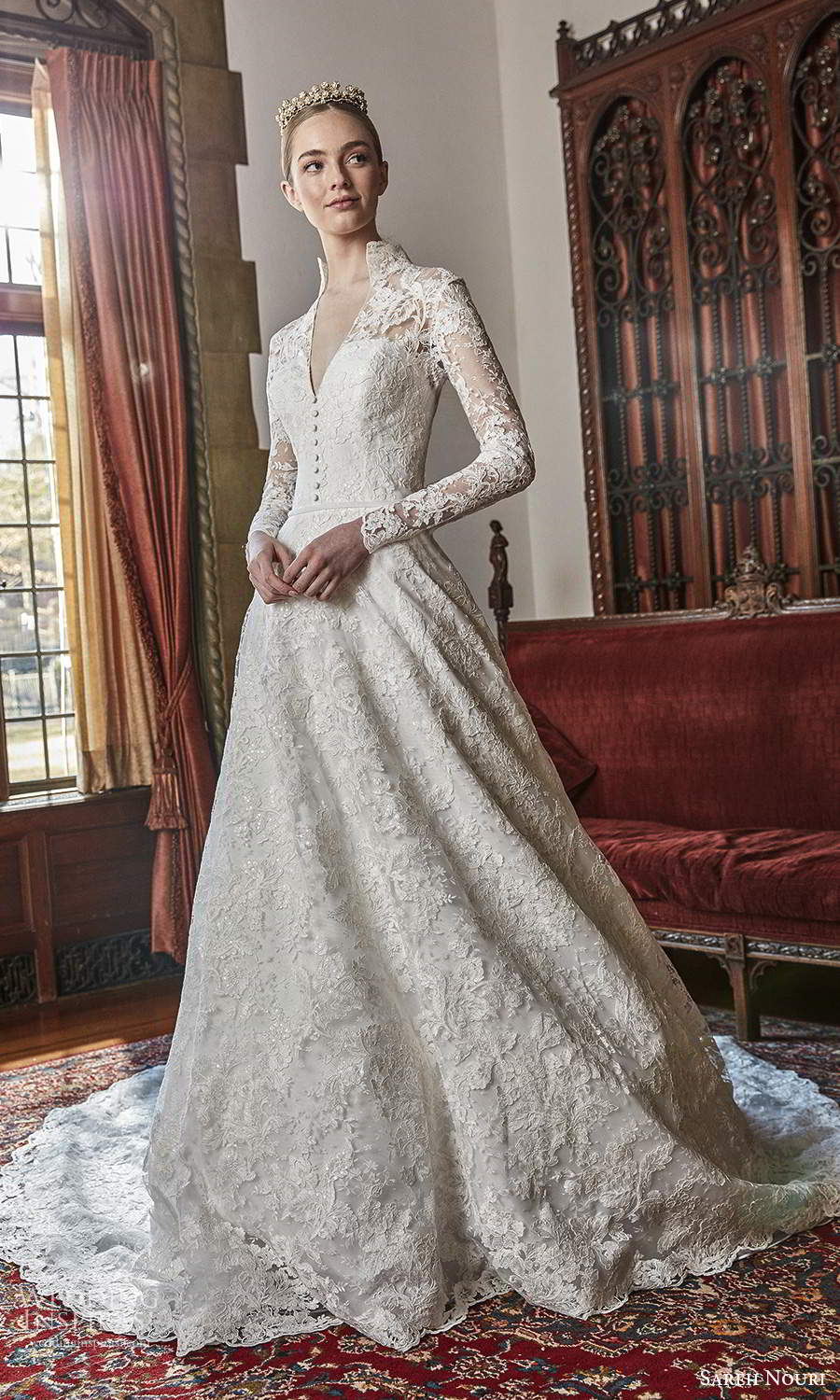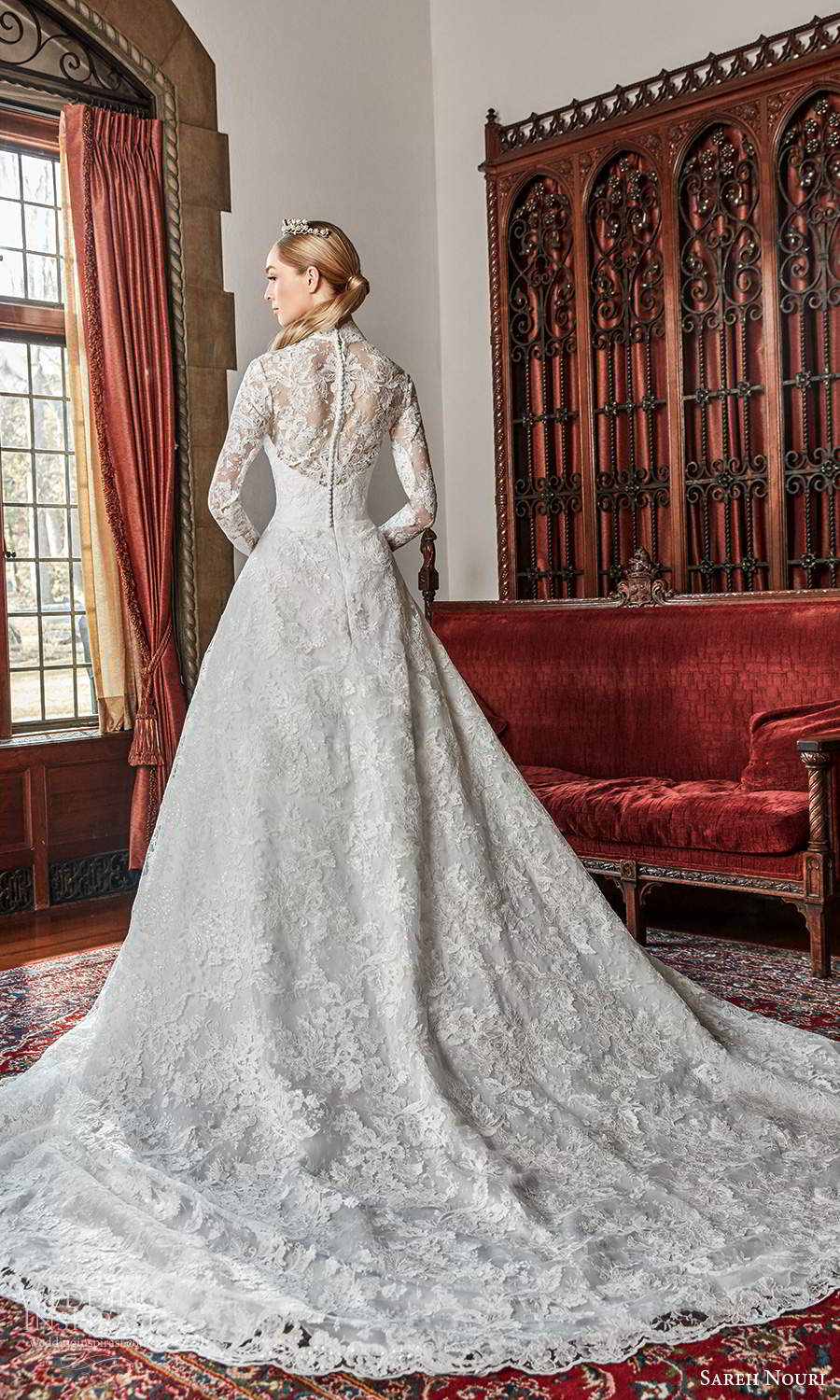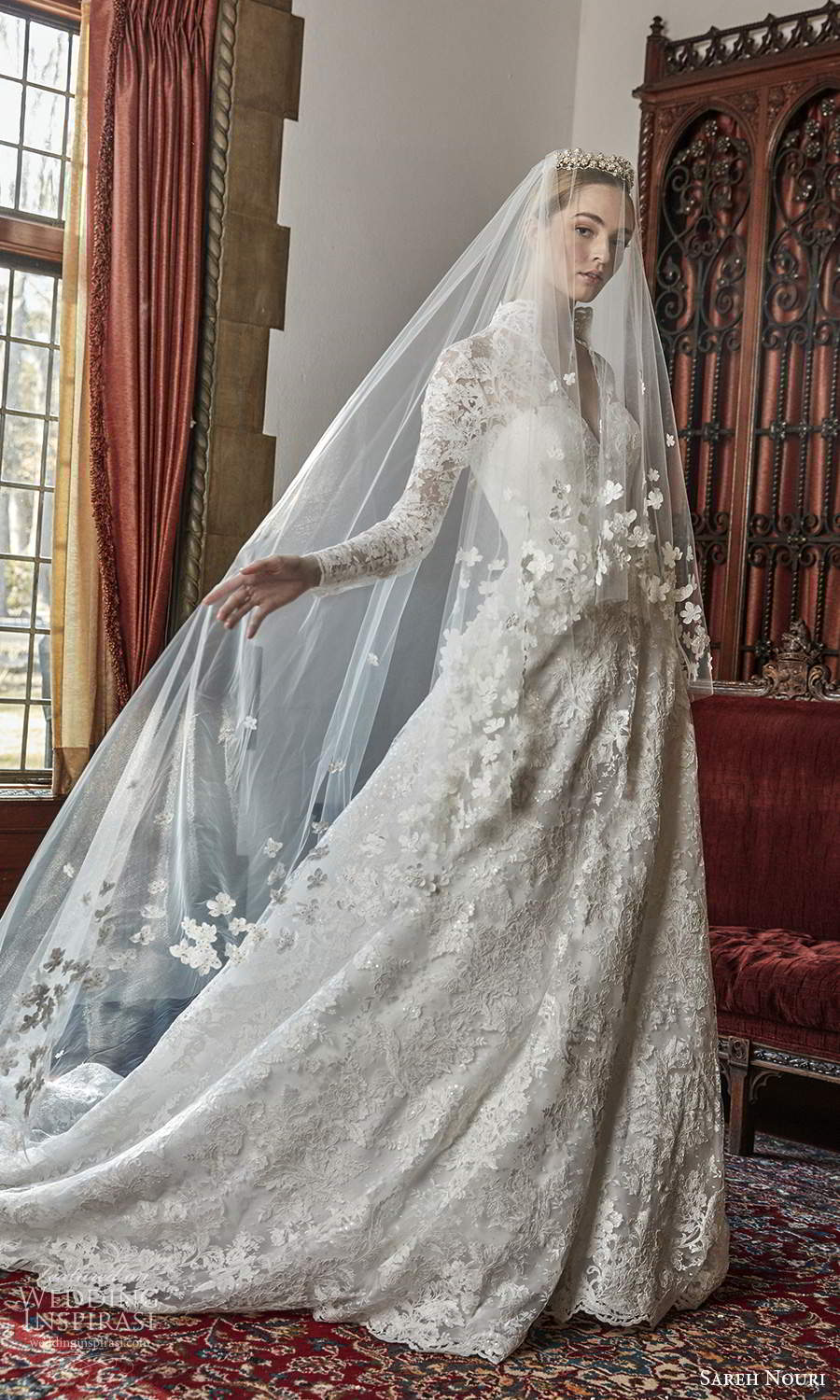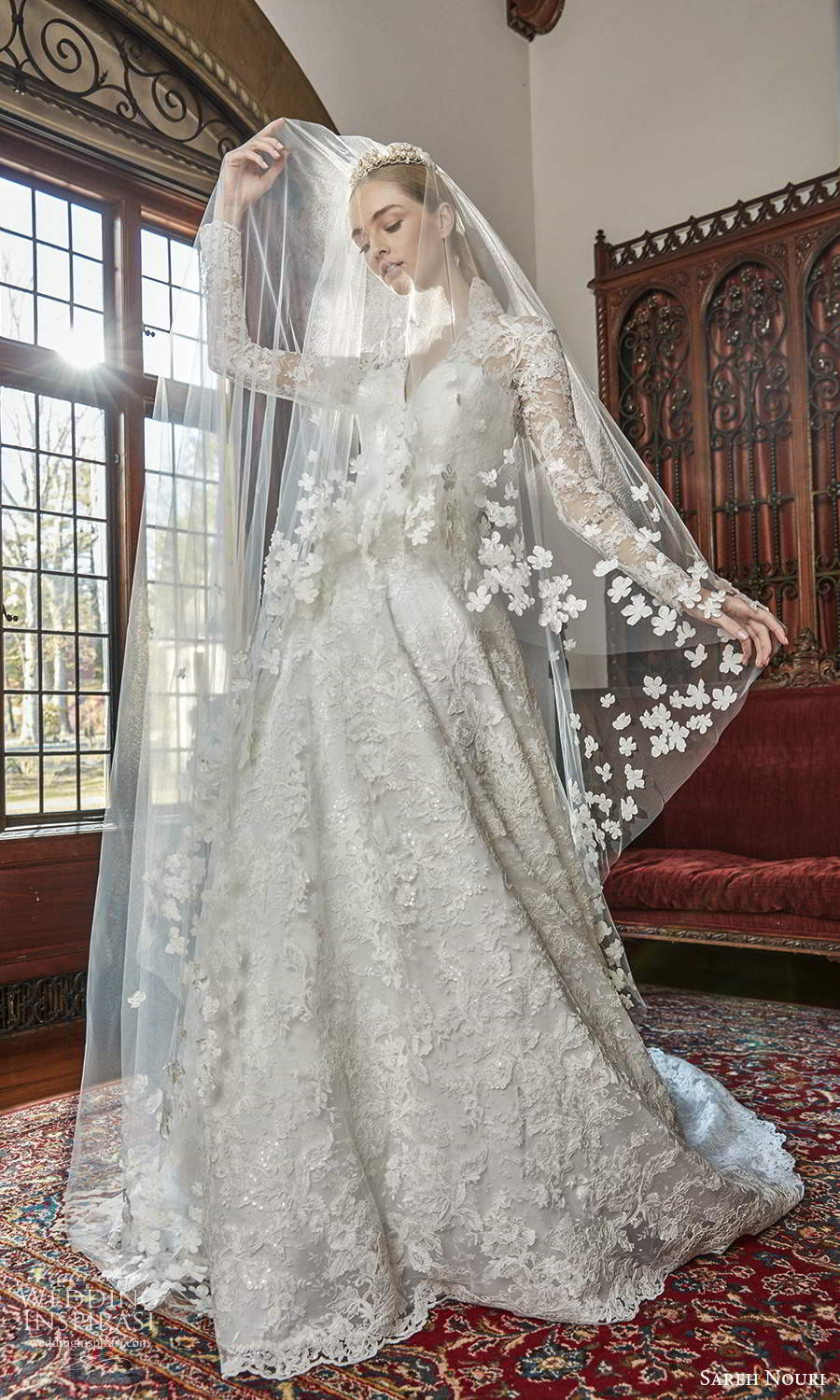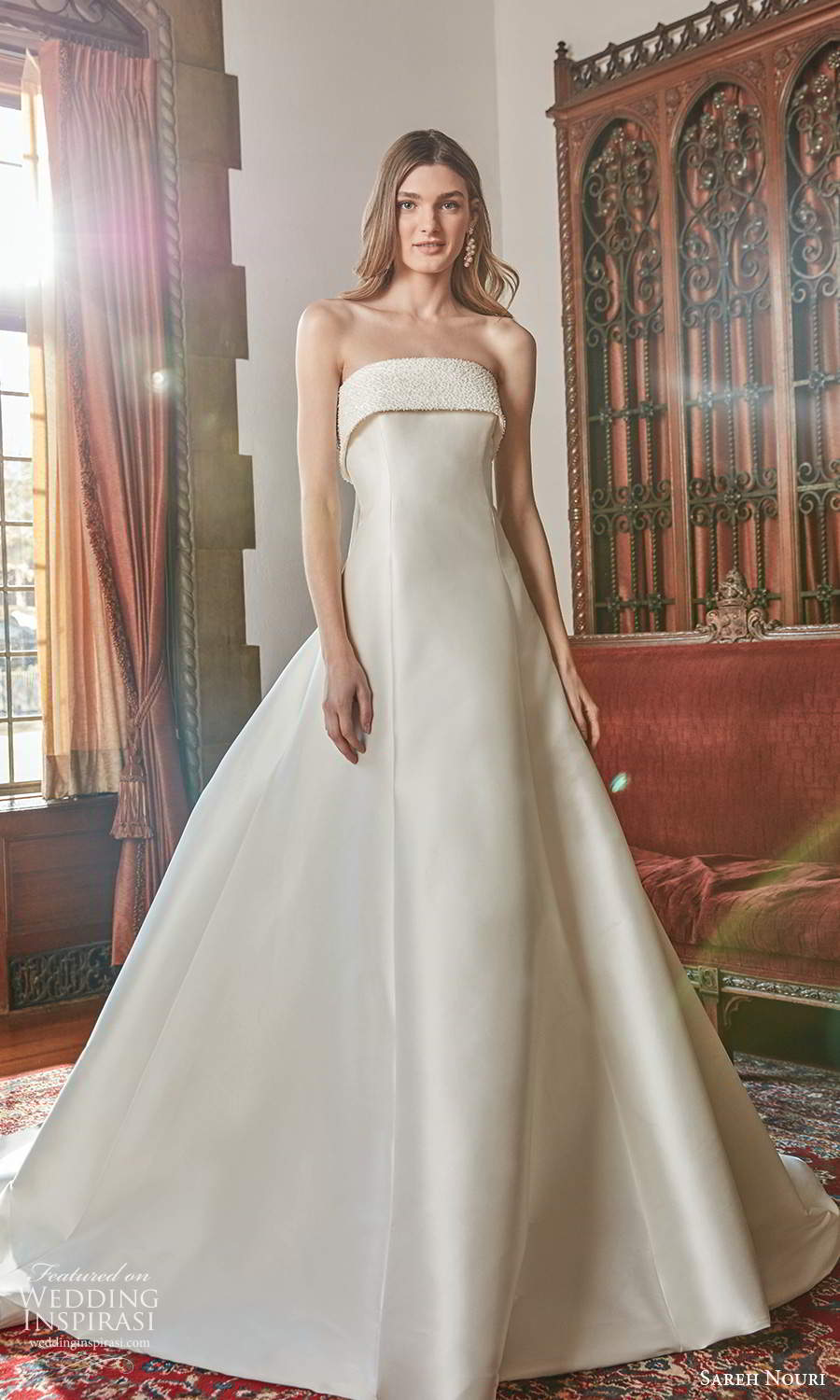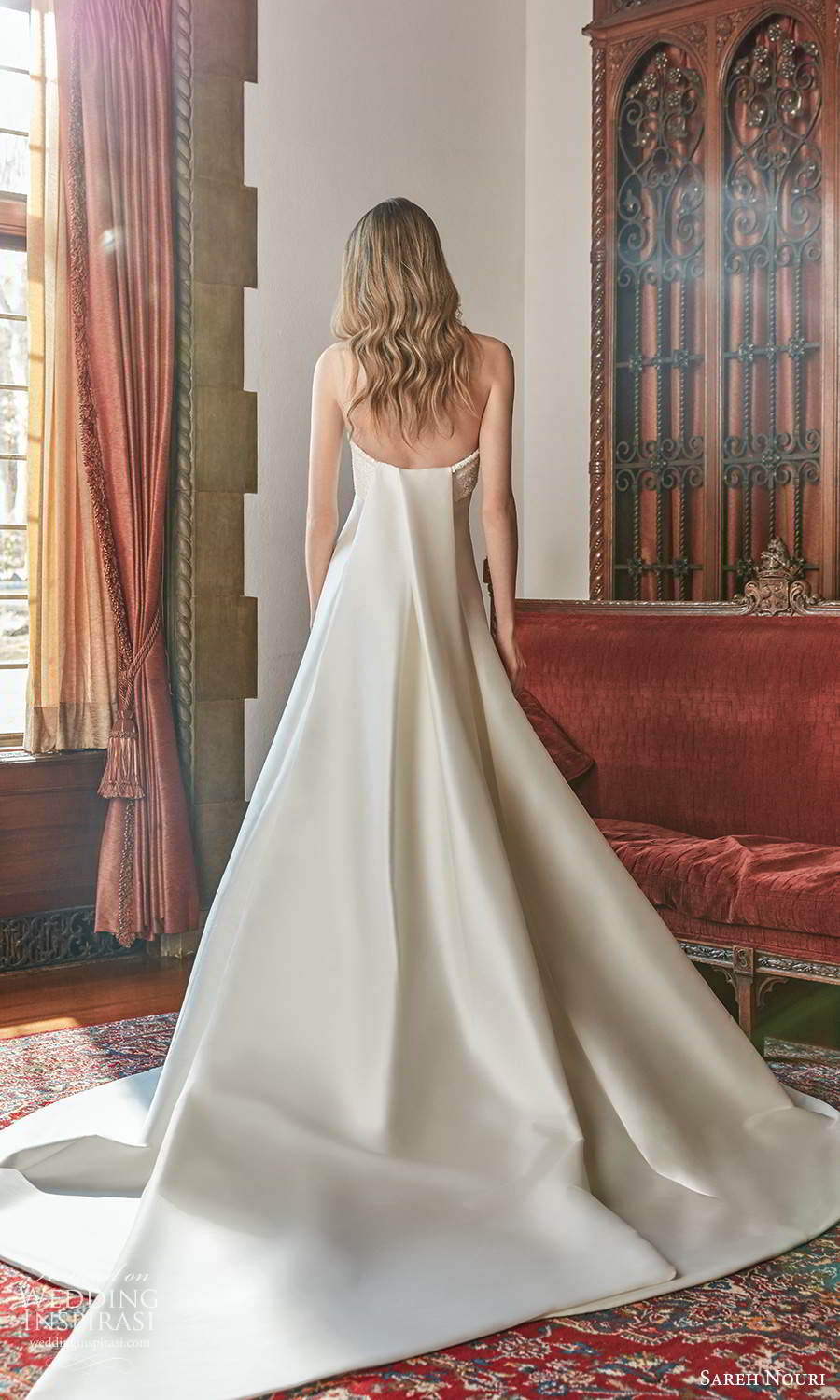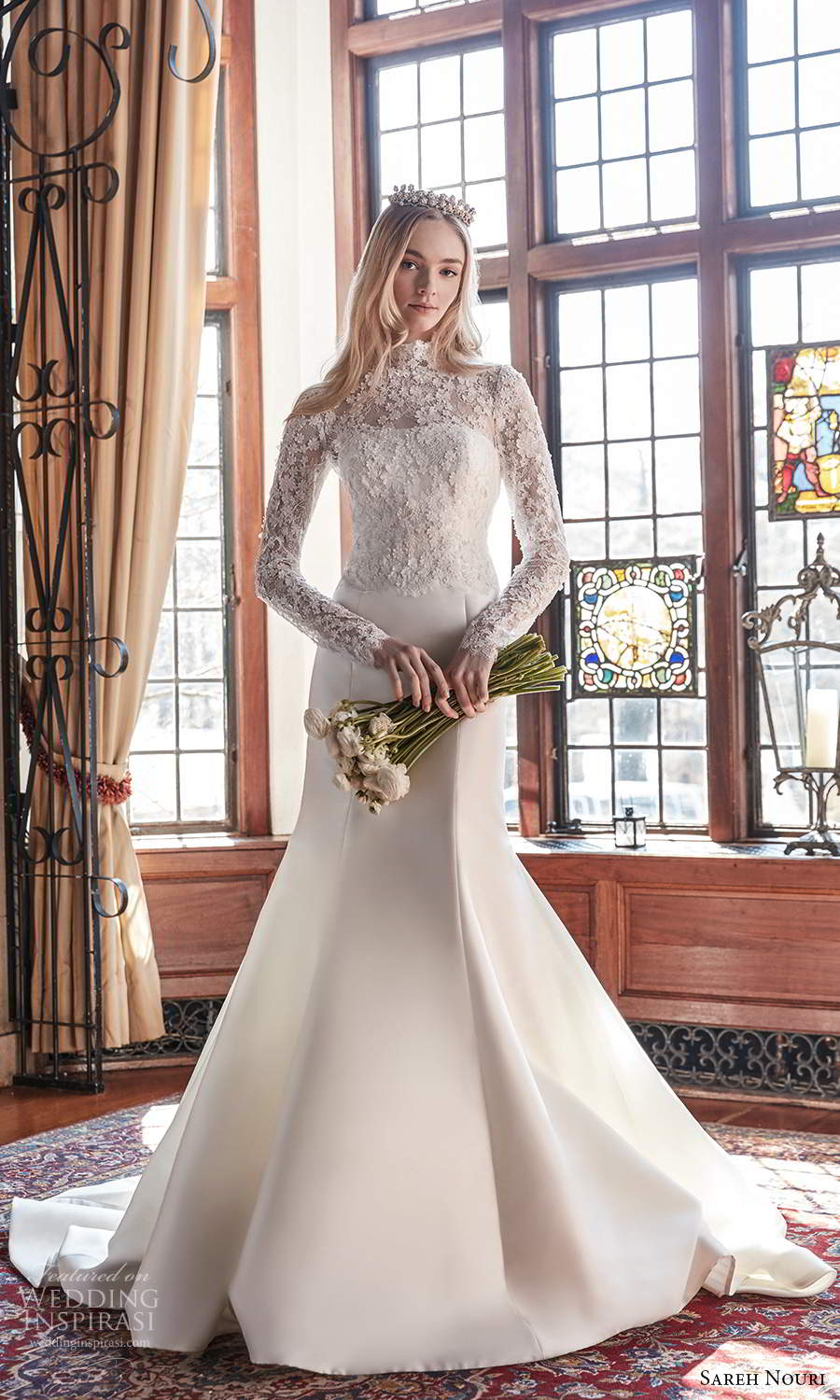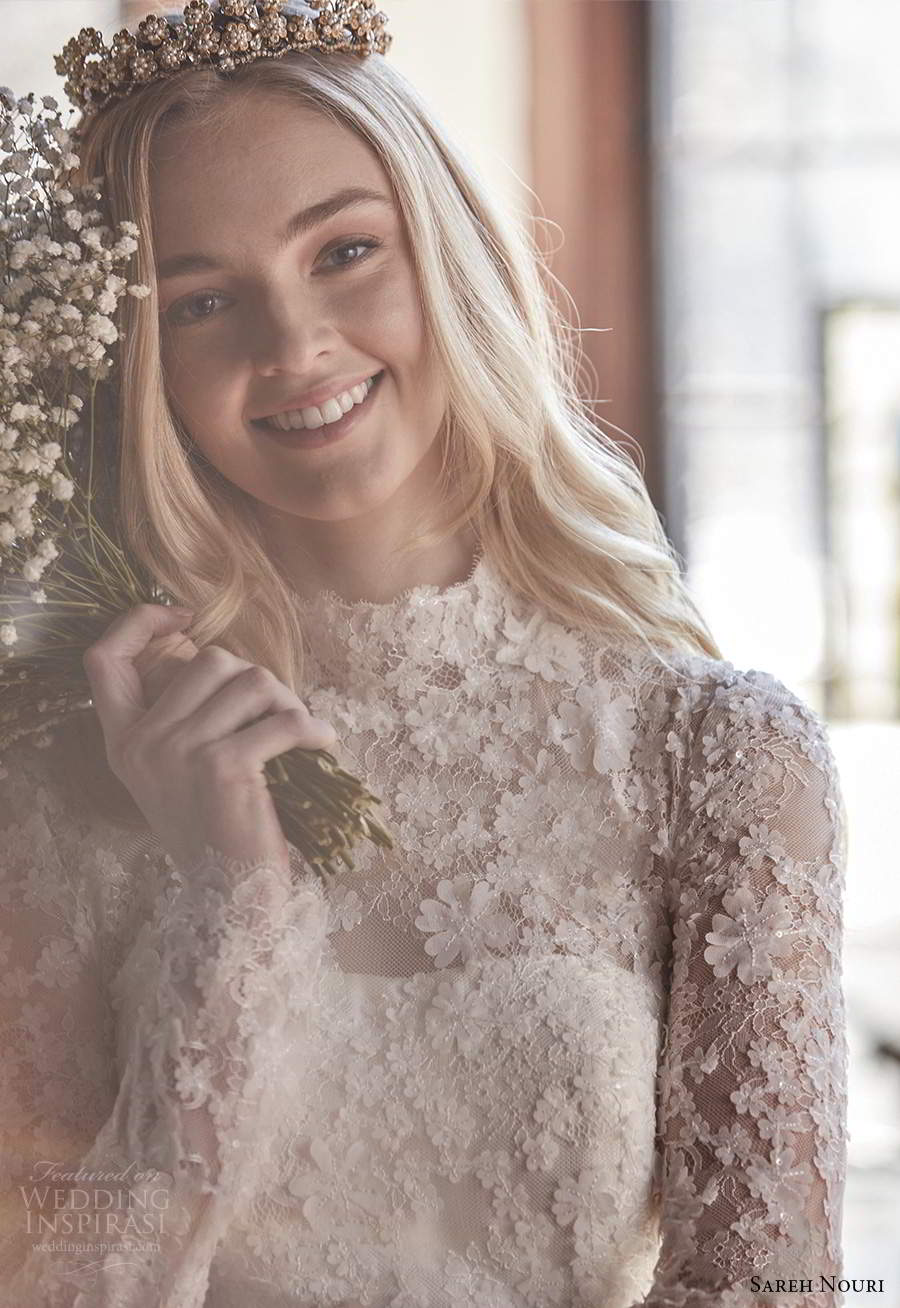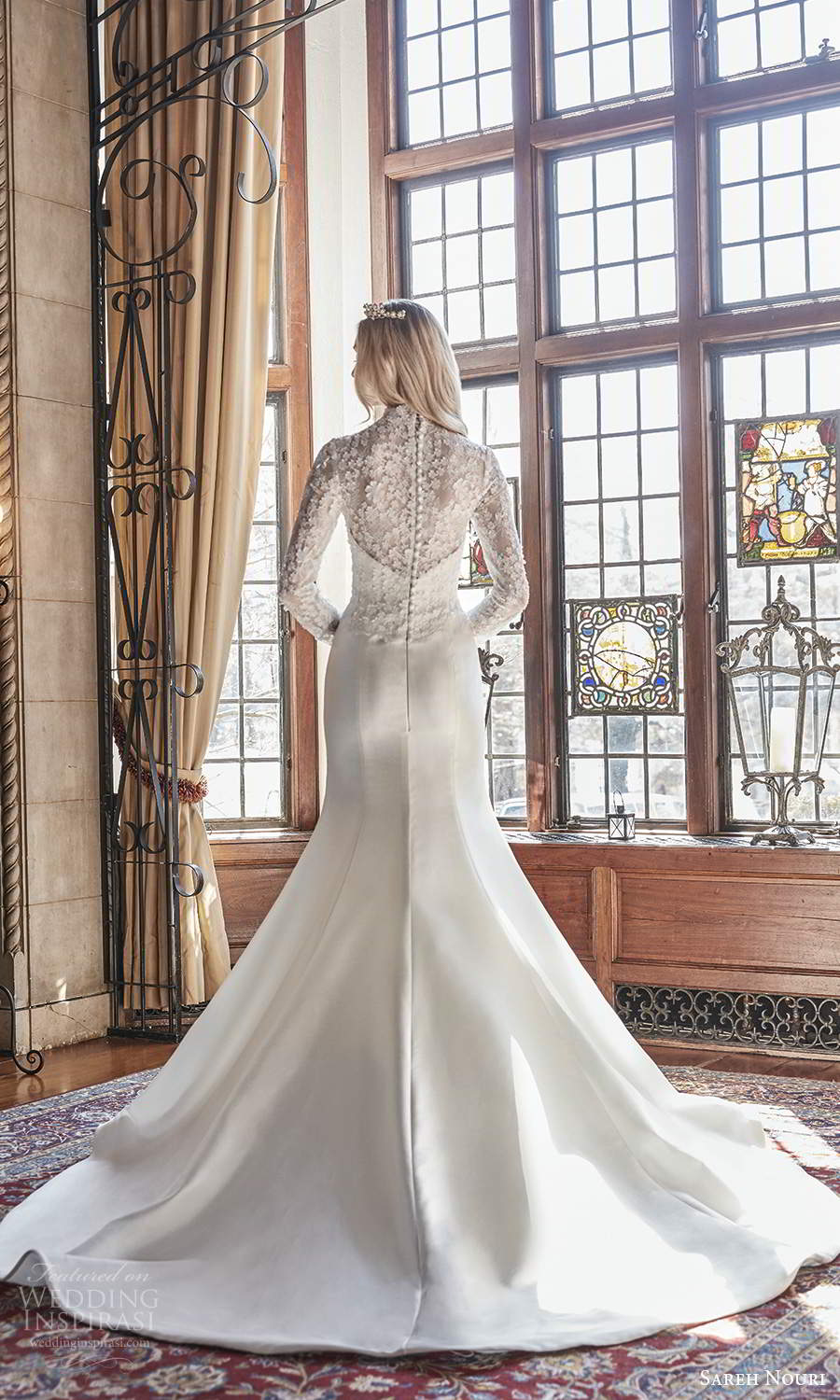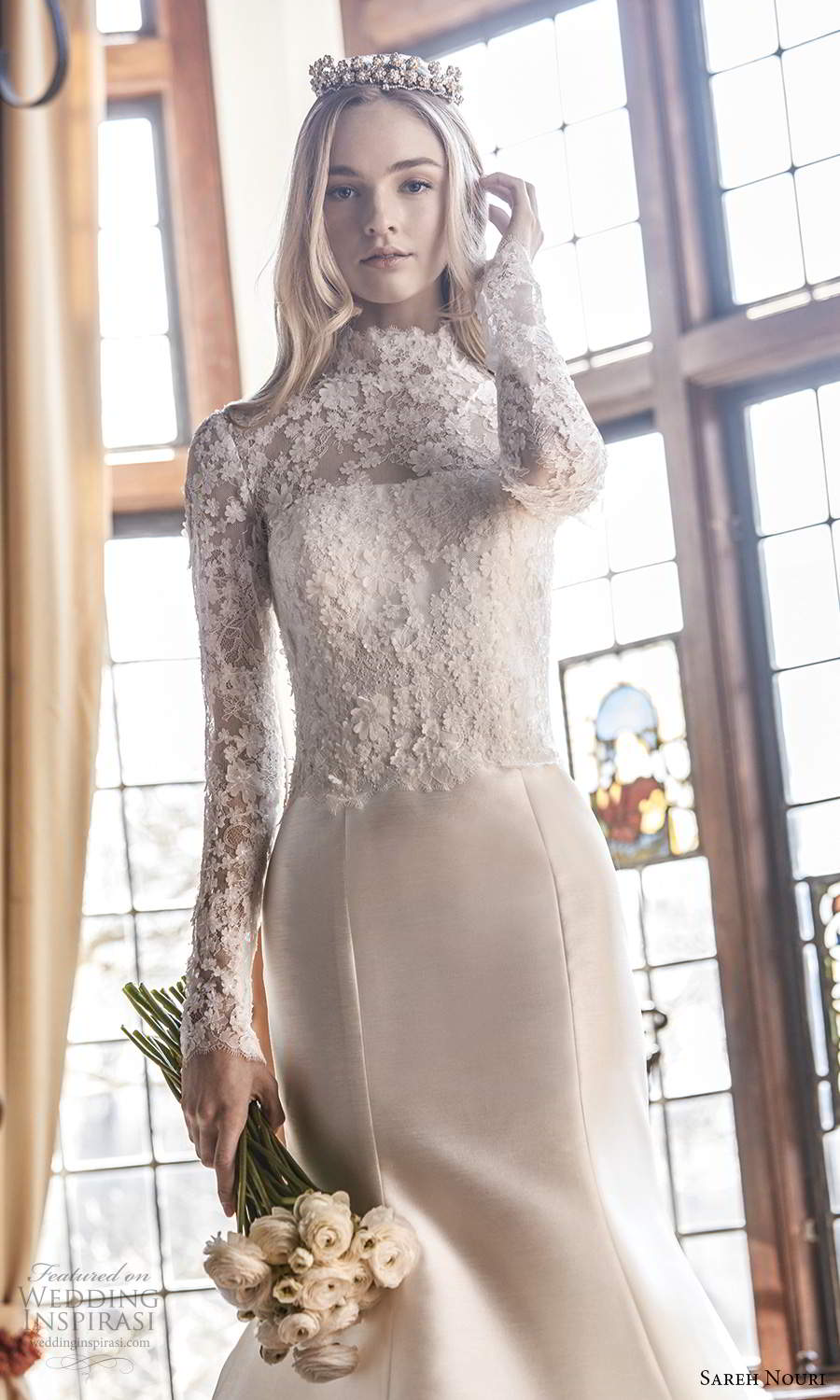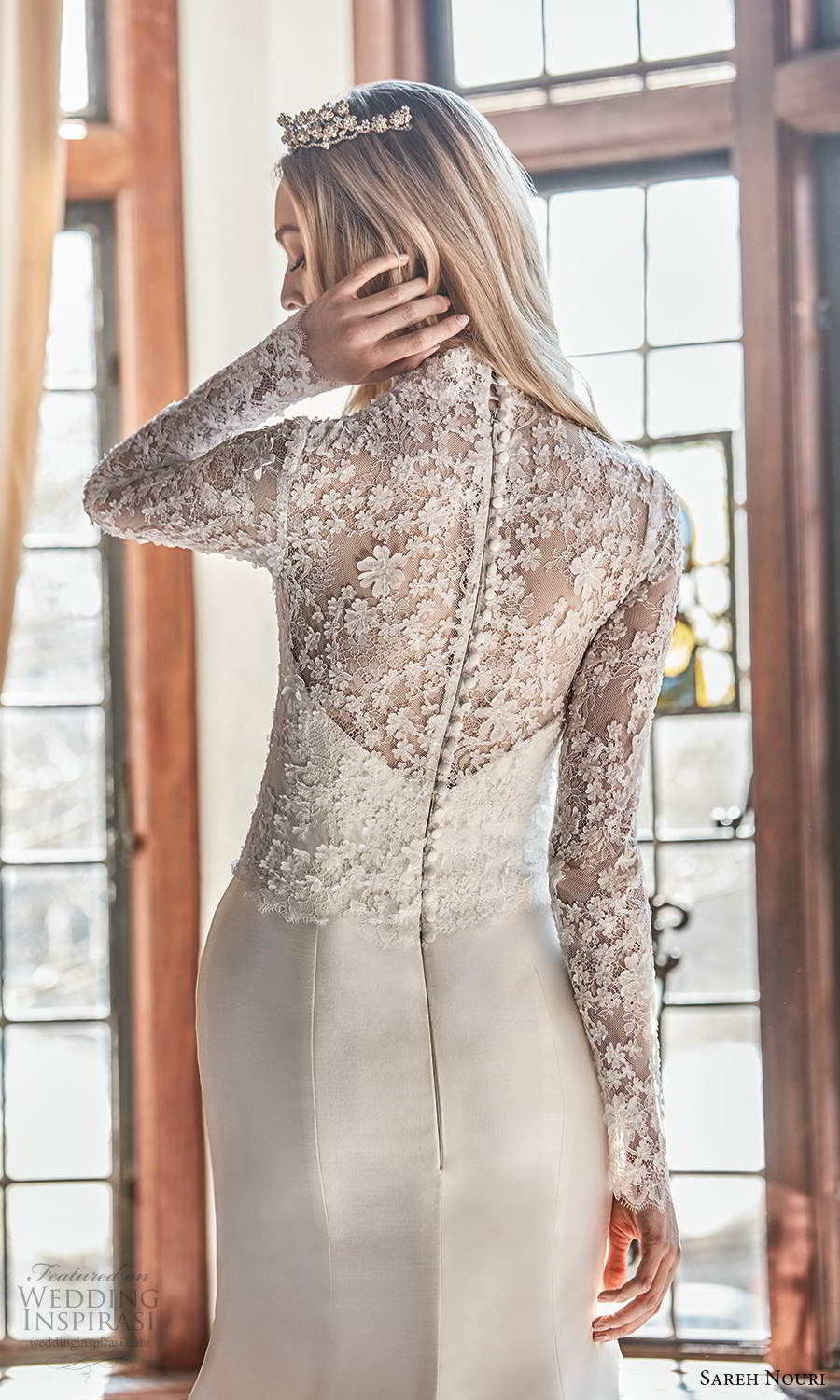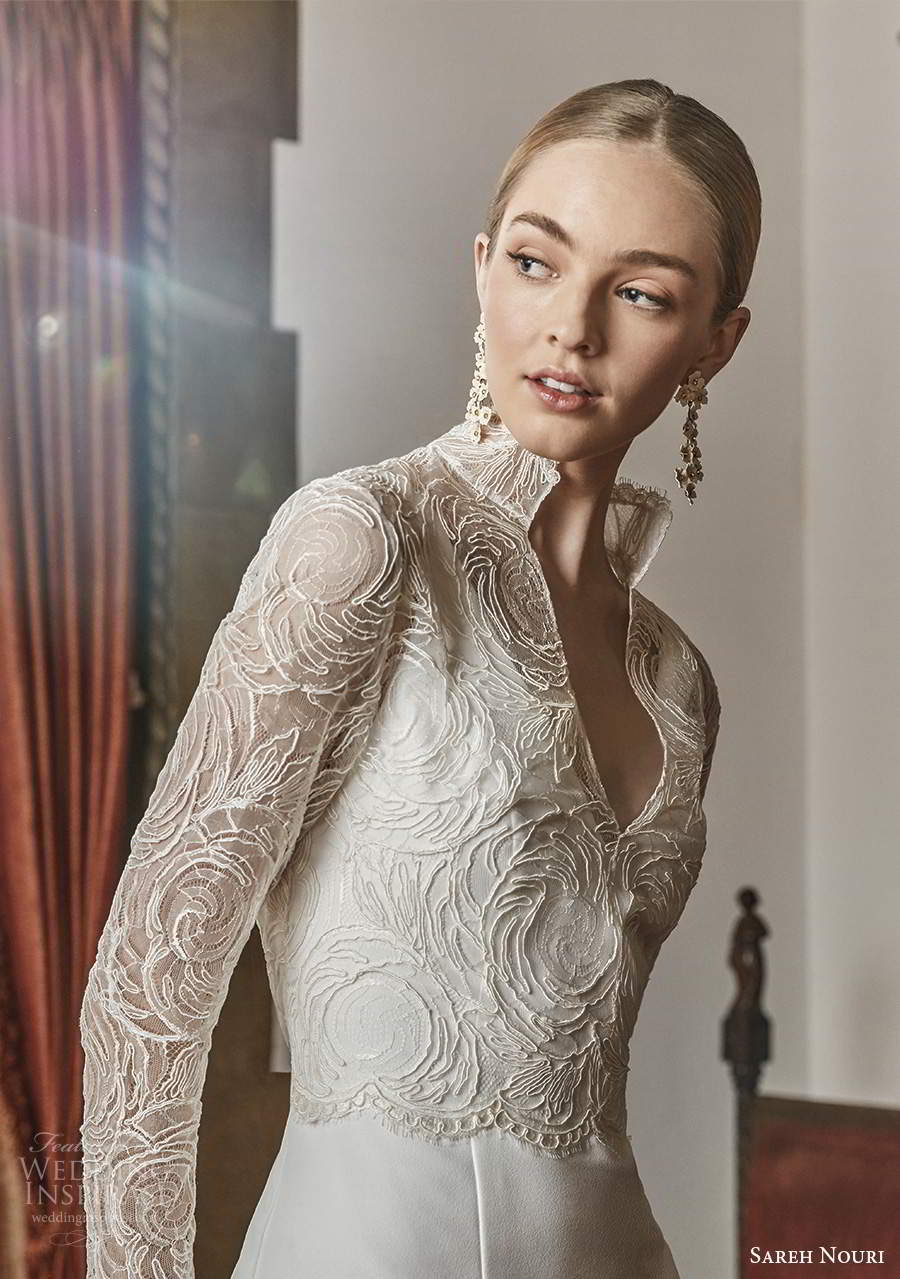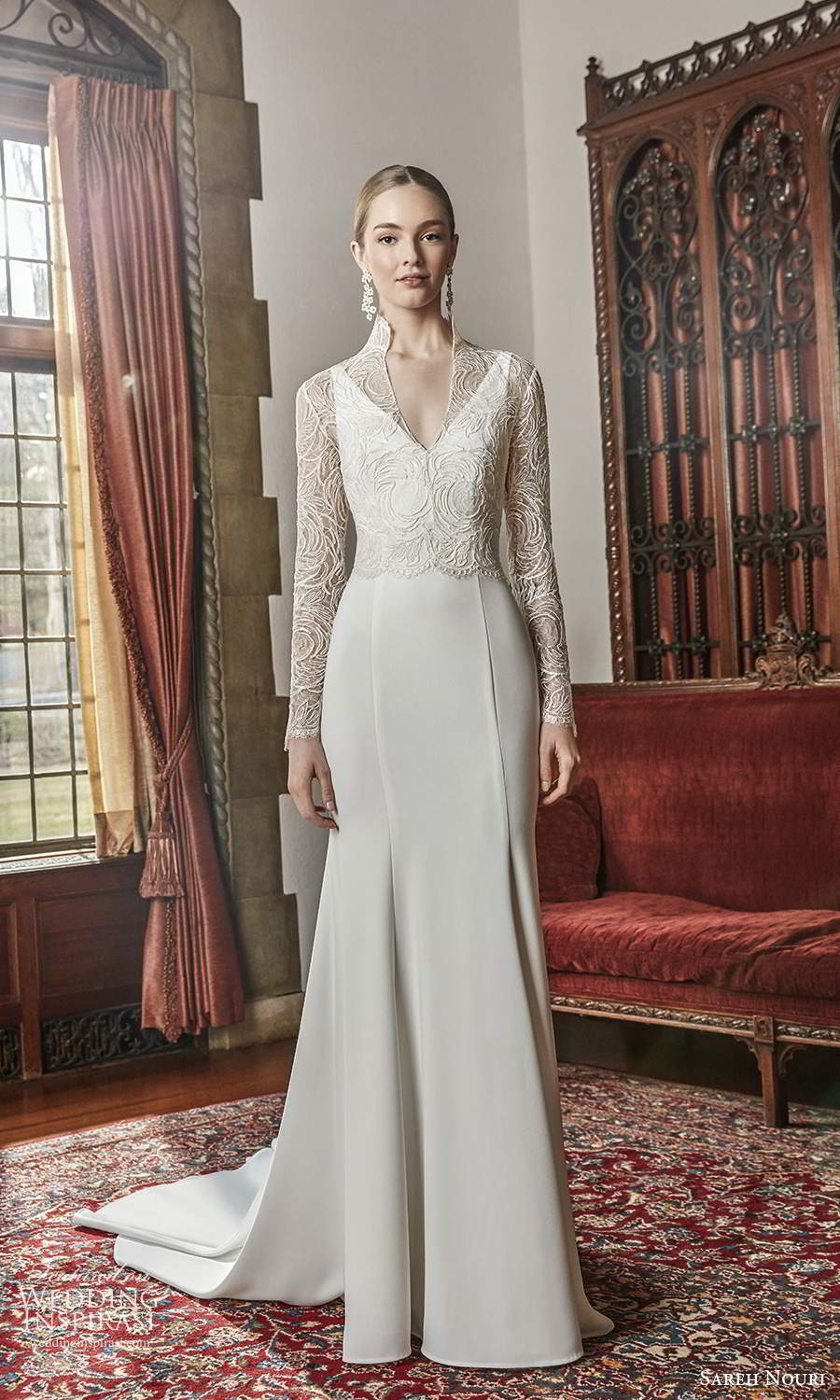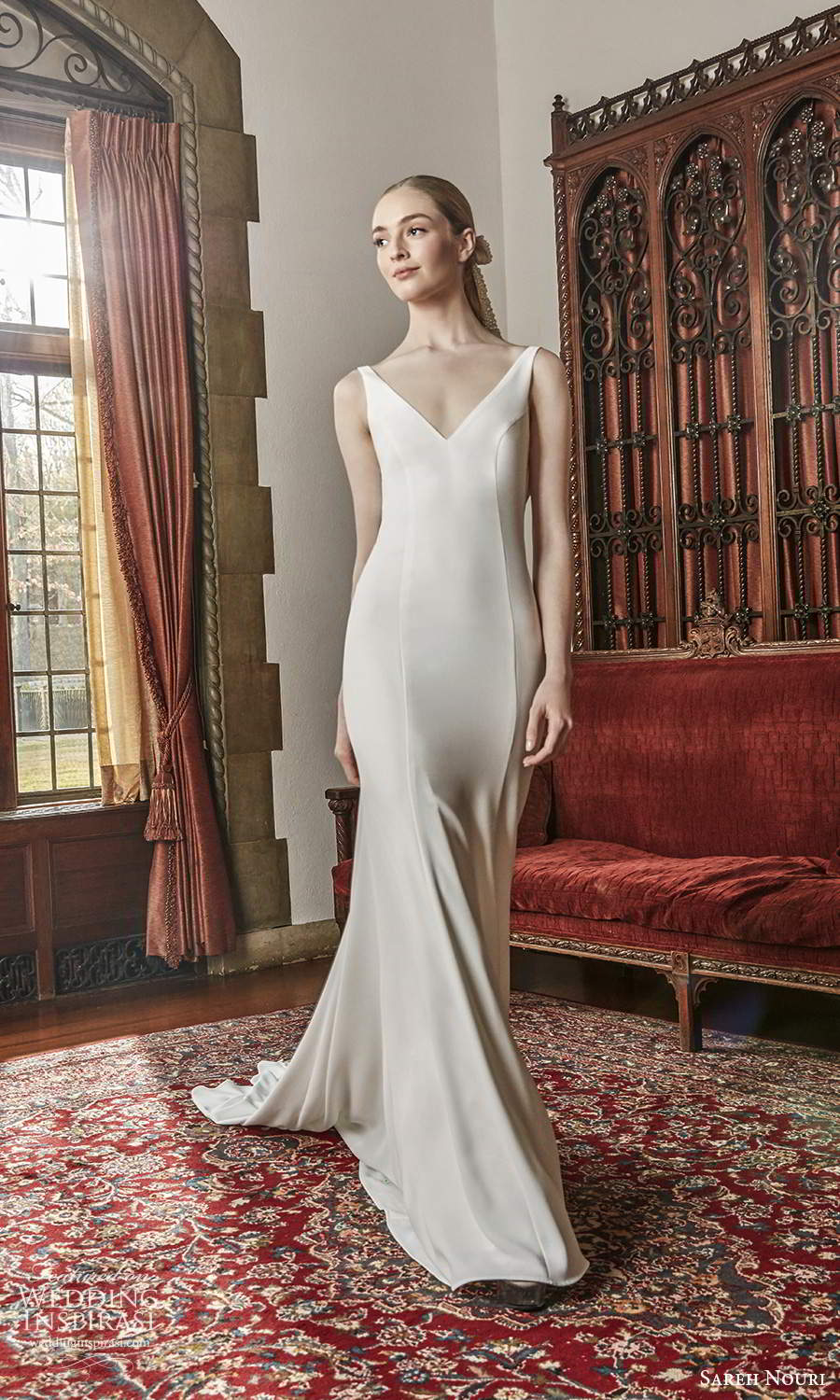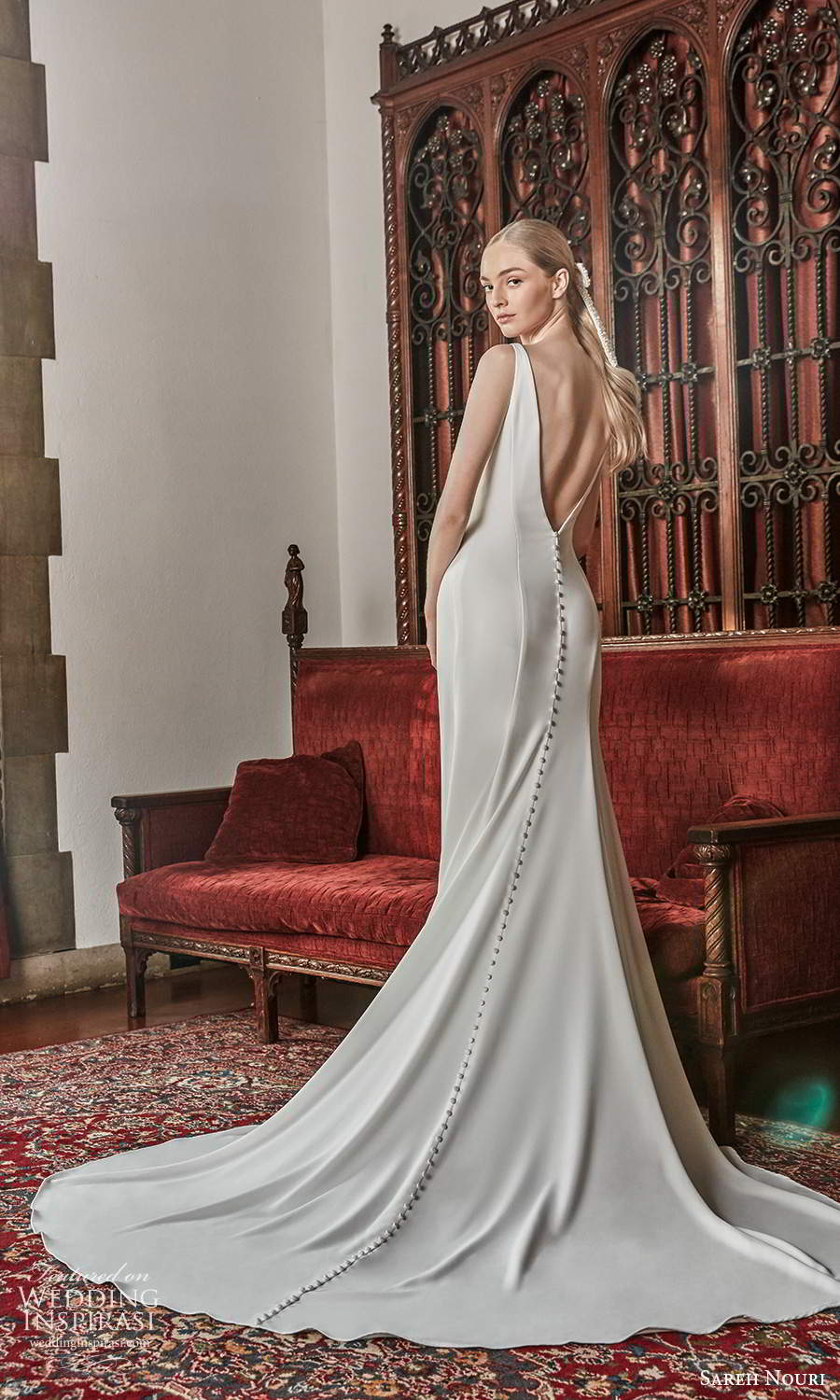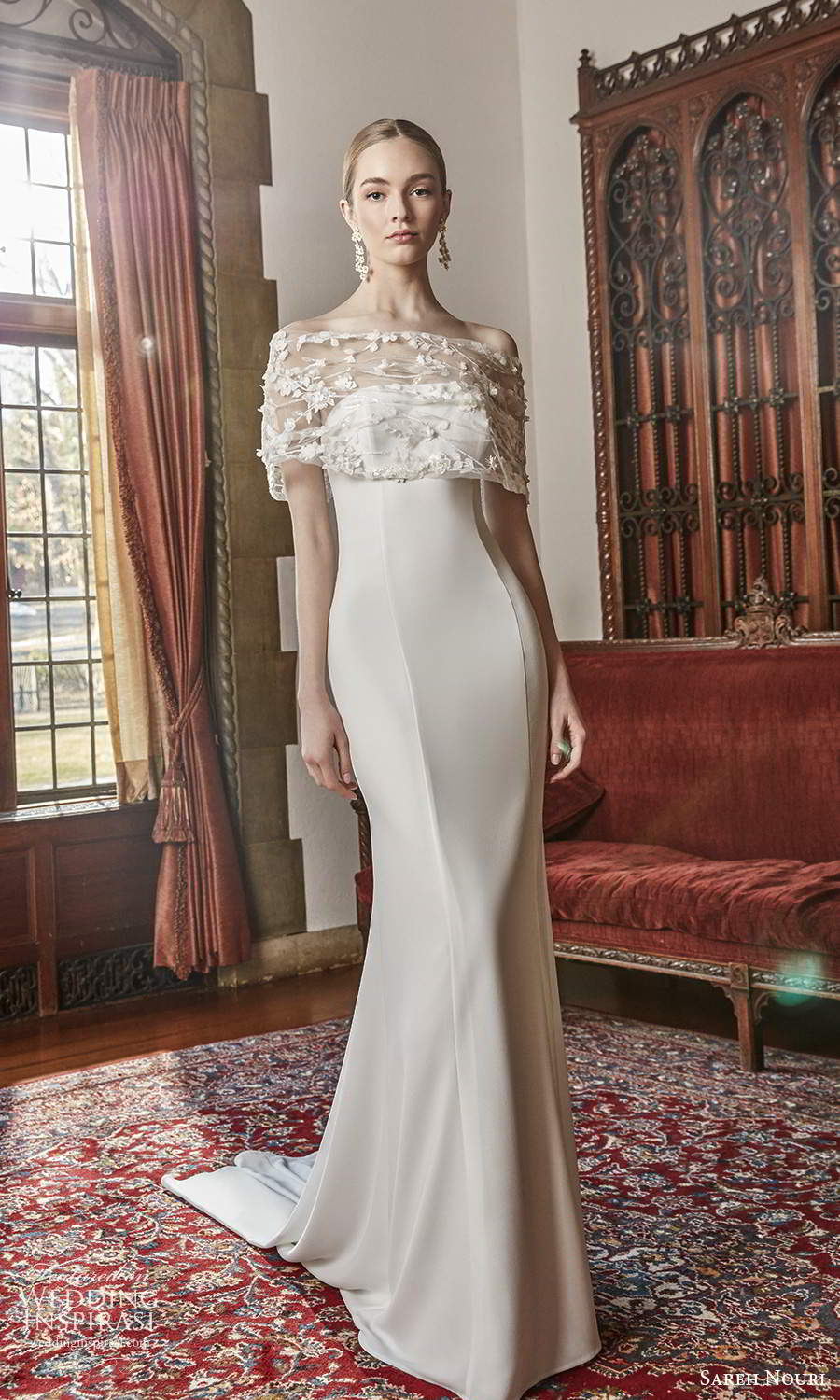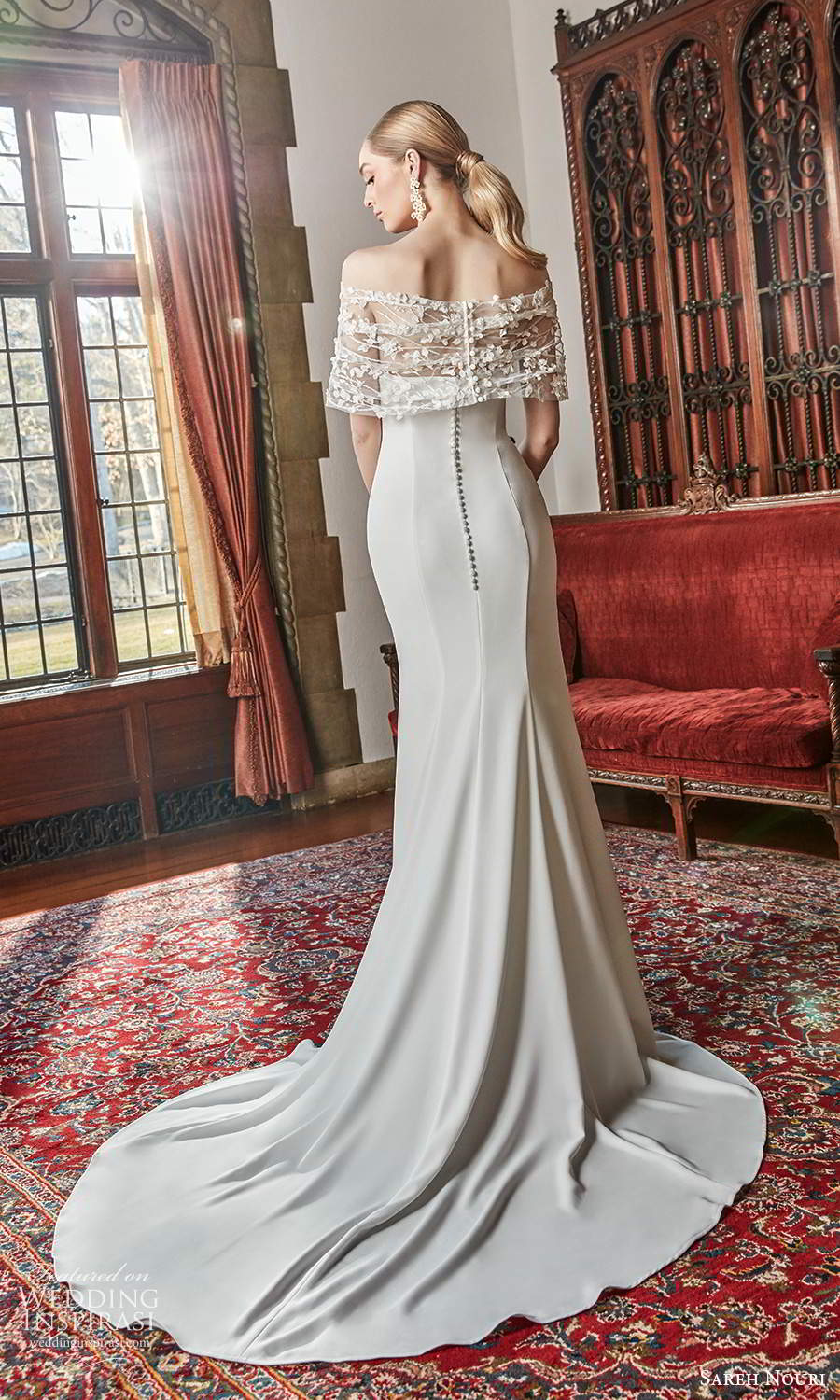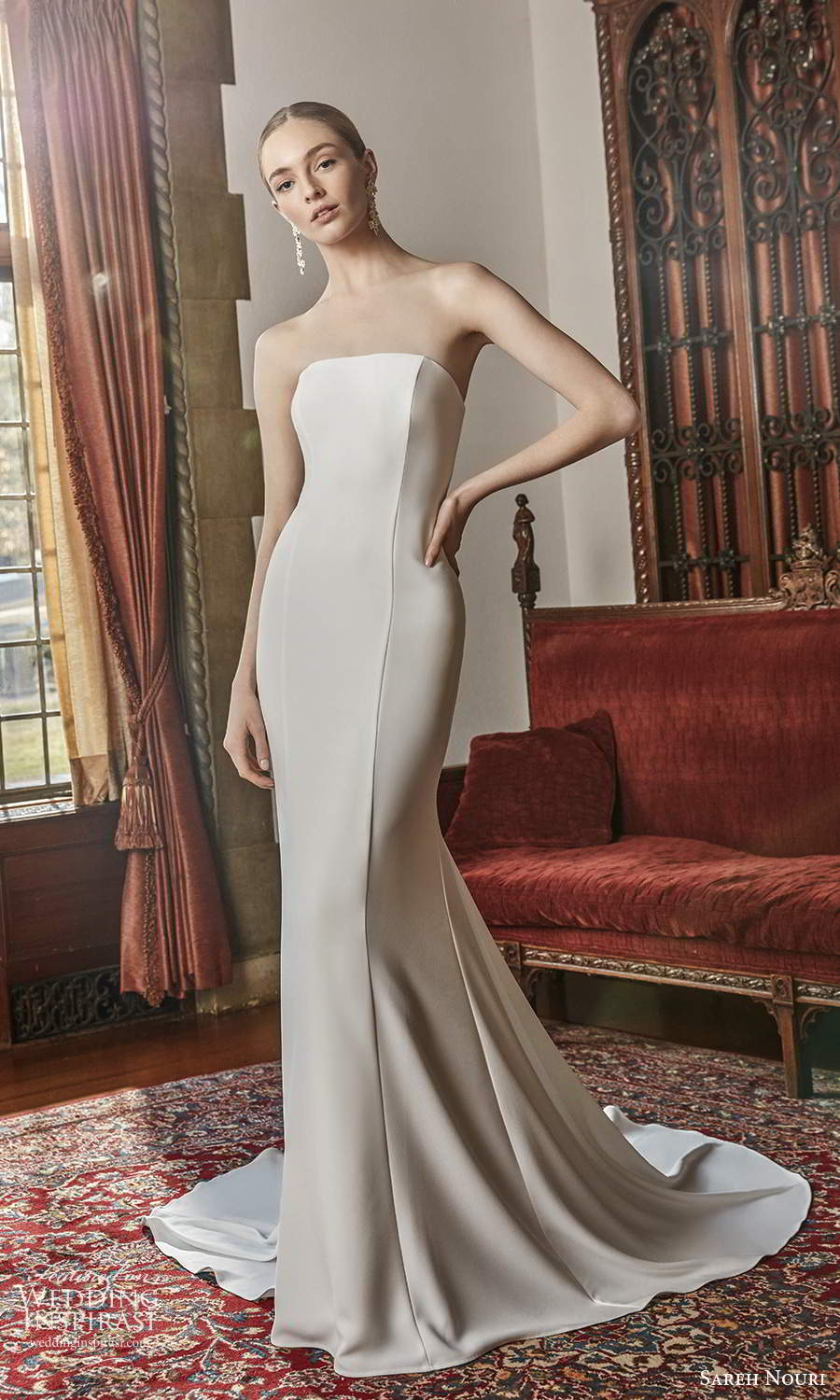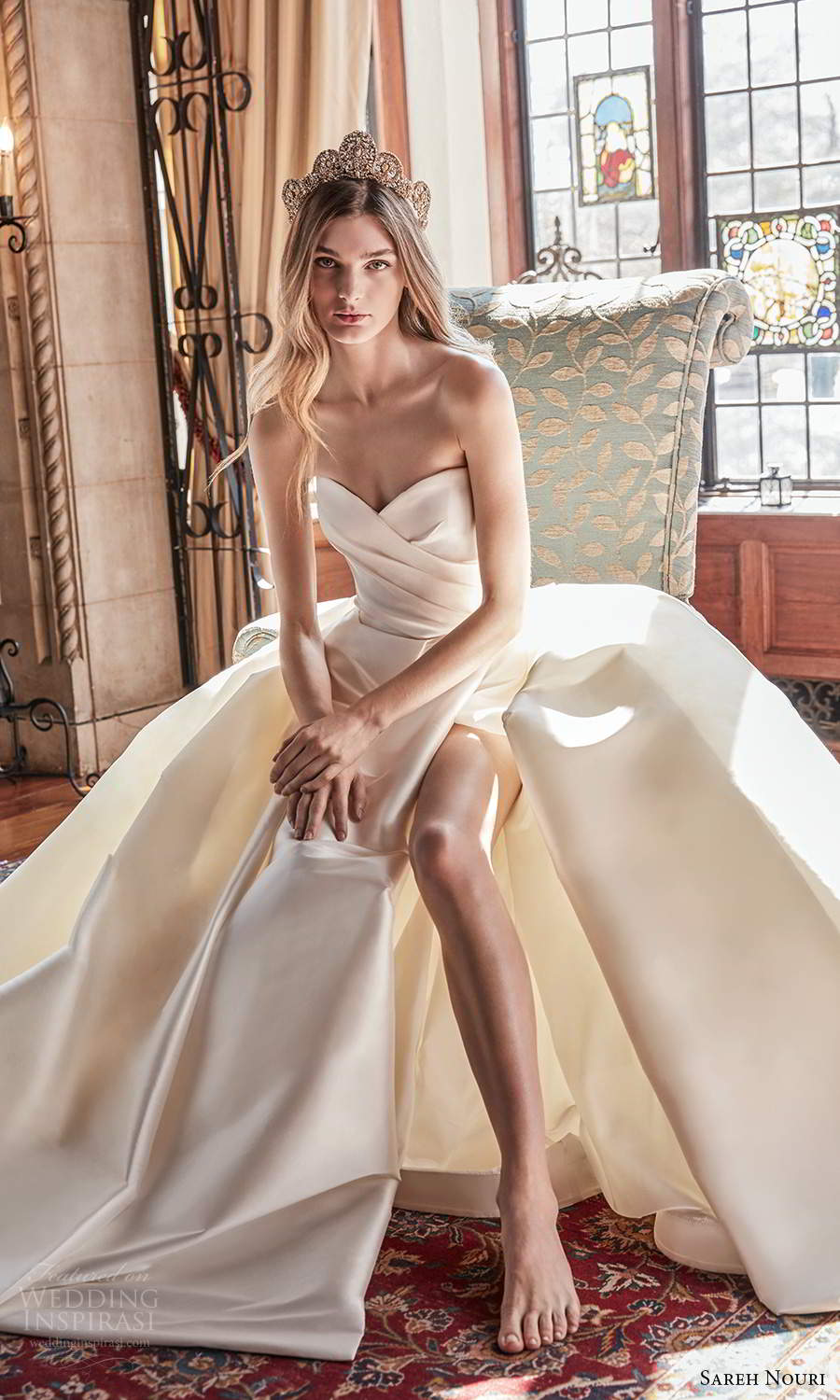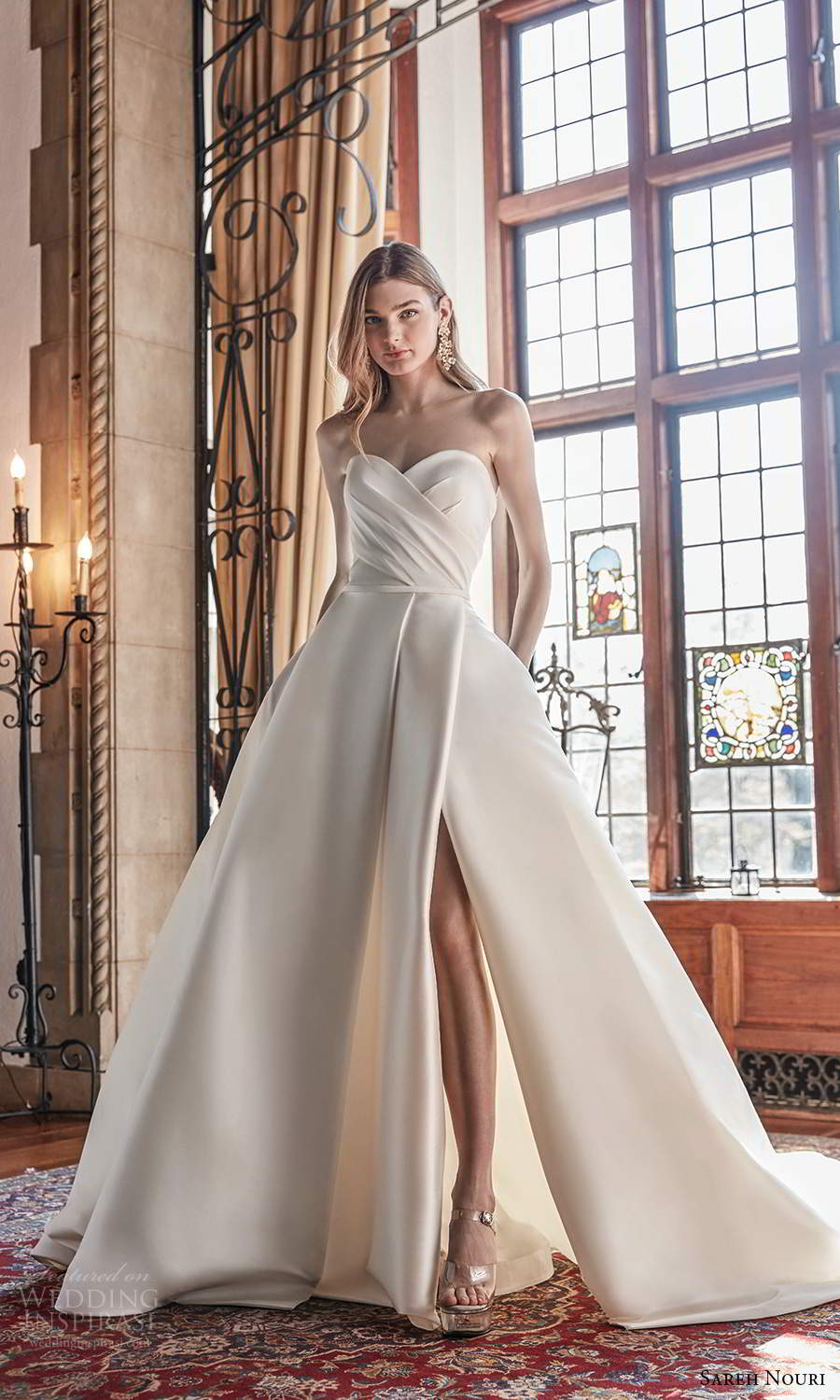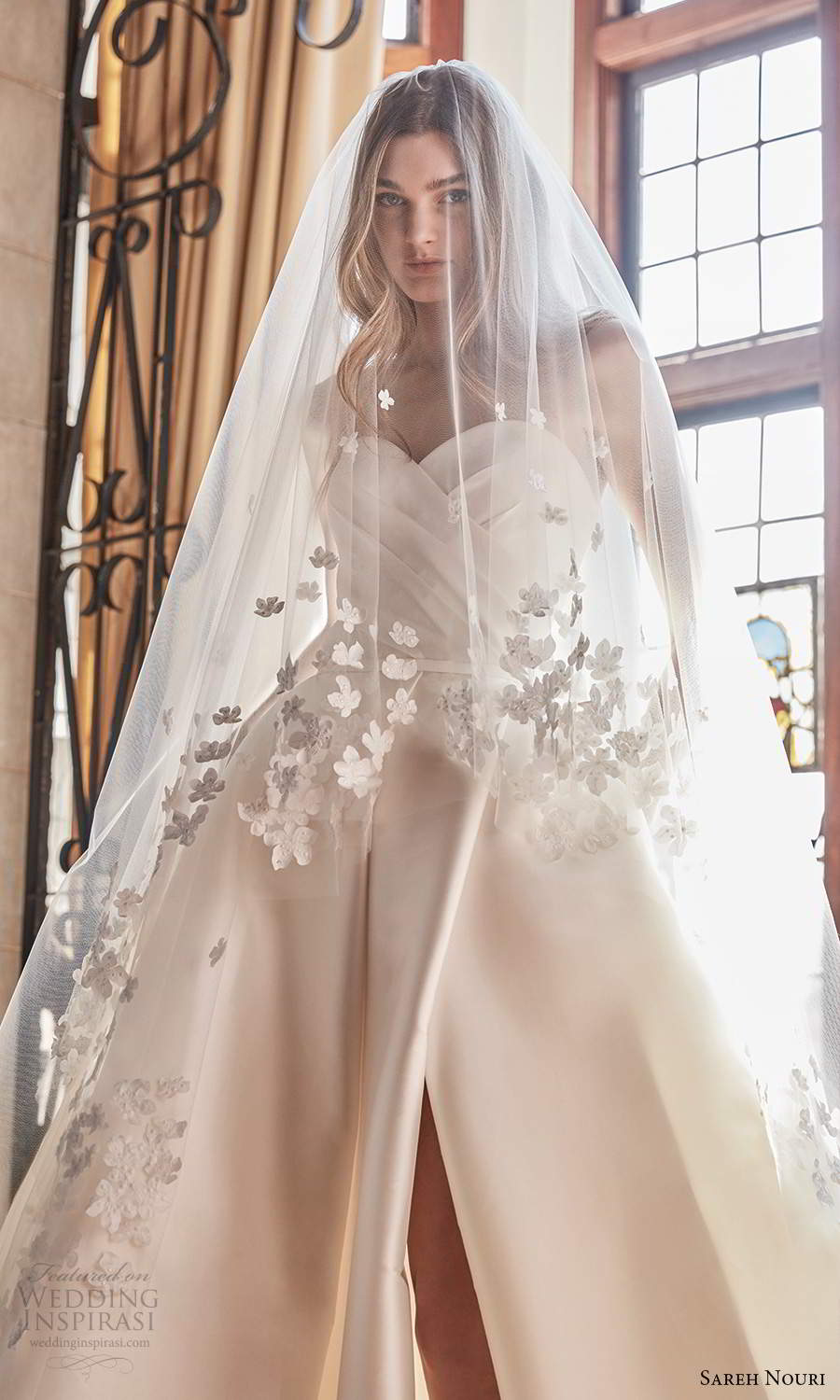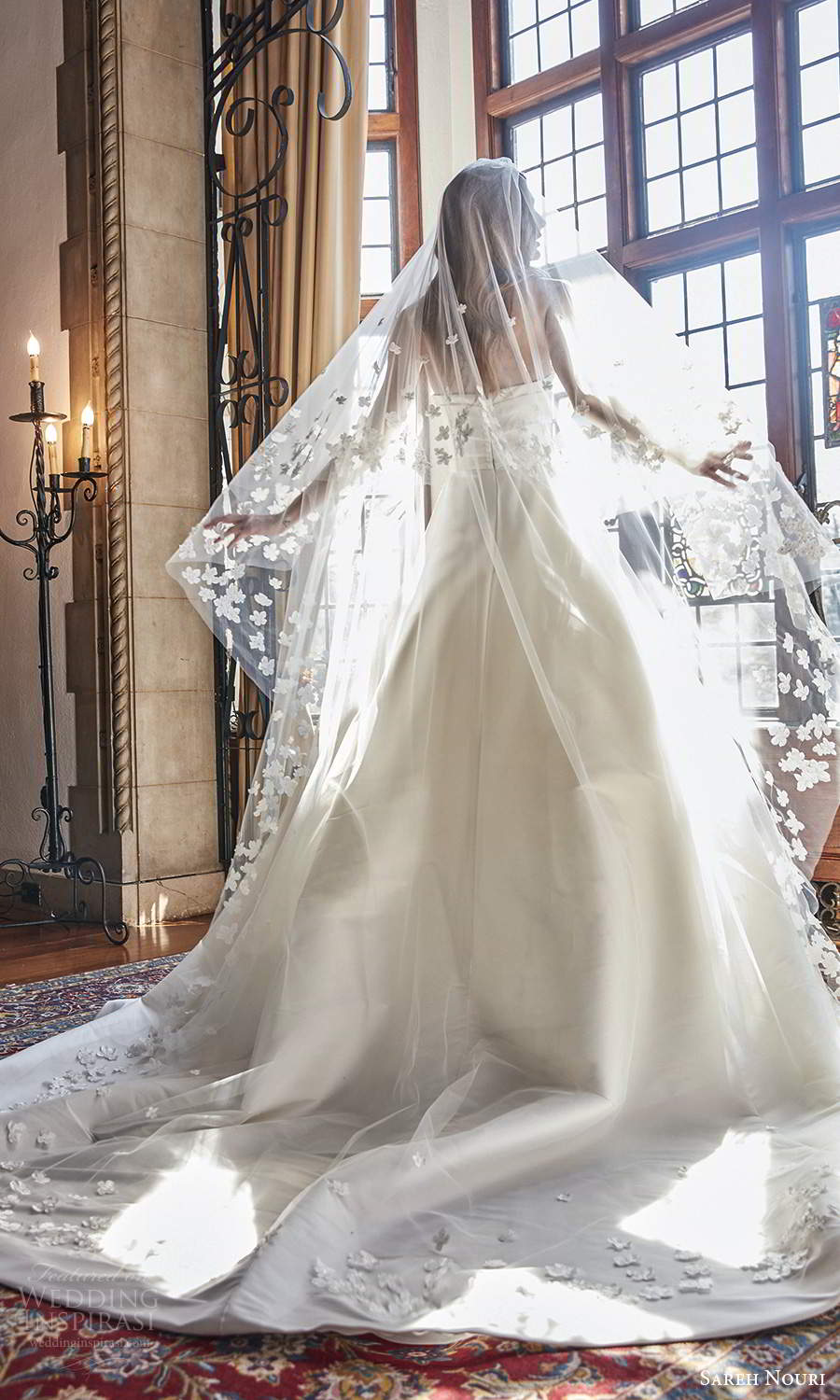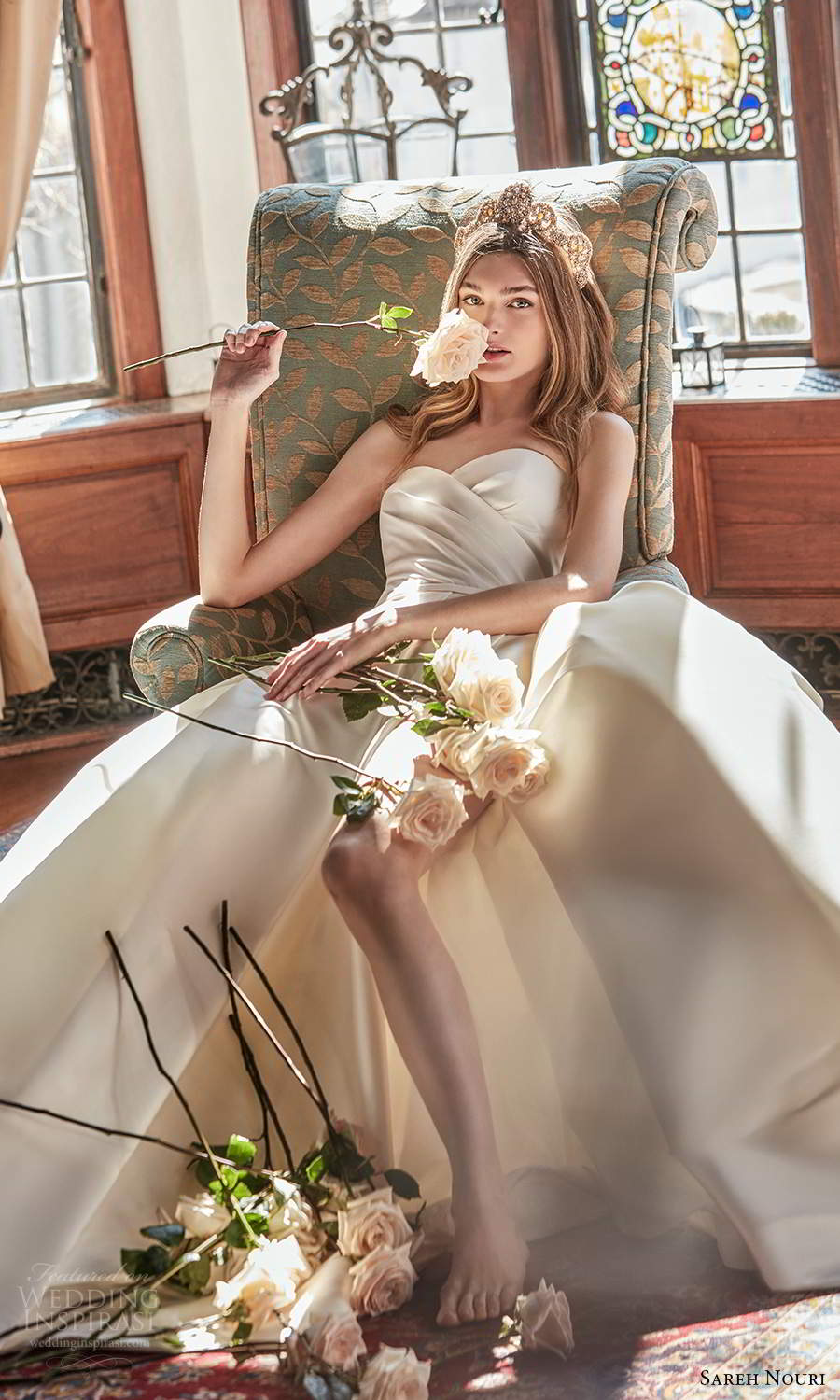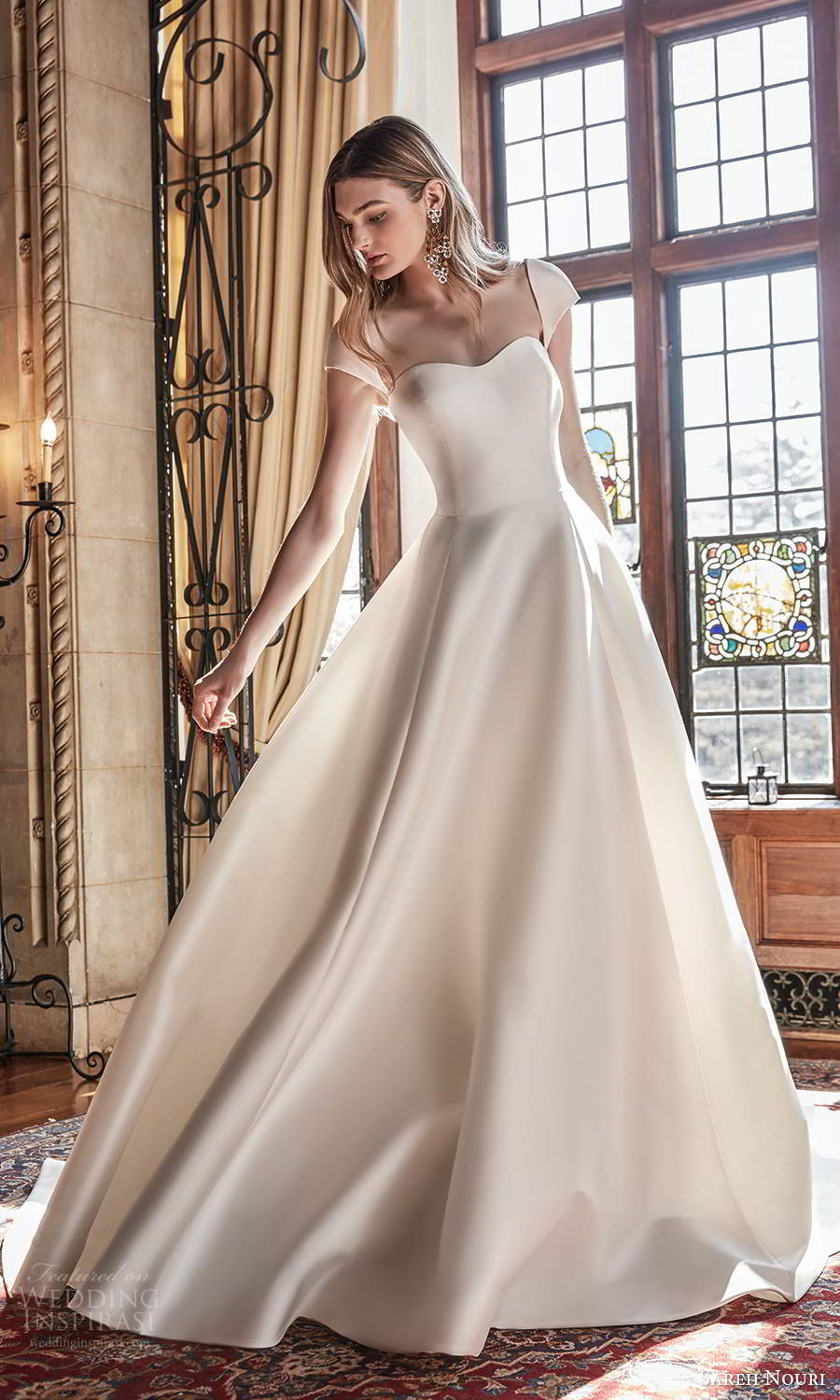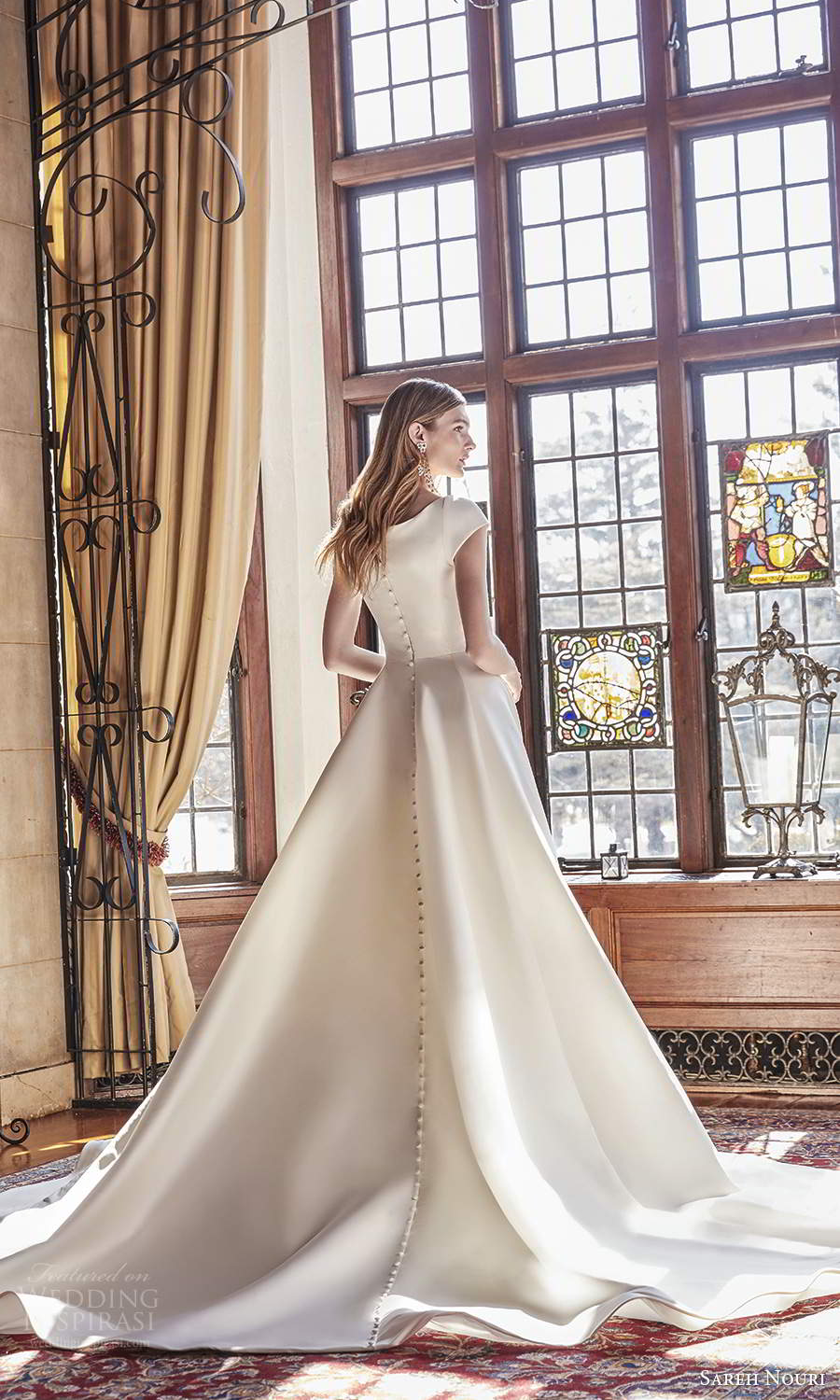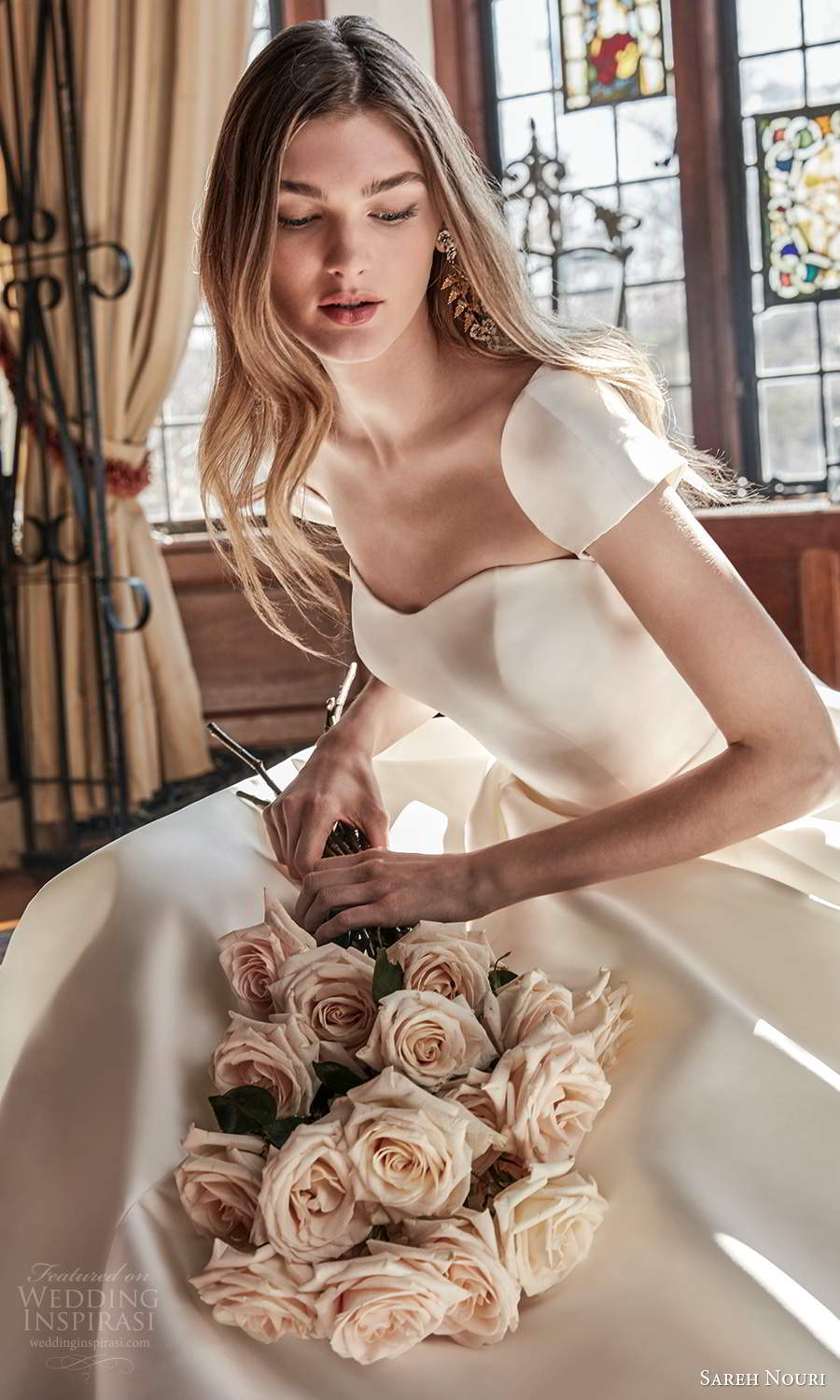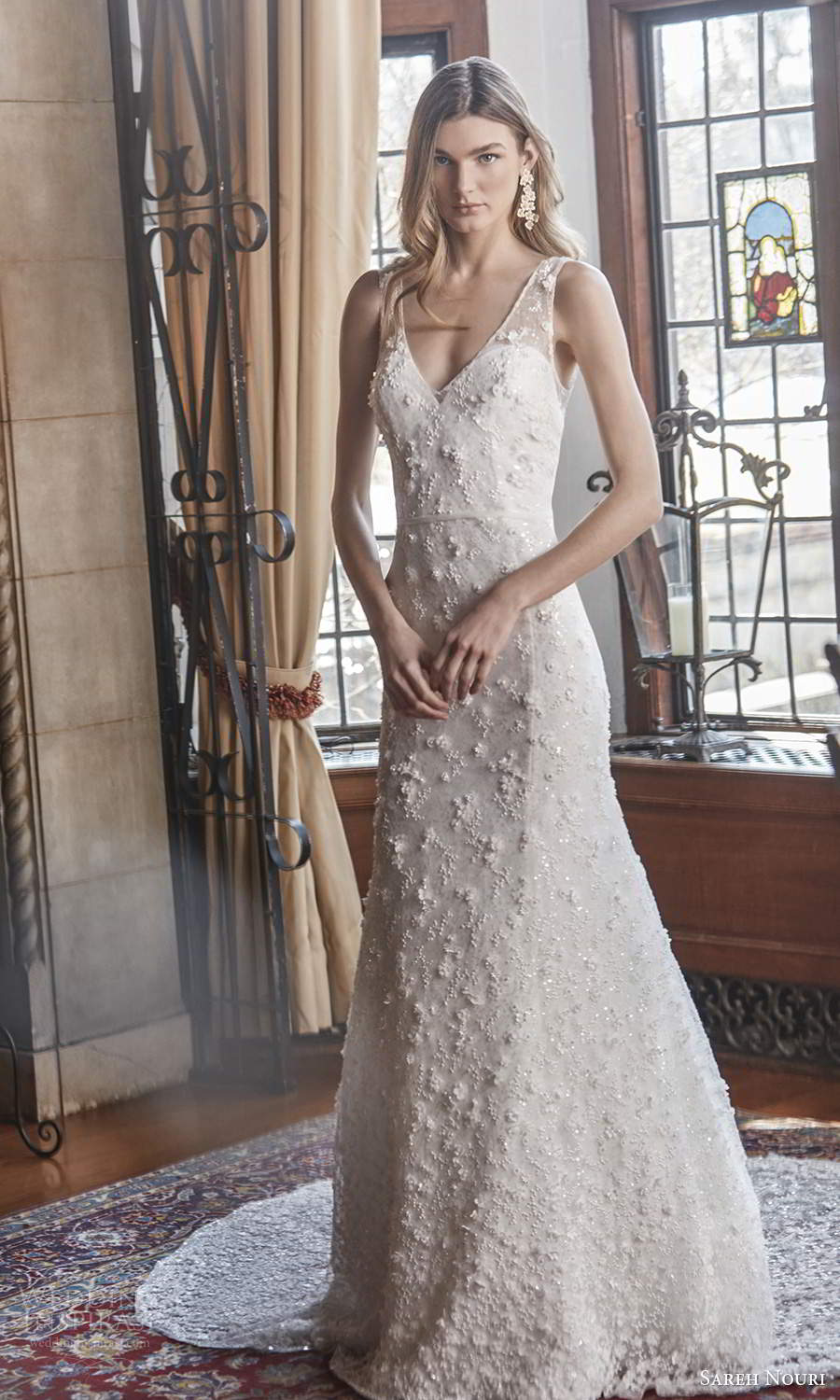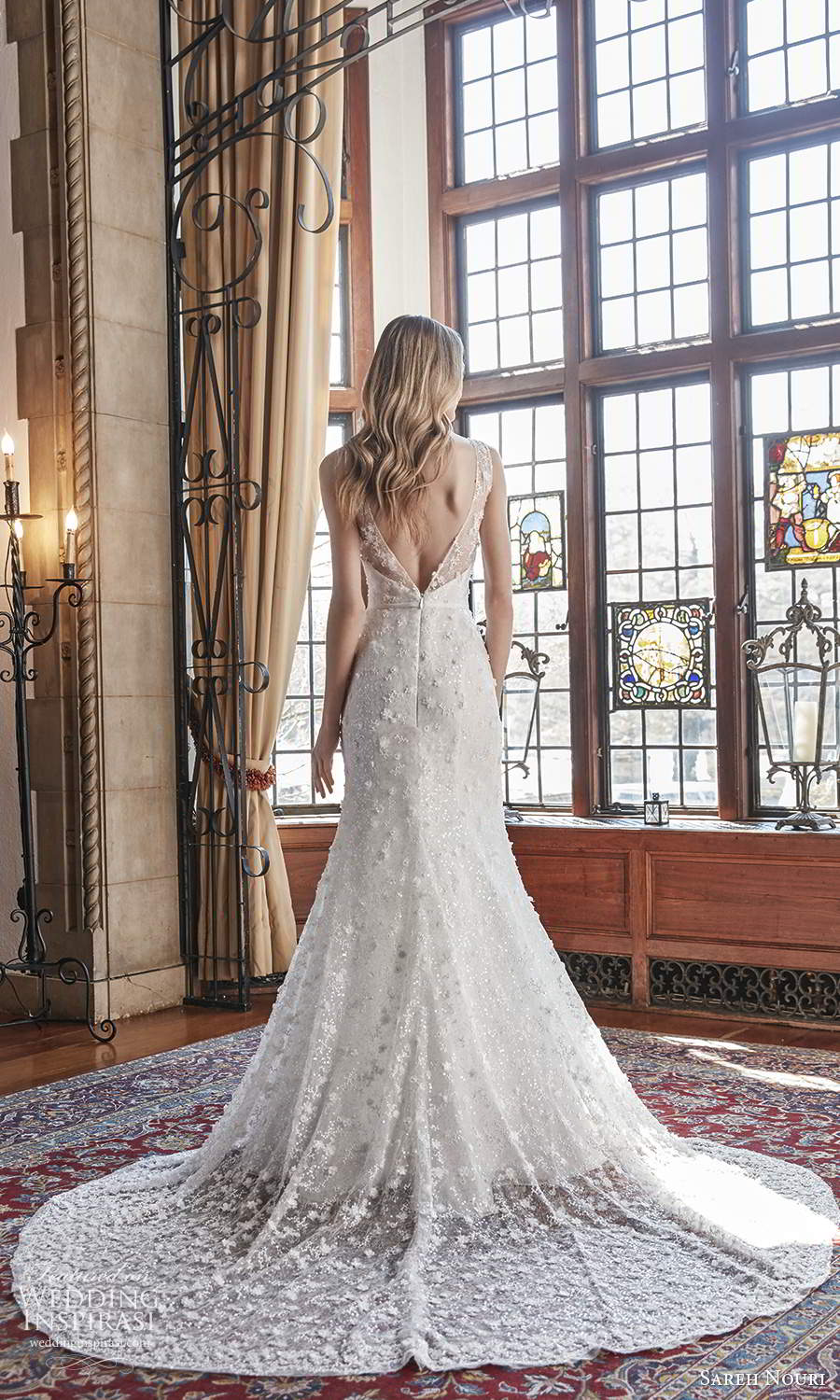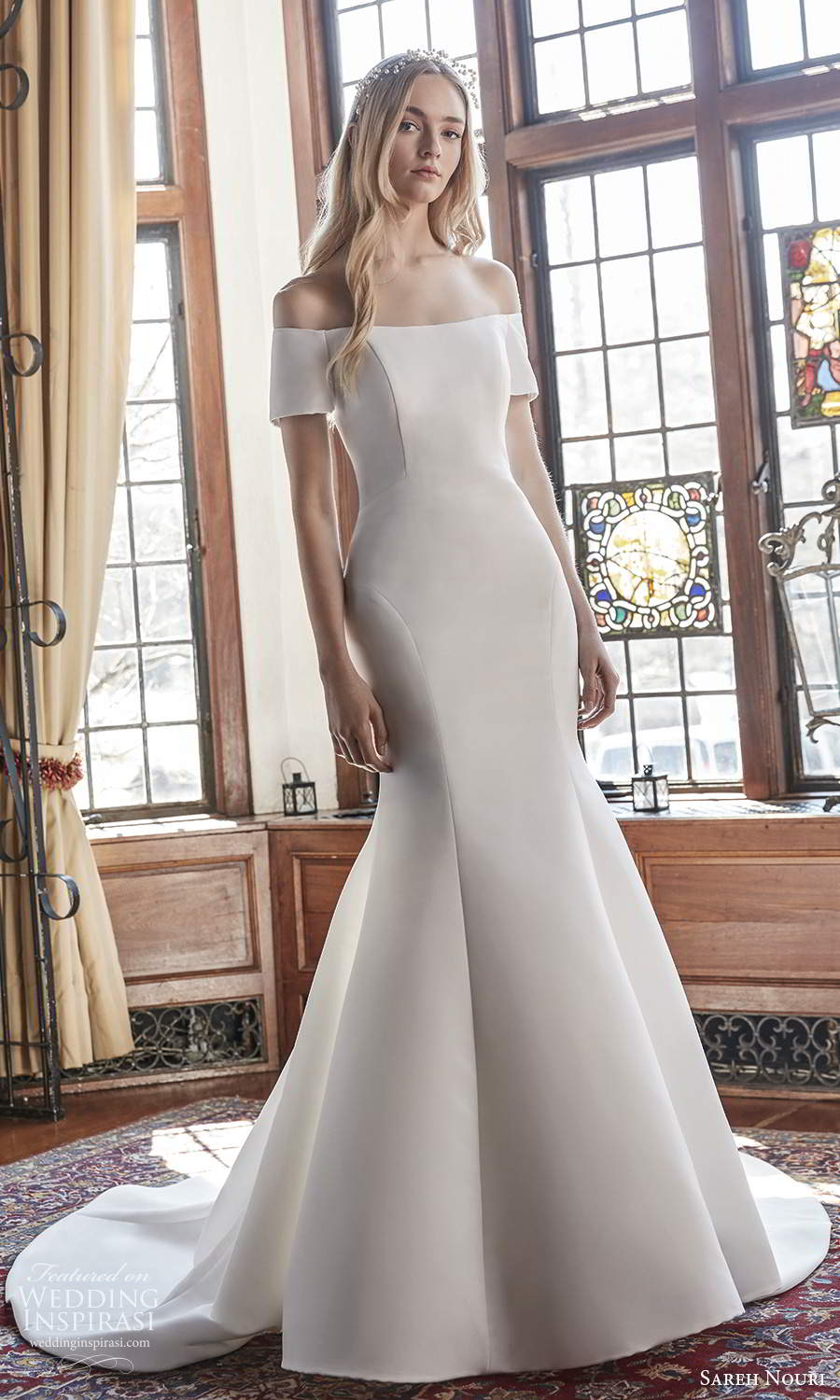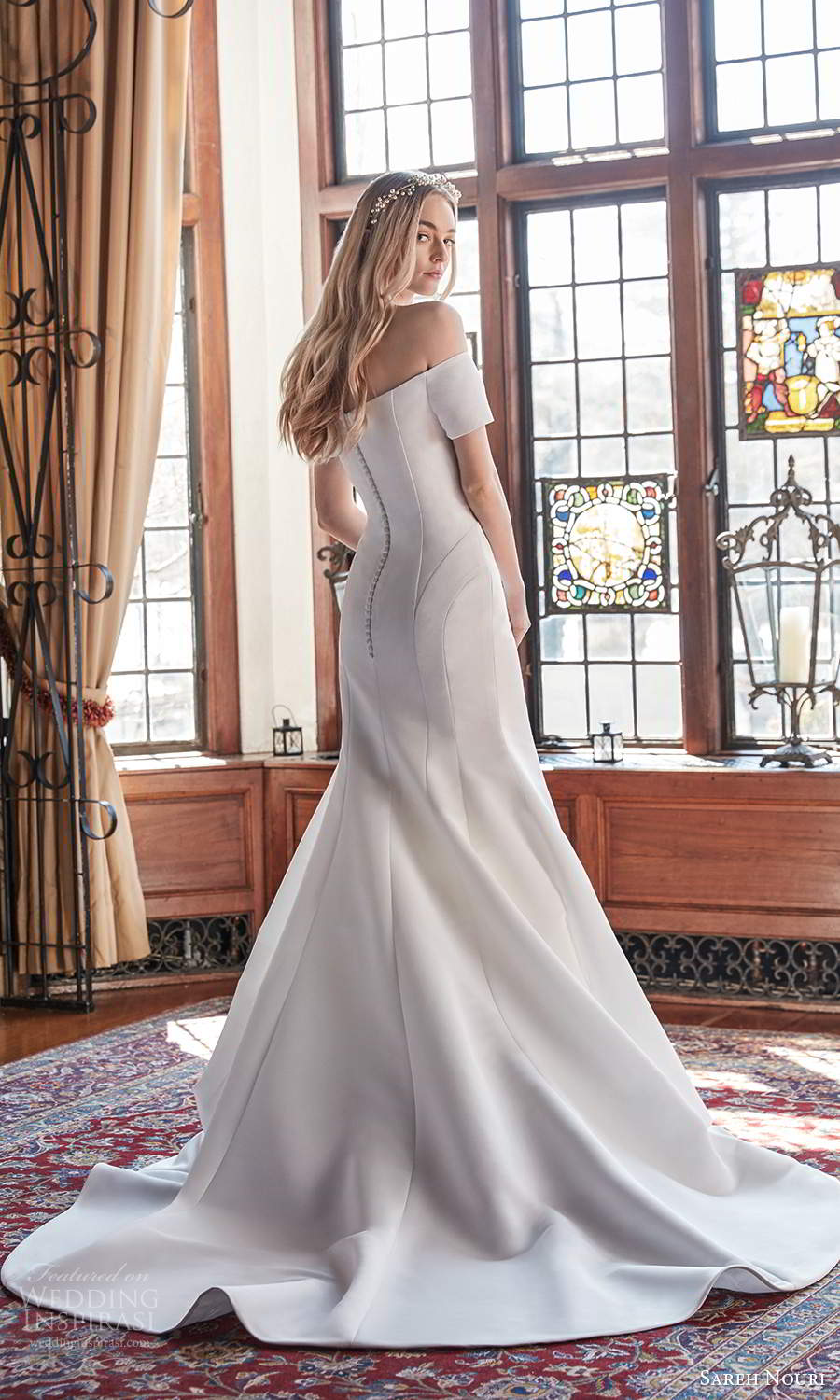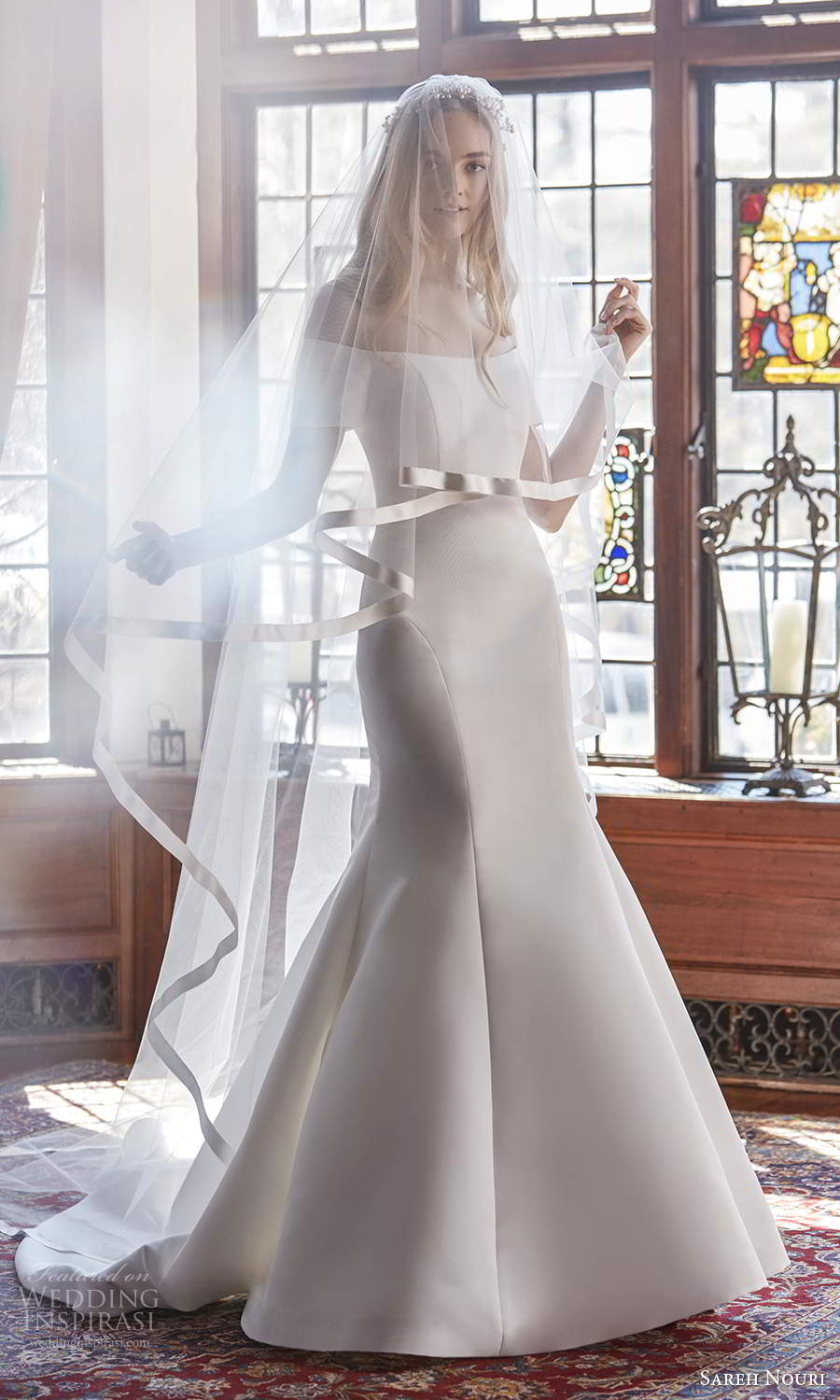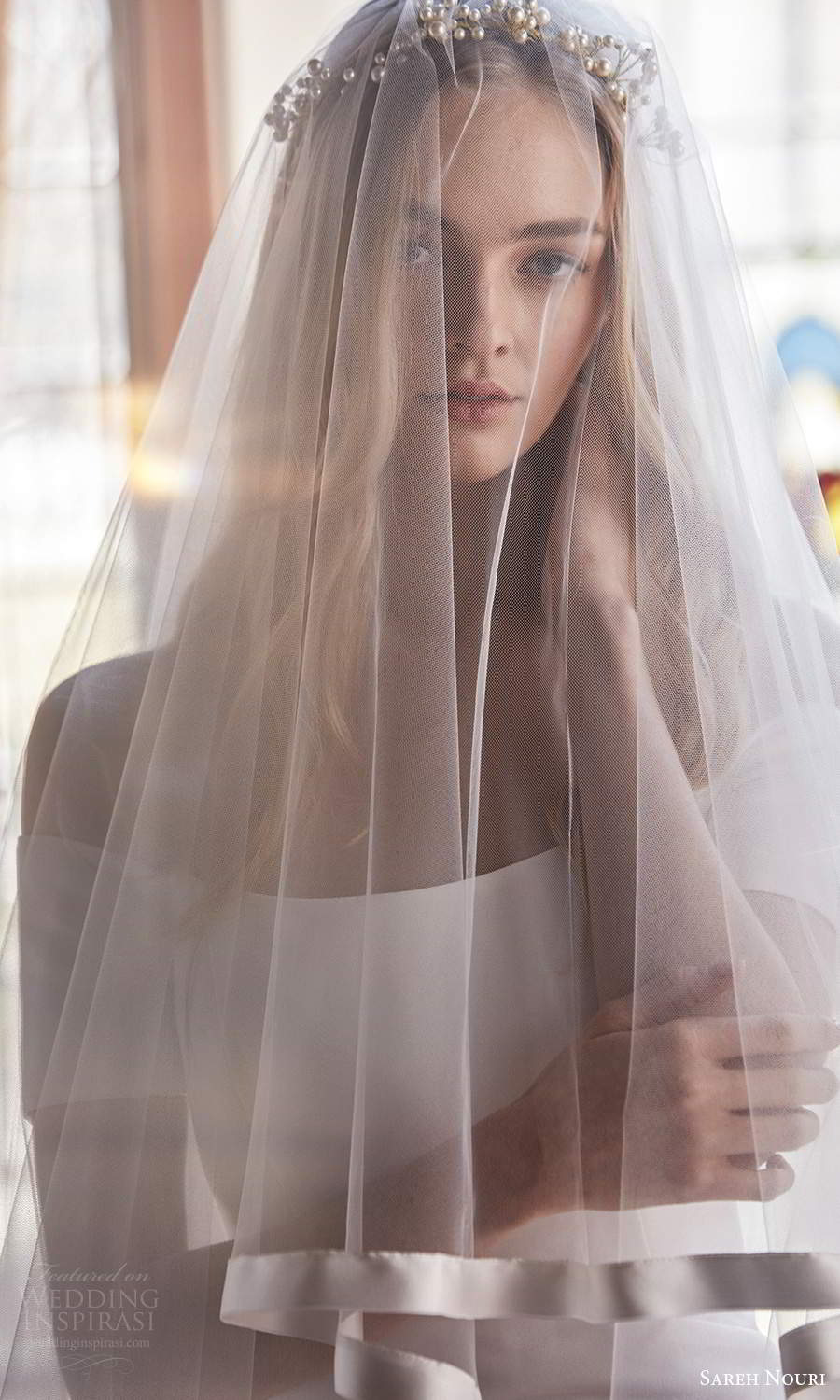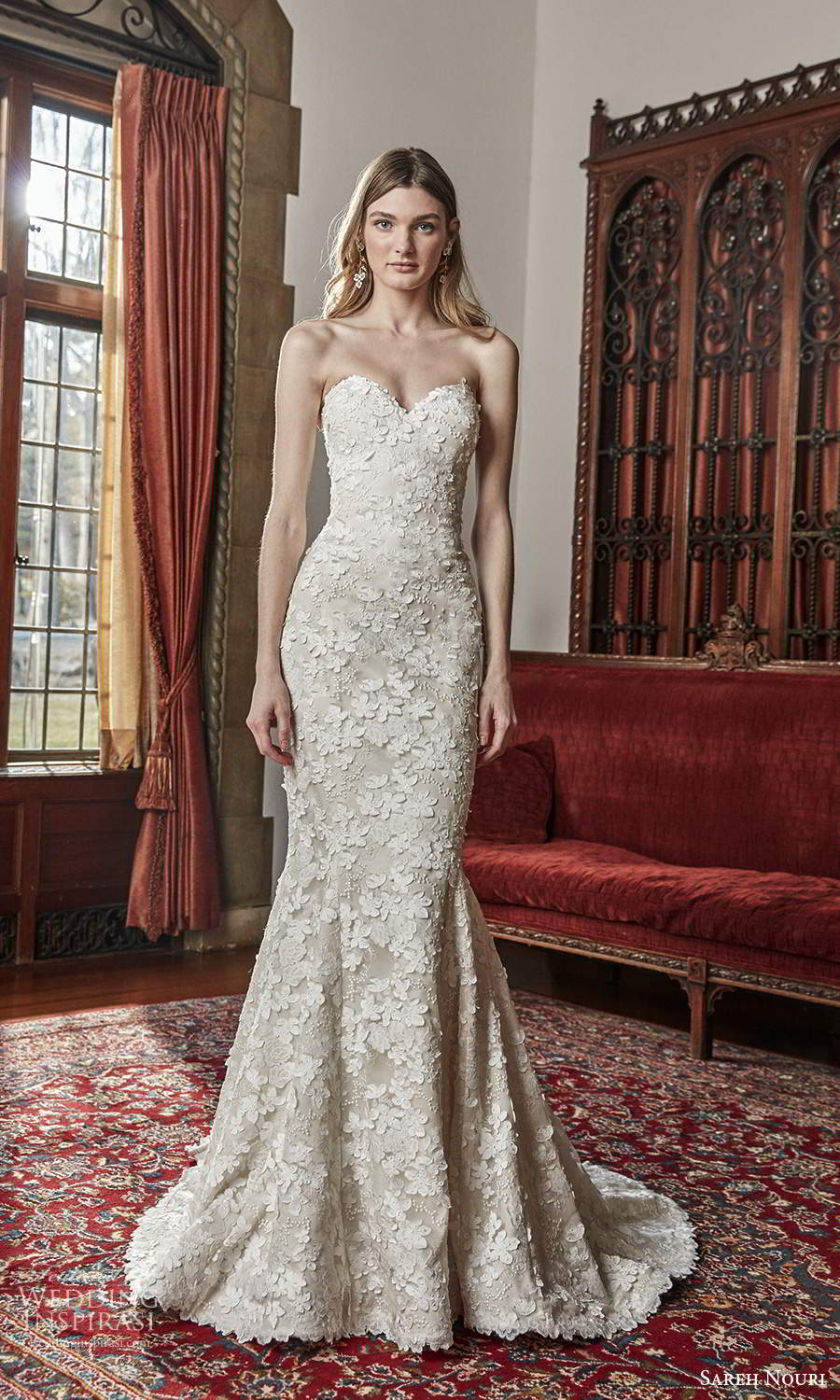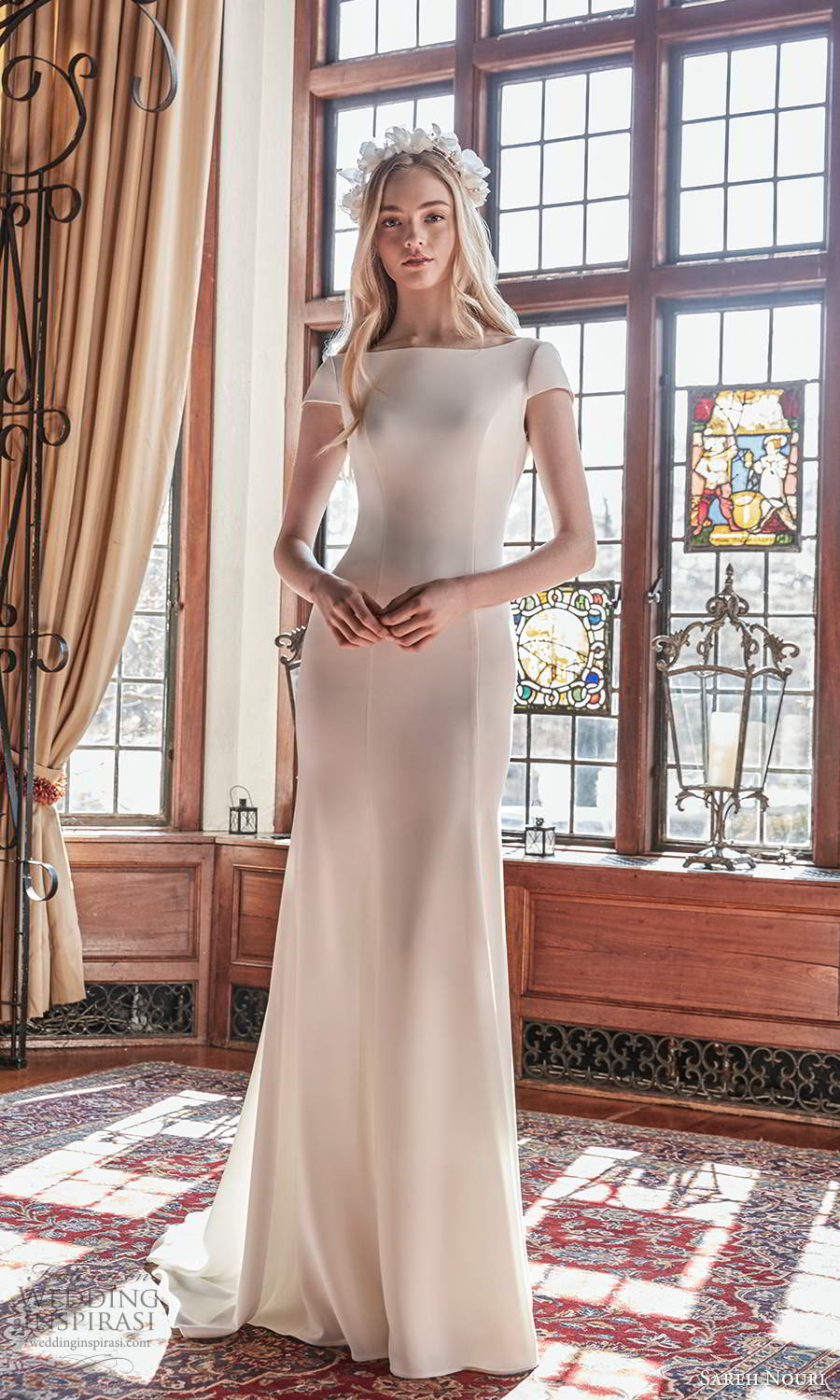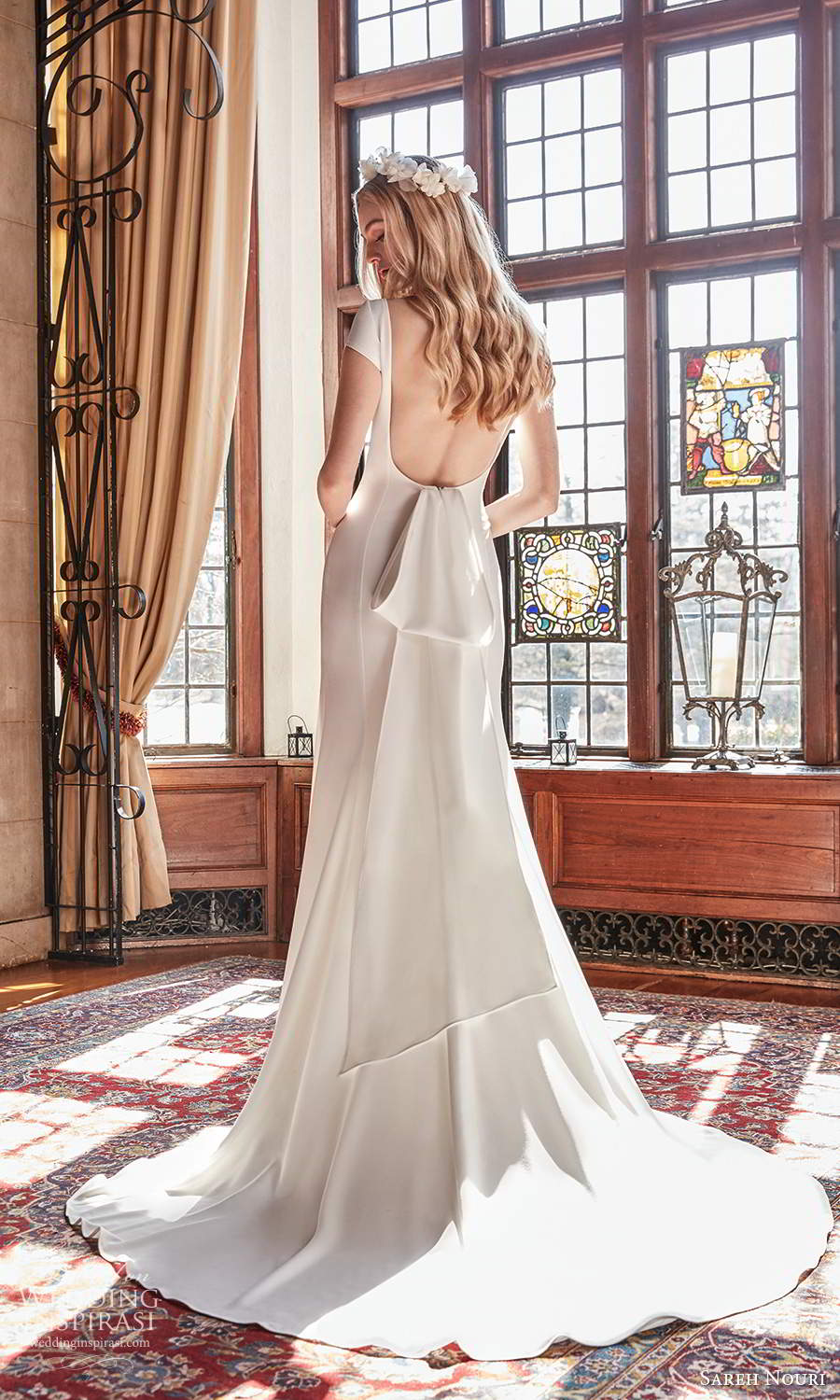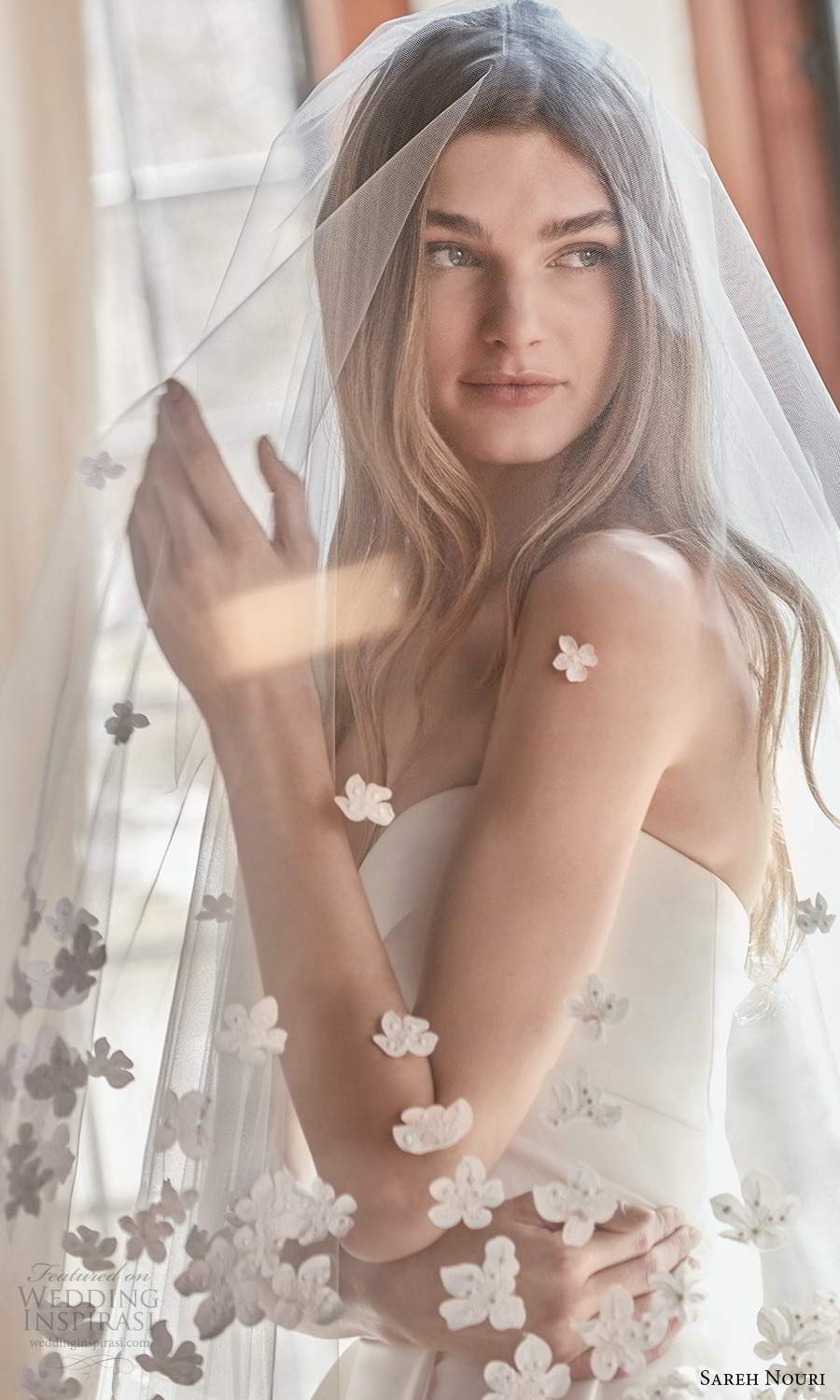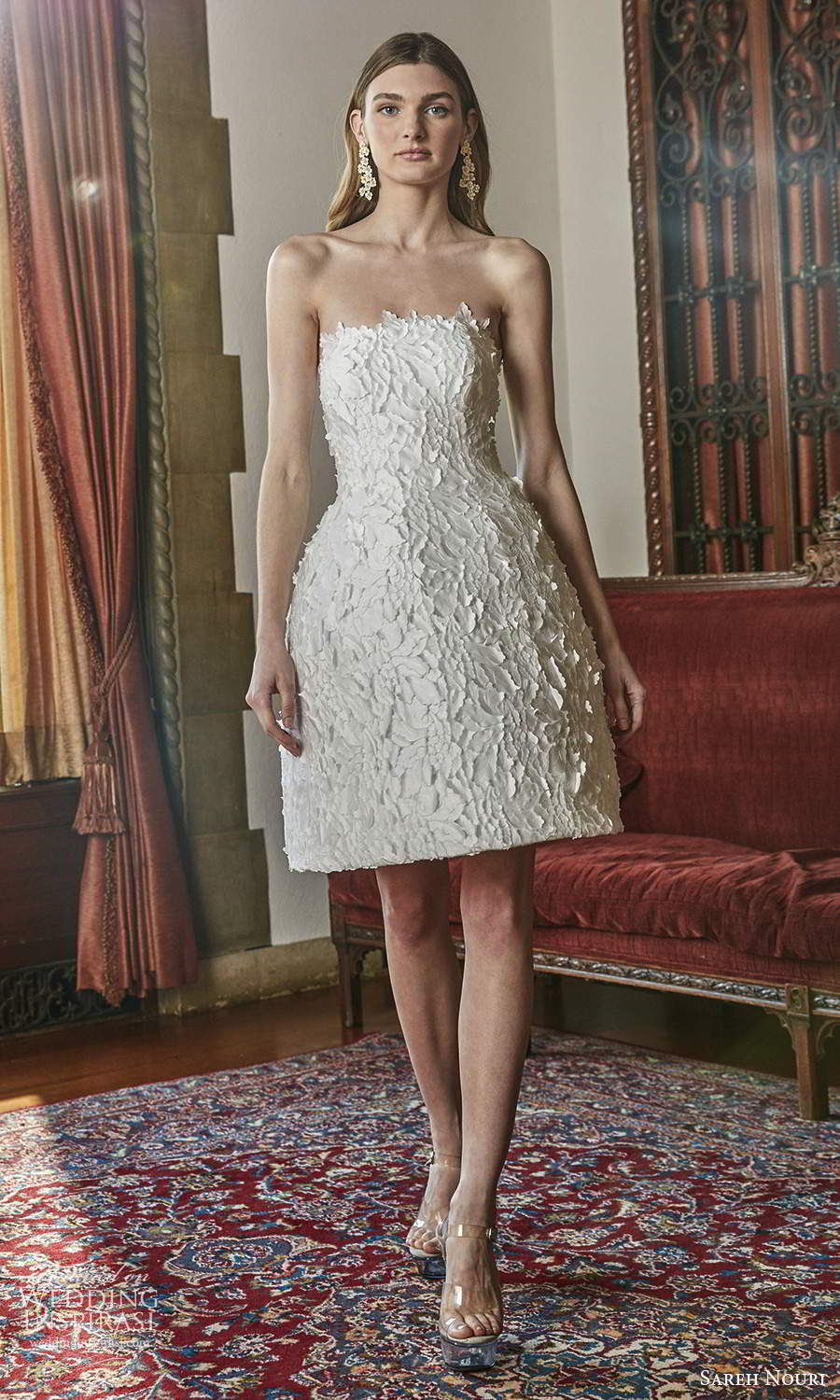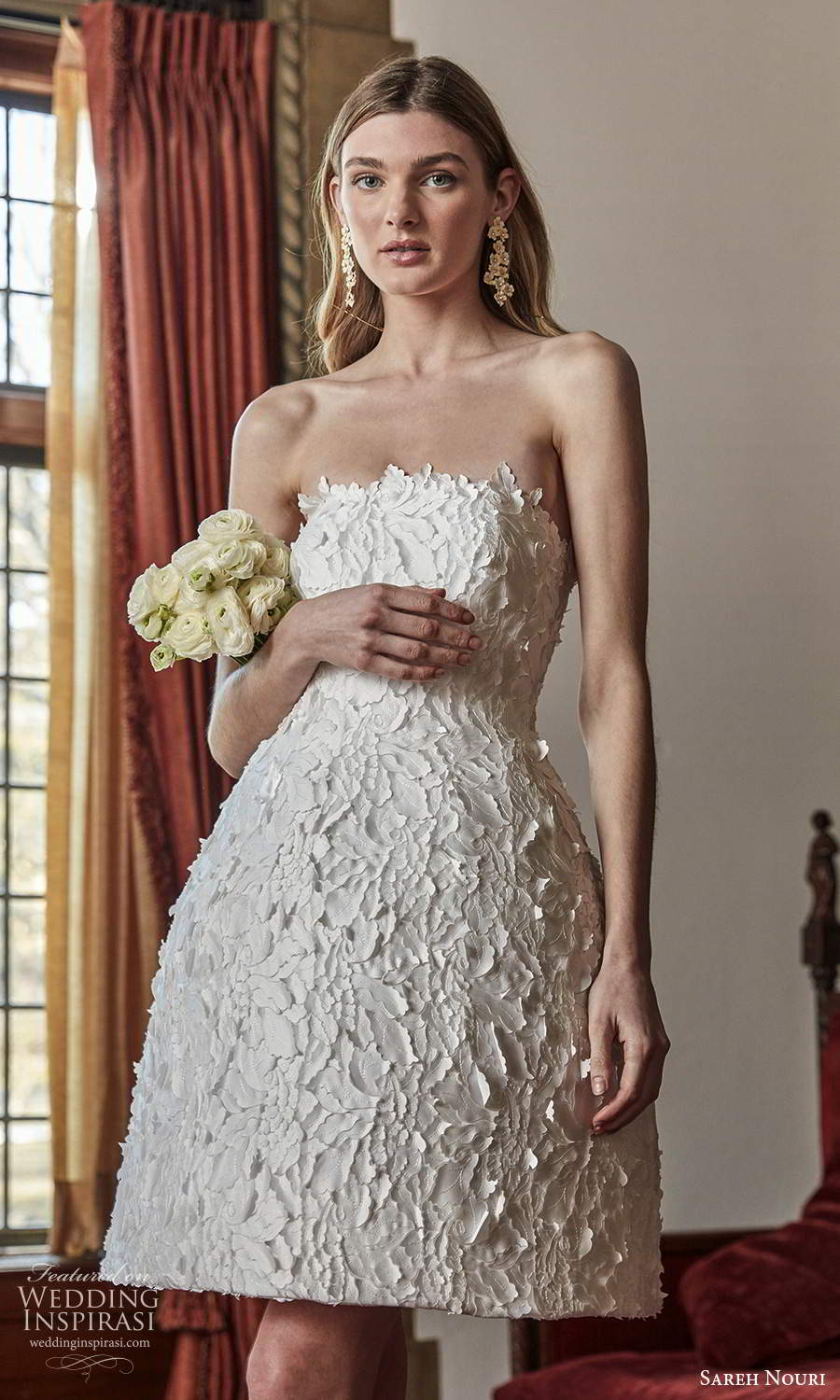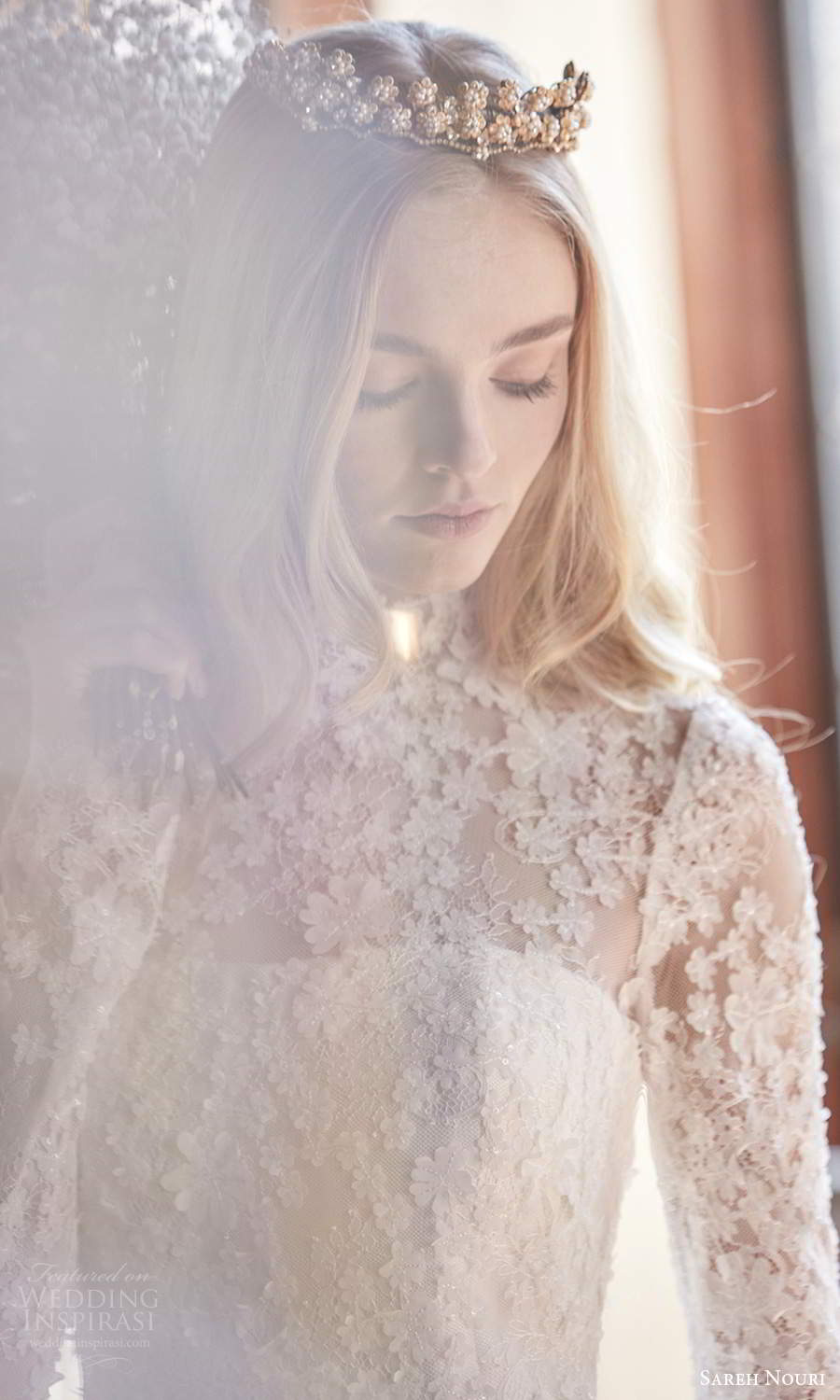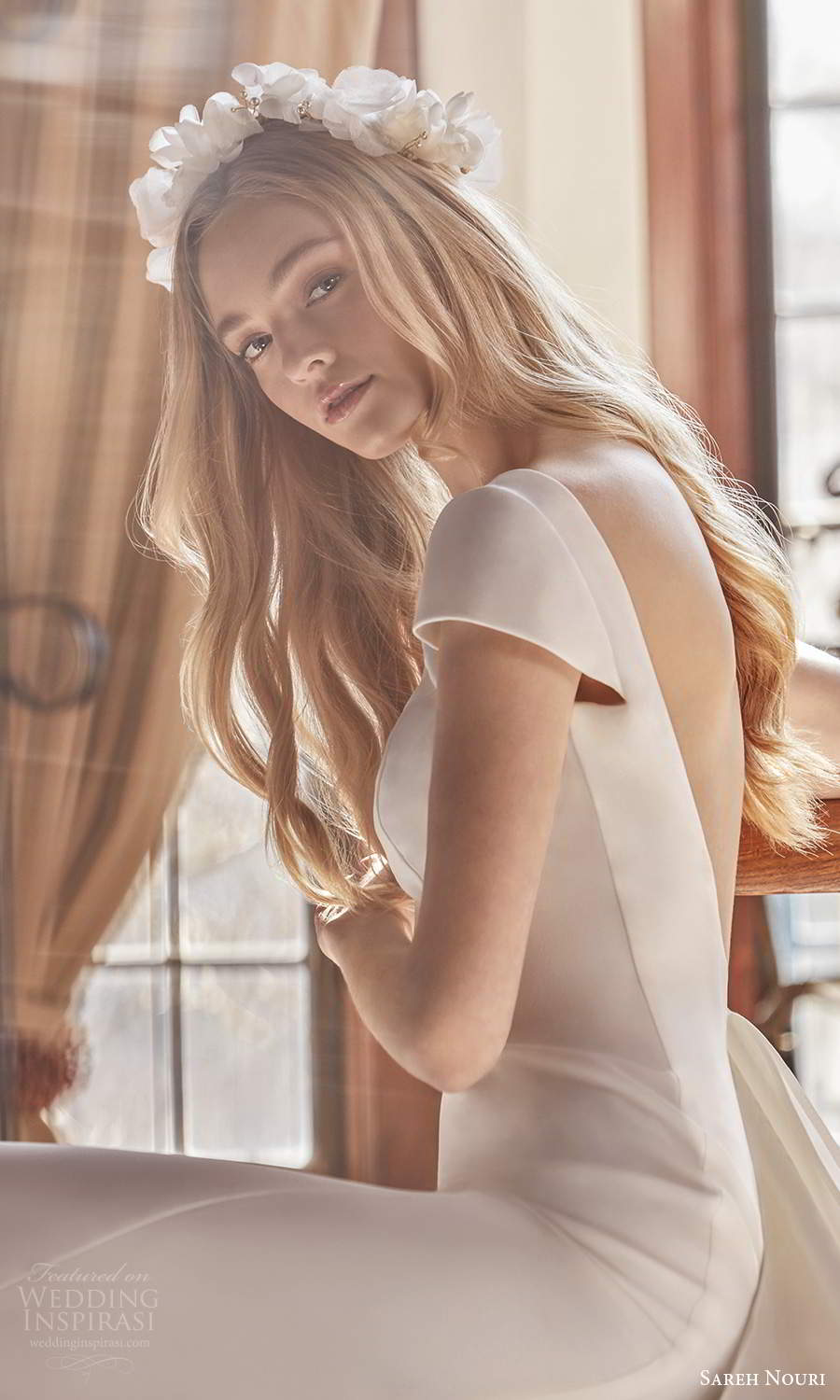 Photos courtesy of Sareh Nouri. For details, visit Sareh Nouri.