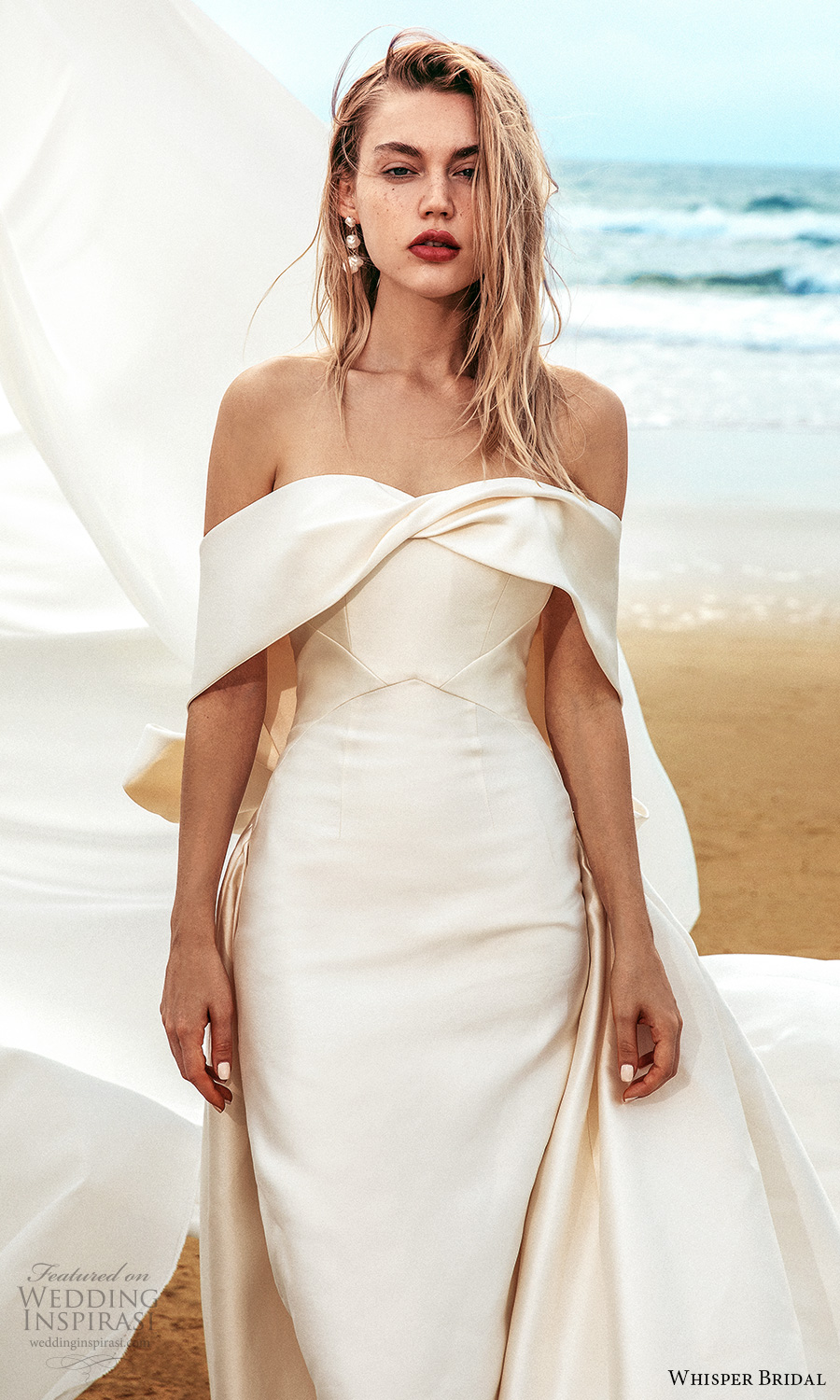 Whisper Bridal is an exciting emerging New York bridal brand by Fashion Institute of Technology alumni Guillermo Pharis. The Spring/Summer 2021 collection — the second full collection after the label's debut in NYBFW 2019 — features elegantly romantic gowns with sculptural details, in sumptuous Chantilly lace, jacquard, Mikado, and Japanese and Italian satins. Sophisticated construction is one of the highlights of this collection, with the play of light and shadow adding a unique dimension to the designs.
Guillermo said: "We are celebrating life, the importance of light, the manifestation of beauty, and the praise of love. A challenging collection due to COVID-19 for an emerging brand, let's do what we love, and share with the world."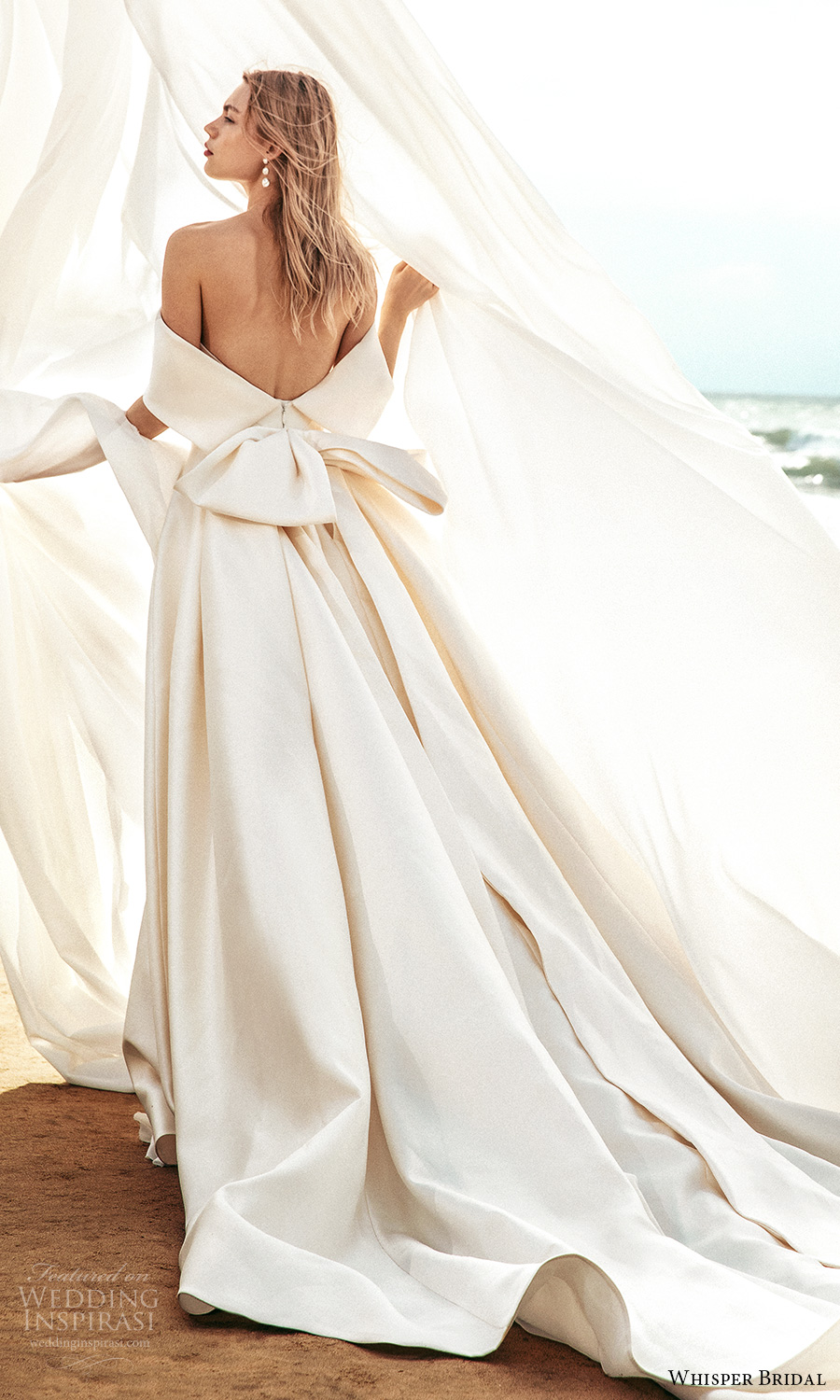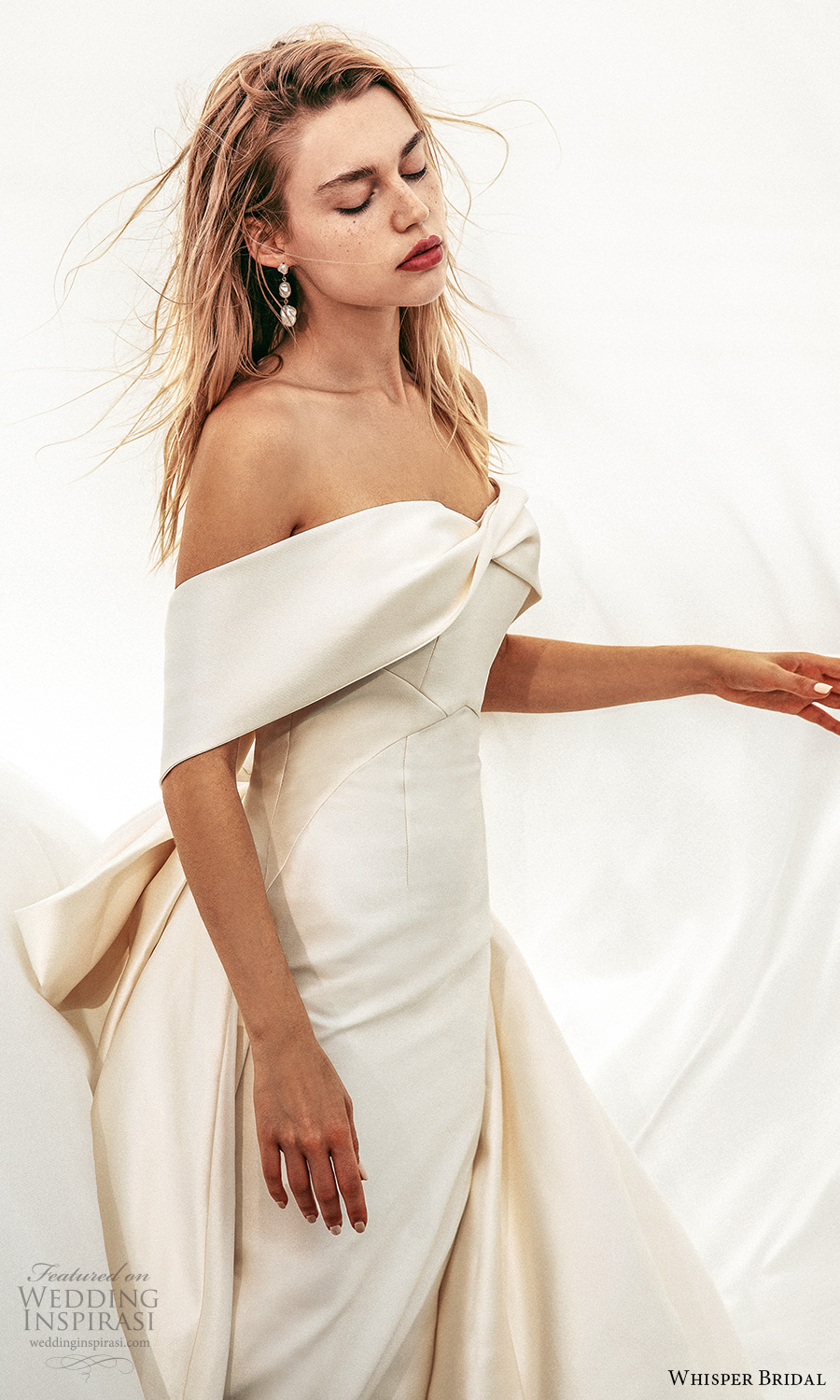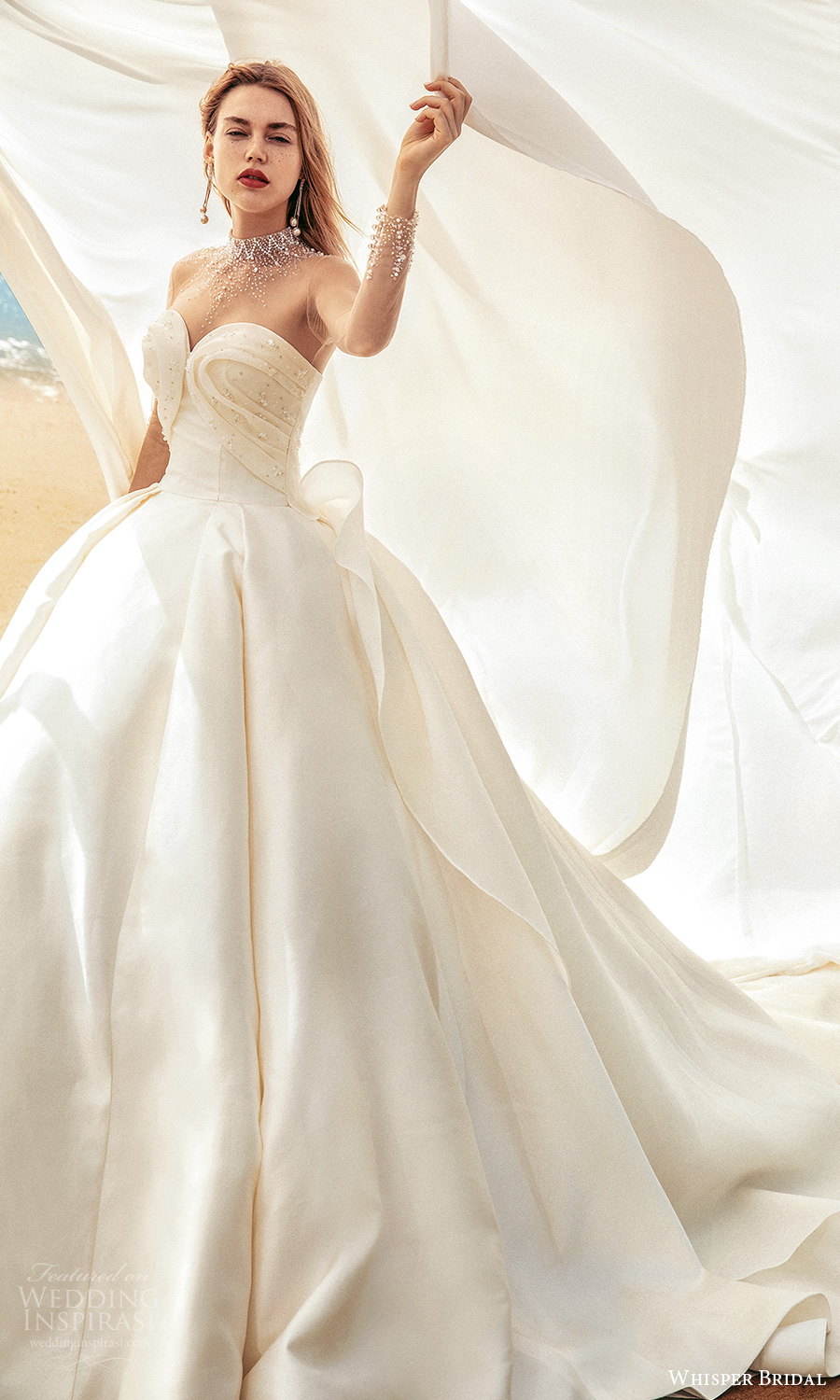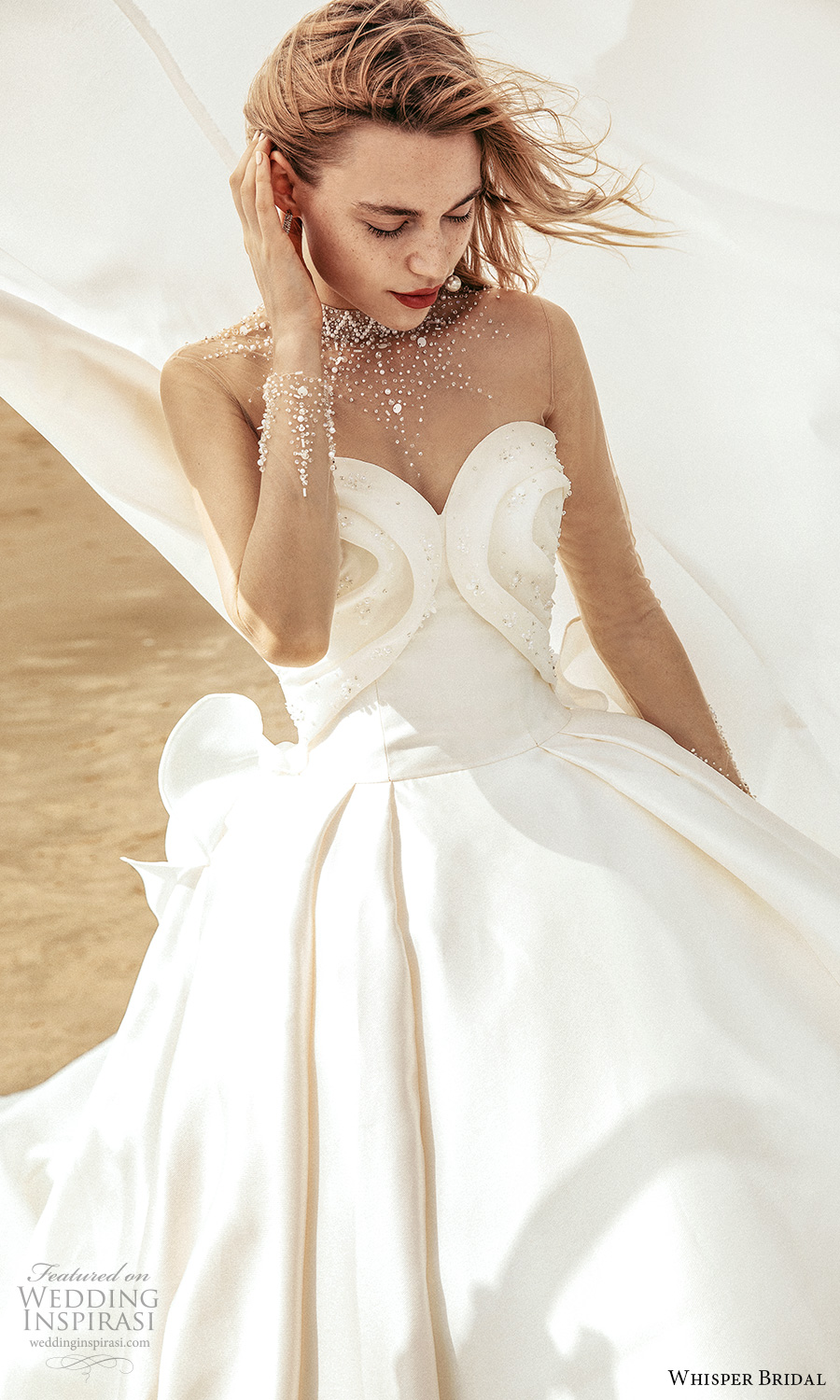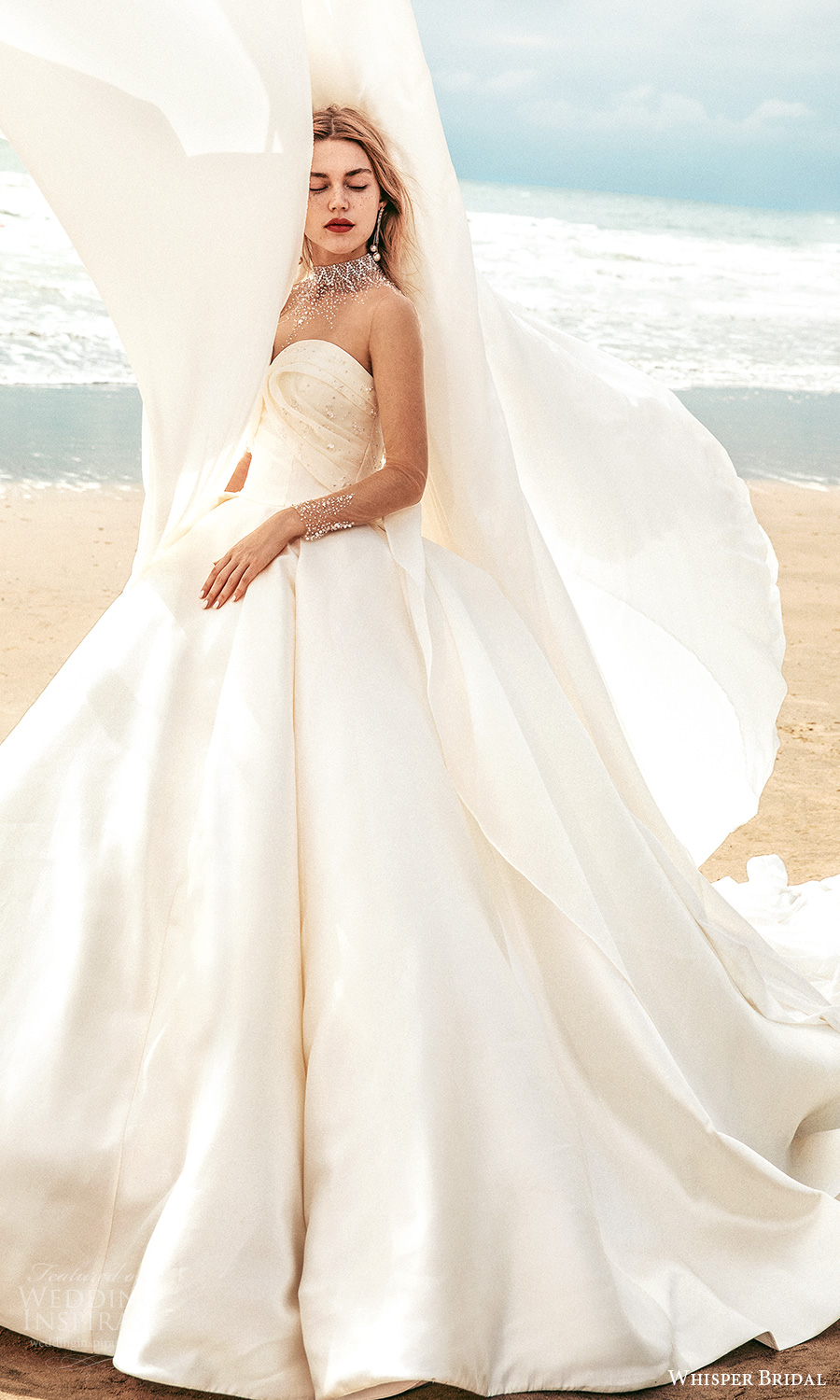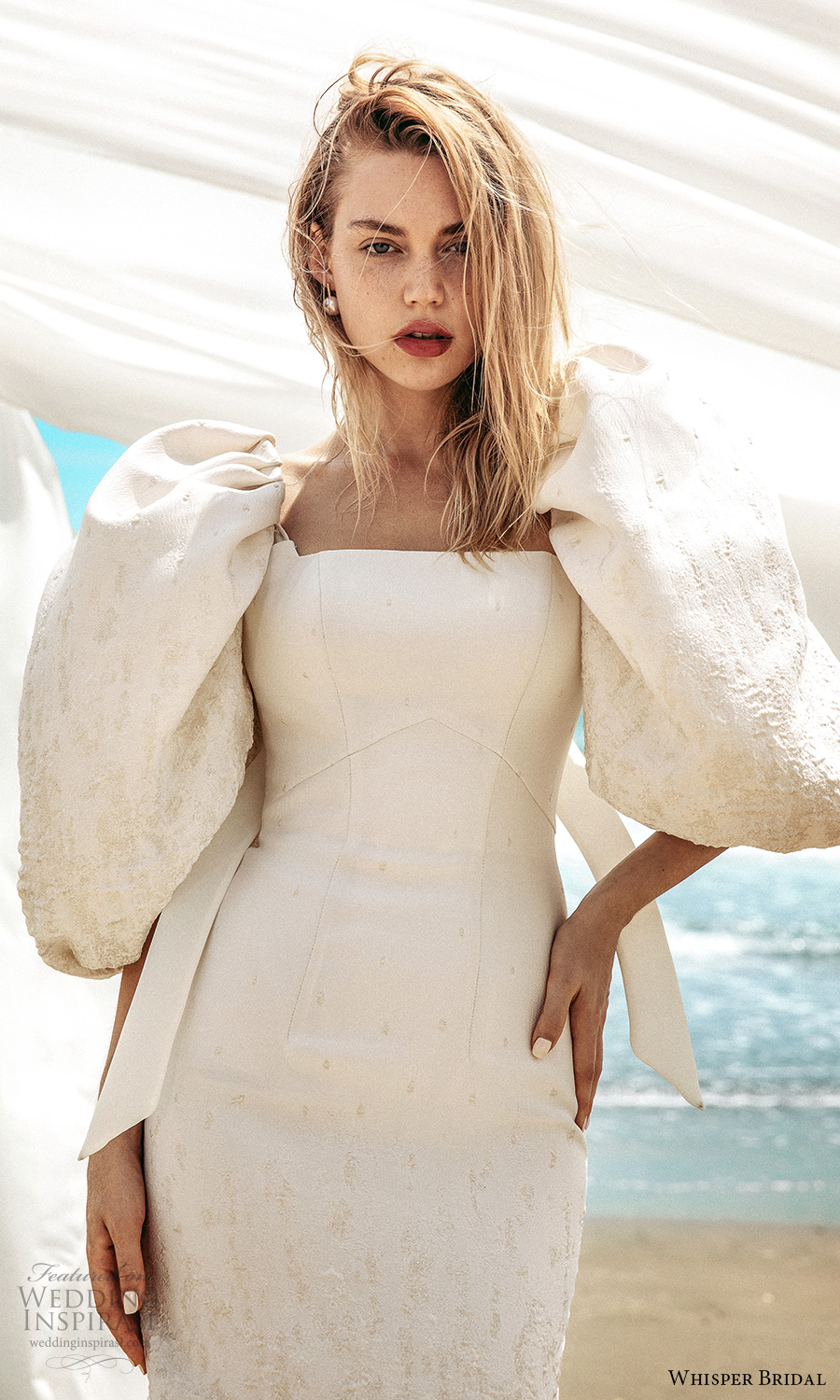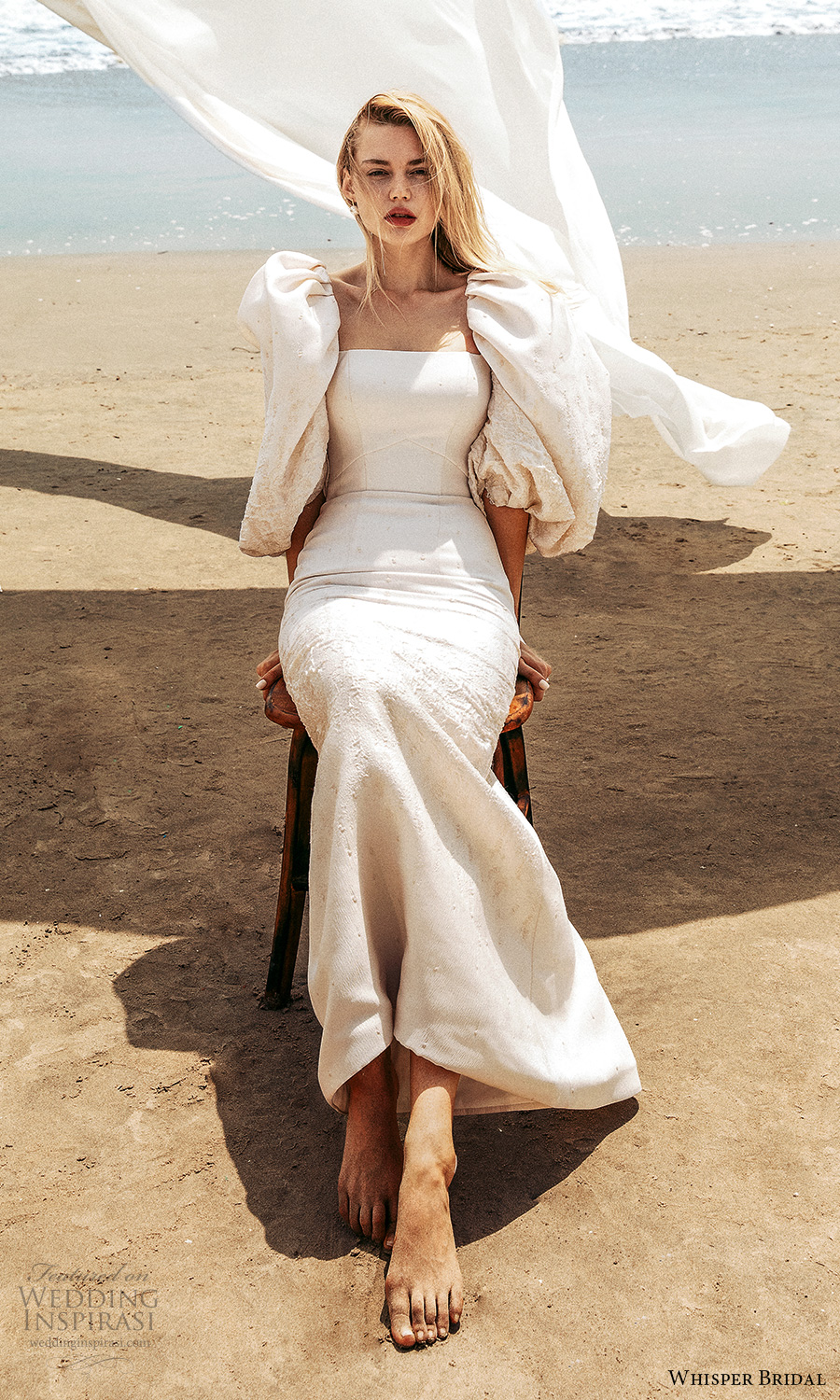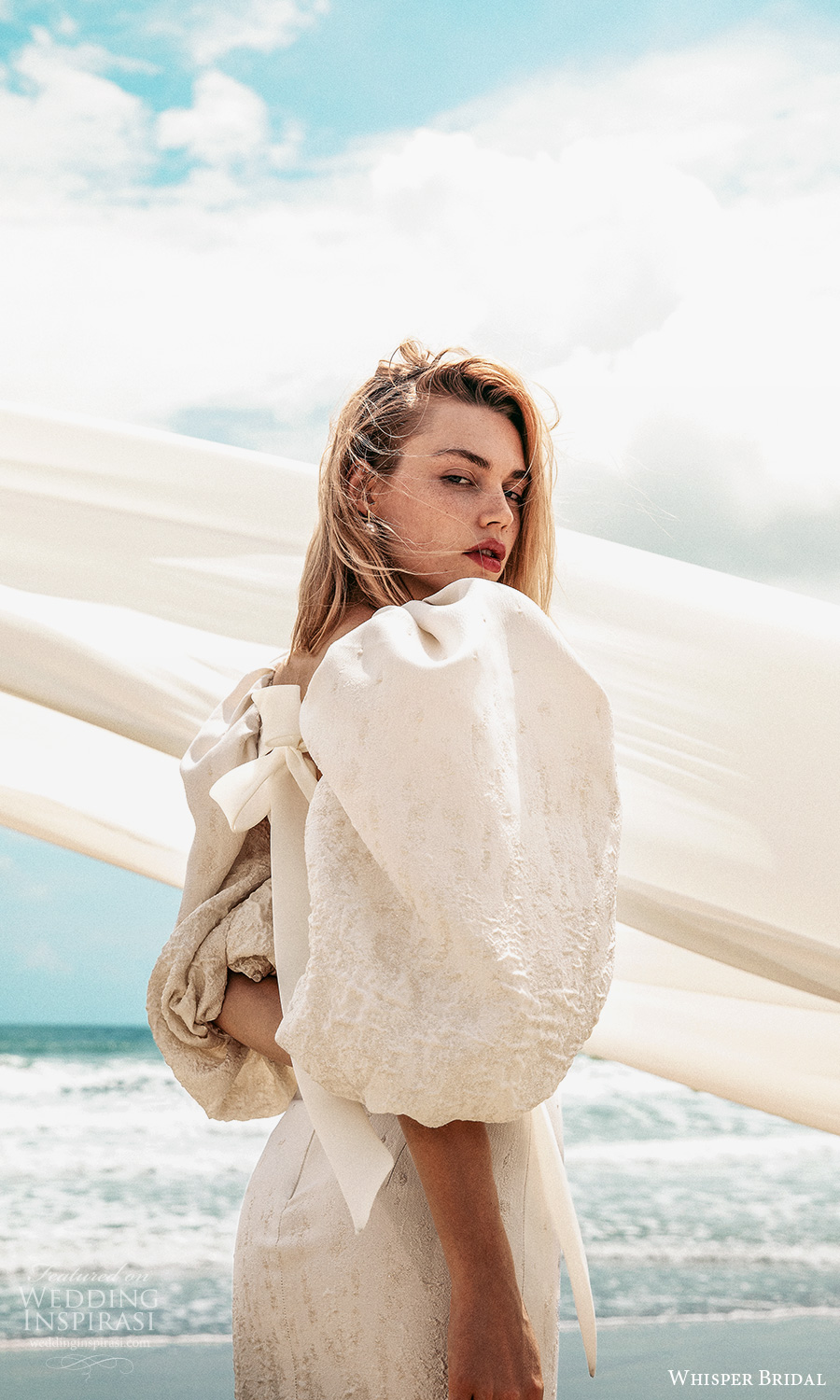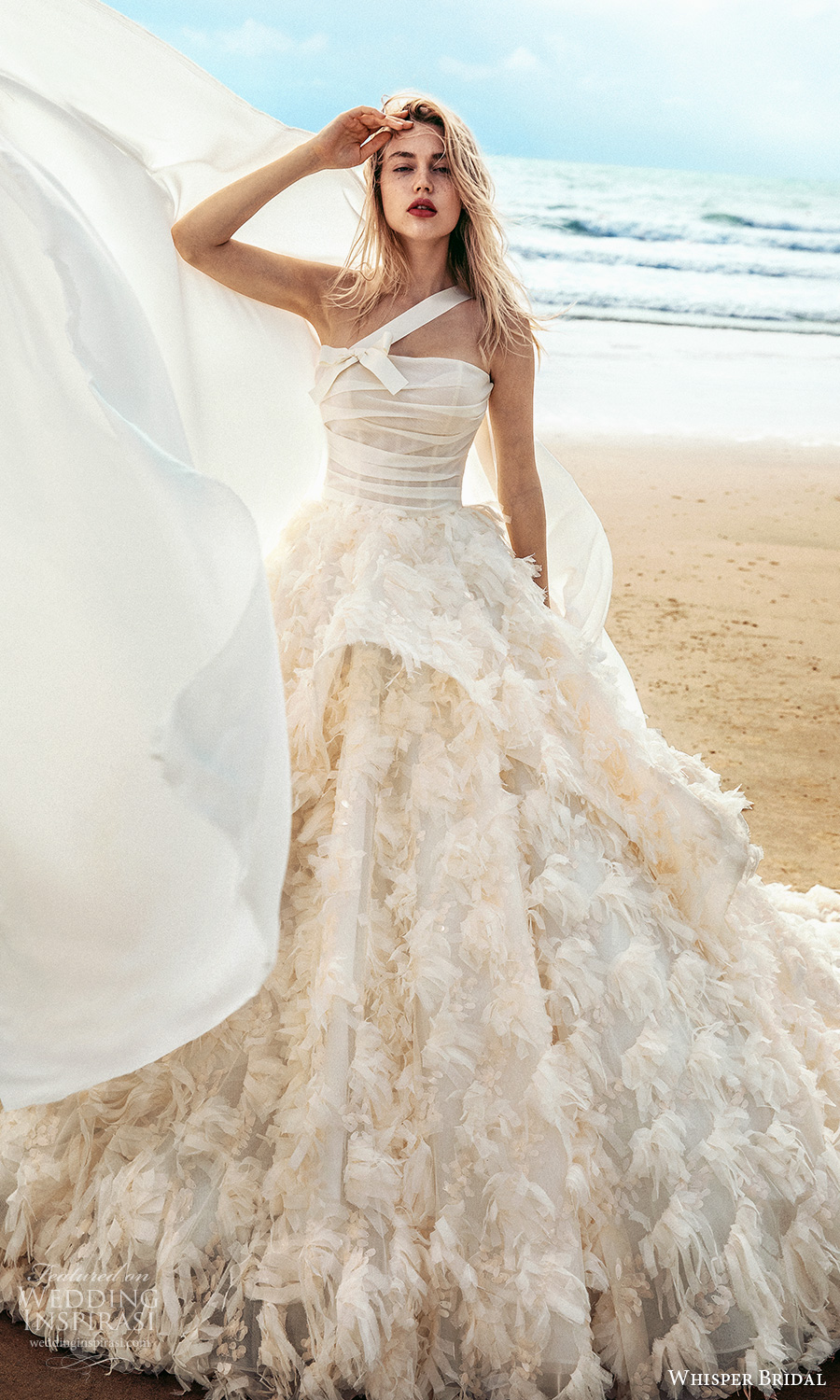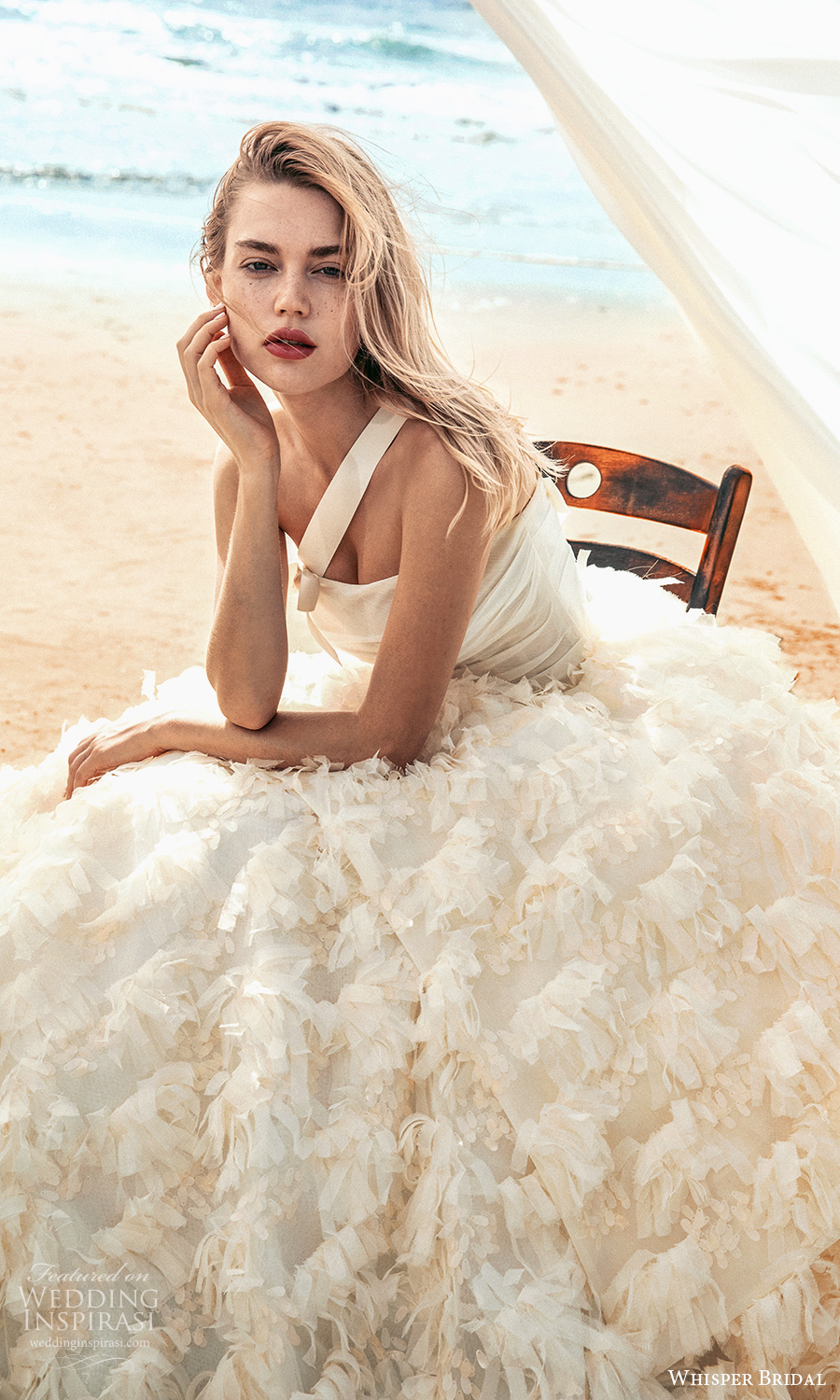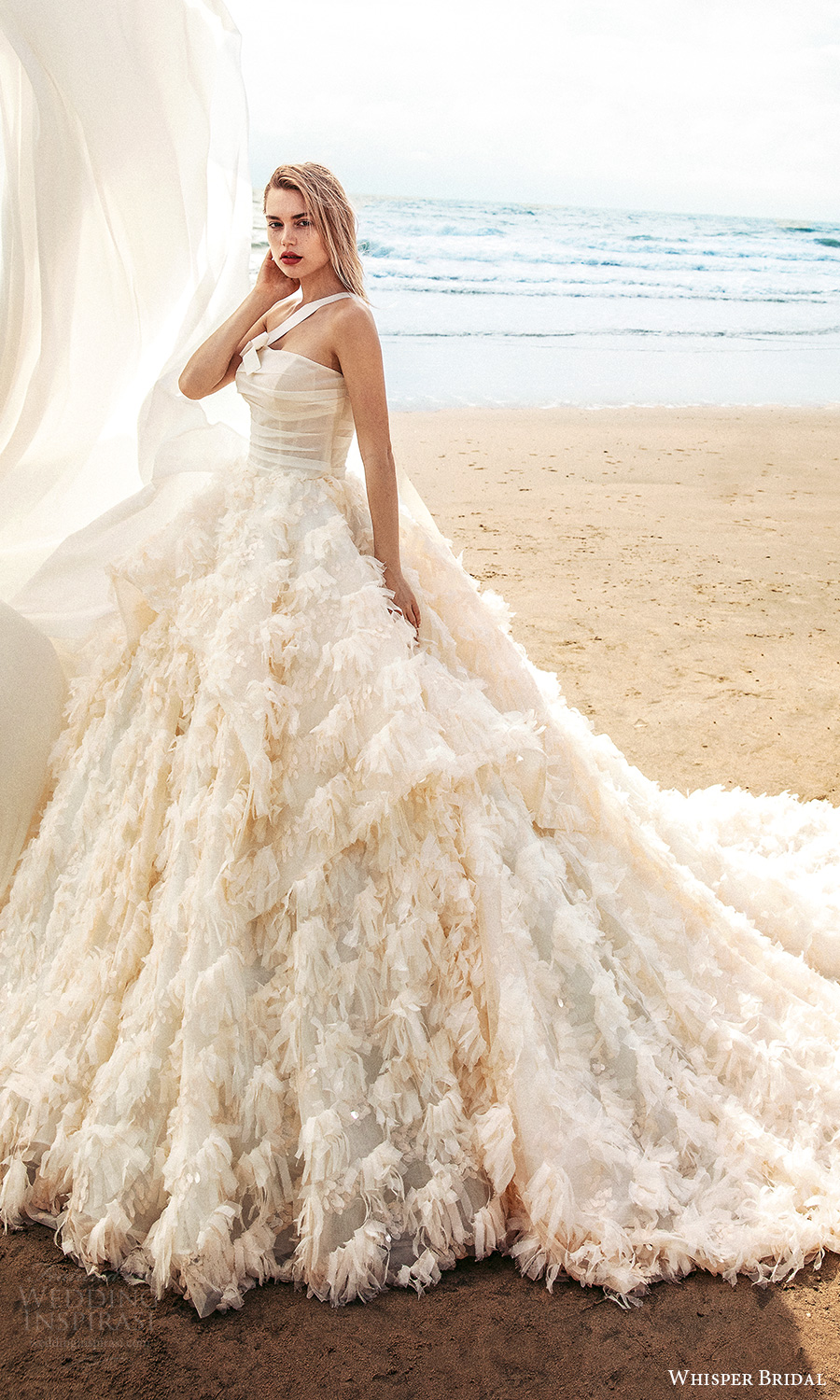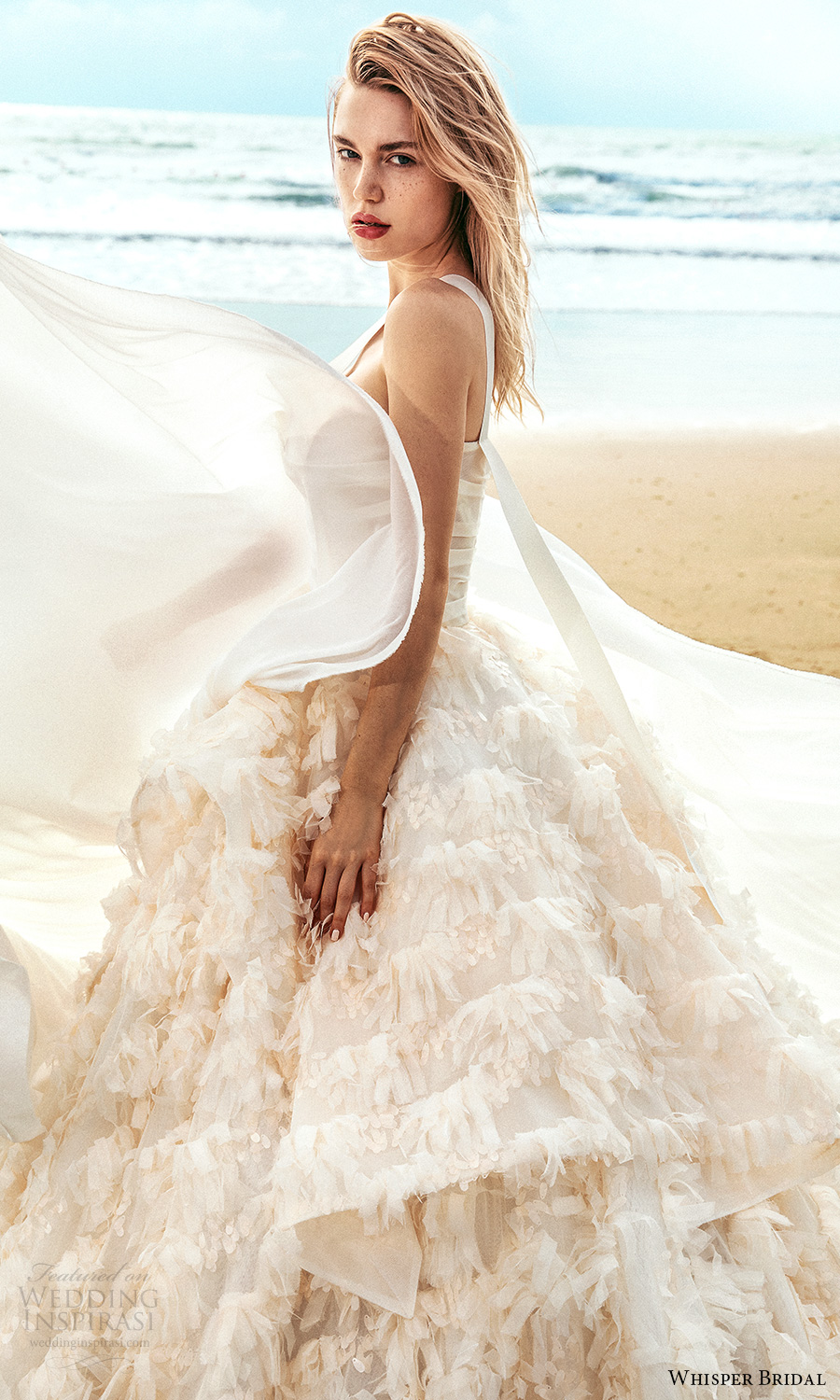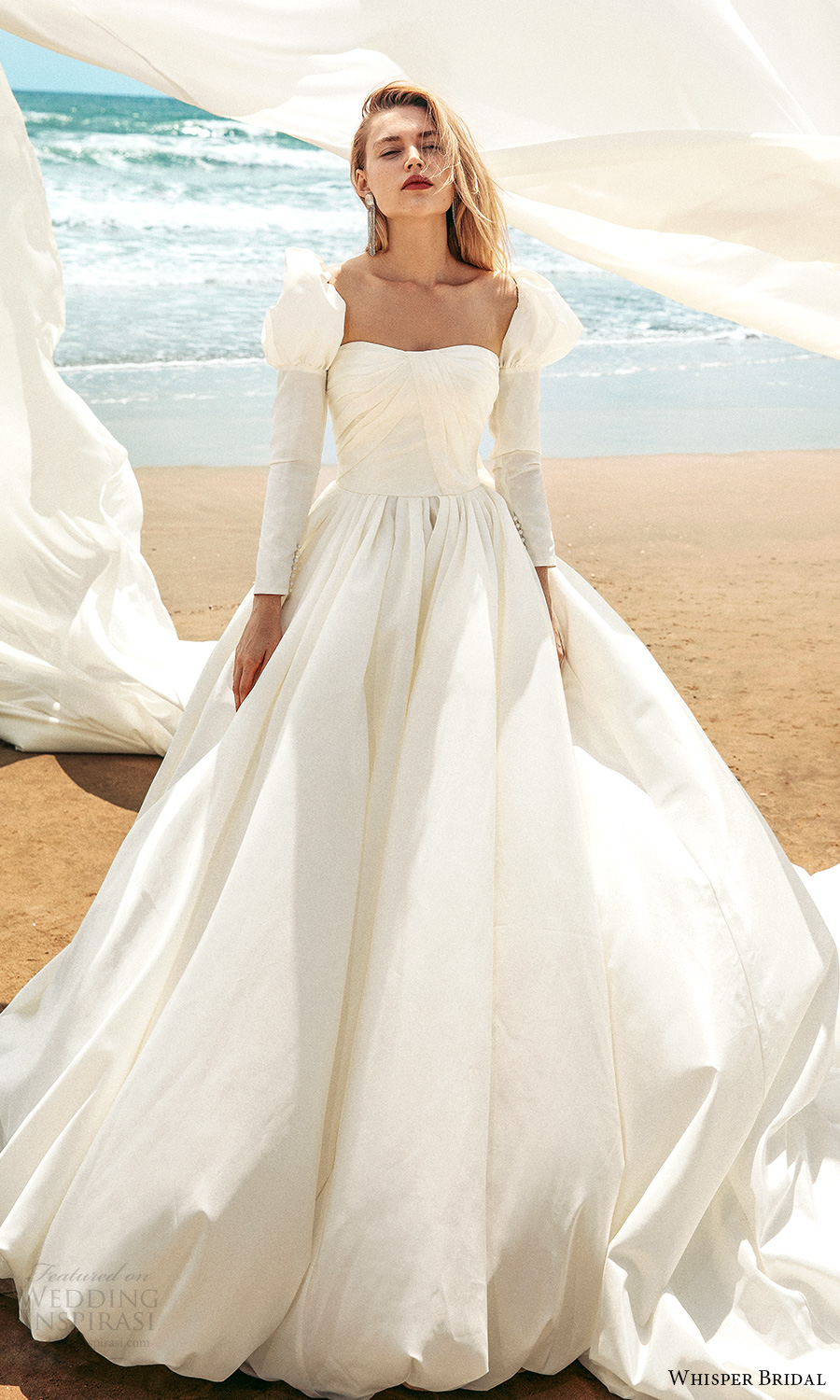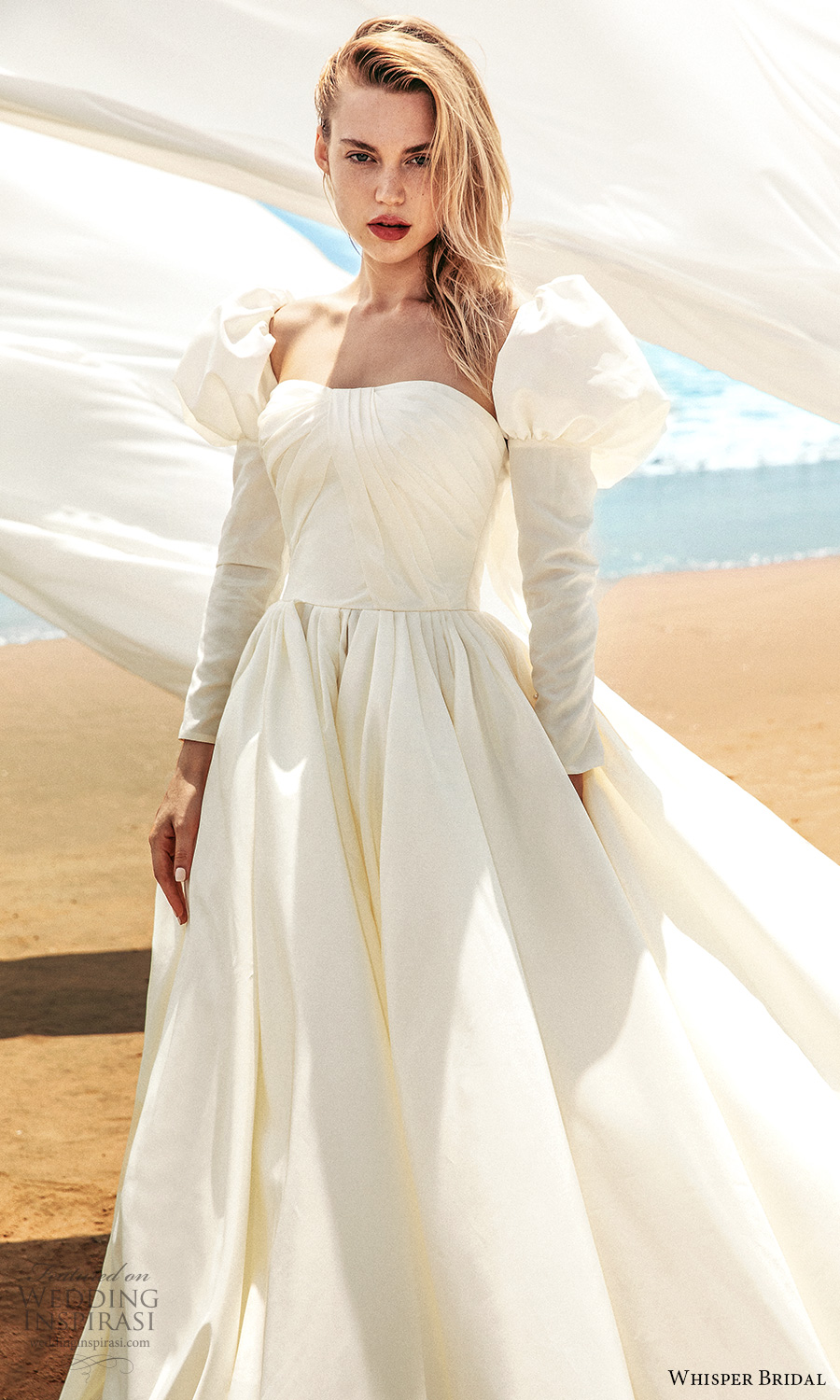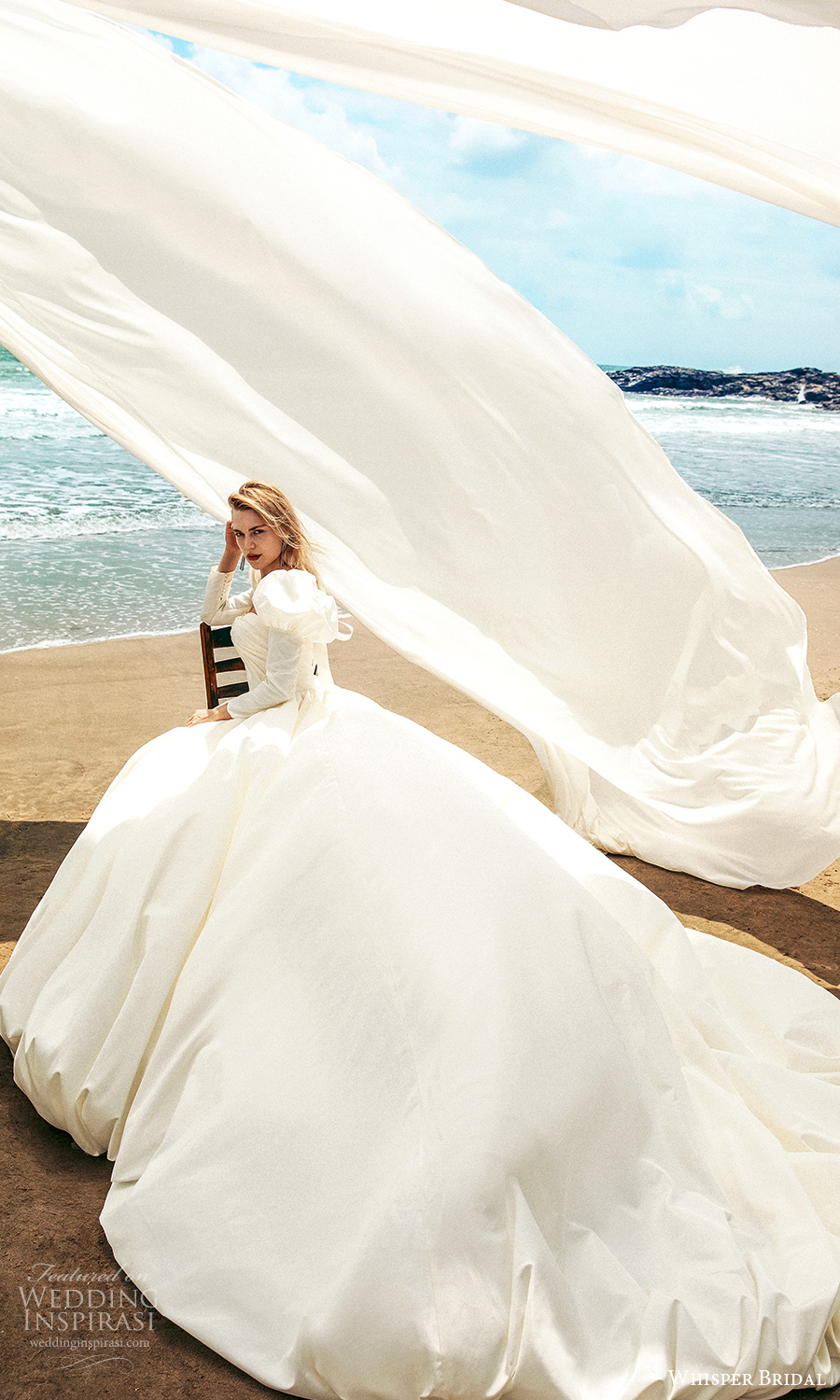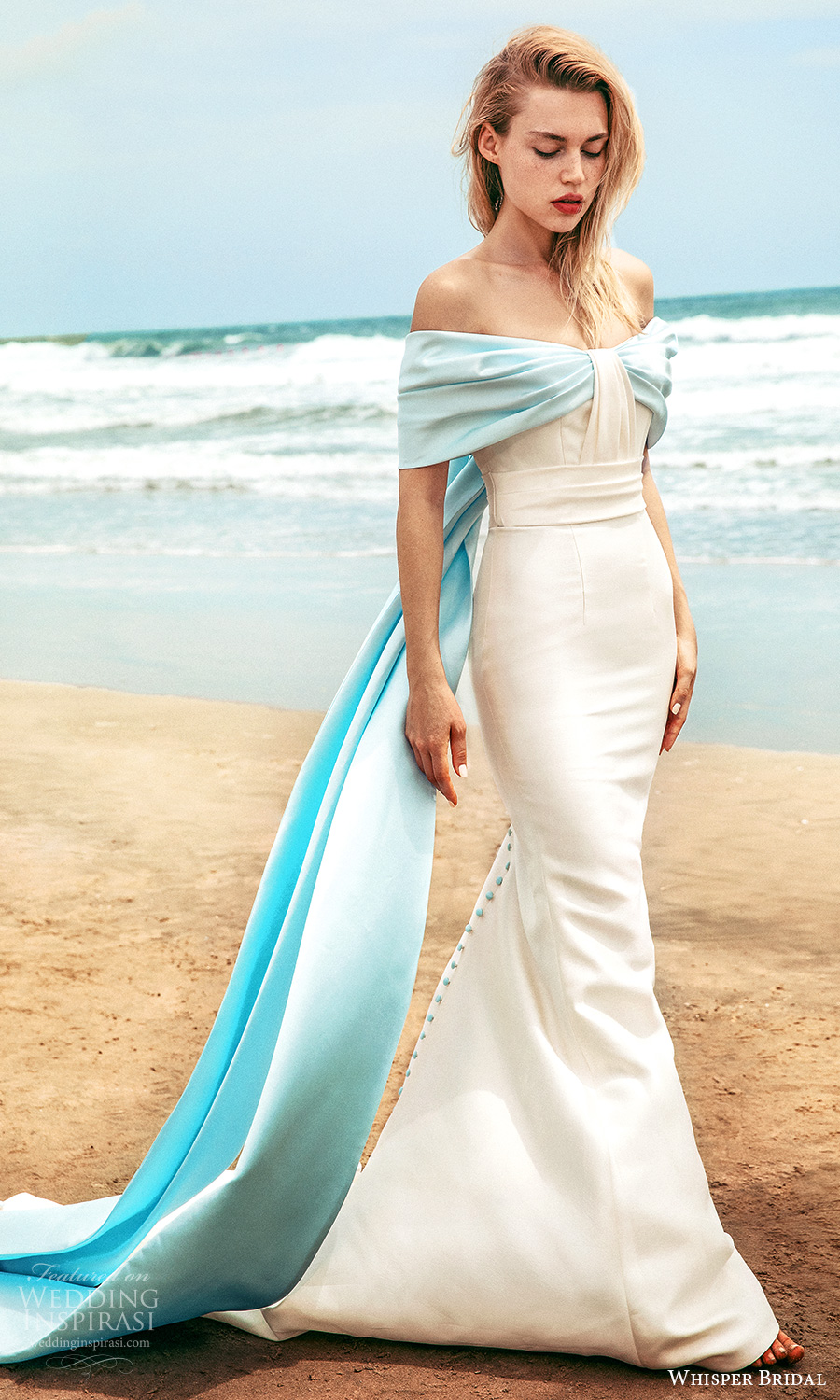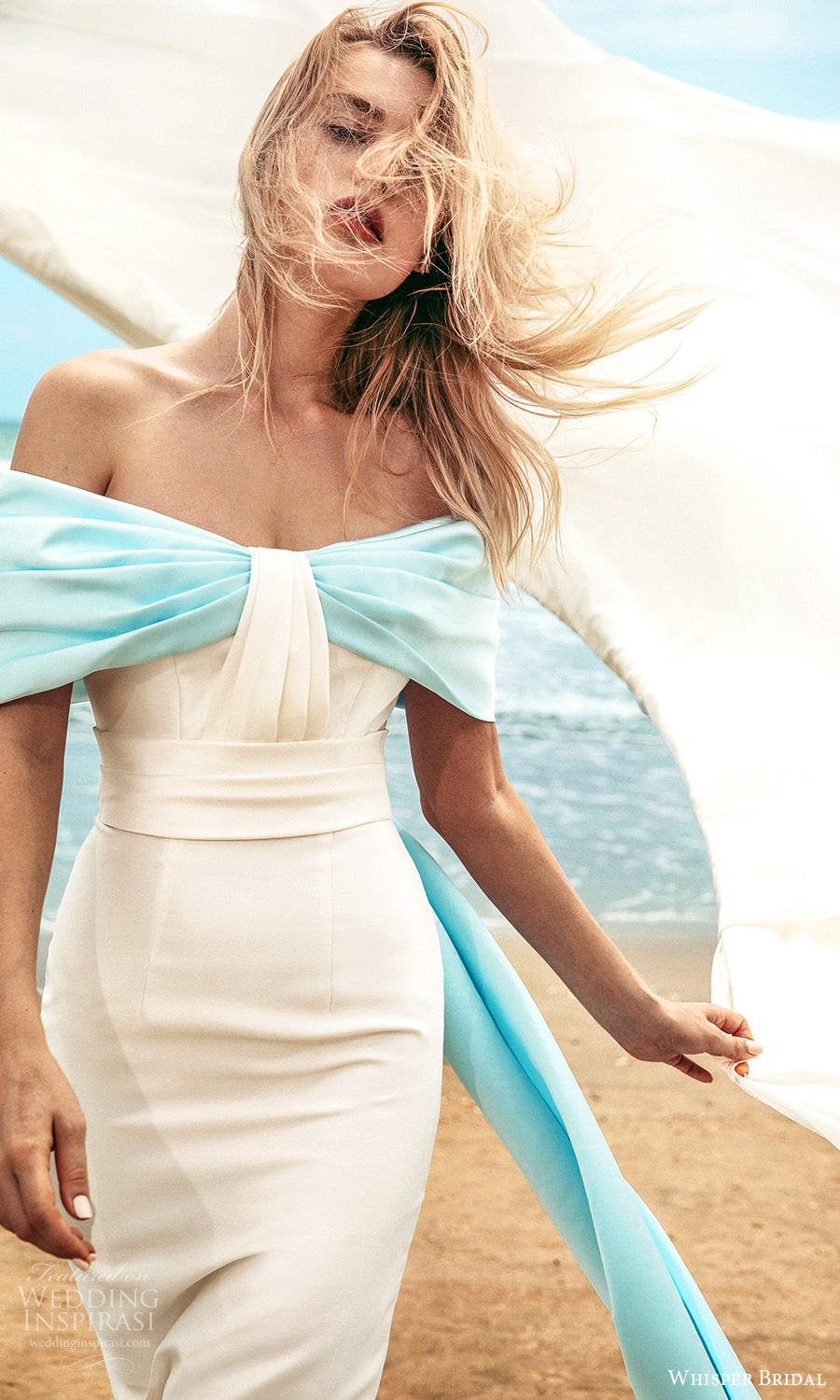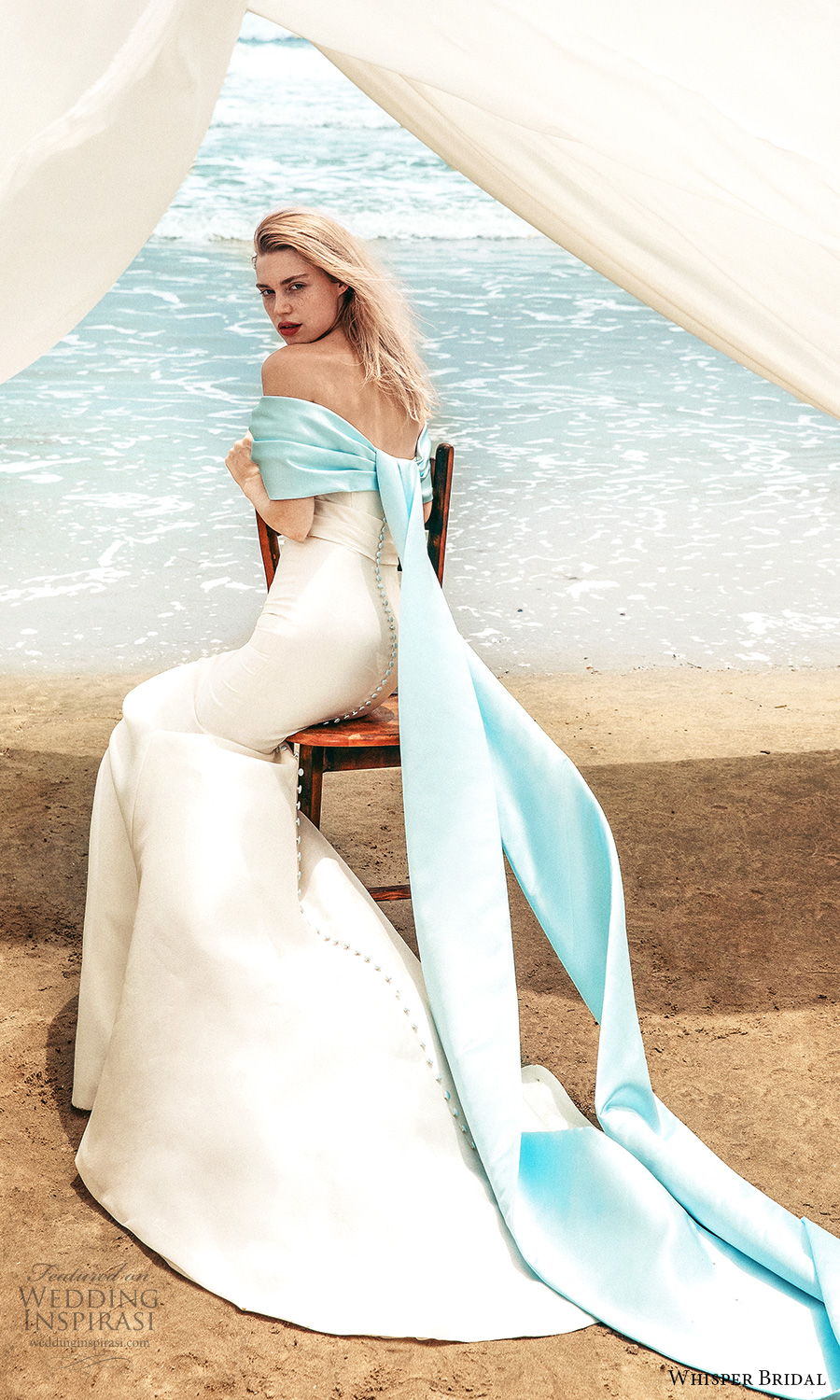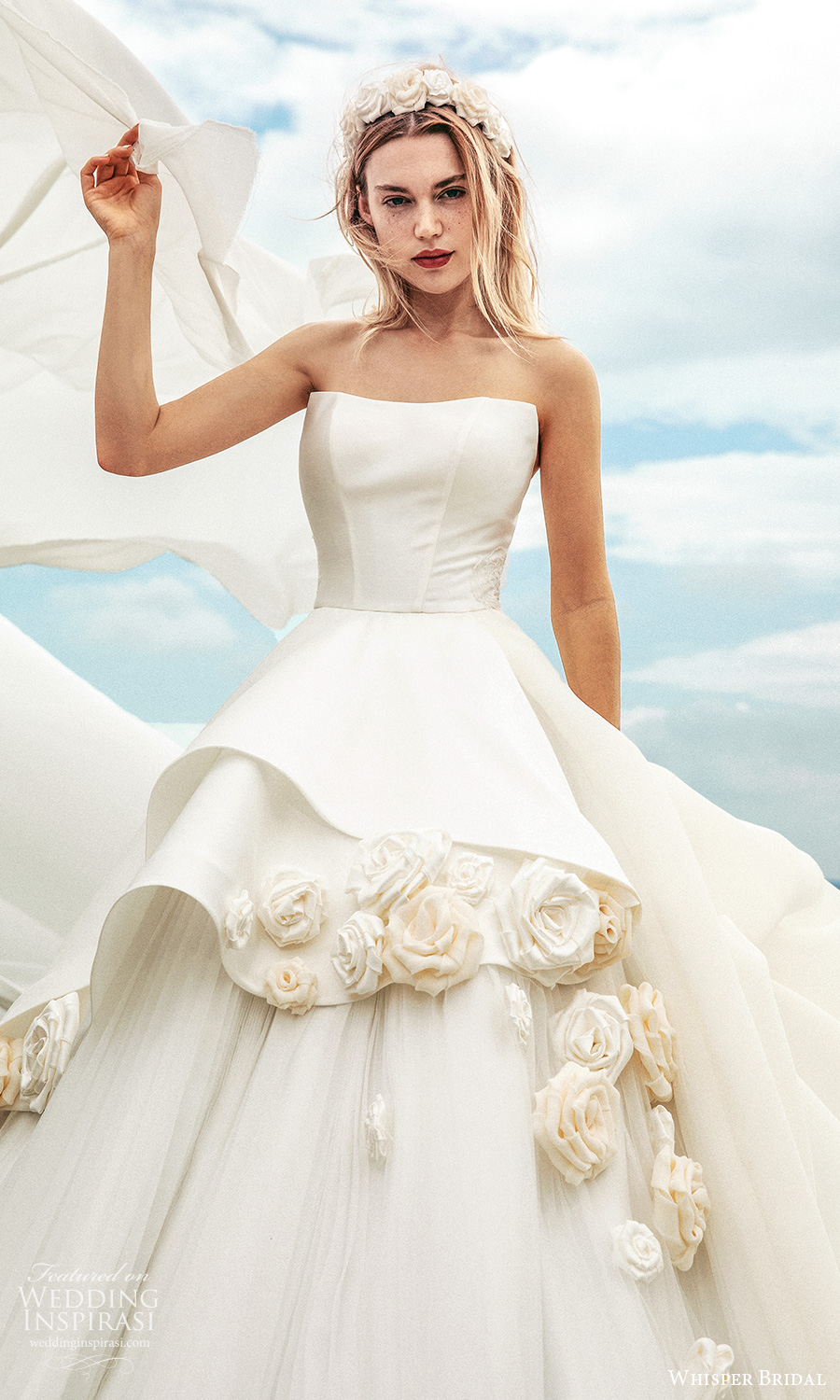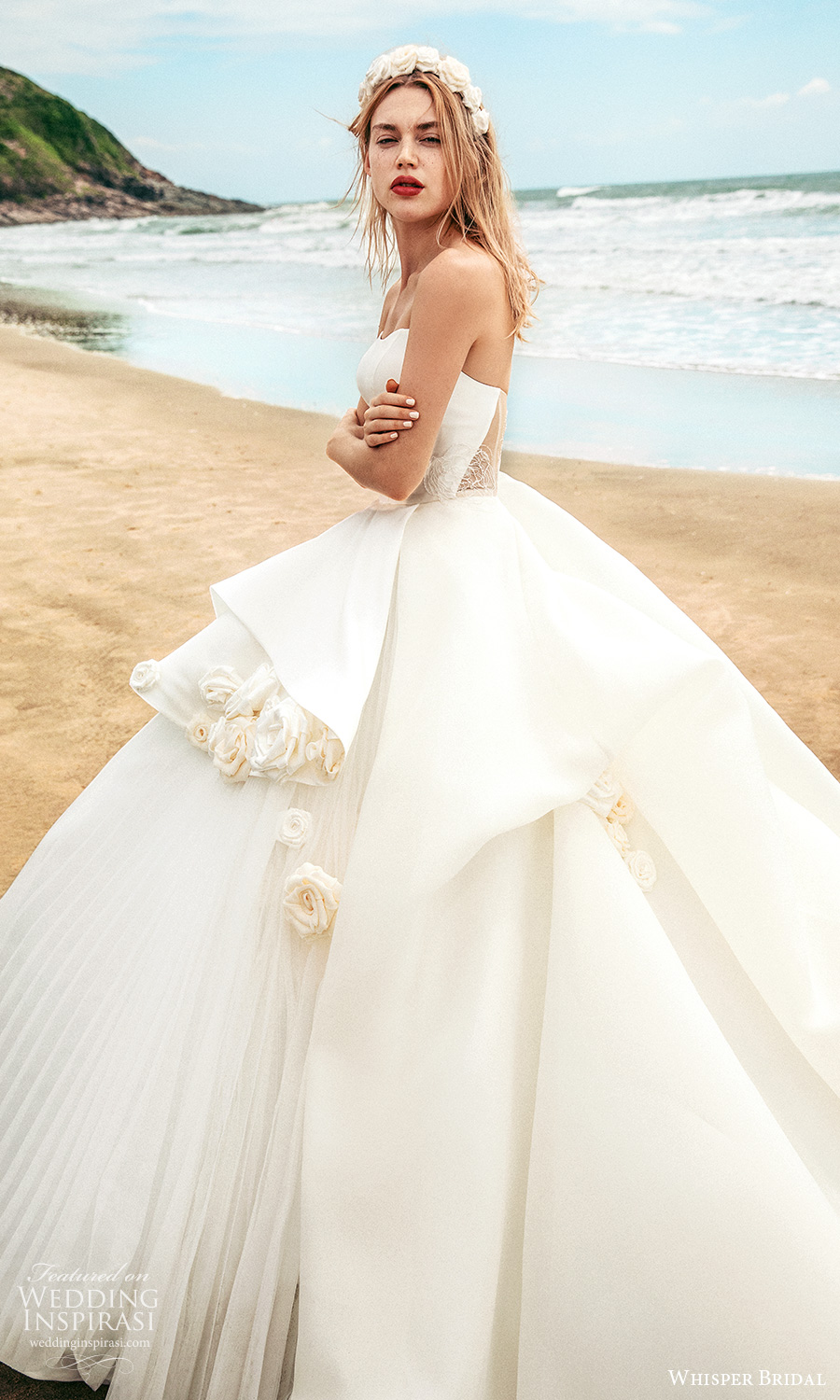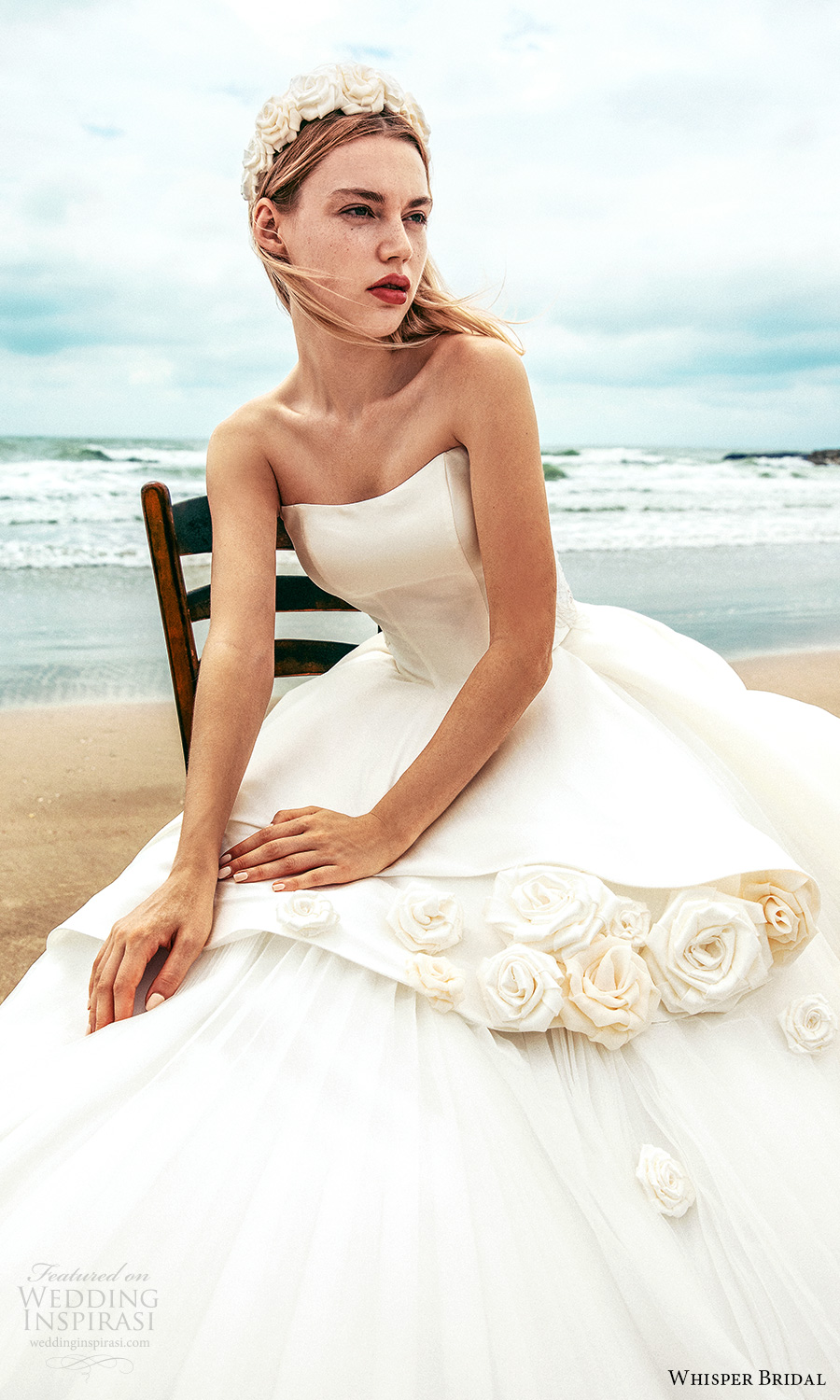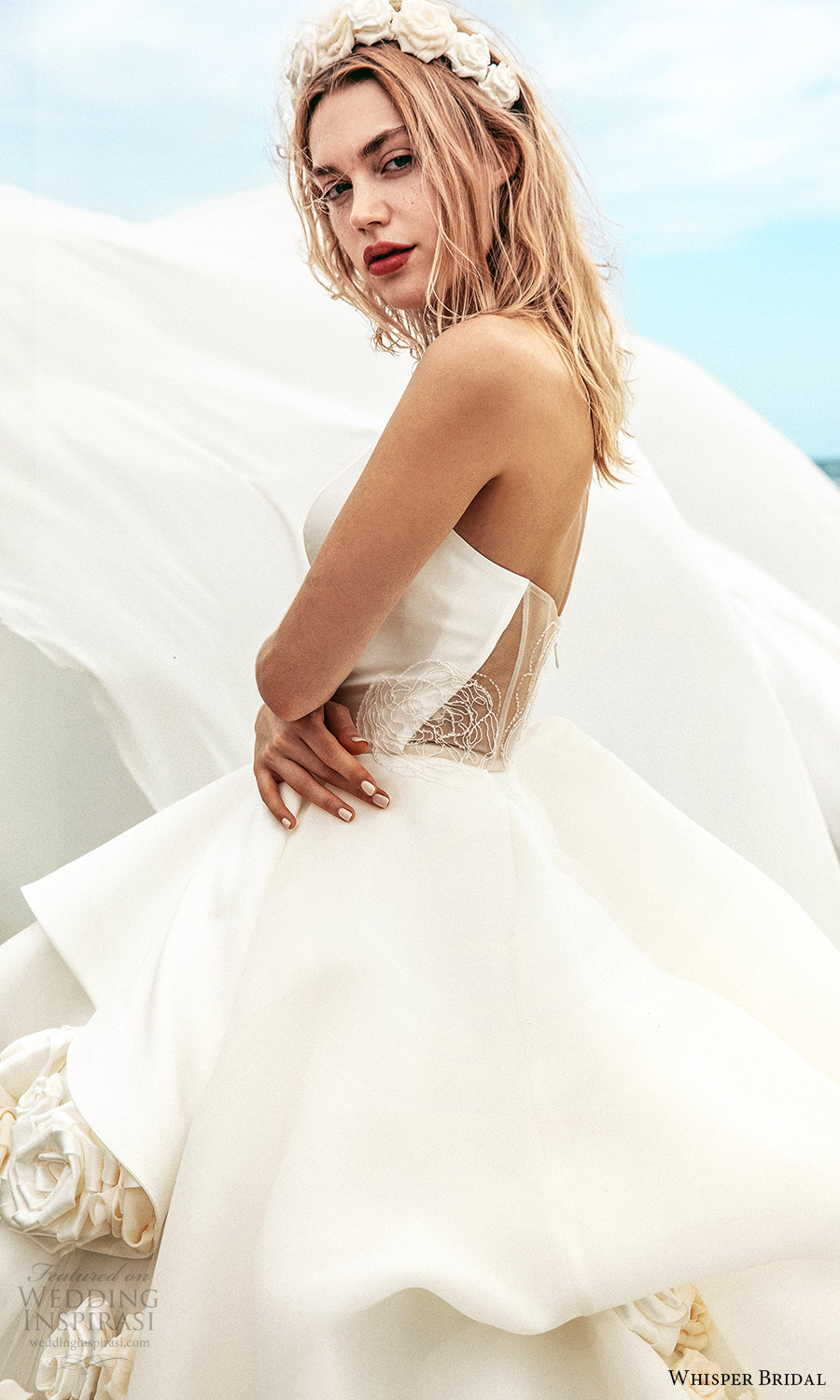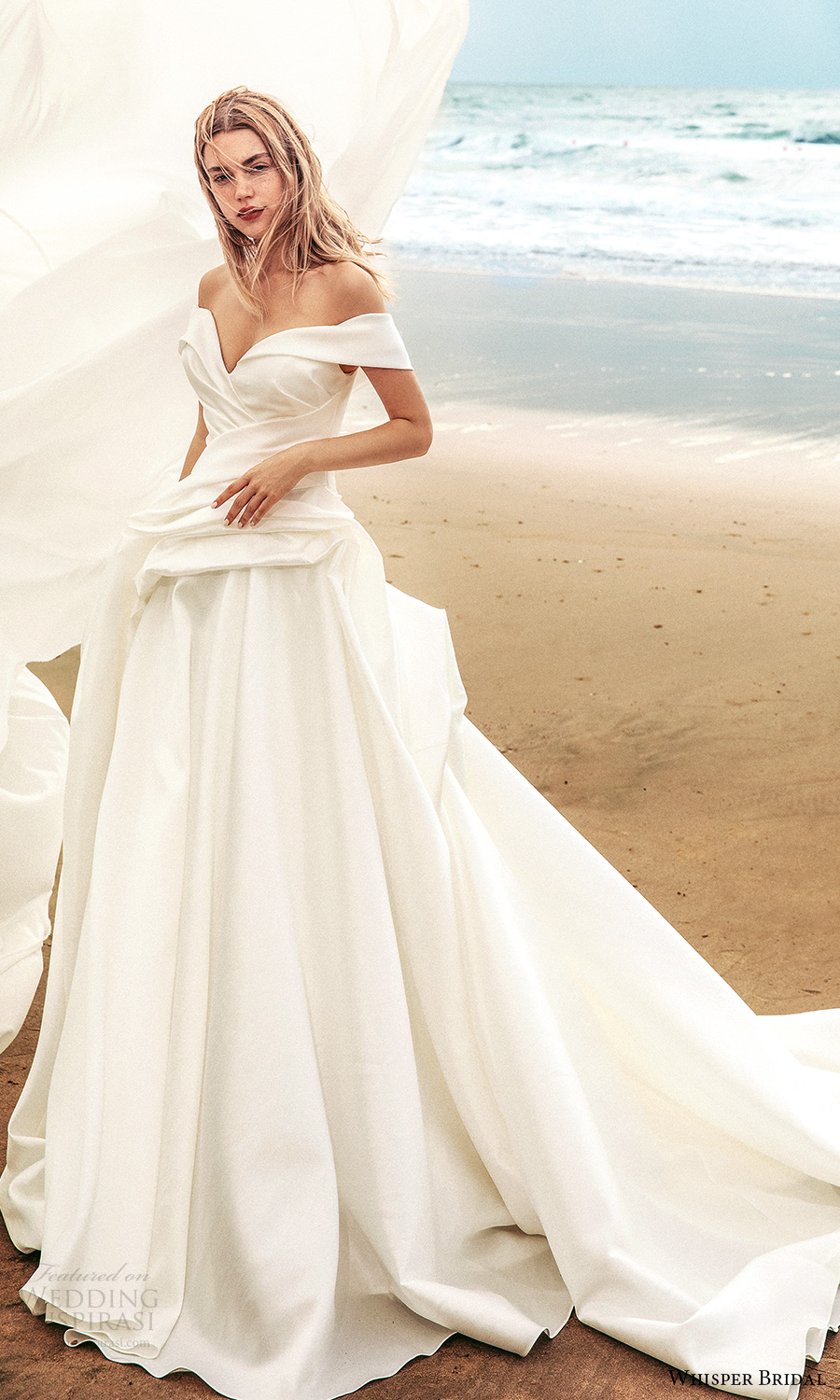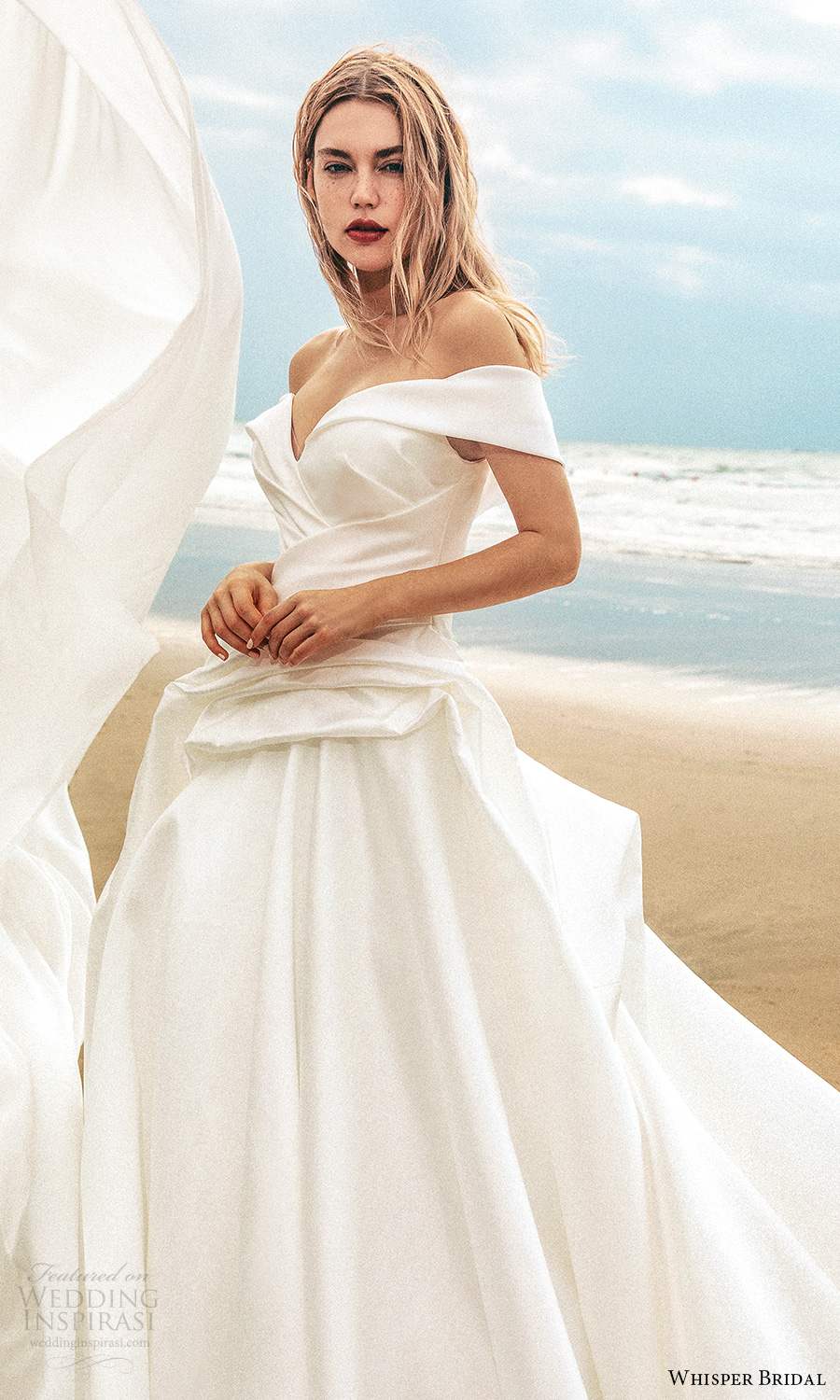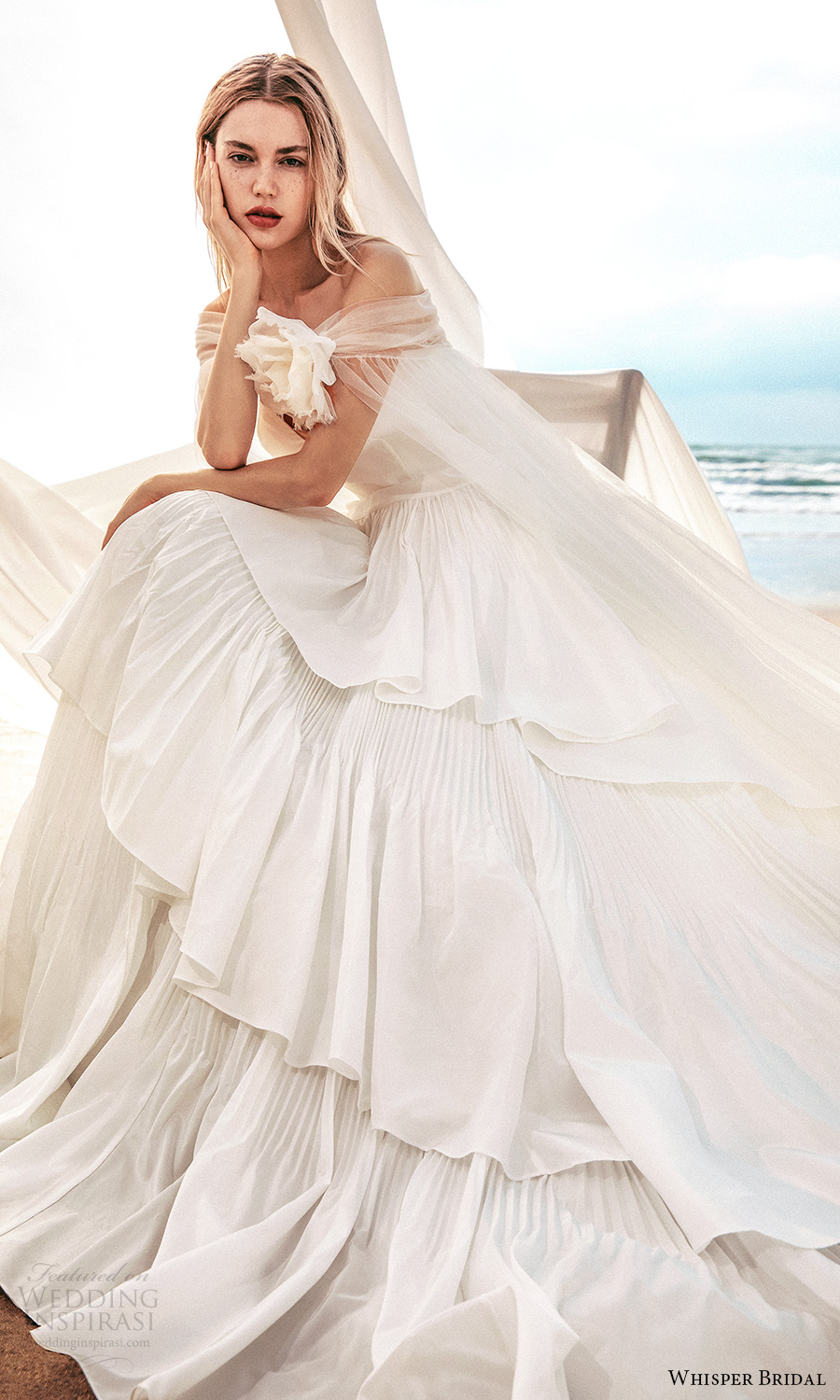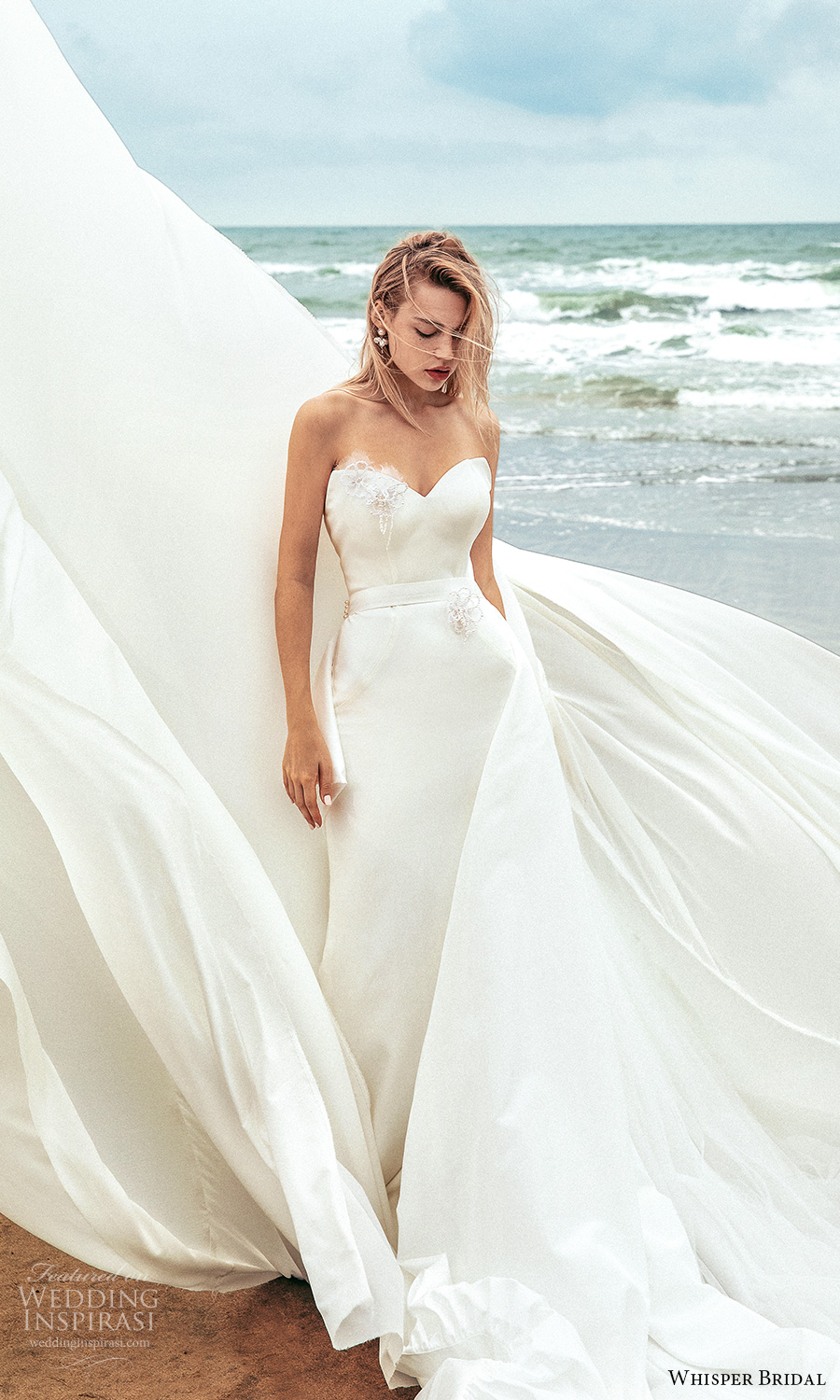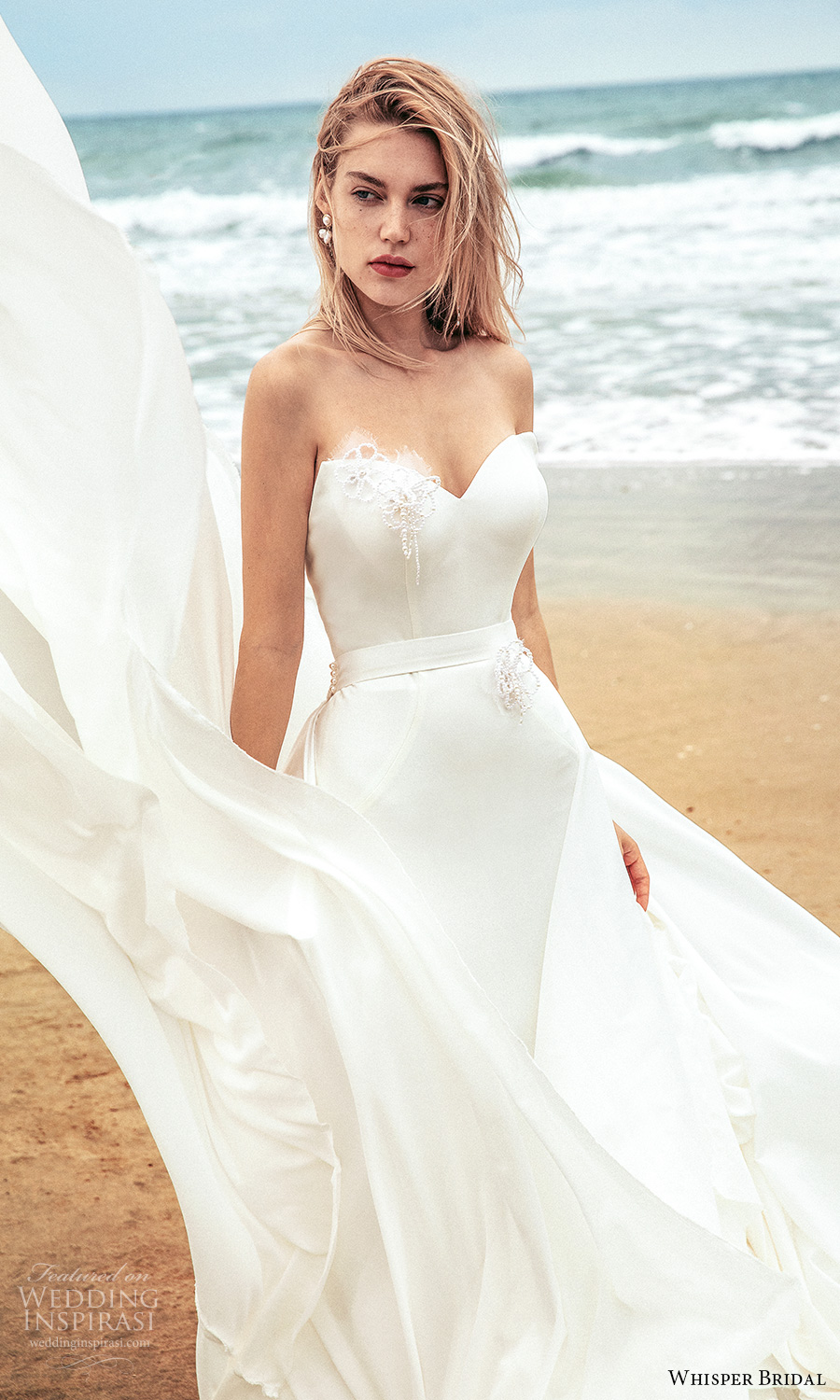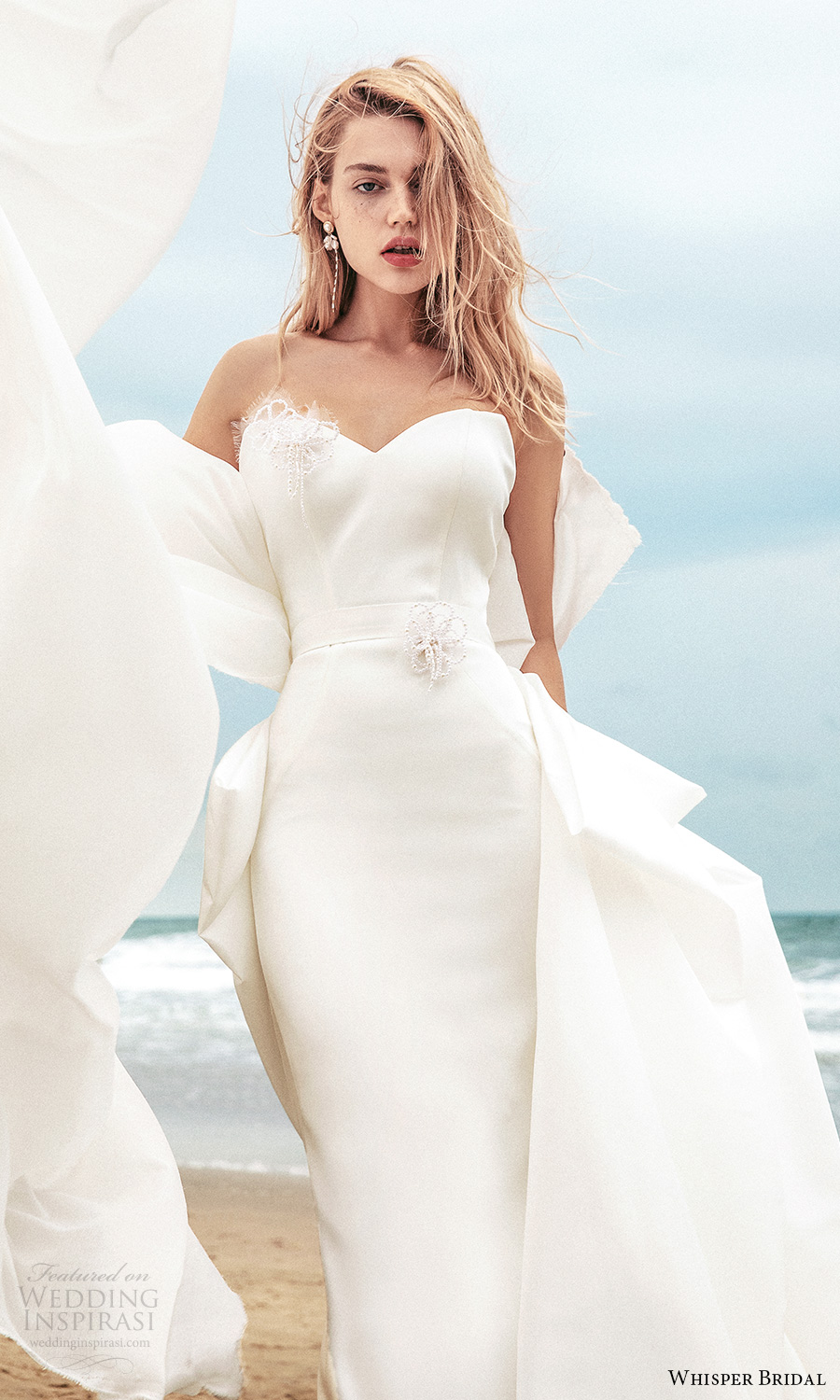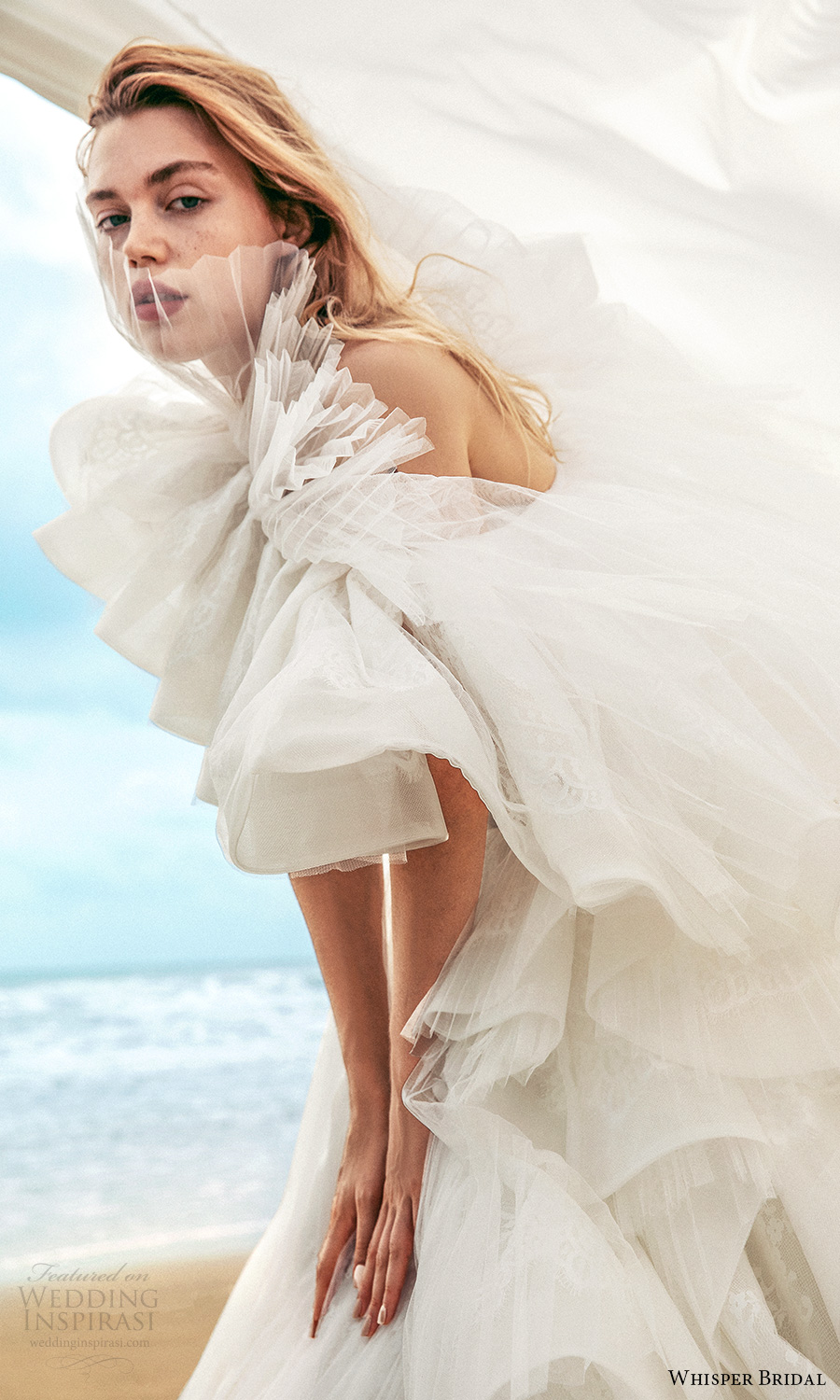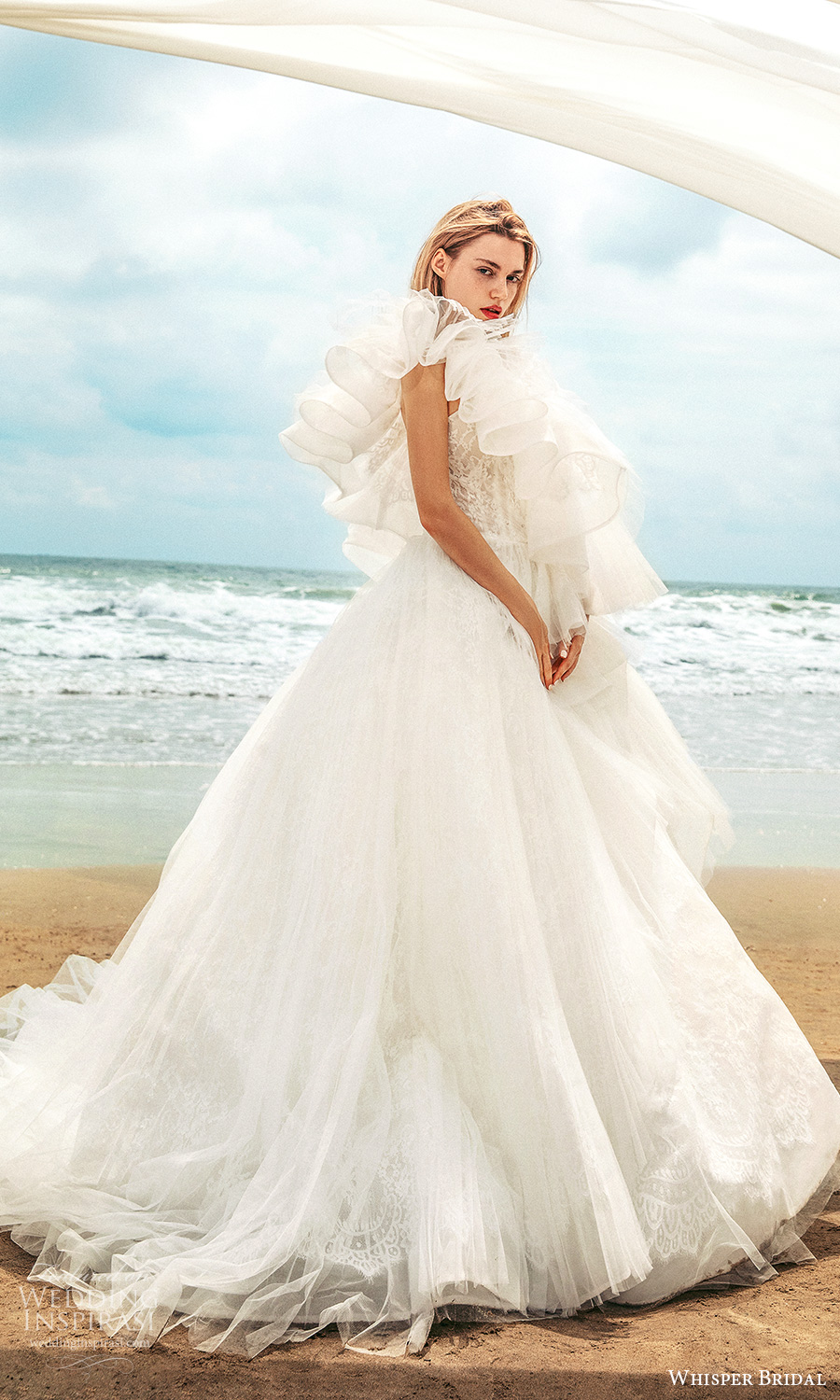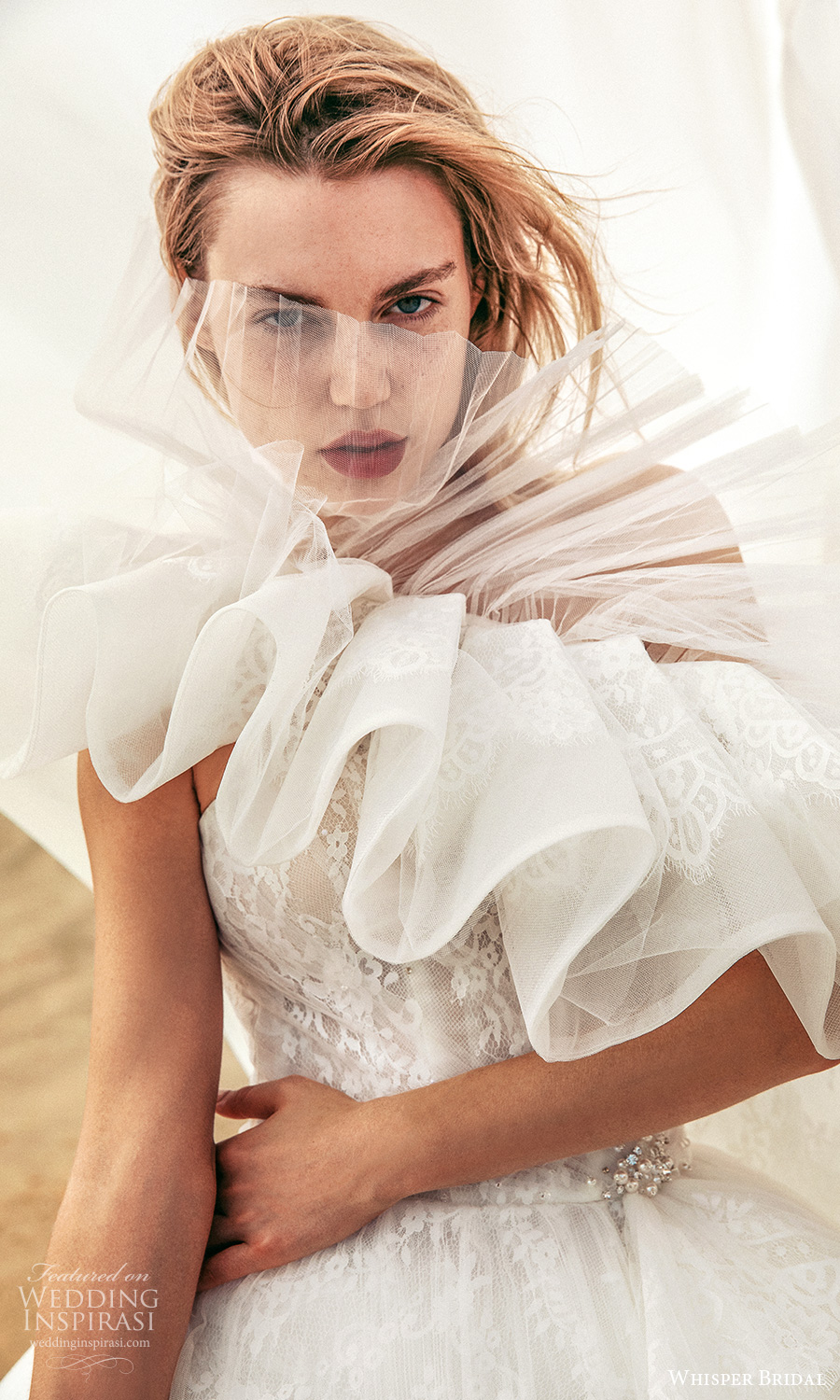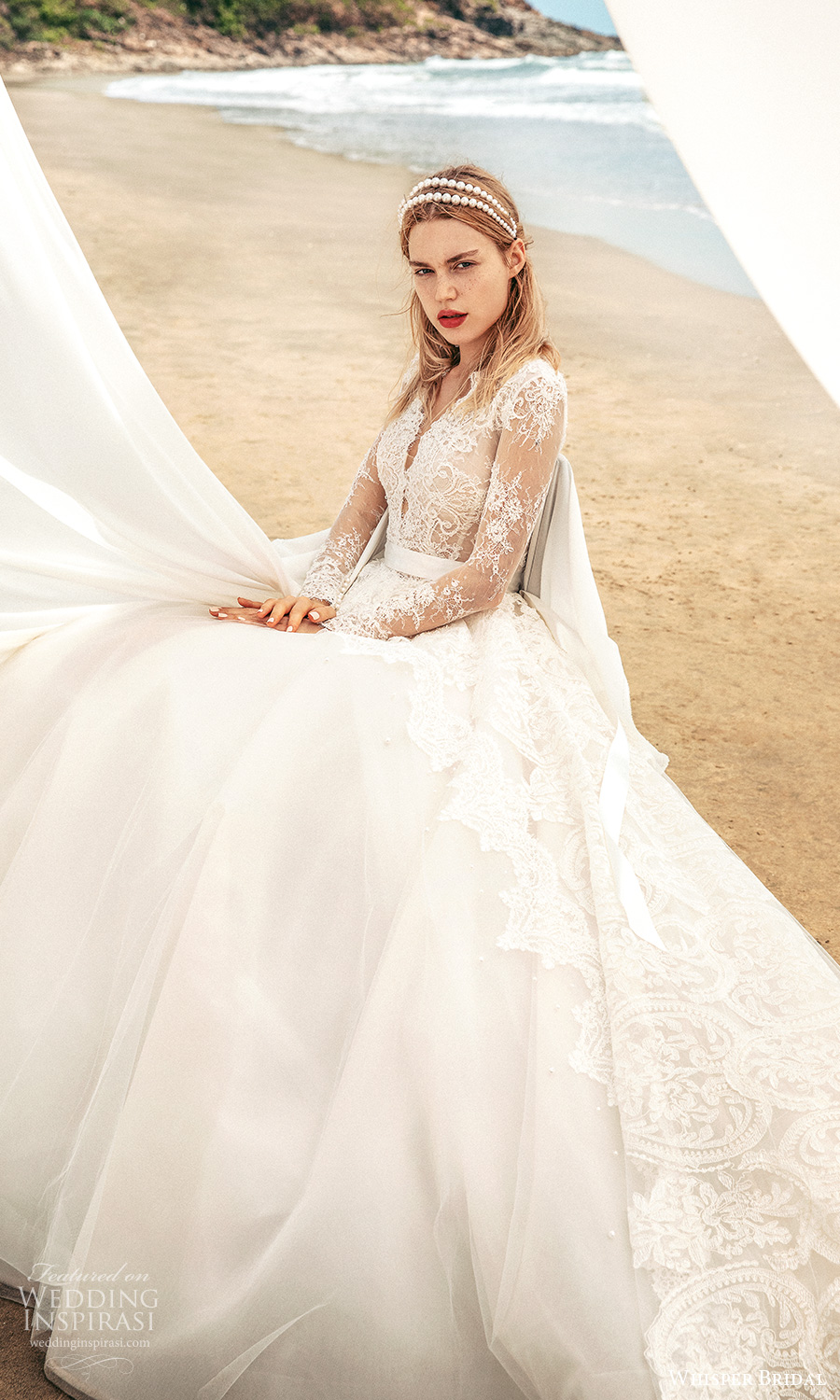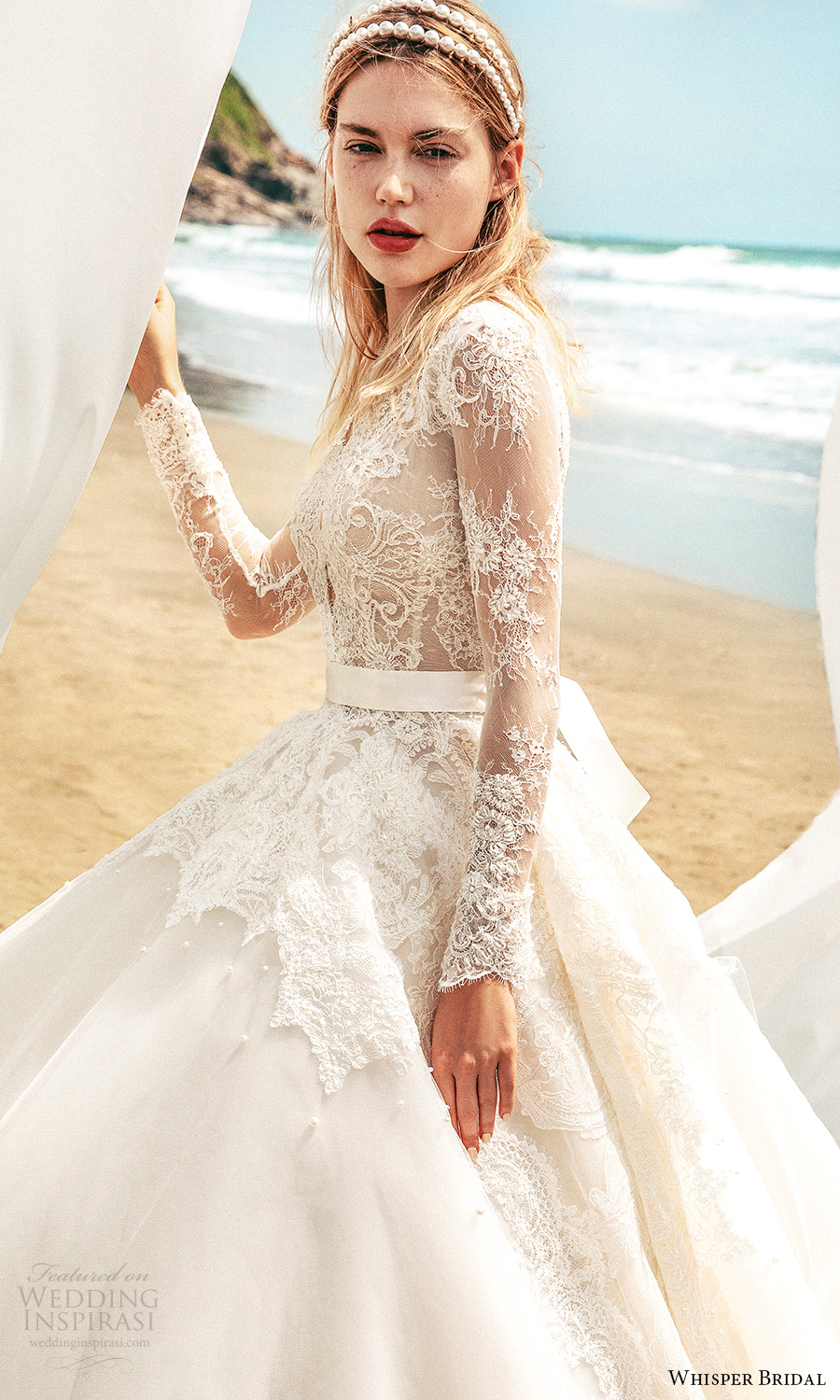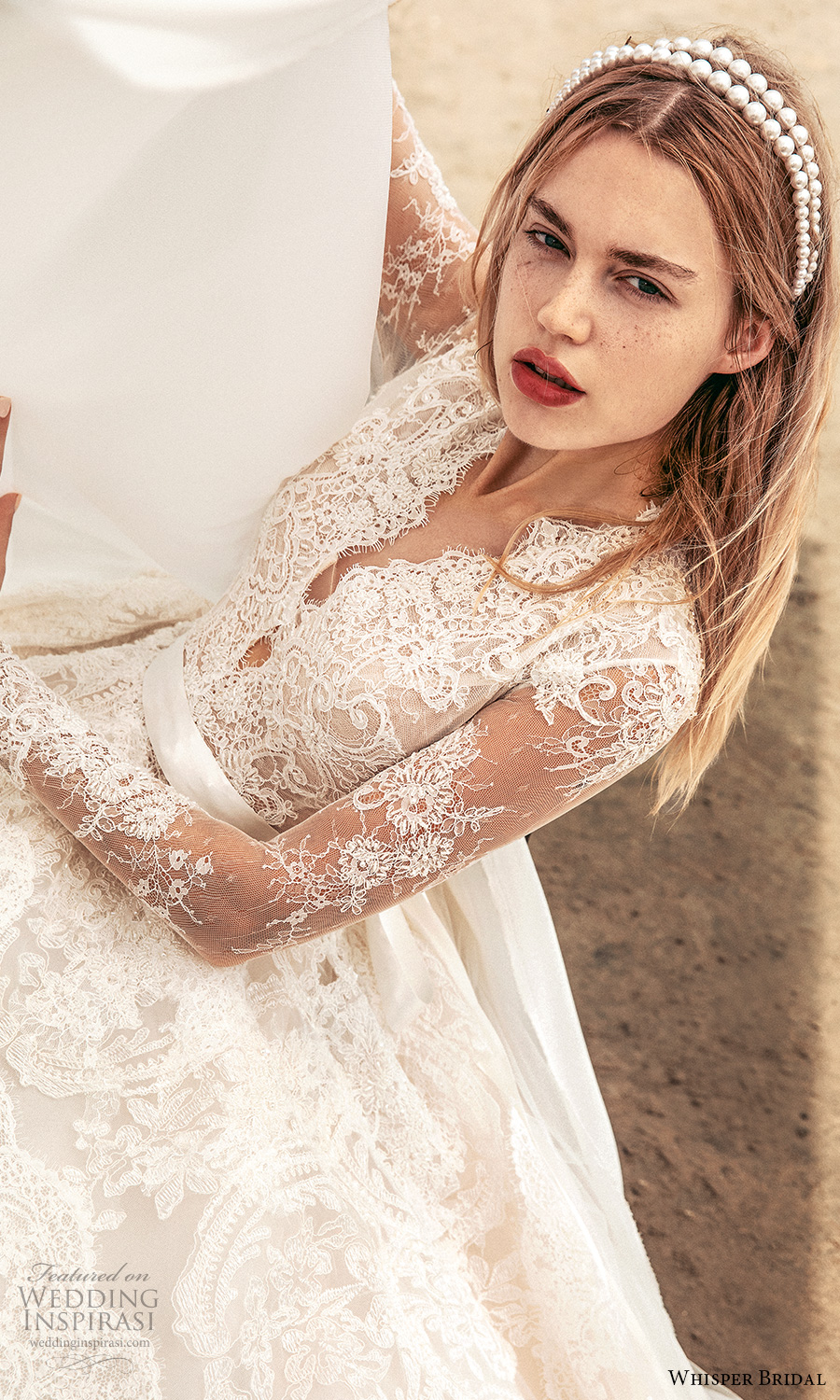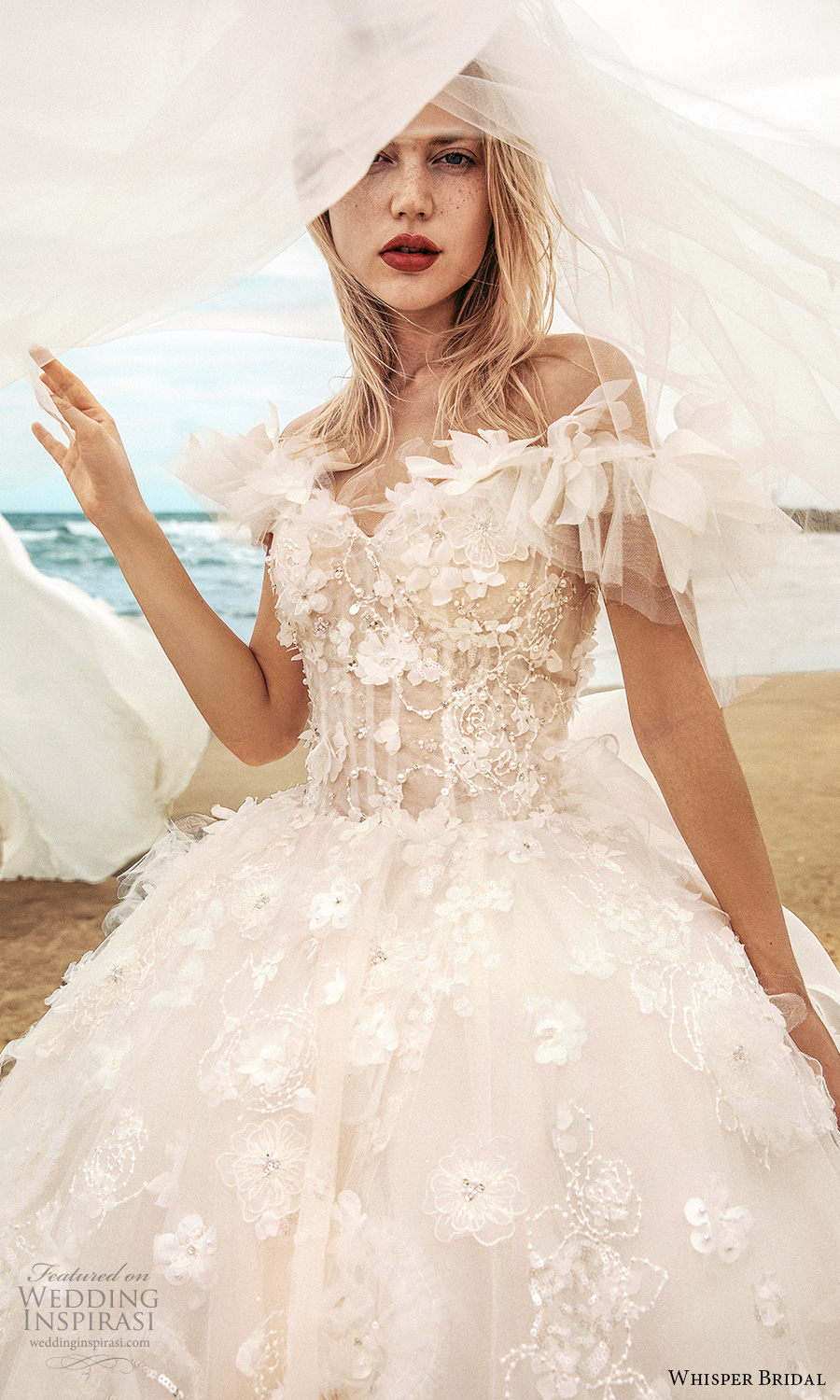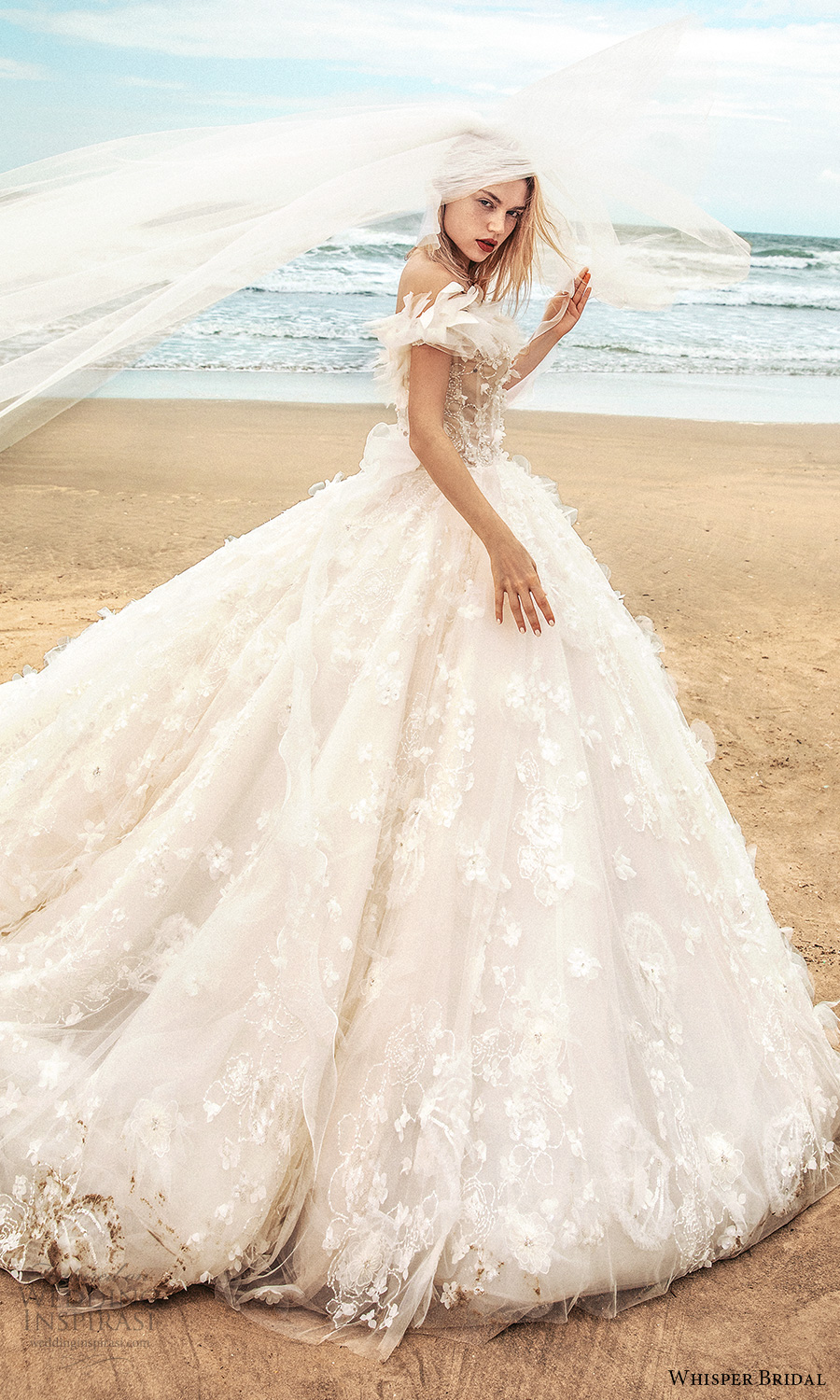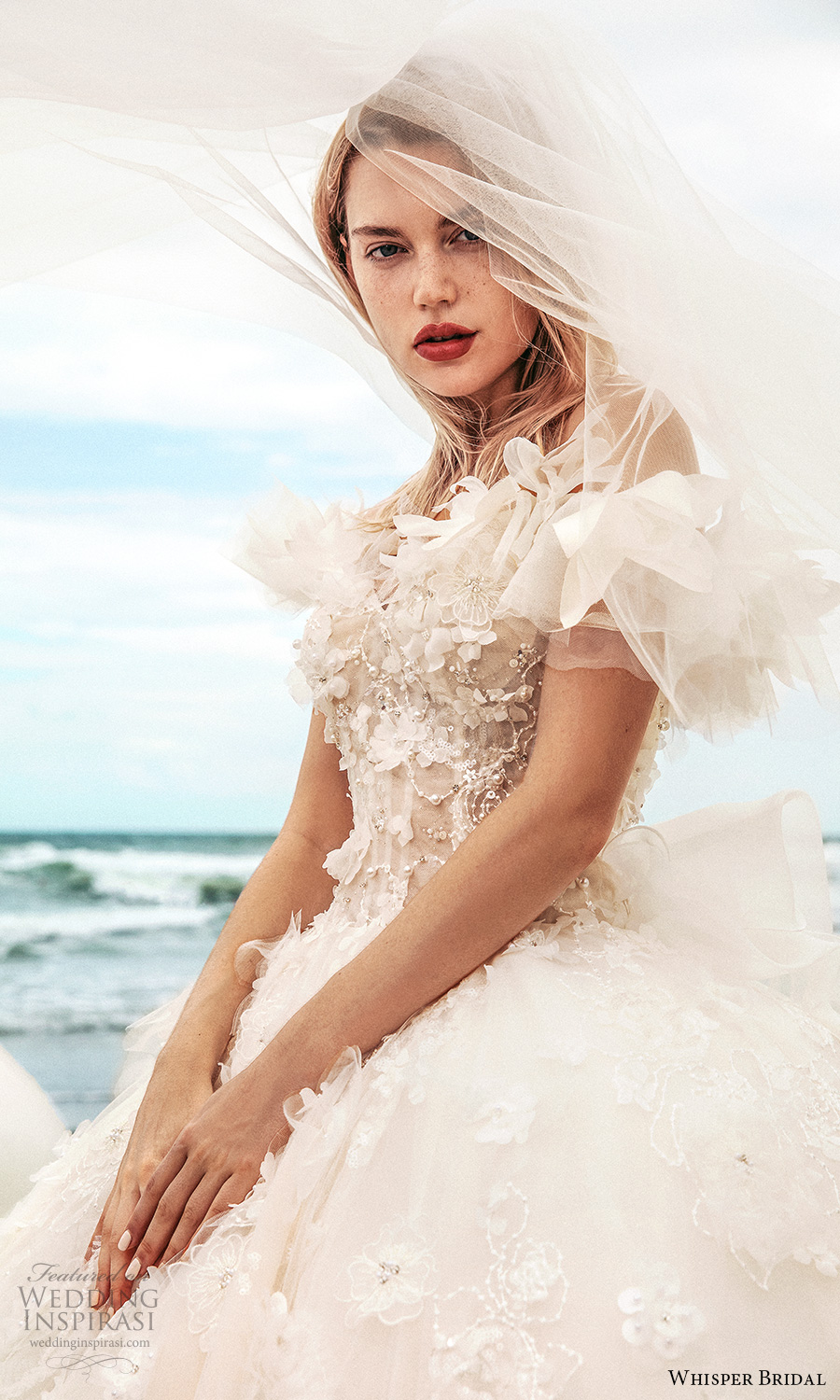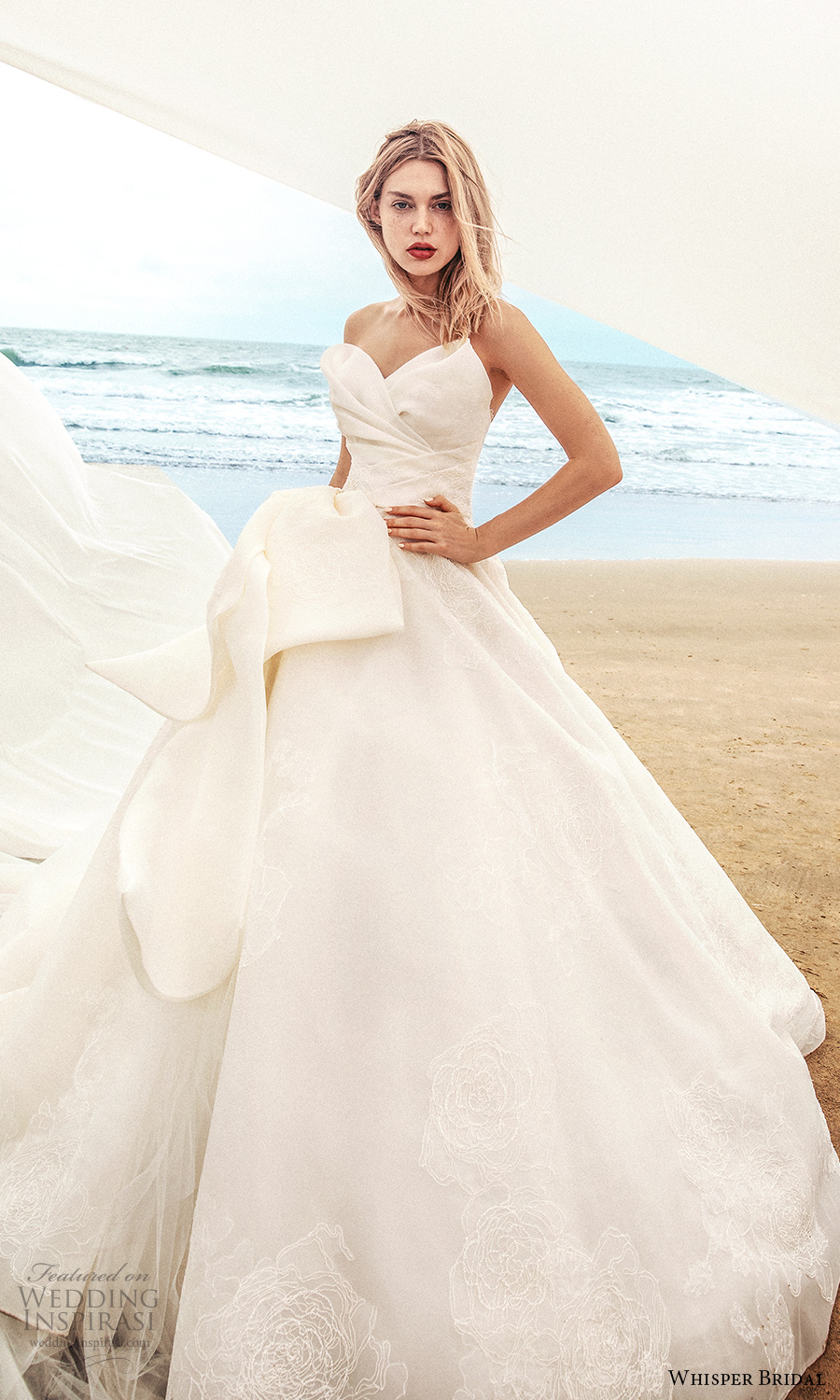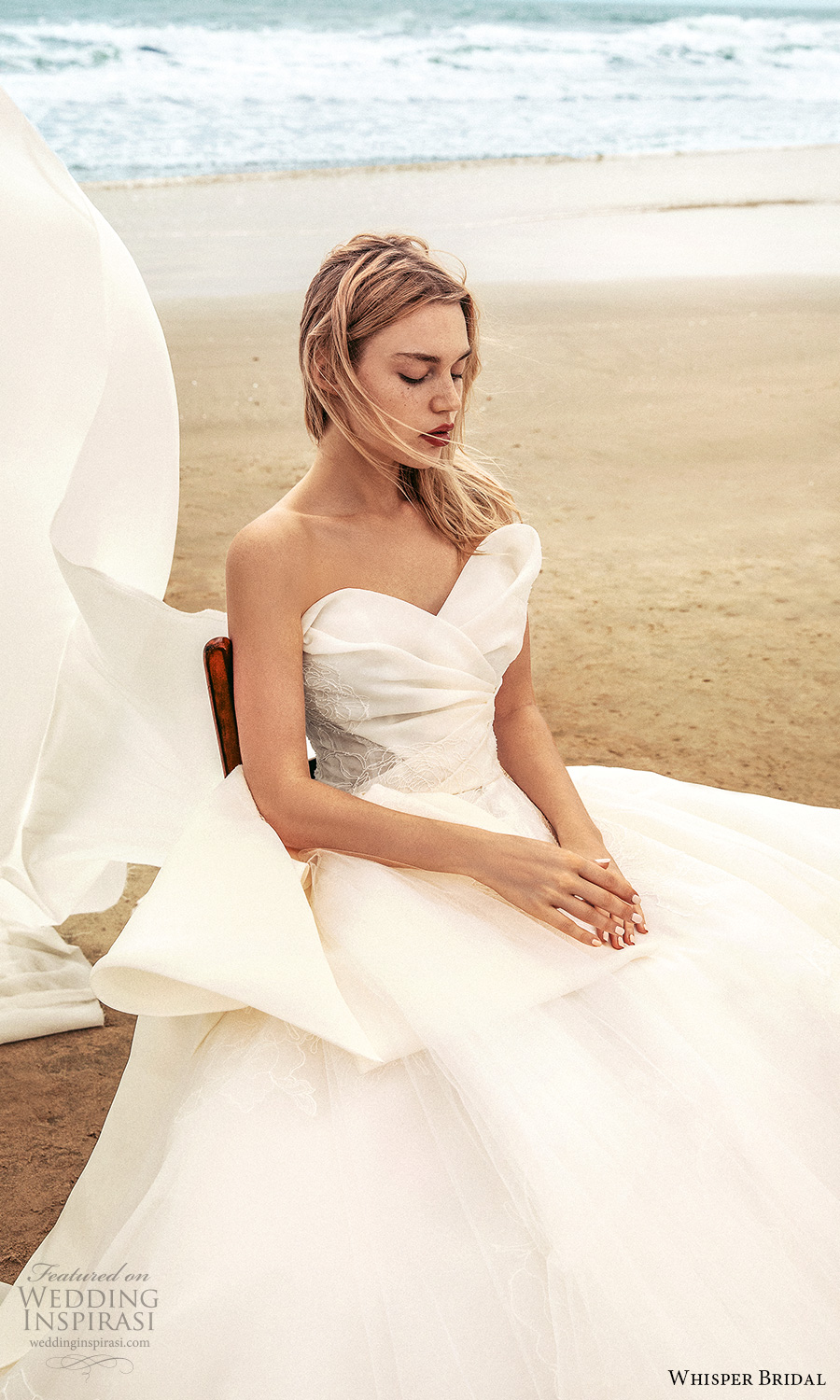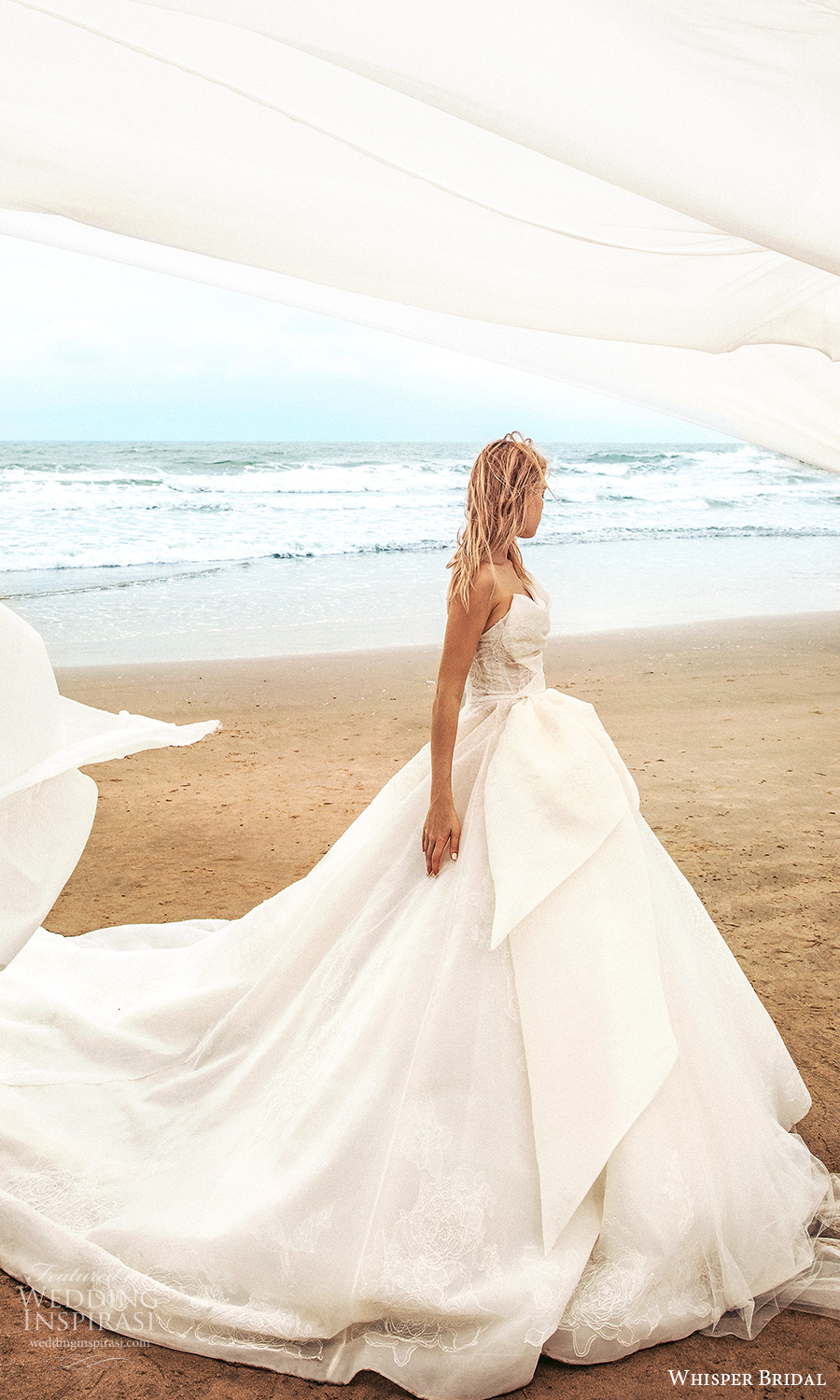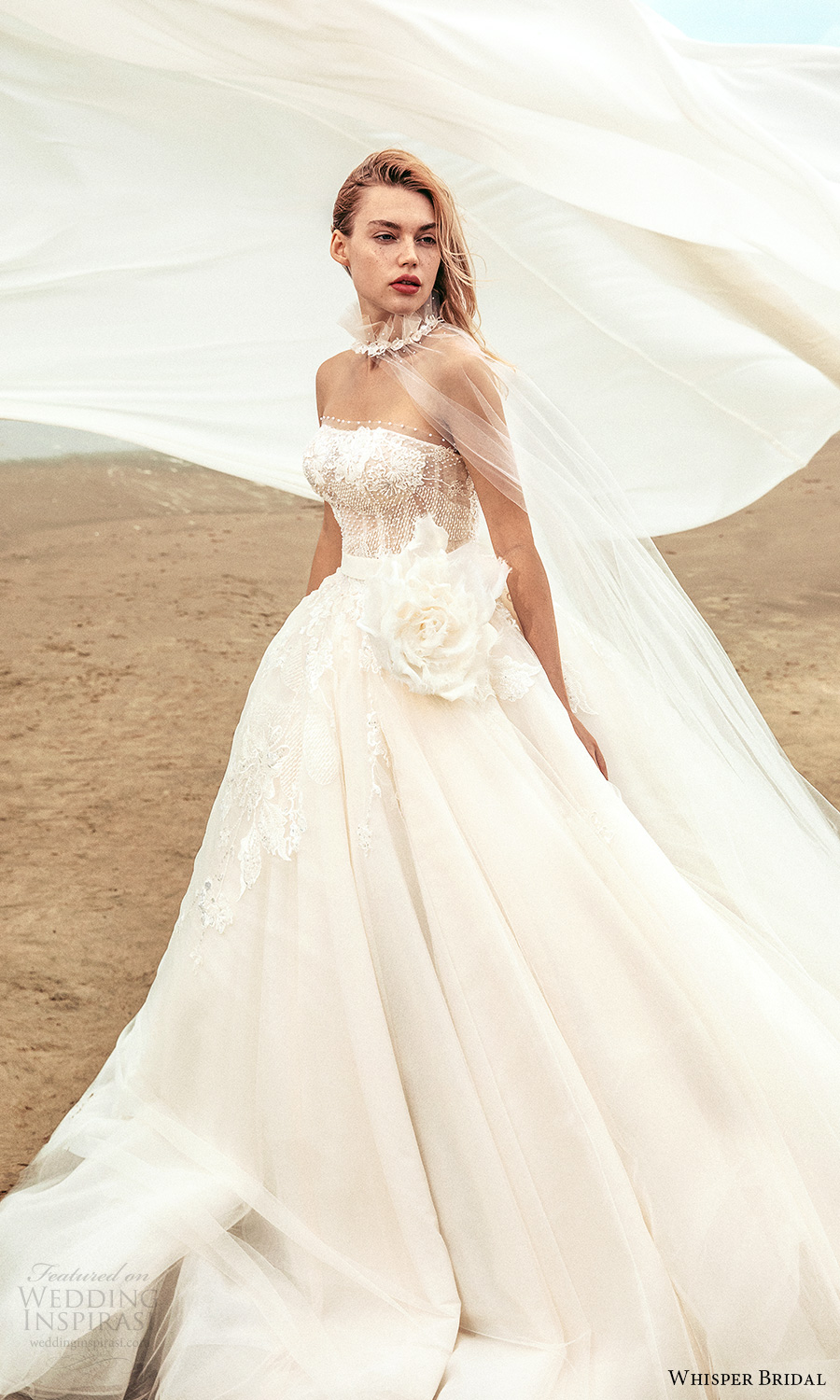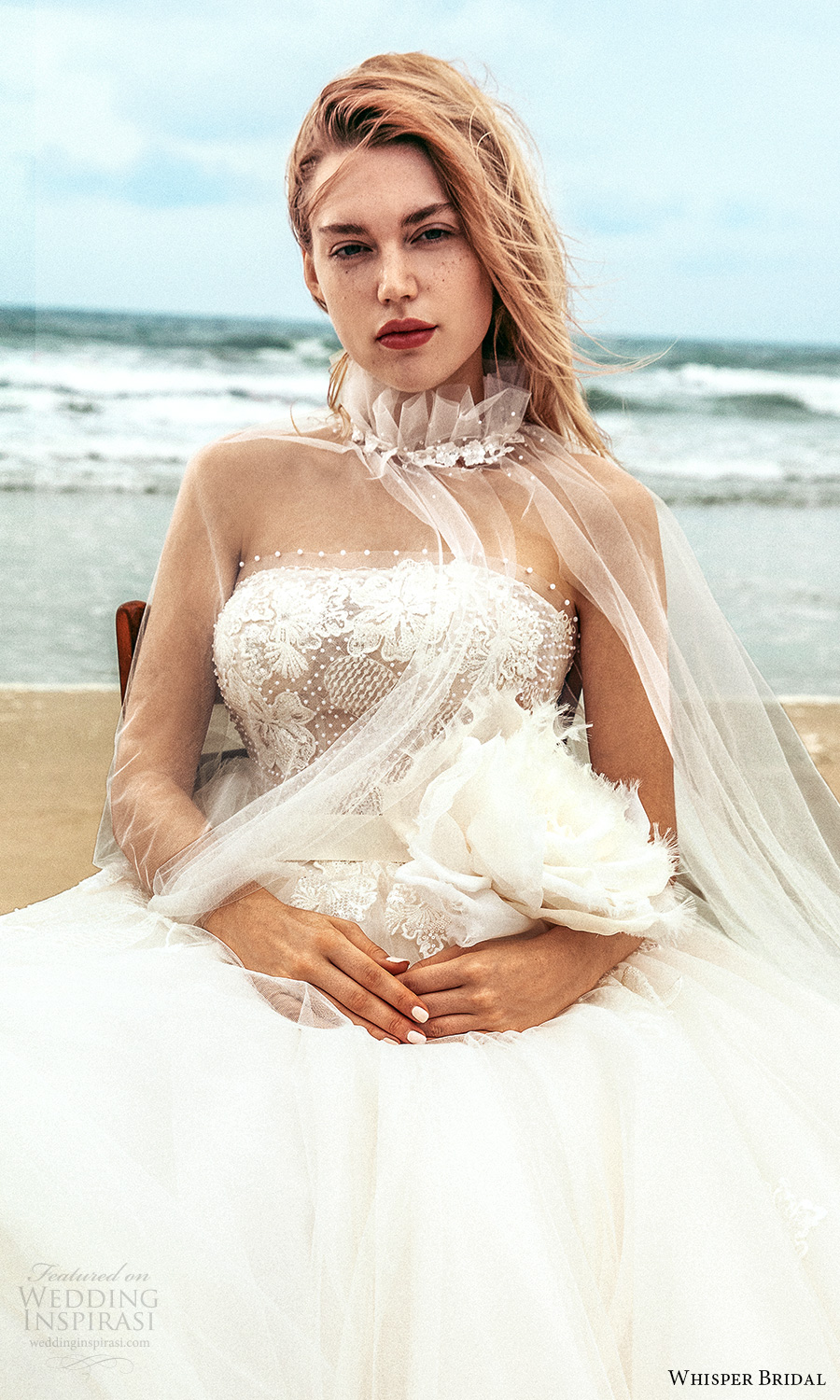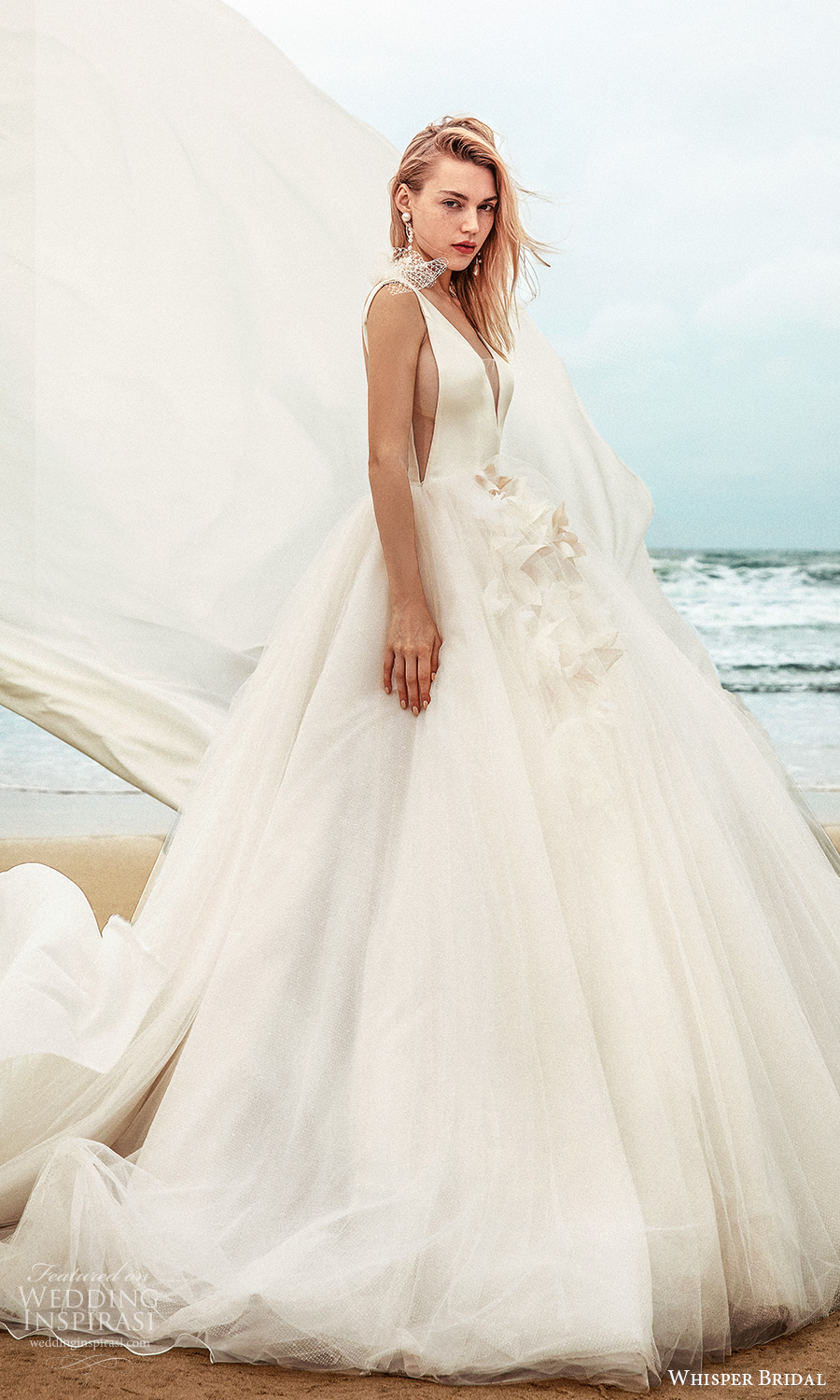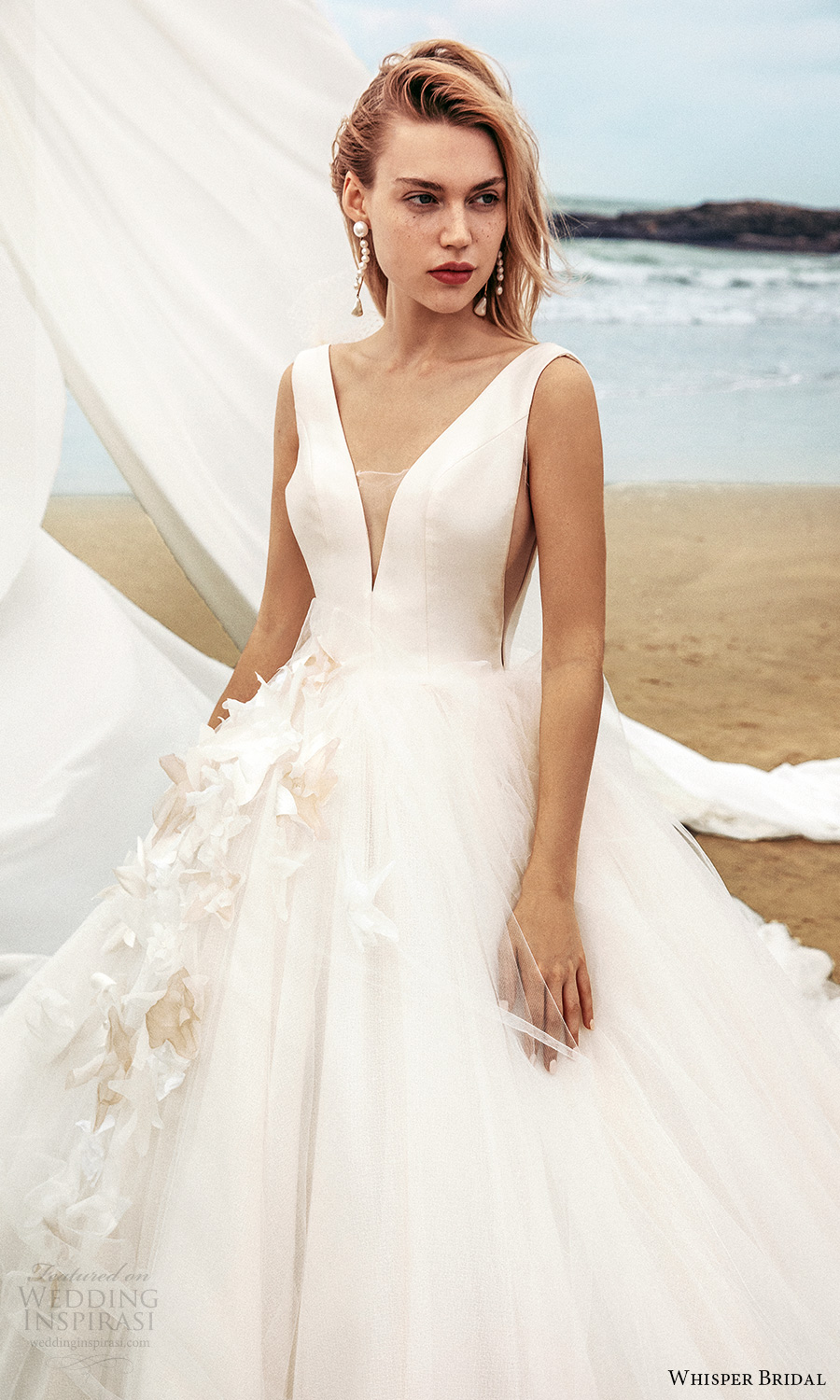 Photos courtesy of Whisper Bridal. For details, visit Whisper Bridal.