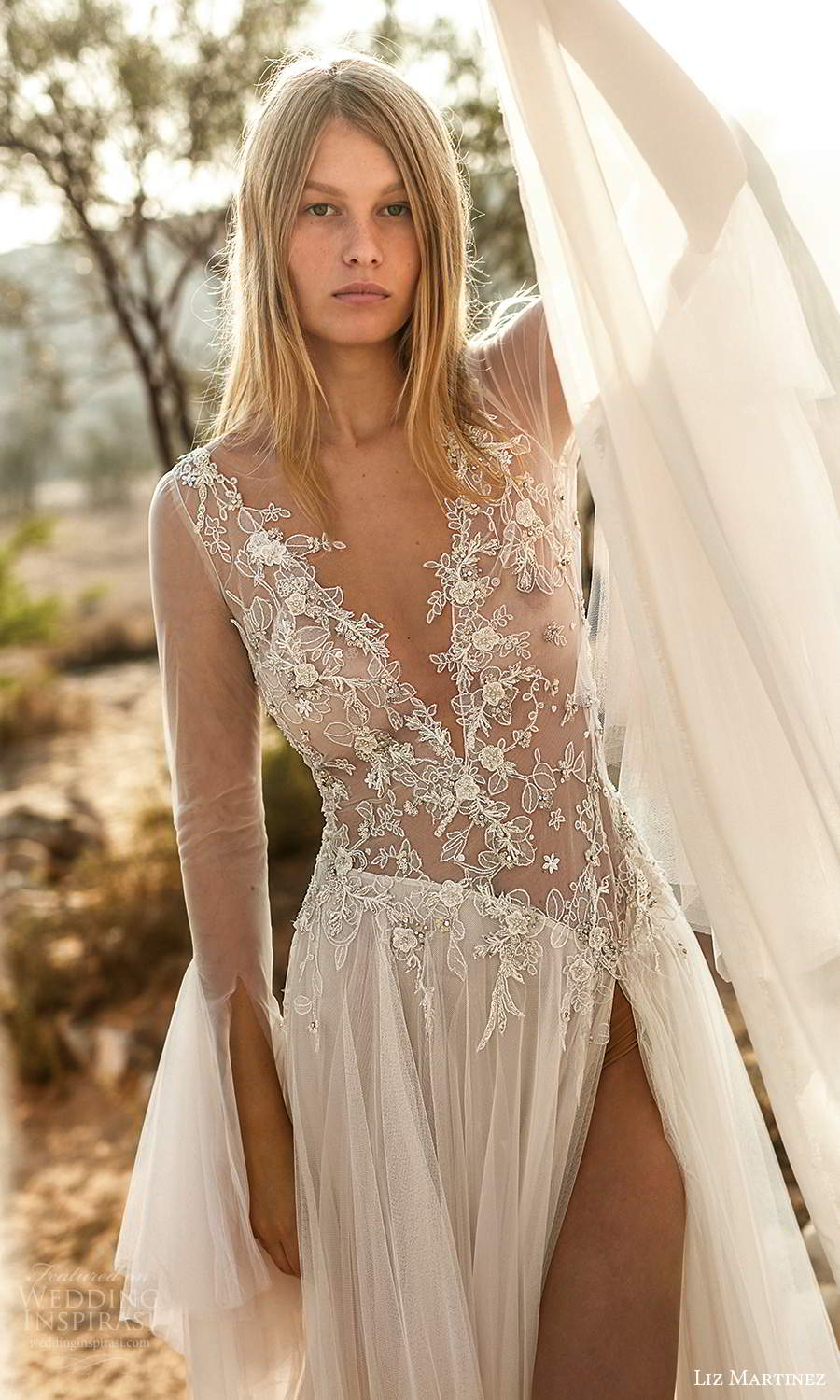 Liz Martinez's "Sands" is inspired by the the desert terrains of the place the designer calls home. The 2021 collection features 17 gowns with colors and textures that bring to mind the beauty and uniqueness of the Israeli desert: sheer and flowy fabrics in a dreamy palette of ivory, cream, blush and nude; exquisite beaded hand embroidery, lace, crystals and pearls.
"Warm winds, sandstone valleys, and lush clay terrains, the vast Israeli desert inspired Liz Martinez's most recent bridal collection, Sands. Inspired by the stillness and vastness of the desert, Liz Martinez discovered that everything she needed, everything she had been searching for was right there, exactly where she was, exactly where she had always been, home."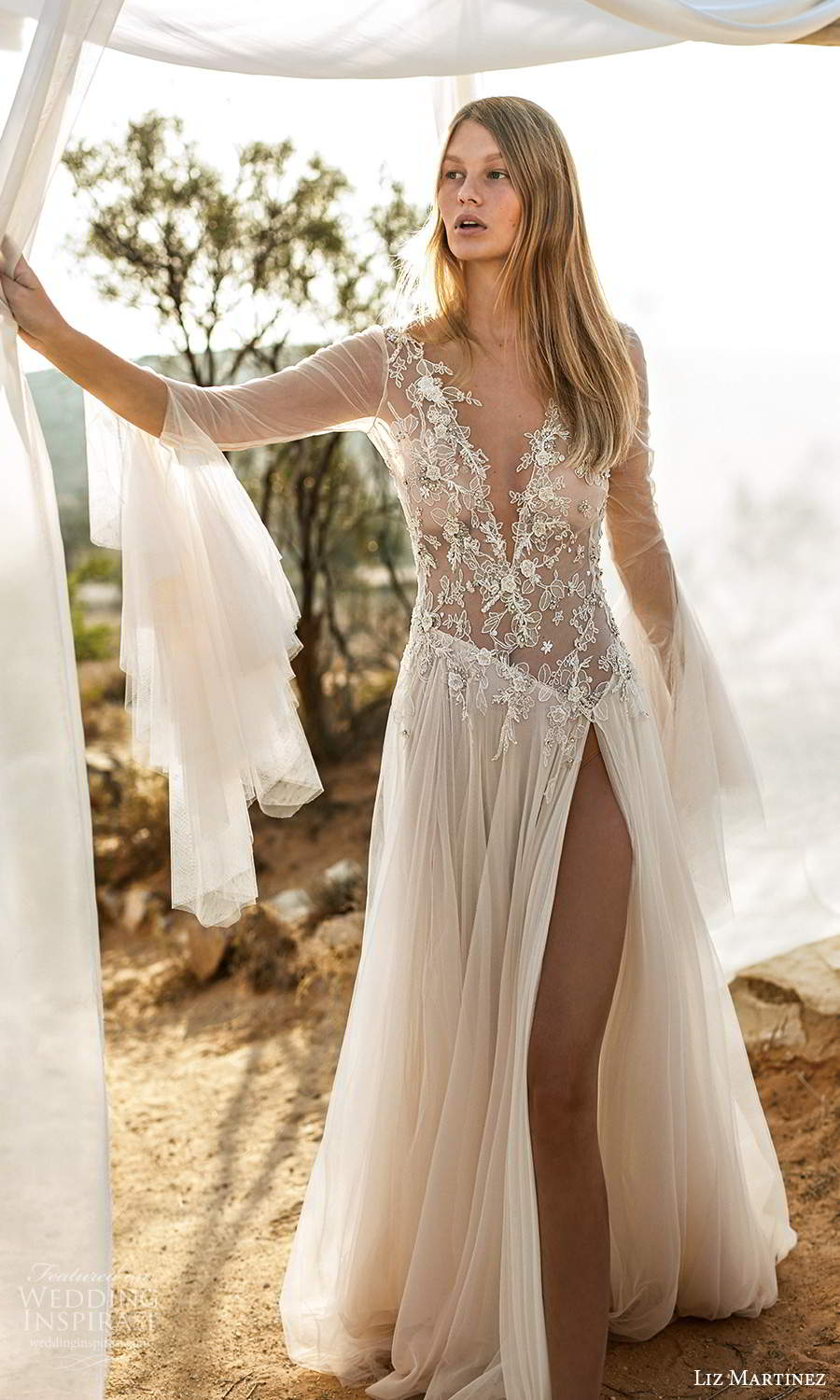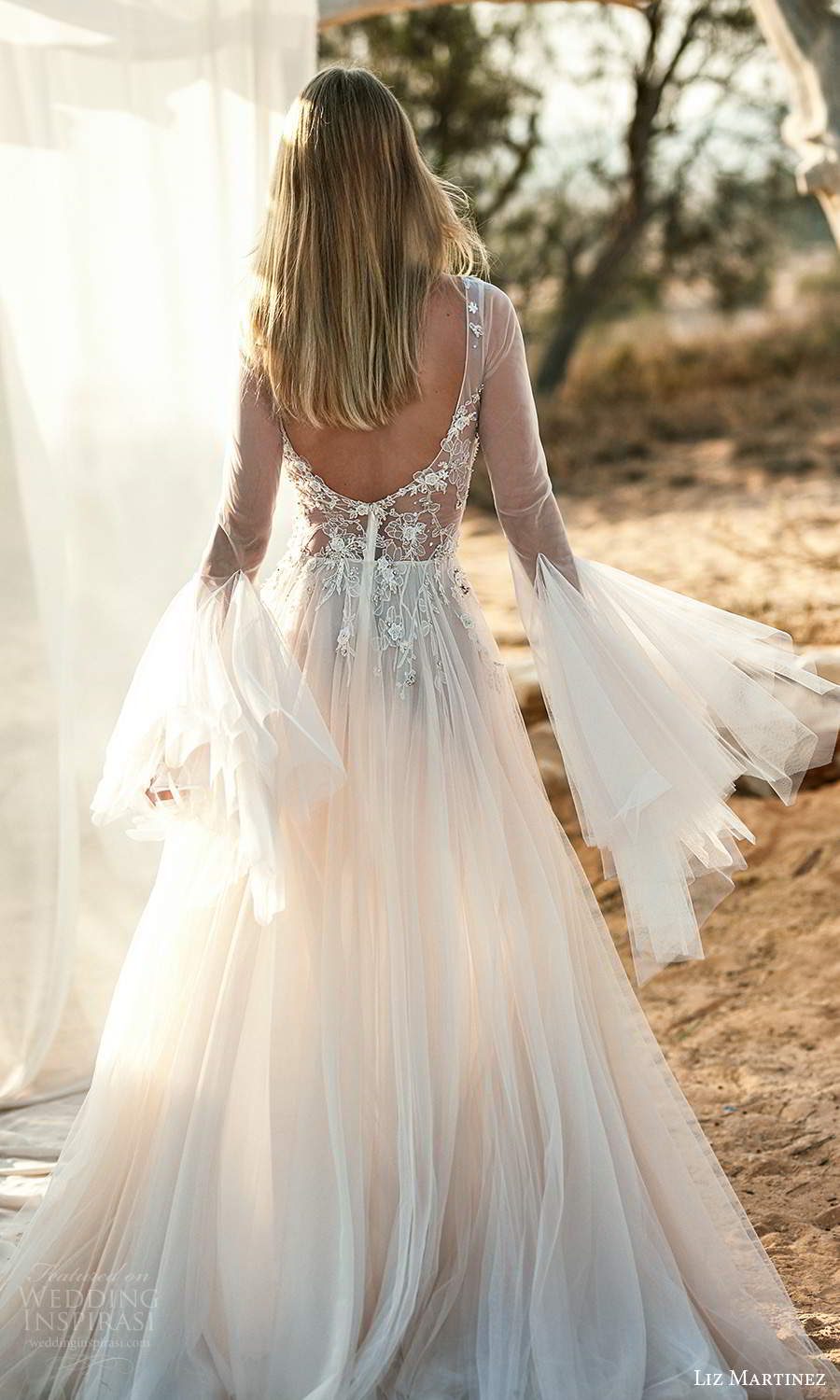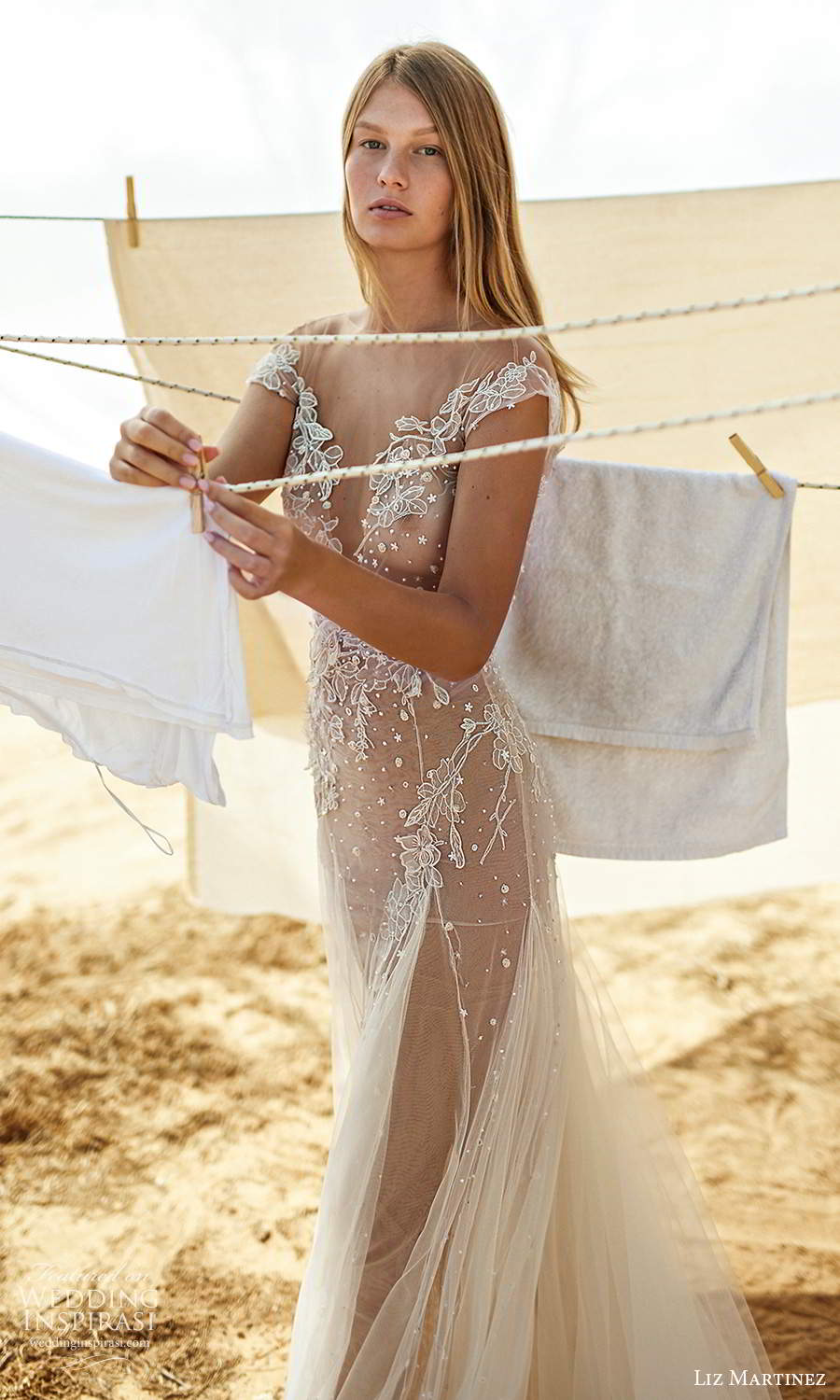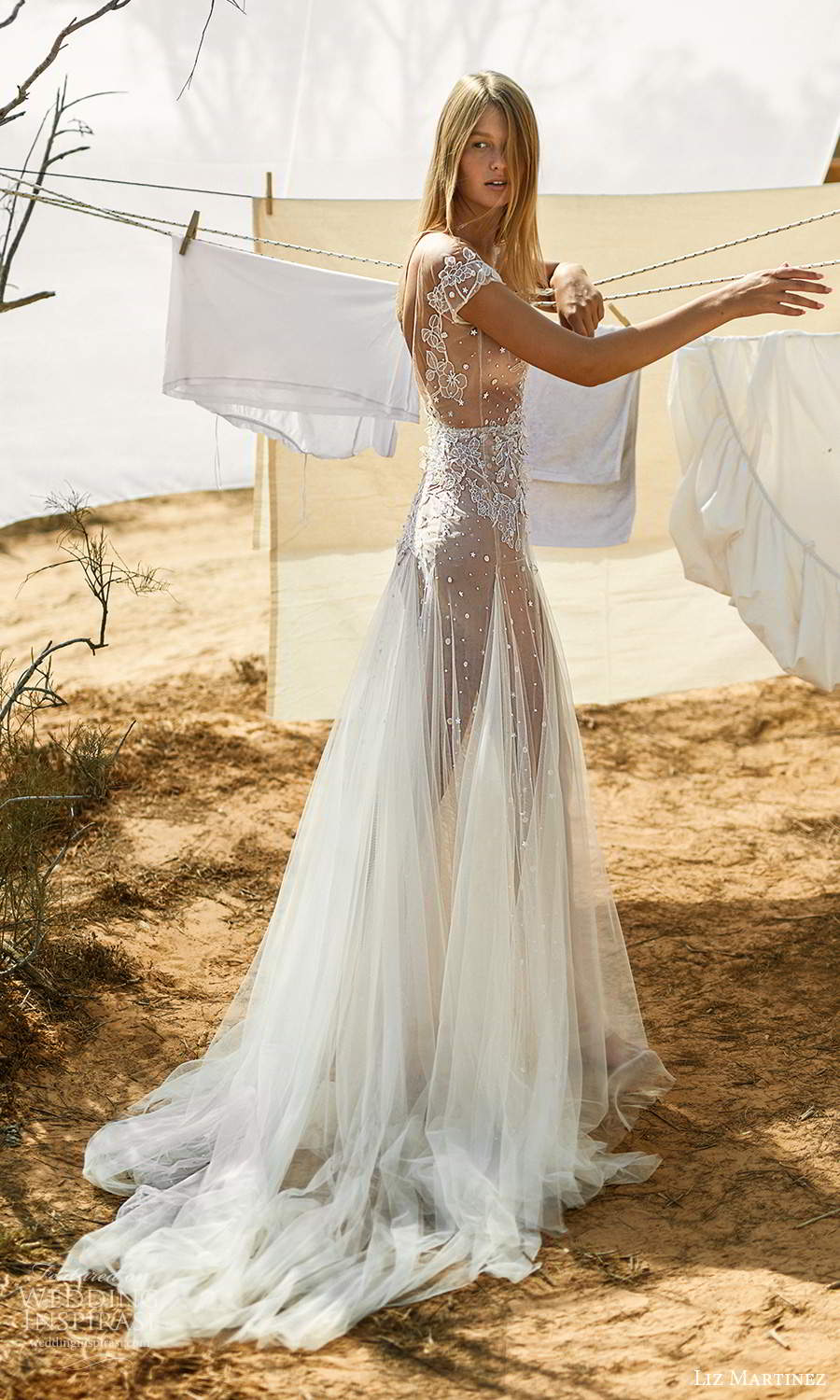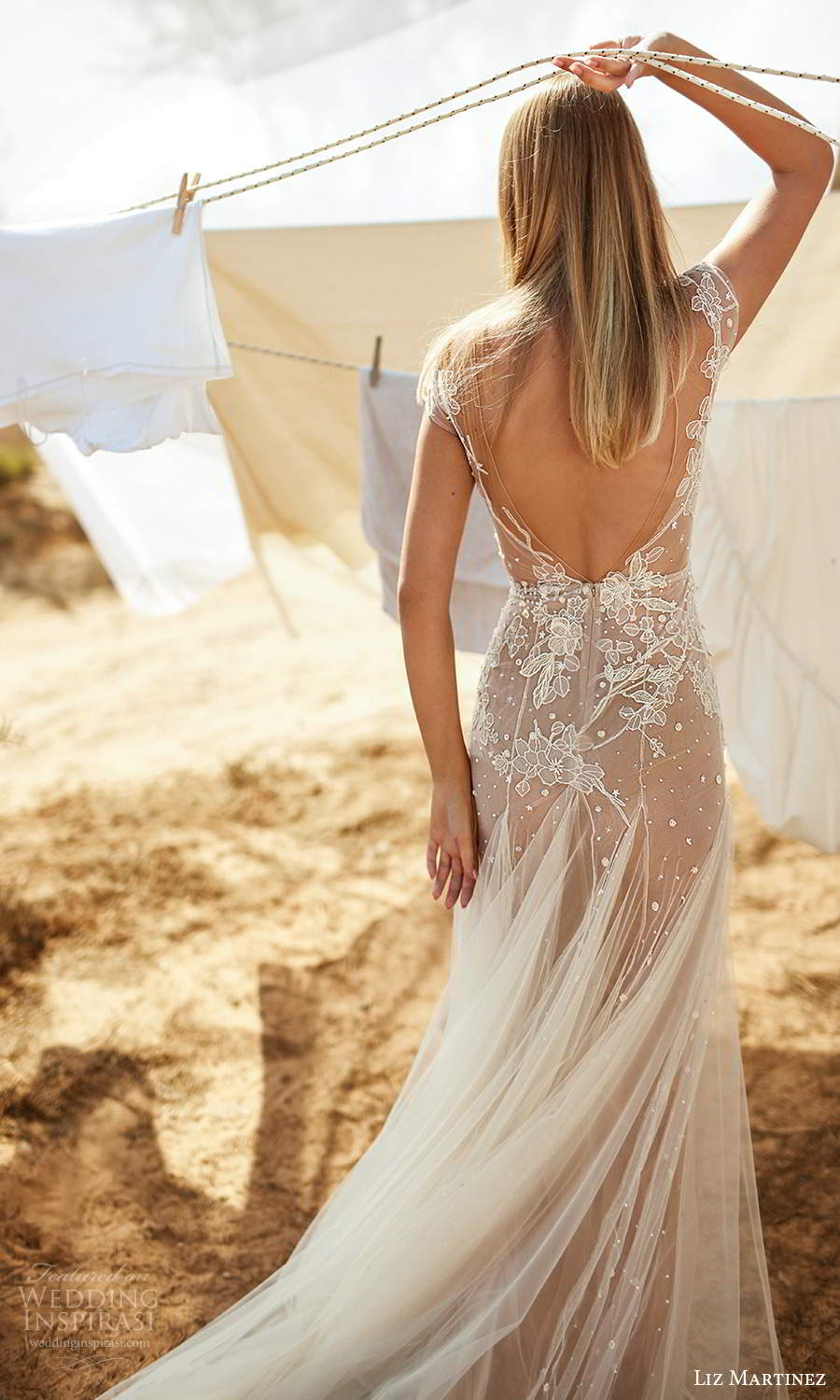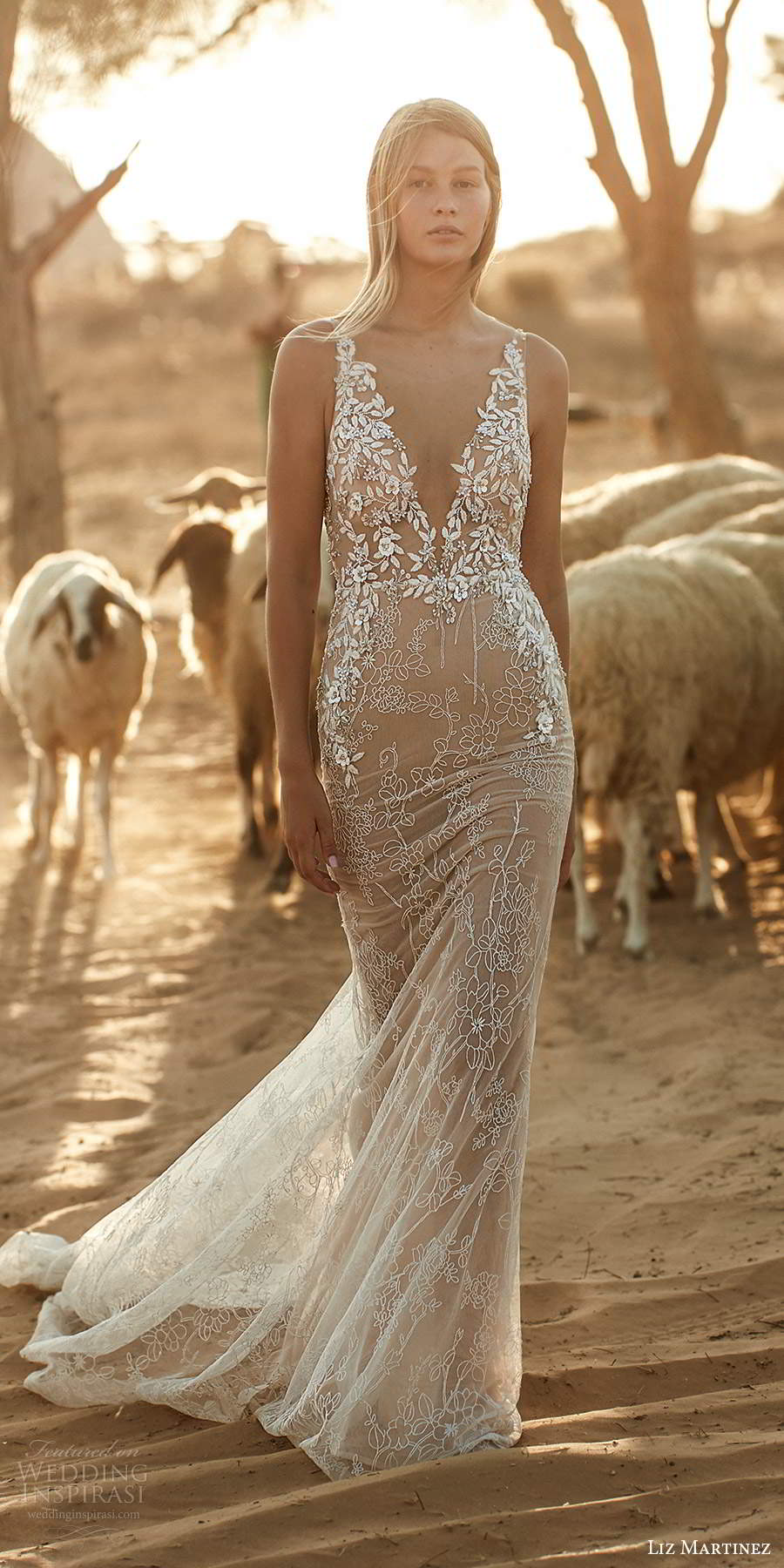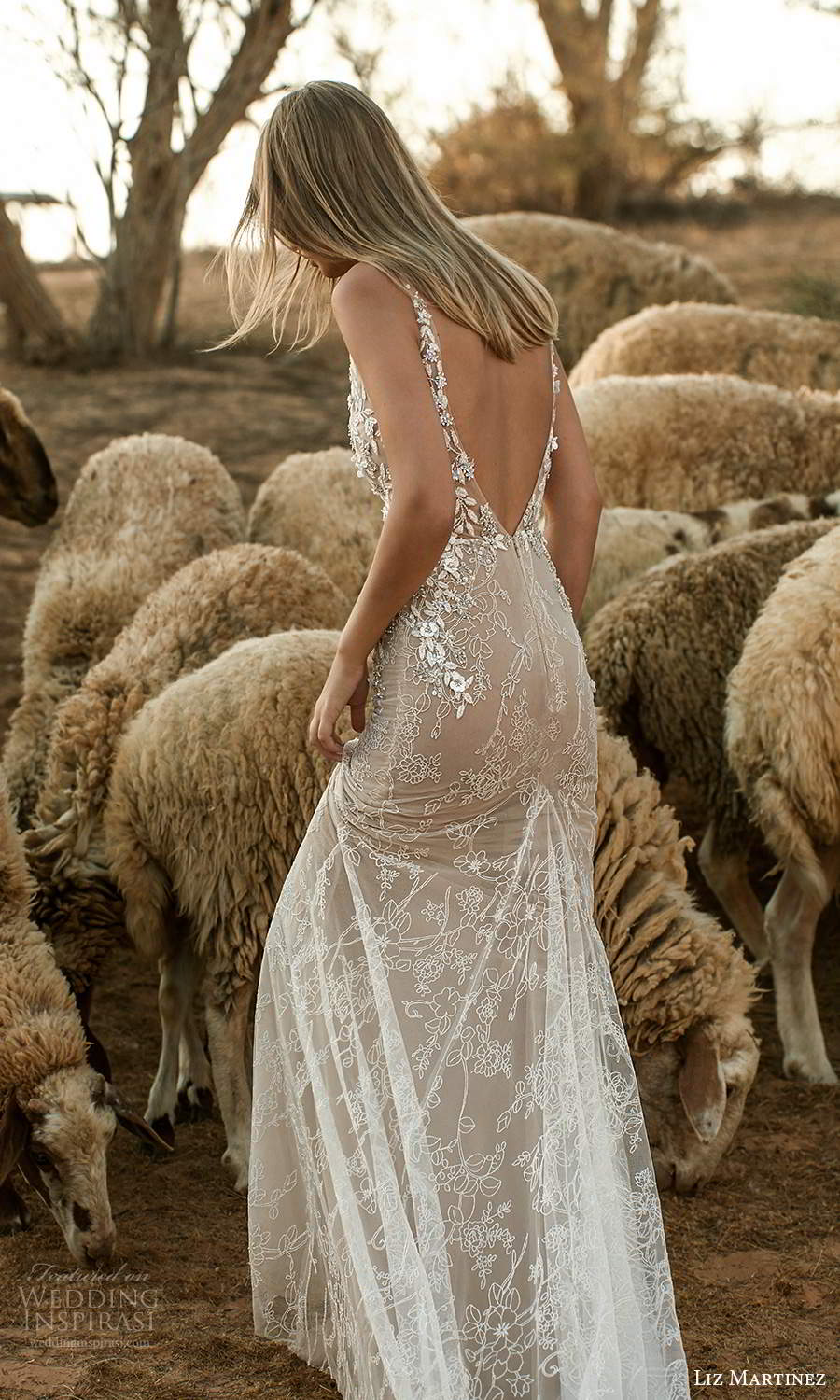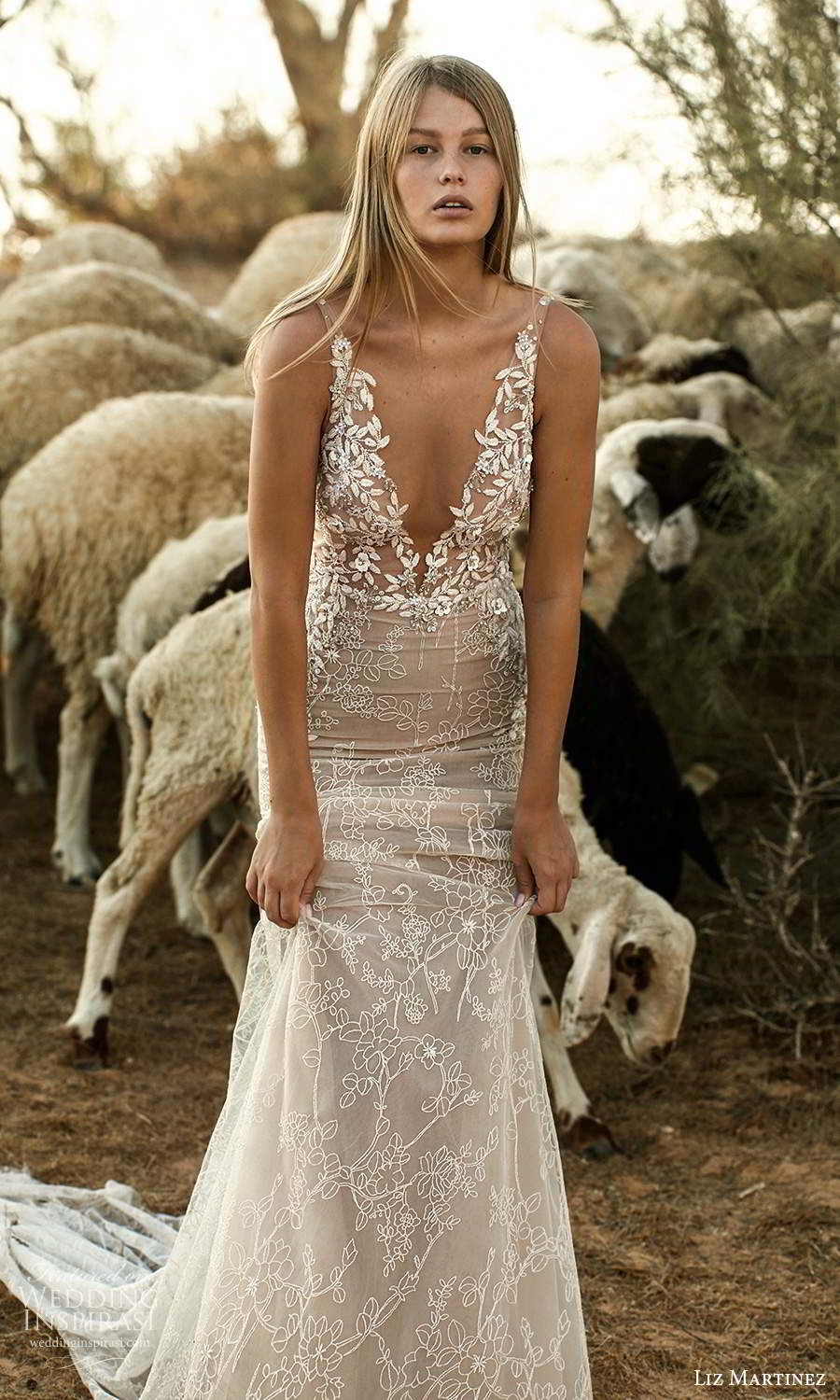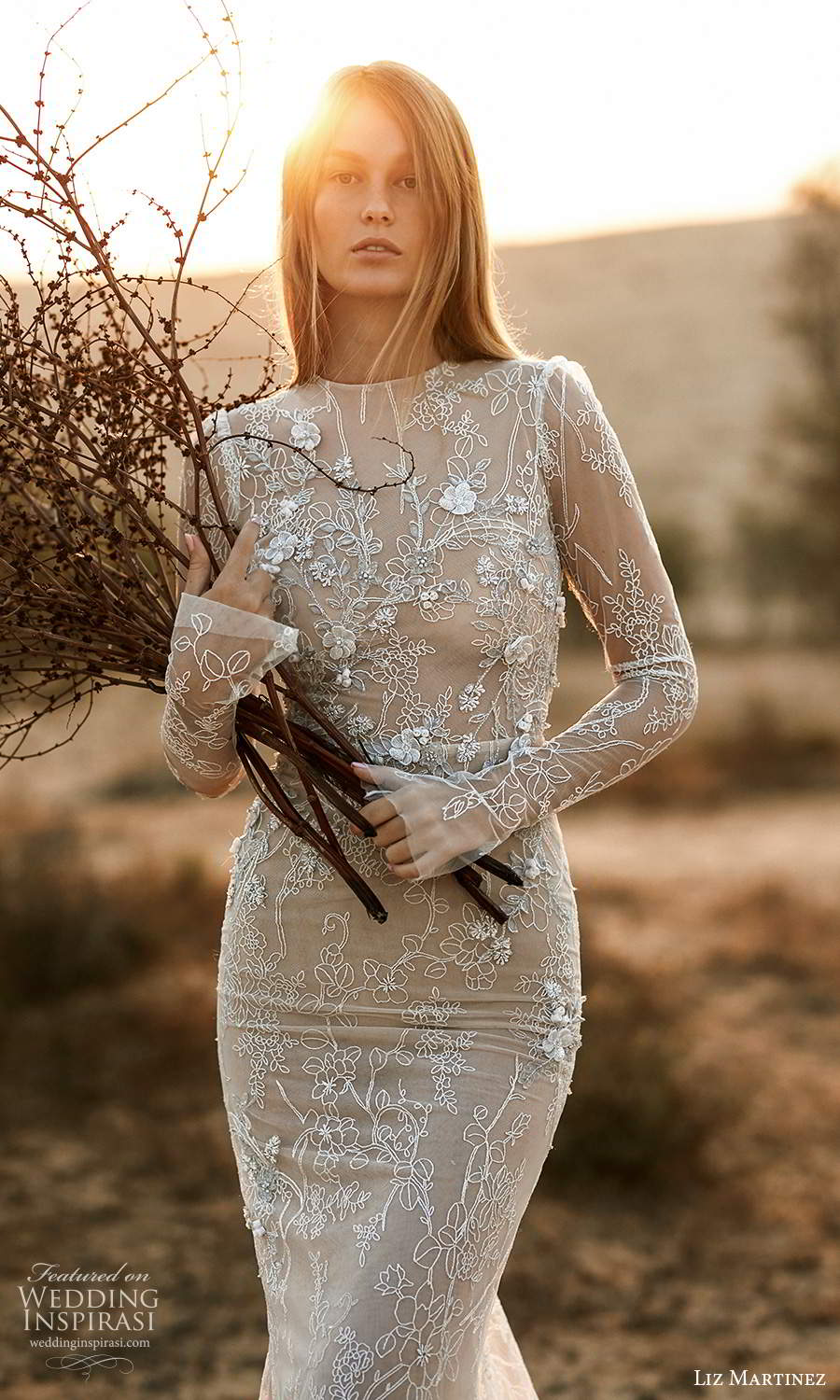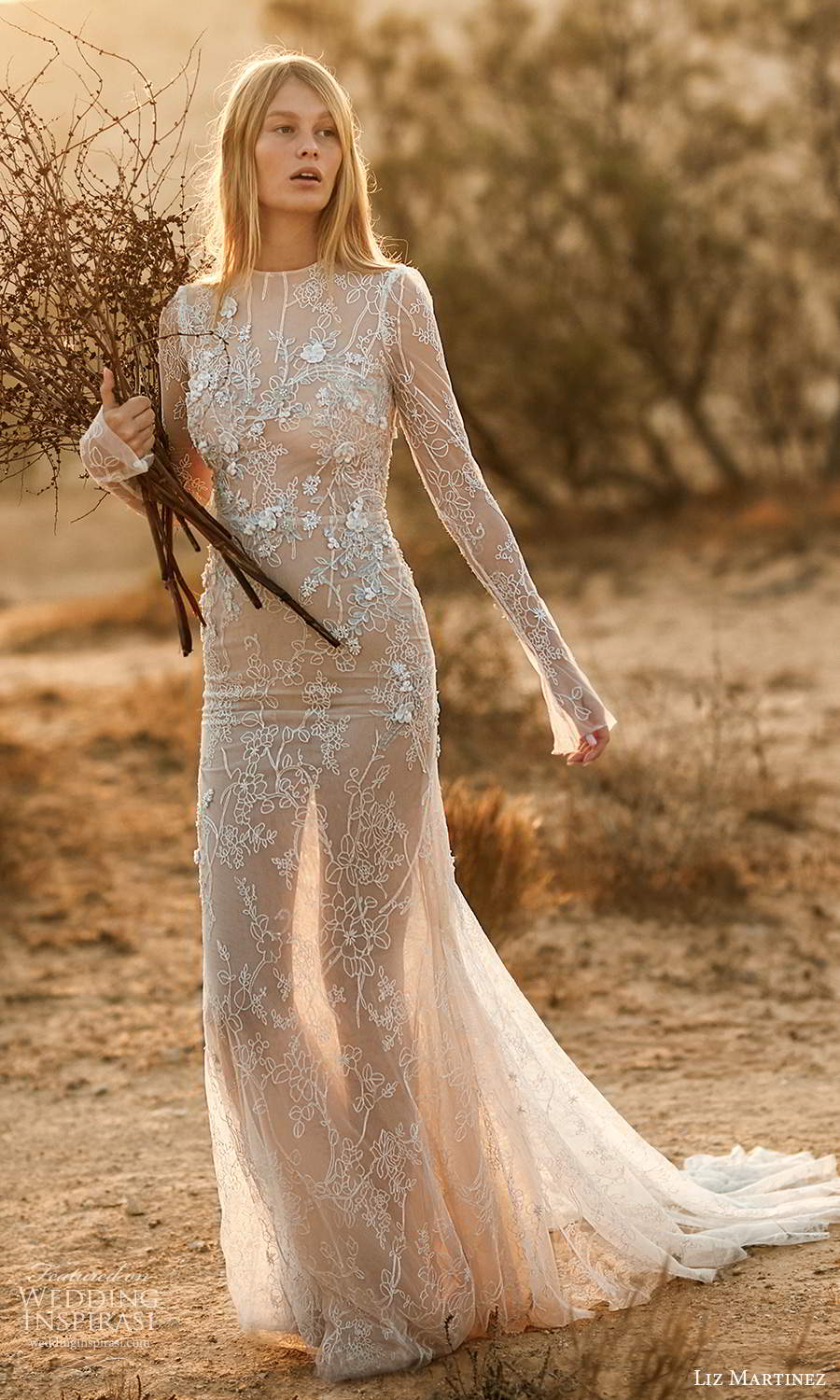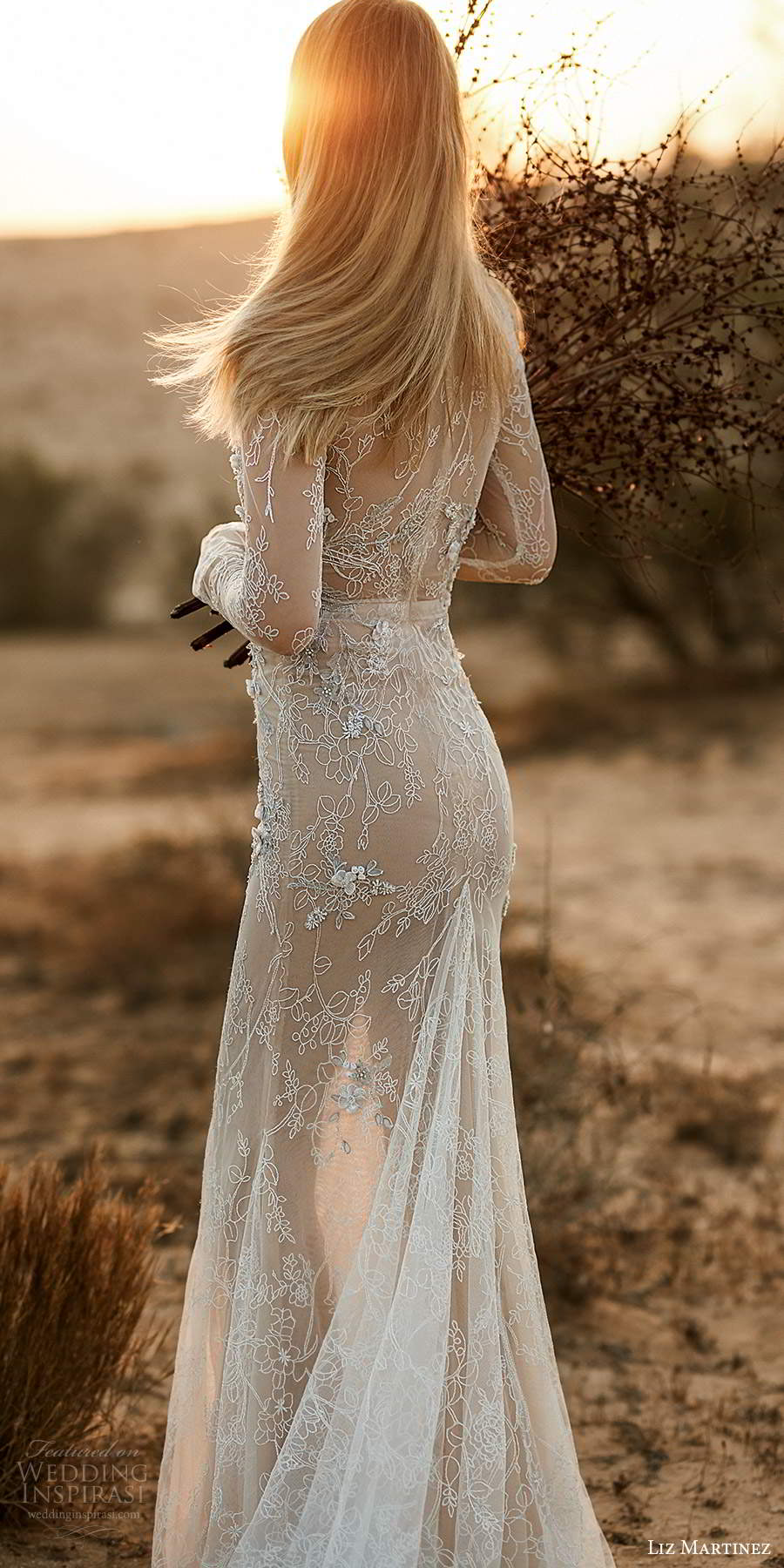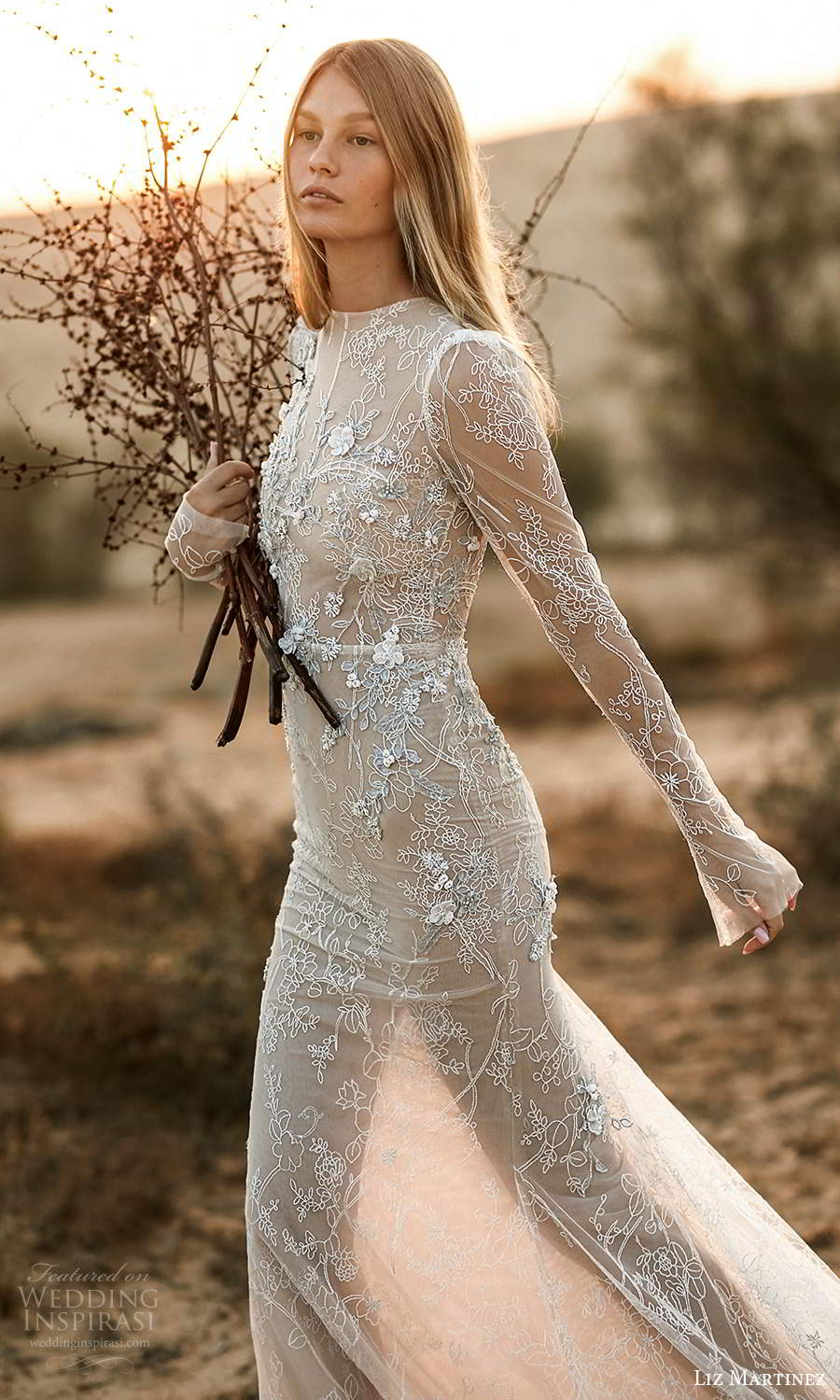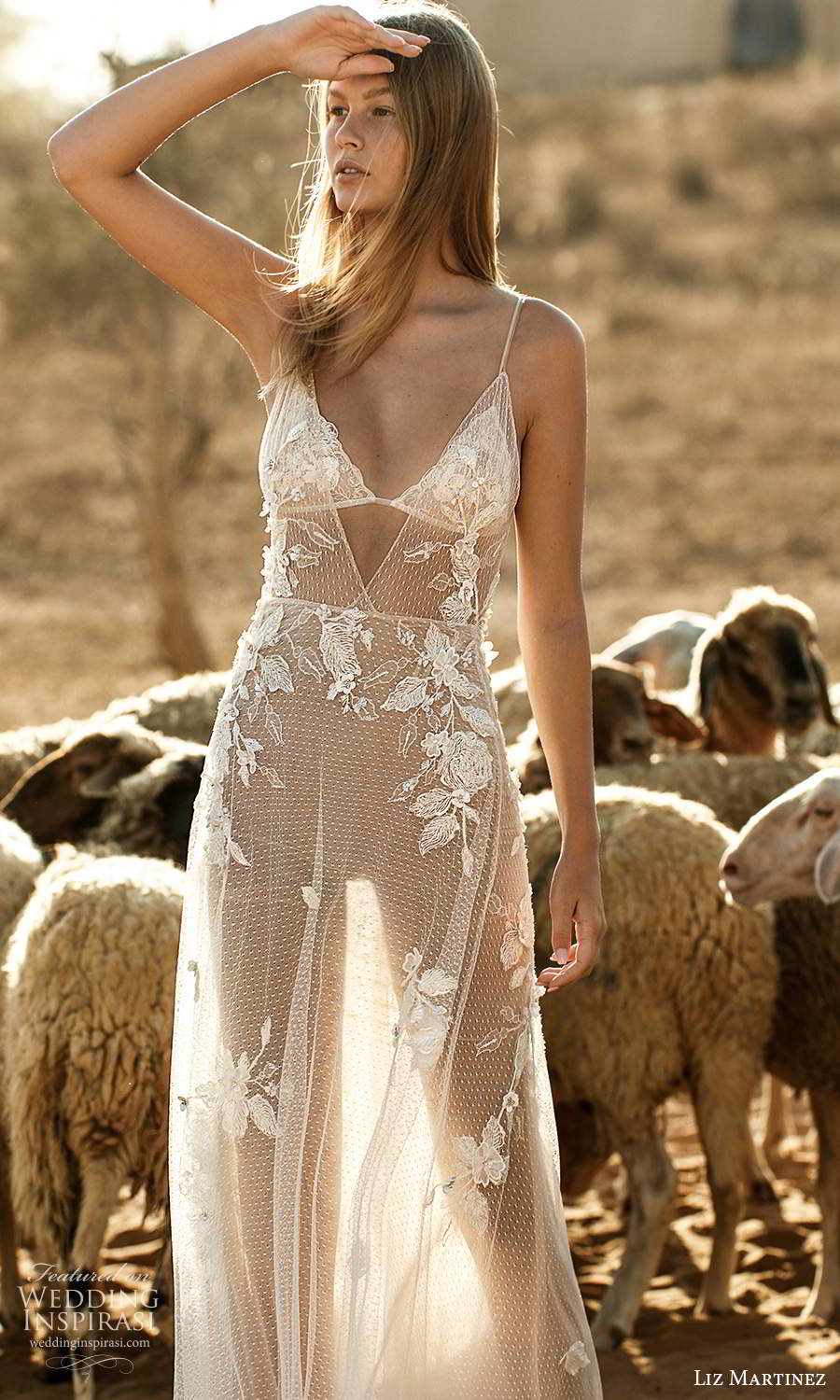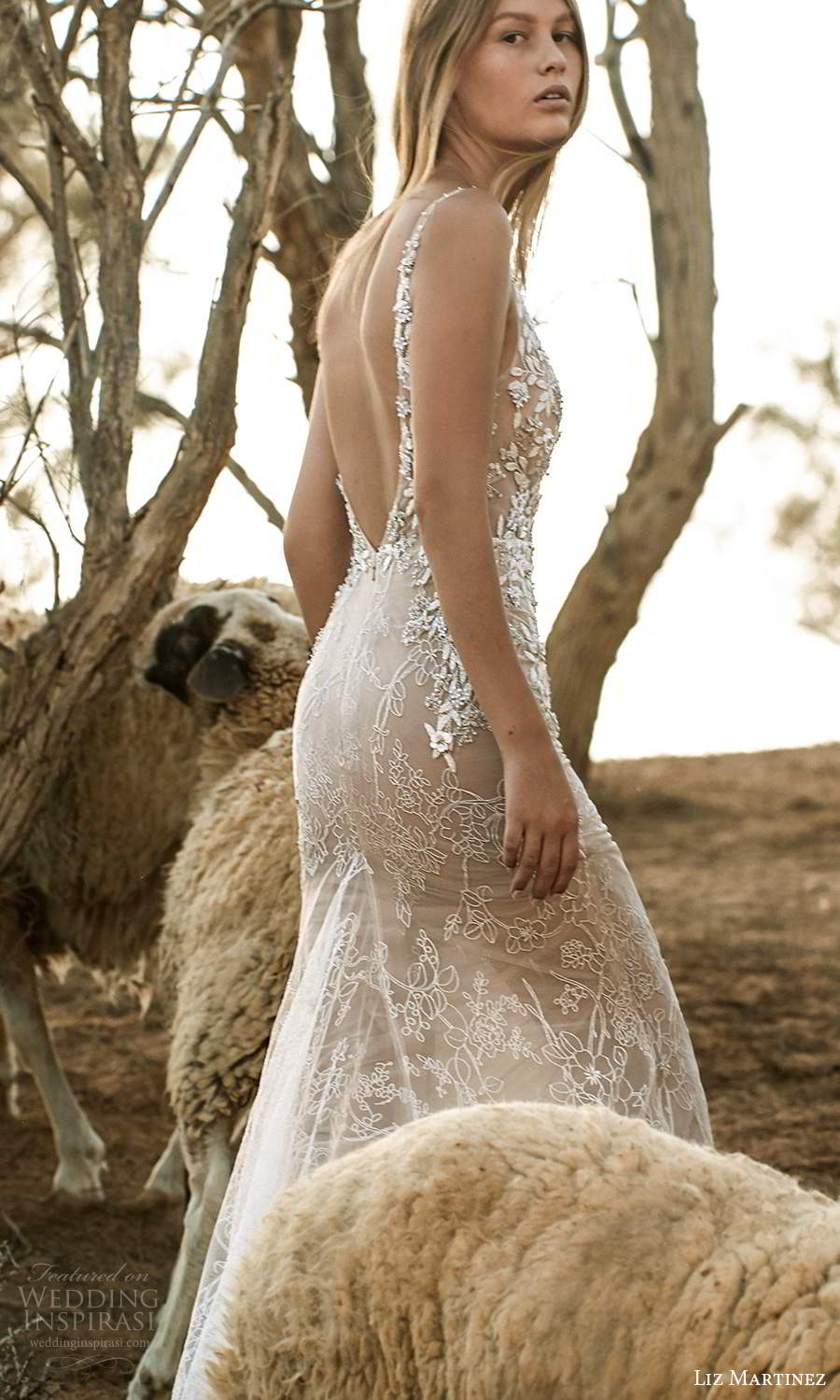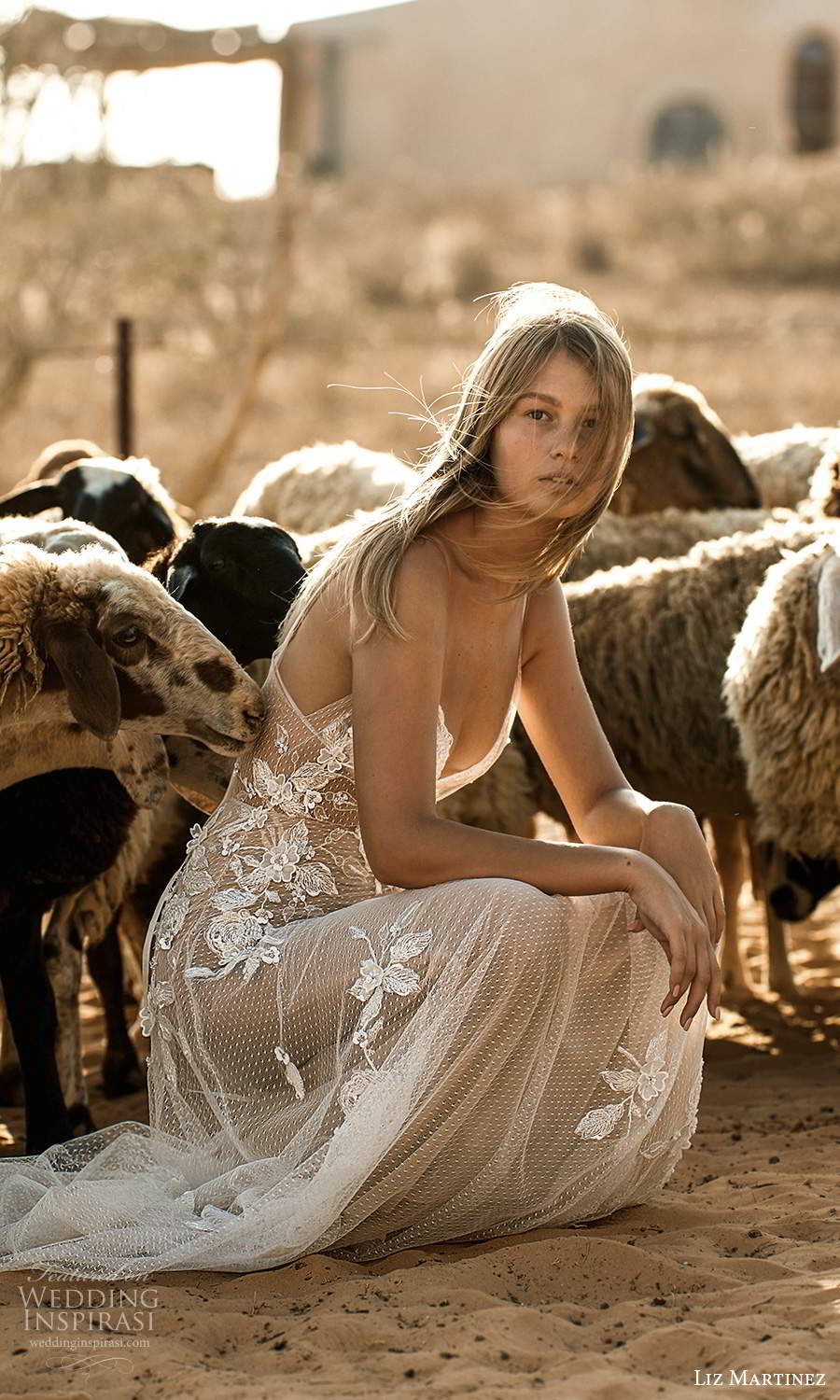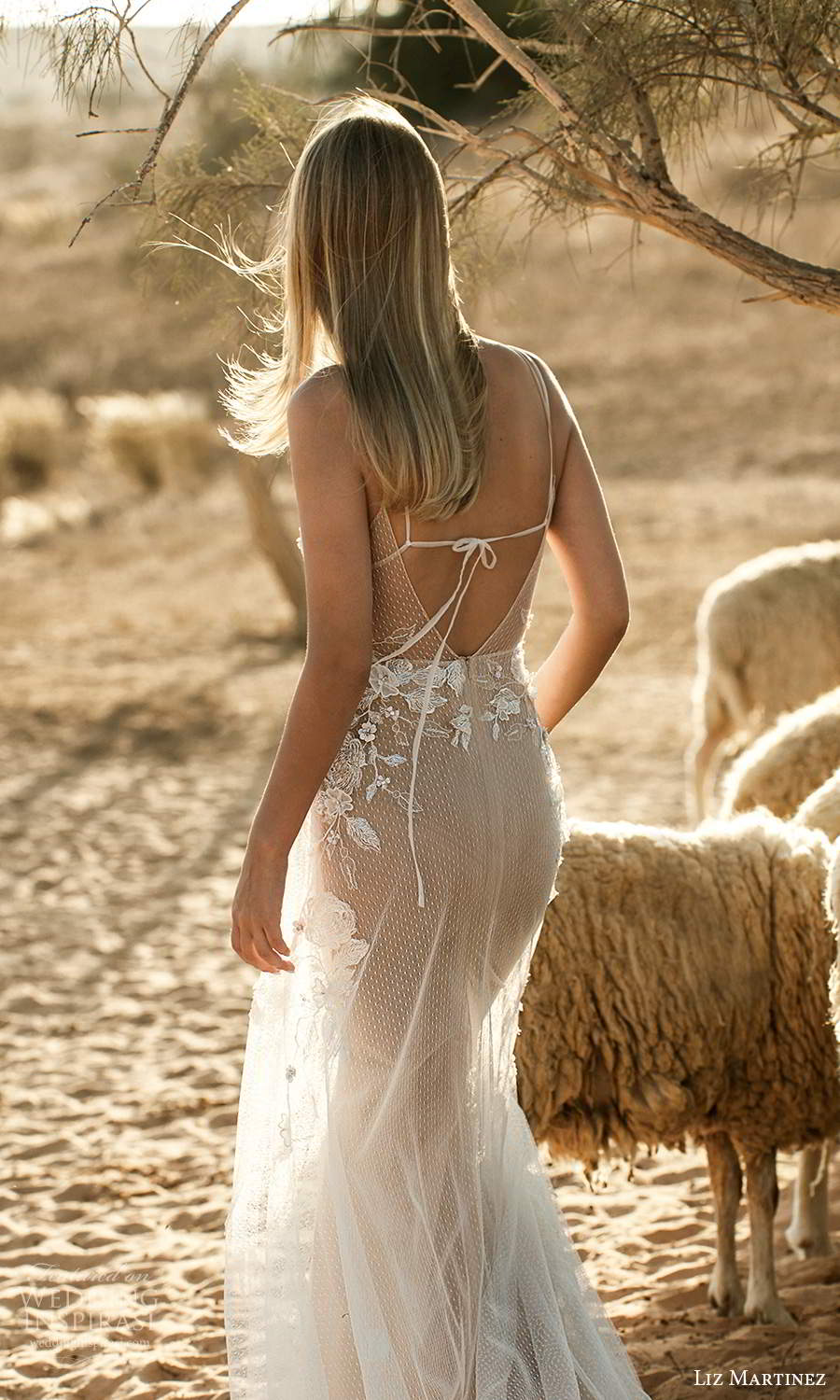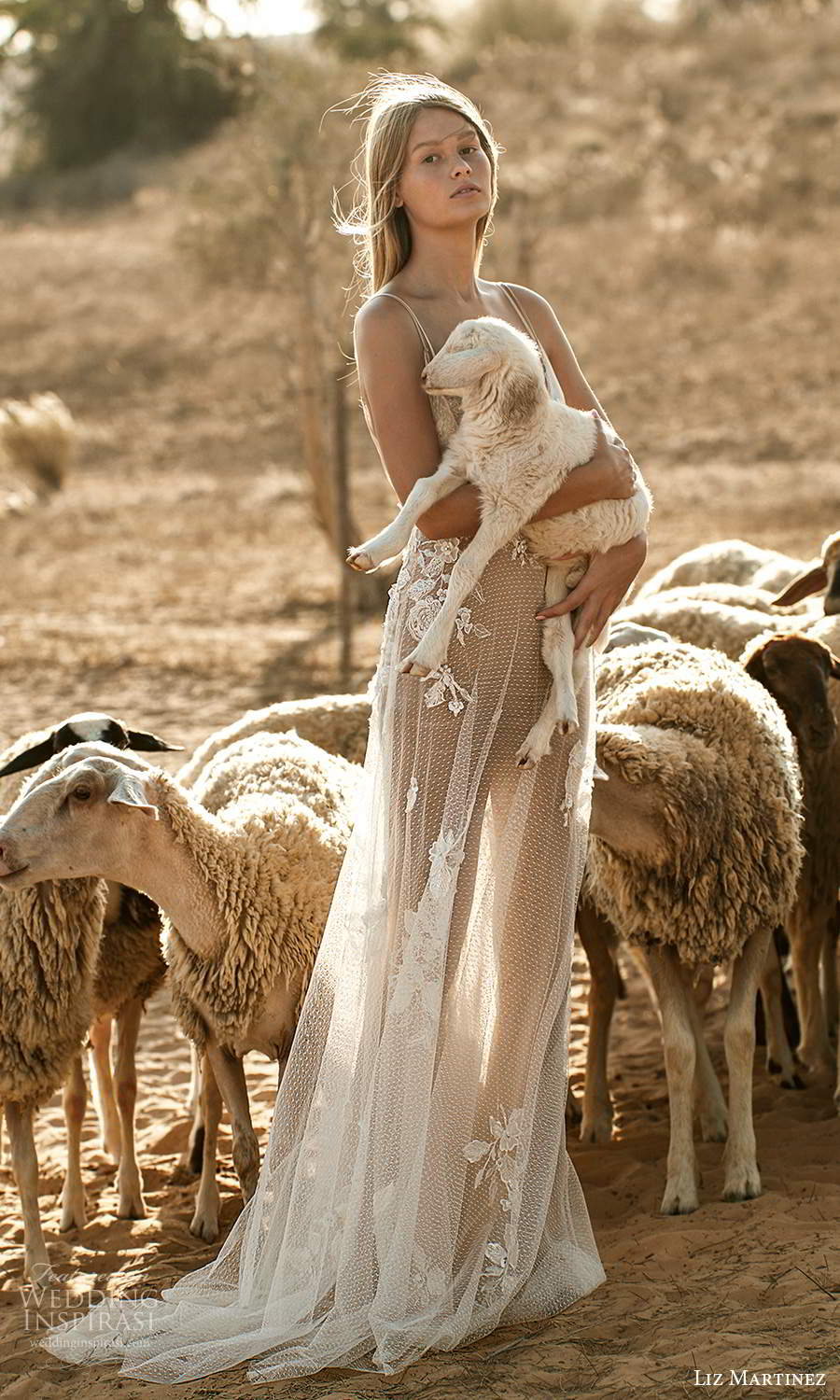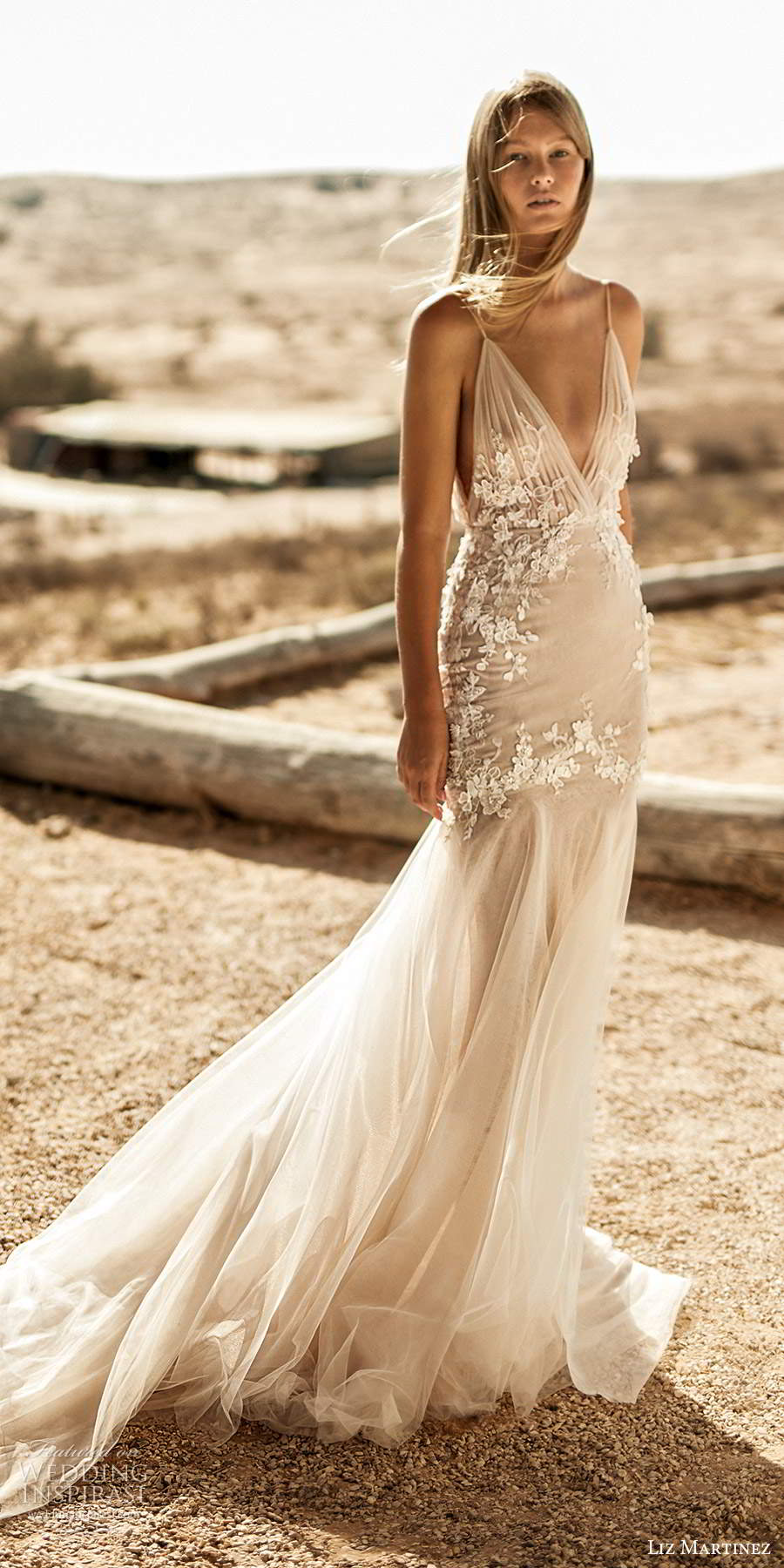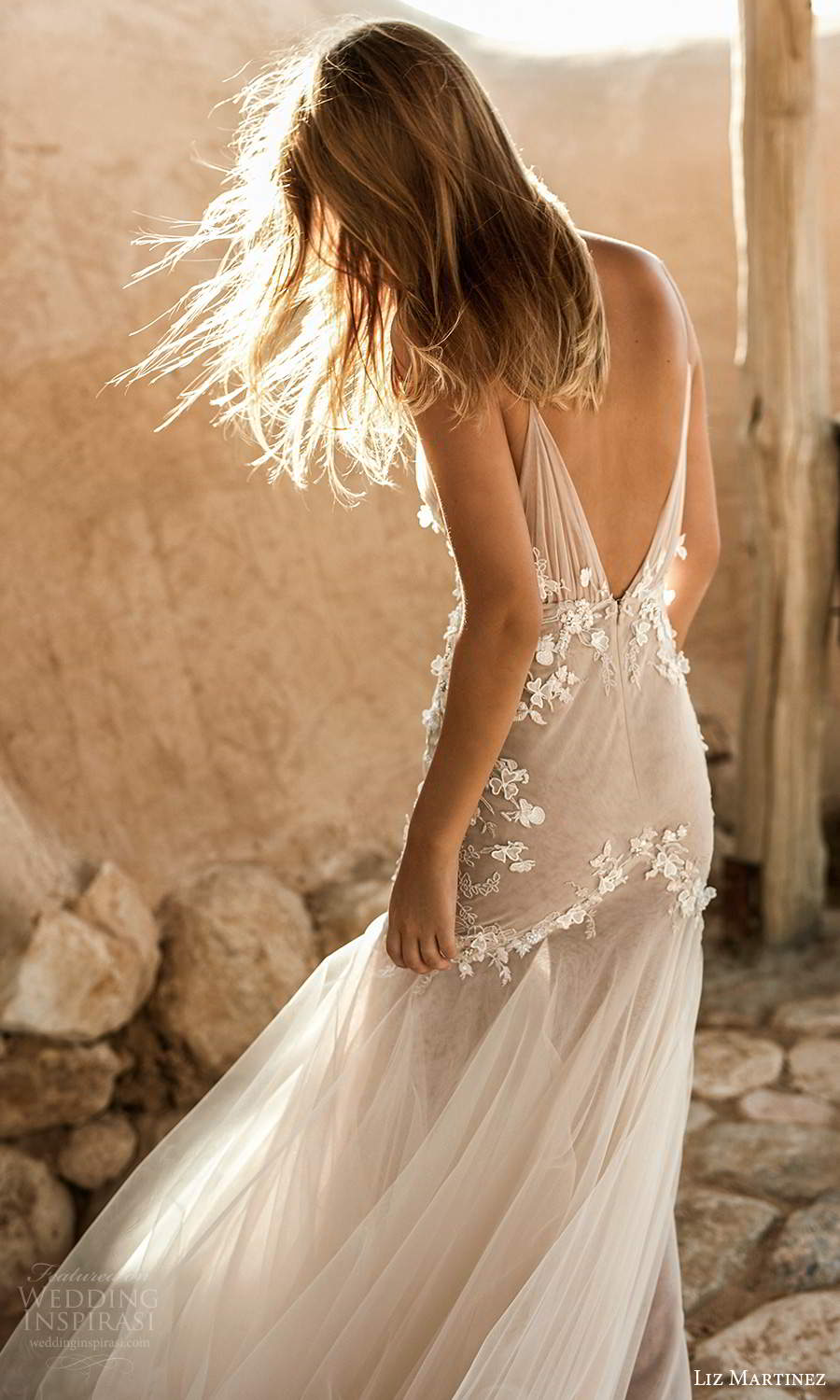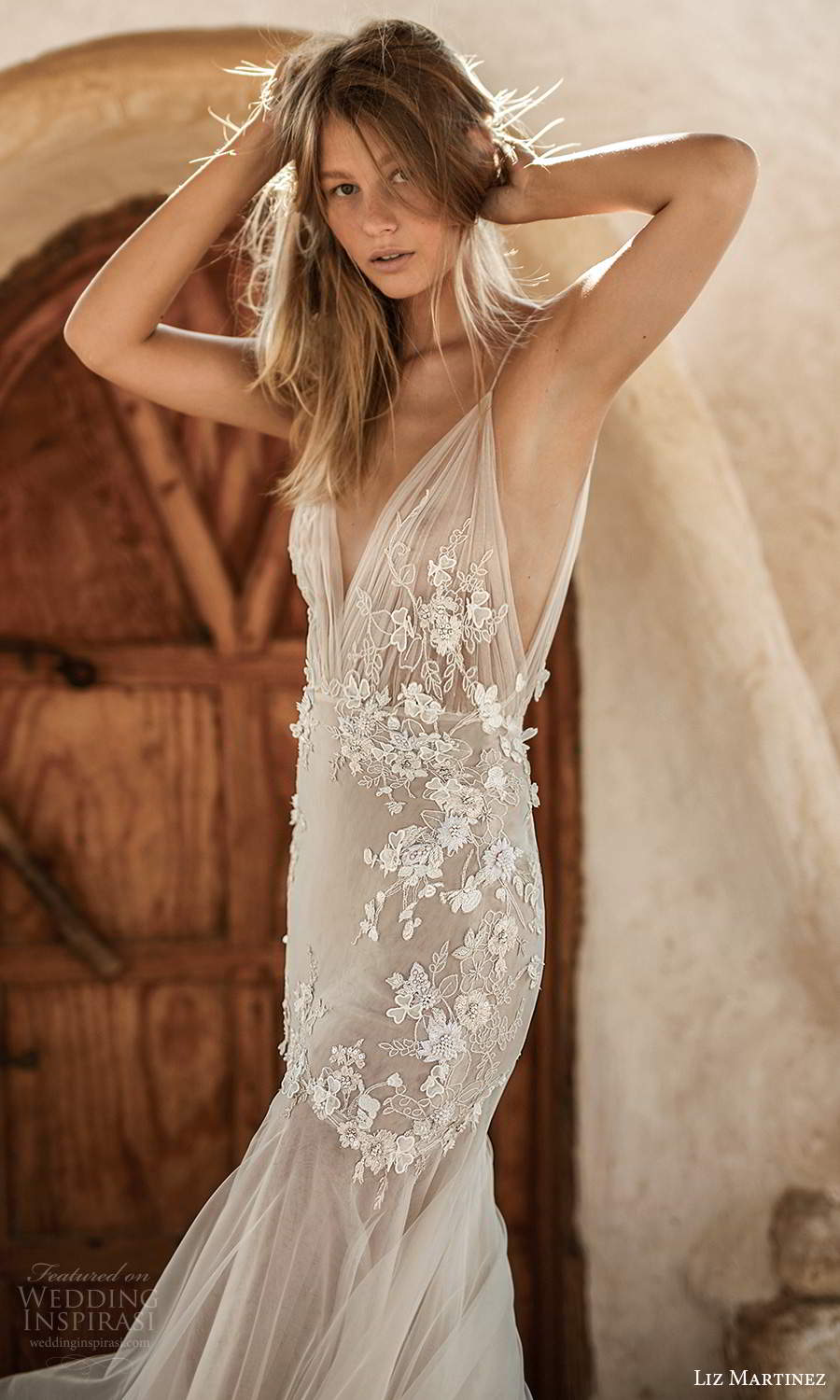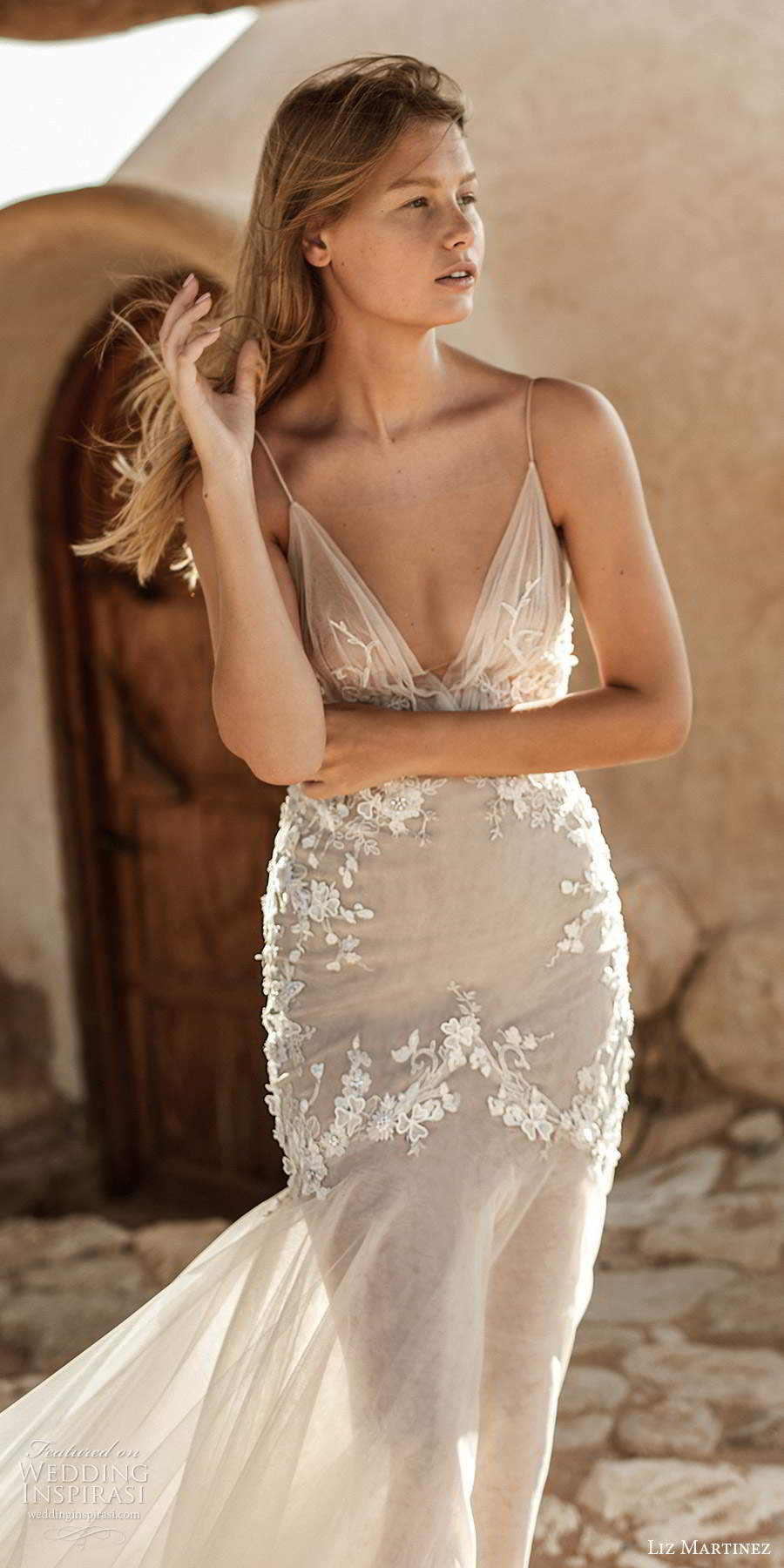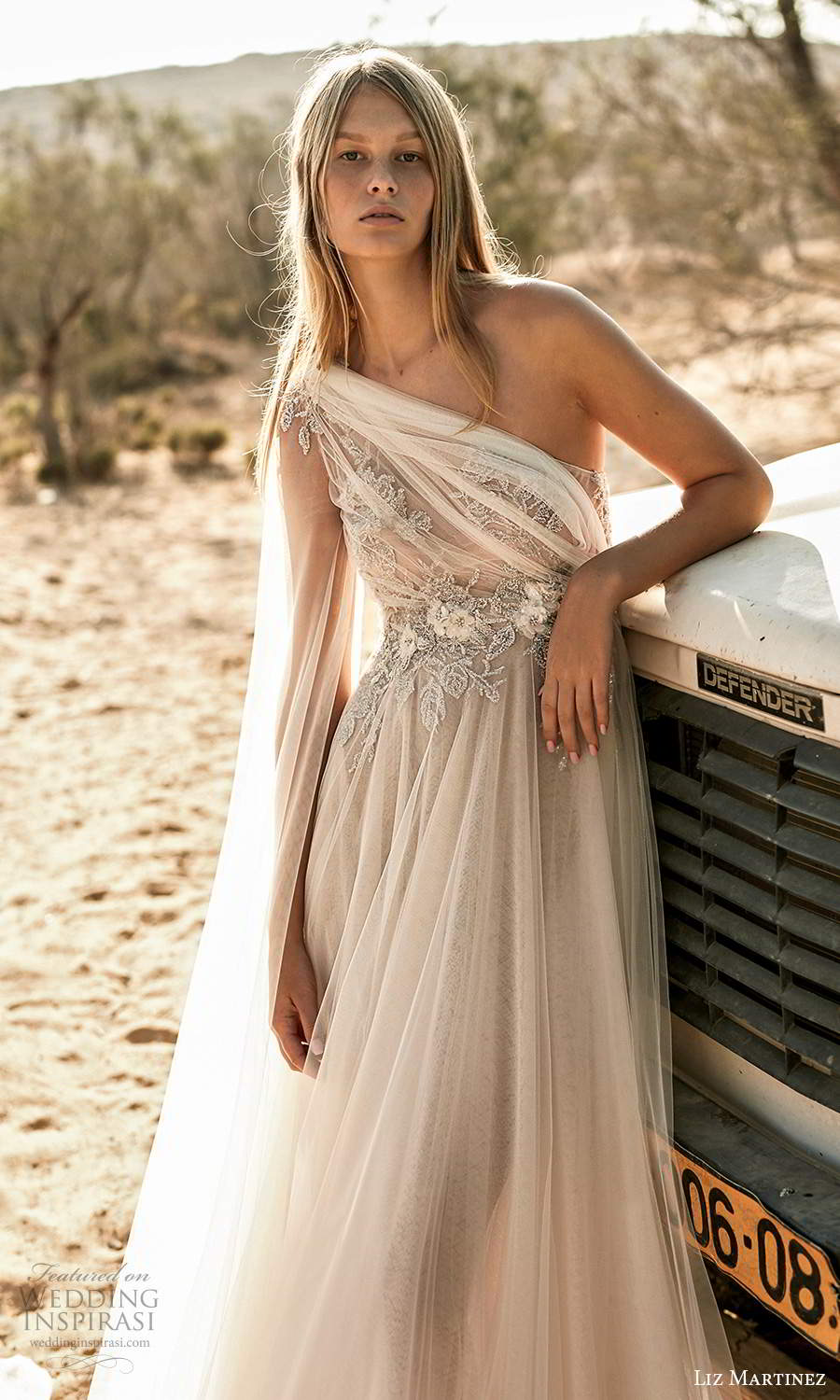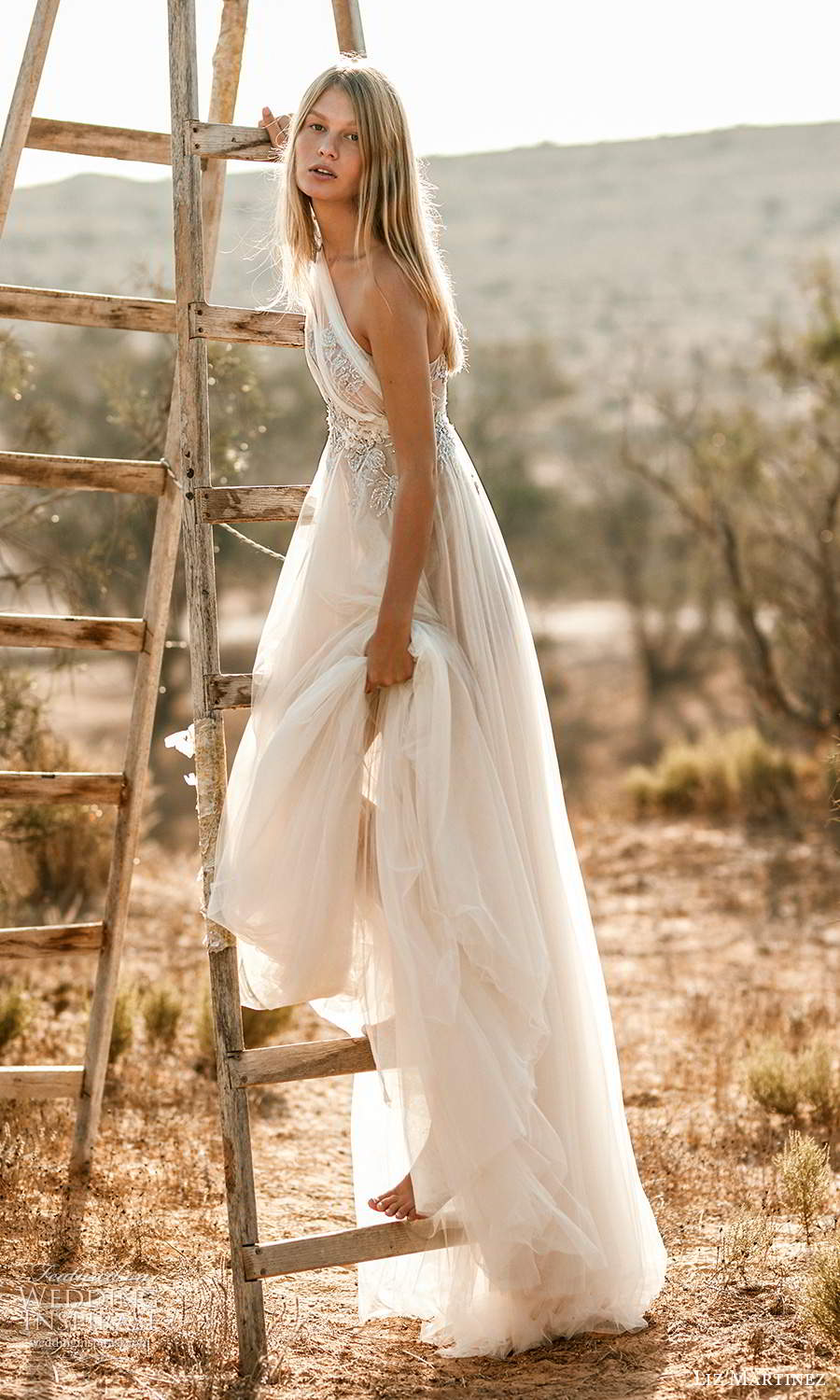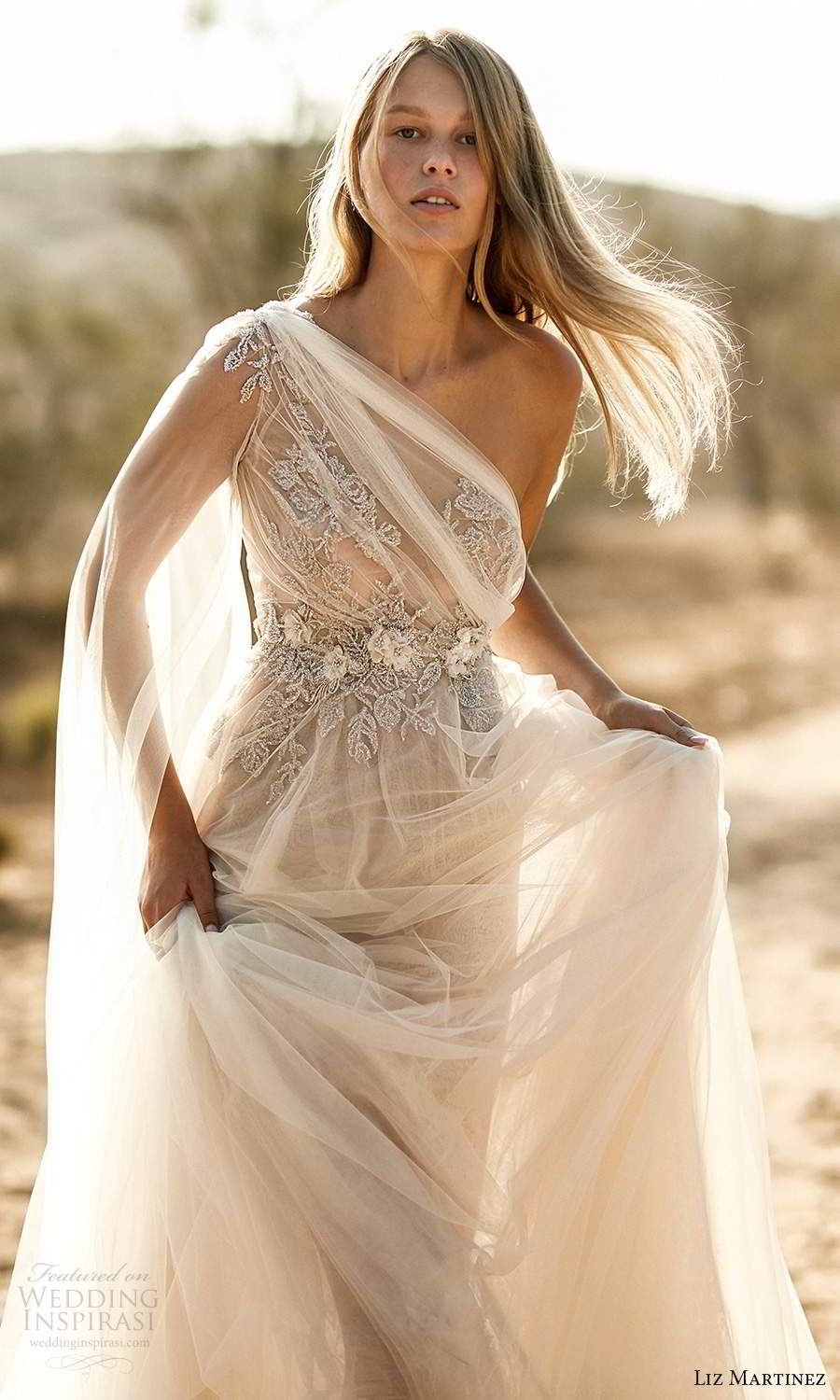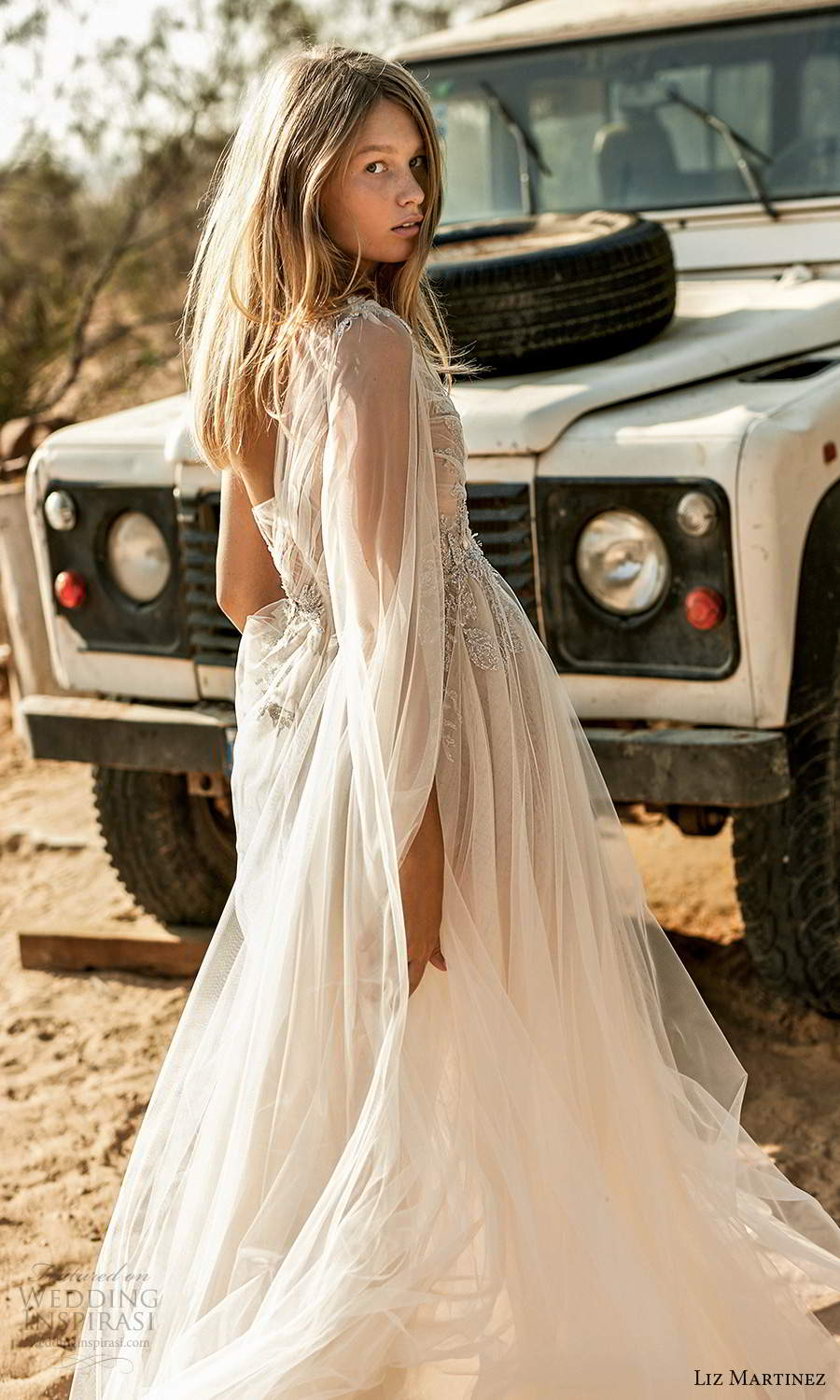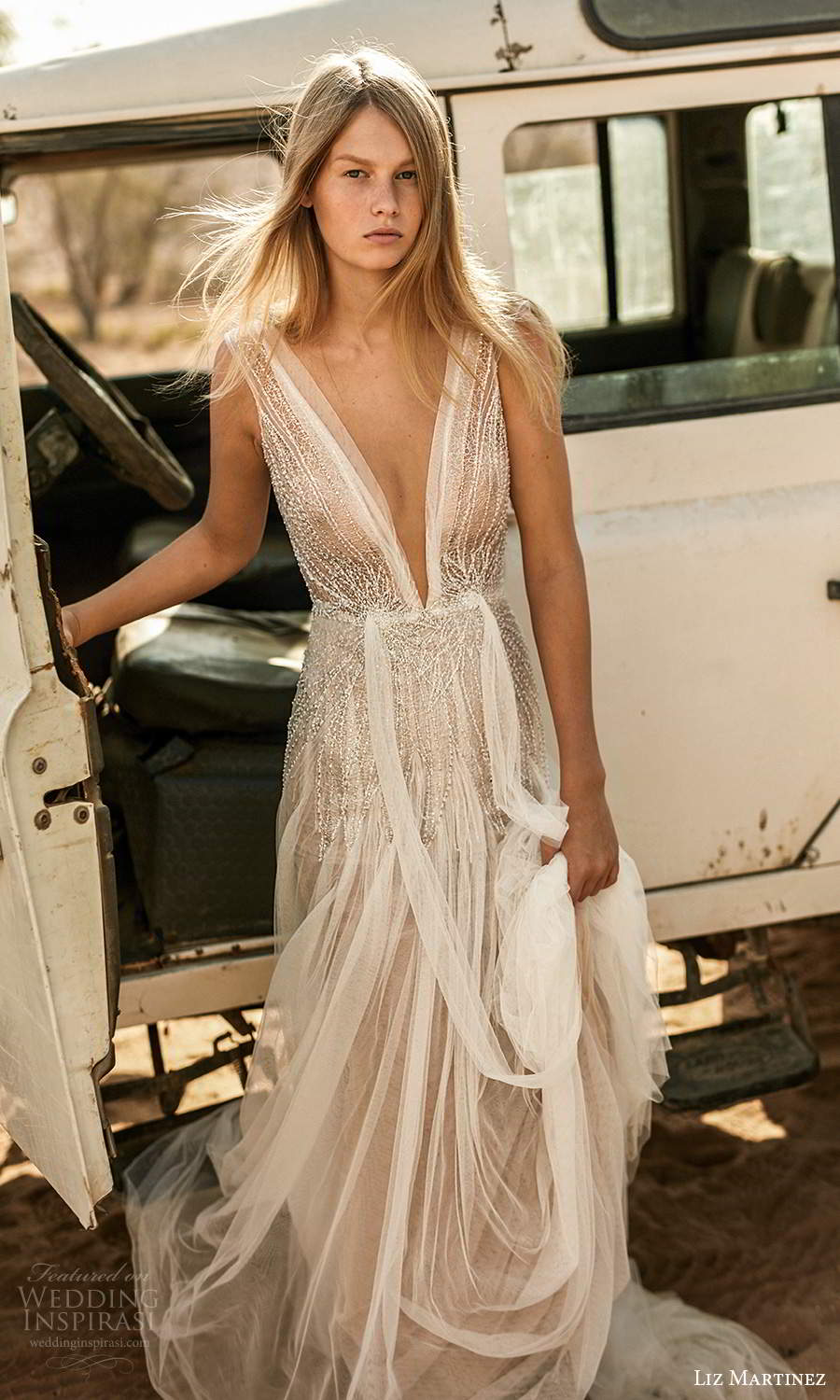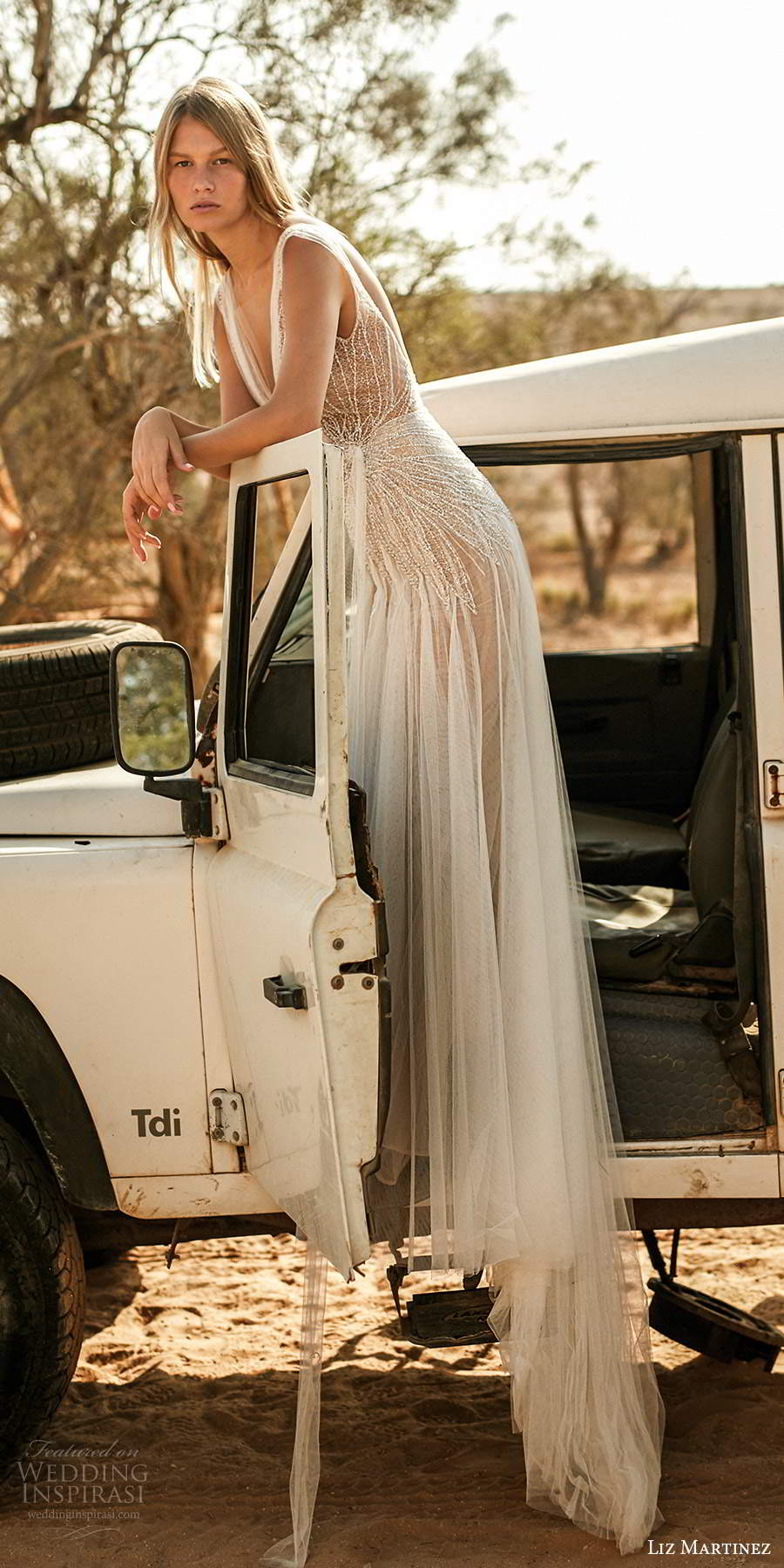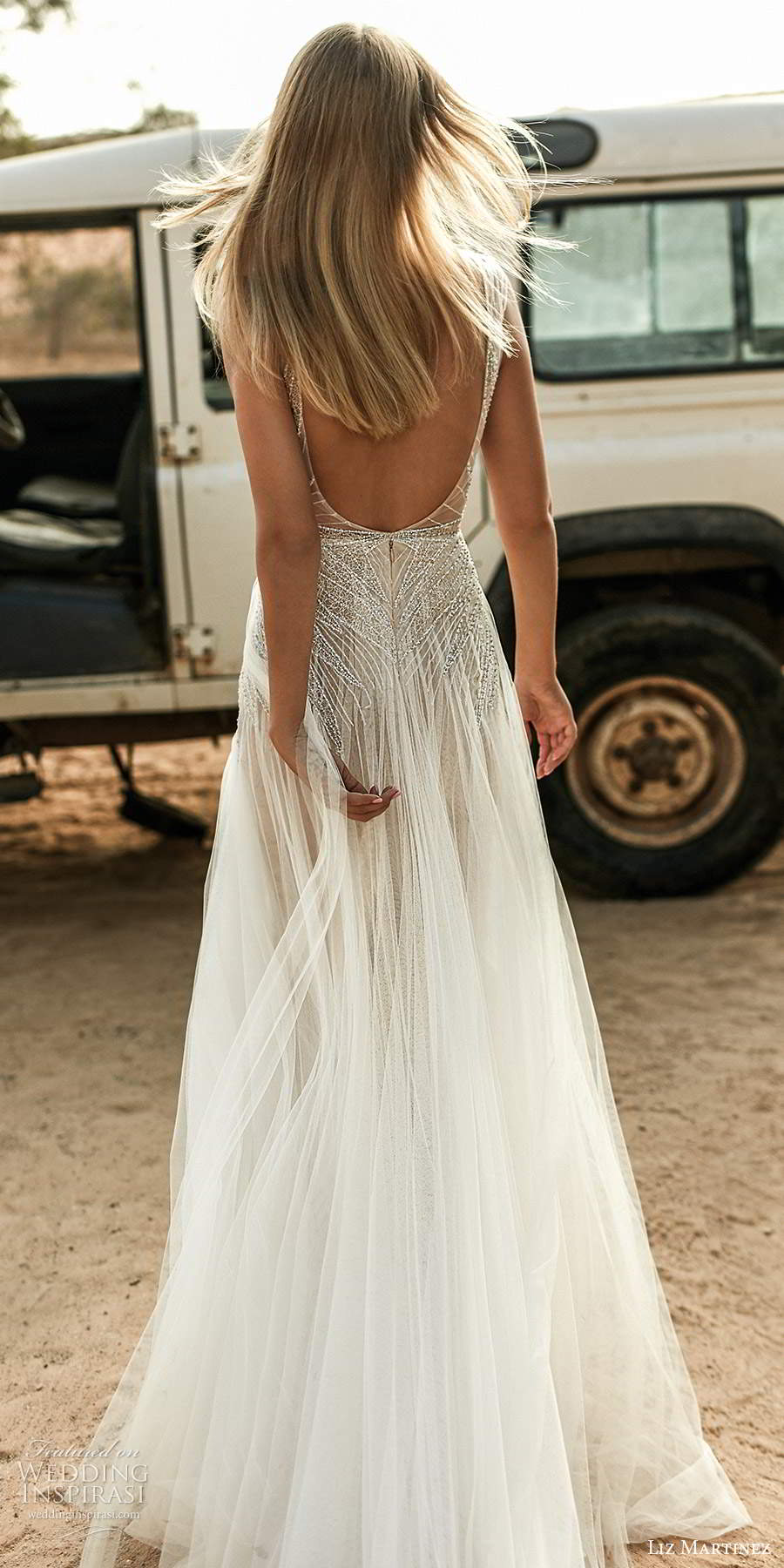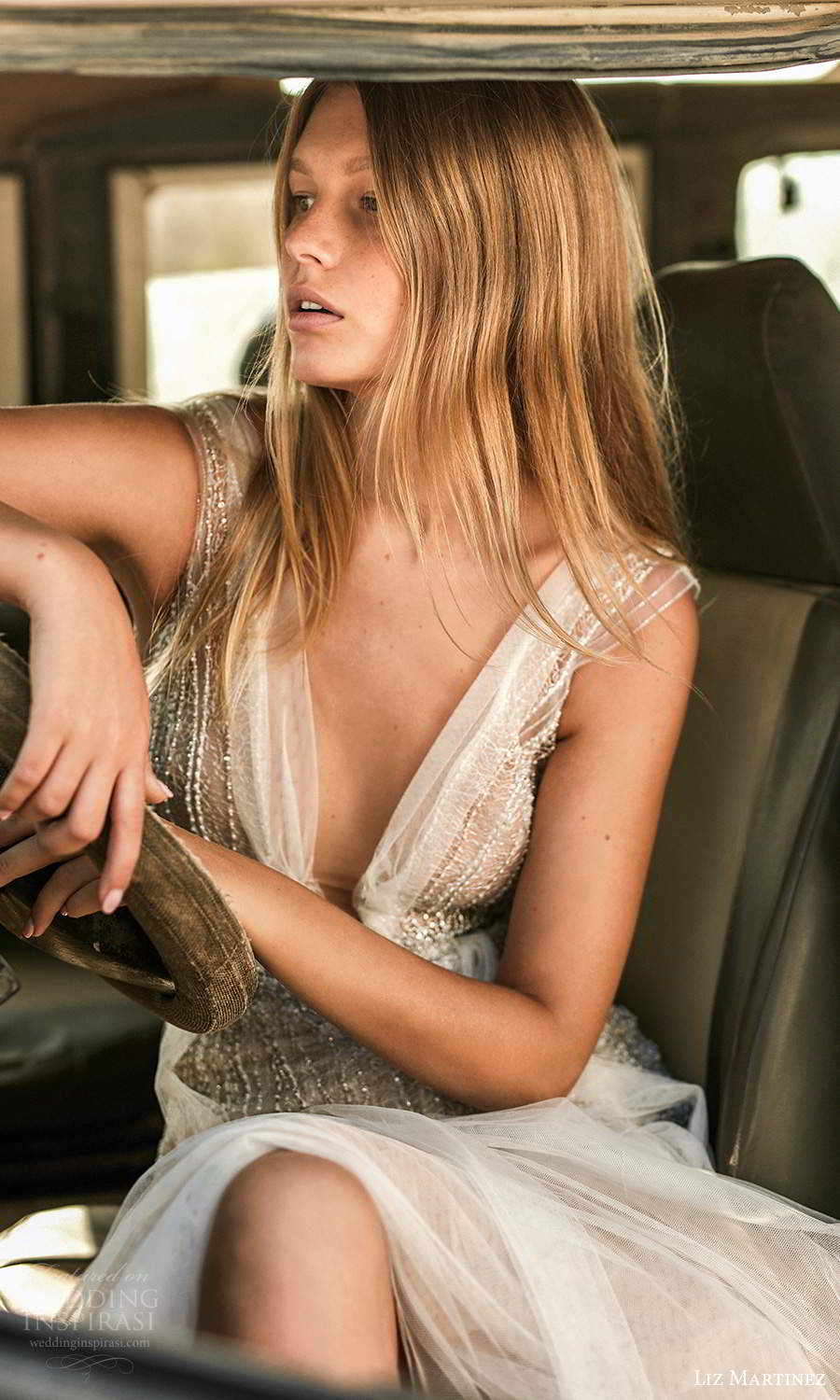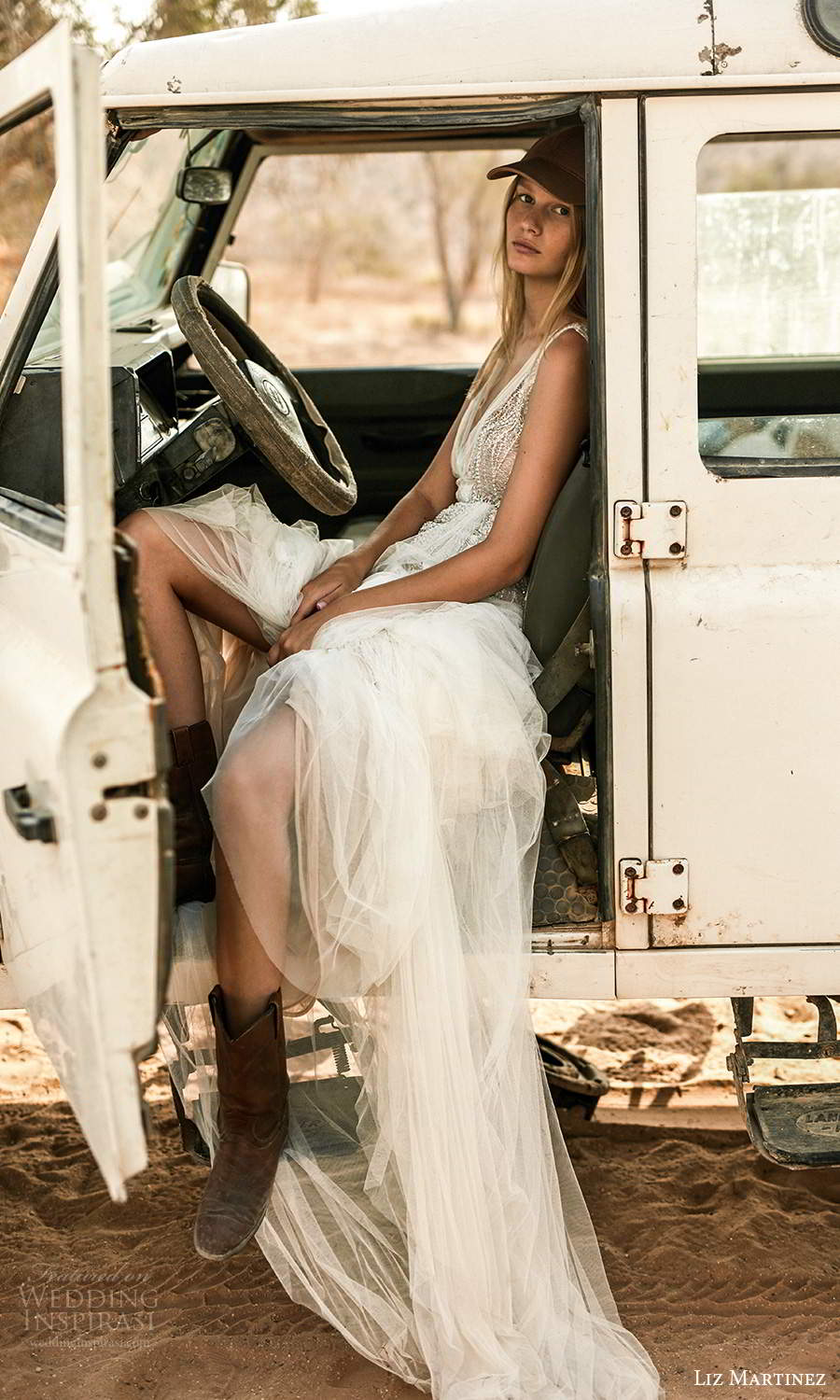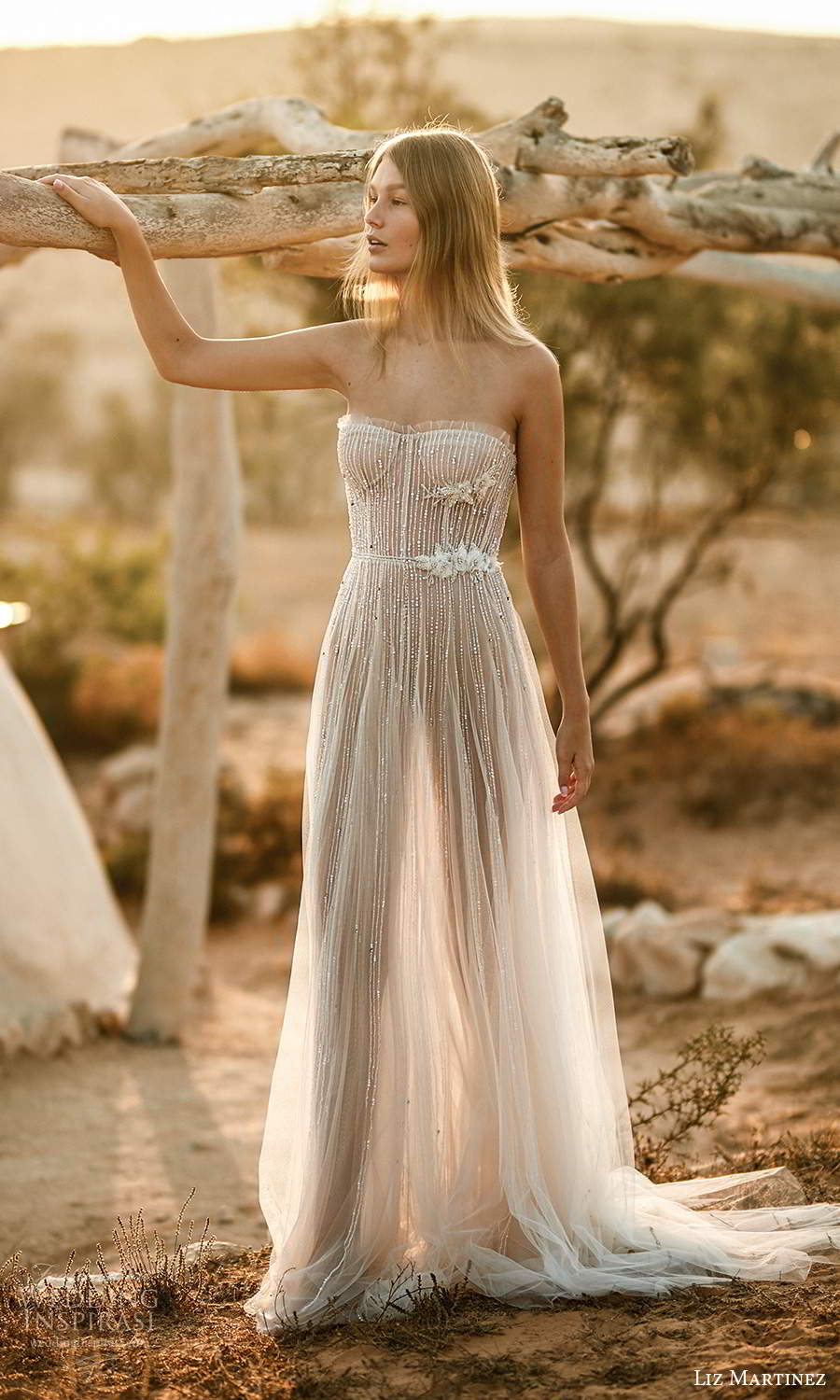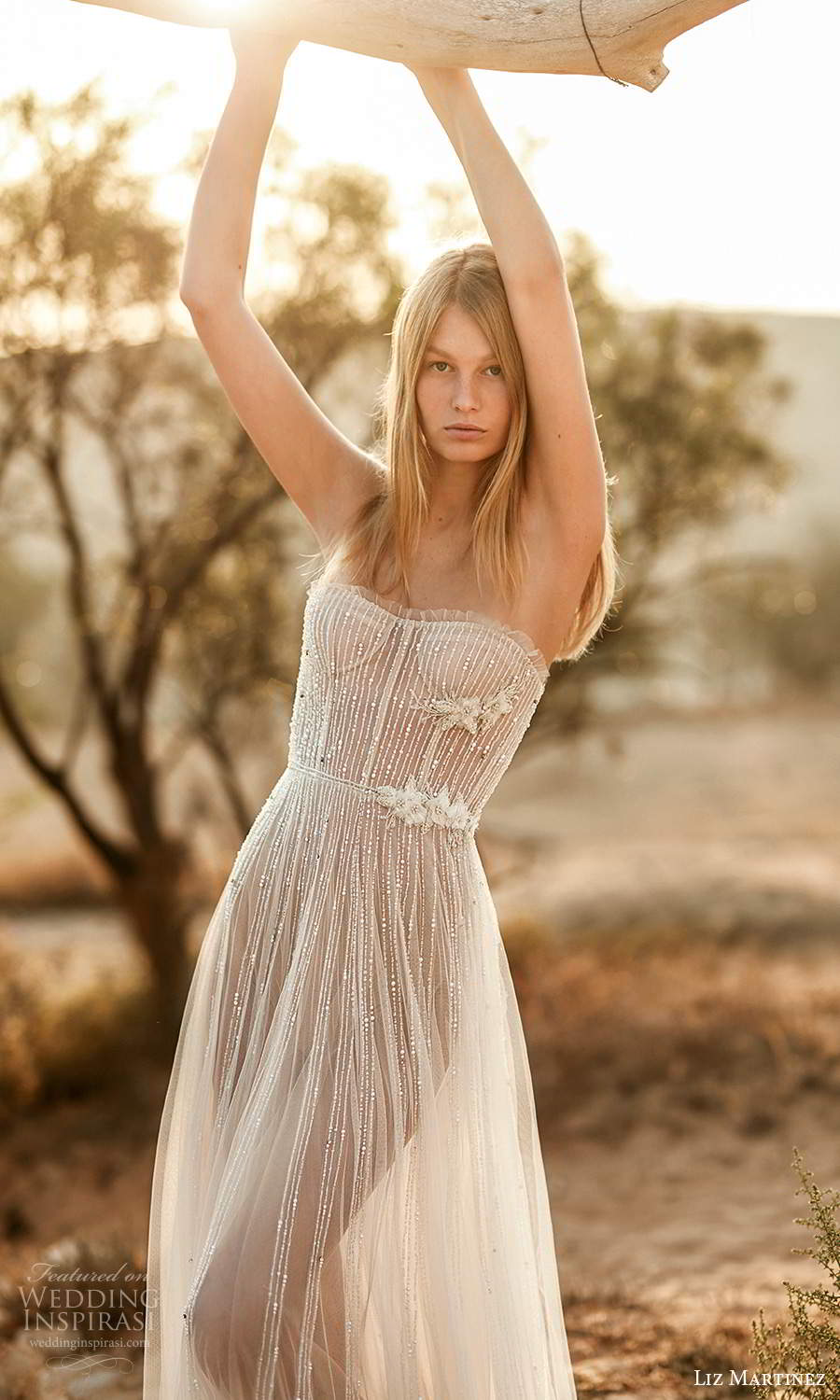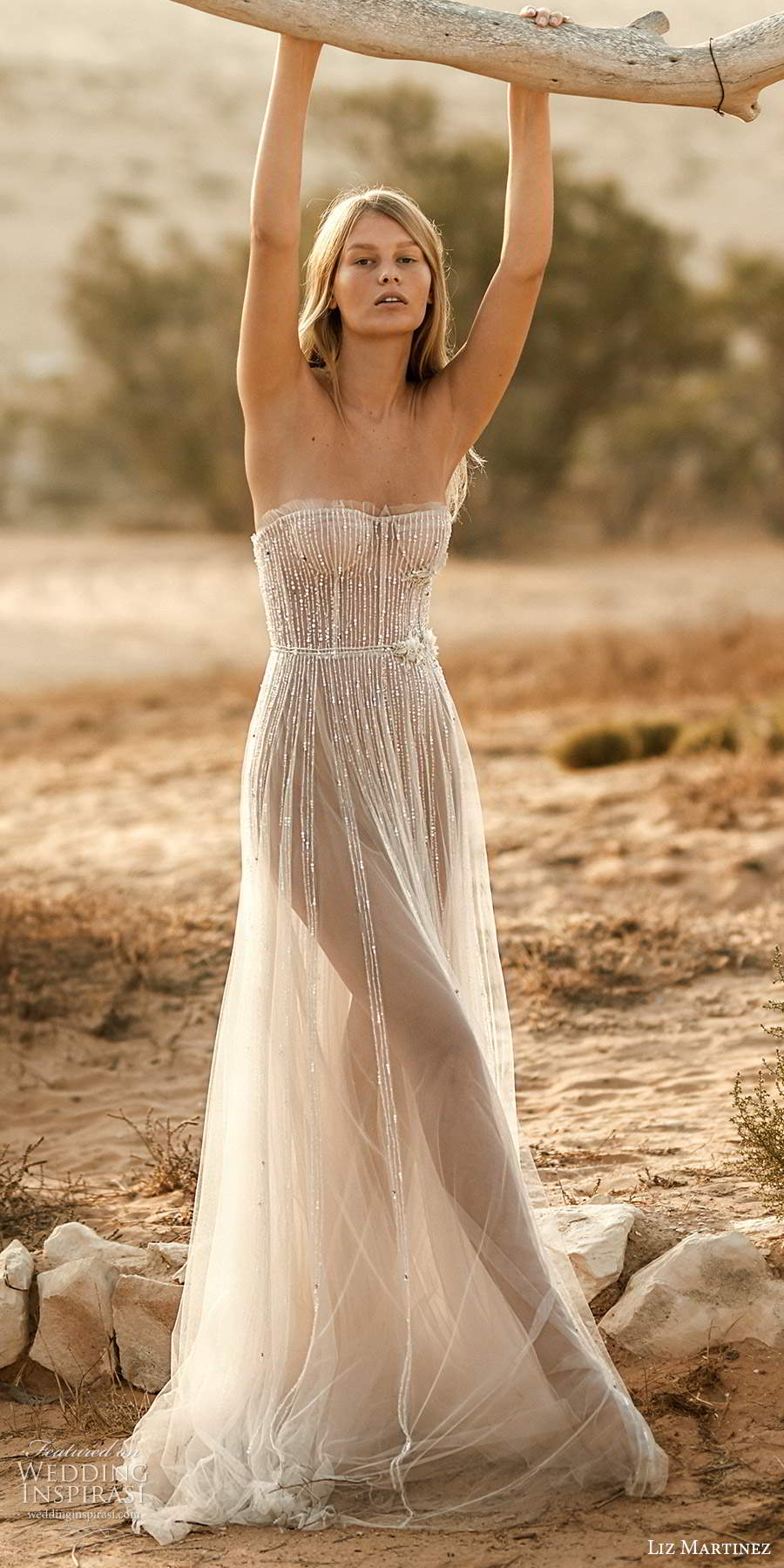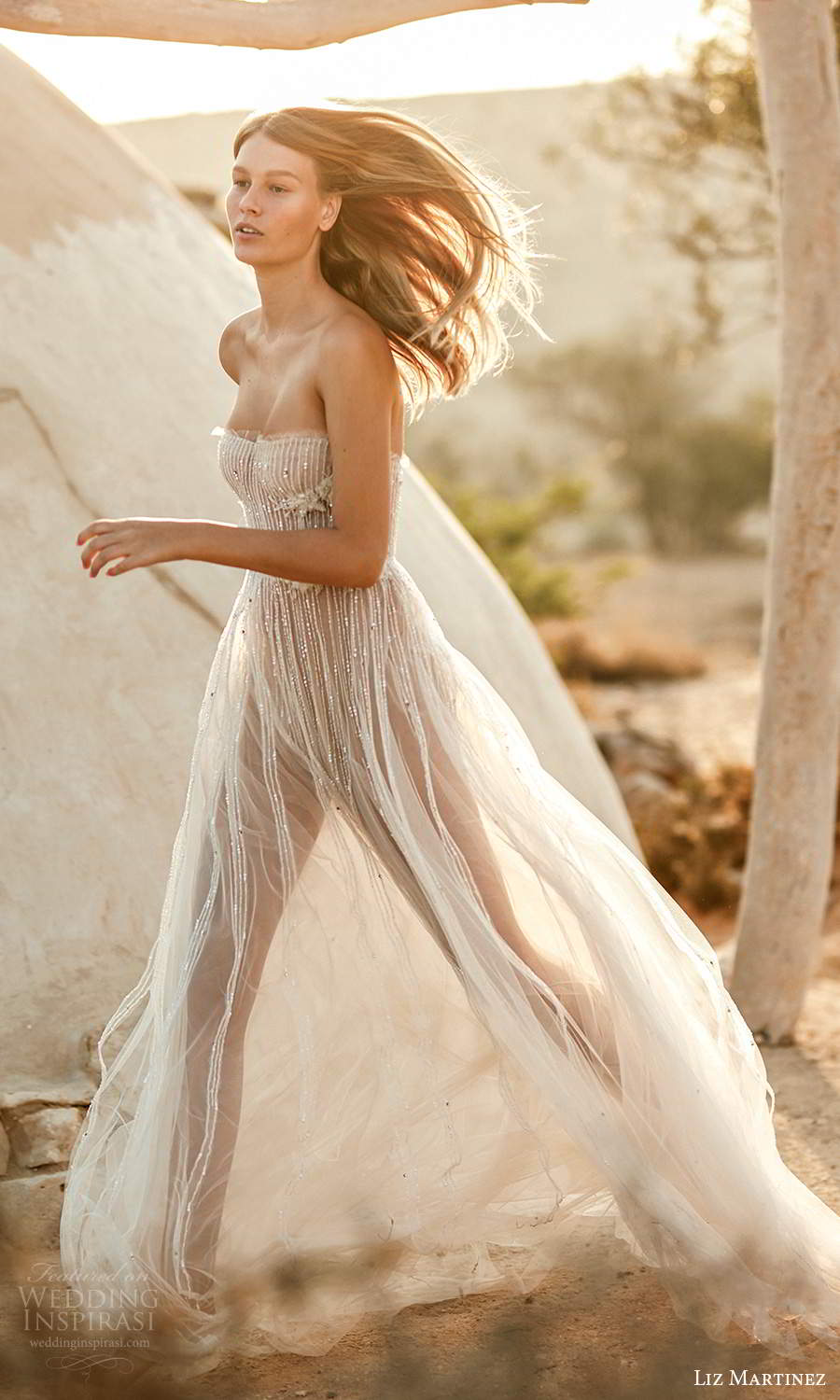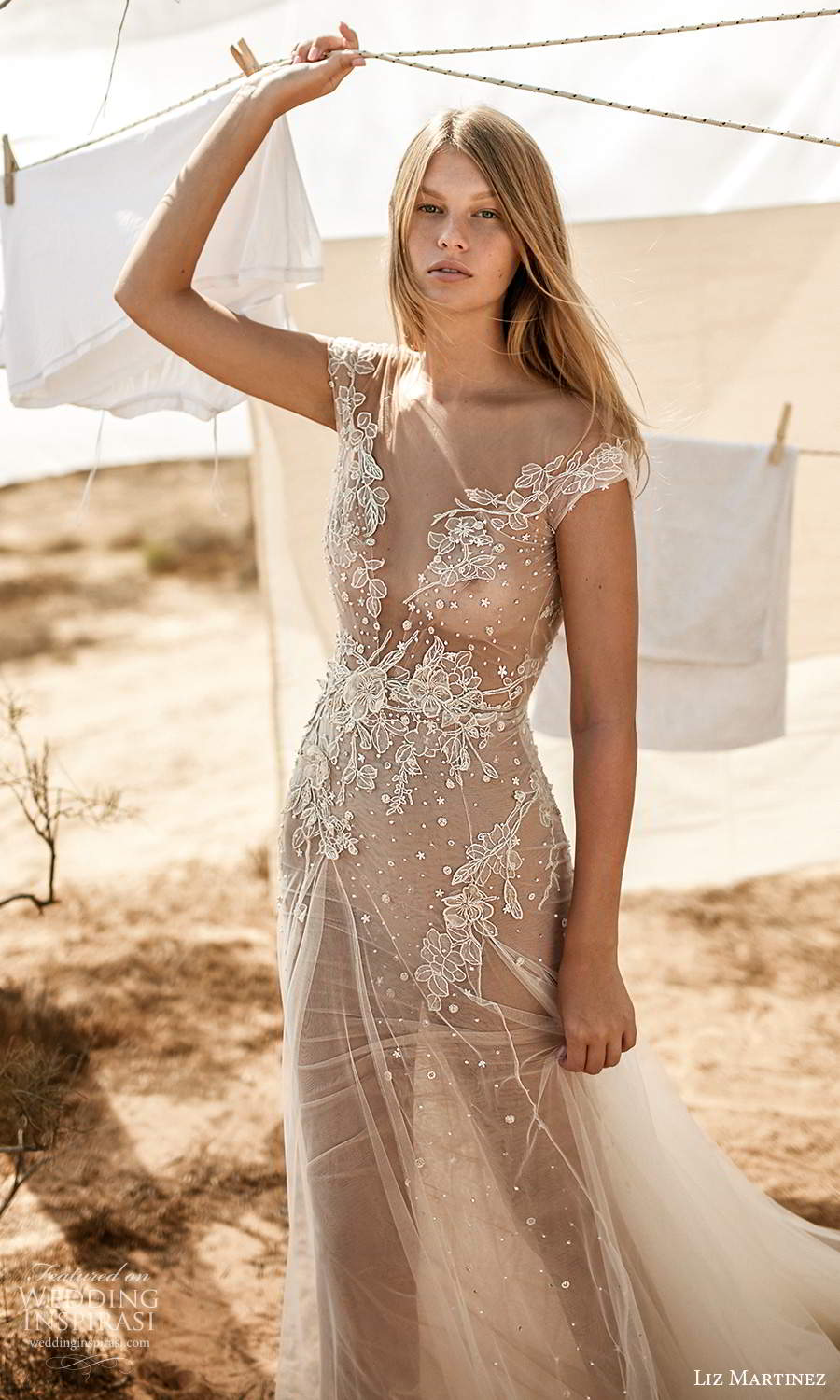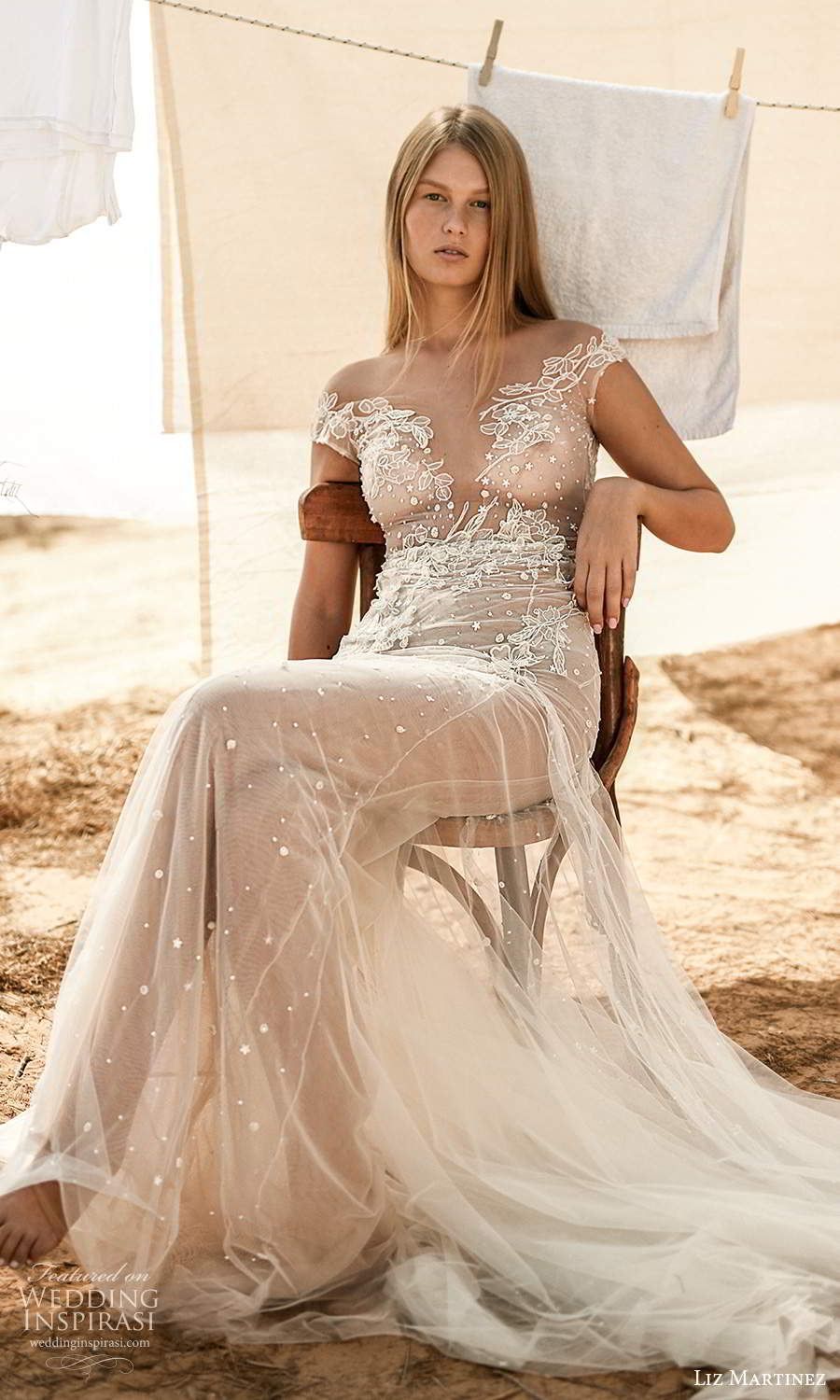 Photos courtesy of Liz Martinez. For details, visit Liz Martinez.