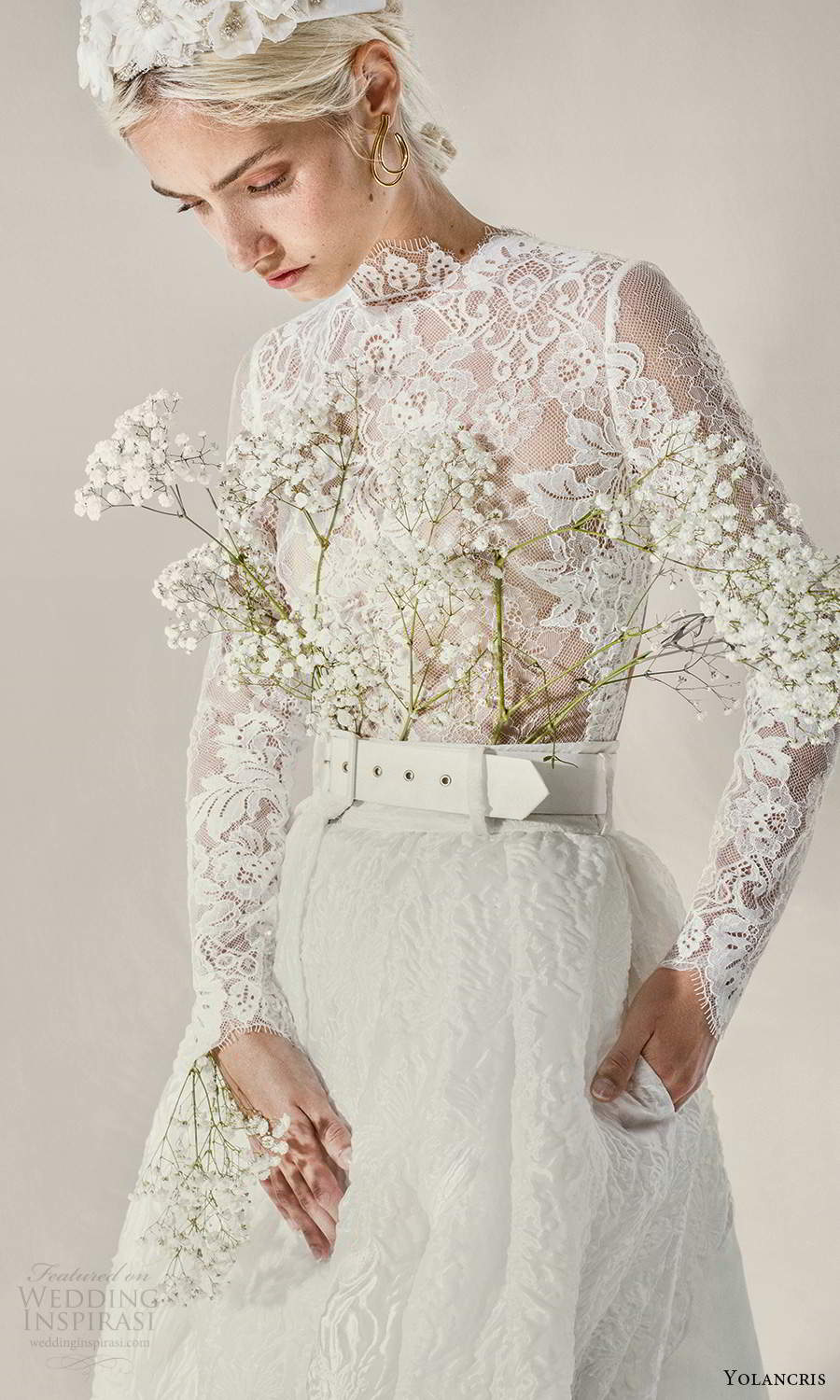 The 2021 Yolancris bridal collection was inspired by the undercurrents of life in pandemic times: the spirit of resilience in a period of great uncertainty. Celebrating an indomitable generation with a strong desire to move forward, the "Touch" collection presents an incredible variety of contemporary and fashion-forward silhouettes with a focus on comfort and versatility (including two-piece designs that can be restyled for wear after the wedding day).
'"We look, but we don't see. We need to touch to see. Touch to experiment, to be curious and to appreciate; to fall in love ". Touch claims freedom and the need to enjoy our senses. These are months in which we have missed the physical contact, being able to touch and hug. Touch is born out of social empathy and ethics. It is a tribute to the sector and to society.'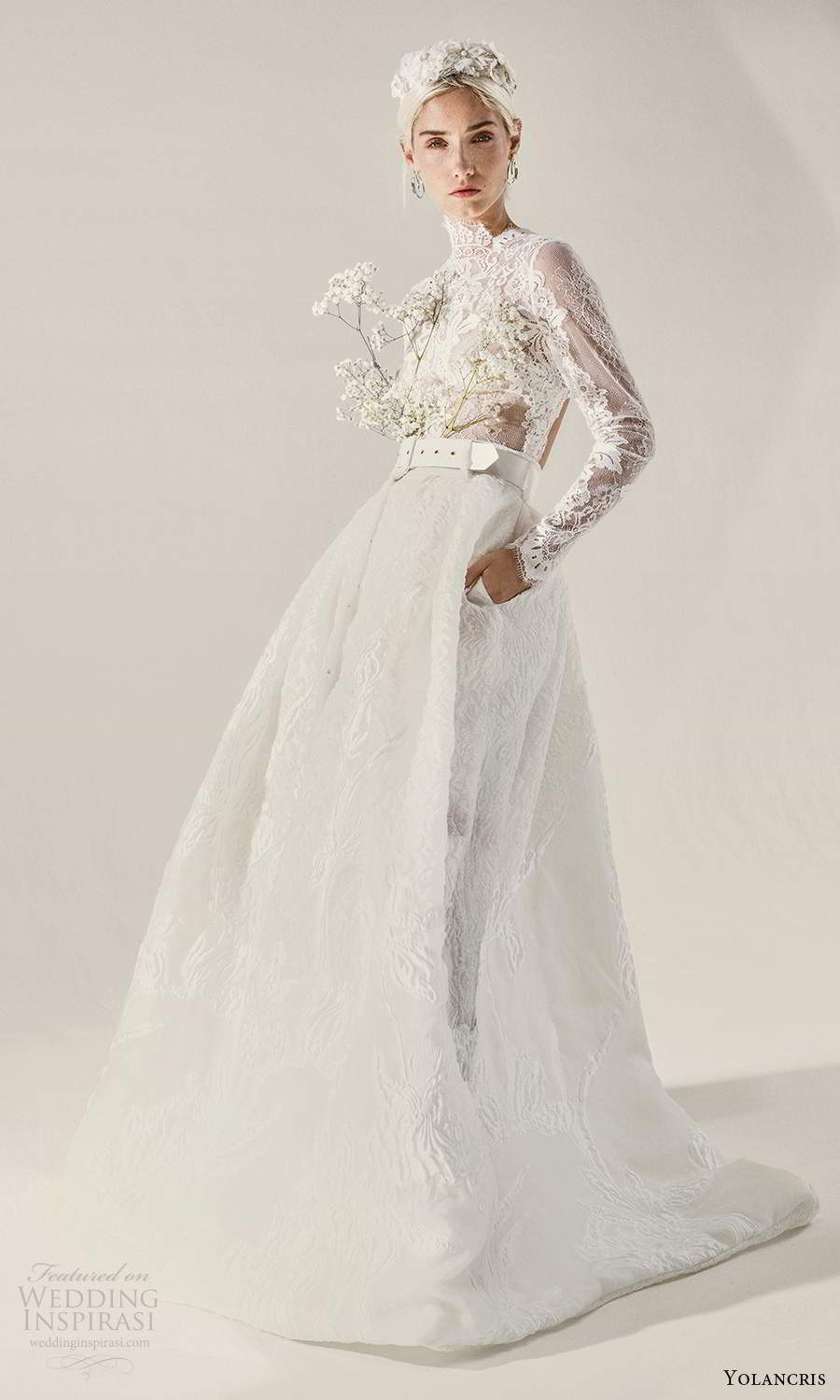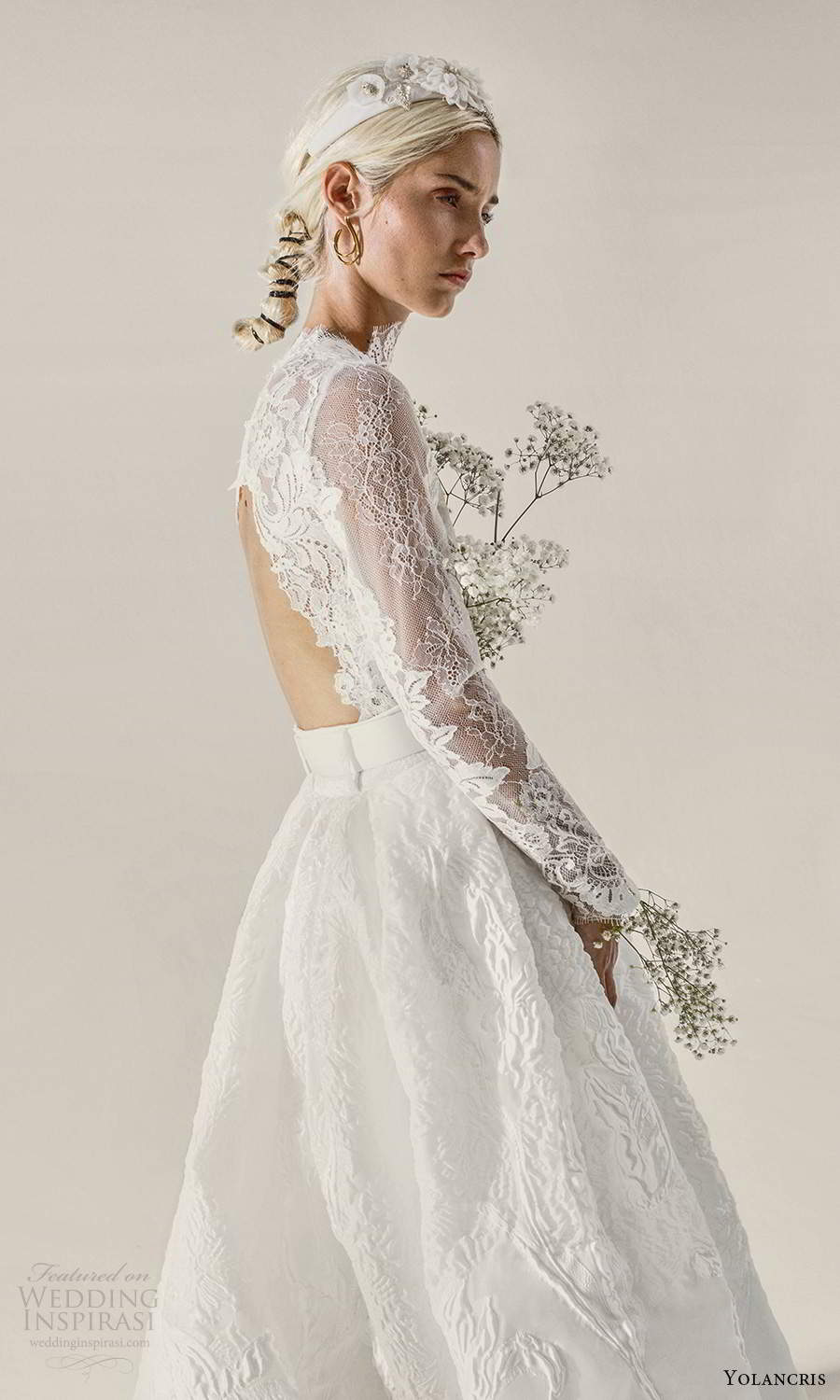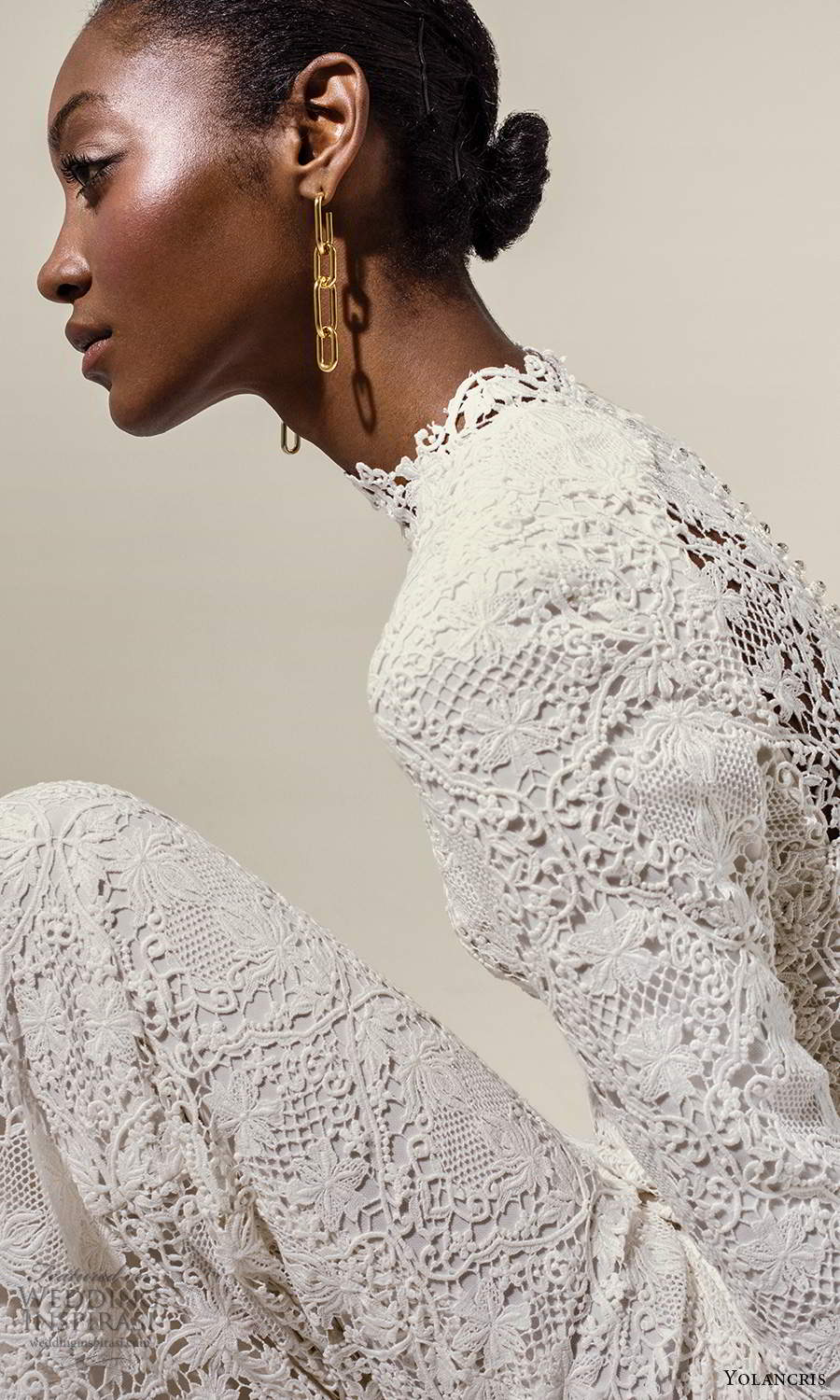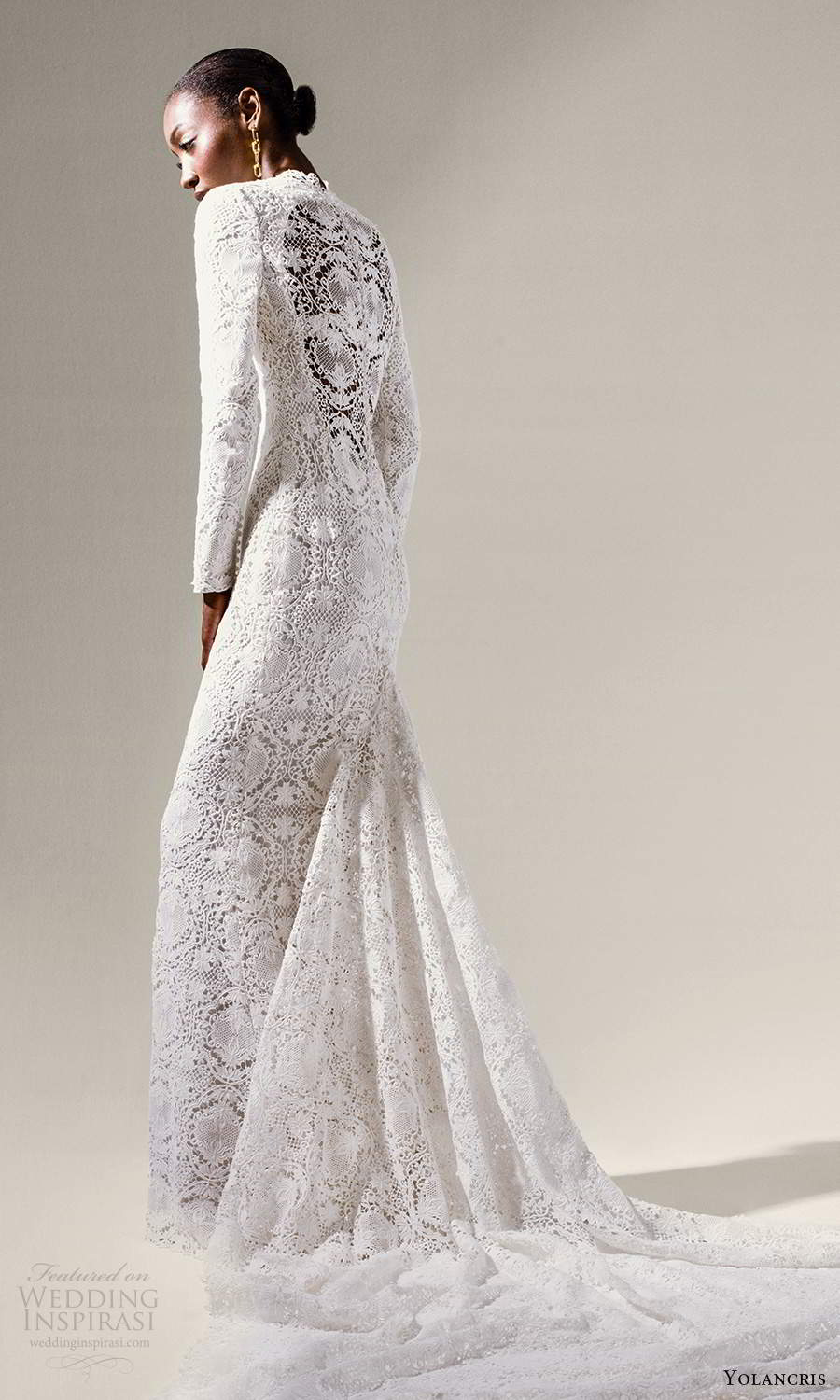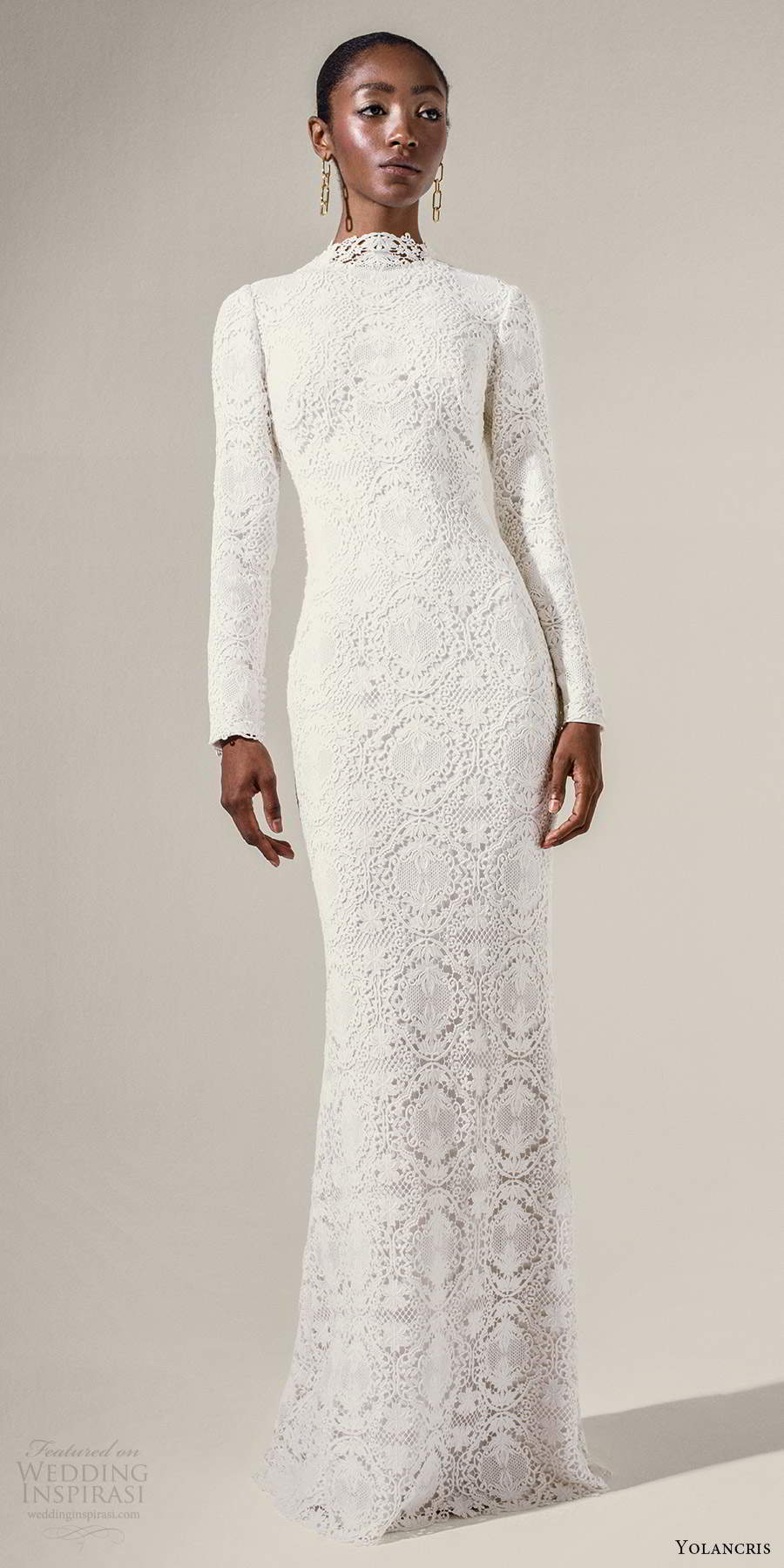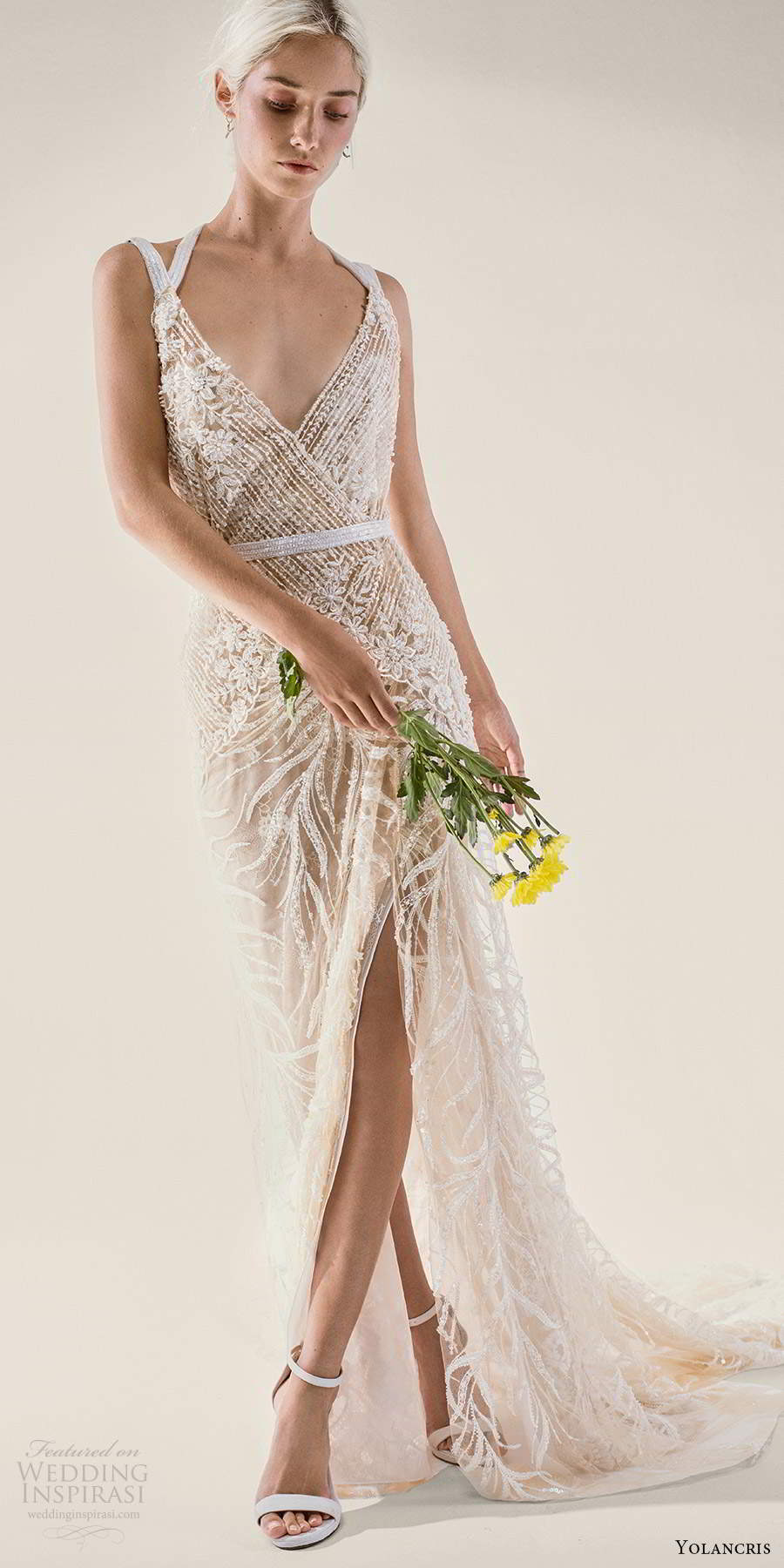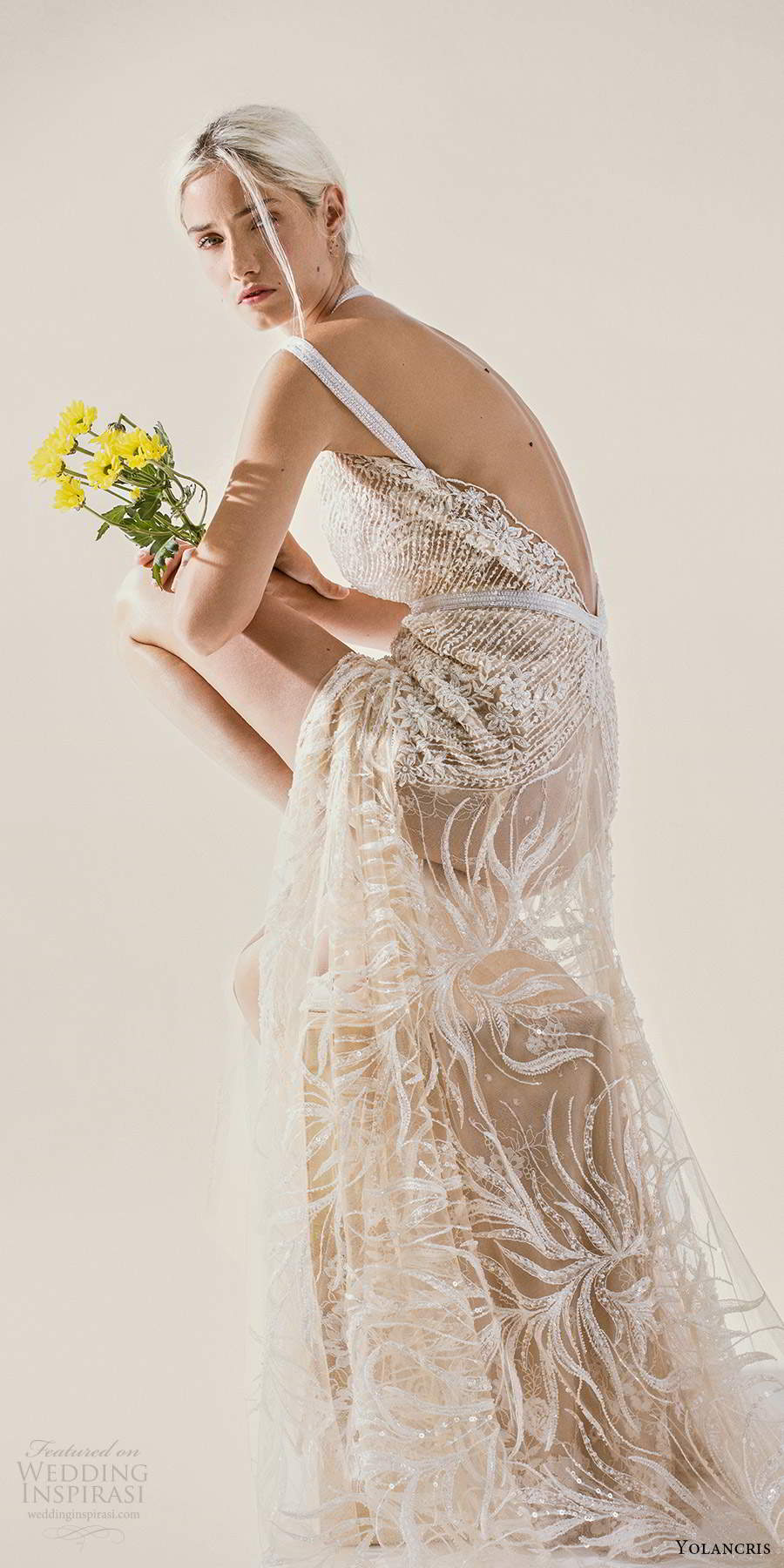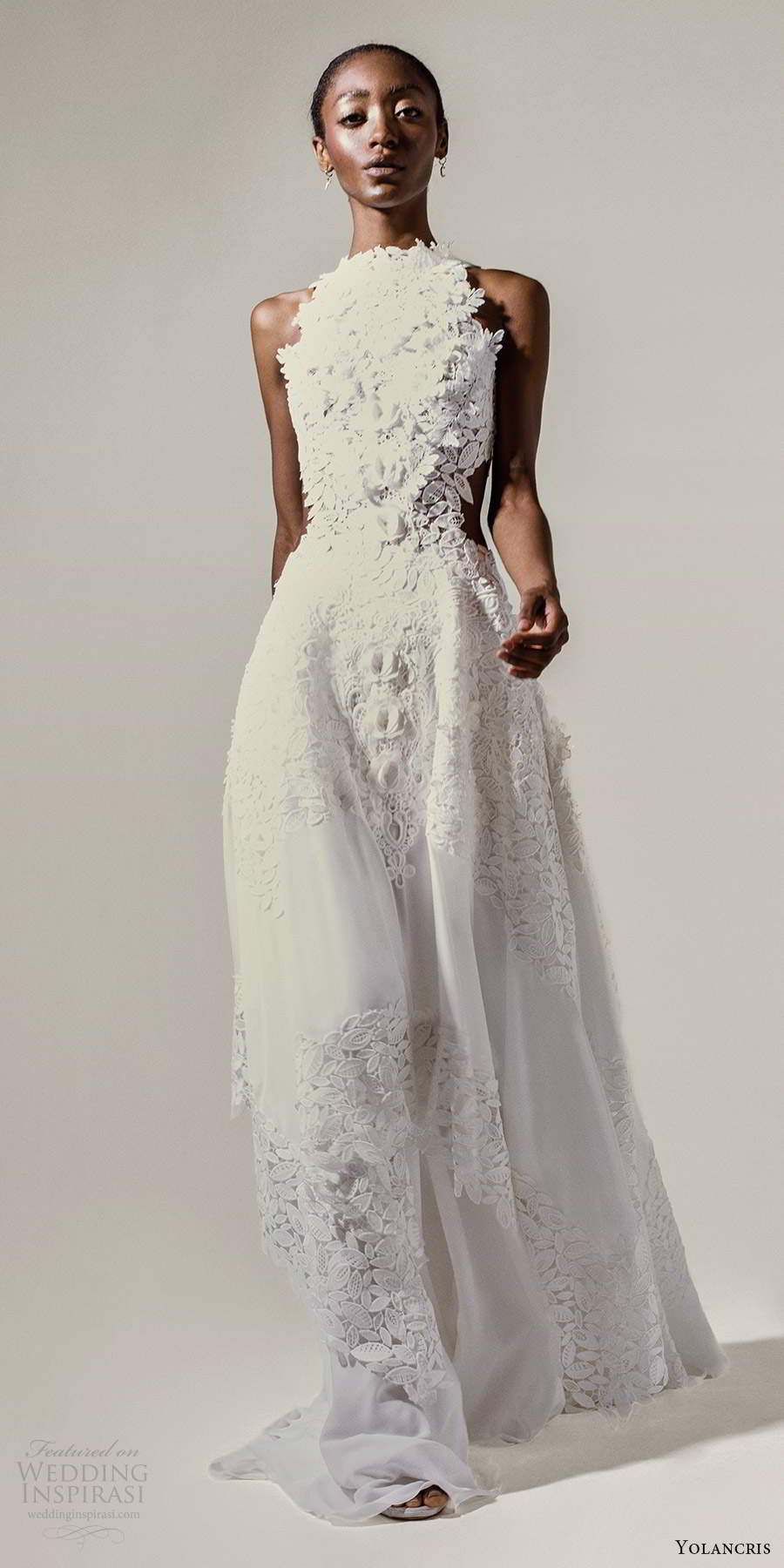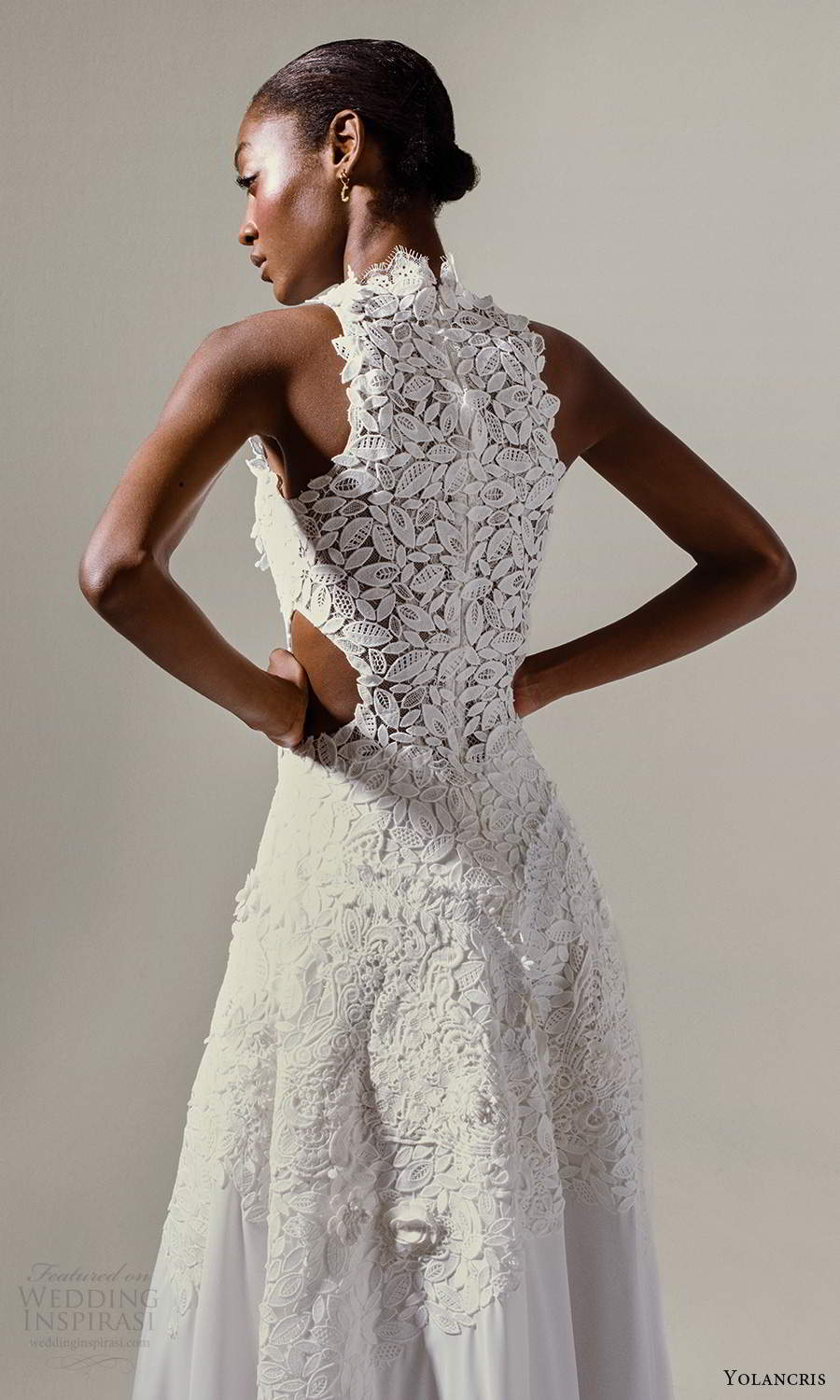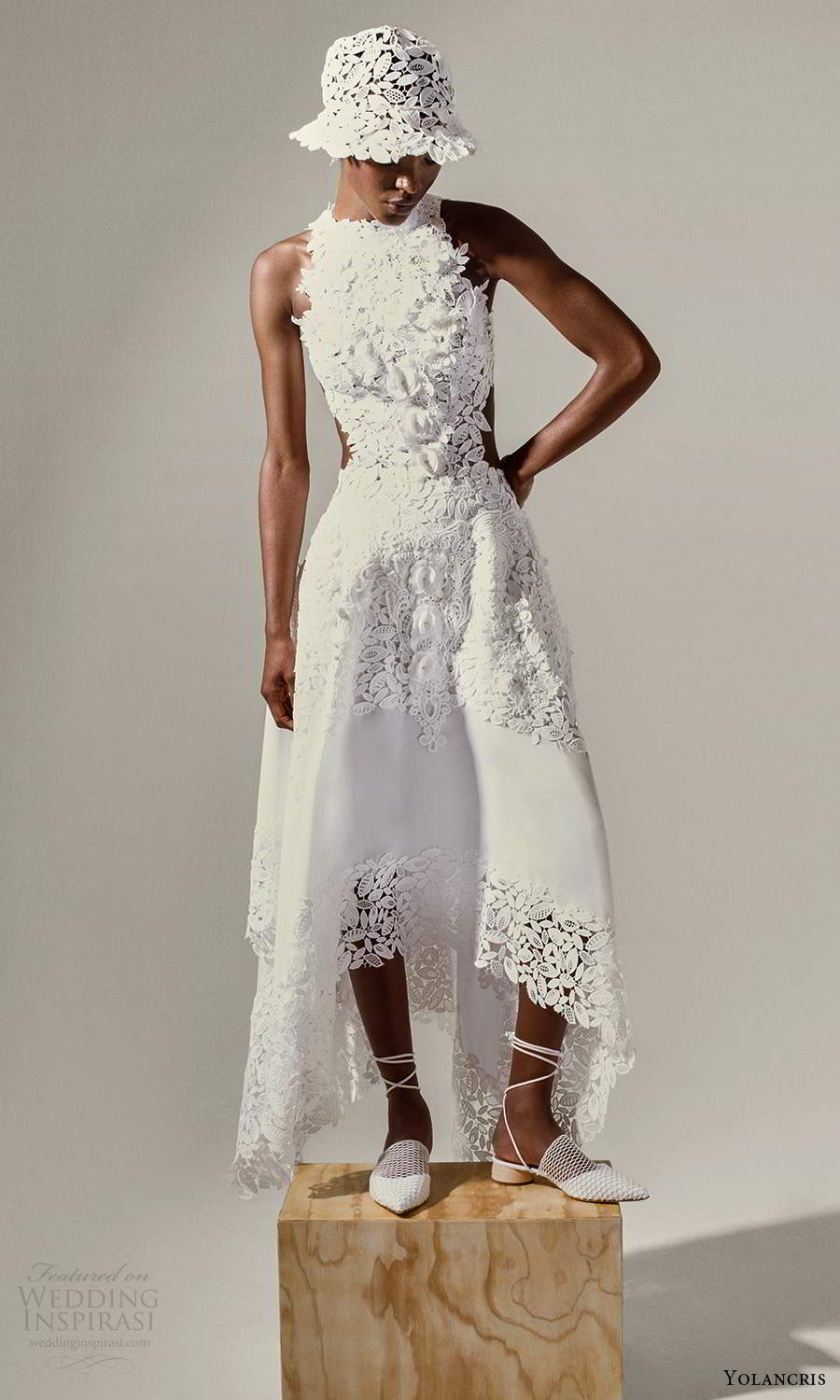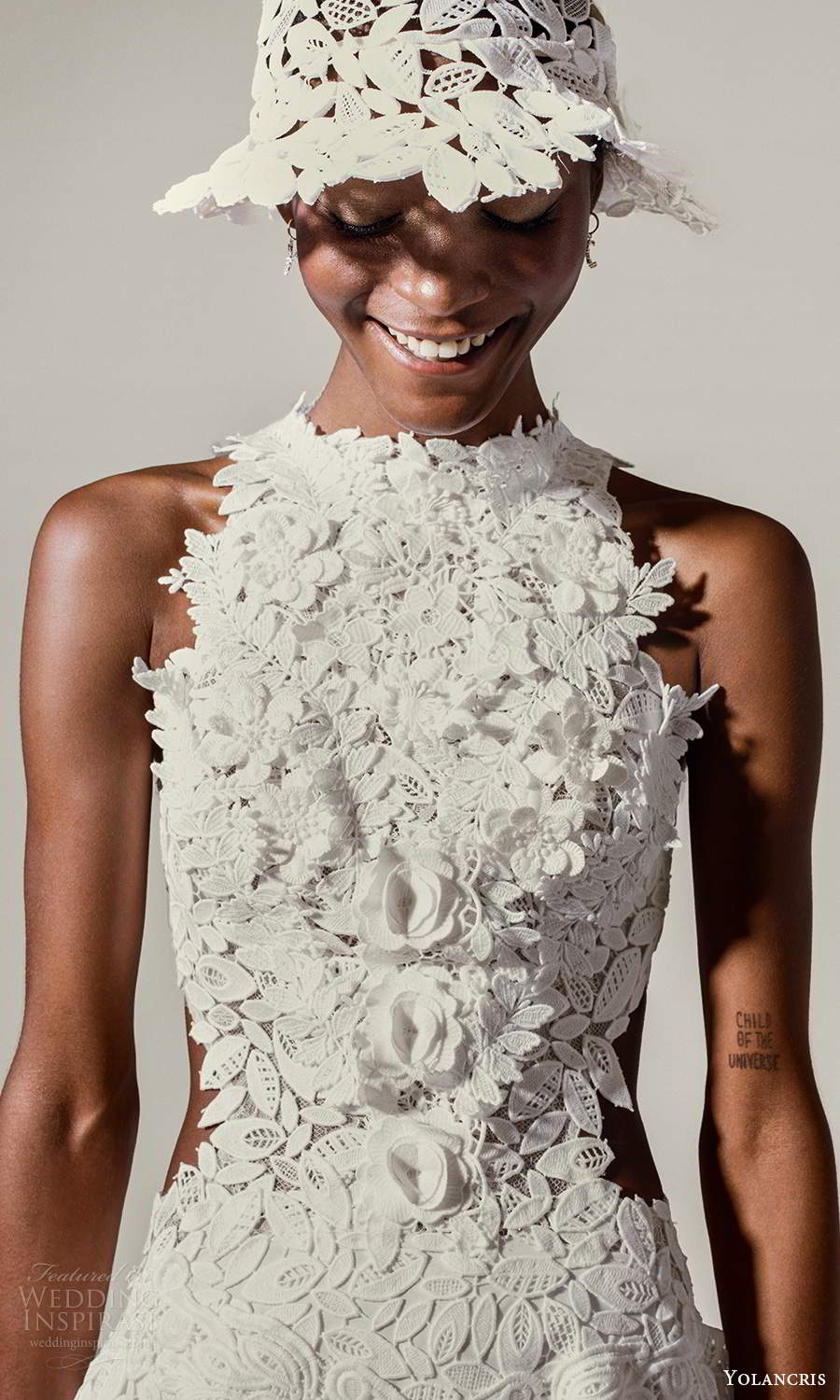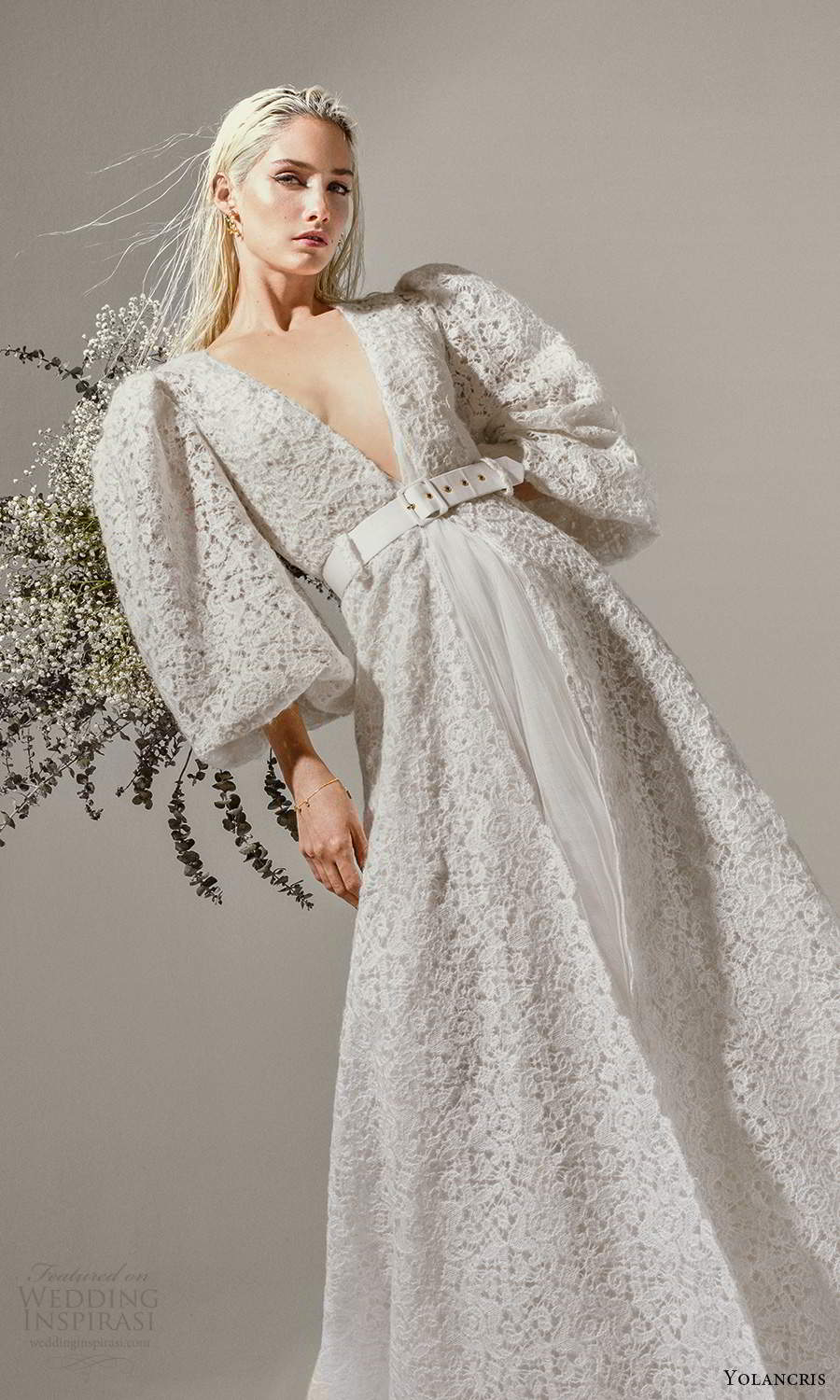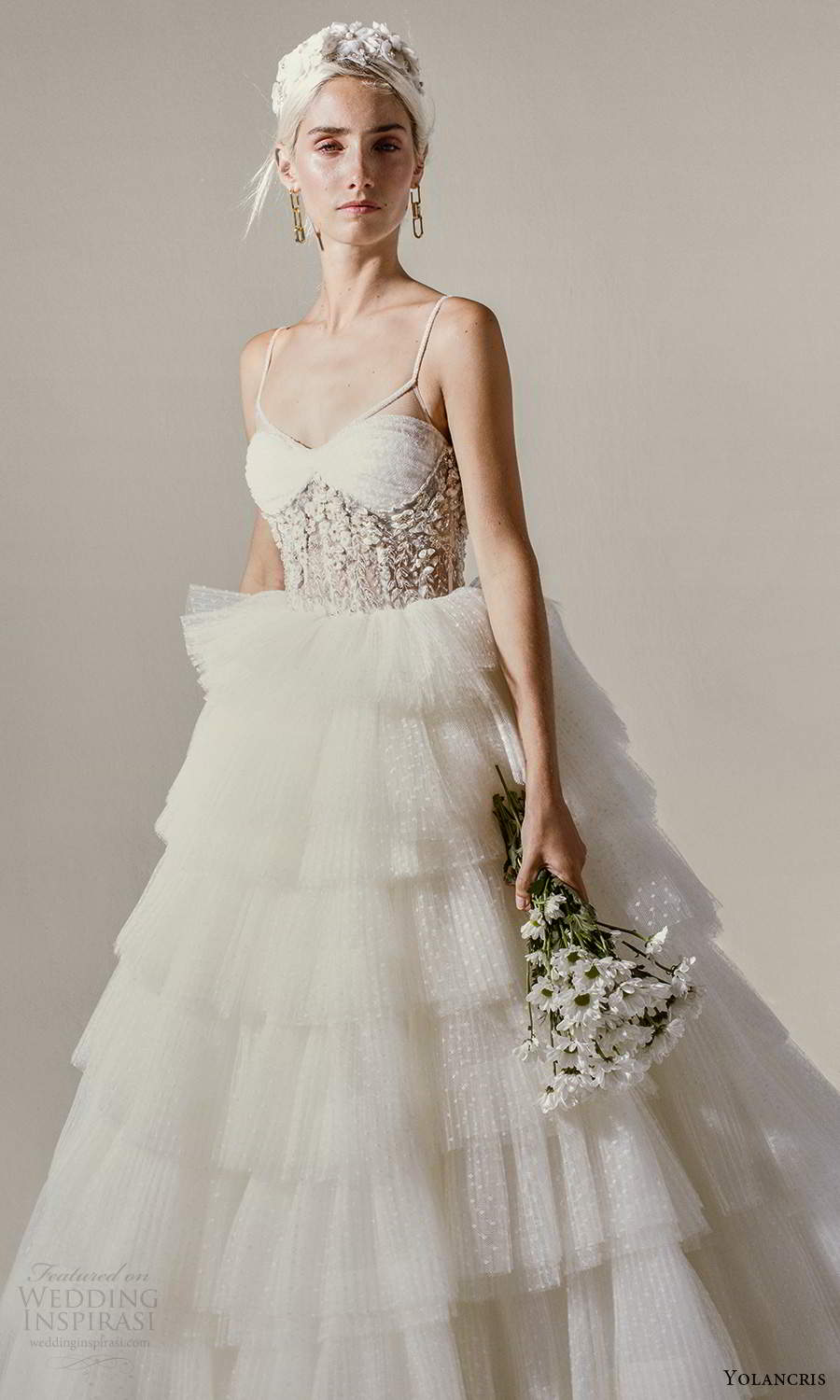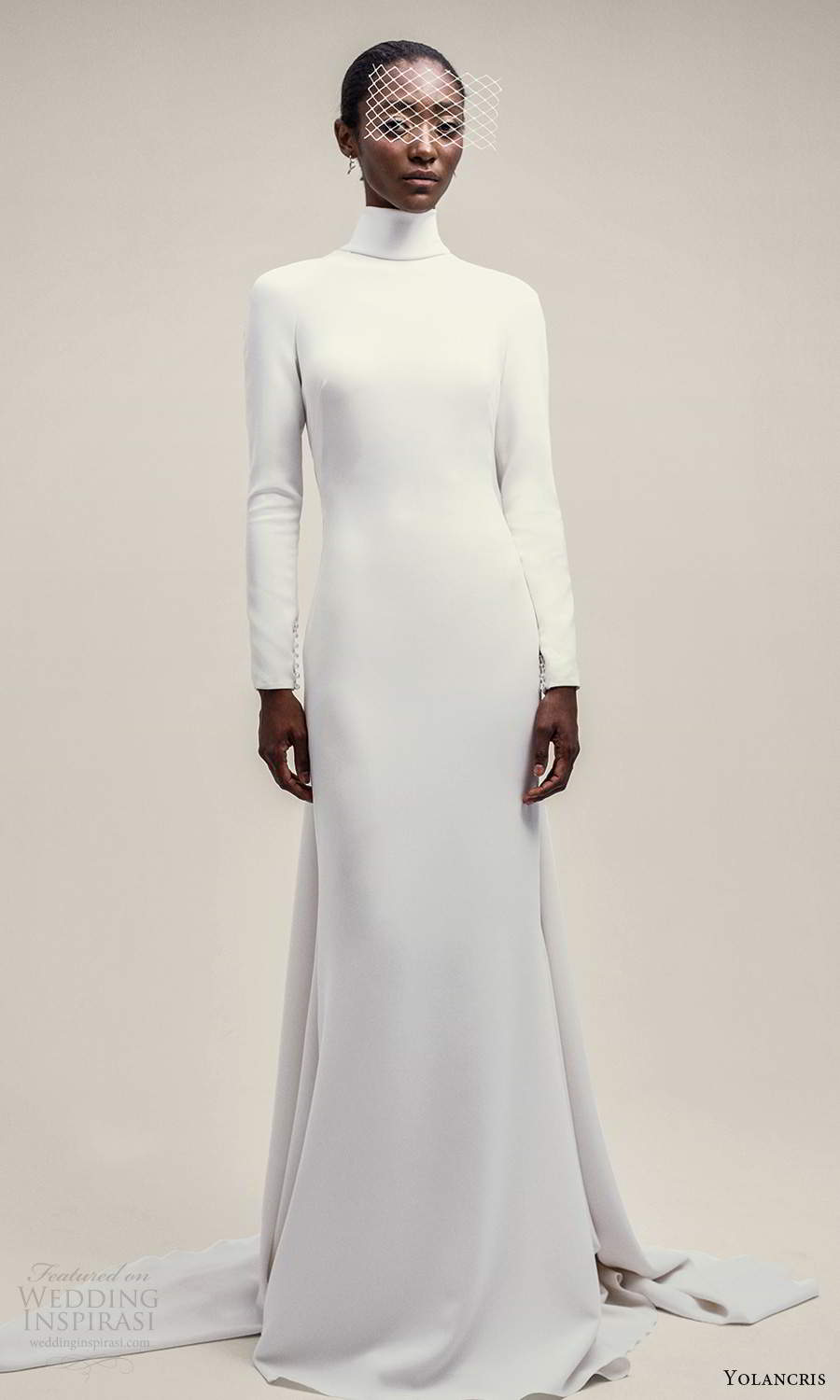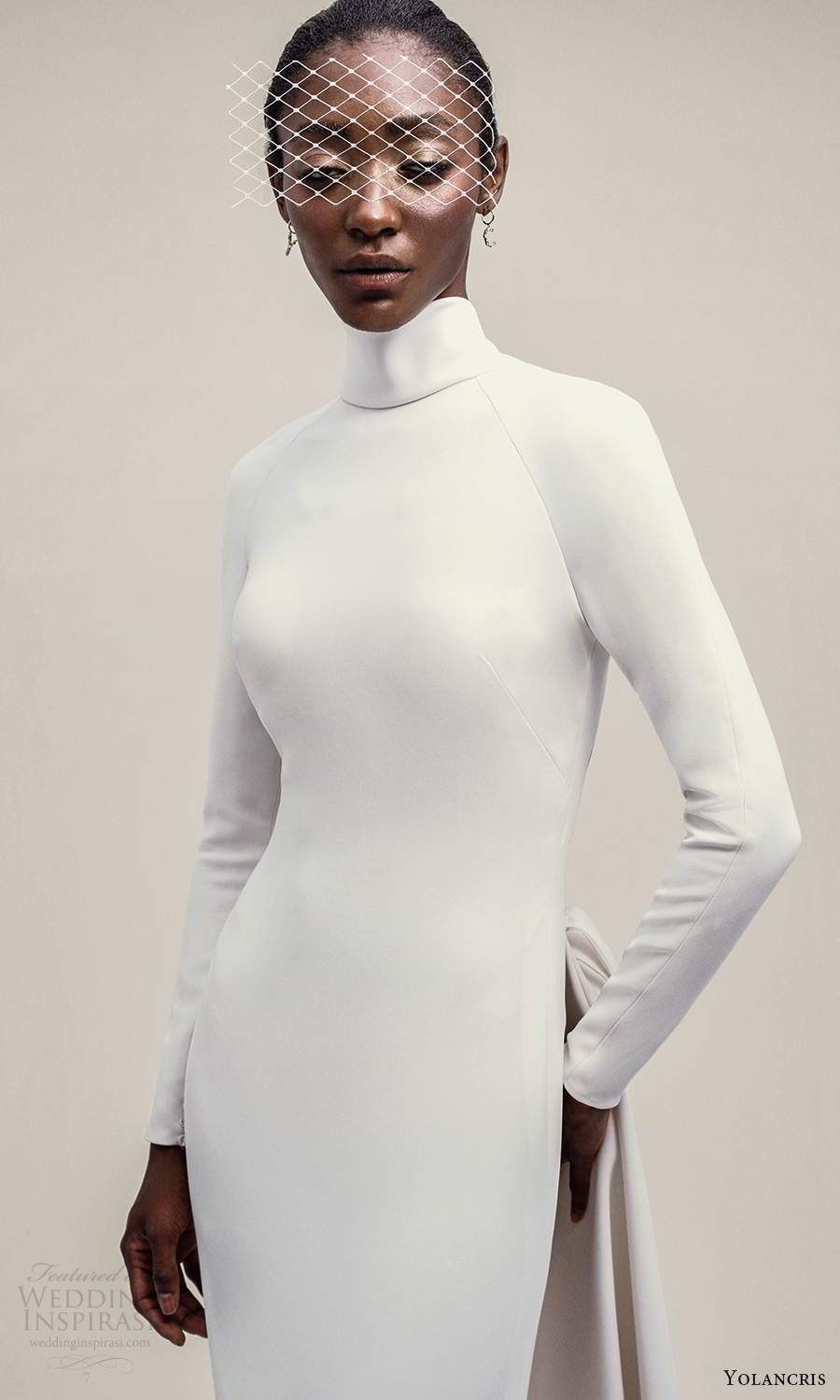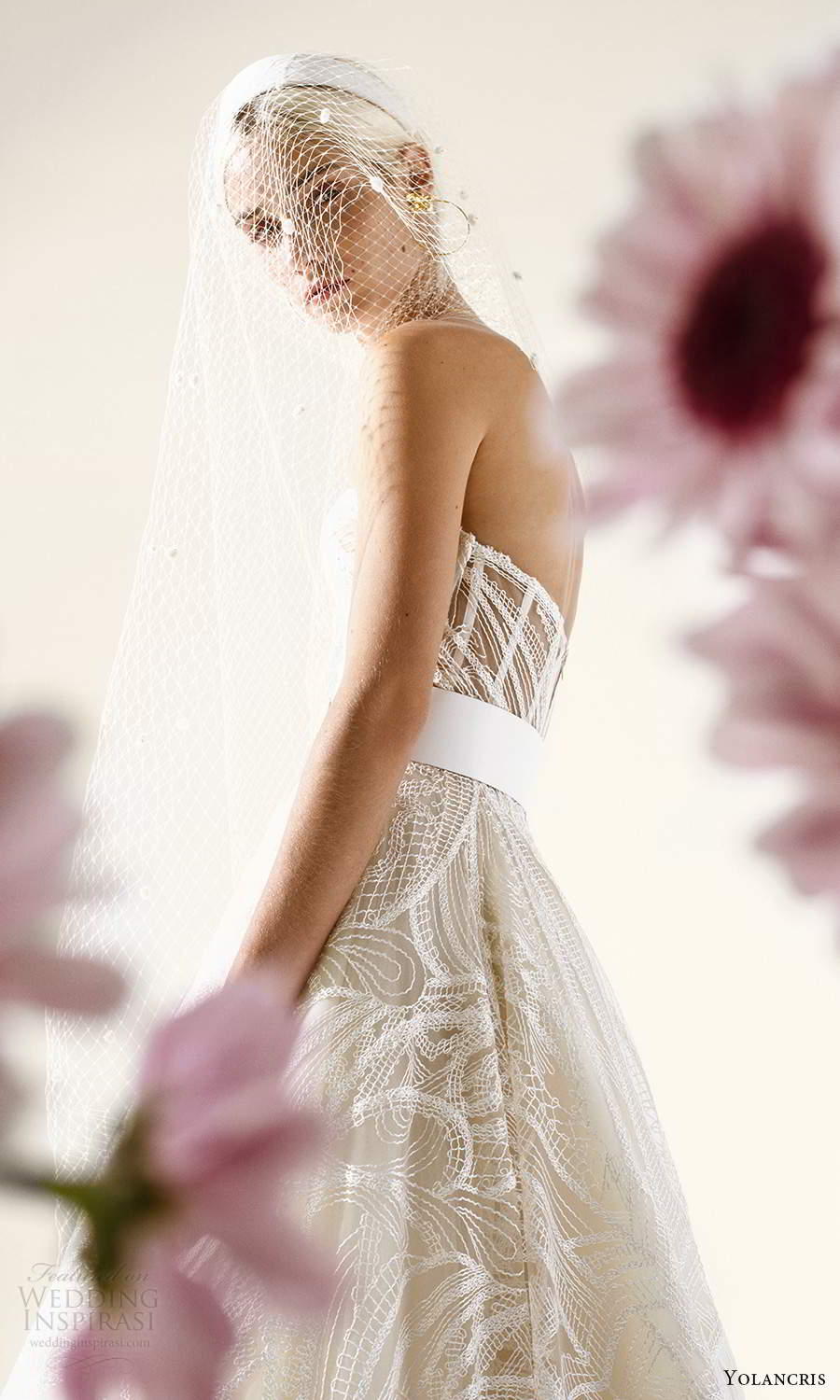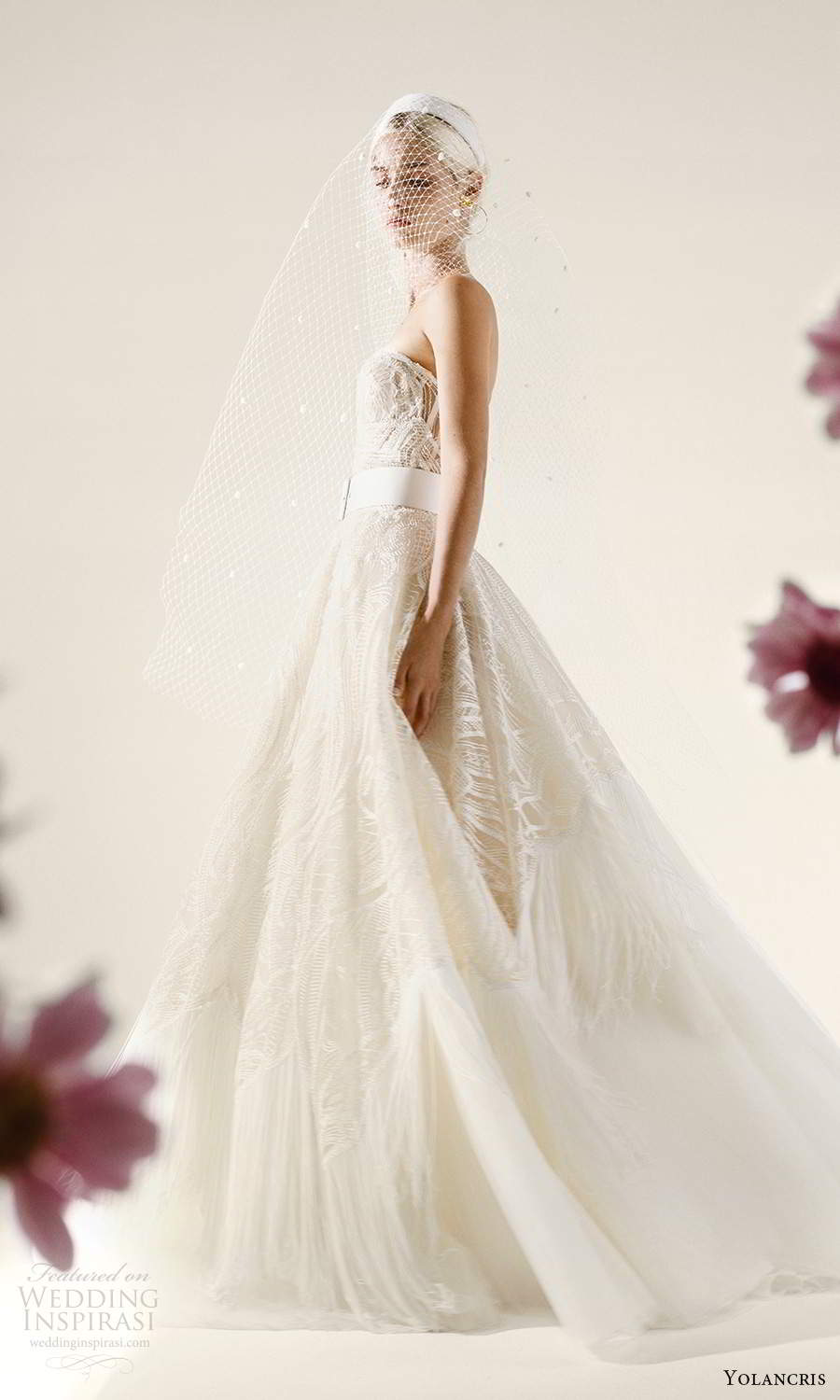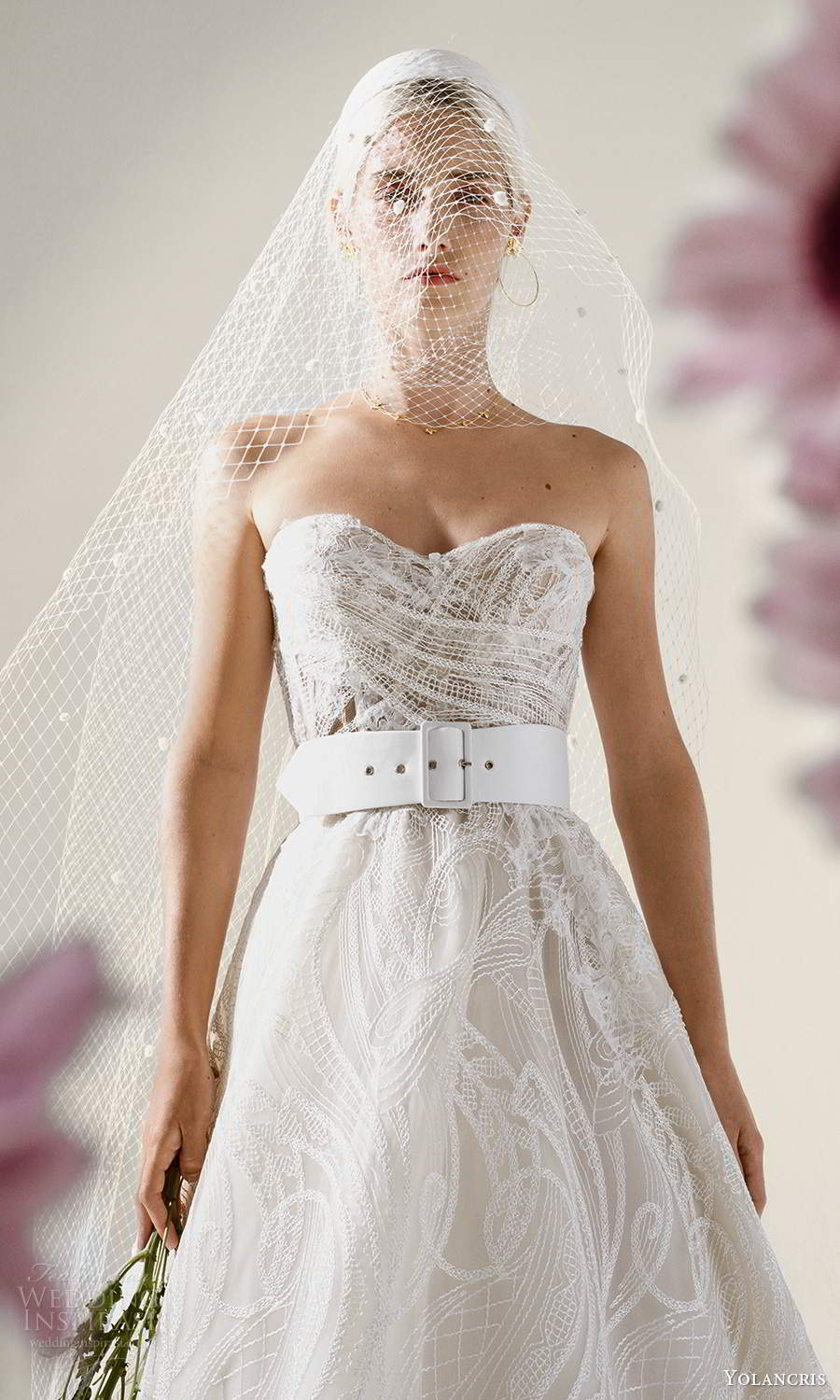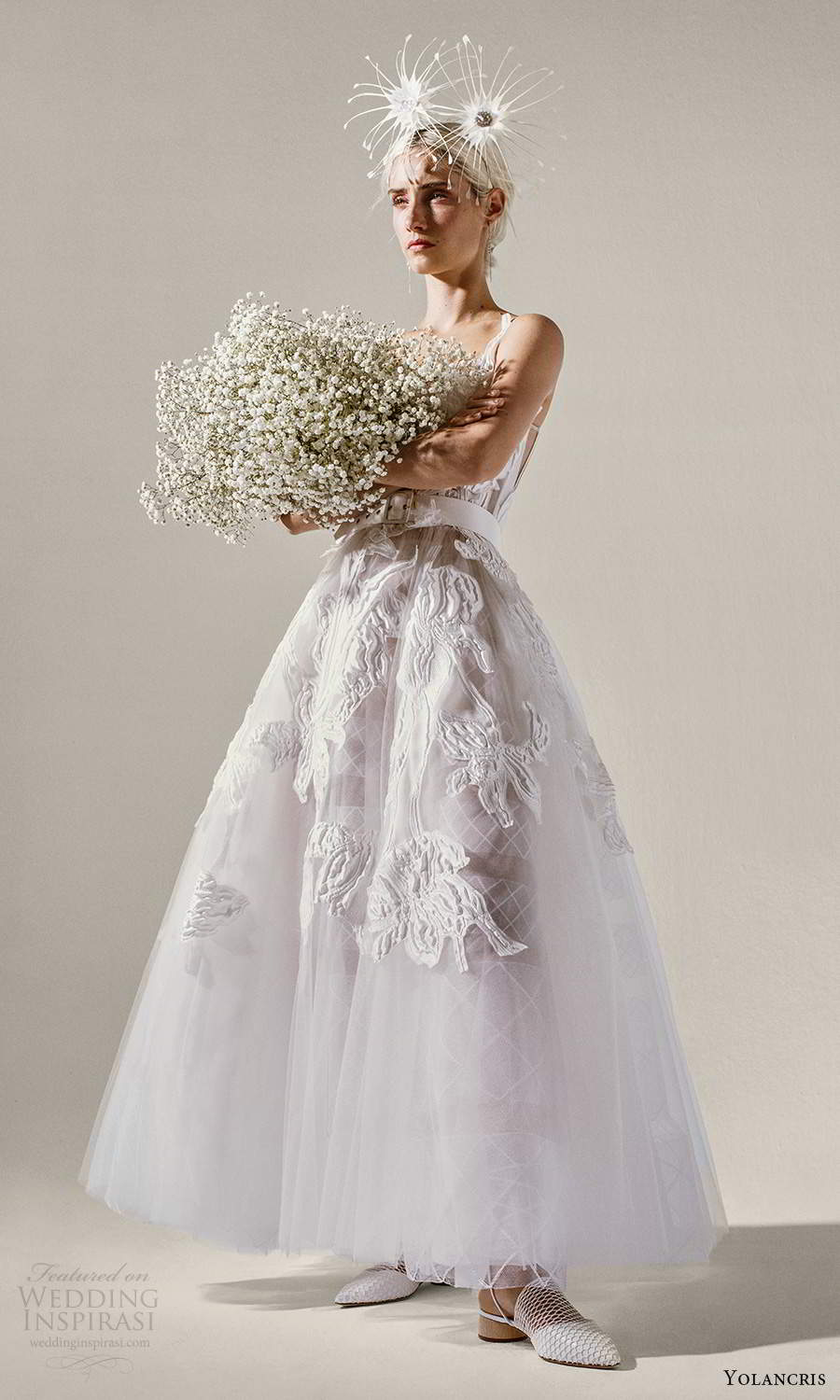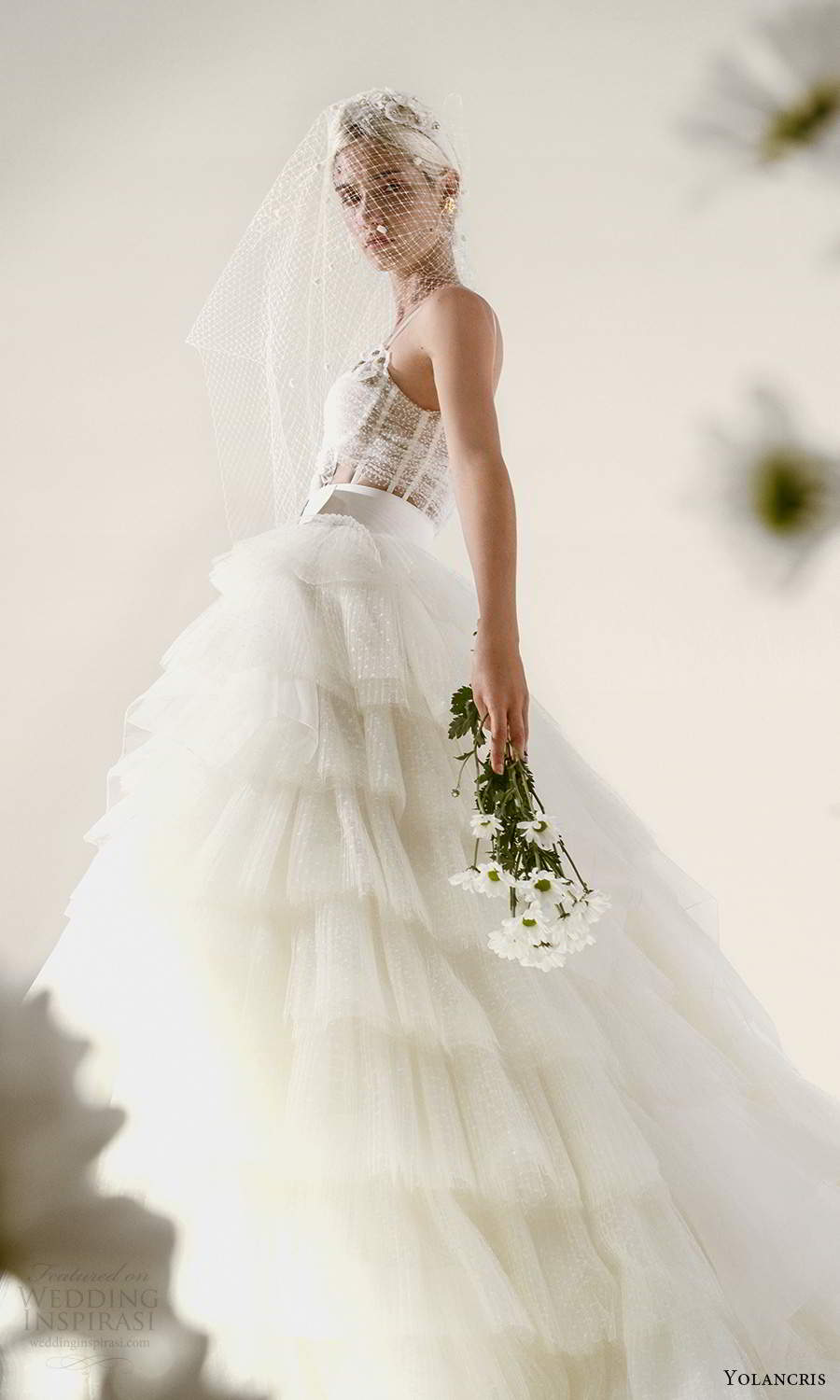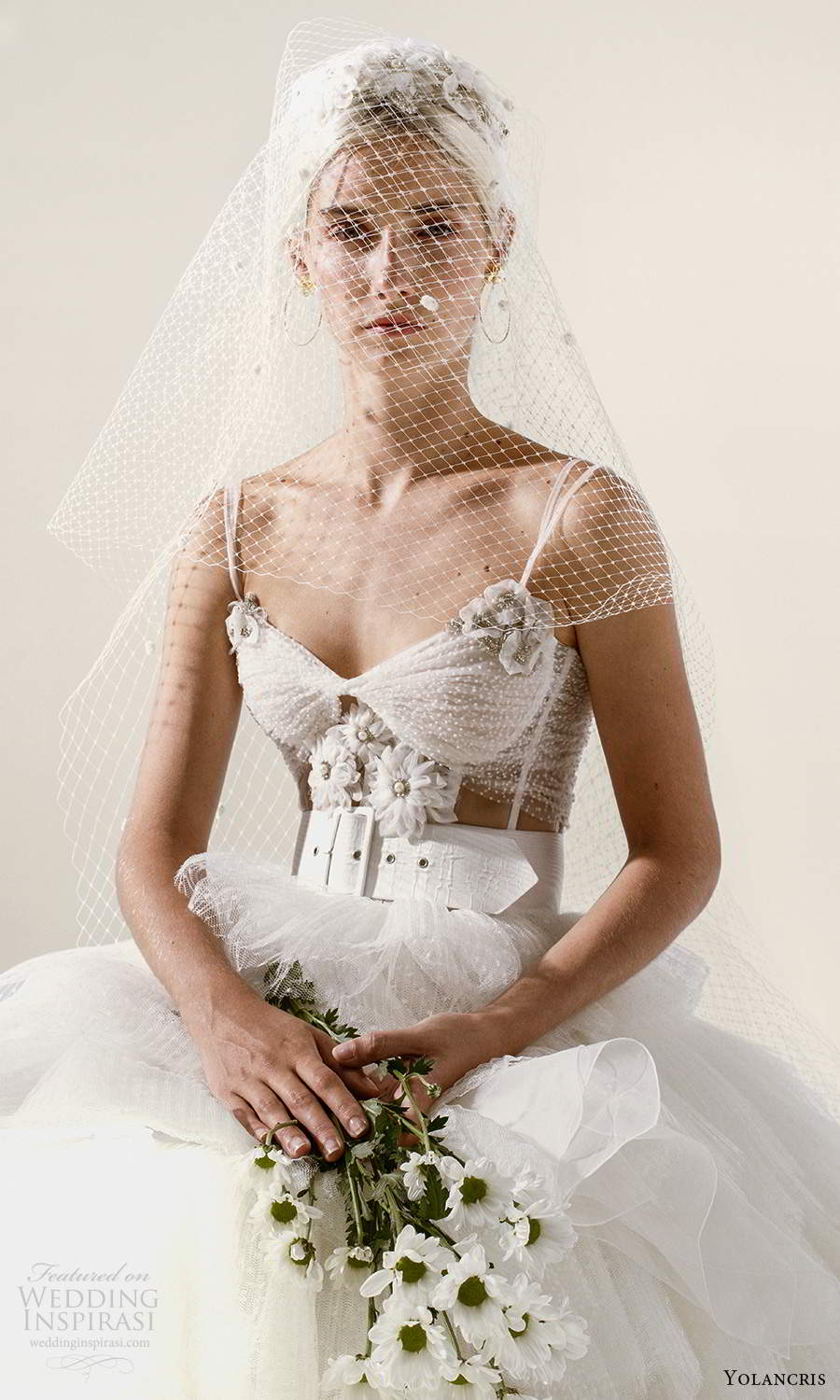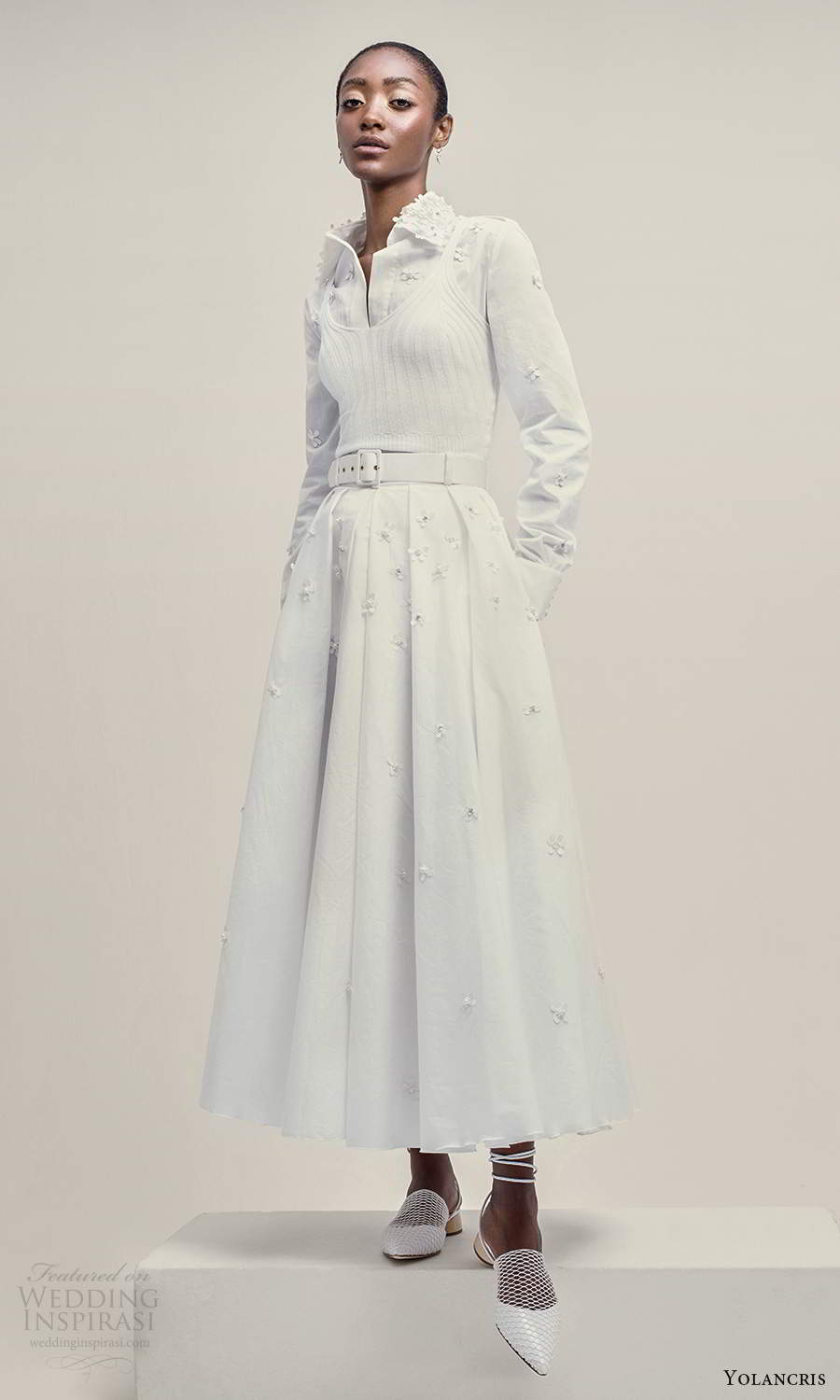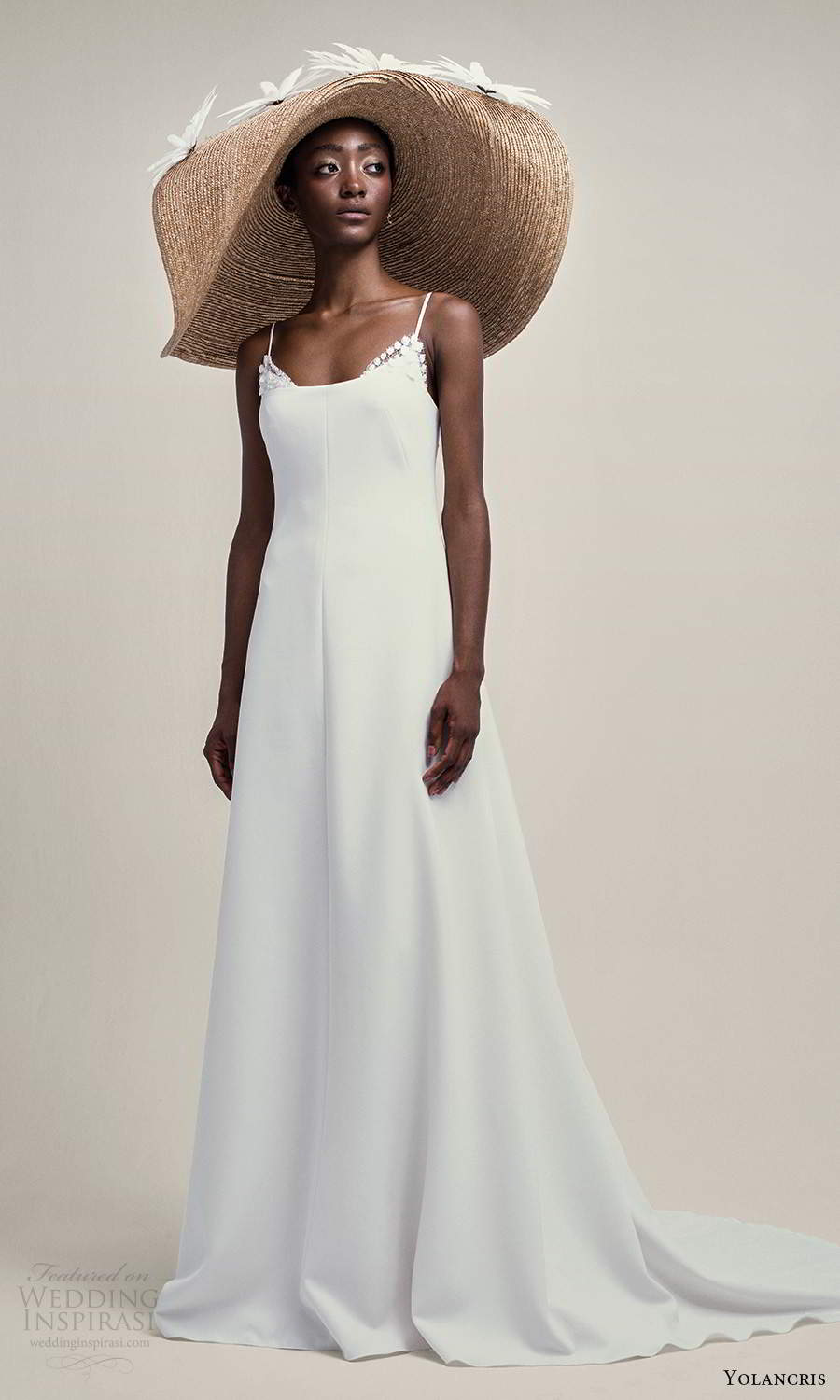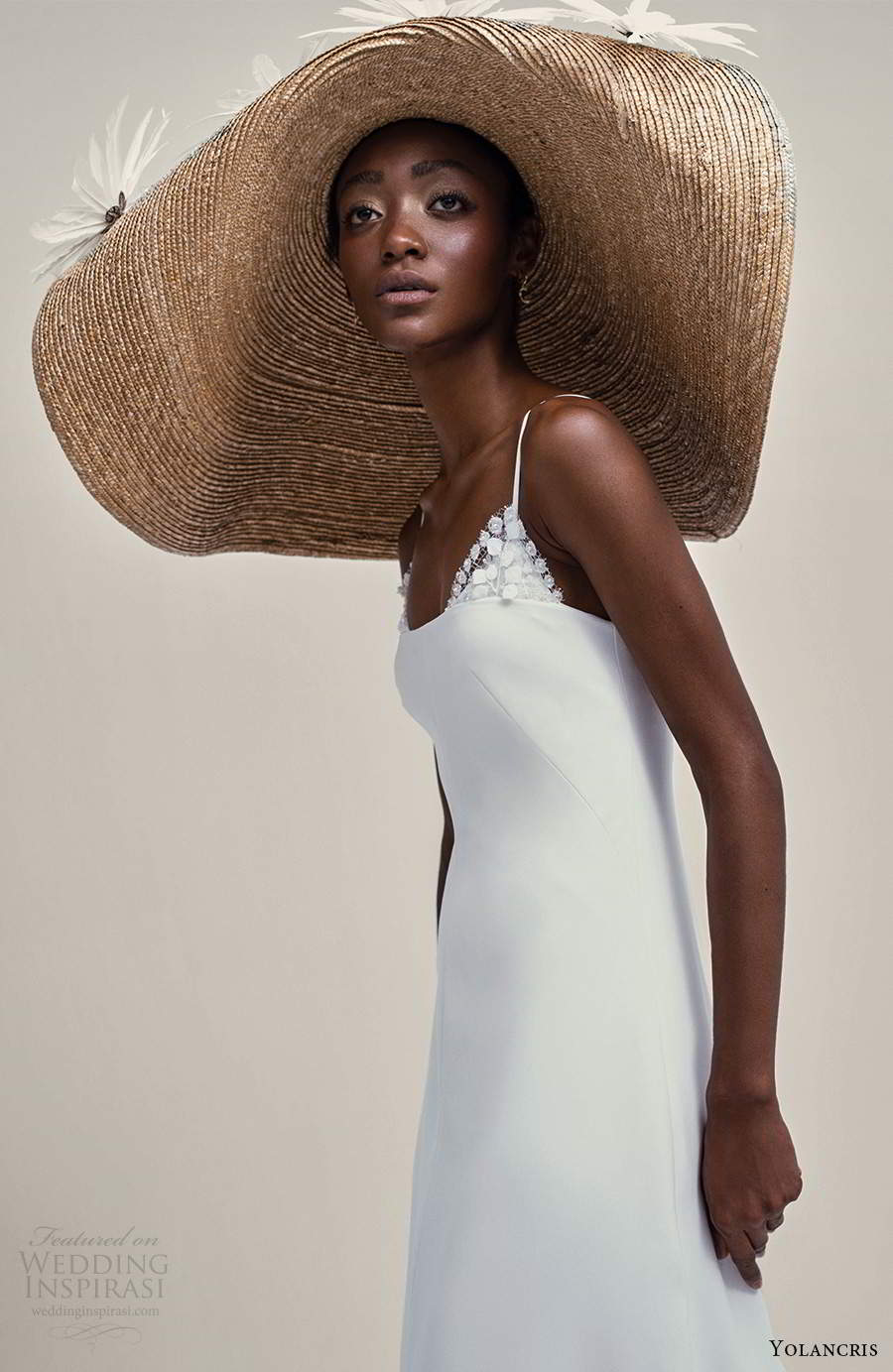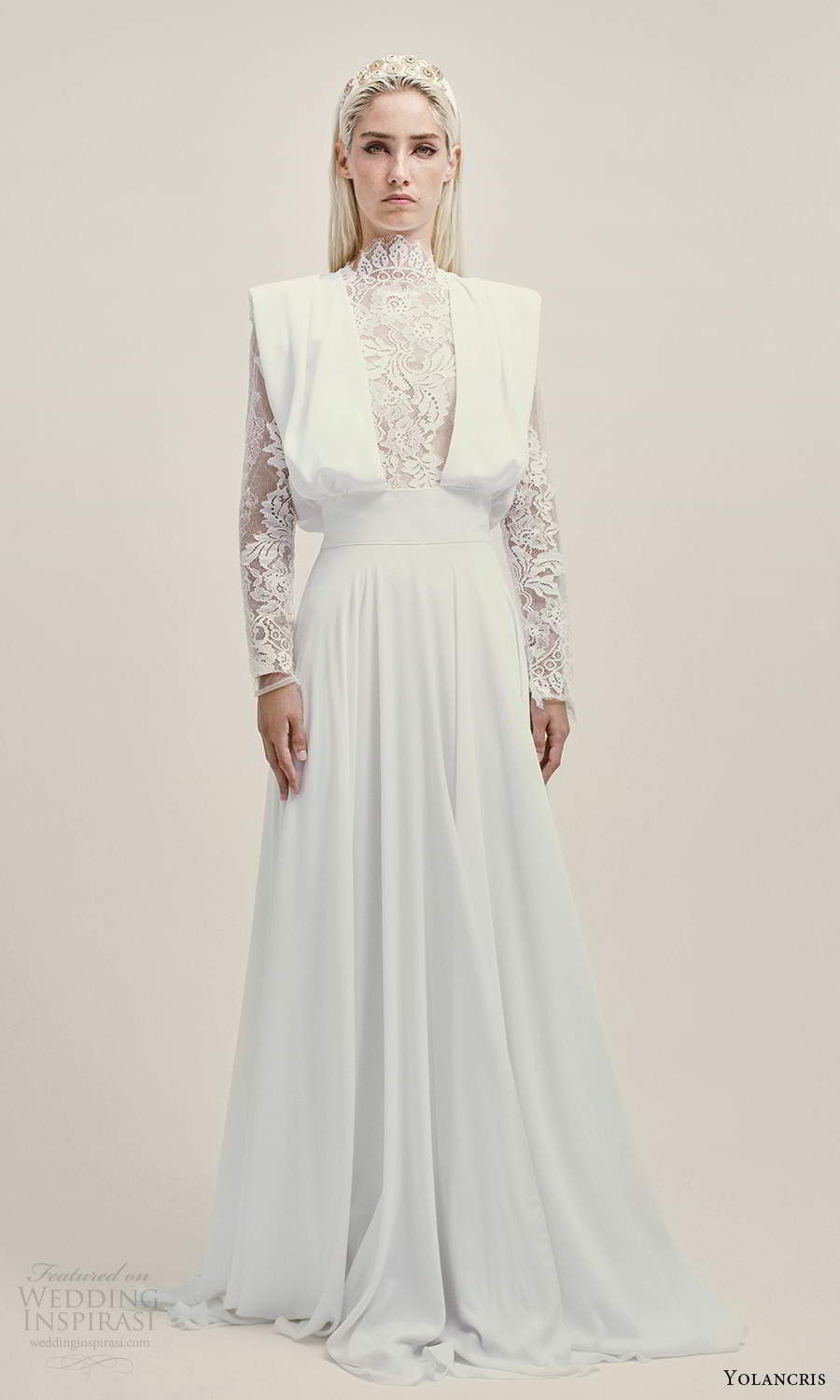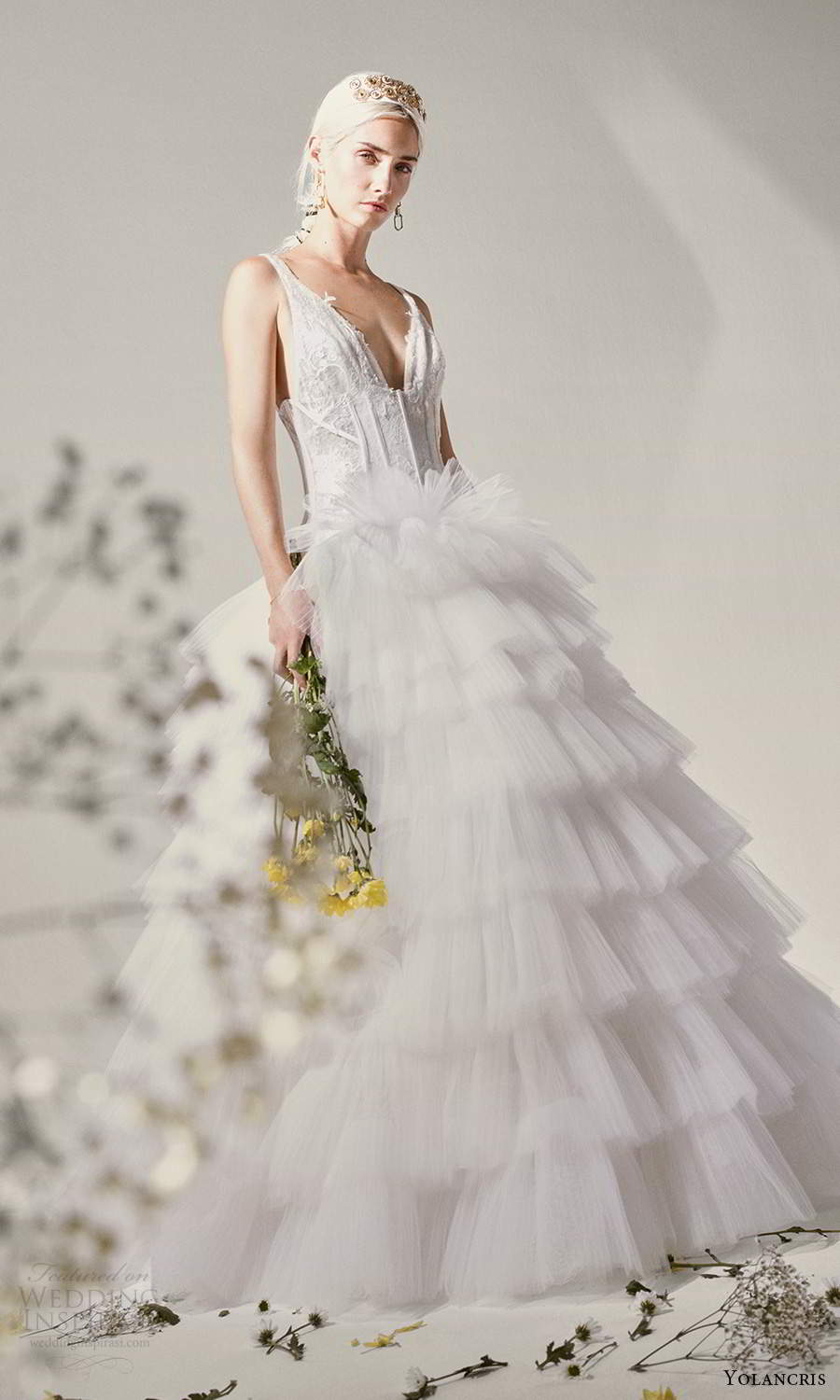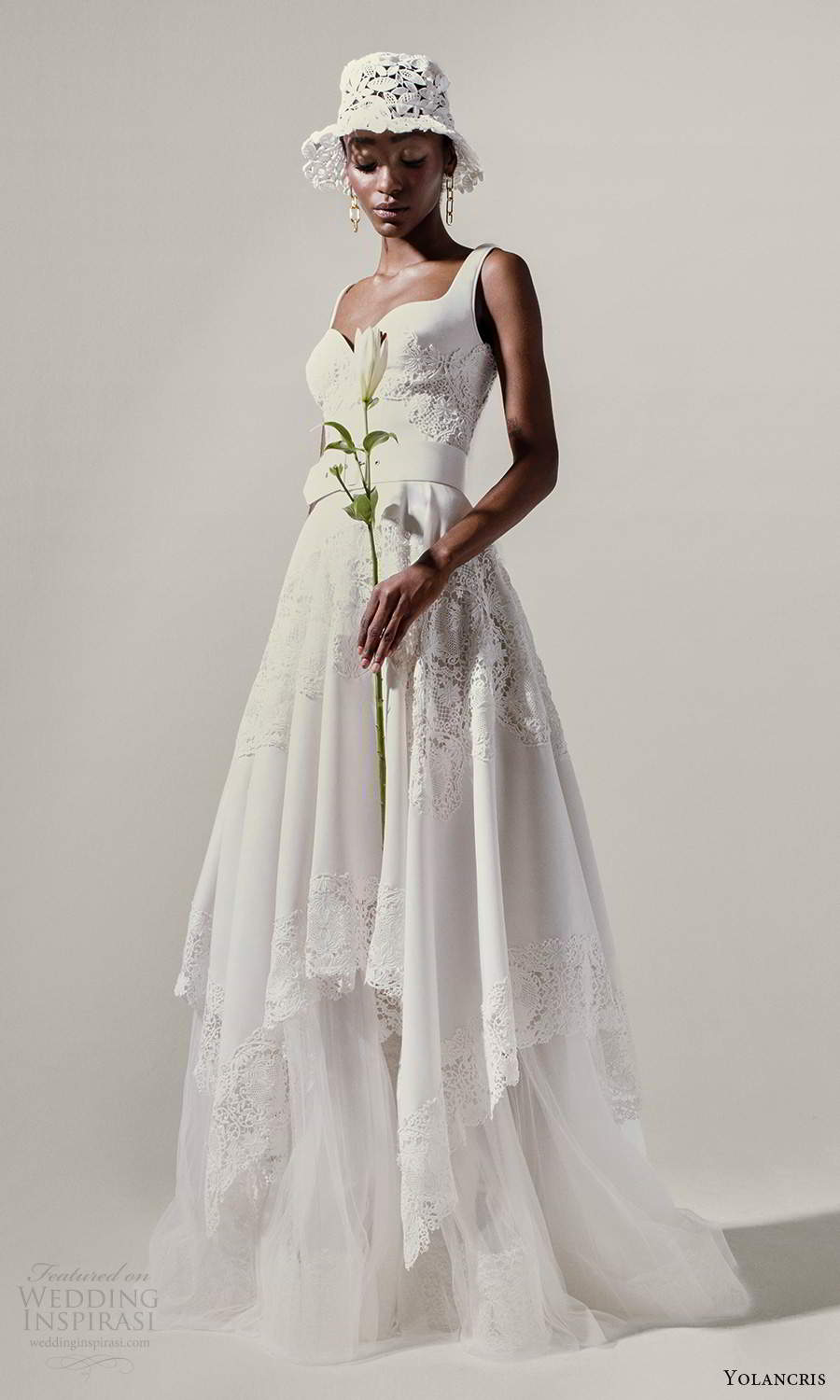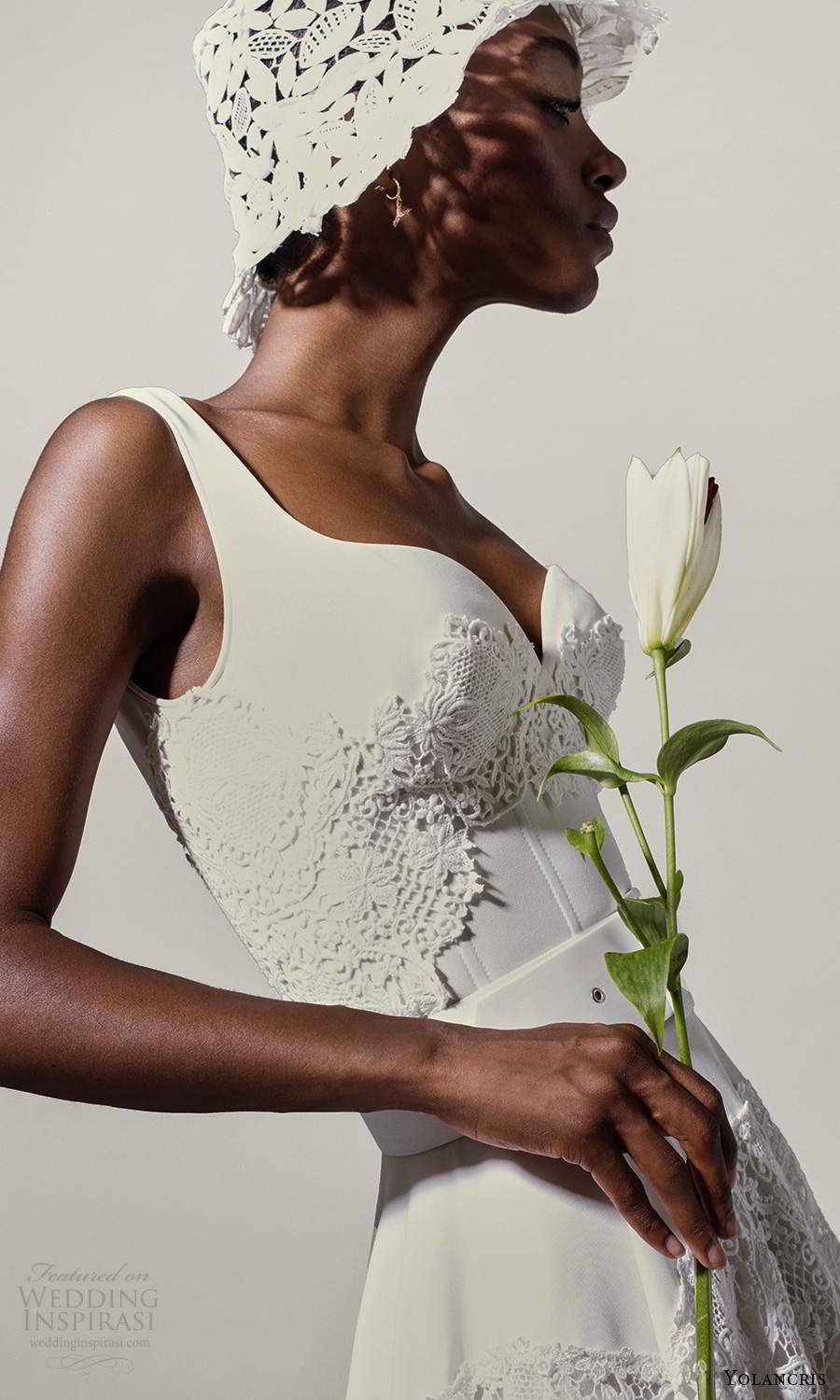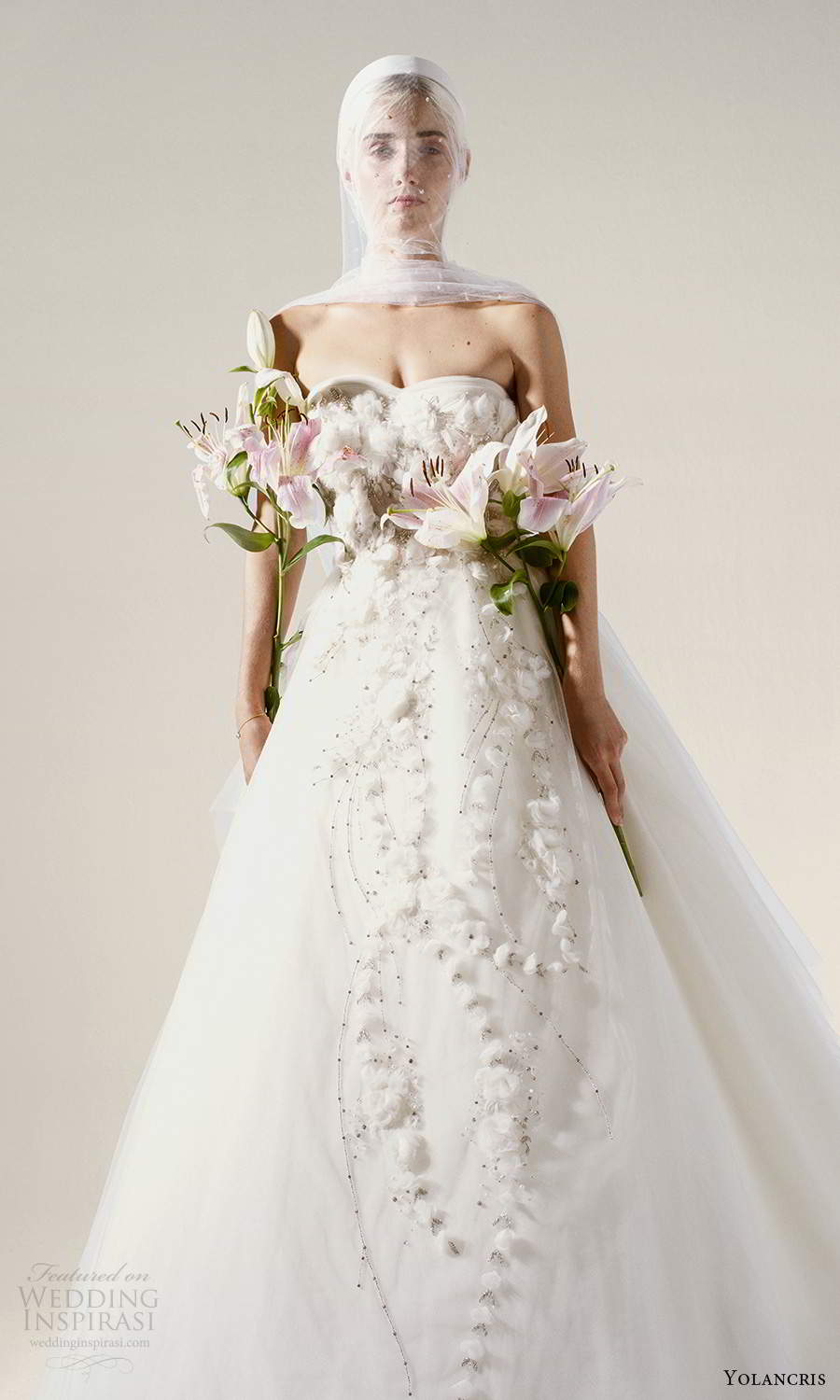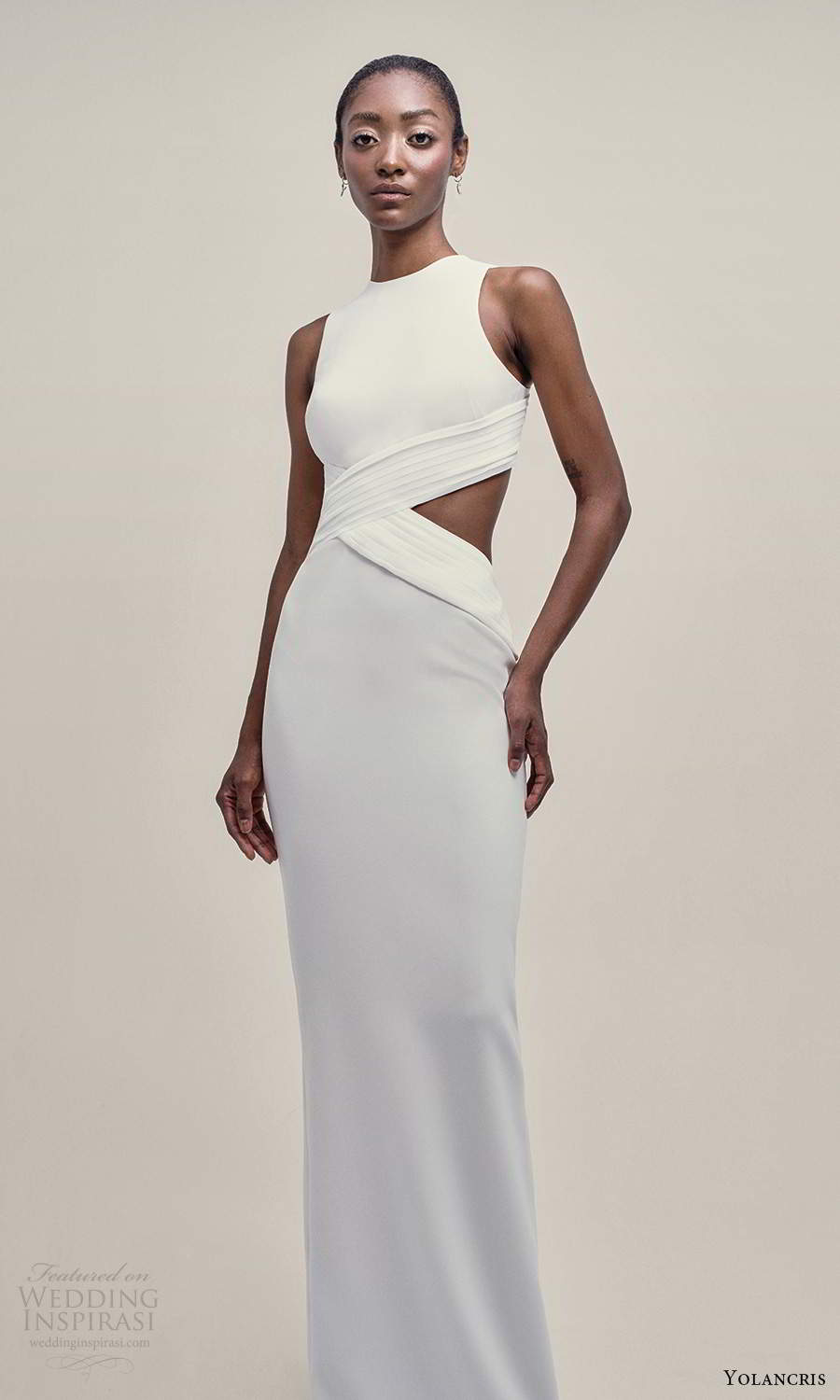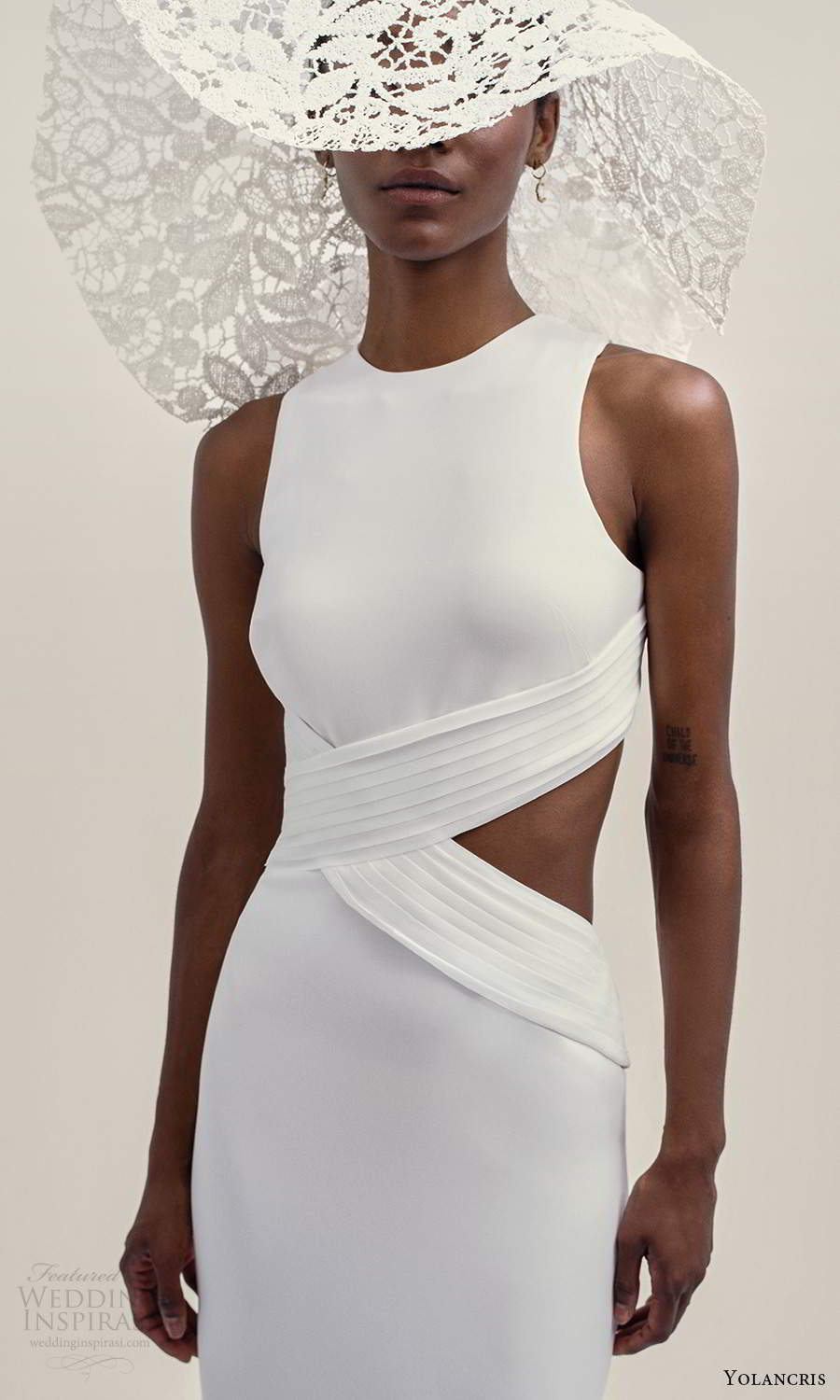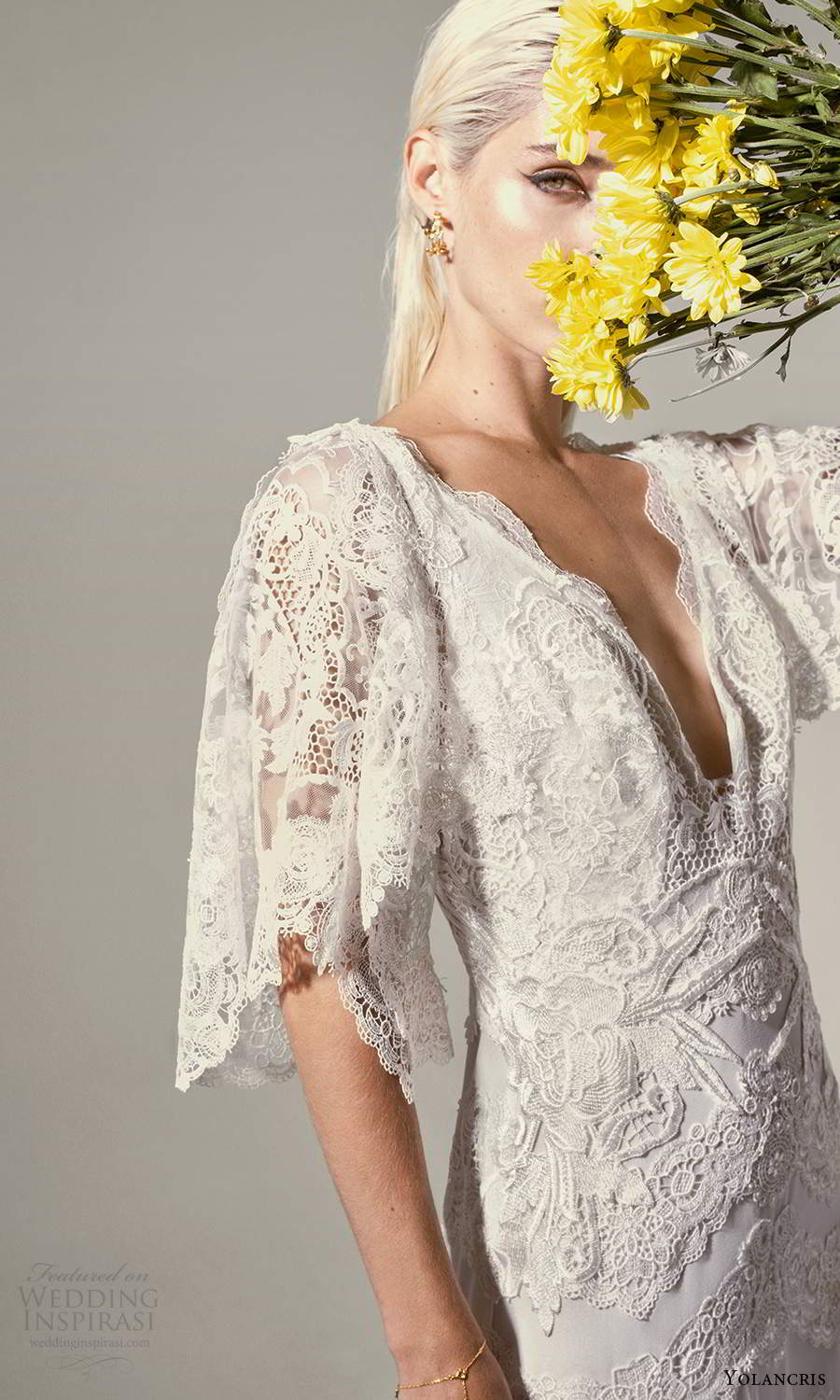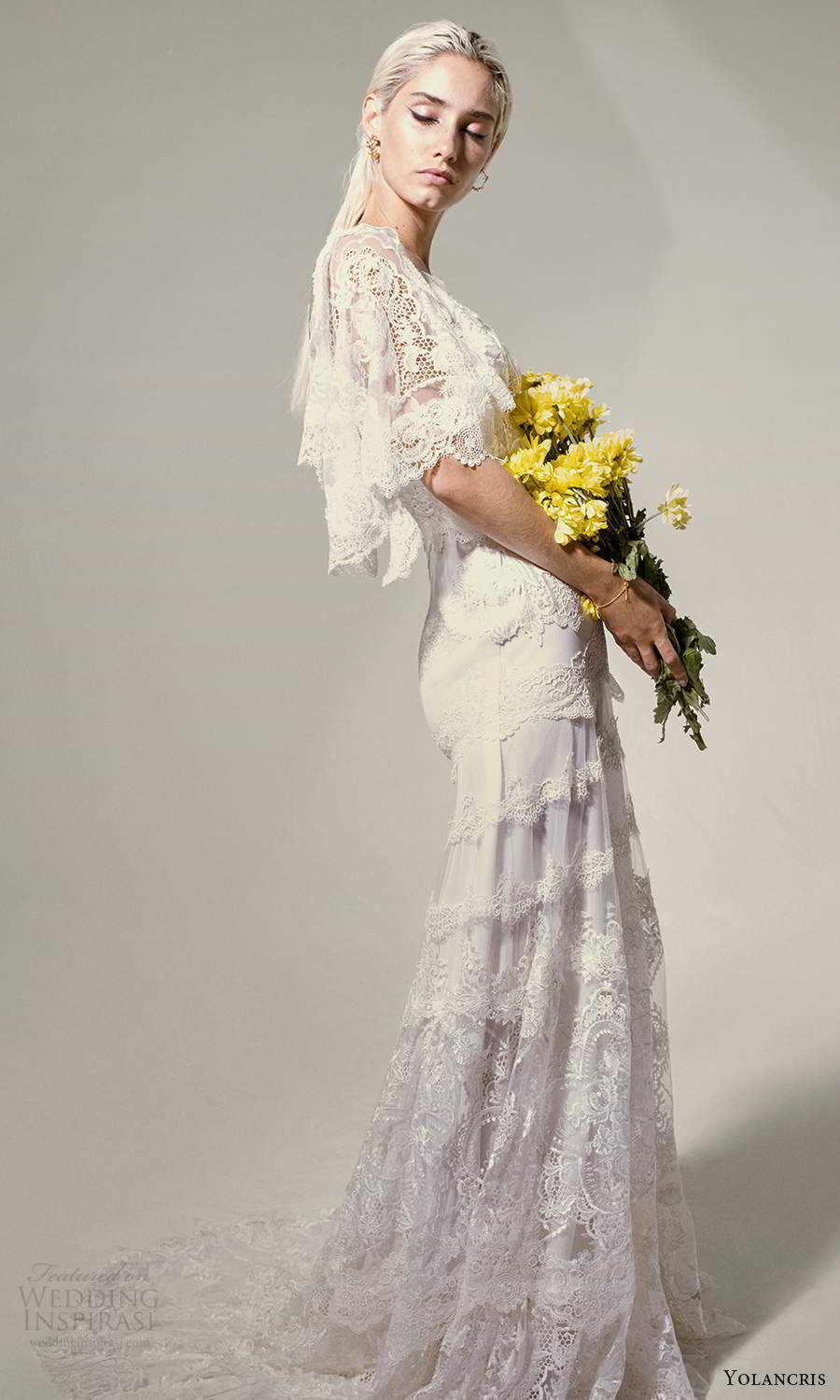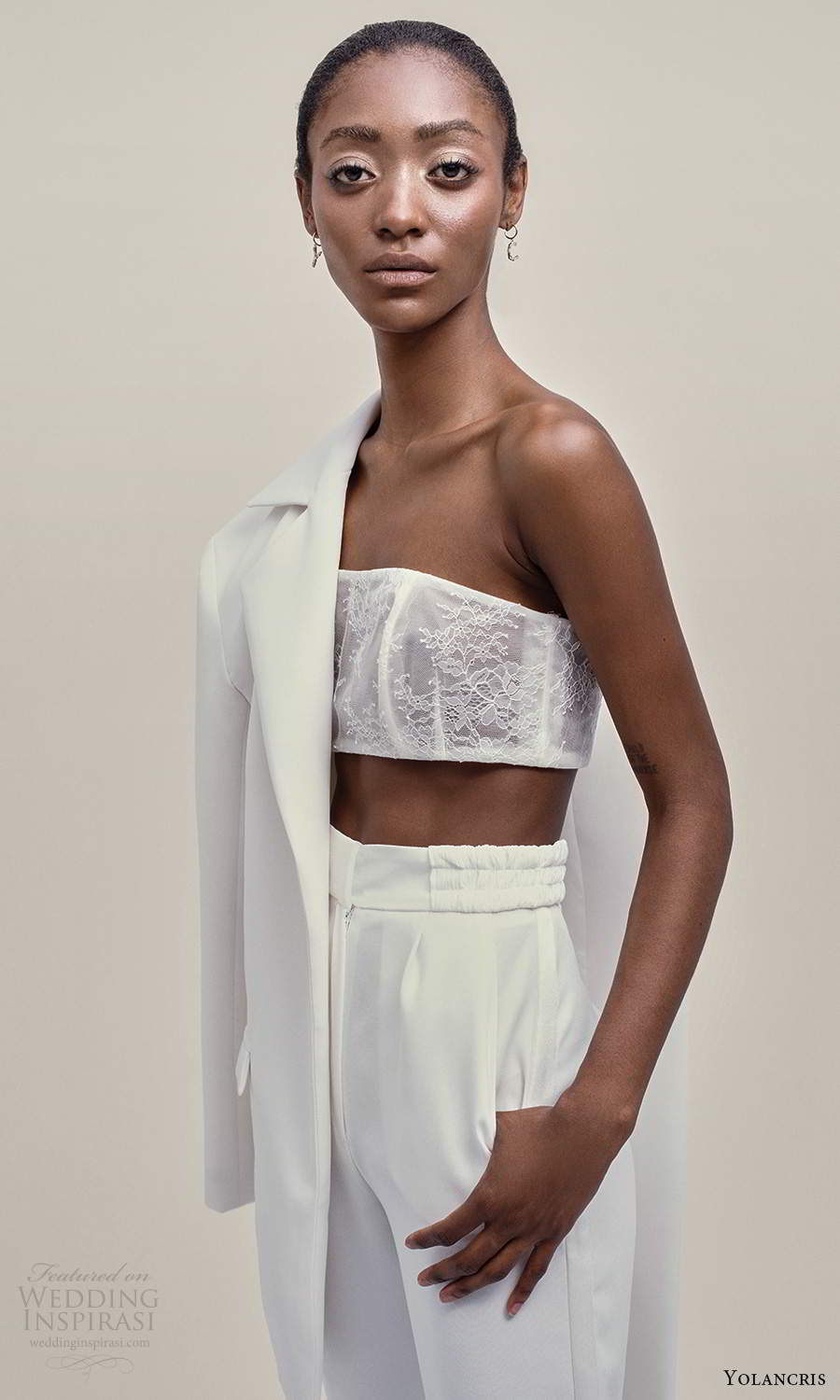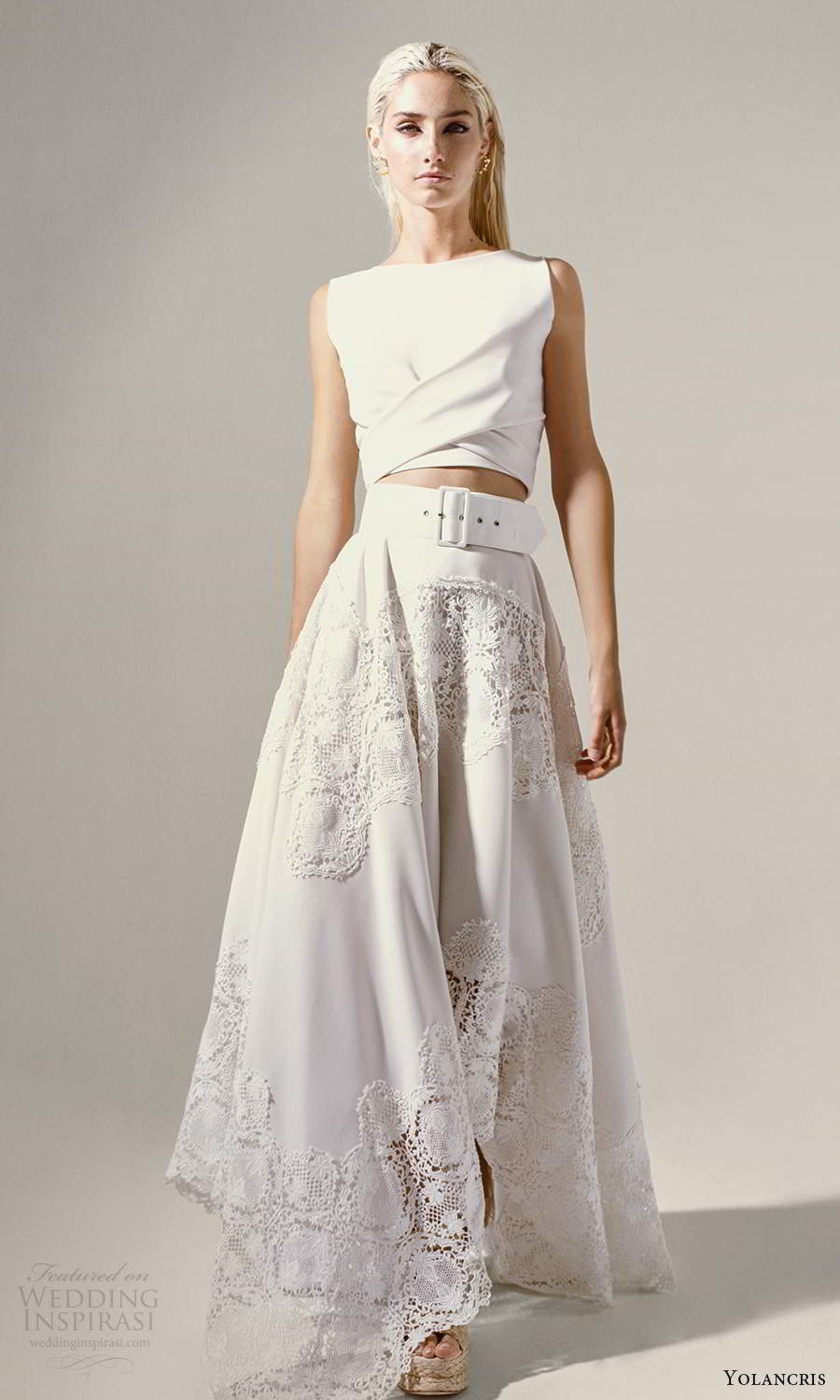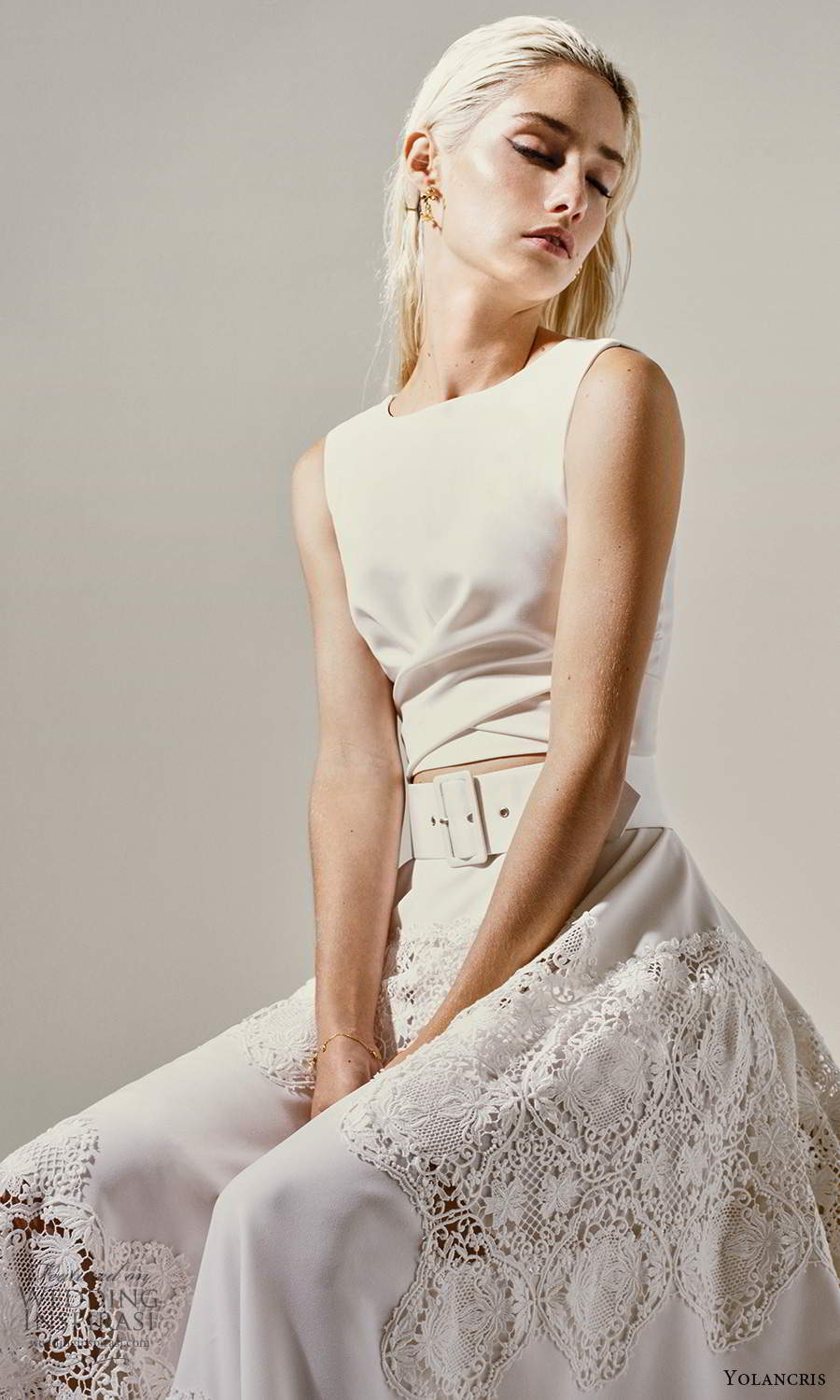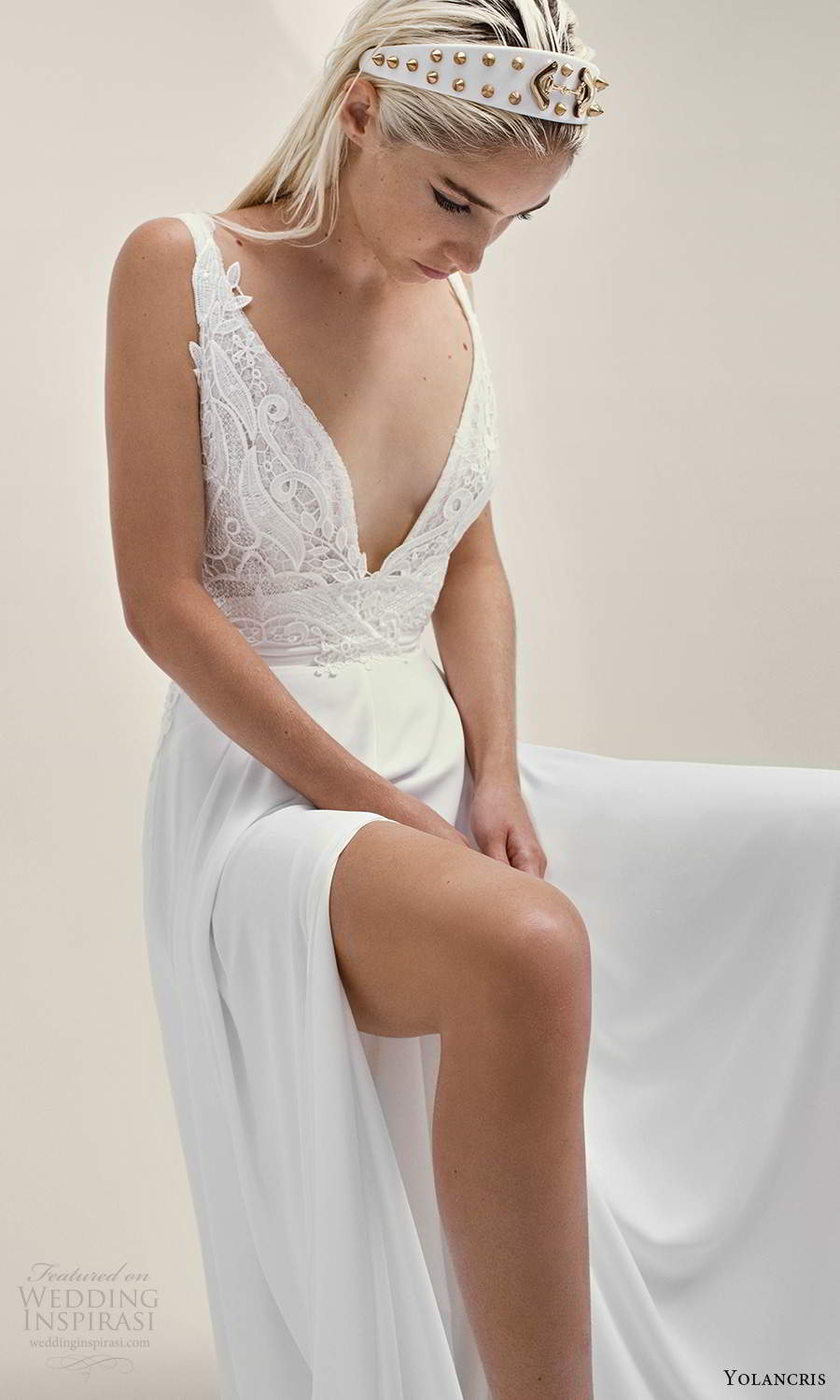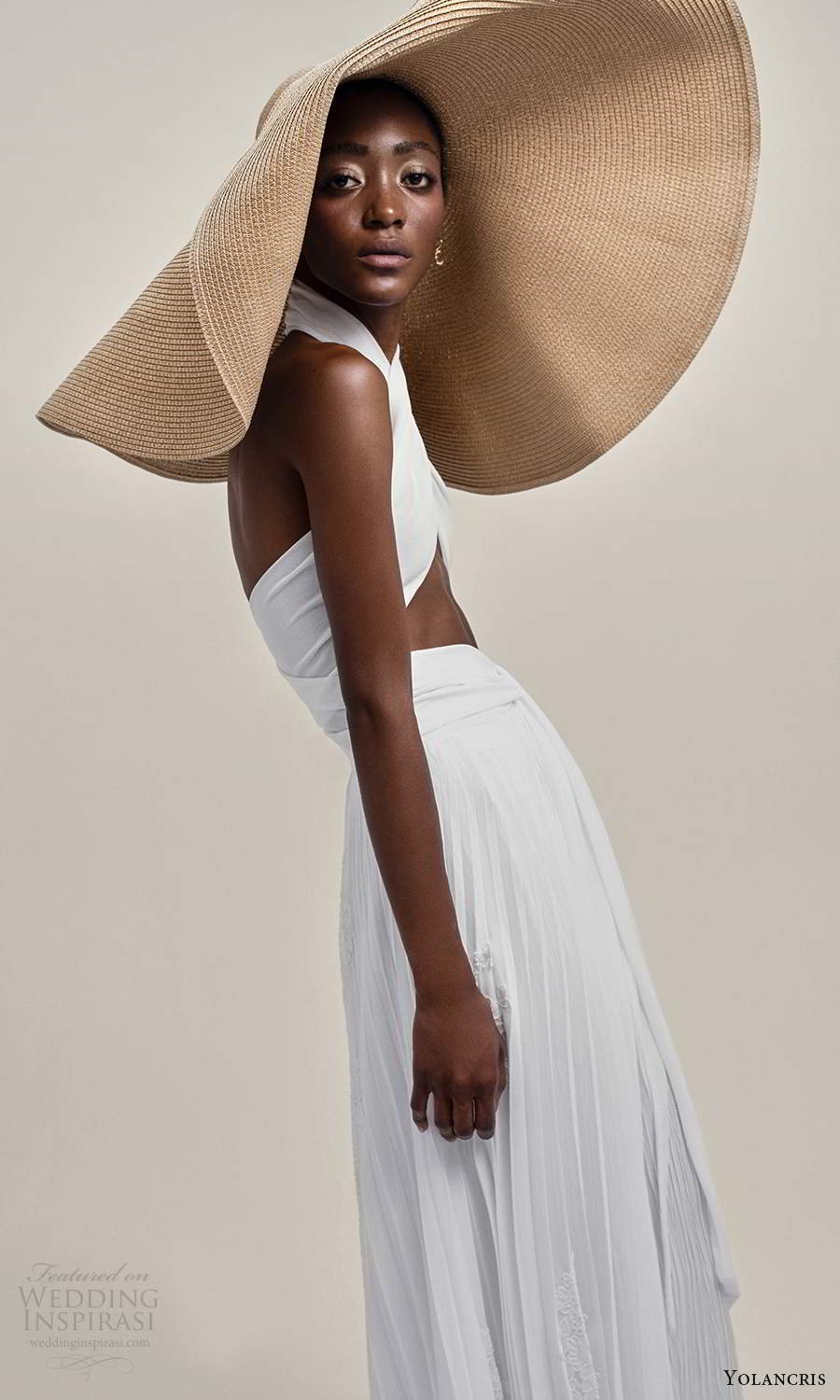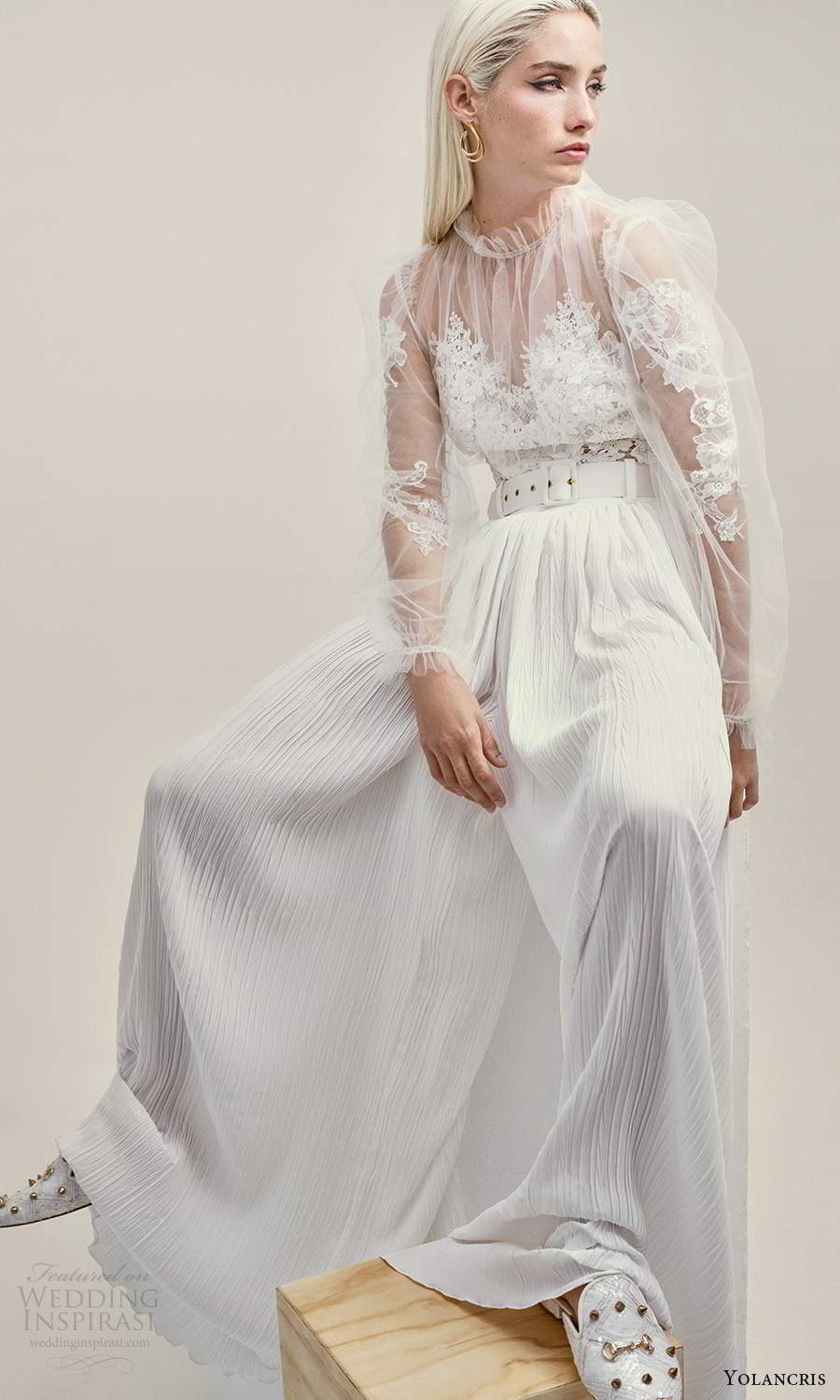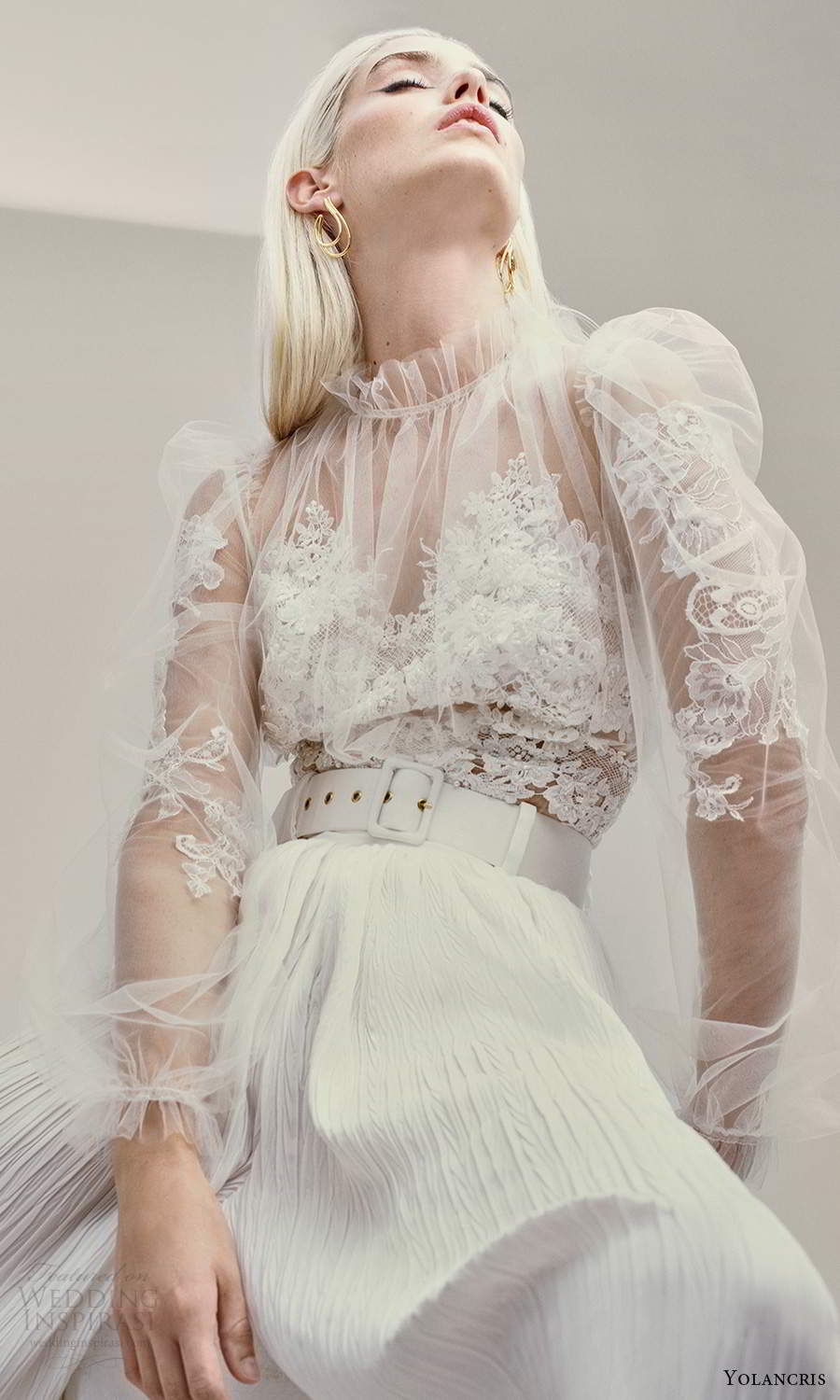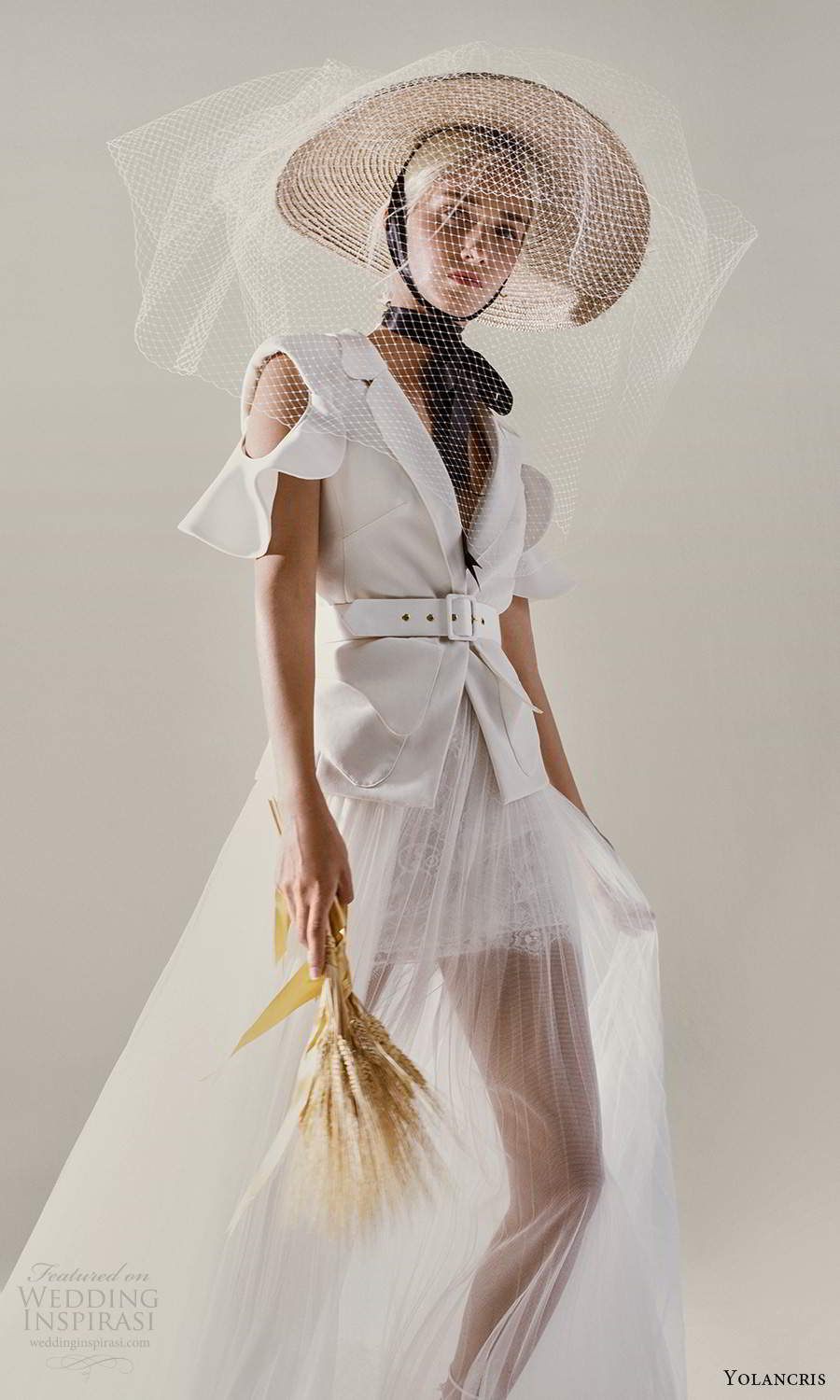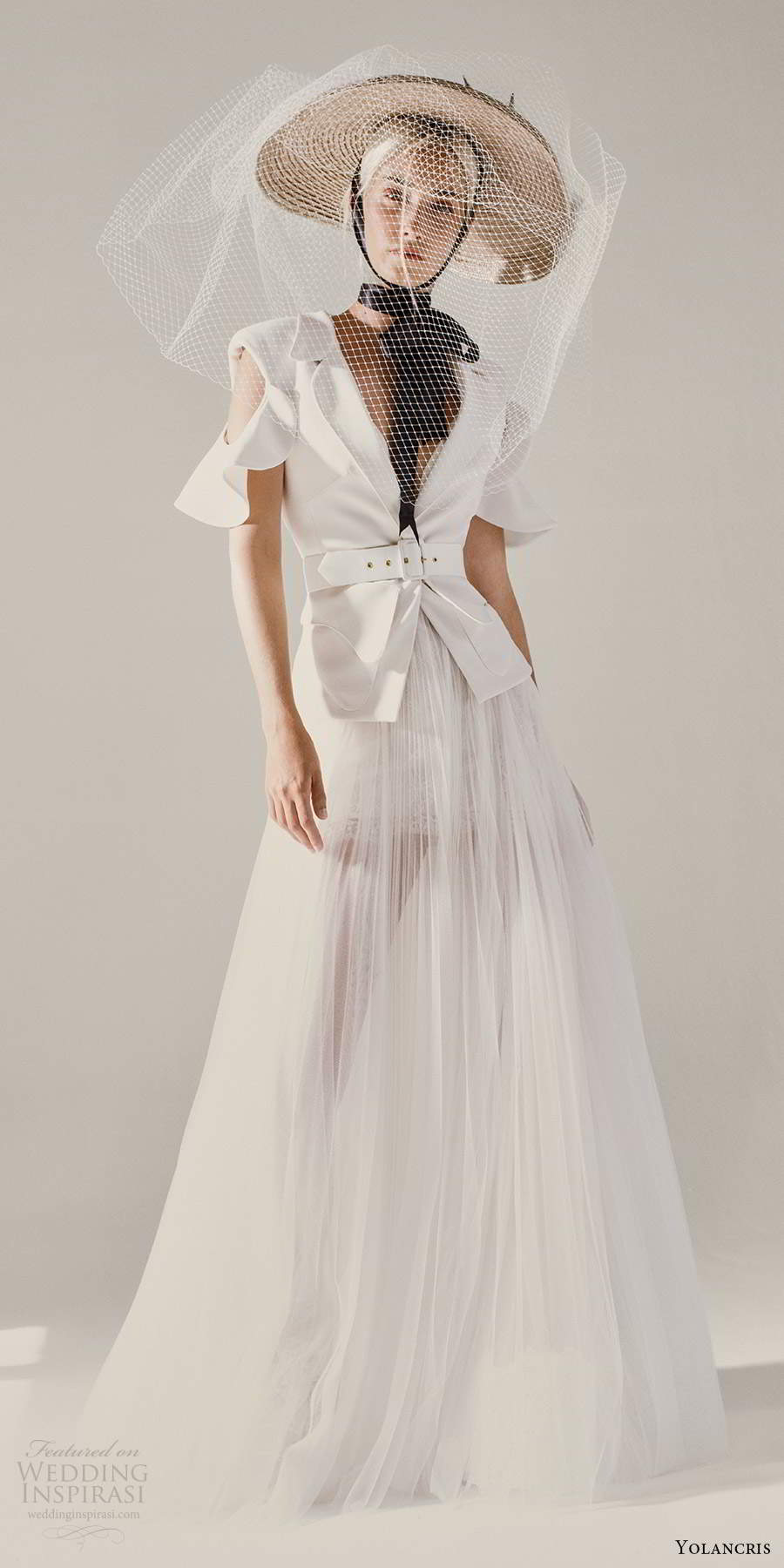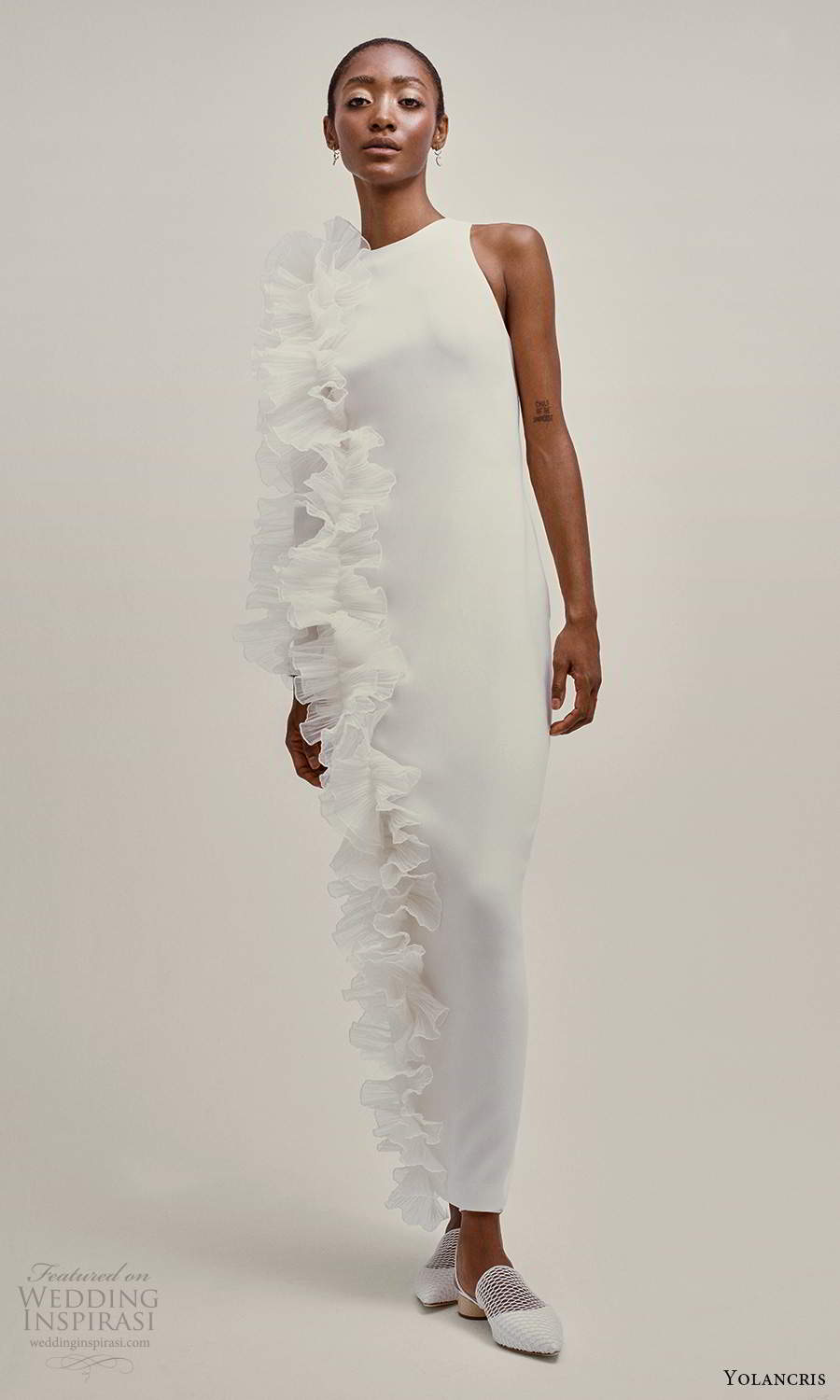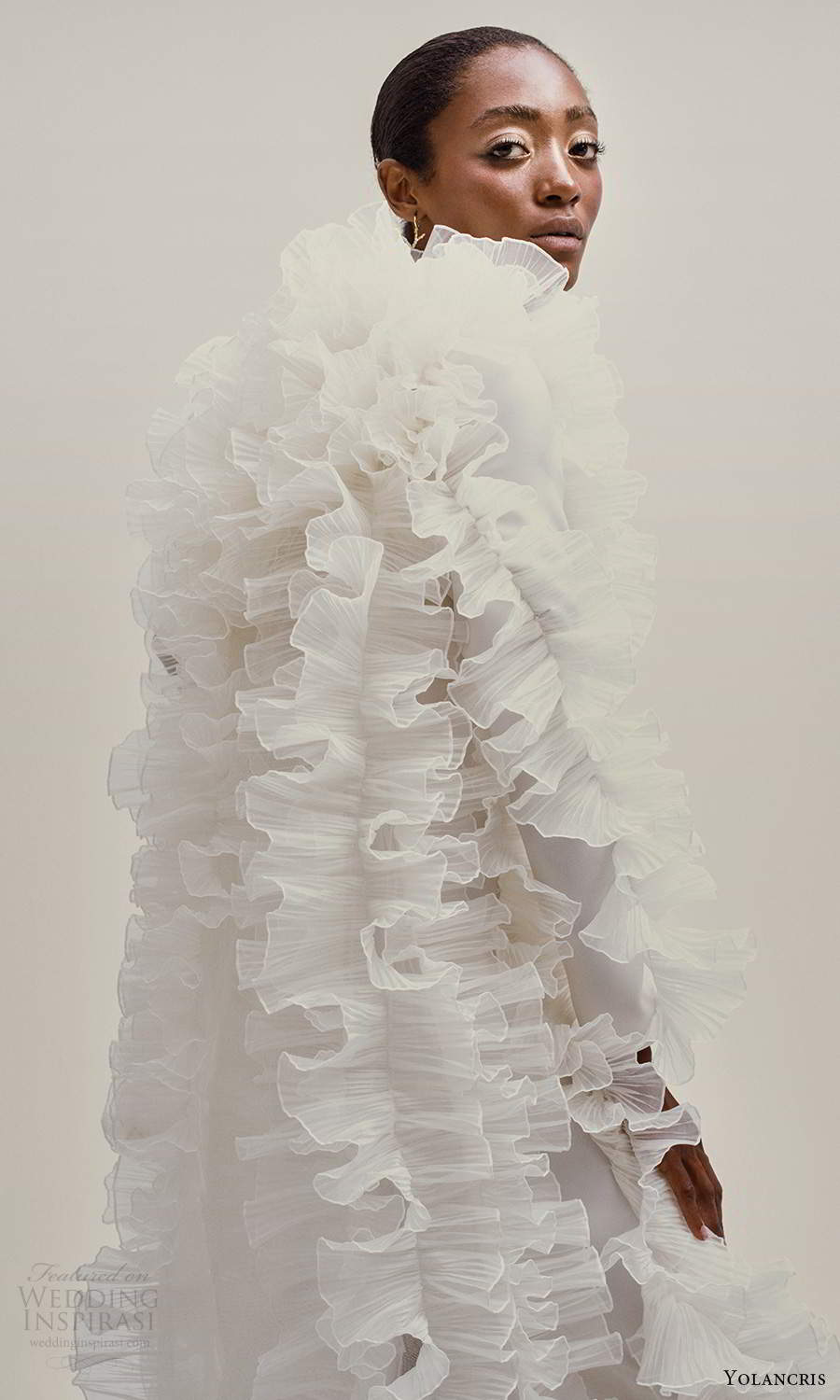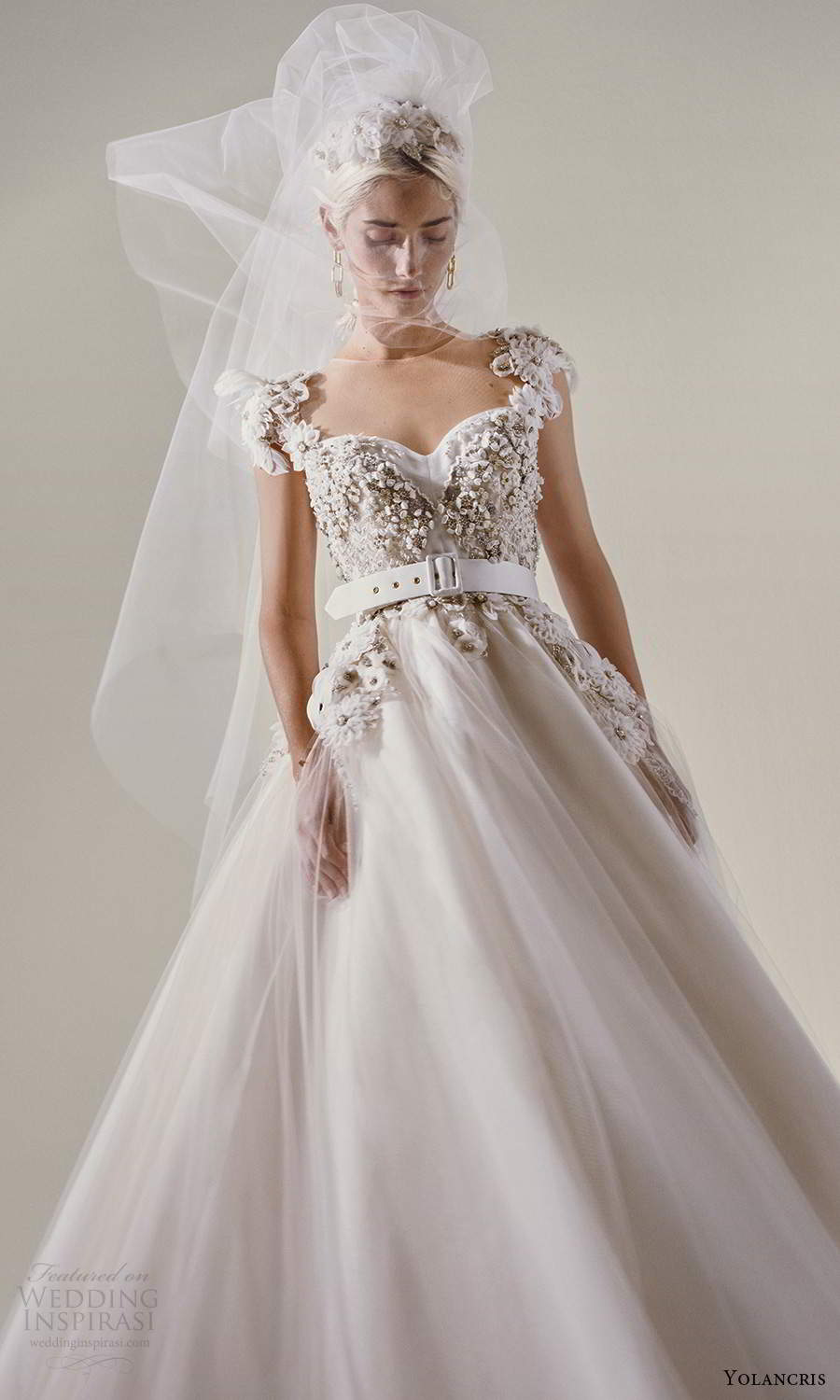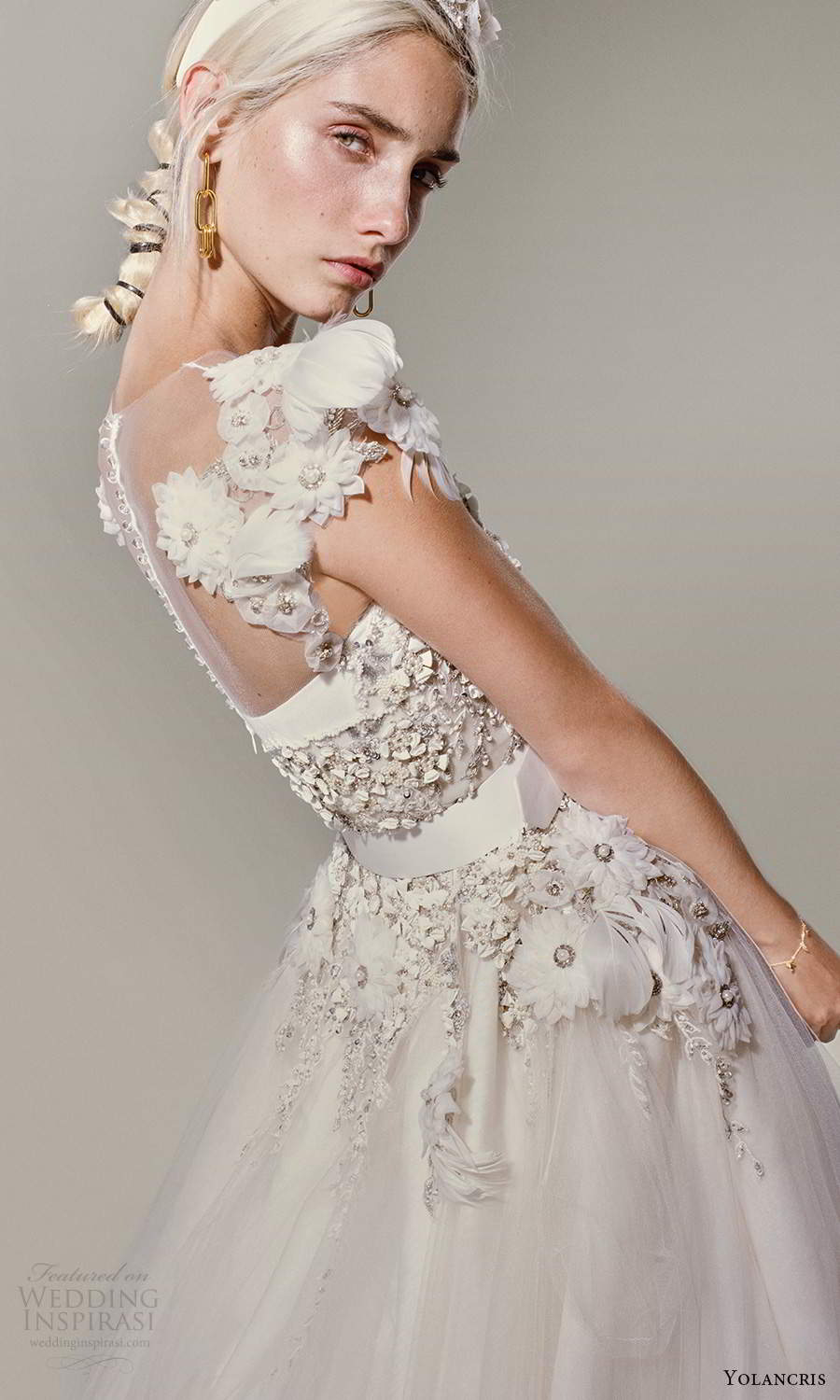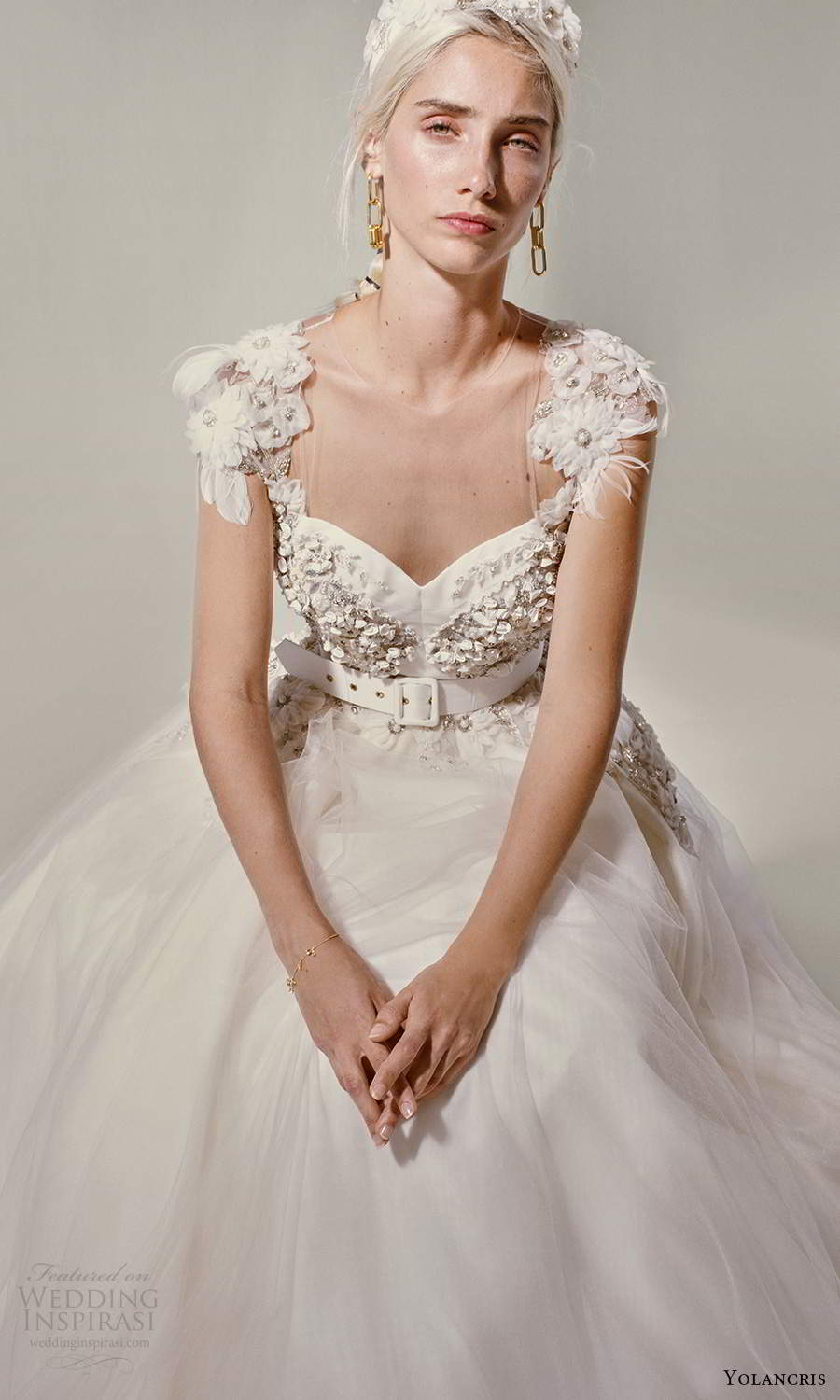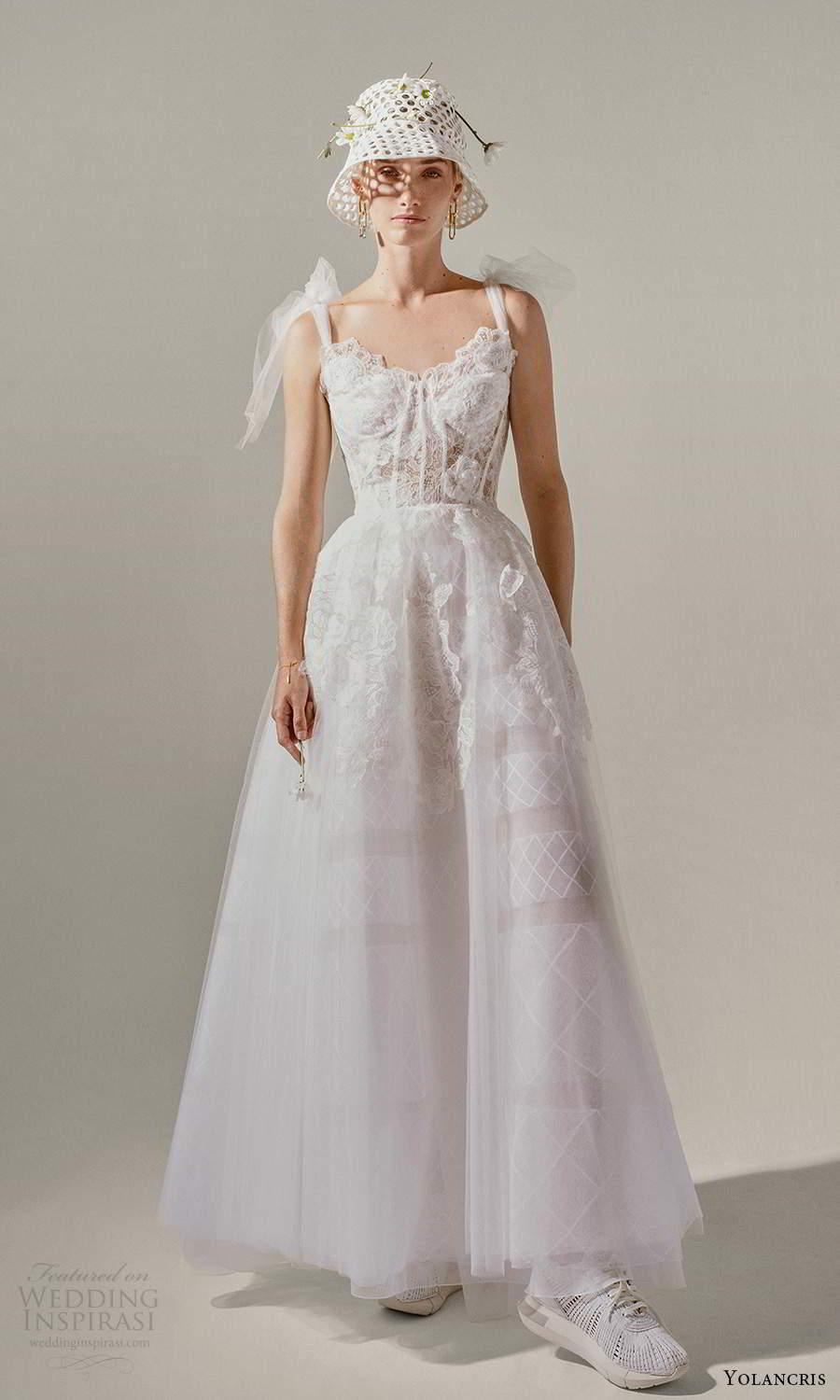 Photos courtesy of Yolancris. For details, visit Yolancris.