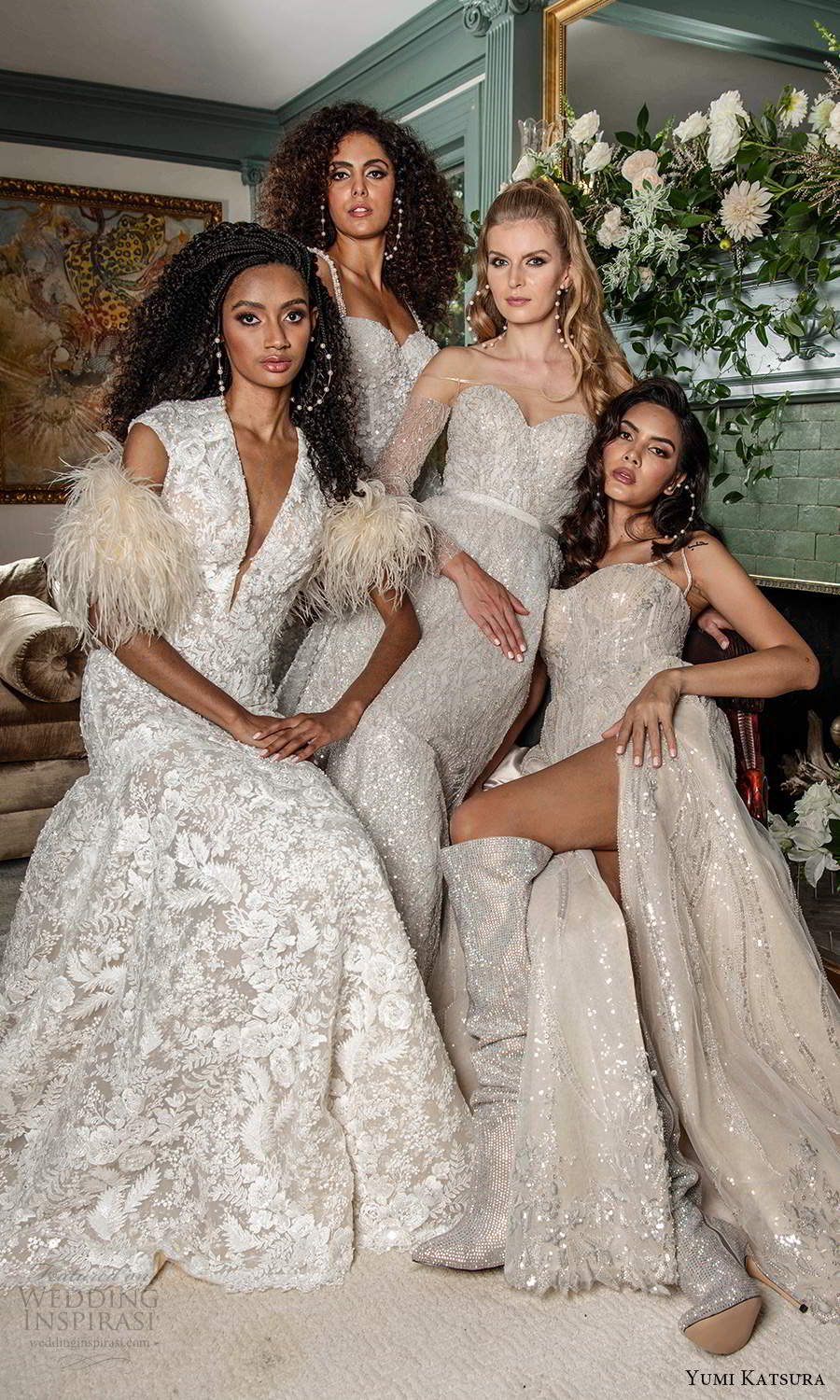 "Ravishing & Resilient", the latest wedding dress collection from Yumi Katsura celebrates the beauty, strength, diversity of women, and the indomitable spirit of human resilience. For the Fall 2021 season, Creative Director Paulette Cleghorn pays homage to the label's DNA by marrying intricate elements from Japanese tradition and haute couture, with innovative, up-to-the-minute details:
"The flexibility and diversity of the "Ravishing & Resilient" Bridal Collection was inspired by the beauty of human resilience during this unprecedented time in history. Resilience matters now more than ever and can be described like a rubber band for its capacity to return to its original form after being stretched – this comparison is similar to our own ability to bounce back after challenging life events."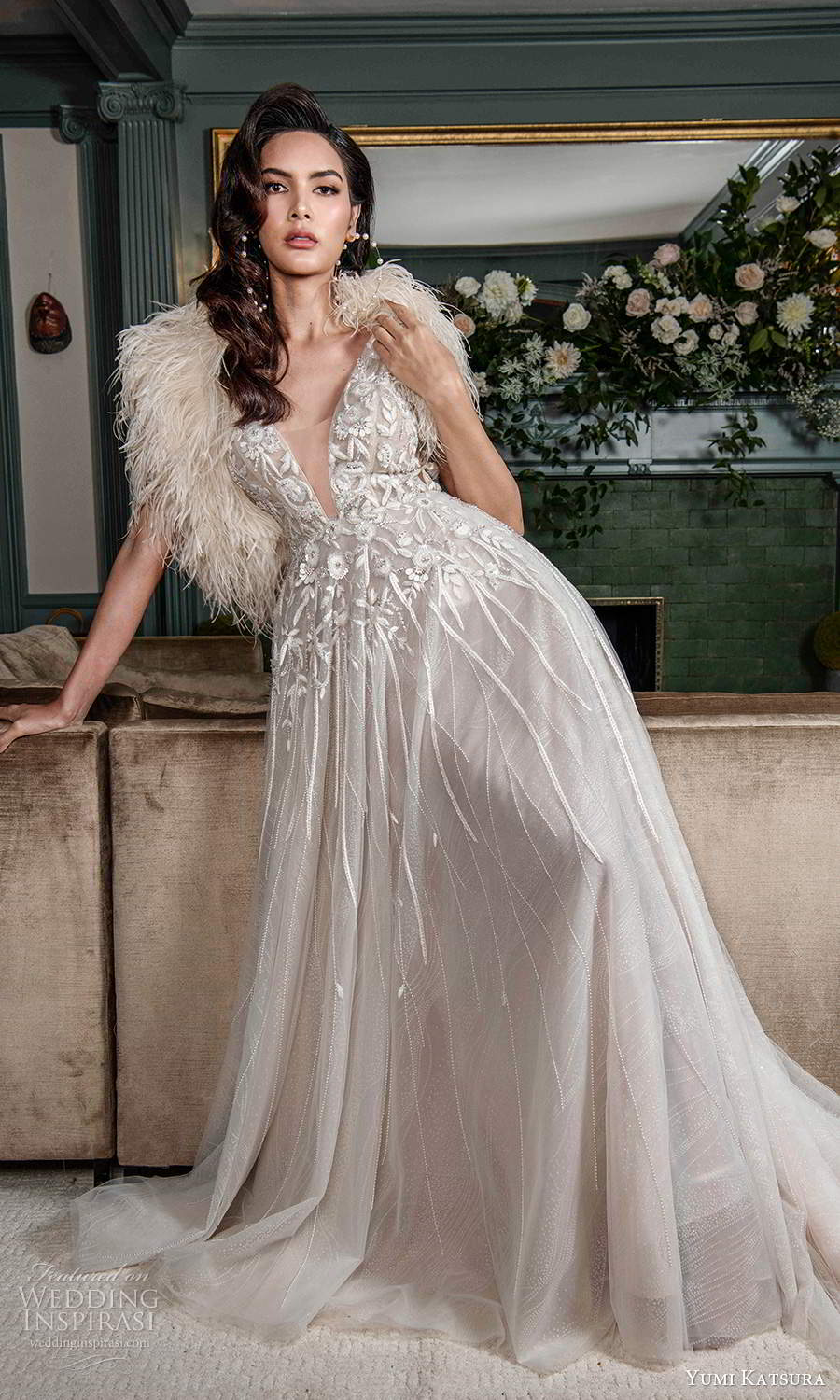 "Sultry and Sweet modern silhouettes are embellished with traditional Japanese symbols that pay homage to this ancient culture- from a modernized obi sash to the beauty and abundance and the colors of the Sakura – all serving to bestow blessings that inspire love, luck and longevity on a marriage. These cultural motifs are prevalent in this season's patterns, embroideries and laces creating visually mesmerizing textures with a classically romantic yet sophisticated and sensual feel. Also highlighted are tailored fabrications in Japanese silk Mikado with hints of organic texture and stitching – all designed to create figure-flattering silhouettes that enhance and exalt the natural beauty of every woman's body."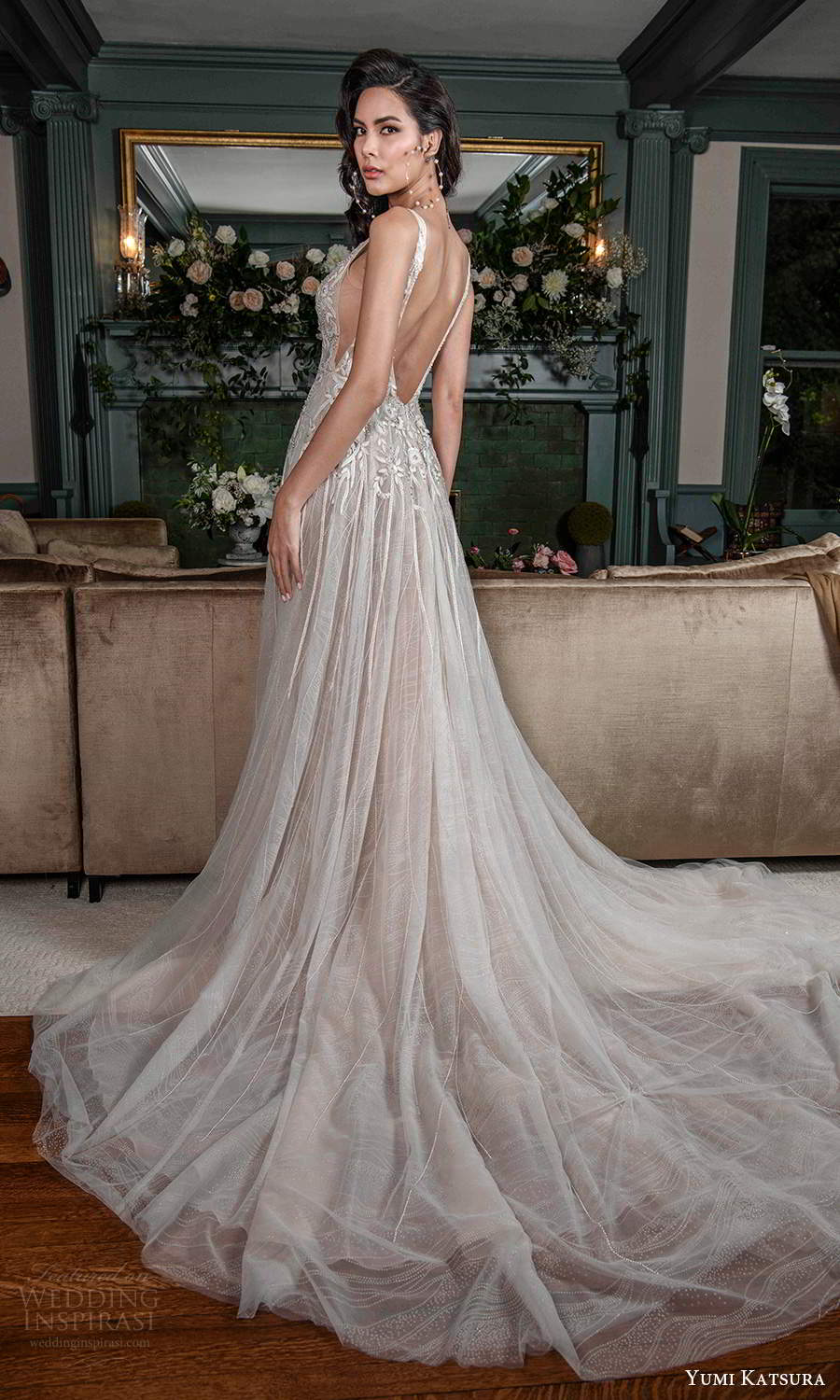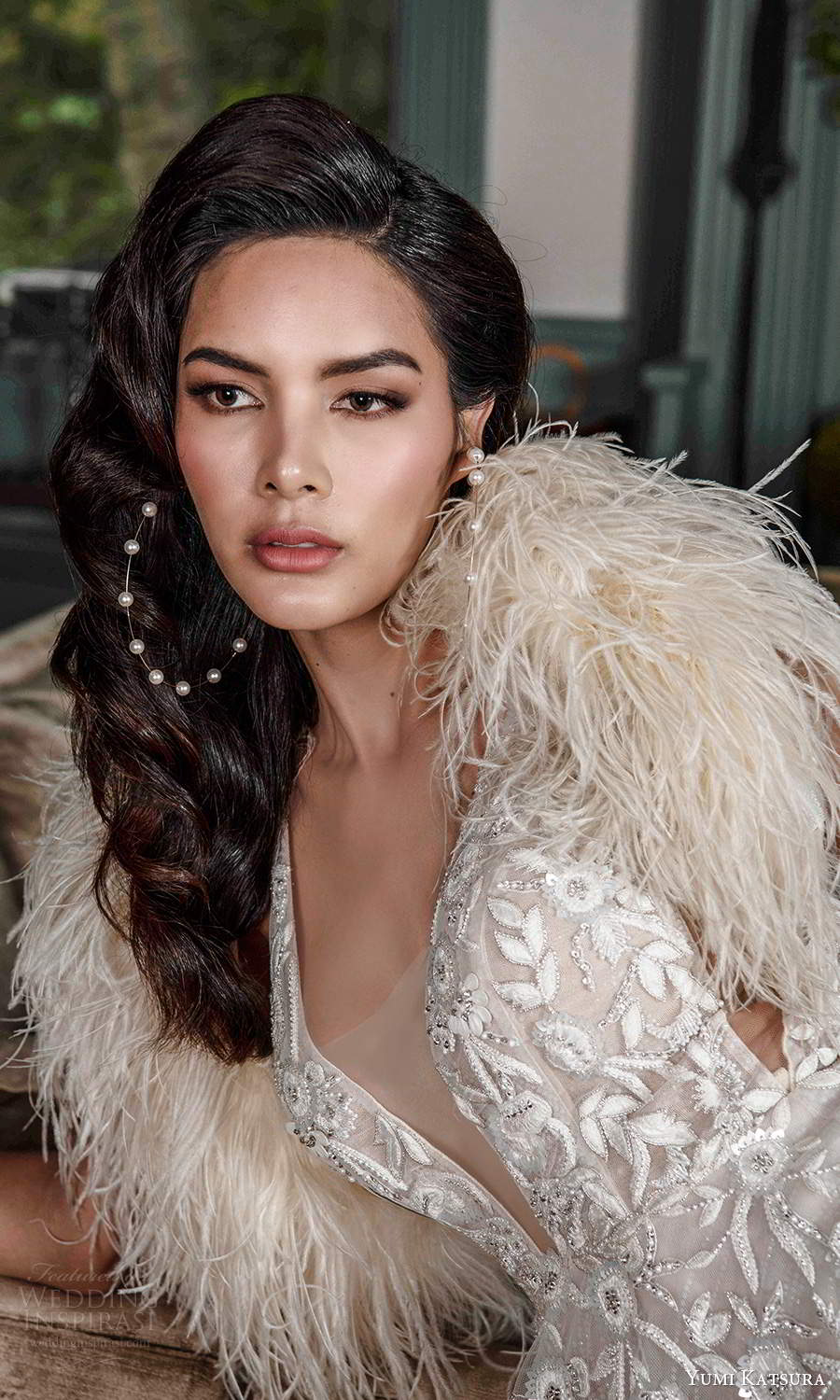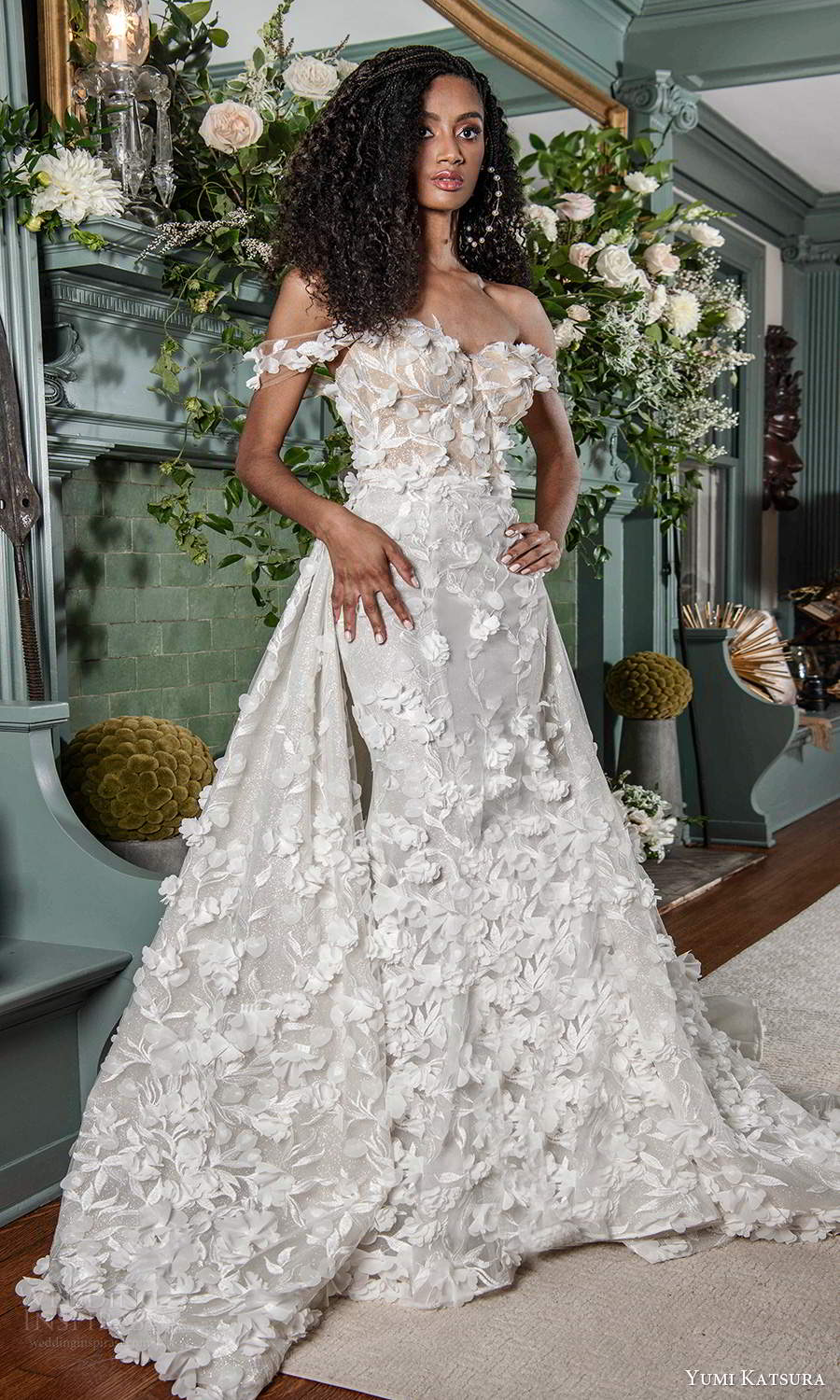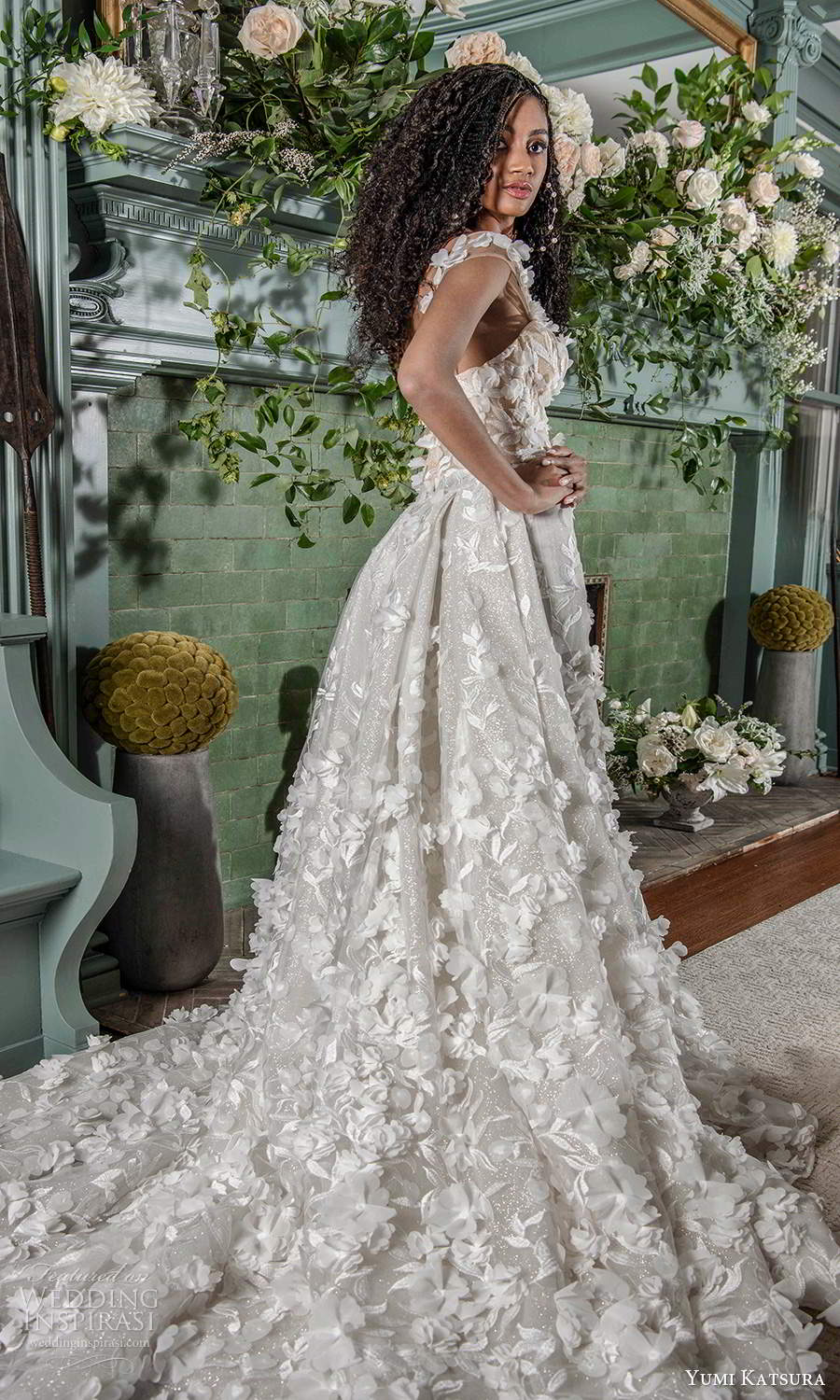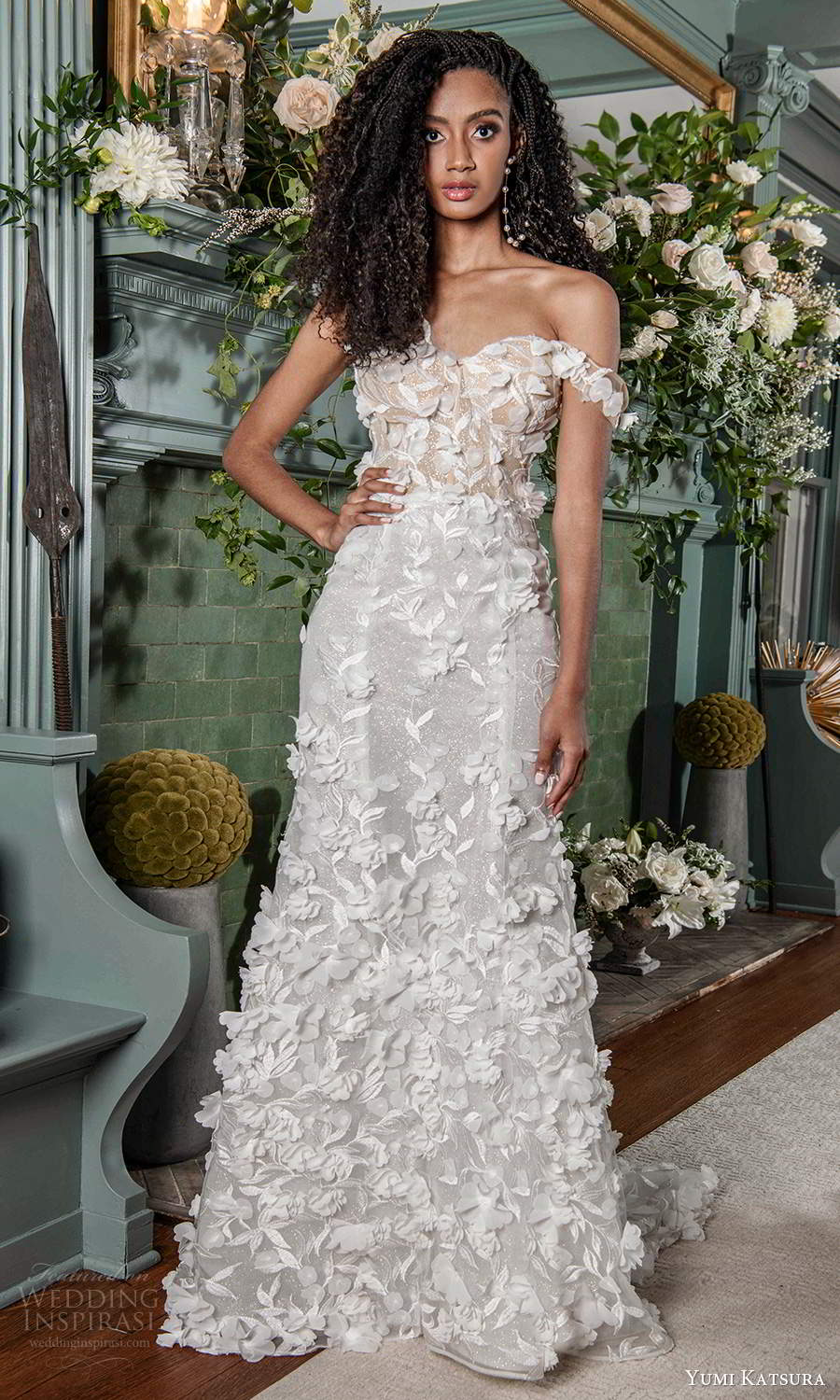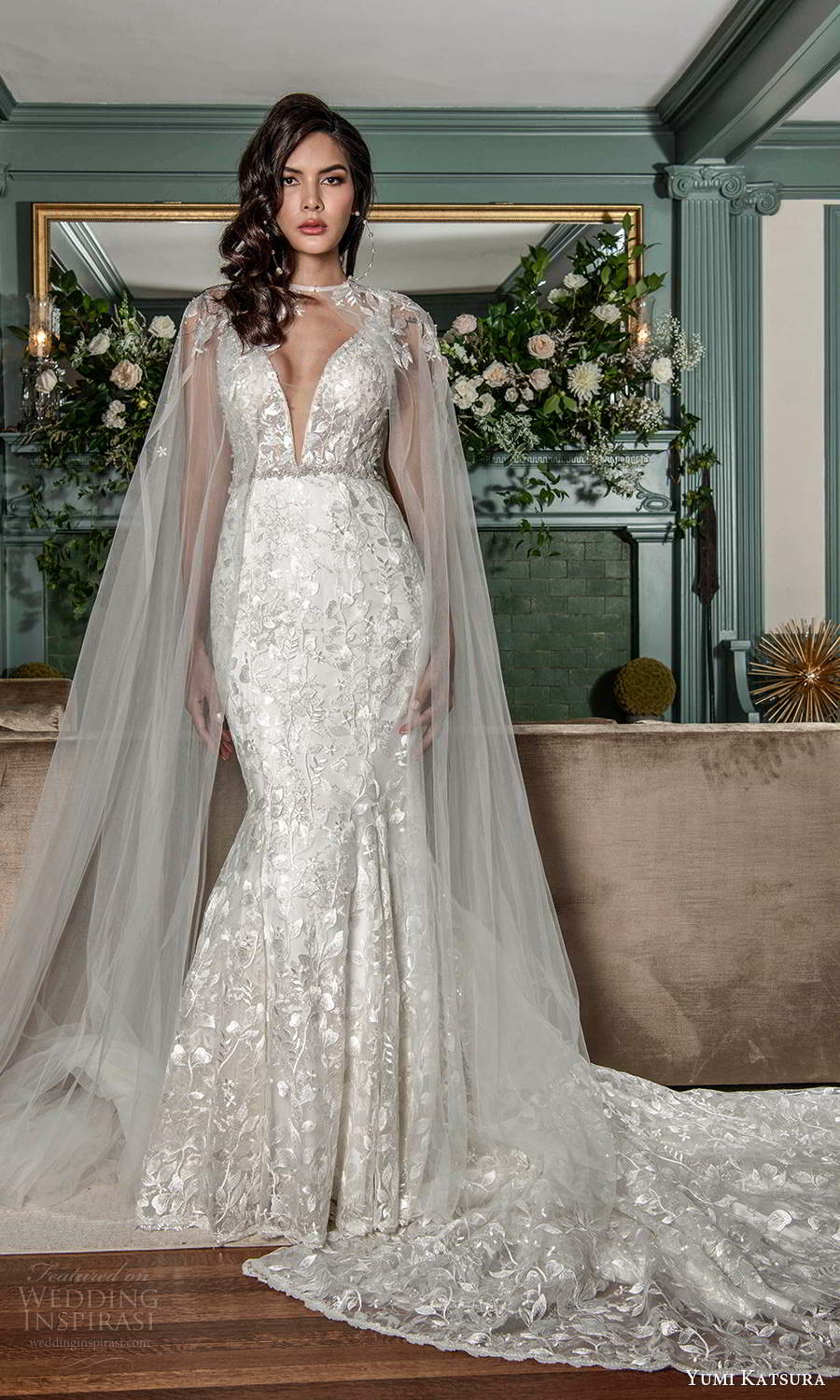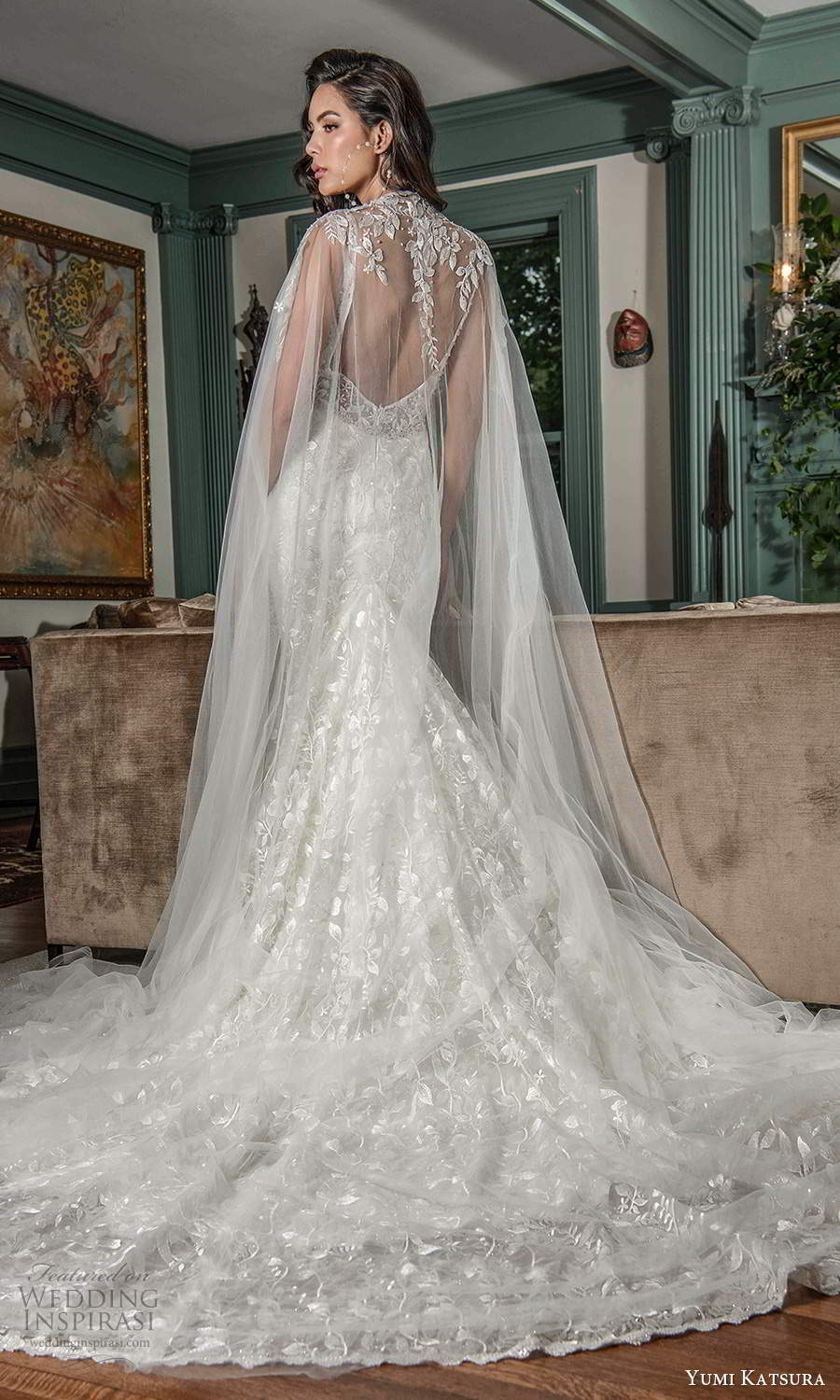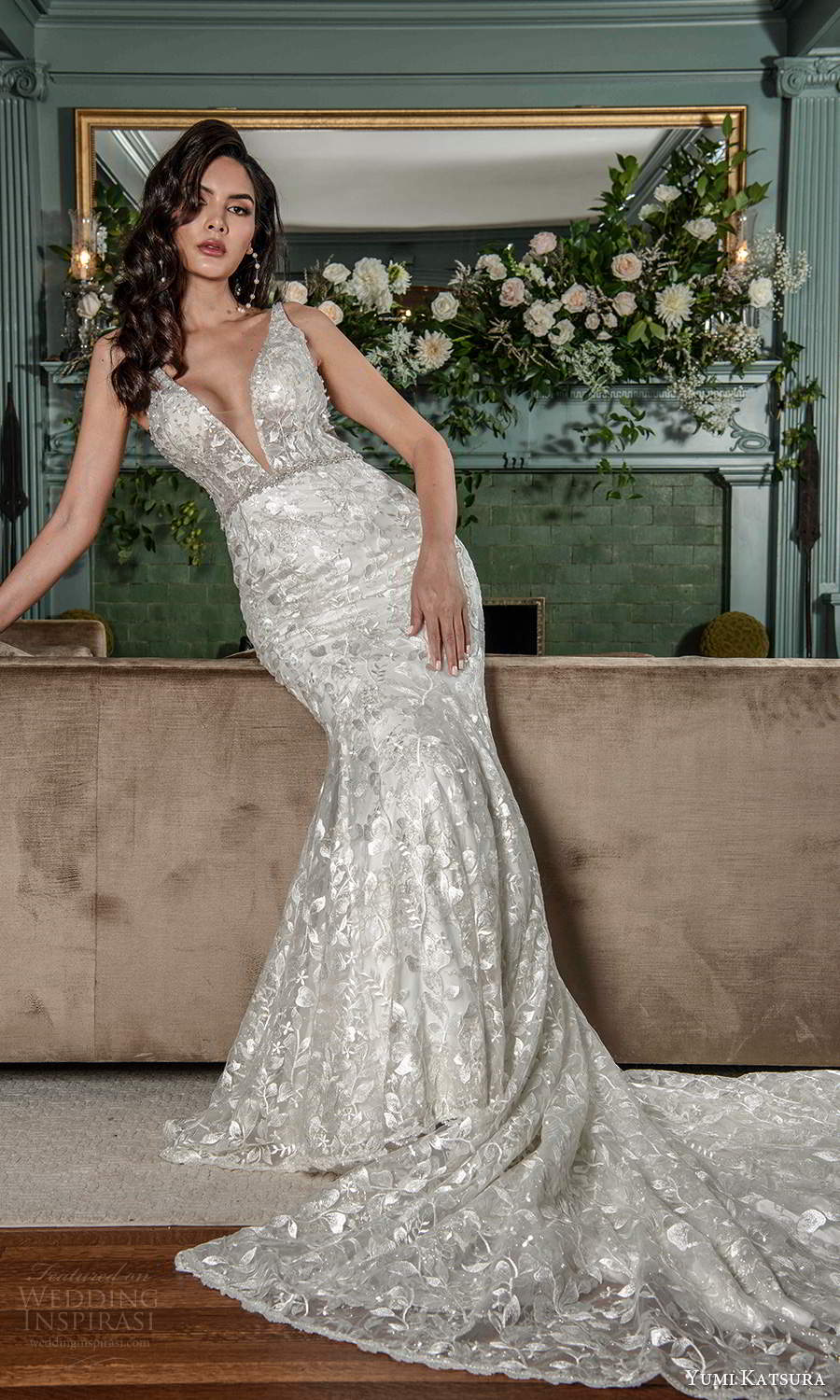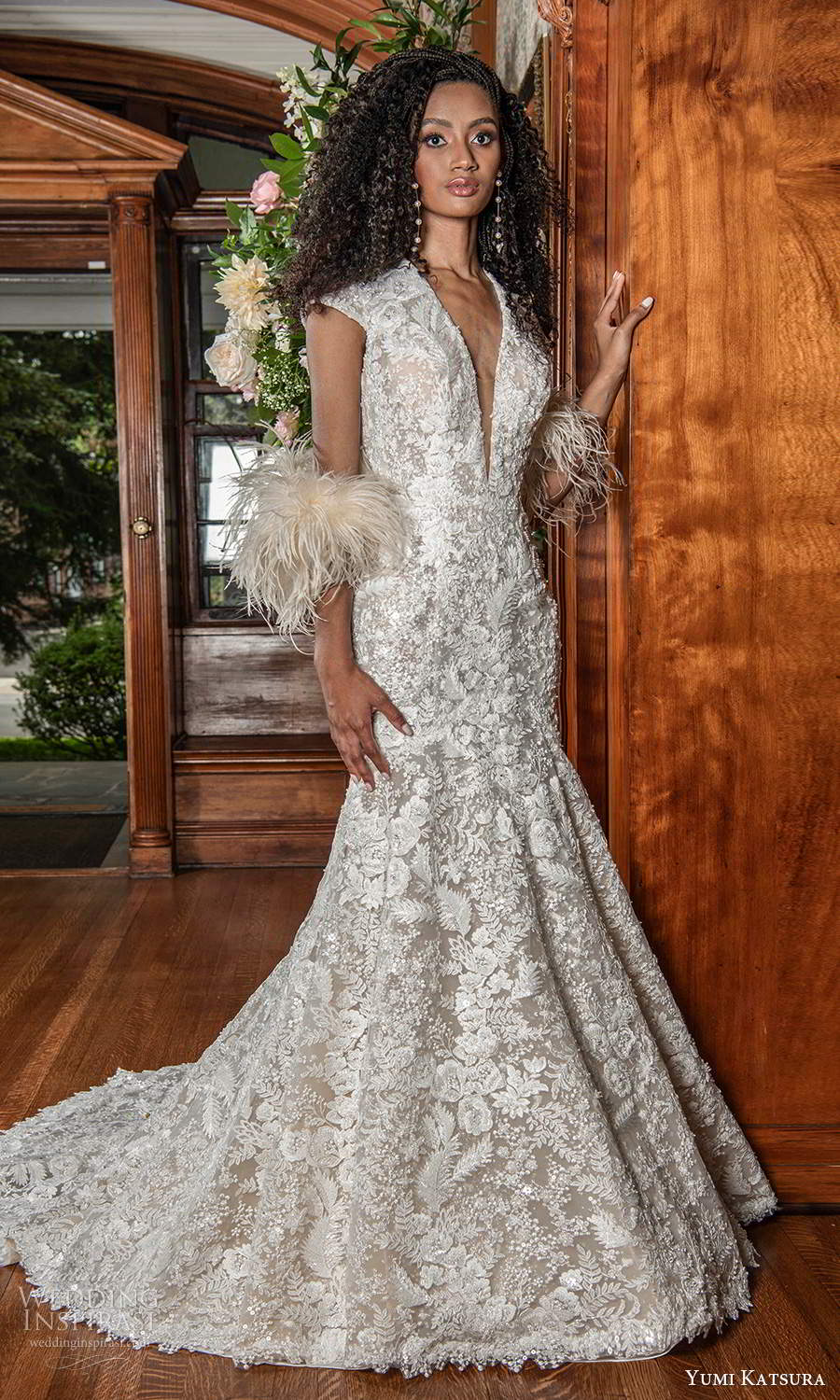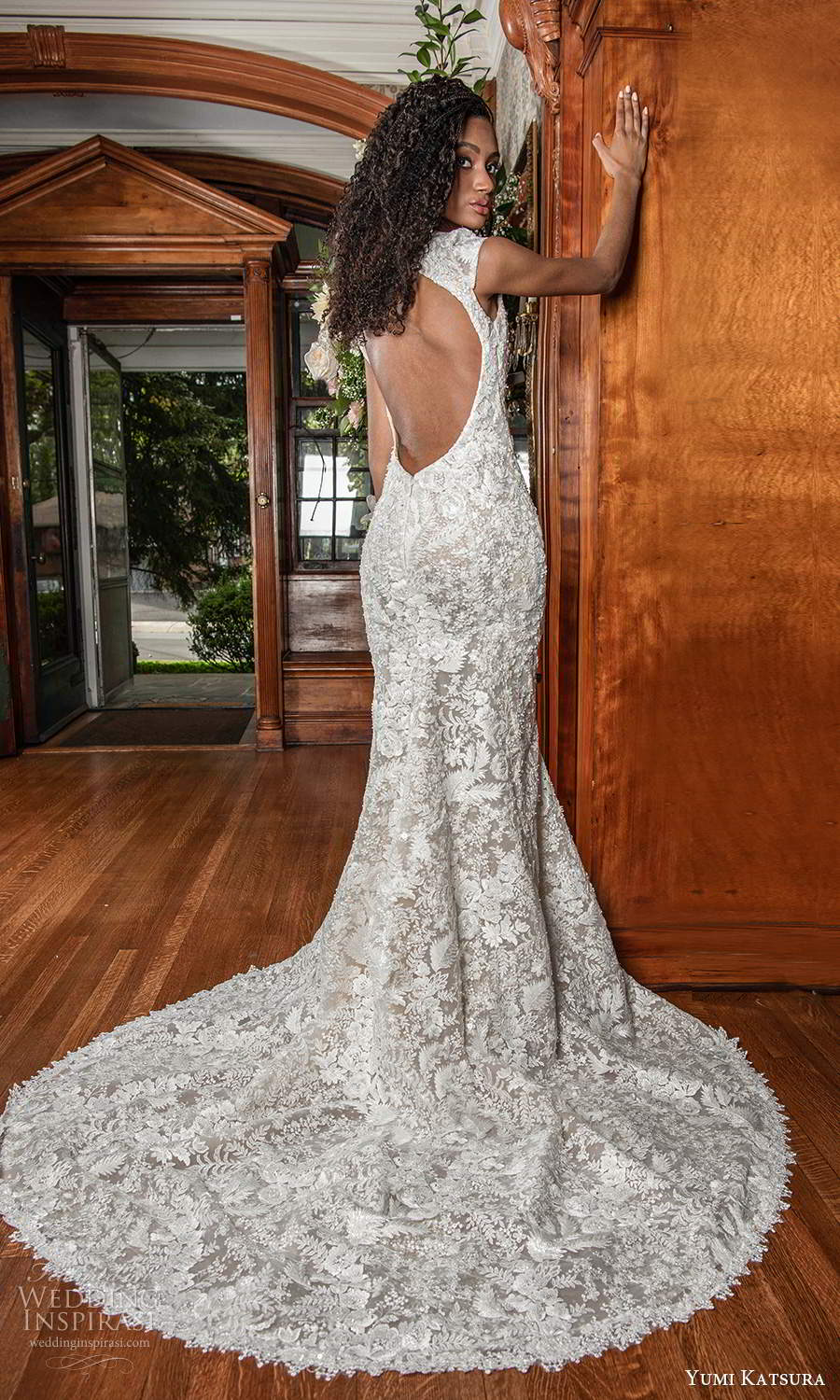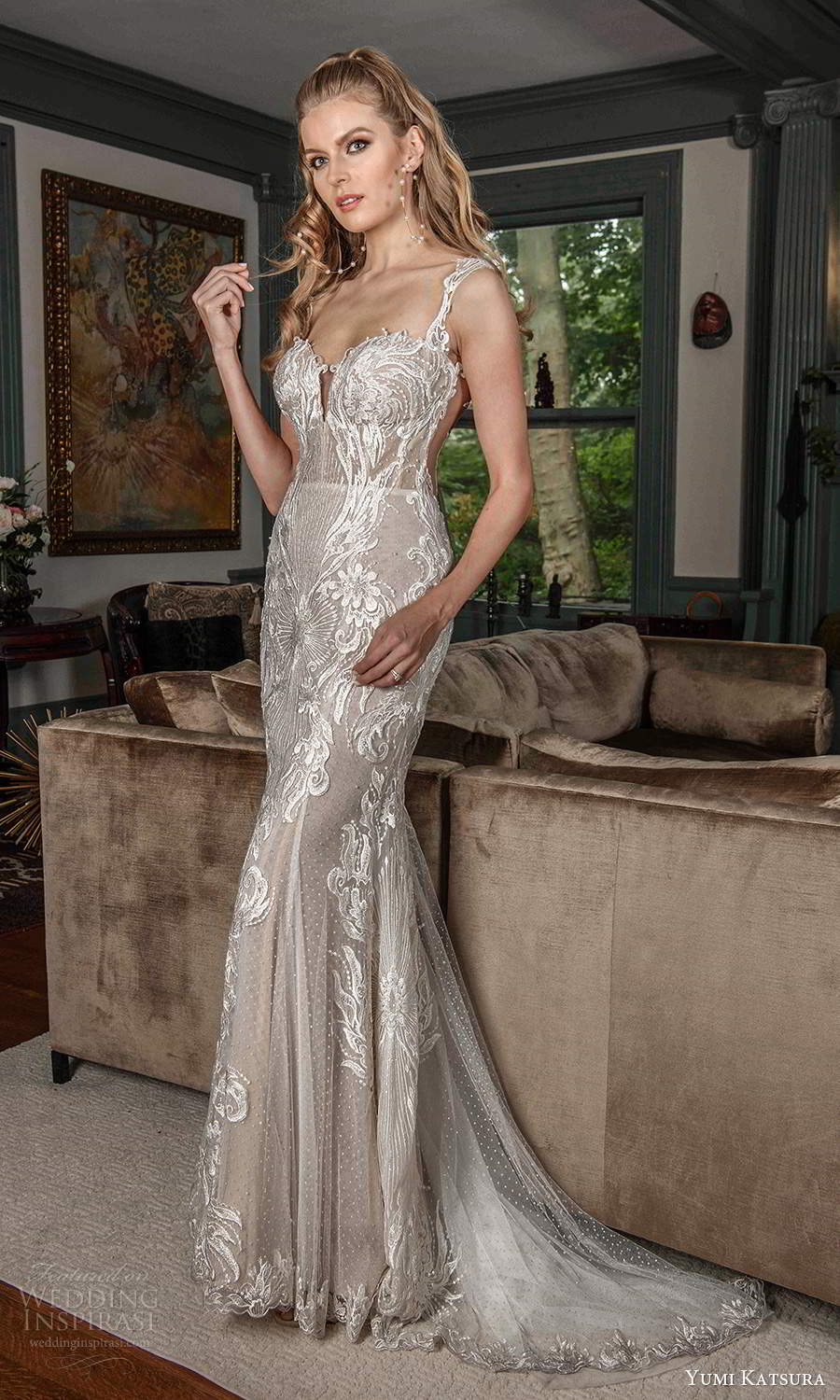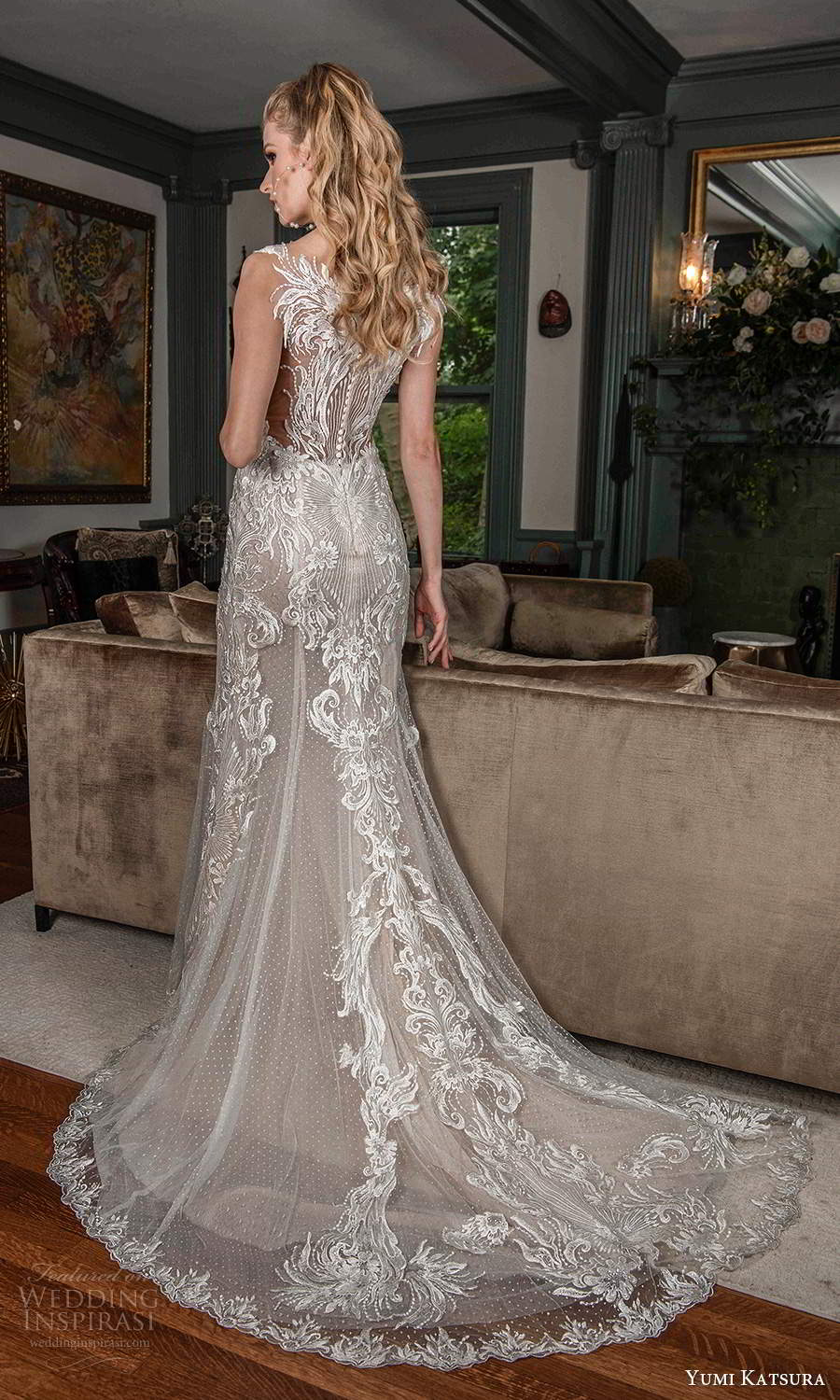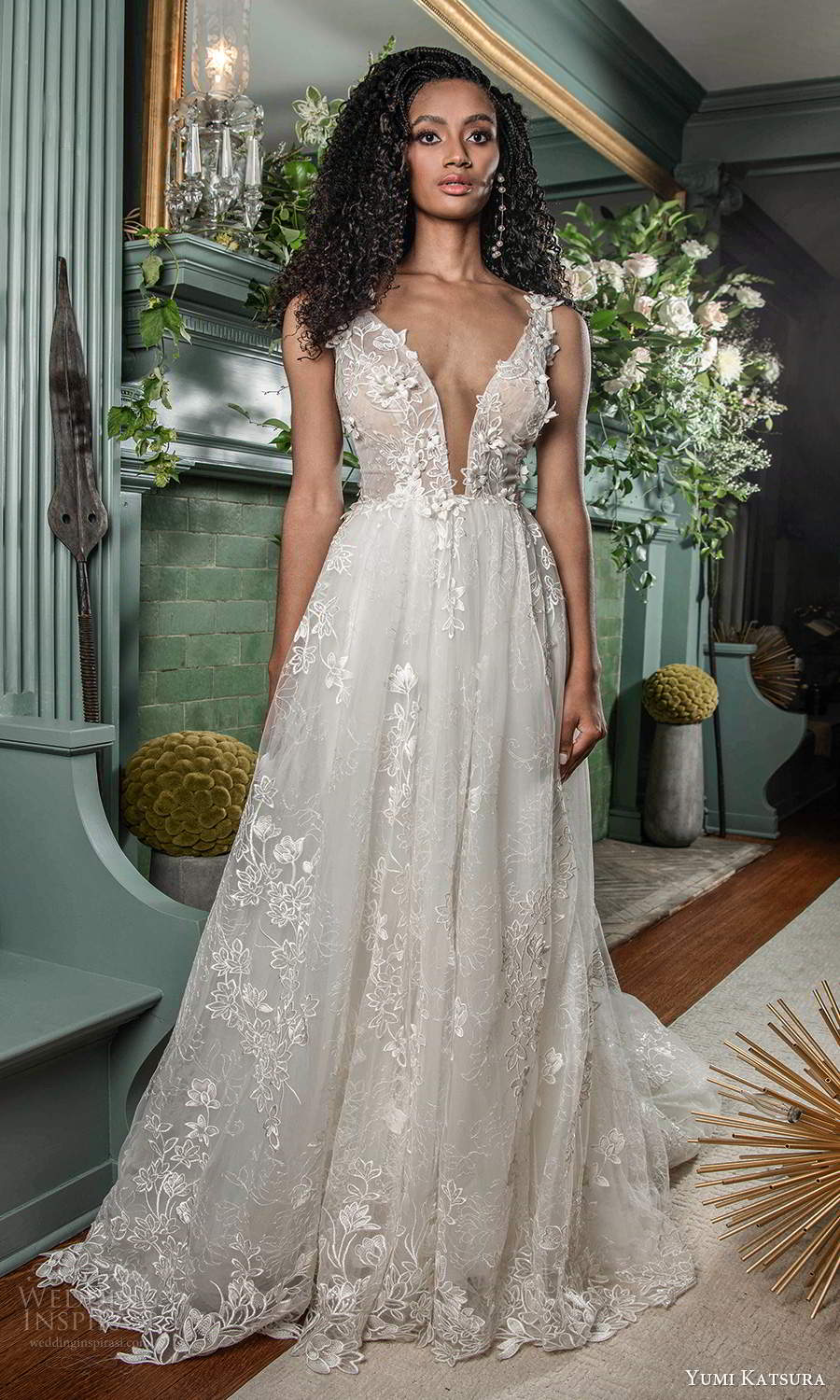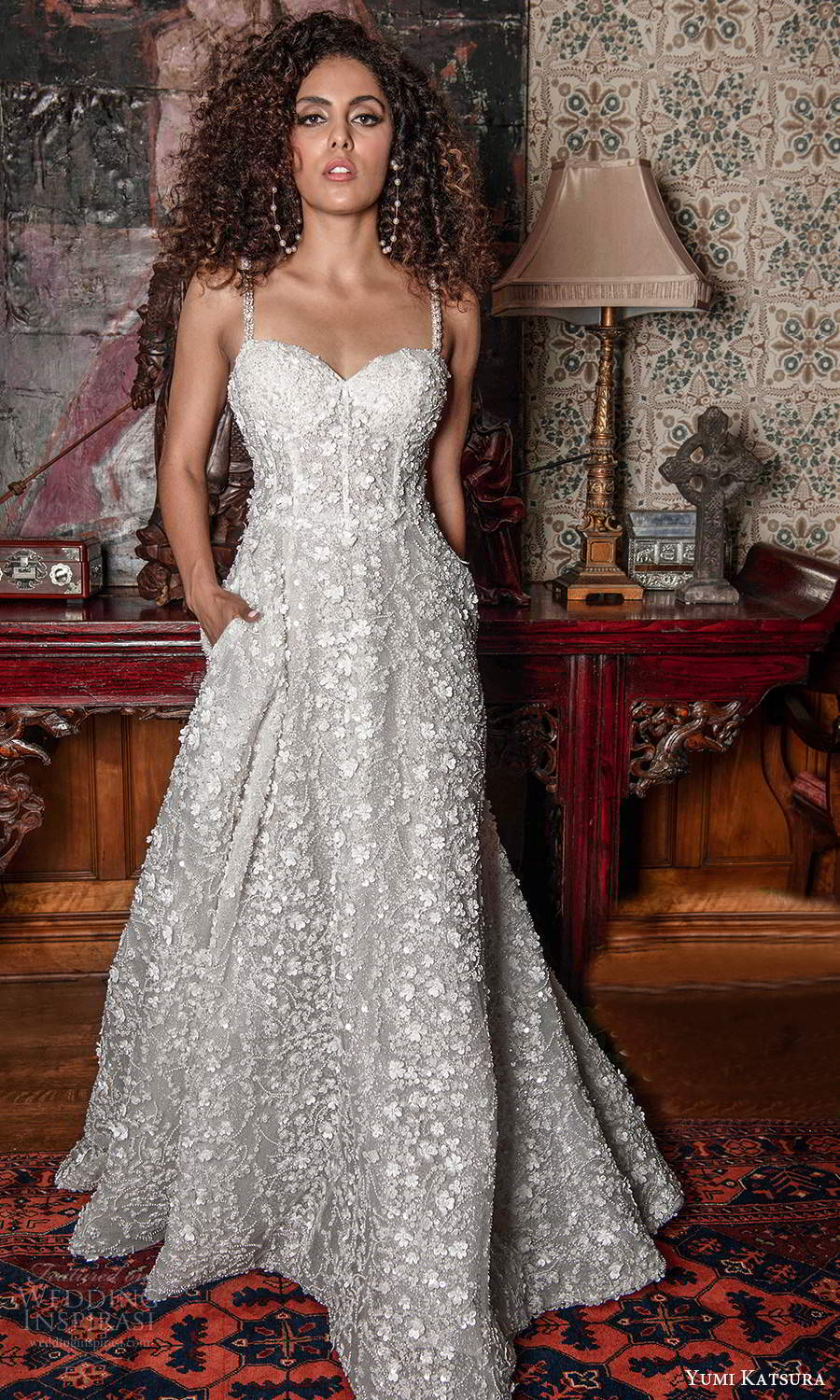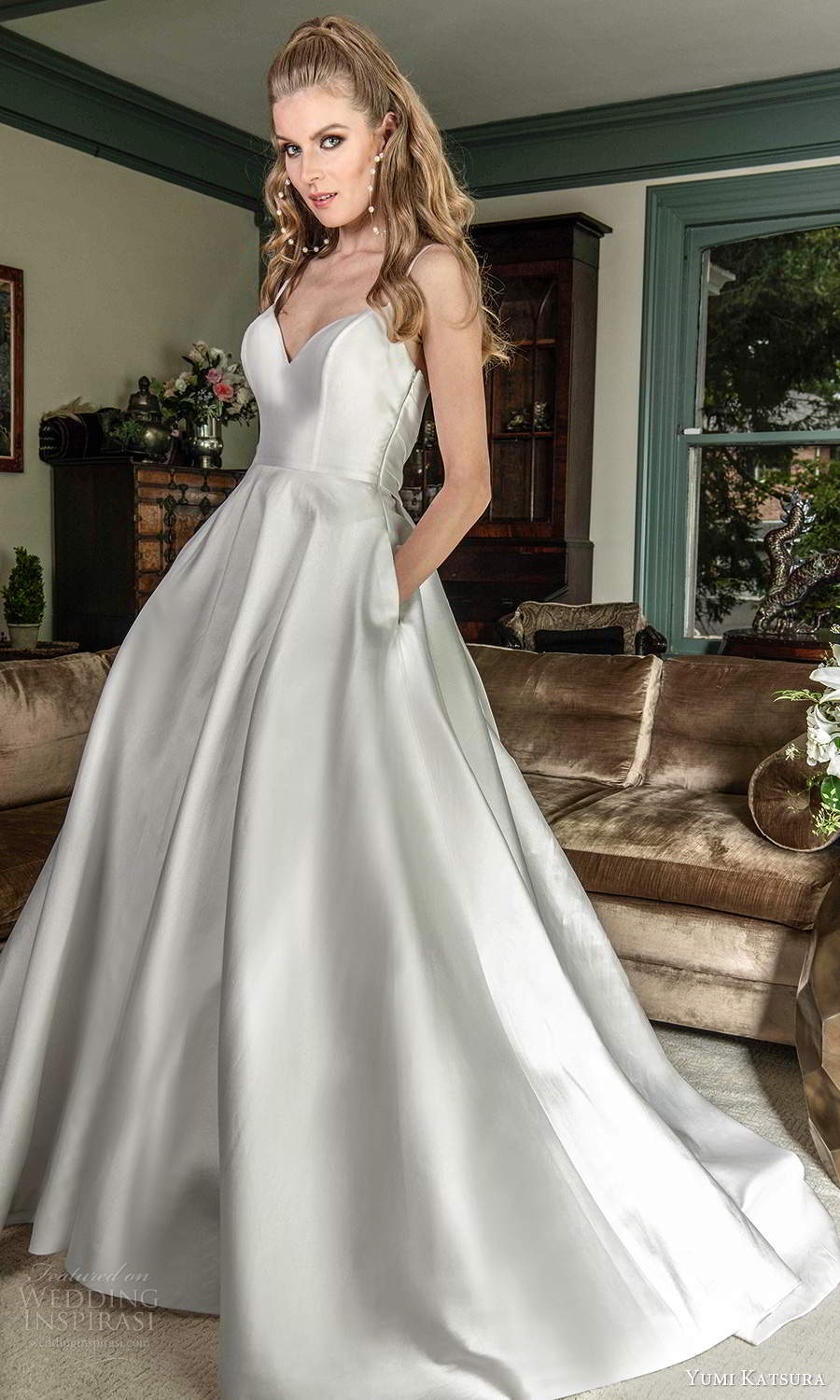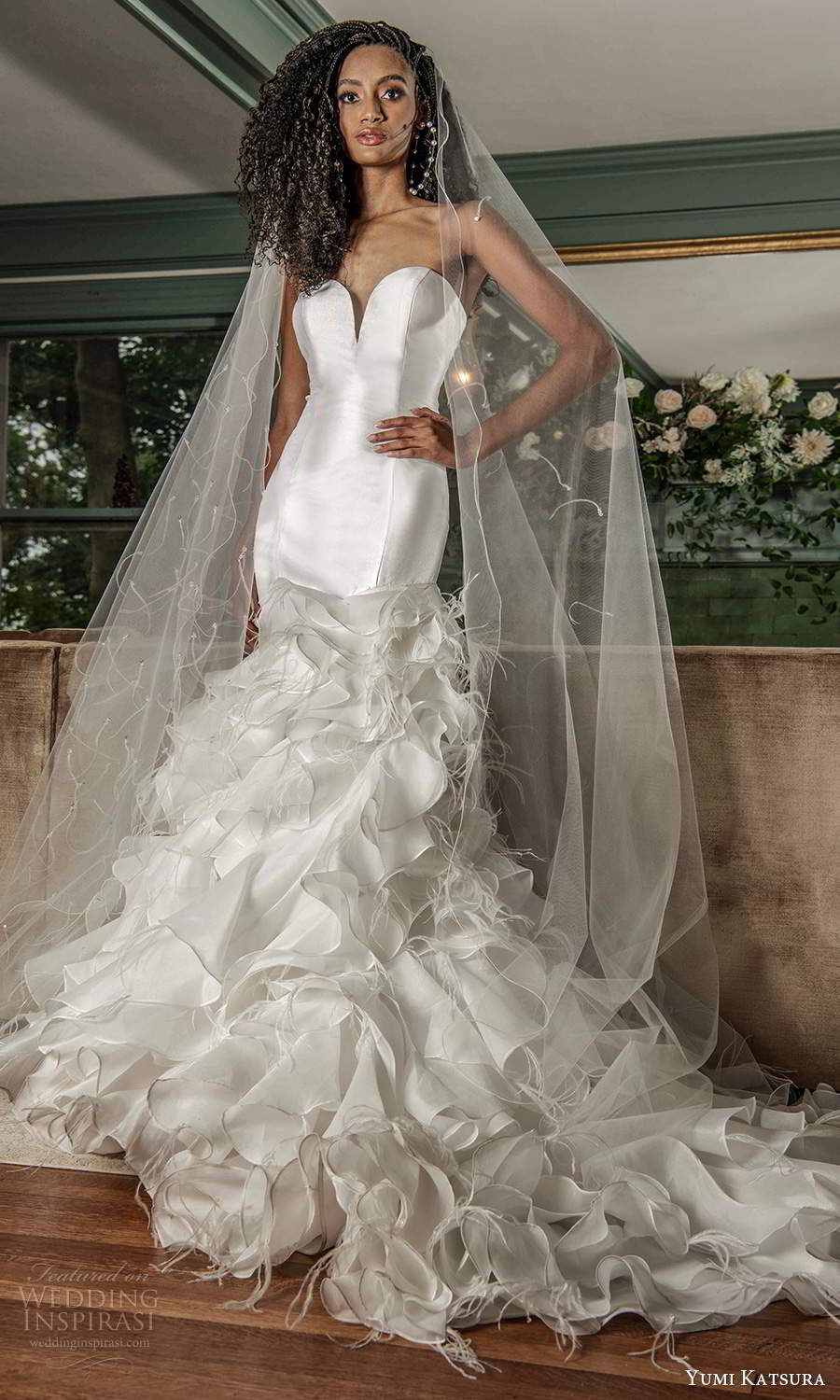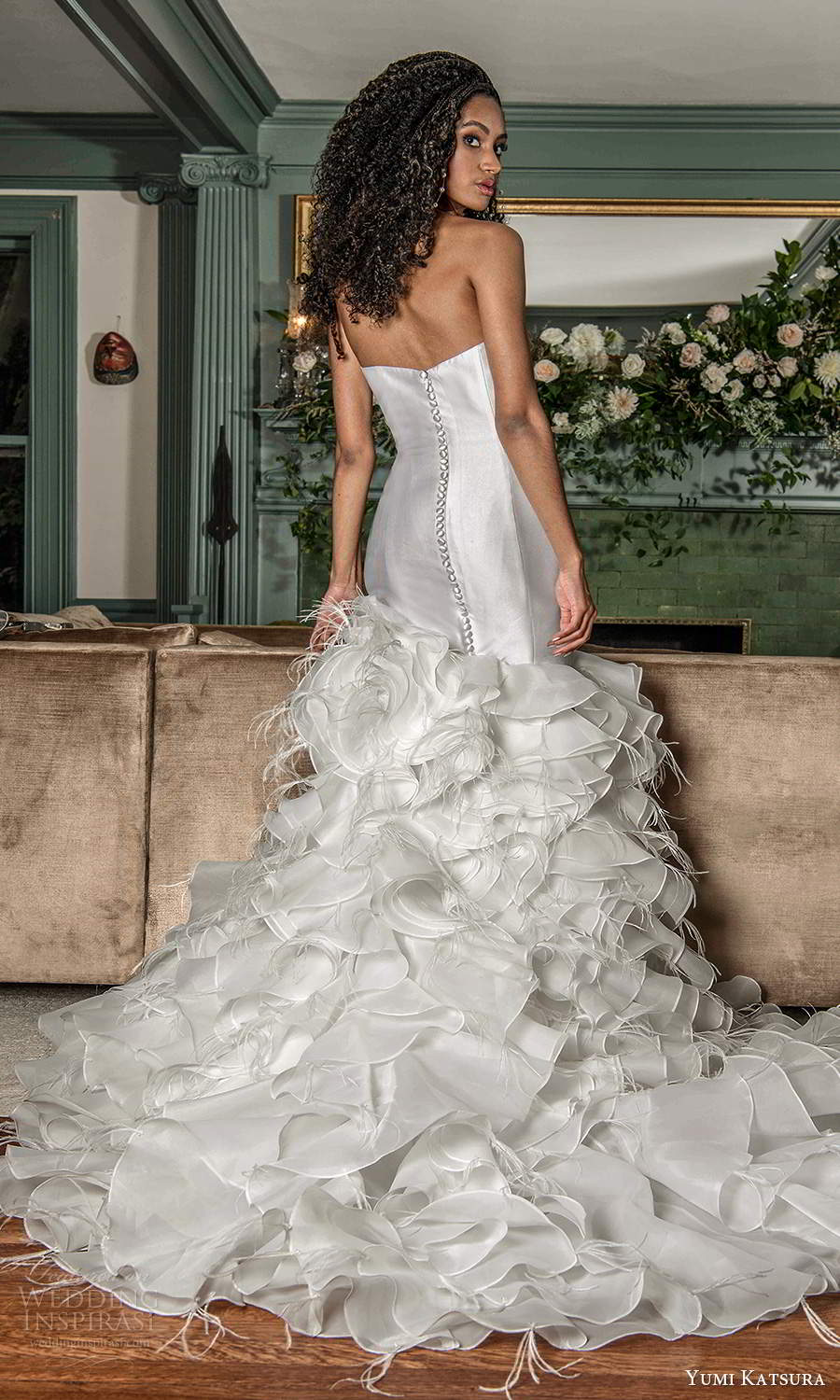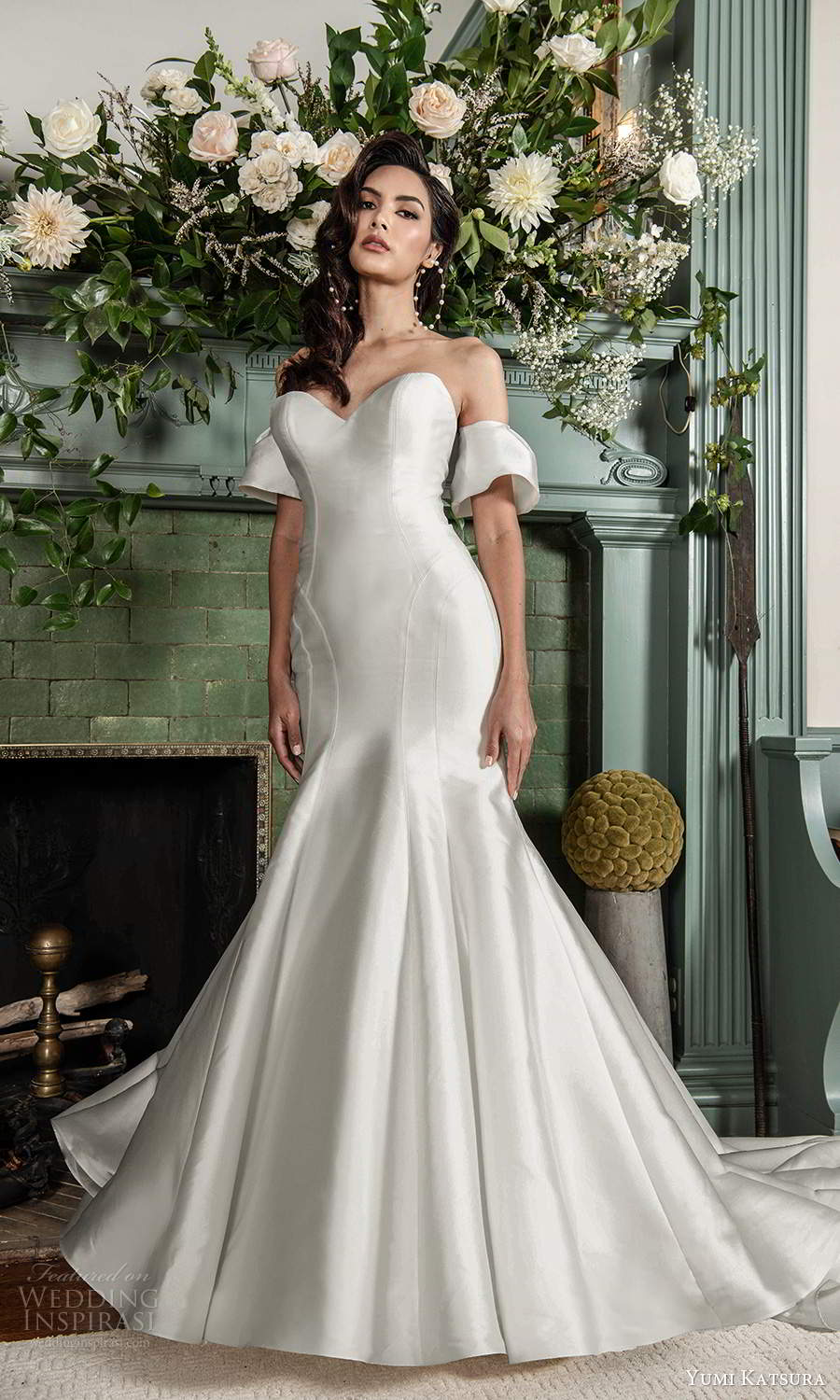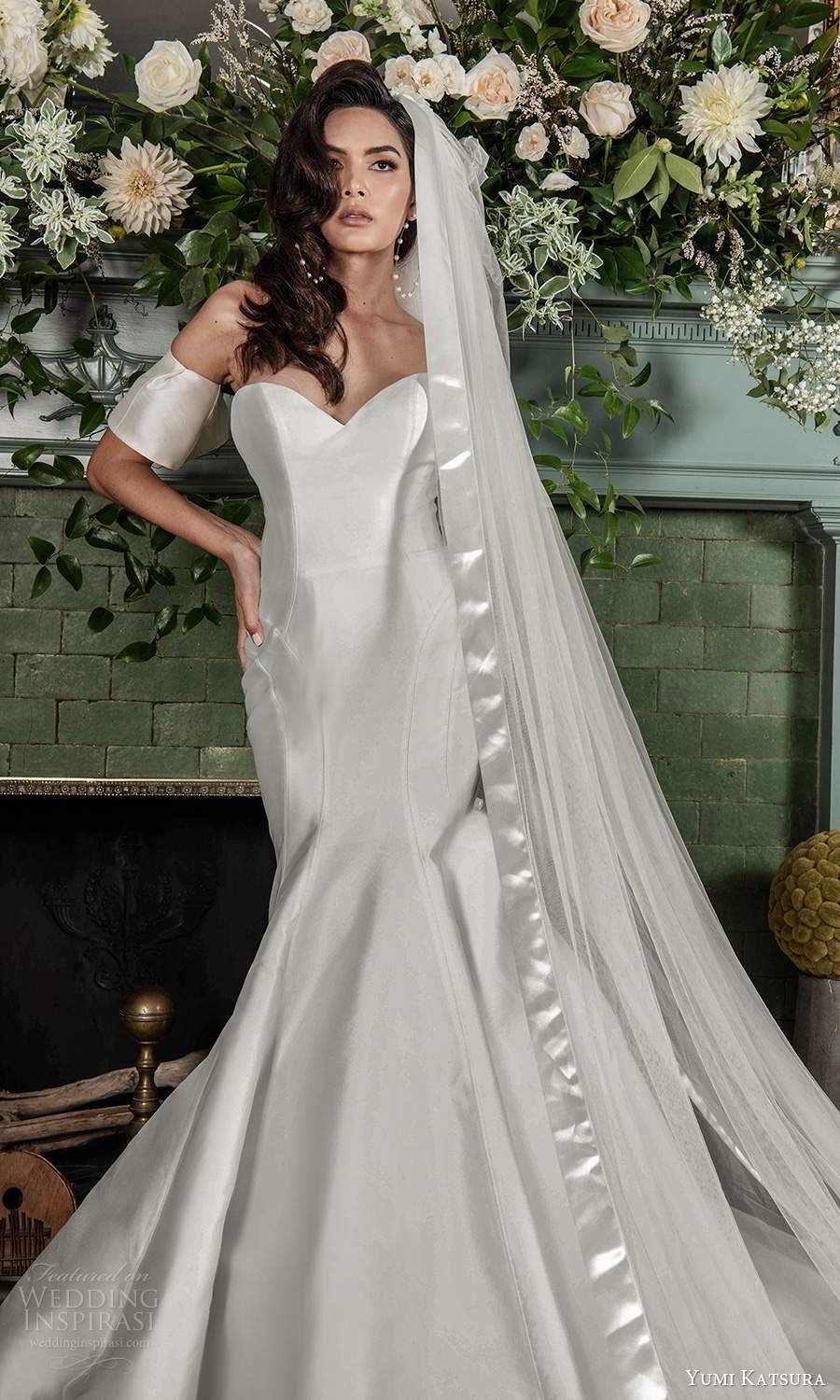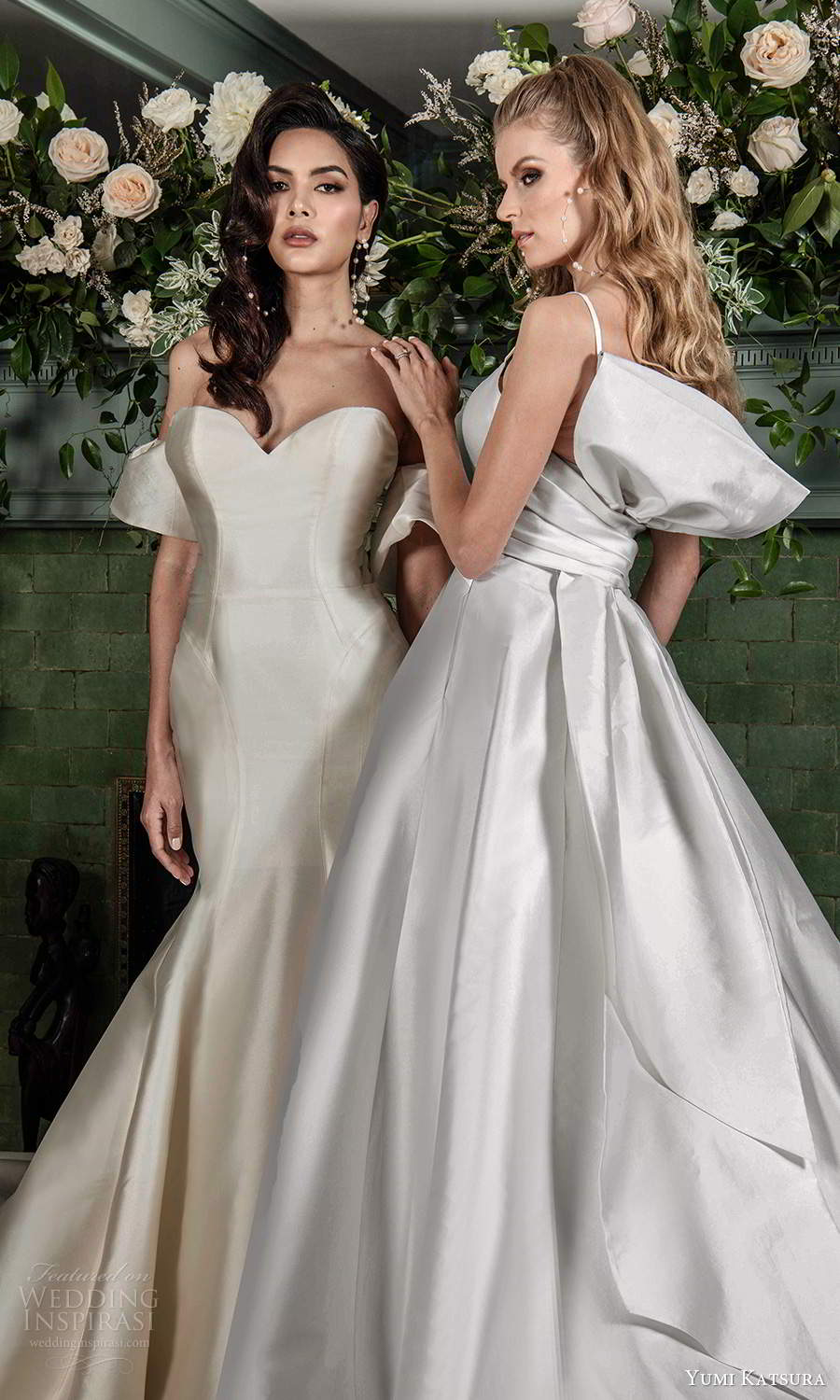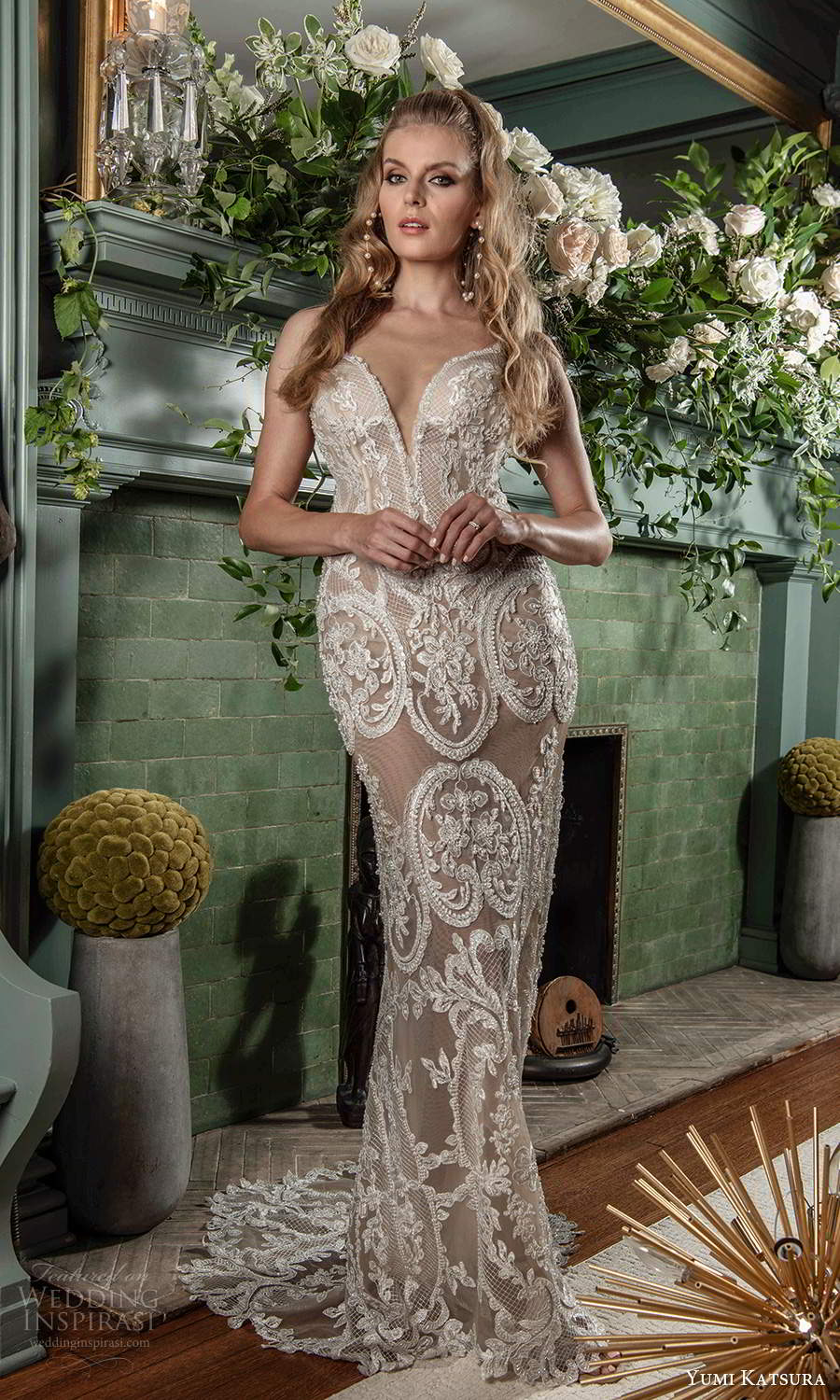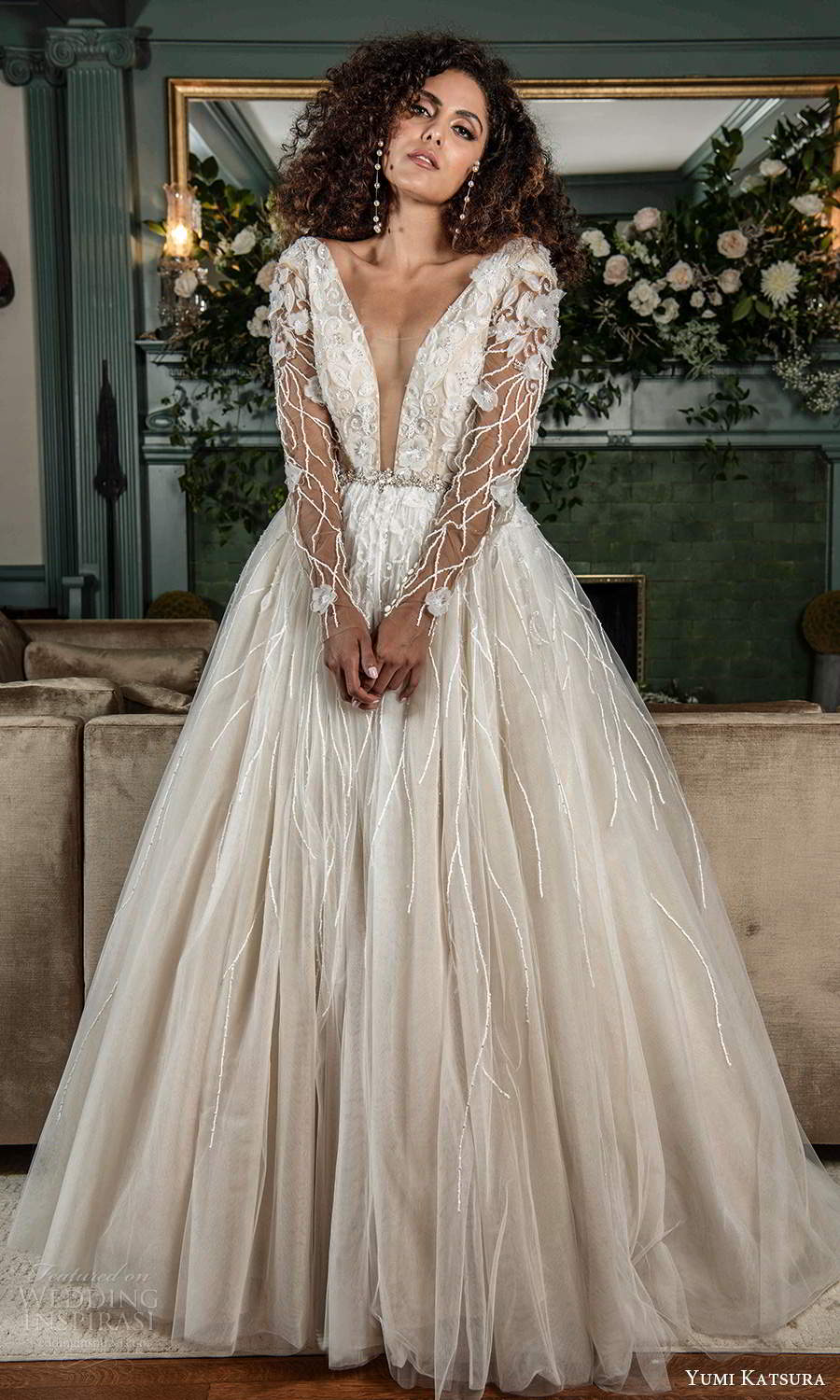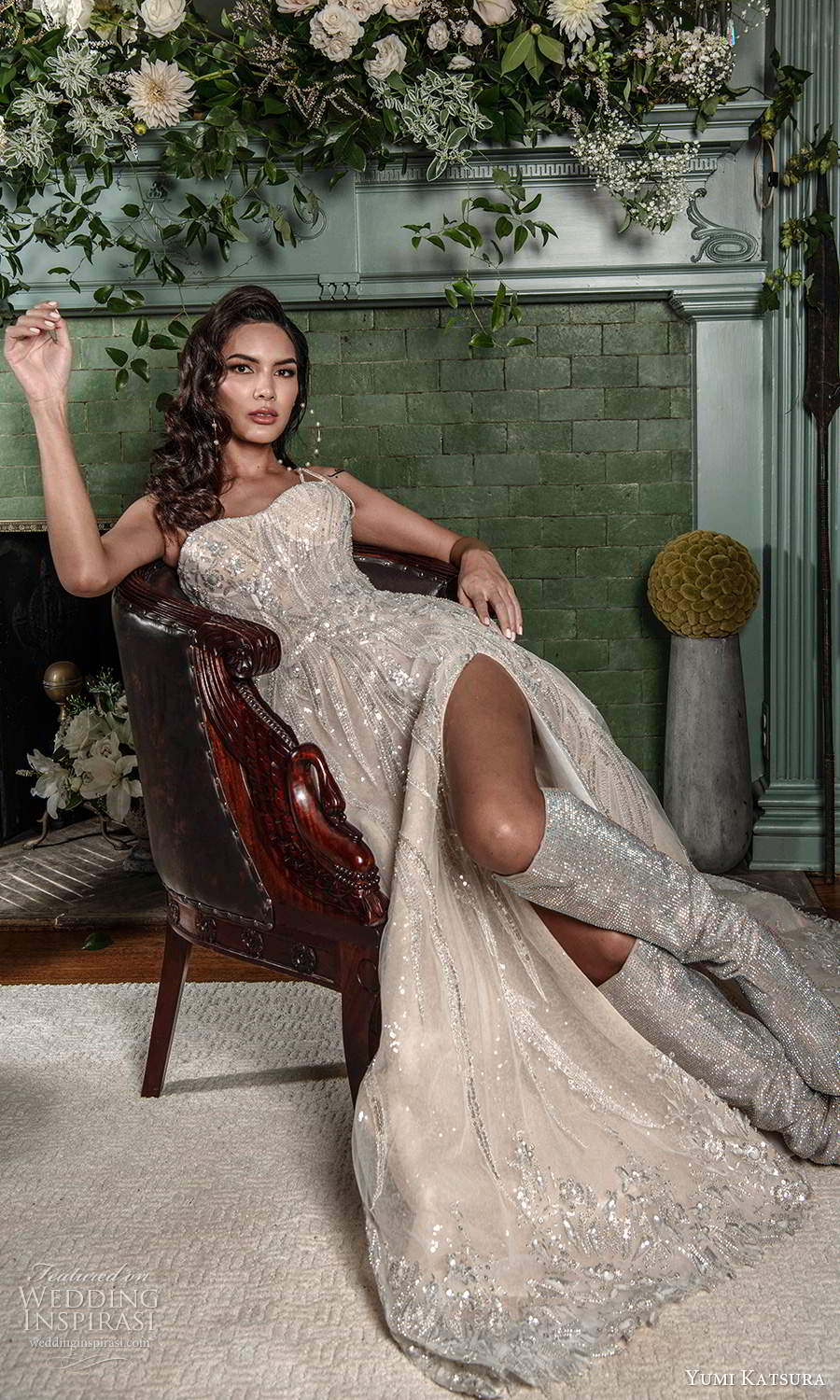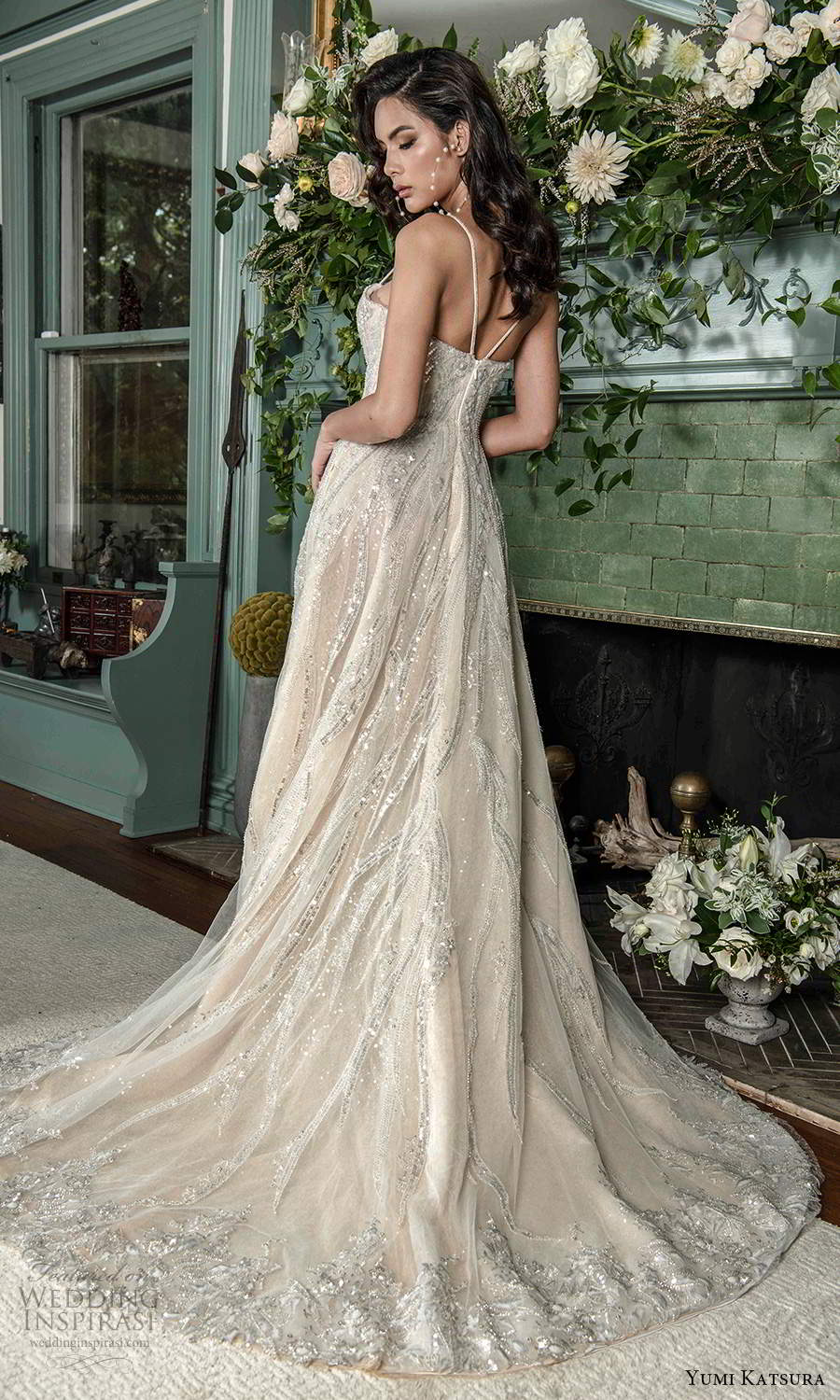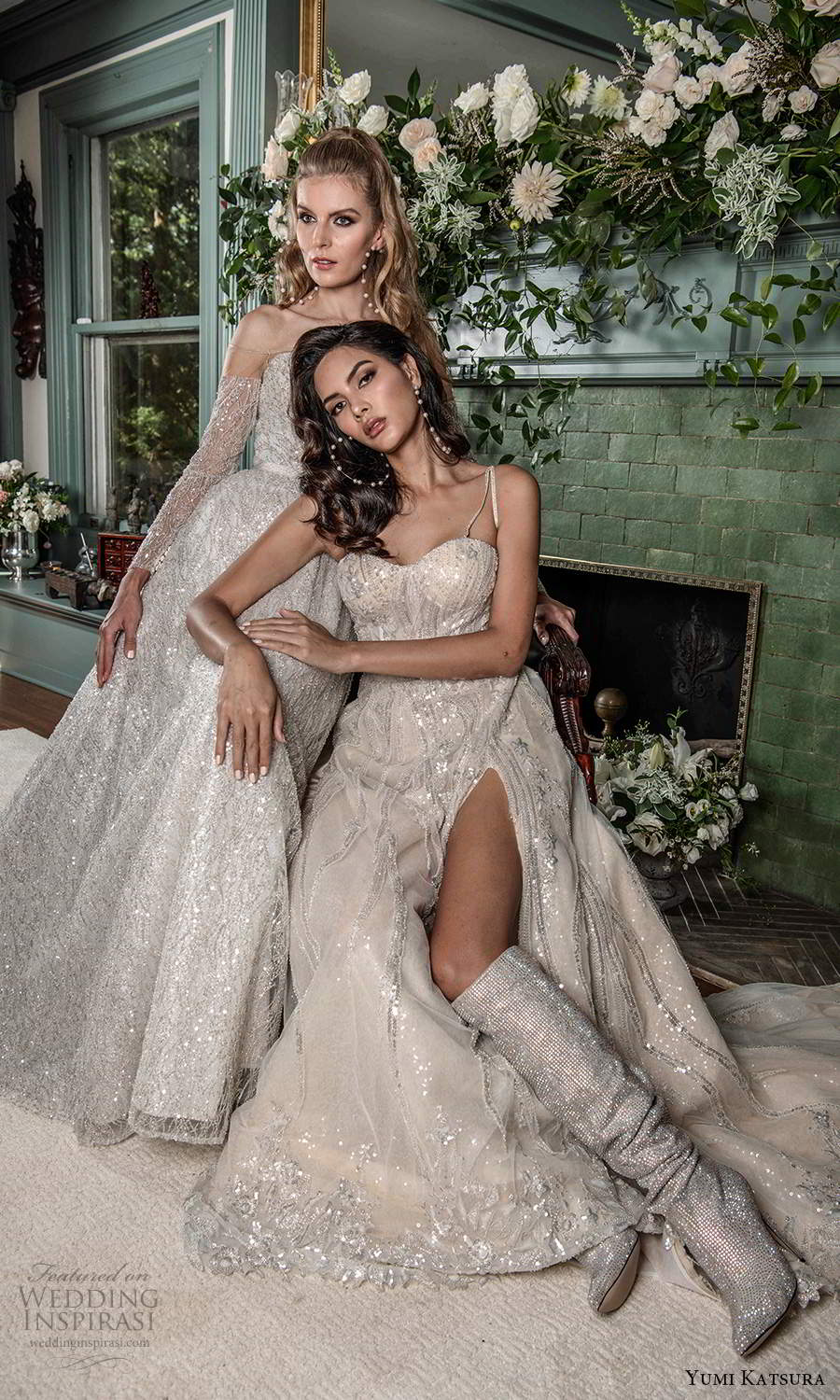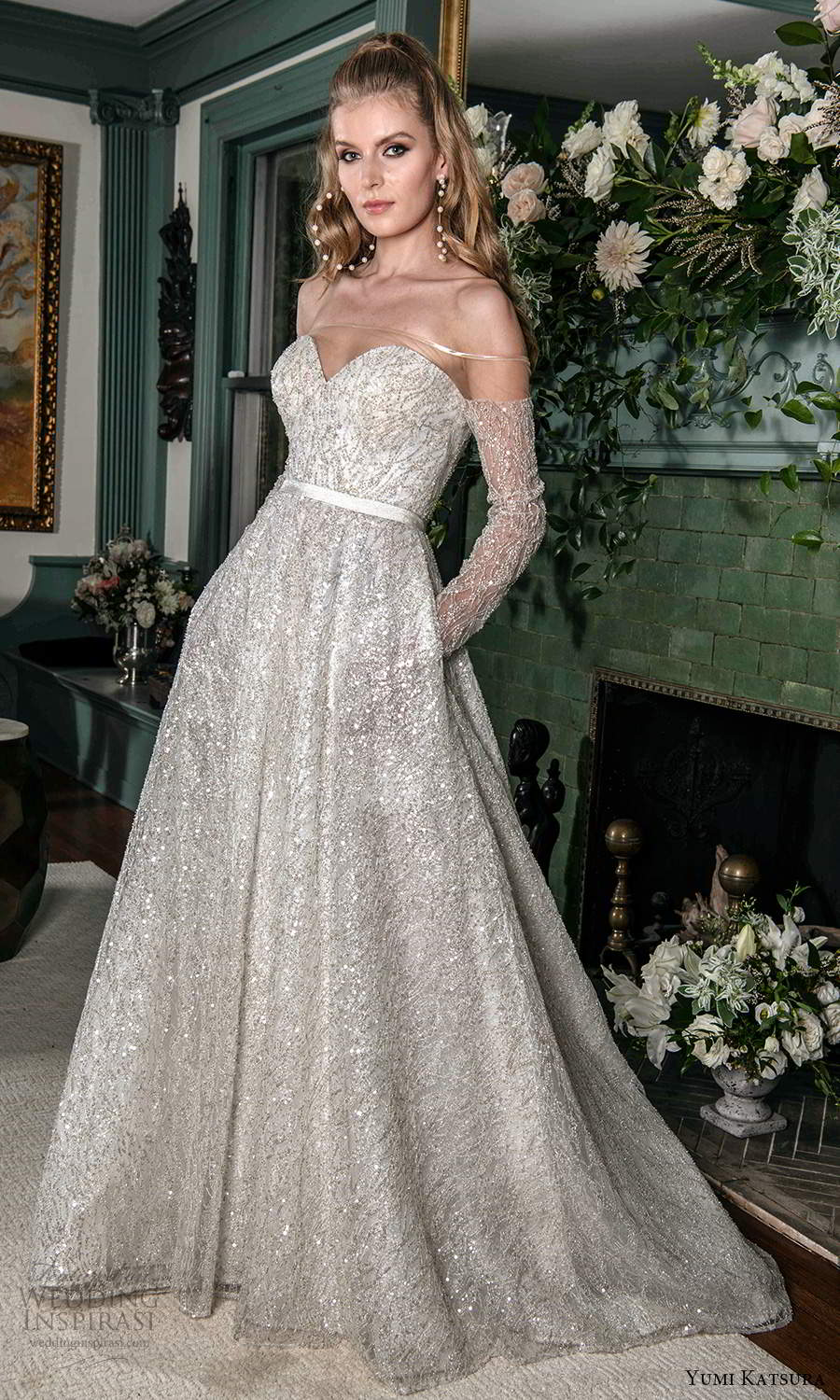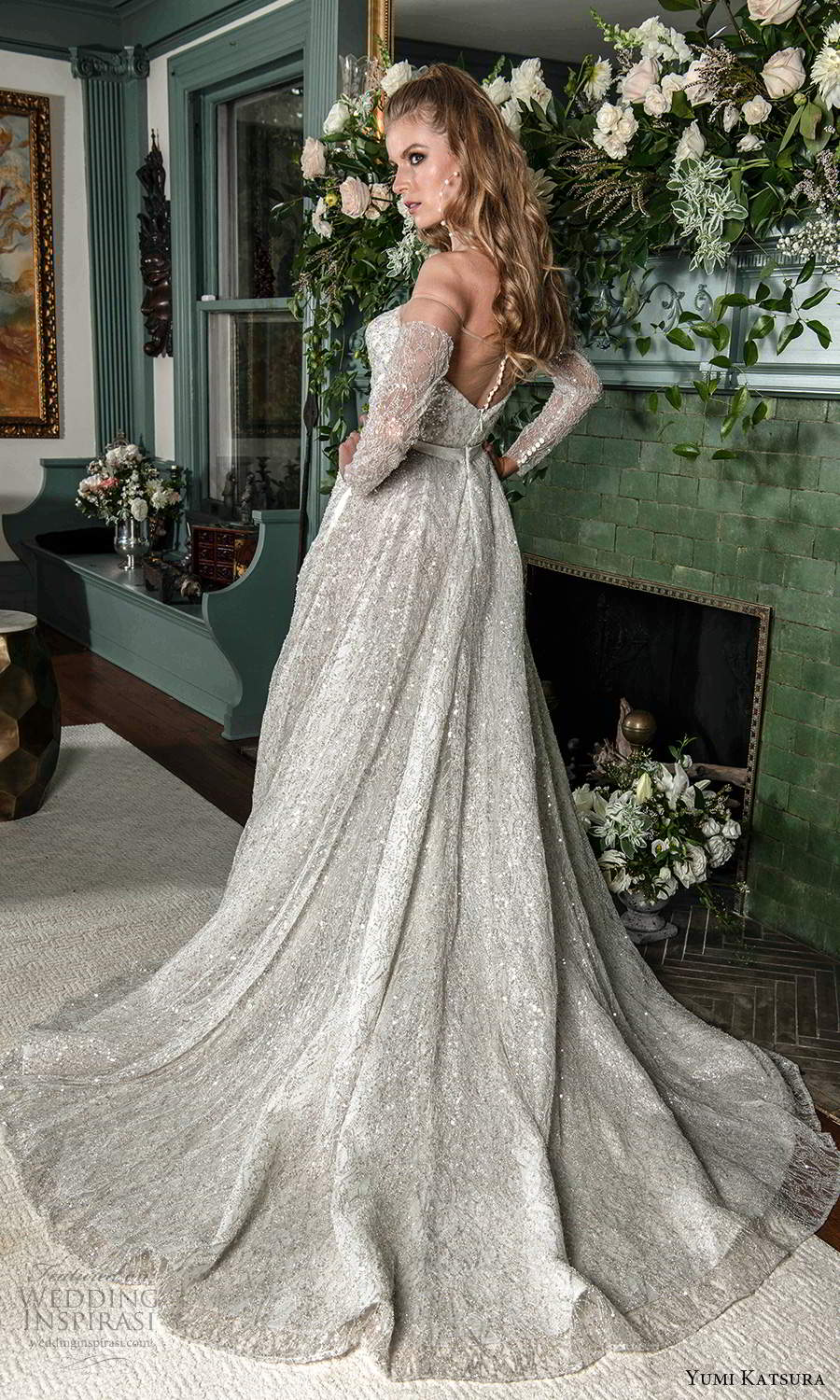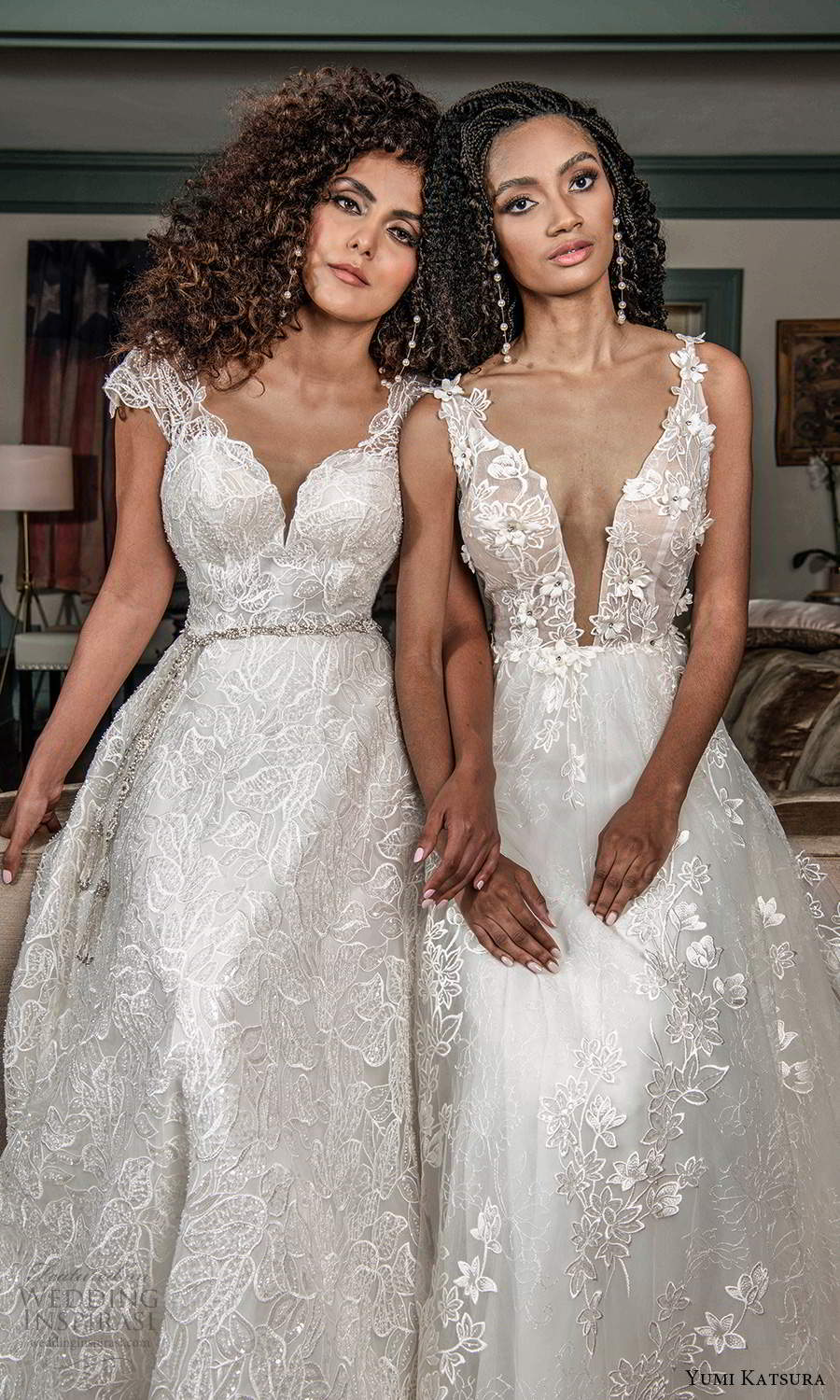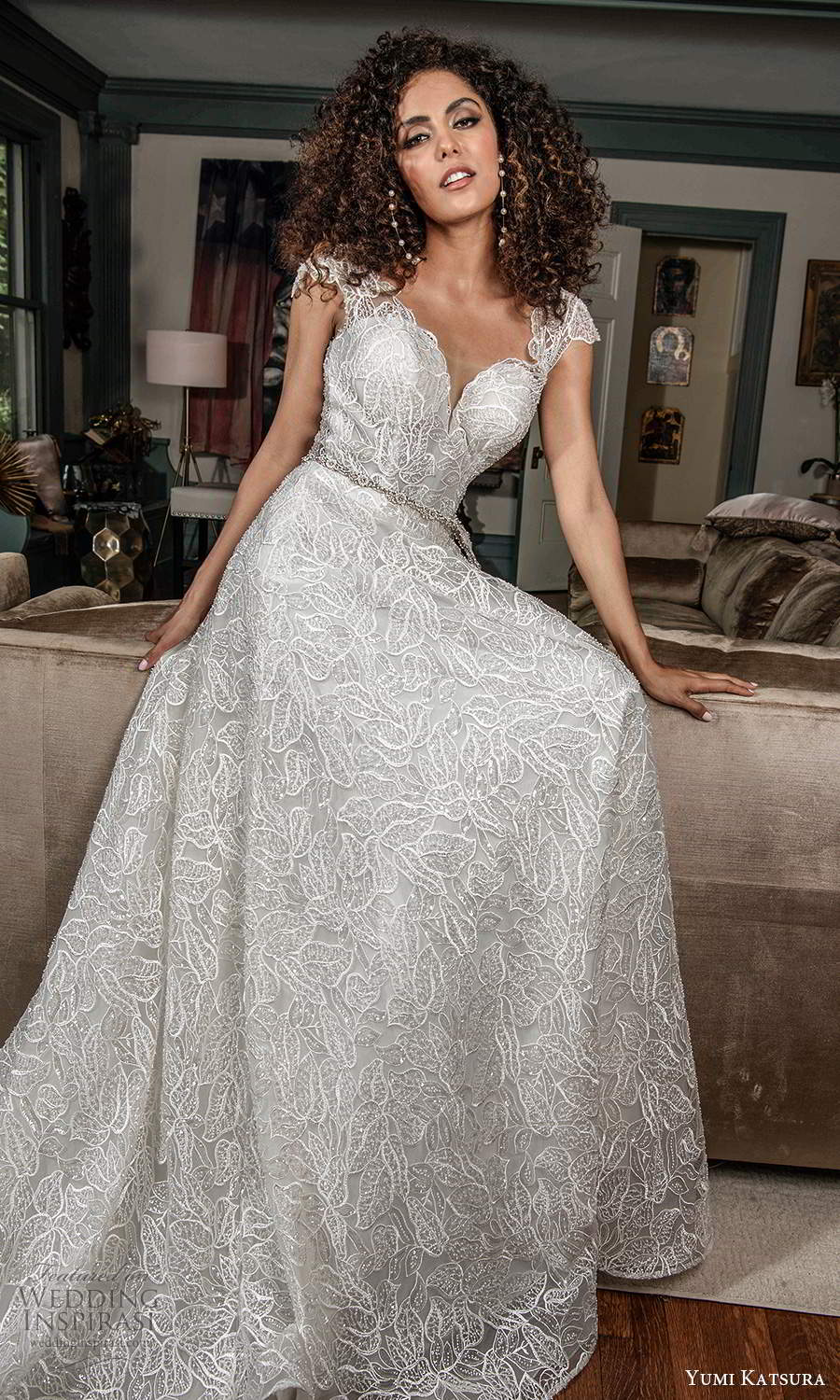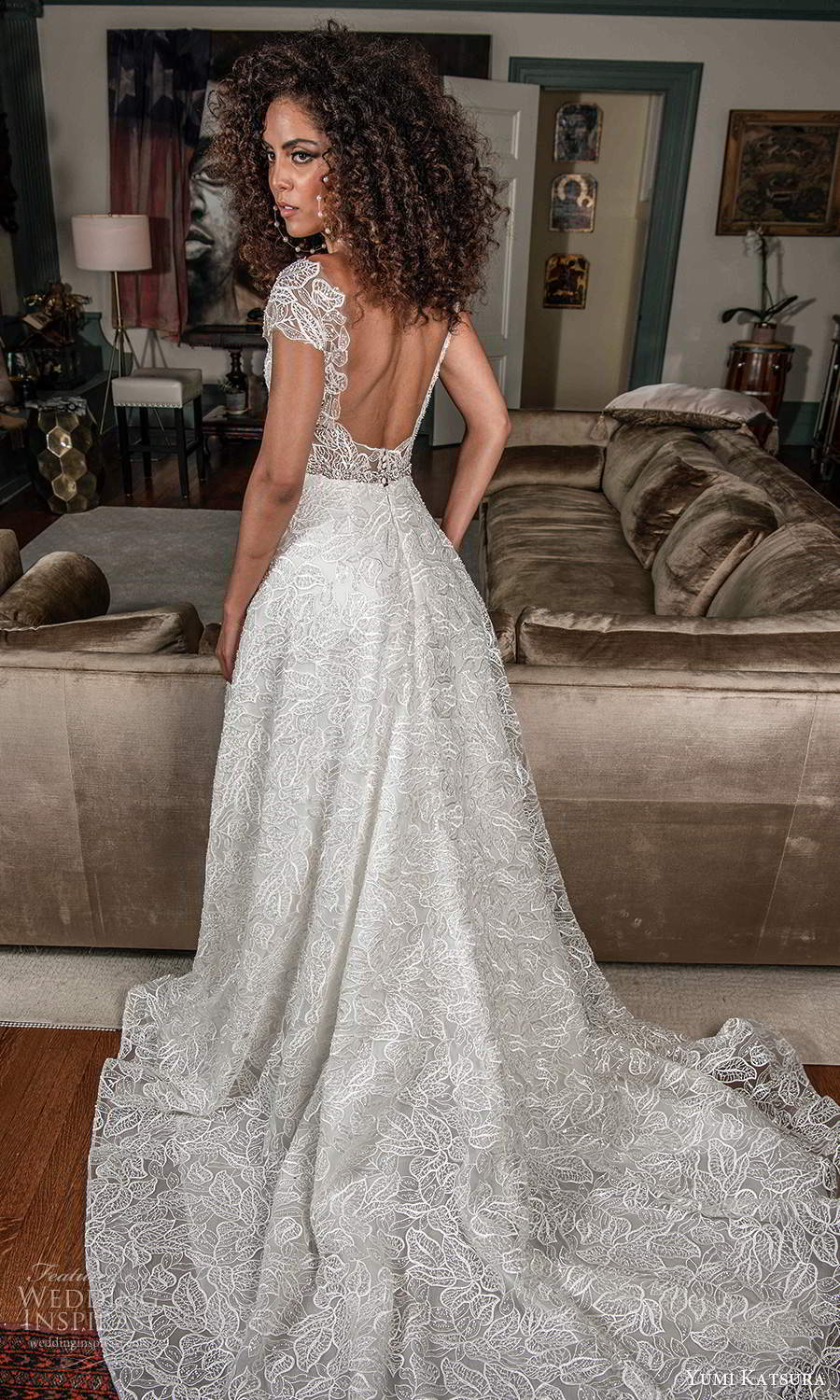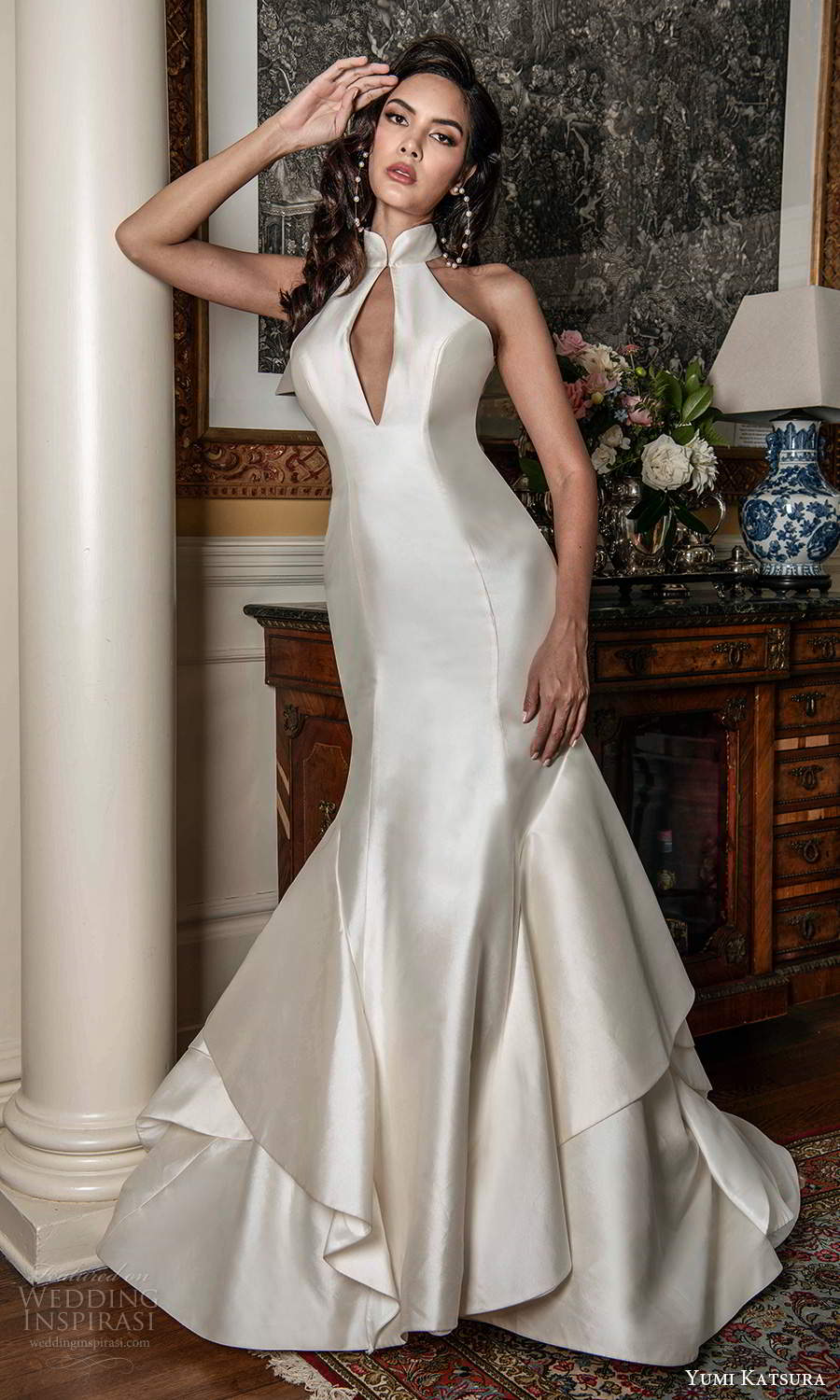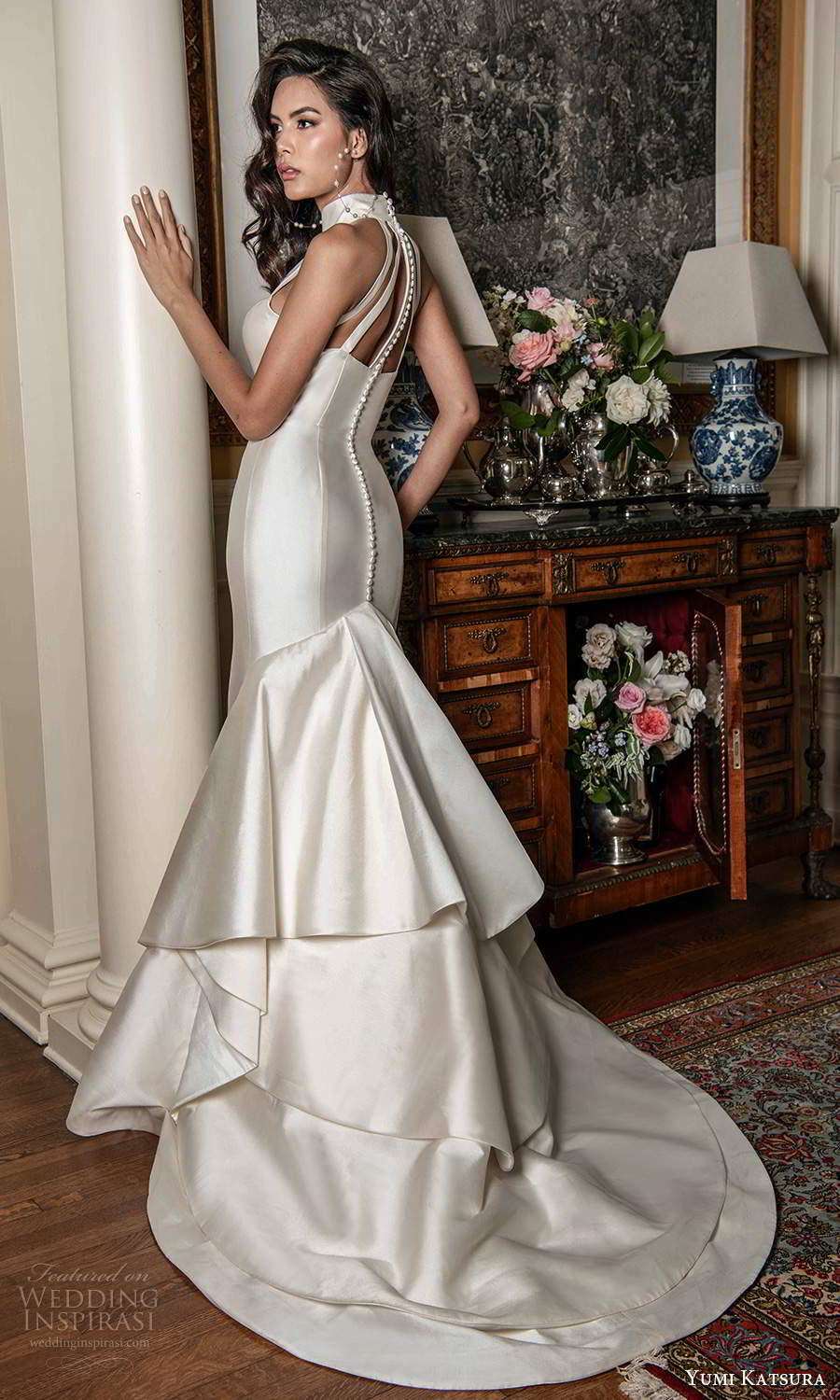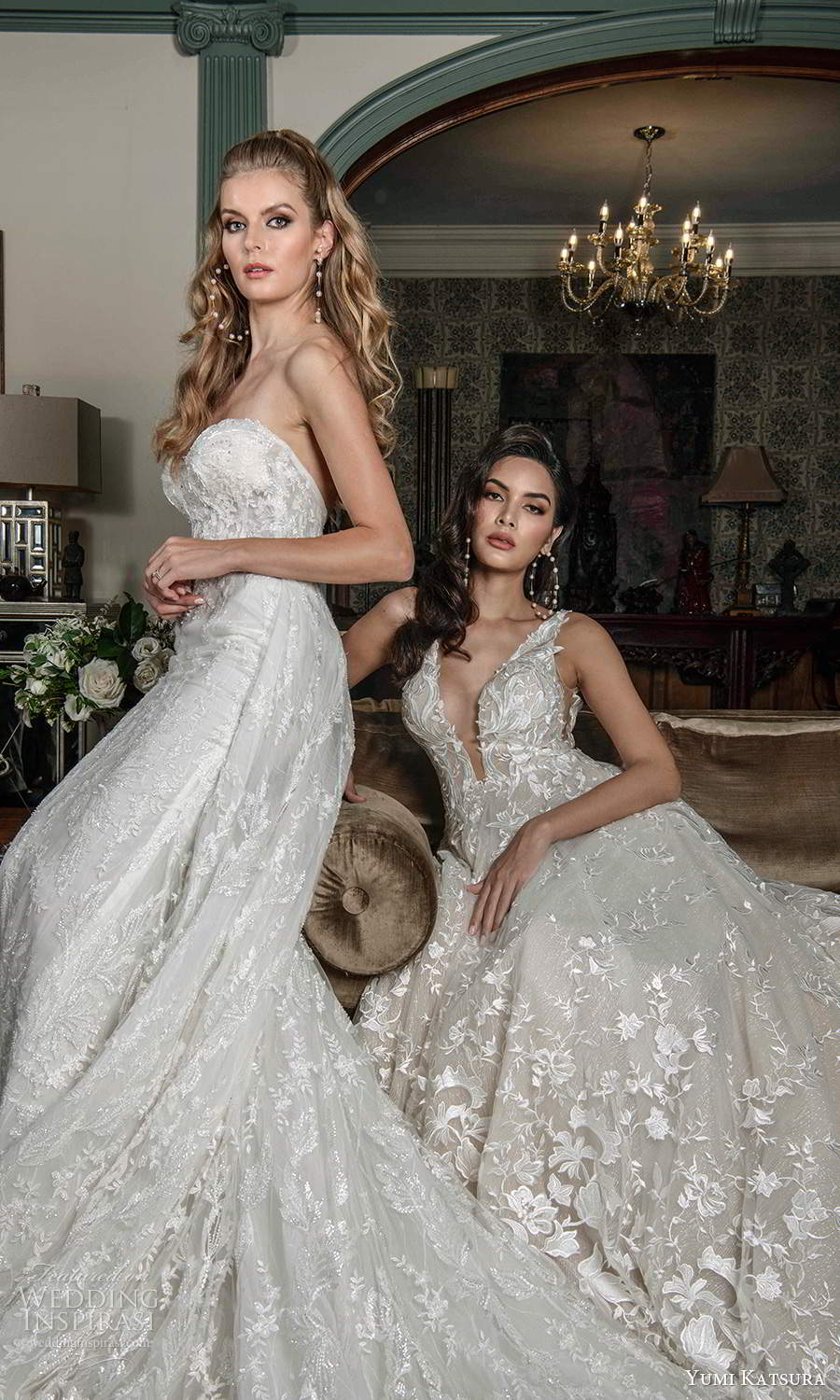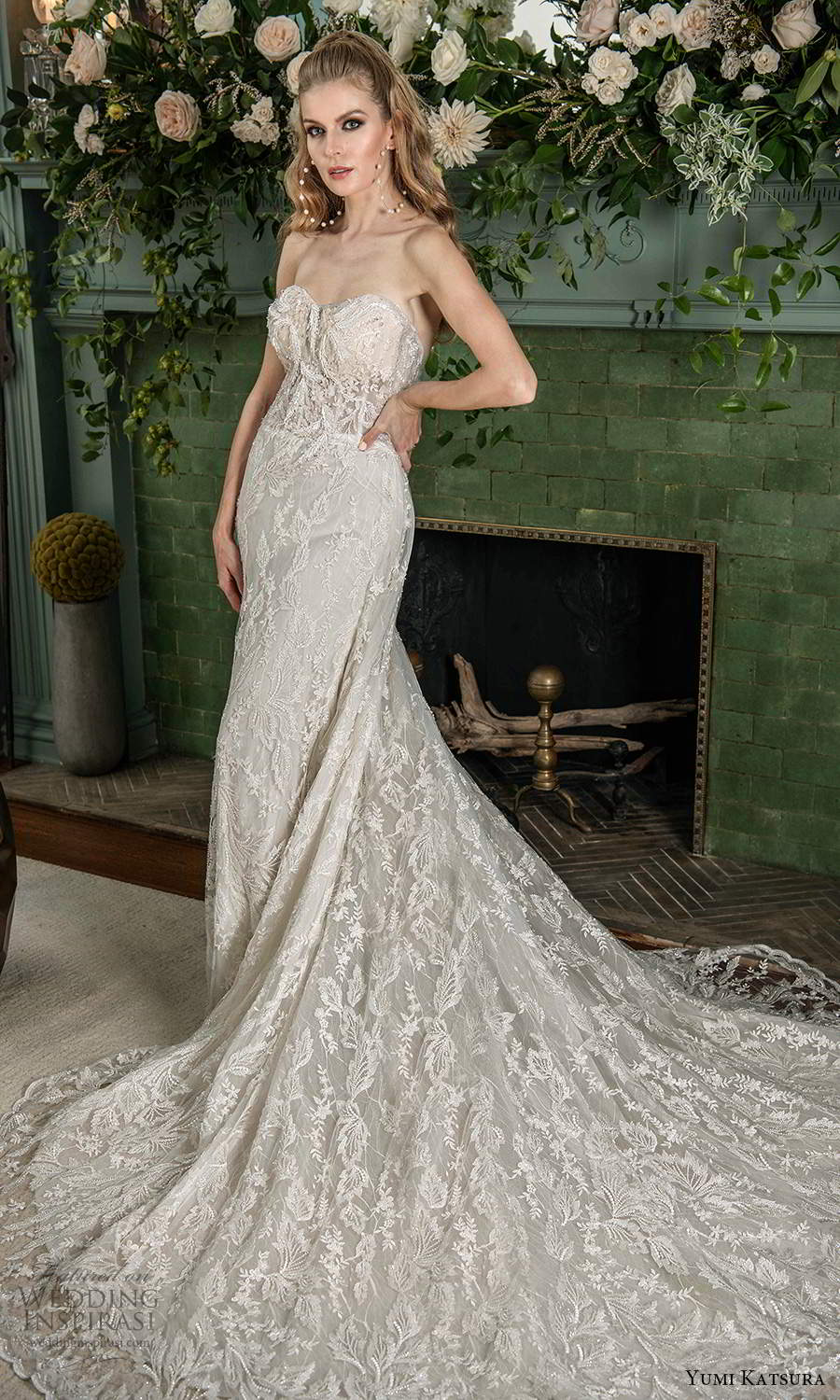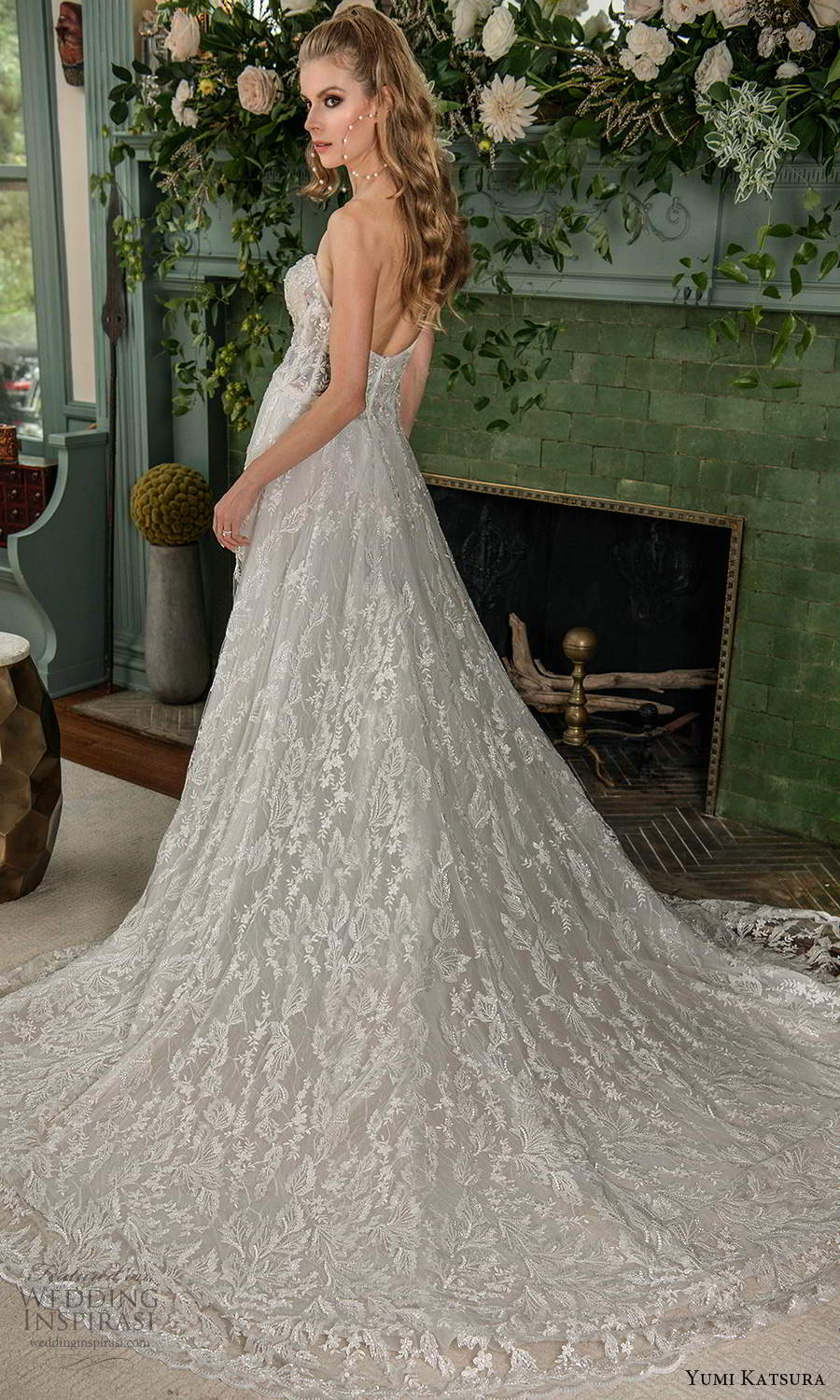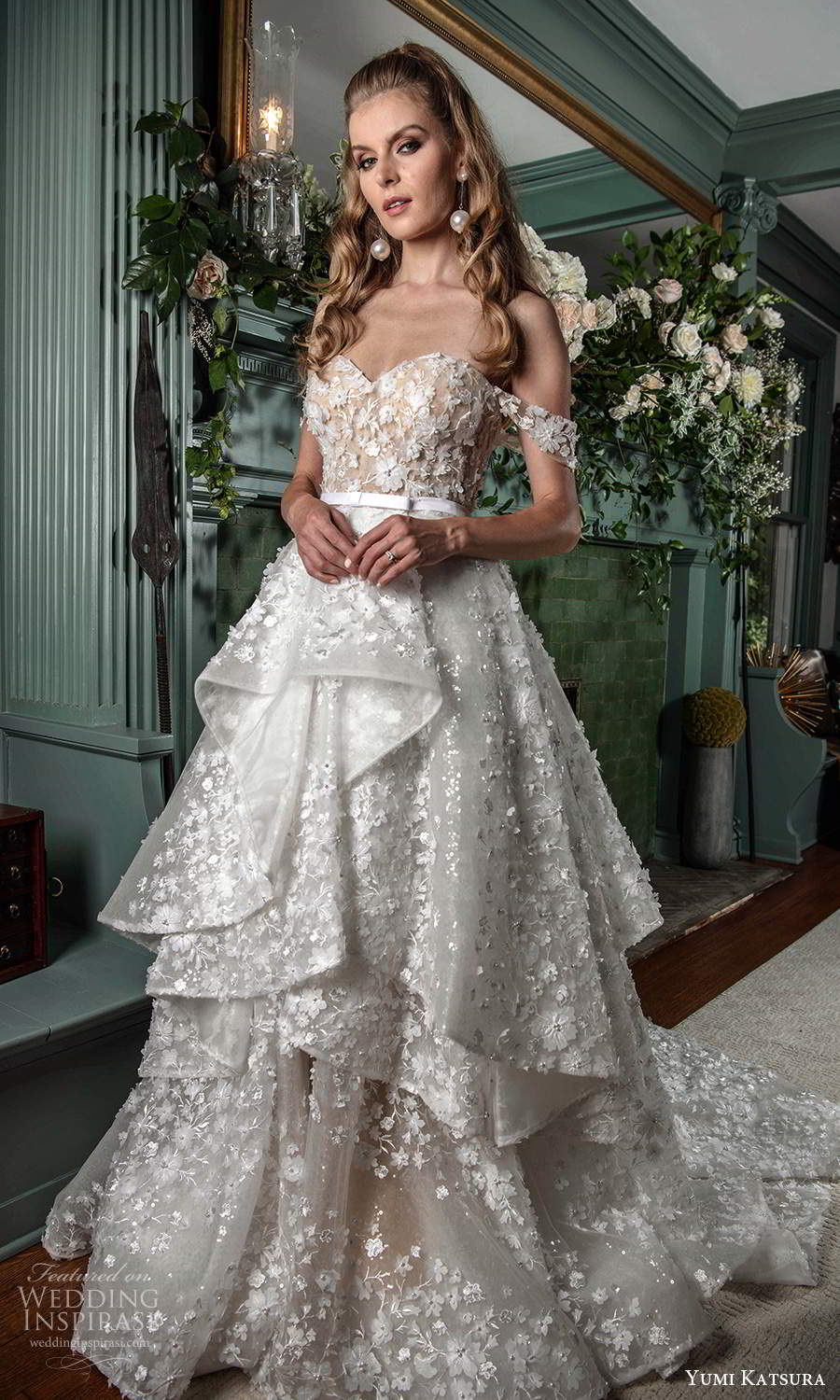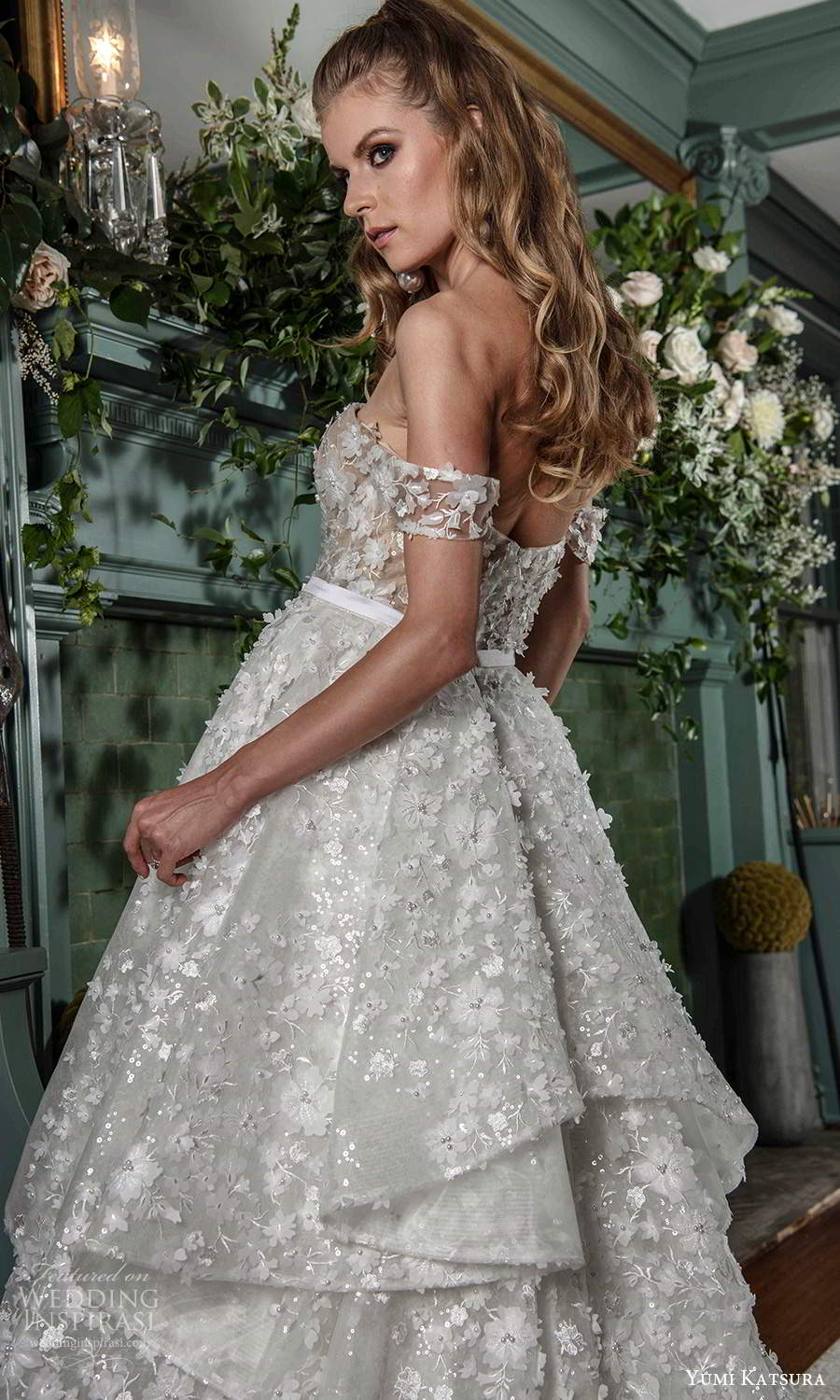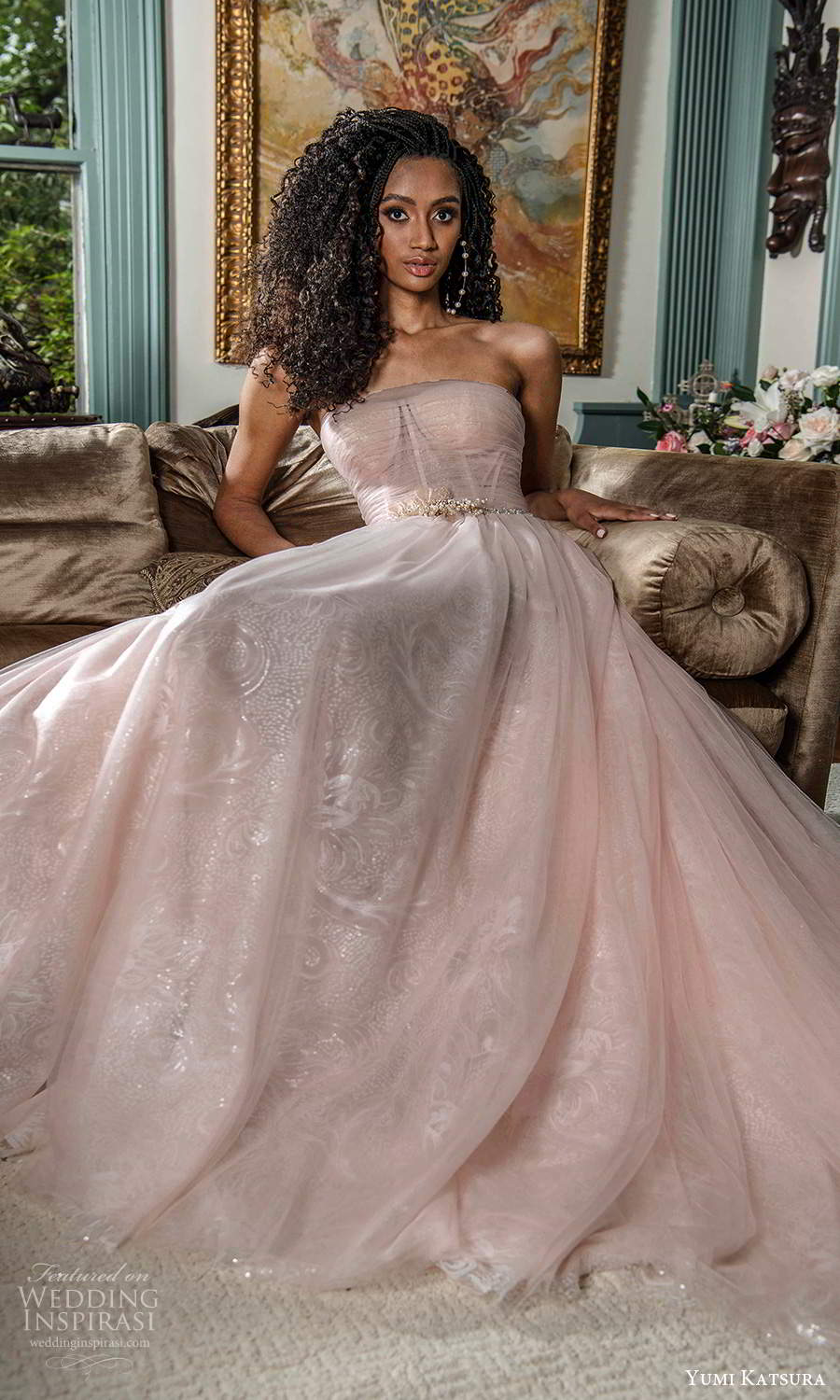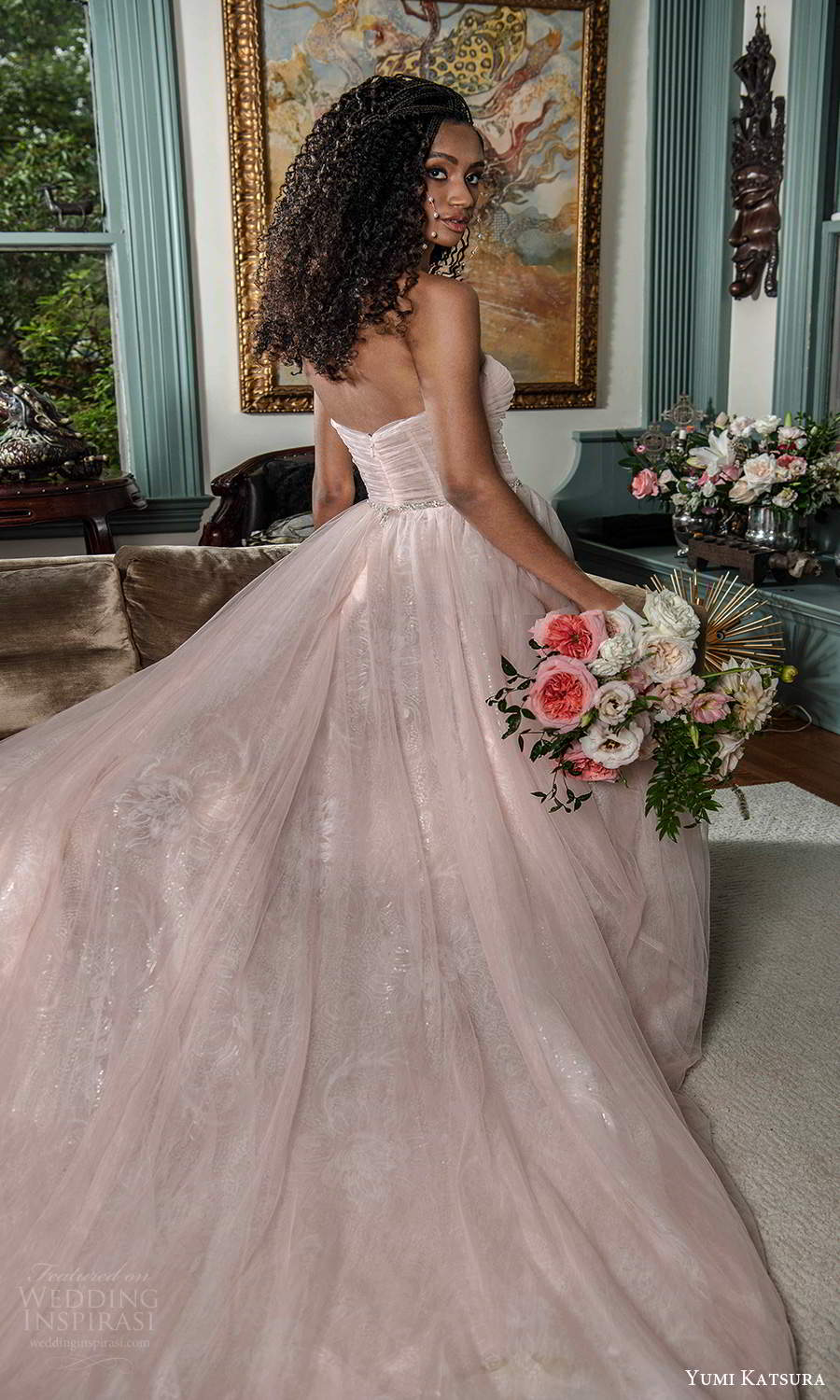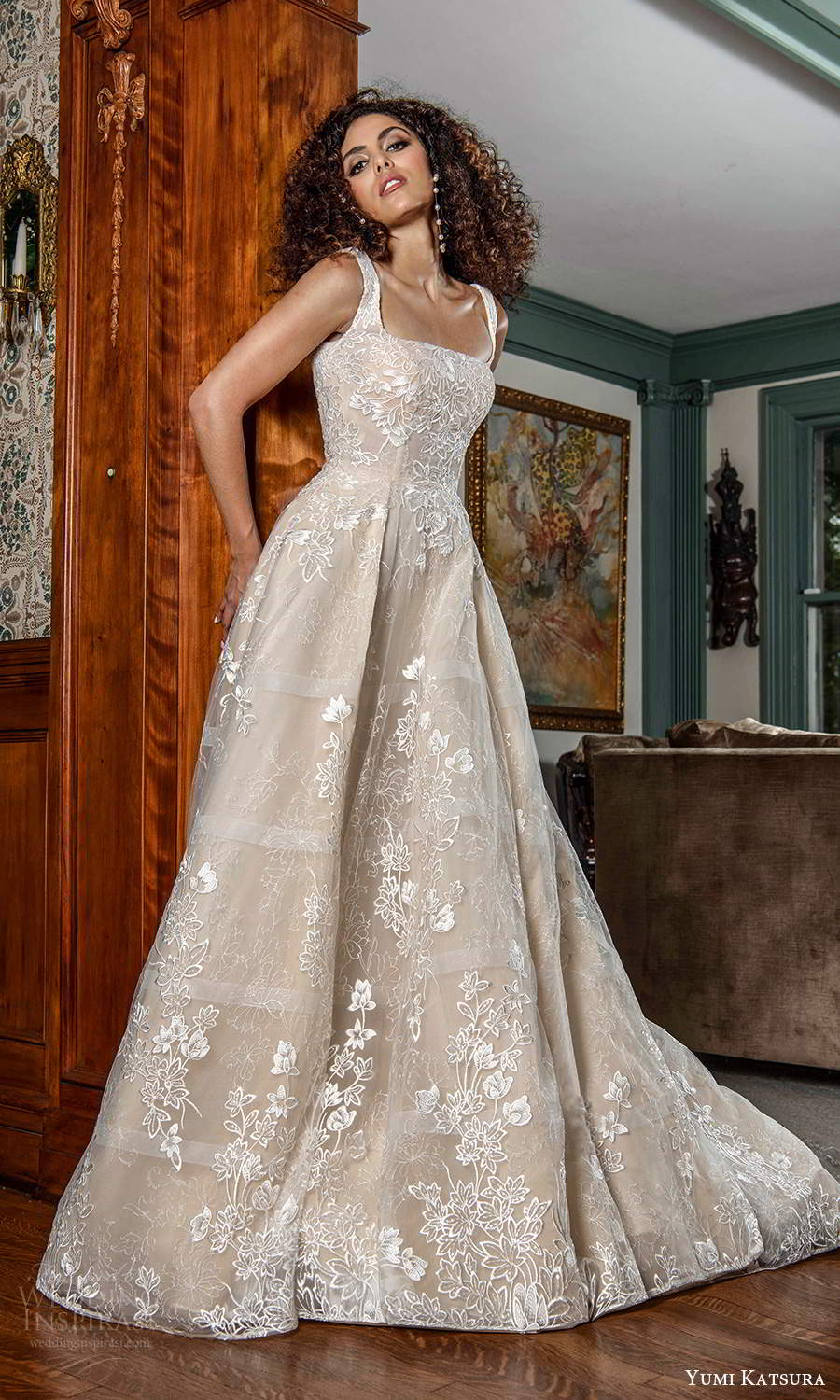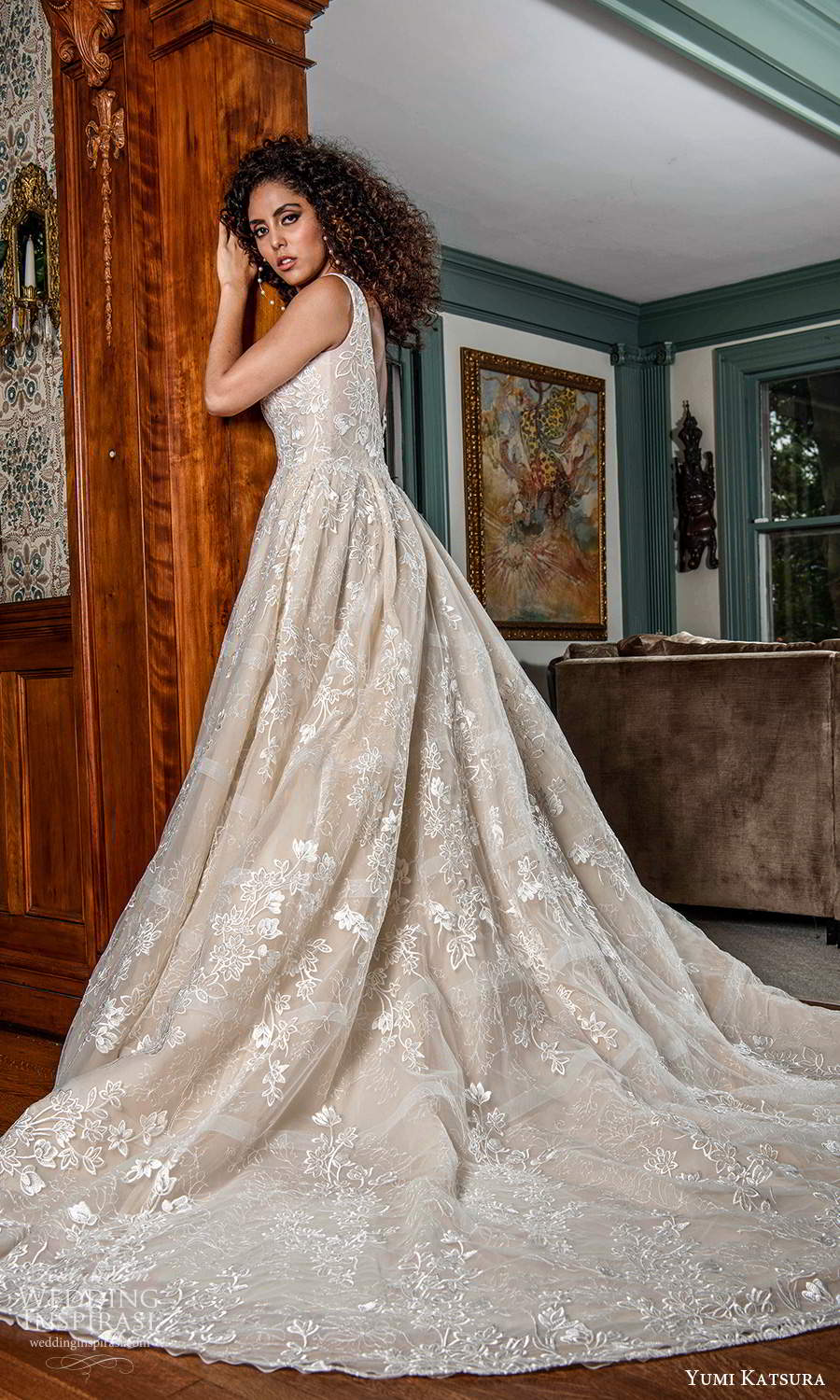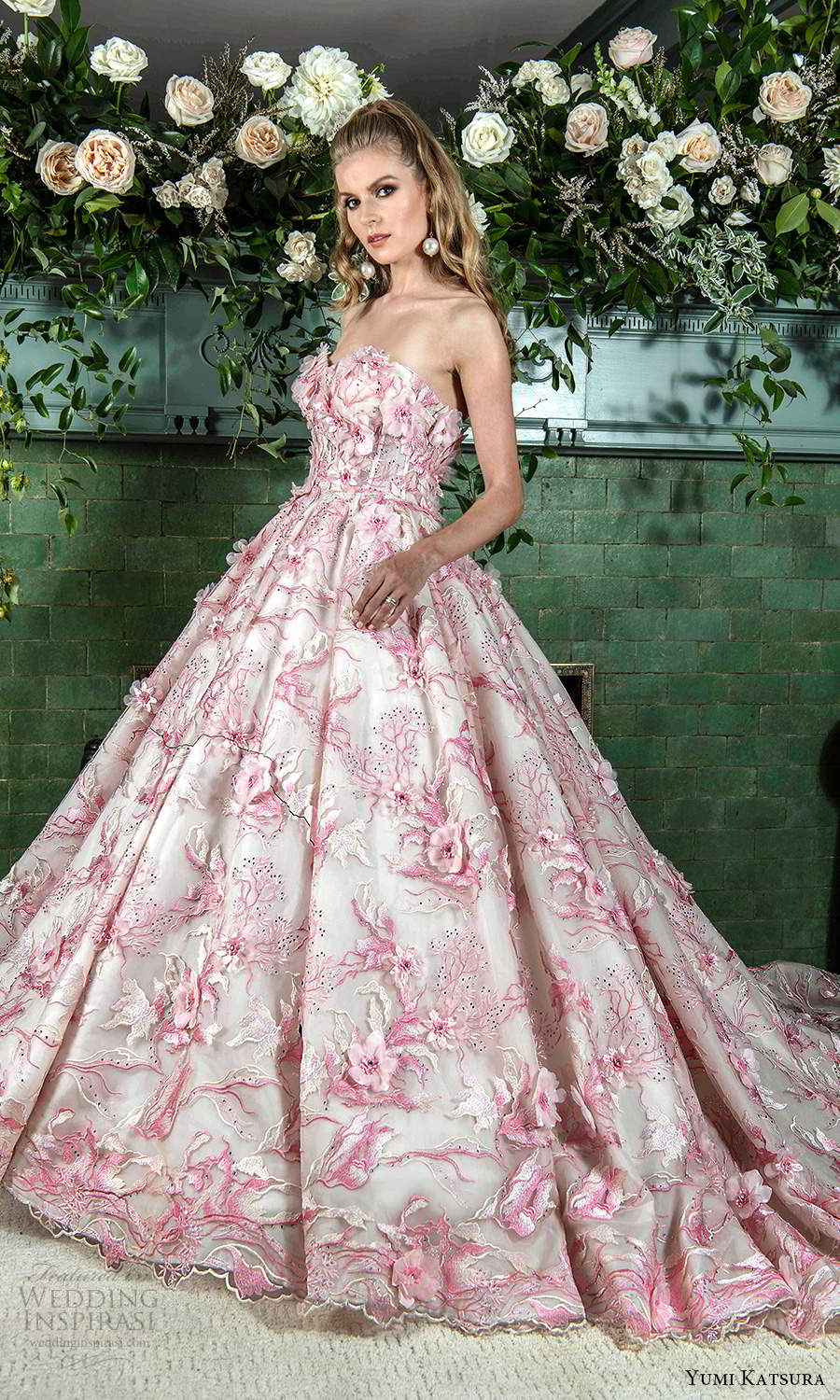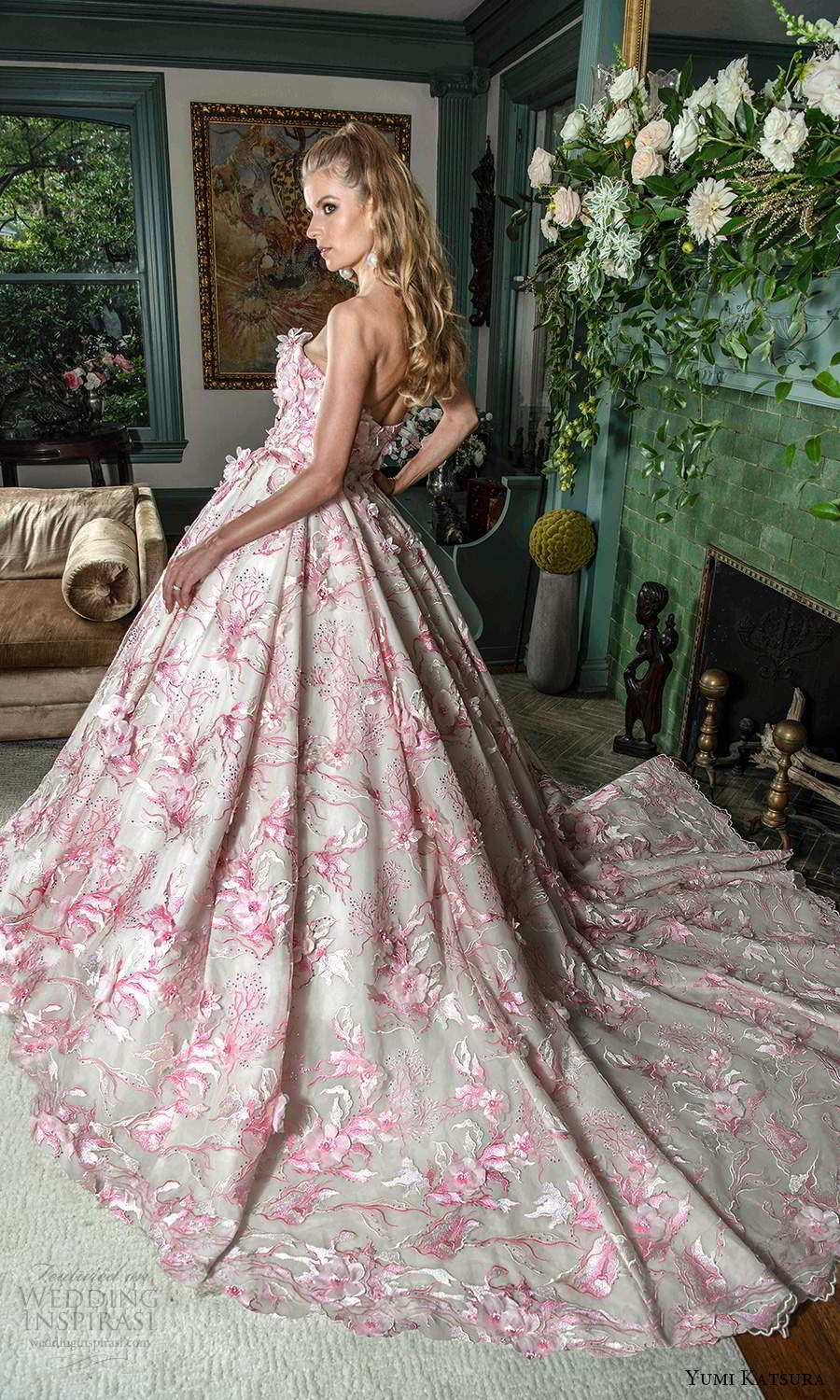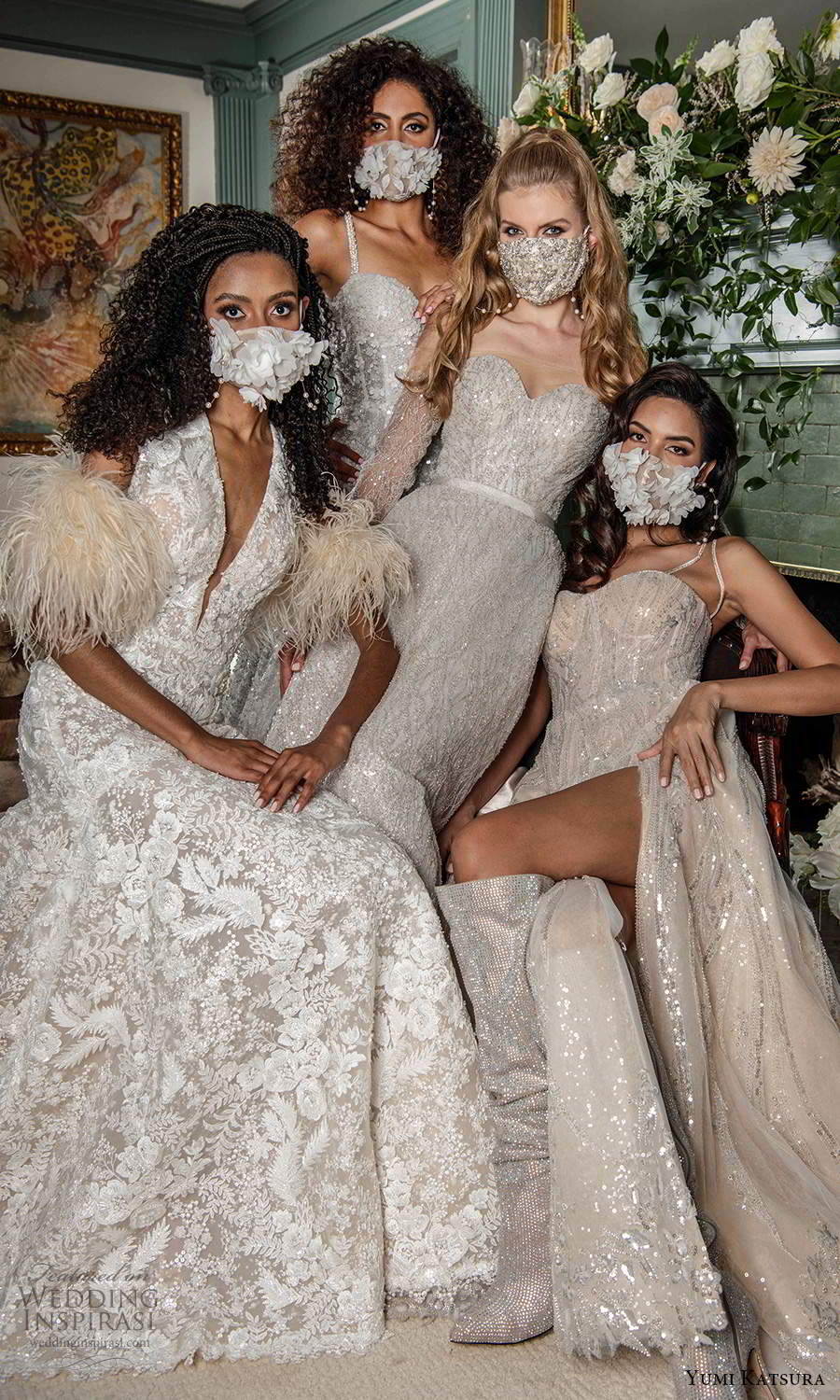 Photos courtesy of Yumi Katsura Bridal. For details, visit Yumi Katsura.