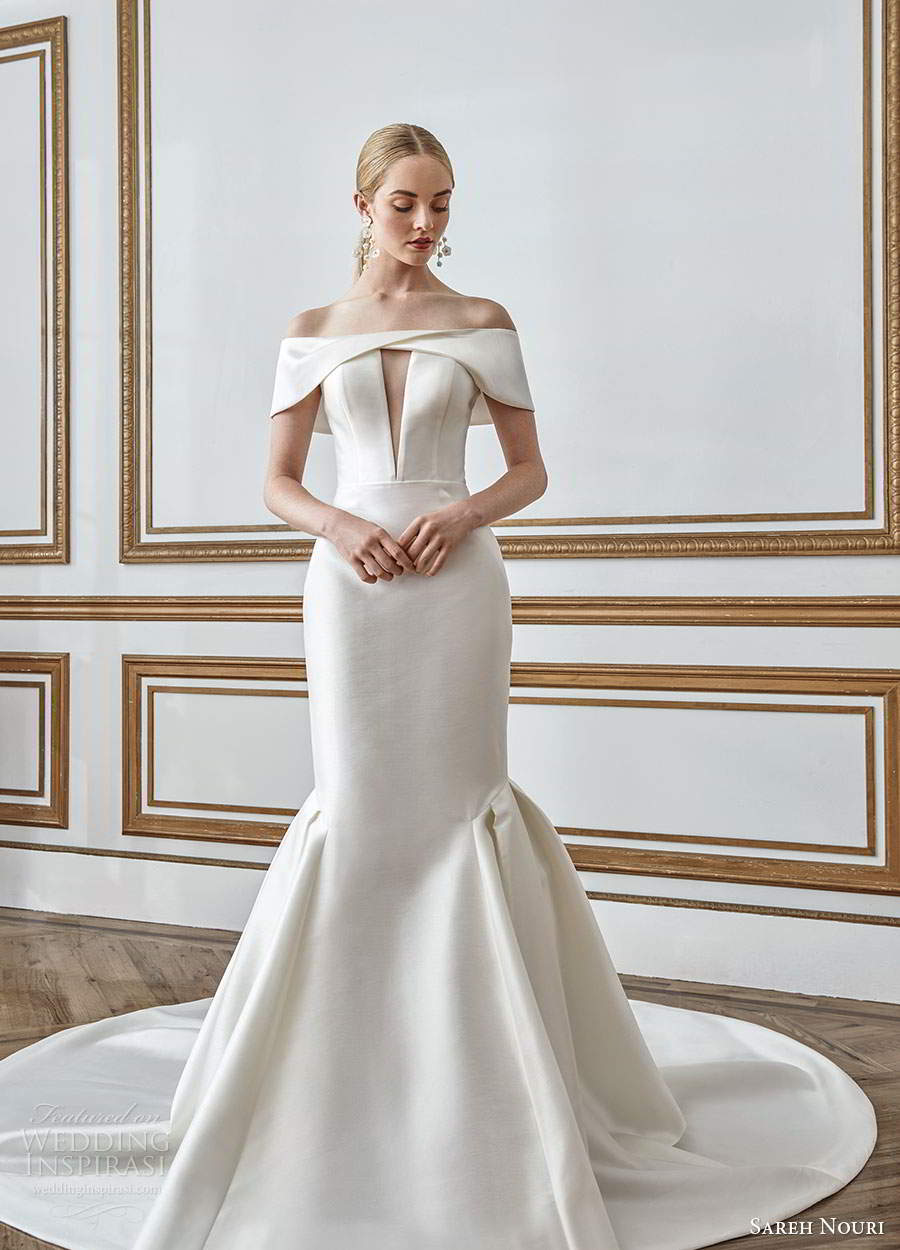 'Love Always Wins', Sareh Nouri's Roaring Twenties-inspired Fall 2021 bridal collection, is dedicated to all her future brides. The designer's take on the opulence and glamour of the Jazz Age features elegantly modern wedding dresses, with an emphasis on striking lines, sumptuous fabrics and structural accents. The collection name, while positive and hopeful, acknowledges the trying climate that we're in.
"Sareh understands that during this time of uncertainty it is difficult to navigate and enjoy the dress shopping process. However, Sareh has focused on making a collection that is happy and cheerful. With this collection Sareh hopes that we can inspire brides to look forward to their wedding day."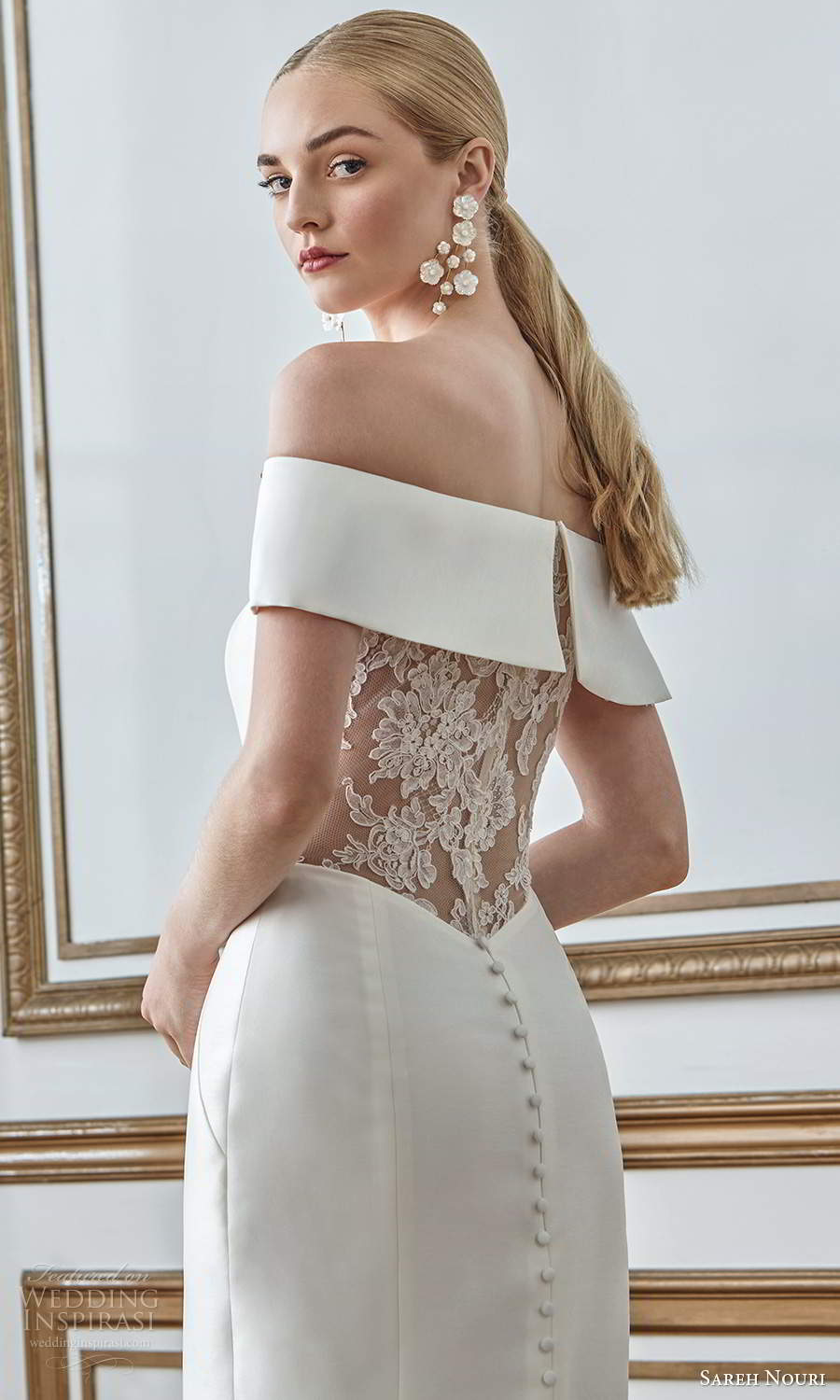 "Inspired by the opulence and stand out details of the 1920's, we have sourced unique laces with beading, applique with three-dimensional aspects. The collection is full of statement making gowns from a short floral beaded gown perfectly named Daisy to a masterpiece ball gown named Josephine made of a unique applique lace and layers of tulle. Staying true to the Sareh Nouri aesthetic we have created a selection of clean and chic gowns with gorgeous hand draping and statement bows."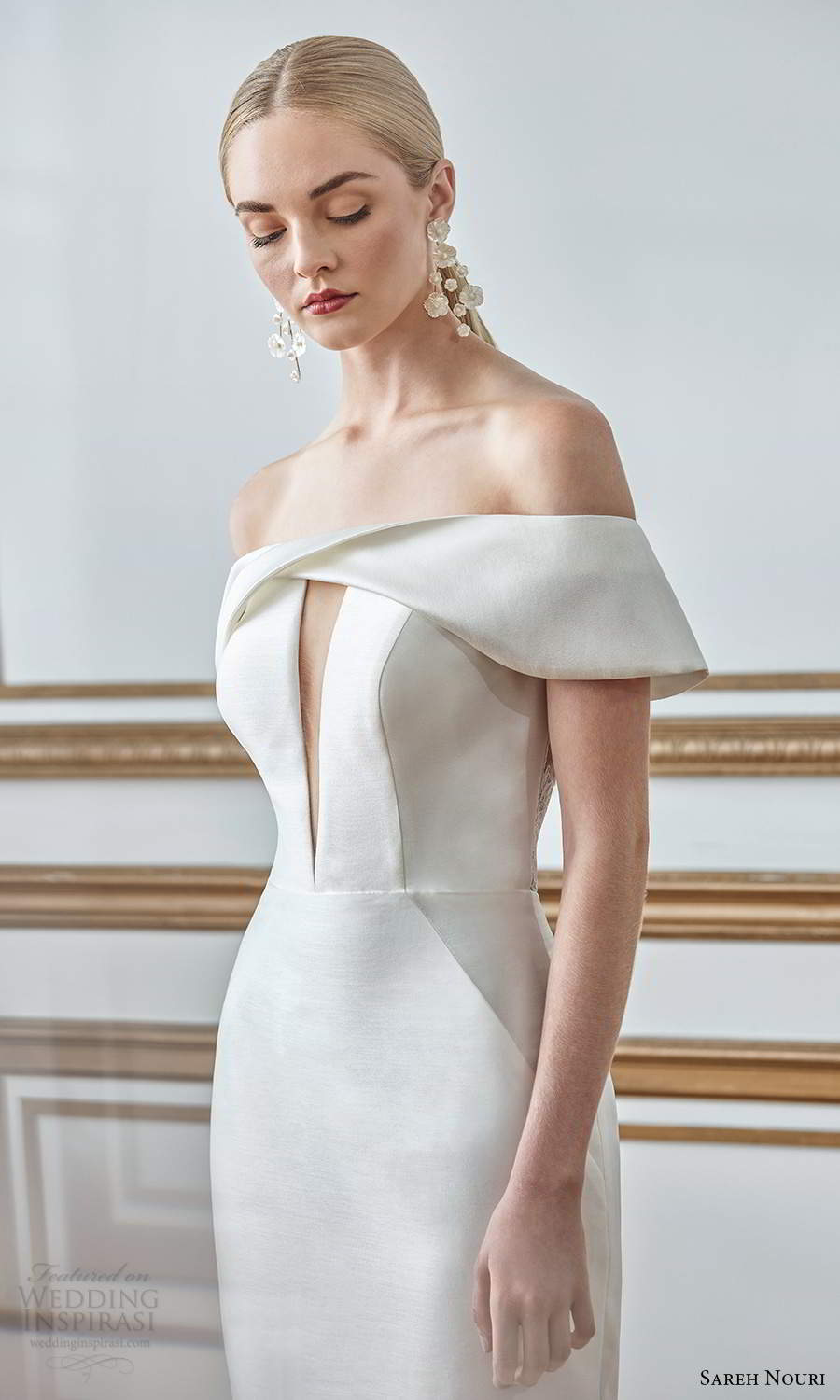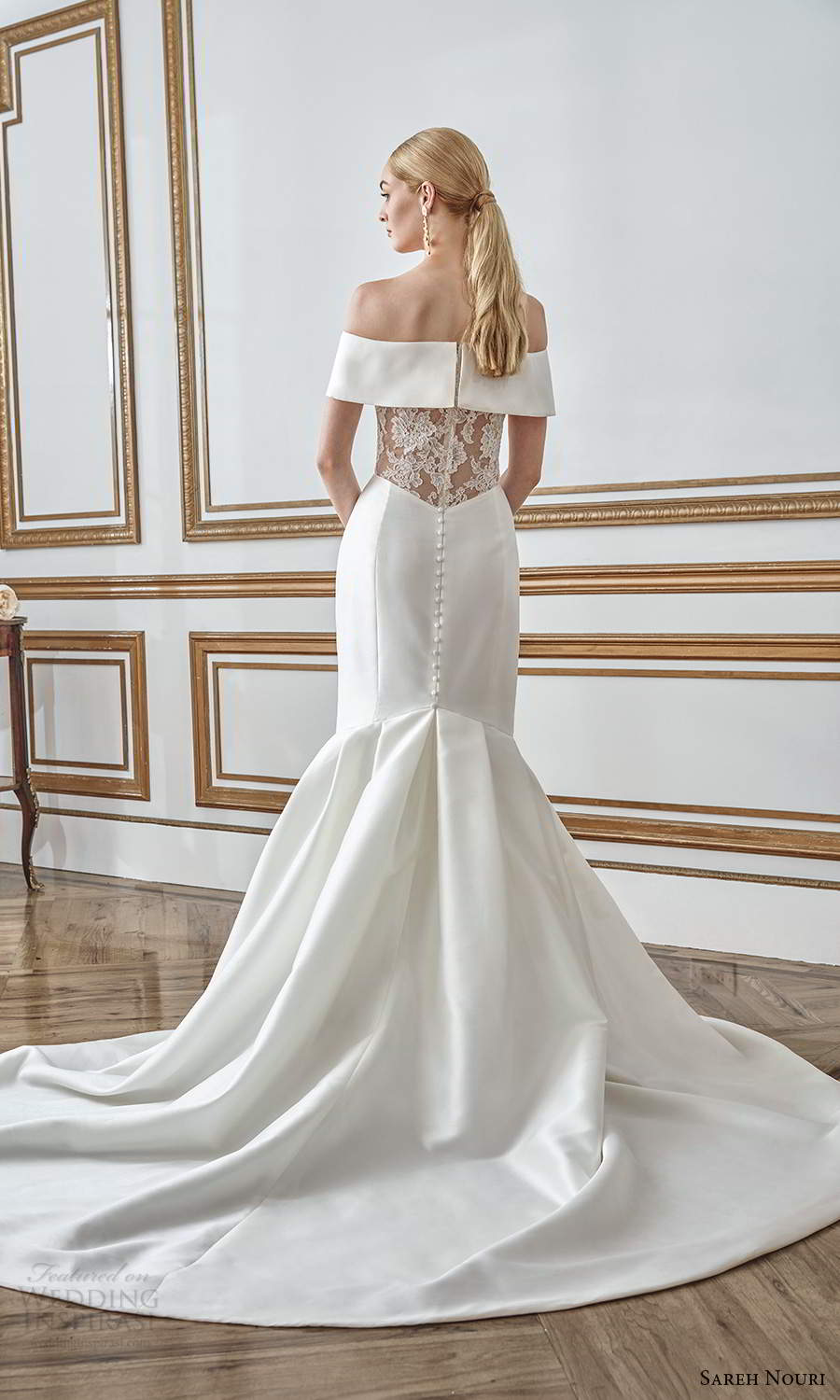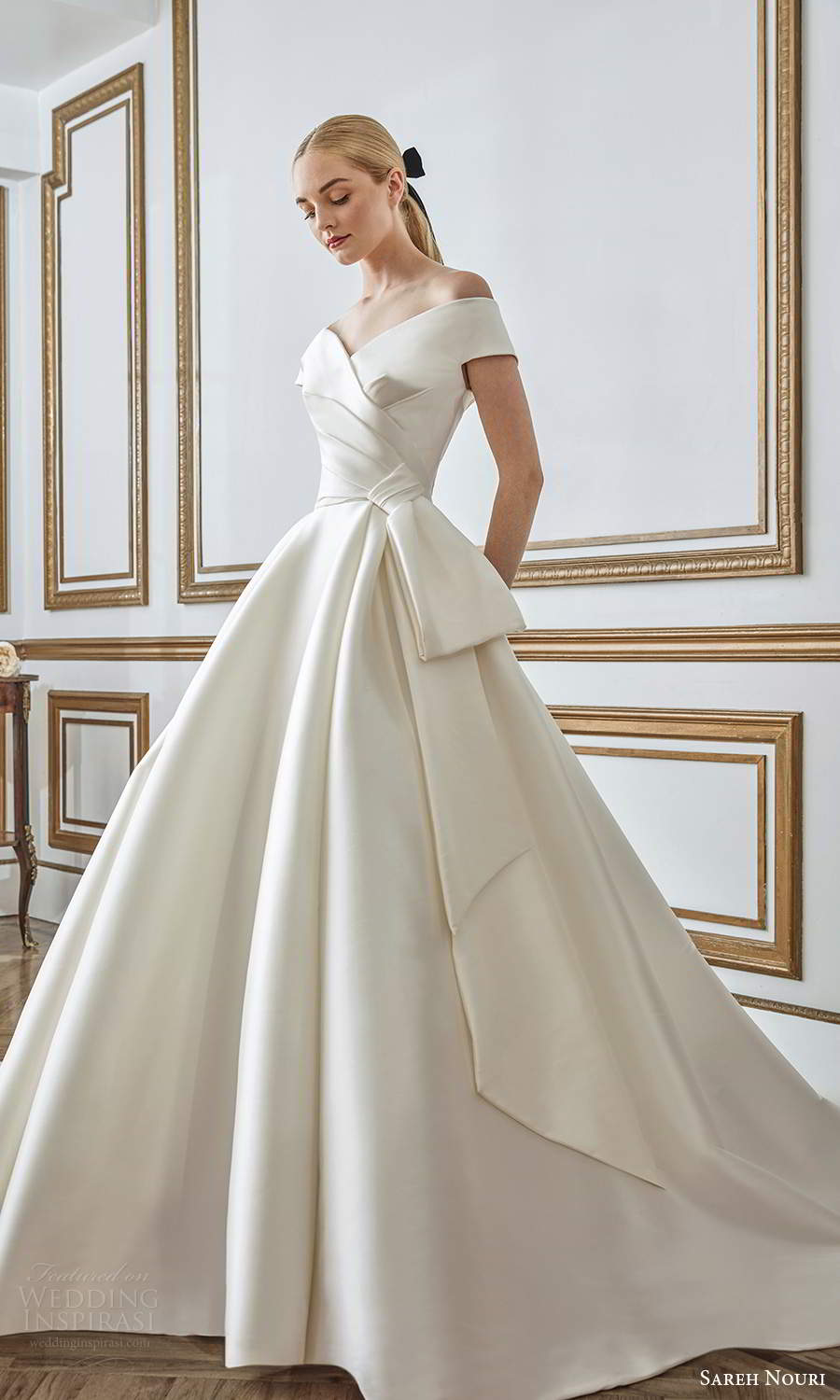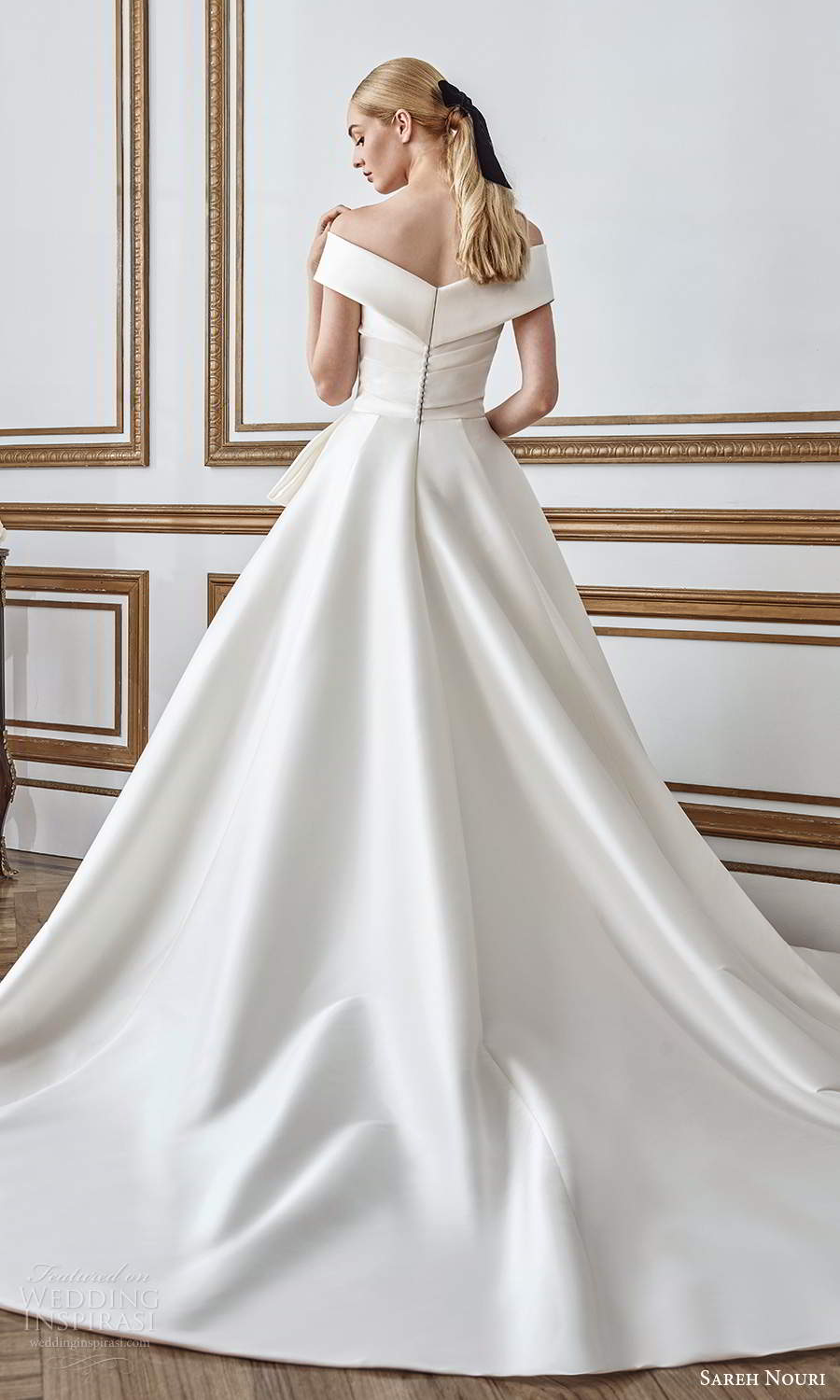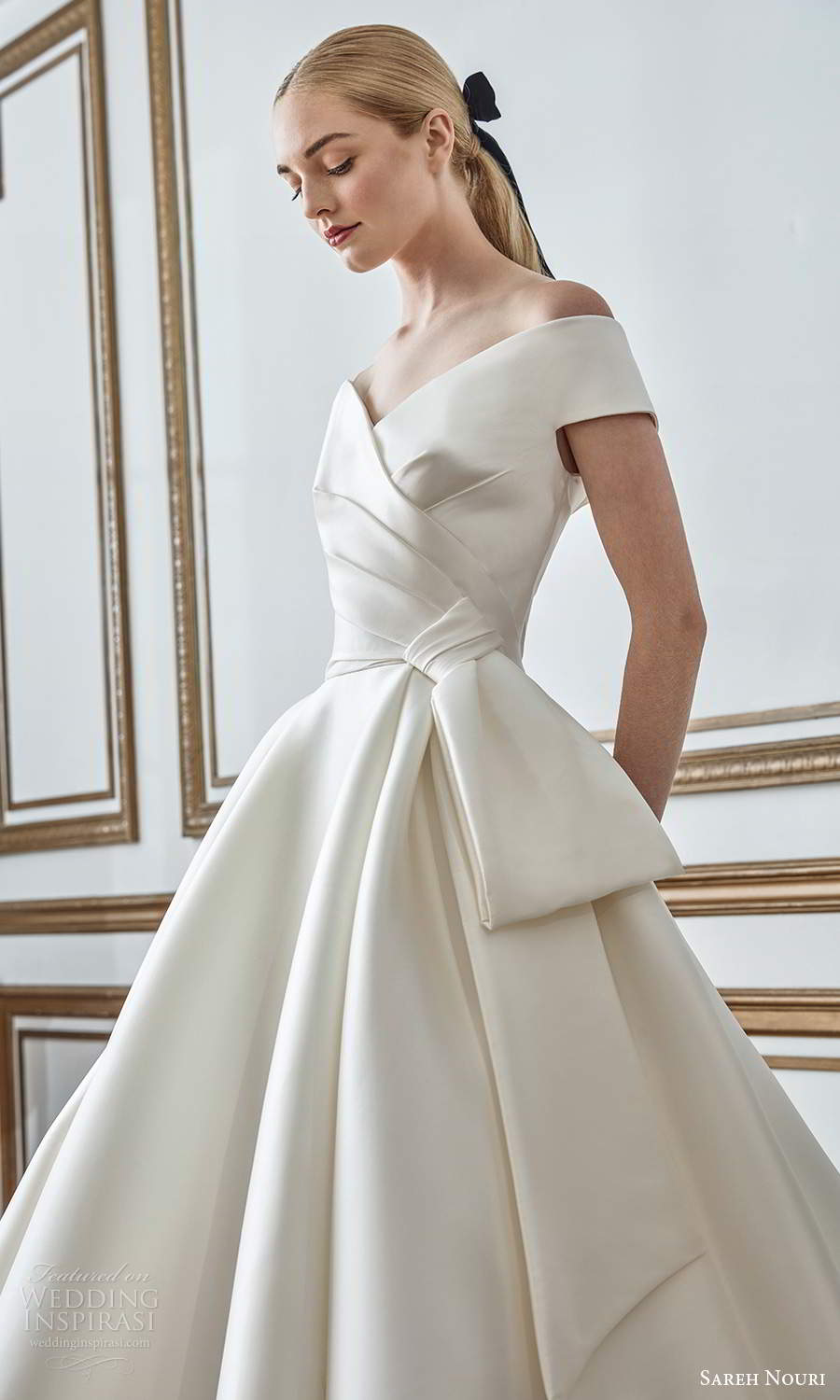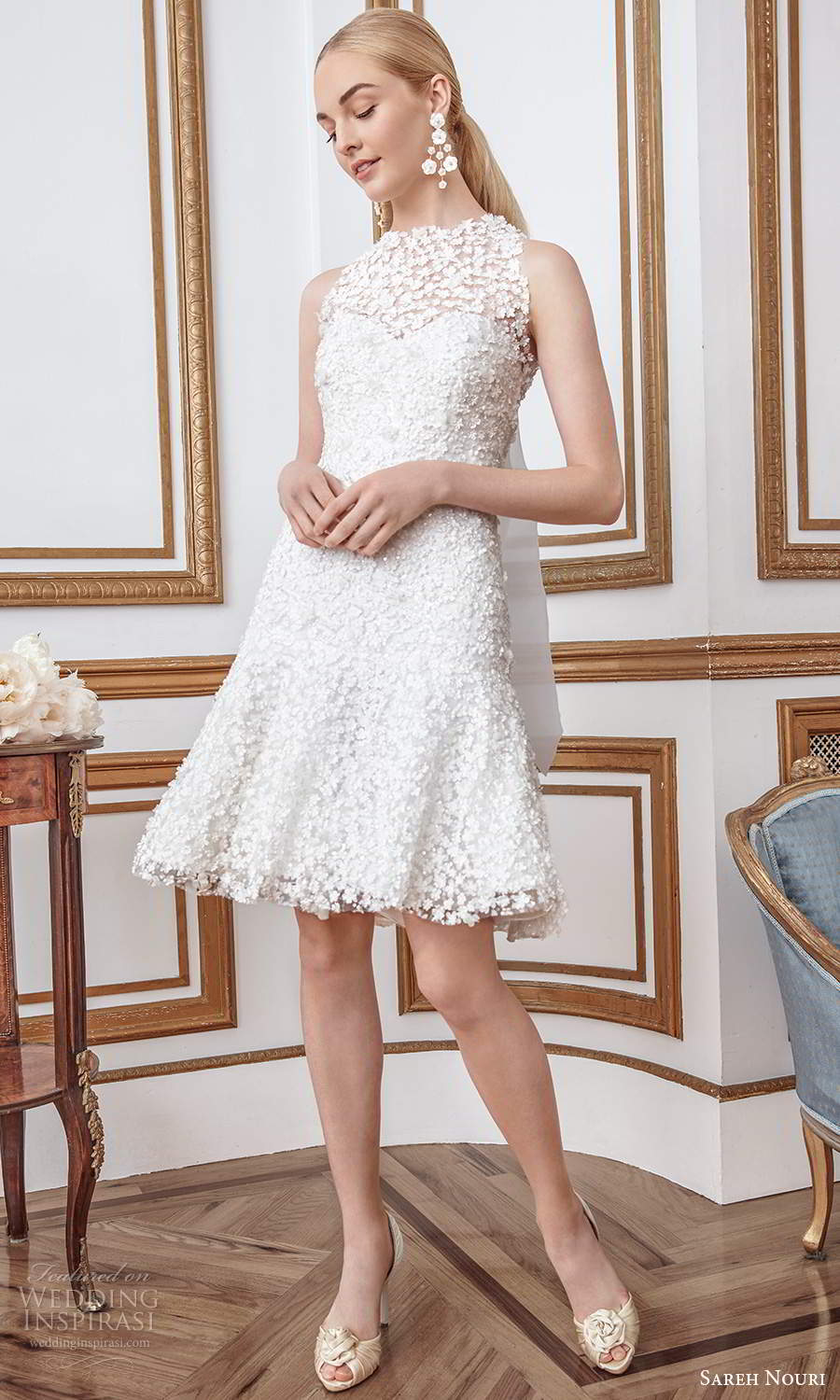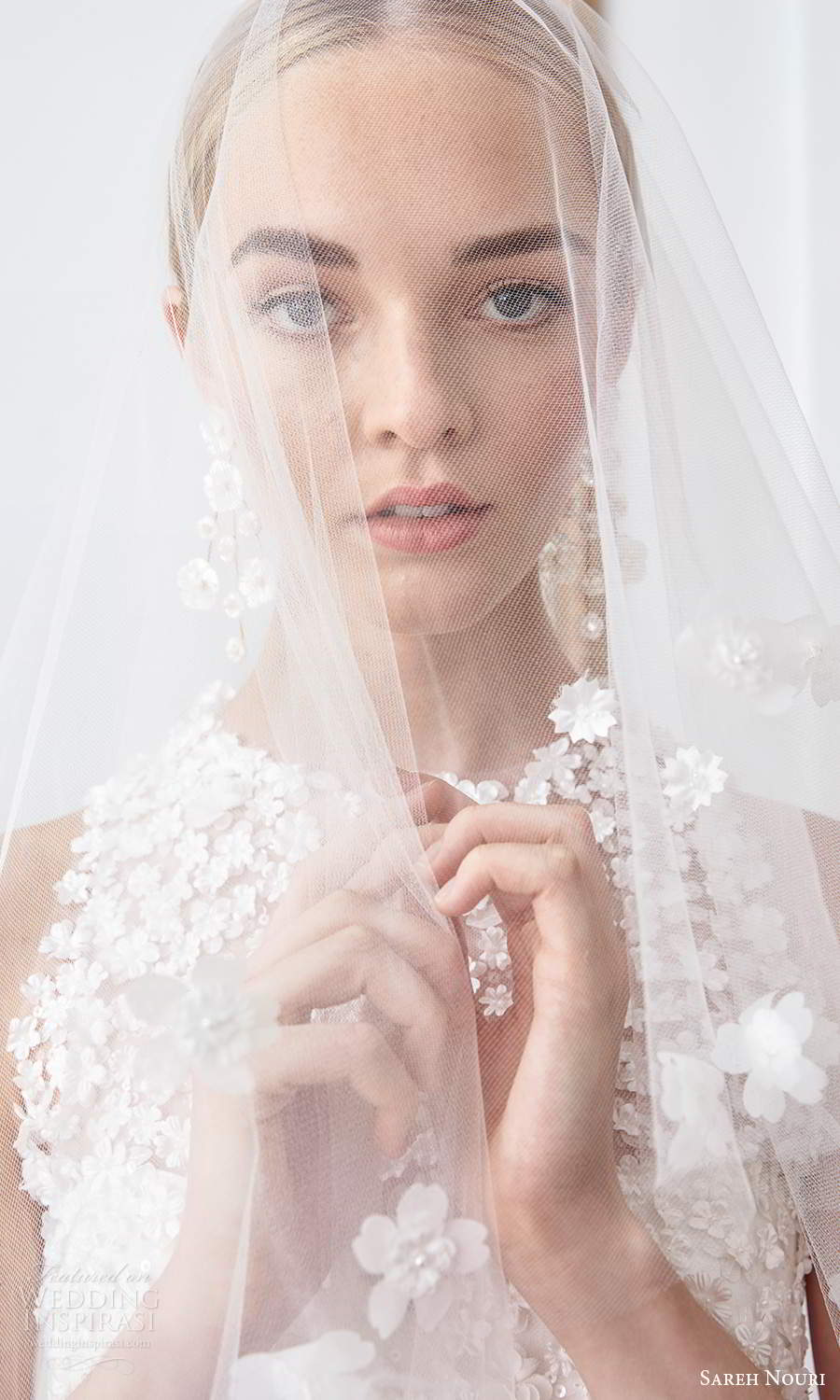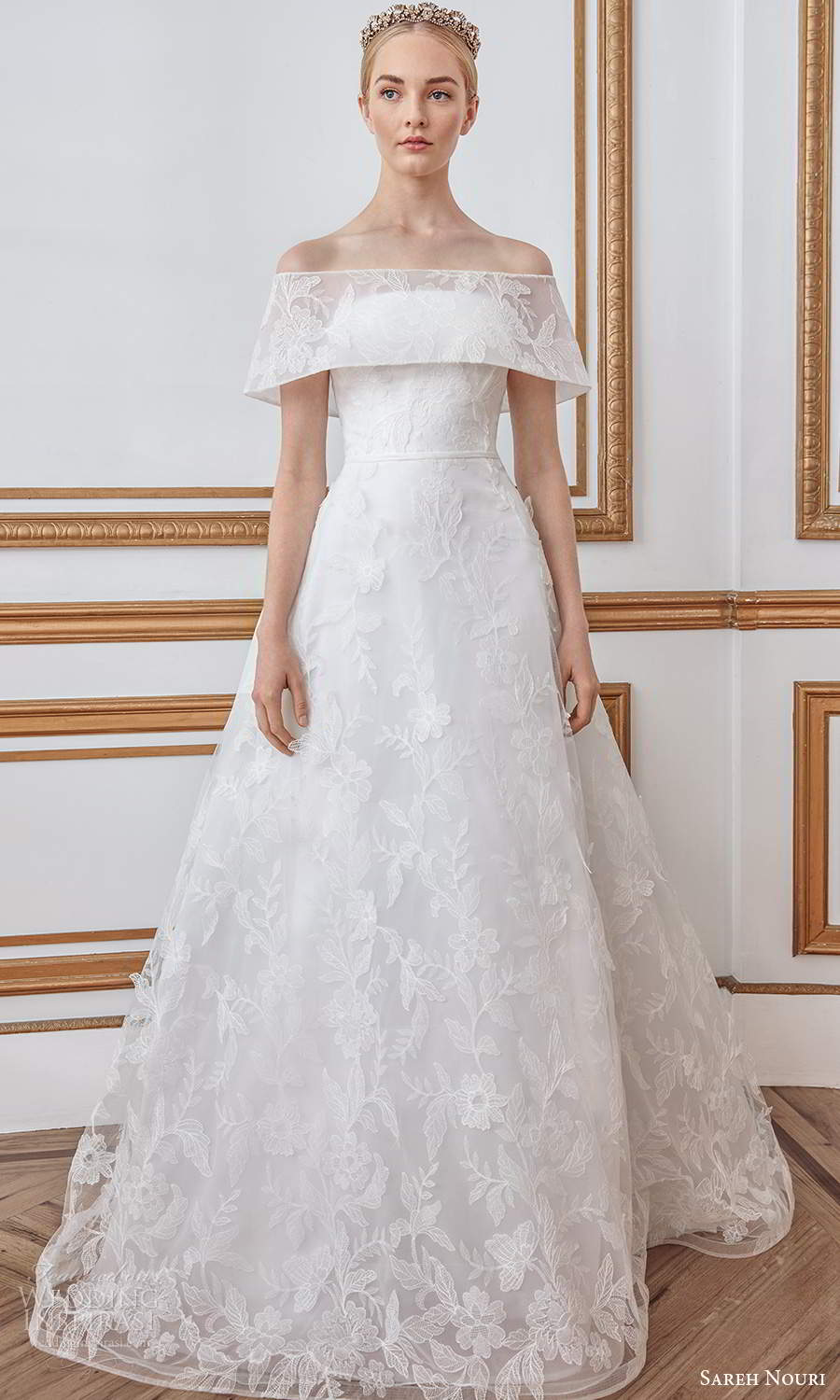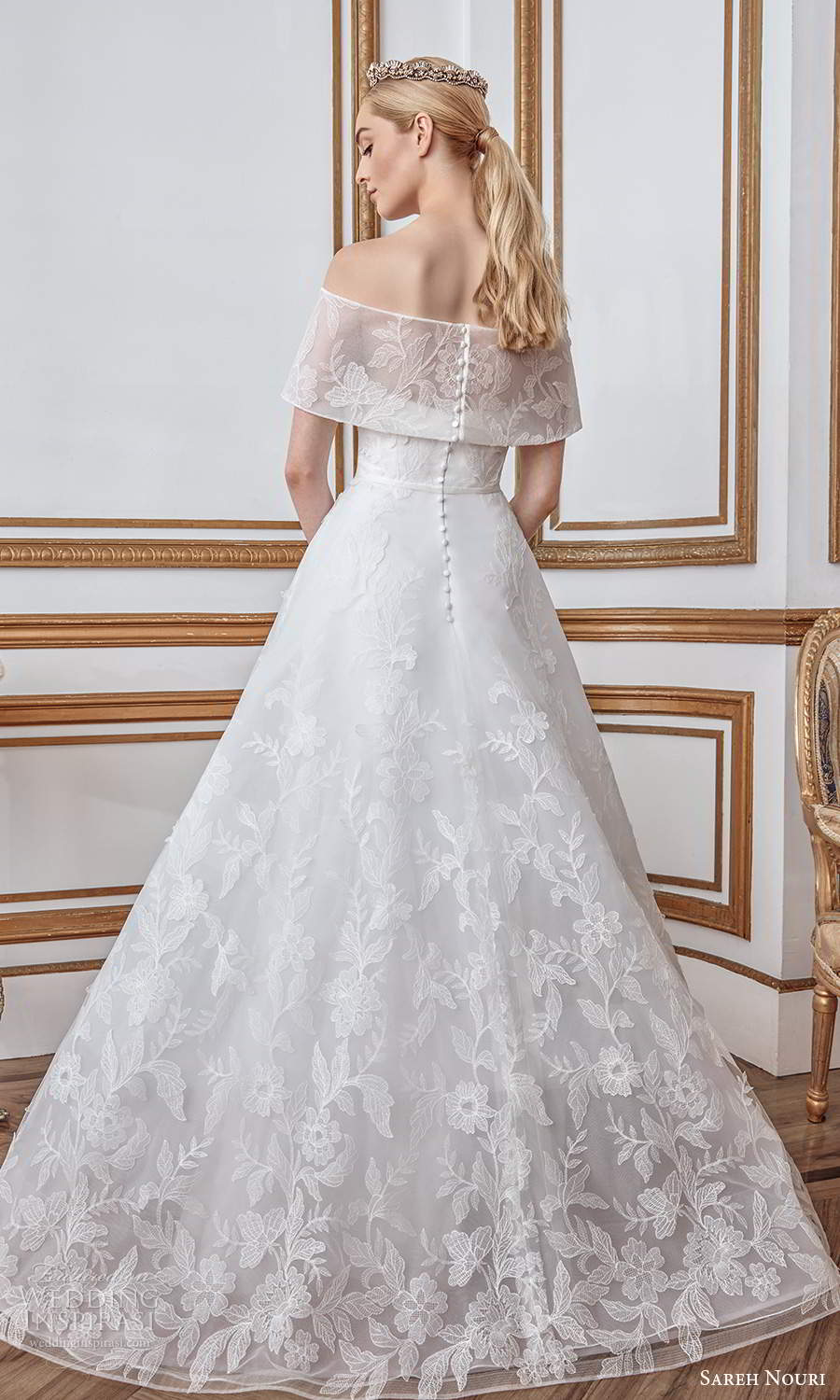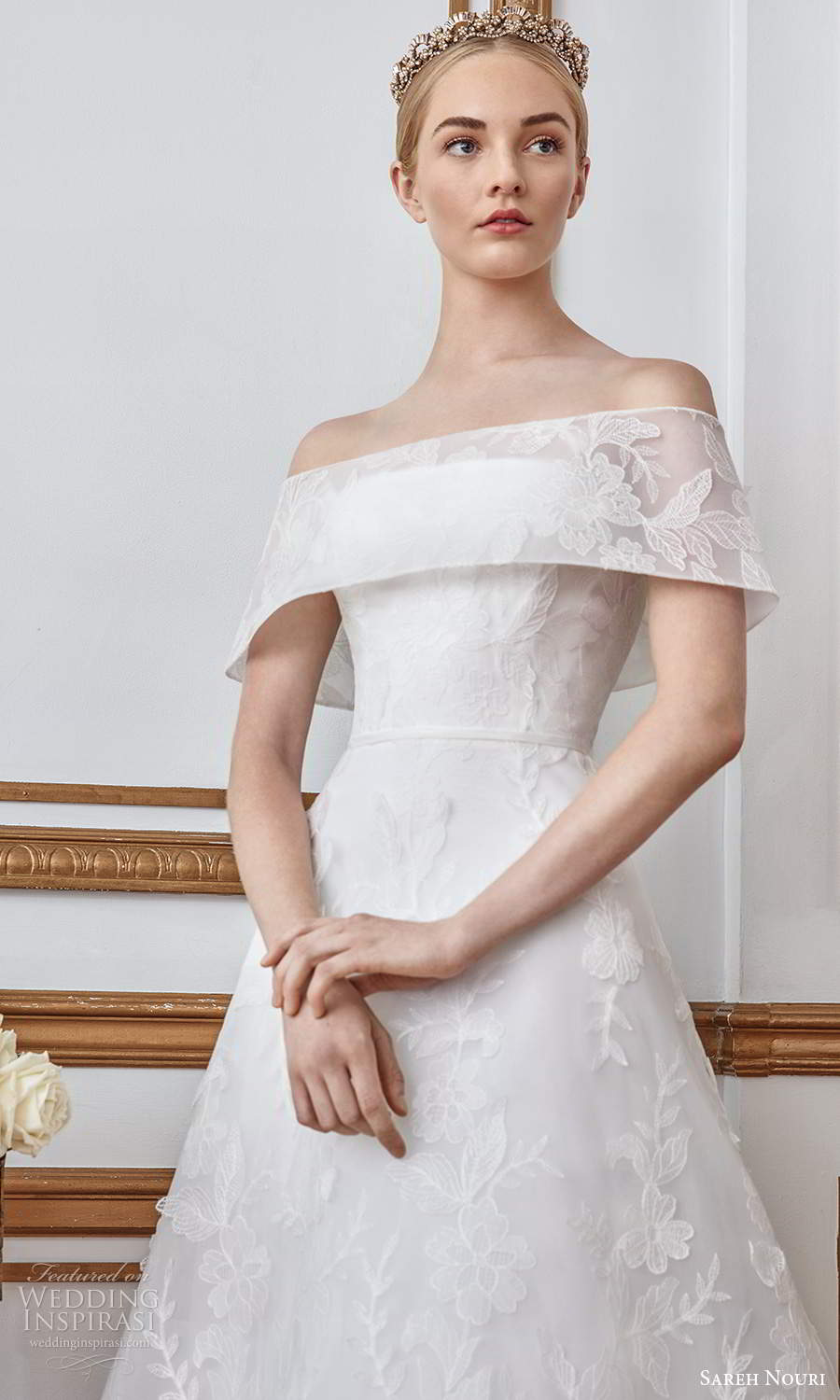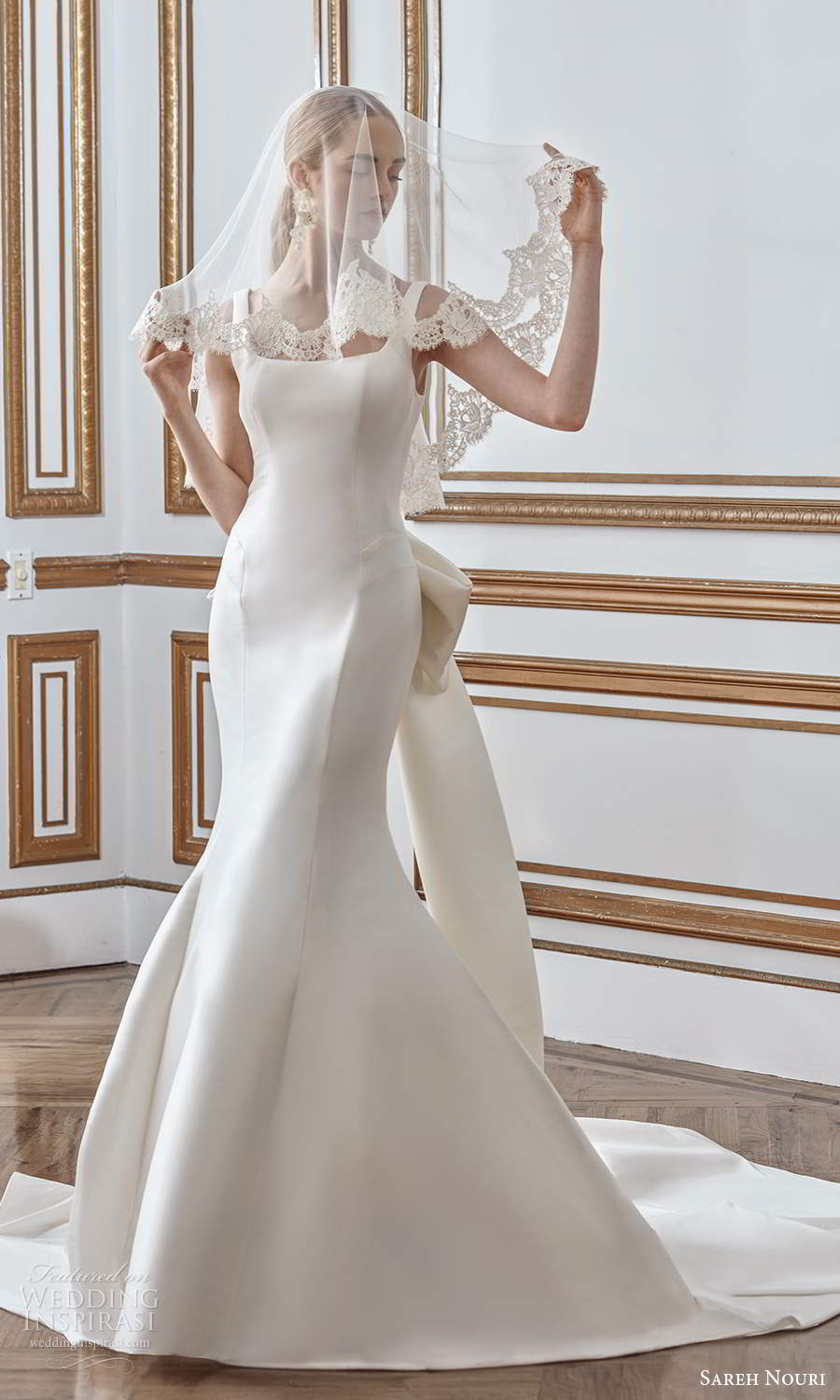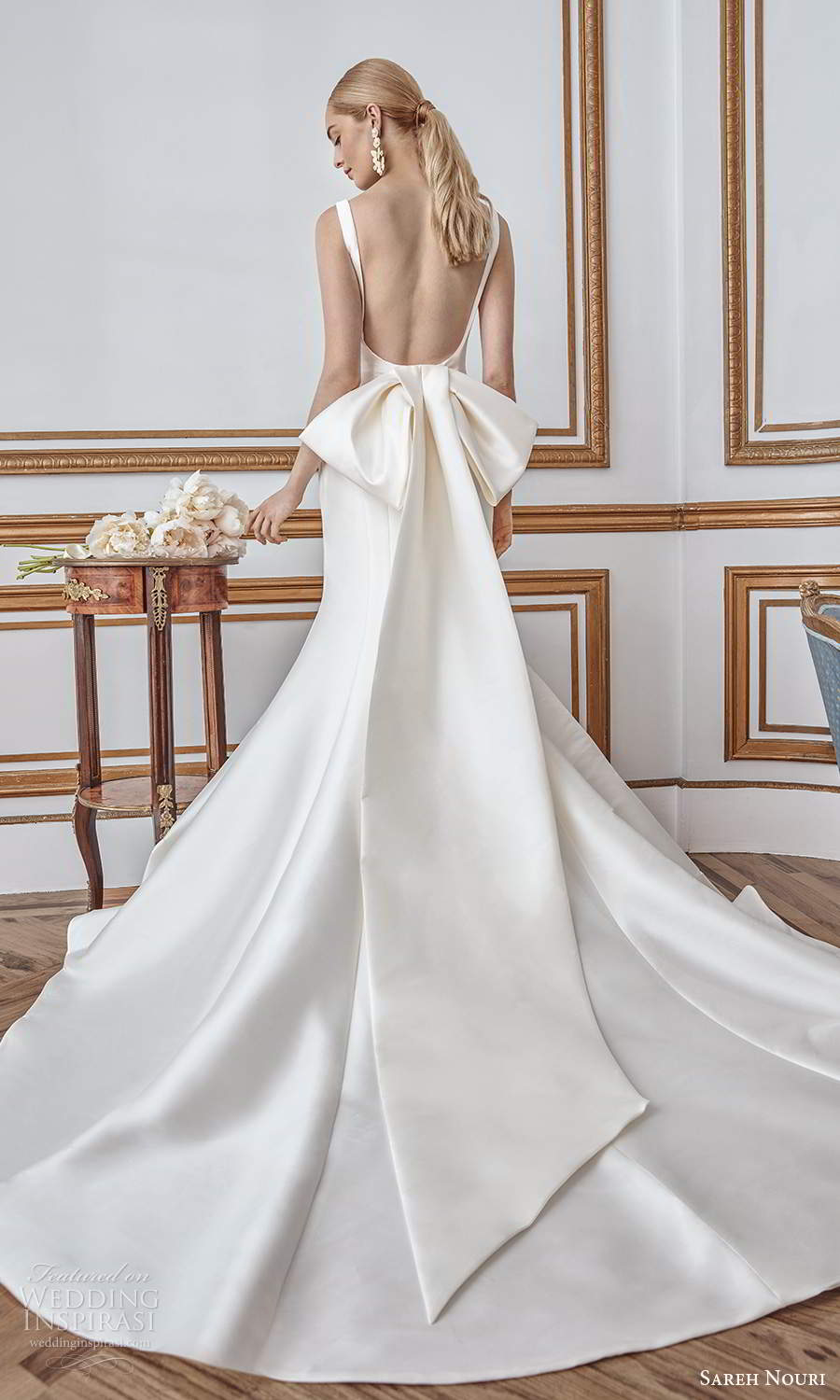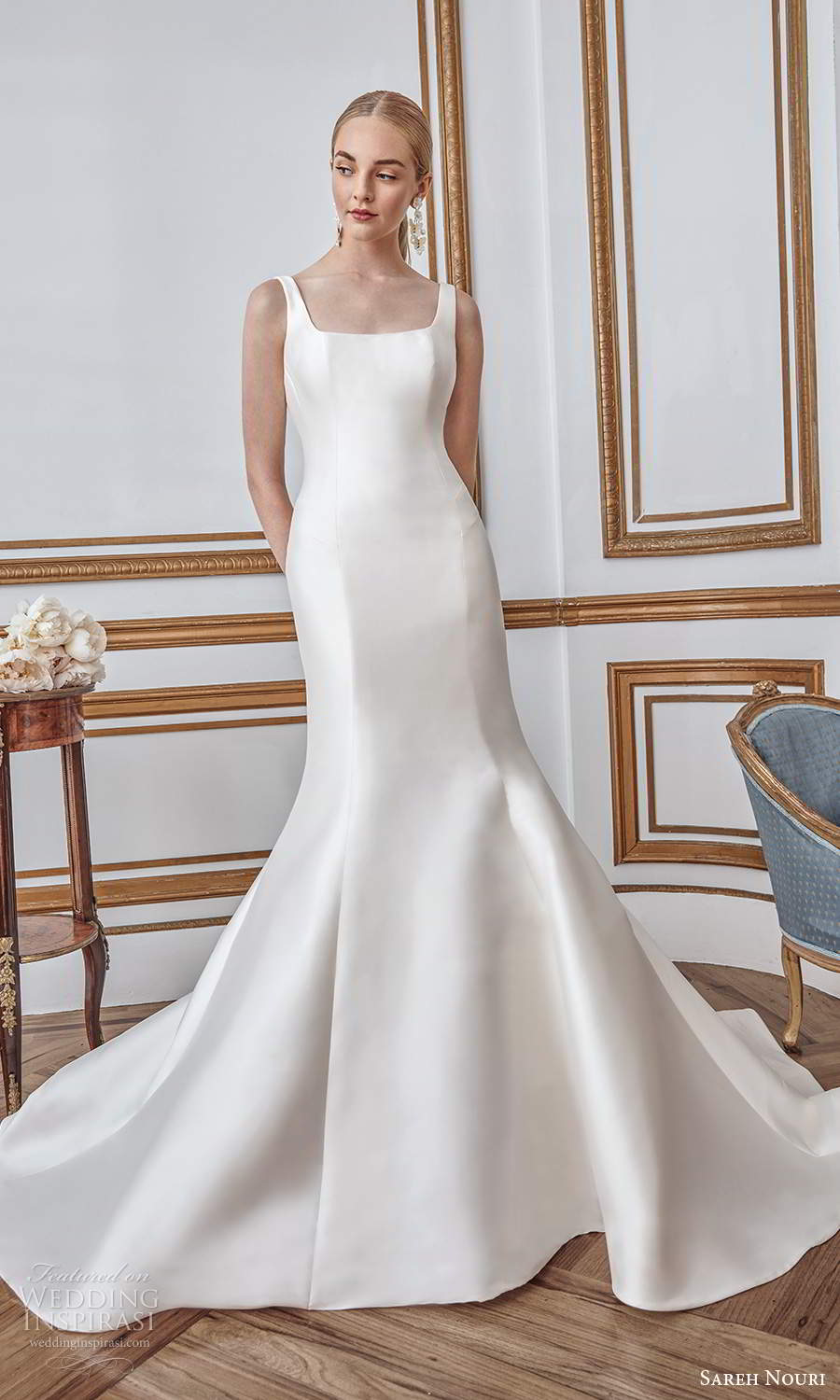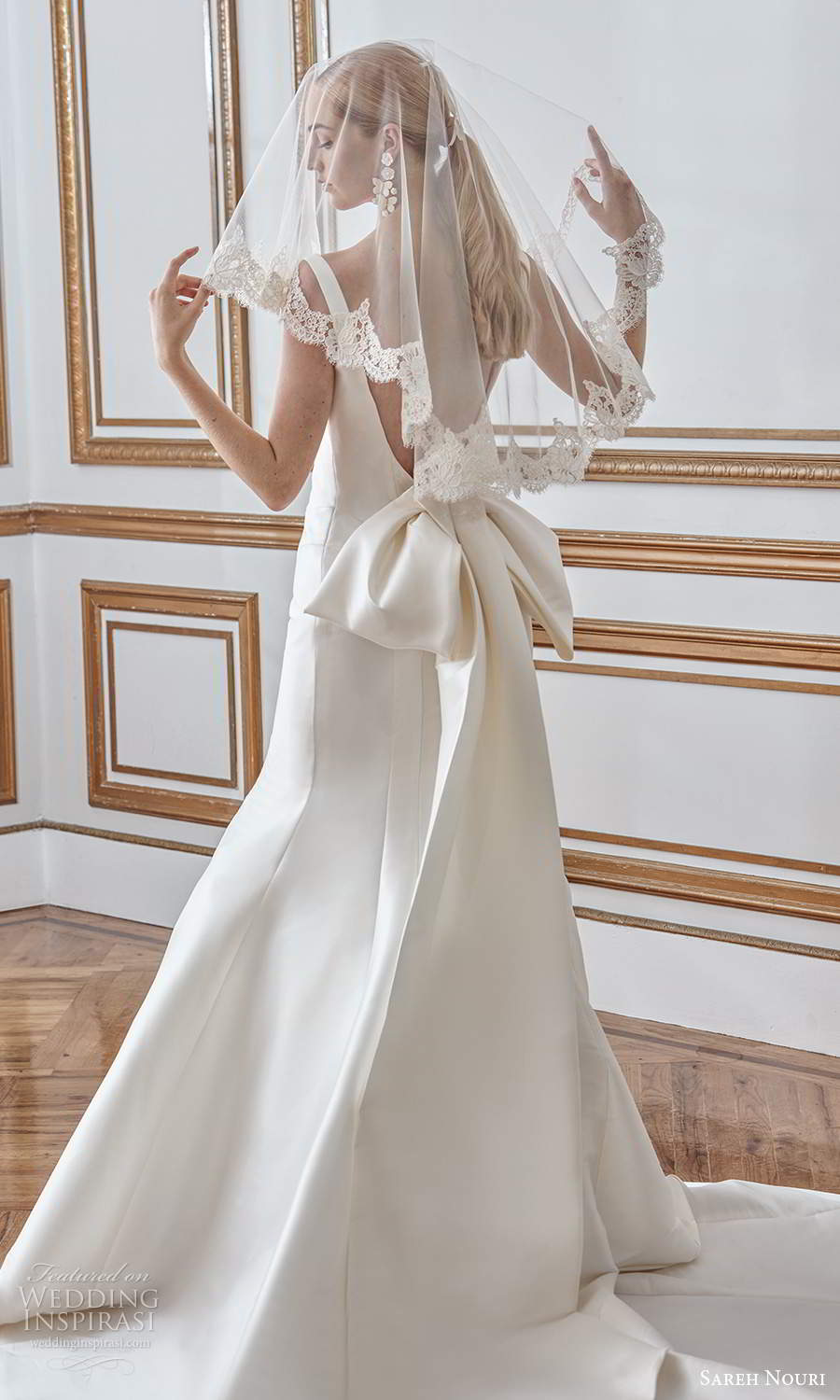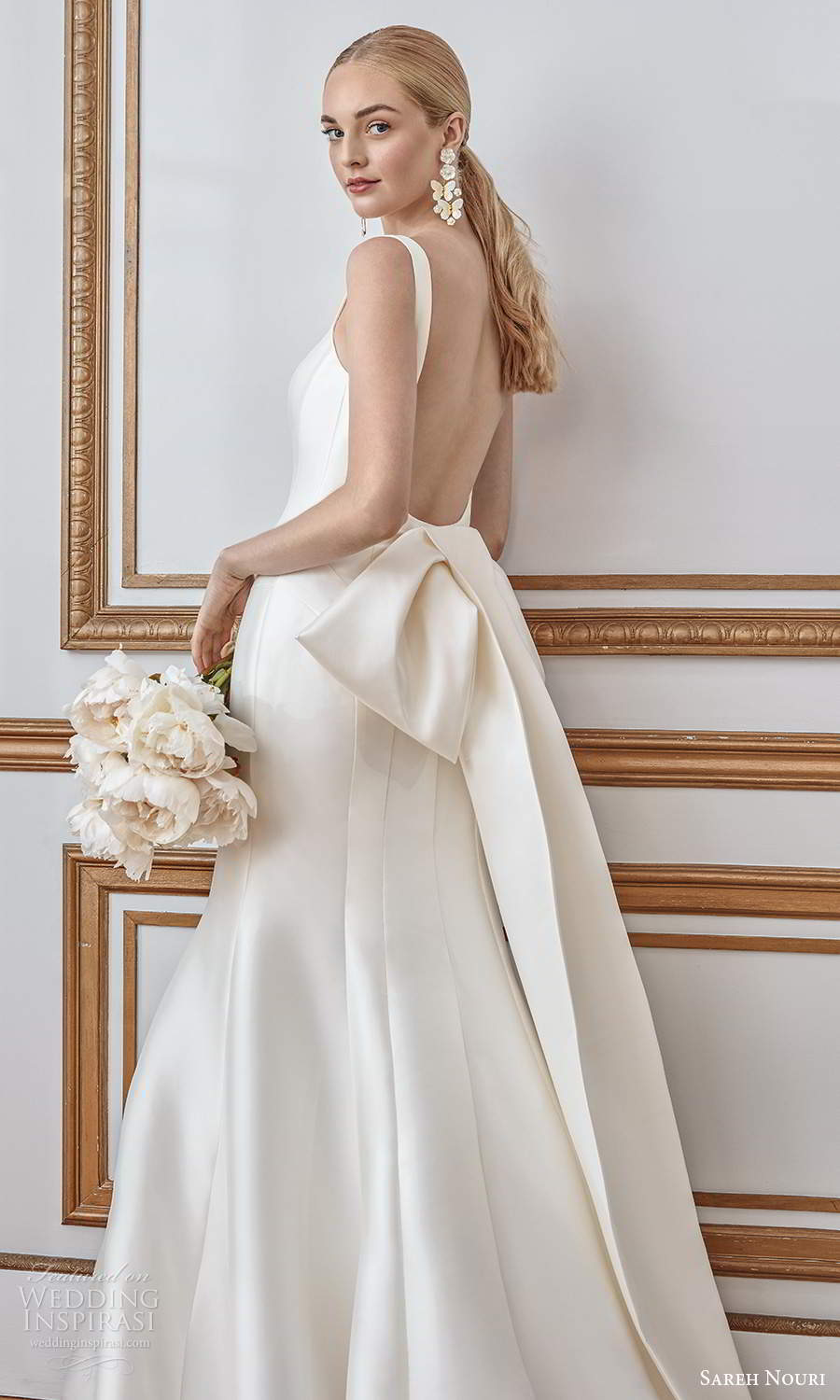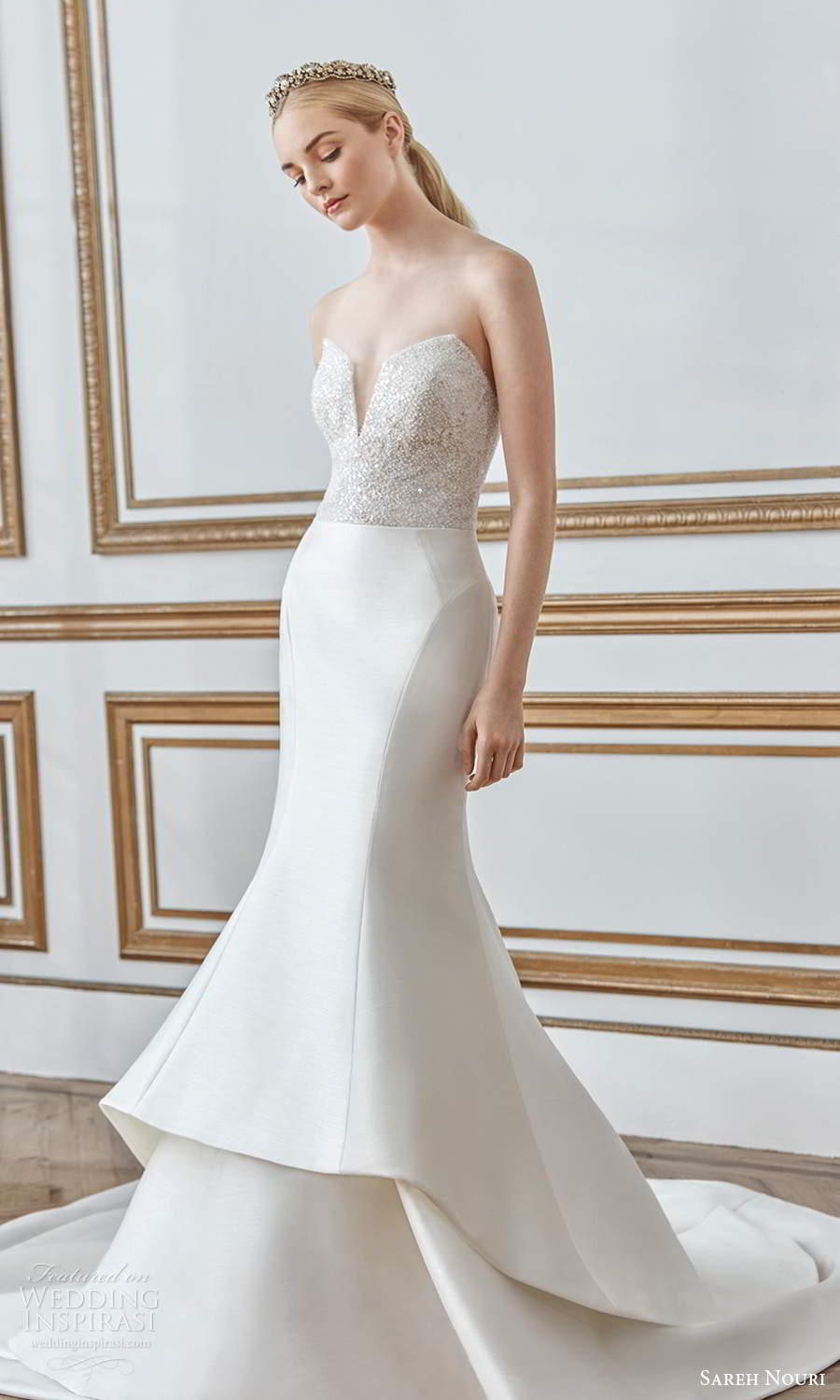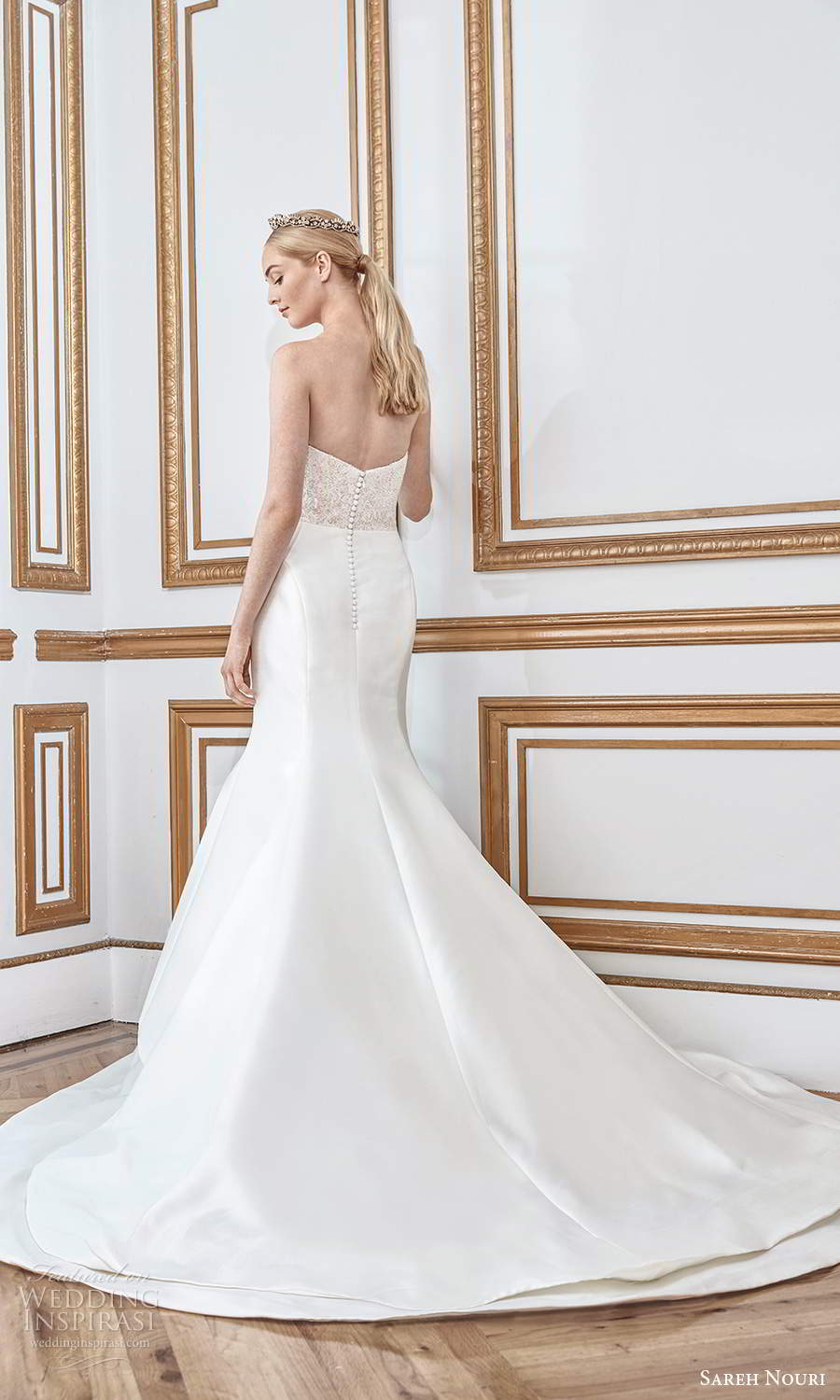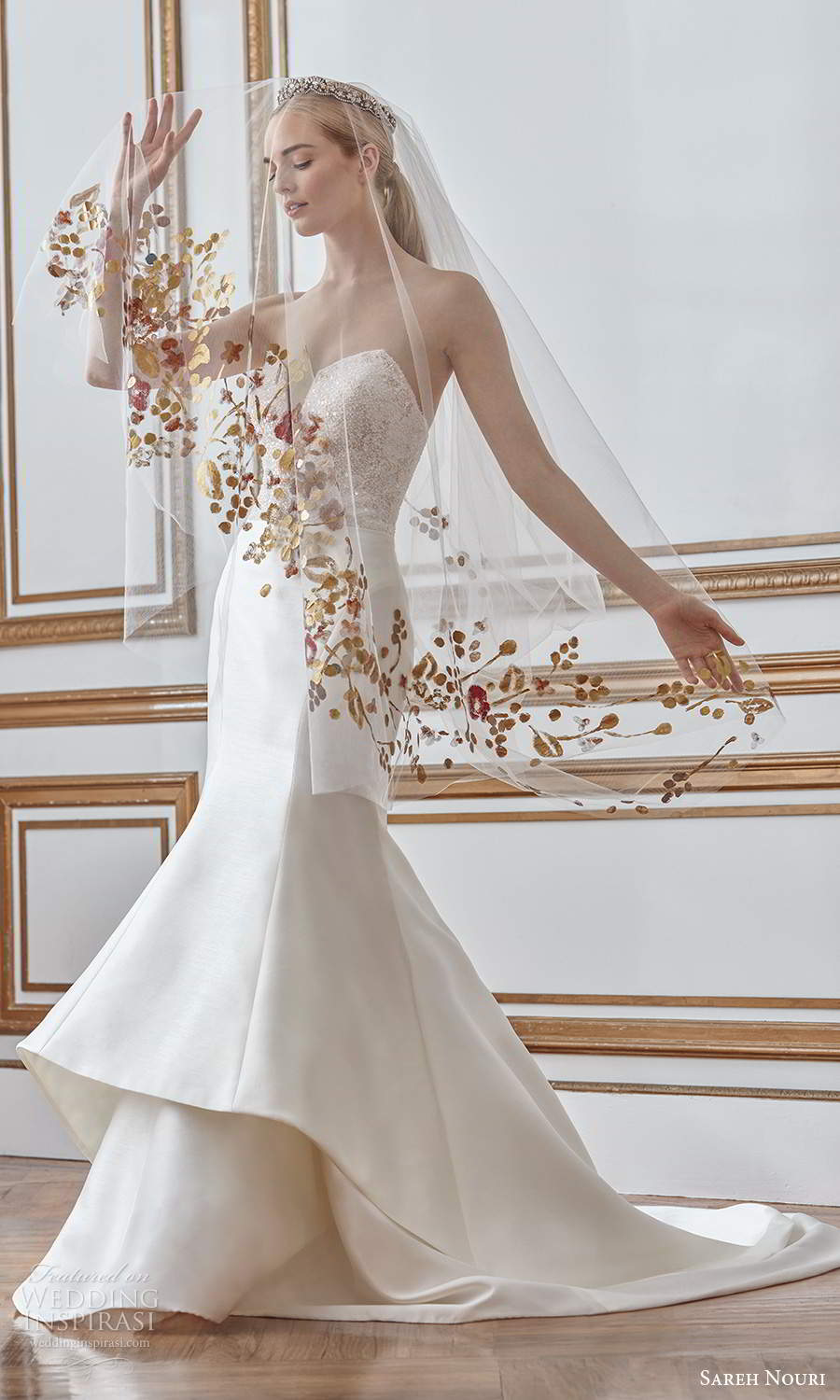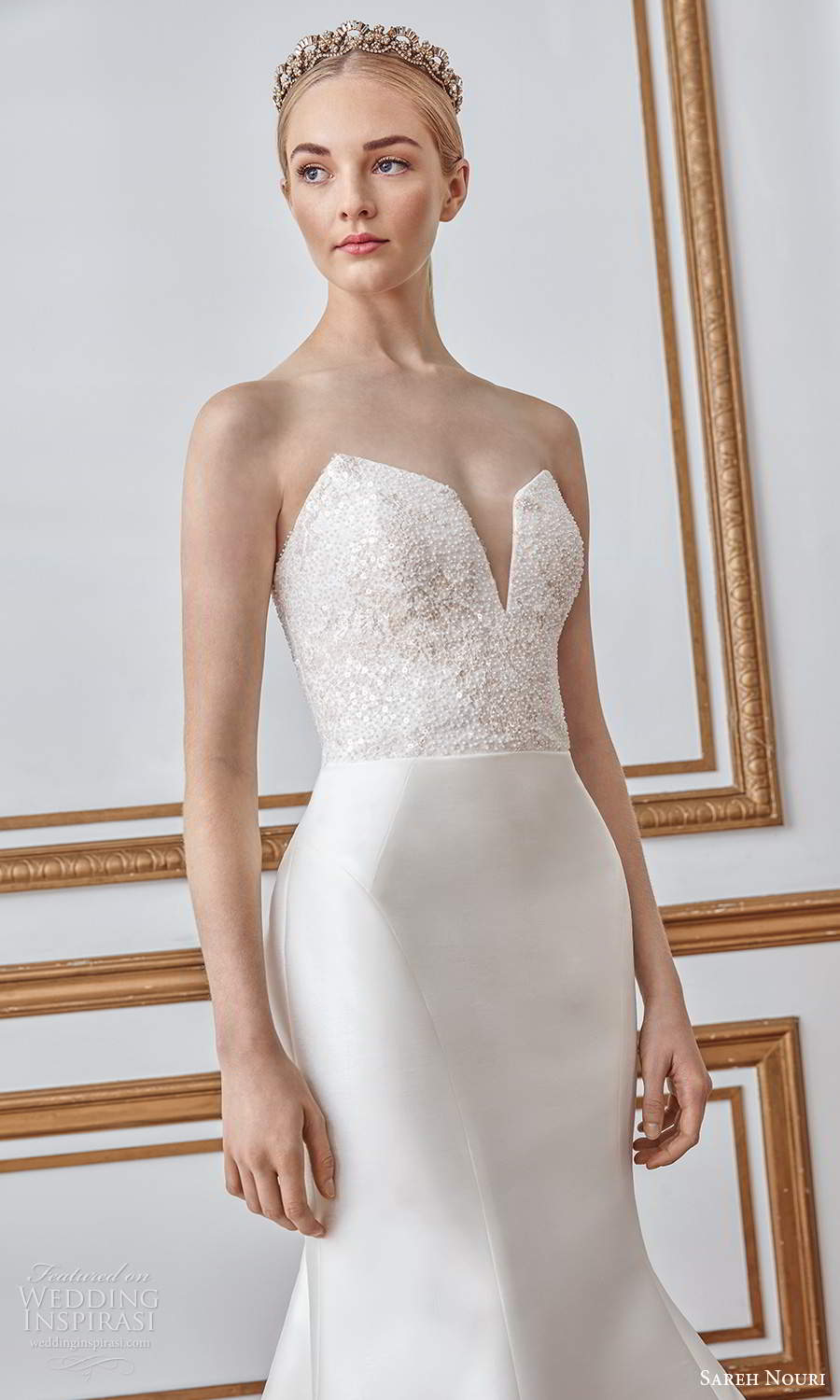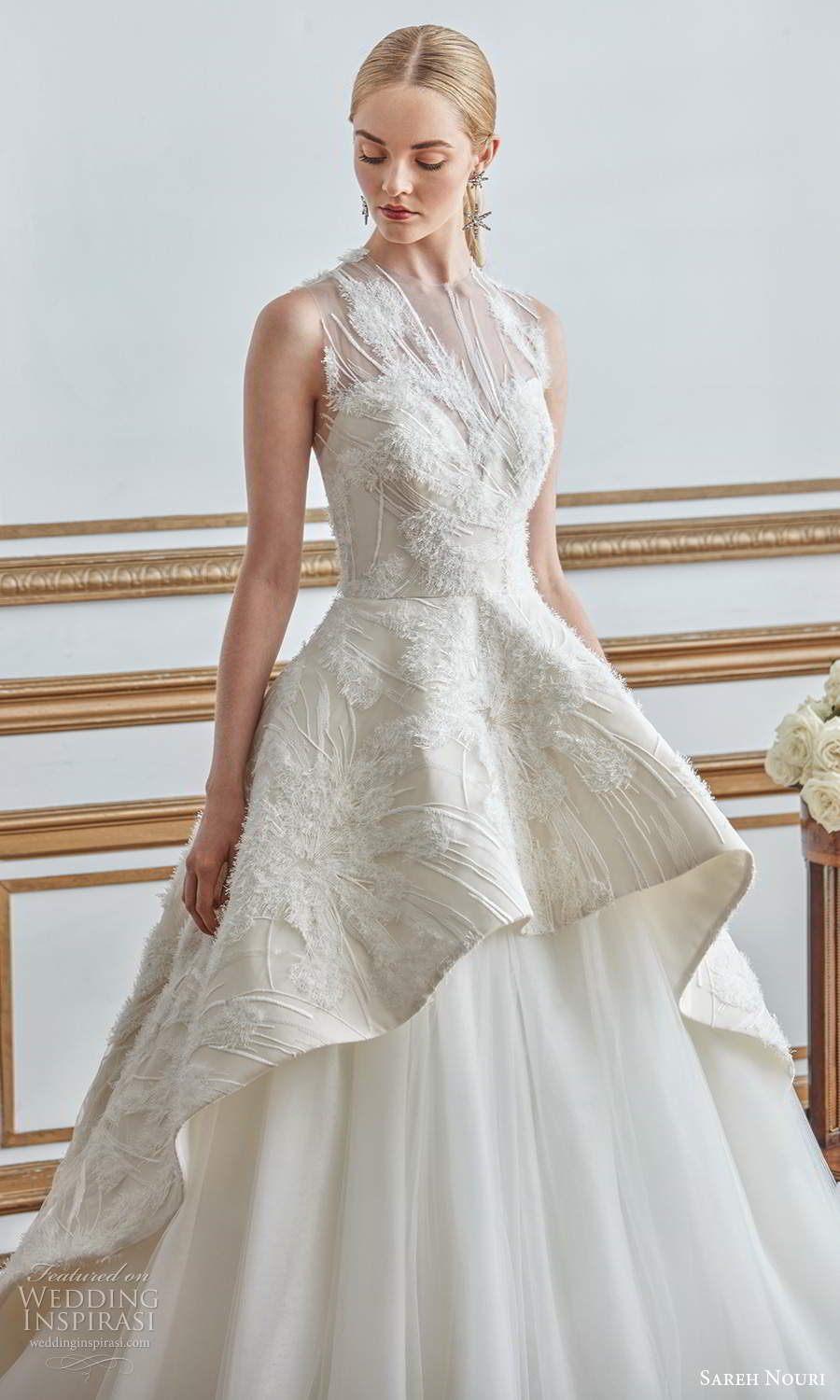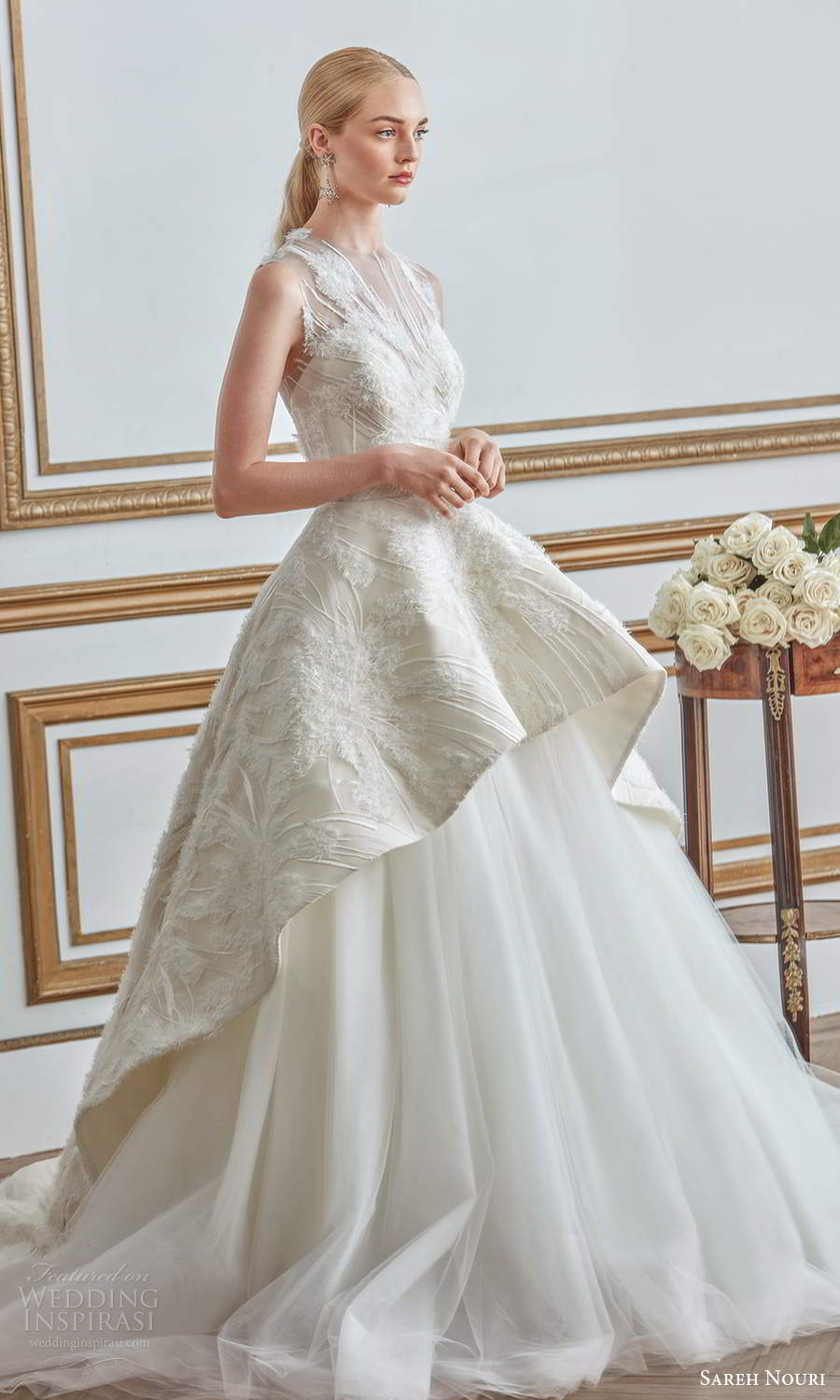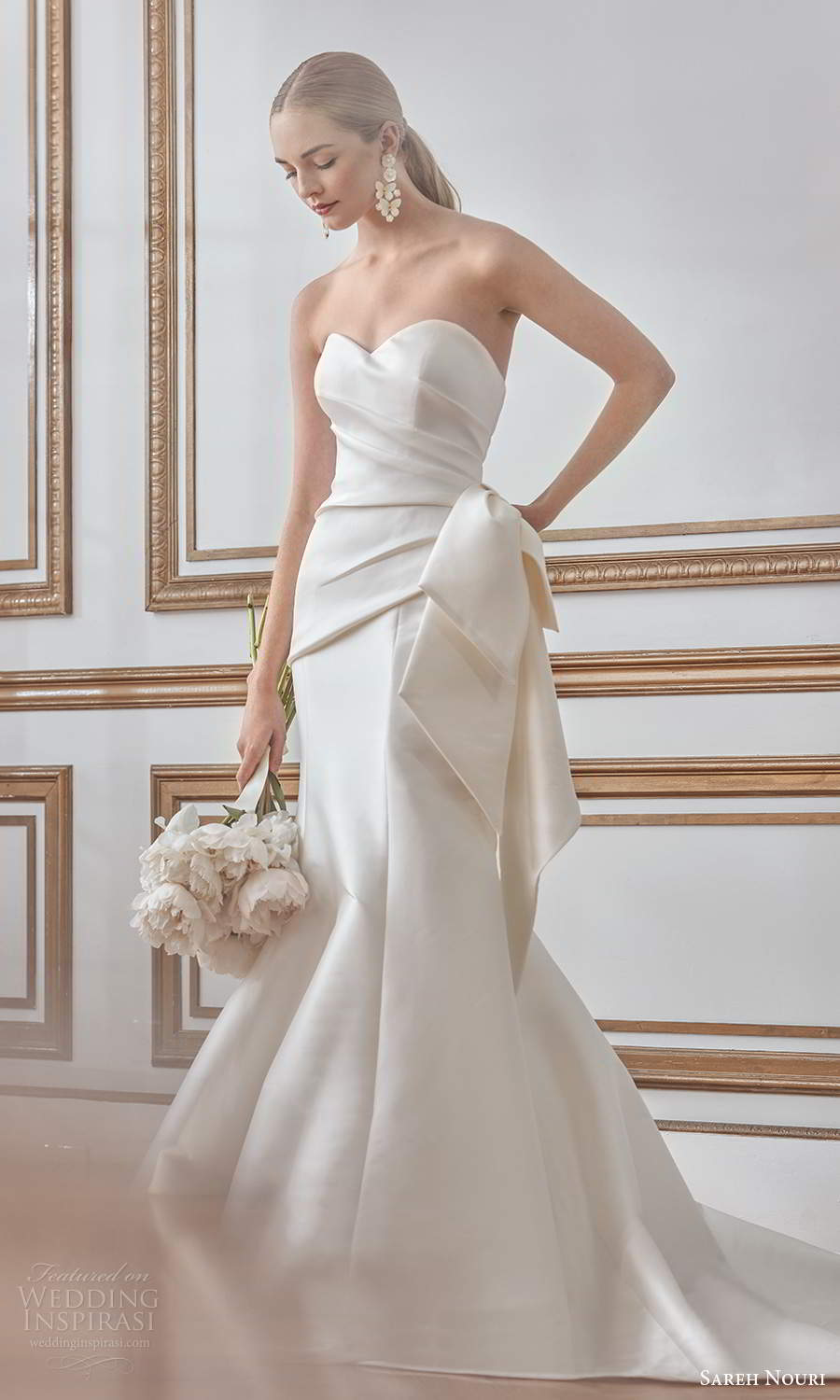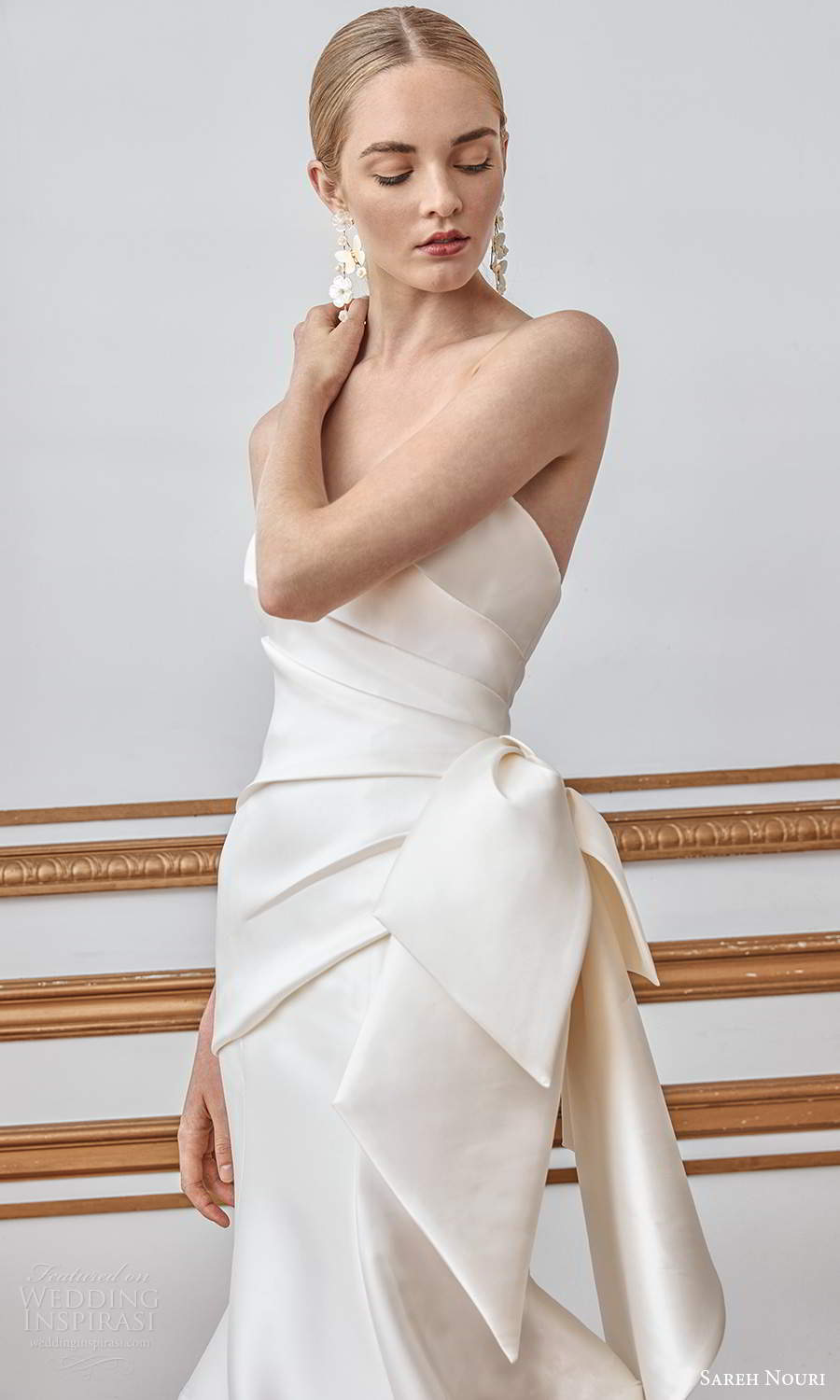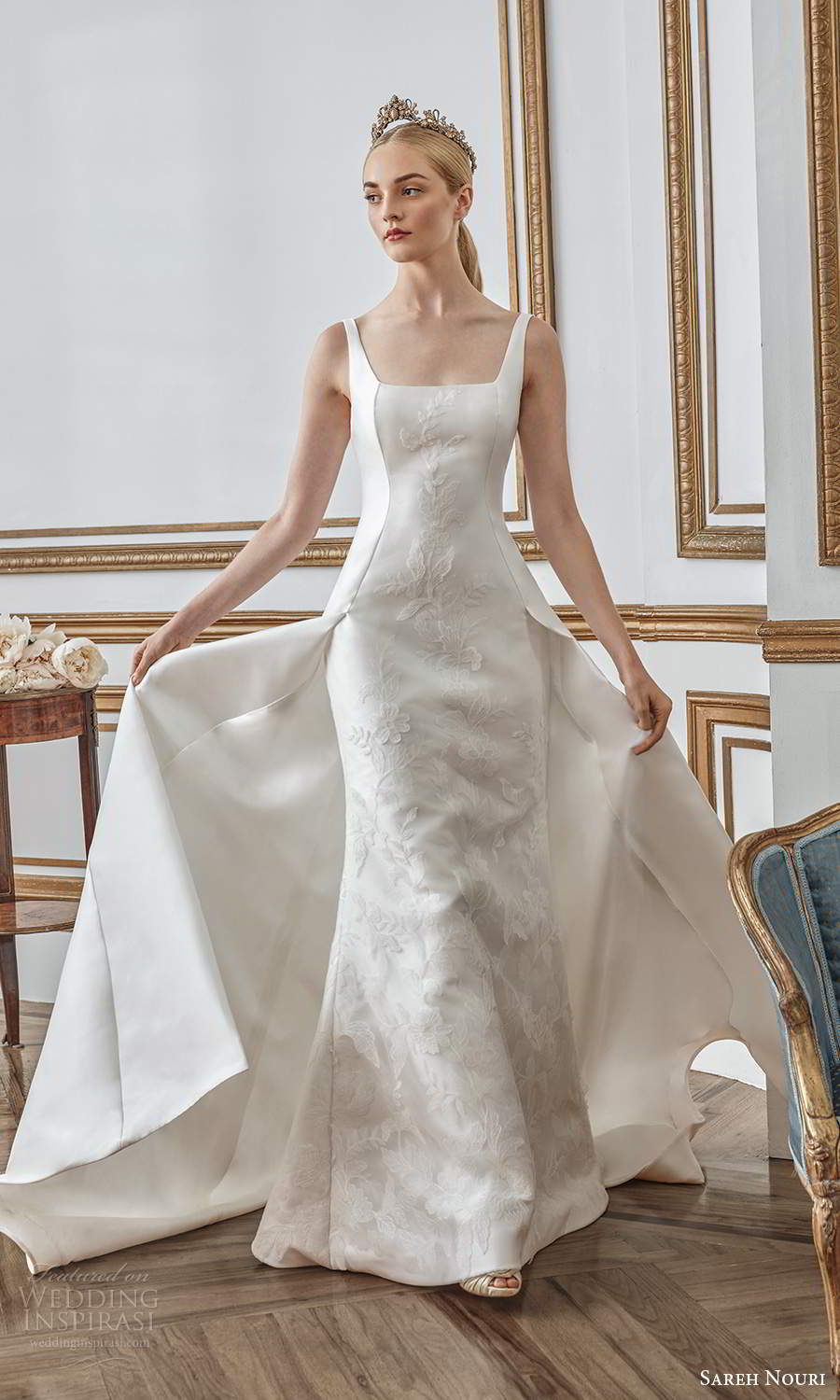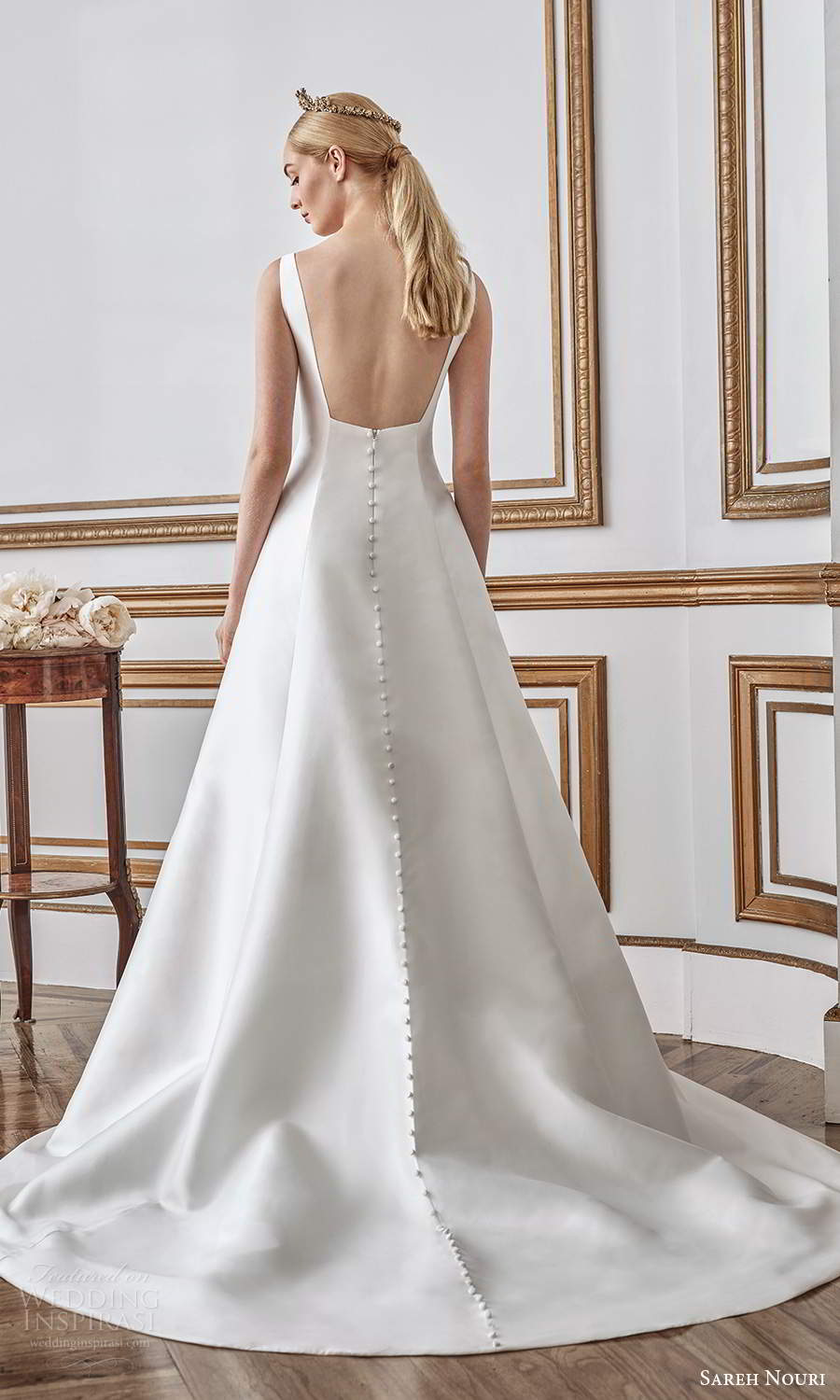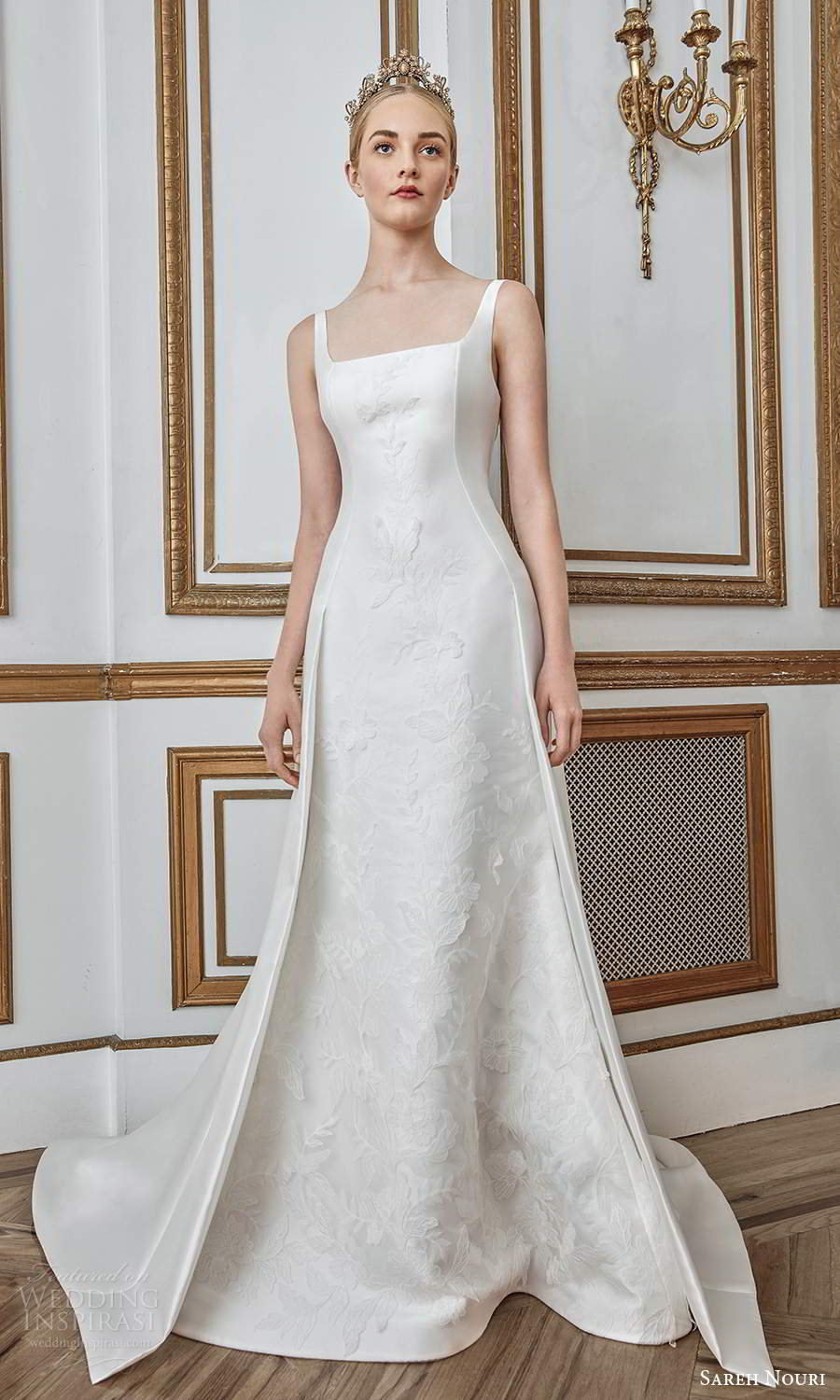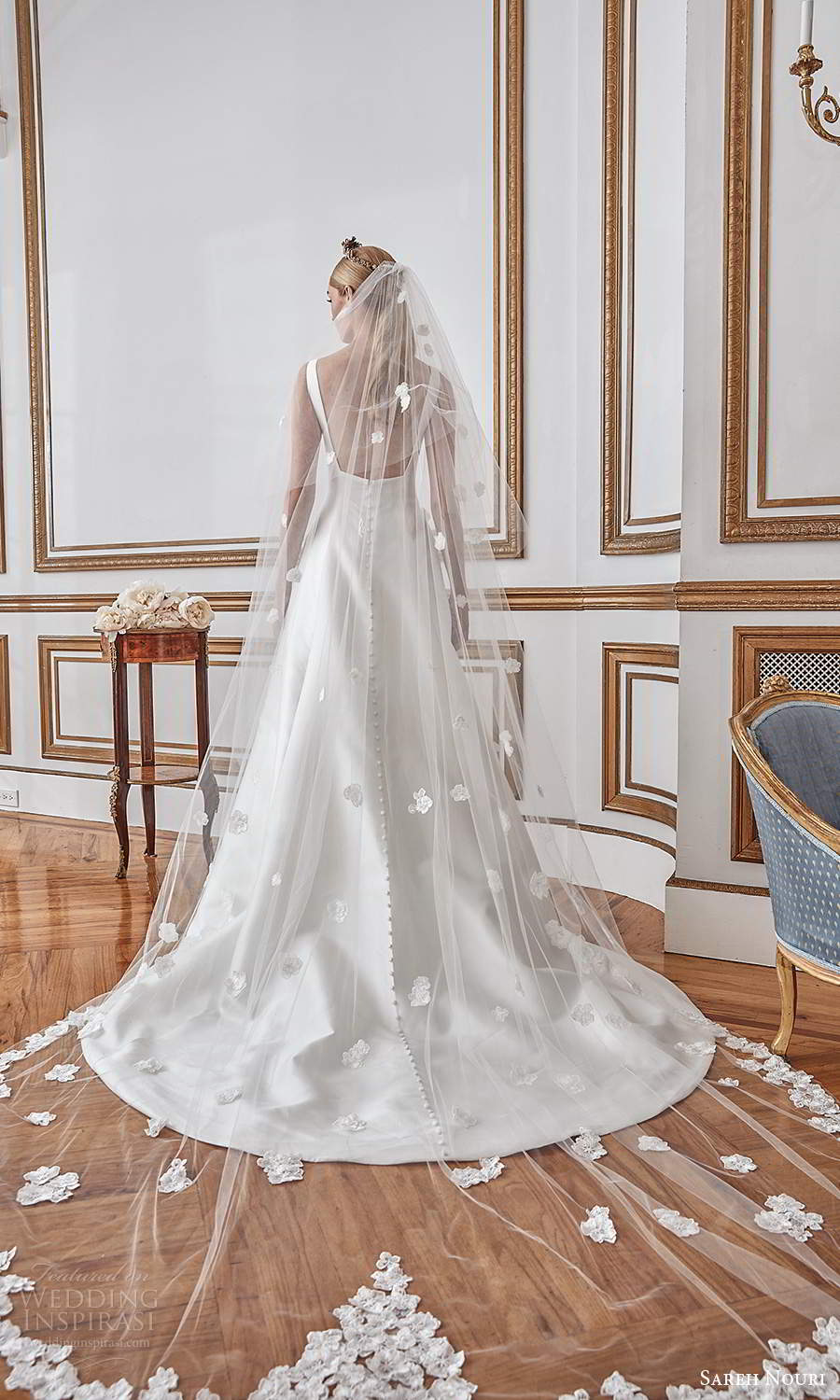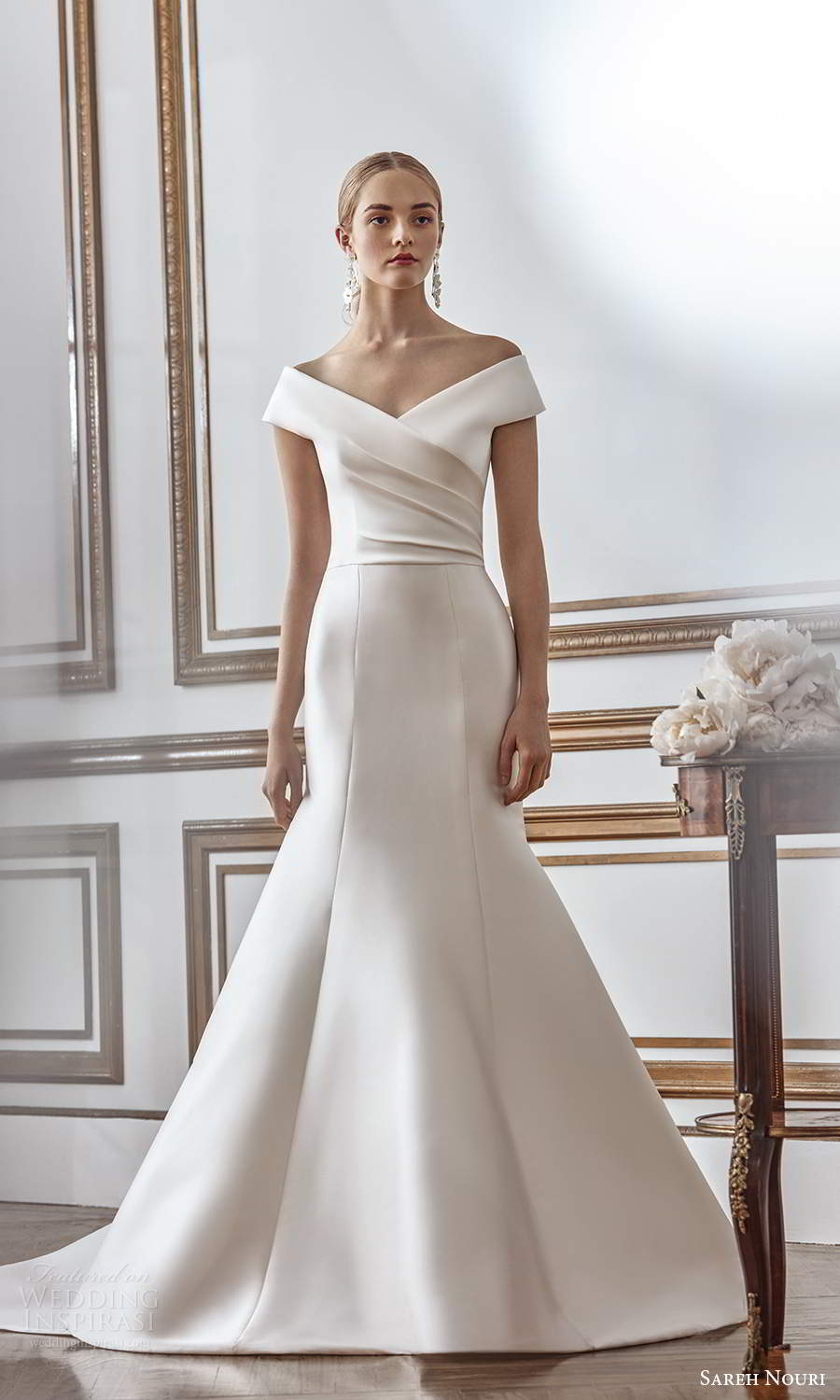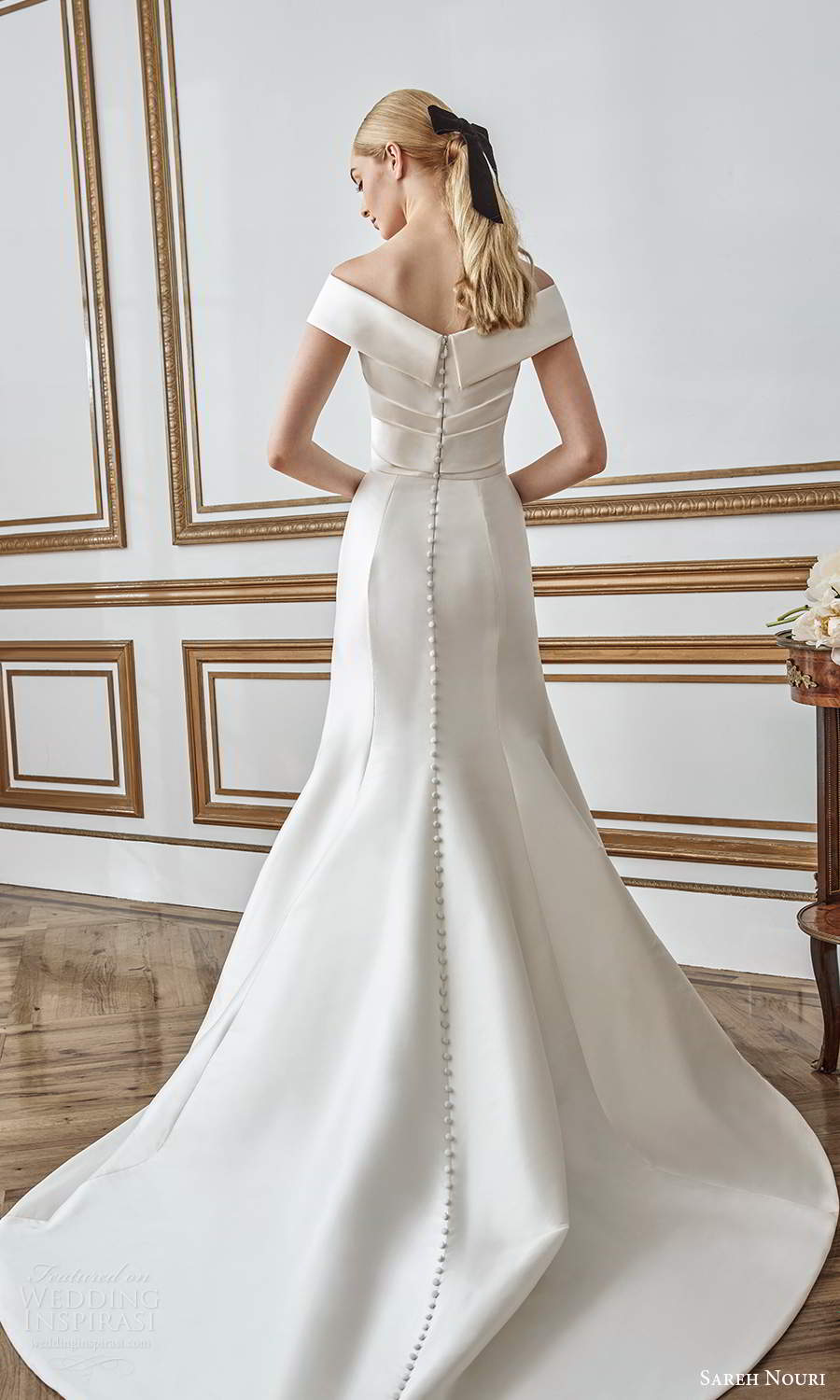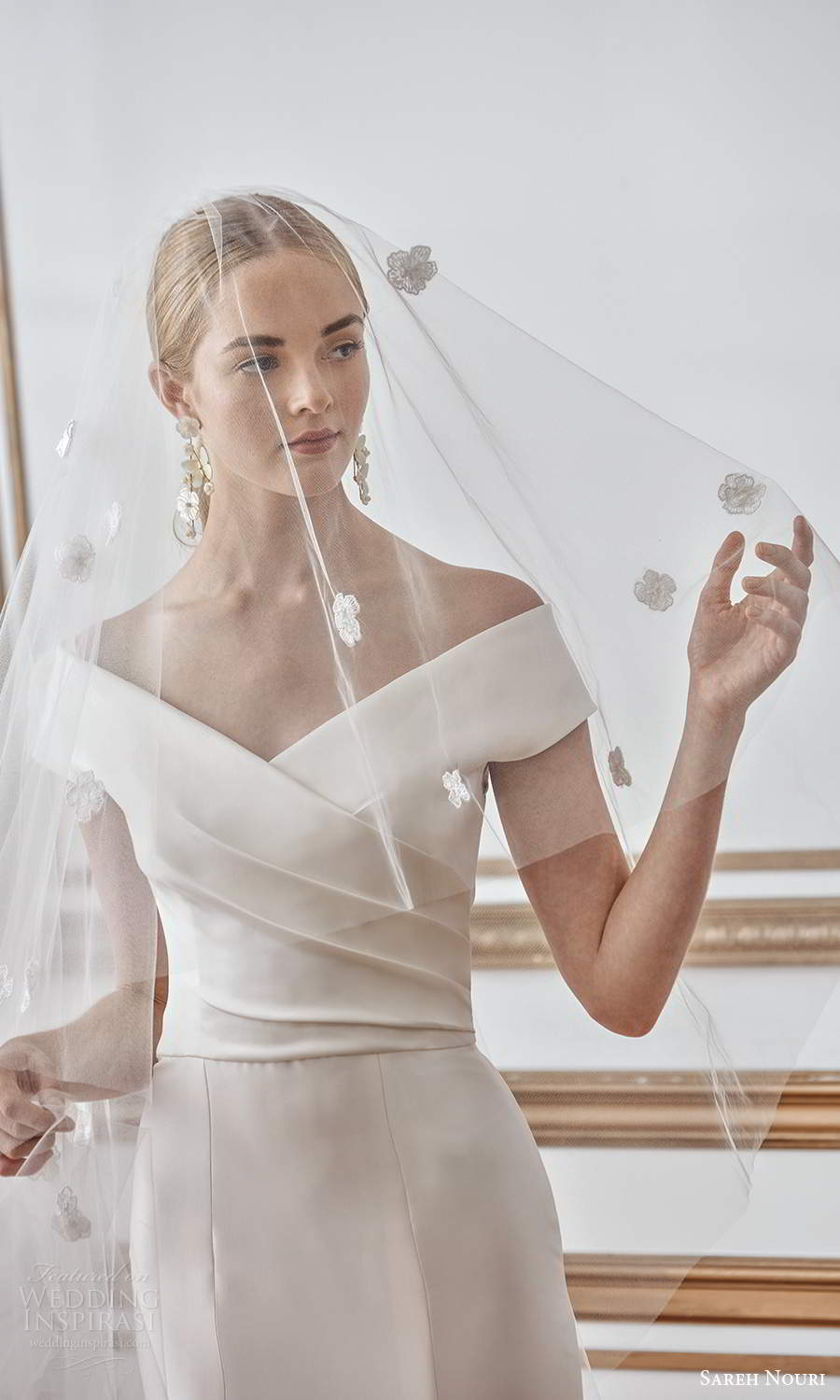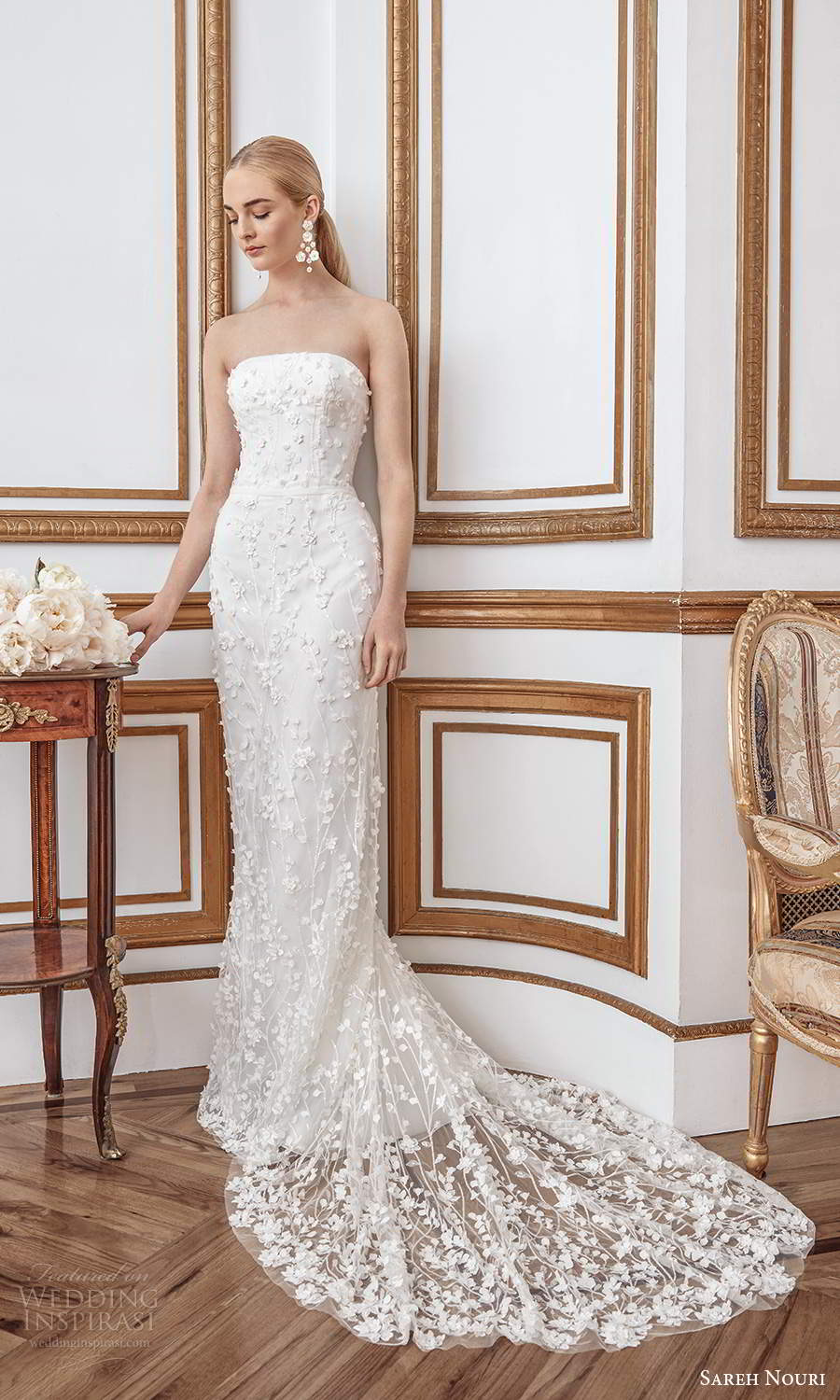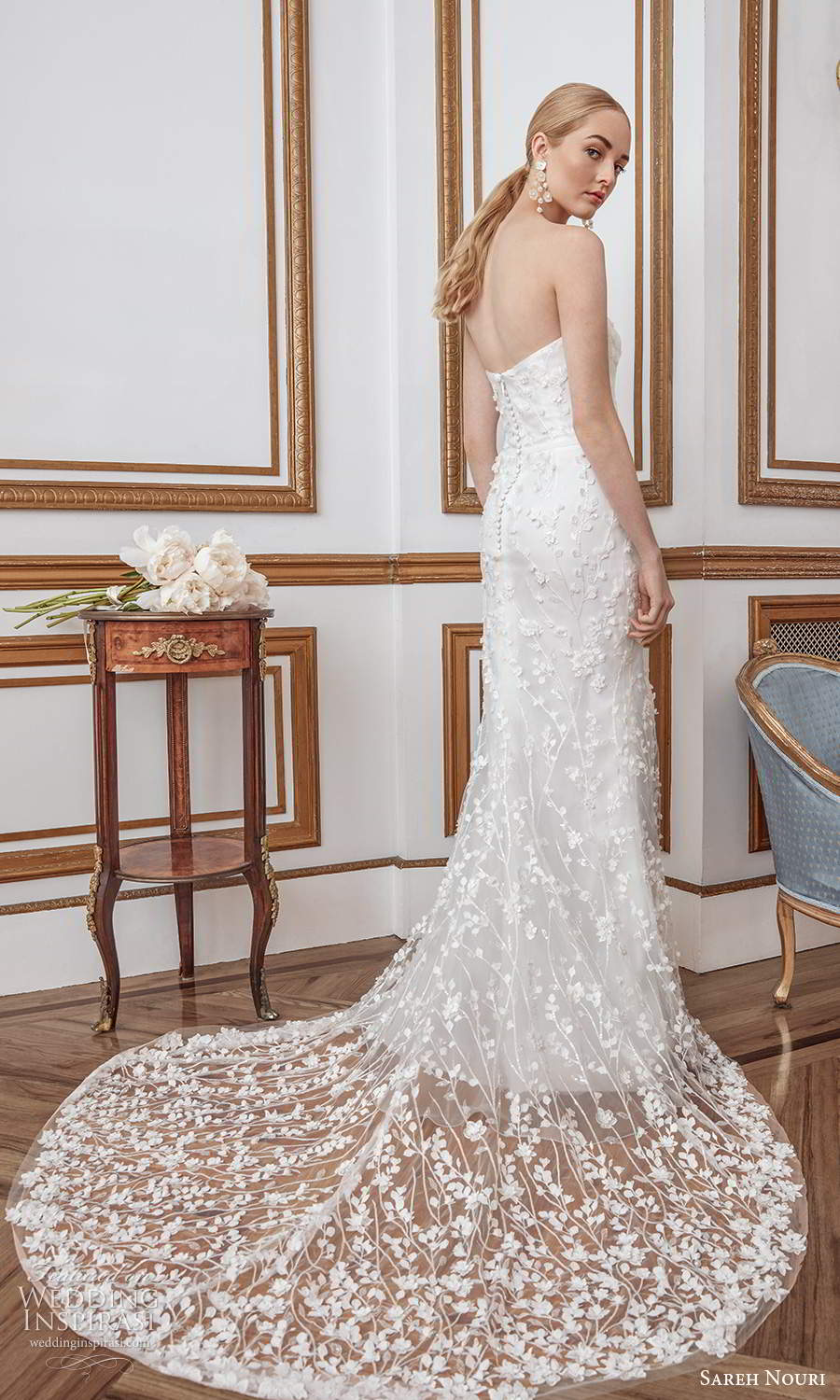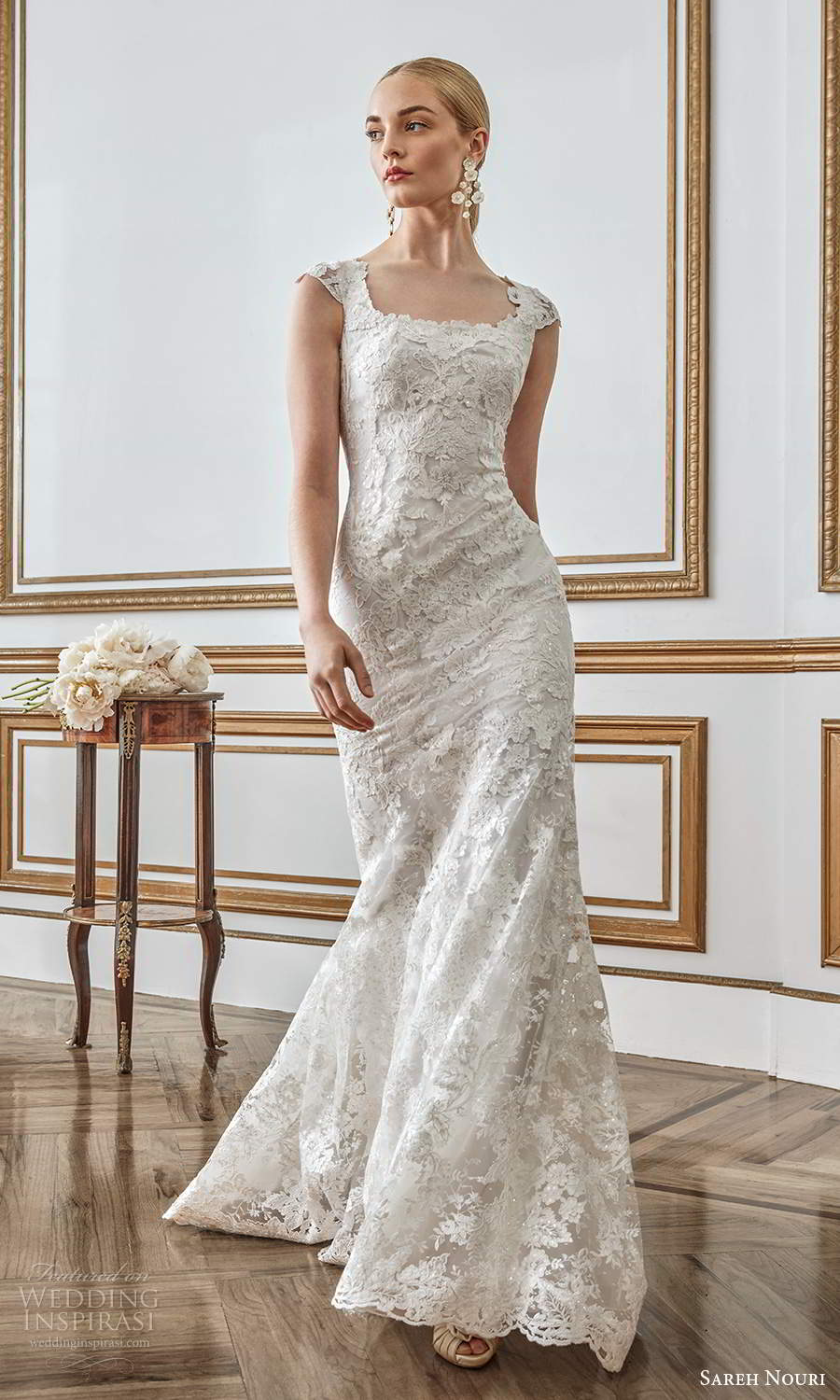 Photos courtesy of Sareh Nouri. For details, visit Sareh Nouri.