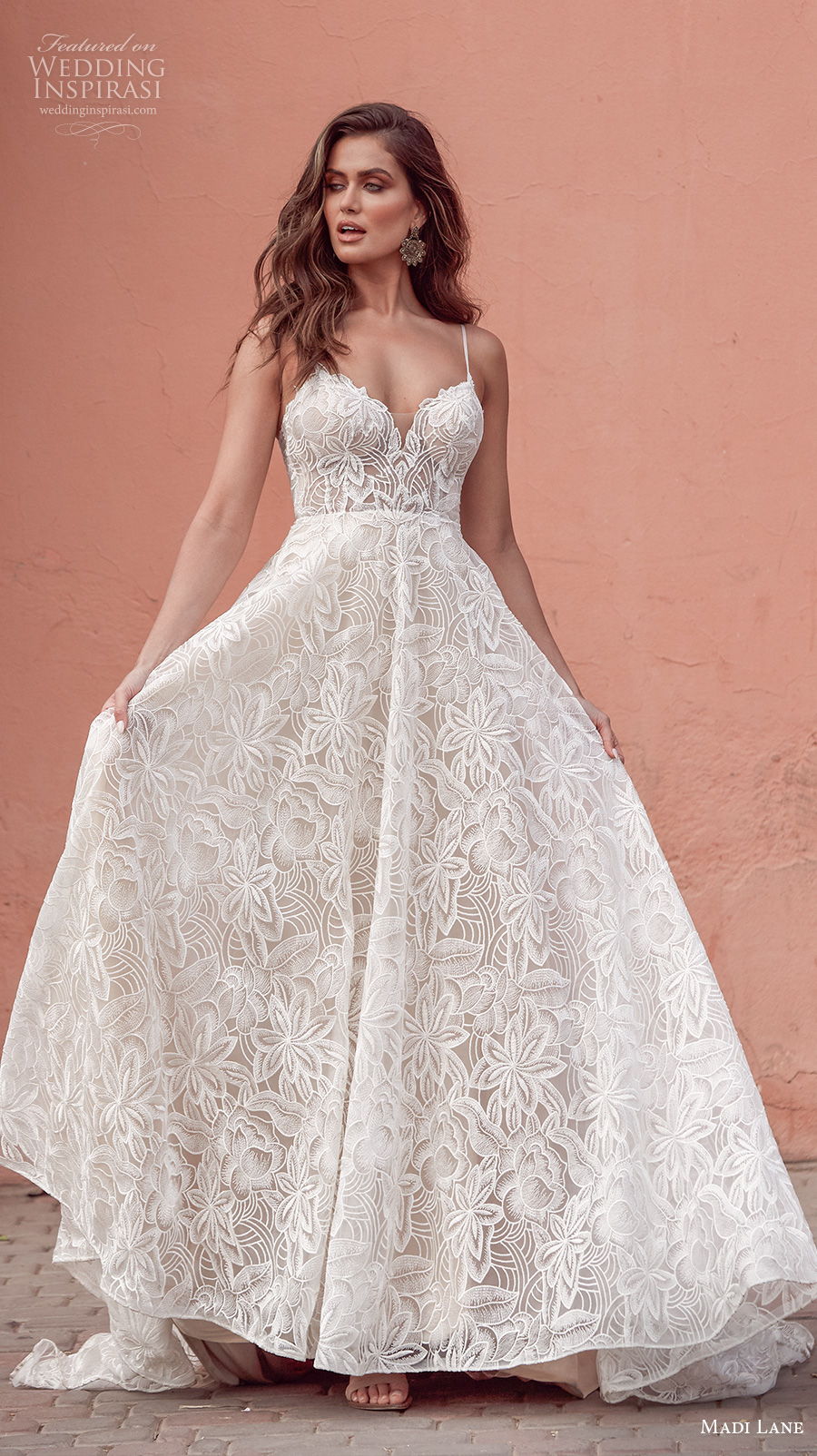 Madi Lane Bridal marries influences from diverse cultures for its unique Fall 2020 collection. The "Marrakech" bridal collection includes sleek, fitted crepe gowns and elegant lace A-lines accented by the label signature rich, earthy tones of mocha and champagne. Brides who love options to switch up their wedding day look would adore this season's beautiful range of detachable options, which include delicate sleeves, dramatic overskirts and whimsical capes.
"MARRAKECH was inspired by the mysterious city's infusion of cultures – European, Middle Eastern and African, harmonizing perfectly with the dynamic blend of diversity found in this season's designs. Snuggled between the snow draped Atlas Mountains and rich earthen tones of the desert, our chosen shoot locations made for a picture-perfect backdrop to execute the Fall 2020 'MARRAKECH' campaign imagery.
Madi Lane's Liz Young explains the features that embody the Fall 2020 collection, 'Each design is unique in its own way – I drew a lot of inspiration from the rich culture and diversity, and the mystical culture unraveled in the desert terrain of Morocco,' Ms Young said."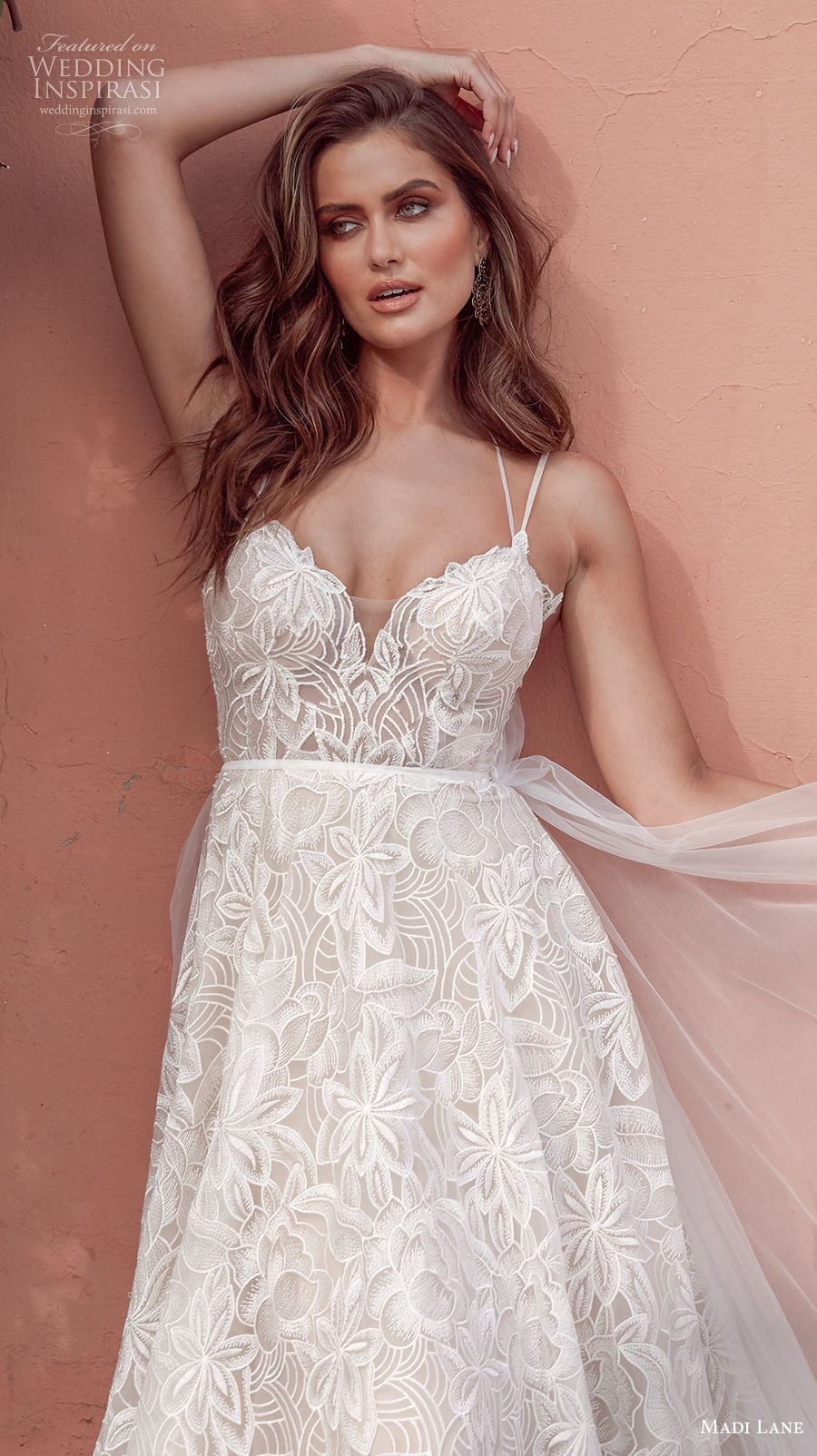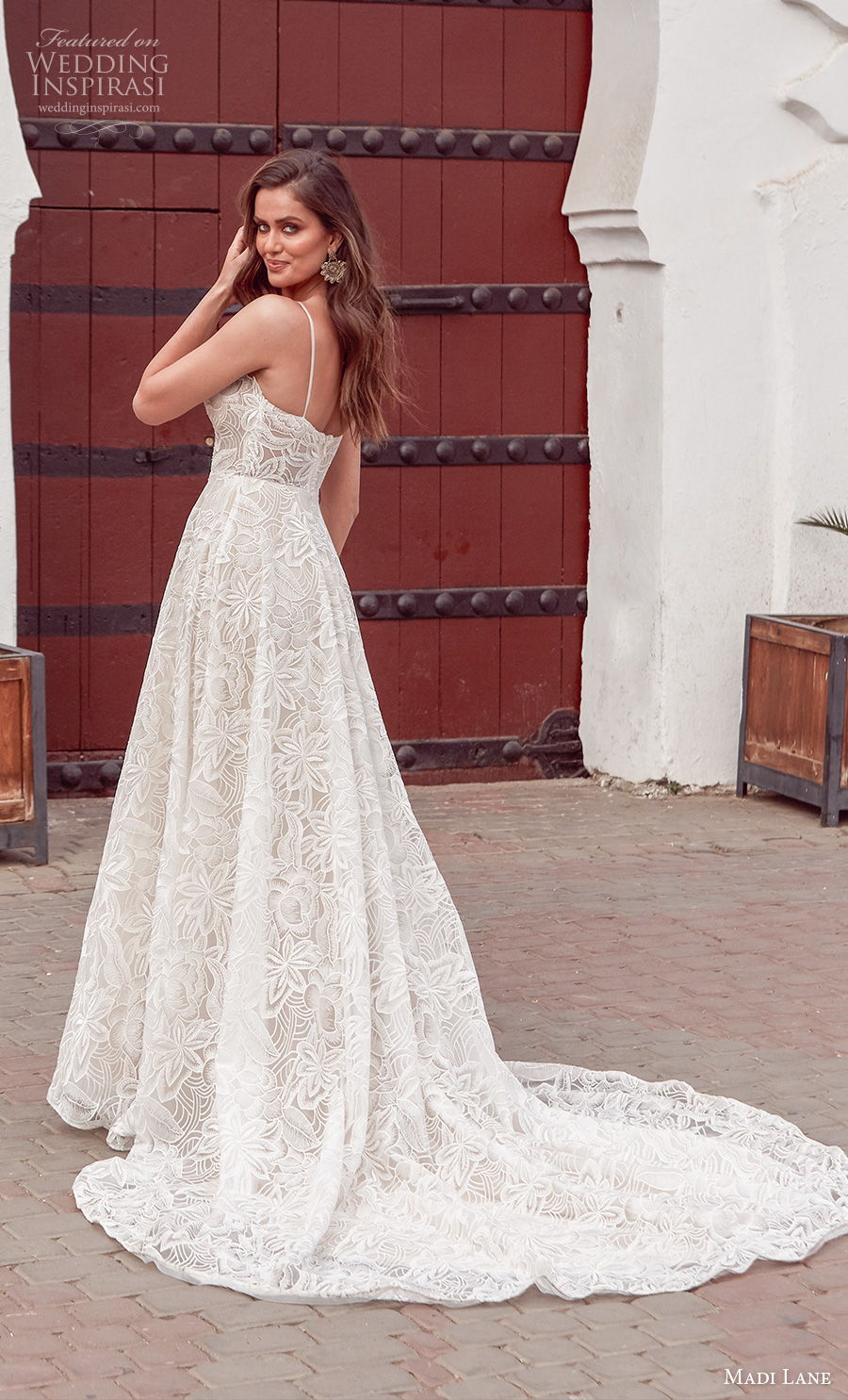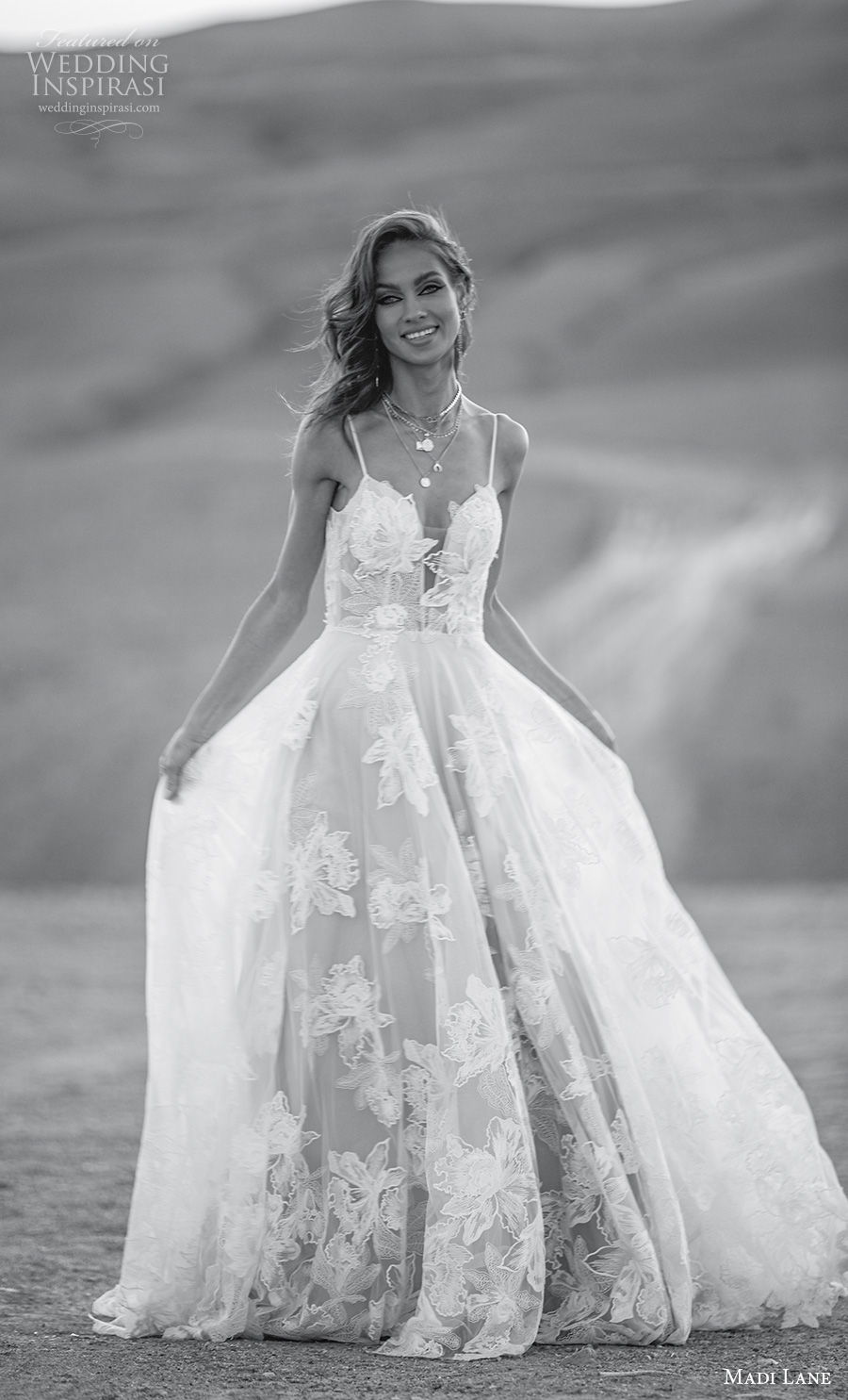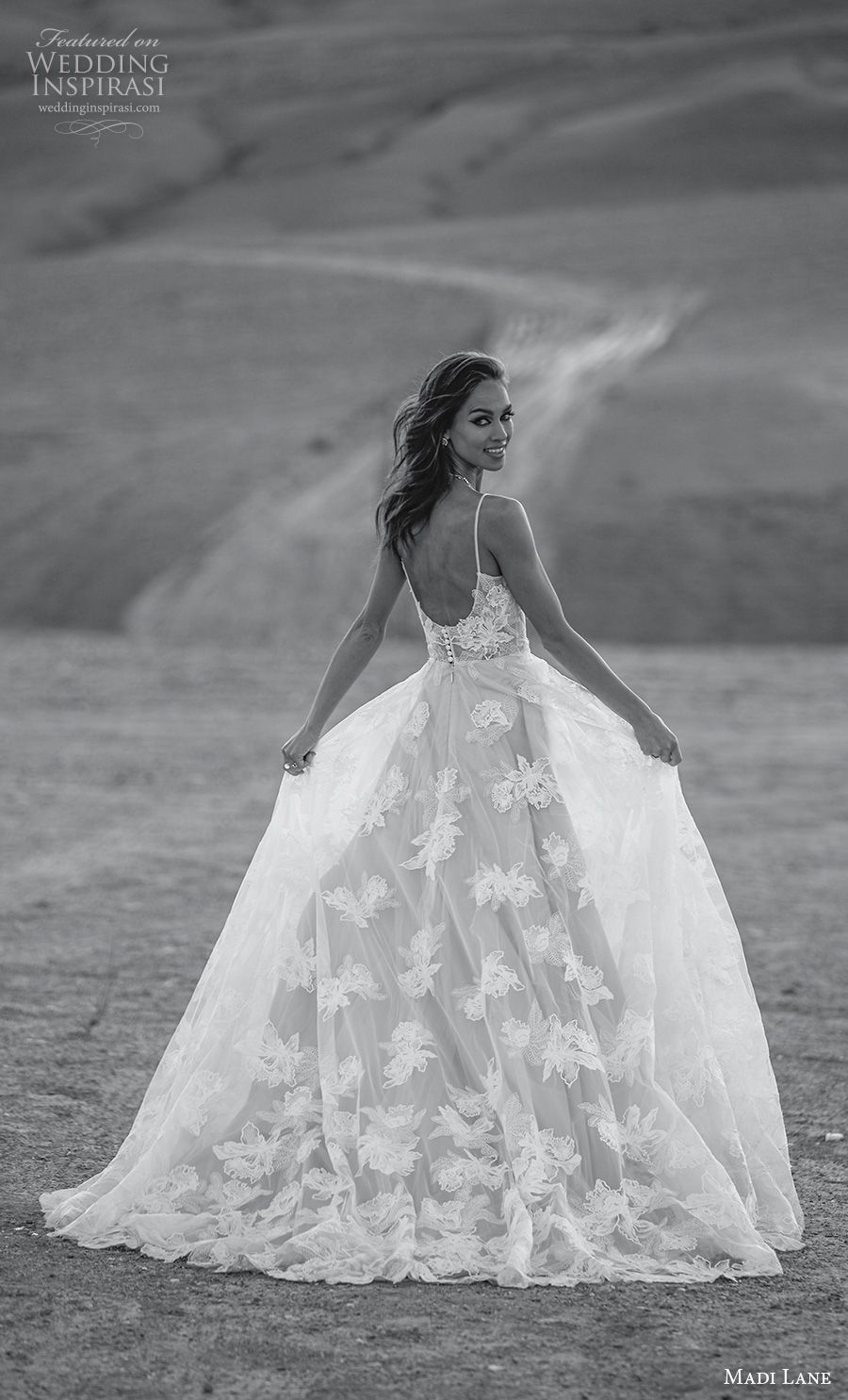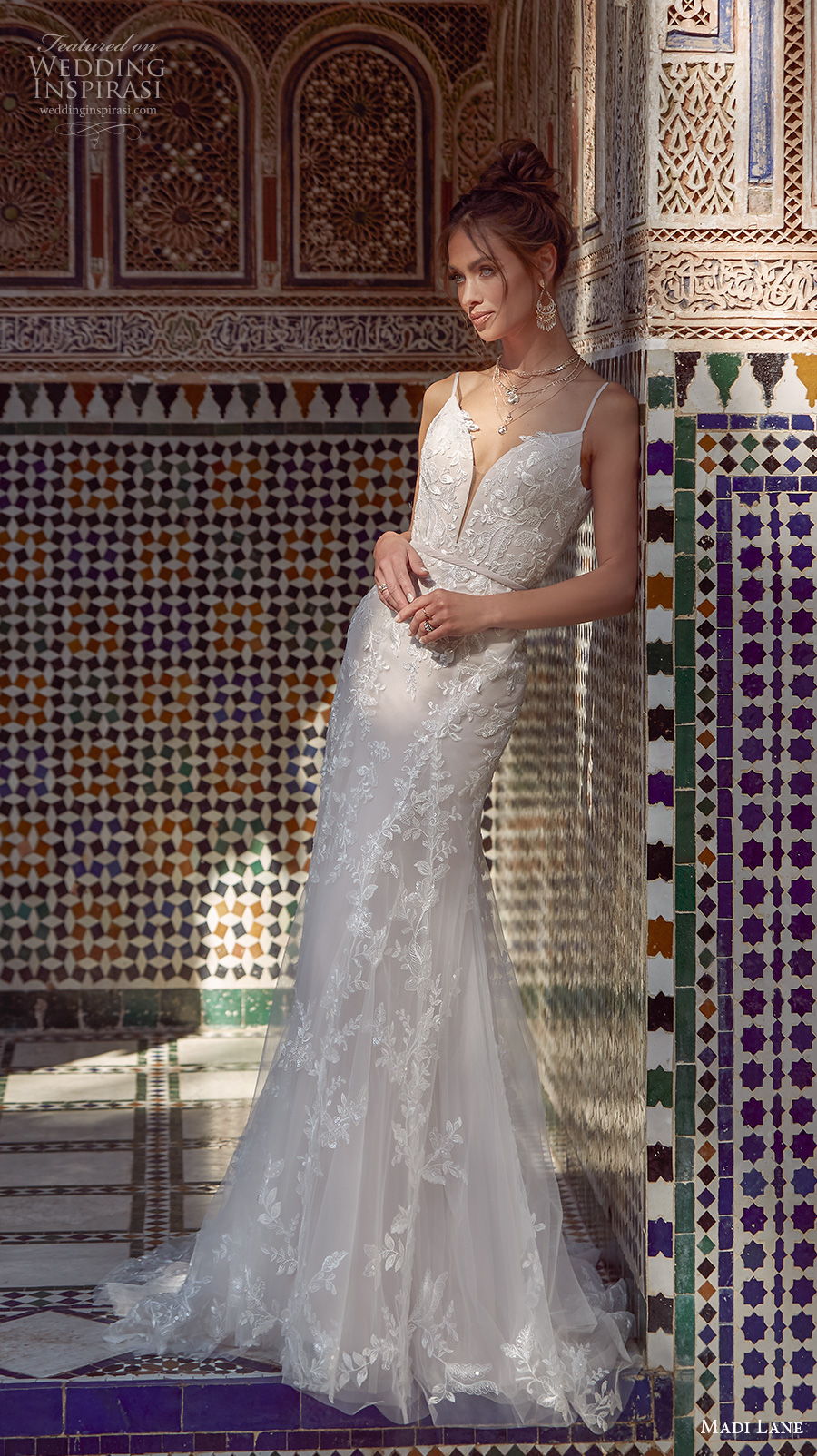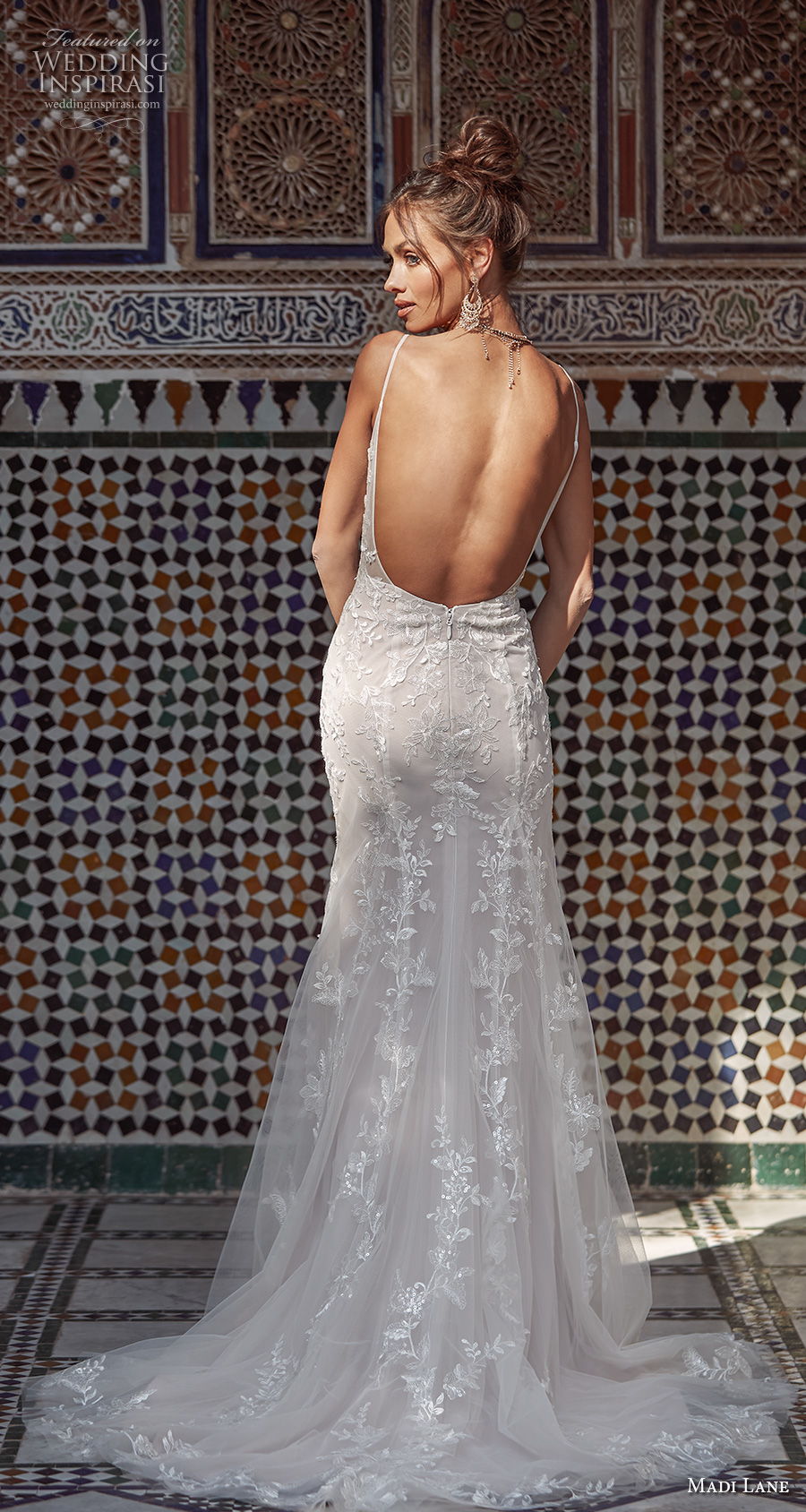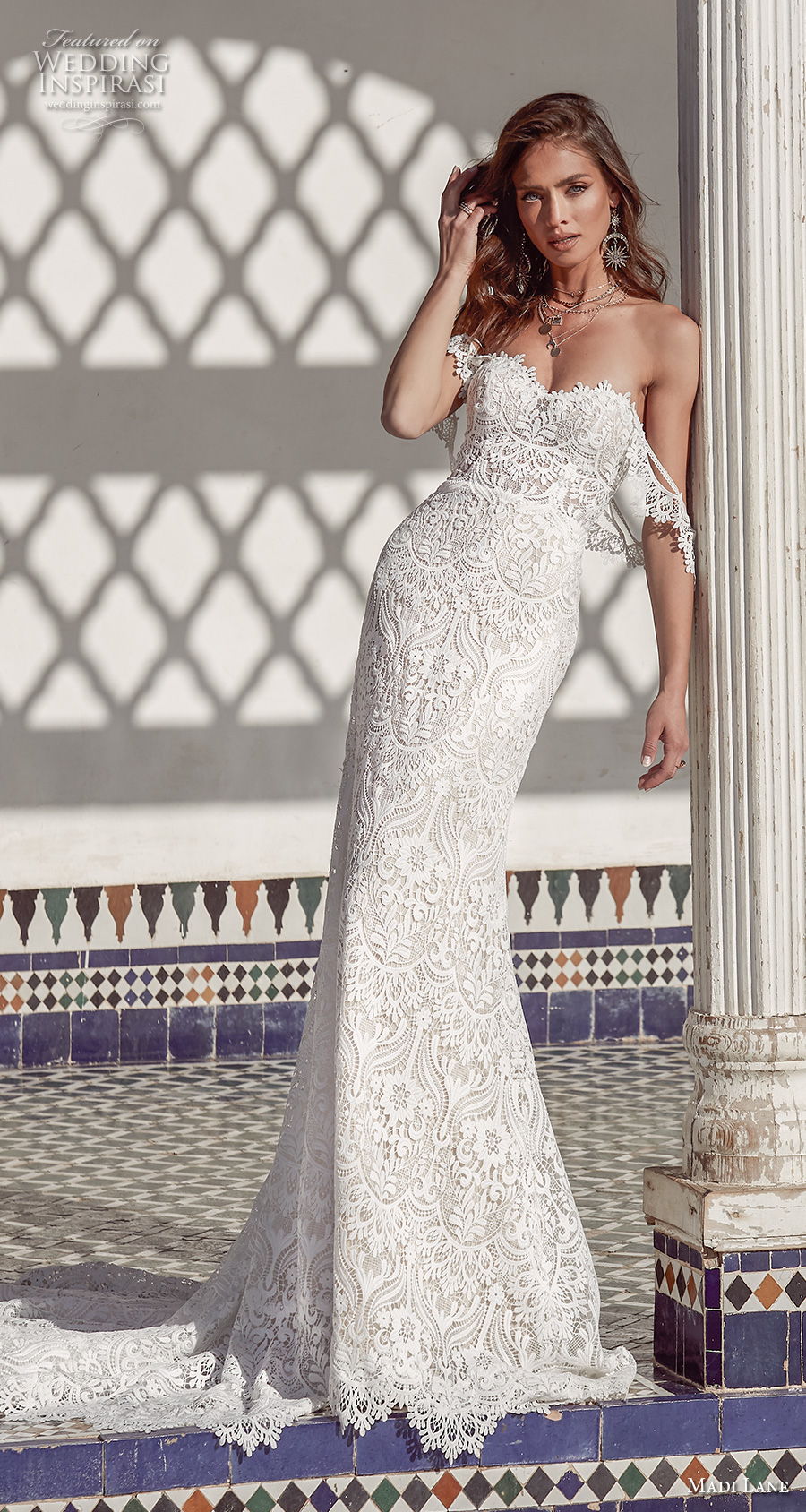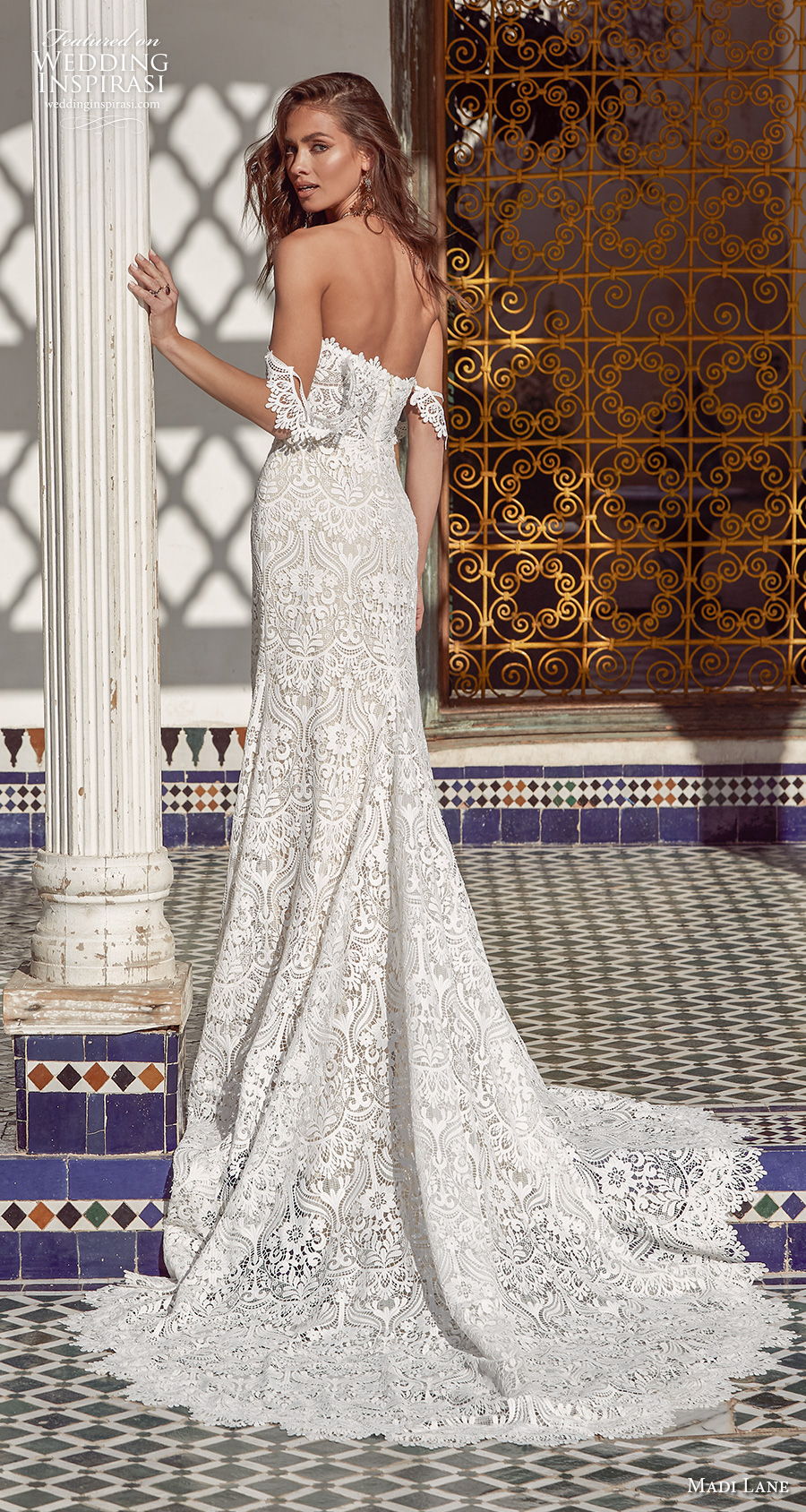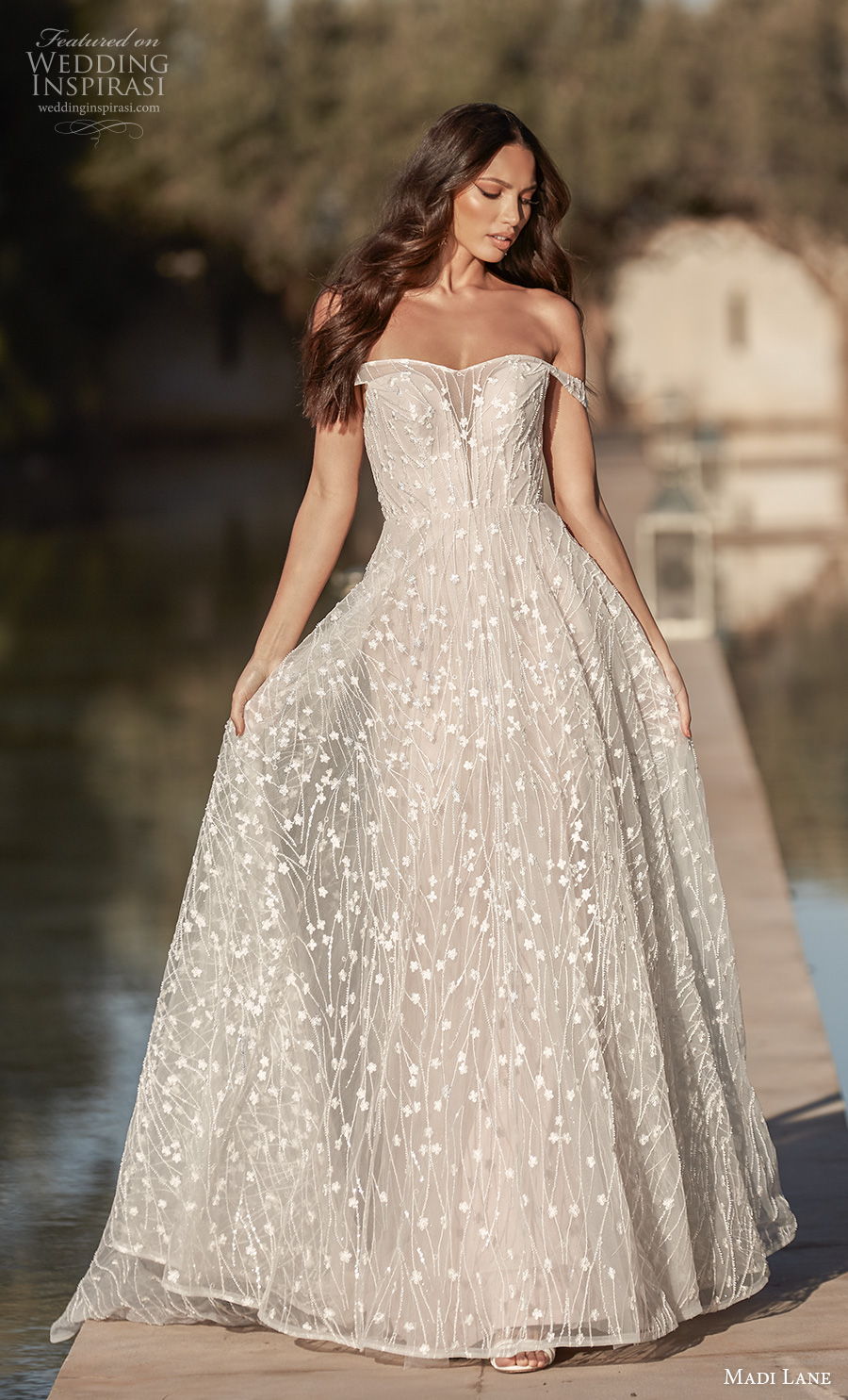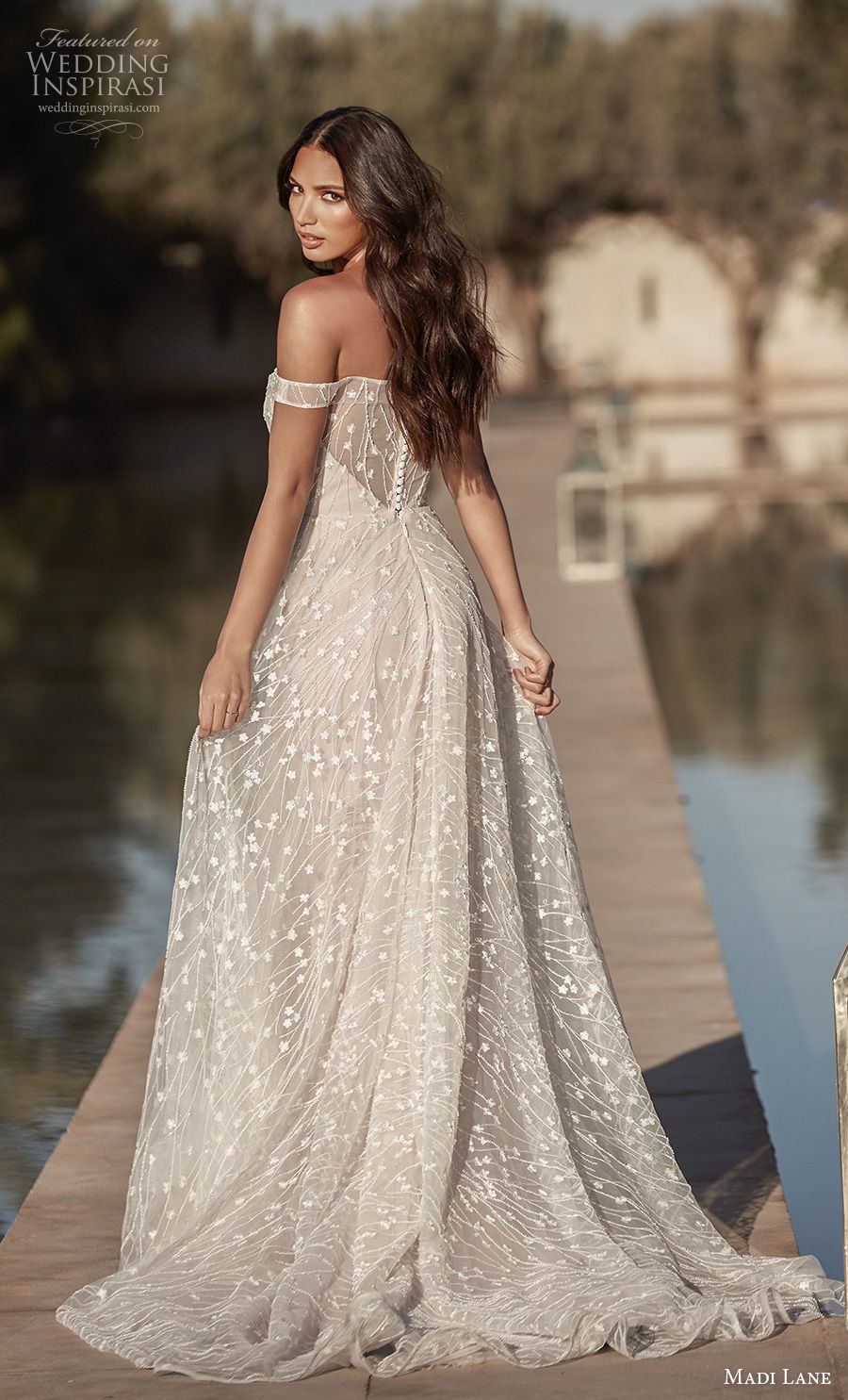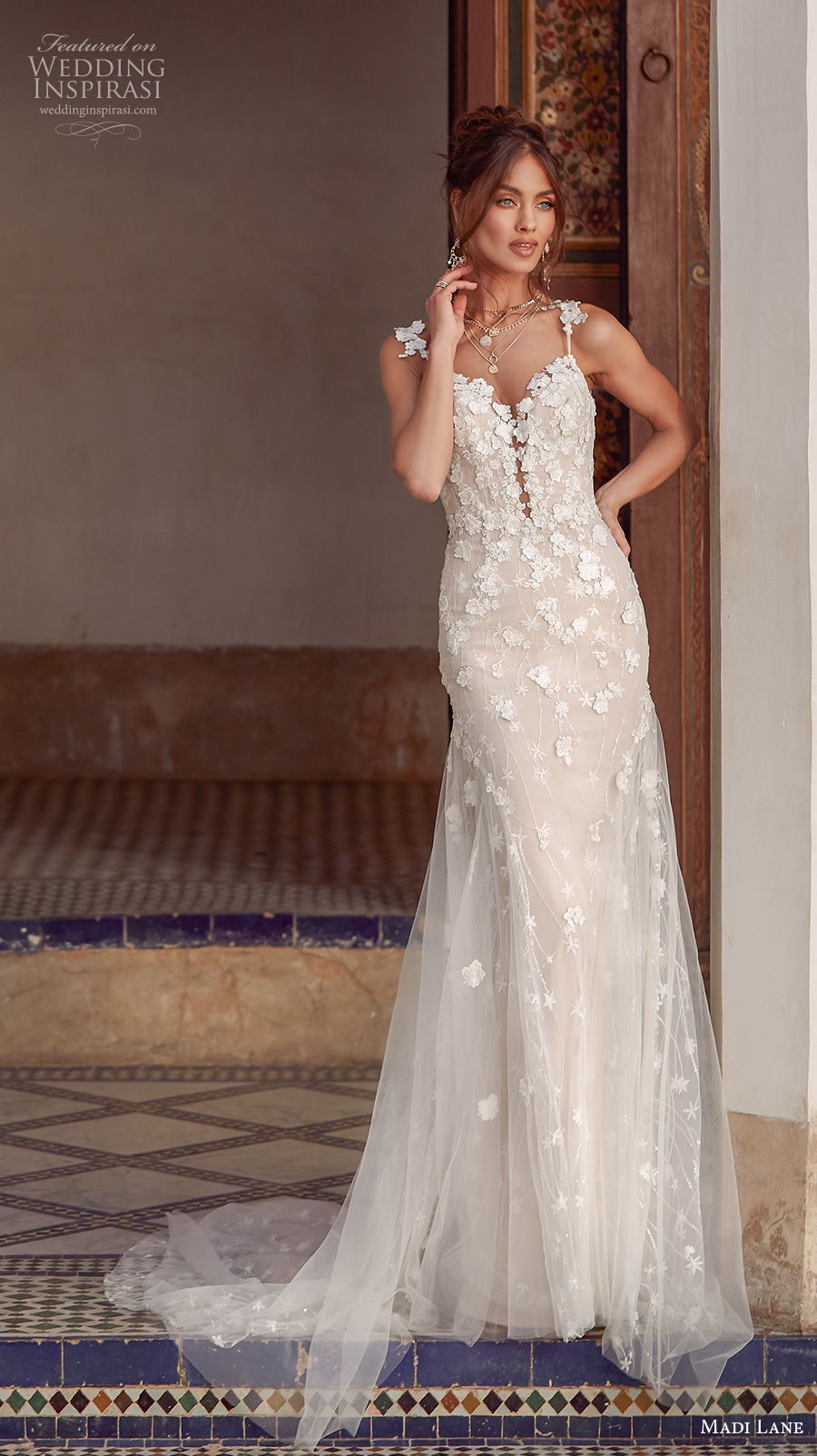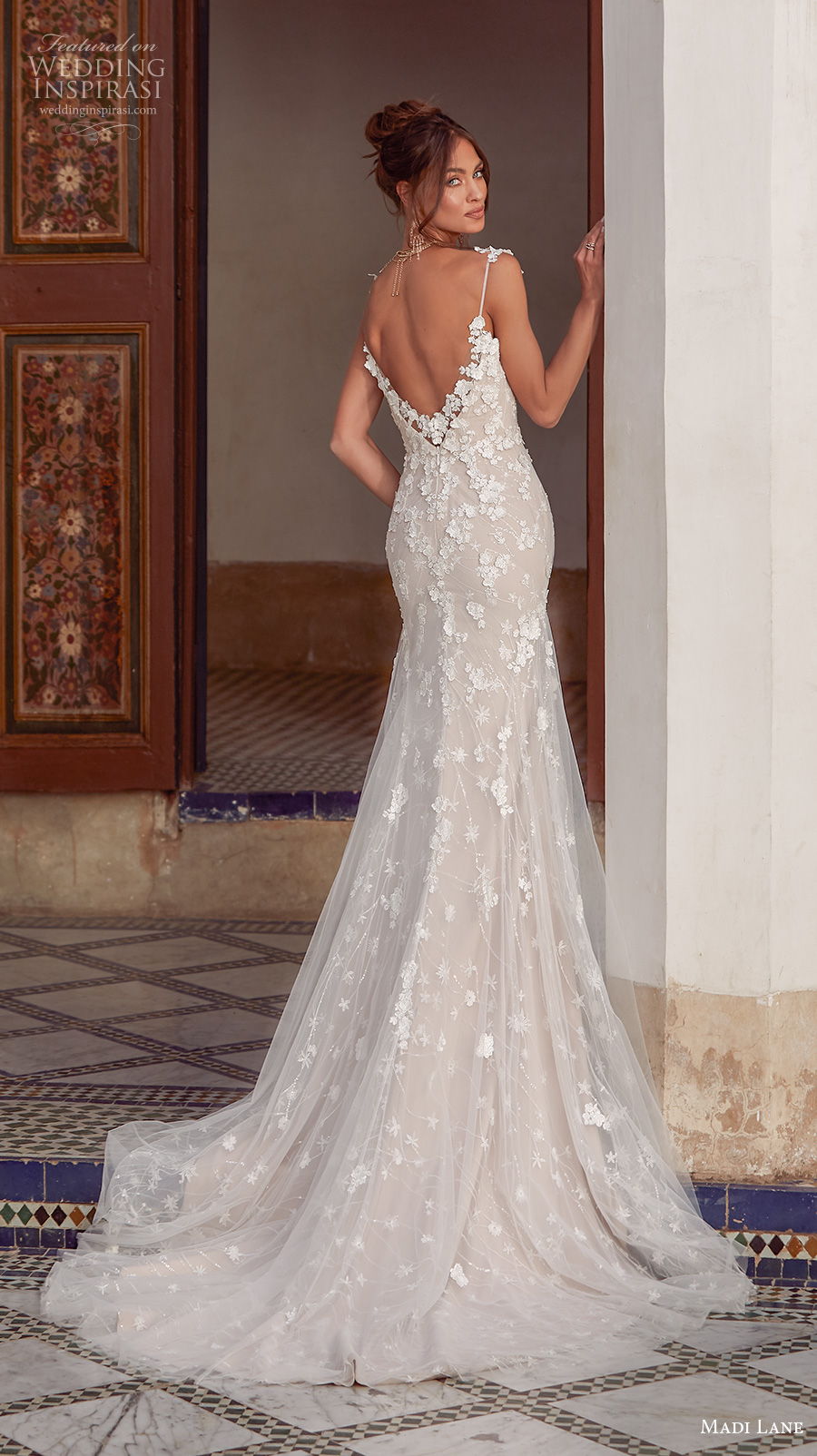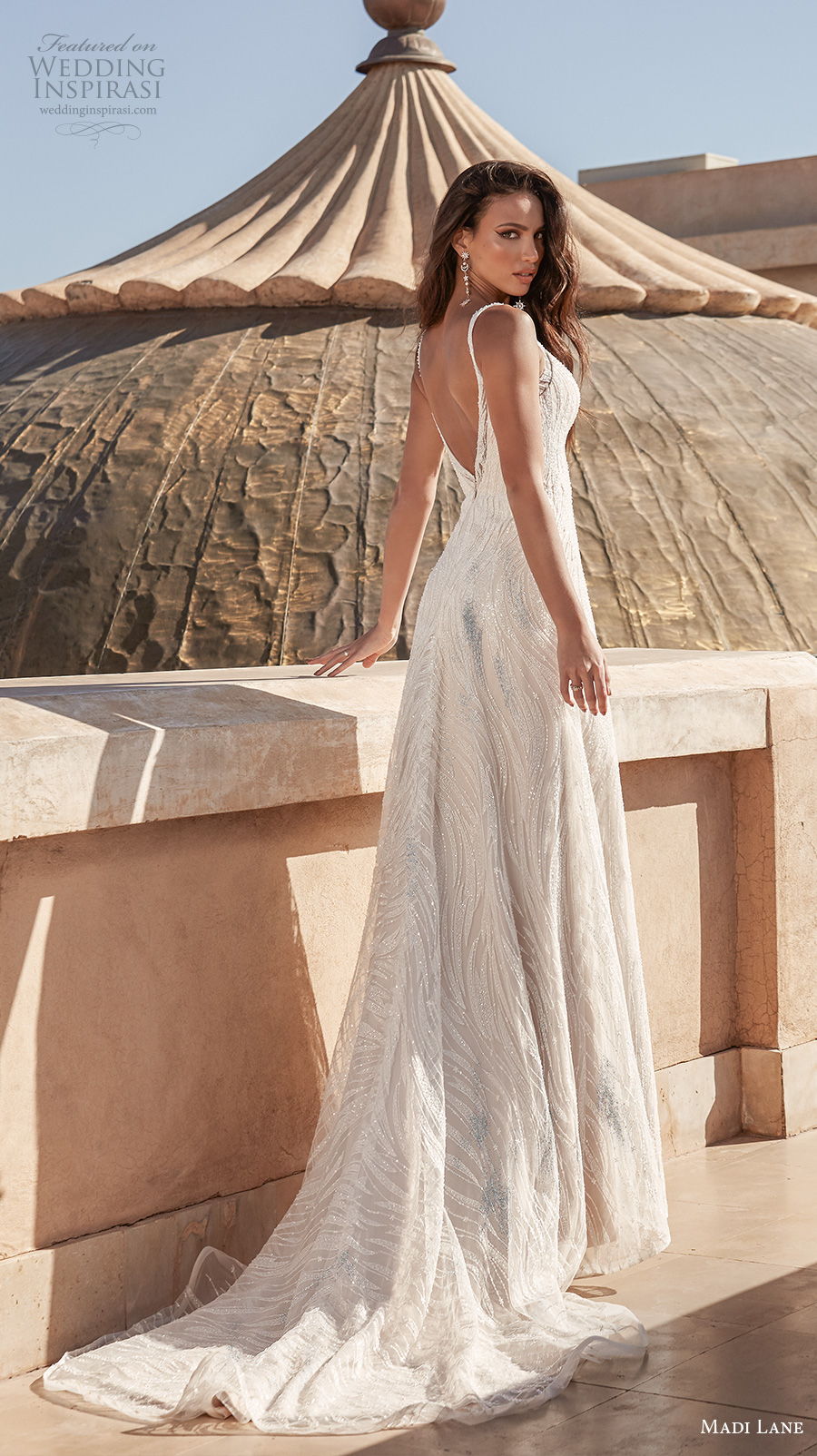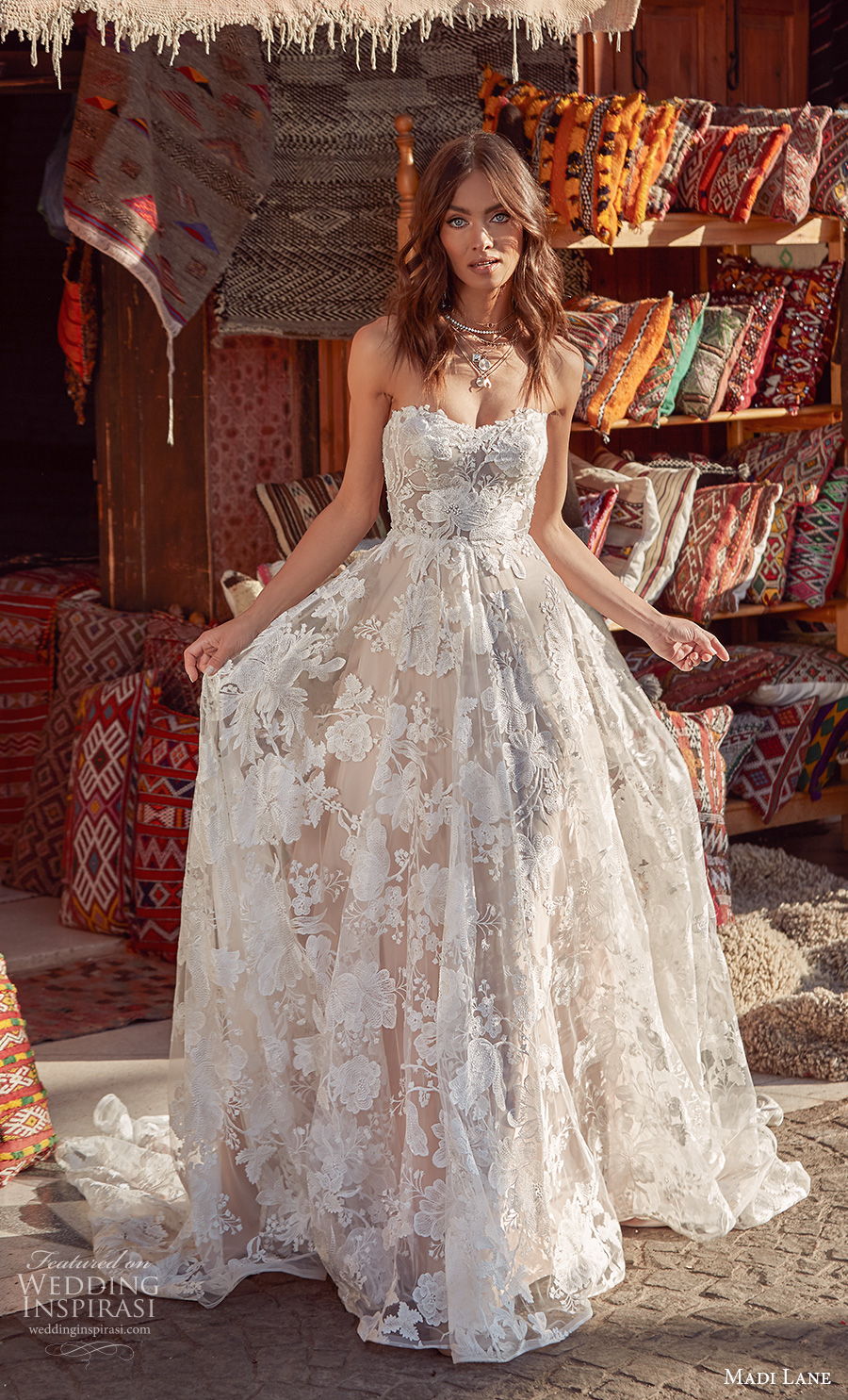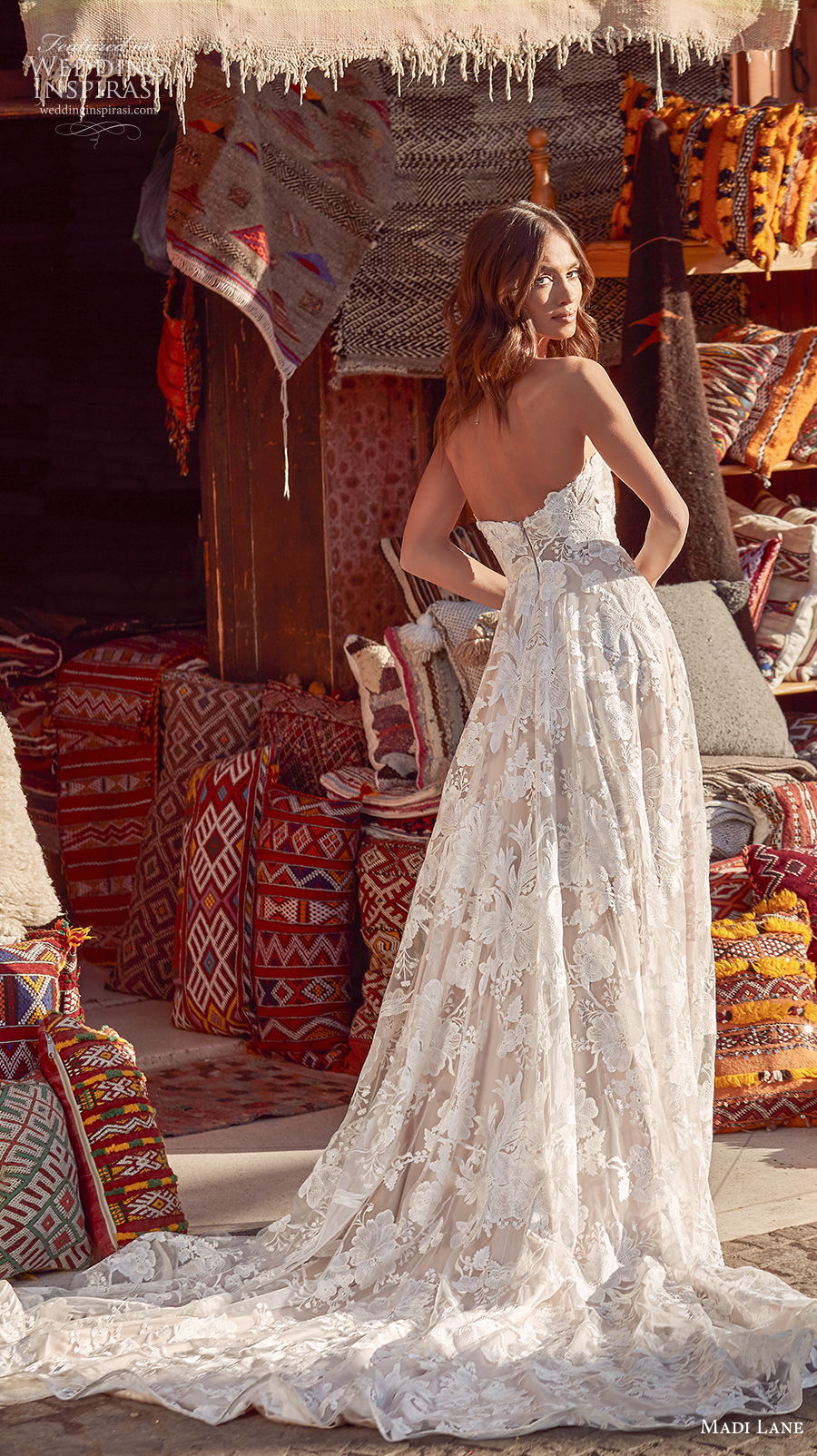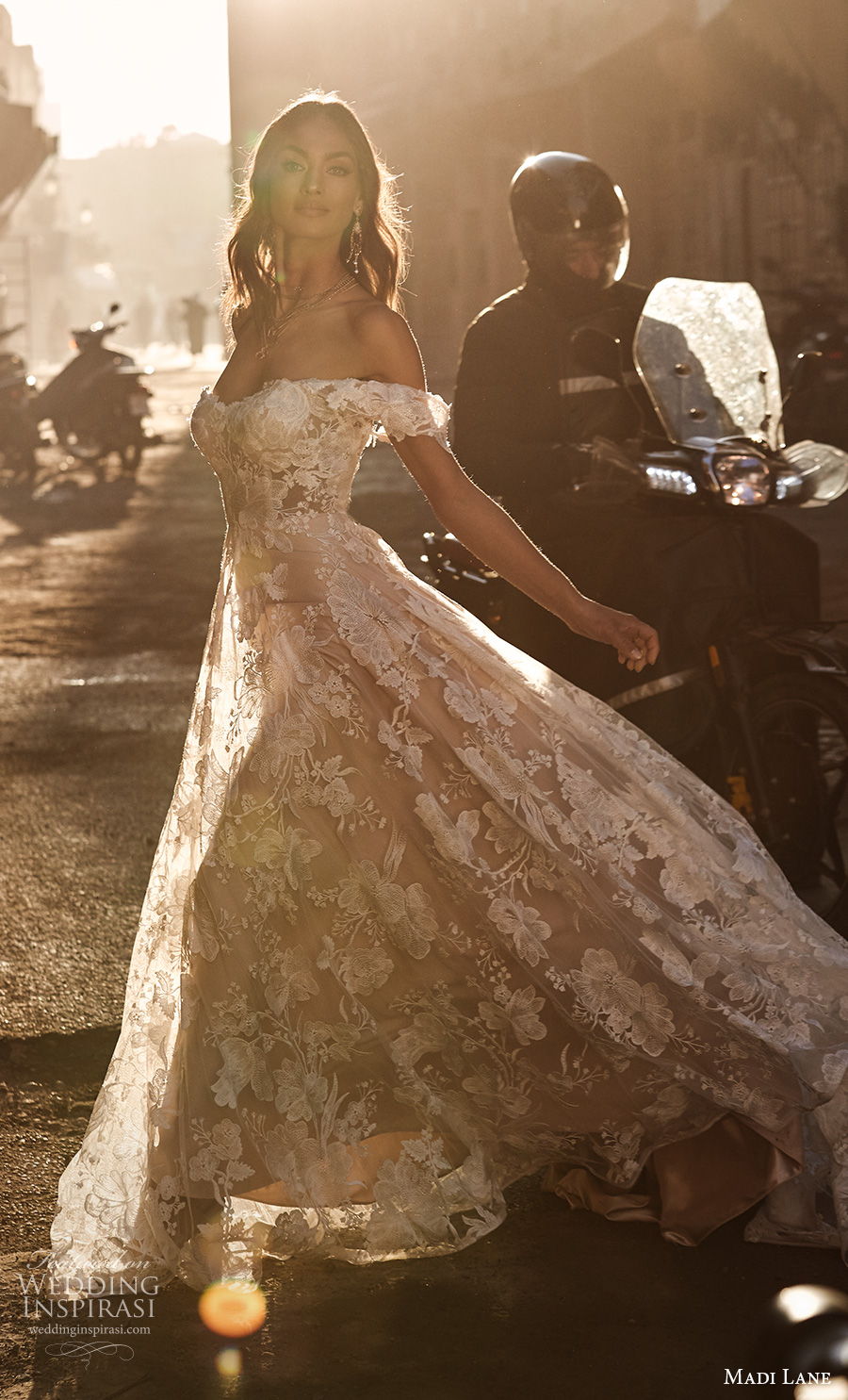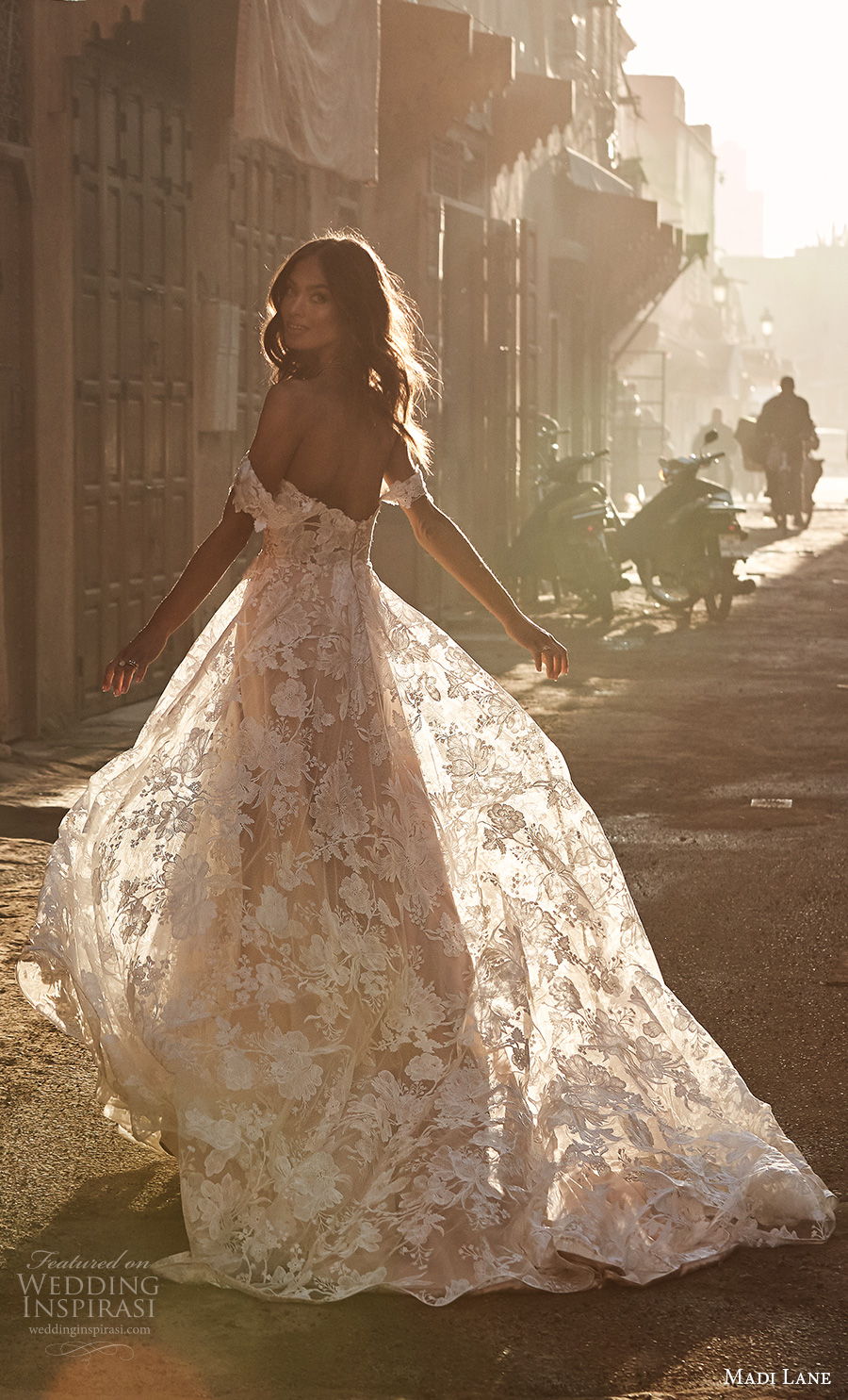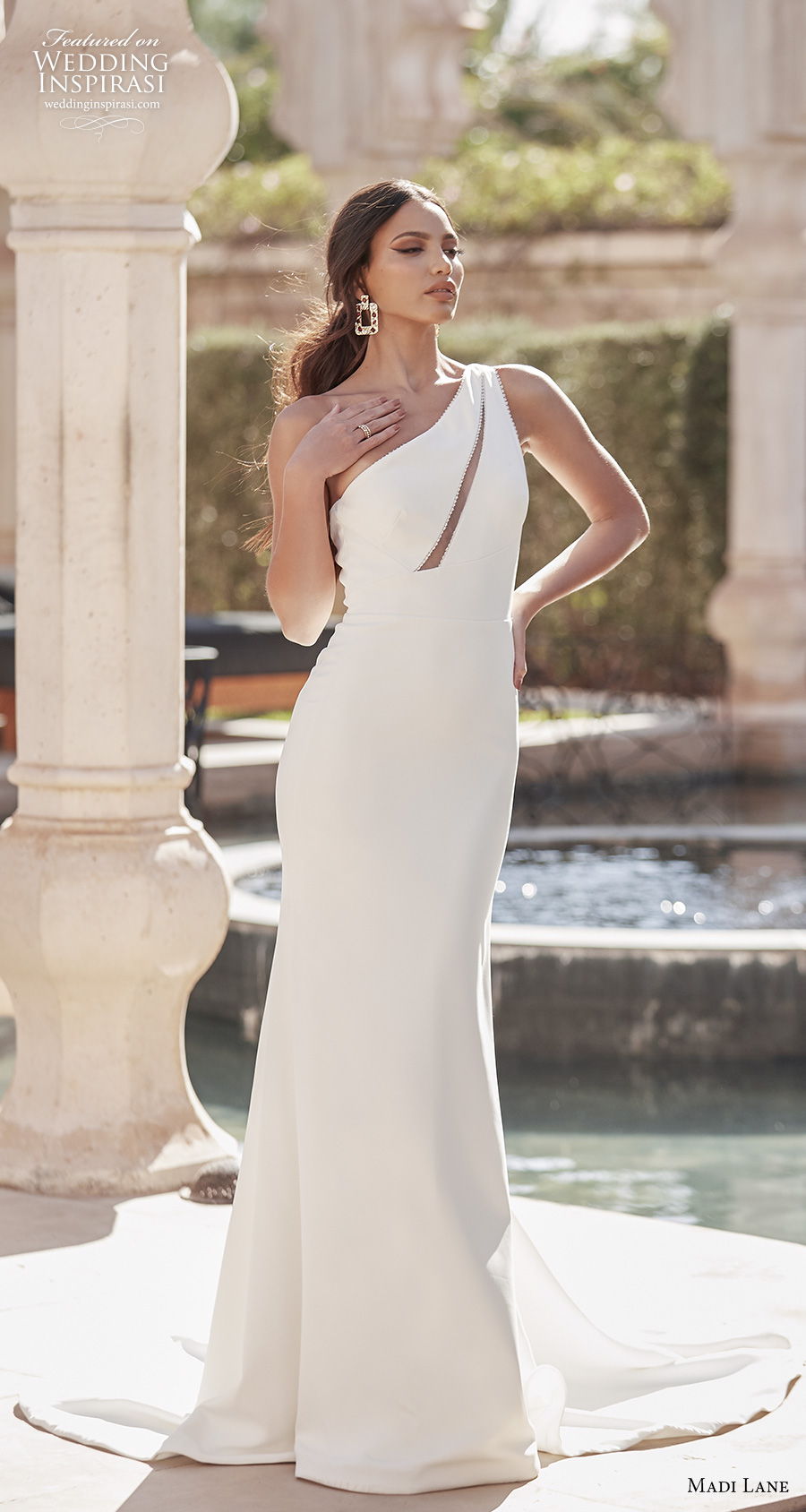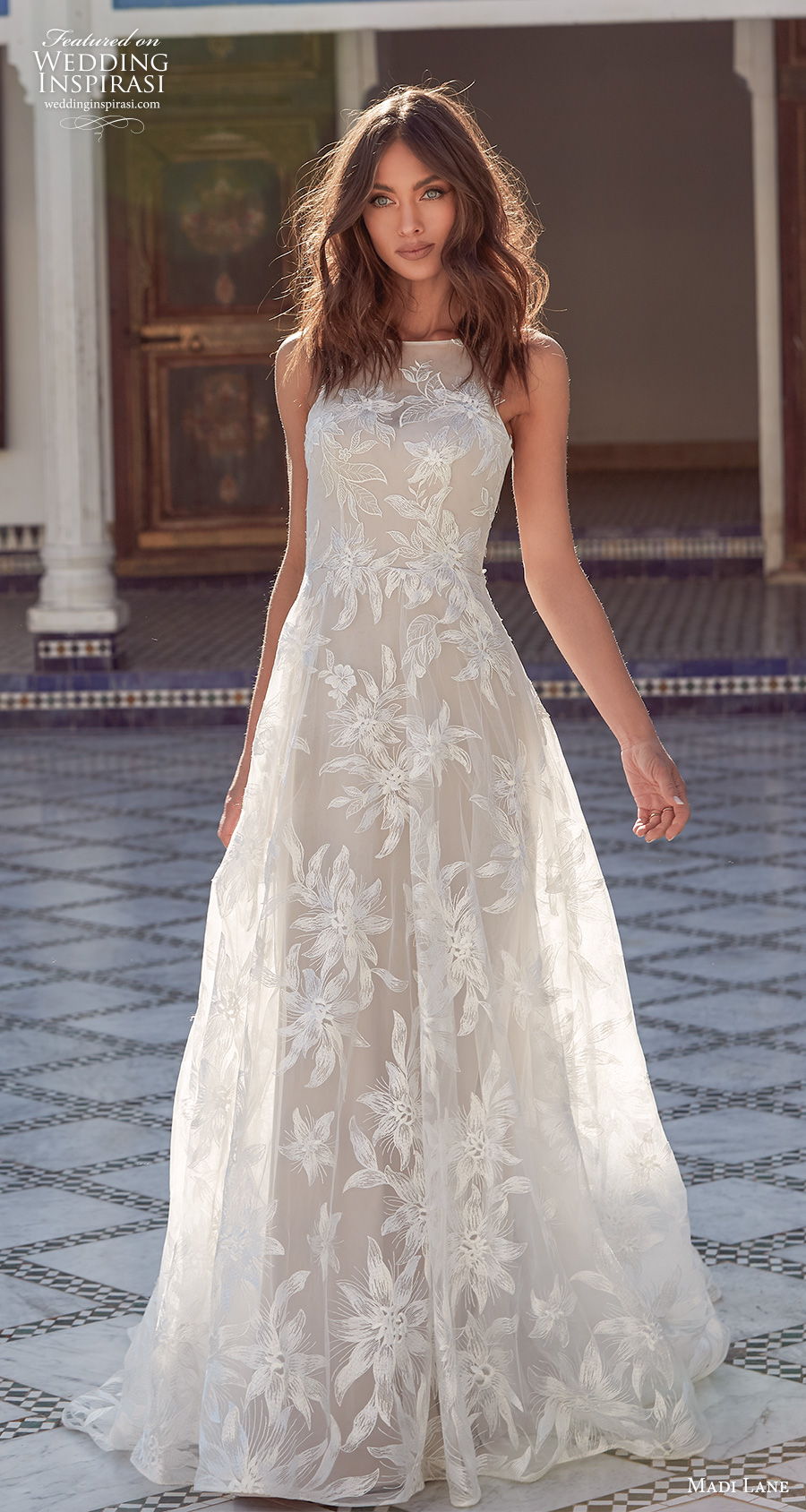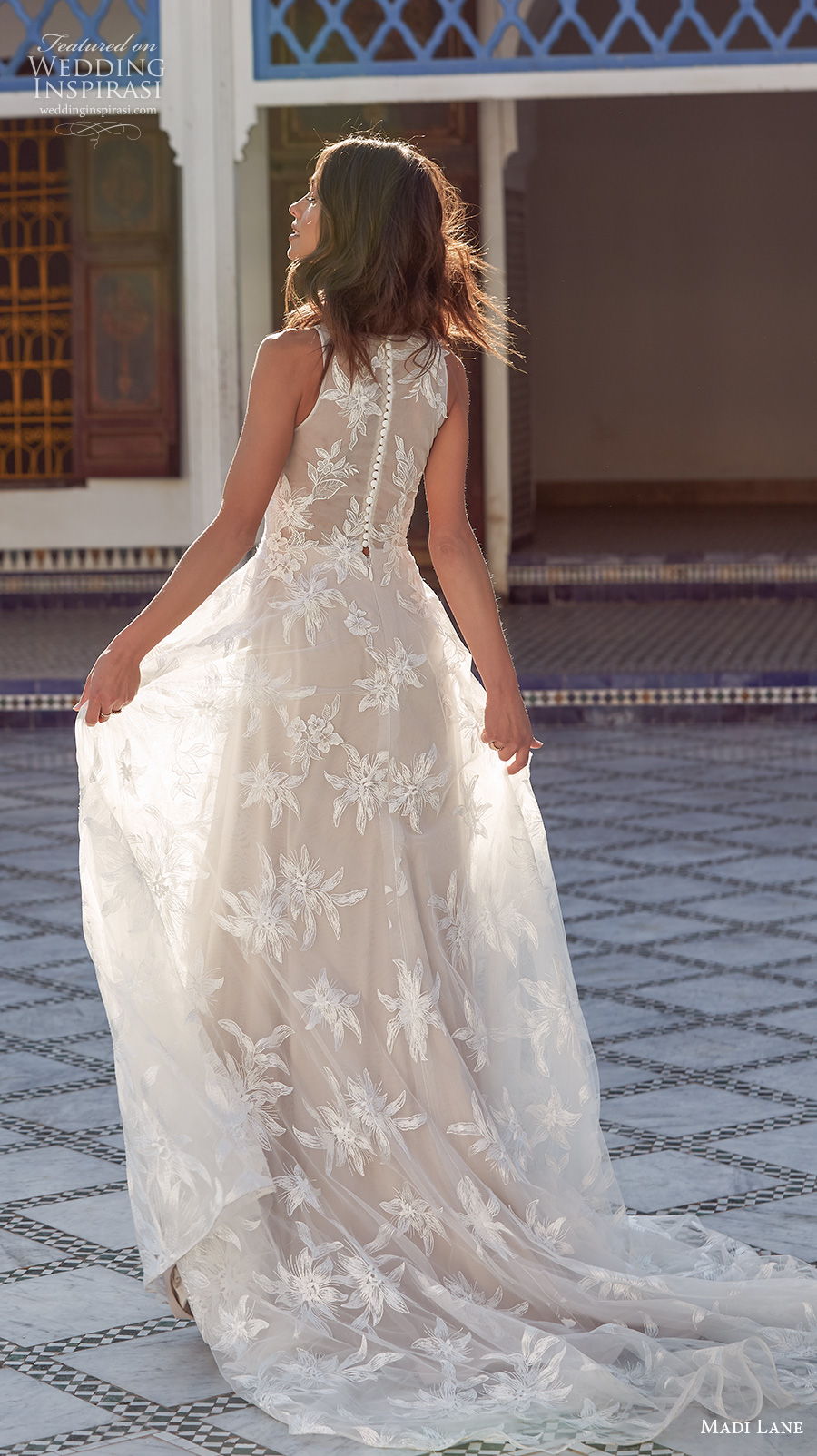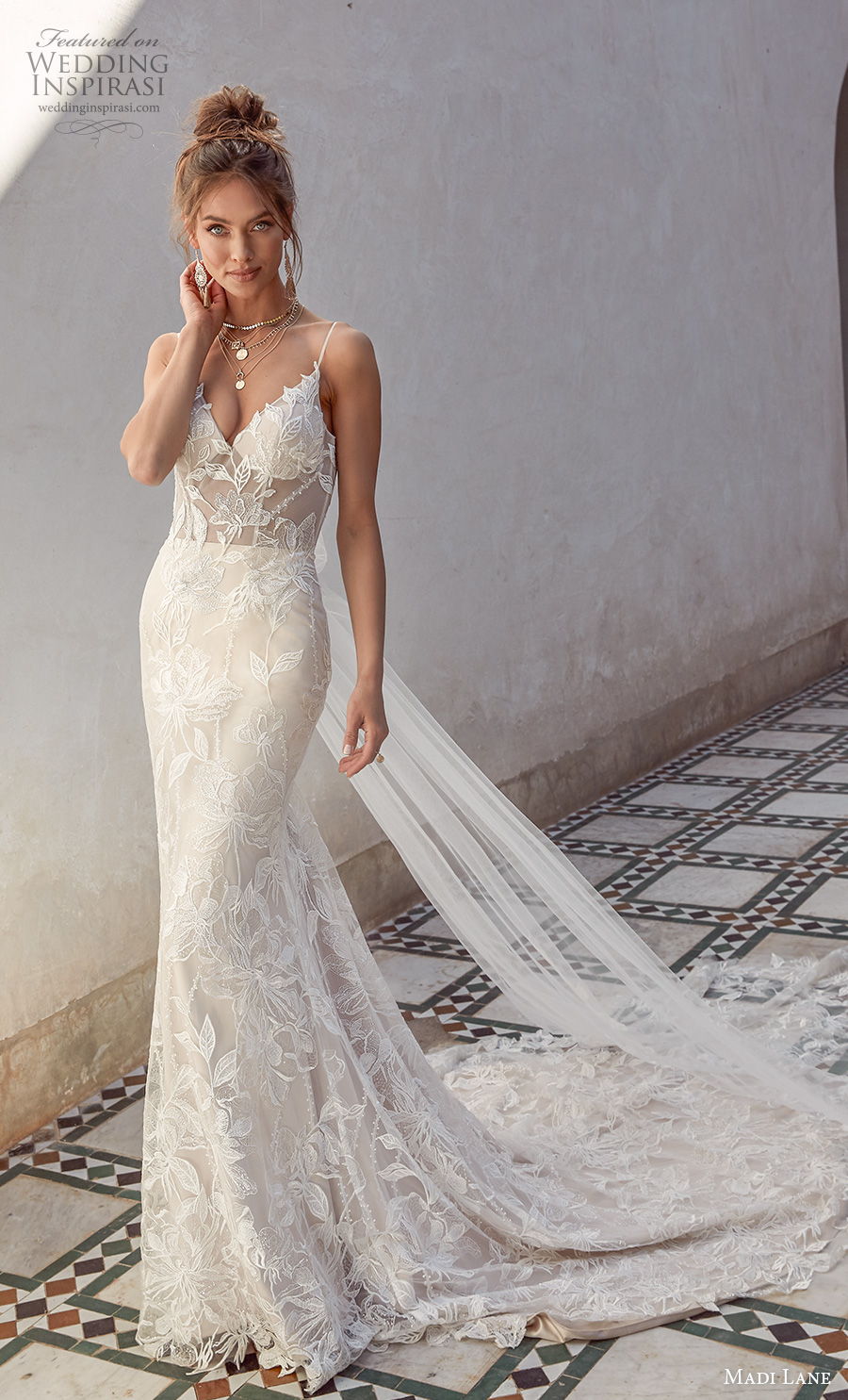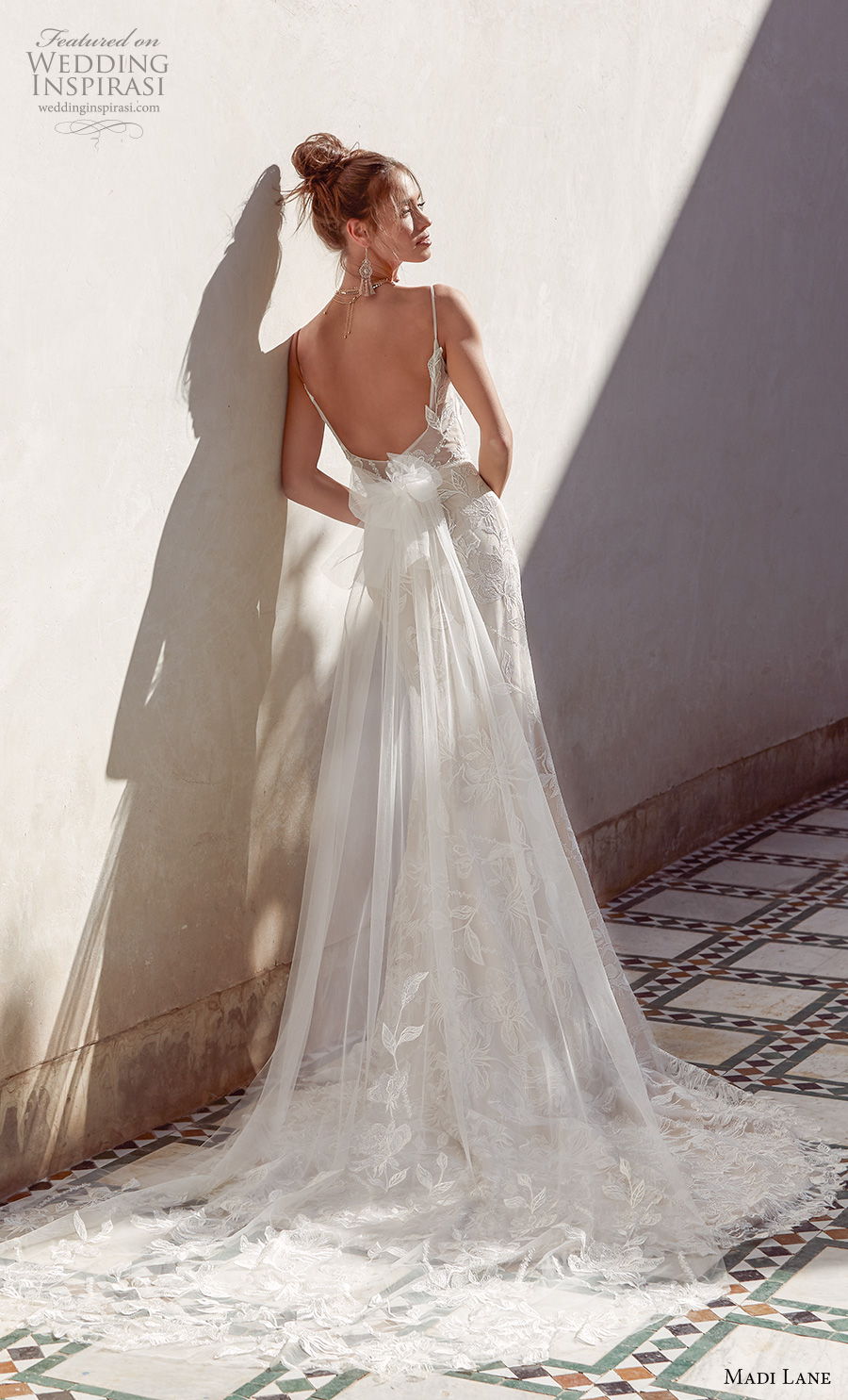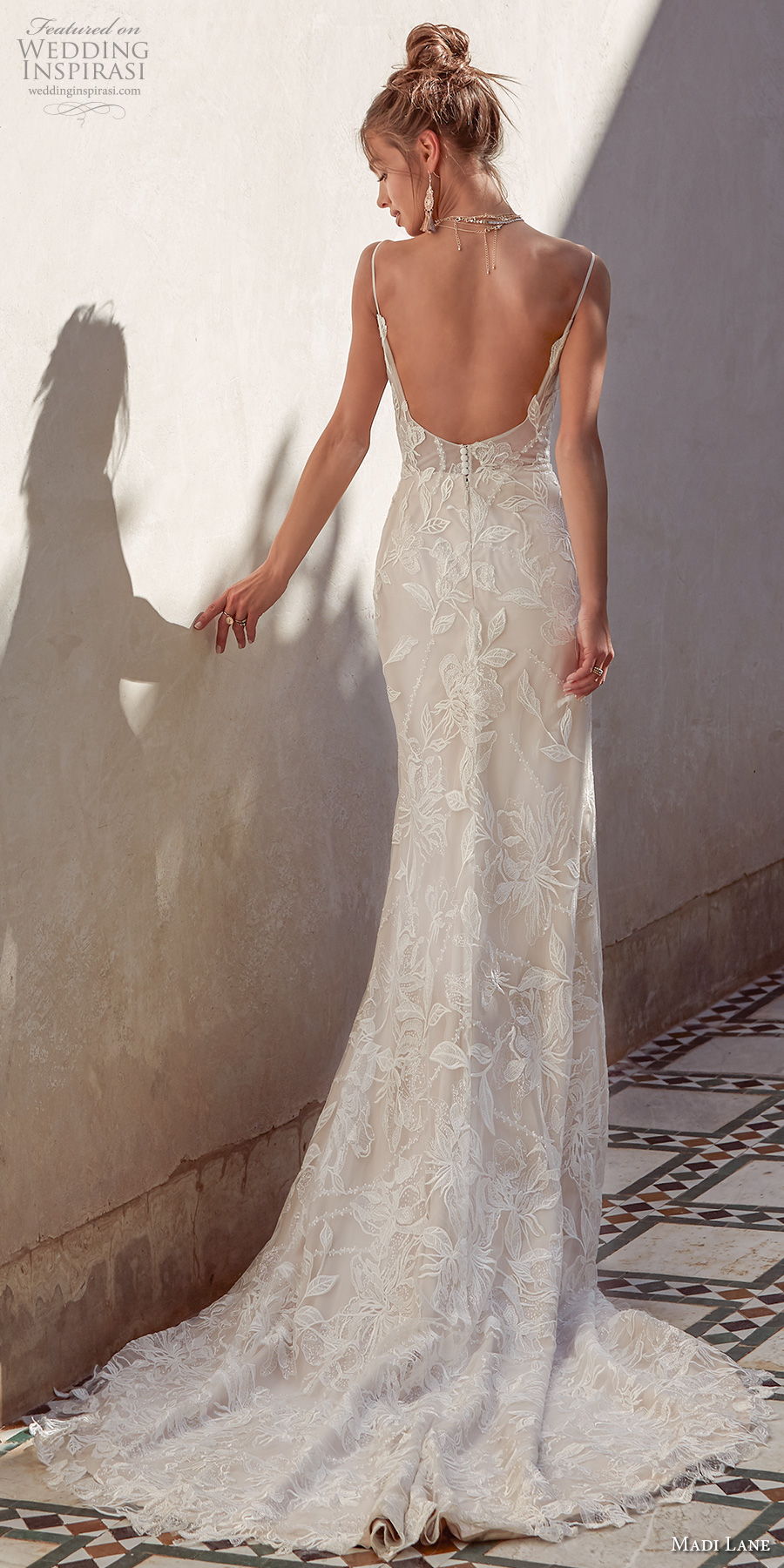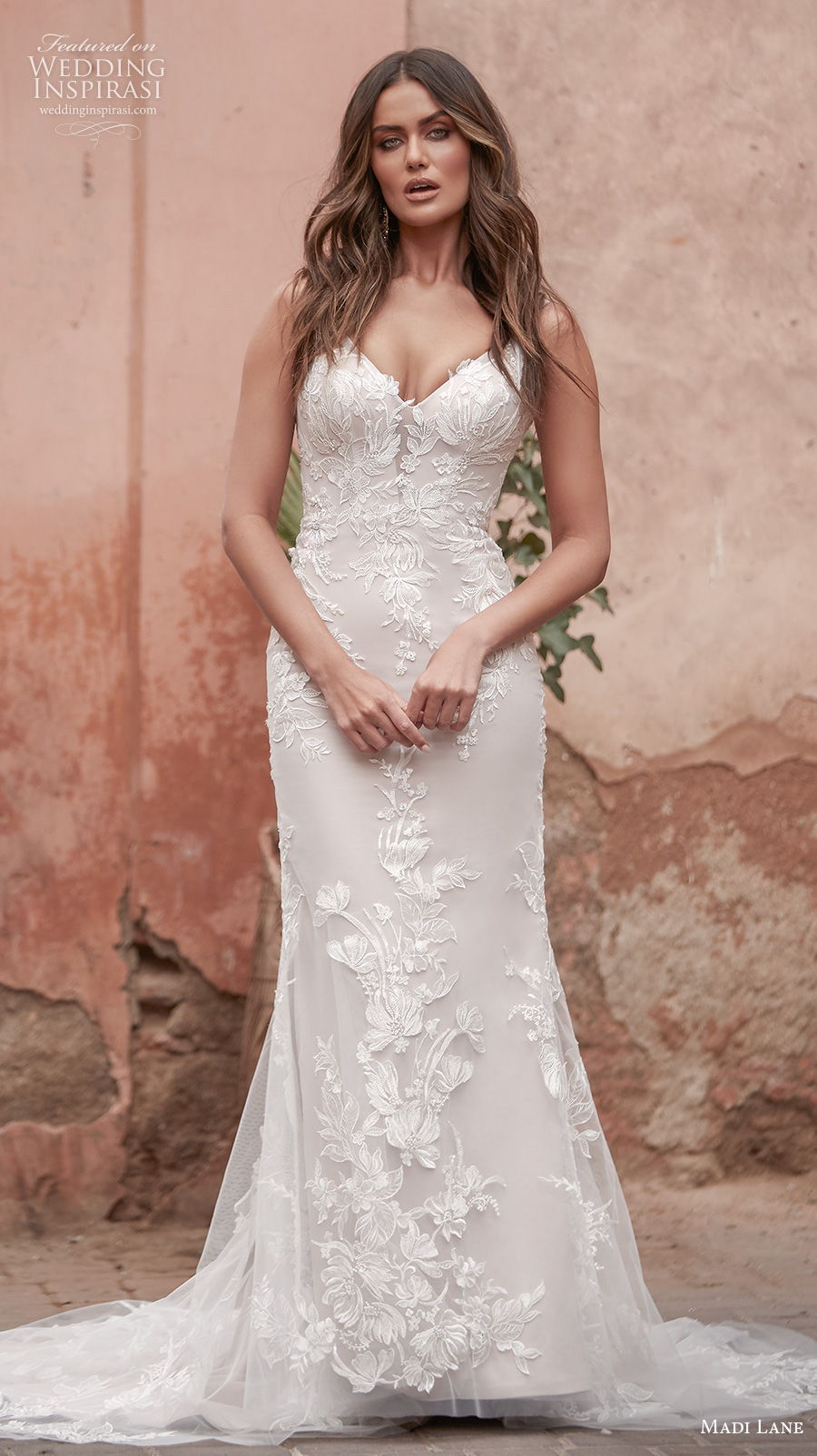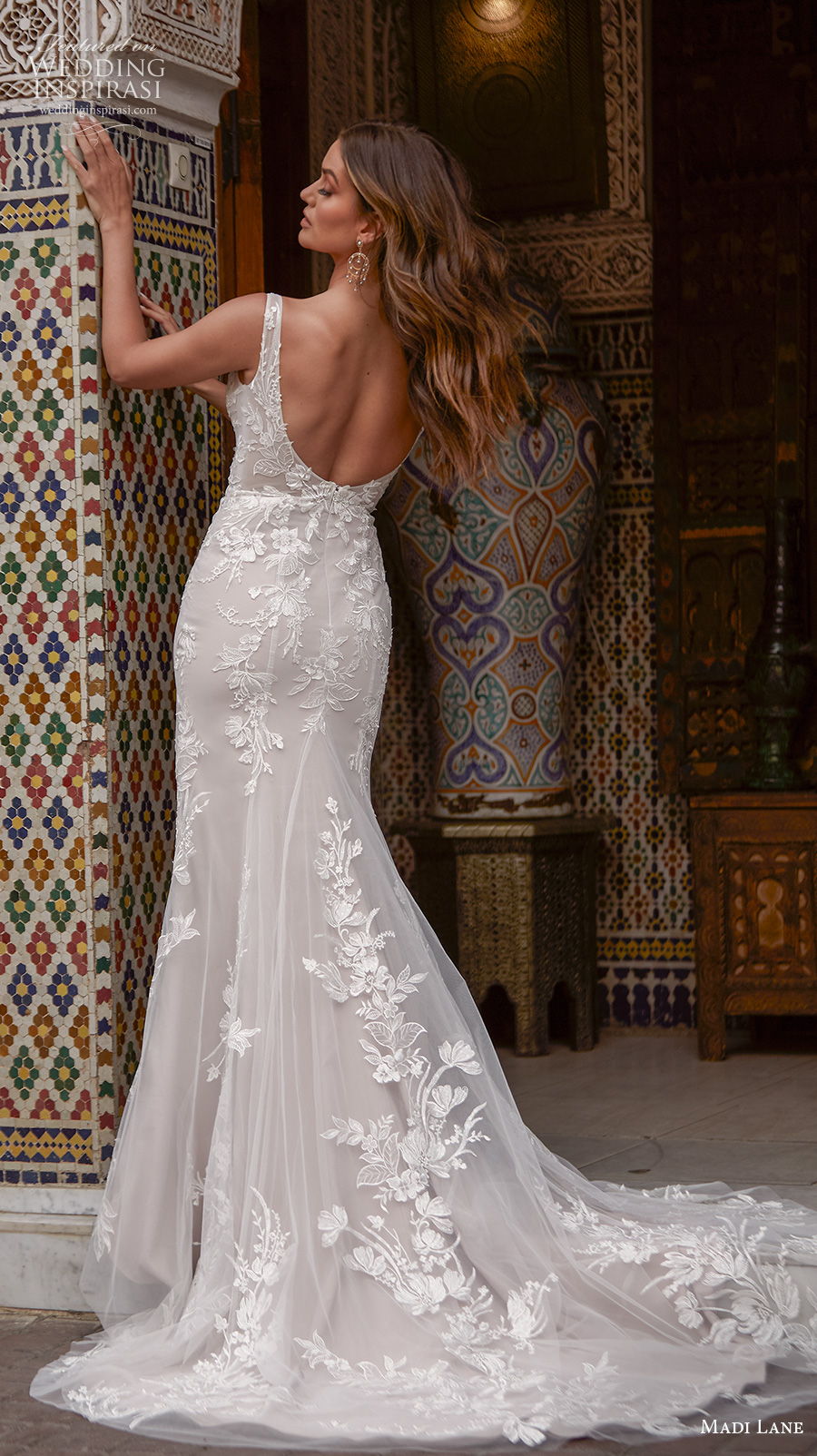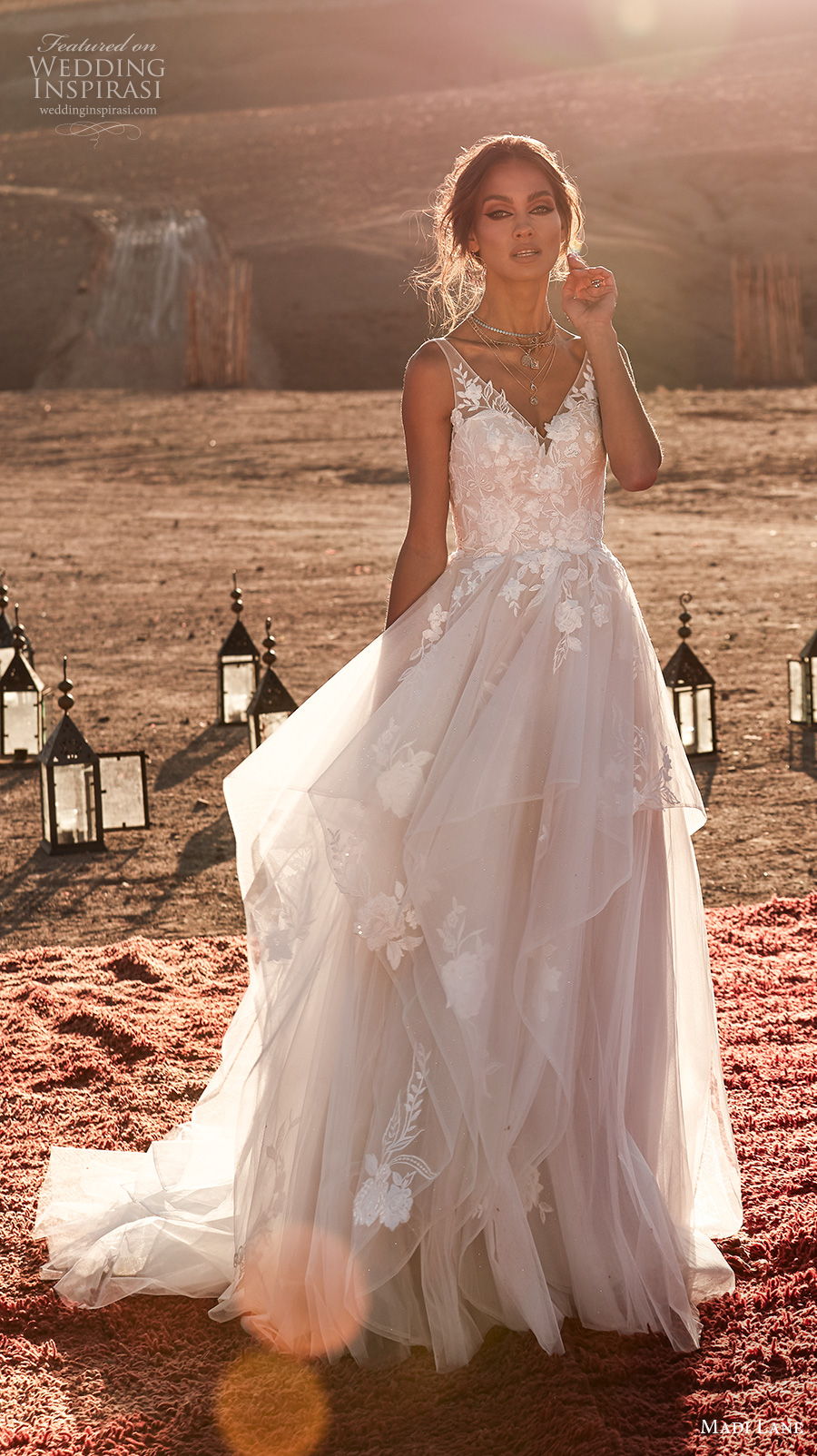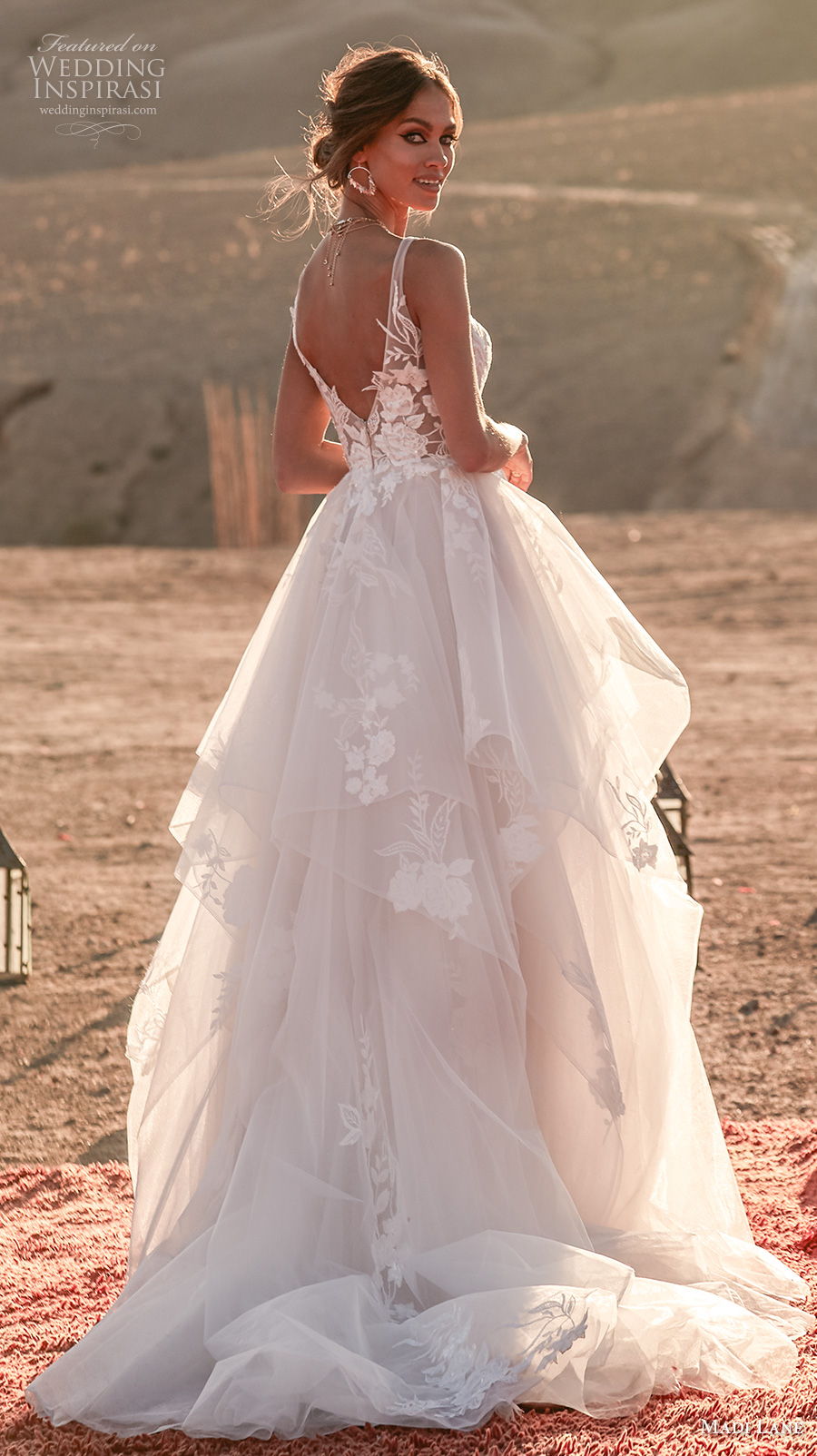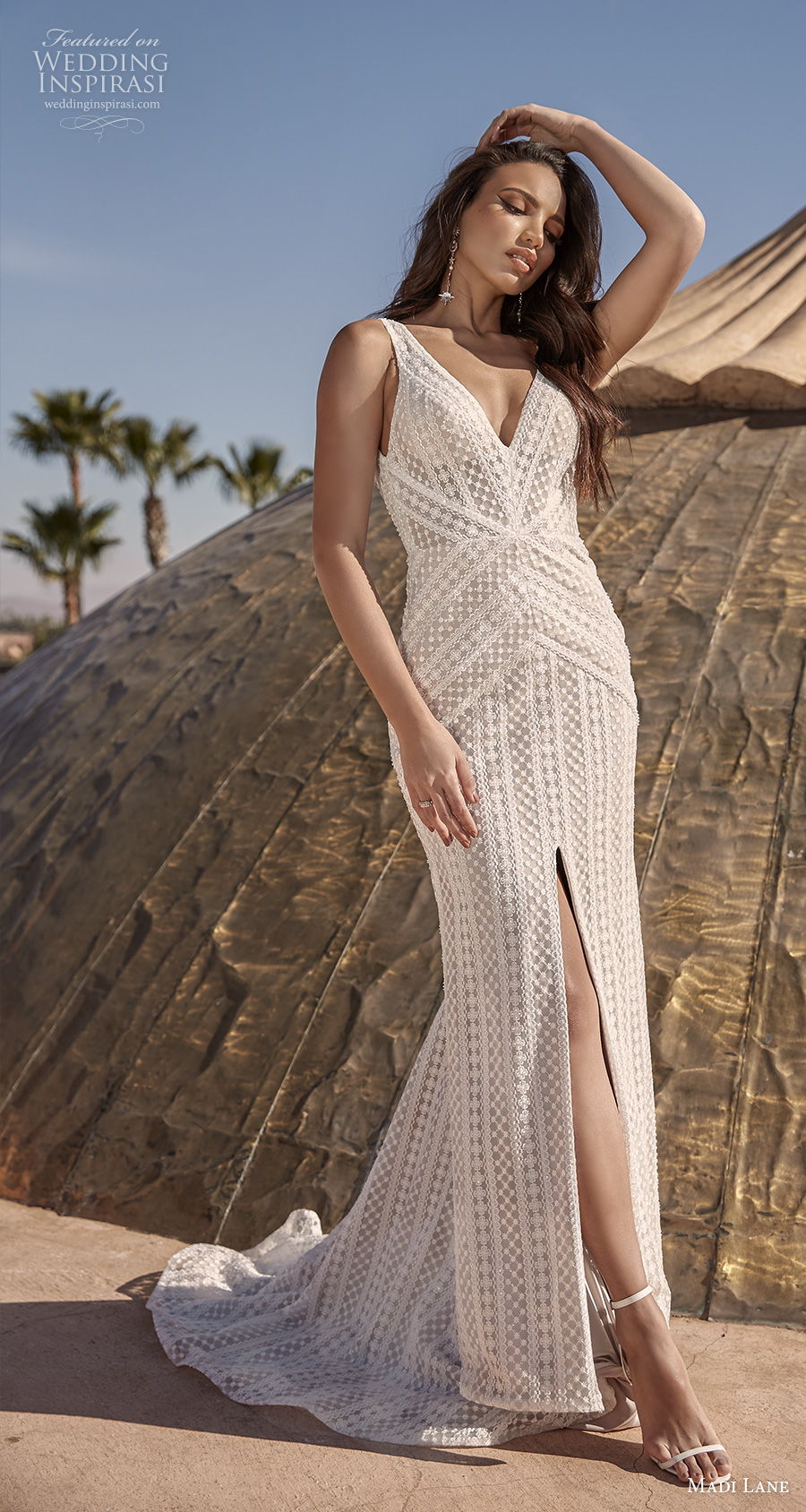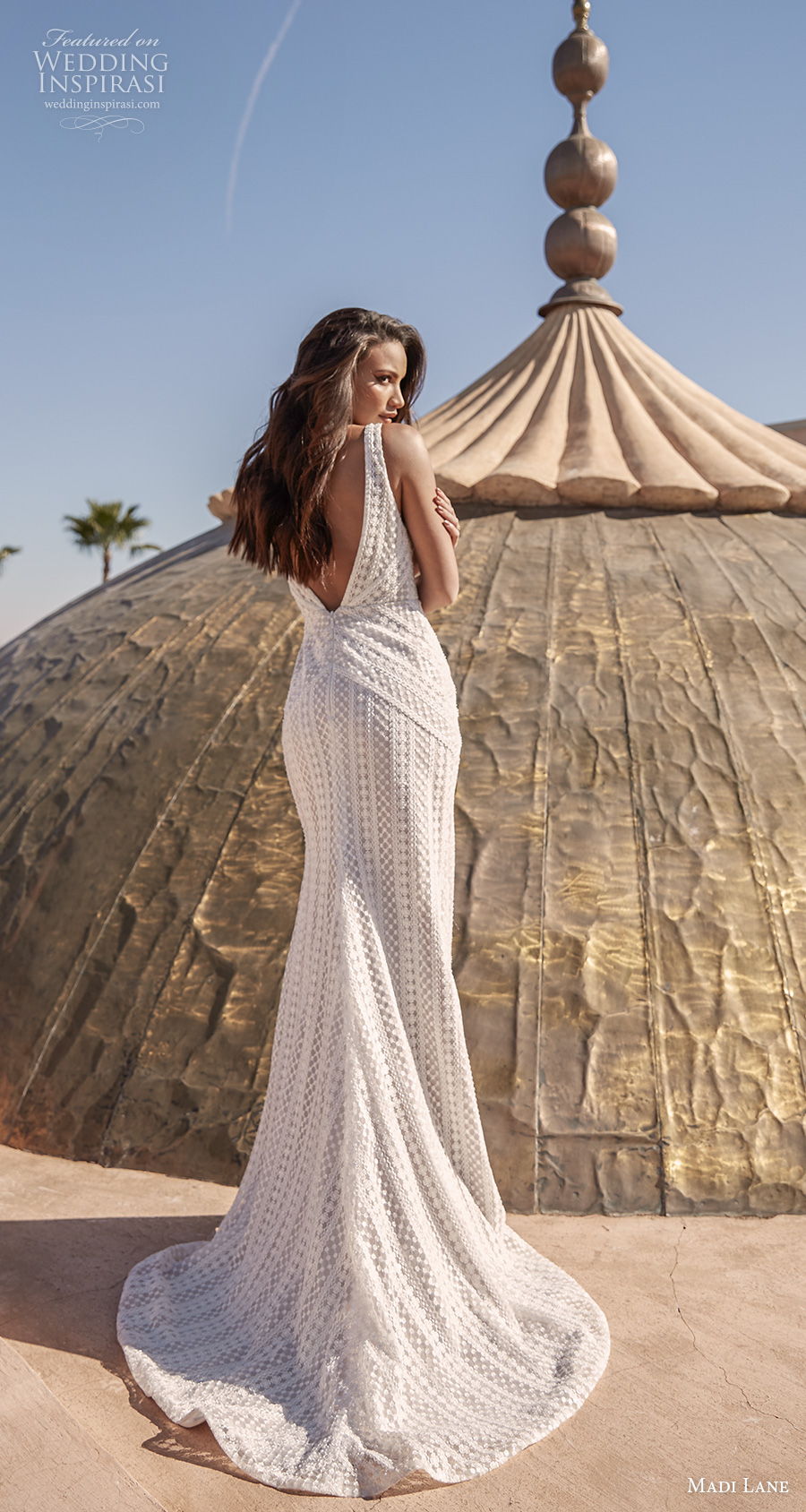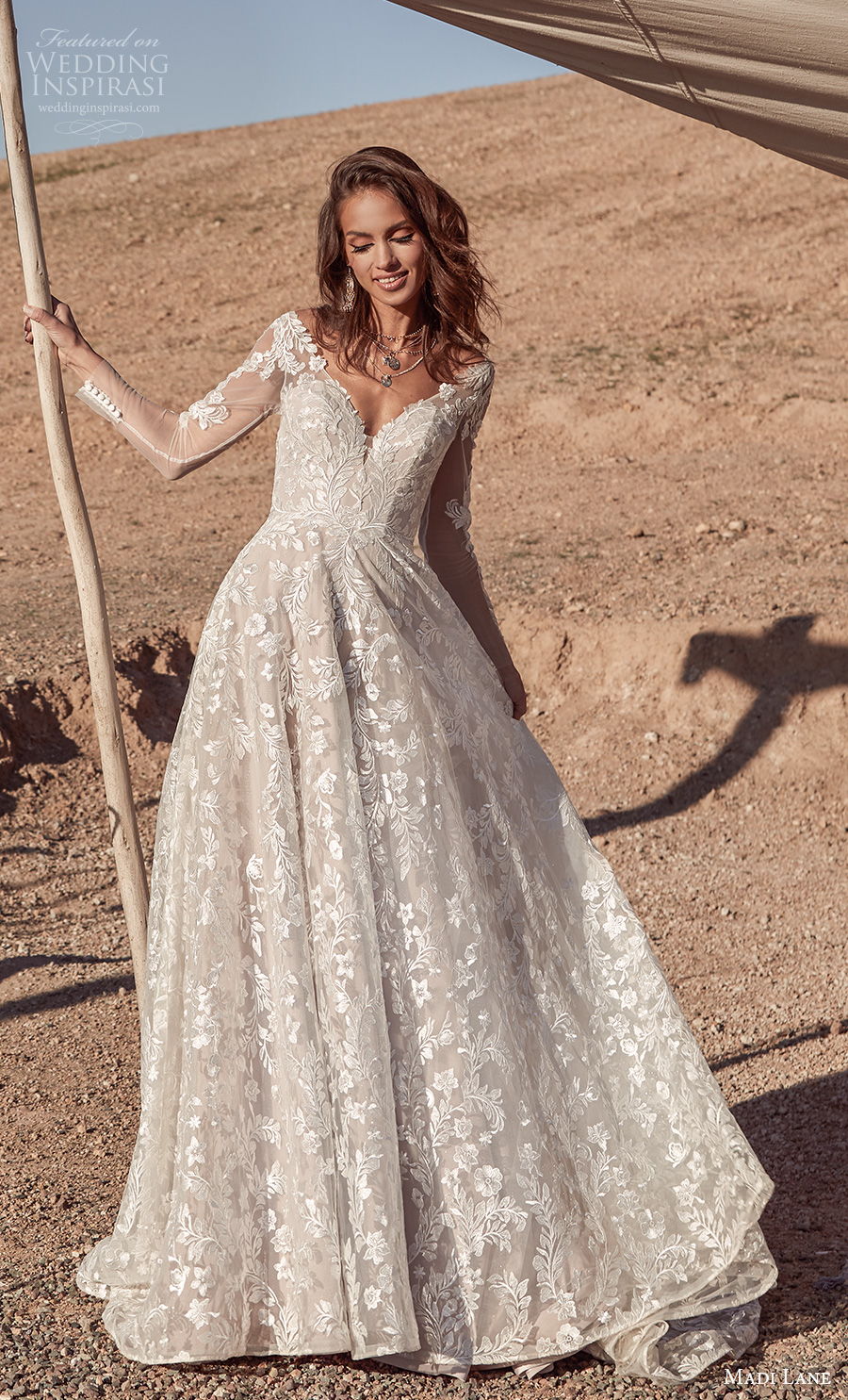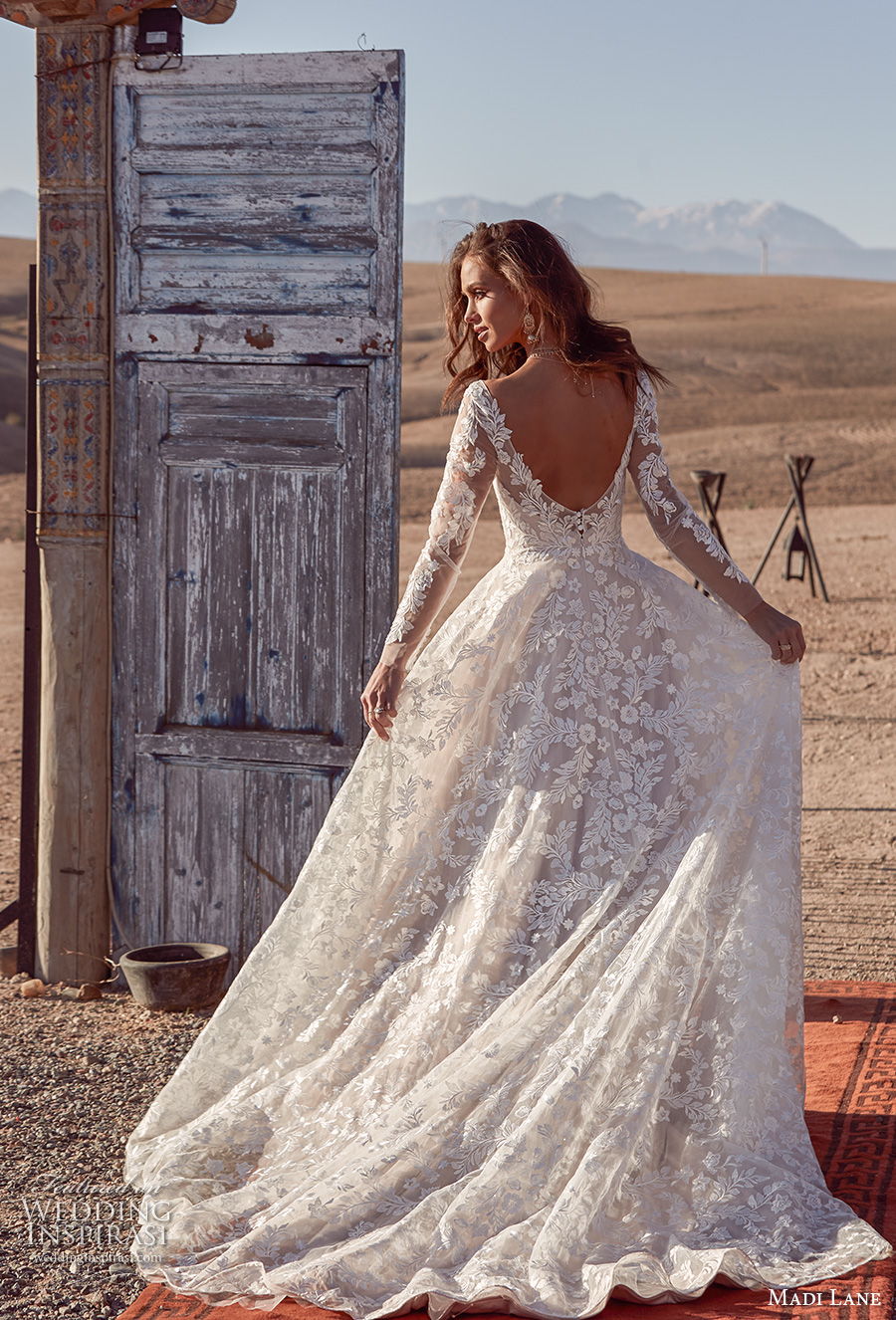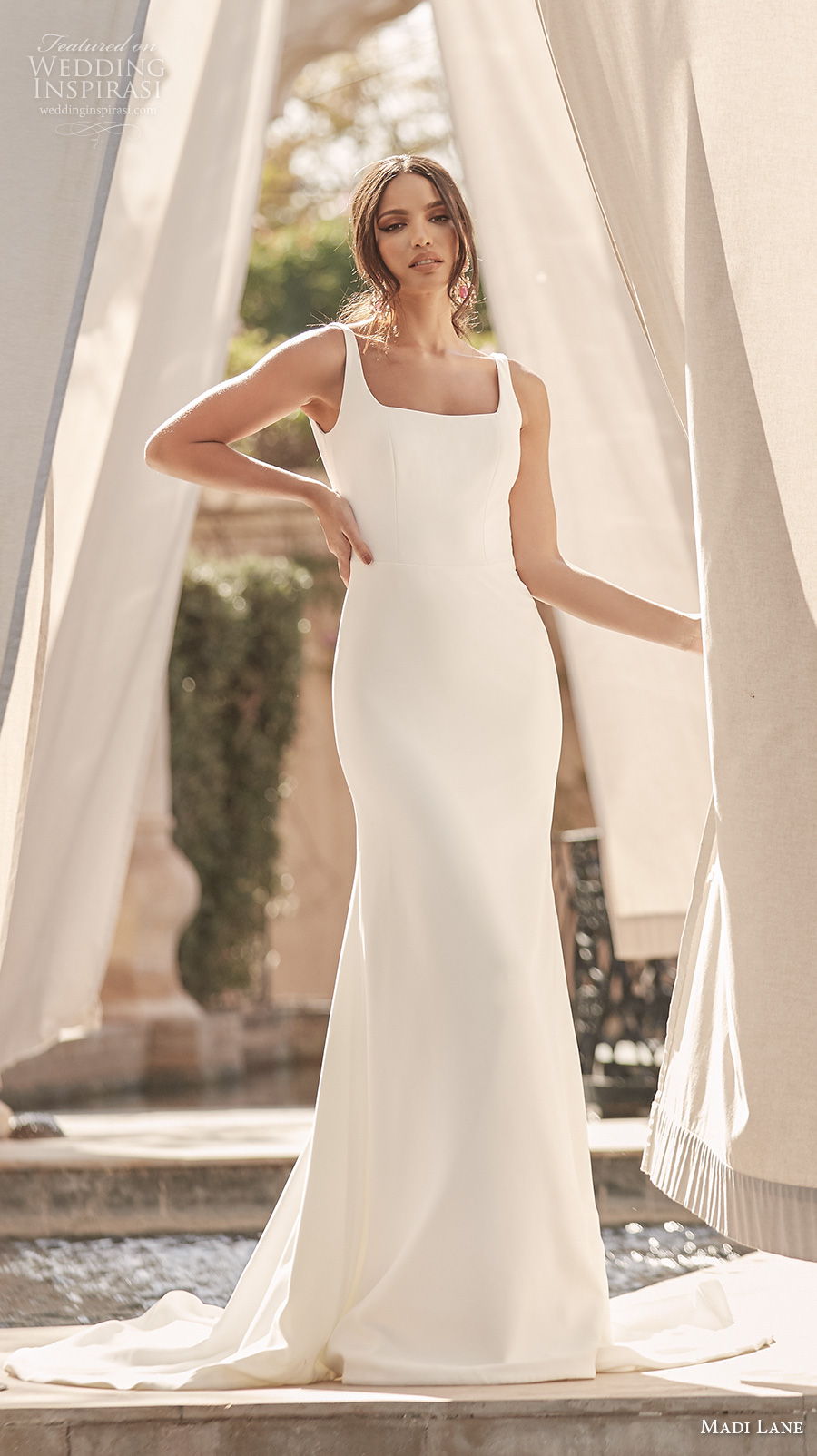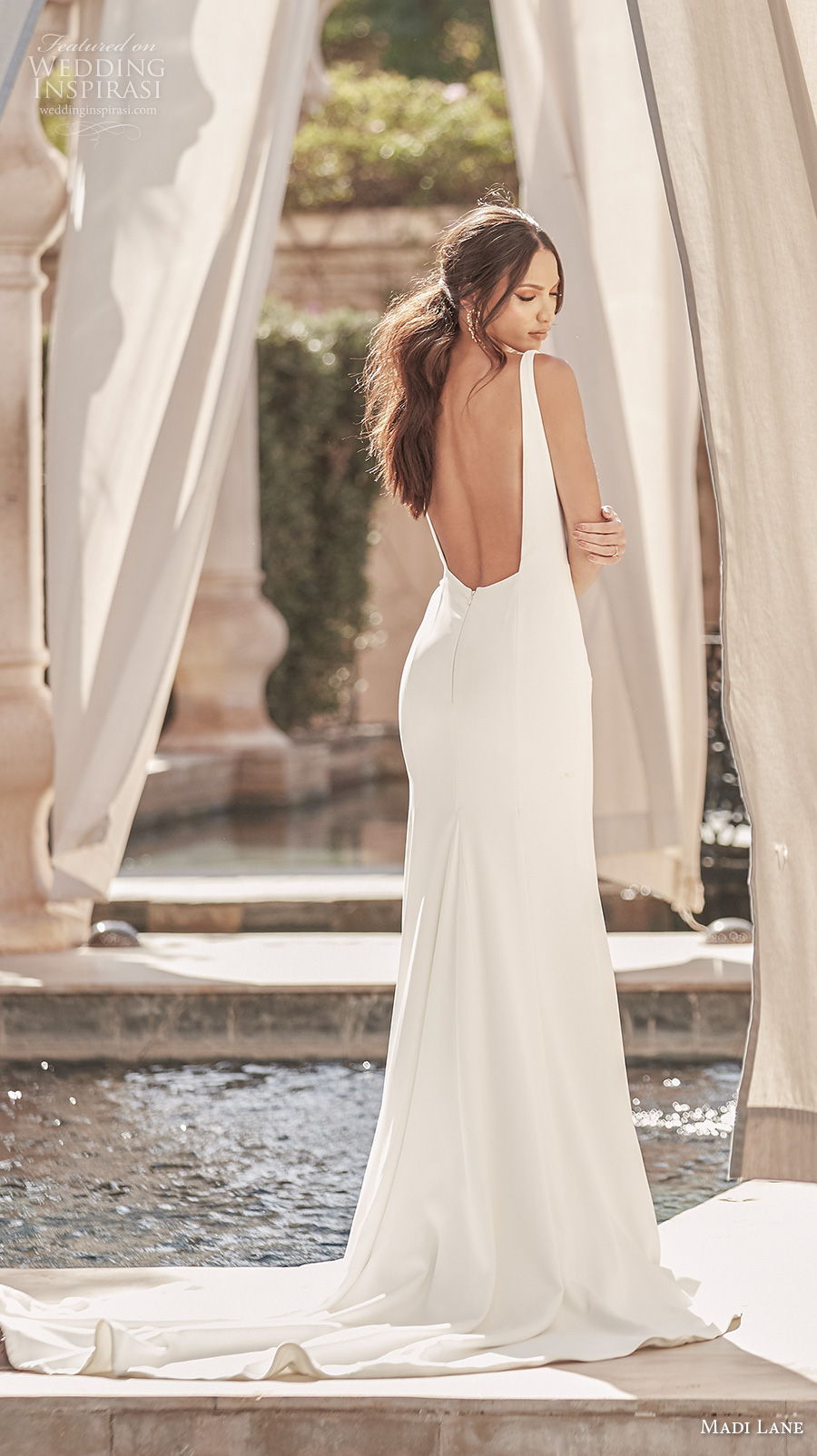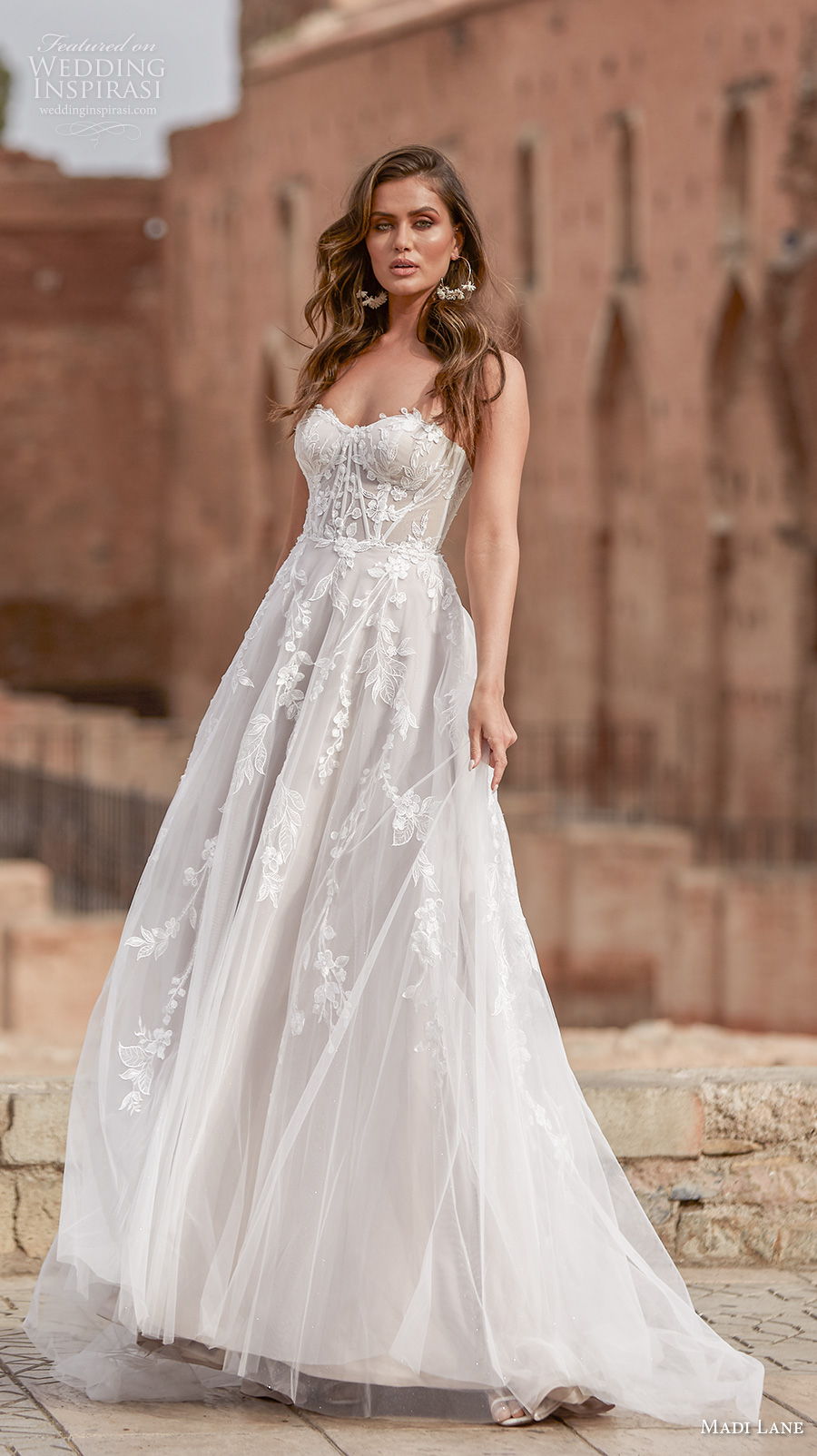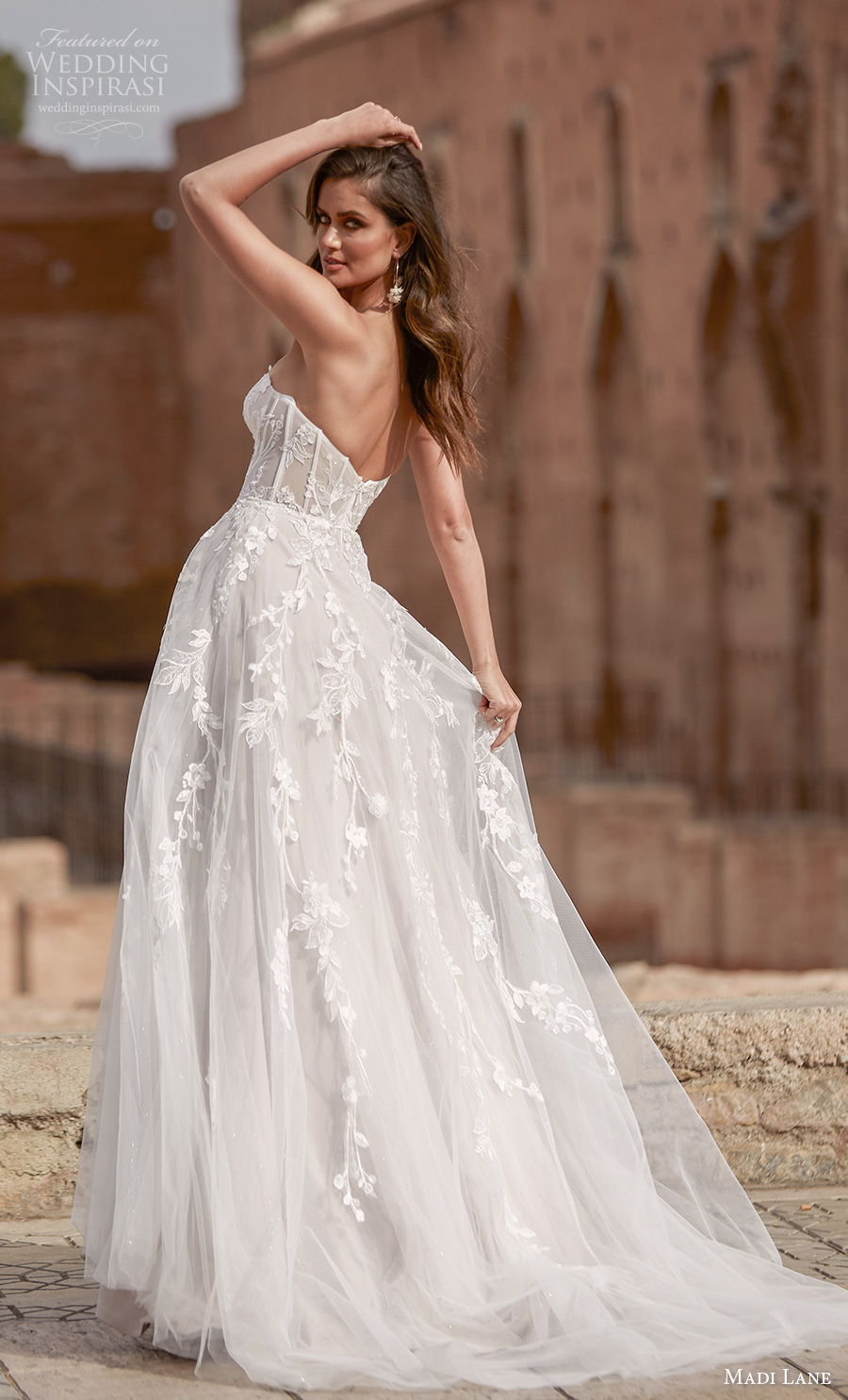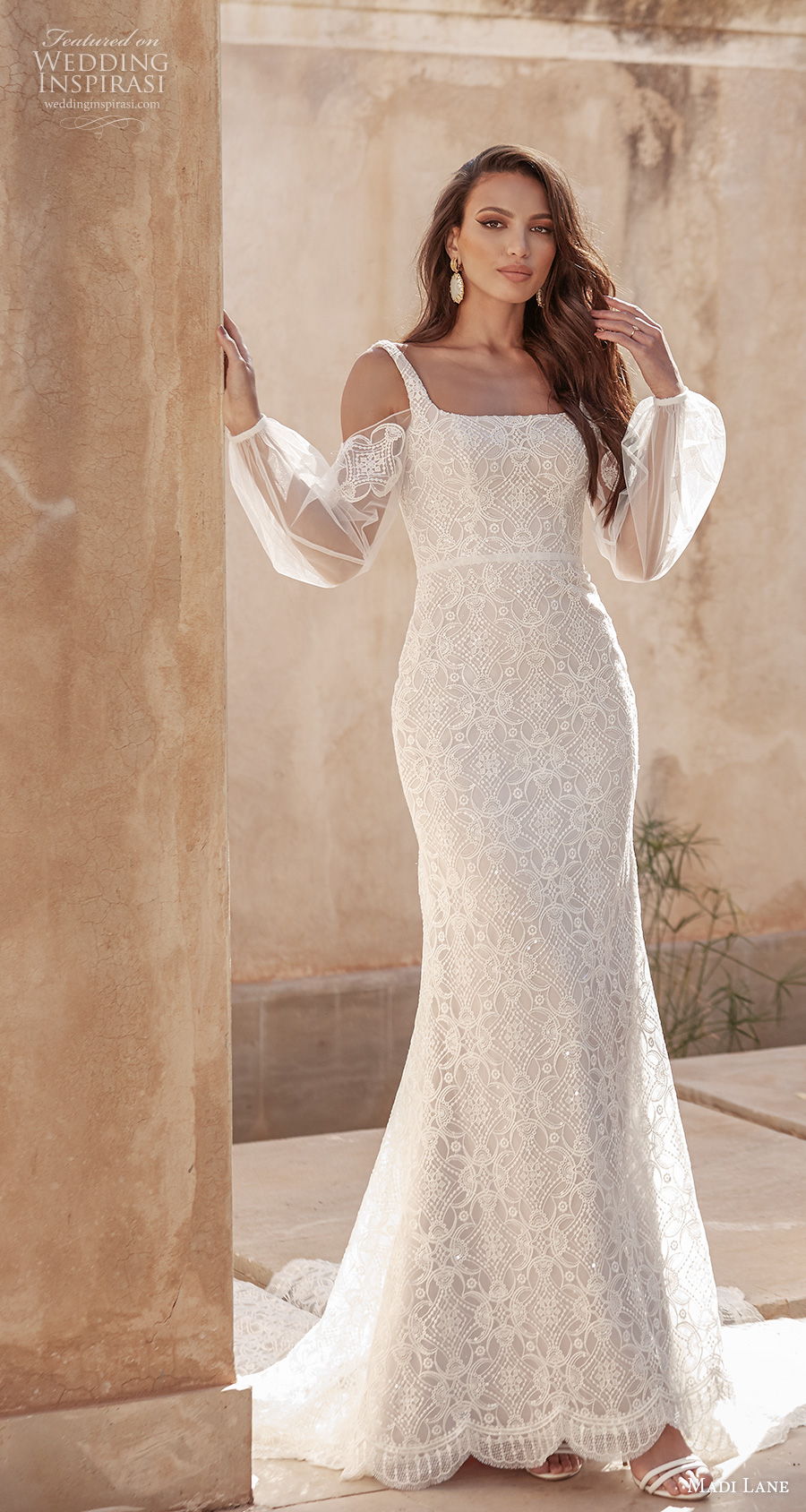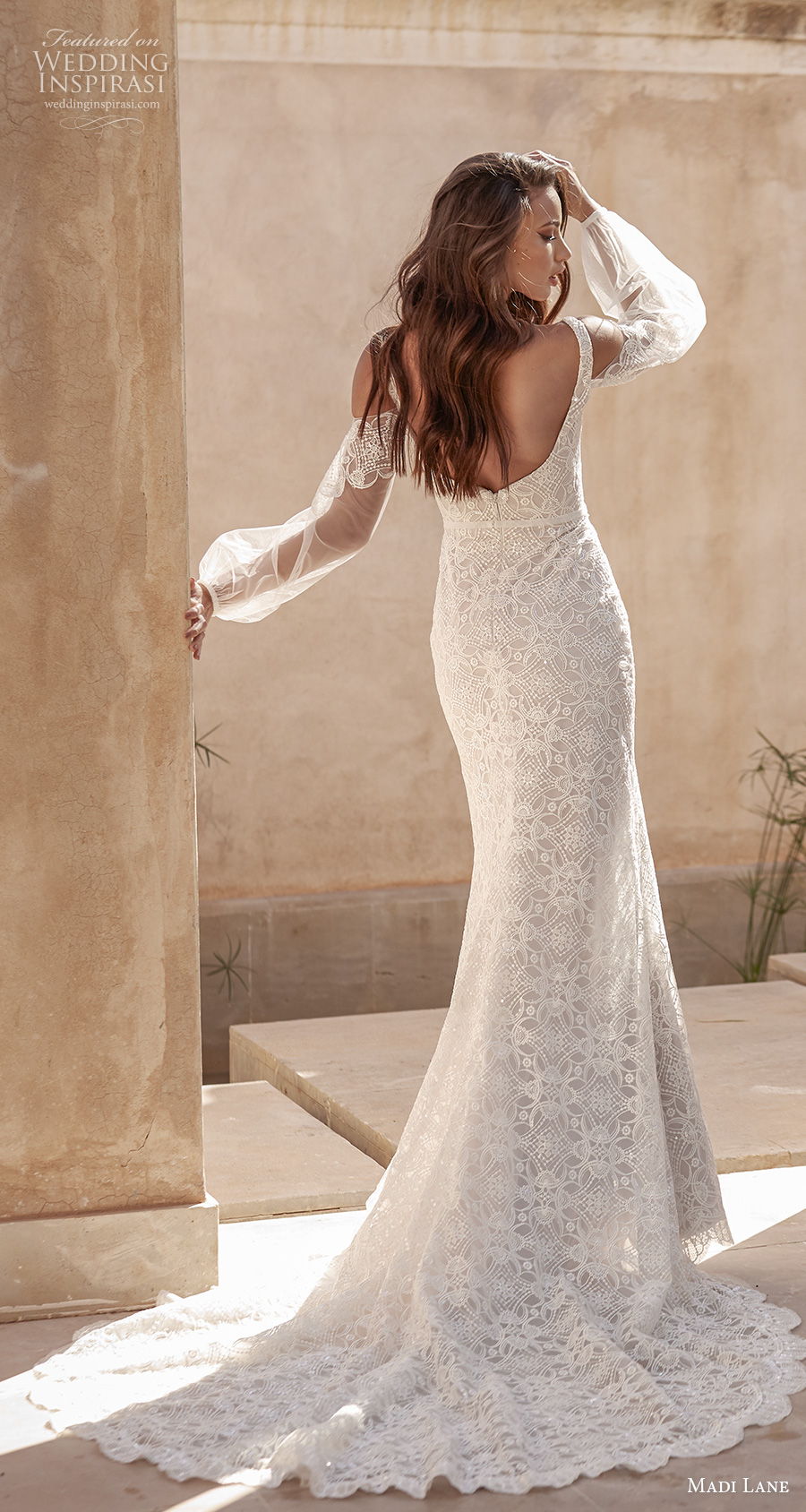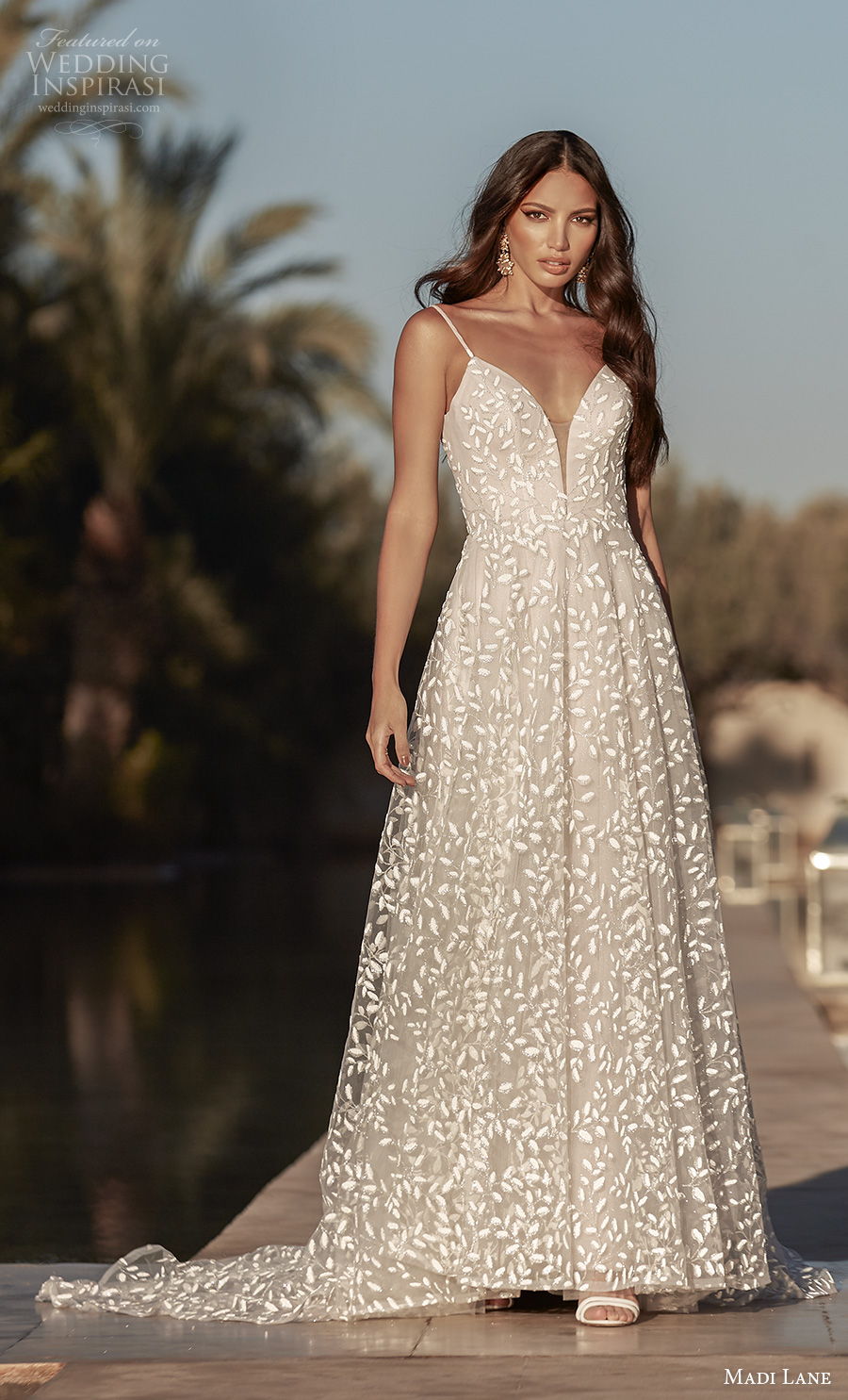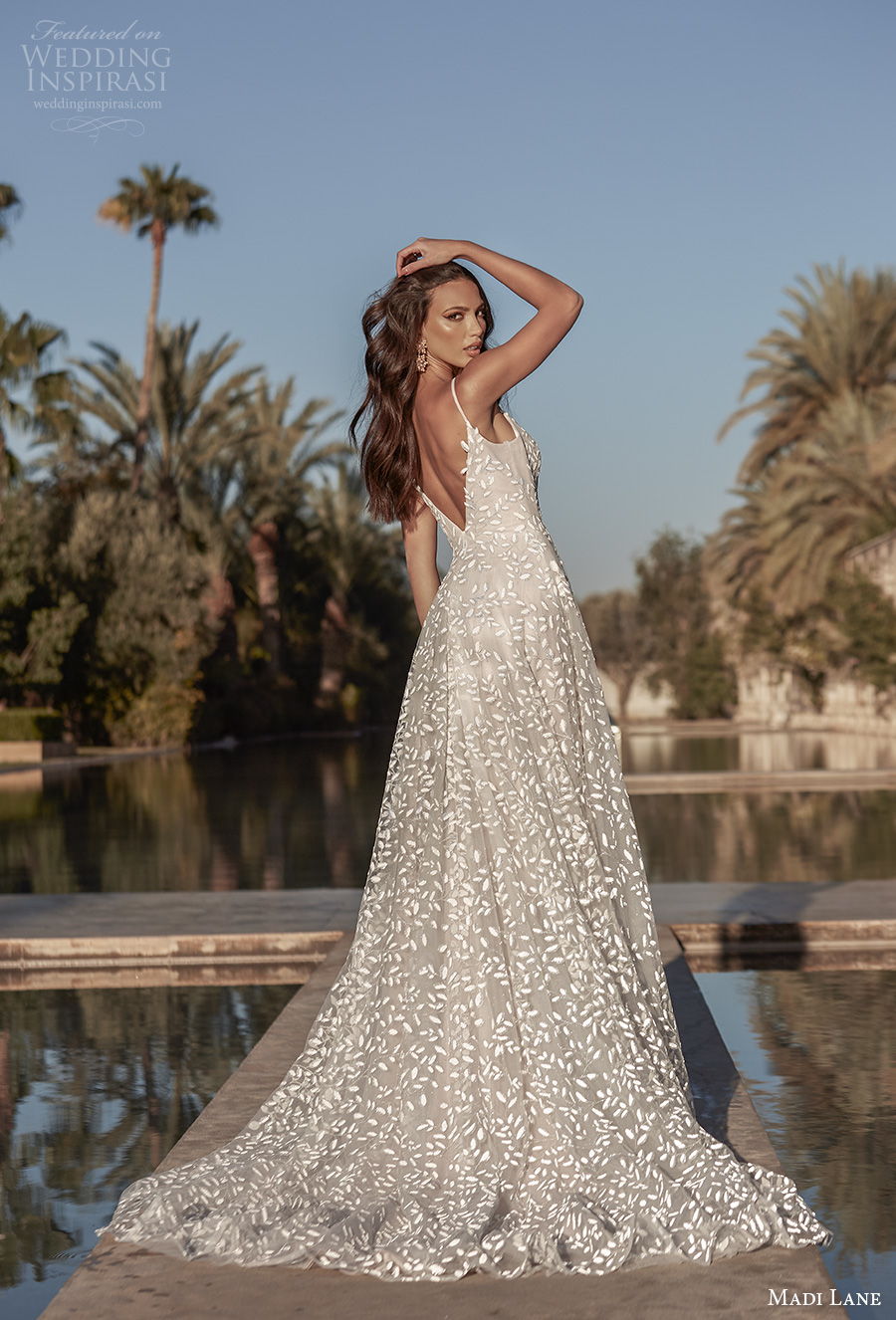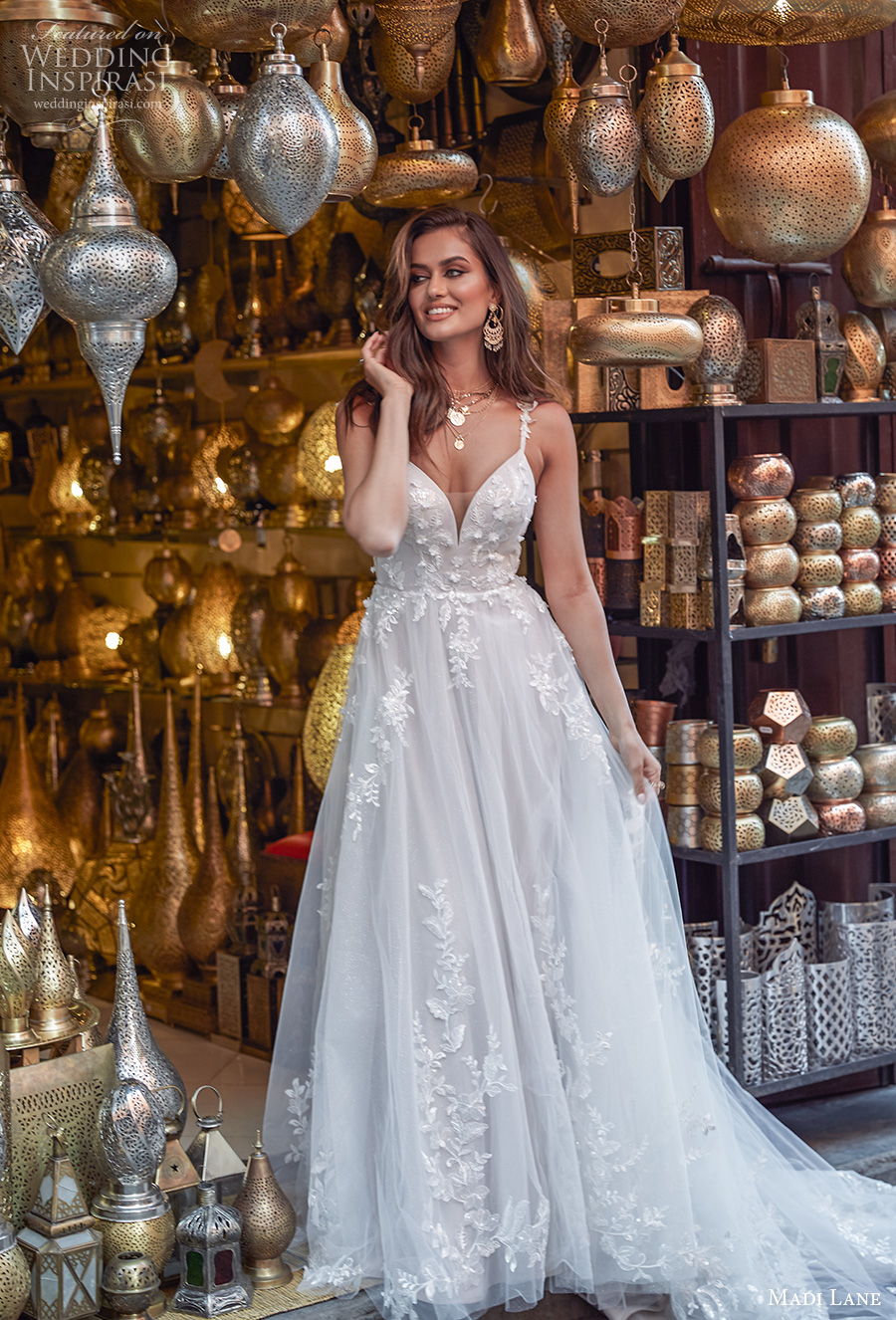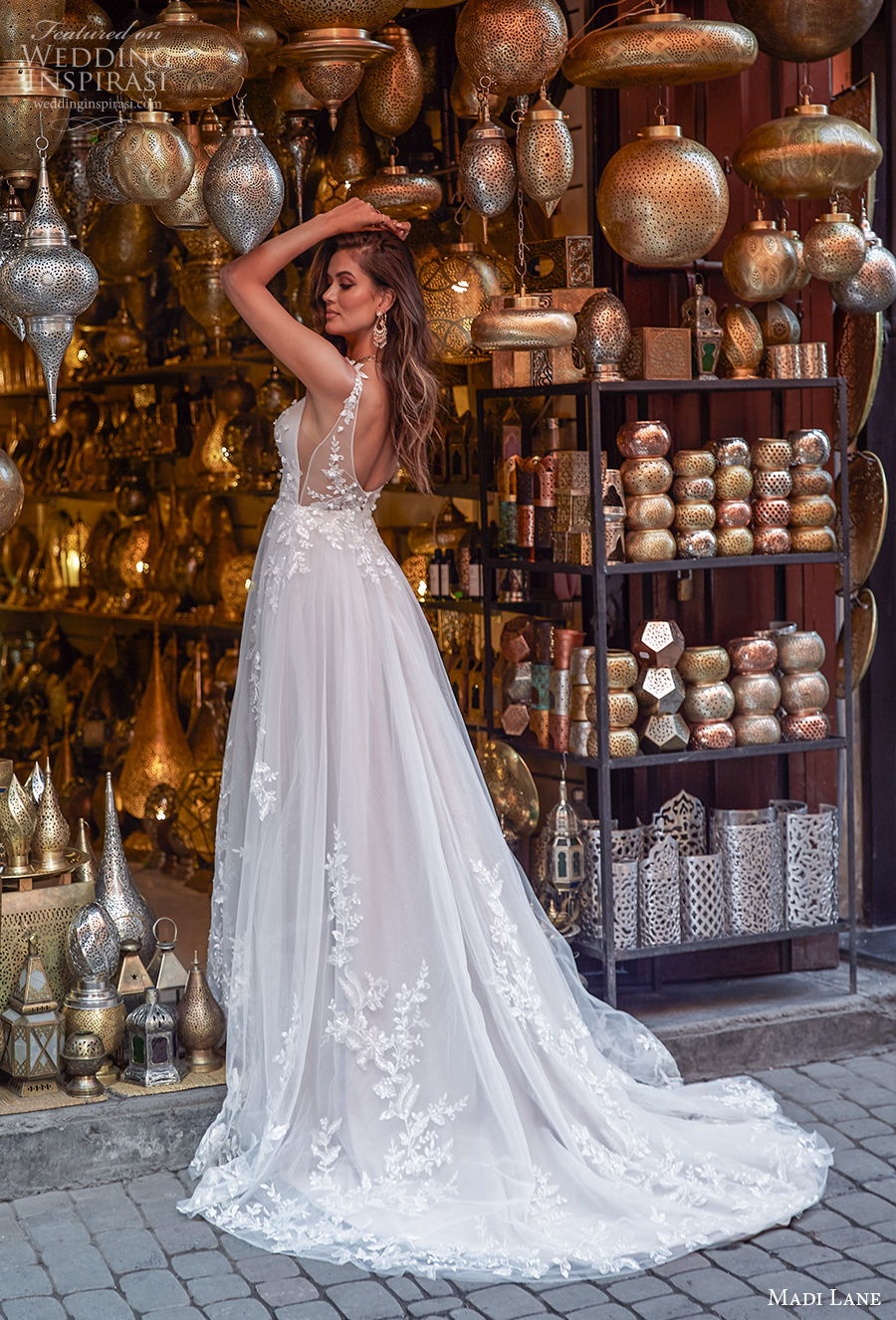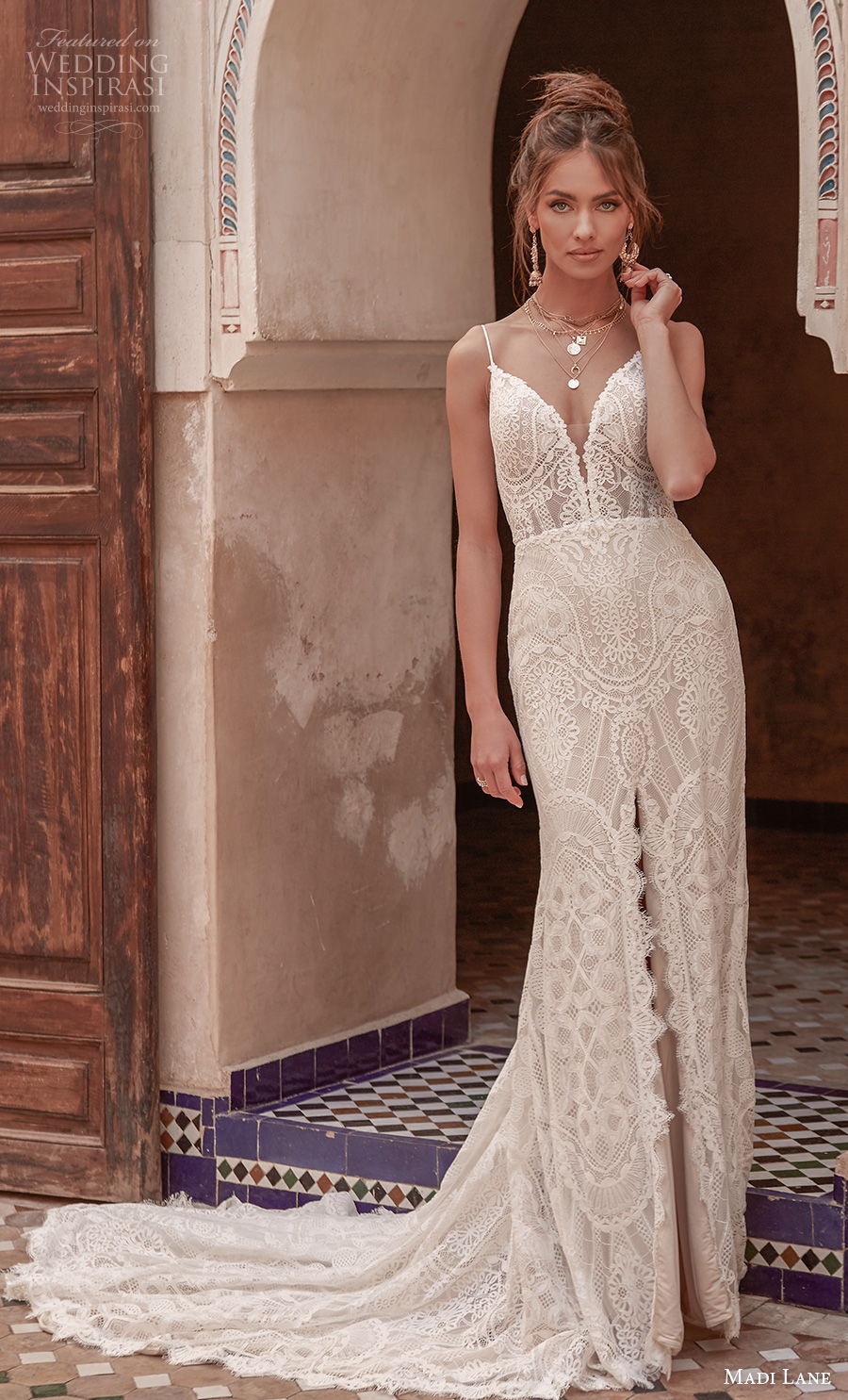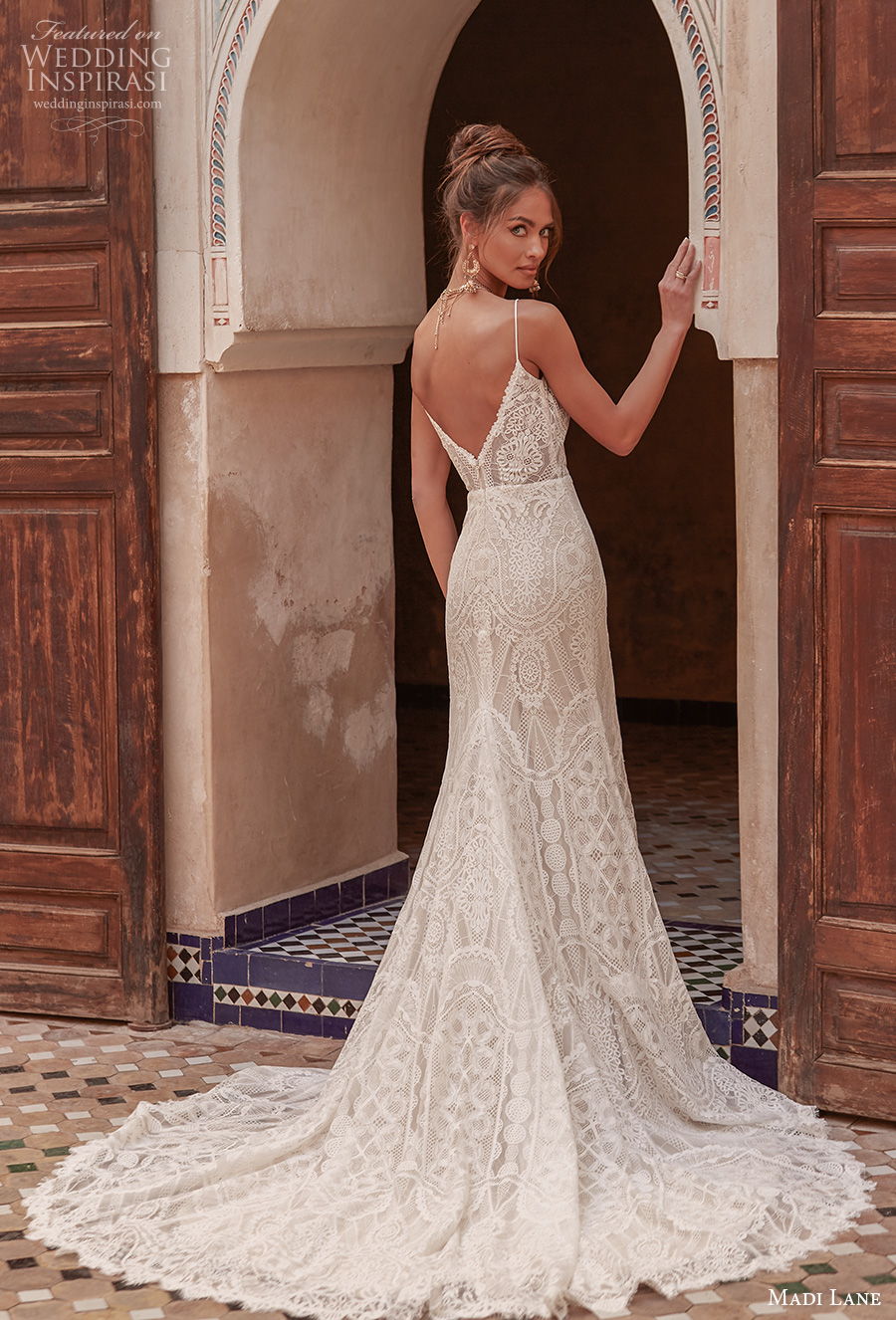 Photos courtesy of Madi Lane. For details, visit Madi Lane.