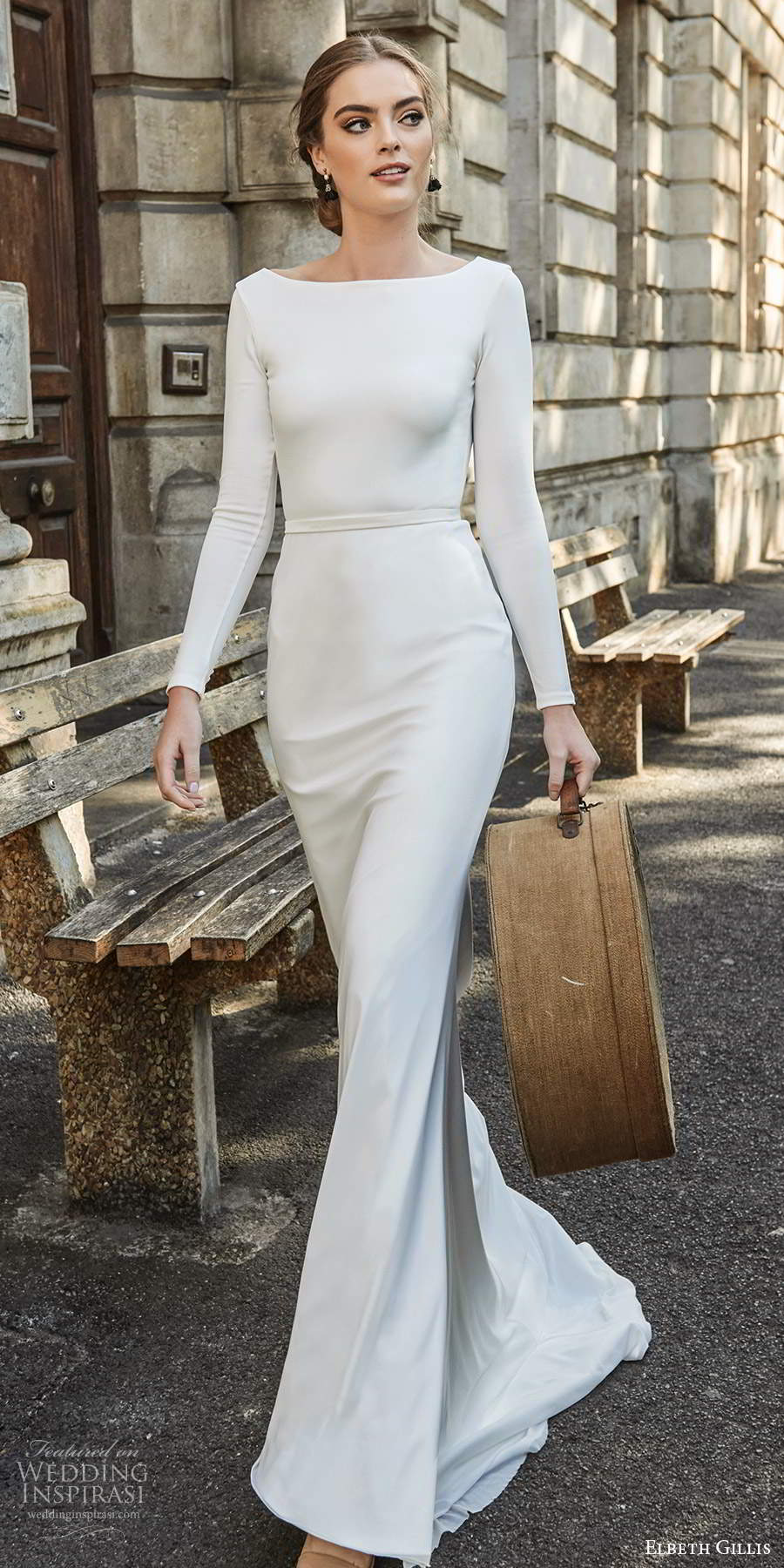 'Grace', the 23rd bridal collection by Elbeth Gillis, is a stunning marriage of effortless elegance and understated luxury. Inspired by a sense of optimism and opulence, the collection features exquisite wedding dresses in luxurious Dupion and Mikado silks, sequined fabrics and dramatic lace elements.
"As a designer, Elbeth is relentless in pursuit of distinction and refinement when designing the shapes of a bridal gown. In the Grace collection you will see clean lines that compliment the sensuality of women. Simple silhouettes featuring off-shoulder dresses and bell sleeves. Each gown can be restyled with a hint of drama, details of shimmering crystals and luminous pearl beading and statement bows for bridal va-va-voom. Touches of shimmering light fabrics create the look of brides floating on air during the wedding day."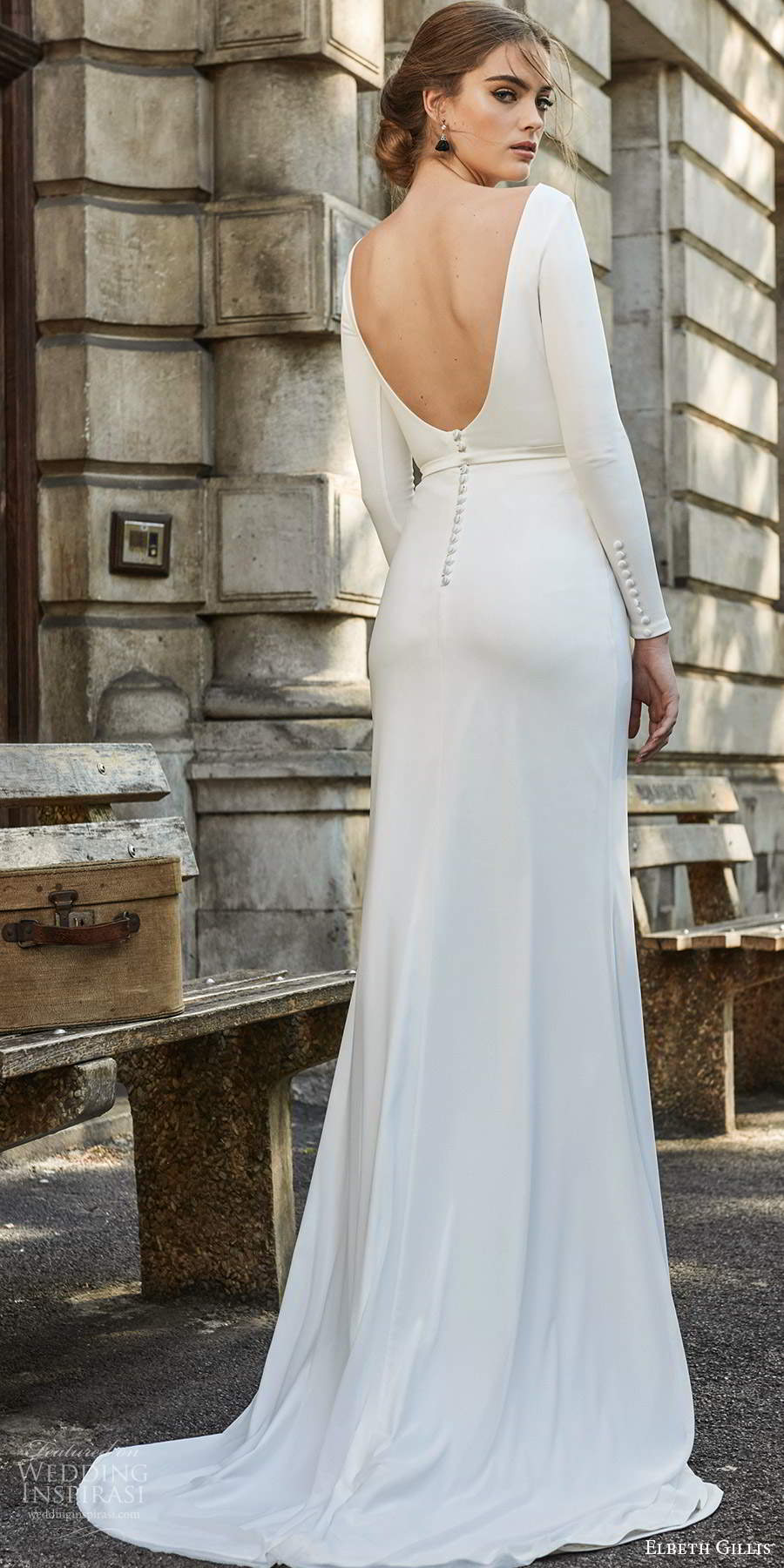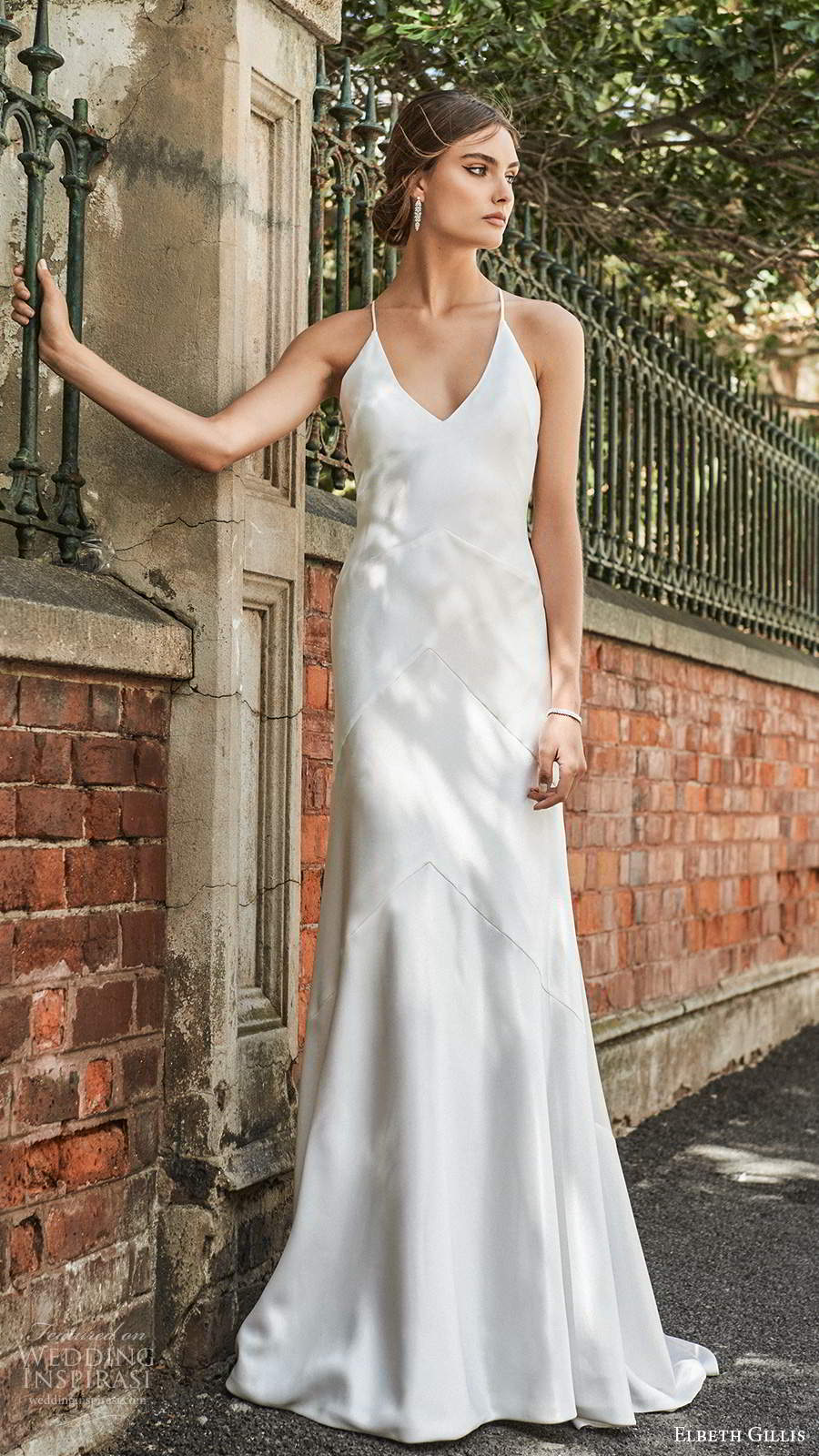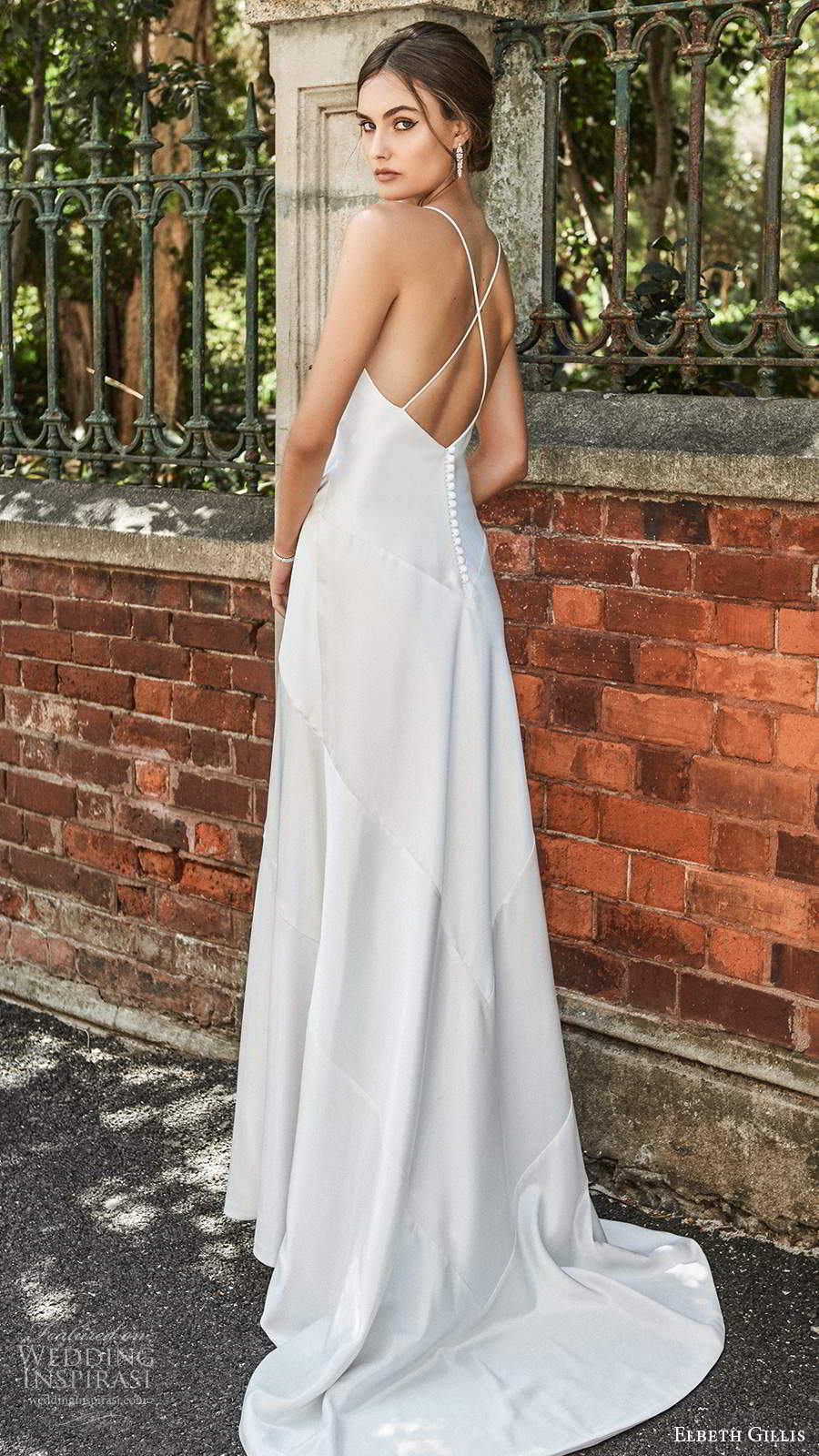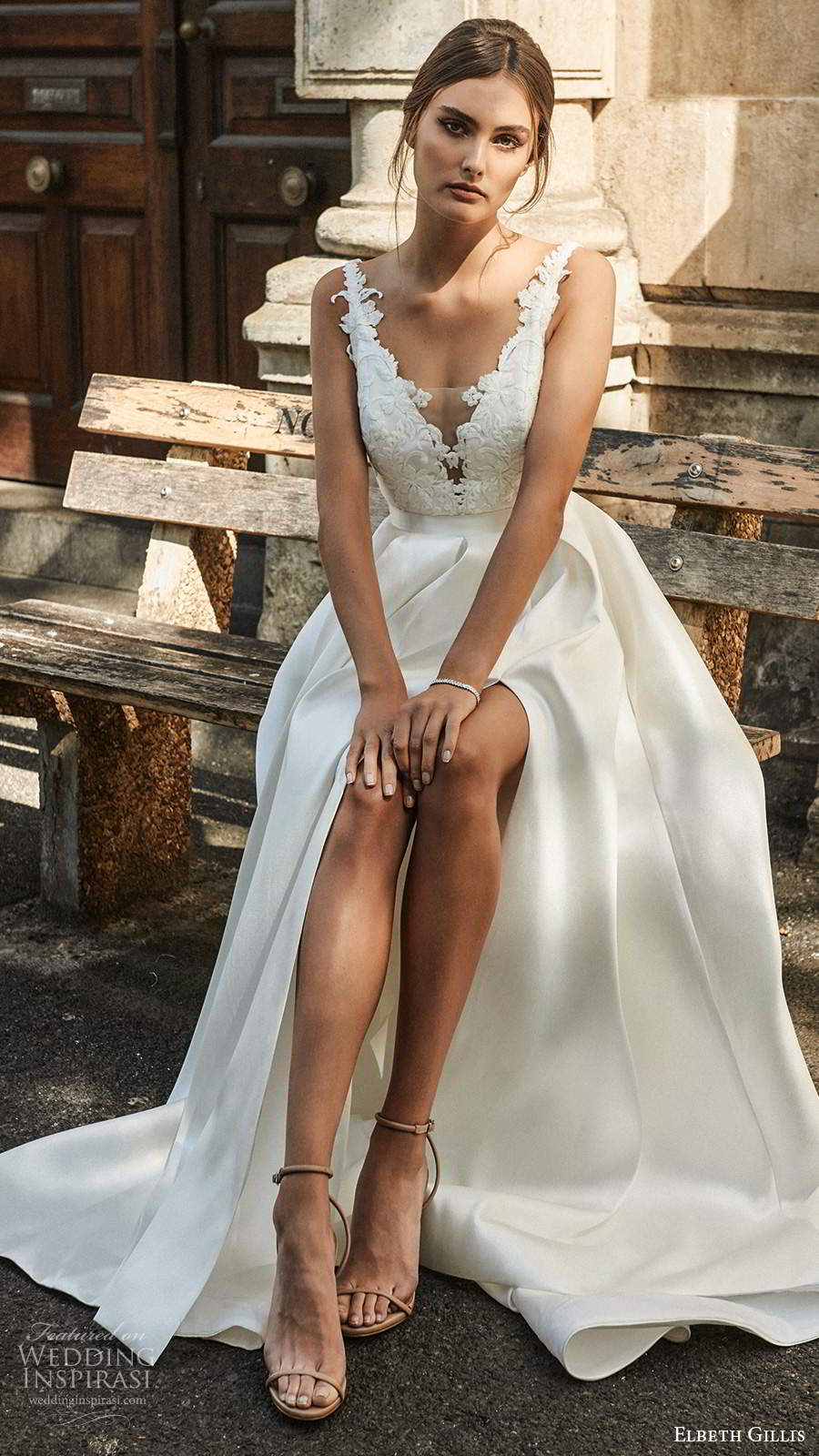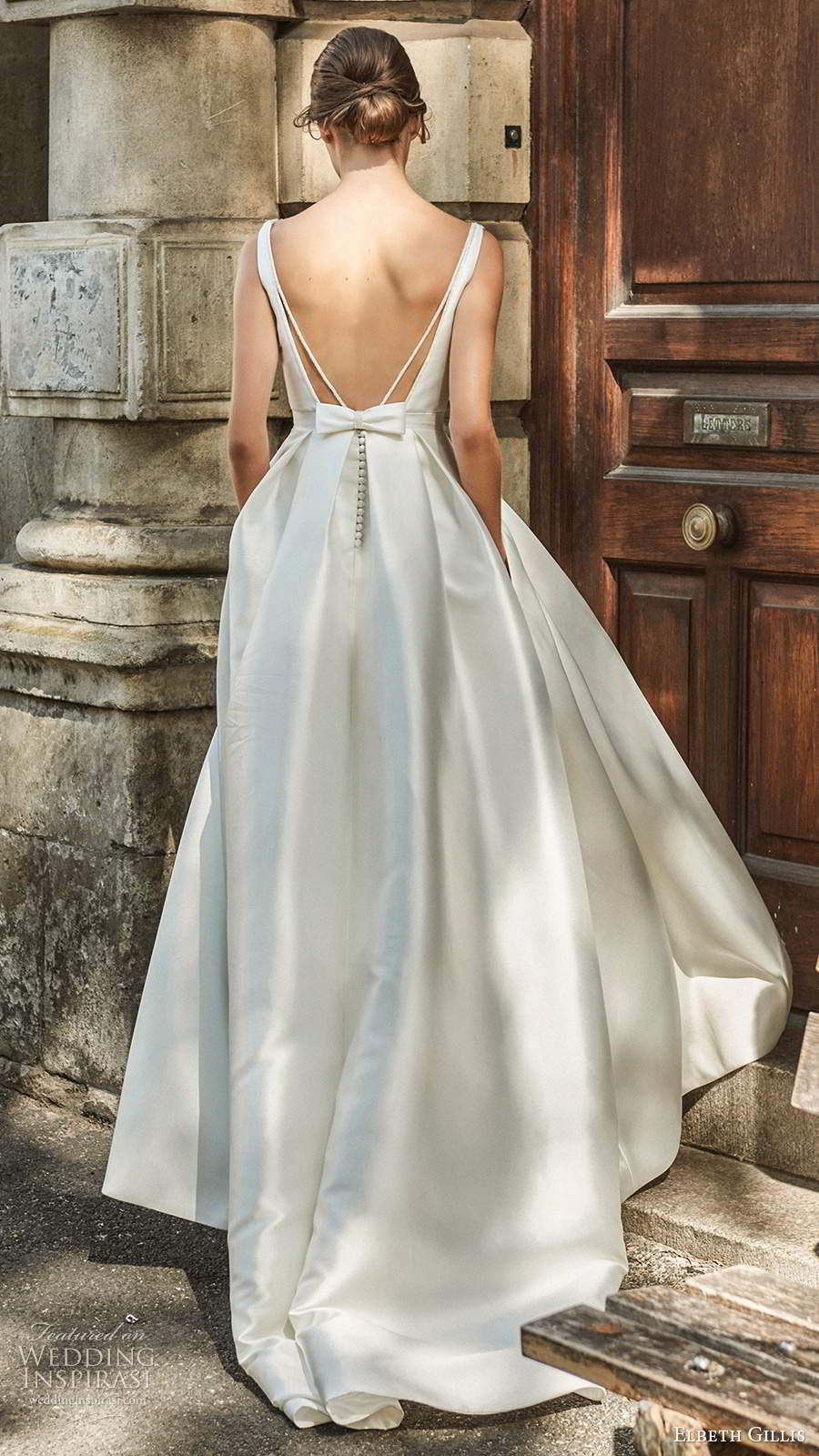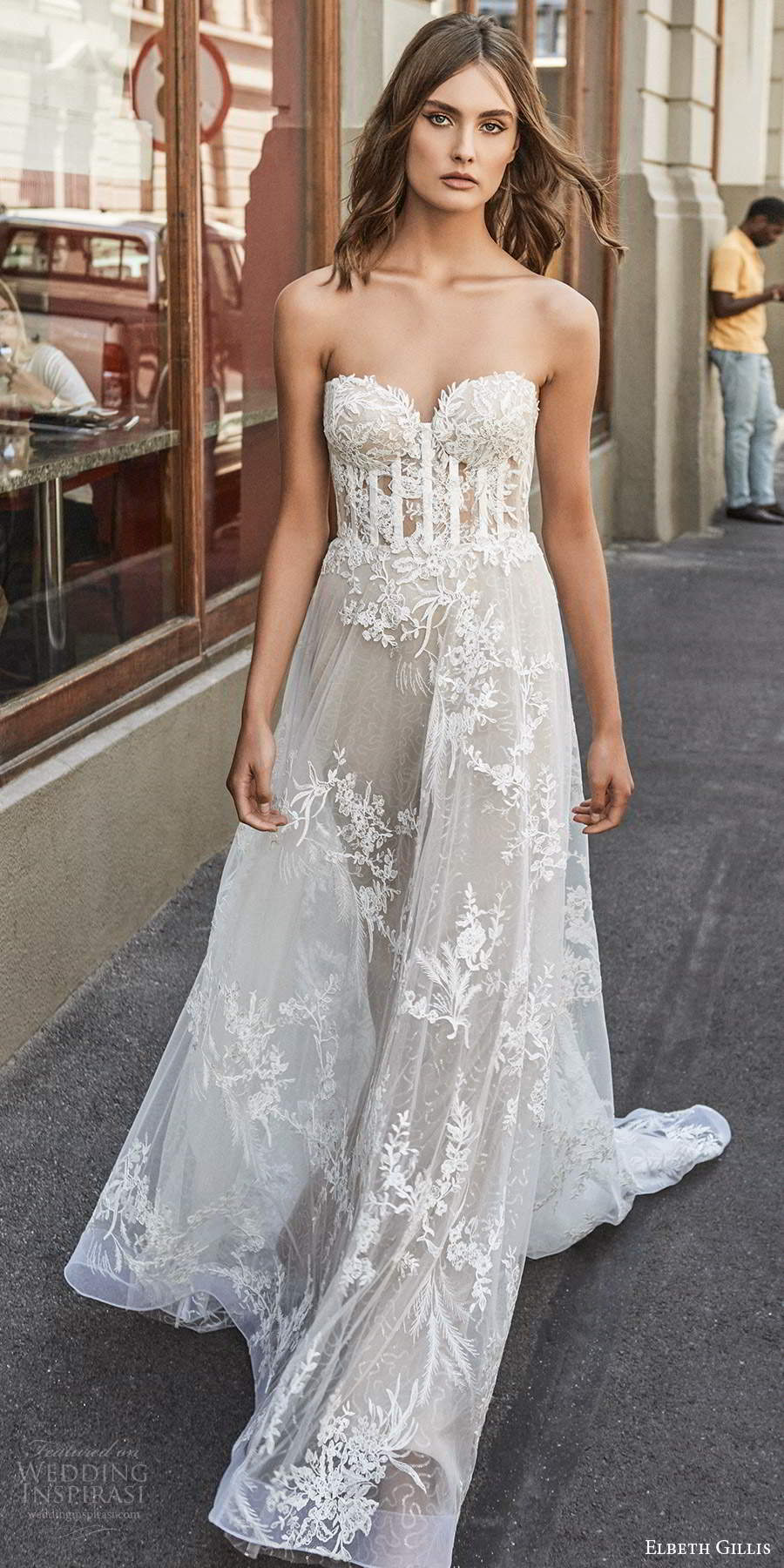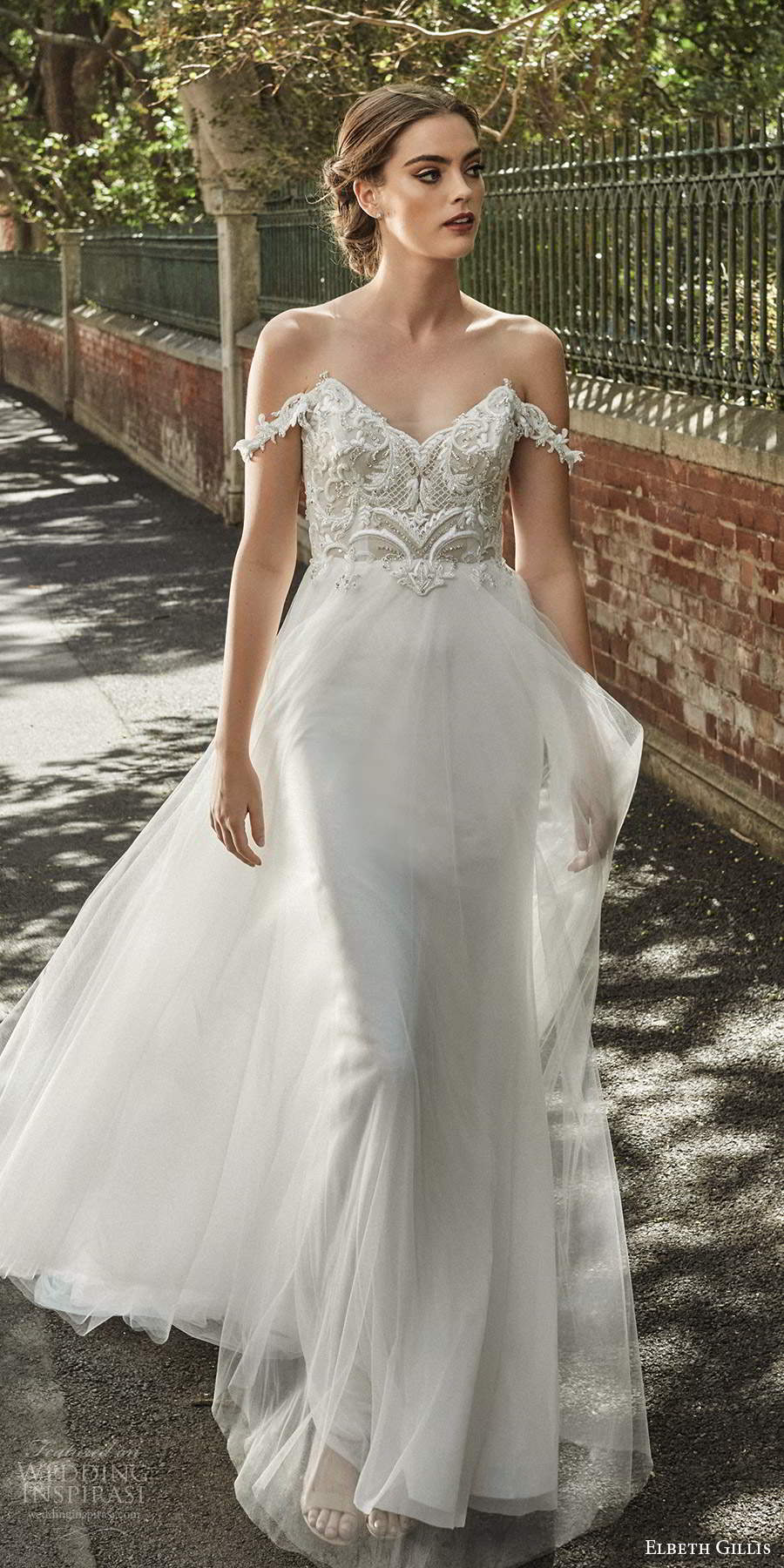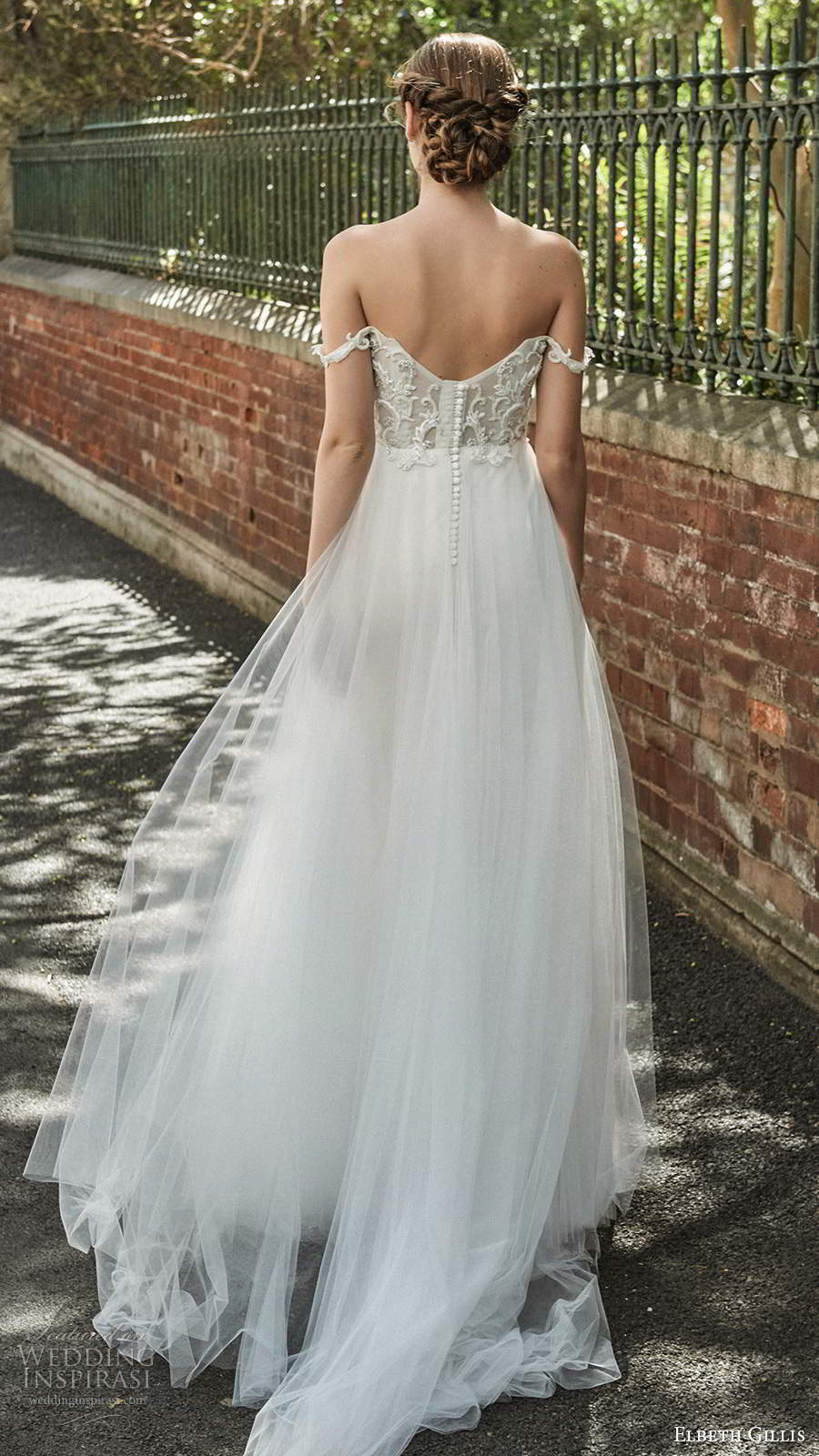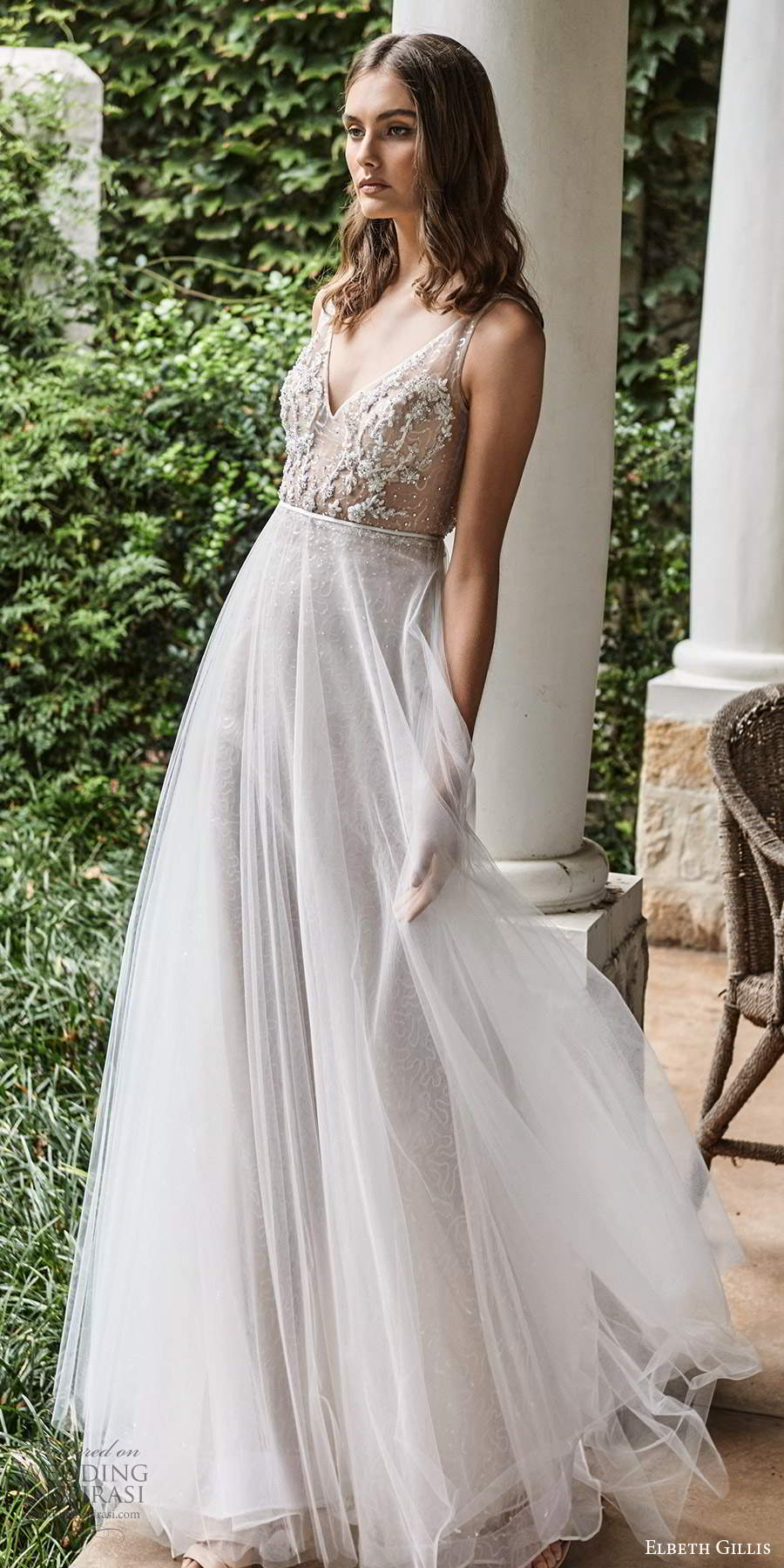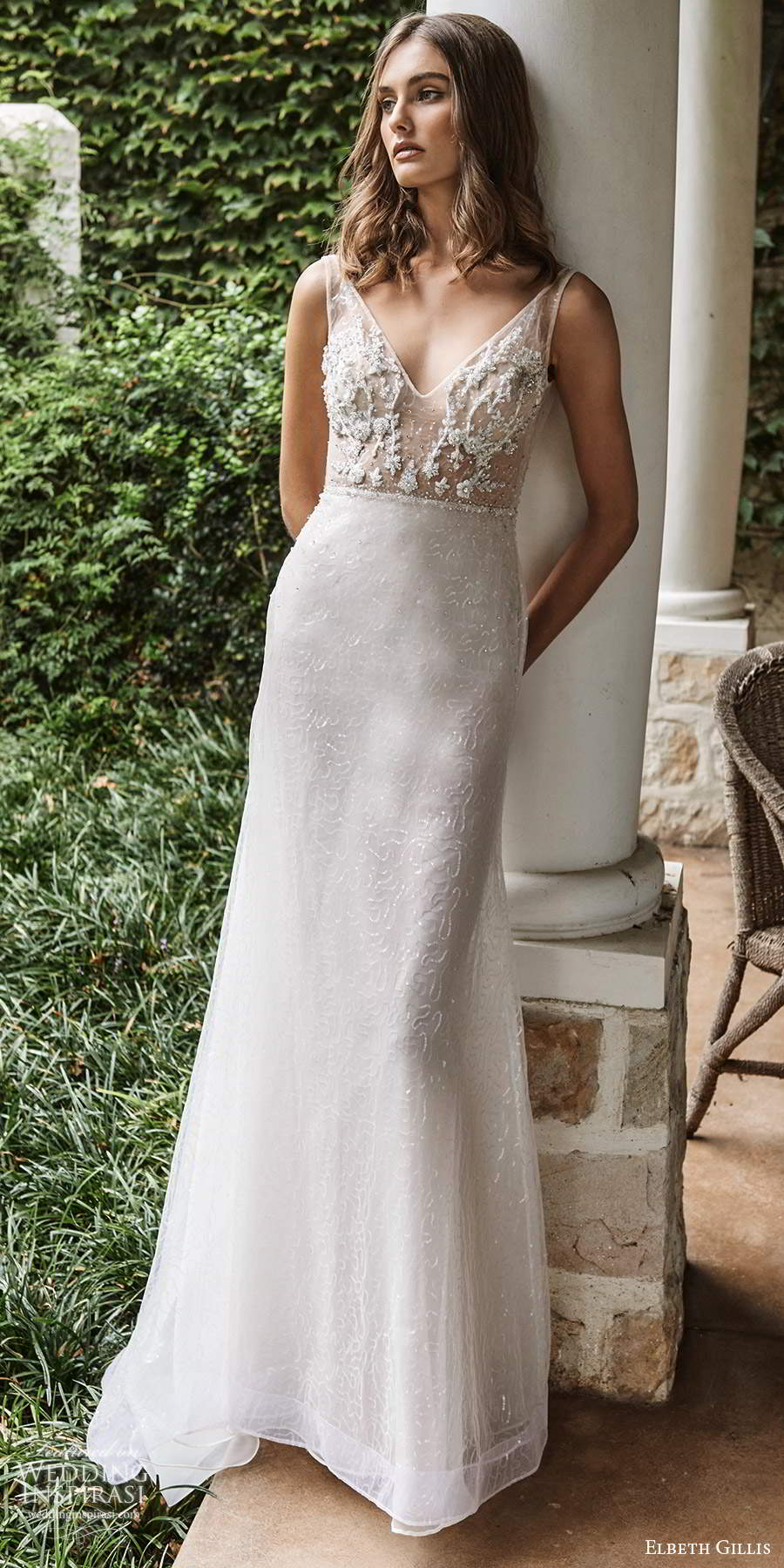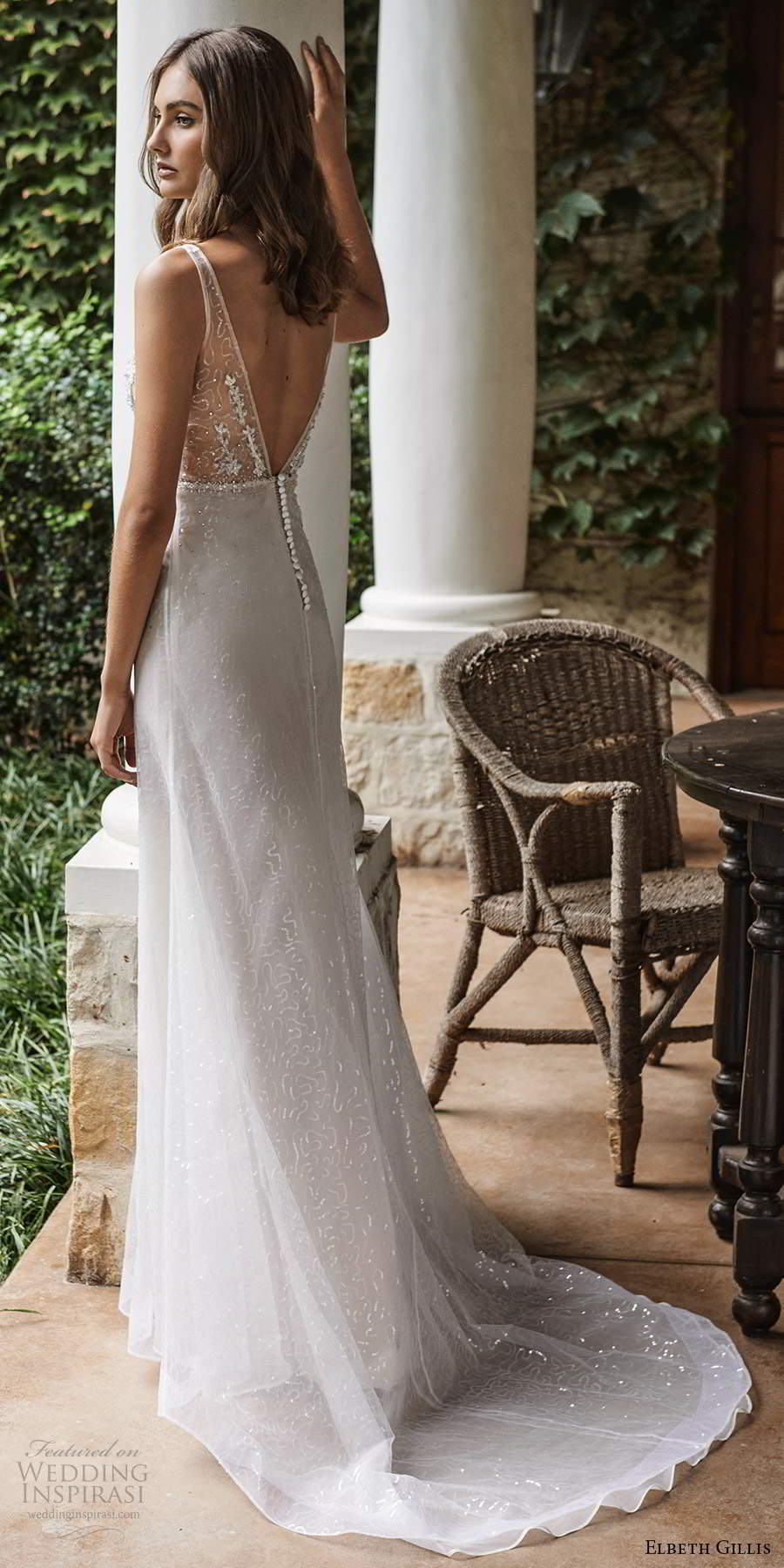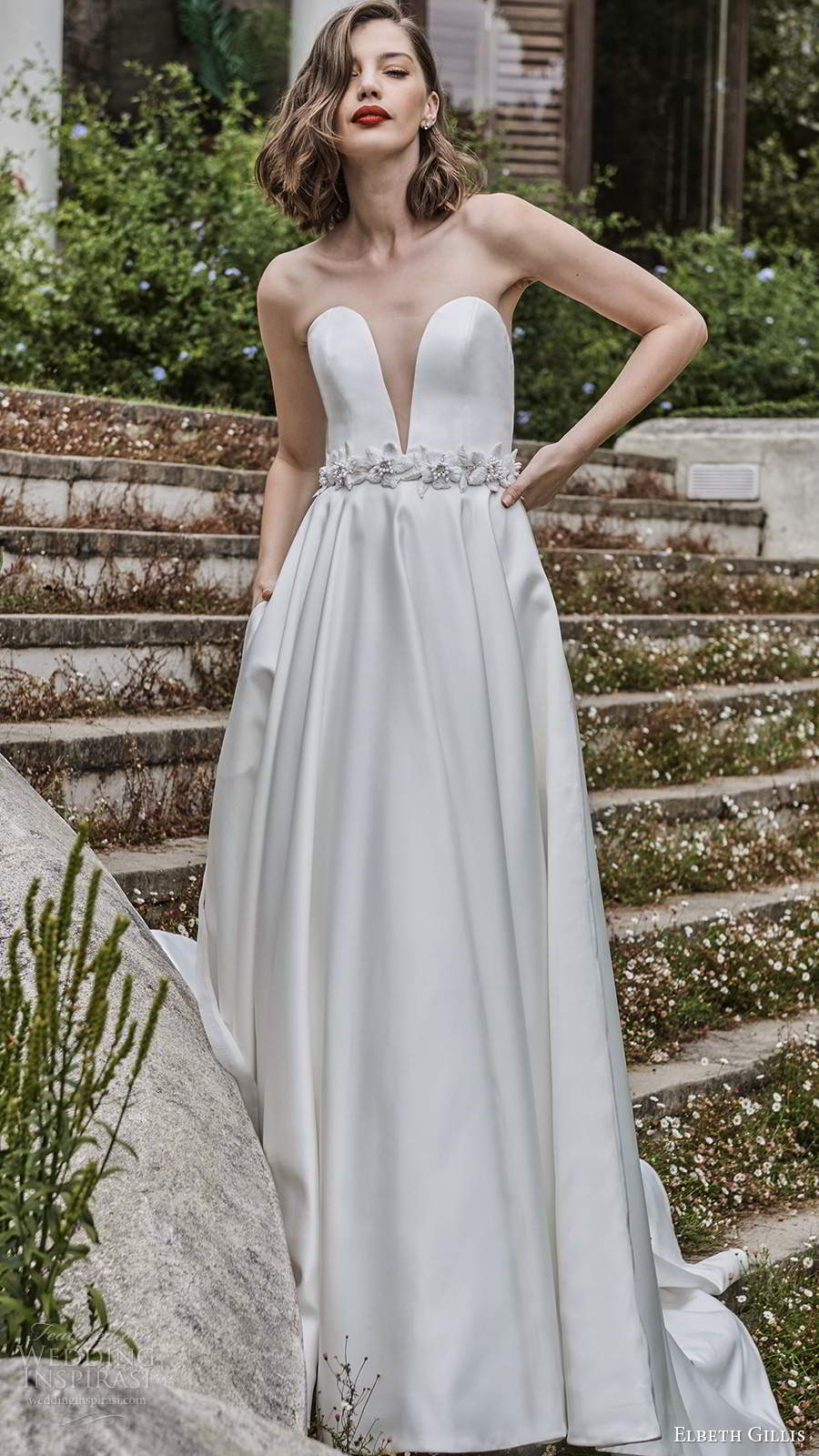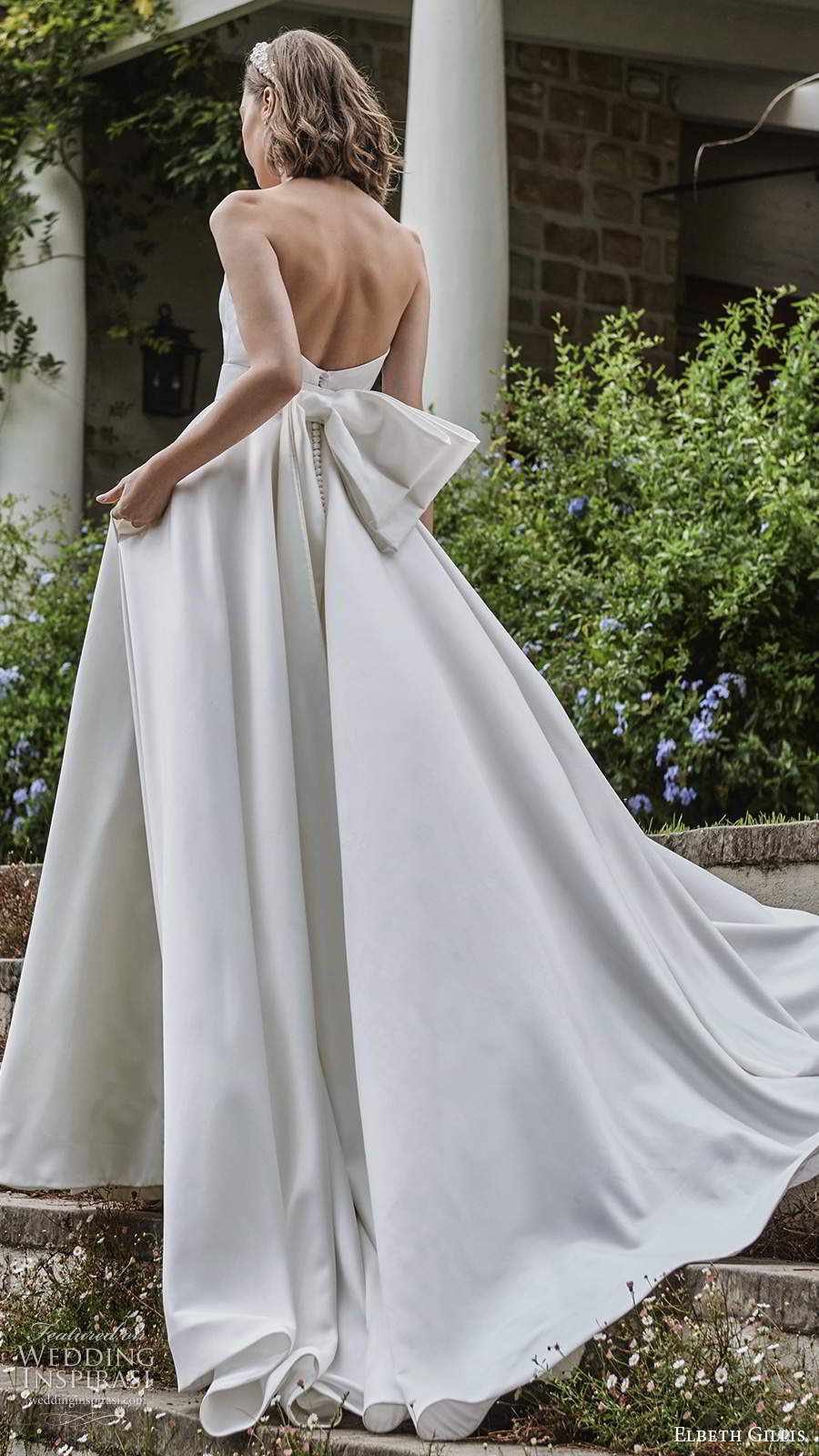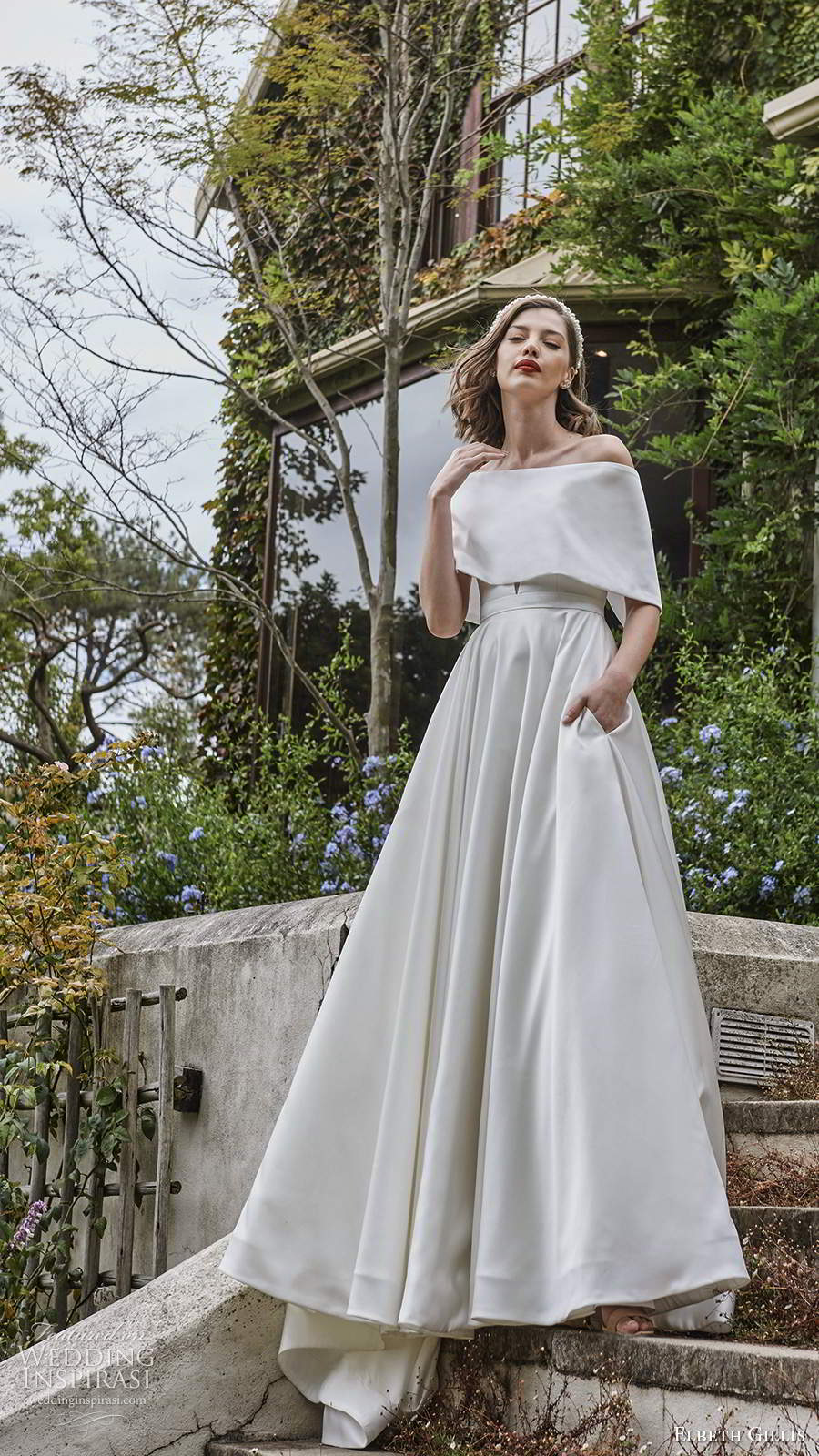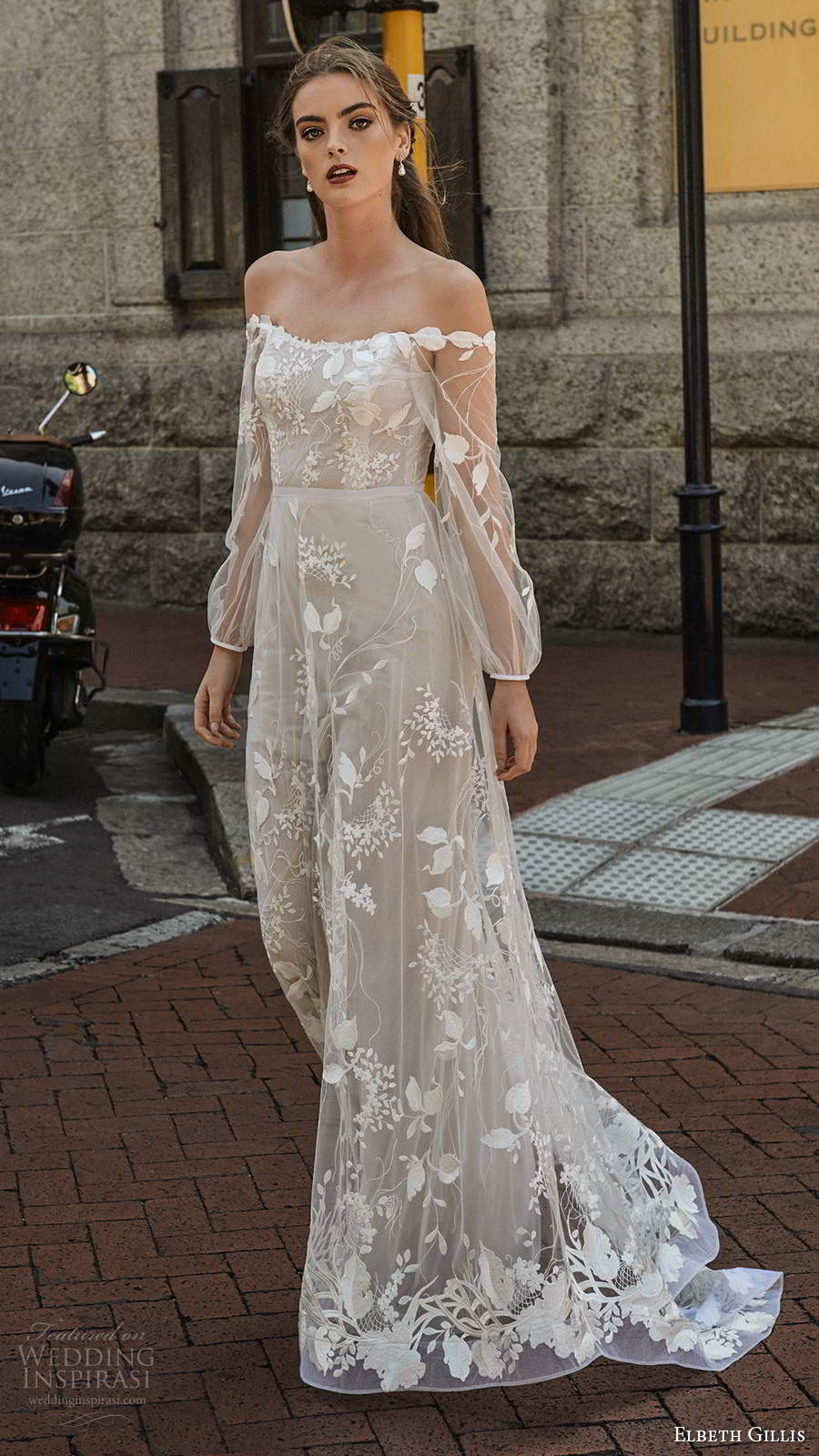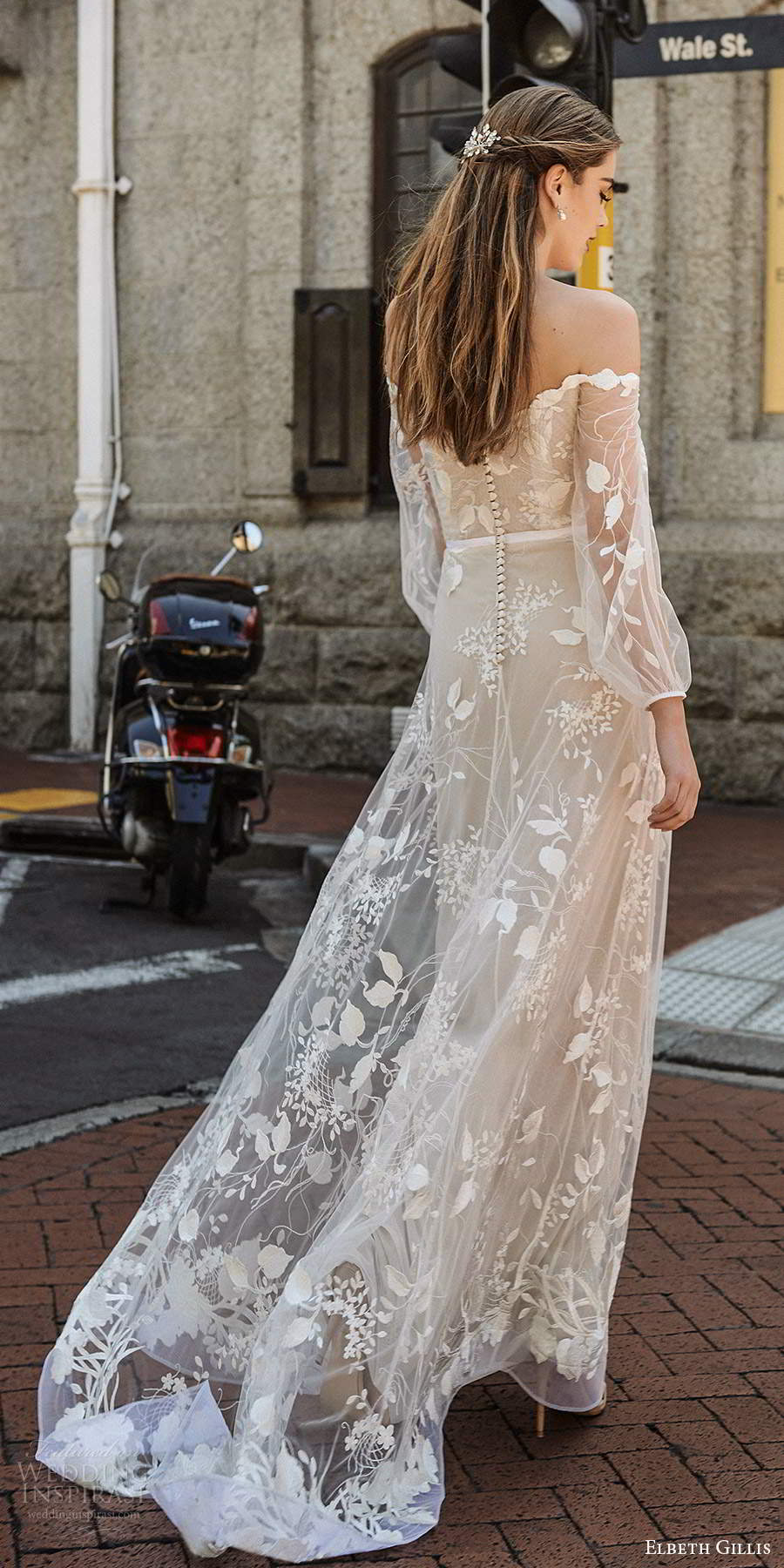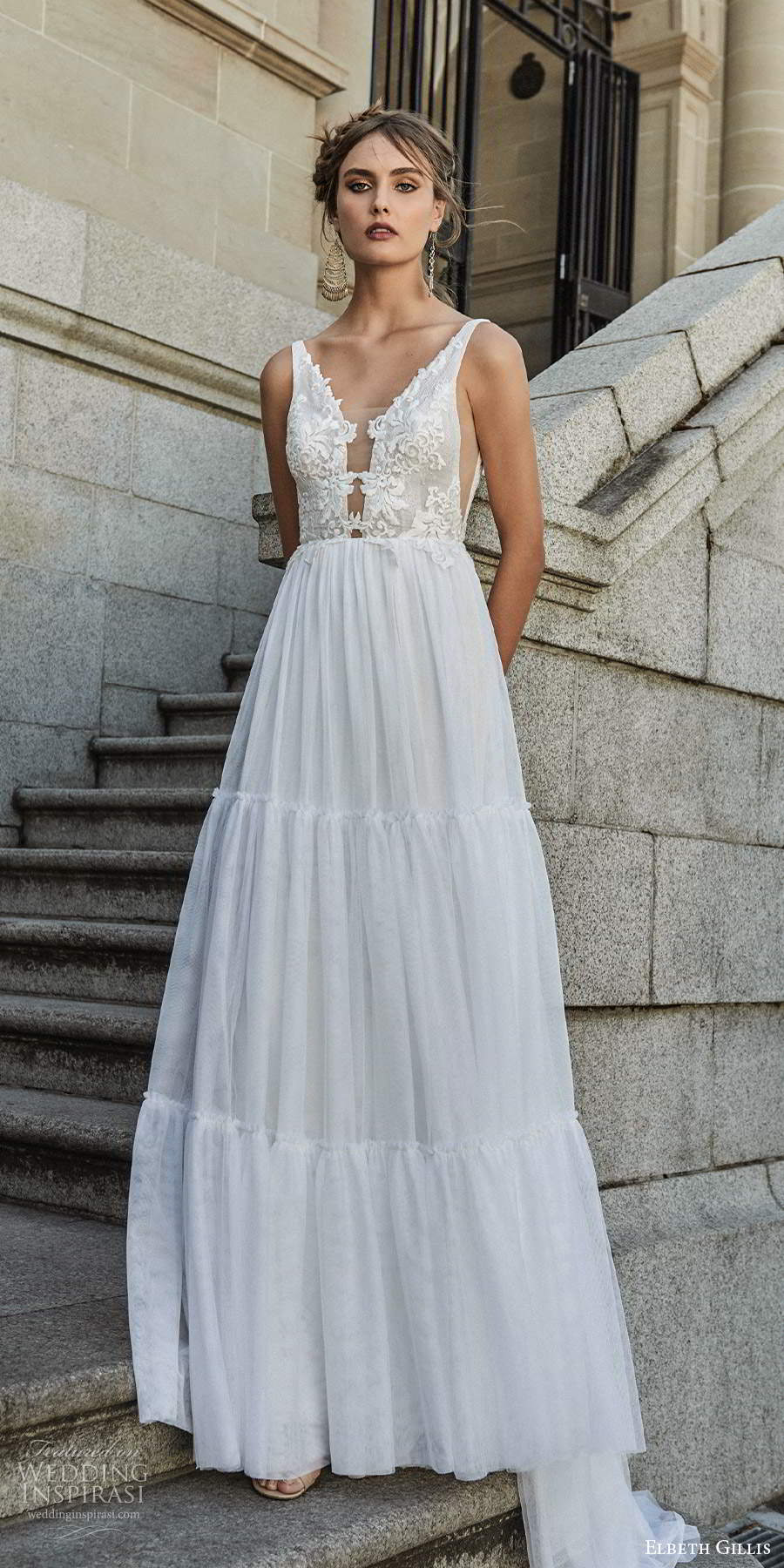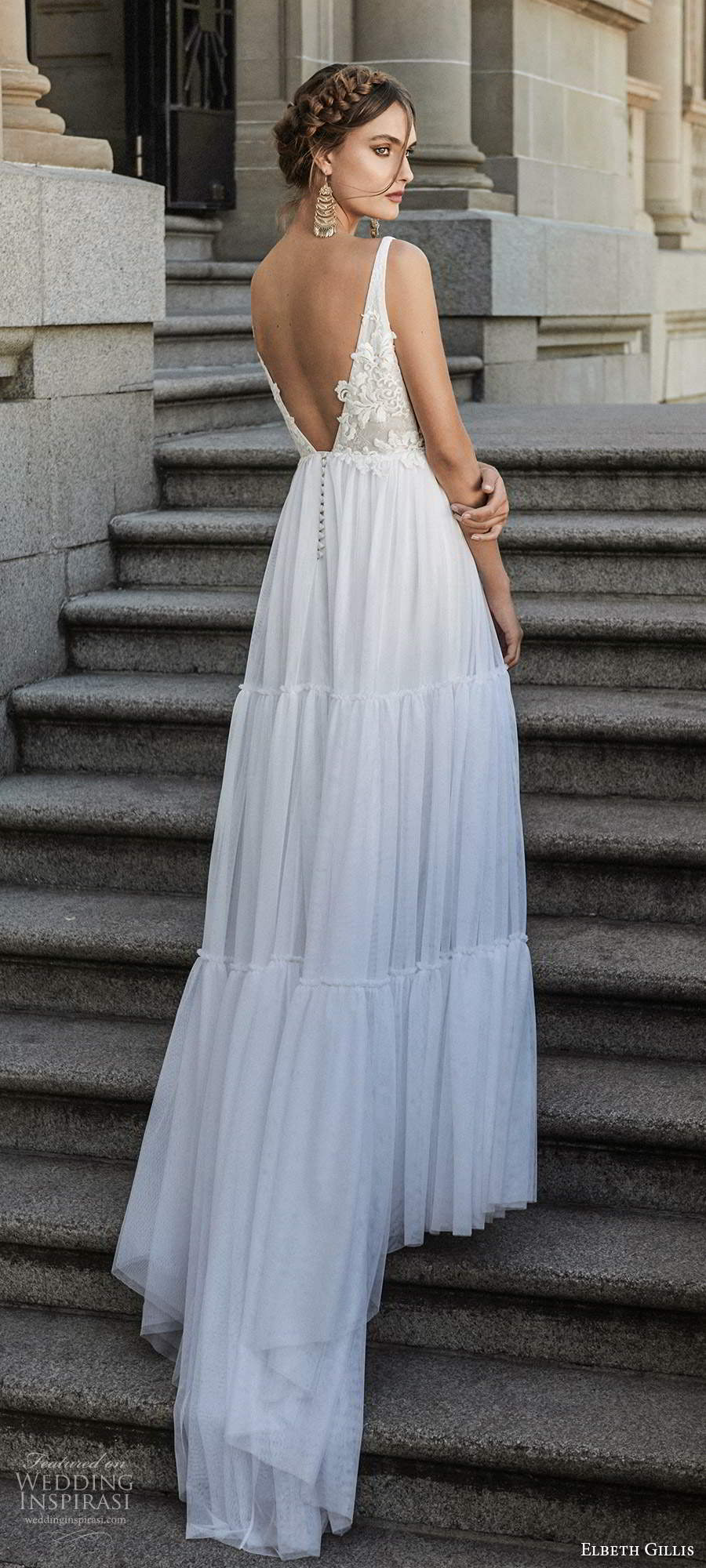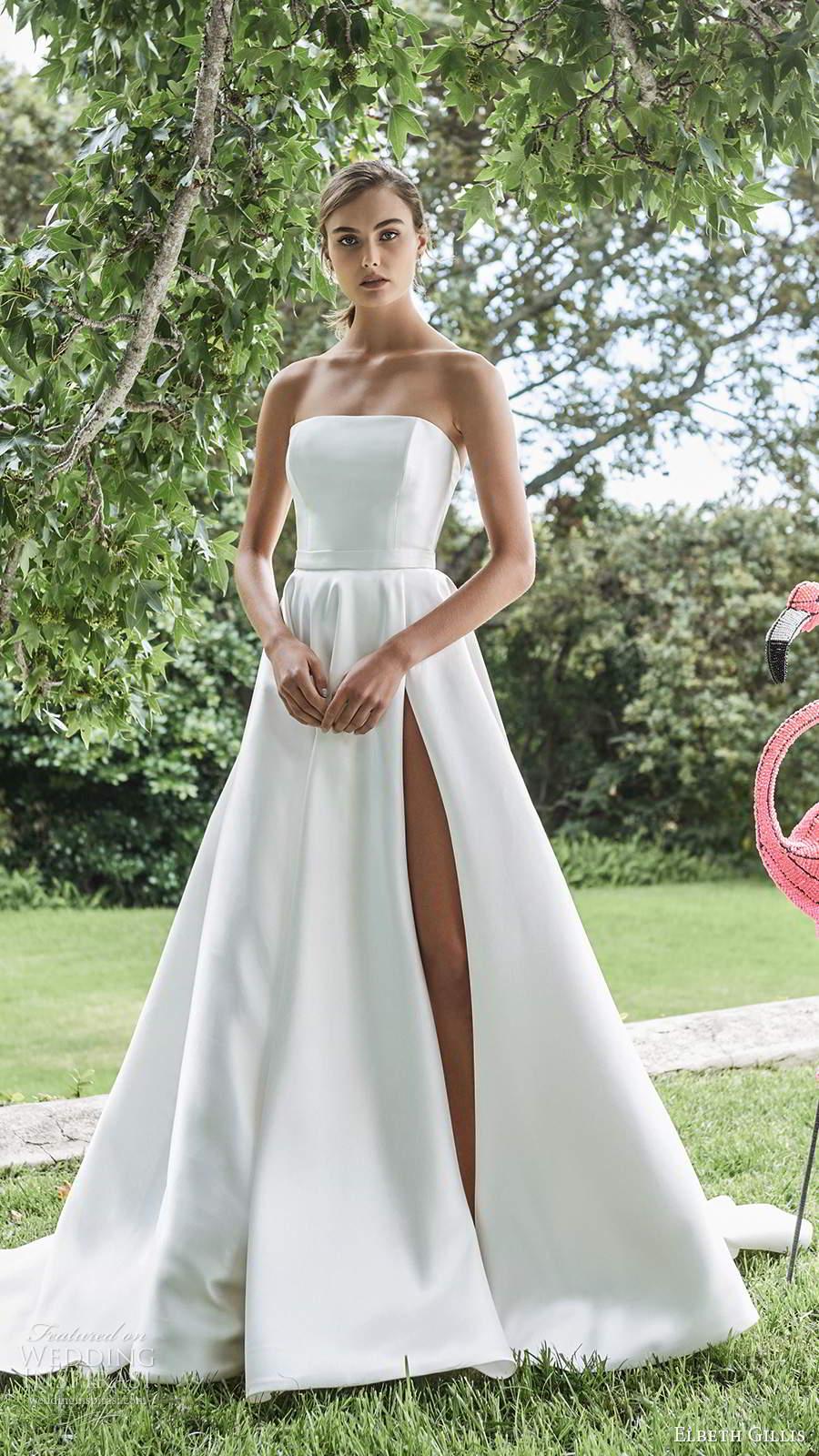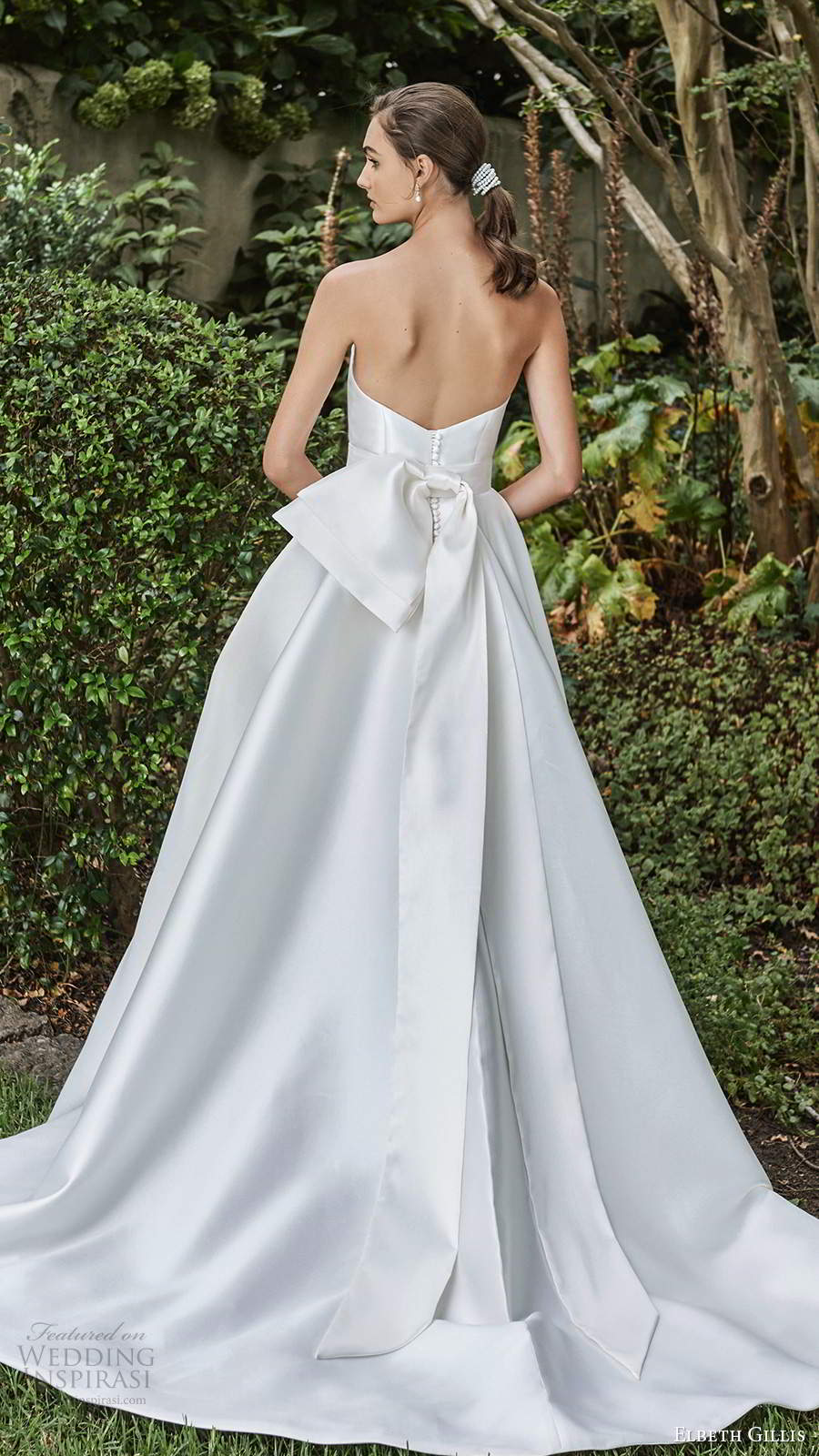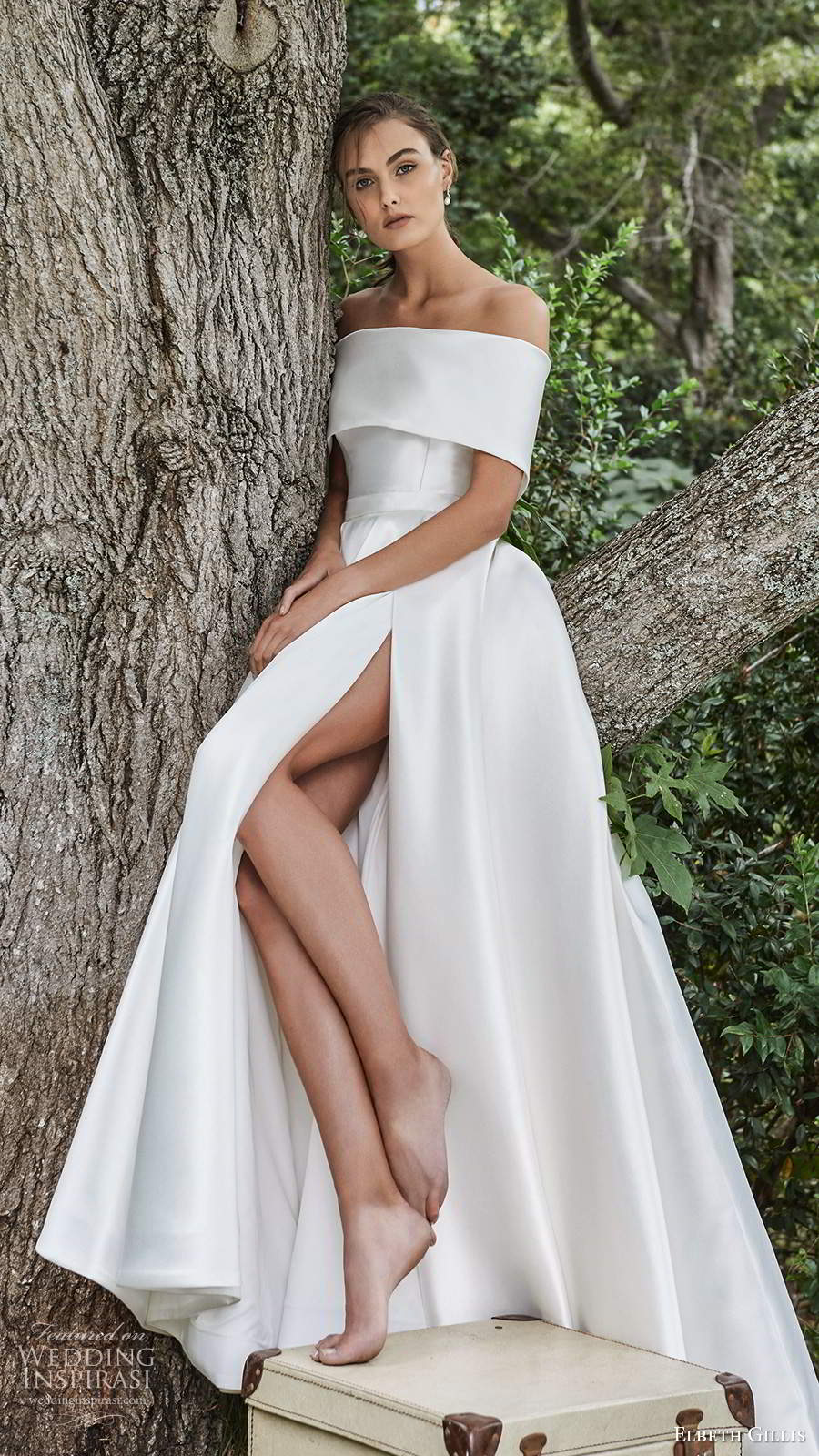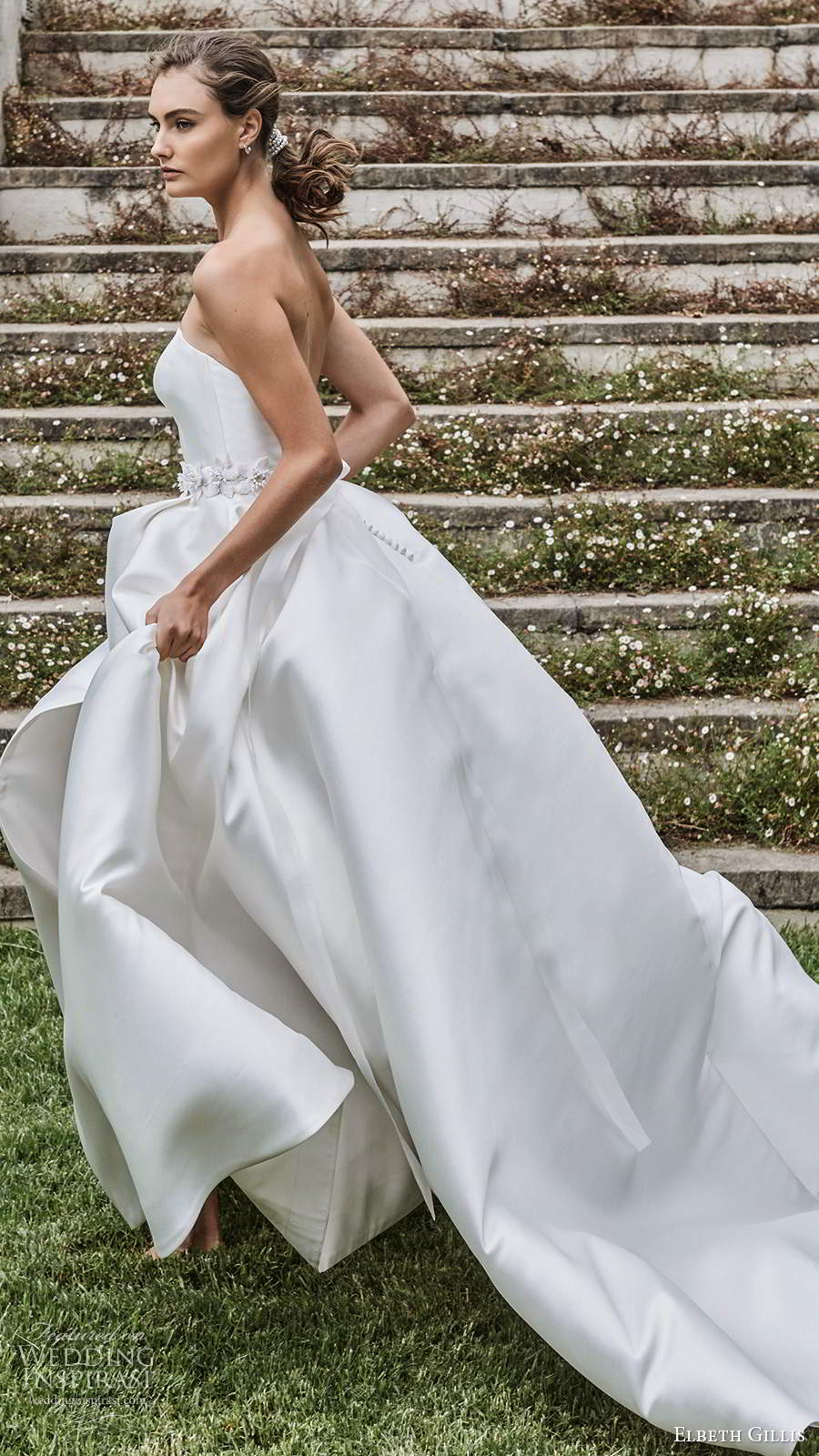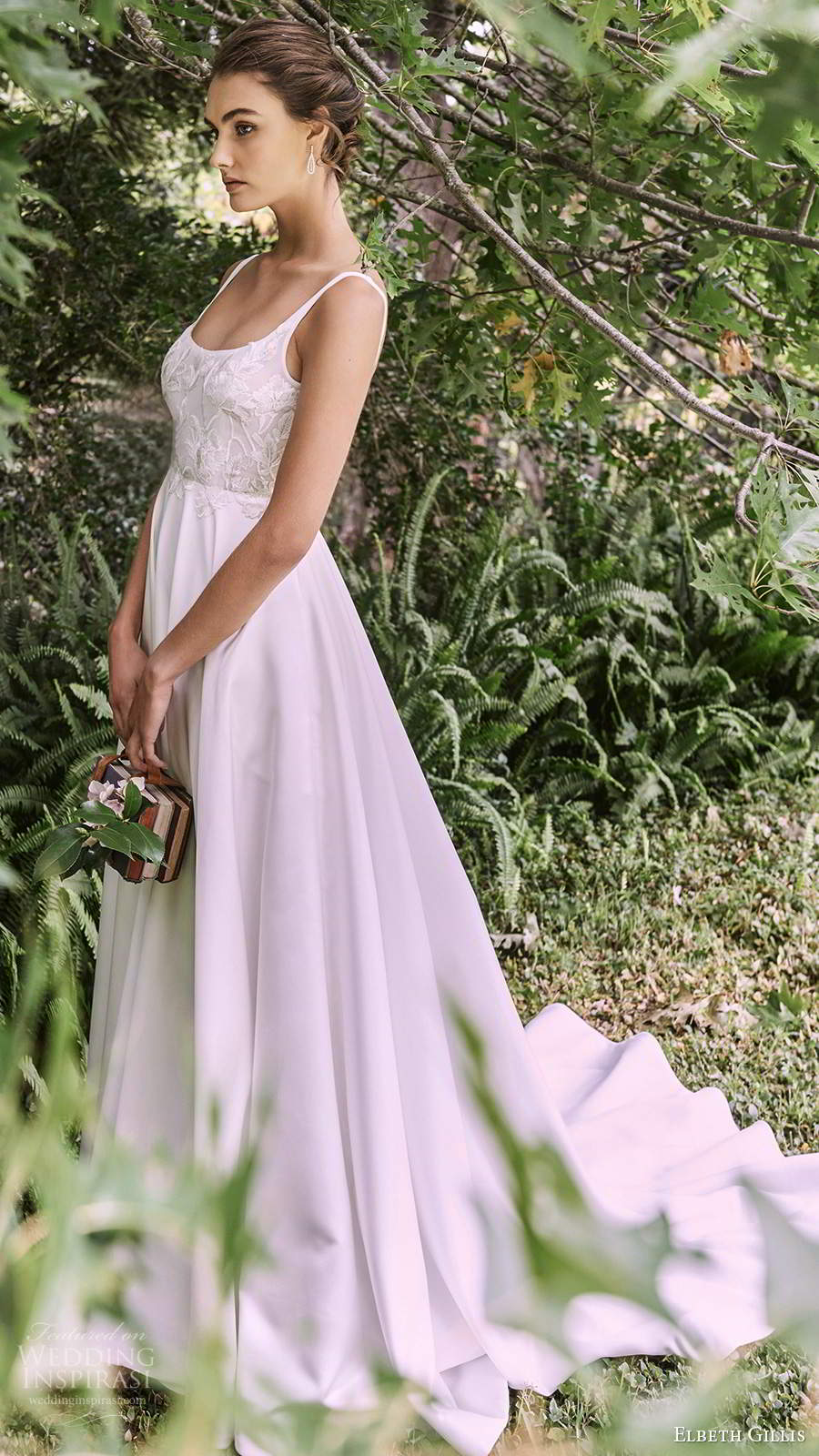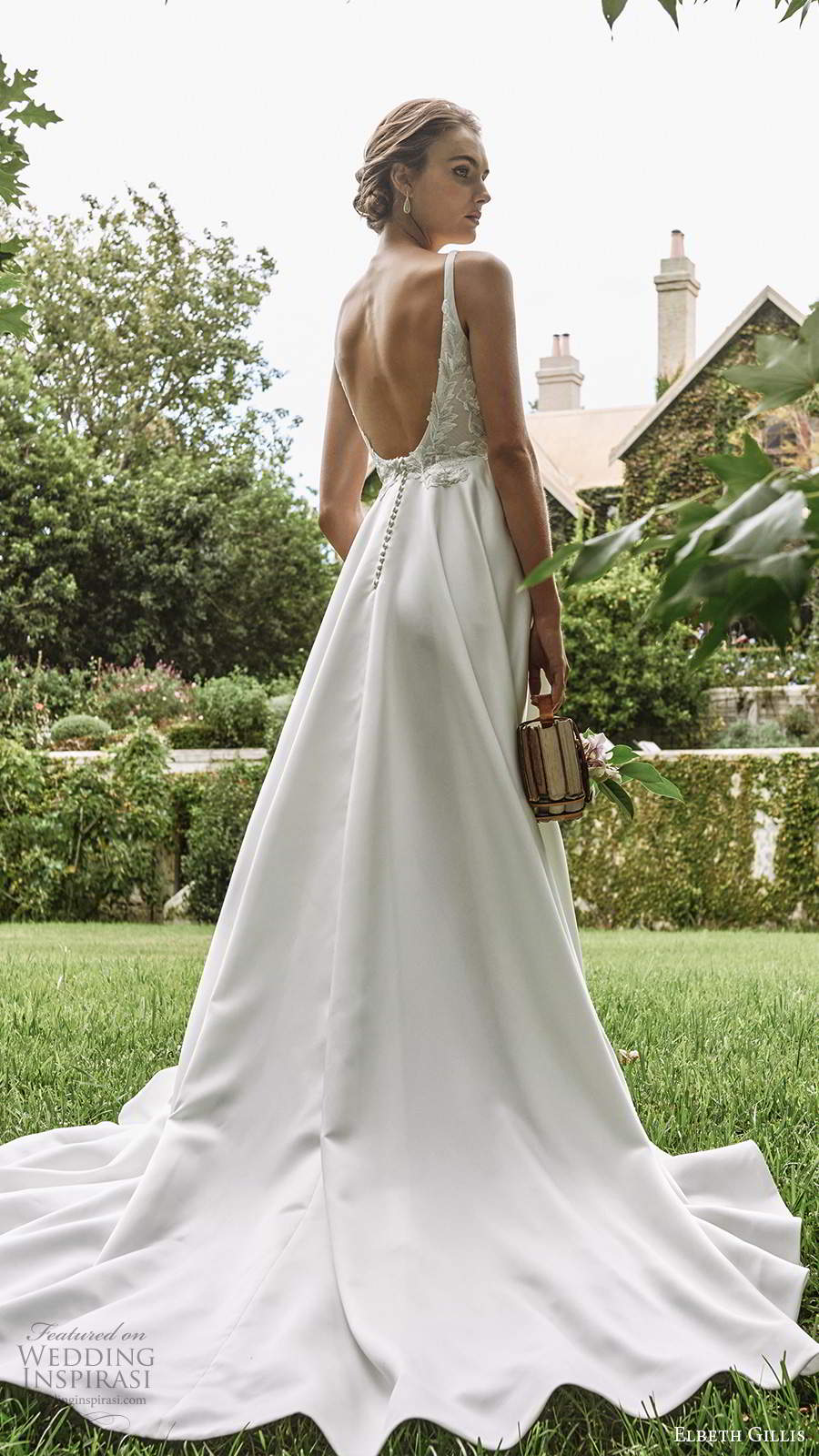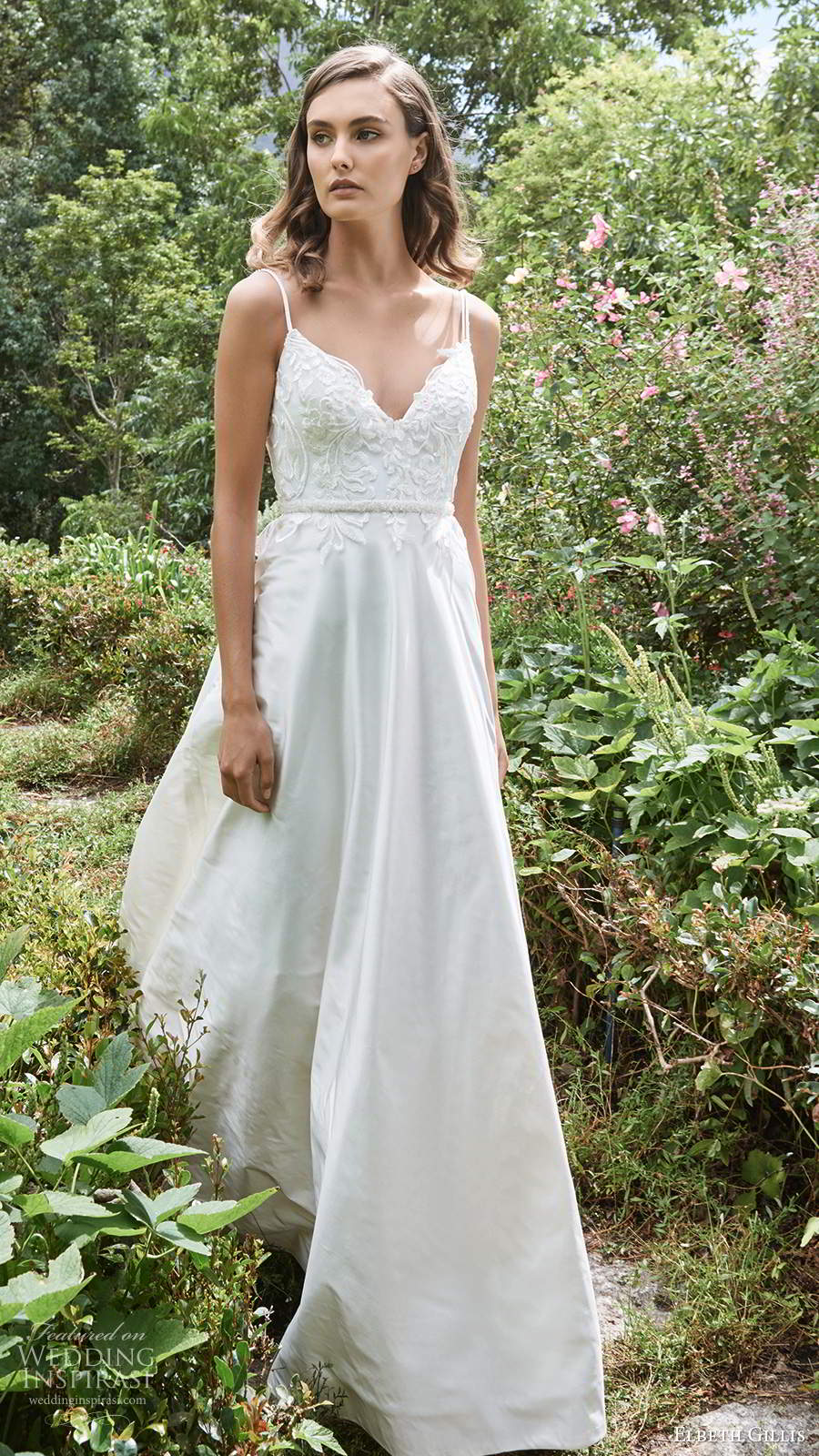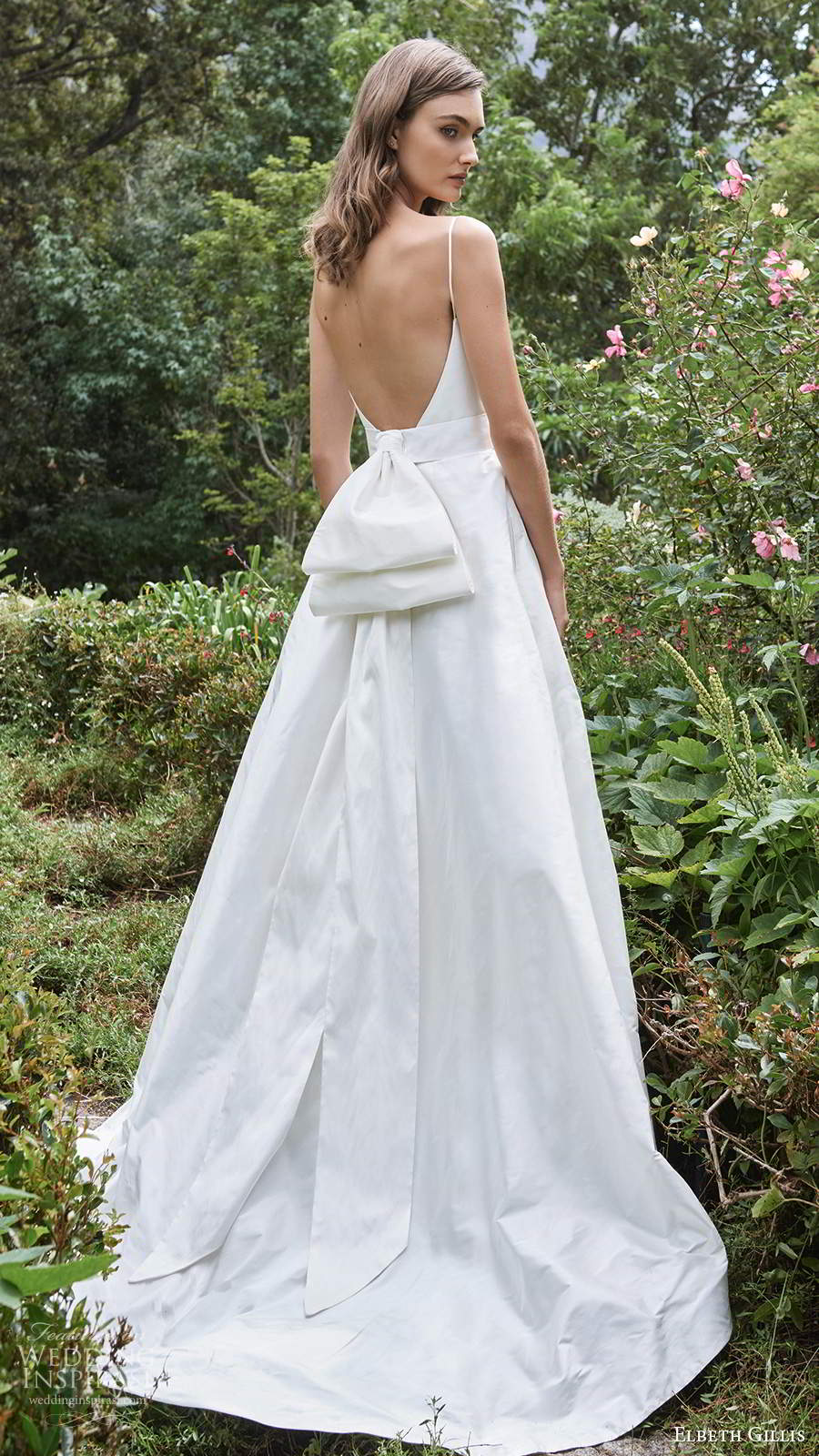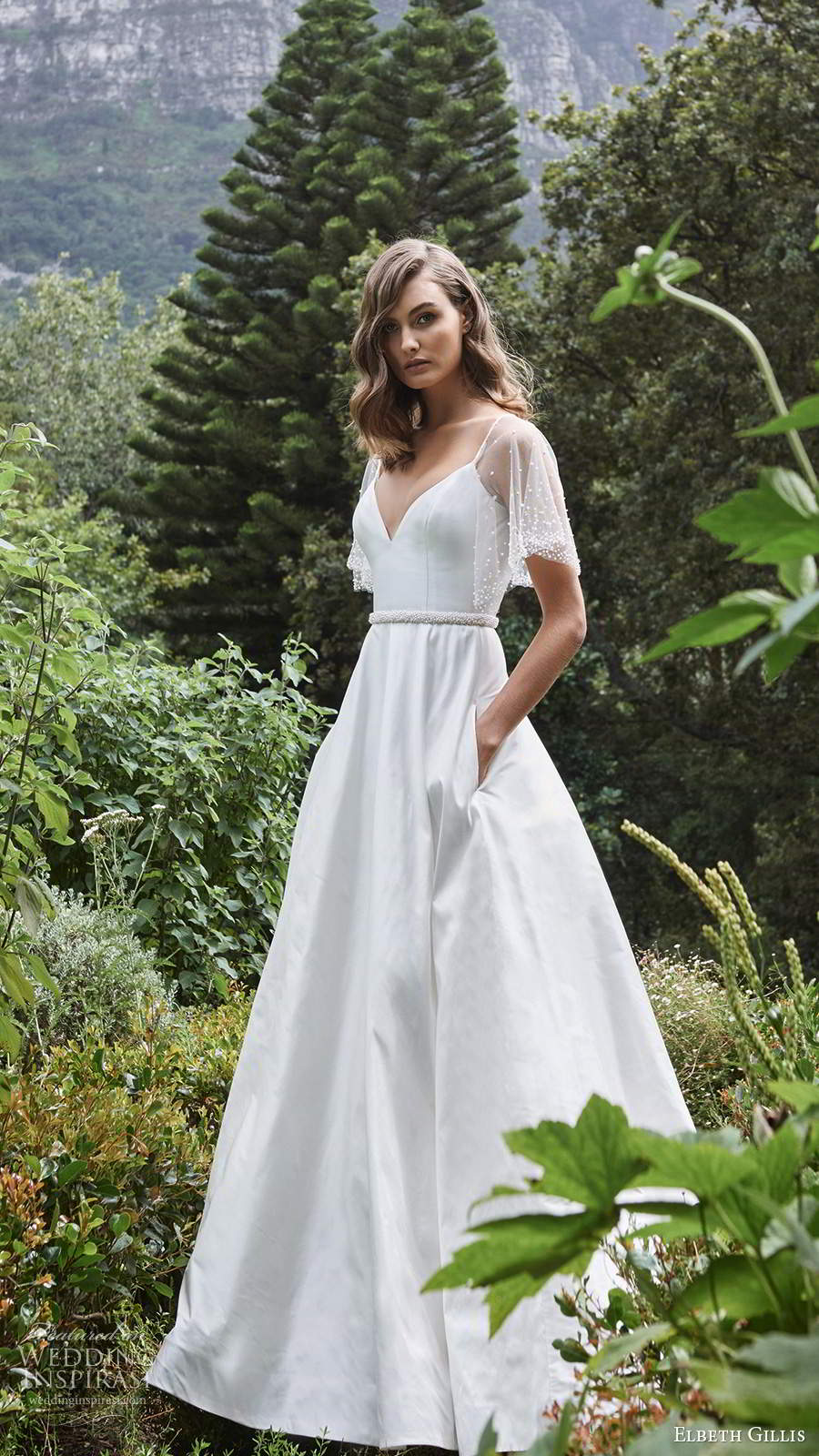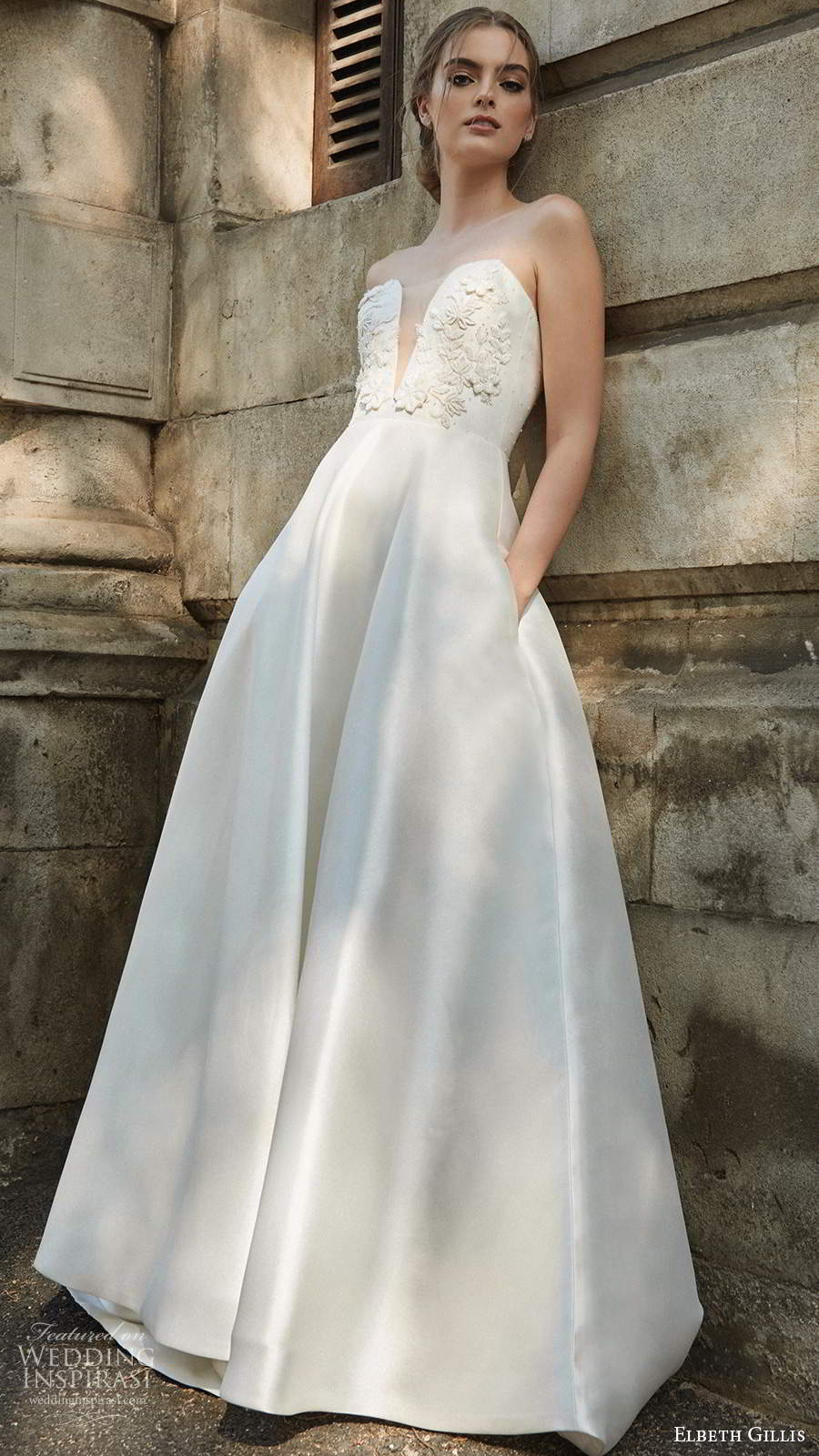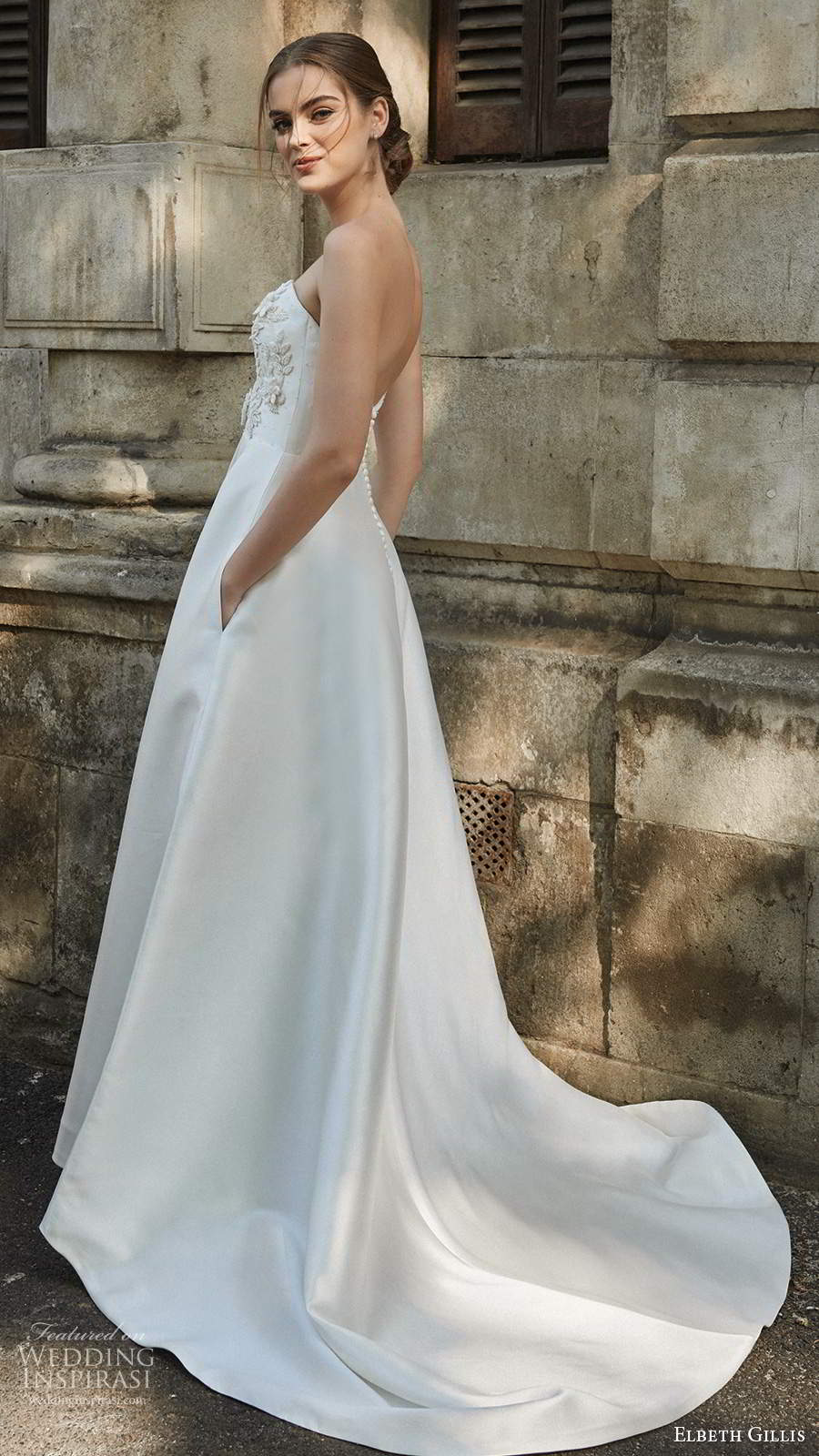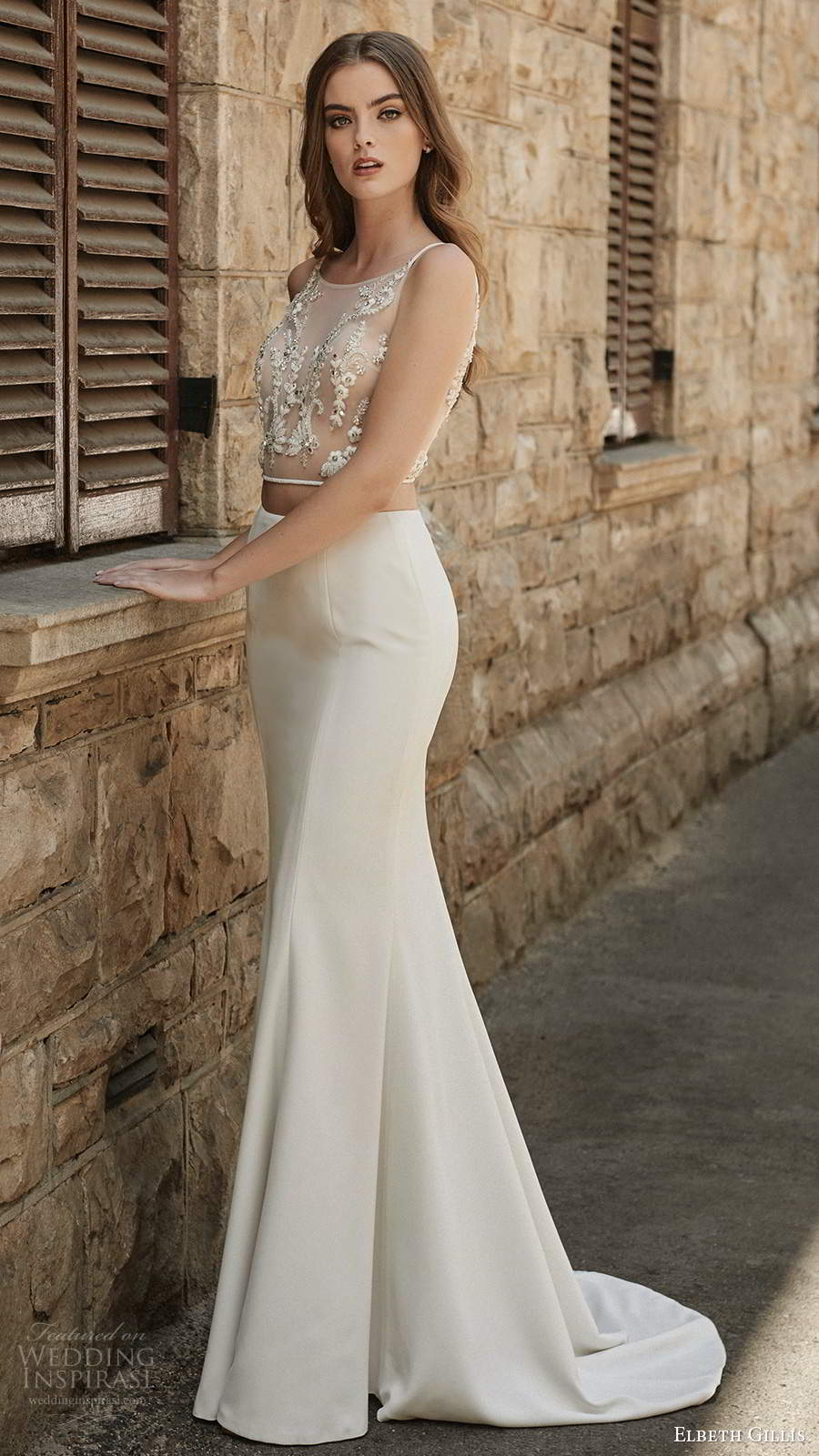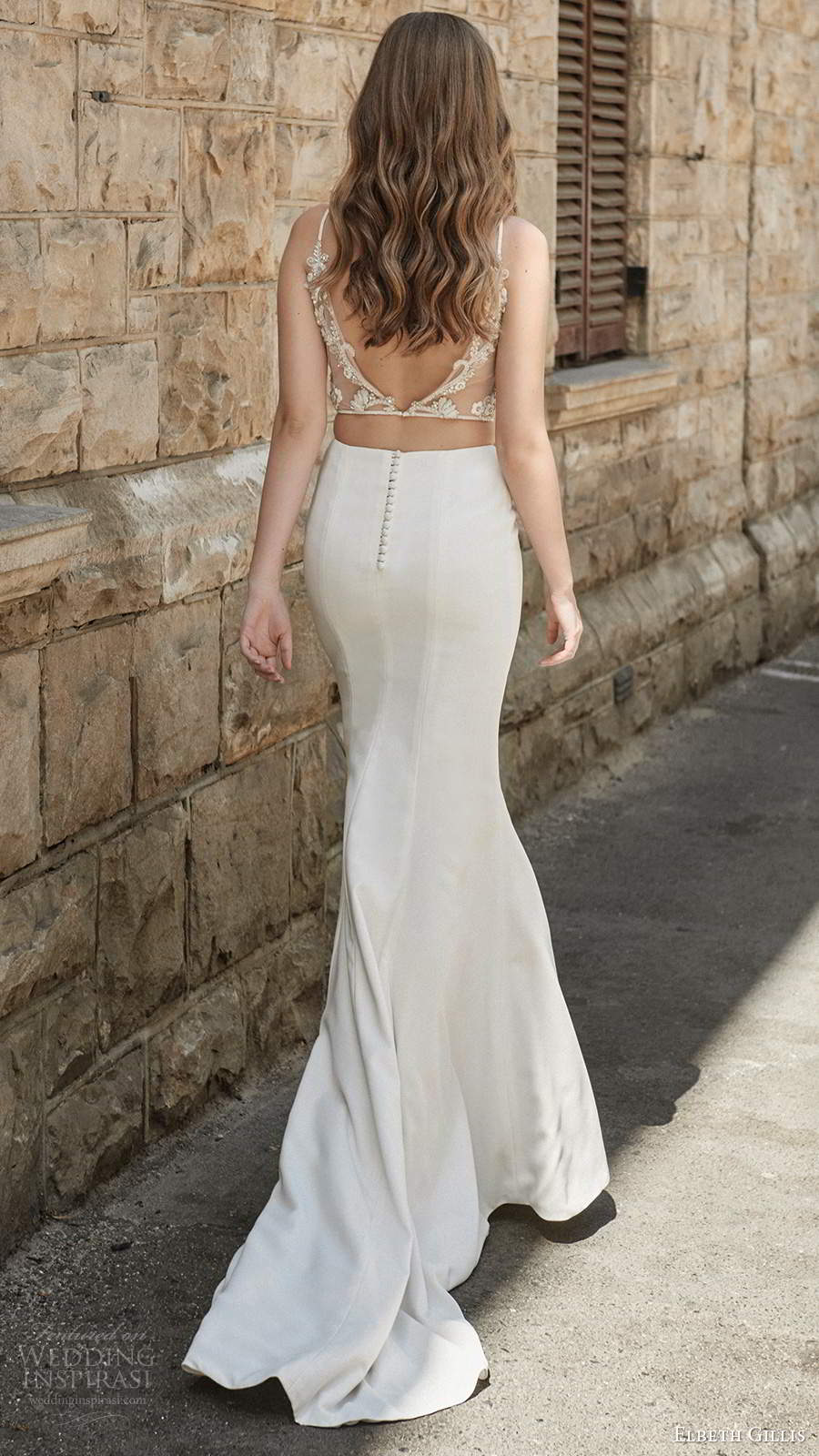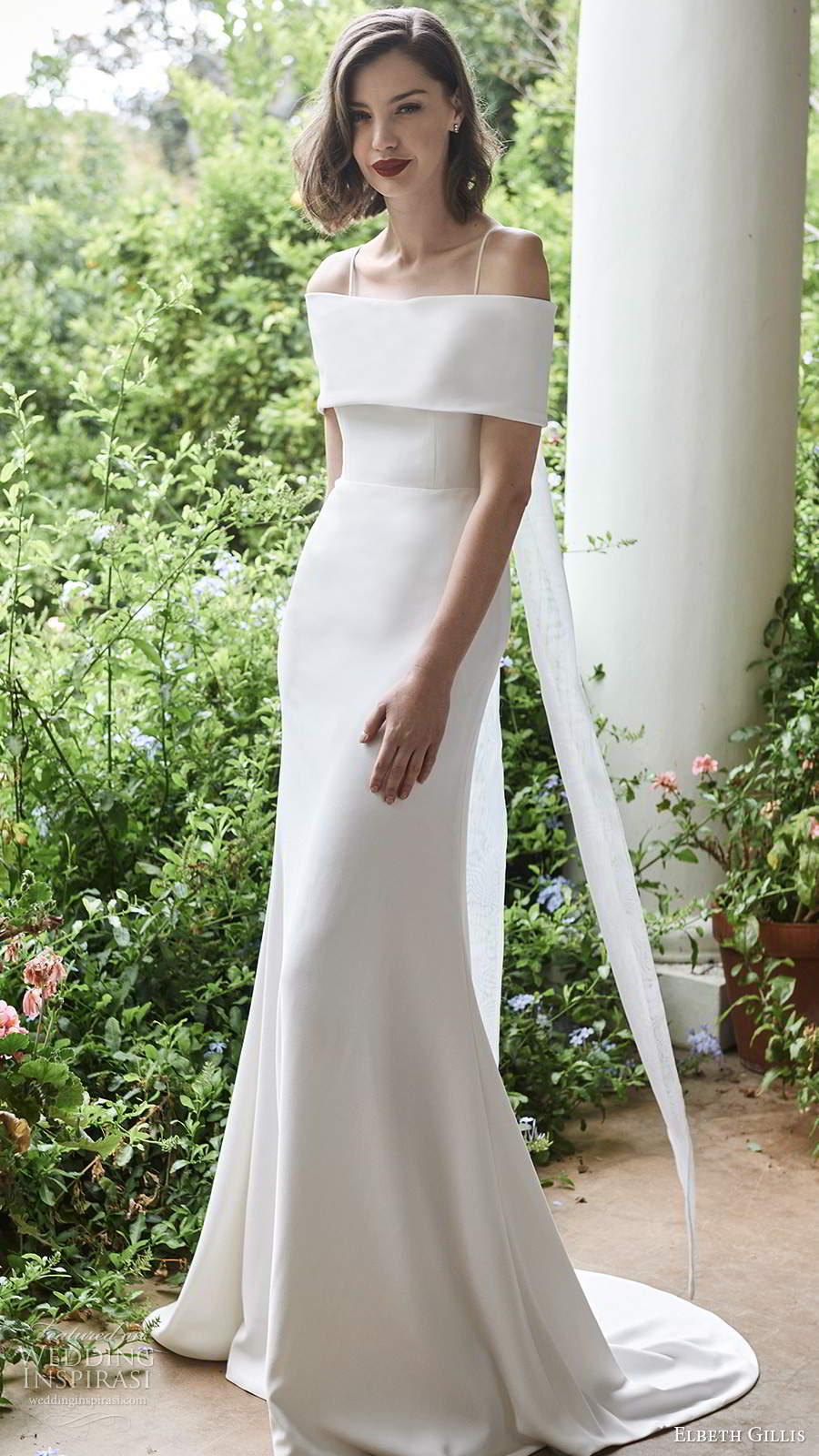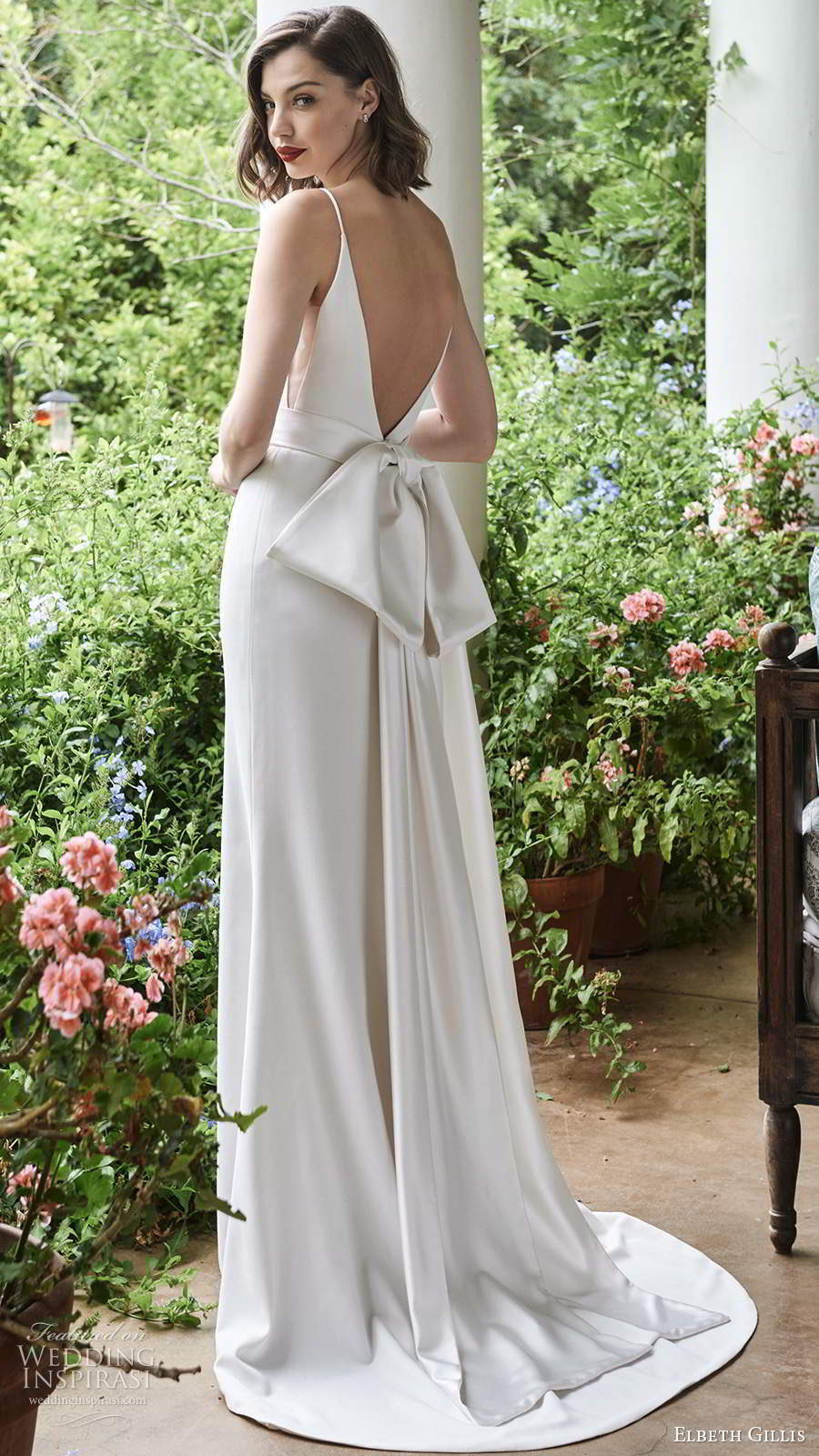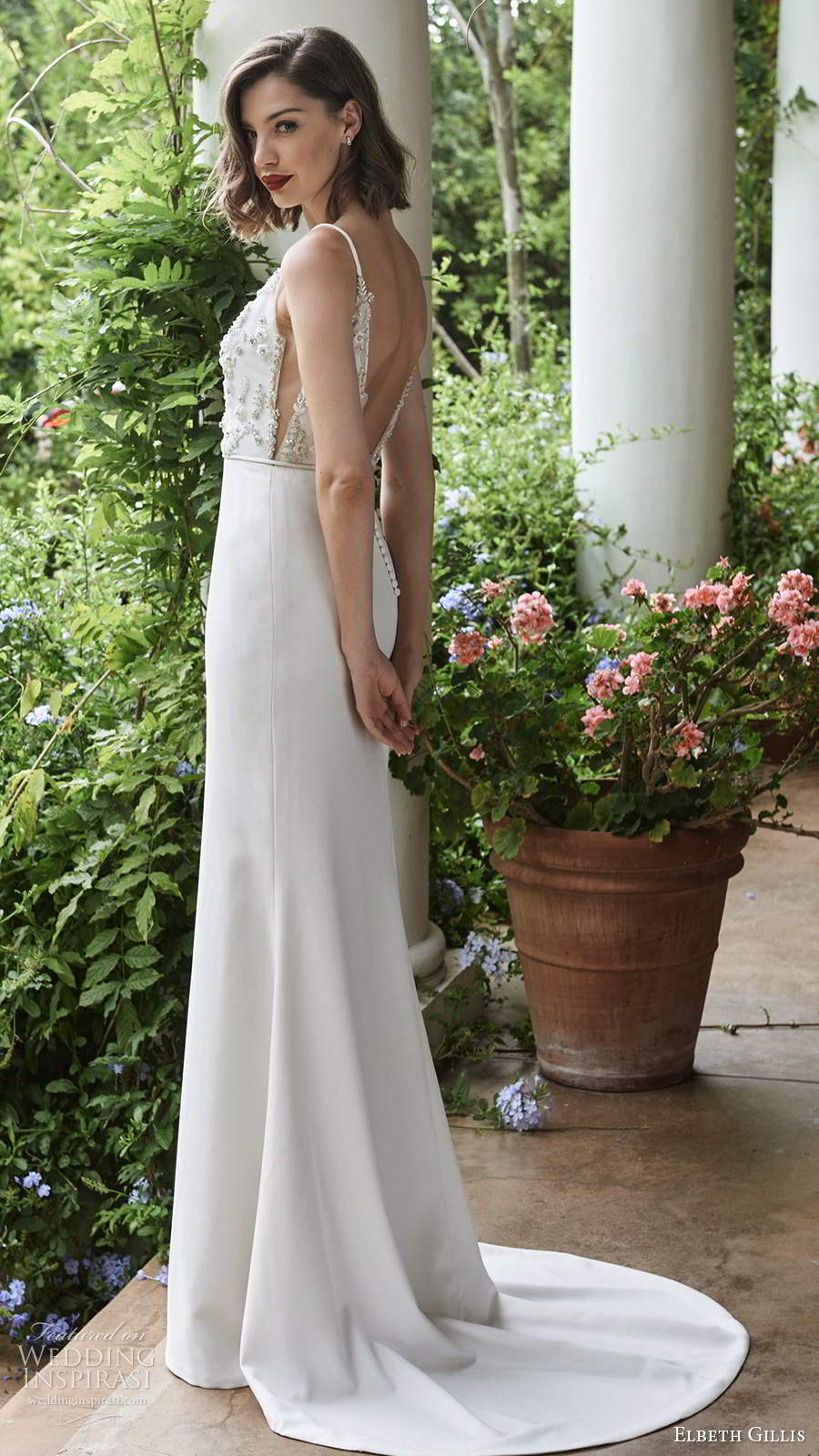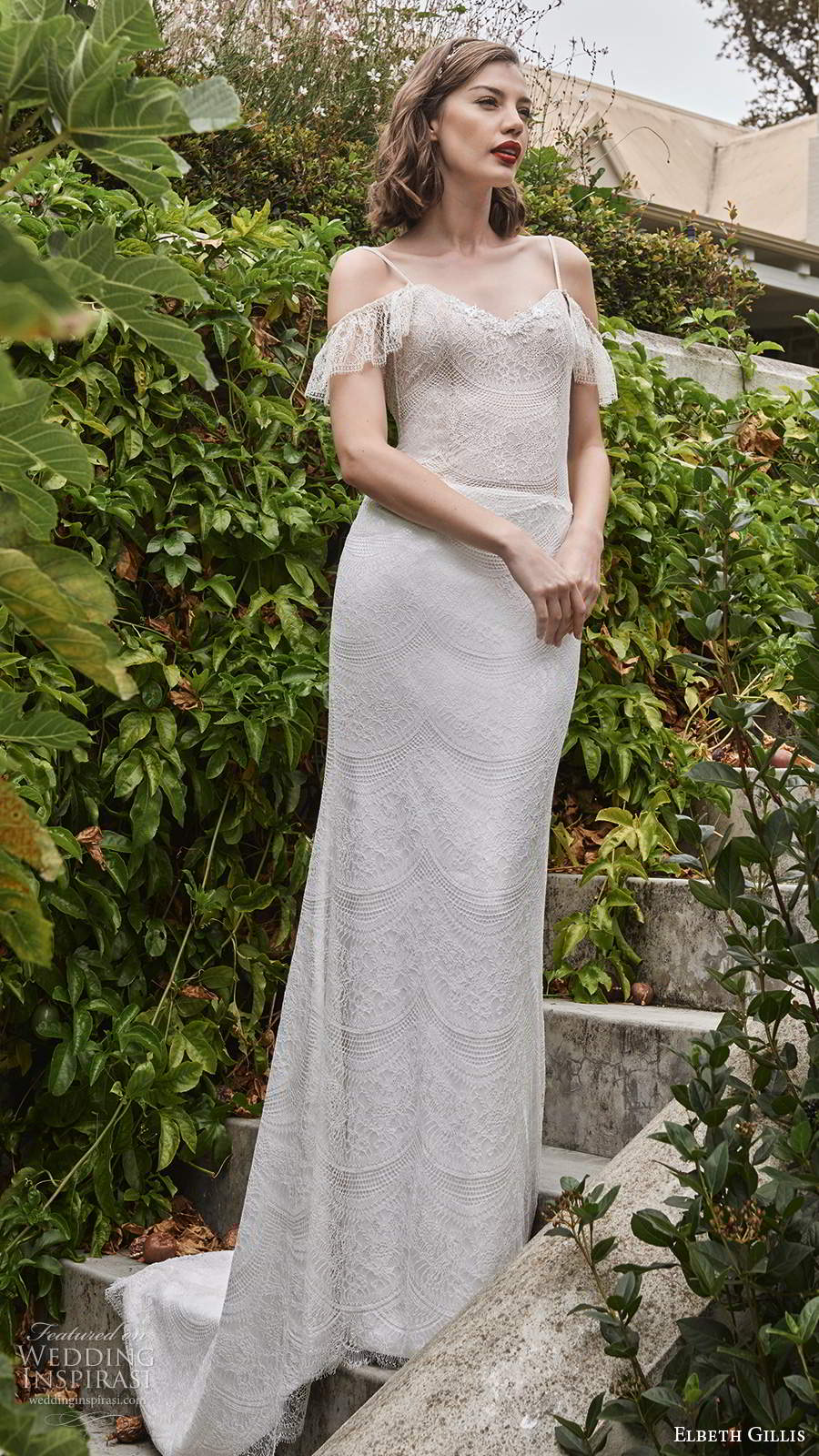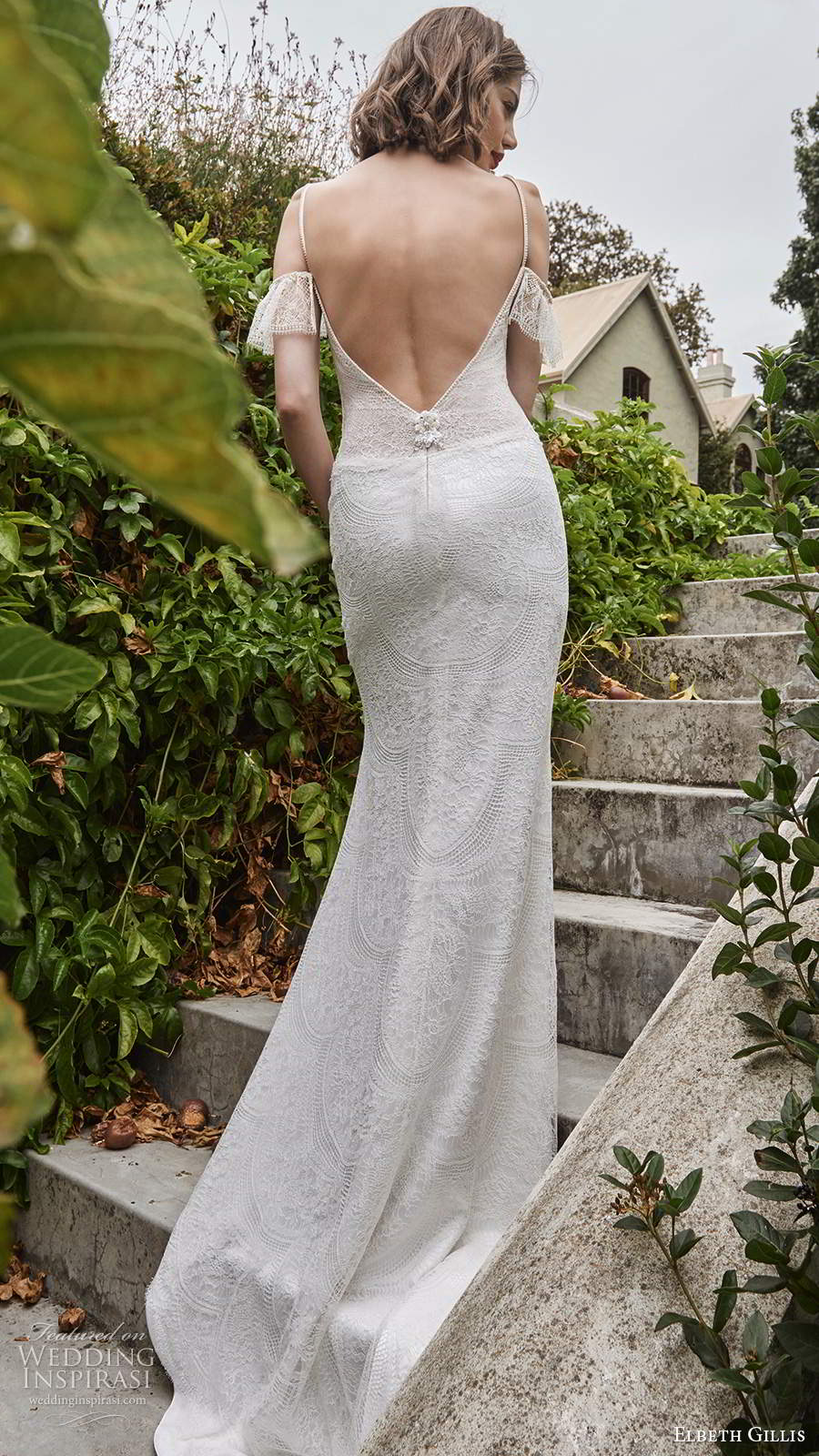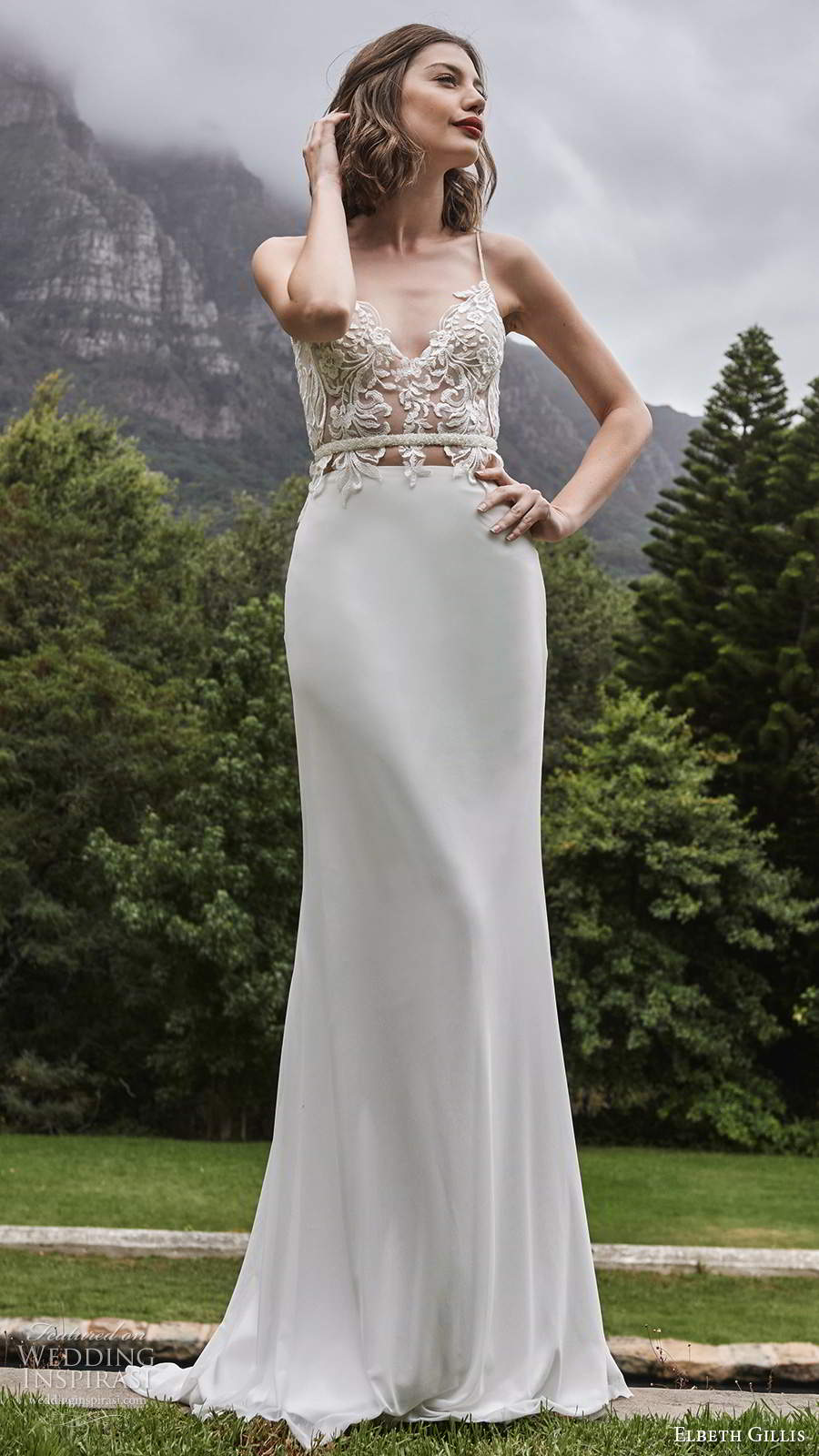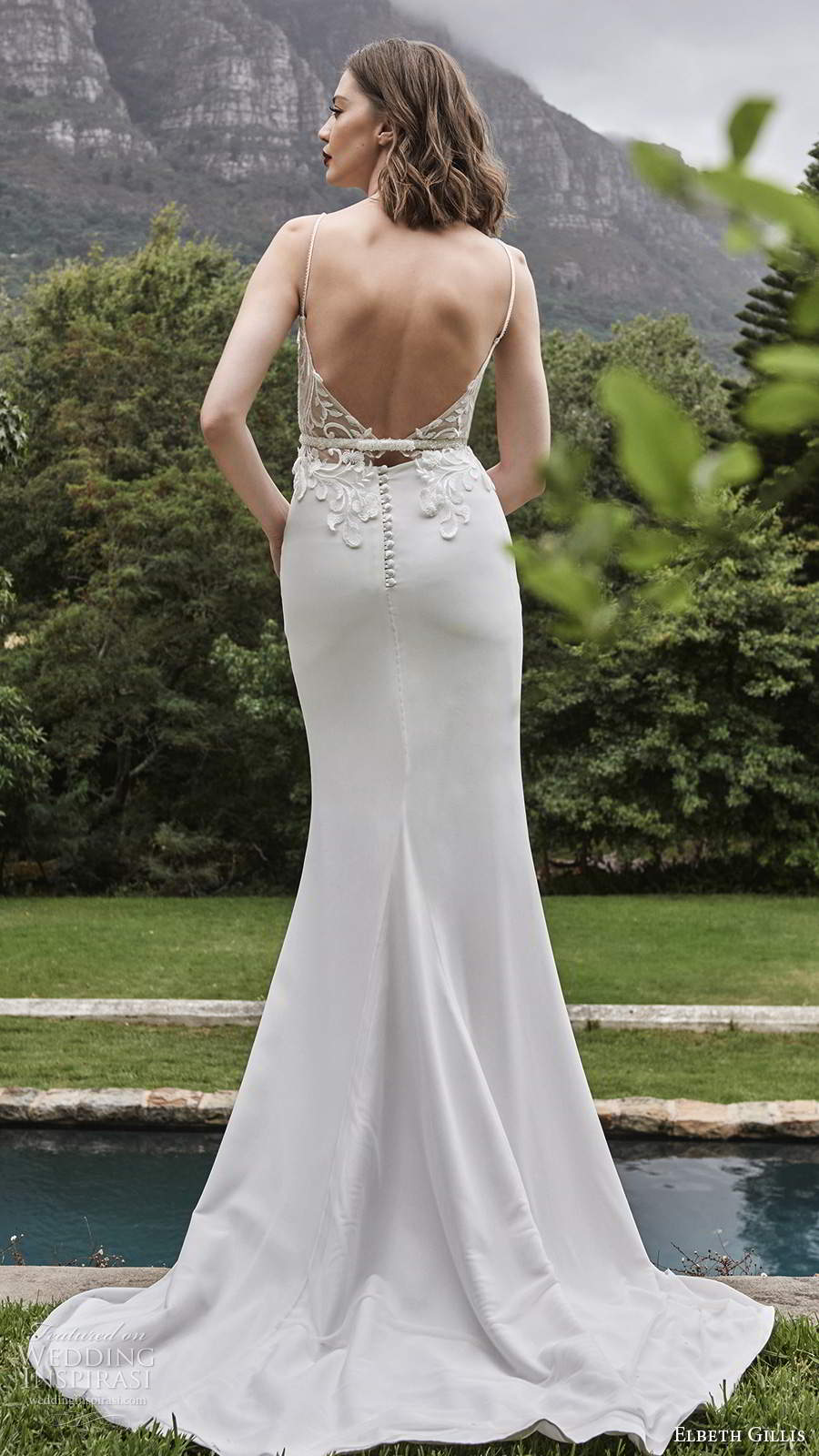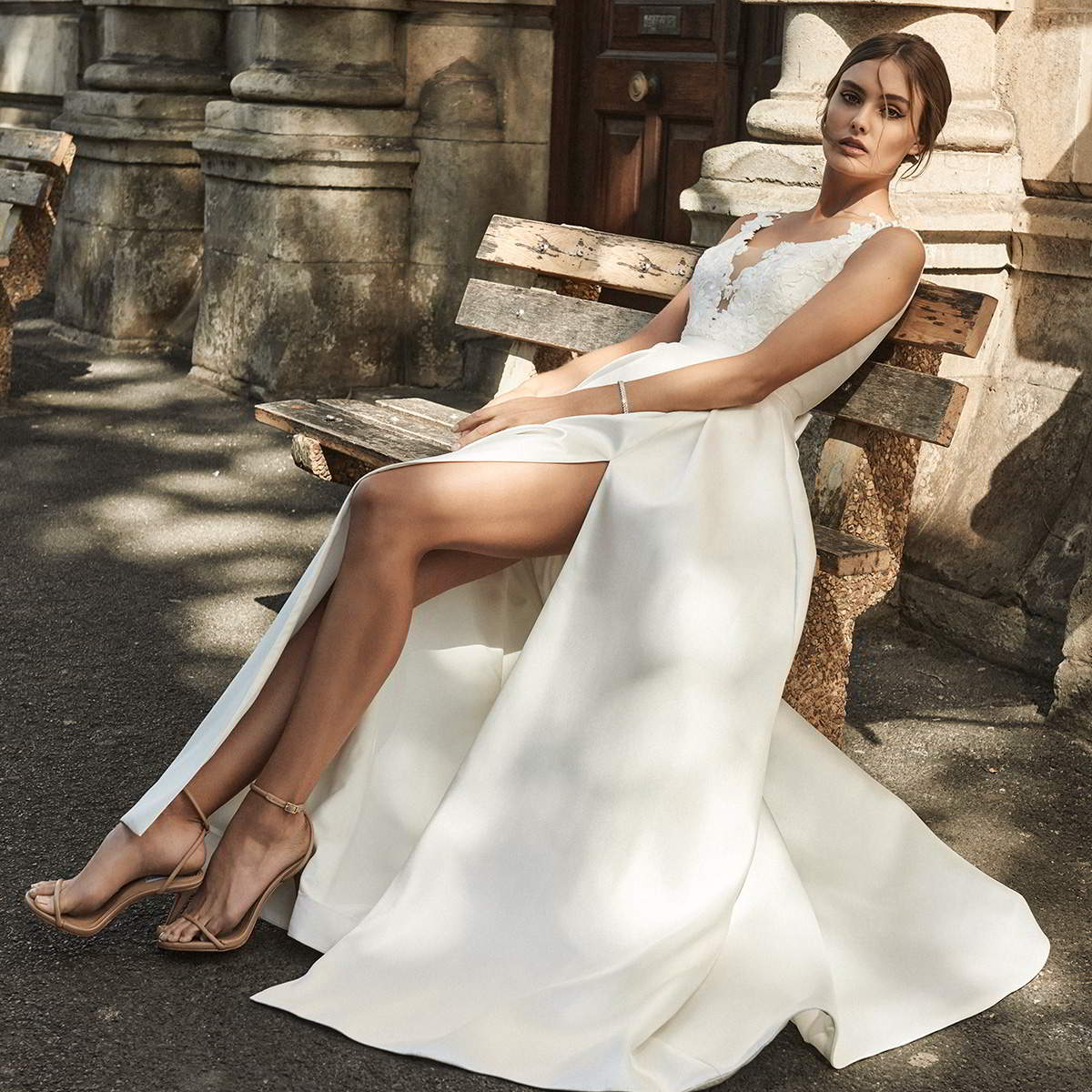 Photos courtesy of Elbeth Gillis. For details, visit Elbeth Gillis.