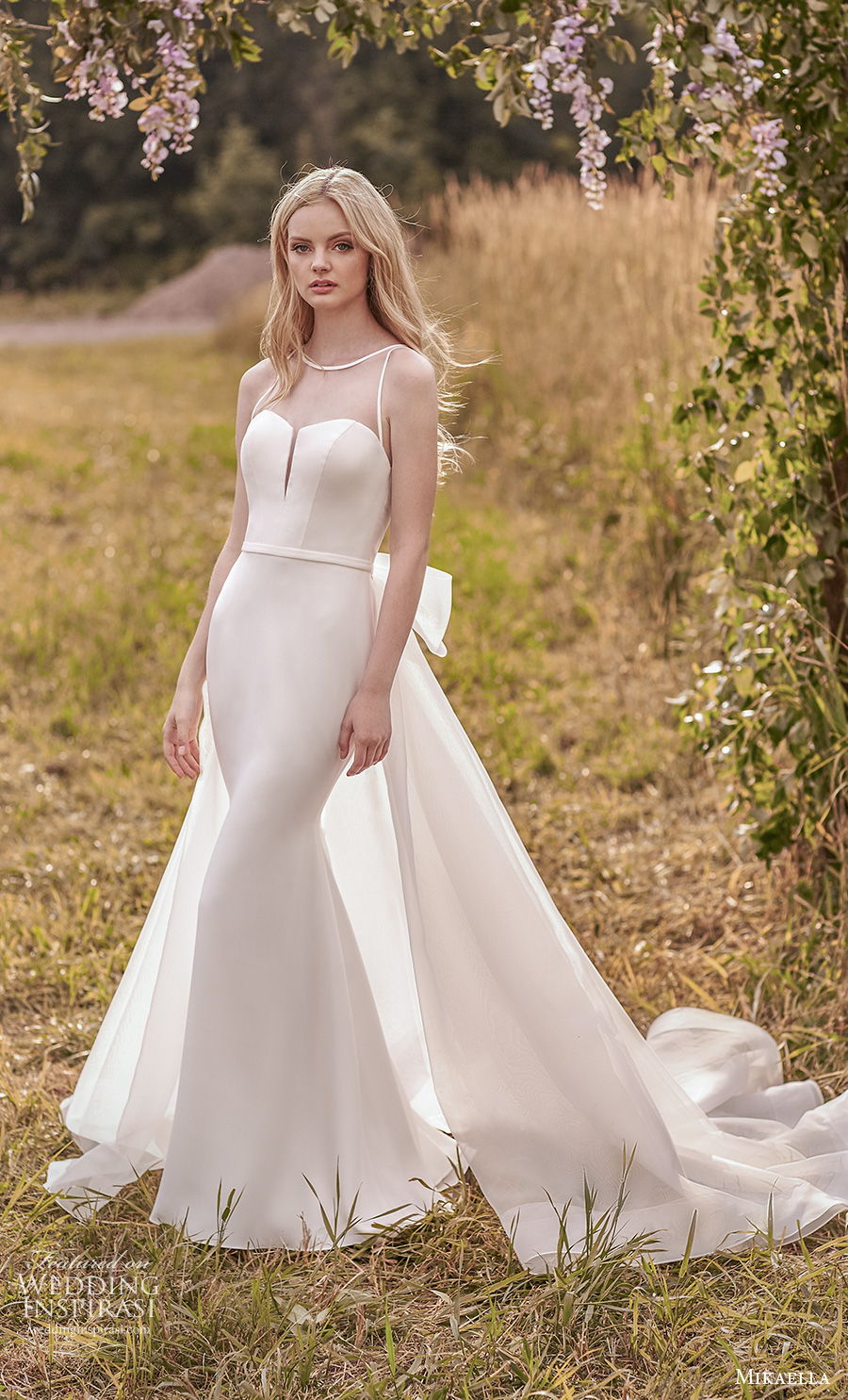 Who doesn't love variety? The the Spring 2020 Collection from Mikaella Bridal offers brides unique ways to express her style with an impressive variety of necklines, bodices and silhouettes, from chic and sleek minimalist looks to romantic, voluminous ball gowns with a sexy, modern edge.
"This season includes numerous breathtaking features that add a personal touch to each piece in the collection. Plunges, notches, keyholes and crossover straps breathe new life into traditional necklines. Sheer bodices and lace panels tastefully evoke red carpet glamour, but always have the option to be lined. And of course removable pieces provide versatility for brides who want to wow their guests both at the ceremony and again at the reception!"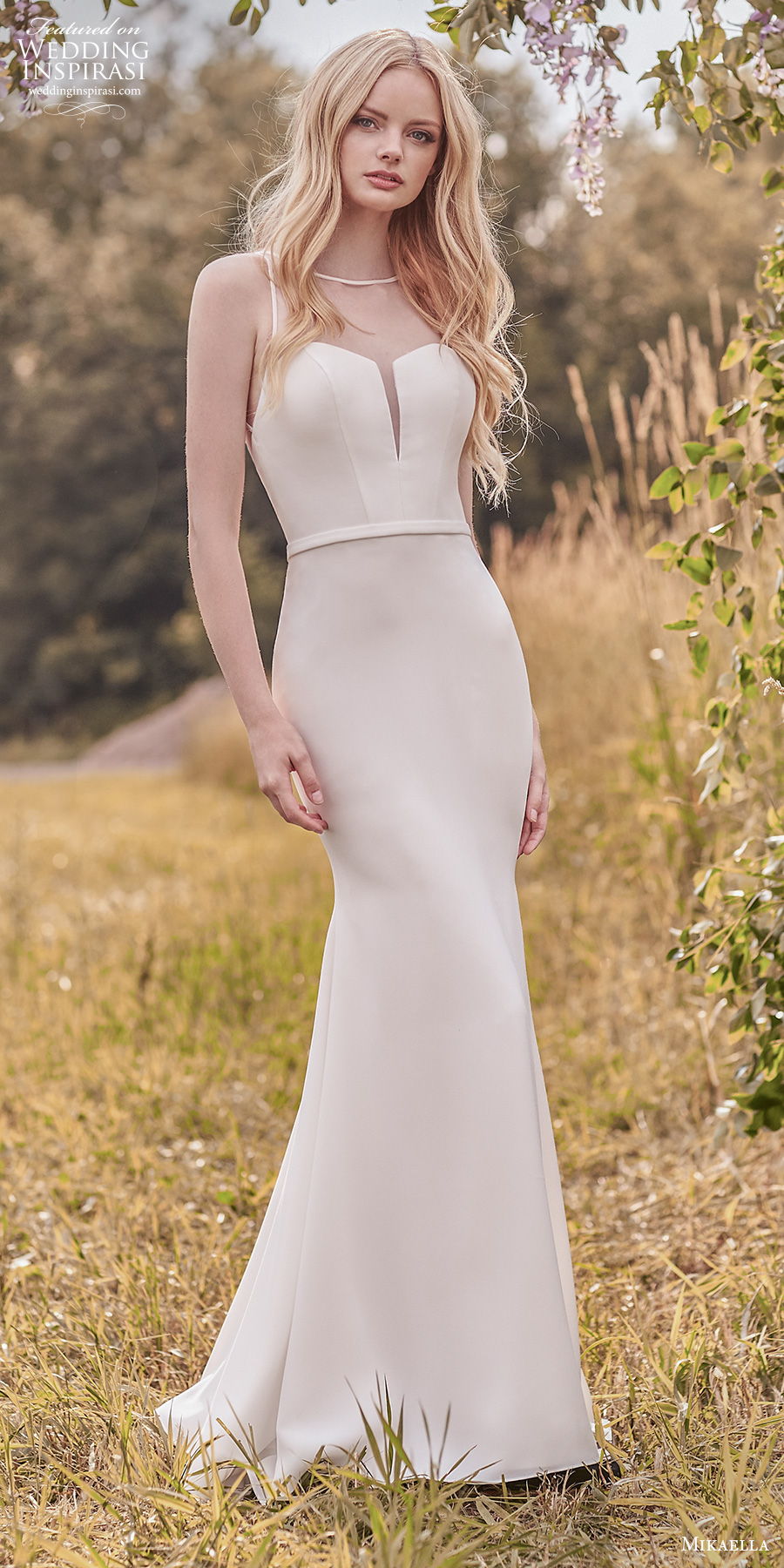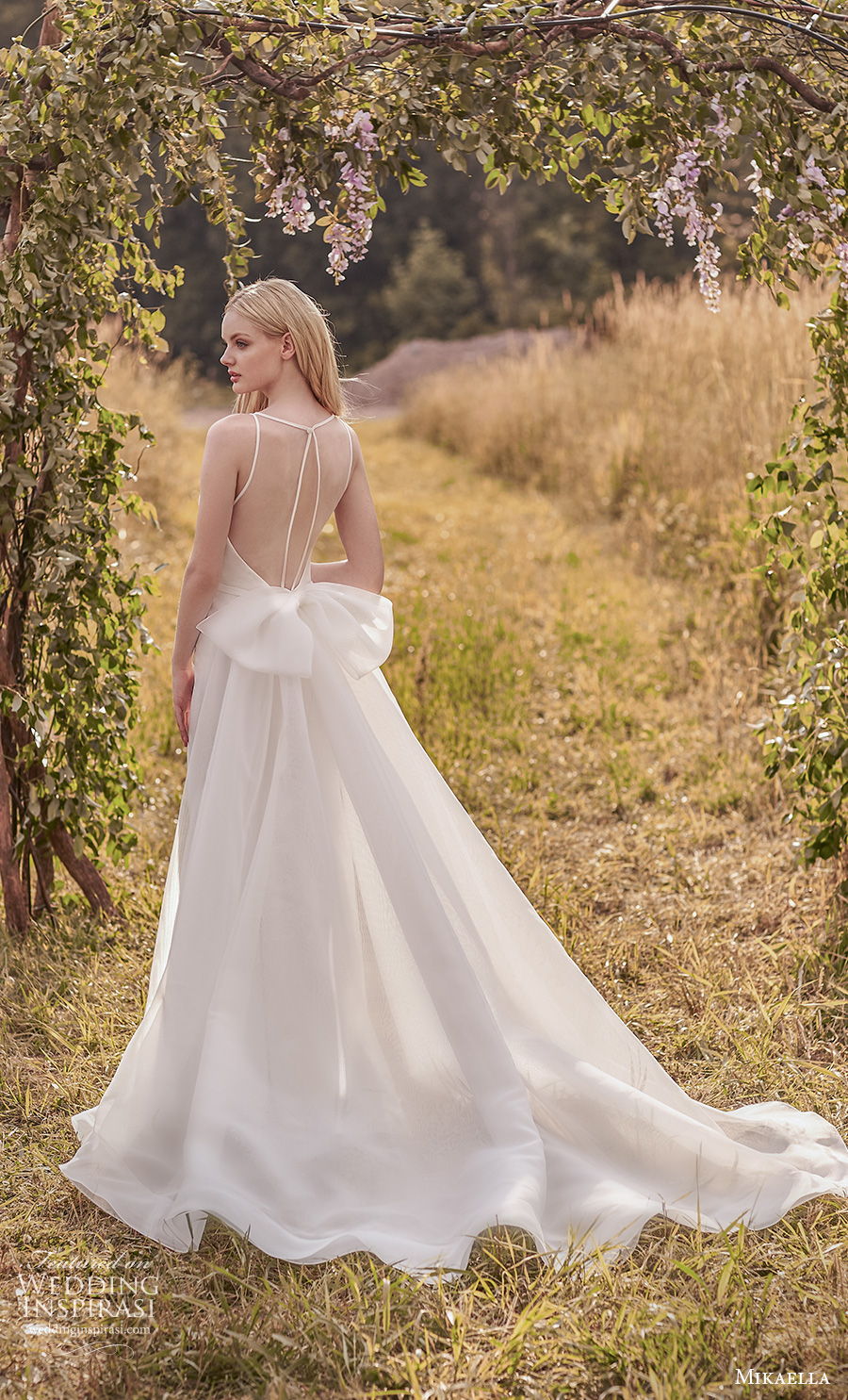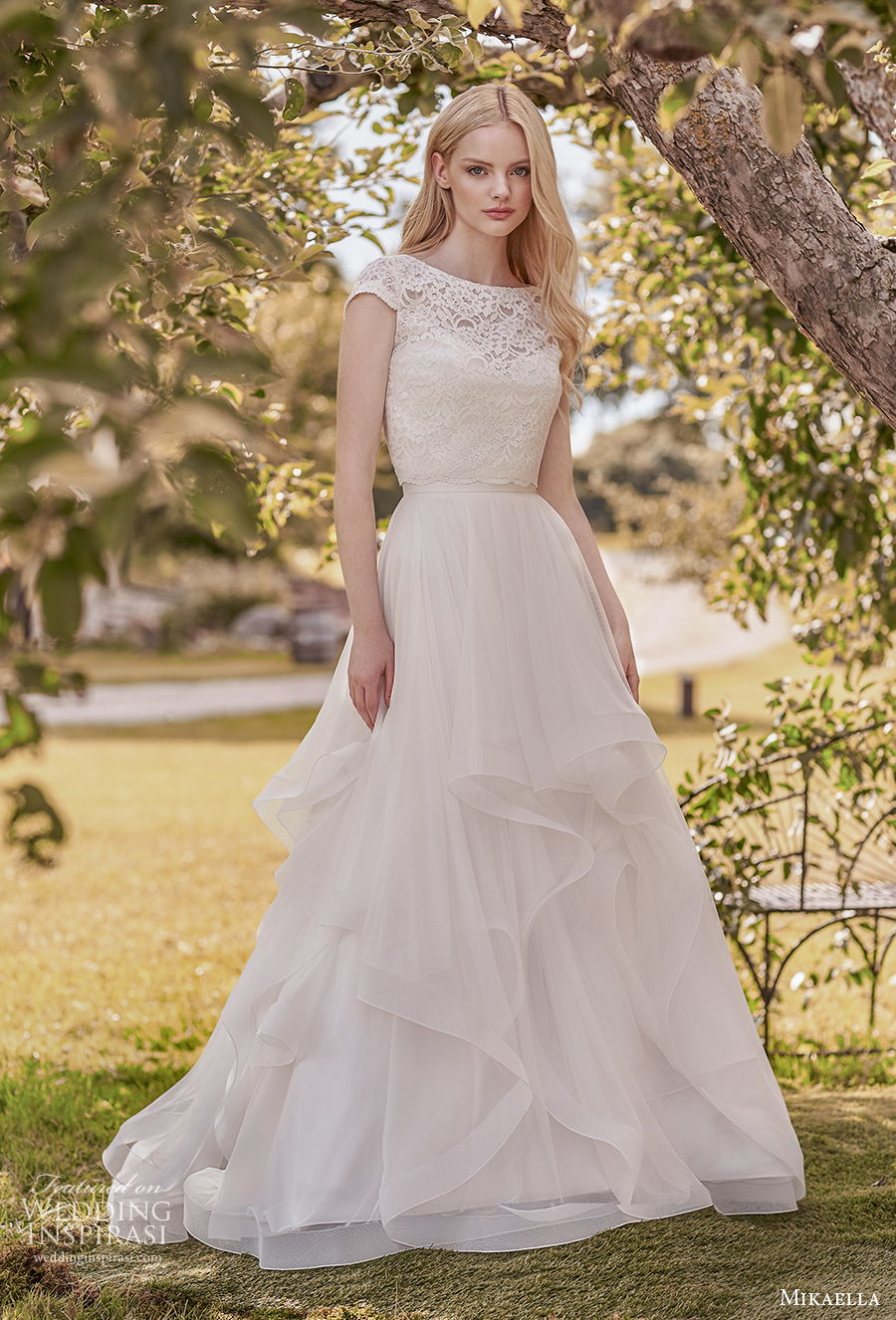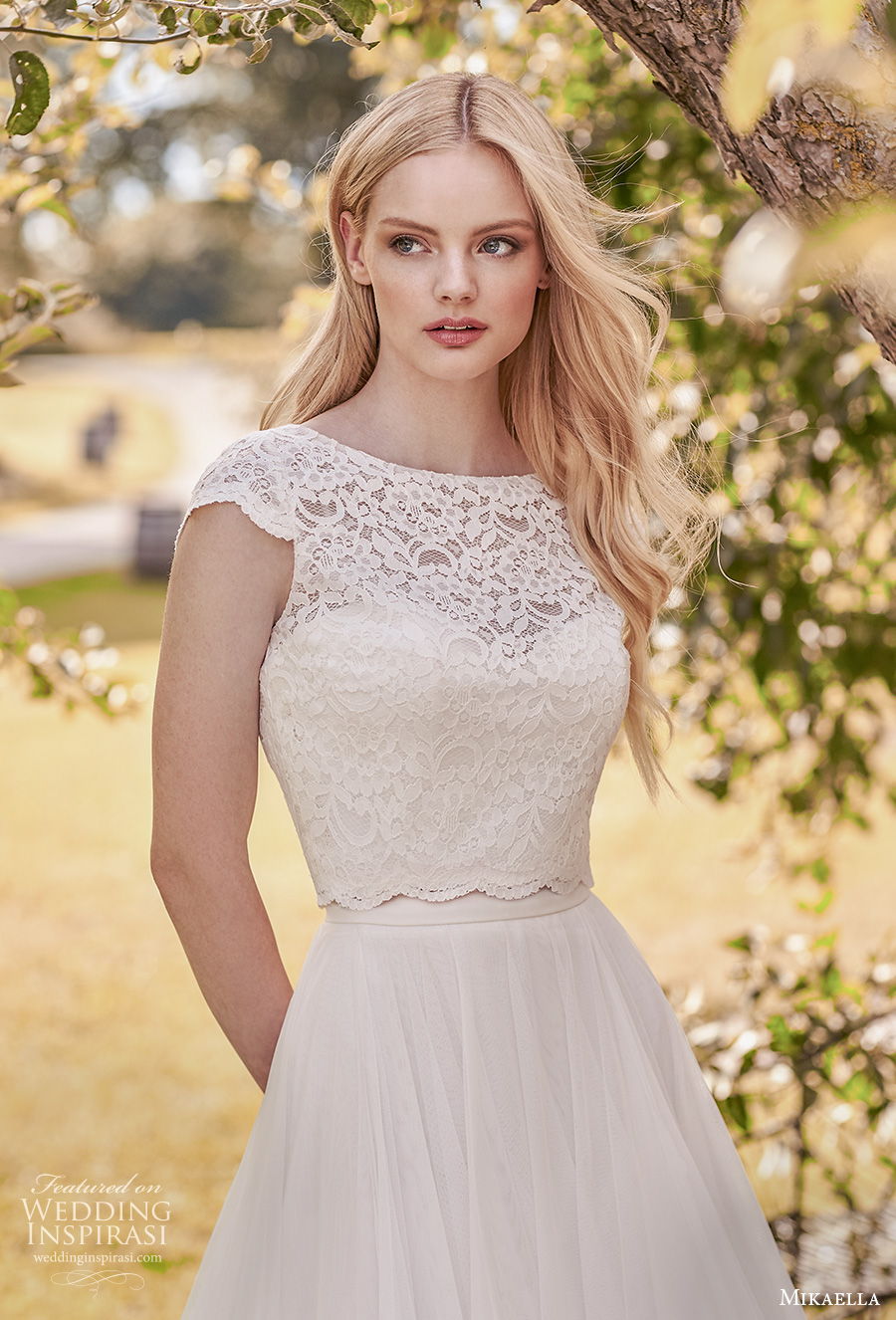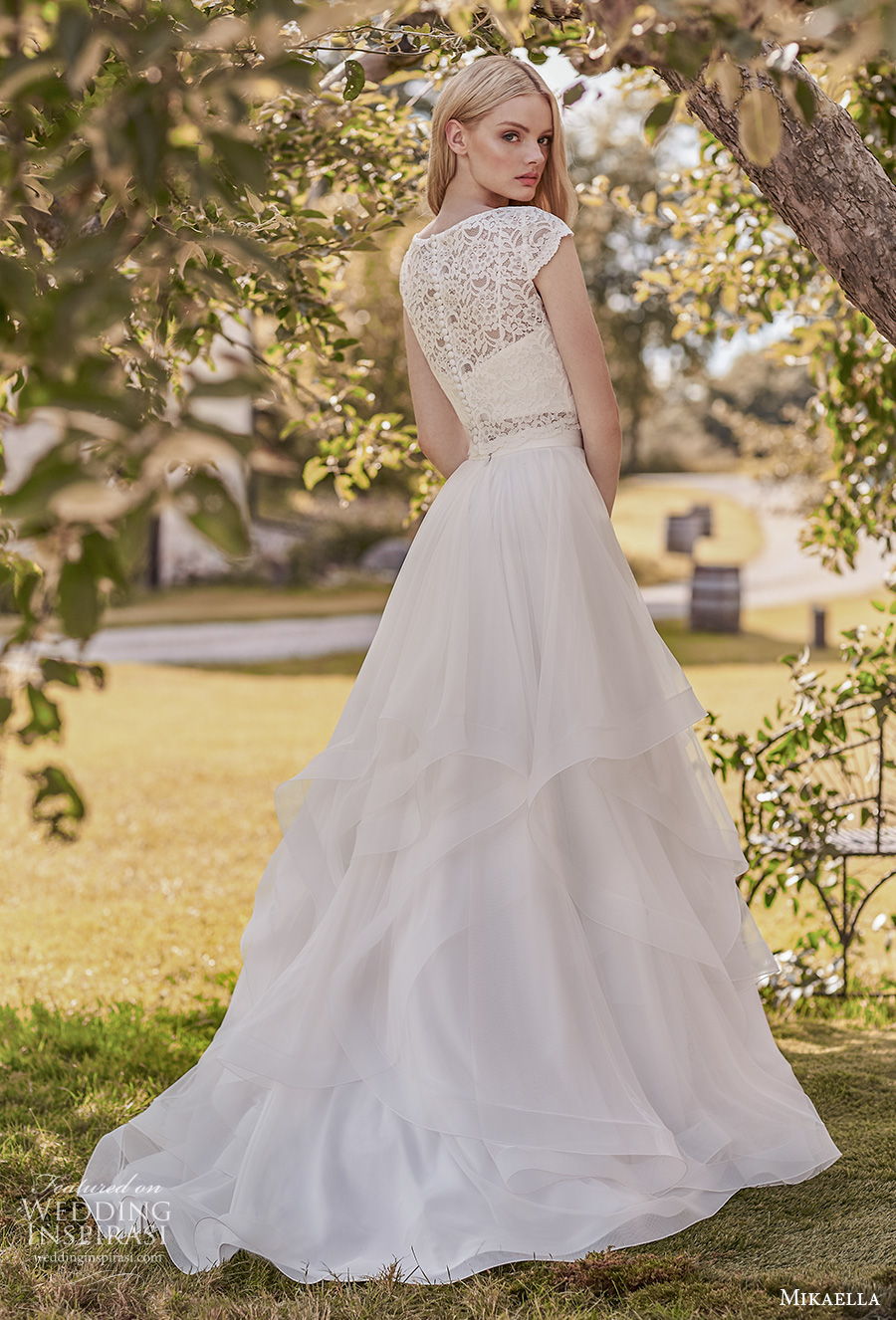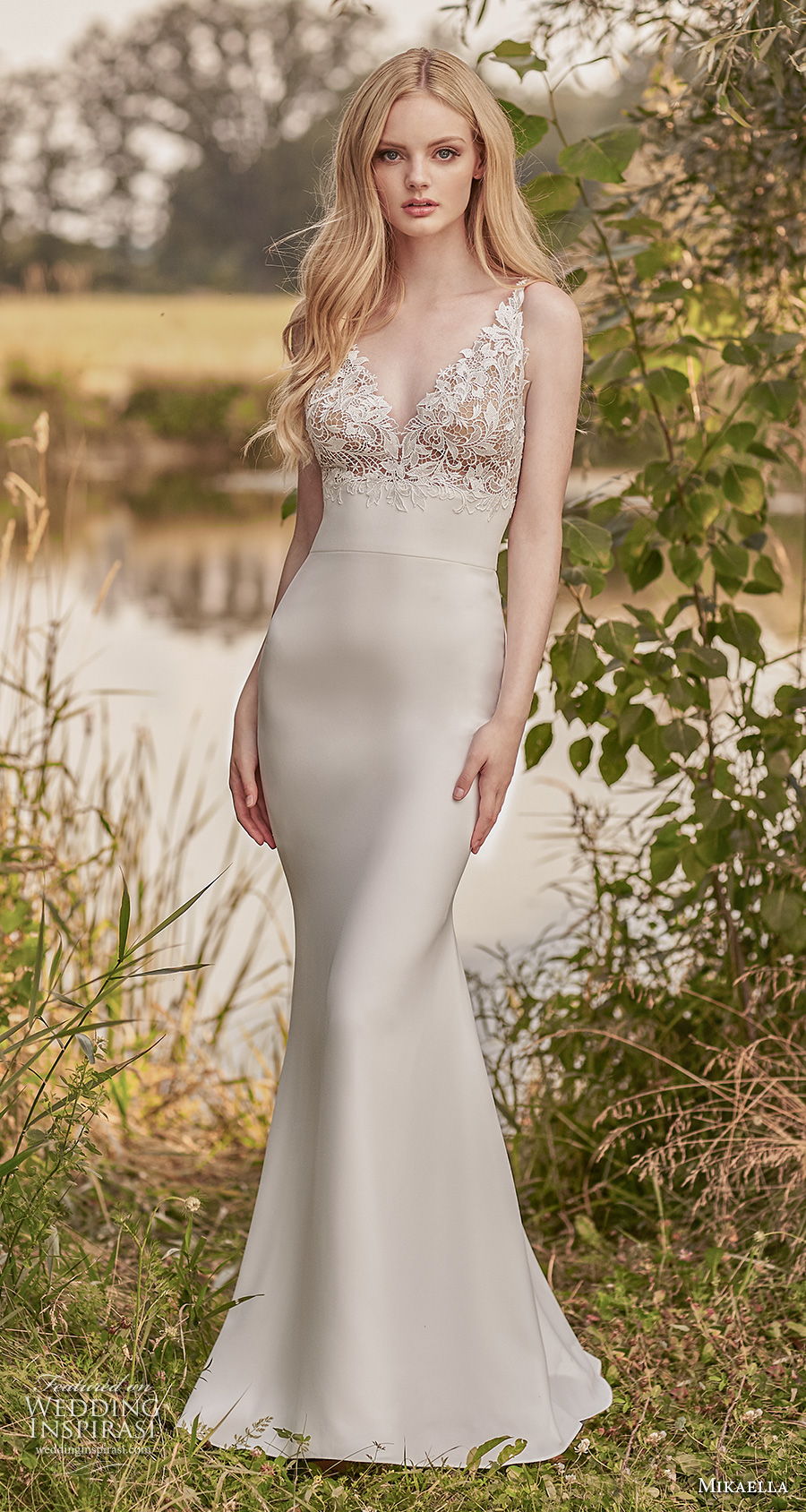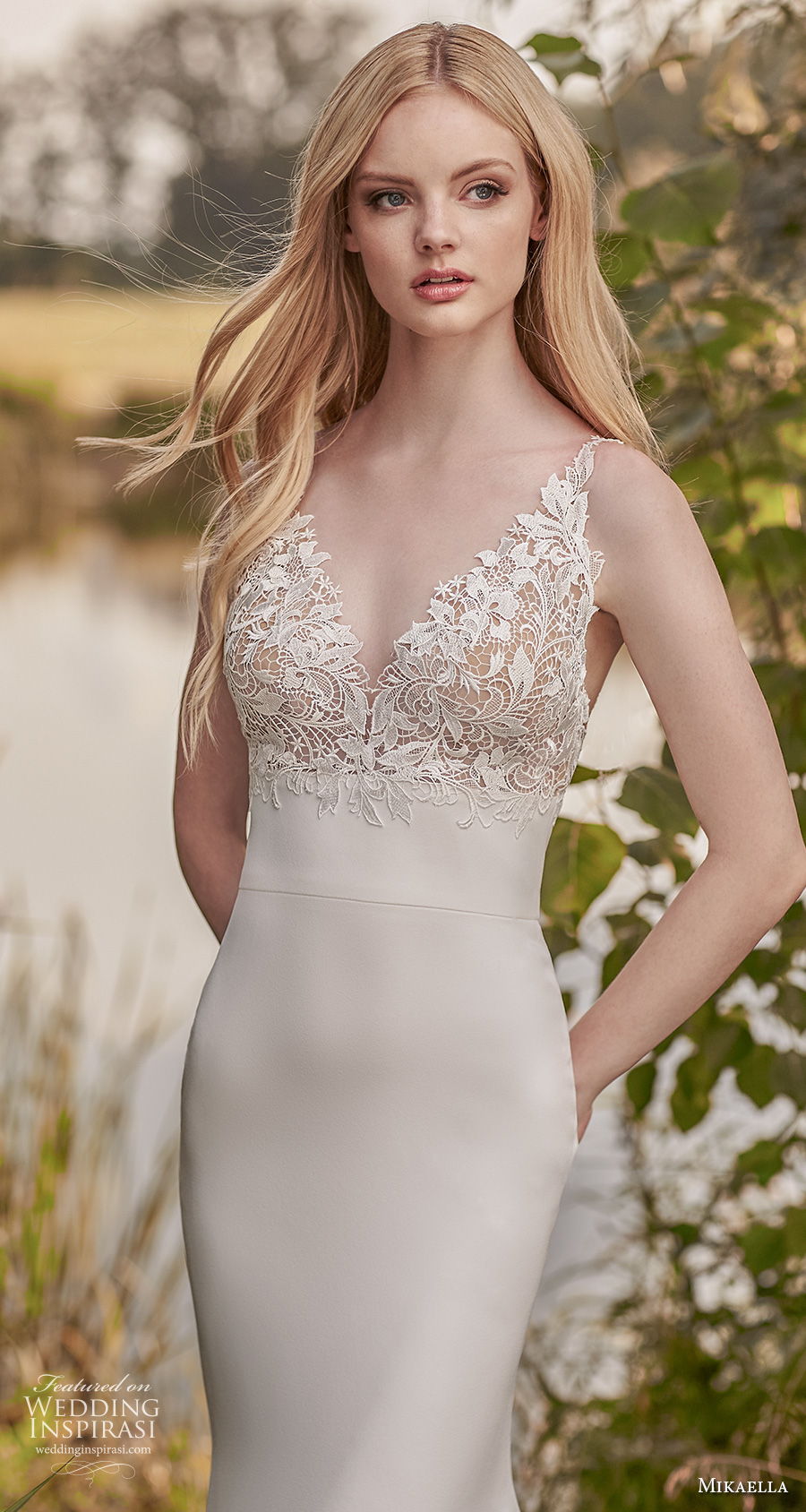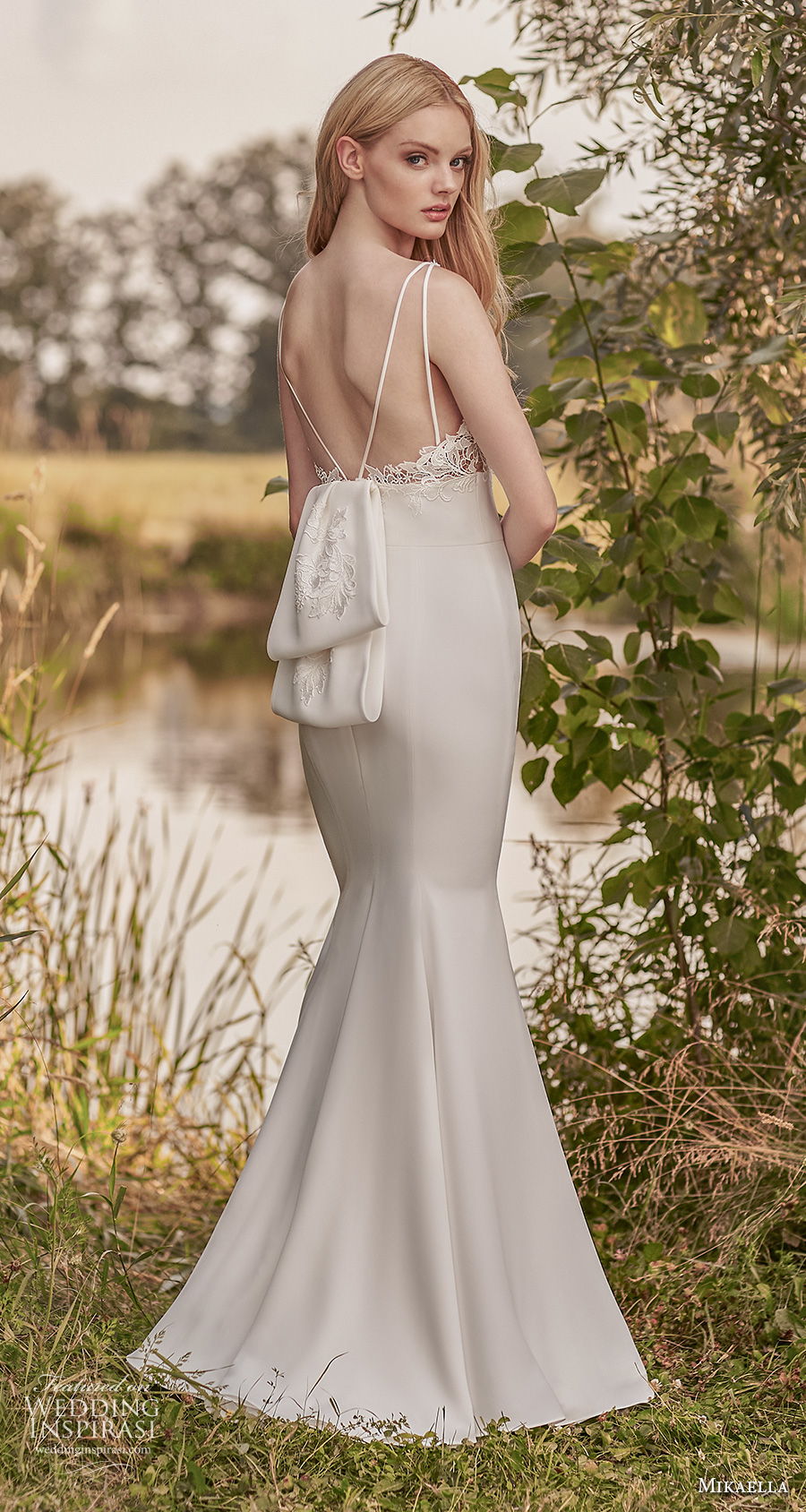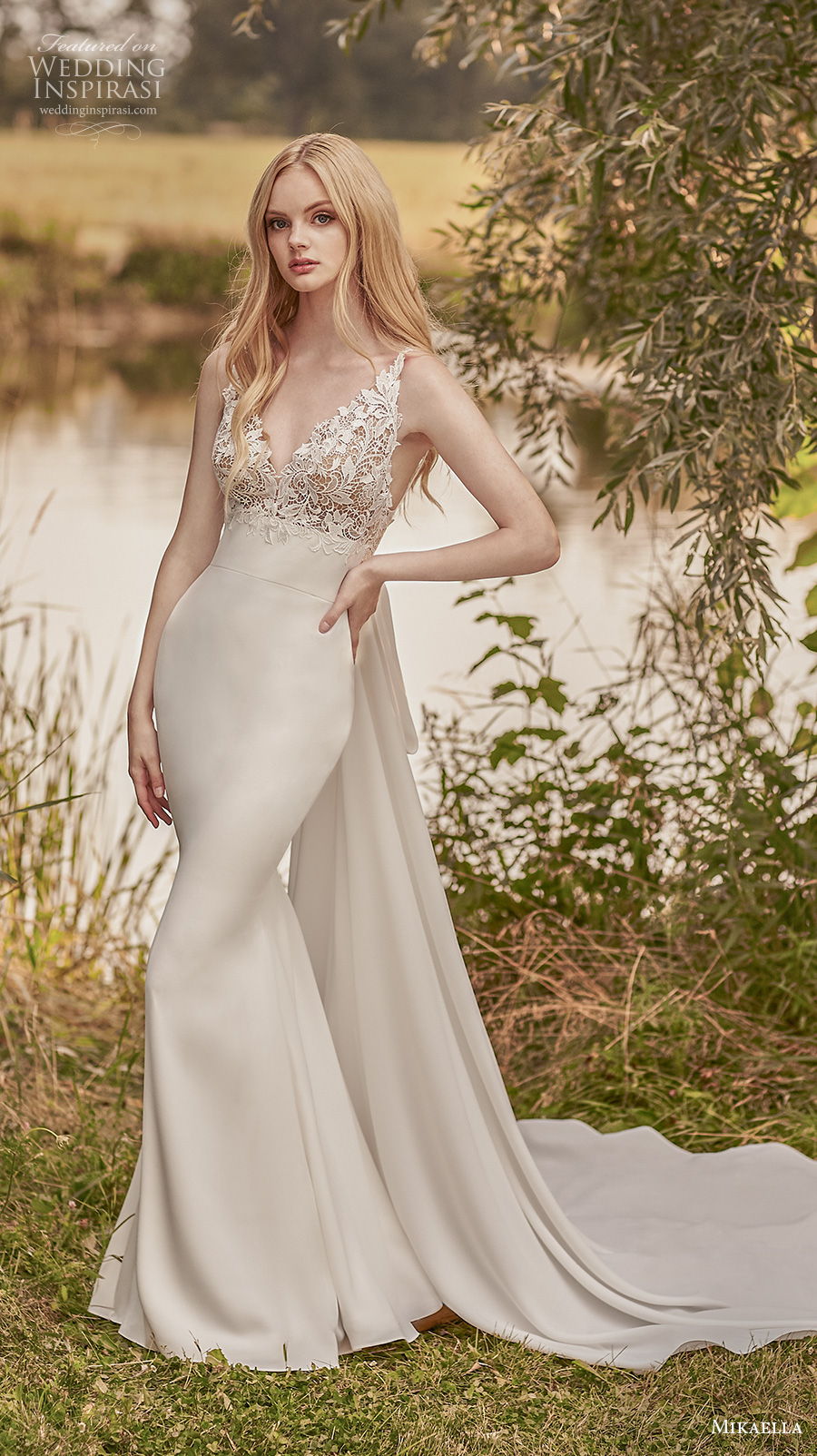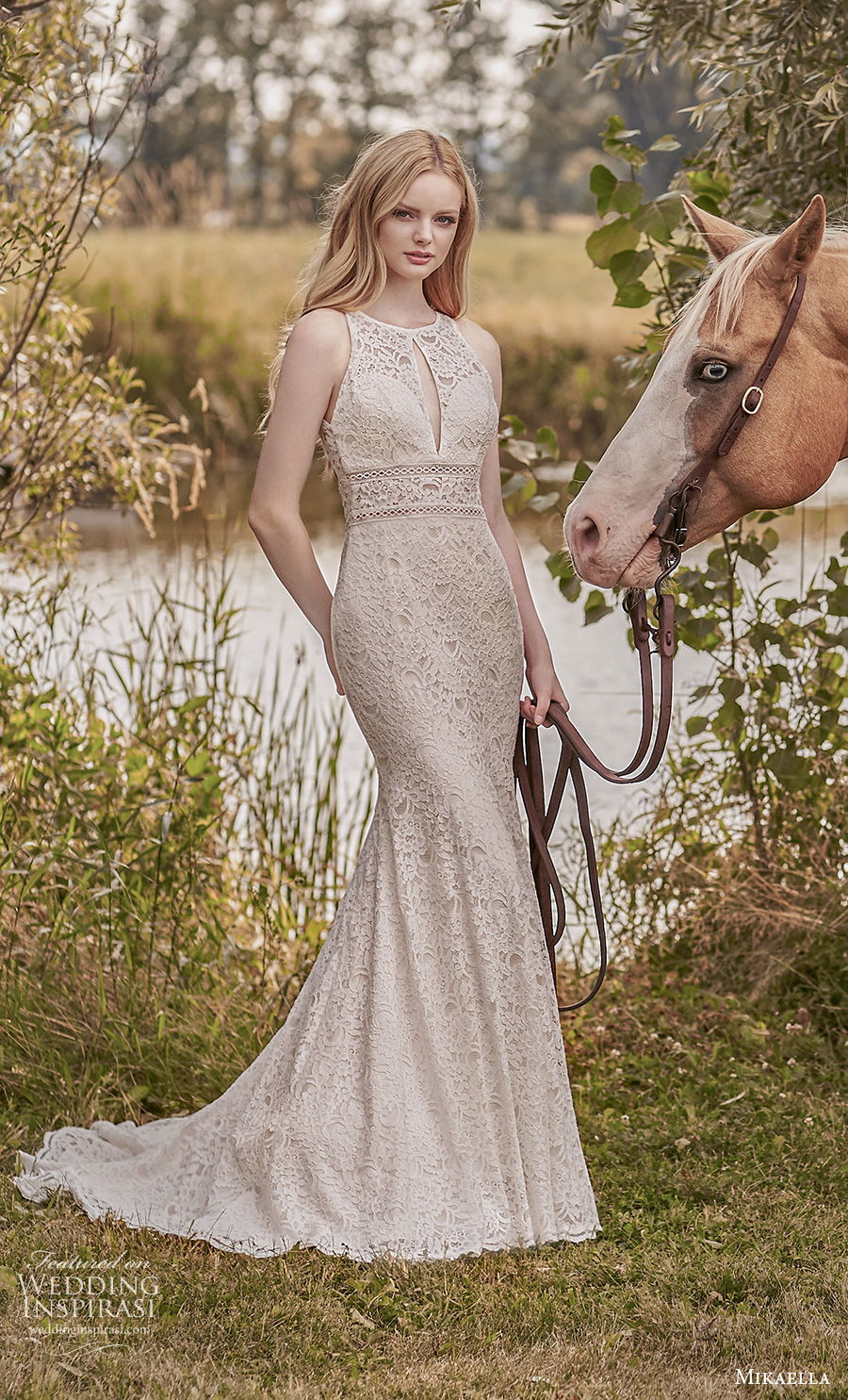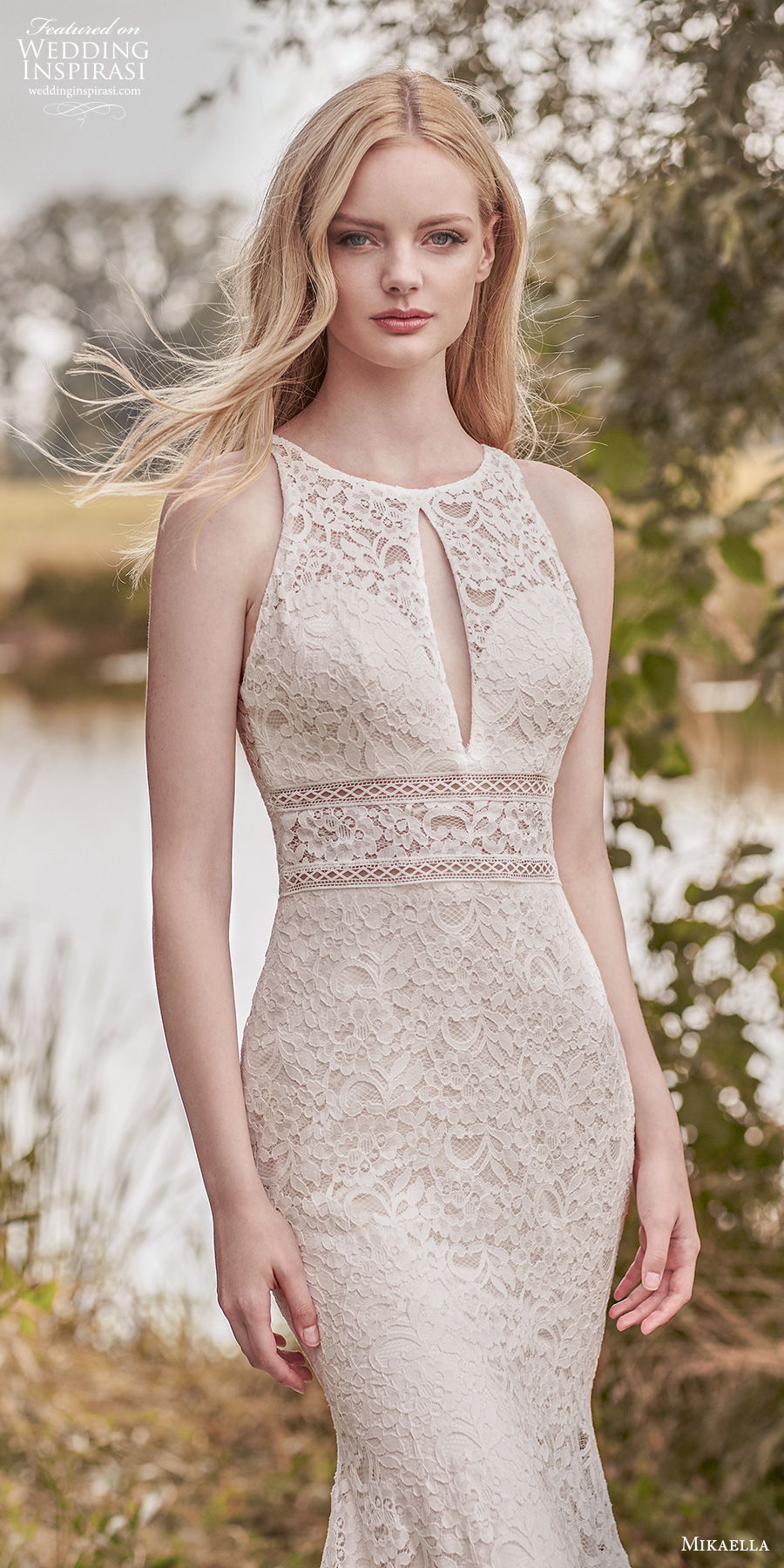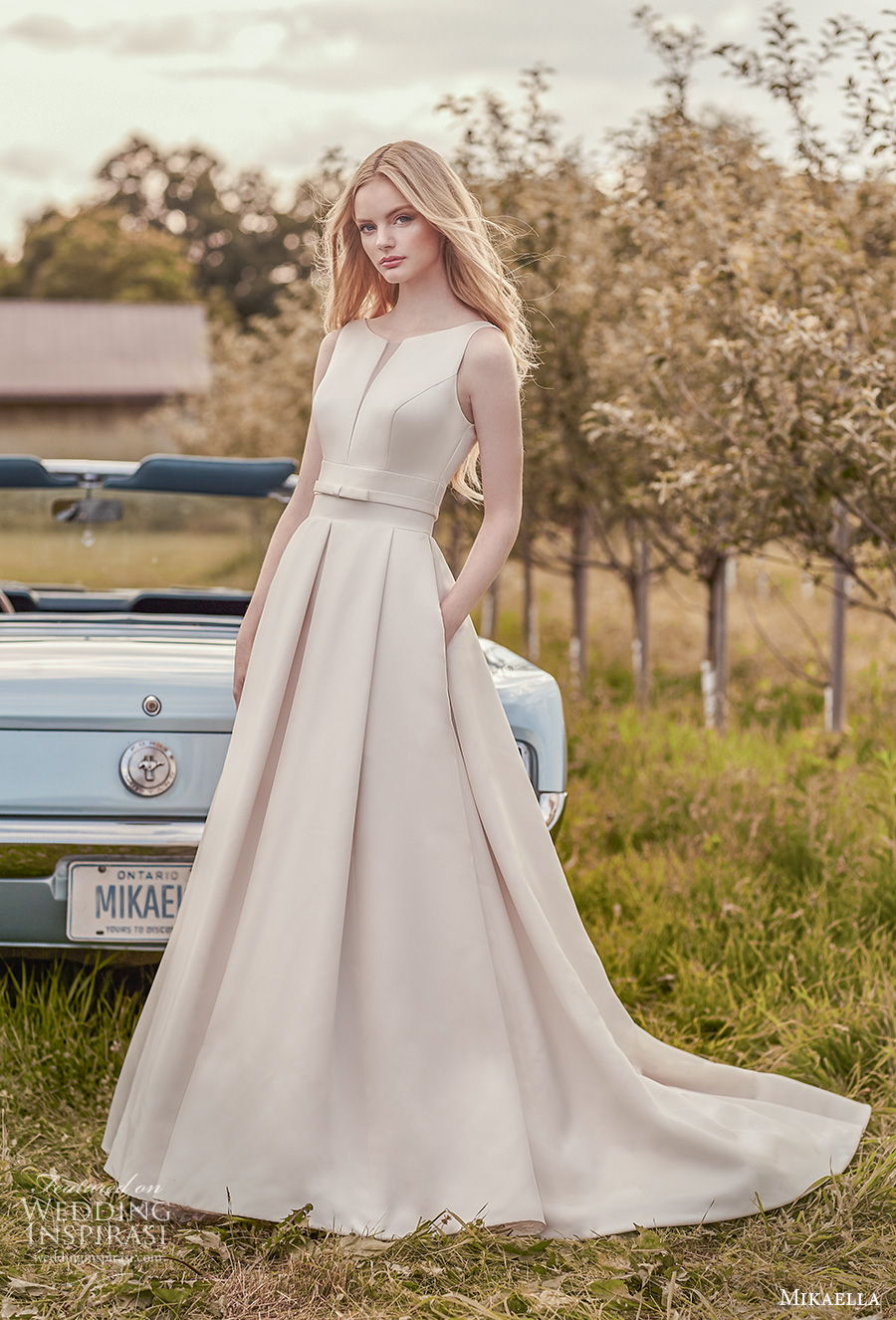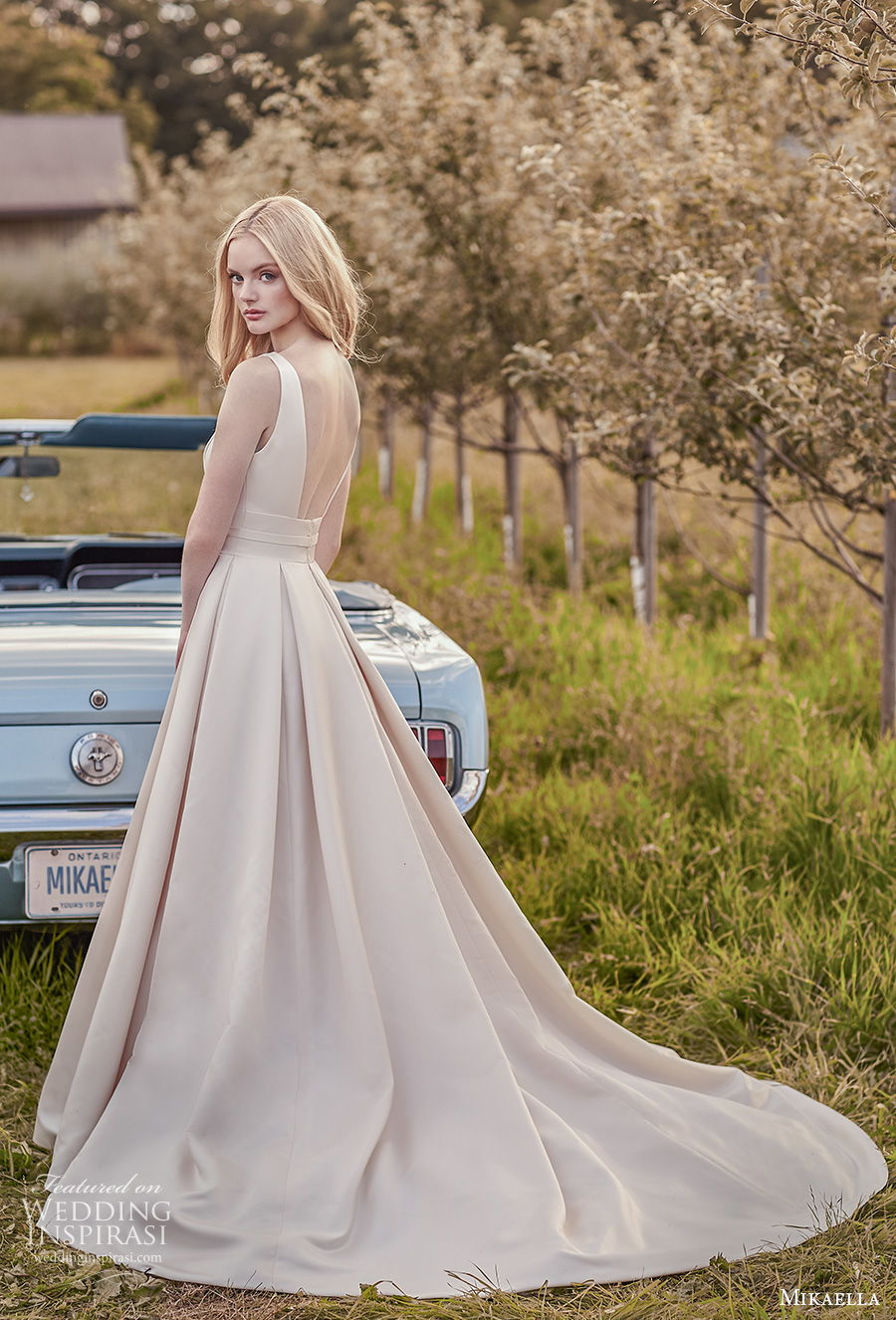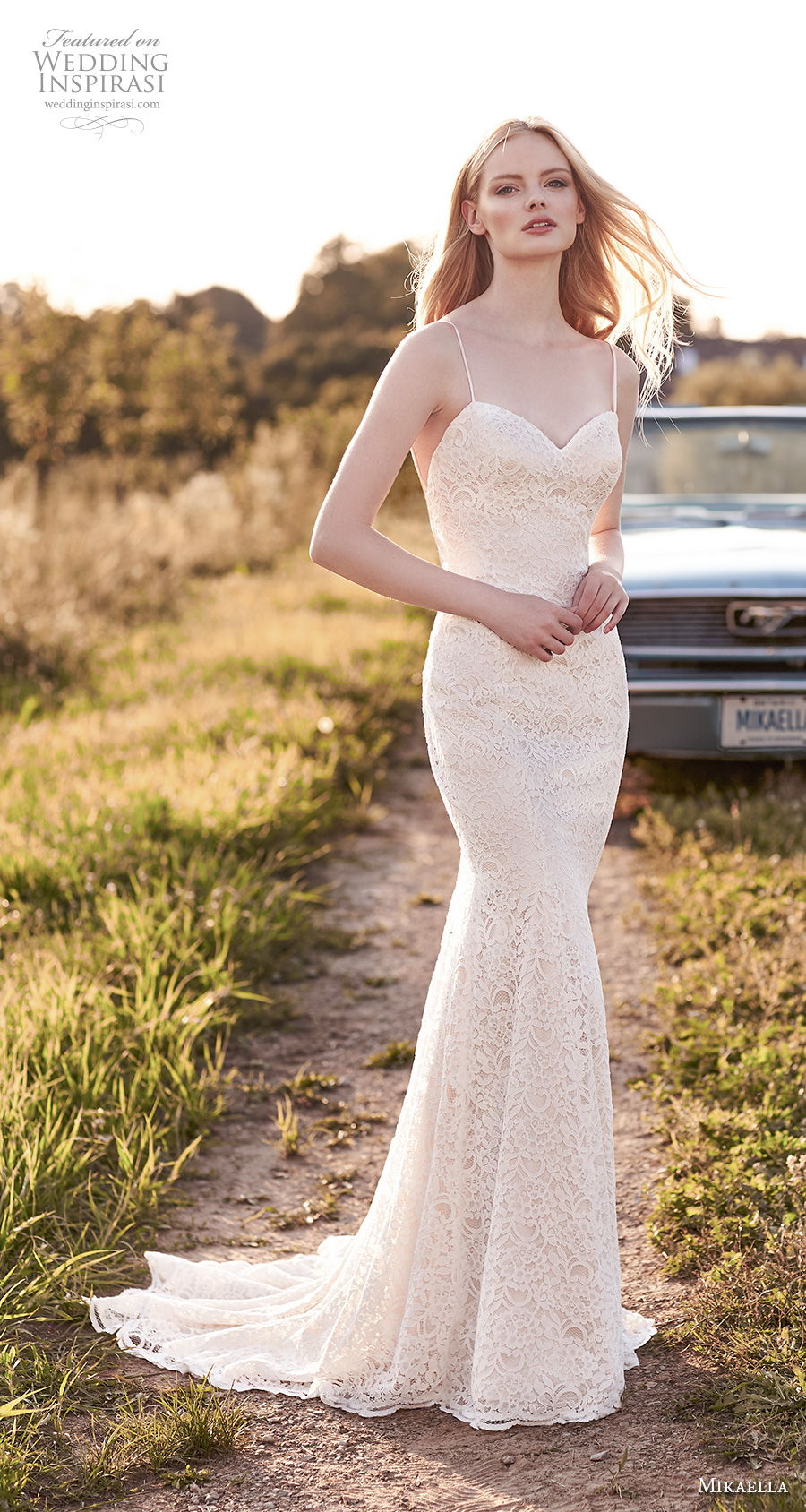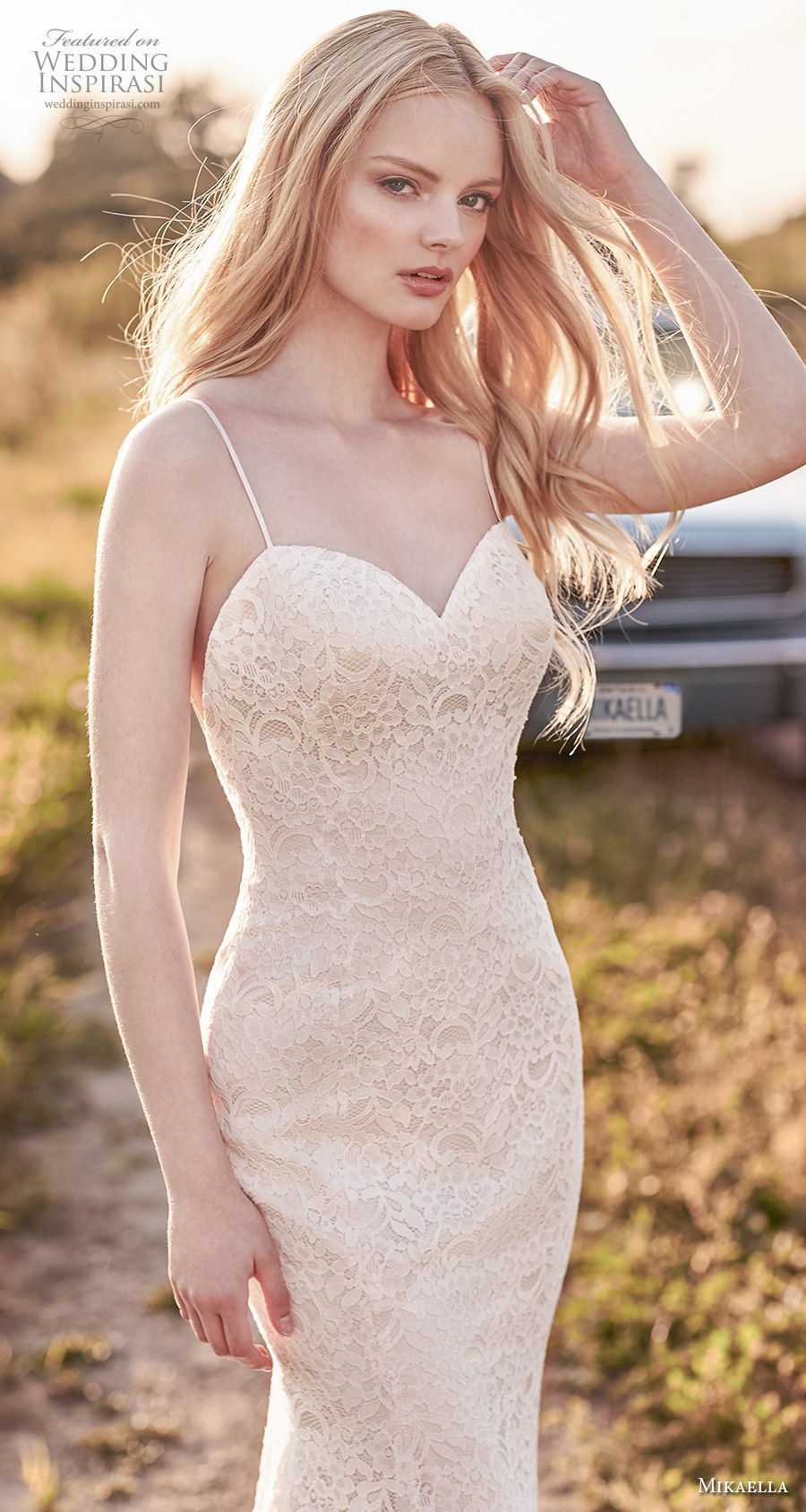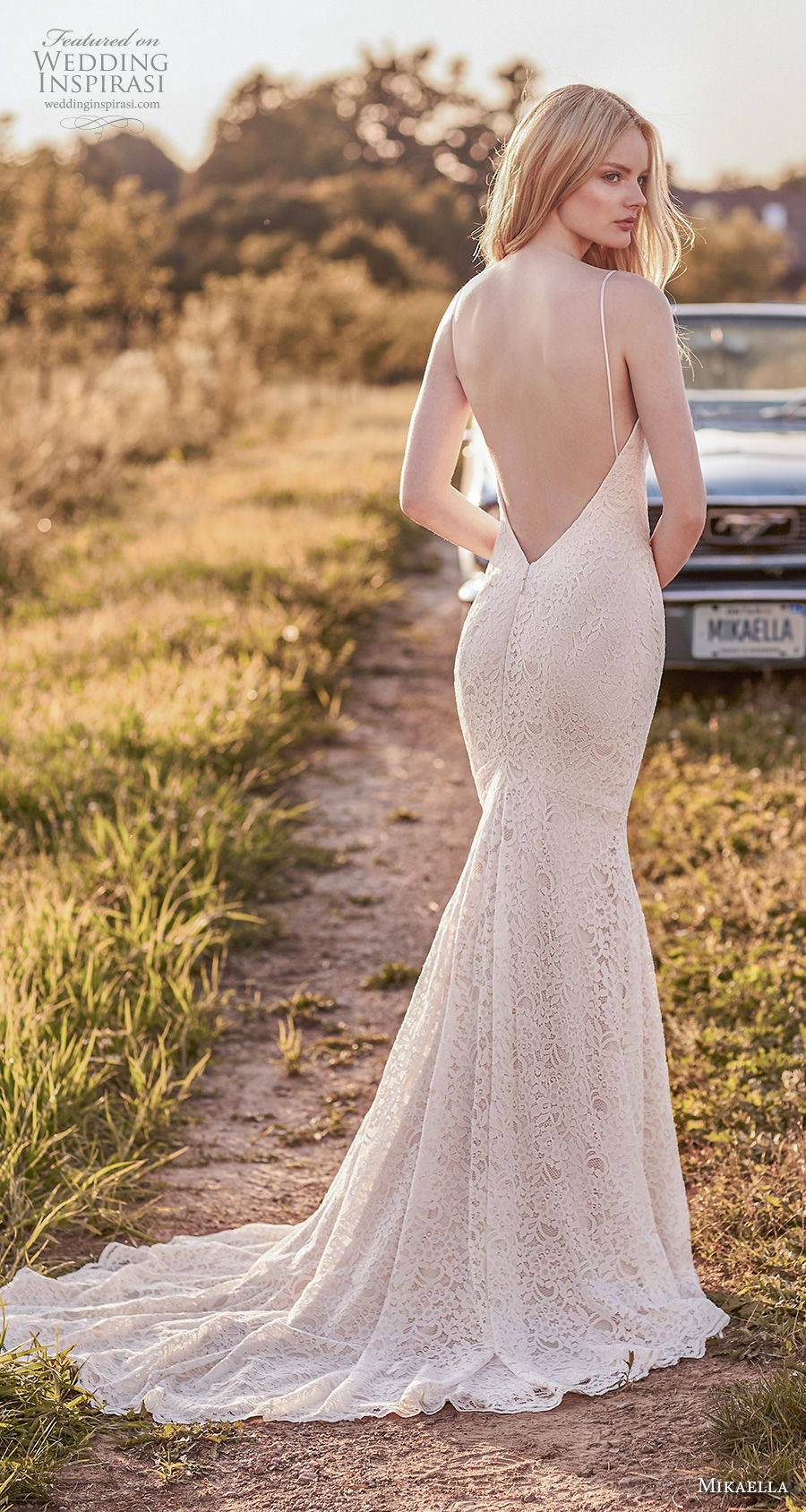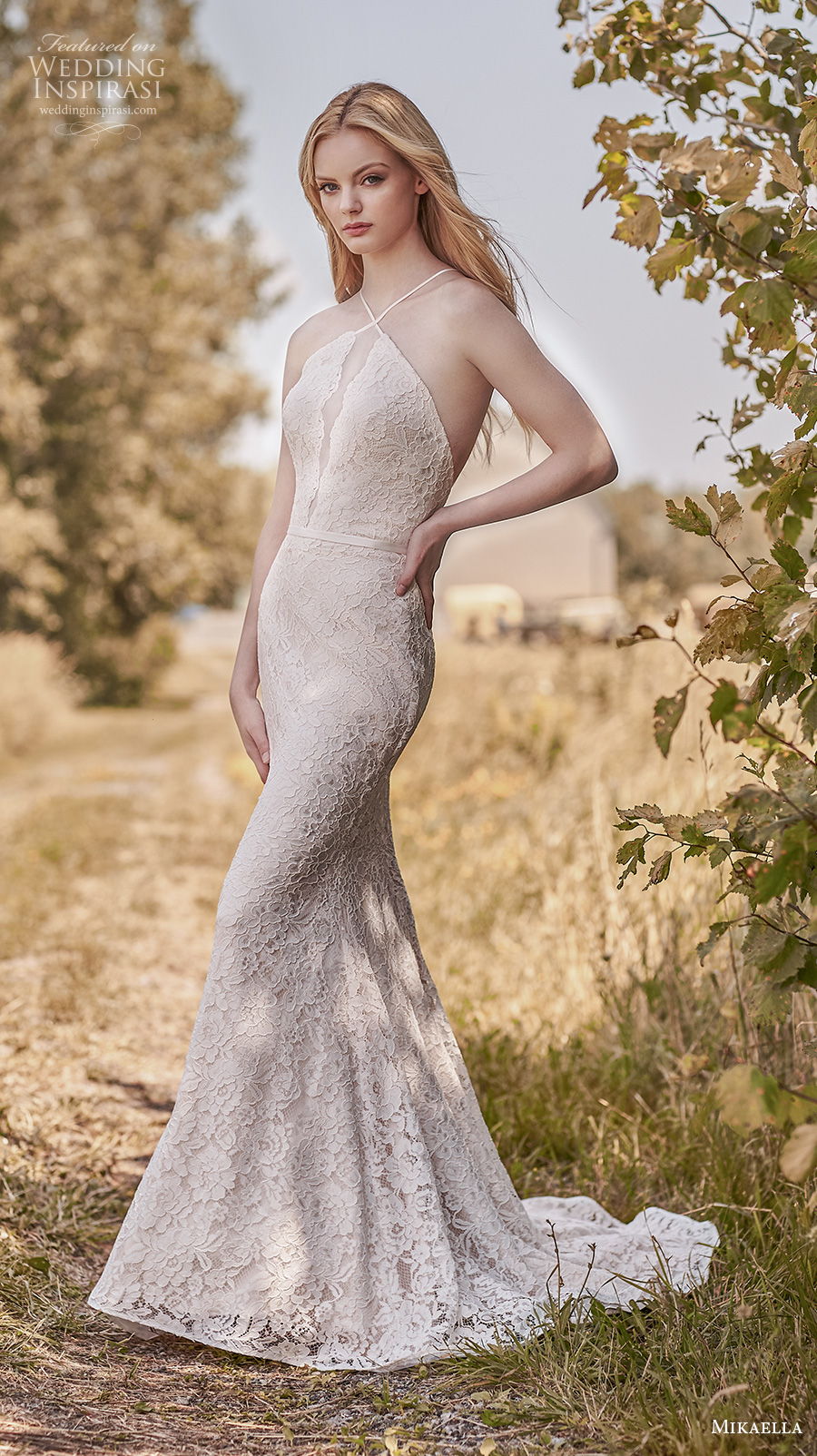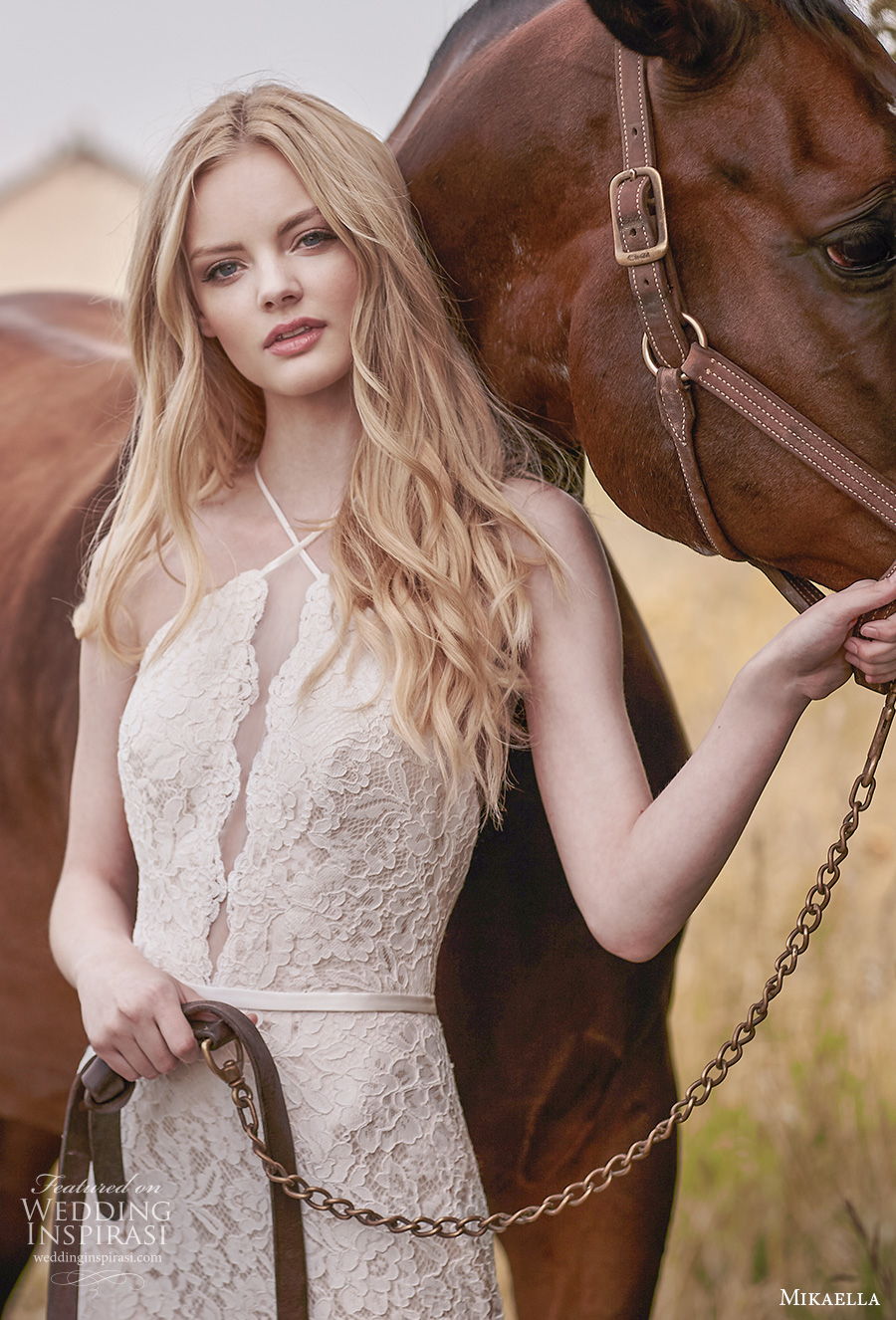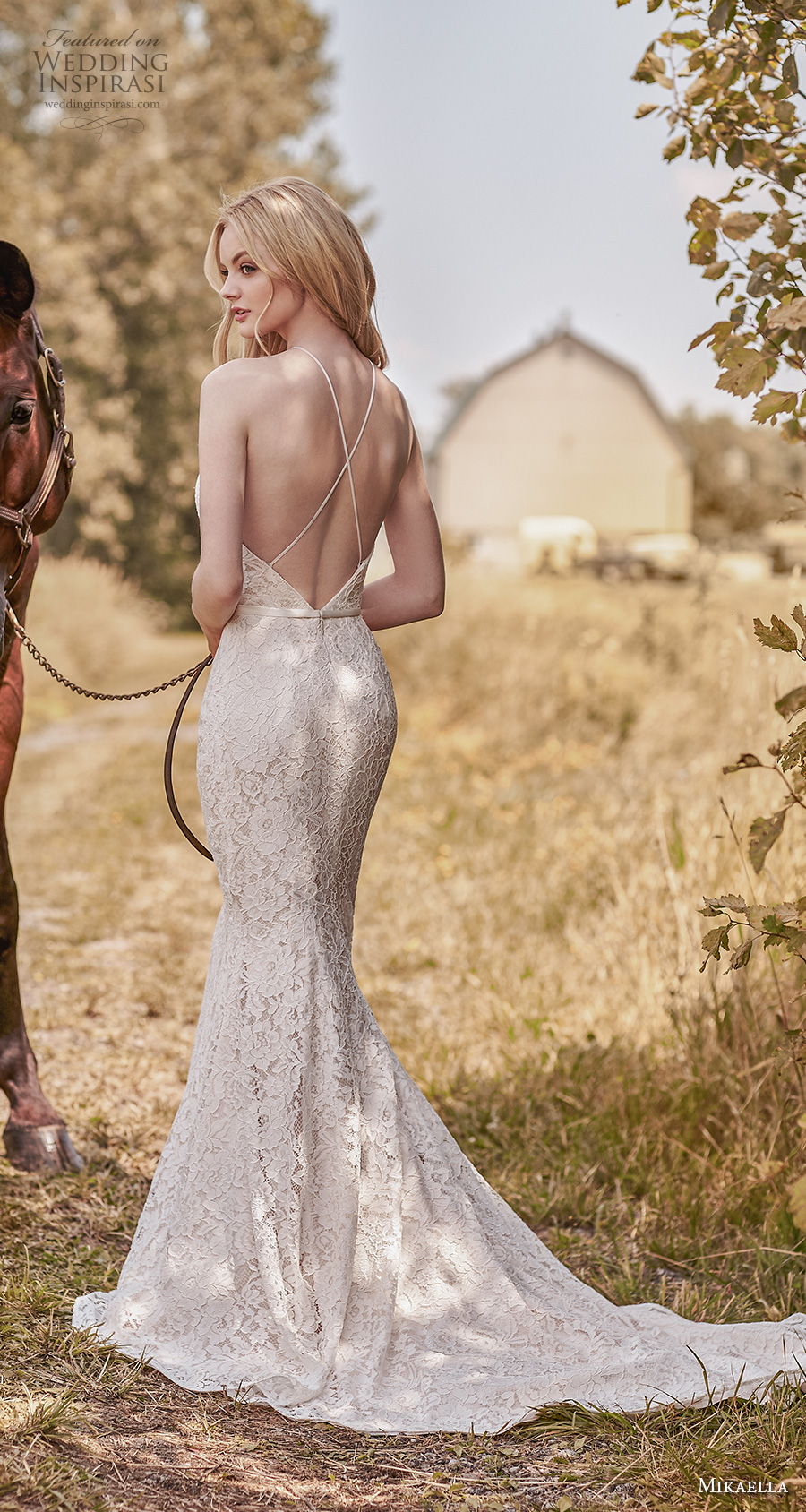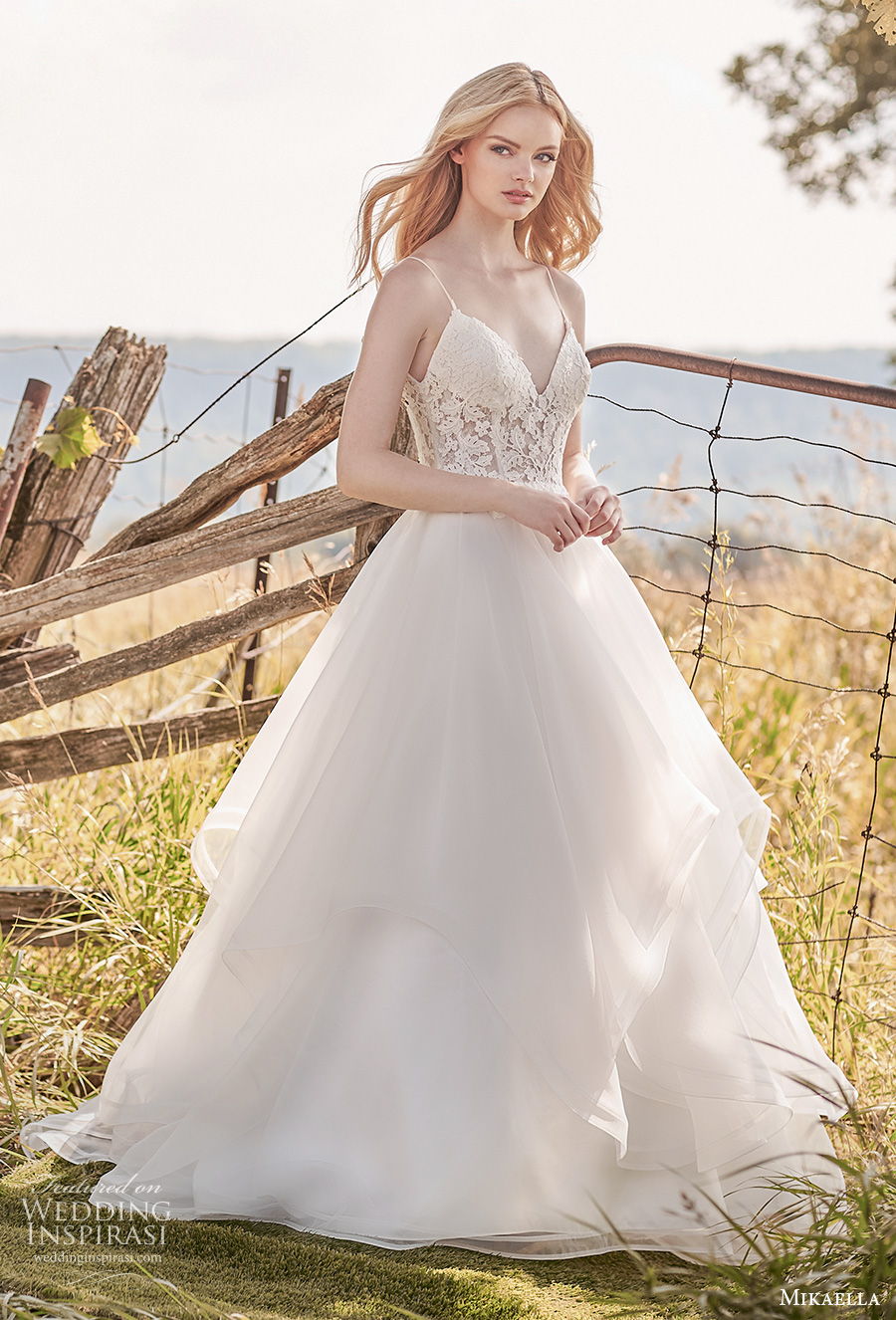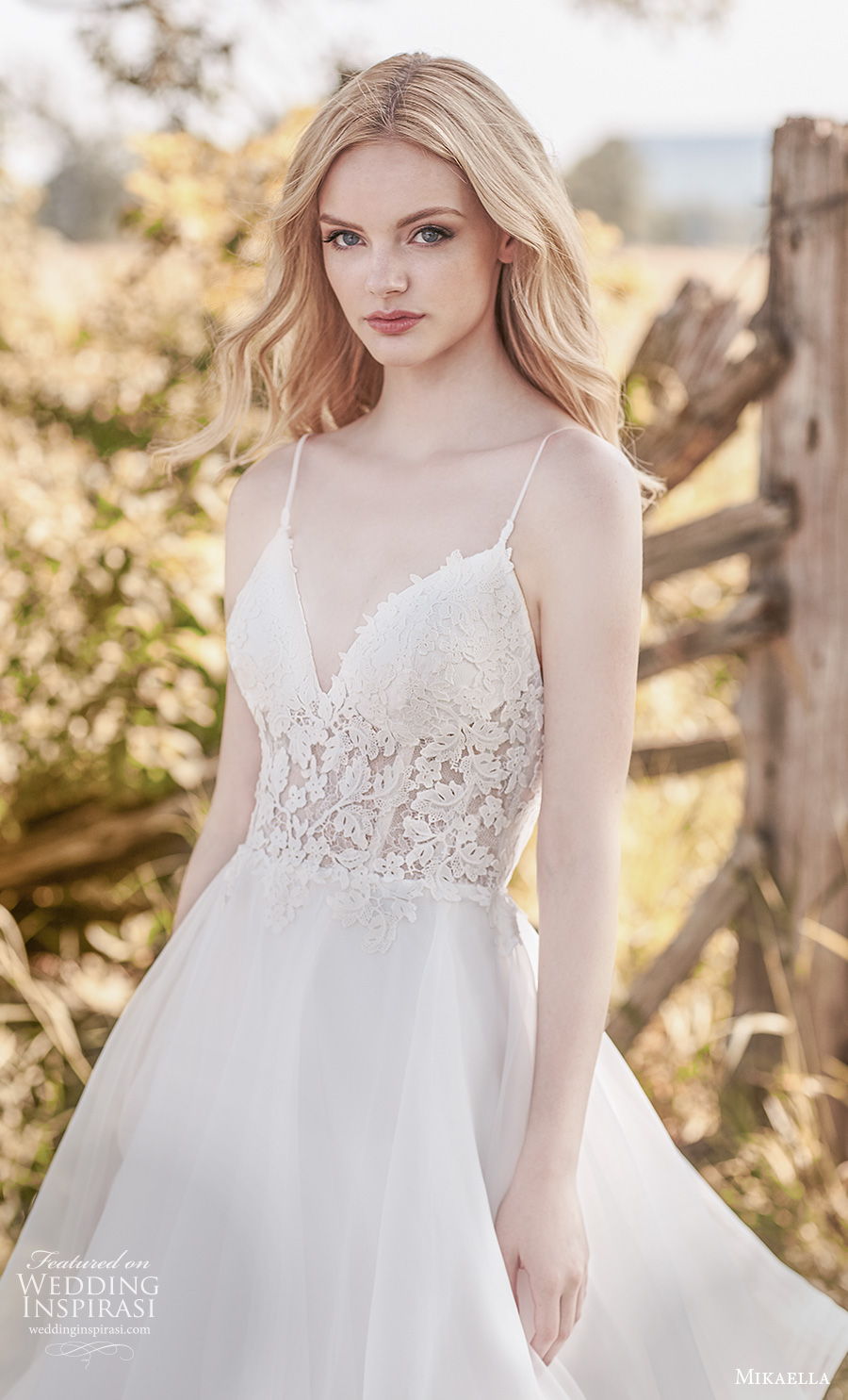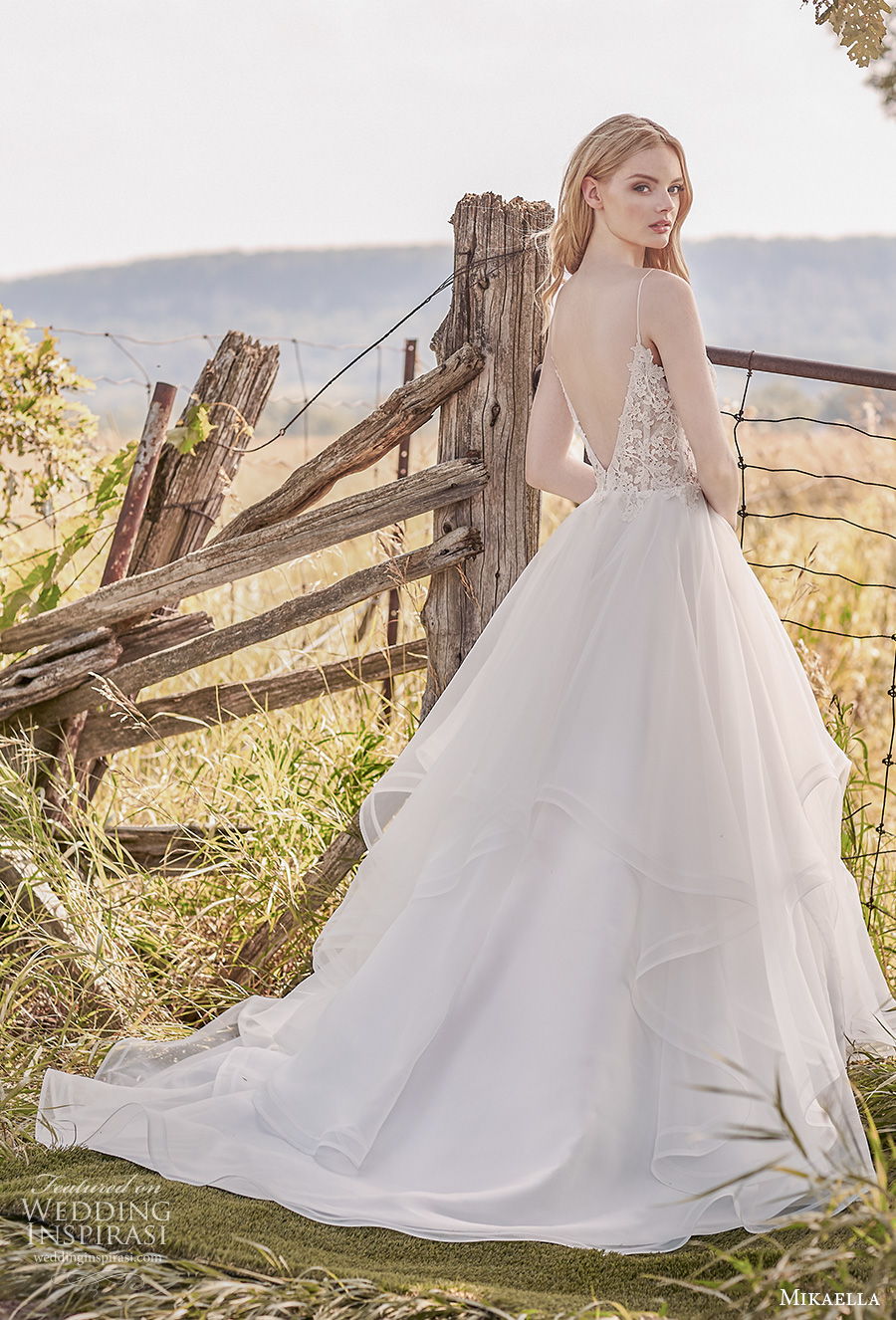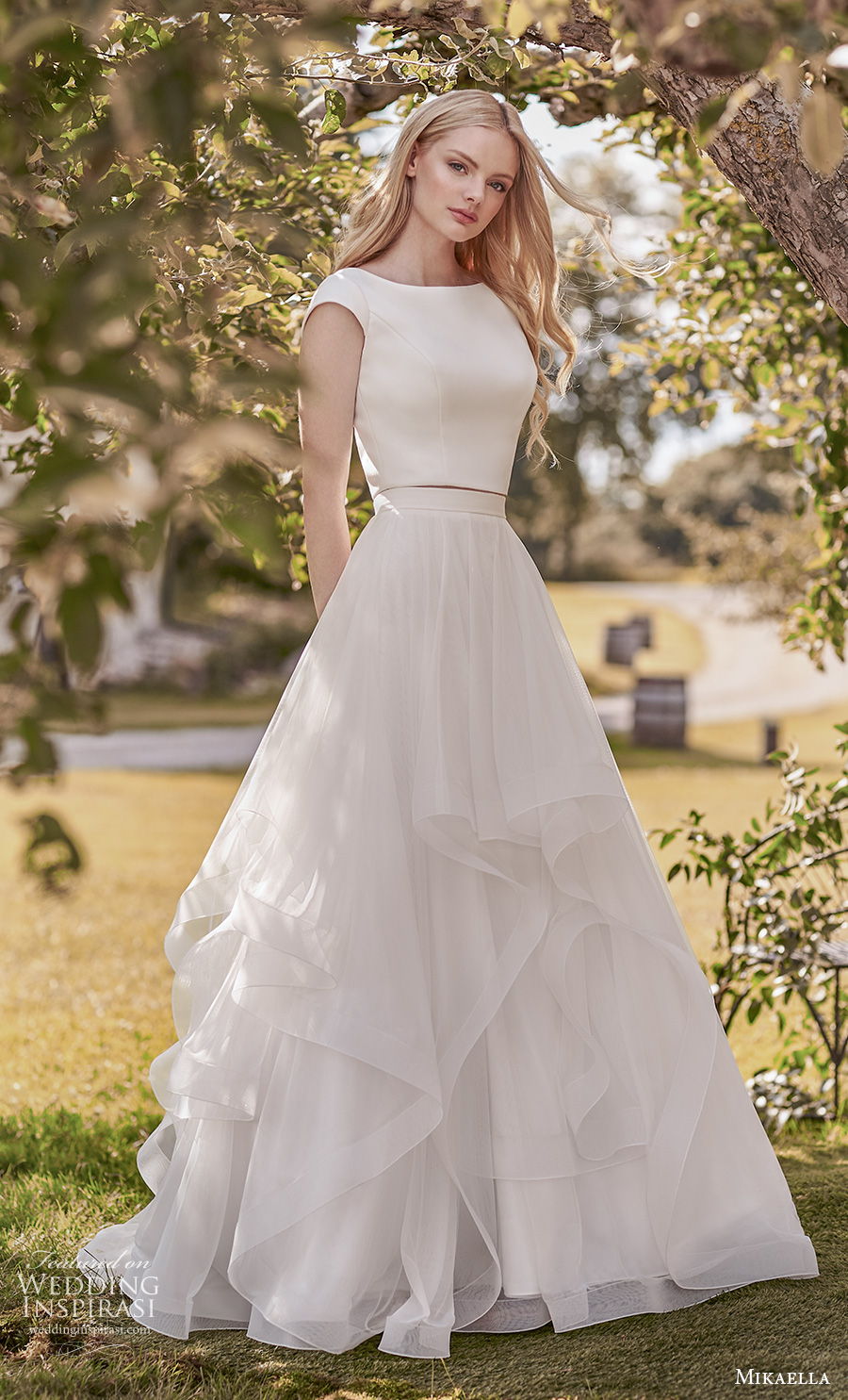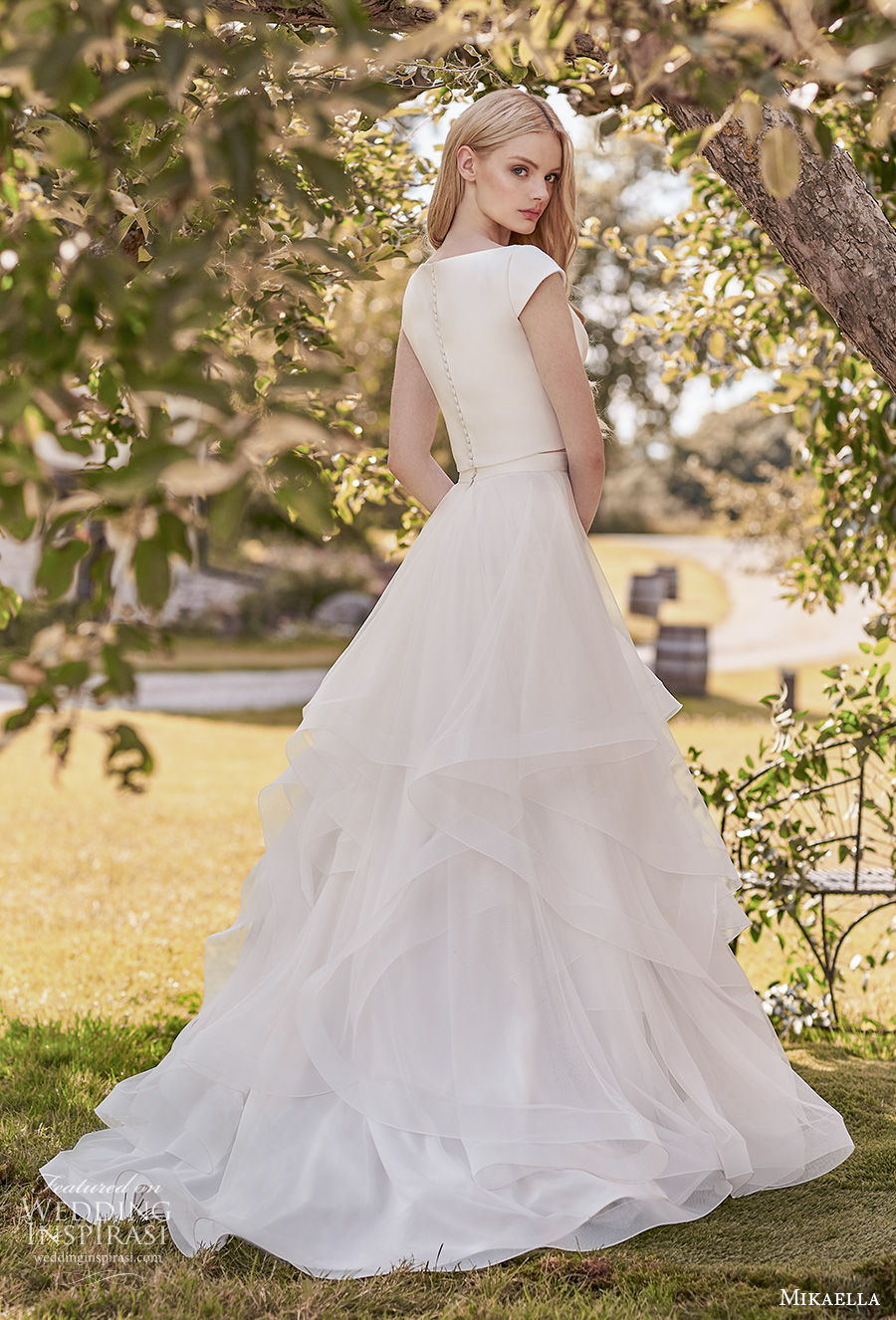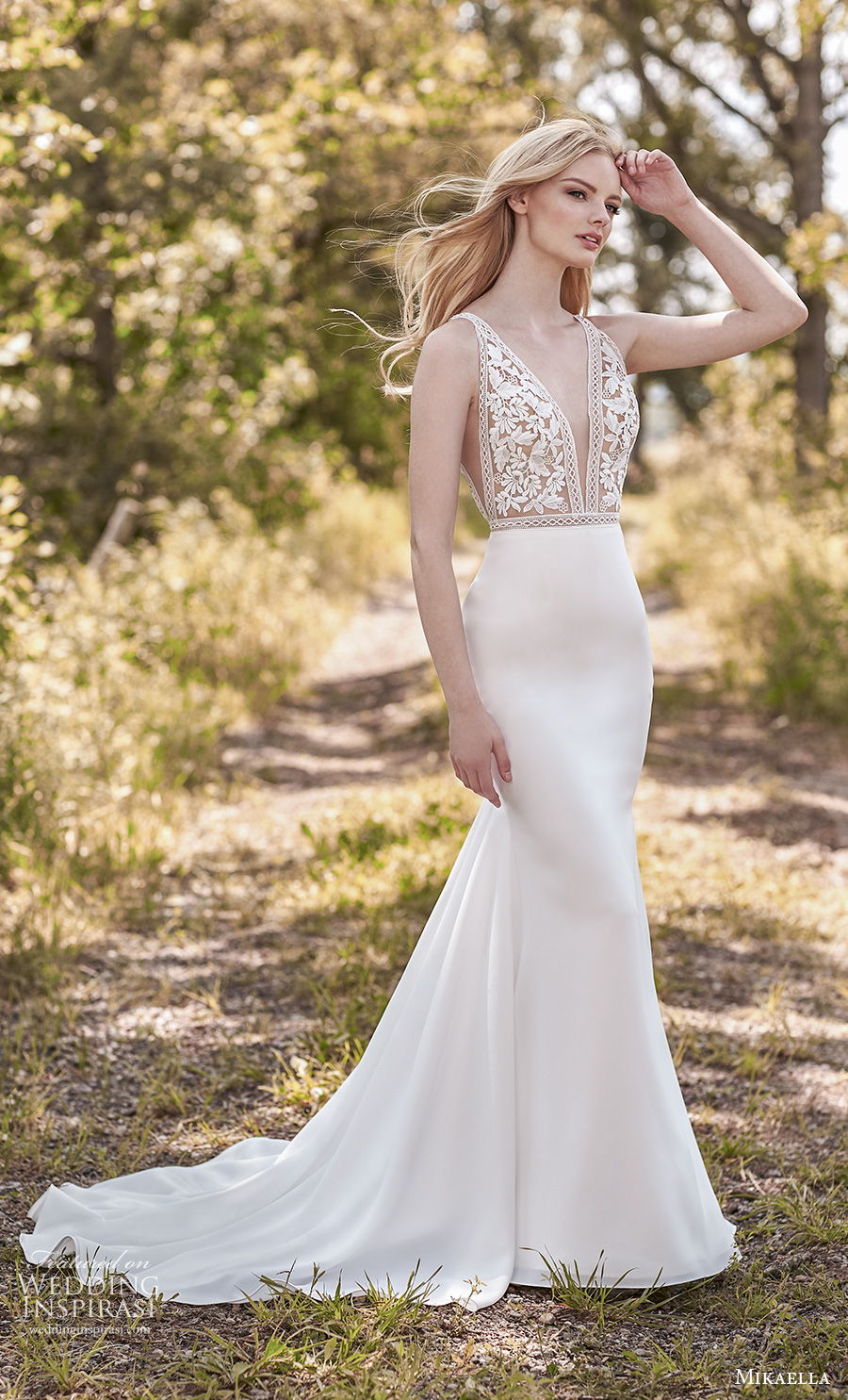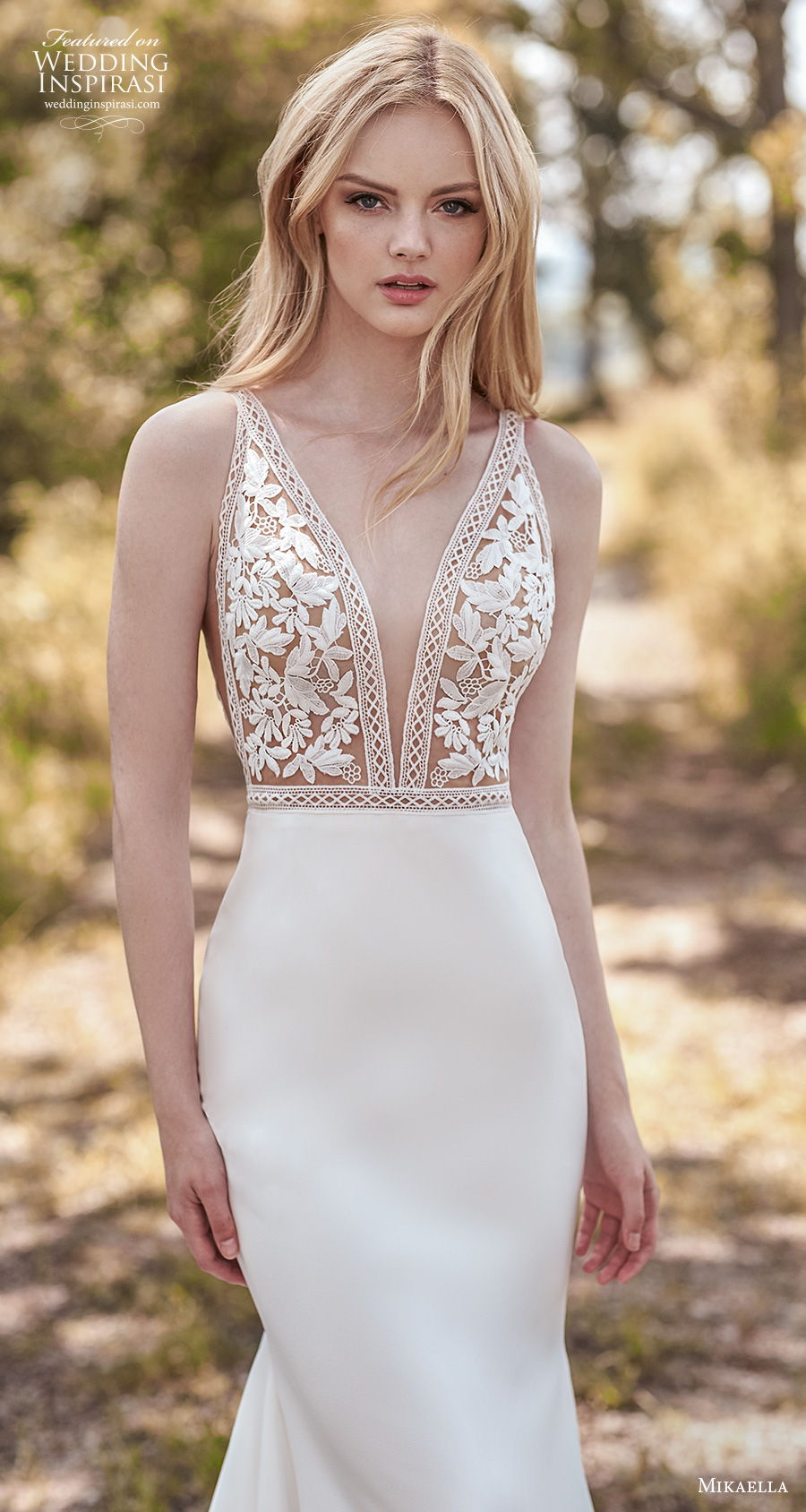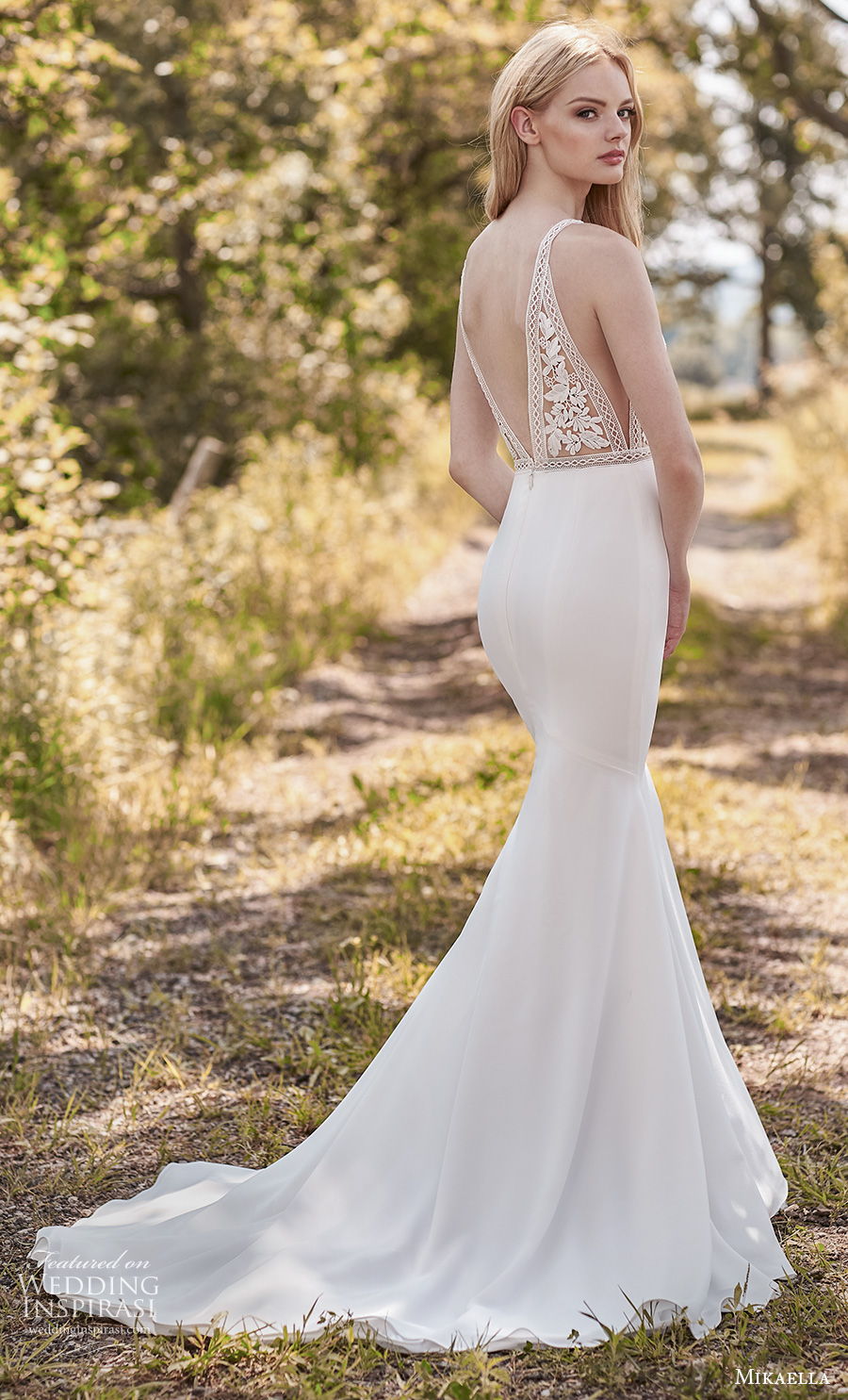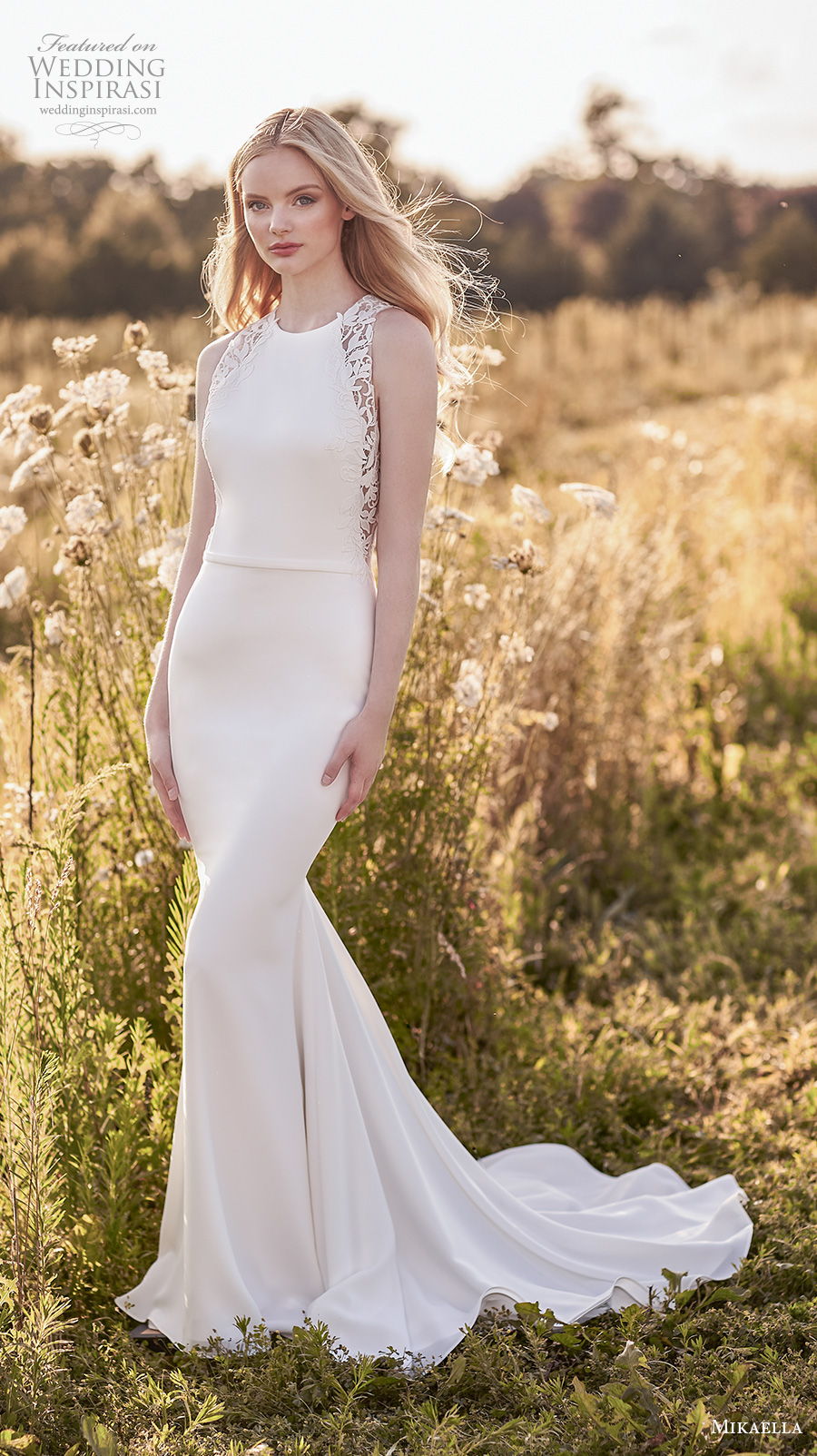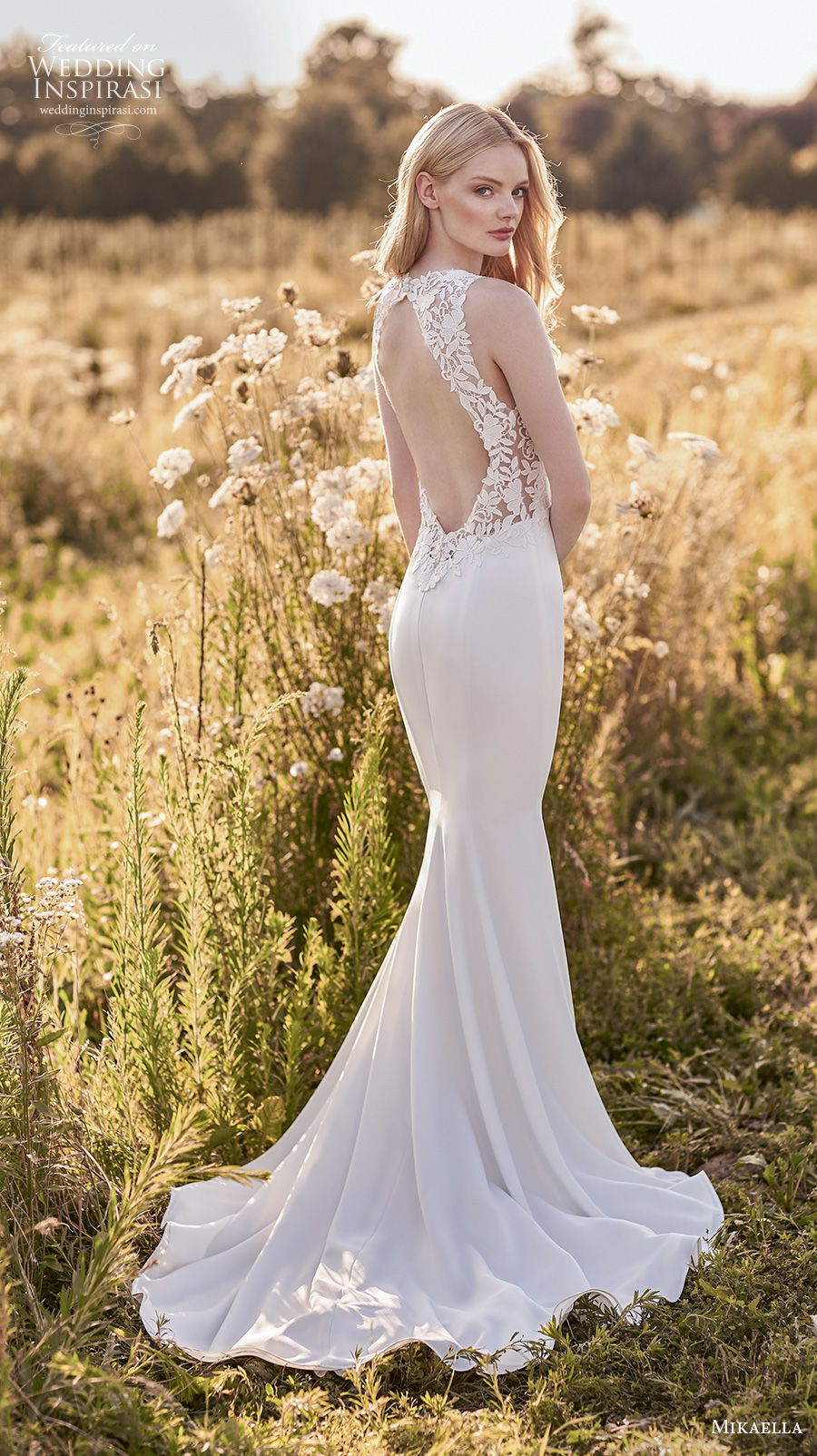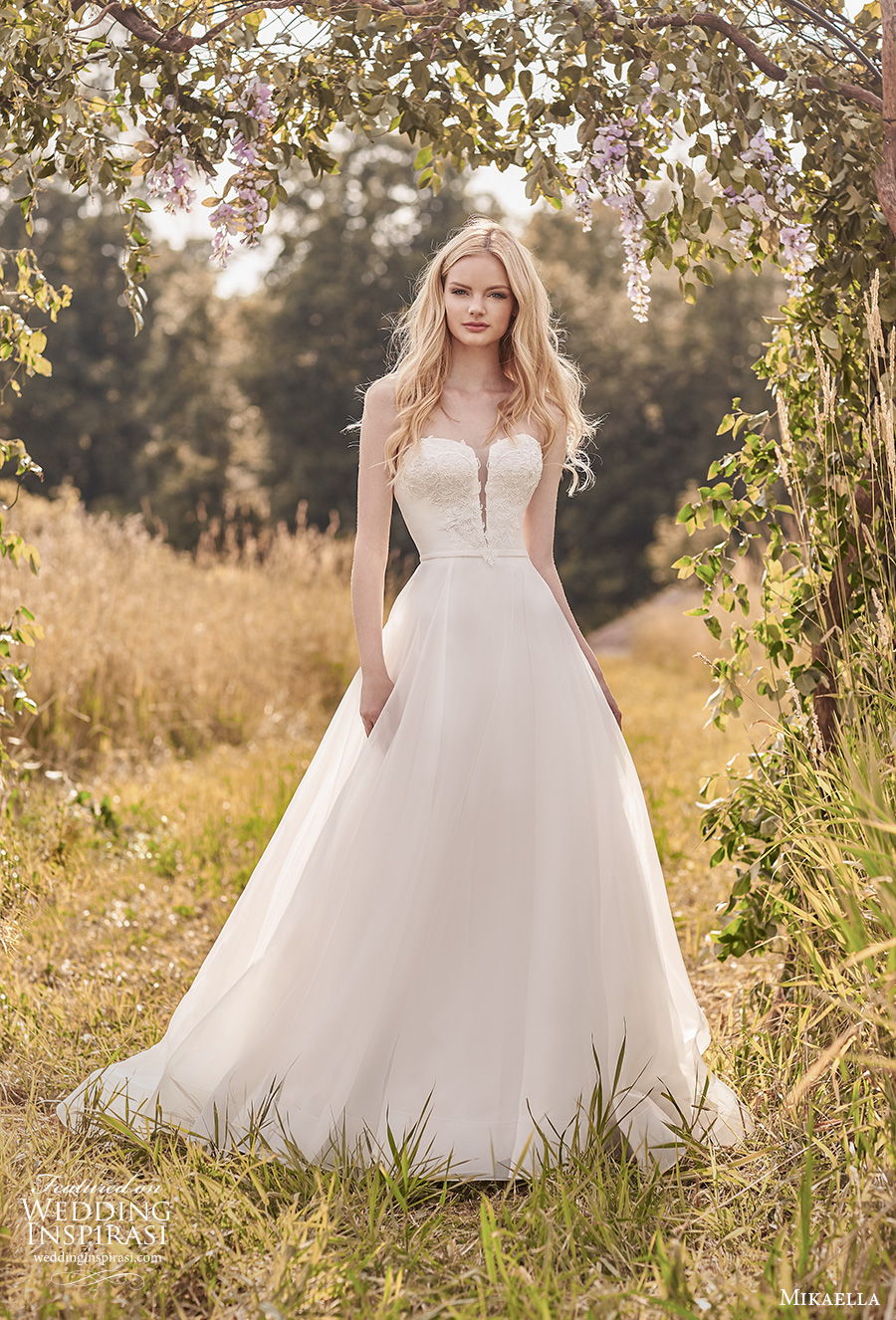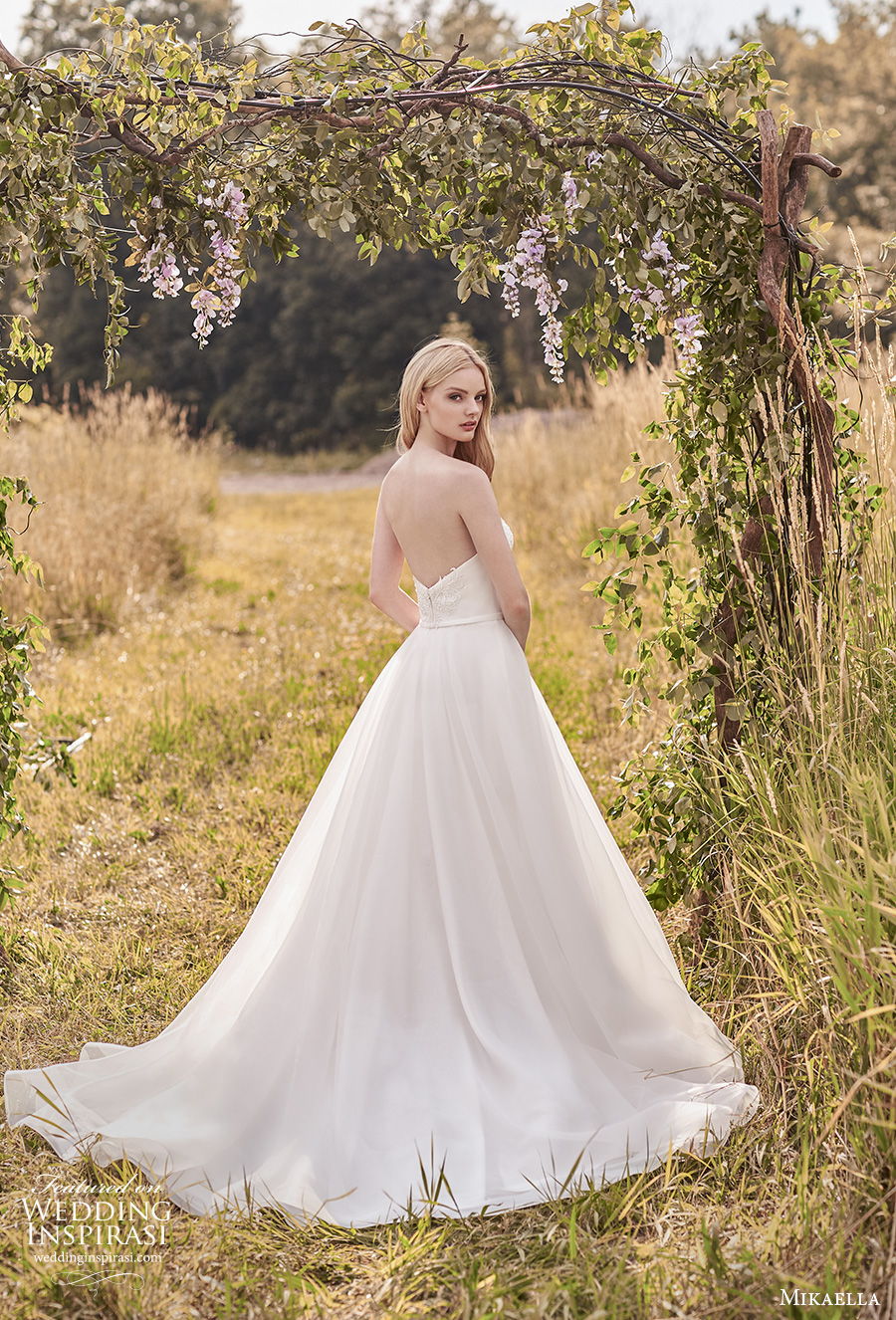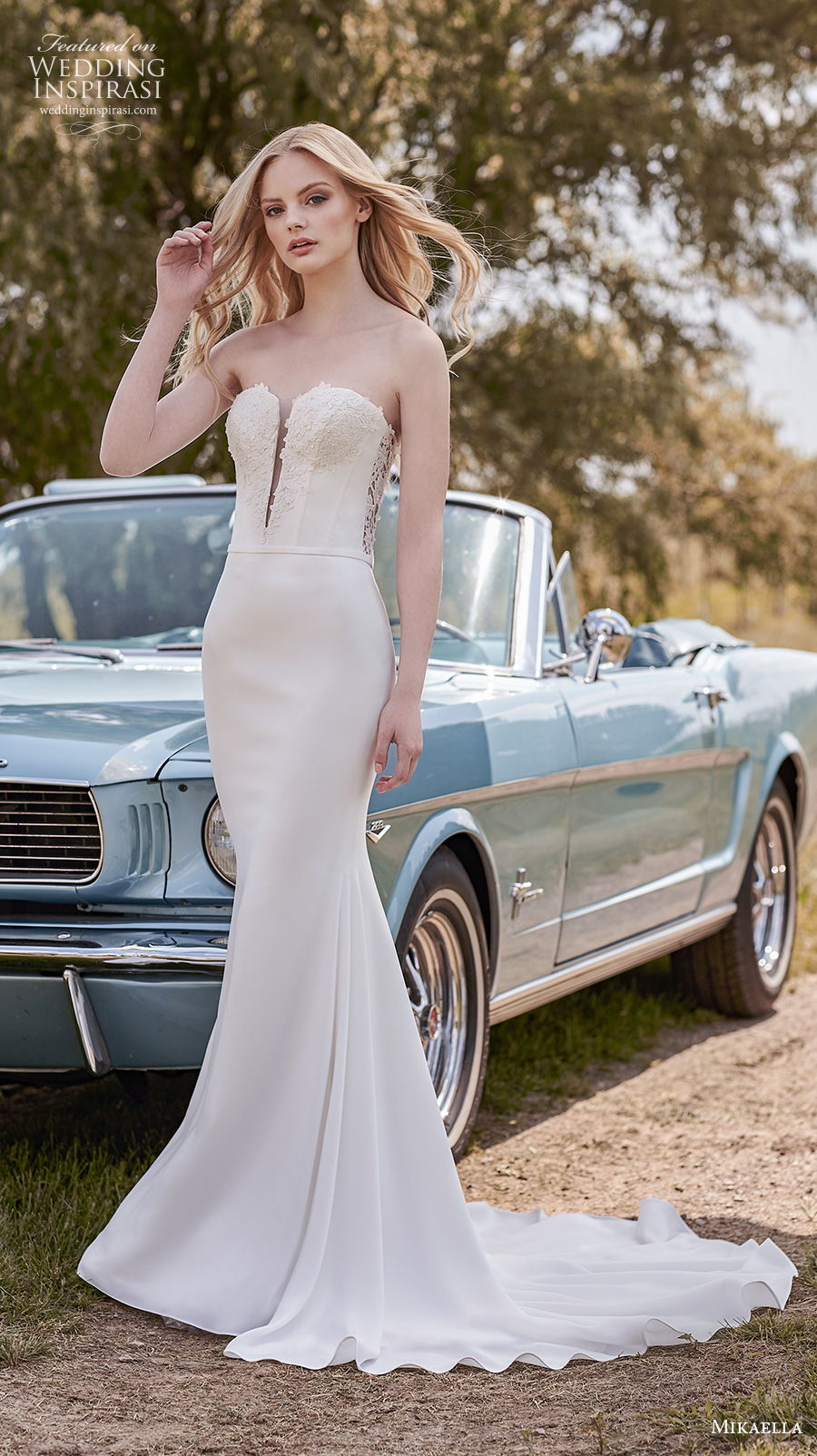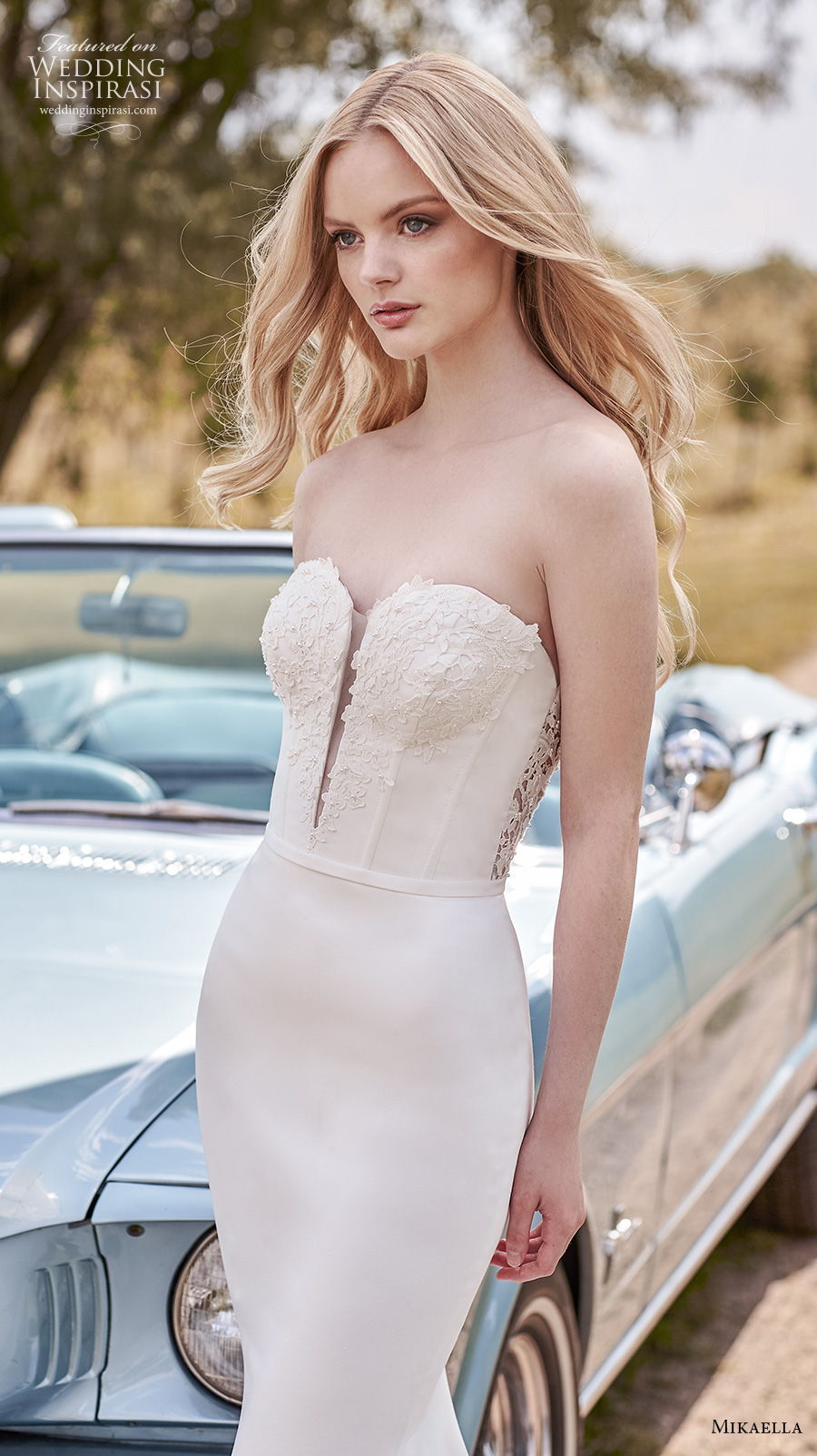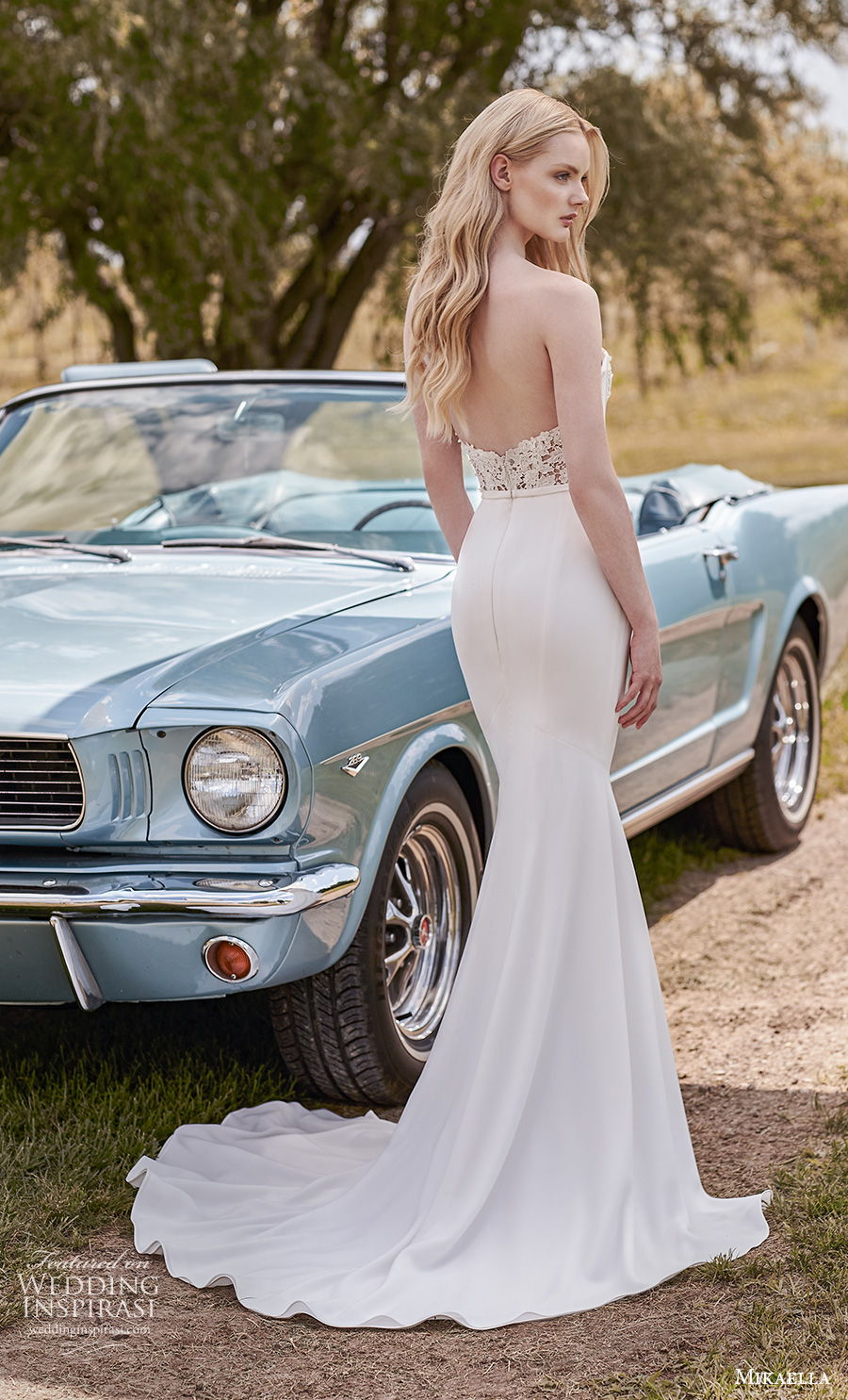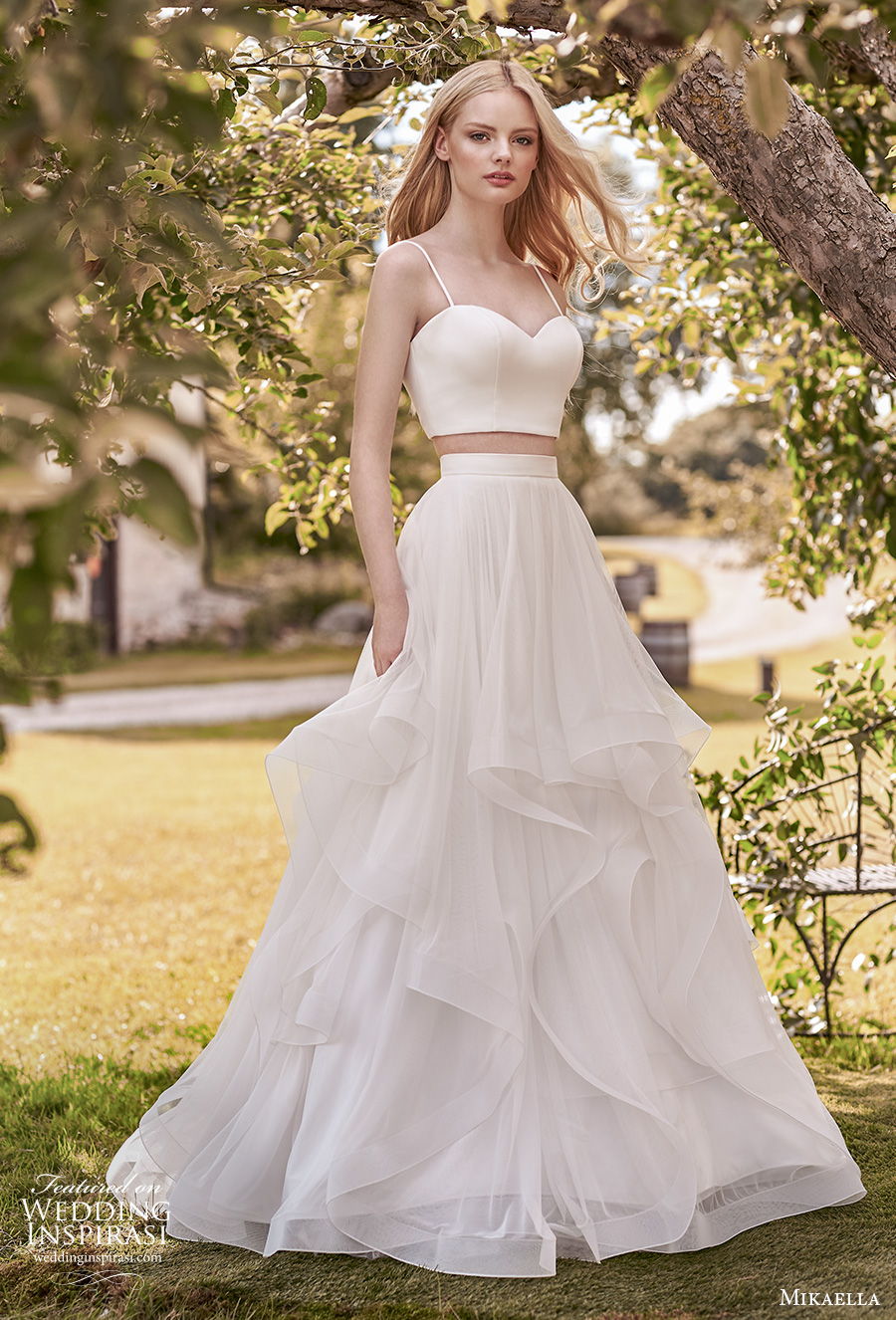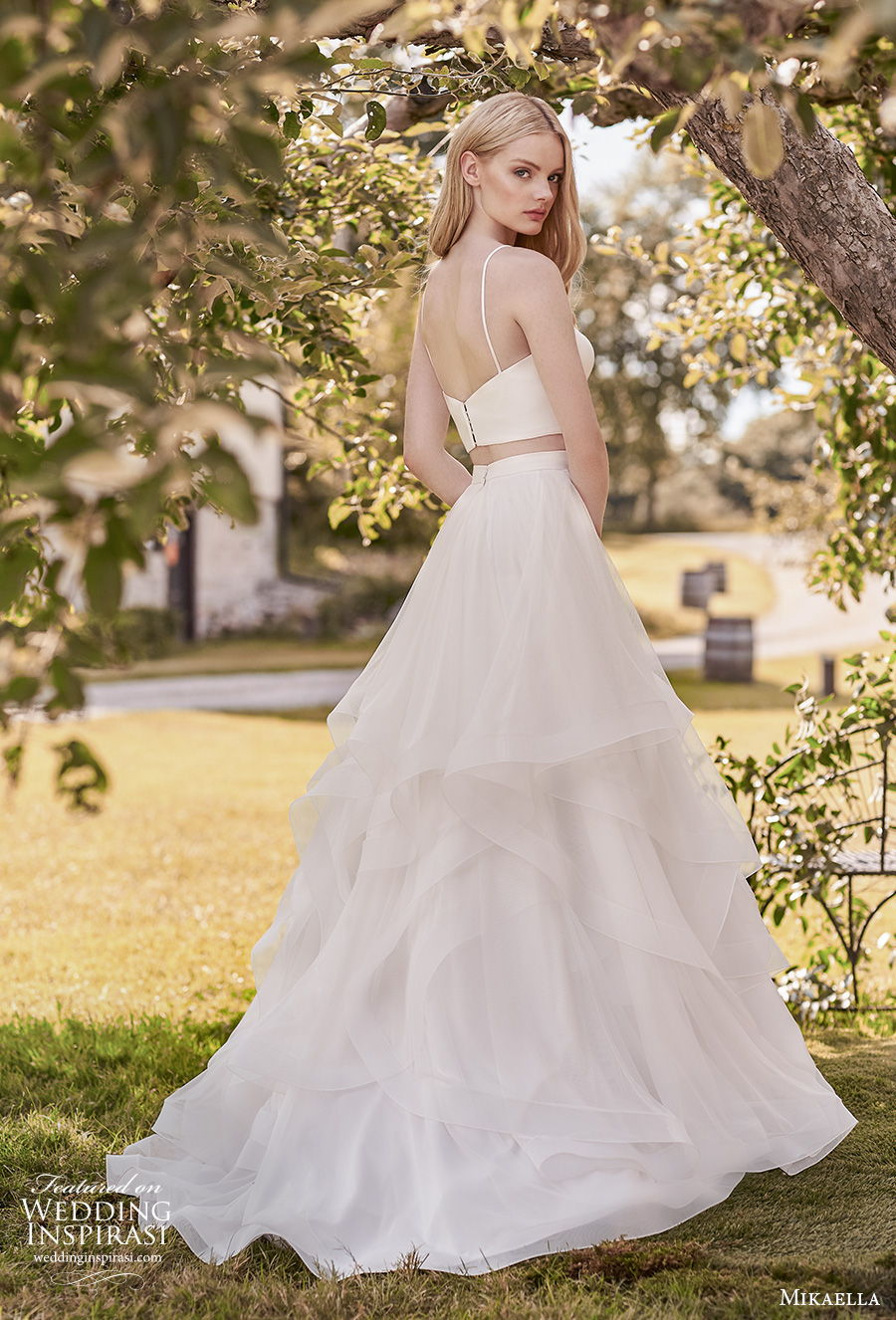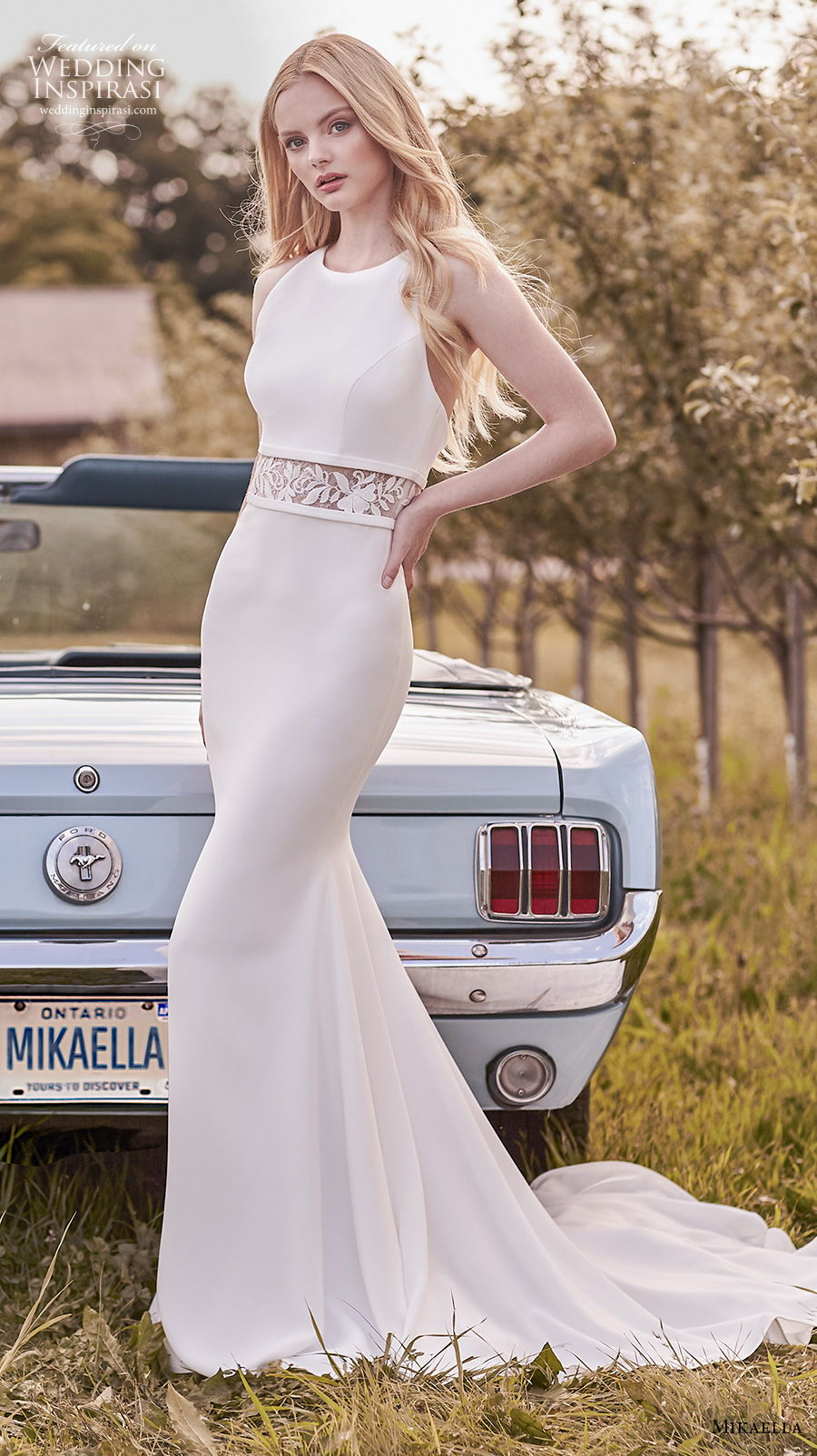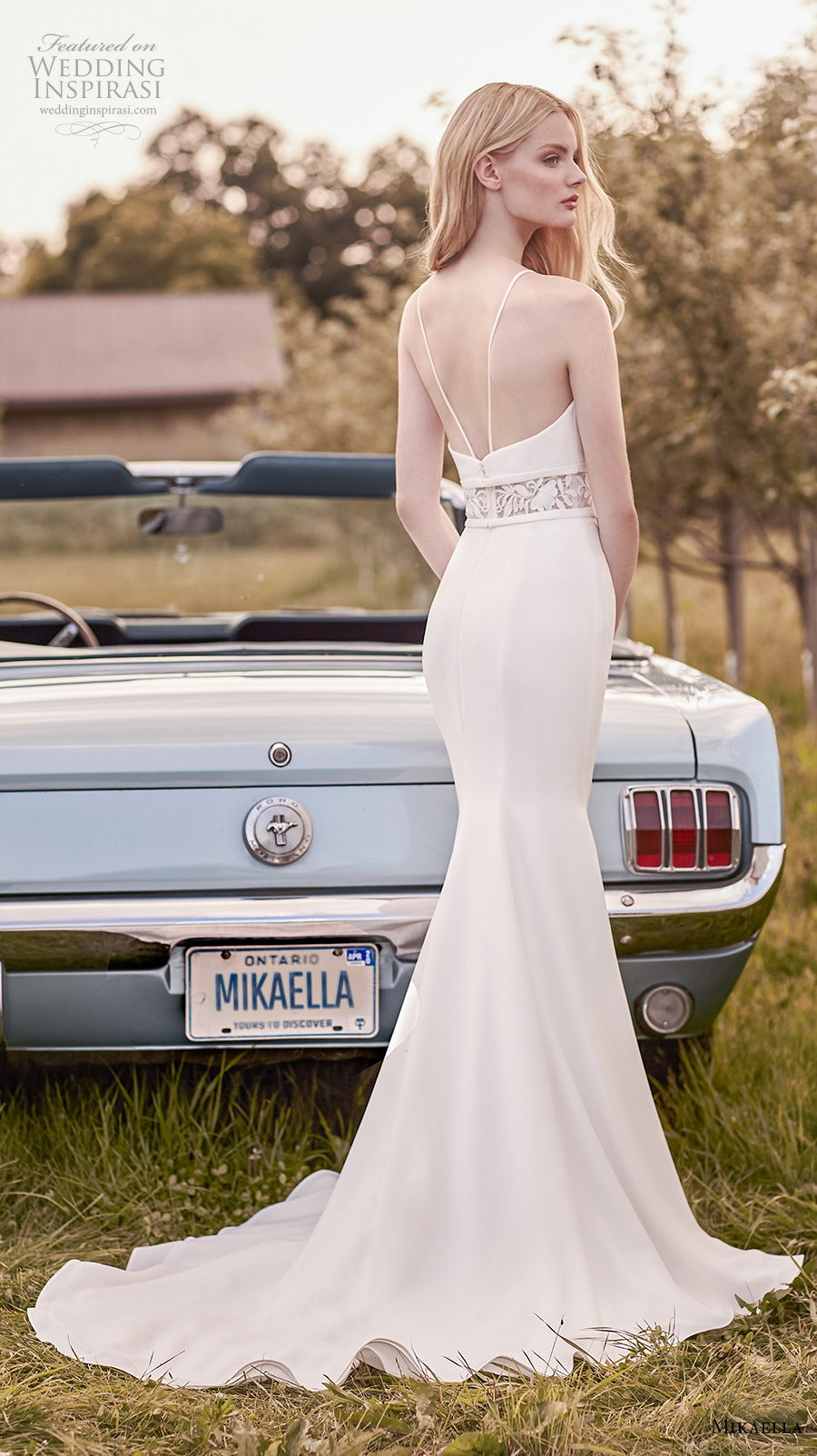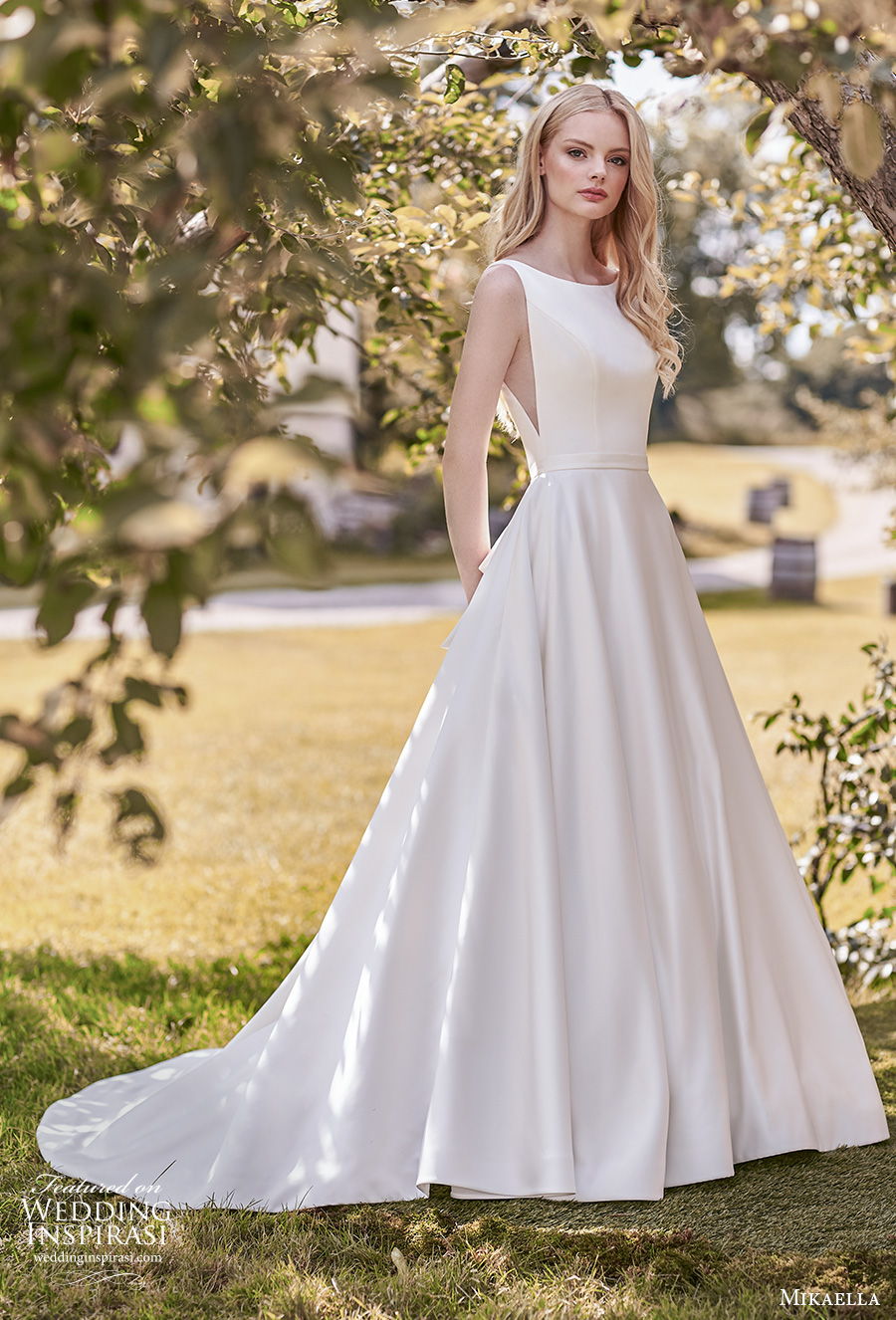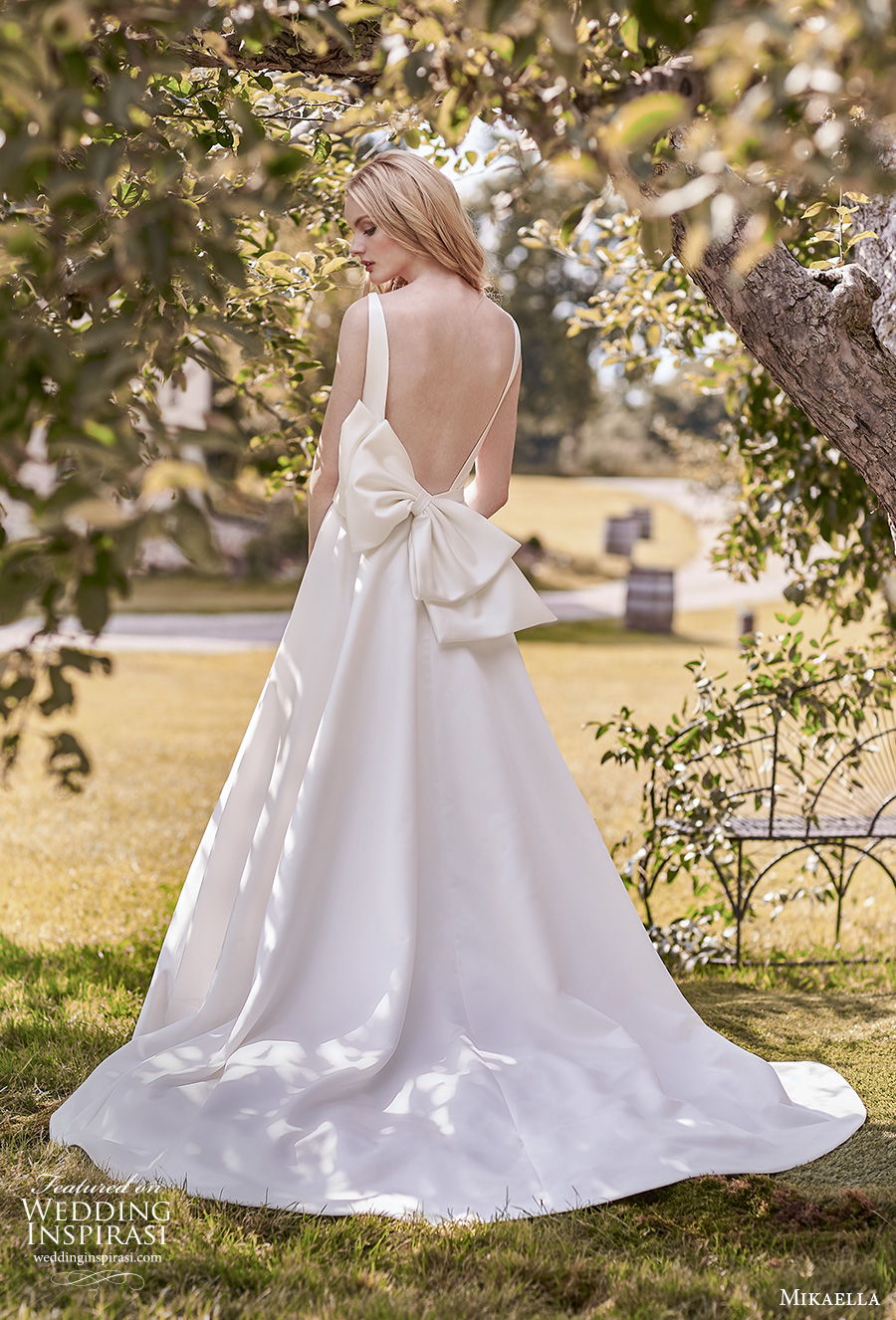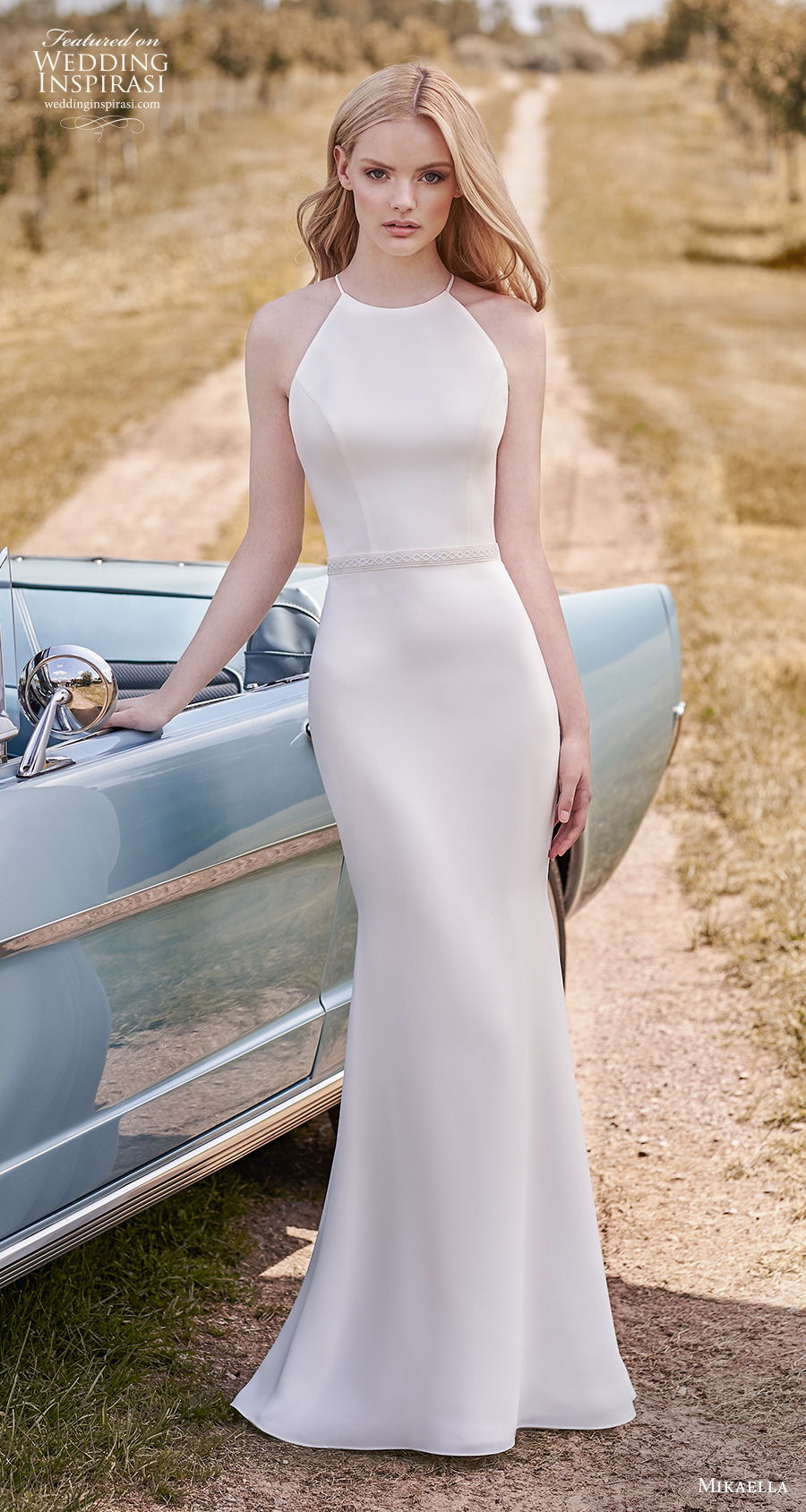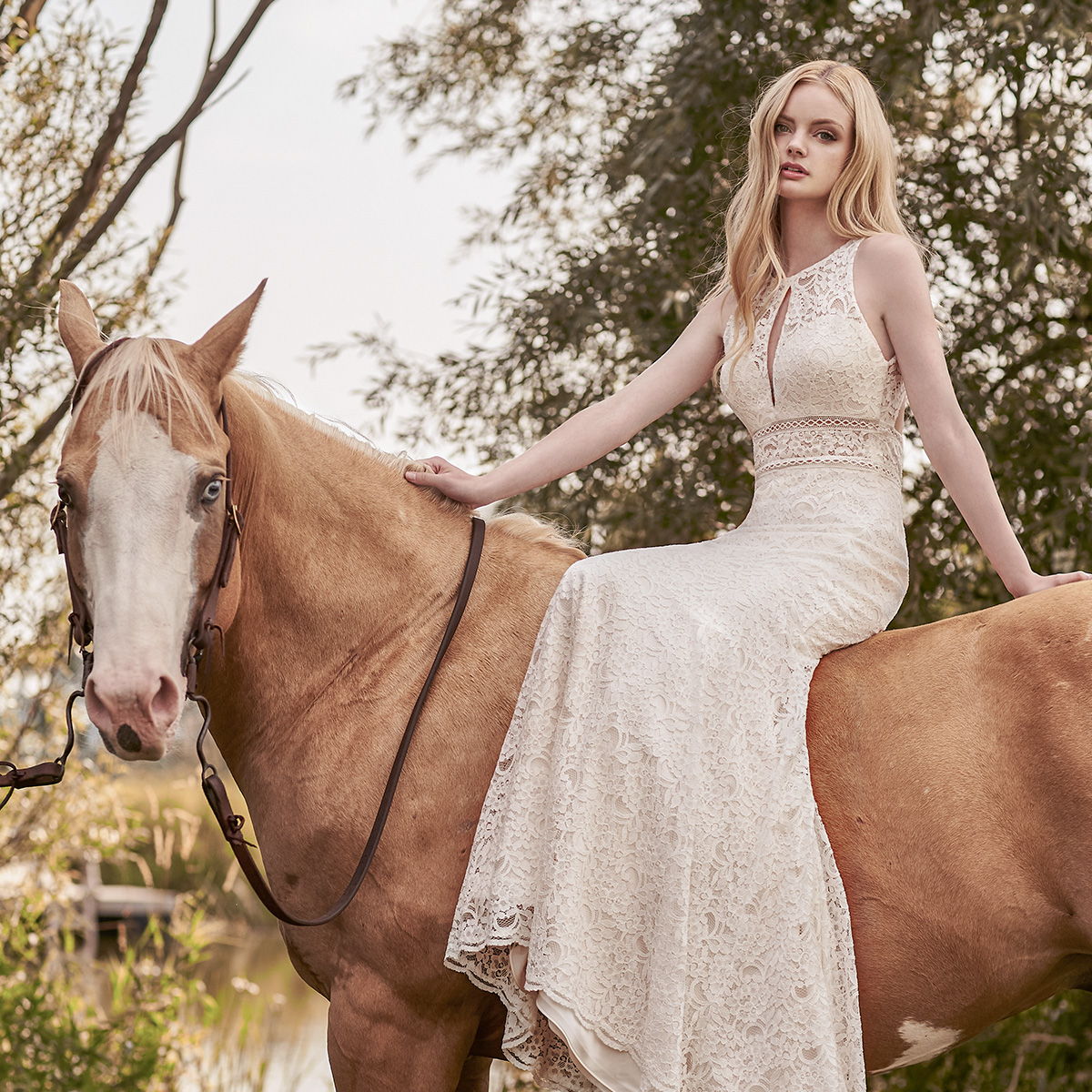 Photos courtesy of Mikaella. For details, visit Mikaella Bridal.