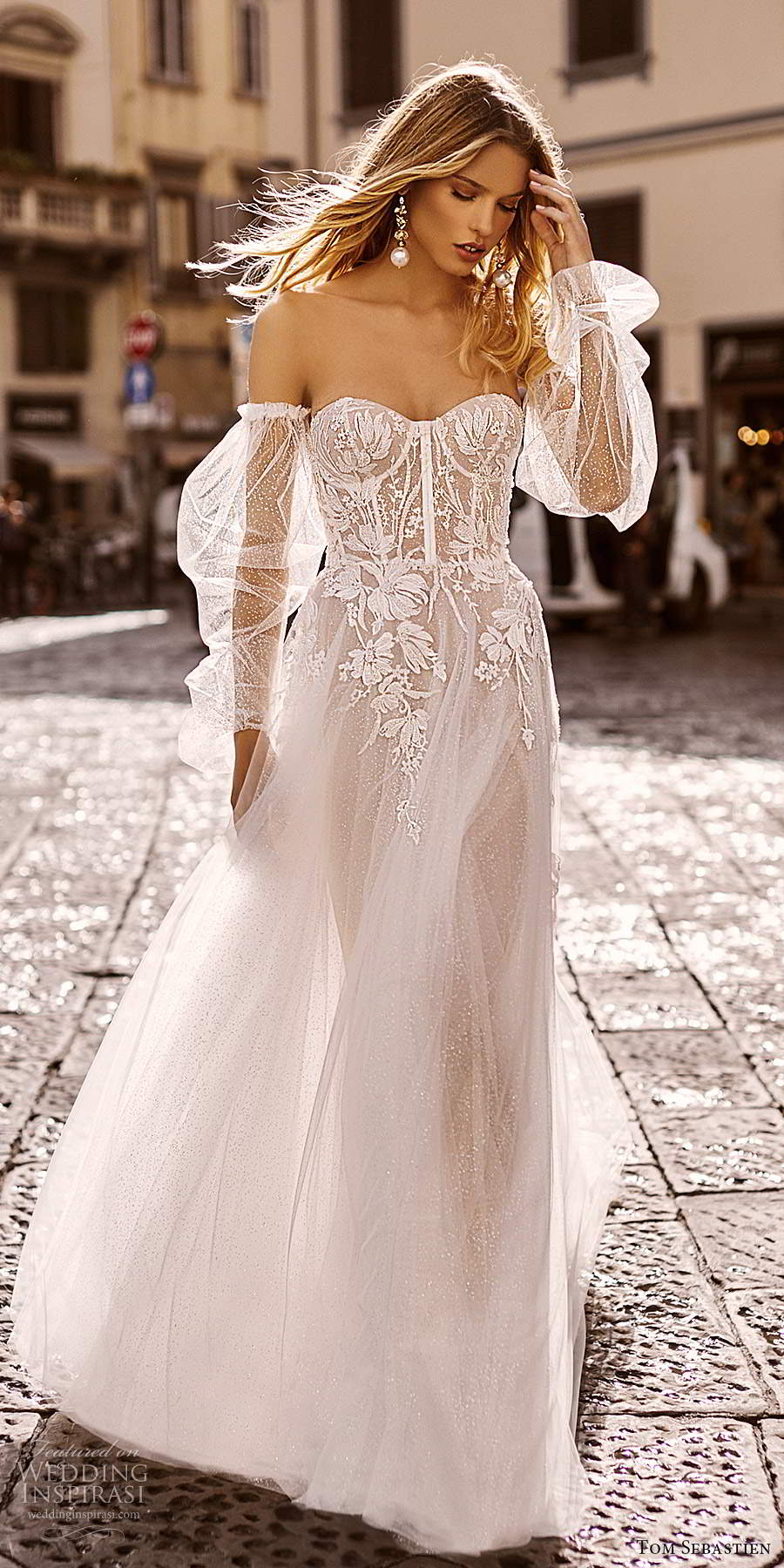 The 'Florence' bridal collection by Tom Sébastien is what happens when dreamy silhouettes meet ethereal, feminine details. A marriage of lightness and elegance, the 2020 gowns are perfect for romantic brides who love sublimely delicate and airy looks with a good dose of sparkle.
"The Florence 2020 Bridal Collection by Tom Sébastien features light and romantic dresses with delicate floral appliqués, long, elegant sleeves and subtle necklines. All glamorous, and at the same time refined and relaxed. All in line with the Tom Sébastien signature aesthetics. Ethereal tulle and lace wedding dresses adorned with subtle beads and sequins. Glow effect using shiny fabrics to create truly unique wedding dresses."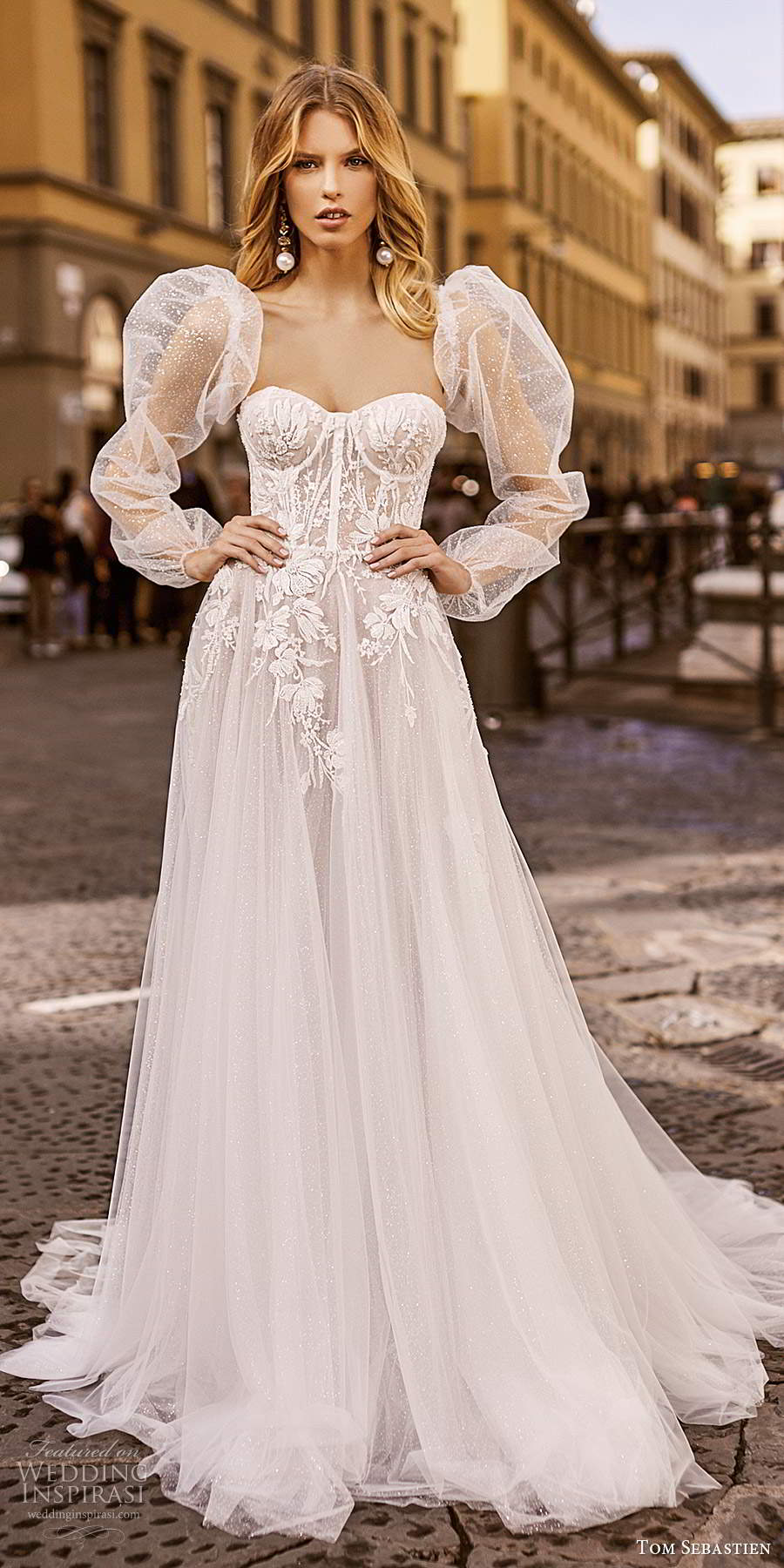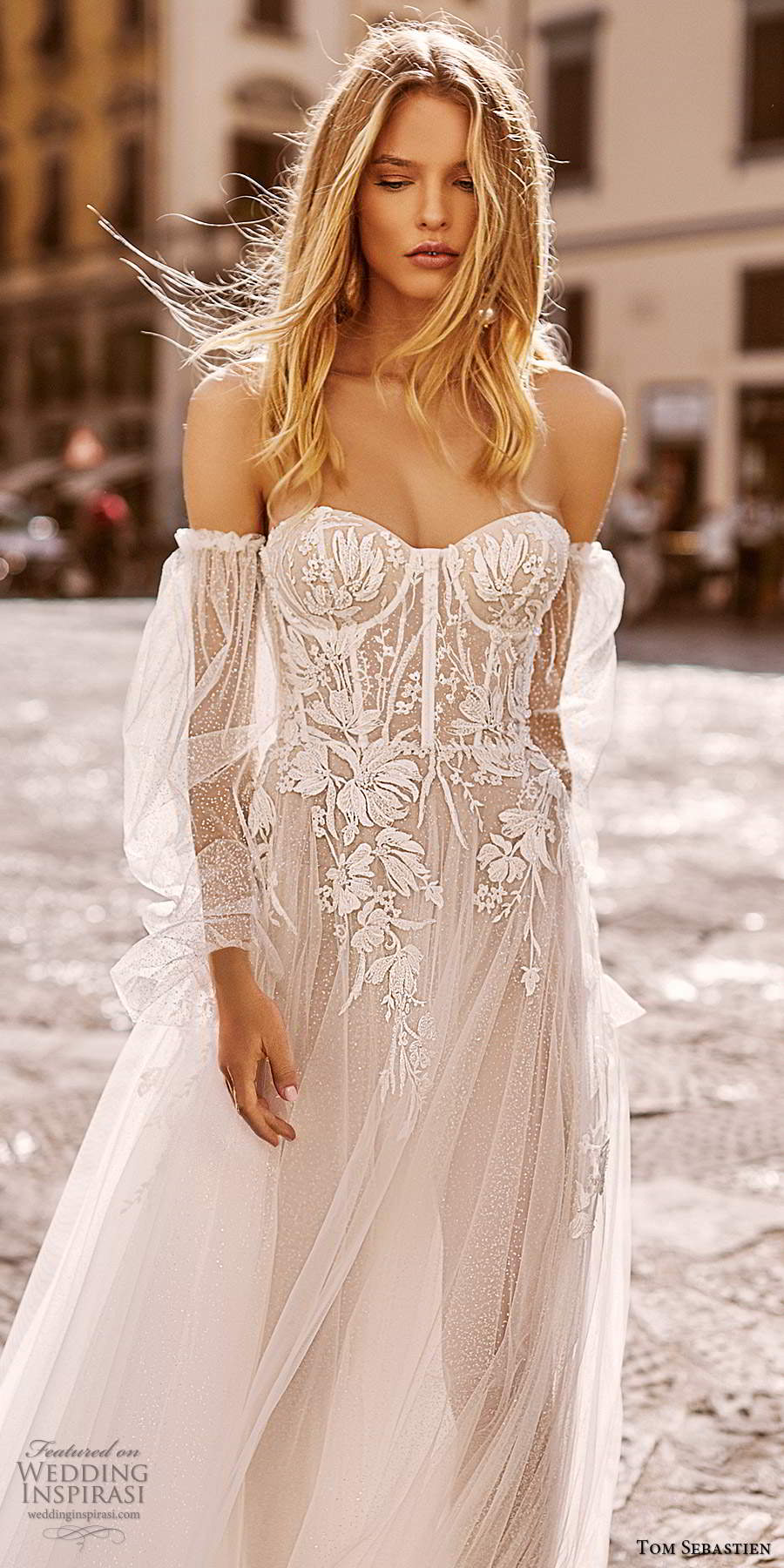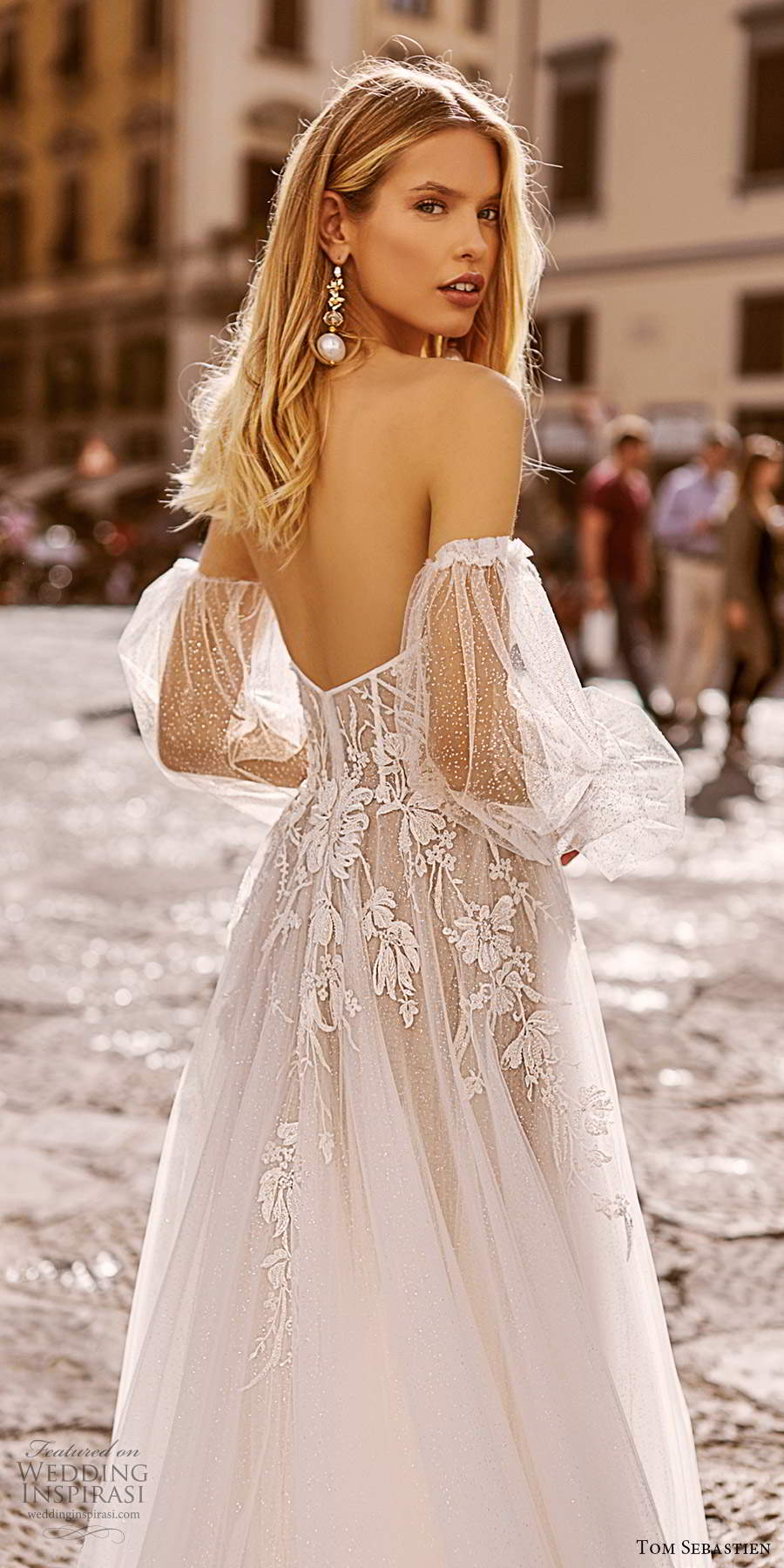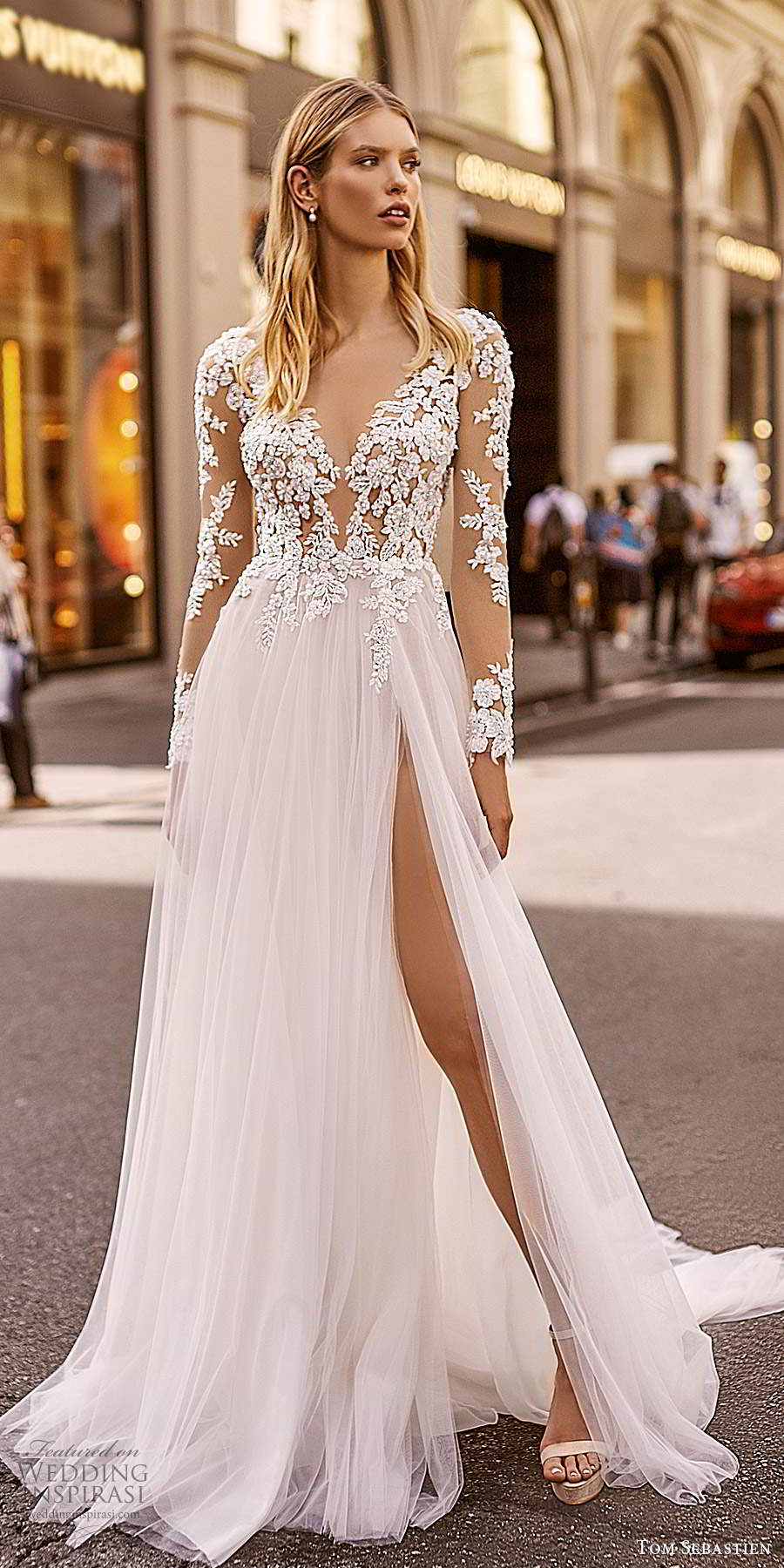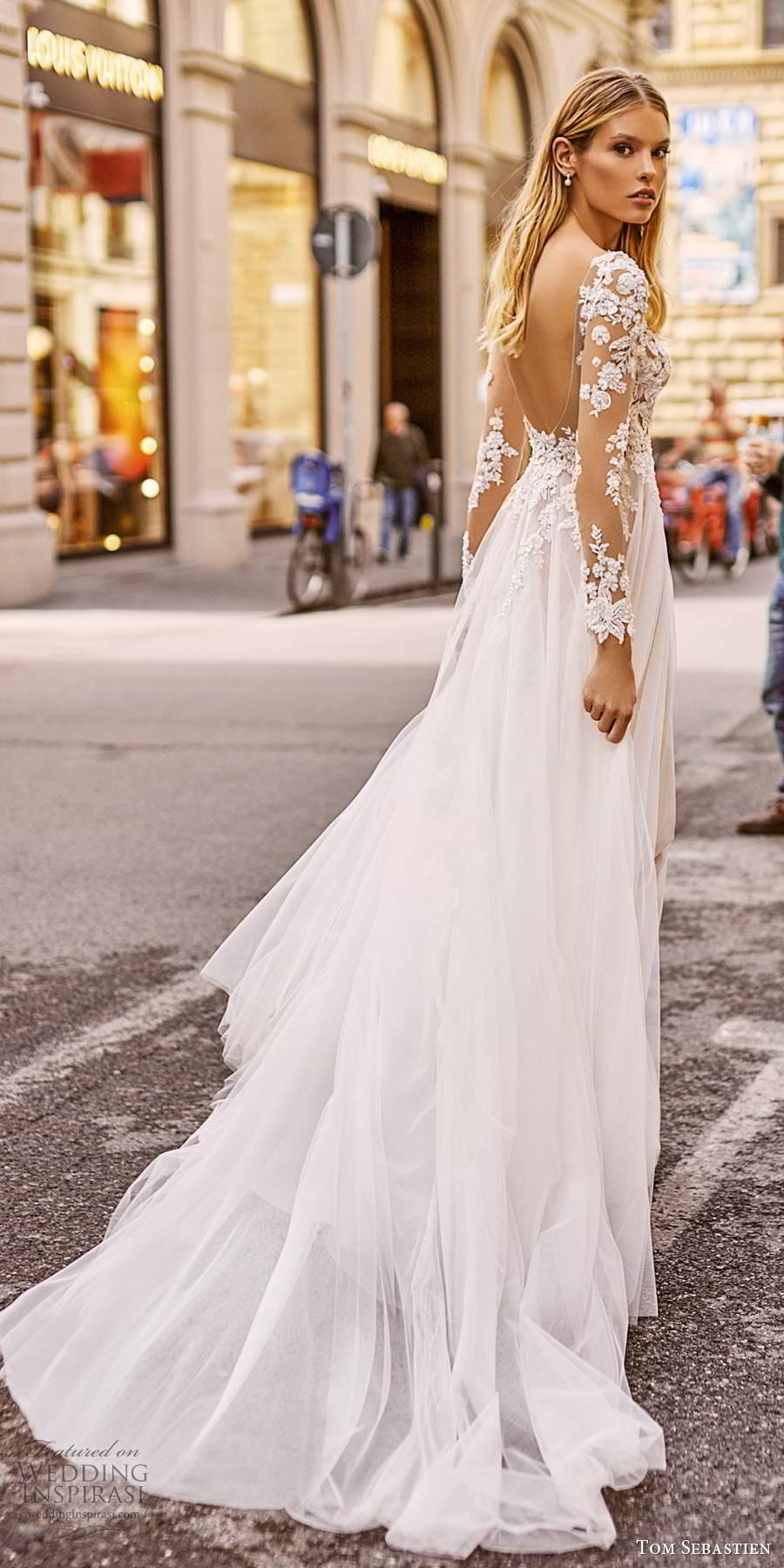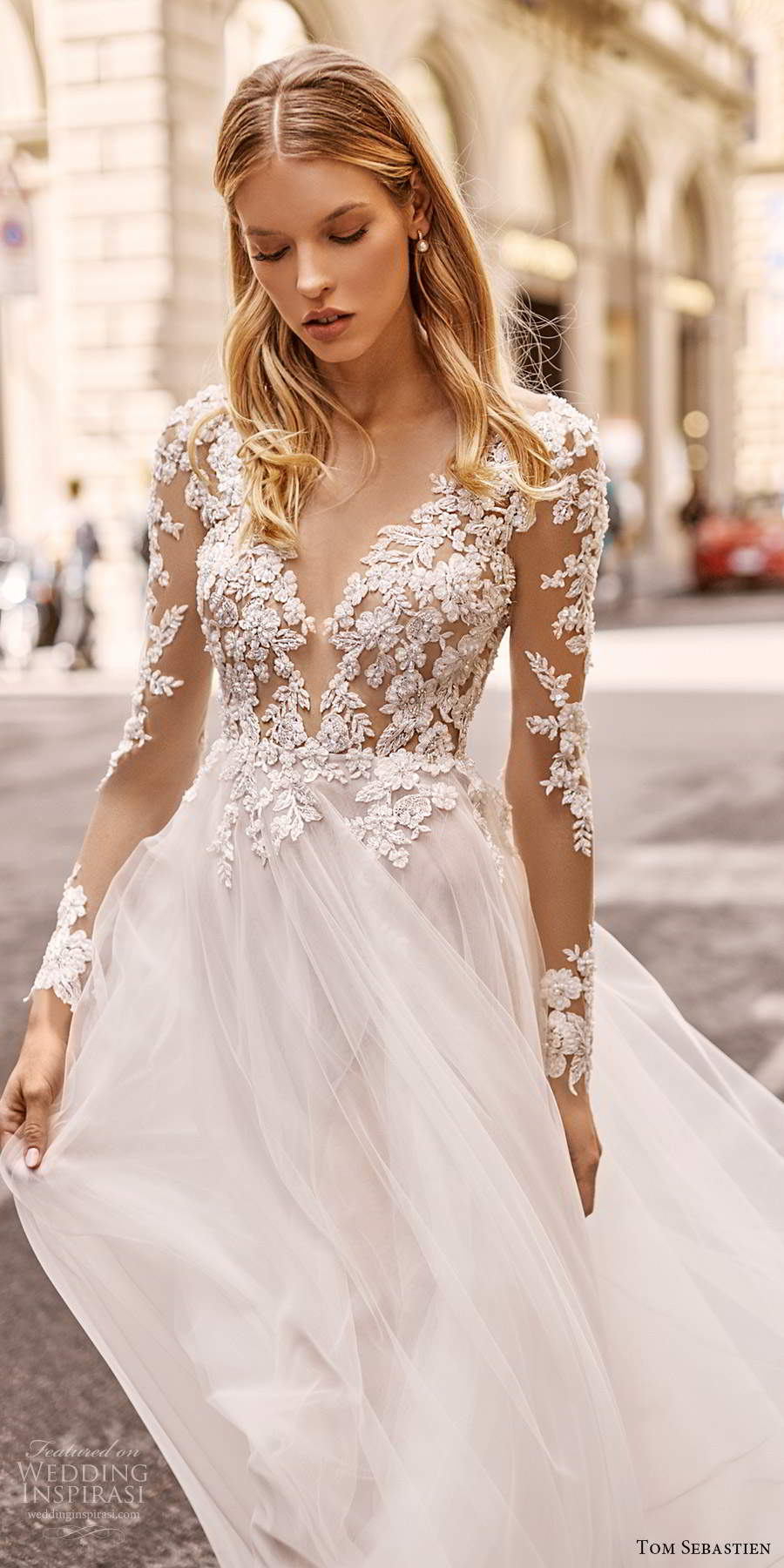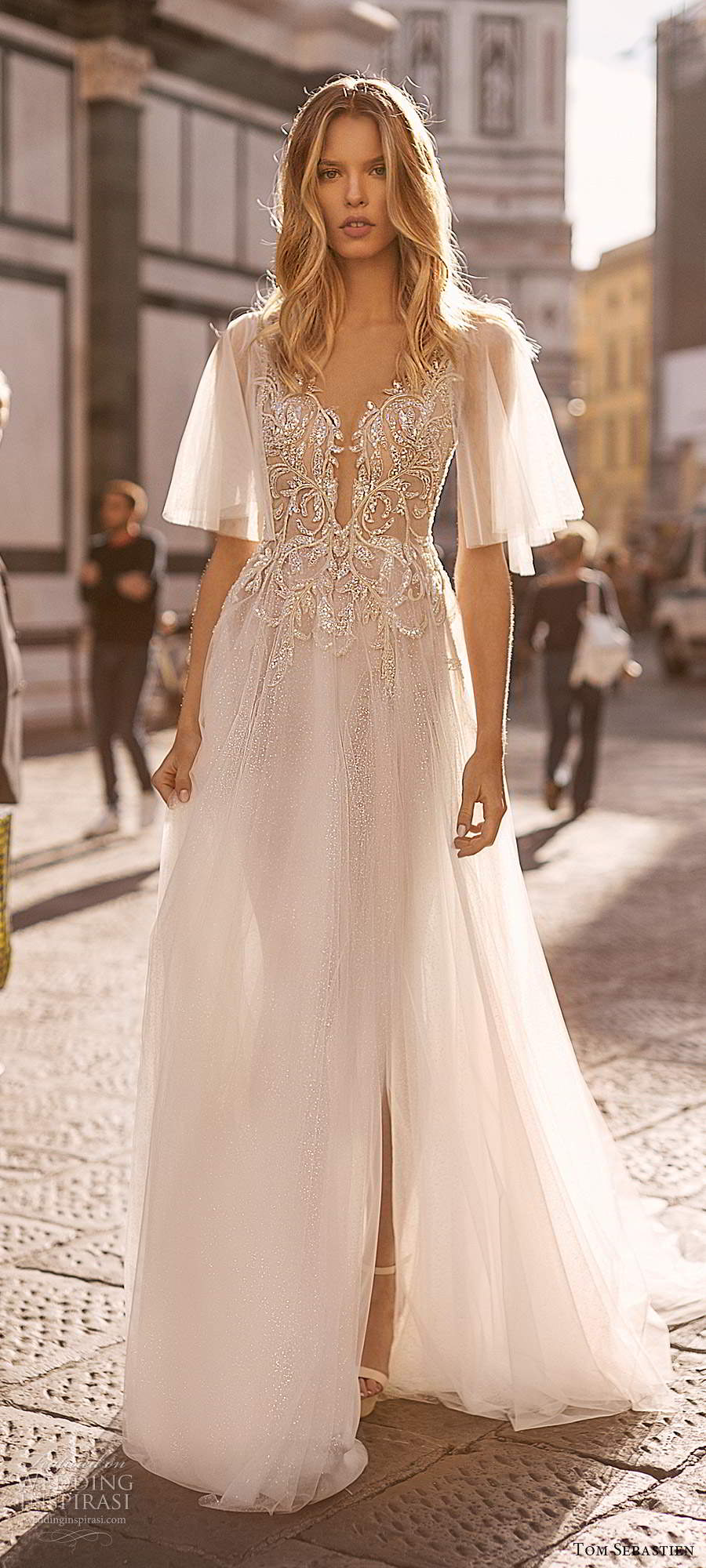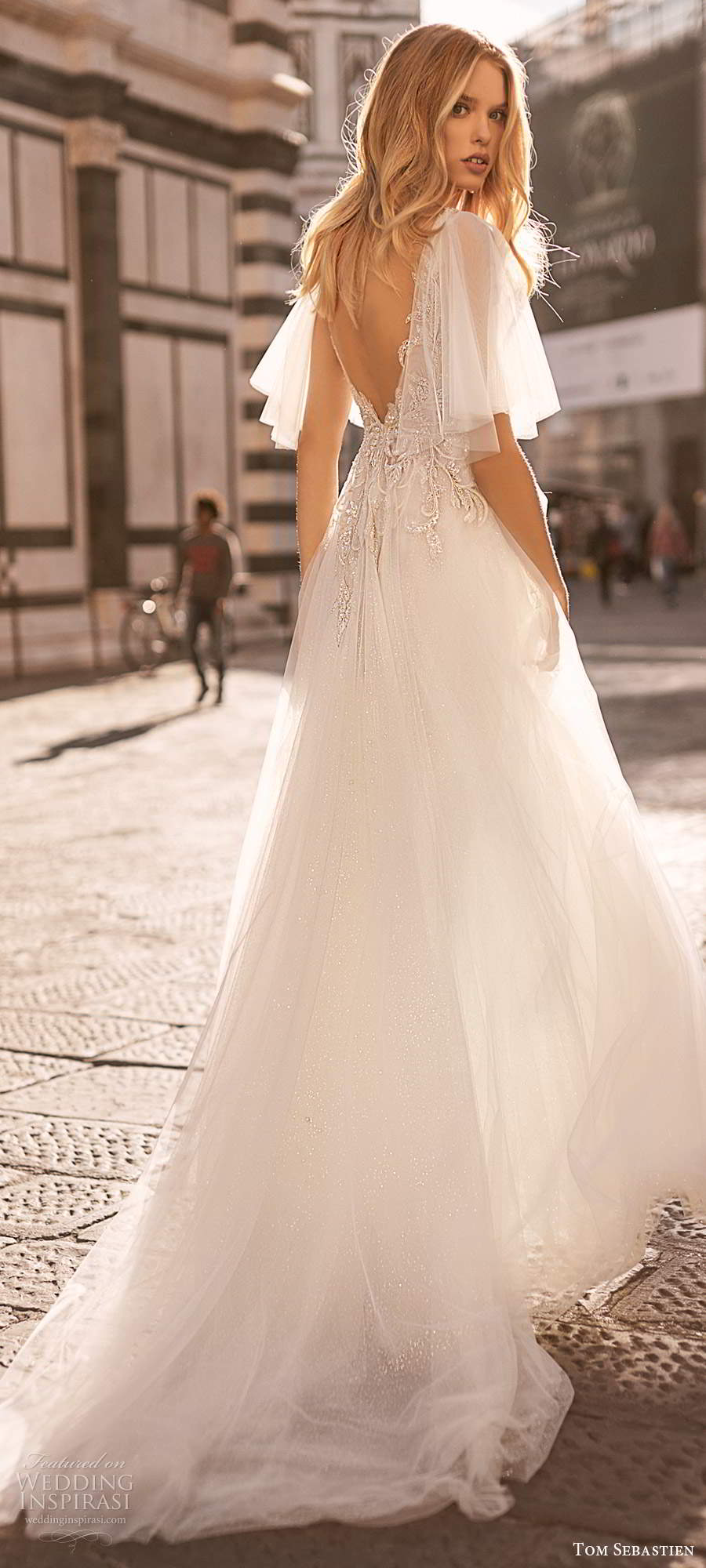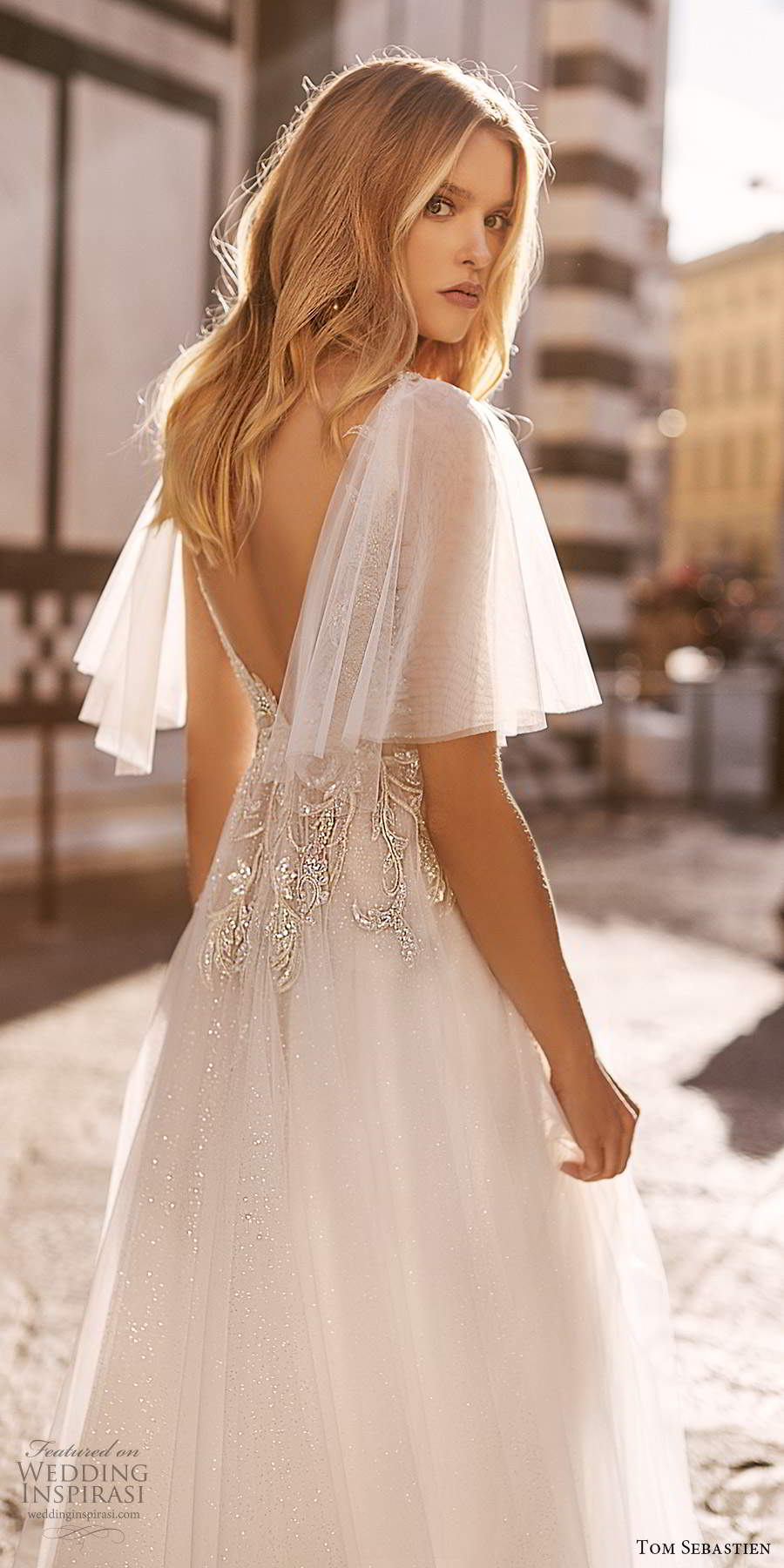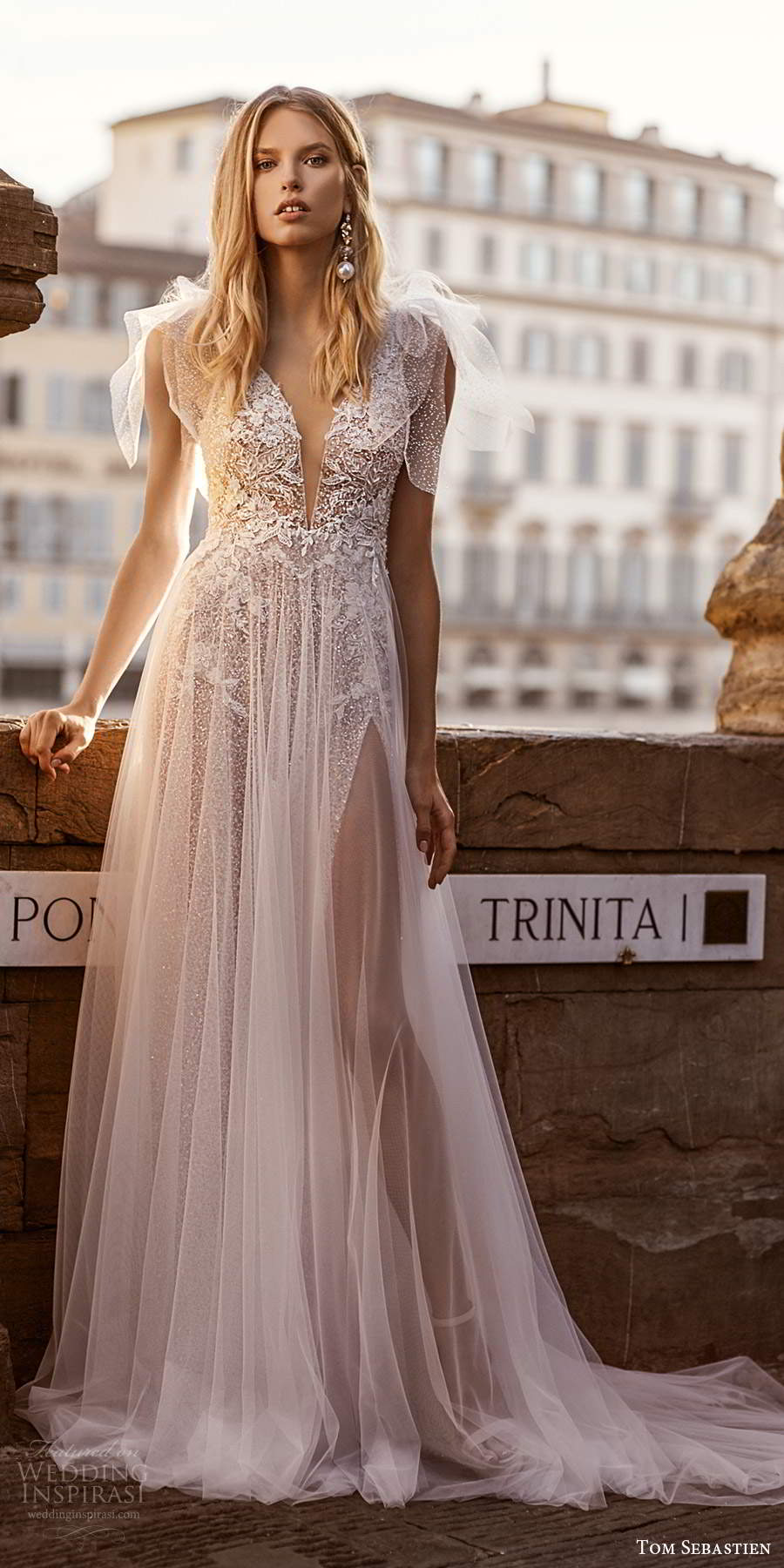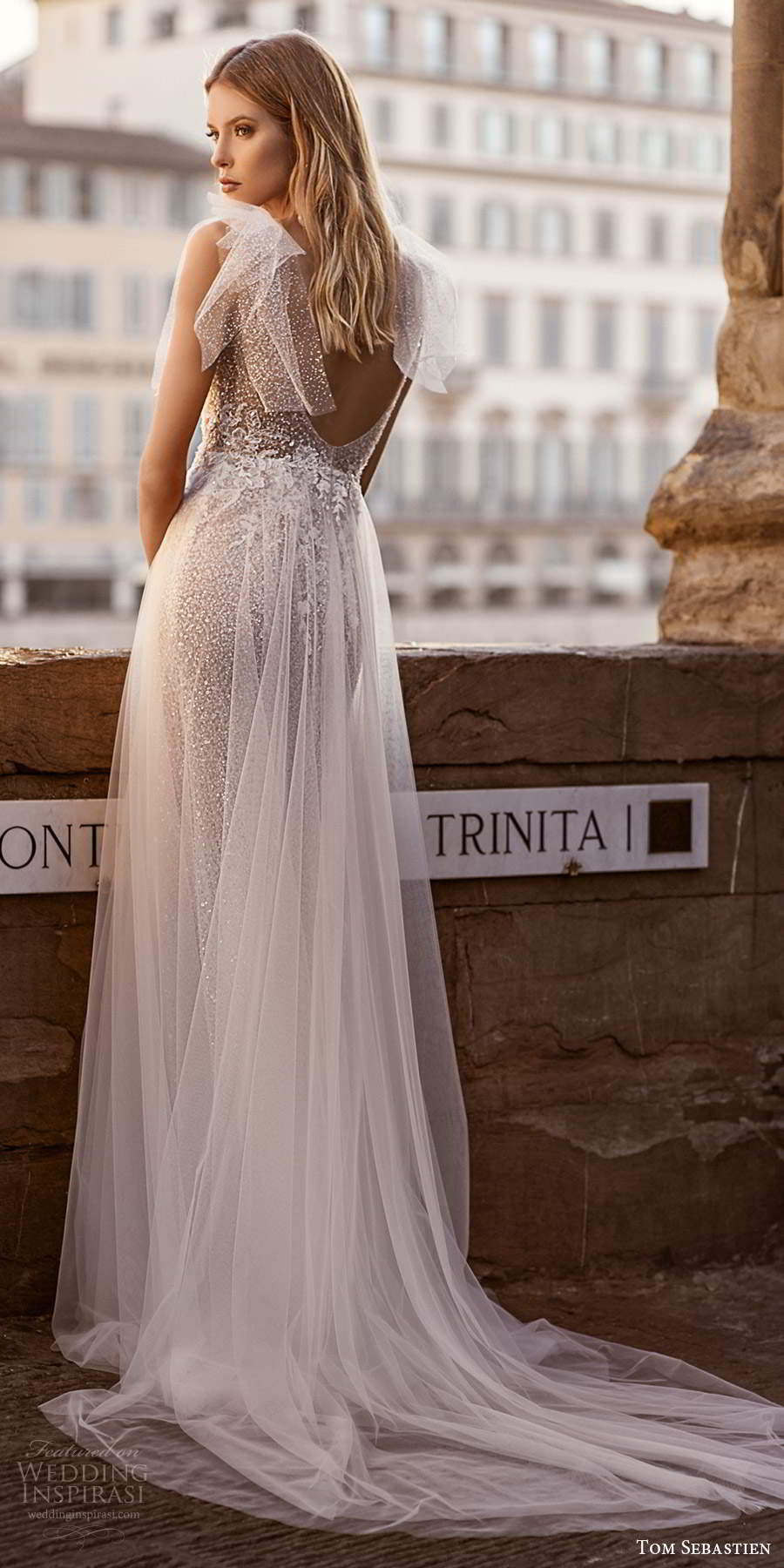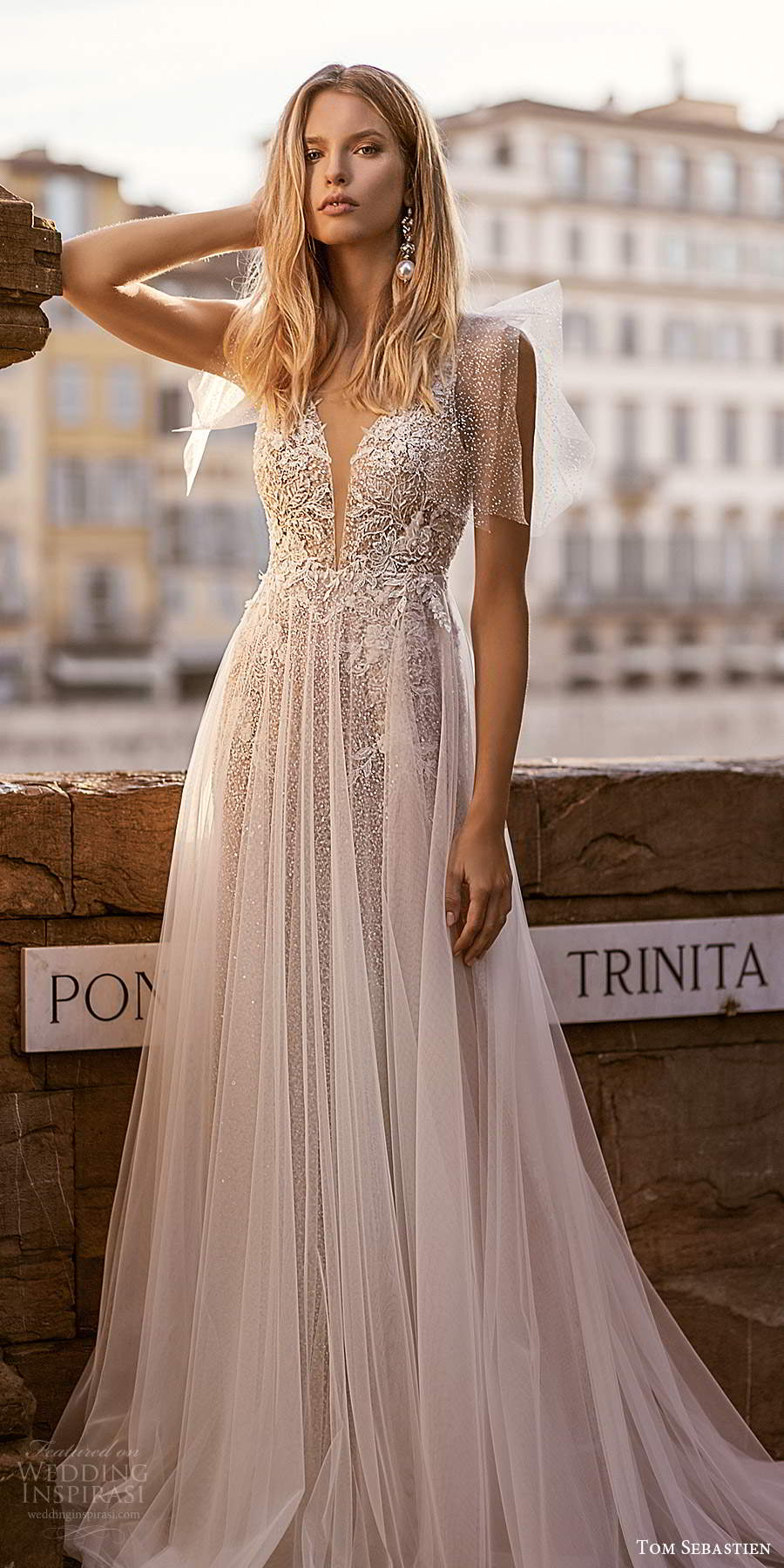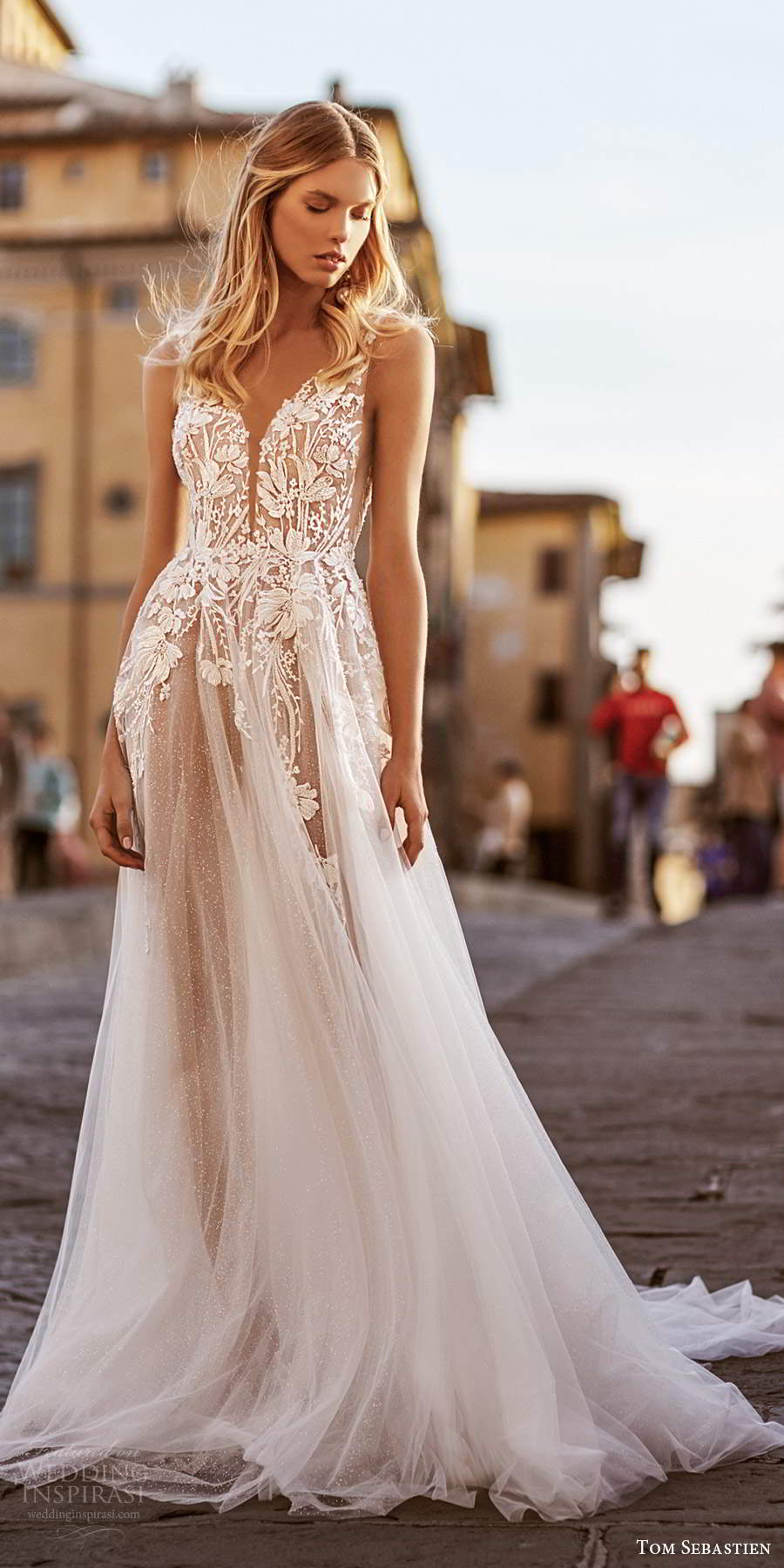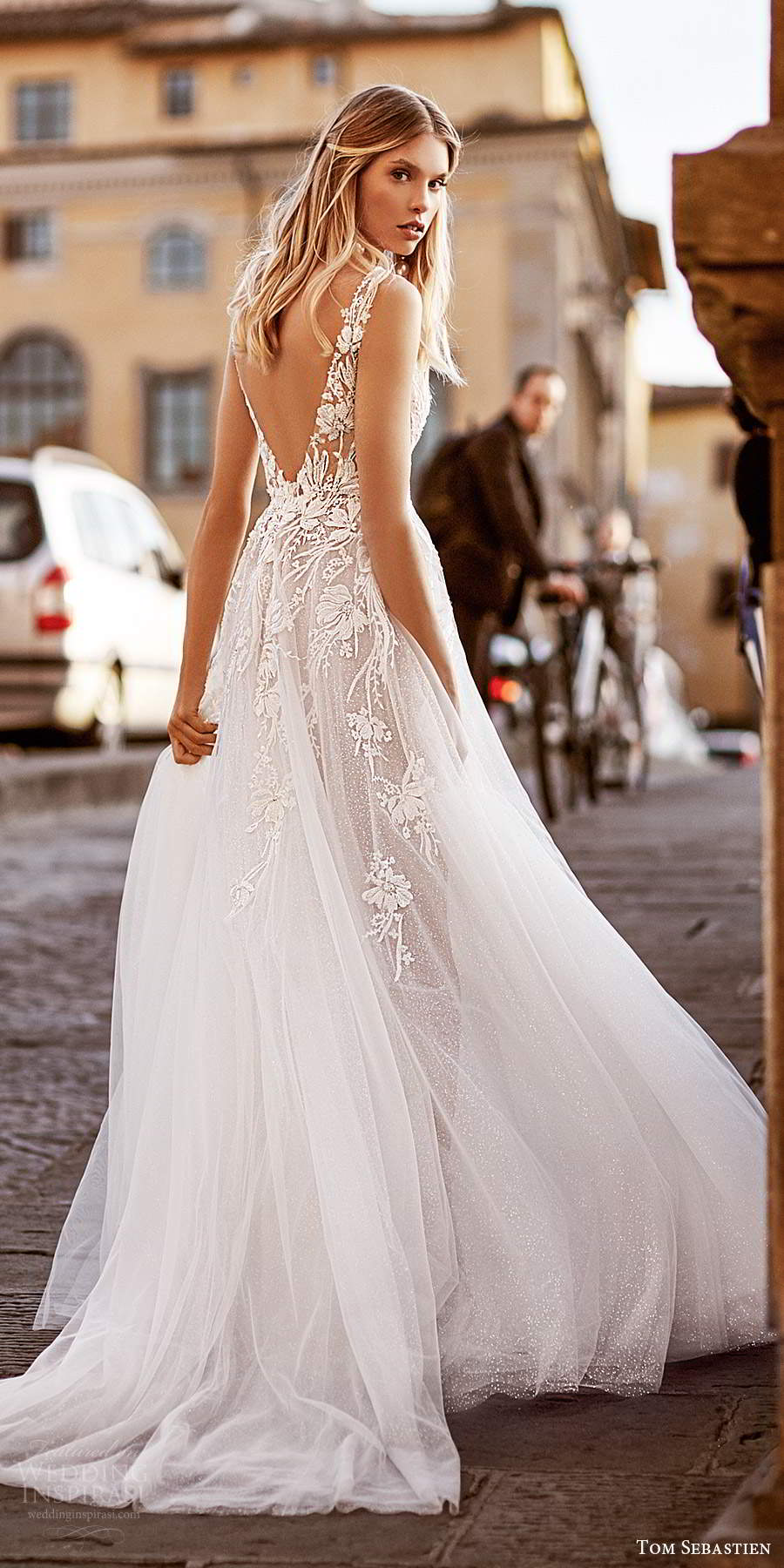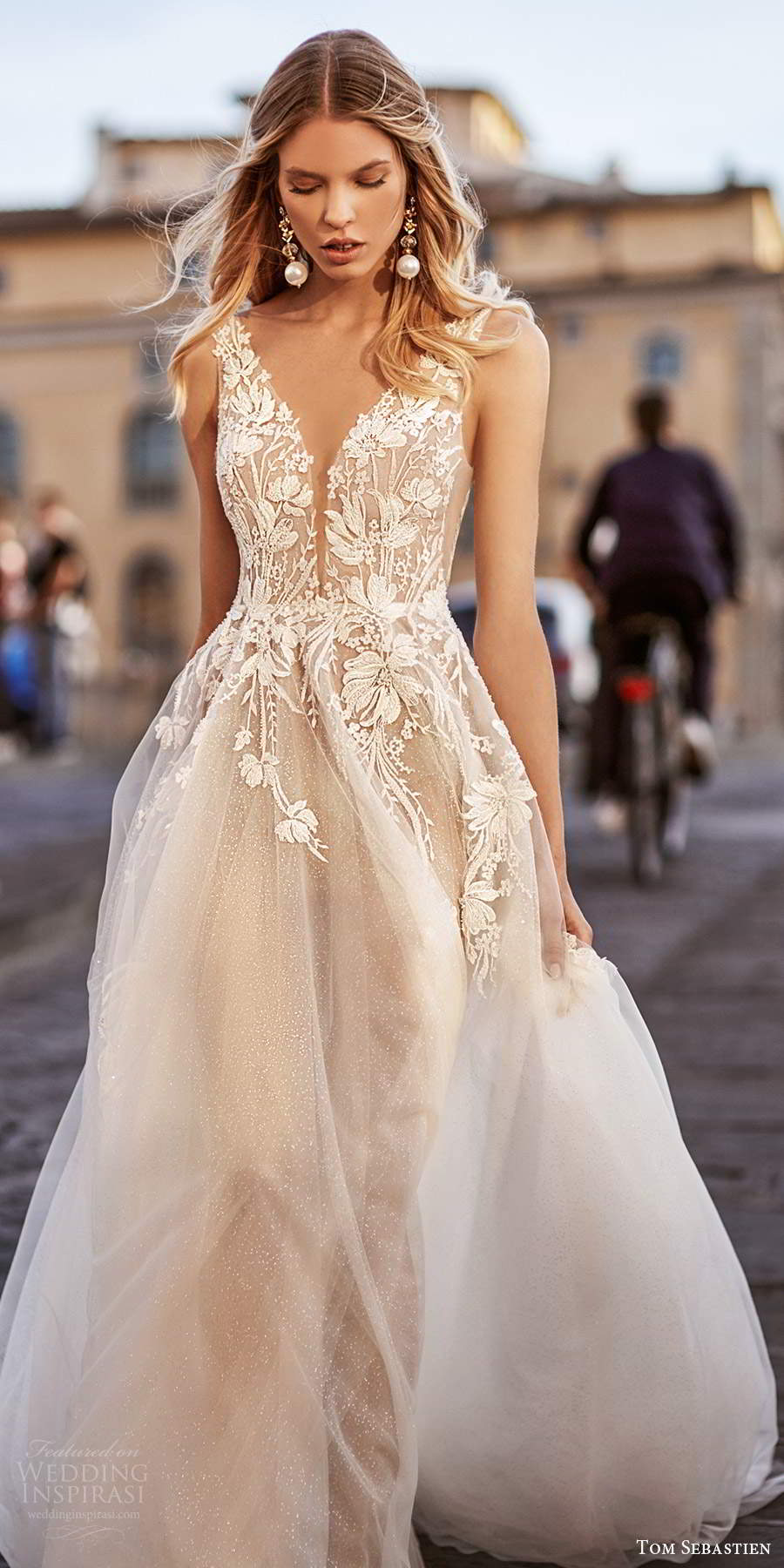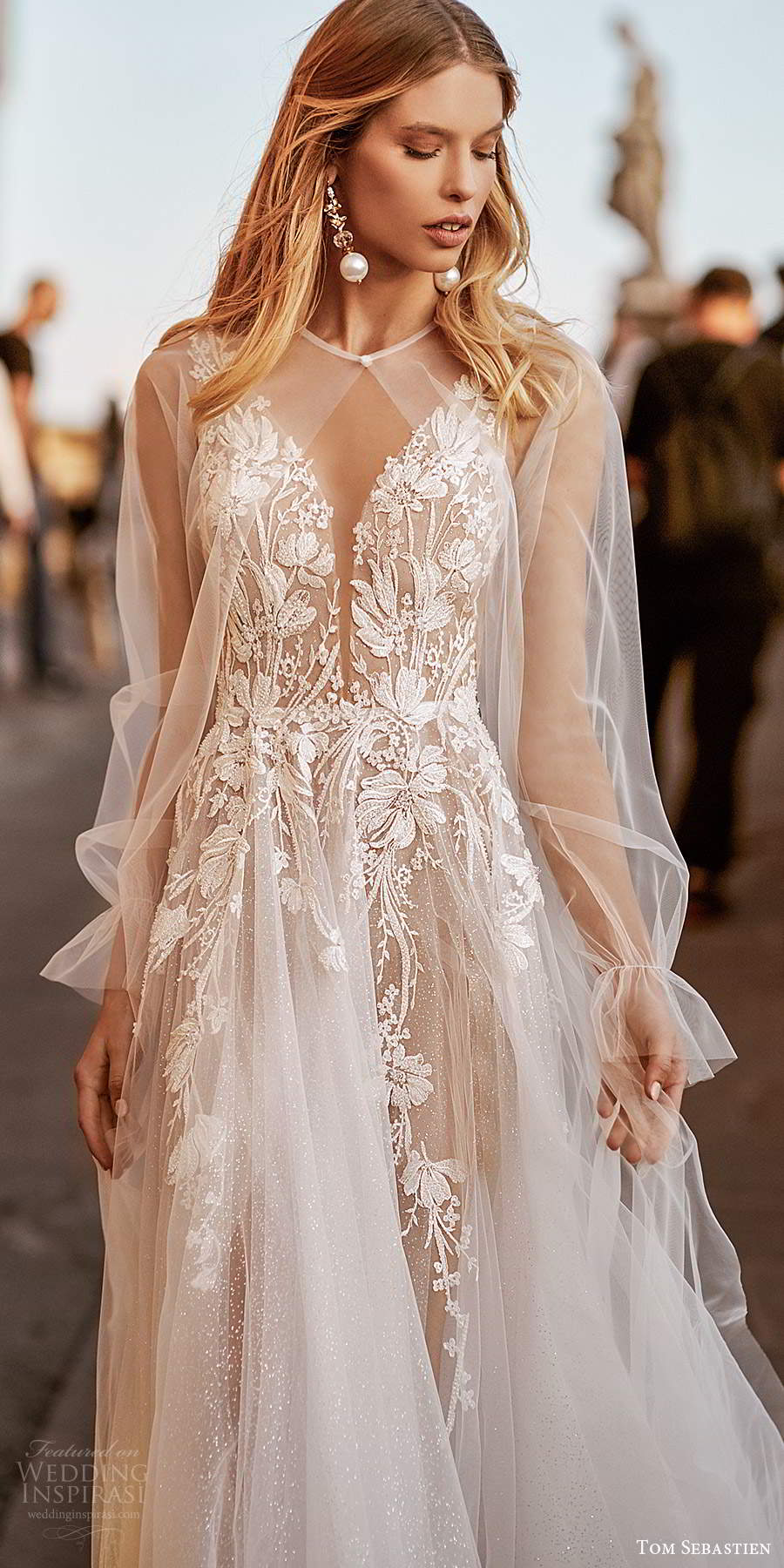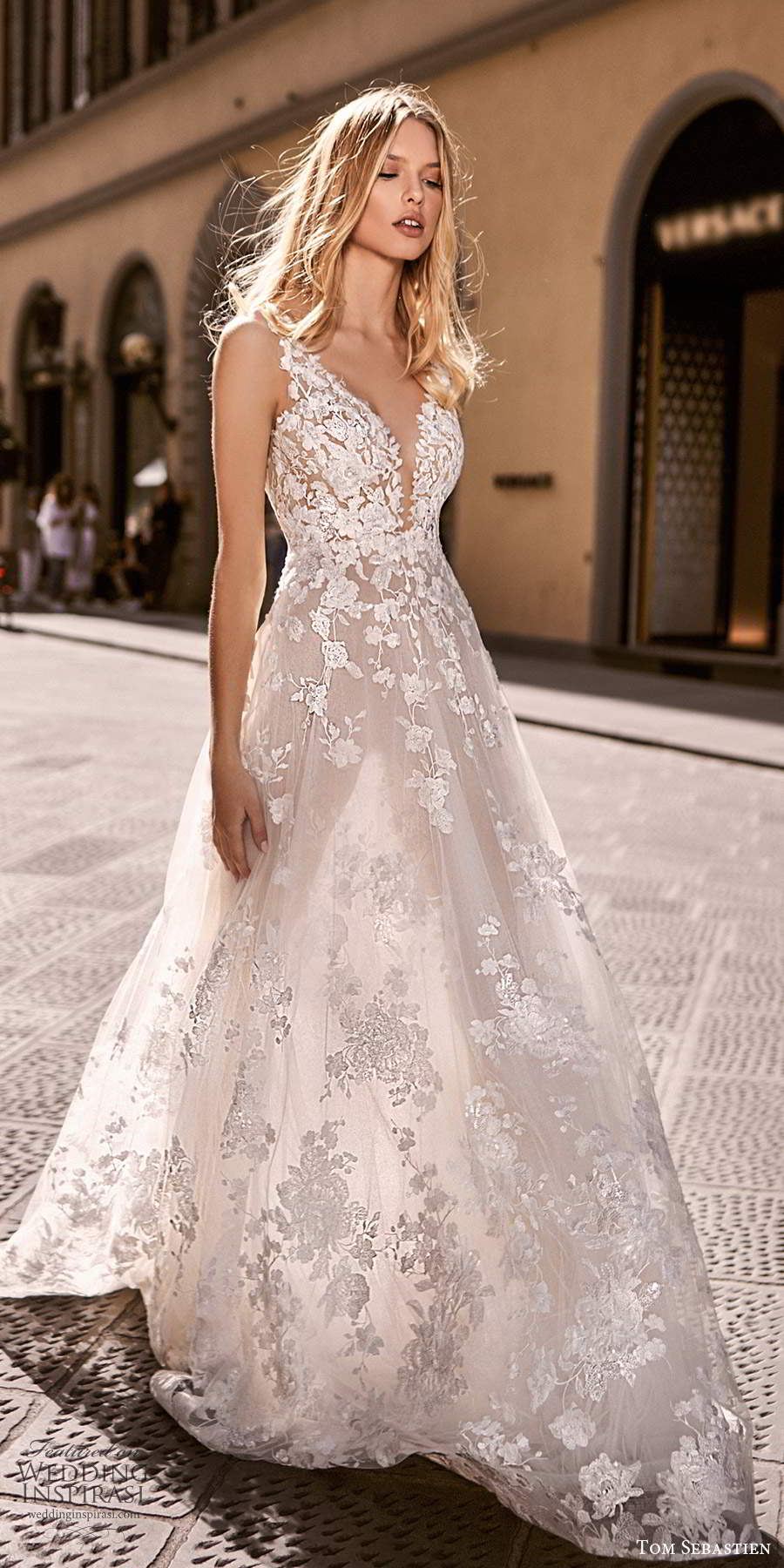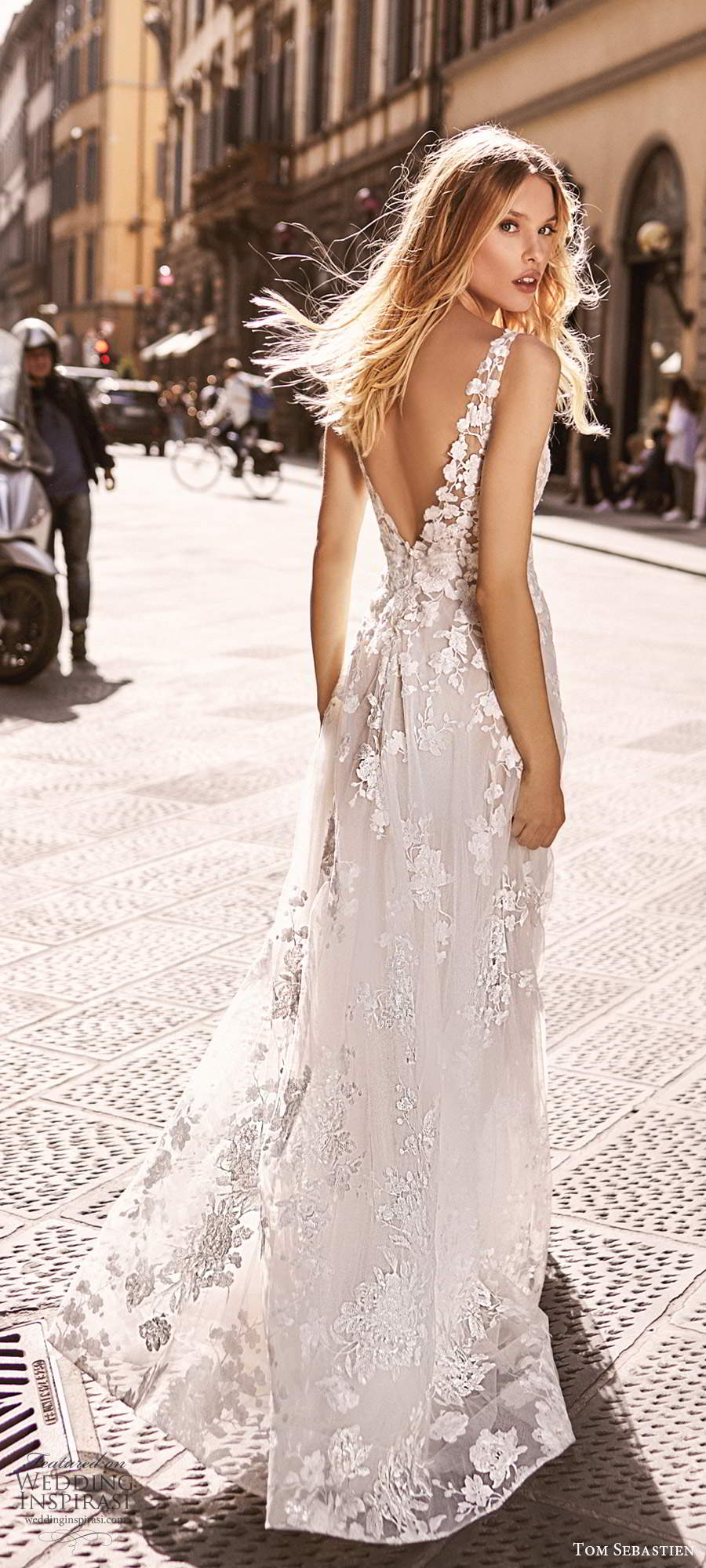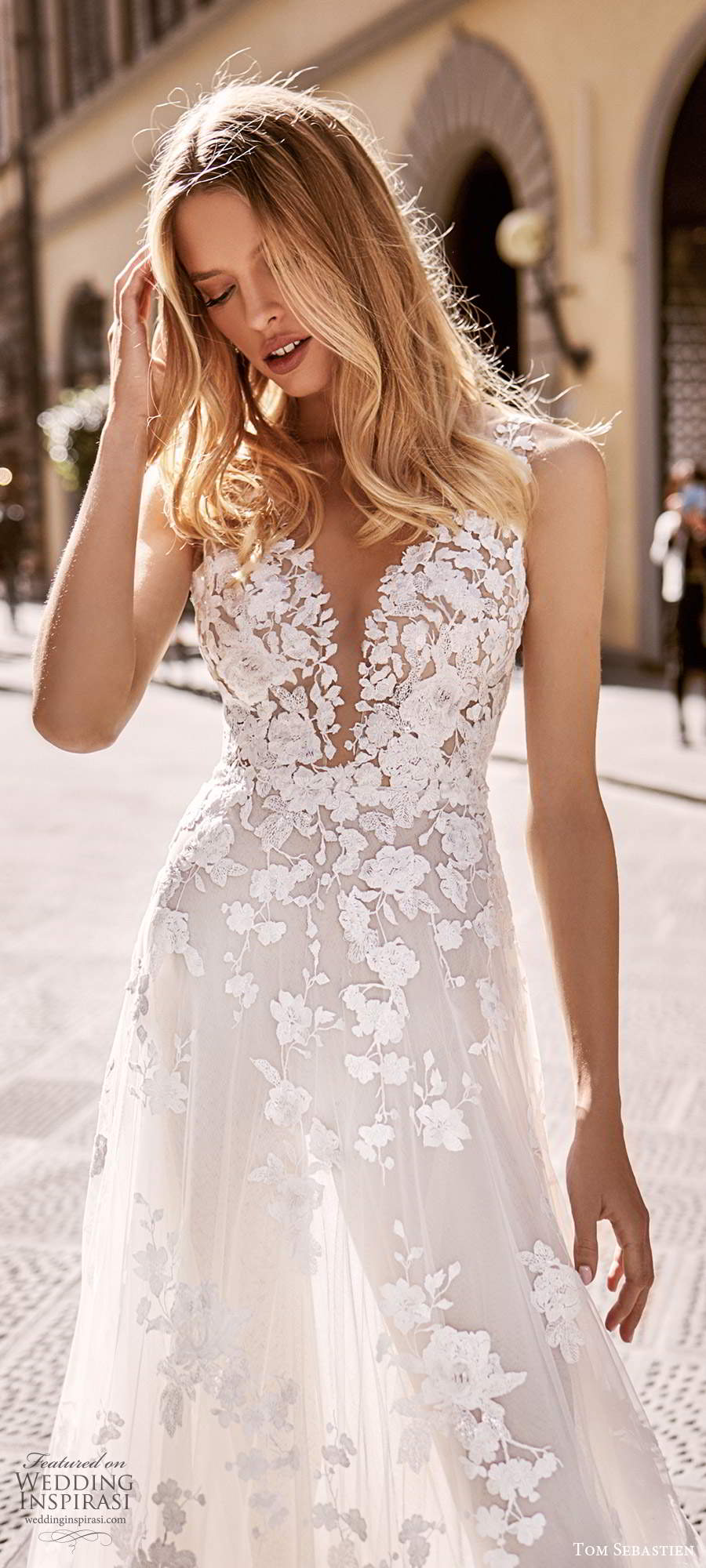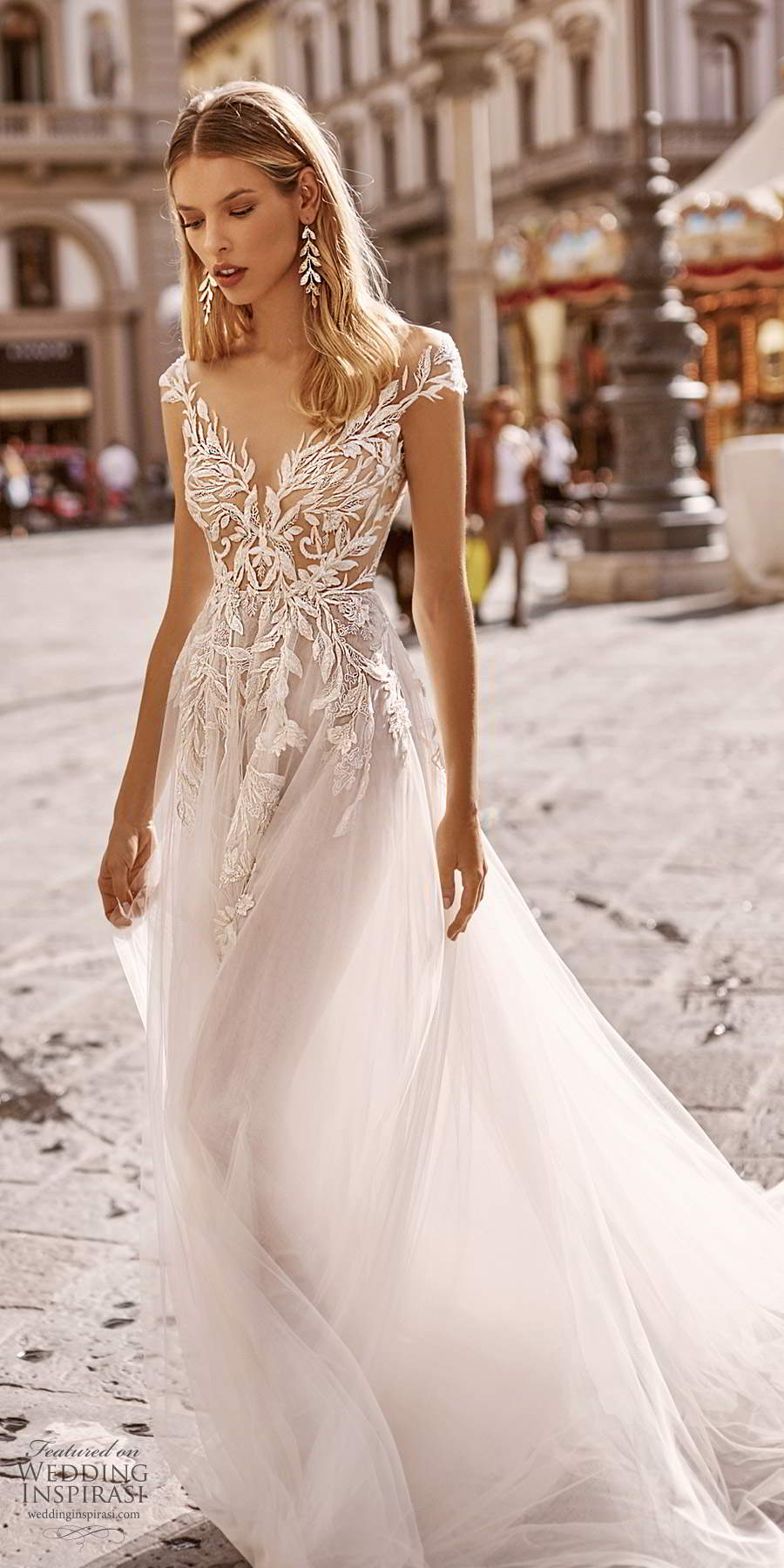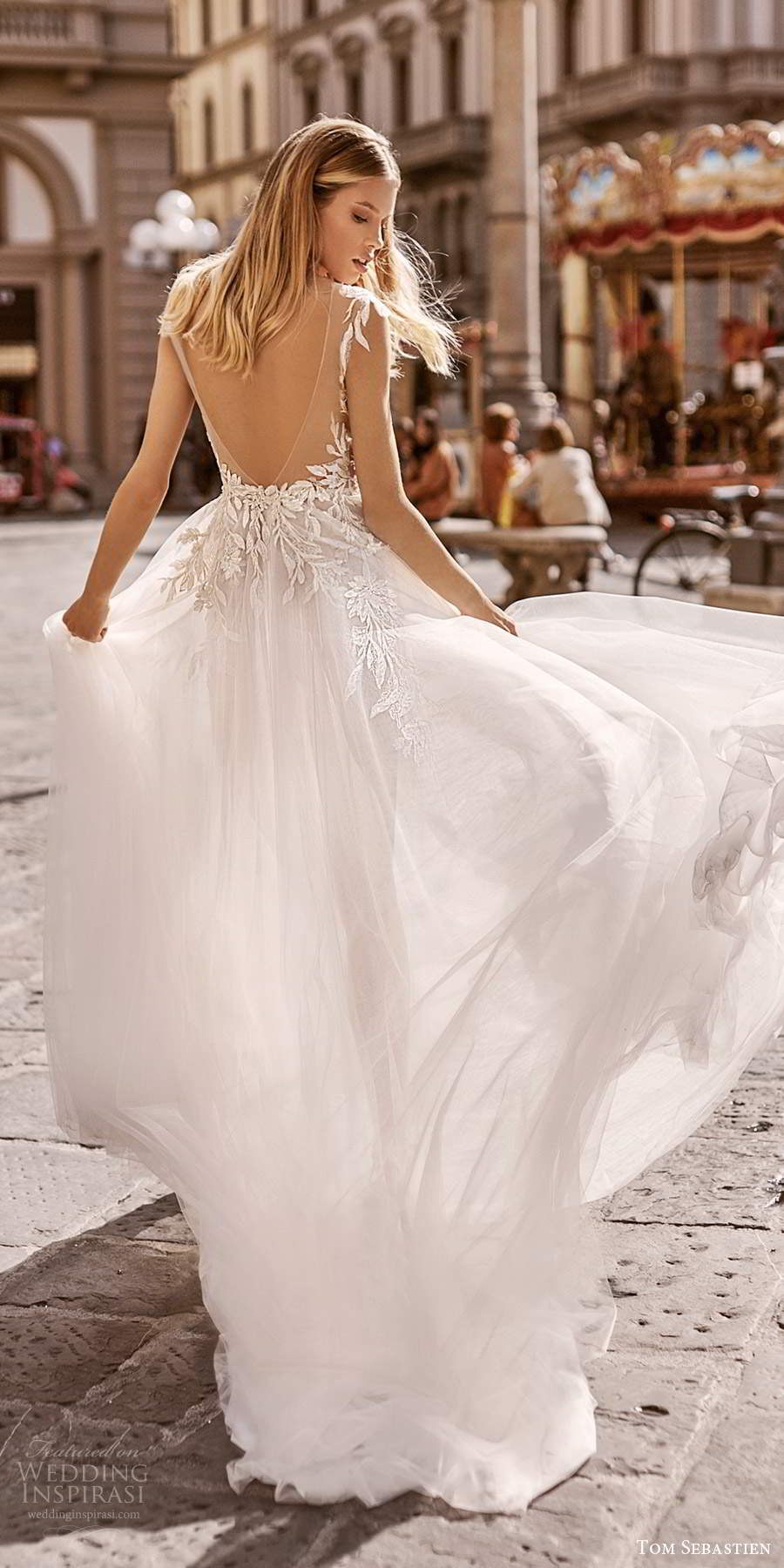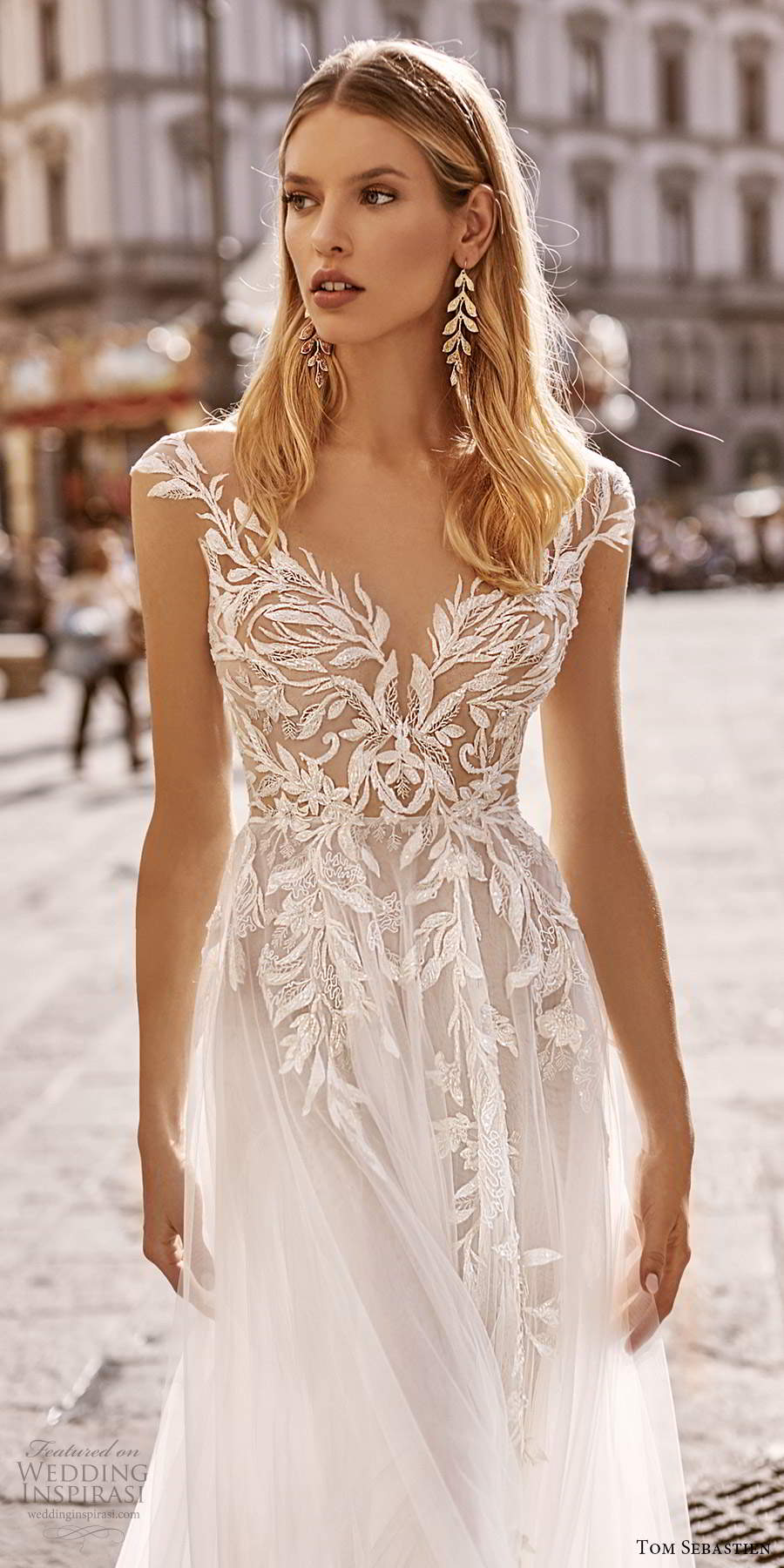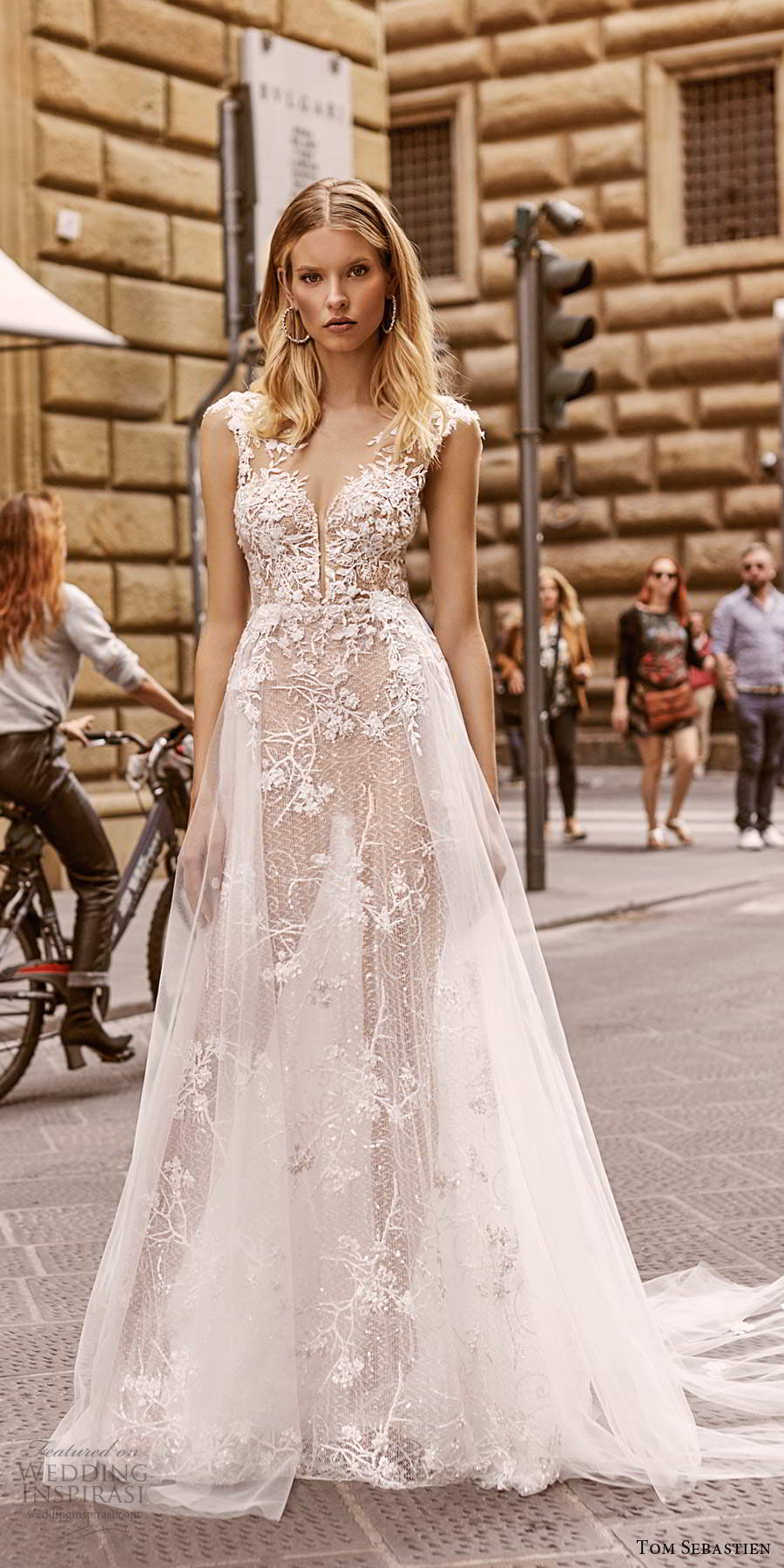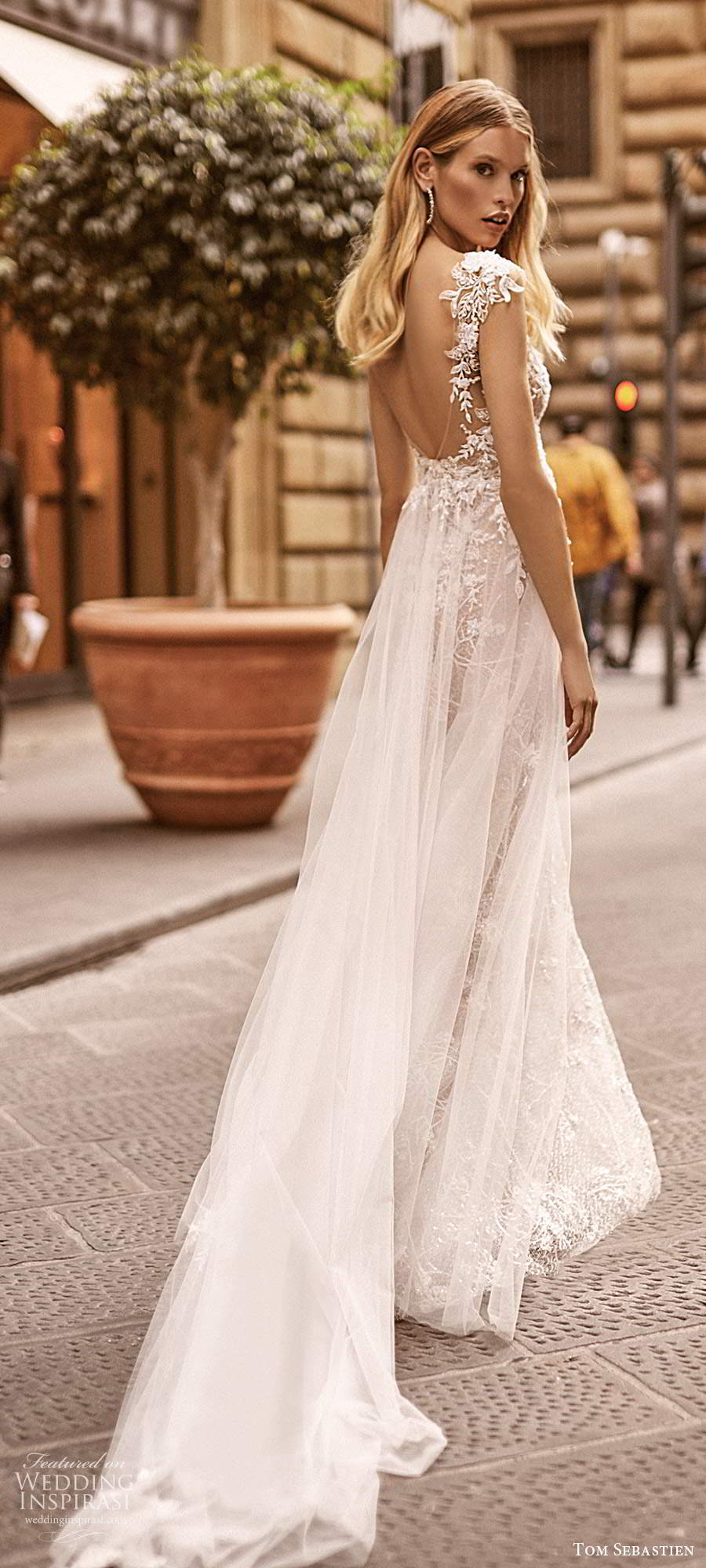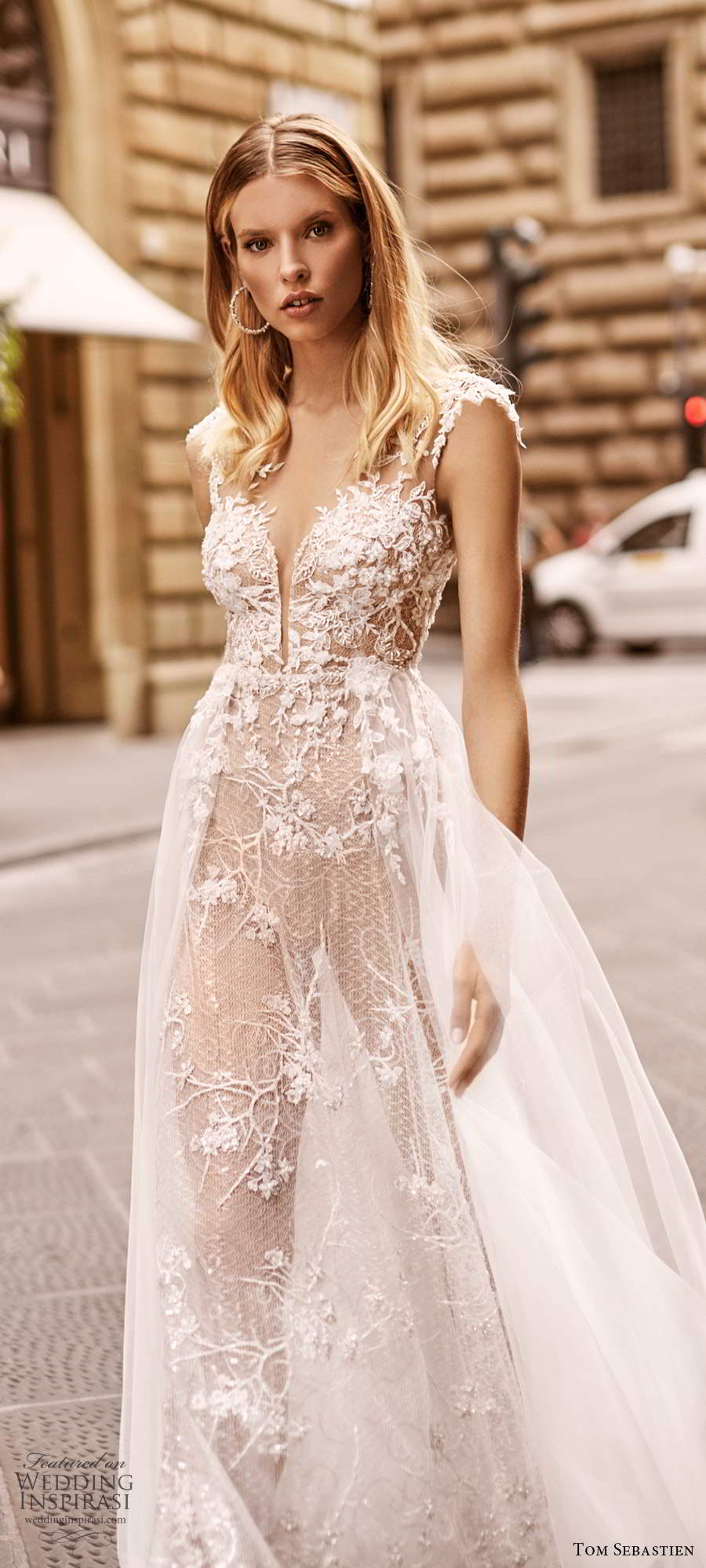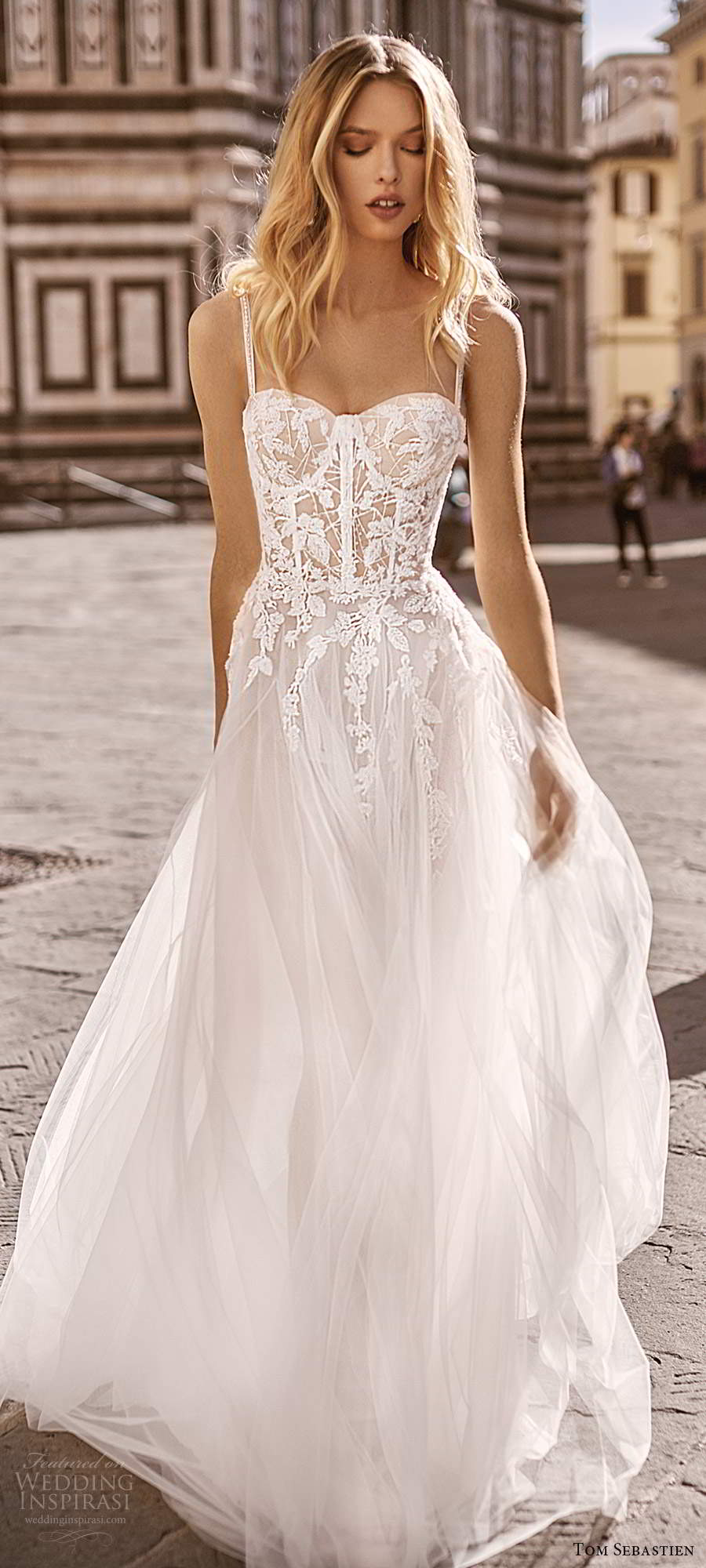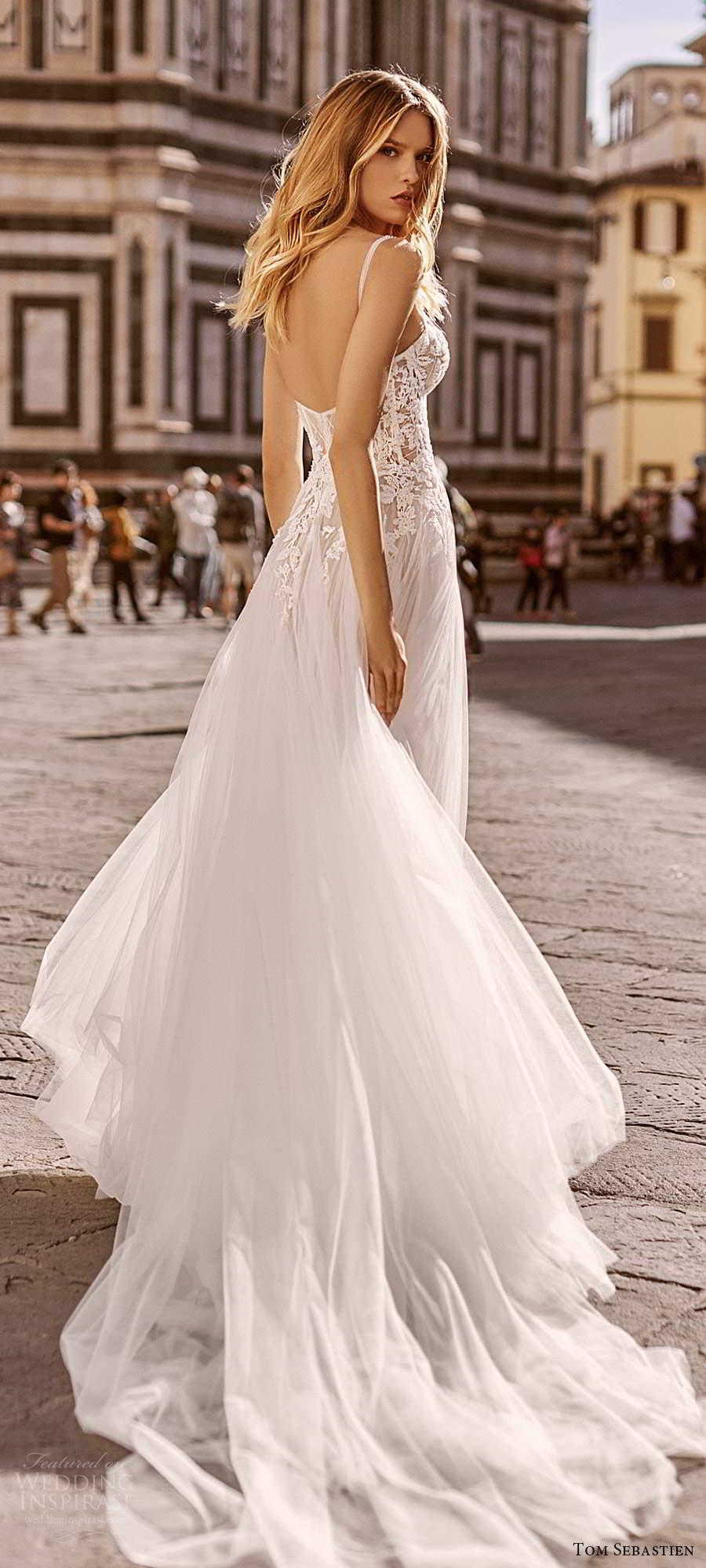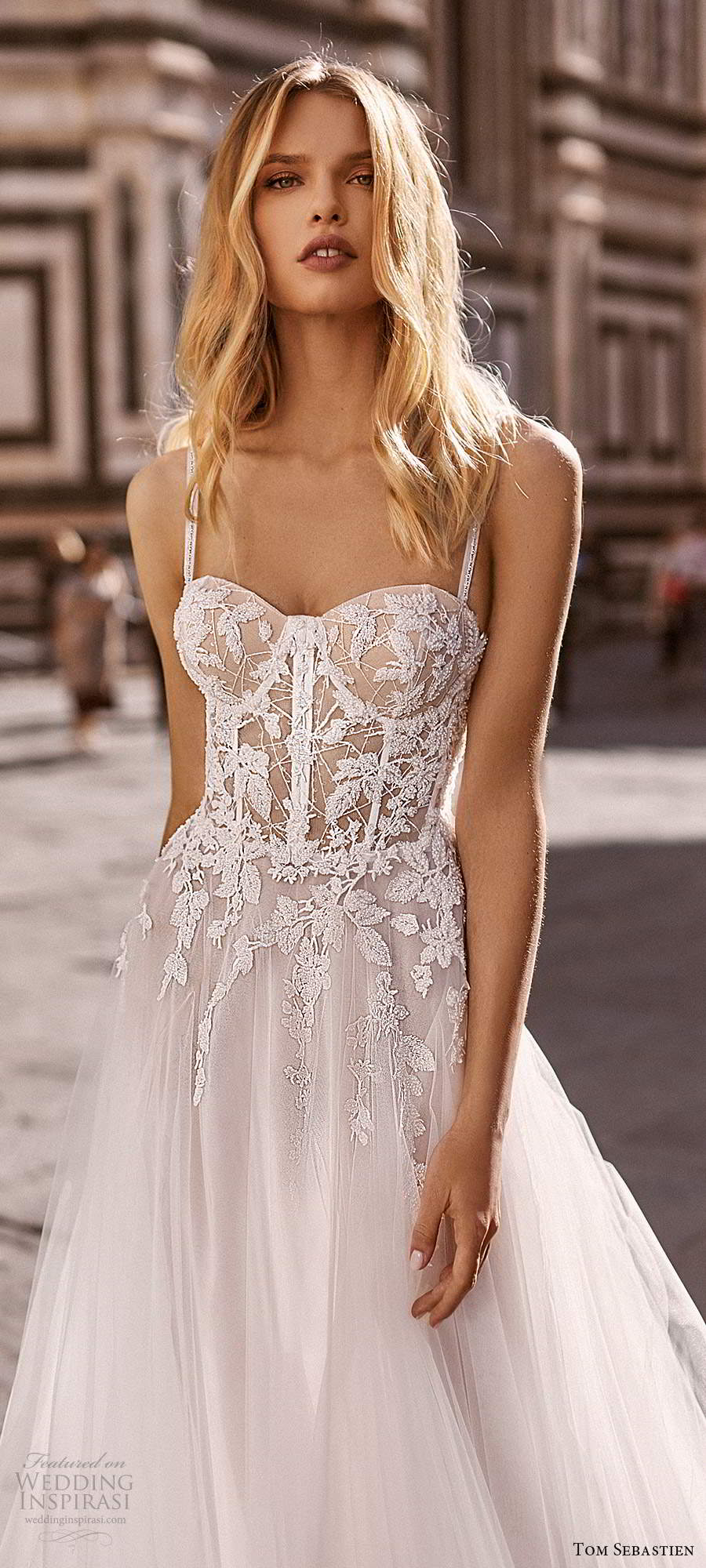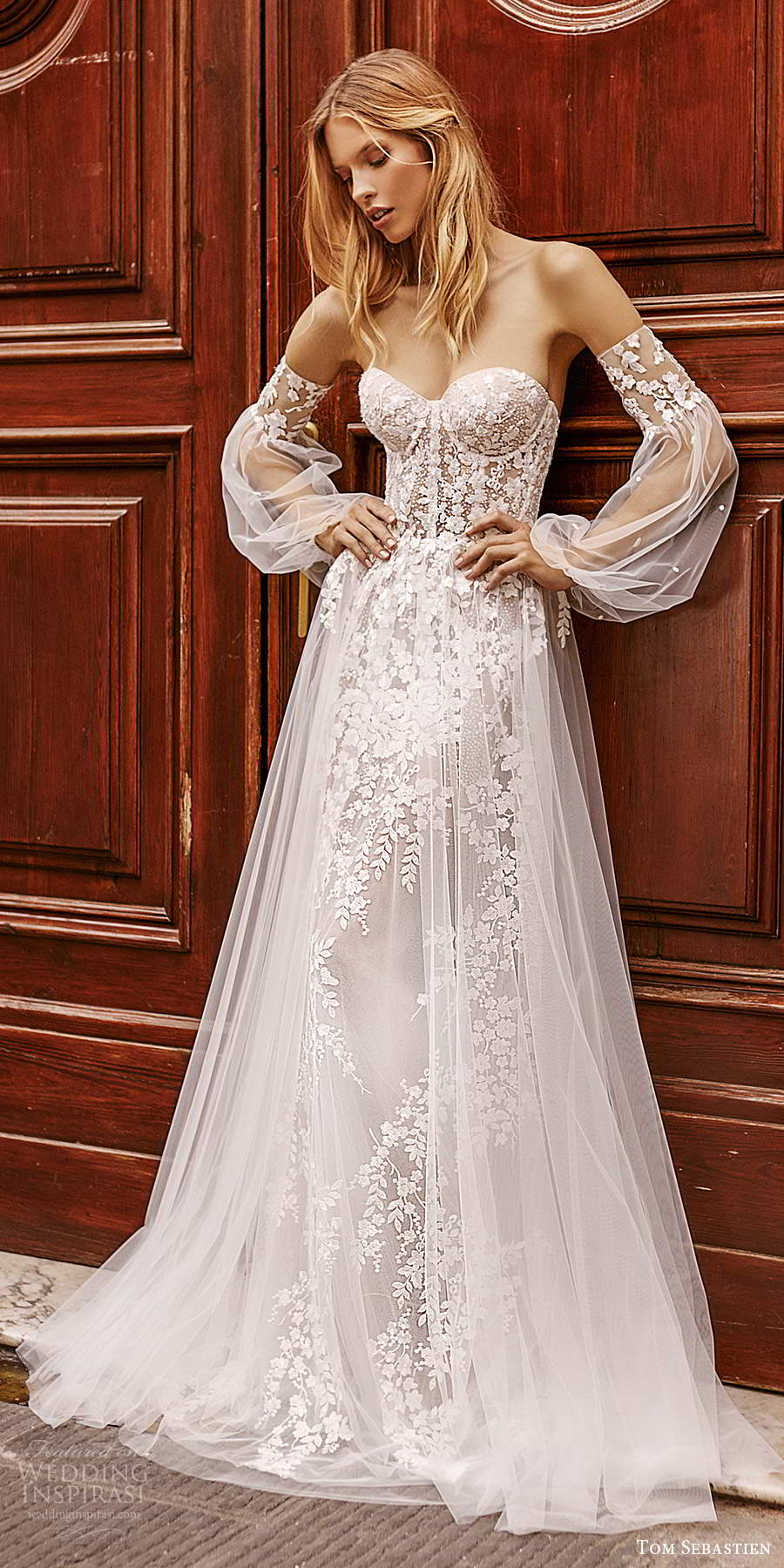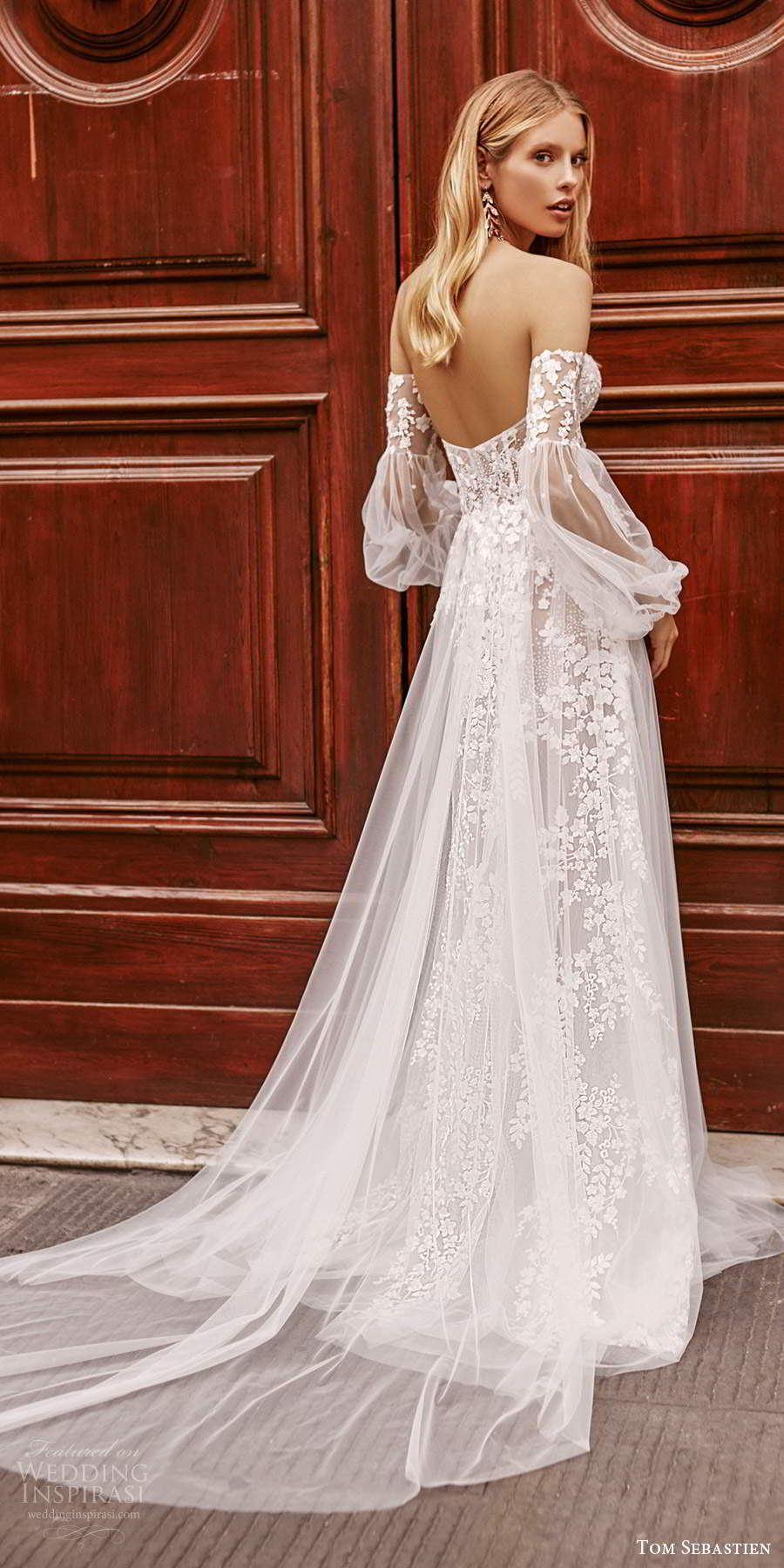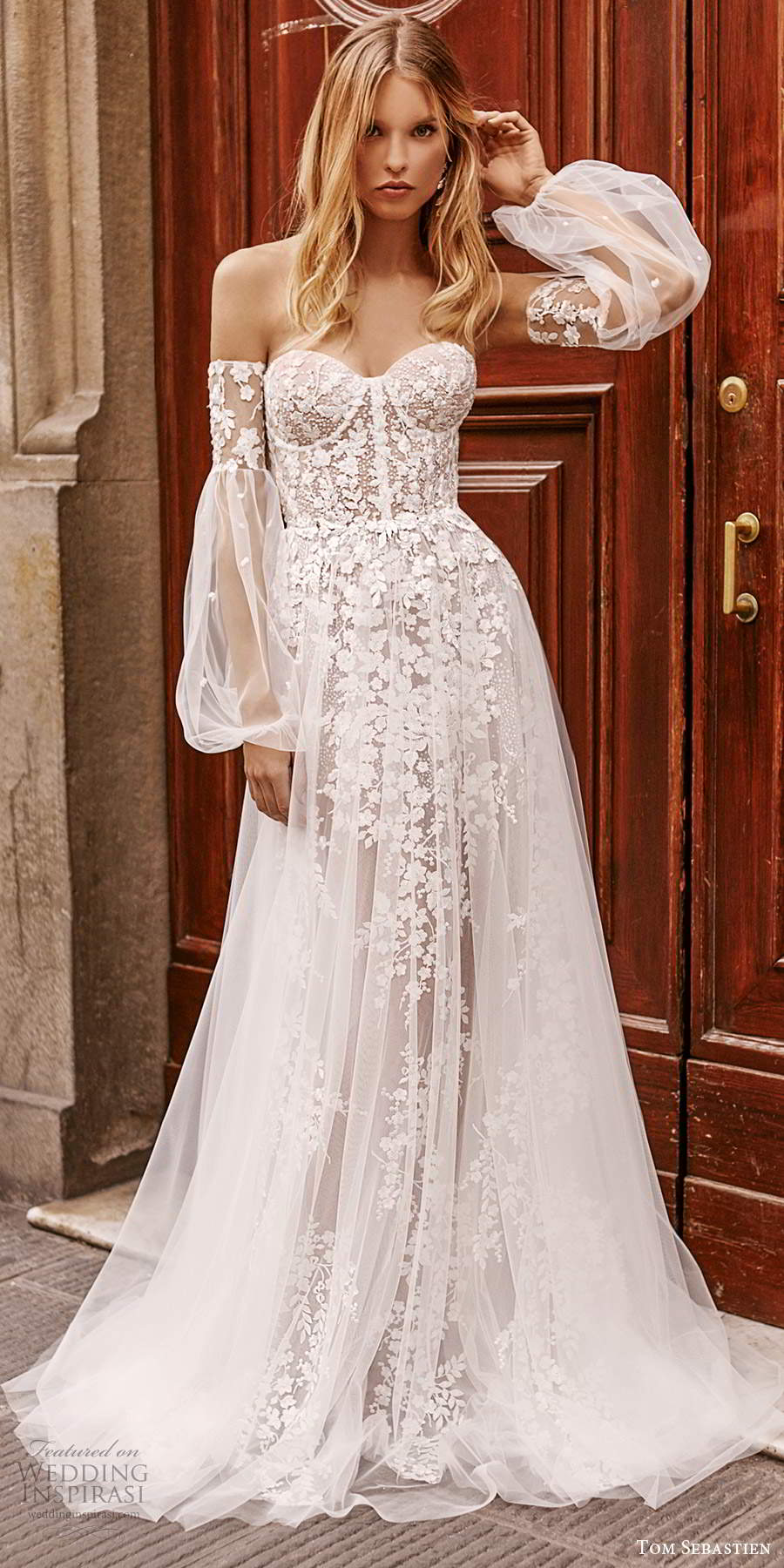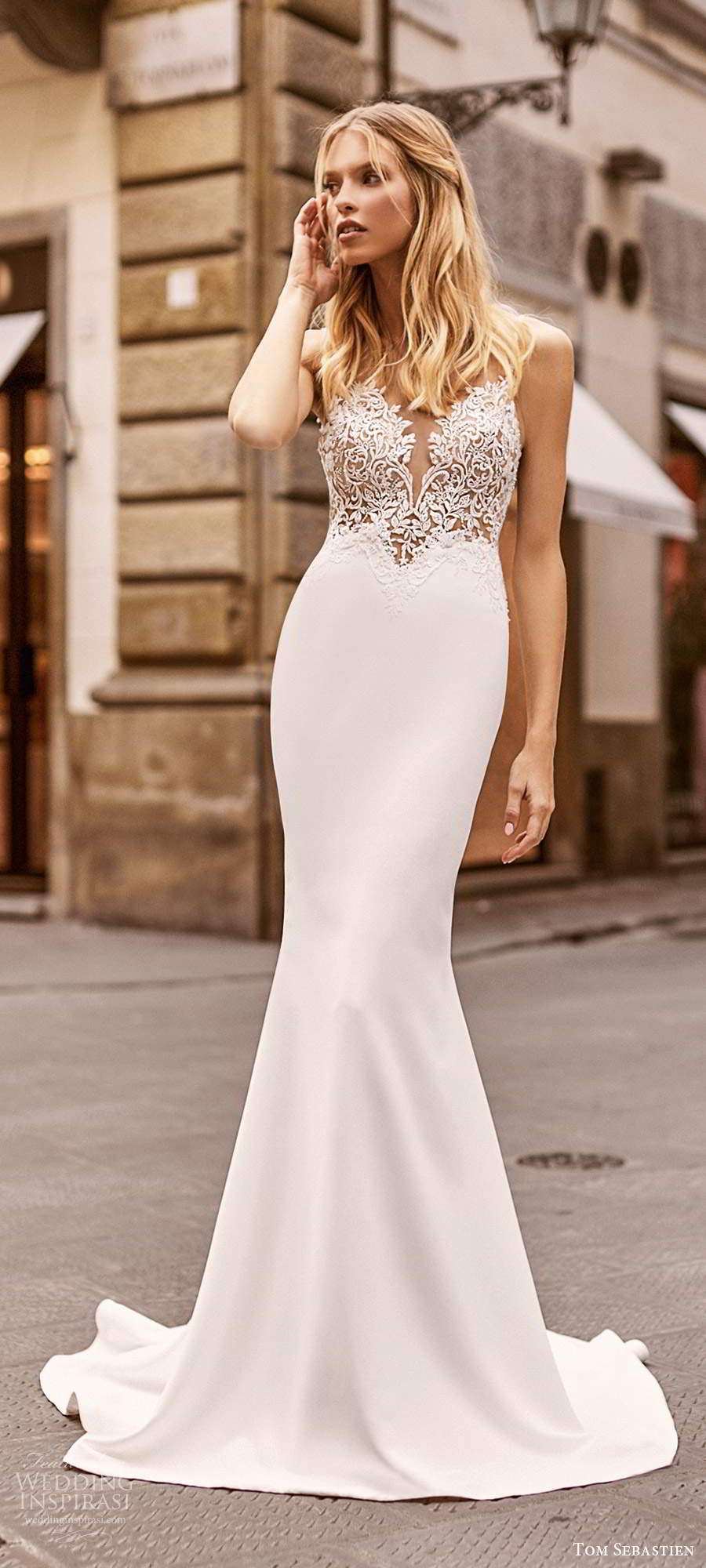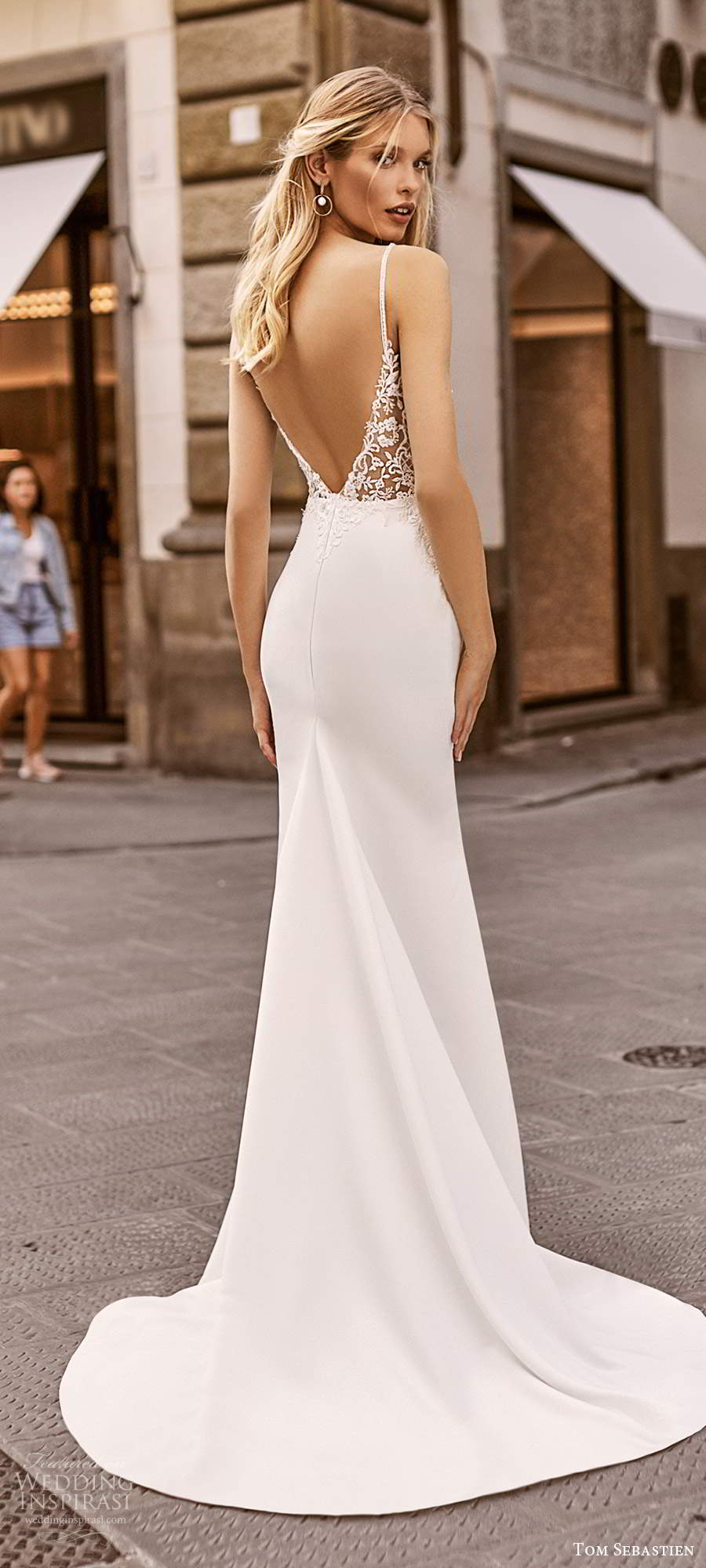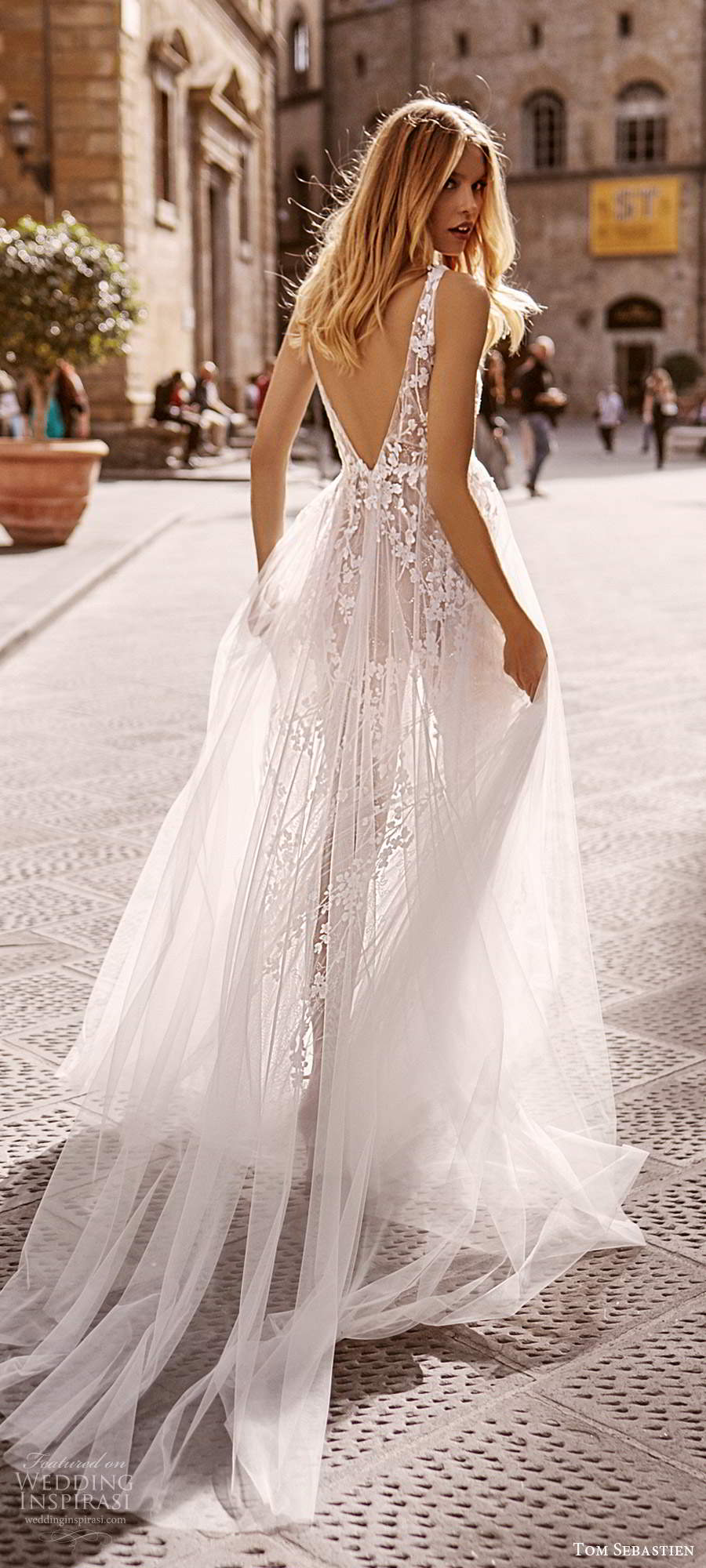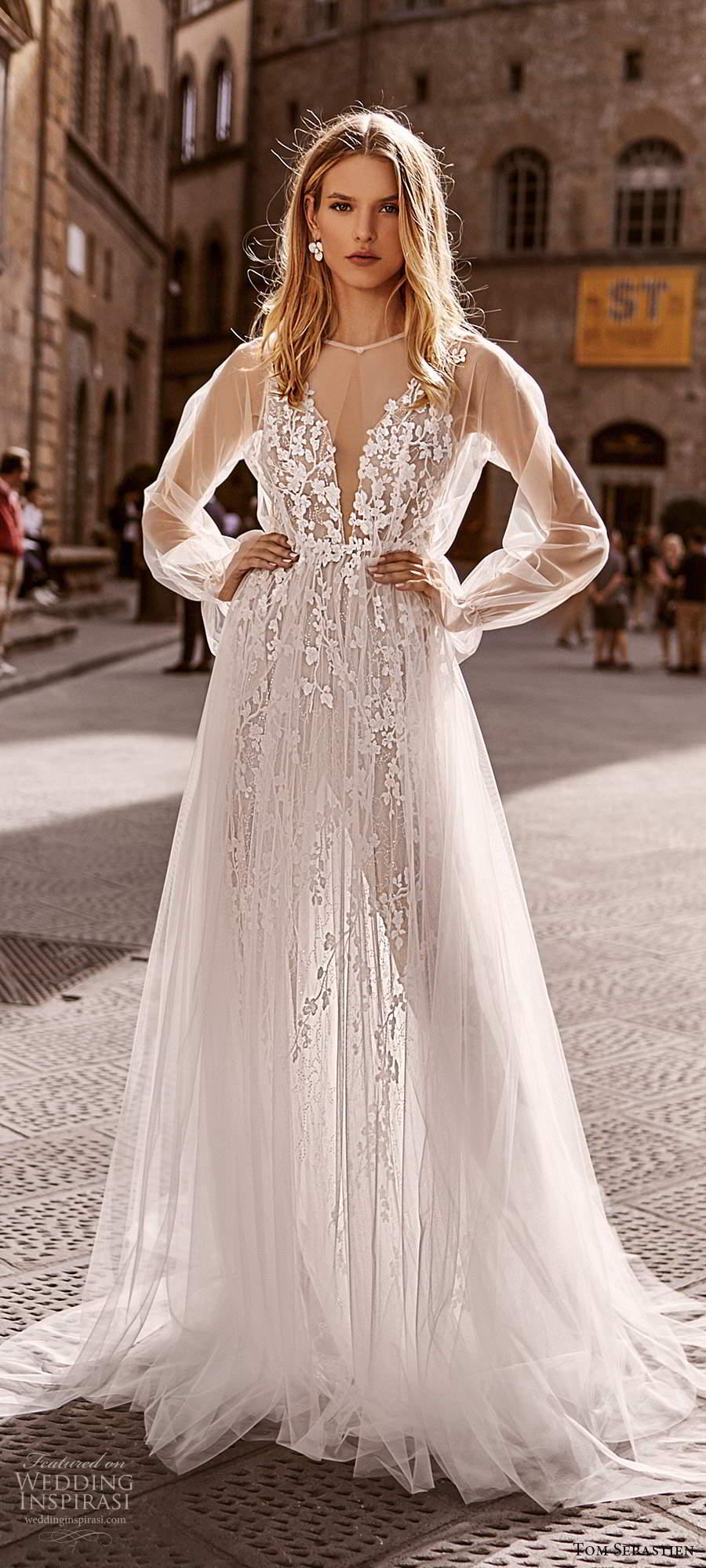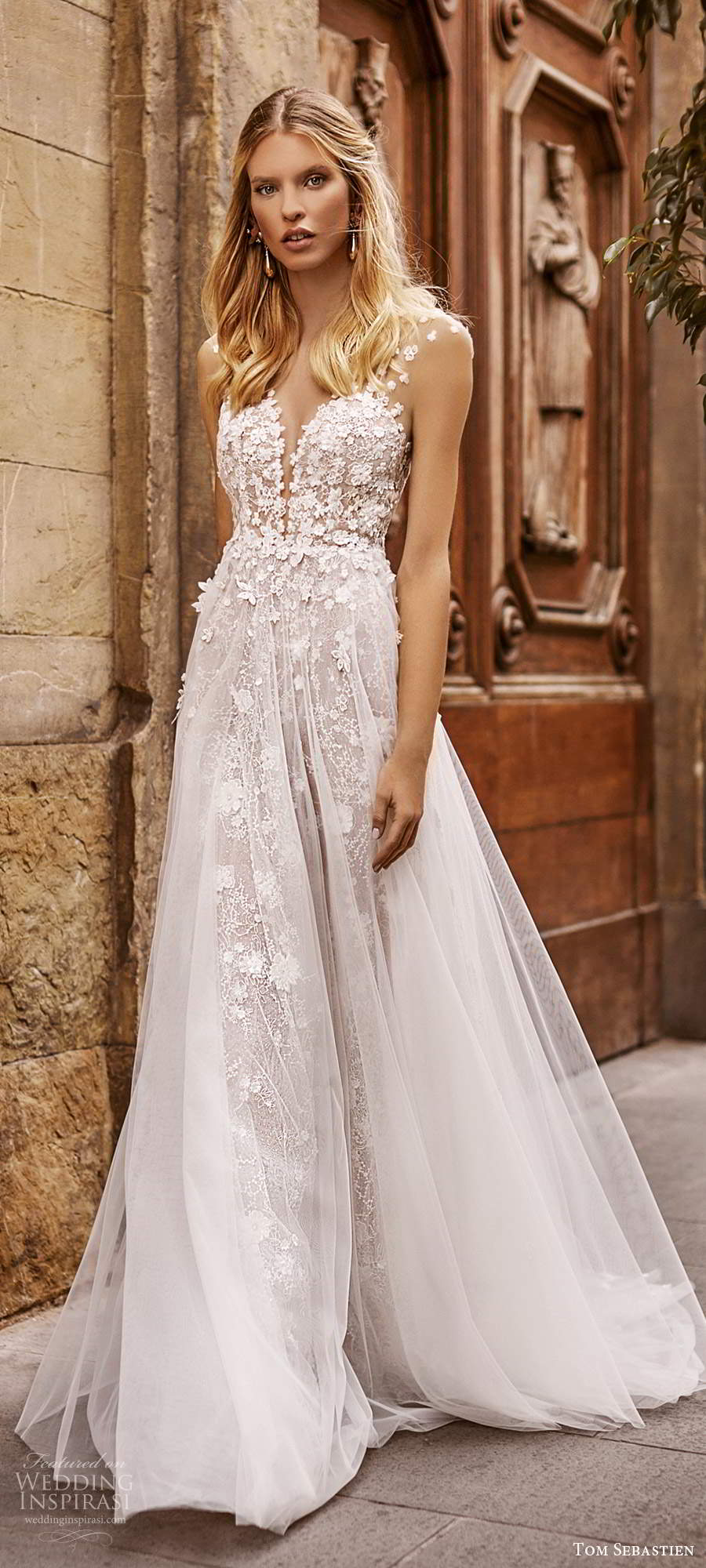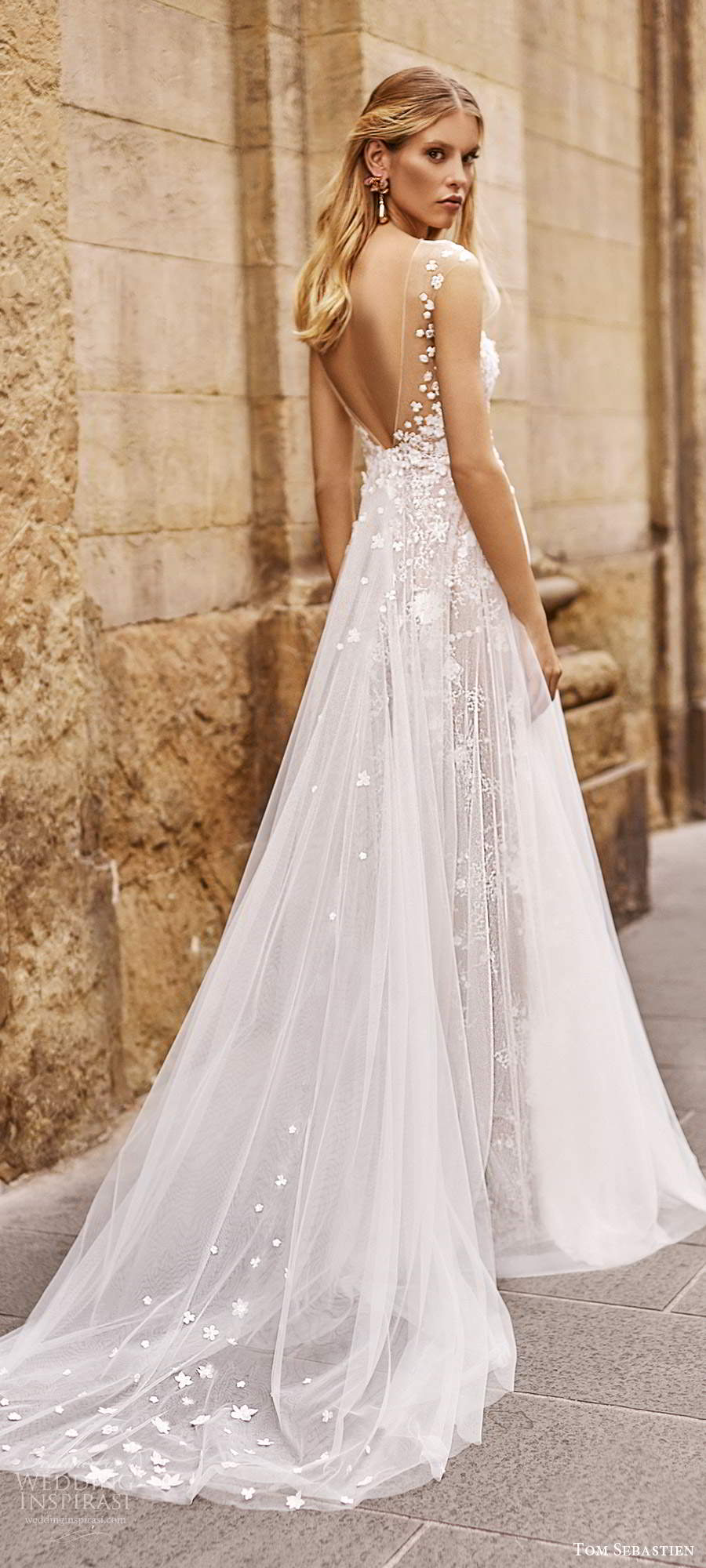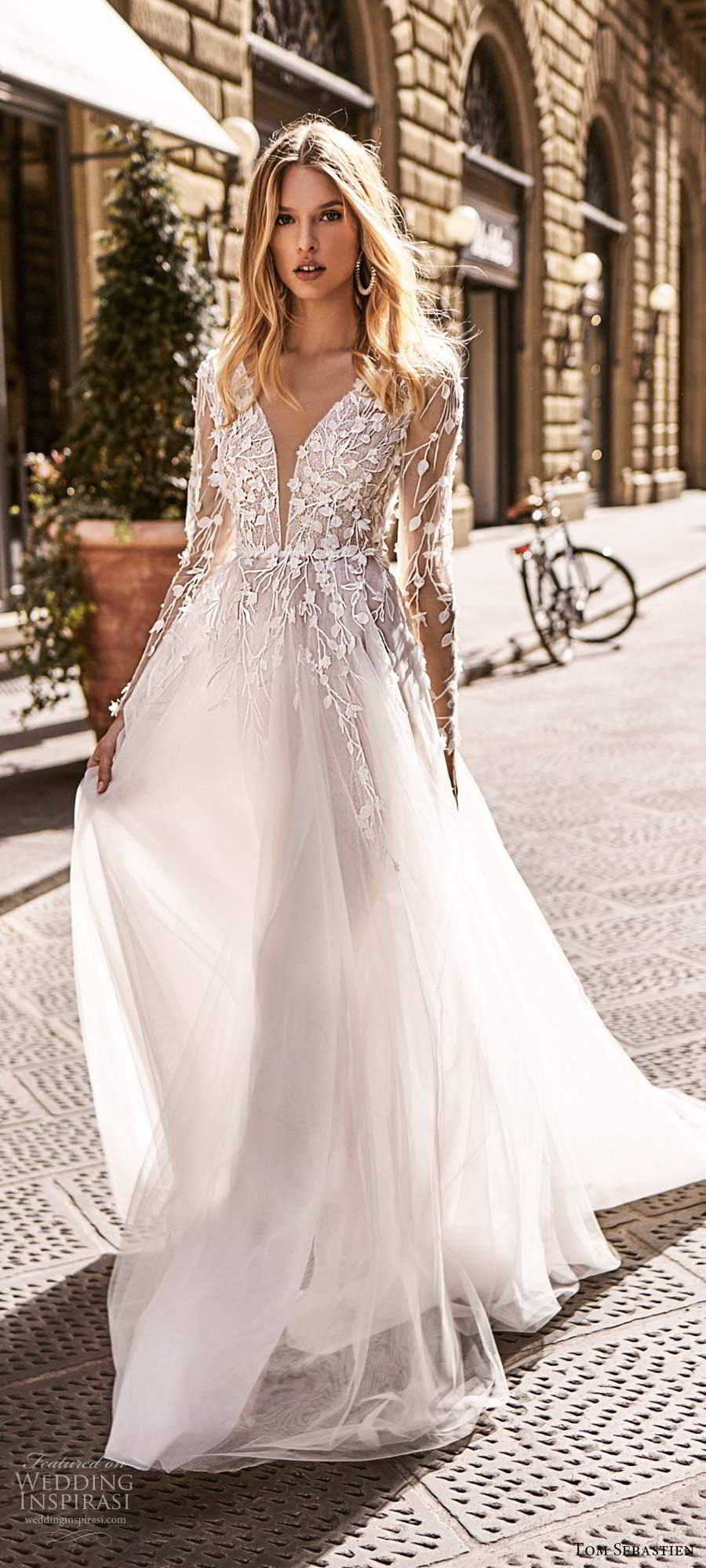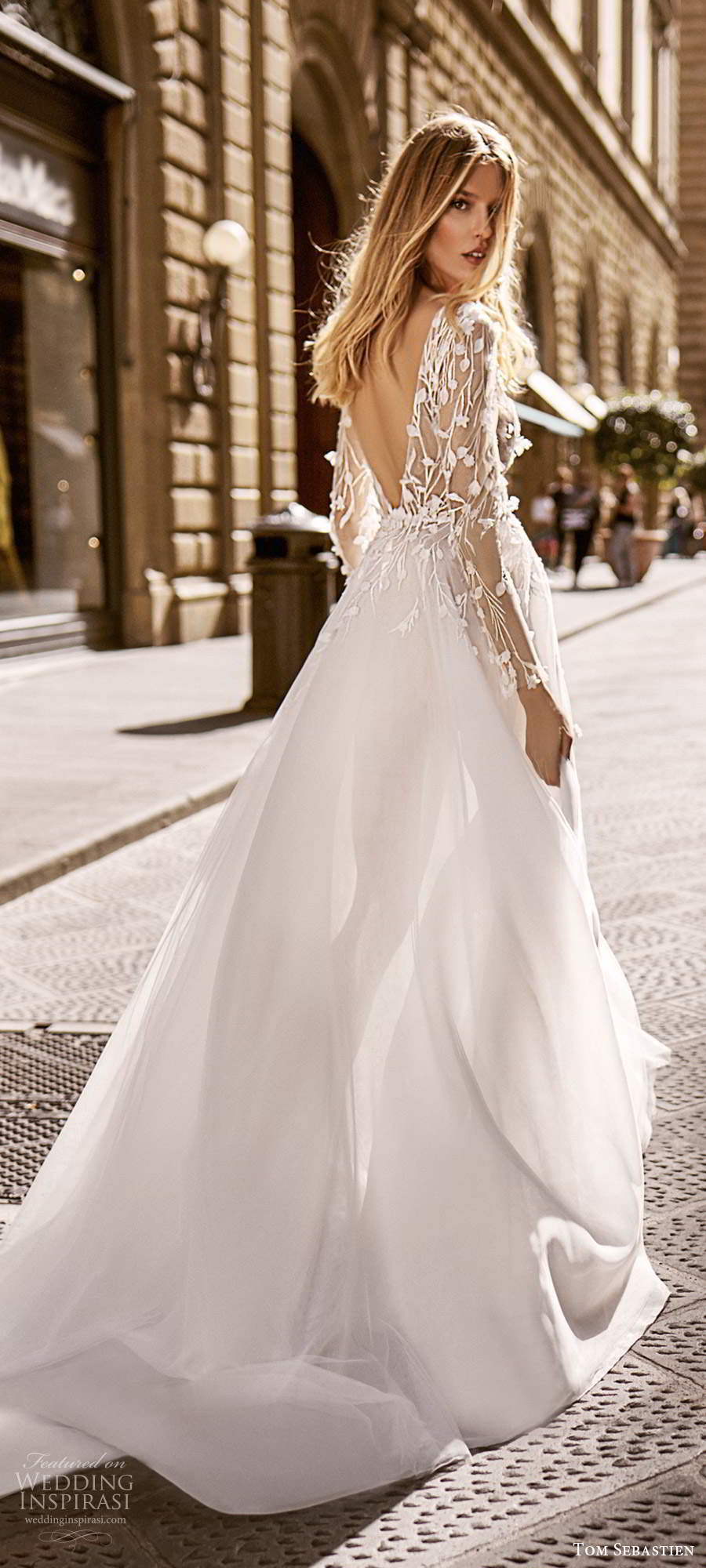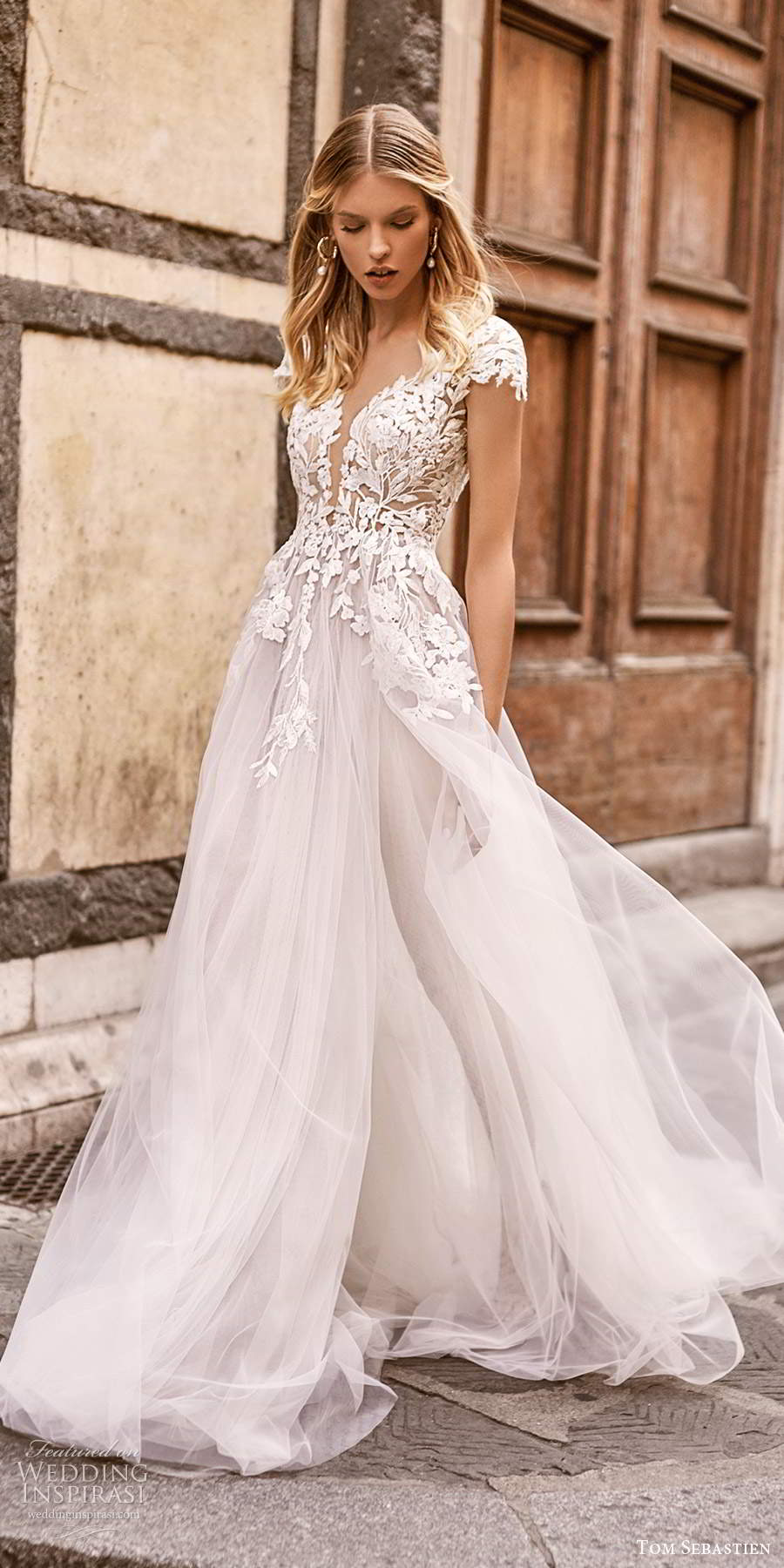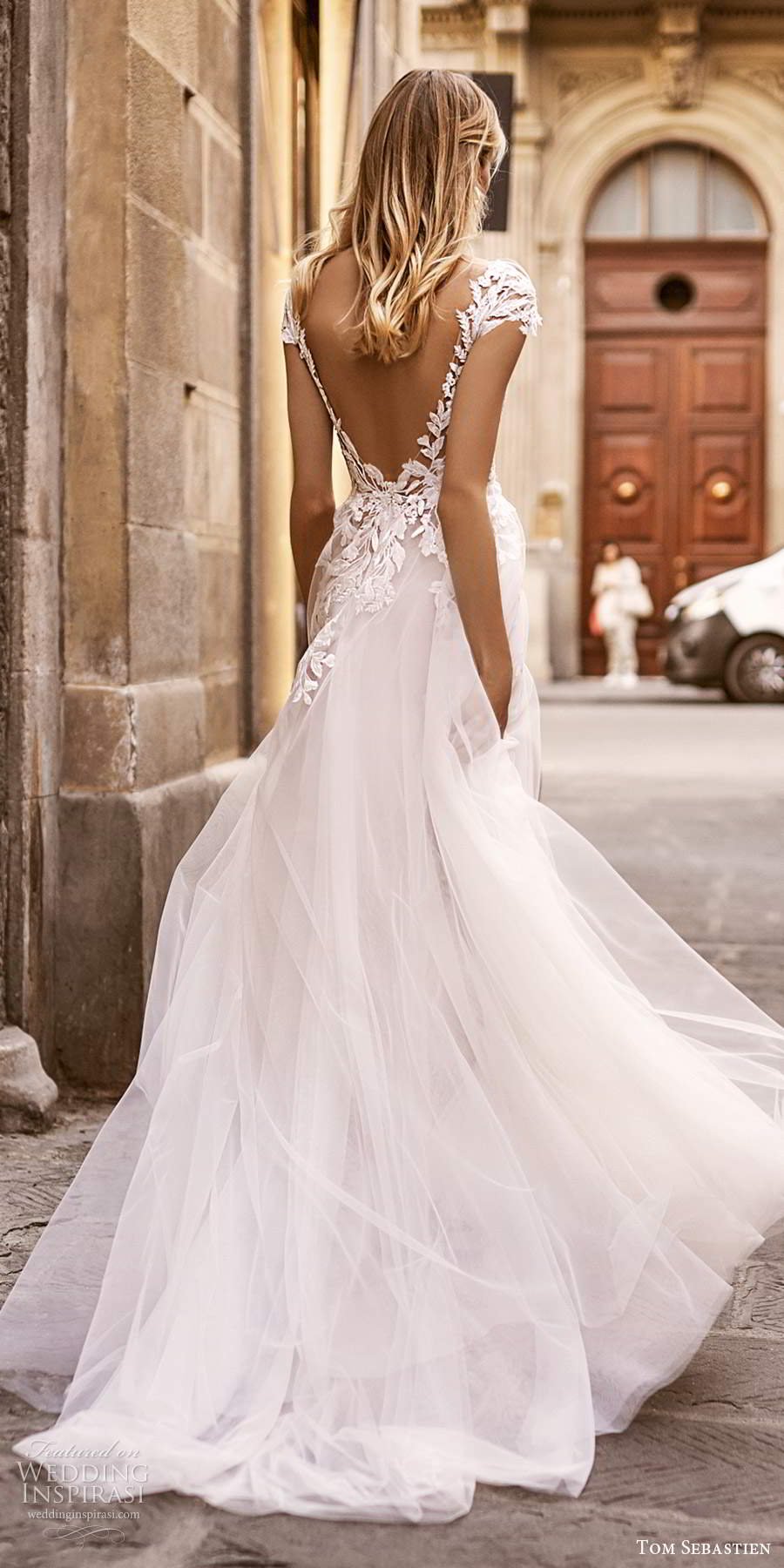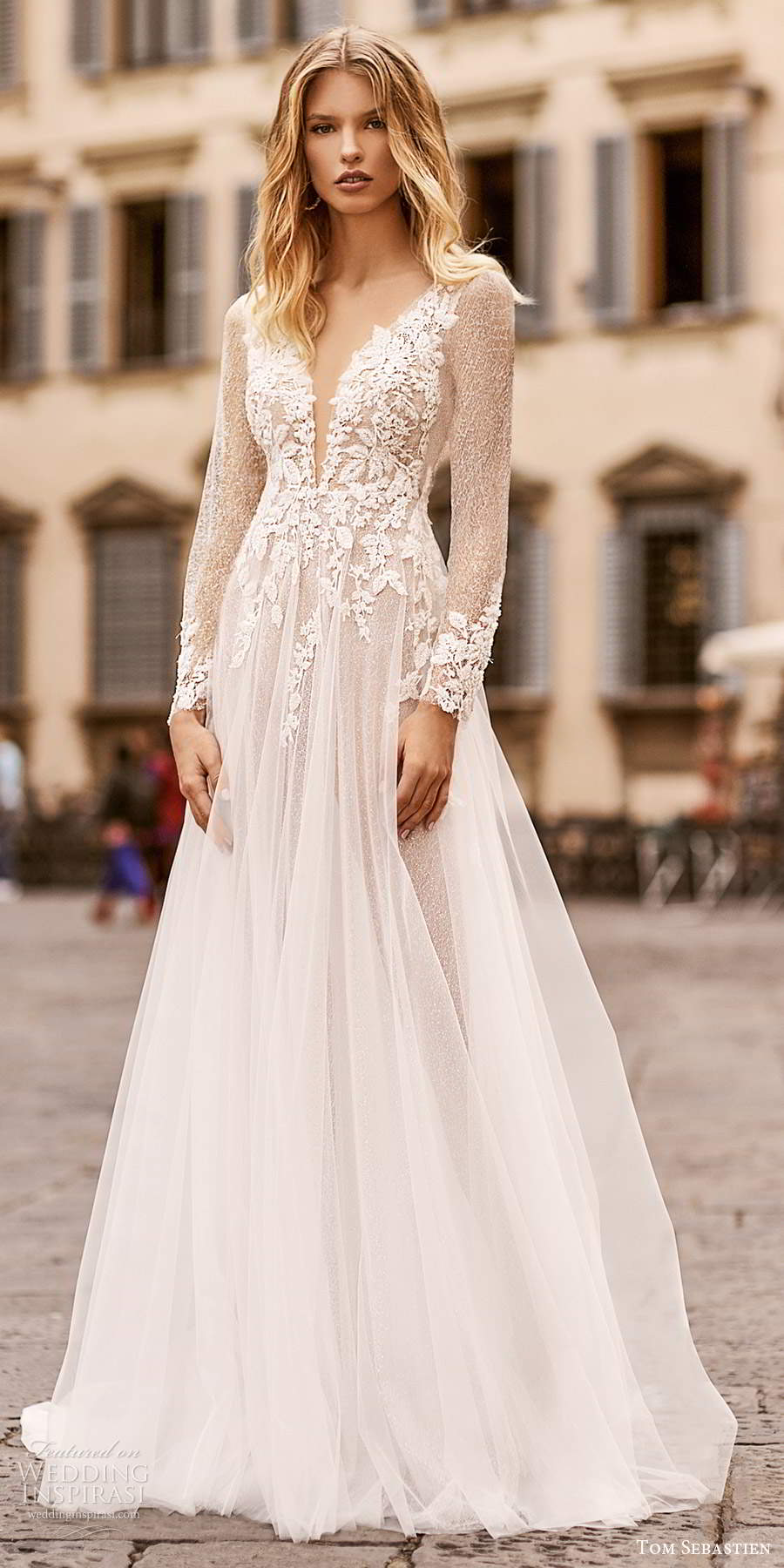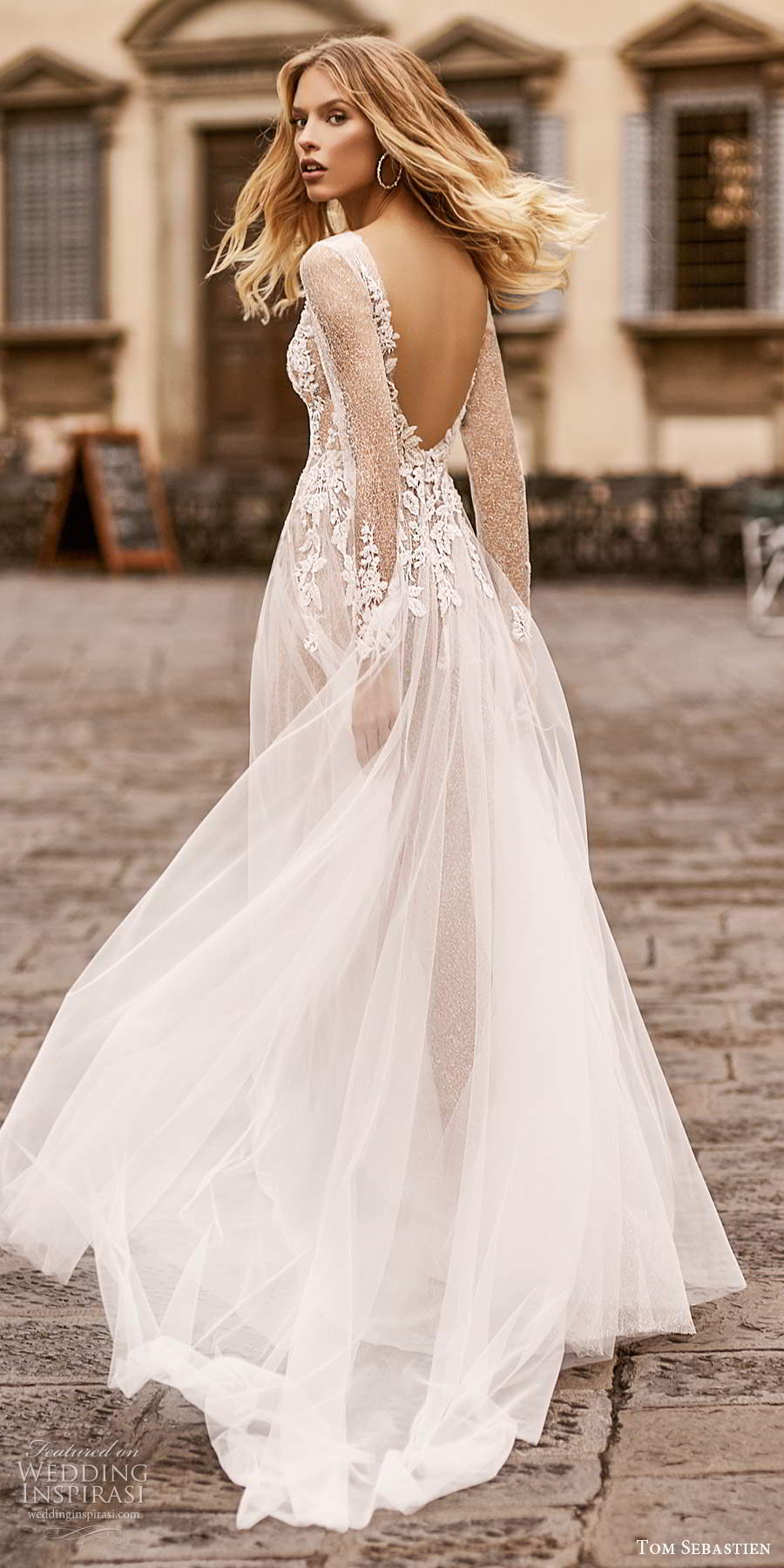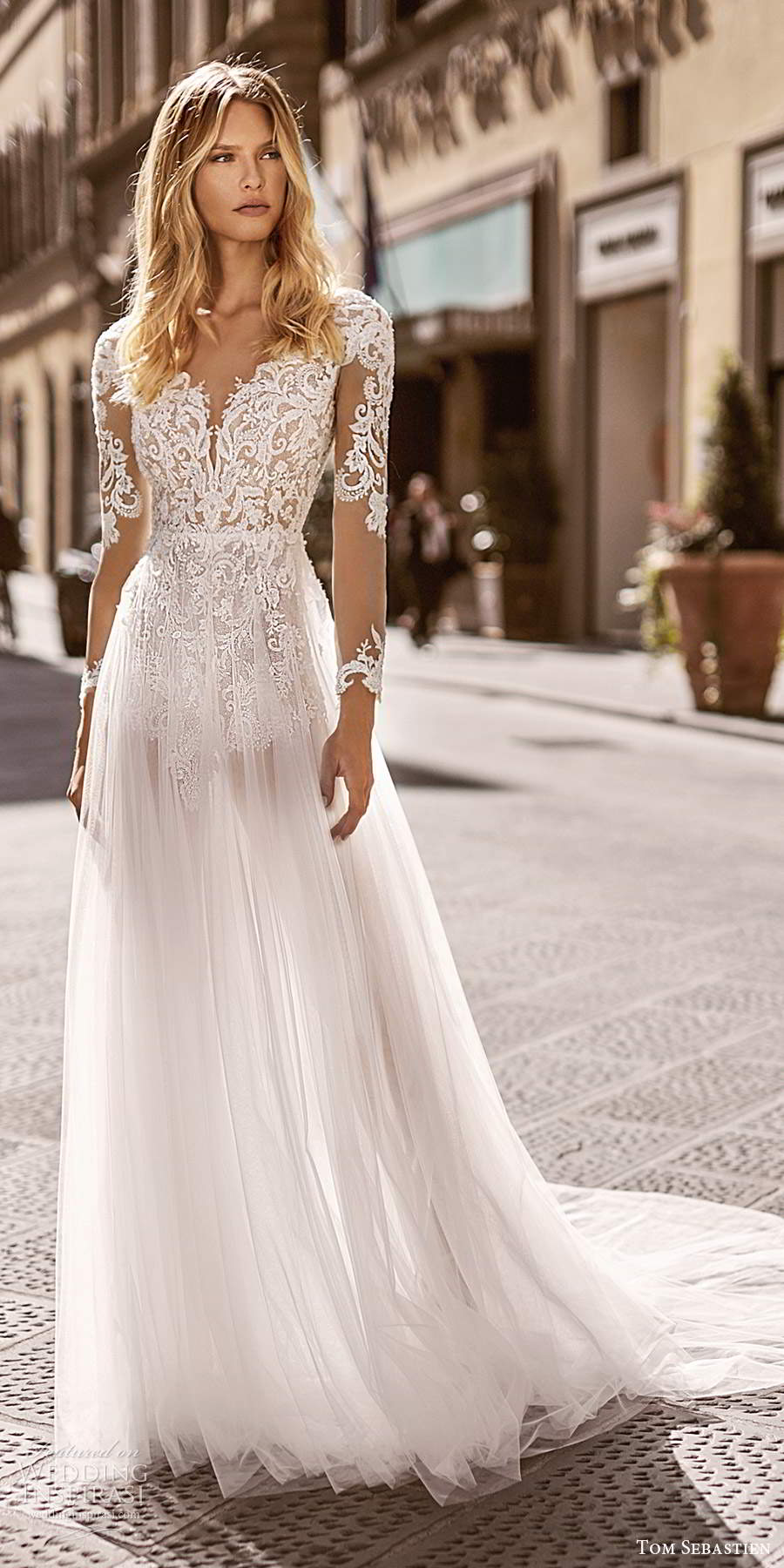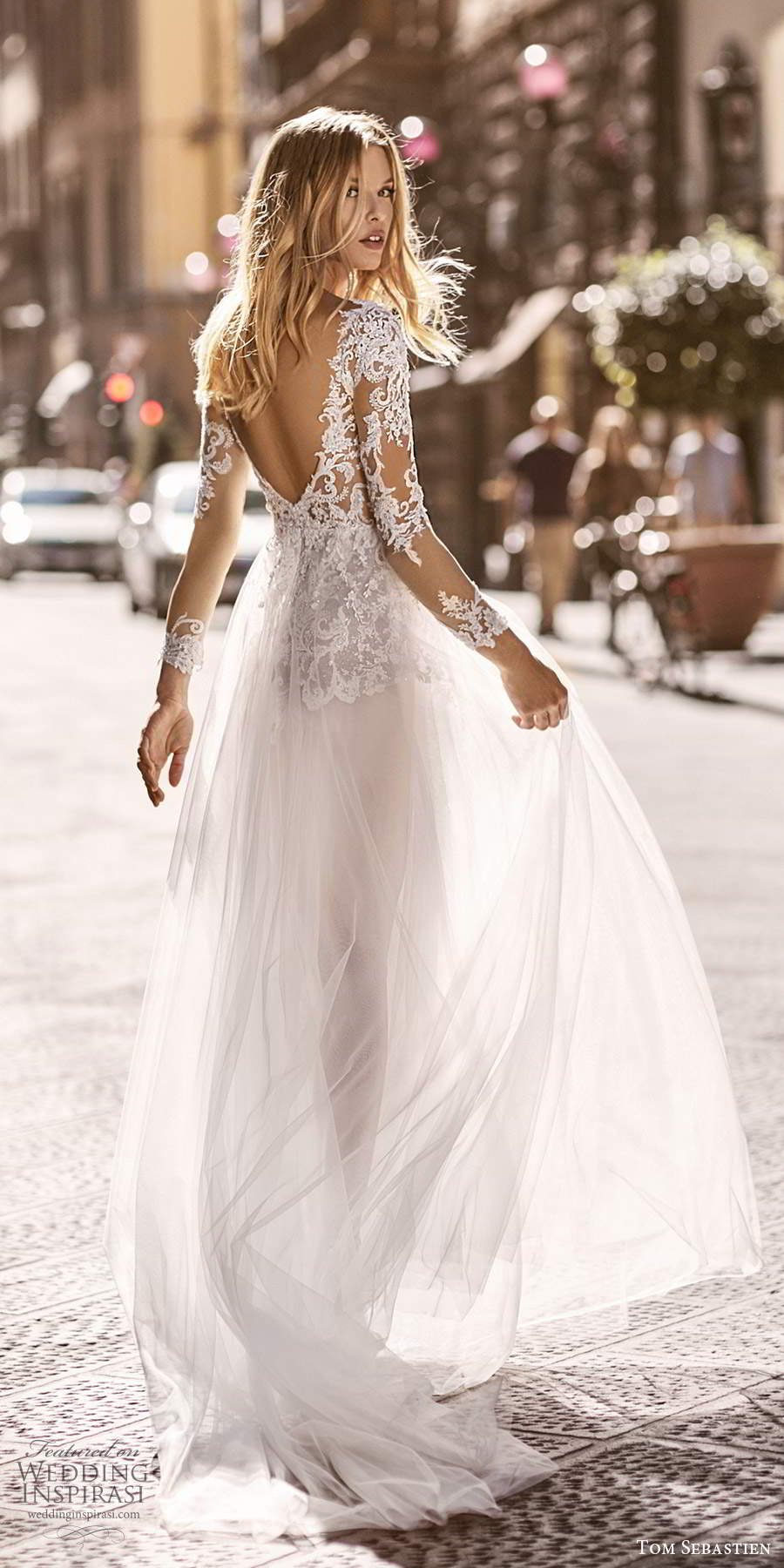 Photos courtesy of Tom Sébastien. For details, visit Tom Sébastien.