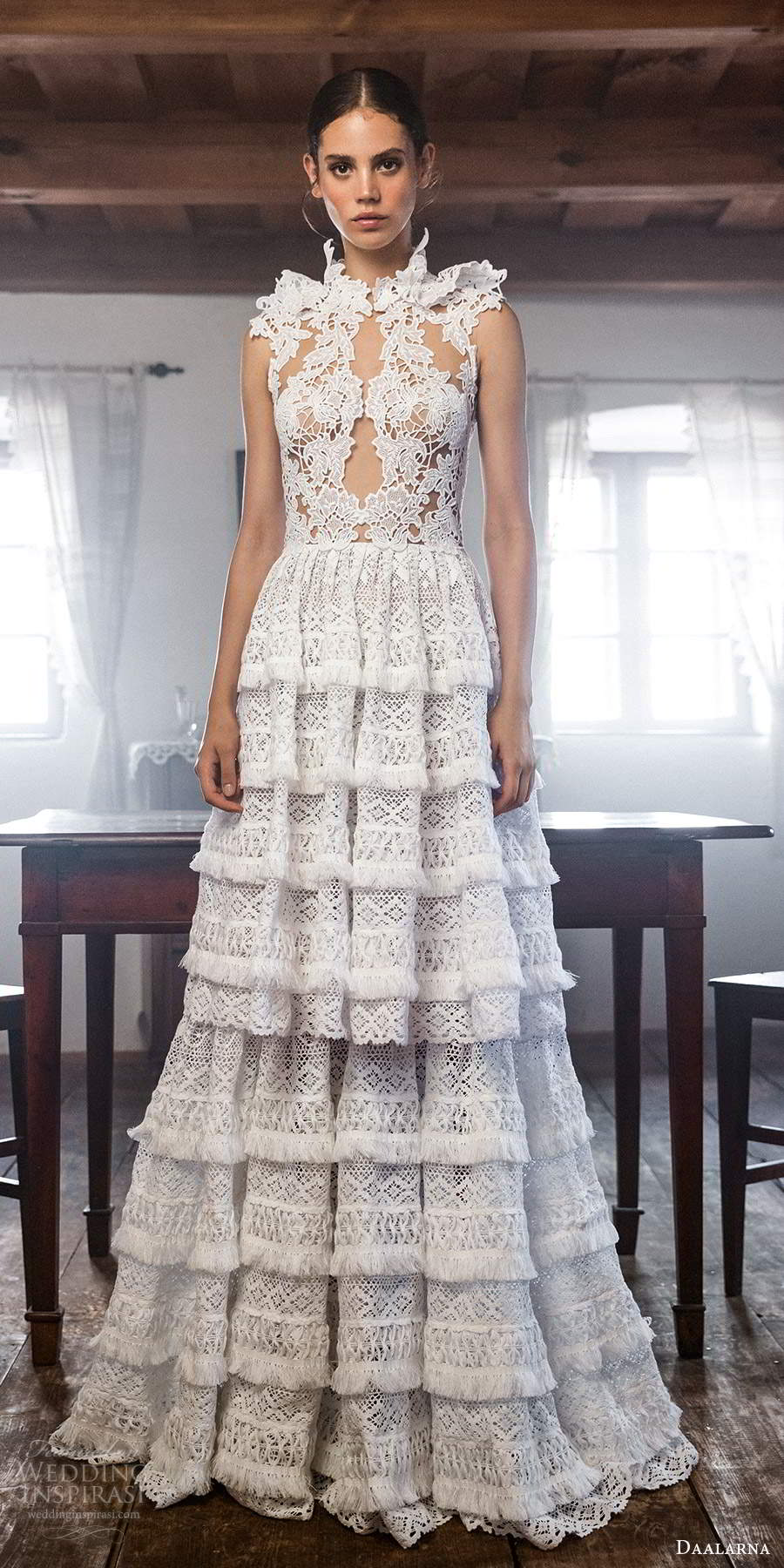 The "Folk" bridal collection by Daalarna marries tradition and modernity with a sophisticated, feminine ease. For her Fall 2020 collection, designer Anita Benes incorporated folk designs in cotton, linen and cotton lace, alongside traditional bridal fabrics like lace, tulle and organza, creating unique dresses that are not only perfect for boho chic brides, but with an enduring, practical quality that lasts beyond the wedding day.
"In the past, a wedding or casual dress used to accompany its owner for the rest of her life. Therefore, women made smarter choices regarding shapes, tailoring, or colors. I love the way they formed the dresses with logic and spirit by respecting the fabrics and creating minimal wastage. While they tailored the dresses, they never forgot about the fact that it had to last at least a lifetime and might need some adjustments as it was not rare that later on, the next generation inherited them. In a modern sense, these amazing dresses were real basics and are the eternal symbols of a more sustainable society."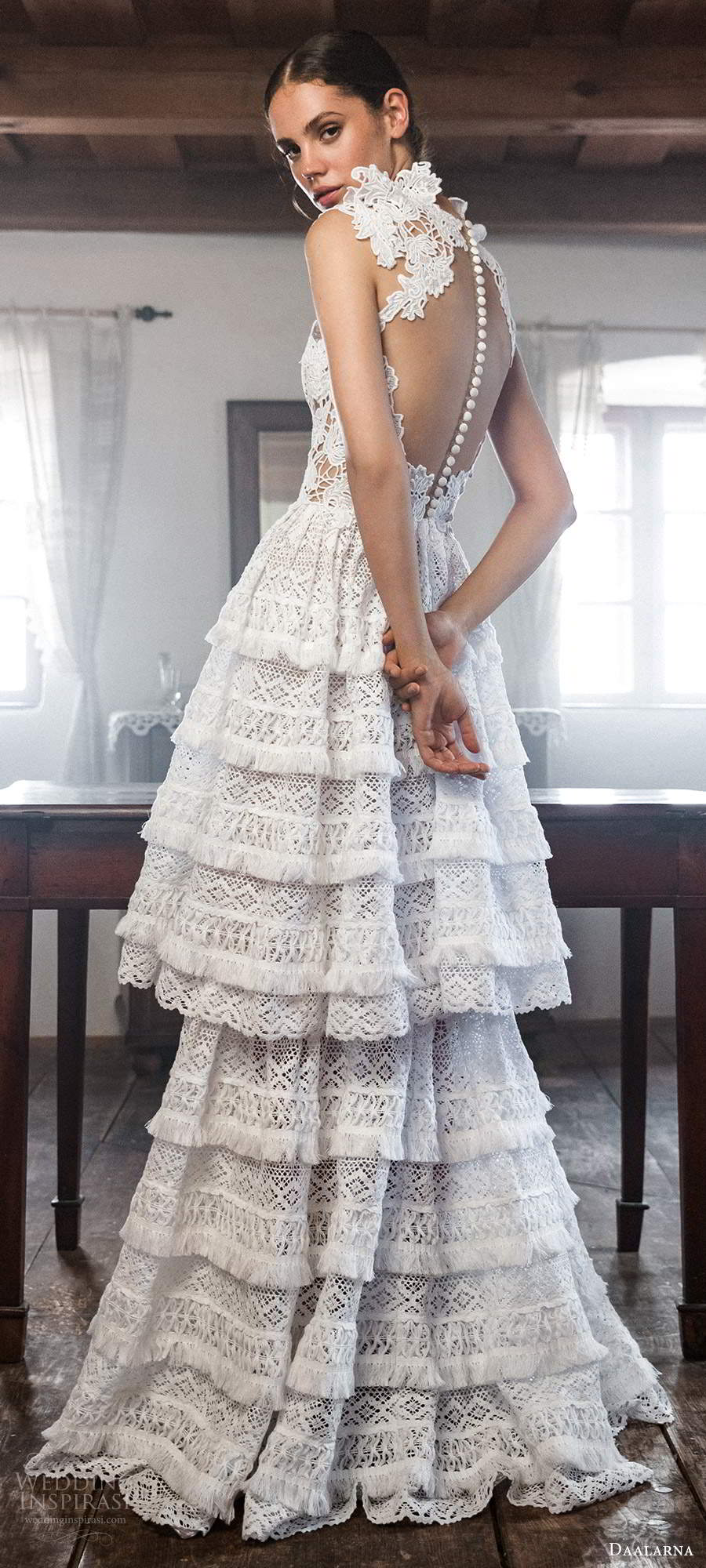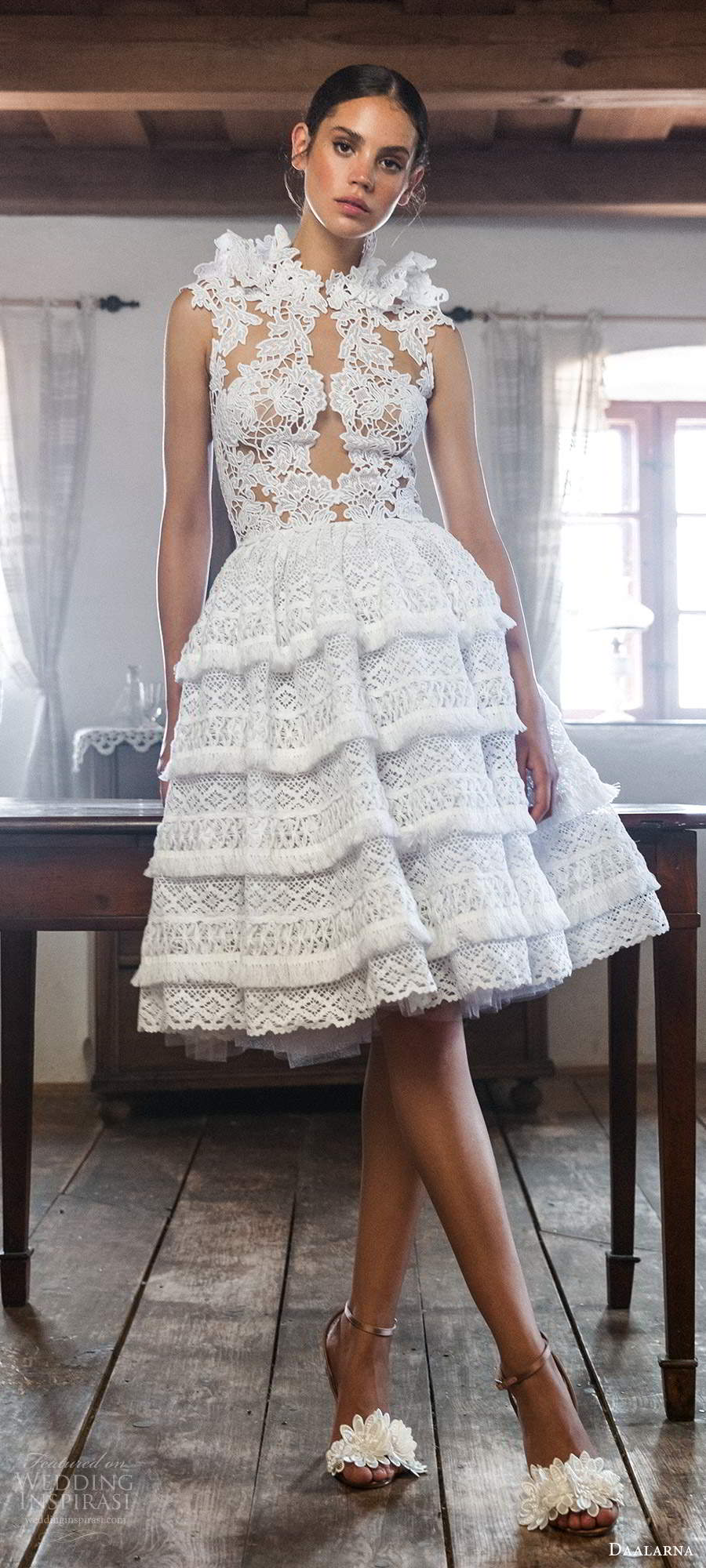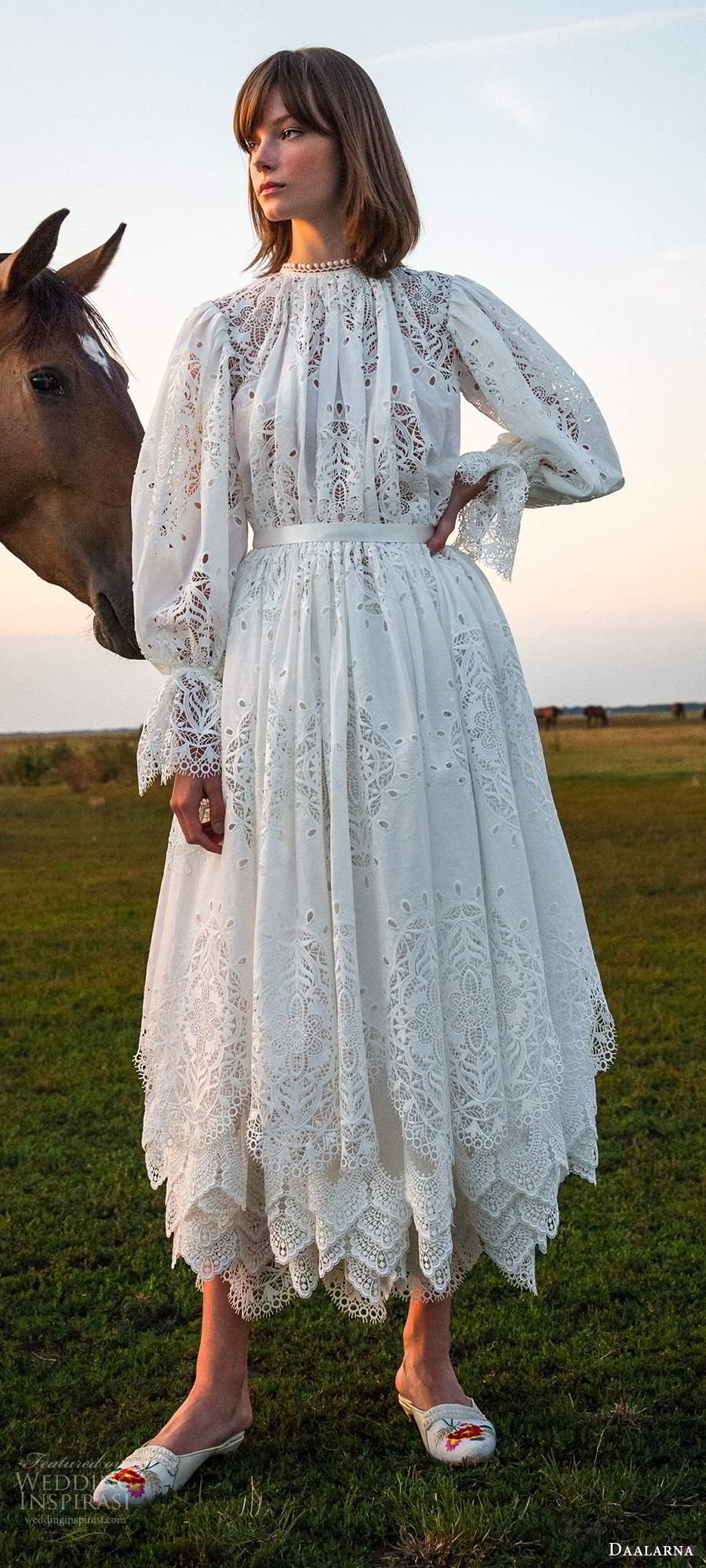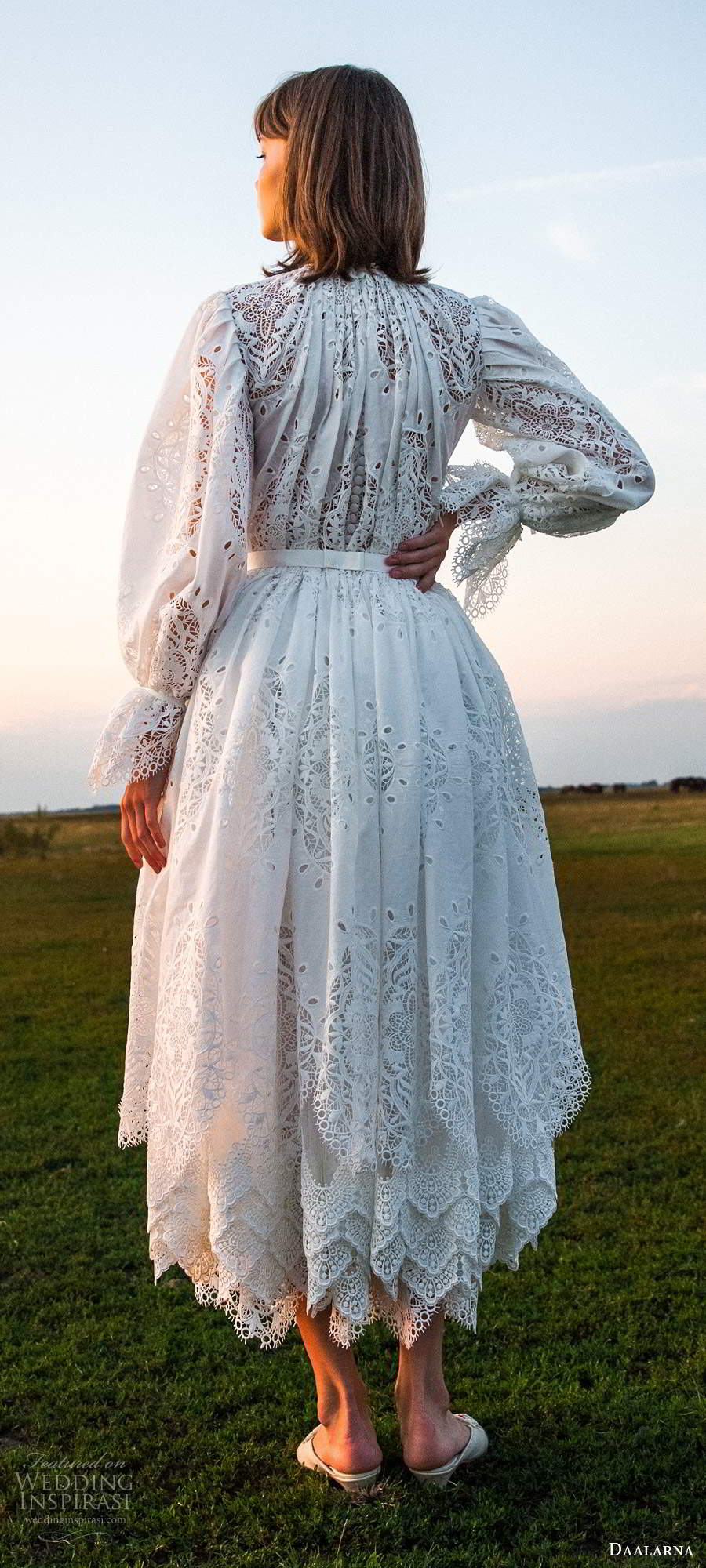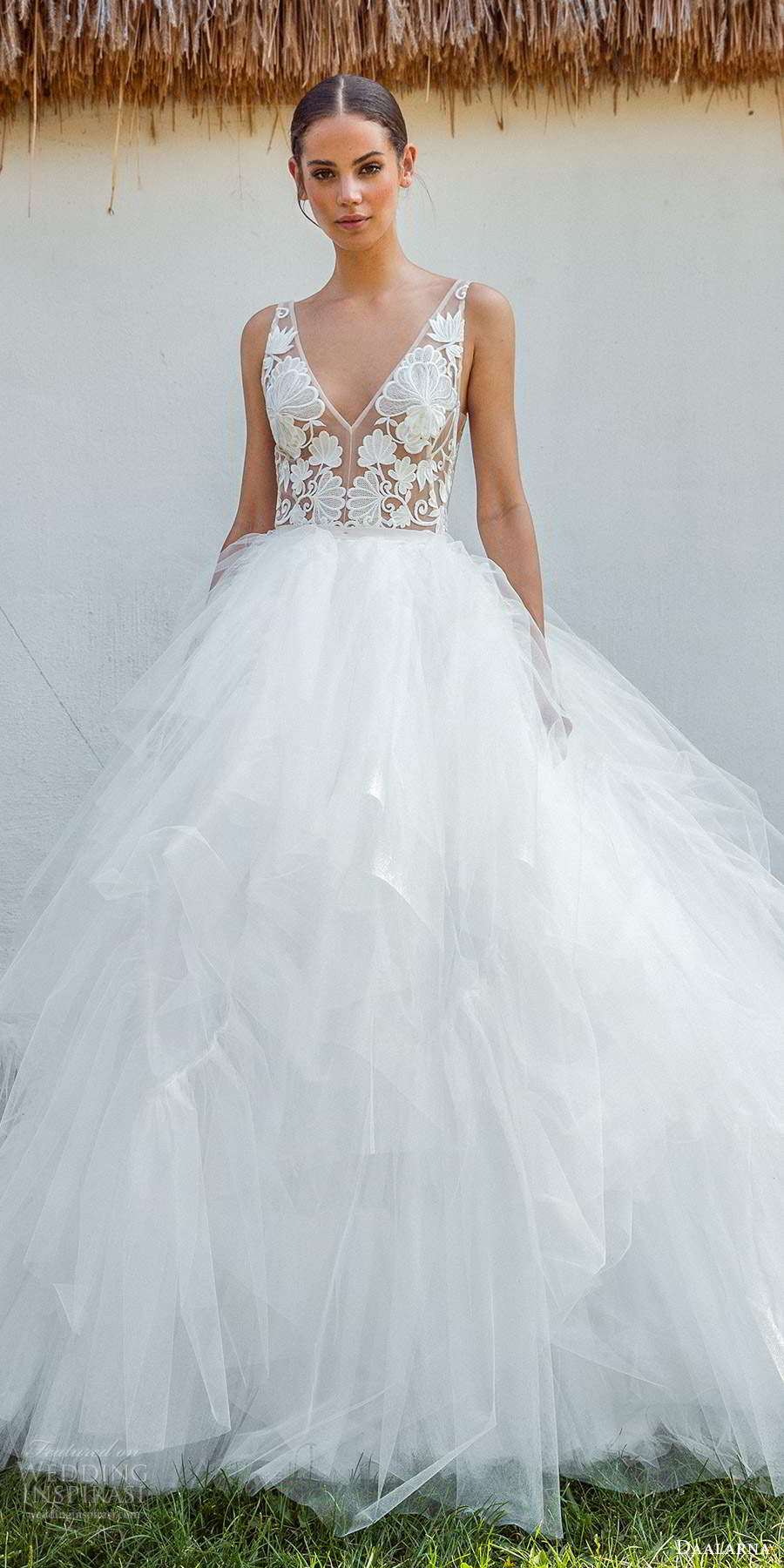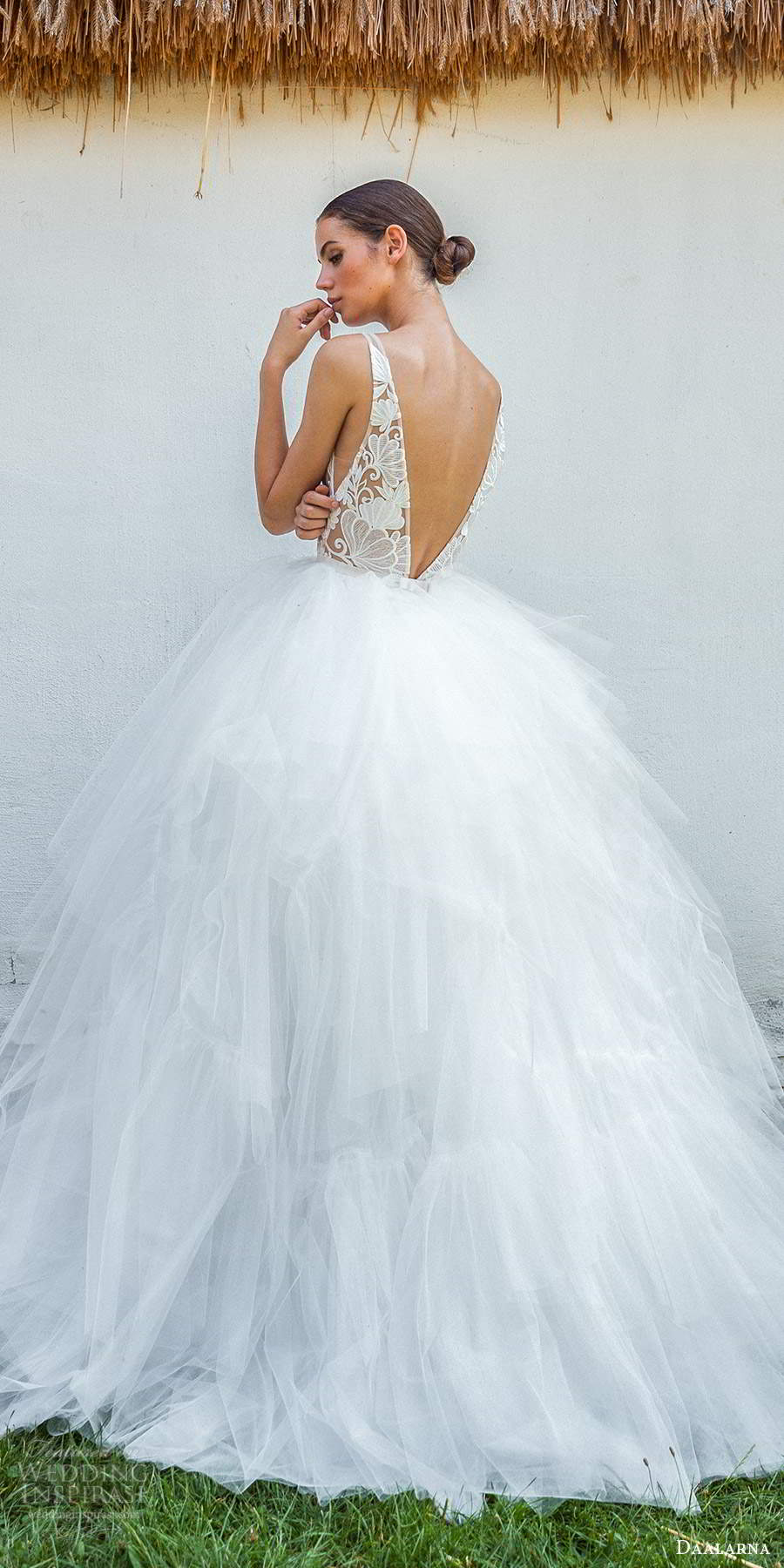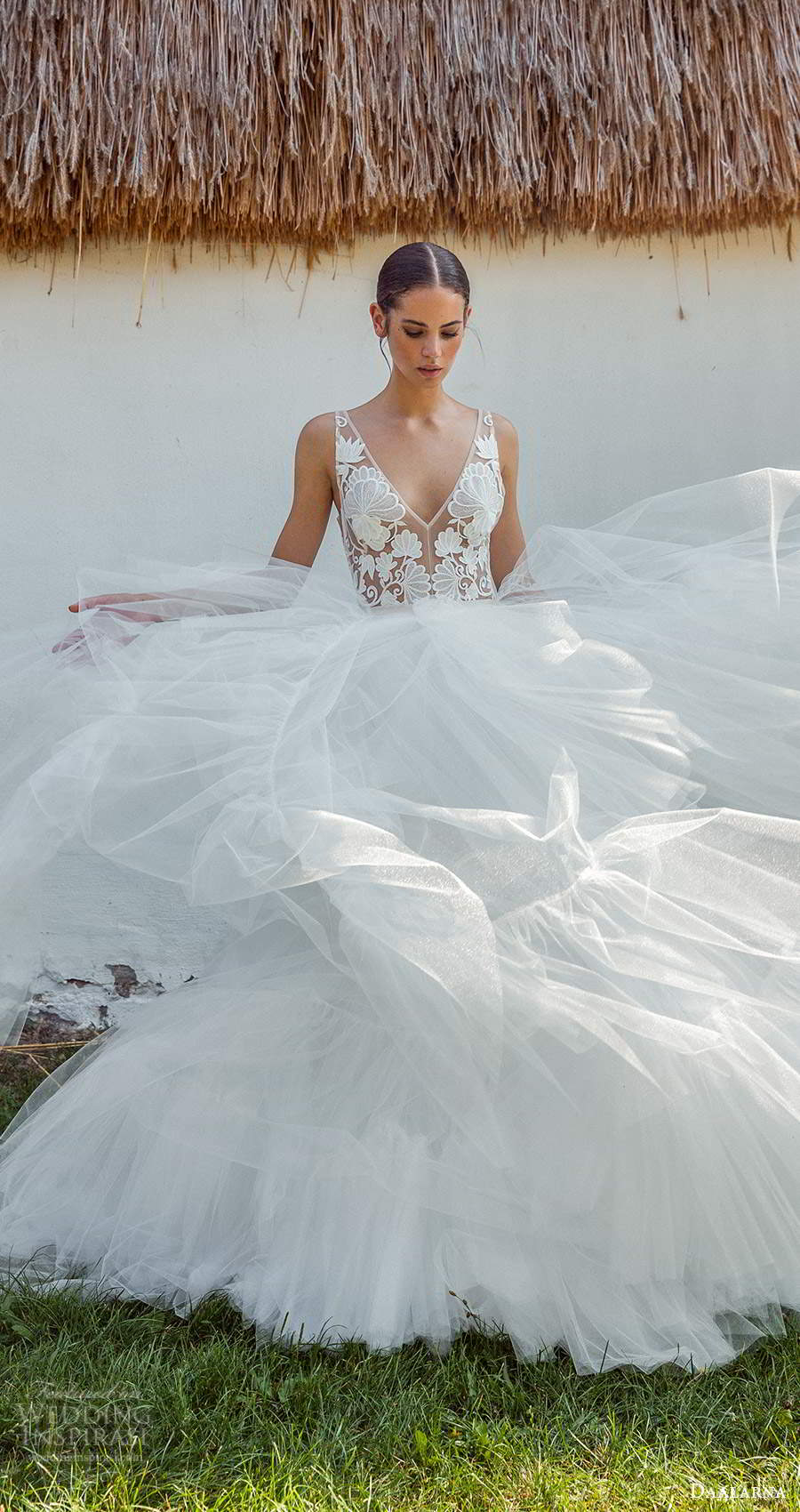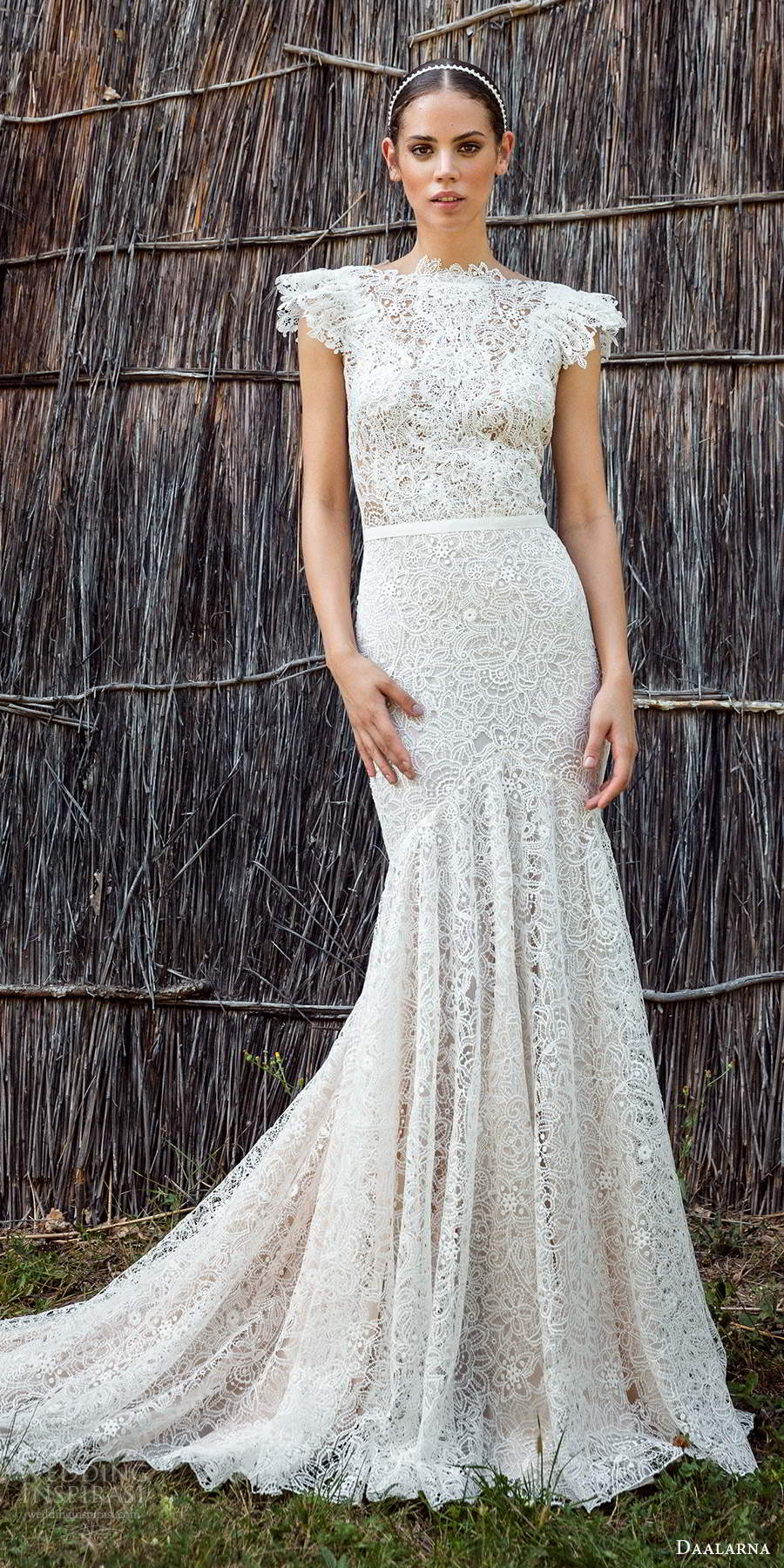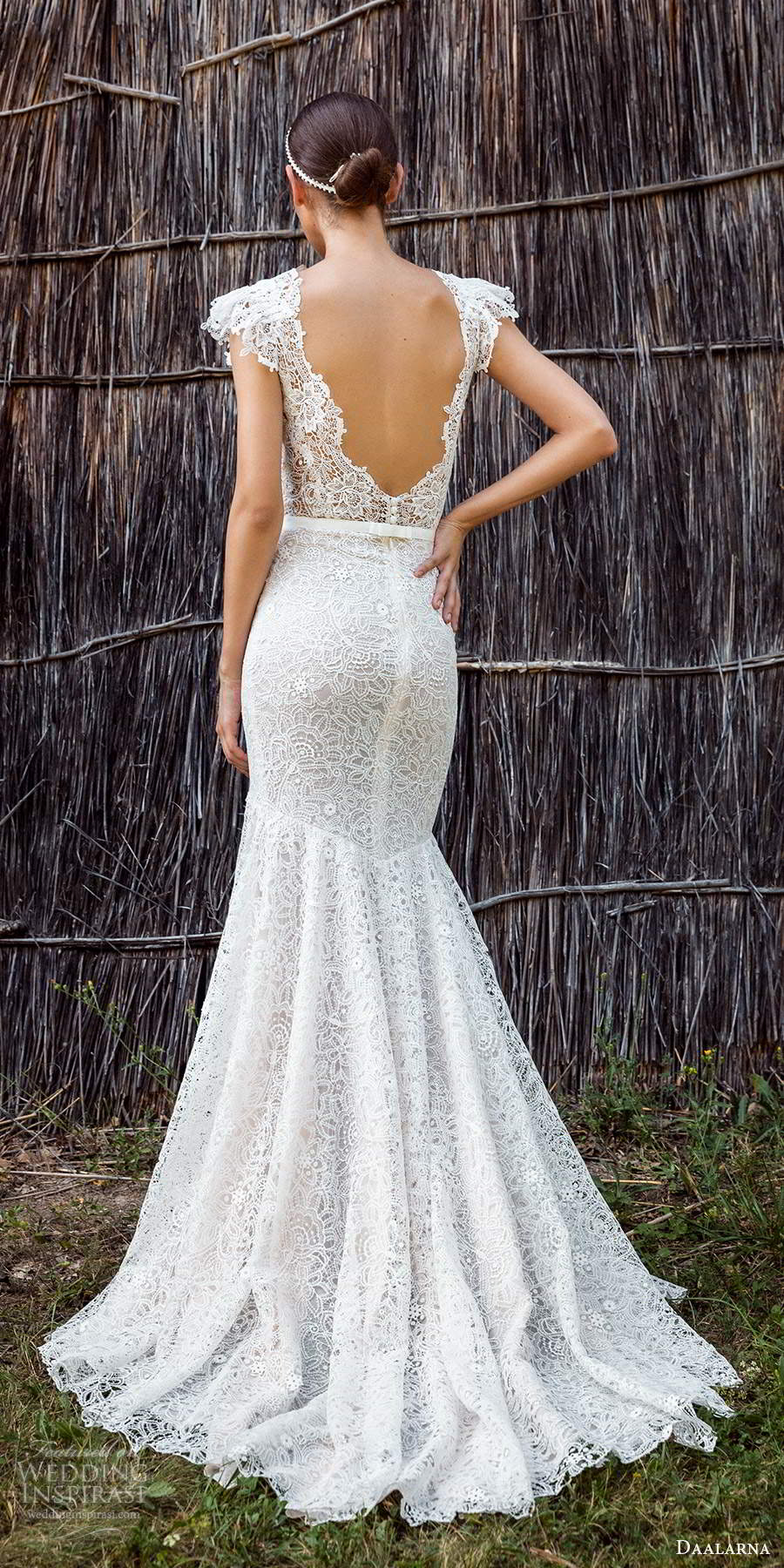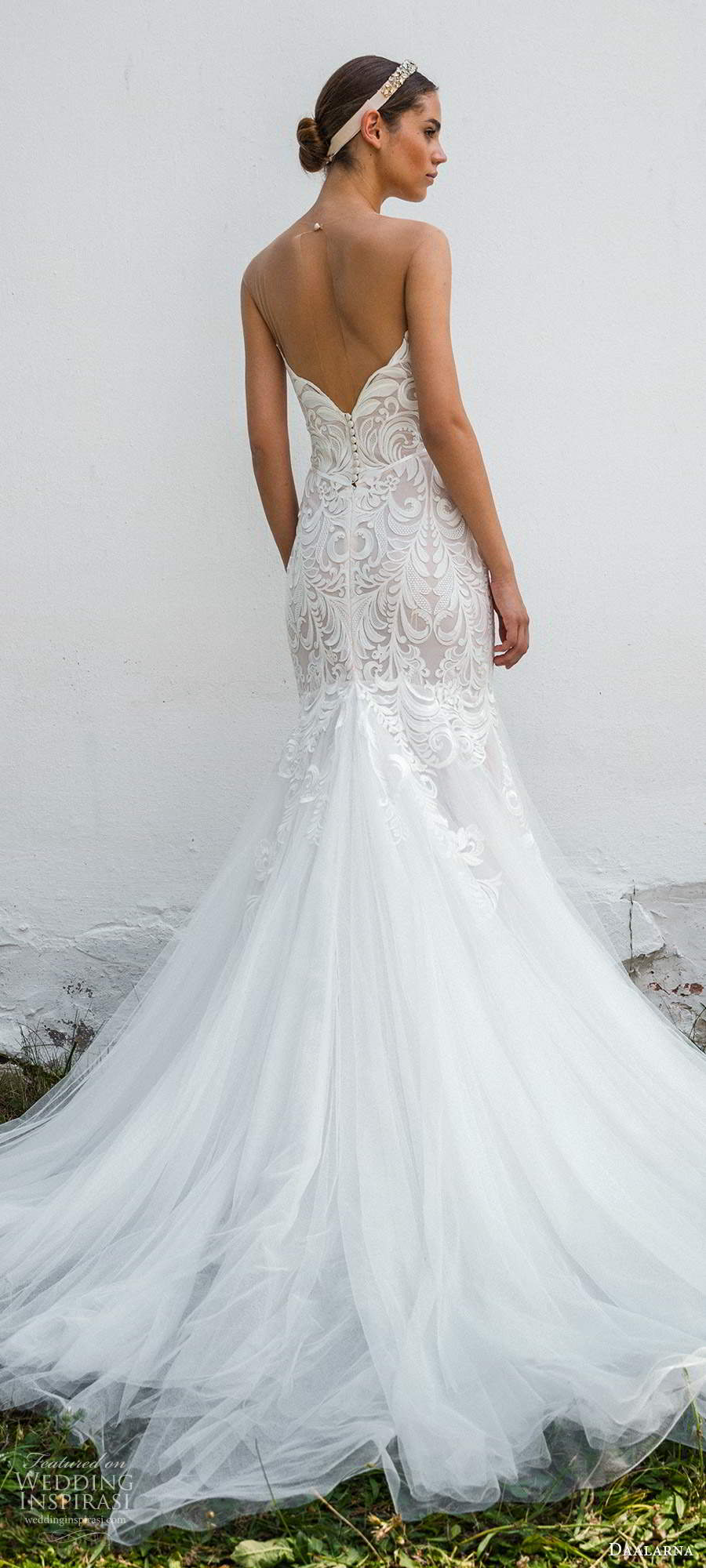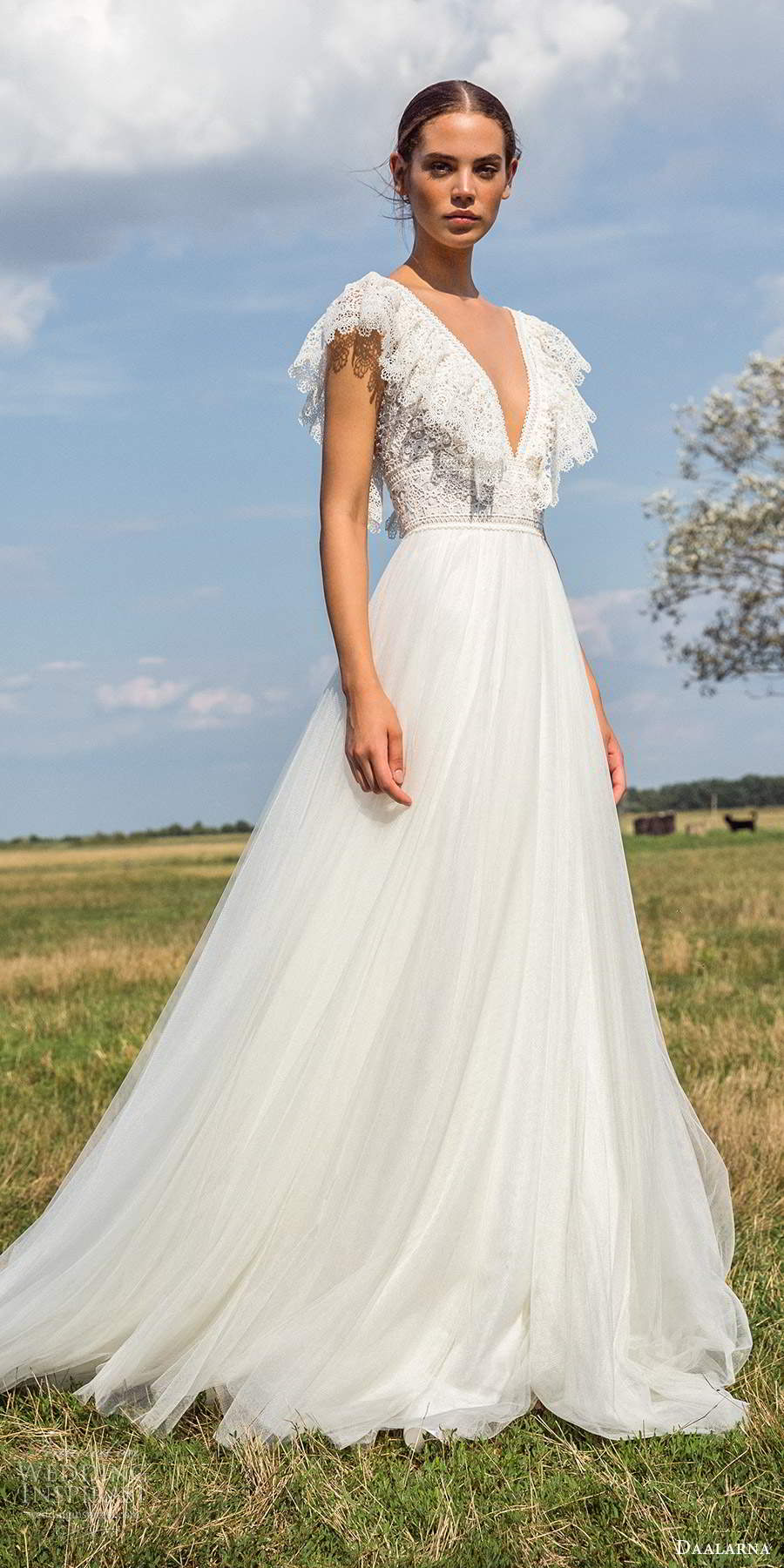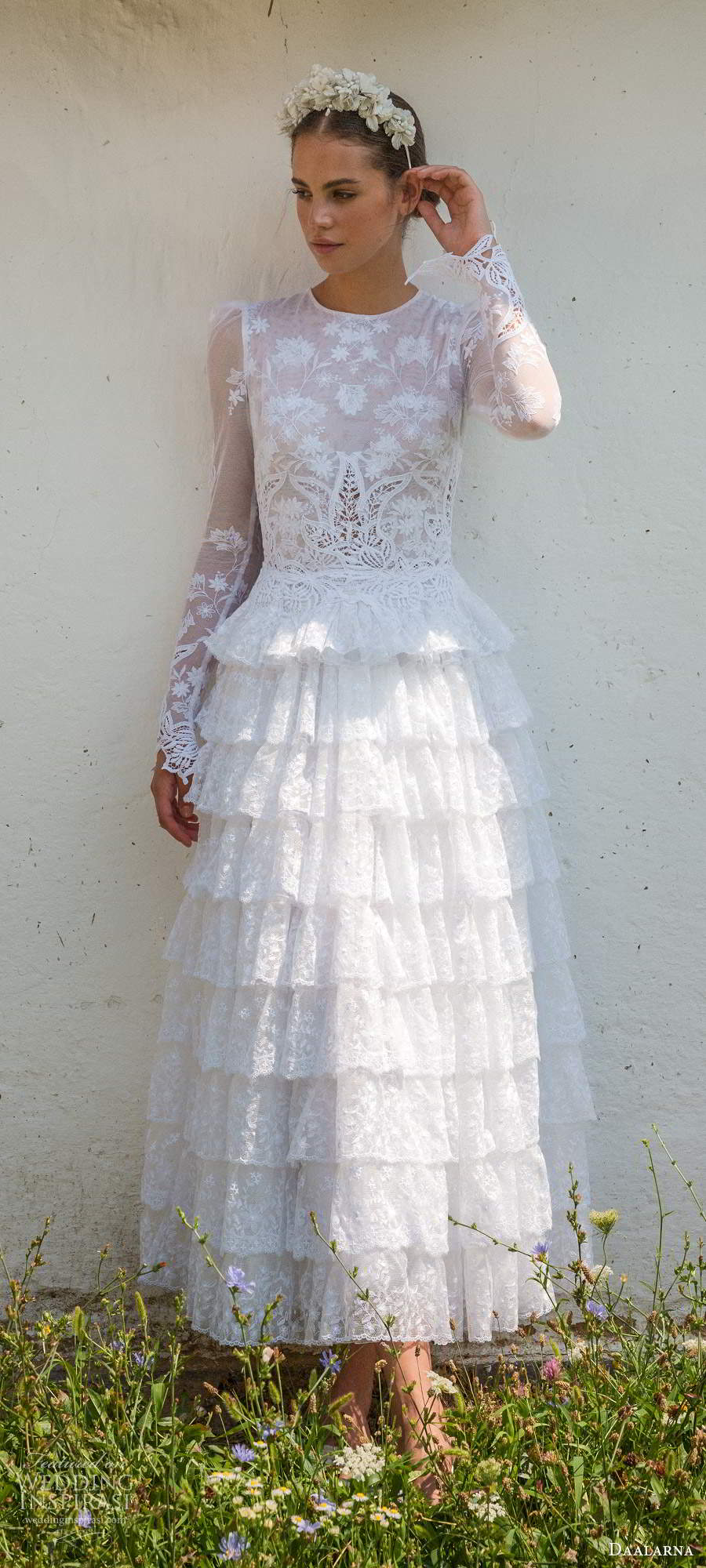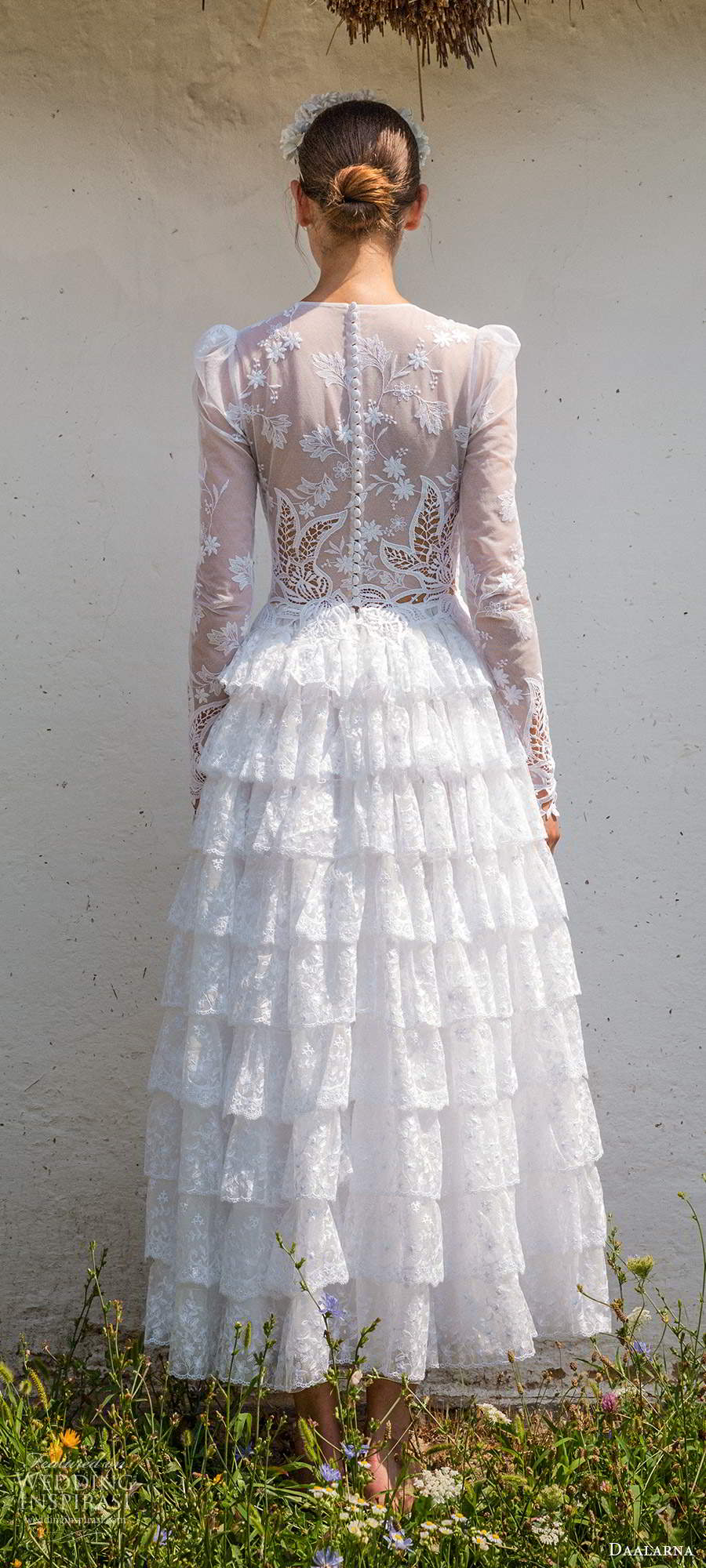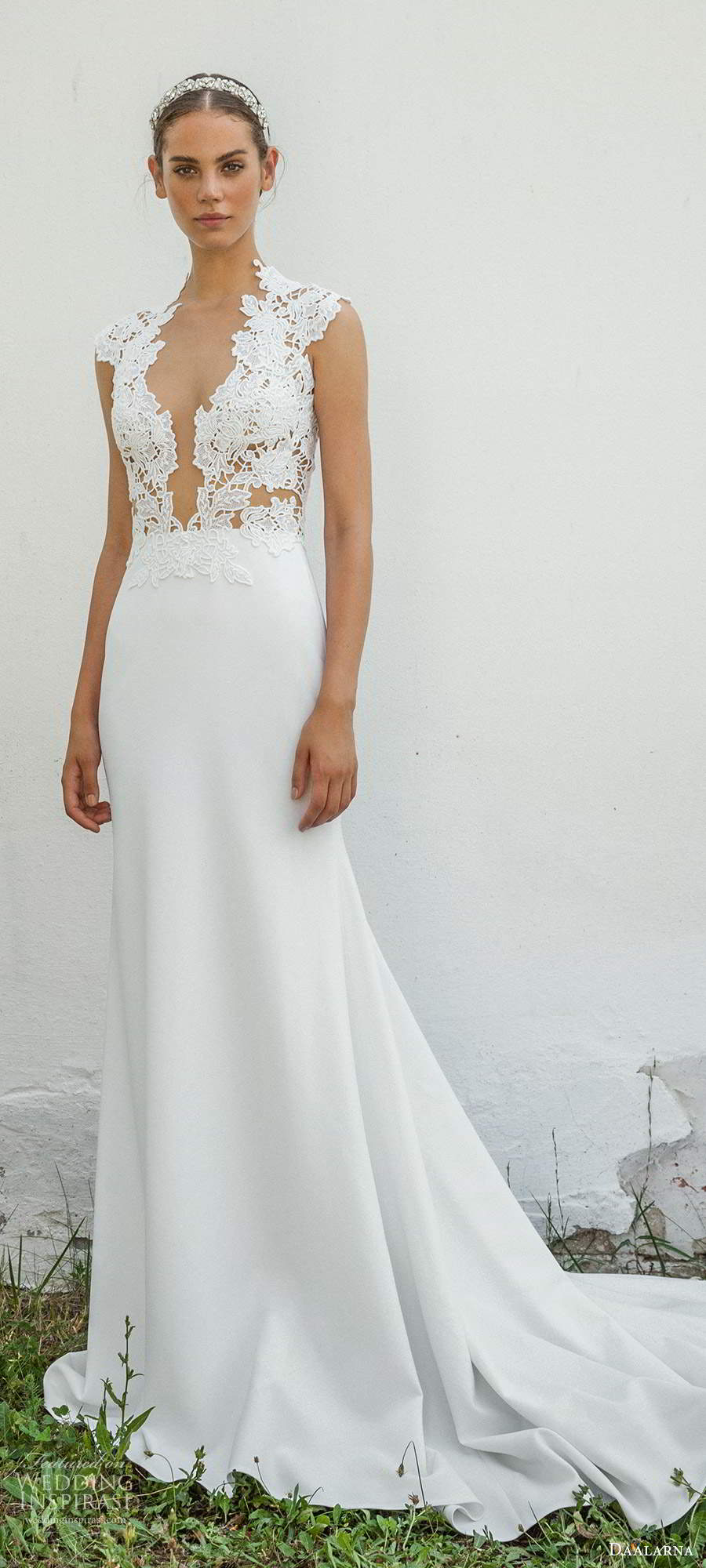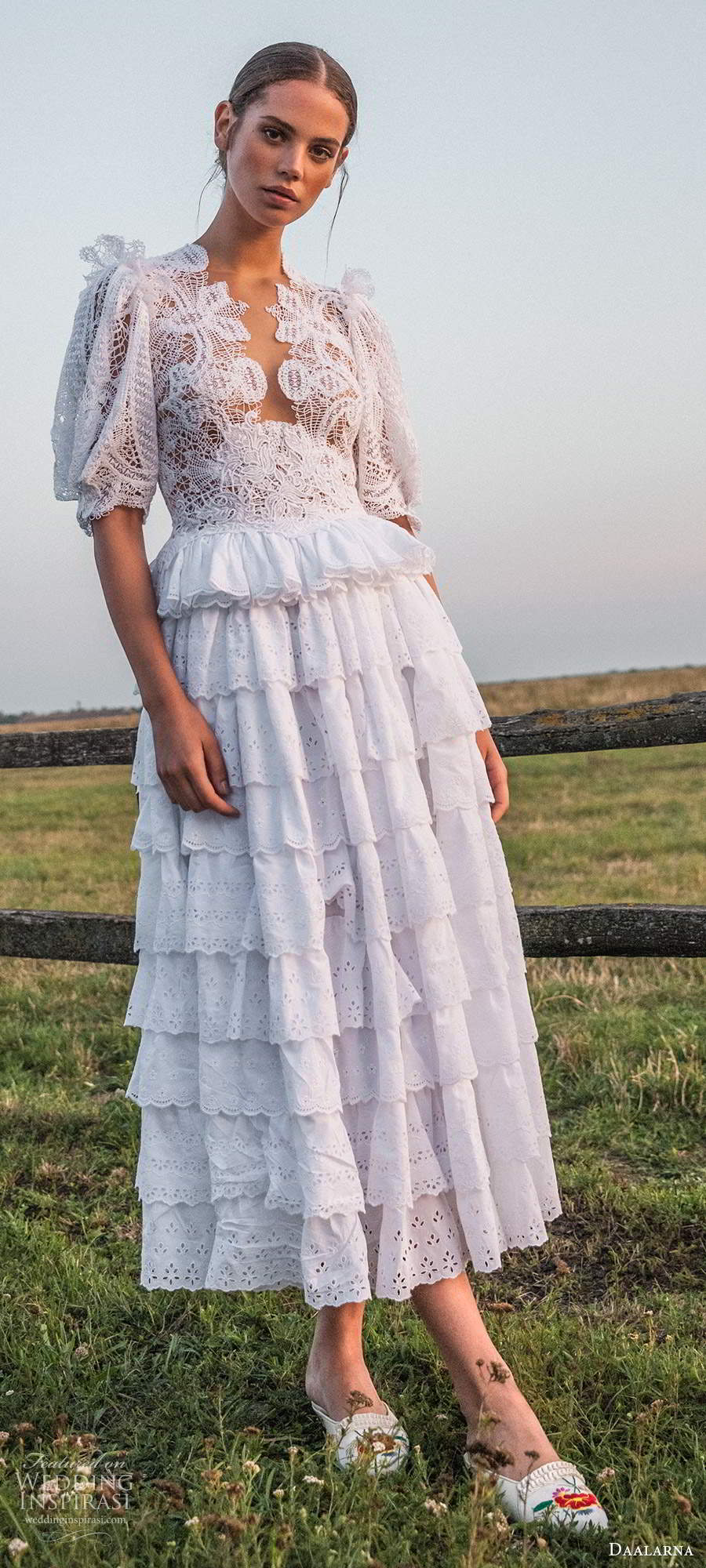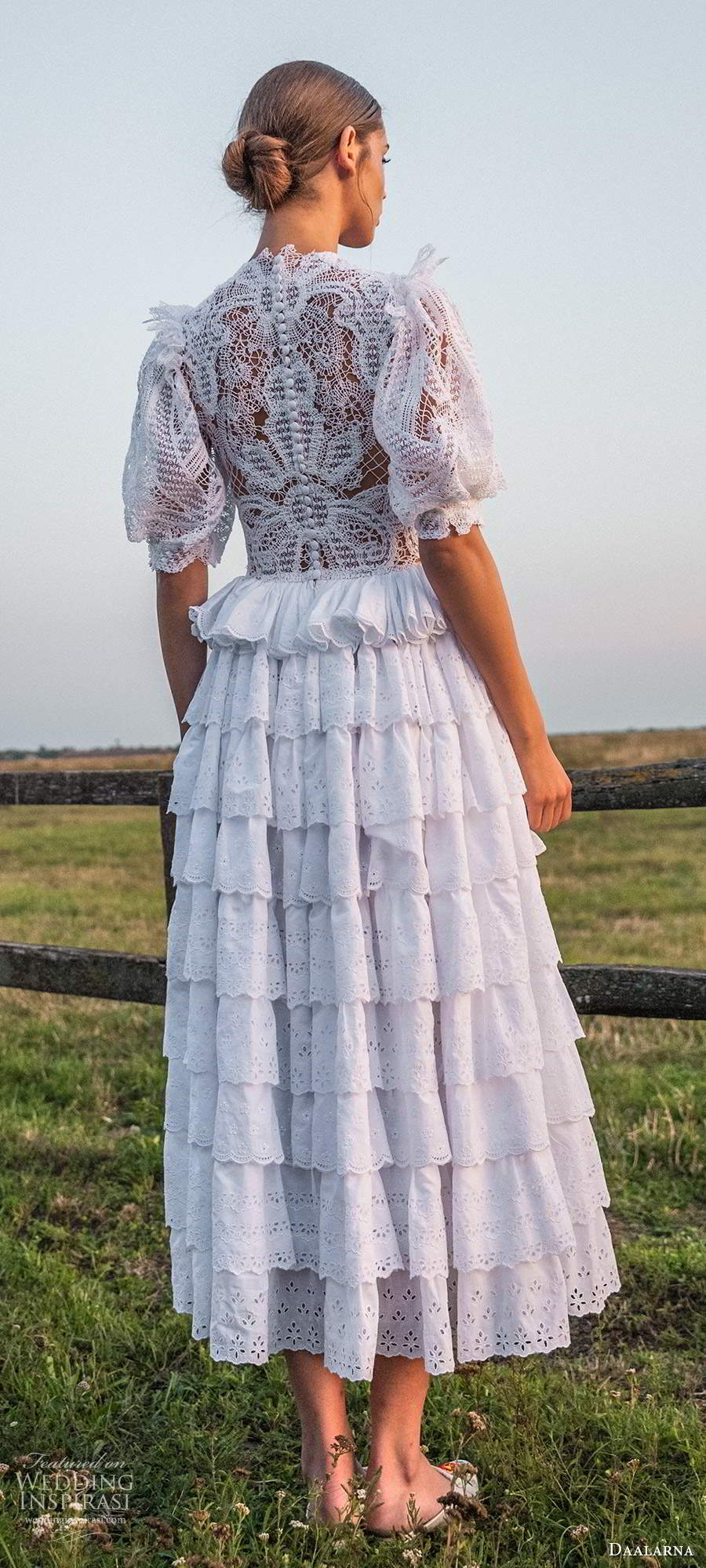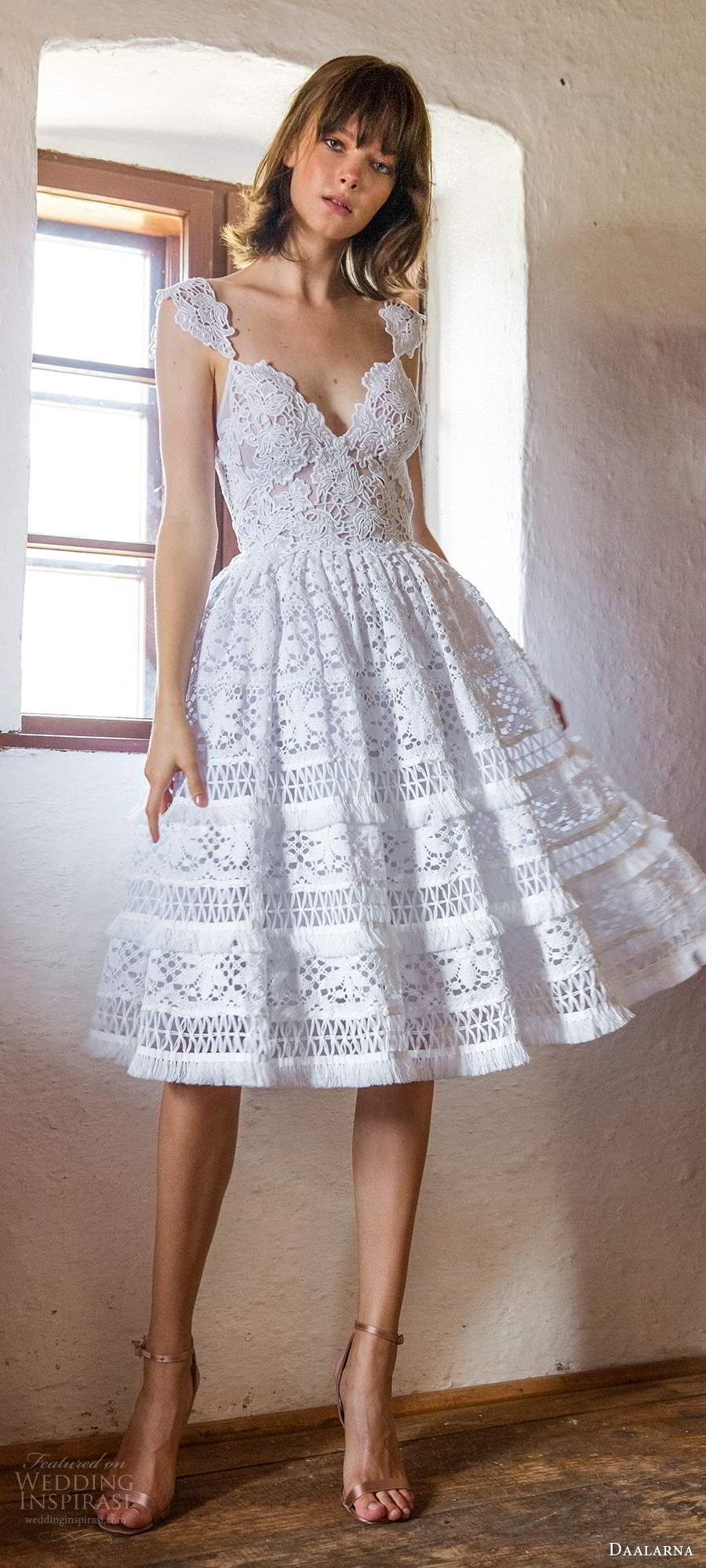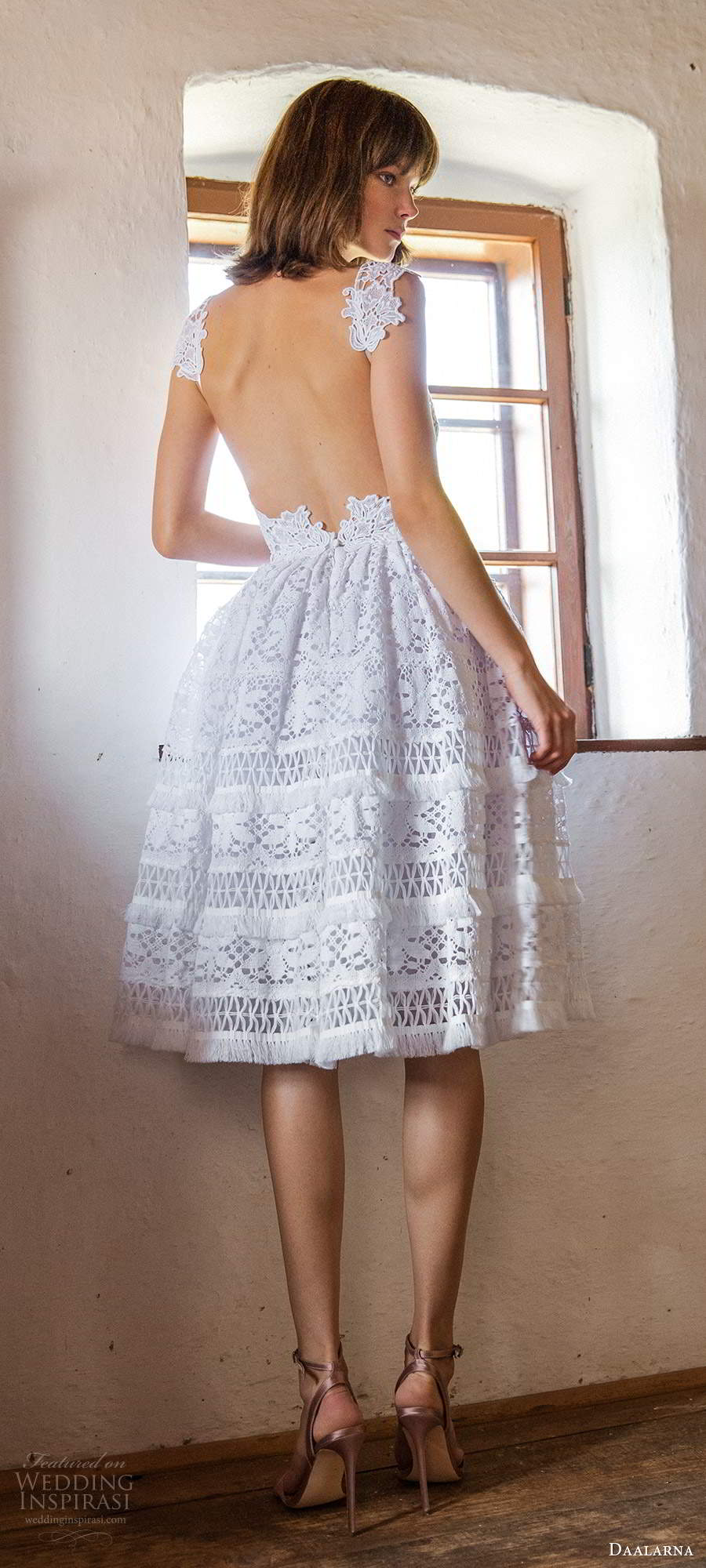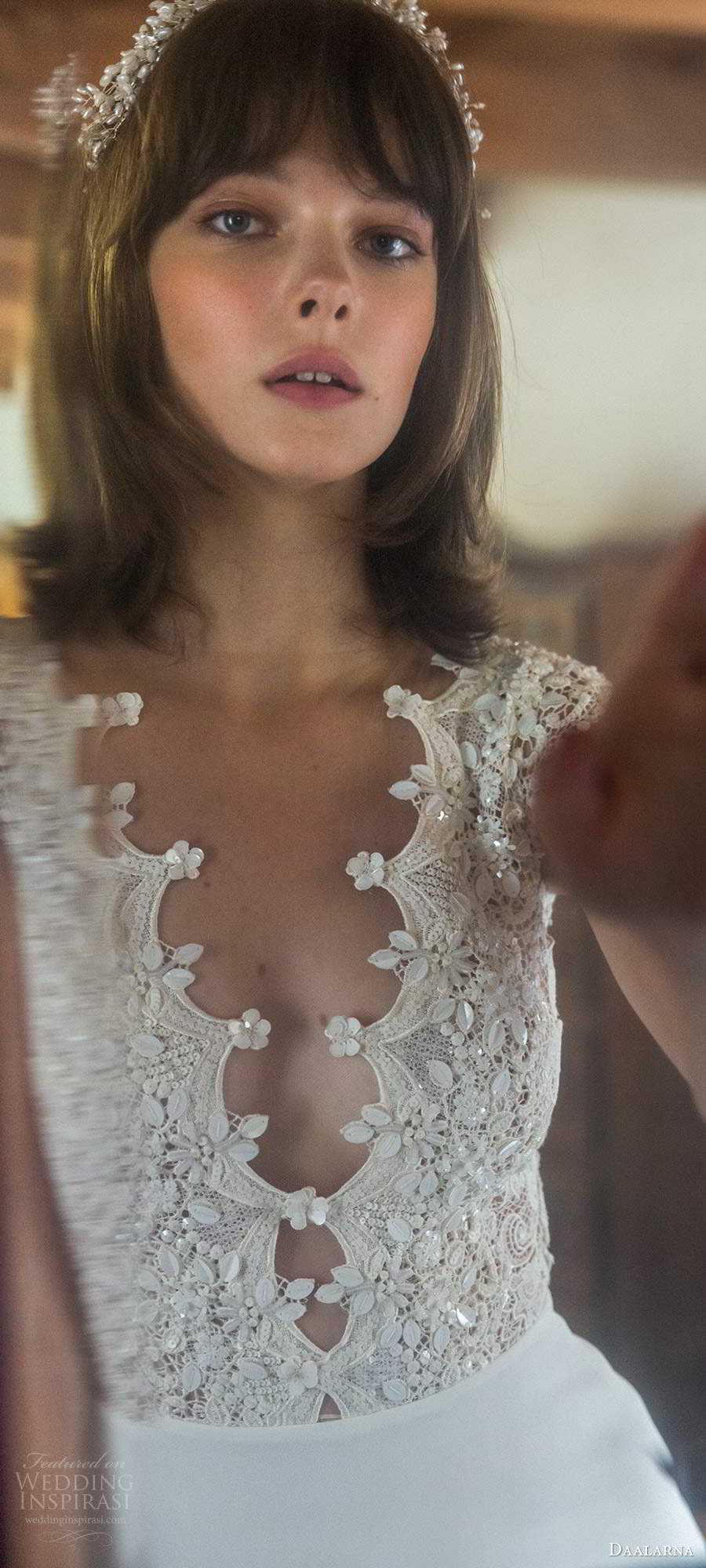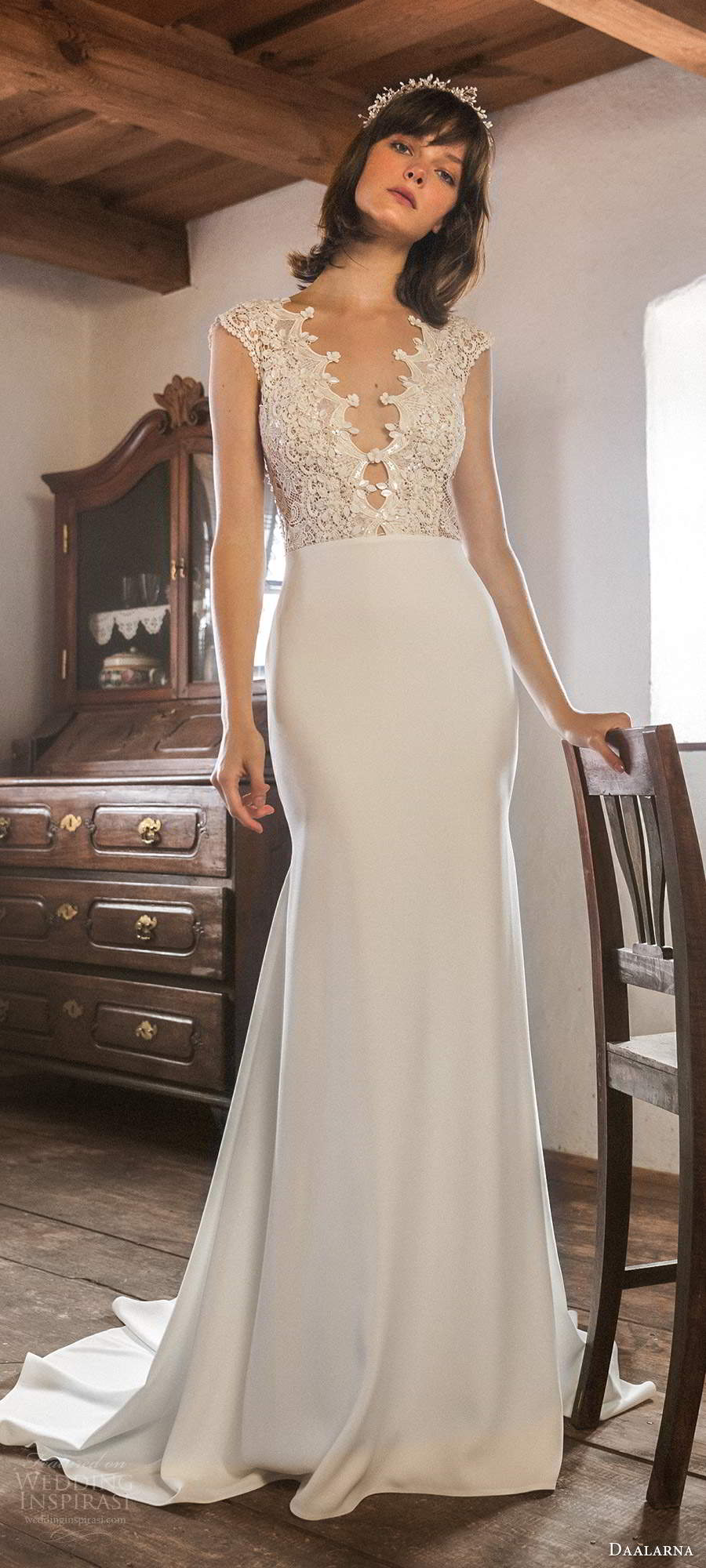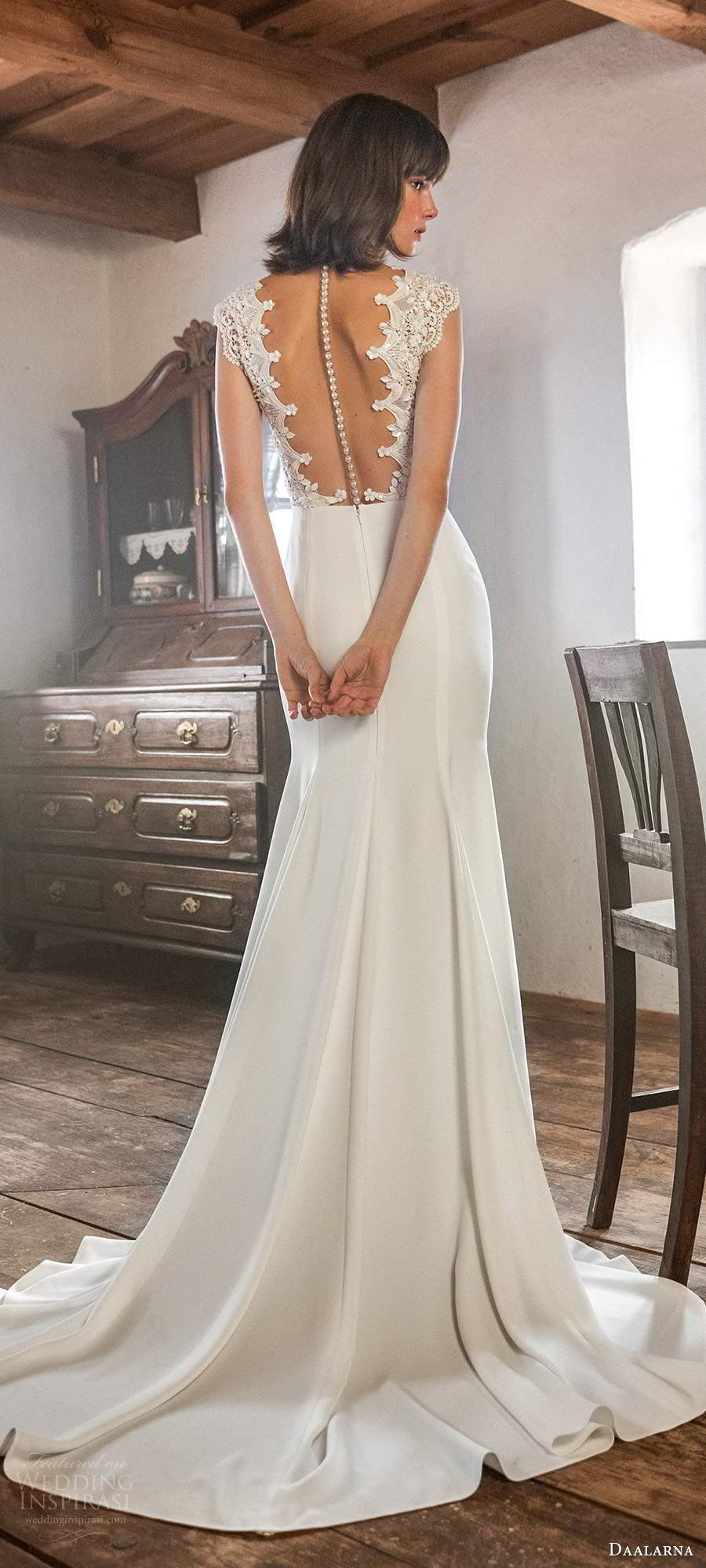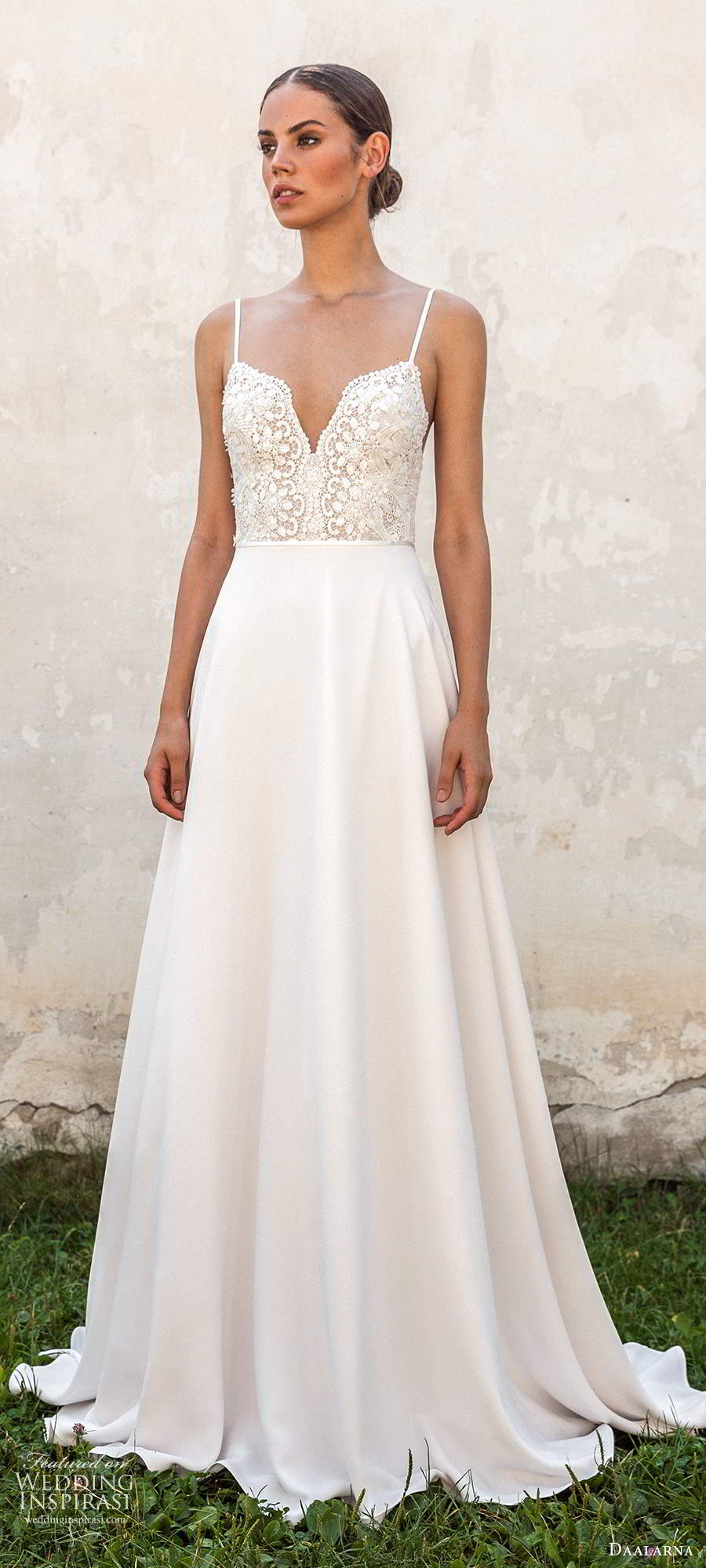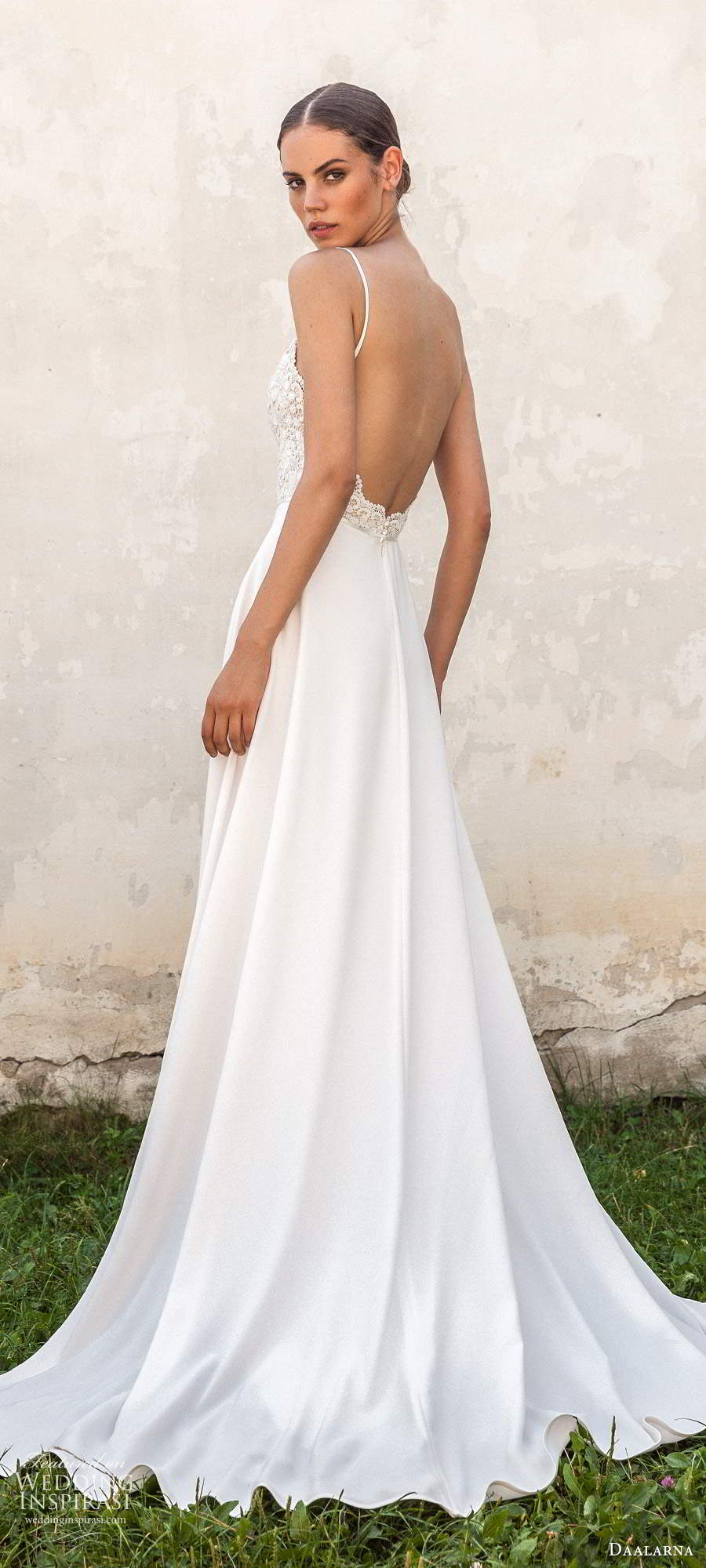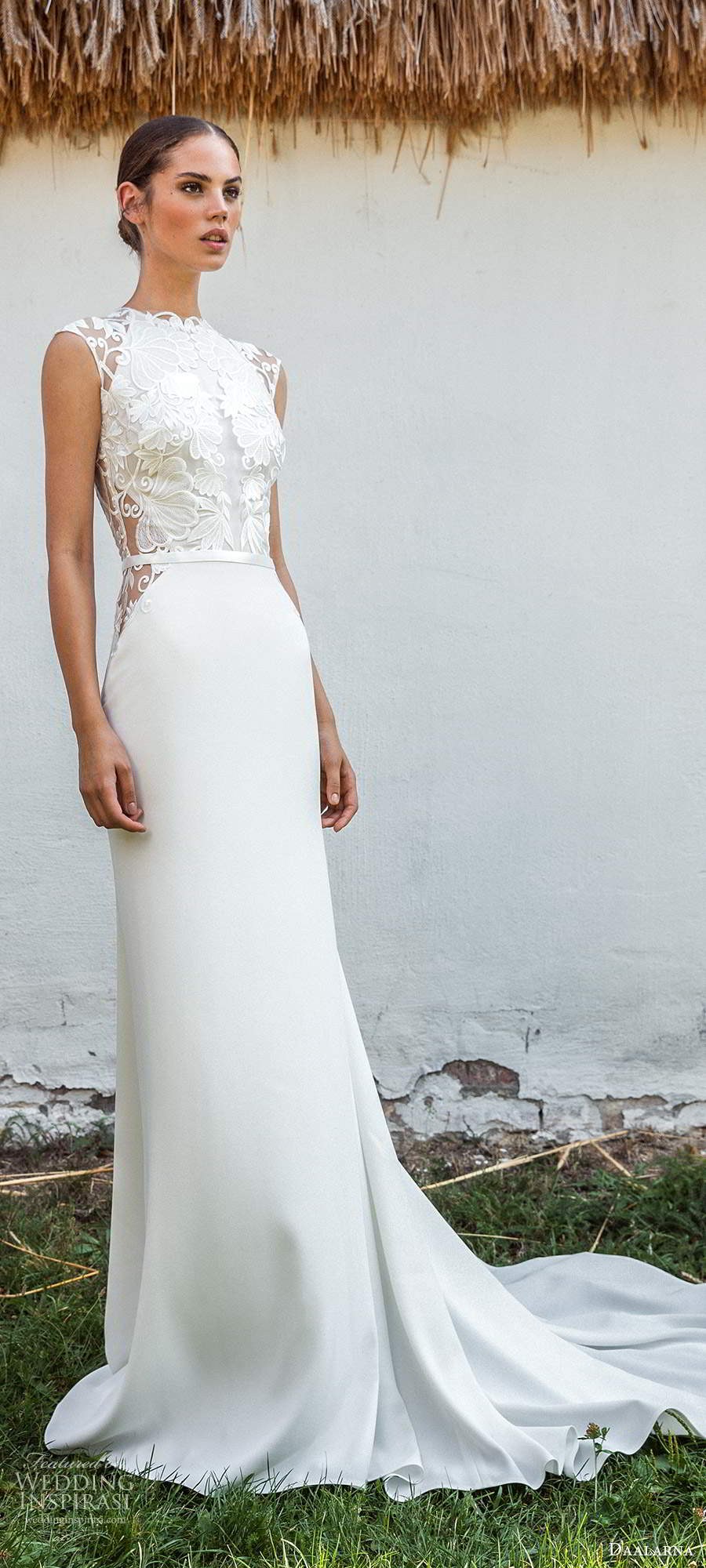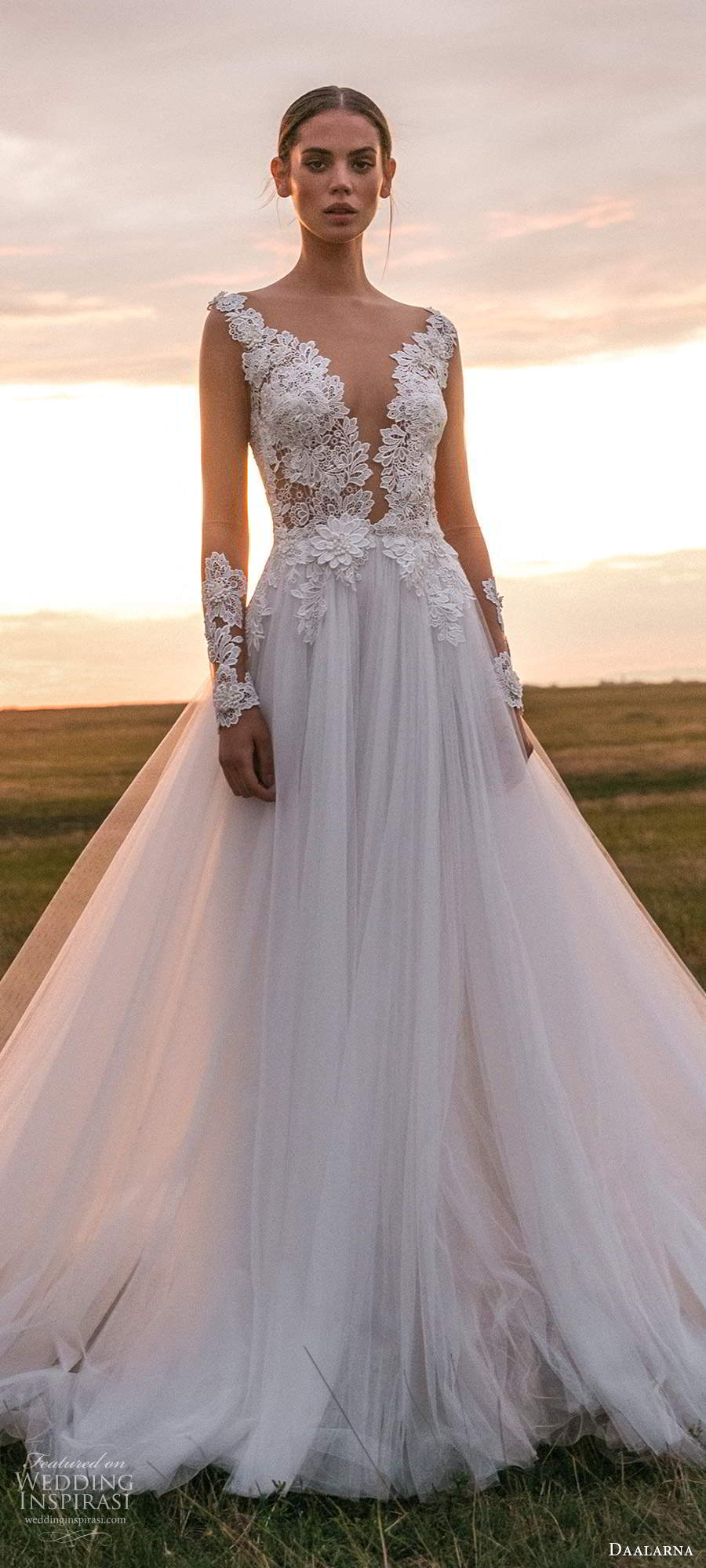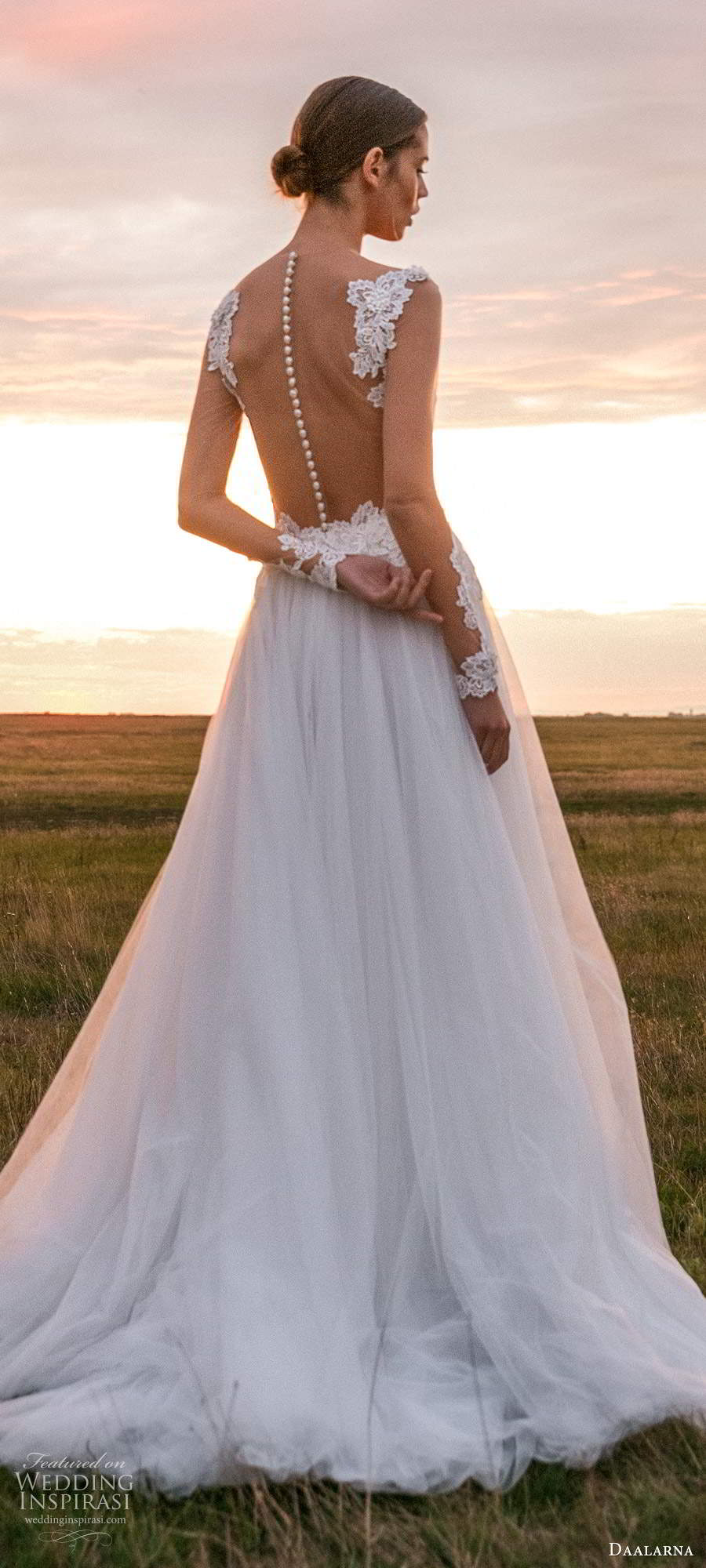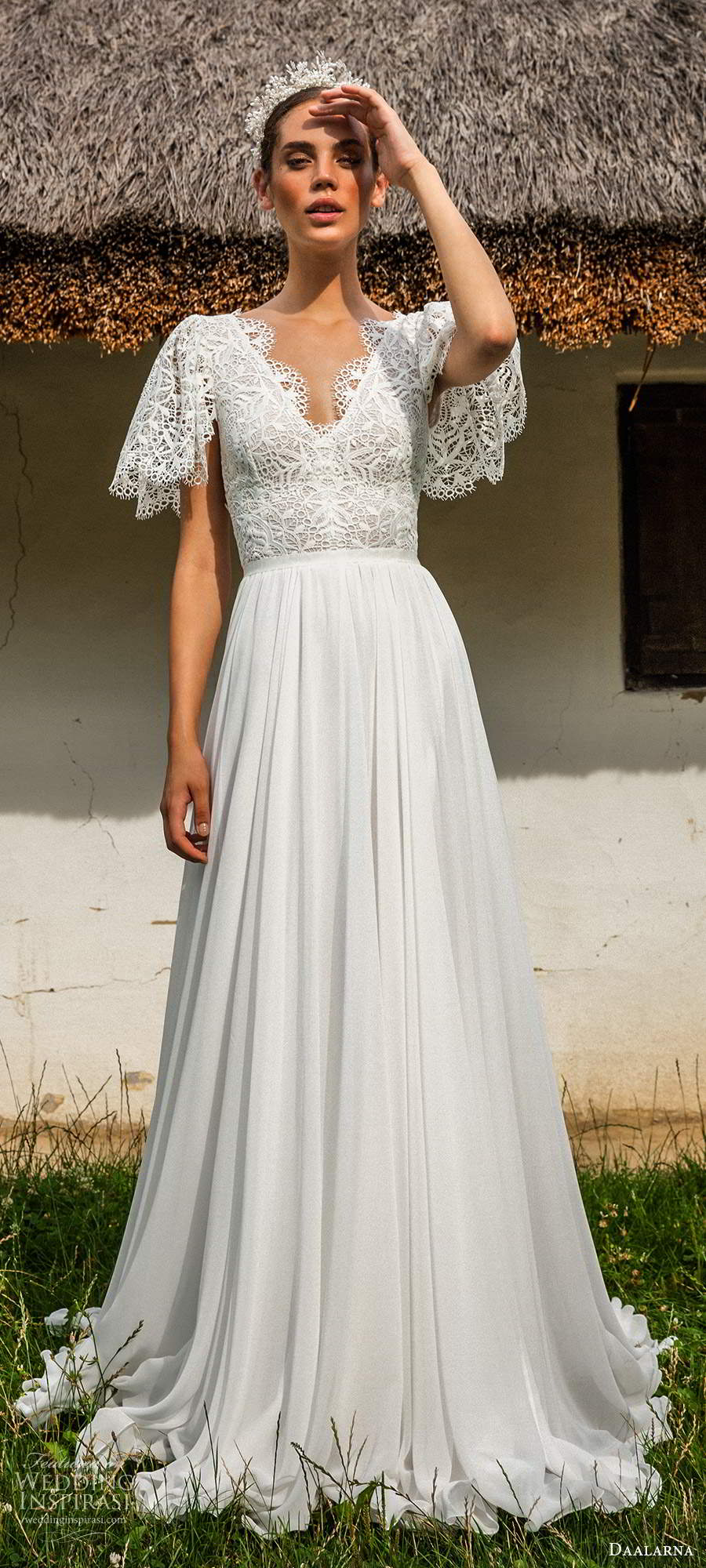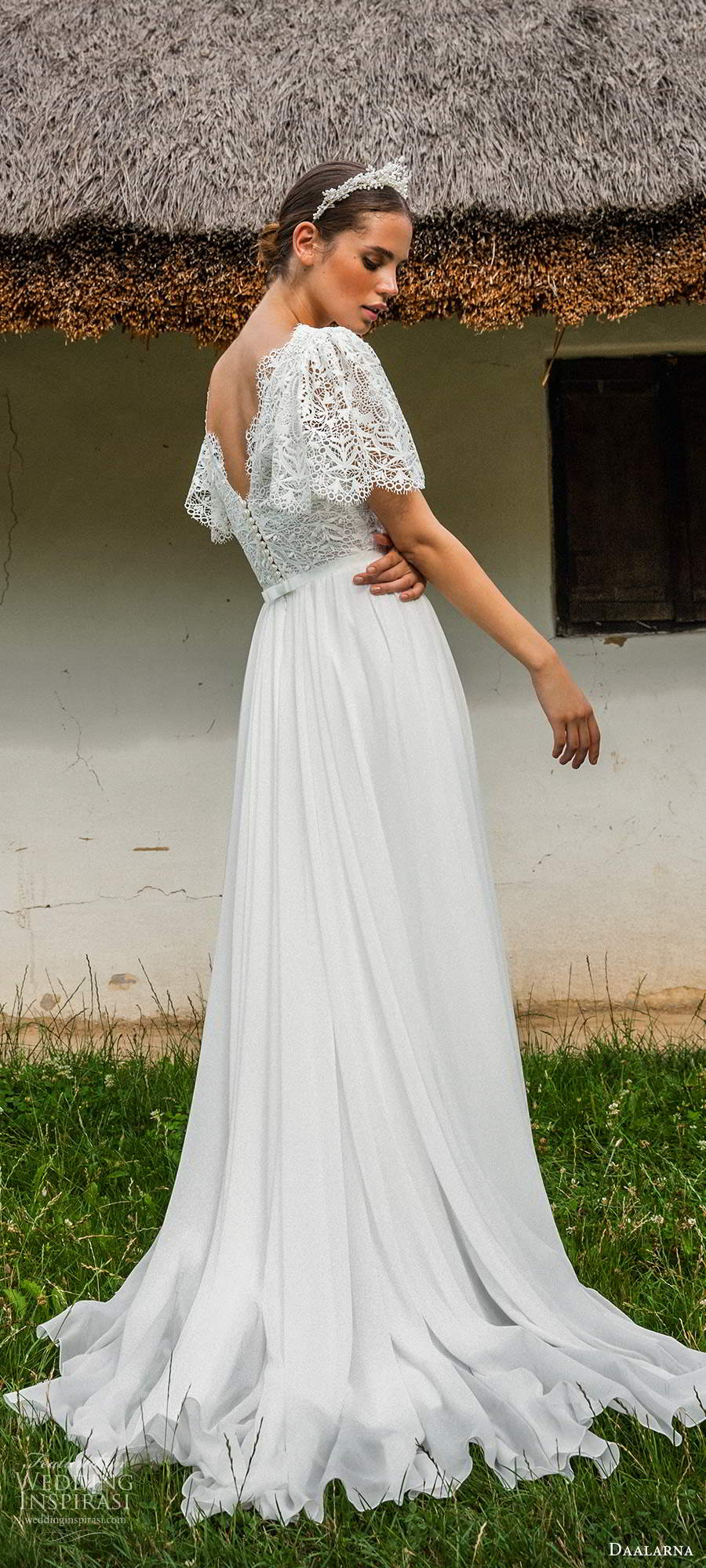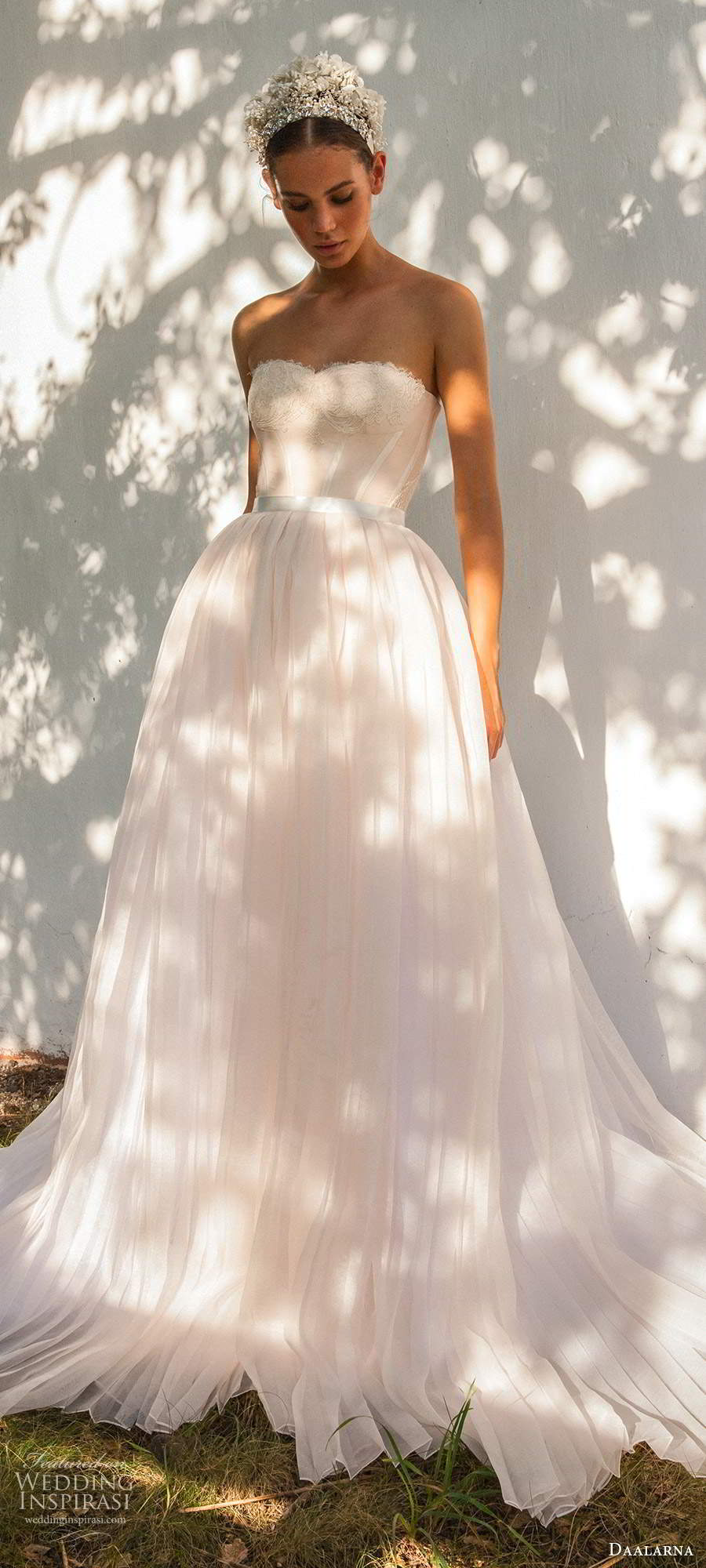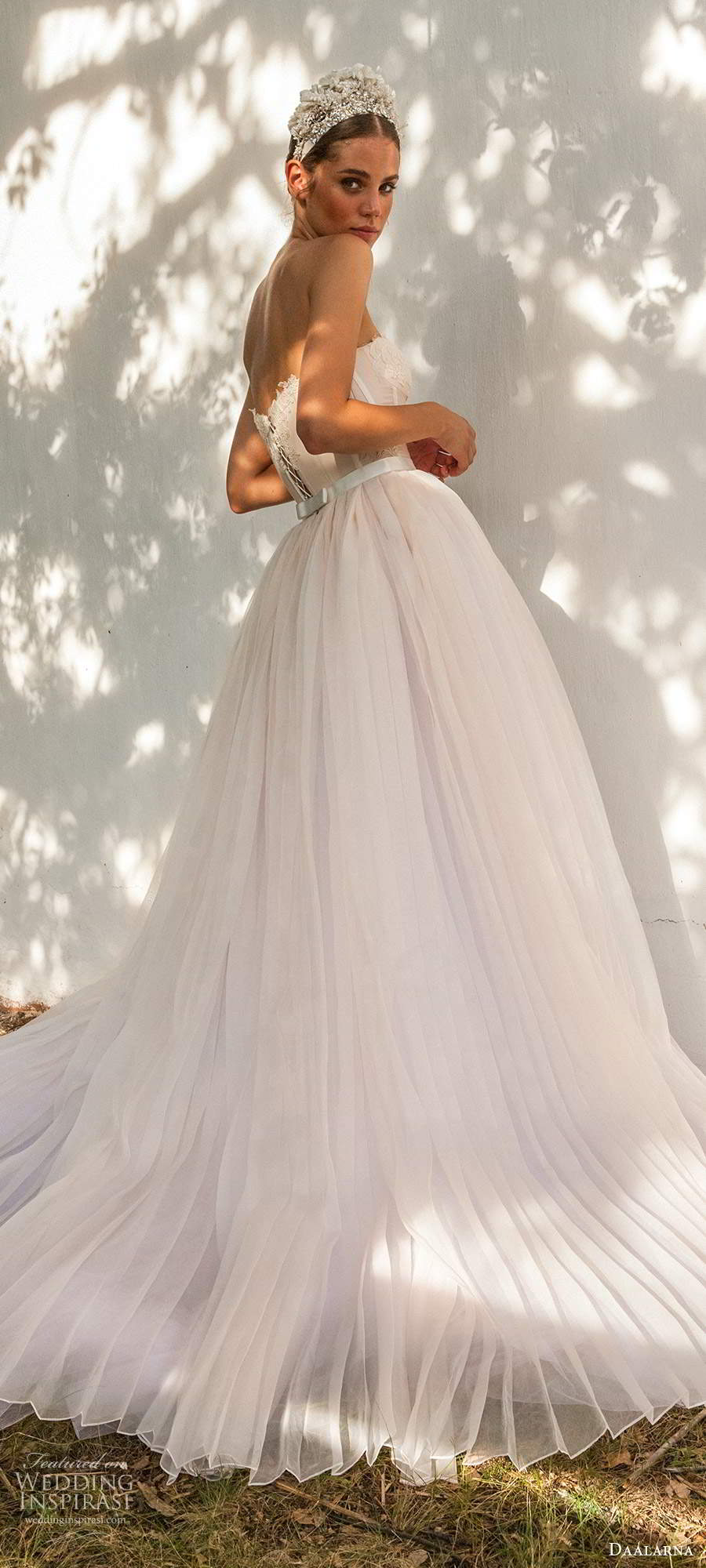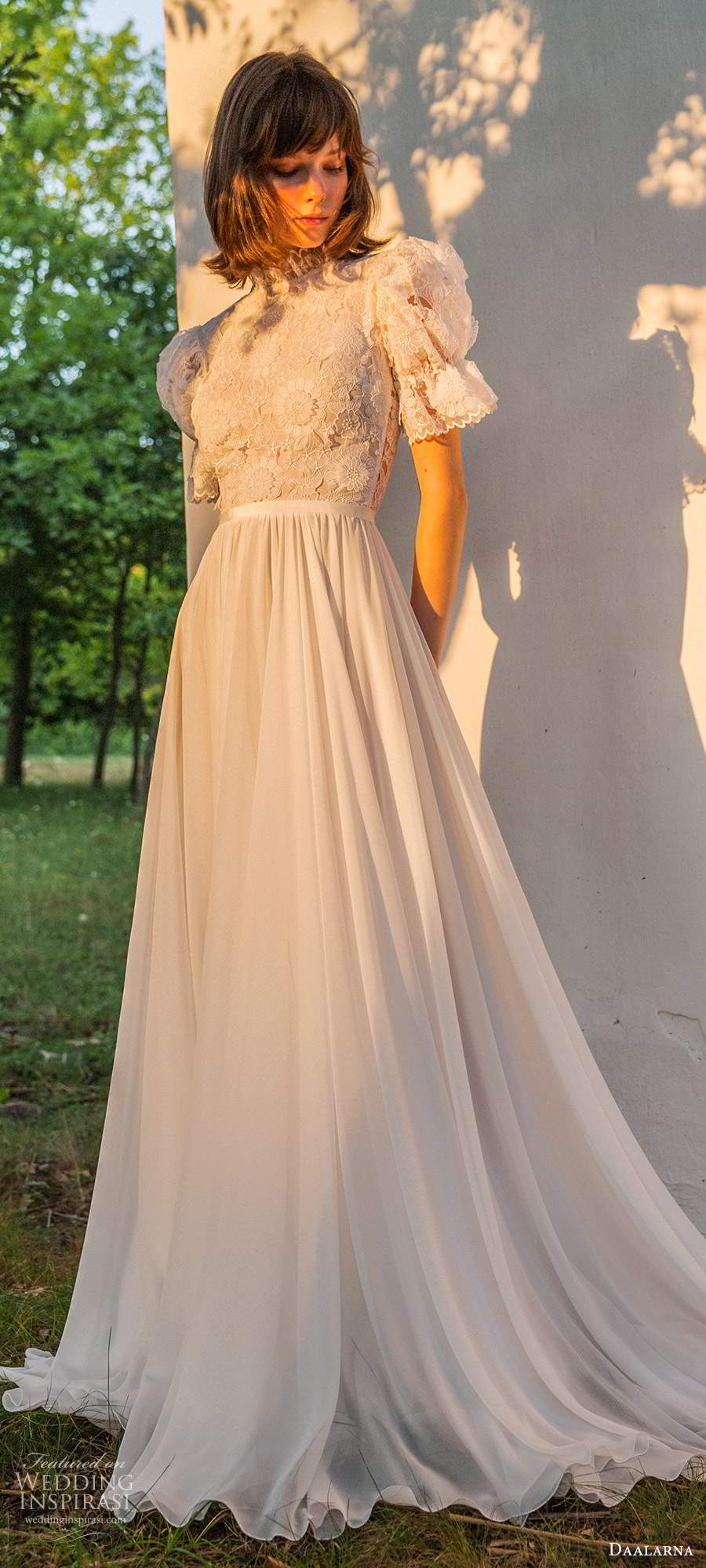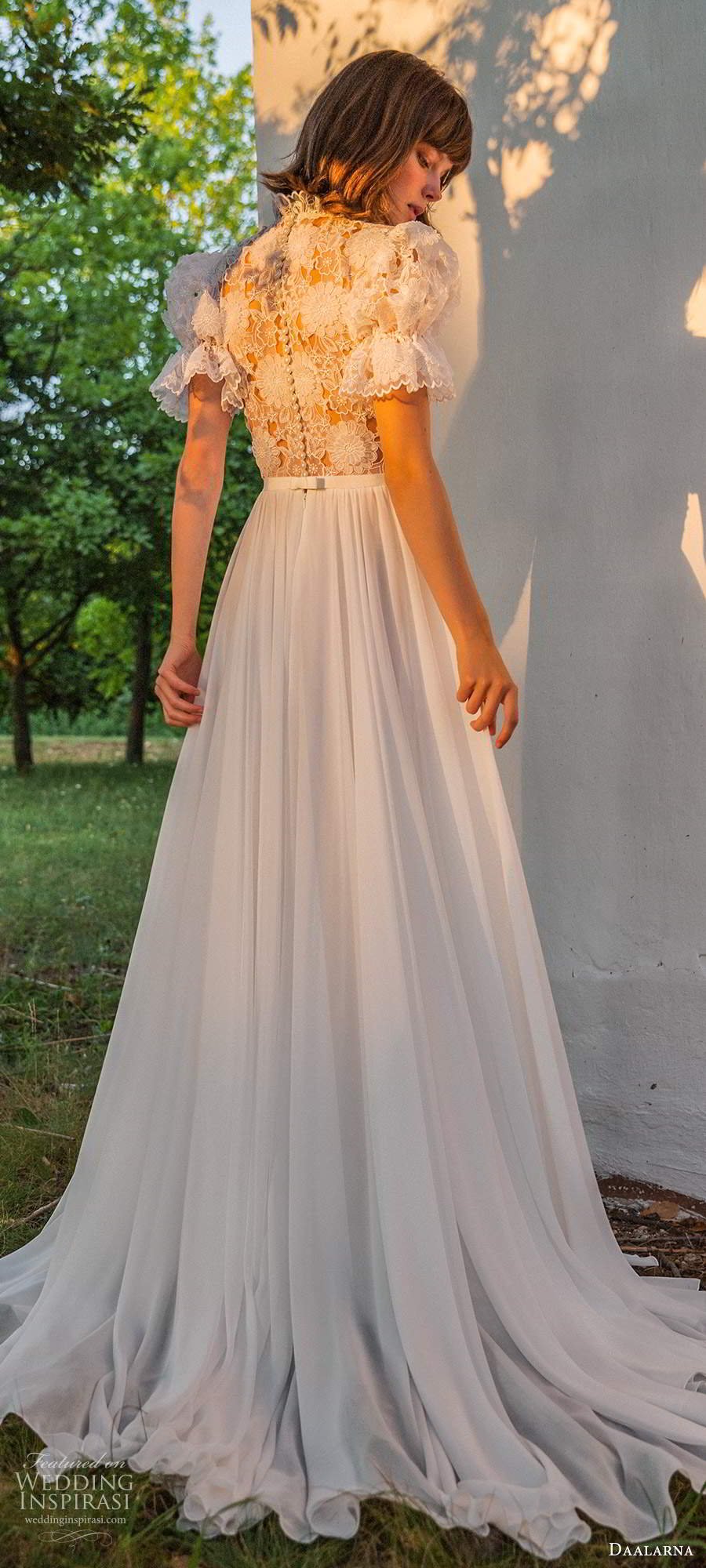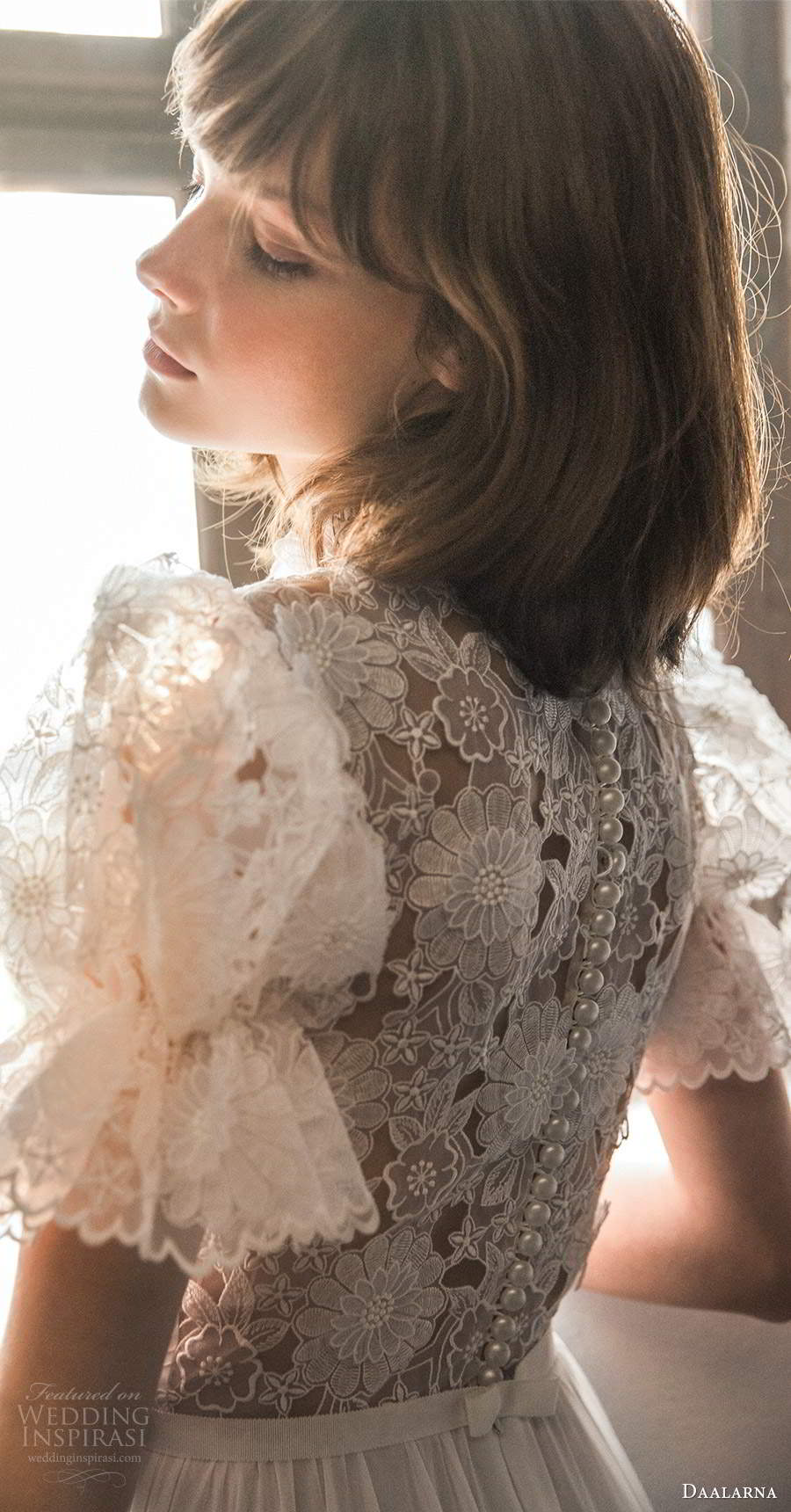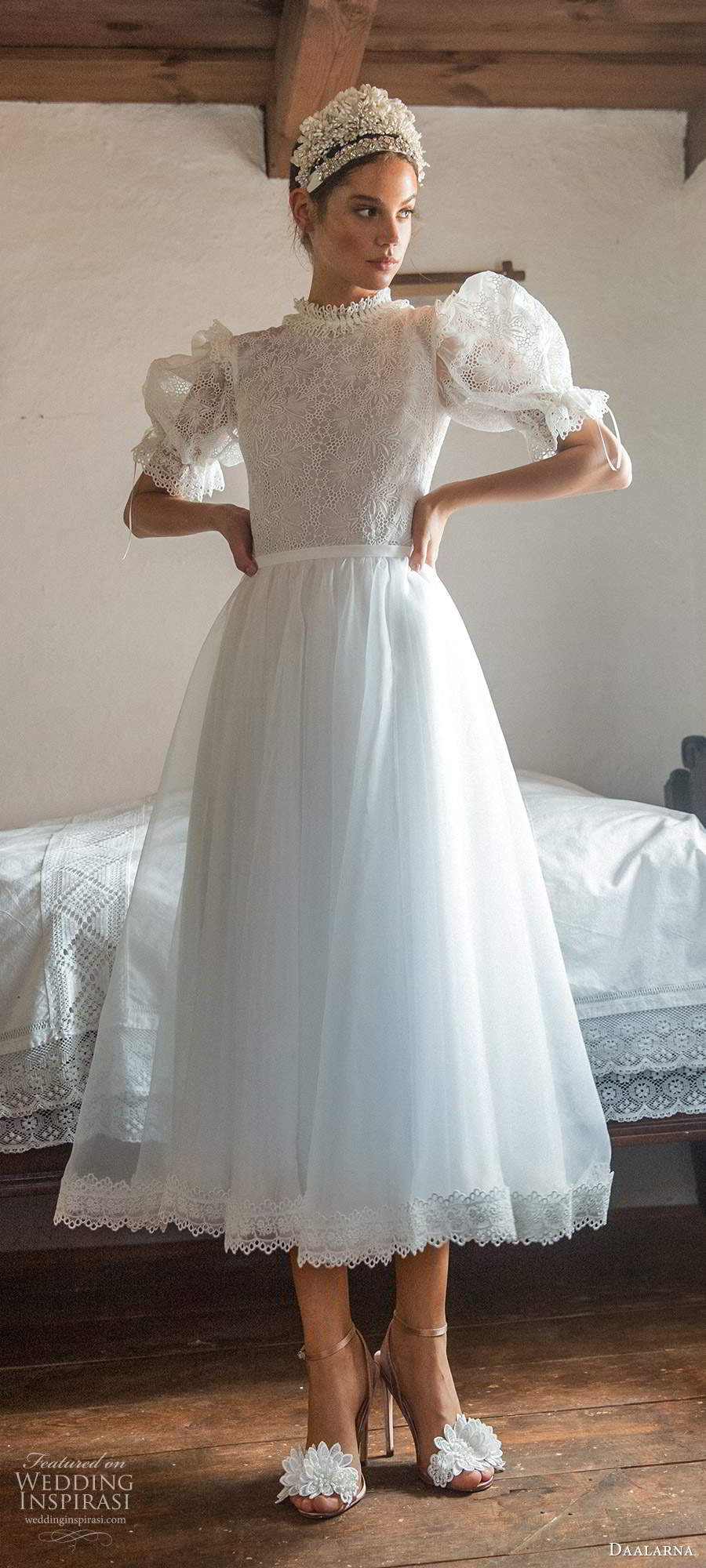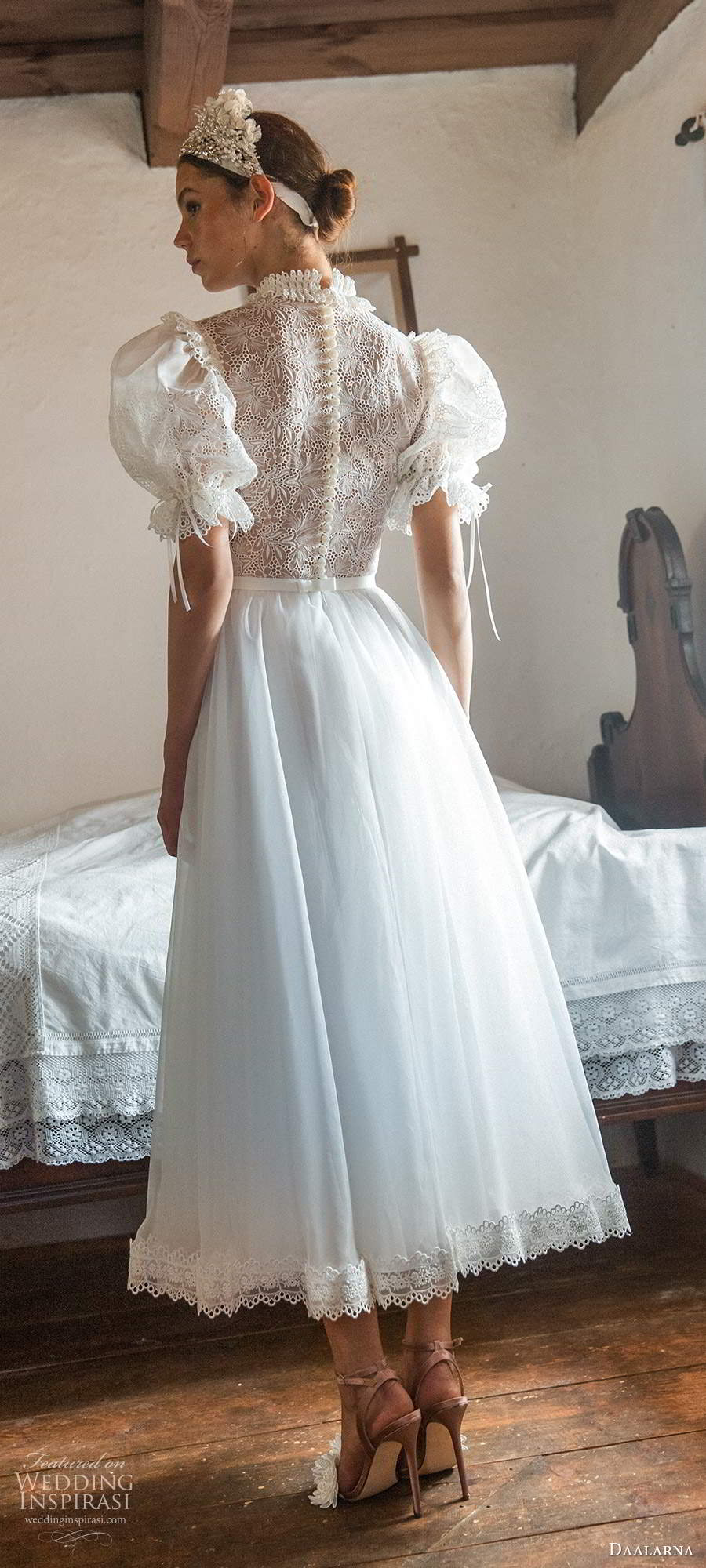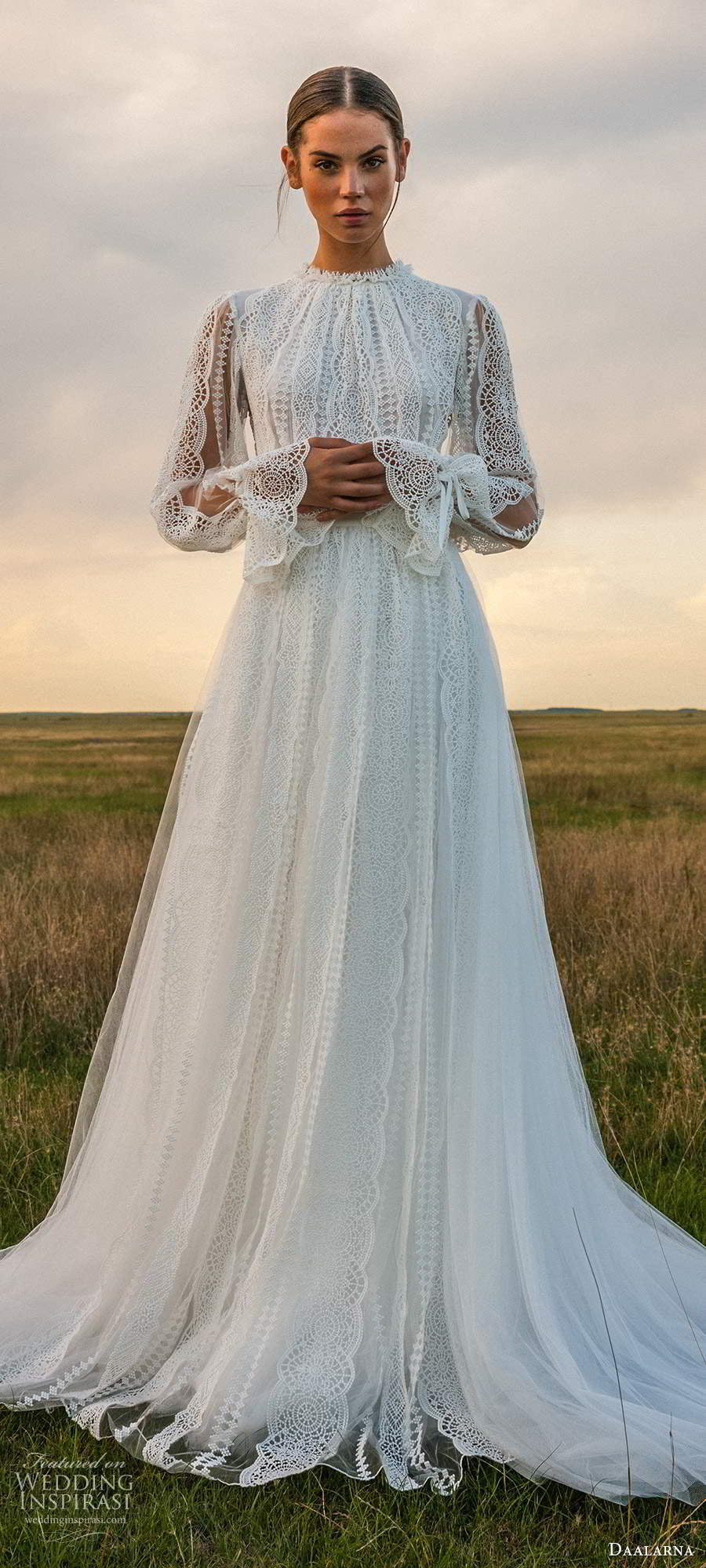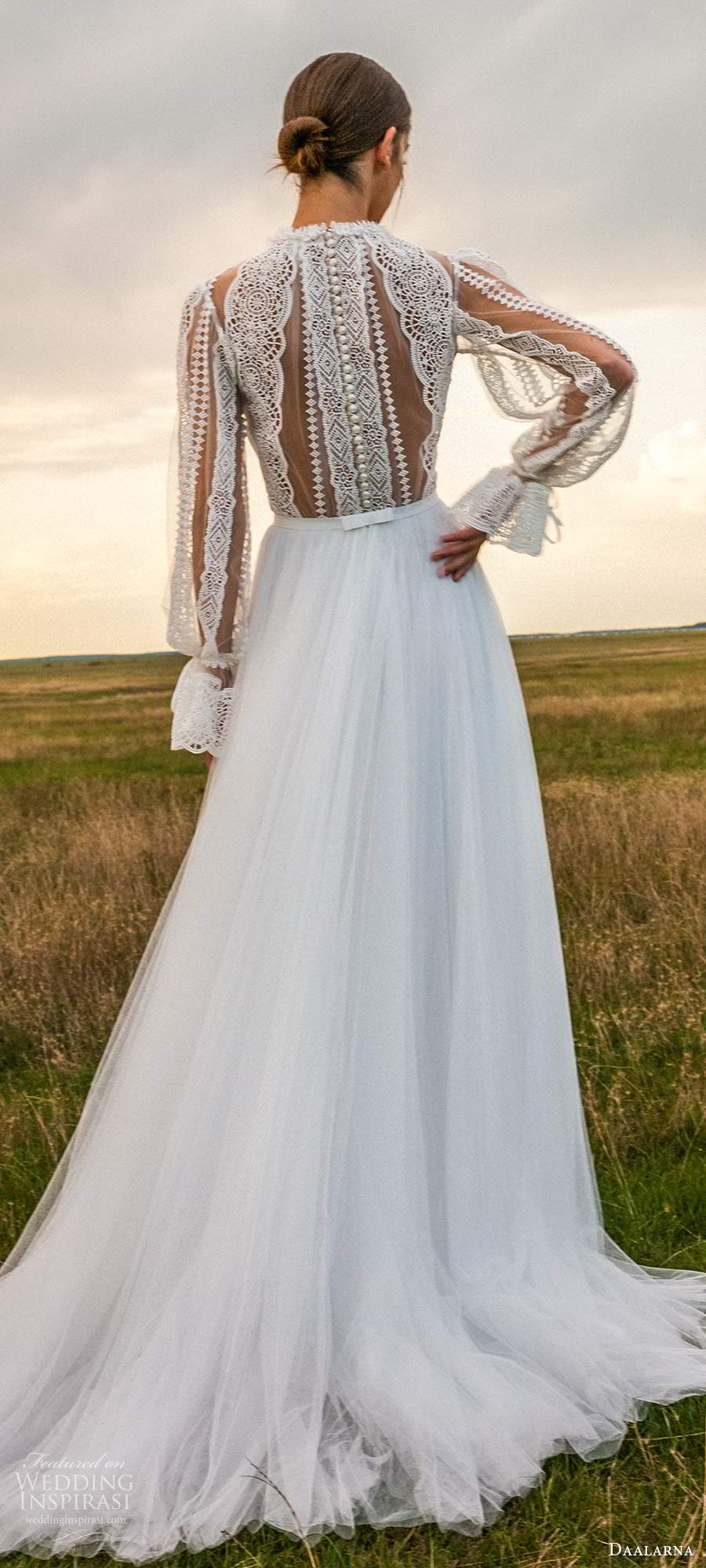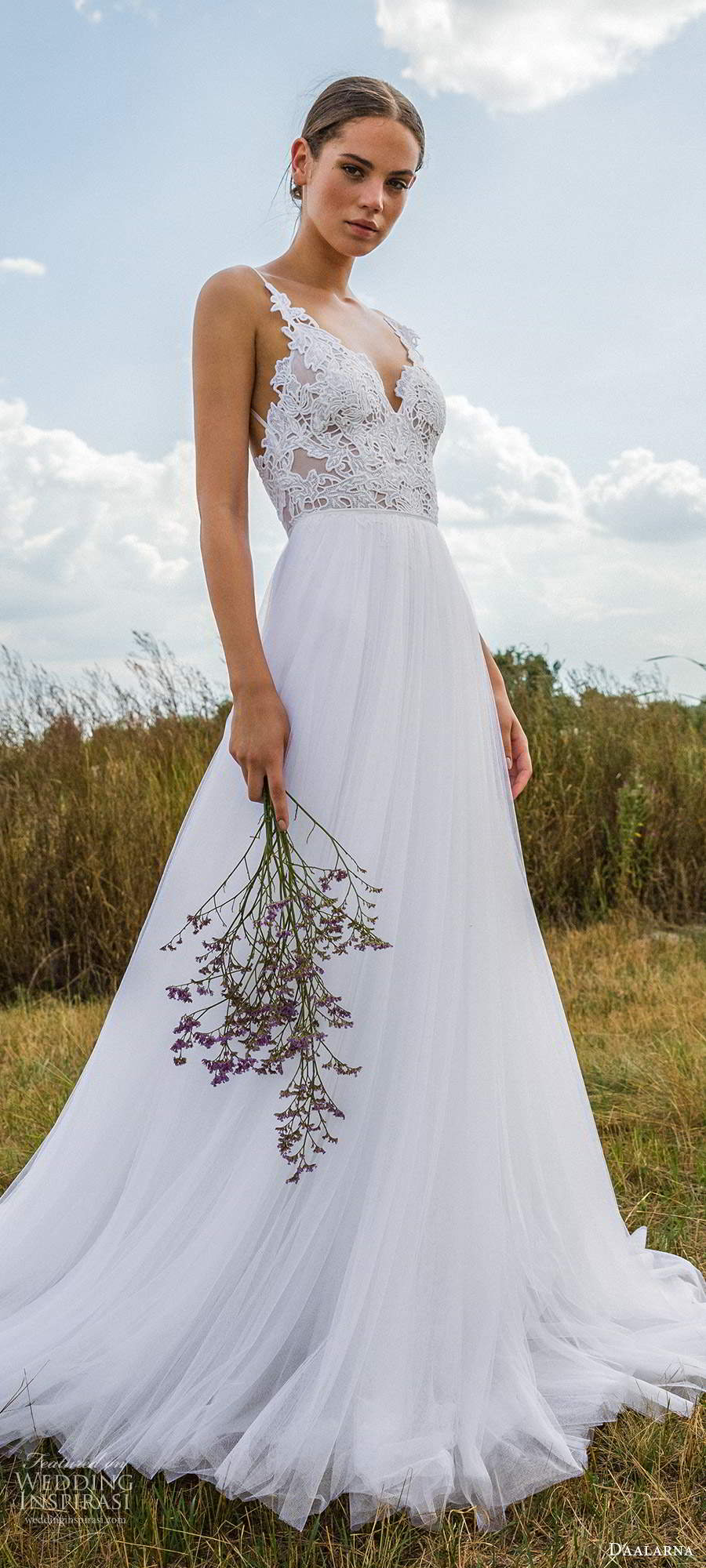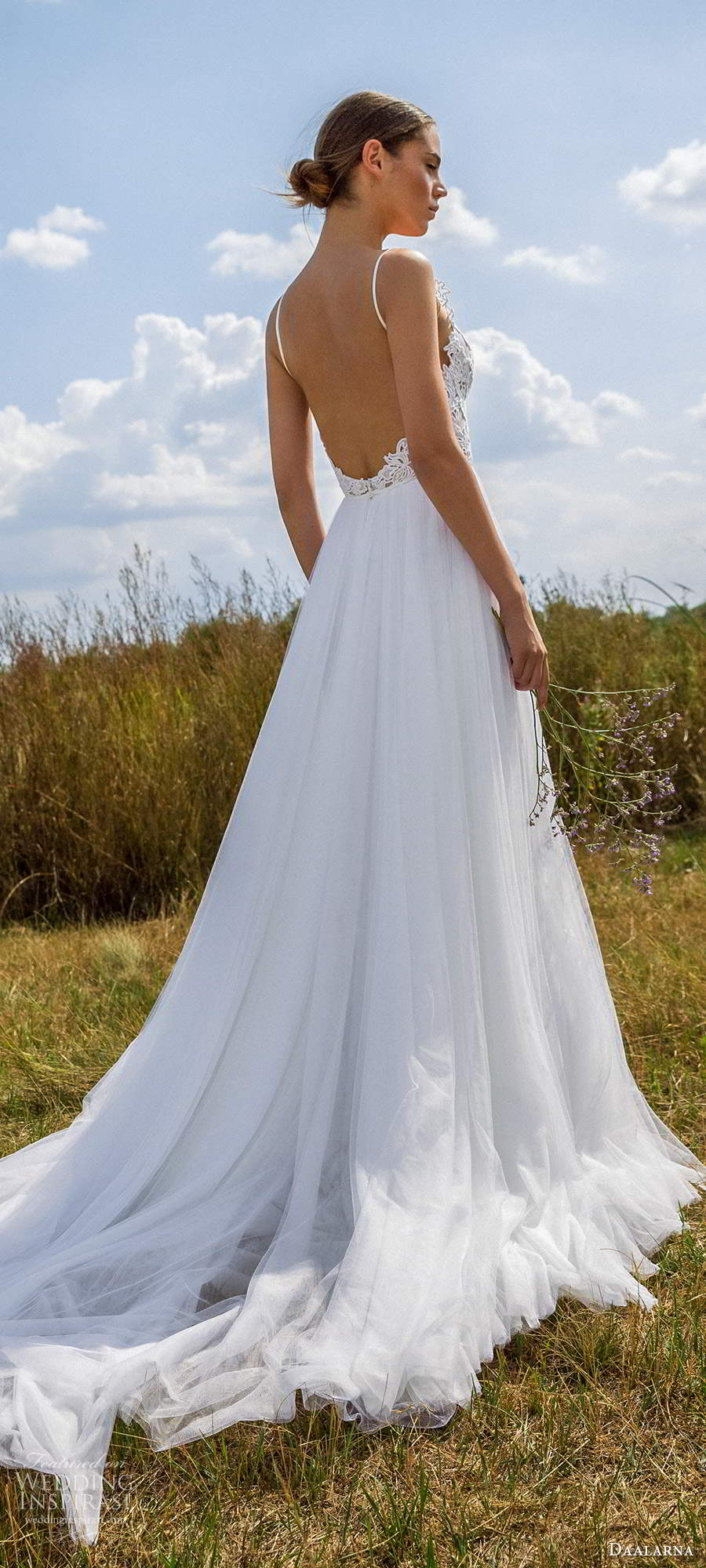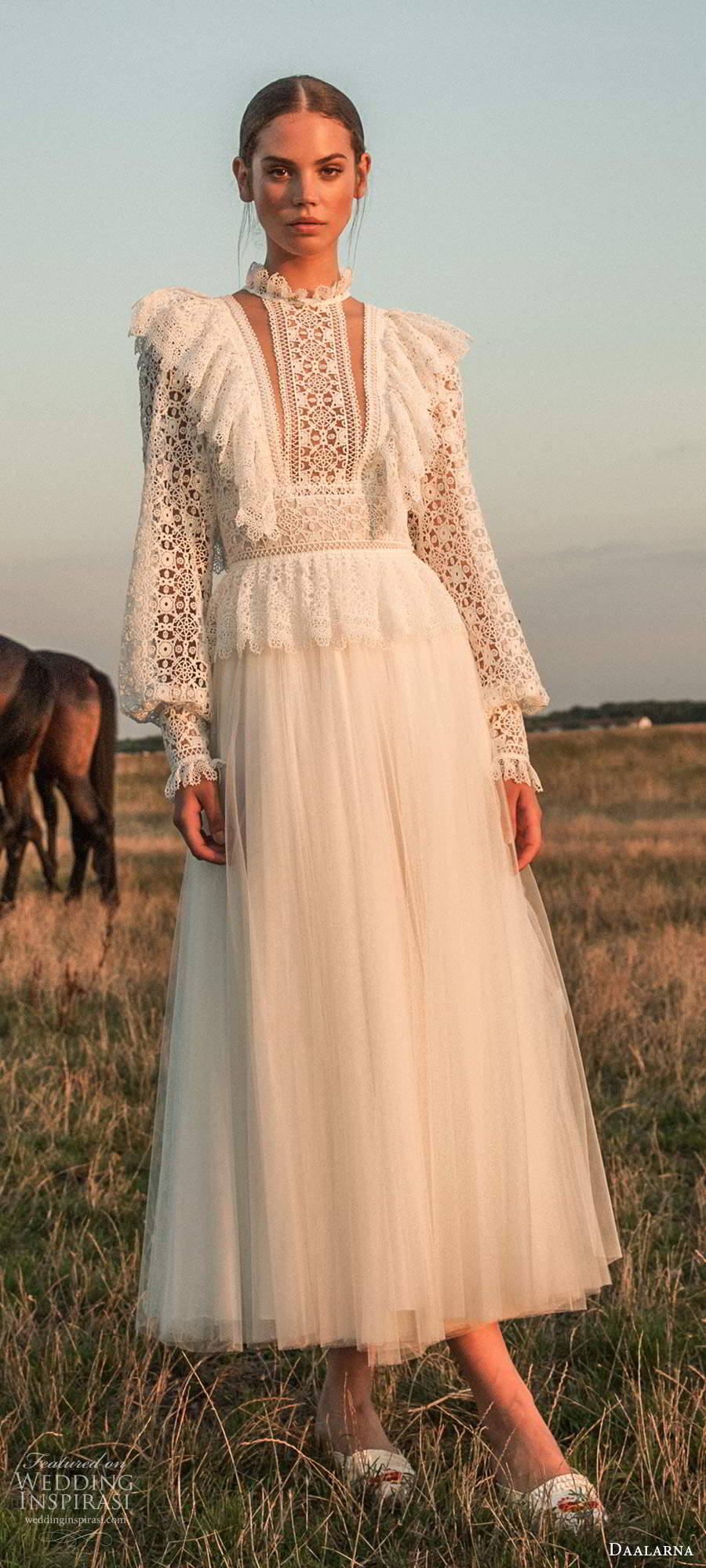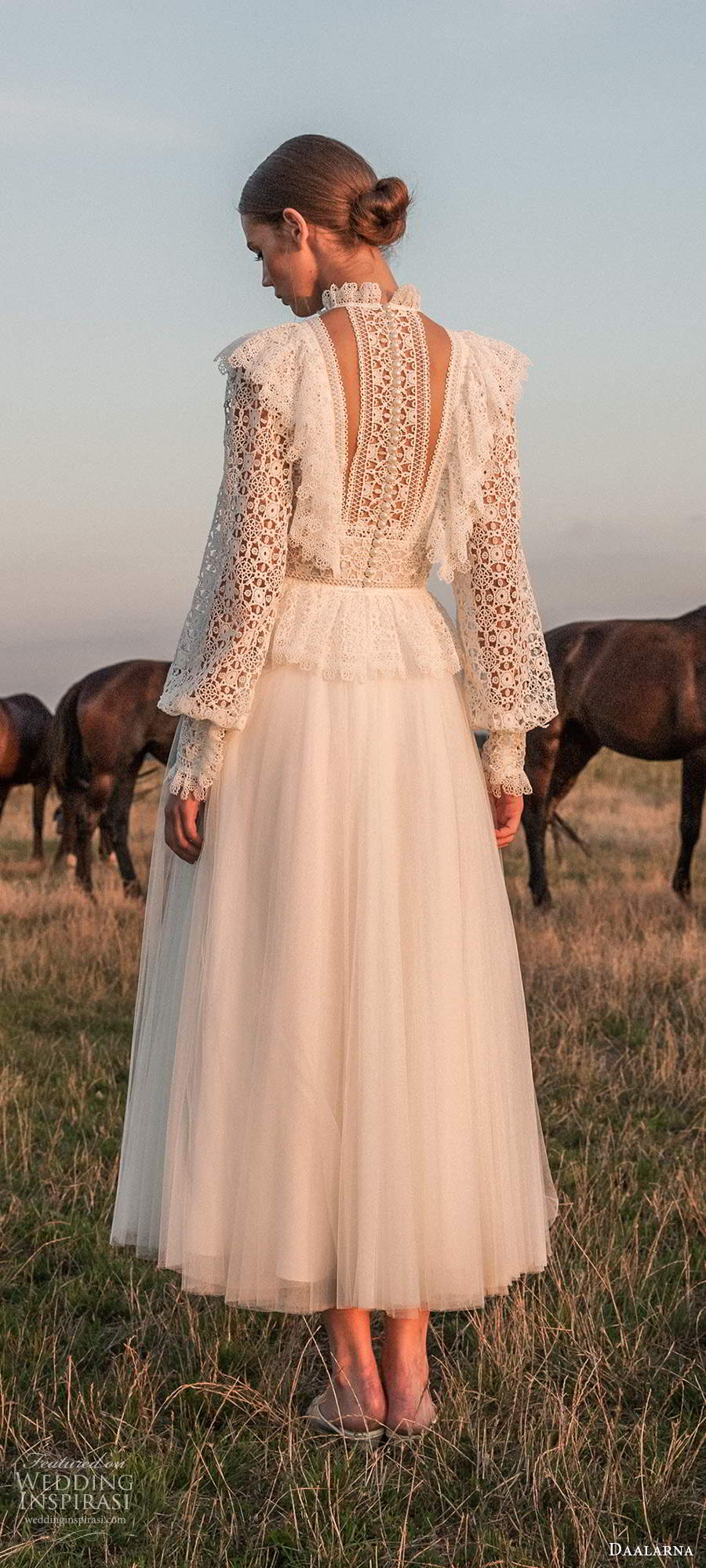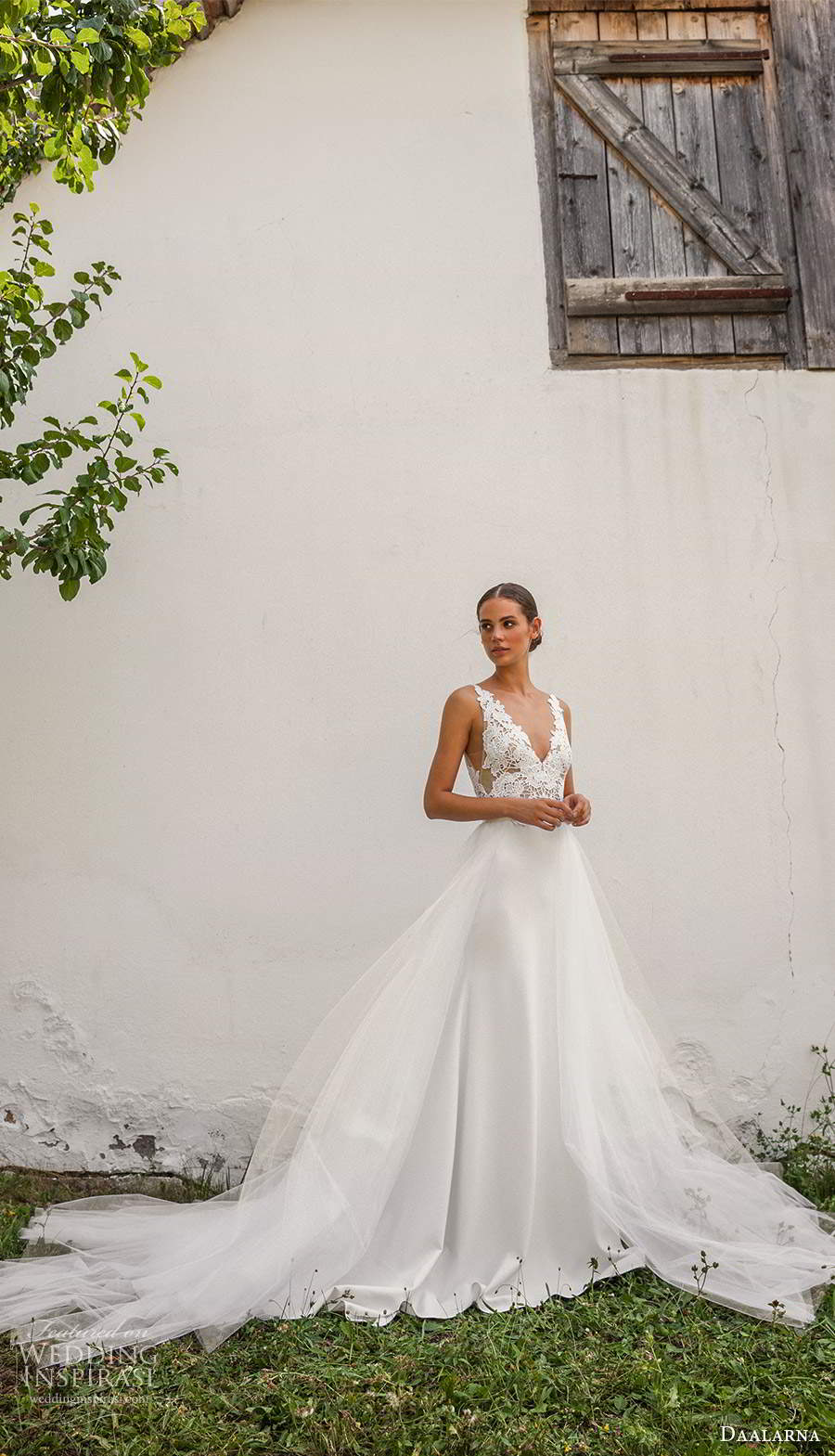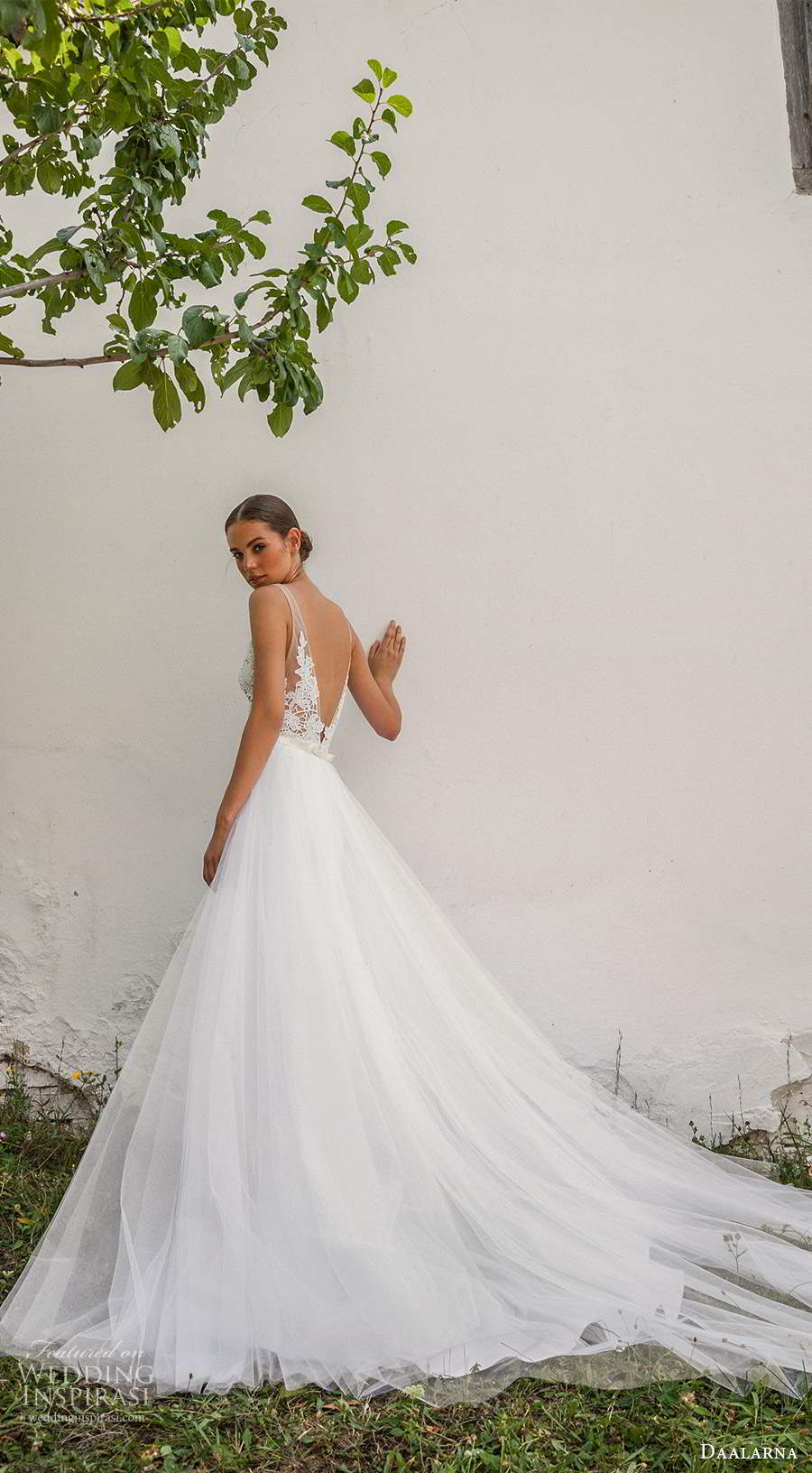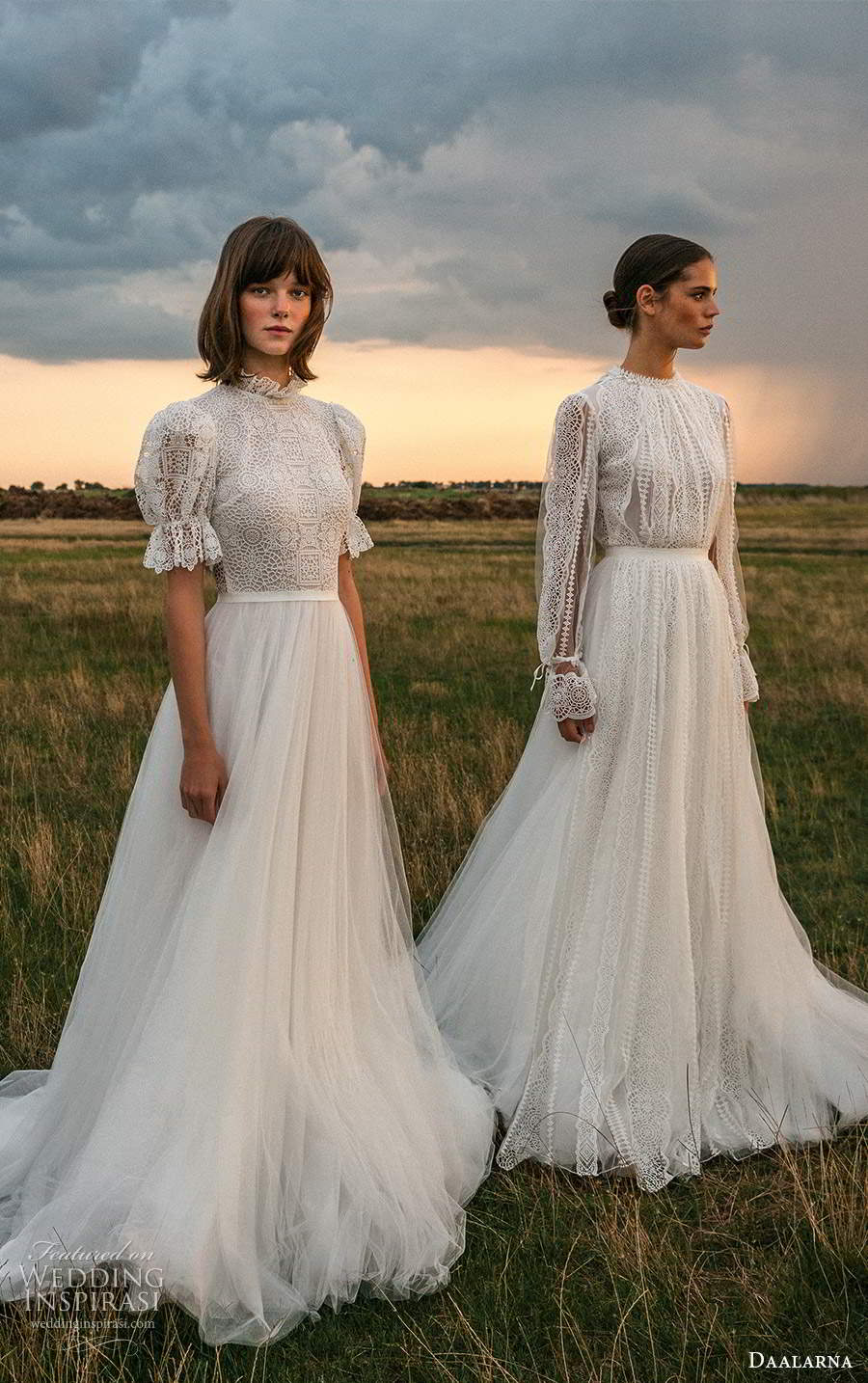 Photos courtesy of Daalarna. For details, visit Daalarna.