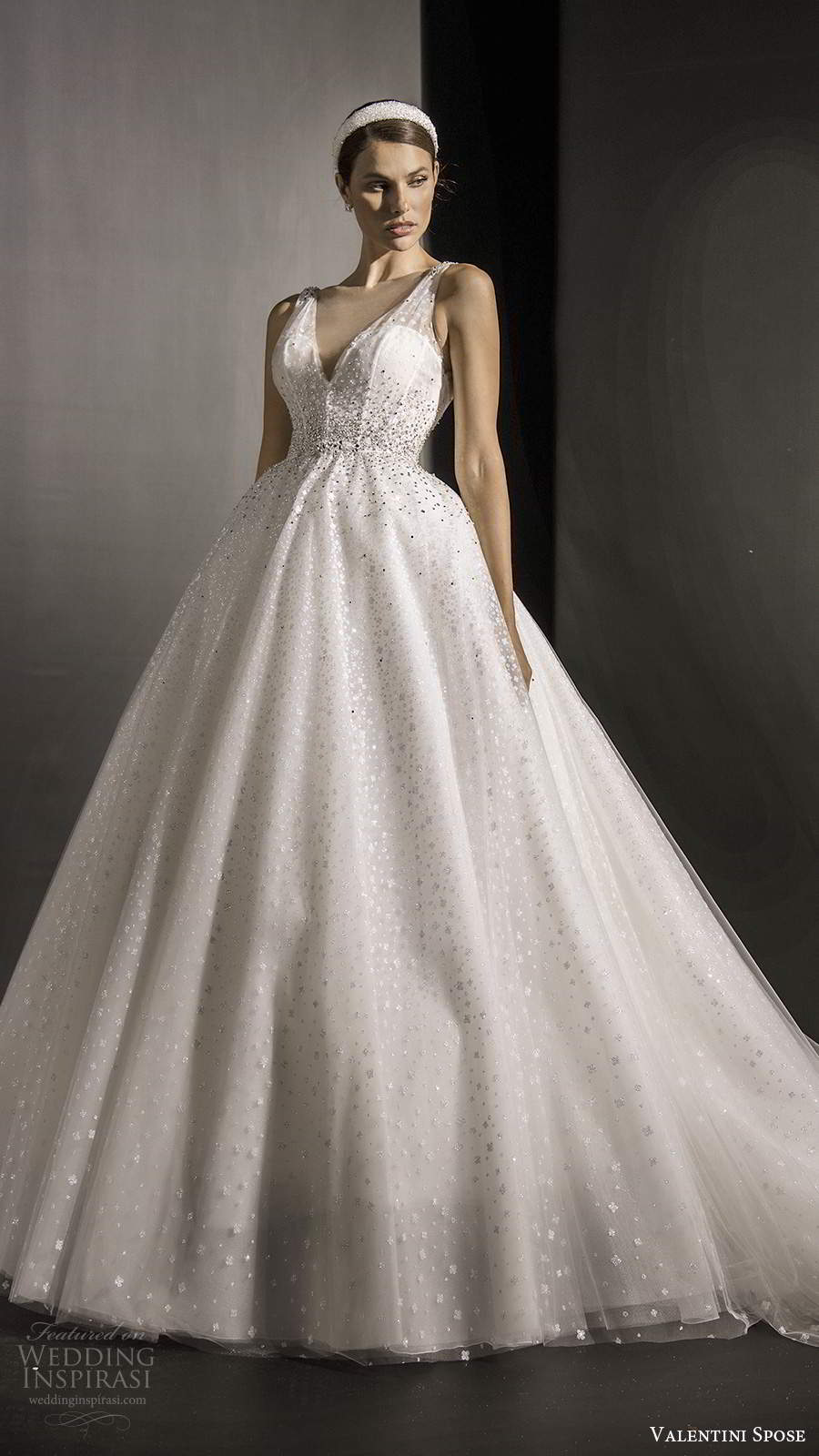 Inspired by the city lights, the Valentini Spose Fall 2020 collection features romantic wedding gowns highlighted by feminine ruffles, ruching and pleats that sparkle with Swarovski crystals and pearls, sequins and precious stones:
"Rich styles with contemporary silhouettes and architectural shapes take focus this season. Fashion forward designs including pantsuits with custom lace, flowing cathedral capes and scoop necklines emphasize modern pieces made for the non-traditional bride-to-be. The glistening designs of Fall 2020 are destined to turn heads this season, conveying a bold collection that will shine all night long."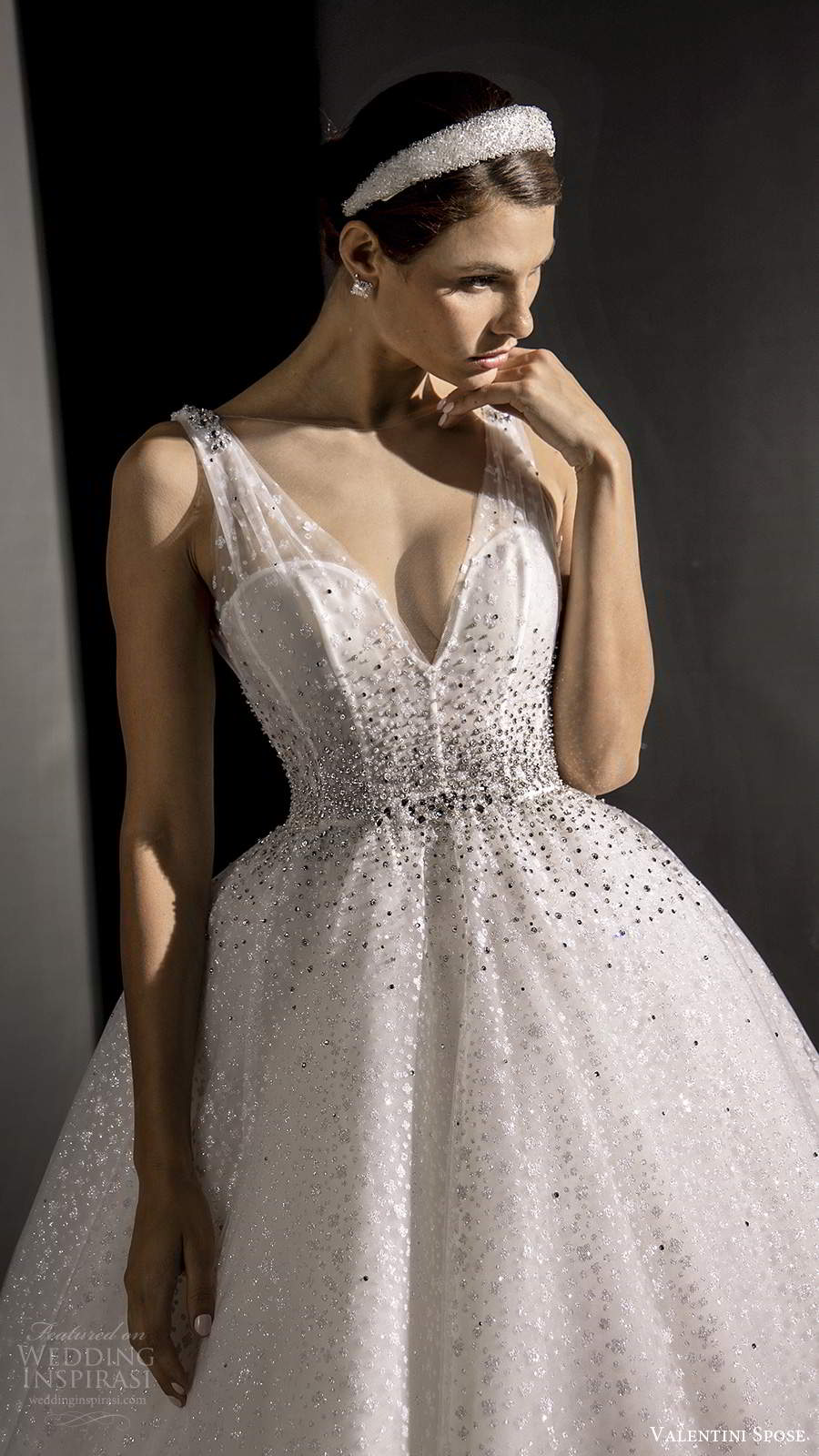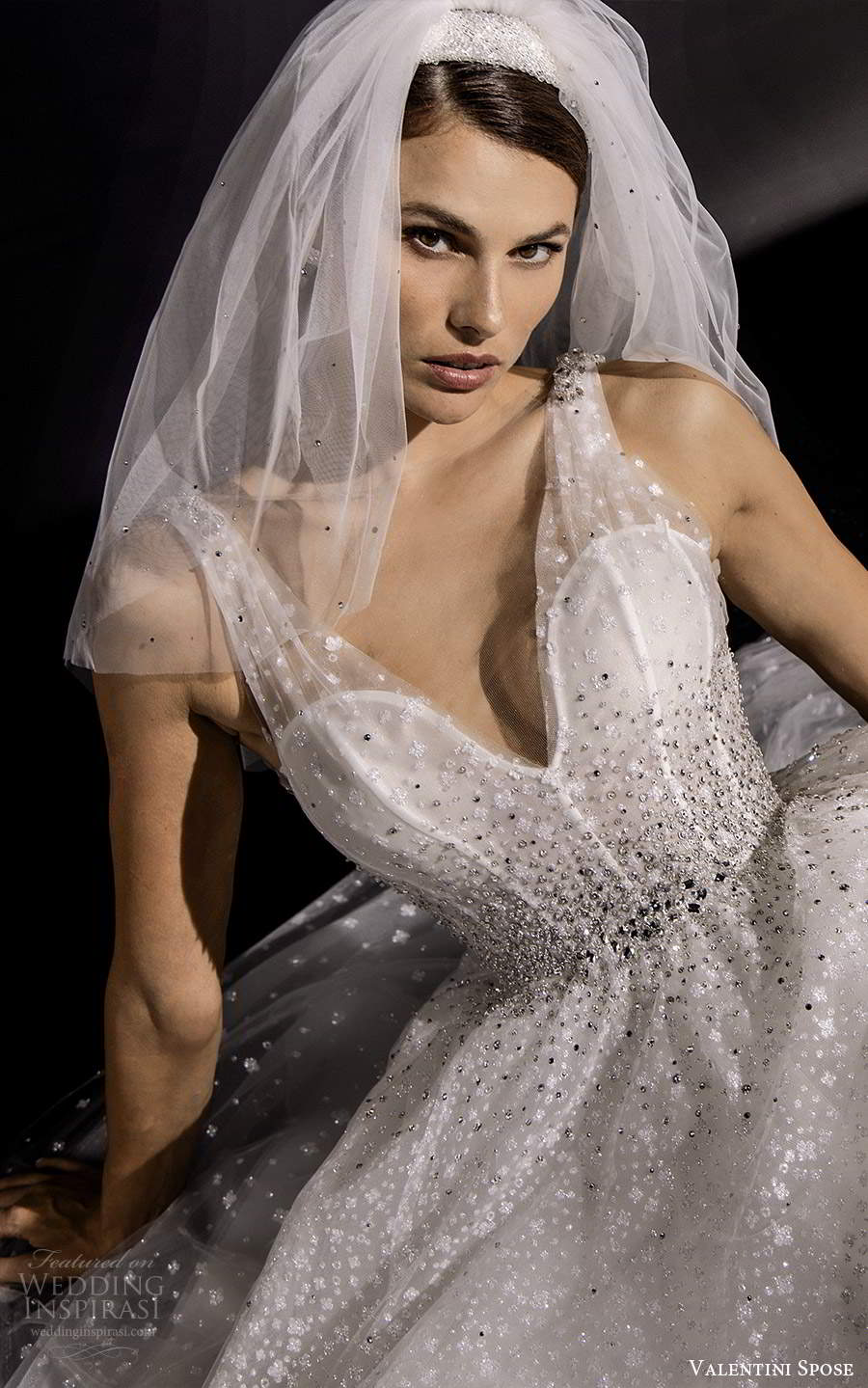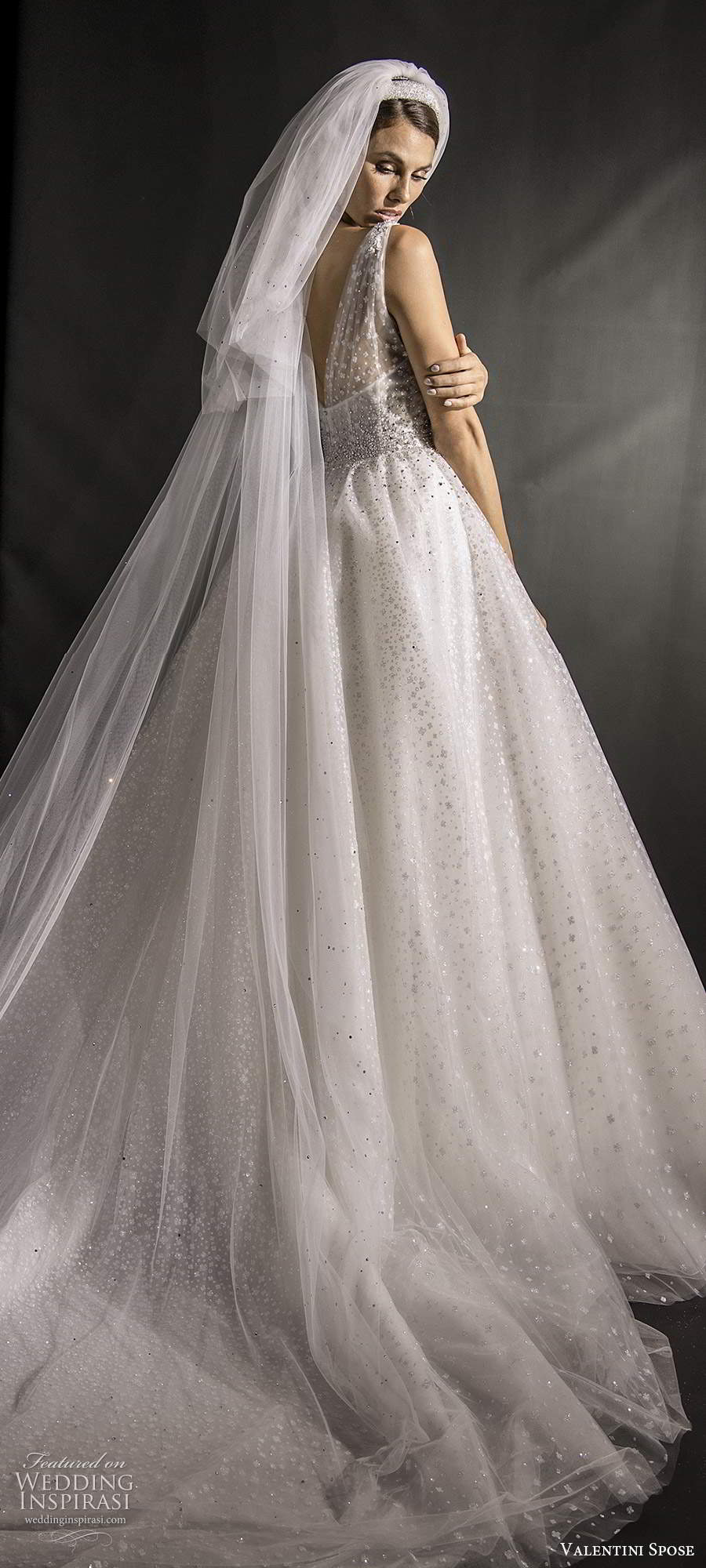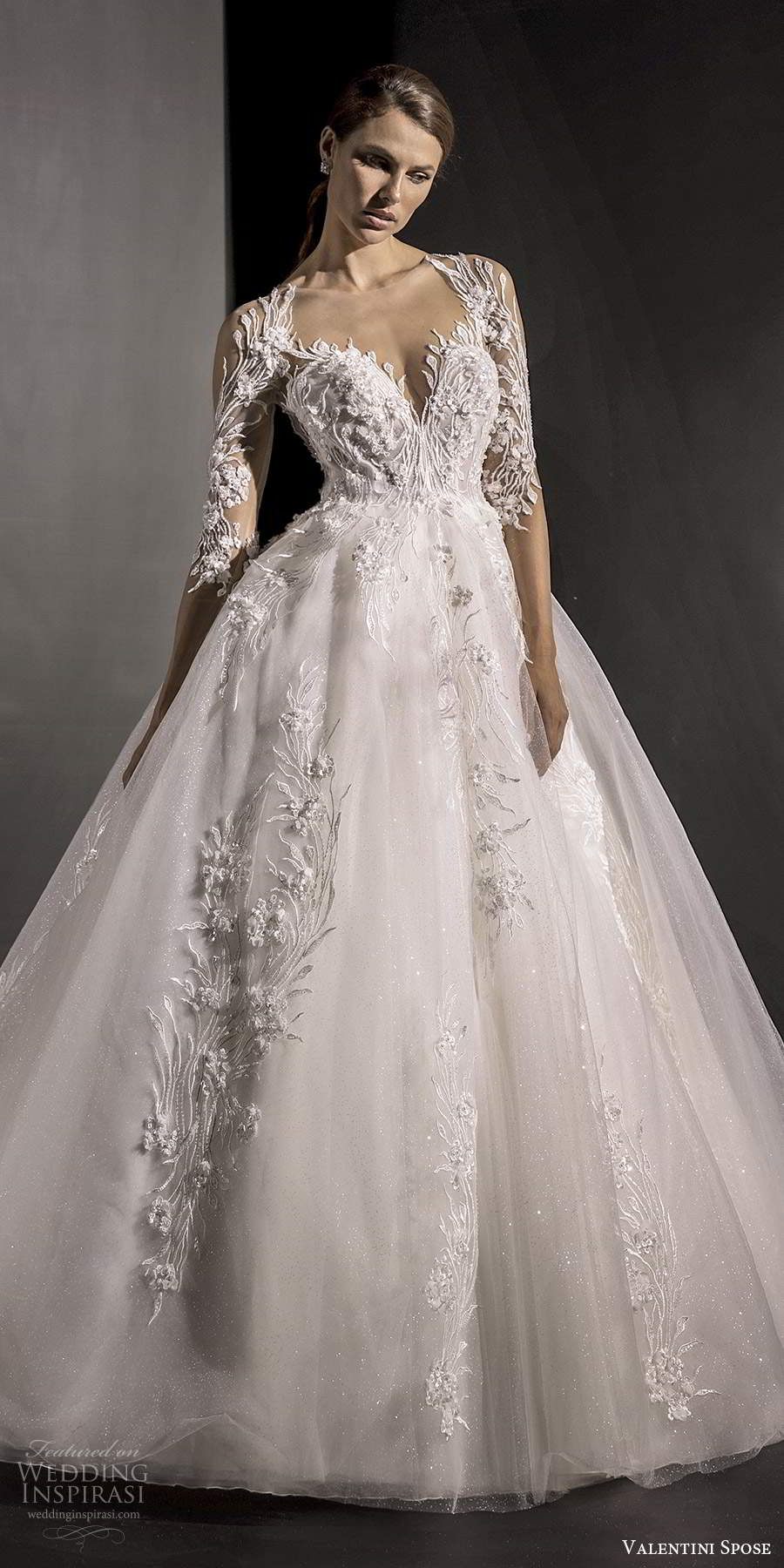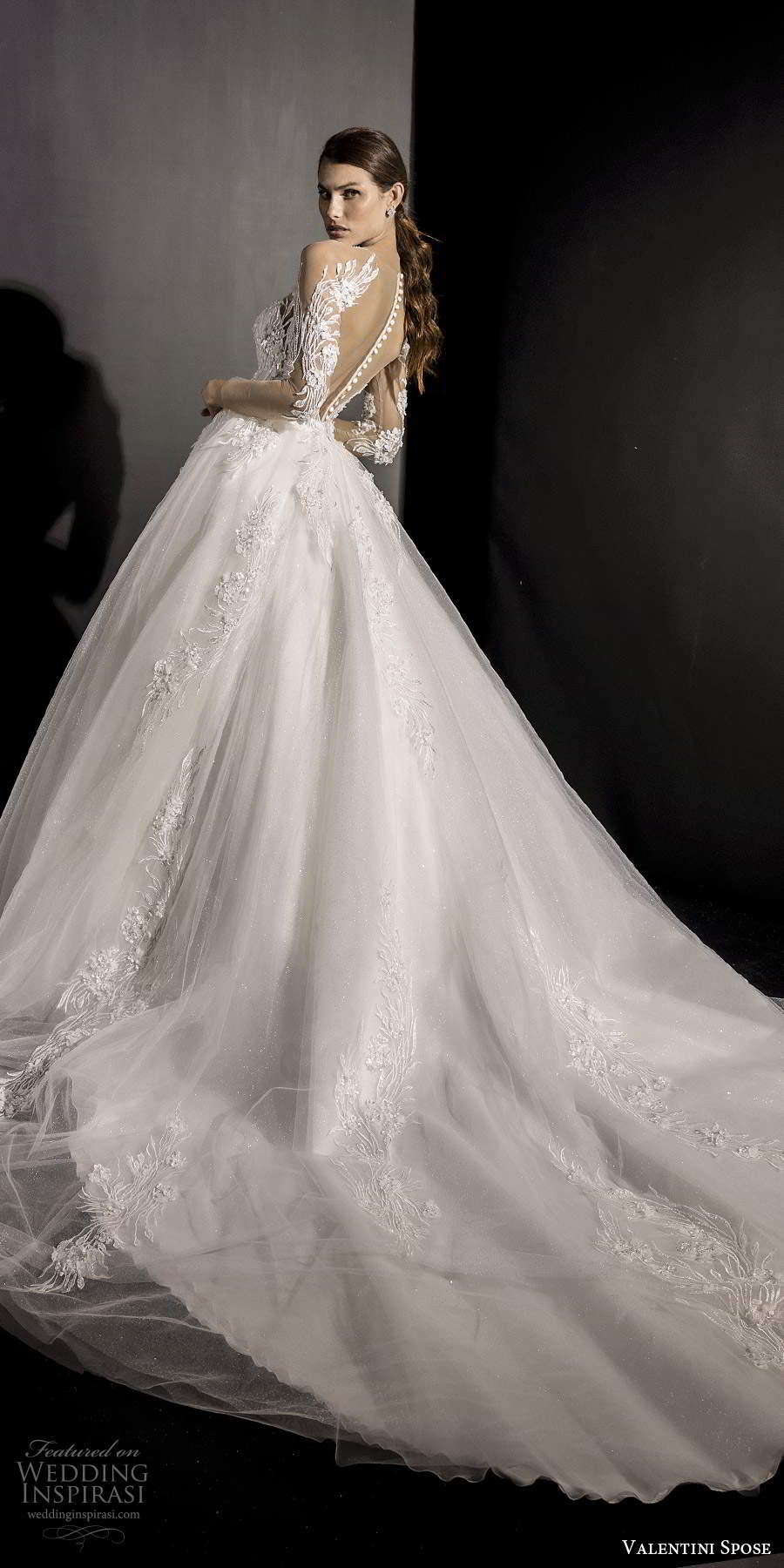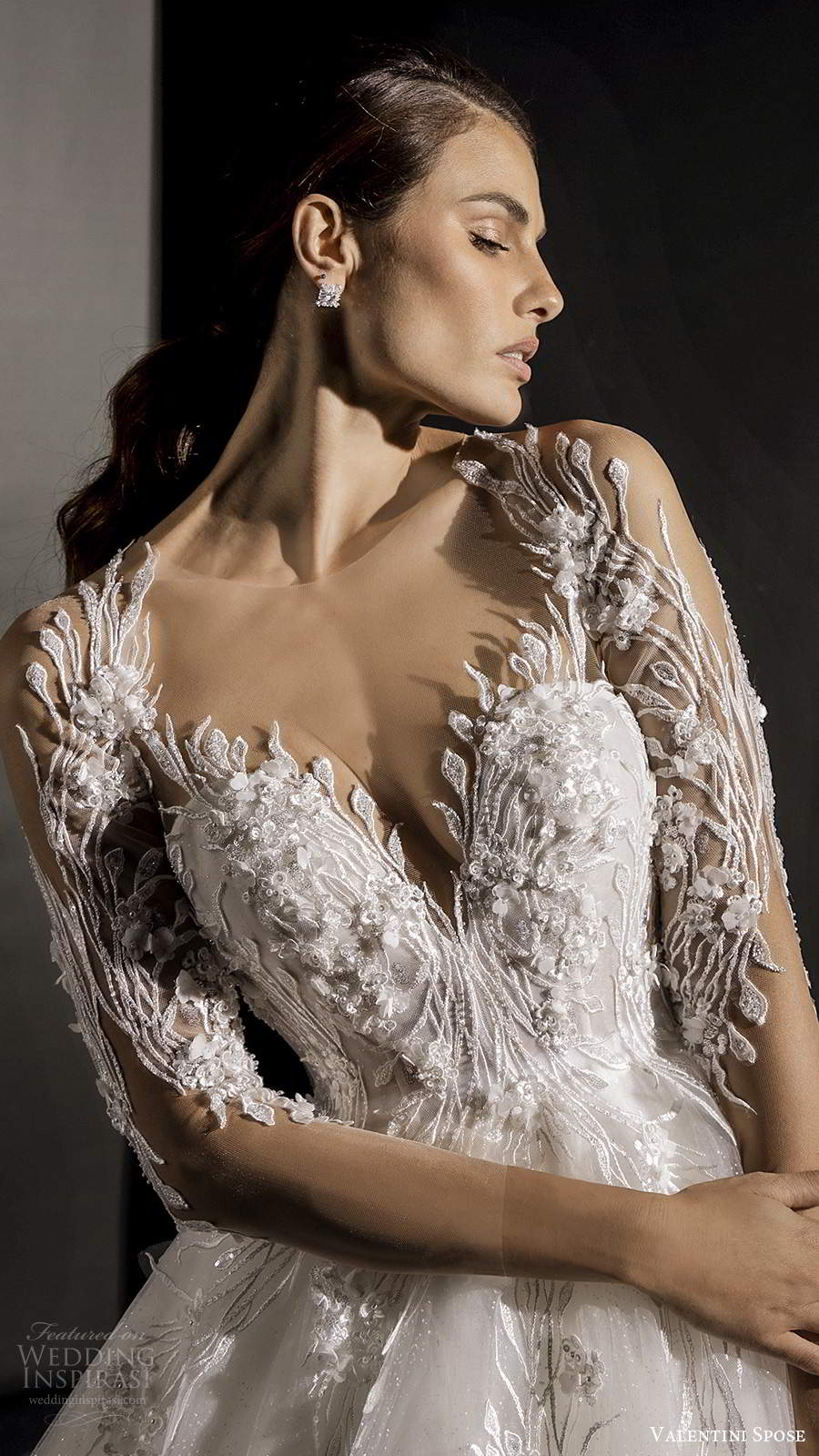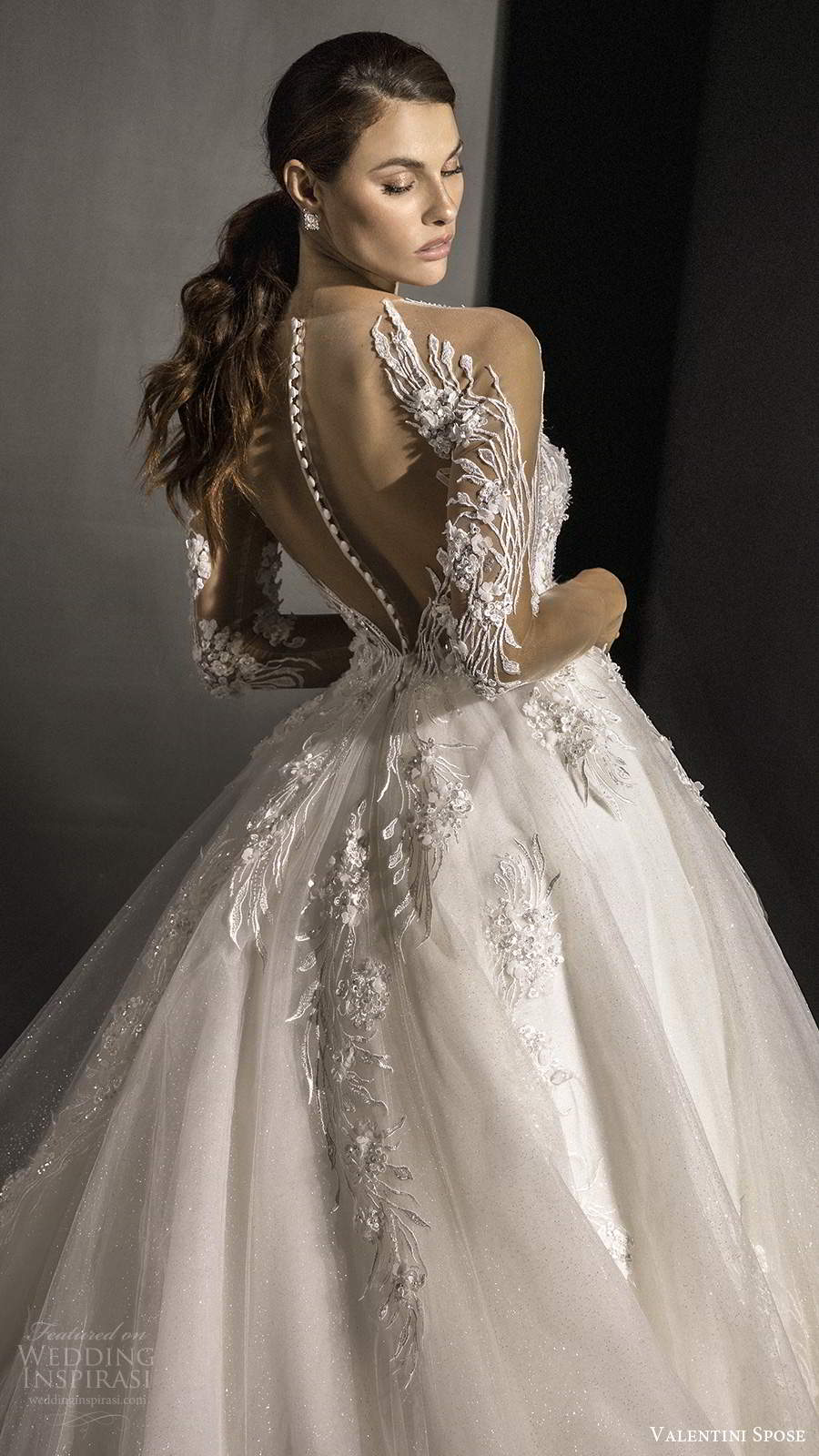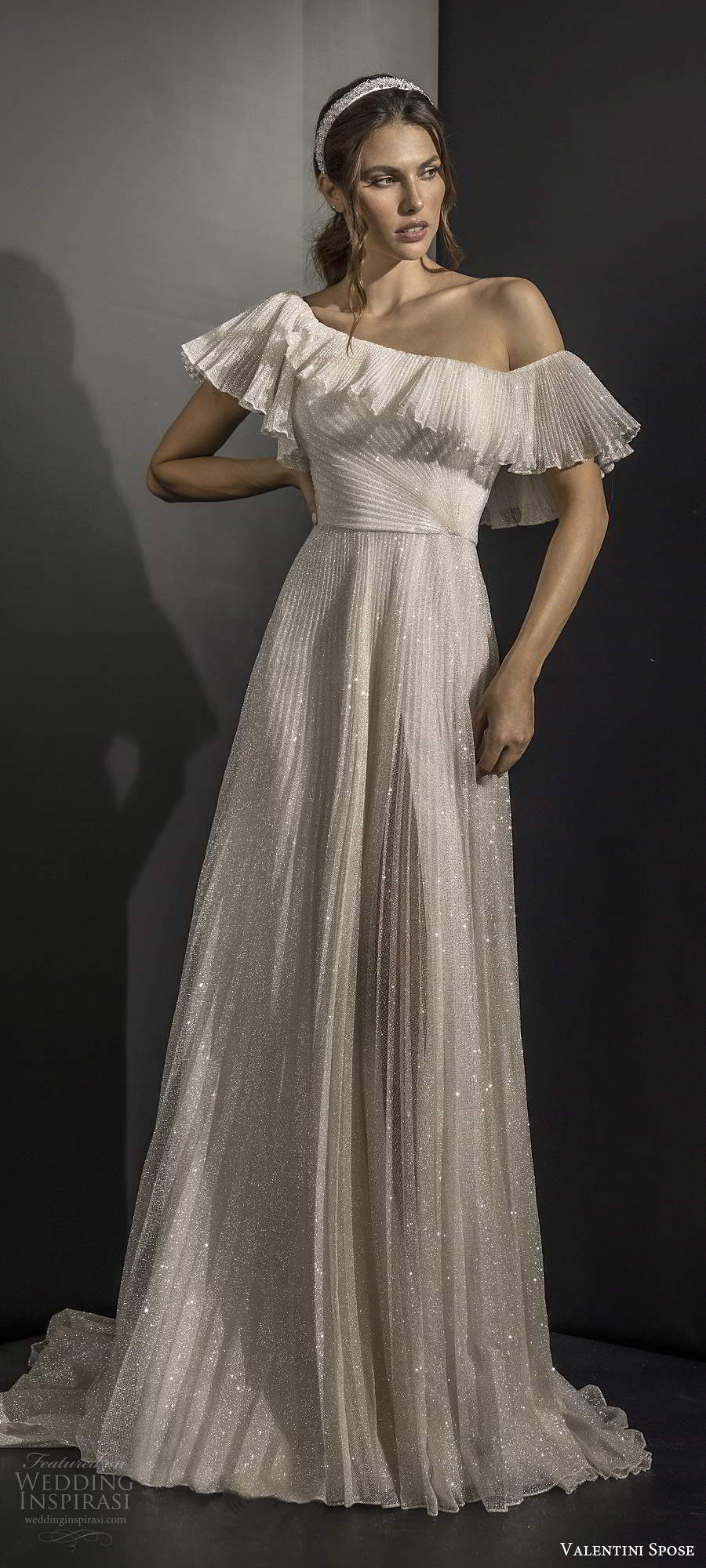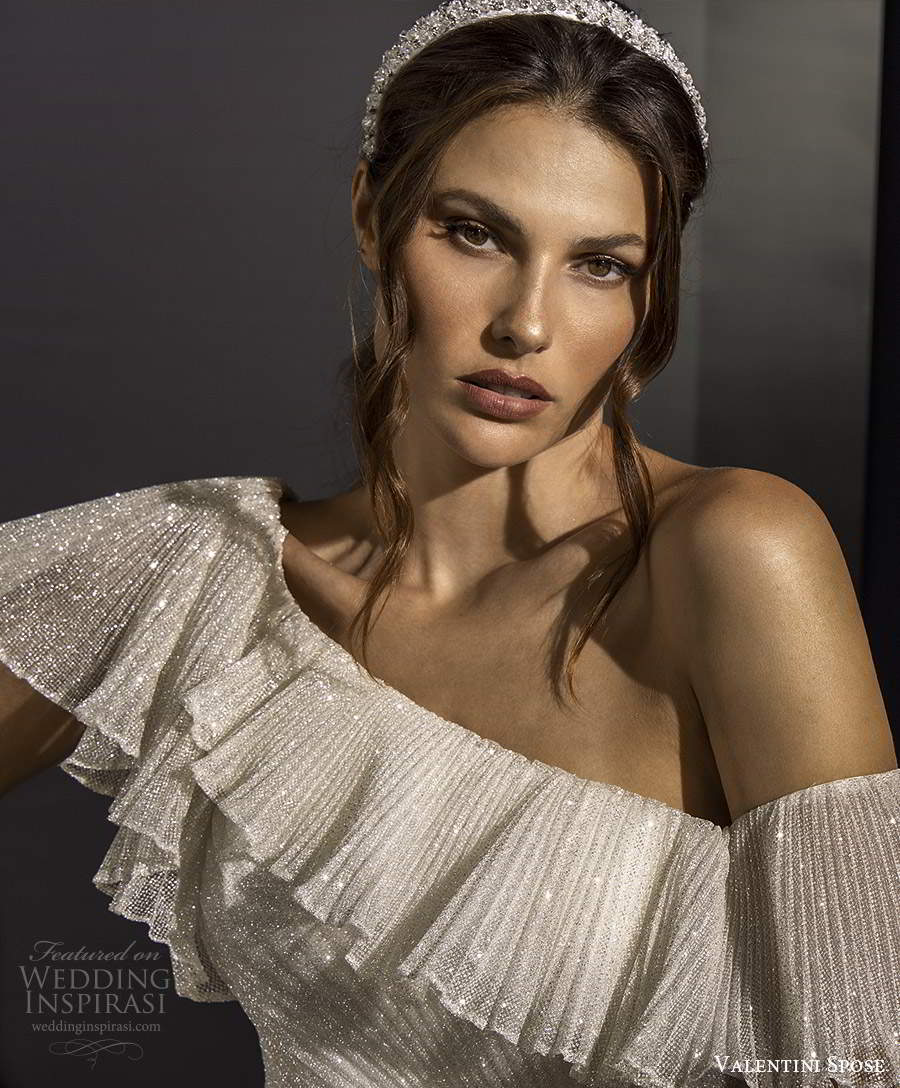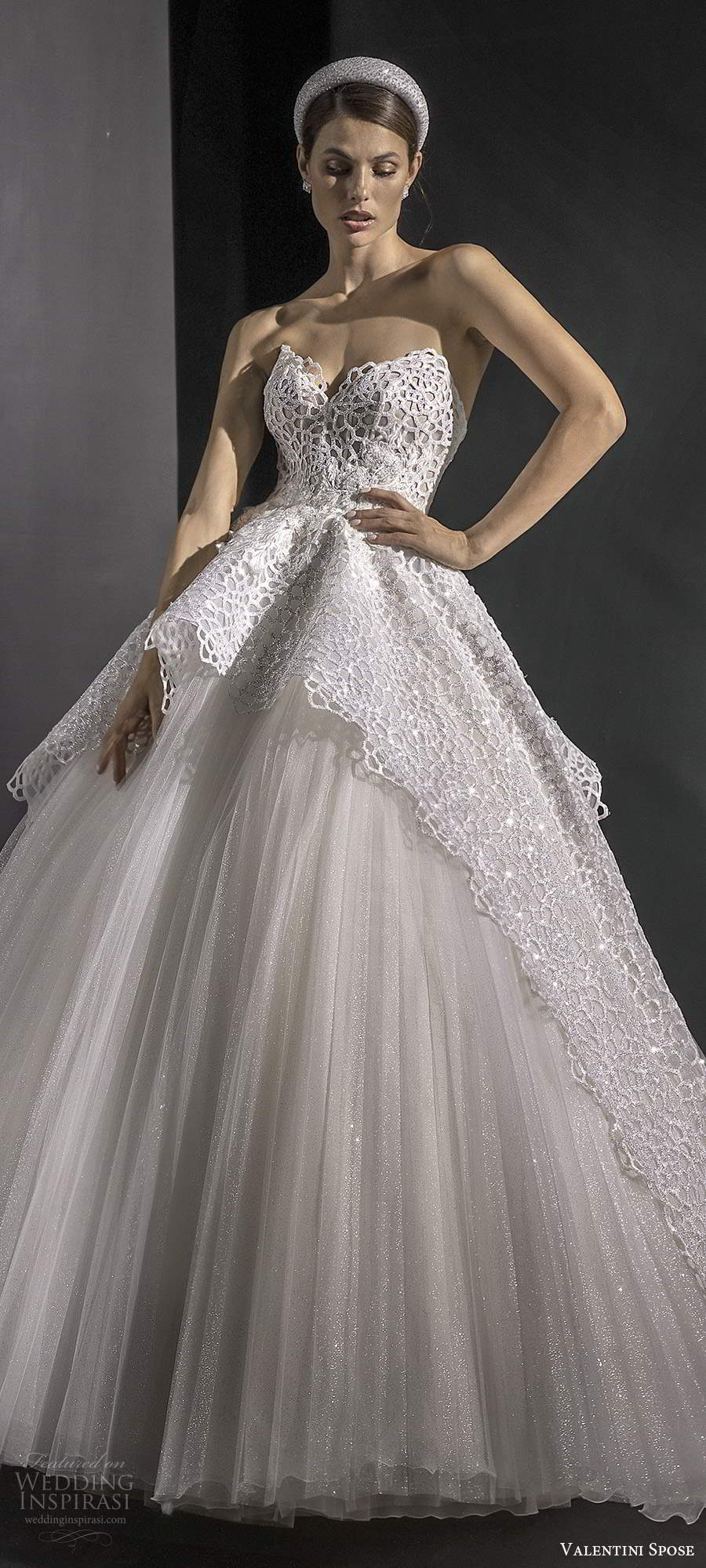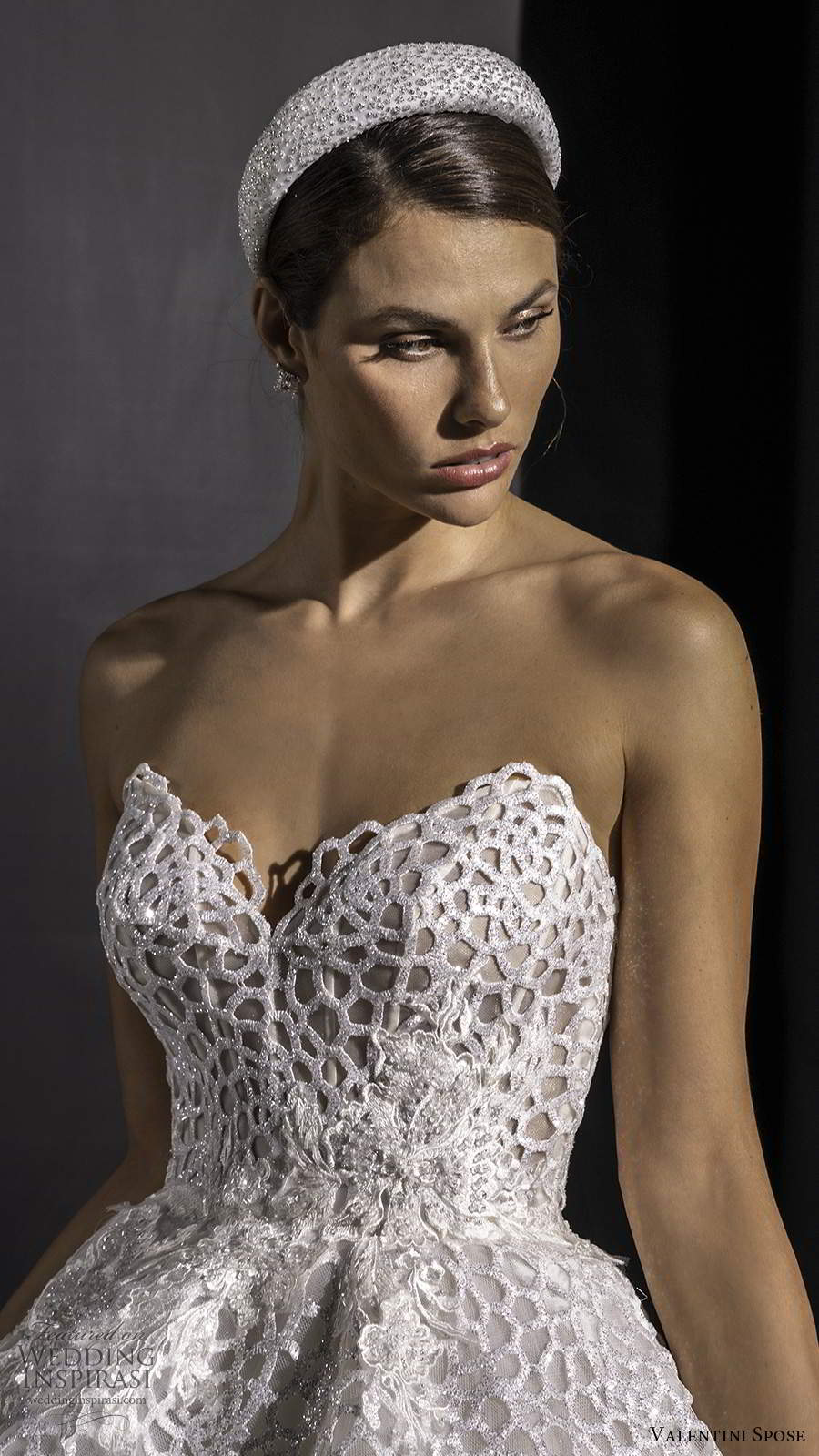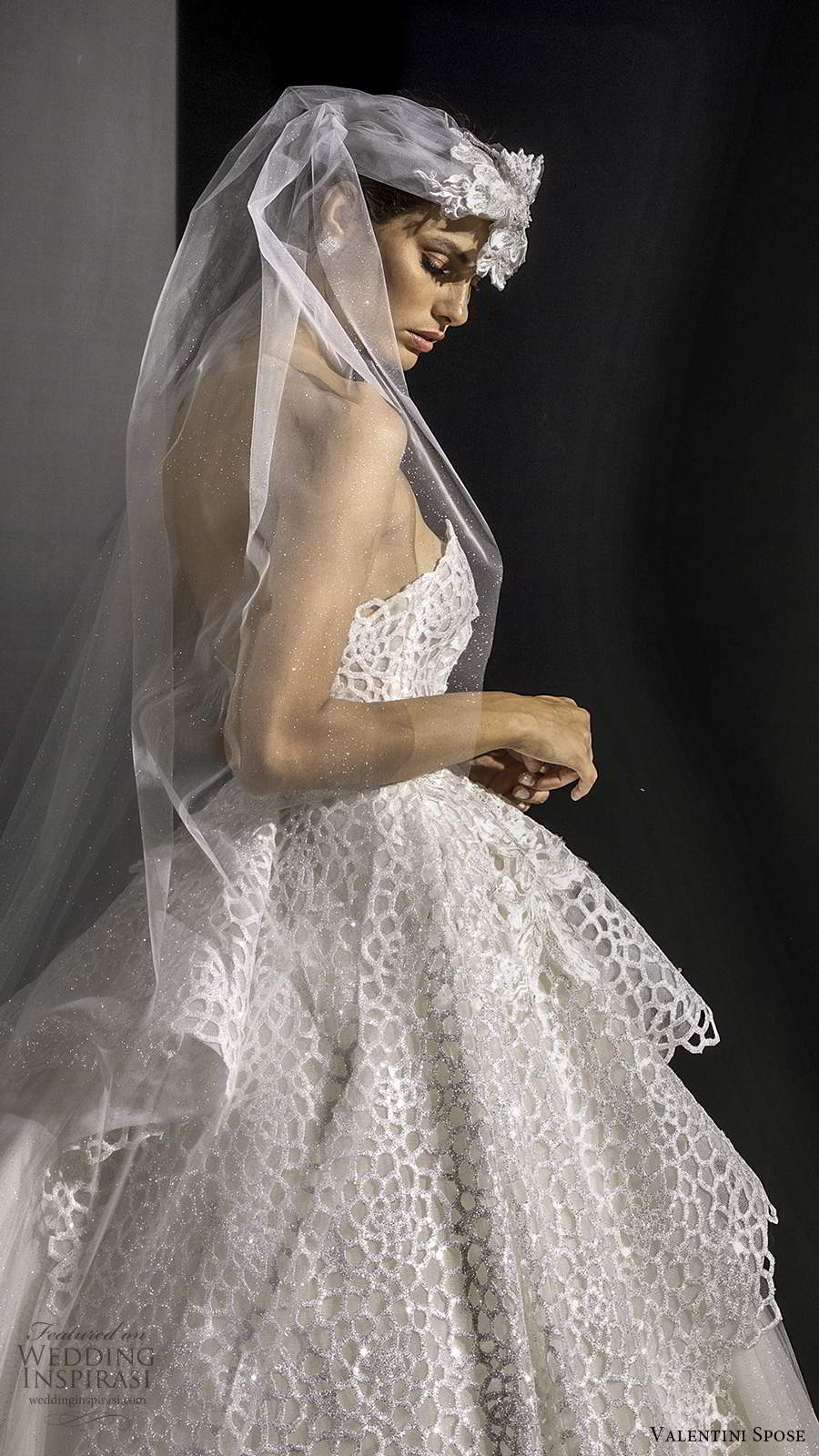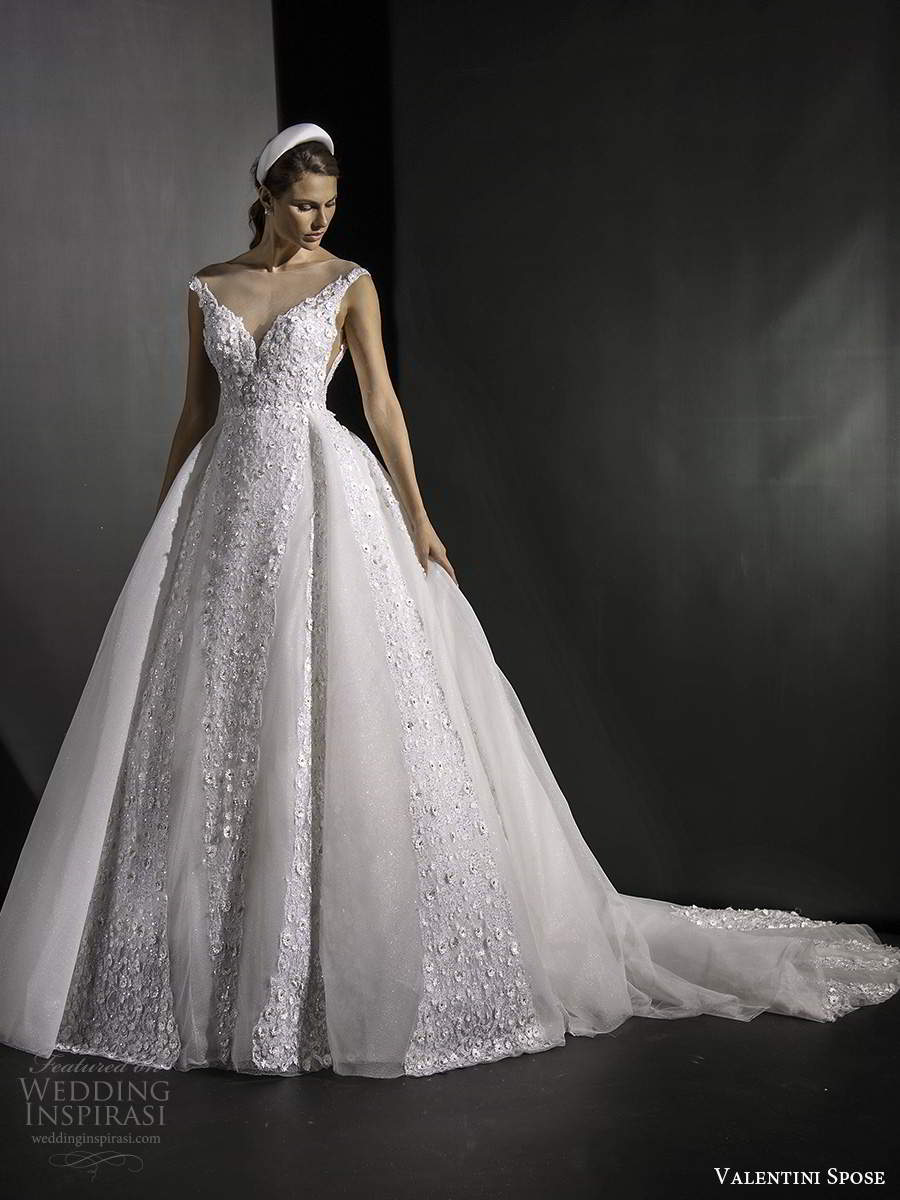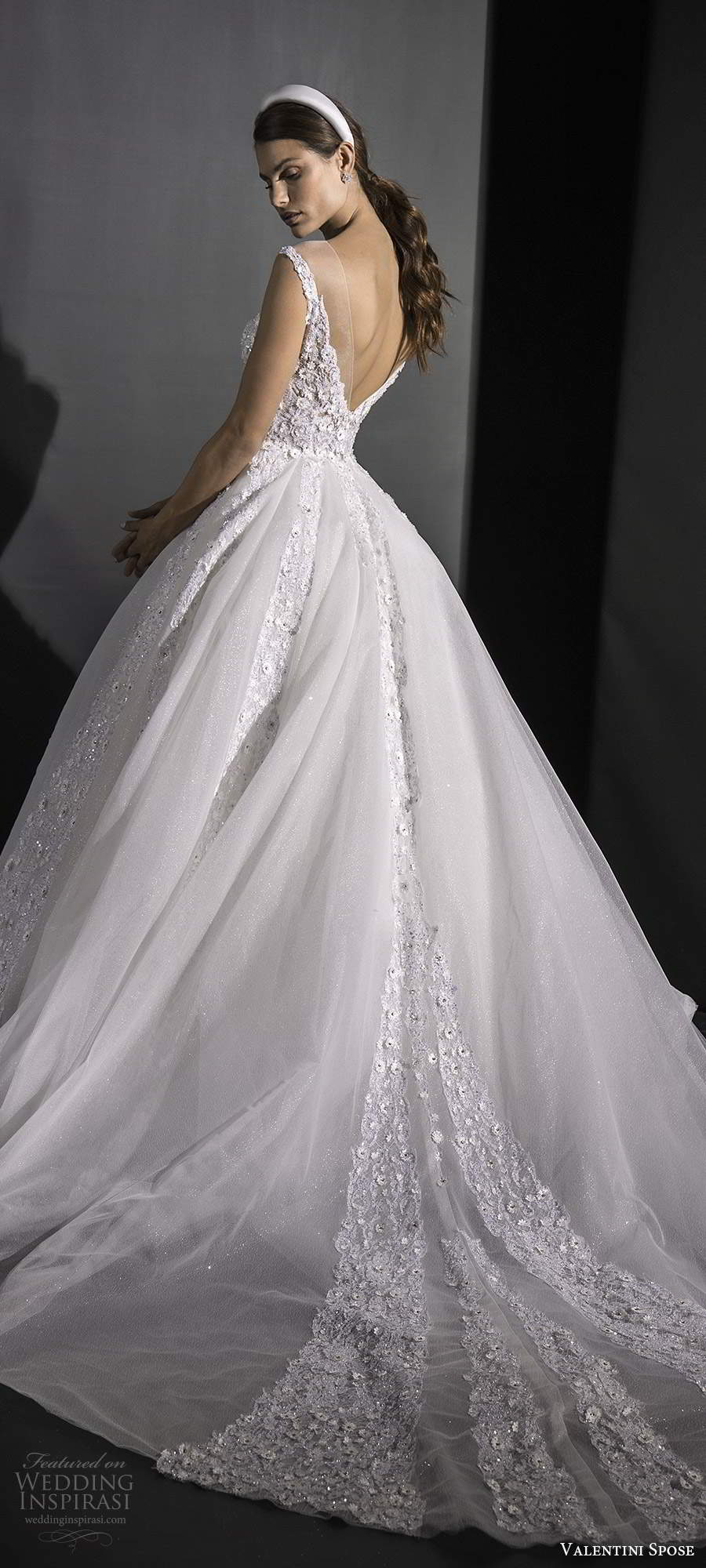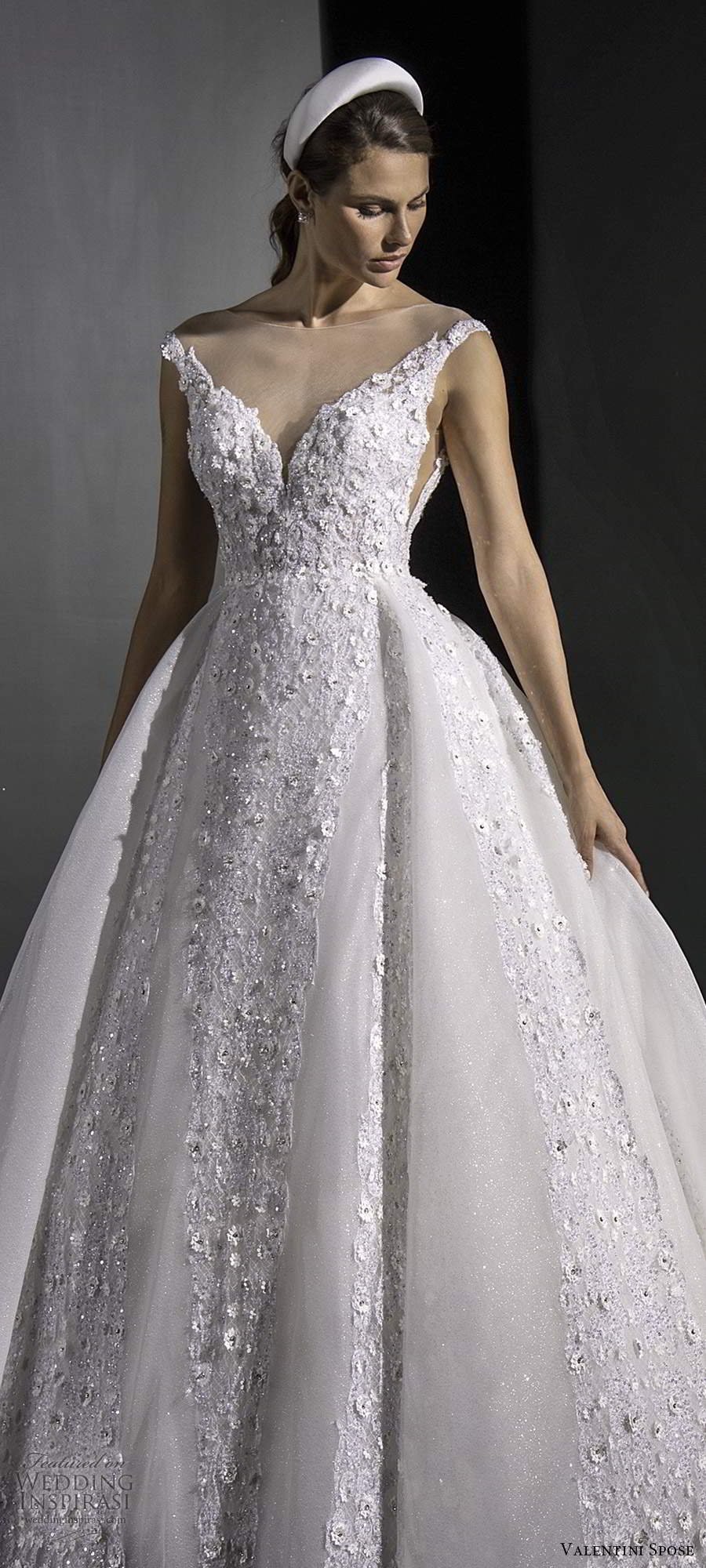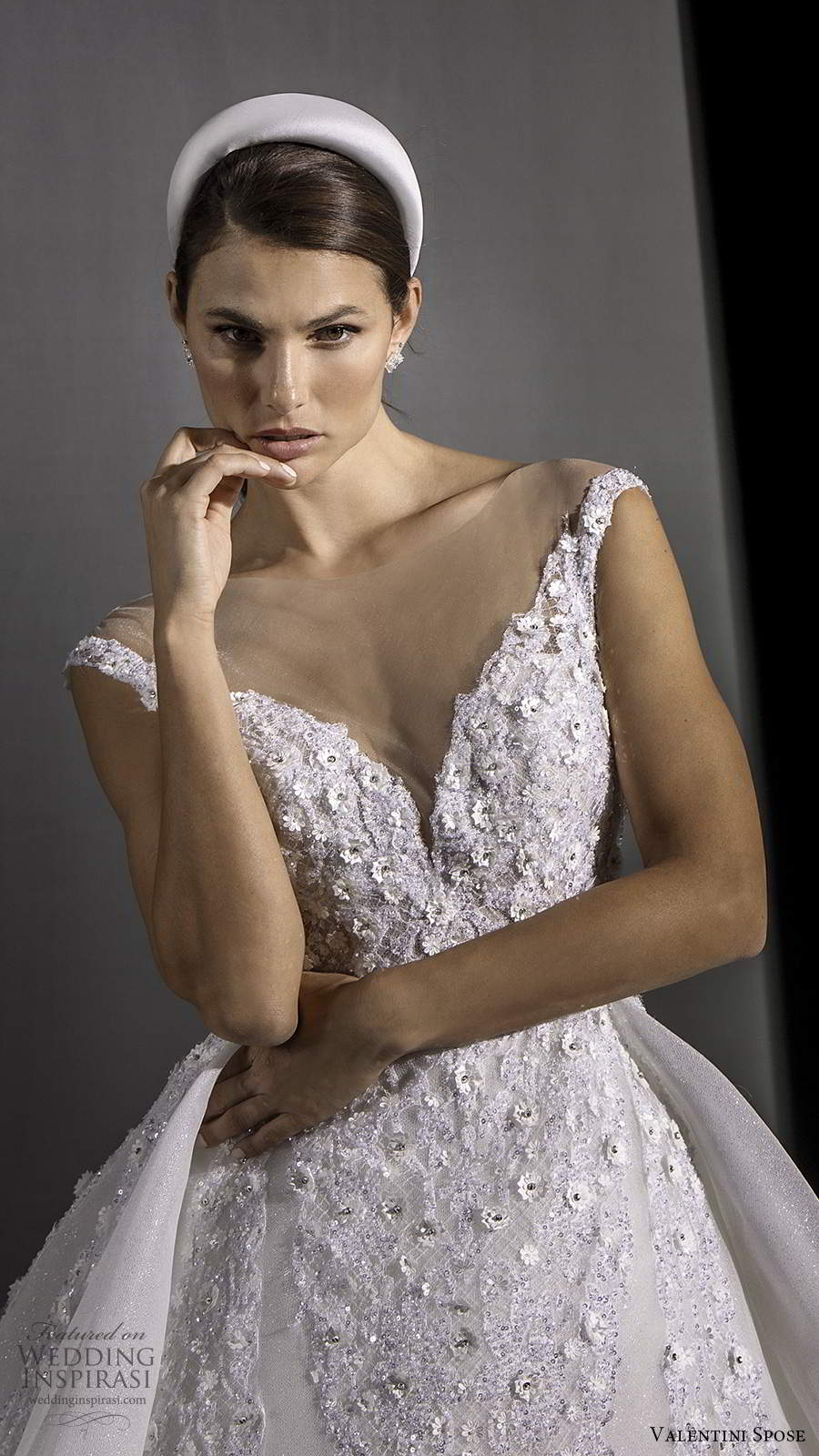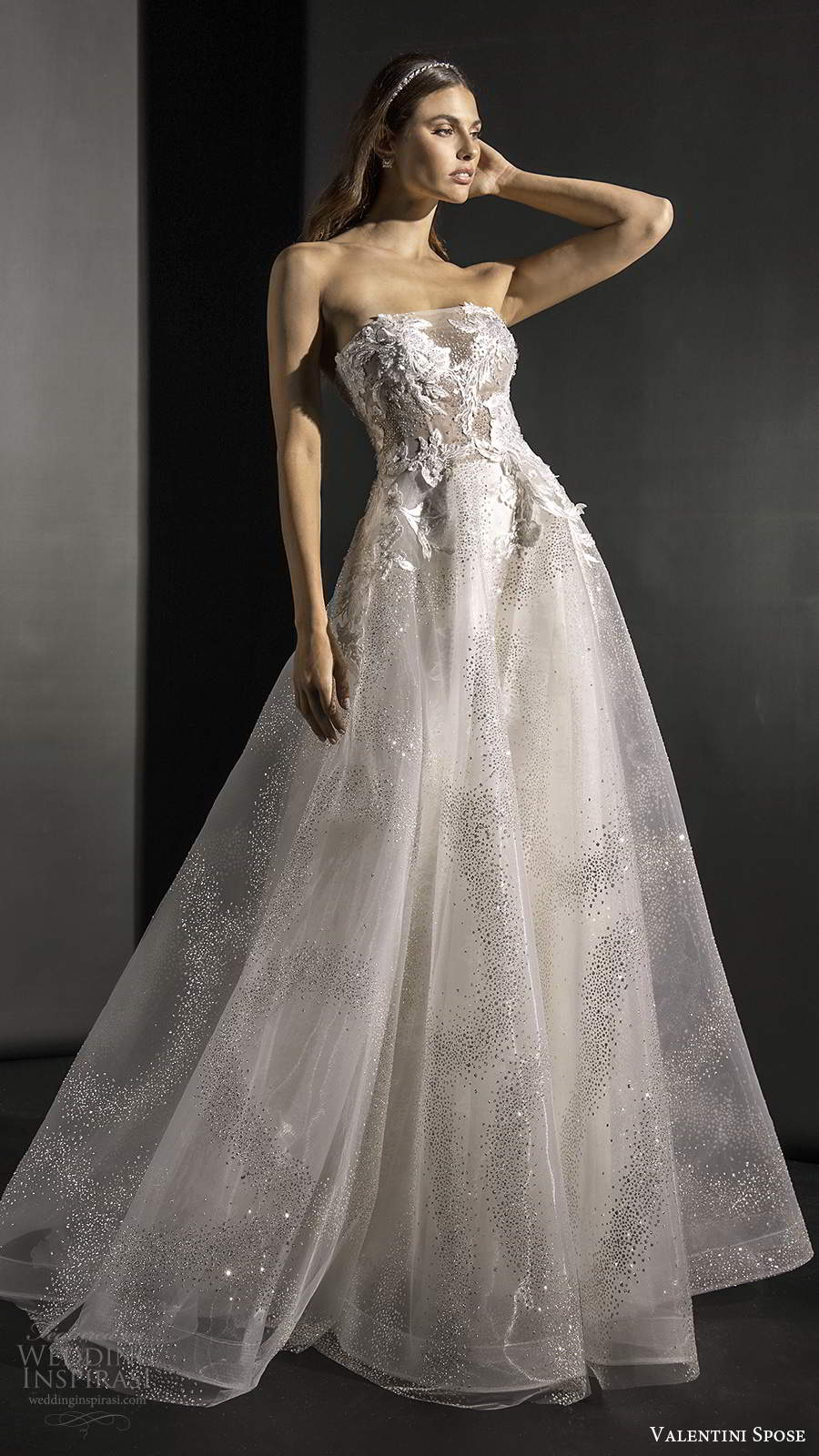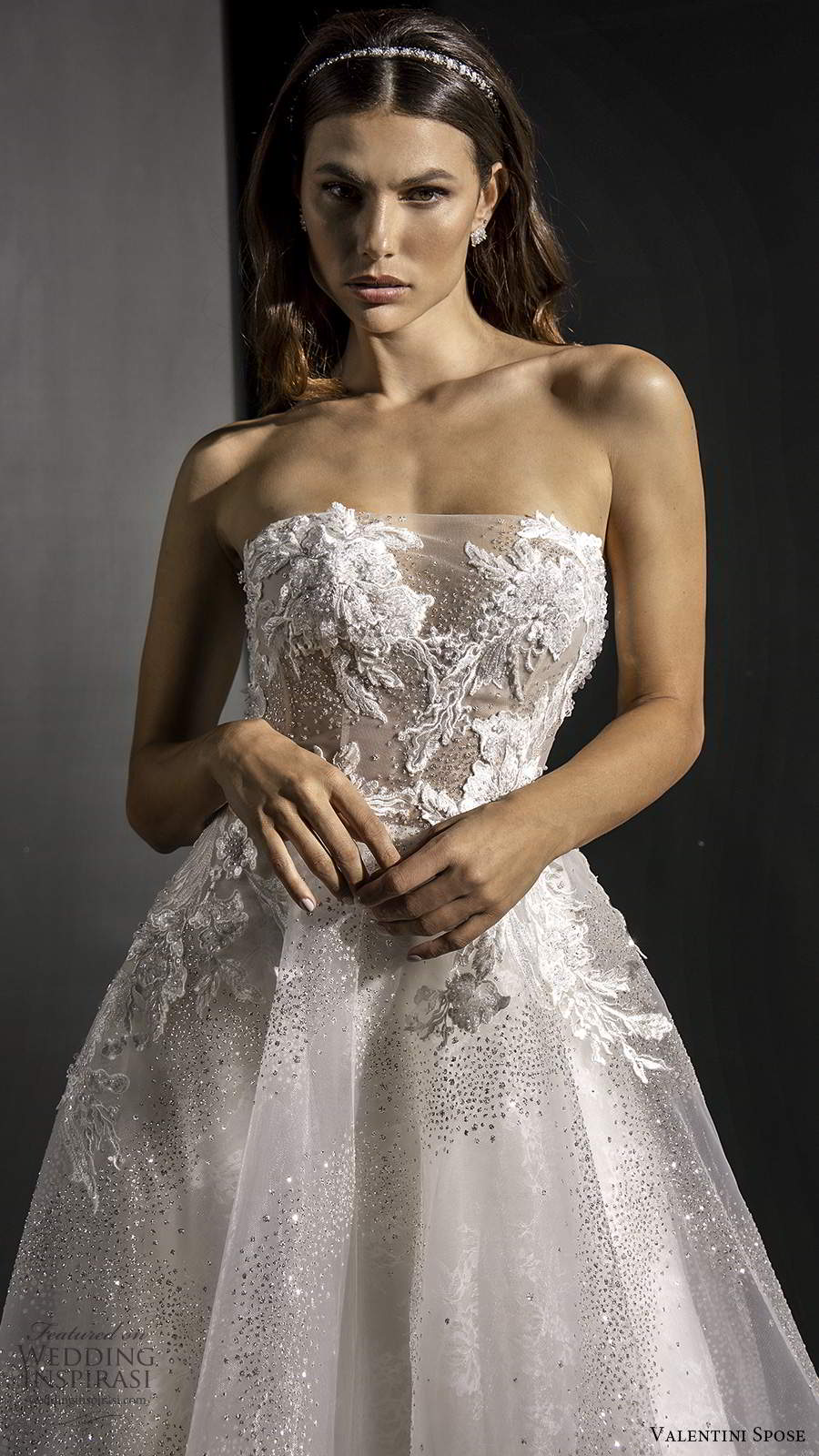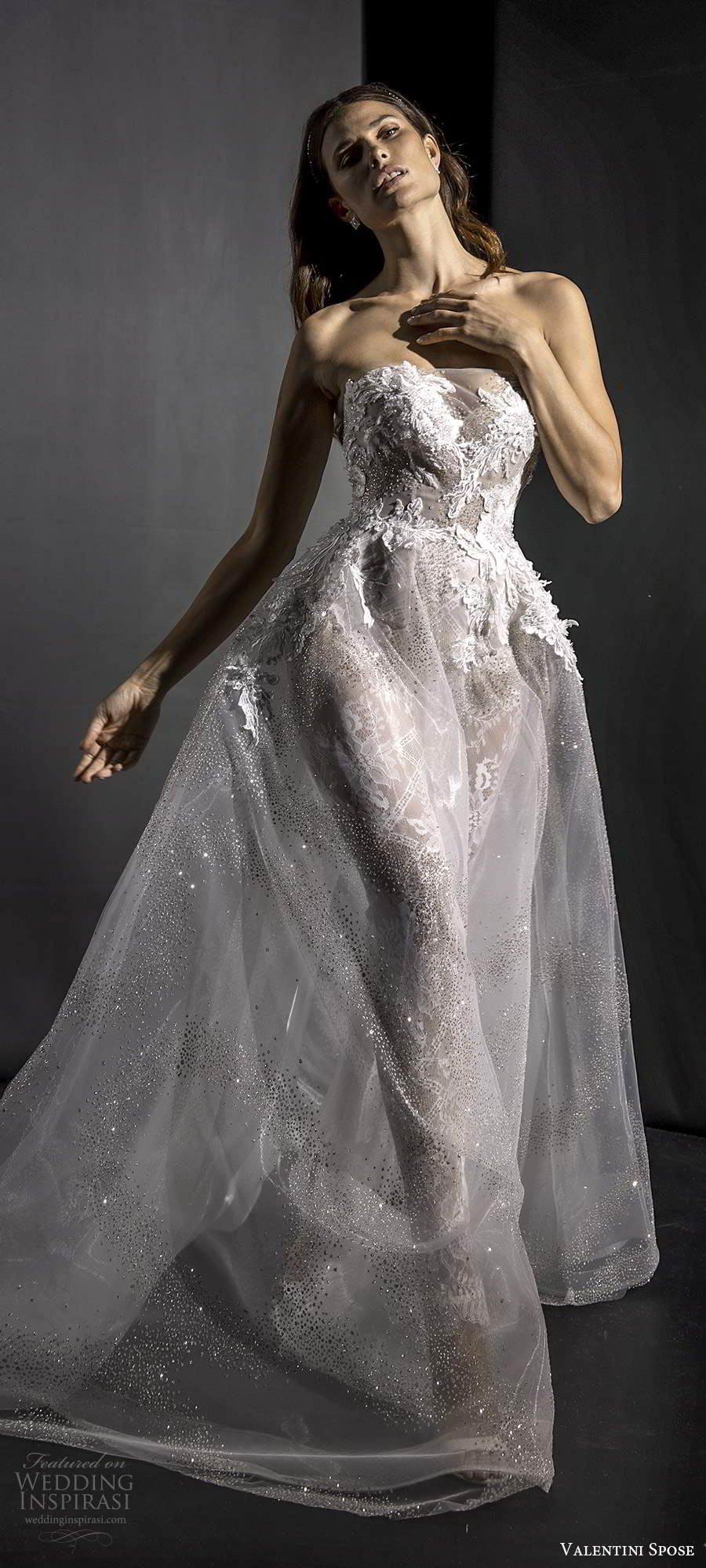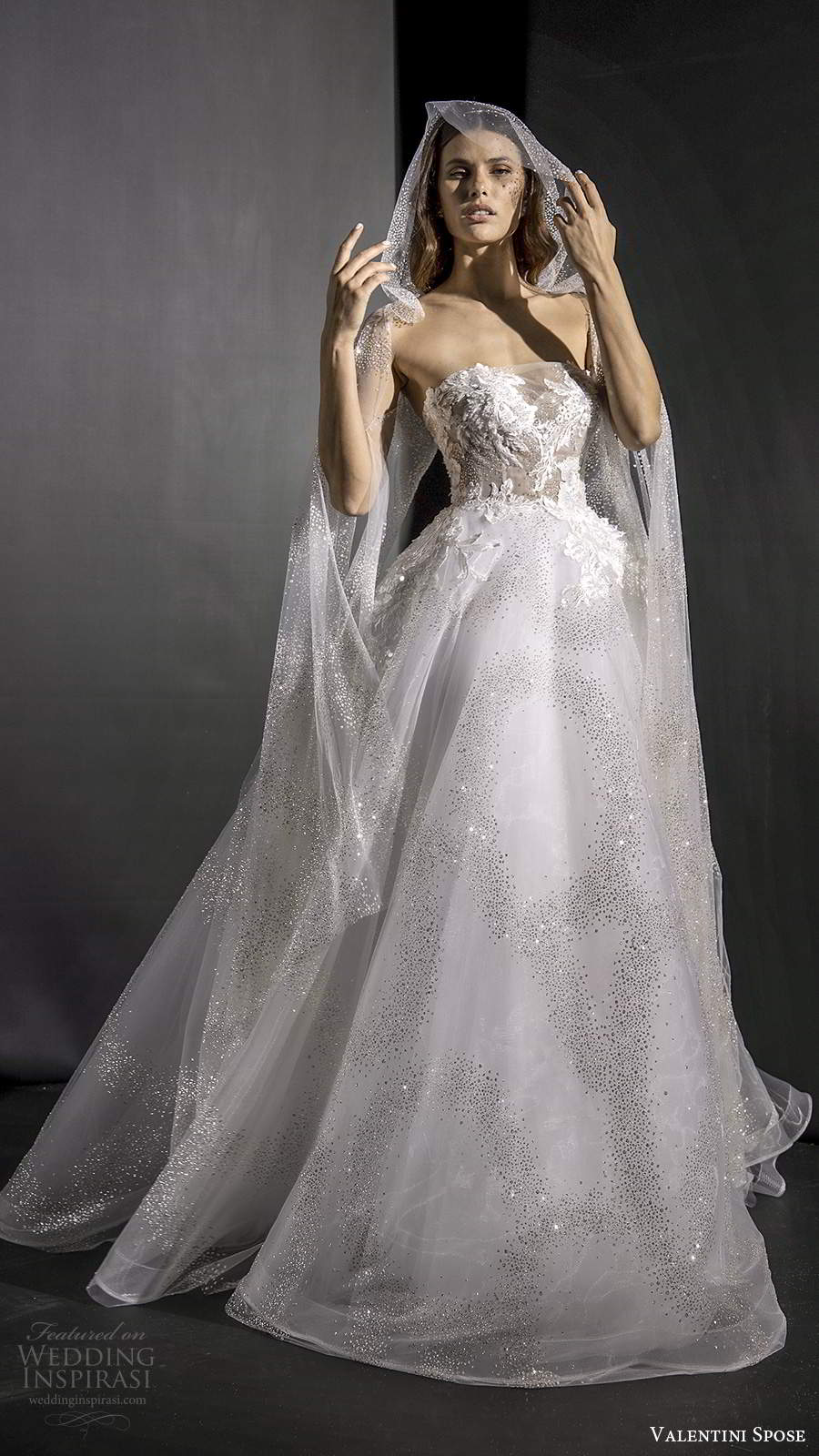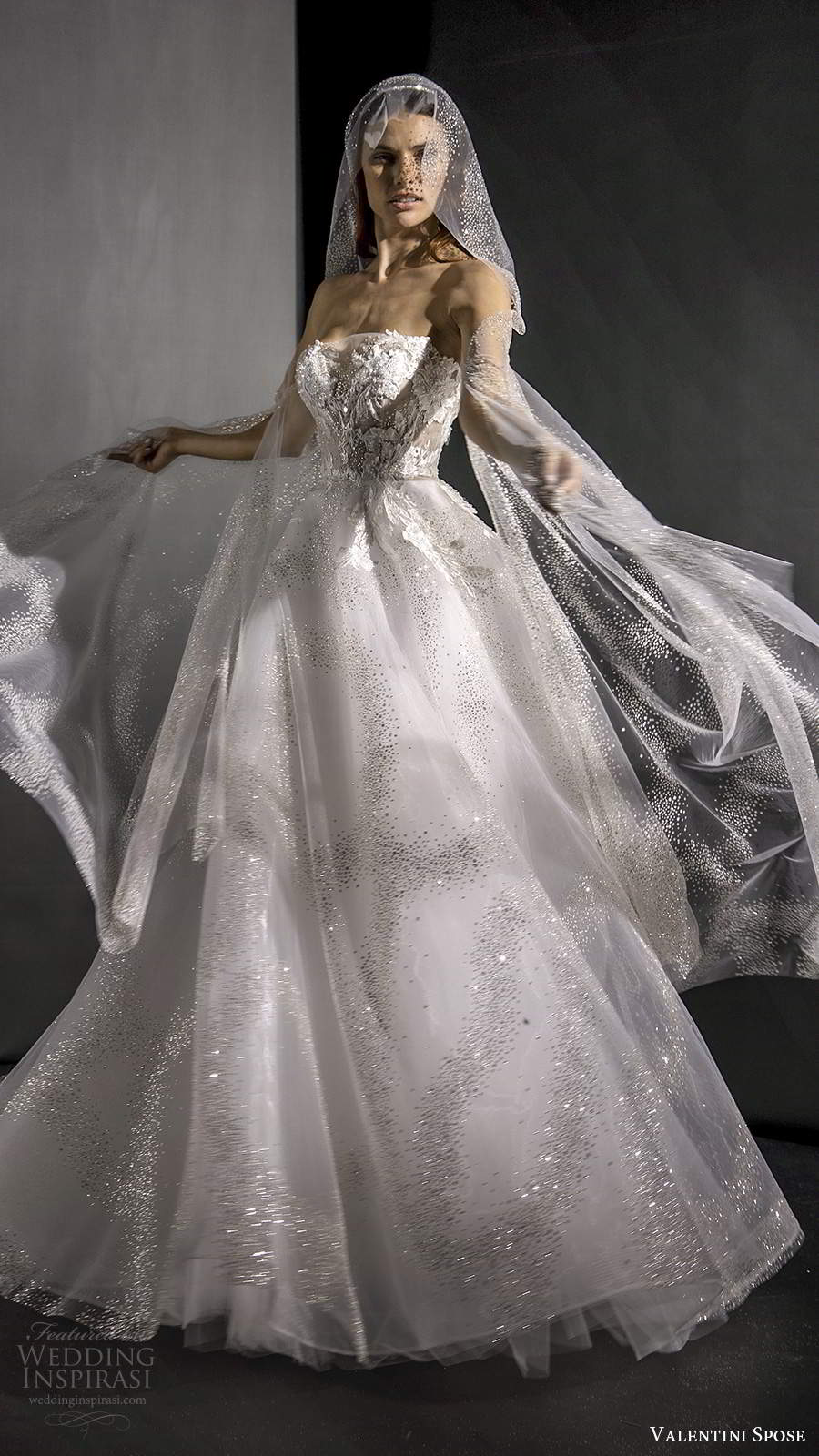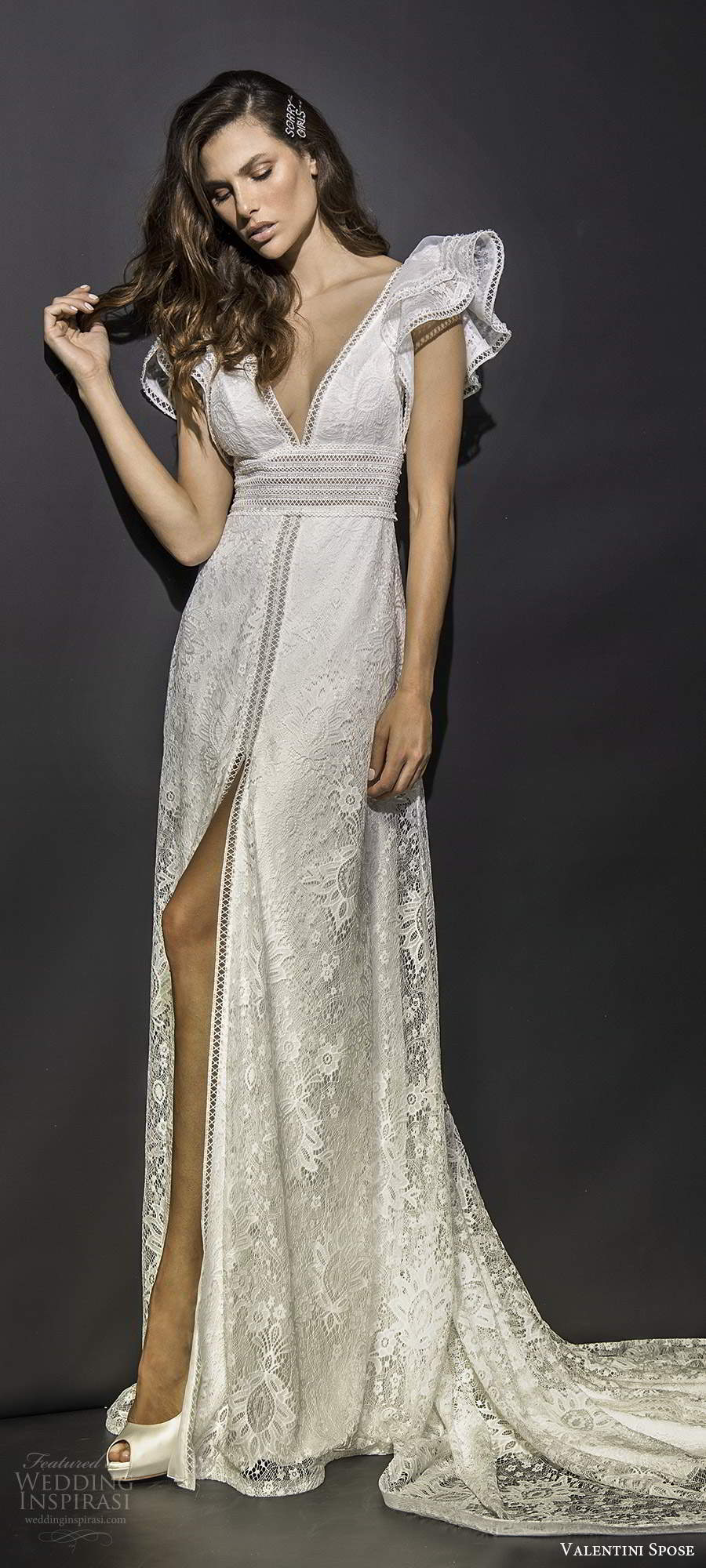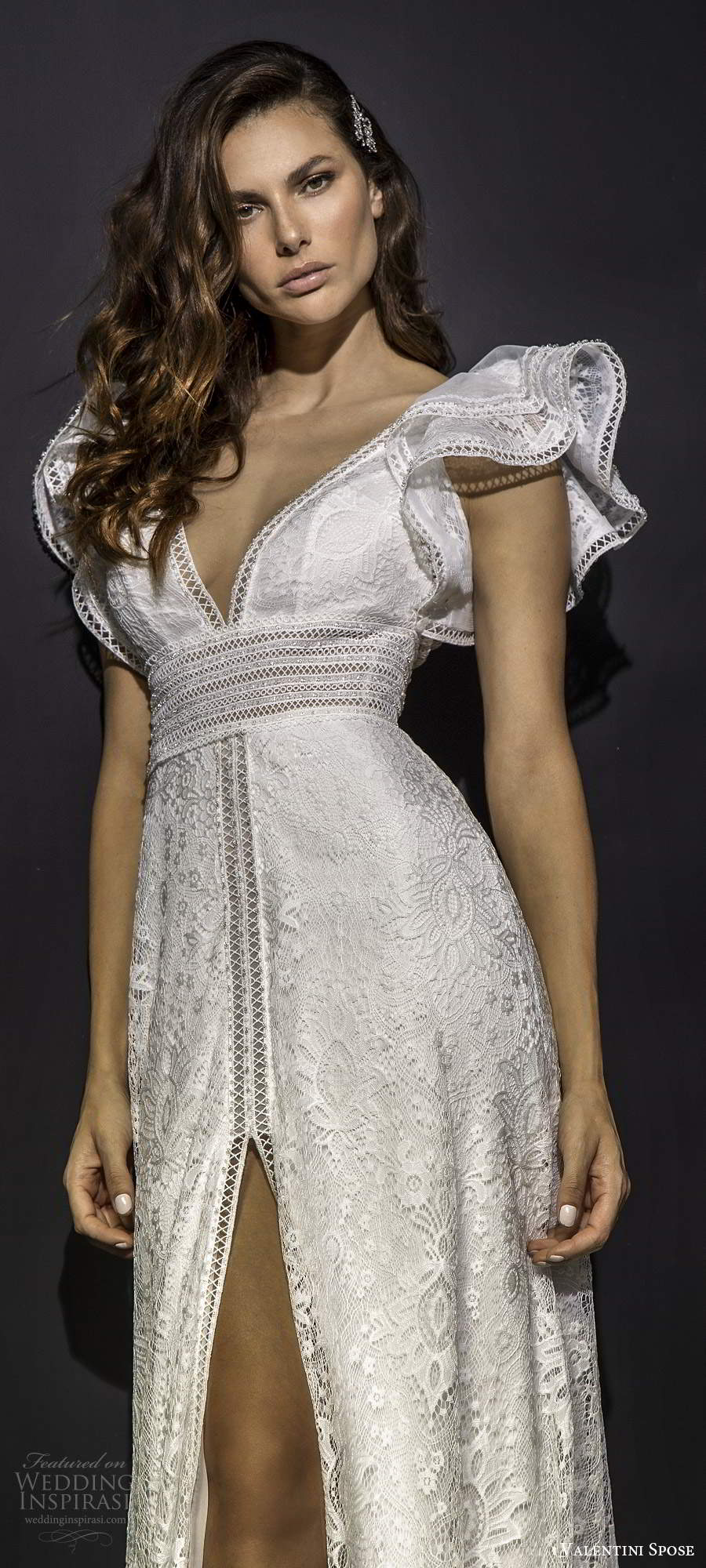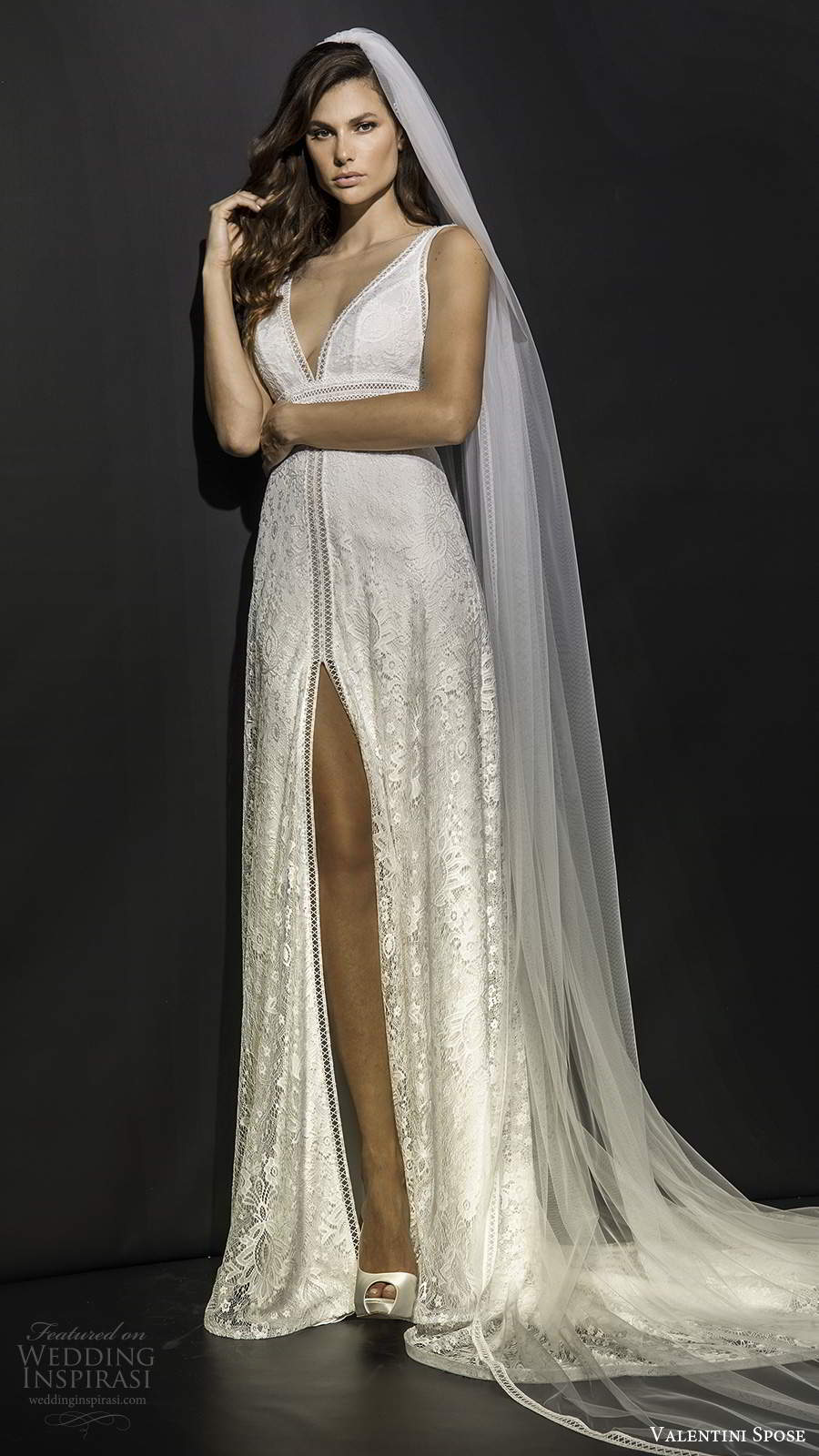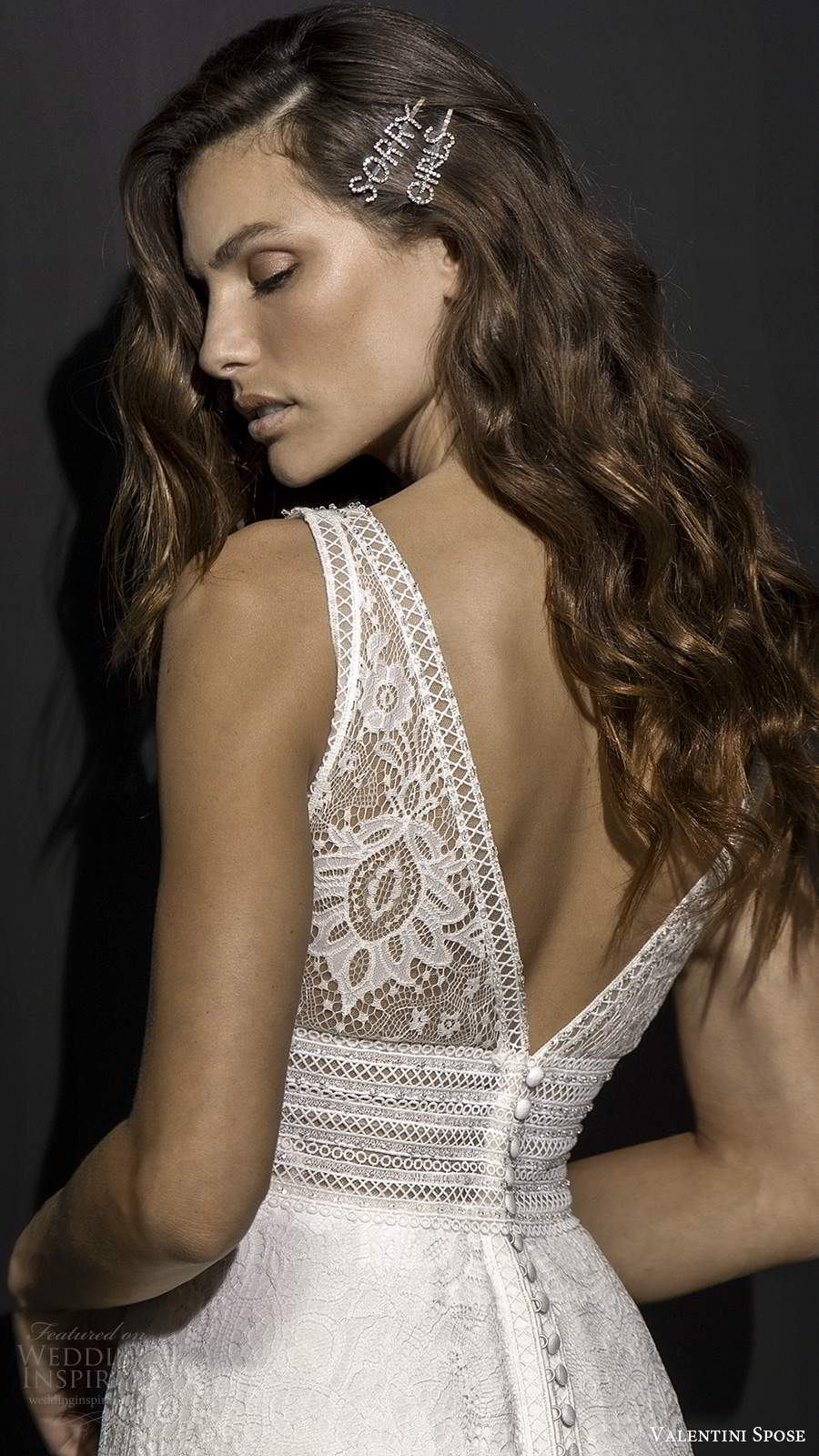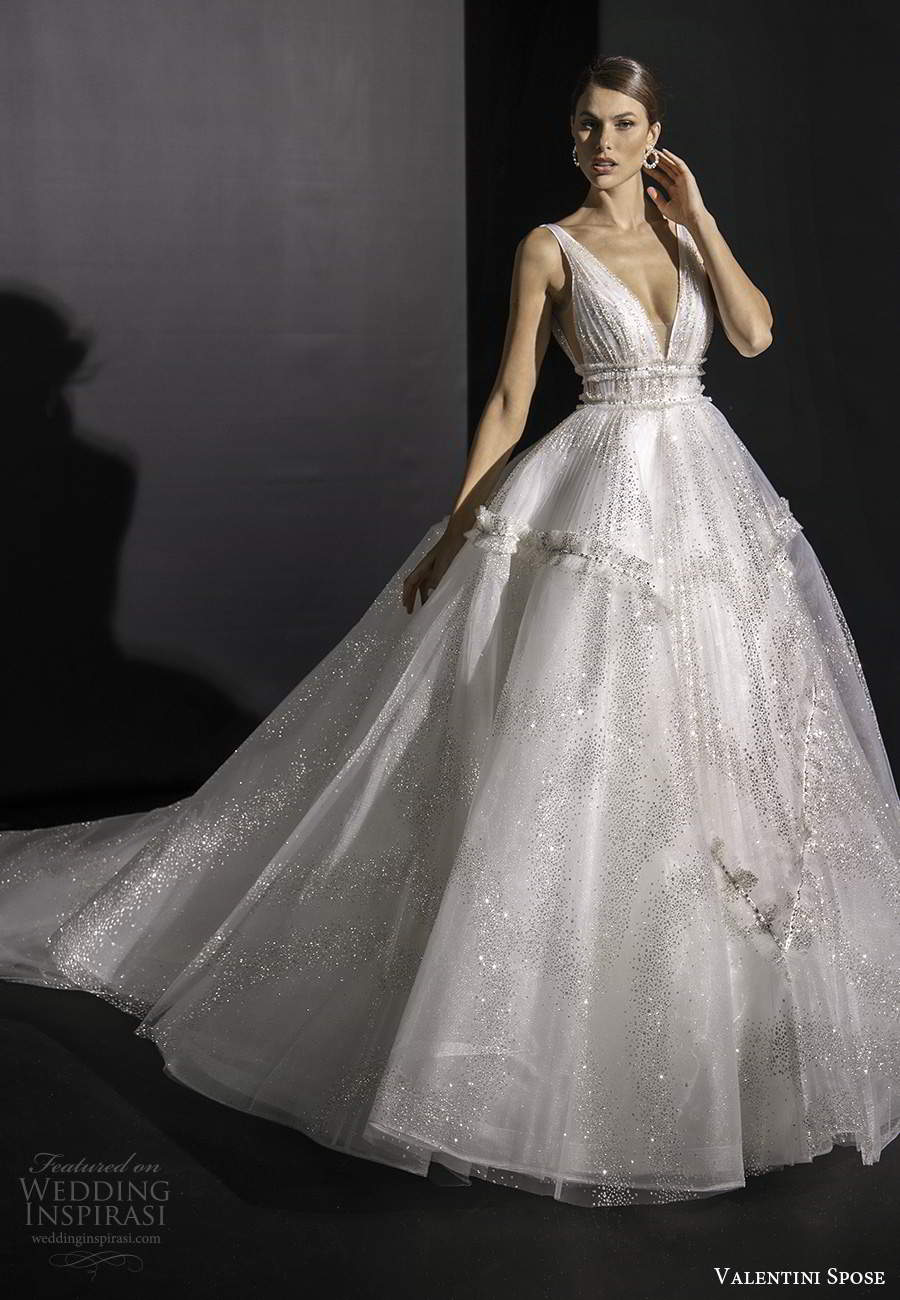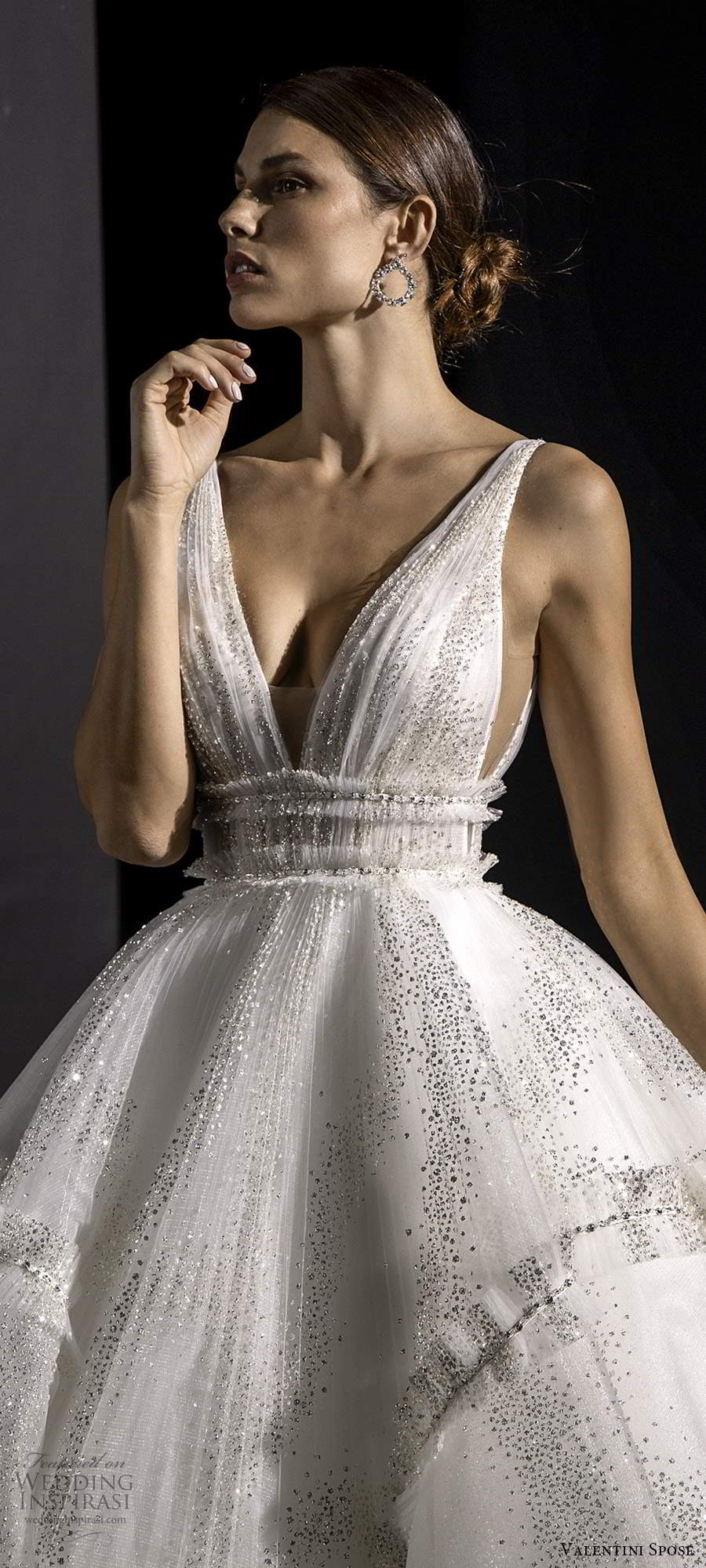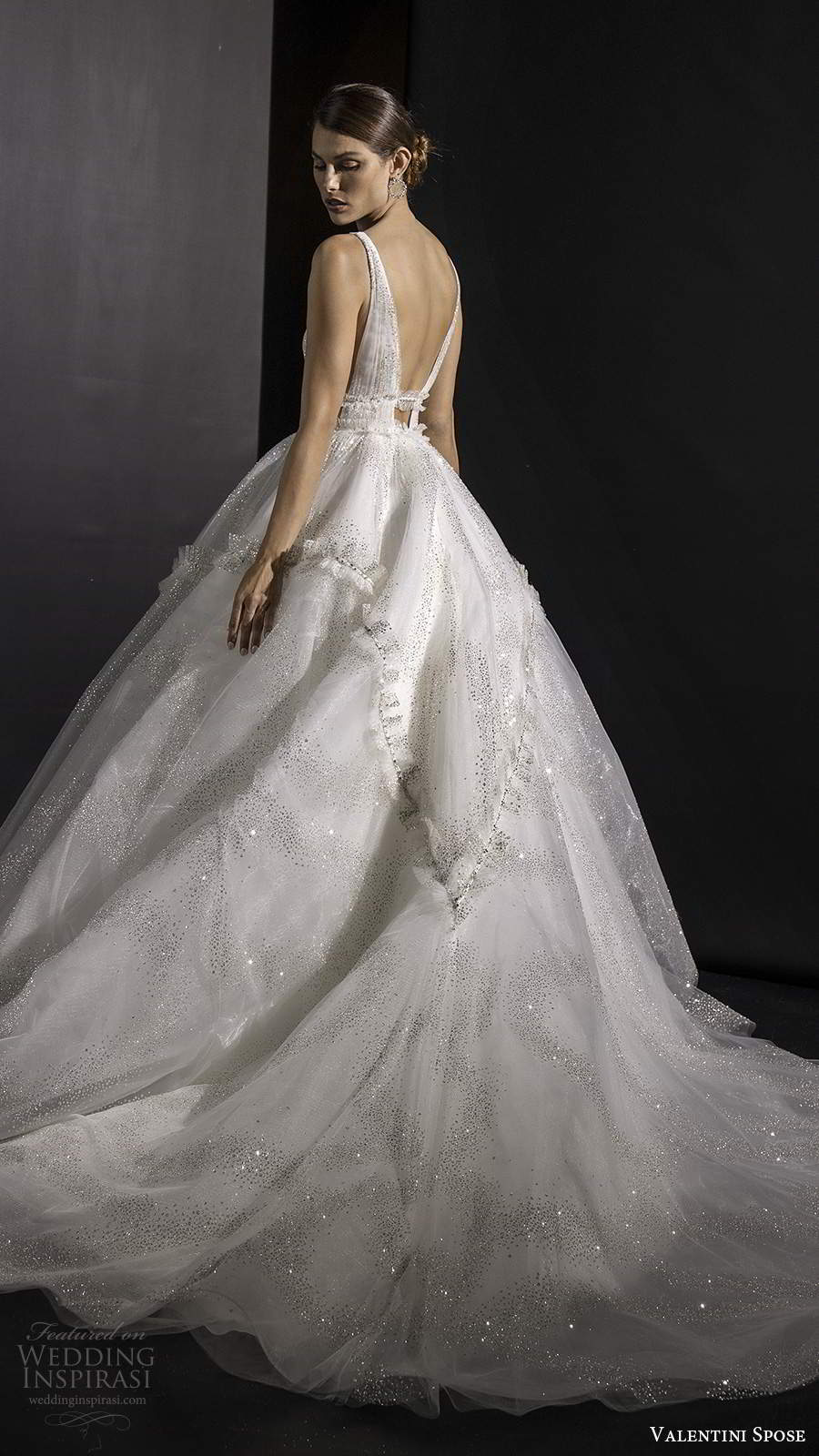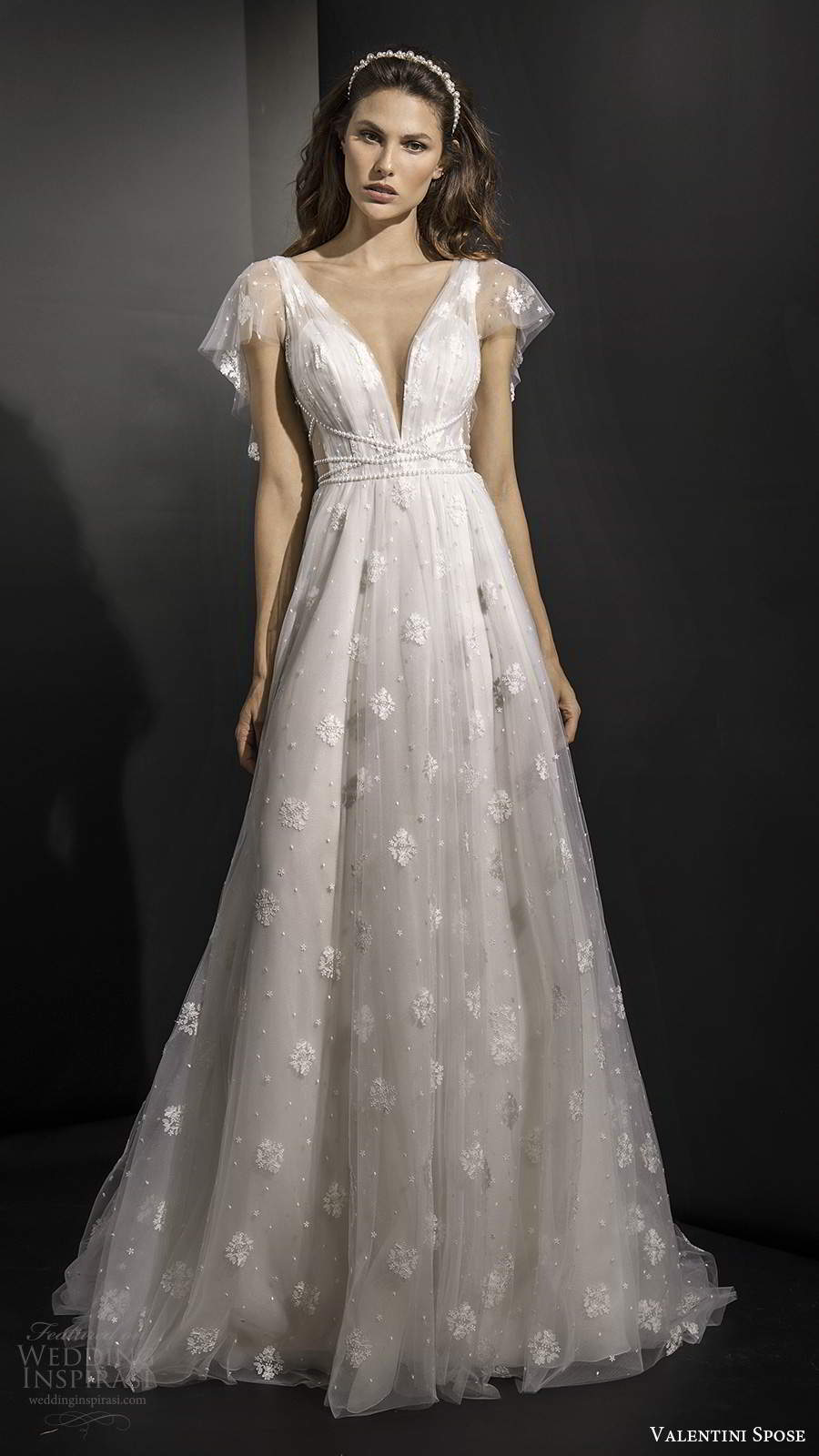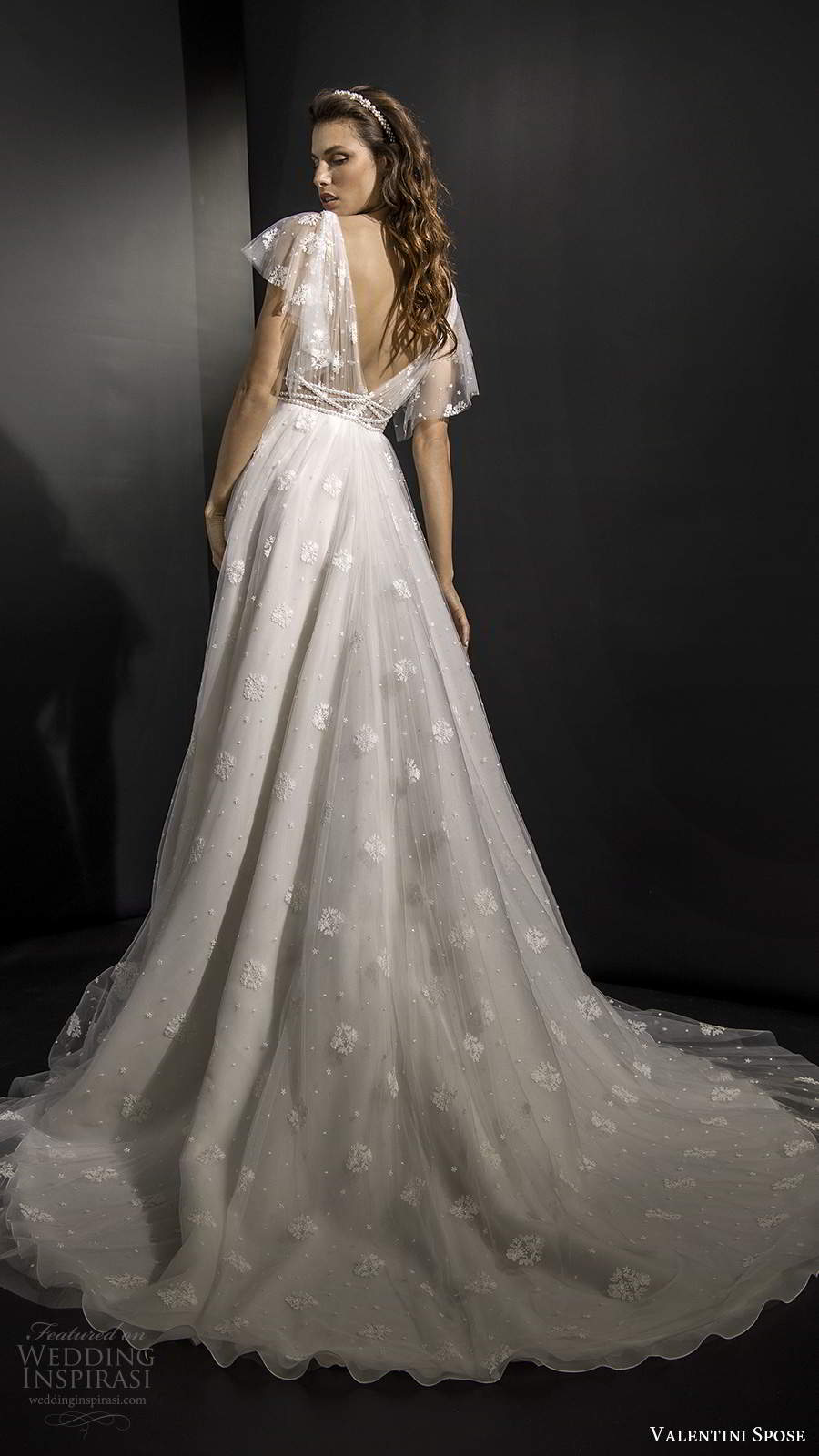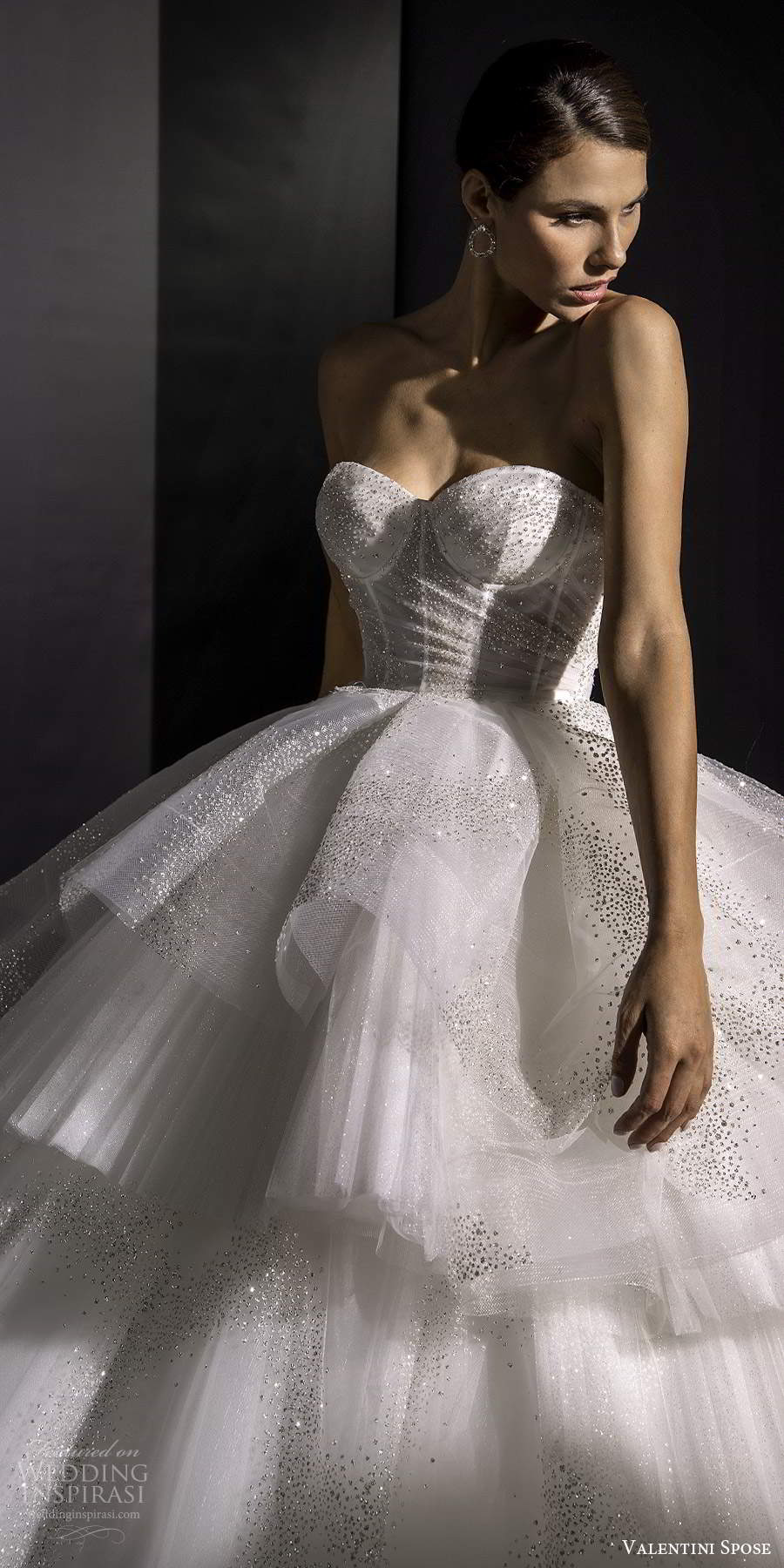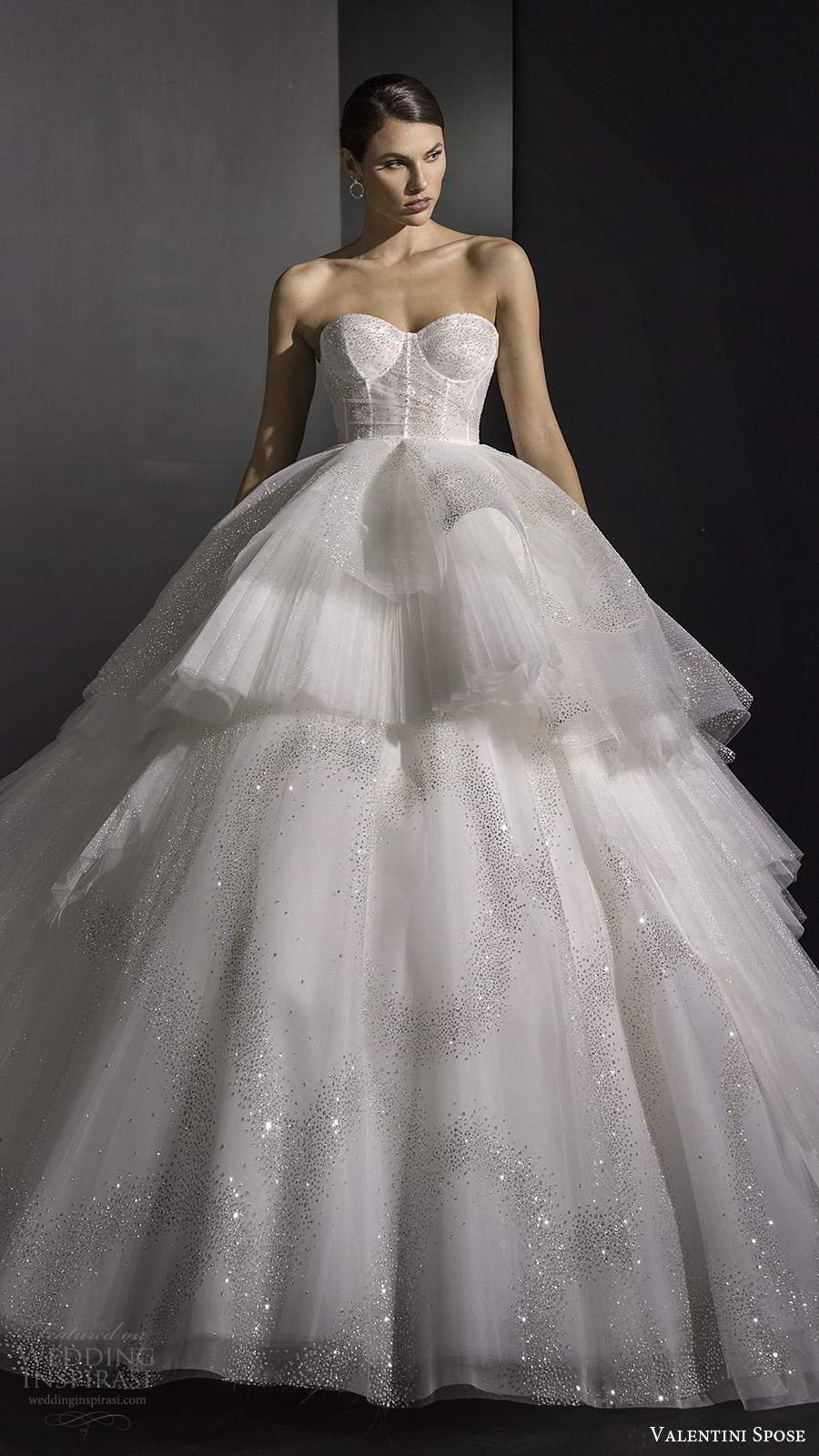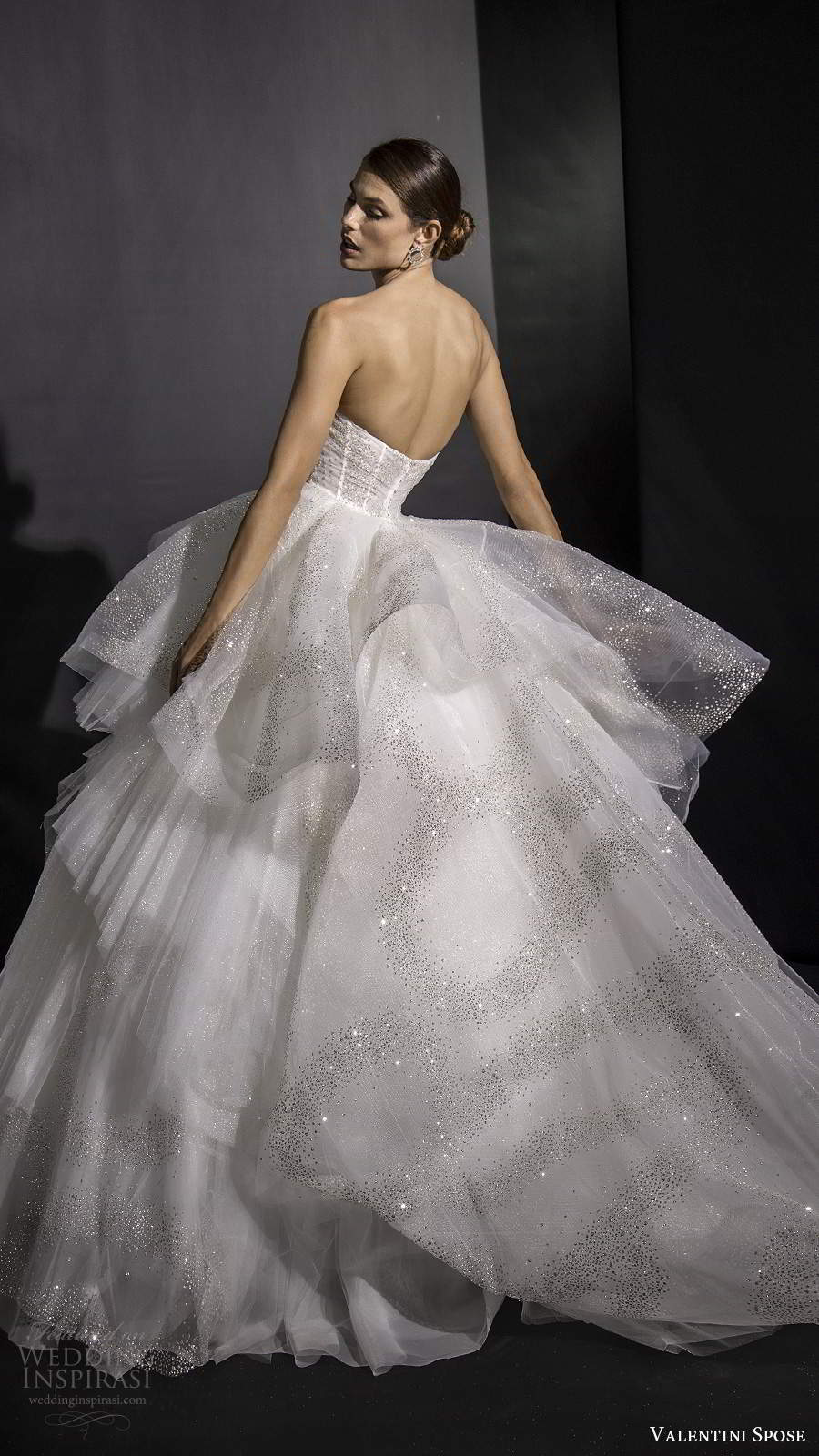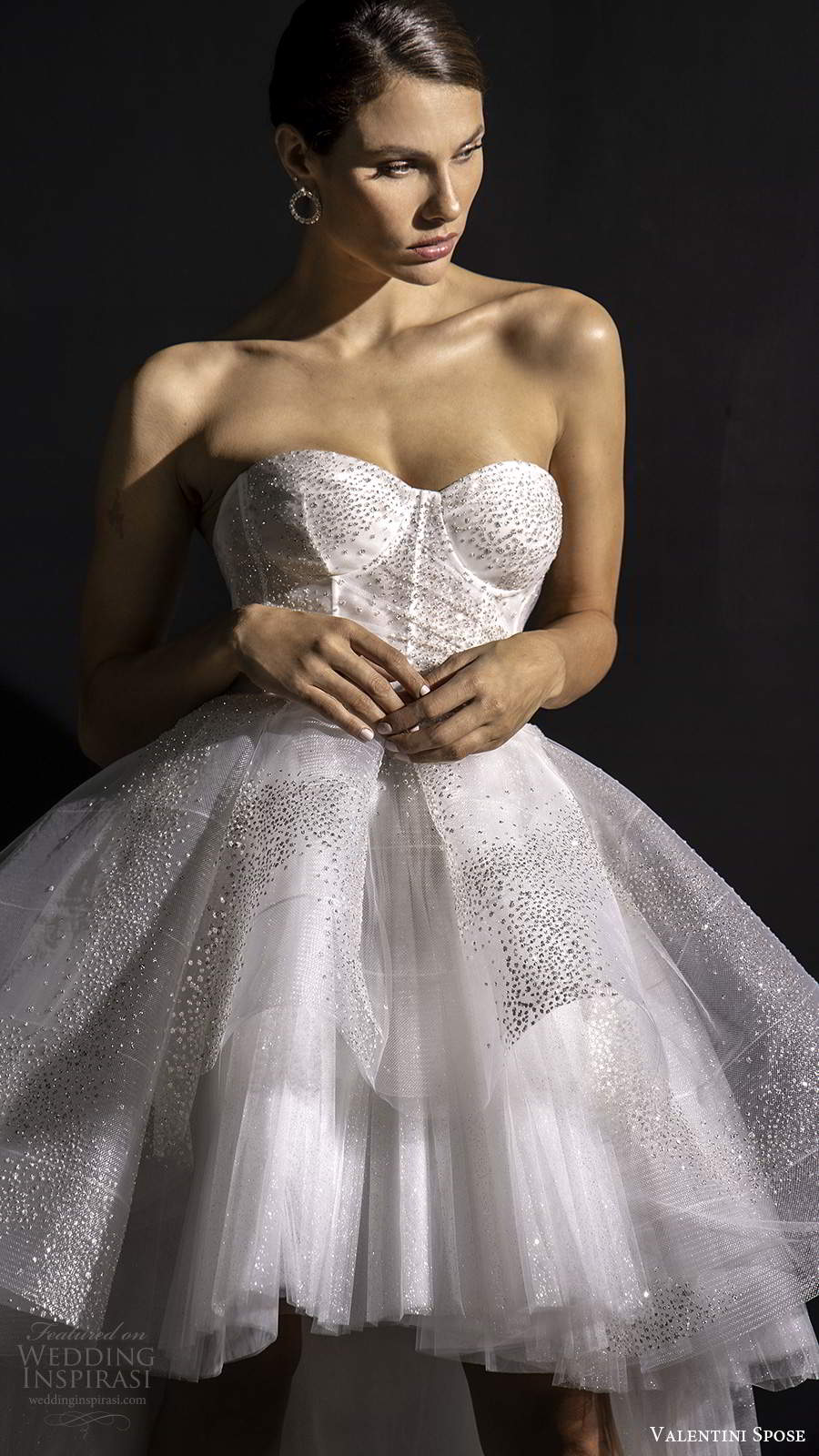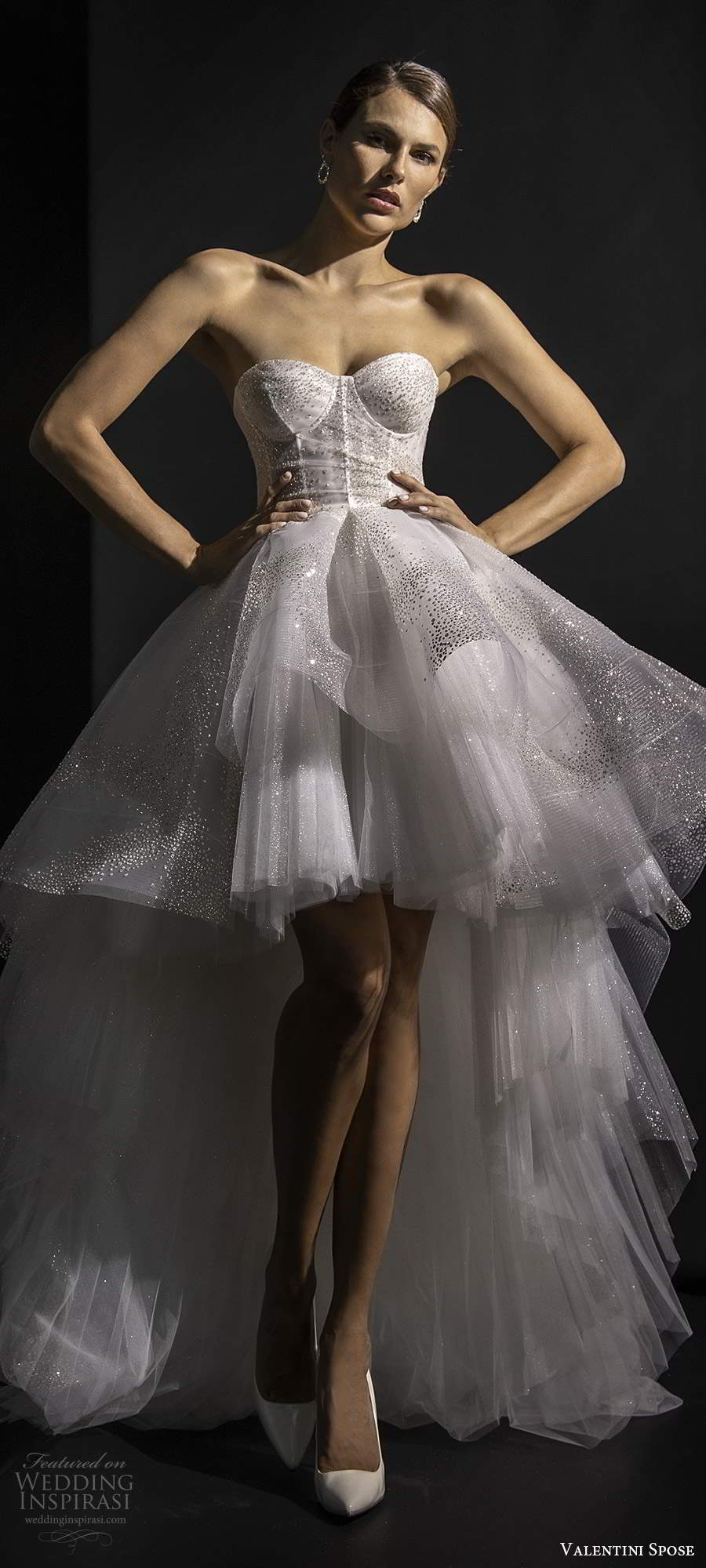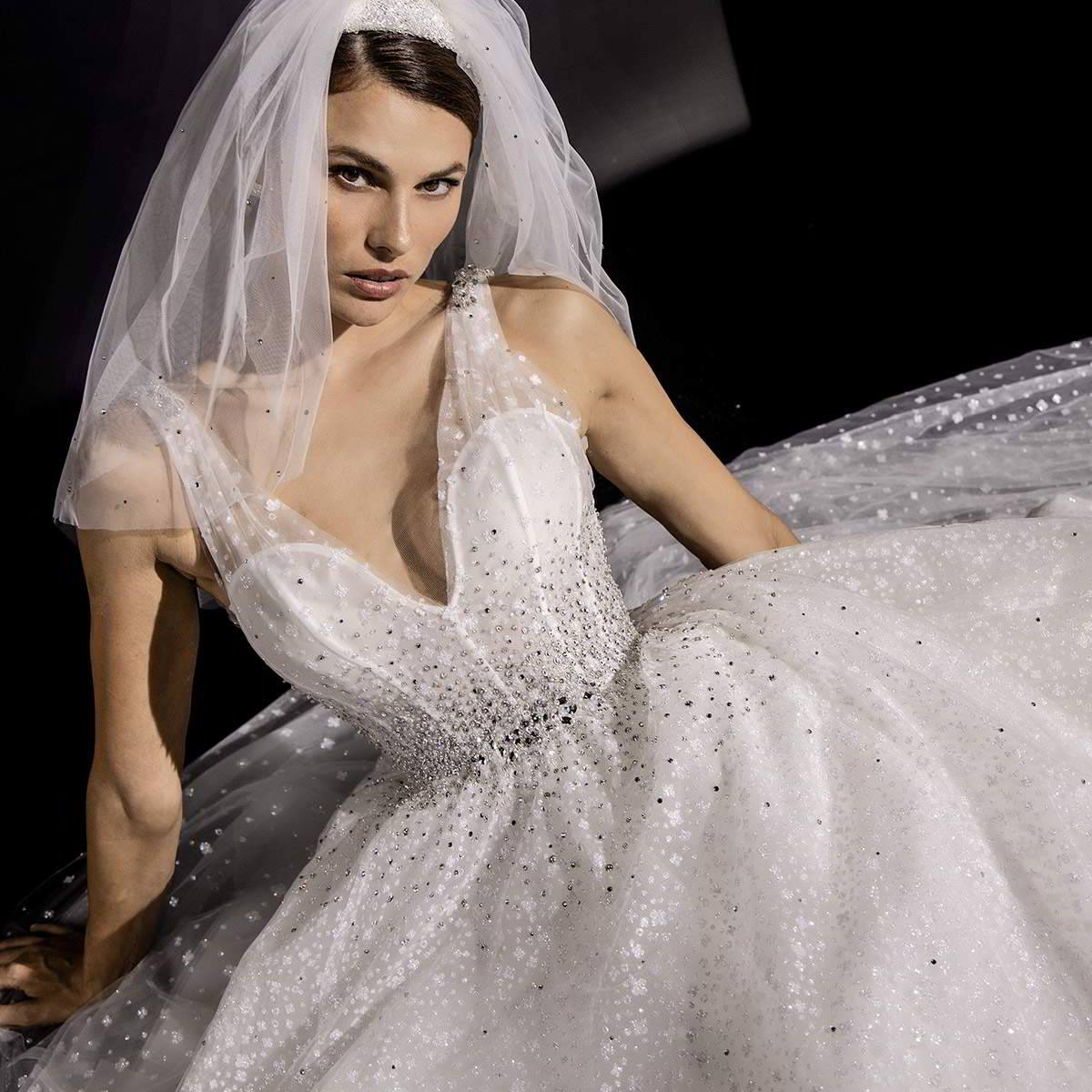 Photos courtesy of Valentini Spose. For details, visit Valentini Spose.